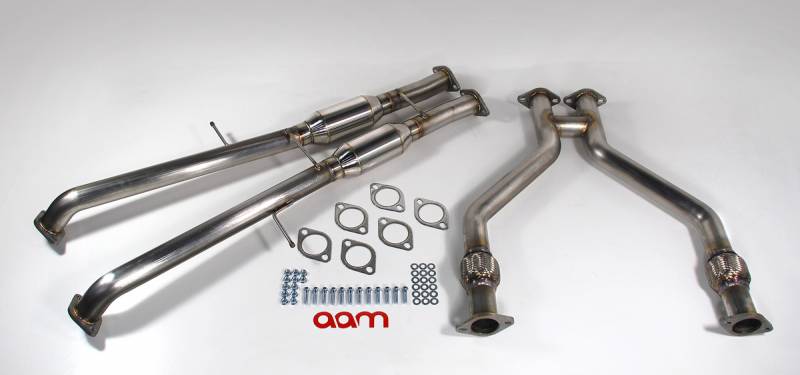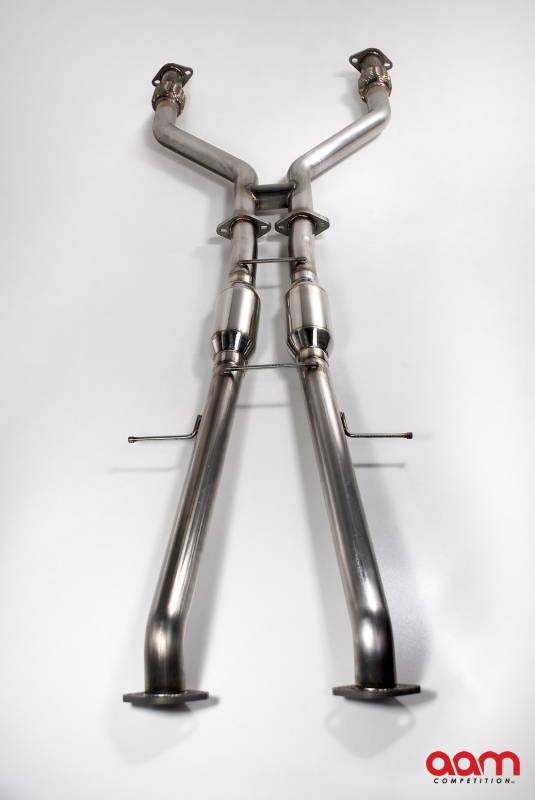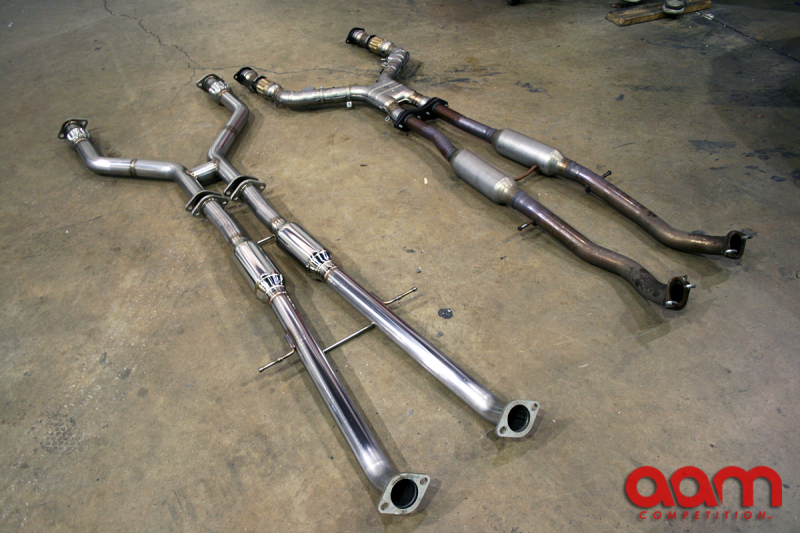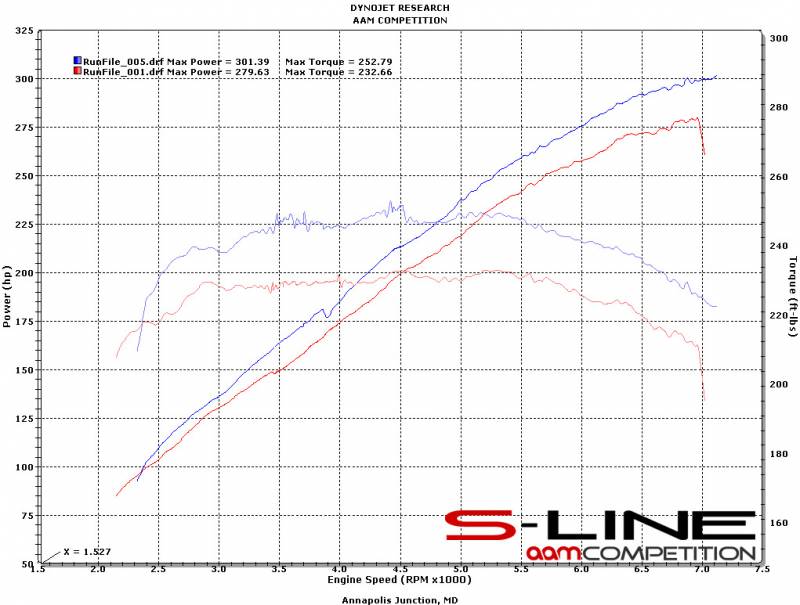 /9j/4AAQSkZJRgABAQAAAQABAAD/2wBDAAIBAQEBAQIBAQECAgICAgQDAgICAgUEBAMEBgUGBgYFBgYGBwkIBgcJBwYGCAsICQoKCgoKBggLDAsKDAkKCgr/2wBDAQICAgICAgUDAwUKBwYHCgoKCgoKCgoKCgoKCgoKCgoKCgoKCgoKCgoKCgoKCgoKCgoKCgoKCgoKCgoKCgoKCgr/wAARCABgAIADASIAAhEBAxEB/8QAHQAAAQQDAQEAAAAAAAAAAAAABAECAwYABQcJCP/EAEgQAAEDAgQBBwkGBAMGBwAAAAECAwQFEQAGEiEHCBMUFSIxYiMyNEFEUVJTYRYkJUJxcjOBkaEJQ6IYY7HB0uM1RVWS0eHx/8QAGgEBAQEBAAMAAAAAAAAAAAAAAAECBAMFBv/EACwRAAICAAMGBQQDAAAAAAAAAAABAhEDEiEEMUFRYfAFMpGx0QYicaGBwfH/2gAMAwEAAhEDEQA/APdDNeecz5YrDbByMl+nPSI8ZiopqyElTzziEAFspuEgqN1XOw2BvjZyqpmaJFdluZdjFLTZWoCpbkAX+XipcXZ2fOtKbAby3SepBXqWpFScqznSS90pvscwGdITe/a5y/hxouPfA3ijxEzRDz3k7i/Ly0qmUaTFcgxJkzmZBcOrnFJaebSVDSACpKiBe1r4qy8e/YqV8a76J98TpqZ2aFDbL8Xcf+p/9vDI1XzLKa51GXYwupSbKqW+yiD/AJf0xyuJwA47NGA25x/kuNxakJTpL80F9vmWW+ZPl7gam1ruSU3cPYBBUofLvJ/46RqcwhzlBy3tDUtp5Tjs4FbipK1pc9I/Kk6d97AWIG2IQ62zWMySHnWEZejXZKQo9Z7G4v8AL+uFXVczIkojKy7GutClg9ZbWBSPl+IY5lS+CnGI5cquWZ3GuWuU9NbcZqSJU0LZRpbOhN3tXek/mtZRFtzc17hVxedoEnLz/Fb8SmzDMbqzKpSOYSkMpLKUh26UqKSSEqSLqPZPfgC/TKtmJlCUu5ejEOuJbsmp/Ft8vHIf9l/O7ThntZpitvtOFUNaTKUllFlAAoVKKXFaVEFSu82NgRg2XwR45RswU6rI46P9FamxOkwQ/N0vBBRrB8sR2ylRO35t7427fCTi/GzcMwq4sJdgioMSV0xapdi22VFTQUHrdoEA3SUmxulV9gKhRuSjmltFNn/atDiWWgp9tUiYkPhTaEnul9nZJ+KxUSN9z2qJVMyOtqS1lyOA04W+1Uz+Xb5eH0hdbFIijokS/Rm++Qv4R4MJSV1oIkfc4vpjnfJX7/2YARNVzMuUuIMuxtSG0rJ6y2IUVD5fhOMdq+ZmZDTCsuRiXioJIqWwsL/Lw5pytdcv/c4norXtK/ic8GGz11rrGGeiRbhTlvvC/gPgwBkmrZmiM885l2ORqSmwqXvUB8v64kVOzQAT9nou1/8AzL/t4EzPWn6fA0zVQUKLrVkCQtSz5RPckIJP8hhXq/md9CkU7KYcO+pUiQphNreoqRcn6af1IxtYc2rrT0/bFomi1XM0iK3KTlyMEuNhYCqluARf5eNTR+LMWrZnbykjKVYU/wBMkRZU2LCU7CiutJ1EOP7BOoEW23JtjZ5dezQrL8Y1GnU9tzo6LJamOKAGkW3LY3/ljS8IOfLuajIbAX9sJl9Oogdhr1n/APMZap0APi2rOxl05CWaSKR9oaZzbilOqk850lq106dATfULg3tY/TFrrCa51VKu5D9Fcv2V/Cfrio8XGs/qqVMW1NpIofX9N8kIbypYd6S1YlXOBGi+q/Zva2+LhWm6x1RLvLi+jOezK+E+PEBM0muaUHnIfcL9lf8A84Foya2YFw5D/ju27K/mL+uC2mqxoReZF80ezK/68DURur9XgdMi/wAd32ZXzVePADYSa11jN0rh+e3+VfwD64V1Nb65jjXD9Fdv2V/E39cZBbq/WU60yNbW17Mr4B48K81WOuo5EyL6K97Mr4m/HgBtVTXNEfykP0tv8q/f+uCXE13m1eUh+afyr9364gqrdY0R/vcX0xrujK9/78EPIq6WlEzovmkejK3/ANeABqSiudURfKQ7dGb/ACr+EfXCUlFb0SLOQ/THL9lfv/XD6O3WDR4v32N6M37Mr4B48a6HUK7IdmQaPKiLUia6l6SthXNsG/ce32lD4R/MjFSbARKnT6ZUH5M6bBbT0dkAqS5cnU5YAXuT+mBp7mb6pPiJY6NBZ1OHn3UK54jQe5FyEfqq5+gwPT489zMD79IdjTZHR2gqqSoyiEXU5fSdQuPCiw9RPecFzKBU3qlDXVKs3LJW52HY6g2OwfyBdv63xc8V5VfV7u+6RvJXnde4K85PYhrdodNYlanmg5PKzd084n86lXWP02HqwfLbz7LjPOIl06CObVpSllTyybbEkkJH6WV+uCKwzVk07SmXGFnWgAIyvmJ8eCnW6xoX98jeafZlf9eMPNJ3JlzqL+2K/nX30/Rr8tv1yblmBK1QhzkFlRFlkC6ASLg74p3DHIGVavnOt58q9IaerFKzdPRBmIdWOZC2m0qASFaTcE31An+2LxR2asmiRUplRAOiosBFUB5o8eKVwyTxAGcq4afJoxov2tn9Zh9l/pRVzbejmiFaAL6b6r+u30q3GHTboK4t0/OSpdOmortPVSjmClhuAaWvnkOdKa7ZeDtiL3OnR67XxbK01WOqpZM2Nborlx0dXwnx45FT3uJOaMmZfzlXeI0CTCezLHaNNZpweAcTVChCxI1BRKQkApKQLgjYY67WGKuaTLBqTPorl/unhPjwIENtVnSj77G7hf7urf8A14DpiqnHpfOvVGIlIfd7So6vmq8eCtFVZYDrlWZCUoupRh+r/wB+NXRmKmiAmfKnNl1T7oZR0LUpI5xdkga+/wB5/rirmwk2Sw50xU+b0WdGeUpxsIQ0wST5MePYfU7YFn07PM+vsKTXokBCYLoQGIxcK1lbRurUe4W7h33OCYSa+iqziVMlRLfabjpO2gbElY/phj7+a1ZgZZZYRZMN0lx1tKUk6m9hZZJOw9Xr78FNRdpf2ayN/wCobJg51jR4rTtdp7+mU2Ct2EvUe0bG4cG5Fr7d98S16lF2muv5lrLCorY1updbUhsW3Fwle+9veb2xDmKTmiFCZluvxAlE1nslslSrqAsADuSTsMQyG82Tpdnp0PpCU6mmeja0wxbz1WUO3/X3CwurG44lPM9Pxp6FWG3pp6g9M+068vRUR8wohQExmwJL9OPPODSLJbTquPdcjV7h+bElByzWJjLyJVRLMREtzmohQoat+9YC+7v7P1ud9gTQ6DX48KNOVWY0p7oyAl2TEOpA0jZOlelI/Qb+s4IpcPMjiZOqtx2x0x2wZhXPf6ypZ/4YxLElLhS73mvth5Xrz+PkVmFmKNV5Ai1WM591Z0okR1WA1ObApUD/AFvhJj9cbnw+lJbSQtzduKpafMPdZd/6gYxmLmlusvBNZiODozVyuCQbanPcv/lvjJrlXRUoaZs9lohTllmL2D2D3HX/AMbYZlxMZXw1HVKRNlQDzFTiKIda26OoEeUT6irB7rVZ0KvNi9xv92V7v3411bYkVCHp63iuKS412kRxqT5RO4IXcYmfTmOA2Q7PQ+1c6nEw+2kfUBW/8t/+dpPcZaaHUpusGixvvkX0Vu33dXwjx4pnC/OFDpWa6/lCoynOsajm+cqK21T3ShYS02TdaQpCNknz1Am3d3YuNFTVHqFFcaq7CkmK2UqTEuLaR48cuzH09HCzPbceUOdOe0hxaSU+TMmGF+sfk1evGQbCscN63kLKlBo44gyJMaPmOFqjmmMpQtx2elwubAqBClmw1W998dDrEGoClSj10v0Zy946Leafpip8X8u1Z2bS643nWqtxhmCmtmksts8xcymhrJKNdxa/nWuTcEbYttagSBSpf43J9Fc7w18J8GAIKnGqz7KYEWtLupTYdWYrZABUNrW9wP0xlDpM8Q+fXXXFOF53tFhFh5RXcLWGDmqe+lKLVqVuBc2a3/0YGo0CT0D/AMblfxnbWS18xfgw4FvSkJChTzUJv4yrz2+6Oj4B9MDVBVTbrrEOBVFPSBFd1JLDYS2NTdlLNrgfQbn++A3alIXV5lOo9aluuqdbStTLbR02QL6SUWJ9VydKfWb2GHRcozRVI7U+vyAyqM8pcNoN2WoqbuVrKNThPrvYH3WGL5d6t8vk1GKatul3u7rqCPUKp1SZGnNZlkO6JTaXpy2EhLir28ijzU23AXvYE21EkixMUV+DEUxFqq0JAJPkEEk27ySLk/U4jqVOeQzGQisyQBMaAAS1sL93mYKdgv8ANL/GpXmH1Ne79mI3KTuTsSnapaIHpMGf1TG/GV+jN90du3mj6YbSYNQ0yPxlQ++Od0dHv/TD6TAkdUxvxqT6M33Ja+EeDDaTAkaZP41J9Nd7g37/ANmBgxqDUOuXx10v0Vr2du/nOfTCToU7rGGk1lRupzvjo+A/TDmoL/XT466k+itepq/nOeDDZ0GQKjCHXcndbnelrbsHwYAjr1IlLp40VhSFJdb0LTGbBT5RP0/tiR9utxG1rm1MltIOp1lhHd7ym17YytQZAgX67k/xWu9LXzE+DBMinPqZWhVZlEFJBFmt9v2YlGlLmC0enTU0WOpFZI1R0KJTGbsTpH0xymo8IqpxGpGbEUzM1RbmIzi8G4qpYRCeSFx1LLrC0LadOgK0lSTYgEWIBHVaDAf+zsPTWZgHQmrag1cdgf7vFO4YTs5xM4VymUzLkOXSHs3TzUqq/Vw2/GUGmykIYSyQ6CQAbrSRe+9t6RqnQXxdyy85Kptf+1FX0HMFMb6tafR0dP3prt6dOoK2vfV6zti11il6aVLPWkwWiub8/wCE792KfxeyVHfqtLzaqu1kr6+pjHQE1d1MMAymu3zIITrFtld9zi41mksClS1B+XtFc9sd+E+LAhM3S+wj8TmHsjfpHf8A2xWoLUnMjKqbSqxMEYPuh59L3nDnFeu3d7gN1W3snztrVcuyawgUliZNjRjo6S+JjutxOxLae1tcbFXqBIG+4ky7l2nxKSmNEMlttLroShEx0AAOK8WKnStb+++nttKMVb174/HrycVCyzCpsqazDmSk9poFXP7myBbe39u73WwS7S/xhj8Umeiu7c/4m/pjINJYNRnDn5fnt+2O/APFhXaSx1zH8vL9Gd9sd+JvxYhltt2xtVpYCI/4pM9Ma73/ABfpghylWaUetJuyT7R9P0xBVKSwEMWfl+mNX++u/F+7BDtIYDS/Ly/NPtrvu/dgQHpFLvSYqutZnoze/P8AhH0w2k0u6JH4pM2mu9z/ANf0w+k0lg0iMS/L9Gb36Y78I8WEpdIZSmRqcmC8twi8p0bX/dgBGqX+Mvp60meitf5/ic+mEnUwCpQh1nM3W5/n+A/TDmaSyaw/5eXborXtjvxOeLCTaUx1jCs/L3U57Y78B8WAErVM0wL9ZzNnWv8AP/3ifpgpylWSR1nM2B9o/wDrA1apkdMG5kSx5VrfpjvzE+LBTtIj6VDn5ncbWmOn1fuwANSaX+DRj1pMN4rZvz9vyj6YqPC7M2WKPmGvZUqWaIbVTqOb56qfAlTEpkSghtorLaFHUsJG50ggDFuplIZFHjIU9NCujIBHS3Qb6R4sVvhHTKeJ2Z5SoiFvNZwm8086kKcRdDV7KNyP64AXjJl6mTRRq3IEgvs5gpzDaRLeS2UrmNE3bSoIUq4FlEXHqI3wVmfM3Dul0mpqnVpDYiMLRIUXnilBLPODcXB7Bvtf+uF4kcFsgcV1MLzpT5TxYbLQ6NUnmAtsqSooUG1gKBKQbkahbYjGtqXJn4QVKnOU1VFqDCHEadcTMM5paB4VJe7P8sAWegfZnMlIjVyiOrkRJDYXHfS46AtPvFyDbC0ihU8QNKo7o8u7tzznzFeLFYgcmrhHBgswTRqg/wAy0lvn5WYZzjrlhbUtZeupRuSSe8nEFE5LnB2hwjBapVVkJKyrnJ2ZZzy9+8alPXt67e8n34At0KhwTUJpVHc3W3vzzm/YHiwrtDp/XMc9Hc2iui/POfE34sU6FyWODsGsyq0im1dxUsJ1R3szz1st2tuhsvWR3Duw5/kt8HX6yxWjS6qhbDZQI7eZp6WVg+tbYeso9259w92ALfU6HA0MaY7ptLbJ8s5tv3+didyhwC2oBhwnSbDnnN9v3Y49x35NmV1ZQ61ylVBQ0U0LkzJD8urvqWEosgARpSFkAm5SAoqsALEXxRZFHyRXpoy1TOIVAQ8uMESRFy/mJL7TitfaQoTLNgpbOnVvqBtfYED6DreUG6zw7l0aB05p+XRVsNOQam5GfQpTJSC29vzSwT2V2Ok2NjbHxFl//Dz40Uml9WNZHrk/mXVpE2t8QYEyW9vfW8+qIFOuH1rIBPrGOt5Vynk5ikJpcXiNRpjvR7U5yXljMWo6UrWdSlTgX1aEW0jSSU7C6gnF74HcmnJ4ys7WszVVddZqzwmU+QiVV4qm21oAKC3JlrWgbAhPZsSq4uccW1bDg7XJOd6cq+D6TwL6p8R+n8PEw9mUWptN5s29XW6S5nLKVCz7ycuCdLydyjeNuV8oVGbRKtTafQKDAfXFmrd58RCZatTzT6C+3rLQShbigEJ3AxyfkB8o/lAcHeAfCXk356yVkrO9Xy7QYdPqeco/Gae87WUhPlprKHqVeSQjW5pDhvoIKgNx9kVLkc8nuuVZdVzFkl2qBSClEOqVeVJjskixU2044UoURcEjchRHrOIKpyKuTlVpsCS/kRaGadszT2KrJRFUBewU0HNKgL7DuG3ux5MPCxsKoRksqpap363X6ObbNu8N29Ym0YuFJbROUpNxlFYabbekMjlXTP1vgedWUuTzxBpnFfK9f40/4gFVy7l+iZl4jVqXLybxNqjFSDFbq8F/Lq0MusqakttR0uBTLqFtNpVbSpIJDeXjwz5fXKUZo+ReEfLnynVoWUImZKfIzTANYytWTUKlQJcWns1GNCbciuqRIU28JDXMpSWlKDKSN/Ritcirk3Vmnmmp4e9CQp7nHFU2oyGFLNiO0Ur3Bub42Erkn8AZZkOOZBSHZSEpfkoqUpLq9KdKSVh3USkbJN7p9WOk9IeV2ROS1m/L1BodQznmCvTuhIpzVVbn8odUZiS8soaS24epg60l9xKkpOoKsSdQI1Y9MeSvRXp+VY1ey3mV+mUiPUHL0CBORUIshKorGgGW83zzyUbaXUqTzgAUb6sbakcjnk70iNGZTkASnYqSGZs+pSXpABVf+IpzV7re4Ae7Ft4b8Lsn8JqO9l7I8N+NBelKfEV2Y48lpSu8I5wkpTsOzewsLd2AP//Z

/9j/4AAQSkZJRgABAQAAAQABAAD/2wBDAAIBAQEBAQIBAQECAgICAgQDAgICAgUEBAMEBgUGBgYFBgYGBwkIBgcJBwYGCAsICQoKCgoKBggLDAsKDAkKCgr/2wBDAQICAgICAgUDAwUKBwYHCgoKCgoKCgoKCgoKCgoKCgoKCgoKCgoKCgoKCgoKCgoKCgoKCgoKCgoKCgoKCgoKCgr/wAARCABgAIADASIAAhEBAxEB/8QAHQAAAQQDAQEAAAAAAAAAAAAABAECAwYABQcJCP/EAEgQAAEDAgQBBwkGBAMGBwAAAAECAwQFEQAGEiEHCBMUFSIxYiMyNEFEUVJTYRYkJUJxcjOBkaEJQ6IYY7HB0uM1RVWS0eHx/8QAGgEBAQEBAAMAAAAAAAAAAAAAAAECBAMFBv/EACwRAAICAAMGBQQDAAAAAAAAAAABAhEDEiEEMUFRYfAFMpGx0QYicaGBwfH/2gAMAwEAAhEDEQA/APdDNeecz5YrDbByMl+nPSI8ZiopqyElTzziEAFspuEgqN1XOw2BvjZyqpmaJFdluZdjFLTZWoCpbkAX+XipcXZ2fOtKbAby3SepBXqWpFScqznSS90pvscwGdITe/a5y/hxouPfA3ijxEzRDz3k7i/Ly0qmUaTFcgxJkzmZBcOrnFJaebSVDSACpKiBe1r4qy8e/YqV8a76J98TpqZ2aFDbL8Xcf+p/9vDI1XzLKa51GXYwupSbKqW+yiD/AJf0xyuJwA47NGA25x/kuNxakJTpL80F9vmWW+ZPl7gam1ruSU3cPYBBUofLvJ/46RqcwhzlBy3tDUtp5Tjs4FbipK1pc9I/Kk6d97AWIG2IQ62zWMySHnWEZejXZKQo9Z7G4v8AL+uFXVczIkojKy7GutClg9ZbWBSPl+IY5lS+CnGI5cquWZ3GuWuU9NbcZqSJU0LZRpbOhN3tXek/mtZRFtzc17hVxedoEnLz/Fb8SmzDMbqzKpSOYSkMpLKUh26UqKSSEqSLqPZPfgC/TKtmJlCUu5ejEOuJbsmp/Ft8vHIf9l/O7ThntZpitvtOFUNaTKUllFlAAoVKKXFaVEFSu82NgRg2XwR45RswU6rI46P9FamxOkwQ/N0vBBRrB8sR2ylRO35t7427fCTi/GzcMwq4sJdgioMSV0xapdi22VFTQUHrdoEA3SUmxulV9gKhRuSjmltFNn/atDiWWgp9tUiYkPhTaEnul9nZJ+KxUSN9z2qJVMyOtqS1lyOA04W+1Uz+Xb5eH0hdbFIijokS/Rm++Qv4R4MJSV1oIkfc4vpjnfJX7/2YARNVzMuUuIMuxtSG0rJ6y2IUVD5fhOMdq+ZmZDTCsuRiXioJIqWwsL/Lw5pytdcv/c4norXtK/ic8GGz11rrGGeiRbhTlvvC/gPgwBkmrZmiM885l2ORqSmwqXvUB8v64kVOzQAT9nou1/8AzL/t4EzPWn6fA0zVQUKLrVkCQtSz5RPckIJP8hhXq/md9CkU7KYcO+pUiQphNreoqRcn6af1IxtYc2rrT0/bFomi1XM0iK3KTlyMEuNhYCqluARf5eNTR+LMWrZnbykjKVYU/wBMkRZU2LCU7CiutJ1EOP7BOoEW23JtjZ5dezQrL8Y1GnU9tzo6LJamOKAGkW3LY3/ljS8IOfLuajIbAX9sJl9Oogdhr1n/APMZap0APi2rOxl05CWaSKR9oaZzbilOqk850lq106dATfULg3tY/TFrrCa51VKu5D9Fcv2V/Cfrio8XGs/qqVMW1NpIofX9N8kIbypYd6S1YlXOBGi+q/Zva2+LhWm6x1RLvLi+jOezK+E+PEBM0muaUHnIfcL9lf8A84Foya2YFw5D/ju27K/mL+uC2mqxoReZF80ezK/68DURur9XgdMi/wAd32ZXzVePADYSa11jN0rh+e3+VfwD64V1Nb65jjXD9Fdv2V/E39cZBbq/WU60yNbW17Mr4B48K81WOuo5EyL6K97Mr4m/HgBtVTXNEfykP0tv8q/f+uCXE13m1eUh+afyr9364gqrdY0R/vcX0xrujK9/78EPIq6WlEzovmkejK3/ANeABqSiudURfKQ7dGb/ACr+EfXCUlFb0SLOQ/THL9lfv/XD6O3WDR4v32N6M37Mr4B48a6HUK7IdmQaPKiLUia6l6SthXNsG/ce32lD4R/MjFSbARKnT6ZUH5M6bBbT0dkAqS5cnU5YAXuT+mBp7mb6pPiJY6NBZ1OHn3UK54jQe5FyEfqq5+gwPT489zMD79IdjTZHR2gqqSoyiEXU5fSdQuPCiw9RPecFzKBU3qlDXVKs3LJW52HY6g2OwfyBdv63xc8V5VfV7u+6RvJXnde4K85PYhrdodNYlanmg5PKzd084n86lXWP02HqwfLbz7LjPOIl06CObVpSllTyybbEkkJH6WV+uCKwzVk07SmXGFnWgAIyvmJ8eCnW6xoX98jeafZlf9eMPNJ3JlzqL+2K/nX30/Rr8tv1yblmBK1QhzkFlRFlkC6ASLg74p3DHIGVavnOt58q9IaerFKzdPRBmIdWOZC2m0qASFaTcE31An+2LxR2asmiRUplRAOiosBFUB5o8eKVwyTxAGcq4afJoxov2tn9Zh9l/pRVzbejmiFaAL6b6r+u30q3GHTboK4t0/OSpdOmortPVSjmClhuAaWvnkOdKa7ZeDtiL3OnR67XxbK01WOqpZM2Nborlx0dXwnx45FT3uJOaMmZfzlXeI0CTCezLHaNNZpweAcTVChCxI1BRKQkApKQLgjYY67WGKuaTLBqTPorl/unhPjwIENtVnSj77G7hf7urf8A14DpiqnHpfOvVGIlIfd7So6vmq8eCtFVZYDrlWZCUoupRh+r/wB+NXRmKmiAmfKnNl1T7oZR0LUpI5xdkga+/wB5/rirmwk2Sw50xU+b0WdGeUpxsIQ0wST5MePYfU7YFn07PM+vsKTXokBCYLoQGIxcK1lbRurUe4W7h33OCYSa+iqziVMlRLfabjpO2gbElY/phj7+a1ZgZZZYRZMN0lx1tKUk6m9hZZJOw9Xr78FNRdpf2ayN/wCobJg51jR4rTtdp7+mU2Ct2EvUe0bG4cG5Fr7d98S16lF2muv5lrLCorY1updbUhsW3Fwle+9veb2xDmKTmiFCZluvxAlE1nslslSrqAsADuSTsMQyG82Tpdnp0PpCU6mmeja0wxbz1WUO3/X3CwurG44lPM9Pxp6FWG3pp6g9M+068vRUR8wohQExmwJL9OPPODSLJbTquPdcjV7h+bElByzWJjLyJVRLMREtzmohQoat+9YC+7v7P1ud9gTQ6DX48KNOVWY0p7oyAl2TEOpA0jZOlelI/Qb+s4IpcPMjiZOqtx2x0x2wZhXPf6ypZ/4YxLElLhS73mvth5Xrz+PkVmFmKNV5Ai1WM591Z0okR1WA1ObApUD/AFvhJj9cbnw+lJbSQtzduKpafMPdZd/6gYxmLmlusvBNZiODozVyuCQbanPcv/lvjJrlXRUoaZs9lohTllmL2D2D3HX/AMbYZlxMZXw1HVKRNlQDzFTiKIda26OoEeUT6irB7rVZ0KvNi9xv92V7v3411bYkVCHp63iuKS412kRxqT5RO4IXcYmfTmOA2Q7PQ+1c6nEw+2kfUBW/8t/+dpPcZaaHUpusGixvvkX0Vu33dXwjx4pnC/OFDpWa6/lCoynOsajm+cqK21T3ShYS02TdaQpCNknz1Am3d3YuNFTVHqFFcaq7CkmK2UqTEuLaR48cuzH09HCzPbceUOdOe0hxaSU+TMmGF+sfk1evGQbCscN63kLKlBo44gyJMaPmOFqjmmMpQtx2elwubAqBClmw1W998dDrEGoClSj10v0Zy946Leafpip8X8u1Z2bS643nWqtxhmCmtmksts8xcymhrJKNdxa/nWuTcEbYttagSBSpf43J9Fc7w18J8GAIKnGqz7KYEWtLupTYdWYrZABUNrW9wP0xlDpM8Q+fXXXFOF53tFhFh5RXcLWGDmqe+lKLVqVuBc2a3/0YGo0CT0D/AMblfxnbWS18xfgw4FvSkJChTzUJv4yrz2+6Oj4B9MDVBVTbrrEOBVFPSBFd1JLDYS2NTdlLNrgfQbn++A3alIXV5lOo9aluuqdbStTLbR02QL6SUWJ9VydKfWb2GHRcozRVI7U+vyAyqM8pcNoN2WoqbuVrKNThPrvYH3WGL5d6t8vk1GKatul3u7rqCPUKp1SZGnNZlkO6JTaXpy2EhLir28ijzU23AXvYE21EkixMUV+DEUxFqq0JAJPkEEk27ySLk/U4jqVOeQzGQisyQBMaAAS1sL93mYKdgv8ANL/GpXmH1Ne79mI3KTuTsSnapaIHpMGf1TG/GV+jN90du3mj6YbSYNQ0yPxlQ++Od0dHv/TD6TAkdUxvxqT6M33Ja+EeDDaTAkaZP41J9Nd7g37/ANmBgxqDUOuXx10v0Vr2du/nOfTCToU7rGGk1lRupzvjo+A/TDmoL/XT466k+itepq/nOeDDZ0GQKjCHXcndbnelrbsHwYAjr1IlLp40VhSFJdb0LTGbBT5RP0/tiR9utxG1rm1MltIOp1lhHd7ym17YytQZAgX67k/xWu9LXzE+DBMinPqZWhVZlEFJBFmt9v2YlGlLmC0enTU0WOpFZI1R0KJTGbsTpH0xymo8IqpxGpGbEUzM1RbmIzi8G4qpYRCeSFx1LLrC0LadOgK0lSTYgEWIBHVaDAf+zsPTWZgHQmrag1cdgf7vFO4YTs5xM4VymUzLkOXSHs3TzUqq/Vw2/GUGmykIYSyQ6CQAbrSRe+9t6RqnQXxdyy85Kptf+1FX0HMFMb6tafR0dP3prt6dOoK2vfV6zti11il6aVLPWkwWiub8/wCE792KfxeyVHfqtLzaqu1kr6+pjHQE1d1MMAymu3zIITrFtld9zi41mksClS1B+XtFc9sd+E+LAhM3S+wj8TmHsjfpHf8A2xWoLUnMjKqbSqxMEYPuh59L3nDnFeu3d7gN1W3snztrVcuyawgUliZNjRjo6S+JjutxOxLae1tcbFXqBIG+4ky7l2nxKSmNEMlttLroShEx0AAOK8WKnStb+++nttKMVb174/HrycVCyzCpsqazDmSk9poFXP7myBbe39u73WwS7S/xhj8Umeiu7c/4m/pjINJYNRnDn5fnt+2O/APFhXaSx1zH8vL9Gd9sd+JvxYhltt2xtVpYCI/4pM9Ma73/ABfpghylWaUetJuyT7R9P0xBVKSwEMWfl+mNX++u/F+7BDtIYDS/Ly/NPtrvu/dgQHpFLvSYqutZnoze/P8AhH0w2k0u6JH4pM2mu9z/ANf0w+k0lg0iMS/L9Gb36Y78I8WEpdIZSmRqcmC8twi8p0bX/dgBGqX+Mvp60meitf5/ic+mEnUwCpQh1nM3W5/n+A/TDmaSyaw/5eXborXtjvxOeLCTaUx1jCs/L3U57Y78B8WAErVM0wL9ZzNnWv8AP/3ifpgpylWSR1nM2B9o/wDrA1apkdMG5kSx5VrfpjvzE+LBTtIj6VDn5ncbWmOn1fuwANSaX+DRj1pMN4rZvz9vyj6YqPC7M2WKPmGvZUqWaIbVTqOb56qfAlTEpkSghtorLaFHUsJG50ggDFuplIZFHjIU9NCujIBHS3Qb6R4sVvhHTKeJ2Z5SoiFvNZwm8086kKcRdDV7KNyP64AXjJl6mTRRq3IEgvs5gpzDaRLeS2UrmNE3bSoIUq4FlEXHqI3wVmfM3Dul0mpqnVpDYiMLRIUXnilBLPODcXB7Bvtf+uF4kcFsgcV1MLzpT5TxYbLQ6NUnmAtsqSooUG1gKBKQbkahbYjGtqXJn4QVKnOU1VFqDCHEadcTMM5paB4VJe7P8sAWegfZnMlIjVyiOrkRJDYXHfS46AtPvFyDbC0ihU8QNKo7o8u7tzznzFeLFYgcmrhHBgswTRqg/wAy0lvn5WYZzjrlhbUtZeupRuSSe8nEFE5LnB2hwjBapVVkJKyrnJ2ZZzy9+8alPXt67e8n34At0KhwTUJpVHc3W3vzzm/YHiwrtDp/XMc9Hc2iui/POfE34sU6FyWODsGsyq0im1dxUsJ1R3szz1st2tuhsvWR3Duw5/kt8HX6yxWjS6qhbDZQI7eZp6WVg+tbYeso9259w92ALfU6HA0MaY7ptLbJ8s5tv3+didyhwC2oBhwnSbDnnN9v3Y49x35NmV1ZQ61ylVBQ0U0LkzJD8urvqWEosgARpSFkAm5SAoqsALEXxRZFHyRXpoy1TOIVAQ8uMESRFy/mJL7TitfaQoTLNgpbOnVvqBtfYED6DreUG6zw7l0aB05p+XRVsNOQam5GfQpTJSC29vzSwT2V2Ok2NjbHxFl//Dz40Uml9WNZHrk/mXVpE2t8QYEyW9vfW8+qIFOuH1rIBPrGOt5Vynk5ikJpcXiNRpjvR7U5yXljMWo6UrWdSlTgX1aEW0jSSU7C6gnF74HcmnJ4ys7WszVVddZqzwmU+QiVV4qm21oAKC3JlrWgbAhPZsSq4uccW1bDg7XJOd6cq+D6TwL6p8R+n8PEw9mUWptN5s29XW6S5nLKVCz7ycuCdLydyjeNuV8oVGbRKtTafQKDAfXFmrd58RCZatTzT6C+3rLQShbigEJ3AxyfkB8o/lAcHeAfCXk356yVkrO9Xy7QYdPqeco/Gae87WUhPlprKHqVeSQjW5pDhvoIKgNx9kVLkc8nuuVZdVzFkl2qBSClEOqVeVJjskixU2044UoURcEjchRHrOIKpyKuTlVpsCS/kRaGadszT2KrJRFUBewU0HNKgL7DuG3ux5MPCxsKoRksqpap363X6ObbNu8N29Ym0YuFJbROUpNxlFYabbekMjlXTP1vgedWUuTzxBpnFfK9f40/4gFVy7l+iZl4jVqXLybxNqjFSDFbq8F/Lq0MusqakttR0uBTLqFtNpVbSpIJDeXjwz5fXKUZo+ReEfLnynVoWUImZKfIzTANYytWTUKlQJcWns1GNCbciuqRIU28JDXMpSWlKDKSN/Ritcirk3Vmnmmp4e9CQp7nHFU2oyGFLNiO0Ur3Bub42Erkn8AZZkOOZBSHZSEpfkoqUpLq9KdKSVh3USkbJN7p9WOk9IeV2ROS1m/L1BodQznmCvTuhIpzVVbn8odUZiS8soaS24epg60l9xKkpOoKsSdQI1Y9MeSvRXp+VY1ey3mV+mUiPUHL0CBORUIshKorGgGW83zzyUbaXUqTzgAUb6sbakcjnk70iNGZTkASnYqSGZs+pSXpABVf+IpzV7re4Ae7Ft4b8Lsn8JqO9l7I8N+NBelKfEV2Y48lpSu8I5wkpTsOzewsLd2AP//Z

/9j/4AAQSkZJRgABAQAAAQABAAD/2wBDAAIBAQEBAQIBAQECAgICAgQDAgICAgUEBAMEBgUGBgYFBgYGBwkIBgcJBwYGCAsICQoKCgoKBggLDAsKDAkKCgr/2wBDAQICAgICAgUDAwUKBwYHCgoKCgoKCgoKCgoKCgoKCgoKCgoKCgoKCgoKCgoKCgoKCgoKCgoKCgoKCgoKCgoKCgr/wAARCABgAIADASIAAhEBAxEB/8QAHQAAAQQDAQEAAAAAAAAAAAAABAECAwYABQcJCP/EAEgQAAEDAgQBBwkGBAMGBwAAAAECAwQFEQAGEiEHCBMUFSIxYiMyNEFEUVJTYRYkJUJxcjOBkaEJQ6IYY7HB0uM1RVWS0eHx/8QAGgEBAQEBAAMAAAAAAAAAAAAAAAECBAMFBv/EACwRAAICAAMGBQQDAAAAAAAAAAABAhEDEiEEMUFRYfAFMpGx0QYicaGBwfH/2gAMAwEAAhEDEQA/APdDNeecz5YrDbByMl+nPSI8ZiopqyElTzziEAFspuEgqN1XOw2BvjZyqpmaJFdluZdjFLTZWoCpbkAX+XipcXZ2fOtKbAby3SepBXqWpFScqznSS90pvscwGdITe/a5y/hxouPfA3ijxEzRDz3k7i/Ly0qmUaTFcgxJkzmZBcOrnFJaebSVDSACpKiBe1r4qy8e/YqV8a76J98TpqZ2aFDbL8Xcf+p/9vDI1XzLKa51GXYwupSbKqW+yiD/AJf0xyuJwA47NGA25x/kuNxakJTpL80F9vmWW+ZPl7gam1ruSU3cPYBBUofLvJ/46RqcwhzlBy3tDUtp5Tjs4FbipK1pc9I/Kk6d97AWIG2IQ62zWMySHnWEZejXZKQo9Z7G4v8AL+uFXVczIkojKy7GutClg9ZbWBSPl+IY5lS+CnGI5cquWZ3GuWuU9NbcZqSJU0LZRpbOhN3tXek/mtZRFtzc17hVxedoEnLz/Fb8SmzDMbqzKpSOYSkMpLKUh26UqKSSEqSLqPZPfgC/TKtmJlCUu5ejEOuJbsmp/Ft8vHIf9l/O7ThntZpitvtOFUNaTKUllFlAAoVKKXFaVEFSu82NgRg2XwR45RswU6rI46P9FamxOkwQ/N0vBBRrB8sR2ylRO35t7427fCTi/GzcMwq4sJdgioMSV0xapdi22VFTQUHrdoEA3SUmxulV9gKhRuSjmltFNn/atDiWWgp9tUiYkPhTaEnul9nZJ+KxUSN9z2qJVMyOtqS1lyOA04W+1Uz+Xb5eH0hdbFIijokS/Rm++Qv4R4MJSV1oIkfc4vpjnfJX7/2YARNVzMuUuIMuxtSG0rJ6y2IUVD5fhOMdq+ZmZDTCsuRiXioJIqWwsL/Lw5pytdcv/c4norXtK/ic8GGz11rrGGeiRbhTlvvC/gPgwBkmrZmiM885l2ORqSmwqXvUB8v64kVOzQAT9nou1/8AzL/t4EzPWn6fA0zVQUKLrVkCQtSz5RPckIJP8hhXq/md9CkU7KYcO+pUiQphNreoqRcn6af1IxtYc2rrT0/bFomi1XM0iK3KTlyMEuNhYCqluARf5eNTR+LMWrZnbykjKVYU/wBMkRZU2LCU7CiutJ1EOP7BOoEW23JtjZ5dezQrL8Y1GnU9tzo6LJamOKAGkW3LY3/ljS8IOfLuajIbAX9sJl9Oogdhr1n/APMZap0APi2rOxl05CWaSKR9oaZzbilOqk850lq106dATfULg3tY/TFrrCa51VKu5D9Fcv2V/Cfrio8XGs/qqVMW1NpIofX9N8kIbypYd6S1YlXOBGi+q/Zva2+LhWm6x1RLvLi+jOezK+E+PEBM0muaUHnIfcL9lf8A84Foya2YFw5D/ju27K/mL+uC2mqxoReZF80ezK/68DURur9XgdMi/wAd32ZXzVePADYSa11jN0rh+e3+VfwD64V1Nb65jjXD9Fdv2V/E39cZBbq/WU60yNbW17Mr4B48K81WOuo5EyL6K97Mr4m/HgBtVTXNEfykP0tv8q/f+uCXE13m1eUh+afyr9364gqrdY0R/vcX0xrujK9/78EPIq6WlEzovmkejK3/ANeABqSiudURfKQ7dGb/ACr+EfXCUlFb0SLOQ/THL9lfv/XD6O3WDR4v32N6M37Mr4B48a6HUK7IdmQaPKiLUia6l6SthXNsG/ce32lD4R/MjFSbARKnT6ZUH5M6bBbT0dkAqS5cnU5YAXuT+mBp7mb6pPiJY6NBZ1OHn3UK54jQe5FyEfqq5+gwPT489zMD79IdjTZHR2gqqSoyiEXU5fSdQuPCiw9RPecFzKBU3qlDXVKs3LJW52HY6g2OwfyBdv63xc8V5VfV7u+6RvJXnde4K85PYhrdodNYlanmg5PKzd084n86lXWP02HqwfLbz7LjPOIl06CObVpSllTyybbEkkJH6WV+uCKwzVk07SmXGFnWgAIyvmJ8eCnW6xoX98jeafZlf9eMPNJ3JlzqL+2K/nX30/Rr8tv1yblmBK1QhzkFlRFlkC6ASLg74p3DHIGVavnOt58q9IaerFKzdPRBmIdWOZC2m0qASFaTcE31An+2LxR2asmiRUplRAOiosBFUB5o8eKVwyTxAGcq4afJoxov2tn9Zh9l/pRVzbejmiFaAL6b6r+u30q3GHTboK4t0/OSpdOmortPVSjmClhuAaWvnkOdKa7ZeDtiL3OnR67XxbK01WOqpZM2Nborlx0dXwnx45FT3uJOaMmZfzlXeI0CTCezLHaNNZpweAcTVChCxI1BRKQkApKQLgjYY67WGKuaTLBqTPorl/unhPjwIENtVnSj77G7hf7urf8A14DpiqnHpfOvVGIlIfd7So6vmq8eCtFVZYDrlWZCUoupRh+r/wB+NXRmKmiAmfKnNl1T7oZR0LUpI5xdkga+/wB5/rirmwk2Sw50xU+b0WdGeUpxsIQ0wST5MePYfU7YFn07PM+vsKTXokBCYLoQGIxcK1lbRurUe4W7h33OCYSa+iqziVMlRLfabjpO2gbElY/phj7+a1ZgZZZYRZMN0lx1tKUk6m9hZZJOw9Xr78FNRdpf2ayN/wCobJg51jR4rTtdp7+mU2Ct2EvUe0bG4cG5Fr7d98S16lF2muv5lrLCorY1updbUhsW3Fwle+9veb2xDmKTmiFCZluvxAlE1nslslSrqAsADuSTsMQyG82Tpdnp0PpCU6mmeja0wxbz1WUO3/X3CwurG44lPM9Pxp6FWG3pp6g9M+068vRUR8wohQExmwJL9OPPODSLJbTquPdcjV7h+bElByzWJjLyJVRLMREtzmohQoat+9YC+7v7P1ud9gTQ6DX48KNOVWY0p7oyAl2TEOpA0jZOlelI/Qb+s4IpcPMjiZOqtx2x0x2wZhXPf6ypZ/4YxLElLhS73mvth5Xrz+PkVmFmKNV5Ai1WM591Z0okR1WA1ObApUD/AFvhJj9cbnw+lJbSQtzduKpafMPdZd/6gYxmLmlusvBNZiODozVyuCQbanPcv/lvjJrlXRUoaZs9lohTllmL2D2D3HX/AMbYZlxMZXw1HVKRNlQDzFTiKIda26OoEeUT6irB7rVZ0KvNi9xv92V7v3411bYkVCHp63iuKS412kRxqT5RO4IXcYmfTmOA2Q7PQ+1c6nEw+2kfUBW/8t/+dpPcZaaHUpusGixvvkX0Vu33dXwjx4pnC/OFDpWa6/lCoynOsajm+cqK21T3ShYS02TdaQpCNknz1Am3d3YuNFTVHqFFcaq7CkmK2UqTEuLaR48cuzH09HCzPbceUOdOe0hxaSU+TMmGF+sfk1evGQbCscN63kLKlBo44gyJMaPmOFqjmmMpQtx2elwubAqBClmw1W998dDrEGoClSj10v0Zy946Leafpip8X8u1Z2bS643nWqtxhmCmtmksts8xcymhrJKNdxa/nWuTcEbYttagSBSpf43J9Fc7w18J8GAIKnGqz7KYEWtLupTYdWYrZABUNrW9wP0xlDpM8Q+fXXXFOF53tFhFh5RXcLWGDmqe+lKLVqVuBc2a3/0YGo0CT0D/AMblfxnbWS18xfgw4FvSkJChTzUJv4yrz2+6Oj4B9MDVBVTbrrEOBVFPSBFd1JLDYS2NTdlLNrgfQbn++A3alIXV5lOo9aluuqdbStTLbR02QL6SUWJ9VydKfWb2GHRcozRVI7U+vyAyqM8pcNoN2WoqbuVrKNThPrvYH3WGL5d6t8vk1GKatul3u7rqCPUKp1SZGnNZlkO6JTaXpy2EhLir28ijzU23AXvYE21EkixMUV+DEUxFqq0JAJPkEEk27ySLk/U4jqVOeQzGQisyQBMaAAS1sL93mYKdgv8ANL/GpXmH1Ne79mI3KTuTsSnapaIHpMGf1TG/GV+jN90du3mj6YbSYNQ0yPxlQ++Od0dHv/TD6TAkdUxvxqT6M33Ja+EeDDaTAkaZP41J9Nd7g37/ANmBgxqDUOuXx10v0Vr2du/nOfTCToU7rGGk1lRupzvjo+A/TDmoL/XT466k+itepq/nOeDDZ0GQKjCHXcndbnelrbsHwYAjr1IlLp40VhSFJdb0LTGbBT5RP0/tiR9utxG1rm1MltIOp1lhHd7ym17YytQZAgX67k/xWu9LXzE+DBMinPqZWhVZlEFJBFmt9v2YlGlLmC0enTU0WOpFZI1R0KJTGbsTpH0xymo8IqpxGpGbEUzM1RbmIzi8G4qpYRCeSFx1LLrC0LadOgK0lSTYgEWIBHVaDAf+zsPTWZgHQmrag1cdgf7vFO4YTs5xM4VymUzLkOXSHs3TzUqq/Vw2/GUGmykIYSyQ6CQAbrSRe+9t6RqnQXxdyy85Kptf+1FX0HMFMb6tafR0dP3prt6dOoK2vfV6zti11il6aVLPWkwWiub8/wCE792KfxeyVHfqtLzaqu1kr6+pjHQE1d1MMAymu3zIITrFtld9zi41mksClS1B+XtFc9sd+E+LAhM3S+wj8TmHsjfpHf8A2xWoLUnMjKqbSqxMEYPuh59L3nDnFeu3d7gN1W3snztrVcuyawgUliZNjRjo6S+JjutxOxLae1tcbFXqBIG+4ky7l2nxKSmNEMlttLroShEx0AAOK8WKnStb+++nttKMVb174/HrycVCyzCpsqazDmSk9poFXP7myBbe39u73WwS7S/xhj8Umeiu7c/4m/pjINJYNRnDn5fnt+2O/APFhXaSx1zH8vL9Gd9sd+JvxYhltt2xtVpYCI/4pM9Ma73/ABfpghylWaUetJuyT7R9P0xBVKSwEMWfl+mNX++u/F+7BDtIYDS/Ly/NPtrvu/dgQHpFLvSYqutZnoze/P8AhH0w2k0u6JH4pM2mu9z/ANf0w+k0lg0iMS/L9Gb36Y78I8WEpdIZSmRqcmC8twi8p0bX/dgBGqX+Mvp60meitf5/ic+mEnUwCpQh1nM3W5/n+A/TDmaSyaw/5eXborXtjvxOeLCTaUx1jCs/L3U57Y78B8WAErVM0wL9ZzNnWv8AP/3ifpgpylWSR1nM2B9o/wDrA1apkdMG5kSx5VrfpjvzE+LBTtIj6VDn5ncbWmOn1fuwANSaX+DRj1pMN4rZvz9vyj6YqPC7M2WKPmGvZUqWaIbVTqOb56qfAlTEpkSghtorLaFHUsJG50ggDFuplIZFHjIU9NCujIBHS3Qb6R4sVvhHTKeJ2Z5SoiFvNZwm8086kKcRdDV7KNyP64AXjJl6mTRRq3IEgvs5gpzDaRLeS2UrmNE3bSoIUq4FlEXHqI3wVmfM3Dul0mpqnVpDYiMLRIUXnilBLPODcXB7Bvtf+uF4kcFsgcV1MLzpT5TxYbLQ6NUnmAtsqSooUG1gKBKQbkahbYjGtqXJn4QVKnOU1VFqDCHEadcTMM5paB4VJe7P8sAWegfZnMlIjVyiOrkRJDYXHfS46AtPvFyDbC0ihU8QNKo7o8u7tzznzFeLFYgcmrhHBgswTRqg/wAy0lvn5WYZzjrlhbUtZeupRuSSe8nEFE5LnB2hwjBapVVkJKyrnJ2ZZzy9+8alPXt67e8n34At0KhwTUJpVHc3W3vzzm/YHiwrtDp/XMc9Hc2iui/POfE34sU6FyWODsGsyq0im1dxUsJ1R3szz1st2tuhsvWR3Duw5/kt8HX6yxWjS6qhbDZQI7eZp6WVg+tbYeso9259w92ALfU6HA0MaY7ptLbJ8s5tv3+didyhwC2oBhwnSbDnnN9v3Y49x35NmV1ZQ61ylVBQ0U0LkzJD8urvqWEosgARpSFkAm5SAoqsALEXxRZFHyRXpoy1TOIVAQ8uMESRFy/mJL7TitfaQoTLNgpbOnVvqBtfYED6DreUG6zw7l0aB05p+XRVsNOQam5GfQpTJSC29vzSwT2V2Ok2NjbHxFl//Dz40Uml9WNZHrk/mXVpE2t8QYEyW9vfW8+qIFOuH1rIBPrGOt5Vynk5ikJpcXiNRpjvR7U5yXljMWo6UrWdSlTgX1aEW0jSSU7C6gnF74HcmnJ4ys7WszVVddZqzwmU+QiVV4qm21oAKC3JlrWgbAhPZsSq4uccW1bDg7XJOd6cq+D6TwL6p8R+n8PEw9mUWptN5s29XW6S5nLKVCz7ycuCdLydyjeNuV8oVGbRKtTafQKDAfXFmrd58RCZatTzT6C+3rLQShbigEJ3AxyfkB8o/lAcHeAfCXk356yVkrO9Xy7QYdPqeco/Gae87WUhPlprKHqVeSQjW5pDhvoIKgNx9kVLkc8nuuVZdVzFkl2qBSClEOqVeVJjskixU2044UoURcEjchRHrOIKpyKuTlVpsCS/kRaGadszT2KrJRFUBewU0HNKgL7DuG3ux5MPCxsKoRksqpap363X6ObbNu8N29Ym0YuFJbROUpNxlFYabbekMjlXTP1vgedWUuTzxBpnFfK9f40/4gFVy7l+iZl4jVqXLybxNqjFSDFbq8F/Lq0MusqakttR0uBTLqFtNpVbSpIJDeXjwz5fXKUZo+ReEfLnynVoWUImZKfIzTANYytWTUKlQJcWns1GNCbciuqRIU28JDXMpSWlKDKSN/Ritcirk3Vmnmmp4e9CQp7nHFU2oyGFLNiO0Ur3Bub42Erkn8AZZkOOZBSHZSEpfkoqUpLq9KdKSVh3USkbJN7p9WOk9IeV2ROS1m/L1BodQznmCvTuhIpzVVbn8odUZiS8soaS24epg60l9xKkpOoKsSdQI1Y9MeSvRXp+VY1ey3mV+mUiPUHL0CBORUIshKorGgGW83zzyUbaXUqTzgAUb6sbakcjnk70iNGZTkASnYqSGZs+pSXpABVf+IpzV7re4Ae7Ft4b8Lsn8JqO9l7I8N+NBelKfEV2Y48lpSu8I5wkpTsOzewsLd2AP//Z

/9j/4AAQSkZJRgABAQAAAQABAAD/2wBDAAIBAQEBAQIBAQECAgICAgQDAgICAgUEBAMEBgUGBgYFBgYGBwkIBgcJBwYGCAsICQoKCgoKBggLDAsKDAkKCgr/2wBDAQICAgICAgUDAwUKBwYHCgoKCgoKCgoKCgoKCgoKCgoKCgoKCgoKCgoKCgoKCgoKCgoKCgoKCgoKCgoKCgoKCgr/wAARCABgAIADASIAAhEBAxEB/8QAHQAAAQQDAQEAAAAAAAAAAAAABAECAwYABQcJCP/EAEgQAAEDAgQBBwkGBAMGBwAAAAECAwQFEQAGEiEHCBMUFSIxYiMyNEFEUVJTYRYkJUJxcjOBkaEJQ6IYY7HB0uM1RVWS0eHx/8QAGgEBAQEBAAMAAAAAAAAAAAAAAAECBAMFBv/EACwRAAICAAMGBQQDAAAAAAAAAAABAhEDEiEEMUFRYfAFMpGx0QYicaGBwfH/2gAMAwEAAhEDEQA/APdDNeecz5YrDbByMl+nPSI8ZiopqyElTzziEAFspuEgqN1XOw2BvjZyqpmaJFdluZdjFLTZWoCpbkAX+XipcXZ2fOtKbAby3SepBXqWpFScqznSS90pvscwGdITe/a5y/hxouPfA3ijxEzRDz3k7i/Ly0qmUaTFcgxJkzmZBcOrnFJaebSVDSACpKiBe1r4qy8e/YqV8a76J98TpqZ2aFDbL8Xcf+p/9vDI1XzLKa51GXYwupSbKqW+yiD/AJf0xyuJwA47NGA25x/kuNxakJTpL80F9vmWW+ZPl7gam1ruSU3cPYBBUofLvJ/46RqcwhzlBy3tDUtp5Tjs4FbipK1pc9I/Kk6d97AWIG2IQ62zWMySHnWEZejXZKQo9Z7G4v8AL+uFXVczIkojKy7GutClg9ZbWBSPl+IY5lS+CnGI5cquWZ3GuWuU9NbcZqSJU0LZRpbOhN3tXek/mtZRFtzc17hVxedoEnLz/Fb8SmzDMbqzKpSOYSkMpLKUh26UqKSSEqSLqPZPfgC/TKtmJlCUu5ejEOuJbsmp/Ft8vHIf9l/O7ThntZpitvtOFUNaTKUllFlAAoVKKXFaVEFSu82NgRg2XwR45RswU6rI46P9FamxOkwQ/N0vBBRrB8sR2ylRO35t7427fCTi/GzcMwq4sJdgioMSV0xapdi22VFTQUHrdoEA3SUmxulV9gKhRuSjmltFNn/atDiWWgp9tUiYkPhTaEnul9nZJ+KxUSN9z2qJVMyOtqS1lyOA04W+1Uz+Xb5eH0hdbFIijokS/Rm++Qv4R4MJSV1oIkfc4vpjnfJX7/2YARNVzMuUuIMuxtSG0rJ6y2IUVD5fhOMdq+ZmZDTCsuRiXioJIqWwsL/Lw5pytdcv/c4norXtK/ic8GGz11rrGGeiRbhTlvvC/gPgwBkmrZmiM885l2ORqSmwqXvUB8v64kVOzQAT9nou1/8AzL/t4EzPWn6fA0zVQUKLrVkCQtSz5RPckIJP8hhXq/md9CkU7KYcO+pUiQphNreoqRcn6af1IxtYc2rrT0/bFomi1XM0iK3KTlyMEuNhYCqluARf5eNTR+LMWrZnbykjKVYU/wBMkRZU2LCU7CiutJ1EOP7BOoEW23JtjZ5dezQrL8Y1GnU9tzo6LJamOKAGkW3LY3/ljS8IOfLuajIbAX9sJl9Oogdhr1n/APMZap0APi2rOxl05CWaSKR9oaZzbilOqk850lq106dATfULg3tY/TFrrCa51VKu5D9Fcv2V/Cfrio8XGs/qqVMW1NpIofX9N8kIbypYd6S1YlXOBGi+q/Zva2+LhWm6x1RLvLi+jOezK+E+PEBM0muaUHnIfcL9lf8A84Foya2YFw5D/ju27K/mL+uC2mqxoReZF80ezK/68DURur9XgdMi/wAd32ZXzVePADYSa11jN0rh+e3+VfwD64V1Nb65jjXD9Fdv2V/E39cZBbq/WU60yNbW17Mr4B48K81WOuo5EyL6K97Mr4m/HgBtVTXNEfykP0tv8q/f+uCXE13m1eUh+afyr9364gqrdY0R/vcX0xrujK9/78EPIq6WlEzovmkejK3/ANeABqSiudURfKQ7dGb/ACr+EfXCUlFb0SLOQ/THL9lfv/XD6O3WDR4v32N6M37Mr4B48a6HUK7IdmQaPKiLUia6l6SthXNsG/ce32lD4R/MjFSbARKnT6ZUH5M6bBbT0dkAqS5cnU5YAXuT+mBp7mb6pPiJY6NBZ1OHn3UK54jQe5FyEfqq5+gwPT489zMD79IdjTZHR2gqqSoyiEXU5fSdQuPCiw9RPecFzKBU3qlDXVKs3LJW52HY6g2OwfyBdv63xc8V5VfV7u+6RvJXnde4K85PYhrdodNYlanmg5PKzd084n86lXWP02HqwfLbz7LjPOIl06CObVpSllTyybbEkkJH6WV+uCKwzVk07SmXGFnWgAIyvmJ8eCnW6xoX98jeafZlf9eMPNJ3JlzqL+2K/nX30/Rr8tv1yblmBK1QhzkFlRFlkC6ASLg74p3DHIGVavnOt58q9IaerFKzdPRBmIdWOZC2m0qASFaTcE31An+2LxR2asmiRUplRAOiosBFUB5o8eKVwyTxAGcq4afJoxov2tn9Zh9l/pRVzbejmiFaAL6b6r+u30q3GHTboK4t0/OSpdOmortPVSjmClhuAaWvnkOdKa7ZeDtiL3OnR67XxbK01WOqpZM2Nborlx0dXwnx45FT3uJOaMmZfzlXeI0CTCezLHaNNZpweAcTVChCxI1BRKQkApKQLgjYY67WGKuaTLBqTPorl/unhPjwIENtVnSj77G7hf7urf8A14DpiqnHpfOvVGIlIfd7So6vmq8eCtFVZYDrlWZCUoupRh+r/wB+NXRmKmiAmfKnNl1T7oZR0LUpI5xdkga+/wB5/rirmwk2Sw50xU+b0WdGeUpxsIQ0wST5MePYfU7YFn07PM+vsKTXokBCYLoQGIxcK1lbRurUe4W7h33OCYSa+iqziVMlRLfabjpO2gbElY/phj7+a1ZgZZZYRZMN0lx1tKUk6m9hZZJOw9Xr78FNRdpf2ayN/wCobJg51jR4rTtdp7+mU2Ct2EvUe0bG4cG5Fr7d98S16lF2muv5lrLCorY1updbUhsW3Fwle+9veb2xDmKTmiFCZluvxAlE1nslslSrqAsADuSTsMQyG82Tpdnp0PpCU6mmeja0wxbz1WUO3/X3CwurG44lPM9Pxp6FWG3pp6g9M+068vRUR8wohQExmwJL9OPPODSLJbTquPdcjV7h+bElByzWJjLyJVRLMREtzmohQoat+9YC+7v7P1ud9gTQ6DX48KNOVWY0p7oyAl2TEOpA0jZOlelI/Qb+s4IpcPMjiZOqtx2x0x2wZhXPf6ypZ/4YxLElLhS73mvth5Xrz+PkVmFmKNV5Ai1WM591Z0okR1WA1ObApUD/AFvhJj9cbnw+lJbSQtzduKpafMPdZd/6gYxmLmlusvBNZiODozVyuCQbanPcv/lvjJrlXRUoaZs9lohTllmL2D2D3HX/AMbYZlxMZXw1HVKRNlQDzFTiKIda26OoEeUT6irB7rVZ0KvNi9xv92V7v3411bYkVCHp63iuKS412kRxqT5RO4IXcYmfTmOA2Q7PQ+1c6nEw+2kfUBW/8t/+dpPcZaaHUpusGixvvkX0Vu33dXwjx4pnC/OFDpWa6/lCoynOsajm+cqK21T3ShYS02TdaQpCNknz1Am3d3YuNFTVHqFFcaq7CkmK2UqTEuLaR48cuzH09HCzPbceUOdOe0hxaSU+TMmGF+sfk1evGQbCscN63kLKlBo44gyJMaPmOFqjmmMpQtx2elwubAqBClmw1W998dDrEGoClSj10v0Zy946Leafpip8X8u1Z2bS643nWqtxhmCmtmksts8xcymhrJKNdxa/nWuTcEbYttagSBSpf43J9Fc7w18J8GAIKnGqz7KYEWtLupTYdWYrZABUNrW9wP0xlDpM8Q+fXXXFOF53tFhFh5RXcLWGDmqe+lKLVqVuBc2a3/0YGo0CT0D/AMblfxnbWS18xfgw4FvSkJChTzUJv4yrz2+6Oj4B9MDVBVTbrrEOBVFPSBFd1JLDYS2NTdlLNrgfQbn++A3alIXV5lOo9aluuqdbStTLbR02QL6SUWJ9VydKfWb2GHRcozRVI7U+vyAyqM8pcNoN2WoqbuVrKNThPrvYH3WGL5d6t8vk1GKatul3u7rqCPUKp1SZGnNZlkO6JTaXpy2EhLir28ijzU23AXvYE21EkixMUV+DEUxFqq0JAJPkEEk27ySLk/U4jqVOeQzGQisyQBMaAAS1sL93mYKdgv8ANL/GpXmH1Ne79mI3KTuTsSnapaIHpMGf1TG/GV+jN90du3mj6YbSYNQ0yPxlQ++Od0dHv/TD6TAkdUxvxqT6M33Ja+EeDDaTAkaZP41J9Nd7g37/ANmBgxqDUOuXx10v0Vr2du/nOfTCToU7rGGk1lRupzvjo+A/TDmoL/XT466k+itepq/nOeDDZ0GQKjCHXcndbnelrbsHwYAjr1IlLp40VhSFJdb0LTGbBT5RP0/tiR9utxG1rm1MltIOp1lhHd7ym17YytQZAgX67k/xWu9LXzE+DBMinPqZWhVZlEFJBFmt9v2YlGlLmC0enTU0WOpFZI1R0KJTGbsTpH0xymo8IqpxGpGbEUzM1RbmIzi8G4qpYRCeSFx1LLrC0LadOgK0lSTYgEWIBHVaDAf+zsPTWZgHQmrag1cdgf7vFO4YTs5xM4VymUzLkOXSHs3TzUqq/Vw2/GUGmykIYSyQ6CQAbrSRe+9t6RqnQXxdyy85Kptf+1FX0HMFMb6tafR0dP3prt6dOoK2vfV6zti11il6aVLPWkwWiub8/wCE792KfxeyVHfqtLzaqu1kr6+pjHQE1d1MMAymu3zIITrFtld9zi41mksClS1B+XtFc9sd+E+LAhM3S+wj8TmHsjfpHf8A2xWoLUnMjKqbSqxMEYPuh59L3nDnFeu3d7gN1W3snztrVcuyawgUliZNjRjo6S+JjutxOxLae1tcbFXqBIG+4ky7l2nxKSmNEMlttLroShEx0AAOK8WKnStb+++nttKMVb174/HrycVCyzCpsqazDmSk9poFXP7myBbe39u73WwS7S/xhj8Umeiu7c/4m/pjINJYNRnDn5fnt+2O/APFhXaSx1zH8vL9Gd9sd+JvxYhltt2xtVpYCI/4pM9Ma73/ABfpghylWaUetJuyT7R9P0xBVKSwEMWfl+mNX++u/F+7BDtIYDS/Ly/NPtrvu/dgQHpFLvSYqutZnoze/P8AhH0w2k0u6JH4pM2mu9z/ANf0w+k0lg0iMS/L9Gb36Y78I8WEpdIZSmRqcmC8twi8p0bX/dgBGqX+Mvp60meitf5/ic+mEnUwCpQh1nM3W5/n+A/TDmaSyaw/5eXborXtjvxOeLCTaUx1jCs/L3U57Y78B8WAErVM0wL9ZzNnWv8AP/3ifpgpylWSR1nM2B9o/wDrA1apkdMG5kSx5VrfpjvzE+LBTtIj6VDn5ncbWmOn1fuwANSaX+DRj1pMN4rZvz9vyj6YqPC7M2WKPmGvZUqWaIbVTqOb56qfAlTEpkSghtorLaFHUsJG50ggDFuplIZFHjIU9NCujIBHS3Qb6R4sVvhHTKeJ2Z5SoiFvNZwm8086kKcRdDV7KNyP64AXjJl6mTRRq3IEgvs5gpzDaRLeS2UrmNE3bSoIUq4FlEXHqI3wVmfM3Dul0mpqnVpDYiMLRIUXnilBLPODcXB7Bvtf+uF4kcFsgcV1MLzpT5TxYbLQ6NUnmAtsqSooUG1gKBKQbkahbYjGtqXJn4QVKnOU1VFqDCHEadcTMM5paB4VJe7P8sAWegfZnMlIjVyiOrkRJDYXHfS46AtPvFyDbC0ihU8QNKo7o8u7tzznzFeLFYgcmrhHBgswTRqg/wAy0lvn5WYZzjrlhbUtZeupRuSSe8nEFE5LnB2hwjBapVVkJKyrnJ2ZZzy9+8alPXt67e8n34At0KhwTUJpVHc3W3vzzm/YHiwrtDp/XMc9Hc2iui/POfE34sU6FyWODsGsyq0im1dxUsJ1R3szz1st2tuhsvWR3Duw5/kt8HX6yxWjS6qhbDZQI7eZp6WVg+tbYeso9259w92ALfU6HA0MaY7ptLbJ8s5tv3+didyhwC2oBhwnSbDnnN9v3Y49x35NmV1ZQ61ylVBQ0U0LkzJD8urvqWEosgARpSFkAm5SAoqsALEXxRZFHyRXpoy1TOIVAQ8uMESRFy/mJL7TitfaQoTLNgpbOnVvqBtfYED6DreUG6zw7l0aB05p+XRVsNOQam5GfQpTJSC29vzSwT2V2Ok2NjbHxFl//Dz40Uml9WNZHrk/mXVpE2t8QYEyW9vfW8+qIFOuH1rIBPrGOt5Vynk5ikJpcXiNRpjvR7U5yXljMWo6UrWdSlTgX1aEW0jSSU7C6gnF74HcmnJ4ys7WszVVddZqzwmU+QiVV4qm21oAKC3JlrWgbAhPZsSq4uccW1bDg7XJOd6cq+D6TwL6p8R+n8PEw9mUWptN5s29XW6S5nLKVCz7ycuCdLydyjeNuV8oVGbRKtTafQKDAfXFmrd58RCZatTzT6C+3rLQShbigEJ3AxyfkB8o/lAcHeAfCXk356yVkrO9Xy7QYdPqeco/Gae87WUhPlprKHqVeSQjW5pDhvoIKgNx9kVLkc8nuuVZdVzFkl2qBSClEOqVeVJjskixU2044UoURcEjchRHrOIKpyKuTlVpsCS/kRaGadszT2KrJRFUBewU0HNKgL7DuG3ux5MPCxsKoRksqpap363X6ObbNu8N29Ym0YuFJbROUpNxlFYabbekMjlXTP1vgedWUuTzxBpnFfK9f40/4gFVy7l+iZl4jVqXLybxNqjFSDFbq8F/Lq0MusqakttR0uBTLqFtNpVbSpIJDeXjwz5fXKUZo+ReEfLnynVoWUImZKfIzTANYytWTUKlQJcWns1GNCbciuqRIU28JDXMpSWlKDKSN/Ritcirk3Vmnmmp4e9CQp7nHFU2oyGFLNiO0Ur3Bub42Erkn8AZZkOOZBSHZSEpfkoqUpLq9KdKSVh3USkbJN7p9WOk9IeV2ROS1m/L1BodQznmCvTuhIpzVVbn8odUZiS8soaS24epg60l9xKkpOoKsSdQI1Y9MeSvRXp+VY1ey3mV+mUiPUHL0CBORUIshKorGgGW83zzyUbaXUqTzgAUb6sbakcjnk70iNGZTkASnYqSGZs+pSXpABVf+IpzV7re4Ae7Ft4b8Lsn8JqO9l7I8N+NBelKfEV2Y48lpSu8I5wkpTsOzewsLd2AP//Z

/9j/4AAQSkZJRgABAQAAAQABAAD/2wBDAAIBAQEBAQIBAQECAgICAgQDAgICAgUEBAMEBgUGBgYFBgYGBwkIBgcJBwYGCAsICQoKCgoKBggLDAsKDAkKCgr/2wBDAQICAgICAgUDAwUKBwYHCgoKCgoKCgoKCgoKCgoKCgoKCgoKCgoKCgoKCgoKCgoKCgoKCgoKCgoKCgoKCgoKCgr/wAARCABgAIADASIAAhEBAxEB/8QAHQAAAQQDAQEAAAAAAAAAAAAABAECAwYABQcJCP/EAEgQAAEDAgQBBwkGBAMGBwAAAAECAwQFEQAGEiEHCBMUFSIxYiMyNEFEUVJTYRYkJUJxcjOBkaEJQ6IYY7HB0uM1RVWS0eHx/8QAGgEBAQEBAAMAAAAAAAAAAAAAAAECBAMFBv/EACwRAAICAAMGBQQDAAAAAAAAAAABAhEDEiEEMUFRYfAFMpGx0QYicaGBwfH/2gAMAwEAAhEDEQA/APdDNeecz5YrDbByMl+nPSI8ZiopqyElTzziEAFspuEgqN1XOw2BvjZyqpmaJFdluZdjFLTZWoCpbkAX+XipcXZ2fOtKbAby3SepBXqWpFScqznSS90pvscwGdITe/a5y/hxouPfA3ijxEzRDz3k7i/Ly0qmUaTFcgxJkzmZBcOrnFJaebSVDSACpKiBe1r4qy8e/YqV8a76J98TpqZ2aFDbL8Xcf+p/9vDI1XzLKa51GXYwupSbKqW+yiD/AJf0xyuJwA47NGA25x/kuNxakJTpL80F9vmWW+ZPl7gam1ruSU3cPYBBUofLvJ/46RqcwhzlBy3tDUtp5Tjs4FbipK1pc9I/Kk6d97AWIG2IQ62zWMySHnWEZejXZKQo9Z7G4v8AL+uFXVczIkojKy7GutClg9ZbWBSPl+IY5lS+CnGI5cquWZ3GuWuU9NbcZqSJU0LZRpbOhN3tXek/mtZRFtzc17hVxedoEnLz/Fb8SmzDMbqzKpSOYSkMpLKUh26UqKSSEqSLqPZPfgC/TKtmJlCUu5ejEOuJbsmp/Ft8vHIf9l/O7ThntZpitvtOFUNaTKUllFlAAoVKKXFaVEFSu82NgRg2XwR45RswU6rI46P9FamxOkwQ/N0vBBRrB8sR2ylRO35t7427fCTi/GzcMwq4sJdgioMSV0xapdi22VFTQUHrdoEA3SUmxulV9gKhRuSjmltFNn/atDiWWgp9tUiYkPhTaEnul9nZJ+KxUSN9z2qJVMyOtqS1lyOA04W+1Uz+Xb5eH0hdbFIijokS/Rm++Qv4R4MJSV1oIkfc4vpjnfJX7/2YARNVzMuUuIMuxtSG0rJ6y2IUVD5fhOMdq+ZmZDTCsuRiXioJIqWwsL/Lw5pytdcv/c4norXtK/ic8GGz11rrGGeiRbhTlvvC/gPgwBkmrZmiM885l2ORqSmwqXvUB8v64kVOzQAT9nou1/8AzL/t4EzPWn6fA0zVQUKLrVkCQtSz5RPckIJP8hhXq/md9CkU7KYcO+pUiQphNreoqRcn6af1IxtYc2rrT0/bFomi1XM0iK3KTlyMEuNhYCqluARf5eNTR+LMWrZnbykjKVYU/wBMkRZU2LCU7CiutJ1EOP7BOoEW23JtjZ5dezQrL8Y1GnU9tzo6LJamOKAGkW3LY3/ljS8IOfLuajIbAX9sJl9Oogdhr1n/APMZap0APi2rOxl05CWaSKR9oaZzbilOqk850lq106dATfULg3tY/TFrrCa51VKu5D9Fcv2V/Cfrio8XGs/qqVMW1NpIofX9N8kIbypYd6S1YlXOBGi+q/Zva2+LhWm6x1RLvLi+jOezK+E+PEBM0muaUHnIfcL9lf8A84Foya2YFw5D/ju27K/mL+uC2mqxoReZF80ezK/68DURur9XgdMi/wAd32ZXzVePADYSa11jN0rh+e3+VfwD64V1Nb65jjXD9Fdv2V/E39cZBbq/WU60yNbW17Mr4B48K81WOuo5EyL6K97Mr4m/HgBtVTXNEfykP0tv8q/f+uCXE13m1eUh+afyr9364gqrdY0R/vcX0xrujK9/78EPIq6WlEzovmkejK3/ANeABqSiudURfKQ7dGb/ACr+EfXCUlFb0SLOQ/THL9lfv/XD6O3WDR4v32N6M37Mr4B48a6HUK7IdmQaPKiLUia6l6SthXNsG/ce32lD4R/MjFSbARKnT6ZUH5M6bBbT0dkAqS5cnU5YAXuT+mBp7mb6pPiJY6NBZ1OHn3UK54jQe5FyEfqq5+gwPT489zMD79IdjTZHR2gqqSoyiEXU5fSdQuPCiw9RPecFzKBU3qlDXVKs3LJW52HY6g2OwfyBdv63xc8V5VfV7u+6RvJXnde4K85PYhrdodNYlanmg5PKzd084n86lXWP02HqwfLbz7LjPOIl06CObVpSllTyybbEkkJH6WV+uCKwzVk07SmXGFnWgAIyvmJ8eCnW6xoX98jeafZlf9eMPNJ3JlzqL+2K/nX30/Rr8tv1yblmBK1QhzkFlRFlkC6ASLg74p3DHIGVavnOt58q9IaerFKzdPRBmIdWOZC2m0qASFaTcE31An+2LxR2asmiRUplRAOiosBFUB5o8eKVwyTxAGcq4afJoxov2tn9Zh9l/pRVzbejmiFaAL6b6r+u30q3GHTboK4t0/OSpdOmortPVSjmClhuAaWvnkOdKa7ZeDtiL3OnR67XxbK01WOqpZM2Nborlx0dXwnx45FT3uJOaMmZfzlXeI0CTCezLHaNNZpweAcTVChCxI1BRKQkApKQLgjYY67WGKuaTLBqTPorl/unhPjwIENtVnSj77G7hf7urf8A14DpiqnHpfOvVGIlIfd7So6vmq8eCtFVZYDrlWZCUoupRh+r/wB+NXRmKmiAmfKnNl1T7oZR0LUpI5xdkga+/wB5/rirmwk2Sw50xU+b0WdGeUpxsIQ0wST5MePYfU7YFn07PM+vsKTXokBCYLoQGIxcK1lbRurUe4W7h33OCYSa+iqziVMlRLfabjpO2gbElY/phj7+a1ZgZZZYRZMN0lx1tKUk6m9hZZJOw9Xr78FNRdpf2ayN/wCobJg51jR4rTtdp7+mU2Ct2EvUe0bG4cG5Fr7d98S16lF2muv5lrLCorY1updbUhsW3Fwle+9veb2xDmKTmiFCZluvxAlE1nslslSrqAsADuSTsMQyG82Tpdnp0PpCU6mmeja0wxbz1WUO3/X3CwurG44lPM9Pxp6FWG3pp6g9M+068vRUR8wohQExmwJL9OPPODSLJbTquPdcjV7h+bElByzWJjLyJVRLMREtzmohQoat+9YC+7v7P1ud9gTQ6DX48KNOVWY0p7oyAl2TEOpA0jZOlelI/Qb+s4IpcPMjiZOqtx2x0x2wZhXPf6ypZ/4YxLElLhS73mvth5Xrz+PkVmFmKNV5Ai1WM591Z0okR1WA1ObApUD/AFvhJj9cbnw+lJbSQtzduKpafMPdZd/6gYxmLmlusvBNZiODozVyuCQbanPcv/lvjJrlXRUoaZs9lohTllmL2D2D3HX/AMbYZlxMZXw1HVKRNlQDzFTiKIda26OoEeUT6irB7rVZ0KvNi9xv92V7v3411bYkVCHp63iuKS412kRxqT5RO4IXcYmfTmOA2Q7PQ+1c6nEw+2kfUBW/8t/+dpPcZaaHUpusGixvvkX0Vu33dXwjx4pnC/OFDpWa6/lCoynOsajm+cqK21T3ShYS02TdaQpCNknz1Am3d3YuNFTVHqFFcaq7CkmK2UqTEuLaR48cuzH09HCzPbceUOdOe0hxaSU+TMmGF+sfk1evGQbCscN63kLKlBo44gyJMaPmOFqjmmMpQtx2elwubAqBClmw1W998dDrEGoClSj10v0Zy946Leafpip8X8u1Z2bS643nWqtxhmCmtmksts8xcymhrJKNdxa/nWuTcEbYttagSBSpf43J9Fc7w18J8GAIKnGqz7KYEWtLupTYdWYrZABUNrW9wP0xlDpM8Q+fXXXFOF53tFhFh5RXcLWGDmqe+lKLVqVuBc2a3/0YGo0CT0D/AMblfxnbWS18xfgw4FvSkJChTzUJv4yrz2+6Oj4B9MDVBVTbrrEOBVFPSBFd1JLDYS2NTdlLNrgfQbn++A3alIXV5lOo9aluuqdbStTLbR02QL6SUWJ9VydKfWb2GHRcozRVI7U+vyAyqM8pcNoN2WoqbuVrKNThPrvYH3WGL5d6t8vk1GKatul3u7rqCPUKp1SZGnNZlkO6JTaXpy2EhLir28ijzU23AXvYE21EkixMUV+DEUxFqq0JAJPkEEk27ySLk/U4jqVOeQzGQisyQBMaAAS1sL93mYKdgv8ANL/GpXmH1Ne79mI3KTuTsSnapaIHpMGf1TG/GV+jN90du3mj6YbSYNQ0yPxlQ++Od0dHv/TD6TAkdUxvxqT6M33Ja+EeDDaTAkaZP41J9Nd7g37/ANmBgxqDUOuXx10v0Vr2du/nOfTCToU7rGGk1lRupzvjo+A/TDmoL/XT466k+itepq/nOeDDZ0GQKjCHXcndbnelrbsHwYAjr1IlLp40VhSFJdb0LTGbBT5RP0/tiR9utxG1rm1MltIOp1lhHd7ym17YytQZAgX67k/xWu9LXzE+DBMinPqZWhVZlEFJBFmt9v2YlGlLmC0enTU0WOpFZI1R0KJTGbsTpH0xymo8IqpxGpGbEUzM1RbmIzi8G4qpYRCeSFx1LLrC0LadOgK0lSTYgEWIBHVaDAf+zsPTWZgHQmrag1cdgf7vFO4YTs5xM4VymUzLkOXSHs3TzUqq/Vw2/GUGmykIYSyQ6CQAbrSRe+9t6RqnQXxdyy85Kptf+1FX0HMFMb6tafR0dP3prt6dOoK2vfV6zti11il6aVLPWkwWiub8/wCE792KfxeyVHfqtLzaqu1kr6+pjHQE1d1MMAymu3zIITrFtld9zi41mksClS1B+XtFc9sd+E+LAhM3S+wj8TmHsjfpHf8A2xWoLUnMjKqbSqxMEYPuh59L3nDnFeu3d7gN1W3snztrVcuyawgUliZNjRjo6S+JjutxOxLae1tcbFXqBIG+4ky7l2nxKSmNEMlttLroShEx0AAOK8WKnStb+++nttKMVb174/HrycVCyzCpsqazDmSk9poFXP7myBbe39u73WwS7S/xhj8Umeiu7c/4m/pjINJYNRnDn5fnt+2O/APFhXaSx1zH8vL9Gd9sd+JvxYhltt2xtVpYCI/4pM9Ma73/ABfpghylWaUetJuyT7R9P0xBVKSwEMWfl+mNX++u/F+7BDtIYDS/Ly/NPtrvu/dgQHpFLvSYqutZnoze/P8AhH0w2k0u6JH4pM2mu9z/ANf0w+k0lg0iMS/L9Gb36Y78I8WEpdIZSmRqcmC8twi8p0bX/dgBGqX+Mvp60meitf5/ic+mEnUwCpQh1nM3W5/n+A/TDmaSyaw/5eXborXtjvxOeLCTaUx1jCs/L3U57Y78B8WAErVM0wL9ZzNnWv8AP/3ifpgpylWSR1nM2B9o/wDrA1apkdMG5kSx5VrfpjvzE+LBTtIj6VDn5ncbWmOn1fuwANSaX+DRj1pMN4rZvz9vyj6YqPC7M2WKPmGvZUqWaIbVTqOb56qfAlTEpkSghtorLaFHUsJG50ggDFuplIZFHjIU9NCujIBHS3Qb6R4sVvhHTKeJ2Z5SoiFvNZwm8086kKcRdDV7KNyP64AXjJl6mTRRq3IEgvs5gpzDaRLeS2UrmNE3bSoIUq4FlEXHqI3wVmfM3Dul0mpqnVpDYiMLRIUXnilBLPODcXB7Bvtf+uF4kcFsgcV1MLzpT5TxYbLQ6NUnmAtsqSooUG1gKBKQbkahbYjGtqXJn4QVKnOU1VFqDCHEadcTMM5paB4VJe7P8sAWegfZnMlIjVyiOrkRJDYXHfS46AtPvFyDbC0ihU8QNKo7o8u7tzznzFeLFYgcmrhHBgswTRqg/wAy0lvn5WYZzjrlhbUtZeupRuSSe8nEFE5LnB2hwjBapVVkJKyrnJ2ZZzy9+8alPXt67e8n34At0KhwTUJpVHc3W3vzzm/YHiwrtDp/XMc9Hc2iui/POfE34sU6FyWODsGsyq0im1dxUsJ1R3szz1st2tuhsvWR3Duw5/kt8HX6yxWjS6qhbDZQI7eZp6WVg+tbYeso9259w92ALfU6HA0MaY7ptLbJ8s5tv3+didyhwC2oBhwnSbDnnN9v3Y49x35NmV1ZQ61ylVBQ0U0LkzJD8urvqWEosgARpSFkAm5SAoqsALEXxRZFHyRXpoy1TOIVAQ8uMESRFy/mJL7TitfaQoTLNgpbOnVvqBtfYED6DreUG6zw7l0aB05p+XRVsNOQam5GfQpTJSC29vzSwT2V2Ok2NjbHxFl//Dz40Uml9WNZHrk/mXVpE2t8QYEyW9vfW8+qIFOuH1rIBPrGOt5Vynk5ikJpcXiNRpjvR7U5yXljMWo6UrWdSlTgX1aEW0jSSU7C6gnF74HcmnJ4ys7WszVVddZqzwmU+QiVV4qm21oAKC3JlrWgbAhPZsSq4uccW1bDg7XJOd6cq+D6TwL6p8R+n8PEw9mUWptN5s29XW6S5nLKVCz7ycuCdLydyjeNuV8oVGbRKtTafQKDAfXFmrd58RCZatTzT6C+3rLQShbigEJ3AxyfkB8o/lAcHeAfCXk356yVkrO9Xy7QYdPqeco/Gae87WUhPlprKHqVeSQjW5pDhvoIKgNx9kVLkc8nuuVZdVzFkl2qBSClEOqVeVJjskixU2044UoURcEjchRHrOIKpyKuTlVpsCS/kRaGadszT2KrJRFUBewU0HNKgL7DuG3ux5MPCxsKoRksqpap363X6ObbNu8N29Ym0YuFJbROUpNxlFYabbekMjlXTP1vgedWUuTzxBpnFfK9f40/4gFVy7l+iZl4jVqXLybxNqjFSDFbq8F/Lq0MusqakttR0uBTLqFtNpVbSpIJDeXjwz5fXKUZo+ReEfLnynVoWUImZKfIzTANYytWTUKlQJcWns1GNCbciuqRIU28JDXMpSWlKDKSN/Ritcirk3Vmnmmp4e9CQp7nHFU2oyGFLNiO0Ur3Bub42Erkn8AZZkOOZBSHZSEpfkoqUpLq9KdKSVh3USkbJN7p9WOk9IeV2ROS1m/L1BodQznmCvTuhIpzVVbn8odUZiS8soaS24epg60l9xKkpOoKsSdQI1Y9MeSvRXp+VY1ey3mV+mUiPUHL0CBORUIshKorGgGW83zzyUbaXUqTzgAUb6sbakcjnk70iNGZTkASnYqSGZs+pSXpABVf+IpzV7re4Ae7Ft4b8Lsn8JqO9l7I8N+NBelKfEV2Y48lpSu8I5wkpTsOzewsLd2AP//Z

/9j/4AAQSkZJRgABAQAAAQABAAD/2wBDAAIBAQEBAQIBAQECAgICAgQDAgICAgUEBAMEBgUGBgYFBgYGBwkIBgcJBwYGCAsICQoKCgoKBggLDAsKDAkKCgr/2wBDAQICAgICAgUDAwUKBwYHCgoKCgoKCgoKCgoKCgoKCgoKCgoKCgoKCgoKCgoKCgoKCgoKCgoKCgoKCgoKCgoKCgr/wAARCABgAIADASIAAhEBAxEB/8QAHQAAAQQDAQEAAAAAAAAAAAAABAECAwYABQcJCP/EAEgQAAEDAgQBBwkGBAMGBwAAAAECAwQFEQAGEiEHCBMUFSIxYiMyNEFEUVJTYRYkJUJxcjOBkaEJQ6IYY7HB0uM1RVWS0eHx/8QAGgEBAQEBAAMAAAAAAAAAAAAAAAECBAMFBv/EACwRAAICAAMGBQQDAAAAAAAAAAABAhEDEiEEMUFRYfAFMpGx0QYicaGBwfH/2gAMAwEAAhEDEQA/APdDNeecz5YrDbByMl+nPSI8ZiopqyElTzziEAFspuEgqN1XOw2BvjZyqpmaJFdluZdjFLTZWoCpbkAX+XipcXZ2fOtKbAby3SepBXqWpFScqznSS90pvscwGdITe/a5y/hxouPfA3ijxEzRDz3k7i/Ly0qmUaTFcgxJkzmZBcOrnFJaebSVDSACpKiBe1r4qy8e/YqV8a76J98TpqZ2aFDbL8Xcf+p/9vDI1XzLKa51GXYwupSbKqW+yiD/AJf0xyuJwA47NGA25x/kuNxakJTpL80F9vmWW+ZPl7gam1ruSU3cPYBBUofLvJ/46RqcwhzlBy3tDUtp5Tjs4FbipK1pc9I/Kk6d97AWIG2IQ62zWMySHnWEZejXZKQo9Z7G4v8AL+uFXVczIkojKy7GutClg9ZbWBSPl+IY5lS+CnGI5cquWZ3GuWuU9NbcZqSJU0LZRpbOhN3tXek/mtZRFtzc17hVxedoEnLz/Fb8SmzDMbqzKpSOYSkMpLKUh26UqKSSEqSLqPZPfgC/TKtmJlCUu5ejEOuJbsmp/Ft8vHIf9l/O7ThntZpitvtOFUNaTKUllFlAAoVKKXFaVEFSu82NgRg2XwR45RswU6rI46P9FamxOkwQ/N0vBBRrB8sR2ylRO35t7427fCTi/GzcMwq4sJdgioMSV0xapdi22VFTQUHrdoEA3SUmxulV9gKhRuSjmltFNn/atDiWWgp9tUiYkPhTaEnul9nZJ+KxUSN9z2qJVMyOtqS1lyOA04W+1Uz+Xb5eH0hdbFIijokS/Rm++Qv4R4MJSV1oIkfc4vpjnfJX7/2YARNVzMuUuIMuxtSG0rJ6y2IUVD5fhOMdq+ZmZDTCsuRiXioJIqWwsL/Lw5pytdcv/c4norXtK/ic8GGz11rrGGeiRbhTlvvC/gPgwBkmrZmiM885l2ORqSmwqXvUB8v64kVOzQAT9nou1/8AzL/t4EzPWn6fA0zVQUKLrVkCQtSz5RPckIJP8hhXq/md9CkU7KYcO+pUiQphNreoqRcn6af1IxtYc2rrT0/bFomi1XM0iK3KTlyMEuNhYCqluARf5eNTR+LMWrZnbykjKVYU/wBMkRZU2LCU7CiutJ1EOP7BOoEW23JtjZ5dezQrL8Y1GnU9tzo6LJamOKAGkW3LY3/ljS8IOfLuajIbAX9sJl9Oogdhr1n/APMZap0APi2rOxl05CWaSKR9oaZzbilOqk850lq106dATfULg3tY/TFrrCa51VKu5D9Fcv2V/Cfrio8XGs/qqVMW1NpIofX9N8kIbypYd6S1YlXOBGi+q/Zva2+LhWm6x1RLvLi+jOezK+E+PEBM0muaUHnIfcL9lf8A84Foya2YFw5D/ju27K/mL+uC2mqxoReZF80ezK/68DURur9XgdMi/wAd32ZXzVePADYSa11jN0rh+e3+VfwD64V1Nb65jjXD9Fdv2V/E39cZBbq/WU60yNbW17Mr4B48K81WOuo5EyL6K97Mr4m/HgBtVTXNEfykP0tv8q/f+uCXE13m1eUh+afyr9364gqrdY0R/vcX0xrujK9/78EPIq6WlEzovmkejK3/ANeABqSiudURfKQ7dGb/ACr+EfXCUlFb0SLOQ/THL9lfv/XD6O3WDR4v32N6M37Mr4B48a6HUK7IdmQaPKiLUia6l6SthXNsG/ce32lD4R/MjFSbARKnT6ZUH5M6bBbT0dkAqS5cnU5YAXuT+mBp7mb6pPiJY6NBZ1OHn3UK54jQe5FyEfqq5+gwPT489zMD79IdjTZHR2gqqSoyiEXU5fSdQuPCiw9RPecFzKBU3qlDXVKs3LJW52HY6g2OwfyBdv63xc8V5VfV7u+6RvJXnde4K85PYhrdodNYlanmg5PKzd084n86lXWP02HqwfLbz7LjPOIl06CObVpSllTyybbEkkJH6WV+uCKwzVk07SmXGFnWgAIyvmJ8eCnW6xoX98jeafZlf9eMPNJ3JlzqL+2K/nX30/Rr8tv1yblmBK1QhzkFlRFlkC6ASLg74p3DHIGVavnOt58q9IaerFKzdPRBmIdWOZC2m0qASFaTcE31An+2LxR2asmiRUplRAOiosBFUB5o8eKVwyTxAGcq4afJoxov2tn9Zh9l/pRVzbejmiFaAL6b6r+u30q3GHTboK4t0/OSpdOmortPVSjmClhuAaWvnkOdKa7ZeDtiL3OnR67XxbK01WOqpZM2Nborlx0dXwnx45FT3uJOaMmZfzlXeI0CTCezLHaNNZpweAcTVChCxI1BRKQkApKQLgjYY67WGKuaTLBqTPorl/unhPjwIENtVnSj77G7hf7urf8A14DpiqnHpfOvVGIlIfd7So6vmq8eCtFVZYDrlWZCUoupRh+r/wB+NXRmKmiAmfKnNl1T7oZR0LUpI5xdkga+/wB5/rirmwk2Sw50xU+b0WdGeUpxsIQ0wST5MePYfU7YFn07PM+vsKTXokBCYLoQGIxcK1lbRurUe4W7h33OCYSa+iqziVMlRLfabjpO2gbElY/phj7+a1ZgZZZYRZMN0lx1tKUk6m9hZZJOw9Xr78FNRdpf2ayN/wCobJg51jR4rTtdp7+mU2Ct2EvUe0bG4cG5Fr7d98S16lF2muv5lrLCorY1updbUhsW3Fwle+9veb2xDmKTmiFCZluvxAlE1nslslSrqAsADuSTsMQyG82Tpdnp0PpCU6mmeja0wxbz1WUO3/X3CwurG44lPM9Pxp6FWG3pp6g9M+068vRUR8wohQExmwJL9OPPODSLJbTquPdcjV7h+bElByzWJjLyJVRLMREtzmohQoat+9YC+7v7P1ud9gTQ6DX48KNOVWY0p7oyAl2TEOpA0jZOlelI/Qb+s4IpcPMjiZOqtx2x0x2wZhXPf6ypZ/4YxLElLhS73mvth5Xrz+PkVmFmKNV5Ai1WM591Z0okR1WA1ObApUD/AFvhJj9cbnw+lJbSQtzduKpafMPdZd/6gYxmLmlusvBNZiODozVyuCQbanPcv/lvjJrlXRUoaZs9lohTllmL2D2D3HX/AMbYZlxMZXw1HVKRNlQDzFTiKIda26OoEeUT6irB7rVZ0KvNi9xv92V7v3411bYkVCHp63iuKS412kRxqT5RO4IXcYmfTmOA2Q7PQ+1c6nEw+2kfUBW/8t/+dpPcZaaHUpusGixvvkX0Vu33dXwjx4pnC/OFDpWa6/lCoynOsajm+cqK21T3ShYS02TdaQpCNknz1Am3d3YuNFTVHqFFcaq7CkmK2UqTEuLaR48cuzH09HCzPbceUOdOe0hxaSU+TMmGF+sfk1evGQbCscN63kLKlBo44gyJMaPmOFqjmmMpQtx2elwubAqBClmw1W998dDrEGoClSj10v0Zy946Leafpip8X8u1Z2bS643nWqtxhmCmtmksts8xcymhrJKNdxa/nWuTcEbYttagSBSpf43J9Fc7w18J8GAIKnGqz7KYEWtLupTYdWYrZABUNrW9wP0xlDpM8Q+fXXXFOF53tFhFh5RXcLWGDmqe+lKLVqVuBc2a3/0YGo0CT0D/AMblfxnbWS18xfgw4FvSkJChTzUJv4yrz2+6Oj4B9MDVBVTbrrEOBVFPSBFd1JLDYS2NTdlLNrgfQbn++A3alIXV5lOo9aluuqdbStTLbR02QL6SUWJ9VydKfWb2GHRcozRVI7U+vyAyqM8pcNoN2WoqbuVrKNThPrvYH3WGL5d6t8vk1GKatul3u7rqCPUKp1SZGnNZlkO6JTaXpy2EhLir28ijzU23AXvYE21EkixMUV+DEUxFqq0JAJPkEEk27ySLk/U4jqVOeQzGQisyQBMaAAS1sL93mYKdgv8ANL/GpXmH1Ne79mI3KTuTsSnapaIHpMGf1TG/GV+jN90du3mj6YbSYNQ0yPxlQ++Od0dHv/TD6TAkdUxvxqT6M33Ja+EeDDaTAkaZP41J9Nd7g37/ANmBgxqDUOuXx10v0Vr2du/nOfTCToU7rGGk1lRupzvjo+A/TDmoL/XT466k+itepq/nOeDDZ0GQKjCHXcndbnelrbsHwYAjr1IlLp40VhSFJdb0LTGbBT5RP0/tiR9utxG1rm1MltIOp1lhHd7ym17YytQZAgX67k/xWu9LXzE+DBMinPqZWhVZlEFJBFmt9v2YlGlLmC0enTU0WOpFZI1R0KJTGbsTpH0xymo8IqpxGpGbEUzM1RbmIzi8G4qpYRCeSFx1LLrC0LadOgK0lSTYgEWIBHVaDAf+zsPTWZgHQmrag1cdgf7vFO4YTs5xM4VymUzLkOXSHs3TzUqq/Vw2/GUGmykIYSyQ6CQAbrSRe+9t6RqnQXxdyy85Kptf+1FX0HMFMb6tafR0dP3prt6dOoK2vfV6zti11il6aVLPWkwWiub8/wCE792KfxeyVHfqtLzaqu1kr6+pjHQE1d1MMAymu3zIITrFtld9zi41mksClS1B+XtFc9sd+E+LAhM3S+wj8TmHsjfpHf8A2xWoLUnMjKqbSqxMEYPuh59L3nDnFeu3d7gN1W3snztrVcuyawgUliZNjRjo6S+JjutxOxLae1tcbFXqBIG+4ky7l2nxKSmNEMlttLroShEx0AAOK8WKnStb+++nttKMVb174/HrycVCyzCpsqazDmSk9poFXP7myBbe39u73WwS7S/xhj8Umeiu7c/4m/pjINJYNRnDn5fnt+2O/APFhXaSx1zH8vL9Gd9sd+JvxYhltt2xtVpYCI/4pM9Ma73/ABfpghylWaUetJuyT7R9P0xBVKSwEMWfl+mNX++u/F+7BDtIYDS/Ly/NPtrvu/dgQHpFLvSYqutZnoze/P8AhH0w2k0u6JH4pM2mu9z/ANf0w+k0lg0iMS/L9Gb36Y78I8WEpdIZSmRqcmC8twi8p0bX/dgBGqX+Mvp60meitf5/ic+mEnUwCpQh1nM3W5/n+A/TDmaSyaw/5eXborXtjvxOeLCTaUx1jCs/L3U57Y78B8WAErVM0wL9ZzNnWv8AP/3ifpgpylWSR1nM2B9o/wDrA1apkdMG5kSx5VrfpjvzE+LBTtIj6VDn5ncbWmOn1fuwANSaX+DRj1pMN4rZvz9vyj6YqPC7M2WKPmGvZUqWaIbVTqOb56qfAlTEpkSghtorLaFHUsJG50ggDFuplIZFHjIU9NCujIBHS3Qb6R4sVvhHTKeJ2Z5SoiFvNZwm8086kKcRdDV7KNyP64AXjJl6mTRRq3IEgvs5gpzDaRLeS2UrmNE3bSoIUq4FlEXHqI3wVmfM3Dul0mpqnVpDYiMLRIUXnilBLPODcXB7Bvtf+uF4kcFsgcV1MLzpT5TxYbLQ6NUnmAtsqSooUG1gKBKQbkahbYjGtqXJn4QVKnOU1VFqDCHEadcTMM5paB4VJe7P8sAWegfZnMlIjVyiOrkRJDYXHfS46AtPvFyDbC0ihU8QNKo7o8u7tzznzFeLFYgcmrhHBgswTRqg/wAy0lvn5WYZzjrlhbUtZeupRuSSe8nEFE5LnB2hwjBapVVkJKyrnJ2ZZzy9+8alPXt67e8n34At0KhwTUJpVHc3W3vzzm/YHiwrtDp/XMc9Hc2iui/POfE34sU6FyWODsGsyq0im1dxUsJ1R3szz1st2tuhsvWR3Duw5/kt8HX6yxWjS6qhbDZQI7eZp6WVg+tbYeso9259w92ALfU6HA0MaY7ptLbJ8s5tv3+didyhwC2oBhwnSbDnnN9v3Y49x35NmV1ZQ61ylVBQ0U0LkzJD8urvqWEosgARpSFkAm5SAoqsALEXxRZFHyRXpoy1TOIVAQ8uMESRFy/mJL7TitfaQoTLNgpbOnVvqBtfYED6DreUG6zw7l0aB05p+XRVsNOQam5GfQpTJSC29vzSwT2V2Ok2NjbHxFl//Dz40Uml9WNZHrk/mXVpE2t8QYEyW9vfW8+qIFOuH1rIBPrGOt5Vynk5ikJpcXiNRpjvR7U5yXljMWo6UrWdSlTgX1aEW0jSSU7C6gnF74HcmnJ4ys7WszVVddZqzwmU+QiVV4qm21oAKC3JlrWgbAhPZsSq4uccW1bDg7XJOd6cq+D6TwL6p8R+n8PEw9mUWptN5s29XW6S5nLKVCz7ycuCdLydyjeNuV8oVGbRKtTafQKDAfXFmrd58RCZatTzT6C+3rLQShbigEJ3AxyfkB8o/lAcHeAfCXk356yVkrO9Xy7QYdPqeco/Gae87WUhPlprKHqVeSQjW5pDhvoIKgNx9kVLkc8nuuVZdVzFkl2qBSClEOqVeVJjskixU2044UoURcEjchRHrOIKpyKuTlVpsCS/kRaGadszT2KrJRFUBewU0HNKgL7DuG3ux5MPCxsKoRksqpap363X6ObbNu8N29Ym0YuFJbROUpNxlFYabbekMjlXTP1vgedWUuTzxBpnFfK9f40/4gFVy7l+iZl4jVqXLybxNqjFSDFbq8F/Lq0MusqakttR0uBTLqFtNpVbSpIJDeXjwz5fXKUZo+ReEfLnynVoWUImZKfIzTANYytWTUKlQJcWns1GNCbciuqRIU28JDXMpSWlKDKSN/Ritcirk3Vmnmmp4e9CQp7nHFU2oyGFLNiO0Ur3Bub42Erkn8AZZkOOZBSHZSEpfkoqUpLq9KdKSVh3USkbJN7p9WOk9IeV2ROS1m/L1BodQznmCvTuhIpzVVbn8odUZiS8soaS24epg60l9xKkpOoKsSdQI1Y9MeSvRXp+VY1ey3mV+mUiPUHL0CBORUIshKorGgGW83zzyUbaXUqTzgAUb6sbakcjnk70iNGZTkASnYqSGZs+pSXpABVf+IpzV7re4Ae7Ft4b8Lsn8JqO9l7I8N+NBelKfEV2Y48lpSu8I5wkpTsOzewsLd2AP//Z

/9j/4AAQSkZJRgABAQAAAQABAAD/2wBDAAIBAQEBAQIBAQECAgICAgQDAgICAgUEBAMEBgUGBgYFBgYGBwkIBgcJBwYGCAsICQoKCgoKBggLDAsKDAkKCgr/2wBDAQICAgICAgUDAwUKBwYHCgoKCgoKCgoKCgoKCgoKCgoKCgoKCgoKCgoKCgoKCgoKCgoKCgoKCgoKCgoKCgoKCgr/wAARCABgAIADASIAAhEBAxEB/8QAHQAAAQQDAQEAAAAAAAAAAAAABAECAwYABQcJCP/EAEgQAAEDAgQBBwkGBAMGBwAAAAECAwQFEQAGEiEHCBMUFSIxYiMyNEFEUVJTYRYkJUJxcjOBkaEJQ6IYY7HB0uM1RVWS0eHx/8QAGgEBAQEBAAMAAAAAAAAAAAAAAAECBAMFBv/EACwRAAICAAMGBQQDAAAAAAAAAAABAhEDEiEEMUFRYfAFMpGx0QYicaGBwfH/2gAMAwEAAhEDEQA/APdDNeecz5YrDbByMl+nPSI8ZiopqyElTzziEAFspuEgqN1XOw2BvjZyqpmaJFdluZdjFLTZWoCpbkAX+XipcXZ2fOtKbAby3SepBXqWpFScqznSS90pvscwGdITe/a5y/hxouPfA3ijxEzRDz3k7i/Ly0qmUaTFcgxJkzmZBcOrnFJaebSVDSACpKiBe1r4qy8e/YqV8a76J98TpqZ2aFDbL8Xcf+p/9vDI1XzLKa51GXYwupSbKqW+yiD/AJf0xyuJwA47NGA25x/kuNxakJTpL80F9vmWW+ZPl7gam1ruSU3cPYBBUofLvJ/46RqcwhzlBy3tDUtp5Tjs4FbipK1pc9I/Kk6d97AWIG2IQ62zWMySHnWEZejXZKQo9Z7G4v8AL+uFXVczIkojKy7GutClg9ZbWBSPl+IY5lS+CnGI5cquWZ3GuWuU9NbcZqSJU0LZRpbOhN3tXek/mtZRFtzc17hVxedoEnLz/Fb8SmzDMbqzKpSOYSkMpLKUh26UqKSSEqSLqPZPfgC/TKtmJlCUu5ejEOuJbsmp/Ft8vHIf9l/O7ThntZpitvtOFUNaTKUllFlAAoVKKXFaVEFSu82NgRg2XwR45RswU6rI46P9FamxOkwQ/N0vBBRrB8sR2ylRO35t7427fCTi/GzcMwq4sJdgioMSV0xapdi22VFTQUHrdoEA3SUmxulV9gKhRuSjmltFNn/atDiWWgp9tUiYkPhTaEnul9nZJ+KxUSN9z2qJVMyOtqS1lyOA04W+1Uz+Xb5eH0hdbFIijokS/Rm++Qv4R4MJSV1oIkfc4vpjnfJX7/2YARNVzMuUuIMuxtSG0rJ6y2IUVD5fhOMdq+ZmZDTCsuRiXioJIqWwsL/Lw5pytdcv/c4norXtK/ic8GGz11rrGGeiRbhTlvvC/gPgwBkmrZmiM885l2ORqSmwqXvUB8v64kVOzQAT9nou1/8AzL/t4EzPWn6fA0zVQUKLrVkCQtSz5RPckIJP8hhXq/md9CkU7KYcO+pUiQphNreoqRcn6af1IxtYc2rrT0/bFomi1XM0iK3KTlyMEuNhYCqluARf5eNTR+LMWrZnbykjKVYU/wBMkRZU2LCU7CiutJ1EOP7BOoEW23JtjZ5dezQrL8Y1GnU9tzo6LJamOKAGkW3LY3/ljS8IOfLuajIbAX9sJl9Oogdhr1n/APMZap0APi2rOxl05CWaSKR9oaZzbilOqk850lq106dATfULg3tY/TFrrCa51VKu5D9Fcv2V/Cfrio8XGs/qqVMW1NpIofX9N8kIbypYd6S1YlXOBGi+q/Zva2+LhWm6x1RLvLi+jOezK+E+PEBM0muaUHnIfcL9lf8A84Foya2YFw5D/ju27K/mL+uC2mqxoReZF80ezK/68DURur9XgdMi/wAd32ZXzVePADYSa11jN0rh+e3+VfwD64V1Nb65jjXD9Fdv2V/E39cZBbq/WU60yNbW17Mr4B48K81WOuo5EyL6K97Mr4m/HgBtVTXNEfykP0tv8q/f+uCXE13m1eUh+afyr9364gqrdY0R/vcX0xrujK9/78EPIq6WlEzovmkejK3/ANeABqSiudURfKQ7dGb/ACr+EfXCUlFb0SLOQ/THL9lfv/XD6O3WDR4v32N6M37Mr4B48a6HUK7IdmQaPKiLUia6l6SthXNsG/ce32lD4R/MjFSbARKnT6ZUH5M6bBbT0dkAqS5cnU5YAXuT+mBp7mb6pPiJY6NBZ1OHn3UK54jQe5FyEfqq5+gwPT489zMD79IdjTZHR2gqqSoyiEXU5fSdQuPCiw9RPecFzKBU3qlDXVKs3LJW52HY6g2OwfyBdv63xc8V5VfV7u+6RvJXnde4K85PYhrdodNYlanmg5PKzd084n86lXWP02HqwfLbz7LjPOIl06CObVpSllTyybbEkkJH6WV+uCKwzVk07SmXGFnWgAIyvmJ8eCnW6xoX98jeafZlf9eMPNJ3JlzqL+2K/nX30/Rr8tv1yblmBK1QhzkFlRFlkC6ASLg74p3DHIGVavnOt58q9IaerFKzdPRBmIdWOZC2m0qASFaTcE31An+2LxR2asmiRUplRAOiosBFUB5o8eKVwyTxAGcq4afJoxov2tn9Zh9l/pRVzbejmiFaAL6b6r+u30q3GHTboK4t0/OSpdOmortPVSjmClhuAaWvnkOdKa7ZeDtiL3OnR67XxbK01WOqpZM2Nborlx0dXwnx45FT3uJOaMmZfzlXeI0CTCezLHaNNZpweAcTVChCxI1BRKQkApKQLgjYY67WGKuaTLBqTPorl/unhPjwIENtVnSj77G7hf7urf8A14DpiqnHpfOvVGIlIfd7So6vmq8eCtFVZYDrlWZCUoupRh+r/wB+NXRmKmiAmfKnNl1T7oZR0LUpI5xdkga+/wB5/rirmwk2Sw50xU+b0WdGeUpxsIQ0wST5MePYfU7YFn07PM+vsKTXokBCYLoQGIxcK1lbRurUe4W7h33OCYSa+iqziVMlRLfabjpO2gbElY/phj7+a1ZgZZZYRZMN0lx1tKUk6m9hZZJOw9Xr78FNRdpf2ayN/wCobJg51jR4rTtdp7+mU2Ct2EvUe0bG4cG5Fr7d98S16lF2muv5lrLCorY1updbUhsW3Fwle+9veb2xDmKTmiFCZluvxAlE1nslslSrqAsADuSTsMQyG82Tpdnp0PpCU6mmeja0wxbz1WUO3/X3CwurG44lPM9Pxp6FWG3pp6g9M+068vRUR8wohQExmwJL9OPPODSLJbTquPdcjV7h+bElByzWJjLyJVRLMREtzmohQoat+9YC+7v7P1ud9gTQ6DX48KNOVWY0p7oyAl2TEOpA0jZOlelI/Qb+s4IpcPMjiZOqtx2x0x2wZhXPf6ypZ/4YxLElLhS73mvth5Xrz+PkVmFmKNV5Ai1WM591Z0okR1WA1ObApUD/AFvhJj9cbnw+lJbSQtzduKpafMPdZd/6gYxmLmlusvBNZiODozVyuCQbanPcv/lvjJrlXRUoaZs9lohTllmL2D2D3HX/AMbYZlxMZXw1HVKRNlQDzFTiKIda26OoEeUT6irB7rVZ0KvNi9xv92V7v3411bYkVCHp63iuKS412kRxqT5RO4IXcYmfTmOA2Q7PQ+1c6nEw+2kfUBW/8t/+dpPcZaaHUpusGixvvkX0Vu33dXwjx4pnC/OFDpWa6/lCoynOsajm+cqK21T3ShYS02TdaQpCNknz1Am3d3YuNFTVHqFFcaq7CkmK2UqTEuLaR48cuzH09HCzPbceUOdOe0hxaSU+TMmGF+sfk1evGQbCscN63kLKlBo44gyJMaPmOFqjmmMpQtx2elwubAqBClmw1W998dDrEGoClSj10v0Zy946Leafpip8X8u1Z2bS643nWqtxhmCmtmksts8xcymhrJKNdxa/nWuTcEbYttagSBSpf43J9Fc7w18J8GAIKnGqz7KYEWtLupTYdWYrZABUNrW9wP0xlDpM8Q+fXXXFOF53tFhFh5RXcLWGDmqe+lKLVqVuBc2a3/0YGo0CT0D/AMblfxnbWS18xfgw4FvSkJChTzUJv4yrz2+6Oj4B9MDVBVTbrrEOBVFPSBFd1JLDYS2NTdlLNrgfQbn++A3alIXV5lOo9aluuqdbStTLbR02QL6SUWJ9VydKfWb2GHRcozRVI7U+vyAyqM8pcNoN2WoqbuVrKNThPrvYH3WGL5d6t8vk1GKatul3u7rqCPUKp1SZGnNZlkO6JTaXpy2EhLir28ijzU23AXvYE21EkixMUV+DEUxFqq0JAJPkEEk27ySLk/U4jqVOeQzGQisyQBMaAAS1sL93mYKdgv8ANL/GpXmH1Ne79mI3KTuTsSnapaIHpMGf1TG/GV+jN90du3mj6YbSYNQ0yPxlQ++Od0dHv/TD6TAkdUxvxqT6M33Ja+EeDDaTAkaZP41J9Nd7g37/ANmBgxqDUOuXx10v0Vr2du/nOfTCToU7rGGk1lRupzvjo+A/TDmoL/XT466k+itepq/nOeDDZ0GQKjCHXcndbnelrbsHwYAjr1IlLp40VhSFJdb0LTGbBT5RP0/tiR9utxG1rm1MltIOp1lhHd7ym17YytQZAgX67k/xWu9LXzE+DBMinPqZWhVZlEFJBFmt9v2YlGlLmC0enTU0WOpFZI1R0KJTGbsTpH0xymo8IqpxGpGbEUzM1RbmIzi8G4qpYRCeSFx1LLrC0LadOgK0lSTYgEWIBHVaDAf+zsPTWZgHQmrag1cdgf7vFO4YTs5xM4VymUzLkOXSHs3TzUqq/Vw2/GUGmykIYSyQ6CQAbrSRe+9t6RqnQXxdyy85Kptf+1FX0HMFMb6tafR0dP3prt6dOoK2vfV6zti11il6aVLPWkwWiub8/wCE792KfxeyVHfqtLzaqu1kr6+pjHQE1d1MMAymu3zIITrFtld9zi41mksClS1B+XtFc9sd+E+LAhM3S+wj8TmHsjfpHf8A2xWoLUnMjKqbSqxMEYPuh59L3nDnFeu3d7gN1W3snztrVcuyawgUliZNjRjo6S+JjutxOxLae1tcbFXqBIG+4ky7l2nxKSmNEMlttLroShEx0AAOK8WKnStb+++nttKMVb174/HrycVCyzCpsqazDmSk9poFXP7myBbe39u73WwS7S/xhj8Umeiu7c/4m/pjINJYNRnDn5fnt+2O/APFhXaSx1zH8vL9Gd9sd+JvxYhltt2xtVpYCI/4pM9Ma73/ABfpghylWaUetJuyT7R9P0xBVKSwEMWfl+mNX++u/F+7BDtIYDS/Ly/NPtrvu/dgQHpFLvSYqutZnoze/P8AhH0w2k0u6JH4pM2mu9z/ANf0w+k0lg0iMS/L9Gb36Y78I8WEpdIZSmRqcmC8twi8p0bX/dgBGqX+Mvp60meitf5/ic+mEnUwCpQh1nM3W5/n+A/TDmaSyaw/5eXborXtjvxOeLCTaUx1jCs/L3U57Y78B8WAErVM0wL9ZzNnWv8AP/3ifpgpylWSR1nM2B9o/wDrA1apkdMG5kSx5VrfpjvzE+LBTtIj6VDn5ncbWmOn1fuwANSaX+DRj1pMN4rZvz9vyj6YqPC7M2WKPmGvZUqWaIbVTqOb56qfAlTEpkSghtorLaFHUsJG50ggDFuplIZFHjIU9NCujIBHS3Qb6R4sVvhHTKeJ2Z5SoiFvNZwm8086kKcRdDV7KNyP64AXjJl6mTRRq3IEgvs5gpzDaRLeS2UrmNE3bSoIUq4FlEXHqI3wVmfM3Dul0mpqnVpDYiMLRIUXnilBLPODcXB7Bvtf+uF4kcFsgcV1MLzpT5TxYbLQ6NUnmAtsqSooUG1gKBKQbkahbYjGtqXJn4QVKnOU1VFqDCHEadcTMM5paB4VJe7P8sAWegfZnMlIjVyiOrkRJDYXHfS46AtPvFyDbC0ihU8QNKo7o8u7tzznzFeLFYgcmrhHBgswTRqg/wAy0lvn5WYZzjrlhbUtZeupRuSSe8nEFE5LnB2hwjBapVVkJKyrnJ2ZZzy9+8alPXt67e8n34At0KhwTUJpVHc3W3vzzm/YHiwrtDp/XMc9Hc2iui/POfE34sU6FyWODsGsyq0im1dxUsJ1R3szz1st2tuhsvWR3Duw5/kt8HX6yxWjS6qhbDZQI7eZp6WVg+tbYeso9259w92ALfU6HA0MaY7ptLbJ8s5tv3+didyhwC2oBhwnSbDnnN9v3Y49x35NmV1ZQ61ylVBQ0U0LkzJD8urvqWEosgARpSFkAm5SAoqsALEXxRZFHyRXpoy1TOIVAQ8uMESRFy/mJL7TitfaQoTLNgpbOnVvqBtfYED6DreUG6zw7l0aB05p+XRVsNOQam5GfQpTJSC29vzSwT2V2Ok2NjbHxFl//Dz40Uml9WNZHrk/mXVpE2t8QYEyW9vfW8+qIFOuH1rIBPrGOt5Vynk5ikJpcXiNRpjvR7U5yXljMWo6UrWdSlTgX1aEW0jSSU7C6gnF74HcmnJ4ys7WszVVddZqzwmU+QiVV4qm21oAKC3JlrWgbAhPZsSq4uccW1bDg7XJOd6cq+D6TwL6p8R+n8PEw9mUWptN5s29XW6S5nLKVCz7ycuCdLydyjeNuV8oVGbRKtTafQKDAfXFmrd58RCZatTzT6C+3rLQShbigEJ3AxyfkB8o/lAcHeAfCXk356yVkrO9Xy7QYdPqeco/Gae87WUhPlprKHqVeSQjW5pDhvoIKgNx9kVLkc8nuuVZdVzFkl2qBSClEOqVeVJjskixU2044UoURcEjchRHrOIKpyKuTlVpsCS/kRaGadszT2KrJRFUBewU0HNKgL7DuG3ux5MPCxsKoRksqpap363X6ObbNu8N29Ym0YuFJbROUpNxlFYabbekMjlXTP1vgedWUuTzxBpnFfK9f40/4gFVy7l+iZl4jVqXLybxNqjFSDFbq8F/Lq0MusqakttR0uBTLqFtNpVbSpIJDeXjwz5fXKUZo+ReEfLnynVoWUImZKfIzTANYytWTUKlQJcWns1GNCbciuqRIU28JDXMpSWlKDKSN/Ritcirk3Vmnmmp4e9CQp7nHFU2oyGFLNiO0Ur3Bub42Erkn8AZZkOOZBSHZSEpfkoqUpLq9KdKSVh3USkbJN7p9WOk9IeV2ROS1m/L1BodQznmCvTuhIpzVVbn8odUZiS8soaS24epg60l9xKkpOoKsSdQI1Y9MeSvRXp+VY1ey3mV+mUiPUHL0CBORUIshKorGgGW83zzyUbaXUqTzgAUb6sbakcjnk70iNGZTkASnYqSGZs+pSXpABVf+IpzV7re4Ae7Ft4b8Lsn8JqO9l7I8N+NBelKfEV2Y48lpSu8I5wkpTsOzewsLd2AP//Z

/9j/4AAQSkZJRgABAQAAAQABAAD/2wBDAAIBAQEBAQIBAQECAgICAgQDAgICAgUEBAMEBgUGBgYFBgYGBwkIBgcJBwYGCAsICQoKCgoKBggLDAsKDAkKCgr/2wBDAQICAgICAgUDAwUKBwYHCgoKCgoKCgoKCgoKCgoKCgoKCgoKCgoKCgoKCgoKCgoKCgoKCgoKCgoKCgoKCgoKCgr/wAARCABgAIADASIAAhEBAxEB/8QAHQAAAQQDAQEAAAAAAAAAAAAABAECAwYABQcJCP/EAEgQAAEDAgQBBwkGBAMGBwAAAAECAwQFEQAGEiEHCBMUFSIxYiMyNEFEUVJTYRYkJUJxcjOBkaEJQ6IYY7HB0uM1RVWS0eHx/8QAGgEBAQEBAAMAAAAAAAAAAAAAAAECBAMFBv/EACwRAAICAAMGBQQDAAAAAAAAAAABAhEDEiEEMUFRYfAFMpGx0QYicaGBwfH/2gAMAwEAAhEDEQA/APdDNeecz5YrDbByMl+nPSI8ZiopqyElTzziEAFspuEgqN1XOw2BvjZyqpmaJFdluZdjFLTZWoCpbkAX+XipcXZ2fOtKbAby3SepBXqWpFScqznSS90pvscwGdITe/a5y/hxouPfA3ijxEzRDz3k7i/Ly0qmUaTFcgxJkzmZBcOrnFJaebSVDSACpKiBe1r4qy8e/YqV8a76J98TpqZ2aFDbL8Xcf+p/9vDI1XzLKa51GXYwupSbKqW+yiD/AJf0xyuJwA47NGA25x/kuNxakJTpL80F9vmWW+ZPl7gam1ruSU3cPYBBUofLvJ/46RqcwhzlBy3tDUtp5Tjs4FbipK1pc9I/Kk6d97AWIG2IQ62zWMySHnWEZejXZKQo9Z7G4v8AL+uFXVczIkojKy7GutClg9ZbWBSPl+IY5lS+CnGI5cquWZ3GuWuU9NbcZqSJU0LZRpbOhN3tXek/mtZRFtzc17hVxedoEnLz/Fb8SmzDMbqzKpSOYSkMpLKUh26UqKSSEqSLqPZPfgC/TKtmJlCUu5ejEOuJbsmp/Ft8vHIf9l/O7ThntZpitvtOFUNaTKUllFlAAoVKKXFaVEFSu82NgRg2XwR45RswU6rI46P9FamxOkwQ/N0vBBRrB8sR2ylRO35t7427fCTi/GzcMwq4sJdgioMSV0xapdi22VFTQUHrdoEA3SUmxulV9gKhRuSjmltFNn/atDiWWgp9tUiYkPhTaEnul9nZJ+KxUSN9z2qJVMyOtqS1lyOA04W+1Uz+Xb5eH0hdbFIijokS/Rm++Qv4R4MJSV1oIkfc4vpjnfJX7/2YARNVzMuUuIMuxtSG0rJ6y2IUVD5fhOMdq+ZmZDTCsuRiXioJIqWwsL/Lw5pytdcv/c4norXtK/ic8GGz11rrGGeiRbhTlvvC/gPgwBkmrZmiM885l2ORqSmwqXvUB8v64kVOzQAT9nou1/8AzL/t4EzPWn6fA0zVQUKLrVkCQtSz5RPckIJP8hhXq/md9CkU7KYcO+pUiQphNreoqRcn6af1IxtYc2rrT0/bFomi1XM0iK3KTlyMEuNhYCqluARf5eNTR+LMWrZnbykjKVYU/wBMkRZU2LCU7CiutJ1EOP7BOoEW23JtjZ5dezQrL8Y1GnU9tzo6LJamOKAGkW3LY3/ljS8IOfLuajIbAX9sJl9Oogdhr1n/APMZap0APi2rOxl05CWaSKR9oaZzbilOqk850lq106dATfULg3tY/TFrrCa51VKu5D9Fcv2V/Cfrio8XGs/qqVMW1NpIofX9N8kIbypYd6S1YlXOBGi+q/Zva2+LhWm6x1RLvLi+jOezK+E+PEBM0muaUHnIfcL9lf8A84Foya2YFw5D/ju27K/mL+uC2mqxoReZF80ezK/68DURur9XgdMi/wAd32ZXzVePADYSa11jN0rh+e3+VfwD64V1Nb65jjXD9Fdv2V/E39cZBbq/WU60yNbW17Mr4B48K81WOuo5EyL6K97Mr4m/HgBtVTXNEfykP0tv8q/f+uCXE13m1eUh+afyr9364gqrdY0R/vcX0xrujK9/78EPIq6WlEzovmkejK3/ANeABqSiudURfKQ7dGb/ACr+EfXCUlFb0SLOQ/THL9lfv/XD6O3WDR4v32N6M37Mr4B48a6HUK7IdmQaPKiLUia6l6SthXNsG/ce32lD4R/MjFSbARKnT6ZUH5M6bBbT0dkAqS5cnU5YAXuT+mBp7mb6pPiJY6NBZ1OHn3UK54jQe5FyEfqq5+gwPT489zMD79IdjTZHR2gqqSoyiEXU5fSdQuPCiw9RPecFzKBU3qlDXVKs3LJW52HY6g2OwfyBdv63xc8V5VfV7u+6RvJXnde4K85PYhrdodNYlanmg5PKzd084n86lXWP02HqwfLbz7LjPOIl06CObVpSllTyybbEkkJH6WV+uCKwzVk07SmXGFnWgAIyvmJ8eCnW6xoX98jeafZlf9eMPNJ3JlzqL+2K/nX30/Rr8tv1yblmBK1QhzkFlRFlkC6ASLg74p3DHIGVavnOt58q9IaerFKzdPRBmIdWOZC2m0qASFaTcE31An+2LxR2asmiRUplRAOiosBFUB5o8eKVwyTxAGcq4afJoxov2tn9Zh9l/pRVzbejmiFaAL6b6r+u30q3GHTboK4t0/OSpdOmortPVSjmClhuAaWvnkOdKa7ZeDtiL3OnR67XxbK01WOqpZM2Nborlx0dXwnx45FT3uJOaMmZfzlXeI0CTCezLHaNNZpweAcTVChCxI1BRKQkApKQLgjYY67WGKuaTLBqTPorl/unhPjwIENtVnSj77G7hf7urf8A14DpiqnHpfOvVGIlIfd7So6vmq8eCtFVZYDrlWZCUoupRh+r/wB+NXRmKmiAmfKnNl1T7oZR0LUpI5xdkga+/wB5/rirmwk2Sw50xU+b0WdGeUpxsIQ0wST5MePYfU7YFn07PM+vsKTXokBCYLoQGIxcK1lbRurUe4W7h33OCYSa+iqziVMlRLfabjpO2gbElY/phj7+a1ZgZZZYRZMN0lx1tKUk6m9hZZJOw9Xr78FNRdpf2ayN/wCobJg51jR4rTtdp7+mU2Ct2EvUe0bG4cG5Fr7d98S16lF2muv5lrLCorY1updbUhsW3Fwle+9veb2xDmKTmiFCZluvxAlE1nslslSrqAsADuSTsMQyG82Tpdnp0PpCU6mmeja0wxbz1WUO3/X3CwurG44lPM9Pxp6FWG3pp6g9M+068vRUR8wohQExmwJL9OPPODSLJbTquPdcjV7h+bElByzWJjLyJVRLMREtzmohQoat+9YC+7v7P1ud9gTQ6DX48KNOVWY0p7oyAl2TEOpA0jZOlelI/Qb+s4IpcPMjiZOqtx2x0x2wZhXPf6ypZ/4YxLElLhS73mvth5Xrz+PkVmFmKNV5Ai1WM591Z0okR1WA1ObApUD/AFvhJj9cbnw+lJbSQtzduKpafMPdZd/6gYxmLmlusvBNZiODozVyuCQbanPcv/lvjJrlXRUoaZs9lohTllmL2D2D3HX/AMbYZlxMZXw1HVKRNlQDzFTiKIda26OoEeUT6irB7rVZ0KvNi9xv92V7v3411bYkVCHp63iuKS412kRxqT5RO4IXcYmfTmOA2Q7PQ+1c6nEw+2kfUBW/8t/+dpPcZaaHUpusGixvvkX0Vu33dXwjx4pnC/OFDpWa6/lCoynOsajm+cqK21T3ShYS02TdaQpCNknz1Am3d3YuNFTVHqFFcaq7CkmK2UqTEuLaR48cuzH09HCzPbceUOdOe0hxaSU+TMmGF+sfk1evGQbCscN63kLKlBo44gyJMaPmOFqjmmMpQtx2elwubAqBClmw1W998dDrEGoClSj10v0Zy946Leafpip8X8u1Z2bS643nWqtxhmCmtmksts8xcymhrJKNdxa/nWuTcEbYttagSBSpf43J9Fc7w18J8GAIKnGqz7KYEWtLupTYdWYrZABUNrW9wP0xlDpM8Q+fXXXFOF53tFhFh5RXcLWGDmqe+lKLVqVuBc2a3/0YGo0CT0D/AMblfxnbWS18xfgw4FvSkJChTzUJv4yrz2+6Oj4B9MDVBVTbrrEOBVFPSBFd1JLDYS2NTdlLNrgfQbn++A3alIXV5lOo9aluuqdbStTLbR02QL6SUWJ9VydKfWb2GHRcozRVI7U+vyAyqM8pcNoN2WoqbuVrKNThPrvYH3WGL5d6t8vk1GKatul3u7rqCPUKp1SZGnNZlkO6JTaXpy2EhLir28ijzU23AXvYE21EkixMUV+DEUxFqq0JAJPkEEk27ySLk/U4jqVOeQzGQisyQBMaAAS1sL93mYKdgv8ANL/GpXmH1Ne79mI3KTuTsSnapaIHpMGf1TG/GV+jN90du3mj6YbSYNQ0yPxlQ++Od0dHv/TD6TAkdUxvxqT6M33Ja+EeDDaTAkaZP41J9Nd7g37/ANmBgxqDUOuXx10v0Vr2du/nOfTCToU7rGGk1lRupzvjo+A/TDmoL/XT466k+itepq/nOeDDZ0GQKjCHXcndbnelrbsHwYAjr1IlLp40VhSFJdb0LTGbBT5RP0/tiR9utxG1rm1MltIOp1lhHd7ym17YytQZAgX67k/xWu9LXzE+DBMinPqZWhVZlEFJBFmt9v2YlGlLmC0enTU0WOpFZI1R0KJTGbsTpH0xymo8IqpxGpGbEUzM1RbmIzi8G4qpYRCeSFx1LLrC0LadOgK0lSTYgEWIBHVaDAf+zsPTWZgHQmrag1cdgf7vFO4YTs5xM4VymUzLkOXSHs3TzUqq/Vw2/GUGmykIYSyQ6CQAbrSRe+9t6RqnQXxdyy85Kptf+1FX0HMFMb6tafR0dP3prt6dOoK2vfV6zti11il6aVLPWkwWiub8/wCE792KfxeyVHfqtLzaqu1kr6+pjHQE1d1MMAymu3zIITrFtld9zi41mksClS1B+XtFc9sd+E+LAhM3S+wj8TmHsjfpHf8A2xWoLUnMjKqbSqxMEYPuh59L3nDnFeu3d7gN1W3snztrVcuyawgUliZNjRjo6S+JjutxOxLae1tcbFXqBIG+4ky7l2nxKSmNEMlttLroShEx0AAOK8WKnStb+++nttKMVb174/HrycVCyzCpsqazDmSk9poFXP7myBbe39u73WwS7S/xhj8Umeiu7c/4m/pjINJYNRnDn5fnt+2O/APFhXaSx1zH8vL9Gd9sd+JvxYhltt2xtVpYCI/4pM9Ma73/ABfpghylWaUetJuyT7R9P0xBVKSwEMWfl+mNX++u/F+7BDtIYDS/Ly/NPtrvu/dgQHpFLvSYqutZnoze/P8AhH0w2k0u6JH4pM2mu9z/ANf0w+k0lg0iMS/L9Gb36Y78I8WEpdIZSmRqcmC8twi8p0bX/dgBGqX+Mvp60meitf5/ic+mEnUwCpQh1nM3W5/n+A/TDmaSyaw/5eXborXtjvxOeLCTaUx1jCs/L3U57Y78B8WAErVM0wL9ZzNnWv8AP/3ifpgpylWSR1nM2B9o/wDrA1apkdMG5kSx5VrfpjvzE+LBTtIj6VDn5ncbWmOn1fuwANSaX+DRj1pMN4rZvz9vyj6YqPC7M2WKPmGvZUqWaIbVTqOb56qfAlTEpkSghtorLaFHUsJG50ggDFuplIZFHjIU9NCujIBHS3Qb6R4sVvhHTKeJ2Z5SoiFvNZwm8086kKcRdDV7KNyP64AXjJl6mTRRq3IEgvs5gpzDaRLeS2UrmNE3bSoIUq4FlEXHqI3wVmfM3Dul0mpqnVpDYiMLRIUXnilBLPODcXB7Bvtf+uF4kcFsgcV1MLzpT5TxYbLQ6NUnmAtsqSooUG1gKBKQbkahbYjGtqXJn4QVKnOU1VFqDCHEadcTMM5paB4VJe7P8sAWegfZnMlIjVyiOrkRJDYXHfS46AtPvFyDbC0ihU8QNKo7o8u7tzznzFeLFYgcmrhHBgswTRqg/wAy0lvn5WYZzjrlhbUtZeupRuSSe8nEFE5LnB2hwjBapVVkJKyrnJ2ZZzy9+8alPXt67e8n34At0KhwTUJpVHc3W3vzzm/YHiwrtDp/XMc9Hc2iui/POfE34sU6FyWODsGsyq0im1dxUsJ1R3szz1st2tuhsvWR3Duw5/kt8HX6yxWjS6qhbDZQI7eZp6WVg+tbYeso9259w92ALfU6HA0MaY7ptLbJ8s5tv3+didyhwC2oBhwnSbDnnN9v3Y49x35NmV1ZQ61ylVBQ0U0LkzJD8urvqWEosgARpSFkAm5SAoqsALEXxRZFHyRXpoy1TOIVAQ8uMESRFy/mJL7TitfaQoTLNgpbOnVvqBtfYED6DreUG6zw7l0aB05p+XRVsNOQam5GfQpTJSC29vzSwT2V2Ok2NjbHxFl//Dz40Uml9WNZHrk/mXVpE2t8QYEyW9vfW8+qIFOuH1rIBPrGOt5Vynk5ikJpcXiNRpjvR7U5yXljMWo6UrWdSlTgX1aEW0jSSU7C6gnF74HcmnJ4ys7WszVVddZqzwmU+QiVV4qm21oAKC3JlrWgbAhPZsSq4uccW1bDg7XJOd6cq+D6TwL6p8R+n8PEw9mUWptN5s29XW6S5nLKVCz7ycuCdLydyjeNuV8oVGbRKtTafQKDAfXFmrd58RCZatTzT6C+3rLQShbigEJ3AxyfkB8o/lAcHeAfCXk356yVkrO9Xy7QYdPqeco/Gae87WUhPlprKHqVeSQjW5pDhvoIKgNx9kVLkc8nuuVZdVzFkl2qBSClEOqVeVJjskixU2044UoURcEjchRHrOIKpyKuTlVpsCS/kRaGadszT2KrJRFUBewU0HNKgL7DuG3ux5MPCxsKoRksqpap363X6ObbNu8N29Ym0YuFJbROUpNxlFYabbekMjlXTP1vgedWUuTzxBpnFfK9f40/4gFVy7l+iZl4jVqXLybxNqjFSDFbq8F/Lq0MusqakttR0uBTLqFtNpVbSpIJDeXjwz5fXKUZo+ReEfLnynVoWUImZKfIzTANYytWTUKlQJcWns1GNCbciuqRIU28JDXMpSWlKDKSN/Ritcirk3Vmnmmp4e9CQp7nHFU2oyGFLNiO0Ur3Bub42Erkn8AZZkOOZBSHZSEpfkoqUpLq9KdKSVh3USkbJN7p9WOk9IeV2ROS1m/L1BodQznmCvTuhIpzVVbn8odUZiS8soaS24epg60l9xKkpOoKsSdQI1Y9MeSvRXp+VY1ey3mV+mUiPUHL0CBORUIshKorGgGW83zzyUbaXUqTzgAUb6sbakcjnk70iNGZTkASnYqSGZs+pSXpABVf+IpzV7re4Ae7Ft4b8Lsn8JqO9l7I8N+NBelKfEV2Y48lpSu8I5wkpTsOzewsLd2AP//Z

/9j/4AAQSkZJRgABAQAAAQABAAD/2wBDAAIBAQEBAQIBAQECAgICAgQDAgICAgUEBAMEBgUGBgYFBgYGBwkIBgcJBwYGCAsICQoKCgoKBggLDAsKDAkKCgr/2wBDAQICAgICAgUDAwUKBwYHCgoKCgoKCgoKCgoKCgoKCgoKCgoKCgoKCgoKCgoKCgoKCgoKCgoKCgoKCgoKCgoKCgr/wAARCABgAIADASIAAhEBAxEB/8QAHQAAAQQDAQEAAAAAAAAAAAAABAECAwYABQcJCP/EAEgQAAEDAgQBBwkGBAMGBwAAAAECAwQFEQAGEiEHCBMUFSIxYiMyNEFEUVJTYRYkJUJxcjOBkaEJQ6IYY7HB0uM1RVWS0eHx/8QAGgEBAQEBAAMAAAAAAAAAAAAAAAECBAMFBv/EACwRAAICAAMGBQQDAAAAAAAAAAABAhEDEiEEMUFRYfAFMpGx0QYicaGBwfH/2gAMAwEAAhEDEQA/APdDNeecz5YrDbByMl+nPSI8ZiopqyElTzziEAFspuEgqN1XOw2BvjZyqpmaJFdluZdjFLTZWoCpbkAX+XipcXZ2fOtKbAby3SepBXqWpFScqznSS90pvscwGdITe/a5y/hxouPfA3ijxEzRDz3k7i/Ly0qmUaTFcgxJkzmZBcOrnFJaebSVDSACpKiBe1r4qy8e/YqV8a76J98TpqZ2aFDbL8Xcf+p/9vDI1XzLKa51GXYwupSbKqW+yiD/AJf0xyuJwA47NGA25x/kuNxakJTpL80F9vmWW+ZPl7gam1ruSU3cPYBBUofLvJ/46RqcwhzlBy3tDUtp5Tjs4FbipK1pc9I/Kk6d97AWIG2IQ62zWMySHnWEZejXZKQo9Z7G4v8AL+uFXVczIkojKy7GutClg9ZbWBSPl+IY5lS+CnGI5cquWZ3GuWuU9NbcZqSJU0LZRpbOhN3tXek/mtZRFtzc17hVxedoEnLz/Fb8SmzDMbqzKpSOYSkMpLKUh26UqKSSEqSLqPZPfgC/TKtmJlCUu5ejEOuJbsmp/Ft8vHIf9l/O7ThntZpitvtOFUNaTKUllFlAAoVKKXFaVEFSu82NgRg2XwR45RswU6rI46P9FamxOkwQ/N0vBBRrB8sR2ylRO35t7427fCTi/GzcMwq4sJdgioMSV0xapdi22VFTQUHrdoEA3SUmxulV9gKhRuSjmltFNn/atDiWWgp9tUiYkPhTaEnul9nZJ+KxUSN9z2qJVMyOtqS1lyOA04W+1Uz+Xb5eH0hdbFIijokS/Rm++Qv4R4MJSV1oIkfc4vpjnfJX7/2YARNVzMuUuIMuxtSG0rJ6y2IUVD5fhOMdq+ZmZDTCsuRiXioJIqWwsL/Lw5pytdcv/c4norXtK/ic8GGz11rrGGeiRbhTlvvC/gPgwBkmrZmiM885l2ORqSmwqXvUB8v64kVOzQAT9nou1/8AzL/t4EzPWn6fA0zVQUKLrVkCQtSz5RPckIJP8hhXq/md9CkU7KYcO+pUiQphNreoqRcn6af1IxtYc2rrT0/bFomi1XM0iK3KTlyMEuNhYCqluARf5eNTR+LMWrZnbykjKVYU/wBMkRZU2LCU7CiutJ1EOP7BOoEW23JtjZ5dezQrL8Y1GnU9tzo6LJamOKAGkW3LY3/ljS8IOfLuajIbAX9sJl9Oogdhr1n/APMZap0APi2rOxl05CWaSKR9oaZzbilOqk850lq106dATfULg3tY/TFrrCa51VKu5D9Fcv2V/Cfrio8XGs/qqVMW1NpIofX9N8kIbypYd6S1YlXOBGi+q/Zva2+LhWm6x1RLvLi+jOezK+E+PEBM0muaUHnIfcL9lf8A84Foya2YFw5D/ju27K/mL+uC2mqxoReZF80ezK/68DURur9XgdMi/wAd32ZXzVePADYSa11jN0rh+e3+VfwD64V1Nb65jjXD9Fdv2V/E39cZBbq/WU60yNbW17Mr4B48K81WOuo5EyL6K97Mr4m/HgBtVTXNEfykP0tv8q/f+uCXE13m1eUh+afyr9364gqrdY0R/vcX0xrujK9/78EPIq6WlEzovmkejK3/ANeABqSiudURfKQ7dGb/ACr+EfXCUlFb0SLOQ/THL9lfv/XD6O3WDR4v32N6M37Mr4B48a6HUK7IdmQaPKiLUia6l6SthXNsG/ce32lD4R/MjFSbARKnT6ZUH5M6bBbT0dkAqS5cnU5YAXuT+mBp7mb6pPiJY6NBZ1OHn3UK54jQe5FyEfqq5+gwPT489zMD79IdjTZHR2gqqSoyiEXU5fSdQuPCiw9RPecFzKBU3qlDXVKs3LJW52HY6g2OwfyBdv63xc8V5VfV7u+6RvJXnde4K85PYhrdodNYlanmg5PKzd084n86lXWP02HqwfLbz7LjPOIl06CObVpSllTyybbEkkJH6WV+uCKwzVk07SmXGFnWgAIyvmJ8eCnW6xoX98jeafZlf9eMPNJ3JlzqL+2K/nX30/Rr8tv1yblmBK1QhzkFlRFlkC6ASLg74p3DHIGVavnOt58q9IaerFKzdPRBmIdWOZC2m0qASFaTcE31An+2LxR2asmiRUplRAOiosBFUB5o8eKVwyTxAGcq4afJoxov2tn9Zh9l/pRVzbejmiFaAL6b6r+u30q3GHTboK4t0/OSpdOmortPVSjmClhuAaWvnkOdKa7ZeDtiL3OnR67XxbK01WOqpZM2Nborlx0dXwnx45FT3uJOaMmZfzlXeI0CTCezLHaNNZpweAcTVChCxI1BRKQkApKQLgjYY67WGKuaTLBqTPorl/unhPjwIENtVnSj77G7hf7urf8A14DpiqnHpfOvVGIlIfd7So6vmq8eCtFVZYDrlWZCUoupRh+r/wB+NXRmKmiAmfKnNl1T7oZR0LUpI5xdkga+/wB5/rirmwk2Sw50xU+b0WdGeUpxsIQ0wST5MePYfU7YFn07PM+vsKTXokBCYLoQGIxcK1lbRurUe4W7h33OCYSa+iqziVMlRLfabjpO2gbElY/phj7+a1ZgZZZYRZMN0lx1tKUk6m9hZZJOw9Xr78FNRdpf2ayN/wCobJg51jR4rTtdp7+mU2Ct2EvUe0bG4cG5Fr7d98S16lF2muv5lrLCorY1updbUhsW3Fwle+9veb2xDmKTmiFCZluvxAlE1nslslSrqAsADuSTsMQyG82Tpdnp0PpCU6mmeja0wxbz1WUO3/X3CwurG44lPM9Pxp6FWG3pp6g9M+068vRUR8wohQExmwJL9OPPODSLJbTquPdcjV7h+bElByzWJjLyJVRLMREtzmohQoat+9YC+7v7P1ud9gTQ6DX48KNOVWY0p7oyAl2TEOpA0jZOlelI/Qb+s4IpcPMjiZOqtx2x0x2wZhXPf6ypZ/4YxLElLhS73mvth5Xrz+PkVmFmKNV5Ai1WM591Z0okR1WA1ObApUD/AFvhJj9cbnw+lJbSQtzduKpafMPdZd/6gYxmLmlusvBNZiODozVyuCQbanPcv/lvjJrlXRUoaZs9lohTllmL2D2D3HX/AMbYZlxMZXw1HVKRNlQDzFTiKIda26OoEeUT6irB7rVZ0KvNi9xv92V7v3411bYkVCHp63iuKS412kRxqT5RO4IXcYmfTmOA2Q7PQ+1c6nEw+2kfUBW/8t/+dpPcZaaHUpusGixvvkX0Vu33dXwjx4pnC/OFDpWa6/lCoynOsajm+cqK21T3ShYS02TdaQpCNknz1Am3d3YuNFTVHqFFcaq7CkmK2UqTEuLaR48cuzH09HCzPbceUOdOe0hxaSU+TMmGF+sfk1evGQbCscN63kLKlBo44gyJMaPmOFqjmmMpQtx2elwubAqBClmw1W998dDrEGoClSj10v0Zy946Leafpip8X8u1Z2bS643nWqtxhmCmtmksts8xcymhrJKNdxa/nWuTcEbYttagSBSpf43J9Fc7w18J8GAIKnGqz7KYEWtLupTYdWYrZABUNrW9wP0xlDpM8Q+fXXXFOF53tFhFh5RXcLWGDmqe+lKLVqVuBc2a3/0YGo0CT0D/AMblfxnbWS18xfgw4FvSkJChTzUJv4yrz2+6Oj4B9MDVBVTbrrEOBVFPSBFd1JLDYS2NTdlLNrgfQbn++A3alIXV5lOo9aluuqdbStTLbR02QL6SUWJ9VydKfWb2GHRcozRVI7U+vyAyqM8pcNoN2WoqbuVrKNThPrvYH3WGL5d6t8vk1GKatul3u7rqCPUKp1SZGnNZlkO6JTaXpy2EhLir28ijzU23AXvYE21EkixMUV+DEUxFqq0JAJPkEEk27ySLk/U4jqVOeQzGQisyQBMaAAS1sL93mYKdgv8ANL/GpXmH1Ne79mI3KTuTsSnapaIHpMGf1TG/GV+jN90du3mj6YbSYNQ0yPxlQ++Od0dHv/TD6TAkdUxvxqT6M33Ja+EeDDaTAkaZP41J9Nd7g37/ANmBgxqDUOuXx10v0Vr2du/nOfTCToU7rGGk1lRupzvjo+A/TDmoL/XT466k+itepq/nOeDDZ0GQKjCHXcndbnelrbsHwYAjr1IlLp40VhSFJdb0LTGbBT5RP0/tiR9utxG1rm1MltIOp1lhHd7ym17YytQZAgX67k/xWu9LXzE+DBMinPqZWhVZlEFJBFmt9v2YlGlLmC0enTU0WOpFZI1R0KJTGbsTpH0xymo8IqpxGpGbEUzM1RbmIzi8G4qpYRCeSFx1LLrC0LadOgK0lSTYgEWIBHVaDAf+zsPTWZgHQmrag1cdgf7vFO4YTs5xM4VymUzLkOXSHs3TzUqq/Vw2/GUGmykIYSyQ6CQAbrSRe+9t6RqnQXxdyy85Kptf+1FX0HMFMb6tafR0dP3prt6dOoK2vfV6zti11il6aVLPWkwWiub8/wCE792KfxeyVHfqtLzaqu1kr6+pjHQE1d1MMAymu3zIITrFtld9zi41mksClS1B+XtFc9sd+E+LAhM3S+wj8TmHsjfpHf8A2xWoLUnMjKqbSqxMEYPuh59L3nDnFeu3d7gN1W3snztrVcuyawgUliZNjRjo6S+JjutxOxLae1tcbFXqBIG+4ky7l2nxKSmNEMlttLroShEx0AAOK8WKnStb+++nttKMVb174/HrycVCyzCpsqazDmSk9poFXP7myBbe39u73WwS7S/xhj8Umeiu7c/4m/pjINJYNRnDn5fnt+2O/APFhXaSx1zH8vL9Gd9sd+JvxYhltt2xtVpYCI/4pM9Ma73/ABfpghylWaUetJuyT7R9P0xBVKSwEMWfl+mNX++u/F+7BDtIYDS/Ly/NPtrvu/dgQHpFLvSYqutZnoze/P8AhH0w2k0u6JH4pM2mu9z/ANf0w+k0lg0iMS/L9Gb36Y78I8WEpdIZSmRqcmC8twi8p0bX/dgBGqX+Mvp60meitf5/ic+mEnUwCpQh1nM3W5/n+A/TDmaSyaw/5eXborXtjvxOeLCTaUx1jCs/L3U57Y78B8WAErVM0wL9ZzNnWv8AP/3ifpgpylWSR1nM2B9o/wDrA1apkdMG5kSx5VrfpjvzE+LBTtIj6VDn5ncbWmOn1fuwANSaX+DRj1pMN4rZvz9vyj6YqPC7M2WKPmGvZUqWaIbVTqOb56qfAlTEpkSghtorLaFHUsJG50ggDFuplIZFHjIU9NCujIBHS3Qb6R4sVvhHTKeJ2Z5SoiFvNZwm8086kKcRdDV7KNyP64AXjJl6mTRRq3IEgvs5gpzDaRLeS2UrmNE3bSoIUq4FlEXHqI3wVmfM3Dul0mpqnVpDYiMLRIUXnilBLPODcXB7Bvtf+uF4kcFsgcV1MLzpT5TxYbLQ6NUnmAtsqSooUG1gKBKQbkahbYjGtqXJn4QVKnOU1VFqDCHEadcTMM5paB4VJe7P8sAWegfZnMlIjVyiOrkRJDYXHfS46AtPvFyDbC0ihU8QNKo7o8u7tzznzFeLFYgcmrhHBgswTRqg/wAy0lvn5WYZzjrlhbUtZeupRuSSe8nEFE5LnB2hwjBapVVkJKyrnJ2ZZzy9+8alPXt67e8n34At0KhwTUJpVHc3W3vzzm/YHiwrtDp/XMc9Hc2iui/POfE34sU6FyWODsGsyq0im1dxUsJ1R3szz1st2tuhsvWR3Duw5/kt8HX6yxWjS6qhbDZQI7eZp6WVg+tbYeso9259w92ALfU6HA0MaY7ptLbJ8s5tv3+didyhwC2oBhwnSbDnnN9v3Y49x35NmV1ZQ61ylVBQ0U0LkzJD8urvqWEosgARpSFkAm5SAoqsALEXxRZFHyRXpoy1TOIVAQ8uMESRFy/mJL7TitfaQoTLNgpbOnVvqBtfYED6DreUG6zw7l0aB05p+XRVsNOQam5GfQpTJSC29vzSwT2V2Ok2NjbHxFl//Dz40Uml9WNZHrk/mXVpE2t8QYEyW9vfW8+qIFOuH1rIBPrGOt5Vynk5ikJpcXiNRpjvR7U5yXljMWo6UrWdSlTgX1aEW0jSSU7C6gnF74HcmnJ4ys7WszVVddZqzwmU+QiVV4qm21oAKC3JlrWgbAhPZsSq4uccW1bDg7XJOd6cq+D6TwL6p8R+n8PEw9mUWptN5s29XW6S5nLKVCz7ycuCdLydyjeNuV8oVGbRKtTafQKDAfXFmrd58RCZatTzT6C+3rLQShbigEJ3AxyfkB8o/lAcHeAfCXk356yVkrO9Xy7QYdPqeco/Gae87WUhPlprKHqVeSQjW5pDhvoIKgNx9kVLkc8nuuVZdVzFkl2qBSClEOqVeVJjskixU2044UoURcEjchRHrOIKpyKuTlVpsCS/kRaGadszT2KrJRFUBewU0HNKgL7DuG3ux5MPCxsKoRksqpap363X6ObbNu8N29Ym0YuFJbROUpNxlFYabbekMjlXTP1vgedWUuTzxBpnFfK9f40/4gFVy7l+iZl4jVqXLybxNqjFSDFbq8F/Lq0MusqakttR0uBTLqFtNpVbSpIJDeXjwz5fXKUZo+ReEfLnynVoWUImZKfIzTANYytWTUKlQJcWns1GNCbciuqRIU28JDXMpSWlKDKSN/Ritcirk3Vmnmmp4e9CQp7nHFU2oyGFLNiO0Ur3Bub42Erkn8AZZkOOZBSHZSEpfkoqUpLq9KdKSVh3USkbJN7p9WOk9IeV2ROS1m/L1BodQznmCvTuhIpzVVbn8odUZiS8soaS24epg60l9xKkpOoKsSdQI1Y9MeSvRXp+VY1ey3mV+mUiPUHL0CBORUIshKorGgGW83zzyUbaXUqTzgAUb6sbakcjnk70iNGZTkASnYqSGZs+pSXpABVf+IpzV7re4Ae7Ft4b8Lsn8JqO9l7I8N+NBelKfEV2Y48lpSu8I5wkpTsOzewsLd2AP//Z

/9j/4AAQSkZJRgABAQAAAQABAAD/2wBDAAIBAQEBAQIBAQECAgICAgQDAgICAgUEBAMEBgUGBgYFBgYGBwkIBgcJBwYGCAsICQoKCgoKBggLDAsKDAkKCgr/2wBDAQICAgICAgUDAwUKBwYHCgoKCgoKCgoKCgoKCgoKCgoKCgoKCgoKCgoKCgoKCgoKCgoKCgoKCgoKCgoKCgoKCgr/wAARCABgAIADASIAAhEBAxEB/8QAHQAAAQQDAQEAAAAAAAAAAAAABAECAwYABQcJCP/EAEgQAAEDAgQBBwkGBAMGBwAAAAECAwQFEQAGEiEHCBMUFSIxYiMyNEFEUVJTYRYkJUJxcjOBkaEJQ6IYY7HB0uM1RVWS0eHx/8QAGgEBAQEBAAMAAAAAAAAAAAAAAAECBAMFBv/EACwRAAICAAMGBQQDAAAAAAAAAAABAhEDEiEEMUFRYfAFMpGx0QYicaGBwfH/2gAMAwEAAhEDEQA/APdDNeecz5YrDbByMl+nPSI8ZiopqyElTzziEAFspuEgqN1XOw2BvjZyqpmaJFdluZdjFLTZWoCpbkAX+XipcXZ2fOtKbAby3SepBXqWpFScqznSS90pvscwGdITe/a5y/hxouPfA3ijxEzRDz3k7i/Ly0qmUaTFcgxJkzmZBcOrnFJaebSVDSACpKiBe1r4qy8e/YqV8a76J98TpqZ2aFDbL8Xcf+p/9vDI1XzLKa51GXYwupSbKqW+yiD/AJf0xyuJwA47NGA25x/kuNxakJTpL80F9vmWW+ZPl7gam1ruSU3cPYBBUofLvJ/46RqcwhzlBy3tDUtp5Tjs4FbipK1pc9I/Kk6d97AWIG2IQ62zWMySHnWEZejXZKQo9Z7G4v8AL+uFXVczIkojKy7GutClg9ZbWBSPl+IY5lS+CnGI5cquWZ3GuWuU9NbcZqSJU0LZRpbOhN3tXek/mtZRFtzc17hVxedoEnLz/Fb8SmzDMbqzKpSOYSkMpLKUh26UqKSSEqSLqPZPfgC/TKtmJlCUu5ejEOuJbsmp/Ft8vHIf9l/O7ThntZpitvtOFUNaTKUllFlAAoVKKXFaVEFSu82NgRg2XwR45RswU6rI46P9FamxOkwQ/N0vBBRrB8sR2ylRO35t7427fCTi/GzcMwq4sJdgioMSV0xapdi22VFTQUHrdoEA3SUmxulV9gKhRuSjmltFNn/atDiWWgp9tUiYkPhTaEnul9nZJ+KxUSN9z2qJVMyOtqS1lyOA04W+1Uz+Xb5eH0hdbFIijokS/Rm++Qv4R4MJSV1oIkfc4vpjnfJX7/2YARNVzMuUuIMuxtSG0rJ6y2IUVD5fhOMdq+ZmZDTCsuRiXioJIqWwsL/Lw5pytdcv/c4norXtK/ic8GGz11rrGGeiRbhTlvvC/gPgwBkmrZmiM885l2ORqSmwqXvUB8v64kVOzQAT9nou1/8AzL/t4EzPWn6fA0zVQUKLrVkCQtSz5RPckIJP8hhXq/md9CkU7KYcO+pUiQphNreoqRcn6af1IxtYc2rrT0/bFomi1XM0iK3KTlyMEuNhYCqluARf5eNTR+LMWrZnbykjKVYU/wBMkRZU2LCU7CiutJ1EOP7BOoEW23JtjZ5dezQrL8Y1GnU9tzo6LJamOKAGkW3LY3/ljS8IOfLuajIbAX9sJl9Oogdhr1n/APMZap0APi2rOxl05CWaSKR9oaZzbilOqk850lq106dATfULg3tY/TFrrCa51VKu5D9Fcv2V/Cfrio8XGs/qqVMW1NpIofX9N8kIbypYd6S1YlXOBGi+q/Zva2+LhWm6x1RLvLi+jOezK+E+PEBM0muaUHnIfcL9lf8A84Foya2YFw5D/ju27K/mL+uC2mqxoReZF80ezK/68DURur9XgdMi/wAd32ZXzVePADYSa11jN0rh+e3+VfwD64V1Nb65jjXD9Fdv2V/E39cZBbq/WU60yNbW17Mr4B48K81WOuo5EyL6K97Mr4m/HgBtVTXNEfykP0tv8q/f+uCXE13m1eUh+afyr9364gqrdY0R/vcX0xrujK9/78EPIq6WlEzovmkejK3/ANeABqSiudURfKQ7dGb/ACr+EfXCUlFb0SLOQ/THL9lfv/XD6O3WDR4v32N6M37Mr4B48a6HUK7IdmQaPKiLUia6l6SthXNsG/ce32lD4R/MjFSbARKnT6ZUH5M6bBbT0dkAqS5cnU5YAXuT+mBp7mb6pPiJY6NBZ1OHn3UK54jQe5FyEfqq5+gwPT489zMD79IdjTZHR2gqqSoyiEXU5fSdQuPCiw9RPecFzKBU3qlDXVKs3LJW52HY6g2OwfyBdv63xc8V5VfV7u+6RvJXnde4K85PYhrdodNYlanmg5PKzd084n86lXWP02HqwfLbz7LjPOIl06CObVpSllTyybbEkkJH6WV+uCKwzVk07SmXGFnWgAIyvmJ8eCnW6xoX98jeafZlf9eMPNJ3JlzqL+2K/nX30/Rr8tv1yblmBK1QhzkFlRFlkC6ASLg74p3DHIGVavnOt58q9IaerFKzdPRBmIdWOZC2m0qASFaTcE31An+2LxR2asmiRUplRAOiosBFUB5o8eKVwyTxAGcq4afJoxov2tn9Zh9l/pRVzbejmiFaAL6b6r+u30q3GHTboK4t0/OSpdOmortPVSjmClhuAaWvnkOdKa7ZeDtiL3OnR67XxbK01WOqpZM2Nborlx0dXwnx45FT3uJOaMmZfzlXeI0CTCezLHaNNZpweAcTVChCxI1BRKQkApKQLgjYY67WGKuaTLBqTPorl/unhPjwIENtVnSj77G7hf7urf8A14DpiqnHpfOvVGIlIfd7So6vmq8eCtFVZYDrlWZCUoupRh+r/wB+NXRmKmiAmfKnNl1T7oZR0LUpI5xdkga+/wB5/rirmwk2Sw50xU+b0WdGeUpxsIQ0wST5MePYfU7YFn07PM+vsKTXokBCYLoQGIxcK1lbRurUe4W7h33OCYSa+iqziVMlRLfabjpO2gbElY/phj7+a1ZgZZZYRZMN0lx1tKUk6m9hZZJOw9Xr78FNRdpf2ayN/wCobJg51jR4rTtdp7+mU2Ct2EvUe0bG4cG5Fr7d98S16lF2muv5lrLCorY1updbUhsW3Fwle+9veb2xDmKTmiFCZluvxAlE1nslslSrqAsADuSTsMQyG82Tpdnp0PpCU6mmeja0wxbz1WUO3/X3CwurG44lPM9Pxp6FWG3pp6g9M+068vRUR8wohQExmwJL9OPPODSLJbTquPdcjV7h+bElByzWJjLyJVRLMREtzmohQoat+9YC+7v7P1ud9gTQ6DX48KNOVWY0p7oyAl2TEOpA0jZOlelI/Qb+s4IpcPMjiZOqtx2x0x2wZhXPf6ypZ/4YxLElLhS73mvth5Xrz+PkVmFmKNV5Ai1WM591Z0okR1WA1ObApUD/AFvhJj9cbnw+lJbSQtzduKpafMPdZd/6gYxmLmlusvBNZiODozVyuCQbanPcv/lvjJrlXRUoaZs9lohTllmL2D2D3HX/AMbYZlxMZXw1HVKRNlQDzFTiKIda26OoEeUT6irB7rVZ0KvNi9xv92V7v3411bYkVCHp63iuKS412kRxqT5RO4IXcYmfTmOA2Q7PQ+1c6nEw+2kfUBW/8t/+dpPcZaaHUpusGixvvkX0Vu33dXwjx4pnC/OFDpWa6/lCoynOsajm+cqK21T3ShYS02TdaQpCNknz1Am3d3YuNFTVHqFFcaq7CkmK2UqTEuLaR48cuzH09HCzPbceUOdOe0hxaSU+TMmGF+sfk1evGQbCscN63kLKlBo44gyJMaPmOFqjmmMpQtx2elwubAqBClmw1W998dDrEGoClSj10v0Zy946Leafpip8X8u1Z2bS643nWqtxhmCmtmksts8xcymhrJKNdxa/nWuTcEbYttagSBSpf43J9Fc7w18J8GAIKnGqz7KYEWtLupTYdWYrZABUNrW9wP0xlDpM8Q+fXXXFOF53tFhFh5RXcLWGDmqe+lKLVqVuBc2a3/0YGo0CT0D/AMblfxnbWS18xfgw4FvSkJChTzUJv4yrz2+6Oj4B9MDVBVTbrrEOBVFPSBFd1JLDYS2NTdlLNrgfQbn++A3alIXV5lOo9aluuqdbStTLbR02QL6SUWJ9VydKfWb2GHRcozRVI7U+vyAyqM8pcNoN2WoqbuVrKNThPrvYH3WGL5d6t8vk1GKatul3u7rqCPUKp1SZGnNZlkO6JTaXpy2EhLir28ijzU23AXvYE21EkixMUV+DEUxFqq0JAJPkEEk27ySLk/U4jqVOeQzGQisyQBMaAAS1sL93mYKdgv8ANL/GpXmH1Ne79mI3KTuTsSnapaIHpMGf1TG/GV+jN90du3mj6YbSYNQ0yPxlQ++Od0dHv/TD6TAkdUxvxqT6M33Ja+EeDDaTAkaZP41J9Nd7g37/ANmBgxqDUOuXx10v0Vr2du/nOfTCToU7rGGk1lRupzvjo+A/TDmoL/XT466k+itepq/nOeDDZ0GQKjCHXcndbnelrbsHwYAjr1IlLp40VhSFJdb0LTGbBT5RP0/tiR9utxG1rm1MltIOp1lhHd7ym17YytQZAgX67k/xWu9LXzE+DBMinPqZWhVZlEFJBFmt9v2YlGlLmC0enTU0WOpFZI1R0KJTGbsTpH0xymo8IqpxGpGbEUzM1RbmIzi8G4qpYRCeSFx1LLrC0LadOgK0lSTYgEWIBHVaDAf+zsPTWZgHQmrag1cdgf7vFO4YTs5xM4VymUzLkOXSHs3TzUqq/Vw2/GUGmykIYSyQ6CQAbrSRe+9t6RqnQXxdyy85Kptf+1FX0HMFMb6tafR0dP3prt6dOoK2vfV6zti11il6aVLPWkwWiub8/wCE792KfxeyVHfqtLzaqu1kr6+pjHQE1d1MMAymu3zIITrFtld9zi41mksClS1B+XtFc9sd+E+LAhM3S+wj8TmHsjfpHf8A2xWoLUnMjKqbSqxMEYPuh59L3nDnFeu3d7gN1W3snztrVcuyawgUliZNjRjo6S+JjutxOxLae1tcbFXqBIG+4ky7l2nxKSmNEMlttLroShEx0AAOK8WKnStb+++nttKMVb174/HrycVCyzCpsqazDmSk9poFXP7myBbe39u73WwS7S/xhj8Umeiu7c/4m/pjINJYNRnDn5fnt+2O/APFhXaSx1zH8vL9Gd9sd+JvxYhltt2xtVpYCI/4pM9Ma73/ABfpghylWaUetJuyT7R9P0xBVKSwEMWfl+mNX++u/F+7BDtIYDS/Ly/NPtrvu/dgQHpFLvSYqutZnoze/P8AhH0w2k0u6JH4pM2mu9z/ANf0w+k0lg0iMS/L9Gb36Y78I8WEpdIZSmRqcmC8twi8p0bX/dgBGqX+Mvp60meitf5/ic+mEnUwCpQh1nM3W5/n+A/TDmaSyaw/5eXborXtjvxOeLCTaUx1jCs/L3U57Y78B8WAErVM0wL9ZzNnWv8AP/3ifpgpylWSR1nM2B9o/wDrA1apkdMG5kSx5VrfpjvzE+LBTtIj6VDn5ncbWmOn1fuwANSaX+DRj1pMN4rZvz9vyj6YqPC7M2WKPmGvZUqWaIbVTqOb56qfAlTEpkSghtorLaFHUsJG50ggDFuplIZFHjIU9NCujIBHS3Qb6R4sVvhHTKeJ2Z5SoiFvNZwm8086kKcRdDV7KNyP64AXjJl6mTRRq3IEgvs5gpzDaRLeS2UrmNE3bSoIUq4FlEXHqI3wVmfM3Dul0mpqnVpDYiMLRIUXnilBLPODcXB7Bvtf+uF4kcFsgcV1MLzpT5TxYbLQ6NUnmAtsqSooUG1gKBKQbkahbYjGtqXJn4QVKnOU1VFqDCHEadcTMM5paB4VJe7P8sAWegfZnMlIjVyiOrkRJDYXHfS46AtPvFyDbC0ihU8QNKo7o8u7tzznzFeLFYgcmrhHBgswTRqg/wAy0lvn5WYZzjrlhbUtZeupRuSSe8nEFE5LnB2hwjBapVVkJKyrnJ2ZZzy9+8alPXt67e8n34At0KhwTUJpVHc3W3vzzm/YHiwrtDp/XMc9Hc2iui/POfE34sU6FyWODsGsyq0im1dxUsJ1R3szz1st2tuhsvWR3Duw5/kt8HX6yxWjS6qhbDZQI7eZp6WVg+tbYeso9259w92ALfU6HA0MaY7ptLbJ8s5tv3+didyhwC2oBhwnSbDnnN9v3Y49x35NmV1ZQ61ylVBQ0U0LkzJD8urvqWEosgARpSFkAm5SAoqsALEXxRZFHyRXpoy1TOIVAQ8uMESRFy/mJL7TitfaQoTLNgpbOnVvqBtfYED6DreUG6zw7l0aB05p+XRVsNOQam5GfQpTJSC29vzSwT2V2Ok2NjbHxFl//Dz40Uml9WNZHrk/mXVpE2t8QYEyW9vfW8+qIFOuH1rIBPrGOt5Vynk5ikJpcXiNRpjvR7U5yXljMWo6UrWdSlTgX1aEW0jSSU7C6gnF74HcmnJ4ys7WszVVddZqzwmU+QiVV4qm21oAKC3JlrWgbAhPZsSq4uccW1bDg7XJOd6cq+D6TwL6p8R+n8PEw9mUWptN5s29XW6S5nLKVCz7ycuCdLydyjeNuV8oVGbRKtTafQKDAfXFmrd58RCZatTzT6C+3rLQShbigEJ3AxyfkB8o/lAcHeAfCXk356yVkrO9Xy7QYdPqeco/Gae87WUhPlprKHqVeSQjW5pDhvoIKgNx9kVLkc8nuuVZdVzFkl2qBSClEOqVeVJjskixU2044UoURcEjchRHrOIKpyKuTlVpsCS/kRaGadszT2KrJRFUBewU0HNKgL7DuG3ux5MPCxsKoRksqpap363X6ObbNu8N29Ym0YuFJbROUpNxlFYabbekMjlXTP1vgedWUuTzxBpnFfK9f40/4gFVy7l+iZl4jVqXLybxNqjFSDFbq8F/Lq0MusqakttR0uBTLqFtNpVbSpIJDeXjwz5fXKUZo+ReEfLnynVoWUImZKfIzTANYytWTUKlQJcWns1GNCbciuqRIU28JDXMpSWlKDKSN/Ritcirk3Vmnmmp4e9CQp7nHFU2oyGFLNiO0Ur3Bub42Erkn8AZZkOOZBSHZSEpfkoqUpLq9KdKSVh3USkbJN7p9WOk9IeV2ROS1m/L1BodQznmCvTuhIpzVVbn8odUZiS8soaS24epg60l9xKkpOoKsSdQI1Y9MeSvRXp+VY1ey3mV+mUiPUHL0CBORUIshKorGgGW83zzyUbaXUqTzgAUb6sbakcjnk70iNGZTkASnYqSGZs+pSXpABVf+IpzV7re4Ae7Ft4b8Lsn8JqO9l7I8N+NBelKfEV2Y48lpSu8I5wkpTsOzewsLd2AP//Z

/9j/4AAQSkZJRgABAQAAAQABAAD/2wBDAAIBAQEBAQIBAQECAgICAgQDAgICAgUEBAMEBgUGBgYFBgYGBwkIBgcJBwYGCAsICQoKCgoKBggLDAsKDAkKCgr/2wBDAQICAgICAgUDAwUKBwYHCgoKCgoKCgoKCgoKCgoKCgoKCgoKCgoKCgoKCgoKCgoKCgoKCgoKCgoKCgoKCgoKCgr/wAARCABgAIADASIAAhEBAxEB/8QAHQAAAQQDAQEAAAAAAAAAAAAABAECAwYABQcJCP/EAEgQAAEDAgQBBwkGBAMGBwAAAAECAwQFEQAGEiEHCBMUFSIxYiMyNEFEUVJTYRYkJUJxcjOBkaEJQ6IYY7HB0uM1RVWS0eHx/8QAGgEBAQEBAAMAAAAAAAAAAAAAAAECBAMFBv/EACwRAAICAAMGBQQDAAAAAAAAAAABAhEDEiEEMUFRYfAFMpGx0QYicaGBwfH/2gAMAwEAAhEDEQA/APdDNeecz5YrDbByMl+nPSI8ZiopqyElTzziEAFspuEgqN1XOw2BvjZyqpmaJFdluZdjFLTZWoCpbkAX+XipcXZ2fOtKbAby3SepBXqWpFScqznSS90pvscwGdITe/a5y/hxouPfA3ijxEzRDz3k7i/Ly0qmUaTFcgxJkzmZBcOrnFJaebSVDSACpKiBe1r4qy8e/YqV8a76J98TpqZ2aFDbL8Xcf+p/9vDI1XzLKa51GXYwupSbKqW+yiD/AJf0xyuJwA47NGA25x/kuNxakJTpL80F9vmWW+ZPl7gam1ruSU3cPYBBUofLvJ/46RqcwhzlBy3tDUtp5Tjs4FbipK1pc9I/Kk6d97AWIG2IQ62zWMySHnWEZejXZKQo9Z7G4v8AL+uFXVczIkojKy7GutClg9ZbWBSPl+IY5lS+CnGI5cquWZ3GuWuU9NbcZqSJU0LZRpbOhN3tXek/mtZRFtzc17hVxedoEnLz/Fb8SmzDMbqzKpSOYSkMpLKUh26UqKSSEqSLqPZPfgC/TKtmJlCUu5ejEOuJbsmp/Ft8vHIf9l/O7ThntZpitvtOFUNaTKUllFlAAoVKKXFaVEFSu82NgRg2XwR45RswU6rI46P9FamxOkwQ/N0vBBRrB8sR2ylRO35t7427fCTi/GzcMwq4sJdgioMSV0xapdi22VFTQUHrdoEA3SUmxulV9gKhRuSjmltFNn/atDiWWgp9tUiYkPhTaEnul9nZJ+KxUSN9z2qJVMyOtqS1lyOA04W+1Uz+Xb5eH0hdbFIijokS/Rm++Qv4R4MJSV1oIkfc4vpjnfJX7/2YARNVzMuUuIMuxtSG0rJ6y2IUVD5fhOMdq+ZmZDTCsuRiXioJIqWwsL/Lw5pytdcv/c4norXtK/ic8GGz11rrGGeiRbhTlvvC/gPgwBkmrZmiM885l2ORqSmwqXvUB8v64kVOzQAT9nou1/8AzL/t4EzPWn6fA0zVQUKLrVkCQtSz5RPckIJP8hhXq/md9CkU7KYcO+pUiQphNreoqRcn6af1IxtYc2rrT0/bFomi1XM0iK3KTlyMEuNhYCqluARf5eNTR+LMWrZnbykjKVYU/wBMkRZU2LCU7CiutJ1EOP7BOoEW23JtjZ5dezQrL8Y1GnU9tzo6LJamOKAGkW3LY3/ljS8IOfLuajIbAX9sJl9Oogdhr1n/APMZap0APi2rOxl05CWaSKR9oaZzbilOqk850lq106dATfULg3tY/TFrrCa51VKu5D9Fcv2V/Cfrio8XGs/qqVMW1NpIofX9N8kIbypYd6S1YlXOBGi+q/Zva2+LhWm6x1RLvLi+jOezK+E+PEBM0muaUHnIfcL9lf8A84Foya2YFw5D/ju27K/mL+uC2mqxoReZF80ezK/68DURur9XgdMi/wAd32ZXzVePADYSa11jN0rh+e3+VfwD64V1Nb65jjXD9Fdv2V/E39cZBbq/WU60yNbW17Mr4B48K81WOuo5EyL6K97Mr4m/HgBtVTXNEfykP0tv8q/f+uCXE13m1eUh+afyr9364gqrdY0R/vcX0xrujK9/78EPIq6WlEzovmkejK3/ANeABqSiudURfKQ7dGb/ACr+EfXCUlFb0SLOQ/THL9lfv/XD6O3WDR4v32N6M37Mr4B48a6HUK7IdmQaPKiLUia6l6SthXNsG/ce32lD4R/MjFSbARKnT6ZUH5M6bBbT0dkAqS5cnU5YAXuT+mBp7mb6pPiJY6NBZ1OHn3UK54jQe5FyEfqq5+gwPT489zMD79IdjTZHR2gqqSoyiEXU5fSdQuPCiw9RPecFzKBU3qlDXVKs3LJW52HY6g2OwfyBdv63xc8V5VfV7u+6RvJXnde4K85PYhrdodNYlanmg5PKzd084n86lXWP02HqwfLbz7LjPOIl06CObVpSllTyybbEkkJH6WV+uCKwzVk07SmXGFnWgAIyvmJ8eCnW6xoX98jeafZlf9eMPNJ3JlzqL+2K/nX30/Rr8tv1yblmBK1QhzkFlRFlkC6ASLg74p3DHIGVavnOt58q9IaerFKzdPRBmIdWOZC2m0qASFaTcE31An+2LxR2asmiRUplRAOiosBFUB5o8eKVwyTxAGcq4afJoxov2tn9Zh9l/pRVzbejmiFaAL6b6r+u30q3GHTboK4t0/OSpdOmortPVSjmClhuAaWvnkOdKa7ZeDtiL3OnR67XxbK01WOqpZM2Nborlx0dXwnx45FT3uJOaMmZfzlXeI0CTCezLHaNNZpweAcTVChCxI1BRKQkApKQLgjYY67WGKuaTLBqTPorl/unhPjwIENtVnSj77G7hf7urf8A14DpiqnHpfOvVGIlIfd7So6vmq8eCtFVZYDrlWZCUoupRh+r/wB+NXRmKmiAmfKnNl1T7oZR0LUpI5xdkga+/wB5/rirmwk2Sw50xU+b0WdGeUpxsIQ0wST5MePYfU7YFn07PM+vsKTXokBCYLoQGIxcK1lbRurUe4W7h33OCYSa+iqziVMlRLfabjpO2gbElY/phj7+a1ZgZZZYRZMN0lx1tKUk6m9hZZJOw9Xr78FNRdpf2ayN/wCobJg51jR4rTtdp7+mU2Ct2EvUe0bG4cG5Fr7d98S16lF2muv5lrLCorY1updbUhsW3Fwle+9veb2xDmKTmiFCZluvxAlE1nslslSrqAsADuSTsMQyG82Tpdnp0PpCU6mmeja0wxbz1WUO3/X3CwurG44lPM9Pxp6FWG3pp6g9M+068vRUR8wohQExmwJL9OPPODSLJbTquPdcjV7h+bElByzWJjLyJVRLMREtzmohQoat+9YC+7v7P1ud9gTQ6DX48KNOVWY0p7oyAl2TEOpA0jZOlelI/Qb+s4IpcPMjiZOqtx2x0x2wZhXPf6ypZ/4YxLElLhS73mvth5Xrz+PkVmFmKNV5Ai1WM591Z0okR1WA1ObApUD/AFvhJj9cbnw+lJbSQtzduKpafMPdZd/6gYxmLmlusvBNZiODozVyuCQbanPcv/lvjJrlXRUoaZs9lohTllmL2D2D3HX/AMbYZlxMZXw1HVKRNlQDzFTiKIda26OoEeUT6irB7rVZ0KvNi9xv92V7v3411bYkVCHp63iuKS412kRxqT5RO4IXcYmfTmOA2Q7PQ+1c6nEw+2kfUBW/8t/+dpPcZaaHUpusGixvvkX0Vu33dXwjx4pnC/OFDpWa6/lCoynOsajm+cqK21T3ShYS02TdaQpCNknz1Am3d3YuNFTVHqFFcaq7CkmK2UqTEuLaR48cuzH09HCzPbceUOdOe0hxaSU+TMmGF+sfk1evGQbCscN63kLKlBo44gyJMaPmOFqjmmMpQtx2elwubAqBClmw1W998dDrEGoClSj10v0Zy946Leafpip8X8u1Z2bS643nWqtxhmCmtmksts8xcymhrJKNdxa/nWuTcEbYttagSBSpf43J9Fc7w18J8GAIKnGqz7KYEWtLupTYdWYrZABUNrW9wP0xlDpM8Q+fXXXFOF53tFhFh5RXcLWGDmqe+lKLVqVuBc2a3/0YGo0CT0D/AMblfxnbWS18xfgw4FvSkJChTzUJv4yrz2+6Oj4B9MDVBVTbrrEOBVFPSBFd1JLDYS2NTdlLNrgfQbn++A3alIXV5lOo9aluuqdbStTLbR02QL6SUWJ9VydKfWb2GHRcozRVI7U+vyAyqM8pcNoN2WoqbuVrKNThPrvYH3WGL5d6t8vk1GKatul3u7rqCPUKp1SZGnNZlkO6JTaXpy2EhLir28ijzU23AXvYE21EkixMUV+DEUxFqq0JAJPkEEk27ySLk/U4jqVOeQzGQisyQBMaAAS1sL93mYKdgv8ANL/GpXmH1Ne79mI3KTuTsSnapaIHpMGf1TG/GV+jN90du3mj6YbSYNQ0yPxlQ++Od0dHv/TD6TAkdUxvxqT6M33Ja+EeDDaTAkaZP41J9Nd7g37/ANmBgxqDUOuXx10v0Vr2du/nOfTCToU7rGGk1lRupzvjo+A/TDmoL/XT466k+itepq/nOeDDZ0GQKjCHXcndbnelrbsHwYAjr1IlLp40VhSFJdb0LTGbBT5RP0/tiR9utxG1rm1MltIOp1lhHd7ym17YytQZAgX67k/xWu9LXzE+DBMinPqZWhVZlEFJBFmt9v2YlGlLmC0enTU0WOpFZI1R0KJTGbsTpH0xymo8IqpxGpGbEUzM1RbmIzi8G4qpYRCeSFx1LLrC0LadOgK0lSTYgEWIBHVaDAf+zsPTWZgHQmrag1cdgf7vFO4YTs5xM4VymUzLkOXSHs3TzUqq/Vw2/GUGmykIYSyQ6CQAbrSRe+9t6RqnQXxdyy85Kptf+1FX0HMFMb6tafR0dP3prt6dOoK2vfV6zti11il6aVLPWkwWiub8/wCE792KfxeyVHfqtLzaqu1kr6+pjHQE1d1MMAymu3zIITrFtld9zi41mksClS1B+XtFc9sd+E+LAhM3S+wj8TmHsjfpHf8A2xWoLUnMjKqbSqxMEYPuh59L3nDnFeu3d7gN1W3snztrVcuyawgUliZNjRjo6S+JjutxOxLae1tcbFXqBIG+4ky7l2nxKSmNEMlttLroShEx0AAOK8WKnStb+++nttKMVb174/HrycVCyzCpsqazDmSk9poFXP7myBbe39u73WwS7S/xhj8Umeiu7c/4m/pjINJYNRnDn5fnt+2O/APFhXaSx1zH8vL9Gd9sd+JvxYhltt2xtVpYCI/4pM9Ma73/ABfpghylWaUetJuyT7R9P0xBVKSwEMWfl+mNX++u/F+7BDtIYDS/Ly/NPtrvu/dgQHpFLvSYqutZnoze/P8AhH0w2k0u6JH4pM2mu9z/ANf0w+k0lg0iMS/L9Gb36Y78I8WEpdIZSmRqcmC8twi8p0bX/dgBGqX+Mvp60meitf5/ic+mEnUwCpQh1nM3W5/n+A/TDmaSyaw/5eXborXtjvxOeLCTaUx1jCs/L3U57Y78B8WAErVM0wL9ZzNnWv8AP/3ifpgpylWSR1nM2B9o/wDrA1apkdMG5kSx5VrfpjvzE+LBTtIj6VDn5ncbWmOn1fuwANSaX+DRj1pMN4rZvz9vyj6YqPC7M2WKPmGvZUqWaIbVTqOb56qfAlTEpkSghtorLaFHUsJG50ggDFuplIZFHjIU9NCujIBHS3Qb6R4sVvhHTKeJ2Z5SoiFvNZwm8086kKcRdDV7KNyP64AXjJl6mTRRq3IEgvs5gpzDaRLeS2UrmNE3bSoIUq4FlEXHqI3wVmfM3Dul0mpqnVpDYiMLRIUXnilBLPODcXB7Bvtf+uF4kcFsgcV1MLzpT5TxYbLQ6NUnmAtsqSooUG1gKBKQbkahbYjGtqXJn4QVKnOU1VFqDCHEadcTMM5paB4VJe7P8sAWegfZnMlIjVyiOrkRJDYXHfS46AtPvFyDbC0ihU8QNKo7o8u7tzznzFeLFYgcmrhHBgswTRqg/wAy0lvn5WYZzjrlhbUtZeupRuSSe8nEFE5LnB2hwjBapVVkJKyrnJ2ZZzy9+8alPXt67e8n34At0KhwTUJpVHc3W3vzzm/YHiwrtDp/XMc9Hc2iui/POfE34sU6FyWODsGsyq0im1dxUsJ1R3szz1st2tuhsvWR3Duw5/kt8HX6yxWjS6qhbDZQI7eZp6WVg+tbYeso9259w92ALfU6HA0MaY7ptLbJ8s5tv3+didyhwC2oBhwnSbDnnN9v3Y49x35NmV1ZQ61ylVBQ0U0LkzJD8urvqWEosgARpSFkAm5SAoqsALEXxRZFHyRXpoy1TOIVAQ8uMESRFy/mJL7TitfaQoTLNgpbOnVvqBtfYED6DreUG6zw7l0aB05p+XRVsNOQam5GfQpTJSC29vzSwT2V2Ok2NjbHxFl//Dz40Uml9WNZHrk/mXVpE2t8QYEyW9vfW8+qIFOuH1rIBPrGOt5Vynk5ikJpcXiNRpjvR7U5yXljMWo6UrWdSlTgX1aEW0jSSU7C6gnF74HcmnJ4ys7WszVVddZqzwmU+QiVV4qm21oAKC3JlrWgbAhPZsSq4uccW1bDg7XJOd6cq+D6TwL6p8R+n8PEw9mUWptN5s29XW6S5nLKVCz7ycuCdLydyjeNuV8oVGbRKtTafQKDAfXFmrd58RCZatTzT6C+3rLQShbigEJ3AxyfkB8o/lAcHeAfCXk356yVkrO9Xy7QYdPqeco/Gae87WUhPlprKHqVeSQjW5pDhvoIKgNx9kVLkc8nuuVZdVzFkl2qBSClEOqVeVJjskixU2044UoURcEjchRHrOIKpyKuTlVpsCS/kRaGadszT2KrJRFUBewU0HNKgL7DuG3ux5MPCxsKoRksqpap363X6ObbNu8N29Ym0YuFJbROUpNxlFYabbekMjlXTP1vgedWUuTzxBpnFfK9f40/4gFVy7l+iZl4jVqXLybxNqjFSDFbq8F/Lq0MusqakttR0uBTLqFtNpVbSpIJDeXjwz5fXKUZo+ReEfLnynVoWUImZKfIzTANYytWTUKlQJcWns1GNCbciuqRIU28JDXMpSWlKDKSN/Ritcirk3Vmnmmp4e9CQp7nHFU2oyGFLNiO0Ur3Bub42Erkn8AZZkOOZBSHZSEpfkoqUpLq9KdKSVh3USkbJN7p9WOk9IeV2ROS1m/L1BodQznmCvTuhIpzVVbn8odUZiS8soaS24epg60l9xKkpOoKsSdQI1Y9MeSvRXp+VY1ey3mV+mUiPUHL0CBORUIshKorGgGW83zzyUbaXUqTzgAUb6sbakcjnk70iNGZTkASnYqSGZs+pSXpABVf+IpzV7re4Ae7Ft4b8Lsn8JqO9l7I8N+NBelKfEV2Y48lpSu8I5wkpTsOzewsLd2AP//Z

/9j/4AAQSkZJRgABAQAAAQABAAD/2wBDAAIBAQEBAQIBAQECAgICAgQDAgICAgUEBAMEBgUGBgYFBgYGBwkIBgcJBwYGCAsICQoKCgoKBggLDAsKDAkKCgr/2wBDAQICAgICAgUDAwUKBwYHCgoKCgoKCgoKCgoKCgoKCgoKCgoKCgoKCgoKCgoKCgoKCgoKCgoKCgoKCgoKCgoKCgr/wAARCABgAIADASIAAhEBAxEB/8QAHQAAAQQDAQEAAAAAAAAAAAAABAECAwYABQcJCP/EAEgQAAEDAgQBBwkGBAMGBwAAAAECAwQFEQAGEiEHCBMUFSIxYiMyNEFEUVJTYRYkJUJxcjOBkaEJQ6IYY7HB0uM1RVWS0eHx/8QAGgEBAQEBAAMAAAAAAAAAAAAAAAECBAMFBv/EACwRAAICAAMGBQQDAAAAAAAAAAABAhEDEiEEMUFRYfAFMpGx0QYicaGBwfH/2gAMAwEAAhEDEQA/APdDNeecz5YrDbByMl+nPSI8ZiopqyElTzziEAFspuEgqN1XOw2BvjZyqpmaJFdluZdjFLTZWoCpbkAX+XipcXZ2fOtKbAby3SepBXqWpFScqznSS90pvscwGdITe/a5y/hxouPfA3ijxEzRDz3k7i/Ly0qmUaTFcgxJkzmZBcOrnFJaebSVDSACpKiBe1r4qy8e/YqV8a76J98TpqZ2aFDbL8Xcf+p/9vDI1XzLKa51GXYwupSbKqW+yiD/AJf0xyuJwA47NGA25x/kuNxakJTpL80F9vmWW+ZPl7gam1ruSU3cPYBBUofLvJ/46RqcwhzlBy3tDUtp5Tjs4FbipK1pc9I/Kk6d97AWIG2IQ62zWMySHnWEZejXZKQo9Z7G4v8AL+uFXVczIkojKy7GutClg9ZbWBSPl+IY5lS+CnGI5cquWZ3GuWuU9NbcZqSJU0LZRpbOhN3tXek/mtZRFtzc17hVxedoEnLz/Fb8SmzDMbqzKpSOYSkMpLKUh26UqKSSEqSLqPZPfgC/TKtmJlCUu5ejEOuJbsmp/Ft8vHIf9l/O7ThntZpitvtOFUNaTKUllFlAAoVKKXFaVEFSu82NgRg2XwR45RswU6rI46P9FamxOkwQ/N0vBBRrB8sR2ylRO35t7427fCTi/GzcMwq4sJdgioMSV0xapdi22VFTQUHrdoEA3SUmxulV9gKhRuSjmltFNn/atDiWWgp9tUiYkPhTaEnul9nZJ+KxUSN9z2qJVMyOtqS1lyOA04W+1Uz+Xb5eH0hdbFIijokS/Rm++Qv4R4MJSV1oIkfc4vpjnfJX7/2YARNVzMuUuIMuxtSG0rJ6y2IUVD5fhOMdq+ZmZDTCsuRiXioJIqWwsL/Lw5pytdcv/c4norXtK/ic8GGz11rrGGeiRbhTlvvC/gPgwBkmrZmiM885l2ORqSmwqXvUB8v64kVOzQAT9nou1/8AzL/t4EzPWn6fA0zVQUKLrVkCQtSz5RPckIJP8hhXq/md9CkU7KYcO+pUiQphNreoqRcn6af1IxtYc2rrT0/bFomi1XM0iK3KTlyMEuNhYCqluARf5eNTR+LMWrZnbykjKVYU/wBMkRZU2LCU7CiutJ1EOP7BOoEW23JtjZ5dezQrL8Y1GnU9tzo6LJamOKAGkW3LY3/ljS8IOfLuajIbAX9sJl9Oogdhr1n/APMZap0APi2rOxl05CWaSKR9oaZzbilOqk850lq106dATfULg3tY/TFrrCa51VKu5D9Fcv2V/Cfrio8XGs/qqVMW1NpIofX9N8kIbypYd6S1YlXOBGi+q/Zva2+LhWm6x1RLvLi+jOezK+E+PEBM0muaUHnIfcL9lf8A84Foya2YFw5D/ju27K/mL+uC2mqxoReZF80ezK/68DURur9XgdMi/wAd32ZXzVePADYSa11jN0rh+e3+VfwD64V1Nb65jjXD9Fdv2V/E39cZBbq/WU60yNbW17Mr4B48K81WOuo5EyL6K97Mr4m/HgBtVTXNEfykP0tv8q/f+uCXE13m1eUh+afyr9364gqrdY0R/vcX0xrujK9/78EPIq6WlEzovmkejK3/ANeABqSiudURfKQ7dGb/ACr+EfXCUlFb0SLOQ/THL9lfv/XD6O3WDR4v32N6M37Mr4B48a6HUK7IdmQaPKiLUia6l6SthXNsG/ce32lD4R/MjFSbARKnT6ZUH5M6bBbT0dkAqS5cnU5YAXuT+mBp7mb6pPiJY6NBZ1OHn3UK54jQe5FyEfqq5+gwPT489zMD79IdjTZHR2gqqSoyiEXU5fSdQuPCiw9RPecFzKBU3qlDXVKs3LJW52HY6g2OwfyBdv63xc8V5VfV7u+6RvJXnde4K85PYhrdodNYlanmg5PKzd084n86lXWP02HqwfLbz7LjPOIl06CObVpSllTyybbEkkJH6WV+uCKwzVk07SmXGFnWgAIyvmJ8eCnW6xoX98jeafZlf9eMPNJ3JlzqL+2K/nX30/Rr8tv1yblmBK1QhzkFlRFlkC6ASLg74p3DHIGVavnOt58q9IaerFKzdPRBmIdWOZC2m0qASFaTcE31An+2LxR2asmiRUplRAOiosBFUB5o8eKVwyTxAGcq4afJoxov2tn9Zh9l/pRVzbejmiFaAL6b6r+u30q3GHTboK4t0/OSpdOmortPVSjmClhuAaWvnkOdKa7ZeDtiL3OnR67XxbK01WOqpZM2Nborlx0dXwnx45FT3uJOaMmZfzlXeI0CTCezLHaNNZpweAcTVChCxI1BRKQkApKQLgjYY67WGKuaTLBqTPorl/unhPjwIENtVnSj77G7hf7urf8A14DpiqnHpfOvVGIlIfd7So6vmq8eCtFVZYDrlWZCUoupRh+r/wB+NXRmKmiAmfKnNl1T7oZR0LUpI5xdkga+/wB5/rirmwk2Sw50xU+b0WdGeUpxsIQ0wST5MePYfU7YFn07PM+vsKTXokBCYLoQGIxcK1lbRurUe4W7h33OCYSa+iqziVMlRLfabjpO2gbElY/phj7+a1ZgZZZYRZMN0lx1tKUk6m9hZZJOw9Xr78FNRdpf2ayN/wCobJg51jR4rTtdp7+mU2Ct2EvUe0bG4cG5Fr7d98S16lF2muv5lrLCorY1updbUhsW3Fwle+9veb2xDmKTmiFCZluvxAlE1nslslSrqAsADuSTsMQyG82Tpdnp0PpCU6mmeja0wxbz1WUO3/X3CwurG44lPM9Pxp6FWG3pp6g9M+068vRUR8wohQExmwJL9OPPODSLJbTquPdcjV7h+bElByzWJjLyJVRLMREtzmohQoat+9YC+7v7P1ud9gTQ6DX48KNOVWY0p7oyAl2TEOpA0jZOlelI/Qb+s4IpcPMjiZOqtx2x0x2wZhXPf6ypZ/4YxLElLhS73mvth5Xrz+PkVmFmKNV5Ai1WM591Z0okR1WA1ObApUD/AFvhJj9cbnw+lJbSQtzduKpafMPdZd/6gYxmLmlusvBNZiODozVyuCQbanPcv/lvjJrlXRUoaZs9lohTllmL2D2D3HX/AMbYZlxMZXw1HVKRNlQDzFTiKIda26OoEeUT6irB7rVZ0KvNi9xv92V7v3411bYkVCHp63iuKS412kRxqT5RO4IXcYmfTmOA2Q7PQ+1c6nEw+2kfUBW/8t/+dpPcZaaHUpusGixvvkX0Vu33dXwjx4pnC/OFDpWa6/lCoynOsajm+cqK21T3ShYS02TdaQpCNknz1Am3d3YuNFTVHqFFcaq7CkmK2UqTEuLaR48cuzH09HCzPbceUOdOe0hxaSU+TMmGF+sfk1evGQbCscN63kLKlBo44gyJMaPmOFqjmmMpQtx2elwubAqBClmw1W998dDrEGoClSj10v0Zy946Leafpip8X8u1Z2bS643nWqtxhmCmtmksts8xcymhrJKNdxa/nWuTcEbYttagSBSpf43J9Fc7w18J8GAIKnGqz7KYEWtLupTYdWYrZABUNrW9wP0xlDpM8Q+fXXXFOF53tFhFh5RXcLWGDmqe+lKLVqVuBc2a3/0YGo0CT0D/AMblfxnbWS18xfgw4FvSkJChTzUJv4yrz2+6Oj4B9MDVBVTbrrEOBVFPSBFd1JLDYS2NTdlLNrgfQbn++A3alIXV5lOo9aluuqdbStTLbR02QL6SUWJ9VydKfWb2GHRcozRVI7U+vyAyqM8pcNoN2WoqbuVrKNThPrvYH3WGL5d6t8vk1GKatul3u7rqCPUKp1SZGnNZlkO6JTaXpy2EhLir28ijzU23AXvYE21EkixMUV+DEUxFqq0JAJPkEEk27ySLk/U4jqVOeQzGQisyQBMaAAS1sL93mYKdgv8ANL/GpXmH1Ne79mI3KTuTsSnapaIHpMGf1TG/GV+jN90du3mj6YbSYNQ0yPxlQ++Od0dHv/TD6TAkdUxvxqT6M33Ja+EeDDaTAkaZP41J9Nd7g37/ANmBgxqDUOuXx10v0Vr2du/nOfTCToU7rGGk1lRupzvjo+A/TDmoL/XT466k+itepq/nOeDDZ0GQKjCHXcndbnelrbsHwYAjr1IlLp40VhSFJdb0LTGbBT5RP0/tiR9utxG1rm1MltIOp1lhHd7ym17YytQZAgX67k/xWu9LXzE+DBMinPqZWhVZlEFJBFmt9v2YlGlLmC0enTU0WOpFZI1R0KJTGbsTpH0xymo8IqpxGpGbEUzM1RbmIzi8G4qpYRCeSFx1LLrC0LadOgK0lSTYgEWIBHVaDAf+zsPTWZgHQmrag1cdgf7vFO4YTs5xM4VymUzLkOXSHs3TzUqq/Vw2/GUGmykIYSyQ6CQAbrSRe+9t6RqnQXxdyy85Kptf+1FX0HMFMb6tafR0dP3prt6dOoK2vfV6zti11il6aVLPWkwWiub8/wCE792KfxeyVHfqtLzaqu1kr6+pjHQE1d1MMAymu3zIITrFtld9zi41mksClS1B+XtFc9sd+E+LAhM3S+wj8TmHsjfpHf8A2xWoLUnMjKqbSqxMEYPuh59L3nDnFeu3d7gN1W3snztrVcuyawgUliZNjRjo6S+JjutxOxLae1tcbFXqBIG+4ky7l2nxKSmNEMlttLroShEx0AAOK8WKnStb+++nttKMVb174/HrycVCyzCpsqazDmSk9poFXP7myBbe39u73WwS7S/xhj8Umeiu7c/4m/pjINJYNRnDn5fnt+2O/APFhXaSx1zH8vL9Gd9sd+JvxYhltt2xtVpYCI/4pM9Ma73/ABfpghylWaUetJuyT7R9P0xBVKSwEMWfl+mNX++u/F+7BDtIYDS/Ly/NPtrvu/dgQHpFLvSYqutZnoze/P8AhH0w2k0u6JH4pM2mu9z/ANf0w+k0lg0iMS/L9Gb36Y78I8WEpdIZSmRqcmC8twi8p0bX/dgBGqX+Mvp60meitf5/ic+mEnUwCpQh1nM3W5/n+A/TDmaSyaw/5eXborXtjvxOeLCTaUx1jCs/L3U57Y78B8WAErVM0wL9ZzNnWv8AP/3ifpgpylWSR1nM2B9o/wDrA1apkdMG5kSx5VrfpjvzE+LBTtIj6VDn5ncbWmOn1fuwANSaX+DRj1pMN4rZvz9vyj6YqPC7M2WKPmGvZUqWaIbVTqOb56qfAlTEpkSghtorLaFHUsJG50ggDFuplIZFHjIU9NCujIBHS3Qb6R4sVvhHTKeJ2Z5SoiFvNZwm8086kKcRdDV7KNyP64AXjJl6mTRRq3IEgvs5gpzDaRLeS2UrmNE3bSoIUq4FlEXHqI3wVmfM3Dul0mpqnVpDYiMLRIUXnilBLPODcXB7Bvtf+uF4kcFsgcV1MLzpT5TxYbLQ6NUnmAtsqSooUG1gKBKQbkahbYjGtqXJn4QVKnOU1VFqDCHEadcTMM5paB4VJe7P8sAWegfZnMlIjVyiOrkRJDYXHfS46AtPvFyDbC0ihU8QNKo7o8u7tzznzFeLFYgcmrhHBgswTRqg/wAy0lvn5WYZzjrlhbUtZeupRuSSe8nEFE5LnB2hwjBapVVkJKyrnJ2ZZzy9+8alPXt67e8n34At0KhwTUJpVHc3W3vzzm/YHiwrtDp/XMc9Hc2iui/POfE34sU6FyWODsGsyq0im1dxUsJ1R3szz1st2tuhsvWR3Duw5/kt8HX6yxWjS6qhbDZQI7eZp6WVg+tbYeso9259w92ALfU6HA0MaY7ptLbJ8s5tv3+didyhwC2oBhwnSbDnnN9v3Y49x35NmV1ZQ61ylVBQ0U0LkzJD8urvqWEosgARpSFkAm5SAoqsALEXxRZFHyRXpoy1TOIVAQ8uMESRFy/mJL7TitfaQoTLNgpbOnVvqBtfYED6DreUG6zw7l0aB05p+XRVsNOQam5GfQpTJSC29vzSwT2V2Ok2NjbHxFl//Dz40Uml9WNZHrk/mXVpE2t8QYEyW9vfW8+qIFOuH1rIBPrGOt5Vynk5ikJpcXiNRpjvR7U5yXljMWo6UrWdSlTgX1aEW0jSSU7C6gnF74HcmnJ4ys7WszVVddZqzwmU+QiVV4qm21oAKC3JlrWgbAhPZsSq4uccW1bDg7XJOd6cq+D6TwL6p8R+n8PEw9mUWptN5s29XW6S5nLKVCz7ycuCdLydyjeNuV8oVGbRKtTafQKDAfXFmrd58RCZatTzT6C+3rLQShbigEJ3AxyfkB8o/lAcHeAfCXk356yVkrO9Xy7QYdPqeco/Gae87WUhPlprKHqVeSQjW5pDhvoIKgNx9kVLkc8nuuVZdVzFkl2qBSClEOqVeVJjskixU2044UoURcEjchRHrOIKpyKuTlVpsCS/kRaGadszT2KrJRFUBewU0HNKgL7DuG3ux5MPCxsKoRksqpap363X6ObbNu8N29Ym0YuFJbROUpNxlFYabbekMjlXTP1vgedWUuTzxBpnFfK9f40/4gFVy7l+iZl4jVqXLybxNqjFSDFbq8F/Lq0MusqakttR0uBTLqFtNpVbSpIJDeXjwz5fXKUZo+ReEfLnynVoWUImZKfIzTANYytWTUKlQJcWns1GNCbciuqRIU28JDXMpSWlKDKSN/Ritcirk3Vmnmmp4e9CQp7nHFU2oyGFLNiO0Ur3Bub42Erkn8AZZkOOZBSHZSEpfkoqUpLq9KdKSVh3USkbJN7p9WOk9IeV2ROS1m/L1BodQznmCvTuhIpzVVbn8odUZiS8soaS24epg60l9xKkpOoKsSdQI1Y9MeSvRXp+VY1ey3mV+mUiPUHL0CBORUIshKorGgGW83zzyUbaXUqTzgAUb6sbakcjnk70iNGZTkASnYqSGZs+pSXpABVf+IpzV7re4Ae7Ft4b8Lsn8JqO9l7I8N+NBelKfEV2Y48lpSu8I5wkpTsOzewsLd2AP//Z

/9j/4AAQSkZJRgABAQAAAQABAAD/2wBDAAIBAQEBAQIBAQECAgICAgQDAgICAgUEBAMEBgUGBgYFBgYGBwkIBgcJBwYGCAsICQoKCgoKBggLDAsKDAkKCgr/2wBDAQICAgICAgUDAwUKBwYHCgoKCgoKCgoKCgoKCgoKCgoKCgoKCgoKCgoKCgoKCgoKCgoKCgoKCgoKCgoKCgoKCgr/wAARCABgAIADASIAAhEBAxEB/8QAHQAAAQQDAQEAAAAAAAAAAAAABAECAwYABQcJCP/EAEgQAAEDAgQBBwkGBAMGBwAAAAECAwQFEQAGEiEHCBMUFSIxYiMyNEFEUVJTYRYkJUJxcjOBkaEJQ6IYY7HB0uM1RVWS0eHx/8QAGgEBAQEBAAMAAAAAAAAAAAAAAAECBAMFBv/EACwRAAICAAMGBQQDAAAAAAAAAAABAhEDEiEEMUFRYfAFMpGx0QYicaGBwfH/2gAMAwEAAhEDEQA/APdDNeecz5YrDbByMl+nPSI8ZiopqyElTzziEAFspuEgqN1XOw2BvjZyqpmaJFdluZdjFLTZWoCpbkAX+XipcXZ2fOtKbAby3SepBXqWpFScqznSS90pvscwGdITe/a5y/hxouPfA3ijxEzRDz3k7i/Ly0qmUaTFcgxJkzmZBcOrnFJaebSVDSACpKiBe1r4qy8e/YqV8a76J98TpqZ2aFDbL8Xcf+p/9vDI1XzLKa51GXYwupSbKqW+yiD/AJf0xyuJwA47NGA25x/kuNxakJTpL80F9vmWW+ZPl7gam1ruSU3cPYBBUofLvJ/46RqcwhzlBy3tDUtp5Tjs4FbipK1pc9I/Kk6d97AWIG2IQ62zWMySHnWEZejXZKQo9Z7G4v8AL+uFXVczIkojKy7GutClg9ZbWBSPl+IY5lS+CnGI5cquWZ3GuWuU9NbcZqSJU0LZRpbOhN3tXek/mtZRFtzc17hVxedoEnLz/Fb8SmzDMbqzKpSOYSkMpLKUh26UqKSSEqSLqPZPfgC/TKtmJlCUu5ejEOuJbsmp/Ft8vHIf9l/O7ThntZpitvtOFUNaTKUllFlAAoVKKXFaVEFSu82NgRg2XwR45RswU6rI46P9FamxOkwQ/N0vBBRrB8sR2ylRO35t7427fCTi/GzcMwq4sJdgioMSV0xapdi22VFTQUHrdoEA3SUmxulV9gKhRuSjmltFNn/atDiWWgp9tUiYkPhTaEnul9nZJ+KxUSN9z2qJVMyOtqS1lyOA04W+1Uz+Xb5eH0hdbFIijokS/Rm++Qv4R4MJSV1oIkfc4vpjnfJX7/2YARNVzMuUuIMuxtSG0rJ6y2IUVD5fhOMdq+ZmZDTCsuRiXioJIqWwsL/Lw5pytdcv/c4norXtK/ic8GGz11rrGGeiRbhTlvvC/gPgwBkmrZmiM885l2ORqSmwqXvUB8v64kVOzQAT9nou1/8AzL/t4EzPWn6fA0zVQUKLrVkCQtSz5RPckIJP8hhXq/md9CkU7KYcO+pUiQphNreoqRcn6af1IxtYc2rrT0/bFomi1XM0iK3KTlyMEuNhYCqluARf5eNTR+LMWrZnbykjKVYU/wBMkRZU2LCU7CiutJ1EOP7BOoEW23JtjZ5dezQrL8Y1GnU9tzo6LJamOKAGkW3LY3/ljS8IOfLuajIbAX9sJl9Oogdhr1n/APMZap0APi2rOxl05CWaSKR9oaZzbilOqk850lq106dATfULg3tY/TFrrCa51VKu5D9Fcv2V/Cfrio8XGs/qqVMW1NpIofX9N8kIbypYd6S1YlXOBGi+q/Zva2+LhWm6x1RLvLi+jOezK+E+PEBM0muaUHnIfcL9lf8A84Foya2YFw5D/ju27K/mL+uC2mqxoReZF80ezK/68DURur9XgdMi/wAd32ZXzVePADYSa11jN0rh+e3+VfwD64V1Nb65jjXD9Fdv2V/E39cZBbq/WU60yNbW17Mr4B48K81WOuo5EyL6K97Mr4m/HgBtVTXNEfykP0tv8q/f+uCXE13m1eUh+afyr9364gqrdY0R/vcX0xrujK9/78EPIq6WlEzovmkejK3/ANeABqSiudURfKQ7dGb/ACr+EfXCUlFb0SLOQ/THL9lfv/XD6O3WDR4v32N6M37Mr4B48a6HUK7IdmQaPKiLUia6l6SthXNsG/ce32lD4R/MjFSbARKnT6ZUH5M6bBbT0dkAqS5cnU5YAXuT+mBp7mb6pPiJY6NBZ1OHn3UK54jQe5FyEfqq5+gwPT489zMD79IdjTZHR2gqqSoyiEXU5fSdQuPCiw9RPecFzKBU3qlDXVKs3LJW52HY6g2OwfyBdv63xc8V5VfV7u+6RvJXnde4K85PYhrdodNYlanmg5PKzd084n86lXWP02HqwfLbz7LjPOIl06CObVpSllTyybbEkkJH6WV+uCKwzVk07SmXGFnWgAIyvmJ8eCnW6xoX98jeafZlf9eMPNJ3JlzqL+2K/nX30/Rr8tv1yblmBK1QhzkFlRFlkC6ASLg74p3DHIGVavnOt58q9IaerFKzdPRBmIdWOZC2m0qASFaTcE31An+2LxR2asmiRUplRAOiosBFUB5o8eKVwyTxAGcq4afJoxov2tn9Zh9l/pRVzbejmiFaAL6b6r+u30q3GHTboK4t0/OSpdOmortPVSjmClhuAaWvnkOdKa7ZeDtiL3OnR67XxbK01WOqpZM2Nborlx0dXwnx45FT3uJOaMmZfzlXeI0CTCezLHaNNZpweAcTVChCxI1BRKQkApKQLgjYY67WGKuaTLBqTPorl/unhPjwIENtVnSj77G7hf7urf8A14DpiqnHpfOvVGIlIfd7So6vmq8eCtFVZYDrlWZCUoupRh+r/wB+NXRmKmiAmfKnNl1T7oZR0LUpI5xdkga+/wB5/rirmwk2Sw50xU+b0WdGeUpxsIQ0wST5MePYfU7YFn07PM+vsKTXokBCYLoQGIxcK1lbRurUe4W7h33OCYSa+iqziVMlRLfabjpO2gbElY/phj7+a1ZgZZZYRZMN0lx1tKUk6m9hZZJOw9Xr78FNRdpf2ayN/wCobJg51jR4rTtdp7+mU2Ct2EvUe0bG4cG5Fr7d98S16lF2muv5lrLCorY1updbUhsW3Fwle+9veb2xDmKTmiFCZluvxAlE1nslslSrqAsADuSTsMQyG82Tpdnp0PpCU6mmeja0wxbz1WUO3/X3CwurG44lPM9Pxp6FWG3pp6g9M+068vRUR8wohQExmwJL9OPPODSLJbTquPdcjV7h+bElByzWJjLyJVRLMREtzmohQoat+9YC+7v7P1ud9gTQ6DX48KNOVWY0p7oyAl2TEOpA0jZOlelI/Qb+s4IpcPMjiZOqtx2x0x2wZhXPf6ypZ/4YxLElLhS73mvth5Xrz+PkVmFmKNV5Ai1WM591Z0okR1WA1ObApUD/AFvhJj9cbnw+lJbSQtzduKpafMPdZd/6gYxmLmlusvBNZiODozVyuCQbanPcv/lvjJrlXRUoaZs9lohTllmL2D2D3HX/AMbYZlxMZXw1HVKRNlQDzFTiKIda26OoEeUT6irB7rVZ0KvNi9xv92V7v3411bYkVCHp63iuKS412kRxqT5RO4IXcYmfTmOA2Q7PQ+1c6nEw+2kfUBW/8t/+dpPcZaaHUpusGixvvkX0Vu33dXwjx4pnC/OFDpWa6/lCoynOsajm+cqK21T3ShYS02TdaQpCNknz1Am3d3YuNFTVHqFFcaq7CkmK2UqTEuLaR48cuzH09HCzPbceUOdOe0hxaSU+TMmGF+sfk1evGQbCscN63kLKlBo44gyJMaPmOFqjmmMpQtx2elwubAqBClmw1W998dDrEGoClSj10v0Zy946Leafpip8X8u1Z2bS643nWqtxhmCmtmksts8xcymhrJKNdxa/nWuTcEbYttagSBSpf43J9Fc7w18J8GAIKnGqz7KYEWtLupTYdWYrZABUNrW9wP0xlDpM8Q+fXXXFOF53tFhFh5RXcLWGDmqe+lKLVqVuBc2a3/0YGo0CT0D/AMblfxnbWS18xfgw4FvSkJChTzUJv4yrz2+6Oj4B9MDVBVTbrrEOBVFPSBFd1JLDYS2NTdlLNrgfQbn++A3alIXV5lOo9aluuqdbStTLbR02QL6SUWJ9VydKfWb2GHRcozRVI7U+vyAyqM8pcNoN2WoqbuVrKNThPrvYH3WGL5d6t8vk1GKatul3u7rqCPUKp1SZGnNZlkO6JTaXpy2EhLir28ijzU23AXvYE21EkixMUV+DEUxFqq0JAJPkEEk27ySLk/U4jqVOeQzGQisyQBMaAAS1sL93mYKdgv8ANL/GpXmH1Ne79mI3KTuTsSnapaIHpMGf1TG/GV+jN90du3mj6YbSYNQ0yPxlQ++Od0dHv/TD6TAkdUxvxqT6M33Ja+EeDDaTAkaZP41J9Nd7g37/ANmBgxqDUOuXx10v0Vr2du/nOfTCToU7rGGk1lRupzvjo+A/TDmoL/XT466k+itepq/nOeDDZ0GQKjCHXcndbnelrbsHwYAjr1IlLp40VhSFJdb0LTGbBT5RP0/tiR9utxG1rm1MltIOp1lhHd7ym17YytQZAgX67k/xWu9LXzE+DBMinPqZWhVZlEFJBFmt9v2YlGlLmC0enTU0WOpFZI1R0KJTGbsTpH0xymo8IqpxGpGbEUzM1RbmIzi8G4qpYRCeSFx1LLrC0LadOgK0lSTYgEWIBHVaDAf+zsPTWZgHQmrag1cdgf7vFO4YTs5xM4VymUzLkOXSHs3TzUqq/Vw2/GUGmykIYSyQ6CQAbrSRe+9t6RqnQXxdyy85Kptf+1FX0HMFMb6tafR0dP3prt6dOoK2vfV6zti11il6aVLPWkwWiub8/wCE792KfxeyVHfqtLzaqu1kr6+pjHQE1d1MMAymu3zIITrFtld9zi41mksClS1B+XtFc9sd+E+LAhM3S+wj8TmHsjfpHf8A2xWoLUnMjKqbSqxMEYPuh59L3nDnFeu3d7gN1W3snztrVcuyawgUliZNjRjo6S+JjutxOxLae1tcbFXqBIG+4ky7l2nxKSmNEMlttLroShEx0AAOK8WKnStb+++nttKMVb174/HrycVCyzCpsqazDmSk9poFXP7myBbe39u73WwS7S/xhj8Umeiu7c/4m/pjINJYNRnDn5fnt+2O/APFhXaSx1zH8vL9Gd9sd+JvxYhltt2xtVpYCI/4pM9Ma73/ABfpghylWaUetJuyT7R9P0xBVKSwEMWfl+mNX++u/F+7BDtIYDS/Ly/NPtrvu/dgQHpFLvSYqutZnoze/P8AhH0w2k0u6JH4pM2mu9z/ANf0w+k0lg0iMS/L9Gb36Y78I8WEpdIZSmRqcmC8twi8p0bX/dgBGqX+Mvp60meitf5/ic+mEnUwCpQh1nM3W5/n+A/TDmaSyaw/5eXborXtjvxOeLCTaUx1jCs/L3U57Y78B8WAErVM0wL9ZzNnWv8AP/3ifpgpylWSR1nM2B9o/wDrA1apkdMG5kSx5VrfpjvzE+LBTtIj6VDn5ncbWmOn1fuwANSaX+DRj1pMN4rZvz9vyj6YqPC7M2WKPmGvZUqWaIbVTqOb56qfAlTEpkSghtorLaFHUsJG50ggDFuplIZFHjIU9NCujIBHS3Qb6R4sVvhHTKeJ2Z5SoiFvNZwm8086kKcRdDV7KNyP64AXjJl6mTRRq3IEgvs5gpzDaRLeS2UrmNE3bSoIUq4FlEXHqI3wVmfM3Dul0mpqnVpDYiMLRIUXnilBLPODcXB7Bvtf+uF4kcFsgcV1MLzpT5TxYbLQ6NUnmAtsqSooUG1gKBKQbkahbYjGtqXJn4QVKnOU1VFqDCHEadcTMM5paB4VJe7P8sAWegfZnMlIjVyiOrkRJDYXHfS46AtPvFyDbC0ihU8QNKo7o8u7tzznzFeLFYgcmrhHBgswTRqg/wAy0lvn5WYZzjrlhbUtZeupRuSSe8nEFE5LnB2hwjBapVVkJKyrnJ2ZZzy9+8alPXt67e8n34At0KhwTUJpVHc3W3vzzm/YHiwrtDp/XMc9Hc2iui/POfE34sU6FyWODsGsyq0im1dxUsJ1R3szz1st2tuhsvWR3Duw5/kt8HX6yxWjS6qhbDZQI7eZp6WVg+tbYeso9259w92ALfU6HA0MaY7ptLbJ8s5tv3+didyhwC2oBhwnSbDnnN9v3Y49x35NmV1ZQ61ylVBQ0U0LkzJD8urvqWEosgARpSFkAm5SAoqsALEXxRZFHyRXpoy1TOIVAQ8uMESRFy/mJL7TitfaQoTLNgpbOnVvqBtfYED6DreUG6zw7l0aB05p+XRVsNOQam5GfQpTJSC29vzSwT2V2Ok2NjbHxFl//Dz40Uml9WNZHrk/mXVpE2t8QYEyW9vfW8+qIFOuH1rIBPrGOt5Vynk5ikJpcXiNRpjvR7U5yXljMWo6UrWdSlTgX1aEW0jSSU7C6gnF74HcmnJ4ys7WszVVddZqzwmU+QiVV4qm21oAKC3JlrWgbAhPZsSq4uccW1bDg7XJOd6cq+D6TwL6p8R+n8PEw9mUWptN5s29XW6S5nLKVCz7ycuCdLydyjeNuV8oVGbRKtTafQKDAfXFmrd58RCZatTzT6C+3rLQShbigEJ3AxyfkB8o/lAcHeAfCXk356yVkrO9Xy7QYdPqeco/Gae87WUhPlprKHqVeSQjW5pDhvoIKgNx9kVLkc8nuuVZdVzFkl2qBSClEOqVeVJjskixU2044UoURcEjchRHrOIKpyKuTlVpsCS/kRaGadszT2KrJRFUBewU0HNKgL7DuG3ux5MPCxsKoRksqpap363X6ObbNu8N29Ym0YuFJbROUpNxlFYabbekMjlXTP1vgedWUuTzxBpnFfK9f40/4gFVy7l+iZl4jVqXLybxNqjFSDFbq8F/Lq0MusqakttR0uBTLqFtNpVbSpIJDeXjwz5fXKUZo+ReEfLnynVoWUImZKfIzTANYytWTUKlQJcWns1GNCbciuqRIU28JDXMpSWlKDKSN/Ritcirk3Vmnmmp4e9CQp7nHFU2oyGFLNiO0Ur3Bub42Erkn8AZZkOOZBSHZSEpfkoqUpLq9KdKSVh3USkbJN7p9WOk9IeV2ROS1m/L1BodQznmCvTuhIpzVVbn8odUZiS8soaS24epg60l9xKkpOoKsSdQI1Y9MeSvRXp+VY1ey3mV+mUiPUHL0CBORUIshKorGgGW83zzyUbaXUqTzgAUb6sbakcjnk70iNGZTkASnYqSGZs+pSXpABVf+IpzV7re4Ae7Ft4b8Lsn8JqO9l7I8N+NBelKfEV2Y48lpSu8I5wkpTsOzewsLd2AP//Z

/9j/4AAQSkZJRgABAQAAAQABAAD/2wBDAAIBAQEBAQIBAQECAgICAgQDAgICAgUEBAMEBgUGBgYFBgYGBwkIBgcJBwYGCAsICQoKCgoKBggLDAsKDAkKCgr/2wBDAQICAgICAgUDAwUKBwYHCgoKCgoKCgoKCgoKCgoKCgoKCgoKCgoKCgoKCgoKCgoKCgoKCgoKCgoKCgoKCgoKCgr/wAARCABgAIADASIAAhEBAxEB/8QAHQAAAQQDAQEAAAAAAAAAAAAABAECAwYABQcJCP/EAEgQAAEDAgQBBwkGBAMGBwAAAAECAwQFEQAGEiEHCBMUFSIxYiMyNEFEUVJTYRYkJUJxcjOBkaEJQ6IYY7HB0uM1RVWS0eHx/8QAGgEBAQEBAAMAAAAAAAAAAAAAAAECBAMFBv/EACwRAAICAAMGBQQDAAAAAAAAAAABAhEDEiEEMUFRYfAFMpGx0QYicaGBwfH/2gAMAwEAAhEDEQA/APdDNeecz5YrDbByMl+nPSI8ZiopqyElTzziEAFspuEgqN1XOw2BvjZyqpmaJFdluZdjFLTZWoCpbkAX+XipcXZ2fOtKbAby3SepBXqWpFScqznSS90pvscwGdITe/a5y/hxouPfA3ijxEzRDz3k7i/Ly0qmUaTFcgxJkzmZBcOrnFJaebSVDSACpKiBe1r4qy8e/YqV8a76J98TpqZ2aFDbL8Xcf+p/9vDI1XzLKa51GXYwupSbKqW+yiD/AJf0xyuJwA47NGA25x/kuNxakJTpL80F9vmWW+ZPl7gam1ruSU3cPYBBUofLvJ/46RqcwhzlBy3tDUtp5Tjs4FbipK1pc9I/Kk6d97AWIG2IQ62zWMySHnWEZejXZKQo9Z7G4v8AL+uFXVczIkojKy7GutClg9ZbWBSPl+IY5lS+CnGI5cquWZ3GuWuU9NbcZqSJU0LZRpbOhN3tXek/mtZRFtzc17hVxedoEnLz/Fb8SmzDMbqzKpSOYSkMpLKUh26UqKSSEqSLqPZPfgC/TKtmJlCUu5ejEOuJbsmp/Ft8vHIf9l/O7ThntZpitvtOFUNaTKUllFlAAoVKKXFaVEFSu82NgRg2XwR45RswU6rI46P9FamxOkwQ/N0vBBRrB8sR2ylRO35t7427fCTi/GzcMwq4sJdgioMSV0xapdi22VFTQUHrdoEA3SUmxulV9gKhRuSjmltFNn/atDiWWgp9tUiYkPhTaEnul9nZJ+KxUSN9z2qJVMyOtqS1lyOA04W+1Uz+Xb5eH0hdbFIijokS/Rm++Qv4R4MJSV1oIkfc4vpjnfJX7/2YARNVzMuUuIMuxtSG0rJ6y2IUVD5fhOMdq+ZmZDTCsuRiXioJIqWwsL/Lw5pytdcv/c4norXtK/ic8GGz11rrGGeiRbhTlvvC/gPgwBkmrZmiM885l2ORqSmwqXvUB8v64kVOzQAT9nou1/8AzL/t4EzPWn6fA0zVQUKLrVkCQtSz5RPckIJP8hhXq/md9CkU7KYcO+pUiQphNreoqRcn6af1IxtYc2rrT0/bFomi1XM0iK3KTlyMEuNhYCqluARf5eNTR+LMWrZnbykjKVYU/wBMkRZU2LCU7CiutJ1EOP7BOoEW23JtjZ5dezQrL8Y1GnU9tzo6LJamOKAGkW3LY3/ljS8IOfLuajIbAX9sJl9Oogdhr1n/APMZap0APi2rOxl05CWaSKR9oaZzbilOqk850lq106dATfULg3tY/TFrrCa51VKu5D9Fcv2V/Cfrio8XGs/qqVMW1NpIofX9N8kIbypYd6S1YlXOBGi+q/Zva2+LhWm6x1RLvLi+jOezK+E+PEBM0muaUHnIfcL9lf8A84Foya2YFw5D/ju27K/mL+uC2mqxoReZF80ezK/68DURur9XgdMi/wAd32ZXzVePADYSa11jN0rh+e3+VfwD64V1Nb65jjXD9Fdv2V/E39cZBbq/WU60yNbW17Mr4B48K81WOuo5EyL6K97Mr4m/HgBtVTXNEfykP0tv8q/f+uCXE13m1eUh+afyr9364gqrdY0R/vcX0xrujK9/78EPIq6WlEzovmkejK3/ANeABqSiudURfKQ7dGb/ACr+EfXCUlFb0SLOQ/THL9lfv/XD6O3WDR4v32N6M37Mr4B48a6HUK7IdmQaPKiLUia6l6SthXNsG/ce32lD4R/MjFSbARKnT6ZUH5M6bBbT0dkAqS5cnU5YAXuT+mBp7mb6pPiJY6NBZ1OHn3UK54jQe5FyEfqq5+gwPT489zMD79IdjTZHR2gqqSoyiEXU5fSdQuPCiw9RPecFzKBU3qlDXVKs3LJW52HY6g2OwfyBdv63xc8V5VfV7u+6RvJXnde4K85PYhrdodNYlanmg5PKzd084n86lXWP02HqwfLbz7LjPOIl06CObVpSllTyybbEkkJH6WV+uCKwzVk07SmXGFnWgAIyvmJ8eCnW6xoX98jeafZlf9eMPNJ3JlzqL+2K/nX30/Rr8tv1yblmBK1QhzkFlRFlkC6ASLg74p3DHIGVavnOt58q9IaerFKzdPRBmIdWOZC2m0qASFaTcE31An+2LxR2asmiRUplRAOiosBFUB5o8eKVwyTxAGcq4afJoxov2tn9Zh9l/pRVzbejmiFaAL6b6r+u30q3GHTboK4t0/OSpdOmortPVSjmClhuAaWvnkOdKa7ZeDtiL3OnR67XxbK01WOqpZM2Nborlx0dXwnx45FT3uJOaMmZfzlXeI0CTCezLHaNNZpweAcTVChCxI1BRKQkApKQLgjYY67WGKuaTLBqTPorl/unhPjwIENtVnSj77G7hf7urf8A14DpiqnHpfOvVGIlIfd7So6vmq8eCtFVZYDrlWZCUoupRh+r/wB+NXRmKmiAmfKnNl1T7oZR0LUpI5xdkga+/wB5/rirmwk2Sw50xU+b0WdGeUpxsIQ0wST5MePYfU7YFn07PM+vsKTXokBCYLoQGIxcK1lbRurUe4W7h33OCYSa+iqziVMlRLfabjpO2gbElY/phj7+a1ZgZZZYRZMN0lx1tKUk6m9hZZJOw9Xr78FNRdpf2ayN/wCobJg51jR4rTtdp7+mU2Ct2EvUe0bG4cG5Fr7d98S16lF2muv5lrLCorY1updbUhsW3Fwle+9veb2xDmKTmiFCZluvxAlE1nslslSrqAsADuSTsMQyG82Tpdnp0PpCU6mmeja0wxbz1WUO3/X3CwurG44lPM9Pxp6FWG3pp6g9M+068vRUR8wohQExmwJL9OPPODSLJbTquPdcjV7h+bElByzWJjLyJVRLMREtzmohQoat+9YC+7v7P1ud9gTQ6DX48KNOVWY0p7oyAl2TEOpA0jZOlelI/Qb+s4IpcPMjiZOqtx2x0x2wZhXPf6ypZ/4YxLElLhS73mvth5Xrz+PkVmFmKNV5Ai1WM591Z0okR1WA1ObApUD/AFvhJj9cbnw+lJbSQtzduKpafMPdZd/6gYxmLmlusvBNZiODozVyuCQbanPcv/lvjJrlXRUoaZs9lohTllmL2D2D3HX/AMbYZlxMZXw1HVKRNlQDzFTiKIda26OoEeUT6irB7rVZ0KvNi9xv92V7v3411bYkVCHp63iuKS412kRxqT5RO4IXcYmfTmOA2Q7PQ+1c6nEw+2kfUBW/8t/+dpPcZaaHUpusGixvvkX0Vu33dXwjx4pnC/OFDpWa6/lCoynOsajm+cqK21T3ShYS02TdaQpCNknz1Am3d3YuNFTVHqFFcaq7CkmK2UqTEuLaR48cuzH09HCzPbceUOdOe0hxaSU+TMmGF+sfk1evGQbCscN63kLKlBo44gyJMaPmOFqjmmMpQtx2elwubAqBClmw1W998dDrEGoClSj10v0Zy946Leafpip8X8u1Z2bS643nWqtxhmCmtmksts8xcymhrJKNdxa/nWuTcEbYttagSBSpf43J9Fc7w18J8GAIKnGqz7KYEWtLupTYdWYrZABUNrW9wP0xlDpM8Q+fXXXFOF53tFhFh5RXcLWGDmqe+lKLVqVuBc2a3/0YGo0CT0D/AMblfxnbWS18xfgw4FvSkJChTzUJv4yrz2+6Oj4B9MDVBVTbrrEOBVFPSBFd1JLDYS2NTdlLNrgfQbn++A3alIXV5lOo9aluuqdbStTLbR02QL6SUWJ9VydKfWb2GHRcozRVI7U+vyAyqM8pcNoN2WoqbuVrKNThPrvYH3WGL5d6t8vk1GKatul3u7rqCPUKp1SZGnNZlkO6JTaXpy2EhLir28ijzU23AXvYE21EkixMUV+DEUxFqq0JAJPkEEk27ySLk/U4jqVOeQzGQisyQBMaAAS1sL93mYKdgv8ANL/GpXmH1Ne79mI3KTuTsSnapaIHpMGf1TG/GV+jN90du3mj6YbSYNQ0yPxlQ++Od0dHv/TD6TAkdUxvxqT6M33Ja+EeDDaTAkaZP41J9Nd7g37/ANmBgxqDUOuXx10v0Vr2du/nOfTCToU7rGGk1lRupzvjo+A/TDmoL/XT466k+itepq/nOeDDZ0GQKjCHXcndbnelrbsHwYAjr1IlLp40VhSFJdb0LTGbBT5RP0/tiR9utxG1rm1MltIOp1lhHd7ym17YytQZAgX67k/xWu9LXzE+DBMinPqZWhVZlEFJBFmt9v2YlGlLmC0enTU0WOpFZI1R0KJTGbsTpH0xymo8IqpxGpGbEUzM1RbmIzi8G4qpYRCeSFx1LLrC0LadOgK0lSTYgEWIBHVaDAf+zsPTWZgHQmrag1cdgf7vFO4YTs5xM4VymUzLkOXSHs3TzUqq/Vw2/GUGmykIYSyQ6CQAbrSRe+9t6RqnQXxdyy85Kptf+1FX0HMFMb6tafR0dP3prt6dOoK2vfV6zti11il6aVLPWkwWiub8/wCE792KfxeyVHfqtLzaqu1kr6+pjHQE1d1MMAymu3zIITrFtld9zi41mksClS1B+XtFc9sd+E+LAhM3S+wj8TmHsjfpHf8A2xWoLUnMjKqbSqxMEYPuh59L3nDnFeu3d7gN1W3snztrVcuyawgUliZNjRjo6S+JjutxOxLae1tcbFXqBIG+4ky7l2nxKSmNEMlttLroShEx0AAOK8WKnStb+++nttKMVb174/HrycVCyzCpsqazDmSk9poFXP7myBbe39u73WwS7S/xhj8Umeiu7c/4m/pjINJYNRnDn5fnt+2O/APFhXaSx1zH8vL9Gd9sd+JvxYhltt2xtVpYCI/4pM9Ma73/ABfpghylWaUetJuyT7R9P0xBVKSwEMWfl+mNX++u/F+7BDtIYDS/Ly/NPtrvu/dgQHpFLvSYqutZnoze/P8AhH0w2k0u6JH4pM2mu9z/ANf0w+k0lg0iMS/L9Gb36Y78I8WEpdIZSmRqcmC8twi8p0bX/dgBGqX+Mvp60meitf5/ic+mEnUwCpQh1nM3W5/n+A/TDmaSyaw/5eXborXtjvxOeLCTaUx1jCs/L3U57Y78B8WAErVM0wL9ZzNnWv8AP/3ifpgpylWSR1nM2B9o/wDrA1apkdMG5kSx5VrfpjvzE+LBTtIj6VDn5ncbWmOn1fuwANSaX+DRj1pMN4rZvz9vyj6YqPC7M2WKPmGvZUqWaIbVTqOb56qfAlTEpkSghtorLaFHUsJG50ggDFuplIZFHjIU9NCujIBHS3Qb6R4sVvhHTKeJ2Z5SoiFvNZwm8086kKcRdDV7KNyP64AXjJl6mTRRq3IEgvs5gpzDaRLeS2UrmNE3bSoIUq4FlEXHqI3wVmfM3Dul0mpqnVpDYiMLRIUXnilBLPODcXB7Bvtf+uF4kcFsgcV1MLzpT5TxYbLQ6NUnmAtsqSooUG1gKBKQbkahbYjGtqXJn4QVKnOU1VFqDCHEadcTMM5paB4VJe7P8sAWegfZnMlIjVyiOrkRJDYXHfS46AtPvFyDbC0ihU8QNKo7o8u7tzznzFeLFYgcmrhHBgswTRqg/wAy0lvn5WYZzjrlhbUtZeupRuSSe8nEFE5LnB2hwjBapVVkJKyrnJ2ZZzy9+8alPXt67e8n34At0KhwTUJpVHc3W3vzzm/YHiwrtDp/XMc9Hc2iui/POfE34sU6FyWODsGsyq0im1dxUsJ1R3szz1st2tuhsvWR3Duw5/kt8HX6yxWjS6qhbDZQI7eZp6WVg+tbYeso9259w92ALfU6HA0MaY7ptLbJ8s5tv3+didyhwC2oBhwnSbDnnN9v3Y49x35NmV1ZQ61ylVBQ0U0LkzJD8urvqWEosgARpSFkAm5SAoqsALEXxRZFHyRXpoy1TOIVAQ8uMESRFy/mJL7TitfaQoTLNgpbOnVvqBtfYED6DreUG6zw7l0aB05p+XRVsNOQam5GfQpTJSC29vzSwT2V2Ok2NjbHxFl//Dz40Uml9WNZHrk/mXVpE2t8QYEyW9vfW8+qIFOuH1rIBPrGOt5Vynk5ikJpcXiNRpjvR7U5yXljMWo6UrWdSlTgX1aEW0jSSU7C6gnF74HcmnJ4ys7WszVVddZqzwmU+QiVV4qm21oAKC3JlrWgbAhPZsSq4uccW1bDg7XJOd6cq+D6TwL6p8R+n8PEw9mUWptN5s29XW6S5nLKVCz7ycuCdLydyjeNuV8oVGbRKtTafQKDAfXFmrd58RCZatTzT6C+3rLQShbigEJ3AxyfkB8o/lAcHeAfCXk356yVkrO9Xy7QYdPqeco/Gae87WUhPlprKHqVeSQjW5pDhvoIKgNx9kVLkc8nuuVZdVzFkl2qBSClEOqVeVJjskixU2044UoURcEjchRHrOIKpyKuTlVpsCS/kRaGadszT2KrJRFUBewU0HNKgL7DuG3ux5MPCxsKoRksqpap363X6ObbNu8N29Ym0YuFJbROUpNxlFYabbekMjlXTP1vgedWUuTzxBpnFfK9f40/4gFVy7l+iZl4jVqXLybxNqjFSDFbq8F/Lq0MusqakttR0uBTLqFtNpVbSpIJDeXjwz5fXKUZo+ReEfLnynVoWUImZKfIzTANYytWTUKlQJcWns1GNCbciuqRIU28JDXMpSWlKDKSN/Ritcirk3Vmnmmp4e9CQp7nHFU2oyGFLNiO0Ur3Bub42Erkn8AZZkOOZBSHZSEpfkoqUpLq9KdKSVh3USkbJN7p9WOk9IeV2ROS1m/L1BodQznmCvTuhIpzVVbn8odUZiS8soaS24epg60l9xKkpOoKsSdQI1Y9MeSvRXp+VY1ey3mV+mUiPUHL0CBORUIshKorGgGW83zzyUbaXUqTzgAUb6sbakcjnk70iNGZTkASnYqSGZs+pSXpABVf+IpzV7re4Ae7Ft4b8Lsn8JqO9l7I8N+NBelKfEV2Y48lpSu8I5wkpTsOzewsLd2AP//Z

/9j/4AAQSkZJRgABAQAAAQABAAD/2wBDAAIBAQEBAQIBAQECAgICAgQDAgICAgUEBAMEBgUGBgYFBgYGBwkIBgcJBwYGCAsICQoKCgoKBggLDAsKDAkKCgr/2wBDAQICAgICAgUDAwUKBwYHCgoKCgoKCgoKCgoKCgoKCgoKCgoKCgoKCgoKCgoKCgoKCgoKCgoKCgoKCgoKCgoKCgr/wAARCABgAIADASIAAhEBAxEB/8QAHQAAAQQDAQEAAAAAAAAAAAAABAECAwYABQcJCP/EAEgQAAEDAgQBBwkGBAMGBwAAAAECAwQFEQAGEiEHCBMUFSIxYiMyNEFEUVJTYRYkJUJxcjOBkaEJQ6IYY7HB0uM1RVWS0eHx/8QAGgEBAQEBAAMAAAAAAAAAAAAAAAECBAMFBv/EACwRAAICAAMGBQQDAAAAAAAAAAABAhEDEiEEMUFRYfAFMpGx0QYicaGBwfH/2gAMAwEAAhEDEQA/APdDNeecz5YrDbByMl+nPSI8ZiopqyElTzziEAFspuEgqN1XOw2BvjZyqpmaJFdluZdjFLTZWoCpbkAX+XipcXZ2fOtKbAby3SepBXqWpFScqznSS90pvscwGdITe/a5y/hxouPfA3ijxEzRDz3k7i/Ly0qmUaTFcgxJkzmZBcOrnFJaebSVDSACpKiBe1r4qy8e/YqV8a76J98TpqZ2aFDbL8Xcf+p/9vDI1XzLKa51GXYwupSbKqW+yiD/AJf0xyuJwA47NGA25x/kuNxakJTpL80F9vmWW+ZPl7gam1ruSU3cPYBBUofLvJ/46RqcwhzlBy3tDUtp5Tjs4FbipK1pc9I/Kk6d97AWIG2IQ62zWMySHnWEZejXZKQo9Z7G4v8AL+uFXVczIkojKy7GutClg9ZbWBSPl+IY5lS+CnGI5cquWZ3GuWuU9NbcZqSJU0LZRpbOhN3tXek/mtZRFtzc17hVxedoEnLz/Fb8SmzDMbqzKpSOYSkMpLKUh26UqKSSEqSLqPZPfgC/TKtmJlCUu5ejEOuJbsmp/Ft8vHIf9l/O7ThntZpitvtOFUNaTKUllFlAAoVKKXFaVEFSu82NgRg2XwR45RswU6rI46P9FamxOkwQ/N0vBBRrB8sR2ylRO35t7427fCTi/GzcMwq4sJdgioMSV0xapdi22VFTQUHrdoEA3SUmxulV9gKhRuSjmltFNn/atDiWWgp9tUiYkPhTaEnul9nZJ+KxUSN9z2qJVMyOtqS1lyOA04W+1Uz+Xb5eH0hdbFIijokS/Rm++Qv4R4MJSV1oIkfc4vpjnfJX7/2YARNVzMuUuIMuxtSG0rJ6y2IUVD5fhOMdq+ZmZDTCsuRiXioJIqWwsL/Lw5pytdcv/c4norXtK/ic8GGz11rrGGeiRbhTlvvC/gPgwBkmrZmiM885l2ORqSmwqXvUB8v64kVOzQAT9nou1/8AzL/t4EzPWn6fA0zVQUKLrVkCQtSz5RPckIJP8hhXq/md9CkU7KYcO+pUiQphNreoqRcn6af1IxtYc2rrT0/bFomi1XM0iK3KTlyMEuNhYCqluARf5eNTR+LMWrZnbykjKVYU/wBMkRZU2LCU7CiutJ1EOP7BOoEW23JtjZ5dezQrL8Y1GnU9tzo6LJamOKAGkW3LY3/ljS8IOfLuajIbAX9sJl9Oogdhr1n/APMZap0APi2rOxl05CWaSKR9oaZzbilOqk850lq106dATfULg3tY/TFrrCa51VKu5D9Fcv2V/Cfrio8XGs/qqVMW1NpIofX9N8kIbypYd6S1YlXOBGi+q/Zva2+LhWm6x1RLvLi+jOezK+E+PEBM0muaUHnIfcL9lf8A84Foya2YFw5D/ju27K/mL+uC2mqxoReZF80ezK/68DURur9XgdMi/wAd32ZXzVePADYSa11jN0rh+e3+VfwD64V1Nb65jjXD9Fdv2V/E39cZBbq/WU60yNbW17Mr4B48K81WOuo5EyL6K97Mr4m/HgBtVTXNEfykP0tv8q/f+uCXE13m1eUh+afyr9364gqrdY0R/vcX0xrujK9/78EPIq6WlEzovmkejK3/ANeABqSiudURfKQ7dGb/ACr+EfXCUlFb0SLOQ/THL9lfv/XD6O3WDR4v32N6M37Mr4B48a6HUK7IdmQaPKiLUia6l6SthXNsG/ce32lD4R/MjFSbARKnT6ZUH5M6bBbT0dkAqS5cnU5YAXuT+mBp7mb6pPiJY6NBZ1OHn3UK54jQe5FyEfqq5+gwPT489zMD79IdjTZHR2gqqSoyiEXU5fSdQuPCiw9RPecFzKBU3qlDXVKs3LJW52HY6g2OwfyBdv63xc8V5VfV7u+6RvJXnde4K85PYhrdodNYlanmg5PKzd084n86lXWP02HqwfLbz7LjPOIl06CObVpSllTyybbEkkJH6WV+uCKwzVk07SmXGFnWgAIyvmJ8eCnW6xoX98jeafZlf9eMPNJ3JlzqL+2K/nX30/Rr8tv1yblmBK1QhzkFlRFlkC6ASLg74p3DHIGVavnOt58q9IaerFKzdPRBmIdWOZC2m0qASFaTcE31An+2LxR2asmiRUplRAOiosBFUB5o8eKVwyTxAGcq4afJoxov2tn9Zh9l/pRVzbejmiFaAL6b6r+u30q3GHTboK4t0/OSpdOmortPVSjmClhuAaWvnkOdKa7ZeDtiL3OnR67XxbK01WOqpZM2Nborlx0dXwnx45FT3uJOaMmZfzlXeI0CTCezLHaNNZpweAcTVChCxI1BRKQkApKQLgjYY67WGKuaTLBqTPorl/unhPjwIENtVnSj77G7hf7urf8A14DpiqnHpfOvVGIlIfd7So6vmq8eCtFVZYDrlWZCUoupRh+r/wB+NXRmKmiAmfKnNl1T7oZR0LUpI5xdkga+/wB5/rirmwk2Sw50xU+b0WdGeUpxsIQ0wST5MePYfU7YFn07PM+vsKTXokBCYLoQGIxcK1lbRurUe4W7h33OCYSa+iqziVMlRLfabjpO2gbElY/phj7+a1ZgZZZYRZMN0lx1tKUk6m9hZZJOw9Xr78FNRdpf2ayN/wCobJg51jR4rTtdp7+mU2Ct2EvUe0bG4cG5Fr7d98S16lF2muv5lrLCorY1updbUhsW3Fwle+9veb2xDmKTmiFCZluvxAlE1nslslSrqAsADuSTsMQyG82Tpdnp0PpCU6mmeja0wxbz1WUO3/X3CwurG44lPM9Pxp6FWG3pp6g9M+068vRUR8wohQExmwJL9OPPODSLJbTquPdcjV7h+bElByzWJjLyJVRLMREtzmohQoat+9YC+7v7P1ud9gTQ6DX48KNOVWY0p7oyAl2TEOpA0jZOlelI/Qb+s4IpcPMjiZOqtx2x0x2wZhXPf6ypZ/4YxLElLhS73mvth5Xrz+PkVmFmKNV5Ai1WM591Z0okR1WA1ObApUD/AFvhJj9cbnw+lJbSQtzduKpafMPdZd/6gYxmLmlusvBNZiODozVyuCQbanPcv/lvjJrlXRUoaZs9lohTllmL2D2D3HX/AMbYZlxMZXw1HVKRNlQDzFTiKIda26OoEeUT6irB7rVZ0KvNi9xv92V7v3411bYkVCHp63iuKS412kRxqT5RO4IXcYmfTmOA2Q7PQ+1c6nEw+2kfUBW/8t/+dpPcZaaHUpusGixvvkX0Vu33dXwjx4pnC/OFDpWa6/lCoynOsajm+cqK21T3ShYS02TdaQpCNknz1Am3d3YuNFTVHqFFcaq7CkmK2UqTEuLaR48cuzH09HCzPbceUOdOe0hxaSU+TMmGF+sfk1evGQbCscN63kLKlBo44gyJMaPmOFqjmmMpQtx2elwubAqBClmw1W998dDrEGoClSj10v0Zy946Leafpip8X8u1Z2bS643nWqtxhmCmtmksts8xcymhrJKNdxa/nWuTcEbYttagSBSpf43J9Fc7w18J8GAIKnGqz7KYEWtLupTYdWYrZABUNrW9wP0xlDpM8Q+fXXXFOF53tFhFh5RXcLWGDmqe+lKLVqVuBc2a3/0YGo0CT0D/AMblfxnbWS18xfgw4FvSkJChTzUJv4yrz2+6Oj4B9MDVBVTbrrEOBVFPSBFd1JLDYS2NTdlLNrgfQbn++A3alIXV5lOo9aluuqdbStTLbR02QL6SUWJ9VydKfWb2GHRcozRVI7U+vyAyqM8pcNoN2WoqbuVrKNThPrvYH3WGL5d6t8vk1GKatul3u7rqCPUKp1SZGnNZlkO6JTaXpy2EhLir28ijzU23AXvYE21EkixMUV+DEUxFqq0JAJPkEEk27ySLk/U4jqVOeQzGQisyQBMaAAS1sL93mYKdgv8ANL/GpXmH1Ne79mI3KTuTsSnapaIHpMGf1TG/GV+jN90du3mj6YbSYNQ0yPxlQ++Od0dHv/TD6TAkdUxvxqT6M33Ja+EeDDaTAkaZP41J9Nd7g37/ANmBgxqDUOuXx10v0Vr2du/nOfTCToU7rGGk1lRupzvjo+A/TDmoL/XT466k+itepq/nOeDDZ0GQKjCHXcndbnelrbsHwYAjr1IlLp40VhSFJdb0LTGbBT5RP0/tiR9utxG1rm1MltIOp1lhHd7ym17YytQZAgX67k/xWu9LXzE+DBMinPqZWhVZlEFJBFmt9v2YlGlLmC0enTU0WOpFZI1R0KJTGbsTpH0xymo8IqpxGpGbEUzM1RbmIzi8G4qpYRCeSFx1LLrC0LadOgK0lSTYgEWIBHVaDAf+zsPTWZgHQmrag1cdgf7vFO4YTs5xM4VymUzLkOXSHs3TzUqq/Vw2/GUGmykIYSyQ6CQAbrSRe+9t6RqnQXxdyy85Kptf+1FX0HMFMb6tafR0dP3prt6dOoK2vfV6zti11il6aVLPWkwWiub8/wCE792KfxeyVHfqtLzaqu1kr6+pjHQE1d1MMAymu3zIITrFtld9zi41mksClS1B+XtFc9sd+E+LAhM3S+wj8TmHsjfpHf8A2xWoLUnMjKqbSqxMEYPuh59L3nDnFeu3d7gN1W3snztrVcuyawgUliZNjRjo6S+JjutxOxLae1tcbFXqBIG+4ky7l2nxKSmNEMlttLroShEx0AAOK8WKnStb+++nttKMVb174/HrycVCyzCpsqazDmSk9poFXP7myBbe39u73WwS7S/xhj8Umeiu7c/4m/pjINJYNRnDn5fnt+2O/APFhXaSx1zH8vL9Gd9sd+JvxYhltt2xtVpYCI/4pM9Ma73/ABfpghylWaUetJuyT7R9P0xBVKSwEMWfl+mNX++u/F+7BDtIYDS/Ly/NPtrvu/dgQHpFLvSYqutZnoze/P8AhH0w2k0u6JH4pM2mu9z/ANf0w+k0lg0iMS/L9Gb36Y78I8WEpdIZSmRqcmC8twi8p0bX/dgBGqX+Mvp60meitf5/ic+mEnUwCpQh1nM3W5/n+A/TDmaSyaw/5eXborXtjvxOeLCTaUx1jCs/L3U57Y78B8WAErVM0wL9ZzNnWv8AP/3ifpgpylWSR1nM2B9o/wDrA1apkdMG5kSx5VrfpjvzE+LBTtIj6VDn5ncbWmOn1fuwANSaX+DRj1pMN4rZvz9vyj6YqPC7M2WKPmGvZUqWaIbVTqOb56qfAlTEpkSghtorLaFHUsJG50ggDFuplIZFHjIU9NCujIBHS3Qb6R4sVvhHTKeJ2Z5SoiFvNZwm8086kKcRdDV7KNyP64AXjJl6mTRRq3IEgvs5gpzDaRLeS2UrmNE3bSoIUq4FlEXHqI3wVmfM3Dul0mpqnVpDYiMLRIUXnilBLPODcXB7Bvtf+uF4kcFsgcV1MLzpT5TxYbLQ6NUnmAtsqSooUG1gKBKQbkahbYjGtqXJn4QVKnOU1VFqDCHEadcTMM5paB4VJe7P8sAWegfZnMlIjVyiOrkRJDYXHfS46AtPvFyDbC0ihU8QNKo7o8u7tzznzFeLFYgcmrhHBgswTRqg/wAy0lvn5WYZzjrlhbUtZeupRuSSe8nEFE5LnB2hwjBapVVkJKyrnJ2ZZzy9+8alPXt67e8n34At0KhwTUJpVHc3W3vzzm/YHiwrtDp/XMc9Hc2iui/POfE34sU6FyWODsGsyq0im1dxUsJ1R3szz1st2tuhsvWR3Duw5/kt8HX6yxWjS6qhbDZQI7eZp6WVg+tbYeso9259w92ALfU6HA0MaY7ptLbJ8s5tv3+didyhwC2oBhwnSbDnnN9v3Y49x35NmV1ZQ61ylVBQ0U0LkzJD8urvqWEosgARpSFkAm5SAoqsALEXxRZFHyRXpoy1TOIVAQ8uMESRFy/mJL7TitfaQoTLNgpbOnVvqBtfYED6DreUG6zw7l0aB05p+XRVsNOQam5GfQpTJSC29vzSwT2V2Ok2NjbHxFl//Dz40Uml9WNZHrk/mXVpE2t8QYEyW9vfW8+qIFOuH1rIBPrGOt5Vynk5ikJpcXiNRpjvR7U5yXljMWo6UrWdSlTgX1aEW0jSSU7C6gnF74HcmnJ4ys7WszVVddZqzwmU+QiVV4qm21oAKC3JlrWgbAhPZsSq4uccW1bDg7XJOd6cq+D6TwL6p8R+n8PEw9mUWptN5s29XW6S5nLKVCz7ycuCdLydyjeNuV8oVGbRKtTafQKDAfXFmrd58RCZatTzT6C+3rLQShbigEJ3AxyfkB8o/lAcHeAfCXk356yVkrO9Xy7QYdPqeco/Gae87WUhPlprKHqVeSQjW5pDhvoIKgNx9kVLkc8nuuVZdVzFkl2qBSClEOqVeVJjskixU2044UoURcEjchRHrOIKpyKuTlVpsCS/kRaGadszT2KrJRFUBewU0HNKgL7DuG3ux5MPCxsKoRksqpap363X6ObbNu8N29Ym0YuFJbROUpNxlFYabbekMjlXTP1vgedWUuTzxBpnFfK9f40/4gFVy7l+iZl4jVqXLybxNqjFSDFbq8F/Lq0MusqakttR0uBTLqFtNpVbSpIJDeXjwz5fXKUZo+ReEfLnynVoWUImZKfIzTANYytWTUKlQJcWns1GNCbciuqRIU28JDXMpSWlKDKSN/Ritcirk3Vmnmmp4e9CQp7nHFU2oyGFLNiO0Ur3Bub42Erkn8AZZkOOZBSHZSEpfkoqUpLq9KdKSVh3USkbJN7p9WOk9IeV2ROS1m/L1BodQznmCvTuhIpzVVbn8odUZiS8soaS24epg60l9xKkpOoKsSdQI1Y9MeSvRXp+VY1ey3mV+mUiPUHL0CBORUIshKorGgGW83zzyUbaXUqTzgAUb6sbakcjnk70iNGZTkASnYqSGZs+pSXpABVf+IpzV7re4Ae7Ft4b8Lsn8JqO9l7I8N+NBelKfEV2Y48lpSu8I5wkpTsOzewsLd2AP//Z

/9j/4AAQSkZJRgABAQAAAQABAAD/2wBDAAIBAQEBAQIBAQECAgICAgQDAgICAgUEBAMEBgUGBgYFBgYGBwkIBgcJBwYGCAsICQoKCgoKBggLDAsKDAkKCgr/2wBDAQICAgICAgUDAwUKBwYHCgoKCgoKCgoKCgoKCgoKCgoKCgoKCgoKCgoKCgoKCgoKCgoKCgoKCgoKCgoKCgoKCgr/wAARCABgAIADASIAAhEBAxEB/8QAHQAAAQQDAQEAAAAAAAAAAAAABAECAwYABQcJCP/EAEgQAAEDAgQBBwkGBAMGBwAAAAECAwQFEQAGEiEHCBMUFSIxYiMyNEFEUVJTYRYkJUJxcjOBkaEJQ6IYY7HB0uM1RVWS0eHx/8QAGgEBAQEBAAMAAAAAAAAAAAAAAAECBAMFBv/EACwRAAICAAMGBQQDAAAAAAAAAAABAhEDEiEEMUFRYfAFMpGx0QYicaGBwfH/2gAMAwEAAhEDEQA/APdDNeecz5YrDbByMl+nPSI8ZiopqyElTzziEAFspuEgqN1XOw2BvjZyqpmaJFdluZdjFLTZWoCpbkAX+XipcXZ2fOtKbAby3SepBXqWpFScqznSS90pvscwGdITe/a5y/hxouPfA3ijxEzRDz3k7i/Ly0qmUaTFcgxJkzmZBcOrnFJaebSVDSACpKiBe1r4qy8e/YqV8a76J98TpqZ2aFDbL8Xcf+p/9vDI1XzLKa51GXYwupSbKqW+yiD/AJf0xyuJwA47NGA25x/kuNxakJTpL80F9vmWW+ZPl7gam1ruSU3cPYBBUofLvJ/46RqcwhzlBy3tDUtp5Tjs4FbipK1pc9I/Kk6d97AWIG2IQ62zWMySHnWEZejXZKQo9Z7G4v8AL+uFXVczIkojKy7GutClg9ZbWBSPl+IY5lS+CnGI5cquWZ3GuWuU9NbcZqSJU0LZRpbOhN3tXek/mtZRFtzc17hVxedoEnLz/Fb8SmzDMbqzKpSOYSkMpLKUh26UqKSSEqSLqPZPfgC/TKtmJlCUu5ejEOuJbsmp/Ft8vHIf9l/O7ThntZpitvtOFUNaTKUllFlAAoVKKXFaVEFSu82NgRg2XwR45RswU6rI46P9FamxOkwQ/N0vBBRrB8sR2ylRO35t7427fCTi/GzcMwq4sJdgioMSV0xapdi22VFTQUHrdoEA3SUmxulV9gKhRuSjmltFNn/atDiWWgp9tUiYkPhTaEnul9nZJ+KxUSN9z2qJVMyOtqS1lyOA04W+1Uz+Xb5eH0hdbFIijokS/Rm++Qv4R4MJSV1oIkfc4vpjnfJX7/2YARNVzMuUuIMuxtSG0rJ6y2IUVD5fhOMdq+ZmZDTCsuRiXioJIqWwsL/Lw5pytdcv/c4norXtK/ic8GGz11rrGGeiRbhTlvvC/gPgwBkmrZmiM885l2ORqSmwqXvUB8v64kVOzQAT9nou1/8AzL/t4EzPWn6fA0zVQUKLrVkCQtSz5RPckIJP8hhXq/md9CkU7KYcO+pUiQphNreoqRcn6af1IxtYc2rrT0/bFomi1XM0iK3KTlyMEuNhYCqluARf5eNTR+LMWrZnbykjKVYU/wBMkRZU2LCU7CiutJ1EOP7BOoEW23JtjZ5dezQrL8Y1GnU9tzo6LJamOKAGkW3LY3/ljS8IOfLuajIbAX9sJl9Oogdhr1n/APMZap0APi2rOxl05CWaSKR9oaZzbilOqk850lq106dATfULg3tY/TFrrCa51VKu5D9Fcv2V/Cfrio8XGs/qqVMW1NpIofX9N8kIbypYd6S1YlXOBGi+q/Zva2+LhWm6x1RLvLi+jOezK+E+PEBM0muaUHnIfcL9lf8A84Foya2YFw5D/ju27K/mL+uC2mqxoReZF80ezK/68DURur9XgdMi/wAd32ZXzVePADYSa11jN0rh+e3+VfwD64V1Nb65jjXD9Fdv2V/E39cZBbq/WU60yNbW17Mr4B48K81WOuo5EyL6K97Mr4m/HgBtVTXNEfykP0tv8q/f+uCXE13m1eUh+afyr9364gqrdY0R/vcX0xrujK9/78EPIq6WlEzovmkejK3/ANeABqSiudURfKQ7dGb/ACr+EfXCUlFb0SLOQ/THL9lfv/XD6O3WDR4v32N6M37Mr4B48a6HUK7IdmQaPKiLUia6l6SthXNsG/ce32lD4R/MjFSbARKnT6ZUH5M6bBbT0dkAqS5cnU5YAXuT+mBp7mb6pPiJY6NBZ1OHn3UK54jQe5FyEfqq5+gwPT489zMD79IdjTZHR2gqqSoyiEXU5fSdQuPCiw9RPecFzKBU3qlDXVKs3LJW52HY6g2OwfyBdv63xc8V5VfV7u+6RvJXnde4K85PYhrdodNYlanmg5PKzd084n86lXWP02HqwfLbz7LjPOIl06CObVpSllTyybbEkkJH6WV+uCKwzVk07SmXGFnWgAIyvmJ8eCnW6xoX98jeafZlf9eMPNJ3JlzqL+2K/nX30/Rr8tv1yblmBK1QhzkFlRFlkC6ASLg74p3DHIGVavnOt58q9IaerFKzdPRBmIdWOZC2m0qASFaTcE31An+2LxR2asmiRUplRAOiosBFUB5o8eKVwyTxAGcq4afJoxov2tn9Zh9l/pRVzbejmiFaAL6b6r+u30q3GHTboK4t0/OSpdOmortPVSjmClhuAaWvnkOdKa7ZeDtiL3OnR67XxbK01WOqpZM2Nborlx0dXwnx45FT3uJOaMmZfzlXeI0CTCezLHaNNZpweAcTVChCxI1BRKQkApKQLgjYY67WGKuaTLBqTPorl/unhPjwIENtVnSj77G7hf7urf8A14DpiqnHpfOvVGIlIfd7So6vmq8eCtFVZYDrlWZCUoupRh+r/wB+NXRmKmiAmfKnNl1T7oZR0LUpI5xdkga+/wB5/rirmwk2Sw50xU+b0WdGeUpxsIQ0wST5MePYfU7YFn07PM+vsKTXokBCYLoQGIxcK1lbRurUe4W7h33OCYSa+iqziVMlRLfabjpO2gbElY/phj7+a1ZgZZZYRZMN0lx1tKUk6m9hZZJOw9Xr78FNRdpf2ayN/wCobJg51jR4rTtdp7+mU2Ct2EvUe0bG4cG5Fr7d98S16lF2muv5lrLCorY1updbUhsW3Fwle+9veb2xDmKTmiFCZluvxAlE1nslslSrqAsADuSTsMQyG82Tpdnp0PpCU6mmeja0wxbz1WUO3/X3CwurG44lPM9Pxp6FWG3pp6g9M+068vRUR8wohQExmwJL9OPPODSLJbTquPdcjV7h+bElByzWJjLyJVRLMREtzmohQoat+9YC+7v7P1ud9gTQ6DX48KNOVWY0p7oyAl2TEOpA0jZOlelI/Qb+s4IpcPMjiZOqtx2x0x2wZhXPf6ypZ/4YxLElLhS73mvth5Xrz+PkVmFmKNV5Ai1WM591Z0okR1WA1ObApUD/AFvhJj9cbnw+lJbSQtzduKpafMPdZd/6gYxmLmlusvBNZiODozVyuCQbanPcv/lvjJrlXRUoaZs9lohTllmL2D2D3HX/AMbYZlxMZXw1HVKRNlQDzFTiKIda26OoEeUT6irB7rVZ0KvNi9xv92V7v3411bYkVCHp63iuKS412kRxqT5RO4IXcYmfTmOA2Q7PQ+1c6nEw+2kfUBW/8t/+dpPcZaaHUpusGixvvkX0Vu33dXwjx4pnC/OFDpWa6/lCoynOsajm+cqK21T3ShYS02TdaQpCNknz1Am3d3YuNFTVHqFFcaq7CkmK2UqTEuLaR48cuzH09HCzPbceUOdOe0hxaSU+TMmGF+sfk1evGQbCscN63kLKlBo44gyJMaPmOFqjmmMpQtx2elwubAqBClmw1W998dDrEGoClSj10v0Zy946Leafpip8X8u1Z2bS643nWqtxhmCmtmksts8xcymhrJKNdxa/nWuTcEbYttagSBSpf43J9Fc7w18J8GAIKnGqz7KYEWtLupTYdWYrZABUNrW9wP0xlDpM8Q+fXXXFOF53tFhFh5RXcLWGDmqe+lKLVqVuBc2a3/0YGo0CT0D/AMblfxnbWS18xfgw4FvSkJChTzUJv4yrz2+6Oj4B9MDVBVTbrrEOBVFPSBFd1JLDYS2NTdlLNrgfQbn++A3alIXV5lOo9aluuqdbStTLbR02QL6SUWJ9VydKfWb2GHRcozRVI7U+vyAyqM8pcNoN2WoqbuVrKNThPrvYH3WGL5d6t8vk1GKatul3u7rqCPUKp1SZGnNZlkO6JTaXpy2EhLir28ijzU23AXvYE21EkixMUV+DEUxFqq0JAJPkEEk27ySLk/U4jqVOeQzGQisyQBMaAAS1sL93mYKdgv8ANL/GpXmH1Ne79mI3KTuTsSnapaIHpMGf1TG/GV+jN90du3mj6YbSYNQ0yPxlQ++Od0dHv/TD6TAkdUxvxqT6M33Ja+EeDDaTAkaZP41J9Nd7g37/ANmBgxqDUOuXx10v0Vr2du/nOfTCToU7rGGk1lRupzvjo+A/TDmoL/XT466k+itepq/nOeDDZ0GQKjCHXcndbnelrbsHwYAjr1IlLp40VhSFJdb0LTGbBT5RP0/tiR9utxG1rm1MltIOp1lhHd7ym17YytQZAgX67k/xWu9LXzE+DBMinPqZWhVZlEFJBFmt9v2YlGlLmC0enTU0WOpFZI1R0KJTGbsTpH0xymo8IqpxGpGbEUzM1RbmIzi8G4qpYRCeSFx1LLrC0LadOgK0lSTYgEWIBHVaDAf+zsPTWZgHQmrag1cdgf7vFO4YTs5xM4VymUzLkOXSHs3TzUqq/Vw2/GUGmykIYSyQ6CQAbrSRe+9t6RqnQXxdyy85Kptf+1FX0HMFMb6tafR0dP3prt6dOoK2vfV6zti11il6aVLPWkwWiub8/wCE792KfxeyVHfqtLzaqu1kr6+pjHQE1d1MMAymu3zIITrFtld9zi41mksClS1B+XtFc9sd+E+LAhM3S+wj8TmHsjfpHf8A2xWoLUnMjKqbSqxMEYPuh59L3nDnFeu3d7gN1W3snztrVcuyawgUliZNjRjo6S+JjutxOxLae1tcbFXqBIG+4ky7l2nxKSmNEMlttLroShEx0AAOK8WKnStb+++nttKMVb174/HrycVCyzCpsqazDmSk9poFXP7myBbe39u73WwS7S/xhj8Umeiu7c/4m/pjINJYNRnDn5fnt+2O/APFhXaSx1zH8vL9Gd9sd+JvxYhltt2xtVpYCI/4pM9Ma73/ABfpghylWaUetJuyT7R9P0xBVKSwEMWfl+mNX++u/F+7BDtIYDS/Ly/NPtrvu/dgQHpFLvSYqutZnoze/P8AhH0w2k0u6JH4pM2mu9z/ANf0w+k0lg0iMS/L9Gb36Y78I8WEpdIZSmRqcmC8twi8p0bX/dgBGqX+Mvp60meitf5/ic+mEnUwCpQh1nM3W5/n+A/TDmaSyaw/5eXborXtjvxOeLCTaUx1jCs/L3U57Y78B8WAErVM0wL9ZzNnWv8AP/3ifpgpylWSR1nM2B9o/wDrA1apkdMG5kSx5VrfpjvzE+LBTtIj6VDn5ncbWmOn1fuwANSaX+DRj1pMN4rZvz9vyj6YqPC7M2WKPmGvZUqWaIbVTqOb56qfAlTEpkSghtorLaFHUsJG50ggDFuplIZFHjIU9NCujIBHS3Qb6R4sVvhHTKeJ2Z5SoiFvNZwm8086kKcRdDV7KNyP64AXjJl6mTRRq3IEgvs5gpzDaRLeS2UrmNE3bSoIUq4FlEXHqI3wVmfM3Dul0mpqnVpDYiMLRIUXnilBLPODcXB7Bvtf+uF4kcFsgcV1MLzpT5TxYbLQ6NUnmAtsqSooUG1gKBKQbkahbYjGtqXJn4QVKnOU1VFqDCHEadcTMM5paB4VJe7P8sAWegfZnMlIjVyiOrkRJDYXHfS46AtPvFyDbC0ihU8QNKo7o8u7tzznzFeLFYgcmrhHBgswTRqg/wAy0lvn5WYZzjrlhbUtZeupRuSSe8nEFE5LnB2hwjBapVVkJKyrnJ2ZZzy9+8alPXt67e8n34At0KhwTUJpVHc3W3vzzm/YHiwrtDp/XMc9Hc2iui/POfE34sU6FyWODsGsyq0im1dxUsJ1R3szz1st2tuhsvWR3Duw5/kt8HX6yxWjS6qhbDZQI7eZp6WVg+tbYeso9259w92ALfU6HA0MaY7ptLbJ8s5tv3+didyhwC2oBhwnSbDnnN9v3Y49x35NmV1ZQ61ylVBQ0U0LkzJD8urvqWEosgARpSFkAm5SAoqsALEXxRZFHyRXpoy1TOIVAQ8uMESRFy/mJL7TitfaQoTLNgpbOnVvqBtfYED6DreUG6zw7l0aB05p+XRVsNOQam5GfQpTJSC29vzSwT2V2Ok2NjbHxFl//Dz40Uml9WNZHrk/mXVpE2t8QYEyW9vfW8+qIFOuH1rIBPrGOt5Vynk5ikJpcXiNRpjvR7U5yXljMWo6UrWdSlTgX1aEW0jSSU7C6gnF74HcmnJ4ys7WszVVddZqzwmU+QiVV4qm21oAKC3JlrWgbAhPZsSq4uccW1bDg7XJOd6cq+D6TwL6p8R+n8PEw9mUWptN5s29XW6S5nLKVCz7ycuCdLydyjeNuV8oVGbRKtTafQKDAfXFmrd58RCZatTzT6C+3rLQShbigEJ3AxyfkB8o/lAcHeAfCXk356yVkrO9Xy7QYdPqeco/Gae87WUhPlprKHqVeSQjW5pDhvoIKgNx9kVLkc8nuuVZdVzFkl2qBSClEOqVeVJjskixU2044UoURcEjchRHrOIKpyKuTlVpsCS/kRaGadszT2KrJRFUBewU0HNKgL7DuG3ux5MPCxsKoRksqpap363X6ObbNu8N29Ym0YuFJbROUpNxlFYabbekMjlXTP1vgedWUuTzxBpnFfK9f40/4gFVy7l+iZl4jVqXLybxNqjFSDFbq8F/Lq0MusqakttR0uBTLqFtNpVbSpIJDeXjwz5fXKUZo+ReEfLnynVoWUImZKfIzTANYytWTUKlQJcWns1GNCbciuqRIU28JDXMpSWlKDKSN/Ritcirk3Vmnmmp4e9CQp7nHFU2oyGFLNiO0Ur3Bub42Erkn8AZZkOOZBSHZSEpfkoqUpLq9KdKSVh3USkbJN7p9WOk9IeV2ROS1m/L1BodQznmCvTuhIpzVVbn8odUZiS8soaS24epg60l9xKkpOoKsSdQI1Y9MeSvRXp+VY1ey3mV+mUiPUHL0CBORUIshKorGgGW83zzyUbaXUqTzgAUb6sbakcjnk70iNGZTkASnYqSGZs+pSXpABVf+IpzV7re4Ae7Ft4b8Lsn8JqO9l7I8N+NBelKfEV2Y48lpSu8I5wkpTsOzewsLd2AP//Z

/9j/4AAQSkZJRgABAQAAAQABAAD/2wBDAAIBAQEBAQIBAQECAgICAgQDAgICAgUEBAMEBgUGBgYFBgYGBwkIBgcJBwYGCAsICQoKCgoKBggLDAsKDAkKCgr/2wBDAQICAgICAgUDAwUKBwYHCgoKCgoKCgoKCgoKCgoKCgoKCgoKCgoKCgoKCgoKCgoKCgoKCgoKCgoKCgoKCgoKCgr/wAARCABgAIADASIAAhEBAxEB/8QAHQAAAQQDAQEAAAAAAAAAAAAABAECAwYABQcJCP/EAEgQAAEDAgQBBwkGBAMGBwAAAAECAwQFEQAGEiEHCBMUFSIxYiMyNEFEUVJTYRYkJUJxcjOBkaEJQ6IYY7HB0uM1RVWS0eHx/8QAGgEBAQEBAAMAAAAAAAAAAAAAAAECBAMFBv/EACwRAAICAAMGBQQDAAAAAAAAAAABAhEDEiEEMUFRYfAFMpGx0QYicaGBwfH/2gAMAwEAAhEDEQA/APdDNeecz5YrDbByMl+nPSI8ZiopqyElTzziEAFspuEgqN1XOw2BvjZyqpmaJFdluZdjFLTZWoCpbkAX+XipcXZ2fOtKbAby3SepBXqWpFScqznSS90pvscwGdITe/a5y/hxouPfA3ijxEzRDz3k7i/Ly0qmUaTFcgxJkzmZBcOrnFJaebSVDSACpKiBe1r4qy8e/YqV8a76J98TpqZ2aFDbL8Xcf+p/9vDI1XzLKa51GXYwupSbKqW+yiD/AJf0xyuJwA47NGA25x/kuNxakJTpL80F9vmWW+ZPl7gam1ruSU3cPYBBUofLvJ/46RqcwhzlBy3tDUtp5Tjs4FbipK1pc9I/Kk6d97AWIG2IQ62zWMySHnWEZejXZKQo9Z7G4v8AL+uFXVczIkojKy7GutClg9ZbWBSPl+IY5lS+CnGI5cquWZ3GuWuU9NbcZqSJU0LZRpbOhN3tXek/mtZRFtzc17hVxedoEnLz/Fb8SmzDMbqzKpSOYSkMpLKUh26UqKSSEqSLqPZPfgC/TKtmJlCUu5ejEOuJbsmp/Ft8vHIf9l/O7ThntZpitvtOFUNaTKUllFlAAoVKKXFaVEFSu82NgRg2XwR45RswU6rI46P9FamxOkwQ/N0vBBRrB8sR2ylRO35t7427fCTi/GzcMwq4sJdgioMSV0xapdi22VFTQUHrdoEA3SUmxulV9gKhRuSjmltFNn/atDiWWgp9tUiYkPhTaEnul9nZJ+KxUSN9z2qJVMyOtqS1lyOA04W+1Uz+Xb5eH0hdbFIijokS/Rm++Qv4R4MJSV1oIkfc4vpjnfJX7/2YARNVzMuUuIMuxtSG0rJ6y2IUVD5fhOMdq+ZmZDTCsuRiXioJIqWwsL/Lw5pytdcv/c4norXtK/ic8GGz11rrGGeiRbhTlvvC/gPgwBkmrZmiM885l2ORqSmwqXvUB8v64kVOzQAT9nou1/8AzL/t4EzPWn6fA0zVQUKLrVkCQtSz5RPckIJP8hhXq/md9CkU7KYcO+pUiQphNreoqRcn6af1IxtYc2rrT0/bFomi1XM0iK3KTlyMEuNhYCqluARf5eNTR+LMWrZnbykjKVYU/wBMkRZU2LCU7CiutJ1EOP7BOoEW23JtjZ5dezQrL8Y1GnU9tzo6LJamOKAGkW3LY3/ljS8IOfLuajIbAX9sJl9Oogdhr1n/APMZap0APi2rOxl05CWaSKR9oaZzbilOqk850lq106dATfULg3tY/TFrrCa51VKu5D9Fcv2V/Cfrio8XGs/qqVMW1NpIofX9N8kIbypYd6S1YlXOBGi+q/Zva2+LhWm6x1RLvLi+jOezK+E+PEBM0muaUHnIfcL9lf8A84Foya2YFw5D/ju27K/mL+uC2mqxoReZF80ezK/68DURur9XgdMi/wAd32ZXzVePADYSa11jN0rh+e3+VfwD64V1Nb65jjXD9Fdv2V/E39cZBbq/WU60yNbW17Mr4B48K81WOuo5EyL6K97Mr4m/HgBtVTXNEfykP0tv8q/f+uCXE13m1eUh+afyr9364gqrdY0R/vcX0xrujK9/78EPIq6WlEzovmkejK3/ANeABqSiudURfKQ7dGb/ACr+EfXCUlFb0SLOQ/THL9lfv/XD6O3WDR4v32N6M37Mr4B48a6HUK7IdmQaPKiLUia6l6SthXNsG/ce32lD4R/MjFSbARKnT6ZUH5M6bBbT0dkAqS5cnU5YAXuT+mBp7mb6pPiJY6NBZ1OHn3UK54jQe5FyEfqq5+gwPT489zMD79IdjTZHR2gqqSoyiEXU5fSdQuPCiw9RPecFzKBU3qlDXVKs3LJW52HY6g2OwfyBdv63xc8V5VfV7u+6RvJXnde4K85PYhrdodNYlanmg5PKzd084n86lXWP02HqwfLbz7LjPOIl06CObVpSllTyybbEkkJH6WV+uCKwzVk07SmXGFnWgAIyvmJ8eCnW6xoX98jeafZlf9eMPNJ3JlzqL+2K/nX30/Rr8tv1yblmBK1QhzkFlRFlkC6ASLg74p3DHIGVavnOt58q9IaerFKzdPRBmIdWOZC2m0qASFaTcE31An+2LxR2asmiRUplRAOiosBFUB5o8eKVwyTxAGcq4afJoxov2tn9Zh9l/pRVzbejmiFaAL6b6r+u30q3GHTboK4t0/OSpdOmortPVSjmClhuAaWvnkOdKa7ZeDtiL3OnR67XxbK01WOqpZM2Nborlx0dXwnx45FT3uJOaMmZfzlXeI0CTCezLHaNNZpweAcTVChCxI1BRKQkApKQLgjYY67WGKuaTLBqTPorl/unhPjwIENtVnSj77G7hf7urf8A14DpiqnHpfOvVGIlIfd7So6vmq8eCtFVZYDrlWZCUoupRh+r/wB+NXRmKmiAmfKnNl1T7oZR0LUpI5xdkga+/wB5/rirmwk2Sw50xU+b0WdGeUpxsIQ0wST5MePYfU7YFn07PM+vsKTXokBCYLoQGIxcK1lbRurUe4W7h33OCYSa+iqziVMlRLfabjpO2gbElY/phj7+a1ZgZZZYRZMN0lx1tKUk6m9hZZJOw9Xr78FNRdpf2ayN/wCobJg51jR4rTtdp7+mU2Ct2EvUe0bG4cG5Fr7d98S16lF2muv5lrLCorY1updbUhsW3Fwle+9veb2xDmKTmiFCZluvxAlE1nslslSrqAsADuSTsMQyG82Tpdnp0PpCU6mmeja0wxbz1WUO3/X3CwurG44lPM9Pxp6FWG3pp6g9M+068vRUR8wohQExmwJL9OPPODSLJbTquPdcjV7h+bElByzWJjLyJVRLMREtzmohQoat+9YC+7v7P1ud9gTQ6DX48KNOVWY0p7oyAl2TEOpA0jZOlelI/Qb+s4IpcPMjiZOqtx2x0x2wZhXPf6ypZ/4YxLElLhS73mvth5Xrz+PkVmFmKNV5Ai1WM591Z0okR1WA1ObApUD/AFvhJj9cbnw+lJbSQtzduKpafMPdZd/6gYxmLmlusvBNZiODozVyuCQbanPcv/lvjJrlXRUoaZs9lohTllmL2D2D3HX/AMbYZlxMZXw1HVKRNlQDzFTiKIda26OoEeUT6irB7rVZ0KvNi9xv92V7v3411bYkVCHp63iuKS412kRxqT5RO4IXcYmfTmOA2Q7PQ+1c6nEw+2kfUBW/8t/+dpPcZaaHUpusGixvvkX0Vu33dXwjx4pnC/OFDpWa6/lCoynOsajm+cqK21T3ShYS02TdaQpCNknz1Am3d3YuNFTVHqFFcaq7CkmK2UqTEuLaR48cuzH09HCzPbceUOdOe0hxaSU+TMmGF+sfk1evGQbCscN63kLKlBo44gyJMaPmOFqjmmMpQtx2elwubAqBClmw1W998dDrEGoClSj10v0Zy946Leafpip8X8u1Z2bS643nWqtxhmCmtmksts8xcymhrJKNdxa/nWuTcEbYttagSBSpf43J9Fc7w18J8GAIKnGqz7KYEWtLupTYdWYrZABUNrW9wP0xlDpM8Q+fXXXFOF53tFhFh5RXcLWGDmqe+lKLVqVuBc2a3/0YGo0CT0D/AMblfxnbWS18xfgw4FvSkJChTzUJv4yrz2+6Oj4B9MDVBVTbrrEOBVFPSBFd1JLDYS2NTdlLNrgfQbn++A3alIXV5lOo9aluuqdbStTLbR02QL6SUWJ9VydKfWb2GHRcozRVI7U+vyAyqM8pcNoN2WoqbuVrKNThPrvYH3WGL5d6t8vk1GKatul3u7rqCPUKp1SZGnNZlkO6JTaXpy2EhLir28ijzU23AXvYE21EkixMUV+DEUxFqq0JAJPkEEk27ySLk/U4jqVOeQzGQisyQBMaAAS1sL93mYKdgv8ANL/GpXmH1Ne79mI3KTuTsSnapaIHpMGf1TG/GV+jN90du3mj6YbSYNQ0yPxlQ++Od0dHv/TD6TAkdUxvxqT6M33Ja+EeDDaTAkaZP41J9Nd7g37/ANmBgxqDUOuXx10v0Vr2du/nOfTCToU7rGGk1lRupzvjo+A/TDmoL/XT466k+itepq/nOeDDZ0GQKjCHXcndbnelrbsHwYAjr1IlLp40VhSFJdb0LTGbBT5RP0/tiR9utxG1rm1MltIOp1lhHd7ym17YytQZAgX67k/xWu9LXzE+DBMinPqZWhVZlEFJBFmt9v2YlGlLmC0enTU0WOpFZI1R0KJTGbsTpH0xymo8IqpxGpGbEUzM1RbmIzi8G4qpYRCeSFx1LLrC0LadOgK0lSTYgEWIBHVaDAf+zsPTWZgHQmrag1cdgf7vFO4YTs5xM4VymUzLkOXSHs3TzUqq/Vw2/GUGmykIYSyQ6CQAbrSRe+9t6RqnQXxdyy85Kptf+1FX0HMFMb6tafR0dP3prt6dOoK2vfV6zti11il6aVLPWkwWiub8/wCE792KfxeyVHfqtLzaqu1kr6+pjHQE1d1MMAymu3zIITrFtld9zi41mksClS1B+XtFc9sd+E+LAhM3S+wj8TmHsjfpHf8A2xWoLUnMjKqbSqxMEYPuh59L3nDnFeu3d7gN1W3snztrVcuyawgUliZNjRjo6S+JjutxOxLae1tcbFXqBIG+4ky7l2nxKSmNEMlttLroShEx0AAOK8WKnStb+++nttKMVb174/HrycVCyzCpsqazDmSk9poFXP7myBbe39u73WwS7S/xhj8Umeiu7c/4m/pjINJYNRnDn5fnt+2O/APFhXaSx1zH8vL9Gd9sd+JvxYhltt2xtVpYCI/4pM9Ma73/ABfpghylWaUetJuyT7R9P0xBVKSwEMWfl+mNX++u/F+7BDtIYDS/Ly/NPtrvu/dgQHpFLvSYqutZnoze/P8AhH0w2k0u6JH4pM2mu9z/ANf0w+k0lg0iMS/L9Gb36Y78I8WEpdIZSmRqcmC8twi8p0bX/dgBGqX+Mvp60meitf5/ic+mEnUwCpQh1nM3W5/n+A/TDmaSyaw/5eXborXtjvxOeLCTaUx1jCs/L3U57Y78B8WAErVM0wL9ZzNnWv8AP/3ifpgpylWSR1nM2B9o/wDrA1apkdMG5kSx5VrfpjvzE+LBTtIj6VDn5ncbWmOn1fuwANSaX+DRj1pMN4rZvz9vyj6YqPC7M2WKPmGvZUqWaIbVTqOb56qfAlTEpkSghtorLaFHUsJG50ggDFuplIZFHjIU9NCujIBHS3Qb6R4sVvhHTKeJ2Z5SoiFvNZwm8086kKcRdDV7KNyP64AXjJl6mTRRq3IEgvs5gpzDaRLeS2UrmNE3bSoIUq4FlEXHqI3wVmfM3Dul0mpqnVpDYiMLRIUXnilBLPODcXB7Bvtf+uF4kcFsgcV1MLzpT5TxYbLQ6NUnmAtsqSooUG1gKBKQbkahbYjGtqXJn4QVKnOU1VFqDCHEadcTMM5paB4VJe7P8sAWegfZnMlIjVyiOrkRJDYXHfS46AtPvFyDbC0ihU8QNKo7o8u7tzznzFeLFYgcmrhHBgswTRqg/wAy0lvn5WYZzjrlhbUtZeupRuSSe8nEFE5LnB2hwjBapVVkJKyrnJ2ZZzy9+8alPXt67e8n34At0KhwTUJpVHc3W3vzzm/YHiwrtDp/XMc9Hc2iui/POfE34sU6FyWODsGsyq0im1dxUsJ1R3szz1st2tuhsvWR3Duw5/kt8HX6yxWjS6qhbDZQI7eZp6WVg+tbYeso9259w92ALfU6HA0MaY7ptLbJ8s5tv3+didyhwC2oBhwnSbDnnN9v3Y49x35NmV1ZQ61ylVBQ0U0LkzJD8urvqWEosgARpSFkAm5SAoqsALEXxRZFHyRXpoy1TOIVAQ8uMESRFy/mJL7TitfaQoTLNgpbOnVvqBtfYED6DreUG6zw7l0aB05p+XRVsNOQam5GfQpTJSC29vzSwT2V2Ok2NjbHxFl//Dz40Uml9WNZHrk/mXVpE2t8QYEyW9vfW8+qIFOuH1rIBPrGOt5Vynk5ikJpcXiNRpjvR7U5yXljMWo6UrWdSlTgX1aEW0jSSU7C6gnF74HcmnJ4ys7WszVVddZqzwmU+QiVV4qm21oAKC3JlrWgbAhPZsSq4uccW1bDg7XJOd6cq+D6TwL6p8R+n8PEw9mUWptN5s29XW6S5nLKVCz7ycuCdLydyjeNuV8oVGbRKtTafQKDAfXFmrd58RCZatTzT6C+3rLQShbigEJ3AxyfkB8o/lAcHeAfCXk356yVkrO9Xy7QYdPqeco/Gae87WUhPlprKHqVeSQjW5pDhvoIKgNx9kVLkc8nuuVZdVzFkl2qBSClEOqVeVJjskixU2044UoURcEjchRHrOIKpyKuTlVpsCS/kRaGadszT2KrJRFUBewU0HNKgL7DuG3ux5MPCxsKoRksqpap363X6ObbNu8N29Ym0YuFJbROUpNxlFYabbekMjlXTP1vgedWUuTzxBpnFfK9f40/4gFVy7l+iZl4jVqXLybxNqjFSDFbq8F/Lq0MusqakttR0uBTLqFtNpVbSpIJDeXjwz5fXKUZo+ReEfLnynVoWUImZKfIzTANYytWTUKlQJcWns1GNCbciuqRIU28JDXMpSWlKDKSN/Ritcirk3Vmnmmp4e9CQp7nHFU2oyGFLNiO0Ur3Bub42Erkn8AZZkOOZBSHZSEpfkoqUpLq9KdKSVh3USkbJN7p9WOk9IeV2ROS1m/L1BodQznmCvTuhIpzVVbn8odUZiS8soaS24epg60l9xKkpOoKsSdQI1Y9MeSvRXp+VY1ey3mV+mUiPUHL0CBORUIshKorGgGW83zzyUbaXUqTzgAUb6sbakcjnk70iNGZTkASnYqSGZs+pSXpABVf+IpzV7re4Ae7Ft4b8Lsn8JqO9l7I8N+NBelKfEV2Y48lpSu8I5wkpTsOzewsLd2AP//Z

/9j/4AAQSkZJRgABAQAAAQABAAD/2wBDAAIBAQEBAQIBAQECAgICAgQDAgICAgUEBAMEBgUGBgYFBgYGBwkIBgcJBwYGCAsICQoKCgoKBggLDAsKDAkKCgr/2wBDAQICAgICAgUDAwUKBwYHCgoKCgoKCgoKCgoKCgoKCgoKCgoKCgoKCgoKCgoKCgoKCgoKCgoKCgoKCgoKCgoKCgr/wAARCABgAIADASIAAhEBAxEB/8QAHQAAAQQDAQEAAAAAAAAAAAAABAECAwYABQcJCP/EAEgQAAEDAgQBBwkGBAMGBwAAAAECAwQFEQAGEiEHCBMUFSIxYiMyNEFEUVJTYRYkJUJxcjOBkaEJQ6IYY7HB0uM1RVWS0eHx/8QAGgEBAQEBAAMAAAAAAAAAAAAAAAECBAMFBv/EACwRAAICAAMGBQQDAAAAAAAAAAABAhEDEiEEMUFRYfAFMpGx0QYicaGBwfH/2gAMAwEAAhEDEQA/APdDNeecz5YrDbByMl+nPSI8ZiopqyElTzziEAFspuEgqN1XOw2BvjZyqpmaJFdluZdjFLTZWoCpbkAX+XipcXZ2fOtKbAby3SepBXqWpFScqznSS90pvscwGdITe/a5y/hxouPfA3ijxEzRDz3k7i/Ly0qmUaTFcgxJkzmZBcOrnFJaebSVDSACpKiBe1r4qy8e/YqV8a76J98TpqZ2aFDbL8Xcf+p/9vDI1XzLKa51GXYwupSbKqW+yiD/AJf0xyuJwA47NGA25x/kuNxakJTpL80F9vmWW+ZPl7gam1ruSU3cPYBBUofLvJ/46RqcwhzlBy3tDUtp5Tjs4FbipK1pc9I/Kk6d97AWIG2IQ62zWMySHnWEZejXZKQo9Z7G4v8AL+uFXVczIkojKy7GutClg9ZbWBSPl+IY5lS+CnGI5cquWZ3GuWuU9NbcZqSJU0LZRpbOhN3tXek/mtZRFtzc17hVxedoEnLz/Fb8SmzDMbqzKpSOYSkMpLKUh26UqKSSEqSLqPZPfgC/TKtmJlCUu5ejEOuJbsmp/Ft8vHIf9l/O7ThntZpitvtOFUNaTKUllFlAAoVKKXFaVEFSu82NgRg2XwR45RswU6rI46P9FamxOkwQ/N0vBBRrB8sR2ylRO35t7427fCTi/GzcMwq4sJdgioMSV0xapdi22VFTQUHrdoEA3SUmxulV9gKhRuSjmltFNn/atDiWWgp9tUiYkPhTaEnul9nZJ+KxUSN9z2qJVMyOtqS1lyOA04W+1Uz+Xb5eH0hdbFIijokS/Rm++Qv4R4MJSV1oIkfc4vpjnfJX7/2YARNVzMuUuIMuxtSG0rJ6y2IUVD5fhOMdq+ZmZDTCsuRiXioJIqWwsL/Lw5pytdcv/c4norXtK/ic8GGz11rrGGeiRbhTlvvC/gPgwBkmrZmiM885l2ORqSmwqXvUB8v64kVOzQAT9nou1/8AzL/t4EzPWn6fA0zVQUKLrVkCQtSz5RPckIJP8hhXq/md9CkU7KYcO+pUiQphNreoqRcn6af1IxtYc2rrT0/bFomi1XM0iK3KTlyMEuNhYCqluARf5eNTR+LMWrZnbykjKVYU/wBMkRZU2LCU7CiutJ1EOP7BOoEW23JtjZ5dezQrL8Y1GnU9tzo6LJamOKAGkW3LY3/ljS8IOfLuajIbAX9sJl9Oogdhr1n/APMZap0APi2rOxl05CWaSKR9oaZzbilOqk850lq106dATfULg3tY/TFrrCa51VKu5D9Fcv2V/Cfrio8XGs/qqVMW1NpIofX9N8kIbypYd6S1YlXOBGi+q/Zva2+LhWm6x1RLvLi+jOezK+E+PEBM0muaUHnIfcL9lf8A84Foya2YFw5D/ju27K/mL+uC2mqxoReZF80ezK/68DURur9XgdMi/wAd32ZXzVePADYSa11jN0rh+e3+VfwD64V1Nb65jjXD9Fdv2V/E39cZBbq/WU60yNbW17Mr4B48K81WOuo5EyL6K97Mr4m/HgBtVTXNEfykP0tv8q/f+uCXE13m1eUh+afyr9364gqrdY0R/vcX0xrujK9/78EPIq6WlEzovmkejK3/ANeABqSiudURfKQ7dGb/ACr+EfXCUlFb0SLOQ/THL9lfv/XD6O3WDR4v32N6M37Mr4B48a6HUK7IdmQaPKiLUia6l6SthXNsG/ce32lD4R/MjFSbARKnT6ZUH5M6bBbT0dkAqS5cnU5YAXuT+mBp7mb6pPiJY6NBZ1OHn3UK54jQe5FyEfqq5+gwPT489zMD79IdjTZHR2gqqSoyiEXU5fSdQuPCiw9RPecFzKBU3qlDXVKs3LJW52HY6g2OwfyBdv63xc8V5VfV7u+6RvJXnde4K85PYhrdodNYlanmg5PKzd084n86lXWP02HqwfLbz7LjPOIl06CObVpSllTyybbEkkJH6WV+uCKwzVk07SmXGFnWgAIyvmJ8eCnW6xoX98jeafZlf9eMPNJ3JlzqL+2K/nX30/Rr8tv1yblmBK1QhzkFlRFlkC6ASLg74p3DHIGVavnOt58q9IaerFKzdPRBmIdWOZC2m0qASFaTcE31An+2LxR2asmiRUplRAOiosBFUB5o8eKVwyTxAGcq4afJoxov2tn9Zh9l/pRVzbejmiFaAL6b6r+u30q3GHTboK4t0/OSpdOmortPVSjmClhuAaWvnkOdKa7ZeDtiL3OnR67XxbK01WOqpZM2Nborlx0dXwnx45FT3uJOaMmZfzlXeI0CTCezLHaNNZpweAcTVChCxI1BRKQkApKQLgjYY67WGKuaTLBqTPorl/unhPjwIENtVnSj77G7hf7urf8A14DpiqnHpfOvVGIlIfd7So6vmq8eCtFVZYDrlWZCUoupRh+r/wB+NXRmKmiAmfKnNl1T7oZR0LUpI5xdkga+/wB5/rirmwk2Sw50xU+b0WdGeUpxsIQ0wST5MePYfU7YFn07PM+vsKTXokBCYLoQGIxcK1lbRurUe4W7h33OCYSa+iqziVMlRLfabjpO2gbElY/phj7+a1ZgZZZYRZMN0lx1tKUk6m9hZZJOw9Xr78FNRdpf2ayN/wCobJg51jR4rTtdp7+mU2Ct2EvUe0bG4cG5Fr7d98S16lF2muv5lrLCorY1updbUhsW3Fwle+9veb2xDmKTmiFCZluvxAlE1nslslSrqAsADuSTsMQyG82Tpdnp0PpCU6mmeja0wxbz1WUO3/X3CwurG44lPM9Pxp6FWG3pp6g9M+068vRUR8wohQExmwJL9OPPODSLJbTquPdcjV7h+bElByzWJjLyJVRLMREtzmohQoat+9YC+7v7P1ud9gTQ6DX48KNOVWY0p7oyAl2TEOpA0jZOlelI/Qb+s4IpcPMjiZOqtx2x0x2wZhXPf6ypZ/4YxLElLhS73mvth5Xrz+PkVmFmKNV5Ai1WM591Z0okR1WA1ObApUD/AFvhJj9cbnw+lJbSQtzduKpafMPdZd/6gYxmLmlusvBNZiODozVyuCQbanPcv/lvjJrlXRUoaZs9lohTllmL2D2D3HX/AMbYZlxMZXw1HVKRNlQDzFTiKIda26OoEeUT6irB7rVZ0KvNi9xv92V7v3411bYkVCHp63iuKS412kRxqT5RO4IXcYmfTmOA2Q7PQ+1c6nEw+2kfUBW/8t/+dpPcZaaHUpusGixvvkX0Vu33dXwjx4pnC/OFDpWa6/lCoynOsajm+cqK21T3ShYS02TdaQpCNknz1Am3d3YuNFTVHqFFcaq7CkmK2UqTEuLaR48cuzH09HCzPbceUOdOe0hxaSU+TMmGF+sfk1evGQbCscN63kLKlBo44gyJMaPmOFqjmmMpQtx2elwubAqBClmw1W998dDrEGoClSj10v0Zy946Leafpip8X8u1Z2bS643nWqtxhmCmtmksts8xcymhrJKNdxa/nWuTcEbYttagSBSpf43J9Fc7w18J8GAIKnGqz7KYEWtLupTYdWYrZABUNrW9wP0xlDpM8Q+fXXXFOF53tFhFh5RXcLWGDmqe+lKLVqVuBc2a3/0YGo0CT0D/AMblfxnbWS18xfgw4FvSkJChTzUJv4yrz2+6Oj4B9MDVBVTbrrEOBVFPSBFd1JLDYS2NTdlLNrgfQbn++A3alIXV5lOo9aluuqdbStTLbR02QL6SUWJ9VydKfWb2GHRcozRVI7U+vyAyqM8pcNoN2WoqbuVrKNThPrvYH3WGL5d6t8vk1GKatul3u7rqCPUKp1SZGnNZlkO6JTaXpy2EhLir28ijzU23AXvYE21EkixMUV+DEUxFqq0JAJPkEEk27ySLk/U4jqVOeQzGQisyQBMaAAS1sL93mYKdgv8ANL/GpXmH1Ne79mI3KTuTsSnapaIHpMGf1TG/GV+jN90du3mj6YbSYNQ0yPxlQ++Od0dHv/TD6TAkdUxvxqT6M33Ja+EeDDaTAkaZP41J9Nd7g37/ANmBgxqDUOuXx10v0Vr2du/nOfTCToU7rGGk1lRupzvjo+A/TDmoL/XT466k+itepq/nOeDDZ0GQKjCHXcndbnelrbsHwYAjr1IlLp40VhSFJdb0LTGbBT5RP0/tiR9utxG1rm1MltIOp1lhHd7ym17YytQZAgX67k/xWu9LXzE+DBMinPqZWhVZlEFJBFmt9v2YlGlLmC0enTU0WOpFZI1R0KJTGbsTpH0xymo8IqpxGpGbEUzM1RbmIzi8G4qpYRCeSFx1LLrC0LadOgK0lSTYgEWIBHVaDAf+zsPTWZgHQmrag1cdgf7vFO4YTs5xM4VymUzLkOXSHs3TzUqq/Vw2/GUGmykIYSyQ6CQAbrSRe+9t6RqnQXxdyy85Kptf+1FX0HMFMb6tafR0dP3prt6dOoK2vfV6zti11il6aVLPWkwWiub8/wCE792KfxeyVHfqtLzaqu1kr6+pjHQE1d1MMAymu3zIITrFtld9zi41mksClS1B+XtFc9sd+E+LAhM3S+wj8TmHsjfpHf8A2xWoLUnMjKqbSqxMEYPuh59L3nDnFeu3d7gN1W3snztrVcuyawgUliZNjRjo6S+JjutxOxLae1tcbFXqBIG+4ky7l2nxKSmNEMlttLroShEx0AAOK8WKnStb+++nttKMVb174/HrycVCyzCpsqazDmSk9poFXP7myBbe39u73WwS7S/xhj8Umeiu7c/4m/pjINJYNRnDn5fnt+2O/APFhXaSx1zH8vL9Gd9sd+JvxYhltt2xtVpYCI/4pM9Ma73/ABfpghylWaUetJuyT7R9P0xBVKSwEMWfl+mNX++u/F+7BDtIYDS/Ly/NPtrvu/dgQHpFLvSYqutZnoze/P8AhH0w2k0u6JH4pM2mu9z/ANf0w+k0lg0iMS/L9Gb36Y78I8WEpdIZSmRqcmC8twi8p0bX/dgBGqX+Mvp60meitf5/ic+mEnUwCpQh1nM3W5/n+A/TDmaSyaw/5eXborXtjvxOeLCTaUx1jCs/L3U57Y78B8WAErVM0wL9ZzNnWv8AP/3ifpgpylWSR1nM2B9o/wDrA1apkdMG5kSx5VrfpjvzE+LBTtIj6VDn5ncbWmOn1fuwANSaX+DRj1pMN4rZvz9vyj6YqPC7M2WKPmGvZUqWaIbVTqOb56qfAlTEpkSghtorLaFHUsJG50ggDFuplIZFHjIU9NCujIBHS3Qb6R4sVvhHTKeJ2Z5SoiFvNZwm8086kKcRdDV7KNyP64AXjJl6mTRRq3IEgvs5gpzDaRLeS2UrmNE3bSoIUq4FlEXHqI3wVmfM3Dul0mpqnVpDYiMLRIUXnilBLPODcXB7Bvtf+uF4kcFsgcV1MLzpT5TxYbLQ6NUnmAtsqSooUG1gKBKQbkahbYjGtqXJn4QVKnOU1VFqDCHEadcTMM5paB4VJe7P8sAWegfZnMlIjVyiOrkRJDYXHfS46AtPvFyDbC0ihU8QNKo7o8u7tzznzFeLFYgcmrhHBgswTRqg/wAy0lvn5WYZzjrlhbUtZeupRuSSe8nEFE5LnB2hwjBapVVkJKyrnJ2ZZzy9+8alPXt67e8n34At0KhwTUJpVHc3W3vzzm/YHiwrtDp/XMc9Hc2iui/POfE34sU6FyWODsGsyq0im1dxUsJ1R3szz1st2tuhsvWR3Duw5/kt8HX6yxWjS6qhbDZQI7eZp6WVg+tbYeso9259w92ALfU6HA0MaY7ptLbJ8s5tv3+didyhwC2oBhwnSbDnnN9v3Y49x35NmV1ZQ61ylVBQ0U0LkzJD8urvqWEosgARpSFkAm5SAoqsALEXxRZFHyRXpoy1TOIVAQ8uMESRFy/mJL7TitfaQoTLNgpbOnVvqBtfYED6DreUG6zw7l0aB05p+XRVsNOQam5GfQpTJSC29vzSwT2V2Ok2NjbHxFl//Dz40Uml9WNZHrk/mXVpE2t8QYEyW9vfW8+qIFOuH1rIBPrGOt5Vynk5ikJpcXiNRpjvR7U5yXljMWo6UrWdSlTgX1aEW0jSSU7C6gnF74HcmnJ4ys7WszVVddZqzwmU+QiVV4qm21oAKC3JlrWgbAhPZsSq4uccW1bDg7XJOd6cq+D6TwL6p8R+n8PEw9mUWptN5s29XW6S5nLKVCz7ycuCdLydyjeNuV8oVGbRKtTafQKDAfXFmrd58RCZatTzT6C+3rLQShbigEJ3AxyfkB8o/lAcHeAfCXk356yVkrO9Xy7QYdPqeco/Gae87WUhPlprKHqVeSQjW5pDhvoIKgNx9kVLkc8nuuVZdVzFkl2qBSClEOqVeVJjskixU2044UoURcEjchRHrOIKpyKuTlVpsCS/kRaGadszT2KrJRFUBewU0HNKgL7DuG3ux5MPCxsKoRksqpap363X6ObbNu8N29Ym0YuFJbROUpNxlFYabbekMjlXTP1vgedWUuTzxBpnFfK9f40/4gFVy7l+iZl4jVqXLybxNqjFSDFbq8F/Lq0MusqakttR0uBTLqFtNpVbSpIJDeXjwz5fXKUZo+ReEfLnynVoWUImZKfIzTANYytWTUKlQJcWns1GNCbciuqRIU28JDXMpSWlKDKSN/Ritcirk3Vmnmmp4e9CQp7nHFU2oyGFLNiO0Ur3Bub42Erkn8AZZkOOZBSHZSEpfkoqUpLq9KdKSVh3USkbJN7p9WOk9IeV2ROS1m/L1BodQznmCvTuhIpzVVbn8odUZiS8soaS24epg60l9xKkpOoKsSdQI1Y9MeSvRXp+VY1ey3mV+mUiPUHL0CBORUIshKorGgGW83zzyUbaXUqTzgAUb6sbakcjnk70iNGZTkASnYqSGZs+pSXpABVf+IpzV7re4Ae7Ft4b8Lsn8JqO9l7I8N+NBelKfEV2Y48lpSu8I5wkpTsOzewsLd2AP//Z

/9j/4AAQSkZJRgABAQAAAQABAAD/2wBDAAIBAQEBAQIBAQECAgICAgQDAgICAgUEBAMEBgUGBgYFBgYGBwkIBgcJBwYGCAsICQoKCgoKBggLDAsKDAkKCgr/2wBDAQICAgICAgUDAwUKBwYHCgoKCgoKCgoKCgoKCgoKCgoKCgoKCgoKCgoKCgoKCgoKCgoKCgoKCgoKCgoKCgoKCgr/wAARCABgAIADASIAAhEBAxEB/8QAHQAAAQQDAQEAAAAAAAAAAAAABAECAwYABQcJCP/EAEgQAAEDAgQBBwkGBAMGBwAAAAECAwQFEQAGEiEHCBMUFSIxYiMyNEFEUVJTYRYkJUJxcjOBkaEJQ6IYY7HB0uM1RVWS0eHx/8QAGgEBAQEBAAMAAAAAAAAAAAAAAAECBAMFBv/EACwRAAICAAMGBQQDAAAAAAAAAAABAhEDEiEEMUFRYfAFMpGx0QYicaGBwfH/2gAMAwEAAhEDEQA/APdDNeecz5YrDbByMl+nPSI8ZiopqyElTzziEAFspuEgqN1XOw2BvjZyqpmaJFdluZdjFLTZWoCpbkAX+XipcXZ2fOtKbAby3SepBXqWpFScqznSS90pvscwGdITe/a5y/hxouPfA3ijxEzRDz3k7i/Ly0qmUaTFcgxJkzmZBcOrnFJaebSVDSACpKiBe1r4qy8e/YqV8a76J98TpqZ2aFDbL8Xcf+p/9vDI1XzLKa51GXYwupSbKqW+yiD/AJf0xyuJwA47NGA25x/kuNxakJTpL80F9vmWW+ZPl7gam1ruSU3cPYBBUofLvJ/46RqcwhzlBy3tDUtp5Tjs4FbipK1pc9I/Kk6d97AWIG2IQ62zWMySHnWEZejXZKQo9Z7G4v8AL+uFXVczIkojKy7GutClg9ZbWBSPl+IY5lS+CnGI5cquWZ3GuWuU9NbcZqSJU0LZRpbOhN3tXek/mtZRFtzc17hVxedoEnLz/Fb8SmzDMbqzKpSOYSkMpLKUh26UqKSSEqSLqPZPfgC/TKtmJlCUu5ejEOuJbsmp/Ft8vHIf9l/O7ThntZpitvtOFUNaTKUllFlAAoVKKXFaVEFSu82NgRg2XwR45RswU6rI46P9FamxOkwQ/N0vBBRrB8sR2ylRO35t7427fCTi/GzcMwq4sJdgioMSV0xapdi22VFTQUHrdoEA3SUmxulV9gKhRuSjmltFNn/atDiWWgp9tUiYkPhTaEnul9nZJ+KxUSN9z2qJVMyOtqS1lyOA04W+1Uz+Xb5eH0hdbFIijokS/Rm++Qv4R4MJSV1oIkfc4vpjnfJX7/2YARNVzMuUuIMuxtSG0rJ6y2IUVD5fhOMdq+ZmZDTCsuRiXioJIqWwsL/Lw5pytdcv/c4norXtK/ic8GGz11rrGGeiRbhTlvvC/gPgwBkmrZmiM885l2ORqSmwqXvUB8v64kVOzQAT9nou1/8AzL/t4EzPWn6fA0zVQUKLrVkCQtSz5RPckIJP8hhXq/md9CkU7KYcO+pUiQphNreoqRcn6af1IxtYc2rrT0/bFomi1XM0iK3KTlyMEuNhYCqluARf5eNTR+LMWrZnbykjKVYU/wBMkRZU2LCU7CiutJ1EOP7BOoEW23JtjZ5dezQrL8Y1GnU9tzo6LJamOKAGkW3LY3/ljS8IOfLuajIbAX9sJl9Oogdhr1n/APMZap0APi2rOxl05CWaSKR9oaZzbilOqk850lq106dATfULg3tY/TFrrCa51VKu5D9Fcv2V/Cfrio8XGs/qqVMW1NpIofX9N8kIbypYd6S1YlXOBGi+q/Zva2+LhWm6x1RLvLi+jOezK+E+PEBM0muaUHnIfcL9lf8A84Foya2YFw5D/ju27K/mL+uC2mqxoReZF80ezK/68DURur9XgdMi/wAd32ZXzVePADYSa11jN0rh+e3+VfwD64V1Nb65jjXD9Fdv2V/E39cZBbq/WU60yNbW17Mr4B48K81WOuo5EyL6K97Mr4m/HgBtVTXNEfykP0tv8q/f+uCXE13m1eUh+afyr9364gqrdY0R/vcX0xrujK9/78EPIq6WlEzovmkejK3/ANeABqSiudURfKQ7dGb/ACr+EfXCUlFb0SLOQ/THL9lfv/XD6O3WDR4v32N6M37Mr4B48a6HUK7IdmQaPKiLUia6l6SthXNsG/ce32lD4R/MjFSbARKnT6ZUH5M6bBbT0dkAqS5cnU5YAXuT+mBp7mb6pPiJY6NBZ1OHn3UK54jQe5FyEfqq5+gwPT489zMD79IdjTZHR2gqqSoyiEXU5fSdQuPCiw9RPecFzKBU3qlDXVKs3LJW52HY6g2OwfyBdv63xc8V5VfV7u+6RvJXnde4K85PYhrdodNYlanmg5PKzd084n86lXWP02HqwfLbz7LjPOIl06CObVpSllTyybbEkkJH6WV+uCKwzVk07SmXGFnWgAIyvmJ8eCnW6xoX98jeafZlf9eMPNJ3JlzqL+2K/nX30/Rr8tv1yblmBK1QhzkFlRFlkC6ASLg74p3DHIGVavnOt58q9IaerFKzdPRBmIdWOZC2m0qASFaTcE31An+2LxR2asmiRUplRAOiosBFUB5o8eKVwyTxAGcq4afJoxov2tn9Zh9l/pRVzbejmiFaAL6b6r+u30q3GHTboK4t0/OSpdOmortPVSjmClhuAaWvnkOdKa7ZeDtiL3OnR67XxbK01WOqpZM2Nborlx0dXwnx45FT3uJOaMmZfzlXeI0CTCezLHaNNZpweAcTVChCxI1BRKQkApKQLgjYY67WGKuaTLBqTPorl/unhPjwIENtVnSj77G7hf7urf8A14DpiqnHpfOvVGIlIfd7So6vmq8eCtFVZYDrlWZCUoupRh+r/wB+NXRmKmiAmfKnNl1T7oZR0LUpI5xdkga+/wB5/rirmwk2Sw50xU+b0WdGeUpxsIQ0wST5MePYfU7YFn07PM+vsKTXokBCYLoQGIxcK1lbRurUe4W7h33OCYSa+iqziVMlRLfabjpO2gbElY/phj7+a1ZgZZZYRZMN0lx1tKUk6m9hZZJOw9Xr78FNRdpf2ayN/wCobJg51jR4rTtdp7+mU2Ct2EvUe0bG4cG5Fr7d98S16lF2muv5lrLCorY1updbUhsW3Fwle+9veb2xDmKTmiFCZluvxAlE1nslslSrqAsADuSTsMQyG82Tpdnp0PpCU6mmeja0wxbz1WUO3/X3CwurG44lPM9Pxp6FWG3pp6g9M+068vRUR8wohQExmwJL9OPPODSLJbTquPdcjV7h+bElByzWJjLyJVRLMREtzmohQoat+9YC+7v7P1ud9gTQ6DX48KNOVWY0p7oyAl2TEOpA0jZOlelI/Qb+s4IpcPMjiZOqtx2x0x2wZhXPf6ypZ/4YxLElLhS73mvth5Xrz+PkVmFmKNV5Ai1WM591Z0okR1WA1ObApUD/AFvhJj9cbnw+lJbSQtzduKpafMPdZd/6gYxmLmlusvBNZiODozVyuCQbanPcv/lvjJrlXRUoaZs9lohTllmL2D2D3HX/AMbYZlxMZXw1HVKRNlQDzFTiKIda26OoEeUT6irB7rVZ0KvNi9xv92V7v3411bYkVCHp63iuKS412kRxqT5RO4IXcYmfTmOA2Q7PQ+1c6nEw+2kfUBW/8t/+dpPcZaaHUpusGixvvkX0Vu33dXwjx4pnC/OFDpWa6/lCoynOsajm+cqK21T3ShYS02TdaQpCNknz1Am3d3YuNFTVHqFFcaq7CkmK2UqTEuLaR48cuzH09HCzPbceUOdOe0hxaSU+TMmGF+sfk1evGQbCscN63kLKlBo44gyJMaPmOFqjmmMpQtx2elwubAqBClmw1W998dDrEGoClSj10v0Zy946Leafpip8X8u1Z2bS643nWqtxhmCmtmksts8xcymhrJKNdxa/nWuTcEbYttagSBSpf43J9Fc7w18J8GAIKnGqz7KYEWtLupTYdWYrZABUNrW9wP0xlDpM8Q+fXXXFOF53tFhFh5RXcLWGDmqe+lKLVqVuBc2a3/0YGo0CT0D/AMblfxnbWS18xfgw4FvSkJChTzUJv4yrz2+6Oj4B9MDVBVTbrrEOBVFPSBFd1JLDYS2NTdlLNrgfQbn++A3alIXV5lOo9aluuqdbStTLbR02QL6SUWJ9VydKfWb2GHRcozRVI7U+vyAyqM8pcNoN2WoqbuVrKNThPrvYH3WGL5d6t8vk1GKatul3u7rqCPUKp1SZGnNZlkO6JTaXpy2EhLir28ijzU23AXvYE21EkixMUV+DEUxFqq0JAJPkEEk27ySLk/U4jqVOeQzGQisyQBMaAAS1sL93mYKdgv8ANL/GpXmH1Ne79mI3KTuTsSnapaIHpMGf1TG/GV+jN90du3mj6YbSYNQ0yPxlQ++Od0dHv/TD6TAkdUxvxqT6M33Ja+EeDDaTAkaZP41J9Nd7g37/ANmBgxqDUOuXx10v0Vr2du/nOfTCToU7rGGk1lRupzvjo+A/TDmoL/XT466k+itepq/nOeDDZ0GQKjCHXcndbnelrbsHwYAjr1IlLp40VhSFJdb0LTGbBT5RP0/tiR9utxG1rm1MltIOp1lhHd7ym17YytQZAgX67k/xWu9LXzE+DBMinPqZWhVZlEFJBFmt9v2YlGlLmC0enTU0WOpFZI1R0KJTGbsTpH0xymo8IqpxGpGbEUzM1RbmIzi8G4qpYRCeSFx1LLrC0LadOgK0lSTYgEWIBHVaDAf+zsPTWZgHQmrag1cdgf7vFO4YTs5xM4VymUzLkOXSHs3TzUqq/Vw2/GUGmykIYSyQ6CQAbrSRe+9t6RqnQXxdyy85Kptf+1FX0HMFMb6tafR0dP3prt6dOoK2vfV6zti11il6aVLPWkwWiub8/wCE792KfxeyVHfqtLzaqu1kr6+pjHQE1d1MMAymu3zIITrFtld9zi41mksClS1B+XtFc9sd+E+LAhM3S+wj8TmHsjfpHf8A2xWoLUnMjKqbSqxMEYPuh59L3nDnFeu3d7gN1W3snztrVcuyawgUliZNjRjo6S+JjutxOxLae1tcbFXqBIG+4ky7l2nxKSmNEMlttLroShEx0AAOK8WKnStb+++nttKMVb174/HrycVCyzCpsqazDmSk9poFXP7myBbe39u73WwS7S/xhj8Umeiu7c/4m/pjINJYNRnDn5fnt+2O/APFhXaSx1zH8vL9Gd9sd+JvxYhltt2xtVpYCI/4pM9Ma73/ABfpghylWaUetJuyT7R9P0xBVKSwEMWfl+mNX++u/F+7BDtIYDS/Ly/NPtrvu/dgQHpFLvSYqutZnoze/P8AhH0w2k0u6JH4pM2mu9z/ANf0w+k0lg0iMS/L9Gb36Y78I8WEpdIZSmRqcmC8twi8p0bX/dgBGqX+Mvp60meitf5/ic+mEnUwCpQh1nM3W5/n+A/TDmaSyaw/5eXborXtjvxOeLCTaUx1jCs/L3U57Y78B8WAErVM0wL9ZzNnWv8AP/3ifpgpylWSR1nM2B9o/wDrA1apkdMG5kSx5VrfpjvzE+LBTtIj6VDn5ncbWmOn1fuwANSaX+DRj1pMN4rZvz9vyj6YqPC7M2WKPmGvZUqWaIbVTqOb56qfAlTEpkSghtorLaFHUsJG50ggDFuplIZFHjIU9NCujIBHS3Qb6R4sVvhHTKeJ2Z5SoiFvNZwm8086kKcRdDV7KNyP64AXjJl6mTRRq3IEgvs5gpzDaRLeS2UrmNE3bSoIUq4FlEXHqI3wVmfM3Dul0mpqnVpDYiMLRIUXnilBLPODcXB7Bvtf+uF4kcFsgcV1MLzpT5TxYbLQ6NUnmAtsqSooUG1gKBKQbkahbYjGtqXJn4QVKnOU1VFqDCHEadcTMM5paB4VJe7P8sAWegfZnMlIjVyiOrkRJDYXHfS46AtPvFyDbC0ihU8QNKo7o8u7tzznzFeLFYgcmrhHBgswTRqg/wAy0lvn5WYZzjrlhbUtZeupRuSSe8nEFE5LnB2hwjBapVVkJKyrnJ2ZZzy9+8alPXt67e8n34At0KhwTUJpVHc3W3vzzm/YHiwrtDp/XMc9Hc2iui/POfE34sU6FyWODsGsyq0im1dxUsJ1R3szz1st2tuhsvWR3Duw5/kt8HX6yxWjS6qhbDZQI7eZp6WVg+tbYeso9259w92ALfU6HA0MaY7ptLbJ8s5tv3+didyhwC2oBhwnSbDnnN9v3Y49x35NmV1ZQ61ylVBQ0U0LkzJD8urvqWEosgARpSFkAm5SAoqsALEXxRZFHyRXpoy1TOIVAQ8uMESRFy/mJL7TitfaQoTLNgpbOnVvqBtfYED6DreUG6zw7l0aB05p+XRVsNOQam5GfQpTJSC29vzSwT2V2Ok2NjbHxFl//Dz40Uml9WNZHrk/mXVpE2t8QYEyW9vfW8+qIFOuH1rIBPrGOt5Vynk5ikJpcXiNRpjvR7U5yXljMWo6UrWdSlTgX1aEW0jSSU7C6gnF74HcmnJ4ys7WszVVddZqzwmU+QiVV4qm21oAKC3JlrWgbAhPZsSq4uccW1bDg7XJOd6cq+D6TwL6p8R+n8PEw9mUWptN5s29XW6S5nLKVCz7ycuCdLydyjeNuV8oVGbRKtTafQKDAfXFmrd58RCZatTzT6C+3rLQShbigEJ3AxyfkB8o/lAcHeAfCXk356yVkrO9Xy7QYdPqeco/Gae87WUhPlprKHqVeSQjW5pDhvoIKgNx9kVLkc8nuuVZdVzFkl2qBSClEOqVeVJjskixU2044UoURcEjchRHrOIKpyKuTlVpsCS/kRaGadszT2KrJRFUBewU0HNKgL7DuG3ux5MPCxsKoRksqpap363X6ObbNu8N29Ym0YuFJbROUpNxlFYabbekMjlXTP1vgedWUuTzxBpnFfK9f40/4gFVy7l+iZl4jVqXLybxNqjFSDFbq8F/Lq0MusqakttR0uBTLqFtNpVbSpIJDeXjwz5fXKUZo+ReEfLnynVoWUImZKfIzTANYytWTUKlQJcWns1GNCbciuqRIU28JDXMpSWlKDKSN/Ritcirk3Vmnmmp4e9CQp7nHFU2oyGFLNiO0Ur3Bub42Erkn8AZZkOOZBSHZSEpfkoqUpLq9KdKSVh3USkbJN7p9WOk9IeV2ROS1m/L1BodQznmCvTuhIpzVVbn8odUZiS8soaS24epg60l9xKkpOoKsSdQI1Y9MeSvRXp+VY1ey3mV+mUiPUHL0CBORUIshKorGgGW83zzyUbaXUqTzgAUb6sbakcjnk70iNGZTkASnYqSGZs+pSXpABVf+IpzV7re4Ae7Ft4b8Lsn8JqO9l7I8N+NBelKfEV2Y48lpSu8I5wkpTsOzewsLd2AP//Z

/9j/4AAQSkZJRgABAQAAAQABAAD/2wBDAAIBAQEBAQIBAQECAgICAgQDAgICAgUEBAMEBgUGBgYFBgYGBwkIBgcJBwYGCAsICQoKCgoKBggLDAsKDAkKCgr/2wBDAQICAgICAgUDAwUKBwYHCgoKCgoKCgoKCgoKCgoKCgoKCgoKCgoKCgoKCgoKCgoKCgoKCgoKCgoKCgoKCgoKCgr/wAARCABgAIADASIAAhEBAxEB/8QAHQAAAQQDAQEAAAAAAAAAAAAABAECAwYABQcJCP/EAEgQAAEDAgQBBwkGBAMGBwAAAAECAwQFEQAGEiEHCBMUFSIxYiMyNEFEUVJTYRYkJUJxcjOBkaEJQ6IYY7HB0uM1RVWS0eHx/8QAGgEBAQEBAAMAAAAAAAAAAAAAAAECBAMFBv/EACwRAAICAAMGBQQDAAAAAAAAAAABAhEDEiEEMUFRYfAFMpGx0QYicaGBwfH/2gAMAwEAAhEDEQA/APdDNeecz5YrDbByMl+nPSI8ZiopqyElTzziEAFspuEgqN1XOw2BvjZyqpmaJFdluZdjFLTZWoCpbkAX+XipcXZ2fOtKbAby3SepBXqWpFScqznSS90pvscwGdITe/a5y/hxouPfA3ijxEzRDz3k7i/Ly0qmUaTFcgxJkzmZBcOrnFJaebSVDSACpKiBe1r4qy8e/YqV8a76J98TpqZ2aFDbL8Xcf+p/9vDI1XzLKa51GXYwupSbKqW+yiD/AJf0xyuJwA47NGA25x/kuNxakJTpL80F9vmWW+ZPl7gam1ruSU3cPYBBUofLvJ/46RqcwhzlBy3tDUtp5Tjs4FbipK1pc9I/Kk6d97AWIG2IQ62zWMySHnWEZejXZKQo9Z7G4v8AL+uFXVczIkojKy7GutClg9ZbWBSPl+IY5lS+CnGI5cquWZ3GuWuU9NbcZqSJU0LZRpbOhN3tXek/mtZRFtzc17hVxedoEnLz/Fb8SmzDMbqzKpSOYSkMpLKUh26UqKSSEqSLqPZPfgC/TKtmJlCUu5ejEOuJbsmp/Ft8vHIf9l/O7ThntZpitvtOFUNaTKUllFlAAoVKKXFaVEFSu82NgRg2XwR45RswU6rI46P9FamxOkwQ/N0vBBRrB8sR2ylRO35t7427fCTi/GzcMwq4sJdgioMSV0xapdi22VFTQUHrdoEA3SUmxulV9gKhRuSjmltFNn/atDiWWgp9tUiYkPhTaEnul9nZJ+KxUSN9z2qJVMyOtqS1lyOA04W+1Uz+Xb5eH0hdbFIijokS/Rm++Qv4R4MJSV1oIkfc4vpjnfJX7/2YARNVzMuUuIMuxtSG0rJ6y2IUVD5fhOMdq+ZmZDTCsuRiXioJIqWwsL/Lw5pytdcv/c4norXtK/ic8GGz11rrGGeiRbhTlvvC/gPgwBkmrZmiM885l2ORqSmwqXvUB8v64kVOzQAT9nou1/8AzL/t4EzPWn6fA0zVQUKLrVkCQtSz5RPckIJP8hhXq/md9CkU7KYcO+pUiQphNreoqRcn6af1IxtYc2rrT0/bFomi1XM0iK3KTlyMEuNhYCqluARf5eNTR+LMWrZnbykjKVYU/wBMkRZU2LCU7CiutJ1EOP7BOoEW23JtjZ5dezQrL8Y1GnU9tzo6LJamOKAGkW3LY3/ljS8IOfLuajIbAX9sJl9Oogdhr1n/APMZap0APi2rOxl05CWaSKR9oaZzbilOqk850lq106dATfULg3tY/TFrrCa51VKu5D9Fcv2V/Cfrio8XGs/qqVMW1NpIofX9N8kIbypYd6S1YlXOBGi+q/Zva2+LhWm6x1RLvLi+jOezK+E+PEBM0muaUHnIfcL9lf8A84Foya2YFw5D/ju27K/mL+uC2mqxoReZF80ezK/68DURur9XgdMi/wAd32ZXzVePADYSa11jN0rh+e3+VfwD64V1Nb65jjXD9Fdv2V/E39cZBbq/WU60yNbW17Mr4B48K81WOuo5EyL6K97Mr4m/HgBtVTXNEfykP0tv8q/f+uCXE13m1eUh+afyr9364gqrdY0R/vcX0xrujK9/78EPIq6WlEzovmkejK3/ANeABqSiudURfKQ7dGb/ACr+EfXCUlFb0SLOQ/THL9lfv/XD6O3WDR4v32N6M37Mr4B48a6HUK7IdmQaPKiLUia6l6SthXNsG/ce32lD4R/MjFSbARKnT6ZUH5M6bBbT0dkAqS5cnU5YAXuT+mBp7mb6pPiJY6NBZ1OHn3UK54jQe5FyEfqq5+gwPT489zMD79IdjTZHR2gqqSoyiEXU5fSdQuPCiw9RPecFzKBU3qlDXVKs3LJW52HY6g2OwfyBdv63xc8V5VfV7u+6RvJXnde4K85PYhrdodNYlanmg5PKzd084n86lXWP02HqwfLbz7LjPOIl06CObVpSllTyybbEkkJH6WV+uCKwzVk07SmXGFnWgAIyvmJ8eCnW6xoX98jeafZlf9eMPNJ3JlzqL+2K/nX30/Rr8tv1yblmBK1QhzkFlRFlkC6ASLg74p3DHIGVavnOt58q9IaerFKzdPRBmIdWOZC2m0qASFaTcE31An+2LxR2asmiRUplRAOiosBFUB5o8eKVwyTxAGcq4afJoxov2tn9Zh9l/pRVzbejmiFaAL6b6r+u30q3GHTboK4t0/OSpdOmortPVSjmClhuAaWvnkOdKa7ZeDtiL3OnR67XxbK01WOqpZM2Nborlx0dXwnx45FT3uJOaMmZfzlXeI0CTCezLHaNNZpweAcTVChCxI1BRKQkApKQLgjYY67WGKuaTLBqTPorl/unhPjwIENtVnSj77G7hf7urf8A14DpiqnHpfOvVGIlIfd7So6vmq8eCtFVZYDrlWZCUoupRh+r/wB+NXRmKmiAmfKnNl1T7oZR0LUpI5xdkga+/wB5/rirmwk2Sw50xU+b0WdGeUpxsIQ0wST5MePYfU7YFn07PM+vsKTXokBCYLoQGIxcK1lbRurUe4W7h33OCYSa+iqziVMlRLfabjpO2gbElY/phj7+a1ZgZZZYRZMN0lx1tKUk6m9hZZJOw9Xr78FNRdpf2ayN/wCobJg51jR4rTtdp7+mU2Ct2EvUe0bG4cG5Fr7d98S16lF2muv5lrLCorY1updbUhsW3Fwle+9veb2xDmKTmiFCZluvxAlE1nslslSrqAsADuSTsMQyG82Tpdnp0PpCU6mmeja0wxbz1WUO3/X3CwurG44lPM9Pxp6FWG3pp6g9M+068vRUR8wohQExmwJL9OPPODSLJbTquPdcjV7h+bElByzWJjLyJVRLMREtzmohQoat+9YC+7v7P1ud9gTQ6DX48KNOVWY0p7oyAl2TEOpA0jZOlelI/Qb+s4IpcPMjiZOqtx2x0x2wZhXPf6ypZ/4YxLElLhS73mvth5Xrz+PkVmFmKNV5Ai1WM591Z0okR1WA1ObApUD/AFvhJj9cbnw+lJbSQtzduKpafMPdZd/6gYxmLmlusvBNZiODozVyuCQbanPcv/lvjJrlXRUoaZs9lohTllmL2D2D3HX/AMbYZlxMZXw1HVKRNlQDzFTiKIda26OoEeUT6irB7rVZ0KvNi9xv92V7v3411bYkVCHp63iuKS412kRxqT5RO4IXcYmfTmOA2Q7PQ+1c6nEw+2kfUBW/8t/+dpPcZaaHUpusGixvvkX0Vu33dXwjx4pnC/OFDpWa6/lCoynOsajm+cqK21T3ShYS02TdaQpCNknz1Am3d3YuNFTVHqFFcaq7CkmK2UqTEuLaR48cuzH09HCzPbceUOdOe0hxaSU+TMmGF+sfk1evGQbCscN63kLKlBo44gyJMaPmOFqjmmMpQtx2elwubAqBClmw1W998dDrEGoClSj10v0Zy946Leafpip8X8u1Z2bS643nWqtxhmCmtmksts8xcymhrJKNdxa/nWuTcEbYttagSBSpf43J9Fc7w18J8GAIKnGqz7KYEWtLupTYdWYrZABUNrW9wP0xlDpM8Q+fXXXFOF53tFhFh5RXcLWGDmqe+lKLVqVuBc2a3/0YGo0CT0D/AMblfxnbWS18xfgw4FvSkJChTzUJv4yrz2+6Oj4B9MDVBVTbrrEOBVFPSBFd1JLDYS2NTdlLNrgfQbn++A3alIXV5lOo9aluuqdbStTLbR02QL6SUWJ9VydKfWb2GHRcozRVI7U+vyAyqM8pcNoN2WoqbuVrKNThPrvYH3WGL5d6t8vk1GKatul3u7rqCPUKp1SZGnNZlkO6JTaXpy2EhLir28ijzU23AXvYE21EkixMUV+DEUxFqq0JAJPkEEk27ySLk/U4jqVOeQzGQisyQBMaAAS1sL93mYKdgv8ANL/GpXmH1Ne79mI3KTuTsSnapaIHpMGf1TG/GV+jN90du3mj6YbSYNQ0yPxlQ++Od0dHv/TD6TAkdUxvxqT6M33Ja+EeDDaTAkaZP41J9Nd7g37/ANmBgxqDUOuXx10v0Vr2du/nOfTCToU7rGGk1lRupzvjo+A/TDmoL/XT466k+itepq/nOeDDZ0GQKjCHXcndbnelrbsHwYAjr1IlLp40VhSFJdb0LTGbBT5RP0/tiR9utxG1rm1MltIOp1lhHd7ym17YytQZAgX67k/xWu9LXzE+DBMinPqZWhVZlEFJBFmt9v2YlGlLmC0enTU0WOpFZI1R0KJTGbsTpH0xymo8IqpxGpGbEUzM1RbmIzi8G4qpYRCeSFx1LLrC0LadOgK0lSTYgEWIBHVaDAf+zsPTWZgHQmrag1cdgf7vFO4YTs5xM4VymUzLkOXSHs3TzUqq/Vw2/GUGmykIYSyQ6CQAbrSRe+9t6RqnQXxdyy85Kptf+1FX0HMFMb6tafR0dP3prt6dOoK2vfV6zti11il6aVLPWkwWiub8/wCE792KfxeyVHfqtLzaqu1kr6+pjHQE1d1MMAymu3zIITrFtld9zi41mksClS1B+XtFc9sd+E+LAhM3S+wj8TmHsjfpHf8A2xWoLUnMjKqbSqxMEYPuh59L3nDnFeu3d7gN1W3snztrVcuyawgUliZNjRjo6S+JjutxOxLae1tcbFXqBIG+4ky7l2nxKSmNEMlttLroShEx0AAOK8WKnStb+++nttKMVb174/HrycVCyzCpsqazDmSk9poFXP7myBbe39u73WwS7S/xhj8Umeiu7c/4m/pjINJYNRnDn5fnt+2O/APFhXaSx1zH8vL9Gd9sd+JvxYhltt2xtVpYCI/4pM9Ma73/ABfpghylWaUetJuyT7R9P0xBVKSwEMWfl+mNX++u/F+7BDtIYDS/Ly/NPtrvu/dgQHpFLvSYqutZnoze/P8AhH0w2k0u6JH4pM2mu9z/ANf0w+k0lg0iMS/L9Gb36Y78I8WEpdIZSmRqcmC8twi8p0bX/dgBGqX+Mvp60meitf5/ic+mEnUwCpQh1nM3W5/n+A/TDmaSyaw/5eXborXtjvxOeLCTaUx1jCs/L3U57Y78B8WAErVM0wL9ZzNnWv8AP/3ifpgpylWSR1nM2B9o/wDrA1apkdMG5kSx5VrfpjvzE+LBTtIj6VDn5ncbWmOn1fuwANSaX+DRj1pMN4rZvz9vyj6YqPC7M2WKPmGvZUqWaIbVTqOb56qfAlTEpkSghtorLaFHUsJG50ggDFuplIZFHjIU9NCujIBHS3Qb6R4sVvhHTKeJ2Z5SoiFvNZwm8086kKcRdDV7KNyP64AXjJl6mTRRq3IEgvs5gpzDaRLeS2UrmNE3bSoIUq4FlEXHqI3wVmfM3Dul0mpqnVpDYiMLRIUXnilBLPODcXB7Bvtf+uF4kcFsgcV1MLzpT5TxYbLQ6NUnmAtsqSooUG1gKBKQbkahbYjGtqXJn4QVKnOU1VFqDCHEadcTMM5paB4VJe7P8sAWegfZnMlIjVyiOrkRJDYXHfS46AtPvFyDbC0ihU8QNKo7o8u7tzznzFeLFYgcmrhHBgswTRqg/wAy0lvn5WYZzjrlhbUtZeupRuSSe8nEFE5LnB2hwjBapVVkJKyrnJ2ZZzy9+8alPXt67e8n34At0KhwTUJpVHc3W3vzzm/YHiwrtDp/XMc9Hc2iui/POfE34sU6FyWODsGsyq0im1dxUsJ1R3szz1st2tuhsvWR3Duw5/kt8HX6yxWjS6qhbDZQI7eZp6WVg+tbYeso9259w92ALfU6HA0MaY7ptLbJ8s5tv3+didyhwC2oBhwnSbDnnN9v3Y49x35NmV1ZQ61ylVBQ0U0LkzJD8urvqWEosgARpSFkAm5SAoqsALEXxRZFHyRXpoy1TOIVAQ8uMESRFy/mJL7TitfaQoTLNgpbOnVvqBtfYED6DreUG6zw7l0aB05p+XRVsNOQam5GfQpTJSC29vzSwT2V2Ok2NjbHxFl//Dz40Uml9WNZHrk/mXVpE2t8QYEyW9vfW8+qIFOuH1rIBPrGOt5Vynk5ikJpcXiNRpjvR7U5yXljMWo6UrWdSlTgX1aEW0jSSU7C6gnF74HcmnJ4ys7WszVVddZqzwmU+QiVV4qm21oAKC3JlrWgbAhPZsSq4uccW1bDg7XJOd6cq+D6TwL6p8R+n8PEw9mUWptN5s29XW6S5nLKVCz7ycuCdLydyjeNuV8oVGbRKtTafQKDAfXFmrd58RCZatTzT6C+3rLQShbigEJ3AxyfkB8o/lAcHeAfCXk356yVkrO9Xy7QYdPqeco/Gae87WUhPlprKHqVeSQjW5pDhvoIKgNx9kVLkc8nuuVZdVzFkl2qBSClEOqVeVJjskixU2044UoURcEjchRHrOIKpyKuTlVpsCS/kRaGadszT2KrJRFUBewU0HNKgL7DuG3ux5MPCxsKoRksqpap363X6ObbNu8N29Ym0YuFJbROUpNxlFYabbekMjlXTP1vgedWUuTzxBpnFfK9f40/4gFVy7l+iZl4jVqXLybxNqjFSDFbq8F/Lq0MusqakttR0uBTLqFtNpVbSpIJDeXjwz5fXKUZo+ReEfLnynVoWUImZKfIzTANYytWTUKlQJcWns1GNCbciuqRIU28JDXMpSWlKDKSN/Ritcirk3Vmnmmp4e9CQp7nHFU2oyGFLNiO0Ur3Bub42Erkn8AZZkOOZBSHZSEpfkoqUpLq9KdKSVh3USkbJN7p9WOk9IeV2ROS1m/L1BodQznmCvTuhIpzVVbn8odUZiS8soaS24epg60l9xKkpOoKsSdQI1Y9MeSvRXp+VY1ey3mV+mUiPUHL0CBORUIshKorGgGW83zzyUbaXUqTzgAUb6sbakcjnk70iNGZTkASnYqSGZs+pSXpABVf+IpzV7re4Ae7Ft4b8Lsn8JqO9l7I8N+NBelKfEV2Y48lpSu8I5wkpTsOzewsLd2AP//Z

/9j/4AAQSkZJRgABAQAAAQABAAD/2wBDAAIBAQEBAQIBAQECAgICAgQDAgICAgUEBAMEBgUGBgYFBgYGBwkIBgcJBwYGCAsICQoKCgoKBggLDAsKDAkKCgr/2wBDAQICAgICAgUDAwUKBwYHCgoKCgoKCgoKCgoKCgoKCgoKCgoKCgoKCgoKCgoKCgoKCgoKCgoKCgoKCgoKCgoKCgr/wAARCABgAIADASIAAhEBAxEB/8QAHQAAAQQDAQEAAAAAAAAAAAAABAECAwYABQcJCP/EAEgQAAEDAgQBBwkGBAMGBwAAAAECAwQFEQAGEiEHCBMUFSIxYiMyNEFEUVJTYRYkJUJxcjOBkaEJQ6IYY7HB0uM1RVWS0eHx/8QAGgEBAQEBAAMAAAAAAAAAAAAAAAECBAMFBv/EACwRAAICAAMGBQQDAAAAAAAAAAABAhEDEiEEMUFRYfAFMpGx0QYicaGBwfH/2gAMAwEAAhEDEQA/APdDNeecz5YrDbByMl+nPSI8ZiopqyElTzziEAFspuEgqN1XOw2BvjZyqpmaJFdluZdjFLTZWoCpbkAX+XipcXZ2fOtKbAby3SepBXqWpFScqznSS90pvscwGdITe/a5y/hxouPfA3ijxEzRDz3k7i/Ly0qmUaTFcgxJkzmZBcOrnFJaebSVDSACpKiBe1r4qy8e/YqV8a76J98TpqZ2aFDbL8Xcf+p/9vDI1XzLKa51GXYwupSbKqW+yiD/AJf0xyuJwA47NGA25x/kuNxakJTpL80F9vmWW+ZPl7gam1ruSU3cPYBBUofLvJ/46RqcwhzlBy3tDUtp5Tjs4FbipK1pc9I/Kk6d97AWIG2IQ62zWMySHnWEZejXZKQo9Z7G4v8AL+uFXVczIkojKy7GutClg9ZbWBSPl+IY5lS+CnGI5cquWZ3GuWuU9NbcZqSJU0LZRpbOhN3tXek/mtZRFtzc17hVxedoEnLz/Fb8SmzDMbqzKpSOYSkMpLKUh26UqKSSEqSLqPZPfgC/TKtmJlCUu5ejEOuJbsmp/Ft8vHIf9l/O7ThntZpitvtOFUNaTKUllFlAAoVKKXFaVEFSu82NgRg2XwR45RswU6rI46P9FamxOkwQ/N0vBBRrB8sR2ylRO35t7427fCTi/GzcMwq4sJdgioMSV0xapdi22VFTQUHrdoEA3SUmxulV9gKhRuSjmltFNn/atDiWWgp9tUiYkPhTaEnul9nZJ+KxUSN9z2qJVMyOtqS1lyOA04W+1Uz+Xb5eH0hdbFIijokS/Rm++Qv4R4MJSV1oIkfc4vpjnfJX7/2YARNVzMuUuIMuxtSG0rJ6y2IUVD5fhOMdq+ZmZDTCsuRiXioJIqWwsL/Lw5pytdcv/c4norXtK/ic8GGz11rrGGeiRbhTlvvC/gPgwBkmrZmiM885l2ORqSmwqXvUB8v64kVOzQAT9nou1/8AzL/t4EzPWn6fA0zVQUKLrVkCQtSz5RPckIJP8hhXq/md9CkU7KYcO+pUiQphNreoqRcn6af1IxtYc2rrT0/bFomi1XM0iK3KTlyMEuNhYCqluARf5eNTR+LMWrZnbykjKVYU/wBMkRZU2LCU7CiutJ1EOP7BOoEW23JtjZ5dezQrL8Y1GnU9tzo6LJamOKAGkW3LY3/ljS8IOfLuajIbAX9sJl9Oogdhr1n/APMZap0APi2rOxl05CWaSKR9oaZzbilOqk850lq106dATfULg3tY/TFrrCa51VKu5D9Fcv2V/Cfrio8XGs/qqVMW1NpIofX9N8kIbypYd6S1YlXOBGi+q/Zva2+LhWm6x1RLvLi+jOezK+E+PEBM0muaUHnIfcL9lf8A84Foya2YFw5D/ju27K/mL+uC2mqxoReZF80ezK/68DURur9XgdMi/wAd32ZXzVePADYSa11jN0rh+e3+VfwD64V1Nb65jjXD9Fdv2V/E39cZBbq/WU60yNbW17Mr4B48K81WOuo5EyL6K97Mr4m/HgBtVTXNEfykP0tv8q/f+uCXE13m1eUh+afyr9364gqrdY0R/vcX0xrujK9/78EPIq6WlEzovmkejK3/ANeABqSiudURfKQ7dGb/ACr+EfXCUlFb0SLOQ/THL9lfv/XD6O3WDR4v32N6M37Mr4B48a6HUK7IdmQaPKiLUia6l6SthXNsG/ce32lD4R/MjFSbARKnT6ZUH5M6bBbT0dkAqS5cnU5YAXuT+mBp7mb6pPiJY6NBZ1OHn3UK54jQe5FyEfqq5+gwPT489zMD79IdjTZHR2gqqSoyiEXU5fSdQuPCiw9RPecFzKBU3qlDXVKs3LJW52HY6g2OwfyBdv63xc8V5VfV7u+6RvJXnde4K85PYhrdodNYlanmg5PKzd084n86lXWP02HqwfLbz7LjPOIl06CObVpSllTyybbEkkJH6WV+uCKwzVk07SmXGFnWgAIyvmJ8eCnW6xoX98jeafZlf9eMPNJ3JlzqL+2K/nX30/Rr8tv1yblmBK1QhzkFlRFlkC6ASLg74p3DHIGVavnOt58q9IaerFKzdPRBmIdWOZC2m0qASFaTcE31An+2LxR2asmiRUplRAOiosBFUB5o8eKVwyTxAGcq4afJoxov2tn9Zh9l/pRVzbejmiFaAL6b6r+u30q3GHTboK4t0/OSpdOmortPVSjmClhuAaWvnkOdKa7ZeDtiL3OnR67XxbK01WOqpZM2Nborlx0dXwnx45FT3uJOaMmZfzlXeI0CTCezLHaNNZpweAcTVChCxI1BRKQkApKQLgjYY67WGKuaTLBqTPorl/unhPjwIENtVnSj77G7hf7urf8A14DpiqnHpfOvVGIlIfd7So6vmq8eCtFVZYDrlWZCUoupRh+r/wB+NXRmKmiAmfKnNl1T7oZR0LUpI5xdkga+/wB5/rirmwk2Sw50xU+b0WdGeUpxsIQ0wST5MePYfU7YFn07PM+vsKTXokBCYLoQGIxcK1lbRurUe4W7h33OCYSa+iqziVMlRLfabjpO2gbElY/phj7+a1ZgZZZYRZMN0lx1tKUk6m9hZZJOw9Xr78FNRdpf2ayN/wCobJg51jR4rTtdp7+mU2Ct2EvUe0bG4cG5Fr7d98S16lF2muv5lrLCorY1updbUhsW3Fwle+9veb2xDmKTmiFCZluvxAlE1nslslSrqAsADuSTsMQyG82Tpdnp0PpCU6mmeja0wxbz1WUO3/X3CwurG44lPM9Pxp6FWG3pp6g9M+068vRUR8wohQExmwJL9OPPODSLJbTquPdcjV7h+bElByzWJjLyJVRLMREtzmohQoat+9YC+7v7P1ud9gTQ6DX48KNOVWY0p7oyAl2TEOpA0jZOlelI/Qb+s4IpcPMjiZOqtx2x0x2wZhXPf6ypZ/4YxLElLhS73mvth5Xrz+PkVmFmKNV5Ai1WM591Z0okR1WA1ObApUD/AFvhJj9cbnw+lJbSQtzduKpafMPdZd/6gYxmLmlusvBNZiODozVyuCQbanPcv/lvjJrlXRUoaZs9lohTllmL2D2D3HX/AMbYZlxMZXw1HVKRNlQDzFTiKIda26OoEeUT6irB7rVZ0KvNi9xv92V7v3411bYkVCHp63iuKS412kRxqT5RO4IXcYmfTmOA2Q7PQ+1c6nEw+2kfUBW/8t/+dpPcZaaHUpusGixvvkX0Vu33dXwjx4pnC/OFDpWa6/lCoynOsajm+cqK21T3ShYS02TdaQpCNknz1Am3d3YuNFTVHqFFcaq7CkmK2UqTEuLaR48cuzH09HCzPbceUOdOe0hxaSU+TMmGF+sfk1evGQbCscN63kLKlBo44gyJMaPmOFqjmmMpQtx2elwubAqBClmw1W998dDrEGoClSj10v0Zy946Leafpip8X8u1Z2bS643nWqtxhmCmtmksts8xcymhrJKNdxa/nWuTcEbYttagSBSpf43J9Fc7w18J8GAIKnGqz7KYEWtLupTYdWYrZABUNrW9wP0xlDpM8Q+fXXXFOF53tFhFh5RXcLWGDmqe+lKLVqVuBc2a3/0YGo0CT0D/AMblfxnbWS18xfgw4FvSkJChTzUJv4yrz2+6Oj4B9MDVBVTbrrEOBVFPSBFd1JLDYS2NTdlLNrgfQbn++A3alIXV5lOo9aluuqdbStTLbR02QL6SUWJ9VydKfWb2GHRcozRVI7U+vyAyqM8pcNoN2WoqbuVrKNThPrvYH3WGL5d6t8vk1GKatul3u7rqCPUKp1SZGnNZlkO6JTaXpy2EhLir28ijzU23AXvYE21EkixMUV+DEUxFqq0JAJPkEEk27ySLk/U4jqVOeQzGQisyQBMaAAS1sL93mYKdgv8ANL/GpXmH1Ne79mI3KTuTsSnapaIHpMGf1TG/GV+jN90du3mj6YbSYNQ0yPxlQ++Od0dHv/TD6TAkdUxvxqT6M33Ja+EeDDaTAkaZP41J9Nd7g37/ANmBgxqDUOuXx10v0Vr2du/nOfTCToU7rGGk1lRupzvjo+A/TDmoL/XT466k+itepq/nOeDDZ0GQKjCHXcndbnelrbsHwYAjr1IlLp40VhSFJdb0LTGbBT5RP0/tiR9utxG1rm1MltIOp1lhHd7ym17YytQZAgX67k/xWu9LXzE+DBMinPqZWhVZlEFJBFmt9v2YlGlLmC0enTU0WOpFZI1R0KJTGbsTpH0xymo8IqpxGpGbEUzM1RbmIzi8G4qpYRCeSFx1LLrC0LadOgK0lSTYgEWIBHVaDAf+zsPTWZgHQmrag1cdgf7vFO4YTs5xM4VymUzLkOXSHs3TzUqq/Vw2/GUGmykIYSyQ6CQAbrSRe+9t6RqnQXxdyy85Kptf+1FX0HMFMb6tafR0dP3prt6dOoK2vfV6zti11il6aVLPWkwWiub8/wCE792KfxeyVHfqtLzaqu1kr6+pjHQE1d1MMAymu3zIITrFtld9zi41mksClS1B+XtFc9sd+E+LAhM3S+wj8TmHsjfpHf8A2xWoLUnMjKqbSqxMEYPuh59L3nDnFeu3d7gN1W3snztrVcuyawgUliZNjRjo6S+JjutxOxLae1tcbFXqBIG+4ky7l2nxKSmNEMlttLroShEx0AAOK8WKnStb+++nttKMVb174/HrycVCyzCpsqazDmSk9poFXP7myBbe39u73WwS7S/xhj8Umeiu7c/4m/pjINJYNRnDn5fnt+2O/APFhXaSx1zH8vL9Gd9sd+JvxYhltt2xtVpYCI/4pM9Ma73/ABfpghylWaUetJuyT7R9P0xBVKSwEMWfl+mNX++u/F+7BDtIYDS/Ly/NPtrvu/dgQHpFLvSYqutZnoze/P8AhH0w2k0u6JH4pM2mu9z/ANf0w+k0lg0iMS/L9Gb36Y78I8WEpdIZSmRqcmC8twi8p0bX/dgBGqX+Mvp60meitf5/ic+mEnUwCpQh1nM3W5/n+A/TDmaSyaw/5eXborXtjvxOeLCTaUx1jCs/L3U57Y78B8WAErVM0wL9ZzNnWv8AP/3ifpgpylWSR1nM2B9o/wDrA1apkdMG5kSx5VrfpjvzE+LBTtIj6VDn5ncbWmOn1fuwANSaX+DRj1pMN4rZvz9vyj6YqPC7M2WKPmGvZUqWaIbVTqOb56qfAlTEpkSghtorLaFHUsJG50ggDFuplIZFHjIU9NCujIBHS3Qb6R4sVvhHTKeJ2Z5SoiFvNZwm8086kKcRdDV7KNyP64AXjJl6mTRRq3IEgvs5gpzDaRLeS2UrmNE3bSoIUq4FlEXHqI3wVmfM3Dul0mpqnVpDYiMLRIUXnilBLPODcXB7Bvtf+uF4kcFsgcV1MLzpT5TxYbLQ6NUnmAtsqSooUG1gKBKQbkahbYjGtqXJn4QVKnOU1VFqDCHEadcTMM5paB4VJe7P8sAWegfZnMlIjVyiOrkRJDYXHfS46AtPvFyDbC0ihU8QNKo7o8u7tzznzFeLFYgcmrhHBgswTRqg/wAy0lvn5WYZzjrlhbUtZeupRuSSe8nEFE5LnB2hwjBapVVkJKyrnJ2ZZzy9+8alPXt67e8n34At0KhwTUJpVHc3W3vzzm/YHiwrtDp/XMc9Hc2iui/POfE34sU6FyWODsGsyq0im1dxUsJ1R3szz1st2tuhsvWR3Duw5/kt8HX6yxWjS6qhbDZQI7eZp6WVg+tbYeso9259w92ALfU6HA0MaY7ptLbJ8s5tv3+didyhwC2oBhwnSbDnnN9v3Y49x35NmV1ZQ61ylVBQ0U0LkzJD8urvqWEosgARpSFkAm5SAoqsALEXxRZFHyRXpoy1TOIVAQ8uMESRFy/mJL7TitfaQoTLNgpbOnVvqBtfYED6DreUG6zw7l0aB05p+XRVsNOQam5GfQpTJSC29vzSwT2V2Ok2NjbHxFl//Dz40Uml9WNZHrk/mXVpE2t8QYEyW9vfW8+qIFOuH1rIBPrGOt5Vynk5ikJpcXiNRpjvR7U5yXljMWo6UrWdSlTgX1aEW0jSSU7C6gnF74HcmnJ4ys7WszVVddZqzwmU+QiVV4qm21oAKC3JlrWgbAhPZsSq4uccW1bDg7XJOd6cq+D6TwL6p8R+n8PEw9mUWptN5s29XW6S5nLKVCz7ycuCdLydyjeNuV8oVGbRKtTafQKDAfXFmrd58RCZatTzT6C+3rLQShbigEJ3AxyfkB8o/lAcHeAfCXk356yVkrO9Xy7QYdPqeco/Gae87WUhPlprKHqVeSQjW5pDhvoIKgNx9kVLkc8nuuVZdVzFkl2qBSClEOqVeVJjskixU2044UoURcEjchRHrOIKpyKuTlVpsCS/kRaGadszT2KrJRFUBewU0HNKgL7DuG3ux5MPCxsKoRksqpap363X6ObbNu8N29Ym0YuFJbROUpNxlFYabbekMjlXTP1vgedWUuTzxBpnFfK9f40/4gFVy7l+iZl4jVqXLybxNqjFSDFbq8F/Lq0MusqakttR0uBTLqFtNpVbSpIJDeXjwz5fXKUZo+ReEfLnynVoWUImZKfIzTANYytWTUKlQJcWns1GNCbciuqRIU28JDXMpSWlKDKSN/Ritcirk3Vmnmmp4e9CQp7nHFU2oyGFLNiO0Ur3Bub42Erkn8AZZkOOZBSHZSEpfkoqUpLq9KdKSVh3USkbJN7p9WOk9IeV2ROS1m/L1BodQznmCvTuhIpzVVbn8odUZiS8soaS24epg60l9xKkpOoKsSdQI1Y9MeSvRXp+VY1ey3mV+mUiPUHL0CBORUIshKorGgGW83zzyUbaXUqTzgAUb6sbakcjnk70iNGZTkASnYqSGZs+pSXpABVf+IpzV7re4Ae7Ft4b8Lsn8JqO9l7I8N+NBelKfEV2Y48lpSu8I5wkpTsOzewsLd2AP//Z

/9j/4AAQSkZJRgABAQAAAQABAAD/2wBDAAIBAQEBAQIBAQECAgICAgQDAgICAgUEBAMEBgUGBgYFBgYGBwkIBgcJBwYGCAsICQoKCgoKBggLDAsKDAkKCgr/2wBDAQICAgICAgUDAwUKBwYHCgoKCgoKCgoKCgoKCgoKCgoKCgoKCgoKCgoKCgoKCgoKCgoKCgoKCgoKCgoKCgoKCgr/wAARCABgAIADASIAAhEBAxEB/8QAHQAAAQQDAQEAAAAAAAAAAAAABAECAwYABQcJCP/EAEgQAAEDAgQBBwkGBAMGBwAAAAECAwQFEQAGEiEHCBMUFSIxYiMyNEFEUVJTYRYkJUJxcjOBkaEJQ6IYY7HB0uM1RVWS0eHx/8QAGgEBAQEBAAMAAAAAAAAAAAAAAAECBAMFBv/EACwRAAICAAMGBQQDAAAAAAAAAAABAhEDEiEEMUFRYfAFMpGx0QYicaGBwfH/2gAMAwEAAhEDEQA/APdDNeecz5YrDbByMl+nPSI8ZiopqyElTzziEAFspuEgqN1XOw2BvjZyqpmaJFdluZdjFLTZWoCpbkAX+XipcXZ2fOtKbAby3SepBXqWpFScqznSS90pvscwGdITe/a5y/hxouPfA3ijxEzRDz3k7i/Ly0qmUaTFcgxJkzmZBcOrnFJaebSVDSACpKiBe1r4qy8e/YqV8a76J98TpqZ2aFDbL8Xcf+p/9vDI1XzLKa51GXYwupSbKqW+yiD/AJf0xyuJwA47NGA25x/kuNxakJTpL80F9vmWW+ZPl7gam1ruSU3cPYBBUofLvJ/46RqcwhzlBy3tDUtp5Tjs4FbipK1pc9I/Kk6d97AWIG2IQ62zWMySHnWEZejXZKQo9Z7G4v8AL+uFXVczIkojKy7GutClg9ZbWBSPl+IY5lS+CnGI5cquWZ3GuWuU9NbcZqSJU0LZRpbOhN3tXek/mtZRFtzc17hVxedoEnLz/Fb8SmzDMbqzKpSOYSkMpLKUh26UqKSSEqSLqPZPfgC/TKtmJlCUu5ejEOuJbsmp/Ft8vHIf9l/O7ThntZpitvtOFUNaTKUllFlAAoVKKXFaVEFSu82NgRg2XwR45RswU6rI46P9FamxOkwQ/N0vBBRrB8sR2ylRO35t7427fCTi/GzcMwq4sJdgioMSV0xapdi22VFTQUHrdoEA3SUmxulV9gKhRuSjmltFNn/atDiWWgp9tUiYkPhTaEnul9nZJ+KxUSN9z2qJVMyOtqS1lyOA04W+1Uz+Xb5eH0hdbFIijokS/Rm++Qv4R4MJSV1oIkfc4vpjnfJX7/2YARNVzMuUuIMuxtSG0rJ6y2IUVD5fhOMdq+ZmZDTCsuRiXioJIqWwsL/Lw5pytdcv/c4norXtK/ic8GGz11rrGGeiRbhTlvvC/gPgwBkmrZmiM885l2ORqSmwqXvUB8v64kVOzQAT9nou1/8AzL/t4EzPWn6fA0zVQUKLrVkCQtSz5RPckIJP8hhXq/md9CkU7KYcO+pUiQphNreoqRcn6af1IxtYc2rrT0/bFomi1XM0iK3KTlyMEuNhYCqluARf5eNTR+LMWrZnbykjKVYU/wBMkRZU2LCU7CiutJ1EOP7BOoEW23JtjZ5dezQrL8Y1GnU9tzo6LJamOKAGkW3LY3/ljS8IOfLuajIbAX9sJl9Oogdhr1n/APMZap0APi2rOxl05CWaSKR9oaZzbilOqk850lq106dATfULg3tY/TFrrCa51VKu5D9Fcv2V/Cfrio8XGs/qqVMW1NpIofX9N8kIbypYd6S1YlXOBGi+q/Zva2+LhWm6x1RLvLi+jOezK+E+PEBM0muaUHnIfcL9lf8A84Foya2YFw5D/ju27K/mL+uC2mqxoReZF80ezK/68DURur9XgdMi/wAd32ZXzVePADYSa11jN0rh+e3+VfwD64V1Nb65jjXD9Fdv2V/E39cZBbq/WU60yNbW17Mr4B48K81WOuo5EyL6K97Mr4m/HgBtVTXNEfykP0tv8q/f+uCXE13m1eUh+afyr9364gqrdY0R/vcX0xrujK9/78EPIq6WlEzovmkejK3/ANeABqSiudURfKQ7dGb/ACr+EfXCUlFb0SLOQ/THL9lfv/XD6O3WDR4v32N6M37Mr4B48a6HUK7IdmQaPKiLUia6l6SthXNsG/ce32lD4R/MjFSbARKnT6ZUH5M6bBbT0dkAqS5cnU5YAXuT+mBp7mb6pPiJY6NBZ1OHn3UK54jQe5FyEfqq5+gwPT489zMD79IdjTZHR2gqqSoyiEXU5fSdQuPCiw9RPecFzKBU3qlDXVKs3LJW52HY6g2OwfyBdv63xc8V5VfV7u+6RvJXnde4K85PYhrdodNYlanmg5PKzd084n86lXWP02HqwfLbz7LjPOIl06CObVpSllTyybbEkkJH6WV+uCKwzVk07SmXGFnWgAIyvmJ8eCnW6xoX98jeafZlf9eMPNJ3JlzqL+2K/nX30/Rr8tv1yblmBK1QhzkFlRFlkC6ASLg74p3DHIGVavnOt58q9IaerFKzdPRBmIdWOZC2m0qASFaTcE31An+2LxR2asmiRUplRAOiosBFUB5o8eKVwyTxAGcq4afJoxov2tn9Zh9l/pRVzbejmiFaAL6b6r+u30q3GHTboK4t0/OSpdOmortPVSjmClhuAaWvnkOdKa7ZeDtiL3OnR67XxbK01WOqpZM2Nborlx0dXwnx45FT3uJOaMmZfzlXeI0CTCezLHaNNZpweAcTVChCxI1BRKQkApKQLgjYY67WGKuaTLBqTPorl/unhPjwIENtVnSj77G7hf7urf8A14DpiqnHpfOvVGIlIfd7So6vmq8eCtFVZYDrlWZCUoupRh+r/wB+NXRmKmiAmfKnNl1T7oZR0LUpI5xdkga+/wB5/rirmwk2Sw50xU+b0WdGeUpxsIQ0wST5MePYfU7YFn07PM+vsKTXokBCYLoQGIxcK1lbRurUe4W7h33OCYSa+iqziVMlRLfabjpO2gbElY/phj7+a1ZgZZZYRZMN0lx1tKUk6m9hZZJOw9Xr78FNRdpf2ayN/wCobJg51jR4rTtdp7+mU2Ct2EvUe0bG4cG5Fr7d98S16lF2muv5lrLCorY1updbUhsW3Fwle+9veb2xDmKTmiFCZluvxAlE1nslslSrqAsADuSTsMQyG82Tpdnp0PpCU6mmeja0wxbz1WUO3/X3CwurG44lPM9Pxp6FWG3pp6g9M+068vRUR8wohQExmwJL9OPPODSLJbTquPdcjV7h+bElByzWJjLyJVRLMREtzmohQoat+9YC+7v7P1ud9gTQ6DX48KNOVWY0p7oyAl2TEOpA0jZOlelI/Qb+s4IpcPMjiZOqtx2x0x2wZhXPf6ypZ/4YxLElLhS73mvth5Xrz+PkVmFmKNV5Ai1WM591Z0okR1WA1ObApUD/AFvhJj9cbnw+lJbSQtzduKpafMPdZd/6gYxmLmlusvBNZiODozVyuCQbanPcv/lvjJrlXRUoaZs9lohTllmL2D2D3HX/AMbYZlxMZXw1HVKRNlQDzFTiKIda26OoEeUT6irB7rVZ0KvNi9xv92V7v3411bYkVCHp63iuKS412kRxqT5RO4IXcYmfTmOA2Q7PQ+1c6nEw+2kfUBW/8t/+dpPcZaaHUpusGixvvkX0Vu33dXwjx4pnC/OFDpWa6/lCoynOsajm+cqK21T3ShYS02TdaQpCNknz1Am3d3YuNFTVHqFFcaq7CkmK2UqTEuLaR48cuzH09HCzPbceUOdOe0hxaSU+TMmGF+sfk1evGQbCscN63kLKlBo44gyJMaPmOFqjmmMpQtx2elwubAqBClmw1W998dDrEGoClSj10v0Zy946Leafpip8X8u1Z2bS643nWqtxhmCmtmksts8xcymhrJKNdxa/nWuTcEbYttagSBSpf43J9Fc7w18J8GAIKnGqz7KYEWtLupTYdWYrZABUNrW9wP0xlDpM8Q+fXXXFOF53tFhFh5RXcLWGDmqe+lKLVqVuBc2a3/0YGo0CT0D/AMblfxnbWS18xfgw4FvSkJChTzUJv4yrz2+6Oj4B9MDVBVTbrrEOBVFPSBFd1JLDYS2NTdlLNrgfQbn++A3alIXV5lOo9aluuqdbStTLbR02QL6SUWJ9VydKfWb2GHRcozRVI7U+vyAyqM8pcNoN2WoqbuVrKNThPrvYH3WGL5d6t8vk1GKatul3u7rqCPUKp1SZGnNZlkO6JTaXpy2EhLir28ijzU23AXvYE21EkixMUV+DEUxFqq0JAJPkEEk27ySLk/U4jqVOeQzGQisyQBMaAAS1sL93mYKdgv8ANL/GpXmH1Ne79mI3KTuTsSnapaIHpMGf1TG/GV+jN90du3mj6YbSYNQ0yPxlQ++Od0dHv/TD6TAkdUxvxqT6M33Ja+EeDDaTAkaZP41J9Nd7g37/ANmBgxqDUOuXx10v0Vr2du/nOfTCToU7rGGk1lRupzvjo+A/TDmoL/XT466k+itepq/nOeDDZ0GQKjCHXcndbnelrbsHwYAjr1IlLp40VhSFJdb0LTGbBT5RP0/tiR9utxG1rm1MltIOp1lhHd7ym17YytQZAgX67k/xWu9LXzE+DBMinPqZWhVZlEFJBFmt9v2YlGlLmC0enTU0WOpFZI1R0KJTGbsTpH0xymo8IqpxGpGbEUzM1RbmIzi8G4qpYRCeSFx1LLrC0LadOgK0lSTYgEWIBHVaDAf+zsPTWZgHQmrag1cdgf7vFO4YTs5xM4VymUzLkOXSHs3TzUqq/Vw2/GUGmykIYSyQ6CQAbrSRe+9t6RqnQXxdyy85Kptf+1FX0HMFMb6tafR0dP3prt6dOoK2vfV6zti11il6aVLPWkwWiub8/wCE792KfxeyVHfqtLzaqu1kr6+pjHQE1d1MMAymu3zIITrFtld9zi41mksClS1B+XtFc9sd+E+LAhM3S+wj8TmHsjfpHf8A2xWoLUnMjKqbSqxMEYPuh59L3nDnFeu3d7gN1W3snztrVcuyawgUliZNjRjo6S+JjutxOxLae1tcbFXqBIG+4ky7l2nxKSmNEMlttLroShEx0AAOK8WKnStb+++nttKMVb174/HrycVCyzCpsqazDmSk9poFXP7myBbe39u73WwS7S/xhj8Umeiu7c/4m/pjINJYNRnDn5fnt+2O/APFhXaSx1zH8vL9Gd9sd+JvxYhltt2xtVpYCI/4pM9Ma73/ABfpghylWaUetJuyT7R9P0xBVKSwEMWfl+mNX++u/F+7BDtIYDS/Ly/NPtrvu/dgQHpFLvSYqutZnoze/P8AhH0w2k0u6JH4pM2mu9z/ANf0w+k0lg0iMS/L9Gb36Y78I8WEpdIZSmRqcmC8twi8p0bX/dgBGqX+Mvp60meitf5/ic+mEnUwCpQh1nM3W5/n+A/TDmaSyaw/5eXborXtjvxOeLCTaUx1jCs/L3U57Y78B8WAErVM0wL9ZzNnWv8AP/3ifpgpylWSR1nM2B9o/wDrA1apkdMG5kSx5VrfpjvzE+LBTtIj6VDn5ncbWmOn1fuwANSaX+DRj1pMN4rZvz9vyj6YqPC7M2WKPmGvZUqWaIbVTqOb56qfAlTEpkSghtorLaFHUsJG50ggDFuplIZFHjIU9NCujIBHS3Qb6R4sVvhHTKeJ2Z5SoiFvNZwm8086kKcRdDV7KNyP64AXjJl6mTRRq3IEgvs5gpzDaRLeS2UrmNE3bSoIUq4FlEXHqI3wVmfM3Dul0mpqnVpDYiMLRIUXnilBLPODcXB7Bvtf+uF4kcFsgcV1MLzpT5TxYbLQ6NUnmAtsqSooUG1gKBKQbkahbYjGtqXJn4QVKnOU1VFqDCHEadcTMM5paB4VJe7P8sAWegfZnMlIjVyiOrkRJDYXHfS46AtPvFyDbC0ihU8QNKo7o8u7tzznzFeLFYgcmrhHBgswTRqg/wAy0lvn5WYZzjrlhbUtZeupRuSSe8nEFE5LnB2hwjBapVVkJKyrnJ2ZZzy9+8alPXt67e8n34At0KhwTUJpVHc3W3vzzm/YHiwrtDp/XMc9Hc2iui/POfE34sU6FyWODsGsyq0im1dxUsJ1R3szz1st2tuhsvWR3Duw5/kt8HX6yxWjS6qhbDZQI7eZp6WVg+tbYeso9259w92ALfU6HA0MaY7ptLbJ8s5tv3+didyhwC2oBhwnSbDnnN9v3Y49x35NmV1ZQ61ylVBQ0U0LkzJD8urvqWEosgARpSFkAm5SAoqsALEXxRZFHyRXpoy1TOIVAQ8uMESRFy/mJL7TitfaQoTLNgpbOnVvqBtfYED6DreUG6zw7l0aB05p+XRVsNOQam5GfQpTJSC29vzSwT2V2Ok2NjbHxFl//Dz40Uml9WNZHrk/mXVpE2t8QYEyW9vfW8+qIFOuH1rIBPrGOt5Vynk5ikJpcXiNRpjvR7U5yXljMWo6UrWdSlTgX1aEW0jSSU7C6gnF74HcmnJ4ys7WszVVddZqzwmU+QiVV4qm21oAKC3JlrWgbAhPZsSq4uccW1bDg7XJOd6cq+D6TwL6p8R+n8PEw9mUWptN5s29XW6S5nLKVCz7ycuCdLydyjeNuV8oVGbRKtTafQKDAfXFmrd58RCZatTzT6C+3rLQShbigEJ3AxyfkB8o/lAcHeAfCXk356yVkrO9Xy7QYdPqeco/Gae87WUhPlprKHqVeSQjW5pDhvoIKgNx9kVLkc8nuuVZdVzFkl2qBSClEOqVeVJjskixU2044UoURcEjchRHrOIKpyKuTlVpsCS/kRaGadszT2KrJRFUBewU0HNKgL7DuG3ux5MPCxsKoRksqpap363X6ObbNu8N29Ym0YuFJbROUpNxlFYabbekMjlXTP1vgedWUuTzxBpnFfK9f40/4gFVy7l+iZl4jVqXLybxNqjFSDFbq8F/Lq0MusqakttR0uBTLqFtNpVbSpIJDeXjwz5fXKUZo+ReEfLnynVoWUImZKfIzTANYytWTUKlQJcWns1GNCbciuqRIU28JDXMpSWlKDKSN/Ritcirk3Vmnmmp4e9CQp7nHFU2oyGFLNiO0Ur3Bub42Erkn8AZZkOOZBSHZSEpfkoqUpLq9KdKSVh3USkbJN7p9WOk9IeV2ROS1m/L1BodQznmCvTuhIpzVVbn8odUZiS8soaS24epg60l9xKkpOoKsSdQI1Y9MeSvRXp+VY1ey3mV+mUiPUHL0CBORUIshKorGgGW83zzyUbaXUqTzgAUb6sbakcjnk70iNGZTkASnYqSGZs+pSXpABVf+IpzV7re4Ae7Ft4b8Lsn8JqO9l7I8N+NBelKfEV2Y48lpSu8I5wkpTsOzewsLd2AP//Z

/9j/4AAQSkZJRgABAQAAAQABAAD/2wBDAAIBAQEBAQIBAQECAgICAgQDAgICAgUEBAMEBgUGBgYFBgYGBwkIBgcJBwYGCAsICQoKCgoKBggLDAsKDAkKCgr/2wBDAQICAgICAgUDAwUKBwYHCgoKCgoKCgoKCgoKCgoKCgoKCgoKCgoKCgoKCgoKCgoKCgoKCgoKCgoKCgoKCgoKCgr/wAARCABgAIADASIAAhEBAxEB/8QAHQAAAQQDAQEAAAAAAAAAAAAABAECAwYABQcJCP/EAEgQAAEDAgQBBwkGBAMGBwAAAAECAwQFEQAGEiEHCBMUFSIxYiMyNEFEUVJTYRYkJUJxcjOBkaEJQ6IYY7HB0uM1RVWS0eHx/8QAGgEBAQEBAAMAAAAAAAAAAAAAAAECBAMFBv/EACwRAAICAAMGBQQDAAAAAAAAAAABAhEDEiEEMUFRYfAFMpGx0QYicaGBwfH/2gAMAwEAAhEDEQA/APdDNeecz5YrDbByMl+nPSI8ZiopqyElTzziEAFspuEgqN1XOw2BvjZyqpmaJFdluZdjFLTZWoCpbkAX+XipcXZ2fOtKbAby3SepBXqWpFScqznSS90pvscwGdITe/a5y/hxouPfA3ijxEzRDz3k7i/Ly0qmUaTFcgxJkzmZBcOrnFJaebSVDSACpKiBe1r4qy8e/YqV8a76J98TpqZ2aFDbL8Xcf+p/9vDI1XzLKa51GXYwupSbKqW+yiD/AJf0xyuJwA47NGA25x/kuNxakJTpL80F9vmWW+ZPl7gam1ruSU3cPYBBUofLvJ/46RqcwhzlBy3tDUtp5Tjs4FbipK1pc9I/Kk6d97AWIG2IQ62zWMySHnWEZejXZKQo9Z7G4v8AL+uFXVczIkojKy7GutClg9ZbWBSPl+IY5lS+CnGI5cquWZ3GuWuU9NbcZqSJU0LZRpbOhN3tXek/mtZRFtzc17hVxedoEnLz/Fb8SmzDMbqzKpSOYSkMpLKUh26UqKSSEqSLqPZPfgC/TKtmJlCUu5ejEOuJbsmp/Ft8vHIf9l/O7ThntZpitvtOFUNaTKUllFlAAoVKKXFaVEFSu82NgRg2XwR45RswU6rI46P9FamxOkwQ/N0vBBRrB8sR2ylRO35t7427fCTi/GzcMwq4sJdgioMSV0xapdi22VFTQUHrdoEA3SUmxulV9gKhRuSjmltFNn/atDiWWgp9tUiYkPhTaEnul9nZJ+KxUSN9z2qJVMyOtqS1lyOA04W+1Uz+Xb5eH0hdbFIijokS/Rm++Qv4R4MJSV1oIkfc4vpjnfJX7/2YARNVzMuUuIMuxtSG0rJ6y2IUVD5fhOMdq+ZmZDTCsuRiXioJIqWwsL/Lw5pytdcv/c4norXtK/ic8GGz11rrGGeiRbhTlvvC/gPgwBkmrZmiM885l2ORqSmwqXvUB8v64kVOzQAT9nou1/8AzL/t4EzPWn6fA0zVQUKLrVkCQtSz5RPckIJP8hhXq/md9CkU7KYcO+pUiQphNreoqRcn6af1IxtYc2rrT0/bFomi1XM0iK3KTlyMEuNhYCqluARf5eNTR+LMWrZnbykjKVYU/wBMkRZU2LCU7CiutJ1EOP7BOoEW23JtjZ5dezQrL8Y1GnU9tzo6LJamOKAGkW3LY3/ljS8IOfLuajIbAX9sJl9Oogdhr1n/APMZap0APi2rOxl05CWaSKR9oaZzbilOqk850lq106dATfULg3tY/TFrrCa51VKu5D9Fcv2V/Cfrio8XGs/qqVMW1NpIofX9N8kIbypYd6S1YlXOBGi+q/Zva2+LhWm6x1RLvLi+jOezK+E+PEBM0muaUHnIfcL9lf8A84Foya2YFw5D/ju27K/mL+uC2mqxoReZF80ezK/68DURur9XgdMi/wAd32ZXzVePADYSa11jN0rh+e3+VfwD64V1Nb65jjXD9Fdv2V/E39cZBbq/WU60yNbW17Mr4B48K81WOuo5EyL6K97Mr4m/HgBtVTXNEfykP0tv8q/f+uCXE13m1eUh+afyr9364gqrdY0R/vcX0xrujK9/78EPIq6WlEzovmkejK3/ANeABqSiudURfKQ7dGb/ACr+EfXCUlFb0SLOQ/THL9lfv/XD6O3WDR4v32N6M37Mr4B48a6HUK7IdmQaPKiLUia6l6SthXNsG/ce32lD4R/MjFSbARKnT6ZUH5M6bBbT0dkAqS5cnU5YAXuT+mBp7mb6pPiJY6NBZ1OHn3UK54jQe5FyEfqq5+gwPT489zMD79IdjTZHR2gqqSoyiEXU5fSdQuPCiw9RPecFzKBU3qlDXVKs3LJW52HY6g2OwfyBdv63xc8V5VfV7u+6RvJXnde4K85PYhrdodNYlanmg5PKzd084n86lXWP02HqwfLbz7LjPOIl06CObVpSllTyybbEkkJH6WV+uCKwzVk07SmXGFnWgAIyvmJ8eCnW6xoX98jeafZlf9eMPNJ3JlzqL+2K/nX30/Rr8tv1yblmBK1QhzkFlRFlkC6ASLg74p3DHIGVavnOt58q9IaerFKzdPRBmIdWOZC2m0qASFaTcE31An+2LxR2asmiRUplRAOiosBFUB5o8eKVwyTxAGcq4afJoxov2tn9Zh9l/pRVzbejmiFaAL6b6r+u30q3GHTboK4t0/OSpdOmortPVSjmClhuAaWvnkOdKa7ZeDtiL3OnR67XxbK01WOqpZM2Nborlx0dXwnx45FT3uJOaMmZfzlXeI0CTCezLHaNNZpweAcTVChCxI1BRKQkApKQLgjYY67WGKuaTLBqTPorl/unhPjwIENtVnSj77G7hf7urf8A14DpiqnHpfOvVGIlIfd7So6vmq8eCtFVZYDrlWZCUoupRh+r/wB+NXRmKmiAmfKnNl1T7oZR0LUpI5xdkga+/wB5/rirmwk2Sw50xU+b0WdGeUpxsIQ0wST5MePYfU7YFn07PM+vsKTXokBCYLoQGIxcK1lbRurUe4W7h33OCYSa+iqziVMlRLfabjpO2gbElY/phj7+a1ZgZZZYRZMN0lx1tKUk6m9hZZJOw9Xr78FNRdpf2ayN/wCobJg51jR4rTtdp7+mU2Ct2EvUe0bG4cG5Fr7d98S16lF2muv5lrLCorY1updbUhsW3Fwle+9veb2xDmKTmiFCZluvxAlE1nslslSrqAsADuSTsMQyG82Tpdnp0PpCU6mmeja0wxbz1WUO3/X3CwurG44lPM9Pxp6FWG3pp6g9M+068vRUR8wohQExmwJL9OPPODSLJbTquPdcjV7h+bElByzWJjLyJVRLMREtzmohQoat+9YC+7v7P1ud9gTQ6DX48KNOVWY0p7oyAl2TEOpA0jZOlelI/Qb+s4IpcPMjiZOqtx2x0x2wZhXPf6ypZ/4YxLElLhS73mvth5Xrz+PkVmFmKNV5Ai1WM591Z0okR1WA1ObApUD/AFvhJj9cbnw+lJbSQtzduKpafMPdZd/6gYxmLmlusvBNZiODozVyuCQbanPcv/lvjJrlXRUoaZs9lohTllmL2D2D3HX/AMbYZlxMZXw1HVKRNlQDzFTiKIda26OoEeUT6irB7rVZ0KvNi9xv92V7v3411bYkVCHp63iuKS412kRxqT5RO4IXcYmfTmOA2Q7PQ+1c6nEw+2kfUBW/8t/+dpPcZaaHUpusGixvvkX0Vu33dXwjx4pnC/OFDpWa6/lCoynOsajm+cqK21T3ShYS02TdaQpCNknz1Am3d3YuNFTVHqFFcaq7CkmK2UqTEuLaR48cuzH09HCzPbceUOdOe0hxaSU+TMmGF+sfk1evGQbCscN63kLKlBo44gyJMaPmOFqjmmMpQtx2elwubAqBClmw1W998dDrEGoClSj10v0Zy946Leafpip8X8u1Z2bS643nWqtxhmCmtmksts8xcymhrJKNdxa/nWuTcEbYttagSBSpf43J9Fc7w18J8GAIKnGqz7KYEWtLupTYdWYrZABUNrW9wP0xlDpM8Q+fXXXFOF53tFhFh5RXcLWGDmqe+lKLVqVuBc2a3/0YGo0CT0D/AMblfxnbWS18xfgw4FvSkJChTzUJv4yrz2+6Oj4B9MDVBVTbrrEOBVFPSBFd1JLDYS2NTdlLNrgfQbn++A3alIXV5lOo9aluuqdbStTLbR02QL6SUWJ9VydKfWb2GHRcozRVI7U+vyAyqM8pcNoN2WoqbuVrKNThPrvYH3WGL5d6t8vk1GKatul3u7rqCPUKp1SZGnNZlkO6JTaXpy2EhLir28ijzU23AXvYE21EkixMUV+DEUxFqq0JAJPkEEk27ySLk/U4jqVOeQzGQisyQBMaAAS1sL93mYKdgv8ANL/GpXmH1Ne79mI3KTuTsSnapaIHpMGf1TG/GV+jN90du3mj6YbSYNQ0yPxlQ++Od0dHv/TD6TAkdUxvxqT6M33Ja+EeDDaTAkaZP41J9Nd7g37/ANmBgxqDUOuXx10v0Vr2du/nOfTCToU7rGGk1lRupzvjo+A/TDmoL/XT466k+itepq/nOeDDZ0GQKjCHXcndbnelrbsHwYAjr1IlLp40VhSFJdb0LTGbBT5RP0/tiR9utxG1rm1MltIOp1lhHd7ym17YytQZAgX67k/xWu9LXzE+DBMinPqZWhVZlEFJBFmt9v2YlGlLmC0enTU0WOpFZI1R0KJTGbsTpH0xymo8IqpxGpGbEUzM1RbmIzi8G4qpYRCeSFx1LLrC0LadOgK0lSTYgEWIBHVaDAf+zsPTWZgHQmrag1cdgf7vFO4YTs5xM4VymUzLkOXSHs3TzUqq/Vw2/GUGmykIYSyQ6CQAbrSRe+9t6RqnQXxdyy85Kptf+1FX0HMFMb6tafR0dP3prt6dOoK2vfV6zti11il6aVLPWkwWiub8/wCE792KfxeyVHfqtLzaqu1kr6+pjHQE1d1MMAymu3zIITrFtld9zi41mksClS1B+XtFc9sd+E+LAhM3S+wj8TmHsjfpHf8A2xWoLUnMjKqbSqxMEYPuh59L3nDnFeu3d7gN1W3snztrVcuyawgUliZNjRjo6S+JjutxOxLae1tcbFXqBIG+4ky7l2nxKSmNEMlttLroShEx0AAOK8WKnStb+++nttKMVb174/HrycVCyzCpsqazDmSk9poFXP7myBbe39u73WwS7S/xhj8Umeiu7c/4m/pjINJYNRnDn5fnt+2O/APFhXaSx1zH8vL9Gd9sd+JvxYhltt2xtVpYCI/4pM9Ma73/ABfpghylWaUetJuyT7R9P0xBVKSwEMWfl+mNX++u/F+7BDtIYDS/Ly/NPtrvu/dgQHpFLvSYqutZnoze/P8AhH0w2k0u6JH4pM2mu9z/ANf0w+k0lg0iMS/L9Gb36Y78I8WEpdIZSmRqcmC8twi8p0bX/dgBGqX+Mvp60meitf5/ic+mEnUwCpQh1nM3W5/n+A/TDmaSyaw/5eXborXtjvxOeLCTaUx1jCs/L3U57Y78B8WAErVM0wL9ZzNnWv8AP/3ifpgpylWSR1nM2B9o/wDrA1apkdMG5kSx5VrfpjvzE+LBTtIj6VDn5ncbWmOn1fuwANSaX+DRj1pMN4rZvz9vyj6YqPC7M2WKPmGvZUqWaIbVTqOb56qfAlTEpkSghtorLaFHUsJG50ggDFuplIZFHjIU9NCujIBHS3Qb6R4sVvhHTKeJ2Z5SoiFvNZwm8086kKcRdDV7KNyP64AXjJl6mTRRq3IEgvs5gpzDaRLeS2UrmNE3bSoIUq4FlEXHqI3wVmfM3Dul0mpqnVpDYiMLRIUXnilBLPODcXB7Bvtf+uF4kcFsgcV1MLzpT5TxYbLQ6NUnmAtsqSooUG1gKBKQbkahbYjGtqXJn4QVKnOU1VFqDCHEadcTMM5paB4VJe7P8sAWegfZnMlIjVyiOrkRJDYXHfS46AtPvFyDbC0ihU8QNKo7o8u7tzznzFeLFYgcmrhHBgswTRqg/wAy0lvn5WYZzjrlhbUtZeupRuSSe8nEFE5LnB2hwjBapVVkJKyrnJ2ZZzy9+8alPXt67e8n34At0KhwTUJpVHc3W3vzzm/YHiwrtDp/XMc9Hc2iui/POfE34sU6FyWODsGsyq0im1dxUsJ1R3szz1st2tuhsvWR3Duw5/kt8HX6yxWjS6qhbDZQI7eZp6WVg+tbYeso9259w92ALfU6HA0MaY7ptLbJ8s5tv3+didyhwC2oBhwnSbDnnN9v3Y49x35NmV1ZQ61ylVBQ0U0LkzJD8urvqWEosgARpSFkAm5SAoqsALEXxRZFHyRXpoy1TOIVAQ8uMESRFy/mJL7TitfaQoTLNgpbOnVvqBtfYED6DreUG6zw7l0aB05p+XRVsNOQam5GfQpTJSC29vzSwT2V2Ok2NjbHxFl//Dz40Uml9WNZHrk/mXVpE2t8QYEyW9vfW8+qIFOuH1rIBPrGOt5Vynk5ikJpcXiNRpjvR7U5yXljMWo6UrWdSlTgX1aEW0jSSU7C6gnF74HcmnJ4ys7WszVVddZqzwmU+QiVV4qm21oAKC3JlrWgbAhPZsSq4uccW1bDg7XJOd6cq+D6TwL6p8R+n8PEw9mUWptN5s29XW6S5nLKVCz7ycuCdLydyjeNuV8oVGbRKtTafQKDAfXFmrd58RCZatTzT6C+3rLQShbigEJ3AxyfkB8o/lAcHeAfCXk356yVkrO9Xy7QYdPqeco/Gae87WUhPlprKHqVeSQjW5pDhvoIKgNx9kVLkc8nuuVZdVzFkl2qBSClEOqVeVJjskixU2044UoURcEjchRHrOIKpyKuTlVpsCS/kRaGadszT2KrJRFUBewU0HNKgL7DuG3ux5MPCxsKoRksqpap363X6ObbNu8N29Ym0YuFJbROUpNxlFYabbekMjlXTP1vgedWUuTzxBpnFfK9f40/4gFVy7l+iZl4jVqXLybxNqjFSDFbq8F/Lq0MusqakttR0uBTLqFtNpVbSpIJDeXjwz5fXKUZo+ReEfLnynVoWUImZKfIzTANYytWTUKlQJcWns1GNCbciuqRIU28JDXMpSWlKDKSN/Ritcirk3Vmnmmp4e9CQp7nHFU2oyGFLNiO0Ur3Bub42Erkn8AZZkOOZBSHZSEpfkoqUpLq9KdKSVh3USkbJN7p9WOk9IeV2ROS1m/L1BodQznmCvTuhIpzVVbn8odUZiS8soaS24epg60l9xKkpOoKsSdQI1Y9MeSvRXp+VY1ey3mV+mUiPUHL0CBORUIshKorGgGW83zzyUbaXUqTzgAUb6sbakcjnk70iNGZTkASnYqSGZs+pSXpABVf+IpzV7re4Ae7Ft4b8Lsn8JqO9l7I8N+NBelKfEV2Y48lpSu8I5wkpTsOzewsLd2AP//Z

/9j/4AAQSkZJRgABAQAAAQABAAD/2wBDAAIBAQEBAQIBAQECAgICAgQDAgICAgUEBAMEBgUGBgYFBgYGBwkIBgcJBwYGCAsICQoKCgoKBggLDAsKDAkKCgr/2wBDAQICAgICAgUDAwUKBwYHCgoKCgoKCgoKCgoKCgoKCgoKCgoKCgoKCgoKCgoKCgoKCgoKCgoKCgoKCgoKCgoKCgr/wAARCABgAIADASIAAhEBAxEB/8QAHQAAAQQDAQEAAAAAAAAAAAAABAECAwYABQcJCP/EAEgQAAEDAgQBBwkGBAMGBwAAAAECAwQFEQAGEiEHCBMUFSIxYiMyNEFEUVJTYRYkJUJxcjOBkaEJQ6IYY7HB0uM1RVWS0eHx/8QAGgEBAQEBAAMAAAAAAAAAAAAAAAECBAMFBv/EACwRAAICAAMGBQQDAAAAAAAAAAABAhEDEiEEMUFRYfAFMpGx0QYicaGBwfH/2gAMAwEAAhEDEQA/APdDNeecz5YrDbByMl+nPSI8ZiopqyElTzziEAFspuEgqN1XOw2BvjZyqpmaJFdluZdjFLTZWoCpbkAX+XipcXZ2fOtKbAby3SepBXqWpFScqznSS90pvscwGdITe/a5y/hxouPfA3ijxEzRDz3k7i/Ly0qmUaTFcgxJkzmZBcOrnFJaebSVDSACpKiBe1r4qy8e/YqV8a76J98TpqZ2aFDbL8Xcf+p/9vDI1XzLKa51GXYwupSbKqW+yiD/AJf0xyuJwA47NGA25x/kuNxakJTpL80F9vmWW+ZPl7gam1ruSU3cPYBBUofLvJ/46RqcwhzlBy3tDUtp5Tjs4FbipK1pc9I/Kk6d97AWIG2IQ62zWMySHnWEZejXZKQo9Z7G4v8AL+uFXVczIkojKy7GutClg9ZbWBSPl+IY5lS+CnGI5cquWZ3GuWuU9NbcZqSJU0LZRpbOhN3tXek/mtZRFtzc17hVxedoEnLz/Fb8SmzDMbqzKpSOYSkMpLKUh26UqKSSEqSLqPZPfgC/TKtmJlCUu5ejEOuJbsmp/Ft8vHIf9l/O7ThntZpitvtOFUNaTKUllFlAAoVKKXFaVEFSu82NgRg2XwR45RswU6rI46P9FamxOkwQ/N0vBBRrB8sR2ylRO35t7427fCTi/GzcMwq4sJdgioMSV0xapdi22VFTQUHrdoEA3SUmxulV9gKhRuSjmltFNn/atDiWWgp9tUiYkPhTaEnul9nZJ+KxUSN9z2qJVMyOtqS1lyOA04W+1Uz+Xb5eH0hdbFIijokS/Rm++Qv4R4MJSV1oIkfc4vpjnfJX7/2YARNVzMuUuIMuxtSG0rJ6y2IUVD5fhOMdq+ZmZDTCsuRiXioJIqWwsL/Lw5pytdcv/c4norXtK/ic8GGz11rrGGeiRbhTlvvC/gPgwBkmrZmiM885l2ORqSmwqXvUB8v64kVOzQAT9nou1/8AzL/t4EzPWn6fA0zVQUKLrVkCQtSz5RPckIJP8hhXq/md9CkU7KYcO+pUiQphNreoqRcn6af1IxtYc2rrT0/bFomi1XM0iK3KTlyMEuNhYCqluARf5eNTR+LMWrZnbykjKVYU/wBMkRZU2LCU7CiutJ1EOP7BOoEW23JtjZ5dezQrL8Y1GnU9tzo6LJamOKAGkW3LY3/ljS8IOfLuajIbAX9sJl9Oogdhr1n/APMZap0APi2rOxl05CWaSKR9oaZzbilOqk850lq106dATfULg3tY/TFrrCa51VKu5D9Fcv2V/Cfrio8XGs/qqVMW1NpIofX9N8kIbypYd6S1YlXOBGi+q/Zva2+LhWm6x1RLvLi+jOezK+E+PEBM0muaUHnIfcL9lf8A84Foya2YFw5D/ju27K/mL+uC2mqxoReZF80ezK/68DURur9XgdMi/wAd32ZXzVePADYSa11jN0rh+e3+VfwD64V1Nb65jjXD9Fdv2V/E39cZBbq/WU60yNbW17Mr4B48K81WOuo5EyL6K97Mr4m/HgBtVTXNEfykP0tv8q/f+uCXE13m1eUh+afyr9364gqrdY0R/vcX0xrujK9/78EPIq6WlEzovmkejK3/ANeABqSiudURfKQ7dGb/ACr+EfXCUlFb0SLOQ/THL9lfv/XD6O3WDR4v32N6M37Mr4B48a6HUK7IdmQaPKiLUia6l6SthXNsG/ce32lD4R/MjFSbARKnT6ZUH5M6bBbT0dkAqS5cnU5YAXuT+mBp7mb6pPiJY6NBZ1OHn3UK54jQe5FyEfqq5+gwPT489zMD79IdjTZHR2gqqSoyiEXU5fSdQuPCiw9RPecFzKBU3qlDXVKs3LJW52HY6g2OwfyBdv63xc8V5VfV7u+6RvJXnde4K85PYhrdodNYlanmg5PKzd084n86lXWP02HqwfLbz7LjPOIl06CObVpSllTyybbEkkJH6WV+uCKwzVk07SmXGFnWgAIyvmJ8eCnW6xoX98jeafZlf9eMPNJ3JlzqL+2K/nX30/Rr8tv1yblmBK1QhzkFlRFlkC6ASLg74p3DHIGVavnOt58q9IaerFKzdPRBmIdWOZC2m0qASFaTcE31An+2LxR2asmiRUplRAOiosBFUB5o8eKVwyTxAGcq4afJoxov2tn9Zh9l/pRVzbejmiFaAL6b6r+u30q3GHTboK4t0/OSpdOmortPVSjmClhuAaWvnkOdKa7ZeDtiL3OnR67XxbK01WOqpZM2Nborlx0dXwnx45FT3uJOaMmZfzlXeI0CTCezLHaNNZpweAcTVChCxI1BRKQkApKQLgjYY67WGKuaTLBqTPorl/unhPjwIENtVnSj77G7hf7urf8A14DpiqnHpfOvVGIlIfd7So6vmq8eCtFVZYDrlWZCUoupRh+r/wB+NXRmKmiAmfKnNl1T7oZR0LUpI5xdkga+/wB5/rirmwk2Sw50xU+b0WdGeUpxsIQ0wST5MePYfU7YFn07PM+vsKTXokBCYLoQGIxcK1lbRurUe4W7h33OCYSa+iqziVMlRLfabjpO2gbElY/phj7+a1ZgZZZYRZMN0lx1tKUk6m9hZZJOw9Xr78FNRdpf2ayN/wCobJg51jR4rTtdp7+mU2Ct2EvUe0bG4cG5Fr7d98S16lF2muv5lrLCorY1updbUhsW3Fwle+9veb2xDmKTmiFCZluvxAlE1nslslSrqAsADuSTsMQyG82Tpdnp0PpCU6mmeja0wxbz1WUO3/X3CwurG44lPM9Pxp6FWG3pp6g9M+068vRUR8wohQExmwJL9OPPODSLJbTquPdcjV7h+bElByzWJjLyJVRLMREtzmohQoat+9YC+7v7P1ud9gTQ6DX48KNOVWY0p7oyAl2TEOpA0jZOlelI/Qb+s4IpcPMjiZOqtx2x0x2wZhXPf6ypZ/4YxLElLhS73mvth5Xrz+PkVmFmKNV5Ai1WM591Z0okR1WA1ObApUD/AFvhJj9cbnw+lJbSQtzduKpafMPdZd/6gYxmLmlusvBNZiODozVyuCQbanPcv/lvjJrlXRUoaZs9lohTllmL2D2D3HX/AMbYZlxMZXw1HVKRNlQDzFTiKIda26OoEeUT6irB7rVZ0KvNi9xv92V7v3411bYkVCHp63iuKS412kRxqT5RO4IXcYmfTmOA2Q7PQ+1c6nEw+2kfUBW/8t/+dpPcZaaHUpusGixvvkX0Vu33dXwjx4pnC/OFDpWa6/lCoynOsajm+cqK21T3ShYS02TdaQpCNknz1Am3d3YuNFTVHqFFcaq7CkmK2UqTEuLaR48cuzH09HCzPbceUOdOe0hxaSU+TMmGF+sfk1evGQbCscN63kLKlBo44gyJMaPmOFqjmmMpQtx2elwubAqBClmw1W998dDrEGoClSj10v0Zy946Leafpip8X8u1Z2bS643nWqtxhmCmtmksts8xcymhrJKNdxa/nWuTcEbYttagSBSpf43J9Fc7w18J8GAIKnGqz7KYEWtLupTYdWYrZABUNrW9wP0xlDpM8Q+fXXXFOF53tFhFh5RXcLWGDmqe+lKLVqVuBc2a3/0YGo0CT0D/AMblfxnbWS18xfgw4FvSkJChTzUJv4yrz2+6Oj4B9MDVBVTbrrEOBVFPSBFd1JLDYS2NTdlLNrgfQbn++A3alIXV5lOo9aluuqdbStTLbR02QL6SUWJ9VydKfWb2GHRcozRVI7U+vyAyqM8pcNoN2WoqbuVrKNThPrvYH3WGL5d6t8vk1GKatul3u7rqCPUKp1SZGnNZlkO6JTaXpy2EhLir28ijzU23AXvYE21EkixMUV+DEUxFqq0JAJPkEEk27ySLk/U4jqVOeQzGQisyQBMaAAS1sL93mYKdgv8ANL/GpXmH1Ne79mI3KTuTsSnapaIHpMGf1TG/GV+jN90du3mj6YbSYNQ0yPxlQ++Od0dHv/TD6TAkdUxvxqT6M33Ja+EeDDaTAkaZP41J9Nd7g37/ANmBgxqDUOuXx10v0Vr2du/nOfTCToU7rGGk1lRupzvjo+A/TDmoL/XT466k+itepq/nOeDDZ0GQKjCHXcndbnelrbsHwYAjr1IlLp40VhSFJdb0LTGbBT5RP0/tiR9utxG1rm1MltIOp1lhHd7ym17YytQZAgX67k/xWu9LXzE+DBMinPqZWhVZlEFJBFmt9v2YlGlLmC0enTU0WOpFZI1R0KJTGbsTpH0xymo8IqpxGpGbEUzM1RbmIzi8G4qpYRCeSFx1LLrC0LadOgK0lSTYgEWIBHVaDAf+zsPTWZgHQmrag1cdgf7vFO4YTs5xM4VymUzLkOXSHs3TzUqq/Vw2/GUGmykIYSyQ6CQAbrSRe+9t6RqnQXxdyy85Kptf+1FX0HMFMb6tafR0dP3prt6dOoK2vfV6zti11il6aVLPWkwWiub8/wCE792KfxeyVHfqtLzaqu1kr6+pjHQE1d1MMAymu3zIITrFtld9zi41mksClS1B+XtFc9sd+E+LAhM3S+wj8TmHsjfpHf8A2xWoLUnMjKqbSqxMEYPuh59L3nDnFeu3d7gN1W3snztrVcuyawgUliZNjRjo6S+JjutxOxLae1tcbFXqBIG+4ky7l2nxKSmNEMlttLroShEx0AAOK8WKnStb+++nttKMVb174/HrycVCyzCpsqazDmSk9poFXP7myBbe39u73WwS7S/xhj8Umeiu7c/4m/pjINJYNRnDn5fnt+2O/APFhXaSx1zH8vL9Gd9sd+JvxYhltt2xtVpYCI/4pM9Ma73/ABfpghylWaUetJuyT7R9P0xBVKSwEMWfl+mNX++u/F+7BDtIYDS/Ly/NPtrvu/dgQHpFLvSYqutZnoze/P8AhH0w2k0u6JH4pM2mu9z/ANf0w+k0lg0iMS/L9Gb36Y78I8WEpdIZSmRqcmC8twi8p0bX/dgBGqX+Mvp60meitf5/ic+mEnUwCpQh1nM3W5/n+A/TDmaSyaw/5eXborXtjvxOeLCTaUx1jCs/L3U57Y78B8WAErVM0wL9ZzNnWv8AP/3ifpgpylWSR1nM2B9o/wDrA1apkdMG5kSx5VrfpjvzE+LBTtIj6VDn5ncbWmOn1fuwANSaX+DRj1pMN4rZvz9vyj6YqPC7M2WKPmGvZUqWaIbVTqOb56qfAlTEpkSghtorLaFHUsJG50ggDFuplIZFHjIU9NCujIBHS3Qb6R4sVvhHTKeJ2Z5SoiFvNZwm8086kKcRdDV7KNyP64AXjJl6mTRRq3IEgvs5gpzDaRLeS2UrmNE3bSoIUq4FlEXHqI3wVmfM3Dul0mpqnVpDYiMLRIUXnilBLPODcXB7Bvtf+uF4kcFsgcV1MLzpT5TxYbLQ6NUnmAtsqSooUG1gKBKQbkahbYjGtqXJn4QVKnOU1VFqDCHEadcTMM5paB4VJe7P8sAWegfZnMlIjVyiOrkRJDYXHfS46AtPvFyDbC0ihU8QNKo7o8u7tzznzFeLFYgcmrhHBgswTRqg/wAy0lvn5WYZzjrlhbUtZeupRuSSe8nEFE5LnB2hwjBapVVkJKyrnJ2ZZzy9+8alPXt67e8n34At0KhwTUJpVHc3W3vzzm/YHiwrtDp/XMc9Hc2iui/POfE34sU6FyWODsGsyq0im1dxUsJ1R3szz1st2tuhsvWR3Duw5/kt8HX6yxWjS6qhbDZQI7eZp6WVg+tbYeso9259w92ALfU6HA0MaY7ptLbJ8s5tv3+didyhwC2oBhwnSbDnnN9v3Y49x35NmV1ZQ61ylVBQ0U0LkzJD8urvqWEosgARpSFkAm5SAoqsALEXxRZFHyRXpoy1TOIVAQ8uMESRFy/mJL7TitfaQoTLNgpbOnVvqBtfYED6DreUG6zw7l0aB05p+XRVsNOQam5GfQpTJSC29vzSwT2V2Ok2NjbHxFl//Dz40Uml9WNZHrk/mXVpE2t8QYEyW9vfW8+qIFOuH1rIBPrGOt5Vynk5ikJpcXiNRpjvR7U5yXljMWo6UrWdSlTgX1aEW0jSSU7C6gnF74HcmnJ4ys7WszVVddZqzwmU+QiVV4qm21oAKC3JlrWgbAhPZsSq4uccW1bDg7XJOd6cq+D6TwL6p8R+n8PEw9mUWptN5s29XW6S5nLKVCz7ycuCdLydyjeNuV8oVGbRKtTafQKDAfXFmrd58RCZatTzT6C+3rLQShbigEJ3AxyfkB8o/lAcHeAfCXk356yVkrO9Xy7QYdPqeco/Gae87WUhPlprKHqVeSQjW5pDhvoIKgNx9kVLkc8nuuVZdVzFkl2qBSClEOqVeVJjskixU2044UoURcEjchRHrOIKpyKuTlVpsCS/kRaGadszT2KrJRFUBewU0HNKgL7DuG3ux5MPCxsKoRksqpap363X6ObbNu8N29Ym0YuFJbROUpNxlFYabbekMjlXTP1vgedWUuTzxBpnFfK9f40/4gFVy7l+iZl4jVqXLybxNqjFSDFbq8F/Lq0MusqakttR0uBTLqFtNpVbSpIJDeXjwz5fXKUZo+ReEfLnynVoWUImZKfIzTANYytWTUKlQJcWns1GNCbciuqRIU28JDXMpSWlKDKSN/Ritcirk3Vmnmmp4e9CQp7nHFU2oyGFLNiO0Ur3Bub42Erkn8AZZkOOZBSHZSEpfkoqUpLq9KdKSVh3USkbJN7p9WOk9IeV2ROS1m/L1BodQznmCvTuhIpzVVbn8odUZiS8soaS24epg60l9xKkpOoKsSdQI1Y9MeSvRXp+VY1ey3mV+mUiPUHL0CBORUIshKorGgGW83zzyUbaXUqTzgAUb6sbakcjnk70iNGZTkASnYqSGZs+pSXpABVf+IpzV7re4Ae7Ft4b8Lsn8JqO9l7I8N+NBelKfEV2Y48lpSu8I5wkpTsOzewsLd2AP//Z
AAM Competition 370Z S-Line Midpipe
3
AAM Competition 370Z S-Line Midpipe

The OEM midpipe is one of the biggest restrictions in the 370z exhaust system. Nissan figured this out when they redesigned the catback system for their Nismo 370Z in order to adapt a more free flowing system, which included a redesigned H-pipe with dual outlets as opposed the previous Y-pipe with a single outlet. With the revised exhaust system and a slight tweak to the ECU, Nismo 370Z's gained 18 crank hp from the factory.
With the success of the Nismo exhaust, AAM Competition took performance one step further and designed the AAM Competition 370Z S-Line Midpipe; a true 2.5" exhaust system. The factory Nismo H-pipe and intermediate pipe starts off at 2 1/8" behind the catalytic converters, opens up to 2 1/4" at the intermediate pipe, and then tapers back down to 2 1/8" by the time it reaches the muffler. Although we would never doubt Nismo components, we took on the challenge of designing a larger and more efficient system. The AAM Competition 370Z S-Line Midpipe has been dyno proven to gain +20whp and +19tq over a stock 370Z. This makes it a perfect upgrade for those who want the added performance of an aftermarket midpipe but want to keep the factory muffler, or those who already have the AAM Competition Short Tail Exhaust and would like to continue modifying their OEM setup.
Exclusive Benefits
Dyno proven up to +22whp and +20tq in conjunction with AAM Competition Short Tails

Dyno proven up to +12whp and +7tq in conjunction with stock rear muffler

Bolt-on fitment, no additional modification required

Can be bolted directly to AAM Competition Short Tail Exhaust

Made in the USA!
Features
Mandrel bent 16g T304 Stainless Steel construction

Precision TIG welding

2 component system, includes H-pipe and resonated intermediate pipe

Includes all necessary hardware and gaskets for installation
Installation Instructions

Installation Instructions can be downloaded here.
   
Financing
AAM Competition Financing!
Buy Now, Pay Later with Blispay
Blispay makes shopping at AAM Competition, LLC even easier.  It's the only payment option that gives you:
6 Months to Pay 
No Payments, No Interest on purchases over $199 if paid in full in 6 months.
+
2% Cash Back 
Blispay gives you 2% Cash Back on all purchases and works everywhere Visa is accepted.
How it works: 
Apply on your phone or computer at https://blispay.com/aamcompetition. 

If approved, you'll receive a digital Blispay Visa card which can be used to make purchases with us. 

You'll receive 6 months special financing on all purchases over $199 + 2% Cash Back. 
Interest will be charged to your account at your APR of 19.99% from the posting date if the purchase balance is not paid in full in six months.  Your account has a 3% foreign transaction fee and if you are charged interest it will be at least $2.00. 
For more info please visit blispay.com/faq.
The Blispay Visa® Card is issued by First Electronic Bank, Utah.
Learn more and apply now at blispay.com/aamcompetition.


To install this Web App in your iPhone/iPad press
and then Add to Home Screen.