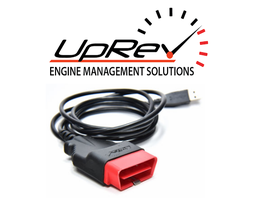 AAM Competition UpRev 370Z/G37 Pro Tuning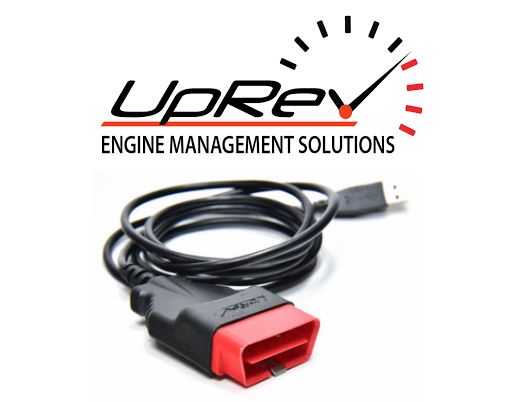 AAM Competition UpRev 370Z/G37 Pro Tuning
3
AAM Competition Nissan 370Z and Infiniti G37 Tuning - UpRev Engine Management Software

ECM tuning is necessary to bring out the most out of your basic bolt ons, or required when going forced induction. Depending on the application, the tune itself can net as much power as all your bolt ons combined (basic N/A bolt ons). The flat rate of $895 includes a full remote/street tuning session, as well as the UpRev Flash license.  We have several options which include standard tuning, standard tuning + the UpRev ARC options, and Forced Induction Tuning (which includes the ARC options).  As well as tuning on our in-house dyno for those who can travel to AAM Competition for their tuning session. A properly tuned vehicle is key to top performance.  The factory ECU (computer) on the 370Z is very conservative, and overly rich.  Nissan left a lot of power on the table.  On a stock Nissan 370Z, gains of 15-20 horsepower and torque are common with the AAM Competition Nissan 370Z Tuning package.  Increased gains can be seen on modified 370Z's where gains of 15 to 35 horsepower are common. Experience more power, greater efficiency, better drivability, and simply more fun.  The AAM Competition Nissan 370Z UpRev Tuning Package is the most easy way to unleash the potential of the VQ37VHR engine in the Nissan 370Z. Flashing (commonly also called programming) the factory 370Z ECU only takes two minutes.  Making this the quickest, easiest power upgrade for your Z.







HOLY SH*T!  Night and day improvement in power and drivability.  This is legit.

Thanks to the team at AAM Competition for their professionalism with my Nismo tuning.  You fixed everything my prior shop wasn't able to.  Five thumbs up guys.

Car drives like an animal!  Thanks for getting my NA tune taken care of right away.  Next step will be your twin turbos.

Exclusive Benefits
More hp - gain 15 to 20 horsepower
More torque - gain 15 to 20 lbs. torque


Improved throttle response

Improved drivability

More efficiency - optimized timing and fuel
Features
Easy installation - less than a few minutes


Up to 5 Maps on cruise control equipped vehicles (with the ARC option)


Requires laptop computer (easy program download that allows quick communication with your vehicle)

Key Tuning Improvements

AAM Competition Tuning Includes
Optimized Fueling Maps

The fueling maps and afr targets are optimized for greater efficiency, and greater power.  Offering the best of both worlds - improved fuel consumption as well as maximized horsepower and torque.

Optimized Timing Maps
The timing maps are optimized for maximum power and efficiency.  Offering a cleaner running engine that also produces more horsepower and torque.  For best performance, requires ARC option.

Cam Phasing

The cam phasing is optimized for equipped vehicles, offering precision operation for best power.

Rev & Speed Limiter

The rev and speed limiter are modified for higher rpm and speed capabilities.  We can also add a speed limiter for those who would like to limit the maximum speed of their vehicle.

Burble
Optional "Burble" map can be added to add that "sexy" deceleration sound.  This option can be added at no additional cost when requested.  For best results / most amount of burble, a free flowing exhaust system is needed.  Requires the ARC option.

Electronic Throttle Control

The throttle maps are optimized to achieve wide open throttle at all speeds and increase the driving experience through improved logic.

ARC (Advanced Racing Control) Option:

ARC 2-Step Launch Control

This feature makes it possible to have more controlled launches and for building boost off the line. You must be in first gear with the clutch engaged to activate 2-Step Launch Control. In the ROM Editor we set your base Launch RPM, this can also be adjusted on the fly using the cruise toggle on the steering wheel, the base ROM is set to 3200 RPM.  We will also set Launch Vehicle Speed; the speed you choose here will be the vehicle speed that the 2-Step will disengage and the rev limiter will return its normal Rev & Speed Limits.
(feature works on MT = Manual Transmission)

ARC Flat-Foot Shifting

This feature makes it possible to continue holding the accelerator pedal while shifting with the clutch engaged. A temporary Rev limit will be set at (current engine + RPM jump). The RPM jump is adjustable in the Flat-foot Shifting settings, we have it set to 50 RPM in our Pro Tuning ROM's. This feature allows for faster shifting, an extra jolt of power upon entering the next gear, and with full control of fuel and timing you can hold boost during shifts. The clutch must be engaged for Flat-foot Shifting to activate.  The Flat-foot Speed Activation is the minimum vehicle speed needed to activate Flat-foot Shifting, the base Pro Tuning ROM is set to 18 MPH, which means Flat-foot Shifting will only activate if the vehicle speed is over 18 MPH. There is also a Flat-foot Minimum RPM, this is so that you can govern the minimum RPM which Flat-foot Shifting can engage, the base Pro Tuning ROM is set to 3000 RPM - this is adjustable as well.
(feature works on MT - Manual Transmission)

ARC Rolling Anti-Lag

This feature makes it possible for more controlled rolling launches and building boost for roll racing. Rolling Anti-lag Vehicle Speed Activation, this is the speed you must reach in order for this feature to activate, the base Pro Tuning ROM comes set with 18 MPH, which means you must be over 18 MPH to use this feature. There is also a Rolling Anti-lag Minimum RPM, the base Pro Tuning ROM is set to 3000 RPM, thus the feature can only be activated if your engine speed is at least 3000 RPM - this is adjustable as well. In order to activate Rolling Anti-lag you must meet the minimum throttle activation requirement, which means you must be about 1/2 throttle for the feature to activate - we may adjust this value as well according to preference. To activate Rolling Anti-lag be sure all the above requirements are met, then hold down the Cancel cruise button once you get to the desired vehicle speed for your roll, release the Cancel button when you want to go.
(works on both MT & AT - Manual & Auto Trans)

Burn-Out Mod

Turning this feature ON results in the brake-throttle safety limiter being ignored. 
This will allow the throttle to open fully while pressing the brake pedal at the same time so that you can begin doing a burnout.
(works on both MT & AT - Manual & Auto Trans)

Tuner Tip:  Each ARC feature is governed by a minimum and maximum oil temperature, which means that the features won't activate until your oil temperature gets into this range. We are able to adjust the minimum and maximum to your liking. The base ROM will come with default temps of 120 F and 250 F, so for the ARC features to work, your oil temp must be within that range.

Purchasing Note:  AAM Competition UpRev 370Z Pro Tuning is non-refundable and non-returnable.  A significant amount of time and effort goes into each purchase.  When you purchase tuning please keep in mind that you are purchasing a block of time where we will troublshoot and/or make adjustments to your vehicle.  If you miss your appointment you are not entitled to a refund, but you may reschedule for a different time. 

How Remote Tuning Works:  AAM Competition UpRev 370Z Pro Tuning is a straight forward process.  A laptop is required to complete the tuning process.  We will send you an interface cable that connects your vehicle to your laptop.  A easy download of the UpRev ROM Editor Software (free download) to your laptop computer is step number 1.  Once installed, you will connect one side of the cable to your vehicle and the other side of the cable to your computers USB port.  The vehicle connector is very easy to get to, it is located right underneath the steering wheel.  Once the Rom Editor program is opened, it will automatically detect the cable and detect your vehicles ECU code.  Email sales@aamcompetition.com your vehicle's ECU code along with a full list of your vehicles upgrades (please feel free to submit your ecu code and list of upgrades using the form below).  Once received, we will send (typically within one day- but it can take as long as 3 or 4 days) you a file that is your vehicles new Pro Tuning File.  You copy this file from your email to your laptop.  Then re-connect your laptop to your vehicle via the interface cable.  Once connected the entire process of flashing (programming) your Pro Tuning File to your vehicle takes less than 2 minutes!  In 99% of the cases (simple bolt ons) this tune will be 100% perfect and this is the final step.  Those who have more upgrades done to their vehicle outside of simple/popular bolt ons we offer (at no additional charge to the remote tuning option selected above with this purchase) up to 6 revisions to your Pro Tuning rom file during this purchases remote tuning session.  These revisions are achieved through datalogs.  We will send you a list of parameters to datalog and then you email the datalog back to us, so that we can analyze your vehicles performance, and make adjustments (remotely tune your vehicle).  In the rare case more than 6 revisions are needed, we can offer additional additional revisions and support for $50/revison.
Specifications
UpRev Pro Tuning

UpRev Pro Tuning - NA

or

UpRev Pro Tuning - NA ARC

or

UpRev Pro Tuning - Forced Induction

Tuning Method

Remote/Street Tuning

or

Dyno Tuning Tuning (at AAM Competition)

To install this Web App in your iPhone/iPad press
and then Add to Home Screen.