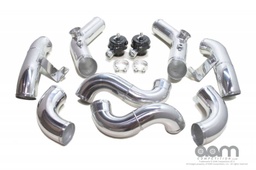 AAM Competition R35 GT-R Full I/C Pipe Kit for 2009-2012 GT-R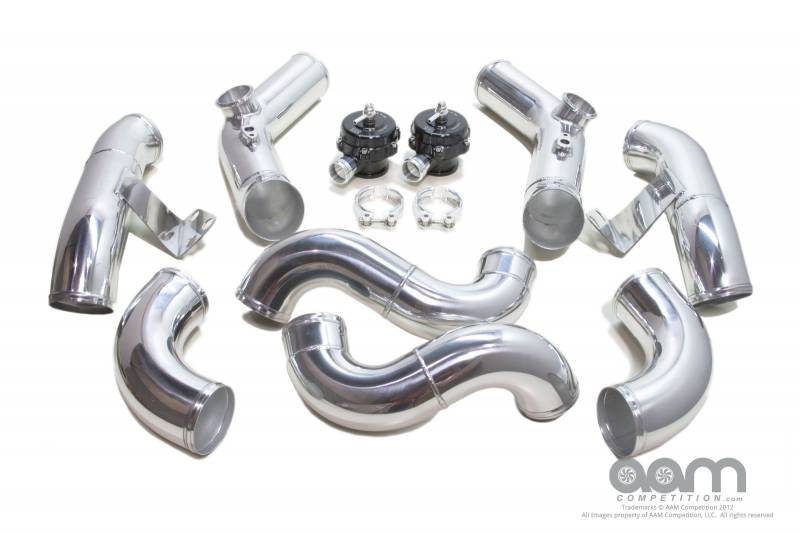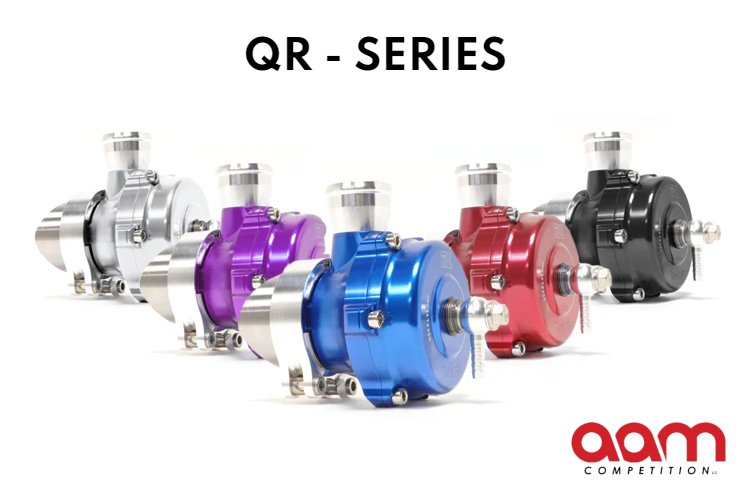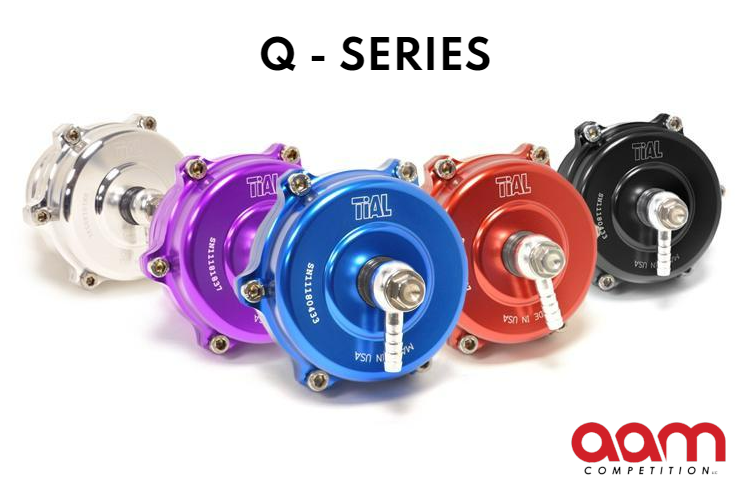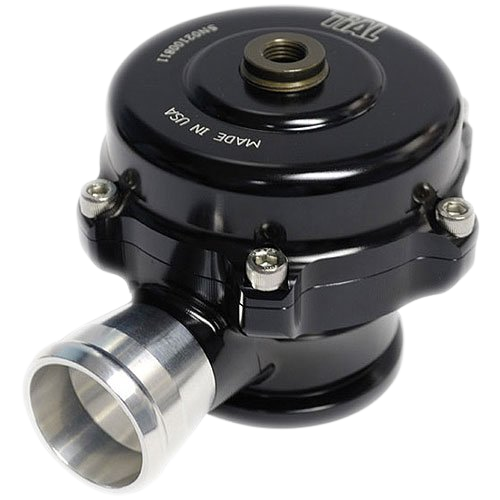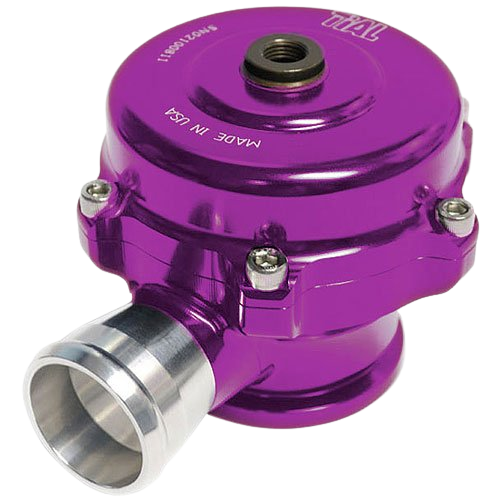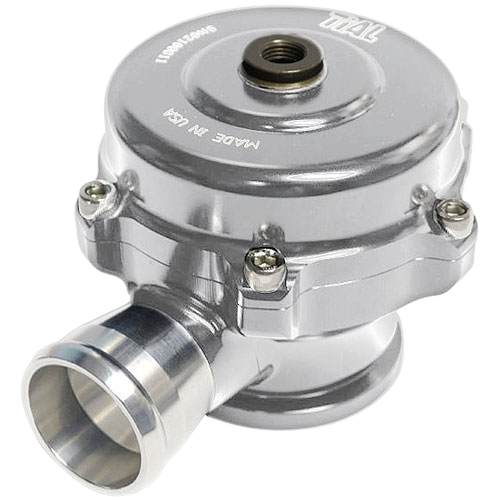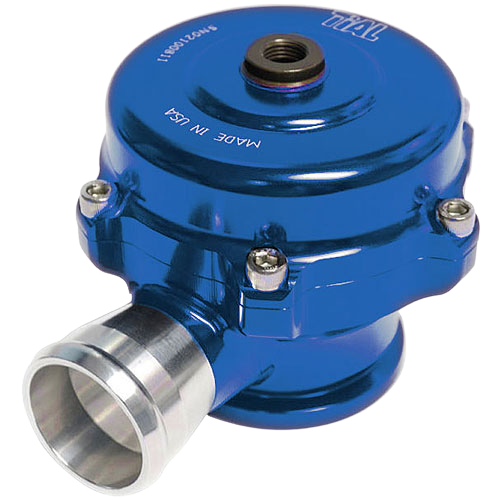 iVBORw0KGgoAAAANSUhEUgAAAIAAAACACAYAAADDPmHLAABorElEQVR42u39eZil51XeC/+e4R32VLvm6up57tY8WDYeZFuyAYMHjDGtmDAkhCQQkpCEJJycfElaHQ45XwKEE3JCYkgYD3BQhxgweMCDJMuWB1nW2C2p57lrrj3v/Q7Ps74/3l3VJVnChliyyed9XX1JXd1dtff7rGcN97rXveB/0ZeIKLlPzP33328PHbrP/Fl/V2sQES0ikYjURWRaRCZEZFREqiJSEZGSiIQiYuNS+BV//n333Wfuv/9+KyJGRNQ36nNS/ysd+NGjR/WxY1PqyJG7HSAv/HNgC9nqnoWl3s5mo7Op0ehv7nUHU/1BNjNIs8ksyaI896Usy8M0c97nuROlcqOVVwpvjXZBHLow0IPQ2PlyJWpEJb1YLZfP1MdKl7dNT54L6pPng0Av5bm88B2qw4fvNTfccIMcOnTIK6XkmwbwNTl09NGj93D06FG3fqMNuFymm/MXbj55dvXm+autVy03Gzc3mv1d/URXOqmn1cnopdDqJ/STnCxzZM6TOY+IoFGgQGlQw8ekFVgFxihiq4nCgFLoqMQRldAQBp5yxPL27dPnamPV52bHoqe2b51+cmrrzkeUUosb3/thDmsOowF/5MgR/00D+HO87rvvPnP0KBw9eo/bYAy1xvzl1zx1/NJdly4tv/HSXOuGpVY6udyF5U7Oajejm0KCSK60V9aKaEAFCmtQKAWK4l5KceaiACUgKDxrpiAieDJBwDgRXI6RXOG1iYzie9+wnaTVYaWXMlqNGKuytHP7yDHr1SMTU9EnX33nnZ9XSq1sMAd93303qK+HZ1B/2Vz8Pffc49fcu4hMn33quTc/cfLid1241HjTxcXB9vmGY6Gds5I4+h5xNnDKGiU6VGitQCtBIShEFGrt/xUIgigpviZq+GPWzkOGj6swAiOu+L0CcCTOE2K4ftzKbCUUp0QmKsilS8t6784RPV4KwWmWluYZKdn5HVvGHi5V+fDb3/P6jys1dnbtcx46dJ+5775DopTy3zSA5x+8AwgCQ3Np4XUf/+RjP3j6zOL3nF3IZi4sDbjSTelLKHkYugyrvERahUopBMEgSgOCkrUDLw5U1h08Gw58w2MpHABKFV8TPwwNQ8NQSpE7YduIYt9IzMWGozFIOFjX7JqucLGREccit26J/fmlnlyd6+qyzbUhZ/NUzKDd7h7cO/XAWL3y+29791s+qJRaWvMKIvfychuC+kZ39WsHLyLm6UeeePdjT5z78efOLb319ErOhaUBbV1yElXIdKRSr7Tkwv7JEvXY8nQjIUkUPmB4iKy78LWPL+tfL7wACFrWzOHaIeMFFMjQEHRhF3gFmfN8y1QZ5XKWB47bt0Z0E8Vnz/YZrRm+ZWdEY+BYXU7YNxvy4acaEmv8u26tsNLsGzfIuP3AJO3lpauTmyq///Z3vPm/VcfGHgc4fPiwBni58oRvSAPY+KFFRD/8wBf/yiNPnPrJMxe7d5xczJjvZWTxSJ7qksmNUSIGoxQHJw27ahVyyZgaD3nmcp9PX02JQ4X4F/vwav12KwUe8KihAQiiTGEdw7+HeNAaJR7jM5TSCOC0Y5ApSmhCI+ydMCQd2Ls55MBMyP94rMvVVsZ33FDlxHLKajPlr91Z5wsn+1xa7cuBSbwXwzMnr5jZmmbXdJBft2fyA695zYGfP3DDgc+/8DL8L20AGz/o8cee+vaHPvfsvcdONF737ELGQqY8UVlyG5m2M9TjCJXn3L6zypRVlGPDidWU04s5l5sptmSKGt8LaI0WGd5cdc0DIDit8Cis91SkRcU1MFkXnycoVUaFlkAnePH07SQNM0WiLIjHoFDisUoX39crEg9GeabLhYsIvee2nRU+crxHFHt+6LXj/MnjTSoBzNYDji0kXGn1qVgRm/VdOe3ZrVXLzmntbzsw/et/9btf89NqbPYcoA4fPqy+lt5AfSPF+nvuOaqPHr3Hicj2//e3PvQzjzx96QeOzyUsJoFLw4rKA6X7PsZjmQwtU9WQV02HrPQGLOWaM0spl7s5UaQJVRG+HWBUcavd0KnL2oVGMGiUF+rJZWbyU1T9AqFrYq2iXLPk/RyXCeIsuY3xRPRMnYbezkq0iYYewYvHAqjCyCI0XsHACV4JDmE2gqo3vGpXRLuv+OT5Pt+xLyJ1mj8506YaGJwXFDmBpKLz1JfSttldt+yZMUu3HNz0r77/r7/nP2dZ/jX1Buob5fCHSZZ84VOfet+nHj7zfz1yOpk53cwliUqSm6oWZWk7qMeG6UizbzSmkwkr3Zy5NGOhJ4ShwmiHF4X2GoPCKIUDnHj88BNrBKdAYamkLTa1n2KaZwhVhjcKbYUbr9vPbbfezBOPPc6x4ydotwZkkqMDQyWMQIHPNnGlehuXo930lSu8gIBHsChKolFKEISeFxKlUF4YM4ptVctY2bKUOk428iI3QVAiWECTY8ggG7hx1zUHJwKu2xx/7K7X7fi7t99118lDh+4zG8vgv7QGICJaKeVFRP/hf//w//nwo5d/6kvn+yyYSu5sZDMVkpuAXgZTgeFNuyN21GPOLPT57KUBDe8QLLEGh0cELAq0LQ5DXJHXKwXryZ9GlFBOemxqfY4ZexIfQZDGlGNYap2n00opl0qIFy7NLZKmgssduUCtPsa2nZspBQoGIUulN3GxfB09la/jBUIBJik0oYdAGzLlGOBxAuKKiiRXQmxVUV0AoqTwWIDCYSQnzBKxWdfvKOfmxslgYf/1Y3/7B/7aoT8EtBS3R/5SGsCGwx/5zV/+wO987vjyOx6Zy30/HsFpozMVIKJIvWbvSMib98bgFAtd+PjpFqlWaCVoEfywoo+UQYBMPGul/DCNG4IHQ9evFJuXn2SbeQQVeJSJSfstLl+5TLfTx2jLxNgovXbK/PIqXUnoD3qQa4wJ2bNvN7t3bUf3e3jKXKl8GxeDzXidDQGk4c8VRa4Lj1MVQ8lDRzuyNaNErtnlC45FDQEo7QUjOdZ13KxLzA3TcMO+yr/5Oz/x1/8/ufNKRPiLGoH+emb6w8Mf+/X/8gd/8rHHF9/xhfkk75eqOtexTnWEJyAT2BQbbpyJKEeK8yuODz7bIA8cRucIbv3Wx1i8gnSY8iu5VvZ5uQboeA2B6zDBSbTJ8E5RDi3dbkq3kxAGFms9mJSgZAkCIcBhlcUDnX6XTqeJTj3eapRqMJJcRpsCHNIbblYBLEHgoascbesY9YaSMijvN5Skz7sa60WoR+GVItcheVA1V4Oyf2Re+6dOJf/8l/79b//W8BLxF2042a9jzBcRqf63//L//tFDjzfvfKZjsl55MsgxyPAR5njGrWVnXXNqfsCJq4pnOylxLEOX6dFegVFEXpPiSUXQw/pd1PP9nKwBPSrA9ecxNECH+CwjSVOCwOAcJD5DA1mi6aVdMpfhM8AJvV4f8MxMj2NCh7gc5QLKNBDncFojinUsYc0QvQIjkIrQVp6a12il6WjQTtYrzRdz0l4plChSIpzRuh1Y+cJcJ8/z7g/84s/9WklE/opS98pfxBOYV/zwEXXP8aP6xIn/4fdsufW3H3py+Tseb5lsENQCh0GUwVGk8B7YP1EicY5SSfFcM8Uog6gCDRavUMoSi2Ggi2zbyoZb9CIPVRBCo8hPfZylC5+nXh+nFJfIsoQgsNRrY/TThMvLDc5dWuDS1RXa3QFJ7ogqJbZv3cytt97EpskJJHcoLUSx5fz5OVqVA6hSDbx7Hr6oNrhahSIDUhR1Uejh77/S/V0DsbwyOK2Us4Fe6OZ5nHPjuePHd3z0E//oA9ddd705evToN3YOsFbCfPgPP/pTf/rw5X/72XP9vBuP2L4OESyCxg19txJN7nOsKrJ5VFFW6eHTEixWWVDgfL6O3K0d+7XfrzlljxPLWHaF/Iu/yImTzzE1Nc6BfdvYNDlFGFbQRpNJRu49aZricgdeMChsZAlDi3URuXMEWjAGTp69wKmzF5h5w7+kM3mQPO+hlH7ee1kzCKEoR5W2lESIBToI+dBg/Z9xKOuZhYDBE/o+o2kre/3WKLh+Z/SvfvjHv++n/7wlovl6HP75Z07d8ZFPHvvtz5zqs1oeNbmyyhMCusif1yFbsEaww8MvHuNGnN5eg3bFvcQtkg0PUHAe9MoxytkVVlZX6PW6zM83WF1pIa5DoByhiYhCSyUOqJZjxupVpibrjNWq1EtVkkGbbnuBxcYyx8+c58zlK1SiGpPb76Zhy6DdhvcqL4xDw1JU4VDECkQXSLMf3vSv7toW0HWmjG50+67q07f8wx//sYcOve89Z4pu6VH5hssBjh07JjYwfPL+J37+iQtZ0LAll6lAuQKOwas1C19770VZJ+raA1xPmpRZNwUvMsToZUO+LxtunwwbQWC1kNqAkWCM8dEyKw0hy2FhZZXl1VXi8AqjoxHjozVqIyUCE1Cv1xmdmsTnGUtLDU5fukCr0WPQ02QJlKOAA5tvZi4cIfV9QmtQXp53/M/zBEXShlfCAIX2irW2lRr6ra9kB6IgwyLaqoYXdWJ5oConL//fIg+/6t57P5qs5VnfMAawdvuf+uLn3/k7f/Tsm851tEtLZeNFFWCJ8sPkb+PrxR1ikVSpYaNueLg4vPhhaaVe4tIorPL06vtZbDeZqC0SB3O0+n26/ZTMKVzm6C21mV8ZEIUWIw4bWIyxpFlK6sw6YBOokNntngOlnXSrd7OqLYH2eCx6rbUsL/RE10KBEsg0RAxhamQdEEIpRF3zdy+sFtbMyWlIJDTnB5nb1NLX/cavnP+JI0eO/NsbbrjBUACh3xgGcOzYMdFa8dTTc//gzLxnEEVkKlj/sM9/SNe6cMXNuPbo1tqyBeCihwaRrRtCcYv085MwpdZDihehZCt0SuP0RvYzGk+yJ7yMqzVomwHtvpAkgvcZuUpIRKOzDJU7rFXUKhGTFcdkPWSyNgJ6D3PqOzhXGgOfYkwZj+CHZYB+Qaq1npcoPwSkNLny4HWRt/ohVC2CUteezfO9yfMNIdMhHaXUueWWbJ3r/ZNLzeZ/3VqvL381XuAVMYA1wGcwWLruP/6Hj775UnMgLh4zogo0vrjpGwxAfXni9LzHqNZAEkHEkSuHkhSjQryERXRV1xypeP88V6ysJgojVtM+Pt7EwE4x1j7L9qDNyAiEIRDnxHGZPEmpT5aYnNnC9p3bqdcmOfGpsxyfL3Fe72RRb6fjFxksPkRlx+sQNHqITVx77/rLPhvriCF48aA0HjDqWshTGz78S1UJ670Nb/S80265Yycf/uOH/grwS/fee68B8q+7ATzwwAMa8E8/cvLtSy2Ctopzp3VRsQ3d5Ma4p75yBBzGfocoh0l7pL05+v0VyhMHkXgG5RKU8uuucmMLWBCcrUB3mV6/QRJP0qwfZDnvU8lgTEZRukzJTDJuIiQPKDVGePJB4SIVTnd30slTOm6evP9xeq0zlMZ3onSA4IYhSX0ZsOOH3k6JwFq48jlO/DA3YJgHPY+N8BWfhlfgjKGvIi41M9mx3PxBEXn/vffe678hQsAv/dKiACwsdF+/0M7ItVH50KT1uonLNdbN8PporRGRoTu89mdrXi3PBygN3qWkg1VoXqHRmqe2+dXo+ha8tyjJv+z74gRTGsNObCVZuYzrzmG6CzTCmJWwxmXfx/YVYbpIrCOkEVCN+uSxZZCfYpDNkfaW8Gm/6ABiCEd3IcoWVb1cq1YKlM7hAatDJO/hvKBthMIj4lGEeOVRyLoBqMLCC1bqGqChXro09ErjVaivdFPVGujbr149vvXIkSPnv1JZ+EpAwWrY4lXNTmfvas8hxihRPC9T58+DX0mRSWtyfLIKOkfnfZwIftCifeZ+BnNPgCSICnHFox0mgkXY0EFMZedrKI1OoQx4clzaQw+WUL0zZJ1jDHpPs9J5Ejfh6W8epVuP6asGafMKOvPDuKyJZ68nHtv9gnJPEDzeO9AhWEvSOMNg/hQBJXQO/e48CjNsUPhhziZr/3wDb0HWkY0/wyGSq0A1JHArrSBcuJL/7yJi77nnHv9nwcT2FYj/azdwPHOyuZs4RItS+HViJhtqfzYkems3Vm1IhJQuaFwI6KBC1jyL66+iMWgC8CA+pXfhUZL2Rcqb78CWtxbJFeka0xflhKC8hfretzJYOslg5TwyaCKuQCDRFmVK2CShd+U58pUrOJXjXDpM3IRwZCvR5F7CkS14XXib9bJVK7QqI96Rty4xaJzDq5Dy5HWI0mTdK6i8h49TtLXDQ9yYLCrQFOFi/Vk+P0F+Yb1kUCSBNV+4tOoP5fZHn336xHYR+R4geak88mU3gHvvvbf4wYNGDa2rmRecUThh2OoQEI3R6iWdgEcIlSLxCpc74hC8UwiacGIfnZMP4PpNTBiBc+QqRTlIFy/g2g0qU7sw07egogKm1d4jyqO8YOJJSlvrhGO78Z0Fsv4KLu2j8hyvBMIAbcroyjhBEIPW5H6ALY0QxtOouIZHo0SBNiij0aLIXIes8RzJyhVyyZjZfDtTlf0skNJpn8H1VohHtyPaXMsPNx7/hnJWkOcVSvIiHsAj5CgCHTLX8fr05aX8ll1T33n8yefuvuGWgx8WEaOUcl+3MrCZJNooCmb2MIN3WRvJupjyJpxE6JciwCrFUt8xXYap0ZBn5lJGSqAlR1SJ2t630jr/KQZLpxATEVdm8P2EpNskbSyQNJYI5s5QmT5AOLUPVd6E1oDPcHkKYrCVKaQ8QeAzxKWIcyiX4kXQYRVlItCCqACrFUZZwOKVHxYxGXnSIO8s4poXybqrKA3h6G5qW15LZMosDlbp9i6jsoygMo4yEVoZRNyGG70WEv06b+F57l/xvNpIRA3L5aIAzqUgpWTiFaK8pMnoNwQOEIn4KArEhhafO1AeJQlp4xK+t0I4eT2iQpT3z8dDFeRZzpt3jPDGPVWSTFMLmjw71yNXltDk5Fozuvtb6ZZn6Fz6HHmvSViu4ygjA0Oe9hg0rpA2FwkvPY6e3Ew0upu4uoUwHoEgLvBYJTjvkcDgJUcjWK0LgEkcWrnitvsUnzSBBJ/2kKSDS3ukvQVcOgBrCUanCEa2Eo5uh6zLwspTaBNSjbYgFcsgW0Xp4iJszPHW/bSSYU6g/owGjr/WahKN9xmIYIymFAZaKVRpZPQSwEs1iV4xA/BhkJfLoatGAZIWzV6XdDBaky6cJHcDyrO3IqqExm9A/TRGWUTDx4636fZy3nSwTDXIOb6QsdBzVCOFcxmV2ZuJR2ZpXX2C3tIplPMYFaCjEBPGeC/k4lDzZ3Hz5+lai4rKBNUZorCODav4MC5upgnxaJx3uLxD1muSpAlp0sHnA7z3oCyiDNoawnJItTJBWItR2pAPOrhei9xfxZTHUGGJOBhDkZH5lKA0vo4BrIFdar1qkBftZbDBSDa6gzX2kSA4nzMaGZkZrylvVE8FwQWAQ8cOydelG7ih9z/6qU9++tnf+djczMcv9EWMV/3WKXy/ie93SXurlMd2Em99FcZWEPHPg1EWOzk3zYTctqmEMQHzPcekFU61+zyxmBKgMOLBhIgxuOZVesunSK8eJ+m3seUKYVQmzxzKeZQRnDiM0gimSEmVL5JMExVsXxugdJU4iqnUamybGGXzVJ2RyTrWlglMgDEFdfzSwoAvnB/Qa54kbV3EddtYUaiJLdjSJEoEHReGYEzM8wDQDV2MFxrAC01hI595zXg8AQqwytLtNXjVdODv/YEbtTXmys23HtgNpMPEUb5uHgBIKrVyb7IeEpDIQDKlTESe9MFnWBvRXzpB4lNGNt+KiseLcICQizBZVZxrpLQT2DXqQYR2FLDYUvQGKVuqMa1MkScDjIGgOsXIyCZk800kqxfpL5/D9VbBDQpXiUVrizYWURqlLUE4AjZEa0F5ha6Ookf3sWd6E+981Tg37hhhYqJGoA1GF51FpT2rK10efqrJo6eOkfW7WBXgy1W0LaF0gNYhQWkSwqjgC4n/sqv3Upi/ekHN7of4gPcZysQoYnTewCmH2Bp5knL7wVn9pacv+fOXO5smRqPv27pr16/fd999L9obeCUNwMWlMN08U6b0dJtW0hrGK0OWZohPQTSydJrmYJXaljuwI9uG9XARm2OrWUkyrl7K2FI1PNpvYZTlbXvGuHW6zIeeaZDakF6S00wyrM7JbYlo5ibi6QOI75P1OuStefyggQza5IM2LutjtCM3fUZnd1GPxrlw8Un84nPY1hLHlsa4cnWC0eokkY3YvmmciWqJsZGAKDAsLTY4efkq/f4VMBnK1ImiMrY8g41HURjEZyjnC7BfbYz26isRaDa4e4ukPVzSpRKMosOQTrJC3jhHUNtGRkY9Drhp5yiPP72g/vQL59S2cfcfL1269PDWrVtPHD58WL9wpuCVNADRRMGW2SqzYx0unzyFjhXaBBhtcT4pWrpe4TsNGucfpjZzHeH4fpQtIV7hJMcqIYhgKclAGWYrQjPzYCxv3FnHliyfPLHMUioY5SkJ9Pttcq3QymKqU5RHZlFoRBJ8MsAnPXzWx2Vdes0mPVawYYwq7cHaiDCsMl0Jma4lhGFA4Oe4dDXli8eaLLVSmqnDqYBKaYxyZRtEFbRohBx8jpd0rZgbEpXUlxFG1qL787GPokT2SmPwJM1T5M1VotEdSFimmzZx/QYqLGGDKp2kzx3bJpmZMExOlNRkfcRdOt+sPvL5L70JOLHRibxiBnD06FENuGefffbVWtsdQeDkuh11/dzcVhrLj2CCEaCBMgbvPX5I35Z+i+6lx8nai4RT12Gq00VZJAWEZBR45bjQUbhWh/lGwg3TI3zh2RWaeUrJWLJBzu1bx5gcgS9dTVC5sDpI6DpH6hyBVcRBRBBVyLxglcYghWHIMBXNegwGTZ5dSnlmIUUFQup6hOEogZnGViNGohCNJfWuaEQ5j0g25HGprzLVGh78cFixaBBZjFKkvUt0rzxNpgPq07cQxDMkeR/JErxPCSubyI1mNCzx2gMxodU470ldJJkxMjpSKwHcxV0c4cjXJwQsXF39a5u2zhrvyHdt0nbPlp08uvws+eIJiCtFQkNBkhBAi8F5z2DlPHm3QTy5HUa3Y6I6XsJhu0UItBBoxUI/4/K5JUKjCY2mGip2jY9w3eaAalQm7TWp1Cy9vMJqN0dbxWI75exqQjdPGDeQGSEb1tUM28qEI5SiUSp62LUUh9YG77PCGJ0jz1KUytBKDUPWNWrPi7F+i6/5L4OO145kDRNwaZPB/NP0OwuUJ65ny+StpErTUwmq1yVrn0fXpzA2RDLNq7eGbN0UgCiWV4V+nhPFVTU+OVWc813wgvN/eQ1gWAG4xx9/vHLp4tLbS60OmbI6Kntu3gpz3bdw4WQHt/gcOh4DNMYEIEKeJvgsLSZ73Aq9K22C7grB5C5sPIEKK0XOoApWm9Eeq1TRZlfQyBxnuilnnhpQjjvcMB7yzFxCN3X84G2beGy+yS1TYzTSnHMrHWo24v5zTbRd4+kPjcBnCJC74SGpIa1TqQ0xWr2wiv8qHs7GTqUCExRVvTh8f4V05QxZ4yK+OsOOPd/FbGmE1UFGX+f4bAHXXUDXRjH9DomL2Te6iVftq2CHUHm1qkGJ8t6jvG98XYCgNfd/+vSVmwIbb211BqI0OvPCxLjlurGc/p53spQ5VH+B0sxOsiRBo/E+ZdBYJO818Uqh8xyfXiDpNqiMbSYY2wylSRA75BIGQ1ZR0SzSIqz2E7TSrLYdc+0+kitKseXXnrjA5aWcd9w6ycPPtvm266ucbGR0fc4I5nnIm7yQmsu6OsWL3OoXL9nWficb2sRemaLTpwHv8YNlfPsK2cpFkt4yKhyhsv21jFf3M+5ymkmPee1w/SXytElQGiNrXiQLymwuT/KqnTG1UY1SFkGxadwixpP6AeOVsAtw1113vbJl4LFjxxTA3MWlGzZt30F/IF7hDRSDGhNVz/a2Rq5/J4tPfoDOpWcpzewk9znaCOWpzSSdMllzEZdnkOf4pINrLWKWL1CZ3IEd20ZQHi/YxENtHy0FYTJURZjwuvASKnIMXE6nAWFZ84EnFogCxe89PiAwimpg8PLSTa0Xa8K86GDHsMYvsIyhCIXyRefP6KGf8Eh/iby9RNo+R9ZaRLwiKI1R2fIqookb0KZCnjkuK0c/aUHeBm0plyfpLJ8EEzE5fhs3TRtmNxvyzGFrw35JZBmPrR6tRGzZPn31pdBA+8rE//ktIxOb6WMljjRWa7T2eK2oxxkTnRBz43tYeu7DNC88Q2l0BhXGZK5buPdyDXodvHi0g9w53OoCrrmAjp8jHt9MMLaHcHQLOqoVo5kuQVwyJInlRc9cCh2A0BYj47VI4wAbKrRS+A28gz/LCF4UpRPw3qOHiZ8XUCooeg4ovOS4vId0Grj2AllnjmzQxuUDjDZE9WlUfTumOo61I3gRnGuS+D6ueREVWKJwBucG9BqnMNUJxus3s7uUsnkmHoJCBq2FbpqijJfxklah8hmlsTmAQ4cOvbIe4IEHiv+2O/nUajOlEoUIHoMB77GmiOFVEhKtmLj5vcTnHqZ19mES28JEFaTfBJcXHTkrwyohw6NwWqPSPr25E6ils+ioRljfQji+nai2lSCugw6HffkMyTK8T4sGi3gykXUtqKJjrl+Ce7UBfxM28PT0Oo6vCyGCgt0sDu+7kPZI0wGSdJCkSzpYRrIu4j1KWYJyjSCaxIZjqCBCByGKEG1KKGNwg2Wy5kXy9iphPMKgu8rA96hM3cpoaTNbzIDJ0RCPR7xBa19MIvcdnS60Bp6oqhvAKi/BunhFPECWSXRlsc2WepXMeYyVdXKGVoVJaO+I0gFq152Yie10Tn2MQeMScWkC74VBr4FKcwJr0SYg0yk+SwsjsBFo8GmXZPEEyfxzdIIyOq4TjM4SjcwQROPoeIQwGMEMu2wehtm8w+OGnTcZsnS4lk8owZGhpWgMieQo8YjziC8YR/mgQ+Y6KJdA5sH1EckQpQqugjKEpSoSVQp9IlPGWFPkL8aiVQQqgrRD2lslz9u4zgr0OyA5SXcJXZ6gvvP11IIJJnyfSmjwHrRojBICE5LnIBmcvNSSy6sdVY7HlzYYwNcnBGRiBnPzAyRuM7u1TmQEMQojAYMsZ9UpvI7IVI5P+kTlWaJbfpDu1S/RvPRFjCTEkSXPDKkXjBGiuI7GIl5Isz4iHmNsofFnwOGgu8ygd5XBFQ0qQIUxYVRDhyPYqIoJK9h4DAnKaGNR2qB0gFIWlCnitO/jswE+7+KzDpImiE/ApyiX43xaZO7eoTC4NWZvGOApsA1RBf8hCKvEpRiPIghLRRmZ9SBpM+hewWc9XNYtKGU2xAYxWjyZjSjN7KcycSNlbyhnA6wtcAqXO1AKYwzWKrqdHK8tXzoxL2UGjISVeWOUK9KXr0MvQETU3/2xn8sWM0/jXBcTxZSqlmoEKz042eqRSYb3Ch1UCQSMS0m1pjL7KuKJ/fTnnqR35SnIGhhdkEHSdhOCkKg8ShjUyZMO+LUsuyBaqcAA4ZB45lB5wiAboNXyNWQOBUajtSmYQiZAaTPMCYbIneR4PLkHlwupKJwolI0wJkJrjTFlojDGlgNMWCMwIVEUUIorBGHA5FiJTi9gcWDxrkPWnSdrXCRtLeDTAfgcbQwmrmJshFIWb0NUaYL6xD7C0hShS9A+xw3nCXPv0DrAaI21kPuiu3juUp8LCw25fTKSci066T3cd999+sW4gS+XASgR0XfddRdKKfm+v3rvjSt2jMwbZc4mxOU+iY84sbLCavMClahC0lshHtsB0fiQRgaSpWgdUd12N6XNd5AuH6e/eJK0u4AkPXzSpTtoEeoIZWKcAWN0Qc1WGvEOcGgTIBIg5FhrhoTMtVEsizZFdu5FMDbEi8fYkMBWQFt0GFMKLGPVCrNTdbZPjrFlZpzZ8RFGxiKqcURsQ0YrmmpksbGmZMPivXjPwkqbJ04t8fufusjFi2fIB5dIW0tI0sBJjrIlbFyF4XCMBCWCkRnikT2oeALjHdYVDayCdVxUF1objFFo49E6IM88klq+cGIJSXr6hl3b1f7rJz4yTABf0RAga/SjX/iF//q6Tz/ZeVM/U7KqnE7bnq1UON5aIe0uUNKatNeA1jJ5WMXEkyhxBR9C66KUyjtoZYlnbiWcPEjSncevnidrXiVtXcUlXfKsizjwJsDYCOzQpQugdNFnUGGhBiaCGjKTvE9wrvhaaCOI6kSlGqY6iSqNEsabmQhK3Lkv4tZ9ZXZPl5kcjSnFIcYqtLc478mdY+AdjcTRXkyYay5x8nKD46evcPz0Gc5dmcelDYK8iThVUOB0iNFRwWwmL/KTsR0E1c3YeKqgy2dZgRuslY/KoMVgxaEV6MBjTDExnTjD4890OXVlzs/Egd6zY+LxPXuu+xCs2/vLawAbev/queee+ZF2u/l9586ev+PtZR0v9Ebl06cDdaotHLv4KEoLQRyQDwxRNEZHXUbJALU+Wn2tSeI0xW3OclCKqLodqW0nyjtIZ56sdZV+8zSD+QtIP0Eij1egdUwQRohWoAzaBMXNUYIPAsLaJmxtO5OlGCMJq40WjZUT9JauohfPgjFoY2iUxjjxrCIOazhdwmqNiEGpYYKYZ6g8I1Men/cZDAYkgwZ5bxXlBkRWFWNmKhgOwuQ4ByaMsVEVXZ4mHNmCrm7FmhiRHHFpUWWYItYXtG9D7jM63lO1GiOCkgBjDVmS88zZLg+fnsP7vt81NaL3bdv0m0qpweHD91ulVP6yE0IKVc9jwY4drd+dX7j6PceefJQ7X/86Fq9e4Y8/+kkmpvZyoncDDz/zJNnCE1R33o4LKwRmFGMtSd6kWr9hXV1BpFDQkGGXbD2DWZufQoFWKJUjWZe0Ncdg8TRJ4zw+baFyB8qiTYiKqtiodG32Tqsi4SvViKMKgS6ReU2vcQbXXsC7Ad65YX3vQCuCuIYNq+R4nOQYr9A2QCuLdyniPFoc4nrkWYbKitxBGw1xCRWUsaURbGkaU5kgHNmECcdRulTMAg6bSXrtWFQx5Oa1wucpveZ5to9tZ8SWuNLrcONEzMRIwOhEmbn5No9dSelkTaJex3/3q8b0T//k29+my6N/6v2LE0K/ph7gvvvuM0Pc/239gfueP/nj389iK/rqlWl99swFdfbsMZQP2DG7k2NbX838/OfpXn4KFY4QTOxFwkms1TjyAid4gcDC84vYa/Pj4vJCfUOXiMf3EU3uhayP6yySNOdJO1fJBytknQZJaw41BHuUMqAFZWJ6wxEzpUAFAZgIbaqYIXgUGo01FoISYXmMSByD1iI+aePSAR6DE0Hpoo/gkqK1rYMSUX2KYGQ7YXUSXR3HRHWUrqBMQQb1zhW3fU0BgufPQnolKO/Im+foLzzDam+ZmQOvo7Xa51I7IHeexUbKqYbQUo44LIvut/XsRDUlrp8W+bOnLr5mBjA1NaUAVpaWXoNS/tabX6OWF86aK1cucPHiWcqlChP1zVzIttJPLhJUpki6DUYnrqfXW6B39gHKUwcZGdtXNHhcUhAw17Hz4VjXtXnxa7dEPILDZ0mhCawVur6dyvg+KmSI65P3m7hei6y7QN5bKahoeQecR1y+TjxRgPJJ0YM3lsAGBTFdOfJklXSwgBaDTxJ8muBwKB1gghJBWEOXRynXNhGPbEZVJtG2DDooIGbvipEwn+G9K4ZVlGIIF64PvWil8Poapuydo99eoBpP0mit8OBjf8rUpps43+mSqSmcZDRsjvaK7qBH7HM67f4ysDJUXX1JA1Bf4/ivHnzggYcff+yxb+n22m5qYtTccsv1zC0uUAoDjl8Y4f0P53SyOboXPoskXaqzt9O98gRBucKgt0JQmWZk55vAVlBDLF0phRsS4r+86eLQOLzP1+fy1sikyoQF9UsVEpFaW5SyOPFAhnMpKu/j0z5Z3kflffCCyxPwRXu3YH0XzN2iDawxNsbbgsiigipEZayNUaaCUQavwbti2kd8Npx9UMP8A5TSxQSxF5TSzydBi8IojdeyrjKWeYfpLdOce5Q4HEdFZXx1DOkuEtgRfBgRKk3FwKhu+5qN9N4xe/EXfu5v7VJKubXh3JfNA6wpfv3APT9688rS0qtvumG3fOKTx8zV+Tmee+5Zrrvh1ezfcTsn5uZZGCxQzTu4/irVsQPkgxVE5WTdNuP730E/WSbrrxDWR8ENhji6PP/glaxj8yIerz1IPvz7Ho/GmBKKEFEaLw4kJ/d5EQJQiNJoNCoYQYV1gqGMjKwNZehCtqPgc+hr41rr2sFFx1EUaO9wIuQuLQbQxBUHu95B1MN0pZiEEhGU1mh9rcEkSqF9MfmE2qCUoBQuXaVkHBM73kS/38RkfXqdBdKVUzQvH+f6/dfz+pu2snVcc2DvHr26uipBNdz2mU898MFnnnjmHymlnnsxOtjXMgRowE9Nbb57/kpbb9+6P3/bW99gO4Mund4lRk2V1fmEhaUO14+McHHpKro8SzR7C+0LD2GjiDzPWDr+QUYPfBvB+F4kS4clnGyYkXvhvMgwJOQpPlnGJy3EObwxUJlBB3WUyPPHy5Uafr/hs/B5URoOR8jVuhEMj2BtOBP1Ao4e5AqUmHXoSQ+9Fcq+eOBV1yZ71It0Fl9sEthrg1XC/MlPgmhG9t5Nv7cCWRvXWOSm3bv59lsPsnOzpjIRMrttgieOPaFOnjntd27b+51vfvNbbzh+/Phrr7vuurl77733y9DAr+lwaGW0sqvR6SJa0W0vU6s6JspjLA5m+ZUvLfDI1QbdrEMe1Nm/79sxgwaD1iWydEBQmyCshDSe/n1Wj/8PfNJGBVX8kAb2vERwTex3qAziBqskrTmSxhx5v4UfNBFXCM9oNCLFvP76zP5adTHUD/SeQnJmTR1c6Q2/1DWx8HWD0CBFPV6MqOohrVz9WcjIuhromvfy3heGJ4XiiCiPU0NvJ0NiStqh2zyDU57q7G3Y0lQxwJLmxEYxVUqoxB1On7/ExcsX+fCHPsKxY48xNT6mP/bxP0nn5he244P3KqXkgQceMC92c/+nXzccv0EAdu/cXplbUSwve0ZH6mRdx+efq/BzH1/mC2dPgh1wNfXs3bSJHVNlLp78CDptkrUX8N0VdGWc0sR2/Mo5Fp78ddrnP464PsqaAsvn+cOSXoHKu2SdK7jOHGR9xOXoJANtGMn8cEpXhjpcLyXM+OfFOYsHp9cRC8XXas9LoSIw7FKKI3Ud6pOvIqpvxikDonGNK6ye/SwzkxMEOMZnZ5manWRq8xY279pBZXyS81cv8/o3vMlUyqOyvLTybhHRDzzwgH9ZDODY9QXxY+f2TVkQj/PP/+vDfOo5ePTqDP/PEw3OnvkoUXIVMZrIOhaunOH+L3yQ+uyNlLa+gWhiN1naQyUpXgfY0Sm0NrQvPMLK0/fRvfwZ8C0IApSJ1t2wFkfeXyEftKHfKyZ20i5eUkJT4rqZMiWkKLP8ULhBqS+TjynmFVn3z2srZfDy5UnncGmEaIMfIoxqKEC1JnQhfwafYOP32+gxZJjgKq+LPQTKgDIYHdJdOU7evETWPotXGURjqDwjDcqkCj768Q/T6/dZnRfKwRTv+Lbv5rvf9V6uO3CdCYyRrJN96/e+633feuTIEX/o0CHzNc8B7rrrLo4cOcL4VPXUTQc38cdPX+RnfucPCEcmcZ2zMGjSM4qq30brzP0srFwmrE8ytu/b8EpTFYsfrNJaeBS6CyhxhFGVxIFJuwzOP8Lg8jHKm64nnNiNLc3gFIhkpO2ruNZlcA4xVVSeo43Ge0XNeqYjxdJgQIRDhRVEzHqvYe0A/DAxzFH4vIfxCRLEaFPGvCAqG1lTInJslIBcyxKMXPNOX6UzucY2U0UfowCSugwaZ0lXz0DaQ+mIqDyJS9rEY3sIa19gqTGgNjrFFn+KILCcOtNjbtFw+00VatVRRspVdu3e5h9++Kzqd+17gD9dWFhQX3MDWFwsFEByrz9dryZy066dpj1YxqVLeG3RlCHPyNrz5FkXFUZI2se1r6BKs+QywEQjjG37VpLmKTpXHwffwAYRSb9b9O97TbpnP01v7jjRxCzx+H5sdQvx2B6UV3SXTqHTPso4xAeIy7i4PCDLDCYXct9F2xil7Qt4egrlFQ7PeFTBi+bKuS+gdUg0ugWqm9EmXi/VXrhfyIte9wxeChHqa+whda3EW9s9JGooXVMIRDEsA0XluP4qvjNH2r2MeI/vtfFJBxWWkahELimBeCq1rfRHdtJvnueZ/hgd1eVOqfC+77kd0X2yLCLWVcSmeGJ1pZWpcnXqoFLw4IN3eXjwa2sAx44dE4CaKV3CSO/mraXK6aWbZUmLkqVjDJrH0UbhessYDF4pvCrUM6zSgMG5BIUmHt1HWN1C++qj5FcfxypXNGt0McpFf4XOhQV6c+eIR2YIJrYTj+8gHN+OGzSR7gpOcrS1XEoCBnh8soJkTXRYQVmNKDvEFFQBK2uFb88h+STtxlmyq2ewlTrdxhWCqW2UtrwWI0Up51/IDZR8eP0takML41rtL9euuFYoKcghXivIB+RJA9dfxnUWyHvL4HJQnjzrolWJaOp6bLmCshWiaJq6rlMWw2DbHfTbl4is40oyxn//xBNM73kTO8dKhDYF8fisRDoQnjp5iUolioo3ckS+5h7g3nvvlSNHjjAzUepfWK52x2utymQ1ZtXV8PljBTsmjfG2hcscIh6rY1Cu8KB5oa2F1ri8BypgZPvdlCZvoHf1EZL5Z8kHbZSE6NIIpBl+0KTTX8HMPYuOS9jqKJgaYWkcVR4lT1dol8tgDTaqkOW94Yi3wSkz7AgKkg3w+YB09SKXWp/DuQEej5c+PhP84lnC0W3Y2g7E5zxfAmYIEsma5KotDET5Ic5gEDNMFhU4l5H7Lr67RN5dxPWWcGkb5YoqwOFR3uFchjIh5a23Ycf2opxHG4OokCTP6eqUTCWUxreSNOaJZw5yzlb51Y89zvve8i3cPFEjCTXjozU+9cRZFpp93rxnW6uw3cNqoxF8TbuB9W3bWqXzFxqlWjzd7C+LCkrKBlVSL7h8gEodzg0KhE0Vq1q0svhCHnqYpBXTS5K1sMEIlT3fQWnzaxhceZTu1cdJ+y2iUtGqzbMBPuuTZ318YxGfzdHDY8MAbUvoMMKUJ7GVCYyNcf0B+DYSxWgdonWIKOhefZyoMkumI8pj22n1v0Ta6xNENYy2SOpABwWXT9shelckk8GGXYKCgHcFPd1nuLyN7/dwSQt6q6T9RfJBC8kzxGcYU4QkP4SyEcG7BFuaoLL5RmxtB0rpgqOAFJ1ADV57bG0Hwcg2SlkPq0sEUZ2nF8/znz58mh+9ayfjtYjfefAxPvHYKXnLzu3MzubzAPcdukHdc/Rr7AHWWsBKqfz++z8zv226tG/XdEkuXW6hdY7ooCAsOoe1ttDEc460fRVTnkKpcPiLDZpBBiFD0hQdVCjvfRvlHa8juXqM3uXHyZNVTDyCDUNIg+GtccW2DWMKyZYkJeudJVk6tZaiDQ8vKLxGWIYgJBk0UC5D95YYZG2CoIQ2BudyfJqSta6ibYh32RAHyApXned4n+JzVxBUfIr4tICS0w4uHyCDPqJzdKlKqEPIcySIUTZA8rSQrLEhIhZlNXZ8O+HEQUx1Fi16uAzDDxWVCsZx4PNi/5FX2KACeJK8S31slNXWIj/zsYJm1m3Nc93m3ezfOsLmLebxjRXb19wDDEGGXKMeC6PwjZMVLSWlyOJpdFBBUUClagiV2iBCK0XmWiCaMBglUFEB/XoZiiYMd+74HJW0QAWUdrwaExsapx8mH7QRwGiDGDv0LAqlgiLp0hojZWxYQMLKZ0UTJ0tx/RWy9lW8ttioQj/tILqEEk3aXSGqjmO0gDekyydJVk8V7WEcxliypIfv9wq4WBdlWxTFYEwR29NBAeMKpCpE5zEDGxGXYkqBKYiwlcIgdVjGRHWozBCVZ9EqwHlXwMJD2FA2LrxgOHiKH0rJKYzyiLcE5VHoXUG0sGP77ewfzU21mouz/lPDgO03zod9zQzgrrvu8gCR1b86yAd/d7wsKpRUfDSixDhcmgzrao/Wxe1StkQYTBdZvniyPMWYItnz3m+A/tQQg3fk3WV6C8eLnEoXYcQLaBvgTfFxXJIAHq003sYEXopcL4wJamW8FJtDJYjgynPkc8cwKCq1UWa37ESqE1xZnKNb24NPeygFxsTowBCVRwqWjiwBAWIt1oYIhiTPyVyOUyVcKSYK69Tr42yarLJ9yzRToxOcmYcLvRznWggedIC1I4UiGRqRDC8Zei3MqI3sRRkukSl2EemNekFSGDymig4mqFbG2FpDJipeeS+Dgzv3Lw8N4OVpByul/H333Wde+8bXPvHQgw/+4s7p8j+q5Iu5hNoGQYk0TYaSKGpIejSFno6kOBUW5EZsETslKTptYhDcsBNYwG95+ypu0EdrXczr+SKLNybAlGqMzN6CEyFbuYhLW6TteZzzhZdwriBSIqioRugcd1w3zbfc8loO3nAL+/bfyKcf+gQX5ia4OHeVY+eOM9cu01o8iwkCVBAjWY/EFRWMp4JWZTIJKJfqTIxOsmP7Jm7YMc2t+zZxw44Jtk6UUN5zdbnJnzy+wJfm2ogJCWypUDtWukD/XFoIYK/JzK/BwcPDdwq86KGw5loO4rmWivpC/1AZTHkTY0FGHU9YCtm8rdyIR2lsTNhfliTw0KFD/vDhw/rON+39F+dOPfym3SPyqmdaqTPGGK3Ar5EgMBitUD4v3L0p8HmNLhopkpJmHZTSWDsGOMTnaBmQteYgz4Zt4KFdmLCYihHIg4igPI4JItAR7qk/LDj/UpSbIoXBZJ0VRgenmd53I5u3bWH71i088OCH6DQuMWW6nFx5hnLnPHtrM5w1exgEhSxMuT5GuTLCRG2E8dEyu2fHOLh1hN2zNbZP1ijFIQ7PXCvh/NVV/vBzF3jibML55ZRGlhNGimioY6yRdbzgxcbIRa61wTSG8ZLQzYRBliJ5u0AWVSFCqYb7jKxYFDnd1BOMIPt21BU+W9m589bWy84JVErJ4cOHlVJben/4m/e9b2vU+WxDMbmaZc4rbZzW4D1GrY1HDxcreFnvuyBgbYBRJbJ8lbR3AWXKqPIEvrdI3p4rtm6ILzJuKSJiMbBj0GIRB+IzRIV479BxCROWCokYGw9hXk8cwtPHnsGSEJsBv/vbv87WTTO8/dtnePWNVX7t+BWq/SYHbvpBalvfzJ37NLs2hWybitg6GTM1ETHfVXzs8wv8j8/OcWH1AvOrCYttRysZFNwBExBHitBqRgIz1EfUw57Gl3cYn3f4wx0CzjkswlQlJm04kmEQcC5HVAvJFEpbjA6oxJamd9RCxa5NgZAhgbYLSikvfLl6+NecFXzkyBF/36H7zLt/6J5T//Kf/sz37q7pj3bHp6KTVxq55Bir1ugQQpZ0iYfr3bwIdo0sIQpRDhWOYlUZly7jVp9h0LpaDE4M9fW9FLHQaF3kAyYAW5BAnM8xYYQKA7zOqW66heaZh6DXwNsArTXXHzxIa2WJVqtPo7XMT/1v/5S5pSYf/Ogf0lvq0OsZDmwdI5UFHj/7BGcWISyVqfmQoGwwpQrnLzsudnpEgSYyGm0NQaCZiMprdxzvZX1e8MVFYTYoiYt6fqsbQStwSnNsISEYjqGpsI6JCuPxIsPtaYa2UhixTMeKUJSvVY3RQfI0wAOHHzAceb56+MuyMubo8aNy6NAh859/5T+effudb/5SYPTbyias5lmixOXixTmtNEFUVXZkGq1jxCjsMP7JEKdXIojWmKCOsiFZ4wJpd7nQ9JJiwFNrgw4iCGJMeZxgZBtaIO0tE5anSFfOIq6HUoZ80CbtLaGcI0kch97+NlzS4cLFOc6cvkR9fJowCJgen+K221/H9k2b+YH3vpsnLgvPdQxBOIkahFQjw8V2wOWmAivUKyGlcGgAZrjQStSw1fx8OTCl1Is8dI3SGrWe90pxyEoNh00L9DRQxaIZGQpLs0GZXA/b2cqD9X12VMXvmY1sNUqWp6bUj/3qr/72ys67dvLggw/Ky24AAMePH5dDhw6ZX/q1/3Tiu95yxwdiW6vWK+Xp0XJ1pFquaY1WXhsXVKa00sUwpB42WNfa/XoIsjsyVNYmbZxB0h7euSJsqGIABBOiSiPE4zuw5U1ol5L05wmq26G7SNpZhEEbxIE1aFHkueK67du56w37CG0dUX1ajTZTE9Ps3rGLsFxhx9bNaFvj9+4/zcrySUJJ6OQruHC2YAMHvthPPOzyramDKFFfduisJXiKF2wUU0NJmhw/JKZqbdalYq8twCmSwmI2QNbR5fXuoxTvxYiinPf9jZNa7Z0NnC3p937n297+hZebEfRSAhHu0KFD5sgv/MIp4Efue///t/7ZL3ZvXer2vn28HH1vT4/uX8k6kgV11ZeQ9f2fGxIjBcV8XGeOvLOCeEFpA67YEqaMLbpzWRPXW8GU22gVosmx2uDGd8PySdJ+BxWEGFtGxzEkc/R6Ca+6ZS+37L+Nk2fO0R1kJC5j0BOmJmcYGbU89dwclzs94nIVF9cIy1NoDDkOvBpqAKyVqg4tFOFpqEngvCL3oAzFSrvhEmutcsQ7PFLcXsyQHKqep0cha5tPRa7ddgxCvs5iQoH2EJJjvPMTuqN2TE+5iYnyD77t7Xf/6eHDh+2RI0fyr8tw6NGjR93hw4f18ePH1T0/+s+aFK2oB3/zH//jf/PJJfvTcZL/o4utC16PbNXEUzgvEIQFLEqxT8B3FguRpF4HYy1e8iFhdrijVweYcAKMxXXmyJMOee8qiT6GqU5h4lGS1grW2MLHGEt5ZhsPPXGef5C9A0yTLZumUHobXQ0l5RC3inaLPH1JkXRWGRuZJfB9sjV5dzZoAYkvOHGiScQj3uOcRmuIrGbMFLLYSSpFE0iGm1KGtb4Mt58hLyC/vUBJf80T+PUFmEMugs/RQOBSNya52Tfqky2TvO9tb7/7D/6sw3/FpoPXXI8g6p5D9+iFhevVD/38kS7wkz/wff9i/6m5J96+fGbgagfebWx1lu7CkxhjcT5FR3WiyjS2Pktv6SJ536Fs0VGzYQSBQbRGRSXi+g4oj+MHbZSN8cYizYv4tI8OgiG71xWzgckqJ84e56HjK7z7DVUudVtEagHXETqSUQlSnrts+Z3PPMtkLeM9b/semr0GH3pyCR16kOIARTx6iNQZ7RmLA6pBwETVYC1kaU57YFjquGHjSK3vGSiMxxX7j7Qasoy4tjhN1sLh2j4xXwBcUoDDZm0TmksJfZJPmMxuDnq9qbHS937v93/vh7/S4b9iBrAh3glHC7XKw28+bI88iJ+o+v80XRt/x0DlSnqLNBafxPc66MAWHbnU01IhleomqlPbGTQu47IMJxnii/57VK2gS1XE2KIkUgFoiEpjhBM30G1eJHZdUidk3VXimYPYib1MBVv4+JPLHNxkqShNeUIIAkfJxKS+zP/zxdN0BqsgMR989ASiAsJY4wWM8gyylMmyYedkzJOX+kQ6oIynnwVcXHZ0nNBLBC9ZgXCqDRtSvow2ukFoaiMBGj80F0F5X8jQSSbGZ2LEiRYnJddVm4224zQXarb1vp/+6Z+9/6s5/K/5aNhfZI7wZw//4+mnzlROPdeS2plzj0mv21IEFWwcoMMytjyKdFfor1yFoIYShzFFFZAnA7zklCrTjN70Lkx1Cy7rIQxwzYt4W2b31I2cOftJlp/5JJXaFINBh5EdN2OiiCzxiLZEPuX2TVX2b58GG5KmKY+dOMeXnnuGAI0LNJO73khpYj/tvEtVV0gkw6sMTQknOWtH69bqdw9GFUOgGzeEv5jGkBoSUY3o9b2BxVhYoVIu4kFyMT7xxiWEPjFl5QmVp6pTqvQp0X8wSvp/+z/93r8/8eY3H7YPPviVD/8V9wAvBI0OHbrP/JN7Dy39zM/87r+4+Lkn/8OgMed1VDEubZFmGmXa5N0mNqxga1NI2gMnpHlRJplyhVBC0qTF8vEPMHHde7Aj28i6TXzWKh6sDVA6BslxeUIvHXD39n0ot8oHP/67jNUm6Xrhg+cM/mHW0ajIFJ7F9Vqo+k6iyQOQpwiGTDxGBwjRcKRMr8djs74rqDCIr0RCvbYdxRUaBsPsXyNYcpTPRfu+jyUzdXJTki5k7YHV6cnI8FxVqRPlKP3UL/7Xf/dRKdBYc/ToV3f4X1cDEBF99Ogxo5RKf+hv/4dn+2mn6A94ty7DJuJwaReXZ0VdPBRwiIwizTJc7lFxyOjut+JabZae/D1GD7ydsLqJXq+LVmWuthZpzz8FJiB3KTjN7GyV1WyMsX3vxKoeJmsROwfOoVSyrjySSUo8eyPx7m8Fr/GSo5SmpA0ZMlQGvTZNsNGp6w0z2X59HlF9FUFSYfBoyYgkdTWXmFHdNzZf7ZdU9rFQu/9eKbmHf/E3fuasUs8f+R6Weu7Pcw6vuAHcd9995tChQzIcVUqffPKRb3viidWf/+JTD4s2TnkdgLeFTo/4QqxBKBY62AhrDU4HhMaiPXjtSJZOUdvzZuLpvawc/wPEWKyNCJzQT5rkrUWUtmhrUCbF9T2reY94+6upVkaQPB8iaUV14bwDn6G8Q2wVpyze5UUHbm2T2Qt0IeUlbvafN85qEUoqpeS7zNjE1HSjXbKDX9k8xX/5Vz97+OTa3/uPv1nc9oWF69X09HE5evSof7E6/xvFAJQU3Ri/Nqb86KOP3rFz585/2Ol0vv/Zkx9i9eIXpBoEWnSKBBGpLpMqS5J5XJahXAbO4V1OWKkXK15w5JknqG6lffZTUBphZOcdtM49wqC7QtKchyAomkxDidcgiJkcsXzuSycRXyYb1MnXEEdTbDDXSoMy5FozFgpJmgyz9qgAXNaz+WG79kWo3k5kAzn0BfH+RV4GhVUCzks+6DBV6fotleTXX7Ul+j//+k/91OnhHdeHDt2grr/+mBw5ckSOHj3q/mcP5mWXigW0UsqtHfwXvvCFb927d++POefe86XHHtM/+7M/L489/rRURiraZQ6T9TDklHyLjBAf1xnEY/T6A1TWRhlD1lkFLLV9b2FnJaLZbdCOxtGtU7TnPk9QGscGFZLmBdIkIbSldRpa5gw3XL+Hh86vsNwrocIQ7dJCgMLn4JPhNpAcr0rUamWceMLMkCsYfFWrnTcMMMtXcvqFUTinGSQJUzbhXbePsnt24tBf/8F3fQDgzW8+bO+6C3/kyBH/EptfvrEMQETUAw88YIaqFA4wjz766LtnZ7f+eL0+8taTJ0/y/l/+FT7xwIOuOxiY+tikUkoTh4rcZyR5jvaA6xLJgGo5pT+1g9VOlbSzSByV8L0GrXOPMHPL2/nJt13PE/OX+cCnHP3VBcqdKzhiwsnd6NYiedpFdFQoiQWWy6tdGt0uUWkWE4Tr4rDFjECRCHoK7P1i2yM6YsYUAIyWQom06EW/yODI2tJL+XKPsPH2a0ArSLwiyYTpMty5v8zdN834266fNUbMQYD3v//9wY/+6I9mDz748lxS+3LdeCD/+3//70c/8RM/cU+5XPqJ6amZO+bnF/m5n/8F+cAffsj3ez2tdWCq5RCtFM45BIW1Zjg3J5jAFrctbTKycoLqpv0sju2huTBHKY6wvsX504/wx5WQt92yi2/5kW380tGELz78cWo1jxbNxK3vYfnYx/C9JbwHi6PTWKXf7aFLfsj09RuC+Ub+jSGwtpCglWKv77Wo/tUNg8mGWr5ovWi08igF/UyoGeEd10W84WCZsdESxip18dIiSXfwU41G4/2jo6MrX+0q+K+rAawphADuAx/4wOjNN9/8/XEc/9jY6NiNnW6P3/6do/73fv8DcvnqvEFbY0tlrBkujhSPyZJisFsrtNeIDop9ON5jTAUblomaF5ndeyuDfe/g2WOPEU3uJ950Pc+0Mp768Bl2TQs//v3v4dP793HfR+8nKAX0GheZvOEdrD55FIdGM+DzxzsMki4lU1QarDdo1AvWz69J02iMFkKE3Beq5N6rodDU8/l6a7MAXq5tLXcSFNcdAZ8yEI91wt7RkLdcP8b2aUWmHKudhLFKqBcbXX/p3MrogYOXXgN8ZOgw3DesAawtJXz/+98ffNd3vfNHgyD6R9ba3QsLC5w5e8a1mm21sLio62MT9AYZnW6bMAwJopAkSQoSSBwhLsW5nCQfFImRMVSrlYIZFMSMjo+zrW44cGON9h2H+NWPPU7z1KfRaoAXx2PnBzzy8Mf5oe97L9/z5lfxp19axDefYaAEpyyaDBtX+dLpxwmq0fBGDvcCPC9f9+tyLYqie6iMZ1ctYqk7YDEp1set9YHWehIoU0C62uCHG0N8nqKyBplLyH1OFJbZHFfYNzPCvs0hcdWz0vVUQ40OCo7DcjvzJ84uqsvnpvcBH3nggQdeNsDuf8oADh8+rO+9916UUu7kyZN31+tj/7ZajV+9uLTIhfOXXbvdUnmeG9Bcd2A/E+NjmMiSZDmffPDznDl7jkq1TBzFpP0uaZ+CEEqhrxdohdaW2kiNsYkJJianmJ3dTLWi2R71+eG33sov/s4fkTWuoEeniSJDNTT88m/9Bt//Xe9lJD7HldWMbPE843vvIh2sYEc20zj1SUa3fTdKl3B5UnTX1LClil8DXtfKl0JWNtPs3RFRXbZcPZOgwqIDV3TpHKDxWUKWN1FJC5e2ydM2TgXY0gTV8hSz1Sk2jQSMxYYwFJq9FExMrarIXNEMFHFcWEy42khUY761f8i4fhnh+b8giDOM9TnAuXPn/lWlUjmilOLq1UtucXFJdbt9vd4j98Jqs4ONA6q1ERAhKgcsXL7MJz7xGS5cmkNLjhdPf1DQqa21KDzVSpXtW7eig4Bt23ewZcsWlLW4bo+Stnxmqc5vHv0dIpURjG7B5QlZc44s8USVGunCScZuvYdw043YJEVpherN0WlcZmbrbeAhUX7dbXvhWrdOW8CTemFaCe95dZXzVx0fO7VMFmo8tkgKVSErM2ieIusvIF4Tl6eoliYYrU8yYWvUI7AmB+9wSqONplISRmsxo2MB5chTCjW1quG3PnTB5YtXzA9/+86P/tW/+T3fgRzW8Oev8b/mHmB48AxBHL+wsDDrffaL1Vrle5eWlv38/Lw0m22TJYV0uYgnzzO8aOKRGkFUdORGqgGbZ+rsnx3H5MKfPvRZlhYXSdOcqo0Q5QhswLYts4xPTOCdo1yuUa1Wi1raOTJlyZMeN09H3HDLnTzxmQ8UU8bakWc9GPRJGGAqZVQ8hs/6pECUF0ujq9EkaZ4TaUPVDdN2NRzNRnAyQOd9jA4YOE0u8MULMU9eXWGgHGVnqBlFKQzopxl9HVMa30+oDlINYkbigJoWDMXwSC/1OBGM0lglKF10EaMwp5JpBsozWlYcO9Xn9EJX7dSeTPSmKLIkg5fn8P9cBrAhyWNlZeWWwaDz3Z1O42+VS5Utp0+edVmWaY3RpbhMmrTJvSeKy6ggp5ckGGUphyETEzEzU3V6rR6fe+wJnjx1ji1bNjM9PcHp0+dJE0elGjMzM8P0zAxpmrJp0xSV8khhTN6TJH1ENAmKxeceYSwVxrbfSvPsF7FxCXKHKpUxUQltqjjXRDMFKiexmoQUbQ2paAbOE4jCiSkqDyl69t5reu0WTuVoG2GCEvPnlzBRTCUKCbyA82Q+JxBFbBShHuINeFy/yxIao0BhC2oYgtFCqopGkdJClDjaHQhqltWO4uNPt/E6I3eOwNrKoJ+FSqn05aoE7Fdx64fSOspdunTpdVq7n1paWnzXYNAzC4vLdDuZc1qZgr8GWgnLyys8dew5VhstDlx3PTfedpCRSpmJkYiJsQrLC/N89vNPcvJsg7hcYqQc0u+H7N23h9Zym2olZteeHYRRhdpoHecceZ6T5+lQUsWQ5wnnzpzh3PkL6H6TnaO381RlHJ80CEs1RGu0rRT4vUuLyRkHSslQ27/osmMUjmKCZw3VUwihjYkmDxTsW+/RymHFFbJyxaQC2TBsCGC9J/EMV1MYrBTtX5TDagfDMa9Mg9aC1Q6VKrpdh9UDylGJTx1rcbnboWYU4jT1eiUAAoabP19xDyAi6t5771VHjhyRK1cu/jtr7T/NnefCxfM0lxu5t6FJTckkiaeX9MjzHLxndGSEN9z9JpauLvKhj3yUBx58mL/1I9/L626/k1PPnOKhB5/kxJUlRmtVxqqGZJAThxVqW6Y4uC9kfKxGuTRCP8lJXYYCBv3+esbd7ba5eOk8Vy7PFTW6LbGZC9TueAMPf+Yj2CDCKQviiUe2E9T3FZNI6+ogssZOWG/aaF/g+264xzdXHvJeQcocRohsOMG8VihqhHxIzMvW1UeG28+GvEAlQuZkWE8IKi+YQt54cpejsZQsfOFEl2caDUKT4VIIwoj6ROR5CY3fV8QAjh49qo8c+ddubu7yr46Pj/3w2TNn/KULl2V+YdmIshYb0veePOuTpwntbpelpWUWF+bYOjPBna+5lZ/56X/G7/7e/+Dee/8tD37yU+zes5ulpQ6zE3VGqgGdbo5XEdVqiWqtysGD+9m2eTMLCwscP3mGJFPDOJqTZY40TTh16hRLS8sYVVCubFRhol5i74xhZf9tPHvuGcojk/g8I5jcg1MGPVxDi2KI6AlaaWwu5LqwBCMUB0oxpCob1MH8C/RKFSBarUu9rbF57VAwYs24tAZHIWbpvB+ygjXi1JBbaDnZcFzstwqyh7LkLmFiosrE1NjLbgAvyQq+//777Tvf+U63vLz8feVK/H8ce+qpbGFhwQhaaxOhQkt/kNDrDmj2u/SSAe12i+WFRXqrTbT3LC/M0283ue2W6wiiCg889HmOnzjN5i1TzE6N0h84dBAyMTXK9NQUt950E1tnN6OVYnZmBpdnXLm0QJ57nM/p9Xo899wJ5ucXEC9YazBaMzZeZ2JijNmxkAO7b+Bzz13BSUI0vodwbF8xgTuUfVsDZ4wUDRjjCzlWP2Tzil4r/66BQQU25If6hC8gdAwJHPI8KTlwem1oqwgxBR1tTbTT4wS0ClkVuJyuovMu2hg0Htcf+LfcvEm/7pZtx+tjY7/yiiOBw7jvRaQyN3f5p5OB87WREbNl61ZljMa5QhFJnNDt5Vycm+OJp49x9tx5rl6cY8f2WWYmxgiM5dz5KyyutLn+un3s3LmVTz/0WR566NO0b72VW266BZRjYnSU22+7jVIcY62lVAoR8bzq9uvotjs8feIMSZ5w+cJFmq0WgQ3QBirVChOj49RHytTrZeIg5ta9Nb7nja/h1z7xGUan9hTue21rmCogHyNDdyxSqIp7hVNFEuAoXPQ6SVPJNY4e15R816jZiH5ePS1rQtcovNq4SMoMSa4Oh8HYgKW0Sb+3iNUWr3TRgsYSWy237p0RpdQzG1oHrxwSePToUX3PPfe4K1eu/h+1amVPo7Hqoig0Tz/9FBfOnafbaSMI5VKVTZs2sWPXDt77jrfypjtu4/4HP8PZc+cR54nKASGGKAxpt1ps2rKFd7/7XXzm05/n6WPPoUTz3vd+F6+6+UZCG2JCW9xqUzzwLMl4zR03cnn+Mp/9/DPkaVowgULFyEiFidEao7Uqk1OTGAuVuMymLRP80HeP80fnHMqOFUKQQ44NQ7ds1jaKDFU+HMXwpTIWyVt0Vs5Rrg+3lPq0aP0OcwOvrq203/hy6vkuVW1oD/shpRsRsDFehJWlk6TZVcJoBB9WC80CpUmc4+BETW3fXFKJ5J8fAkGvHBJ43333mXvuucetrKzc4pz7e91e16+uLOsP/vEfc+78OQLtsSYAHM55lhsdqqOj3HHb7ezds5d7Dr2L+cUVHnroYVZXVxgfGyMOQ7Q2DAYD9u3dx/Zt2zj53EmefPoYTz75NK+57WZKlahImtRw5B1FPkhZWb3Knu0zPP24ZbGbUS1XCAxUSxHTk+NMjI/jxRFHEbt378JGZW7eO8Kd+7bx0HnHSKkgcOihjJuWIjNXAlYUOX4oGmFJehdJB6uouLQuQytDtdI1hU8PGyRgwb9AgveFDDA1HAAVG6JtSG/1FP3LT6NCQ1ydQkwFpUOMBsFQR8mrd4/q1CXtcjTziaEBvGx5gHopXH9+fun9tVrpb1+6fC7/zV/7Nbu63KRcKhOVhg0PJWRpTqPZxVrLgf37MUoTl2L27j/A9l17ePLJp3jm+DNMTc4Q10aojtTZvHkz1+3fQym0dPsDfvXXfgOjDH/jb/wg5XIJ5zO0GNJ+i5WFy1y90qLfd8wvL/KZLz5clFiBZevmKaamJoteAnDw4AEmJiZRxjI7VuOXPniKf/Mni8yMhjhXaO9aD9r5YtGCXjtAIdOG9uAq+aCJtnEh8x7P4HFr/eEve1Trbd41zcI1adnhWLdWFCpgxoKCvL1A8+JnkcY85YktOBsSj+xC1ybwPkUrMB72loz7oTfNmr0Hxn77Na++/Qf+LKHnr8VLvwhT1y0uLtbyPP3OLEn5/Gce1o3lVWrlMlGgCIwlDC1hEBQuxBh6gwFxEDBSifFJylOPfokHPv4hdm7dwrd+67eCUcRRzMT4BLt2bKUchyitqVUr/PBf+0GSQcJv//Z9JOkAo6DXWGHh0hWuXO7QbOV0OglTUxXuuP1GapUqBw/sYceOHaRpQpom7Nu3l6mpKYLAEgaGJM949b5JKkGxgFqJwjohzB3x2oydB/GQmoDEuIJe1m/iGuexQb1I7HyKl3zDnp7hP2LNO3jUUExSNvy5KANB0cQaLJ9k6enfZfmp34beAkFtnM7qFbLmPBIUNDdtaxhVYcpWZP8oqlT2yez2qZ8F1NGjR19W5rZ+UY8QcCCKgm0rywuceO45XalUiOOQSiUmjmOiKMJYgzUGYy2tXodGq00umtwoTKTprSZ87uGP0O+u8MY73wDesXV2monRkfUb5JxjZKTGX//hH2R+fp7f/p2j9Ht9FhbnmJtr0un0SfI+kS2QtYmoxs03Xs/M9DTNZotut8fBA9cxO7sZYwxaa7RWDNKczXXLRNmgHEQilPFUrSJaA2GUYhBFdH2L1oWHaZz6CK4zT3nzq1DG4l1vSOESrjl/f40FsH7TNUqbQoLGhBhrEN+kfeXTrDz1WzSO/RHSXiaszOCd0Fs+hXcJxljyQQOcQ6uAmhFmpev2bK7qmen6L2yb2fbES236ejlzAAWQ9bLto6M1zpxecP1W11TrNUqlkCgMMIEhdzlukBe69iJkWc7C4jKTE5NkSUIYKeojZVSg+ewXPs3WLVd49R1vYNDvkKYZQVDs9zOm2Ks3MTHG+973Pfz7n3s/Ls+54+Yb6PZ7ZJknIMCnbQYDj9EhI2OGqytLdNtt9u/bx9btW7HDw4ei8ZQjRMBoILgBVK0jDorkz/kUnwV0Q0unc4bB0inoLVOeuZF49tXkPoM8GZaLcm2DGYWQtAzFoxVhMZEkUmwyHTRJmxdJGhfIWxcL9ZOogq2PI8mAwdJ5vICNqwRhGZ8nxa5Cpag6xyYG+c5pY6enzOdf94ZX/+vDIvrQy4wBfJkBrGWb3vt6EES0mh2U0dTiOnGpRFQSnGSk3Wy4ZNngMkcYRFxZuMqenTuoEFIpKfrZgNXVPsaUOHv2DJ1uhzvfeBdLS4ts3rwZPwRFtNZ479i9axt3vv52/uCPP0QURmybnCYSRZq36OQNTGUEj6PT6tBuNDmwaze7d+7EWLv+fZxzRcYtnrbLCY2mpgdMVKICN8DRkphF71k5+3Gyy09ixrcTjW7BxFXS5qlhDlAGwmITt8oL7j+CeA8+JcsTVNIj7S6Stq/gugv4LEGZGGs0hBVMOILvrpC2G4jPsWEZG8SgNblkVCZ3E1W2UQHGpemmS7k9sLt+8a633/E+pVT/8OHDWh05Iq+oAazHBa0zgDx3lKol6vUxjNZ46ZGnxVRroAyJpOQihKGhudphZXWJ6/bvZHFlmXY/Q0yAckVP/8qVK3z+c5/jda99PQtWMzW9aV0ISmvD1flL7N23g1fdeBuf+/wjbHvHO8n9gH7WQVdKiBL6/Q7tZg9EsXXzNsIwKjp4BeiO91JIuwkstLpYcWwbLxTCAp+wOBjlTPMSKyc+gOq3EVvCr16mvXqumLA1pQLqtSHWxGCCgu2jpKCMpxne9YakUVscamWKaOcbsWEZ175KZ/EkeWcZnwwKUpkOkKCCCkOcd4RxjfKW26nU91Iynqrv5rNxZm/cVb56150Hv2t2bPbcWiX2StC1n2cAa/vllVKXer0u1UpVj07U0CVPnqTkedGTsNoUo9BrY0zisTbg9PnzzG6bpNVN0SbAJRmD/oC4VCoQPvGceOYY+w5cx8pqk4MHDiAIZ8+e4tSpM3jnueWm68ltzpeefZyDe3ZBKUJhaTWbdLs9nBPy3DFIUsasxRu1rsJdHJYiHyRcWehQL2mmRyLyLOdco8yTlz/H6rN/AoM22lZBD1CmcO1BZZpobBbSNllzkSxLUKboF4goCAJsGKKDWWx1AhOPok2M67fJGpfota6QthcL3QIjGBMVGAAepQVsQG3iOkozBymVJii7RGpZ120pOXvzTn3i2+7c+94DN9749Ct5+C/mAdZczuJgkPqxsVEd2YqkA6dEcrQpVqkEWHzmCtl08WhlqJQtC4urnD13memJKdrtAUqEiZFJavUaQWgIYkOSdmmtLlOpj/HFL34RrTUXL16k2ytoXbFX3HpwH8dOP0dnkBCXLO3GKv1+gvMFUXN6ZoowiooD98VaNzdcvOCdI037XJzrMTVuGauU+PTJFb746EcYXPg8ymi8rZBLjsocKi/Wx2TJRQaNSxgDyg9HbtTaSlmBnpAqjVYG5k6BL2YUjLhib4EOMErhtB/unBBMUCYsjxCObiUa30dcnsZoRSXr+Iprqr2jgb1us/7k9/+Nb/mB6enrr77Sh/+SBuC9P2utvTA6Oroz0EbyLFE2MMORbYd3vuiOZTkWhbchfZeglea5584wcscoxijGRiYpBTWCoFhtbrUwUR+hnGZUooDVZotnnzlBKS7R7XUZJH2qpRIJOdcfPEieO1qNDt1+v9jQgWJqepZ9e3dRn1wr1fzQ9a8NUUKzlzAYpEyMzvCJpxd48rGPks0/gQkjsrxI8rRWaGuv7QdQRRvYZX64EkhQYlHeD0WiVbGcSgZFCNAabzQDIrQKiKKQUmWcoDoFcR0dlLBxCV2aRNsRrOSErucraS7TJjHbxnJ/w76Rn/07f/d9/0IplX09Dv/LDGAo+aqVUr25uauPjE6M7ajVyzLodYbNTMFlCvFFK9NYQxRYUlcQGIxVNNo9Tpw8yxu/5dWINmjbQ1OhVNZMT48xVavTbyc8+9wz7L/uRgb9hGNPP0MQglFCe5DQ7CdEUcjWrZvROmSl0aRUKrFlZhO7d+xgpBYVa1NkePBDx+VFobXy/T7SSoz6xOe/qC/OnaBaK8PEt5I5j/QbyKDBoNck77bxbjBc1mjwUuABxcKGYfmnHVrZYkuMMtighomrxOVx6rUZtmyeYsvUFDoc4cqq5WoP+iZH54UWgbiUMF31ZScyalKzuZaxc4JHX3fb7n/yne/5zgd+/O99H4cPH9Zfj8N/0STwgQceKEa4vPuTIIwPbdm6k7OnngGvyPsZWZbhvGDDgDAv1rDoYZ/do4jjmDNnLrF50yw33HA93nWpBCHbNk8wOllheaXPQrtJ2k957umnuenWV3H16hytVoPMw9JKCxsojNEENmLf/l2srqwwNbmJXbu2UysFw/17Q1VQ767RtwUxgdUPffpRPviRJ+hlKzJSHXdOQq3IVSksK13bj4Rlqs7hkhYu7eK9YKMYl+fkjSvkneWiK+g9WE04voOwPgthndDUqNkSI1FB7LRRwNmBo7GYMEgGoEFnDsH7QJzEPtWjOD1ZFmaq/ZM37Kz9Xz/293/ovymlkkOHDpn77rvPv5xI318EClZKKZmbm5ux1j63vDRff/jTnxQGuRq0UnyQoY3Cp47l5ipLzRbNTo8k8ySJI8syBolDG8/3fvd3sGfzFjZNlxmdqHL58oDVZo807YPzdPsDZrfMMjG7lQ/84UcY5EU/XHxGfbTGZL3G677lVvrNPpVKjUolKHYJKo23pqB1JUlxYwVXrdXNlSuX3v83/+b/dmJmauvfyTF7217TcZATkNlK7oOyIqwobyMlJlTKlNA6KqRbil2hxZo5tQEn08VyKO0ZLnVy4BTOFwsjDI7AWgmU81qcBC4xZZWrutaMmDZTsXxh96baL//kv3j9fUpd1y4Y1aKPHPn6HfxLeoBhGDBKqfn5+fn/Prt564+IV67X6dlAW0q1mDx39PrFYkWMxg7DgBdFkgtBFOLznAc/9Sle9w//FmP1cc5fWaCxkpEPCjaMF0cUhVy+eI7xyWluuvkGPv2ZRxipBaighHcO5xxZN6VaiinFdijXboq9emq9ZMV78ZXKiGk0ms/OzS3+40ce+VhXRH7pn/+Df/OGpVbz3c1W963tlOuc8XbAgH6ekeWWnMCJLYkPIrw2CmWVqEAZVWALogtegHfZEJFREmoQpQWVY4wTo5wKnDdBjippMWWTE+sBVZ2fnRgNPrJr5+jv/cRP/NCnlFLyj//l+nT01/XWf9WMIOfcf0Hxw5XaqM56fSolQ6I9eeJQ3mOtLbRpbTjk1DvisNioaeKQJHUc/cAD3PXGN9Dv93CZL0SgcEMlbYcJDKdOP8tNt72aU2dO0mkn2GG27b2QiSM0htSlxEPxqOGwXaEkLiJhFIpzPhsMBj/0tre9rXv48OFQKTUAPgF8QkTMP/t7//b65srSna2sf3em1B2Jt9u8iWyqHKnPyZ3GaUuGLZZNrq2NG7aCh0OcyniFUQVRL9AQkhFKj5J282Gkj1VD89DmcX//P//Xb35EqTt6AP/gH/w1Dh26z9x33yH/Ukucv2FCwEYKuFLKrzQWPnb1ytK3fvHBjzmrctN2OSrPyRo9espzcaFFq90ny1whcY4QxxFRHJLnwuLyMltmJ/i2N74JxJG7FK1CnDgkyLAoGHgO3HQb880WD336i1SrFUQEqxVvvfsN1OtV+p0uo9Xa8GcUrllbg1Pko+Pjdm5u4V/t3bv/p9e6mYA6dOiQHvIbnvfQz/7ar8W//NSVne1O5/p+313niA8qpfemXiZyryu5EGUikUYblC94Q0onxshAa9WJjV61Si4iPF2OzYmxkj717bdvPvWmH/j+1Y3t4GJD1yGOHr3Hf9XDhN9ABmCUUu7q1at3lUuV+//w93/P97orWueFTFvuU64uL7DUzEgHQ7lXl1OKAkrlEp3ugEHi6KcJjcYS22aneevdb6ASx/jM47MMnynKVUuaJ4iE3PH6N/Hhj/0pK0PBxpuuO8jWrRNoo2i3WtRHR4cMGz3s0+Pq9TGz2mw8tHXrjrtYW7j95fQpdfjwYfXAA+ihmMKX3UKjIXcSfua//WH03Pz5uJMSeUKb5x2lKOdj5XhwYGZi8IYf2ZtYc2PqXtyBqze/+bCZnr5Bhrf9G/LQv+rJoDUvsLi4+CerjdW3f+TDH3BVHZp+krDcadNs9VHGogQG/QG1WkQQaJaWenTaPQZZQi/JcOLo9zpsmhrlrje+nsmxMdJej5It4+ix0m7TaXS4+zvfTqM1oNNY4YYbbiAOIlI/wNiA/mBAuRQXCqJKkeWZVKo1Abva7XS/ZceOHaf/HL1zdfjwYXX8+A1qYeGYenD6uHD06J/nlio4pN/85utVgaDi7733XvnLcOB/IQM4ffr0TRMTk48++OD9+uzpY3qQiOr2BtgowGqD8p56pYJXjiuLi6wu90iShN4godMbkPsMayyDfp9KSfPWu1/LwT37yJI+C/PztNt9cpdz4KbruenGO7G5x9ik4B5ai7Yx/aRPEKzr7IjWxo1PTtrVldX3zc5u/b0Nrv9/6nnIkPpz7733Pu/Z3HvvvbKBCPKX7qD/QgawkSJ2/vzFf1evV//pb/zGr+fNZsdWa3WikiUOA0ZrVbI05fzleZaXG/T7Pfq9Hs1OlyTLhpo7QhQEaOORLOW6g3vYsX0b2SAhTfooYGJ6kjfc+Q4CrbDaF3v4tELZMoN8gJcUawOAfGZm1jZb3V+anJz8u1+jw///y9dXNIAhQ1j98i//cvxd3/Vdn11ZXrz54c9+zlWrI6Y2UqFaqTDo9VheadBod2k2V7l65SrNZpssz0nzfMiyFSJbSKflaUa71aRarbJ/3x62zI5TDWJ0OeSW297IyEgV7QSjKTAHY8l9jnM5Rpt8amrK9vvJg6dOn/u2M2fO+GFZJd88zpfBADaGgmeeeeZAvT7y2VarMZrnuSiUbrc6LK406fUG9Ptt5heucvnyVbqdLnmWYa3F2uG8nHMMkgTvc5zzuBzEZYyP1dixbQu10Rqvee1b2LZ1C9oXdCtnigxNa02e5W5sbMyI4lSvm71xZmZm7uXmzP2v/vqqhkOVUn7oZp87e/bU91cqtT8Ow5A0GfjVRkeXa3VyDysri/S6KXEcYa0jtlUCbfHiipygm2BiQeu4iKW6aLdmuePc+Yt0n+uyZetB9uzeRTYYDNeqKyT3YLUbHRs1gpob9PN3ffPwX0EDGBqBu//+++2uXXs/fPLkmR+21v5GtVb1YxMTMje3qDrtFq1WBxEhMJrpiSlCJUjmSPJsOJQpaBMVdXwO3udFCzeICEZqdJKANOsPB0BlOMGjcCJSqpaNNnYxS9N3TU1NPfvNuP8KGwDA3XffnYuIVUr95qVL5yuDgfzSxFjdnztzWubnLmsRT2A1Y9URypEB5emT4LIEbSFWAYExkBZi26ItUOzdM1aTOUtg9POoCR4kimOxJuh32oPvnpmZ+eLwPeTfPL5X2ACGniC///777datO/7zhQsXEq3dfw0CrZKk60IbmGq9wkgUkUtCt98lTTyIJgojIjTkDkqaXNRQY1cQUvK82OxVqdVxLi8mgIpNG35kbMystlr/YmZm08Nf/OIXA6VU9s2j+zoZwJonuP/+++327dt/9fLlCys33XTzr4OvH3vqyXxiZMSKZDTaA5KkYMsQWOJSQMlr0jQh10IwXPLonSfva1ye4sUzPj6Op4CBEeVGRuq60+k+OTU184siYoBv3vyv4Uv/Rf/hWjjYsmX7HwwGyd23v+qOU3e/9a22M+jlK822aG9BCUYctSCkEkZ4pRAxaG2Ho9ngk4zeYMDc4iLlap1NM5vx3qG0Fh0FPqrWlA7Cf7kW779Z7n2DGMDGcLBr167Hrlyeu3Pbjt0ffMe7vtvWxybV5bkF5zyMjtWpjZTxeDLJMaEhMMVq2NVOi6XVFeaXmzSa8Na3vJMwikApr611E1MzQaPV/A/1ev2Phhn/N5O+rwcO8NWihQCrq6s/6b3/6TNnz5U/c/8nxOjce6P0oN9TXjziPFk/o9ft0Op1yZIcpQLe+e73csdrbhHncjc6Pm6r1Qqtduc/jI5M/MOhOJV88/Z/gxrARsRQKeWffPLJm3fs2H6vOHnP1YV5nn3uGRYXFl2305WrVy7rbqupEM/IWF22b90p3/K6N8js1k3aKPTExCRJllz2Lv/fq9Xx3/rm4f8lMYANhrBen58/f/7bRkbqf1/Ef3sURVGa9llcWmJ1pYlSsHnLLBPjE4WKd5aR5+6itfbXO53O/z07O7vwTaDnL6EBDI1go54gp0+f3j8yUnmLMup2hboV8ZsFpbPUdUXknDHmuDH2gWaz+ck9e/Y0X2hI33z9JX2JiFkzho2v48ePT5w4cWJqfn6++uX/5n67Jk33zdfL//r/AYUTVF7lbRPTAAAAAElFTkSuQmCC

iVBORw0KGgoAAAANSUhEUgAAAIAAAACACAYAAADDPmHLAABorElEQVR42u39eZil51XeC/+e4R32VLvm6up57tY8WDYeZFuyAYMHjDGtmDAkhCQQkpCEJJycfElaHQ45XwKEE3JCYkgYD3BQhxgweMCDJMuWB1nW2C2p57lrrj3v/Q7Ps74/3l3VJVnChliyyed9XX1JXd1dtff7rGcN97rXveB/0ZeIKLlPzP33328PHbrP/Fl/V2sQES0ikYjURWRaRCZEZFREqiJSEZGSiIQiYuNS+BV//n333Wfuv/9+KyJGRNQ36nNS/ysd+NGjR/WxY1PqyJG7HSAv/HNgC9nqnoWl3s5mo7Op0ehv7nUHU/1BNjNIs8ksyaI896Usy8M0c97nuROlcqOVVwpvjXZBHLow0IPQ2PlyJWpEJb1YLZfP1MdKl7dNT54L6pPng0Av5bm88B2qw4fvNTfccIMcOnTIK6XkmwbwNTl09NGj93D06FG3fqMNuFymm/MXbj55dvXm+autVy03Gzc3mv1d/URXOqmn1cnopdDqJ/STnCxzZM6TOY+IoFGgQGlQw8ekFVgFxihiq4nCgFLoqMQRldAQBp5yxPL27dPnamPV52bHoqe2b51+cmrrzkeUUosb3/thDmsOowF/5MgR/00D+HO87rvvPnP0KBw9eo/bYAy1xvzl1zx1/NJdly4tv/HSXOuGpVY6udyF5U7Oajejm0KCSK60V9aKaEAFCmtQKAWK4l5KceaiACUgKDxrpiAieDJBwDgRXI6RXOG1iYzie9+wnaTVYaWXMlqNGKuytHP7yDHr1SMTU9EnX33nnZ9XSq1sMAd93303qK+HZ1B/2Vz8Pffc49fcu4hMn33quTc/cfLid1241HjTxcXB9vmGY6Gds5I4+h5xNnDKGiU6VGitQCtBIShEFGrt/xUIgigpviZq+GPWzkOGj6swAiOu+L0CcCTOE2K4ftzKbCUUp0QmKsilS8t6784RPV4KwWmWluYZKdn5HVvGHi5V+fDb3/P6jys1dnbtcx46dJ+5775DopTy3zSA5x+8AwgCQ3Np4XUf/+RjP3j6zOL3nF3IZi4sDbjSTelLKHkYugyrvERahUopBMEgSgOCkrUDLw5U1h08Gw58w2MpHABKFV8TPwwNQ8NQSpE7YduIYt9IzMWGozFIOFjX7JqucLGREccit26J/fmlnlyd6+qyzbUhZ/NUzKDd7h7cO/XAWL3y+29791s+qJRaWvMKIvfychuC+kZ39WsHLyLm6UeeePdjT5z78efOLb319ErOhaUBbV1yElXIdKRSr7Tkwv7JEvXY8nQjIUkUPmB4iKy78LWPL+tfL7wACFrWzOHaIeMFFMjQEHRhF3gFmfN8y1QZ5XKWB47bt0Z0E8Vnz/YZrRm+ZWdEY+BYXU7YNxvy4acaEmv8u26tsNLsGzfIuP3AJO3lpauTmyq///Z3vPm/VcfGHgc4fPiwBni58oRvSAPY+KFFRD/8wBf/yiNPnPrJMxe7d5xczJjvZWTxSJ7qksmNUSIGoxQHJw27ahVyyZgaD3nmcp9PX02JQ4X4F/vwav12KwUe8KihAQiiTGEdw7+HeNAaJR7jM5TSCOC0Y5ApSmhCI+ydMCQd2Ls55MBMyP94rMvVVsZ33FDlxHLKajPlr91Z5wsn+1xa7cuBSbwXwzMnr5jZmmbXdJBft2fyA695zYGfP3DDgc+/8DL8L20AGz/o8cee+vaHPvfsvcdONF737ELGQqY8UVlyG5m2M9TjCJXn3L6zypRVlGPDidWU04s5l5sptmSKGt8LaI0WGd5cdc0DIDit8Cis91SkRcU1MFkXnycoVUaFlkAnePH07SQNM0WiLIjHoFDisUoX39crEg9GeabLhYsIvee2nRU+crxHFHt+6LXj/MnjTSoBzNYDji0kXGn1qVgRm/VdOe3ZrVXLzmntbzsw/et/9btf89NqbPYcoA4fPqy+lt5AfSPF+nvuOaqPHr3Hicj2//e3PvQzjzx96QeOzyUsJoFLw4rKA6X7PsZjmQwtU9WQV02HrPQGLOWaM0spl7s5UaQJVRG+HWBUcavd0KnL2oVGMGiUF+rJZWbyU1T9AqFrYq2iXLPk/RyXCeIsuY3xRPRMnYbezkq0iYYewYvHAqjCyCI0XsHACV4JDmE2gqo3vGpXRLuv+OT5Pt+xLyJ1mj8506YaGJwXFDmBpKLz1JfSttldt+yZMUu3HNz0r77/r7/nP2dZ/jX1Buob5fCHSZZ84VOfet+nHj7zfz1yOpk53cwliUqSm6oWZWk7qMeG6UizbzSmkwkr3Zy5NGOhJ4ShwmiHF4X2GoPCKIUDnHj88BNrBKdAYamkLTa1n2KaZwhVhjcKbYUbr9vPbbfezBOPPc6x4ydotwZkkqMDQyWMQIHPNnGlehuXo930lSu8gIBHsChKolFKEISeFxKlUF4YM4ptVctY2bKUOk428iI3QVAiWECTY8ggG7hx1zUHJwKu2xx/7K7X7fi7t99118lDh+4zG8vgv7QGICJaKeVFRP/hf//w//nwo5d/6kvn+yyYSu5sZDMVkpuAXgZTgeFNuyN21GPOLPT57KUBDe8QLLEGh0cELAq0LQ5DXJHXKwXryZ9GlFBOemxqfY4ZexIfQZDGlGNYap2n00opl0qIFy7NLZKmgssduUCtPsa2nZspBQoGIUulN3GxfB09la/jBUIBJik0oYdAGzLlGOBxAuKKiiRXQmxVUV0AoqTwWIDCYSQnzBKxWdfvKOfmxslgYf/1Y3/7B/7aoT8EtBS3R/5SGsCGwx/5zV/+wO987vjyOx6Zy30/HsFpozMVIKJIvWbvSMib98bgFAtd+PjpFqlWaCVoEfywoo+UQYBMPGul/DCNG4IHQ9evFJuXn2SbeQQVeJSJSfstLl+5TLfTx2jLxNgovXbK/PIqXUnoD3qQa4wJ2bNvN7t3bUf3e3jKXKl8GxeDzXidDQGk4c8VRa4Lj1MVQ8lDRzuyNaNErtnlC45FDQEo7QUjOdZ13KxLzA3TcMO+yr/5Oz/x1/8/ufNKRPiLGoH+emb6w8Mf+/X/8gd/8rHHF9/xhfkk75eqOtexTnWEJyAT2BQbbpyJKEeK8yuODz7bIA8cRucIbv3Wx1i8gnSY8iu5VvZ5uQboeA2B6zDBSbTJ8E5RDi3dbkq3kxAGFms9mJSgZAkCIcBhlcUDnX6XTqeJTj3eapRqMJJcRpsCHNIbblYBLEHgoascbesY9YaSMijvN5Skz7sa60WoR+GVItcheVA1V4Oyf2Re+6dOJf/8l/79b//W8BLxF2042a9jzBcRqf63//L//tFDjzfvfKZjsl55MsgxyPAR5njGrWVnXXNqfsCJq4pnOylxLEOX6dFegVFEXpPiSUXQw/pd1PP9nKwBPSrA9ecxNECH+CwjSVOCwOAcJD5DA1mi6aVdMpfhM8AJvV4f8MxMj2NCh7gc5QLKNBDncFojinUsYc0QvQIjkIrQVp6a12il6WjQTtYrzRdz0l4plChSIpzRuh1Y+cJcJ8/z7g/84s/9WklE/opS98pfxBOYV/zwEXXP8aP6xIn/4fdsufW3H3py+Tseb5lsENQCh0GUwVGk8B7YP1EicY5SSfFcM8Uog6gCDRavUMoSi2Ggi2zbyoZb9CIPVRBCo8hPfZylC5+nXh+nFJfIsoQgsNRrY/TThMvLDc5dWuDS1RXa3QFJ7ogqJbZv3cytt97EpskJJHcoLUSx5fz5OVqVA6hSDbx7Hr6oNrhahSIDUhR1Uejh77/S/V0DsbwyOK2Us4Fe6OZ5nHPjuePHd3z0E//oA9ddd705evToN3YOsFbCfPgPP/pTf/rw5X/72XP9vBuP2L4OESyCxg19txJN7nOsKrJ5VFFW6eHTEixWWVDgfL6O3K0d+7XfrzlljxPLWHaF/Iu/yImTzzE1Nc6BfdvYNDlFGFbQRpNJRu49aZricgdeMChsZAlDi3URuXMEWjAGTp69wKmzF5h5w7+kM3mQPO+hlH7ee1kzCKEoR5W2lESIBToI+dBg/Z9xKOuZhYDBE/o+o2kre/3WKLh+Z/SvfvjHv++n/7wlovl6HP75Z07d8ZFPHvvtz5zqs1oeNbmyyhMCusif1yFbsEaww8MvHuNGnN5eg3bFvcQtkg0PUHAe9MoxytkVVlZX6PW6zM83WF1pIa5DoByhiYhCSyUOqJZjxupVpibrjNWq1EtVkkGbbnuBxcYyx8+c58zlK1SiGpPb76Zhy6DdhvcqL4xDw1JU4VDECkQXSLMf3vSv7toW0HWmjG50+67q07f8wx//sYcOve89Z4pu6VH5hssBjh07JjYwfPL+J37+iQtZ0LAll6lAuQKOwas1C19770VZJ+raA1xPmpRZNwUvMsToZUO+LxtunwwbQWC1kNqAkWCM8dEyKw0hy2FhZZXl1VXi8AqjoxHjozVqIyUCE1Cv1xmdmsTnGUtLDU5fukCr0WPQ02QJlKOAA5tvZi4cIfV9QmtQXp53/M/zBEXShlfCAIX2irW2lRr6ra9kB6IgwyLaqoYXdWJ5oConL//fIg+/6t57P5qs5VnfMAawdvuf+uLn3/k7f/Tsm851tEtLZeNFFWCJ8sPkb+PrxR1ikVSpYaNueLg4vPhhaaVe4tIorPL06vtZbDeZqC0SB3O0+n26/ZTMKVzm6C21mV8ZEIUWIw4bWIyxpFlK6sw6YBOokNntngOlnXSrd7OqLYH2eCx6rbUsL/RE10KBEsg0RAxhamQdEEIpRF3zdy+sFtbMyWlIJDTnB5nb1NLX/cavnP+JI0eO/NsbbrjBUACh3xgGcOzYMdFa8dTTc//gzLxnEEVkKlj/sM9/SNe6cMXNuPbo1tqyBeCihwaRrRtCcYv085MwpdZDihehZCt0SuP0RvYzGk+yJ7yMqzVomwHtvpAkgvcZuUpIRKOzDJU7rFXUKhGTFcdkPWSyNgJ6D3PqOzhXGgOfYkwZj+CHZYB+Qaq1npcoPwSkNLny4HWRt/ohVC2CUteezfO9yfMNIdMhHaXUueWWbJ3r/ZNLzeZ/3VqvL381XuAVMYA1wGcwWLruP/6Hj775UnMgLh4zogo0vrjpGwxAfXni9LzHqNZAEkHEkSuHkhSjQryERXRV1xypeP88V6ysJgojVtM+Pt7EwE4x1j7L9qDNyAiEIRDnxHGZPEmpT5aYnNnC9p3bqdcmOfGpsxyfL3Fe72RRb6fjFxksPkRlx+sQNHqITVx77/rLPhvriCF48aA0HjDqWshTGz78S1UJ670Nb/S80265Yycf/uOH/grwS/fee68B8q+7ATzwwAMa8E8/cvLtSy2Ctopzp3VRsQ3d5Ma4p75yBBzGfocoh0l7pL05+v0VyhMHkXgG5RKU8uuucmMLWBCcrUB3mV6/QRJP0qwfZDnvU8lgTEZRukzJTDJuIiQPKDVGePJB4SIVTnd30slTOm6evP9xeq0zlMZ3onSA4IYhSX0ZsOOH3k6JwFq48jlO/DA3YJgHPY+N8BWfhlfgjKGvIi41M9mx3PxBEXn/vffe678hQsAv/dKiACwsdF+/0M7ItVH50KT1uonLNdbN8PporRGRoTu89mdrXi3PBygN3qWkg1VoXqHRmqe2+dXo+ha8tyjJv+z74gRTGsNObCVZuYzrzmG6CzTCmJWwxmXfx/YVYbpIrCOkEVCN+uSxZZCfYpDNkfaW8Gm/6ABiCEd3IcoWVb1cq1YKlM7hAatDJO/hvKBthMIj4lGEeOVRyLoBqMLCC1bqGqChXro09ErjVaivdFPVGujbr149vvXIkSPnv1JZ+EpAwWrY4lXNTmfvas8hxihRPC9T58+DX0mRSWtyfLIKOkfnfZwIftCifeZ+BnNPgCSICnHFox0mgkXY0EFMZedrKI1OoQx4clzaQw+WUL0zZJ1jDHpPs9J5Ejfh6W8epVuP6asGafMKOvPDuKyJZ68nHtv9gnJPEDzeO9AhWEvSOMNg/hQBJXQO/e48CjNsUPhhziZr/3wDb0HWkY0/wyGSq0A1JHArrSBcuJL/7yJi77nnHv9nwcT2FYj/azdwPHOyuZs4RItS+HViJhtqfzYkems3Vm1IhJQuaFwI6KBC1jyL66+iMWgC8CA+pXfhUZL2Rcqb78CWtxbJFeka0xflhKC8hfretzJYOslg5TwyaCKuQCDRFmVK2CShd+U58pUrOJXjXDpM3IRwZCvR5F7CkS14XXib9bJVK7QqI96Rty4xaJzDq5Dy5HWI0mTdK6i8h49TtLXDQ9yYLCrQFOFi/Vk+P0F+Yb1kUCSBNV+4tOoP5fZHn336xHYR+R4geak88mU3gHvvvbf4wYNGDa2rmRecUThh2OoQEI3R6iWdgEcIlSLxCpc74hC8UwiacGIfnZMP4PpNTBiBc+QqRTlIFy/g2g0qU7sw07egogKm1d4jyqO8YOJJSlvrhGO78Z0Fsv4KLu2j8hyvBMIAbcroyjhBEIPW5H6ALY0QxtOouIZHo0SBNiij0aLIXIes8RzJyhVyyZjZfDtTlf0skNJpn8H1VohHtyPaXMsPNx7/hnJWkOcVSvIiHsAj5CgCHTLX8fr05aX8ll1T33n8yefuvuGWgx8WEaOUcl+3MrCZJNooCmb2MIN3WRvJupjyJpxE6JciwCrFUt8xXYap0ZBn5lJGSqAlR1SJ2t630jr/KQZLpxATEVdm8P2EpNskbSyQNJYI5s5QmT5AOLUPVd6E1oDPcHkKYrCVKaQ8QeAzxKWIcyiX4kXQYRVlItCCqACrFUZZwOKVHxYxGXnSIO8s4poXybqrKA3h6G5qW15LZMosDlbp9i6jsoygMo4yEVoZRNyGG70WEv06b+F57l/xvNpIRA3L5aIAzqUgpWTiFaK8pMnoNwQOEIn4KArEhhafO1AeJQlp4xK+t0I4eT2iQpT3z8dDFeRZzpt3jPDGPVWSTFMLmjw71yNXltDk5Fozuvtb6ZZn6Fz6HHmvSViu4ygjA0Oe9hg0rpA2FwkvPY6e3Ew0upu4uoUwHoEgLvBYJTjvkcDgJUcjWK0LgEkcWrnitvsUnzSBBJ/2kKSDS3ukvQVcOgBrCUanCEa2Eo5uh6zLwspTaBNSjbYgFcsgW0Xp4iJszPHW/bSSYU6g/owGjr/WahKN9xmIYIymFAZaKVRpZPQSwEs1iV4xA/BhkJfLoatGAZIWzV6XdDBaky6cJHcDyrO3IqqExm9A/TRGWUTDx4636fZy3nSwTDXIOb6QsdBzVCOFcxmV2ZuJR2ZpXX2C3tIplPMYFaCjEBPGeC/k4lDzZ3Hz5+lai4rKBNUZorCODav4MC5upgnxaJx3uLxD1muSpAlp0sHnA7z3oCyiDNoawnJItTJBWItR2pAPOrhei9xfxZTHUGGJOBhDkZH5lKA0vo4BrIFdar1qkBftZbDBSDa6gzX2kSA4nzMaGZkZrylvVE8FwQWAQ8cOydelG7ih9z/6qU9++tnf+djczMcv9EWMV/3WKXy/ie93SXurlMd2Em99FcZWEPHPg1EWOzk3zYTctqmEMQHzPcekFU61+zyxmBKgMOLBhIgxuOZVesunSK8eJ+m3seUKYVQmzxzKeZQRnDiM0gimSEmVL5JMExVsXxugdJU4iqnUamybGGXzVJ2RyTrWlglMgDEFdfzSwoAvnB/Qa54kbV3EddtYUaiJLdjSJEoEHReGYEzM8wDQDV2MFxrAC01hI595zXg8AQqwytLtNXjVdODv/YEbtTXmys23HtgNpMPEUb5uHgBIKrVyb7IeEpDIQDKlTESe9MFnWBvRXzpB4lNGNt+KiseLcICQizBZVZxrpLQT2DXqQYR2FLDYUvQGKVuqMa1MkScDjIGgOsXIyCZk800kqxfpL5/D9VbBDQpXiUVrizYWURqlLUE4AjZEa0F5ha6Ookf3sWd6E+981Tg37hhhYqJGoA1GF51FpT2rK10efqrJo6eOkfW7WBXgy1W0LaF0gNYhQWkSwqjgC4n/sqv3Upi/ekHN7of4gPcZysQoYnTewCmH2Bp5knL7wVn9pacv+fOXO5smRqPv27pr16/fd999L9obeCUNwMWlMN08U6b0dJtW0hrGK0OWZohPQTSydJrmYJXaljuwI9uG9XARm2OrWUkyrl7K2FI1PNpvYZTlbXvGuHW6zIeeaZDakF6S00wyrM7JbYlo5ibi6QOI75P1OuStefyggQza5IM2LutjtCM3fUZnd1GPxrlw8Un84nPY1hLHlsa4cnWC0eokkY3YvmmciWqJsZGAKDAsLTY4efkq/f4VMBnK1ImiMrY8g41HURjEZyjnC7BfbYz26isRaDa4e4ukPVzSpRKMosOQTrJC3jhHUNtGRkY9Drhp5yiPP72g/vQL59S2cfcfL1269PDWrVtPHD58WL9wpuCVNADRRMGW2SqzYx0unzyFjhXaBBhtcT4pWrpe4TsNGucfpjZzHeH4fpQtIV7hJMcqIYhgKclAGWYrQjPzYCxv3FnHliyfPLHMUioY5SkJ9Pttcq3QymKqU5RHZlFoRBJ8MsAnPXzWx2Vdes0mPVawYYwq7cHaiDCsMl0Jma4lhGFA4Oe4dDXli8eaLLVSmqnDqYBKaYxyZRtEFbRohBx8jpd0rZgbEpXUlxFG1qL787GPokT2SmPwJM1T5M1VotEdSFimmzZx/QYqLGGDKp2kzx3bJpmZMExOlNRkfcRdOt+sPvL5L70JOLHRibxiBnD06FENuGefffbVWtsdQeDkuh11/dzcVhrLj2CCEaCBMgbvPX5I35Z+i+6lx8nai4RT12Gq00VZJAWEZBR45bjQUbhWh/lGwg3TI3zh2RWaeUrJWLJBzu1bx5gcgS9dTVC5sDpI6DpH6hyBVcRBRBBVyLxglcYghWHIMBXNegwGTZ5dSnlmIUUFQup6hOEogZnGViNGohCNJfWuaEQ5j0g25HGprzLVGh78cFixaBBZjFKkvUt0rzxNpgPq07cQxDMkeR/JErxPCSubyI1mNCzx2gMxodU470ldJJkxMjpSKwHcxV0c4cjXJwQsXF39a5u2zhrvyHdt0nbPlp08uvws+eIJiCtFQkNBkhBAi8F5z2DlPHm3QTy5HUa3Y6I6XsJhu0UItBBoxUI/4/K5JUKjCY2mGip2jY9w3eaAalQm7TWp1Cy9vMJqN0dbxWI75exqQjdPGDeQGSEb1tUM28qEI5SiUSp62LUUh9YG77PCGJ0jz1KUytBKDUPWNWrPi7F+i6/5L4OO145kDRNwaZPB/NP0OwuUJ65ny+StpErTUwmq1yVrn0fXpzA2RDLNq7eGbN0UgCiWV4V+nhPFVTU+OVWc813wgvN/eQ1gWAG4xx9/vHLp4tLbS60OmbI6Kntu3gpz3bdw4WQHt/gcOh4DNMYEIEKeJvgsLSZ73Aq9K22C7grB5C5sPIEKK0XOoApWm9Eeq1TRZlfQyBxnuilnnhpQjjvcMB7yzFxCN3X84G2beGy+yS1TYzTSnHMrHWo24v5zTbRd4+kPjcBnCJC74SGpIa1TqQ0xWr2wiv8qHs7GTqUCExRVvTh8f4V05QxZ4yK+OsOOPd/FbGmE1UFGX+f4bAHXXUDXRjH9DomL2Te6iVftq2CHUHm1qkGJ8t6jvG98XYCgNfd/+vSVmwIbb211BqI0OvPCxLjlurGc/p53spQ5VH+B0sxOsiRBo/E+ZdBYJO818Uqh8xyfXiDpNqiMbSYY2wylSRA75BIGQ1ZR0SzSIqz2E7TSrLYdc+0+kitKseXXnrjA5aWcd9w6ycPPtvm266ucbGR0fc4I5nnIm7yQmsu6OsWL3OoXL9nWficb2sRemaLTpwHv8YNlfPsK2cpFkt4yKhyhsv21jFf3M+5ymkmPee1w/SXytElQGiNrXiQLymwuT/KqnTG1UY1SFkGxadwixpP6AeOVsAtw1113vbJl4LFjxxTA3MWlGzZt30F/IF7hDRSDGhNVz/a2Rq5/J4tPfoDOpWcpzewk9znaCOWpzSSdMllzEZdnkOf4pINrLWKWL1CZ3IEd20ZQHi/YxENtHy0FYTJURZjwuvASKnIMXE6nAWFZ84EnFogCxe89PiAwimpg8PLSTa0Xa8K86GDHsMYvsIyhCIXyRefP6KGf8Eh/iby9RNo+R9ZaRLwiKI1R2fIqookb0KZCnjkuK0c/aUHeBm0plyfpLJ8EEzE5fhs3TRtmNxvyzGFrw35JZBmPrR6tRGzZPn31pdBA+8rE//ktIxOb6WMljjRWa7T2eK2oxxkTnRBz43tYeu7DNC88Q2l0BhXGZK5buPdyDXodvHi0g9w53OoCrrmAjp8jHt9MMLaHcHQLOqoVo5kuQVwyJInlRc9cCh2A0BYj47VI4wAbKrRS+A28gz/LCF4UpRPw3qOHiZ8XUCooeg4ovOS4vId0Grj2AllnjmzQxuUDjDZE9WlUfTumOo61I3gRnGuS+D6ueREVWKJwBucG9BqnMNUJxus3s7uUsnkmHoJCBq2FbpqijJfxklah8hmlsTmAQ4cOvbIe4IEHiv+2O/nUajOlEoUIHoMB77GmiOFVEhKtmLj5vcTnHqZ19mES28JEFaTfBJcXHTkrwyohw6NwWqPSPr25E6ils+ioRljfQji+nai2lSCugw6HffkMyTK8T4sGi3gykXUtqKJjrl+Ce7UBfxM28PT0Oo6vCyGCgt0sDu+7kPZI0wGSdJCkSzpYRrIu4j1KWYJyjSCaxIZjqCBCByGKEG1KKGNwg2Wy5kXy9iphPMKgu8rA96hM3cpoaTNbzIDJ0RCPR7xBa19MIvcdnS60Bp6oqhvAKi/BunhFPECWSXRlsc2WepXMeYyVdXKGVoVJaO+I0gFq152Yie10Tn2MQeMScWkC74VBr4FKcwJr0SYg0yk+SwsjsBFo8GmXZPEEyfxzdIIyOq4TjM4SjcwQROPoeIQwGMEMu2wehtm8w+OGnTcZsnS4lk8owZGhpWgMieQo8YjziC8YR/mgQ+Y6KJdA5sH1EckQpQqugjKEpSoSVQp9IlPGWFPkL8aiVQQqgrRD2lslz9u4zgr0OyA5SXcJXZ6gvvP11IIJJnyfSmjwHrRojBICE5LnIBmcvNSSy6sdVY7HlzYYwNcnBGRiBnPzAyRuM7u1TmQEMQojAYMsZ9UpvI7IVI5P+kTlWaJbfpDu1S/RvPRFjCTEkSXPDKkXjBGiuI7GIl5Isz4iHmNsofFnwOGgu8ygd5XBFQ0qQIUxYVRDhyPYqIoJK9h4DAnKaGNR2qB0gFIWlCnitO/jswE+7+KzDpImiE/ApyiX43xaZO7eoTC4NWZvGOApsA1RBf8hCKvEpRiPIghLRRmZ9SBpM+hewWc9XNYtKGU2xAYxWjyZjSjN7KcycSNlbyhnA6wtcAqXO1AKYwzWKrqdHK8tXzoxL2UGjISVeWOUK9KXr0MvQETU3/2xn8sWM0/jXBcTxZSqlmoEKz042eqRSYb3Ch1UCQSMS0m1pjL7KuKJ/fTnnqR35SnIGhhdkEHSdhOCkKg8ShjUyZMO+LUsuyBaqcAA4ZB45lB5wiAboNXyNWQOBUajtSmYQiZAaTPMCYbIneR4PLkHlwupKJwolI0wJkJrjTFlojDGlgNMWCMwIVEUUIorBGHA5FiJTi9gcWDxrkPWnSdrXCRtLeDTAfgcbQwmrmJshFIWb0NUaYL6xD7C0hShS9A+xw3nCXPv0DrAaI21kPuiu3juUp8LCw25fTKSci066T3cd999+sW4gS+XASgR0XfddRdKKfm+v3rvjSt2jMwbZc4mxOU+iY84sbLCavMClahC0lshHtsB0fiQRgaSpWgdUd12N6XNd5AuH6e/eJK0u4AkPXzSpTtoEeoIZWKcAWN0Qc1WGvEOcGgTIBIg5FhrhoTMtVEsizZFdu5FMDbEi8fYkMBWQFt0GFMKLGPVCrNTdbZPjrFlZpzZ8RFGxiKqcURsQ0YrmmpksbGmZMPivXjPwkqbJ04t8fufusjFi2fIB5dIW0tI0sBJjrIlbFyF4XCMBCWCkRnikT2oeALjHdYVDayCdVxUF1objFFo49E6IM88klq+cGIJSXr6hl3b1f7rJz4yTABf0RAga/SjX/iF//q6Tz/ZeVM/U7KqnE7bnq1UON5aIe0uUNKatNeA1jJ5WMXEkyhxBR9C66KUyjtoZYlnbiWcPEjSncevnidrXiVtXcUlXfKsizjwJsDYCOzQpQugdNFnUGGhBiaCGjKTvE9wrvhaaCOI6kSlGqY6iSqNEsabmQhK3Lkv4tZ9ZXZPl5kcjSnFIcYqtLc478mdY+AdjcTRXkyYay5x8nKD46evcPz0Gc5dmcelDYK8iThVUOB0iNFRwWwmL/KTsR0E1c3YeKqgy2dZgRuslY/KoMVgxaEV6MBjTDExnTjD4890OXVlzs/Egd6zY+LxPXuu+xCs2/vLawAbev/queee+ZF2u/l9586ev+PtZR0v9Ebl06cDdaotHLv4KEoLQRyQDwxRNEZHXUbJALU+Wn2tSeI0xW3OclCKqLodqW0nyjtIZ56sdZV+8zSD+QtIP0Eij1egdUwQRohWoAzaBMXNUYIPAsLaJmxtO5OlGCMJq40WjZUT9JauohfPgjFoY2iUxjjxrCIOazhdwmqNiEGpYYKYZ6g8I1Men/cZDAYkgwZ5bxXlBkRWFWNmKhgOwuQ4ByaMsVEVXZ4mHNmCrm7FmhiRHHFpUWWYItYXtG9D7jM63lO1GiOCkgBjDVmS88zZLg+fnsP7vt81NaL3bdv0m0qpweHD91ulVP6yE0IKVc9jwY4drd+dX7j6PceefJQ7X/86Fq9e4Y8/+kkmpvZyoncDDz/zJNnCE1R33o4LKwRmFGMtSd6kWr9hXV1BpFDQkGGXbD2DWZufQoFWKJUjWZe0Ncdg8TRJ4zw+baFyB8qiTYiKqtiodG32Tqsi4SvViKMKgS6ReU2vcQbXXsC7Ad65YX3vQCuCuIYNq+R4nOQYr9A2QCuLdyniPFoc4nrkWYbKitxBGw1xCRWUsaURbGkaU5kgHNmECcdRulTMAg6bSXrtWFQx5Oa1wucpveZ5to9tZ8SWuNLrcONEzMRIwOhEmbn5No9dSelkTaJex3/3q8b0T//k29+my6N/6v2LE0K/ph7gvvvuM0Pc/239gfueP/nj389iK/rqlWl99swFdfbsMZQP2DG7k2NbX838/OfpXn4KFY4QTOxFwkms1TjyAid4gcDC84vYa/Pj4vJCfUOXiMf3EU3uhayP6yySNOdJO1fJBytknQZJaw41BHuUMqAFZWJ6wxEzpUAFAZgIbaqYIXgUGo01FoISYXmMSByD1iI+aePSAR6DE0Hpoo/gkqK1rYMSUX2KYGQ7YXUSXR3HRHWUrqBMQQb1zhW3fU0BgufPQnolKO/Im+foLzzDam+ZmQOvo7Xa51I7IHeexUbKqYbQUo44LIvut/XsRDUlrp8W+bOnLr5mBjA1NaUAVpaWXoNS/tabX6OWF86aK1cucPHiWcqlChP1zVzIttJPLhJUpki6DUYnrqfXW6B39gHKUwcZGdtXNHhcUhAw17Hz4VjXtXnxa7dEPILDZ0mhCawVur6dyvg+KmSI65P3m7hei6y7QN5bKahoeQecR1y+TjxRgPJJ0YM3lsAGBTFdOfJklXSwgBaDTxJ8muBwKB1gghJBWEOXRynXNhGPbEZVJtG2DDooIGbvipEwn+G9K4ZVlGIIF64PvWil8Poapuydo99eoBpP0mit8OBjf8rUpps43+mSqSmcZDRsjvaK7qBH7HM67f4ysDJUXX1JA1Bf4/ivHnzggYcff+yxb+n22m5qYtTccsv1zC0uUAoDjl8Y4f0P53SyOboXPoskXaqzt9O98gRBucKgt0JQmWZk55vAVlBDLF0phRsS4r+86eLQOLzP1+fy1sikyoQF9UsVEpFaW5SyOPFAhnMpKu/j0z5Z3kflffCCyxPwRXu3YH0XzN2iDawxNsbbgsiigipEZayNUaaCUQavwbti2kd8Npx9UMP8A5TSxQSxF5TSzydBi8IojdeyrjKWeYfpLdOce5Q4HEdFZXx1DOkuEtgRfBgRKk3FwKhu+5qN9N4xe/EXfu5v7VJKubXh3JfNA6wpfv3APT9688rS0qtvumG3fOKTx8zV+Tmee+5Zrrvh1ezfcTsn5uZZGCxQzTu4/irVsQPkgxVE5WTdNuP730E/WSbrrxDWR8ENhji6PP/glaxj8yIerz1IPvz7Ho/GmBKKEFEaLw4kJ/d5EQJQiNJoNCoYQYV1gqGMjKwNZehCtqPgc+hr41rr2sFFx1EUaO9wIuQuLQbQxBUHu95B1MN0pZiEEhGU1mh9rcEkSqF9MfmE2qCUoBQuXaVkHBM73kS/38RkfXqdBdKVUzQvH+f6/dfz+pu2snVcc2DvHr26uipBNdz2mU898MFnnnjmHymlnnsxOtjXMgRowE9Nbb57/kpbb9+6P3/bW99gO4Mund4lRk2V1fmEhaUO14+McHHpKro8SzR7C+0LD2GjiDzPWDr+QUYPfBvB+F4kS4clnGyYkXvhvMgwJOQpPlnGJy3EObwxUJlBB3WUyPPHy5Uafr/hs/B5URoOR8jVuhEMj2BtOBP1Ao4e5AqUmHXoSQ+9Fcq+eOBV1yZ71It0Fl9sEthrg1XC/MlPgmhG9t5Nv7cCWRvXWOSm3bv59lsPsnOzpjIRMrttgieOPaFOnjntd27b+51vfvNbbzh+/Phrr7vuurl77733y9DAr+lwaGW0sqvR6SJa0W0vU6s6JspjLA5m+ZUvLfDI1QbdrEMe1Nm/79sxgwaD1iWydEBQmyCshDSe/n1Wj/8PfNJGBVX8kAb2vERwTex3qAziBqskrTmSxhx5v4UfNBFXCM9oNCLFvP76zP5adTHUD/SeQnJmTR1c6Q2/1DWx8HWD0CBFPV6MqOohrVz9WcjIuhromvfy3heGJ4XiiCiPU0NvJ0NiStqh2zyDU57q7G3Y0lQxwJLmxEYxVUqoxB1On7/ExcsX+fCHPsKxY48xNT6mP/bxP0nn5he244P3KqXkgQceMC92c/+nXzccv0EAdu/cXplbUSwve0ZH6mRdx+efq/BzH1/mC2dPgh1wNfXs3bSJHVNlLp78CDptkrUX8N0VdGWc0sR2/Mo5Fp78ddrnP464PsqaAsvn+cOSXoHKu2SdK7jOHGR9xOXoJANtGMn8cEpXhjpcLyXM+OfFOYsHp9cRC8XXas9LoSIw7FKKI3Ud6pOvIqpvxikDonGNK6ye/SwzkxMEOMZnZ5manWRq8xY279pBZXyS81cv8/o3vMlUyqOyvLTybhHRDzzwgH9ZDODY9QXxY+f2TVkQj/PP/+vDfOo5ePTqDP/PEw3OnvkoUXIVMZrIOhaunOH+L3yQ+uyNlLa+gWhiN1naQyUpXgfY0Sm0NrQvPMLK0/fRvfwZ8C0IApSJ1t2wFkfeXyEftKHfKyZ20i5eUkJT4rqZMiWkKLP8ULhBqS+TjynmFVn3z2srZfDy5UnncGmEaIMfIoxqKEC1JnQhfwafYOP32+gxZJjgKq+LPQTKgDIYHdJdOU7evETWPotXGURjqDwjDcqkCj768Q/T6/dZnRfKwRTv+Lbv5rvf9V6uO3CdCYyRrJN96/e+633feuTIEX/o0CHzNc8B7rrrLo4cOcL4VPXUTQc38cdPX+RnfucPCEcmcZ2zMGjSM4qq30brzP0srFwmrE8ytu/b8EpTFYsfrNJaeBS6CyhxhFGVxIFJuwzOP8Lg8jHKm64nnNiNLc3gFIhkpO2ruNZlcA4xVVSeo43Ge0XNeqYjxdJgQIRDhRVEzHqvYe0A/DAxzFH4vIfxCRLEaFPGvCAqG1lTInJslIBcyxKMXPNOX6UzucY2U0UfowCSugwaZ0lXz0DaQ+mIqDyJS9rEY3sIa19gqTGgNjrFFn+KILCcOtNjbtFw+00VatVRRspVdu3e5h9++Kzqd+17gD9dWFhQX3MDWFwsFEByrz9dryZy066dpj1YxqVLeG3RlCHPyNrz5FkXFUZI2se1r6BKs+QywEQjjG37VpLmKTpXHwffwAYRSb9b9O97TbpnP01v7jjRxCzx+H5sdQvx2B6UV3SXTqHTPso4xAeIy7i4PCDLDCYXct9F2xil7Qt4egrlFQ7PeFTBi+bKuS+gdUg0ugWqm9EmXi/VXrhfyIte9wxeChHqa+whda3EW9s9JGooXVMIRDEsA0XluP4qvjNH2r2MeI/vtfFJBxWWkahELimBeCq1rfRHdtJvnueZ/hgd1eVOqfC+77kd0X2yLCLWVcSmeGJ1pZWpcnXqoFLw4IN3eXjwa2sAx44dE4CaKV3CSO/mraXK6aWbZUmLkqVjDJrH0UbhessYDF4pvCrUM6zSgMG5BIUmHt1HWN1C++qj5FcfxypXNGt0McpFf4XOhQV6c+eIR2YIJrYTj+8gHN+OGzSR7gpOcrS1XEoCBnh8soJkTXRYQVmNKDvEFFQBK2uFb88h+STtxlmyq2ewlTrdxhWCqW2UtrwWI0Up51/IDZR8eP0takML41rtL9euuFYoKcghXivIB+RJA9dfxnUWyHvL4HJQnjzrolWJaOp6bLmCshWiaJq6rlMWw2DbHfTbl4is40oyxn//xBNM73kTO8dKhDYF8fisRDoQnjp5iUolioo3ckS+5h7g3nvvlSNHjjAzUepfWK52x2utymQ1ZtXV8PljBTsmjfG2hcscIh6rY1Cu8KB5oa2F1ri8BypgZPvdlCZvoHf1EZL5Z8kHbZSE6NIIpBl+0KTTX8HMPYuOS9jqKJgaYWkcVR4lT1dol8tgDTaqkOW94Yi3wSkz7AgKkg3w+YB09SKXWp/DuQEej5c+PhP84lnC0W3Y2g7E5zxfAmYIEsma5KotDET5Ic5gEDNMFhU4l5H7Lr67RN5dxPWWcGkb5YoqwOFR3uFchjIh5a23Ycf2opxHG4OokCTP6eqUTCWUxreSNOaJZw5yzlb51Y89zvve8i3cPFEjCTXjozU+9cRZFpp93rxnW6uw3cNqoxF8TbuB9W3bWqXzFxqlWjzd7C+LCkrKBlVSL7h8gEodzg0KhE0Vq1q0svhCHnqYpBXTS5K1sMEIlT3fQWnzaxhceZTu1cdJ+y2iUtGqzbMBPuuTZ318YxGfzdHDY8MAbUvoMMKUJ7GVCYyNcf0B+DYSxWgdonWIKOhefZyoMkumI8pj22n1v0Ta6xNENYy2SOpABwWXT9shelckk8GGXYKCgHcFPd1nuLyN7/dwSQt6q6T9RfJBC8kzxGcYU4QkP4SyEcG7BFuaoLL5RmxtB0rpgqOAFJ1ADV57bG0Hwcg2SlkPq0sEUZ2nF8/znz58mh+9ayfjtYjfefAxPvHYKXnLzu3MzubzAPcdukHdc/Rr7AHWWsBKqfz++z8zv226tG/XdEkuXW6hdY7ooCAsOoe1ttDEc460fRVTnkKpcPiLDZpBBiFD0hQdVCjvfRvlHa8juXqM3uXHyZNVTDyCDUNIg+GtccW2DWMKyZYkJeudJVk6tZaiDQ8vKLxGWIYgJBk0UC5D95YYZG2CoIQ2BudyfJqSta6ibYh32RAHyApXned4n+JzVxBUfIr4tICS0w4uHyCDPqJzdKlKqEPIcySIUTZA8rSQrLEhIhZlNXZ8O+HEQUx1Fi16uAzDDxWVCsZx4PNi/5FX2KACeJK8S31slNXWIj/zsYJm1m3Nc93m3ezfOsLmLebxjRXb19wDDEGGXKMeC6PwjZMVLSWlyOJpdFBBUUClagiV2iBCK0XmWiCaMBglUFEB/XoZiiYMd+74HJW0QAWUdrwaExsapx8mH7QRwGiDGDv0LAqlgiLp0hojZWxYQMLKZ0UTJ0tx/RWy9lW8ttioQj/tILqEEk3aXSGqjmO0gDekyydJVk8V7WEcxliypIfv9wq4WBdlWxTFYEwR29NBAeMKpCpE5zEDGxGXYkqBKYiwlcIgdVjGRHWozBCVZ9EqwHlXwMJD2FA2LrxgOHiKH0rJKYzyiLcE5VHoXUG0sGP77ewfzU21mouz/lPDgO03zod9zQzgrrvu8gCR1b86yAd/d7wsKpRUfDSixDhcmgzrao/Wxe1StkQYTBdZvniyPMWYItnz3m+A/tQQg3fk3WV6C8eLnEoXYcQLaBvgTfFxXJIAHq003sYEXopcL4wJamW8FJtDJYjgynPkc8cwKCq1UWa37ESqE1xZnKNb24NPeygFxsTowBCVRwqWjiwBAWIt1oYIhiTPyVyOUyVcKSYK69Tr42yarLJ9yzRToxOcmYcLvRznWggedIC1I4UiGRqRDC8Zei3MqI3sRRkukSl2EemNekFSGDymig4mqFbG2FpDJipeeS+Dgzv3Lw8N4OVpByul/H333Wde+8bXPvHQgw/+4s7p8j+q5Iu5hNoGQYk0TYaSKGpIejSFno6kOBUW5EZsETslKTptYhDcsBNYwG95+ypu0EdrXczr+SKLNybAlGqMzN6CEyFbuYhLW6TteZzzhZdwriBSIqioRugcd1w3zbfc8loO3nAL+/bfyKcf+gQX5ia4OHeVY+eOM9cu01o8iwkCVBAjWY/EFRWMp4JWZTIJKJfqTIxOsmP7Jm7YMc2t+zZxw44Jtk6UUN5zdbnJnzy+wJfm2ogJCWypUDtWukD/XFoIYK/JzK/BwcPDdwq86KGw5loO4rmWivpC/1AZTHkTY0FGHU9YCtm8rdyIR2lsTNhfliTw0KFD/vDhw/rON+39F+dOPfym3SPyqmdaqTPGGK3Ar5EgMBitUD4v3L0p8HmNLhopkpJmHZTSWDsGOMTnaBmQteYgz4Zt4KFdmLCYihHIg4igPI4JItAR7qk/LDj/UpSbIoXBZJ0VRgenmd53I5u3bWH71i088OCH6DQuMWW6nFx5hnLnPHtrM5w1exgEhSxMuT5GuTLCRG2E8dEyu2fHOLh1hN2zNbZP1ijFIQ7PXCvh/NVV/vBzF3jibML55ZRGlhNGimioY6yRdbzgxcbIRa61wTSG8ZLQzYRBliJ5u0AWVSFCqYb7jKxYFDnd1BOMIPt21BU+W9m589bWy84JVErJ4cOHlVJben/4m/e9b2vU+WxDMbmaZc4rbZzW4D1GrY1HDxcreFnvuyBgbYBRJbJ8lbR3AWXKqPIEvrdI3p4rtm6ILzJuKSJiMbBj0GIRB+IzRIV479BxCROWCokYGw9hXk8cwtPHnsGSEJsBv/vbv87WTTO8/dtnePWNVX7t+BWq/SYHbvpBalvfzJ37NLs2hWybitg6GTM1ETHfVXzs8wv8j8/OcWH1AvOrCYttRysZFNwBExBHitBqRgIz1EfUw57Gl3cYn3f4wx0CzjkswlQlJm04kmEQcC5HVAvJFEpbjA6oxJamd9RCxa5NgZAhgbYLSikvfLl6+NecFXzkyBF/36H7zLt/6J5T//Kf/sz37q7pj3bHp6KTVxq55Bir1ugQQpZ0iYfr3bwIdo0sIQpRDhWOYlUZly7jVp9h0LpaDE4M9fW9FLHQaF3kAyYAW5BAnM8xYYQKA7zOqW66heaZh6DXwNsArTXXHzxIa2WJVqtPo7XMT/1v/5S5pSYf/Ogf0lvq0OsZDmwdI5UFHj/7BGcWISyVqfmQoGwwpQrnLzsudnpEgSYyGm0NQaCZiMprdxzvZX1e8MVFYTYoiYt6fqsbQStwSnNsISEYjqGpsI6JCuPxIsPtaYa2UhixTMeKUJSvVY3RQfI0wAOHHzAceb56+MuyMubo8aNy6NAh859/5T+effudb/5SYPTbyias5lmixOXixTmtNEFUVXZkGq1jxCjsMP7JEKdXIojWmKCOsiFZ4wJpd7nQ9JJiwFNrgw4iCGJMeZxgZBtaIO0tE5anSFfOIq6HUoZ80CbtLaGcI0kch97+NlzS4cLFOc6cvkR9fJowCJgen+K221/H9k2b+YH3vpsnLgvPdQxBOIkahFQjw8V2wOWmAivUKyGlcGgAZrjQStSw1fx8OTCl1Is8dI3SGrWe90pxyEoNh00L9DRQxaIZGQpLs0GZXA/b2cqD9X12VMXvmY1sNUqWp6bUj/3qr/72ys67dvLggw/Ky24AAMePH5dDhw6ZX/q1/3Tiu95yxwdiW6vWK+Xp0XJ1pFquaY1WXhsXVKa00sUwpB42WNfa/XoIsjsyVNYmbZxB0h7euSJsqGIABBOiSiPE4zuw5U1ol5L05wmq26G7SNpZhEEbxIE1aFHkueK67du56w37CG0dUX1ajTZTE9Ps3rGLsFxhx9bNaFvj9+4/zcrySUJJ6OQruHC2YAMHvthPPOzyramDKFFfduisJXiKF2wUU0NJmhw/JKZqbdalYq8twCmSwmI2QNbR5fXuoxTvxYiinPf9jZNa7Z0NnC3p937n297+hZebEfRSAhHu0KFD5sgv/MIp4Efue///t/7ZL3ZvXer2vn28HH1vT4/uX8k6kgV11ZeQ9f2fGxIjBcV8XGeOvLOCeEFpA67YEqaMLbpzWRPXW8GU22gVosmx2uDGd8PySdJ+BxWEGFtGxzEkc/R6Ca+6ZS+37L+Nk2fO0R1kJC5j0BOmJmcYGbU89dwclzs94nIVF9cIy1NoDDkOvBpqAKyVqg4tFOFpqEngvCL3oAzFSrvhEmutcsQ7PFLcXsyQHKqep0cha5tPRa7ddgxCvs5iQoH2EJJjvPMTuqN2TE+5iYnyD77t7Xf/6eHDh+2RI0fyr8tw6NGjR93hw4f18ePH1T0/+s+aFK2oB3/zH//jf/PJJfvTcZL/o4utC16PbNXEUzgvEIQFLEqxT8B3FguRpF4HYy1e8iFhdrijVweYcAKMxXXmyJMOee8qiT6GqU5h4lGS1grW2MLHGEt5ZhsPPXGef5C9A0yTLZumUHobXQ0l5RC3inaLPH1JkXRWGRuZJfB9sjV5dzZoAYkvOHGiScQj3uOcRmuIrGbMFLLYSSpFE0iGm1KGtb4Mt58hLyC/vUBJf80T+PUFmEMugs/RQOBSNya52Tfqky2TvO9tb7/7D/6sw3/FpoPXXI8g6p5D9+iFhevVD/38kS7wkz/wff9i/6m5J96+fGbgagfebWx1lu7CkxhjcT5FR3WiyjS2Pktv6SJ536Fs0VGzYQSBQbRGRSXi+g4oj+MHbZSN8cYizYv4tI8OgiG71xWzgckqJ84e56HjK7z7DVUudVtEagHXETqSUQlSnrts+Z3PPMtkLeM9b/semr0GH3pyCR16kOIARTx6iNQZ7RmLA6pBwETVYC1kaU57YFjquGHjSK3vGSiMxxX7j7Qasoy4tjhN1sLh2j4xXwBcUoDDZm0TmksJfZJPmMxuDnq9qbHS937v93/vh7/S4b9iBrAh3glHC7XKw28+bI88iJ+o+v80XRt/x0DlSnqLNBafxPc66MAWHbnU01IhleomqlPbGTQu47IMJxnii/57VK2gS1XE2KIkUgFoiEpjhBM30G1eJHZdUidk3VXimYPYib1MBVv4+JPLHNxkqShNeUIIAkfJxKS+zP/zxdN0BqsgMR989ASiAsJY4wWM8gyylMmyYedkzJOX+kQ6oIynnwVcXHZ0nNBLBC9ZgXCqDRtSvow2ukFoaiMBGj80F0F5X8jQSSbGZ2LEiRYnJddVm4224zQXarb1vp/+6Z+9/6s5/K/5aNhfZI7wZw//4+mnzlROPdeS2plzj0mv21IEFWwcoMMytjyKdFfor1yFoIYShzFFFZAnA7zklCrTjN70Lkx1Cy7rIQxwzYt4W2b31I2cOftJlp/5JJXaFINBh5EdN2OiiCzxiLZEPuX2TVX2b58GG5KmKY+dOMeXnnuGAI0LNJO73khpYj/tvEtVV0gkw6sMTQknOWtH69bqdw9GFUOgGzeEv5jGkBoSUY3o9b2BxVhYoVIu4kFyMT7xxiWEPjFl5QmVp6pTqvQp0X8wSvp/+z/93r8/8eY3H7YPPviVD/8V9wAvBI0OHbrP/JN7Dy39zM/87r+4+Lkn/8OgMed1VDEubZFmGmXa5N0mNqxga1NI2gMnpHlRJplyhVBC0qTF8vEPMHHde7Aj28i6TXzWKh6sDVA6BslxeUIvHXD39n0ot8oHP/67jNUm6Xrhg+cM/mHW0ajIFJ7F9Vqo+k6iyQOQpwiGTDxGBwjRcKRMr8djs74rqDCIr0RCvbYdxRUaBsPsXyNYcpTPRfu+jyUzdXJTki5k7YHV6cnI8FxVqRPlKP3UL/7Xf/dRKdBYc/ToV3f4X1cDEBF99Ogxo5RKf+hv/4dn+2mn6A94ty7DJuJwaReXZ0VdPBRwiIwizTJc7lFxyOjut+JabZae/D1GD7ydsLqJXq+LVmWuthZpzz8FJiB3KTjN7GyV1WyMsX3vxKoeJmsROwfOoVSyrjySSUo8eyPx7m8Fr/GSo5SmpA0ZMlQGvTZNsNGp6w0z2X59HlF9FUFSYfBoyYgkdTWXmFHdNzZf7ZdU9rFQu/9eKbmHf/E3fuasUs8f+R6Weu7Pcw6vuAHcd9995tChQzIcVUqffPKRb3viidWf/+JTD4s2TnkdgLeFTo/4QqxBKBY62AhrDU4HhMaiPXjtSJZOUdvzZuLpvawc/wPEWKyNCJzQT5rkrUWUtmhrUCbF9T2reY94+6upVkaQPB8iaUV14bwDn6G8Q2wVpyze5UUHbm2T2Qt0IeUlbvafN85qEUoqpeS7zNjE1HSjXbKDX9k8xX/5Vz97+OTa3/uPv1nc9oWF69X09HE5evSof7E6/xvFAJQU3Ri/Nqb86KOP3rFz585/2Ol0vv/Zkx9i9eIXpBoEWnSKBBGpLpMqS5J5XJahXAbO4V1OWKkXK15w5JknqG6lffZTUBphZOcdtM49wqC7QtKchyAomkxDidcgiJkcsXzuSycRXyYb1MnXEEdTbDDXSoMy5FozFgpJmgyz9qgAXNaz+WG79kWo3k5kAzn0BfH+RV4GhVUCzks+6DBV6fotleTXX7Ul+j//+k/91OnhHdeHDt2grr/+mBw5ckSOHj3q/mcP5mWXigW0UsqtHfwXvvCFb927d++POefe86XHHtM/+7M/L489/rRURiraZQ6T9TDklHyLjBAf1xnEY/T6A1TWRhlD1lkFLLV9b2FnJaLZbdCOxtGtU7TnPk9QGscGFZLmBdIkIbSldRpa5gw3XL+Hh86vsNwrocIQ7dJCgMLn4JPhNpAcr0rUamWceMLMkCsYfFWrnTcMMMtXcvqFUTinGSQJUzbhXbePsnt24tBf/8F3fQDgzW8+bO+6C3/kyBH/EptfvrEMQETUAw88YIaqFA4wjz766LtnZ7f+eL0+8taTJ0/y/l/+FT7xwIOuOxiY+tikUkoTh4rcZyR5jvaA6xLJgGo5pT+1g9VOlbSzSByV8L0GrXOPMHPL2/nJt13PE/OX+cCnHP3VBcqdKzhiwsnd6NYiedpFdFQoiQWWy6tdGt0uUWkWE4Tr4rDFjECRCHoK7P1i2yM6YsYUAIyWQom06EW/yODI2tJL+XKPsPH2a0ArSLwiyYTpMty5v8zdN834266fNUbMQYD3v//9wY/+6I9mDz748lxS+3LdeCD/+3//70c/8RM/cU+5XPqJ6amZO+bnF/m5n/8F+cAffsj3ez2tdWCq5RCtFM45BIW1Zjg3J5jAFrctbTKycoLqpv0sju2huTBHKY6wvsX504/wx5WQt92yi2/5kW380tGELz78cWo1jxbNxK3vYfnYx/C9JbwHi6PTWKXf7aFLfsj09RuC+Ub+jSGwtpCglWKv77Wo/tUNg8mGWr5ovWi08igF/UyoGeEd10W84WCZsdESxip18dIiSXfwU41G4/2jo6MrX+0q+K+rAawphADuAx/4wOjNN9/8/XEc/9jY6NiNnW6P3/6do/73fv8DcvnqvEFbY0tlrBkujhSPyZJisFsrtNeIDop9ON5jTAUblomaF5ndeyuDfe/g2WOPEU3uJ950Pc+0Mp768Bl2TQs//v3v4dP793HfR+8nKAX0GheZvOEdrD55FIdGM+DzxzsMki4lU1QarDdo1AvWz69J02iMFkKE3Beq5N6rodDU8/l6a7MAXq5tLXcSFNcdAZ8yEI91wt7RkLdcP8b2aUWmHKudhLFKqBcbXX/p3MrogYOXXgN8ZOgw3DesAawtJXz/+98ffNd3vfNHgyD6R9ba3QsLC5w5e8a1mm21sLio62MT9AYZnW6bMAwJopAkSQoSSBwhLsW5nCQfFImRMVSrlYIZFMSMjo+zrW44cGON9h2H+NWPPU7z1KfRaoAXx2PnBzzy8Mf5oe97L9/z5lfxp19axDefYaAEpyyaDBtX+dLpxwmq0fBGDvcCPC9f9+tyLYqie6iMZ1ctYqk7YDEp1set9YHWehIoU0C62uCHG0N8nqKyBplLyH1OFJbZHFfYNzPCvs0hcdWz0vVUQ40OCo7DcjvzJ84uqsvnpvcBH3nggQdeNsDuf8oADh8+rO+9916UUu7kyZN31+tj/7ZajV+9uLTIhfOXXbvdUnmeG9Bcd2A/E+NjmMiSZDmffPDznDl7jkq1TBzFpP0uaZ+CEEqhrxdohdaW2kiNsYkJJianmJ3dTLWi2R71+eG33sov/s4fkTWuoEeniSJDNTT88m/9Bt//Xe9lJD7HldWMbPE843vvIh2sYEc20zj1SUa3fTdKl3B5UnTX1LClil8DXtfKl0JWNtPs3RFRXbZcPZOgwqIDV3TpHKDxWUKWN1FJC5e2ydM2TgXY0gTV8hSz1Sk2jQSMxYYwFJq9FExMrarIXNEMFHFcWEy42khUY761f8i4fhnh+b8giDOM9TnAuXPn/lWlUjmilOLq1UtucXFJdbt9vd4j98Jqs4ONA6q1ERAhKgcsXL7MJz7xGS5cmkNLjhdPf1DQqa21KDzVSpXtW7eig4Bt23ewZcsWlLW4bo+Stnxmqc5vHv0dIpURjG7B5QlZc44s8USVGunCScZuvYdw043YJEVpherN0WlcZmbrbeAhUX7dbXvhWrdOW8CTemFaCe95dZXzVx0fO7VMFmo8tkgKVSErM2ieIusvIF4Tl6eoliYYrU8yYWvUI7AmB+9wSqONplISRmsxo2MB5chTCjW1quG3PnTB5YtXzA9/+86P/tW/+T3fgRzW8Oev8b/mHmB48AxBHL+wsDDrffaL1Vrle5eWlv38/Lw0m22TJYV0uYgnzzO8aOKRGkFUdORGqgGbZ+rsnx3H5MKfPvRZlhYXSdOcqo0Q5QhswLYts4xPTOCdo1yuUa1Wi1raOTJlyZMeN09H3HDLnTzxmQ8UU8bakWc9GPRJGGAqZVQ8hs/6pECUF0ujq9EkaZ4TaUPVDdN2NRzNRnAyQOd9jA4YOE0u8MULMU9eXWGgHGVnqBlFKQzopxl9HVMa30+oDlINYkbigJoWDMXwSC/1OBGM0lglKF10EaMwp5JpBsozWlYcO9Xn9EJX7dSeTPSmKLIkg5fn8P9cBrAhyWNlZeWWwaDz3Z1O42+VS5Utp0+edVmWaY3RpbhMmrTJvSeKy6ggp5ckGGUphyETEzEzU3V6rR6fe+wJnjx1ji1bNjM9PcHp0+dJE0elGjMzM8P0zAxpmrJp0xSV8khhTN6TJH1ENAmKxeceYSwVxrbfSvPsF7FxCXKHKpUxUQltqjjXRDMFKiexmoQUbQ2paAbOE4jCiSkqDyl69t5reu0WTuVoG2GCEvPnlzBRTCUKCbyA82Q+JxBFbBShHuINeFy/yxIao0BhC2oYgtFCqopGkdJClDjaHQhqltWO4uNPt/E6I3eOwNrKoJ+FSqn05aoE7Fdx64fSOspdunTpdVq7n1paWnzXYNAzC4vLdDuZc1qZgr8GWgnLyys8dew5VhstDlx3PTfedpCRSpmJkYiJsQrLC/N89vNPcvJsg7hcYqQc0u+H7N23h9Zym2olZteeHYRRhdpoHecceZ6T5+lQUsWQ5wnnzpzh3PkL6H6TnaO381RlHJ80CEs1RGu0rRT4vUuLyRkHSslQ27/osmMUjmKCZw3VUwihjYkmDxTsW+/RymHFFbJyxaQC2TBsCGC9J/EMV1MYrBTtX5TDagfDMa9Mg9aC1Q6VKrpdh9UDylGJTx1rcbnboWYU4jT1eiUAAoabP19xDyAi6t5771VHjhyRK1cu/jtr7T/NnefCxfM0lxu5t6FJTckkiaeX9MjzHLxndGSEN9z9JpauLvKhj3yUBx58mL/1I9/L626/k1PPnOKhB5/kxJUlRmtVxqqGZJAThxVqW6Y4uC9kfKxGuTRCP8lJXYYCBv3+esbd7ba5eOk8Vy7PFTW6LbGZC9TueAMPf+Yj2CDCKQviiUe2E9T3FZNI6+ogssZOWG/aaF/g+264xzdXHvJeQcocRohsOMG8VihqhHxIzMvW1UeG28+GvEAlQuZkWE8IKi+YQt54cpejsZQsfOFEl2caDUKT4VIIwoj6ROR5CY3fV8QAjh49qo8c+ddubu7yr46Pj/3w2TNn/KULl2V+YdmIshYb0veePOuTpwntbpelpWUWF+bYOjPBna+5lZ/56X/G7/7e/+Dee/8tD37yU+zes5ulpQ6zE3VGqgGdbo5XEdVqiWqtysGD+9m2eTMLCwscP3mGJFPDOJqTZY40TTh16hRLS8sYVVCubFRhol5i74xhZf9tPHvuGcojk/g8I5jcg1MGPVxDi2KI6AlaaWwu5LqwBCMUB0oxpCob1MH8C/RKFSBarUu9rbF57VAwYs24tAZHIWbpvB+ygjXi1JBbaDnZcFzstwqyh7LkLmFiosrE1NjLbgAvyQq+//777Tvf+U63vLz8feVK/H8ce+qpbGFhwQhaaxOhQkt/kNDrDmj2u/SSAe12i+WFRXqrTbT3LC/M0283ue2W6wiiCg889HmOnzjN5i1TzE6N0h84dBAyMTXK9NQUt950E1tnN6OVYnZmBpdnXLm0QJ57nM/p9Xo899wJ5ucXEC9YazBaMzZeZ2JijNmxkAO7b+Bzz13BSUI0vodwbF8xgTuUfVsDZ4wUDRjjCzlWP2Tzil4r/66BQQU25If6hC8gdAwJHPI8KTlwem1oqwgxBR1tTbTT4wS0ClkVuJyuovMu2hg0Htcf+LfcvEm/7pZtx+tjY7/yiiOBw7jvRaQyN3f5p5OB87WREbNl61ZljMa5QhFJnNDt5Vycm+OJp49x9tx5rl6cY8f2WWYmxgiM5dz5KyyutLn+un3s3LmVTz/0WR566NO0b72VW266BZRjYnSU22+7jVIcY62lVAoR8bzq9uvotjs8feIMSZ5w+cJFmq0WgQ3QBirVChOj49RHytTrZeIg5ta9Nb7nja/h1z7xGUan9hTue21rmCogHyNDdyxSqIp7hVNFEuAoXPQ6SVPJNY4e15R816jZiH5ePS1rQtcovNq4SMoMSa4Oh8HYgKW0Sb+3iNUWr3TRgsYSWy237p0RpdQzG1oHrxwSePToUX3PPfe4K1eu/h+1amVPo7Hqoig0Tz/9FBfOnafbaSMI5VKVTZs2sWPXDt77jrfypjtu4/4HP8PZc+cR54nKASGGKAxpt1ps2rKFd7/7XXzm05/n6WPPoUTz3vd+F6+6+UZCG2JCW9xqUzzwLMl4zR03cnn+Mp/9/DPkaVowgULFyEiFidEao7Uqk1OTGAuVuMymLRP80HeP80fnHMqOFUKQQ44NQ7ds1jaKDFU+HMXwpTIWyVt0Vs5Rrg+3lPq0aP0OcwOvrq203/hy6vkuVW1oD/shpRsRsDFehJWlk6TZVcJoBB9WC80CpUmc4+BETW3fXFKJ5J8fAkGvHBJ43333mXvuucetrKzc4pz7e91e16+uLOsP/vEfc+78OQLtsSYAHM55lhsdqqOj3HHb7ezds5d7Dr2L+cUVHnroYVZXVxgfGyMOQ7Q2DAYD9u3dx/Zt2zj53EmefPoYTz75NK+57WZKlahImtRw5B1FPkhZWb3Knu0zPP24ZbGbUS1XCAxUSxHTk+NMjI/jxRFHEbt378JGZW7eO8Kd+7bx0HnHSKkgcOihjJuWIjNXAlYUOX4oGmFJehdJB6uouLQuQytDtdI1hU8PGyRgwb9AgveFDDA1HAAVG6JtSG/1FP3LT6NCQ1ydQkwFpUOMBsFQR8mrd4/q1CXtcjTziaEBvGx5gHopXH9+fun9tVrpb1+6fC7/zV/7Nbu63KRcKhOVhg0PJWRpTqPZxVrLgf37MUoTl2L27j/A9l17ePLJp3jm+DNMTc4Q10aojtTZvHkz1+3fQym0dPsDfvXXfgOjDH/jb/wg5XIJ5zO0GNJ+i5WFy1y90qLfd8wvL/KZLz5clFiBZevmKaamJoteAnDw4AEmJiZRxjI7VuOXPniKf/Mni8yMhjhXaO9aD9r5YtGCXjtAIdOG9uAq+aCJtnEh8x7P4HFr/eEve1Trbd41zcI1adnhWLdWFCpgxoKCvL1A8+JnkcY85YktOBsSj+xC1ybwPkUrMB72loz7oTfNmr0Hxn77Na++/Qf+LKHnr8VLvwhT1y0uLtbyPP3OLEn5/Gce1o3lVWrlMlGgCIwlDC1hEBQuxBh6gwFxEDBSifFJylOPfokHPv4hdm7dwrd+67eCUcRRzMT4BLt2bKUchyitqVUr/PBf+0GSQcJv//Z9JOkAo6DXWGHh0hWuXO7QbOV0OglTUxXuuP1GapUqBw/sYceOHaRpQpom7Nu3l6mpKYLAEgaGJM949b5JKkGxgFqJwjohzB3x2oydB/GQmoDEuIJe1m/iGuexQb1I7HyKl3zDnp7hP2LNO3jUUExSNvy5KANB0cQaLJ9k6enfZfmp34beAkFtnM7qFbLmPBIUNDdtaxhVYcpWZP8oqlT2yez2qZ8F1NGjR19W5rZ+UY8QcCCKgm0rywuceO45XalUiOOQSiUmjmOiKMJYgzUGYy2tXodGq00umtwoTKTprSZ87uGP0O+u8MY73wDesXV2monRkfUb5JxjZKTGX//hH2R+fp7f/p2j9Ht9FhbnmJtr0un0SfI+kS2QtYmoxs03Xs/M9DTNZotut8fBA9cxO7sZYwxaa7RWDNKczXXLRNmgHEQilPFUrSJaA2GUYhBFdH2L1oWHaZz6CK4zT3nzq1DG4l1vSOESrjl/f40FsH7TNUqbQoLGhBhrEN+kfeXTrDz1WzSO/RHSXiaszOCd0Fs+hXcJxljyQQOcQ6uAmhFmpev2bK7qmen6L2yb2fbES236ejlzAAWQ9bLto6M1zpxecP1W11TrNUqlkCgMMIEhdzlukBe69iJkWc7C4jKTE5NkSUIYKeojZVSg+ewXPs3WLVd49R1vYNDvkKYZQVDs9zOm2Ks3MTHG+973Pfz7n3s/Ls+54+Yb6PZ7ZJknIMCnbQYDj9EhI2OGqytLdNtt9u/bx9btW7HDw4ei8ZQjRMBoILgBVK0jDorkz/kUnwV0Q0unc4bB0inoLVOeuZF49tXkPoM8GZaLcm2DGYWQtAzFoxVhMZEkUmwyHTRJmxdJGhfIWxcL9ZOogq2PI8mAwdJ5vICNqwRhGZ8nxa5Cpag6xyYG+c5pY6enzOdf94ZX/+vDIvrQy4wBfJkBrGWb3vt6EES0mh2U0dTiOnGpRFQSnGSk3Wy4ZNngMkcYRFxZuMqenTuoEFIpKfrZgNXVPsaUOHv2DJ1uhzvfeBdLS4ts3rwZPwRFtNZ479i9axt3vv52/uCPP0QURmybnCYSRZq36OQNTGUEj6PT6tBuNDmwaze7d+7EWLv+fZxzRcYtnrbLCY2mpgdMVKICN8DRkphF71k5+3Gyy09ixrcTjW7BxFXS5qlhDlAGwmITt8oL7j+CeA8+JcsTVNIj7S6Stq/gugv4LEGZGGs0hBVMOILvrpC2G4jPsWEZG8SgNblkVCZ3E1W2UQHGpemmS7k9sLt+8a633/E+pVT/8OHDWh05Iq+oAazHBa0zgDx3lKol6vUxjNZ46ZGnxVRroAyJpOQihKGhudphZXWJ6/bvZHFlmXY/Q0yAckVP/8qVK3z+c5/jda99PQtWMzW9aV0ISmvD1flL7N23g1fdeBuf+/wjbHvHO8n9gH7WQVdKiBL6/Q7tZg9EsXXzNsIwKjp4BeiO91JIuwkstLpYcWwbLxTCAp+wOBjlTPMSKyc+gOq3EVvCr16mvXqumLA1pQLqtSHWxGCCgu2jpKCMpxne9YakUVscamWKaOcbsWEZ175KZ/EkeWcZnwwKUpkOkKCCCkOcd4RxjfKW26nU91Iynqrv5rNxZm/cVb56150Hv2t2bPbcWiX2StC1n2cAa/vllVKXer0u1UpVj07U0CVPnqTkedGTsNoUo9BrY0zisTbg9PnzzG6bpNVN0SbAJRmD/oC4VCoQPvGceOYY+w5cx8pqk4MHDiAIZ8+e4tSpM3jnueWm68ltzpeefZyDe3ZBKUJhaTWbdLs9nBPy3DFIUsasxRu1rsJdHJYiHyRcWehQL2mmRyLyLOdco8yTlz/H6rN/AoM22lZBD1CmcO1BZZpobBbSNllzkSxLUKboF4goCAJsGKKDWWx1AhOPok2M67fJGpfota6QthcL3QIjGBMVGAAepQVsQG3iOkozBymVJii7RGpZ120pOXvzTn3i2+7c+94DN9749Ct5+C/mAdZczuJgkPqxsVEd2YqkA6dEcrQpVqkEWHzmCtl08WhlqJQtC4urnD13memJKdrtAUqEiZFJavUaQWgIYkOSdmmtLlOpj/HFL34RrTUXL16k2ytoXbFX3HpwH8dOP0dnkBCXLO3GKv1+gvMFUXN6ZoowiooD98VaNzdcvOCdI037XJzrMTVuGauU+PTJFb746EcYXPg8ymi8rZBLjsocKi/Wx2TJRQaNSxgDyg9HbtTaSlmBnpAqjVYG5k6BL2YUjLhib4EOMErhtB/unBBMUCYsjxCObiUa30dcnsZoRSXr+Iprqr2jgb1us/7k9/+Nb/mB6enrr77Sh/+SBuC9P2utvTA6Oroz0EbyLFE2MMORbYd3vuiOZTkWhbchfZeglea5584wcscoxijGRiYpBTWCoFhtbrUwUR+hnGZUooDVZotnnzlBKS7R7XUZJH2qpRIJOdcfPEieO1qNDt1+v9jQgWJqepZ9e3dRn1wr1fzQ9a8NUUKzlzAYpEyMzvCJpxd48rGPks0/gQkjsrxI8rRWaGuv7QdQRRvYZX64EkhQYlHeD0WiVbGcSgZFCNAabzQDIrQKiKKQUmWcoDoFcR0dlLBxCV2aRNsRrOSErucraS7TJjHbxnJ/w76Rn/07f/d9/0IplX09Dv/LDGAo+aqVUr25uauPjE6M7ajVyzLodYbNTMFlCvFFK9NYQxRYUlcQGIxVNNo9Tpw8yxu/5dWINmjbQ1OhVNZMT48xVavTbyc8+9wz7L/uRgb9hGNPP0MQglFCe5DQ7CdEUcjWrZvROmSl0aRUKrFlZhO7d+xgpBYVa1NkePBDx+VFobXy/T7SSoz6xOe/qC/OnaBaK8PEt5I5j/QbyKDBoNck77bxbjBc1mjwUuABxcKGYfmnHVrZYkuMMtighomrxOVx6rUZtmyeYsvUFDoc4cqq5WoP+iZH54UWgbiUMF31ZScyalKzuZaxc4JHX3fb7n/yne/5zgd+/O99H4cPH9Zfj8N/0STwgQceKEa4vPuTIIwPbdm6k7OnngGvyPsZWZbhvGDDgDAv1rDoYZ/do4jjmDNnLrF50yw33HA93nWpBCHbNk8wOllheaXPQrtJ2k957umnuenWV3H16hytVoPMw9JKCxsojNEENmLf/l2srqwwNbmJXbu2UysFw/17Q1VQ767RtwUxgdUPffpRPviRJ+hlKzJSHXdOQq3IVSksK13bj4Rlqs7hkhYu7eK9YKMYl+fkjSvkneWiK+g9WE04voOwPgthndDUqNkSI1FB7LRRwNmBo7GYMEgGoEFnDsH7QJzEPtWjOD1ZFmaq/ZM37Kz9Xz/293/ovymlkkOHDpn77rvPv5xI318EClZKKZmbm5ux1j63vDRff/jTnxQGuRq0UnyQoY3Cp47l5ipLzRbNTo8k8ySJI8syBolDG8/3fvd3sGfzFjZNlxmdqHL58oDVZo807YPzdPsDZrfMMjG7lQ/84UcY5EU/XHxGfbTGZL3G677lVvrNPpVKjUolKHYJKo23pqB1JUlxYwVXrdXNlSuX3v83/+b/dmJmauvfyTF7217TcZATkNlK7oOyIqwobyMlJlTKlNA6KqRbil2hxZo5tQEn08VyKO0ZLnVy4BTOFwsjDI7AWgmU81qcBC4xZZWrutaMmDZTsXxh96baL//kv3j9fUpd1y4Y1aKPHPn6HfxLeoBhGDBKqfn5+fn/Prt564+IV67X6dlAW0q1mDx39PrFYkWMxg7DgBdFkgtBFOLznAc/9Sle9w//FmP1cc5fWaCxkpEPCjaMF0cUhVy+eI7xyWluuvkGPv2ZRxipBaighHcO5xxZN6VaiinFdijXboq9emq9ZMV78ZXKiGk0ms/OzS3+40ce+VhXRH7pn/+Df/OGpVbz3c1W963tlOuc8XbAgH6ekeWWnMCJLYkPIrw2CmWVqEAZVWALogtegHfZEJFREmoQpQWVY4wTo5wKnDdBjippMWWTE+sBVZ2fnRgNPrJr5+jv/cRP/NCnlFLyj//l+nT01/XWf9WMIOfcf0Hxw5XaqM56fSolQ6I9eeJQ3mOtLbRpbTjk1DvisNioaeKQJHUc/cAD3PXGN9Dv93CZL0SgcEMlbYcJDKdOP8tNt72aU2dO0mkn2GG27b2QiSM0htSlxEPxqOGwXaEkLiJhFIpzPhsMBj/0tre9rXv48OFQKTUAPgF8QkTMP/t7//b65srSna2sf3em1B2Jt9u8iWyqHKnPyZ3GaUuGLZZNrq2NG7aCh0OcyniFUQVRL9AQkhFKj5J282Gkj1VD89DmcX//P//Xb35EqTt6AP/gH/w1Dh26z9x33yH/Ukucv2FCwEYKuFLKrzQWPnb1ytK3fvHBjzmrctN2OSrPyRo9espzcaFFq90ny1whcY4QxxFRHJLnwuLyMltmJ/i2N74JxJG7FK1CnDgkyLAoGHgO3HQb880WD336i1SrFUQEqxVvvfsN1OtV+p0uo9Xa8GcUrllbg1Pko+Pjdm5u4V/t3bv/p9e6mYA6dOiQHvIbnvfQz/7ar8W//NSVne1O5/p+313niA8qpfemXiZyryu5EGUikUYblC94Q0onxshAa9WJjV61Si4iPF2OzYmxkj717bdvPvWmH/j+1Y3t4GJD1yGOHr3Hf9XDhN9ABmCUUu7q1at3lUuV+//w93/P97orWueFTFvuU64uL7DUzEgHQ7lXl1OKAkrlEp3ugEHi6KcJjcYS22aneevdb6ASx/jM47MMnynKVUuaJ4iE3PH6N/Hhj/0pK0PBxpuuO8jWrRNoo2i3WtRHR4cMGz3s0+Pq9TGz2mw8tHXrjrtYW7j95fQpdfjwYfXAA+ihmMKX3UKjIXcSfua//WH03Pz5uJMSeUKb5x2lKOdj5XhwYGZi8IYf2ZtYc2PqXtyBqze/+bCZnr5Bhrf9G/LQv+rJoDUvsLi4+CerjdW3f+TDH3BVHZp+krDcadNs9VHGogQG/QG1WkQQaJaWenTaPQZZQi/JcOLo9zpsmhrlrje+nsmxMdJej5It4+ix0m7TaXS4+zvfTqM1oNNY4YYbbiAOIlI/wNiA/mBAuRQXCqJKkeWZVKo1Abva7XS/ZceOHaf/HL1zdfjwYXX8+A1qYeGYenD6uHD06J/nlio4pN/85utVgaDi7733XvnLcOB/IQM4ffr0TRMTk48++OD9+uzpY3qQiOr2BtgowGqD8p56pYJXjiuLi6wu90iShN4godMbkPsMayyDfp9KSfPWu1/LwT37yJI+C/PztNt9cpdz4KbruenGO7G5x9ik4B5ai7Yx/aRPEKzr7IjWxo1PTtrVldX3zc5u/b0Nrv9/6nnIkPpz7733Pu/Z3HvvvbKBCPKX7qD/QgawkSJ2/vzFf1evV//pb/zGr+fNZsdWa3WikiUOA0ZrVbI05fzleZaXG/T7Pfq9Hs1OlyTLhpo7QhQEaOORLOW6g3vYsX0b2SAhTfooYGJ6kjfc+Q4CrbDaF3v4tELZMoN8gJcUawOAfGZm1jZb3V+anJz8u1+jw///y9dXNIAhQ1j98i//cvxd3/Vdn11ZXrz54c9+zlWrI6Y2UqFaqTDo9VheadBod2k2V7l65SrNZpssz0nzfMiyFSJbSKflaUa71aRarbJ/3x62zI5TDWJ0OeSW297IyEgV7QSjKTAHY8l9jnM5Rpt8amrK9vvJg6dOn/u2M2fO+GFZJd88zpfBADaGgmeeeeZAvT7y2VarMZrnuSiUbrc6LK406fUG9Ptt5heucvnyVbqdLnmWYa3F2uG8nHMMkgTvc5zzuBzEZYyP1dixbQu10Rqvee1b2LZ1C9oXdCtnigxNa02e5W5sbMyI4lSvm71xZmZm7uXmzP2v/vqqhkOVUn7oZp87e/bU91cqtT8Ow5A0GfjVRkeXa3VyDysri/S6KXEcYa0jtlUCbfHiipygm2BiQeu4iKW6aLdmuePc+Yt0n+uyZetB9uzeRTYYDNeqKyT3YLUbHRs1gpob9PN3ffPwX0EDGBqBu//+++2uXXs/fPLkmR+21v5GtVb1YxMTMje3qDrtFq1WBxEhMJrpiSlCJUjmSPJsOJQpaBMVdXwO3udFCzeICEZqdJKANOsPB0BlOMGjcCJSqpaNNnYxS9N3TU1NPfvNuP8KGwDA3XffnYuIVUr95qVL5yuDgfzSxFjdnztzWubnLmsRT2A1Y9URypEB5emT4LIEbSFWAYExkBZi26ItUOzdM1aTOUtg9POoCR4kimOxJuh32oPvnpmZ+eLwPeTfPL5X2ACGniC///777datO/7zhQsXEq3dfw0CrZKk60IbmGq9wkgUkUtCt98lTTyIJgojIjTkDkqaXNRQY1cQUvK82OxVqdVxLi8mgIpNG35kbMystlr/YmZm08Nf/OIXA6VU9s2j+zoZwJonuP/+++327dt/9fLlCys33XTzr4OvH3vqyXxiZMSKZDTaA5KkYMsQWOJSQMlr0jQh10IwXPLonSfva1ye4sUzPj6Op4CBEeVGRuq60+k+OTU184siYoBv3vyv4Uv/Rf/hWjjYsmX7HwwGyd23v+qOU3e/9a22M+jlK822aG9BCUYctSCkEkZ4pRAxaG2Ho9ngk4zeYMDc4iLlap1NM5vx3qG0Fh0FPqrWlA7Cf7kW779Z7n2DGMDGcLBr167Hrlyeu3Pbjt0ffMe7vtvWxybV5bkF5zyMjtWpjZTxeDLJMaEhMMVq2NVOi6XVFeaXmzSa8Na3vJMwikApr611E1MzQaPV/A/1ev2Phhn/N5O+rwcO8NWihQCrq6s/6b3/6TNnz5U/c/8nxOjce6P0oN9TXjziPFk/o9ft0Op1yZIcpQLe+e73csdrbhHncjc6Pm6r1Qqtduc/jI5M/MOhOJV88/Z/gxrARsRQKeWffPLJm3fs2H6vOHnP1YV5nn3uGRYXFl2305WrVy7rbqupEM/IWF22b90p3/K6N8js1k3aKPTExCRJllz2Lv/fq9Xx3/rm4f8lMYANhrBen58/f/7bRkbqf1/Ef3sURVGa9llcWmJ1pYlSsHnLLBPjE4WKd5aR5+6itfbXO53O/z07O7vwTaDnL6EBDI1go54gp0+f3j8yUnmLMup2hboV8ZsFpbPUdUXknDHmuDH2gWaz+ck9e/Y0X2hI33z9JX2JiFkzho2v48ePT5w4cWJqfn6++uX/5n67Jk33zdfL//r/AYUTVF7lbRPTAAAAAElFTkSuQmCC

iVBORw0KGgoAAAANSUhEUgAAAIAAAACACAYAAADDPmHLAABorElEQVR42u39eZil51XeC/+e4R32VLvm6up57tY8WDYeZFuyAYMHjDGtmDAkhCQQkpCEJJycfElaHQ45XwKEE3JCYkgYD3BQhxgweMCDJMuWB1nW2C2p57lrrj3v/Q7Ps74/3l3VJVnChliyyed9XX1JXd1dtff7rGcN97rXveB/0ZeIKLlPzP33328PHbrP/Fl/V2sQES0ikYjURWRaRCZEZFREqiJSEZGSiIQiYuNS+BV//n333Wfuv/9+KyJGRNQ36nNS/ysd+NGjR/WxY1PqyJG7HSAv/HNgC9nqnoWl3s5mo7Op0ehv7nUHU/1BNjNIs8ksyaI896Usy8M0c97nuROlcqOVVwpvjXZBHLow0IPQ2PlyJWpEJb1YLZfP1MdKl7dNT54L6pPng0Av5bm88B2qw4fvNTfccIMcOnTIK6XkmwbwNTl09NGj93D06FG3fqMNuFymm/MXbj55dvXm+autVy03Gzc3mv1d/URXOqmn1cnopdDqJ/STnCxzZM6TOY+IoFGgQGlQw8ekFVgFxihiq4nCgFLoqMQRldAQBp5yxPL27dPnamPV52bHoqe2b51+cmrrzkeUUosb3/thDmsOowF/5MgR/00D+HO87rvvPnP0KBw9eo/bYAy1xvzl1zx1/NJdly4tv/HSXOuGpVY6udyF5U7Oajejm0KCSK60V9aKaEAFCmtQKAWK4l5KceaiACUgKDxrpiAieDJBwDgRXI6RXOG1iYzie9+wnaTVYaWXMlqNGKuytHP7yDHr1SMTU9EnX33nnZ9XSq1sMAd93303qK+HZ1B/2Vz8Pffc49fcu4hMn33quTc/cfLid1241HjTxcXB9vmGY6Gds5I4+h5xNnDKGiU6VGitQCtBIShEFGrt/xUIgigpviZq+GPWzkOGj6swAiOu+L0CcCTOE2K4ftzKbCUUp0QmKsilS8t6784RPV4KwWmWluYZKdn5HVvGHi5V+fDb3/P6jys1dnbtcx46dJ+5775DopTy3zSA5x+8AwgCQ3Np4XUf/+RjP3j6zOL3nF3IZi4sDbjSTelLKHkYugyrvERahUopBMEgSgOCkrUDLw5U1h08Gw58w2MpHABKFV8TPwwNQ8NQSpE7YduIYt9IzMWGozFIOFjX7JqucLGREccit26J/fmlnlyd6+qyzbUhZ/NUzKDd7h7cO/XAWL3y+29791s+qJRaWvMKIvfychuC+kZ39WsHLyLm6UeeePdjT5z78efOLb319ErOhaUBbV1yElXIdKRSr7Tkwv7JEvXY8nQjIUkUPmB4iKy78LWPL+tfL7wACFrWzOHaIeMFFMjQEHRhF3gFmfN8y1QZ5XKWB47bt0Z0E8Vnz/YZrRm+ZWdEY+BYXU7YNxvy4acaEmv8u26tsNLsGzfIuP3AJO3lpauTmyq///Z3vPm/VcfGHgc4fPiwBni58oRvSAPY+KFFRD/8wBf/yiNPnPrJMxe7d5xczJjvZWTxSJ7qksmNUSIGoxQHJw27ahVyyZgaD3nmcp9PX02JQ4X4F/vwav12KwUe8KihAQiiTGEdw7+HeNAaJR7jM5TSCOC0Y5ApSmhCI+ydMCQd2Ls55MBMyP94rMvVVsZ33FDlxHLKajPlr91Z5wsn+1xa7cuBSbwXwzMnr5jZmmbXdJBft2fyA695zYGfP3DDgc+/8DL8L20AGz/o8cee+vaHPvfsvcdONF737ELGQqY8UVlyG5m2M9TjCJXn3L6zypRVlGPDidWU04s5l5sptmSKGt8LaI0WGd5cdc0DIDit8Cis91SkRcU1MFkXnycoVUaFlkAnePH07SQNM0WiLIjHoFDisUoX39crEg9GeabLhYsIvee2nRU+crxHFHt+6LXj/MnjTSoBzNYDji0kXGn1qVgRm/VdOe3ZrVXLzmntbzsw/et/9btf89NqbPYcoA4fPqy+lt5AfSPF+nvuOaqPHr3Hicj2//e3PvQzjzx96QeOzyUsJoFLw4rKA6X7PsZjmQwtU9WQV02HrPQGLOWaM0spl7s5UaQJVRG+HWBUcavd0KnL2oVGMGiUF+rJZWbyU1T9AqFrYq2iXLPk/RyXCeIsuY3xRPRMnYbezkq0iYYewYvHAqjCyCI0XsHACV4JDmE2gqo3vGpXRLuv+OT5Pt+xLyJ1mj8506YaGJwXFDmBpKLz1JfSttldt+yZMUu3HNz0r77/r7/nP2dZ/jX1Buob5fCHSZZ84VOfet+nHj7zfz1yOpk53cwliUqSm6oWZWk7qMeG6UizbzSmkwkr3Zy5NGOhJ4ShwmiHF4X2GoPCKIUDnHj88BNrBKdAYamkLTa1n2KaZwhVhjcKbYUbr9vPbbfezBOPPc6x4ydotwZkkqMDQyWMQIHPNnGlehuXo930lSu8gIBHsChKolFKEISeFxKlUF4YM4ptVctY2bKUOk428iI3QVAiWECTY8ggG7hx1zUHJwKu2xx/7K7X7fi7t99118lDh+4zG8vgv7QGICJaKeVFRP/hf//w//nwo5d/6kvn+yyYSu5sZDMVkpuAXgZTgeFNuyN21GPOLPT57KUBDe8QLLEGh0cELAq0LQ5DXJHXKwXryZ9GlFBOemxqfY4ZexIfQZDGlGNYap2n00opl0qIFy7NLZKmgssduUCtPsa2nZspBQoGIUulN3GxfB09la/jBUIBJik0oYdAGzLlGOBxAuKKiiRXQmxVUV0AoqTwWIDCYSQnzBKxWdfvKOfmxslgYf/1Y3/7B/7aoT8EtBS3R/5SGsCGwx/5zV/+wO987vjyOx6Zy30/HsFpozMVIKJIvWbvSMib98bgFAtd+PjpFqlWaCVoEfywoo+UQYBMPGul/DCNG4IHQ9evFJuXn2SbeQQVeJSJSfstLl+5TLfTx2jLxNgovXbK/PIqXUnoD3qQa4wJ2bNvN7t3bUf3e3jKXKl8GxeDzXidDQGk4c8VRa4Lj1MVQ8lDRzuyNaNErtnlC45FDQEo7QUjOdZ13KxLzA3TcMO+yr/5Oz/x1/8/ufNKRPiLGoH+emb6w8Mf+/X/8gd/8rHHF9/xhfkk75eqOtexTnWEJyAT2BQbbpyJKEeK8yuODz7bIA8cRucIbv3Wx1i8gnSY8iu5VvZ5uQboeA2B6zDBSbTJ8E5RDi3dbkq3kxAGFms9mJSgZAkCIcBhlcUDnX6XTqeJTj3eapRqMJJcRpsCHNIbblYBLEHgoascbesY9YaSMijvN5Skz7sa60WoR+GVItcheVA1V4Oyf2Re+6dOJf/8l/79b//W8BLxF2042a9jzBcRqf63//L//tFDjzfvfKZjsl55MsgxyPAR5njGrWVnXXNqfsCJq4pnOylxLEOX6dFegVFEXpPiSUXQw/pd1PP9nKwBPSrA9ecxNECH+CwjSVOCwOAcJD5DA1mi6aVdMpfhM8AJvV4f8MxMj2NCh7gc5QLKNBDncFojinUsYc0QvQIjkIrQVp6a12il6WjQTtYrzRdz0l4plChSIpzRuh1Y+cJcJ8/z7g/84s/9WklE/opS98pfxBOYV/zwEXXP8aP6xIn/4fdsufW3H3py+Tseb5lsENQCh0GUwVGk8B7YP1EicY5SSfFcM8Uog6gCDRavUMoSi2Ggi2zbyoZb9CIPVRBCo8hPfZylC5+nXh+nFJfIsoQgsNRrY/TThMvLDc5dWuDS1RXa3QFJ7ogqJbZv3cytt97EpskJJHcoLUSx5fz5OVqVA6hSDbx7Hr6oNrhahSIDUhR1Uejh77/S/V0DsbwyOK2Us4Fe6OZ5nHPjuePHd3z0E//oA9ddd705evToN3YOsFbCfPgPP/pTf/rw5X/72XP9vBuP2L4OESyCxg19txJN7nOsKrJ5VFFW6eHTEixWWVDgfL6O3K0d+7XfrzlljxPLWHaF/Iu/yImTzzE1Nc6BfdvYNDlFGFbQRpNJRu49aZricgdeMChsZAlDi3URuXMEWjAGTp69wKmzF5h5w7+kM3mQPO+hlH7ee1kzCKEoR5W2lESIBToI+dBg/Z9xKOuZhYDBE/o+o2kre/3WKLh+Z/SvfvjHv++n/7wlovl6HP75Z07d8ZFPHvvtz5zqs1oeNbmyyhMCusif1yFbsEaww8MvHuNGnN5eg3bFvcQtkg0PUHAe9MoxytkVVlZX6PW6zM83WF1pIa5DoByhiYhCSyUOqJZjxupVpibrjNWq1EtVkkGbbnuBxcYyx8+c58zlK1SiGpPb76Zhy6DdhvcqL4xDw1JU4VDECkQXSLMf3vSv7toW0HWmjG50+67q07f8wx//sYcOve89Z4pu6VH5hssBjh07JjYwfPL+J37+iQtZ0LAll6lAuQKOwas1C19770VZJ+raA1xPmpRZNwUvMsToZUO+LxtunwwbQWC1kNqAkWCM8dEyKw0hy2FhZZXl1VXi8AqjoxHjozVqIyUCE1Cv1xmdmsTnGUtLDU5fukCr0WPQ02QJlKOAA5tvZi4cIfV9QmtQXp53/M/zBEXShlfCAIX2irW2lRr6ra9kB6IgwyLaqoYXdWJ5oConL//fIg+/6t57P5qs5VnfMAawdvuf+uLn3/k7f/Tsm851tEtLZeNFFWCJ8sPkb+PrxR1ikVSpYaNueLg4vPhhaaVe4tIorPL06vtZbDeZqC0SB3O0+n26/ZTMKVzm6C21mV8ZEIUWIw4bWIyxpFlK6sw6YBOokNntngOlnXSrd7OqLYH2eCx6rbUsL/RE10KBEsg0RAxhamQdEEIpRF3zdy+sFtbMyWlIJDTnB5nb1NLX/cavnP+JI0eO/NsbbrjBUACh3xgGcOzYMdFa8dTTc//gzLxnEEVkKlj/sM9/SNe6cMXNuPbo1tqyBeCihwaRrRtCcYv085MwpdZDihehZCt0SuP0RvYzGk+yJ7yMqzVomwHtvpAkgvcZuUpIRKOzDJU7rFXUKhGTFcdkPWSyNgJ6D3PqOzhXGgOfYkwZj+CHZYB+Qaq1npcoPwSkNLny4HWRt/ohVC2CUteezfO9yfMNIdMhHaXUueWWbJ3r/ZNLzeZ/3VqvL381XuAVMYA1wGcwWLruP/6Hj775UnMgLh4zogo0vrjpGwxAfXni9LzHqNZAEkHEkSuHkhSjQryERXRV1xypeP88V6ysJgojVtM+Pt7EwE4x1j7L9qDNyAiEIRDnxHGZPEmpT5aYnNnC9p3bqdcmOfGpsxyfL3Fe72RRb6fjFxksPkRlx+sQNHqITVx77/rLPhvriCF48aA0HjDqWshTGz78S1UJ670Nb/S80265Yycf/uOH/grwS/fee68B8q+7ATzwwAMa8E8/cvLtSy2Ctopzp3VRsQ3d5Ma4p75yBBzGfocoh0l7pL05+v0VyhMHkXgG5RKU8uuucmMLWBCcrUB3mV6/QRJP0qwfZDnvU8lgTEZRukzJTDJuIiQPKDVGePJB4SIVTnd30slTOm6evP9xeq0zlMZ3onSA4IYhSX0ZsOOH3k6JwFq48jlO/DA3YJgHPY+N8BWfhlfgjKGvIi41M9mx3PxBEXn/vffe678hQsAv/dKiACwsdF+/0M7ItVH50KT1uonLNdbN8PporRGRoTu89mdrXi3PBygN3qWkg1VoXqHRmqe2+dXo+ha8tyjJv+z74gRTGsNObCVZuYzrzmG6CzTCmJWwxmXfx/YVYbpIrCOkEVCN+uSxZZCfYpDNkfaW8Gm/6ABiCEd3IcoWVb1cq1YKlM7hAatDJO/hvKBthMIj4lGEeOVRyLoBqMLCC1bqGqChXro09ErjVaivdFPVGujbr149vvXIkSPnv1JZ+EpAwWrY4lXNTmfvas8hxihRPC9T58+DX0mRSWtyfLIKOkfnfZwIftCifeZ+BnNPgCSICnHFox0mgkXY0EFMZedrKI1OoQx4clzaQw+WUL0zZJ1jDHpPs9J5Ejfh6W8epVuP6asGafMKOvPDuKyJZ68nHtv9gnJPEDzeO9AhWEvSOMNg/hQBJXQO/e48CjNsUPhhziZr/3wDb0HWkY0/wyGSq0A1JHArrSBcuJL/7yJi77nnHv9nwcT2FYj/azdwPHOyuZs4RItS+HViJhtqfzYkems3Vm1IhJQuaFwI6KBC1jyL66+iMWgC8CA+pXfhUZL2Rcqb78CWtxbJFeka0xflhKC8hfretzJYOslg5TwyaCKuQCDRFmVK2CShd+U58pUrOJXjXDpM3IRwZCvR5F7CkS14XXib9bJVK7QqI96Rty4xaJzDq5Dy5HWI0mTdK6i8h49TtLXDQ9yYLCrQFOFi/Vk+P0F+Yb1kUCSBNV+4tOoP5fZHn336xHYR+R4geak88mU3gHvvvbf4wYNGDa2rmRecUThh2OoQEI3R6iWdgEcIlSLxCpc74hC8UwiacGIfnZMP4PpNTBiBc+QqRTlIFy/g2g0qU7sw07egogKm1d4jyqO8YOJJSlvrhGO78Z0Fsv4KLu2j8hyvBMIAbcroyjhBEIPW5H6ALY0QxtOouIZHo0SBNiij0aLIXIes8RzJyhVyyZjZfDtTlf0skNJpn8H1VohHtyPaXMsPNx7/hnJWkOcVSvIiHsAj5CgCHTLX8fr05aX8ll1T33n8yefuvuGWgx8WEaOUcl+3MrCZJNooCmb2MIN3WRvJupjyJpxE6JciwCrFUt8xXYap0ZBn5lJGSqAlR1SJ2t630jr/KQZLpxATEVdm8P2EpNskbSyQNJYI5s5QmT5AOLUPVd6E1oDPcHkKYrCVKaQ8QeAzxKWIcyiX4kXQYRVlItCCqACrFUZZwOKVHxYxGXnSIO8s4poXybqrKA3h6G5qW15LZMosDlbp9i6jsoygMo4yEVoZRNyGG70WEv06b+F57l/xvNpIRA3L5aIAzqUgpWTiFaK8pMnoNwQOEIn4KArEhhafO1AeJQlp4xK+t0I4eT2iQpT3z8dDFeRZzpt3jPDGPVWSTFMLmjw71yNXltDk5Fozuvtb6ZZn6Fz6HHmvSViu4ygjA0Oe9hg0rpA2FwkvPY6e3Ew0upu4uoUwHoEgLvBYJTjvkcDgJUcjWK0LgEkcWrnitvsUnzSBBJ/2kKSDS3ukvQVcOgBrCUanCEa2Eo5uh6zLwspTaBNSjbYgFcsgW0Xp4iJszPHW/bSSYU6g/owGjr/WahKN9xmIYIymFAZaKVRpZPQSwEs1iV4xA/BhkJfLoatGAZIWzV6XdDBaky6cJHcDyrO3IqqExm9A/TRGWUTDx4636fZy3nSwTDXIOb6QsdBzVCOFcxmV2ZuJR2ZpXX2C3tIplPMYFaCjEBPGeC/k4lDzZ3Hz5+lai4rKBNUZorCODav4MC5upgnxaJx3uLxD1muSpAlp0sHnA7z3oCyiDNoawnJItTJBWItR2pAPOrhei9xfxZTHUGGJOBhDkZH5lKA0vo4BrIFdar1qkBftZbDBSDa6gzX2kSA4nzMaGZkZrylvVE8FwQWAQ8cOydelG7ih9z/6qU9++tnf+djczMcv9EWMV/3WKXy/ie93SXurlMd2Em99FcZWEPHPg1EWOzk3zYTctqmEMQHzPcekFU61+zyxmBKgMOLBhIgxuOZVesunSK8eJ+m3seUKYVQmzxzKeZQRnDiM0gimSEmVL5JMExVsXxugdJU4iqnUamybGGXzVJ2RyTrWlglMgDEFdfzSwoAvnB/Qa54kbV3EddtYUaiJLdjSJEoEHReGYEzM8wDQDV2MFxrAC01hI595zXg8AQqwytLtNXjVdODv/YEbtTXmys23HtgNpMPEUb5uHgBIKrVyb7IeEpDIQDKlTESe9MFnWBvRXzpB4lNGNt+KiseLcICQizBZVZxrpLQT2DXqQYR2FLDYUvQGKVuqMa1MkScDjIGgOsXIyCZk800kqxfpL5/D9VbBDQpXiUVrizYWURqlLUE4AjZEa0F5ha6Ookf3sWd6E+981Tg37hhhYqJGoA1GF51FpT2rK10efqrJo6eOkfW7WBXgy1W0LaF0gNYhQWkSwqjgC4n/sqv3Upi/ekHN7of4gPcZysQoYnTewCmH2Bp5knL7wVn9pacv+fOXO5smRqPv27pr16/fd999L9obeCUNwMWlMN08U6b0dJtW0hrGK0OWZohPQTSydJrmYJXaljuwI9uG9XARm2OrWUkyrl7K2FI1PNpvYZTlbXvGuHW6zIeeaZDakF6S00wyrM7JbYlo5ibi6QOI75P1OuStefyggQza5IM2LutjtCM3fUZnd1GPxrlw8Un84nPY1hLHlsa4cnWC0eokkY3YvmmciWqJsZGAKDAsLTY4efkq/f4VMBnK1ImiMrY8g41HURjEZyjnC7BfbYz26isRaDa4e4ukPVzSpRKMosOQTrJC3jhHUNtGRkY9Drhp5yiPP72g/vQL59S2cfcfL1269PDWrVtPHD58WL9wpuCVNADRRMGW2SqzYx0unzyFjhXaBBhtcT4pWrpe4TsNGucfpjZzHeH4fpQtIV7hJMcqIYhgKclAGWYrQjPzYCxv3FnHliyfPLHMUioY5SkJ9Pttcq3QymKqU5RHZlFoRBJ8MsAnPXzWx2Vdes0mPVawYYwq7cHaiDCsMl0Jma4lhGFA4Oe4dDXli8eaLLVSmqnDqYBKaYxyZRtEFbRohBx8jpd0rZgbEpXUlxFG1qL787GPokT2SmPwJM1T5M1VotEdSFimmzZx/QYqLGGDKp2kzx3bJpmZMExOlNRkfcRdOt+sPvL5L70JOLHRibxiBnD06FENuGefffbVWtsdQeDkuh11/dzcVhrLj2CCEaCBMgbvPX5I35Z+i+6lx8nai4RT12Gq00VZJAWEZBR45bjQUbhWh/lGwg3TI3zh2RWaeUrJWLJBzu1bx5gcgS9dTVC5sDpI6DpH6hyBVcRBRBBVyLxglcYghWHIMBXNegwGTZ5dSnlmIUUFQup6hOEogZnGViNGohCNJfWuaEQ5j0g25HGprzLVGh78cFixaBBZjFKkvUt0rzxNpgPq07cQxDMkeR/JErxPCSubyI1mNCzx2gMxodU470ldJJkxMjpSKwHcxV0c4cjXJwQsXF39a5u2zhrvyHdt0nbPlp08uvws+eIJiCtFQkNBkhBAi8F5z2DlPHm3QTy5HUa3Y6I6XsJhu0UItBBoxUI/4/K5JUKjCY2mGip2jY9w3eaAalQm7TWp1Cy9vMJqN0dbxWI75exqQjdPGDeQGSEb1tUM28qEI5SiUSp62LUUh9YG77PCGJ0jz1KUytBKDUPWNWrPi7F+i6/5L4OO145kDRNwaZPB/NP0OwuUJ65ny+StpErTUwmq1yVrn0fXpzA2RDLNq7eGbN0UgCiWV4V+nhPFVTU+OVWc813wgvN/eQ1gWAG4xx9/vHLp4tLbS60OmbI6Kntu3gpz3bdw4WQHt/gcOh4DNMYEIEKeJvgsLSZ73Aq9K22C7grB5C5sPIEKK0XOoApWm9Eeq1TRZlfQyBxnuilnnhpQjjvcMB7yzFxCN3X84G2beGy+yS1TYzTSnHMrHWo24v5zTbRd4+kPjcBnCJC74SGpIa1TqQ0xWr2wiv8qHs7GTqUCExRVvTh8f4V05QxZ4yK+OsOOPd/FbGmE1UFGX+f4bAHXXUDXRjH9DomL2Te6iVftq2CHUHm1qkGJ8t6jvG98XYCgNfd/+vSVmwIbb211BqI0OvPCxLjlurGc/p53spQ5VH+B0sxOsiRBo/E+ZdBYJO818Uqh8xyfXiDpNqiMbSYY2wylSRA75BIGQ1ZR0SzSIqz2E7TSrLYdc+0+kitKseXXnrjA5aWcd9w6ycPPtvm266ucbGR0fc4I5nnIm7yQmsu6OsWL3OoXL9nWficb2sRemaLTpwHv8YNlfPsK2cpFkt4yKhyhsv21jFf3M+5ymkmPee1w/SXytElQGiNrXiQLymwuT/KqnTG1UY1SFkGxadwixpP6AeOVsAtw1113vbJl4LFjxxTA3MWlGzZt30F/IF7hDRSDGhNVz/a2Rq5/J4tPfoDOpWcpzewk9znaCOWpzSSdMllzEZdnkOf4pINrLWKWL1CZ3IEd20ZQHi/YxENtHy0FYTJURZjwuvASKnIMXE6nAWFZ84EnFogCxe89PiAwimpg8PLSTa0Xa8K86GDHsMYvsIyhCIXyRefP6KGf8Eh/iby9RNo+R9ZaRLwiKI1R2fIqookb0KZCnjkuK0c/aUHeBm0plyfpLJ8EEzE5fhs3TRtmNxvyzGFrw35JZBmPrR6tRGzZPn31pdBA+8rE//ktIxOb6WMljjRWa7T2eK2oxxkTnRBz43tYeu7DNC88Q2l0BhXGZK5buPdyDXodvHi0g9w53OoCrrmAjp8jHt9MMLaHcHQLOqoVo5kuQVwyJInlRc9cCh2A0BYj47VI4wAbKrRS+A28gz/LCF4UpRPw3qOHiZ8XUCooeg4ovOS4vId0Grj2AllnjmzQxuUDjDZE9WlUfTumOo61I3gRnGuS+D6ueREVWKJwBucG9BqnMNUJxus3s7uUsnkmHoJCBq2FbpqijJfxklah8hmlsTmAQ4cOvbIe4IEHiv+2O/nUajOlEoUIHoMB77GmiOFVEhKtmLj5vcTnHqZ19mES28JEFaTfBJcXHTkrwyohw6NwWqPSPr25E6ils+ioRljfQji+nai2lSCugw6HffkMyTK8T4sGi3gykXUtqKJjrl+Ce7UBfxM28PT0Oo6vCyGCgt0sDu+7kPZI0wGSdJCkSzpYRrIu4j1KWYJyjSCaxIZjqCBCByGKEG1KKGNwg2Wy5kXy9iphPMKgu8rA96hM3cpoaTNbzIDJ0RCPR7xBa19MIvcdnS60Bp6oqhvAKi/BunhFPECWSXRlsc2WepXMeYyVdXKGVoVJaO+I0gFq152Yie10Tn2MQeMScWkC74VBr4FKcwJr0SYg0yk+SwsjsBFo8GmXZPEEyfxzdIIyOq4TjM4SjcwQROPoeIQwGMEMu2wehtm8w+OGnTcZsnS4lk8owZGhpWgMieQo8YjziC8YR/mgQ+Y6KJdA5sH1EckQpQqugjKEpSoSVQp9IlPGWFPkL8aiVQQqgrRD2lslz9u4zgr0OyA5SXcJXZ6gvvP11IIJJnyfSmjwHrRojBICE5LnIBmcvNSSy6sdVY7HlzYYwNcnBGRiBnPzAyRuM7u1TmQEMQojAYMsZ9UpvI7IVI5P+kTlWaJbfpDu1S/RvPRFjCTEkSXPDKkXjBGiuI7GIl5Isz4iHmNsofFnwOGgu8ygd5XBFQ0qQIUxYVRDhyPYqIoJK9h4DAnKaGNR2qB0gFIWlCnitO/jswE+7+KzDpImiE/ApyiX43xaZO7eoTC4NWZvGOApsA1RBf8hCKvEpRiPIghLRRmZ9SBpM+hewWc9XNYtKGU2xAYxWjyZjSjN7KcycSNlbyhnA6wtcAqXO1AKYwzWKrqdHK8tXzoxL2UGjISVeWOUK9KXr0MvQETU3/2xn8sWM0/jXBcTxZSqlmoEKz042eqRSYb3Ch1UCQSMS0m1pjL7KuKJ/fTnnqR35SnIGhhdkEHSdhOCkKg8ShjUyZMO+LUsuyBaqcAA4ZB45lB5wiAboNXyNWQOBUajtSmYQiZAaTPMCYbIneR4PLkHlwupKJwolI0wJkJrjTFlojDGlgNMWCMwIVEUUIorBGHA5FiJTi9gcWDxrkPWnSdrXCRtLeDTAfgcbQwmrmJshFIWb0NUaYL6xD7C0hShS9A+xw3nCXPv0DrAaI21kPuiu3juUp8LCw25fTKSci066T3cd999+sW4gS+XASgR0XfddRdKKfm+v3rvjSt2jMwbZc4mxOU+iY84sbLCavMClahC0lshHtsB0fiQRgaSpWgdUd12N6XNd5AuH6e/eJK0u4AkPXzSpTtoEeoIZWKcAWN0Qc1WGvEOcGgTIBIg5FhrhoTMtVEsizZFdu5FMDbEi8fYkMBWQFt0GFMKLGPVCrNTdbZPjrFlZpzZ8RFGxiKqcURsQ0YrmmpksbGmZMPivXjPwkqbJ04t8fufusjFi2fIB5dIW0tI0sBJjrIlbFyF4XCMBCWCkRnikT2oeALjHdYVDayCdVxUF1objFFo49E6IM88klq+cGIJSXr6hl3b1f7rJz4yTABf0RAga/SjX/iF//q6Tz/ZeVM/U7KqnE7bnq1UON5aIe0uUNKatNeA1jJ5WMXEkyhxBR9C66KUyjtoZYlnbiWcPEjSncevnidrXiVtXcUlXfKsizjwJsDYCOzQpQugdNFnUGGhBiaCGjKTvE9wrvhaaCOI6kSlGqY6iSqNEsabmQhK3Lkv4tZ9ZXZPl5kcjSnFIcYqtLc478mdY+AdjcTRXkyYay5x8nKD46evcPz0Gc5dmcelDYK8iThVUOB0iNFRwWwmL/KTsR0E1c3YeKqgy2dZgRuslY/KoMVgxaEV6MBjTDExnTjD4890OXVlzs/Egd6zY+LxPXuu+xCs2/vLawAbev/queee+ZF2u/l9586ev+PtZR0v9Ebl06cDdaotHLv4KEoLQRyQDwxRNEZHXUbJALU+Wn2tSeI0xW3OclCKqLodqW0nyjtIZ56sdZV+8zSD+QtIP0Eij1egdUwQRohWoAzaBMXNUYIPAsLaJmxtO5OlGCMJq40WjZUT9JauohfPgjFoY2iUxjjxrCIOazhdwmqNiEGpYYKYZ6g8I1Men/cZDAYkgwZ5bxXlBkRWFWNmKhgOwuQ4ByaMsVEVXZ4mHNmCrm7FmhiRHHFpUWWYItYXtG9D7jM63lO1GiOCkgBjDVmS88zZLg+fnsP7vt81NaL3bdv0m0qpweHD91ulVP6yE0IKVc9jwY4drd+dX7j6PceefJQ7X/86Fq9e4Y8/+kkmpvZyoncDDz/zJNnCE1R33o4LKwRmFGMtSd6kWr9hXV1BpFDQkGGXbD2DWZufQoFWKJUjWZe0Ncdg8TRJ4zw+baFyB8qiTYiKqtiodG32Tqsi4SvViKMKgS6ReU2vcQbXXsC7Ad65YX3vQCuCuIYNq+R4nOQYr9A2QCuLdyniPFoc4nrkWYbKitxBGw1xCRWUsaURbGkaU5kgHNmECcdRulTMAg6bSXrtWFQx5Oa1wucpveZ5to9tZ8SWuNLrcONEzMRIwOhEmbn5No9dSelkTaJex3/3q8b0T//k29+my6N/6v2LE0K/ph7gvvvuM0Pc/239gfueP/nj389iK/rqlWl99swFdfbsMZQP2DG7k2NbX838/OfpXn4KFY4QTOxFwkms1TjyAid4gcDC84vYa/Pj4vJCfUOXiMf3EU3uhayP6yySNOdJO1fJBytknQZJaw41BHuUMqAFZWJ6wxEzpUAFAZgIbaqYIXgUGo01FoISYXmMSByD1iI+aePSAR6DE0Hpoo/gkqK1rYMSUX2KYGQ7YXUSXR3HRHWUrqBMQQb1zhW3fU0BgufPQnolKO/Im+foLzzDam+ZmQOvo7Xa51I7IHeexUbKqYbQUo44LIvut/XsRDUlrp8W+bOnLr5mBjA1NaUAVpaWXoNS/tabX6OWF86aK1cucPHiWcqlChP1zVzIttJPLhJUpki6DUYnrqfXW6B39gHKUwcZGdtXNHhcUhAw17Hz4VjXtXnxa7dEPILDZ0mhCawVur6dyvg+KmSI65P3m7hei6y7QN5bKahoeQecR1y+TjxRgPJJ0YM3lsAGBTFdOfJklXSwgBaDTxJ8muBwKB1gghJBWEOXRynXNhGPbEZVJtG2DDooIGbvipEwn+G9K4ZVlGIIF64PvWil8Poapuydo99eoBpP0mit8OBjf8rUpps43+mSqSmcZDRsjvaK7qBH7HM67f4ysDJUXX1JA1Bf4/ivHnzggYcff+yxb+n22m5qYtTccsv1zC0uUAoDjl8Y4f0P53SyOboXPoskXaqzt9O98gRBucKgt0JQmWZk55vAVlBDLF0phRsS4r+86eLQOLzP1+fy1sikyoQF9UsVEpFaW5SyOPFAhnMpKu/j0z5Z3kflffCCyxPwRXu3YH0XzN2iDawxNsbbgsiigipEZayNUaaCUQavwbti2kd8Npx9UMP8A5TSxQSxF5TSzydBi8IojdeyrjKWeYfpLdOce5Q4HEdFZXx1DOkuEtgRfBgRKk3FwKhu+5qN9N4xe/EXfu5v7VJKubXh3JfNA6wpfv3APT9688rS0qtvumG3fOKTx8zV+Tmee+5Zrrvh1ezfcTsn5uZZGCxQzTu4/irVsQPkgxVE5WTdNuP730E/WSbrrxDWR8ENhji6PP/glaxj8yIerz1IPvz7Ho/GmBKKEFEaLw4kJ/d5EQJQiNJoNCoYQYV1gqGMjKwNZehCtqPgc+hr41rr2sFFx1EUaO9wIuQuLQbQxBUHu95B1MN0pZiEEhGU1mh9rcEkSqF9MfmE2qCUoBQuXaVkHBM73kS/38RkfXqdBdKVUzQvH+f6/dfz+pu2snVcc2DvHr26uipBNdz2mU898MFnnnjmHymlnnsxOtjXMgRowE9Nbb57/kpbb9+6P3/bW99gO4Mund4lRk2V1fmEhaUO14+McHHpKro8SzR7C+0LD2GjiDzPWDr+QUYPfBvB+F4kS4clnGyYkXvhvMgwJOQpPlnGJy3EObwxUJlBB3WUyPPHy5Uafr/hs/B5URoOR8jVuhEMj2BtOBP1Ao4e5AqUmHXoSQ+9Fcq+eOBV1yZ71It0Fl9sEthrg1XC/MlPgmhG9t5Nv7cCWRvXWOSm3bv59lsPsnOzpjIRMrttgieOPaFOnjntd27b+51vfvNbbzh+/Phrr7vuurl77733y9DAr+lwaGW0sqvR6SJa0W0vU6s6JspjLA5m+ZUvLfDI1QbdrEMe1Nm/79sxgwaD1iWydEBQmyCshDSe/n1Wj/8PfNJGBVX8kAb2vERwTex3qAziBqskrTmSxhx5v4UfNBFXCM9oNCLFvP76zP5adTHUD/SeQnJmTR1c6Q2/1DWx8HWD0CBFPV6MqOohrVz9WcjIuhromvfy3heGJ4XiiCiPU0NvJ0NiStqh2zyDU57q7G3Y0lQxwJLmxEYxVUqoxB1On7/ExcsX+fCHPsKxY48xNT6mP/bxP0nn5he244P3KqXkgQceMC92c/+nXzccv0EAdu/cXplbUSwve0ZH6mRdx+efq/BzH1/mC2dPgh1wNfXs3bSJHVNlLp78CDptkrUX8N0VdGWc0sR2/Mo5Fp78ddrnP464PsqaAsvn+cOSXoHKu2SdK7jOHGR9xOXoJANtGMn8cEpXhjpcLyXM+OfFOYsHp9cRC8XXas9LoSIw7FKKI3Ud6pOvIqpvxikDonGNK6ye/SwzkxMEOMZnZ5manWRq8xY279pBZXyS81cv8/o3vMlUyqOyvLTybhHRDzzwgH9ZDODY9QXxY+f2TVkQj/PP/+vDfOo5ePTqDP/PEw3OnvkoUXIVMZrIOhaunOH+L3yQ+uyNlLa+gWhiN1naQyUpXgfY0Sm0NrQvPMLK0/fRvfwZ8C0IApSJ1t2wFkfeXyEftKHfKyZ20i5eUkJT4rqZMiWkKLP8ULhBqS+TjynmFVn3z2srZfDy5UnncGmEaIMfIoxqKEC1JnQhfwafYOP32+gxZJjgKq+LPQTKgDIYHdJdOU7evETWPotXGURjqDwjDcqkCj768Q/T6/dZnRfKwRTv+Lbv5rvf9V6uO3CdCYyRrJN96/e+633feuTIEX/o0CHzNc8B7rrrLo4cOcL4VPXUTQc38cdPX+RnfucPCEcmcZ2zMGjSM4qq30brzP0srFwmrE8ytu/b8EpTFYsfrNJaeBS6CyhxhFGVxIFJuwzOP8Lg8jHKm64nnNiNLc3gFIhkpO2ruNZlcA4xVVSeo43Ge0XNeqYjxdJgQIRDhRVEzHqvYe0A/DAxzFH4vIfxCRLEaFPGvCAqG1lTInJslIBcyxKMXPNOX6UzucY2U0UfowCSugwaZ0lXz0DaQ+mIqDyJS9rEY3sIa19gqTGgNjrFFn+KILCcOtNjbtFw+00VatVRRspVdu3e5h9++Kzqd+17gD9dWFhQX3MDWFwsFEByrz9dryZy066dpj1YxqVLeG3RlCHPyNrz5FkXFUZI2se1r6BKs+QywEQjjG37VpLmKTpXHwffwAYRSb9b9O97TbpnP01v7jjRxCzx+H5sdQvx2B6UV3SXTqHTPso4xAeIy7i4PCDLDCYXct9F2xil7Qt4egrlFQ7PeFTBi+bKuS+gdUg0ugWqm9EmXi/VXrhfyIte9wxeChHqa+whda3EW9s9JGooXVMIRDEsA0XluP4qvjNH2r2MeI/vtfFJBxWWkahELimBeCq1rfRHdtJvnueZ/hgd1eVOqfC+77kd0X2yLCLWVcSmeGJ1pZWpcnXqoFLw4IN3eXjwa2sAx44dE4CaKV3CSO/mraXK6aWbZUmLkqVjDJrH0UbhessYDF4pvCrUM6zSgMG5BIUmHt1HWN1C++qj5FcfxypXNGt0McpFf4XOhQV6c+eIR2YIJrYTj+8gHN+OGzSR7gpOcrS1XEoCBnh8soJkTXRYQVmNKDvEFFQBK2uFb88h+STtxlmyq2ewlTrdxhWCqW2UtrwWI0Up51/IDZR8eP0takML41rtL9euuFYoKcghXivIB+RJA9dfxnUWyHvL4HJQnjzrolWJaOp6bLmCshWiaJq6rlMWw2DbHfTbl4is40oyxn//xBNM73kTO8dKhDYF8fisRDoQnjp5iUolioo3ckS+5h7g3nvvlSNHjjAzUepfWK52x2utymQ1ZtXV8PljBTsmjfG2hcscIh6rY1Cu8KB5oa2F1ri8BypgZPvdlCZvoHf1EZL5Z8kHbZSE6NIIpBl+0KTTX8HMPYuOS9jqKJgaYWkcVR4lT1dol8tgDTaqkOW94Yi3wSkz7AgKkg3w+YB09SKXWp/DuQEej5c+PhP84lnC0W3Y2g7E5zxfAmYIEsma5KotDET5Ic5gEDNMFhU4l5H7Lr67RN5dxPWWcGkb5YoqwOFR3uFchjIh5a23Ycf2opxHG4OokCTP6eqUTCWUxreSNOaJZw5yzlb51Y89zvve8i3cPFEjCTXjozU+9cRZFpp93rxnW6uw3cNqoxF8TbuB9W3bWqXzFxqlWjzd7C+LCkrKBlVSL7h8gEodzg0KhE0Vq1q0svhCHnqYpBXTS5K1sMEIlT3fQWnzaxhceZTu1cdJ+y2iUtGqzbMBPuuTZ318YxGfzdHDY8MAbUvoMMKUJ7GVCYyNcf0B+DYSxWgdonWIKOhefZyoMkumI8pj22n1v0Ta6xNENYy2SOpABwWXT9shelckk8GGXYKCgHcFPd1nuLyN7/dwSQt6q6T9RfJBC8kzxGcYU4QkP4SyEcG7BFuaoLL5RmxtB0rpgqOAFJ1ADV57bG0Hwcg2SlkPq0sEUZ2nF8/znz58mh+9ayfjtYjfefAxPvHYKXnLzu3MzubzAPcdukHdc/Rr7AHWWsBKqfz++z8zv226tG/XdEkuXW6hdY7ooCAsOoe1ttDEc460fRVTnkKpcPiLDZpBBiFD0hQdVCjvfRvlHa8juXqM3uXHyZNVTDyCDUNIg+GtccW2DWMKyZYkJeudJVk6tZaiDQ8vKLxGWIYgJBk0UC5D95YYZG2CoIQ2BudyfJqSta6ibYh32RAHyApXned4n+JzVxBUfIr4tICS0w4uHyCDPqJzdKlKqEPIcySIUTZA8rSQrLEhIhZlNXZ8O+HEQUx1Fi16uAzDDxWVCsZx4PNi/5FX2KACeJK8S31slNXWIj/zsYJm1m3Nc93m3ezfOsLmLebxjRXb19wDDEGGXKMeC6PwjZMVLSWlyOJpdFBBUUClagiV2iBCK0XmWiCaMBglUFEB/XoZiiYMd+74HJW0QAWUdrwaExsapx8mH7QRwGiDGDv0LAqlgiLp0hojZWxYQMLKZ0UTJ0tx/RWy9lW8ttioQj/tILqEEk3aXSGqjmO0gDekyydJVk8V7WEcxliypIfv9wq4WBdlWxTFYEwR29NBAeMKpCpE5zEDGxGXYkqBKYiwlcIgdVjGRHWozBCVZ9EqwHlXwMJD2FA2LrxgOHiKH0rJKYzyiLcE5VHoXUG0sGP77ewfzU21mouz/lPDgO03zod9zQzgrrvu8gCR1b86yAd/d7wsKpRUfDSixDhcmgzrao/Wxe1StkQYTBdZvniyPMWYItnz3m+A/tQQg3fk3WV6C8eLnEoXYcQLaBvgTfFxXJIAHq003sYEXopcL4wJamW8FJtDJYjgynPkc8cwKCq1UWa37ESqE1xZnKNb24NPeygFxsTowBCVRwqWjiwBAWIt1oYIhiTPyVyOUyVcKSYK69Tr42yarLJ9yzRToxOcmYcLvRznWggedIC1I4UiGRqRDC8Zei3MqI3sRRkukSl2EemNekFSGDymig4mqFbG2FpDJipeeS+Dgzv3Lw8N4OVpByul/H333Wde+8bXPvHQgw/+4s7p8j+q5Iu5hNoGQYk0TYaSKGpIejSFno6kOBUW5EZsETslKTptYhDcsBNYwG95+ypu0EdrXczr+SKLNybAlGqMzN6CEyFbuYhLW6TteZzzhZdwriBSIqioRugcd1w3zbfc8loO3nAL+/bfyKcf+gQX5ia4OHeVY+eOM9cu01o8iwkCVBAjWY/EFRWMp4JWZTIJKJfqTIxOsmP7Jm7YMc2t+zZxw44Jtk6UUN5zdbnJnzy+wJfm2ogJCWypUDtWukD/XFoIYK/JzK/BwcPDdwq86KGw5loO4rmWivpC/1AZTHkTY0FGHU9YCtm8rdyIR2lsTNhfliTw0KFD/vDhw/rON+39F+dOPfym3SPyqmdaqTPGGK3Ar5EgMBitUD4v3L0p8HmNLhopkpJmHZTSWDsGOMTnaBmQteYgz4Zt4KFdmLCYihHIg4igPI4JItAR7qk/LDj/UpSbIoXBZJ0VRgenmd53I5u3bWH71i088OCH6DQuMWW6nFx5hnLnPHtrM5w1exgEhSxMuT5GuTLCRG2E8dEyu2fHOLh1hN2zNbZP1ijFIQ7PXCvh/NVV/vBzF3jibML55ZRGlhNGimioY6yRdbzgxcbIRa61wTSG8ZLQzYRBliJ5u0AWVSFCqYb7jKxYFDnd1BOMIPt21BU+W9m589bWy84JVErJ4cOHlVJben/4m/e9b2vU+WxDMbmaZc4rbZzW4D1GrY1HDxcreFnvuyBgbYBRJbJ8lbR3AWXKqPIEvrdI3p4rtm6ILzJuKSJiMbBj0GIRB+IzRIV479BxCROWCokYGw9hXk8cwtPHnsGSEJsBv/vbv87WTTO8/dtnePWNVX7t+BWq/SYHbvpBalvfzJ37NLs2hWybitg6GTM1ETHfVXzs8wv8j8/OcWH1AvOrCYttRysZFNwBExBHitBqRgIz1EfUw57Gl3cYn3f4wx0CzjkswlQlJm04kmEQcC5HVAvJFEpbjA6oxJamd9RCxa5NgZAhgbYLSikvfLl6+NecFXzkyBF/36H7zLt/6J5T//Kf/sz37q7pj3bHp6KTVxq55Bir1ugQQpZ0iYfr3bwIdo0sIQpRDhWOYlUZly7jVp9h0LpaDE4M9fW9FLHQaF3kAyYAW5BAnM8xYYQKA7zOqW66heaZh6DXwNsArTXXHzxIa2WJVqtPo7XMT/1v/5S5pSYf/Ogf0lvq0OsZDmwdI5UFHj/7BGcWISyVqfmQoGwwpQrnLzsudnpEgSYyGm0NQaCZiMprdxzvZX1e8MVFYTYoiYt6fqsbQStwSnNsISEYjqGpsI6JCuPxIsPtaYa2UhixTMeKUJSvVY3RQfI0wAOHHzAceb56+MuyMubo8aNy6NAh859/5T+effudb/5SYPTbyias5lmixOXixTmtNEFUVXZkGq1jxCjsMP7JEKdXIojWmKCOsiFZ4wJpd7nQ9JJiwFNrgw4iCGJMeZxgZBtaIO0tE5anSFfOIq6HUoZ80CbtLaGcI0kch97+NlzS4cLFOc6cvkR9fJowCJgen+K221/H9k2b+YH3vpsnLgvPdQxBOIkahFQjw8V2wOWmAivUKyGlcGgAZrjQStSw1fx8OTCl1Is8dI3SGrWe90pxyEoNh00L9DRQxaIZGQpLs0GZXA/b2cqD9X12VMXvmY1sNUqWp6bUj/3qr/72ys67dvLggw/Ky24AAMePH5dDhw6ZX/q1/3Tiu95yxwdiW6vWK+Xp0XJ1pFquaY1WXhsXVKa00sUwpB42WNfa/XoIsjsyVNYmbZxB0h7euSJsqGIABBOiSiPE4zuw5U1ol5L05wmq26G7SNpZhEEbxIE1aFHkueK67du56w37CG0dUX1ajTZTE9Ps3rGLsFxhx9bNaFvj9+4/zcrySUJJ6OQruHC2YAMHvthPPOzyramDKFFfduisJXiKF2wUU0NJmhw/JKZqbdalYq8twCmSwmI2QNbR5fXuoxTvxYiinPf9jZNa7Z0NnC3p937n297+hZebEfRSAhHu0KFD5sgv/MIp4Efue///t/7ZL3ZvXer2vn28HH1vT4/uX8k6kgV11ZeQ9f2fGxIjBcV8XGeOvLOCeEFpA67YEqaMLbpzWRPXW8GU22gVosmx2uDGd8PySdJ+BxWEGFtGxzEkc/R6Ca+6ZS+37L+Nk2fO0R1kJC5j0BOmJmcYGbU89dwclzs94nIVF9cIy1NoDDkOvBpqAKyVqg4tFOFpqEngvCL3oAzFSrvhEmutcsQ7PFLcXsyQHKqep0cha5tPRa7ddgxCvs5iQoH2EJJjvPMTuqN2TE+5iYnyD77t7Xf/6eHDh+2RI0fyr8tw6NGjR93hw4f18ePH1T0/+s+aFK2oB3/zH//jf/PJJfvTcZL/o4utC16PbNXEUzgvEIQFLEqxT8B3FguRpF4HYy1e8iFhdrijVweYcAKMxXXmyJMOee8qiT6GqU5h4lGS1grW2MLHGEt5ZhsPPXGef5C9A0yTLZumUHobXQ0l5RC3inaLPH1JkXRWGRuZJfB9sjV5dzZoAYkvOHGiScQj3uOcRmuIrGbMFLLYSSpFE0iGm1KGtb4Mt58hLyC/vUBJf80T+PUFmEMugs/RQOBSNya52Tfqky2TvO9tb7/7D/6sw3/FpoPXXI8g6p5D9+iFhevVD/38kS7wkz/wff9i/6m5J96+fGbgagfebWx1lu7CkxhjcT5FR3WiyjS2Pktv6SJ536Fs0VGzYQSBQbRGRSXi+g4oj+MHbZSN8cYizYv4tI8OgiG71xWzgckqJ84e56HjK7z7DVUudVtEagHXETqSUQlSnrts+Z3PPMtkLeM9b/semr0GH3pyCR16kOIARTx6iNQZ7RmLA6pBwETVYC1kaU57YFjquGHjSK3vGSiMxxX7j7Qasoy4tjhN1sLh2j4xXwBcUoDDZm0TmksJfZJPmMxuDnq9qbHS937v93/vh7/S4b9iBrAh3glHC7XKw28+bI88iJ+o+v80XRt/x0DlSnqLNBafxPc66MAWHbnU01IhleomqlPbGTQu47IMJxnii/57VK2gS1XE2KIkUgFoiEpjhBM30G1eJHZdUidk3VXimYPYib1MBVv4+JPLHNxkqShNeUIIAkfJxKS+zP/zxdN0BqsgMR989ASiAsJY4wWM8gyylMmyYedkzJOX+kQ6oIynnwVcXHZ0nNBLBC9ZgXCqDRtSvow2ukFoaiMBGj80F0F5X8jQSSbGZ2LEiRYnJddVm4224zQXarb1vp/+6Z+9/6s5/K/5aNhfZI7wZw//4+mnzlROPdeS2plzj0mv21IEFWwcoMMytjyKdFfor1yFoIYShzFFFZAnA7zklCrTjN70Lkx1Cy7rIQxwzYt4W2b31I2cOftJlp/5JJXaFINBh5EdN2OiiCzxiLZEPuX2TVX2b58GG5KmKY+dOMeXnnuGAI0LNJO73khpYj/tvEtVV0gkw6sMTQknOWtH69bqdw9GFUOgGzeEv5jGkBoSUY3o9b2BxVhYoVIu4kFyMT7xxiWEPjFl5QmVp6pTqvQp0X8wSvp/+z/93r8/8eY3H7YPPviVD/8V9wAvBI0OHbrP/JN7Dy39zM/87r+4+Lkn/8OgMed1VDEubZFmGmXa5N0mNqxga1NI2gMnpHlRJplyhVBC0qTF8vEPMHHde7Aj28i6TXzWKh6sDVA6BslxeUIvHXD39n0ot8oHP/67jNUm6Xrhg+cM/mHW0ajIFJ7F9Vqo+k6iyQOQpwiGTDxGBwjRcKRMr8djs74rqDCIr0RCvbYdxRUaBsPsXyNYcpTPRfu+jyUzdXJTki5k7YHV6cnI8FxVqRPlKP3UL/7Xf/dRKdBYc/ToV3f4X1cDEBF99Ogxo5RKf+hv/4dn+2mn6A94ty7DJuJwaReXZ0VdPBRwiIwizTJc7lFxyOjut+JabZae/D1GD7ydsLqJXq+LVmWuthZpzz8FJiB3KTjN7GyV1WyMsX3vxKoeJmsROwfOoVSyrjySSUo8eyPx7m8Fr/GSo5SmpA0ZMlQGvTZNsNGp6w0z2X59HlF9FUFSYfBoyYgkdTWXmFHdNzZf7ZdU9rFQu/9eKbmHf/E3fuasUs8f+R6Weu7Pcw6vuAHcd9995tChQzIcVUqffPKRb3viidWf/+JTD4s2TnkdgLeFTo/4QqxBKBY62AhrDU4HhMaiPXjtSJZOUdvzZuLpvawc/wPEWKyNCJzQT5rkrUWUtmhrUCbF9T2reY94+6upVkaQPB8iaUV14bwDn6G8Q2wVpyze5UUHbm2T2Qt0IeUlbvafN85qEUoqpeS7zNjE1HSjXbKDX9k8xX/5Vz97+OTa3/uPv1nc9oWF69X09HE5evSof7E6/xvFAJQU3Ri/Nqb86KOP3rFz585/2Ol0vv/Zkx9i9eIXpBoEWnSKBBGpLpMqS5J5XJahXAbO4V1OWKkXK15w5JknqG6lffZTUBphZOcdtM49wqC7QtKchyAomkxDidcgiJkcsXzuSycRXyYb1MnXEEdTbDDXSoMy5FozFgpJmgyz9qgAXNaz+WG79kWo3k5kAzn0BfH+RV4GhVUCzks+6DBV6fotleTXX7Ul+j//+k/91OnhHdeHDt2grr/+mBw5ckSOHj3q/mcP5mWXigW0UsqtHfwXvvCFb927d++POefe86XHHtM/+7M/L489/rRURiraZQ6T9TDklHyLjBAf1xnEY/T6A1TWRhlD1lkFLLV9b2FnJaLZbdCOxtGtU7TnPk9QGscGFZLmBdIkIbSldRpa5gw3XL+Hh86vsNwrocIQ7dJCgMLn4JPhNpAcr0rUamWceMLMkCsYfFWrnTcMMMtXcvqFUTinGSQJUzbhXbePsnt24tBf/8F3fQDgzW8+bO+6C3/kyBH/EptfvrEMQETUAw88YIaqFA4wjz766LtnZ7f+eL0+8taTJ0/y/l/+FT7xwIOuOxiY+tikUkoTh4rcZyR5jvaA6xLJgGo5pT+1g9VOlbSzSByV8L0GrXOPMHPL2/nJt13PE/OX+cCnHP3VBcqdKzhiwsnd6NYiedpFdFQoiQWWy6tdGt0uUWkWE4Tr4rDFjECRCHoK7P1i2yM6YsYUAIyWQom06EW/yODI2tJL+XKPsPH2a0ArSLwiyYTpMty5v8zdN834266fNUbMQYD3v//9wY/+6I9mDz748lxS+3LdeCD/+3//70c/8RM/cU+5XPqJ6amZO+bnF/m5n/8F+cAffsj3ez2tdWCq5RCtFM45BIW1Zjg3J5jAFrctbTKycoLqpv0sju2huTBHKY6wvsX504/wx5WQt92yi2/5kW380tGELz78cWo1jxbNxK3vYfnYx/C9JbwHi6PTWKXf7aFLfsj09RuC+Ub+jSGwtpCglWKv77Wo/tUNg8mGWr5ovWi08igF/UyoGeEd10W84WCZsdESxip18dIiSXfwU41G4/2jo6MrX+0q+K+rAawphADuAx/4wOjNN9/8/XEc/9jY6NiNnW6P3/6do/73fv8DcvnqvEFbY0tlrBkujhSPyZJisFsrtNeIDop9ON5jTAUblomaF5ndeyuDfe/g2WOPEU3uJ950Pc+0Mp768Bl2TQs//v3v4dP793HfR+8nKAX0GheZvOEdrD55FIdGM+DzxzsMki4lU1QarDdo1AvWz69J02iMFkKE3Beq5N6rodDU8/l6a7MAXq5tLXcSFNcdAZ8yEI91wt7RkLdcP8b2aUWmHKudhLFKqBcbXX/p3MrogYOXXgN8ZOgw3DesAawtJXz/+98ffNd3vfNHgyD6R9ba3QsLC5w5e8a1mm21sLio62MT9AYZnW6bMAwJopAkSQoSSBwhLsW5nCQfFImRMVSrlYIZFMSMjo+zrW44cGON9h2H+NWPPU7z1KfRaoAXx2PnBzzy8Mf5oe97L9/z5lfxp19axDefYaAEpyyaDBtX+dLpxwmq0fBGDvcCPC9f9+tyLYqie6iMZ1ctYqk7YDEp1set9YHWehIoU0C62uCHG0N8nqKyBplLyH1OFJbZHFfYNzPCvs0hcdWz0vVUQ40OCo7DcjvzJ84uqsvnpvcBH3nggQdeNsDuf8oADh8+rO+9916UUu7kyZN31+tj/7ZajV+9uLTIhfOXXbvdUnmeG9Bcd2A/E+NjmMiSZDmffPDznDl7jkq1TBzFpP0uaZ+CEEqhrxdohdaW2kiNsYkJJianmJ3dTLWi2R71+eG33sov/s4fkTWuoEeniSJDNTT88m/9Bt//Xe9lJD7HldWMbPE843vvIh2sYEc20zj1SUa3fTdKl3B5UnTX1LClil8DXtfKl0JWNtPs3RFRXbZcPZOgwqIDV3TpHKDxWUKWN1FJC5e2ydM2TgXY0gTV8hSz1Sk2jQSMxYYwFJq9FExMrarIXNEMFHFcWEy42khUY761f8i4fhnh+b8giDOM9TnAuXPn/lWlUjmilOLq1UtucXFJdbt9vd4j98Jqs4ONA6q1ERAhKgcsXL7MJz7xGS5cmkNLjhdPf1DQqa21KDzVSpXtW7eig4Bt23ewZcsWlLW4bo+Stnxmqc5vHv0dIpURjG7B5QlZc44s8USVGunCScZuvYdw043YJEVpherN0WlcZmbrbeAhUX7dbXvhWrdOW8CTemFaCe95dZXzVx0fO7VMFmo8tkgKVSErM2ieIusvIF4Tl6eoliYYrU8yYWvUI7AmB+9wSqONplISRmsxo2MB5chTCjW1quG3PnTB5YtXzA9/+86P/tW/+T3fgRzW8Oev8b/mHmB48AxBHL+wsDDrffaL1Vrle5eWlv38/Lw0m22TJYV0uYgnzzO8aOKRGkFUdORGqgGbZ+rsnx3H5MKfPvRZlhYXSdOcqo0Q5QhswLYts4xPTOCdo1yuUa1Wi1raOTJlyZMeN09H3HDLnTzxmQ8UU8bakWc9GPRJGGAqZVQ8hs/6pECUF0ujq9EkaZ4TaUPVDdN2NRzNRnAyQOd9jA4YOE0u8MULMU9eXWGgHGVnqBlFKQzopxl9HVMa30+oDlINYkbigJoWDMXwSC/1OBGM0lglKF10EaMwp5JpBsozWlYcO9Xn9EJX7dSeTPSmKLIkg5fn8P9cBrAhyWNlZeWWwaDz3Z1O42+VS5Utp0+edVmWaY3RpbhMmrTJvSeKy6ggp5ckGGUphyETEzEzU3V6rR6fe+wJnjx1ji1bNjM9PcHp0+dJE0elGjMzM8P0zAxpmrJp0xSV8khhTN6TJH1ENAmKxeceYSwVxrbfSvPsF7FxCXKHKpUxUQltqjjXRDMFKiexmoQUbQ2paAbOE4jCiSkqDyl69t5reu0WTuVoG2GCEvPnlzBRTCUKCbyA82Q+JxBFbBShHuINeFy/yxIao0BhC2oYgtFCqopGkdJClDjaHQhqltWO4uNPt/E6I3eOwNrKoJ+FSqn05aoE7Fdx64fSOspdunTpdVq7n1paWnzXYNAzC4vLdDuZc1qZgr8GWgnLyys8dew5VhstDlx3PTfedpCRSpmJkYiJsQrLC/N89vNPcvJsg7hcYqQc0u+H7N23h9Zym2olZteeHYRRhdpoHecceZ6T5+lQUsWQ5wnnzpzh3PkL6H6TnaO381RlHJ80CEs1RGu0rRT4vUuLyRkHSslQ27/osmMUjmKCZw3VUwihjYkmDxTsW+/RymHFFbJyxaQC2TBsCGC9J/EMV1MYrBTtX5TDagfDMa9Mg9aC1Q6VKrpdh9UDylGJTx1rcbnboWYU4jT1eiUAAoabP19xDyAi6t5771VHjhyRK1cu/jtr7T/NnefCxfM0lxu5t6FJTckkiaeX9MjzHLxndGSEN9z9JpauLvKhj3yUBx58mL/1I9/L626/k1PPnOKhB5/kxJUlRmtVxqqGZJAThxVqW6Y4uC9kfKxGuTRCP8lJXYYCBv3+esbd7ba5eOk8Vy7PFTW6LbGZC9TueAMPf+Yj2CDCKQviiUe2E9T3FZNI6+ogssZOWG/aaF/g+264xzdXHvJeQcocRohsOMG8VihqhHxIzMvW1UeG28+GvEAlQuZkWE8IKi+YQt54cpejsZQsfOFEl2caDUKT4VIIwoj6ROR5CY3fV8QAjh49qo8c+ddubu7yr46Pj/3w2TNn/KULl2V+YdmIshYb0veePOuTpwntbpelpWUWF+bYOjPBna+5lZ/56X/G7/7e/+Dee/8tD37yU+zes5ulpQ6zE3VGqgGdbo5XEdVqiWqtysGD+9m2eTMLCwscP3mGJFPDOJqTZY40TTh16hRLS8sYVVCubFRhol5i74xhZf9tPHvuGcojk/g8I5jcg1MGPVxDi2KI6AlaaWwu5LqwBCMUB0oxpCob1MH8C/RKFSBarUu9rbF57VAwYs24tAZHIWbpvB+ygjXi1JBbaDnZcFzstwqyh7LkLmFiosrE1NjLbgAvyQq+//777Tvf+U63vLz8feVK/H8ce+qpbGFhwQhaaxOhQkt/kNDrDmj2u/SSAe12i+WFRXqrTbT3LC/M0283ue2W6wiiCg889HmOnzjN5i1TzE6N0h84dBAyMTXK9NQUt950E1tnN6OVYnZmBpdnXLm0QJ57nM/p9Xo899wJ5ucXEC9YazBaMzZeZ2JijNmxkAO7b+Bzz13BSUI0vodwbF8xgTuUfVsDZ4wUDRjjCzlWP2Tzil4r/66BQQU25If6hC8gdAwJHPI8KTlwem1oqwgxBR1tTbTT4wS0ClkVuJyuovMu2hg0Htcf+LfcvEm/7pZtx+tjY7/yiiOBw7jvRaQyN3f5p5OB87WREbNl61ZljMa5QhFJnNDt5Vycm+OJp49x9tx5rl6cY8f2WWYmxgiM5dz5KyyutLn+un3s3LmVTz/0WR566NO0b72VW266BZRjYnSU22+7jVIcY62lVAoR8bzq9uvotjs8feIMSZ5w+cJFmq0WgQ3QBirVChOj49RHytTrZeIg5ta9Nb7nja/h1z7xGUan9hTue21rmCogHyNDdyxSqIp7hVNFEuAoXPQ6SVPJNY4e15R816jZiH5ePS1rQtcovNq4SMoMSa4Oh8HYgKW0Sb+3iNUWr3TRgsYSWy237p0RpdQzG1oHrxwSePToUX3PPfe4K1eu/h+1amVPo7Hqoig0Tz/9FBfOnafbaSMI5VKVTZs2sWPXDt77jrfypjtu4/4HP8PZc+cR54nKASGGKAxpt1ps2rKFd7/7XXzm05/n6WPPoUTz3vd+F6+6+UZCG2JCW9xqUzzwLMl4zR03cnn+Mp/9/DPkaVowgULFyEiFidEao7Uqk1OTGAuVuMymLRP80HeP80fnHMqOFUKQQ44NQ7ds1jaKDFU+HMXwpTIWyVt0Vs5Rrg+3lPq0aP0OcwOvrq203/hy6vkuVW1oD/shpRsRsDFehJWlk6TZVcJoBB9WC80CpUmc4+BETW3fXFKJ5J8fAkGvHBJ43333mXvuucetrKzc4pz7e91e16+uLOsP/vEfc+78OQLtsSYAHM55lhsdqqOj3HHb7ezds5d7Dr2L+cUVHnroYVZXVxgfGyMOQ7Q2DAYD9u3dx/Zt2zj53EmefPoYTz75NK+57WZKlahImtRw5B1FPkhZWb3Knu0zPP24ZbGbUS1XCAxUSxHTk+NMjI/jxRFHEbt378JGZW7eO8Kd+7bx0HnHSKkgcOihjJuWIjNXAlYUOX4oGmFJehdJB6uouLQuQytDtdI1hU8PGyRgwb9AgveFDDA1HAAVG6JtSG/1FP3LT6NCQ1ydQkwFpUOMBsFQR8mrd4/q1CXtcjTziaEBvGx5gHopXH9+fun9tVrpb1+6fC7/zV/7Nbu63KRcKhOVhg0PJWRpTqPZxVrLgf37MUoTl2L27j/A9l17ePLJp3jm+DNMTc4Q10aojtTZvHkz1+3fQym0dPsDfvXXfgOjDH/jb/wg5XIJ5zO0GNJ+i5WFy1y90qLfd8wvL/KZLz5clFiBZevmKaamJoteAnDw4AEmJiZRxjI7VuOXPniKf/Mni8yMhjhXaO9aD9r5YtGCXjtAIdOG9uAq+aCJtnEh8x7P4HFr/eEve1Trbd41zcI1adnhWLdWFCpgxoKCvL1A8+JnkcY85YktOBsSj+xC1ybwPkUrMB72loz7oTfNmr0Hxn77Na++/Qf+LKHnr8VLvwhT1y0uLtbyPP3OLEn5/Gce1o3lVWrlMlGgCIwlDC1hEBQuxBh6gwFxEDBSifFJylOPfokHPv4hdm7dwrd+67eCUcRRzMT4BLt2bKUchyitqVUr/PBf+0GSQcJv//Z9JOkAo6DXWGHh0hWuXO7QbOV0OglTUxXuuP1GapUqBw/sYceOHaRpQpom7Nu3l6mpKYLAEgaGJM949b5JKkGxgFqJwjohzB3x2oydB/GQmoDEuIJe1m/iGuexQb1I7HyKl3zDnp7hP2LNO3jUUExSNvy5KANB0cQaLJ9k6enfZfmp34beAkFtnM7qFbLmPBIUNDdtaxhVYcpWZP8oqlT2yez2qZ8F1NGjR19W5rZ+UY8QcCCKgm0rywuceO45XalUiOOQSiUmjmOiKMJYgzUGYy2tXodGq00umtwoTKTprSZ87uGP0O+u8MY73wDesXV2monRkfUb5JxjZKTGX//hH2R+fp7f/p2j9Ht9FhbnmJtr0un0SfI+kS2QtYmoxs03Xs/M9DTNZotut8fBA9cxO7sZYwxaa7RWDNKczXXLRNmgHEQilPFUrSJaA2GUYhBFdH2L1oWHaZz6CK4zT3nzq1DG4l1vSOESrjl/f40FsH7TNUqbQoLGhBhrEN+kfeXTrDz1WzSO/RHSXiaszOCd0Fs+hXcJxljyQQOcQ6uAmhFmpev2bK7qmen6L2yb2fbES236ejlzAAWQ9bLto6M1zpxecP1W11TrNUqlkCgMMIEhdzlukBe69iJkWc7C4jKTE5NkSUIYKeojZVSg+ewXPs3WLVd49R1vYNDvkKYZQVDs9zOm2Ks3MTHG+973Pfz7n3s/Ls+54+Yb6PZ7ZJknIMCnbQYDj9EhI2OGqytLdNtt9u/bx9btW7HDw4ei8ZQjRMBoILgBVK0jDorkz/kUnwV0Q0unc4bB0inoLVOeuZF49tXkPoM8GZaLcm2DGYWQtAzFoxVhMZEkUmwyHTRJmxdJGhfIWxcL9ZOogq2PI8mAwdJ5vICNqwRhGZ8nxa5Cpag6xyYG+c5pY6enzOdf94ZX/+vDIvrQy4wBfJkBrGWb3vt6EES0mh2U0dTiOnGpRFQSnGSk3Wy4ZNngMkcYRFxZuMqenTuoEFIpKfrZgNXVPsaUOHv2DJ1uhzvfeBdLS4ts3rwZPwRFtNZ479i9axt3vv52/uCPP0QURmybnCYSRZq36OQNTGUEj6PT6tBuNDmwaze7d+7EWLv+fZxzRcYtnrbLCY2mpgdMVKICN8DRkphF71k5+3Gyy09ixrcTjW7BxFXS5qlhDlAGwmITt8oL7j+CeA8+JcsTVNIj7S6Stq/gugv4LEGZGGs0hBVMOILvrpC2G4jPsWEZG8SgNblkVCZ3E1W2UQHGpemmS7k9sLt+8a633/E+pVT/8OHDWh05Iq+oAazHBa0zgDx3lKol6vUxjNZ46ZGnxVRroAyJpOQihKGhudphZXWJ6/bvZHFlmXY/Q0yAckVP/8qVK3z+c5/jda99PQtWMzW9aV0ISmvD1flL7N23g1fdeBuf+/wjbHvHO8n9gH7WQVdKiBL6/Q7tZg9EsXXzNsIwKjp4BeiO91JIuwkstLpYcWwbLxTCAp+wOBjlTPMSKyc+gOq3EVvCr16mvXqumLA1pQLqtSHWxGCCgu2jpKCMpxne9YakUVscamWKaOcbsWEZ175KZ/EkeWcZnwwKUpkOkKCCCkOcd4RxjfKW26nU91Iynqrv5rNxZm/cVb56150Hv2t2bPbcWiX2StC1n2cAa/vllVKXer0u1UpVj07U0CVPnqTkedGTsNoUo9BrY0zisTbg9PnzzG6bpNVN0SbAJRmD/oC4VCoQPvGceOYY+w5cx8pqk4MHDiAIZ8+e4tSpM3jnueWm68ltzpeefZyDe3ZBKUJhaTWbdLs9nBPy3DFIUsasxRu1rsJdHJYiHyRcWehQL2mmRyLyLOdco8yTlz/H6rN/AoM22lZBD1CmcO1BZZpobBbSNllzkSxLUKboF4goCAJsGKKDWWx1AhOPok2M67fJGpfota6QthcL3QIjGBMVGAAepQVsQG3iOkozBymVJii7RGpZ120pOXvzTn3i2+7c+94DN9749Ct5+C/mAdZczuJgkPqxsVEd2YqkA6dEcrQpVqkEWHzmCtl08WhlqJQtC4urnD13memJKdrtAUqEiZFJavUaQWgIYkOSdmmtLlOpj/HFL34RrTUXL16k2ytoXbFX3HpwH8dOP0dnkBCXLO3GKv1+gvMFUXN6ZoowiooD98VaNzdcvOCdI037XJzrMTVuGauU+PTJFb746EcYXPg8ymi8rZBLjsocKi/Wx2TJRQaNSxgDyg9HbtTaSlmBnpAqjVYG5k6BL2YUjLhib4EOMErhtB/unBBMUCYsjxCObiUa30dcnsZoRSXr+Iprqr2jgb1us/7k9/+Nb/mB6enrr77Sh/+SBuC9P2utvTA6Oroz0EbyLFE2MMORbYd3vuiOZTkWhbchfZeglea5584wcscoxijGRiYpBTWCoFhtbrUwUR+hnGZUooDVZotnnzlBKS7R7XUZJH2qpRIJOdcfPEieO1qNDt1+v9jQgWJqepZ9e3dRn1wr1fzQ9a8NUUKzlzAYpEyMzvCJpxd48rGPks0/gQkjsrxI8rRWaGuv7QdQRRvYZX64EkhQYlHeD0WiVbGcSgZFCNAabzQDIrQKiKKQUmWcoDoFcR0dlLBxCV2aRNsRrOSErucraS7TJjHbxnJ/w76Rn/07f/d9/0IplX09Dv/LDGAo+aqVUr25uauPjE6M7ajVyzLodYbNTMFlCvFFK9NYQxRYUlcQGIxVNNo9Tpw8yxu/5dWINmjbQ1OhVNZMT48xVavTbyc8+9wz7L/uRgb9hGNPP0MQglFCe5DQ7CdEUcjWrZvROmSl0aRUKrFlZhO7d+xgpBYVa1NkePBDx+VFobXy/T7SSoz6xOe/qC/OnaBaK8PEt5I5j/QbyKDBoNck77bxbjBc1mjwUuABxcKGYfmnHVrZYkuMMtighomrxOVx6rUZtmyeYsvUFDoc4cqq5WoP+iZH54UWgbiUMF31ZScyalKzuZaxc4JHX3fb7n/yne/5zgd+/O99H4cPH9Zfj8N/0STwgQceKEa4vPuTIIwPbdm6k7OnngGvyPsZWZbhvGDDgDAv1rDoYZ/do4jjmDNnLrF50yw33HA93nWpBCHbNk8wOllheaXPQrtJ2k957umnuenWV3H16hytVoPMw9JKCxsojNEENmLf/l2srqwwNbmJXbu2UysFw/17Q1VQ767RtwUxgdUPffpRPviRJ+hlKzJSHXdOQq3IVSksK13bj4Rlqs7hkhYu7eK9YKMYl+fkjSvkneWiK+g9WE04voOwPgthndDUqNkSI1FB7LRRwNmBo7GYMEgGoEFnDsH7QJzEPtWjOD1ZFmaq/ZM37Kz9Xz/293/ovymlkkOHDpn77rvPv5xI318EClZKKZmbm5ux1j63vDRff/jTnxQGuRq0UnyQoY3Cp47l5ipLzRbNTo8k8ySJI8syBolDG8/3fvd3sGfzFjZNlxmdqHL58oDVZo807YPzdPsDZrfMMjG7lQ/84UcY5EU/XHxGfbTGZL3G677lVvrNPpVKjUolKHYJKo23pqB1JUlxYwVXrdXNlSuX3v83/+b/dmJmauvfyTF7217TcZATkNlK7oOyIqwobyMlJlTKlNA6KqRbil2hxZo5tQEn08VyKO0ZLnVy4BTOFwsjDI7AWgmU81qcBC4xZZWrutaMmDZTsXxh96baL//kv3j9fUpd1y4Y1aKPHPn6HfxLeoBhGDBKqfn5+fn/Prt564+IV67X6dlAW0q1mDx39PrFYkWMxg7DgBdFkgtBFOLznAc/9Sle9w//FmP1cc5fWaCxkpEPCjaMF0cUhVy+eI7xyWluuvkGPv2ZRxipBaighHcO5xxZN6VaiinFdijXboq9emq9ZMV78ZXKiGk0ms/OzS3+40ce+VhXRH7pn/+Df/OGpVbz3c1W963tlOuc8XbAgH6ekeWWnMCJLYkPIrw2CmWVqEAZVWALogtegHfZEJFREmoQpQWVY4wTo5wKnDdBjippMWWTE+sBVZ2fnRgNPrJr5+jv/cRP/NCnlFLyj//l+nT01/XWf9WMIOfcf0Hxw5XaqM56fSolQ6I9eeJQ3mOtLbRpbTjk1DvisNioaeKQJHUc/cAD3PXGN9Dv93CZL0SgcEMlbYcJDKdOP8tNt72aU2dO0mkn2GG27b2QiSM0htSlxEPxqOGwXaEkLiJhFIpzPhsMBj/0tre9rXv48OFQKTUAPgF8QkTMP/t7//b65srSna2sf3em1B2Jt9u8iWyqHKnPyZ3GaUuGLZZNrq2NG7aCh0OcyniFUQVRL9AQkhFKj5J282Gkj1VD89DmcX//P//Xb35EqTt6AP/gH/w1Dh26z9x33yH/Ukucv2FCwEYKuFLKrzQWPnb1ytK3fvHBjzmrctN2OSrPyRo9espzcaFFq90ny1whcY4QxxFRHJLnwuLyMltmJ/i2N74JxJG7FK1CnDgkyLAoGHgO3HQb880WD336i1SrFUQEqxVvvfsN1OtV+p0uo9Xa8GcUrllbg1Pko+Pjdm5u4V/t3bv/p9e6mYA6dOiQHvIbnvfQz/7ar8W//NSVne1O5/p+313niA8qpfemXiZyryu5EGUikUYblC94Q0onxshAa9WJjV61Si4iPF2OzYmxkj717bdvPvWmH/j+1Y3t4GJD1yGOHr3Hf9XDhN9ABmCUUu7q1at3lUuV+//w93/P97orWueFTFvuU64uL7DUzEgHQ7lXl1OKAkrlEp3ugEHi6KcJjcYS22aneevdb6ASx/jM47MMnynKVUuaJ4iE3PH6N/Hhj/0pK0PBxpuuO8jWrRNoo2i3WtRHR4cMGz3s0+Pq9TGz2mw8tHXrjrtYW7j95fQpdfjwYfXAA+ihmMKX3UKjIXcSfua//WH03Pz5uJMSeUKb5x2lKOdj5XhwYGZi8IYf2ZtYc2PqXtyBqze/+bCZnr5Bhrf9G/LQv+rJoDUvsLi4+CerjdW3f+TDH3BVHZp+krDcadNs9VHGogQG/QG1WkQQaJaWenTaPQZZQi/JcOLo9zpsmhrlrje+nsmxMdJej5It4+ix0m7TaXS4+zvfTqM1oNNY4YYbbiAOIlI/wNiA/mBAuRQXCqJKkeWZVKo1Abva7XS/ZceOHaf/HL1zdfjwYXX8+A1qYeGYenD6uHD06J/nlio4pN/85utVgaDi7733XvnLcOB/IQM4ffr0TRMTk48++OD9+uzpY3qQiOr2BtgowGqD8p56pYJXjiuLi6wu90iShN4godMbkPsMayyDfp9KSfPWu1/LwT37yJI+C/PztNt9cpdz4KbruenGO7G5x9ik4B5ai7Yx/aRPEKzr7IjWxo1PTtrVldX3zc5u/b0Nrv9/6nnIkPpz7733Pu/Z3HvvvbKBCPKX7qD/QgawkSJ2/vzFf1evV//pb/zGr+fNZsdWa3WikiUOA0ZrVbI05fzleZaXG/T7Pfq9Hs1OlyTLhpo7QhQEaOORLOW6g3vYsX0b2SAhTfooYGJ6kjfc+Q4CrbDaF3v4tELZMoN8gJcUawOAfGZm1jZb3V+anJz8u1+jw///y9dXNIAhQ1j98i//cvxd3/Vdn11ZXrz54c9+zlWrI6Y2UqFaqTDo9VheadBod2k2V7l65SrNZpssz0nzfMiyFSJbSKflaUa71aRarbJ/3x62zI5TDWJ0OeSW297IyEgV7QSjKTAHY8l9jnM5Rpt8amrK9vvJg6dOn/u2M2fO+GFZJd88zpfBADaGgmeeeeZAvT7y2VarMZrnuSiUbrc6LK406fUG9Ptt5heucvnyVbqdLnmWYa3F2uG8nHMMkgTvc5zzuBzEZYyP1dixbQu10Rqvee1b2LZ1C9oXdCtnigxNa02e5W5sbMyI4lSvm71xZmZm7uXmzP2v/vqqhkOVUn7oZp87e/bU91cqtT8Ow5A0GfjVRkeXa3VyDysri/S6KXEcYa0jtlUCbfHiipygm2BiQeu4iKW6aLdmuePc+Yt0n+uyZetB9uzeRTYYDNeqKyT3YLUbHRs1gpob9PN3ffPwX0EDGBqBu//+++2uXXs/fPLkmR+21v5GtVb1YxMTMje3qDrtFq1WBxEhMJrpiSlCJUjmSPJsOJQpaBMVdXwO3udFCzeICEZqdJKANOsPB0BlOMGjcCJSqpaNNnYxS9N3TU1NPfvNuP8KGwDA3XffnYuIVUr95qVL5yuDgfzSxFjdnztzWubnLmsRT2A1Y9URypEB5emT4LIEbSFWAYExkBZi26ItUOzdM1aTOUtg9POoCR4kimOxJuh32oPvnpmZ+eLwPeTfPL5X2ACGniC///777datO/7zhQsXEq3dfw0CrZKk60IbmGq9wkgUkUtCt98lTTyIJgojIjTkDkqaXNRQY1cQUvK82OxVqdVxLi8mgIpNG35kbMystlr/YmZm08Nf/OIXA6VU9s2j+zoZwJonuP/+++327dt/9fLlCys33XTzr4OvH3vqyXxiZMSKZDTaA5KkYMsQWOJSQMlr0jQh10IwXPLonSfva1ye4sUzPj6Op4CBEeVGRuq60+k+OTU184siYoBv3vyv4Uv/Rf/hWjjYsmX7HwwGyd23v+qOU3e/9a22M+jlK822aG9BCUYctSCkEkZ4pRAxaG2Ho9ngk4zeYMDc4iLlap1NM5vx3qG0Fh0FPqrWlA7Cf7kW779Z7n2DGMDGcLBr167Hrlyeu3Pbjt0ffMe7vtvWxybV5bkF5zyMjtWpjZTxeDLJMaEhMMVq2NVOi6XVFeaXmzSa8Na3vJMwikApr611E1MzQaPV/A/1ev2Phhn/N5O+rwcO8NWihQCrq6s/6b3/6TNnz5U/c/8nxOjce6P0oN9TXjziPFk/o9ft0Op1yZIcpQLe+e73csdrbhHncjc6Pm6r1Qqtduc/jI5M/MOhOJV88/Z/gxrARsRQKeWffPLJm3fs2H6vOHnP1YV5nn3uGRYXFl2305WrVy7rbqupEM/IWF22b90p3/K6N8js1k3aKPTExCRJllz2Lv/fq9Xx3/rm4f8lMYANhrBen58/f/7bRkbqf1/Ef3sURVGa9llcWmJ1pYlSsHnLLBPjE4WKd5aR5+6itfbXO53O/z07O7vwTaDnL6EBDI1go54gp0+f3j8yUnmLMup2hboV8ZsFpbPUdUXknDHmuDH2gWaz+ck9e/Y0X2hI33z9JX2JiFkzho2v48ePT5w4cWJqfn6++uX/5n67Jk33zdfL//r/AYUTVF7lbRPTAAAAAElFTkSuQmCC

iVBORw0KGgoAAAANSUhEUgAAAIAAAACACAYAAADDPmHLAABorElEQVR42u39eZil51XeC/+e4R32VLvm6up57tY8WDYeZFuyAYMHjDGtmDAkhCQQkpCEJJycfElaHQ45XwKEE3JCYkgYD3BQhxgweMCDJMuWB1nW2C2p57lrrj3v/Q7Ps74/3l3VJVnChliyyed9XX1JXd1dtff7rGcN97rXveB/0ZeIKLlPzP33328PHbrP/Fl/V2sQES0ikYjURWRaRCZEZFREqiJSEZGSiIQiYuNS+BV//n333Wfuv/9+KyJGRNQ36nNS/ysd+NGjR/WxY1PqyJG7HSAv/HNgC9nqnoWl3s5mo7Op0ehv7nUHU/1BNjNIs8ksyaI896Usy8M0c97nuROlcqOVVwpvjXZBHLow0IPQ2PlyJWpEJb1YLZfP1MdKl7dNT54L6pPng0Av5bm88B2qw4fvNTfccIMcOnTIK6XkmwbwNTl09NGj93D06FG3fqMNuFymm/MXbj55dvXm+autVy03Gzc3mv1d/URXOqmn1cnopdDqJ/STnCxzZM6TOY+IoFGgQGlQw8ekFVgFxihiq4nCgFLoqMQRldAQBp5yxPL27dPnamPV52bHoqe2b51+cmrrzkeUUosb3/thDmsOowF/5MgR/00D+HO87rvvPnP0KBw9eo/bYAy1xvzl1zx1/NJdly4tv/HSXOuGpVY6udyF5U7Oajejm0KCSK60V9aKaEAFCmtQKAWK4l5KceaiACUgKDxrpiAieDJBwDgRXI6RXOG1iYzie9+wnaTVYaWXMlqNGKuytHP7yDHr1SMTU9EnX33nnZ9XSq1sMAd93303qK+HZ1B/2Vz8Pffc49fcu4hMn33quTc/cfLid1241HjTxcXB9vmGY6Gds5I4+h5xNnDKGiU6VGitQCtBIShEFGrt/xUIgigpviZq+GPWzkOGj6swAiOu+L0CcCTOE2K4ftzKbCUUp0QmKsilS8t6784RPV4KwWmWluYZKdn5HVvGHi5V+fDb3/P6jys1dnbtcx46dJ+5775DopTy3zSA5x+8AwgCQ3Np4XUf/+RjP3j6zOL3nF3IZi4sDbjSTelLKHkYugyrvERahUopBMEgSgOCkrUDLw5U1h08Gw58w2MpHABKFV8TPwwNQ8NQSpE7YduIYt9IzMWGozFIOFjX7JqucLGREccit26J/fmlnlyd6+qyzbUhZ/NUzKDd7h7cO/XAWL3y+29791s+qJRaWvMKIvfychuC+kZ39WsHLyLm6UeeePdjT5z78efOLb319ErOhaUBbV1yElXIdKRSr7Tkwv7JEvXY8nQjIUkUPmB4iKy78LWPL+tfL7wACFrWzOHaIeMFFMjQEHRhF3gFmfN8y1QZ5XKWB47bt0Z0E8Vnz/YZrRm+ZWdEY+BYXU7YNxvy4acaEmv8u26tsNLsGzfIuP3AJO3lpauTmyq///Z3vPm/VcfGHgc4fPiwBni58oRvSAPY+KFFRD/8wBf/yiNPnPrJMxe7d5xczJjvZWTxSJ7qksmNUSIGoxQHJw27ahVyyZgaD3nmcp9PX02JQ4X4F/vwav12KwUe8KihAQiiTGEdw7+HeNAaJR7jM5TSCOC0Y5ApSmhCI+ydMCQd2Ls55MBMyP94rMvVVsZ33FDlxHLKajPlr91Z5wsn+1xa7cuBSbwXwzMnr5jZmmbXdJBft2fyA695zYGfP3DDgc+/8DL8L20AGz/o8cee+vaHPvfsvcdONF737ELGQqY8UVlyG5m2M9TjCJXn3L6zypRVlGPDidWU04s5l5sptmSKGt8LaI0WGd5cdc0DIDit8Cis91SkRcU1MFkXnycoVUaFlkAnePH07SQNM0WiLIjHoFDisUoX39crEg9GeabLhYsIvee2nRU+crxHFHt+6LXj/MnjTSoBzNYDji0kXGn1qVgRm/VdOe3ZrVXLzmntbzsw/et/9btf89NqbPYcoA4fPqy+lt5AfSPF+nvuOaqPHr3Hicj2//e3PvQzjzx96QeOzyUsJoFLw4rKA6X7PsZjmQwtU9WQV02HrPQGLOWaM0spl7s5UaQJVRG+HWBUcavd0KnL2oVGMGiUF+rJZWbyU1T9AqFrYq2iXLPk/RyXCeIsuY3xRPRMnYbezkq0iYYewYvHAqjCyCI0XsHACV4JDmE2gqo3vGpXRLuv+OT5Pt+xLyJ1mj8506YaGJwXFDmBpKLz1JfSttldt+yZMUu3HNz0r77/r7/nP2dZ/jX1Buob5fCHSZZ84VOfet+nHj7zfz1yOpk53cwliUqSm6oWZWk7qMeG6UizbzSmkwkr3Zy5NGOhJ4ShwmiHF4X2GoPCKIUDnHj88BNrBKdAYamkLTa1n2KaZwhVhjcKbYUbr9vPbbfezBOPPc6x4ydotwZkkqMDQyWMQIHPNnGlehuXo930lSu8gIBHsChKolFKEISeFxKlUF4YM4ptVctY2bKUOk428iI3QVAiWECTY8ggG7hx1zUHJwKu2xx/7K7X7fi7t99118lDh+4zG8vgv7QGICJaKeVFRP/hf//w//nwo5d/6kvn+yyYSu5sZDMVkpuAXgZTgeFNuyN21GPOLPT57KUBDe8QLLEGh0cELAq0LQ5DXJHXKwXryZ9GlFBOemxqfY4ZexIfQZDGlGNYap2n00opl0qIFy7NLZKmgssduUCtPsa2nZspBQoGIUulN3GxfB09la/jBUIBJik0oYdAGzLlGOBxAuKKiiRXQmxVUV0AoqTwWIDCYSQnzBKxWdfvKOfmxslgYf/1Y3/7B/7aoT8EtBS3R/5SGsCGwx/5zV/+wO987vjyOx6Zy30/HsFpozMVIKJIvWbvSMib98bgFAtd+PjpFqlWaCVoEfywoo+UQYBMPGul/DCNG4IHQ9evFJuXn2SbeQQVeJSJSfstLl+5TLfTx2jLxNgovXbK/PIqXUnoD3qQa4wJ2bNvN7t3bUf3e3jKXKl8GxeDzXidDQGk4c8VRa4Lj1MVQ8lDRzuyNaNErtnlC45FDQEo7QUjOdZ13KxLzA3TcMO+yr/5Oz/x1/8/ufNKRPiLGoH+emb6w8Mf+/X/8gd/8rHHF9/xhfkk75eqOtexTnWEJyAT2BQbbpyJKEeK8yuODz7bIA8cRucIbv3Wx1i8gnSY8iu5VvZ5uQboeA2B6zDBSbTJ8E5RDi3dbkq3kxAGFms9mJSgZAkCIcBhlcUDnX6XTqeJTj3eapRqMJJcRpsCHNIbblYBLEHgoascbesY9YaSMijvN5Skz7sa60WoR+GVItcheVA1V4Oyf2Re+6dOJf/8l/79b//W8BLxF2042a9jzBcRqf63//L//tFDjzfvfKZjsl55MsgxyPAR5njGrWVnXXNqfsCJq4pnOylxLEOX6dFegVFEXpPiSUXQw/pd1PP9nKwBPSrA9ecxNECH+CwjSVOCwOAcJD5DA1mi6aVdMpfhM8AJvV4f8MxMj2NCh7gc5QLKNBDncFojinUsYc0QvQIjkIrQVp6a12il6WjQTtYrzRdz0l4plChSIpzRuh1Y+cJcJ8/z7g/84s/9WklE/opS98pfxBOYV/zwEXXP8aP6xIn/4fdsufW3H3py+Tseb5lsENQCh0GUwVGk8B7YP1EicY5SSfFcM8Uog6gCDRavUMoSi2Ggi2zbyoZb9CIPVRBCo8hPfZylC5+nXh+nFJfIsoQgsNRrY/TThMvLDc5dWuDS1RXa3QFJ7ogqJbZv3cytt97EpskJJHcoLUSx5fz5OVqVA6hSDbx7Hr6oNrhahSIDUhR1Uejh77/S/V0DsbwyOK2Us4Fe6OZ5nHPjuePHd3z0E//oA9ddd705evToN3YOsFbCfPgPP/pTf/rw5X/72XP9vBuP2L4OESyCxg19txJN7nOsKrJ5VFFW6eHTEixWWVDgfL6O3K0d+7XfrzlljxPLWHaF/Iu/yImTzzE1Nc6BfdvYNDlFGFbQRpNJRu49aZricgdeMChsZAlDi3URuXMEWjAGTp69wKmzF5h5w7+kM3mQPO+hlH7ee1kzCKEoR5W2lESIBToI+dBg/Z9xKOuZhYDBE/o+o2kre/3WKLh+Z/SvfvjHv++n/7wlovl6HP75Z07d8ZFPHvvtz5zqs1oeNbmyyhMCusif1yFbsEaww8MvHuNGnN5eg3bFvcQtkg0PUHAe9MoxytkVVlZX6PW6zM83WF1pIa5DoByhiYhCSyUOqJZjxupVpibrjNWq1EtVkkGbbnuBxcYyx8+c58zlK1SiGpPb76Zhy6DdhvcqL4xDw1JU4VDECkQXSLMf3vSv7toW0HWmjG50+67q07f8wx//sYcOve89Z4pu6VH5hssBjh07JjYwfPL+J37+iQtZ0LAll6lAuQKOwas1C19770VZJ+raA1xPmpRZNwUvMsToZUO+LxtunwwbQWC1kNqAkWCM8dEyKw0hy2FhZZXl1VXi8AqjoxHjozVqIyUCE1Cv1xmdmsTnGUtLDU5fukCr0WPQ02QJlKOAA5tvZi4cIfV9QmtQXp53/M/zBEXShlfCAIX2irW2lRr6ra9kB6IgwyLaqoYXdWJ5oConL//fIg+/6t57P5qs5VnfMAawdvuf+uLn3/k7f/Tsm851tEtLZeNFFWCJ8sPkb+PrxR1ikVSpYaNueLg4vPhhaaVe4tIorPL06vtZbDeZqC0SB3O0+n26/ZTMKVzm6C21mV8ZEIUWIw4bWIyxpFlK6sw6YBOokNntngOlnXSrd7OqLYH2eCx6rbUsL/RE10KBEsg0RAxhamQdEEIpRF3zdy+sFtbMyWlIJDTnB5nb1NLX/cavnP+JI0eO/NsbbrjBUACh3xgGcOzYMdFa8dTTc//gzLxnEEVkKlj/sM9/SNe6cMXNuPbo1tqyBeCihwaRrRtCcYv085MwpdZDihehZCt0SuP0RvYzGk+yJ7yMqzVomwHtvpAkgvcZuUpIRKOzDJU7rFXUKhGTFcdkPWSyNgJ6D3PqOzhXGgOfYkwZj+CHZYB+Qaq1npcoPwSkNLny4HWRt/ohVC2CUteezfO9yfMNIdMhHaXUueWWbJ3r/ZNLzeZ/3VqvL381XuAVMYA1wGcwWLruP/6Hj775UnMgLh4zogo0vrjpGwxAfXni9LzHqNZAEkHEkSuHkhSjQryERXRV1xypeP88V6ysJgojVtM+Pt7EwE4x1j7L9qDNyAiEIRDnxHGZPEmpT5aYnNnC9p3bqdcmOfGpsxyfL3Fe72RRb6fjFxksPkRlx+sQNHqITVx77/rLPhvriCF48aA0HjDqWshTGz78S1UJ670Nb/S80265Yycf/uOH/grwS/fee68B8q+7ATzwwAMa8E8/cvLtSy2Ctopzp3VRsQ3d5Ma4p75yBBzGfocoh0l7pL05+v0VyhMHkXgG5RKU8uuucmMLWBCcrUB3mV6/QRJP0qwfZDnvU8lgTEZRukzJTDJuIiQPKDVGePJB4SIVTnd30slTOm6evP9xeq0zlMZ3onSA4IYhSX0ZsOOH3k6JwFq48jlO/DA3YJgHPY+N8BWfhlfgjKGvIi41M9mx3PxBEXn/vffe678hQsAv/dKiACwsdF+/0M7ItVH50KT1uonLNdbN8PporRGRoTu89mdrXi3PBygN3qWkg1VoXqHRmqe2+dXo+ha8tyjJv+z74gRTGsNObCVZuYzrzmG6CzTCmJWwxmXfx/YVYbpIrCOkEVCN+uSxZZCfYpDNkfaW8Gm/6ABiCEd3IcoWVb1cq1YKlM7hAatDJO/hvKBthMIj4lGEeOVRyLoBqMLCC1bqGqChXro09ErjVaivdFPVGujbr149vvXIkSPnv1JZ+EpAwWrY4lXNTmfvas8hxihRPC9T58+DX0mRSWtyfLIKOkfnfZwIftCifeZ+BnNPgCSICnHFox0mgkXY0EFMZedrKI1OoQx4clzaQw+WUL0zZJ1jDHpPs9J5Ejfh6W8epVuP6asGafMKOvPDuKyJZ68nHtv9gnJPEDzeO9AhWEvSOMNg/hQBJXQO/e48CjNsUPhhziZr/3wDb0HWkY0/wyGSq0A1JHArrSBcuJL/7yJi77nnHv9nwcT2FYj/azdwPHOyuZs4RItS+HViJhtqfzYkems3Vm1IhJQuaFwI6KBC1jyL66+iMWgC8CA+pXfhUZL2Rcqb78CWtxbJFeka0xflhKC8hfretzJYOslg5TwyaCKuQCDRFmVK2CShd+U58pUrOJXjXDpM3IRwZCvR5F7CkS14XXib9bJVK7QqI96Rty4xaJzDq5Dy5HWI0mTdK6i8h49TtLXDQ9yYLCrQFOFi/Vk+P0F+Yb1kUCSBNV+4tOoP5fZHn336xHYR+R4geak88mU3gHvvvbf4wYNGDa2rmRecUThh2OoQEI3R6iWdgEcIlSLxCpc74hC8UwiacGIfnZMP4PpNTBiBc+QqRTlIFy/g2g0qU7sw07egogKm1d4jyqO8YOJJSlvrhGO78Z0Fsv4KLu2j8hyvBMIAbcroyjhBEIPW5H6ALY0QxtOouIZHo0SBNiij0aLIXIes8RzJyhVyyZjZfDtTlf0skNJpn8H1VohHtyPaXMsPNx7/hnJWkOcVSvIiHsAj5CgCHTLX8fr05aX8ll1T33n8yefuvuGWgx8WEaOUcl+3MrCZJNooCmb2MIN3WRvJupjyJpxE6JciwCrFUt8xXYap0ZBn5lJGSqAlR1SJ2t630jr/KQZLpxATEVdm8P2EpNskbSyQNJYI5s5QmT5AOLUPVd6E1oDPcHkKYrCVKaQ8QeAzxKWIcyiX4kXQYRVlItCCqACrFUZZwOKVHxYxGXnSIO8s4poXybqrKA3h6G5qW15LZMosDlbp9i6jsoygMo4yEVoZRNyGG70WEv06b+F57l/xvNpIRA3L5aIAzqUgpWTiFaK8pMnoNwQOEIn4KArEhhafO1AeJQlp4xK+t0I4eT2iQpT3z8dDFeRZzpt3jPDGPVWSTFMLmjw71yNXltDk5Fozuvtb6ZZn6Fz6HHmvSViu4ygjA0Oe9hg0rpA2FwkvPY6e3Ew0upu4uoUwHoEgLvBYJTjvkcDgJUcjWK0LgEkcWrnitvsUnzSBBJ/2kKSDS3ukvQVcOgBrCUanCEa2Eo5uh6zLwspTaBNSjbYgFcsgW0Xp4iJszPHW/bSSYU6g/owGjr/WahKN9xmIYIymFAZaKVRpZPQSwEs1iV4xA/BhkJfLoatGAZIWzV6XdDBaky6cJHcDyrO3IqqExm9A/TRGWUTDx4636fZy3nSwTDXIOb6QsdBzVCOFcxmV2ZuJR2ZpXX2C3tIplPMYFaCjEBPGeC/k4lDzZ3Hz5+lai4rKBNUZorCODav4MC5upgnxaJx3uLxD1muSpAlp0sHnA7z3oCyiDNoawnJItTJBWItR2pAPOrhei9xfxZTHUGGJOBhDkZH5lKA0vo4BrIFdar1qkBftZbDBSDa6gzX2kSA4nzMaGZkZrylvVE8FwQWAQ8cOydelG7ih9z/6qU9++tnf+djczMcv9EWMV/3WKXy/ie93SXurlMd2Em99FcZWEPHPg1EWOzk3zYTctqmEMQHzPcekFU61+zyxmBKgMOLBhIgxuOZVesunSK8eJ+m3seUKYVQmzxzKeZQRnDiM0gimSEmVL5JMExVsXxugdJU4iqnUamybGGXzVJ2RyTrWlglMgDEFdfzSwoAvnB/Qa54kbV3EddtYUaiJLdjSJEoEHReGYEzM8wDQDV2MFxrAC01hI595zXg8AQqwytLtNXjVdODv/YEbtTXmys23HtgNpMPEUb5uHgBIKrVyb7IeEpDIQDKlTESe9MFnWBvRXzpB4lNGNt+KiseLcICQizBZVZxrpLQT2DXqQYR2FLDYUvQGKVuqMa1MkScDjIGgOsXIyCZk800kqxfpL5/D9VbBDQpXiUVrizYWURqlLUE4AjZEa0F5ha6Ookf3sWd6E+981Tg37hhhYqJGoA1GF51FpT2rK10efqrJo6eOkfW7WBXgy1W0LaF0gNYhQWkSwqjgC4n/sqv3Upi/ekHN7of4gPcZysQoYnTewCmH2Bp5knL7wVn9pacv+fOXO5smRqPv27pr16/fd999L9obeCUNwMWlMN08U6b0dJtW0hrGK0OWZohPQTSydJrmYJXaljuwI9uG9XARm2OrWUkyrl7K2FI1PNpvYZTlbXvGuHW6zIeeaZDakF6S00wyrM7JbYlo5ibi6QOI75P1OuStefyggQza5IM2LutjtCM3fUZnd1GPxrlw8Un84nPY1hLHlsa4cnWC0eokkY3YvmmciWqJsZGAKDAsLTY4efkq/f4VMBnK1ImiMrY8g41HURjEZyjnC7BfbYz26isRaDa4e4ukPVzSpRKMosOQTrJC3jhHUNtGRkY9Drhp5yiPP72g/vQL59S2cfcfL1269PDWrVtPHD58WL9wpuCVNADRRMGW2SqzYx0unzyFjhXaBBhtcT4pWrpe4TsNGucfpjZzHeH4fpQtIV7hJMcqIYhgKclAGWYrQjPzYCxv3FnHliyfPLHMUioY5SkJ9Pttcq3QymKqU5RHZlFoRBJ8MsAnPXzWx2Vdes0mPVawYYwq7cHaiDCsMl0Jma4lhGFA4Oe4dDXli8eaLLVSmqnDqYBKaYxyZRtEFbRohBx8jpd0rZgbEpXUlxFG1qL787GPokT2SmPwJM1T5M1VotEdSFimmzZx/QYqLGGDKp2kzx3bJpmZMExOlNRkfcRdOt+sPvL5L70JOLHRibxiBnD06FENuGefffbVWtsdQeDkuh11/dzcVhrLj2CCEaCBMgbvPX5I35Z+i+6lx8nai4RT12Gq00VZJAWEZBR45bjQUbhWh/lGwg3TI3zh2RWaeUrJWLJBzu1bx5gcgS9dTVC5sDpI6DpH6hyBVcRBRBBVyLxglcYghWHIMBXNegwGTZ5dSnlmIUUFQup6hOEogZnGViNGohCNJfWuaEQ5j0g25HGprzLVGh78cFixaBBZjFKkvUt0rzxNpgPq07cQxDMkeR/JErxPCSubyI1mNCzx2gMxodU470ldJJkxMjpSKwHcxV0c4cjXJwQsXF39a5u2zhrvyHdt0nbPlp08uvws+eIJiCtFQkNBkhBAi8F5z2DlPHm3QTy5HUa3Y6I6XsJhu0UItBBoxUI/4/K5JUKjCY2mGip2jY9w3eaAalQm7TWp1Cy9vMJqN0dbxWI75exqQjdPGDeQGSEb1tUM28qEI5SiUSp62LUUh9YG77PCGJ0jz1KUytBKDUPWNWrPi7F+i6/5L4OO145kDRNwaZPB/NP0OwuUJ65ny+StpErTUwmq1yVrn0fXpzA2RDLNq7eGbN0UgCiWV4V+nhPFVTU+OVWc813wgvN/eQ1gWAG4xx9/vHLp4tLbS60OmbI6Kntu3gpz3bdw4WQHt/gcOh4DNMYEIEKeJvgsLSZ73Aq9K22C7grB5C5sPIEKK0XOoApWm9Eeq1TRZlfQyBxnuilnnhpQjjvcMB7yzFxCN3X84G2beGy+yS1TYzTSnHMrHWo24v5zTbRd4+kPjcBnCJC74SGpIa1TqQ0xWr2wiv8qHs7GTqUCExRVvTh8f4V05QxZ4yK+OsOOPd/FbGmE1UFGX+f4bAHXXUDXRjH9DomL2Te6iVftq2CHUHm1qkGJ8t6jvG98XYCgNfd/+vSVmwIbb211BqI0OvPCxLjlurGc/p53spQ5VH+B0sxOsiRBo/E+ZdBYJO818Uqh8xyfXiDpNqiMbSYY2wylSRA75BIGQ1ZR0SzSIqz2E7TSrLYdc+0+kitKseXXnrjA5aWcd9w6ycPPtvm266ucbGR0fc4I5nnIm7yQmsu6OsWL3OoXL9nWficb2sRemaLTpwHv8YNlfPsK2cpFkt4yKhyhsv21jFf3M+5ymkmPee1w/SXytElQGiNrXiQLymwuT/KqnTG1UY1SFkGxadwixpP6AeOVsAtw1113vbJl4LFjxxTA3MWlGzZt30F/IF7hDRSDGhNVz/a2Rq5/J4tPfoDOpWcpzewk9znaCOWpzSSdMllzEZdnkOf4pINrLWKWL1CZ3IEd20ZQHi/YxENtHy0FYTJURZjwuvASKnIMXE6nAWFZ84EnFogCxe89PiAwimpg8PLSTa0Xa8K86GDHsMYvsIyhCIXyRefP6KGf8Eh/iby9RNo+R9ZaRLwiKI1R2fIqookb0KZCnjkuK0c/aUHeBm0plyfpLJ8EEzE5fhs3TRtmNxvyzGFrw35JZBmPrR6tRGzZPn31pdBA+8rE//ktIxOb6WMljjRWa7T2eK2oxxkTnRBz43tYeu7DNC88Q2l0BhXGZK5buPdyDXodvHi0g9w53OoCrrmAjp8jHt9MMLaHcHQLOqoVo5kuQVwyJInlRc9cCh2A0BYj47VI4wAbKrRS+A28gz/LCF4UpRPw3qOHiZ8XUCooeg4ovOS4vId0Grj2AllnjmzQxuUDjDZE9WlUfTumOo61I3gRnGuS+D6ueREVWKJwBucG9BqnMNUJxus3s7uUsnkmHoJCBq2FbpqijJfxklah8hmlsTmAQ4cOvbIe4IEHiv+2O/nUajOlEoUIHoMB77GmiOFVEhKtmLj5vcTnHqZ19mES28JEFaTfBJcXHTkrwyohw6NwWqPSPr25E6ils+ioRljfQji+nai2lSCugw6HffkMyTK8T4sGi3gykXUtqKJjrl+Ce7UBfxM28PT0Oo6vCyGCgt0sDu+7kPZI0wGSdJCkSzpYRrIu4j1KWYJyjSCaxIZjqCBCByGKEG1KKGNwg2Wy5kXy9iphPMKgu8rA96hM3cpoaTNbzIDJ0RCPR7xBa19MIvcdnS60Bp6oqhvAKi/BunhFPECWSXRlsc2WepXMeYyVdXKGVoVJaO+I0gFq152Yie10Tn2MQeMScWkC74VBr4FKcwJr0SYg0yk+SwsjsBFo8GmXZPEEyfxzdIIyOq4TjM4SjcwQROPoeIQwGMEMu2wehtm8w+OGnTcZsnS4lk8owZGhpWgMieQo8YjziC8YR/mgQ+Y6KJdA5sH1EckQpQqugjKEpSoSVQp9IlPGWFPkL8aiVQQqgrRD2lslz9u4zgr0OyA5SXcJXZ6gvvP11IIJJnyfSmjwHrRojBICE5LnIBmcvNSSy6sdVY7HlzYYwNcnBGRiBnPzAyRuM7u1TmQEMQojAYMsZ9UpvI7IVI5P+kTlWaJbfpDu1S/RvPRFjCTEkSXPDKkXjBGiuI7GIl5Isz4iHmNsofFnwOGgu8ygd5XBFQ0qQIUxYVRDhyPYqIoJK9h4DAnKaGNR2qB0gFIWlCnitO/jswE+7+KzDpImiE/ApyiX43xaZO7eoTC4NWZvGOApsA1RBf8hCKvEpRiPIghLRRmZ9SBpM+hewWc9XNYtKGU2xAYxWjyZjSjN7KcycSNlbyhnA6wtcAqXO1AKYwzWKrqdHK8tXzoxL2UGjISVeWOUK9KXr0MvQETU3/2xn8sWM0/jXBcTxZSqlmoEKz042eqRSYb3Ch1UCQSMS0m1pjL7KuKJ/fTnnqR35SnIGhhdkEHSdhOCkKg8ShjUyZMO+LUsuyBaqcAA4ZB45lB5wiAboNXyNWQOBUajtSmYQiZAaTPMCYbIneR4PLkHlwupKJwolI0wJkJrjTFlojDGlgNMWCMwIVEUUIorBGHA5FiJTi9gcWDxrkPWnSdrXCRtLeDTAfgcbQwmrmJshFIWb0NUaYL6xD7C0hShS9A+xw3nCXPv0DrAaI21kPuiu3juUp8LCw25fTKSci066T3cd999+sW4gS+XASgR0XfddRdKKfm+v3rvjSt2jMwbZc4mxOU+iY84sbLCavMClahC0lshHtsB0fiQRgaSpWgdUd12N6XNd5AuH6e/eJK0u4AkPXzSpTtoEeoIZWKcAWN0Qc1WGvEOcGgTIBIg5FhrhoTMtVEsizZFdu5FMDbEi8fYkMBWQFt0GFMKLGPVCrNTdbZPjrFlZpzZ8RFGxiKqcURsQ0YrmmpksbGmZMPivXjPwkqbJ04t8fufusjFi2fIB5dIW0tI0sBJjrIlbFyF4XCMBCWCkRnikT2oeALjHdYVDayCdVxUF1objFFo49E6IM88klq+cGIJSXr6hl3b1f7rJz4yTABf0RAga/SjX/iF//q6Tz/ZeVM/U7KqnE7bnq1UON5aIe0uUNKatNeA1jJ5WMXEkyhxBR9C66KUyjtoZYlnbiWcPEjSncevnidrXiVtXcUlXfKsizjwJsDYCOzQpQugdNFnUGGhBiaCGjKTvE9wrvhaaCOI6kSlGqY6iSqNEsabmQhK3Lkv4tZ9ZXZPl5kcjSnFIcYqtLc478mdY+AdjcTRXkyYay5x8nKD46evcPz0Gc5dmcelDYK8iThVUOB0iNFRwWwmL/KTsR0E1c3YeKqgy2dZgRuslY/KoMVgxaEV6MBjTDExnTjD4890OXVlzs/Egd6zY+LxPXuu+xCs2/vLawAbev/queee+ZF2u/l9586ev+PtZR0v9Ebl06cDdaotHLv4KEoLQRyQDwxRNEZHXUbJALU+Wn2tSeI0xW3OclCKqLodqW0nyjtIZ56sdZV+8zSD+QtIP0Eij1egdUwQRohWoAzaBMXNUYIPAsLaJmxtO5OlGCMJq40WjZUT9JauohfPgjFoY2iUxjjxrCIOazhdwmqNiEGpYYKYZ6g8I1Men/cZDAYkgwZ5bxXlBkRWFWNmKhgOwuQ4ByaMsVEVXZ4mHNmCrm7FmhiRHHFpUWWYItYXtG9D7jM63lO1GiOCkgBjDVmS88zZLg+fnsP7vt81NaL3bdv0m0qpweHD91ulVP6yE0IKVc9jwY4drd+dX7j6PceefJQ7X/86Fq9e4Y8/+kkmpvZyoncDDz/zJNnCE1R33o4LKwRmFGMtSd6kWr9hXV1BpFDQkGGXbD2DWZufQoFWKJUjWZe0Ncdg8TRJ4zw+baFyB8qiTYiKqtiodG32Tqsi4SvViKMKgS6ReU2vcQbXXsC7Ad65YX3vQCuCuIYNq+R4nOQYr9A2QCuLdyniPFoc4nrkWYbKitxBGw1xCRWUsaURbGkaU5kgHNmECcdRulTMAg6bSXrtWFQx5Oa1wucpveZ5to9tZ8SWuNLrcONEzMRIwOhEmbn5No9dSelkTaJex3/3q8b0T//k29+my6N/6v2LE0K/ph7gvvvuM0Pc/239gfueP/nj389iK/rqlWl99swFdfbsMZQP2DG7k2NbX838/OfpXn4KFY4QTOxFwkms1TjyAid4gcDC84vYa/Pj4vJCfUOXiMf3EU3uhayP6yySNOdJO1fJBytknQZJaw41BHuUMqAFZWJ6wxEzpUAFAZgIbaqYIXgUGo01FoISYXmMSByD1iI+aePSAR6DE0Hpoo/gkqK1rYMSUX2KYGQ7YXUSXR3HRHWUrqBMQQb1zhW3fU0BgufPQnolKO/Im+foLzzDam+ZmQOvo7Xa51I7IHeexUbKqYbQUo44LIvut/XsRDUlrp8W+bOnLr5mBjA1NaUAVpaWXoNS/tabX6OWF86aK1cucPHiWcqlChP1zVzIttJPLhJUpki6DUYnrqfXW6B39gHKUwcZGdtXNHhcUhAw17Hz4VjXtXnxa7dEPILDZ0mhCawVur6dyvg+KmSI65P3m7hei6y7QN5bKahoeQecR1y+TjxRgPJJ0YM3lsAGBTFdOfJklXSwgBaDTxJ8muBwKB1gghJBWEOXRynXNhGPbEZVJtG2DDooIGbvipEwn+G9K4ZVlGIIF64PvWil8Poapuydo99eoBpP0mit8OBjf8rUpps43+mSqSmcZDRsjvaK7qBH7HM67f4ysDJUXX1JA1Bf4/ivHnzggYcff+yxb+n22m5qYtTccsv1zC0uUAoDjl8Y4f0P53SyOboXPoskXaqzt9O98gRBucKgt0JQmWZk55vAVlBDLF0phRsS4r+86eLQOLzP1+fy1sikyoQF9UsVEpFaW5SyOPFAhnMpKu/j0z5Z3kflffCCyxPwRXu3YH0XzN2iDawxNsbbgsiigipEZayNUaaCUQavwbti2kd8Npx9UMP8A5TSxQSxF5TSzydBi8IojdeyrjKWeYfpLdOce5Q4HEdFZXx1DOkuEtgRfBgRKk3FwKhu+5qN9N4xe/EXfu5v7VJKubXh3JfNA6wpfv3APT9688rS0qtvumG3fOKTx8zV+Tmee+5Zrrvh1ezfcTsn5uZZGCxQzTu4/irVsQPkgxVE5WTdNuP730E/WSbrrxDWR8ENhji6PP/glaxj8yIerz1IPvz7Ho/GmBKKEFEaLw4kJ/d5EQJQiNJoNCoYQYV1gqGMjKwNZehCtqPgc+hr41rr2sFFx1EUaO9wIuQuLQbQxBUHu95B1MN0pZiEEhGU1mh9rcEkSqF9MfmE2qCUoBQuXaVkHBM73kS/38RkfXqdBdKVUzQvH+f6/dfz+pu2snVcc2DvHr26uipBNdz2mU898MFnnnjmHymlnnsxOtjXMgRowE9Nbb57/kpbb9+6P3/bW99gO4Mund4lRk2V1fmEhaUO14+McHHpKro8SzR7C+0LD2GjiDzPWDr+QUYPfBvB+F4kS4clnGyYkXvhvMgwJOQpPlnGJy3EObwxUJlBB3WUyPPHy5Uafr/hs/B5URoOR8jVuhEMj2BtOBP1Ao4e5AqUmHXoSQ+9Fcq+eOBV1yZ71It0Fl9sEthrg1XC/MlPgmhG9t5Nv7cCWRvXWOSm3bv59lsPsnOzpjIRMrttgieOPaFOnjntd27b+51vfvNbbzh+/Phrr7vuurl77733y9DAr+lwaGW0sqvR6SJa0W0vU6s6JspjLA5m+ZUvLfDI1QbdrEMe1Nm/79sxgwaD1iWydEBQmyCshDSe/n1Wj/8PfNJGBVX8kAb2vERwTex3qAziBqskrTmSxhx5v4UfNBFXCM9oNCLFvP76zP5adTHUD/SeQnJmTR1c6Q2/1DWx8HWD0CBFPV6MqOohrVz9WcjIuhromvfy3heGJ4XiiCiPU0NvJ0NiStqh2zyDU57q7G3Y0lQxwJLmxEYxVUqoxB1On7/ExcsX+fCHPsKxY48xNT6mP/bxP0nn5he244P3KqXkgQceMC92c/+nXzccv0EAdu/cXplbUSwve0ZH6mRdx+efq/BzH1/mC2dPgh1wNfXs3bSJHVNlLp78CDptkrUX8N0VdGWc0sR2/Mo5Fp78ddrnP464PsqaAsvn+cOSXoHKu2SdK7jOHGR9xOXoJANtGMn8cEpXhjpcLyXM+OfFOYsHp9cRC8XXas9LoSIw7FKKI3Ud6pOvIqpvxikDonGNK6ye/SwzkxMEOMZnZ5manWRq8xY279pBZXyS81cv8/o3vMlUyqOyvLTybhHRDzzwgH9ZDODY9QXxY+f2TVkQj/PP/+vDfOo5ePTqDP/PEw3OnvkoUXIVMZrIOhaunOH+L3yQ+uyNlLa+gWhiN1naQyUpXgfY0Sm0NrQvPMLK0/fRvfwZ8C0IApSJ1t2wFkfeXyEftKHfKyZ20i5eUkJT4rqZMiWkKLP8ULhBqS+TjynmFVn3z2srZfDy5UnncGmEaIMfIoxqKEC1JnQhfwafYOP32+gxZJjgKq+LPQTKgDIYHdJdOU7evETWPotXGURjqDwjDcqkCj768Q/T6/dZnRfKwRTv+Lbv5rvf9V6uO3CdCYyRrJN96/e+633feuTIEX/o0CHzNc8B7rrrLo4cOcL4VPXUTQc38cdPX+RnfucPCEcmcZ2zMGjSM4qq30brzP0srFwmrE8ytu/b8EpTFYsfrNJaeBS6CyhxhFGVxIFJuwzOP8Lg8jHKm64nnNiNLc3gFIhkpO2ruNZlcA4xVVSeo43Ge0XNeqYjxdJgQIRDhRVEzHqvYe0A/DAxzFH4vIfxCRLEaFPGvCAqG1lTInJslIBcyxKMXPNOX6UzucY2U0UfowCSugwaZ0lXz0DaQ+mIqDyJS9rEY3sIa19gqTGgNjrFFn+KILCcOtNjbtFw+00VatVRRspVdu3e5h9++Kzqd+17gD9dWFhQX3MDWFwsFEByrz9dryZy066dpj1YxqVLeG3RlCHPyNrz5FkXFUZI2se1r6BKs+QywEQjjG37VpLmKTpXHwffwAYRSb9b9O97TbpnP01v7jjRxCzx+H5sdQvx2B6UV3SXTqHTPso4xAeIy7i4PCDLDCYXct9F2xil7Qt4egrlFQ7PeFTBi+bKuS+gdUg0ugWqm9EmXi/VXrhfyIte9wxeChHqa+whda3EW9s9JGooXVMIRDEsA0XluP4qvjNH2r2MeI/vtfFJBxWWkahELimBeCq1rfRHdtJvnueZ/hgd1eVOqfC+77kd0X2yLCLWVcSmeGJ1pZWpcnXqoFLw4IN3eXjwa2sAx44dE4CaKV3CSO/mraXK6aWbZUmLkqVjDJrH0UbhessYDF4pvCrUM6zSgMG5BIUmHt1HWN1C++qj5FcfxypXNGt0McpFf4XOhQV6c+eIR2YIJrYTj+8gHN+OGzSR7gpOcrS1XEoCBnh8soJkTXRYQVmNKDvEFFQBK2uFb88h+STtxlmyq2ewlTrdxhWCqW2UtrwWI0Up51/IDZR8eP0takML41rtL9euuFYoKcghXivIB+RJA9dfxnUWyHvL4HJQnjzrolWJaOp6bLmCshWiaJq6rlMWw2DbHfTbl4is40oyxn//xBNM73kTO8dKhDYF8fisRDoQnjp5iUolioo3ckS+5h7g3nvvlSNHjjAzUepfWK52x2utymQ1ZtXV8PljBTsmjfG2hcscIh6rY1Cu8KB5oa2F1ri8BypgZPvdlCZvoHf1EZL5Z8kHbZSE6NIIpBl+0KTTX8HMPYuOS9jqKJgaYWkcVR4lT1dol8tgDTaqkOW94Yi3wSkz7AgKkg3w+YB09SKXWp/DuQEej5c+PhP84lnC0W3Y2g7E5zxfAmYIEsma5KotDET5Ic5gEDNMFhU4l5H7Lr67RN5dxPWWcGkb5YoqwOFR3uFchjIh5a23Ycf2opxHG4OokCTP6eqUTCWUxreSNOaJZw5yzlb51Y89zvve8i3cPFEjCTXjozU+9cRZFpp93rxnW6uw3cNqoxF8TbuB9W3bWqXzFxqlWjzd7C+LCkrKBlVSL7h8gEodzg0KhE0Vq1q0svhCHnqYpBXTS5K1sMEIlT3fQWnzaxhceZTu1cdJ+y2iUtGqzbMBPuuTZ318YxGfzdHDY8MAbUvoMMKUJ7GVCYyNcf0B+DYSxWgdonWIKOhefZyoMkumI8pj22n1v0Ta6xNENYy2SOpABwWXT9shelckk8GGXYKCgHcFPd1nuLyN7/dwSQt6q6T9RfJBC8kzxGcYU4QkP4SyEcG7BFuaoLL5RmxtB0rpgqOAFJ1ADV57bG0Hwcg2SlkPq0sEUZ2nF8/znz58mh+9ayfjtYjfefAxPvHYKXnLzu3MzubzAPcdukHdc/Rr7AHWWsBKqfz++z8zv226tG/XdEkuXW6hdY7ooCAsOoe1ttDEc460fRVTnkKpcPiLDZpBBiFD0hQdVCjvfRvlHa8juXqM3uXHyZNVTDyCDUNIg+GtccW2DWMKyZYkJeudJVk6tZaiDQ8vKLxGWIYgJBk0UC5D95YYZG2CoIQ2BudyfJqSta6ibYh32RAHyApXned4n+JzVxBUfIr4tICS0w4uHyCDPqJzdKlKqEPIcySIUTZA8rSQrLEhIhZlNXZ8O+HEQUx1Fi16uAzDDxWVCsZx4PNi/5FX2KACeJK8S31slNXWIj/zsYJm1m3Nc93m3ezfOsLmLebxjRXb19wDDEGGXKMeC6PwjZMVLSWlyOJpdFBBUUClagiV2iBCK0XmWiCaMBglUFEB/XoZiiYMd+74HJW0QAWUdrwaExsapx8mH7QRwGiDGDv0LAqlgiLp0hojZWxYQMLKZ0UTJ0tx/RWy9lW8ttioQj/tILqEEk3aXSGqjmO0gDekyydJVk8V7WEcxliypIfv9wq4WBdlWxTFYEwR29NBAeMKpCpE5zEDGxGXYkqBKYiwlcIgdVjGRHWozBCVZ9EqwHlXwMJD2FA2LrxgOHiKH0rJKYzyiLcE5VHoXUG0sGP77ewfzU21mouz/lPDgO03zod9zQzgrrvu8gCR1b86yAd/d7wsKpRUfDSixDhcmgzrao/Wxe1StkQYTBdZvniyPMWYItnz3m+A/tQQg3fk3WV6C8eLnEoXYcQLaBvgTfFxXJIAHq003sYEXopcL4wJamW8FJtDJYjgynPkc8cwKCq1UWa37ESqE1xZnKNb24NPeygFxsTowBCVRwqWjiwBAWIt1oYIhiTPyVyOUyVcKSYK69Tr42yarLJ9yzRToxOcmYcLvRznWggedIC1I4UiGRqRDC8Zei3MqI3sRRkukSl2EemNekFSGDymig4mqFbG2FpDJipeeS+Dgzv3Lw8N4OVpByul/H333Wde+8bXPvHQgw/+4s7p8j+q5Iu5hNoGQYk0TYaSKGpIejSFno6kOBUW5EZsETslKTptYhDcsBNYwG95+ypu0EdrXczr+SKLNybAlGqMzN6CEyFbuYhLW6TteZzzhZdwriBSIqioRugcd1w3zbfc8loO3nAL+/bfyKcf+gQX5ia4OHeVY+eOM9cu01o8iwkCVBAjWY/EFRWMp4JWZTIJKJfqTIxOsmP7Jm7YMc2t+zZxw44Jtk6UUN5zdbnJnzy+wJfm2ogJCWypUDtWukD/XFoIYK/JzK/BwcPDdwq86KGw5loO4rmWivpC/1AZTHkTY0FGHU9YCtm8rdyIR2lsTNhfliTw0KFD/vDhw/rON+39F+dOPfym3SPyqmdaqTPGGK3Ar5EgMBitUD4v3L0p8HmNLhopkpJmHZTSWDsGOMTnaBmQteYgz4Zt4KFdmLCYihHIg4igPI4JItAR7qk/LDj/UpSbIoXBZJ0VRgenmd53I5u3bWH71i088OCH6DQuMWW6nFx5hnLnPHtrM5w1exgEhSxMuT5GuTLCRG2E8dEyu2fHOLh1hN2zNbZP1ijFIQ7PXCvh/NVV/vBzF3jibML55ZRGlhNGimioY6yRdbzgxcbIRa61wTSG8ZLQzYRBliJ5u0AWVSFCqYb7jKxYFDnd1BOMIPt21BU+W9m589bWy84JVErJ4cOHlVJben/4m/e9b2vU+WxDMbmaZc4rbZzW4D1GrY1HDxcreFnvuyBgbYBRJbJ8lbR3AWXKqPIEvrdI3p4rtm6ILzJuKSJiMbBj0GIRB+IzRIV479BxCROWCokYGw9hXk8cwtPHnsGSEJsBv/vbv87WTTO8/dtnePWNVX7t+BWq/SYHbvpBalvfzJ37NLs2hWybitg6GTM1ETHfVXzs8wv8j8/OcWH1AvOrCYttRysZFNwBExBHitBqRgIz1EfUw57Gl3cYn3f4wx0CzjkswlQlJm04kmEQcC5HVAvJFEpbjA6oxJamd9RCxa5NgZAhgbYLSikvfLl6+NecFXzkyBF/36H7zLt/6J5T//Kf/sz37q7pj3bHp6KTVxq55Bir1ugQQpZ0iYfr3bwIdo0sIQpRDhWOYlUZly7jVp9h0LpaDE4M9fW9FLHQaF3kAyYAW5BAnM8xYYQKA7zOqW66heaZh6DXwNsArTXXHzxIa2WJVqtPo7XMT/1v/5S5pSYf/Ogf0lvq0OsZDmwdI5UFHj/7BGcWISyVqfmQoGwwpQrnLzsudnpEgSYyGm0NQaCZiMprdxzvZX1e8MVFYTYoiYt6fqsbQStwSnNsISEYjqGpsI6JCuPxIsPtaYa2UhixTMeKUJSvVY3RQfI0wAOHHzAceb56+MuyMubo8aNy6NAh859/5T+effudb/5SYPTbyias5lmixOXixTmtNEFUVXZkGq1jxCjsMP7JEKdXIojWmKCOsiFZ4wJpd7nQ9JJiwFNrgw4iCGJMeZxgZBtaIO0tE5anSFfOIq6HUoZ80CbtLaGcI0kch97+NlzS4cLFOc6cvkR9fJowCJgen+K221/H9k2b+YH3vpsnLgvPdQxBOIkahFQjw8V2wOWmAivUKyGlcGgAZrjQStSw1fx8OTCl1Is8dI3SGrWe90pxyEoNh00L9DRQxaIZGQpLs0GZXA/b2cqD9X12VMXvmY1sNUqWp6bUj/3qr/72ys67dvLggw/Ky24AAMePH5dDhw6ZX/q1/3Tiu95yxwdiW6vWK+Xp0XJ1pFquaY1WXhsXVKa00sUwpB42WNfa/XoIsjsyVNYmbZxB0h7euSJsqGIABBOiSiPE4zuw5U1ol5L05wmq26G7SNpZhEEbxIE1aFHkueK67du56w37CG0dUX1ajTZTE9Ps3rGLsFxhx9bNaFvj9+4/zcrySUJJ6OQruHC2YAMHvthPPOzyramDKFFfduisJXiKF2wUU0NJmhw/JKZqbdalYq8twCmSwmI2QNbR5fXuoxTvxYiinPf9jZNa7Z0NnC3p937n297+hZebEfRSAhHu0KFD5sgv/MIp4Efue///t/7ZL3ZvXer2vn28HH1vT4/uX8k6kgV11ZeQ9f2fGxIjBcV8XGeOvLOCeEFpA67YEqaMLbpzWRPXW8GU22gVosmx2uDGd8PySdJ+BxWEGFtGxzEkc/R6Ca+6ZS+37L+Nk2fO0R1kJC5j0BOmJmcYGbU89dwclzs94nIVF9cIy1NoDDkOvBpqAKyVqg4tFOFpqEngvCL3oAzFSrvhEmutcsQ7PFLcXsyQHKqep0cha5tPRa7ddgxCvs5iQoH2EJJjvPMTuqN2TE+5iYnyD77t7Xf/6eHDh+2RI0fyr8tw6NGjR93hw4f18ePH1T0/+s+aFK2oB3/zH//jf/PJJfvTcZL/o4utC16PbNXEUzgvEIQFLEqxT8B3FguRpF4HYy1e8iFhdrijVweYcAKMxXXmyJMOee8qiT6GqU5h4lGS1grW2MLHGEt5ZhsPPXGef5C9A0yTLZumUHobXQ0l5RC3inaLPH1JkXRWGRuZJfB9sjV5dzZoAYkvOHGiScQj3uOcRmuIrGbMFLLYSSpFE0iGm1KGtb4Mt58hLyC/vUBJf80T+PUFmEMugs/RQOBSNya52Tfqky2TvO9tb7/7D/6sw3/FpoPXXI8g6p5D9+iFhevVD/38kS7wkz/wff9i/6m5J96+fGbgagfebWx1lu7CkxhjcT5FR3WiyjS2Pktv6SJ536Fs0VGzYQSBQbRGRSXi+g4oj+MHbZSN8cYizYv4tI8OgiG71xWzgckqJ84e56HjK7z7DVUudVtEagHXETqSUQlSnrts+Z3PPMtkLeM9b/semr0GH3pyCR16kOIARTx6iNQZ7RmLA6pBwETVYC1kaU57YFjquGHjSK3vGSiMxxX7j7Qasoy4tjhN1sLh2j4xXwBcUoDDZm0TmksJfZJPmMxuDnq9qbHS937v93/vh7/S4b9iBrAh3glHC7XKw28+bI88iJ+o+v80XRt/x0DlSnqLNBafxPc66MAWHbnU01IhleomqlPbGTQu47IMJxnii/57VK2gS1XE2KIkUgFoiEpjhBM30G1eJHZdUidk3VXimYPYib1MBVv4+JPLHNxkqShNeUIIAkfJxKS+zP/zxdN0BqsgMR989ASiAsJY4wWM8gyylMmyYedkzJOX+kQ6oIynnwVcXHZ0nNBLBC9ZgXCqDRtSvow2ukFoaiMBGj80F0F5X8jQSSbGZ2LEiRYnJddVm4224zQXarb1vp/+6Z+9/6s5/K/5aNhfZI7wZw//4+mnzlROPdeS2plzj0mv21IEFWwcoMMytjyKdFfor1yFoIYShzFFFZAnA7zklCrTjN70Lkx1Cy7rIQxwzYt4W2b31I2cOftJlp/5JJXaFINBh5EdN2OiiCzxiLZEPuX2TVX2b58GG5KmKY+dOMeXnnuGAI0LNJO73khpYj/tvEtVV0gkw6sMTQknOWtH69bqdw9GFUOgGzeEv5jGkBoSUY3o9b2BxVhYoVIu4kFyMT7xxiWEPjFl5QmVp6pTqvQp0X8wSvp/+z/93r8/8eY3H7YPPviVD/8V9wAvBI0OHbrP/JN7Dy39zM/87r+4+Lkn/8OgMed1VDEubZFmGmXa5N0mNqxga1NI2gMnpHlRJplyhVBC0qTF8vEPMHHde7Aj28i6TXzWKh6sDVA6BslxeUIvHXD39n0ot8oHP/67jNUm6Xrhg+cM/mHW0ajIFJ7F9Vqo+k6iyQOQpwiGTDxGBwjRcKRMr8djs74rqDCIr0RCvbYdxRUaBsPsXyNYcpTPRfu+jyUzdXJTki5k7YHV6cnI8FxVqRPlKP3UL/7Xf/dRKdBYc/ToV3f4X1cDEBF99Ogxo5RKf+hv/4dn+2mn6A94ty7DJuJwaReXZ0VdPBRwiIwizTJc7lFxyOjut+JabZae/D1GD7ydsLqJXq+LVmWuthZpzz8FJiB3KTjN7GyV1WyMsX3vxKoeJmsROwfOoVSyrjySSUo8eyPx7m8Fr/GSo5SmpA0ZMlQGvTZNsNGp6w0z2X59HlF9FUFSYfBoyYgkdTWXmFHdNzZf7ZdU9rFQu/9eKbmHf/E3fuasUs8f+R6Weu7Pcw6vuAHcd9995tChQzIcVUqffPKRb3viidWf/+JTD4s2TnkdgLeFTo/4QqxBKBY62AhrDU4HhMaiPXjtSJZOUdvzZuLpvawc/wPEWKyNCJzQT5rkrUWUtmhrUCbF9T2reY94+6upVkaQPB8iaUV14bwDn6G8Q2wVpyze5UUHbm2T2Qt0IeUlbvafN85qEUoqpeS7zNjE1HSjXbKDX9k8xX/5Vz97+OTa3/uPv1nc9oWF69X09HE5evSof7E6/xvFAJQU3Ri/Nqb86KOP3rFz585/2Ol0vv/Zkx9i9eIXpBoEWnSKBBGpLpMqS5J5XJahXAbO4V1OWKkXK15w5JknqG6lffZTUBphZOcdtM49wqC7QtKchyAomkxDidcgiJkcsXzuSycRXyYb1MnXEEdTbDDXSoMy5FozFgpJmgyz9qgAXNaz+WG79kWo3k5kAzn0BfH+RV4GhVUCzks+6DBV6fotleTXX7Ul+j//+k/91OnhHdeHDt2grr/+mBw5ckSOHj3q/mcP5mWXigW0UsqtHfwXvvCFb927d++POefe86XHHtM/+7M/L489/rRURiraZQ6T9TDklHyLjBAf1xnEY/T6A1TWRhlD1lkFLLV9b2FnJaLZbdCOxtGtU7TnPk9QGscGFZLmBdIkIbSldRpa5gw3XL+Hh86vsNwrocIQ7dJCgMLn4JPhNpAcr0rUamWceMLMkCsYfFWrnTcMMMtXcvqFUTinGSQJUzbhXbePsnt24tBf/8F3fQDgzW8+bO+6C3/kyBH/EptfvrEMQETUAw88YIaqFA4wjz766LtnZ7f+eL0+8taTJ0/y/l/+FT7xwIOuOxiY+tikUkoTh4rcZyR5jvaA6xLJgGo5pT+1g9VOlbSzSByV8L0GrXOPMHPL2/nJt13PE/OX+cCnHP3VBcqdKzhiwsnd6NYiedpFdFQoiQWWy6tdGt0uUWkWE4Tr4rDFjECRCHoK7P1i2yM6YsYUAIyWQom06EW/yODI2tJL+XKPsPH2a0ArSLwiyYTpMty5v8zdN834266fNUbMQYD3v//9wY/+6I9mDz748lxS+3LdeCD/+3//70c/8RM/cU+5XPqJ6amZO+bnF/m5n/8F+cAffsj3ez2tdWCq5RCtFM45BIW1Zjg3J5jAFrctbTKycoLqpv0sju2huTBHKY6wvsX504/wx5WQt92yi2/5kW380tGELz78cWo1jxbNxK3vYfnYx/C9JbwHi6PTWKXf7aFLfsj09RuC+Ub+jSGwtpCglWKv77Wo/tUNg8mGWr5ovWi08igF/UyoGeEd10W84WCZsdESxip18dIiSXfwU41G4/2jo6MrX+0q+K+rAawphADuAx/4wOjNN9/8/XEc/9jY6NiNnW6P3/6do/73fv8DcvnqvEFbY0tlrBkujhSPyZJisFsrtNeIDop9ON5jTAUblomaF5ndeyuDfe/g2WOPEU3uJ950Pc+0Mp768Bl2TQs//v3v4dP793HfR+8nKAX0GheZvOEdrD55FIdGM+DzxzsMki4lU1QarDdo1AvWz69J02iMFkKE3Beq5N6rodDU8/l6a7MAXq5tLXcSFNcdAZ8yEI91wt7RkLdcP8b2aUWmHKudhLFKqBcbXX/p3MrogYOXXgN8ZOgw3DesAawtJXz/+98ffNd3vfNHgyD6R9ba3QsLC5w5e8a1mm21sLio62MT9AYZnW6bMAwJopAkSQoSSBwhLsW5nCQfFImRMVSrlYIZFMSMjo+zrW44cGON9h2H+NWPPU7z1KfRaoAXx2PnBzzy8Mf5oe97L9/z5lfxp19axDefYaAEpyyaDBtX+dLpxwmq0fBGDvcCPC9f9+tyLYqie6iMZ1ctYqk7YDEp1set9YHWehIoU0C62uCHG0N8nqKyBplLyH1OFJbZHFfYNzPCvs0hcdWz0vVUQ40OCo7DcjvzJ84uqsvnpvcBH3nggQdeNsDuf8oADh8+rO+9916UUu7kyZN31+tj/7ZajV+9uLTIhfOXXbvdUnmeG9Bcd2A/E+NjmMiSZDmffPDznDl7jkq1TBzFpP0uaZ+CEEqhrxdohdaW2kiNsYkJJianmJ3dTLWi2R71+eG33sov/s4fkTWuoEeniSJDNTT88m/9Bt//Xe9lJD7HldWMbPE843vvIh2sYEc20zj1SUa3fTdKl3B5UnTX1LClil8DXtfKl0JWNtPs3RFRXbZcPZOgwqIDV3TpHKDxWUKWN1FJC5e2ydM2TgXY0gTV8hSz1Sk2jQSMxYYwFJq9FExMrarIXNEMFHFcWEy42khUY761f8i4fhnh+b8giDOM9TnAuXPn/lWlUjmilOLq1UtucXFJdbt9vd4j98Jqs4ONA6q1ERAhKgcsXL7MJz7xGS5cmkNLjhdPf1DQqa21KDzVSpXtW7eig4Bt23ewZcsWlLW4bo+Stnxmqc5vHv0dIpURjG7B5QlZc44s8USVGunCScZuvYdw043YJEVpherN0WlcZmbrbeAhUX7dbXvhWrdOW8CTemFaCe95dZXzVx0fO7VMFmo8tkgKVSErM2ieIusvIF4Tl6eoliYYrU8yYWvUI7AmB+9wSqONplISRmsxo2MB5chTCjW1quG3PnTB5YtXzA9/+86P/tW/+T3fgRzW8Oev8b/mHmB48AxBHL+wsDDrffaL1Vrle5eWlv38/Lw0m22TJYV0uYgnzzO8aOKRGkFUdORGqgGbZ+rsnx3H5MKfPvRZlhYXSdOcqo0Q5QhswLYts4xPTOCdo1yuUa1Wi1raOTJlyZMeN09H3HDLnTzxmQ8UU8bakWc9GPRJGGAqZVQ8hs/6pECUF0ujq9EkaZ4TaUPVDdN2NRzNRnAyQOd9jA4YOE0u8MULMU9eXWGgHGVnqBlFKQzopxl9HVMa30+oDlINYkbigJoWDMXwSC/1OBGM0lglKF10EaMwp5JpBsozWlYcO9Xn9EJX7dSeTPSmKLIkg5fn8P9cBrAhyWNlZeWWwaDz3Z1O42+VS5Utp0+edVmWaY3RpbhMmrTJvSeKy6ggp5ckGGUphyETEzEzU3V6rR6fe+wJnjx1ji1bNjM9PcHp0+dJE0elGjMzM8P0zAxpmrJp0xSV8khhTN6TJH1ENAmKxeceYSwVxrbfSvPsF7FxCXKHKpUxUQltqjjXRDMFKiexmoQUbQ2paAbOE4jCiSkqDyl69t5reu0WTuVoG2GCEvPnlzBRTCUKCbyA82Q+JxBFbBShHuINeFy/yxIao0BhC2oYgtFCqopGkdJClDjaHQhqltWO4uNPt/E6I3eOwNrKoJ+FSqn05aoE7Fdx64fSOspdunTpdVq7n1paWnzXYNAzC4vLdDuZc1qZgr8GWgnLyys8dew5VhstDlx3PTfedpCRSpmJkYiJsQrLC/N89vNPcvJsg7hcYqQc0u+H7N23h9Zym2olZteeHYRRhdpoHecceZ6T5+lQUsWQ5wnnzpzh3PkL6H6TnaO381RlHJ80CEs1RGu0rRT4vUuLyRkHSslQ27/osmMUjmKCZw3VUwihjYkmDxTsW+/RymHFFbJyxaQC2TBsCGC9J/EMV1MYrBTtX5TDagfDMa9Mg9aC1Q6VKrpdh9UDylGJTx1rcbnboWYU4jT1eiUAAoabP19xDyAi6t5771VHjhyRK1cu/jtr7T/NnefCxfM0lxu5t6FJTckkiaeX9MjzHLxndGSEN9z9JpauLvKhj3yUBx58mL/1I9/L626/k1PPnOKhB5/kxJUlRmtVxqqGZJAThxVqW6Y4uC9kfKxGuTRCP8lJXYYCBv3+esbd7ba5eOk8Vy7PFTW6LbGZC9TueAMPf+Yj2CDCKQviiUe2E9T3FZNI6+ogssZOWG/aaF/g+264xzdXHvJeQcocRohsOMG8VihqhHxIzMvW1UeG28+GvEAlQuZkWE8IKi+YQt54cpejsZQsfOFEl2caDUKT4VIIwoj6ROR5CY3fV8QAjh49qo8c+ddubu7yr46Pj/3w2TNn/KULl2V+YdmIshYb0veePOuTpwntbpelpWUWF+bYOjPBna+5lZ/56X/G7/7e/+Dee/8tD37yU+zes5ulpQ6zE3VGqgGdbo5XEdVqiWqtysGD+9m2eTMLCwscP3mGJFPDOJqTZY40TTh16hRLS8sYVVCubFRhol5i74xhZf9tPHvuGcojk/g8I5jcg1MGPVxDi2KI6AlaaWwu5LqwBCMUB0oxpCob1MH8C/RKFSBarUu9rbF57VAwYs24tAZHIWbpvB+ygjXi1JBbaDnZcFzstwqyh7LkLmFiosrE1NjLbgAvyQq+//777Tvf+U63vLz8feVK/H8ce+qpbGFhwQhaaxOhQkt/kNDrDmj2u/SSAe12i+WFRXqrTbT3LC/M0283ue2W6wiiCg889HmOnzjN5i1TzE6N0h84dBAyMTXK9NQUt950E1tnN6OVYnZmBpdnXLm0QJ57nM/p9Xo899wJ5ucXEC9YazBaMzZeZ2JijNmxkAO7b+Bzz13BSUI0vodwbF8xgTuUfVsDZ4wUDRjjCzlWP2Tzil4r/66BQQU25If6hC8gdAwJHPI8KTlwem1oqwgxBR1tTbTT4wS0ClkVuJyuovMu2hg0Htcf+LfcvEm/7pZtx+tjY7/yiiOBw7jvRaQyN3f5p5OB87WREbNl61ZljMa5QhFJnNDt5Vycm+OJp49x9tx5rl6cY8f2WWYmxgiM5dz5KyyutLn+un3s3LmVTz/0WR566NO0b72VW266BZRjYnSU22+7jVIcY62lVAoR8bzq9uvotjs8feIMSZ5w+cJFmq0WgQ3QBirVChOj49RHytTrZeIg5ta9Nb7nja/h1z7xGUan9hTue21rmCogHyNDdyxSqIp7hVNFEuAoXPQ6SVPJNY4e15R816jZiH5ePS1rQtcovNq4SMoMSa4Oh8HYgKW0Sb+3iNUWr3TRgsYSWy237p0RpdQzG1oHrxwSePToUX3PPfe4K1eu/h+1amVPo7Hqoig0Tz/9FBfOnafbaSMI5VKVTZs2sWPXDt77jrfypjtu4/4HP8PZc+cR54nKASGGKAxpt1ps2rKFd7/7XXzm05/n6WPPoUTz3vd+F6+6+UZCG2JCW9xqUzzwLMl4zR03cnn+Mp/9/DPkaVowgULFyEiFidEao7Uqk1OTGAuVuMymLRP80HeP80fnHMqOFUKQQ44NQ7ds1jaKDFU+HMXwpTIWyVt0Vs5Rrg+3lPq0aP0OcwOvrq203/hy6vkuVW1oD/shpRsRsDFehJWlk6TZVcJoBB9WC80CpUmc4+BETW3fXFKJ5J8fAkGvHBJ43333mXvuucetrKzc4pz7e91e16+uLOsP/vEfc+78OQLtsSYAHM55lhsdqqOj3HHb7ezds5d7Dr2L+cUVHnroYVZXVxgfGyMOQ7Q2DAYD9u3dx/Zt2zj53EmefPoYTz75NK+57WZKlahImtRw5B1FPkhZWb3Knu0zPP24ZbGbUS1XCAxUSxHTk+NMjI/jxRFHEbt378JGZW7eO8Kd+7bx0HnHSKkgcOihjJuWIjNXAlYUOX4oGmFJehdJB6uouLQuQytDtdI1hU8PGyRgwb9AgveFDDA1HAAVG6JtSG/1FP3LT6NCQ1ydQkwFpUOMBsFQR8mrd4/q1CXtcjTziaEBvGx5gHopXH9+fun9tVrpb1+6fC7/zV/7Nbu63KRcKhOVhg0PJWRpTqPZxVrLgf37MUoTl2L27j/A9l17ePLJp3jm+DNMTc4Q10aojtTZvHkz1+3fQym0dPsDfvXXfgOjDH/jb/wg5XIJ5zO0GNJ+i5WFy1y90qLfd8wvL/KZLz5clFiBZevmKaamJoteAnDw4AEmJiZRxjI7VuOXPniKf/Mni8yMhjhXaO9aD9r5YtGCXjtAIdOG9uAq+aCJtnEh8x7P4HFr/eEve1Trbd41zcI1adnhWLdWFCpgxoKCvL1A8+JnkcY85YktOBsSj+xC1ybwPkUrMB72loz7oTfNmr0Hxn77Na++/Qf+LKHnr8VLvwhT1y0uLtbyPP3OLEn5/Gce1o3lVWrlMlGgCIwlDC1hEBQuxBh6gwFxEDBSifFJylOPfokHPv4hdm7dwrd+67eCUcRRzMT4BLt2bKUchyitqVUr/PBf+0GSQcJv//Z9JOkAo6DXWGHh0hWuXO7QbOV0OglTUxXuuP1GapUqBw/sYceOHaRpQpom7Nu3l6mpKYLAEgaGJM949b5JKkGxgFqJwjohzB3x2oydB/GQmoDEuIJe1m/iGuexQb1I7HyKl3zDnp7hP2LNO3jUUExSNvy5KANB0cQaLJ9k6enfZfmp34beAkFtnM7qFbLmPBIUNDdtaxhVYcpWZP8oqlT2yez2qZ8F1NGjR19W5rZ+UY8QcCCKgm0rywuceO45XalUiOOQSiUmjmOiKMJYgzUGYy2tXodGq00umtwoTKTprSZ87uGP0O+u8MY73wDesXV2monRkfUb5JxjZKTGX//hH2R+fp7f/p2j9Ht9FhbnmJtr0un0SfI+kS2QtYmoxs03Xs/M9DTNZotut8fBA9cxO7sZYwxaa7RWDNKczXXLRNmgHEQilPFUrSJaA2GUYhBFdH2L1oWHaZz6CK4zT3nzq1DG4l1vSOESrjl/f40FsH7TNUqbQoLGhBhrEN+kfeXTrDz1WzSO/RHSXiaszOCd0Fs+hXcJxljyQQOcQ6uAmhFmpev2bK7qmen6L2yb2fbES236ejlzAAWQ9bLto6M1zpxecP1W11TrNUqlkCgMMIEhdzlukBe69iJkWc7C4jKTE5NkSUIYKeojZVSg+ewXPs3WLVd49R1vYNDvkKYZQVDs9zOm2Ks3MTHG+973Pfz7n3s/Ls+54+Yb6PZ7ZJknIMCnbQYDj9EhI2OGqytLdNtt9u/bx9btW7HDw4ei8ZQjRMBoILgBVK0jDorkz/kUnwV0Q0unc4bB0inoLVOeuZF49tXkPoM8GZaLcm2DGYWQtAzFoxVhMZEkUmwyHTRJmxdJGhfIWxcL9ZOogq2PI8mAwdJ5vICNqwRhGZ8nxa5Cpag6xyYG+c5pY6enzOdf94ZX/+vDIvrQy4wBfJkBrGWb3vt6EES0mh2U0dTiOnGpRFQSnGSk3Wy4ZNngMkcYRFxZuMqenTuoEFIpKfrZgNXVPsaUOHv2DJ1uhzvfeBdLS4ts3rwZPwRFtNZ479i9axt3vv52/uCPP0QURmybnCYSRZq36OQNTGUEj6PT6tBuNDmwaze7d+7EWLv+fZxzRcYtnrbLCY2mpgdMVKICN8DRkphF71k5+3Gyy09ixrcTjW7BxFXS5qlhDlAGwmITt8oL7j+CeA8+JcsTVNIj7S6Stq/gugv4LEGZGGs0hBVMOILvrpC2G4jPsWEZG8SgNblkVCZ3E1W2UQHGpemmS7k9sLt+8a633/E+pVT/8OHDWh05Iq+oAazHBa0zgDx3lKol6vUxjNZ46ZGnxVRroAyJpOQihKGhudphZXWJ6/bvZHFlmXY/Q0yAckVP/8qVK3z+c5/jda99PQtWMzW9aV0ISmvD1flL7N23g1fdeBuf+/wjbHvHO8n9gH7WQVdKiBL6/Q7tZg9EsXXzNsIwKjp4BeiO91JIuwkstLpYcWwbLxTCAp+wOBjlTPMSKyc+gOq3EVvCr16mvXqumLA1pQLqtSHWxGCCgu2jpKCMpxne9YakUVscamWKaOcbsWEZ175KZ/EkeWcZnwwKUpkOkKCCCkOcd4RxjfKW26nU91Iynqrv5rNxZm/cVb56150Hv2t2bPbcWiX2StC1n2cAa/vllVKXer0u1UpVj07U0CVPnqTkedGTsNoUo9BrY0zisTbg9PnzzG6bpNVN0SbAJRmD/oC4VCoQPvGceOYY+w5cx8pqk4MHDiAIZ8+e4tSpM3jnueWm68ltzpeefZyDe3ZBKUJhaTWbdLs9nBPy3DFIUsasxRu1rsJdHJYiHyRcWehQL2mmRyLyLOdco8yTlz/H6rN/AoM22lZBD1CmcO1BZZpobBbSNllzkSxLUKboF4goCAJsGKKDWWx1AhOPok2M67fJGpfota6QthcL3QIjGBMVGAAepQVsQG3iOkozBymVJii7RGpZ120pOXvzTn3i2+7c+94DN9749Ct5+C/mAdZczuJgkPqxsVEd2YqkA6dEcrQpVqkEWHzmCtl08WhlqJQtC4urnD13memJKdrtAUqEiZFJavUaQWgIYkOSdmmtLlOpj/HFL34RrTUXL16k2ytoXbFX3HpwH8dOP0dnkBCXLO3GKv1+gvMFUXN6ZoowiooD98VaNzdcvOCdI037XJzrMTVuGauU+PTJFb746EcYXPg8ymi8rZBLjsocKi/Wx2TJRQaNSxgDyg9HbtTaSlmBnpAqjVYG5k6BL2YUjLhib4EOMErhtB/unBBMUCYsjxCObiUa30dcnsZoRSXr+Iprqr2jgb1us/7k9/+Nb/mB6enrr77Sh/+SBuC9P2utvTA6Oroz0EbyLFE2MMORbYd3vuiOZTkWhbchfZeglea5584wcscoxijGRiYpBTWCoFhtbrUwUR+hnGZUooDVZotnnzlBKS7R7XUZJH2qpRIJOdcfPEieO1qNDt1+v9jQgWJqepZ9e3dRn1wr1fzQ9a8NUUKzlzAYpEyMzvCJpxd48rGPks0/gQkjsrxI8rRWaGuv7QdQRRvYZX64EkhQYlHeD0WiVbGcSgZFCNAabzQDIrQKiKKQUmWcoDoFcR0dlLBxCV2aRNsRrOSErucraS7TJjHbxnJ/w76Rn/07f/d9/0IplX09Dv/LDGAo+aqVUr25uauPjE6M7ajVyzLodYbNTMFlCvFFK9NYQxRYUlcQGIxVNNo9Tpw8yxu/5dWINmjbQ1OhVNZMT48xVavTbyc8+9wz7L/uRgb9hGNPP0MQglFCe5DQ7CdEUcjWrZvROmSl0aRUKrFlZhO7d+xgpBYVa1NkePBDx+VFobXy/T7SSoz6xOe/qC/OnaBaK8PEt5I5j/QbyKDBoNck77bxbjBc1mjwUuABxcKGYfmnHVrZYkuMMtighomrxOVx6rUZtmyeYsvUFDoc4cqq5WoP+iZH54UWgbiUMF31ZScyalKzuZaxc4JHX3fb7n/yne/5zgd+/O99H4cPH9Zfj8N/0STwgQceKEa4vPuTIIwPbdm6k7OnngGvyPsZWZbhvGDDgDAv1rDoYZ/do4jjmDNnLrF50yw33HA93nWpBCHbNk8wOllheaXPQrtJ2k957umnuenWV3H16hytVoPMw9JKCxsojNEENmLf/l2srqwwNbmJXbu2UysFw/17Q1VQ767RtwUxgdUPffpRPviRJ+hlKzJSHXdOQq3IVSksK13bj4Rlqs7hkhYu7eK9YKMYl+fkjSvkneWiK+g9WE04voOwPgthndDUqNkSI1FB7LRRwNmBo7GYMEgGoEFnDsH7QJzEPtWjOD1ZFmaq/ZM37Kz9Xz/293/ovymlkkOHDpn77rvPv5xI318EClZKKZmbm5ux1j63vDRff/jTnxQGuRq0UnyQoY3Cp47l5ipLzRbNTo8k8ySJI8syBolDG8/3fvd3sGfzFjZNlxmdqHL58oDVZo807YPzdPsDZrfMMjG7lQ/84UcY5EU/XHxGfbTGZL3G677lVvrNPpVKjUolKHYJKo23pqB1JUlxYwVXrdXNlSuX3v83/+b/dmJmauvfyTF7217TcZATkNlK7oOyIqwobyMlJlTKlNA6KqRbil2hxZo5tQEn08VyKO0ZLnVy4BTOFwsjDI7AWgmU81qcBC4xZZWrutaMmDZTsXxh96baL//kv3j9fUpd1y4Y1aKPHPn6HfxLeoBhGDBKqfn5+fn/Prt564+IV67X6dlAW0q1mDx39PrFYkWMxg7DgBdFkgtBFOLznAc/9Sle9w//FmP1cc5fWaCxkpEPCjaMF0cUhVy+eI7xyWluuvkGPv2ZRxipBaighHcO5xxZN6VaiinFdijXboq9emq9ZMV78ZXKiGk0ms/OzS3+40ce+VhXRH7pn/+Df/OGpVbz3c1W963tlOuc8XbAgH6ekeWWnMCJLYkPIrw2CmWVqEAZVWALogtegHfZEJFREmoQpQWVY4wTo5wKnDdBjippMWWTE+sBVZ2fnRgNPrJr5+jv/cRP/NCnlFLyj//l+nT01/XWf9WMIOfcf0Hxw5XaqM56fSolQ6I9eeJQ3mOtLbRpbTjk1DvisNioaeKQJHUc/cAD3PXGN9Dv93CZL0SgcEMlbYcJDKdOP8tNt72aU2dO0mkn2GG27b2QiSM0htSlxEPxqOGwXaEkLiJhFIpzPhsMBj/0tre9rXv48OFQKTUAPgF8QkTMP/t7//b65srSna2sf3em1B2Jt9u8iWyqHKnPyZ3GaUuGLZZNrq2NG7aCh0OcyniFUQVRL9AQkhFKj5J282Gkj1VD89DmcX//P//Xb35EqTt6AP/gH/w1Dh26z9x33yH/Ukucv2FCwEYKuFLKrzQWPnb1ytK3fvHBjzmrctN2OSrPyRo9espzcaFFq90ny1whcY4QxxFRHJLnwuLyMltmJ/i2N74JxJG7FK1CnDgkyLAoGHgO3HQb880WD336i1SrFUQEqxVvvfsN1OtV+p0uo9Xa8GcUrllbg1Pko+Pjdm5u4V/t3bv/p9e6mYA6dOiQHvIbnvfQz/7ar8W//NSVne1O5/p+313niA8qpfemXiZyryu5EGUikUYblC94Q0onxshAa9WJjV61Si4iPF2OzYmxkj717bdvPvWmH/j+1Y3t4GJD1yGOHr3Hf9XDhN9ABmCUUu7q1at3lUuV+//w93/P97orWueFTFvuU64uL7DUzEgHQ7lXl1OKAkrlEp3ugEHi6KcJjcYS22aneevdb6ASx/jM47MMnynKVUuaJ4iE3PH6N/Hhj/0pK0PBxpuuO8jWrRNoo2i3WtRHR4cMGz3s0+Pq9TGz2mw8tHXrjrtYW7j95fQpdfjwYfXAA+ihmMKX3UKjIXcSfua//WH03Pz5uJMSeUKb5x2lKOdj5XhwYGZi8IYf2ZtYc2PqXtyBqze/+bCZnr5Bhrf9G/LQv+rJoDUvsLi4+CerjdW3f+TDH3BVHZp+krDcadNs9VHGogQG/QG1WkQQaJaWenTaPQZZQi/JcOLo9zpsmhrlrje+nsmxMdJej5It4+ix0m7TaXS4+zvfTqM1oNNY4YYbbiAOIlI/wNiA/mBAuRQXCqJKkeWZVKo1Abva7XS/ZceOHaf/HL1zdfjwYXX8+A1qYeGYenD6uHD06J/nlio4pN/85utVgaDi7733XvnLcOB/IQM4ffr0TRMTk48++OD9+uzpY3qQiOr2BtgowGqD8p56pYJXjiuLi6wu90iShN4godMbkPsMayyDfp9KSfPWu1/LwT37yJI+C/PztNt9cpdz4KbruenGO7G5x9ik4B5ai7Yx/aRPEKzr7IjWxo1PTtrVldX3zc5u/b0Nrv9/6nnIkPpz7733Pu/Z3HvvvbKBCPKX7qD/QgawkSJ2/vzFf1evV//pb/zGr+fNZsdWa3WikiUOA0ZrVbI05fzleZaXG/T7Pfq9Hs1OlyTLhpo7QhQEaOORLOW6g3vYsX0b2SAhTfooYGJ6kjfc+Q4CrbDaF3v4tELZMoN8gJcUawOAfGZm1jZb3V+anJz8u1+jw///y9dXNIAhQ1j98i//cvxd3/Vdn11ZXrz54c9+zlWrI6Y2UqFaqTDo9VheadBod2k2V7l65SrNZpssz0nzfMiyFSJbSKflaUa71aRarbJ/3x62zI5TDWJ0OeSW297IyEgV7QSjKTAHY8l9jnM5Rpt8amrK9vvJg6dOn/u2M2fO+GFZJd88zpfBADaGgmeeeeZAvT7y2VarMZrnuSiUbrc6LK406fUG9Ptt5heucvnyVbqdLnmWYa3F2uG8nHMMkgTvc5zzuBzEZYyP1dixbQu10Rqvee1b2LZ1C9oXdCtnigxNa02e5W5sbMyI4lSvm71xZmZm7uXmzP2v/vqqhkOVUn7oZp87e/bU91cqtT8Ow5A0GfjVRkeXa3VyDysri/S6KXEcYa0jtlUCbfHiipygm2BiQeu4iKW6aLdmuePc+Yt0n+uyZetB9uzeRTYYDNeqKyT3YLUbHRs1gpob9PN3ffPwX0EDGBqBu//+++2uXXs/fPLkmR+21v5GtVb1YxMTMje3qDrtFq1WBxEhMJrpiSlCJUjmSPJsOJQpaBMVdXwO3udFCzeICEZqdJKANOsPB0BlOMGjcCJSqpaNNnYxS9N3TU1NPfvNuP8KGwDA3XffnYuIVUr95qVL5yuDgfzSxFjdnztzWubnLmsRT2A1Y9URypEB5emT4LIEbSFWAYExkBZi26ItUOzdM1aTOUtg9POoCR4kimOxJuh32oPvnpmZ+eLwPeTfPL5X2ACGniC///777datO/7zhQsXEq3dfw0CrZKk60IbmGq9wkgUkUtCt98lTTyIJgojIjTkDkqaXNRQY1cQUvK82OxVqdVxLi8mgIpNG35kbMystlr/YmZm08Nf/OIXA6VU9s2j+zoZwJonuP/+++327dt/9fLlCys33XTzr4OvH3vqyXxiZMSKZDTaA5KkYMsQWOJSQMlr0jQh10IwXPLonSfva1ye4sUzPj6Op4CBEeVGRuq60+k+OTU184siYoBv3vyv4Uv/Rf/hWjjYsmX7HwwGyd23v+qOU3e/9a22M+jlK822aG9BCUYctSCkEkZ4pRAxaG2Ho9ngk4zeYMDc4iLlap1NM5vx3qG0Fh0FPqrWlA7Cf7kW779Z7n2DGMDGcLBr167Hrlyeu3Pbjt0ffMe7vtvWxybV5bkF5zyMjtWpjZTxeDLJMaEhMMVq2NVOi6XVFeaXmzSa8Na3vJMwikApr611E1MzQaPV/A/1ev2Phhn/N5O+rwcO8NWihQCrq6s/6b3/6TNnz5U/c/8nxOjce6P0oN9TXjziPFk/o9ft0Op1yZIcpQLe+e73csdrbhHncjc6Pm6r1Qqtduc/jI5M/MOhOJV88/Z/gxrARsRQKeWffPLJm3fs2H6vOHnP1YV5nn3uGRYXFl2305WrVy7rbqupEM/IWF22b90p3/K6N8js1k3aKPTExCRJllz2Lv/fq9Xx3/rm4f8lMYANhrBen58/f/7bRkbqf1/Ef3sURVGa9llcWmJ1pYlSsHnLLBPjE4WKd5aR5+6itfbXO53O/z07O7vwTaDnL6EBDI1go54gp0+f3j8yUnmLMup2hboV8ZsFpbPUdUXknDHmuDH2gWaz+ck9e/Y0X2hI33z9JX2JiFkzho2v48ePT5w4cWJqfn6++uX/5n67Jk33zdfL//r/AYUTVF7lbRPTAAAAAElFTkSuQmCC

iVBORw0KGgoAAAANSUhEUgAAAIAAAACACAYAAADDPmHLAABorElEQVR42u39eZil51XeC/+e4R32VLvm6up57tY8WDYeZFuyAYMHjDGtmDAkhCQQkpCEJJycfElaHQ45XwKEE3JCYkgYD3BQhxgweMCDJMuWB1nW2C2p57lrrj3v/Q7Ps74/3l3VJVnChliyyed9XX1JXd1dtff7rGcN97rXveB/0ZeIKLlPzP33328PHbrP/Fl/V2sQES0ikYjURWRaRCZEZFREqiJSEZGSiIQiYuNS+BV//n333Wfuv/9+KyJGRNQ36nNS/ysd+NGjR/WxY1PqyJG7HSAv/HNgC9nqnoWl3s5mo7Op0ehv7nUHU/1BNjNIs8ksyaI896Usy8M0c97nuROlcqOVVwpvjXZBHLow0IPQ2PlyJWpEJb1YLZfP1MdKl7dNT54L6pPng0Av5bm88B2qw4fvNTfccIMcOnTIK6XkmwbwNTl09NGj93D06FG3fqMNuFymm/MXbj55dvXm+autVy03Gzc3mv1d/URXOqmn1cnopdDqJ/STnCxzZM6TOY+IoFGgQGlQw8ekFVgFxihiq4nCgFLoqMQRldAQBp5yxPL27dPnamPV52bHoqe2b51+cmrrzkeUUosb3/thDmsOowF/5MgR/00D+HO87rvvPnP0KBw9eo/bYAy1xvzl1zx1/NJdly4tv/HSXOuGpVY6udyF5U7Oajejm0KCSK60V9aKaEAFCmtQKAWK4l5KceaiACUgKDxrpiAieDJBwDgRXI6RXOG1iYzie9+wnaTVYaWXMlqNGKuytHP7yDHr1SMTU9EnX33nnZ9XSq1sMAd93303qK+HZ1B/2Vz8Pffc49fcu4hMn33quTc/cfLid1241HjTxcXB9vmGY6Gds5I4+h5xNnDKGiU6VGitQCtBIShEFGrt/xUIgigpviZq+GPWzkOGj6swAiOu+L0CcCTOE2K4ftzKbCUUp0QmKsilS8t6784RPV4KwWmWluYZKdn5HVvGHi5V+fDb3/P6jys1dnbtcx46dJ+5775DopTy3zSA5x+8AwgCQ3Np4XUf/+RjP3j6zOL3nF3IZi4sDbjSTelLKHkYugyrvERahUopBMEgSgOCkrUDLw5U1h08Gw58w2MpHABKFV8TPwwNQ8NQSpE7YduIYt9IzMWGozFIOFjX7JqucLGREccit26J/fmlnlyd6+qyzbUhZ/NUzKDd7h7cO/XAWL3y+29791s+qJRaWvMKIvfychuC+kZ39WsHLyLm6UeeePdjT5z78efOLb319ErOhaUBbV1yElXIdKRSr7Tkwv7JEvXY8nQjIUkUPmB4iKy78LWPL+tfL7wACFrWzOHaIeMFFMjQEHRhF3gFmfN8y1QZ5XKWB47bt0Z0E8Vnz/YZrRm+ZWdEY+BYXU7YNxvy4acaEmv8u26tsNLsGzfIuP3AJO3lpauTmyq///Z3vPm/VcfGHgc4fPiwBni58oRvSAPY+KFFRD/8wBf/yiNPnPrJMxe7d5xczJjvZWTxSJ7qksmNUSIGoxQHJw27ahVyyZgaD3nmcp9PX02JQ4X4F/vwav12KwUe8KihAQiiTGEdw7+HeNAaJR7jM5TSCOC0Y5ApSmhCI+ydMCQd2Ls55MBMyP94rMvVVsZ33FDlxHLKajPlr91Z5wsn+1xa7cuBSbwXwzMnr5jZmmbXdJBft2fyA695zYGfP3DDgc+/8DL8L20AGz/o8cee+vaHPvfsvcdONF737ELGQqY8UVlyG5m2M9TjCJXn3L6zypRVlGPDidWU04s5l5sptmSKGt8LaI0WGd5cdc0DIDit8Cis91SkRcU1MFkXnycoVUaFlkAnePH07SQNM0WiLIjHoFDisUoX39crEg9GeabLhYsIvee2nRU+crxHFHt+6LXj/MnjTSoBzNYDji0kXGn1qVgRm/VdOe3ZrVXLzmntbzsw/et/9btf89NqbPYcoA4fPqy+lt5AfSPF+nvuOaqPHr3Hicj2//e3PvQzjzx96QeOzyUsJoFLw4rKA6X7PsZjmQwtU9WQV02HrPQGLOWaM0spl7s5UaQJVRG+HWBUcavd0KnL2oVGMGiUF+rJZWbyU1T9AqFrYq2iXLPk/RyXCeIsuY3xRPRMnYbezkq0iYYewYvHAqjCyCI0XsHACV4JDmE2gqo3vGpXRLuv+OT5Pt+xLyJ1mj8506YaGJwXFDmBpKLz1JfSttldt+yZMUu3HNz0r77/r7/nP2dZ/jX1Buob5fCHSZZ84VOfet+nHj7zfz1yOpk53cwliUqSm6oWZWk7qMeG6UizbzSmkwkr3Zy5NGOhJ4ShwmiHF4X2GoPCKIUDnHj88BNrBKdAYamkLTa1n2KaZwhVhjcKbYUbr9vPbbfezBOPPc6x4ydotwZkkqMDQyWMQIHPNnGlehuXo930lSu8gIBHsChKolFKEISeFxKlUF4YM4ptVctY2bKUOk428iI3QVAiWECTY8ggG7hx1zUHJwKu2xx/7K7X7fi7t99118lDh+4zG8vgv7QGICJaKeVFRP/hf//w//nwo5d/6kvn+yyYSu5sZDMVkpuAXgZTgeFNuyN21GPOLPT57KUBDe8QLLEGh0cELAq0LQ5DXJHXKwXryZ9GlFBOemxqfY4ZexIfQZDGlGNYap2n00opl0qIFy7NLZKmgssduUCtPsa2nZspBQoGIUulN3GxfB09la/jBUIBJik0oYdAGzLlGOBxAuKKiiRXQmxVUV0AoqTwWIDCYSQnzBKxWdfvKOfmxslgYf/1Y3/7B/7aoT8EtBS3R/5SGsCGwx/5zV/+wO987vjyOx6Zy30/HsFpozMVIKJIvWbvSMib98bgFAtd+PjpFqlWaCVoEfywoo+UQYBMPGul/DCNG4IHQ9evFJuXn2SbeQQVeJSJSfstLl+5TLfTx2jLxNgovXbK/PIqXUnoD3qQa4wJ2bNvN7t3bUf3e3jKXKl8GxeDzXidDQGk4c8VRa4Lj1MVQ8lDRzuyNaNErtnlC45FDQEo7QUjOdZ13KxLzA3TcMO+yr/5Oz/x1/8/ufNKRPiLGoH+emb6w8Mf+/X/8gd/8rHHF9/xhfkk75eqOtexTnWEJyAT2BQbbpyJKEeK8yuODz7bIA8cRucIbv3Wx1i8gnSY8iu5VvZ5uQboeA2B6zDBSbTJ8E5RDi3dbkq3kxAGFms9mJSgZAkCIcBhlcUDnX6XTqeJTj3eapRqMJJcRpsCHNIbblYBLEHgoascbesY9YaSMijvN5Skz7sa60WoR+GVItcheVA1V4Oyf2Re+6dOJf/8l/79b//W8BLxF2042a9jzBcRqf63//L//tFDjzfvfKZjsl55MsgxyPAR5njGrWVnXXNqfsCJq4pnOylxLEOX6dFegVFEXpPiSUXQw/pd1PP9nKwBPSrA9ecxNECH+CwjSVOCwOAcJD5DA1mi6aVdMpfhM8AJvV4f8MxMj2NCh7gc5QLKNBDncFojinUsYc0QvQIjkIrQVp6a12il6WjQTtYrzRdz0l4plChSIpzRuh1Y+cJcJ8/z7g/84s/9WklE/opS98pfxBOYV/zwEXXP8aP6xIn/4fdsufW3H3py+Tseb5lsENQCh0GUwVGk8B7YP1EicY5SSfFcM8Uog6gCDRavUMoSi2Ggi2zbyoZb9CIPVRBCo8hPfZylC5+nXh+nFJfIsoQgsNRrY/TThMvLDc5dWuDS1RXa3QFJ7ogqJbZv3cytt97EpskJJHcoLUSx5fz5OVqVA6hSDbx7Hr6oNrhahSIDUhR1Uejh77/S/V0DsbwyOK2Us4Fe6OZ5nHPjuePHd3z0E//oA9ddd705evToN3YOsFbCfPgPP/pTf/rw5X/72XP9vBuP2L4OESyCxg19txJN7nOsKrJ5VFFW6eHTEixWWVDgfL6O3K0d+7XfrzlljxPLWHaF/Iu/yImTzzE1Nc6BfdvYNDlFGFbQRpNJRu49aZricgdeMChsZAlDi3URuXMEWjAGTp69wKmzF5h5w7+kM3mQPO+hlH7ee1kzCKEoR5W2lESIBToI+dBg/Z9xKOuZhYDBE/o+o2kre/3WKLh+Z/SvfvjHv++n/7wlovl6HP75Z07d8ZFPHvvtz5zqs1oeNbmyyhMCusif1yFbsEaww8MvHuNGnN5eg3bFvcQtkg0PUHAe9MoxytkVVlZX6PW6zM83WF1pIa5DoByhiYhCSyUOqJZjxupVpibrjNWq1EtVkkGbbnuBxcYyx8+c58zlK1SiGpPb76Zhy6DdhvcqL4xDw1JU4VDECkQXSLMf3vSv7toW0HWmjG50+67q07f8wx//sYcOve89Z4pu6VH5hssBjh07JjYwfPL+J37+iQtZ0LAll6lAuQKOwas1C19770VZJ+raA1xPmpRZNwUvMsToZUO+LxtunwwbQWC1kNqAkWCM8dEyKw0hy2FhZZXl1VXi8AqjoxHjozVqIyUCE1Cv1xmdmsTnGUtLDU5fukCr0WPQ02QJlKOAA5tvZi4cIfV9QmtQXp53/M/zBEXShlfCAIX2irW2lRr6ra9kB6IgwyLaqoYXdWJ5oConL//fIg+/6t57P5qs5VnfMAawdvuf+uLn3/k7f/Tsm851tEtLZeNFFWCJ8sPkb+PrxR1ikVSpYaNueLg4vPhhaaVe4tIorPL06vtZbDeZqC0SB3O0+n26/ZTMKVzm6C21mV8ZEIUWIw4bWIyxpFlK6sw6YBOokNntngOlnXSrd7OqLYH2eCx6rbUsL/RE10KBEsg0RAxhamQdEEIpRF3zdy+sFtbMyWlIJDTnB5nb1NLX/cavnP+JI0eO/NsbbrjBUACh3xgGcOzYMdFa8dTTc//gzLxnEEVkKlj/sM9/SNe6cMXNuPbo1tqyBeCihwaRrRtCcYv085MwpdZDihehZCt0SuP0RvYzGk+yJ7yMqzVomwHtvpAkgvcZuUpIRKOzDJU7rFXUKhGTFcdkPWSyNgJ6D3PqOzhXGgOfYkwZj+CHZYB+Qaq1npcoPwSkNLny4HWRt/ohVC2CUteezfO9yfMNIdMhHaXUueWWbJ3r/ZNLzeZ/3VqvL381XuAVMYA1wGcwWLruP/6Hj775UnMgLh4zogo0vrjpGwxAfXni9LzHqNZAEkHEkSuHkhSjQryERXRV1xypeP88V6ysJgojVtM+Pt7EwE4x1j7L9qDNyAiEIRDnxHGZPEmpT5aYnNnC9p3bqdcmOfGpsxyfL3Fe72RRb6fjFxksPkRlx+sQNHqITVx77/rLPhvriCF48aA0HjDqWshTGz78S1UJ670Nb/S80265Yycf/uOH/grwS/fee68B8q+7ATzwwAMa8E8/cvLtSy2Ctopzp3VRsQ3d5Ma4p75yBBzGfocoh0l7pL05+v0VyhMHkXgG5RKU8uuucmMLWBCcrUB3mV6/QRJP0qwfZDnvU8lgTEZRukzJTDJuIiQPKDVGePJB4SIVTnd30slTOm6evP9xeq0zlMZ3onSA4IYhSX0ZsOOH3k6JwFq48jlO/DA3YJgHPY+N8BWfhlfgjKGvIi41M9mx3PxBEXn/vffe678hQsAv/dKiACwsdF+/0M7ItVH50KT1uonLNdbN8PporRGRoTu89mdrXi3PBygN3qWkg1VoXqHRmqe2+dXo+ha8tyjJv+z74gRTGsNObCVZuYzrzmG6CzTCmJWwxmXfx/YVYbpIrCOkEVCN+uSxZZCfYpDNkfaW8Gm/6ABiCEd3IcoWVb1cq1YKlM7hAatDJO/hvKBthMIj4lGEeOVRyLoBqMLCC1bqGqChXro09ErjVaivdFPVGujbr149vvXIkSPnv1JZ+EpAwWrY4lXNTmfvas8hxihRPC9T58+DX0mRSWtyfLIKOkfnfZwIftCifeZ+BnNPgCSICnHFox0mgkXY0EFMZedrKI1OoQx4clzaQw+WUL0zZJ1jDHpPs9J5Ejfh6W8epVuP6asGafMKOvPDuKyJZ68nHtv9gnJPEDzeO9AhWEvSOMNg/hQBJXQO/e48CjNsUPhhziZr/3wDb0HWkY0/wyGSq0A1JHArrSBcuJL/7yJi77nnHv9nwcT2FYj/azdwPHOyuZs4RItS+HViJhtqfzYkems3Vm1IhJQuaFwI6KBC1jyL66+iMWgC8CA+pXfhUZL2Rcqb78CWtxbJFeka0xflhKC8hfretzJYOslg5TwyaCKuQCDRFmVK2CShd+U58pUrOJXjXDpM3IRwZCvR5F7CkS14XXib9bJVK7QqI96Rty4xaJzDq5Dy5HWI0mTdK6i8h49TtLXDQ9yYLCrQFOFi/Vk+P0F+Yb1kUCSBNV+4tOoP5fZHn336xHYR+R4geak88mU3gHvvvbf4wYNGDa2rmRecUThh2OoQEI3R6iWdgEcIlSLxCpc74hC8UwiacGIfnZMP4PpNTBiBc+QqRTlIFy/g2g0qU7sw07egogKm1d4jyqO8YOJJSlvrhGO78Z0Fsv4KLu2j8hyvBMIAbcroyjhBEIPW5H6ALY0QxtOouIZHo0SBNiij0aLIXIes8RzJyhVyyZjZfDtTlf0skNJpn8H1VohHtyPaXMsPNx7/hnJWkOcVSvIiHsAj5CgCHTLX8fr05aX8ll1T33n8yefuvuGWgx8WEaOUcl+3MrCZJNooCmb2MIN3WRvJupjyJpxE6JciwCrFUt8xXYap0ZBn5lJGSqAlR1SJ2t630jr/KQZLpxATEVdm8P2EpNskbSyQNJYI5s5QmT5AOLUPVd6E1oDPcHkKYrCVKaQ8QeAzxKWIcyiX4kXQYRVlItCCqACrFUZZwOKVHxYxGXnSIO8s4poXybqrKA3h6G5qW15LZMosDlbp9i6jsoygMo4yEVoZRNyGG70WEv06b+F57l/xvNpIRA3L5aIAzqUgpWTiFaK8pMnoNwQOEIn4KArEhhafO1AeJQlp4xK+t0I4eT2iQpT3z8dDFeRZzpt3jPDGPVWSTFMLmjw71yNXltDk5Fozuvtb6ZZn6Fz6HHmvSViu4ygjA0Oe9hg0rpA2FwkvPY6e3Ew0upu4uoUwHoEgLvBYJTjvkcDgJUcjWK0LgEkcWrnitvsUnzSBBJ/2kKSDS3ukvQVcOgBrCUanCEa2Eo5uh6zLwspTaBNSjbYgFcsgW0Xp4iJszPHW/bSSYU6g/owGjr/WahKN9xmIYIymFAZaKVRpZPQSwEs1iV4xA/BhkJfLoatGAZIWzV6XdDBaky6cJHcDyrO3IqqExm9A/TRGWUTDx4636fZy3nSwTDXIOb6QsdBzVCOFcxmV2ZuJR2ZpXX2C3tIplPMYFaCjEBPGeC/k4lDzZ3Hz5+lai4rKBNUZorCODav4MC5upgnxaJx3uLxD1muSpAlp0sHnA7z3oCyiDNoawnJItTJBWItR2pAPOrhei9xfxZTHUGGJOBhDkZH5lKA0vo4BrIFdar1qkBftZbDBSDa6gzX2kSA4nzMaGZkZrylvVE8FwQWAQ8cOydelG7ih9z/6qU9++tnf+djczMcv9EWMV/3WKXy/ie93SXurlMd2Em99FcZWEPHPg1EWOzk3zYTctqmEMQHzPcekFU61+zyxmBKgMOLBhIgxuOZVesunSK8eJ+m3seUKYVQmzxzKeZQRnDiM0gimSEmVL5JMExVsXxugdJU4iqnUamybGGXzVJ2RyTrWlglMgDEFdfzSwoAvnB/Qa54kbV3EddtYUaiJLdjSJEoEHReGYEzM8wDQDV2MFxrAC01hI595zXg8AQqwytLtNXjVdODv/YEbtTXmys23HtgNpMPEUb5uHgBIKrVyb7IeEpDIQDKlTESe9MFnWBvRXzpB4lNGNt+KiseLcICQizBZVZxrpLQT2DXqQYR2FLDYUvQGKVuqMa1MkScDjIGgOsXIyCZk800kqxfpL5/D9VbBDQpXiUVrizYWURqlLUE4AjZEa0F5ha6Ookf3sWd6E+981Tg37hhhYqJGoA1GF51FpT2rK10efqrJo6eOkfW7WBXgy1W0LaF0gNYhQWkSwqjgC4n/sqv3Upi/ekHN7of4gPcZysQoYnTewCmH2Bp5knL7wVn9pacv+fOXO5smRqPv27pr16/fd999L9obeCUNwMWlMN08U6b0dJtW0hrGK0OWZohPQTSydJrmYJXaljuwI9uG9XARm2OrWUkyrl7K2FI1PNpvYZTlbXvGuHW6zIeeaZDakF6S00wyrM7JbYlo5ibi6QOI75P1OuStefyggQza5IM2LutjtCM3fUZnd1GPxrlw8Un84nPY1hLHlsa4cnWC0eokkY3YvmmciWqJsZGAKDAsLTY4efkq/f4VMBnK1ImiMrY8g41HURjEZyjnC7BfbYz26isRaDa4e4ukPVzSpRKMosOQTrJC3jhHUNtGRkY9Drhp5yiPP72g/vQL59S2cfcfL1269PDWrVtPHD58WL9wpuCVNADRRMGW2SqzYx0unzyFjhXaBBhtcT4pWrpe4TsNGucfpjZzHeH4fpQtIV7hJMcqIYhgKclAGWYrQjPzYCxv3FnHliyfPLHMUioY5SkJ9Pttcq3QymKqU5RHZlFoRBJ8MsAnPXzWx2Vdes0mPVawYYwq7cHaiDCsMl0Jma4lhGFA4Oe4dDXli8eaLLVSmqnDqYBKaYxyZRtEFbRohBx8jpd0rZgbEpXUlxFG1qL787GPokT2SmPwJM1T5M1VotEdSFimmzZx/QYqLGGDKp2kzx3bJpmZMExOlNRkfcRdOt+sPvL5L70JOLHRibxiBnD06FENuGefffbVWtsdQeDkuh11/dzcVhrLj2CCEaCBMgbvPX5I35Z+i+6lx8nai4RT12Gq00VZJAWEZBR45bjQUbhWh/lGwg3TI3zh2RWaeUrJWLJBzu1bx5gcgS9dTVC5sDpI6DpH6hyBVcRBRBBVyLxglcYghWHIMBXNegwGTZ5dSnlmIUUFQup6hOEogZnGViNGohCNJfWuaEQ5j0g25HGprzLVGh78cFixaBBZjFKkvUt0rzxNpgPq07cQxDMkeR/JErxPCSubyI1mNCzx2gMxodU470ldJJkxMjpSKwHcxV0c4cjXJwQsXF39a5u2zhrvyHdt0nbPlp08uvws+eIJiCtFQkNBkhBAi8F5z2DlPHm3QTy5HUa3Y6I6XsJhu0UItBBoxUI/4/K5JUKjCY2mGip2jY9w3eaAalQm7TWp1Cy9vMJqN0dbxWI75exqQjdPGDeQGSEb1tUM28qEI5SiUSp62LUUh9YG77PCGJ0jz1KUytBKDUPWNWrPi7F+i6/5L4OO145kDRNwaZPB/NP0OwuUJ65ny+StpErTUwmq1yVrn0fXpzA2RDLNq7eGbN0UgCiWV4V+nhPFVTU+OVWc813wgvN/eQ1gWAG4xx9/vHLp4tLbS60OmbI6Kntu3gpz3bdw4WQHt/gcOh4DNMYEIEKeJvgsLSZ73Aq9K22C7grB5C5sPIEKK0XOoApWm9Eeq1TRZlfQyBxnuilnnhpQjjvcMB7yzFxCN3X84G2beGy+yS1TYzTSnHMrHWo24v5zTbRd4+kPjcBnCJC74SGpIa1TqQ0xWr2wiv8qHs7GTqUCExRVvTh8f4V05QxZ4yK+OsOOPd/FbGmE1UFGX+f4bAHXXUDXRjH9DomL2Te6iVftq2CHUHm1qkGJ8t6jvG98XYCgNfd/+vSVmwIbb211BqI0OvPCxLjlurGc/p53spQ5VH+B0sxOsiRBo/E+ZdBYJO818Uqh8xyfXiDpNqiMbSYY2wylSRA75BIGQ1ZR0SzSIqz2E7TSrLYdc+0+kitKseXXnrjA5aWcd9w6ycPPtvm266ucbGR0fc4I5nnIm7yQmsu6OsWL3OoXL9nWficb2sRemaLTpwHv8YNlfPsK2cpFkt4yKhyhsv21jFf3M+5ymkmPee1w/SXytElQGiNrXiQLymwuT/KqnTG1UY1SFkGxadwixpP6AeOVsAtw1113vbJl4LFjxxTA3MWlGzZt30F/IF7hDRSDGhNVz/a2Rq5/J4tPfoDOpWcpzewk9znaCOWpzSSdMllzEZdnkOf4pINrLWKWL1CZ3IEd20ZQHi/YxENtHy0FYTJURZjwuvASKnIMXE6nAWFZ84EnFogCxe89PiAwimpg8PLSTa0Xa8K86GDHsMYvsIyhCIXyRefP6KGf8Eh/iby9RNo+R9ZaRLwiKI1R2fIqookb0KZCnjkuK0c/aUHeBm0plyfpLJ8EEzE5fhs3TRtmNxvyzGFrw35JZBmPrR6tRGzZPn31pdBA+8rE//ktIxOb6WMljjRWa7T2eK2oxxkTnRBz43tYeu7DNC88Q2l0BhXGZK5buPdyDXodvHi0g9w53OoCrrmAjp8jHt9MMLaHcHQLOqoVo5kuQVwyJInlRc9cCh2A0BYj47VI4wAbKrRS+A28gz/LCF4UpRPw3qOHiZ8XUCooeg4ovOS4vId0Grj2AllnjmzQxuUDjDZE9WlUfTumOo61I3gRnGuS+D6ueREVWKJwBucG9BqnMNUJxus3s7uUsnkmHoJCBq2FbpqijJfxklah8hmlsTmAQ4cOvbIe4IEHiv+2O/nUajOlEoUIHoMB77GmiOFVEhKtmLj5vcTnHqZ19mES28JEFaTfBJcXHTkrwyohw6NwWqPSPr25E6ils+ioRljfQji+nai2lSCugw6HffkMyTK8T4sGi3gykXUtqKJjrl+Ce7UBfxM28PT0Oo6vCyGCgt0sDu+7kPZI0wGSdJCkSzpYRrIu4j1KWYJyjSCaxIZjqCBCByGKEG1KKGNwg2Wy5kXy9iphPMKgu8rA96hM3cpoaTNbzIDJ0RCPR7xBa19MIvcdnS60Bp6oqhvAKi/BunhFPECWSXRlsc2WepXMeYyVdXKGVoVJaO+I0gFq152Yie10Tn2MQeMScWkC74VBr4FKcwJr0SYg0yk+SwsjsBFo8GmXZPEEyfxzdIIyOq4TjM4SjcwQROPoeIQwGMEMu2wehtm8w+OGnTcZsnS4lk8owZGhpWgMieQo8YjziC8YR/mgQ+Y6KJdA5sH1EckQpQqugjKEpSoSVQp9IlPGWFPkL8aiVQQqgrRD2lslz9u4zgr0OyA5SXcJXZ6gvvP11IIJJnyfSmjwHrRojBICE5LnIBmcvNSSy6sdVY7HlzYYwNcnBGRiBnPzAyRuM7u1TmQEMQojAYMsZ9UpvI7IVI5P+kTlWaJbfpDu1S/RvPRFjCTEkSXPDKkXjBGiuI7GIl5Isz4iHmNsofFnwOGgu8ygd5XBFQ0qQIUxYVRDhyPYqIoJK9h4DAnKaGNR2qB0gFIWlCnitO/jswE+7+KzDpImiE/ApyiX43xaZO7eoTC4NWZvGOApsA1RBf8hCKvEpRiPIghLRRmZ9SBpM+hewWc9XNYtKGU2xAYxWjyZjSjN7KcycSNlbyhnA6wtcAqXO1AKYwzWKrqdHK8tXzoxL2UGjISVeWOUK9KXr0MvQETU3/2xn8sWM0/jXBcTxZSqlmoEKz042eqRSYb3Ch1UCQSMS0m1pjL7KuKJ/fTnnqR35SnIGhhdkEHSdhOCkKg8ShjUyZMO+LUsuyBaqcAA4ZB45lB5wiAboNXyNWQOBUajtSmYQiZAaTPMCYbIneR4PLkHlwupKJwolI0wJkJrjTFlojDGlgNMWCMwIVEUUIorBGHA5FiJTi9gcWDxrkPWnSdrXCRtLeDTAfgcbQwmrmJshFIWb0NUaYL6xD7C0hShS9A+xw3nCXPv0DrAaI21kPuiu3juUp8LCw25fTKSci066T3cd999+sW4gS+XASgR0XfddRdKKfm+v3rvjSt2jMwbZc4mxOU+iY84sbLCavMClahC0lshHtsB0fiQRgaSpWgdUd12N6XNd5AuH6e/eJK0u4AkPXzSpTtoEeoIZWKcAWN0Qc1WGvEOcGgTIBIg5FhrhoTMtVEsizZFdu5FMDbEi8fYkMBWQFt0GFMKLGPVCrNTdbZPjrFlZpzZ8RFGxiKqcURsQ0YrmmpksbGmZMPivXjPwkqbJ04t8fufusjFi2fIB5dIW0tI0sBJjrIlbFyF4XCMBCWCkRnikT2oeALjHdYVDayCdVxUF1objFFo49E6IM88klq+cGIJSXr6hl3b1f7rJz4yTABf0RAga/SjX/iF//q6Tz/ZeVM/U7KqnE7bnq1UON5aIe0uUNKatNeA1jJ5WMXEkyhxBR9C66KUyjtoZYlnbiWcPEjSncevnidrXiVtXcUlXfKsizjwJsDYCOzQpQugdNFnUGGhBiaCGjKTvE9wrvhaaCOI6kSlGqY6iSqNEsabmQhK3Lkv4tZ9ZXZPl5kcjSnFIcYqtLc478mdY+AdjcTRXkyYay5x8nKD46evcPz0Gc5dmcelDYK8iThVUOB0iNFRwWwmL/KTsR0E1c3YeKqgy2dZgRuslY/KoMVgxaEV6MBjTDExnTjD4890OXVlzs/Egd6zY+LxPXuu+xCs2/vLawAbev/queee+ZF2u/l9586ev+PtZR0v9Ebl06cDdaotHLv4KEoLQRyQDwxRNEZHXUbJALU+Wn2tSeI0xW3OclCKqLodqW0nyjtIZ56sdZV+8zSD+QtIP0Eij1egdUwQRohWoAzaBMXNUYIPAsLaJmxtO5OlGCMJq40WjZUT9JauohfPgjFoY2iUxjjxrCIOazhdwmqNiEGpYYKYZ6g8I1Men/cZDAYkgwZ5bxXlBkRWFWNmKhgOwuQ4ByaMsVEVXZ4mHNmCrm7FmhiRHHFpUWWYItYXtG9D7jM63lO1GiOCkgBjDVmS88zZLg+fnsP7vt81NaL3bdv0m0qpweHD91ulVP6yE0IKVc9jwY4drd+dX7j6PceefJQ7X/86Fq9e4Y8/+kkmpvZyoncDDz/zJNnCE1R33o4LKwRmFGMtSd6kWr9hXV1BpFDQkGGXbD2DWZufQoFWKJUjWZe0Ncdg8TRJ4zw+baFyB8qiTYiKqtiodG32Tqsi4SvViKMKgS6ReU2vcQbXXsC7Ad65YX3vQCuCuIYNq+R4nOQYr9A2QCuLdyniPFoc4nrkWYbKitxBGw1xCRWUsaURbGkaU5kgHNmECcdRulTMAg6bSXrtWFQx5Oa1wucpveZ5to9tZ8SWuNLrcONEzMRIwOhEmbn5No9dSelkTaJex3/3q8b0T//k29+my6N/6v2LE0K/ph7gvvvuM0Pc/239gfueP/nj389iK/rqlWl99swFdfbsMZQP2DG7k2NbX838/OfpXn4KFY4QTOxFwkms1TjyAid4gcDC84vYa/Pj4vJCfUOXiMf3EU3uhayP6yySNOdJO1fJBytknQZJaw41BHuUMqAFZWJ6wxEzpUAFAZgIbaqYIXgUGo01FoISYXmMSByD1iI+aePSAR6DE0Hpoo/gkqK1rYMSUX2KYGQ7YXUSXR3HRHWUrqBMQQb1zhW3fU0BgufPQnolKO/Im+foLzzDam+ZmQOvo7Xa51I7IHeexUbKqYbQUo44LIvut/XsRDUlrp8W+bOnLr5mBjA1NaUAVpaWXoNS/tabX6OWF86aK1cucPHiWcqlChP1zVzIttJPLhJUpki6DUYnrqfXW6B39gHKUwcZGdtXNHhcUhAw17Hz4VjXtXnxa7dEPILDZ0mhCawVur6dyvg+KmSI65P3m7hei6y7QN5bKahoeQecR1y+TjxRgPJJ0YM3lsAGBTFdOfJklXSwgBaDTxJ8muBwKB1gghJBWEOXRynXNhGPbEZVJtG2DDooIGbvipEwn+G9K4ZVlGIIF64PvWil8Poapuydo99eoBpP0mit8OBjf8rUpps43+mSqSmcZDRsjvaK7qBH7HM67f4ysDJUXX1JA1Bf4/ivHnzggYcff+yxb+n22m5qYtTccsv1zC0uUAoDjl8Y4f0P53SyOboXPoskXaqzt9O98gRBucKgt0JQmWZk55vAVlBDLF0phRsS4r+86eLQOLzP1+fy1sikyoQF9UsVEpFaW5SyOPFAhnMpKu/j0z5Z3kflffCCyxPwRXu3YH0XzN2iDawxNsbbgsiigipEZayNUaaCUQavwbti2kd8Npx9UMP8A5TSxQSxF5TSzydBi8IojdeyrjKWeYfpLdOce5Q4HEdFZXx1DOkuEtgRfBgRKk3FwKhu+5qN9N4xe/EXfu5v7VJKubXh3JfNA6wpfv3APT9688rS0qtvumG3fOKTx8zV+Tmee+5Zrrvh1ezfcTsn5uZZGCxQzTu4/irVsQPkgxVE5WTdNuP730E/WSbrrxDWR8ENhji6PP/glaxj8yIerz1IPvz7Ho/GmBKKEFEaLw4kJ/d5EQJQiNJoNCoYQYV1gqGMjKwNZehCtqPgc+hr41rr2sFFx1EUaO9wIuQuLQbQxBUHu95B1MN0pZiEEhGU1mh9rcEkSqF9MfmE2qCUoBQuXaVkHBM73kS/38RkfXqdBdKVUzQvH+f6/dfz+pu2snVcc2DvHr26uipBNdz2mU898MFnnnjmHymlnnsxOtjXMgRowE9Nbb57/kpbb9+6P3/bW99gO4Mund4lRk2V1fmEhaUO14+McHHpKro8SzR7C+0LD2GjiDzPWDr+QUYPfBvB+F4kS4clnGyYkXvhvMgwJOQpPlnGJy3EObwxUJlBB3WUyPPHy5Uafr/hs/B5URoOR8jVuhEMj2BtOBP1Ao4e5AqUmHXoSQ+9Fcq+eOBV1yZ71It0Fl9sEthrg1XC/MlPgmhG9t5Nv7cCWRvXWOSm3bv59lsPsnOzpjIRMrttgieOPaFOnjntd27b+51vfvNbbzh+/Phrr7vuurl77733y9DAr+lwaGW0sqvR6SJa0W0vU6s6JspjLA5m+ZUvLfDI1QbdrEMe1Nm/79sxgwaD1iWydEBQmyCshDSe/n1Wj/8PfNJGBVX8kAb2vERwTex3qAziBqskrTmSxhx5v4UfNBFXCM9oNCLFvP76zP5adTHUD/SeQnJmTR1c6Q2/1DWx8HWD0CBFPV6MqOohrVz9WcjIuhromvfy3heGJ4XiiCiPU0NvJ0NiStqh2zyDU57q7G3Y0lQxwJLmxEYxVUqoxB1On7/ExcsX+fCHPsKxY48xNT6mP/bxP0nn5he244P3KqXkgQceMC92c/+nXzccv0EAdu/cXplbUSwve0ZH6mRdx+efq/BzH1/mC2dPgh1wNfXs3bSJHVNlLp78CDptkrUX8N0VdGWc0sR2/Mo5Fp78ddrnP464PsqaAsvn+cOSXoHKu2SdK7jOHGR9xOXoJANtGMn8cEpXhjpcLyXM+OfFOYsHp9cRC8XXas9LoSIw7FKKI3Ud6pOvIqpvxikDonGNK6ye/SwzkxMEOMZnZ5manWRq8xY279pBZXyS81cv8/o3vMlUyqOyvLTybhHRDzzwgH9ZDODY9QXxY+f2TVkQj/PP/+vDfOo5ePTqDP/PEw3OnvkoUXIVMZrIOhaunOH+L3yQ+uyNlLa+gWhiN1naQyUpXgfY0Sm0NrQvPMLK0/fRvfwZ8C0IApSJ1t2wFkfeXyEftKHfKyZ20i5eUkJT4rqZMiWkKLP8ULhBqS+TjynmFVn3z2srZfDy5UnncGmEaIMfIoxqKEC1JnQhfwafYOP32+gxZJjgKq+LPQTKgDIYHdJdOU7evETWPotXGURjqDwjDcqkCj768Q/T6/dZnRfKwRTv+Lbv5rvf9V6uO3CdCYyRrJN96/e+633feuTIEX/o0CHzNc8B7rrrLo4cOcL4VPXUTQc38cdPX+RnfucPCEcmcZ2zMGjSM4qq30brzP0srFwmrE8ytu/b8EpTFYsfrNJaeBS6CyhxhFGVxIFJuwzOP8Lg8jHKm64nnNiNLc3gFIhkpO2ruNZlcA4xVVSeo43Ge0XNeqYjxdJgQIRDhRVEzHqvYe0A/DAxzFH4vIfxCRLEaFPGvCAqG1lTInJslIBcyxKMXPNOX6UzucY2U0UfowCSugwaZ0lXz0DaQ+mIqDyJS9rEY3sIa19gqTGgNjrFFn+KILCcOtNjbtFw+00VatVRRspVdu3e5h9++Kzqd+17gD9dWFhQX3MDWFwsFEByrz9dryZy066dpj1YxqVLeG3RlCHPyNrz5FkXFUZI2se1r6BKs+QywEQjjG37VpLmKTpXHwffwAYRSb9b9O97TbpnP01v7jjRxCzx+H5sdQvx2B6UV3SXTqHTPso4xAeIy7i4PCDLDCYXct9F2xil7Qt4egrlFQ7PeFTBi+bKuS+gdUg0ugWqm9EmXi/VXrhfyIte9wxeChHqa+whda3EW9s9JGooXVMIRDEsA0XluP4qvjNH2r2MeI/vtfFJBxWWkahELimBeCq1rfRHdtJvnueZ/hgd1eVOqfC+77kd0X2yLCLWVcSmeGJ1pZWpcnXqoFLw4IN3eXjwa2sAx44dE4CaKV3CSO/mraXK6aWbZUmLkqVjDJrH0UbhessYDF4pvCrUM6zSgMG5BIUmHt1HWN1C++qj5FcfxypXNGt0McpFf4XOhQV6c+eIR2YIJrYTj+8gHN+OGzSR7gpOcrS1XEoCBnh8soJkTXRYQVmNKDvEFFQBK2uFb88h+STtxlmyq2ewlTrdxhWCqW2UtrwWI0Up51/IDZR8eP0takML41rtL9euuFYoKcghXivIB+RJA9dfxnUWyHvL4HJQnjzrolWJaOp6bLmCshWiaJq6rlMWw2DbHfTbl4is40oyxn//xBNM73kTO8dKhDYF8fisRDoQnjp5iUolioo3ckS+5h7g3nvvlSNHjjAzUepfWK52x2utymQ1ZtXV8PljBTsmjfG2hcscIh6rY1Cu8KB5oa2F1ri8BypgZPvdlCZvoHf1EZL5Z8kHbZSE6NIIpBl+0KTTX8HMPYuOS9jqKJgaYWkcVR4lT1dol8tgDTaqkOW94Yi3wSkz7AgKkg3w+YB09SKXWp/DuQEej5c+PhP84lnC0W3Y2g7E5zxfAmYIEsma5KotDET5Ic5gEDNMFhU4l5H7Lr67RN5dxPWWcGkb5YoqwOFR3uFchjIh5a23Ycf2opxHG4OokCTP6eqUTCWUxreSNOaJZw5yzlb51Y89zvve8i3cPFEjCTXjozU+9cRZFpp93rxnW6uw3cNqoxF8TbuB9W3bWqXzFxqlWjzd7C+LCkrKBlVSL7h8gEodzg0KhE0Vq1q0svhCHnqYpBXTS5K1sMEIlT3fQWnzaxhceZTu1cdJ+y2iUtGqzbMBPuuTZ318YxGfzdHDY8MAbUvoMMKUJ7GVCYyNcf0B+DYSxWgdonWIKOhefZyoMkumI8pj22n1v0Ta6xNENYy2SOpABwWXT9shelckk8GGXYKCgHcFPd1nuLyN7/dwSQt6q6T9RfJBC8kzxGcYU4QkP4SyEcG7BFuaoLL5RmxtB0rpgqOAFJ1ADV57bG0Hwcg2SlkPq0sEUZ2nF8/znz58mh+9ayfjtYjfefAxPvHYKXnLzu3MzubzAPcdukHdc/Rr7AHWWsBKqfz++z8zv226tG/XdEkuXW6hdY7ooCAsOoe1ttDEc460fRVTnkKpcPiLDZpBBiFD0hQdVCjvfRvlHa8juXqM3uXHyZNVTDyCDUNIg+GtccW2DWMKyZYkJeudJVk6tZaiDQ8vKLxGWIYgJBk0UC5D95YYZG2CoIQ2BudyfJqSta6ibYh32RAHyApXned4n+JzVxBUfIr4tICS0w4uHyCDPqJzdKlKqEPIcySIUTZA8rSQrLEhIhZlNXZ8O+HEQUx1Fi16uAzDDxWVCsZx4PNi/5FX2KACeJK8S31slNXWIj/zsYJm1m3Nc93m3ezfOsLmLebxjRXb19wDDEGGXKMeC6PwjZMVLSWlyOJpdFBBUUClagiV2iBCK0XmWiCaMBglUFEB/XoZiiYMd+74HJW0QAWUdrwaExsapx8mH7QRwGiDGDv0LAqlgiLp0hojZWxYQMLKZ0UTJ0tx/RWy9lW8ttioQj/tILqEEk3aXSGqjmO0gDekyydJVk8V7WEcxliypIfv9wq4WBdlWxTFYEwR29NBAeMKpCpE5zEDGxGXYkqBKYiwlcIgdVjGRHWozBCVZ9EqwHlXwMJD2FA2LrxgOHiKH0rJKYzyiLcE5VHoXUG0sGP77ewfzU21mouz/lPDgO03zod9zQzgrrvu8gCR1b86yAd/d7wsKpRUfDSixDhcmgzrao/Wxe1StkQYTBdZvniyPMWYItnz3m+A/tQQg3fk3WV6C8eLnEoXYcQLaBvgTfFxXJIAHq003sYEXopcL4wJamW8FJtDJYjgynPkc8cwKCq1UWa37ESqE1xZnKNb24NPeygFxsTowBCVRwqWjiwBAWIt1oYIhiTPyVyOUyVcKSYK69Tr42yarLJ9yzRToxOcmYcLvRznWggedIC1I4UiGRqRDC8Zei3MqI3sRRkukSl2EemNekFSGDymig4mqFbG2FpDJipeeS+Dgzv3Lw8N4OVpByul/H333Wde+8bXPvHQgw/+4s7p8j+q5Iu5hNoGQYk0TYaSKGpIejSFno6kOBUW5EZsETslKTptYhDcsBNYwG95+ypu0EdrXczr+SKLNybAlGqMzN6CEyFbuYhLW6TteZzzhZdwriBSIqioRugcd1w3zbfc8loO3nAL+/bfyKcf+gQX5ia4OHeVY+eOM9cu01o8iwkCVBAjWY/EFRWMp4JWZTIJKJfqTIxOsmP7Jm7YMc2t+zZxw44Jtk6UUN5zdbnJnzy+wJfm2ogJCWypUDtWukD/XFoIYK/JzK/BwcPDdwq86KGw5loO4rmWivpC/1AZTHkTY0FGHU9YCtm8rdyIR2lsTNhfliTw0KFD/vDhw/rON+39F+dOPfym3SPyqmdaqTPGGK3Ar5EgMBitUD4v3L0p8HmNLhopkpJmHZTSWDsGOMTnaBmQteYgz4Zt4KFdmLCYihHIg4igPI4JItAR7qk/LDj/UpSbIoXBZJ0VRgenmd53I5u3bWH71i088OCH6DQuMWW6nFx5hnLnPHtrM5w1exgEhSxMuT5GuTLCRG2E8dEyu2fHOLh1hN2zNbZP1ijFIQ7PXCvh/NVV/vBzF3jibML55ZRGlhNGimioY6yRdbzgxcbIRa61wTSG8ZLQzYRBliJ5u0AWVSFCqYb7jKxYFDnd1BOMIPt21BU+W9m589bWy84JVErJ4cOHlVJben/4m/e9b2vU+WxDMbmaZc4rbZzW4D1GrY1HDxcreFnvuyBgbYBRJbJ8lbR3AWXKqPIEvrdI3p4rtm6ILzJuKSJiMbBj0GIRB+IzRIV479BxCROWCokYGw9hXk8cwtPHnsGSEJsBv/vbv87WTTO8/dtnePWNVX7t+BWq/SYHbvpBalvfzJ37NLs2hWybitg6GTM1ETHfVXzs8wv8j8/OcWH1AvOrCYttRysZFNwBExBHitBqRgIz1EfUw57Gl3cYn3f4wx0CzjkswlQlJm04kmEQcC5HVAvJFEpbjA6oxJamd9RCxa5NgZAhgbYLSikvfLl6+NecFXzkyBF/36H7zLt/6J5T//Kf/sz37q7pj3bHp6KTVxq55Bir1ugQQpZ0iYfr3bwIdo0sIQpRDhWOYlUZly7jVp9h0LpaDE4M9fW9FLHQaF3kAyYAW5BAnM8xYYQKA7zOqW66heaZh6DXwNsArTXXHzxIa2WJVqtPo7XMT/1v/5S5pSYf/Ogf0lvq0OsZDmwdI5UFHj/7BGcWISyVqfmQoGwwpQrnLzsudnpEgSYyGm0NQaCZiMprdxzvZX1e8MVFYTYoiYt6fqsbQStwSnNsISEYjqGpsI6JCuPxIsPtaYa2UhixTMeKUJSvVY3RQfI0wAOHHzAceb56+MuyMubo8aNy6NAh859/5T+effudb/5SYPTbyias5lmixOXixTmtNEFUVXZkGq1jxCjsMP7JEKdXIojWmKCOsiFZ4wJpd7nQ9JJiwFNrgw4iCGJMeZxgZBtaIO0tE5anSFfOIq6HUoZ80CbtLaGcI0kch97+NlzS4cLFOc6cvkR9fJowCJgen+K221/H9k2b+YH3vpsnLgvPdQxBOIkahFQjw8V2wOWmAivUKyGlcGgAZrjQStSw1fx8OTCl1Is8dI3SGrWe90pxyEoNh00L9DRQxaIZGQpLs0GZXA/b2cqD9X12VMXvmY1sNUqWp6bUj/3qr/72ys67dvLggw/Ky24AAMePH5dDhw6ZX/q1/3Tiu95yxwdiW6vWK+Xp0XJ1pFquaY1WXhsXVKa00sUwpB42WNfa/XoIsjsyVNYmbZxB0h7euSJsqGIABBOiSiPE4zuw5U1ol5L05wmq26G7SNpZhEEbxIE1aFHkueK67du56w37CG0dUX1ajTZTE9Ps3rGLsFxhx9bNaFvj9+4/zcrySUJJ6OQruHC2YAMHvthPPOzyramDKFFfduisJXiKF2wUU0NJmhw/JKZqbdalYq8twCmSwmI2QNbR5fXuoxTvxYiinPf9jZNa7Z0NnC3p937n297+hZebEfRSAhHu0KFD5sgv/MIp4Efue///t/7ZL3ZvXer2vn28HH1vT4/uX8k6kgV11ZeQ9f2fGxIjBcV8XGeOvLOCeEFpA67YEqaMLbpzWRPXW8GU22gVosmx2uDGd8PySdJ+BxWEGFtGxzEkc/R6Ca+6ZS+37L+Nk2fO0R1kJC5j0BOmJmcYGbU89dwclzs94nIVF9cIy1NoDDkOvBpqAKyVqg4tFOFpqEngvCL3oAzFSrvhEmutcsQ7PFLcXsyQHKqep0cha5tPRa7ddgxCvs5iQoH2EJJjvPMTuqN2TE+5iYnyD77t7Xf/6eHDh+2RI0fyr8tw6NGjR93hw4f18ePH1T0/+s+aFK2oB3/zH//jf/PJJfvTcZL/o4utC16PbNXEUzgvEIQFLEqxT8B3FguRpF4HYy1e8iFhdrijVweYcAKMxXXmyJMOee8qiT6GqU5h4lGS1grW2MLHGEt5ZhsPPXGef5C9A0yTLZumUHobXQ0l5RC3inaLPH1JkXRWGRuZJfB9sjV5dzZoAYkvOHGiScQj3uOcRmuIrGbMFLLYSSpFE0iGm1KGtb4Mt58hLyC/vUBJf80T+PUFmEMugs/RQOBSNya52Tfqky2TvO9tb7/7D/6sw3/FpoPXXI8g6p5D9+iFhevVD/38kS7wkz/wff9i/6m5J96+fGbgagfebWx1lu7CkxhjcT5FR3WiyjS2Pktv6SJ536Fs0VGzYQSBQbRGRSXi+g4oj+MHbZSN8cYizYv4tI8OgiG71xWzgckqJ84e56HjK7z7DVUudVtEagHXETqSUQlSnrts+Z3PPMtkLeM9b/semr0GH3pyCR16kOIARTx6iNQZ7RmLA6pBwETVYC1kaU57YFjquGHjSK3vGSiMxxX7j7Qasoy4tjhN1sLh2j4xXwBcUoDDZm0TmksJfZJPmMxuDnq9qbHS937v93/vh7/S4b9iBrAh3glHC7XKw28+bI88iJ+o+v80XRt/x0DlSnqLNBafxPc66MAWHbnU01IhleomqlPbGTQu47IMJxnii/57VK2gS1XE2KIkUgFoiEpjhBM30G1eJHZdUidk3VXimYPYib1MBVv4+JPLHNxkqShNeUIIAkfJxKS+zP/zxdN0BqsgMR989ASiAsJY4wWM8gyylMmyYedkzJOX+kQ6oIynnwVcXHZ0nNBLBC9ZgXCqDRtSvow2ukFoaiMBGj80F0F5X8jQSSbGZ2LEiRYnJddVm4224zQXarb1vp/+6Z+9/6s5/K/5aNhfZI7wZw//4+mnzlROPdeS2plzj0mv21IEFWwcoMMytjyKdFfor1yFoIYShzFFFZAnA7zklCrTjN70Lkx1Cy7rIQxwzYt4W2b31I2cOftJlp/5JJXaFINBh5EdN2OiiCzxiLZEPuX2TVX2b58GG5KmKY+dOMeXnnuGAI0LNJO73khpYj/tvEtVV0gkw6sMTQknOWtH69bqdw9GFUOgGzeEv5jGkBoSUY3o9b2BxVhYoVIu4kFyMT7xxiWEPjFl5QmVp6pTqvQp0X8wSvp/+z/93r8/8eY3H7YPPviVD/8V9wAvBI0OHbrP/JN7Dy39zM/87r+4+Lkn/8OgMed1VDEubZFmGmXa5N0mNqxga1NI2gMnpHlRJplyhVBC0qTF8vEPMHHde7Aj28i6TXzWKh6sDVA6BslxeUIvHXD39n0ot8oHP/67jNUm6Xrhg+cM/mHW0ajIFJ7F9Vqo+k6iyQOQpwiGTDxGBwjRcKRMr8djs74rqDCIr0RCvbYdxRUaBsPsXyNYcpTPRfu+jyUzdXJTki5k7YHV6cnI8FxVqRPlKP3UL/7Xf/dRKdBYc/ToV3f4X1cDEBF99Ogxo5RKf+hv/4dn+2mn6A94ty7DJuJwaReXZ0VdPBRwiIwizTJc7lFxyOjut+JabZae/D1GD7ydsLqJXq+LVmWuthZpzz8FJiB3KTjN7GyV1WyMsX3vxKoeJmsROwfOoVSyrjySSUo8eyPx7m8Fr/GSo5SmpA0ZMlQGvTZNsNGp6w0z2X59HlF9FUFSYfBoyYgkdTWXmFHdNzZf7ZdU9rFQu/9eKbmHf/E3fuasUs8f+R6Weu7Pcw6vuAHcd9995tChQzIcVUqffPKRb3viidWf/+JTD4s2TnkdgLeFTo/4QqxBKBY62AhrDU4HhMaiPXjtSJZOUdvzZuLpvawc/wPEWKyNCJzQT5rkrUWUtmhrUCbF9T2reY94+6upVkaQPB8iaUV14bwDn6G8Q2wVpyze5UUHbm2T2Qt0IeUlbvafN85qEUoqpeS7zNjE1HSjXbKDX9k8xX/5Vz97+OTa3/uPv1nc9oWF69X09HE5evSof7E6/xvFAJQU3Ri/Nqb86KOP3rFz585/2Ol0vv/Zkx9i9eIXpBoEWnSKBBGpLpMqS5J5XJahXAbO4V1OWKkXK15w5JknqG6lffZTUBphZOcdtM49wqC7QtKchyAomkxDidcgiJkcsXzuSycRXyYb1MnXEEdTbDDXSoMy5FozFgpJmgyz9qgAXNaz+WG79kWo3k5kAzn0BfH+RV4GhVUCzks+6DBV6fotleTXX7Ul+j//+k/91OnhHdeHDt2grr/+mBw5ckSOHj3q/mcP5mWXigW0UsqtHfwXvvCFb927d++POefe86XHHtM/+7M/L489/rRURiraZQ6T9TDklHyLjBAf1xnEY/T6A1TWRhlD1lkFLLV9b2FnJaLZbdCOxtGtU7TnPk9QGscGFZLmBdIkIbSldRpa5gw3XL+Hh86vsNwrocIQ7dJCgMLn4JPhNpAcr0rUamWceMLMkCsYfFWrnTcMMMtXcvqFUTinGSQJUzbhXbePsnt24tBf/8F3fQDgzW8+bO+6C3/kyBH/EptfvrEMQETUAw88YIaqFA4wjz766LtnZ7f+eL0+8taTJ0/y/l/+FT7xwIOuOxiY+tikUkoTh4rcZyR5jvaA6xLJgGo5pT+1g9VOlbSzSByV8L0GrXOPMHPL2/nJt13PE/OX+cCnHP3VBcqdKzhiwsnd6NYiedpFdFQoiQWWy6tdGt0uUWkWE4Tr4rDFjECRCHoK7P1i2yM6YsYUAIyWQom06EW/yODI2tJL+XKPsPH2a0ArSLwiyYTpMty5v8zdN834266fNUbMQYD3v//9wY/+6I9mDz748lxS+3LdeCD/+3//70c/8RM/cU+5XPqJ6amZO+bnF/m5n/8F+cAffsj3ez2tdWCq5RCtFM45BIW1Zjg3J5jAFrctbTKycoLqpv0sju2huTBHKY6wvsX504/wx5WQt92yi2/5kW380tGELz78cWo1jxbNxK3vYfnYx/C9JbwHi6PTWKXf7aFLfsj09RuC+Ub+jSGwtpCglWKv77Wo/tUNg8mGWr5ovWi08igF/UyoGeEd10W84WCZsdESxip18dIiSXfwU41G4/2jo6MrX+0q+K+rAawphADuAx/4wOjNN9/8/XEc/9jY6NiNnW6P3/6do/73fv8DcvnqvEFbY0tlrBkujhSPyZJisFsrtNeIDop9ON5jTAUblomaF5ndeyuDfe/g2WOPEU3uJ950Pc+0Mp768Bl2TQs//v3v4dP793HfR+8nKAX0GheZvOEdrD55FIdGM+DzxzsMki4lU1QarDdo1AvWz69J02iMFkKE3Beq5N6rodDU8/l6a7MAXq5tLXcSFNcdAZ8yEI91wt7RkLdcP8b2aUWmHKudhLFKqBcbXX/p3MrogYOXXgN8ZOgw3DesAawtJXz/+98ffNd3vfNHgyD6R9ba3QsLC5w5e8a1mm21sLio62MT9AYZnW6bMAwJopAkSQoSSBwhLsW5nCQfFImRMVSrlYIZFMSMjo+zrW44cGON9h2H+NWPPU7z1KfRaoAXx2PnBzzy8Mf5oe97L9/z5lfxp19axDefYaAEpyyaDBtX+dLpxwmq0fBGDvcCPC9f9+tyLYqie6iMZ1ctYqk7YDEp1set9YHWehIoU0C62uCHG0N8nqKyBplLyH1OFJbZHFfYNzPCvs0hcdWz0vVUQ40OCo7DcjvzJ84uqsvnpvcBH3nggQdeNsDuf8oADh8+rO+9916UUu7kyZN31+tj/7ZajV+9uLTIhfOXXbvdUnmeG9Bcd2A/E+NjmMiSZDmffPDznDl7jkq1TBzFpP0uaZ+CEEqhrxdohdaW2kiNsYkJJianmJ3dTLWi2R71+eG33sov/s4fkTWuoEeniSJDNTT88m/9Bt//Xe9lJD7HldWMbPE843vvIh2sYEc20zj1SUa3fTdKl3B5UnTX1LClil8DXtfKl0JWNtPs3RFRXbZcPZOgwqIDV3TpHKDxWUKWN1FJC5e2ydM2TgXY0gTV8hSz1Sk2jQSMxYYwFJq9FExMrarIXNEMFHFcWEy42khUY761f8i4fhnh+b8giDOM9TnAuXPn/lWlUjmilOLq1UtucXFJdbt9vd4j98Jqs4ONA6q1ERAhKgcsXL7MJz7xGS5cmkNLjhdPf1DQqa21KDzVSpXtW7eig4Bt23ewZcsWlLW4bo+Stnxmqc5vHv0dIpURjG7B5QlZc44s8USVGunCScZuvYdw043YJEVpherN0WlcZmbrbeAhUX7dbXvhWrdOW8CTemFaCe95dZXzVx0fO7VMFmo8tkgKVSErM2ieIusvIF4Tl6eoliYYrU8yYWvUI7AmB+9wSqONplISRmsxo2MB5chTCjW1quG3PnTB5YtXzA9/+86P/tW/+T3fgRzW8Oev8b/mHmB48AxBHL+wsDDrffaL1Vrle5eWlv38/Lw0m22TJYV0uYgnzzO8aOKRGkFUdORGqgGbZ+rsnx3H5MKfPvRZlhYXSdOcqo0Q5QhswLYts4xPTOCdo1yuUa1Wi1raOTJlyZMeN09H3HDLnTzxmQ8UU8bakWc9GPRJGGAqZVQ8hs/6pECUF0ujq9EkaZ4TaUPVDdN2NRzNRnAyQOd9jA4YOE0u8MULMU9eXWGgHGVnqBlFKQzopxl9HVMa30+oDlINYkbigJoWDMXwSC/1OBGM0lglKF10EaMwp5JpBsozWlYcO9Xn9EJX7dSeTPSmKLIkg5fn8P9cBrAhyWNlZeWWwaDz3Z1O42+VS5Utp0+edVmWaY3RpbhMmrTJvSeKy6ggp5ckGGUphyETEzEzU3V6rR6fe+wJnjx1ji1bNjM9PcHp0+dJE0elGjMzM8P0zAxpmrJp0xSV8khhTN6TJH1ENAmKxeceYSwVxrbfSvPsF7FxCXKHKpUxUQltqjjXRDMFKiexmoQUbQ2paAbOE4jCiSkqDyl69t5reu0WTuVoG2GCEvPnlzBRTCUKCbyA82Q+JxBFbBShHuINeFy/yxIao0BhC2oYgtFCqopGkdJClDjaHQhqltWO4uNPt/E6I3eOwNrKoJ+FSqn05aoE7Fdx64fSOspdunTpdVq7n1paWnzXYNAzC4vLdDuZc1qZgr8GWgnLyys8dew5VhstDlx3PTfedpCRSpmJkYiJsQrLC/N89vNPcvJsg7hcYqQc0u+H7N23h9Zym2olZteeHYRRhdpoHecceZ6T5+lQUsWQ5wnnzpzh3PkL6H6TnaO381RlHJ80CEs1RGu0rRT4vUuLyRkHSslQ27/osmMUjmKCZw3VUwihjYkmDxTsW+/RymHFFbJyxaQC2TBsCGC9J/EMV1MYrBTtX5TDagfDMa9Mg9aC1Q6VKrpdh9UDylGJTx1rcbnboWYU4jT1eiUAAoabP19xDyAi6t5771VHjhyRK1cu/jtr7T/NnefCxfM0lxu5t6FJTckkiaeX9MjzHLxndGSEN9z9JpauLvKhj3yUBx58mL/1I9/L626/k1PPnOKhB5/kxJUlRmtVxqqGZJAThxVqW6Y4uC9kfKxGuTRCP8lJXYYCBv3+esbd7ba5eOk8Vy7PFTW6LbGZC9TueAMPf+Yj2CDCKQviiUe2E9T3FZNI6+ogssZOWG/aaF/g+264xzdXHvJeQcocRohsOMG8VihqhHxIzMvW1UeG28+GvEAlQuZkWE8IKi+YQt54cpejsZQsfOFEl2caDUKT4VIIwoj6ROR5CY3fV8QAjh49qo8c+ddubu7yr46Pj/3w2TNn/KULl2V+YdmIshYb0veePOuTpwntbpelpWUWF+bYOjPBna+5lZ/56X/G7/7e/+Dee/8tD37yU+zes5ulpQ6zE3VGqgGdbo5XEdVqiWqtysGD+9m2eTMLCwscP3mGJFPDOJqTZY40TTh16hRLS8sYVVCubFRhol5i74xhZf9tPHvuGcojk/g8I5jcg1MGPVxDi2KI6AlaaWwu5LqwBCMUB0oxpCob1MH8C/RKFSBarUu9rbF57VAwYs24tAZHIWbpvB+ygjXi1JBbaDnZcFzstwqyh7LkLmFiosrE1NjLbgAvyQq+//777Tvf+U63vLz8feVK/H8ce+qpbGFhwQhaaxOhQkt/kNDrDmj2u/SSAe12i+WFRXqrTbT3LC/M0283ue2W6wiiCg889HmOnzjN5i1TzE6N0h84dBAyMTXK9NQUt950E1tnN6OVYnZmBpdnXLm0QJ57nM/p9Xo899wJ5ucXEC9YazBaMzZeZ2JijNmxkAO7b+Bzz13BSUI0vodwbF8xgTuUfVsDZ4wUDRjjCzlWP2Tzil4r/66BQQU25If6hC8gdAwJHPI8KTlwem1oqwgxBR1tTbTT4wS0ClkVuJyuovMu2hg0Htcf+LfcvEm/7pZtx+tjY7/yiiOBw7jvRaQyN3f5p5OB87WREbNl61ZljMa5QhFJnNDt5Vycm+OJp49x9tx5rl6cY8f2WWYmxgiM5dz5KyyutLn+un3s3LmVTz/0WR566NO0b72VW266BZRjYnSU22+7jVIcY62lVAoR8bzq9uvotjs8feIMSZ5w+cJFmq0WgQ3QBirVChOj49RHytTrZeIg5ta9Nb7nja/h1z7xGUan9hTue21rmCogHyNDdyxSqIp7hVNFEuAoXPQ6SVPJNY4e15R816jZiH5ePS1rQtcovNq4SMoMSa4Oh8HYgKW0Sb+3iNUWr3TRgsYSWy237p0RpdQzG1oHrxwSePToUX3PPfe4K1eu/h+1amVPo7Hqoig0Tz/9FBfOnafbaSMI5VKVTZs2sWPXDt77jrfypjtu4/4HP8PZc+cR54nKASGGKAxpt1ps2rKFd7/7XXzm05/n6WPPoUTz3vd+F6+6+UZCG2JCW9xqUzzwLMl4zR03cnn+Mp/9/DPkaVowgULFyEiFidEao7Uqk1OTGAuVuMymLRP80HeP80fnHMqOFUKQQ44NQ7ds1jaKDFU+HMXwpTIWyVt0Vs5Rrg+3lPq0aP0OcwOvrq203/hy6vkuVW1oD/shpRsRsDFehJWlk6TZVcJoBB9WC80CpUmc4+BETW3fXFKJ5J8fAkGvHBJ43333mXvuucetrKzc4pz7e91e16+uLOsP/vEfc+78OQLtsSYAHM55lhsdqqOj3HHb7ezds5d7Dr2L+cUVHnroYVZXVxgfGyMOQ7Q2DAYD9u3dx/Zt2zj53EmefPoYTz75NK+57WZKlahImtRw5B1FPkhZWb3Knu0zPP24ZbGbUS1XCAxUSxHTk+NMjI/jxRFHEbt378JGZW7eO8Kd+7bx0HnHSKkgcOihjJuWIjNXAlYUOX4oGmFJehdJB6uouLQuQytDtdI1hU8PGyRgwb9AgveFDDA1HAAVG6JtSG/1FP3LT6NCQ1ydQkwFpUOMBsFQR8mrd4/q1CXtcjTziaEBvGx5gHopXH9+fun9tVrpb1+6fC7/zV/7Nbu63KRcKhOVhg0PJWRpTqPZxVrLgf37MUoTl2L27j/A9l17ePLJp3jm+DNMTc4Q10aojtTZvHkz1+3fQym0dPsDfvXXfgOjDH/jb/wg5XIJ5zO0GNJ+i5WFy1y90qLfd8wvL/KZLz5clFiBZevmKaamJoteAnDw4AEmJiZRxjI7VuOXPniKf/Mni8yMhjhXaO9aD9r5YtGCXjtAIdOG9uAq+aCJtnEh8x7P4HFr/eEve1Trbd41zcI1adnhWLdWFCpgxoKCvL1A8+JnkcY85YktOBsSj+xC1ybwPkUrMB72loz7oTfNmr0Hxn77Na++/Qf+LKHnr8VLvwhT1y0uLtbyPP3OLEn5/Gce1o3lVWrlMlGgCIwlDC1hEBQuxBh6gwFxEDBSifFJylOPfokHPv4hdm7dwrd+67eCUcRRzMT4BLt2bKUchyitqVUr/PBf+0GSQcJv//Z9JOkAo6DXWGHh0hWuXO7QbOV0OglTUxXuuP1GapUqBw/sYceOHaRpQpom7Nu3l6mpKYLAEgaGJM949b5JKkGxgFqJwjohzB3x2oydB/GQmoDEuIJe1m/iGuexQb1I7HyKl3zDnp7hP2LNO3jUUExSNvy5KANB0cQaLJ9k6enfZfmp34beAkFtnM7qFbLmPBIUNDdtaxhVYcpWZP8oqlT2yez2qZ8F1NGjR19W5rZ+UY8QcCCKgm0rywuceO45XalUiOOQSiUmjmOiKMJYgzUGYy2tXodGq00umtwoTKTprSZ87uGP0O+u8MY73wDesXV2monRkfUb5JxjZKTGX//hH2R+fp7f/p2j9Ht9FhbnmJtr0un0SfI+kS2QtYmoxs03Xs/M9DTNZotut8fBA9cxO7sZYwxaa7RWDNKczXXLRNmgHEQilPFUrSJaA2GUYhBFdH2L1oWHaZz6CK4zT3nzq1DG4l1vSOESrjl/f40FsH7TNUqbQoLGhBhrEN+kfeXTrDz1WzSO/RHSXiaszOCd0Fs+hXcJxljyQQOcQ6uAmhFmpev2bK7qmen6L2yb2fbES236ejlzAAWQ9bLto6M1zpxecP1W11TrNUqlkCgMMIEhdzlukBe69iJkWc7C4jKTE5NkSUIYKeojZVSg+ewXPs3WLVd49R1vYNDvkKYZQVDs9zOm2Ks3MTHG+973Pfz7n3s/Ls+54+Yb6PZ7ZJknIMCnbQYDj9EhI2OGqytLdNtt9u/bx9btW7HDw4ei8ZQjRMBoILgBVK0jDorkz/kUnwV0Q0unc4bB0inoLVOeuZF49tXkPoM8GZaLcm2DGYWQtAzFoxVhMZEkUmwyHTRJmxdJGhfIWxcL9ZOogq2PI8mAwdJ5vICNqwRhGZ8nxa5Cpag6xyYG+c5pY6enzOdf94ZX/+vDIvrQy4wBfJkBrGWb3vt6EES0mh2U0dTiOnGpRFQSnGSk3Wy4ZNngMkcYRFxZuMqenTuoEFIpKfrZgNXVPsaUOHv2DJ1uhzvfeBdLS4ts3rwZPwRFtNZ479i9axt3vv52/uCPP0QURmybnCYSRZq36OQNTGUEj6PT6tBuNDmwaze7d+7EWLv+fZxzRcYtnrbLCY2mpgdMVKICN8DRkphF71k5+3Gyy09ixrcTjW7BxFXS5qlhDlAGwmITt8oL7j+CeA8+JcsTVNIj7S6Stq/gugv4LEGZGGs0hBVMOILvrpC2G4jPsWEZG8SgNblkVCZ3E1W2UQHGpemmS7k9sLt+8a633/E+pVT/8OHDWh05Iq+oAazHBa0zgDx3lKol6vUxjNZ46ZGnxVRroAyJpOQihKGhudphZXWJ6/bvZHFlmXY/Q0yAckVP/8qVK3z+c5/jda99PQtWMzW9aV0ISmvD1flL7N23g1fdeBuf+/wjbHvHO8n9gH7WQVdKiBL6/Q7tZg9EsXXzNsIwKjp4BeiO91JIuwkstLpYcWwbLxTCAp+wOBjlTPMSKyc+gOq3EVvCr16mvXqumLA1pQLqtSHWxGCCgu2jpKCMpxne9YakUVscamWKaOcbsWEZ175KZ/EkeWcZnwwKUpkOkKCCCkOcd4RxjfKW26nU91Iynqrv5rNxZm/cVb56150Hv2t2bPbcWiX2StC1n2cAa/vllVKXer0u1UpVj07U0CVPnqTkedGTsNoUo9BrY0zisTbg9PnzzG6bpNVN0SbAJRmD/oC4VCoQPvGceOYY+w5cx8pqk4MHDiAIZ8+e4tSpM3jnueWm68ltzpeefZyDe3ZBKUJhaTWbdLs9nBPy3DFIUsasxRu1rsJdHJYiHyRcWehQL2mmRyLyLOdco8yTlz/H6rN/AoM22lZBD1CmcO1BZZpobBbSNllzkSxLUKboF4goCAJsGKKDWWx1AhOPok2M67fJGpfota6QthcL3QIjGBMVGAAepQVsQG3iOkozBymVJii7RGpZ120pOXvzTn3i2+7c+94DN9749Ct5+C/mAdZczuJgkPqxsVEd2YqkA6dEcrQpVqkEWHzmCtl08WhlqJQtC4urnD13memJKdrtAUqEiZFJavUaQWgIYkOSdmmtLlOpj/HFL34RrTUXL16k2ytoXbFX3HpwH8dOP0dnkBCXLO3GKv1+gvMFUXN6ZoowiooD98VaNzdcvOCdI037XJzrMTVuGauU+PTJFb746EcYXPg8ymi8rZBLjsocKi/Wx2TJRQaNSxgDyg9HbtTaSlmBnpAqjVYG5k6BL2YUjLhib4EOMErhtB/unBBMUCYsjxCObiUa30dcnsZoRSXr+Iprqr2jgb1us/7k9/+Nb/mB6enrr77Sh/+SBuC9P2utvTA6Oroz0EbyLFE2MMORbYd3vuiOZTkWhbchfZeglea5584wcscoxijGRiYpBTWCoFhtbrUwUR+hnGZUooDVZotnnzlBKS7R7XUZJH2qpRIJOdcfPEieO1qNDt1+v9jQgWJqepZ9e3dRn1wr1fzQ9a8NUUKzlzAYpEyMzvCJpxd48rGPks0/gQkjsrxI8rRWaGuv7QdQRRvYZX64EkhQYlHeD0WiVbGcSgZFCNAabzQDIrQKiKKQUmWcoDoFcR0dlLBxCV2aRNsRrOSErucraS7TJjHbxnJ/w76Rn/07f/d9/0IplX09Dv/LDGAo+aqVUr25uauPjE6M7ajVyzLodYbNTMFlCvFFK9NYQxRYUlcQGIxVNNo9Tpw8yxu/5dWINmjbQ1OhVNZMT48xVavTbyc8+9wz7L/uRgb9hGNPP0MQglFCe5DQ7CdEUcjWrZvROmSl0aRUKrFlZhO7d+xgpBYVa1NkePBDx+VFobXy/T7SSoz6xOe/qC/OnaBaK8PEt5I5j/QbyKDBoNck77bxbjBc1mjwUuABxcKGYfmnHVrZYkuMMtighomrxOVx6rUZtmyeYsvUFDoc4cqq5WoP+iZH54UWgbiUMF31ZScyalKzuZaxc4JHX3fb7n/yne/5zgd+/O99H4cPH9Zfj8N/0STwgQceKEa4vPuTIIwPbdm6k7OnngGvyPsZWZbhvGDDgDAv1rDoYZ/do4jjmDNnLrF50yw33HA93nWpBCHbNk8wOllheaXPQrtJ2k957umnuenWV3H16hytVoPMw9JKCxsojNEENmLf/l2srqwwNbmJXbu2UysFw/17Q1VQ767RtwUxgdUPffpRPviRJ+hlKzJSHXdOQq3IVSksK13bj4Rlqs7hkhYu7eK9YKMYl+fkjSvkneWiK+g9WE04voOwPgthndDUqNkSI1FB7LRRwNmBo7GYMEgGoEFnDsH7QJzEPtWjOD1ZFmaq/ZM37Kz9Xz/293/ovymlkkOHDpn77rvPv5xI318EClZKKZmbm5ux1j63vDRff/jTnxQGuRq0UnyQoY3Cp47l5ipLzRbNTo8k8ySJI8syBolDG8/3fvd3sGfzFjZNlxmdqHL58oDVZo807YPzdPsDZrfMMjG7lQ/84UcY5EU/XHxGfbTGZL3G677lVvrNPpVKjUolKHYJKo23pqB1JUlxYwVXrdXNlSuX3v83/+b/dmJmauvfyTF7217TcZATkNlK7oOyIqwobyMlJlTKlNA6KqRbil2hxZo5tQEn08VyKO0ZLnVy4BTOFwsjDI7AWgmU81qcBC4xZZWrutaMmDZTsXxh96baL//kv3j9fUpd1y4Y1aKPHPn6HfxLeoBhGDBKqfn5+fn/Prt564+IV67X6dlAW0q1mDx39PrFYkWMxg7DgBdFkgtBFOLznAc/9Sle9w//FmP1cc5fWaCxkpEPCjaMF0cUhVy+eI7xyWluuvkGPv2ZRxipBaighHcO5xxZN6VaiinFdijXboq9emq9ZMV78ZXKiGk0ms/OzS3+40ce+VhXRH7pn/+Df/OGpVbz3c1W963tlOuc8XbAgH6ekeWWnMCJLYkPIrw2CmWVqEAZVWALogtegHfZEJFREmoQpQWVY4wTo5wKnDdBjippMWWTE+sBVZ2fnRgNPrJr5+jv/cRP/NCnlFLyj//l+nT01/XWf9WMIOfcf0Hxw5XaqM56fSolQ6I9eeJQ3mOtLbRpbTjk1DvisNioaeKQJHUc/cAD3PXGN9Dv93CZL0SgcEMlbYcJDKdOP8tNt72aU2dO0mkn2GG27b2QiSM0htSlxEPxqOGwXaEkLiJhFIpzPhsMBj/0tre9rXv48OFQKTUAPgF8QkTMP/t7//b65srSna2sf3em1B2Jt9u8iWyqHKnPyZ3GaUuGLZZNrq2NG7aCh0OcyniFUQVRL9AQkhFKj5J282Gkj1VD89DmcX//P//Xb35EqTt6AP/gH/w1Dh26z9x33yH/Ukucv2FCwEYKuFLKrzQWPnb1ytK3fvHBjzmrctN2OSrPyRo9espzcaFFq90ny1whcY4QxxFRHJLnwuLyMltmJ/i2N74JxJG7FK1CnDgkyLAoGHgO3HQb880WD336i1SrFUQEqxVvvfsN1OtV+p0uo9Xa8GcUrllbg1Pko+Pjdm5u4V/t3bv/p9e6mYA6dOiQHvIbnvfQz/7ar8W//NSVne1O5/p+313niA8qpfemXiZyryu5EGUikUYblC94Q0onxshAa9WJjV61Si4iPF2OzYmxkj717bdvPvWmH/j+1Y3t4GJD1yGOHr3Hf9XDhN9ABmCUUu7q1at3lUuV+//w93/P97orWueFTFvuU64uL7DUzEgHQ7lXl1OKAkrlEp3ugEHi6KcJjcYS22aneevdb6ASx/jM47MMnynKVUuaJ4iE3PH6N/Hhj/0pK0PBxpuuO8jWrRNoo2i3WtRHR4cMGz3s0+Pq9TGz2mw8tHXrjrtYW7j95fQpdfjwYfXAA+ihmMKX3UKjIXcSfua//WH03Pz5uJMSeUKb5x2lKOdj5XhwYGZi8IYf2ZtYc2PqXtyBqze/+bCZnr5Bhrf9G/LQv+rJoDUvsLi4+CerjdW3f+TDH3BVHZp+krDcadNs9VHGogQG/QG1WkQQaJaWenTaPQZZQi/JcOLo9zpsmhrlrje+nsmxMdJej5It4+ix0m7TaXS4+zvfTqM1oNNY4YYbbiAOIlI/wNiA/mBAuRQXCqJKkeWZVKo1Abva7XS/ZceOHaf/HL1zdfjwYXX8+A1qYeGYenD6uHD06J/nlio4pN/85utVgaDi7733XvnLcOB/IQM4ffr0TRMTk48++OD9+uzpY3qQiOr2BtgowGqD8p56pYJXjiuLi6wu90iShN4godMbkPsMayyDfp9KSfPWu1/LwT37yJI+C/PztNt9cpdz4KbruenGO7G5x9ik4B5ai7Yx/aRPEKzr7IjWxo1PTtrVldX3zc5u/b0Nrv9/6nnIkPpz7733Pu/Z3HvvvbKBCPKX7qD/QgawkSJ2/vzFf1evV//pb/zGr+fNZsdWa3WikiUOA0ZrVbI05fzleZaXG/T7Pfq9Hs1OlyTLhpo7QhQEaOORLOW6g3vYsX0b2SAhTfooYGJ6kjfc+Q4CrbDaF3v4tELZMoN8gJcUawOAfGZm1jZb3V+anJz8u1+jw///y9dXNIAhQ1j98i//cvxd3/Vdn11ZXrz54c9+zlWrI6Y2UqFaqTDo9VheadBod2k2V7l65SrNZpssz0nzfMiyFSJbSKflaUa71aRarbJ/3x62zI5TDWJ0OeSW297IyEgV7QSjKTAHY8l9jnM5Rpt8amrK9vvJg6dOn/u2M2fO+GFZJd88zpfBADaGgmeeeeZAvT7y2VarMZrnuSiUbrc6LK406fUG9Ptt5heucvnyVbqdLnmWYa3F2uG8nHMMkgTvc5zzuBzEZYyP1dixbQu10Rqvee1b2LZ1C9oXdCtnigxNa02e5W5sbMyI4lSvm71xZmZm7uXmzP2v/vqqhkOVUn7oZp87e/bU91cqtT8Ow5A0GfjVRkeXa3VyDysri/S6KXEcYa0jtlUCbfHiipygm2BiQeu4iKW6aLdmuePc+Yt0n+uyZetB9uzeRTYYDNeqKyT3YLUbHRs1gpob9PN3ffPwX0EDGBqBu//+++2uXXs/fPLkmR+21v5GtVb1YxMTMje3qDrtFq1WBxEhMJrpiSlCJUjmSPJsOJQpaBMVdXwO3udFCzeICEZqdJKANOsPB0BlOMGjcCJSqpaNNnYxS9N3TU1NPfvNuP8KGwDA3XffnYuIVUr95qVL5yuDgfzSxFjdnztzWubnLmsRT2A1Y9URypEB5emT4LIEbSFWAYExkBZi26ItUOzdM1aTOUtg9POoCR4kimOxJuh32oPvnpmZ+eLwPeTfPL5X2ACGniC///777datO/7zhQsXEq3dfw0CrZKk60IbmGq9wkgUkUtCt98lTTyIJgojIjTkDkqaXNRQY1cQUvK82OxVqdVxLi8mgIpNG35kbMystlr/YmZm08Nf/OIXA6VU9s2j+zoZwJonuP/+++327dt/9fLlCys33XTzr4OvH3vqyXxiZMSKZDTaA5KkYMsQWOJSQMlr0jQh10IwXPLonSfva1ye4sUzPj6Op4CBEeVGRuq60+k+OTU184siYoBv3vyv4Uv/Rf/hWjjYsmX7HwwGyd23v+qOU3e/9a22M+jlK822aG9BCUYctSCkEkZ4pRAxaG2Ho9ngk4zeYMDc4iLlap1NM5vx3qG0Fh0FPqrWlA7Cf7kW779Z7n2DGMDGcLBr167Hrlyeu3Pbjt0ffMe7vtvWxybV5bkF5zyMjtWpjZTxeDLJMaEhMMVq2NVOi6XVFeaXmzSa8Na3vJMwikApr611E1MzQaPV/A/1ev2Phhn/N5O+rwcO8NWihQCrq6s/6b3/6TNnz5U/c/8nxOjce6P0oN9TXjziPFk/o9ft0Op1yZIcpQLe+e73csdrbhHncjc6Pm6r1Qqtduc/jI5M/MOhOJV88/Z/gxrARsRQKeWffPLJm3fs2H6vOHnP1YV5nn3uGRYXFl2305WrVy7rbqupEM/IWF22b90p3/K6N8js1k3aKPTExCRJllz2Lv/fq9Xx3/rm4f8lMYANhrBen58/f/7bRkbqf1/Ef3sURVGa9llcWmJ1pYlSsHnLLBPjE4WKd5aR5+6itfbXO53O/z07O7vwTaDnL6EBDI1go54gp0+f3j8yUnmLMup2hboV8ZsFpbPUdUXknDHmuDH2gWaz+ck9e/Y0X2hI33z9JX2JiFkzho2v48ePT5w4cWJqfn6++uX/5n67Jk33zdfL//r/AYUTVF7lbRPTAAAAAElFTkSuQmCC

iVBORw0KGgoAAAANSUhEUgAAAIAAAACACAYAAADDPmHLAABorElEQVR42u39eZil51XeC/+e4R32VLvm6up57tY8WDYeZFuyAYMHjDGtmDAkhCQQkpCEJJycfElaHQ45XwKEE3JCYkgYD3BQhxgweMCDJMuWB1nW2C2p57lrrj3v/Q7Ps74/3l3VJVnChliyyed9XX1JXd1dtff7rGcN97rXveB/0ZeIKLlPzP33328PHbrP/Fl/V2sQES0ikYjURWRaRCZEZFREqiJSEZGSiIQiYuNS+BV//n333Wfuv/9+KyJGRNQ36nNS/ysd+NGjR/WxY1PqyJG7HSAv/HNgC9nqnoWl3s5mo7Op0ehv7nUHU/1BNjNIs8ksyaI896Usy8M0c97nuROlcqOVVwpvjXZBHLow0IPQ2PlyJWpEJb1YLZfP1MdKl7dNT54L6pPng0Av5bm88B2qw4fvNTfccIMcOnTIK6XkmwbwNTl09NGj93D06FG3fqMNuFymm/MXbj55dvXm+autVy03Gzc3mv1d/URXOqmn1cnopdDqJ/STnCxzZM6TOY+IoFGgQGlQw8ekFVgFxihiq4nCgFLoqMQRldAQBp5yxPL27dPnamPV52bHoqe2b51+cmrrzkeUUosb3/thDmsOowF/5MgR/00D+HO87rvvPnP0KBw9eo/bYAy1xvzl1zx1/NJdly4tv/HSXOuGpVY6udyF5U7Oajejm0KCSK60V9aKaEAFCmtQKAWK4l5KceaiACUgKDxrpiAieDJBwDgRXI6RXOG1iYzie9+wnaTVYaWXMlqNGKuytHP7yDHr1SMTU9EnX33nnZ9XSq1sMAd93303qK+HZ1B/2Vz8Pffc49fcu4hMn33quTc/cfLid1241HjTxcXB9vmGY6Gds5I4+h5xNnDKGiU6VGitQCtBIShEFGrt/xUIgigpviZq+GPWzkOGj6swAiOu+L0CcCTOE2K4ftzKbCUUp0QmKsilS8t6784RPV4KwWmWluYZKdn5HVvGHi5V+fDb3/P6jys1dnbtcx46dJ+5775DopTy3zSA5x+8AwgCQ3Np4XUf/+RjP3j6zOL3nF3IZi4sDbjSTelLKHkYugyrvERahUopBMEgSgOCkrUDLw5U1h08Gw58w2MpHABKFV8TPwwNQ8NQSpE7YduIYt9IzMWGozFIOFjX7JqucLGREccit26J/fmlnlyd6+qyzbUhZ/NUzKDd7h7cO/XAWL3y+29791s+qJRaWvMKIvfychuC+kZ39WsHLyLm6UeeePdjT5z78efOLb319ErOhaUBbV1yElXIdKRSr7Tkwv7JEvXY8nQjIUkUPmB4iKy78LWPL+tfL7wACFrWzOHaIeMFFMjQEHRhF3gFmfN8y1QZ5XKWB47bt0Z0E8Vnz/YZrRm+ZWdEY+BYXU7YNxvy4acaEmv8u26tsNLsGzfIuP3AJO3lpauTmyq///Z3vPm/VcfGHgc4fPiwBni58oRvSAPY+KFFRD/8wBf/yiNPnPrJMxe7d5xczJjvZWTxSJ7qksmNUSIGoxQHJw27ahVyyZgaD3nmcp9PX02JQ4X4F/vwav12KwUe8KihAQiiTGEdw7+HeNAaJR7jM5TSCOC0Y5ApSmhCI+ydMCQd2Ls55MBMyP94rMvVVsZ33FDlxHLKajPlr91Z5wsn+1xa7cuBSbwXwzMnr5jZmmbXdJBft2fyA695zYGfP3DDgc+/8DL8L20AGz/o8cee+vaHPvfsvcdONF737ELGQqY8UVlyG5m2M9TjCJXn3L6zypRVlGPDidWU04s5l5sptmSKGt8LaI0WGd5cdc0DIDit8Cis91SkRcU1MFkXnycoVUaFlkAnePH07SQNM0WiLIjHoFDisUoX39crEg9GeabLhYsIvee2nRU+crxHFHt+6LXj/MnjTSoBzNYDji0kXGn1qVgRm/VdOe3ZrVXLzmntbzsw/et/9btf89NqbPYcoA4fPqy+lt5AfSPF+nvuOaqPHr3Hicj2//e3PvQzjzx96QeOzyUsJoFLw4rKA6X7PsZjmQwtU9WQV02HrPQGLOWaM0spl7s5UaQJVRG+HWBUcavd0KnL2oVGMGiUF+rJZWbyU1T9AqFrYq2iXLPk/RyXCeIsuY3xRPRMnYbezkq0iYYewYvHAqjCyCI0XsHACV4JDmE2gqo3vGpXRLuv+OT5Pt+xLyJ1mj8506YaGJwXFDmBpKLz1JfSttldt+yZMUu3HNz0r77/r7/nP2dZ/jX1Buob5fCHSZZ84VOfet+nHj7zfz1yOpk53cwliUqSm6oWZWk7qMeG6UizbzSmkwkr3Zy5NGOhJ4ShwmiHF4X2GoPCKIUDnHj88BNrBKdAYamkLTa1n2KaZwhVhjcKbYUbr9vPbbfezBOPPc6x4ydotwZkkqMDQyWMQIHPNnGlehuXo930lSu8gIBHsChKolFKEISeFxKlUF4YM4ptVctY2bKUOk428iI3QVAiWECTY8ggG7hx1zUHJwKu2xx/7K7X7fi7t99118lDh+4zG8vgv7QGICJaKeVFRP/hf//w//nwo5d/6kvn+yyYSu5sZDMVkpuAXgZTgeFNuyN21GPOLPT57KUBDe8QLLEGh0cELAq0LQ5DXJHXKwXryZ9GlFBOemxqfY4ZexIfQZDGlGNYap2n00opl0qIFy7NLZKmgssduUCtPsa2nZspBQoGIUulN3GxfB09la/jBUIBJik0oYdAGzLlGOBxAuKKiiRXQmxVUV0AoqTwWIDCYSQnzBKxWdfvKOfmxslgYf/1Y3/7B/7aoT8EtBS3R/5SGsCGwx/5zV/+wO987vjyOx6Zy30/HsFpozMVIKJIvWbvSMib98bgFAtd+PjpFqlWaCVoEfywoo+UQYBMPGul/DCNG4IHQ9evFJuXn2SbeQQVeJSJSfstLl+5TLfTx2jLxNgovXbK/PIqXUnoD3qQa4wJ2bNvN7t3bUf3e3jKXKl8GxeDzXidDQGk4c8VRa4Lj1MVQ8lDRzuyNaNErtnlC45FDQEo7QUjOdZ13KxLzA3TcMO+yr/5Oz/x1/8/ufNKRPiLGoH+emb6w8Mf+/X/8gd/8rHHF9/xhfkk75eqOtexTnWEJyAT2BQbbpyJKEeK8yuODz7bIA8cRucIbv3Wx1i8gnSY8iu5VvZ5uQboeA2B6zDBSbTJ8E5RDi3dbkq3kxAGFms9mJSgZAkCIcBhlcUDnX6XTqeJTj3eapRqMJJcRpsCHNIbblYBLEHgoascbesY9YaSMijvN5Skz7sa60WoR+GVItcheVA1V4Oyf2Re+6dOJf/8l/79b//W8BLxF2042a9jzBcRqf63//L//tFDjzfvfKZjsl55MsgxyPAR5njGrWVnXXNqfsCJq4pnOylxLEOX6dFegVFEXpPiSUXQw/pd1PP9nKwBPSrA9ecxNECH+CwjSVOCwOAcJD5DA1mi6aVdMpfhM8AJvV4f8MxMj2NCh7gc5QLKNBDncFojinUsYc0QvQIjkIrQVp6a12il6WjQTtYrzRdz0l4plChSIpzRuh1Y+cJcJ8/z7g/84s/9WklE/opS98pfxBOYV/zwEXXP8aP6xIn/4fdsufW3H3py+Tseb5lsENQCh0GUwVGk8B7YP1EicY5SSfFcM8Uog6gCDRavUMoSi2Ggi2zbyoZb9CIPVRBCo8hPfZylC5+nXh+nFJfIsoQgsNRrY/TThMvLDc5dWuDS1RXa3QFJ7ogqJbZv3cytt97EpskJJHcoLUSx5fz5OVqVA6hSDbx7Hr6oNrhahSIDUhR1Uejh77/S/V0DsbwyOK2Us4Fe6OZ5nHPjuePHd3z0E//oA9ddd705evToN3YOsFbCfPgPP/pTf/rw5X/72XP9vBuP2L4OESyCxg19txJN7nOsKrJ5VFFW6eHTEixWWVDgfL6O3K0d+7XfrzlljxPLWHaF/Iu/yImTzzE1Nc6BfdvYNDlFGFbQRpNJRu49aZricgdeMChsZAlDi3URuXMEWjAGTp69wKmzF5h5w7+kM3mQPO+hlH7ee1kzCKEoR5W2lESIBToI+dBg/Z9xKOuZhYDBE/o+o2kre/3WKLh+Z/SvfvjHv++n/7wlovl6HP75Z07d8ZFPHvvtz5zqs1oeNbmyyhMCusif1yFbsEaww8MvHuNGnN5eg3bFvcQtkg0PUHAe9MoxytkVVlZX6PW6zM83WF1pIa5DoByhiYhCSyUOqJZjxupVpibrjNWq1EtVkkGbbnuBxcYyx8+c58zlK1SiGpPb76Zhy6DdhvcqL4xDw1JU4VDECkQXSLMf3vSv7toW0HWmjG50+67q07f8wx//sYcOve89Z4pu6VH5hssBjh07JjYwfPL+J37+iQtZ0LAll6lAuQKOwas1C19770VZJ+raA1xPmpRZNwUvMsToZUO+LxtunwwbQWC1kNqAkWCM8dEyKw0hy2FhZZXl1VXi8AqjoxHjozVqIyUCE1Cv1xmdmsTnGUtLDU5fukCr0WPQ02QJlKOAA5tvZi4cIfV9QmtQXp53/M/zBEXShlfCAIX2irW2lRr6ra9kB6IgwyLaqoYXdWJ5oConL//fIg+/6t57P5qs5VnfMAawdvuf+uLn3/k7f/Tsm851tEtLZeNFFWCJ8sPkb+PrxR1ikVSpYaNueLg4vPhhaaVe4tIorPL06vtZbDeZqC0SB3O0+n26/ZTMKVzm6C21mV8ZEIUWIw4bWIyxpFlK6sw6YBOokNntngOlnXSrd7OqLYH2eCx6rbUsL/RE10KBEsg0RAxhamQdEEIpRF3zdy+sFtbMyWlIJDTnB5nb1NLX/cavnP+JI0eO/NsbbrjBUACh3xgGcOzYMdFa8dTTc//gzLxnEEVkKlj/sM9/SNe6cMXNuPbo1tqyBeCihwaRrRtCcYv085MwpdZDihehZCt0SuP0RvYzGk+yJ7yMqzVomwHtvpAkgvcZuUpIRKOzDJU7rFXUKhGTFcdkPWSyNgJ6D3PqOzhXGgOfYkwZj+CHZYB+Qaq1npcoPwSkNLny4HWRt/ohVC2CUteezfO9yfMNIdMhHaXUueWWbJ3r/ZNLzeZ/3VqvL381XuAVMYA1wGcwWLruP/6Hj775UnMgLh4zogo0vrjpGwxAfXni9LzHqNZAEkHEkSuHkhSjQryERXRV1xypeP88V6ysJgojVtM+Pt7EwE4x1j7L9qDNyAiEIRDnxHGZPEmpT5aYnNnC9p3bqdcmOfGpsxyfL3Fe72RRb6fjFxksPkRlx+sQNHqITVx77/rLPhvriCF48aA0HjDqWshTGz78S1UJ670Nb/S80265Yycf/uOH/grwS/fee68B8q+7ATzwwAMa8E8/cvLtSy2Ctopzp3VRsQ3d5Ma4p75yBBzGfocoh0l7pL05+v0VyhMHkXgG5RKU8uuucmMLWBCcrUB3mV6/QRJP0qwfZDnvU8lgTEZRukzJTDJuIiQPKDVGePJB4SIVTnd30slTOm6evP9xeq0zlMZ3onSA4IYhSX0ZsOOH3k6JwFq48jlO/DA3YJgHPY+N8BWfhlfgjKGvIi41M9mx3PxBEXn/vffe678hQsAv/dKiACwsdF+/0M7ItVH50KT1uonLNdbN8PporRGRoTu89mdrXi3PBygN3qWkg1VoXqHRmqe2+dXo+ha8tyjJv+z74gRTGsNObCVZuYzrzmG6CzTCmJWwxmXfx/YVYbpIrCOkEVCN+uSxZZCfYpDNkfaW8Gm/6ABiCEd3IcoWVb1cq1YKlM7hAatDJO/hvKBthMIj4lGEeOVRyLoBqMLCC1bqGqChXro09ErjVaivdFPVGujbr149vvXIkSPnv1JZ+EpAwWrY4lXNTmfvas8hxihRPC9T58+DX0mRSWtyfLIKOkfnfZwIftCifeZ+BnNPgCSICnHFox0mgkXY0EFMZedrKI1OoQx4clzaQw+WUL0zZJ1jDHpPs9J5Ejfh6W8epVuP6asGafMKOvPDuKyJZ68nHtv9gnJPEDzeO9AhWEvSOMNg/hQBJXQO/e48CjNsUPhhziZr/3wDb0HWkY0/wyGSq0A1JHArrSBcuJL/7yJi77nnHv9nwcT2FYj/azdwPHOyuZs4RItS+HViJhtqfzYkems3Vm1IhJQuaFwI6KBC1jyL66+iMWgC8CA+pXfhUZL2Rcqb78CWtxbJFeka0xflhKC8hfretzJYOslg5TwyaCKuQCDRFmVK2CShd+U58pUrOJXjXDpM3IRwZCvR5F7CkS14XXib9bJVK7QqI96Rty4xaJzDq5Dy5HWI0mTdK6i8h49TtLXDQ9yYLCrQFOFi/Vk+P0F+Yb1kUCSBNV+4tOoP5fZHn336xHYR+R4geak88mU3gHvvvbf4wYNGDa2rmRecUThh2OoQEI3R6iWdgEcIlSLxCpc74hC8UwiacGIfnZMP4PpNTBiBc+QqRTlIFy/g2g0qU7sw07egogKm1d4jyqO8YOJJSlvrhGO78Z0Fsv4KLu2j8hyvBMIAbcroyjhBEIPW5H6ALY0QxtOouIZHo0SBNiij0aLIXIes8RzJyhVyyZjZfDtTlf0skNJpn8H1VohHtyPaXMsPNx7/hnJWkOcVSvIiHsAj5CgCHTLX8fr05aX8ll1T33n8yefuvuGWgx8WEaOUcl+3MrCZJNooCmb2MIN3WRvJupjyJpxE6JciwCrFUt8xXYap0ZBn5lJGSqAlR1SJ2t630jr/KQZLpxATEVdm8P2EpNskbSyQNJYI5s5QmT5AOLUPVd6E1oDPcHkKYrCVKaQ8QeAzxKWIcyiX4kXQYRVlItCCqACrFUZZwOKVHxYxGXnSIO8s4poXybqrKA3h6G5qW15LZMosDlbp9i6jsoygMo4yEVoZRNyGG70WEv06b+F57l/xvNpIRA3L5aIAzqUgpWTiFaK8pMnoNwQOEIn4KArEhhafO1AeJQlp4xK+t0I4eT2iQpT3z8dDFeRZzpt3jPDGPVWSTFMLmjw71yNXltDk5Fozuvtb6ZZn6Fz6HHmvSViu4ygjA0Oe9hg0rpA2FwkvPY6e3Ew0upu4uoUwHoEgLvBYJTjvkcDgJUcjWK0LgEkcWrnitvsUnzSBBJ/2kKSDS3ukvQVcOgBrCUanCEa2Eo5uh6zLwspTaBNSjbYgFcsgW0Xp4iJszPHW/bSSYU6g/owGjr/WahKN9xmIYIymFAZaKVRpZPQSwEs1iV4xA/BhkJfLoatGAZIWzV6XdDBaky6cJHcDyrO3IqqExm9A/TRGWUTDx4636fZy3nSwTDXIOb6QsdBzVCOFcxmV2ZuJR2ZpXX2C3tIplPMYFaCjEBPGeC/k4lDzZ3Hz5+lai4rKBNUZorCODav4MC5upgnxaJx3uLxD1muSpAlp0sHnA7z3oCyiDNoawnJItTJBWItR2pAPOrhei9xfxZTHUGGJOBhDkZH5lKA0vo4BrIFdar1qkBftZbDBSDa6gzX2kSA4nzMaGZkZrylvVE8FwQWAQ8cOydelG7ih9z/6qU9++tnf+djczMcv9EWMV/3WKXy/ie93SXurlMd2Em99FcZWEPHPg1EWOzk3zYTctqmEMQHzPcekFU61+zyxmBKgMOLBhIgxuOZVesunSK8eJ+m3seUKYVQmzxzKeZQRnDiM0gimSEmVL5JMExVsXxugdJU4iqnUamybGGXzVJ2RyTrWlglMgDEFdfzSwoAvnB/Qa54kbV3EddtYUaiJLdjSJEoEHReGYEzM8wDQDV2MFxrAC01hI595zXg8AQqwytLtNXjVdODv/YEbtTXmys23HtgNpMPEUb5uHgBIKrVyb7IeEpDIQDKlTESe9MFnWBvRXzpB4lNGNt+KiseLcICQizBZVZxrpLQT2DXqQYR2FLDYUvQGKVuqMa1MkScDjIGgOsXIyCZk800kqxfpL5/D9VbBDQpXiUVrizYWURqlLUE4AjZEa0F5ha6Ookf3sWd6E+981Tg37hhhYqJGoA1GF51FpT2rK10efqrJo6eOkfW7WBXgy1W0LaF0gNYhQWkSwqjgC4n/sqv3Upi/ekHN7of4gPcZysQoYnTewCmH2Bp5knL7wVn9pacv+fOXO5smRqPv27pr16/fd999L9obeCUNwMWlMN08U6b0dJtW0hrGK0OWZohPQTSydJrmYJXaljuwI9uG9XARm2OrWUkyrl7K2FI1PNpvYZTlbXvGuHW6zIeeaZDakF6S00wyrM7JbYlo5ibi6QOI75P1OuStefyggQza5IM2LutjtCM3fUZnd1GPxrlw8Un84nPY1hLHlsa4cnWC0eokkY3YvmmciWqJsZGAKDAsLTY4efkq/f4VMBnK1ImiMrY8g41HURjEZyjnC7BfbYz26isRaDa4e4ukPVzSpRKMosOQTrJC3jhHUNtGRkY9Drhp5yiPP72g/vQL59S2cfcfL1269PDWrVtPHD58WL9wpuCVNADRRMGW2SqzYx0unzyFjhXaBBhtcT4pWrpe4TsNGucfpjZzHeH4fpQtIV7hJMcqIYhgKclAGWYrQjPzYCxv3FnHliyfPLHMUioY5SkJ9Pttcq3QymKqU5RHZlFoRBJ8MsAnPXzWx2Vdes0mPVawYYwq7cHaiDCsMl0Jma4lhGFA4Oe4dDXli8eaLLVSmqnDqYBKaYxyZRtEFbRohBx8jpd0rZgbEpXUlxFG1qL787GPokT2SmPwJM1T5M1VotEdSFimmzZx/QYqLGGDKp2kzx3bJpmZMExOlNRkfcRdOt+sPvL5L70JOLHRibxiBnD06FENuGefffbVWtsdQeDkuh11/dzcVhrLj2CCEaCBMgbvPX5I35Z+i+6lx8nai4RT12Gq00VZJAWEZBR45bjQUbhWh/lGwg3TI3zh2RWaeUrJWLJBzu1bx5gcgS9dTVC5sDpI6DpH6hyBVcRBRBBVyLxglcYghWHIMBXNegwGTZ5dSnlmIUUFQup6hOEogZnGViNGohCNJfWuaEQ5j0g25HGprzLVGh78cFixaBBZjFKkvUt0rzxNpgPq07cQxDMkeR/JErxPCSubyI1mNCzx2gMxodU470ldJJkxMjpSKwHcxV0c4cjXJwQsXF39a5u2zhrvyHdt0nbPlp08uvws+eIJiCtFQkNBkhBAi8F5z2DlPHm3QTy5HUa3Y6I6XsJhu0UItBBoxUI/4/K5JUKjCY2mGip2jY9w3eaAalQm7TWp1Cy9vMJqN0dbxWI75exqQjdPGDeQGSEb1tUM28qEI5SiUSp62LUUh9YG77PCGJ0jz1KUytBKDUPWNWrPi7F+i6/5L4OO145kDRNwaZPB/NP0OwuUJ65ny+StpErTUwmq1yVrn0fXpzA2RDLNq7eGbN0UgCiWV4V+nhPFVTU+OVWc813wgvN/eQ1gWAG4xx9/vHLp4tLbS60OmbI6Kntu3gpz3bdw4WQHt/gcOh4DNMYEIEKeJvgsLSZ73Aq9K22C7grB5C5sPIEKK0XOoApWm9Eeq1TRZlfQyBxnuilnnhpQjjvcMB7yzFxCN3X84G2beGy+yS1TYzTSnHMrHWo24v5zTbRd4+kPjcBnCJC74SGpIa1TqQ0xWr2wiv8qHs7GTqUCExRVvTh8f4V05QxZ4yK+OsOOPd/FbGmE1UFGX+f4bAHXXUDXRjH9DomL2Te6iVftq2CHUHm1qkGJ8t6jvG98XYCgNfd/+vSVmwIbb211BqI0OvPCxLjlurGc/p53spQ5VH+B0sxOsiRBo/E+ZdBYJO818Uqh8xyfXiDpNqiMbSYY2wylSRA75BIGQ1ZR0SzSIqz2E7TSrLYdc+0+kitKseXXnrjA5aWcd9w6ycPPtvm266ucbGR0fc4I5nnIm7yQmsu6OsWL3OoXL9nWficb2sRemaLTpwHv8YNlfPsK2cpFkt4yKhyhsv21jFf3M+5ymkmPee1w/SXytElQGiNrXiQLymwuT/KqnTG1UY1SFkGxadwixpP6AeOVsAtw1113vbJl4LFjxxTA3MWlGzZt30F/IF7hDRSDGhNVz/a2Rq5/J4tPfoDOpWcpzewk9znaCOWpzSSdMllzEZdnkOf4pINrLWKWL1CZ3IEd20ZQHi/YxENtHy0FYTJURZjwuvASKnIMXE6nAWFZ84EnFogCxe89PiAwimpg8PLSTa0Xa8K86GDHsMYvsIyhCIXyRefP6KGf8Eh/iby9RNo+R9ZaRLwiKI1R2fIqookb0KZCnjkuK0c/aUHeBm0plyfpLJ8EEzE5fhs3TRtmNxvyzGFrw35JZBmPrR6tRGzZPn31pdBA+8rE//ktIxOb6WMljjRWa7T2eK2oxxkTnRBz43tYeu7DNC88Q2l0BhXGZK5buPdyDXodvHi0g9w53OoCrrmAjp8jHt9MMLaHcHQLOqoVo5kuQVwyJInlRc9cCh2A0BYj47VI4wAbKrRS+A28gz/LCF4UpRPw3qOHiZ8XUCooeg4ovOS4vId0Grj2AllnjmzQxuUDjDZE9WlUfTumOo61I3gRnGuS+D6ueREVWKJwBucG9BqnMNUJxus3s7uUsnkmHoJCBq2FbpqijJfxklah8hmlsTmAQ4cOvbIe4IEHiv+2O/nUajOlEoUIHoMB77GmiOFVEhKtmLj5vcTnHqZ19mES28JEFaTfBJcXHTkrwyohw6NwWqPSPr25E6ils+ioRljfQji+nai2lSCugw6HffkMyTK8T4sGi3gykXUtqKJjrl+Ce7UBfxM28PT0Oo6vCyGCgt0sDu+7kPZI0wGSdJCkSzpYRrIu4j1KWYJyjSCaxIZjqCBCByGKEG1KKGNwg2Wy5kXy9iphPMKgu8rA96hM3cpoaTNbzIDJ0RCPR7xBa19MIvcdnS60Bp6oqhvAKi/BunhFPECWSXRlsc2WepXMeYyVdXKGVoVJaO+I0gFq152Yie10Tn2MQeMScWkC74VBr4FKcwJr0SYg0yk+SwsjsBFo8GmXZPEEyfxzdIIyOq4TjM4SjcwQROPoeIQwGMEMu2wehtm8w+OGnTcZsnS4lk8owZGhpWgMieQo8YjziC8YR/mgQ+Y6KJdA5sH1EckQpQqugjKEpSoSVQp9IlPGWFPkL8aiVQQqgrRD2lslz9u4zgr0OyA5SXcJXZ6gvvP11IIJJnyfSmjwHrRojBICE5LnIBmcvNSSy6sdVY7HlzYYwNcnBGRiBnPzAyRuM7u1TmQEMQojAYMsZ9UpvI7IVI5P+kTlWaJbfpDu1S/RvPRFjCTEkSXPDKkXjBGiuI7GIl5Isz4iHmNsofFnwOGgu8ygd5XBFQ0qQIUxYVRDhyPYqIoJK9h4DAnKaGNR2qB0gFIWlCnitO/jswE+7+KzDpImiE/ApyiX43xaZO7eoTC4NWZvGOApsA1RBf8hCKvEpRiPIghLRRmZ9SBpM+hewWc9XNYtKGU2xAYxWjyZjSjN7KcycSNlbyhnA6wtcAqXO1AKYwzWKrqdHK8tXzoxL2UGjISVeWOUK9KXr0MvQETU3/2xn8sWM0/jXBcTxZSqlmoEKz042eqRSYb3Ch1UCQSMS0m1pjL7KuKJ/fTnnqR35SnIGhhdkEHSdhOCkKg8ShjUyZMO+LUsuyBaqcAA4ZB45lB5wiAboNXyNWQOBUajtSmYQiZAaTPMCYbIneR4PLkHlwupKJwolI0wJkJrjTFlojDGlgNMWCMwIVEUUIorBGHA5FiJTi9gcWDxrkPWnSdrXCRtLeDTAfgcbQwmrmJshFIWb0NUaYL6xD7C0hShS9A+xw3nCXPv0DrAaI21kPuiu3juUp8LCw25fTKSci066T3cd999+sW4gS+XASgR0XfddRdKKfm+v3rvjSt2jMwbZc4mxOU+iY84sbLCavMClahC0lshHtsB0fiQRgaSpWgdUd12N6XNd5AuH6e/eJK0u4AkPXzSpTtoEeoIZWKcAWN0Qc1WGvEOcGgTIBIg5FhrhoTMtVEsizZFdu5FMDbEi8fYkMBWQFt0GFMKLGPVCrNTdbZPjrFlZpzZ8RFGxiKqcURsQ0YrmmpksbGmZMPivXjPwkqbJ04t8fufusjFi2fIB5dIW0tI0sBJjrIlbFyF4XCMBCWCkRnikT2oeALjHdYVDayCdVxUF1objFFo49E6IM88klq+cGIJSXr6hl3b1f7rJz4yTABf0RAga/SjX/iF//q6Tz/ZeVM/U7KqnE7bnq1UON5aIe0uUNKatNeA1jJ5WMXEkyhxBR9C66KUyjtoZYlnbiWcPEjSncevnidrXiVtXcUlXfKsizjwJsDYCOzQpQugdNFnUGGhBiaCGjKTvE9wrvhaaCOI6kSlGqY6iSqNEsabmQhK3Lkv4tZ9ZXZPl5kcjSnFIcYqtLc478mdY+AdjcTRXkyYay5x8nKD46evcPz0Gc5dmcelDYK8iThVUOB0iNFRwWwmL/KTsR0E1c3YeKqgy2dZgRuslY/KoMVgxaEV6MBjTDExnTjD4890OXVlzs/Egd6zY+LxPXuu+xCs2/vLawAbev/queee+ZF2u/l9586ev+PtZR0v9Ebl06cDdaotHLv4KEoLQRyQDwxRNEZHXUbJALU+Wn2tSeI0xW3OclCKqLodqW0nyjtIZ56sdZV+8zSD+QtIP0Eij1egdUwQRohWoAzaBMXNUYIPAsLaJmxtO5OlGCMJq40WjZUT9JauohfPgjFoY2iUxjjxrCIOazhdwmqNiEGpYYKYZ6g8I1Men/cZDAYkgwZ5bxXlBkRWFWNmKhgOwuQ4ByaMsVEVXZ4mHNmCrm7FmhiRHHFpUWWYItYXtG9D7jM63lO1GiOCkgBjDVmS88zZLg+fnsP7vt81NaL3bdv0m0qpweHD91ulVP6yE0IKVc9jwY4drd+dX7j6PceefJQ7X/86Fq9e4Y8/+kkmpvZyoncDDz/zJNnCE1R33o4LKwRmFGMtSd6kWr9hXV1BpFDQkGGXbD2DWZufQoFWKJUjWZe0Ncdg8TRJ4zw+baFyB8qiTYiKqtiodG32Tqsi4SvViKMKgS6ReU2vcQbXXsC7Ad65YX3vQCuCuIYNq+R4nOQYr9A2QCuLdyniPFoc4nrkWYbKitxBGw1xCRWUsaURbGkaU5kgHNmECcdRulTMAg6bSXrtWFQx5Oa1wucpveZ5to9tZ8SWuNLrcONEzMRIwOhEmbn5No9dSelkTaJex3/3q8b0T//k29+my6N/6v2LE0K/ph7gvvvuM0Pc/239gfueP/nj389iK/rqlWl99swFdfbsMZQP2DG7k2NbX838/OfpXn4KFY4QTOxFwkms1TjyAid4gcDC84vYa/Pj4vJCfUOXiMf3EU3uhayP6yySNOdJO1fJBytknQZJaw41BHuUMqAFZWJ6wxEzpUAFAZgIbaqYIXgUGo01FoISYXmMSByD1iI+aePSAR6DE0Hpoo/gkqK1rYMSUX2KYGQ7YXUSXR3HRHWUrqBMQQb1zhW3fU0BgufPQnolKO/Im+foLzzDam+ZmQOvo7Xa51I7IHeexUbKqYbQUo44LIvut/XsRDUlrp8W+bOnLr5mBjA1NaUAVpaWXoNS/tabX6OWF86aK1cucPHiWcqlChP1zVzIttJPLhJUpki6DUYnrqfXW6B39gHKUwcZGdtXNHhcUhAw17Hz4VjXtXnxa7dEPILDZ0mhCawVur6dyvg+KmSI65P3m7hei6y7QN5bKahoeQecR1y+TjxRgPJJ0YM3lsAGBTFdOfJklXSwgBaDTxJ8muBwKB1gghJBWEOXRynXNhGPbEZVJtG2DDooIGbvipEwn+G9K4ZVlGIIF64PvWil8Poapuydo99eoBpP0mit8OBjf8rUpps43+mSqSmcZDRsjvaK7qBH7HM67f4ysDJUXX1JA1Bf4/ivHnzggYcff+yxb+n22m5qYtTccsv1zC0uUAoDjl8Y4f0P53SyOboXPoskXaqzt9O98gRBucKgt0JQmWZk55vAVlBDLF0phRsS4r+86eLQOLzP1+fy1sikyoQF9UsVEpFaW5SyOPFAhnMpKu/j0z5Z3kflffCCyxPwRXu3YH0XzN2iDawxNsbbgsiigipEZayNUaaCUQavwbti2kd8Npx9UMP8A5TSxQSxF5TSzydBi8IojdeyrjKWeYfpLdOce5Q4HEdFZXx1DOkuEtgRfBgRKk3FwKhu+5qN9N4xe/EXfu5v7VJKubXh3JfNA6wpfv3APT9688rS0qtvumG3fOKTx8zV+Tmee+5Zrrvh1ezfcTsn5uZZGCxQzTu4/irVsQPkgxVE5WTdNuP730E/WSbrrxDWR8ENhji6PP/glaxj8yIerz1IPvz7Ho/GmBKKEFEaLw4kJ/d5EQJQiNJoNCoYQYV1gqGMjKwNZehCtqPgc+hr41rr2sFFx1EUaO9wIuQuLQbQxBUHu95B1MN0pZiEEhGU1mh9rcEkSqF9MfmE2qCUoBQuXaVkHBM73kS/38RkfXqdBdKVUzQvH+f6/dfz+pu2snVcc2DvHr26uipBNdz2mU898MFnnnjmHymlnnsxOtjXMgRowE9Nbb57/kpbb9+6P3/bW99gO4Mund4lRk2V1fmEhaUO14+McHHpKro8SzR7C+0LD2GjiDzPWDr+QUYPfBvB+F4kS4clnGyYkXvhvMgwJOQpPlnGJy3EObwxUJlBB3WUyPPHy5Uafr/hs/B5URoOR8jVuhEMj2BtOBP1Ao4e5AqUmHXoSQ+9Fcq+eOBV1yZ71It0Fl9sEthrg1XC/MlPgmhG9t5Nv7cCWRvXWOSm3bv59lsPsnOzpjIRMrttgieOPaFOnjntd27b+51vfvNbbzh+/Phrr7vuurl77733y9DAr+lwaGW0sqvR6SJa0W0vU6s6JspjLA5m+ZUvLfDI1QbdrEMe1Nm/79sxgwaD1iWydEBQmyCshDSe/n1Wj/8PfNJGBVX8kAb2vERwTex3qAziBqskrTmSxhx5v4UfNBFXCM9oNCLFvP76zP5adTHUD/SeQnJmTR1c6Q2/1DWx8HWD0CBFPV6MqOohrVz9WcjIuhromvfy3heGJ4XiiCiPU0NvJ0NiStqh2zyDU57q7G3Y0lQxwJLmxEYxVUqoxB1On7/ExcsX+fCHPsKxY48xNT6mP/bxP0nn5he244P3KqXkgQceMC92c/+nXzccv0EAdu/cXplbUSwve0ZH6mRdx+efq/BzH1/mC2dPgh1wNfXs3bSJHVNlLp78CDptkrUX8N0VdGWc0sR2/Mo5Fp78ddrnP464PsqaAsvn+cOSXoHKu2SdK7jOHGR9xOXoJANtGMn8cEpXhjpcLyXM+OfFOYsHp9cRC8XXas9LoSIw7FKKI3Ud6pOvIqpvxikDonGNK6ye/SwzkxMEOMZnZ5manWRq8xY279pBZXyS81cv8/o3vMlUyqOyvLTybhHRDzzwgH9ZDODY9QXxY+f2TVkQj/PP/+vDfOo5ePTqDP/PEw3OnvkoUXIVMZrIOhaunOH+L3yQ+uyNlLa+gWhiN1naQyUpXgfY0Sm0NrQvPMLK0/fRvfwZ8C0IApSJ1t2wFkfeXyEftKHfKyZ20i5eUkJT4rqZMiWkKLP8ULhBqS+TjynmFVn3z2srZfDy5UnncGmEaIMfIoxqKEC1JnQhfwafYOP32+gxZJjgKq+LPQTKgDIYHdJdOU7evETWPotXGURjqDwjDcqkCj768Q/T6/dZnRfKwRTv+Lbv5rvf9V6uO3CdCYyRrJN96/e+633feuTIEX/o0CHzNc8B7rrrLo4cOcL4VPXUTQc38cdPX+RnfucPCEcmcZ2zMGjSM4qq30brzP0srFwmrE8ytu/b8EpTFYsfrNJaeBS6CyhxhFGVxIFJuwzOP8Lg8jHKm64nnNiNLc3gFIhkpO2ruNZlcA4xVVSeo43Ge0XNeqYjxdJgQIRDhRVEzHqvYe0A/DAxzFH4vIfxCRLEaFPGvCAqG1lTInJslIBcyxKMXPNOX6UzucY2U0UfowCSugwaZ0lXz0DaQ+mIqDyJS9rEY3sIa19gqTGgNjrFFn+KILCcOtNjbtFw+00VatVRRspVdu3e5h9++Kzqd+17gD9dWFhQX3MDWFwsFEByrz9dryZy066dpj1YxqVLeG3RlCHPyNrz5FkXFUZI2se1r6BKs+QywEQjjG37VpLmKTpXHwffwAYRSb9b9O97TbpnP01v7jjRxCzx+H5sdQvx2B6UV3SXTqHTPso4xAeIy7i4PCDLDCYXct9F2xil7Qt4egrlFQ7PeFTBi+bKuS+gdUg0ugWqm9EmXi/VXrhfyIte9wxeChHqa+whda3EW9s9JGooXVMIRDEsA0XluP4qvjNH2r2MeI/vtfFJBxWWkahELimBeCq1rfRHdtJvnueZ/hgd1eVOqfC+77kd0X2yLCLWVcSmeGJ1pZWpcnXqoFLw4IN3eXjwa2sAx44dE4CaKV3CSO/mraXK6aWbZUmLkqVjDJrH0UbhessYDF4pvCrUM6zSgMG5BIUmHt1HWN1C++qj5FcfxypXNGt0McpFf4XOhQV6c+eIR2YIJrYTj+8gHN+OGzSR7gpOcrS1XEoCBnh8soJkTXRYQVmNKDvEFFQBK2uFb88h+STtxlmyq2ewlTrdxhWCqW2UtrwWI0Up51/IDZR8eP0takML41rtL9euuFYoKcghXivIB+RJA9dfxnUWyHvL4HJQnjzrolWJaOp6bLmCshWiaJq6rlMWw2DbHfTbl4is40oyxn//xBNM73kTO8dKhDYF8fisRDoQnjp5iUolioo3ckS+5h7g3nvvlSNHjjAzUepfWK52x2utymQ1ZtXV8PljBTsmjfG2hcscIh6rY1Cu8KB5oa2F1ri8BypgZPvdlCZvoHf1EZL5Z8kHbZSE6NIIpBl+0KTTX8HMPYuOS9jqKJgaYWkcVR4lT1dol8tgDTaqkOW94Yi3wSkz7AgKkg3w+YB09SKXWp/DuQEej5c+PhP84lnC0W3Y2g7E5zxfAmYIEsma5KotDET5Ic5gEDNMFhU4l5H7Lr67RN5dxPWWcGkb5YoqwOFR3uFchjIh5a23Ycf2opxHG4OokCTP6eqUTCWUxreSNOaJZw5yzlb51Y89zvve8i3cPFEjCTXjozU+9cRZFpp93rxnW6uw3cNqoxF8TbuB9W3bWqXzFxqlWjzd7C+LCkrKBlVSL7h8gEodzg0KhE0Vq1q0svhCHnqYpBXTS5K1sMEIlT3fQWnzaxhceZTu1cdJ+y2iUtGqzbMBPuuTZ318YxGfzdHDY8MAbUvoMMKUJ7GVCYyNcf0B+DYSxWgdonWIKOhefZyoMkumI8pj22n1v0Ta6xNENYy2SOpABwWXT9shelckk8GGXYKCgHcFPd1nuLyN7/dwSQt6q6T9RfJBC8kzxGcYU4QkP4SyEcG7BFuaoLL5RmxtB0rpgqOAFJ1ADV57bG0Hwcg2SlkPq0sEUZ2nF8/znz58mh+9ayfjtYjfefAxPvHYKXnLzu3MzubzAPcdukHdc/Rr7AHWWsBKqfz++z8zv226tG/XdEkuXW6hdY7ooCAsOoe1ttDEc460fRVTnkKpcPiLDZpBBiFD0hQdVCjvfRvlHa8juXqM3uXHyZNVTDyCDUNIg+GtccW2DWMKyZYkJeudJVk6tZaiDQ8vKLxGWIYgJBk0UC5D95YYZG2CoIQ2BudyfJqSta6ibYh32RAHyApXned4n+JzVxBUfIr4tICS0w4uHyCDPqJzdKlKqEPIcySIUTZA8rSQrLEhIhZlNXZ8O+HEQUx1Fi16uAzDDxWVCsZx4PNi/5FX2KACeJK8S31slNXWIj/zsYJm1m3Nc93m3ezfOsLmLebxjRXb19wDDEGGXKMeC6PwjZMVLSWlyOJpdFBBUUClagiV2iBCK0XmWiCaMBglUFEB/XoZiiYMd+74HJW0QAWUdrwaExsapx8mH7QRwGiDGDv0LAqlgiLp0hojZWxYQMLKZ0UTJ0tx/RWy9lW8ttioQj/tILqEEk3aXSGqjmO0gDekyydJVk8V7WEcxliypIfv9wq4WBdlWxTFYEwR29NBAeMKpCpE5zEDGxGXYkqBKYiwlcIgdVjGRHWozBCVZ9EqwHlXwMJD2FA2LrxgOHiKH0rJKYzyiLcE5VHoXUG0sGP77ewfzU21mouz/lPDgO03zod9zQzgrrvu8gCR1b86yAd/d7wsKpRUfDSixDhcmgzrao/Wxe1StkQYTBdZvniyPMWYItnz3m+A/tQQg3fk3WV6C8eLnEoXYcQLaBvgTfFxXJIAHq003sYEXopcL4wJamW8FJtDJYjgynPkc8cwKCq1UWa37ESqE1xZnKNb24NPeygFxsTowBCVRwqWjiwBAWIt1oYIhiTPyVyOUyVcKSYK69Tr42yarLJ9yzRToxOcmYcLvRznWggedIC1I4UiGRqRDC8Zei3MqI3sRRkukSl2EemNekFSGDymig4mqFbG2FpDJipeeS+Dgzv3Lw8N4OVpByul/H333Wde+8bXPvHQgw/+4s7p8j+q5Iu5hNoGQYk0TYaSKGpIejSFno6kOBUW5EZsETslKTptYhDcsBNYwG95+ypu0EdrXczr+SKLNybAlGqMzN6CEyFbuYhLW6TteZzzhZdwriBSIqioRugcd1w3zbfc8loO3nAL+/bfyKcf+gQX5ia4OHeVY+eOM9cu01o8iwkCVBAjWY/EFRWMp4JWZTIJKJfqTIxOsmP7Jm7YMc2t+zZxw44Jtk6UUN5zdbnJnzy+wJfm2ogJCWypUDtWukD/XFoIYK/JzK/BwcPDdwq86KGw5loO4rmWivpC/1AZTHkTY0FGHU9YCtm8rdyIR2lsTNhfliTw0KFD/vDhw/rON+39F+dOPfym3SPyqmdaqTPGGK3Ar5EgMBitUD4v3L0p8HmNLhopkpJmHZTSWDsGOMTnaBmQteYgz4Zt4KFdmLCYihHIg4igPI4JItAR7qk/LDj/UpSbIoXBZJ0VRgenmd53I5u3bWH71i088OCH6DQuMWW6nFx5hnLnPHtrM5w1exgEhSxMuT5GuTLCRG2E8dEyu2fHOLh1hN2zNbZP1ijFIQ7PXCvh/NVV/vBzF3jibML55ZRGlhNGimioY6yRdbzgxcbIRa61wTSG8ZLQzYRBliJ5u0AWVSFCqYb7jKxYFDnd1BOMIPt21BU+W9m589bWy84JVErJ4cOHlVJben/4m/e9b2vU+WxDMbmaZc4rbZzW4D1GrY1HDxcreFnvuyBgbYBRJbJ8lbR3AWXKqPIEvrdI3p4rtm6ILzJuKSJiMbBj0GIRB+IzRIV479BxCROWCokYGw9hXk8cwtPHnsGSEJsBv/vbv87WTTO8/dtnePWNVX7t+BWq/SYHbvpBalvfzJ37NLs2hWybitg6GTM1ETHfVXzs8wv8j8/OcWH1AvOrCYttRysZFNwBExBHitBqRgIz1EfUw57Gl3cYn3f4wx0CzjkswlQlJm04kmEQcC5HVAvJFEpbjA6oxJamd9RCxa5NgZAhgbYLSikvfLl6+NecFXzkyBF/36H7zLt/6J5T//Kf/sz37q7pj3bHp6KTVxq55Bir1ugQQpZ0iYfr3bwIdo0sIQpRDhWOYlUZly7jVp9h0LpaDE4M9fW9FLHQaF3kAyYAW5BAnM8xYYQKA7zOqW66heaZh6DXwNsArTXXHzxIa2WJVqtPo7XMT/1v/5S5pSYf/Ogf0lvq0OsZDmwdI5UFHj/7BGcWISyVqfmQoGwwpQrnLzsudnpEgSYyGm0NQaCZiMprdxzvZX1e8MVFYTYoiYt6fqsbQStwSnNsISEYjqGpsI6JCuPxIsPtaYa2UhixTMeKUJSvVY3RQfI0wAOHHzAceb56+MuyMubo8aNy6NAh859/5T+effudb/5SYPTbyias5lmixOXixTmtNEFUVXZkGq1jxCjsMP7JEKdXIojWmKCOsiFZ4wJpd7nQ9JJiwFNrgw4iCGJMeZxgZBtaIO0tE5anSFfOIq6HUoZ80CbtLaGcI0kch97+NlzS4cLFOc6cvkR9fJowCJgen+K221/H9k2b+YH3vpsnLgvPdQxBOIkahFQjw8V2wOWmAivUKyGlcGgAZrjQStSw1fx8OTCl1Is8dI3SGrWe90pxyEoNh00L9DRQxaIZGQpLs0GZXA/b2cqD9X12VMXvmY1sNUqWp6bUj/3qr/72ys67dvLggw/Ky24AAMePH5dDhw6ZX/q1/3Tiu95yxwdiW6vWK+Xp0XJ1pFquaY1WXhsXVKa00sUwpB42WNfa/XoIsjsyVNYmbZxB0h7euSJsqGIABBOiSiPE4zuw5U1ol5L05wmq26G7SNpZhEEbxIE1aFHkueK67du56w37CG0dUX1ajTZTE9Ps3rGLsFxhx9bNaFvj9+4/zcrySUJJ6OQruHC2YAMHvthPPOzyramDKFFfduisJXiKF2wUU0NJmhw/JKZqbdalYq8twCmSwmI2QNbR5fXuoxTvxYiinPf9jZNa7Z0NnC3p937n297+hZebEfRSAhHu0KFD5sgv/MIp4Efue///t/7ZL3ZvXer2vn28HH1vT4/uX8k6kgV11ZeQ9f2fGxIjBcV8XGeOvLOCeEFpA67YEqaMLbpzWRPXW8GU22gVosmx2uDGd8PySdJ+BxWEGFtGxzEkc/R6Ca+6ZS+37L+Nk2fO0R1kJC5j0BOmJmcYGbU89dwclzs94nIVF9cIy1NoDDkOvBpqAKyVqg4tFOFpqEngvCL3oAzFSrvhEmutcsQ7PFLcXsyQHKqep0cha5tPRa7ddgxCvs5iQoH2EJJjvPMTuqN2TE+5iYnyD77t7Xf/6eHDh+2RI0fyr8tw6NGjR93hw4f18ePH1T0/+s+aFK2oB3/zH//jf/PJJfvTcZL/o4utC16PbNXEUzgvEIQFLEqxT8B3FguRpF4HYy1e8iFhdrijVweYcAKMxXXmyJMOee8qiT6GqU5h4lGS1grW2MLHGEt5ZhsPPXGef5C9A0yTLZumUHobXQ0l5RC3inaLPH1JkXRWGRuZJfB9sjV5dzZoAYkvOHGiScQj3uOcRmuIrGbMFLLYSSpFE0iGm1KGtb4Mt58hLyC/vUBJf80T+PUFmEMugs/RQOBSNya52Tfqky2TvO9tb7/7D/6sw3/FpoPXXI8g6p5D9+iFhevVD/38kS7wkz/wff9i/6m5J96+fGbgagfebWx1lu7CkxhjcT5FR3WiyjS2Pktv6SJ536Fs0VGzYQSBQbRGRSXi+g4oj+MHbZSN8cYizYv4tI8OgiG71xWzgckqJ84e56HjK7z7DVUudVtEagHXETqSUQlSnrts+Z3PPMtkLeM9b/semr0GH3pyCR16kOIARTx6iNQZ7RmLA6pBwETVYC1kaU57YFjquGHjSK3vGSiMxxX7j7Qasoy4tjhN1sLh2j4xXwBcUoDDZm0TmksJfZJPmMxuDnq9qbHS937v93/vh7/S4b9iBrAh3glHC7XKw28+bI88iJ+o+v80XRt/x0DlSnqLNBafxPc66MAWHbnU01IhleomqlPbGTQu47IMJxnii/57VK2gS1XE2KIkUgFoiEpjhBM30G1eJHZdUidk3VXimYPYib1MBVv4+JPLHNxkqShNeUIIAkfJxKS+zP/zxdN0BqsgMR989ASiAsJY4wWM8gyylMmyYedkzJOX+kQ6oIynnwVcXHZ0nNBLBC9ZgXCqDRtSvow2ukFoaiMBGj80F0F5X8jQSSbGZ2LEiRYnJddVm4224zQXarb1vp/+6Z+9/6s5/K/5aNhfZI7wZw//4+mnzlROPdeS2plzj0mv21IEFWwcoMMytjyKdFfor1yFoIYShzFFFZAnA7zklCrTjN70Lkx1Cy7rIQxwzYt4W2b31I2cOftJlp/5JJXaFINBh5EdN2OiiCzxiLZEPuX2TVX2b58GG5KmKY+dOMeXnnuGAI0LNJO73khpYj/tvEtVV0gkw6sMTQknOWtH69bqdw9GFUOgGzeEv5jGkBoSUY3o9b2BxVhYoVIu4kFyMT7xxiWEPjFl5QmVp6pTqvQp0X8wSvp/+z/93r8/8eY3H7YPPviVD/8V9wAvBI0OHbrP/JN7Dy39zM/87r+4+Lkn/8OgMed1VDEubZFmGmXa5N0mNqxga1NI2gMnpHlRJplyhVBC0qTF8vEPMHHde7Aj28i6TXzWKh6sDVA6BslxeUIvHXD39n0ot8oHP/67jNUm6Xrhg+cM/mHW0ajIFJ7F9Vqo+k6iyQOQpwiGTDxGBwjRcKRMr8djs74rqDCIr0RCvbYdxRUaBsPsXyNYcpTPRfu+jyUzdXJTki5k7YHV6cnI8FxVqRPlKP3UL/7Xf/dRKdBYc/ToV3f4X1cDEBF99Ogxo5RKf+hv/4dn+2mn6A94ty7DJuJwaReXZ0VdPBRwiIwizTJc7lFxyOjut+JabZae/D1GD7ydsLqJXq+LVmWuthZpzz8FJiB3KTjN7GyV1WyMsX3vxKoeJmsROwfOoVSyrjySSUo8eyPx7m8Fr/GSo5SmpA0ZMlQGvTZNsNGp6w0z2X59HlF9FUFSYfBoyYgkdTWXmFHdNzZf7ZdU9rFQu/9eKbmHf/E3fuasUs8f+R6Weu7Pcw6vuAHcd9995tChQzIcVUqffPKRb3viidWf/+JTD4s2TnkdgLeFTo/4QqxBKBY62AhrDU4HhMaiPXjtSJZOUdvzZuLpvawc/wPEWKyNCJzQT5rkrUWUtmhrUCbF9T2reY94+6upVkaQPB8iaUV14bwDn6G8Q2wVpyze5UUHbm2T2Qt0IeUlbvafN85qEUoqpeS7zNjE1HSjXbKDX9k8xX/5Vz97+OTa3/uPv1nc9oWF69X09HE5evSof7E6/xvFAJQU3Ri/Nqb86KOP3rFz585/2Ol0vv/Zkx9i9eIXpBoEWnSKBBGpLpMqS5J5XJahXAbO4V1OWKkXK15w5JknqG6lffZTUBphZOcdtM49wqC7QtKchyAomkxDidcgiJkcsXzuSycRXyYb1MnXEEdTbDDXSoMy5FozFgpJmgyz9qgAXNaz+WG79kWo3k5kAzn0BfH+RV4GhVUCzks+6DBV6fotleTXX7Ul+j//+k/91OnhHdeHDt2grr/+mBw5ckSOHj3q/mcP5mWXigW0UsqtHfwXvvCFb927d++POefe86XHHtM/+7M/L489/rRURiraZQ6T9TDklHyLjBAf1xnEY/T6A1TWRhlD1lkFLLV9b2FnJaLZbdCOxtGtU7TnPk9QGscGFZLmBdIkIbSldRpa5gw3XL+Hh86vsNwrocIQ7dJCgMLn4JPhNpAcr0rUamWceMLMkCsYfFWrnTcMMMtXcvqFUTinGSQJUzbhXbePsnt24tBf/8F3fQDgzW8+bO+6C3/kyBH/EptfvrEMQETUAw88YIaqFA4wjz766LtnZ7f+eL0+8taTJ0/y/l/+FT7xwIOuOxiY+tikUkoTh4rcZyR5jvaA6xLJgGo5pT+1g9VOlbSzSByV8L0GrXOPMHPL2/nJt13PE/OX+cCnHP3VBcqdKzhiwsnd6NYiedpFdFQoiQWWy6tdGt0uUWkWE4Tr4rDFjECRCHoK7P1i2yM6YsYUAIyWQom06EW/yODI2tJL+XKPsPH2a0ArSLwiyYTpMty5v8zdN834266fNUbMQYD3v//9wY/+6I9mDz748lxS+3LdeCD/+3//70c/8RM/cU+5XPqJ6amZO+bnF/m5n/8F+cAffsj3ez2tdWCq5RCtFM45BIW1Zjg3J5jAFrctbTKycoLqpv0sju2huTBHKY6wvsX504/wx5WQt92yi2/5kW380tGELz78cWo1jxbNxK3vYfnYx/C9JbwHi6PTWKXf7aFLfsj09RuC+Ub+jSGwtpCglWKv77Wo/tUNg8mGWr5ovWi08igF/UyoGeEd10W84WCZsdESxip18dIiSXfwU41G4/2jo6MrX+0q+K+rAawphADuAx/4wOjNN9/8/XEc/9jY6NiNnW6P3/6do/73fv8DcvnqvEFbY0tlrBkujhSPyZJisFsrtNeIDop9ON5jTAUblomaF5ndeyuDfe/g2WOPEU3uJ950Pc+0Mp768Bl2TQs//v3v4dP793HfR+8nKAX0GheZvOEdrD55FIdGM+DzxzsMki4lU1QarDdo1AvWz69J02iMFkKE3Beq5N6rodDU8/l6a7MAXq5tLXcSFNcdAZ8yEI91wt7RkLdcP8b2aUWmHKudhLFKqBcbXX/p3MrogYOXXgN8ZOgw3DesAawtJXz/+98ffNd3vfNHgyD6R9ba3QsLC5w5e8a1mm21sLio62MT9AYZnW6bMAwJopAkSQoSSBwhLsW5nCQfFImRMVSrlYIZFMSMjo+zrW44cGON9h2H+NWPPU7z1KfRaoAXx2PnBzzy8Mf5oe97L9/z5lfxp19axDefYaAEpyyaDBtX+dLpxwmq0fBGDvcCPC9f9+tyLYqie6iMZ1ctYqk7YDEp1set9YHWehIoU0C62uCHG0N8nqKyBplLyH1OFJbZHFfYNzPCvs0hcdWz0vVUQ40OCo7DcjvzJ84uqsvnpvcBH3nggQdeNsDuf8oADh8+rO+9916UUu7kyZN31+tj/7ZajV+9uLTIhfOXXbvdUnmeG9Bcd2A/E+NjmMiSZDmffPDznDl7jkq1TBzFpP0uaZ+CEEqhrxdohdaW2kiNsYkJJianmJ3dTLWi2R71+eG33sov/s4fkTWuoEeniSJDNTT88m/9Bt//Xe9lJD7HldWMbPE843vvIh2sYEc20zj1SUa3fTdKl3B5UnTX1LClil8DXtfKl0JWNtPs3RFRXbZcPZOgwqIDV3TpHKDxWUKWN1FJC5e2ydM2TgXY0gTV8hSz1Sk2jQSMxYYwFJq9FExMrarIXNEMFHFcWEy42khUY761f8i4fhnh+b8giDOM9TnAuXPn/lWlUjmilOLq1UtucXFJdbt9vd4j98Jqs4ONA6q1ERAhKgcsXL7MJz7xGS5cmkNLjhdPf1DQqa21KDzVSpXtW7eig4Bt23ewZcsWlLW4bo+Stnxmqc5vHv0dIpURjG7B5QlZc44s8USVGunCScZuvYdw043YJEVpherN0WlcZmbrbeAhUX7dbXvhWrdOW8CTemFaCe95dZXzVx0fO7VMFmo8tkgKVSErM2ieIusvIF4Tl6eoliYYrU8yYWvUI7AmB+9wSqONplISRmsxo2MB5chTCjW1quG3PnTB5YtXzA9/+86P/tW/+T3fgRzW8Oev8b/mHmB48AxBHL+wsDDrffaL1Vrle5eWlv38/Lw0m22TJYV0uYgnzzO8aOKRGkFUdORGqgGbZ+rsnx3H5MKfPvRZlhYXSdOcqo0Q5QhswLYts4xPTOCdo1yuUa1Wi1raOTJlyZMeN09H3HDLnTzxmQ8UU8bakWc9GPRJGGAqZVQ8hs/6pECUF0ujq9EkaZ4TaUPVDdN2NRzNRnAyQOd9jA4YOE0u8MULMU9eXWGgHGVnqBlFKQzopxl9HVMa30+oDlINYkbigJoWDMXwSC/1OBGM0lglKF10EaMwp5JpBsozWlYcO9Xn9EJX7dSeTPSmKLIkg5fn8P9cBrAhyWNlZeWWwaDz3Z1O42+VS5Utp0+edVmWaY3RpbhMmrTJvSeKy6ggp5ckGGUphyETEzEzU3V6rR6fe+wJnjx1ji1bNjM9PcHp0+dJE0elGjMzM8P0zAxpmrJp0xSV8khhTN6TJH1ENAmKxeceYSwVxrbfSvPsF7FxCXKHKpUxUQltqjjXRDMFKiexmoQUbQ2paAbOE4jCiSkqDyl69t5reu0WTuVoG2GCEvPnlzBRTCUKCbyA82Q+JxBFbBShHuINeFy/yxIao0BhC2oYgtFCqopGkdJClDjaHQhqltWO4uNPt/E6I3eOwNrKoJ+FSqn05aoE7Fdx64fSOspdunTpdVq7n1paWnzXYNAzC4vLdDuZc1qZgr8GWgnLyys8dew5VhstDlx3PTfedpCRSpmJkYiJsQrLC/N89vNPcvJsg7hcYqQc0u+H7N23h9Zym2olZteeHYRRhdpoHecceZ6T5+lQUsWQ5wnnzpzh3PkL6H6TnaO381RlHJ80CEs1RGu0rRT4vUuLyRkHSslQ27/osmMUjmKCZw3VUwihjYkmDxTsW+/RymHFFbJyxaQC2TBsCGC9J/EMV1MYrBTtX5TDagfDMa9Mg9aC1Q6VKrpdh9UDylGJTx1rcbnboWYU4jT1eiUAAoabP19xDyAi6t5771VHjhyRK1cu/jtr7T/NnefCxfM0lxu5t6FJTckkiaeX9MjzHLxndGSEN9z9JpauLvKhj3yUBx58mL/1I9/L626/k1PPnOKhB5/kxJUlRmtVxqqGZJAThxVqW6Y4uC9kfKxGuTRCP8lJXYYCBv3+esbd7ba5eOk8Vy7PFTW6LbGZC9TueAMPf+Yj2CDCKQviiUe2E9T3FZNI6+ogssZOWG/aaF/g+264xzdXHvJeQcocRohsOMG8VihqhHxIzMvW1UeG28+GvEAlQuZkWE8IKi+YQt54cpejsZQsfOFEl2caDUKT4VIIwoj6ROR5CY3fV8QAjh49qo8c+ddubu7yr46Pj/3w2TNn/KULl2V+YdmIshYb0veePOuTpwntbpelpWUWF+bYOjPBna+5lZ/56X/G7/7e/+Dee/8tD37yU+zes5ulpQ6zE3VGqgGdbo5XEdVqiWqtysGD+9m2eTMLCwscP3mGJFPDOJqTZY40TTh16hRLS8sYVVCubFRhol5i74xhZf9tPHvuGcojk/g8I5jcg1MGPVxDi2KI6AlaaWwu5LqwBCMUB0oxpCob1MH8C/RKFSBarUu9rbF57VAwYs24tAZHIWbpvB+ygjXi1JBbaDnZcFzstwqyh7LkLmFiosrE1NjLbgAvyQq+//777Tvf+U63vLz8feVK/H8ce+qpbGFhwQhaaxOhQkt/kNDrDmj2u/SSAe12i+WFRXqrTbT3LC/M0283ue2W6wiiCg889HmOnzjN5i1TzE6N0h84dBAyMTXK9NQUt950E1tnN6OVYnZmBpdnXLm0QJ57nM/p9Xo899wJ5ucXEC9YazBaMzZeZ2JijNmxkAO7b+Bzz13BSUI0vodwbF8xgTuUfVsDZ4wUDRjjCzlWP2Tzil4r/66BQQU25If6hC8gdAwJHPI8KTlwem1oqwgxBR1tTbTT4wS0ClkVuJyuovMu2hg0Htcf+LfcvEm/7pZtx+tjY7/yiiOBw7jvRaQyN3f5p5OB87WREbNl61ZljMa5QhFJnNDt5Vycm+OJp49x9tx5rl6cY8f2WWYmxgiM5dz5KyyutLn+un3s3LmVTz/0WR566NO0b72VW266BZRjYnSU22+7jVIcY62lVAoR8bzq9uvotjs8feIMSZ5w+cJFmq0WgQ3QBirVChOj49RHytTrZeIg5ta9Nb7nja/h1z7xGUan9hTue21rmCogHyNDdyxSqIp7hVNFEuAoXPQ6SVPJNY4e15R816jZiH5ePS1rQtcovNq4SMoMSa4Oh8HYgKW0Sb+3iNUWr3TRgsYSWy237p0RpdQzG1oHrxwSePToUX3PPfe4K1eu/h+1amVPo7Hqoig0Tz/9FBfOnafbaSMI5VKVTZs2sWPXDt77jrfypjtu4/4HP8PZc+cR54nKASGGKAxpt1ps2rKFd7/7XXzm05/n6WPPoUTz3vd+F6+6+UZCG2JCW9xqUzzwLMl4zR03cnn+Mp/9/DPkaVowgULFyEiFidEao7Uqk1OTGAuVuMymLRP80HeP80fnHMqOFUKQQ44NQ7ds1jaKDFU+HMXwpTIWyVt0Vs5Rrg+3lPq0aP0OcwOvrq203/hy6vkuVW1oD/shpRsRsDFehJWlk6TZVcJoBB9WC80CpUmc4+BETW3fXFKJ5J8fAkGvHBJ43333mXvuucetrKzc4pz7e91e16+uLOsP/vEfc+78OQLtsSYAHM55lhsdqqOj3HHb7ezds5d7Dr2L+cUVHnroYVZXVxgfGyMOQ7Q2DAYD9u3dx/Zt2zj53EmefPoYTz75NK+57WZKlahImtRw5B1FPkhZWb3Knu0zPP24ZbGbUS1XCAxUSxHTk+NMjI/jxRFHEbt378JGZW7eO8Kd+7bx0HnHSKkgcOihjJuWIjNXAlYUOX4oGmFJehdJB6uouLQuQytDtdI1hU8PGyRgwb9AgveFDDA1HAAVG6JtSG/1FP3LT6NCQ1ydQkwFpUOMBsFQR8mrd4/q1CXtcjTziaEBvGx5gHopXH9+fun9tVrpb1+6fC7/zV/7Nbu63KRcKhOVhg0PJWRpTqPZxVrLgf37MUoTl2L27j/A9l17ePLJp3jm+DNMTc4Q10aojtTZvHkz1+3fQym0dPsDfvXXfgOjDH/jb/wg5XIJ5zO0GNJ+i5WFy1y90qLfd8wvL/KZLz5clFiBZevmKaamJoteAnDw4AEmJiZRxjI7VuOXPniKf/Mni8yMhjhXaO9aD9r5YtGCXjtAIdOG9uAq+aCJtnEh8x7P4HFr/eEve1Trbd41zcI1adnhWLdWFCpgxoKCvL1A8+JnkcY85YktOBsSj+xC1ybwPkUrMB72loz7oTfNmr0Hxn77Na++/Qf+LKHnr8VLvwhT1y0uLtbyPP3OLEn5/Gce1o3lVWrlMlGgCIwlDC1hEBQuxBh6gwFxEDBSifFJylOPfokHPv4hdm7dwrd+67eCUcRRzMT4BLt2bKUchyitqVUr/PBf+0GSQcJv//Z9JOkAo6DXWGHh0hWuXO7QbOV0OglTUxXuuP1GapUqBw/sYceOHaRpQpom7Nu3l6mpKYLAEgaGJM949b5JKkGxgFqJwjohzB3x2oydB/GQmoDEuIJe1m/iGuexQb1I7HyKl3zDnp7hP2LNO3jUUExSNvy5KANB0cQaLJ9k6enfZfmp34beAkFtnM7qFbLmPBIUNDdtaxhVYcpWZP8oqlT2yez2qZ8F1NGjR19W5rZ+UY8QcCCKgm0rywuceO45XalUiOOQSiUmjmOiKMJYgzUGYy2tXodGq00umtwoTKTprSZ87uGP0O+u8MY73wDesXV2monRkfUb5JxjZKTGX//hH2R+fp7f/p2j9Ht9FhbnmJtr0un0SfI+kS2QtYmoxs03Xs/M9DTNZotut8fBA9cxO7sZYwxaa7RWDNKczXXLRNmgHEQilPFUrSJaA2GUYhBFdH2L1oWHaZz6CK4zT3nzq1DG4l1vSOESrjl/f40FsH7TNUqbQoLGhBhrEN+kfeXTrDz1WzSO/RHSXiaszOCd0Fs+hXcJxljyQQOcQ6uAmhFmpev2bK7qmen6L2yb2fbES236ejlzAAWQ9bLto6M1zpxecP1W11TrNUqlkCgMMIEhdzlukBe69iJkWc7C4jKTE5NkSUIYKeojZVSg+ewXPs3WLVd49R1vYNDvkKYZQVDs9zOm2Ks3MTHG+973Pfz7n3s/Ls+54+Yb6PZ7ZJknIMCnbQYDj9EhI2OGqytLdNtt9u/bx9btW7HDw4ei8ZQjRMBoILgBVK0jDorkz/kUnwV0Q0unc4bB0inoLVOeuZF49tXkPoM8GZaLcm2DGYWQtAzFoxVhMZEkUmwyHTRJmxdJGhfIWxcL9ZOogq2PI8mAwdJ5vICNqwRhGZ8nxa5Cpag6xyYG+c5pY6enzOdf94ZX/+vDIvrQy4wBfJkBrGWb3vt6EES0mh2U0dTiOnGpRFQSnGSk3Wy4ZNngMkcYRFxZuMqenTuoEFIpKfrZgNXVPsaUOHv2DJ1uhzvfeBdLS4ts3rwZPwRFtNZ479i9axt3vv52/uCPP0QURmybnCYSRZq36OQNTGUEj6PT6tBuNDmwaze7d+7EWLv+fZxzRcYtnrbLCY2mpgdMVKICN8DRkphF71k5+3Gyy09ixrcTjW7BxFXS5qlhDlAGwmITt8oL7j+CeA8+JcsTVNIj7S6Stq/gugv4LEGZGGs0hBVMOILvrpC2G4jPsWEZG8SgNblkVCZ3E1W2UQHGpemmS7k9sLt+8a633/E+pVT/8OHDWh05Iq+oAazHBa0zgDx3lKol6vUxjNZ46ZGnxVRroAyJpOQihKGhudphZXWJ6/bvZHFlmXY/Q0yAckVP/8qVK3z+c5/jda99PQtWMzW9aV0ISmvD1flL7N23g1fdeBuf+/wjbHvHO8n9gH7WQVdKiBL6/Q7tZg9EsXXzNsIwKjp4BeiO91JIuwkstLpYcWwbLxTCAp+wOBjlTPMSKyc+gOq3EVvCr16mvXqumLA1pQLqtSHWxGCCgu2jpKCMpxne9YakUVscamWKaOcbsWEZ175KZ/EkeWcZnwwKUpkOkKCCCkOcd4RxjfKW26nU91Iynqrv5rNxZm/cVb56150Hv2t2bPbcWiX2StC1n2cAa/vllVKXer0u1UpVj07U0CVPnqTkedGTsNoUo9BrY0zisTbg9PnzzG6bpNVN0SbAJRmD/oC4VCoQPvGceOYY+w5cx8pqk4MHDiAIZ8+e4tSpM3jnueWm68ltzpeefZyDe3ZBKUJhaTWbdLs9nBPy3DFIUsasxRu1rsJdHJYiHyRcWehQL2mmRyLyLOdco8yTlz/H6rN/AoM22lZBD1CmcO1BZZpobBbSNllzkSxLUKboF4goCAJsGKKDWWx1AhOPok2M67fJGpfota6QthcL3QIjGBMVGAAepQVsQG3iOkozBymVJii7RGpZ120pOXvzTn3i2+7c+94DN9749Ct5+C/mAdZczuJgkPqxsVEd2YqkA6dEcrQpVqkEWHzmCtl08WhlqJQtC4urnD13memJKdrtAUqEiZFJavUaQWgIYkOSdmmtLlOpj/HFL34RrTUXL16k2ytoXbFX3HpwH8dOP0dnkBCXLO3GKv1+gvMFUXN6ZoowiooD98VaNzdcvOCdI037XJzrMTVuGauU+PTJFb746EcYXPg8ymi8rZBLjsocKi/Wx2TJRQaNSxgDyg9HbtTaSlmBnpAqjVYG5k6BL2YUjLhib4EOMErhtB/unBBMUCYsjxCObiUa30dcnsZoRSXr+Iprqr2jgb1us/7k9/+Nb/mB6enrr77Sh/+SBuC9P2utvTA6Oroz0EbyLFE2MMORbYd3vuiOZTkWhbchfZeglea5584wcscoxijGRiYpBTWCoFhtbrUwUR+hnGZUooDVZotnnzlBKS7R7XUZJH2qpRIJOdcfPEieO1qNDt1+v9jQgWJqepZ9e3dRn1wr1fzQ9a8NUUKzlzAYpEyMzvCJpxd48rGPks0/gQkjsrxI8rRWaGuv7QdQRRvYZX64EkhQYlHeD0WiVbGcSgZFCNAabzQDIrQKiKKQUmWcoDoFcR0dlLBxCV2aRNsRrOSErucraS7TJjHbxnJ/w76Rn/07f/d9/0IplX09Dv/LDGAo+aqVUr25uauPjE6M7ajVyzLodYbNTMFlCvFFK9NYQxRYUlcQGIxVNNo9Tpw8yxu/5dWINmjbQ1OhVNZMT48xVavTbyc8+9wz7L/uRgb9hGNPP0MQglFCe5DQ7CdEUcjWrZvROmSl0aRUKrFlZhO7d+xgpBYVa1NkePBDx+VFobXy/T7SSoz6xOe/qC/OnaBaK8PEt5I5j/QbyKDBoNck77bxbjBc1mjwUuABxcKGYfmnHVrZYkuMMtighomrxOVx6rUZtmyeYsvUFDoc4cqq5WoP+iZH54UWgbiUMF31ZScyalKzuZaxc4JHX3fb7n/yne/5zgd+/O99H4cPH9Zfj8N/0STwgQceKEa4vPuTIIwPbdm6k7OnngGvyPsZWZbhvGDDgDAv1rDoYZ/do4jjmDNnLrF50yw33HA93nWpBCHbNk8wOllheaXPQrtJ2k957umnuenWV3H16hytVoPMw9JKCxsojNEENmLf/l2srqwwNbmJXbu2UysFw/17Q1VQ767RtwUxgdUPffpRPviRJ+hlKzJSHXdOQq3IVSksK13bj4Rlqs7hkhYu7eK9YKMYl+fkjSvkneWiK+g9WE04voOwPgthndDUqNkSI1FB7LRRwNmBo7GYMEgGoEFnDsH7QJzEPtWjOD1ZFmaq/ZM37Kz9Xz/293/ovymlkkOHDpn77rvPv5xI318EClZKKZmbm5ux1j63vDRff/jTnxQGuRq0UnyQoY3Cp47l5ipLzRbNTo8k8ySJI8syBolDG8/3fvd3sGfzFjZNlxmdqHL58oDVZo807YPzdPsDZrfMMjG7lQ/84UcY5EU/XHxGfbTGZL3G677lVvrNPpVKjUolKHYJKo23pqB1JUlxYwVXrdXNlSuX3v83/+b/dmJmauvfyTF7217TcZATkNlK7oOyIqwobyMlJlTKlNA6KqRbil2hxZo5tQEn08VyKO0ZLnVy4BTOFwsjDI7AWgmU81qcBC4xZZWrutaMmDZTsXxh96baL//kv3j9fUpd1y4Y1aKPHPn6HfxLeoBhGDBKqfn5+fn/Prt564+IV67X6dlAW0q1mDx39PrFYkWMxg7DgBdFkgtBFOLznAc/9Sle9w//FmP1cc5fWaCxkpEPCjaMF0cUhVy+eI7xyWluuvkGPv2ZRxipBaighHcO5xxZN6VaiinFdijXboq9emq9ZMV78ZXKiGk0ms/OzS3+40ce+VhXRH7pn/+Df/OGpVbz3c1W963tlOuc8XbAgH6ekeWWnMCJLYkPIrw2CmWVqEAZVWALogtegHfZEJFREmoQpQWVY4wTo5wKnDdBjippMWWTE+sBVZ2fnRgNPrJr5+jv/cRP/NCnlFLyj//l+nT01/XWf9WMIOfcf0Hxw5XaqM56fSolQ6I9eeJQ3mOtLbRpbTjk1DvisNioaeKQJHUc/cAD3PXGN9Dv93CZL0SgcEMlbYcJDKdOP8tNt72aU2dO0mkn2GG27b2QiSM0htSlxEPxqOGwXaEkLiJhFIpzPhsMBj/0tre9rXv48OFQKTUAPgF8QkTMP/t7//b65srSna2sf3em1B2Jt9u8iWyqHKnPyZ3GaUuGLZZNrq2NG7aCh0OcyniFUQVRL9AQkhFKj5J282Gkj1VD89DmcX//P//Xb35EqTt6AP/gH/w1Dh26z9x33yH/Ukucv2FCwEYKuFLKrzQWPnb1ytK3fvHBjzmrctN2OSrPyRo9espzcaFFq90ny1whcY4QxxFRHJLnwuLyMltmJ/i2N74JxJG7FK1CnDgkyLAoGHgO3HQb880WD336i1SrFUQEqxVvvfsN1OtV+p0uo9Xa8GcUrllbg1Pko+Pjdm5u4V/t3bv/p9e6mYA6dOiQHvIbnvfQz/7ar8W//NSVne1O5/p+313niA8qpfemXiZyryu5EGUikUYblC94Q0onxshAa9WJjV61Si4iPF2OzYmxkj717bdvPvWmH/j+1Y3t4GJD1yGOHr3Hf9XDhN9ABmCUUu7q1at3lUuV+//w93/P97orWueFTFvuU64uL7DUzEgHQ7lXl1OKAkrlEp3ugEHi6KcJjcYS22aneevdb6ASx/jM47MMnynKVUuaJ4iE3PH6N/Hhj/0pK0PBxpuuO8jWrRNoo2i3WtRHR4cMGz3s0+Pq9TGz2mw8tHXrjrtYW7j95fQpdfjwYfXAA+ihmMKX3UKjIXcSfua//WH03Pz5uJMSeUKb5x2lKOdj5XhwYGZi8IYf2ZtYc2PqXtyBqze/+bCZnr5Bhrf9G/LQv+rJoDUvsLi4+CerjdW3f+TDH3BVHZp+krDcadNs9VHGogQG/QG1WkQQaJaWenTaPQZZQi/JcOLo9zpsmhrlrje+nsmxMdJej5It4+ix0m7TaXS4+zvfTqM1oNNY4YYbbiAOIlI/wNiA/mBAuRQXCqJKkeWZVKo1Abva7XS/ZceOHaf/HL1zdfjwYXX8+A1qYeGYenD6uHD06J/nlio4pN/85utVgaDi7733XvnLcOB/IQM4ffr0TRMTk48++OD9+uzpY3qQiOr2BtgowGqD8p56pYJXjiuLi6wu90iShN4godMbkPsMayyDfp9KSfPWu1/LwT37yJI+C/PztNt9cpdz4KbruenGO7G5x9ik4B5ai7Yx/aRPEKzr7IjWxo1PTtrVldX3zc5u/b0Nrv9/6nnIkPpz7733Pu/Z3HvvvbKBCPKX7qD/QgawkSJ2/vzFf1evV//pb/zGr+fNZsdWa3WikiUOA0ZrVbI05fzleZaXG/T7Pfq9Hs1OlyTLhpo7QhQEaOORLOW6g3vYsX0b2SAhTfooYGJ6kjfc+Q4CrbDaF3v4tELZMoN8gJcUawOAfGZm1jZb3V+anJz8u1+jw///y9dXNIAhQ1j98i//cvxd3/Vdn11ZXrz54c9+zlWrI6Y2UqFaqTDo9VheadBod2k2V7l65SrNZpssz0nzfMiyFSJbSKflaUa71aRarbJ/3x62zI5TDWJ0OeSW297IyEgV7QSjKTAHY8l9jnM5Rpt8amrK9vvJg6dOn/u2M2fO+GFZJd88zpfBADaGgmeeeeZAvT7y2VarMZrnuSiUbrc6LK406fUG9Ptt5heucvnyVbqdLnmWYa3F2uG8nHMMkgTvc5zzuBzEZYyP1dixbQu10Rqvee1b2LZ1C9oXdCtnigxNa02e5W5sbMyI4lSvm71xZmZm7uXmzP2v/vqqhkOVUn7oZp87e/bU91cqtT8Ow5A0GfjVRkeXa3VyDysri/S6KXEcYa0jtlUCbfHiipygm2BiQeu4iKW6aLdmuePc+Yt0n+uyZetB9uzeRTYYDNeqKyT3YLUbHRs1gpob9PN3ffPwX0EDGBqBu//+++2uXXs/fPLkmR+21v5GtVb1YxMTMje3qDrtFq1WBxEhMJrpiSlCJUjmSPJsOJQpaBMVdXwO3udFCzeICEZqdJKANOsPB0BlOMGjcCJSqpaNNnYxS9N3TU1NPfvNuP8KGwDA3XffnYuIVUr95qVL5yuDgfzSxFjdnztzWubnLmsRT2A1Y9URypEB5emT4LIEbSFWAYExkBZi26ItUOzdM1aTOUtg9POoCR4kimOxJuh32oPvnpmZ+eLwPeTfPL5X2ACGniC///777datO/7zhQsXEq3dfw0CrZKk60IbmGq9wkgUkUtCt98lTTyIJgojIjTkDkqaXNRQY1cQUvK82OxVqdVxLi8mgIpNG35kbMystlr/YmZm08Nf/OIXA6VU9s2j+zoZwJonuP/+++327dt/9fLlCys33XTzr4OvH3vqyXxiZMSKZDTaA5KkYMsQWOJSQMlr0jQh10IwXPLonSfva1ye4sUzPj6Op4CBEeVGRuq60+k+OTU184siYoBv3vyv4Uv/Rf/hWjjYsmX7HwwGyd23v+qOU3e/9a22M+jlK822aG9BCUYctSCkEkZ4pRAxaG2Ho9ngk4zeYMDc4iLlap1NM5vx3qG0Fh0FPqrWlA7Cf7kW779Z7n2DGMDGcLBr167Hrlyeu3Pbjt0ffMe7vtvWxybV5bkF5zyMjtWpjZTxeDLJMaEhMMVq2NVOi6XVFeaXmzSa8Na3vJMwikApr611E1MzQaPV/A/1ev2Phhn/N5O+rwcO8NWihQCrq6s/6b3/6TNnz5U/c/8nxOjce6P0oN9TXjziPFk/o9ft0Op1yZIcpQLe+e73csdrbhHncjc6Pm6r1Qqtduc/jI5M/MOhOJV88/Z/gxrARsRQKeWffPLJm3fs2H6vOHnP1YV5nn3uGRYXFl2305WrVy7rbqupEM/IWF22b90p3/K6N8js1k3aKPTExCRJllz2Lv/fq9Xx3/rm4f8lMYANhrBen58/f/7bRkbqf1/Ef3sURVGa9llcWmJ1pYlSsHnLLBPjE4WKd5aR5+6itfbXO53O/z07O7vwTaDnL6EBDI1go54gp0+f3j8yUnmLMup2hboV8ZsFpbPUdUXknDHmuDH2gWaz+ck9e/Y0X2hI33z9JX2JiFkzho2v48ePT5w4cWJqfn6++uX/5n67Jk33zdfL//r/AYUTVF7lbRPTAAAAAElFTkSuQmCC

iVBORw0KGgoAAAANSUhEUgAAAIAAAACACAYAAADDPmHLAABorElEQVR42u39eZil51XeC/+e4R32VLvm6up57tY8WDYeZFuyAYMHjDGtmDAkhCQQkpCEJJycfElaHQ45XwKEE3JCYkgYD3BQhxgweMCDJMuWB1nW2C2p57lrrj3v/Q7Ps74/3l3VJVnChliyyed9XX1JXd1dtff7rGcN97rXveB/0ZeIKLlPzP33328PHbrP/Fl/V2sQES0ikYjURWRaRCZEZFREqiJSEZGSiIQiYuNS+BV//n333Wfuv/9+KyJGRNQ36nNS/ysd+NGjR/WxY1PqyJG7HSAv/HNgC9nqnoWl3s5mo7Op0ehv7nUHU/1BNjNIs8ksyaI896Usy8M0c97nuROlcqOVVwpvjXZBHLow0IPQ2PlyJWpEJb1YLZfP1MdKl7dNT54L6pPng0Av5bm88B2qw4fvNTfccIMcOnTIK6XkmwbwNTl09NGj93D06FG3fqMNuFymm/MXbj55dvXm+autVy03Gzc3mv1d/URXOqmn1cnopdDqJ/STnCxzZM6TOY+IoFGgQGlQw8ekFVgFxihiq4nCgFLoqMQRldAQBp5yxPL27dPnamPV52bHoqe2b51+cmrrzkeUUosb3/thDmsOowF/5MgR/00D+HO87rvvPnP0KBw9eo/bYAy1xvzl1zx1/NJdly4tv/HSXOuGpVY6udyF5U7Oajejm0KCSK60V9aKaEAFCmtQKAWK4l5KceaiACUgKDxrpiAieDJBwDgRXI6RXOG1iYzie9+wnaTVYaWXMlqNGKuytHP7yDHr1SMTU9EnX33nnZ9XSq1sMAd93303qK+HZ1B/2Vz8Pffc49fcu4hMn33quTc/cfLid1241HjTxcXB9vmGY6Gds5I4+h5xNnDKGiU6VGitQCtBIShEFGrt/xUIgigpviZq+GPWzkOGj6swAiOu+L0CcCTOE2K4ftzKbCUUp0QmKsilS8t6784RPV4KwWmWluYZKdn5HVvGHi5V+fDb3/P6jys1dnbtcx46dJ+5775DopTy3zSA5x+8AwgCQ3Np4XUf/+RjP3j6zOL3nF3IZi4sDbjSTelLKHkYugyrvERahUopBMEgSgOCkrUDLw5U1h08Gw58w2MpHABKFV8TPwwNQ8NQSpE7YduIYt9IzMWGozFIOFjX7JqucLGREccit26J/fmlnlyd6+qyzbUhZ/NUzKDd7h7cO/XAWL3y+29791s+qJRaWvMKIvfychuC+kZ39WsHLyLm6UeeePdjT5z78efOLb319ErOhaUBbV1yElXIdKRSr7Tkwv7JEvXY8nQjIUkUPmB4iKy78LWPL+tfL7wACFrWzOHaIeMFFMjQEHRhF3gFmfN8y1QZ5XKWB47bt0Z0E8Vnz/YZrRm+ZWdEY+BYXU7YNxvy4acaEmv8u26tsNLsGzfIuP3AJO3lpauTmyq///Z3vPm/VcfGHgc4fPiwBni58oRvSAPY+KFFRD/8wBf/yiNPnPrJMxe7d5xczJjvZWTxSJ7qksmNUSIGoxQHJw27ahVyyZgaD3nmcp9PX02JQ4X4F/vwav12KwUe8KihAQiiTGEdw7+HeNAaJR7jM5TSCOC0Y5ApSmhCI+ydMCQd2Ls55MBMyP94rMvVVsZ33FDlxHLKajPlr91Z5wsn+1xa7cuBSbwXwzMnr5jZmmbXdJBft2fyA695zYGfP3DDgc+/8DL8L20AGz/o8cee+vaHPvfsvcdONF737ELGQqY8UVlyG5m2M9TjCJXn3L6zypRVlGPDidWU04s5l5sptmSKGt8LaI0WGd5cdc0DIDit8Cis91SkRcU1MFkXnycoVUaFlkAnePH07SQNM0WiLIjHoFDisUoX39crEg9GeabLhYsIvee2nRU+crxHFHt+6LXj/MnjTSoBzNYDji0kXGn1qVgRm/VdOe3ZrVXLzmntbzsw/et/9btf89NqbPYcoA4fPqy+lt5AfSPF+nvuOaqPHr3Hicj2//e3PvQzjzx96QeOzyUsJoFLw4rKA6X7PsZjmQwtU9WQV02HrPQGLOWaM0spl7s5UaQJVRG+HWBUcavd0KnL2oVGMGiUF+rJZWbyU1T9AqFrYq2iXLPk/RyXCeIsuY3xRPRMnYbezkq0iYYewYvHAqjCyCI0XsHACV4JDmE2gqo3vGpXRLuv+OT5Pt+xLyJ1mj8506YaGJwXFDmBpKLz1JfSttldt+yZMUu3HNz0r77/r7/nP2dZ/jX1Buob5fCHSZZ84VOfet+nHj7zfz1yOpk53cwliUqSm6oWZWk7qMeG6UizbzSmkwkr3Zy5NGOhJ4ShwmiHF4X2GoPCKIUDnHj88BNrBKdAYamkLTa1n2KaZwhVhjcKbYUbr9vPbbfezBOPPc6x4ydotwZkkqMDQyWMQIHPNnGlehuXo930lSu8gIBHsChKolFKEISeFxKlUF4YM4ptVctY2bKUOk428iI3QVAiWECTY8ggG7hx1zUHJwKu2xx/7K7X7fi7t99118lDh+4zG8vgv7QGICJaKeVFRP/hf//w//nwo5d/6kvn+yyYSu5sZDMVkpuAXgZTgeFNuyN21GPOLPT57KUBDe8QLLEGh0cELAq0LQ5DXJHXKwXryZ9GlFBOemxqfY4ZexIfQZDGlGNYap2n00opl0qIFy7NLZKmgssduUCtPsa2nZspBQoGIUulN3GxfB09la/jBUIBJik0oYdAGzLlGOBxAuKKiiRXQmxVUV0AoqTwWIDCYSQnzBKxWdfvKOfmxslgYf/1Y3/7B/7aoT8EtBS3R/5SGsCGwx/5zV/+wO987vjyOx6Zy30/HsFpozMVIKJIvWbvSMib98bgFAtd+PjpFqlWaCVoEfywoo+UQYBMPGul/DCNG4IHQ9evFJuXn2SbeQQVeJSJSfstLl+5TLfTx2jLxNgovXbK/PIqXUnoD3qQa4wJ2bNvN7t3bUf3e3jKXKl8GxeDzXidDQGk4c8VRa4Lj1MVQ8lDRzuyNaNErtnlC45FDQEo7QUjOdZ13KxLzA3TcMO+yr/5Oz/x1/8/ufNKRPiLGoH+emb6w8Mf+/X/8gd/8rHHF9/xhfkk75eqOtexTnWEJyAT2BQbbpyJKEeK8yuODz7bIA8cRucIbv3Wx1i8gnSY8iu5VvZ5uQboeA2B6zDBSbTJ8E5RDi3dbkq3kxAGFms9mJSgZAkCIcBhlcUDnX6XTqeJTj3eapRqMJJcRpsCHNIbblYBLEHgoascbesY9YaSMijvN5Skz7sa60WoR+GVItcheVA1V4Oyf2Re+6dOJf/8l/79b//W8BLxF2042a9jzBcRqf63//L//tFDjzfvfKZjsl55MsgxyPAR5njGrWVnXXNqfsCJq4pnOylxLEOX6dFegVFEXpPiSUXQw/pd1PP9nKwBPSrA9ecxNECH+CwjSVOCwOAcJD5DA1mi6aVdMpfhM8AJvV4f8MxMj2NCh7gc5QLKNBDncFojinUsYc0QvQIjkIrQVp6a12il6WjQTtYrzRdz0l4plChSIpzRuh1Y+cJcJ8/z7g/84s/9WklE/opS98pfxBOYV/zwEXXP8aP6xIn/4fdsufW3H3py+Tseb5lsENQCh0GUwVGk8B7YP1EicY5SSfFcM8Uog6gCDRavUMoSi2Ggi2zbyoZb9CIPVRBCo8hPfZylC5+nXh+nFJfIsoQgsNRrY/TThMvLDc5dWuDS1RXa3QFJ7ogqJbZv3cytt97EpskJJHcoLUSx5fz5OVqVA6hSDbx7Hr6oNrhahSIDUhR1Uejh77/S/V0DsbwyOK2Us4Fe6OZ5nHPjuePHd3z0E//oA9ddd705evToN3YOsFbCfPgPP/pTf/rw5X/72XP9vBuP2L4OESyCxg19txJN7nOsKrJ5VFFW6eHTEixWWVDgfL6O3K0d+7XfrzlljxPLWHaF/Iu/yImTzzE1Nc6BfdvYNDlFGFbQRpNJRu49aZricgdeMChsZAlDi3URuXMEWjAGTp69wKmzF5h5w7+kM3mQPO+hlH7ee1kzCKEoR5W2lESIBToI+dBg/Z9xKOuZhYDBE/o+o2kre/3WKLh+Z/SvfvjHv++n/7wlovl6HP75Z07d8ZFPHvvtz5zqs1oeNbmyyhMCusif1yFbsEaww8MvHuNGnN5eg3bFvcQtkg0PUHAe9MoxytkVVlZX6PW6zM83WF1pIa5DoByhiYhCSyUOqJZjxupVpibrjNWq1EtVkkGbbnuBxcYyx8+c58zlK1SiGpPb76Zhy6DdhvcqL4xDw1JU4VDECkQXSLMf3vSv7toW0HWmjG50+67q07f8wx//sYcOve89Z4pu6VH5hssBjh07JjYwfPL+J37+iQtZ0LAll6lAuQKOwas1C19770VZJ+raA1xPmpRZNwUvMsToZUO+LxtunwwbQWC1kNqAkWCM8dEyKw0hy2FhZZXl1VXi8AqjoxHjozVqIyUCE1Cv1xmdmsTnGUtLDU5fukCr0WPQ02QJlKOAA5tvZi4cIfV9QmtQXp53/M/zBEXShlfCAIX2irW2lRr6ra9kB6IgwyLaqoYXdWJ5oConL//fIg+/6t57P5qs5VnfMAawdvuf+uLn3/k7f/Tsm851tEtLZeNFFWCJ8sPkb+PrxR1ikVSpYaNueLg4vPhhaaVe4tIorPL06vtZbDeZqC0SB3O0+n26/ZTMKVzm6C21mV8ZEIUWIw4bWIyxpFlK6sw6YBOokNntngOlnXSrd7OqLYH2eCx6rbUsL/RE10KBEsg0RAxhamQdEEIpRF3zdy+sFtbMyWlIJDTnB5nb1NLX/cavnP+JI0eO/NsbbrjBUACh3xgGcOzYMdFa8dTTc//gzLxnEEVkKlj/sM9/SNe6cMXNuPbo1tqyBeCihwaRrRtCcYv085MwpdZDihehZCt0SuP0RvYzGk+yJ7yMqzVomwHtvpAkgvcZuUpIRKOzDJU7rFXUKhGTFcdkPWSyNgJ6D3PqOzhXGgOfYkwZj+CHZYB+Qaq1npcoPwSkNLny4HWRt/ohVC2CUteezfO9yfMNIdMhHaXUueWWbJ3r/ZNLzeZ/3VqvL381XuAVMYA1wGcwWLruP/6Hj775UnMgLh4zogo0vrjpGwxAfXni9LzHqNZAEkHEkSuHkhSjQryERXRV1xypeP88V6ysJgojVtM+Pt7EwE4x1j7L9qDNyAiEIRDnxHGZPEmpT5aYnNnC9p3bqdcmOfGpsxyfL3Fe72RRb6fjFxksPkRlx+sQNHqITVx77/rLPhvriCF48aA0HjDqWshTGz78S1UJ670Nb/S80265Yycf/uOH/grwS/fee68B8q+7ATzwwAMa8E8/cvLtSy2Ctopzp3VRsQ3d5Ma4p75yBBzGfocoh0l7pL05+v0VyhMHkXgG5RKU8uuucmMLWBCcrUB3mV6/QRJP0qwfZDnvU8lgTEZRukzJTDJuIiQPKDVGePJB4SIVTnd30slTOm6evP9xeq0zlMZ3onSA4IYhSX0ZsOOH3k6JwFq48jlO/DA3YJgHPY+N8BWfhlfgjKGvIi41M9mx3PxBEXn/vffe678hQsAv/dKiACwsdF+/0M7ItVH50KT1uonLNdbN8PporRGRoTu89mdrXi3PBygN3qWkg1VoXqHRmqe2+dXo+ha8tyjJv+z74gRTGsNObCVZuYzrzmG6CzTCmJWwxmXfx/YVYbpIrCOkEVCN+uSxZZCfYpDNkfaW8Gm/6ABiCEd3IcoWVb1cq1YKlM7hAatDJO/hvKBthMIj4lGEeOVRyLoBqMLCC1bqGqChXro09ErjVaivdFPVGujbr149vvXIkSPnv1JZ+EpAwWrY4lXNTmfvas8hxihRPC9T58+DX0mRSWtyfLIKOkfnfZwIftCifeZ+BnNPgCSICnHFox0mgkXY0EFMZedrKI1OoQx4clzaQw+WUL0zZJ1jDHpPs9J5Ejfh6W8epVuP6asGafMKOvPDuKyJZ68nHtv9gnJPEDzeO9AhWEvSOMNg/hQBJXQO/e48CjNsUPhhziZr/3wDb0HWkY0/wyGSq0A1JHArrSBcuJL/7yJi77nnHv9nwcT2FYj/azdwPHOyuZs4RItS+HViJhtqfzYkems3Vm1IhJQuaFwI6KBC1jyL66+iMWgC8CA+pXfhUZL2Rcqb78CWtxbJFeka0xflhKC8hfretzJYOslg5TwyaCKuQCDRFmVK2CShd+U58pUrOJXjXDpM3IRwZCvR5F7CkS14XXib9bJVK7QqI96Rty4xaJzDq5Dy5HWI0mTdK6i8h49TtLXDQ9yYLCrQFOFi/Vk+P0F+Yb1kUCSBNV+4tOoP5fZHn336xHYR+R4geak88mU3gHvvvbf4wYNGDa2rmRecUThh2OoQEI3R6iWdgEcIlSLxCpc74hC8UwiacGIfnZMP4PpNTBiBc+QqRTlIFy/g2g0qU7sw07egogKm1d4jyqO8YOJJSlvrhGO78Z0Fsv4KLu2j8hyvBMIAbcroyjhBEIPW5H6ALY0QxtOouIZHo0SBNiij0aLIXIes8RzJyhVyyZjZfDtTlf0skNJpn8H1VohHtyPaXMsPNx7/hnJWkOcVSvIiHsAj5CgCHTLX8fr05aX8ll1T33n8yefuvuGWgx8WEaOUcl+3MrCZJNooCmb2MIN3WRvJupjyJpxE6JciwCrFUt8xXYap0ZBn5lJGSqAlR1SJ2t630jr/KQZLpxATEVdm8P2EpNskbSyQNJYI5s5QmT5AOLUPVd6E1oDPcHkKYrCVKaQ8QeAzxKWIcyiX4kXQYRVlItCCqACrFUZZwOKVHxYxGXnSIO8s4poXybqrKA3h6G5qW15LZMosDlbp9i6jsoygMo4yEVoZRNyGG70WEv06b+F57l/xvNpIRA3L5aIAzqUgpWTiFaK8pMnoNwQOEIn4KArEhhafO1AeJQlp4xK+t0I4eT2iQpT3z8dDFeRZzpt3jPDGPVWSTFMLmjw71yNXltDk5Fozuvtb6ZZn6Fz6HHmvSViu4ygjA0Oe9hg0rpA2FwkvPY6e3Ew0upu4uoUwHoEgLvBYJTjvkcDgJUcjWK0LgEkcWrnitvsUnzSBBJ/2kKSDS3ukvQVcOgBrCUanCEa2Eo5uh6zLwspTaBNSjbYgFcsgW0Xp4iJszPHW/bSSYU6g/owGjr/WahKN9xmIYIymFAZaKVRpZPQSwEs1iV4xA/BhkJfLoatGAZIWzV6XdDBaky6cJHcDyrO3IqqExm9A/TRGWUTDx4636fZy3nSwTDXIOb6QsdBzVCOFcxmV2ZuJR2ZpXX2C3tIplPMYFaCjEBPGeC/k4lDzZ3Hz5+lai4rKBNUZorCODav4MC5upgnxaJx3uLxD1muSpAlp0sHnA7z3oCyiDNoawnJItTJBWItR2pAPOrhei9xfxZTHUGGJOBhDkZH5lKA0vo4BrIFdar1qkBftZbDBSDa6gzX2kSA4nzMaGZkZrylvVE8FwQWAQ8cOydelG7ih9z/6qU9++tnf+djczMcv9EWMV/3WKXy/ie93SXurlMd2Em99FcZWEPHPg1EWOzk3zYTctqmEMQHzPcekFU61+zyxmBKgMOLBhIgxuOZVesunSK8eJ+m3seUKYVQmzxzKeZQRnDiM0gimSEmVL5JMExVsXxugdJU4iqnUamybGGXzVJ2RyTrWlglMgDEFdfzSwoAvnB/Qa54kbV3EddtYUaiJLdjSJEoEHReGYEzM8wDQDV2MFxrAC01hI595zXg8AQqwytLtNXjVdODv/YEbtTXmys23HtgNpMPEUb5uHgBIKrVyb7IeEpDIQDKlTESe9MFnWBvRXzpB4lNGNt+KiseLcICQizBZVZxrpLQT2DXqQYR2FLDYUvQGKVuqMa1MkScDjIGgOsXIyCZk800kqxfpL5/D9VbBDQpXiUVrizYWURqlLUE4AjZEa0F5ha6Ookf3sWd6E+981Tg37hhhYqJGoA1GF51FpT2rK10efqrJo6eOkfW7WBXgy1W0LaF0gNYhQWkSwqjgC4n/sqv3Upi/ekHN7of4gPcZysQoYnTewCmH2Bp5knL7wVn9pacv+fOXO5smRqPv27pr16/fd999L9obeCUNwMWlMN08U6b0dJtW0hrGK0OWZohPQTSydJrmYJXaljuwI9uG9XARm2OrWUkyrl7K2FI1PNpvYZTlbXvGuHW6zIeeaZDakF6S00wyrM7JbYlo5ibi6QOI75P1OuStefyggQza5IM2LutjtCM3fUZnd1GPxrlw8Un84nPY1hLHlsa4cnWC0eokkY3YvmmciWqJsZGAKDAsLTY4efkq/f4VMBnK1ImiMrY8g41HURjEZyjnC7BfbYz26isRaDa4e4ukPVzSpRKMosOQTrJC3jhHUNtGRkY9Drhp5yiPP72g/vQL59S2cfcfL1269PDWrVtPHD58WL9wpuCVNADRRMGW2SqzYx0unzyFjhXaBBhtcT4pWrpe4TsNGucfpjZzHeH4fpQtIV7hJMcqIYhgKclAGWYrQjPzYCxv3FnHliyfPLHMUioY5SkJ9Pttcq3QymKqU5RHZlFoRBJ8MsAnPXzWx2Vdes0mPVawYYwq7cHaiDCsMl0Jma4lhGFA4Oe4dDXli8eaLLVSmqnDqYBKaYxyZRtEFbRohBx8jpd0rZgbEpXUlxFG1qL787GPokT2SmPwJM1T5M1VotEdSFimmzZx/QYqLGGDKp2kzx3bJpmZMExOlNRkfcRdOt+sPvL5L70JOLHRibxiBnD06FENuGefffbVWtsdQeDkuh11/dzcVhrLj2CCEaCBMgbvPX5I35Z+i+6lx8nai4RT12Gq00VZJAWEZBR45bjQUbhWh/lGwg3TI3zh2RWaeUrJWLJBzu1bx5gcgS9dTVC5sDpI6DpH6hyBVcRBRBBVyLxglcYghWHIMBXNegwGTZ5dSnlmIUUFQup6hOEogZnGViNGohCNJfWuaEQ5j0g25HGprzLVGh78cFixaBBZjFKkvUt0rzxNpgPq07cQxDMkeR/JErxPCSubyI1mNCzx2gMxodU470ldJJkxMjpSKwHcxV0c4cjXJwQsXF39a5u2zhrvyHdt0nbPlp08uvws+eIJiCtFQkNBkhBAi8F5z2DlPHm3QTy5HUa3Y6I6XsJhu0UItBBoxUI/4/K5JUKjCY2mGip2jY9w3eaAalQm7TWp1Cy9vMJqN0dbxWI75exqQjdPGDeQGSEb1tUM28qEI5SiUSp62LUUh9YG77PCGJ0jz1KUytBKDUPWNWrPi7F+i6/5L4OO145kDRNwaZPB/NP0OwuUJ65ny+StpErTUwmq1yVrn0fXpzA2RDLNq7eGbN0UgCiWV4V+nhPFVTU+OVWc813wgvN/eQ1gWAG4xx9/vHLp4tLbS60OmbI6Kntu3gpz3bdw4WQHt/gcOh4DNMYEIEKeJvgsLSZ73Aq9K22C7grB5C5sPIEKK0XOoApWm9Eeq1TRZlfQyBxnuilnnhpQjjvcMB7yzFxCN3X84G2beGy+yS1TYzTSnHMrHWo24v5zTbRd4+kPjcBnCJC74SGpIa1TqQ0xWr2wiv8qHs7GTqUCExRVvTh8f4V05QxZ4yK+OsOOPd/FbGmE1UFGX+f4bAHXXUDXRjH9DomL2Te6iVftq2CHUHm1qkGJ8t6jvG98XYCgNfd/+vSVmwIbb211BqI0OvPCxLjlurGc/p53spQ5VH+B0sxOsiRBo/E+ZdBYJO818Uqh8xyfXiDpNqiMbSYY2wylSRA75BIGQ1ZR0SzSIqz2E7TSrLYdc+0+kitKseXXnrjA5aWcd9w6ycPPtvm266ucbGR0fc4I5nnIm7yQmsu6OsWL3OoXL9nWficb2sRemaLTpwHv8YNlfPsK2cpFkt4yKhyhsv21jFf3M+5ymkmPee1w/SXytElQGiNrXiQLymwuT/KqnTG1UY1SFkGxadwixpP6AeOVsAtw1113vbJl4LFjxxTA3MWlGzZt30F/IF7hDRSDGhNVz/a2Rq5/J4tPfoDOpWcpzewk9znaCOWpzSSdMllzEZdnkOf4pINrLWKWL1CZ3IEd20ZQHi/YxENtHy0FYTJURZjwuvASKnIMXE6nAWFZ84EnFogCxe89PiAwimpg8PLSTa0Xa8K86GDHsMYvsIyhCIXyRefP6KGf8Eh/iby9RNo+R9ZaRLwiKI1R2fIqookb0KZCnjkuK0c/aUHeBm0plyfpLJ8EEzE5fhs3TRtmNxvyzGFrw35JZBmPrR6tRGzZPn31pdBA+8rE//ktIxOb6WMljjRWa7T2eK2oxxkTnRBz43tYeu7DNC88Q2l0BhXGZK5buPdyDXodvHi0g9w53OoCrrmAjp8jHt9MMLaHcHQLOqoVo5kuQVwyJInlRc9cCh2A0BYj47VI4wAbKrRS+A28gz/LCF4UpRPw3qOHiZ8XUCooeg4ovOS4vId0Grj2AllnjmzQxuUDjDZE9WlUfTumOo61I3gRnGuS+D6ueREVWKJwBucG9BqnMNUJxus3s7uUsnkmHoJCBq2FbpqijJfxklah8hmlsTmAQ4cOvbIe4IEHiv+2O/nUajOlEoUIHoMB77GmiOFVEhKtmLj5vcTnHqZ19mES28JEFaTfBJcXHTkrwyohw6NwWqPSPr25E6ils+ioRljfQji+nai2lSCugw6HffkMyTK8T4sGi3gykXUtqKJjrl+Ce7UBfxM28PT0Oo6vCyGCgt0sDu+7kPZI0wGSdJCkSzpYRrIu4j1KWYJyjSCaxIZjqCBCByGKEG1KKGNwg2Wy5kXy9iphPMKgu8rA96hM3cpoaTNbzIDJ0RCPR7xBa19MIvcdnS60Bp6oqhvAKi/BunhFPECWSXRlsc2WepXMeYyVdXKGVoVJaO+I0gFq152Yie10Tn2MQeMScWkC74VBr4FKcwJr0SYg0yk+SwsjsBFo8GmXZPEEyfxzdIIyOq4TjM4SjcwQROPoeIQwGMEMu2wehtm8w+OGnTcZsnS4lk8owZGhpWgMieQo8YjziC8YR/mgQ+Y6KJdA5sH1EckQpQqugjKEpSoSVQp9IlPGWFPkL8aiVQQqgrRD2lslz9u4zgr0OyA5SXcJXZ6gvvP11IIJJnyfSmjwHrRojBICE5LnIBmcvNSSy6sdVY7HlzYYwNcnBGRiBnPzAyRuM7u1TmQEMQojAYMsZ9UpvI7IVI5P+kTlWaJbfpDu1S/RvPRFjCTEkSXPDKkXjBGiuI7GIl5Isz4iHmNsofFnwOGgu8ygd5XBFQ0qQIUxYVRDhyPYqIoJK9h4DAnKaGNR2qB0gFIWlCnitO/jswE+7+KzDpImiE/ApyiX43xaZO7eoTC4NWZvGOApsA1RBf8hCKvEpRiPIghLRRmZ9SBpM+hewWc9XNYtKGU2xAYxWjyZjSjN7KcycSNlbyhnA6wtcAqXO1AKYwzWKrqdHK8tXzoxL2UGjISVeWOUK9KXr0MvQETU3/2xn8sWM0/jXBcTxZSqlmoEKz042eqRSYb3Ch1UCQSMS0m1pjL7KuKJ/fTnnqR35SnIGhhdkEHSdhOCkKg8ShjUyZMO+LUsuyBaqcAA4ZB45lB5wiAboNXyNWQOBUajtSmYQiZAaTPMCYbIneR4PLkHlwupKJwolI0wJkJrjTFlojDGlgNMWCMwIVEUUIorBGHA5FiJTi9gcWDxrkPWnSdrXCRtLeDTAfgcbQwmrmJshFIWb0NUaYL6xD7C0hShS9A+xw3nCXPv0DrAaI21kPuiu3juUp8LCw25fTKSci066T3cd999+sW4gS+XASgR0XfddRdKKfm+v3rvjSt2jMwbZc4mxOU+iY84sbLCavMClahC0lshHtsB0fiQRgaSpWgdUd12N6XNd5AuH6e/eJK0u4AkPXzSpTtoEeoIZWKcAWN0Qc1WGvEOcGgTIBIg5FhrhoTMtVEsizZFdu5FMDbEi8fYkMBWQFt0GFMKLGPVCrNTdbZPjrFlZpzZ8RFGxiKqcURsQ0YrmmpksbGmZMPivXjPwkqbJ04t8fufusjFi2fIB5dIW0tI0sBJjrIlbFyF4XCMBCWCkRnikT2oeALjHdYVDayCdVxUF1objFFo49E6IM88klq+cGIJSXr6hl3b1f7rJz4yTABf0RAga/SjX/iF//q6Tz/ZeVM/U7KqnE7bnq1UON5aIe0uUNKatNeA1jJ5WMXEkyhxBR9C66KUyjtoZYlnbiWcPEjSncevnidrXiVtXcUlXfKsizjwJsDYCOzQpQugdNFnUGGhBiaCGjKTvE9wrvhaaCOI6kSlGqY6iSqNEsabmQhK3Lkv4tZ9ZXZPl5kcjSnFIcYqtLc478mdY+AdjcTRXkyYay5x8nKD46evcPz0Gc5dmcelDYK8iThVUOB0iNFRwWwmL/KTsR0E1c3YeKqgy2dZgRuslY/KoMVgxaEV6MBjTDExnTjD4890OXVlzs/Egd6zY+LxPXuu+xCs2/vLawAbev/queee+ZF2u/l9586ev+PtZR0v9Ebl06cDdaotHLv4KEoLQRyQDwxRNEZHXUbJALU+Wn2tSeI0xW3OclCKqLodqW0nyjtIZ56sdZV+8zSD+QtIP0Eij1egdUwQRohWoAzaBMXNUYIPAsLaJmxtO5OlGCMJq40WjZUT9JauohfPgjFoY2iUxjjxrCIOazhdwmqNiEGpYYKYZ6g8I1Men/cZDAYkgwZ5bxXlBkRWFWNmKhgOwuQ4ByaMsVEVXZ4mHNmCrm7FmhiRHHFpUWWYItYXtG9D7jM63lO1GiOCkgBjDVmS88zZLg+fnsP7vt81NaL3bdv0m0qpweHD91ulVP6yE0IKVc9jwY4drd+dX7j6PceefJQ7X/86Fq9e4Y8/+kkmpvZyoncDDz/zJNnCE1R33o4LKwRmFGMtSd6kWr9hXV1BpFDQkGGXbD2DWZufQoFWKJUjWZe0Ncdg8TRJ4zw+baFyB8qiTYiKqtiodG32Tqsi4SvViKMKgS6ReU2vcQbXXsC7Ad65YX3vQCuCuIYNq+R4nOQYr9A2QCuLdyniPFoc4nrkWYbKitxBGw1xCRWUsaURbGkaU5kgHNmECcdRulTMAg6bSXrtWFQx5Oa1wucpveZ5to9tZ8SWuNLrcONEzMRIwOhEmbn5No9dSelkTaJex3/3q8b0T//k29+my6N/6v2LE0K/ph7gvvvuM0Pc/239gfueP/nj389iK/rqlWl99swFdfbsMZQP2DG7k2NbX838/OfpXn4KFY4QTOxFwkms1TjyAid4gcDC84vYa/Pj4vJCfUOXiMf3EU3uhayP6yySNOdJO1fJBytknQZJaw41BHuUMqAFZWJ6wxEzpUAFAZgIbaqYIXgUGo01FoISYXmMSByD1iI+aePSAR6DE0Hpoo/gkqK1rYMSUX2KYGQ7YXUSXR3HRHWUrqBMQQb1zhW3fU0BgufPQnolKO/Im+foLzzDam+ZmQOvo7Xa51I7IHeexUbKqYbQUo44LIvut/XsRDUlrp8W+bOnLr5mBjA1NaUAVpaWXoNS/tabX6OWF86aK1cucPHiWcqlChP1zVzIttJPLhJUpki6DUYnrqfXW6B39gHKUwcZGdtXNHhcUhAw17Hz4VjXtXnxa7dEPILDZ0mhCawVur6dyvg+KmSI65P3m7hei6y7QN5bKahoeQecR1y+TjxRgPJJ0YM3lsAGBTFdOfJklXSwgBaDTxJ8muBwKB1gghJBWEOXRynXNhGPbEZVJtG2DDooIGbvipEwn+G9K4ZVlGIIF64PvWil8Poapuydo99eoBpP0mit8OBjf8rUpps43+mSqSmcZDRsjvaK7qBH7HM67f4ysDJUXX1JA1Bf4/ivHnzggYcff+yxb+n22m5qYtTccsv1zC0uUAoDjl8Y4f0P53SyOboXPoskXaqzt9O98gRBucKgt0JQmWZk55vAVlBDLF0phRsS4r+86eLQOLzP1+fy1sikyoQF9UsVEpFaW5SyOPFAhnMpKu/j0z5Z3kflffCCyxPwRXu3YH0XzN2iDawxNsbbgsiigipEZayNUaaCUQavwbti2kd8Npx9UMP8A5TSxQSxF5TSzydBi8IojdeyrjKWeYfpLdOce5Q4HEdFZXx1DOkuEtgRfBgRKk3FwKhu+5qN9N4xe/EXfu5v7VJKubXh3JfNA6wpfv3APT9688rS0qtvumG3fOKTx8zV+Tmee+5Zrrvh1ezfcTsn5uZZGCxQzTu4/irVsQPkgxVE5WTdNuP730E/WSbrrxDWR8ENhji6PP/glaxj8yIerz1IPvz7Ho/GmBKKEFEaLw4kJ/d5EQJQiNJoNCoYQYV1gqGMjKwNZehCtqPgc+hr41rr2sFFx1EUaO9wIuQuLQbQxBUHu95B1MN0pZiEEhGU1mh9rcEkSqF9MfmE2qCUoBQuXaVkHBM73kS/38RkfXqdBdKVUzQvH+f6/dfz+pu2snVcc2DvHr26uipBNdz2mU898MFnnnjmHymlnnsxOtjXMgRowE9Nbb57/kpbb9+6P3/bW99gO4Mund4lRk2V1fmEhaUO14+McHHpKro8SzR7C+0LD2GjiDzPWDr+QUYPfBvB+F4kS4clnGyYkXvhvMgwJOQpPlnGJy3EObwxUJlBB3WUyPPHy5Uafr/hs/B5URoOR8jVuhEMj2BtOBP1Ao4e5AqUmHXoSQ+9Fcq+eOBV1yZ71It0Fl9sEthrg1XC/MlPgmhG9t5Nv7cCWRvXWOSm3bv59lsPsnOzpjIRMrttgieOPaFOnjntd27b+51vfvNbbzh+/Phrr7vuurl77733y9DAr+lwaGW0sqvR6SJa0W0vU6s6JspjLA5m+ZUvLfDI1QbdrEMe1Nm/79sxgwaD1iWydEBQmyCshDSe/n1Wj/8PfNJGBVX8kAb2vERwTex3qAziBqskrTmSxhx5v4UfNBFXCM9oNCLFvP76zP5adTHUD/SeQnJmTR1c6Q2/1DWx8HWD0CBFPV6MqOohrVz9WcjIuhromvfy3heGJ4XiiCiPU0NvJ0NiStqh2zyDU57q7G3Y0lQxwJLmxEYxVUqoxB1On7/ExcsX+fCHPsKxY48xNT6mP/bxP0nn5he244P3KqXkgQceMC92c/+nXzccv0EAdu/cXplbUSwve0ZH6mRdx+efq/BzH1/mC2dPgh1wNfXs3bSJHVNlLp78CDptkrUX8N0VdGWc0sR2/Mo5Fp78ddrnP464PsqaAsvn+cOSXoHKu2SdK7jOHGR9xOXoJANtGMn8cEpXhjpcLyXM+OfFOYsHp9cRC8XXas9LoSIw7FKKI3Ud6pOvIqpvxikDonGNK6ye/SwzkxMEOMZnZ5manWRq8xY279pBZXyS81cv8/o3vMlUyqOyvLTybhHRDzzwgH9ZDODY9QXxY+f2TVkQj/PP/+vDfOo5ePTqDP/PEw3OnvkoUXIVMZrIOhaunOH+L3yQ+uyNlLa+gWhiN1naQyUpXgfY0Sm0NrQvPMLK0/fRvfwZ8C0IApSJ1t2wFkfeXyEftKHfKyZ20i5eUkJT4rqZMiWkKLP8ULhBqS+TjynmFVn3z2srZfDy5UnncGmEaIMfIoxqKEC1JnQhfwafYOP32+gxZJjgKq+LPQTKgDIYHdJdOU7evETWPotXGURjqDwjDcqkCj768Q/T6/dZnRfKwRTv+Lbv5rvf9V6uO3CdCYyRrJN96/e+633feuTIEX/o0CHzNc8B7rrrLo4cOcL4VPXUTQc38cdPX+RnfucPCEcmcZ2zMGjSM4qq30brzP0srFwmrE8ytu/b8EpTFYsfrNJaeBS6CyhxhFGVxIFJuwzOP8Lg8jHKm64nnNiNLc3gFIhkpO2ruNZlcA4xVVSeo43Ge0XNeqYjxdJgQIRDhRVEzHqvYe0A/DAxzFH4vIfxCRLEaFPGvCAqG1lTInJslIBcyxKMXPNOX6UzucY2U0UfowCSugwaZ0lXz0DaQ+mIqDyJS9rEY3sIa19gqTGgNjrFFn+KILCcOtNjbtFw+00VatVRRspVdu3e5h9++Kzqd+17gD9dWFhQX3MDWFwsFEByrz9dryZy066dpj1YxqVLeG3RlCHPyNrz5FkXFUZI2se1r6BKs+QywEQjjG37VpLmKTpXHwffwAYRSb9b9O97TbpnP01v7jjRxCzx+H5sdQvx2B6UV3SXTqHTPso4xAeIy7i4PCDLDCYXct9F2xil7Qt4egrlFQ7PeFTBi+bKuS+gdUg0ugWqm9EmXi/VXrhfyIte9wxeChHqa+whda3EW9s9JGooXVMIRDEsA0XluP4qvjNH2r2MeI/vtfFJBxWWkahELimBeCq1rfRHdtJvnueZ/hgd1eVOqfC+77kd0X2yLCLWVcSmeGJ1pZWpcnXqoFLw4IN3eXjwa2sAx44dE4CaKV3CSO/mraXK6aWbZUmLkqVjDJrH0UbhessYDF4pvCrUM6zSgMG5BIUmHt1HWN1C++qj5FcfxypXNGt0McpFf4XOhQV6c+eIR2YIJrYTj+8gHN+OGzSR7gpOcrS1XEoCBnh8soJkTXRYQVmNKDvEFFQBK2uFb88h+STtxlmyq2ewlTrdxhWCqW2UtrwWI0Up51/IDZR8eP0takML41rtL9euuFYoKcghXivIB+RJA9dfxnUWyHvL4HJQnjzrolWJaOp6bLmCshWiaJq6rlMWw2DbHfTbl4is40oyxn//xBNM73kTO8dKhDYF8fisRDoQnjp5iUolioo3ckS+5h7g3nvvlSNHjjAzUepfWK52x2utymQ1ZtXV8PljBTsmjfG2hcscIh6rY1Cu8KB5oa2F1ri8BypgZPvdlCZvoHf1EZL5Z8kHbZSE6NIIpBl+0KTTX8HMPYuOS9jqKJgaYWkcVR4lT1dol8tgDTaqkOW94Yi3wSkz7AgKkg3w+YB09SKXWp/DuQEej5c+PhP84lnC0W3Y2g7E5zxfAmYIEsma5KotDET5Ic5gEDNMFhU4l5H7Lr67RN5dxPWWcGkb5YoqwOFR3uFchjIh5a23Ycf2opxHG4OokCTP6eqUTCWUxreSNOaJZw5yzlb51Y89zvve8i3cPFEjCTXjozU+9cRZFpp93rxnW6uw3cNqoxF8TbuB9W3bWqXzFxqlWjzd7C+LCkrKBlVSL7h8gEodzg0KhE0Vq1q0svhCHnqYpBXTS5K1sMEIlT3fQWnzaxhceZTu1cdJ+y2iUtGqzbMBPuuTZ318YxGfzdHDY8MAbUvoMMKUJ7GVCYyNcf0B+DYSxWgdonWIKOhefZyoMkumI8pj22n1v0Ta6xNENYy2SOpABwWXT9shelckk8GGXYKCgHcFPd1nuLyN7/dwSQt6q6T9RfJBC8kzxGcYU4QkP4SyEcG7BFuaoLL5RmxtB0rpgqOAFJ1ADV57bG0Hwcg2SlkPq0sEUZ2nF8/znz58mh+9ayfjtYjfefAxPvHYKXnLzu3MzubzAPcdukHdc/Rr7AHWWsBKqfz++z8zv226tG/XdEkuXW6hdY7ooCAsOoe1ttDEc460fRVTnkKpcPiLDZpBBiFD0hQdVCjvfRvlHa8juXqM3uXHyZNVTDyCDUNIg+GtccW2DWMKyZYkJeudJVk6tZaiDQ8vKLxGWIYgJBk0UC5D95YYZG2CoIQ2BudyfJqSta6ibYh32RAHyApXned4n+JzVxBUfIr4tICS0w4uHyCDPqJzdKlKqEPIcySIUTZA8rSQrLEhIhZlNXZ8O+HEQUx1Fi16uAzDDxWVCsZx4PNi/5FX2KACeJK8S31slNXWIj/zsYJm1m3Nc93m3ezfOsLmLebxjRXb19wDDEGGXKMeC6PwjZMVLSWlyOJpdFBBUUClagiV2iBCK0XmWiCaMBglUFEB/XoZiiYMd+74HJW0QAWUdrwaExsapx8mH7QRwGiDGDv0LAqlgiLp0hojZWxYQMLKZ0UTJ0tx/RWy9lW8ttioQj/tILqEEk3aXSGqjmO0gDekyydJVk8V7WEcxliypIfv9wq4WBdlWxTFYEwR29NBAeMKpCpE5zEDGxGXYkqBKYiwlcIgdVjGRHWozBCVZ9EqwHlXwMJD2FA2LrxgOHiKH0rJKYzyiLcE5VHoXUG0sGP77ewfzU21mouz/lPDgO03zod9zQzgrrvu8gCR1b86yAd/d7wsKpRUfDSixDhcmgzrao/Wxe1StkQYTBdZvniyPMWYItnz3m+A/tQQg3fk3WV6C8eLnEoXYcQLaBvgTfFxXJIAHq003sYEXopcL4wJamW8FJtDJYjgynPkc8cwKCq1UWa37ESqE1xZnKNb24NPeygFxsTowBCVRwqWjiwBAWIt1oYIhiTPyVyOUyVcKSYK69Tr42yarLJ9yzRToxOcmYcLvRznWggedIC1I4UiGRqRDC8Zei3MqI3sRRkukSl2EemNekFSGDymig4mqFbG2FpDJipeeS+Dgzv3Lw8N4OVpByul/H333Wde+8bXPvHQgw/+4s7p8j+q5Iu5hNoGQYk0TYaSKGpIejSFno6kOBUW5EZsETslKTptYhDcsBNYwG95+ypu0EdrXczr+SKLNybAlGqMzN6CEyFbuYhLW6TteZzzhZdwriBSIqioRugcd1w3zbfc8loO3nAL+/bfyKcf+gQX5ia4OHeVY+eOM9cu01o8iwkCVBAjWY/EFRWMp4JWZTIJKJfqTIxOsmP7Jm7YMc2t+zZxw44Jtk6UUN5zdbnJnzy+wJfm2ogJCWypUDtWukD/XFoIYK/JzK/BwcPDdwq86KGw5loO4rmWivpC/1AZTHkTY0FGHU9YCtm8rdyIR2lsTNhfliTw0KFD/vDhw/rON+39F+dOPfym3SPyqmdaqTPGGK3Ar5EgMBitUD4v3L0p8HmNLhopkpJmHZTSWDsGOMTnaBmQteYgz4Zt4KFdmLCYihHIg4igPI4JItAR7qk/LDj/UpSbIoXBZJ0VRgenmd53I5u3bWH71i088OCH6DQuMWW6nFx5hnLnPHtrM5w1exgEhSxMuT5GuTLCRG2E8dEyu2fHOLh1hN2zNbZP1ijFIQ7PXCvh/NVV/vBzF3jibML55ZRGlhNGimioY6yRdbzgxcbIRa61wTSG8ZLQzYRBliJ5u0AWVSFCqYb7jKxYFDnd1BOMIPt21BU+W9m589bWy84JVErJ4cOHlVJben/4m/e9b2vU+WxDMbmaZc4rbZzW4D1GrY1HDxcreFnvuyBgbYBRJbJ8lbR3AWXKqPIEvrdI3p4rtm6ILzJuKSJiMbBj0GIRB+IzRIV479BxCROWCokYGw9hXk8cwtPHnsGSEJsBv/vbv87WTTO8/dtnePWNVX7t+BWq/SYHbvpBalvfzJ37NLs2hWybitg6GTM1ETHfVXzs8wv8j8/OcWH1AvOrCYttRysZFNwBExBHitBqRgIz1EfUw57Gl3cYn3f4wx0CzjkswlQlJm04kmEQcC5HVAvJFEpbjA6oxJamd9RCxa5NgZAhgbYLSikvfLl6+NecFXzkyBF/36H7zLt/6J5T//Kf/sz37q7pj3bHp6KTVxq55Bir1ugQQpZ0iYfr3bwIdo0sIQpRDhWOYlUZly7jVp9h0LpaDE4M9fW9FLHQaF3kAyYAW5BAnM8xYYQKA7zOqW66heaZh6DXwNsArTXXHzxIa2WJVqtPo7XMT/1v/5S5pSYf/Ogf0lvq0OsZDmwdI5UFHj/7BGcWISyVqfmQoGwwpQrnLzsudnpEgSYyGm0NQaCZiMprdxzvZX1e8MVFYTYoiYt6fqsbQStwSnNsISEYjqGpsI6JCuPxIsPtaYa2UhixTMeKUJSvVY3RQfI0wAOHHzAceb56+MuyMubo8aNy6NAh859/5T+effudb/5SYPTbyias5lmixOXixTmtNEFUVXZkGq1jxCjsMP7JEKdXIojWmKCOsiFZ4wJpd7nQ9JJiwFNrgw4iCGJMeZxgZBtaIO0tE5anSFfOIq6HUoZ80CbtLaGcI0kch97+NlzS4cLFOc6cvkR9fJowCJgen+K221/H9k2b+YH3vpsnLgvPdQxBOIkahFQjw8V2wOWmAivUKyGlcGgAZrjQStSw1fx8OTCl1Is8dI3SGrWe90pxyEoNh00L9DRQxaIZGQpLs0GZXA/b2cqD9X12VMXvmY1sNUqWp6bUj/3qr/72ys67dvLggw/Ky24AAMePH5dDhw6ZX/q1/3Tiu95yxwdiW6vWK+Xp0XJ1pFquaY1WXhsXVKa00sUwpB42WNfa/XoIsjsyVNYmbZxB0h7euSJsqGIABBOiSiPE4zuw5U1ol5L05wmq26G7SNpZhEEbxIE1aFHkueK67du56w37CG0dUX1ajTZTE9Ps3rGLsFxhx9bNaFvj9+4/zcrySUJJ6OQruHC2YAMHvthPPOzyramDKFFfduisJXiKF2wUU0NJmhw/JKZqbdalYq8twCmSwmI2QNbR5fXuoxTvxYiinPf9jZNa7Z0NnC3p937n297+hZebEfRSAhHu0KFD5sgv/MIp4Efue///t/7ZL3ZvXer2vn28HH1vT4/uX8k6kgV11ZeQ9f2fGxIjBcV8XGeOvLOCeEFpA67YEqaMLbpzWRPXW8GU22gVosmx2uDGd8PySdJ+BxWEGFtGxzEkc/R6Ca+6ZS+37L+Nk2fO0R1kJC5j0BOmJmcYGbU89dwclzs94nIVF9cIy1NoDDkOvBpqAKyVqg4tFOFpqEngvCL3oAzFSrvhEmutcsQ7PFLcXsyQHKqep0cha5tPRa7ddgxCvs5iQoH2EJJjvPMTuqN2TE+5iYnyD77t7Xf/6eHDh+2RI0fyr8tw6NGjR93hw4f18ePH1T0/+s+aFK2oB3/zH//jf/PJJfvTcZL/o4utC16PbNXEUzgvEIQFLEqxT8B3FguRpF4HYy1e8iFhdrijVweYcAKMxXXmyJMOee8qiT6GqU5h4lGS1grW2MLHGEt5ZhsPPXGef5C9A0yTLZumUHobXQ0l5RC3inaLPH1JkXRWGRuZJfB9sjV5dzZoAYkvOHGiScQj3uOcRmuIrGbMFLLYSSpFE0iGm1KGtb4Mt58hLyC/vUBJf80T+PUFmEMugs/RQOBSNya52Tfqky2TvO9tb7/7D/6sw3/FpoPXXI8g6p5D9+iFhevVD/38kS7wkz/wff9i/6m5J96+fGbgagfebWx1lu7CkxhjcT5FR3WiyjS2Pktv6SJ536Fs0VGzYQSBQbRGRSXi+g4oj+MHbZSN8cYizYv4tI8OgiG71xWzgckqJ84e56HjK7z7DVUudVtEagHXETqSUQlSnrts+Z3PPMtkLeM9b/semr0GH3pyCR16kOIARTx6iNQZ7RmLA6pBwETVYC1kaU57YFjquGHjSK3vGSiMxxX7j7Qasoy4tjhN1sLh2j4xXwBcUoDDZm0TmksJfZJPmMxuDnq9qbHS937v93/vh7/S4b9iBrAh3glHC7XKw28+bI88iJ+o+v80XRt/x0DlSnqLNBafxPc66MAWHbnU01IhleomqlPbGTQu47IMJxnii/57VK2gS1XE2KIkUgFoiEpjhBM30G1eJHZdUidk3VXimYPYib1MBVv4+JPLHNxkqShNeUIIAkfJxKS+zP/zxdN0BqsgMR989ASiAsJY4wWM8gyylMmyYedkzJOX+kQ6oIynnwVcXHZ0nNBLBC9ZgXCqDRtSvow2ukFoaiMBGj80F0F5X8jQSSbGZ2LEiRYnJddVm4224zQXarb1vp/+6Z+9/6s5/K/5aNhfZI7wZw//4+mnzlROPdeS2plzj0mv21IEFWwcoMMytjyKdFfor1yFoIYShzFFFZAnA7zklCrTjN70Lkx1Cy7rIQxwzYt4W2b31I2cOftJlp/5JJXaFINBh5EdN2OiiCzxiLZEPuX2TVX2b58GG5KmKY+dOMeXnnuGAI0LNJO73khpYj/tvEtVV0gkw6sMTQknOWtH69bqdw9GFUOgGzeEv5jGkBoSUY3o9b2BxVhYoVIu4kFyMT7xxiWEPjFl5QmVp6pTqvQp0X8wSvp/+z/93r8/8eY3H7YPPviVD/8V9wAvBI0OHbrP/JN7Dy39zM/87r+4+Lkn/8OgMed1VDEubZFmGmXa5N0mNqxga1NI2gMnpHlRJplyhVBC0qTF8vEPMHHde7Aj28i6TXzWKh6sDVA6BslxeUIvHXD39n0ot8oHP/67jNUm6Xrhg+cM/mHW0ajIFJ7F9Vqo+k6iyQOQpwiGTDxGBwjRcKRMr8djs74rqDCIr0RCvbYdxRUaBsPsXyNYcpTPRfu+jyUzdXJTki5k7YHV6cnI8FxVqRPlKP3UL/7Xf/dRKdBYc/ToV3f4X1cDEBF99Ogxo5RKf+hv/4dn+2mn6A94ty7DJuJwaReXZ0VdPBRwiIwizTJc7lFxyOjut+JabZae/D1GD7ydsLqJXq+LVmWuthZpzz8FJiB3KTjN7GyV1WyMsX3vxKoeJmsROwfOoVSyrjySSUo8eyPx7m8Fr/GSo5SmpA0ZMlQGvTZNsNGp6w0z2X59HlF9FUFSYfBoyYgkdTWXmFHdNzZf7ZdU9rFQu/9eKbmHf/E3fuasUs8f+R6Weu7Pcw6vuAHcd9995tChQzIcVUqffPKRb3viidWf/+JTD4s2TnkdgLeFTo/4QqxBKBY62AhrDU4HhMaiPXjtSJZOUdvzZuLpvawc/wPEWKyNCJzQT5rkrUWUtmhrUCbF9T2reY94+6upVkaQPB8iaUV14bwDn6G8Q2wVpyze5UUHbm2T2Qt0IeUlbvafN85qEUoqpeS7zNjE1HSjXbKDX9k8xX/5Vz97+OTa3/uPv1nc9oWF69X09HE5evSof7E6/xvFAJQU3Ri/Nqb86KOP3rFz585/2Ol0vv/Zkx9i9eIXpBoEWnSKBBGpLpMqS5J5XJahXAbO4V1OWKkXK15w5JknqG6lffZTUBphZOcdtM49wqC7QtKchyAomkxDidcgiJkcsXzuSycRXyYb1MnXEEdTbDDXSoMy5FozFgpJmgyz9qgAXNaz+WG79kWo3k5kAzn0BfH+RV4GhVUCzks+6DBV6fotleTXX7Ul+j//+k/91OnhHdeHDt2grr/+mBw5ckSOHj3q/mcP5mWXigW0UsqtHfwXvvCFb927d++POefe86XHHtM/+7M/L489/rRURiraZQ6T9TDklHyLjBAf1xnEY/T6A1TWRhlD1lkFLLV9b2FnJaLZbdCOxtGtU7TnPk9QGscGFZLmBdIkIbSldRpa5gw3XL+Hh86vsNwrocIQ7dJCgMLn4JPhNpAcr0rUamWceMLMkCsYfFWrnTcMMMtXcvqFUTinGSQJUzbhXbePsnt24tBf/8F3fQDgzW8+bO+6C3/kyBH/EptfvrEMQETUAw88YIaqFA4wjz766LtnZ7f+eL0+8taTJ0/y/l/+FT7xwIOuOxiY+tikUkoTh4rcZyR5jvaA6xLJgGo5pT+1g9VOlbSzSByV8L0GrXOPMHPL2/nJt13PE/OX+cCnHP3VBcqdKzhiwsnd6NYiedpFdFQoiQWWy6tdGt0uUWkWE4Tr4rDFjECRCHoK7P1i2yM6YsYUAIyWQom06EW/yODI2tJL+XKPsPH2a0ArSLwiyYTpMty5v8zdN834266fNUbMQYD3v//9wY/+6I9mDz748lxS+3LdeCD/+3//70c/8RM/cU+5XPqJ6amZO+bnF/m5n/8F+cAffsj3ez2tdWCq5RCtFM45BIW1Zjg3J5jAFrctbTKycoLqpv0sju2huTBHKY6wvsX504/wx5WQt92yi2/5kW380tGELz78cWo1jxbNxK3vYfnYx/C9JbwHi6PTWKXf7aFLfsj09RuC+Ub+jSGwtpCglWKv77Wo/tUNg8mGWr5ovWi08igF/UyoGeEd10W84WCZsdESxip18dIiSXfwU41G4/2jo6MrX+0q+K+rAawphADuAx/4wOjNN9/8/XEc/9jY6NiNnW6P3/6do/73fv8DcvnqvEFbY0tlrBkujhSPyZJisFsrtNeIDop9ON5jTAUblomaF5ndeyuDfe/g2WOPEU3uJ950Pc+0Mp768Bl2TQs//v3v4dP793HfR+8nKAX0GheZvOEdrD55FIdGM+DzxzsMki4lU1QarDdo1AvWz69J02iMFkKE3Beq5N6rodDU8/l6a7MAXq5tLXcSFNcdAZ8yEI91wt7RkLdcP8b2aUWmHKudhLFKqBcbXX/p3MrogYOXXgN8ZOgw3DesAawtJXz/+98ffNd3vfNHgyD6R9ba3QsLC5w5e8a1mm21sLio62MT9AYZnW6bMAwJopAkSQoSSBwhLsW5nCQfFImRMVSrlYIZFMSMjo+zrW44cGON9h2H+NWPPU7z1KfRaoAXx2PnBzzy8Mf5oe97L9/z5lfxp19axDefYaAEpyyaDBtX+dLpxwmq0fBGDvcCPC9f9+tyLYqie6iMZ1ctYqk7YDEp1set9YHWehIoU0C62uCHG0N8nqKyBplLyH1OFJbZHFfYNzPCvs0hcdWz0vVUQ40OCo7DcjvzJ84uqsvnpvcBH3nggQdeNsDuf8oADh8+rO+9916UUu7kyZN31+tj/7ZajV+9uLTIhfOXXbvdUnmeG9Bcd2A/E+NjmMiSZDmffPDznDl7jkq1TBzFpP0uaZ+CEEqhrxdohdaW2kiNsYkJJianmJ3dTLWi2R71+eG33sov/s4fkTWuoEeniSJDNTT88m/9Bt//Xe9lJD7HldWMbPE843vvIh2sYEc20zj1SUa3fTdKl3B5UnTX1LClil8DXtfKl0JWNtPs3RFRXbZcPZOgwqIDV3TpHKDxWUKWN1FJC5e2ydM2TgXY0gTV8hSz1Sk2jQSMxYYwFJq9FExMrarIXNEMFHFcWEy42khUY761f8i4fhnh+b8giDOM9TnAuXPn/lWlUjmilOLq1UtucXFJdbt9vd4j98Jqs4ONA6q1ERAhKgcsXL7MJz7xGS5cmkNLjhdPf1DQqa21KDzVSpXtW7eig4Bt23ewZcsWlLW4bo+Stnxmqc5vHv0dIpURjG7B5QlZc44s8USVGunCScZuvYdw043YJEVpherN0WlcZmbrbeAhUX7dbXvhWrdOW8CTemFaCe95dZXzVx0fO7VMFmo8tkgKVSErM2ieIusvIF4Tl6eoliYYrU8yYWvUI7AmB+9wSqONplISRmsxo2MB5chTCjW1quG3PnTB5YtXzA9/+86P/tW/+T3fgRzW8Oev8b/mHmB48AxBHL+wsDDrffaL1Vrle5eWlv38/Lw0m22TJYV0uYgnzzO8aOKRGkFUdORGqgGbZ+rsnx3H5MKfPvRZlhYXSdOcqo0Q5QhswLYts4xPTOCdo1yuUa1Wi1raOTJlyZMeN09H3HDLnTzxmQ8UU8bakWc9GPRJGGAqZVQ8hs/6pECUF0ujq9EkaZ4TaUPVDdN2NRzNRnAyQOd9jA4YOE0u8MULMU9eXWGgHGVnqBlFKQzopxl9HVMa30+oDlINYkbigJoWDMXwSC/1OBGM0lglKF10EaMwp5JpBsozWlYcO9Xn9EJX7dSeTPSmKLIkg5fn8P9cBrAhyWNlZeWWwaDz3Z1O42+VS5Utp0+edVmWaY3RpbhMmrTJvSeKy6ggp5ckGGUphyETEzEzU3V6rR6fe+wJnjx1ji1bNjM9PcHp0+dJE0elGjMzM8P0zAxpmrJp0xSV8khhTN6TJH1ENAmKxeceYSwVxrbfSvPsF7FxCXKHKpUxUQltqjjXRDMFKiexmoQUbQ2paAbOE4jCiSkqDyl69t5reu0WTuVoG2GCEvPnlzBRTCUKCbyA82Q+JxBFbBShHuINeFy/yxIao0BhC2oYgtFCqopGkdJClDjaHQhqltWO4uNPt/E6I3eOwNrKoJ+FSqn05aoE7Fdx64fSOspdunTpdVq7n1paWnzXYNAzC4vLdDuZc1qZgr8GWgnLyys8dew5VhstDlx3PTfedpCRSpmJkYiJsQrLC/N89vNPcvJsg7hcYqQc0u+H7N23h9Zym2olZteeHYRRhdpoHecceZ6T5+lQUsWQ5wnnzpzh3PkL6H6TnaO381RlHJ80CEs1RGu0rRT4vUuLyRkHSslQ27/osmMUjmKCZw3VUwihjYkmDxTsW+/RymHFFbJyxaQC2TBsCGC9J/EMV1MYrBTtX5TDagfDMa9Mg9aC1Q6VKrpdh9UDylGJTx1rcbnboWYU4jT1eiUAAoabP19xDyAi6t5771VHjhyRK1cu/jtr7T/NnefCxfM0lxu5t6FJTckkiaeX9MjzHLxndGSEN9z9JpauLvKhj3yUBx58mL/1I9/L626/k1PPnOKhB5/kxJUlRmtVxqqGZJAThxVqW6Y4uC9kfKxGuTRCP8lJXYYCBv3+esbd7ba5eOk8Vy7PFTW6LbGZC9TueAMPf+Yj2CDCKQviiUe2E9T3FZNI6+ogssZOWG/aaF/g+264xzdXHvJeQcocRohsOMG8VihqhHxIzMvW1UeG28+GvEAlQuZkWE8IKi+YQt54cpejsZQsfOFEl2caDUKT4VIIwoj6ROR5CY3fV8QAjh49qo8c+ddubu7yr46Pj/3w2TNn/KULl2V+YdmIshYb0veePOuTpwntbpelpWUWF+bYOjPBna+5lZ/56X/G7/7e/+Dee/8tD37yU+zes5ulpQ6zE3VGqgGdbo5XEdVqiWqtysGD+9m2eTMLCwscP3mGJFPDOJqTZY40TTh16hRLS8sYVVCubFRhol5i74xhZf9tPHvuGcojk/g8I5jcg1MGPVxDi2KI6AlaaWwu5LqwBCMUB0oxpCob1MH8C/RKFSBarUu9rbF57VAwYs24tAZHIWbpvB+ygjXi1JBbaDnZcFzstwqyh7LkLmFiosrE1NjLbgAvyQq+//777Tvf+U63vLz8feVK/H8ce+qpbGFhwQhaaxOhQkt/kNDrDmj2u/SSAe12i+WFRXqrTbT3LC/M0283ue2W6wiiCg889HmOnzjN5i1TzE6N0h84dBAyMTXK9NQUt950E1tnN6OVYnZmBpdnXLm0QJ57nM/p9Xo899wJ5ucXEC9YazBaMzZeZ2JijNmxkAO7b+Bzz13BSUI0vodwbF8xgTuUfVsDZ4wUDRjjCzlWP2Tzil4r/66BQQU25If6hC8gdAwJHPI8KTlwem1oqwgxBR1tTbTT4wS0ClkVuJyuovMu2hg0Htcf+LfcvEm/7pZtx+tjY7/yiiOBw7jvRaQyN3f5p5OB87WREbNl61ZljMa5QhFJnNDt5Vycm+OJp49x9tx5rl6cY8f2WWYmxgiM5dz5KyyutLn+un3s3LmVTz/0WR566NO0b72VW266BZRjYnSU22+7jVIcY62lVAoR8bzq9uvotjs8feIMSZ5w+cJFmq0WgQ3QBirVChOj49RHytTrZeIg5ta9Nb7nja/h1z7xGUan9hTue21rmCogHyNDdyxSqIp7hVNFEuAoXPQ6SVPJNY4e15R816jZiH5ePS1rQtcovNq4SMoMSa4Oh8HYgKW0Sb+3iNUWr3TRgsYSWy237p0RpdQzG1oHrxwSePToUX3PPfe4K1eu/h+1amVPo7Hqoig0Tz/9FBfOnafbaSMI5VKVTZs2sWPXDt77jrfypjtu4/4HP8PZc+cR54nKASGGKAxpt1ps2rKFd7/7XXzm05/n6WPPoUTz3vd+F6+6+UZCG2JCW9xqUzzwLMl4zR03cnn+Mp/9/DPkaVowgULFyEiFidEao7Uqk1OTGAuVuMymLRP80HeP80fnHMqOFUKQQ44NQ7ds1jaKDFU+HMXwpTIWyVt0Vs5Rrg+3lPq0aP0OcwOvrq203/hy6vkuVW1oD/shpRsRsDFehJWlk6TZVcJoBB9WC80CpUmc4+BETW3fXFKJ5J8fAkGvHBJ43333mXvuucetrKzc4pz7e91e16+uLOsP/vEfc+78OQLtsSYAHM55lhsdqqOj3HHb7ezds5d7Dr2L+cUVHnroYVZXVxgfGyMOQ7Q2DAYD9u3dx/Zt2zj53EmefPoYTz75NK+57WZKlahImtRw5B1FPkhZWb3Knu0zPP24ZbGbUS1XCAxUSxHTk+NMjI/jxRFHEbt378JGZW7eO8Kd+7bx0HnHSKkgcOihjJuWIjNXAlYUOX4oGmFJehdJB6uouLQuQytDtdI1hU8PGyRgwb9AgveFDDA1HAAVG6JtSG/1FP3LT6NCQ1ydQkwFpUOMBsFQR8mrd4/q1CXtcjTziaEBvGx5gHopXH9+fun9tVrpb1+6fC7/zV/7Nbu63KRcKhOVhg0PJWRpTqPZxVrLgf37MUoTl2L27j/A9l17ePLJp3jm+DNMTc4Q10aojtTZvHkz1+3fQym0dPsDfvXXfgOjDH/jb/wg5XIJ5zO0GNJ+i5WFy1y90qLfd8wvL/KZLz5clFiBZevmKaamJoteAnDw4AEmJiZRxjI7VuOXPniKf/Mni8yMhjhXaO9aD9r5YtGCXjtAIdOG9uAq+aCJtnEh8x7P4HFr/eEve1Trbd41zcI1adnhWLdWFCpgxoKCvL1A8+JnkcY85YktOBsSj+xC1ybwPkUrMB72loz7oTfNmr0Hxn77Na++/Qf+LKHnr8VLvwhT1y0uLtbyPP3OLEn5/Gce1o3lVWrlMlGgCIwlDC1hEBQuxBh6gwFxEDBSifFJylOPfokHPv4hdm7dwrd+67eCUcRRzMT4BLt2bKUchyitqVUr/PBf+0GSQcJv//Z9JOkAo6DXWGHh0hWuXO7QbOV0OglTUxXuuP1GapUqBw/sYceOHaRpQpom7Nu3l6mpKYLAEgaGJM949b5JKkGxgFqJwjohzB3x2oydB/GQmoDEuIJe1m/iGuexQb1I7HyKl3zDnp7hP2LNO3jUUExSNvy5KANB0cQaLJ9k6enfZfmp34beAkFtnM7qFbLmPBIUNDdtaxhVYcpWZP8oqlT2yez2qZ8F1NGjR19W5rZ+UY8QcCCKgm0rywuceO45XalUiOOQSiUmjmOiKMJYgzUGYy2tXodGq00umtwoTKTprSZ87uGP0O+u8MY73wDesXV2monRkfUb5JxjZKTGX//hH2R+fp7f/p2j9Ht9FhbnmJtr0un0SfI+kS2QtYmoxs03Xs/M9DTNZotut8fBA9cxO7sZYwxaa7RWDNKczXXLRNmgHEQilPFUrSJaA2GUYhBFdH2L1oWHaZz6CK4zT3nzq1DG4l1vSOESrjl/f40FsH7TNUqbQoLGhBhrEN+kfeXTrDz1WzSO/RHSXiaszOCd0Fs+hXcJxljyQQOcQ6uAmhFmpev2bK7qmen6L2yb2fbES236ejlzAAWQ9bLto6M1zpxecP1W11TrNUqlkCgMMIEhdzlukBe69iJkWc7C4jKTE5NkSUIYKeojZVSg+ewXPs3WLVd49R1vYNDvkKYZQVDs9zOm2Ks3MTHG+973Pfz7n3s/Ls+54+Yb6PZ7ZJknIMCnbQYDj9EhI2OGqytLdNtt9u/bx9btW7HDw4ei8ZQjRMBoILgBVK0jDorkz/kUnwV0Q0unc4bB0inoLVOeuZF49tXkPoM8GZaLcm2DGYWQtAzFoxVhMZEkUmwyHTRJmxdJGhfIWxcL9ZOogq2PI8mAwdJ5vICNqwRhGZ8nxa5Cpag6xyYG+c5pY6enzOdf94ZX/+vDIvrQy4wBfJkBrGWb3vt6EES0mh2U0dTiOnGpRFQSnGSk3Wy4ZNngMkcYRFxZuMqenTuoEFIpKfrZgNXVPsaUOHv2DJ1uhzvfeBdLS4ts3rwZPwRFtNZ479i9axt3vv52/uCPP0QURmybnCYSRZq36OQNTGUEj6PT6tBuNDmwaze7d+7EWLv+fZxzRcYtnrbLCY2mpgdMVKICN8DRkphF71k5+3Gyy09ixrcTjW7BxFXS5qlhDlAGwmITt8oL7j+CeA8+JcsTVNIj7S6Stq/gugv4LEGZGGs0hBVMOILvrpC2G4jPsWEZG8SgNblkVCZ3E1W2UQHGpemmS7k9sLt+8a633/E+pVT/8OHDWh05Iq+oAazHBa0zgDx3lKol6vUxjNZ46ZGnxVRroAyJpOQihKGhudphZXWJ6/bvZHFlmXY/Q0yAckVP/8qVK3z+c5/jda99PQtWMzW9aV0ISmvD1flL7N23g1fdeBuf+/wjbHvHO8n9gH7WQVdKiBL6/Q7tZg9EsXXzNsIwKjp4BeiO91JIuwkstLpYcWwbLxTCAp+wOBjlTPMSKyc+gOq3EVvCr16mvXqumLA1pQLqtSHWxGCCgu2jpKCMpxne9YakUVscamWKaOcbsWEZ175KZ/EkeWcZnwwKUpkOkKCCCkOcd4RxjfKW26nU91Iynqrv5rNxZm/cVb56150Hv2t2bPbcWiX2StC1n2cAa/vllVKXer0u1UpVj07U0CVPnqTkedGTsNoUo9BrY0zisTbg9PnzzG6bpNVN0SbAJRmD/oC4VCoQPvGceOYY+w5cx8pqk4MHDiAIZ8+e4tSpM3jnueWm68ltzpeefZyDe3ZBKUJhaTWbdLs9nBPy3DFIUsasxRu1rsJdHJYiHyRcWehQL2mmRyLyLOdco8yTlz/H6rN/AoM22lZBD1CmcO1BZZpobBbSNllzkSxLUKboF4goCAJsGKKDWWx1AhOPok2M67fJGpfota6QthcL3QIjGBMVGAAepQVsQG3iOkozBymVJii7RGpZ120pOXvzTn3i2+7c+94DN9749Ct5+C/mAdZczuJgkPqxsVEd2YqkA6dEcrQpVqkEWHzmCtl08WhlqJQtC4urnD13memJKdrtAUqEiZFJavUaQWgIYkOSdmmtLlOpj/HFL34RrTUXL16k2ytoXbFX3HpwH8dOP0dnkBCXLO3GKv1+gvMFUXN6ZoowiooD98VaNzdcvOCdI037XJzrMTVuGauU+PTJFb746EcYXPg8ymi8rZBLjsocKi/Wx2TJRQaNSxgDyg9HbtTaSlmBnpAqjVYG5k6BL2YUjLhib4EOMErhtB/unBBMUCYsjxCObiUa30dcnsZoRSXr+Iprqr2jgb1us/7k9/+Nb/mB6enrr77Sh/+SBuC9P2utvTA6Oroz0EbyLFE2MMORbYd3vuiOZTkWhbchfZeglea5584wcscoxijGRiYpBTWCoFhtbrUwUR+hnGZUooDVZotnnzlBKS7R7XUZJH2qpRIJOdcfPEieO1qNDt1+v9jQgWJqepZ9e3dRn1wr1fzQ9a8NUUKzlzAYpEyMzvCJpxd48rGPks0/gQkjsrxI8rRWaGuv7QdQRRvYZX64EkhQYlHeD0WiVbGcSgZFCNAabzQDIrQKiKKQUmWcoDoFcR0dlLBxCV2aRNsRrOSErucraS7TJjHbxnJ/w76Rn/07f/d9/0IplX09Dv/LDGAo+aqVUr25uauPjE6M7ajVyzLodYbNTMFlCvFFK9NYQxRYUlcQGIxVNNo9Tpw8yxu/5dWINmjbQ1OhVNZMT48xVavTbyc8+9wz7L/uRgb9hGNPP0MQglFCe5DQ7CdEUcjWrZvROmSl0aRUKrFlZhO7d+xgpBYVa1NkePBDx+VFobXy/T7SSoz6xOe/qC/OnaBaK8PEt5I5j/QbyKDBoNck77bxbjBc1mjwUuABxcKGYfmnHVrZYkuMMtighomrxOVx6rUZtmyeYsvUFDoc4cqq5WoP+iZH54UWgbiUMF31ZScyalKzuZaxc4JHX3fb7n/yne/5zgd+/O99H4cPH9Zfj8N/0STwgQceKEa4vPuTIIwPbdm6k7OnngGvyPsZWZbhvGDDgDAv1rDoYZ/do4jjmDNnLrF50yw33HA93nWpBCHbNk8wOllheaXPQrtJ2k957umnuenWV3H16hytVoPMw9JKCxsojNEENmLf/l2srqwwNbmJXbu2UysFw/17Q1VQ767RtwUxgdUPffpRPviRJ+hlKzJSHXdOQq3IVSksK13bj4Rlqs7hkhYu7eK9YKMYl+fkjSvkneWiK+g9WE04voOwPgthndDUqNkSI1FB7LRRwNmBo7GYMEgGoEFnDsH7QJzEPtWjOD1ZFmaq/ZM37Kz9Xz/293/ovymlkkOHDpn77rvPv5xI318EClZKKZmbm5ux1j63vDRff/jTnxQGuRq0UnyQoY3Cp47l5ipLzRbNTo8k8ySJI8syBolDG8/3fvd3sGfzFjZNlxmdqHL58oDVZo807YPzdPsDZrfMMjG7lQ/84UcY5EU/XHxGfbTGZL3G677lVvrNPpVKjUolKHYJKo23pqB1JUlxYwVXrdXNlSuX3v83/+b/dmJmauvfyTF7217TcZATkNlK7oOyIqwobyMlJlTKlNA6KqRbil2hxZo5tQEn08VyKO0ZLnVy4BTOFwsjDI7AWgmU81qcBC4xZZWrutaMmDZTsXxh96baL//kv3j9fUpd1y4Y1aKPHPn6HfxLeoBhGDBKqfn5+fn/Prt564+IV67X6dlAW0q1mDx39PrFYkWMxg7DgBdFkgtBFOLznAc/9Sle9w//FmP1cc5fWaCxkpEPCjaMF0cUhVy+eI7xyWluuvkGPv2ZRxipBaighHcO5xxZN6VaiinFdijXboq9emq9ZMV78ZXKiGk0ms/OzS3+40ce+VhXRH7pn/+Df/OGpVbz3c1W963tlOuc8XbAgH6ekeWWnMCJLYkPIrw2CmWVqEAZVWALogtegHfZEJFREmoQpQWVY4wTo5wKnDdBjippMWWTE+sBVZ2fnRgNPrJr5+jv/cRP/NCnlFLyj//l+nT01/XWf9WMIOfcf0Hxw5XaqM56fSolQ6I9eeJQ3mOtLbRpbTjk1DvisNioaeKQJHUc/cAD3PXGN9Dv93CZL0SgcEMlbYcJDKdOP8tNt72aU2dO0mkn2GG27b2QiSM0htSlxEPxqOGwXaEkLiJhFIpzPhsMBj/0tre9rXv48OFQKTUAPgF8QkTMP/t7//b65srSna2sf3em1B2Jt9u8iWyqHKnPyZ3GaUuGLZZNrq2NG7aCh0OcyniFUQVRL9AQkhFKj5J282Gkj1VD89DmcX//P//Xb35EqTt6AP/gH/w1Dh26z9x33yH/Ukucv2FCwEYKuFLKrzQWPnb1ytK3fvHBjzmrctN2OSrPyRo9espzcaFFq90ny1whcY4QxxFRHJLnwuLyMltmJ/i2N74JxJG7FK1CnDgkyLAoGHgO3HQb880WD336i1SrFUQEqxVvvfsN1OtV+p0uo9Xa8GcUrllbg1Pko+Pjdm5u4V/t3bv/p9e6mYA6dOiQHvIbnvfQz/7ar8W//NSVne1O5/p+313niA8qpfemXiZyryu5EGUikUYblC94Q0onxshAa9WJjV61Si4iPF2OzYmxkj717bdvPvWmH/j+1Y3t4GJD1yGOHr3Hf9XDhN9ABmCUUu7q1at3lUuV+//w93/P97orWueFTFvuU64uL7DUzEgHQ7lXl1OKAkrlEp3ugEHi6KcJjcYS22aneevdb6ASx/jM47MMnynKVUuaJ4iE3PH6N/Hhj/0pK0PBxpuuO8jWrRNoo2i3WtRHR4cMGz3s0+Pq9TGz2mw8tHXrjrtYW7j95fQpdfjwYfXAA+ihmMKX3UKjIXcSfua//WH03Pz5uJMSeUKb5x2lKOdj5XhwYGZi8IYf2ZtYc2PqXtyBqze/+bCZnr5Bhrf9G/LQv+rJoDUvsLi4+CerjdW3f+TDH3BVHZp+krDcadNs9VHGogQG/QG1WkQQaJaWenTaPQZZQi/JcOLo9zpsmhrlrje+nsmxMdJej5It4+ix0m7TaXS4+zvfTqM1oNNY4YYbbiAOIlI/wNiA/mBAuRQXCqJKkeWZVKo1Abva7XS/ZceOHaf/HL1zdfjwYXX8+A1qYeGYenD6uHD06J/nlio4pN/85utVgaDi7733XvnLcOB/IQM4ffr0TRMTk48++OD9+uzpY3qQiOr2BtgowGqD8p56pYJXjiuLi6wu90iShN4godMbkPsMayyDfp9KSfPWu1/LwT37yJI+C/PztNt9cpdz4KbruenGO7G5x9ik4B5ai7Yx/aRPEKzr7IjWxo1PTtrVldX3zc5u/b0Nrv9/6nnIkPpz7733Pu/Z3HvvvbKBCPKX7qD/QgawkSJ2/vzFf1evV//pb/zGr+fNZsdWa3WikiUOA0ZrVbI05fzleZaXG/T7Pfq9Hs1OlyTLhpo7QhQEaOORLOW6g3vYsX0b2SAhTfooYGJ6kjfc+Q4CrbDaF3v4tELZMoN8gJcUawOAfGZm1jZb3V+anJz8u1+jw///y9dXNIAhQ1j98i//cvxd3/Vdn11ZXrz54c9+zlWrI6Y2UqFaqTDo9VheadBod2k2V7l65SrNZpssz0nzfMiyFSJbSKflaUa71aRarbJ/3x62zI5TDWJ0OeSW297IyEgV7QSjKTAHY8l9jnM5Rpt8amrK9vvJg6dOn/u2M2fO+GFZJd88zpfBADaGgmeeeeZAvT7y2VarMZrnuSiUbrc6LK406fUG9Ptt5heucvnyVbqdLnmWYa3F2uG8nHMMkgTvc5zzuBzEZYyP1dixbQu10Rqvee1b2LZ1C9oXdCtnigxNa02e5W5sbMyI4lSvm71xZmZm7uXmzP2v/vqqhkOVUn7oZp87e/bU91cqtT8Ow5A0GfjVRkeXa3VyDysri/S6KXEcYa0jtlUCbfHiipygm2BiQeu4iKW6aLdmuePc+Yt0n+uyZetB9uzeRTYYDNeqKyT3YLUbHRs1gpob9PN3ffPwX0EDGBqBu//+++2uXXs/fPLkmR+21v5GtVb1YxMTMje3qDrtFq1WBxEhMJrpiSlCJUjmSPJsOJQpaBMVdXwO3udFCzeICEZqdJKANOsPB0BlOMGjcCJSqpaNNnYxS9N3TU1NPfvNuP8KGwDA3XffnYuIVUr95qVL5yuDgfzSxFjdnztzWubnLmsRT2A1Y9URypEB5emT4LIEbSFWAYExkBZi26ItUOzdM1aTOUtg9POoCR4kimOxJuh32oPvnpmZ+eLwPeTfPL5X2ACGniC///777datO/7zhQsXEq3dfw0CrZKk60IbmGq9wkgUkUtCt98lTTyIJgojIjTkDkqaXNRQY1cQUvK82OxVqdVxLi8mgIpNG35kbMystlr/YmZm08Nf/OIXA6VU9s2j+zoZwJonuP/+++327dt/9fLlCys33XTzr4OvH3vqyXxiZMSKZDTaA5KkYMsQWOJSQMlr0jQh10IwXPLonSfva1ye4sUzPj6Op4CBEeVGRuq60+k+OTU184siYoBv3vyv4Uv/Rf/hWjjYsmX7HwwGyd23v+qOU3e/9a22M+jlK822aG9BCUYctSCkEkZ4pRAxaG2Ho9ngk4zeYMDc4iLlap1NM5vx3qG0Fh0FPqrWlA7Cf7kW779Z7n2DGMDGcLBr167Hrlyeu3Pbjt0ffMe7vtvWxybV5bkF5zyMjtWpjZTxeDLJMaEhMMVq2NVOi6XVFeaXmzSa8Na3vJMwikApr611E1MzQaPV/A/1ev2Phhn/N5O+rwcO8NWihQCrq6s/6b3/6TNnz5U/c/8nxOjce6P0oN9TXjziPFk/o9ft0Op1yZIcpQLe+e73csdrbhHncjc6Pm6r1Qqtduc/jI5M/MOhOJV88/Z/gxrARsRQKeWffPLJm3fs2H6vOHnP1YV5nn3uGRYXFl2305WrVy7rbqupEM/IWF22b90p3/K6N8js1k3aKPTExCRJllz2Lv/fq9Xx3/rm4f8lMYANhrBen58/f/7bRkbqf1/Ef3sURVGa9llcWmJ1pYlSsHnLLBPjE4WKd5aR5+6itfbXO53O/z07O7vwTaDnL6EBDI1go54gp0+f3j8yUnmLMup2hboV8ZsFpbPUdUXknDHmuDH2gWaz+ck9e/Y0X2hI33z9JX2JiFkzho2v48ePT5w4cWJqfn6++uX/5n67Jk33zdfL//r/AYUTVF7lbRPTAAAAAElFTkSuQmCC

iVBORw0KGgoAAAANSUhEUgAAAIAAAACACAYAAADDPmHLAABorElEQVR42u39eZil51XeC/+e4R32VLvm6up57tY8WDYeZFuyAYMHjDGtmDAkhCQQkpCEJJycfElaHQ45XwKEE3JCYkgYD3BQhxgweMCDJMuWB1nW2C2p57lrrj3v/Q7Ps74/3l3VJVnChliyyed9XX1JXd1dtff7rGcN97rXveB/0ZeIKLlPzP33328PHbrP/Fl/V2sQES0ikYjURWRaRCZEZFREqiJSEZGSiIQiYuNS+BV//n333Wfuv/9+KyJGRNQ36nNS/ysd+NGjR/WxY1PqyJG7HSAv/HNgC9nqnoWl3s5mo7Op0ehv7nUHU/1BNjNIs8ksyaI896Usy8M0c97nuROlcqOVVwpvjXZBHLow0IPQ2PlyJWpEJb1YLZfP1MdKl7dNT54L6pPng0Av5bm88B2qw4fvNTfccIMcOnTIK6XkmwbwNTl09NGj93D06FG3fqMNuFymm/MXbj55dvXm+autVy03Gzc3mv1d/URXOqmn1cnopdDqJ/STnCxzZM6TOY+IoFGgQGlQw8ekFVgFxihiq4nCgFLoqMQRldAQBp5yxPL27dPnamPV52bHoqe2b51+cmrrzkeUUosb3/thDmsOowF/5MgR/00D+HO87rvvPnP0KBw9eo/bYAy1xvzl1zx1/NJdly4tv/HSXOuGpVY6udyF5U7Oajejm0KCSK60V9aKaEAFCmtQKAWK4l5KceaiACUgKDxrpiAieDJBwDgRXI6RXOG1iYzie9+wnaTVYaWXMlqNGKuytHP7yDHr1SMTU9EnX33nnZ9XSq1sMAd93303qK+HZ1B/2Vz8Pffc49fcu4hMn33quTc/cfLid1241HjTxcXB9vmGY6Gds5I4+h5xNnDKGiU6VGitQCtBIShEFGrt/xUIgigpviZq+GPWzkOGj6swAiOu+L0CcCTOE2K4ftzKbCUUp0QmKsilS8t6784RPV4KwWmWluYZKdn5HVvGHi5V+fDb3/P6jys1dnbtcx46dJ+5775DopTy3zSA5x+8AwgCQ3Np4XUf/+RjP3j6zOL3nF3IZi4sDbjSTelLKHkYugyrvERahUopBMEgSgOCkrUDLw5U1h08Gw58w2MpHABKFV8TPwwNQ8NQSpE7YduIYt9IzMWGozFIOFjX7JqucLGREccit26J/fmlnlyd6+qyzbUhZ/NUzKDd7h7cO/XAWL3y+29791s+qJRaWvMKIvfychuC+kZ39WsHLyLm6UeeePdjT5z78efOLb319ErOhaUBbV1yElXIdKRSr7Tkwv7JEvXY8nQjIUkUPmB4iKy78LWPL+tfL7wACFrWzOHaIeMFFMjQEHRhF3gFmfN8y1QZ5XKWB47bt0Z0E8Vnz/YZrRm+ZWdEY+BYXU7YNxvy4acaEmv8u26tsNLsGzfIuP3AJO3lpauTmyq///Z3vPm/VcfGHgc4fPiwBni58oRvSAPY+KFFRD/8wBf/yiNPnPrJMxe7d5xczJjvZWTxSJ7qksmNUSIGoxQHJw27ahVyyZgaD3nmcp9PX02JQ4X4F/vwav12KwUe8KihAQiiTGEdw7+HeNAaJR7jM5TSCOC0Y5ApSmhCI+ydMCQd2Ls55MBMyP94rMvVVsZ33FDlxHLKajPlr91Z5wsn+1xa7cuBSbwXwzMnr5jZmmbXdJBft2fyA695zYGfP3DDgc+/8DL8L20AGz/o8cee+vaHPvfsvcdONF737ELGQqY8UVlyG5m2M9TjCJXn3L6zypRVlGPDidWU04s5l5sptmSKGt8LaI0WGd5cdc0DIDit8Cis91SkRcU1MFkXnycoVUaFlkAnePH07SQNM0WiLIjHoFDisUoX39crEg9GeabLhYsIvee2nRU+crxHFHt+6LXj/MnjTSoBzNYDji0kXGn1qVgRm/VdOe3ZrVXLzmntbzsw/et/9btf89NqbPYcoA4fPqy+lt5AfSPF+nvuOaqPHr3Hicj2//e3PvQzjzx96QeOzyUsJoFLw4rKA6X7PsZjmQwtU9WQV02HrPQGLOWaM0spl7s5UaQJVRG+HWBUcavd0KnL2oVGMGiUF+rJZWbyU1T9AqFrYq2iXLPk/RyXCeIsuY3xRPRMnYbezkq0iYYewYvHAqjCyCI0XsHACV4JDmE2gqo3vGpXRLuv+OT5Pt+xLyJ1mj8506YaGJwXFDmBpKLz1JfSttldt+yZMUu3HNz0r77/r7/nP2dZ/jX1Buob5fCHSZZ84VOfet+nHj7zfz1yOpk53cwliUqSm6oWZWk7qMeG6UizbzSmkwkr3Zy5NGOhJ4ShwmiHF4X2GoPCKIUDnHj88BNrBKdAYamkLTa1n2KaZwhVhjcKbYUbr9vPbbfezBOPPc6x4ydotwZkkqMDQyWMQIHPNnGlehuXo930lSu8gIBHsChKolFKEISeFxKlUF4YM4ptVctY2bKUOk428iI3QVAiWECTY8ggG7hx1zUHJwKu2xx/7K7X7fi7t99118lDh+4zG8vgv7QGICJaKeVFRP/hf//w//nwo5d/6kvn+yyYSu5sZDMVkpuAXgZTgeFNuyN21GPOLPT57KUBDe8QLLEGh0cELAq0LQ5DXJHXKwXryZ9GlFBOemxqfY4ZexIfQZDGlGNYap2n00opl0qIFy7NLZKmgssduUCtPsa2nZspBQoGIUulN3GxfB09la/jBUIBJik0oYdAGzLlGOBxAuKKiiRXQmxVUV0AoqTwWIDCYSQnzBKxWdfvKOfmxslgYf/1Y3/7B/7aoT8EtBS3R/5SGsCGwx/5zV/+wO987vjyOx6Zy30/HsFpozMVIKJIvWbvSMib98bgFAtd+PjpFqlWaCVoEfywoo+UQYBMPGul/DCNG4IHQ9evFJuXn2SbeQQVeJSJSfstLl+5TLfTx2jLxNgovXbK/PIqXUnoD3qQa4wJ2bNvN7t3bUf3e3jKXKl8GxeDzXidDQGk4c8VRa4Lj1MVQ8lDRzuyNaNErtnlC45FDQEo7QUjOdZ13KxLzA3TcMO+yr/5Oz/x1/8/ufNKRPiLGoH+emb6w8Mf+/X/8gd/8rHHF9/xhfkk75eqOtexTnWEJyAT2BQbbpyJKEeK8yuODz7bIA8cRucIbv3Wx1i8gnSY8iu5VvZ5uQboeA2B6zDBSbTJ8E5RDi3dbkq3kxAGFms9mJSgZAkCIcBhlcUDnX6XTqeJTj3eapRqMJJcRpsCHNIbblYBLEHgoascbesY9YaSMijvN5Skz7sa60WoR+GVItcheVA1V4Oyf2Re+6dOJf/8l/79b//W8BLxF2042a9jzBcRqf63//L//tFDjzfvfKZjsl55MsgxyPAR5njGrWVnXXNqfsCJq4pnOylxLEOX6dFegVFEXpPiSUXQw/pd1PP9nKwBPSrA9ecxNECH+CwjSVOCwOAcJD5DA1mi6aVdMpfhM8AJvV4f8MxMj2NCh7gc5QLKNBDncFojinUsYc0QvQIjkIrQVp6a12il6WjQTtYrzRdz0l4plChSIpzRuh1Y+cJcJ8/z7g/84s/9WklE/opS98pfxBOYV/zwEXXP8aP6xIn/4fdsufW3H3py+Tseb5lsENQCh0GUwVGk8B7YP1EicY5SSfFcM8Uog6gCDRavUMoSi2Ggi2zbyoZb9CIPVRBCo8hPfZylC5+nXh+nFJfIsoQgsNRrY/TThMvLDc5dWuDS1RXa3QFJ7ogqJbZv3cytt97EpskJJHcoLUSx5fz5OVqVA6hSDbx7Hr6oNrhahSIDUhR1Uejh77/S/V0DsbwyOK2Us4Fe6OZ5nHPjuePHd3z0E//oA9ddd705evToN3YOsFbCfPgPP/pTf/rw5X/72XP9vBuP2L4OESyCxg19txJN7nOsKrJ5VFFW6eHTEixWWVDgfL6O3K0d+7XfrzlljxPLWHaF/Iu/yImTzzE1Nc6BfdvYNDlFGFbQRpNJRu49aZricgdeMChsZAlDi3URuXMEWjAGTp69wKmzF5h5w7+kM3mQPO+hlH7ee1kzCKEoR5W2lESIBToI+dBg/Z9xKOuZhYDBE/o+o2kre/3WKLh+Z/SvfvjHv++n/7wlovl6HP75Z07d8ZFPHvvtz5zqs1oeNbmyyhMCusif1yFbsEaww8MvHuNGnN5eg3bFvcQtkg0PUHAe9MoxytkVVlZX6PW6zM83WF1pIa5DoByhiYhCSyUOqJZjxupVpibrjNWq1EtVkkGbbnuBxcYyx8+c58zlK1SiGpPb76Zhy6DdhvcqL4xDw1JU4VDECkQXSLMf3vSv7toW0HWmjG50+67q07f8wx//sYcOve89Z4pu6VH5hssBjh07JjYwfPL+J37+iQtZ0LAll6lAuQKOwas1C19770VZJ+raA1xPmpRZNwUvMsToZUO+LxtunwwbQWC1kNqAkWCM8dEyKw0hy2FhZZXl1VXi8AqjoxHjozVqIyUCE1Cv1xmdmsTnGUtLDU5fukCr0WPQ02QJlKOAA5tvZi4cIfV9QmtQXp53/M/zBEXShlfCAIX2irW2lRr6ra9kB6IgwyLaqoYXdWJ5oConL//fIg+/6t57P5qs5VnfMAawdvuf+uLn3/k7f/Tsm851tEtLZeNFFWCJ8sPkb+PrxR1ikVSpYaNueLg4vPhhaaVe4tIorPL06vtZbDeZqC0SB3O0+n26/ZTMKVzm6C21mV8ZEIUWIw4bWIyxpFlK6sw6YBOokNntngOlnXSrd7OqLYH2eCx6rbUsL/RE10KBEsg0RAxhamQdEEIpRF3zdy+sFtbMyWlIJDTnB5nb1NLX/cavnP+JI0eO/NsbbrjBUACh3xgGcOzYMdFa8dTTc//gzLxnEEVkKlj/sM9/SNe6cMXNuPbo1tqyBeCihwaRrRtCcYv085MwpdZDihehZCt0SuP0RvYzGk+yJ7yMqzVomwHtvpAkgvcZuUpIRKOzDJU7rFXUKhGTFcdkPWSyNgJ6D3PqOzhXGgOfYkwZj+CHZYB+Qaq1npcoPwSkNLny4HWRt/ohVC2CUteezfO9yfMNIdMhHaXUueWWbJ3r/ZNLzeZ/3VqvL381XuAVMYA1wGcwWLruP/6Hj775UnMgLh4zogo0vrjpGwxAfXni9LzHqNZAEkHEkSuHkhSjQryERXRV1xypeP88V6ysJgojVtM+Pt7EwE4x1j7L9qDNyAiEIRDnxHGZPEmpT5aYnNnC9p3bqdcmOfGpsxyfL3Fe72RRb6fjFxksPkRlx+sQNHqITVx77/rLPhvriCF48aA0HjDqWshTGz78S1UJ670Nb/S80265Yycf/uOH/grwS/fee68B8q+7ATzwwAMa8E8/cvLtSy2Ctopzp3VRsQ3d5Ma4p75yBBzGfocoh0l7pL05+v0VyhMHkXgG5RKU8uuucmMLWBCcrUB3mV6/QRJP0qwfZDnvU8lgTEZRukzJTDJuIiQPKDVGePJB4SIVTnd30slTOm6evP9xeq0zlMZ3onSA4IYhSX0ZsOOH3k6JwFq48jlO/DA3YJgHPY+N8BWfhlfgjKGvIi41M9mx3PxBEXn/vffe678hQsAv/dKiACwsdF+/0M7ItVH50KT1uonLNdbN8PporRGRoTu89mdrXi3PBygN3qWkg1VoXqHRmqe2+dXo+ha8tyjJv+z74gRTGsNObCVZuYzrzmG6CzTCmJWwxmXfx/YVYbpIrCOkEVCN+uSxZZCfYpDNkfaW8Gm/6ABiCEd3IcoWVb1cq1YKlM7hAatDJO/hvKBthMIj4lGEeOVRyLoBqMLCC1bqGqChXro09ErjVaivdFPVGujbr149vvXIkSPnv1JZ+EpAwWrY4lXNTmfvas8hxihRPC9T58+DX0mRSWtyfLIKOkfnfZwIftCifeZ+BnNPgCSICnHFox0mgkXY0EFMZedrKI1OoQx4clzaQw+WUL0zZJ1jDHpPs9J5Ejfh6W8epVuP6asGafMKOvPDuKyJZ68nHtv9gnJPEDzeO9AhWEvSOMNg/hQBJXQO/e48CjNsUPhhziZr/3wDb0HWkY0/wyGSq0A1JHArrSBcuJL/7yJi77nnHv9nwcT2FYj/azdwPHOyuZs4RItS+HViJhtqfzYkems3Vm1IhJQuaFwI6KBC1jyL66+iMWgC8CA+pXfhUZL2Rcqb78CWtxbJFeka0xflhKC8hfretzJYOslg5TwyaCKuQCDRFmVK2CShd+U58pUrOJXjXDpM3IRwZCvR5F7CkS14XXib9bJVK7QqI96Rty4xaJzDq5Dy5HWI0mTdK6i8h49TtLXDQ9yYLCrQFOFi/Vk+P0F+Yb1kUCSBNV+4tOoP5fZHn336xHYR+R4geak88mU3gHvvvbf4wYNGDa2rmRecUThh2OoQEI3R6iWdgEcIlSLxCpc74hC8UwiacGIfnZMP4PpNTBiBc+QqRTlIFy/g2g0qU7sw07egogKm1d4jyqO8YOJJSlvrhGO78Z0Fsv4KLu2j8hyvBMIAbcroyjhBEIPW5H6ALY0QxtOouIZHo0SBNiij0aLIXIes8RzJyhVyyZjZfDtTlf0skNJpn8H1VohHtyPaXMsPNx7/hnJWkOcVSvIiHsAj5CgCHTLX8fr05aX8ll1T33n8yefuvuGWgx8WEaOUcl+3MrCZJNooCmb2MIN3WRvJupjyJpxE6JciwCrFUt8xXYap0ZBn5lJGSqAlR1SJ2t630jr/KQZLpxATEVdm8P2EpNskbSyQNJYI5s5QmT5AOLUPVd6E1oDPcHkKYrCVKaQ8QeAzxKWIcyiX4kXQYRVlItCCqACrFUZZwOKVHxYxGXnSIO8s4poXybqrKA3h6G5qW15LZMosDlbp9i6jsoygMo4yEVoZRNyGG70WEv06b+F57l/xvNpIRA3L5aIAzqUgpWTiFaK8pMnoNwQOEIn4KArEhhafO1AeJQlp4xK+t0I4eT2iQpT3z8dDFeRZzpt3jPDGPVWSTFMLmjw71yNXltDk5Fozuvtb6ZZn6Fz6HHmvSViu4ygjA0Oe9hg0rpA2FwkvPY6e3Ew0upu4uoUwHoEgLvBYJTjvkcDgJUcjWK0LgEkcWrnitvsUnzSBBJ/2kKSDS3ukvQVcOgBrCUanCEa2Eo5uh6zLwspTaBNSjbYgFcsgW0Xp4iJszPHW/bSSYU6g/owGjr/WahKN9xmIYIymFAZaKVRpZPQSwEs1iV4xA/BhkJfLoatGAZIWzV6XdDBaky6cJHcDyrO3IqqExm9A/TRGWUTDx4636fZy3nSwTDXIOb6QsdBzVCOFcxmV2ZuJR2ZpXX2C3tIplPMYFaCjEBPGeC/k4lDzZ3Hz5+lai4rKBNUZorCODav4MC5upgnxaJx3uLxD1muSpAlp0sHnA7z3oCyiDNoawnJItTJBWItR2pAPOrhei9xfxZTHUGGJOBhDkZH5lKA0vo4BrIFdar1qkBftZbDBSDa6gzX2kSA4nzMaGZkZrylvVE8FwQWAQ8cOydelG7ih9z/6qU9++tnf+djczMcv9EWMV/3WKXy/ie93SXurlMd2Em99FcZWEPHPg1EWOzk3zYTctqmEMQHzPcekFU61+zyxmBKgMOLBhIgxuOZVesunSK8eJ+m3seUKYVQmzxzKeZQRnDiM0gimSEmVL5JMExVsXxugdJU4iqnUamybGGXzVJ2RyTrWlglMgDEFdfzSwoAvnB/Qa54kbV3EddtYUaiJLdjSJEoEHReGYEzM8wDQDV2MFxrAC01hI595zXg8AQqwytLtNXjVdODv/YEbtTXmys23HtgNpMPEUb5uHgBIKrVyb7IeEpDIQDKlTESe9MFnWBvRXzpB4lNGNt+KiseLcICQizBZVZxrpLQT2DXqQYR2FLDYUvQGKVuqMa1MkScDjIGgOsXIyCZk800kqxfpL5/D9VbBDQpXiUVrizYWURqlLUE4AjZEa0F5ha6Ookf3sWd6E+981Tg37hhhYqJGoA1GF51FpT2rK10efqrJo6eOkfW7WBXgy1W0LaF0gNYhQWkSwqjgC4n/sqv3Upi/ekHN7of4gPcZysQoYnTewCmH2Bp5knL7wVn9pacv+fOXO5smRqPv27pr16/fd999L9obeCUNwMWlMN08U6b0dJtW0hrGK0OWZohPQTSydJrmYJXaljuwI9uG9XARm2OrWUkyrl7K2FI1PNpvYZTlbXvGuHW6zIeeaZDakF6S00wyrM7JbYlo5ibi6QOI75P1OuStefyggQza5IM2LutjtCM3fUZnd1GPxrlw8Un84nPY1hLHlsa4cnWC0eokkY3YvmmciWqJsZGAKDAsLTY4efkq/f4VMBnK1ImiMrY8g41HURjEZyjnC7BfbYz26isRaDa4e4ukPVzSpRKMosOQTrJC3jhHUNtGRkY9Drhp5yiPP72g/vQL59S2cfcfL1269PDWrVtPHD58WL9wpuCVNADRRMGW2SqzYx0unzyFjhXaBBhtcT4pWrpe4TsNGucfpjZzHeH4fpQtIV7hJMcqIYhgKclAGWYrQjPzYCxv3FnHliyfPLHMUioY5SkJ9Pttcq3QymKqU5RHZlFoRBJ8MsAnPXzWx2Vdes0mPVawYYwq7cHaiDCsMl0Jma4lhGFA4Oe4dDXli8eaLLVSmqnDqYBKaYxyZRtEFbRohBx8jpd0rZgbEpXUlxFG1qL787GPokT2SmPwJM1T5M1VotEdSFimmzZx/QYqLGGDKp2kzx3bJpmZMExOlNRkfcRdOt+sPvL5L70JOLHRibxiBnD06FENuGefffbVWtsdQeDkuh11/dzcVhrLj2CCEaCBMgbvPX5I35Z+i+6lx8nai4RT12Gq00VZJAWEZBR45bjQUbhWh/lGwg3TI3zh2RWaeUrJWLJBzu1bx5gcgS9dTVC5sDpI6DpH6hyBVcRBRBBVyLxglcYghWHIMBXNegwGTZ5dSnlmIUUFQup6hOEogZnGViNGohCNJfWuaEQ5j0g25HGprzLVGh78cFixaBBZjFKkvUt0rzxNpgPq07cQxDMkeR/JErxPCSubyI1mNCzx2gMxodU470ldJJkxMjpSKwHcxV0c4cjXJwQsXF39a5u2zhrvyHdt0nbPlp08uvws+eIJiCtFQkNBkhBAi8F5z2DlPHm3QTy5HUa3Y6I6XsJhu0UItBBoxUI/4/K5JUKjCY2mGip2jY9w3eaAalQm7TWp1Cy9vMJqN0dbxWI75exqQjdPGDeQGSEb1tUM28qEI5SiUSp62LUUh9YG77PCGJ0jz1KUytBKDUPWNWrPi7F+i6/5L4OO145kDRNwaZPB/NP0OwuUJ65ny+StpErTUwmq1yVrn0fXpzA2RDLNq7eGbN0UgCiWV4V+nhPFVTU+OVWc813wgvN/eQ1gWAG4xx9/vHLp4tLbS60OmbI6Kntu3gpz3bdw4WQHt/gcOh4DNMYEIEKeJvgsLSZ73Aq9K22C7grB5C5sPIEKK0XOoApWm9Eeq1TRZlfQyBxnuilnnhpQjjvcMB7yzFxCN3X84G2beGy+yS1TYzTSnHMrHWo24v5zTbRd4+kPjcBnCJC74SGpIa1TqQ0xWr2wiv8qHs7GTqUCExRVvTh8f4V05QxZ4yK+OsOOPd/FbGmE1UFGX+f4bAHXXUDXRjH9DomL2Te6iVftq2CHUHm1qkGJ8t6jvG98XYCgNfd/+vSVmwIbb211BqI0OvPCxLjlurGc/p53spQ5VH+B0sxOsiRBo/E+ZdBYJO818Uqh8xyfXiDpNqiMbSYY2wylSRA75BIGQ1ZR0SzSIqz2E7TSrLYdc+0+kitKseXXnrjA5aWcd9w6ycPPtvm266ucbGR0fc4I5nnIm7yQmsu6OsWL3OoXL9nWficb2sRemaLTpwHv8YNlfPsK2cpFkt4yKhyhsv21jFf3M+5ymkmPee1w/SXytElQGiNrXiQLymwuT/KqnTG1UY1SFkGxadwixpP6AeOVsAtw1113vbJl4LFjxxTA3MWlGzZt30F/IF7hDRSDGhNVz/a2Rq5/J4tPfoDOpWcpzewk9znaCOWpzSSdMllzEZdnkOf4pINrLWKWL1CZ3IEd20ZQHi/YxENtHy0FYTJURZjwuvASKnIMXE6nAWFZ84EnFogCxe89PiAwimpg8PLSTa0Xa8K86GDHsMYvsIyhCIXyRefP6KGf8Eh/iby9RNo+R9ZaRLwiKI1R2fIqookb0KZCnjkuK0c/aUHeBm0plyfpLJ8EEzE5fhs3TRtmNxvyzGFrw35JZBmPrR6tRGzZPn31pdBA+8rE//ktIxOb6WMljjRWa7T2eK2oxxkTnRBz43tYeu7DNC88Q2l0BhXGZK5buPdyDXodvHi0g9w53OoCrrmAjp8jHt9MMLaHcHQLOqoVo5kuQVwyJInlRc9cCh2A0BYj47VI4wAbKrRS+A28gz/LCF4UpRPw3qOHiZ8XUCooeg4ovOS4vId0Grj2AllnjmzQxuUDjDZE9WlUfTumOo61I3gRnGuS+D6ueREVWKJwBucG9BqnMNUJxus3s7uUsnkmHoJCBq2FbpqijJfxklah8hmlsTmAQ4cOvbIe4IEHiv+2O/nUajOlEoUIHoMB77GmiOFVEhKtmLj5vcTnHqZ19mES28JEFaTfBJcXHTkrwyohw6NwWqPSPr25E6ils+ioRljfQji+nai2lSCugw6HffkMyTK8T4sGi3gykXUtqKJjrl+Ce7UBfxM28PT0Oo6vCyGCgt0sDu+7kPZI0wGSdJCkSzpYRrIu4j1KWYJyjSCaxIZjqCBCByGKEG1KKGNwg2Wy5kXy9iphPMKgu8rA96hM3cpoaTNbzIDJ0RCPR7xBa19MIvcdnS60Bp6oqhvAKi/BunhFPECWSXRlsc2WepXMeYyVdXKGVoVJaO+I0gFq152Yie10Tn2MQeMScWkC74VBr4FKcwJr0SYg0yk+SwsjsBFo8GmXZPEEyfxzdIIyOq4TjM4SjcwQROPoeIQwGMEMu2wehtm8w+OGnTcZsnS4lk8owZGhpWgMieQo8YjziC8YR/mgQ+Y6KJdA5sH1EckQpQqugjKEpSoSVQp9IlPGWFPkL8aiVQQqgrRD2lslz9u4zgr0OyA5SXcJXZ6gvvP11IIJJnyfSmjwHrRojBICE5LnIBmcvNSSy6sdVY7HlzYYwNcnBGRiBnPzAyRuM7u1TmQEMQojAYMsZ9UpvI7IVI5P+kTlWaJbfpDu1S/RvPRFjCTEkSXPDKkXjBGiuI7GIl5Isz4iHmNsofFnwOGgu8ygd5XBFQ0qQIUxYVRDhyPYqIoJK9h4DAnKaGNR2qB0gFIWlCnitO/jswE+7+KzDpImiE/ApyiX43xaZO7eoTC4NWZvGOApsA1RBf8hCKvEpRiPIghLRRmZ9SBpM+hewWc9XNYtKGU2xAYxWjyZjSjN7KcycSNlbyhnA6wtcAqXO1AKYwzWKrqdHK8tXzoxL2UGjISVeWOUK9KXr0MvQETU3/2xn8sWM0/jXBcTxZSqlmoEKz042eqRSYb3Ch1UCQSMS0m1pjL7KuKJ/fTnnqR35SnIGhhdkEHSdhOCkKg8ShjUyZMO+LUsuyBaqcAA4ZB45lB5wiAboNXyNWQOBUajtSmYQiZAaTPMCYbIneR4PLkHlwupKJwolI0wJkJrjTFlojDGlgNMWCMwIVEUUIorBGHA5FiJTi9gcWDxrkPWnSdrXCRtLeDTAfgcbQwmrmJshFIWb0NUaYL6xD7C0hShS9A+xw3nCXPv0DrAaI21kPuiu3juUp8LCw25fTKSci066T3cd999+sW4gS+XASgR0XfddRdKKfm+v3rvjSt2jMwbZc4mxOU+iY84sbLCavMClahC0lshHtsB0fiQRgaSpWgdUd12N6XNd5AuH6e/eJK0u4AkPXzSpTtoEeoIZWKcAWN0Qc1WGvEOcGgTIBIg5FhrhoTMtVEsizZFdu5FMDbEi8fYkMBWQFt0GFMKLGPVCrNTdbZPjrFlZpzZ8RFGxiKqcURsQ0YrmmpksbGmZMPivXjPwkqbJ04t8fufusjFi2fIB5dIW0tI0sBJjrIlbFyF4XCMBCWCkRnikT2oeALjHdYVDayCdVxUF1objFFo49E6IM88klq+cGIJSXr6hl3b1f7rJz4yTABf0RAga/SjX/iF//q6Tz/ZeVM/U7KqnE7bnq1UON5aIe0uUNKatNeA1jJ5WMXEkyhxBR9C66KUyjtoZYlnbiWcPEjSncevnidrXiVtXcUlXfKsizjwJsDYCOzQpQugdNFnUGGhBiaCGjKTvE9wrvhaaCOI6kSlGqY6iSqNEsabmQhK3Lkv4tZ9ZXZPl5kcjSnFIcYqtLc478mdY+AdjcTRXkyYay5x8nKD46evcPz0Gc5dmcelDYK8iThVUOB0iNFRwWwmL/KTsR0E1c3YeKqgy2dZgRuslY/KoMVgxaEV6MBjTDExnTjD4890OXVlzs/Egd6zY+LxPXuu+xCs2/vLawAbev/queee+ZF2u/l9586ev+PtZR0v9Ebl06cDdaotHLv4KEoLQRyQDwxRNEZHXUbJALU+Wn2tSeI0xW3OclCKqLodqW0nyjtIZ56sdZV+8zSD+QtIP0Eij1egdUwQRohWoAzaBMXNUYIPAsLaJmxtO5OlGCMJq40WjZUT9JauohfPgjFoY2iUxjjxrCIOazhdwmqNiEGpYYKYZ6g8I1Men/cZDAYkgwZ5bxXlBkRWFWNmKhgOwuQ4ByaMsVEVXZ4mHNmCrm7FmhiRHHFpUWWYItYXtG9D7jM63lO1GiOCkgBjDVmS88zZLg+fnsP7vt81NaL3bdv0m0qpweHD91ulVP6yE0IKVc9jwY4drd+dX7j6PceefJQ7X/86Fq9e4Y8/+kkmpvZyoncDDz/zJNnCE1R33o4LKwRmFGMtSd6kWr9hXV1BpFDQkGGXbD2DWZufQoFWKJUjWZe0Ncdg8TRJ4zw+baFyB8qiTYiKqtiodG32Tqsi4SvViKMKgS6ReU2vcQbXXsC7Ad65YX3vQCuCuIYNq+R4nOQYr9A2QCuLdyniPFoc4nrkWYbKitxBGw1xCRWUsaURbGkaU5kgHNmECcdRulTMAg6bSXrtWFQx5Oa1wucpveZ5to9tZ8SWuNLrcONEzMRIwOhEmbn5No9dSelkTaJex3/3q8b0T//k29+my6N/6v2LE0K/ph7gvvvuM0Pc/239gfueP/nj389iK/rqlWl99swFdfbsMZQP2DG7k2NbX838/OfpXn4KFY4QTOxFwkms1TjyAid4gcDC84vYa/Pj4vJCfUOXiMf3EU3uhayP6yySNOdJO1fJBytknQZJaw41BHuUMqAFZWJ6wxEzpUAFAZgIbaqYIXgUGo01FoISYXmMSByD1iI+aePSAR6DE0Hpoo/gkqK1rYMSUX2KYGQ7YXUSXR3HRHWUrqBMQQb1zhW3fU0BgufPQnolKO/Im+foLzzDam+ZmQOvo7Xa51I7IHeexUbKqYbQUo44LIvut/XsRDUlrp8W+bOnLr5mBjA1NaUAVpaWXoNS/tabX6OWF86aK1cucPHiWcqlChP1zVzIttJPLhJUpki6DUYnrqfXW6B39gHKUwcZGdtXNHhcUhAw17Hz4VjXtXnxa7dEPILDZ0mhCawVur6dyvg+KmSI65P3m7hei6y7QN5bKahoeQecR1y+TjxRgPJJ0YM3lsAGBTFdOfJklXSwgBaDTxJ8muBwKB1gghJBWEOXRynXNhGPbEZVJtG2DDooIGbvipEwn+G9K4ZVlGIIF64PvWil8Poapuydo99eoBpP0mit8OBjf8rUpps43+mSqSmcZDRsjvaK7qBH7HM67f4ysDJUXX1JA1Bf4/ivHnzggYcff+yxb+n22m5qYtTccsv1zC0uUAoDjl8Y4f0P53SyOboXPoskXaqzt9O98gRBucKgt0JQmWZk55vAVlBDLF0phRsS4r+86eLQOLzP1+fy1sikyoQF9UsVEpFaW5SyOPFAhnMpKu/j0z5Z3kflffCCyxPwRXu3YH0XzN2iDawxNsbbgsiigipEZayNUaaCUQavwbti2kd8Npx9UMP8A5TSxQSxF5TSzydBi8IojdeyrjKWeYfpLdOce5Q4HEdFZXx1DOkuEtgRfBgRKk3FwKhu+5qN9N4xe/EXfu5v7VJKubXh3JfNA6wpfv3APT9688rS0qtvumG3fOKTx8zV+Tmee+5Zrrvh1ezfcTsn5uZZGCxQzTu4/irVsQPkgxVE5WTdNuP730E/WSbrrxDWR8ENhji6PP/glaxj8yIerz1IPvz7Ho/GmBKKEFEaLw4kJ/d5EQJQiNJoNCoYQYV1gqGMjKwNZehCtqPgc+hr41rr2sFFx1EUaO9wIuQuLQbQxBUHu95B1MN0pZiEEhGU1mh9rcEkSqF9MfmE2qCUoBQuXaVkHBM73kS/38RkfXqdBdKVUzQvH+f6/dfz+pu2snVcc2DvHr26uipBNdz2mU898MFnnnjmHymlnnsxOtjXMgRowE9Nbb57/kpbb9+6P3/bW99gO4Mund4lRk2V1fmEhaUO14+McHHpKro8SzR7C+0LD2GjiDzPWDr+QUYPfBvB+F4kS4clnGyYkXvhvMgwJOQpPlnGJy3EObwxUJlBB3WUyPPHy5Uafr/hs/B5URoOR8jVuhEMj2BtOBP1Ao4e5AqUmHXoSQ+9Fcq+eOBV1yZ71It0Fl9sEthrg1XC/MlPgmhG9t5Nv7cCWRvXWOSm3bv59lsPsnOzpjIRMrttgieOPaFOnjntd27b+51vfvNbbzh+/Phrr7vuurl77733y9DAr+lwaGW0sqvR6SJa0W0vU6s6JspjLA5m+ZUvLfDI1QbdrEMe1Nm/79sxgwaD1iWydEBQmyCshDSe/n1Wj/8PfNJGBVX8kAb2vERwTex3qAziBqskrTmSxhx5v4UfNBFXCM9oNCLFvP76zP5adTHUD/SeQnJmTR1c6Q2/1DWx8HWD0CBFPV6MqOohrVz9WcjIuhromvfy3heGJ4XiiCiPU0NvJ0NiStqh2zyDU57q7G3Y0lQxwJLmxEYxVUqoxB1On7/ExcsX+fCHPsKxY48xNT6mP/bxP0nn5he244P3KqXkgQceMC92c/+nXzccv0EAdu/cXplbUSwve0ZH6mRdx+efq/BzH1/mC2dPgh1wNfXs3bSJHVNlLp78CDptkrUX8N0VdGWc0sR2/Mo5Fp78ddrnP464PsqaAsvn+cOSXoHKu2SdK7jOHGR9xOXoJANtGMn8cEpXhjpcLyXM+OfFOYsHp9cRC8XXas9LoSIw7FKKI3Ud6pOvIqpvxikDonGNK6ye/SwzkxMEOMZnZ5manWRq8xY279pBZXyS81cv8/o3vMlUyqOyvLTybhHRDzzwgH9ZDODY9QXxY+f2TVkQj/PP/+vDfOo5ePTqDP/PEw3OnvkoUXIVMZrIOhaunOH+L3yQ+uyNlLa+gWhiN1naQyUpXgfY0Sm0NrQvPMLK0/fRvfwZ8C0IApSJ1t2wFkfeXyEftKHfKyZ20i5eUkJT4rqZMiWkKLP8ULhBqS+TjynmFVn3z2srZfDy5UnncGmEaIMfIoxqKEC1JnQhfwafYOP32+gxZJjgKq+LPQTKgDIYHdJdOU7evETWPotXGURjqDwjDcqkCj768Q/T6/dZnRfKwRTv+Lbv5rvf9V6uO3CdCYyRrJN96/e+633feuTIEX/o0CHzNc8B7rrrLo4cOcL4VPXUTQc38cdPX+RnfucPCEcmcZ2zMGjSM4qq30brzP0srFwmrE8ytu/b8EpTFYsfrNJaeBS6CyhxhFGVxIFJuwzOP8Lg8jHKm64nnNiNLc3gFIhkpO2ruNZlcA4xVVSeo43Ge0XNeqYjxdJgQIRDhRVEzHqvYe0A/DAxzFH4vIfxCRLEaFPGvCAqG1lTInJslIBcyxKMXPNOX6UzucY2U0UfowCSugwaZ0lXz0DaQ+mIqDyJS9rEY3sIa19gqTGgNjrFFn+KILCcOtNjbtFw+00VatVRRspVdu3e5h9++Kzqd+17gD9dWFhQX3MDWFwsFEByrz9dryZy066dpj1YxqVLeG3RlCHPyNrz5FkXFUZI2se1r6BKs+QywEQjjG37VpLmKTpXHwffwAYRSb9b9O97TbpnP01v7jjRxCzx+H5sdQvx2B6UV3SXTqHTPso4xAeIy7i4PCDLDCYXct9F2xil7Qt4egrlFQ7PeFTBi+bKuS+gdUg0ugWqm9EmXi/VXrhfyIte9wxeChHqa+whda3EW9s9JGooXVMIRDEsA0XluP4qvjNH2r2MeI/vtfFJBxWWkahELimBeCq1rfRHdtJvnueZ/hgd1eVOqfC+77kd0X2yLCLWVcSmeGJ1pZWpcnXqoFLw4IN3eXjwa2sAx44dE4CaKV3CSO/mraXK6aWbZUmLkqVjDJrH0UbhessYDF4pvCrUM6zSgMG5BIUmHt1HWN1C++qj5FcfxypXNGt0McpFf4XOhQV6c+eIR2YIJrYTj+8gHN+OGzSR7gpOcrS1XEoCBnh8soJkTXRYQVmNKDvEFFQBK2uFb88h+STtxlmyq2ewlTrdxhWCqW2UtrwWI0Up51/IDZR8eP0takML41rtL9euuFYoKcghXivIB+RJA9dfxnUWyHvL4HJQnjzrolWJaOp6bLmCshWiaJq6rlMWw2DbHfTbl4is40oyxn//xBNM73kTO8dKhDYF8fisRDoQnjp5iUolioo3ckS+5h7g3nvvlSNHjjAzUepfWK52x2utymQ1ZtXV8PljBTsmjfG2hcscIh6rY1Cu8KB5oa2F1ri8BypgZPvdlCZvoHf1EZL5Z8kHbZSE6NIIpBl+0KTTX8HMPYuOS9jqKJgaYWkcVR4lT1dol8tgDTaqkOW94Yi3wSkz7AgKkg3w+YB09SKXWp/DuQEej5c+PhP84lnC0W3Y2g7E5zxfAmYIEsma5KotDET5Ic5gEDNMFhU4l5H7Lr67RN5dxPWWcGkb5YoqwOFR3uFchjIh5a23Ycf2opxHG4OokCTP6eqUTCWUxreSNOaJZw5yzlb51Y89zvve8i3cPFEjCTXjozU+9cRZFpp93rxnW6uw3cNqoxF8TbuB9W3bWqXzFxqlWjzd7C+LCkrKBlVSL7h8gEodzg0KhE0Vq1q0svhCHnqYpBXTS5K1sMEIlT3fQWnzaxhceZTu1cdJ+y2iUtGqzbMBPuuTZ318YxGfzdHDY8MAbUvoMMKUJ7GVCYyNcf0B+DYSxWgdonWIKOhefZyoMkumI8pj22n1v0Ta6xNENYy2SOpABwWXT9shelckk8GGXYKCgHcFPd1nuLyN7/dwSQt6q6T9RfJBC8kzxGcYU4QkP4SyEcG7BFuaoLL5RmxtB0rpgqOAFJ1ADV57bG0Hwcg2SlkPq0sEUZ2nF8/znz58mh+9ayfjtYjfefAxPvHYKXnLzu3MzubzAPcdukHdc/Rr7AHWWsBKqfz++z8zv226tG/XdEkuXW6hdY7ooCAsOoe1ttDEc460fRVTnkKpcPiLDZpBBiFD0hQdVCjvfRvlHa8juXqM3uXHyZNVTDyCDUNIg+GtccW2DWMKyZYkJeudJVk6tZaiDQ8vKLxGWIYgJBk0UC5D95YYZG2CoIQ2BudyfJqSta6ibYh32RAHyApXned4n+JzVxBUfIr4tICS0w4uHyCDPqJzdKlKqEPIcySIUTZA8rSQrLEhIhZlNXZ8O+HEQUx1Fi16uAzDDxWVCsZx4PNi/5FX2KACeJK8S31slNXWIj/zsYJm1m3Nc93m3ezfOsLmLebxjRXb19wDDEGGXKMeC6PwjZMVLSWlyOJpdFBBUUClagiV2iBCK0XmWiCaMBglUFEB/XoZiiYMd+74HJW0QAWUdrwaExsapx8mH7QRwGiDGDv0LAqlgiLp0hojZWxYQMLKZ0UTJ0tx/RWy9lW8ttioQj/tILqEEk3aXSGqjmO0gDekyydJVk8V7WEcxliypIfv9wq4WBdlWxTFYEwR29NBAeMKpCpE5zEDGxGXYkqBKYiwlcIgdVjGRHWozBCVZ9EqwHlXwMJD2FA2LrxgOHiKH0rJKYzyiLcE5VHoXUG0sGP77ewfzU21mouz/lPDgO03zod9zQzgrrvu8gCR1b86yAd/d7wsKpRUfDSixDhcmgzrao/Wxe1StkQYTBdZvniyPMWYItnz3m+A/tQQg3fk3WV6C8eLnEoXYcQLaBvgTfFxXJIAHq003sYEXopcL4wJamW8FJtDJYjgynPkc8cwKCq1UWa37ESqE1xZnKNb24NPeygFxsTowBCVRwqWjiwBAWIt1oYIhiTPyVyOUyVcKSYK69Tr42yarLJ9yzRToxOcmYcLvRznWggedIC1I4UiGRqRDC8Zei3MqI3sRRkukSl2EemNekFSGDymig4mqFbG2FpDJipeeS+Dgzv3Lw8N4OVpByul/H333Wde+8bXPvHQgw/+4s7p8j+q5Iu5hNoGQYk0TYaSKGpIejSFno6kOBUW5EZsETslKTptYhDcsBNYwG95+ypu0EdrXczr+SKLNybAlGqMzN6CEyFbuYhLW6TteZzzhZdwriBSIqioRugcd1w3zbfc8loO3nAL+/bfyKcf+gQX5ia4OHeVY+eOM9cu01o8iwkCVBAjWY/EFRWMp4JWZTIJKJfqTIxOsmP7Jm7YMc2t+zZxw44Jtk6UUN5zdbnJnzy+wJfm2ogJCWypUDtWukD/XFoIYK/JzK/BwcPDdwq86KGw5loO4rmWivpC/1AZTHkTY0FGHU9YCtm8rdyIR2lsTNhfliTw0KFD/vDhw/rON+39F+dOPfym3SPyqmdaqTPGGK3Ar5EgMBitUD4v3L0p8HmNLhopkpJmHZTSWDsGOMTnaBmQteYgz4Zt4KFdmLCYihHIg4igPI4JItAR7qk/LDj/UpSbIoXBZJ0VRgenmd53I5u3bWH71i088OCH6DQuMWW6nFx5hnLnPHtrM5w1exgEhSxMuT5GuTLCRG2E8dEyu2fHOLh1hN2zNbZP1ijFIQ7PXCvh/NVV/vBzF3jibML55ZRGlhNGimioY6yRdbzgxcbIRa61wTSG8ZLQzYRBliJ5u0AWVSFCqYb7jKxYFDnd1BOMIPt21BU+W9m589bWy84JVErJ4cOHlVJben/4m/e9b2vU+WxDMbmaZc4rbZzW4D1GrY1HDxcreFnvuyBgbYBRJbJ8lbR3AWXKqPIEvrdI3p4rtm6ILzJuKSJiMbBj0GIRB+IzRIV479BxCROWCokYGw9hXk8cwtPHnsGSEJsBv/vbv87WTTO8/dtnePWNVX7t+BWq/SYHbvpBalvfzJ37NLs2hWybitg6GTM1ETHfVXzs8wv8j8/OcWH1AvOrCYttRysZFNwBExBHitBqRgIz1EfUw57Gl3cYn3f4wx0CzjkswlQlJm04kmEQcC5HVAvJFEpbjA6oxJamd9RCxa5NgZAhgbYLSikvfLl6+NecFXzkyBF/36H7zLt/6J5T//Kf/sz37q7pj3bHp6KTVxq55Bir1ugQQpZ0iYfr3bwIdo0sIQpRDhWOYlUZly7jVp9h0LpaDE4M9fW9FLHQaF3kAyYAW5BAnM8xYYQKA7zOqW66heaZh6DXwNsArTXXHzxIa2WJVqtPo7XMT/1v/5S5pSYf/Ogf0lvq0OsZDmwdI5UFHj/7BGcWISyVqfmQoGwwpQrnLzsudnpEgSYyGm0NQaCZiMprdxzvZX1e8MVFYTYoiYt6fqsbQStwSnNsISEYjqGpsI6JCuPxIsPtaYa2UhixTMeKUJSvVY3RQfI0wAOHHzAceb56+MuyMubo8aNy6NAh859/5T+effudb/5SYPTbyias5lmixOXixTmtNEFUVXZkGq1jxCjsMP7JEKdXIojWmKCOsiFZ4wJpd7nQ9JJiwFNrgw4iCGJMeZxgZBtaIO0tE5anSFfOIq6HUoZ80CbtLaGcI0kch97+NlzS4cLFOc6cvkR9fJowCJgen+K221/H9k2b+YH3vpsnLgvPdQxBOIkahFQjw8V2wOWmAivUKyGlcGgAZrjQStSw1fx8OTCl1Is8dI3SGrWe90pxyEoNh00L9DRQxaIZGQpLs0GZXA/b2cqD9X12VMXvmY1sNUqWp6bUj/3qr/72ys67dvLggw/Ky24AAMePH5dDhw6ZX/q1/3Tiu95yxwdiW6vWK+Xp0XJ1pFquaY1WXhsXVKa00sUwpB42WNfa/XoIsjsyVNYmbZxB0h7euSJsqGIABBOiSiPE4zuw5U1ol5L05wmq26G7SNpZhEEbxIE1aFHkueK67du56w37CG0dUX1ajTZTE9Ps3rGLsFxhx9bNaFvj9+4/zcrySUJJ6OQruHC2YAMHvthPPOzyramDKFFfduisJXiKF2wUU0NJmhw/JKZqbdalYq8twCmSwmI2QNbR5fXuoxTvxYiinPf9jZNa7Z0NnC3p937n297+hZebEfRSAhHu0KFD5sgv/MIp4Efue///t/7ZL3ZvXer2vn28HH1vT4/uX8k6kgV11ZeQ9f2fGxIjBcV8XGeOvLOCeEFpA67YEqaMLbpzWRPXW8GU22gVosmx2uDGd8PySdJ+BxWEGFtGxzEkc/R6Ca+6ZS+37L+Nk2fO0R1kJC5j0BOmJmcYGbU89dwclzs94nIVF9cIy1NoDDkOvBpqAKyVqg4tFOFpqEngvCL3oAzFSrvhEmutcsQ7PFLcXsyQHKqep0cha5tPRa7ddgxCvs5iQoH2EJJjvPMTuqN2TE+5iYnyD77t7Xf/6eHDh+2RI0fyr8tw6NGjR93hw4f18ePH1T0/+s+aFK2oB3/zH//jf/PJJfvTcZL/o4utC16PbNXEUzgvEIQFLEqxT8B3FguRpF4HYy1e8iFhdrijVweYcAKMxXXmyJMOee8qiT6GqU5h4lGS1grW2MLHGEt5ZhsPPXGef5C9A0yTLZumUHobXQ0l5RC3inaLPH1JkXRWGRuZJfB9sjV5dzZoAYkvOHGiScQj3uOcRmuIrGbMFLLYSSpFE0iGm1KGtb4Mt58hLyC/vUBJf80T+PUFmEMugs/RQOBSNya52Tfqky2TvO9tb7/7D/6sw3/FpoPXXI8g6p5D9+iFhevVD/38kS7wkz/wff9i/6m5J96+fGbgagfebWx1lu7CkxhjcT5FR3WiyjS2Pktv6SJ536Fs0VGzYQSBQbRGRSXi+g4oj+MHbZSN8cYizYv4tI8OgiG71xWzgckqJ84e56HjK7z7DVUudVtEagHXETqSUQlSnrts+Z3PPMtkLeM9b/semr0GH3pyCR16kOIARTx6iNQZ7RmLA6pBwETVYC1kaU57YFjquGHjSK3vGSiMxxX7j7Qasoy4tjhN1sLh2j4xXwBcUoDDZm0TmksJfZJPmMxuDnq9qbHS937v93/vh7/S4b9iBrAh3glHC7XKw28+bI88iJ+o+v80XRt/x0DlSnqLNBafxPc66MAWHbnU01IhleomqlPbGTQu47IMJxnii/57VK2gS1XE2KIkUgFoiEpjhBM30G1eJHZdUidk3VXimYPYib1MBVv4+JPLHNxkqShNeUIIAkfJxKS+zP/zxdN0BqsgMR989ASiAsJY4wWM8gyylMmyYedkzJOX+kQ6oIynnwVcXHZ0nNBLBC9ZgXCqDRtSvow2ukFoaiMBGj80F0F5X8jQSSbGZ2LEiRYnJddVm4224zQXarb1vp/+6Z+9/6s5/K/5aNhfZI7wZw//4+mnzlROPdeS2plzj0mv21IEFWwcoMMytjyKdFfor1yFoIYShzFFFZAnA7zklCrTjN70Lkx1Cy7rIQxwzYt4W2b31I2cOftJlp/5JJXaFINBh5EdN2OiiCzxiLZEPuX2TVX2b58GG5KmKY+dOMeXnnuGAI0LNJO73khpYj/tvEtVV0gkw6sMTQknOWtH69bqdw9GFUOgGzeEv5jGkBoSUY3o9b2BxVhYoVIu4kFyMT7xxiWEPjFl5QmVp6pTqvQp0X8wSvp/+z/93r8/8eY3H7YPPviVD/8V9wAvBI0OHbrP/JN7Dy39zM/87r+4+Lkn/8OgMed1VDEubZFmGmXa5N0mNqxga1NI2gMnpHlRJplyhVBC0qTF8vEPMHHde7Aj28i6TXzWKh6sDVA6BslxeUIvHXD39n0ot8oHP/67jNUm6Xrhg+cM/mHW0ajIFJ7F9Vqo+k6iyQOQpwiGTDxGBwjRcKRMr8djs74rqDCIr0RCvbYdxRUaBsPsXyNYcpTPRfu+jyUzdXJTki5k7YHV6cnI8FxVqRPlKP3UL/7Xf/dRKdBYc/ToV3f4X1cDEBF99Ogxo5RKf+hv/4dn+2mn6A94ty7DJuJwaReXZ0VdPBRwiIwizTJc7lFxyOjut+JabZae/D1GD7ydsLqJXq+LVmWuthZpzz8FJiB3KTjN7GyV1WyMsX3vxKoeJmsROwfOoVSyrjySSUo8eyPx7m8Fr/GSo5SmpA0ZMlQGvTZNsNGp6w0z2X59HlF9FUFSYfBoyYgkdTWXmFHdNzZf7ZdU9rFQu/9eKbmHf/E3fuasUs8f+R6Weu7Pcw6vuAHcd9995tChQzIcVUqffPKRb3viidWf/+JTD4s2TnkdgLeFTo/4QqxBKBY62AhrDU4HhMaiPXjtSJZOUdvzZuLpvawc/wPEWKyNCJzQT5rkrUWUtmhrUCbF9T2reY94+6upVkaQPB8iaUV14bwDn6G8Q2wVpyze5UUHbm2T2Qt0IeUlbvafN85qEUoqpeS7zNjE1HSjXbKDX9k8xX/5Vz97+OTa3/uPv1nc9oWF69X09HE5evSof7E6/xvFAJQU3Ri/Nqb86KOP3rFz585/2Ol0vv/Zkx9i9eIXpBoEWnSKBBGpLpMqS5J5XJahXAbO4V1OWKkXK15w5JknqG6lffZTUBphZOcdtM49wqC7QtKchyAomkxDidcgiJkcsXzuSycRXyYb1MnXEEdTbDDXSoMy5FozFgpJmgyz9qgAXNaz+WG79kWo3k5kAzn0BfH+RV4GhVUCzks+6DBV6fotleTXX7Ul+j//+k/91OnhHdeHDt2grr/+mBw5ckSOHj3q/mcP5mWXigW0UsqtHfwXvvCFb927d++POefe86XHHtM/+7M/L489/rRURiraZQ6T9TDklHyLjBAf1xnEY/T6A1TWRhlD1lkFLLV9b2FnJaLZbdCOxtGtU7TnPk9QGscGFZLmBdIkIbSldRpa5gw3XL+Hh86vsNwrocIQ7dJCgMLn4JPhNpAcr0rUamWceMLMkCsYfFWrnTcMMMtXcvqFUTinGSQJUzbhXbePsnt24tBf/8F3fQDgzW8+bO+6C3/kyBH/EptfvrEMQETUAw88YIaqFA4wjz766LtnZ7f+eL0+8taTJ0/y/l/+FT7xwIOuOxiY+tikUkoTh4rcZyR5jvaA6xLJgGo5pT+1g9VOlbSzSByV8L0GrXOPMHPL2/nJt13PE/OX+cCnHP3VBcqdKzhiwsnd6NYiedpFdFQoiQWWy6tdGt0uUWkWE4Tr4rDFjECRCHoK7P1i2yM6YsYUAIyWQom06EW/yODI2tJL+XKPsPH2a0ArSLwiyYTpMty5v8zdN834266fNUbMQYD3v//9wY/+6I9mDz748lxS+3LdeCD/+3//70c/8RM/cU+5XPqJ6amZO+bnF/m5n/8F+cAffsj3ez2tdWCq5RCtFM45BIW1Zjg3J5jAFrctbTKycoLqpv0sju2huTBHKY6wvsX504/wx5WQt92yi2/5kW380tGELz78cWo1jxbNxK3vYfnYx/C9JbwHi6PTWKXf7aFLfsj09RuC+Ub+jSGwtpCglWKv77Wo/tUNg8mGWr5ovWi08igF/UyoGeEd10W84WCZsdESxip18dIiSXfwU41G4/2jo6MrX+0q+K+rAawphADuAx/4wOjNN9/8/XEc/9jY6NiNnW6P3/6do/73fv8DcvnqvEFbY0tlrBkujhSPyZJisFsrtNeIDop9ON5jTAUblomaF5ndeyuDfe/g2WOPEU3uJ950Pc+0Mp768Bl2TQs//v3v4dP793HfR+8nKAX0GheZvOEdrD55FIdGM+DzxzsMki4lU1QarDdo1AvWz69J02iMFkKE3Beq5N6rodDU8/l6a7MAXq5tLXcSFNcdAZ8yEI91wt7RkLdcP8b2aUWmHKudhLFKqBcbXX/p3MrogYOXXgN8ZOgw3DesAawtJXz/+98ffNd3vfNHgyD6R9ba3QsLC5w5e8a1mm21sLio62MT9AYZnW6bMAwJopAkSQoSSBwhLsW5nCQfFImRMVSrlYIZFMSMjo+zrW44cGON9h2H+NWPPU7z1KfRaoAXx2PnBzzy8Mf5oe97L9/z5lfxp19axDefYaAEpyyaDBtX+dLpxwmq0fBGDvcCPC9f9+tyLYqie6iMZ1ctYqk7YDEp1set9YHWehIoU0C62uCHG0N8nqKyBplLyH1OFJbZHFfYNzPCvs0hcdWz0vVUQ40OCo7DcjvzJ84uqsvnpvcBH3nggQdeNsDuf8oADh8+rO+9916UUu7kyZN31+tj/7ZajV+9uLTIhfOXXbvdUnmeG9Bcd2A/E+NjmMiSZDmffPDznDl7jkq1TBzFpP0uaZ+CEEqhrxdohdaW2kiNsYkJJianmJ3dTLWi2R71+eG33sov/s4fkTWuoEeniSJDNTT88m/9Bt//Xe9lJD7HldWMbPE843vvIh2sYEc20zj1SUa3fTdKl3B5UnTX1LClil8DXtfKl0JWNtPs3RFRXbZcPZOgwqIDV3TpHKDxWUKWN1FJC5e2ydM2TgXY0gTV8hSz1Sk2jQSMxYYwFJq9FExMrarIXNEMFHFcWEy42khUY761f8i4fhnh+b8giDOM9TnAuXPn/lWlUjmilOLq1UtucXFJdbt9vd4j98Jqs4ONA6q1ERAhKgcsXL7MJz7xGS5cmkNLjhdPf1DQqa21KDzVSpXtW7eig4Bt23ewZcsWlLW4bo+Stnxmqc5vHv0dIpURjG7B5QlZc44s8USVGunCScZuvYdw043YJEVpherN0WlcZmbrbeAhUX7dbXvhWrdOW8CTemFaCe95dZXzVx0fO7VMFmo8tkgKVSErM2ieIusvIF4Tl6eoliYYrU8yYWvUI7AmB+9wSqONplISRmsxo2MB5chTCjW1quG3PnTB5YtXzA9/+86P/tW/+T3fgRzW8Oev8b/mHmB48AxBHL+wsDDrffaL1Vrle5eWlv38/Lw0m22TJYV0uYgnzzO8aOKRGkFUdORGqgGbZ+rsnx3H5MKfPvRZlhYXSdOcqo0Q5QhswLYts4xPTOCdo1yuUa1Wi1raOTJlyZMeN09H3HDLnTzxmQ8UU8bakWc9GPRJGGAqZVQ8hs/6pECUF0ujq9EkaZ4TaUPVDdN2NRzNRnAyQOd9jA4YOE0u8MULMU9eXWGgHGVnqBlFKQzopxl9HVMa30+oDlINYkbigJoWDMXwSC/1OBGM0lglKF10EaMwp5JpBsozWlYcO9Xn9EJX7dSeTPSmKLIkg5fn8P9cBrAhyWNlZeWWwaDz3Z1O42+VS5Utp0+edVmWaY3RpbhMmrTJvSeKy6ggp5ckGGUphyETEzEzU3V6rR6fe+wJnjx1ji1bNjM9PcHp0+dJE0elGjMzM8P0zAxpmrJp0xSV8khhTN6TJH1ENAmKxeceYSwVxrbfSvPsF7FxCXKHKpUxUQltqjjXRDMFKiexmoQUbQ2paAbOE4jCiSkqDyl69t5reu0WTuVoG2GCEvPnlzBRTCUKCbyA82Q+JxBFbBShHuINeFy/yxIao0BhC2oYgtFCqopGkdJClDjaHQhqltWO4uNPt/E6I3eOwNrKoJ+FSqn05aoE7Fdx64fSOspdunTpdVq7n1paWnzXYNAzC4vLdDuZc1qZgr8GWgnLyys8dew5VhstDlx3PTfedpCRSpmJkYiJsQrLC/N89vNPcvJsg7hcYqQc0u+H7N23h9Zym2olZteeHYRRhdpoHecceZ6T5+lQUsWQ5wnnzpzh3PkL6H6TnaO381RlHJ80CEs1RGu0rRT4vUuLyRkHSslQ27/osmMUjmKCZw3VUwihjYkmDxTsW+/RymHFFbJyxaQC2TBsCGC9J/EMV1MYrBTtX5TDagfDMa9Mg9aC1Q6VKrpdh9UDylGJTx1rcbnboWYU4jT1eiUAAoabP19xDyAi6t5771VHjhyRK1cu/jtr7T/NnefCxfM0lxu5t6FJTckkiaeX9MjzHLxndGSEN9z9JpauLvKhj3yUBx58mL/1I9/L626/k1PPnOKhB5/kxJUlRmtVxqqGZJAThxVqW6Y4uC9kfKxGuTRCP8lJXYYCBv3+esbd7ba5eOk8Vy7PFTW6LbGZC9TueAMPf+Yj2CDCKQviiUe2E9T3FZNI6+ogssZOWG/aaF/g+264xzdXHvJeQcocRohsOMG8VihqhHxIzMvW1UeG28+GvEAlQuZkWE8IKi+YQt54cpejsZQsfOFEl2caDUKT4VIIwoj6ROR5CY3fV8QAjh49qo8c+ddubu7yr46Pj/3w2TNn/KULl2V+YdmIshYb0veePOuTpwntbpelpWUWF+bYOjPBna+5lZ/56X/G7/7e/+Dee/8tD37yU+zes5ulpQ6zE3VGqgGdbo5XEdVqiWqtysGD+9m2eTMLCwscP3mGJFPDOJqTZY40TTh16hRLS8sYVVCubFRhol5i74xhZf9tPHvuGcojk/g8I5jcg1MGPVxDi2KI6AlaaWwu5LqwBCMUB0oxpCob1MH8C/RKFSBarUu9rbF57VAwYs24tAZHIWbpvB+ygjXi1JBbaDnZcFzstwqyh7LkLmFiosrE1NjLbgAvyQq+//777Tvf+U63vLz8feVK/H8ce+qpbGFhwQhaaxOhQkt/kNDrDmj2u/SSAe12i+WFRXqrTbT3LC/M0283ue2W6wiiCg889HmOnzjN5i1TzE6N0h84dBAyMTXK9NQUt950E1tnN6OVYnZmBpdnXLm0QJ57nM/p9Xo899wJ5ucXEC9YazBaMzZeZ2JijNmxkAO7b+Bzz13BSUI0vodwbF8xgTuUfVsDZ4wUDRjjCzlWP2Tzil4r/66BQQU25If6hC8gdAwJHPI8KTlwem1oqwgxBR1tTbTT4wS0ClkVuJyuovMu2hg0Htcf+LfcvEm/7pZtx+tjY7/yiiOBw7jvRaQyN3f5p5OB87WREbNl61ZljMa5QhFJnNDt5Vycm+OJp49x9tx5rl6cY8f2WWYmxgiM5dz5KyyutLn+un3s3LmVTz/0WR566NO0b72VW266BZRjYnSU22+7jVIcY62lVAoR8bzq9uvotjs8feIMSZ5w+cJFmq0WgQ3QBirVChOj49RHytTrZeIg5ta9Nb7nja/h1z7xGUan9hTue21rmCogHyNDdyxSqIp7hVNFEuAoXPQ6SVPJNY4e15R816jZiH5ePS1rQtcovNq4SMoMSa4Oh8HYgKW0Sb+3iNUWr3TRgsYSWy237p0RpdQzG1oHrxwSePToUX3PPfe4K1eu/h+1amVPo7Hqoig0Tz/9FBfOnafbaSMI5VKVTZs2sWPXDt77jrfypjtu4/4HP8PZc+cR54nKASGGKAxpt1ps2rKFd7/7XXzm05/n6WPPoUTz3vd+F6+6+UZCG2JCW9xqUzzwLMl4zR03cnn+Mp/9/DPkaVowgULFyEiFidEao7Uqk1OTGAuVuMymLRP80HeP80fnHMqOFUKQQ44NQ7ds1jaKDFU+HMXwpTIWyVt0Vs5Rrg+3lPq0aP0OcwOvrq203/hy6vkuVW1oD/shpRsRsDFehJWlk6TZVcJoBB9WC80CpUmc4+BETW3fXFKJ5J8fAkGvHBJ43333mXvuucetrKzc4pz7e91e16+uLOsP/vEfc+78OQLtsSYAHM55lhsdqqOj3HHb7ezds5d7Dr2L+cUVHnroYVZXVxgfGyMOQ7Q2DAYD9u3dx/Zt2zj53EmefPoYTz75NK+57WZKlahImtRw5B1FPkhZWb3Knu0zPP24ZbGbUS1XCAxUSxHTk+NMjI/jxRFHEbt378JGZW7eO8Kd+7bx0HnHSKkgcOihjJuWIjNXAlYUOX4oGmFJehdJB6uouLQuQytDtdI1hU8PGyRgwb9AgveFDDA1HAAVG6JtSG/1FP3LT6NCQ1ydQkwFpUOMBsFQR8mrd4/q1CXtcjTziaEBvGx5gHopXH9+fun9tVrpb1+6fC7/zV/7Nbu63KRcKhOVhg0PJWRpTqPZxVrLgf37MUoTl2L27j/A9l17ePLJp3jm+DNMTc4Q10aojtTZvHkz1+3fQym0dPsDfvXXfgOjDH/jb/wg5XIJ5zO0GNJ+i5WFy1y90qLfd8wvL/KZLz5clFiBZevmKaamJoteAnDw4AEmJiZRxjI7VuOXPniKf/Mni8yMhjhXaO9aD9r5YtGCXjtAIdOG9uAq+aCJtnEh8x7P4HFr/eEve1Trbd41zcI1adnhWLdWFCpgxoKCvL1A8+JnkcY85YktOBsSj+xC1ybwPkUrMB72loz7oTfNmr0Hxn77Na++/Qf+LKHnr8VLvwhT1y0uLtbyPP3OLEn5/Gce1o3lVWrlMlGgCIwlDC1hEBQuxBh6gwFxEDBSifFJylOPfokHPv4hdm7dwrd+67eCUcRRzMT4BLt2bKUchyitqVUr/PBf+0GSQcJv//Z9JOkAo6DXWGHh0hWuXO7QbOV0OglTUxXuuP1GapUqBw/sYceOHaRpQpom7Nu3l6mpKYLAEgaGJM949b5JKkGxgFqJwjohzB3x2oydB/GQmoDEuIJe1m/iGuexQb1I7HyKl3zDnp7hP2LNO3jUUExSNvy5KANB0cQaLJ9k6enfZfmp34beAkFtnM7qFbLmPBIUNDdtaxhVYcpWZP8oqlT2yez2qZ8F1NGjR19W5rZ+UY8QcCCKgm0rywuceO45XalUiOOQSiUmjmOiKMJYgzUGYy2tXodGq00umtwoTKTprSZ87uGP0O+u8MY73wDesXV2monRkfUb5JxjZKTGX//hH2R+fp7f/p2j9Ht9FhbnmJtr0un0SfI+kS2QtYmoxs03Xs/M9DTNZotut8fBA9cxO7sZYwxaa7RWDNKczXXLRNmgHEQilPFUrSJaA2GUYhBFdH2L1oWHaZz6CK4zT3nzq1DG4l1vSOESrjl/f40FsH7TNUqbQoLGhBhrEN+kfeXTrDz1WzSO/RHSXiaszOCd0Fs+hXcJxljyQQOcQ6uAmhFmpev2bK7qmen6L2yb2fbES236ejlzAAWQ9bLto6M1zpxecP1W11TrNUqlkCgMMIEhdzlukBe69iJkWc7C4jKTE5NkSUIYKeojZVSg+ewXPs3WLVd49R1vYNDvkKYZQVDs9zOm2Ks3MTHG+973Pfz7n3s/Ls+54+Yb6PZ7ZJknIMCnbQYDj9EhI2OGqytLdNtt9u/bx9btW7HDw4ei8ZQjRMBoILgBVK0jDorkz/kUnwV0Q0unc4bB0inoLVOeuZF49tXkPoM8GZaLcm2DGYWQtAzFoxVhMZEkUmwyHTRJmxdJGhfIWxcL9ZOogq2PI8mAwdJ5vICNqwRhGZ8nxa5Cpag6xyYG+c5pY6enzOdf94ZX/+vDIvrQy4wBfJkBrGWb3vt6EES0mh2U0dTiOnGpRFQSnGSk3Wy4ZNngMkcYRFxZuMqenTuoEFIpKfrZgNXVPsaUOHv2DJ1uhzvfeBdLS4ts3rwZPwRFtNZ479i9axt3vv52/uCPP0QURmybnCYSRZq36OQNTGUEj6PT6tBuNDmwaze7d+7EWLv+fZxzRcYtnrbLCY2mpgdMVKICN8DRkphF71k5+3Gyy09ixrcTjW7BxFXS5qlhDlAGwmITt8oL7j+CeA8+JcsTVNIj7S6Stq/gugv4LEGZGGs0hBVMOILvrpC2G4jPsWEZG8SgNblkVCZ3E1W2UQHGpemmS7k9sLt+8a633/E+pVT/8OHDWh05Iq+oAazHBa0zgDx3lKol6vUxjNZ46ZGnxVRroAyJpOQihKGhudphZXWJ6/bvZHFlmXY/Q0yAckVP/8qVK3z+c5/jda99PQtWMzW9aV0ISmvD1flL7N23g1fdeBuf+/wjbHvHO8n9gH7WQVdKiBL6/Q7tZg9EsXXzNsIwKjp4BeiO91JIuwkstLpYcWwbLxTCAp+wOBjlTPMSKyc+gOq3EVvCr16mvXqumLA1pQLqtSHWxGCCgu2jpKCMpxne9YakUVscamWKaOcbsWEZ175KZ/EkeWcZnwwKUpkOkKCCCkOcd4RxjfKW26nU91Iynqrv5rNxZm/cVb56150Hv2t2bPbcWiX2StC1n2cAa/vllVKXer0u1UpVj07U0CVPnqTkedGTsNoUo9BrY0zisTbg9PnzzG6bpNVN0SbAJRmD/oC4VCoQPvGceOYY+w5cx8pqk4MHDiAIZ8+e4tSpM3jnueWm68ltzpeefZyDe3ZBKUJhaTWbdLs9nBPy3DFIUsasxRu1rsJdHJYiHyRcWehQL2mmRyLyLOdco8yTlz/H6rN/AoM22lZBD1CmcO1BZZpobBbSNllzkSxLUKboF4goCAJsGKKDWWx1AhOPok2M67fJGpfota6QthcL3QIjGBMVGAAepQVsQG3iOkozBymVJii7RGpZ120pOXvzTn3i2+7c+94DN9749Ct5+C/mAdZczuJgkPqxsVEd2YqkA6dEcrQpVqkEWHzmCtl08WhlqJQtC4urnD13memJKdrtAUqEiZFJavUaQWgIYkOSdmmtLlOpj/HFL34RrTUXL16k2ytoXbFX3HpwH8dOP0dnkBCXLO3GKv1+gvMFUXN6ZoowiooD98VaNzdcvOCdI037XJzrMTVuGauU+PTJFb746EcYXPg8ymi8rZBLjsocKi/Wx2TJRQaNSxgDyg9HbtTaSlmBnpAqjVYG5k6BL2YUjLhib4EOMErhtB/unBBMUCYsjxCObiUa30dcnsZoRSXr+Iprqr2jgb1us/7k9/+Nb/mB6enrr77Sh/+SBuC9P2utvTA6Oroz0EbyLFE2MMORbYd3vuiOZTkWhbchfZeglea5584wcscoxijGRiYpBTWCoFhtbrUwUR+hnGZUooDVZotnnzlBKS7R7XUZJH2qpRIJOdcfPEieO1qNDt1+v9jQgWJqepZ9e3dRn1wr1fzQ9a8NUUKzlzAYpEyMzvCJpxd48rGPks0/gQkjsrxI8rRWaGuv7QdQRRvYZX64EkhQYlHeD0WiVbGcSgZFCNAabzQDIrQKiKKQUmWcoDoFcR0dlLBxCV2aRNsRrOSErucraS7TJjHbxnJ/w76Rn/07f/d9/0IplX09Dv/LDGAo+aqVUr25uauPjE6M7ajVyzLodYbNTMFlCvFFK9NYQxRYUlcQGIxVNNo9Tpw8yxu/5dWINmjbQ1OhVNZMT48xVavTbyc8+9wz7L/uRgb9hGNPP0MQglFCe5DQ7CdEUcjWrZvROmSl0aRUKrFlZhO7d+xgpBYVa1NkePBDx+VFobXy/T7SSoz6xOe/qC/OnaBaK8PEt5I5j/QbyKDBoNck77bxbjBc1mjwUuABxcKGYfmnHVrZYkuMMtighomrxOVx6rUZtmyeYsvUFDoc4cqq5WoP+iZH54UWgbiUMF31ZScyalKzuZaxc4JHX3fb7n/yne/5zgd+/O99H4cPH9Zfj8N/0STwgQceKEa4vPuTIIwPbdm6k7OnngGvyPsZWZbhvGDDgDAv1rDoYZ/do4jjmDNnLrF50yw33HA93nWpBCHbNk8wOllheaXPQrtJ2k957umnuenWV3H16hytVoPMw9JKCxsojNEENmLf/l2srqwwNbmJXbu2UysFw/17Q1VQ767RtwUxgdUPffpRPviRJ+hlKzJSHXdOQq3IVSksK13bj4Rlqs7hkhYu7eK9YKMYl+fkjSvkneWiK+g9WE04voOwPgthndDUqNkSI1FB7LRRwNmBo7GYMEgGoEFnDsH7QJzEPtWjOD1ZFmaq/ZM37Kz9Xz/293/ovymlkkOHDpn77rvPv5xI318EClZKKZmbm5ux1j63vDRff/jTnxQGuRq0UnyQoY3Cp47l5ipLzRbNTo8k8ySJI8syBolDG8/3fvd3sGfzFjZNlxmdqHL58oDVZo807YPzdPsDZrfMMjG7lQ/84UcY5EU/XHxGfbTGZL3G677lVvrNPpVKjUolKHYJKo23pqB1JUlxYwVXrdXNlSuX3v83/+b/dmJmauvfyTF7217TcZATkNlK7oOyIqwobyMlJlTKlNA6KqRbil2hxZo5tQEn08VyKO0ZLnVy4BTOFwsjDI7AWgmU81qcBC4xZZWrutaMmDZTsXxh96baL//kv3j9fUpd1y4Y1aKPHPn6HfxLeoBhGDBKqfn5+fn/Prt564+IV67X6dlAW0q1mDx39PrFYkWMxg7DgBdFkgtBFOLznAc/9Sle9w//FmP1cc5fWaCxkpEPCjaMF0cUhVy+eI7xyWluuvkGPv2ZRxipBaighHcO5xxZN6VaiinFdijXboq9emq9ZMV78ZXKiGk0ms/OzS3+40ce+VhXRH7pn/+Df/OGpVbz3c1W963tlOuc8XbAgH6ekeWWnMCJLYkPIrw2CmWVqEAZVWALogtegHfZEJFREmoQpQWVY4wTo5wKnDdBjippMWWTE+sBVZ2fnRgNPrJr5+jv/cRP/NCnlFLyj//l+nT01/XWf9WMIOfcf0Hxw5XaqM56fSolQ6I9eeJQ3mOtLbRpbTjk1DvisNioaeKQJHUc/cAD3PXGN9Dv93CZL0SgcEMlbYcJDKdOP8tNt72aU2dO0mkn2GG27b2QiSM0htSlxEPxqOGwXaEkLiJhFIpzPhsMBj/0tre9rXv48OFQKTUAPgF8QkTMP/t7//b65srSna2sf3em1B2Jt9u8iWyqHKnPyZ3GaUuGLZZNrq2NG7aCh0OcyniFUQVRL9AQkhFKj5J282Gkj1VD89DmcX//P//Xb35EqTt6AP/gH/w1Dh26z9x33yH/Ukucv2FCwEYKuFLKrzQWPnb1ytK3fvHBjzmrctN2OSrPyRo9espzcaFFq90ny1whcY4QxxFRHJLnwuLyMltmJ/i2N74JxJG7FK1CnDgkyLAoGHgO3HQb880WD336i1SrFUQEqxVvvfsN1OtV+p0uo9Xa8GcUrllbg1Pko+Pjdm5u4V/t3bv/p9e6mYA6dOiQHvIbnvfQz/7ar8W//NSVne1O5/p+313niA8qpfemXiZyryu5EGUikUYblC94Q0onxshAa9WJjV61Si4iPF2OzYmxkj717bdvPvWmH/j+1Y3t4GJD1yGOHr3Hf9XDhN9ABmCUUu7q1at3lUuV+//w93/P97orWueFTFvuU64uL7DUzEgHQ7lXl1OKAkrlEp3ugEHi6KcJjcYS22aneevdb6ASx/jM47MMnynKVUuaJ4iE3PH6N/Hhj/0pK0PBxpuuO8jWrRNoo2i3WtRHR4cMGz3s0+Pq9TGz2mw8tHXrjrtYW7j95fQpdfjwYfXAA+ihmMKX3UKjIXcSfua//WH03Pz5uJMSeUKb5x2lKOdj5XhwYGZi8IYf2ZtYc2PqXtyBqze/+bCZnr5Bhrf9G/LQv+rJoDUvsLi4+CerjdW3f+TDH3BVHZp+krDcadNs9VHGogQG/QG1WkQQaJaWenTaPQZZQi/JcOLo9zpsmhrlrje+nsmxMdJej5It4+ix0m7TaXS4+zvfTqM1oNNY4YYbbiAOIlI/wNiA/mBAuRQXCqJKkeWZVKo1Abva7XS/ZceOHaf/HL1zdfjwYXX8+A1qYeGYenD6uHD06J/nlio4pN/85utVgaDi7733XvnLcOB/IQM4ffr0TRMTk48++OD9+uzpY3qQiOr2BtgowGqD8p56pYJXjiuLi6wu90iShN4godMbkPsMayyDfp9KSfPWu1/LwT37yJI+C/PztNt9cpdz4KbruenGO7G5x9ik4B5ai7Yx/aRPEKzr7IjWxo1PTtrVldX3zc5u/b0Nrv9/6nnIkPpz7733Pu/Z3HvvvbKBCPKX7qD/QgawkSJ2/vzFf1evV//pb/zGr+fNZsdWa3WikiUOA0ZrVbI05fzleZaXG/T7Pfq9Hs1OlyTLhpo7QhQEaOORLOW6g3vYsX0b2SAhTfooYGJ6kjfc+Q4CrbDaF3v4tELZMoN8gJcUawOAfGZm1jZb3V+anJz8u1+jw///y9dXNIAhQ1j98i//cvxd3/Vdn11ZXrz54c9+zlWrI6Y2UqFaqTDo9VheadBod2k2V7l65SrNZpssz0nzfMiyFSJbSKflaUa71aRarbJ/3x62zI5TDWJ0OeSW297IyEgV7QSjKTAHY8l9jnM5Rpt8amrK9vvJg6dOn/u2M2fO+GFZJd88zpfBADaGgmeeeeZAvT7y2VarMZrnuSiUbrc6LK406fUG9Ptt5heucvnyVbqdLnmWYa3F2uG8nHMMkgTvc5zzuBzEZYyP1dixbQu10Rqvee1b2LZ1C9oXdCtnigxNa02e5W5sbMyI4lSvm71xZmZm7uXmzP2v/vqqhkOVUn7oZp87e/bU91cqtT8Ow5A0GfjVRkeXa3VyDysri/S6KXEcYa0jtlUCbfHiipygm2BiQeu4iKW6aLdmuePc+Yt0n+uyZetB9uzeRTYYDNeqKyT3YLUbHRs1gpob9PN3ffPwX0EDGBqBu//+++2uXXs/fPLkmR+21v5GtVb1YxMTMje3qDrtFq1WBxEhMJrpiSlCJUjmSPJsOJQpaBMVdXwO3udFCzeICEZqdJKANOsPB0BlOMGjcCJSqpaNNnYxS9N3TU1NPfvNuP8KGwDA3XffnYuIVUr95qVL5yuDgfzSxFjdnztzWubnLmsRT2A1Y9URypEB5emT4LIEbSFWAYExkBZi26ItUOzdM1aTOUtg9POoCR4kimOxJuh32oPvnpmZ+eLwPeTfPL5X2ACGniC///777datO/7zhQsXEq3dfw0CrZKk60IbmGq9wkgUkUtCt98lTTyIJgojIjTkDkqaXNRQY1cQUvK82OxVqdVxLi8mgIpNG35kbMystlr/YmZm08Nf/OIXA6VU9s2j+zoZwJonuP/+++327dt/9fLlCys33XTzr4OvH3vqyXxiZMSKZDTaA5KkYMsQWOJSQMlr0jQh10IwXPLonSfva1ye4sUzPj6Op4CBEeVGRuq60+k+OTU184siYoBv3vyv4Uv/Rf/hWjjYsmX7HwwGyd23v+qOU3e/9a22M+jlK822aG9BCUYctSCkEkZ4pRAxaG2Ho9ngk4zeYMDc4iLlap1NM5vx3qG0Fh0FPqrWlA7Cf7kW779Z7n2DGMDGcLBr167Hrlyeu3Pbjt0ffMe7vtvWxybV5bkF5zyMjtWpjZTxeDLJMaEhMMVq2NVOi6XVFeaXmzSa8Na3vJMwikApr611E1MzQaPV/A/1ev2Phhn/N5O+rwcO8NWihQCrq6s/6b3/6TNnz5U/c/8nxOjce6P0oN9TXjziPFk/o9ft0Op1yZIcpQLe+e73csdrbhHncjc6Pm6r1Qqtduc/jI5M/MOhOJV88/Z/gxrARsRQKeWffPLJm3fs2H6vOHnP1YV5nn3uGRYXFl2305WrVy7rbqupEM/IWF22b90p3/K6N8js1k3aKPTExCRJllz2Lv/fq9Xx3/rm4f8lMYANhrBen58/f/7bRkbqf1/Ef3sURVGa9llcWmJ1pYlSsHnLLBPjE4WKd5aR5+6itfbXO53O/z07O7vwTaDnL6EBDI1go54gp0+f3j8yUnmLMup2hboV8ZsFpbPUdUXknDHmuDH2gWaz+ck9e/Y0X2hI33z9JX2JiFkzho2v48ePT5w4cWJqfn6++uX/5n67Jk33zdfL//r/AYUTVF7lbRPTAAAAAElFTkSuQmCC

iVBORw0KGgoAAAANSUhEUgAAAIAAAACACAYAAADDPmHLAABorElEQVR42u39eZil51XeC/+e4R32VLvm6up57tY8WDYeZFuyAYMHjDGtmDAkhCQQkpCEJJycfElaHQ45XwKEE3JCYkgYD3BQhxgweMCDJMuWB1nW2C2p57lrrj3v/Q7Ps74/3l3VJVnChliyyed9XX1JXd1dtff7rGcN97rXveB/0ZeIKLlPzP33328PHbrP/Fl/V2sQES0ikYjURWRaRCZEZFREqiJSEZGSiIQiYuNS+BV//n333Wfuv/9+KyJGRNQ36nNS/ysd+NGjR/WxY1PqyJG7HSAv/HNgC9nqnoWl3s5mo7Op0ehv7nUHU/1BNjNIs8ksyaI896Usy8M0c97nuROlcqOVVwpvjXZBHLow0IPQ2PlyJWpEJb1YLZfP1MdKl7dNT54L6pPng0Av5bm88B2qw4fvNTfccIMcOnTIK6XkmwbwNTl09NGj93D06FG3fqMNuFymm/MXbj55dvXm+autVy03Gzc3mv1d/URXOqmn1cnopdDqJ/STnCxzZM6TOY+IoFGgQGlQw8ekFVgFxihiq4nCgFLoqMQRldAQBp5yxPL27dPnamPV52bHoqe2b51+cmrrzkeUUosb3/thDmsOowF/5MgR/00D+HO87rvvPnP0KBw9eo/bYAy1xvzl1zx1/NJdly4tv/HSXOuGpVY6udyF5U7Oajejm0KCSK60V9aKaEAFCmtQKAWK4l5KceaiACUgKDxrpiAieDJBwDgRXI6RXOG1iYzie9+wnaTVYaWXMlqNGKuytHP7yDHr1SMTU9EnX33nnZ9XSq1sMAd93303qK+HZ1B/2Vz8Pffc49fcu4hMn33quTc/cfLid1241HjTxcXB9vmGY6Gds5I4+h5xNnDKGiU6VGitQCtBIShEFGrt/xUIgigpviZq+GPWzkOGj6swAiOu+L0CcCTOE2K4ftzKbCUUp0QmKsilS8t6784RPV4KwWmWluYZKdn5HVvGHi5V+fDb3/P6jys1dnbtcx46dJ+5775DopTy3zSA5x+8AwgCQ3Np4XUf/+RjP3j6zOL3nF3IZi4sDbjSTelLKHkYugyrvERahUopBMEgSgOCkrUDLw5U1h08Gw58w2MpHABKFV8TPwwNQ8NQSpE7YduIYt9IzMWGozFIOFjX7JqucLGREccit26J/fmlnlyd6+qyzbUhZ/NUzKDd7h7cO/XAWL3y+29791s+qJRaWvMKIvfychuC+kZ39WsHLyLm6UeeePdjT5z78efOLb319ErOhaUBbV1yElXIdKRSr7Tkwv7JEvXY8nQjIUkUPmB4iKy78LWPL+tfL7wACFrWzOHaIeMFFMjQEHRhF3gFmfN8y1QZ5XKWB47bt0Z0E8Vnz/YZrRm+ZWdEY+BYXU7YNxvy4acaEmv8u26tsNLsGzfIuP3AJO3lpauTmyq///Z3vPm/VcfGHgc4fPiwBni58oRvSAPY+KFFRD/8wBf/yiNPnPrJMxe7d5xczJjvZWTxSJ7qksmNUSIGoxQHJw27ahVyyZgaD3nmcp9PX02JQ4X4F/vwav12KwUe8KihAQiiTGEdw7+HeNAaJR7jM5TSCOC0Y5ApSmhCI+ydMCQd2Ls55MBMyP94rMvVVsZ33FDlxHLKajPlr91Z5wsn+1xa7cuBSbwXwzMnr5jZmmbXdJBft2fyA695zYGfP3DDgc+/8DL8L20AGz/o8cee+vaHPvfsvcdONF737ELGQqY8UVlyG5m2M9TjCJXn3L6zypRVlGPDidWU04s5l5sptmSKGt8LaI0WGd5cdc0DIDit8Cis91SkRcU1MFkXnycoVUaFlkAnePH07SQNM0WiLIjHoFDisUoX39crEg9GeabLhYsIvee2nRU+crxHFHt+6LXj/MnjTSoBzNYDji0kXGn1qVgRm/VdOe3ZrVXLzmntbzsw/et/9btf89NqbPYcoA4fPqy+lt5AfSPF+nvuOaqPHr3Hicj2//e3PvQzjzx96QeOzyUsJoFLw4rKA6X7PsZjmQwtU9WQV02HrPQGLOWaM0spl7s5UaQJVRG+HWBUcavd0KnL2oVGMGiUF+rJZWbyU1T9AqFrYq2iXLPk/RyXCeIsuY3xRPRMnYbezkq0iYYewYvHAqjCyCI0XsHACV4JDmE2gqo3vGpXRLuv+OT5Pt+xLyJ1mj8506YaGJwXFDmBpKLz1JfSttldt+yZMUu3HNz0r77/r7/nP2dZ/jX1Buob5fCHSZZ84VOfet+nHj7zfz1yOpk53cwliUqSm6oWZWk7qMeG6UizbzSmkwkr3Zy5NGOhJ4ShwmiHF4X2GoPCKIUDnHj88BNrBKdAYamkLTa1n2KaZwhVhjcKbYUbr9vPbbfezBOPPc6x4ydotwZkkqMDQyWMQIHPNnGlehuXo930lSu8gIBHsChKolFKEISeFxKlUF4YM4ptVctY2bKUOk428iI3QVAiWECTY8ggG7hx1zUHJwKu2xx/7K7X7fi7t99118lDh+4zG8vgv7QGICJaKeVFRP/hf//w//nwo5d/6kvn+yyYSu5sZDMVkpuAXgZTgeFNuyN21GPOLPT57KUBDe8QLLEGh0cELAq0LQ5DXJHXKwXryZ9GlFBOemxqfY4ZexIfQZDGlGNYap2n00opl0qIFy7NLZKmgssduUCtPsa2nZspBQoGIUulN3GxfB09la/jBUIBJik0oYdAGzLlGOBxAuKKiiRXQmxVUV0AoqTwWIDCYSQnzBKxWdfvKOfmxslgYf/1Y3/7B/7aoT8EtBS3R/5SGsCGwx/5zV/+wO987vjyOx6Zy30/HsFpozMVIKJIvWbvSMib98bgFAtd+PjpFqlWaCVoEfywoo+UQYBMPGul/DCNG4IHQ9evFJuXn2SbeQQVeJSJSfstLl+5TLfTx2jLxNgovXbK/PIqXUnoD3qQa4wJ2bNvN7t3bUf3e3jKXKl8GxeDzXidDQGk4c8VRa4Lj1MVQ8lDRzuyNaNErtnlC45FDQEo7QUjOdZ13KxLzA3TcMO+yr/5Oz/x1/8/ufNKRPiLGoH+emb6w8Mf+/X/8gd/8rHHF9/xhfkk75eqOtexTnWEJyAT2BQbbpyJKEeK8yuODz7bIA8cRucIbv3Wx1i8gnSY8iu5VvZ5uQboeA2B6zDBSbTJ8E5RDi3dbkq3kxAGFms9mJSgZAkCIcBhlcUDnX6XTqeJTj3eapRqMJJcRpsCHNIbblYBLEHgoascbesY9YaSMijvN5Skz7sa60WoR+GVItcheVA1V4Oyf2Re+6dOJf/8l/79b//W8BLxF2042a9jzBcRqf63//L//tFDjzfvfKZjsl55MsgxyPAR5njGrWVnXXNqfsCJq4pnOylxLEOX6dFegVFEXpPiSUXQw/pd1PP9nKwBPSrA9ecxNECH+CwjSVOCwOAcJD5DA1mi6aVdMpfhM8AJvV4f8MxMj2NCh7gc5QLKNBDncFojinUsYc0QvQIjkIrQVp6a12il6WjQTtYrzRdz0l4plChSIpzRuh1Y+cJcJ8/z7g/84s/9WklE/opS98pfxBOYV/zwEXXP8aP6xIn/4fdsufW3H3py+Tseb5lsENQCh0GUwVGk8B7YP1EicY5SSfFcM8Uog6gCDRavUMoSi2Ggi2zbyoZb9CIPVRBCo8hPfZylC5+nXh+nFJfIsoQgsNRrY/TThMvLDc5dWuDS1RXa3QFJ7ogqJbZv3cytt97EpskJJHcoLUSx5fz5OVqVA6hSDbx7Hr6oNrhahSIDUhR1Uejh77/S/V0DsbwyOK2Us4Fe6OZ5nHPjuePHd3z0E//oA9ddd705evToN3YOsFbCfPgPP/pTf/rw5X/72XP9vBuP2L4OESyCxg19txJN7nOsKrJ5VFFW6eHTEixWWVDgfL6O3K0d+7XfrzlljxPLWHaF/Iu/yImTzzE1Nc6BfdvYNDlFGFbQRpNJRu49aZricgdeMChsZAlDi3URuXMEWjAGTp69wKmzF5h5w7+kM3mQPO+hlH7ee1kzCKEoR5W2lESIBToI+dBg/Z9xKOuZhYDBE/o+o2kre/3WKLh+Z/SvfvjHv++n/7wlovl6HP75Z07d8ZFPHvvtz5zqs1oeNbmyyhMCusif1yFbsEaww8MvHuNGnN5eg3bFvcQtkg0PUHAe9MoxytkVVlZX6PW6zM83WF1pIa5DoByhiYhCSyUOqJZjxupVpibrjNWq1EtVkkGbbnuBxcYyx8+c58zlK1SiGpPb76Zhy6DdhvcqL4xDw1JU4VDECkQXSLMf3vSv7toW0HWmjG50+67q07f8wx//sYcOve89Z4pu6VH5hssBjh07JjYwfPL+J37+iQtZ0LAll6lAuQKOwas1C19770VZJ+raA1xPmpRZNwUvMsToZUO+LxtunwwbQWC1kNqAkWCM8dEyKw0hy2FhZZXl1VXi8AqjoxHjozVqIyUCE1Cv1xmdmsTnGUtLDU5fukCr0WPQ02QJlKOAA5tvZi4cIfV9QmtQXp53/M/zBEXShlfCAIX2irW2lRr6ra9kB6IgwyLaqoYXdWJ5oConL//fIg+/6t57P5qs5VnfMAawdvuf+uLn3/k7f/Tsm851tEtLZeNFFWCJ8sPkb+PrxR1ikVSpYaNueLg4vPhhaaVe4tIorPL06vtZbDeZqC0SB3O0+n26/ZTMKVzm6C21mV8ZEIUWIw4bWIyxpFlK6sw6YBOokNntngOlnXSrd7OqLYH2eCx6rbUsL/RE10KBEsg0RAxhamQdEEIpRF3zdy+sFtbMyWlIJDTnB5nb1NLX/cavnP+JI0eO/NsbbrjBUACh3xgGcOzYMdFa8dTTc//gzLxnEEVkKlj/sM9/SNe6cMXNuPbo1tqyBeCihwaRrRtCcYv085MwpdZDihehZCt0SuP0RvYzGk+yJ7yMqzVomwHtvpAkgvcZuUpIRKOzDJU7rFXUKhGTFcdkPWSyNgJ6D3PqOzhXGgOfYkwZj+CHZYB+Qaq1npcoPwSkNLny4HWRt/ohVC2CUteezfO9yfMNIdMhHaXUueWWbJ3r/ZNLzeZ/3VqvL381XuAVMYA1wGcwWLruP/6Hj775UnMgLh4zogo0vrjpGwxAfXni9LzHqNZAEkHEkSuHkhSjQryERXRV1xypeP88V6ysJgojVtM+Pt7EwE4x1j7L9qDNyAiEIRDnxHGZPEmpT5aYnNnC9p3bqdcmOfGpsxyfL3Fe72RRb6fjFxksPkRlx+sQNHqITVx77/rLPhvriCF48aA0HjDqWshTGz78S1UJ670Nb/S80265Yycf/uOH/grwS/fee68B8q+7ATzwwAMa8E8/cvLtSy2Ctopzp3VRsQ3d5Ma4p75yBBzGfocoh0l7pL05+v0VyhMHkXgG5RKU8uuucmMLWBCcrUB3mV6/QRJP0qwfZDnvU8lgTEZRukzJTDJuIiQPKDVGePJB4SIVTnd30slTOm6evP9xeq0zlMZ3onSA4IYhSX0ZsOOH3k6JwFq48jlO/DA3YJgHPY+N8BWfhlfgjKGvIi41M9mx3PxBEXn/vffe678hQsAv/dKiACwsdF+/0M7ItVH50KT1uonLNdbN8PporRGRoTu89mdrXi3PBygN3qWkg1VoXqHRmqe2+dXo+ha8tyjJv+z74gRTGsNObCVZuYzrzmG6CzTCmJWwxmXfx/YVYbpIrCOkEVCN+uSxZZCfYpDNkfaW8Gm/6ABiCEd3IcoWVb1cq1YKlM7hAatDJO/hvKBthMIj4lGEeOVRyLoBqMLCC1bqGqChXro09ErjVaivdFPVGujbr149vvXIkSPnv1JZ+EpAwWrY4lXNTmfvas8hxihRPC9T58+DX0mRSWtyfLIKOkfnfZwIftCifeZ+BnNPgCSICnHFox0mgkXY0EFMZedrKI1OoQx4clzaQw+WUL0zZJ1jDHpPs9J5Ejfh6W8epVuP6asGafMKOvPDuKyJZ68nHtv9gnJPEDzeO9AhWEvSOMNg/hQBJXQO/e48CjNsUPhhziZr/3wDb0HWkY0/wyGSq0A1JHArrSBcuJL/7yJi77nnHv9nwcT2FYj/azdwPHOyuZs4RItS+HViJhtqfzYkems3Vm1IhJQuaFwI6KBC1jyL66+iMWgC8CA+pXfhUZL2Rcqb78CWtxbJFeka0xflhKC8hfretzJYOslg5TwyaCKuQCDRFmVK2CShd+U58pUrOJXjXDpM3IRwZCvR5F7CkS14XXib9bJVK7QqI96Rty4xaJzDq5Dy5HWI0mTdK6i8h49TtLXDQ9yYLCrQFOFi/Vk+P0F+Yb1kUCSBNV+4tOoP5fZHn336xHYR+R4geak88mU3gHvvvbf4wYNGDa2rmRecUThh2OoQEI3R6iWdgEcIlSLxCpc74hC8UwiacGIfnZMP4PpNTBiBc+QqRTlIFy/g2g0qU7sw07egogKm1d4jyqO8YOJJSlvrhGO78Z0Fsv4KLu2j8hyvBMIAbcroyjhBEIPW5H6ALY0QxtOouIZHo0SBNiij0aLIXIes8RzJyhVyyZjZfDtTlf0skNJpn8H1VohHtyPaXMsPNx7/hnJWkOcVSvIiHsAj5CgCHTLX8fr05aX8ll1T33n8yefuvuGWgx8WEaOUcl+3MrCZJNooCmb2MIN3WRvJupjyJpxE6JciwCrFUt8xXYap0ZBn5lJGSqAlR1SJ2t630jr/KQZLpxATEVdm8P2EpNskbSyQNJYI5s5QmT5AOLUPVd6E1oDPcHkKYrCVKaQ8QeAzxKWIcyiX4kXQYRVlItCCqACrFUZZwOKVHxYxGXnSIO8s4poXybqrKA3h6G5qW15LZMosDlbp9i6jsoygMo4yEVoZRNyGG70WEv06b+F57l/xvNpIRA3L5aIAzqUgpWTiFaK8pMnoNwQOEIn4KArEhhafO1AeJQlp4xK+t0I4eT2iQpT3z8dDFeRZzpt3jPDGPVWSTFMLmjw71yNXltDk5Fozuvtb6ZZn6Fz6HHmvSViu4ygjA0Oe9hg0rpA2FwkvPY6e3Ew0upu4uoUwHoEgLvBYJTjvkcDgJUcjWK0LgEkcWrnitvsUnzSBBJ/2kKSDS3ukvQVcOgBrCUanCEa2Eo5uh6zLwspTaBNSjbYgFcsgW0Xp4iJszPHW/bSSYU6g/owGjr/WahKN9xmIYIymFAZaKVRpZPQSwEs1iV4xA/BhkJfLoatGAZIWzV6XdDBaky6cJHcDyrO3IqqExm9A/TRGWUTDx4636fZy3nSwTDXIOb6QsdBzVCOFcxmV2ZuJR2ZpXX2C3tIplPMYFaCjEBPGeC/k4lDzZ3Hz5+lai4rKBNUZorCODav4MC5upgnxaJx3uLxD1muSpAlp0sHnA7z3oCyiDNoawnJItTJBWItR2pAPOrhei9xfxZTHUGGJOBhDkZH5lKA0vo4BrIFdar1qkBftZbDBSDa6gzX2kSA4nzMaGZkZrylvVE8FwQWAQ8cOydelG7ih9z/6qU9++tnf+djczMcv9EWMV/3WKXy/ie93SXurlMd2Em99FcZWEPHPg1EWOzk3zYTctqmEMQHzPcekFU61+zyxmBKgMOLBhIgxuOZVesunSK8eJ+m3seUKYVQmzxzKeZQRnDiM0gimSEmVL5JMExVsXxugdJU4iqnUamybGGXzVJ2RyTrWlglMgDEFdfzSwoAvnB/Qa54kbV3EddtYUaiJLdjSJEoEHReGYEzM8wDQDV2MFxrAC01hI595zXg8AQqwytLtNXjVdODv/YEbtTXmys23HtgNpMPEUb5uHgBIKrVyb7IeEpDIQDKlTESe9MFnWBvRXzpB4lNGNt+KiseLcICQizBZVZxrpLQT2DXqQYR2FLDYUvQGKVuqMa1MkScDjIGgOsXIyCZk800kqxfpL5/D9VbBDQpXiUVrizYWURqlLUE4AjZEa0F5ha6Ookf3sWd6E+981Tg37hhhYqJGoA1GF51FpT2rK10efqrJo6eOkfW7WBXgy1W0LaF0gNYhQWkSwqjgC4n/sqv3Upi/ekHN7of4gPcZysQoYnTewCmH2Bp5knL7wVn9pacv+fOXO5smRqPv27pr16/fd999L9obeCUNwMWlMN08U6b0dJtW0hrGK0OWZohPQTSydJrmYJXaljuwI9uG9XARm2OrWUkyrl7K2FI1PNpvYZTlbXvGuHW6zIeeaZDakF6S00wyrM7JbYlo5ibi6QOI75P1OuStefyggQza5IM2LutjtCM3fUZnd1GPxrlw8Un84nPY1hLHlsa4cnWC0eokkY3YvmmciWqJsZGAKDAsLTY4efkq/f4VMBnK1ImiMrY8g41HURjEZyjnC7BfbYz26isRaDa4e4ukPVzSpRKMosOQTrJC3jhHUNtGRkY9Drhp5yiPP72g/vQL59S2cfcfL1269PDWrVtPHD58WL9wpuCVNADRRMGW2SqzYx0unzyFjhXaBBhtcT4pWrpe4TsNGucfpjZzHeH4fpQtIV7hJMcqIYhgKclAGWYrQjPzYCxv3FnHliyfPLHMUioY5SkJ9Pttcq3QymKqU5RHZlFoRBJ8MsAnPXzWx2Vdes0mPVawYYwq7cHaiDCsMl0Jma4lhGFA4Oe4dDXli8eaLLVSmqnDqYBKaYxyZRtEFbRohBx8jpd0rZgbEpXUlxFG1qL787GPokT2SmPwJM1T5M1VotEdSFimmzZx/QYqLGGDKp2kzx3bJpmZMExOlNRkfcRdOt+sPvL5L70JOLHRibxiBnD06FENuGefffbVWtsdQeDkuh11/dzcVhrLj2CCEaCBMgbvPX5I35Z+i+6lx8nai4RT12Gq00VZJAWEZBR45bjQUbhWh/lGwg3TI3zh2RWaeUrJWLJBzu1bx5gcgS9dTVC5sDpI6DpH6hyBVcRBRBBVyLxglcYghWHIMBXNegwGTZ5dSnlmIUUFQup6hOEogZnGViNGohCNJfWuaEQ5j0g25HGprzLVGh78cFixaBBZjFKkvUt0rzxNpgPq07cQxDMkeR/JErxPCSubyI1mNCzx2gMxodU470ldJJkxMjpSKwHcxV0c4cjXJwQsXF39a5u2zhrvyHdt0nbPlp08uvws+eIJiCtFQkNBkhBAi8F5z2DlPHm3QTy5HUa3Y6I6XsJhu0UItBBoxUI/4/K5JUKjCY2mGip2jY9w3eaAalQm7TWp1Cy9vMJqN0dbxWI75exqQjdPGDeQGSEb1tUM28qEI5SiUSp62LUUh9YG77PCGJ0jz1KUytBKDUPWNWrPi7F+i6/5L4OO145kDRNwaZPB/NP0OwuUJ65ny+StpErTUwmq1yVrn0fXpzA2RDLNq7eGbN0UgCiWV4V+nhPFVTU+OVWc813wgvN/eQ1gWAG4xx9/vHLp4tLbS60OmbI6Kntu3gpz3bdw4WQHt/gcOh4DNMYEIEKeJvgsLSZ73Aq9K22C7grB5C5sPIEKK0XOoApWm9Eeq1TRZlfQyBxnuilnnhpQjjvcMB7yzFxCN3X84G2beGy+yS1TYzTSnHMrHWo24v5zTbRd4+kPjcBnCJC74SGpIa1TqQ0xWr2wiv8qHs7GTqUCExRVvTh8f4V05QxZ4yK+OsOOPd/FbGmE1UFGX+f4bAHXXUDXRjH9DomL2Te6iVftq2CHUHm1qkGJ8t6jvG98XYCgNfd/+vSVmwIbb211BqI0OvPCxLjlurGc/p53spQ5VH+B0sxOsiRBo/E+ZdBYJO818Uqh8xyfXiDpNqiMbSYY2wylSRA75BIGQ1ZR0SzSIqz2E7TSrLYdc+0+kitKseXXnrjA5aWcd9w6ycPPtvm266ucbGR0fc4I5nnIm7yQmsu6OsWL3OoXL9nWficb2sRemaLTpwHv8YNlfPsK2cpFkt4yKhyhsv21jFf3M+5ymkmPee1w/SXytElQGiNrXiQLymwuT/KqnTG1UY1SFkGxadwixpP6AeOVsAtw1113vbJl4LFjxxTA3MWlGzZt30F/IF7hDRSDGhNVz/a2Rq5/J4tPfoDOpWcpzewk9znaCOWpzSSdMllzEZdnkOf4pINrLWKWL1CZ3IEd20ZQHi/YxENtHy0FYTJURZjwuvASKnIMXE6nAWFZ84EnFogCxe89PiAwimpg8PLSTa0Xa8K86GDHsMYvsIyhCIXyRefP6KGf8Eh/iby9RNo+R9ZaRLwiKI1R2fIqookb0KZCnjkuK0c/aUHeBm0plyfpLJ8EEzE5fhs3TRtmNxvyzGFrw35JZBmPrR6tRGzZPn31pdBA+8rE//ktIxOb6WMljjRWa7T2eK2oxxkTnRBz43tYeu7DNC88Q2l0BhXGZK5buPdyDXodvHi0g9w53OoCrrmAjp8jHt9MMLaHcHQLOqoVo5kuQVwyJInlRc9cCh2A0BYj47VI4wAbKrRS+A28gz/LCF4UpRPw3qOHiZ8XUCooeg4ovOS4vId0Grj2AllnjmzQxuUDjDZE9WlUfTumOo61I3gRnGuS+D6ueREVWKJwBucG9BqnMNUJxus3s7uUsnkmHoJCBq2FbpqijJfxklah8hmlsTmAQ4cOvbIe4IEHiv+2O/nUajOlEoUIHoMB77GmiOFVEhKtmLj5vcTnHqZ19mES28JEFaTfBJcXHTkrwyohw6NwWqPSPr25E6ils+ioRljfQji+nai2lSCugw6HffkMyTK8T4sGi3gykXUtqKJjrl+Ce7UBfxM28PT0Oo6vCyGCgt0sDu+7kPZI0wGSdJCkSzpYRrIu4j1KWYJyjSCaxIZjqCBCByGKEG1KKGNwg2Wy5kXy9iphPMKgu8rA96hM3cpoaTNbzIDJ0RCPR7xBa19MIvcdnS60Bp6oqhvAKi/BunhFPECWSXRlsc2WepXMeYyVdXKGVoVJaO+I0gFq152Yie10Tn2MQeMScWkC74VBr4FKcwJr0SYg0yk+SwsjsBFo8GmXZPEEyfxzdIIyOq4TjM4SjcwQROPoeIQwGMEMu2wehtm8w+OGnTcZsnS4lk8owZGhpWgMieQo8YjziC8YR/mgQ+Y6KJdA5sH1EckQpQqugjKEpSoSVQp9IlPGWFPkL8aiVQQqgrRD2lslz9u4zgr0OyA5SXcJXZ6gvvP11IIJJnyfSmjwHrRojBICE5LnIBmcvNSSy6sdVY7HlzYYwNcnBGRiBnPzAyRuM7u1TmQEMQojAYMsZ9UpvI7IVI5P+kTlWaJbfpDu1S/RvPRFjCTEkSXPDKkXjBGiuI7GIl5Isz4iHmNsofFnwOGgu8ygd5XBFQ0qQIUxYVRDhyPYqIoJK9h4DAnKaGNR2qB0gFIWlCnitO/jswE+7+KzDpImiE/ApyiX43xaZO7eoTC4NWZvGOApsA1RBf8hCKvEpRiPIghLRRmZ9SBpM+hewWc9XNYtKGU2xAYxWjyZjSjN7KcycSNlbyhnA6wtcAqXO1AKYwzWKrqdHK8tXzoxL2UGjISVeWOUK9KXr0MvQETU3/2xn8sWM0/jXBcTxZSqlmoEKz042eqRSYb3Ch1UCQSMS0m1pjL7KuKJ/fTnnqR35SnIGhhdkEHSdhOCkKg8ShjUyZMO+LUsuyBaqcAA4ZB45lB5wiAboNXyNWQOBUajtSmYQiZAaTPMCYbIneR4PLkHlwupKJwolI0wJkJrjTFlojDGlgNMWCMwIVEUUIorBGHA5FiJTi9gcWDxrkPWnSdrXCRtLeDTAfgcbQwmrmJshFIWb0NUaYL6xD7C0hShS9A+xw3nCXPv0DrAaI21kPuiu3juUp8LCw25fTKSci066T3cd999+sW4gS+XASgR0XfddRdKKfm+v3rvjSt2jMwbZc4mxOU+iY84sbLCavMClahC0lshHtsB0fiQRgaSpWgdUd12N6XNd5AuH6e/eJK0u4AkPXzSpTtoEeoIZWKcAWN0Qc1WGvEOcGgTIBIg5FhrhoTMtVEsizZFdu5FMDbEi8fYkMBWQFt0GFMKLGPVCrNTdbZPjrFlZpzZ8RFGxiKqcURsQ0YrmmpksbGmZMPivXjPwkqbJ04t8fufusjFi2fIB5dIW0tI0sBJjrIlbFyF4XCMBCWCkRnikT2oeALjHdYVDayCdVxUF1objFFo49E6IM88klq+cGIJSXr6hl3b1f7rJz4yTABf0RAga/SjX/iF//q6Tz/ZeVM/U7KqnE7bnq1UON5aIe0uUNKatNeA1jJ5WMXEkyhxBR9C66KUyjtoZYlnbiWcPEjSncevnidrXiVtXcUlXfKsizjwJsDYCOzQpQugdNFnUGGhBiaCGjKTvE9wrvhaaCOI6kSlGqY6iSqNEsabmQhK3Lkv4tZ9ZXZPl5kcjSnFIcYqtLc478mdY+AdjcTRXkyYay5x8nKD46evcPz0Gc5dmcelDYK8iThVUOB0iNFRwWwmL/KTsR0E1c3YeKqgy2dZgRuslY/KoMVgxaEV6MBjTDExnTjD4890OXVlzs/Egd6zY+LxPXuu+xCs2/vLawAbev/queee+ZF2u/l9586ev+PtZR0v9Ebl06cDdaotHLv4KEoLQRyQDwxRNEZHXUbJALU+Wn2tSeI0xW3OclCKqLodqW0nyjtIZ56sdZV+8zSD+QtIP0Eij1egdUwQRohWoAzaBMXNUYIPAsLaJmxtO5OlGCMJq40WjZUT9JauohfPgjFoY2iUxjjxrCIOazhdwmqNiEGpYYKYZ6g8I1Men/cZDAYkgwZ5bxXlBkRWFWNmKhgOwuQ4ByaMsVEVXZ4mHNmCrm7FmhiRHHFpUWWYItYXtG9D7jM63lO1GiOCkgBjDVmS88zZLg+fnsP7vt81NaL3bdv0m0qpweHD91ulVP6yE0IKVc9jwY4drd+dX7j6PceefJQ7X/86Fq9e4Y8/+kkmpvZyoncDDz/zJNnCE1R33o4LKwRmFGMtSd6kWr9hXV1BpFDQkGGXbD2DWZufQoFWKJUjWZe0Ncdg8TRJ4zw+baFyB8qiTYiKqtiodG32Tqsi4SvViKMKgS6ReU2vcQbXXsC7Ad65YX3vQCuCuIYNq+R4nOQYr9A2QCuLdyniPFoc4nrkWYbKitxBGw1xCRWUsaURbGkaU5kgHNmECcdRulTMAg6bSXrtWFQx5Oa1wucpveZ5to9tZ8SWuNLrcONEzMRIwOhEmbn5No9dSelkTaJex3/3q8b0T//k29+my6N/6v2LE0K/ph7gvvvuM0Pc/239gfueP/nj389iK/rqlWl99swFdfbsMZQP2DG7k2NbX838/OfpXn4KFY4QTOxFwkms1TjyAid4gcDC84vYa/Pj4vJCfUOXiMf3EU3uhayP6yySNOdJO1fJBytknQZJaw41BHuUMqAFZWJ6wxEzpUAFAZgIbaqYIXgUGo01FoISYXmMSByD1iI+aePSAR6DE0Hpoo/gkqK1rYMSUX2KYGQ7YXUSXR3HRHWUrqBMQQb1zhW3fU0BgufPQnolKO/Im+foLzzDam+ZmQOvo7Xa51I7IHeexUbKqYbQUo44LIvut/XsRDUlrp8W+bOnLr5mBjA1NaUAVpaWXoNS/tabX6OWF86aK1cucPHiWcqlChP1zVzIttJPLhJUpki6DUYnrqfXW6B39gHKUwcZGdtXNHhcUhAw17Hz4VjXtXnxa7dEPILDZ0mhCawVur6dyvg+KmSI65P3m7hei6y7QN5bKahoeQecR1y+TjxRgPJJ0YM3lsAGBTFdOfJklXSwgBaDTxJ8muBwKB1gghJBWEOXRynXNhGPbEZVJtG2DDooIGbvipEwn+G9K4ZVlGIIF64PvWil8Poapuydo99eoBpP0mit8OBjf8rUpps43+mSqSmcZDRsjvaK7qBH7HM67f4ysDJUXX1JA1Bf4/ivHnzggYcff+yxb+n22m5qYtTccsv1zC0uUAoDjl8Y4f0P53SyOboXPoskXaqzt9O98gRBucKgt0JQmWZk55vAVlBDLF0phRsS4r+86eLQOLzP1+fy1sikyoQF9UsVEpFaW5SyOPFAhnMpKu/j0z5Z3kflffCCyxPwRXu3YH0XzN2iDawxNsbbgsiigipEZayNUaaCUQavwbti2kd8Npx9UMP8A5TSxQSxF5TSzydBi8IojdeyrjKWeYfpLdOce5Q4HEdFZXx1DOkuEtgRfBgRKk3FwKhu+5qN9N4xe/EXfu5v7VJKubXh3JfNA6wpfv3APT9688rS0qtvumG3fOKTx8zV+Tmee+5Zrrvh1ezfcTsn5uZZGCxQzTu4/irVsQPkgxVE5WTdNuP730E/WSbrrxDWR8ENhji6PP/glaxj8yIerz1IPvz7Ho/GmBKKEFEaLw4kJ/d5EQJQiNJoNCoYQYV1gqGMjKwNZehCtqPgc+hr41rr2sFFx1EUaO9wIuQuLQbQxBUHu95B1MN0pZiEEhGU1mh9rcEkSqF9MfmE2qCUoBQuXaVkHBM73kS/38RkfXqdBdKVUzQvH+f6/dfz+pu2snVcc2DvHr26uipBNdz2mU898MFnnnjmHymlnnsxOtjXMgRowE9Nbb57/kpbb9+6P3/bW99gO4Mund4lRk2V1fmEhaUO14+McHHpKro8SzR7C+0LD2GjiDzPWDr+QUYPfBvB+F4kS4clnGyYkXvhvMgwJOQpPlnGJy3EObwxUJlBB3WUyPPHy5Uafr/hs/B5URoOR8jVuhEMj2BtOBP1Ao4e5AqUmHXoSQ+9Fcq+eOBV1yZ71It0Fl9sEthrg1XC/MlPgmhG9t5Nv7cCWRvXWOSm3bv59lsPsnOzpjIRMrttgieOPaFOnjntd27b+51vfvNbbzh+/Phrr7vuurl77733y9DAr+lwaGW0sqvR6SJa0W0vU6s6JspjLA5m+ZUvLfDI1QbdrEMe1Nm/79sxgwaD1iWydEBQmyCshDSe/n1Wj/8PfNJGBVX8kAb2vERwTex3qAziBqskrTmSxhx5v4UfNBFXCM9oNCLFvP76zP5adTHUD/SeQnJmTR1c6Q2/1DWx8HWD0CBFPV6MqOohrVz9WcjIuhromvfy3heGJ4XiiCiPU0NvJ0NiStqh2zyDU57q7G3Y0lQxwJLmxEYxVUqoxB1On7/ExcsX+fCHPsKxY48xNT6mP/bxP0nn5he244P3KqXkgQceMC92c/+nXzccv0EAdu/cXplbUSwve0ZH6mRdx+efq/BzH1/mC2dPgh1wNfXs3bSJHVNlLp78CDptkrUX8N0VdGWc0sR2/Mo5Fp78ddrnP464PsqaAsvn+cOSXoHKu2SdK7jOHGR9xOXoJANtGMn8cEpXhjpcLyXM+OfFOYsHp9cRC8XXas9LoSIw7FKKI3Ud6pOvIqpvxikDonGNK6ye/SwzkxMEOMZnZ5manWRq8xY279pBZXyS81cv8/o3vMlUyqOyvLTybhHRDzzwgH9ZDODY9QXxY+f2TVkQj/PP/+vDfOo5ePTqDP/PEw3OnvkoUXIVMZrIOhaunOH+L3yQ+uyNlLa+gWhiN1naQyUpXgfY0Sm0NrQvPMLK0/fRvfwZ8C0IApSJ1t2wFkfeXyEftKHfKyZ20i5eUkJT4rqZMiWkKLP8ULhBqS+TjynmFVn3z2srZfDy5UnncGmEaIMfIoxqKEC1JnQhfwafYOP32+gxZJjgKq+LPQTKgDIYHdJdOU7evETWPotXGURjqDwjDcqkCj768Q/T6/dZnRfKwRTv+Lbv5rvf9V6uO3CdCYyRrJN96/e+633feuTIEX/o0CHzNc8B7rrrLo4cOcL4VPXUTQc38cdPX+RnfucPCEcmcZ2zMGjSM4qq30brzP0srFwmrE8ytu/b8EpTFYsfrNJaeBS6CyhxhFGVxIFJuwzOP8Lg8jHKm64nnNiNLc3gFIhkpO2ruNZlcA4xVVSeo43Ge0XNeqYjxdJgQIRDhRVEzHqvYe0A/DAxzFH4vIfxCRLEaFPGvCAqG1lTInJslIBcyxKMXPNOX6UzucY2U0UfowCSugwaZ0lXz0DaQ+mIqDyJS9rEY3sIa19gqTGgNjrFFn+KILCcOtNjbtFw+00VatVRRspVdu3e5h9++Kzqd+17gD9dWFhQX3MDWFwsFEByrz9dryZy066dpj1YxqVLeG3RlCHPyNrz5FkXFUZI2se1r6BKs+QywEQjjG37VpLmKTpXHwffwAYRSb9b9O97TbpnP01v7jjRxCzx+H5sdQvx2B6UV3SXTqHTPso4xAeIy7i4PCDLDCYXct9F2xil7Qt4egrlFQ7PeFTBi+bKuS+gdUg0ugWqm9EmXi/VXrhfyIte9wxeChHqa+whda3EW9s9JGooXVMIRDEsA0XluP4qvjNH2r2MeI/vtfFJBxWWkahELimBeCq1rfRHdtJvnueZ/hgd1eVOqfC+77kd0X2yLCLWVcSmeGJ1pZWpcnXqoFLw4IN3eXjwa2sAx44dE4CaKV3CSO/mraXK6aWbZUmLkqVjDJrH0UbhessYDF4pvCrUM6zSgMG5BIUmHt1HWN1C++qj5FcfxypXNGt0McpFf4XOhQV6c+eIR2YIJrYTj+8gHN+OGzSR7gpOcrS1XEoCBnh8soJkTXRYQVmNKDvEFFQBK2uFb88h+STtxlmyq2ewlTrdxhWCqW2UtrwWI0Up51/IDZR8eP0takML41rtL9euuFYoKcghXivIB+RJA9dfxnUWyHvL4HJQnjzrolWJaOp6bLmCshWiaJq6rlMWw2DbHfTbl4is40oyxn//xBNM73kTO8dKhDYF8fisRDoQnjp5iUolioo3ckS+5h7g3nvvlSNHjjAzUepfWK52x2utymQ1ZtXV8PljBTsmjfG2hcscIh6rY1Cu8KB5oa2F1ri8BypgZPvdlCZvoHf1EZL5Z8kHbZSE6NIIpBl+0KTTX8HMPYuOS9jqKJgaYWkcVR4lT1dol8tgDTaqkOW94Yi3wSkz7AgKkg3w+YB09SKXWp/DuQEej5c+PhP84lnC0W3Y2g7E5zxfAmYIEsma5KotDET5Ic5gEDNMFhU4l5H7Lr67RN5dxPWWcGkb5YoqwOFR3uFchjIh5a23Ycf2opxHG4OokCTP6eqUTCWUxreSNOaJZw5yzlb51Y89zvve8i3cPFEjCTXjozU+9cRZFpp93rxnW6uw3cNqoxF8TbuB9W3bWqXzFxqlWjzd7C+LCkrKBlVSL7h8gEodzg0KhE0Vq1q0svhCHnqYpBXTS5K1sMEIlT3fQWnzaxhceZTu1cdJ+y2iUtGqzbMBPuuTZ318YxGfzdHDY8MAbUvoMMKUJ7GVCYyNcf0B+DYSxWgdonWIKOhefZyoMkumI8pj22n1v0Ta6xNENYy2SOpABwWXT9shelckk8GGXYKCgHcFPd1nuLyN7/dwSQt6q6T9RfJBC8kzxGcYU4QkP4SyEcG7BFuaoLL5RmxtB0rpgqOAFJ1ADV57bG0Hwcg2SlkPq0sEUZ2nF8/znz58mh+9ayfjtYjfefAxPvHYKXnLzu3MzubzAPcdukHdc/Rr7AHWWsBKqfz++z8zv226tG/XdEkuXW6hdY7ooCAsOoe1ttDEc460fRVTnkKpcPiLDZpBBiFD0hQdVCjvfRvlHa8juXqM3uXHyZNVTDyCDUNIg+GtccW2DWMKyZYkJeudJVk6tZaiDQ8vKLxGWIYgJBk0UC5D95YYZG2CoIQ2BudyfJqSta6ibYh32RAHyApXned4n+JzVxBUfIr4tICS0w4uHyCDPqJzdKlKqEPIcySIUTZA8rSQrLEhIhZlNXZ8O+HEQUx1Fi16uAzDDxWVCsZx4PNi/5FX2KACeJK8S31slNXWIj/zsYJm1m3Nc93m3ezfOsLmLebxjRXb19wDDEGGXKMeC6PwjZMVLSWlyOJpdFBBUUClagiV2iBCK0XmWiCaMBglUFEB/XoZiiYMd+74HJW0QAWUdrwaExsapx8mH7QRwGiDGDv0LAqlgiLp0hojZWxYQMLKZ0UTJ0tx/RWy9lW8ttioQj/tILqEEk3aXSGqjmO0gDekyydJVk8V7WEcxliypIfv9wq4WBdlWxTFYEwR29NBAeMKpCpE5zEDGxGXYkqBKYiwlcIgdVjGRHWozBCVZ9EqwHlXwMJD2FA2LrxgOHiKH0rJKYzyiLcE5VHoXUG0sGP77ewfzU21mouz/lPDgO03zod9zQzgrrvu8gCR1b86yAd/d7wsKpRUfDSixDhcmgzrao/Wxe1StkQYTBdZvniyPMWYItnz3m+A/tQQg3fk3WV6C8eLnEoXYcQLaBvgTfFxXJIAHq003sYEXopcL4wJamW8FJtDJYjgynPkc8cwKCq1UWa37ESqE1xZnKNb24NPeygFxsTowBCVRwqWjiwBAWIt1oYIhiTPyVyOUyVcKSYK69Tr42yarLJ9yzRToxOcmYcLvRznWggedIC1I4UiGRqRDC8Zei3MqI3sRRkukSl2EemNekFSGDymig4mqFbG2FpDJipeeS+Dgzv3Lw8N4OVpByul/H333Wde+8bXPvHQgw/+4s7p8j+q5Iu5hNoGQYk0TYaSKGpIejSFno6kOBUW5EZsETslKTptYhDcsBNYwG95+ypu0EdrXczr+SKLNybAlGqMzN6CEyFbuYhLW6TteZzzhZdwriBSIqioRugcd1w3zbfc8loO3nAL+/bfyKcf+gQX5ia4OHeVY+eOM9cu01o8iwkCVBAjWY/EFRWMp4JWZTIJKJfqTIxOsmP7Jm7YMc2t+zZxw44Jtk6UUN5zdbnJnzy+wJfm2ogJCWypUDtWukD/XFoIYK/JzK/BwcPDdwq86KGw5loO4rmWivpC/1AZTHkTY0FGHU9YCtm8rdyIR2lsTNhfliTw0KFD/vDhw/rON+39F+dOPfym3SPyqmdaqTPGGK3Ar5EgMBitUD4v3L0p8HmNLhopkpJmHZTSWDsGOMTnaBmQteYgz4Zt4KFdmLCYihHIg4igPI4JItAR7qk/LDj/UpSbIoXBZJ0VRgenmd53I5u3bWH71i088OCH6DQuMWW6nFx5hnLnPHtrM5w1exgEhSxMuT5GuTLCRG2E8dEyu2fHOLh1hN2zNbZP1ijFIQ7PXCvh/NVV/vBzF3jibML55ZRGlhNGimioY6yRdbzgxcbIRa61wTSG8ZLQzYRBliJ5u0AWVSFCqYb7jKxYFDnd1BOMIPt21BU+W9m589bWy84JVErJ4cOHlVJben/4m/e9b2vU+WxDMbmaZc4rbZzW4D1GrY1HDxcreFnvuyBgbYBRJbJ8lbR3AWXKqPIEvrdI3p4rtm6ILzJuKSJiMbBj0GIRB+IzRIV479BxCROWCokYGw9hXk8cwtPHnsGSEJsBv/vbv87WTTO8/dtnePWNVX7t+BWq/SYHbvpBalvfzJ37NLs2hWybitg6GTM1ETHfVXzs8wv8j8/OcWH1AvOrCYttRysZFNwBExBHitBqRgIz1EfUw57Gl3cYn3f4wx0CzjkswlQlJm04kmEQcC5HVAvJFEpbjA6oxJamd9RCxa5NgZAhgbYLSikvfLl6+NecFXzkyBF/36H7zLt/6J5T//Kf/sz37q7pj3bHp6KTVxq55Bir1ugQQpZ0iYfr3bwIdo0sIQpRDhWOYlUZly7jVp9h0LpaDE4M9fW9FLHQaF3kAyYAW5BAnM8xYYQKA7zOqW66heaZh6DXwNsArTXXHzxIa2WJVqtPo7XMT/1v/5S5pSYf/Ogf0lvq0OsZDmwdI5UFHj/7BGcWISyVqfmQoGwwpQrnLzsudnpEgSYyGm0NQaCZiMprdxzvZX1e8MVFYTYoiYt6fqsbQStwSnNsISEYjqGpsI6JCuPxIsPtaYa2UhixTMeKUJSvVY3RQfI0wAOHHzAceb56+MuyMubo8aNy6NAh859/5T+effudb/5SYPTbyias5lmixOXixTmtNEFUVXZkGq1jxCjsMP7JEKdXIojWmKCOsiFZ4wJpd7nQ9JJiwFNrgw4iCGJMeZxgZBtaIO0tE5anSFfOIq6HUoZ80CbtLaGcI0kch97+NlzS4cLFOc6cvkR9fJowCJgen+K221/H9k2b+YH3vpsnLgvPdQxBOIkahFQjw8V2wOWmAivUKyGlcGgAZrjQStSw1fx8OTCl1Is8dI3SGrWe90pxyEoNh00L9DRQxaIZGQpLs0GZXA/b2cqD9X12VMXvmY1sNUqWp6bUj/3qr/72ys67dvLggw/Ky24AAMePH5dDhw6ZX/q1/3Tiu95yxwdiW6vWK+Xp0XJ1pFquaY1WXhsXVKa00sUwpB42WNfa/XoIsjsyVNYmbZxB0h7euSJsqGIABBOiSiPE4zuw5U1ol5L05wmq26G7SNpZhEEbxIE1aFHkueK67du56w37CG0dUX1ajTZTE9Ps3rGLsFxhx9bNaFvj9+4/zcrySUJJ6OQruHC2YAMHvthPPOzyramDKFFfduisJXiKF2wUU0NJmhw/JKZqbdalYq8twCmSwmI2QNbR5fXuoxTvxYiinPf9jZNa7Z0NnC3p937n297+hZebEfRSAhHu0KFD5sgv/MIp4Efue///t/7ZL3ZvXer2vn28HH1vT4/uX8k6kgV11ZeQ9f2fGxIjBcV8XGeOvLOCeEFpA67YEqaMLbpzWRPXW8GU22gVosmx2uDGd8PySdJ+BxWEGFtGxzEkc/R6Ca+6ZS+37L+Nk2fO0R1kJC5j0BOmJmcYGbU89dwclzs94nIVF9cIy1NoDDkOvBpqAKyVqg4tFOFpqEngvCL3oAzFSrvhEmutcsQ7PFLcXsyQHKqep0cha5tPRa7ddgxCvs5iQoH2EJJjvPMTuqN2TE+5iYnyD77t7Xf/6eHDh+2RI0fyr8tw6NGjR93hw4f18ePH1T0/+s+aFK2oB3/zH//jf/PJJfvTcZL/o4utC16PbNXEUzgvEIQFLEqxT8B3FguRpF4HYy1e8iFhdrijVweYcAKMxXXmyJMOee8qiT6GqU5h4lGS1grW2MLHGEt5ZhsPPXGef5C9A0yTLZumUHobXQ0l5RC3inaLPH1JkXRWGRuZJfB9sjV5dzZoAYkvOHGiScQj3uOcRmuIrGbMFLLYSSpFE0iGm1KGtb4Mt58hLyC/vUBJf80T+PUFmEMugs/RQOBSNya52Tfqky2TvO9tb7/7D/6sw3/FpoPXXI8g6p5D9+iFhevVD/38kS7wkz/wff9i/6m5J96+fGbgagfebWx1lu7CkxhjcT5FR3WiyjS2Pktv6SJ536Fs0VGzYQSBQbRGRSXi+g4oj+MHbZSN8cYizYv4tI8OgiG71xWzgckqJ84e56HjK7z7DVUudVtEagHXETqSUQlSnrts+Z3PPMtkLeM9b/semr0GH3pyCR16kOIARTx6iNQZ7RmLA6pBwETVYC1kaU57YFjquGHjSK3vGSiMxxX7j7Qasoy4tjhN1sLh2j4xXwBcUoDDZm0TmksJfZJPmMxuDnq9qbHS937v93/vh7/S4b9iBrAh3glHC7XKw28+bI88iJ+o+v80XRt/x0DlSnqLNBafxPc66MAWHbnU01IhleomqlPbGTQu47IMJxnii/57VK2gS1XE2KIkUgFoiEpjhBM30G1eJHZdUidk3VXimYPYib1MBVv4+JPLHNxkqShNeUIIAkfJxKS+zP/zxdN0BqsgMR989ASiAsJY4wWM8gyylMmyYedkzJOX+kQ6oIynnwVcXHZ0nNBLBC9ZgXCqDRtSvow2ukFoaiMBGj80F0F5X8jQSSbGZ2LEiRYnJddVm4224zQXarb1vp/+6Z+9/6s5/K/5aNhfZI7wZw//4+mnzlROPdeS2plzj0mv21IEFWwcoMMytjyKdFfor1yFoIYShzFFFZAnA7zklCrTjN70Lkx1Cy7rIQxwzYt4W2b31I2cOftJlp/5JJXaFINBh5EdN2OiiCzxiLZEPuX2TVX2b58GG5KmKY+dOMeXnnuGAI0LNJO73khpYj/tvEtVV0gkw6sMTQknOWtH69bqdw9GFUOgGzeEv5jGkBoSUY3o9b2BxVhYoVIu4kFyMT7xxiWEPjFl5QmVp6pTqvQp0X8wSvp/+z/93r8/8eY3H7YPPviVD/8V9wAvBI0OHbrP/JN7Dy39zM/87r+4+Lkn/8OgMed1VDEubZFmGmXa5N0mNqxga1NI2gMnpHlRJplyhVBC0qTF8vEPMHHde7Aj28i6TXzWKh6sDVA6BslxeUIvHXD39n0ot8oHP/67jNUm6Xrhg+cM/mHW0ajIFJ7F9Vqo+k6iyQOQpwiGTDxGBwjRcKRMr8djs74rqDCIr0RCvbYdxRUaBsPsXyNYcpTPRfu+jyUzdXJTki5k7YHV6cnI8FxVqRPlKP3UL/7Xf/dRKdBYc/ToV3f4X1cDEBF99Ogxo5RKf+hv/4dn+2mn6A94ty7DJuJwaReXZ0VdPBRwiIwizTJc7lFxyOjut+JabZae/D1GD7ydsLqJXq+LVmWuthZpzz8FJiB3KTjN7GyV1WyMsX3vxKoeJmsROwfOoVSyrjySSUo8eyPx7m8Fr/GSo5SmpA0ZMlQGvTZNsNGp6w0z2X59HlF9FUFSYfBoyYgkdTWXmFHdNzZf7ZdU9rFQu/9eKbmHf/E3fuasUs8f+R6Weu7Pcw6vuAHcd9995tChQzIcVUqffPKRb3viidWf/+JTD4s2TnkdgLeFTo/4QqxBKBY62AhrDU4HhMaiPXjtSJZOUdvzZuLpvawc/wPEWKyNCJzQT5rkrUWUtmhrUCbF9T2reY94+6upVkaQPB8iaUV14bwDn6G8Q2wVpyze5UUHbm2T2Qt0IeUlbvafN85qEUoqpeS7zNjE1HSjXbKDX9k8xX/5Vz97+OTa3/uPv1nc9oWF69X09HE5evSof7E6/xvFAJQU3Ri/Nqb86KOP3rFz585/2Ol0vv/Zkx9i9eIXpBoEWnSKBBGpLpMqS5J5XJahXAbO4V1OWKkXK15w5JknqG6lffZTUBphZOcdtM49wqC7QtKchyAomkxDidcgiJkcsXzuSycRXyYb1MnXEEdTbDDXSoMy5FozFgpJmgyz9qgAXNaz+WG79kWo3k5kAzn0BfH+RV4GhVUCzks+6DBV6fotleTXX7Ul+j//+k/91OnhHdeHDt2grr/+mBw5ckSOHj3q/mcP5mWXigW0UsqtHfwXvvCFb927d++POefe86XHHtM/+7M/L489/rRURiraZQ6T9TDklHyLjBAf1xnEY/T6A1TWRhlD1lkFLLV9b2FnJaLZbdCOxtGtU7TnPk9QGscGFZLmBdIkIbSldRpa5gw3XL+Hh86vsNwrocIQ7dJCgMLn4JPhNpAcr0rUamWceMLMkCsYfFWrnTcMMMtXcvqFUTinGSQJUzbhXbePsnt24tBf/8F3fQDgzW8+bO+6C3/kyBH/EptfvrEMQETUAw88YIaqFA4wjz766LtnZ7f+eL0+8taTJ0/y/l/+FT7xwIOuOxiY+tikUkoTh4rcZyR5jvaA6xLJgGo5pT+1g9VOlbSzSByV8L0GrXOPMHPL2/nJt13PE/OX+cCnHP3VBcqdKzhiwsnd6NYiedpFdFQoiQWWy6tdGt0uUWkWE4Tr4rDFjECRCHoK7P1i2yM6YsYUAIyWQom06EW/yODI2tJL+XKPsPH2a0ArSLwiyYTpMty5v8zdN834266fNUbMQYD3v//9wY/+6I9mDz748lxS+3LdeCD/+3//70c/8RM/cU+5XPqJ6amZO+bnF/m5n/8F+cAffsj3ez2tdWCq5RCtFM45BIW1Zjg3J5jAFrctbTKycoLqpv0sju2huTBHKY6wvsX504/wx5WQt92yi2/5kW380tGELz78cWo1jxbNxK3vYfnYx/C9JbwHi6PTWKXf7aFLfsj09RuC+Ub+jSGwtpCglWKv77Wo/tUNg8mGWr5ovWi08igF/UyoGeEd10W84WCZsdESxip18dIiSXfwU41G4/2jo6MrX+0q+K+rAawphADuAx/4wOjNN9/8/XEc/9jY6NiNnW6P3/6do/73fv8DcvnqvEFbY0tlrBkujhSPyZJisFsrtNeIDop9ON5jTAUblomaF5ndeyuDfe/g2WOPEU3uJ950Pc+0Mp768Bl2TQs//v3v4dP793HfR+8nKAX0GheZvOEdrD55FIdGM+DzxzsMki4lU1QarDdo1AvWz69J02iMFkKE3Beq5N6rodDU8/l6a7MAXq5tLXcSFNcdAZ8yEI91wt7RkLdcP8b2aUWmHKudhLFKqBcbXX/p3MrogYOXXgN8ZOgw3DesAawtJXz/+98ffNd3vfNHgyD6R9ba3QsLC5w5e8a1mm21sLio62MT9AYZnW6bMAwJopAkSQoSSBwhLsW5nCQfFImRMVSrlYIZFMSMjo+zrW44cGON9h2H+NWPPU7z1KfRaoAXx2PnBzzy8Mf5oe97L9/z5lfxp19axDefYaAEpyyaDBtX+dLpxwmq0fBGDvcCPC9f9+tyLYqie6iMZ1ctYqk7YDEp1set9YHWehIoU0C62uCHG0N8nqKyBplLyH1OFJbZHFfYNzPCvs0hcdWz0vVUQ40OCo7DcjvzJ84uqsvnpvcBH3nggQdeNsDuf8oADh8+rO+9916UUu7kyZN31+tj/7ZajV+9uLTIhfOXXbvdUnmeG9Bcd2A/E+NjmMiSZDmffPDznDl7jkq1TBzFpP0uaZ+CEEqhrxdohdaW2kiNsYkJJianmJ3dTLWi2R71+eG33sov/s4fkTWuoEeniSJDNTT88m/9Bt//Xe9lJD7HldWMbPE843vvIh2sYEc20zj1SUa3fTdKl3B5UnTX1LClil8DXtfKl0JWNtPs3RFRXbZcPZOgwqIDV3TpHKDxWUKWN1FJC5e2ydM2TgXY0gTV8hSz1Sk2jQSMxYYwFJq9FExMrarIXNEMFHFcWEy42khUY761f8i4fhnh+b8giDOM9TnAuXPn/lWlUjmilOLq1UtucXFJdbt9vd4j98Jqs4ONA6q1ERAhKgcsXL7MJz7xGS5cmkNLjhdPf1DQqa21KDzVSpXtW7eig4Bt23ewZcsWlLW4bo+Stnxmqc5vHv0dIpURjG7B5QlZc44s8USVGunCScZuvYdw043YJEVpherN0WlcZmbrbeAhUX7dbXvhWrdOW8CTemFaCe95dZXzVx0fO7VMFmo8tkgKVSErM2ieIusvIF4Tl6eoliYYrU8yYWvUI7AmB+9wSqONplISRmsxo2MB5chTCjW1quG3PnTB5YtXzA9/+86P/tW/+T3fgRzW8Oev8b/mHmB48AxBHL+wsDDrffaL1Vrle5eWlv38/Lw0m22TJYV0uYgnzzO8aOKRGkFUdORGqgGbZ+rsnx3H5MKfPvRZlhYXSdOcqo0Q5QhswLYts4xPTOCdo1yuUa1Wi1raOTJlyZMeN09H3HDLnTzxmQ8UU8bakWc9GPRJGGAqZVQ8hs/6pECUF0ujq9EkaZ4TaUPVDdN2NRzNRnAyQOd9jA4YOE0u8MULMU9eXWGgHGVnqBlFKQzopxl9HVMa30+oDlINYkbigJoWDMXwSC/1OBGM0lglKF10EaMwp5JpBsozWlYcO9Xn9EJX7dSeTPSmKLIkg5fn8P9cBrAhyWNlZeWWwaDz3Z1O42+VS5Utp0+edVmWaY3RpbhMmrTJvSeKy6ggp5ckGGUphyETEzEzU3V6rR6fe+wJnjx1ji1bNjM9PcHp0+dJE0elGjMzM8P0zAxpmrJp0xSV8khhTN6TJH1ENAmKxeceYSwVxrbfSvPsF7FxCXKHKpUxUQltqjjXRDMFKiexmoQUbQ2paAbOE4jCiSkqDyl69t5reu0WTuVoG2GCEvPnlzBRTCUKCbyA82Q+JxBFbBShHuINeFy/yxIao0BhC2oYgtFCqopGkdJClDjaHQhqltWO4uNPt/E6I3eOwNrKoJ+FSqn05aoE7Fdx64fSOspdunTpdVq7n1paWnzXYNAzC4vLdDuZc1qZgr8GWgnLyys8dew5VhstDlx3PTfedpCRSpmJkYiJsQrLC/N89vNPcvJsg7hcYqQc0u+H7N23h9Zym2olZteeHYRRhdpoHecceZ6T5+lQUsWQ5wnnzpzh3PkL6H6TnaO381RlHJ80CEs1RGu0rRT4vUuLyRkHSslQ27/osmMUjmKCZw3VUwihjYkmDxTsW+/RymHFFbJyxaQC2TBsCGC9J/EMV1MYrBTtX5TDagfDMa9Mg9aC1Q6VKrpdh9UDylGJTx1rcbnboWYU4jT1eiUAAoabP19xDyAi6t5771VHjhyRK1cu/jtr7T/NnefCxfM0lxu5t6FJTckkiaeX9MjzHLxndGSEN9z9JpauLvKhj3yUBx58mL/1I9/L626/k1PPnOKhB5/kxJUlRmtVxqqGZJAThxVqW6Y4uC9kfKxGuTRCP8lJXYYCBv3+esbd7ba5eOk8Vy7PFTW6LbGZC9TueAMPf+Yj2CDCKQviiUe2E9T3FZNI6+ogssZOWG/aaF/g+264xzdXHvJeQcocRohsOMG8VihqhHxIzMvW1UeG28+GvEAlQuZkWE8IKi+YQt54cpejsZQsfOFEl2caDUKT4VIIwoj6ROR5CY3fV8QAjh49qo8c+ddubu7yr46Pj/3w2TNn/KULl2V+YdmIshYb0veePOuTpwntbpelpWUWF+bYOjPBna+5lZ/56X/G7/7e/+Dee/8tD37yU+zes5ulpQ6zE3VGqgGdbo5XEdVqiWqtysGD+9m2eTMLCwscP3mGJFPDOJqTZY40TTh16hRLS8sYVVCubFRhol5i74xhZf9tPHvuGcojk/g8I5jcg1MGPVxDi2KI6AlaaWwu5LqwBCMUB0oxpCob1MH8C/RKFSBarUu9rbF57VAwYs24tAZHIWbpvB+ygjXi1JBbaDnZcFzstwqyh7LkLmFiosrE1NjLbgAvyQq+//777Tvf+U63vLz8feVK/H8ce+qpbGFhwQhaaxOhQkt/kNDrDmj2u/SSAe12i+WFRXqrTbT3LC/M0283ue2W6wiiCg889HmOnzjN5i1TzE6N0h84dBAyMTXK9NQUt950E1tnN6OVYnZmBpdnXLm0QJ57nM/p9Xo899wJ5ucXEC9YazBaMzZeZ2JijNmxkAO7b+Bzz13BSUI0vodwbF8xgTuUfVsDZ4wUDRjjCzlWP2Tzil4r/66BQQU25If6hC8gdAwJHPI8KTlwem1oqwgxBR1tTbTT4wS0ClkVuJyuovMu2hg0Htcf+LfcvEm/7pZtx+tjY7/yiiOBw7jvRaQyN3f5p5OB87WREbNl61ZljMa5QhFJnNDt5Vycm+OJp49x9tx5rl6cY8f2WWYmxgiM5dz5KyyutLn+un3s3LmVTz/0WR566NO0b72VW266BZRjYnSU22+7jVIcY62lVAoR8bzq9uvotjs8feIMSZ5w+cJFmq0WgQ3QBirVChOj49RHytTrZeIg5ta9Nb7nja/h1z7xGUan9hTue21rmCogHyNDdyxSqIp7hVNFEuAoXPQ6SVPJNY4e15R816jZiH5ePS1rQtcovNq4SMoMSa4Oh8HYgKW0Sb+3iNUWr3TRgsYSWy237p0RpdQzG1oHrxwSePToUX3PPfe4K1eu/h+1amVPo7Hqoig0Tz/9FBfOnafbaSMI5VKVTZs2sWPXDt77jrfypjtu4/4HP8PZc+cR54nKASGGKAxpt1ps2rKFd7/7XXzm05/n6WPPoUTz3vd+F6+6+UZCG2JCW9xqUzzwLMl4zR03cnn+Mp/9/DPkaVowgULFyEiFidEao7Uqk1OTGAuVuMymLRP80HeP80fnHMqOFUKQQ44NQ7ds1jaKDFU+HMXwpTIWyVt0Vs5Rrg+3lPq0aP0OcwOvrq203/hy6vkuVW1oD/shpRsRsDFehJWlk6TZVcJoBB9WC80CpUmc4+BETW3fXFKJ5J8fAkGvHBJ43333mXvuucetrKzc4pz7e91e16+uLOsP/vEfc+78OQLtsSYAHM55lhsdqqOj3HHb7ezds5d7Dr2L+cUVHnroYVZXVxgfGyMOQ7Q2DAYD9u3dx/Zt2zj53EmefPoYTz75NK+57WZKlahImtRw5B1FPkhZWb3Knu0zPP24ZbGbUS1XCAxUSxHTk+NMjI/jxRFHEbt378JGZW7eO8Kd+7bx0HnHSKkgcOihjJuWIjNXAlYUOX4oGmFJehdJB6uouLQuQytDtdI1hU8PGyRgwb9AgveFDDA1HAAVG6JtSG/1FP3LT6NCQ1ydQkwFpUOMBsFQR8mrd4/q1CXtcjTziaEBvGx5gHopXH9+fun9tVrpb1+6fC7/zV/7Nbu63KRcKhOVhg0PJWRpTqPZxVrLgf37MUoTl2L27j/A9l17ePLJp3jm+DNMTc4Q10aojtTZvHkz1+3fQym0dPsDfvXXfgOjDH/jb/wg5XIJ5zO0GNJ+i5WFy1y90qLfd8wvL/KZLz5clFiBZevmKaamJoteAnDw4AEmJiZRxjI7VuOXPniKf/Mni8yMhjhXaO9aD9r5YtGCXjtAIdOG9uAq+aCJtnEh8x7P4HFr/eEve1Trbd41zcI1adnhWLdWFCpgxoKCvL1A8+JnkcY85YktOBsSj+xC1ybwPkUrMB72loz7oTfNmr0Hxn77Na++/Qf+LKHnr8VLvwhT1y0uLtbyPP3OLEn5/Gce1o3lVWrlMlGgCIwlDC1hEBQuxBh6gwFxEDBSifFJylOPfokHPv4hdm7dwrd+67eCUcRRzMT4BLt2bKUchyitqVUr/PBf+0GSQcJv//Z9JOkAo6DXWGHh0hWuXO7QbOV0OglTUxXuuP1GapUqBw/sYceOHaRpQpom7Nu3l6mpKYLAEgaGJM949b5JKkGxgFqJwjohzB3x2oydB/GQmoDEuIJe1m/iGuexQb1I7HyKl3zDnp7hP2LNO3jUUExSNvy5KANB0cQaLJ9k6enfZfmp34beAkFtnM7qFbLmPBIUNDdtaxhVYcpWZP8oqlT2yez2qZ8F1NGjR19W5rZ+UY8QcCCKgm0rywuceO45XalUiOOQSiUmjmOiKMJYgzUGYy2tXodGq00umtwoTKTprSZ87uGP0O+u8MY73wDesXV2monRkfUb5JxjZKTGX//hH2R+fp7f/p2j9Ht9FhbnmJtr0un0SfI+kS2QtYmoxs03Xs/M9DTNZotut8fBA9cxO7sZYwxaa7RWDNKczXXLRNmgHEQilPFUrSJaA2GUYhBFdH2L1oWHaZz6CK4zT3nzq1DG4l1vSOESrjl/f40FsH7TNUqbQoLGhBhrEN+kfeXTrDz1WzSO/RHSXiaszOCd0Fs+hXcJxljyQQOcQ6uAmhFmpev2bK7qmen6L2yb2fbES236ejlzAAWQ9bLto6M1zpxecP1W11TrNUqlkCgMMIEhdzlukBe69iJkWc7C4jKTE5NkSUIYKeojZVSg+ewXPs3WLVd49R1vYNDvkKYZQVDs9zOm2Ks3MTHG+973Pfz7n3s/Ls+54+Yb6PZ7ZJknIMCnbQYDj9EhI2OGqytLdNtt9u/bx9btW7HDw4ei8ZQjRMBoILgBVK0jDorkz/kUnwV0Q0unc4bB0inoLVOeuZF49tXkPoM8GZaLcm2DGYWQtAzFoxVhMZEkUmwyHTRJmxdJGhfIWxcL9ZOogq2PI8mAwdJ5vICNqwRhGZ8nxa5Cpag6xyYG+c5pY6enzOdf94ZX/+vDIvrQy4wBfJkBrGWb3vt6EES0mh2U0dTiOnGpRFQSnGSk3Wy4ZNngMkcYRFxZuMqenTuoEFIpKfrZgNXVPsaUOHv2DJ1uhzvfeBdLS4ts3rwZPwRFtNZ479i9axt3vv52/uCPP0QURmybnCYSRZq36OQNTGUEj6PT6tBuNDmwaze7d+7EWLv+fZxzRcYtnrbLCY2mpgdMVKICN8DRkphF71k5+3Gyy09ixrcTjW7BxFXS5qlhDlAGwmITt8oL7j+CeA8+JcsTVNIj7S6Stq/gugv4LEGZGGs0hBVMOILvrpC2G4jPsWEZG8SgNblkVCZ3E1W2UQHGpemmS7k9sLt+8a633/E+pVT/8OHDWh05Iq+oAazHBa0zgDx3lKol6vUxjNZ46ZGnxVRroAyJpOQihKGhudphZXWJ6/bvZHFlmXY/Q0yAckVP/8qVK3z+c5/jda99PQtWMzW9aV0ISmvD1flL7N23g1fdeBuf+/wjbHvHO8n9gH7WQVdKiBL6/Q7tZg9EsXXzNsIwKjp4BeiO91JIuwkstLpYcWwbLxTCAp+wOBjlTPMSKyc+gOq3EVvCr16mvXqumLA1pQLqtSHWxGCCgu2jpKCMpxne9YakUVscamWKaOcbsWEZ175KZ/EkeWcZnwwKUpkOkKCCCkOcd4RxjfKW26nU91Iynqrv5rNxZm/cVb56150Hv2t2bPbcWiX2StC1n2cAa/vllVKXer0u1UpVj07U0CVPnqTkedGTsNoUo9BrY0zisTbg9PnzzG6bpNVN0SbAJRmD/oC4VCoQPvGceOYY+w5cx8pqk4MHDiAIZ8+e4tSpM3jnueWm68ltzpeefZyDe3ZBKUJhaTWbdLs9nBPy3DFIUsasxRu1rsJdHJYiHyRcWehQL2mmRyLyLOdco8yTlz/H6rN/AoM22lZBD1CmcO1BZZpobBbSNllzkSxLUKboF4goCAJsGKKDWWx1AhOPok2M67fJGpfota6QthcL3QIjGBMVGAAepQVsQG3iOkozBymVJii7RGpZ120pOXvzTn3i2+7c+94DN9749Ct5+C/mAdZczuJgkPqxsVEd2YqkA6dEcrQpVqkEWHzmCtl08WhlqJQtC4urnD13memJKdrtAUqEiZFJavUaQWgIYkOSdmmtLlOpj/HFL34RrTUXL16k2ytoXbFX3HpwH8dOP0dnkBCXLO3GKv1+gvMFUXN6ZoowiooD98VaNzdcvOCdI037XJzrMTVuGauU+PTJFb746EcYXPg8ymi8rZBLjsocKi/Wx2TJRQaNSxgDyg9HbtTaSlmBnpAqjVYG5k6BL2YUjLhib4EOMErhtB/unBBMUCYsjxCObiUa30dcnsZoRSXr+Iprqr2jgb1us/7k9/+Nb/mB6enrr77Sh/+SBuC9P2utvTA6Oroz0EbyLFE2MMORbYd3vuiOZTkWhbchfZeglea5584wcscoxijGRiYpBTWCoFhtbrUwUR+hnGZUooDVZotnnzlBKS7R7XUZJH2qpRIJOdcfPEieO1qNDt1+v9jQgWJqepZ9e3dRn1wr1fzQ9a8NUUKzlzAYpEyMzvCJpxd48rGPks0/gQkjsrxI8rRWaGuv7QdQRRvYZX64EkhQYlHeD0WiVbGcSgZFCNAabzQDIrQKiKKQUmWcoDoFcR0dlLBxCV2aRNsRrOSErucraS7TJjHbxnJ/w76Rn/07f/d9/0IplX09Dv/LDGAo+aqVUr25uauPjE6M7ajVyzLodYbNTMFlCvFFK9NYQxRYUlcQGIxVNNo9Tpw8yxu/5dWINmjbQ1OhVNZMT48xVavTbyc8+9wz7L/uRgb9hGNPP0MQglFCe5DQ7CdEUcjWrZvROmSl0aRUKrFlZhO7d+xgpBYVa1NkePBDx+VFobXy/T7SSoz6xOe/qC/OnaBaK8PEt5I5j/QbyKDBoNck77bxbjBc1mjwUuABxcKGYfmnHVrZYkuMMtighomrxOVx6rUZtmyeYsvUFDoc4cqq5WoP+iZH54UWgbiUMF31ZScyalKzuZaxc4JHX3fb7n/yne/5zgd+/O99H4cPH9Zfj8N/0STwgQceKEa4vPuTIIwPbdm6k7OnngGvyPsZWZbhvGDDgDAv1rDoYZ/do4jjmDNnLrF50yw33HA93nWpBCHbNk8wOllheaXPQrtJ2k957umnuenWV3H16hytVoPMw9JKCxsojNEENmLf/l2srqwwNbmJXbu2UysFw/17Q1VQ767RtwUxgdUPffpRPviRJ+hlKzJSHXdOQq3IVSksK13bj4Rlqs7hkhYu7eK9YKMYl+fkjSvkneWiK+g9WE04voOwPgthndDUqNkSI1FB7LRRwNmBo7GYMEgGoEFnDsH7QJzEPtWjOD1ZFmaq/ZM37Kz9Xz/293/ovymlkkOHDpn77rvPv5xI318EClZKKZmbm5ux1j63vDRff/jTnxQGuRq0UnyQoY3Cp47l5ipLzRbNTo8k8ySJI8syBolDG8/3fvd3sGfzFjZNlxmdqHL58oDVZo807YPzdPsDZrfMMjG7lQ/84UcY5EU/XHxGfbTGZL3G677lVvrNPpVKjUolKHYJKo23pqB1JUlxYwVXrdXNlSuX3v83/+b/dmJmauvfyTF7217TcZATkNlK7oOyIqwobyMlJlTKlNA6KqRbil2hxZo5tQEn08VyKO0ZLnVy4BTOFwsjDI7AWgmU81qcBC4xZZWrutaMmDZTsXxh96baL//kv3j9fUpd1y4Y1aKPHPn6HfxLeoBhGDBKqfn5+fn/Prt564+IV67X6dlAW0q1mDx39PrFYkWMxg7DgBdFkgtBFOLznAc/9Sle9w//FmP1cc5fWaCxkpEPCjaMF0cUhVy+eI7xyWluuvkGPv2ZRxipBaighHcO5xxZN6VaiinFdijXboq9emq9ZMV78ZXKiGk0ms/OzS3+40ce+VhXRH7pn/+Df/OGpVbz3c1W963tlOuc8XbAgH6ekeWWnMCJLYkPIrw2CmWVqEAZVWALogtegHfZEJFREmoQpQWVY4wTo5wKnDdBjippMWWTE+sBVZ2fnRgNPrJr5+jv/cRP/NCnlFLyj//l+nT01/XWf9WMIOfcf0Hxw5XaqM56fSolQ6I9eeJQ3mOtLbRpbTjk1DvisNioaeKQJHUc/cAD3PXGN9Dv93CZL0SgcEMlbYcJDKdOP8tNt72aU2dO0mkn2GG27b2QiSM0htSlxEPxqOGwXaEkLiJhFIpzPhsMBj/0tre9rXv48OFQKTUAPgF8QkTMP/t7//b65srSna2sf3em1B2Jt9u8iWyqHKnPyZ3GaUuGLZZNrq2NG7aCh0OcyniFUQVRL9AQkhFKj5J282Gkj1VD89DmcX//P//Xb35EqTt6AP/gH/w1Dh26z9x33yH/Ukucv2FCwEYKuFLKrzQWPnb1ytK3fvHBjzmrctN2OSrPyRo9espzcaFFq90ny1whcY4QxxFRHJLnwuLyMltmJ/i2N74JxJG7FK1CnDgkyLAoGHgO3HQb880WD336i1SrFUQEqxVvvfsN1OtV+p0uo9Xa8GcUrllbg1Pko+Pjdm5u4V/t3bv/p9e6mYA6dOiQHvIbnvfQz/7ar8W//NSVne1O5/p+313niA8qpfemXiZyryu5EGUikUYblC94Q0onxshAa9WJjV61Si4iPF2OzYmxkj717bdvPvWmH/j+1Y3t4GJD1yGOHr3Hf9XDhN9ABmCUUu7q1at3lUuV+//w93/P97orWueFTFvuU64uL7DUzEgHQ7lXl1OKAkrlEp3ugEHi6KcJjcYS22aneevdb6ASx/jM47MMnynKVUuaJ4iE3PH6N/Hhj/0pK0PBxpuuO8jWrRNoo2i3WtRHR4cMGz3s0+Pq9TGz2mw8tHXrjrtYW7j95fQpdfjwYfXAA+ihmMKX3UKjIXcSfua//WH03Pz5uJMSeUKb5x2lKOdj5XhwYGZi8IYf2ZtYc2PqXtyBqze/+bCZnr5Bhrf9G/LQv+rJoDUvsLi4+CerjdW3f+TDH3BVHZp+krDcadNs9VHGogQG/QG1WkQQaJaWenTaPQZZQi/JcOLo9zpsmhrlrje+nsmxMdJej5It4+ix0m7TaXS4+zvfTqM1oNNY4YYbbiAOIlI/wNiA/mBAuRQXCqJKkeWZVKo1Abva7XS/ZceOHaf/HL1zdfjwYXX8+A1qYeGYenD6uHD06J/nlio4pN/85utVgaDi7733XvnLcOB/IQM4ffr0TRMTk48++OD9+uzpY3qQiOr2BtgowGqD8p56pYJXjiuLi6wu90iShN4godMbkPsMayyDfp9KSfPWu1/LwT37yJI+C/PztNt9cpdz4KbruenGO7G5x9ik4B5ai7Yx/aRPEKzr7IjWxo1PTtrVldX3zc5u/b0Nrv9/6nnIkPpz7733Pu/Z3HvvvbKBCPKX7qD/QgawkSJ2/vzFf1evV//pb/zGr+fNZsdWa3WikiUOA0ZrVbI05fzleZaXG/T7Pfq9Hs1OlyTLhpo7QhQEaOORLOW6g3vYsX0b2SAhTfooYGJ6kjfc+Q4CrbDaF3v4tELZMoN8gJcUawOAfGZm1jZb3V+anJz8u1+jw///y9dXNIAhQ1j98i//cvxd3/Vdn11ZXrz54c9+zlWrI6Y2UqFaqTDo9VheadBod2k2V7l65SrNZpssz0nzfMiyFSJbSKflaUa71aRarbJ/3x62zI5TDWJ0OeSW297IyEgV7QSjKTAHY8l9jnM5Rpt8amrK9vvJg6dOn/u2M2fO+GFZJd88zpfBADaGgmeeeeZAvT7y2VarMZrnuSiUbrc6LK406fUG9Ptt5heucvnyVbqdLnmWYa3F2uG8nHMMkgTvc5zzuBzEZYyP1dixbQu10Rqvee1b2LZ1C9oXdCtnigxNa02e5W5sbMyI4lSvm71xZmZm7uXmzP2v/vqqhkOVUn7oZp87e/bU91cqtT8Ow5A0GfjVRkeXa3VyDysri/S6KXEcYa0jtlUCbfHiipygm2BiQeu4iKW6aLdmuePc+Yt0n+uyZetB9uzeRTYYDNeqKyT3YLUbHRs1gpob9PN3ffPwX0EDGBqBu//+++2uXXs/fPLkmR+21v5GtVb1YxMTMje3qDrtFq1WBxEhMJrpiSlCJUjmSPJsOJQpaBMVdXwO3udFCzeICEZqdJKANOsPB0BlOMGjcCJSqpaNNnYxS9N3TU1NPfvNuP8KGwDA3XffnYuIVUr95qVL5yuDgfzSxFjdnztzWubnLmsRT2A1Y9URypEB5emT4LIEbSFWAYExkBZi26ItUOzdM1aTOUtg9POoCR4kimOxJuh32oPvnpmZ+eLwPeTfPL5X2ACGniC///777datO/7zhQsXEq3dfw0CrZKk60IbmGq9wkgUkUtCt98lTTyIJgojIjTkDkqaXNRQY1cQUvK82OxVqdVxLi8mgIpNG35kbMystlr/YmZm08Nf/OIXA6VU9s2j+zoZwJonuP/+++327dt/9fLlCys33XTzr4OvH3vqyXxiZMSKZDTaA5KkYMsQWOJSQMlr0jQh10IwXPLonSfva1ye4sUzPj6Op4CBEeVGRuq60+k+OTU184siYoBv3vyv4Uv/Rf/hWjjYsmX7HwwGyd23v+qOU3e/9a22M+jlK822aG9BCUYctSCkEkZ4pRAxaG2Ho9ngk4zeYMDc4iLlap1NM5vx3qG0Fh0FPqrWlA7Cf7kW779Z7n2DGMDGcLBr167Hrlyeu3Pbjt0ffMe7vtvWxybV5bkF5zyMjtWpjZTxeDLJMaEhMMVq2NVOi6XVFeaXmzSa8Na3vJMwikApr611E1MzQaPV/A/1ev2Phhn/N5O+rwcO8NWihQCrq6s/6b3/6TNnz5U/c/8nxOjce6P0oN9TXjziPFk/o9ft0Op1yZIcpQLe+e73csdrbhHncjc6Pm6r1Qqtduc/jI5M/MOhOJV88/Z/gxrARsRQKeWffPLJm3fs2H6vOHnP1YV5nn3uGRYXFl2305WrVy7rbqupEM/IWF22b90p3/K6N8js1k3aKPTExCRJllz2Lv/fq9Xx3/rm4f8lMYANhrBen58/f/7bRkbqf1/Ef3sURVGa9llcWmJ1pYlSsHnLLBPjE4WKd5aR5+6itfbXO53O/z07O7vwTaDnL6EBDI1go54gp0+f3j8yUnmLMup2hboV8ZsFpbPUdUXknDHmuDH2gWaz+ck9e/Y0X2hI33z9JX2JiFkzho2v48ePT5w4cWJqfn6++uX/5n67Jk33zdfL//r/AYUTVF7lbRPTAAAAAElFTkSuQmCC

iVBORw0KGgoAAAANSUhEUgAAAIAAAACACAYAAADDPmHLAABorElEQVR42u39eZil51XeC/+e4R32VLvm6up57tY8WDYeZFuyAYMHjDGtmDAkhCQQkpCEJJycfElaHQ45XwKEE3JCYkgYD3BQhxgweMCDJMuWB1nW2C2p57lrrj3v/Q7Ps74/3l3VJVnChliyyed9XX1JXd1dtff7rGcN97rXveB/0ZeIKLlPzP33328PHbrP/Fl/V2sQES0ikYjURWRaRCZEZFREqiJSEZGSiIQiYuNS+BV//n333Wfuv/9+KyJGRNQ36nNS/ysd+NGjR/WxY1PqyJG7HSAv/HNgC9nqnoWl3s5mo7Op0ehv7nUHU/1BNjNIs8ksyaI896Usy8M0c97nuROlcqOVVwpvjXZBHLow0IPQ2PlyJWpEJb1YLZfP1MdKl7dNT54L6pPng0Av5bm88B2qw4fvNTfccIMcOnTIK6XkmwbwNTl09NGj93D06FG3fqMNuFymm/MXbj55dvXm+autVy03Gzc3mv1d/URXOqmn1cnopdDqJ/STnCxzZM6TOY+IoFGgQGlQw8ekFVgFxihiq4nCgFLoqMQRldAQBp5yxPL27dPnamPV52bHoqe2b51+cmrrzkeUUosb3/thDmsOowF/5MgR/00D+HO87rvvPnP0KBw9eo/bYAy1xvzl1zx1/NJdly4tv/HSXOuGpVY6udyF5U7Oajejm0KCSK60V9aKaEAFCmtQKAWK4l5KceaiACUgKDxrpiAieDJBwDgRXI6RXOG1iYzie9+wnaTVYaWXMlqNGKuytHP7yDHr1SMTU9EnX33nnZ9XSq1sMAd93303qK+HZ1B/2Vz8Pffc49fcu4hMn33quTc/cfLid1241HjTxcXB9vmGY6Gds5I4+h5xNnDKGiU6VGitQCtBIShEFGrt/xUIgigpviZq+GPWzkOGj6swAiOu+L0CcCTOE2K4ftzKbCUUp0QmKsilS8t6784RPV4KwWmWluYZKdn5HVvGHi5V+fDb3/P6jys1dnbtcx46dJ+5775DopTy3zSA5x+8AwgCQ3Np4XUf/+RjP3j6zOL3nF3IZi4sDbjSTelLKHkYugyrvERahUopBMEgSgOCkrUDLw5U1h08Gw58w2MpHABKFV8TPwwNQ8NQSpE7YduIYt9IzMWGozFIOFjX7JqucLGREccit26J/fmlnlyd6+qyzbUhZ/NUzKDd7h7cO/XAWL3y+29791s+qJRaWvMKIvfychuC+kZ39WsHLyLm6UeeePdjT5z78efOLb319ErOhaUBbV1yElXIdKRSr7Tkwv7JEvXY8nQjIUkUPmB4iKy78LWPL+tfL7wACFrWzOHaIeMFFMjQEHRhF3gFmfN8y1QZ5XKWB47bt0Z0E8Vnz/YZrRm+ZWdEY+BYXU7YNxvy4acaEmv8u26tsNLsGzfIuP3AJO3lpauTmyq///Z3vPm/VcfGHgc4fPiwBni58oRvSAPY+KFFRD/8wBf/yiNPnPrJMxe7d5xczJjvZWTxSJ7qksmNUSIGoxQHJw27ahVyyZgaD3nmcp9PX02JQ4X4F/vwav12KwUe8KihAQiiTGEdw7+HeNAaJR7jM5TSCOC0Y5ApSmhCI+ydMCQd2Ls55MBMyP94rMvVVsZ33FDlxHLKajPlr91Z5wsn+1xa7cuBSbwXwzMnr5jZmmbXdJBft2fyA695zYGfP3DDgc+/8DL8L20AGz/o8cee+vaHPvfsvcdONF737ELGQqY8UVlyG5m2M9TjCJXn3L6zypRVlGPDidWU04s5l5sptmSKGt8LaI0WGd5cdc0DIDit8Cis91SkRcU1MFkXnycoVUaFlkAnePH07SQNM0WiLIjHoFDisUoX39crEg9GeabLhYsIvee2nRU+crxHFHt+6LXj/MnjTSoBzNYDji0kXGn1qVgRm/VdOe3ZrVXLzmntbzsw/et/9btf89NqbPYcoA4fPqy+lt5AfSPF+nvuOaqPHr3Hicj2//e3PvQzjzx96QeOzyUsJoFLw4rKA6X7PsZjmQwtU9WQV02HrPQGLOWaM0spl7s5UaQJVRG+HWBUcavd0KnL2oVGMGiUF+rJZWbyU1T9AqFrYq2iXLPk/RyXCeIsuY3xRPRMnYbezkq0iYYewYvHAqjCyCI0XsHACV4JDmE2gqo3vGpXRLuv+OT5Pt+xLyJ1mj8506YaGJwXFDmBpKLz1JfSttldt+yZMUu3HNz0r77/r7/nP2dZ/jX1Buob5fCHSZZ84VOfet+nHj7zfz1yOpk53cwliUqSm6oWZWk7qMeG6UizbzSmkwkr3Zy5NGOhJ4ShwmiHF4X2GoPCKIUDnHj88BNrBKdAYamkLTa1n2KaZwhVhjcKbYUbr9vPbbfezBOPPc6x4ydotwZkkqMDQyWMQIHPNnGlehuXo930lSu8gIBHsChKolFKEISeFxKlUF4YM4ptVctY2bKUOk428iI3QVAiWECTY8ggG7hx1zUHJwKu2xx/7K7X7fi7t99118lDh+4zG8vgv7QGICJaKeVFRP/hf//w//nwo5d/6kvn+yyYSu5sZDMVkpuAXgZTgeFNuyN21GPOLPT57KUBDe8QLLEGh0cELAq0LQ5DXJHXKwXryZ9GlFBOemxqfY4ZexIfQZDGlGNYap2n00opl0qIFy7NLZKmgssduUCtPsa2nZspBQoGIUulN3GxfB09la/jBUIBJik0oYdAGzLlGOBxAuKKiiRXQmxVUV0AoqTwWIDCYSQnzBKxWdfvKOfmxslgYf/1Y3/7B/7aoT8EtBS3R/5SGsCGwx/5zV/+wO987vjyOx6Zy30/HsFpozMVIKJIvWbvSMib98bgFAtd+PjpFqlWaCVoEfywoo+UQYBMPGul/DCNG4IHQ9evFJuXn2SbeQQVeJSJSfstLl+5TLfTx2jLxNgovXbK/PIqXUnoD3qQa4wJ2bNvN7t3bUf3e3jKXKl8GxeDzXidDQGk4c8VRa4Lj1MVQ8lDRzuyNaNErtnlC45FDQEo7QUjOdZ13KxLzA3TcMO+yr/5Oz/x1/8/ufNKRPiLGoH+emb6w8Mf+/X/8gd/8rHHF9/xhfkk75eqOtexTnWEJyAT2BQbbpyJKEeK8yuODz7bIA8cRucIbv3Wx1i8gnSY8iu5VvZ5uQboeA2B6zDBSbTJ8E5RDi3dbkq3kxAGFms9mJSgZAkCIcBhlcUDnX6XTqeJTj3eapRqMJJcRpsCHNIbblYBLEHgoascbesY9YaSMijvN5Skz7sa60WoR+GVItcheVA1V4Oyf2Re+6dOJf/8l/79b//W8BLxF2042a9jzBcRqf63//L//tFDjzfvfKZjsl55MsgxyPAR5njGrWVnXXNqfsCJq4pnOylxLEOX6dFegVFEXpPiSUXQw/pd1PP9nKwBPSrA9ecxNECH+CwjSVOCwOAcJD5DA1mi6aVdMpfhM8AJvV4f8MxMj2NCh7gc5QLKNBDncFojinUsYc0QvQIjkIrQVp6a12il6WjQTtYrzRdz0l4plChSIpzRuh1Y+cJcJ8/z7g/84s/9WklE/opS98pfxBOYV/zwEXXP8aP6xIn/4fdsufW3H3py+Tseb5lsENQCh0GUwVGk8B7YP1EicY5SSfFcM8Uog6gCDRavUMoSi2Ggi2zbyoZb9CIPVRBCo8hPfZylC5+nXh+nFJfIsoQgsNRrY/TThMvLDc5dWuDS1RXa3QFJ7ogqJbZv3cytt97EpskJJHcoLUSx5fz5OVqVA6hSDbx7Hr6oNrhahSIDUhR1Uejh77/S/V0DsbwyOK2Us4Fe6OZ5nHPjuePHd3z0E//oA9ddd705evToN3YOsFbCfPgPP/pTf/rw5X/72XP9vBuP2L4OESyCxg19txJN7nOsKrJ5VFFW6eHTEixWWVDgfL6O3K0d+7XfrzlljxPLWHaF/Iu/yImTzzE1Nc6BfdvYNDlFGFbQRpNJRu49aZricgdeMChsZAlDi3URuXMEWjAGTp69wKmzF5h5w7+kM3mQPO+hlH7ee1kzCKEoR5W2lESIBToI+dBg/Z9xKOuZhYDBE/o+o2kre/3WKLh+Z/SvfvjHv++n/7wlovl6HP75Z07d8ZFPHvvtz5zqs1oeNbmyyhMCusif1yFbsEaww8MvHuNGnN5eg3bFvcQtkg0PUHAe9MoxytkVVlZX6PW6zM83WF1pIa5DoByhiYhCSyUOqJZjxupVpibrjNWq1EtVkkGbbnuBxcYyx8+c58zlK1SiGpPb76Zhy6DdhvcqL4xDw1JU4VDECkQXSLMf3vSv7toW0HWmjG50+67q07f8wx//sYcOve89Z4pu6VH5hssBjh07JjYwfPL+J37+iQtZ0LAll6lAuQKOwas1C19770VZJ+raA1xPmpRZNwUvMsToZUO+LxtunwwbQWC1kNqAkWCM8dEyKw0hy2FhZZXl1VXi8AqjoxHjozVqIyUCE1Cv1xmdmsTnGUtLDU5fukCr0WPQ02QJlKOAA5tvZi4cIfV9QmtQXp53/M/zBEXShlfCAIX2irW2lRr6ra9kB6IgwyLaqoYXdWJ5oConL//fIg+/6t57P5qs5VnfMAawdvuf+uLn3/k7f/Tsm851tEtLZeNFFWCJ8sPkb+PrxR1ikVSpYaNueLg4vPhhaaVe4tIorPL06vtZbDeZqC0SB3O0+n26/ZTMKVzm6C21mV8ZEIUWIw4bWIyxpFlK6sw6YBOokNntngOlnXSrd7OqLYH2eCx6rbUsL/RE10KBEsg0RAxhamQdEEIpRF3zdy+sFtbMyWlIJDTnB5nb1NLX/cavnP+JI0eO/NsbbrjBUACh3xgGcOzYMdFa8dTTc//gzLxnEEVkKlj/sM9/SNe6cMXNuPbo1tqyBeCihwaRrRtCcYv085MwpdZDihehZCt0SuP0RvYzGk+yJ7yMqzVomwHtvpAkgvcZuUpIRKOzDJU7rFXUKhGTFcdkPWSyNgJ6D3PqOzhXGgOfYkwZj+CHZYB+Qaq1npcoPwSkNLny4HWRt/ohVC2CUteezfO9yfMNIdMhHaXUueWWbJ3r/ZNLzeZ/3VqvL381XuAVMYA1wGcwWLruP/6Hj775UnMgLh4zogo0vrjpGwxAfXni9LzHqNZAEkHEkSuHkhSjQryERXRV1xypeP88V6ysJgojVtM+Pt7EwE4x1j7L9qDNyAiEIRDnxHGZPEmpT5aYnNnC9p3bqdcmOfGpsxyfL3Fe72RRb6fjFxksPkRlx+sQNHqITVx77/rLPhvriCF48aA0HjDqWshTGz78S1UJ670Nb/S80265Yycf/uOH/grwS/fee68B8q+7ATzwwAMa8E8/cvLtSy2Ctopzp3VRsQ3d5Ma4p75yBBzGfocoh0l7pL05+v0VyhMHkXgG5RKU8uuucmMLWBCcrUB3mV6/QRJP0qwfZDnvU8lgTEZRukzJTDJuIiQPKDVGePJB4SIVTnd30slTOm6evP9xeq0zlMZ3onSA4IYhSX0ZsOOH3k6JwFq48jlO/DA3YJgHPY+N8BWfhlfgjKGvIi41M9mx3PxBEXn/vffe678hQsAv/dKiACwsdF+/0M7ItVH50KT1uonLNdbN8PporRGRoTu89mdrXi3PBygN3qWkg1VoXqHRmqe2+dXo+ha8tyjJv+z74gRTGsNObCVZuYzrzmG6CzTCmJWwxmXfx/YVYbpIrCOkEVCN+uSxZZCfYpDNkfaW8Gm/6ABiCEd3IcoWVb1cq1YKlM7hAatDJO/hvKBthMIj4lGEeOVRyLoBqMLCC1bqGqChXro09ErjVaivdFPVGujbr149vvXIkSPnv1JZ+EpAwWrY4lXNTmfvas8hxihRPC9T58+DX0mRSWtyfLIKOkfnfZwIftCifeZ+BnNPgCSICnHFox0mgkXY0EFMZedrKI1OoQx4clzaQw+WUL0zZJ1jDHpPs9J5Ejfh6W8epVuP6asGafMKOvPDuKyJZ68nHtv9gnJPEDzeO9AhWEvSOMNg/hQBJXQO/e48CjNsUPhhziZr/3wDb0HWkY0/wyGSq0A1JHArrSBcuJL/7yJi77nnHv9nwcT2FYj/azdwPHOyuZs4RItS+HViJhtqfzYkems3Vm1IhJQuaFwI6KBC1jyL66+iMWgC8CA+pXfhUZL2Rcqb78CWtxbJFeka0xflhKC8hfretzJYOslg5TwyaCKuQCDRFmVK2CShd+U58pUrOJXjXDpM3IRwZCvR5F7CkS14XXib9bJVK7QqI96Rty4xaJzDq5Dy5HWI0mTdK6i8h49TtLXDQ9yYLCrQFOFi/Vk+P0F+Yb1kUCSBNV+4tOoP5fZHn336xHYR+R4geak88mU3gHvvvbf4wYNGDa2rmRecUThh2OoQEI3R6iWdgEcIlSLxCpc74hC8UwiacGIfnZMP4PpNTBiBc+QqRTlIFy/g2g0qU7sw07egogKm1d4jyqO8YOJJSlvrhGO78Z0Fsv4KLu2j8hyvBMIAbcroyjhBEIPW5H6ALY0QxtOouIZHo0SBNiij0aLIXIes8RzJyhVyyZjZfDtTlf0skNJpn8H1VohHtyPaXMsPNx7/hnJWkOcVSvIiHsAj5CgCHTLX8fr05aX8ll1T33n8yefuvuGWgx8WEaOUcl+3MrCZJNooCmb2MIN3WRvJupjyJpxE6JciwCrFUt8xXYap0ZBn5lJGSqAlR1SJ2t630jr/KQZLpxATEVdm8P2EpNskbSyQNJYI5s5QmT5AOLUPVd6E1oDPcHkKYrCVKaQ8QeAzxKWIcyiX4kXQYRVlItCCqACrFUZZwOKVHxYxGXnSIO8s4poXybqrKA3h6G5qW15LZMosDlbp9i6jsoygMo4yEVoZRNyGG70WEv06b+F57l/xvNpIRA3L5aIAzqUgpWTiFaK8pMnoNwQOEIn4KArEhhafO1AeJQlp4xK+t0I4eT2iQpT3z8dDFeRZzpt3jPDGPVWSTFMLmjw71yNXltDk5Fozuvtb6ZZn6Fz6HHmvSViu4ygjA0Oe9hg0rpA2FwkvPY6e3Ew0upu4uoUwHoEgLvBYJTjvkcDgJUcjWK0LgEkcWrnitvsUnzSBBJ/2kKSDS3ukvQVcOgBrCUanCEa2Eo5uh6zLwspTaBNSjbYgFcsgW0Xp4iJszPHW/bSSYU6g/owGjr/WahKN9xmIYIymFAZaKVRpZPQSwEs1iV4xA/BhkJfLoatGAZIWzV6XdDBaky6cJHcDyrO3IqqExm9A/TRGWUTDx4636fZy3nSwTDXIOb6QsdBzVCOFcxmV2ZuJR2ZpXX2C3tIplPMYFaCjEBPGeC/k4lDzZ3Hz5+lai4rKBNUZorCODav4MC5upgnxaJx3uLxD1muSpAlp0sHnA7z3oCyiDNoawnJItTJBWItR2pAPOrhei9xfxZTHUGGJOBhDkZH5lKA0vo4BrIFdar1qkBftZbDBSDa6gzX2kSA4nzMaGZkZrylvVE8FwQWAQ8cOydelG7ih9z/6qU9++tnf+djczMcv9EWMV/3WKXy/ie93SXurlMd2Em99FcZWEPHPg1EWOzk3zYTctqmEMQHzPcekFU61+zyxmBKgMOLBhIgxuOZVesunSK8eJ+m3seUKYVQmzxzKeZQRnDiM0gimSEmVL5JMExVsXxugdJU4iqnUamybGGXzVJ2RyTrWlglMgDEFdfzSwoAvnB/Qa54kbV3EddtYUaiJLdjSJEoEHReGYEzM8wDQDV2MFxrAC01hI595zXg8AQqwytLtNXjVdODv/YEbtTXmys23HtgNpMPEUb5uHgBIKrVyb7IeEpDIQDKlTESe9MFnWBvRXzpB4lNGNt+KiseLcICQizBZVZxrpLQT2DXqQYR2FLDYUvQGKVuqMa1MkScDjIGgOsXIyCZk800kqxfpL5/D9VbBDQpXiUVrizYWURqlLUE4AjZEa0F5ha6Ookf3sWd6E+981Tg37hhhYqJGoA1GF51FpT2rK10efqrJo6eOkfW7WBXgy1W0LaF0gNYhQWkSwqjgC4n/sqv3Upi/ekHN7of4gPcZysQoYnTewCmH2Bp5knL7wVn9pacv+fOXO5smRqPv27pr16/fd999L9obeCUNwMWlMN08U6b0dJtW0hrGK0OWZohPQTSydJrmYJXaljuwI9uG9XARm2OrWUkyrl7K2FI1PNpvYZTlbXvGuHW6zIeeaZDakF6S00wyrM7JbYlo5ibi6QOI75P1OuStefyggQza5IM2LutjtCM3fUZnd1GPxrlw8Un84nPY1hLHlsa4cnWC0eokkY3YvmmciWqJsZGAKDAsLTY4efkq/f4VMBnK1ImiMrY8g41HURjEZyjnC7BfbYz26isRaDa4e4ukPVzSpRKMosOQTrJC3jhHUNtGRkY9Drhp5yiPP72g/vQL59S2cfcfL1269PDWrVtPHD58WL9wpuCVNADRRMGW2SqzYx0unzyFjhXaBBhtcT4pWrpe4TsNGucfpjZzHeH4fpQtIV7hJMcqIYhgKclAGWYrQjPzYCxv3FnHliyfPLHMUioY5SkJ9Pttcq3QymKqU5RHZlFoRBJ8MsAnPXzWx2Vdes0mPVawYYwq7cHaiDCsMl0Jma4lhGFA4Oe4dDXli8eaLLVSmqnDqYBKaYxyZRtEFbRohBx8jpd0rZgbEpXUlxFG1qL787GPokT2SmPwJM1T5M1VotEdSFimmzZx/QYqLGGDKp2kzx3bJpmZMExOlNRkfcRdOt+sPvL5L70JOLHRibxiBnD06FENuGefffbVWtsdQeDkuh11/dzcVhrLj2CCEaCBMgbvPX5I35Z+i+6lx8nai4RT12Gq00VZJAWEZBR45bjQUbhWh/lGwg3TI3zh2RWaeUrJWLJBzu1bx5gcgS9dTVC5sDpI6DpH6hyBVcRBRBBVyLxglcYghWHIMBXNegwGTZ5dSnlmIUUFQup6hOEogZnGViNGohCNJfWuaEQ5j0g25HGprzLVGh78cFixaBBZjFKkvUt0rzxNpgPq07cQxDMkeR/JErxPCSubyI1mNCzx2gMxodU470ldJJkxMjpSKwHcxV0c4cjXJwQsXF39a5u2zhrvyHdt0nbPlp08uvws+eIJiCtFQkNBkhBAi8F5z2DlPHm3QTy5HUa3Y6I6XsJhu0UItBBoxUI/4/K5JUKjCY2mGip2jY9w3eaAalQm7TWp1Cy9vMJqN0dbxWI75exqQjdPGDeQGSEb1tUM28qEI5SiUSp62LUUh9YG77PCGJ0jz1KUytBKDUPWNWrPi7F+i6/5L4OO145kDRNwaZPB/NP0OwuUJ65ny+StpErTUwmq1yVrn0fXpzA2RDLNq7eGbN0UgCiWV4V+nhPFVTU+OVWc813wgvN/eQ1gWAG4xx9/vHLp4tLbS60OmbI6Kntu3gpz3bdw4WQHt/gcOh4DNMYEIEKeJvgsLSZ73Aq9K22C7grB5C5sPIEKK0XOoApWm9Eeq1TRZlfQyBxnuilnnhpQjjvcMB7yzFxCN3X84G2beGy+yS1TYzTSnHMrHWo24v5zTbRd4+kPjcBnCJC74SGpIa1TqQ0xWr2wiv8qHs7GTqUCExRVvTh8f4V05QxZ4yK+OsOOPd/FbGmE1UFGX+f4bAHXXUDXRjH9DomL2Te6iVftq2CHUHm1qkGJ8t6jvG98XYCgNfd/+vSVmwIbb211BqI0OvPCxLjlurGc/p53spQ5VH+B0sxOsiRBo/E+ZdBYJO818Uqh8xyfXiDpNqiMbSYY2wylSRA75BIGQ1ZR0SzSIqz2E7TSrLYdc+0+kitKseXXnrjA5aWcd9w6ycPPtvm266ucbGR0fc4I5nnIm7yQmsu6OsWL3OoXL9nWficb2sRemaLTpwHv8YNlfPsK2cpFkt4yKhyhsv21jFf3M+5ymkmPee1w/SXytElQGiNrXiQLymwuT/KqnTG1UY1SFkGxadwixpP6AeOVsAtw1113vbJl4LFjxxTA3MWlGzZt30F/IF7hDRSDGhNVz/a2Rq5/J4tPfoDOpWcpzewk9znaCOWpzSSdMllzEZdnkOf4pINrLWKWL1CZ3IEd20ZQHi/YxENtHy0FYTJURZjwuvASKnIMXE6nAWFZ84EnFogCxe89PiAwimpg8PLSTa0Xa8K86GDHsMYvsIyhCIXyRefP6KGf8Eh/iby9RNo+R9ZaRLwiKI1R2fIqookb0KZCnjkuK0c/aUHeBm0plyfpLJ8EEzE5fhs3TRtmNxvyzGFrw35JZBmPrR6tRGzZPn31pdBA+8rE//ktIxOb6WMljjRWa7T2eK2oxxkTnRBz43tYeu7DNC88Q2l0BhXGZK5buPdyDXodvHi0g9w53OoCrrmAjp8jHt9MMLaHcHQLOqoVo5kuQVwyJInlRc9cCh2A0BYj47VI4wAbKrRS+A28gz/LCF4UpRPw3qOHiZ8XUCooeg4ovOS4vId0Grj2AllnjmzQxuUDjDZE9WlUfTumOo61I3gRnGuS+D6ueREVWKJwBucG9BqnMNUJxus3s7uUsnkmHoJCBq2FbpqijJfxklah8hmlsTmAQ4cOvbIe4IEHiv+2O/nUajOlEoUIHoMB77GmiOFVEhKtmLj5vcTnHqZ19mES28JEFaTfBJcXHTkrwyohw6NwWqPSPr25E6ils+ioRljfQji+nai2lSCugw6HffkMyTK8T4sGi3gykXUtqKJjrl+Ce7UBfxM28PT0Oo6vCyGCgt0sDu+7kPZI0wGSdJCkSzpYRrIu4j1KWYJyjSCaxIZjqCBCByGKEG1KKGNwg2Wy5kXy9iphPMKgu8rA96hM3cpoaTNbzIDJ0RCPR7xBa19MIvcdnS60Bp6oqhvAKi/BunhFPECWSXRlsc2WepXMeYyVdXKGVoVJaO+I0gFq152Yie10Tn2MQeMScWkC74VBr4FKcwJr0SYg0yk+SwsjsBFo8GmXZPEEyfxzdIIyOq4TjM4SjcwQROPoeIQwGMEMu2wehtm8w+OGnTcZsnS4lk8owZGhpWgMieQo8YjziC8YR/mgQ+Y6KJdA5sH1EckQpQqugjKEpSoSVQp9IlPGWFPkL8aiVQQqgrRD2lslz9u4zgr0OyA5SXcJXZ6gvvP11IIJJnyfSmjwHrRojBICE5LnIBmcvNSSy6sdVY7HlzYYwNcnBGRiBnPzAyRuM7u1TmQEMQojAYMsZ9UpvI7IVI5P+kTlWaJbfpDu1S/RvPRFjCTEkSXPDKkXjBGiuI7GIl5Isz4iHmNsofFnwOGgu8ygd5XBFQ0qQIUxYVRDhyPYqIoJK9h4DAnKaGNR2qB0gFIWlCnitO/jswE+7+KzDpImiE/ApyiX43xaZO7eoTC4NWZvGOApsA1RBf8hCKvEpRiPIghLRRmZ9SBpM+hewWc9XNYtKGU2xAYxWjyZjSjN7KcycSNlbyhnA6wtcAqXO1AKYwzWKrqdHK8tXzoxL2UGjISVeWOUK9KXr0MvQETU3/2xn8sWM0/jXBcTxZSqlmoEKz042eqRSYb3Ch1UCQSMS0m1pjL7KuKJ/fTnnqR35SnIGhhdkEHSdhOCkKg8ShjUyZMO+LUsuyBaqcAA4ZB45lB5wiAboNXyNWQOBUajtSmYQiZAaTPMCYbIneR4PLkHlwupKJwolI0wJkJrjTFlojDGlgNMWCMwIVEUUIorBGHA5FiJTi9gcWDxrkPWnSdrXCRtLeDTAfgcbQwmrmJshFIWb0NUaYL6xD7C0hShS9A+xw3nCXPv0DrAaI21kPuiu3juUp8LCw25fTKSci066T3cd999+sW4gS+XASgR0XfddRdKKfm+v3rvjSt2jMwbZc4mxOU+iY84sbLCavMClahC0lshHtsB0fiQRgaSpWgdUd12N6XNd5AuH6e/eJK0u4AkPXzSpTtoEeoIZWKcAWN0Qc1WGvEOcGgTIBIg5FhrhoTMtVEsizZFdu5FMDbEi8fYkMBWQFt0GFMKLGPVCrNTdbZPjrFlZpzZ8RFGxiKqcURsQ0YrmmpksbGmZMPivXjPwkqbJ04t8fufusjFi2fIB5dIW0tI0sBJjrIlbFyF4XCMBCWCkRnikT2oeALjHdYVDayCdVxUF1objFFo49E6IM88klq+cGIJSXr6hl3b1f7rJz4yTABf0RAga/SjX/iF//q6Tz/ZeVM/U7KqnE7bnq1UON5aIe0uUNKatNeA1jJ5WMXEkyhxBR9C66KUyjtoZYlnbiWcPEjSncevnidrXiVtXcUlXfKsizjwJsDYCOzQpQugdNFnUGGhBiaCGjKTvE9wrvhaaCOI6kSlGqY6iSqNEsabmQhK3Lkv4tZ9ZXZPl5kcjSnFIcYqtLc478mdY+AdjcTRXkyYay5x8nKD46evcPz0Gc5dmcelDYK8iThVUOB0iNFRwWwmL/KTsR0E1c3YeKqgy2dZgRuslY/KoMVgxaEV6MBjTDExnTjD4890OXVlzs/Egd6zY+LxPXuu+xCs2/vLawAbev/queee+ZF2u/l9586ev+PtZR0v9Ebl06cDdaotHLv4KEoLQRyQDwxRNEZHXUbJALU+Wn2tSeI0xW3OclCKqLodqW0nyjtIZ56sdZV+8zSD+QtIP0Eij1egdUwQRohWoAzaBMXNUYIPAsLaJmxtO5OlGCMJq40WjZUT9JauohfPgjFoY2iUxjjxrCIOazhdwmqNiEGpYYKYZ6g8I1Men/cZDAYkgwZ5bxXlBkRWFWNmKhgOwuQ4ByaMsVEVXZ4mHNmCrm7FmhiRHHFpUWWYItYXtG9D7jM63lO1GiOCkgBjDVmS88zZLg+fnsP7vt81NaL3bdv0m0qpweHD91ulVP6yE0IKVc9jwY4drd+dX7j6PceefJQ7X/86Fq9e4Y8/+kkmpvZyoncDDz/zJNnCE1R33o4LKwRmFGMtSd6kWr9hXV1BpFDQkGGXbD2DWZufQoFWKJUjWZe0Ncdg8TRJ4zw+baFyB8qiTYiKqtiodG32Tqsi4SvViKMKgS6ReU2vcQbXXsC7Ad65YX3vQCuCuIYNq+R4nOQYr9A2QCuLdyniPFoc4nrkWYbKitxBGw1xCRWUsaURbGkaU5kgHNmECcdRulTMAg6bSXrtWFQx5Oa1wucpveZ5to9tZ8SWuNLrcONEzMRIwOhEmbn5No9dSelkTaJex3/3q8b0T//k29+my6N/6v2LE0K/ph7gvvvuM0Pc/239gfueP/nj389iK/rqlWl99swFdfbsMZQP2DG7k2NbX838/OfpXn4KFY4QTOxFwkms1TjyAid4gcDC84vYa/Pj4vJCfUOXiMf3EU3uhayP6yySNOdJO1fJBytknQZJaw41BHuUMqAFZWJ6wxEzpUAFAZgIbaqYIXgUGo01FoISYXmMSByD1iI+aePSAR6DE0Hpoo/gkqK1rYMSUX2KYGQ7YXUSXR3HRHWUrqBMQQb1zhW3fU0BgufPQnolKO/Im+foLzzDam+ZmQOvo7Xa51I7IHeexUbKqYbQUo44LIvut/XsRDUlrp8W+bOnLr5mBjA1NaUAVpaWXoNS/tabX6OWF86aK1cucPHiWcqlChP1zVzIttJPLhJUpki6DUYnrqfXW6B39gHKUwcZGdtXNHhcUhAw17Hz4VjXtXnxa7dEPILDZ0mhCawVur6dyvg+KmSI65P3m7hei6y7QN5bKahoeQecR1y+TjxRgPJJ0YM3lsAGBTFdOfJklXSwgBaDTxJ8muBwKB1gghJBWEOXRynXNhGPbEZVJtG2DDooIGbvipEwn+G9K4ZVlGIIF64PvWil8Poapuydo99eoBpP0mit8OBjf8rUpps43+mSqSmcZDRsjvaK7qBH7HM67f4ysDJUXX1JA1Bf4/ivHnzggYcff+yxb+n22m5qYtTccsv1zC0uUAoDjl8Y4f0P53SyOboXPoskXaqzt9O98gRBucKgt0JQmWZk55vAVlBDLF0phRsS4r+86eLQOLzP1+fy1sikyoQF9UsVEpFaW5SyOPFAhnMpKu/j0z5Z3kflffCCyxPwRXu3YH0XzN2iDawxNsbbgsiigipEZayNUaaCUQavwbti2kd8Npx9UMP8A5TSxQSxF5TSzydBi8IojdeyrjKWeYfpLdOce5Q4HEdFZXx1DOkuEtgRfBgRKk3FwKhu+5qN9N4xe/EXfu5v7VJKubXh3JfNA6wpfv3APT9688rS0qtvumG3fOKTx8zV+Tmee+5Zrrvh1ezfcTsn5uZZGCxQzTu4/irVsQPkgxVE5WTdNuP730E/WSbrrxDWR8ENhji6PP/glaxj8yIerz1IPvz7Ho/GmBKKEFEaLw4kJ/d5EQJQiNJoNCoYQYV1gqGMjKwNZehCtqPgc+hr41rr2sFFx1EUaO9wIuQuLQbQxBUHu95B1MN0pZiEEhGU1mh9rcEkSqF9MfmE2qCUoBQuXaVkHBM73kS/38RkfXqdBdKVUzQvH+f6/dfz+pu2snVcc2DvHr26uipBNdz2mU898MFnnnjmHymlnnsxOtjXMgRowE9Nbb57/kpbb9+6P3/bW99gO4Mund4lRk2V1fmEhaUO14+McHHpKro8SzR7C+0LD2GjiDzPWDr+QUYPfBvB+F4kS4clnGyYkXvhvMgwJOQpPlnGJy3EObwxUJlBB3WUyPPHy5Uafr/hs/B5URoOR8jVuhEMj2BtOBP1Ao4e5AqUmHXoSQ+9Fcq+eOBV1yZ71It0Fl9sEthrg1XC/MlPgmhG9t5Nv7cCWRvXWOSm3bv59lsPsnOzpjIRMrttgieOPaFOnjntd27b+51vfvNbbzh+/Phrr7vuurl77733y9DAr+lwaGW0sqvR6SJa0W0vU6s6JspjLA5m+ZUvLfDI1QbdrEMe1Nm/79sxgwaD1iWydEBQmyCshDSe/n1Wj/8PfNJGBVX8kAb2vERwTex3qAziBqskrTmSxhx5v4UfNBFXCM9oNCLFvP76zP5adTHUD/SeQnJmTR1c6Q2/1DWx8HWD0CBFPV6MqOohrVz9WcjIuhromvfy3heGJ4XiiCiPU0NvJ0NiStqh2zyDU57q7G3Y0lQxwJLmxEYxVUqoxB1On7/ExcsX+fCHPsKxY48xNT6mP/bxP0nn5he244P3KqXkgQceMC92c/+nXzccv0EAdu/cXplbUSwve0ZH6mRdx+efq/BzH1/mC2dPgh1wNfXs3bSJHVNlLp78CDptkrUX8N0VdGWc0sR2/Mo5Fp78ddrnP464PsqaAsvn+cOSXoHKu2SdK7jOHGR9xOXoJANtGMn8cEpXhjpcLyXM+OfFOYsHp9cRC8XXas9LoSIw7FKKI3Ud6pOvIqpvxikDonGNK6ye/SwzkxMEOMZnZ5manWRq8xY279pBZXyS81cv8/o3vMlUyqOyvLTybhHRDzzwgH9ZDODY9QXxY+f2TVkQj/PP/+vDfOo5ePTqDP/PEw3OnvkoUXIVMZrIOhaunOH+L3yQ+uyNlLa+gWhiN1naQyUpXgfY0Sm0NrQvPMLK0/fRvfwZ8C0IApSJ1t2wFkfeXyEftKHfKyZ20i5eUkJT4rqZMiWkKLP8ULhBqS+TjynmFVn3z2srZfDy5UnncGmEaIMfIoxqKEC1JnQhfwafYOP32+gxZJjgKq+LPQTKgDIYHdJdOU7evETWPotXGURjqDwjDcqkCj768Q/T6/dZnRfKwRTv+Lbv5rvf9V6uO3CdCYyRrJN96/e+633feuTIEX/o0CHzNc8B7rrrLo4cOcL4VPXUTQc38cdPX+RnfucPCEcmcZ2zMGjSM4qq30brzP0srFwmrE8ytu/b8EpTFYsfrNJaeBS6CyhxhFGVxIFJuwzOP8Lg8jHKm64nnNiNLc3gFIhkpO2ruNZlcA4xVVSeo43Ge0XNeqYjxdJgQIRDhRVEzHqvYe0A/DAxzFH4vIfxCRLEaFPGvCAqG1lTInJslIBcyxKMXPNOX6UzucY2U0UfowCSugwaZ0lXz0DaQ+mIqDyJS9rEY3sIa19gqTGgNjrFFn+KILCcOtNjbtFw+00VatVRRspVdu3e5h9++Kzqd+17gD9dWFhQX3MDWFwsFEByrz9dryZy066dpj1YxqVLeG3RlCHPyNrz5FkXFUZI2se1r6BKs+QywEQjjG37VpLmKTpXHwffwAYRSb9b9O97TbpnP01v7jjRxCzx+H5sdQvx2B6UV3SXTqHTPso4xAeIy7i4PCDLDCYXct9F2xil7Qt4egrlFQ7PeFTBi+bKuS+gdUg0ugWqm9EmXi/VXrhfyIte9wxeChHqa+whda3EW9s9JGooXVMIRDEsA0XluP4qvjNH2r2MeI/vtfFJBxWWkahELimBeCq1rfRHdtJvnueZ/hgd1eVOqfC+77kd0X2yLCLWVcSmeGJ1pZWpcnXqoFLw4IN3eXjwa2sAx44dE4CaKV3CSO/mraXK6aWbZUmLkqVjDJrH0UbhessYDF4pvCrUM6zSgMG5BIUmHt1HWN1C++qj5FcfxypXNGt0McpFf4XOhQV6c+eIR2YIJrYTj+8gHN+OGzSR7gpOcrS1XEoCBnh8soJkTXRYQVmNKDvEFFQBK2uFb88h+STtxlmyq2ewlTrdxhWCqW2UtrwWI0Up51/IDZR8eP0takML41rtL9euuFYoKcghXivIB+RJA9dfxnUWyHvL4HJQnjzrolWJaOp6bLmCshWiaJq6rlMWw2DbHfTbl4is40oyxn//xBNM73kTO8dKhDYF8fisRDoQnjp5iUolioo3ckS+5h7g3nvvlSNHjjAzUepfWK52x2utymQ1ZtXV8PljBTsmjfG2hcscIh6rY1Cu8KB5oa2F1ri8BypgZPvdlCZvoHf1EZL5Z8kHbZSE6NIIpBl+0KTTX8HMPYuOS9jqKJgaYWkcVR4lT1dol8tgDTaqkOW94Yi3wSkz7AgKkg3w+YB09SKXWp/DuQEej5c+PhP84lnC0W3Y2g7E5zxfAmYIEsma5KotDET5Ic5gEDNMFhU4l5H7Lr67RN5dxPWWcGkb5YoqwOFR3uFchjIh5a23Ycf2opxHG4OokCTP6eqUTCWUxreSNOaJZw5yzlb51Y89zvve8i3cPFEjCTXjozU+9cRZFpp93rxnW6uw3cNqoxF8TbuB9W3bWqXzFxqlWjzd7C+LCkrKBlVSL7h8gEodzg0KhE0Vq1q0svhCHnqYpBXTS5K1sMEIlT3fQWnzaxhceZTu1cdJ+y2iUtGqzbMBPuuTZ318YxGfzdHDY8MAbUvoMMKUJ7GVCYyNcf0B+DYSxWgdonWIKOhefZyoMkumI8pj22n1v0Ta6xNENYy2SOpABwWXT9shelckk8GGXYKCgHcFPd1nuLyN7/dwSQt6q6T9RfJBC8kzxGcYU4QkP4SyEcG7BFuaoLL5RmxtB0rpgqOAFJ1ADV57bG0Hwcg2SlkPq0sEUZ2nF8/znz58mh+9ayfjtYjfefAxPvHYKXnLzu3MzubzAPcdukHdc/Rr7AHWWsBKqfz++z8zv226tG/XdEkuXW6hdY7ooCAsOoe1ttDEc460fRVTnkKpcPiLDZpBBiFD0hQdVCjvfRvlHa8juXqM3uXHyZNVTDyCDUNIg+GtccW2DWMKyZYkJeudJVk6tZaiDQ8vKLxGWIYgJBk0UC5D95YYZG2CoIQ2BudyfJqSta6ibYh32RAHyApXned4n+JzVxBUfIr4tICS0w4uHyCDPqJzdKlKqEPIcySIUTZA8rSQrLEhIhZlNXZ8O+HEQUx1Fi16uAzDDxWVCsZx4PNi/5FX2KACeJK8S31slNXWIj/zsYJm1m3Nc93m3ezfOsLmLebxjRXb19wDDEGGXKMeC6PwjZMVLSWlyOJpdFBBUUClagiV2iBCK0XmWiCaMBglUFEB/XoZiiYMd+74HJW0QAWUdrwaExsapx8mH7QRwGiDGDv0LAqlgiLp0hojZWxYQMLKZ0UTJ0tx/RWy9lW8ttioQj/tILqEEk3aXSGqjmO0gDekyydJVk8V7WEcxliypIfv9wq4WBdlWxTFYEwR29NBAeMKpCpE5zEDGxGXYkqBKYiwlcIgdVjGRHWozBCVZ9EqwHlXwMJD2FA2LrxgOHiKH0rJKYzyiLcE5VHoXUG0sGP77ewfzU21mouz/lPDgO03zod9zQzgrrvu8gCR1b86yAd/d7wsKpRUfDSixDhcmgzrao/Wxe1StkQYTBdZvniyPMWYItnz3m+A/tQQg3fk3WV6C8eLnEoXYcQLaBvgTfFxXJIAHq003sYEXopcL4wJamW8FJtDJYjgynPkc8cwKCq1UWa37ESqE1xZnKNb24NPeygFxsTowBCVRwqWjiwBAWIt1oYIhiTPyVyOUyVcKSYK69Tr42yarLJ9yzRToxOcmYcLvRznWggedIC1I4UiGRqRDC8Zei3MqI3sRRkukSl2EemNekFSGDymig4mqFbG2FpDJipeeS+Dgzv3Lw8N4OVpByul/H333Wde+8bXPvHQgw/+4s7p8j+q5Iu5hNoGQYk0TYaSKGpIejSFno6kOBUW5EZsETslKTptYhDcsBNYwG95+ypu0EdrXczr+SKLNybAlGqMzN6CEyFbuYhLW6TteZzzhZdwriBSIqioRugcd1w3zbfc8loO3nAL+/bfyKcf+gQX5ia4OHeVY+eOM9cu01o8iwkCVBAjWY/EFRWMp4JWZTIJKJfqTIxOsmP7Jm7YMc2t+zZxw44Jtk6UUN5zdbnJnzy+wJfm2ogJCWypUDtWukD/XFoIYK/JzK/BwcPDdwq86KGw5loO4rmWivpC/1AZTHkTY0FGHU9YCtm8rdyIR2lsTNhfliTw0KFD/vDhw/rON+39F+dOPfym3SPyqmdaqTPGGK3Ar5EgMBitUD4v3L0p8HmNLhopkpJmHZTSWDsGOMTnaBmQteYgz4Zt4KFdmLCYihHIg4igPI4JItAR7qk/LDj/UpSbIoXBZJ0VRgenmd53I5u3bWH71i088OCH6DQuMWW6nFx5hnLnPHtrM5w1exgEhSxMuT5GuTLCRG2E8dEyu2fHOLh1hN2zNbZP1ijFIQ7PXCvh/NVV/vBzF3jibML55ZRGlhNGimioY6yRdbzgxcbIRa61wTSG8ZLQzYRBliJ5u0AWVSFCqYb7jKxYFDnd1BOMIPt21BU+W9m589bWy84JVErJ4cOHlVJben/4m/e9b2vU+WxDMbmaZc4rbZzW4D1GrY1HDxcreFnvuyBgbYBRJbJ8lbR3AWXKqPIEvrdI3p4rtm6ILzJuKSJiMbBj0GIRB+IzRIV479BxCROWCokYGw9hXk8cwtPHnsGSEJsBv/vbv87WTTO8/dtnePWNVX7t+BWq/SYHbvpBalvfzJ37NLs2hWybitg6GTM1ETHfVXzs8wv8j8/OcWH1AvOrCYttRysZFNwBExBHitBqRgIz1EfUw57Gl3cYn3f4wx0CzjkswlQlJm04kmEQcC5HVAvJFEpbjA6oxJamd9RCxa5NgZAhgbYLSikvfLl6+NecFXzkyBF/36H7zLt/6J5T//Kf/sz37q7pj3bHp6KTVxq55Bir1ugQQpZ0iYfr3bwIdo0sIQpRDhWOYlUZly7jVp9h0LpaDE4M9fW9FLHQaF3kAyYAW5BAnM8xYYQKA7zOqW66heaZh6DXwNsArTXXHzxIa2WJVqtPo7XMT/1v/5S5pSYf/Ogf0lvq0OsZDmwdI5UFHj/7BGcWISyVqfmQoGwwpQrnLzsudnpEgSYyGm0NQaCZiMprdxzvZX1e8MVFYTYoiYt6fqsbQStwSnNsISEYjqGpsI6JCuPxIsPtaYa2UhixTMeKUJSvVY3RQfI0wAOHHzAceb56+MuyMubo8aNy6NAh859/5T+effudb/5SYPTbyias5lmixOXixTmtNEFUVXZkGq1jxCjsMP7JEKdXIojWmKCOsiFZ4wJpd7nQ9JJiwFNrgw4iCGJMeZxgZBtaIO0tE5anSFfOIq6HUoZ80CbtLaGcI0kch97+NlzS4cLFOc6cvkR9fJowCJgen+K221/H9k2b+YH3vpsnLgvPdQxBOIkahFQjw8V2wOWmAivUKyGlcGgAZrjQStSw1fx8OTCl1Is8dI3SGrWe90pxyEoNh00L9DRQxaIZGQpLs0GZXA/b2cqD9X12VMXvmY1sNUqWp6bUj/3qr/72ys67dvLggw/Ky24AAMePH5dDhw6ZX/q1/3Tiu95yxwdiW6vWK+Xp0XJ1pFquaY1WXhsXVKa00sUwpB42WNfa/XoIsjsyVNYmbZxB0h7euSJsqGIABBOiSiPE4zuw5U1ol5L05wmq26G7SNpZhEEbxIE1aFHkueK67du56w37CG0dUX1ajTZTE9Ps3rGLsFxhx9bNaFvj9+4/zcrySUJJ6OQruHC2YAMHvthPPOzyramDKFFfduisJXiKF2wUU0NJmhw/JKZqbdalYq8twCmSwmI2QNbR5fXuoxTvxYiinPf9jZNa7Z0NnC3p937n297+hZebEfRSAhHu0KFD5sgv/MIp4Efue///t/7ZL3ZvXer2vn28HH1vT4/uX8k6kgV11ZeQ9f2fGxIjBcV8XGeOvLOCeEFpA67YEqaMLbpzWRPXW8GU22gVosmx2uDGd8PySdJ+BxWEGFtGxzEkc/R6Ca+6ZS+37L+Nk2fO0R1kJC5j0BOmJmcYGbU89dwclzs94nIVF9cIy1NoDDkOvBpqAKyVqg4tFOFpqEngvCL3oAzFSrvhEmutcsQ7PFLcXsyQHKqep0cha5tPRa7ddgxCvs5iQoH2EJJjvPMTuqN2TE+5iYnyD77t7Xf/6eHDh+2RI0fyr8tw6NGjR93hw4f18ePH1T0/+s+aFK2oB3/zH//jf/PJJfvTcZL/o4utC16PbNXEUzgvEIQFLEqxT8B3FguRpF4HYy1e8iFhdrijVweYcAKMxXXmyJMOee8qiT6GqU5h4lGS1grW2MLHGEt5ZhsPPXGef5C9A0yTLZumUHobXQ0l5RC3inaLPH1JkXRWGRuZJfB9sjV5dzZoAYkvOHGiScQj3uOcRmuIrGbMFLLYSSpFE0iGm1KGtb4Mt58hLyC/vUBJf80T+PUFmEMugs/RQOBSNya52Tfqky2TvO9tb7/7D/6sw3/FpoPXXI8g6p5D9+iFhevVD/38kS7wkz/wff9i/6m5J96+fGbgagfebWx1lu7CkxhjcT5FR3WiyjS2Pktv6SJ536Fs0VGzYQSBQbRGRSXi+g4oj+MHbZSN8cYizYv4tI8OgiG71xWzgckqJ84e56HjK7z7DVUudVtEagHXETqSUQlSnrts+Z3PPMtkLeM9b/semr0GH3pyCR16kOIARTx6iNQZ7RmLA6pBwETVYC1kaU57YFjquGHjSK3vGSiMxxX7j7Qasoy4tjhN1sLh2j4xXwBcUoDDZm0TmksJfZJPmMxuDnq9qbHS937v93/vh7/S4b9iBrAh3glHC7XKw28+bI88iJ+o+v80XRt/x0DlSnqLNBafxPc66MAWHbnU01IhleomqlPbGTQu47IMJxnii/57VK2gS1XE2KIkUgFoiEpjhBM30G1eJHZdUidk3VXimYPYib1MBVv4+JPLHNxkqShNeUIIAkfJxKS+zP/zxdN0BqsgMR989ASiAsJY4wWM8gyylMmyYedkzJOX+kQ6oIynnwVcXHZ0nNBLBC9ZgXCqDRtSvow2ukFoaiMBGj80F0F5X8jQSSbGZ2LEiRYnJddVm4224zQXarb1vp/+6Z+9/6s5/K/5aNhfZI7wZw//4+mnzlROPdeS2plzj0mv21IEFWwcoMMytjyKdFfor1yFoIYShzFFFZAnA7zklCrTjN70Lkx1Cy7rIQxwzYt4W2b31I2cOftJlp/5JJXaFINBh5EdN2OiiCzxiLZEPuX2TVX2b58GG5KmKY+dOMeXnnuGAI0LNJO73khpYj/tvEtVV0gkw6sMTQknOWtH69bqdw9GFUOgGzeEv5jGkBoSUY3o9b2BxVhYoVIu4kFyMT7xxiWEPjFl5QmVp6pTqvQp0X8wSvp/+z/93r8/8eY3H7YPPviVD/8V9wAvBI0OHbrP/JN7Dy39zM/87r+4+Lkn/8OgMed1VDEubZFmGmXa5N0mNqxga1NI2gMnpHlRJplyhVBC0qTF8vEPMHHde7Aj28i6TXzWKh6sDVA6BslxeUIvHXD39n0ot8oHP/67jNUm6Xrhg+cM/mHW0ajIFJ7F9Vqo+k6iyQOQpwiGTDxGBwjRcKRMr8djs74rqDCIr0RCvbYdxRUaBsPsXyNYcpTPRfu+jyUzdXJTki5k7YHV6cnI8FxVqRPlKP3UL/7Xf/dRKdBYc/ToV3f4X1cDEBF99Ogxo5RKf+hv/4dn+2mn6A94ty7DJuJwaReXZ0VdPBRwiIwizTJc7lFxyOjut+JabZae/D1GD7ydsLqJXq+LVmWuthZpzz8FJiB3KTjN7GyV1WyMsX3vxKoeJmsROwfOoVSyrjySSUo8eyPx7m8Fr/GSo5SmpA0ZMlQGvTZNsNGp6w0z2X59HlF9FUFSYfBoyYgkdTWXmFHdNzZf7ZdU9rFQu/9eKbmHf/E3fuasUs8f+R6Weu7Pcw6vuAHcd9995tChQzIcVUqffPKRb3viidWf/+JTD4s2TnkdgLeFTo/4QqxBKBY62AhrDU4HhMaiPXjtSJZOUdvzZuLpvawc/wPEWKyNCJzQT5rkrUWUtmhrUCbF9T2reY94+6upVkaQPB8iaUV14bwDn6G8Q2wVpyze5UUHbm2T2Qt0IeUlbvafN85qEUoqpeS7zNjE1HSjXbKDX9k8xX/5Vz97+OTa3/uPv1nc9oWF69X09HE5evSof7E6/xvFAJQU3Ri/Nqb86KOP3rFz585/2Ol0vv/Zkx9i9eIXpBoEWnSKBBGpLpMqS5J5XJahXAbO4V1OWKkXK15w5JknqG6lffZTUBphZOcdtM49wqC7QtKchyAomkxDidcgiJkcsXzuSycRXyYb1MnXEEdTbDDXSoMy5FozFgpJmgyz9qgAXNaz+WG79kWo3k5kAzn0BfH+RV4GhVUCzks+6DBV6fotleTXX7Ul+j//+k/91OnhHdeHDt2grr/+mBw5ckSOHj3q/mcP5mWXigW0UsqtHfwXvvCFb927d++POefe86XHHtM/+7M/L489/rRURiraZQ6T9TDklHyLjBAf1xnEY/T6A1TWRhlD1lkFLLV9b2FnJaLZbdCOxtGtU7TnPk9QGscGFZLmBdIkIbSldRpa5gw3XL+Hh86vsNwrocIQ7dJCgMLn4JPhNpAcr0rUamWceMLMkCsYfFWrnTcMMMtXcvqFUTinGSQJUzbhXbePsnt24tBf/8F3fQDgzW8+bO+6C3/kyBH/EptfvrEMQETUAw88YIaqFA4wjz766LtnZ7f+eL0+8taTJ0/y/l/+FT7xwIOuOxiY+tikUkoTh4rcZyR5jvaA6xLJgGo5pT+1g9VOlbSzSByV8L0GrXOPMHPL2/nJt13PE/OX+cCnHP3VBcqdKzhiwsnd6NYiedpFdFQoiQWWy6tdGt0uUWkWE4Tr4rDFjECRCHoK7P1i2yM6YsYUAIyWQom06EW/yODI2tJL+XKPsPH2a0ArSLwiyYTpMty5v8zdN834266fNUbMQYD3v//9wY/+6I9mDz748lxS+3LdeCD/+3//70c/8RM/cU+5XPqJ6amZO+bnF/m5n/8F+cAffsj3ez2tdWCq5RCtFM45BIW1Zjg3J5jAFrctbTKycoLqpv0sju2huTBHKY6wvsX504/wx5WQt92yi2/5kW380tGELz78cWo1jxbNxK3vYfnYx/C9JbwHi6PTWKXf7aFLfsj09RuC+Ub+jSGwtpCglWKv77Wo/tUNg8mGWr5ovWi08igF/UyoGeEd10W84WCZsdESxip18dIiSXfwU41G4/2jo6MrX+0q+K+rAawphADuAx/4wOjNN9/8/XEc/9jY6NiNnW6P3/6do/73fv8DcvnqvEFbY0tlrBkujhSPyZJisFsrtNeIDop9ON5jTAUblomaF5ndeyuDfe/g2WOPEU3uJ950Pc+0Mp768Bl2TQs//v3v4dP793HfR+8nKAX0GheZvOEdrD55FIdGM+DzxzsMki4lU1QarDdo1AvWz69J02iMFkKE3Beq5N6rodDU8/l6a7MAXq5tLXcSFNcdAZ8yEI91wt7RkLdcP8b2aUWmHKudhLFKqBcbXX/p3MrogYOXXgN8ZOgw3DesAawtJXz/+98ffNd3vfNHgyD6R9ba3QsLC5w5e8a1mm21sLio62MT9AYZnW6bMAwJopAkSQoSSBwhLsW5nCQfFImRMVSrlYIZFMSMjo+zrW44cGON9h2H+NWPPU7z1KfRaoAXx2PnBzzy8Mf5oe97L9/z5lfxp19axDefYaAEpyyaDBtX+dLpxwmq0fBGDvcCPC9f9+tyLYqie6iMZ1ctYqk7YDEp1set9YHWehIoU0C62uCHG0N8nqKyBplLyH1OFJbZHFfYNzPCvs0hcdWz0vVUQ40OCo7DcjvzJ84uqsvnpvcBH3nggQdeNsDuf8oADh8+rO+9916UUu7kyZN31+tj/7ZajV+9uLTIhfOXXbvdUnmeG9Bcd2A/E+NjmMiSZDmffPDznDl7jkq1TBzFpP0uaZ+CEEqhrxdohdaW2kiNsYkJJianmJ3dTLWi2R71+eG33sov/s4fkTWuoEeniSJDNTT88m/9Bt//Xe9lJD7HldWMbPE843vvIh2sYEc20zj1SUa3fTdKl3B5UnTX1LClil8DXtfKl0JWNtPs3RFRXbZcPZOgwqIDV3TpHKDxWUKWN1FJC5e2ydM2TgXY0gTV8hSz1Sk2jQSMxYYwFJq9FExMrarIXNEMFHFcWEy42khUY761f8i4fhnh+b8giDOM9TnAuXPn/lWlUjmilOLq1UtucXFJdbt9vd4j98Jqs4ONA6q1ERAhKgcsXL7MJz7xGS5cmkNLjhdPf1DQqa21KDzVSpXtW7eig4Bt23ewZcsWlLW4bo+Stnxmqc5vHv0dIpURjG7B5QlZc44s8USVGunCScZuvYdw043YJEVpherN0WlcZmbrbeAhUX7dbXvhWrdOW8CTemFaCe95dZXzVx0fO7VMFmo8tkgKVSErM2ieIusvIF4Tl6eoliYYrU8yYWvUI7AmB+9wSqONplISRmsxo2MB5chTCjW1quG3PnTB5YtXzA9/+86P/tW/+T3fgRzW8Oev8b/mHmB48AxBHL+wsDDrffaL1Vrle5eWlv38/Lw0m22TJYV0uYgnzzO8aOKRGkFUdORGqgGbZ+rsnx3H5MKfPvRZlhYXSdOcqo0Q5QhswLYts4xPTOCdo1yuUa1Wi1raOTJlyZMeN09H3HDLnTzxmQ8UU8bakWc9GPRJGGAqZVQ8hs/6pECUF0ujq9EkaZ4TaUPVDdN2NRzNRnAyQOd9jA4YOE0u8MULMU9eXWGgHGVnqBlFKQzopxl9HVMa30+oDlINYkbigJoWDMXwSC/1OBGM0lglKF10EaMwp5JpBsozWlYcO9Xn9EJX7dSeTPSmKLIkg5fn8P9cBrAhyWNlZeWWwaDz3Z1O42+VS5Utp0+edVmWaY3RpbhMmrTJvSeKy6ggp5ckGGUphyETEzEzU3V6rR6fe+wJnjx1ji1bNjM9PcHp0+dJE0elGjMzM8P0zAxpmrJp0xSV8khhTN6TJH1ENAmKxeceYSwVxrbfSvPsF7FxCXKHKpUxUQltqjjXRDMFKiexmoQUbQ2paAbOE4jCiSkqDyl69t5reu0WTuVoG2GCEvPnlzBRTCUKCbyA82Q+JxBFbBShHuINeFy/yxIao0BhC2oYgtFCqopGkdJClDjaHQhqltWO4uNPt/E6I3eOwNrKoJ+FSqn05aoE7Fdx64fSOspdunTpdVq7n1paWnzXYNAzC4vLdDuZc1qZgr8GWgnLyys8dew5VhstDlx3PTfedpCRSpmJkYiJsQrLC/N89vNPcvJsg7hcYqQc0u+H7N23h9Zym2olZteeHYRRhdpoHecceZ6T5+lQUsWQ5wnnzpzh3PkL6H6TnaO381RlHJ80CEs1RGu0rRT4vUuLyRkHSslQ27/osmMUjmKCZw3VUwihjYkmDxTsW+/RymHFFbJyxaQC2TBsCGC9J/EMV1MYrBTtX5TDagfDMa9Mg9aC1Q6VKrpdh9UDylGJTx1rcbnboWYU4jT1eiUAAoabP19xDyAi6t5771VHjhyRK1cu/jtr7T/NnefCxfM0lxu5t6FJTckkiaeX9MjzHLxndGSEN9z9JpauLvKhj3yUBx58mL/1I9/L626/k1PPnOKhB5/kxJUlRmtVxqqGZJAThxVqW6Y4uC9kfKxGuTRCP8lJXYYCBv3+esbd7ba5eOk8Vy7PFTW6LbGZC9TueAMPf+Yj2CDCKQviiUe2E9T3FZNI6+ogssZOWG/aaF/g+264xzdXHvJeQcocRohsOMG8VihqhHxIzMvW1UeG28+GvEAlQuZkWE8IKi+YQt54cpejsZQsfOFEl2caDUKT4VIIwoj6ROR5CY3fV8QAjh49qo8c+ddubu7yr46Pj/3w2TNn/KULl2V+YdmIshYb0veePOuTpwntbpelpWUWF+bYOjPBna+5lZ/56X/G7/7e/+Dee/8tD37yU+zes5ulpQ6zE3VGqgGdbo5XEdVqiWqtysGD+9m2eTMLCwscP3mGJFPDOJqTZY40TTh16hRLS8sYVVCubFRhol5i74xhZf9tPHvuGcojk/g8I5jcg1MGPVxDi2KI6AlaaWwu5LqwBCMUB0oxpCob1MH8C/RKFSBarUu9rbF57VAwYs24tAZHIWbpvB+ygjXi1JBbaDnZcFzstwqyh7LkLmFiosrE1NjLbgAvyQq+//777Tvf+U63vLz8feVK/H8ce+qpbGFhwQhaaxOhQkt/kNDrDmj2u/SSAe12i+WFRXqrTbT3LC/M0283ue2W6wiiCg889HmOnzjN5i1TzE6N0h84dBAyMTXK9NQUt950E1tnN6OVYnZmBpdnXLm0QJ57nM/p9Xo899wJ5ucXEC9YazBaMzZeZ2JijNmxkAO7b+Bzz13BSUI0vodwbF8xgTuUfVsDZ4wUDRjjCzlWP2Tzil4r/66BQQU25If6hC8gdAwJHPI8KTlwem1oqwgxBR1tTbTT4wS0ClkVuJyuovMu2hg0Htcf+LfcvEm/7pZtx+tjY7/yiiOBw7jvRaQyN3f5p5OB87WREbNl61ZljMa5QhFJnNDt5Vycm+OJp49x9tx5rl6cY8f2WWYmxgiM5dz5KyyutLn+un3s3LmVTz/0WR566NO0b72VW266BZRjYnSU22+7jVIcY62lVAoR8bzq9uvotjs8feIMSZ5w+cJFmq0WgQ3QBirVChOj49RHytTrZeIg5ta9Nb7nja/h1z7xGUan9hTue21rmCogHyNDdyxSqIp7hVNFEuAoXPQ6SVPJNY4e15R816jZiH5ePS1rQtcovNq4SMoMSa4Oh8HYgKW0Sb+3iNUWr3TRgsYSWy237p0RpdQzG1oHrxwSePToUX3PPfe4K1eu/h+1amVPo7Hqoig0Tz/9FBfOnafbaSMI5VKVTZs2sWPXDt77jrfypjtu4/4HP8PZc+cR54nKASGGKAxpt1ps2rKFd7/7XXzm05/n6WPPoUTz3vd+F6+6+UZCG2JCW9xqUzzwLMl4zR03cnn+Mp/9/DPkaVowgULFyEiFidEao7Uqk1OTGAuVuMymLRP80HeP80fnHMqOFUKQQ44NQ7ds1jaKDFU+HMXwpTIWyVt0Vs5Rrg+3lPq0aP0OcwOvrq203/hy6vkuVW1oD/shpRsRsDFehJWlk6TZVcJoBB9WC80CpUmc4+BETW3fXFKJ5J8fAkGvHBJ43333mXvuucetrKzc4pz7e91e16+uLOsP/vEfc+78OQLtsSYAHM55lhsdqqOj3HHb7ezds5d7Dr2L+cUVHnroYVZXVxgfGyMOQ7Q2DAYD9u3dx/Zt2zj53EmefPoYTz75NK+57WZKlahImtRw5B1FPkhZWb3Knu0zPP24ZbGbUS1XCAxUSxHTk+NMjI/jxRFHEbt378JGZW7eO8Kd+7bx0HnHSKkgcOihjJuWIjNXAlYUOX4oGmFJehdJB6uouLQuQytDtdI1hU8PGyRgwb9AgveFDDA1HAAVG6JtSG/1FP3LT6NCQ1ydQkwFpUOMBsFQR8mrd4/q1CXtcjTziaEBvGx5gHopXH9+fun9tVrpb1+6fC7/zV/7Nbu63KRcKhOVhg0PJWRpTqPZxVrLgf37MUoTl2L27j/A9l17ePLJp3jm+DNMTc4Q10aojtTZvHkz1+3fQym0dPsDfvXXfgOjDH/jb/wg5XIJ5zO0GNJ+i5WFy1y90qLfd8wvL/KZLz5clFiBZevmKaamJoteAnDw4AEmJiZRxjI7VuOXPniKf/Mni8yMhjhXaO9aD9r5YtGCXjtAIdOG9uAq+aCJtnEh8x7P4HFr/eEve1Trbd41zcI1adnhWLdWFCpgxoKCvL1A8+JnkcY85YktOBsSj+xC1ybwPkUrMB72loz7oTfNmr0Hxn77Na++/Qf+LKHnr8VLvwhT1y0uLtbyPP3OLEn5/Gce1o3lVWrlMlGgCIwlDC1hEBQuxBh6gwFxEDBSifFJylOPfokHPv4hdm7dwrd+67eCUcRRzMT4BLt2bKUchyitqVUr/PBf+0GSQcJv//Z9JOkAo6DXWGHh0hWuXO7QbOV0OglTUxXuuP1GapUqBw/sYceOHaRpQpom7Nu3l6mpKYLAEgaGJM949b5JKkGxgFqJwjohzB3x2oydB/GQmoDEuIJe1m/iGuexQb1I7HyKl3zDnp7hP2LNO3jUUExSNvy5KANB0cQaLJ9k6enfZfmp34beAkFtnM7qFbLmPBIUNDdtaxhVYcpWZP8oqlT2yez2qZ8F1NGjR19W5rZ+UY8QcCCKgm0rywuceO45XalUiOOQSiUmjmOiKMJYgzUGYy2tXodGq00umtwoTKTprSZ87uGP0O+u8MY73wDesXV2monRkfUb5JxjZKTGX//hH2R+fp7f/p2j9Ht9FhbnmJtr0un0SfI+kS2QtYmoxs03Xs/M9DTNZotut8fBA9cxO7sZYwxaa7RWDNKczXXLRNmgHEQilPFUrSJaA2GUYhBFdH2L1oWHaZz6CK4zT3nzq1DG4l1vSOESrjl/f40FsH7TNUqbQoLGhBhrEN+kfeXTrDz1WzSO/RHSXiaszOCd0Fs+hXcJxljyQQOcQ6uAmhFmpev2bK7qmen6L2yb2fbES236ejlzAAWQ9bLto6M1zpxecP1W11TrNUqlkCgMMIEhdzlukBe69iJkWc7C4jKTE5NkSUIYKeojZVSg+ewXPs3WLVd49R1vYNDvkKYZQVDs9zOm2Ks3MTHG+973Pfz7n3s/Ls+54+Yb6PZ7ZJknIMCnbQYDj9EhI2OGqytLdNtt9u/bx9btW7HDw4ei8ZQjRMBoILgBVK0jDorkz/kUnwV0Q0unc4bB0inoLVOeuZF49tXkPoM8GZaLcm2DGYWQtAzFoxVhMZEkUmwyHTRJmxdJGhfIWxcL9ZOogq2PI8mAwdJ5vICNqwRhGZ8nxa5Cpag6xyYG+c5pY6enzOdf94ZX/+vDIvrQy4wBfJkBrGWb3vt6EES0mh2U0dTiOnGpRFQSnGSk3Wy4ZNngMkcYRFxZuMqenTuoEFIpKfrZgNXVPsaUOHv2DJ1uhzvfeBdLS4ts3rwZPwRFtNZ479i9axt3vv52/uCPP0QURmybnCYSRZq36OQNTGUEj6PT6tBuNDmwaze7d+7EWLv+fZxzRcYtnrbLCY2mpgdMVKICN8DRkphF71k5+3Gyy09ixrcTjW7BxFXS5qlhDlAGwmITt8oL7j+CeA8+JcsTVNIj7S6Stq/gugv4LEGZGGs0hBVMOILvrpC2G4jPsWEZG8SgNblkVCZ3E1W2UQHGpemmS7k9sLt+8a633/E+pVT/8OHDWh05Iq+oAazHBa0zgDx3lKol6vUxjNZ46ZGnxVRroAyJpOQihKGhudphZXWJ6/bvZHFlmXY/Q0yAckVP/8qVK3z+c5/jda99PQtWMzW9aV0ISmvD1flL7N23g1fdeBuf+/wjbHvHO8n9gH7WQVdKiBL6/Q7tZg9EsXXzNsIwKjp4BeiO91JIuwkstLpYcWwbLxTCAp+wOBjlTPMSKyc+gOq3EVvCr16mvXqumLA1pQLqtSHWxGCCgu2jpKCMpxne9YakUVscamWKaOcbsWEZ175KZ/EkeWcZnwwKUpkOkKCCCkOcd4RxjfKW26nU91Iynqrv5rNxZm/cVb56150Hv2t2bPbcWiX2StC1n2cAa/vllVKXer0u1UpVj07U0CVPnqTkedGTsNoUo9BrY0zisTbg9PnzzG6bpNVN0SbAJRmD/oC4VCoQPvGceOYY+w5cx8pqk4MHDiAIZ8+e4tSpM3jnueWm68ltzpeefZyDe3ZBKUJhaTWbdLs9nBPy3DFIUsasxRu1rsJdHJYiHyRcWehQL2mmRyLyLOdco8yTlz/H6rN/AoM22lZBD1CmcO1BZZpobBbSNllzkSxLUKboF4goCAJsGKKDWWx1AhOPok2M67fJGpfota6QthcL3QIjGBMVGAAepQVsQG3iOkozBymVJii7RGpZ120pOXvzTn3i2+7c+94DN9749Ct5+C/mAdZczuJgkPqxsVEd2YqkA6dEcrQpVqkEWHzmCtl08WhlqJQtC4urnD13memJKdrtAUqEiZFJavUaQWgIYkOSdmmtLlOpj/HFL34RrTUXL16k2ytoXbFX3HpwH8dOP0dnkBCXLO3GKv1+gvMFUXN6ZoowiooD98VaNzdcvOCdI037XJzrMTVuGauU+PTJFb746EcYXPg8ymi8rZBLjsocKi/Wx2TJRQaNSxgDyg9HbtTaSlmBnpAqjVYG5k6BL2YUjLhib4EOMErhtB/unBBMUCYsjxCObiUa30dcnsZoRSXr+Iprqr2jgb1us/7k9/+Nb/mB6enrr77Sh/+SBuC9P2utvTA6Oroz0EbyLFE2MMORbYd3vuiOZTkWhbchfZeglea5584wcscoxijGRiYpBTWCoFhtbrUwUR+hnGZUooDVZotnnzlBKS7R7XUZJH2qpRIJOdcfPEieO1qNDt1+v9jQgWJqepZ9e3dRn1wr1fzQ9a8NUUKzlzAYpEyMzvCJpxd48rGPks0/gQkjsrxI8rRWaGuv7QdQRRvYZX64EkhQYlHeD0WiVbGcSgZFCNAabzQDIrQKiKKQUmWcoDoFcR0dlLBxCV2aRNsRrOSErucraS7TJjHbxnJ/w76Rn/07f/d9/0IplX09Dv/LDGAo+aqVUr25uauPjE6M7ajVyzLodYbNTMFlCvFFK9NYQxRYUlcQGIxVNNo9Tpw8yxu/5dWINmjbQ1OhVNZMT48xVavTbyc8+9wz7L/uRgb9hGNPP0MQglFCe5DQ7CdEUcjWrZvROmSl0aRUKrFlZhO7d+xgpBYVa1NkePBDx+VFobXy/T7SSoz6xOe/qC/OnaBaK8PEt5I5j/QbyKDBoNck77bxbjBc1mjwUuABxcKGYfmnHVrZYkuMMtighomrxOVx6rUZtmyeYsvUFDoc4cqq5WoP+iZH54UWgbiUMF31ZScyalKzuZaxc4JHX3fb7n/yne/5zgd+/O99H4cPH9Zfj8N/0STwgQceKEa4vPuTIIwPbdm6k7OnngGvyPsZWZbhvGDDgDAv1rDoYZ/do4jjmDNnLrF50yw33HA93nWpBCHbNk8wOllheaXPQrtJ2k957umnuenWV3H16hytVoPMw9JKCxsojNEENmLf/l2srqwwNbmJXbu2UysFw/17Q1VQ767RtwUxgdUPffpRPviRJ+hlKzJSHXdOQq3IVSksK13bj4Rlqs7hkhYu7eK9YKMYl+fkjSvkneWiK+g9WE04voOwPgthndDUqNkSI1FB7LRRwNmBo7GYMEgGoEFnDsH7QJzEPtWjOD1ZFmaq/ZM37Kz9Xz/293/ovymlkkOHDpn77rvPv5xI318EClZKKZmbm5ux1j63vDRff/jTnxQGuRq0UnyQoY3Cp47l5ipLzRbNTo8k8ySJI8syBolDG8/3fvd3sGfzFjZNlxmdqHL58oDVZo807YPzdPsDZrfMMjG7lQ/84UcY5EU/XHxGfbTGZL3G677lVvrNPpVKjUolKHYJKo23pqB1JUlxYwVXrdXNlSuX3v83/+b/dmJmauvfyTF7217TcZATkNlK7oOyIqwobyMlJlTKlNA6KqRbil2hxZo5tQEn08VyKO0ZLnVy4BTOFwsjDI7AWgmU81qcBC4xZZWrutaMmDZTsXxh96baL//kv3j9fUpd1y4Y1aKPHPn6HfxLeoBhGDBKqfn5+fn/Prt564+IV67X6dlAW0q1mDx39PrFYkWMxg7DgBdFkgtBFOLznAc/9Sle9w//FmP1cc5fWaCxkpEPCjaMF0cUhVy+eI7xyWluuvkGPv2ZRxipBaighHcO5xxZN6VaiinFdijXboq9emq9ZMV78ZXKiGk0ms/OzS3+40ce+VhXRH7pn/+Df/OGpVbz3c1W963tlOuc8XbAgH6ekeWWnMCJLYkPIrw2CmWVqEAZVWALogtegHfZEJFREmoQpQWVY4wTo5wKnDdBjippMWWTE+sBVZ2fnRgNPrJr5+jv/cRP/NCnlFLyj//l+nT01/XWf9WMIOfcf0Hxw5XaqM56fSolQ6I9eeJQ3mOtLbRpbTjk1DvisNioaeKQJHUc/cAD3PXGN9Dv93CZL0SgcEMlbYcJDKdOP8tNt72aU2dO0mkn2GG27b2QiSM0htSlxEPxqOGwXaEkLiJhFIpzPhsMBj/0tre9rXv48OFQKTUAPgF8QkTMP/t7//b65srSna2sf3em1B2Jt9u8iWyqHKnPyZ3GaUuGLZZNrq2NG7aCh0OcyniFUQVRL9AQkhFKj5J282Gkj1VD89DmcX//P//Xb35EqTt6AP/gH/w1Dh26z9x33yH/Ukucv2FCwEYKuFLKrzQWPnb1ytK3fvHBjzmrctN2OSrPyRo9espzcaFFq90ny1whcY4QxxFRHJLnwuLyMltmJ/i2N74JxJG7FK1CnDgkyLAoGHgO3HQb880WD336i1SrFUQEqxVvvfsN1OtV+p0uo9Xa8GcUrllbg1Pko+Pjdm5u4V/t3bv/p9e6mYA6dOiQHvIbnvfQz/7ar8W//NSVne1O5/p+313niA8qpfemXiZyryu5EGUikUYblC94Q0onxshAa9WJjV61Si4iPF2OzYmxkj717bdvPvWmH/j+1Y3t4GJD1yGOHr3Hf9XDhN9ABmCUUu7q1at3lUuV+//w93/P97orWueFTFvuU64uL7DUzEgHQ7lXl1OKAkrlEp3ugEHi6KcJjcYS22aneevdb6ASx/jM47MMnynKVUuaJ4iE3PH6N/Hhj/0pK0PBxpuuO8jWrRNoo2i3WtRHR4cMGz3s0+Pq9TGz2mw8tHXrjrtYW7j95fQpdfjwYfXAA+ihmMKX3UKjIXcSfua//WH03Pz5uJMSeUKb5x2lKOdj5XhwYGZi8IYf2ZtYc2PqXtyBqze/+bCZnr5Bhrf9G/LQv+rJoDUvsLi4+CerjdW3f+TDH3BVHZp+krDcadNs9VHGogQG/QG1WkQQaJaWenTaPQZZQi/JcOLo9zpsmhrlrje+nsmxMdJej5It4+ix0m7TaXS4+zvfTqM1oNNY4YYbbiAOIlI/wNiA/mBAuRQXCqJKkeWZVKo1Abva7XS/ZceOHaf/HL1zdfjwYXX8+A1qYeGYenD6uHD06J/nlio4pN/85utVgaDi7733XvnLcOB/IQM4ffr0TRMTk48++OD9+uzpY3qQiOr2BtgowGqD8p56pYJXjiuLi6wu90iShN4godMbkPsMayyDfp9KSfPWu1/LwT37yJI+C/PztNt9cpdz4KbruenGO7G5x9ik4B5ai7Yx/aRPEKzr7IjWxo1PTtrVldX3zc5u/b0Nrv9/6nnIkPpz7733Pu/Z3HvvvbKBCPKX7qD/QgawkSJ2/vzFf1evV//pb/zGr+fNZsdWa3WikiUOA0ZrVbI05fzleZaXG/T7Pfq9Hs1OlyTLhpo7QhQEaOORLOW6g3vYsX0b2SAhTfooYGJ6kjfc+Q4CrbDaF3v4tELZMoN8gJcUawOAfGZm1jZb3V+anJz8u1+jw///y9dXNIAhQ1j98i//cvxd3/Vdn11ZXrz54c9+zlWrI6Y2UqFaqTDo9VheadBod2k2V7l65SrNZpssz0nzfMiyFSJbSKflaUa71aRarbJ/3x62zI5TDWJ0OeSW297IyEgV7QSjKTAHY8l9jnM5Rpt8amrK9vvJg6dOn/u2M2fO+GFZJd88zpfBADaGgmeeeeZAvT7y2VarMZrnuSiUbrc6LK406fUG9Ptt5heucvnyVbqdLnmWYa3F2uG8nHMMkgTvc5zzuBzEZYyP1dixbQu10Rqvee1b2LZ1C9oXdCtnigxNa02e5W5sbMyI4lSvm71xZmZm7uXmzP2v/vqqhkOVUn7oZp87e/bU91cqtT8Ow5A0GfjVRkeXa3VyDysri/S6KXEcYa0jtlUCbfHiipygm2BiQeu4iKW6aLdmuePc+Yt0n+uyZetB9uzeRTYYDNeqKyT3YLUbHRs1gpob9PN3ffPwX0EDGBqBu//+++2uXXs/fPLkmR+21v5GtVb1YxMTMje3qDrtFq1WBxEhMJrpiSlCJUjmSPJsOJQpaBMVdXwO3udFCzeICEZqdJKANOsPB0BlOMGjcCJSqpaNNnYxS9N3TU1NPfvNuP8KGwDA3XffnYuIVUr95qVL5yuDgfzSxFjdnztzWubnLmsRT2A1Y9URypEB5emT4LIEbSFWAYExkBZi26ItUOzdM1aTOUtg9POoCR4kimOxJuh32oPvnpmZ+eLwPeTfPL5X2ACGniC///777datO/7zhQsXEq3dfw0CrZKk60IbmGq9wkgUkUtCt98lTTyIJgojIjTkDkqaXNRQY1cQUvK82OxVqdVxLi8mgIpNG35kbMystlr/YmZm08Nf/OIXA6VU9s2j+zoZwJonuP/+++327dt/9fLlCys33XTzr4OvH3vqyXxiZMSKZDTaA5KkYMsQWOJSQMlr0jQh10IwXPLonSfva1ye4sUzPj6Op4CBEeVGRuq60+k+OTU184siYoBv3vyv4Uv/Rf/hWjjYsmX7HwwGyd23v+qOU3e/9a22M+jlK822aG9BCUYctSCkEkZ4pRAxaG2Ho9ngk4zeYMDc4iLlap1NM5vx3qG0Fh0FPqrWlA7Cf7kW779Z7n2DGMDGcLBr167Hrlyeu3Pbjt0ffMe7vtvWxybV5bkF5zyMjtWpjZTxeDLJMaEhMMVq2NVOi6XVFeaXmzSa8Na3vJMwikApr611E1MzQaPV/A/1ev2Phhn/N5O+rwcO8NWihQCrq6s/6b3/6TNnz5U/c/8nxOjce6P0oN9TXjziPFk/o9ft0Op1yZIcpQLe+e73csdrbhHncjc6Pm6r1Qqtduc/jI5M/MOhOJV88/Z/gxrARsRQKeWffPLJm3fs2H6vOHnP1YV5nn3uGRYXFl2305WrVy7rbqupEM/IWF22b90p3/K6N8js1k3aKPTExCRJllz2Lv/fq9Xx3/rm4f8lMYANhrBen58/f/7bRkbqf1/Ef3sURVGa9llcWmJ1pYlSsHnLLBPjE4WKd5aR5+6itfbXO53O/z07O7vwTaDnL6EBDI1go54gp0+f3j8yUnmLMup2hboV8ZsFpbPUdUXknDHmuDH2gWaz+ck9e/Y0X2hI33z9JX2JiFkzho2v48ePT5w4cWJqfn6++uX/5n67Jk33zdfL//r/AYUTVF7lbRPTAAAAAElFTkSuQmCC

iVBORw0KGgoAAAANSUhEUgAAAIAAAACACAYAAADDPmHLAABorElEQVR42u39eZil51XeC/+e4R32VLvm6up57tY8WDYeZFuyAYMHjDGtmDAkhCQQkpCEJJycfElaHQ45XwKEE3JCYkgYD3BQhxgweMCDJMuWB1nW2C2p57lrrj3v/Q7Ps74/3l3VJVnChliyyed9XX1JXd1dtff7rGcN97rXveB/0ZeIKLlPzP33328PHbrP/Fl/V2sQES0ikYjURWRaRCZEZFREqiJSEZGSiIQiYuNS+BV//n333Wfuv/9+KyJGRNQ36nNS/ysd+NGjR/WxY1PqyJG7HSAv/HNgC9nqnoWl3s5mo7Op0ehv7nUHU/1BNjNIs8ksyaI896Usy8M0c97nuROlcqOVVwpvjXZBHLow0IPQ2PlyJWpEJb1YLZfP1MdKl7dNT54L6pPng0Av5bm88B2qw4fvNTfccIMcOnTIK6XkmwbwNTl09NGj93D06FG3fqMNuFymm/MXbj55dvXm+autVy03Gzc3mv1d/URXOqmn1cnopdDqJ/STnCxzZM6TOY+IoFGgQGlQw8ekFVgFxihiq4nCgFLoqMQRldAQBp5yxPL27dPnamPV52bHoqe2b51+cmrrzkeUUosb3/thDmsOowF/5MgR/00D+HO87rvvPnP0KBw9eo/bYAy1xvzl1zx1/NJdly4tv/HSXOuGpVY6udyF5U7Oajejm0KCSK60V9aKaEAFCmtQKAWK4l5KceaiACUgKDxrpiAieDJBwDgRXI6RXOG1iYzie9+wnaTVYaWXMlqNGKuytHP7yDHr1SMTU9EnX33nnZ9XSq1sMAd93303qK+HZ1B/2Vz8Pffc49fcu4hMn33quTc/cfLid1241HjTxcXB9vmGY6Gds5I4+h5xNnDKGiU6VGitQCtBIShEFGrt/xUIgigpviZq+GPWzkOGj6swAiOu+L0CcCTOE2K4ftzKbCUUp0QmKsilS8t6784RPV4KwWmWluYZKdn5HVvGHi5V+fDb3/P6jys1dnbtcx46dJ+5775DopTy3zSA5x+8AwgCQ3Np4XUf/+RjP3j6zOL3nF3IZi4sDbjSTelLKHkYugyrvERahUopBMEgSgOCkrUDLw5U1h08Gw58w2MpHABKFV8TPwwNQ8NQSpE7YduIYt9IzMWGozFIOFjX7JqucLGREccit26J/fmlnlyd6+qyzbUhZ/NUzKDd7h7cO/XAWL3y+29791s+qJRaWvMKIvfychuC+kZ39WsHLyLm6UeeePdjT5z78efOLb319ErOhaUBbV1yElXIdKRSr7Tkwv7JEvXY8nQjIUkUPmB4iKy78LWPL+tfL7wACFrWzOHaIeMFFMjQEHRhF3gFmfN8y1QZ5XKWB47bt0Z0E8Vnz/YZrRm+ZWdEY+BYXU7YNxvy4acaEmv8u26tsNLsGzfIuP3AJO3lpauTmyq///Z3vPm/VcfGHgc4fPiwBni58oRvSAPY+KFFRD/8wBf/yiNPnPrJMxe7d5xczJjvZWTxSJ7qksmNUSIGoxQHJw27ahVyyZgaD3nmcp9PX02JQ4X4F/vwav12KwUe8KihAQiiTGEdw7+HeNAaJR7jM5TSCOC0Y5ApSmhCI+ydMCQd2Ls55MBMyP94rMvVVsZ33FDlxHLKajPlr91Z5wsn+1xa7cuBSbwXwzMnr5jZmmbXdJBft2fyA695zYGfP3DDgc+/8DL8L20AGz/o8cee+vaHPvfsvcdONF737ELGQqY8UVlyG5m2M9TjCJXn3L6zypRVlGPDidWU04s5l5sptmSKGt8LaI0WGd5cdc0DIDit8Cis91SkRcU1MFkXnycoVUaFlkAnePH07SQNM0WiLIjHoFDisUoX39crEg9GeabLhYsIvee2nRU+crxHFHt+6LXj/MnjTSoBzNYDji0kXGn1qVgRm/VdOe3ZrVXLzmntbzsw/et/9btf89NqbPYcoA4fPqy+lt5AfSPF+nvuOaqPHr3Hicj2//e3PvQzjzx96QeOzyUsJoFLw4rKA6X7PsZjmQwtU9WQV02HrPQGLOWaM0spl7s5UaQJVRG+HWBUcavd0KnL2oVGMGiUF+rJZWbyU1T9AqFrYq2iXLPk/RyXCeIsuY3xRPRMnYbezkq0iYYewYvHAqjCyCI0XsHACV4JDmE2gqo3vGpXRLuv+OT5Pt+xLyJ1mj8506YaGJwXFDmBpKLz1JfSttldt+yZMUu3HNz0r77/r7/nP2dZ/jX1Buob5fCHSZZ84VOfet+nHj7zfz1yOpk53cwliUqSm6oWZWk7qMeG6UizbzSmkwkr3Zy5NGOhJ4ShwmiHF4X2GoPCKIUDnHj88BNrBKdAYamkLTa1n2KaZwhVhjcKbYUbr9vPbbfezBOPPc6x4ydotwZkkqMDQyWMQIHPNnGlehuXo930lSu8gIBHsChKolFKEISeFxKlUF4YM4ptVctY2bKUOk428iI3QVAiWECTY8ggG7hx1zUHJwKu2xx/7K7X7fi7t99118lDh+4zG8vgv7QGICJaKeVFRP/hf//w//nwo5d/6kvn+yyYSu5sZDMVkpuAXgZTgeFNuyN21GPOLPT57KUBDe8QLLEGh0cELAq0LQ5DXJHXKwXryZ9GlFBOemxqfY4ZexIfQZDGlGNYap2n00opl0qIFy7NLZKmgssduUCtPsa2nZspBQoGIUulN3GxfB09la/jBUIBJik0oYdAGzLlGOBxAuKKiiRXQmxVUV0AoqTwWIDCYSQnzBKxWdfvKOfmxslgYf/1Y3/7B/7aoT8EtBS3R/5SGsCGwx/5zV/+wO987vjyOx6Zy30/HsFpozMVIKJIvWbvSMib98bgFAtd+PjpFqlWaCVoEfywoo+UQYBMPGul/DCNG4IHQ9evFJuXn2SbeQQVeJSJSfstLl+5TLfTx2jLxNgovXbK/PIqXUnoD3qQa4wJ2bNvN7t3bUf3e3jKXKl8GxeDzXidDQGk4c8VRa4Lj1MVQ8lDRzuyNaNErtnlC45FDQEo7QUjOdZ13KxLzA3TcMO+yr/5Oz/x1/8/ufNKRPiLGoH+emb6w8Mf+/X/8gd/8rHHF9/xhfkk75eqOtexTnWEJyAT2BQbbpyJKEeK8yuODz7bIA8cRucIbv3Wx1i8gnSY8iu5VvZ5uQboeA2B6zDBSbTJ8E5RDi3dbkq3kxAGFms9mJSgZAkCIcBhlcUDnX6XTqeJTj3eapRqMJJcRpsCHNIbblYBLEHgoascbesY9YaSMijvN5Skz7sa60WoR+GVItcheVA1V4Oyf2Re+6dOJf/8l/79b//W8BLxF2042a9jzBcRqf63//L//tFDjzfvfKZjsl55MsgxyPAR5njGrWVnXXNqfsCJq4pnOylxLEOX6dFegVFEXpPiSUXQw/pd1PP9nKwBPSrA9ecxNECH+CwjSVOCwOAcJD5DA1mi6aVdMpfhM8AJvV4f8MxMj2NCh7gc5QLKNBDncFojinUsYc0QvQIjkIrQVp6a12il6WjQTtYrzRdz0l4plChSIpzRuh1Y+cJcJ8/z7g/84s/9WklE/opS98pfxBOYV/zwEXXP8aP6xIn/4fdsufW3H3py+Tseb5lsENQCh0GUwVGk8B7YP1EicY5SSfFcM8Uog6gCDRavUMoSi2Ggi2zbyoZb9CIPVRBCo8hPfZylC5+nXh+nFJfIsoQgsNRrY/TThMvLDc5dWuDS1RXa3QFJ7ogqJbZv3cytt97EpskJJHcoLUSx5fz5OVqVA6hSDbx7Hr6oNrhahSIDUhR1Uejh77/S/V0DsbwyOK2Us4Fe6OZ5nHPjuePHd3z0E//oA9ddd705evToN3YOsFbCfPgPP/pTf/rw5X/72XP9vBuP2L4OESyCxg19txJN7nOsKrJ5VFFW6eHTEixWWVDgfL6O3K0d+7XfrzlljxPLWHaF/Iu/yImTzzE1Nc6BfdvYNDlFGFbQRpNJRu49aZricgdeMChsZAlDi3URuXMEWjAGTp69wKmzF5h5w7+kM3mQPO+hlH7ee1kzCKEoR5W2lESIBToI+dBg/Z9xKOuZhYDBE/o+o2kre/3WKLh+Z/SvfvjHv++n/7wlovl6HP75Z07d8ZFPHvvtz5zqs1oeNbmyyhMCusif1yFbsEaww8MvHuNGnN5eg3bFvcQtkg0PUHAe9MoxytkVVlZX6PW6zM83WF1pIa5DoByhiYhCSyUOqJZjxupVpibrjNWq1EtVkkGbbnuBxcYyx8+c58zlK1SiGpPb76Zhy6DdhvcqL4xDw1JU4VDECkQXSLMf3vSv7toW0HWmjG50+67q07f8wx//sYcOve89Z4pu6VH5hssBjh07JjYwfPL+J37+iQtZ0LAll6lAuQKOwas1C19770VZJ+raA1xPmpRZNwUvMsToZUO+LxtunwwbQWC1kNqAkWCM8dEyKw0hy2FhZZXl1VXi8AqjoxHjozVqIyUCE1Cv1xmdmsTnGUtLDU5fukCr0WPQ02QJlKOAA5tvZi4cIfV9QmtQXp53/M/zBEXShlfCAIX2irW2lRr6ra9kB6IgwyLaqoYXdWJ5oConL//fIg+/6t57P5qs5VnfMAawdvuf+uLn3/k7f/Tsm851tEtLZeNFFWCJ8sPkb+PrxR1ikVSpYaNueLg4vPhhaaVe4tIorPL06vtZbDeZqC0SB3O0+n26/ZTMKVzm6C21mV8ZEIUWIw4bWIyxpFlK6sw6YBOokNntngOlnXSrd7OqLYH2eCx6rbUsL/RE10KBEsg0RAxhamQdEEIpRF3zdy+sFtbMyWlIJDTnB5nb1NLX/cavnP+JI0eO/NsbbrjBUACh3xgGcOzYMdFa8dTTc//gzLxnEEVkKlj/sM9/SNe6cMXNuPbo1tqyBeCihwaRrRtCcYv085MwpdZDihehZCt0SuP0RvYzGk+yJ7yMqzVomwHtvpAkgvcZuUpIRKOzDJU7rFXUKhGTFcdkPWSyNgJ6D3PqOzhXGgOfYkwZj+CHZYB+Qaq1npcoPwSkNLny4HWRt/ohVC2CUteezfO9yfMNIdMhHaXUueWWbJ3r/ZNLzeZ/3VqvL381XuAVMYA1wGcwWLruP/6Hj775UnMgLh4zogo0vrjpGwxAfXni9LzHqNZAEkHEkSuHkhSjQryERXRV1xypeP88V6ysJgojVtM+Pt7EwE4x1j7L9qDNyAiEIRDnxHGZPEmpT5aYnNnC9p3bqdcmOfGpsxyfL3Fe72RRb6fjFxksPkRlx+sQNHqITVx77/rLPhvriCF48aA0HjDqWshTGz78S1UJ670Nb/S80265Yycf/uOH/grwS/fee68B8q+7ATzwwAMa8E8/cvLtSy2Ctopzp3VRsQ3d5Ma4p75yBBzGfocoh0l7pL05+v0VyhMHkXgG5RKU8uuucmMLWBCcrUB3mV6/QRJP0qwfZDnvU8lgTEZRukzJTDJuIiQPKDVGePJB4SIVTnd30slTOm6evP9xeq0zlMZ3onSA4IYhSX0ZsOOH3k6JwFq48jlO/DA3YJgHPY+N8BWfhlfgjKGvIi41M9mx3PxBEXn/vffe678hQsAv/dKiACwsdF+/0M7ItVH50KT1uonLNdbN8PporRGRoTu89mdrXi3PBygN3qWkg1VoXqHRmqe2+dXo+ha8tyjJv+z74gRTGsNObCVZuYzrzmG6CzTCmJWwxmXfx/YVYbpIrCOkEVCN+uSxZZCfYpDNkfaW8Gm/6ABiCEd3IcoWVb1cq1YKlM7hAatDJO/hvKBthMIj4lGEeOVRyLoBqMLCC1bqGqChXro09ErjVaivdFPVGujbr149vvXIkSPnv1JZ+EpAwWrY4lXNTmfvas8hxihRPC9T58+DX0mRSWtyfLIKOkfnfZwIftCifeZ+BnNPgCSICnHFox0mgkXY0EFMZedrKI1OoQx4clzaQw+WUL0zZJ1jDHpPs9J5Ejfh6W8epVuP6asGafMKOvPDuKyJZ68nHtv9gnJPEDzeO9AhWEvSOMNg/hQBJXQO/e48CjNsUPhhziZr/3wDb0HWkY0/wyGSq0A1JHArrSBcuJL/7yJi77nnHv9nwcT2FYj/azdwPHOyuZs4RItS+HViJhtqfzYkems3Vm1IhJQuaFwI6KBC1jyL66+iMWgC8CA+pXfhUZL2Rcqb78CWtxbJFeka0xflhKC8hfretzJYOslg5TwyaCKuQCDRFmVK2CShd+U58pUrOJXjXDpM3IRwZCvR5F7CkS14XXib9bJVK7QqI96Rty4xaJzDq5Dy5HWI0mTdK6i8h49TtLXDQ9yYLCrQFOFi/Vk+P0F+Yb1kUCSBNV+4tOoP5fZHn336xHYR+R4geak88mU3gHvvvbf4wYNGDa2rmRecUThh2OoQEI3R6iWdgEcIlSLxCpc74hC8UwiacGIfnZMP4PpNTBiBc+QqRTlIFy/g2g0qU7sw07egogKm1d4jyqO8YOJJSlvrhGO78Z0Fsv4KLu2j8hyvBMIAbcroyjhBEIPW5H6ALY0QxtOouIZHo0SBNiij0aLIXIes8RzJyhVyyZjZfDtTlf0skNJpn8H1VohHtyPaXMsPNx7/hnJWkOcVSvIiHsAj5CgCHTLX8fr05aX8ll1T33n8yefuvuGWgx8WEaOUcl+3MrCZJNooCmb2MIN3WRvJupjyJpxE6JciwCrFUt8xXYap0ZBn5lJGSqAlR1SJ2t630jr/KQZLpxATEVdm8P2EpNskbSyQNJYI5s5QmT5AOLUPVd6E1oDPcHkKYrCVKaQ8QeAzxKWIcyiX4kXQYRVlItCCqACrFUZZwOKVHxYxGXnSIO8s4poXybqrKA3h6G5qW15LZMosDlbp9i6jsoygMo4yEVoZRNyGG70WEv06b+F57l/xvNpIRA3L5aIAzqUgpWTiFaK8pMnoNwQOEIn4KArEhhafO1AeJQlp4xK+t0I4eT2iQpT3z8dDFeRZzpt3jPDGPVWSTFMLmjw71yNXltDk5Fozuvtb6ZZn6Fz6HHmvSViu4ygjA0Oe9hg0rpA2FwkvPY6e3Ew0upu4uoUwHoEgLvBYJTjvkcDgJUcjWK0LgEkcWrnitvsUnzSBBJ/2kKSDS3ukvQVcOgBrCUanCEa2Eo5uh6zLwspTaBNSjbYgFcsgW0Xp4iJszPHW/bSSYU6g/owGjr/WahKN9xmIYIymFAZaKVRpZPQSwEs1iV4xA/BhkJfLoatGAZIWzV6XdDBaky6cJHcDyrO3IqqExm9A/TRGWUTDx4636fZy3nSwTDXIOb6QsdBzVCOFcxmV2ZuJR2ZpXX2C3tIplPMYFaCjEBPGeC/k4lDzZ3Hz5+lai4rKBNUZorCODav4MC5upgnxaJx3uLxD1muSpAlp0sHnA7z3oCyiDNoawnJItTJBWItR2pAPOrhei9xfxZTHUGGJOBhDkZH5lKA0vo4BrIFdar1qkBftZbDBSDa6gzX2kSA4nzMaGZkZrylvVE8FwQWAQ8cOydelG7ih9z/6qU9++tnf+djczMcv9EWMV/3WKXy/ie93SXurlMd2Em99FcZWEPHPg1EWOzk3zYTctqmEMQHzPcekFU61+zyxmBKgMOLBhIgxuOZVesunSK8eJ+m3seUKYVQmzxzKeZQRnDiM0gimSEmVL5JMExVsXxugdJU4iqnUamybGGXzVJ2RyTrWlglMgDEFdfzSwoAvnB/Qa54kbV3EddtYUaiJLdjSJEoEHReGYEzM8wDQDV2MFxrAC01hI595zXg8AQqwytLtNXjVdODv/YEbtTXmys23HtgNpMPEUb5uHgBIKrVyb7IeEpDIQDKlTESe9MFnWBvRXzpB4lNGNt+KiseLcICQizBZVZxrpLQT2DXqQYR2FLDYUvQGKVuqMa1MkScDjIGgOsXIyCZk800kqxfpL5/D9VbBDQpXiUVrizYWURqlLUE4AjZEa0F5ha6Ookf3sWd6E+981Tg37hhhYqJGoA1GF51FpT2rK10efqrJo6eOkfW7WBXgy1W0LaF0gNYhQWkSwqjgC4n/sqv3Upi/ekHN7of4gPcZysQoYnTewCmH2Bp5knL7wVn9pacv+fOXO5smRqPv27pr16/fd999L9obeCUNwMWlMN08U6b0dJtW0hrGK0OWZohPQTSydJrmYJXaljuwI9uG9XARm2OrWUkyrl7K2FI1PNpvYZTlbXvGuHW6zIeeaZDakF6S00wyrM7JbYlo5ibi6QOI75P1OuStefyggQza5IM2LutjtCM3fUZnd1GPxrlw8Un84nPY1hLHlsa4cnWC0eokkY3YvmmciWqJsZGAKDAsLTY4efkq/f4VMBnK1ImiMrY8g41HURjEZyjnC7BfbYz26isRaDa4e4ukPVzSpRKMosOQTrJC3jhHUNtGRkY9Drhp5yiPP72g/vQL59S2cfcfL1269PDWrVtPHD58WL9wpuCVNADRRMGW2SqzYx0unzyFjhXaBBhtcT4pWrpe4TsNGucfpjZzHeH4fpQtIV7hJMcqIYhgKclAGWYrQjPzYCxv3FnHliyfPLHMUioY5SkJ9Pttcq3QymKqU5RHZlFoRBJ8MsAnPXzWx2Vdes0mPVawYYwq7cHaiDCsMl0Jma4lhGFA4Oe4dDXli8eaLLVSmqnDqYBKaYxyZRtEFbRohBx8jpd0rZgbEpXUlxFG1qL787GPokT2SmPwJM1T5M1VotEdSFimmzZx/QYqLGGDKp2kzx3bJpmZMExOlNRkfcRdOt+sPvL5L70JOLHRibxiBnD06FENuGefffbVWtsdQeDkuh11/dzcVhrLj2CCEaCBMgbvPX5I35Z+i+6lx8nai4RT12Gq00VZJAWEZBR45bjQUbhWh/lGwg3TI3zh2RWaeUrJWLJBzu1bx5gcgS9dTVC5sDpI6DpH6hyBVcRBRBBVyLxglcYghWHIMBXNegwGTZ5dSnlmIUUFQup6hOEogZnGViNGohCNJfWuaEQ5j0g25HGprzLVGh78cFixaBBZjFKkvUt0rzxNpgPq07cQxDMkeR/JErxPCSubyI1mNCzx2gMxodU470ldJJkxMjpSKwHcxV0c4cjXJwQsXF39a5u2zhrvyHdt0nbPlp08uvws+eIJiCtFQkNBkhBAi8F5z2DlPHm3QTy5HUa3Y6I6XsJhu0UItBBoxUI/4/K5JUKjCY2mGip2jY9w3eaAalQm7TWp1Cy9vMJqN0dbxWI75exqQjdPGDeQGSEb1tUM28qEI5SiUSp62LUUh9YG77PCGJ0jz1KUytBKDUPWNWrPi7F+i6/5L4OO145kDRNwaZPB/NP0OwuUJ65ny+StpErTUwmq1yVrn0fXpzA2RDLNq7eGbN0UgCiWV4V+nhPFVTU+OVWc813wgvN/eQ1gWAG4xx9/vHLp4tLbS60OmbI6Kntu3gpz3bdw4WQHt/gcOh4DNMYEIEKeJvgsLSZ73Aq9K22C7grB5C5sPIEKK0XOoApWm9Eeq1TRZlfQyBxnuilnnhpQjjvcMB7yzFxCN3X84G2beGy+yS1TYzTSnHMrHWo24v5zTbRd4+kPjcBnCJC74SGpIa1TqQ0xWr2wiv8qHs7GTqUCExRVvTh8f4V05QxZ4yK+OsOOPd/FbGmE1UFGX+f4bAHXXUDXRjH9DomL2Te6iVftq2CHUHm1qkGJ8t6jvG98XYCgNfd/+vSVmwIbb211BqI0OvPCxLjlurGc/p53spQ5VH+B0sxOsiRBo/E+ZdBYJO818Uqh8xyfXiDpNqiMbSYY2wylSRA75BIGQ1ZR0SzSIqz2E7TSrLYdc+0+kitKseXXnrjA5aWcd9w6ycPPtvm266ucbGR0fc4I5nnIm7yQmsu6OsWL3OoXL9nWficb2sRemaLTpwHv8YNlfPsK2cpFkt4yKhyhsv21jFf3M+5ymkmPee1w/SXytElQGiNrXiQLymwuT/KqnTG1UY1SFkGxadwixpP6AeOVsAtw1113vbJl4LFjxxTA3MWlGzZt30F/IF7hDRSDGhNVz/a2Rq5/J4tPfoDOpWcpzewk9znaCOWpzSSdMllzEZdnkOf4pINrLWKWL1CZ3IEd20ZQHi/YxENtHy0FYTJURZjwuvASKnIMXE6nAWFZ84EnFogCxe89PiAwimpg8PLSTa0Xa8K86GDHsMYvsIyhCIXyRefP6KGf8Eh/iby9RNo+R9ZaRLwiKI1R2fIqookb0KZCnjkuK0c/aUHeBm0plyfpLJ8EEzE5fhs3TRtmNxvyzGFrw35JZBmPrR6tRGzZPn31pdBA+8rE//ktIxOb6WMljjRWa7T2eK2oxxkTnRBz43tYeu7DNC88Q2l0BhXGZK5buPdyDXodvHi0g9w53OoCrrmAjp8jHt9MMLaHcHQLOqoVo5kuQVwyJInlRc9cCh2A0BYj47VI4wAbKrRS+A28gz/LCF4UpRPw3qOHiZ8XUCooeg4ovOS4vId0Grj2AllnjmzQxuUDjDZE9WlUfTumOo61I3gRnGuS+D6ueREVWKJwBucG9BqnMNUJxus3s7uUsnkmHoJCBq2FbpqijJfxklah8hmlsTmAQ4cOvbIe4IEHiv+2O/nUajOlEoUIHoMB77GmiOFVEhKtmLj5vcTnHqZ19mES28JEFaTfBJcXHTkrwyohw6NwWqPSPr25E6ils+ioRljfQji+nai2lSCugw6HffkMyTK8T4sGi3gykXUtqKJjrl+Ce7UBfxM28PT0Oo6vCyGCgt0sDu+7kPZI0wGSdJCkSzpYRrIu4j1KWYJyjSCaxIZjqCBCByGKEG1KKGNwg2Wy5kXy9iphPMKgu8rA96hM3cpoaTNbzIDJ0RCPR7xBa19MIvcdnS60Bp6oqhvAKi/BunhFPECWSXRlsc2WepXMeYyVdXKGVoVJaO+I0gFq152Yie10Tn2MQeMScWkC74VBr4FKcwJr0SYg0yk+SwsjsBFo8GmXZPEEyfxzdIIyOq4TjM4SjcwQROPoeIQwGMEMu2wehtm8w+OGnTcZsnS4lk8owZGhpWgMieQo8YjziC8YR/mgQ+Y6KJdA5sH1EckQpQqugjKEpSoSVQp9IlPGWFPkL8aiVQQqgrRD2lslz9u4zgr0OyA5SXcJXZ6gvvP11IIJJnyfSmjwHrRojBICE5LnIBmcvNSSy6sdVY7HlzYYwNcnBGRiBnPzAyRuM7u1TmQEMQojAYMsZ9UpvI7IVI5P+kTlWaJbfpDu1S/RvPRFjCTEkSXPDKkXjBGiuI7GIl5Isz4iHmNsofFnwOGgu8ygd5XBFQ0qQIUxYVRDhyPYqIoJK9h4DAnKaGNR2qB0gFIWlCnitO/jswE+7+KzDpImiE/ApyiX43xaZO7eoTC4NWZvGOApsA1RBf8hCKvEpRiPIghLRRmZ9SBpM+hewWc9XNYtKGU2xAYxWjyZjSjN7KcycSNlbyhnA6wtcAqXO1AKYwzWKrqdHK8tXzoxL2UGjISVeWOUK9KXr0MvQETU3/2xn8sWM0/jXBcTxZSqlmoEKz042eqRSYb3Ch1UCQSMS0m1pjL7KuKJ/fTnnqR35SnIGhhdkEHSdhOCkKg8ShjUyZMO+LUsuyBaqcAA4ZB45lB5wiAboNXyNWQOBUajtSmYQiZAaTPMCYbIneR4PLkHlwupKJwolI0wJkJrjTFlojDGlgNMWCMwIVEUUIorBGHA5FiJTi9gcWDxrkPWnSdrXCRtLeDTAfgcbQwmrmJshFIWb0NUaYL6xD7C0hShS9A+xw3nCXPv0DrAaI21kPuiu3juUp8LCw25fTKSci066T3cd999+sW4gS+XASgR0XfddRdKKfm+v3rvjSt2jMwbZc4mxOU+iY84sbLCavMClahC0lshHtsB0fiQRgaSpWgdUd12N6XNd5AuH6e/eJK0u4AkPXzSpTtoEeoIZWKcAWN0Qc1WGvEOcGgTIBIg5FhrhoTMtVEsizZFdu5FMDbEi8fYkMBWQFt0GFMKLGPVCrNTdbZPjrFlZpzZ8RFGxiKqcURsQ0YrmmpksbGmZMPivXjPwkqbJ04t8fufusjFi2fIB5dIW0tI0sBJjrIlbFyF4XCMBCWCkRnikT2oeALjHdYVDayCdVxUF1objFFo49E6IM88klq+cGIJSXr6hl3b1f7rJz4yTABf0RAga/SjX/iF//q6Tz/ZeVM/U7KqnE7bnq1UON5aIe0uUNKatNeA1jJ5WMXEkyhxBR9C66KUyjtoZYlnbiWcPEjSncevnidrXiVtXcUlXfKsizjwJsDYCOzQpQugdNFnUGGhBiaCGjKTvE9wrvhaaCOI6kSlGqY6iSqNEsabmQhK3Lkv4tZ9ZXZPl5kcjSnFIcYqtLc478mdY+AdjcTRXkyYay5x8nKD46evcPz0Gc5dmcelDYK8iThVUOB0iNFRwWwmL/KTsR0E1c3YeKqgy2dZgRuslY/KoMVgxaEV6MBjTDExnTjD4890OXVlzs/Egd6zY+LxPXuu+xCs2/vLawAbev/queee+ZF2u/l9586ev+PtZR0v9Ebl06cDdaotHLv4KEoLQRyQDwxRNEZHXUbJALU+Wn2tSeI0xW3OclCKqLodqW0nyjtIZ56sdZV+8zSD+QtIP0Eij1egdUwQRohWoAzaBMXNUYIPAsLaJmxtO5OlGCMJq40WjZUT9JauohfPgjFoY2iUxjjxrCIOazhdwmqNiEGpYYKYZ6g8I1Men/cZDAYkgwZ5bxXlBkRWFWNmKhgOwuQ4ByaMsVEVXZ4mHNmCrm7FmhiRHHFpUWWYItYXtG9D7jM63lO1GiOCkgBjDVmS88zZLg+fnsP7vt81NaL3bdv0m0qpweHD91ulVP6yE0IKVc9jwY4drd+dX7j6PceefJQ7X/86Fq9e4Y8/+kkmpvZyoncDDz/zJNnCE1R33o4LKwRmFGMtSd6kWr9hXV1BpFDQkGGXbD2DWZufQoFWKJUjWZe0Ncdg8TRJ4zw+baFyB8qiTYiKqtiodG32Tqsi4SvViKMKgS6ReU2vcQbXXsC7Ad65YX3vQCuCuIYNq+R4nOQYr9A2QCuLdyniPFoc4nrkWYbKitxBGw1xCRWUsaURbGkaU5kgHNmECcdRulTMAg6bSXrtWFQx5Oa1wucpveZ5to9tZ8SWuNLrcONEzMRIwOhEmbn5No9dSelkTaJex3/3q8b0T//k29+my6N/6v2LE0K/ph7gvvvuM0Pc/239gfueP/nj389iK/rqlWl99swFdfbsMZQP2DG7k2NbX838/OfpXn4KFY4QTOxFwkms1TjyAid4gcDC84vYa/Pj4vJCfUOXiMf3EU3uhayP6yySNOdJO1fJBytknQZJaw41BHuUMqAFZWJ6wxEzpUAFAZgIbaqYIXgUGo01FoISYXmMSByD1iI+aePSAR6DE0Hpoo/gkqK1rYMSUX2KYGQ7YXUSXR3HRHWUrqBMQQb1zhW3fU0BgufPQnolKO/Im+foLzzDam+ZmQOvo7Xa51I7IHeexUbKqYbQUo44LIvut/XsRDUlrp8W+bOnLr5mBjA1NaUAVpaWXoNS/tabX6OWF86aK1cucPHiWcqlChP1zVzIttJPLhJUpki6DUYnrqfXW6B39gHKUwcZGdtXNHhcUhAw17Hz4VjXtXnxa7dEPILDZ0mhCawVur6dyvg+KmSI65P3m7hei6y7QN5bKahoeQecR1y+TjxRgPJJ0YM3lsAGBTFdOfJklXSwgBaDTxJ8muBwKB1gghJBWEOXRynXNhGPbEZVJtG2DDooIGbvipEwn+G9K4ZVlGIIF64PvWil8Poapuydo99eoBpP0mit8OBjf8rUpps43+mSqSmcZDRsjvaK7qBH7HM67f4ysDJUXX1JA1Bf4/ivHnzggYcff+yxb+n22m5qYtTccsv1zC0uUAoDjl8Y4f0P53SyOboXPoskXaqzt9O98gRBucKgt0JQmWZk55vAVlBDLF0phRsS4r+86eLQOLzP1+fy1sikyoQF9UsVEpFaW5SyOPFAhnMpKu/j0z5Z3kflffCCyxPwRXu3YH0XzN2iDawxNsbbgsiigipEZayNUaaCUQavwbti2kd8Npx9UMP8A5TSxQSxF5TSzydBi8IojdeyrjKWeYfpLdOce5Q4HEdFZXx1DOkuEtgRfBgRKk3FwKhu+5qN9N4xe/EXfu5v7VJKubXh3JfNA6wpfv3APT9688rS0qtvumG3fOKTx8zV+Tmee+5Zrrvh1ezfcTsn5uZZGCxQzTu4/irVsQPkgxVE5WTdNuP730E/WSbrrxDWR8ENhji6PP/glaxj8yIerz1IPvz7Ho/GmBKKEFEaLw4kJ/d5EQJQiNJoNCoYQYV1gqGMjKwNZehCtqPgc+hr41rr2sFFx1EUaO9wIuQuLQbQxBUHu95B1MN0pZiEEhGU1mh9rcEkSqF9MfmE2qCUoBQuXaVkHBM73kS/38RkfXqdBdKVUzQvH+f6/dfz+pu2snVcc2DvHr26uipBNdz2mU898MFnnnjmHymlnnsxOtjXMgRowE9Nbb57/kpbb9+6P3/bW99gO4Mund4lRk2V1fmEhaUO14+McHHpKro8SzR7C+0LD2GjiDzPWDr+QUYPfBvB+F4kS4clnGyYkXvhvMgwJOQpPlnGJy3EObwxUJlBB3WUyPPHy5Uafr/hs/B5URoOR8jVuhEMj2BtOBP1Ao4e5AqUmHXoSQ+9Fcq+eOBV1yZ71It0Fl9sEthrg1XC/MlPgmhG9t5Nv7cCWRvXWOSm3bv59lsPsnOzpjIRMrttgieOPaFOnjntd27b+51vfvNbbzh+/Phrr7vuurl77733y9DAr+lwaGW0sqvR6SJa0W0vU6s6JspjLA5m+ZUvLfDI1QbdrEMe1Nm/79sxgwaD1iWydEBQmyCshDSe/n1Wj/8PfNJGBVX8kAb2vERwTex3qAziBqskrTmSxhx5v4UfNBFXCM9oNCLFvP76zP5adTHUD/SeQnJmTR1c6Q2/1DWx8HWD0CBFPV6MqOohrVz9WcjIuhromvfy3heGJ4XiiCiPU0NvJ0NiStqh2zyDU57q7G3Y0lQxwJLmxEYxVUqoxB1On7/ExcsX+fCHPsKxY48xNT6mP/bxP0nn5he244P3KqXkgQceMC92c/+nXzccv0EAdu/cXplbUSwve0ZH6mRdx+efq/BzH1/mC2dPgh1wNfXs3bSJHVNlLp78CDptkrUX8N0VdGWc0sR2/Mo5Fp78ddrnP464PsqaAsvn+cOSXoHKu2SdK7jOHGR9xOXoJANtGMn8cEpXhjpcLyXM+OfFOYsHp9cRC8XXas9LoSIw7FKKI3Ud6pOvIqpvxikDonGNK6ye/SwzkxMEOMZnZ5manWRq8xY279pBZXyS81cv8/o3vMlUyqOyvLTybhHRDzzwgH9ZDODY9QXxY+f2TVkQj/PP/+vDfOo5ePTqDP/PEw3OnvkoUXIVMZrIOhaunOH+L3yQ+uyNlLa+gWhiN1naQyUpXgfY0Sm0NrQvPMLK0/fRvfwZ8C0IApSJ1t2wFkfeXyEftKHfKyZ20i5eUkJT4rqZMiWkKLP8ULhBqS+TjynmFVn3z2srZfDy5UnncGmEaIMfIoxqKEC1JnQhfwafYOP32+gxZJjgKq+LPQTKgDIYHdJdOU7evETWPotXGURjqDwjDcqkCj768Q/T6/dZnRfKwRTv+Lbv5rvf9V6uO3CdCYyRrJN96/e+633feuTIEX/o0CHzNc8B7rrrLo4cOcL4VPXUTQc38cdPX+RnfucPCEcmcZ2zMGjSM4qq30brzP0srFwmrE8ytu/b8EpTFYsfrNJaeBS6CyhxhFGVxIFJuwzOP8Lg8jHKm64nnNiNLc3gFIhkpO2ruNZlcA4xVVSeo43Ge0XNeqYjxdJgQIRDhRVEzHqvYe0A/DAxzFH4vIfxCRLEaFPGvCAqG1lTInJslIBcyxKMXPNOX6UzucY2U0UfowCSugwaZ0lXz0DaQ+mIqDyJS9rEY3sIa19gqTGgNjrFFn+KILCcOtNjbtFw+00VatVRRspVdu3e5h9++Kzqd+17gD9dWFhQX3MDWFwsFEByrz9dryZy066dpj1YxqVLeG3RlCHPyNrz5FkXFUZI2se1r6BKs+QywEQjjG37VpLmKTpXHwffwAYRSb9b9O97TbpnP01v7jjRxCzx+H5sdQvx2B6UV3SXTqHTPso4xAeIy7i4PCDLDCYXct9F2xil7Qt4egrlFQ7PeFTBi+bKuS+gdUg0ugWqm9EmXi/VXrhfyIte9wxeChHqa+whda3EW9s9JGooXVMIRDEsA0XluP4qvjNH2r2MeI/vtfFJBxWWkahELimBeCq1rfRHdtJvnueZ/hgd1eVOqfC+77kd0X2yLCLWVcSmeGJ1pZWpcnXqoFLw4IN3eXjwa2sAx44dE4CaKV3CSO/mraXK6aWbZUmLkqVjDJrH0UbhessYDF4pvCrUM6zSgMG5BIUmHt1HWN1C++qj5FcfxypXNGt0McpFf4XOhQV6c+eIR2YIJrYTj+8gHN+OGzSR7gpOcrS1XEoCBnh8soJkTXRYQVmNKDvEFFQBK2uFb88h+STtxlmyq2ewlTrdxhWCqW2UtrwWI0Up51/IDZR8eP0takML41rtL9euuFYoKcghXivIB+RJA9dfxnUWyHvL4HJQnjzrolWJaOp6bLmCshWiaJq6rlMWw2DbHfTbl4is40oyxn//xBNM73kTO8dKhDYF8fisRDoQnjp5iUolioo3ckS+5h7g3nvvlSNHjjAzUepfWK52x2utymQ1ZtXV8PljBTsmjfG2hcscIh6rY1Cu8KB5oa2F1ri8BypgZPvdlCZvoHf1EZL5Z8kHbZSE6NIIpBl+0KTTX8HMPYuOS9jqKJgaYWkcVR4lT1dol8tgDTaqkOW94Yi3wSkz7AgKkg3w+YB09SKXWp/DuQEej5c+PhP84lnC0W3Y2g7E5zxfAmYIEsma5KotDET5Ic5gEDNMFhU4l5H7Lr67RN5dxPWWcGkb5YoqwOFR3uFchjIh5a23Ycf2opxHG4OokCTP6eqUTCWUxreSNOaJZw5yzlb51Y89zvve8i3cPFEjCTXjozU+9cRZFpp93rxnW6uw3cNqoxF8TbuB9W3bWqXzFxqlWjzd7C+LCkrKBlVSL7h8gEodzg0KhE0Vq1q0svhCHnqYpBXTS5K1sMEIlT3fQWnzaxhceZTu1cdJ+y2iUtGqzbMBPuuTZ318YxGfzdHDY8MAbUvoMMKUJ7GVCYyNcf0B+DYSxWgdonWIKOhefZyoMkumI8pj22n1v0Ta6xNENYy2SOpABwWXT9shelckk8GGXYKCgHcFPd1nuLyN7/dwSQt6q6T9RfJBC8kzxGcYU4QkP4SyEcG7BFuaoLL5RmxtB0rpgqOAFJ1ADV57bG0Hwcg2SlkPq0sEUZ2nF8/znz58mh+9ayfjtYjfefAxPvHYKXnLzu3MzubzAPcdukHdc/Rr7AHWWsBKqfz++z8zv226tG/XdEkuXW6hdY7ooCAsOoe1ttDEc460fRVTnkKpcPiLDZpBBiFD0hQdVCjvfRvlHa8juXqM3uXHyZNVTDyCDUNIg+GtccW2DWMKyZYkJeudJVk6tZaiDQ8vKLxGWIYgJBk0UC5D95YYZG2CoIQ2BudyfJqSta6ibYh32RAHyApXned4n+JzVxBUfIr4tICS0w4uHyCDPqJzdKlKqEPIcySIUTZA8rSQrLEhIhZlNXZ8O+HEQUx1Fi16uAzDDxWVCsZx4PNi/5FX2KACeJK8S31slNXWIj/zsYJm1m3Nc93m3ezfOsLmLebxjRXb19wDDEGGXKMeC6PwjZMVLSWlyOJpdFBBUUClagiV2iBCK0XmWiCaMBglUFEB/XoZiiYMd+74HJW0QAWUdrwaExsapx8mH7QRwGiDGDv0LAqlgiLp0hojZWxYQMLKZ0UTJ0tx/RWy9lW8ttioQj/tILqEEk3aXSGqjmO0gDekyydJVk8V7WEcxliypIfv9wq4WBdlWxTFYEwR29NBAeMKpCpE5zEDGxGXYkqBKYiwlcIgdVjGRHWozBCVZ9EqwHlXwMJD2FA2LrxgOHiKH0rJKYzyiLcE5VHoXUG0sGP77ewfzU21mouz/lPDgO03zod9zQzgrrvu8gCR1b86yAd/d7wsKpRUfDSixDhcmgzrao/Wxe1StkQYTBdZvniyPMWYItnz3m+A/tQQg3fk3WV6C8eLnEoXYcQLaBvgTfFxXJIAHq003sYEXopcL4wJamW8FJtDJYjgynPkc8cwKCq1UWa37ESqE1xZnKNb24NPeygFxsTowBCVRwqWjiwBAWIt1oYIhiTPyVyOUyVcKSYK69Tr42yarLJ9yzRToxOcmYcLvRznWggedIC1I4UiGRqRDC8Zei3MqI3sRRkukSl2EemNekFSGDymig4mqFbG2FpDJipeeS+Dgzv3Lw8N4OVpByul/H333Wde+8bXPvHQgw/+4s7p8j+q5Iu5hNoGQYk0TYaSKGpIejSFno6kOBUW5EZsETslKTptYhDcsBNYwG95+ypu0EdrXczr+SKLNybAlGqMzN6CEyFbuYhLW6TteZzzhZdwriBSIqioRugcd1w3zbfc8loO3nAL+/bfyKcf+gQX5ia4OHeVY+eOM9cu01o8iwkCVBAjWY/EFRWMp4JWZTIJKJfqTIxOsmP7Jm7YMc2t+zZxw44Jtk6UUN5zdbnJnzy+wJfm2ogJCWypUDtWukD/XFoIYK/JzK/BwcPDdwq86KGw5loO4rmWivpC/1AZTHkTY0FGHU9YCtm8rdyIR2lsTNhfliTw0KFD/vDhw/rON+39F+dOPfym3SPyqmdaqTPGGK3Ar5EgMBitUD4v3L0p8HmNLhopkpJmHZTSWDsGOMTnaBmQteYgz4Zt4KFdmLCYihHIg4igPI4JItAR7qk/LDj/UpSbIoXBZJ0VRgenmd53I5u3bWH71i088OCH6DQuMWW6nFx5hnLnPHtrM5w1exgEhSxMuT5GuTLCRG2E8dEyu2fHOLh1hN2zNbZP1ijFIQ7PXCvh/NVV/vBzF3jibML55ZRGlhNGimioY6yRdbzgxcbIRa61wTSG8ZLQzYRBliJ5u0AWVSFCqYb7jKxYFDnd1BOMIPt21BU+W9m589bWy84JVErJ4cOHlVJben/4m/e9b2vU+WxDMbmaZc4rbZzW4D1GrY1HDxcreFnvuyBgbYBRJbJ8lbR3AWXKqPIEvrdI3p4rtm6ILzJuKSJiMbBj0GIRB+IzRIV479BxCROWCokYGw9hXk8cwtPHnsGSEJsBv/vbv87WTTO8/dtnePWNVX7t+BWq/SYHbvpBalvfzJ37NLs2hWybitg6GTM1ETHfVXzs8wv8j8/OcWH1AvOrCYttRysZFNwBExBHitBqRgIz1EfUw57Gl3cYn3f4wx0CzjkswlQlJm04kmEQcC5HVAvJFEpbjA6oxJamd9RCxa5NgZAhgbYLSikvfLl6+NecFXzkyBF/36H7zLt/6J5T//Kf/sz37q7pj3bHp6KTVxq55Bir1ugQQpZ0iYfr3bwIdo0sIQpRDhWOYlUZly7jVp9h0LpaDE4M9fW9FLHQaF3kAyYAW5BAnM8xYYQKA7zOqW66heaZh6DXwNsArTXXHzxIa2WJVqtPo7XMT/1v/5S5pSYf/Ogf0lvq0OsZDmwdI5UFHj/7BGcWISyVqfmQoGwwpQrnLzsudnpEgSYyGm0NQaCZiMprdxzvZX1e8MVFYTYoiYt6fqsbQStwSnNsISEYjqGpsI6JCuPxIsPtaYa2UhixTMeKUJSvVY3RQfI0wAOHHzAceb56+MuyMubo8aNy6NAh859/5T+effudb/5SYPTbyias5lmixOXixTmtNEFUVXZkGq1jxCjsMP7JEKdXIojWmKCOsiFZ4wJpd7nQ9JJiwFNrgw4iCGJMeZxgZBtaIO0tE5anSFfOIq6HUoZ80CbtLaGcI0kch97+NlzS4cLFOc6cvkR9fJowCJgen+K221/H9k2b+YH3vpsnLgvPdQxBOIkahFQjw8V2wOWmAivUKyGlcGgAZrjQStSw1fx8OTCl1Is8dI3SGrWe90pxyEoNh00L9DRQxaIZGQpLs0GZXA/b2cqD9X12VMXvmY1sNUqWp6bUj/3qr/72ys67dvLggw/Ky24AAMePH5dDhw6ZX/q1/3Tiu95yxwdiW6vWK+Xp0XJ1pFquaY1WXhsXVKa00sUwpB42WNfa/XoIsjsyVNYmbZxB0h7euSJsqGIABBOiSiPE4zuw5U1ol5L05wmq26G7SNpZhEEbxIE1aFHkueK67du56w37CG0dUX1ajTZTE9Ps3rGLsFxhx9bNaFvj9+4/zcrySUJJ6OQruHC2YAMHvthPPOzyramDKFFfduisJXiKF2wUU0NJmhw/JKZqbdalYq8twCmSwmI2QNbR5fXuoxTvxYiinPf9jZNa7Z0NnC3p937n297+hZebEfRSAhHu0KFD5sgv/MIp4Efue///t/7ZL3ZvXer2vn28HH1vT4/uX8k6kgV11ZeQ9f2fGxIjBcV8XGeOvLOCeEFpA67YEqaMLbpzWRPXW8GU22gVosmx2uDGd8PySdJ+BxWEGFtGxzEkc/R6Ca+6ZS+37L+Nk2fO0R1kJC5j0BOmJmcYGbU89dwclzs94nIVF9cIy1NoDDkOvBpqAKyVqg4tFOFpqEngvCL3oAzFSrvhEmutcsQ7PFLcXsyQHKqep0cha5tPRa7ddgxCvs5iQoH2EJJjvPMTuqN2TE+5iYnyD77t7Xf/6eHDh+2RI0fyr8tw6NGjR93hw4f18ePH1T0/+s+aFK2oB3/zH//jf/PJJfvTcZL/o4utC16PbNXEUzgvEIQFLEqxT8B3FguRpF4HYy1e8iFhdrijVweYcAKMxXXmyJMOee8qiT6GqU5h4lGS1grW2MLHGEt5ZhsPPXGef5C9A0yTLZumUHobXQ0l5RC3inaLPH1JkXRWGRuZJfB9sjV5dzZoAYkvOHGiScQj3uOcRmuIrGbMFLLYSSpFE0iGm1KGtb4Mt58hLyC/vUBJf80T+PUFmEMugs/RQOBSNya52Tfqky2TvO9tb7/7D/6sw3/FpoPXXI8g6p5D9+iFhevVD/38kS7wkz/wff9i/6m5J96+fGbgagfebWx1lu7CkxhjcT5FR3WiyjS2Pktv6SJ536Fs0VGzYQSBQbRGRSXi+g4oj+MHbZSN8cYizYv4tI8OgiG71xWzgckqJ84e56HjK7z7DVUudVtEagHXETqSUQlSnrts+Z3PPMtkLeM9b/semr0GH3pyCR16kOIARTx6iNQZ7RmLA6pBwETVYC1kaU57YFjquGHjSK3vGSiMxxX7j7Qasoy4tjhN1sLh2j4xXwBcUoDDZm0TmksJfZJPmMxuDnq9qbHS937v93/vh7/S4b9iBrAh3glHC7XKw28+bI88iJ+o+v80XRt/x0DlSnqLNBafxPc66MAWHbnU01IhleomqlPbGTQu47IMJxnii/57VK2gS1XE2KIkUgFoiEpjhBM30G1eJHZdUidk3VXimYPYib1MBVv4+JPLHNxkqShNeUIIAkfJxKS+zP/zxdN0BqsgMR989ASiAsJY4wWM8gyylMmyYedkzJOX+kQ6oIynnwVcXHZ0nNBLBC9ZgXCqDRtSvow2ukFoaiMBGj80F0F5X8jQSSbGZ2LEiRYnJddVm4224zQXarb1vp/+6Z+9/6s5/K/5aNhfZI7wZw//4+mnzlROPdeS2plzj0mv21IEFWwcoMMytjyKdFfor1yFoIYShzFFFZAnA7zklCrTjN70Lkx1Cy7rIQxwzYt4W2b31I2cOftJlp/5JJXaFINBh5EdN2OiiCzxiLZEPuX2TVX2b58GG5KmKY+dOMeXnnuGAI0LNJO73khpYj/tvEtVV0gkw6sMTQknOWtH69bqdw9GFUOgGzeEv5jGkBoSUY3o9b2BxVhYoVIu4kFyMT7xxiWEPjFl5QmVp6pTqvQp0X8wSvp/+z/93r8/8eY3H7YPPviVD/8V9wAvBI0OHbrP/JN7Dy39zM/87r+4+Lkn/8OgMed1VDEubZFmGmXa5N0mNqxga1NI2gMnpHlRJplyhVBC0qTF8vEPMHHde7Aj28i6TXzWKh6sDVA6BslxeUIvHXD39n0ot8oHP/67jNUm6Xrhg+cM/mHW0ajIFJ7F9Vqo+k6iyQOQpwiGTDxGBwjRcKRMr8djs74rqDCIr0RCvbYdxRUaBsPsXyNYcpTPRfu+jyUzdXJTki5k7YHV6cnI8FxVqRPlKP3UL/7Xf/dRKdBYc/ToV3f4X1cDEBF99Ogxo5RKf+hv/4dn+2mn6A94ty7DJuJwaReXZ0VdPBRwiIwizTJc7lFxyOjut+JabZae/D1GD7ydsLqJXq+LVmWuthZpzz8FJiB3KTjN7GyV1WyMsX3vxKoeJmsROwfOoVSyrjySSUo8eyPx7m8Fr/GSo5SmpA0ZMlQGvTZNsNGp6w0z2X59HlF9FUFSYfBoyYgkdTWXmFHdNzZf7ZdU9rFQu/9eKbmHf/E3fuasUs8f+R6Weu7Pcw6vuAHcd9995tChQzIcVUqffPKRb3viidWf/+JTD4s2TnkdgLeFTo/4QqxBKBY62AhrDU4HhMaiPXjtSJZOUdvzZuLpvawc/wPEWKyNCJzQT5rkrUWUtmhrUCbF9T2reY94+6upVkaQPB8iaUV14bwDn6G8Q2wVpyze5UUHbm2T2Qt0IeUlbvafN85qEUoqpeS7zNjE1HSjXbKDX9k8xX/5Vz97+OTa3/uPv1nc9oWF69X09HE5evSof7E6/xvFAJQU3Ri/Nqb86KOP3rFz585/2Ol0vv/Zkx9i9eIXpBoEWnSKBBGpLpMqS5J5XJahXAbO4V1OWKkXK15w5JknqG6lffZTUBphZOcdtM49wqC7QtKchyAomkxDidcgiJkcsXzuSycRXyYb1MnXEEdTbDDXSoMy5FozFgpJmgyz9qgAXNaz+WG79kWo3k5kAzn0BfH+RV4GhVUCzks+6DBV6fotleTXX7Ul+j//+k/91OnhHdeHDt2grr/+mBw5ckSOHj3q/mcP5mWXigW0UsqtHfwXvvCFb927d++POefe86XHHtM/+7M/L489/rRURiraZQ6T9TDklHyLjBAf1xnEY/T6A1TWRhlD1lkFLLV9b2FnJaLZbdCOxtGtU7TnPk9QGscGFZLmBdIkIbSldRpa5gw3XL+Hh86vsNwrocIQ7dJCgMLn4JPhNpAcr0rUamWceMLMkCsYfFWrnTcMMMtXcvqFUTinGSQJUzbhXbePsnt24tBf/8F3fQDgzW8+bO+6C3/kyBH/EptfvrEMQETUAw88YIaqFA4wjz766LtnZ7f+eL0+8taTJ0/y/l/+FT7xwIOuOxiY+tikUkoTh4rcZyR5jvaA6xLJgGo5pT+1g9VOlbSzSByV8L0GrXOPMHPL2/nJt13PE/OX+cCnHP3VBcqdKzhiwsnd6NYiedpFdFQoiQWWy6tdGt0uUWkWE4Tr4rDFjECRCHoK7P1i2yM6YsYUAIyWQom06EW/yODI2tJL+XKPsPH2a0ArSLwiyYTpMty5v8zdN834266fNUbMQYD3v//9wY/+6I9mDz748lxS+3LdeCD/+3//70c/8RM/cU+5XPqJ6amZO+bnF/m5n/8F+cAffsj3ez2tdWCq5RCtFM45BIW1Zjg3J5jAFrctbTKycoLqpv0sju2huTBHKY6wvsX504/wx5WQt92yi2/5kW380tGELz78cWo1jxbNxK3vYfnYx/C9JbwHi6PTWKXf7aFLfsj09RuC+Ub+jSGwtpCglWKv77Wo/tUNg8mGWr5ovWi08igF/UyoGeEd10W84WCZsdESxip18dIiSXfwU41G4/2jo6MrX+0q+K+rAawphADuAx/4wOjNN9/8/XEc/9jY6NiNnW6P3/6do/73fv8DcvnqvEFbY0tlrBkujhSPyZJisFsrtNeIDop9ON5jTAUblomaF5ndeyuDfe/g2WOPEU3uJ950Pc+0Mp768Bl2TQs//v3v4dP793HfR+8nKAX0GheZvOEdrD55FIdGM+DzxzsMki4lU1QarDdo1AvWz69J02iMFkKE3Beq5N6rodDU8/l6a7MAXq5tLXcSFNcdAZ8yEI91wt7RkLdcP8b2aUWmHKudhLFKqBcbXX/p3MrogYOXXgN8ZOgw3DesAawtJXz/+98ffNd3vfNHgyD6R9ba3QsLC5w5e8a1mm21sLio62MT9AYZnW6bMAwJopAkSQoSSBwhLsW5nCQfFImRMVSrlYIZFMSMjo+zrW44cGON9h2H+NWPPU7z1KfRaoAXx2PnBzzy8Mf5oe97L9/z5lfxp19axDefYaAEpyyaDBtX+dLpxwmq0fBGDvcCPC9f9+tyLYqie6iMZ1ctYqk7YDEp1set9YHWehIoU0C62uCHG0N8nqKyBplLyH1OFJbZHFfYNzPCvs0hcdWz0vVUQ40OCo7DcjvzJ84uqsvnpvcBH3nggQdeNsDuf8oADh8+rO+9916UUu7kyZN31+tj/7ZajV+9uLTIhfOXXbvdUnmeG9Bcd2A/E+NjmMiSZDmffPDznDl7jkq1TBzFpP0uaZ+CEEqhrxdohdaW2kiNsYkJJianmJ3dTLWi2R71+eG33sov/s4fkTWuoEeniSJDNTT88m/9Bt//Xe9lJD7HldWMbPE843vvIh2sYEc20zj1SUa3fTdKl3B5UnTX1LClil8DXtfKl0JWNtPs3RFRXbZcPZOgwqIDV3TpHKDxWUKWN1FJC5e2ydM2TgXY0gTV8hSz1Sk2jQSMxYYwFJq9FExMrarIXNEMFHFcWEy42khUY761f8i4fhnh+b8giDOM9TnAuXPn/lWlUjmilOLq1UtucXFJdbt9vd4j98Jqs4ONA6q1ERAhKgcsXL7MJz7xGS5cmkNLjhdPf1DQqa21KDzVSpXtW7eig4Bt23ewZcsWlLW4bo+Stnxmqc5vHv0dIpURjG7B5QlZc44s8USVGunCScZuvYdw043YJEVpherN0WlcZmbrbeAhUX7dbXvhWrdOW8CTemFaCe95dZXzVx0fO7VMFmo8tkgKVSErM2ieIusvIF4Tl6eoliYYrU8yYWvUI7AmB+9wSqONplISRmsxo2MB5chTCjW1quG3PnTB5YtXzA9/+86P/tW/+T3fgRzW8Oev8b/mHmB48AxBHL+wsDDrffaL1Vrle5eWlv38/Lw0m22TJYV0uYgnzzO8aOKRGkFUdORGqgGbZ+rsnx3H5MKfPvRZlhYXSdOcqo0Q5QhswLYts4xPTOCdo1yuUa1Wi1raOTJlyZMeN09H3HDLnTzxmQ8UU8bakWc9GPRJGGAqZVQ8hs/6pECUF0ujq9EkaZ4TaUPVDdN2NRzNRnAyQOd9jA4YOE0u8MULMU9eXWGgHGVnqBlFKQzopxl9HVMa30+oDlINYkbigJoWDMXwSC/1OBGM0lglKF10EaMwp5JpBsozWlYcO9Xn9EJX7dSeTPSmKLIkg5fn8P9cBrAhyWNlZeWWwaDz3Z1O42+VS5Utp0+edVmWaY3RpbhMmrTJvSeKy6ggp5ckGGUphyETEzEzU3V6rR6fe+wJnjx1ji1bNjM9PcHp0+dJE0elGjMzM8P0zAxpmrJp0xSV8khhTN6TJH1ENAmKxeceYSwVxrbfSvPsF7FxCXKHKpUxUQltqjjXRDMFKiexmoQUbQ2paAbOE4jCiSkqDyl69t5reu0WTuVoG2GCEvPnlzBRTCUKCbyA82Q+JxBFbBShHuINeFy/yxIao0BhC2oYgtFCqopGkdJClDjaHQhqltWO4uNPt/E6I3eOwNrKoJ+FSqn05aoE7Fdx64fSOspdunTpdVq7n1paWnzXYNAzC4vLdDuZc1qZgr8GWgnLyys8dew5VhstDlx3PTfedpCRSpmJkYiJsQrLC/N89vNPcvJsg7hcYqQc0u+H7N23h9Zym2olZteeHYRRhdpoHecceZ6T5+lQUsWQ5wnnzpzh3PkL6H6TnaO381RlHJ80CEs1RGu0rRT4vUuLyRkHSslQ27/osmMUjmKCZw3VUwihjYkmDxTsW+/RymHFFbJyxaQC2TBsCGC9J/EMV1MYrBTtX5TDagfDMa9Mg9aC1Q6VKrpdh9UDylGJTx1rcbnboWYU4jT1eiUAAoabP19xDyAi6t5771VHjhyRK1cu/jtr7T/NnefCxfM0lxu5t6FJTckkiaeX9MjzHLxndGSEN9z9JpauLvKhj3yUBx58mL/1I9/L626/k1PPnOKhB5/kxJUlRmtVxqqGZJAThxVqW6Y4uC9kfKxGuTRCP8lJXYYCBv3+esbd7ba5eOk8Vy7PFTW6LbGZC9TueAMPf+Yj2CDCKQviiUe2E9T3FZNI6+ogssZOWG/aaF/g+264xzdXHvJeQcocRohsOMG8VihqhHxIzMvW1UeG28+GvEAlQuZkWE8IKi+YQt54cpejsZQsfOFEl2caDUKT4VIIwoj6ROR5CY3fV8QAjh49qo8c+ddubu7yr46Pj/3w2TNn/KULl2V+YdmIshYb0veePOuTpwntbpelpWUWF+bYOjPBna+5lZ/56X/G7/7e/+Dee/8tD37yU+zes5ulpQ6zE3VGqgGdbo5XEdVqiWqtysGD+9m2eTMLCwscP3mGJFPDOJqTZY40TTh16hRLS8sYVVCubFRhol5i74xhZf9tPHvuGcojk/g8I5jcg1MGPVxDi2KI6AlaaWwu5LqwBCMUB0oxpCob1MH8C/RKFSBarUu9rbF57VAwYs24tAZHIWbpvB+ygjXi1JBbaDnZcFzstwqyh7LkLmFiosrE1NjLbgAvyQq+//777Tvf+U63vLz8feVK/H8ce+qpbGFhwQhaaxOhQkt/kNDrDmj2u/SSAe12i+WFRXqrTbT3LC/M0283ue2W6wiiCg889HmOnzjN5i1TzE6N0h84dBAyMTXK9NQUt950E1tnN6OVYnZmBpdnXLm0QJ57nM/p9Xo899wJ5ucXEC9YazBaMzZeZ2JijNmxkAO7b+Bzz13BSUI0vodwbF8xgTuUfVsDZ4wUDRjjCzlWP2Tzil4r/66BQQU25If6hC8gdAwJHPI8KTlwem1oqwgxBR1tTbTT4wS0ClkVuJyuovMu2hg0Htcf+LfcvEm/7pZtx+tjY7/yiiOBw7jvRaQyN3f5p5OB87WREbNl61ZljMa5QhFJnNDt5Vycm+OJp49x9tx5rl6cY8f2WWYmxgiM5dz5KyyutLn+un3s3LmVTz/0WR566NO0b72VW266BZRjYnSU22+7jVIcY62lVAoR8bzq9uvotjs8feIMSZ5w+cJFmq0WgQ3QBirVChOj49RHytTrZeIg5ta9Nb7nja/h1z7xGUan9hTue21rmCogHyNDdyxSqIp7hVNFEuAoXPQ6SVPJNY4e15R816jZiH5ePS1rQtcovNq4SMoMSa4Oh8HYgKW0Sb+3iNUWr3TRgsYSWy237p0RpdQzG1oHrxwSePToUX3PPfe4K1eu/h+1amVPo7Hqoig0Tz/9FBfOnafbaSMI5VKVTZs2sWPXDt77jrfypjtu4/4HP8PZc+cR54nKASGGKAxpt1ps2rKFd7/7XXzm05/n6WPPoUTz3vd+F6+6+UZCG2JCW9xqUzzwLMl4zR03cnn+Mp/9/DPkaVowgULFyEiFidEao7Uqk1OTGAuVuMymLRP80HeP80fnHMqOFUKQQ44NQ7ds1jaKDFU+HMXwpTIWyVt0Vs5Rrg+3lPq0aP0OcwOvrq203/hy6vkuVW1oD/shpRsRsDFehJWlk6TZVcJoBB9WC80CpUmc4+BETW3fXFKJ5J8fAkGvHBJ43333mXvuucetrKzc4pz7e91e16+uLOsP/vEfc+78OQLtsSYAHM55lhsdqqOj3HHb7ezds5d7Dr2L+cUVHnroYVZXVxgfGyMOQ7Q2DAYD9u3dx/Zt2zj53EmefPoYTz75NK+57WZKlahImtRw5B1FPkhZWb3Knu0zPP24ZbGbUS1XCAxUSxHTk+NMjI/jxRFHEbt378JGZW7eO8Kd+7bx0HnHSKkgcOihjJuWIjNXAlYUOX4oGmFJehdJB6uouLQuQytDtdI1hU8PGyRgwb9AgveFDDA1HAAVG6JtSG/1FP3LT6NCQ1ydQkwFpUOMBsFQR8mrd4/q1CXtcjTziaEBvGx5gHopXH9+fun9tVrpb1+6fC7/zV/7Nbu63KRcKhOVhg0PJWRpTqPZxVrLgf37MUoTl2L27j/A9l17ePLJp3jm+DNMTc4Q10aojtTZvHkz1+3fQym0dPsDfvXXfgOjDH/jb/wg5XIJ5zO0GNJ+i5WFy1y90qLfd8wvL/KZLz5clFiBZevmKaamJoteAnDw4AEmJiZRxjI7VuOXPniKf/Mni8yMhjhXaO9aD9r5YtGCXjtAIdOG9uAq+aCJtnEh8x7P4HFr/eEve1Trbd41zcI1adnhWLdWFCpgxoKCvL1A8+JnkcY85YktOBsSj+xC1ybwPkUrMB72loz7oTfNmr0Hxn77Na++/Qf+LKHnr8VLvwhT1y0uLtbyPP3OLEn5/Gce1o3lVWrlMlGgCIwlDC1hEBQuxBh6gwFxEDBSifFJylOPfokHPv4hdm7dwrd+67eCUcRRzMT4BLt2bKUchyitqVUr/PBf+0GSQcJv//Z9JOkAo6DXWGHh0hWuXO7QbOV0OglTUxXuuP1GapUqBw/sYceOHaRpQpom7Nu3l6mpKYLAEgaGJM949b5JKkGxgFqJwjohzB3x2oydB/GQmoDEuIJe1m/iGuexQb1I7HyKl3zDnp7hP2LNO3jUUExSNvy5KANB0cQaLJ9k6enfZfmp34beAkFtnM7qFbLmPBIUNDdtaxhVYcpWZP8oqlT2yez2qZ8F1NGjR19W5rZ+UY8QcCCKgm0rywuceO45XalUiOOQSiUmjmOiKMJYgzUGYy2tXodGq00umtwoTKTprSZ87uGP0O+u8MY73wDesXV2monRkfUb5JxjZKTGX//hH2R+fp7f/p2j9Ht9FhbnmJtr0un0SfI+kS2QtYmoxs03Xs/M9DTNZotut8fBA9cxO7sZYwxaa7RWDNKczXXLRNmgHEQilPFUrSJaA2GUYhBFdH2L1oWHaZz6CK4zT3nzq1DG4l1vSOESrjl/f40FsH7TNUqbQoLGhBhrEN+kfeXTrDz1WzSO/RHSXiaszOCd0Fs+hXcJxljyQQOcQ6uAmhFmpev2bK7qmen6L2yb2fbES236ejlzAAWQ9bLto6M1zpxecP1W11TrNUqlkCgMMIEhdzlukBe69iJkWc7C4jKTE5NkSUIYKeojZVSg+ewXPs3WLVd49R1vYNDvkKYZQVDs9zOm2Ks3MTHG+973Pfz7n3s/Ls+54+Yb6PZ7ZJknIMCnbQYDj9EhI2OGqytLdNtt9u/bx9btW7HDw4ei8ZQjRMBoILgBVK0jDorkz/kUnwV0Q0unc4bB0inoLVOeuZF49tXkPoM8GZaLcm2DGYWQtAzFoxVhMZEkUmwyHTRJmxdJGhfIWxcL9ZOogq2PI8mAwdJ5vICNqwRhGZ8nxa5Cpag6xyYG+c5pY6enzOdf94ZX/+vDIvrQy4wBfJkBrGWb3vt6EES0mh2U0dTiOnGpRFQSnGSk3Wy4ZNngMkcYRFxZuMqenTuoEFIpKfrZgNXVPsaUOHv2DJ1uhzvfeBdLS4ts3rwZPwRFtNZ479i9axt3vv52/uCPP0QURmybnCYSRZq36OQNTGUEj6PT6tBuNDmwaze7d+7EWLv+fZxzRcYtnrbLCY2mpgdMVKICN8DRkphF71k5+3Gyy09ixrcTjW7BxFXS5qlhDlAGwmITt8oL7j+CeA8+JcsTVNIj7S6Stq/gugv4LEGZGGs0hBVMOILvrpC2G4jPsWEZG8SgNblkVCZ3E1W2UQHGpemmS7k9sLt+8a633/E+pVT/8OHDWh05Iq+oAazHBa0zgDx3lKol6vUxjNZ46ZGnxVRroAyJpOQihKGhudphZXWJ6/bvZHFlmXY/Q0yAckVP/8qVK3z+c5/jda99PQtWMzW9aV0ISmvD1flL7N23g1fdeBuf+/wjbHvHO8n9gH7WQVdKiBL6/Q7tZg9EsXXzNsIwKjp4BeiO91JIuwkstLpYcWwbLxTCAp+wOBjlTPMSKyc+gOq3EVvCr16mvXqumLA1pQLqtSHWxGCCgu2jpKCMpxne9YakUVscamWKaOcbsWEZ175KZ/EkeWcZnwwKUpkOkKCCCkOcd4RxjfKW26nU91Iynqrv5rNxZm/cVb56150Hv2t2bPbcWiX2StC1n2cAa/vllVKXer0u1UpVj07U0CVPnqTkedGTsNoUo9BrY0zisTbg9PnzzG6bpNVN0SbAJRmD/oC4VCoQPvGceOYY+w5cx8pqk4MHDiAIZ8+e4tSpM3jnueWm68ltzpeefZyDe3ZBKUJhaTWbdLs9nBPy3DFIUsasxRu1rsJdHJYiHyRcWehQL2mmRyLyLOdco8yTlz/H6rN/AoM22lZBD1CmcO1BZZpobBbSNllzkSxLUKboF4goCAJsGKKDWWx1AhOPok2M67fJGpfota6QthcL3QIjGBMVGAAepQVsQG3iOkozBymVJii7RGpZ120pOXvzTn3i2+7c+94DN9749Ct5+C/mAdZczuJgkPqxsVEd2YqkA6dEcrQpVqkEWHzmCtl08WhlqJQtC4urnD13memJKdrtAUqEiZFJavUaQWgIYkOSdmmtLlOpj/HFL34RrTUXL16k2ytoXbFX3HpwH8dOP0dnkBCXLO3GKv1+gvMFUXN6ZoowiooD98VaNzdcvOCdI037XJzrMTVuGauU+PTJFb746EcYXPg8ymi8rZBLjsocKi/Wx2TJRQaNSxgDyg9HbtTaSlmBnpAqjVYG5k6BL2YUjLhib4EOMErhtB/unBBMUCYsjxCObiUa30dcnsZoRSXr+Iprqr2jgb1us/7k9/+Nb/mB6enrr77Sh/+SBuC9P2utvTA6Oroz0EbyLFE2MMORbYd3vuiOZTkWhbchfZeglea5584wcscoxijGRiYpBTWCoFhtbrUwUR+hnGZUooDVZotnnzlBKS7R7XUZJH2qpRIJOdcfPEieO1qNDt1+v9jQgWJqepZ9e3dRn1wr1fzQ9a8NUUKzlzAYpEyMzvCJpxd48rGPks0/gQkjsrxI8rRWaGuv7QdQRRvYZX64EkhQYlHeD0WiVbGcSgZFCNAabzQDIrQKiKKQUmWcoDoFcR0dlLBxCV2aRNsRrOSErucraS7TJjHbxnJ/w76Rn/07f/d9/0IplX09Dv/LDGAo+aqVUr25uauPjE6M7ajVyzLodYbNTMFlCvFFK9NYQxRYUlcQGIxVNNo9Tpw8yxu/5dWINmjbQ1OhVNZMT48xVavTbyc8+9wz7L/uRgb9hGNPP0MQglFCe5DQ7CdEUcjWrZvROmSl0aRUKrFlZhO7d+xgpBYVa1NkePBDx+VFobXy/T7SSoz6xOe/qC/OnaBaK8PEt5I5j/QbyKDBoNck77bxbjBc1mjwUuABxcKGYfmnHVrZYkuMMtighomrxOVx6rUZtmyeYsvUFDoc4cqq5WoP+iZH54UWgbiUMF31ZScyalKzuZaxc4JHX3fb7n/yne/5zgd+/O99H4cPH9Zfj8N/0STwgQceKEa4vPuTIIwPbdm6k7OnngGvyPsZWZbhvGDDgDAv1rDoYZ/do4jjmDNnLrF50yw33HA93nWpBCHbNk8wOllheaXPQrtJ2k957umnuenWV3H16hytVoPMw9JKCxsojNEENmLf/l2srqwwNbmJXbu2UysFw/17Q1VQ767RtwUxgdUPffpRPviRJ+hlKzJSHXdOQq3IVSksK13bj4Rlqs7hkhYu7eK9YKMYl+fkjSvkneWiK+g9WE04voOwPgthndDUqNkSI1FB7LRRwNmBo7GYMEgGoEFnDsH7QJzEPtWjOD1ZFmaq/ZM37Kz9Xz/293/ovymlkkOHDpn77rvPv5xI318EClZKKZmbm5ux1j63vDRff/jTnxQGuRq0UnyQoY3Cp47l5ipLzRbNTo8k8ySJI8syBolDG8/3fvd3sGfzFjZNlxmdqHL58oDVZo807YPzdPsDZrfMMjG7lQ/84UcY5EU/XHxGfbTGZL3G677lVvrNPpVKjUolKHYJKo23pqB1JUlxYwVXrdXNlSuX3v83/+b/dmJmauvfyTF7217TcZATkNlK7oOyIqwobyMlJlTKlNA6KqRbil2hxZo5tQEn08VyKO0ZLnVy4BTOFwsjDI7AWgmU81qcBC4xZZWrutaMmDZTsXxh96baL//kv3j9fUpd1y4Y1aKPHPn6HfxLeoBhGDBKqfn5+fn/Prt564+IV67X6dlAW0q1mDx39PrFYkWMxg7DgBdFkgtBFOLznAc/9Sle9w//FmP1cc5fWaCxkpEPCjaMF0cUhVy+eI7xyWluuvkGPv2ZRxipBaighHcO5xxZN6VaiinFdijXboq9emq9ZMV78ZXKiGk0ms/OzS3+40ce+VhXRH7pn/+Df/OGpVbz3c1W963tlOuc8XbAgH6ekeWWnMCJLYkPIrw2CmWVqEAZVWALogtegHfZEJFREmoQpQWVY4wTo5wKnDdBjippMWWTE+sBVZ2fnRgNPrJr5+jv/cRP/NCnlFLyj//l+nT01/XWf9WMIOfcf0Hxw5XaqM56fSolQ6I9eeJQ3mOtLbRpbTjk1DvisNioaeKQJHUc/cAD3PXGN9Dv93CZL0SgcEMlbYcJDKdOP8tNt72aU2dO0mkn2GG27b2QiSM0htSlxEPxqOGwXaEkLiJhFIpzPhsMBj/0tre9rXv48OFQKTUAPgF8QkTMP/t7//b65srSna2sf3em1B2Jt9u8iWyqHKnPyZ3GaUuGLZZNrq2NG7aCh0OcyniFUQVRL9AQkhFKj5J282Gkj1VD89DmcX//P//Xb35EqTt6AP/gH/w1Dh26z9x33yH/Ukucv2FCwEYKuFLKrzQWPnb1ytK3fvHBjzmrctN2OSrPyRo9espzcaFFq90ny1whcY4QxxFRHJLnwuLyMltmJ/i2N74JxJG7FK1CnDgkyLAoGHgO3HQb880WD336i1SrFUQEqxVvvfsN1OtV+p0uo9Xa8GcUrllbg1Pko+Pjdm5u4V/t3bv/p9e6mYA6dOiQHvIbnvfQz/7ar8W//NSVne1O5/p+313niA8qpfemXiZyryu5EGUikUYblC94Q0onxshAa9WJjV61Si4iPF2OzYmxkj717bdvPvWmH/j+1Y3t4GJD1yGOHr3Hf9XDhN9ABmCUUu7q1at3lUuV+//w93/P97orWueFTFvuU64uL7DUzEgHQ7lXl1OKAkrlEp3ugEHi6KcJjcYS22aneevdb6ASx/jM47MMnynKVUuaJ4iE3PH6N/Hhj/0pK0PBxpuuO8jWrRNoo2i3WtRHR4cMGz3s0+Pq9TGz2mw8tHXrjrtYW7j95fQpdfjwYfXAA+ihmMKX3UKjIXcSfua//WH03Pz5uJMSeUKb5x2lKOdj5XhwYGZi8IYf2ZtYc2PqXtyBqze/+bCZnr5Bhrf9G/LQv+rJoDUvsLi4+CerjdW3f+TDH3BVHZp+krDcadNs9VHGogQG/QG1WkQQaJaWenTaPQZZQi/JcOLo9zpsmhrlrje+nsmxMdJej5It4+ix0m7TaXS4+zvfTqM1oNNY4YYbbiAOIlI/wNiA/mBAuRQXCqJKkeWZVKo1Abva7XS/ZceOHaf/HL1zdfjwYXX8+A1qYeGYenD6uHD06J/nlio4pN/85utVgaDi7733XvnLcOB/IQM4ffr0TRMTk48++OD9+uzpY3qQiOr2BtgowGqD8p56pYJXjiuLi6wu90iShN4godMbkPsMayyDfp9KSfPWu1/LwT37yJI+C/PztNt9cpdz4KbruenGO7G5x9ik4B5ai7Yx/aRPEKzr7IjWxo1PTtrVldX3zc5u/b0Nrv9/6nnIkPpz7733Pu/Z3HvvvbKBCPKX7qD/QgawkSJ2/vzFf1evV//pb/zGr+fNZsdWa3WikiUOA0ZrVbI05fzleZaXG/T7Pfq9Hs1OlyTLhpo7QhQEaOORLOW6g3vYsX0b2SAhTfooYGJ6kjfc+Q4CrbDaF3v4tELZMoN8gJcUawOAfGZm1jZb3V+anJz8u1+jw///y9dXNIAhQ1j98i//cvxd3/Vdn11ZXrz54c9+zlWrI6Y2UqFaqTDo9VheadBod2k2V7l65SrNZpssz0nzfMiyFSJbSKflaUa71aRarbJ/3x62zI5TDWJ0OeSW297IyEgV7QSjKTAHY8l9jnM5Rpt8amrK9vvJg6dOn/u2M2fO+GFZJd88zpfBADaGgmeeeeZAvT7y2VarMZrnuSiUbrc6LK406fUG9Ptt5heucvnyVbqdLnmWYa3F2uG8nHMMkgTvc5zzuBzEZYyP1dixbQu10Rqvee1b2LZ1C9oXdCtnigxNa02e5W5sbMyI4lSvm71xZmZm7uXmzP2v/vqqhkOVUn7oZp87e/bU91cqtT8Ow5A0GfjVRkeXa3VyDysri/S6KXEcYa0jtlUCbfHiipygm2BiQeu4iKW6aLdmuePc+Yt0n+uyZetB9uzeRTYYDNeqKyT3YLUbHRs1gpob9PN3ffPwX0EDGBqBu//+++2uXXs/fPLkmR+21v5GtVb1YxMTMje3qDrtFq1WBxEhMJrpiSlCJUjmSPJsOJQpaBMVdXwO3udFCzeICEZqdJKANOsPB0BlOMGjcCJSqpaNNnYxS9N3TU1NPfvNuP8KGwDA3XffnYuIVUr95qVL5yuDgfzSxFjdnztzWubnLmsRT2A1Y9URypEB5emT4LIEbSFWAYExkBZi26ItUOzdM1aTOUtg9POoCR4kimOxJuh32oPvnpmZ+eLwPeTfPL5X2ACGniC///777datO/7zhQsXEq3dfw0CrZKk60IbmGq9wkgUkUtCt98lTTyIJgojIjTkDkqaXNRQY1cQUvK82OxVqdVxLi8mgIpNG35kbMystlr/YmZm08Nf/OIXA6VU9s2j+zoZwJonuP/+++327dt/9fLlCys33XTzr4OvH3vqyXxiZMSKZDTaA5KkYMsQWOJSQMlr0jQh10IwXPLonSfva1ye4sUzPj6Op4CBEeVGRuq60+k+OTU184siYoBv3vyv4Uv/Rf/hWjjYsmX7HwwGyd23v+qOU3e/9a22M+jlK822aG9BCUYctSCkEkZ4pRAxaG2Ho9ngk4zeYMDc4iLlap1NM5vx3qG0Fh0FPqrWlA7Cf7kW779Z7n2DGMDGcLBr167Hrlyeu3Pbjt0ffMe7vtvWxybV5bkF5zyMjtWpjZTxeDLJMaEhMMVq2NVOi6XVFeaXmzSa8Na3vJMwikApr611E1MzQaPV/A/1ev2Phhn/N5O+rwcO8NWihQCrq6s/6b3/6TNnz5U/c/8nxOjce6P0oN9TXjziPFk/o9ft0Op1yZIcpQLe+e73csdrbhHncjc6Pm6r1Qqtduc/jI5M/MOhOJV88/Z/gxrARsRQKeWffPLJm3fs2H6vOHnP1YV5nn3uGRYXFl2305WrVy7rbqupEM/IWF22b90p3/K6N8js1k3aKPTExCRJllz2Lv/fq9Xx3/rm4f8lMYANhrBen58/f/7bRkbqf1/Ef3sURVGa9llcWmJ1pYlSsHnLLBPjE4WKd5aR5+6itfbXO53O/z07O7vwTaDnL6EBDI1go54gp0+f3j8yUnmLMup2hboV8ZsFpbPUdUXknDHmuDH2gWaz+ck9e/Y0X2hI33z9JX2JiFkzho2v48ePT5w4cWJqfn6++uX/5n67Jk33zdfL//r/AYUTVF7lbRPTAAAAAElFTkSuQmCC

iVBORw0KGgoAAAANSUhEUgAAAIAAAACACAYAAADDPmHLAABorElEQVR42u39eZil51XeC/+e4R32VLvm6up57tY8WDYeZFuyAYMHjDGtmDAkhCQQkpCEJJycfElaHQ45XwKEE3JCYkgYD3BQhxgweMCDJMuWB1nW2C2p57lrrj3v/Q7Ps74/3l3VJVnChliyyed9XX1JXd1dtff7rGcN97rXveB/0ZeIKLlPzP33328PHbrP/Fl/V2sQES0ikYjURWRaRCZEZFREqiJSEZGSiIQiYuNS+BV//n333Wfuv/9+KyJGRNQ36nNS/ysd+NGjR/WxY1PqyJG7HSAv/HNgC9nqnoWl3s5mo7Op0ehv7nUHU/1BNjNIs8ksyaI896Usy8M0c97nuROlcqOVVwpvjXZBHLow0IPQ2PlyJWpEJb1YLZfP1MdKl7dNT54L6pPng0Av5bm88B2qw4fvNTfccIMcOnTIK6XkmwbwNTl09NGj93D06FG3fqMNuFymm/MXbj55dvXm+autVy03Gzc3mv1d/URXOqmn1cnopdDqJ/STnCxzZM6TOY+IoFGgQGlQw8ekFVgFxihiq4nCgFLoqMQRldAQBp5yxPL27dPnamPV52bHoqe2b51+cmrrzkeUUosb3/thDmsOowF/5MgR/00D+HO87rvvPnP0KBw9eo/bYAy1xvzl1zx1/NJdly4tv/HSXOuGpVY6udyF5U7Oajejm0KCSK60V9aKaEAFCmtQKAWK4l5KceaiACUgKDxrpiAieDJBwDgRXI6RXOG1iYzie9+wnaTVYaWXMlqNGKuytHP7yDHr1SMTU9EnX33nnZ9XSq1sMAd93303qK+HZ1B/2Vz8Pffc49fcu4hMn33quTc/cfLid1241HjTxcXB9vmGY6Gds5I4+h5xNnDKGiU6VGitQCtBIShEFGrt/xUIgigpviZq+GPWzkOGj6swAiOu+L0CcCTOE2K4ftzKbCUUp0QmKsilS8t6784RPV4KwWmWluYZKdn5HVvGHi5V+fDb3/P6jys1dnbtcx46dJ+5775DopTy3zSA5x+8AwgCQ3Np4XUf/+RjP3j6zOL3nF3IZi4sDbjSTelLKHkYugyrvERahUopBMEgSgOCkrUDLw5U1h08Gw58w2MpHABKFV8TPwwNQ8NQSpE7YduIYt9IzMWGozFIOFjX7JqucLGREccit26J/fmlnlyd6+qyzbUhZ/NUzKDd7h7cO/XAWL3y+29791s+qJRaWvMKIvfychuC+kZ39WsHLyLm6UeeePdjT5z78efOLb319ErOhaUBbV1yElXIdKRSr7Tkwv7JEvXY8nQjIUkUPmB4iKy78LWPL+tfL7wACFrWzOHaIeMFFMjQEHRhF3gFmfN8y1QZ5XKWB47bt0Z0E8Vnz/YZrRm+ZWdEY+BYXU7YNxvy4acaEmv8u26tsNLsGzfIuP3AJO3lpauTmyq///Z3vPm/VcfGHgc4fPiwBni58oRvSAPY+KFFRD/8wBf/yiNPnPrJMxe7d5xczJjvZWTxSJ7qksmNUSIGoxQHJw27ahVyyZgaD3nmcp9PX02JQ4X4F/vwav12KwUe8KihAQiiTGEdw7+HeNAaJR7jM5TSCOC0Y5ApSmhCI+ydMCQd2Ls55MBMyP94rMvVVsZ33FDlxHLKajPlr91Z5wsn+1xa7cuBSbwXwzMnr5jZmmbXdJBft2fyA695zYGfP3DDgc+/8DL8L20AGz/o8cee+vaHPvfsvcdONF737ELGQqY8UVlyG5m2M9TjCJXn3L6zypRVlGPDidWU04s5l5sptmSKGt8LaI0WGd5cdc0DIDit8Cis91SkRcU1MFkXnycoVUaFlkAnePH07SQNM0WiLIjHoFDisUoX39crEg9GeabLhYsIvee2nRU+crxHFHt+6LXj/MnjTSoBzNYDji0kXGn1qVgRm/VdOe3ZrVXLzmntbzsw/et/9btf89NqbPYcoA4fPqy+lt5AfSPF+nvuOaqPHr3Hicj2//e3PvQzjzx96QeOzyUsJoFLw4rKA6X7PsZjmQwtU9WQV02HrPQGLOWaM0spl7s5UaQJVRG+HWBUcavd0KnL2oVGMGiUF+rJZWbyU1T9AqFrYq2iXLPk/RyXCeIsuY3xRPRMnYbezkq0iYYewYvHAqjCyCI0XsHACV4JDmE2gqo3vGpXRLuv+OT5Pt+xLyJ1mj8506YaGJwXFDmBpKLz1JfSttldt+yZMUu3HNz0r77/r7/nP2dZ/jX1Buob5fCHSZZ84VOfet+nHj7zfz1yOpk53cwliUqSm6oWZWk7qMeG6UizbzSmkwkr3Zy5NGOhJ4ShwmiHF4X2GoPCKIUDnHj88BNrBKdAYamkLTa1n2KaZwhVhjcKbYUbr9vPbbfezBOPPc6x4ydotwZkkqMDQyWMQIHPNnGlehuXo930lSu8gIBHsChKolFKEISeFxKlUF4YM4ptVctY2bKUOk428iI3QVAiWECTY8ggG7hx1zUHJwKu2xx/7K7X7fi7t99118lDh+4zG8vgv7QGICJaKeVFRP/hf//w//nwo5d/6kvn+yyYSu5sZDMVkpuAXgZTgeFNuyN21GPOLPT57KUBDe8QLLEGh0cELAq0LQ5DXJHXKwXryZ9GlFBOemxqfY4ZexIfQZDGlGNYap2n00opl0qIFy7NLZKmgssduUCtPsa2nZspBQoGIUulN3GxfB09la/jBUIBJik0oYdAGzLlGOBxAuKKiiRXQmxVUV0AoqTwWIDCYSQnzBKxWdfvKOfmxslgYf/1Y3/7B/7aoT8EtBS3R/5SGsCGwx/5zV/+wO987vjyOx6Zy30/HsFpozMVIKJIvWbvSMib98bgFAtd+PjpFqlWaCVoEfywoo+UQYBMPGul/DCNG4IHQ9evFJuXn2SbeQQVeJSJSfstLl+5TLfTx2jLxNgovXbK/PIqXUnoD3qQa4wJ2bNvN7t3bUf3e3jKXKl8GxeDzXidDQGk4c8VRa4Lj1MVQ8lDRzuyNaNErtnlC45FDQEo7QUjOdZ13KxLzA3TcMO+yr/5Oz/x1/8/ufNKRPiLGoH+emb6w8Mf+/X/8gd/8rHHF9/xhfkk75eqOtexTnWEJyAT2BQbbpyJKEeK8yuODz7bIA8cRucIbv3Wx1i8gnSY8iu5VvZ5uQboeA2B6zDBSbTJ8E5RDi3dbkq3kxAGFms9mJSgZAkCIcBhlcUDnX6XTqeJTj3eapRqMJJcRpsCHNIbblYBLEHgoascbesY9YaSMijvN5Skz7sa60WoR+GVItcheVA1V4Oyf2Re+6dOJf/8l/79b//W8BLxF2042a9jzBcRqf63//L//tFDjzfvfKZjsl55MsgxyPAR5njGrWVnXXNqfsCJq4pnOylxLEOX6dFegVFEXpPiSUXQw/pd1PP9nKwBPSrA9ecxNECH+CwjSVOCwOAcJD5DA1mi6aVdMpfhM8AJvV4f8MxMj2NCh7gc5QLKNBDncFojinUsYc0QvQIjkIrQVp6a12il6WjQTtYrzRdz0l4plChSIpzRuh1Y+cJcJ8/z7g/84s/9WklE/opS98pfxBOYV/zwEXXP8aP6xIn/4fdsufW3H3py+Tseb5lsENQCh0GUwVGk8B7YP1EicY5SSfFcM8Uog6gCDRavUMoSi2Ggi2zbyoZb9CIPVRBCo8hPfZylC5+nXh+nFJfIsoQgsNRrY/TThMvLDc5dWuDS1RXa3QFJ7ogqJbZv3cytt97EpskJJHcoLUSx5fz5OVqVA6hSDbx7Hr6oNrhahSIDUhR1Uejh77/S/V0DsbwyOK2Us4Fe6OZ5nHPjuePHd3z0E//oA9ddd705evToN3YOsFbCfPgPP/pTf/rw5X/72XP9vBuP2L4OESyCxg19txJN7nOsKrJ5VFFW6eHTEixWWVDgfL6O3K0d+7XfrzlljxPLWHaF/Iu/yImTzzE1Nc6BfdvYNDlFGFbQRpNJRu49aZricgdeMChsZAlDi3URuXMEWjAGTp69wKmzF5h5w7+kM3mQPO+hlH7ee1kzCKEoR5W2lESIBToI+dBg/Z9xKOuZhYDBE/o+o2kre/3WKLh+Z/SvfvjHv++n/7wlovl6HP75Z07d8ZFPHvvtz5zqs1oeNbmyyhMCusif1yFbsEaww8MvHuNGnN5eg3bFvcQtkg0PUHAe9MoxytkVVlZX6PW6zM83WF1pIa5DoByhiYhCSyUOqJZjxupVpibrjNWq1EtVkkGbbnuBxcYyx8+c58zlK1SiGpPb76Zhy6DdhvcqL4xDw1JU4VDECkQXSLMf3vSv7toW0HWmjG50+67q07f8wx//sYcOve89Z4pu6VH5hssBjh07JjYwfPL+J37+iQtZ0LAll6lAuQKOwas1C19770VZJ+raA1xPmpRZNwUvMsToZUO+LxtunwwbQWC1kNqAkWCM8dEyKw0hy2FhZZXl1VXi8AqjoxHjozVqIyUCE1Cv1xmdmsTnGUtLDU5fukCr0WPQ02QJlKOAA5tvZi4cIfV9QmtQXp53/M/zBEXShlfCAIX2irW2lRr6ra9kB6IgwyLaqoYXdWJ5oConL//fIg+/6t57P5qs5VnfMAawdvuf+uLn3/k7f/Tsm851tEtLZeNFFWCJ8sPkb+PrxR1ikVSpYaNueLg4vPhhaaVe4tIorPL06vtZbDeZqC0SB3O0+n26/ZTMKVzm6C21mV8ZEIUWIw4bWIyxpFlK6sw6YBOokNntngOlnXSrd7OqLYH2eCx6rbUsL/RE10KBEsg0RAxhamQdEEIpRF3zdy+sFtbMyWlIJDTnB5nb1NLX/cavnP+JI0eO/NsbbrjBUACh3xgGcOzYMdFa8dTTc//gzLxnEEVkKlj/sM9/SNe6cMXNuPbo1tqyBeCihwaRrRtCcYv085MwpdZDihehZCt0SuP0RvYzGk+yJ7yMqzVomwHtvpAkgvcZuUpIRKOzDJU7rFXUKhGTFcdkPWSyNgJ6D3PqOzhXGgOfYkwZj+CHZYB+Qaq1npcoPwSkNLny4HWRt/ohVC2CUteezfO9yfMNIdMhHaXUueWWbJ3r/ZNLzeZ/3VqvL381XuAVMYA1wGcwWLruP/6Hj775UnMgLh4zogo0vrjpGwxAfXni9LzHqNZAEkHEkSuHkhSjQryERXRV1xypeP88V6ysJgojVtM+Pt7EwE4x1j7L9qDNyAiEIRDnxHGZPEmpT5aYnNnC9p3bqdcmOfGpsxyfL3Fe72RRb6fjFxksPkRlx+sQNHqITVx77/rLPhvriCF48aA0HjDqWshTGz78S1UJ670Nb/S80265Yycf/uOH/grwS/fee68B8q+7ATzwwAMa8E8/cvLtSy2Ctopzp3VRsQ3d5Ma4p75yBBzGfocoh0l7pL05+v0VyhMHkXgG5RKU8uuucmMLWBCcrUB3mV6/QRJP0qwfZDnvU8lgTEZRukzJTDJuIiQPKDVGePJB4SIVTnd30slTOm6evP9xeq0zlMZ3onSA4IYhSX0ZsOOH3k6JwFq48jlO/DA3YJgHPY+N8BWfhlfgjKGvIi41M9mx3PxBEXn/vffe678hQsAv/dKiACwsdF+/0M7ItVH50KT1uonLNdbN8PporRGRoTu89mdrXi3PBygN3qWkg1VoXqHRmqe2+dXo+ha8tyjJv+z74gRTGsNObCVZuYzrzmG6CzTCmJWwxmXfx/YVYbpIrCOkEVCN+uSxZZCfYpDNkfaW8Gm/6ABiCEd3IcoWVb1cq1YKlM7hAatDJO/hvKBthMIj4lGEeOVRyLoBqMLCC1bqGqChXro09ErjVaivdFPVGujbr149vvXIkSPnv1JZ+EpAwWrY4lXNTmfvas8hxihRPC9T58+DX0mRSWtyfLIKOkfnfZwIftCifeZ+BnNPgCSICnHFox0mgkXY0EFMZedrKI1OoQx4clzaQw+WUL0zZJ1jDHpPs9J5Ejfh6W8epVuP6asGafMKOvPDuKyJZ68nHtv9gnJPEDzeO9AhWEvSOMNg/hQBJXQO/e48CjNsUPhhziZr/3wDb0HWkY0/wyGSq0A1JHArrSBcuJL/7yJi77nnHv9nwcT2FYj/azdwPHOyuZs4RItS+HViJhtqfzYkems3Vm1IhJQuaFwI6KBC1jyL66+iMWgC8CA+pXfhUZL2Rcqb78CWtxbJFeka0xflhKC8hfretzJYOslg5TwyaCKuQCDRFmVK2CShd+U58pUrOJXjXDpM3IRwZCvR5F7CkS14XXib9bJVK7QqI96Rty4xaJzDq5Dy5HWI0mTdK6i8h49TtLXDQ9yYLCrQFOFi/Vk+P0F+Yb1kUCSBNV+4tOoP5fZHn336xHYR+R4geak88mU3gHvvvbf4wYNGDa2rmRecUThh2OoQEI3R6iWdgEcIlSLxCpc74hC8UwiacGIfnZMP4PpNTBiBc+QqRTlIFy/g2g0qU7sw07egogKm1d4jyqO8YOJJSlvrhGO78Z0Fsv4KLu2j8hyvBMIAbcroyjhBEIPW5H6ALY0QxtOouIZHo0SBNiij0aLIXIes8RzJyhVyyZjZfDtTlf0skNJpn8H1VohHtyPaXMsPNx7/hnJWkOcVSvIiHsAj5CgCHTLX8fr05aX8ll1T33n8yefuvuGWgx8WEaOUcl+3MrCZJNooCmb2MIN3WRvJupjyJpxE6JciwCrFUt8xXYap0ZBn5lJGSqAlR1SJ2t630jr/KQZLpxATEVdm8P2EpNskbSyQNJYI5s5QmT5AOLUPVd6E1oDPcHkKYrCVKaQ8QeAzxKWIcyiX4kXQYRVlItCCqACrFUZZwOKVHxYxGXnSIO8s4poXybqrKA3h6G5qW15LZMosDlbp9i6jsoygMo4yEVoZRNyGG70WEv06b+F57l/xvNpIRA3L5aIAzqUgpWTiFaK8pMnoNwQOEIn4KArEhhafO1AeJQlp4xK+t0I4eT2iQpT3z8dDFeRZzpt3jPDGPVWSTFMLmjw71yNXltDk5Fozuvtb6ZZn6Fz6HHmvSViu4ygjA0Oe9hg0rpA2FwkvPY6e3Ew0upu4uoUwHoEgLvBYJTjvkcDgJUcjWK0LgEkcWrnitvsUnzSBBJ/2kKSDS3ukvQVcOgBrCUanCEa2Eo5uh6zLwspTaBNSjbYgFcsgW0Xp4iJszPHW/bSSYU6g/owGjr/WahKN9xmIYIymFAZaKVRpZPQSwEs1iV4xA/BhkJfLoatGAZIWzV6XdDBaky6cJHcDyrO3IqqExm9A/TRGWUTDx4636fZy3nSwTDXIOb6QsdBzVCOFcxmV2ZuJR2ZpXX2C3tIplPMYFaCjEBPGeC/k4lDzZ3Hz5+lai4rKBNUZorCODav4MC5upgnxaJx3uLxD1muSpAlp0sHnA7z3oCyiDNoawnJItTJBWItR2pAPOrhei9xfxZTHUGGJOBhDkZH5lKA0vo4BrIFdar1qkBftZbDBSDa6gzX2kSA4nzMaGZkZrylvVE8FwQWAQ8cOydelG7ih9z/6qU9++tnf+djczMcv9EWMV/3WKXy/ie93SXurlMd2Em99FcZWEPHPg1EWOzk3zYTctqmEMQHzPcekFU61+zyxmBKgMOLBhIgxuOZVesunSK8eJ+m3seUKYVQmzxzKeZQRnDiM0gimSEmVL5JMExVsXxugdJU4iqnUamybGGXzVJ2RyTrWlglMgDEFdfzSwoAvnB/Qa54kbV3EddtYUaiJLdjSJEoEHReGYEzM8wDQDV2MFxrAC01hI595zXg8AQqwytLtNXjVdODv/YEbtTXmys23HtgNpMPEUb5uHgBIKrVyb7IeEpDIQDKlTESe9MFnWBvRXzpB4lNGNt+KiseLcICQizBZVZxrpLQT2DXqQYR2FLDYUvQGKVuqMa1MkScDjIGgOsXIyCZk800kqxfpL5/D9VbBDQpXiUVrizYWURqlLUE4AjZEa0F5ha6Ookf3sWd6E+981Tg37hhhYqJGoA1GF51FpT2rK10efqrJo6eOkfW7WBXgy1W0LaF0gNYhQWkSwqjgC4n/sqv3Upi/ekHN7of4gPcZysQoYnTewCmH2Bp5knL7wVn9pacv+fOXO5smRqPv27pr16/fd999L9obeCUNwMWlMN08U6b0dJtW0hrGK0OWZohPQTSydJrmYJXaljuwI9uG9XARm2OrWUkyrl7K2FI1PNpvYZTlbXvGuHW6zIeeaZDakF6S00wyrM7JbYlo5ibi6QOI75P1OuStefyggQza5IM2LutjtCM3fUZnd1GPxrlw8Un84nPY1hLHlsa4cnWC0eokkY3YvmmciWqJsZGAKDAsLTY4efkq/f4VMBnK1ImiMrY8g41HURjEZyjnC7BfbYz26isRaDa4e4ukPVzSpRKMosOQTrJC3jhHUNtGRkY9Drhp5yiPP72g/vQL59S2cfcfL1269PDWrVtPHD58WL9wpuCVNADRRMGW2SqzYx0unzyFjhXaBBhtcT4pWrpe4TsNGucfpjZzHeH4fpQtIV7hJMcqIYhgKclAGWYrQjPzYCxv3FnHliyfPLHMUioY5SkJ9Pttcq3QymKqU5RHZlFoRBJ8MsAnPXzWx2Vdes0mPVawYYwq7cHaiDCsMl0Jma4lhGFA4Oe4dDXli8eaLLVSmqnDqYBKaYxyZRtEFbRohBx8jpd0rZgbEpXUlxFG1qL787GPokT2SmPwJM1T5M1VotEdSFimmzZx/QYqLGGDKp2kzx3bJpmZMExOlNRkfcRdOt+sPvL5L70JOLHRibxiBnD06FENuGefffbVWtsdQeDkuh11/dzcVhrLj2CCEaCBMgbvPX5I35Z+i+6lx8nai4RT12Gq00VZJAWEZBR45bjQUbhWh/lGwg3TI3zh2RWaeUrJWLJBzu1bx5gcgS9dTVC5sDpI6DpH6hyBVcRBRBBVyLxglcYghWHIMBXNegwGTZ5dSnlmIUUFQup6hOEogZnGViNGohCNJfWuaEQ5j0g25HGprzLVGh78cFixaBBZjFKkvUt0rzxNpgPq07cQxDMkeR/JErxPCSubyI1mNCzx2gMxodU470ldJJkxMjpSKwHcxV0c4cjXJwQsXF39a5u2zhrvyHdt0nbPlp08uvws+eIJiCtFQkNBkhBAi8F5z2DlPHm3QTy5HUa3Y6I6XsJhu0UItBBoxUI/4/K5JUKjCY2mGip2jY9w3eaAalQm7TWp1Cy9vMJqN0dbxWI75exqQjdPGDeQGSEb1tUM28qEI5SiUSp62LUUh9YG77PCGJ0jz1KUytBKDUPWNWrPi7F+i6/5L4OO145kDRNwaZPB/NP0OwuUJ65ny+StpErTUwmq1yVrn0fXpzA2RDLNq7eGbN0UgCiWV4V+nhPFVTU+OVWc813wgvN/eQ1gWAG4xx9/vHLp4tLbS60OmbI6Kntu3gpz3bdw4WQHt/gcOh4DNMYEIEKeJvgsLSZ73Aq9K22C7grB5C5sPIEKK0XOoApWm9Eeq1TRZlfQyBxnuilnnhpQjjvcMB7yzFxCN3X84G2beGy+yS1TYzTSnHMrHWo24v5zTbRd4+kPjcBnCJC74SGpIa1TqQ0xWr2wiv8qHs7GTqUCExRVvTh8f4V05QxZ4yK+OsOOPd/FbGmE1UFGX+f4bAHXXUDXRjH9DomL2Te6iVftq2CHUHm1qkGJ8t6jvG98XYCgNfd/+vSVmwIbb211BqI0OvPCxLjlurGc/p53spQ5VH+B0sxOsiRBo/E+ZdBYJO818Uqh8xyfXiDpNqiMbSYY2wylSRA75BIGQ1ZR0SzSIqz2E7TSrLYdc+0+kitKseXXnrjA5aWcd9w6ycPPtvm266ucbGR0fc4I5nnIm7yQmsu6OsWL3OoXL9nWficb2sRemaLTpwHv8YNlfPsK2cpFkt4yKhyhsv21jFf3M+5ymkmPee1w/SXytElQGiNrXiQLymwuT/KqnTG1UY1SFkGxadwixpP6AeOVsAtw1113vbJl4LFjxxTA3MWlGzZt30F/IF7hDRSDGhNVz/a2Rq5/J4tPfoDOpWcpzewk9znaCOWpzSSdMllzEZdnkOf4pINrLWKWL1CZ3IEd20ZQHi/YxENtHy0FYTJURZjwuvASKnIMXE6nAWFZ84EnFogCxe89PiAwimpg8PLSTa0Xa8K86GDHsMYvsIyhCIXyRefP6KGf8Eh/iby9RNo+R9ZaRLwiKI1R2fIqookb0KZCnjkuK0c/aUHeBm0plyfpLJ8EEzE5fhs3TRtmNxvyzGFrw35JZBmPrR6tRGzZPn31pdBA+8rE//ktIxOb6WMljjRWa7T2eK2oxxkTnRBz43tYeu7DNC88Q2l0BhXGZK5buPdyDXodvHi0g9w53OoCrrmAjp8jHt9MMLaHcHQLOqoVo5kuQVwyJInlRc9cCh2A0BYj47VI4wAbKrRS+A28gz/LCF4UpRPw3qOHiZ8XUCooeg4ovOS4vId0Grj2AllnjmzQxuUDjDZE9WlUfTumOo61I3gRnGuS+D6ueREVWKJwBucG9BqnMNUJxus3s7uUsnkmHoJCBq2FbpqijJfxklah8hmlsTmAQ4cOvbIe4IEHiv+2O/nUajOlEoUIHoMB77GmiOFVEhKtmLj5vcTnHqZ19mES28JEFaTfBJcXHTkrwyohw6NwWqPSPr25E6ils+ioRljfQji+nai2lSCugw6HffkMyTK8T4sGi3gykXUtqKJjrl+Ce7UBfxM28PT0Oo6vCyGCgt0sDu+7kPZI0wGSdJCkSzpYRrIu4j1KWYJyjSCaxIZjqCBCByGKEG1KKGNwg2Wy5kXy9iphPMKgu8rA96hM3cpoaTNbzIDJ0RCPR7xBa19MIvcdnS60Bp6oqhvAKi/BunhFPECWSXRlsc2WepXMeYyVdXKGVoVJaO+I0gFq152Yie10Tn2MQeMScWkC74VBr4FKcwJr0SYg0yk+SwsjsBFo8GmXZPEEyfxzdIIyOq4TjM4SjcwQROPoeIQwGMEMu2wehtm8w+OGnTcZsnS4lk8owZGhpWgMieQo8YjziC8YR/mgQ+Y6KJdA5sH1EckQpQqugjKEpSoSVQp9IlPGWFPkL8aiVQQqgrRD2lslz9u4zgr0OyA5SXcJXZ6gvvP11IIJJnyfSmjwHrRojBICE5LnIBmcvNSSy6sdVY7HlzYYwNcnBGRiBnPzAyRuM7u1TmQEMQojAYMsZ9UpvI7IVI5P+kTlWaJbfpDu1S/RvPRFjCTEkSXPDKkXjBGiuI7GIl5Isz4iHmNsofFnwOGgu8ygd5XBFQ0qQIUxYVRDhyPYqIoJK9h4DAnKaGNR2qB0gFIWlCnitO/jswE+7+KzDpImiE/ApyiX43xaZO7eoTC4NWZvGOApsA1RBf8hCKvEpRiPIghLRRmZ9SBpM+hewWc9XNYtKGU2xAYxWjyZjSjN7KcycSNlbyhnA6wtcAqXO1AKYwzWKrqdHK8tXzoxL2UGjISVeWOUK9KXr0MvQETU3/2xn8sWM0/jXBcTxZSqlmoEKz042eqRSYb3Ch1UCQSMS0m1pjL7KuKJ/fTnnqR35SnIGhhdkEHSdhOCkKg8ShjUyZMO+LUsuyBaqcAA4ZB45lB5wiAboNXyNWQOBUajtSmYQiZAaTPMCYbIneR4PLkHlwupKJwolI0wJkJrjTFlojDGlgNMWCMwIVEUUIorBGHA5FiJTi9gcWDxrkPWnSdrXCRtLeDTAfgcbQwmrmJshFIWb0NUaYL6xD7C0hShS9A+xw3nCXPv0DrAaI21kPuiu3juUp8LCw25fTKSci066T3cd999+sW4gS+XASgR0XfddRdKKfm+v3rvjSt2jMwbZc4mxOU+iY84sbLCavMClahC0lshHtsB0fiQRgaSpWgdUd12N6XNd5AuH6e/eJK0u4AkPXzSpTtoEeoIZWKcAWN0Qc1WGvEOcGgTIBIg5FhrhoTMtVEsizZFdu5FMDbEi8fYkMBWQFt0GFMKLGPVCrNTdbZPjrFlZpzZ8RFGxiKqcURsQ0YrmmpksbGmZMPivXjPwkqbJ04t8fufusjFi2fIB5dIW0tI0sBJjrIlbFyF4XCMBCWCkRnikT2oeALjHdYVDayCdVxUF1objFFo49E6IM88klq+cGIJSXr6hl3b1f7rJz4yTABf0RAga/SjX/iF//q6Tz/ZeVM/U7KqnE7bnq1UON5aIe0uUNKatNeA1jJ5WMXEkyhxBR9C66KUyjtoZYlnbiWcPEjSncevnidrXiVtXcUlXfKsizjwJsDYCOzQpQugdNFnUGGhBiaCGjKTvE9wrvhaaCOI6kSlGqY6iSqNEsabmQhK3Lkv4tZ9ZXZPl5kcjSnFIcYqtLc478mdY+AdjcTRXkyYay5x8nKD46evcPz0Gc5dmcelDYK8iThVUOB0iNFRwWwmL/KTsR0E1c3YeKqgy2dZgRuslY/KoMVgxaEV6MBjTDExnTjD4890OXVlzs/Egd6zY+LxPXuu+xCs2/vLawAbev/queee+ZF2u/l9586ev+PtZR0v9Ebl06cDdaotHLv4KEoLQRyQDwxRNEZHXUbJALU+Wn2tSeI0xW3OclCKqLodqW0nyjtIZ56sdZV+8zSD+QtIP0Eij1egdUwQRohWoAzaBMXNUYIPAsLaJmxtO5OlGCMJq40WjZUT9JauohfPgjFoY2iUxjjxrCIOazhdwmqNiEGpYYKYZ6g8I1Men/cZDAYkgwZ5bxXlBkRWFWNmKhgOwuQ4ByaMsVEVXZ4mHNmCrm7FmhiRHHFpUWWYItYXtG9D7jM63lO1GiOCkgBjDVmS88zZLg+fnsP7vt81NaL3bdv0m0qpweHD91ulVP6yE0IKVc9jwY4drd+dX7j6PceefJQ7X/86Fq9e4Y8/+kkmpvZyoncDDz/zJNnCE1R33o4LKwRmFGMtSd6kWr9hXV1BpFDQkGGXbD2DWZufQoFWKJUjWZe0Ncdg8TRJ4zw+baFyB8qiTYiKqtiodG32Tqsi4SvViKMKgS6ReU2vcQbXXsC7Ad65YX3vQCuCuIYNq+R4nOQYr9A2QCuLdyniPFoc4nrkWYbKitxBGw1xCRWUsaURbGkaU5kgHNmECcdRulTMAg6bSXrtWFQx5Oa1wucpveZ5to9tZ8SWuNLrcONEzMRIwOhEmbn5No9dSelkTaJex3/3q8b0T//k29+my6N/6v2LE0K/ph7gvvvuM0Pc/239gfueP/nj389iK/rqlWl99swFdfbsMZQP2DG7k2NbX838/OfpXn4KFY4QTOxFwkms1TjyAid4gcDC84vYa/Pj4vJCfUOXiMf3EU3uhayP6yySNOdJO1fJBytknQZJaw41BHuUMqAFZWJ6wxEzpUAFAZgIbaqYIXgUGo01FoISYXmMSByD1iI+aePSAR6DE0Hpoo/gkqK1rYMSUX2KYGQ7YXUSXR3HRHWUrqBMQQb1zhW3fU0BgufPQnolKO/Im+foLzzDam+ZmQOvo7Xa51I7IHeexUbKqYbQUo44LIvut/XsRDUlrp8W+bOnLr5mBjA1NaUAVpaWXoNS/tabX6OWF86aK1cucPHiWcqlChP1zVzIttJPLhJUpki6DUYnrqfXW6B39gHKUwcZGdtXNHhcUhAw17Hz4VjXtXnxa7dEPILDZ0mhCawVur6dyvg+KmSI65P3m7hei6y7QN5bKahoeQecR1y+TjxRgPJJ0YM3lsAGBTFdOfJklXSwgBaDTxJ8muBwKB1gghJBWEOXRynXNhGPbEZVJtG2DDooIGbvipEwn+G9K4ZVlGIIF64PvWil8Poapuydo99eoBpP0mit8OBjf8rUpps43+mSqSmcZDRsjvaK7qBH7HM67f4ysDJUXX1JA1Bf4/ivHnzggYcff+yxb+n22m5qYtTccsv1zC0uUAoDjl8Y4f0P53SyOboXPoskXaqzt9O98gRBucKgt0JQmWZk55vAVlBDLF0phRsS4r+86eLQOLzP1+fy1sikyoQF9UsVEpFaW5SyOPFAhnMpKu/j0z5Z3kflffCCyxPwRXu3YH0XzN2iDawxNsbbgsiigipEZayNUaaCUQavwbti2kd8Npx9UMP8A5TSxQSxF5TSzydBi8IojdeyrjKWeYfpLdOce5Q4HEdFZXx1DOkuEtgRfBgRKk3FwKhu+5qN9N4xe/EXfu5v7VJKubXh3JfNA6wpfv3APT9688rS0qtvumG3fOKTx8zV+Tmee+5Zrrvh1ezfcTsn5uZZGCxQzTu4/irVsQPkgxVE5WTdNuP730E/WSbrrxDWR8ENhji6PP/glaxj8yIerz1IPvz7Ho/GmBKKEFEaLw4kJ/d5EQJQiNJoNCoYQYV1gqGMjKwNZehCtqPgc+hr41rr2sFFx1EUaO9wIuQuLQbQxBUHu95B1MN0pZiEEhGU1mh9rcEkSqF9MfmE2qCUoBQuXaVkHBM73kS/38RkfXqdBdKVUzQvH+f6/dfz+pu2snVcc2DvHr26uipBNdz2mU898MFnnnjmHymlnnsxOtjXMgRowE9Nbb57/kpbb9+6P3/bW99gO4Mund4lRk2V1fmEhaUO14+McHHpKro8SzR7C+0LD2GjiDzPWDr+QUYPfBvB+F4kS4clnGyYkXvhvMgwJOQpPlnGJy3EObwxUJlBB3WUyPPHy5Uafr/hs/B5URoOR8jVuhEMj2BtOBP1Ao4e5AqUmHXoSQ+9Fcq+eOBV1yZ71It0Fl9sEthrg1XC/MlPgmhG9t5Nv7cCWRvXWOSm3bv59lsPsnOzpjIRMrttgieOPaFOnjntd27b+51vfvNbbzh+/Phrr7vuurl77733y9DAr+lwaGW0sqvR6SJa0W0vU6s6JspjLA5m+ZUvLfDI1QbdrEMe1Nm/79sxgwaD1iWydEBQmyCshDSe/n1Wj/8PfNJGBVX8kAb2vERwTex3qAziBqskrTmSxhx5v4UfNBFXCM9oNCLFvP76zP5adTHUD/SeQnJmTR1c6Q2/1DWx8HWD0CBFPV6MqOohrVz9WcjIuhromvfy3heGJ4XiiCiPU0NvJ0NiStqh2zyDU57q7G3Y0lQxwJLmxEYxVUqoxB1On7/ExcsX+fCHPsKxY48xNT6mP/bxP0nn5he244P3KqXkgQceMC92c/+nXzccv0EAdu/cXplbUSwve0ZH6mRdx+efq/BzH1/mC2dPgh1wNfXs3bSJHVNlLp78CDptkrUX8N0VdGWc0sR2/Mo5Fp78ddrnP464PsqaAsvn+cOSXoHKu2SdK7jOHGR9xOXoJANtGMn8cEpXhjpcLyXM+OfFOYsHp9cRC8XXas9LoSIw7FKKI3Ud6pOvIqpvxikDonGNK6ye/SwzkxMEOMZnZ5manWRq8xY279pBZXyS81cv8/o3vMlUyqOyvLTybhHRDzzwgH9ZDODY9QXxY+f2TVkQj/PP/+vDfOo5ePTqDP/PEw3OnvkoUXIVMZrIOhaunOH+L3yQ+uyNlLa+gWhiN1naQyUpXgfY0Sm0NrQvPMLK0/fRvfwZ8C0IApSJ1t2wFkfeXyEftKHfKyZ20i5eUkJT4rqZMiWkKLP8ULhBqS+TjynmFVn3z2srZfDy5UnncGmEaIMfIoxqKEC1JnQhfwafYOP32+gxZJjgKq+LPQTKgDIYHdJdOU7evETWPotXGURjqDwjDcqkCj768Q/T6/dZnRfKwRTv+Lbv5rvf9V6uO3CdCYyRrJN96/e+633feuTIEX/o0CHzNc8B7rrrLo4cOcL4VPXUTQc38cdPX+RnfucPCEcmcZ2zMGjSM4qq30brzP0srFwmrE8ytu/b8EpTFYsfrNJaeBS6CyhxhFGVxIFJuwzOP8Lg8jHKm64nnNiNLc3gFIhkpO2ruNZlcA4xVVSeo43Ge0XNeqYjxdJgQIRDhRVEzHqvYe0A/DAxzFH4vIfxCRLEaFPGvCAqG1lTInJslIBcyxKMXPNOX6UzucY2U0UfowCSugwaZ0lXz0DaQ+mIqDyJS9rEY3sIa19gqTGgNjrFFn+KILCcOtNjbtFw+00VatVRRspVdu3e5h9++Kzqd+17gD9dWFhQX3MDWFwsFEByrz9dryZy066dpj1YxqVLeG3RlCHPyNrz5FkXFUZI2se1r6BKs+QywEQjjG37VpLmKTpXHwffwAYRSb9b9O97TbpnP01v7jjRxCzx+H5sdQvx2B6UV3SXTqHTPso4xAeIy7i4PCDLDCYXct9F2xil7Qt4egrlFQ7PeFTBi+bKuS+gdUg0ugWqm9EmXi/VXrhfyIte9wxeChHqa+whda3EW9s9JGooXVMIRDEsA0XluP4qvjNH2r2MeI/vtfFJBxWWkahELimBeCq1rfRHdtJvnueZ/hgd1eVOqfC+77kd0X2yLCLWVcSmeGJ1pZWpcnXqoFLw4IN3eXjwa2sAx44dE4CaKV3CSO/mraXK6aWbZUmLkqVjDJrH0UbhessYDF4pvCrUM6zSgMG5BIUmHt1HWN1C++qj5FcfxypXNGt0McpFf4XOhQV6c+eIR2YIJrYTj+8gHN+OGzSR7gpOcrS1XEoCBnh8soJkTXRYQVmNKDvEFFQBK2uFb88h+STtxlmyq2ewlTrdxhWCqW2UtrwWI0Up51/IDZR8eP0takML41rtL9euuFYoKcghXivIB+RJA9dfxnUWyHvL4HJQnjzrolWJaOp6bLmCshWiaJq6rlMWw2DbHfTbl4is40oyxn//xBNM73kTO8dKhDYF8fisRDoQnjp5iUolioo3ckS+5h7g3nvvlSNHjjAzUepfWK52x2utymQ1ZtXV8PljBTsmjfG2hcscIh6rY1Cu8KB5oa2F1ri8BypgZPvdlCZvoHf1EZL5Z8kHbZSE6NIIpBl+0KTTX8HMPYuOS9jqKJgaYWkcVR4lT1dol8tgDTaqkOW94Yi3wSkz7AgKkg3w+YB09SKXWp/DuQEej5c+PhP84lnC0W3Y2g7E5zxfAmYIEsma5KotDET5Ic5gEDNMFhU4l5H7Lr67RN5dxPWWcGkb5YoqwOFR3uFchjIh5a23Ycf2opxHG4OokCTP6eqUTCWUxreSNOaJZw5yzlb51Y89zvve8i3cPFEjCTXjozU+9cRZFpp93rxnW6uw3cNqoxF8TbuB9W3bWqXzFxqlWjzd7C+LCkrKBlVSL7h8gEodzg0KhE0Vq1q0svhCHnqYpBXTS5K1sMEIlT3fQWnzaxhceZTu1cdJ+y2iUtGqzbMBPuuTZ318YxGfzdHDY8MAbUvoMMKUJ7GVCYyNcf0B+DYSxWgdonWIKOhefZyoMkumI8pj22n1v0Ta6xNENYy2SOpABwWXT9shelckk8GGXYKCgHcFPd1nuLyN7/dwSQt6q6T9RfJBC8kzxGcYU4QkP4SyEcG7BFuaoLL5RmxtB0rpgqOAFJ1ADV57bG0Hwcg2SlkPq0sEUZ2nF8/znz58mh+9ayfjtYjfefAxPvHYKXnLzu3MzubzAPcdukHdc/Rr7AHWWsBKqfz++z8zv226tG/XdEkuXW6hdY7ooCAsOoe1ttDEc460fRVTnkKpcPiLDZpBBiFD0hQdVCjvfRvlHa8juXqM3uXHyZNVTDyCDUNIg+GtccW2DWMKyZYkJeudJVk6tZaiDQ8vKLxGWIYgJBk0UC5D95YYZG2CoIQ2BudyfJqSta6ibYh32RAHyApXned4n+JzVxBUfIr4tICS0w4uHyCDPqJzdKlKqEPIcySIUTZA8rSQrLEhIhZlNXZ8O+HEQUx1Fi16uAzDDxWVCsZx4PNi/5FX2KACeJK8S31slNXWIj/zsYJm1m3Nc93m3ezfOsLmLebxjRXb19wDDEGGXKMeC6PwjZMVLSWlyOJpdFBBUUClagiV2iBCK0XmWiCaMBglUFEB/XoZiiYMd+74HJW0QAWUdrwaExsapx8mH7QRwGiDGDv0LAqlgiLp0hojZWxYQMLKZ0UTJ0tx/RWy9lW8ttioQj/tILqEEk3aXSGqjmO0gDekyydJVk8V7WEcxliypIfv9wq4WBdlWxTFYEwR29NBAeMKpCpE5zEDGxGXYkqBKYiwlcIgdVjGRHWozBCVZ9EqwHlXwMJD2FA2LrxgOHiKH0rJKYzyiLcE5VHoXUG0sGP77ewfzU21mouz/lPDgO03zod9zQzgrrvu8gCR1b86yAd/d7wsKpRUfDSixDhcmgzrao/Wxe1StkQYTBdZvniyPMWYItnz3m+A/tQQg3fk3WV6C8eLnEoXYcQLaBvgTfFxXJIAHq003sYEXopcL4wJamW8FJtDJYjgynPkc8cwKCq1UWa37ESqE1xZnKNb24NPeygFxsTowBCVRwqWjiwBAWIt1oYIhiTPyVyOUyVcKSYK69Tr42yarLJ9yzRToxOcmYcLvRznWggedIC1I4UiGRqRDC8Zei3MqI3sRRkukSl2EemNekFSGDymig4mqFbG2FpDJipeeS+Dgzv3Lw8N4OVpByul/H333Wde+8bXPvHQgw/+4s7p8j+q5Iu5hNoGQYk0TYaSKGpIejSFno6kOBUW5EZsETslKTptYhDcsBNYwG95+ypu0EdrXczr+SKLNybAlGqMzN6CEyFbuYhLW6TteZzzhZdwriBSIqioRugcd1w3zbfc8loO3nAL+/bfyKcf+gQX5ia4OHeVY+eOM9cu01o8iwkCVBAjWY/EFRWMp4JWZTIJKJfqTIxOsmP7Jm7YMc2t+zZxw44Jtk6UUN5zdbnJnzy+wJfm2ogJCWypUDtWukD/XFoIYK/JzK/BwcPDdwq86KGw5loO4rmWivpC/1AZTHkTY0FGHU9YCtm8rdyIR2lsTNhfliTw0KFD/vDhw/rON+39F+dOPfym3SPyqmdaqTPGGK3Ar5EgMBitUD4v3L0p8HmNLhopkpJmHZTSWDsGOMTnaBmQteYgz4Zt4KFdmLCYihHIg4igPI4JItAR7qk/LDj/UpSbIoXBZJ0VRgenmd53I5u3bWH71i088OCH6DQuMWW6nFx5hnLnPHtrM5w1exgEhSxMuT5GuTLCRG2E8dEyu2fHOLh1hN2zNbZP1ijFIQ7PXCvh/NVV/vBzF3jibML55ZRGlhNGimioY6yRdbzgxcbIRa61wTSG8ZLQzYRBliJ5u0AWVSFCqYb7jKxYFDnd1BOMIPt21BU+W9m589bWy84JVErJ4cOHlVJben/4m/e9b2vU+WxDMbmaZc4rbZzW4D1GrY1HDxcreFnvuyBgbYBRJbJ8lbR3AWXKqPIEvrdI3p4rtm6ILzJuKSJiMbBj0GIRB+IzRIV479BxCROWCokYGw9hXk8cwtPHnsGSEJsBv/vbv87WTTO8/dtnePWNVX7t+BWq/SYHbvpBalvfzJ37NLs2hWybitg6GTM1ETHfVXzs8wv8j8/OcWH1AvOrCYttRysZFNwBExBHitBqRgIz1EfUw57Gl3cYn3f4wx0CzjkswlQlJm04kmEQcC5HVAvJFEpbjA6oxJamd9RCxa5NgZAhgbYLSikvfLl6+NecFXzkyBF/36H7zLt/6J5T//Kf/sz37q7pj3bHp6KTVxq55Bir1ugQQpZ0iYfr3bwIdo0sIQpRDhWOYlUZly7jVp9h0LpaDE4M9fW9FLHQaF3kAyYAW5BAnM8xYYQKA7zOqW66heaZh6DXwNsArTXXHzxIa2WJVqtPo7XMT/1v/5S5pSYf/Ogf0lvq0OsZDmwdI5UFHj/7BGcWISyVqfmQoGwwpQrnLzsudnpEgSYyGm0NQaCZiMprdxzvZX1e8MVFYTYoiYt6fqsbQStwSnNsISEYjqGpsI6JCuPxIsPtaYa2UhixTMeKUJSvVY3RQfI0wAOHHzAceb56+MuyMubo8aNy6NAh859/5T+effudb/5SYPTbyias5lmixOXixTmtNEFUVXZkGq1jxCjsMP7JEKdXIojWmKCOsiFZ4wJpd7nQ9JJiwFNrgw4iCGJMeZxgZBtaIO0tE5anSFfOIq6HUoZ80CbtLaGcI0kch97+NlzS4cLFOc6cvkR9fJowCJgen+K221/H9k2b+YH3vpsnLgvPdQxBOIkahFQjw8V2wOWmAivUKyGlcGgAZrjQStSw1fx8OTCl1Is8dI3SGrWe90pxyEoNh00L9DRQxaIZGQpLs0GZXA/b2cqD9X12VMXvmY1sNUqWp6bUj/3qr/72ys67dvLggw/Ky24AAMePH5dDhw6ZX/q1/3Tiu95yxwdiW6vWK+Xp0XJ1pFquaY1WXhsXVKa00sUwpB42WNfa/XoIsjsyVNYmbZxB0h7euSJsqGIABBOiSiPE4zuw5U1ol5L05wmq26G7SNpZhEEbxIE1aFHkueK67du56w37CG0dUX1ajTZTE9Ps3rGLsFxhx9bNaFvj9+4/zcrySUJJ6OQruHC2YAMHvthPPOzyramDKFFfduisJXiKF2wUU0NJmhw/JKZqbdalYq8twCmSwmI2QNbR5fXuoxTvxYiinPf9jZNa7Z0NnC3p937n297+hZebEfRSAhHu0KFD5sgv/MIp4Efue///t/7ZL3ZvXer2vn28HH1vT4/uX8k6kgV11ZeQ9f2fGxIjBcV8XGeOvLOCeEFpA67YEqaMLbpzWRPXW8GU22gVosmx2uDGd8PySdJ+BxWEGFtGxzEkc/R6Ca+6ZS+37L+Nk2fO0R1kJC5j0BOmJmcYGbU89dwclzs94nIVF9cIy1NoDDkOvBpqAKyVqg4tFOFpqEngvCL3oAzFSrvhEmutcsQ7PFLcXsyQHKqep0cha5tPRa7ddgxCvs5iQoH2EJJjvPMTuqN2TE+5iYnyD77t7Xf/6eHDh+2RI0fyr8tw6NGjR93hw4f18ePH1T0/+s+aFK2oB3/zH//jf/PJJfvTcZL/o4utC16PbNXEUzgvEIQFLEqxT8B3FguRpF4HYy1e8iFhdrijVweYcAKMxXXmyJMOee8qiT6GqU5h4lGS1grW2MLHGEt5ZhsPPXGef5C9A0yTLZumUHobXQ0l5RC3inaLPH1JkXRWGRuZJfB9sjV5dzZoAYkvOHGiScQj3uOcRmuIrGbMFLLYSSpFE0iGm1KGtb4Mt58hLyC/vUBJf80T+PUFmEMugs/RQOBSNya52Tfqky2TvO9tb7/7D/6sw3/FpoPXXI8g6p5D9+iFhevVD/38kS7wkz/wff9i/6m5J96+fGbgagfebWx1lu7CkxhjcT5FR3WiyjS2Pktv6SJ536Fs0VGzYQSBQbRGRSXi+g4oj+MHbZSN8cYizYv4tI8OgiG71xWzgckqJ84e56HjK7z7DVUudVtEagHXETqSUQlSnrts+Z3PPMtkLeM9b/semr0GH3pyCR16kOIARTx6iNQZ7RmLA6pBwETVYC1kaU57YFjquGHjSK3vGSiMxxX7j7Qasoy4tjhN1sLh2j4xXwBcUoDDZm0TmksJfZJPmMxuDnq9qbHS937v93/vh7/S4b9iBrAh3glHC7XKw28+bI88iJ+o+v80XRt/x0DlSnqLNBafxPc66MAWHbnU01IhleomqlPbGTQu47IMJxnii/57VK2gS1XE2KIkUgFoiEpjhBM30G1eJHZdUidk3VXimYPYib1MBVv4+JPLHNxkqShNeUIIAkfJxKS+zP/zxdN0BqsgMR989ASiAsJY4wWM8gyylMmyYedkzJOX+kQ6oIynnwVcXHZ0nNBLBC9ZgXCqDRtSvow2ukFoaiMBGj80F0F5X8jQSSbGZ2LEiRYnJddVm4224zQXarb1vp/+6Z+9/6s5/K/5aNhfZI7wZw//4+mnzlROPdeS2plzj0mv21IEFWwcoMMytjyKdFfor1yFoIYShzFFFZAnA7zklCrTjN70Lkx1Cy7rIQxwzYt4W2b31I2cOftJlp/5JJXaFINBh5EdN2OiiCzxiLZEPuX2TVX2b58GG5KmKY+dOMeXnnuGAI0LNJO73khpYj/tvEtVV0gkw6sMTQknOWtH69bqdw9GFUOgGzeEv5jGkBoSUY3o9b2BxVhYoVIu4kFyMT7xxiWEPjFl5QmVp6pTqvQp0X8wSvp/+z/93r8/8eY3H7YPPviVD/8V9wAvBI0OHbrP/JN7Dy39zM/87r+4+Lkn/8OgMed1VDEubZFmGmXa5N0mNqxga1NI2gMnpHlRJplyhVBC0qTF8vEPMHHde7Aj28i6TXzWKh6sDVA6BslxeUIvHXD39n0ot8oHP/67jNUm6Xrhg+cM/mHW0ajIFJ7F9Vqo+k6iyQOQpwiGTDxGBwjRcKRMr8djs74rqDCIr0RCvbYdxRUaBsPsXyNYcpTPRfu+jyUzdXJTki5k7YHV6cnI8FxVqRPlKP3UL/7Xf/dRKdBYc/ToV3f4X1cDEBF99Ogxo5RKf+hv/4dn+2mn6A94ty7DJuJwaReXZ0VdPBRwiIwizTJc7lFxyOjut+JabZae/D1GD7ydsLqJXq+LVmWuthZpzz8FJiB3KTjN7GyV1WyMsX3vxKoeJmsROwfOoVSyrjySSUo8eyPx7m8Fr/GSo5SmpA0ZMlQGvTZNsNGp6w0z2X59HlF9FUFSYfBoyYgkdTWXmFHdNzZf7ZdU9rFQu/9eKbmHf/E3fuasUs8f+R6Weu7Pcw6vuAHcd9995tChQzIcVUqffPKRb3viidWf/+JTD4s2TnkdgLeFTo/4QqxBKBY62AhrDU4HhMaiPXjtSJZOUdvzZuLpvawc/wPEWKyNCJzQT5rkrUWUtmhrUCbF9T2reY94+6upVkaQPB8iaUV14bwDn6G8Q2wVpyze5UUHbm2T2Qt0IeUlbvafN85qEUoqpeS7zNjE1HSjXbKDX9k8xX/5Vz97+OTa3/uPv1nc9oWF69X09HE5evSof7E6/xvFAJQU3Ri/Nqb86KOP3rFz585/2Ol0vv/Zkx9i9eIXpBoEWnSKBBGpLpMqS5J5XJahXAbO4V1OWKkXK15w5JknqG6lffZTUBphZOcdtM49wqC7QtKchyAomkxDidcgiJkcsXzuSycRXyYb1MnXEEdTbDDXSoMy5FozFgpJmgyz9qgAXNaz+WG79kWo3k5kAzn0BfH+RV4GhVUCzks+6DBV6fotleTXX7Ul+j//+k/91OnhHdeHDt2grr/+mBw5ckSOHj3q/mcP5mWXigW0UsqtHfwXvvCFb927d++POefe86XHHtM/+7M/L489/rRURiraZQ6T9TDklHyLjBAf1xnEY/T6A1TWRhlD1lkFLLV9b2FnJaLZbdCOxtGtU7TnPk9QGscGFZLmBdIkIbSldRpa5gw3XL+Hh86vsNwrocIQ7dJCgMLn4JPhNpAcr0rUamWceMLMkCsYfFWrnTcMMMtXcvqFUTinGSQJUzbhXbePsnt24tBf/8F3fQDgzW8+bO+6C3/kyBH/EptfvrEMQETUAw88YIaqFA4wjz766LtnZ7f+eL0+8taTJ0/y/l/+FT7xwIOuOxiY+tikUkoTh4rcZyR5jvaA6xLJgGo5pT+1g9VOlbSzSByV8L0GrXOPMHPL2/nJt13PE/OX+cCnHP3VBcqdKzhiwsnd6NYiedpFdFQoiQWWy6tdGt0uUWkWE4Tr4rDFjECRCHoK7P1i2yM6YsYUAIyWQom06EW/yODI2tJL+XKPsPH2a0ArSLwiyYTpMty5v8zdN834266fNUbMQYD3v//9wY/+6I9mDz748lxS+3LdeCD/+3//70c/8RM/cU+5XPqJ6amZO+bnF/m5n/8F+cAffsj3ez2tdWCq5RCtFM45BIW1Zjg3J5jAFrctbTKycoLqpv0sju2huTBHKY6wvsX504/wx5WQt92yi2/5kW380tGELz78cWo1jxbNxK3vYfnYx/C9JbwHi6PTWKXf7aFLfsj09RuC+Ub+jSGwtpCglWKv77Wo/tUNg8mGWr5ovWi08igF/UyoGeEd10W84WCZsdESxip18dIiSXfwU41G4/2jo6MrX+0q+K+rAawphADuAx/4wOjNN9/8/XEc/9jY6NiNnW6P3/6do/73fv8DcvnqvEFbY0tlrBkujhSPyZJisFsrtNeIDop9ON5jTAUblomaF5ndeyuDfe/g2WOPEU3uJ950Pc+0Mp768Bl2TQs//v3v4dP793HfR+8nKAX0GheZvOEdrD55FIdGM+DzxzsMki4lU1QarDdo1AvWz69J02iMFkKE3Beq5N6rodDU8/l6a7MAXq5tLXcSFNcdAZ8yEI91wt7RkLdcP8b2aUWmHKudhLFKqBcbXX/p3MrogYOXXgN8ZOgw3DesAawtJXz/+98ffNd3vfNHgyD6R9ba3QsLC5w5e8a1mm21sLio62MT9AYZnW6bMAwJopAkSQoSSBwhLsW5nCQfFImRMVSrlYIZFMSMjo+zrW44cGON9h2H+NWPPU7z1KfRaoAXx2PnBzzy8Mf5oe97L9/z5lfxp19axDefYaAEpyyaDBtX+dLpxwmq0fBGDvcCPC9f9+tyLYqie6iMZ1ctYqk7YDEp1set9YHWehIoU0C62uCHG0N8nqKyBplLyH1OFJbZHFfYNzPCvs0hcdWz0vVUQ40OCo7DcjvzJ84uqsvnpvcBH3nggQdeNsDuf8oADh8+rO+9916UUu7kyZN31+tj/7ZajV+9uLTIhfOXXbvdUnmeG9Bcd2A/E+NjmMiSZDmffPDznDl7jkq1TBzFpP0uaZ+CEEqhrxdohdaW2kiNsYkJJianmJ3dTLWi2R71+eG33sov/s4fkTWuoEeniSJDNTT88m/9Bt//Xe9lJD7HldWMbPE843vvIh2sYEc20zj1SUa3fTdKl3B5UnTX1LClil8DXtfKl0JWNtPs3RFRXbZcPZOgwqIDV3TpHKDxWUKWN1FJC5e2ydM2TgXY0gTV8hSz1Sk2jQSMxYYwFJq9FExMrarIXNEMFHFcWEy42khUY761f8i4fhnh+b8giDOM9TnAuXPn/lWlUjmilOLq1UtucXFJdbt9vd4j98Jqs4ONA6q1ERAhKgcsXL7MJz7xGS5cmkNLjhdPf1DQqa21KDzVSpXtW7eig4Bt23ewZcsWlLW4bo+Stnxmqc5vHv0dIpURjG7B5QlZc44s8USVGunCScZuvYdw043YJEVpherN0WlcZmbrbeAhUX7dbXvhWrdOW8CTemFaCe95dZXzVx0fO7VMFmo8tkgKVSErM2ieIusvIF4Tl6eoliYYrU8yYWvUI7AmB+9wSqONplISRmsxo2MB5chTCjW1quG3PnTB5YtXzA9/+86P/tW/+T3fgRzW8Oev8b/mHmB48AxBHL+wsDDrffaL1Vrle5eWlv38/Lw0m22TJYV0uYgnzzO8aOKRGkFUdORGqgGbZ+rsnx3H5MKfPvRZlhYXSdOcqo0Q5QhswLYts4xPTOCdo1yuUa1Wi1raOTJlyZMeN09H3HDLnTzxmQ8UU8bakWc9GPRJGGAqZVQ8hs/6pECUF0ujq9EkaZ4TaUPVDdN2NRzNRnAyQOd9jA4YOE0u8MULMU9eXWGgHGVnqBlFKQzopxl9HVMa30+oDlINYkbigJoWDMXwSC/1OBGM0lglKF10EaMwp5JpBsozWlYcO9Xn9EJX7dSeTPSmKLIkg5fn8P9cBrAhyWNlZeWWwaDz3Z1O42+VS5Utp0+edVmWaY3RpbhMmrTJvSeKy6ggp5ckGGUphyETEzEzU3V6rR6fe+wJnjx1ji1bNjM9PcHp0+dJE0elGjMzM8P0zAxpmrJp0xSV8khhTN6TJH1ENAmKxeceYSwVxrbfSvPsF7FxCXKHKpUxUQltqjjXRDMFKiexmoQUbQ2paAbOE4jCiSkqDyl69t5reu0WTuVoG2GCEvPnlzBRTCUKCbyA82Q+JxBFbBShHuINeFy/yxIao0BhC2oYgtFCqopGkdJClDjaHQhqltWO4uNPt/E6I3eOwNrKoJ+FSqn05aoE7Fdx64fSOspdunTpdVq7n1paWnzXYNAzC4vLdDuZc1qZgr8GWgnLyys8dew5VhstDlx3PTfedpCRSpmJkYiJsQrLC/N89vNPcvJsg7hcYqQc0u+H7N23h9Zym2olZteeHYRRhdpoHecceZ6T5+lQUsWQ5wnnzpzh3PkL6H6TnaO381RlHJ80CEs1RGu0rRT4vUuLyRkHSslQ27/osmMUjmKCZw3VUwihjYkmDxTsW+/RymHFFbJyxaQC2TBsCGC9J/EMV1MYrBTtX5TDagfDMa9Mg9aC1Q6VKrpdh9UDylGJTx1rcbnboWYU4jT1eiUAAoabP19xDyAi6t5771VHjhyRK1cu/jtr7T/NnefCxfM0lxu5t6FJTckkiaeX9MjzHLxndGSEN9z9JpauLvKhj3yUBx58mL/1I9/L626/k1PPnOKhB5/kxJUlRmtVxqqGZJAThxVqW6Y4uC9kfKxGuTRCP8lJXYYCBv3+esbd7ba5eOk8Vy7PFTW6LbGZC9TueAMPf+Yj2CDCKQviiUe2E9T3FZNI6+ogssZOWG/aaF/g+264xzdXHvJeQcocRohsOMG8VihqhHxIzMvW1UeG28+GvEAlQuZkWE8IKi+YQt54cpejsZQsfOFEl2caDUKT4VIIwoj6ROR5CY3fV8QAjh49qo8c+ddubu7yr46Pj/3w2TNn/KULl2V+YdmIshYb0veePOuTpwntbpelpWUWF+bYOjPBna+5lZ/56X/G7/7e/+Dee/8tD37yU+zes5ulpQ6zE3VGqgGdbo5XEdVqiWqtysGD+9m2eTMLCwscP3mGJFPDOJqTZY40TTh16hRLS8sYVVCubFRhol5i74xhZf9tPHvuGcojk/g8I5jcg1MGPVxDi2KI6AlaaWwu5LqwBCMUB0oxpCob1MH8C/RKFSBarUu9rbF57VAwYs24tAZHIWbpvB+ygjXi1JBbaDnZcFzstwqyh7LkLmFiosrE1NjLbgAvyQq+//777Tvf+U63vLz8feVK/H8ce+qpbGFhwQhaaxOhQkt/kNDrDmj2u/SSAe12i+WFRXqrTbT3LC/M0283ue2W6wiiCg889HmOnzjN5i1TzE6N0h84dBAyMTXK9NQUt950E1tnN6OVYnZmBpdnXLm0QJ57nM/p9Xo899wJ5ucXEC9YazBaMzZeZ2JijNmxkAO7b+Bzz13BSUI0vodwbF8xgTuUfVsDZ4wUDRjjCzlWP2Tzil4r/66BQQU25If6hC8gdAwJHPI8KTlwem1oqwgxBR1tTbTT4wS0ClkVuJyuovMu2hg0Htcf+LfcvEm/7pZtx+tjY7/yiiOBw7jvRaQyN3f5p5OB87WREbNl61ZljMa5QhFJnNDt5Vycm+OJp49x9tx5rl6cY8f2WWYmxgiM5dz5KyyutLn+un3s3LmVTz/0WR566NO0b72VW266BZRjYnSU22+7jVIcY62lVAoR8bzq9uvotjs8feIMSZ5w+cJFmq0WgQ3QBirVChOj49RHytTrZeIg5ta9Nb7nja/h1z7xGUan9hTue21rmCogHyNDdyxSqIp7hVNFEuAoXPQ6SVPJNY4e15R816jZiH5ePS1rQtcovNq4SMoMSa4Oh8HYgKW0Sb+3iNUWr3TRgsYSWy237p0RpdQzG1oHrxwSePToUX3PPfe4K1eu/h+1amVPo7Hqoig0Tz/9FBfOnafbaSMI5VKVTZs2sWPXDt77jrfypjtu4/4HP8PZc+cR54nKASGGKAxpt1ps2rKFd7/7XXzm05/n6WPPoUTz3vd+F6+6+UZCG2JCW9xqUzzwLMl4zR03cnn+Mp/9/DPkaVowgULFyEiFidEao7Uqk1OTGAuVuMymLRP80HeP80fnHMqOFUKQQ44NQ7ds1jaKDFU+HMXwpTIWyVt0Vs5Rrg+3lPq0aP0OcwOvrq203/hy6vkuVW1oD/shpRsRsDFehJWlk6TZVcJoBB9WC80CpUmc4+BETW3fXFKJ5J8fAkGvHBJ43333mXvuucetrKzc4pz7e91e16+uLOsP/vEfc+78OQLtsSYAHM55lhsdqqOj3HHb7ezds5d7Dr2L+cUVHnroYVZXVxgfGyMOQ7Q2DAYD9u3dx/Zt2zj53EmefPoYTz75NK+57WZKlahImtRw5B1FPkhZWb3Knu0zPP24ZbGbUS1XCAxUSxHTk+NMjI/jxRFHEbt378JGZW7eO8Kd+7bx0HnHSKkgcOihjJuWIjNXAlYUOX4oGmFJehdJB6uouLQuQytDtdI1hU8PGyRgwb9AgveFDDA1HAAVG6JtSG/1FP3LT6NCQ1ydQkwFpUOMBsFQR8mrd4/q1CXtcjTziaEBvGx5gHopXH9+fun9tVrpb1+6fC7/zV/7Nbu63KRcKhOVhg0PJWRpTqPZxVrLgf37MUoTl2L27j/A9l17ePLJp3jm+DNMTc4Q10aojtTZvHkz1+3fQym0dPsDfvXXfgOjDH/jb/wg5XIJ5zO0GNJ+i5WFy1y90qLfd8wvL/KZLz5clFiBZevmKaamJoteAnDw4AEmJiZRxjI7VuOXPniKf/Mni8yMhjhXaO9aD9r5YtGCXjtAIdOG9uAq+aCJtnEh8x7P4HFr/eEve1Trbd41zcI1adnhWLdWFCpgxoKCvL1A8+JnkcY85YktOBsSj+xC1ybwPkUrMB72loz7oTfNmr0Hxn77Na++/Qf+LKHnr8VLvwhT1y0uLtbyPP3OLEn5/Gce1o3lVWrlMlGgCIwlDC1hEBQuxBh6gwFxEDBSifFJylOPfokHPv4hdm7dwrd+67eCUcRRzMT4BLt2bKUchyitqVUr/PBf+0GSQcJv//Z9JOkAo6DXWGHh0hWuXO7QbOV0OglTUxXuuP1GapUqBw/sYceOHaRpQpom7Nu3l6mpKYLAEgaGJM949b5JKkGxgFqJwjohzB3x2oydB/GQmoDEuIJe1m/iGuexQb1I7HyKl3zDnp7hP2LNO3jUUExSNvy5KANB0cQaLJ9k6enfZfmp34beAkFtnM7qFbLmPBIUNDdtaxhVYcpWZP8oqlT2yez2qZ8F1NGjR19W5rZ+UY8QcCCKgm0rywuceO45XalUiOOQSiUmjmOiKMJYgzUGYy2tXodGq00umtwoTKTprSZ87uGP0O+u8MY73wDesXV2monRkfUb5JxjZKTGX//hH2R+fp7f/p2j9Ht9FhbnmJtr0un0SfI+kS2QtYmoxs03Xs/M9DTNZotut8fBA9cxO7sZYwxaa7RWDNKczXXLRNmgHEQilPFUrSJaA2GUYhBFdH2L1oWHaZz6CK4zT3nzq1DG4l1vSOESrjl/f40FsH7TNUqbQoLGhBhrEN+kfeXTrDz1WzSO/RHSXiaszOCd0Fs+hXcJxljyQQOcQ6uAmhFmpev2bK7qmen6L2yb2fbES236ejlzAAWQ9bLto6M1zpxecP1W11TrNUqlkCgMMIEhdzlukBe69iJkWc7C4jKTE5NkSUIYKeojZVSg+ewXPs3WLVd49R1vYNDvkKYZQVDs9zOm2Ks3MTHG+973Pfz7n3s/Ls+54+Yb6PZ7ZJknIMCnbQYDj9EhI2OGqytLdNtt9u/bx9btW7HDw4ei8ZQjRMBoILgBVK0jDorkz/kUnwV0Q0unc4bB0inoLVOeuZF49tXkPoM8GZaLcm2DGYWQtAzFoxVhMZEkUmwyHTRJmxdJGhfIWxcL9ZOogq2PI8mAwdJ5vICNqwRhGZ8nxa5Cpag6xyYG+c5pY6enzOdf94ZX/+vDIvrQy4wBfJkBrGWb3vt6EES0mh2U0dTiOnGpRFQSnGSk3Wy4ZNngMkcYRFxZuMqenTuoEFIpKfrZgNXVPsaUOHv2DJ1uhzvfeBdLS4ts3rwZPwRFtNZ479i9axt3vv52/uCPP0QURmybnCYSRZq36OQNTGUEj6PT6tBuNDmwaze7d+7EWLv+fZxzRcYtnrbLCY2mpgdMVKICN8DRkphF71k5+3Gyy09ixrcTjW7BxFXS5qlhDlAGwmITt8oL7j+CeA8+JcsTVNIj7S6Stq/gugv4LEGZGGs0hBVMOILvrpC2G4jPsWEZG8SgNblkVCZ3E1W2UQHGpemmS7k9sLt+8a633/E+pVT/8OHDWh05Iq+oAazHBa0zgDx3lKol6vUxjNZ46ZGnxVRroAyJpOQihKGhudphZXWJ6/bvZHFlmXY/Q0yAckVP/8qVK3z+c5/jda99PQtWMzW9aV0ISmvD1flL7N23g1fdeBuf+/wjbHvHO8n9gH7WQVdKiBL6/Q7tZg9EsXXzNsIwKjp4BeiO91JIuwkstLpYcWwbLxTCAp+wOBjlTPMSKyc+gOq3EVvCr16mvXqumLA1pQLqtSHWxGCCgu2jpKCMpxne9YakUVscamWKaOcbsWEZ175KZ/EkeWcZnwwKUpkOkKCCCkOcd4RxjfKW26nU91Iynqrv5rNxZm/cVb56150Hv2t2bPbcWiX2StC1n2cAa/vllVKXer0u1UpVj07U0CVPnqTkedGTsNoUo9BrY0zisTbg9PnzzG6bpNVN0SbAJRmD/oC4VCoQPvGceOYY+w5cx8pqk4MHDiAIZ8+e4tSpM3jnueWm68ltzpeefZyDe3ZBKUJhaTWbdLs9nBPy3DFIUsasxRu1rsJdHJYiHyRcWehQL2mmRyLyLOdco8yTlz/H6rN/AoM22lZBD1CmcO1BZZpobBbSNllzkSxLUKboF4goCAJsGKKDWWx1AhOPok2M67fJGpfota6QthcL3QIjGBMVGAAepQVsQG3iOkozBymVJii7RGpZ120pOXvzTn3i2+7c+94DN9749Ct5+C/mAdZczuJgkPqxsVEd2YqkA6dEcrQpVqkEWHzmCtl08WhlqJQtC4urnD13memJKdrtAUqEiZFJavUaQWgIYkOSdmmtLlOpj/HFL34RrTUXL16k2ytoXbFX3HpwH8dOP0dnkBCXLO3GKv1+gvMFUXN6ZoowiooD98VaNzdcvOCdI037XJzrMTVuGauU+PTJFb746EcYXPg8ymi8rZBLjsocKi/Wx2TJRQaNSxgDyg9HbtTaSlmBnpAqjVYG5k6BL2YUjLhib4EOMErhtB/unBBMUCYsjxCObiUa30dcnsZoRSXr+Iprqr2jgb1us/7k9/+Nb/mB6enrr77Sh/+SBuC9P2utvTA6Oroz0EbyLFE2MMORbYd3vuiOZTkWhbchfZeglea5584wcscoxijGRiYpBTWCoFhtbrUwUR+hnGZUooDVZotnnzlBKS7R7XUZJH2qpRIJOdcfPEieO1qNDt1+v9jQgWJqepZ9e3dRn1wr1fzQ9a8NUUKzlzAYpEyMzvCJpxd48rGPks0/gQkjsrxI8rRWaGuv7QdQRRvYZX64EkhQYlHeD0WiVbGcSgZFCNAabzQDIrQKiKKQUmWcoDoFcR0dlLBxCV2aRNsRrOSErucraS7TJjHbxnJ/w76Rn/07f/d9/0IplX09Dv/LDGAo+aqVUr25uauPjE6M7ajVyzLodYbNTMFlCvFFK9NYQxRYUlcQGIxVNNo9Tpw8yxu/5dWINmjbQ1OhVNZMT48xVavTbyc8+9wz7L/uRgb9hGNPP0MQglFCe5DQ7CdEUcjWrZvROmSl0aRUKrFlZhO7d+xgpBYVa1NkePBDx+VFobXy/T7SSoz6xOe/qC/OnaBaK8PEt5I5j/QbyKDBoNck77bxbjBc1mjwUuABxcKGYfmnHVrZYkuMMtighomrxOVx6rUZtmyeYsvUFDoc4cqq5WoP+iZH54UWgbiUMF31ZScyalKzuZaxc4JHX3fb7n/yne/5zgd+/O99H4cPH9Zfj8N/0STwgQceKEa4vPuTIIwPbdm6k7OnngGvyPsZWZbhvGDDgDAv1rDoYZ/do4jjmDNnLrF50yw33HA93nWpBCHbNk8wOllheaXPQrtJ2k957umnuenWV3H16hytVoPMw9JKCxsojNEENmLf/l2srqwwNbmJXbu2UysFw/17Q1VQ767RtwUxgdUPffpRPviRJ+hlKzJSHXdOQq3IVSksK13bj4Rlqs7hkhYu7eK9YKMYl+fkjSvkneWiK+g9WE04voOwPgthndDUqNkSI1FB7LRRwNmBo7GYMEgGoEFnDsH7QJzEPtWjOD1ZFmaq/ZM37Kz9Xz/293/ovymlkkOHDpn77rvPv5xI318EClZKKZmbm5ux1j63vDRff/jTnxQGuRq0UnyQoY3Cp47l5ipLzRbNTo8k8ySJI8syBolDG8/3fvd3sGfzFjZNlxmdqHL58oDVZo807YPzdPsDZrfMMjG7lQ/84UcY5EU/XHxGfbTGZL3G677lVvrNPpVKjUolKHYJKo23pqB1JUlxYwVXrdXNlSuX3v83/+b/dmJmauvfyTF7217TcZATkNlK7oOyIqwobyMlJlTKlNA6KqRbil2hxZo5tQEn08VyKO0ZLnVy4BTOFwsjDI7AWgmU81qcBC4xZZWrutaMmDZTsXxh96baL//kv3j9fUpd1y4Y1aKPHPn6HfxLeoBhGDBKqfn5+fn/Prt564+IV67X6dlAW0q1mDx39PrFYkWMxg7DgBdFkgtBFOLznAc/9Sle9w//FmP1cc5fWaCxkpEPCjaMF0cUhVy+eI7xyWluuvkGPv2ZRxipBaighHcO5xxZN6VaiinFdijXboq9emq9ZMV78ZXKiGk0ms/OzS3+40ce+VhXRH7pn/+Df/OGpVbz3c1W963tlOuc8XbAgH6ekeWWnMCJLYkPIrw2CmWVqEAZVWALogtegHfZEJFREmoQpQWVY4wTo5wKnDdBjippMWWTE+sBVZ2fnRgNPrJr5+jv/cRP/NCnlFLyj//l+nT01/XWf9WMIOfcf0Hxw5XaqM56fSolQ6I9eeJQ3mOtLbRpbTjk1DvisNioaeKQJHUc/cAD3PXGN9Dv93CZL0SgcEMlbYcJDKdOP8tNt72aU2dO0mkn2GG27b2QiSM0htSlxEPxqOGwXaEkLiJhFIpzPhsMBj/0tre9rXv48OFQKTUAPgF8QkTMP/t7//b65srSna2sf3em1B2Jt9u8iWyqHKnPyZ3GaUuGLZZNrq2NG7aCh0OcyniFUQVRL9AQkhFKj5J282Gkj1VD89DmcX//P//Xb35EqTt6AP/gH/w1Dh26z9x33yH/Ukucv2FCwEYKuFLKrzQWPnb1ytK3fvHBjzmrctN2OSrPyRo9espzcaFFq90ny1whcY4QxxFRHJLnwuLyMltmJ/i2N74JxJG7FK1CnDgkyLAoGHgO3HQb880WD336i1SrFUQEqxVvvfsN1OtV+p0uo9Xa8GcUrllbg1Pko+Pjdm5u4V/t3bv/p9e6mYA6dOiQHvIbnvfQz/7ar8W//NSVne1O5/p+313niA8qpfemXiZyryu5EGUikUYblC94Q0onxshAa9WJjV61Si4iPF2OzYmxkj717bdvPvWmH/j+1Y3t4GJD1yGOHr3Hf9XDhN9ABmCUUu7q1at3lUuV+//w93/P97orWueFTFvuU64uL7DUzEgHQ7lXl1OKAkrlEp3ugEHi6KcJjcYS22aneevdb6ASx/jM47MMnynKVUuaJ4iE3PH6N/Hhj/0pK0PBxpuuO8jWrRNoo2i3WtRHR4cMGz3s0+Pq9TGz2mw8tHXrjrtYW7j95fQpdfjwYfXAA+ihmMKX3UKjIXcSfua//WH03Pz5uJMSeUKb5x2lKOdj5XhwYGZi8IYf2ZtYc2PqXtyBqze/+bCZnr5Bhrf9G/LQv+rJoDUvsLi4+CerjdW3f+TDH3BVHZp+krDcadNs9VHGogQG/QG1WkQQaJaWenTaPQZZQi/JcOLo9zpsmhrlrje+nsmxMdJej5It4+ix0m7TaXS4+zvfTqM1oNNY4YYbbiAOIlI/wNiA/mBAuRQXCqJKkeWZVKo1Abva7XS/ZceOHaf/HL1zdfjwYXX8+A1qYeGYenD6uHD06J/nlio4pN/85utVgaDi7733XvnLcOB/IQM4ffr0TRMTk48++OD9+uzpY3qQiOr2BtgowGqD8p56pYJXjiuLi6wu90iShN4godMbkPsMayyDfp9KSfPWu1/LwT37yJI+C/PztNt9cpdz4KbruenGO7G5x9ik4B5ai7Yx/aRPEKzr7IjWxo1PTtrVldX3zc5u/b0Nrv9/6nnIkPpz7733Pu/Z3HvvvbKBCPKX7qD/QgawkSJ2/vzFf1evV//pb/zGr+fNZsdWa3WikiUOA0ZrVbI05fzleZaXG/T7Pfq9Hs1OlyTLhpo7QhQEaOORLOW6g3vYsX0b2SAhTfooYGJ6kjfc+Q4CrbDaF3v4tELZMoN8gJcUawOAfGZm1jZb3V+anJz8u1+jw///y9dXNIAhQ1j98i//cvxd3/Vdn11ZXrz54c9+zlWrI6Y2UqFaqTDo9VheadBod2k2V7l65SrNZpssz0nzfMiyFSJbSKflaUa71aRarbJ/3x62zI5TDWJ0OeSW297IyEgV7QSjKTAHY8l9jnM5Rpt8amrK9vvJg6dOn/u2M2fO+GFZJd88zpfBADaGgmeeeeZAvT7y2VarMZrnuSiUbrc6LK406fUG9Ptt5heucvnyVbqdLnmWYa3F2uG8nHMMkgTvc5zzuBzEZYyP1dixbQu10Rqvee1b2LZ1C9oXdCtnigxNa02e5W5sbMyI4lSvm71xZmZm7uXmzP2v/vqqhkOVUn7oZp87e/bU91cqtT8Ow5A0GfjVRkeXa3VyDysri/S6KXEcYa0jtlUCbfHiipygm2BiQeu4iKW6aLdmuePc+Yt0n+uyZetB9uzeRTYYDNeqKyT3YLUbHRs1gpob9PN3ffPwX0EDGBqBu//+++2uXXs/fPLkmR+21v5GtVb1YxMTMje3qDrtFq1WBxEhMJrpiSlCJUjmSPJsOJQpaBMVdXwO3udFCzeICEZqdJKANOsPB0BlOMGjcCJSqpaNNnYxS9N3TU1NPfvNuP8KGwDA3XffnYuIVUr95qVL5yuDgfzSxFjdnztzWubnLmsRT2A1Y9URypEB5emT4LIEbSFWAYExkBZi26ItUOzdM1aTOUtg9POoCR4kimOxJuh32oPvnpmZ+eLwPeTfPL5X2ACGniC///777datO/7zhQsXEq3dfw0CrZKk60IbmGq9wkgUkUtCt98lTTyIJgojIjTkDkqaXNRQY1cQUvK82OxVqdVxLi8mgIpNG35kbMystlr/YmZm08Nf/OIXA6VU9s2j+zoZwJonuP/+++327dt/9fLlCys33XTzr4OvH3vqyXxiZMSKZDTaA5KkYMsQWOJSQMlr0jQh10IwXPLonSfva1ye4sUzPj6Op4CBEeVGRuq60+k+OTU184siYoBv3vyv4Uv/Rf/hWjjYsmX7HwwGyd23v+qOU3e/9a22M+jlK822aG9BCUYctSCkEkZ4pRAxaG2Ho9ngk4zeYMDc4iLlap1NM5vx3qG0Fh0FPqrWlA7Cf7kW779Z7n2DGMDGcLBr167Hrlyeu3Pbjt0ffMe7vtvWxybV5bkF5zyMjtWpjZTxeDLJMaEhMMVq2NVOi6XVFeaXmzSa8Na3vJMwikApr611E1MzQaPV/A/1ev2Phhn/N5O+rwcO8NWihQCrq6s/6b3/6TNnz5U/c/8nxOjce6P0oN9TXjziPFk/o9ft0Op1yZIcpQLe+e73csdrbhHncjc6Pm6r1Qqtduc/jI5M/MOhOJV88/Z/gxrARsRQKeWffPLJm3fs2H6vOHnP1YV5nn3uGRYXFl2305WrVy7rbqupEM/IWF22b90p3/K6N8js1k3aKPTExCRJllz2Lv/fq9Xx3/rm4f8lMYANhrBen58/f/7bRkbqf1/Ef3sURVGa9llcWmJ1pYlSsHnLLBPjE4WKd5aR5+6itfbXO53O/z07O7vwTaDnL6EBDI1go54gp0+f3j8yUnmLMup2hboV8ZsFpbPUdUXknDHmuDH2gWaz+ck9e/Y0X2hI33z9JX2JiFkzho2v48ePT5w4cWJqfn6++uX/5n67Jk33zdfL//r/AYUTVF7lbRPTAAAAAElFTkSuQmCC

iVBORw0KGgoAAAANSUhEUgAAAIAAAACACAYAAADDPmHLAABorElEQVR42u39eZil51XeC/+e4R32VLvm6up57tY8WDYeZFuyAYMHjDGtmDAkhCQQkpCEJJycfElaHQ45XwKEE3JCYkgYD3BQhxgweMCDJMuWB1nW2C2p57lrrj3v/Q7Ps74/3l3VJVnChliyyed9XX1JXd1dtff7rGcN97rXveB/0ZeIKLlPzP33328PHbrP/Fl/V2sQES0ikYjURWRaRCZEZFREqiJSEZGSiIQiYuNS+BV//n333Wfuv/9+KyJGRNQ36nNS/ysd+NGjR/WxY1PqyJG7HSAv/HNgC9nqnoWl3s5mo7Op0ehv7nUHU/1BNjNIs8ksyaI896Usy8M0c97nuROlcqOVVwpvjXZBHLow0IPQ2PlyJWpEJb1YLZfP1MdKl7dNT54L6pPng0Av5bm88B2qw4fvNTfccIMcOnTIK6XkmwbwNTl09NGj93D06FG3fqMNuFymm/MXbj55dvXm+autVy03Gzc3mv1d/URXOqmn1cnopdDqJ/STnCxzZM6TOY+IoFGgQGlQw8ekFVgFxihiq4nCgFLoqMQRldAQBp5yxPL27dPnamPV52bHoqe2b51+cmrrzkeUUosb3/thDmsOowF/5MgR/00D+HO87rvvPnP0KBw9eo/bYAy1xvzl1zx1/NJdly4tv/HSXOuGpVY6udyF5U7Oajejm0KCSK60V9aKaEAFCmtQKAWK4l5KceaiACUgKDxrpiAieDJBwDgRXI6RXOG1iYzie9+wnaTVYaWXMlqNGKuytHP7yDHr1SMTU9EnX33nnZ9XSq1sMAd93303qK+HZ1B/2Vz8Pffc49fcu4hMn33quTc/cfLid1241HjTxcXB9vmGY6Gds5I4+h5xNnDKGiU6VGitQCtBIShEFGrt/xUIgigpviZq+GPWzkOGj6swAiOu+L0CcCTOE2K4ftzKbCUUp0QmKsilS8t6784RPV4KwWmWluYZKdn5HVvGHi5V+fDb3/P6jys1dnbtcx46dJ+5775DopTy3zSA5x+8AwgCQ3Np4XUf/+RjP3j6zOL3nF3IZi4sDbjSTelLKHkYugyrvERahUopBMEgSgOCkrUDLw5U1h08Gw58w2MpHABKFV8TPwwNQ8NQSpE7YduIYt9IzMWGozFIOFjX7JqucLGREccit26J/fmlnlyd6+qyzbUhZ/NUzKDd7h7cO/XAWL3y+29791s+qJRaWvMKIvfychuC+kZ39WsHLyLm6UeeePdjT5z78efOLb319ErOhaUBbV1yElXIdKRSr7Tkwv7JEvXY8nQjIUkUPmB4iKy78LWPL+tfL7wACFrWzOHaIeMFFMjQEHRhF3gFmfN8y1QZ5XKWB47bt0Z0E8Vnz/YZrRm+ZWdEY+BYXU7YNxvy4acaEmv8u26tsNLsGzfIuP3AJO3lpauTmyq///Z3vPm/VcfGHgc4fPiwBni58oRvSAPY+KFFRD/8wBf/yiNPnPrJMxe7d5xczJjvZWTxSJ7qksmNUSIGoxQHJw27ahVyyZgaD3nmcp9PX02JQ4X4F/vwav12KwUe8KihAQiiTGEdw7+HeNAaJR7jM5TSCOC0Y5ApSmhCI+ydMCQd2Ls55MBMyP94rMvVVsZ33FDlxHLKajPlr91Z5wsn+1xa7cuBSbwXwzMnr5jZmmbXdJBft2fyA695zYGfP3DDgc+/8DL8L20AGz/o8cee+vaHPvfsvcdONF737ELGQqY8UVlyG5m2M9TjCJXn3L6zypRVlGPDidWU04s5l5sptmSKGt8LaI0WGd5cdc0DIDit8Cis91SkRcU1MFkXnycoVUaFlkAnePH07SQNM0WiLIjHoFDisUoX39crEg9GeabLhYsIvee2nRU+crxHFHt+6LXj/MnjTSoBzNYDji0kXGn1qVgRm/VdOe3ZrVXLzmntbzsw/et/9btf89NqbPYcoA4fPqy+lt5AfSPF+nvuOaqPHr3Hicj2//e3PvQzjzx96QeOzyUsJoFLw4rKA6X7PsZjmQwtU9WQV02HrPQGLOWaM0spl7s5UaQJVRG+HWBUcavd0KnL2oVGMGiUF+rJZWbyU1T9AqFrYq2iXLPk/RyXCeIsuY3xRPRMnYbezkq0iYYewYvHAqjCyCI0XsHACV4JDmE2gqo3vGpXRLuv+OT5Pt+xLyJ1mj8506YaGJwXFDmBpKLz1JfSttldt+yZMUu3HNz0r77/r7/nP2dZ/jX1Buob5fCHSZZ84VOfet+nHj7zfz1yOpk53cwliUqSm6oWZWk7qMeG6UizbzSmkwkr3Zy5NGOhJ4ShwmiHF4X2GoPCKIUDnHj88BNrBKdAYamkLTa1n2KaZwhVhjcKbYUbr9vPbbfezBOPPc6x4ydotwZkkqMDQyWMQIHPNnGlehuXo930lSu8gIBHsChKolFKEISeFxKlUF4YM4ptVctY2bKUOk428iI3QVAiWECTY8ggG7hx1zUHJwKu2xx/7K7X7fi7t99118lDh+4zG8vgv7QGICJaKeVFRP/hf//w//nwo5d/6kvn+yyYSu5sZDMVkpuAXgZTgeFNuyN21GPOLPT57KUBDe8QLLEGh0cELAq0LQ5DXJHXKwXryZ9GlFBOemxqfY4ZexIfQZDGlGNYap2n00opl0qIFy7NLZKmgssduUCtPsa2nZspBQoGIUulN3GxfB09la/jBUIBJik0oYdAGzLlGOBxAuKKiiRXQmxVUV0AoqTwWIDCYSQnzBKxWdfvKOfmxslgYf/1Y3/7B/7aoT8EtBS3R/5SGsCGwx/5zV/+wO987vjyOx6Zy30/HsFpozMVIKJIvWbvSMib98bgFAtd+PjpFqlWaCVoEfywoo+UQYBMPGul/DCNG4IHQ9evFJuXn2SbeQQVeJSJSfstLl+5TLfTx2jLxNgovXbK/PIqXUnoD3qQa4wJ2bNvN7t3bUf3e3jKXKl8GxeDzXidDQGk4c8VRa4Lj1MVQ8lDRzuyNaNErtnlC45FDQEo7QUjOdZ13KxLzA3TcMO+yr/5Oz/x1/8/ufNKRPiLGoH+emb6w8Mf+/X/8gd/8rHHF9/xhfkk75eqOtexTnWEJyAT2BQbbpyJKEeK8yuODz7bIA8cRucIbv3Wx1i8gnSY8iu5VvZ5uQboeA2B6zDBSbTJ8E5RDi3dbkq3kxAGFms9mJSgZAkCIcBhlcUDnX6XTqeJTj3eapRqMJJcRpsCHNIbblYBLEHgoascbesY9YaSMijvN5Skz7sa60WoR+GVItcheVA1V4Oyf2Re+6dOJf/8l/79b//W8BLxF2042a9jzBcRqf63//L//tFDjzfvfKZjsl55MsgxyPAR5njGrWVnXXNqfsCJq4pnOylxLEOX6dFegVFEXpPiSUXQw/pd1PP9nKwBPSrA9ecxNECH+CwjSVOCwOAcJD5DA1mi6aVdMpfhM8AJvV4f8MxMj2NCh7gc5QLKNBDncFojinUsYc0QvQIjkIrQVp6a12il6WjQTtYrzRdz0l4plChSIpzRuh1Y+cJcJ8/z7g/84s/9WklE/opS98pfxBOYV/zwEXXP8aP6xIn/4fdsufW3H3py+Tseb5lsENQCh0GUwVGk8B7YP1EicY5SSfFcM8Uog6gCDRavUMoSi2Ggi2zbyoZb9CIPVRBCo8hPfZylC5+nXh+nFJfIsoQgsNRrY/TThMvLDc5dWuDS1RXa3QFJ7ogqJbZv3cytt97EpskJJHcoLUSx5fz5OVqVA6hSDbx7Hr6oNrhahSIDUhR1Uejh77/S/V0DsbwyOK2Us4Fe6OZ5nHPjuePHd3z0E//oA9ddd705evToN3YOsFbCfPgPP/pTf/rw5X/72XP9vBuP2L4OESyCxg19txJN7nOsKrJ5VFFW6eHTEixWWVDgfL6O3K0d+7XfrzlljxPLWHaF/Iu/yImTzzE1Nc6BfdvYNDlFGFbQRpNJRu49aZricgdeMChsZAlDi3URuXMEWjAGTp69wKmzF5h5w7+kM3mQPO+hlH7ee1kzCKEoR5W2lESIBToI+dBg/Z9xKOuZhYDBE/o+o2kre/3WKLh+Z/SvfvjHv++n/7wlovl6HP75Z07d8ZFPHvvtz5zqs1oeNbmyyhMCusif1yFbsEaww8MvHuNGnN5eg3bFvcQtkg0PUHAe9MoxytkVVlZX6PW6zM83WF1pIa5DoByhiYhCSyUOqJZjxupVpibrjNWq1EtVkkGbbnuBxcYyx8+c58zlK1SiGpPb76Zhy6DdhvcqL4xDw1JU4VDECkQXSLMf3vSv7toW0HWmjG50+67q07f8wx//sYcOve89Z4pu6VH5hssBjh07JjYwfPL+J37+iQtZ0LAll6lAuQKOwas1C19770VZJ+raA1xPmpRZNwUvMsToZUO+LxtunwwbQWC1kNqAkWCM8dEyKw0hy2FhZZXl1VXi8AqjoxHjozVqIyUCE1Cv1xmdmsTnGUtLDU5fukCr0WPQ02QJlKOAA5tvZi4cIfV9QmtQXp53/M/zBEXShlfCAIX2irW2lRr6ra9kB6IgwyLaqoYXdWJ5oConL//fIg+/6t57P5qs5VnfMAawdvuf+uLn3/k7f/Tsm851tEtLZeNFFWCJ8sPkb+PrxR1ikVSpYaNueLg4vPhhaaVe4tIorPL06vtZbDeZqC0SB3O0+n26/ZTMKVzm6C21mV8ZEIUWIw4bWIyxpFlK6sw6YBOokNntngOlnXSrd7OqLYH2eCx6rbUsL/RE10KBEsg0RAxhamQdEEIpRF3zdy+sFtbMyWlIJDTnB5nb1NLX/cavnP+JI0eO/NsbbrjBUACh3xgGcOzYMdFa8dTTc//gzLxnEEVkKlj/sM9/SNe6cMXNuPbo1tqyBeCihwaRrRtCcYv085MwpdZDihehZCt0SuP0RvYzGk+yJ7yMqzVomwHtvpAkgvcZuUpIRKOzDJU7rFXUKhGTFcdkPWSyNgJ6D3PqOzhXGgOfYkwZj+CHZYB+Qaq1npcoPwSkNLny4HWRt/ohVC2CUteezfO9yfMNIdMhHaXUueWWbJ3r/ZNLzeZ/3VqvL381XuAVMYA1wGcwWLruP/6Hj775UnMgLh4zogo0vrjpGwxAfXni9LzHqNZAEkHEkSuHkhSjQryERXRV1xypeP88V6ysJgojVtM+Pt7EwE4x1j7L9qDNyAiEIRDnxHGZPEmpT5aYnNnC9p3bqdcmOfGpsxyfL3Fe72RRb6fjFxksPkRlx+sQNHqITVx77/rLPhvriCF48aA0HjDqWshTGz78S1UJ670Nb/S80265Yycf/uOH/grwS/fee68B8q+7ATzwwAMa8E8/cvLtSy2Ctopzp3VRsQ3d5Ma4p75yBBzGfocoh0l7pL05+v0VyhMHkXgG5RKU8uuucmMLWBCcrUB3mV6/QRJP0qwfZDnvU8lgTEZRukzJTDJuIiQPKDVGePJB4SIVTnd30slTOm6evP9xeq0zlMZ3onSA4IYhSX0ZsOOH3k6JwFq48jlO/DA3YJgHPY+N8BWfhlfgjKGvIi41M9mx3PxBEXn/vffe678hQsAv/dKiACwsdF+/0M7ItVH50KT1uonLNdbN8PporRGRoTu89mdrXi3PBygN3qWkg1VoXqHRmqe2+dXo+ha8tyjJv+z74gRTGsNObCVZuYzrzmG6CzTCmJWwxmXfx/YVYbpIrCOkEVCN+uSxZZCfYpDNkfaW8Gm/6ABiCEd3IcoWVb1cq1YKlM7hAatDJO/hvKBthMIj4lGEeOVRyLoBqMLCC1bqGqChXro09ErjVaivdFPVGujbr149vvXIkSPnv1JZ+EpAwWrY4lXNTmfvas8hxihRPC9T58+DX0mRSWtyfLIKOkfnfZwIftCifeZ+BnNPgCSICnHFox0mgkXY0EFMZedrKI1OoQx4clzaQw+WUL0zZJ1jDHpPs9J5Ejfh6W8epVuP6asGafMKOvPDuKyJZ68nHtv9gnJPEDzeO9AhWEvSOMNg/hQBJXQO/e48CjNsUPhhziZr/3wDb0HWkY0/wyGSq0A1JHArrSBcuJL/7yJi77nnHv9nwcT2FYj/azdwPHOyuZs4RItS+HViJhtqfzYkems3Vm1IhJQuaFwI6KBC1jyL66+iMWgC8CA+pXfhUZL2Rcqb78CWtxbJFeka0xflhKC8hfretzJYOslg5TwyaCKuQCDRFmVK2CShd+U58pUrOJXjXDpM3IRwZCvR5F7CkS14XXib9bJVK7QqI96Rty4xaJzDq5Dy5HWI0mTdK6i8h49TtLXDQ9yYLCrQFOFi/Vk+P0F+Yb1kUCSBNV+4tOoP5fZHn336xHYR+R4geak88mU3gHvvvbf4wYNGDa2rmRecUThh2OoQEI3R6iWdgEcIlSLxCpc74hC8UwiacGIfnZMP4PpNTBiBc+QqRTlIFy/g2g0qU7sw07egogKm1d4jyqO8YOJJSlvrhGO78Z0Fsv4KLu2j8hyvBMIAbcroyjhBEIPW5H6ALY0QxtOouIZHo0SBNiij0aLIXIes8RzJyhVyyZjZfDtTlf0skNJpn8H1VohHtyPaXMsPNx7/hnJWkOcVSvIiHsAj5CgCHTLX8fr05aX8ll1T33n8yefuvuGWgx8WEaOUcl+3MrCZJNooCmb2MIN3WRvJupjyJpxE6JciwCrFUt8xXYap0ZBn5lJGSqAlR1SJ2t630jr/KQZLpxATEVdm8P2EpNskbSyQNJYI5s5QmT5AOLUPVd6E1oDPcHkKYrCVKaQ8QeAzxKWIcyiX4kXQYRVlItCCqACrFUZZwOKVHxYxGXnSIO8s4poXybqrKA3h6G5qW15LZMosDlbp9i6jsoygMo4yEVoZRNyGG70WEv06b+F57l/xvNpIRA3L5aIAzqUgpWTiFaK8pMnoNwQOEIn4KArEhhafO1AeJQlp4xK+t0I4eT2iQpT3z8dDFeRZzpt3jPDGPVWSTFMLmjw71yNXltDk5Fozuvtb6ZZn6Fz6HHmvSViu4ygjA0Oe9hg0rpA2FwkvPY6e3Ew0upu4uoUwHoEgLvBYJTjvkcDgJUcjWK0LgEkcWrnitvsUnzSBBJ/2kKSDS3ukvQVcOgBrCUanCEa2Eo5uh6zLwspTaBNSjbYgFcsgW0Xp4iJszPHW/bSSYU6g/owGjr/WahKN9xmIYIymFAZaKVRpZPQSwEs1iV4xA/BhkJfLoatGAZIWzV6XdDBaky6cJHcDyrO3IqqExm9A/TRGWUTDx4636fZy3nSwTDXIOb6QsdBzVCOFcxmV2ZuJR2ZpXX2C3tIplPMYFaCjEBPGeC/k4lDzZ3Hz5+lai4rKBNUZorCODav4MC5upgnxaJx3uLxD1muSpAlp0sHnA7z3oCyiDNoawnJItTJBWItR2pAPOrhei9xfxZTHUGGJOBhDkZH5lKA0vo4BrIFdar1qkBftZbDBSDa6gzX2kSA4nzMaGZkZrylvVE8FwQWAQ8cOydelG7ih9z/6qU9++tnf+djczMcv9EWMV/3WKXy/ie93SXurlMd2Em99FcZWEPHPg1EWOzk3zYTctqmEMQHzPcekFU61+zyxmBKgMOLBhIgxuOZVesunSK8eJ+m3seUKYVQmzxzKeZQRnDiM0gimSEmVL5JMExVsXxugdJU4iqnUamybGGXzVJ2RyTrWlglMgDEFdfzSwoAvnB/Qa54kbV3EddtYUaiJLdjSJEoEHReGYEzM8wDQDV2MFxrAC01hI595zXg8AQqwytLtNXjVdODv/YEbtTXmys23HtgNpMPEUb5uHgBIKrVyb7IeEpDIQDKlTESe9MFnWBvRXzpB4lNGNt+KiseLcICQizBZVZxrpLQT2DXqQYR2FLDYUvQGKVuqMa1MkScDjIGgOsXIyCZk800kqxfpL5/D9VbBDQpXiUVrizYWURqlLUE4AjZEa0F5ha6Ookf3sWd6E+981Tg37hhhYqJGoA1GF51FpT2rK10efqrJo6eOkfW7WBXgy1W0LaF0gNYhQWkSwqjgC4n/sqv3Upi/ekHN7of4gPcZysQoYnTewCmH2Bp5knL7wVn9pacv+fOXO5smRqPv27pr16/fd999L9obeCUNwMWlMN08U6b0dJtW0hrGK0OWZohPQTSydJrmYJXaljuwI9uG9XARm2OrWUkyrl7K2FI1PNpvYZTlbXvGuHW6zIeeaZDakF6S00wyrM7JbYlo5ibi6QOI75P1OuStefyggQza5IM2LutjtCM3fUZnd1GPxrlw8Un84nPY1hLHlsa4cnWC0eokkY3YvmmciWqJsZGAKDAsLTY4efkq/f4VMBnK1ImiMrY8g41HURjEZyjnC7BfbYz26isRaDa4e4ukPVzSpRKMosOQTrJC3jhHUNtGRkY9Drhp5yiPP72g/vQL59S2cfcfL1269PDWrVtPHD58WL9wpuCVNADRRMGW2SqzYx0unzyFjhXaBBhtcT4pWrpe4TsNGucfpjZzHeH4fpQtIV7hJMcqIYhgKclAGWYrQjPzYCxv3FnHliyfPLHMUioY5SkJ9Pttcq3QymKqU5RHZlFoRBJ8MsAnPXzWx2Vdes0mPVawYYwq7cHaiDCsMl0Jma4lhGFA4Oe4dDXli8eaLLVSmqnDqYBKaYxyZRtEFbRohBx8jpd0rZgbEpXUlxFG1qL787GPokT2SmPwJM1T5M1VotEdSFimmzZx/QYqLGGDKp2kzx3bJpmZMExOlNRkfcRdOt+sPvL5L70JOLHRibxiBnD06FENuGefffbVWtsdQeDkuh11/dzcVhrLj2CCEaCBMgbvPX5I35Z+i+6lx8nai4RT12Gq00VZJAWEZBR45bjQUbhWh/lGwg3TI3zh2RWaeUrJWLJBzu1bx5gcgS9dTVC5sDpI6DpH6hyBVcRBRBBVyLxglcYghWHIMBXNegwGTZ5dSnlmIUUFQup6hOEogZnGViNGohCNJfWuaEQ5j0g25HGprzLVGh78cFixaBBZjFKkvUt0rzxNpgPq07cQxDMkeR/JErxPCSubyI1mNCzx2gMxodU470ldJJkxMjpSKwHcxV0c4cjXJwQsXF39a5u2zhrvyHdt0nbPlp08uvws+eIJiCtFQkNBkhBAi8F5z2DlPHm3QTy5HUa3Y6I6XsJhu0UItBBoxUI/4/K5JUKjCY2mGip2jY9w3eaAalQm7TWp1Cy9vMJqN0dbxWI75exqQjdPGDeQGSEb1tUM28qEI5SiUSp62LUUh9YG77PCGJ0jz1KUytBKDUPWNWrPi7F+i6/5L4OO145kDRNwaZPB/NP0OwuUJ65ny+StpErTUwmq1yVrn0fXpzA2RDLNq7eGbN0UgCiWV4V+nhPFVTU+OVWc813wgvN/eQ1gWAG4xx9/vHLp4tLbS60OmbI6Kntu3gpz3bdw4WQHt/gcOh4DNMYEIEKeJvgsLSZ73Aq9K22C7grB5C5sPIEKK0XOoApWm9Eeq1TRZlfQyBxnuilnnhpQjjvcMB7yzFxCN3X84G2beGy+yS1TYzTSnHMrHWo24v5zTbRd4+kPjcBnCJC74SGpIa1TqQ0xWr2wiv8qHs7GTqUCExRVvTh8f4V05QxZ4yK+OsOOPd/FbGmE1UFGX+f4bAHXXUDXRjH9DomL2Te6iVftq2CHUHm1qkGJ8t6jvG98XYCgNfd/+vSVmwIbb211BqI0OvPCxLjlurGc/p53spQ5VH+B0sxOsiRBo/E+ZdBYJO818Uqh8xyfXiDpNqiMbSYY2wylSRA75BIGQ1ZR0SzSIqz2E7TSrLYdc+0+kitKseXXnrjA5aWcd9w6ycPPtvm266ucbGR0fc4I5nnIm7yQmsu6OsWL3OoXL9nWficb2sRemaLTpwHv8YNlfPsK2cpFkt4yKhyhsv21jFf3M+5ymkmPee1w/SXytElQGiNrXiQLymwuT/KqnTG1UY1SFkGxadwixpP6AeOVsAtw1113vbJl4LFjxxTA3MWlGzZt30F/IF7hDRSDGhNVz/a2Rq5/J4tPfoDOpWcpzewk9znaCOWpzSSdMllzEZdnkOf4pINrLWKWL1CZ3IEd20ZQHi/YxENtHy0FYTJURZjwuvASKnIMXE6nAWFZ84EnFogCxe89PiAwimpg8PLSTa0Xa8K86GDHsMYvsIyhCIXyRefP6KGf8Eh/iby9RNo+R9ZaRLwiKI1R2fIqookb0KZCnjkuK0c/aUHeBm0plyfpLJ8EEzE5fhs3TRtmNxvyzGFrw35JZBmPrR6tRGzZPn31pdBA+8rE//ktIxOb6WMljjRWa7T2eK2oxxkTnRBz43tYeu7DNC88Q2l0BhXGZK5buPdyDXodvHi0g9w53OoCrrmAjp8jHt9MMLaHcHQLOqoVo5kuQVwyJInlRc9cCh2A0BYj47VI4wAbKrRS+A28gz/LCF4UpRPw3qOHiZ8XUCooeg4ovOS4vId0Grj2AllnjmzQxuUDjDZE9WlUfTumOo61I3gRnGuS+D6ueREVWKJwBucG9BqnMNUJxus3s7uUsnkmHoJCBq2FbpqijJfxklah8hmlsTmAQ4cOvbIe4IEHiv+2O/nUajOlEoUIHoMB77GmiOFVEhKtmLj5vcTnHqZ19mES28JEFaTfBJcXHTkrwyohw6NwWqPSPr25E6ils+ioRljfQji+nai2lSCugw6HffkMyTK8T4sGi3gykXUtqKJjrl+Ce7UBfxM28PT0Oo6vCyGCgt0sDu+7kPZI0wGSdJCkSzpYRrIu4j1KWYJyjSCaxIZjqCBCByGKEG1KKGNwg2Wy5kXy9iphPMKgu8rA96hM3cpoaTNbzIDJ0RCPR7xBa19MIvcdnS60Bp6oqhvAKi/BunhFPECWSXRlsc2WepXMeYyVdXKGVoVJaO+I0gFq152Yie10Tn2MQeMScWkC74VBr4FKcwJr0SYg0yk+SwsjsBFo8GmXZPEEyfxzdIIyOq4TjM4SjcwQROPoeIQwGMEMu2wehtm8w+OGnTcZsnS4lk8owZGhpWgMieQo8YjziC8YR/mgQ+Y6KJdA5sH1EckQpQqugjKEpSoSVQp9IlPGWFPkL8aiVQQqgrRD2lslz9u4zgr0OyA5SXcJXZ6gvvP11IIJJnyfSmjwHrRojBICE5LnIBmcvNSSy6sdVY7HlzYYwNcnBGRiBnPzAyRuM7u1TmQEMQojAYMsZ9UpvI7IVI5P+kTlWaJbfpDu1S/RvPRFjCTEkSXPDKkXjBGiuI7GIl5Isz4iHmNsofFnwOGgu8ygd5XBFQ0qQIUxYVRDhyPYqIoJK9h4DAnKaGNR2qB0gFIWlCnitO/jswE+7+KzDpImiE/ApyiX43xaZO7eoTC4NWZvGOApsA1RBf8hCKvEpRiPIghLRRmZ9SBpM+hewWc9XNYtKGU2xAYxWjyZjSjN7KcycSNlbyhnA6wtcAqXO1AKYwzWKrqdHK8tXzoxL2UGjISVeWOUK9KXr0MvQETU3/2xn8sWM0/jXBcTxZSqlmoEKz042eqRSYb3Ch1UCQSMS0m1pjL7KuKJ/fTnnqR35SnIGhhdkEHSdhOCkKg8ShjUyZMO+LUsuyBaqcAA4ZB45lB5wiAboNXyNWQOBUajtSmYQiZAaTPMCYbIneR4PLkHlwupKJwolI0wJkJrjTFlojDGlgNMWCMwIVEUUIorBGHA5FiJTi9gcWDxrkPWnSdrXCRtLeDTAfgcbQwmrmJshFIWb0NUaYL6xD7C0hShS9A+xw3nCXPv0DrAaI21kPuiu3juUp8LCw25fTKSci066T3cd999+sW4gS+XASgR0XfddRdKKfm+v3rvjSt2jMwbZc4mxOU+iY84sbLCavMClahC0lshHtsB0fiQRgaSpWgdUd12N6XNd5AuH6e/eJK0u4AkPXzSpTtoEeoIZWKcAWN0Qc1WGvEOcGgTIBIg5FhrhoTMtVEsizZFdu5FMDbEi8fYkMBWQFt0GFMKLGPVCrNTdbZPjrFlZpzZ8RFGxiKqcURsQ0YrmmpksbGmZMPivXjPwkqbJ04t8fufusjFi2fIB5dIW0tI0sBJjrIlbFyF4XCMBCWCkRnikT2oeALjHdYVDayCdVxUF1objFFo49E6IM88klq+cGIJSXr6hl3b1f7rJz4yTABf0RAga/SjX/iF//q6Tz/ZeVM/U7KqnE7bnq1UON5aIe0uUNKatNeA1jJ5WMXEkyhxBR9C66KUyjtoZYlnbiWcPEjSncevnidrXiVtXcUlXfKsizjwJsDYCOzQpQugdNFnUGGhBiaCGjKTvE9wrvhaaCOI6kSlGqY6iSqNEsabmQhK3Lkv4tZ9ZXZPl5kcjSnFIcYqtLc478mdY+AdjcTRXkyYay5x8nKD46evcPz0Gc5dmcelDYK8iThVUOB0iNFRwWwmL/KTsR0E1c3YeKqgy2dZgRuslY/KoMVgxaEV6MBjTDExnTjD4890OXVlzs/Egd6zY+LxPXuu+xCs2/vLawAbev/queee+ZF2u/l9586ev+PtZR0v9Ebl06cDdaotHLv4KEoLQRyQDwxRNEZHXUbJALU+Wn2tSeI0xW3OclCKqLodqW0nyjtIZ56sdZV+8zSD+QtIP0Eij1egdUwQRohWoAzaBMXNUYIPAsLaJmxtO5OlGCMJq40WjZUT9JauohfPgjFoY2iUxjjxrCIOazhdwmqNiEGpYYKYZ6g8I1Men/cZDAYkgwZ5bxXlBkRWFWNmKhgOwuQ4ByaMsVEVXZ4mHNmCrm7FmhiRHHFpUWWYItYXtG9D7jM63lO1GiOCkgBjDVmS88zZLg+fnsP7vt81NaL3bdv0m0qpweHD91ulVP6yE0IKVc9jwY4drd+dX7j6PceefJQ7X/86Fq9e4Y8/+kkmpvZyoncDDz/zJNnCE1R33o4LKwRmFGMtSd6kWr9hXV1BpFDQkGGXbD2DWZufQoFWKJUjWZe0Ncdg8TRJ4zw+baFyB8qiTYiKqtiodG32Tqsi4SvViKMKgS6ReU2vcQbXXsC7Ad65YX3vQCuCuIYNq+R4nOQYr9A2QCuLdyniPFoc4nrkWYbKitxBGw1xCRWUsaURbGkaU5kgHNmECcdRulTMAg6bSXrtWFQx5Oa1wucpveZ5to9tZ8SWuNLrcONEzMRIwOhEmbn5No9dSelkTaJex3/3q8b0T//k29+my6N/6v2LE0K/ph7gvvvuM0Pc/239gfueP/nj389iK/rqlWl99swFdfbsMZQP2DG7k2NbX838/OfpXn4KFY4QTOxFwkms1TjyAid4gcDC84vYa/Pj4vJCfUOXiMf3EU3uhayP6yySNOdJO1fJBytknQZJaw41BHuUMqAFZWJ6wxEzpUAFAZgIbaqYIXgUGo01FoISYXmMSByD1iI+aePSAR6DE0Hpoo/gkqK1rYMSUX2KYGQ7YXUSXR3HRHWUrqBMQQb1zhW3fU0BgufPQnolKO/Im+foLzzDam+ZmQOvo7Xa51I7IHeexUbKqYbQUo44LIvut/XsRDUlrp8W+bOnLr5mBjA1NaUAVpaWXoNS/tabX6OWF86aK1cucPHiWcqlChP1zVzIttJPLhJUpki6DUYnrqfXW6B39gHKUwcZGdtXNHhcUhAw17Hz4VjXtXnxa7dEPILDZ0mhCawVur6dyvg+KmSI65P3m7hei6y7QN5bKahoeQecR1y+TjxRgPJJ0YM3lsAGBTFdOfJklXSwgBaDTxJ8muBwKB1gghJBWEOXRynXNhGPbEZVJtG2DDooIGbvipEwn+G9K4ZVlGIIF64PvWil8Poapuydo99eoBpP0mit8OBjf8rUpps43+mSqSmcZDRsjvaK7qBH7HM67f4ysDJUXX1JA1Bf4/ivHnzggYcff+yxb+n22m5qYtTccsv1zC0uUAoDjl8Y4f0P53SyOboXPoskXaqzt9O98gRBucKgt0JQmWZk55vAVlBDLF0phRsS4r+86eLQOLzP1+fy1sikyoQF9UsVEpFaW5SyOPFAhnMpKu/j0z5Z3kflffCCyxPwRXu3YH0XzN2iDawxNsbbgsiigipEZayNUaaCUQavwbti2kd8Npx9UMP8A5TSxQSxF5TSzydBi8IojdeyrjKWeYfpLdOce5Q4HEdFZXx1DOkuEtgRfBgRKk3FwKhu+5qN9N4xe/EXfu5v7VJKubXh3JfNA6wpfv3APT9688rS0qtvumG3fOKTx8zV+Tmee+5Zrrvh1ezfcTsn5uZZGCxQzTu4/irVsQPkgxVE5WTdNuP730E/WSbrrxDWR8ENhji6PP/glaxj8yIerz1IPvz7Ho/GmBKKEFEaLw4kJ/d5EQJQiNJoNCoYQYV1gqGMjKwNZehCtqPgc+hr41rr2sFFx1EUaO9wIuQuLQbQxBUHu95B1MN0pZiEEhGU1mh9rcEkSqF9MfmE2qCUoBQuXaVkHBM73kS/38RkfXqdBdKVUzQvH+f6/dfz+pu2snVcc2DvHr26uipBNdz2mU898MFnnnjmHymlnnsxOtjXMgRowE9Nbb57/kpbb9+6P3/bW99gO4Mund4lRk2V1fmEhaUO14+McHHpKro8SzR7C+0LD2GjiDzPWDr+QUYPfBvB+F4kS4clnGyYkXvhvMgwJOQpPlnGJy3EObwxUJlBB3WUyPPHy5Uafr/hs/B5URoOR8jVuhEMj2BtOBP1Ao4e5AqUmHXoSQ+9Fcq+eOBV1yZ71It0Fl9sEthrg1XC/MlPgmhG9t5Nv7cCWRvXWOSm3bv59lsPsnOzpjIRMrttgieOPaFOnjntd27b+51vfvNbbzh+/Phrr7vuurl77733y9DAr+lwaGW0sqvR6SJa0W0vU6s6JspjLA5m+ZUvLfDI1QbdrEMe1Nm/79sxgwaD1iWydEBQmyCshDSe/n1Wj/8PfNJGBVX8kAb2vERwTex3qAziBqskrTmSxhx5v4UfNBFXCM9oNCLFvP76zP5adTHUD/SeQnJmTR1c6Q2/1DWx8HWD0CBFPV6MqOohrVz9WcjIuhromvfy3heGJ4XiiCiPU0NvJ0NiStqh2zyDU57q7G3Y0lQxwJLmxEYxVUqoxB1On7/ExcsX+fCHPsKxY48xNT6mP/bxP0nn5he244P3KqXkgQceMC92c/+nXzccv0EAdu/cXplbUSwve0ZH6mRdx+efq/BzH1/mC2dPgh1wNfXs3bSJHVNlLp78CDptkrUX8N0VdGWc0sR2/Mo5Fp78ddrnP464PsqaAsvn+cOSXoHKu2SdK7jOHGR9xOXoJANtGMn8cEpXhjpcLyXM+OfFOYsHp9cRC8XXas9LoSIw7FKKI3Ud6pOvIqpvxikDonGNK6ye/SwzkxMEOMZnZ5manWRq8xY279pBZXyS81cv8/o3vMlUyqOyvLTybhHRDzzwgH9ZDODY9QXxY+f2TVkQj/PP/+vDfOo5ePTqDP/PEw3OnvkoUXIVMZrIOhaunOH+L3yQ+uyNlLa+gWhiN1naQyUpXgfY0Sm0NrQvPMLK0/fRvfwZ8C0IApSJ1t2wFkfeXyEftKHfKyZ20i5eUkJT4rqZMiWkKLP8ULhBqS+TjynmFVn3z2srZfDy5UnncGmEaIMfIoxqKEC1JnQhfwafYOP32+gxZJjgKq+LPQTKgDIYHdJdOU7evETWPotXGURjqDwjDcqkCj768Q/T6/dZnRfKwRTv+Lbv5rvf9V6uO3CdCYyRrJN96/e+633feuTIEX/o0CHzNc8B7rrrLo4cOcL4VPXUTQc38cdPX+RnfucPCEcmcZ2zMGjSM4qq30brzP0srFwmrE8ytu/b8EpTFYsfrNJaeBS6CyhxhFGVxIFJuwzOP8Lg8jHKm64nnNiNLc3gFIhkpO2ruNZlcA4xVVSeo43Ge0XNeqYjxdJgQIRDhRVEzHqvYe0A/DAxzFH4vIfxCRLEaFPGvCAqG1lTInJslIBcyxKMXPNOX6UzucY2U0UfowCSugwaZ0lXz0DaQ+mIqDyJS9rEY3sIa19gqTGgNjrFFn+KILCcOtNjbtFw+00VatVRRspVdu3e5h9++Kzqd+17gD9dWFhQX3MDWFwsFEByrz9dryZy066dpj1YxqVLeG3RlCHPyNrz5FkXFUZI2se1r6BKs+QywEQjjG37VpLmKTpXHwffwAYRSb9b9O97TbpnP01v7jjRxCzx+H5sdQvx2B6UV3SXTqHTPso4xAeIy7i4PCDLDCYXct9F2xil7Qt4egrlFQ7PeFTBi+bKuS+gdUg0ugWqm9EmXi/VXrhfyIte9wxeChHqa+whda3EW9s9JGooXVMIRDEsA0XluP4qvjNH2r2MeI/vtfFJBxWWkahELimBeCq1rfRHdtJvnueZ/hgd1eVOqfC+77kd0X2yLCLWVcSmeGJ1pZWpcnXqoFLw4IN3eXjwa2sAx44dE4CaKV3CSO/mraXK6aWbZUmLkqVjDJrH0UbhessYDF4pvCrUM6zSgMG5BIUmHt1HWN1C++qj5FcfxypXNGt0McpFf4XOhQV6c+eIR2YIJrYTj+8gHN+OGzSR7gpOcrS1XEoCBnh8soJkTXRYQVmNKDvEFFQBK2uFb88h+STtxlmyq2ewlTrdxhWCqW2UtrwWI0Up51/IDZR8eP0takML41rtL9euuFYoKcghXivIB+RJA9dfxnUWyHvL4HJQnjzrolWJaOp6bLmCshWiaJq6rlMWw2DbHfTbl4is40oyxn//xBNM73kTO8dKhDYF8fisRDoQnjp5iUolioo3ckS+5h7g3nvvlSNHjjAzUepfWK52x2utymQ1ZtXV8PljBTsmjfG2hcscIh6rY1Cu8KB5oa2F1ri8BypgZPvdlCZvoHf1EZL5Z8kHbZSE6NIIpBl+0KTTX8HMPYuOS9jqKJgaYWkcVR4lT1dol8tgDTaqkOW94Yi3wSkz7AgKkg3w+YB09SKXWp/DuQEej5c+PhP84lnC0W3Y2g7E5zxfAmYIEsma5KotDET5Ic5gEDNMFhU4l5H7Lr67RN5dxPWWcGkb5YoqwOFR3uFchjIh5a23Ycf2opxHG4OokCTP6eqUTCWUxreSNOaJZw5yzlb51Y89zvve8i3cPFEjCTXjozU+9cRZFpp93rxnW6uw3cNqoxF8TbuB9W3bWqXzFxqlWjzd7C+LCkrKBlVSL7h8gEodzg0KhE0Vq1q0svhCHnqYpBXTS5K1sMEIlT3fQWnzaxhceZTu1cdJ+y2iUtGqzbMBPuuTZ318YxGfzdHDY8MAbUvoMMKUJ7GVCYyNcf0B+DYSxWgdonWIKOhefZyoMkumI8pj22n1v0Ta6xNENYy2SOpABwWXT9shelckk8GGXYKCgHcFPd1nuLyN7/dwSQt6q6T9RfJBC8kzxGcYU4QkP4SyEcG7BFuaoLL5RmxtB0rpgqOAFJ1ADV57bG0Hwcg2SlkPq0sEUZ2nF8/znz58mh+9ayfjtYjfefAxPvHYKXnLzu3MzubzAPcdukHdc/Rr7AHWWsBKqfz++z8zv226tG/XdEkuXW6hdY7ooCAsOoe1ttDEc460fRVTnkKpcPiLDZpBBiFD0hQdVCjvfRvlHa8juXqM3uXHyZNVTDyCDUNIg+GtccW2DWMKyZYkJeudJVk6tZaiDQ8vKLxGWIYgJBk0UC5D95YYZG2CoIQ2BudyfJqSta6ibYh32RAHyApXned4n+JzVxBUfIr4tICS0w4uHyCDPqJzdKlKqEPIcySIUTZA8rSQrLEhIhZlNXZ8O+HEQUx1Fi16uAzDDxWVCsZx4PNi/5FX2KACeJK8S31slNXWIj/zsYJm1m3Nc93m3ezfOsLmLebxjRXb19wDDEGGXKMeC6PwjZMVLSWlyOJpdFBBUUClagiV2iBCK0XmWiCaMBglUFEB/XoZiiYMd+74HJW0QAWUdrwaExsapx8mH7QRwGiDGDv0LAqlgiLp0hojZWxYQMLKZ0UTJ0tx/RWy9lW8ttioQj/tILqEEk3aXSGqjmO0gDekyydJVk8V7WEcxliypIfv9wq4WBdlWxTFYEwR29NBAeMKpCpE5zEDGxGXYkqBKYiwlcIgdVjGRHWozBCVZ9EqwHlXwMJD2FA2LrxgOHiKH0rJKYzyiLcE5VHoXUG0sGP77ewfzU21mouz/lPDgO03zod9zQzgrrvu8gCR1b86yAd/d7wsKpRUfDSixDhcmgzrao/Wxe1StkQYTBdZvniyPMWYItnz3m+A/tQQg3fk3WV6C8eLnEoXYcQLaBvgTfFxXJIAHq003sYEXopcL4wJamW8FJtDJYjgynPkc8cwKCq1UWa37ESqE1xZnKNb24NPeygFxsTowBCVRwqWjiwBAWIt1oYIhiTPyVyOUyVcKSYK69Tr42yarLJ9yzRToxOcmYcLvRznWggedIC1I4UiGRqRDC8Zei3MqI3sRRkukSl2EemNekFSGDymig4mqFbG2FpDJipeeS+Dgzv3Lw8N4OVpByul/H333Wde+8bXPvHQgw/+4s7p8j+q5Iu5hNoGQYk0TYaSKGpIejSFno6kOBUW5EZsETslKTptYhDcsBNYwG95+ypu0EdrXczr+SKLNybAlGqMzN6CEyFbuYhLW6TteZzzhZdwriBSIqioRugcd1w3zbfc8loO3nAL+/bfyKcf+gQX5ia4OHeVY+eOM9cu01o8iwkCVBAjWY/EFRWMp4JWZTIJKJfqTIxOsmP7Jm7YMc2t+zZxw44Jtk6UUN5zdbnJnzy+wJfm2ogJCWypUDtWukD/XFoIYK/JzK/BwcPDdwq86KGw5loO4rmWivpC/1AZTHkTY0FGHU9YCtm8rdyIR2lsTNhfliTw0KFD/vDhw/rON+39F+dOPfym3SPyqmdaqTPGGK3Ar5EgMBitUD4v3L0p8HmNLhopkpJmHZTSWDsGOMTnaBmQteYgz4Zt4KFdmLCYihHIg4igPI4JItAR7qk/LDj/UpSbIoXBZJ0VRgenmd53I5u3bWH71i088OCH6DQuMWW6nFx5hnLnPHtrM5w1exgEhSxMuT5GuTLCRG2E8dEyu2fHOLh1hN2zNbZP1ijFIQ7PXCvh/NVV/vBzF3jibML55ZRGlhNGimioY6yRdbzgxcbIRa61wTSG8ZLQzYRBliJ5u0AWVSFCqYb7jKxYFDnd1BOMIPt21BU+W9m589bWy84JVErJ4cOHlVJben/4m/e9b2vU+WxDMbmaZc4rbZzW4D1GrY1HDxcreFnvuyBgbYBRJbJ8lbR3AWXKqPIEvrdI3p4rtm6ILzJuKSJiMbBj0GIRB+IzRIV479BxCROWCokYGw9hXk8cwtPHnsGSEJsBv/vbv87WTTO8/dtnePWNVX7t+BWq/SYHbvpBalvfzJ37NLs2hWybitg6GTM1ETHfVXzs8wv8j8/OcWH1AvOrCYttRysZFNwBExBHitBqRgIz1EfUw57Gl3cYn3f4wx0CzjkswlQlJm04kmEQcC5HVAvJFEpbjA6oxJamd9RCxa5NgZAhgbYLSikvfLl6+NecFXzkyBF/36H7zLt/6J5T//Kf/sz37q7pj3bHp6KTVxq55Bir1ugQQpZ0iYfr3bwIdo0sIQpRDhWOYlUZly7jVp9h0LpaDE4M9fW9FLHQaF3kAyYAW5BAnM8xYYQKA7zOqW66heaZh6DXwNsArTXXHzxIa2WJVqtPo7XMT/1v/5S5pSYf/Ogf0lvq0OsZDmwdI5UFHj/7BGcWISyVqfmQoGwwpQrnLzsudnpEgSYyGm0NQaCZiMprdxzvZX1e8MVFYTYoiYt6fqsbQStwSnNsISEYjqGpsI6JCuPxIsPtaYa2UhixTMeKUJSvVY3RQfI0wAOHHzAceb56+MuyMubo8aNy6NAh859/5T+effudb/5SYPTbyias5lmixOXixTmtNEFUVXZkGq1jxCjsMP7JEKdXIojWmKCOsiFZ4wJpd7nQ9JJiwFNrgw4iCGJMeZxgZBtaIO0tE5anSFfOIq6HUoZ80CbtLaGcI0kch97+NlzS4cLFOc6cvkR9fJowCJgen+K221/H9k2b+YH3vpsnLgvPdQxBOIkahFQjw8V2wOWmAivUKyGlcGgAZrjQStSw1fx8OTCl1Is8dI3SGrWe90pxyEoNh00L9DRQxaIZGQpLs0GZXA/b2cqD9X12VMXvmY1sNUqWp6bUj/3qr/72ys67dvLggw/Ky24AAMePH5dDhw6ZX/q1/3Tiu95yxwdiW6vWK+Xp0XJ1pFquaY1WXhsXVKa00sUwpB42WNfa/XoIsjsyVNYmbZxB0h7euSJsqGIABBOiSiPE4zuw5U1ol5L05wmq26G7SNpZhEEbxIE1aFHkueK67du56w37CG0dUX1ajTZTE9Ps3rGLsFxhx9bNaFvj9+4/zcrySUJJ6OQruHC2YAMHvthPPOzyramDKFFfduisJXiKF2wUU0NJmhw/JKZqbdalYq8twCmSwmI2QNbR5fXuoxTvxYiinPf9jZNa7Z0NnC3p937n297+hZebEfRSAhHu0KFD5sgv/MIp4Efue///t/7ZL3ZvXer2vn28HH1vT4/uX8k6kgV11ZeQ9f2fGxIjBcV8XGeOvLOCeEFpA67YEqaMLbpzWRPXW8GU22gVosmx2uDGd8PySdJ+BxWEGFtGxzEkc/R6Ca+6ZS+37L+Nk2fO0R1kJC5j0BOmJmcYGbU89dwclzs94nIVF9cIy1NoDDkOvBpqAKyVqg4tFOFpqEngvCL3oAzFSrvhEmutcsQ7PFLcXsyQHKqep0cha5tPRa7ddgxCvs5iQoH2EJJjvPMTuqN2TE+5iYnyD77t7Xf/6eHDh+2RI0fyr8tw6NGjR93hw4f18ePH1T0/+s+aFK2oB3/zH//jf/PJJfvTcZL/o4utC16PbNXEUzgvEIQFLEqxT8B3FguRpF4HYy1e8iFhdrijVweYcAKMxXXmyJMOee8qiT6GqU5h4lGS1grW2MLHGEt5ZhsPPXGef5C9A0yTLZumUHobXQ0l5RC3inaLPH1JkXRWGRuZJfB9sjV5dzZoAYkvOHGiScQj3uOcRmuIrGbMFLLYSSpFE0iGm1KGtb4Mt58hLyC/vUBJf80T+PUFmEMugs/RQOBSNya52Tfqky2TvO9tb7/7D/6sw3/FpoPXXI8g6p5D9+iFhevVD/38kS7wkz/wff9i/6m5J96+fGbgagfebWx1lu7CkxhjcT5FR3WiyjS2Pktv6SJ536Fs0VGzYQSBQbRGRSXi+g4oj+MHbZSN8cYizYv4tI8OgiG71xWzgckqJ84e56HjK7z7DVUudVtEagHXETqSUQlSnrts+Z3PPMtkLeM9b/semr0GH3pyCR16kOIARTx6iNQZ7RmLA6pBwETVYC1kaU57YFjquGHjSK3vGSiMxxX7j7Qasoy4tjhN1sLh2j4xXwBcUoDDZm0TmksJfZJPmMxuDnq9qbHS937v93/vh7/S4b9iBrAh3glHC7XKw28+bI88iJ+o+v80XRt/x0DlSnqLNBafxPc66MAWHbnU01IhleomqlPbGTQu47IMJxnii/57VK2gS1XE2KIkUgFoiEpjhBM30G1eJHZdUidk3VXimYPYib1MBVv4+JPLHNxkqShNeUIIAkfJxKS+zP/zxdN0BqsgMR989ASiAsJY4wWM8gyylMmyYedkzJOX+kQ6oIynnwVcXHZ0nNBLBC9ZgXCqDRtSvow2ukFoaiMBGj80F0F5X8jQSSbGZ2LEiRYnJddVm4224zQXarb1vp/+6Z+9/6s5/K/5aNhfZI7wZw//4+mnzlROPdeS2plzj0mv21IEFWwcoMMytjyKdFfor1yFoIYShzFFFZAnA7zklCrTjN70Lkx1Cy7rIQxwzYt4W2b31I2cOftJlp/5JJXaFINBh5EdN2OiiCzxiLZEPuX2TVX2b58GG5KmKY+dOMeXnnuGAI0LNJO73khpYj/tvEtVV0gkw6sMTQknOWtH69bqdw9GFUOgGzeEv5jGkBoSUY3o9b2BxVhYoVIu4kFyMT7xxiWEPjFl5QmVp6pTqvQp0X8wSvp/+z/93r8/8eY3H7YPPviVD/8V9wAvBI0OHbrP/JN7Dy39zM/87r+4+Lkn/8OgMed1VDEubZFmGmXa5N0mNqxga1NI2gMnpHlRJplyhVBC0qTF8vEPMHHde7Aj28i6TXzWKh6sDVA6BslxeUIvHXD39n0ot8oHP/67jNUm6Xrhg+cM/mHW0ajIFJ7F9Vqo+k6iyQOQpwiGTDxGBwjRcKRMr8djs74rqDCIr0RCvbYdxRUaBsPsXyNYcpTPRfu+jyUzdXJTki5k7YHV6cnI8FxVqRPlKP3UL/7Xf/dRKdBYc/ToV3f4X1cDEBF99Ogxo5RKf+hv/4dn+2mn6A94ty7DJuJwaReXZ0VdPBRwiIwizTJc7lFxyOjut+JabZae/D1GD7ydsLqJXq+LVmWuthZpzz8FJiB3KTjN7GyV1WyMsX3vxKoeJmsROwfOoVSyrjySSUo8eyPx7m8Fr/GSo5SmpA0ZMlQGvTZNsNGp6w0z2X59HlF9FUFSYfBoyYgkdTWXmFHdNzZf7ZdU9rFQu/9eKbmHf/E3fuasUs8f+R6Weu7Pcw6vuAHcd9995tChQzIcVUqffPKRb3viidWf/+JTD4s2TnkdgLeFTo/4QqxBKBY62AhrDU4HhMaiPXjtSJZOUdvzZuLpvawc/wPEWKyNCJzQT5rkrUWUtmhrUCbF9T2reY94+6upVkaQPB8iaUV14bwDn6G8Q2wVpyze5UUHbm2T2Qt0IeUlbvafN85qEUoqpeS7zNjE1HSjXbKDX9k8xX/5Vz97+OTa3/uPv1nc9oWF69X09HE5evSof7E6/xvFAJQU3Ri/Nqb86KOP3rFz585/2Ol0vv/Zkx9i9eIXpBoEWnSKBBGpLpMqS5J5XJahXAbO4V1OWKkXK15w5JknqG6lffZTUBphZOcdtM49wqC7QtKchyAomkxDidcgiJkcsXzuSycRXyYb1MnXEEdTbDDXSoMy5FozFgpJmgyz9qgAXNaz+WG79kWo3k5kAzn0BfH+RV4GhVUCzks+6DBV6fotleTXX7Ul+j//+k/91OnhHdeHDt2grr/+mBw5ckSOHj3q/mcP5mWXigW0UsqtHfwXvvCFb927d++POefe86XHHtM/+7M/L489/rRURiraZQ6T9TDklHyLjBAf1xnEY/T6A1TWRhlD1lkFLLV9b2FnJaLZbdCOxtGtU7TnPk9QGscGFZLmBdIkIbSldRpa5gw3XL+Hh86vsNwrocIQ7dJCgMLn4JPhNpAcr0rUamWceMLMkCsYfFWrnTcMMMtXcvqFUTinGSQJUzbhXbePsnt24tBf/8F3fQDgzW8+bO+6C3/kyBH/EptfvrEMQETUAw88YIaqFA4wjz766LtnZ7f+eL0+8taTJ0/y/l/+FT7xwIOuOxiY+tikUkoTh4rcZyR5jvaA6xLJgGo5pT+1g9VOlbSzSByV8L0GrXOPMHPL2/nJt13PE/OX+cCnHP3VBcqdKzhiwsnd6NYiedpFdFQoiQWWy6tdGt0uUWkWE4Tr4rDFjECRCHoK7P1i2yM6YsYUAIyWQom06EW/yODI2tJL+XKPsPH2a0ArSLwiyYTpMty5v8zdN834266fNUbMQYD3v//9wY/+6I9mDz748lxS+3LdeCD/+3//70c/8RM/cU+5XPqJ6amZO+bnF/m5n/8F+cAffsj3ez2tdWCq5RCtFM45BIW1Zjg3J5jAFrctbTKycoLqpv0sju2huTBHKY6wvsX504/wx5WQt92yi2/5kW380tGELz78cWo1jxbNxK3vYfnYx/C9JbwHi6PTWKXf7aFLfsj09RuC+Ub+jSGwtpCglWKv77Wo/tUNg8mGWr5ovWi08igF/UyoGeEd10W84WCZsdESxip18dIiSXfwU41G4/2jo6MrX+0q+K+rAawphADuAx/4wOjNN9/8/XEc/9jY6NiNnW6P3/6do/73fv8DcvnqvEFbY0tlrBkujhSPyZJisFsrtNeIDop9ON5jTAUblomaF5ndeyuDfe/g2WOPEU3uJ950Pc+0Mp768Bl2TQs//v3v4dP793HfR+8nKAX0GheZvOEdrD55FIdGM+DzxzsMki4lU1QarDdo1AvWz69J02iMFkKE3Beq5N6rodDU8/l6a7MAXq5tLXcSFNcdAZ8yEI91wt7RkLdcP8b2aUWmHKudhLFKqBcbXX/p3MrogYOXXgN8ZOgw3DesAawtJXz/+98ffNd3vfNHgyD6R9ba3QsLC5w5e8a1mm21sLio62MT9AYZnW6bMAwJopAkSQoSSBwhLsW5nCQfFImRMVSrlYIZFMSMjo+zrW44cGON9h2H+NWPPU7z1KfRaoAXx2PnBzzy8Mf5oe97L9/z5lfxp19axDefYaAEpyyaDBtX+dLpxwmq0fBGDvcCPC9f9+tyLYqie6iMZ1ctYqk7YDEp1set9YHWehIoU0C62uCHG0N8nqKyBplLyH1OFJbZHFfYNzPCvs0hcdWz0vVUQ40OCo7DcjvzJ84uqsvnpvcBH3nggQdeNsDuf8oADh8+rO+9916UUu7kyZN31+tj/7ZajV+9uLTIhfOXXbvdUnmeG9Bcd2A/E+NjmMiSZDmffPDznDl7jkq1TBzFpP0uaZ+CEEqhrxdohdaW2kiNsYkJJianmJ3dTLWi2R71+eG33sov/s4fkTWuoEeniSJDNTT88m/9Bt//Xe9lJD7HldWMbPE843vvIh2sYEc20zj1SUa3fTdKl3B5UnTX1LClil8DXtfKl0JWNtPs3RFRXbZcPZOgwqIDV3TpHKDxWUKWN1FJC5e2ydM2TgXY0gTV8hSz1Sk2jQSMxYYwFJq9FExMrarIXNEMFHFcWEy42khUY761f8i4fhnh+b8giDOM9TnAuXPn/lWlUjmilOLq1UtucXFJdbt9vd4j98Jqs4ONA6q1ERAhKgcsXL7MJz7xGS5cmkNLjhdPf1DQqa21KDzVSpXtW7eig4Bt23ewZcsWlLW4bo+Stnxmqc5vHv0dIpURjG7B5QlZc44s8USVGunCScZuvYdw043YJEVpherN0WlcZmbrbeAhUX7dbXvhWrdOW8CTemFaCe95dZXzVx0fO7VMFmo8tkgKVSErM2ieIusvIF4Tl6eoliYYrU8yYWvUI7AmB+9wSqONplISRmsxo2MB5chTCjW1quG3PnTB5YtXzA9/+86P/tW/+T3fgRzW8Oev8b/mHmB48AxBHL+wsDDrffaL1Vrle5eWlv38/Lw0m22TJYV0uYgnzzO8aOKRGkFUdORGqgGbZ+rsnx3H5MKfPvRZlhYXSdOcqo0Q5QhswLYts4xPTOCdo1yuUa1Wi1raOTJlyZMeN09H3HDLnTzxmQ8UU8bakWc9GPRJGGAqZVQ8hs/6pECUF0ujq9EkaZ4TaUPVDdN2NRzNRnAyQOd9jA4YOE0u8MULMU9eXWGgHGVnqBlFKQzopxl9HVMa30+oDlINYkbigJoWDMXwSC/1OBGM0lglKF10EaMwp5JpBsozWlYcO9Xn9EJX7dSeTPSmKLIkg5fn8P9cBrAhyWNlZeWWwaDz3Z1O42+VS5Utp0+edVmWaY3RpbhMmrTJvSeKy6ggp5ckGGUphyETEzEzU3V6rR6fe+wJnjx1ji1bNjM9PcHp0+dJE0elGjMzM8P0zAxpmrJp0xSV8khhTN6TJH1ENAmKxeceYSwVxrbfSvPsF7FxCXKHKpUxUQltqjjXRDMFKiexmoQUbQ2paAbOE4jCiSkqDyl69t5reu0WTuVoG2GCEvPnlzBRTCUKCbyA82Q+JxBFbBShHuINeFy/yxIao0BhC2oYgtFCqopGkdJClDjaHQhqltWO4uNPt/E6I3eOwNrKoJ+FSqn05aoE7Fdx64fSOspdunTpdVq7n1paWnzXYNAzC4vLdDuZc1qZgr8GWgnLyys8dew5VhstDlx3PTfedpCRSpmJkYiJsQrLC/N89vNPcvJsg7hcYqQc0u+H7N23h9Zym2olZteeHYRRhdpoHecceZ6T5+lQUsWQ5wnnzpzh3PkL6H6TnaO381RlHJ80CEs1RGu0rRT4vUuLyRkHSslQ27/osmMUjmKCZw3VUwihjYkmDxTsW+/RymHFFbJyxaQC2TBsCGC9J/EMV1MYrBTtX5TDagfDMa9Mg9aC1Q6VKrpdh9UDylGJTx1rcbnboWYU4jT1eiUAAoabP19xDyAi6t5771VHjhyRK1cu/jtr7T/NnefCxfM0lxu5t6FJTckkiaeX9MjzHLxndGSEN9z9JpauLvKhj3yUBx58mL/1I9/L626/k1PPnOKhB5/kxJUlRmtVxqqGZJAThxVqW6Y4uC9kfKxGuTRCP8lJXYYCBv3+esbd7ba5eOk8Vy7PFTW6LbGZC9TueAMPf+Yj2CDCKQviiUe2E9T3FZNI6+ogssZOWG/aaF/g+264xzdXHvJeQcocRohsOMG8VihqhHxIzMvW1UeG28+GvEAlQuZkWE8IKi+YQt54cpejsZQsfOFEl2caDUKT4VIIwoj6ROR5CY3fV8QAjh49qo8c+ddubu7yr46Pj/3w2TNn/KULl2V+YdmIshYb0veePOuTpwntbpelpWUWF+bYOjPBna+5lZ/56X/G7/7e/+Dee/8tD37yU+zes5ulpQ6zE3VGqgGdbo5XEdVqiWqtysGD+9m2eTMLCwscP3mGJFPDOJqTZY40TTh16hRLS8sYVVCubFRhol5i74xhZf9tPHvuGcojk/g8I5jcg1MGPVxDi2KI6AlaaWwu5LqwBCMUB0oxpCob1MH8C/RKFSBarUu9rbF57VAwYs24tAZHIWbpvB+ygjXi1JBbaDnZcFzstwqyh7LkLmFiosrE1NjLbgAvyQq+//777Tvf+U63vLz8feVK/H8ce+qpbGFhwQhaaxOhQkt/kNDrDmj2u/SSAe12i+WFRXqrTbT3LC/M0283ue2W6wiiCg889HmOnzjN5i1TzE6N0h84dBAyMTXK9NQUt950E1tnN6OVYnZmBpdnXLm0QJ57nM/p9Xo899wJ5ucXEC9YazBaMzZeZ2JijNmxkAO7b+Bzz13BSUI0vodwbF8xgTuUfVsDZ4wUDRjjCzlWP2Tzil4r/66BQQU25If6hC8gdAwJHPI8KTlwem1oqwgxBR1tTbTT4wS0ClkVuJyuovMu2hg0Htcf+LfcvEm/7pZtx+tjY7/yiiOBw7jvRaQyN3f5p5OB87WREbNl61ZljMa5QhFJnNDt5Vycm+OJp49x9tx5rl6cY8f2WWYmxgiM5dz5KyyutLn+un3s3LmVTz/0WR566NO0b72VW266BZRjYnSU22+7jVIcY62lVAoR8bzq9uvotjs8feIMSZ5w+cJFmq0WgQ3QBirVChOj49RHytTrZeIg5ta9Nb7nja/h1z7xGUan9hTue21rmCogHyNDdyxSqIp7hVNFEuAoXPQ6SVPJNY4e15R816jZiH5ePS1rQtcovNq4SMoMSa4Oh8HYgKW0Sb+3iNUWr3TRgsYSWy237p0RpdQzG1oHrxwSePToUX3PPfe4K1eu/h+1amVPo7Hqoig0Tz/9FBfOnafbaSMI5VKVTZs2sWPXDt77jrfypjtu4/4HP8PZc+cR54nKASGGKAxpt1ps2rKFd7/7XXzm05/n6WPPoUTz3vd+F6+6+UZCG2JCW9xqUzzwLMl4zR03cnn+Mp/9/DPkaVowgULFyEiFidEao7Uqk1OTGAuVuMymLRP80HeP80fnHMqOFUKQQ44NQ7ds1jaKDFU+HMXwpTIWyVt0Vs5Rrg+3lPq0aP0OcwOvrq203/hy6vkuVW1oD/shpRsRsDFehJWlk6TZVcJoBB9WC80CpUmc4+BETW3fXFKJ5J8fAkGvHBJ43333mXvuucetrKzc4pz7e91e16+uLOsP/vEfc+78OQLtsSYAHM55lhsdqqOj3HHb7ezds5d7Dr2L+cUVHnroYVZXVxgfGyMOQ7Q2DAYD9u3dx/Zt2zj53EmefPoYTz75NK+57WZKlahImtRw5B1FPkhZWb3Knu0zPP24ZbGbUS1XCAxUSxHTk+NMjI/jxRFHEbt378JGZW7eO8Kd+7bx0HnHSKkgcOihjJuWIjNXAlYUOX4oGmFJehdJB6uouLQuQytDtdI1hU8PGyRgwb9AgveFDDA1HAAVG6JtSG/1FP3LT6NCQ1ydQkwFpUOMBsFQR8mrd4/q1CXtcjTziaEBvGx5gHopXH9+fun9tVrpb1+6fC7/zV/7Nbu63KRcKhOVhg0PJWRpTqPZxVrLgf37MUoTl2L27j/A9l17ePLJp3jm+DNMTc4Q10aojtTZvHkz1+3fQym0dPsDfvXXfgOjDH/jb/wg5XIJ5zO0GNJ+i5WFy1y90qLfd8wvL/KZLz5clFiBZevmKaamJoteAnDw4AEmJiZRxjI7VuOXPniKf/Mni8yMhjhXaO9aD9r5YtGCXjtAIdOG9uAq+aCJtnEh8x7P4HFr/eEve1Trbd41zcI1adnhWLdWFCpgxoKCvL1A8+JnkcY85YktOBsSj+xC1ybwPkUrMB72loz7oTfNmr0Hxn77Na++/Qf+LKHnr8VLvwhT1y0uLtbyPP3OLEn5/Gce1o3lVWrlMlGgCIwlDC1hEBQuxBh6gwFxEDBSifFJylOPfokHPv4hdm7dwrd+67eCUcRRzMT4BLt2bKUchyitqVUr/PBf+0GSQcJv//Z9JOkAo6DXWGHh0hWuXO7QbOV0OglTUxXuuP1GapUqBw/sYceOHaRpQpom7Nu3l6mpKYLAEgaGJM949b5JKkGxgFqJwjohzB3x2oydB/GQmoDEuIJe1m/iGuexQb1I7HyKl3zDnp7hP2LNO3jUUExSNvy5KANB0cQaLJ9k6enfZfmp34beAkFtnM7qFbLmPBIUNDdtaxhVYcpWZP8oqlT2yez2qZ8F1NGjR19W5rZ+UY8QcCCKgm0rywuceO45XalUiOOQSiUmjmOiKMJYgzUGYy2tXodGq00umtwoTKTprSZ87uGP0O+u8MY73wDesXV2monRkfUb5JxjZKTGX//hH2R+fp7f/p2j9Ht9FhbnmJtr0un0SfI+kS2QtYmoxs03Xs/M9DTNZotut8fBA9cxO7sZYwxaa7RWDNKczXXLRNmgHEQilPFUrSJaA2GUYhBFdH2L1oWHaZz6CK4zT3nzq1DG4l1vSOESrjl/f40FsH7TNUqbQoLGhBhrEN+kfeXTrDz1WzSO/RHSXiaszOCd0Fs+hXcJxljyQQOcQ6uAmhFmpev2bK7qmen6L2yb2fbES236ejlzAAWQ9bLto6M1zpxecP1W11TrNUqlkCgMMIEhdzlukBe69iJkWc7C4jKTE5NkSUIYKeojZVSg+ewXPs3WLVd49R1vYNDvkKYZQVDs9zOm2Ks3MTHG+973Pfz7n3s/Ls+54+Yb6PZ7ZJknIMCnbQYDj9EhI2OGqytLdNtt9u/bx9btW7HDw4ei8ZQjRMBoILgBVK0jDorkz/kUnwV0Q0unc4bB0inoLVOeuZF49tXkPoM8GZaLcm2DGYWQtAzFoxVhMZEkUmwyHTRJmxdJGhfIWxcL9ZOogq2PI8mAwdJ5vICNqwRhGZ8nxa5Cpag6xyYG+c5pY6enzOdf94ZX/+vDIvrQy4wBfJkBrGWb3vt6EES0mh2U0dTiOnGpRFQSnGSk3Wy4ZNngMkcYRFxZuMqenTuoEFIpKfrZgNXVPsaUOHv2DJ1uhzvfeBdLS4ts3rwZPwRFtNZ479i9axt3vv52/uCPP0QURmybnCYSRZq36OQNTGUEj6PT6tBuNDmwaze7d+7EWLv+fZxzRcYtnrbLCY2mpgdMVKICN8DRkphF71k5+3Gyy09ixrcTjW7BxFXS5qlhDlAGwmITt8oL7j+CeA8+JcsTVNIj7S6Stq/gugv4LEGZGGs0hBVMOILvrpC2G4jPsWEZG8SgNblkVCZ3E1W2UQHGpemmS7k9sLt+8a633/E+pVT/8OHDWh05Iq+oAazHBa0zgDx3lKol6vUxjNZ46ZGnxVRroAyJpOQihKGhudphZXWJ6/bvZHFlmXY/Q0yAckVP/8qVK3z+c5/jda99PQtWMzW9aV0ISmvD1flL7N23g1fdeBuf+/wjbHvHO8n9gH7WQVdKiBL6/Q7tZg9EsXXzNsIwKjp4BeiO91JIuwkstLpYcWwbLxTCAp+wOBjlTPMSKyc+gOq3EVvCr16mvXqumLA1pQLqtSHWxGCCgu2jpKCMpxne9YakUVscamWKaOcbsWEZ175KZ/EkeWcZnwwKUpkOkKCCCkOcd4RxjfKW26nU91Iynqrv5rNxZm/cVb56150Hv2t2bPbcWiX2StC1n2cAa/vllVKXer0u1UpVj07U0CVPnqTkedGTsNoUo9BrY0zisTbg9PnzzG6bpNVN0SbAJRmD/oC4VCoQPvGceOYY+w5cx8pqk4MHDiAIZ8+e4tSpM3jnueWm68ltzpeefZyDe3ZBKUJhaTWbdLs9nBPy3DFIUsasxRu1rsJdHJYiHyRcWehQL2mmRyLyLOdco8yTlz/H6rN/AoM22lZBD1CmcO1BZZpobBbSNllzkSxLUKboF4goCAJsGKKDWWx1AhOPok2M67fJGpfota6QthcL3QIjGBMVGAAepQVsQG3iOkozBymVJii7RGpZ120pOXvzTn3i2+7c+94DN9749Ct5+C/mAdZczuJgkPqxsVEd2YqkA6dEcrQpVqkEWHzmCtl08WhlqJQtC4urnD13memJKdrtAUqEiZFJavUaQWgIYkOSdmmtLlOpj/HFL34RrTUXL16k2ytoXbFX3HpwH8dOP0dnkBCXLO3GKv1+gvMFUXN6ZoowiooD98VaNzdcvOCdI037XJzrMTVuGauU+PTJFb746EcYXPg8ymi8rZBLjsocKi/Wx2TJRQaNSxgDyg9HbtTaSlmBnpAqjVYG5k6BL2YUjLhib4EOMErhtB/unBBMUCYsjxCObiUa30dcnsZoRSXr+Iprqr2jgb1us/7k9/+Nb/mB6enrr77Sh/+SBuC9P2utvTA6Oroz0EbyLFE2MMORbYd3vuiOZTkWhbchfZeglea5584wcscoxijGRiYpBTWCoFhtbrUwUR+hnGZUooDVZotnnzlBKS7R7XUZJH2qpRIJOdcfPEieO1qNDt1+v9jQgWJqepZ9e3dRn1wr1fzQ9a8NUUKzlzAYpEyMzvCJpxd48rGPks0/gQkjsrxI8rRWaGuv7QdQRRvYZX64EkhQYlHeD0WiVbGcSgZFCNAabzQDIrQKiKKQUmWcoDoFcR0dlLBxCV2aRNsRrOSErucraS7TJjHbxnJ/w76Rn/07f/d9/0IplX09Dv/LDGAo+aqVUr25uauPjE6M7ajVyzLodYbNTMFlCvFFK9NYQxRYUlcQGIxVNNo9Tpw8yxu/5dWINmjbQ1OhVNZMT48xVavTbyc8+9wz7L/uRgb9hGNPP0MQglFCe5DQ7CdEUcjWrZvROmSl0aRUKrFlZhO7d+xgpBYVa1NkePBDx+VFobXy/T7SSoz6xOe/qC/OnaBaK8PEt5I5j/QbyKDBoNck77bxbjBc1mjwUuABxcKGYfmnHVrZYkuMMtighomrxOVx6rUZtmyeYsvUFDoc4cqq5WoP+iZH54UWgbiUMF31ZScyalKzuZaxc4JHX3fb7n/yne/5zgd+/O99H4cPH9Zfj8N/0STwgQceKEa4vPuTIIwPbdm6k7OnngGvyPsZWZbhvGDDgDAv1rDoYZ/do4jjmDNnLrF50yw33HA93nWpBCHbNk8wOllheaXPQrtJ2k957umnuenWV3H16hytVoPMw9JKCxsojNEENmLf/l2srqwwNbmJXbu2UysFw/17Q1VQ767RtwUxgdUPffpRPviRJ+hlKzJSHXdOQq3IVSksK13bj4Rlqs7hkhYu7eK9YKMYl+fkjSvkneWiK+g9WE04voOwPgthndDUqNkSI1FB7LRRwNmBo7GYMEgGoEFnDsH7QJzEPtWjOD1ZFmaq/ZM37Kz9Xz/293/ovymlkkOHDpn77rvPv5xI318EClZKKZmbm5ux1j63vDRff/jTnxQGuRq0UnyQoY3Cp47l5ipLzRbNTo8k8ySJI8syBolDG8/3fvd3sGfzFjZNlxmdqHL58oDVZo807YPzdPsDZrfMMjG7lQ/84UcY5EU/XHxGfbTGZL3G677lVvrNPpVKjUolKHYJKo23pqB1JUlxYwVXrdXNlSuX3v83/+b/dmJmauvfyTF7217TcZATkNlK7oOyIqwobyMlJlTKlNA6KqRbil2hxZo5tQEn08VyKO0ZLnVy4BTOFwsjDI7AWgmU81qcBC4xZZWrutaMmDZTsXxh96baL//kv3j9fUpd1y4Y1aKPHPn6HfxLeoBhGDBKqfn5+fn/Prt564+IV67X6dlAW0q1mDx39PrFYkWMxg7DgBdFkgtBFOLznAc/9Sle9w//FmP1cc5fWaCxkpEPCjaMF0cUhVy+eI7xyWluuvkGPv2ZRxipBaighHcO5xxZN6VaiinFdijXboq9emq9ZMV78ZXKiGk0ms/OzS3+40ce+VhXRH7pn/+Df/OGpVbz3c1W963tlOuc8XbAgH6ekeWWnMCJLYkPIrw2CmWVqEAZVWALogtegHfZEJFREmoQpQWVY4wTo5wKnDdBjippMWWTE+sBVZ2fnRgNPrJr5+jv/cRP/NCnlFLyj//l+nT01/XWf9WMIOfcf0Hxw5XaqM56fSolQ6I9eeJQ3mOtLbRpbTjk1DvisNioaeKQJHUc/cAD3PXGN9Dv93CZL0SgcEMlbYcJDKdOP8tNt72aU2dO0mkn2GG27b2QiSM0htSlxEPxqOGwXaEkLiJhFIpzPhsMBj/0tre9rXv48OFQKTUAPgF8QkTMP/t7//b65srSna2sf3em1B2Jt9u8iWyqHKnPyZ3GaUuGLZZNrq2NG7aCh0OcyniFUQVRL9AQkhFKj5J282Gkj1VD89DmcX//P//Xb35EqTt6AP/gH/w1Dh26z9x33yH/Ukucv2FCwEYKuFLKrzQWPnb1ytK3fvHBjzmrctN2OSrPyRo9espzcaFFq90ny1whcY4QxxFRHJLnwuLyMltmJ/i2N74JxJG7FK1CnDgkyLAoGHgO3HQb880WD336i1SrFUQEqxVvvfsN1OtV+p0uo9Xa8GcUrllbg1Pko+Pjdm5u4V/t3bv/p9e6mYA6dOiQHvIbnvfQz/7ar8W//NSVne1O5/p+313niA8qpfemXiZyryu5EGUikUYblC94Q0onxshAa9WJjV61Si4iPF2OzYmxkj717bdvPvWmH/j+1Y3t4GJD1yGOHr3Hf9XDhN9ABmCUUu7q1at3lUuV+//w93/P97orWueFTFvuU64uL7DUzEgHQ7lXl1OKAkrlEp3ugEHi6KcJjcYS22aneevdb6ASx/jM47MMnynKVUuaJ4iE3PH6N/Hhj/0pK0PBxpuuO8jWrRNoo2i3WtRHR4cMGz3s0+Pq9TGz2mw8tHXrjrtYW7j95fQpdfjwYfXAA+ihmMKX3UKjIXcSfua//WH03Pz5uJMSeUKb5x2lKOdj5XhwYGZi8IYf2ZtYc2PqXtyBqze/+bCZnr5Bhrf9G/LQv+rJoDUvsLi4+CerjdW3f+TDH3BVHZp+krDcadNs9VHGogQG/QG1WkQQaJaWenTaPQZZQi/JcOLo9zpsmhrlrje+nsmxMdJej5It4+ix0m7TaXS4+zvfTqM1oNNY4YYbbiAOIlI/wNiA/mBAuRQXCqJKkeWZVKo1Abva7XS/ZceOHaf/HL1zdfjwYXX8+A1qYeGYenD6uHD06J/nlio4pN/85utVgaDi7733XvnLcOB/IQM4ffr0TRMTk48++OD9+uzpY3qQiOr2BtgowGqD8p56pYJXjiuLi6wu90iShN4godMbkPsMayyDfp9KSfPWu1/LwT37yJI+C/PztNt9cpdz4KbruenGO7G5x9ik4B5ai7Yx/aRPEKzr7IjWxo1PTtrVldX3zc5u/b0Nrv9/6nnIkPpz7733Pu/Z3HvvvbKBCPKX7qD/QgawkSJ2/vzFf1evV//pb/zGr+fNZsdWa3WikiUOA0ZrVbI05fzleZaXG/T7Pfq9Hs1OlyTLhpo7QhQEaOORLOW6g3vYsX0b2SAhTfooYGJ6kjfc+Q4CrbDaF3v4tELZMoN8gJcUawOAfGZm1jZb3V+anJz8u1+jw///y9dXNIAhQ1j98i//cvxd3/Vdn11ZXrz54c9+zlWrI6Y2UqFaqTDo9VheadBod2k2V7l65SrNZpssz0nzfMiyFSJbSKflaUa71aRarbJ/3x62zI5TDWJ0OeSW297IyEgV7QSjKTAHY8l9jnM5Rpt8amrK9vvJg6dOn/u2M2fO+GFZJd88zpfBADaGgmeeeeZAvT7y2VarMZrnuSiUbrc6LK406fUG9Ptt5heucvnyVbqdLnmWYa3F2uG8nHMMkgTvc5zzuBzEZYyP1dixbQu10Rqvee1b2LZ1C9oXdCtnigxNa02e5W5sbMyI4lSvm71xZmZm7uXmzP2v/vqqhkOVUn7oZp87e/bU91cqtT8Ow5A0GfjVRkeXa3VyDysri/S6KXEcYa0jtlUCbfHiipygm2BiQeu4iKW6aLdmuePc+Yt0n+uyZetB9uzeRTYYDNeqKyT3YLUbHRs1gpob9PN3ffPwX0EDGBqBu//+++2uXXs/fPLkmR+21v5GtVb1YxMTMje3qDrtFq1WBxEhMJrpiSlCJUjmSPJsOJQpaBMVdXwO3udFCzeICEZqdJKANOsPB0BlOMGjcCJSqpaNNnYxS9N3TU1NPfvNuP8KGwDA3XffnYuIVUr95qVL5yuDgfzSxFjdnztzWubnLmsRT2A1Y9URypEB5emT4LIEbSFWAYExkBZi26ItUOzdM1aTOUtg9POoCR4kimOxJuh32oPvnpmZ+eLwPeTfPL5X2ACGniC///777datO/7zhQsXEq3dfw0CrZKk60IbmGq9wkgUkUtCt98lTTyIJgojIjTkDkqaXNRQY1cQUvK82OxVqdVxLi8mgIpNG35kbMystlr/YmZm08Nf/OIXA6VU9s2j+zoZwJonuP/+++327dt/9fLlCys33XTzr4OvH3vqyXxiZMSKZDTaA5KkYMsQWOJSQMlr0jQh10IwXPLonSfva1ye4sUzPj6Op4CBEeVGRuq60+k+OTU184siYoBv3vyv4Uv/Rf/hWjjYsmX7HwwGyd23v+qOU3e/9a22M+jlK822aG9BCUYctSCkEkZ4pRAxaG2Ho9ngk4zeYMDc4iLlap1NM5vx3qG0Fh0FPqrWlA7Cf7kW779Z7n2DGMDGcLBr167Hrlyeu3Pbjt0ffMe7vtvWxybV5bkF5zyMjtWpjZTxeDLJMaEhMMVq2NVOi6XVFeaXmzSa8Na3vJMwikApr611E1MzQaPV/A/1ev2Phhn/N5O+rwcO8NWihQCrq6s/6b3/6TNnz5U/c/8nxOjce6P0oN9TXjziPFk/o9ft0Op1yZIcpQLe+e73csdrbhHncjc6Pm6r1Qqtduc/jI5M/MOhOJV88/Z/gxrARsRQKeWffPLJm3fs2H6vOHnP1YV5nn3uGRYXFl2305WrVy7rbqupEM/IWF22b90p3/K6N8js1k3aKPTExCRJllz2Lv/fq9Xx3/rm4f8lMYANhrBen58/f/7bRkbqf1/Ef3sURVGa9llcWmJ1pYlSsHnLLBPjE4WKd5aR5+6itfbXO53O/z07O7vwTaDnL6EBDI1go54gp0+f3j8yUnmLMup2hboV8ZsFpbPUdUXknDHmuDH2gWaz+ck9e/Y0X2hI33z9JX2JiFkzho2v48ePT5w4cWJqfn6++uX/5n67Jk33zdfL//r/AYUTVF7lbRPTAAAAAElFTkSuQmCC

iVBORw0KGgoAAAANSUhEUgAAAIAAAACACAYAAADDPmHLAABorElEQVR42u39eZil51XeC/+e4R32VLvm6up57tY8WDYeZFuyAYMHjDGtmDAkhCQQkpCEJJycfElaHQ45XwKEE3JCYkgYD3BQhxgweMCDJMuWB1nW2C2p57lrrj3v/Q7Ps74/3l3VJVnChliyyed9XX1JXd1dtff7rGcN97rXveB/0ZeIKLlPzP33328PHbrP/Fl/V2sQES0ikYjURWRaRCZEZFREqiJSEZGSiIQiYuNS+BV//n333Wfuv/9+KyJGRNQ36nNS/ysd+NGjR/WxY1PqyJG7HSAv/HNgC9nqnoWl3s5mo7Op0ehv7nUHU/1BNjNIs8ksyaI896Usy8M0c97nuROlcqOVVwpvjXZBHLow0IPQ2PlyJWpEJb1YLZfP1MdKl7dNT54L6pPng0Av5bm88B2qw4fvNTfccIMcOnTIK6XkmwbwNTl09NGj93D06FG3fqMNuFymm/MXbj55dvXm+autVy03Gzc3mv1d/URXOqmn1cnopdDqJ/STnCxzZM6TOY+IoFGgQGlQw8ekFVgFxihiq4nCgFLoqMQRldAQBp5yxPL27dPnamPV52bHoqe2b51+cmrrzkeUUosb3/thDmsOowF/5MgR/00D+HO87rvvPnP0KBw9eo/bYAy1xvzl1zx1/NJdly4tv/HSXOuGpVY6udyF5U7Oajejm0KCSK60V9aKaEAFCmtQKAWK4l5KceaiACUgKDxrpiAieDJBwDgRXI6RXOG1iYzie9+wnaTVYaWXMlqNGKuytHP7yDHr1SMTU9EnX33nnZ9XSq1sMAd93303qK+HZ1B/2Vz8Pffc49fcu4hMn33quTc/cfLid1241HjTxcXB9vmGY6Gds5I4+h5xNnDKGiU6VGitQCtBIShEFGrt/xUIgigpviZq+GPWzkOGj6swAiOu+L0CcCTOE2K4ftzKbCUUp0QmKsilS8t6784RPV4KwWmWluYZKdn5HVvGHi5V+fDb3/P6jys1dnbtcx46dJ+5775DopTy3zSA5x+8AwgCQ3Np4XUf/+RjP3j6zOL3nF3IZi4sDbjSTelLKHkYugyrvERahUopBMEgSgOCkrUDLw5U1h08Gw58w2MpHABKFV8TPwwNQ8NQSpE7YduIYt9IzMWGozFIOFjX7JqucLGREccit26J/fmlnlyd6+qyzbUhZ/NUzKDd7h7cO/XAWL3y+29791s+qJRaWvMKIvfychuC+kZ39WsHLyLm6UeeePdjT5z78efOLb319ErOhaUBbV1yElXIdKRSr7Tkwv7JEvXY8nQjIUkUPmB4iKy78LWPL+tfL7wACFrWzOHaIeMFFMjQEHRhF3gFmfN8y1QZ5XKWB47bt0Z0E8Vnz/YZrRm+ZWdEY+BYXU7YNxvy4acaEmv8u26tsNLsGzfIuP3AJO3lpauTmyq///Z3vPm/VcfGHgc4fPiwBni58oRvSAPY+KFFRD/8wBf/yiNPnPrJMxe7d5xczJjvZWTxSJ7qksmNUSIGoxQHJw27ahVyyZgaD3nmcp9PX02JQ4X4F/vwav12KwUe8KihAQiiTGEdw7+HeNAaJR7jM5TSCOC0Y5ApSmhCI+ydMCQd2Ls55MBMyP94rMvVVsZ33FDlxHLKajPlr91Z5wsn+1xa7cuBSbwXwzMnr5jZmmbXdJBft2fyA695zYGfP3DDgc+/8DL8L20AGz/o8cee+vaHPvfsvcdONF737ELGQqY8UVlyG5m2M9TjCJXn3L6zypRVlGPDidWU04s5l5sptmSKGt8LaI0WGd5cdc0DIDit8Cis91SkRcU1MFkXnycoVUaFlkAnePH07SQNM0WiLIjHoFDisUoX39crEg9GeabLhYsIvee2nRU+crxHFHt+6LXj/MnjTSoBzNYDji0kXGn1qVgRm/VdOe3ZrVXLzmntbzsw/et/9btf89NqbPYcoA4fPqy+lt5AfSPF+nvuOaqPHr3Hicj2//e3PvQzjzx96QeOzyUsJoFLw4rKA6X7PsZjmQwtU9WQV02HrPQGLOWaM0spl7s5UaQJVRG+HWBUcavd0KnL2oVGMGiUF+rJZWbyU1T9AqFrYq2iXLPk/RyXCeIsuY3xRPRMnYbezkq0iYYewYvHAqjCyCI0XsHACV4JDmE2gqo3vGpXRLuv+OT5Pt+xLyJ1mj8506YaGJwXFDmBpKLz1JfSttldt+yZMUu3HNz0r77/r7/nP2dZ/jX1Buob5fCHSZZ84VOfet+nHj7zfz1yOpk53cwliUqSm6oWZWk7qMeG6UizbzSmkwkr3Zy5NGOhJ4ShwmiHF4X2GoPCKIUDnHj88BNrBKdAYamkLTa1n2KaZwhVhjcKbYUbr9vPbbfezBOPPc6x4ydotwZkkqMDQyWMQIHPNnGlehuXo930lSu8gIBHsChKolFKEISeFxKlUF4YM4ptVctY2bKUOk428iI3QVAiWECTY8ggG7hx1zUHJwKu2xx/7K7X7fi7t99118lDh+4zG8vgv7QGICJaKeVFRP/hf//w//nwo5d/6kvn+yyYSu5sZDMVkpuAXgZTgeFNuyN21GPOLPT57KUBDe8QLLEGh0cELAq0LQ5DXJHXKwXryZ9GlFBOemxqfY4ZexIfQZDGlGNYap2n00opl0qIFy7NLZKmgssduUCtPsa2nZspBQoGIUulN3GxfB09la/jBUIBJik0oYdAGzLlGOBxAuKKiiRXQmxVUV0AoqTwWIDCYSQnzBKxWdfvKOfmxslgYf/1Y3/7B/7aoT8EtBS3R/5SGsCGwx/5zV/+wO987vjyOx6Zy30/HsFpozMVIKJIvWbvSMib98bgFAtd+PjpFqlWaCVoEfywoo+UQYBMPGul/DCNG4IHQ9evFJuXn2SbeQQVeJSJSfstLl+5TLfTx2jLxNgovXbK/PIqXUnoD3qQa4wJ2bNvN7t3bUf3e3jKXKl8GxeDzXidDQGk4c8VRa4Lj1MVQ8lDRzuyNaNErtnlC45FDQEo7QUjOdZ13KxLzA3TcMO+yr/5Oz/x1/8/ufNKRPiLGoH+emb6w8Mf+/X/8gd/8rHHF9/xhfkk75eqOtexTnWEJyAT2BQbbpyJKEeK8yuODz7bIA8cRucIbv3Wx1i8gnSY8iu5VvZ5uQboeA2B6zDBSbTJ8E5RDi3dbkq3kxAGFms9mJSgZAkCIcBhlcUDnX6XTqeJTj3eapRqMJJcRpsCHNIbblYBLEHgoascbesY9YaSMijvN5Skz7sa60WoR+GVItcheVA1V4Oyf2Re+6dOJf/8l/79b//W8BLxF2042a9jzBcRqf63//L//tFDjzfvfKZjsl55MsgxyPAR5njGrWVnXXNqfsCJq4pnOylxLEOX6dFegVFEXpPiSUXQw/pd1PP9nKwBPSrA9ecxNECH+CwjSVOCwOAcJD5DA1mi6aVdMpfhM8AJvV4f8MxMj2NCh7gc5QLKNBDncFojinUsYc0QvQIjkIrQVp6a12il6WjQTtYrzRdz0l4plChSIpzRuh1Y+cJcJ8/z7g/84s/9WklE/opS98pfxBOYV/zwEXXP8aP6xIn/4fdsufW3H3py+Tseb5lsENQCh0GUwVGk8B7YP1EicY5SSfFcM8Uog6gCDRavUMoSi2Ggi2zbyoZb9CIPVRBCo8hPfZylC5+nXh+nFJfIsoQgsNRrY/TThMvLDc5dWuDS1RXa3QFJ7ogqJbZv3cytt97EpskJJHcoLUSx5fz5OVqVA6hSDbx7Hr6oNrhahSIDUhR1Uejh77/S/V0DsbwyOK2Us4Fe6OZ5nHPjuePHd3z0E//oA9ddd705evToN3YOsFbCfPgPP/pTf/rw5X/72XP9vBuP2L4OESyCxg19txJN7nOsKrJ5VFFW6eHTEixWWVDgfL6O3K0d+7XfrzlljxPLWHaF/Iu/yImTzzE1Nc6BfdvYNDlFGFbQRpNJRu49aZricgdeMChsZAlDi3URuXMEWjAGTp69wKmzF5h5w7+kM3mQPO+hlH7ee1kzCKEoR5W2lESIBToI+dBg/Z9xKOuZhYDBE/o+o2kre/3WKLh+Z/SvfvjHv++n/7wlovl6HP75Z07d8ZFPHvvtz5zqs1oeNbmyyhMCusif1yFbsEaww8MvHuNGnN5eg3bFvcQtkg0PUHAe9MoxytkVVlZX6PW6zM83WF1pIa5DoByhiYhCSyUOqJZjxupVpibrjNWq1EtVkkGbbnuBxcYyx8+c58zlK1SiGpPb76Zhy6DdhvcqL4xDw1JU4VDECkQXSLMf3vSv7toW0HWmjG50+67q07f8wx//sYcOve89Z4pu6VH5hssBjh07JjYwfPL+J37+iQtZ0LAll6lAuQKOwas1C19770VZJ+raA1xPmpRZNwUvMsToZUO+LxtunwwbQWC1kNqAkWCM8dEyKw0hy2FhZZXl1VXi8AqjoxHjozVqIyUCE1Cv1xmdmsTnGUtLDU5fukCr0WPQ02QJlKOAA5tvZi4cIfV9QmtQXp53/M/zBEXShlfCAIX2irW2lRr6ra9kB6IgwyLaqoYXdWJ5oConL//fIg+/6t57P5qs5VnfMAawdvuf+uLn3/k7f/Tsm851tEtLZeNFFWCJ8sPkb+PrxR1ikVSpYaNueLg4vPhhaaVe4tIorPL06vtZbDeZqC0SB3O0+n26/ZTMKVzm6C21mV8ZEIUWIw4bWIyxpFlK6sw6YBOokNntngOlnXSrd7OqLYH2eCx6rbUsL/RE10KBEsg0RAxhamQdEEIpRF3zdy+sFtbMyWlIJDTnB5nb1NLX/cavnP+JI0eO/NsbbrjBUACh3xgGcOzYMdFa8dTTc//gzLxnEEVkKlj/sM9/SNe6cMXNuPbo1tqyBeCihwaRrRtCcYv085MwpdZDihehZCt0SuP0RvYzGk+yJ7yMqzVomwHtvpAkgvcZuUpIRKOzDJU7rFXUKhGTFcdkPWSyNgJ6D3PqOzhXGgOfYkwZj+CHZYB+Qaq1npcoPwSkNLny4HWRt/ohVC2CUteezfO9yfMNIdMhHaXUueWWbJ3r/ZNLzeZ/3VqvL381XuAVMYA1wGcwWLruP/6Hj775UnMgLh4zogo0vrjpGwxAfXni9LzHqNZAEkHEkSuHkhSjQryERXRV1xypeP88V6ysJgojVtM+Pt7EwE4x1j7L9qDNyAiEIRDnxHGZPEmpT5aYnNnC9p3bqdcmOfGpsxyfL3Fe72RRb6fjFxksPkRlx+sQNHqITVx77/rLPhvriCF48aA0HjDqWshTGz78S1UJ670Nb/S80265Yycf/uOH/grwS/fee68B8q+7ATzwwAMa8E8/cvLtSy2Ctopzp3VRsQ3d5Ma4p75yBBzGfocoh0l7pL05+v0VyhMHkXgG5RKU8uuucmMLWBCcrUB3mV6/QRJP0qwfZDnvU8lgTEZRukzJTDJuIiQPKDVGePJB4SIVTnd30slTOm6evP9xeq0zlMZ3onSA4IYhSX0ZsOOH3k6JwFq48jlO/DA3YJgHPY+N8BWfhlfgjKGvIi41M9mx3PxBEXn/vffe678hQsAv/dKiACwsdF+/0M7ItVH50KT1uonLNdbN8PporRGRoTu89mdrXi3PBygN3qWkg1VoXqHRmqe2+dXo+ha8tyjJv+z74gRTGsNObCVZuYzrzmG6CzTCmJWwxmXfx/YVYbpIrCOkEVCN+uSxZZCfYpDNkfaW8Gm/6ABiCEd3IcoWVb1cq1YKlM7hAatDJO/hvKBthMIj4lGEeOVRyLoBqMLCC1bqGqChXro09ErjVaivdFPVGujbr149vvXIkSPnv1JZ+EpAwWrY4lXNTmfvas8hxihRPC9T58+DX0mRSWtyfLIKOkfnfZwIftCifeZ+BnNPgCSICnHFox0mgkXY0EFMZedrKI1OoQx4clzaQw+WUL0zZJ1jDHpPs9J5Ejfh6W8epVuP6asGafMKOvPDuKyJZ68nHtv9gnJPEDzeO9AhWEvSOMNg/hQBJXQO/e48CjNsUPhhziZr/3wDb0HWkY0/wyGSq0A1JHArrSBcuJL/7yJi77nnHv9nwcT2FYj/azdwPHOyuZs4RItS+HViJhtqfzYkems3Vm1IhJQuaFwI6KBC1jyL66+iMWgC8CA+pXfhUZL2Rcqb78CWtxbJFeka0xflhKC8hfretzJYOslg5TwyaCKuQCDRFmVK2CShd+U58pUrOJXjXDpM3IRwZCvR5F7CkS14XXib9bJVK7QqI96Rty4xaJzDq5Dy5HWI0mTdK6i8h49TtLXDQ9yYLCrQFOFi/Vk+P0F+Yb1kUCSBNV+4tOoP5fZHn336xHYR+R4geak88mU3gHvvvbf4wYNGDa2rmRecUThh2OoQEI3R6iWdgEcIlSLxCpc74hC8UwiacGIfnZMP4PpNTBiBc+QqRTlIFy/g2g0qU7sw07egogKm1d4jyqO8YOJJSlvrhGO78Z0Fsv4KLu2j8hyvBMIAbcroyjhBEIPW5H6ALY0QxtOouIZHo0SBNiij0aLIXIes8RzJyhVyyZjZfDtTlf0skNJpn8H1VohHtyPaXMsPNx7/hnJWkOcVSvIiHsAj5CgCHTLX8fr05aX8ll1T33n8yefuvuGWgx8WEaOUcl+3MrCZJNooCmb2MIN3WRvJupjyJpxE6JciwCrFUt8xXYap0ZBn5lJGSqAlR1SJ2t630jr/KQZLpxATEVdm8P2EpNskbSyQNJYI5s5QmT5AOLUPVd6E1oDPcHkKYrCVKaQ8QeAzxKWIcyiX4kXQYRVlItCCqACrFUZZwOKVHxYxGXnSIO8s4poXybqrKA3h6G5qW15LZMosDlbp9i6jsoygMo4yEVoZRNyGG70WEv06b+F57l/xvNpIRA3L5aIAzqUgpWTiFaK8pMnoNwQOEIn4KArEhhafO1AeJQlp4xK+t0I4eT2iQpT3z8dDFeRZzpt3jPDGPVWSTFMLmjw71yNXltDk5Fozuvtb6ZZn6Fz6HHmvSViu4ygjA0Oe9hg0rpA2FwkvPY6e3Ew0upu4uoUwHoEgLvBYJTjvkcDgJUcjWK0LgEkcWrnitvsUnzSBBJ/2kKSDS3ukvQVcOgBrCUanCEa2Eo5uh6zLwspTaBNSjbYgFcsgW0Xp4iJszPHW/bSSYU6g/owGjr/WahKN9xmIYIymFAZaKVRpZPQSwEs1iV4xA/BhkJfLoatGAZIWzV6XdDBaky6cJHcDyrO3IqqExm9A/TRGWUTDx4636fZy3nSwTDXIOb6QsdBzVCOFcxmV2ZuJR2ZpXX2C3tIplPMYFaCjEBPGeC/k4lDzZ3Hz5+lai4rKBNUZorCODav4MC5upgnxaJx3uLxD1muSpAlp0sHnA7z3oCyiDNoawnJItTJBWItR2pAPOrhei9xfxZTHUGGJOBhDkZH5lKA0vo4BrIFdar1qkBftZbDBSDa6gzX2kSA4nzMaGZkZrylvVE8FwQWAQ8cOydelG7ih9z/6qU9++tnf+djczMcv9EWMV/3WKXy/ie93SXurlMd2Em99FcZWEPHPg1EWOzk3zYTctqmEMQHzPcekFU61+zyxmBKgMOLBhIgxuOZVesunSK8eJ+m3seUKYVQmzxzKeZQRnDiM0gimSEmVL5JMExVsXxugdJU4iqnUamybGGXzVJ2RyTrWlglMgDEFdfzSwoAvnB/Qa54kbV3EddtYUaiJLdjSJEoEHReGYEzM8wDQDV2MFxrAC01hI595zXg8AQqwytLtNXjVdODv/YEbtTXmys23HtgNpMPEUb5uHgBIKrVyb7IeEpDIQDKlTESe9MFnWBvRXzpB4lNGNt+KiseLcICQizBZVZxrpLQT2DXqQYR2FLDYUvQGKVuqMa1MkScDjIGgOsXIyCZk800kqxfpL5/D9VbBDQpXiUVrizYWURqlLUE4AjZEa0F5ha6Ookf3sWd6E+981Tg37hhhYqJGoA1GF51FpT2rK10efqrJo6eOkfW7WBXgy1W0LaF0gNYhQWkSwqjgC4n/sqv3Upi/ekHN7of4gPcZysQoYnTewCmH2Bp5knL7wVn9pacv+fOXO5smRqPv27pr16/fd999L9obeCUNwMWlMN08U6b0dJtW0hrGK0OWZohPQTSydJrmYJXaljuwI9uG9XARm2OrWUkyrl7K2FI1PNpvYZTlbXvGuHW6zIeeaZDakF6S00wyrM7JbYlo5ibi6QOI75P1OuStefyggQza5IM2LutjtCM3fUZnd1GPxrlw8Un84nPY1hLHlsa4cnWC0eokkY3YvmmciWqJsZGAKDAsLTY4efkq/f4VMBnK1ImiMrY8g41HURjEZyjnC7BfbYz26isRaDa4e4ukPVzSpRKMosOQTrJC3jhHUNtGRkY9Drhp5yiPP72g/vQL59S2cfcfL1269PDWrVtPHD58WL9wpuCVNADRRMGW2SqzYx0unzyFjhXaBBhtcT4pWrpe4TsNGucfpjZzHeH4fpQtIV7hJMcqIYhgKclAGWYrQjPzYCxv3FnHliyfPLHMUioY5SkJ9Pttcq3QymKqU5RHZlFoRBJ8MsAnPXzWx2Vdes0mPVawYYwq7cHaiDCsMl0Jma4lhGFA4Oe4dDXli8eaLLVSmqnDqYBKaYxyZRtEFbRohBx8jpd0rZgbEpXUlxFG1qL787GPokT2SmPwJM1T5M1VotEdSFimmzZx/QYqLGGDKp2kzx3bJpmZMExOlNRkfcRdOt+sPvL5L70JOLHRibxiBnD06FENuGefffbVWtsdQeDkuh11/dzcVhrLj2CCEaCBMgbvPX5I35Z+i+6lx8nai4RT12Gq00VZJAWEZBR45bjQUbhWh/lGwg3TI3zh2RWaeUrJWLJBzu1bx5gcgS9dTVC5sDpI6DpH6hyBVcRBRBBVyLxglcYghWHIMBXNegwGTZ5dSnlmIUUFQup6hOEogZnGViNGohCNJfWuaEQ5j0g25HGprzLVGh78cFixaBBZjFKkvUt0rzxNpgPq07cQxDMkeR/JErxPCSubyI1mNCzx2gMxodU470ldJJkxMjpSKwHcxV0c4cjXJwQsXF39a5u2zhrvyHdt0nbPlp08uvws+eIJiCtFQkNBkhBAi8F5z2DlPHm3QTy5HUa3Y6I6XsJhu0UItBBoxUI/4/K5JUKjCY2mGip2jY9w3eaAalQm7TWp1Cy9vMJqN0dbxWI75exqQjdPGDeQGSEb1tUM28qEI5SiUSp62LUUh9YG77PCGJ0jz1KUytBKDUPWNWrPi7F+i6/5L4OO145kDRNwaZPB/NP0OwuUJ65ny+StpErTUwmq1yVrn0fXpzA2RDLNq7eGbN0UgCiWV4V+nhPFVTU+OVWc813wgvN/eQ1gWAG4xx9/vHLp4tLbS60OmbI6Kntu3gpz3bdw4WQHt/gcOh4DNMYEIEKeJvgsLSZ73Aq9K22C7grB5C5sPIEKK0XOoApWm9Eeq1TRZlfQyBxnuilnnhpQjjvcMB7yzFxCN3X84G2beGy+yS1TYzTSnHMrHWo24v5zTbRd4+kPjcBnCJC74SGpIa1TqQ0xWr2wiv8qHs7GTqUCExRVvTh8f4V05QxZ4yK+OsOOPd/FbGmE1UFGX+f4bAHXXUDXRjH9DomL2Te6iVftq2CHUHm1qkGJ8t6jvG98XYCgNfd/+vSVmwIbb211BqI0OvPCxLjlurGc/p53spQ5VH+B0sxOsiRBo/E+ZdBYJO818Uqh8xyfXiDpNqiMbSYY2wylSRA75BIGQ1ZR0SzSIqz2E7TSrLYdc+0+kitKseXXnrjA5aWcd9w6ycPPtvm266ucbGR0fc4I5nnIm7yQmsu6OsWL3OoXL9nWficb2sRemaLTpwHv8YNlfPsK2cpFkt4yKhyhsv21jFf3M+5ymkmPee1w/SXytElQGiNrXiQLymwuT/KqnTG1UY1SFkGxadwixpP6AeOVsAtw1113vbJl4LFjxxTA3MWlGzZt30F/IF7hDRSDGhNVz/a2Rq5/J4tPfoDOpWcpzewk9znaCOWpzSSdMllzEZdnkOf4pINrLWKWL1CZ3IEd20ZQHi/YxENtHy0FYTJURZjwuvASKnIMXE6nAWFZ84EnFogCxe89PiAwimpg8PLSTa0Xa8K86GDHsMYvsIyhCIXyRefP6KGf8Eh/iby9RNo+R9ZaRLwiKI1R2fIqookb0KZCnjkuK0c/aUHeBm0plyfpLJ8EEzE5fhs3TRtmNxvyzGFrw35JZBmPrR6tRGzZPn31pdBA+8rE//ktIxOb6WMljjRWa7T2eK2oxxkTnRBz43tYeu7DNC88Q2l0BhXGZK5buPdyDXodvHi0g9w53OoCrrmAjp8jHt9MMLaHcHQLOqoVo5kuQVwyJInlRc9cCh2A0BYj47VI4wAbKrRS+A28gz/LCF4UpRPw3qOHiZ8XUCooeg4ovOS4vId0Grj2AllnjmzQxuUDjDZE9WlUfTumOo61I3gRnGuS+D6ueREVWKJwBucG9BqnMNUJxus3s7uUsnkmHoJCBq2FbpqijJfxklah8hmlsTmAQ4cOvbIe4IEHiv+2O/nUajOlEoUIHoMB77GmiOFVEhKtmLj5vcTnHqZ19mES28JEFaTfBJcXHTkrwyohw6NwWqPSPr25E6ils+ioRljfQji+nai2lSCugw6HffkMyTK8T4sGi3gykXUtqKJjrl+Ce7UBfxM28PT0Oo6vCyGCgt0sDu+7kPZI0wGSdJCkSzpYRrIu4j1KWYJyjSCaxIZjqCBCByGKEG1KKGNwg2Wy5kXy9iphPMKgu8rA96hM3cpoaTNbzIDJ0RCPR7xBa19MIvcdnS60Bp6oqhvAKi/BunhFPECWSXRlsc2WepXMeYyVdXKGVoVJaO+I0gFq152Yie10Tn2MQeMScWkC74VBr4FKcwJr0SYg0yk+SwsjsBFo8GmXZPEEyfxzdIIyOq4TjM4SjcwQROPoeIQwGMEMu2wehtm8w+OGnTcZsnS4lk8owZGhpWgMieQo8YjziC8YR/mgQ+Y6KJdA5sH1EckQpQqugjKEpSoSVQp9IlPGWFPkL8aiVQQqgrRD2lslz9u4zgr0OyA5SXcJXZ6gvvP11IIJJnyfSmjwHrRojBICE5LnIBmcvNSSy6sdVY7HlzYYwNcnBGRiBnPzAyRuM7u1TmQEMQojAYMsZ9UpvI7IVI5P+kTlWaJbfpDu1S/RvPRFjCTEkSXPDKkXjBGiuI7GIl5Isz4iHmNsofFnwOGgu8ygd5XBFQ0qQIUxYVRDhyPYqIoJK9h4DAnKaGNR2qB0gFIWlCnitO/jswE+7+KzDpImiE/ApyiX43xaZO7eoTC4NWZvGOApsA1RBf8hCKvEpRiPIghLRRmZ9SBpM+hewWc9XNYtKGU2xAYxWjyZjSjN7KcycSNlbyhnA6wtcAqXO1AKYwzWKrqdHK8tXzoxL2UGjISVeWOUK9KXr0MvQETU3/2xn8sWM0/jXBcTxZSqlmoEKz042eqRSYb3Ch1UCQSMS0m1pjL7KuKJ/fTnnqR35SnIGhhdkEHSdhOCkKg8ShjUyZMO+LUsuyBaqcAA4ZB45lB5wiAboNXyNWQOBUajtSmYQiZAaTPMCYbIneR4PLkHlwupKJwolI0wJkJrjTFlojDGlgNMWCMwIVEUUIorBGHA5FiJTi9gcWDxrkPWnSdrXCRtLeDTAfgcbQwmrmJshFIWb0NUaYL6xD7C0hShS9A+xw3nCXPv0DrAaI21kPuiu3juUp8LCw25fTKSci066T3cd999+sW4gS+XASgR0XfddRdKKfm+v3rvjSt2jMwbZc4mxOU+iY84sbLCavMClahC0lshHtsB0fiQRgaSpWgdUd12N6XNd5AuH6e/eJK0u4AkPXzSpTtoEeoIZWKcAWN0Qc1WGvEOcGgTIBIg5FhrhoTMtVEsizZFdu5FMDbEi8fYkMBWQFt0GFMKLGPVCrNTdbZPjrFlZpzZ8RFGxiKqcURsQ0YrmmpksbGmZMPivXjPwkqbJ04t8fufusjFi2fIB5dIW0tI0sBJjrIlbFyF4XCMBCWCkRnikT2oeALjHdYVDayCdVxUF1objFFo49E6IM88klq+cGIJSXr6hl3b1f7rJz4yTABf0RAga/SjX/iF//q6Tz/ZeVM/U7KqnE7bnq1UON5aIe0uUNKatNeA1jJ5WMXEkyhxBR9C66KUyjtoZYlnbiWcPEjSncevnidrXiVtXcUlXfKsizjwJsDYCOzQpQugdNFnUGGhBiaCGjKTvE9wrvhaaCOI6kSlGqY6iSqNEsabmQhK3Lkv4tZ9ZXZPl5kcjSnFIcYqtLc478mdY+AdjcTRXkyYay5x8nKD46evcPz0Gc5dmcelDYK8iThVUOB0iNFRwWwmL/KTsR0E1c3YeKqgy2dZgRuslY/KoMVgxaEV6MBjTDExnTjD4890OXVlzs/Egd6zY+LxPXuu+xCs2/vLawAbev/queee+ZF2u/l9586ev+PtZR0v9Ebl06cDdaotHLv4KEoLQRyQDwxRNEZHXUbJALU+Wn2tSeI0xW3OclCKqLodqW0nyjtIZ56sdZV+8zSD+QtIP0Eij1egdUwQRohWoAzaBMXNUYIPAsLaJmxtO5OlGCMJq40WjZUT9JauohfPgjFoY2iUxjjxrCIOazhdwmqNiEGpYYKYZ6g8I1Men/cZDAYkgwZ5bxXlBkRWFWNmKhgOwuQ4ByaMsVEVXZ4mHNmCrm7FmhiRHHFpUWWYItYXtG9D7jM63lO1GiOCkgBjDVmS88zZLg+fnsP7vt81NaL3bdv0m0qpweHD91ulVP6yE0IKVc9jwY4drd+dX7j6PceefJQ7X/86Fq9e4Y8/+kkmpvZyoncDDz/zJNnCE1R33o4LKwRmFGMtSd6kWr9hXV1BpFDQkGGXbD2DWZufQoFWKJUjWZe0Ncdg8TRJ4zw+baFyB8qiTYiKqtiodG32Tqsi4SvViKMKgS6ReU2vcQbXXsC7Ad65YX3vQCuCuIYNq+R4nOQYr9A2QCuLdyniPFoc4nrkWYbKitxBGw1xCRWUsaURbGkaU5kgHNmECcdRulTMAg6bSXrtWFQx5Oa1wucpveZ5to9tZ8SWuNLrcONEzMRIwOhEmbn5No9dSelkTaJex3/3q8b0T//k29+my6N/6v2LE0K/ph7gvvvuM0Pc/239gfueP/nj389iK/rqlWl99swFdfbsMZQP2DG7k2NbX838/OfpXn4KFY4QTOxFwkms1TjyAid4gcDC84vYa/Pj4vJCfUOXiMf3EU3uhayP6yySNOdJO1fJBytknQZJaw41BHuUMqAFZWJ6wxEzpUAFAZgIbaqYIXgUGo01FoISYXmMSByD1iI+aePSAR6DE0Hpoo/gkqK1rYMSUX2KYGQ7YXUSXR3HRHWUrqBMQQb1zhW3fU0BgufPQnolKO/Im+foLzzDam+ZmQOvo7Xa51I7IHeexUbKqYbQUo44LIvut/XsRDUlrp8W+bOnLr5mBjA1NaUAVpaWXoNS/tabX6OWF86aK1cucPHiWcqlChP1zVzIttJPLhJUpki6DUYnrqfXW6B39gHKUwcZGdtXNHhcUhAw17Hz4VjXtXnxa7dEPILDZ0mhCawVur6dyvg+KmSI65P3m7hei6y7QN5bKahoeQecR1y+TjxRgPJJ0YM3lsAGBTFdOfJklXSwgBaDTxJ8muBwKB1gghJBWEOXRynXNhGPbEZVJtG2DDooIGbvipEwn+G9K4ZVlGIIF64PvWil8Poapuydo99eoBpP0mit8OBjf8rUpps43+mSqSmcZDRsjvaK7qBH7HM67f4ysDJUXX1JA1Bf4/ivHnzggYcff+yxb+n22m5qYtTccsv1zC0uUAoDjl8Y4f0P53SyOboXPoskXaqzt9O98gRBucKgt0JQmWZk55vAVlBDLF0phRsS4r+86eLQOLzP1+fy1sikyoQF9UsVEpFaW5SyOPFAhnMpKu/j0z5Z3kflffCCyxPwRXu3YH0XzN2iDawxNsbbgsiigipEZayNUaaCUQavwbti2kd8Npx9UMP8A5TSxQSxF5TSzydBi8IojdeyrjKWeYfpLdOce5Q4HEdFZXx1DOkuEtgRfBgRKk3FwKhu+5qN9N4xe/EXfu5v7VJKubXh3JfNA6wpfv3APT9688rS0qtvumG3fOKTx8zV+Tmee+5Zrrvh1ezfcTsn5uZZGCxQzTu4/irVsQPkgxVE5WTdNuP730E/WSbrrxDWR8ENhji6PP/glaxj8yIerz1IPvz7Ho/GmBKKEFEaLw4kJ/d5EQJQiNJoNCoYQYV1gqGMjKwNZehCtqPgc+hr41rr2sFFx1EUaO9wIuQuLQbQxBUHu95B1MN0pZiEEhGU1mh9rcEkSqF9MfmE2qCUoBQuXaVkHBM73kS/38RkfXqdBdKVUzQvH+f6/dfz+pu2snVcc2DvHr26uipBNdz2mU898MFnnnjmHymlnnsxOtjXMgRowE9Nbb57/kpbb9+6P3/bW99gO4Mund4lRk2V1fmEhaUO14+McHHpKro8SzR7C+0LD2GjiDzPWDr+QUYPfBvB+F4kS4clnGyYkXvhvMgwJOQpPlnGJy3EObwxUJlBB3WUyPPHy5Uafr/hs/B5URoOR8jVuhEMj2BtOBP1Ao4e5AqUmHXoSQ+9Fcq+eOBV1yZ71It0Fl9sEthrg1XC/MlPgmhG9t5Nv7cCWRvXWOSm3bv59lsPsnOzpjIRMrttgieOPaFOnjntd27b+51vfvNbbzh+/Phrr7vuurl77733y9DAr+lwaGW0sqvR6SJa0W0vU6s6JspjLA5m+ZUvLfDI1QbdrEMe1Nm/79sxgwaD1iWydEBQmyCshDSe/n1Wj/8PfNJGBVX8kAb2vERwTex3qAziBqskrTmSxhx5v4UfNBFXCM9oNCLFvP76zP5adTHUD/SeQnJmTR1c6Q2/1DWx8HWD0CBFPV6MqOohrVz9WcjIuhromvfy3heGJ4XiiCiPU0NvJ0NiStqh2zyDU57q7G3Y0lQxwJLmxEYxVUqoxB1On7/ExcsX+fCHPsKxY48xNT6mP/bxP0nn5he244P3KqXkgQceMC92c/+nXzccv0EAdu/cXplbUSwve0ZH6mRdx+efq/BzH1/mC2dPgh1wNfXs3bSJHVNlLp78CDptkrUX8N0VdGWc0sR2/Mo5Fp78ddrnP464PsqaAsvn+cOSXoHKu2SdK7jOHGR9xOXoJANtGMn8cEpXhjpcLyXM+OfFOYsHp9cRC8XXas9LoSIw7FKKI3Ud6pOvIqpvxikDonGNK6ye/SwzkxMEOMZnZ5manWRq8xY279pBZXyS81cv8/o3vMlUyqOyvLTybhHRDzzwgH9ZDODY9QXxY+f2TVkQj/PP/+vDfOo5ePTqDP/PEw3OnvkoUXIVMZrIOhaunOH+L3yQ+uyNlLa+gWhiN1naQyUpXgfY0Sm0NrQvPMLK0/fRvfwZ8C0IApSJ1t2wFkfeXyEftKHfKyZ20i5eUkJT4rqZMiWkKLP8ULhBqS+TjynmFVn3z2srZfDy5UnncGmEaIMfIoxqKEC1JnQhfwafYOP32+gxZJjgKq+LPQTKgDIYHdJdOU7evETWPotXGURjqDwjDcqkCj768Q/T6/dZnRfKwRTv+Lbv5rvf9V6uO3CdCYyRrJN96/e+633feuTIEX/o0CHzNc8B7rrrLo4cOcL4VPXUTQc38cdPX+RnfucPCEcmcZ2zMGjSM4qq30brzP0srFwmrE8ytu/b8EpTFYsfrNJaeBS6CyhxhFGVxIFJuwzOP8Lg8jHKm64nnNiNLc3gFIhkpO2ruNZlcA4xVVSeo43Ge0XNeqYjxdJgQIRDhRVEzHqvYe0A/DAxzFH4vIfxCRLEaFPGvCAqG1lTInJslIBcyxKMXPNOX6UzucY2U0UfowCSugwaZ0lXz0DaQ+mIqDyJS9rEY3sIa19gqTGgNjrFFn+KILCcOtNjbtFw+00VatVRRspVdu3e5h9++Kzqd+17gD9dWFhQX3MDWFwsFEByrz9dryZy066dpj1YxqVLeG3RlCHPyNrz5FkXFUZI2se1r6BKs+QywEQjjG37VpLmKTpXHwffwAYRSb9b9O97TbpnP01v7jjRxCzx+H5sdQvx2B6UV3SXTqHTPso4xAeIy7i4PCDLDCYXct9F2xil7Qt4egrlFQ7PeFTBi+bKuS+gdUg0ugWqm9EmXi/VXrhfyIte9wxeChHqa+whda3EW9s9JGooXVMIRDEsA0XluP4qvjNH2r2MeI/vtfFJBxWWkahELimBeCq1rfRHdtJvnueZ/hgd1eVOqfC+77kd0X2yLCLWVcSmeGJ1pZWpcnXqoFLw4IN3eXjwa2sAx44dE4CaKV3CSO/mraXK6aWbZUmLkqVjDJrH0UbhessYDF4pvCrUM6zSgMG5BIUmHt1HWN1C++qj5FcfxypXNGt0McpFf4XOhQV6c+eIR2YIJrYTj+8gHN+OGzSR7gpOcrS1XEoCBnh8soJkTXRYQVmNKDvEFFQBK2uFb88h+STtxlmyq2ewlTrdxhWCqW2UtrwWI0Up51/IDZR8eP0takML41rtL9euuFYoKcghXivIB+RJA9dfxnUWyHvL4HJQnjzrolWJaOp6bLmCshWiaJq6rlMWw2DbHfTbl4is40oyxn//xBNM73kTO8dKhDYF8fisRDoQnjp5iUolioo3ckS+5h7g3nvvlSNHjjAzUepfWK52x2utymQ1ZtXV8PljBTsmjfG2hcscIh6rY1Cu8KB5oa2F1ri8BypgZPvdlCZvoHf1EZL5Z8kHbZSE6NIIpBl+0KTTX8HMPYuOS9jqKJgaYWkcVR4lT1dol8tgDTaqkOW94Yi3wSkz7AgKkg3w+YB09SKXWp/DuQEej5c+PhP84lnC0W3Y2g7E5zxfAmYIEsma5KotDET5Ic5gEDNMFhU4l5H7Lr67RN5dxPWWcGkb5YoqwOFR3uFchjIh5a23Ycf2opxHG4OokCTP6eqUTCWUxreSNOaJZw5yzlb51Y89zvve8i3cPFEjCTXjozU+9cRZFpp93rxnW6uw3cNqoxF8TbuB9W3bWqXzFxqlWjzd7C+LCkrKBlVSL7h8gEodzg0KhE0Vq1q0svhCHnqYpBXTS5K1sMEIlT3fQWnzaxhceZTu1cdJ+y2iUtGqzbMBPuuTZ318YxGfzdHDY8MAbUvoMMKUJ7GVCYyNcf0B+DYSxWgdonWIKOhefZyoMkumI8pj22n1v0Ta6xNENYy2SOpABwWXT9shelckk8GGXYKCgHcFPd1nuLyN7/dwSQt6q6T9RfJBC8kzxGcYU4QkP4SyEcG7BFuaoLL5RmxtB0rpgqOAFJ1ADV57bG0Hwcg2SlkPq0sEUZ2nF8/znz58mh+9ayfjtYjfefAxPvHYKXnLzu3MzubzAPcdukHdc/Rr7AHWWsBKqfz++z8zv226tG/XdEkuXW6hdY7ooCAsOoe1ttDEc460fRVTnkKpcPiLDZpBBiFD0hQdVCjvfRvlHa8juXqM3uXHyZNVTDyCDUNIg+GtccW2DWMKyZYkJeudJVk6tZaiDQ8vKLxGWIYgJBk0UC5D95YYZG2CoIQ2BudyfJqSta6ibYh32RAHyApXned4n+JzVxBUfIr4tICS0w4uHyCDPqJzdKlKqEPIcySIUTZA8rSQrLEhIhZlNXZ8O+HEQUx1Fi16uAzDDxWVCsZx4PNi/5FX2KACeJK8S31slNXWIj/zsYJm1m3Nc93m3ezfOsLmLebxjRXb19wDDEGGXKMeC6PwjZMVLSWlyOJpdFBBUUClagiV2iBCK0XmWiCaMBglUFEB/XoZiiYMd+74HJW0QAWUdrwaExsapx8mH7QRwGiDGDv0LAqlgiLp0hojZWxYQMLKZ0UTJ0tx/RWy9lW8ttioQj/tILqEEk3aXSGqjmO0gDekyydJVk8V7WEcxliypIfv9wq4WBdlWxTFYEwR29NBAeMKpCpE5zEDGxGXYkqBKYiwlcIgdVjGRHWozBCVZ9EqwHlXwMJD2FA2LrxgOHiKH0rJKYzyiLcE5VHoXUG0sGP77ewfzU21mouz/lPDgO03zod9zQzgrrvu8gCR1b86yAd/d7wsKpRUfDSixDhcmgzrao/Wxe1StkQYTBdZvniyPMWYItnz3m+A/tQQg3fk3WV6C8eLnEoXYcQLaBvgTfFxXJIAHq003sYEXopcL4wJamW8FJtDJYjgynPkc8cwKCq1UWa37ESqE1xZnKNb24NPeygFxsTowBCVRwqWjiwBAWIt1oYIhiTPyVyOUyVcKSYK69Tr42yarLJ9yzRToxOcmYcLvRznWggedIC1I4UiGRqRDC8Zei3MqI3sRRkukSl2EemNekFSGDymig4mqFbG2FpDJipeeS+Dgzv3Lw8N4OVpByul/H333Wde+8bXPvHQgw/+4s7p8j+q5Iu5hNoGQYk0TYaSKGpIejSFno6kOBUW5EZsETslKTptYhDcsBNYwG95+ypu0EdrXczr+SKLNybAlGqMzN6CEyFbuYhLW6TteZzzhZdwriBSIqioRugcd1w3zbfc8loO3nAL+/bfyKcf+gQX5ia4OHeVY+eOM9cu01o8iwkCVBAjWY/EFRWMp4JWZTIJKJfqTIxOsmP7Jm7YMc2t+zZxw44Jtk6UUN5zdbnJnzy+wJfm2ogJCWypUDtWukD/XFoIYK/JzK/BwcPDdwq86KGw5loO4rmWivpC/1AZTHkTY0FGHU9YCtm8rdyIR2lsTNhfliTw0KFD/vDhw/rON+39F+dOPfym3SPyqmdaqTPGGK3Ar5EgMBitUD4v3L0p8HmNLhopkpJmHZTSWDsGOMTnaBmQteYgz4Zt4KFdmLCYihHIg4igPI4JItAR7qk/LDj/UpSbIoXBZJ0VRgenmd53I5u3bWH71i088OCH6DQuMWW6nFx5hnLnPHtrM5w1exgEhSxMuT5GuTLCRG2E8dEyu2fHOLh1hN2zNbZP1ijFIQ7PXCvh/NVV/vBzF3jibML55ZRGlhNGimioY6yRdbzgxcbIRa61wTSG8ZLQzYRBliJ5u0AWVSFCqYb7jKxYFDnd1BOMIPt21BU+W9m589bWy84JVErJ4cOHlVJben/4m/e9b2vU+WxDMbmaZc4rbZzW4D1GrY1HDxcreFnvuyBgbYBRJbJ8lbR3AWXKqPIEvrdI3p4rtm6ILzJuKSJiMbBj0GIRB+IzRIV479BxCROWCokYGw9hXk8cwtPHnsGSEJsBv/vbv87WTTO8/dtnePWNVX7t+BWq/SYHbvpBalvfzJ37NLs2hWybitg6GTM1ETHfVXzs8wv8j8/OcWH1AvOrCYttRysZFNwBExBHitBqRgIz1EfUw57Gl3cYn3f4wx0CzjkswlQlJm04kmEQcC5HVAvJFEpbjA6oxJamd9RCxa5NgZAhgbYLSikvfLl6+NecFXzkyBF/36H7zLt/6J5T//Kf/sz37q7pj3bHp6KTVxq55Bir1ugQQpZ0iYfr3bwIdo0sIQpRDhWOYlUZly7jVp9h0LpaDE4M9fW9FLHQaF3kAyYAW5BAnM8xYYQKA7zOqW66heaZh6DXwNsArTXXHzxIa2WJVqtPo7XMT/1v/5S5pSYf/Ogf0lvq0OsZDmwdI5UFHj/7BGcWISyVqfmQoGwwpQrnLzsudnpEgSYyGm0NQaCZiMprdxzvZX1e8MVFYTYoiYt6fqsbQStwSnNsISEYjqGpsI6JCuPxIsPtaYa2UhixTMeKUJSvVY3RQfI0wAOHHzAceb56+MuyMubo8aNy6NAh859/5T+effudb/5SYPTbyias5lmixOXixTmtNEFUVXZkGq1jxCjsMP7JEKdXIojWmKCOsiFZ4wJpd7nQ9JJiwFNrgw4iCGJMeZxgZBtaIO0tE5anSFfOIq6HUoZ80CbtLaGcI0kch97+NlzS4cLFOc6cvkR9fJowCJgen+K221/H9k2b+YH3vpsnLgvPdQxBOIkahFQjw8V2wOWmAivUKyGlcGgAZrjQStSw1fx8OTCl1Is8dI3SGrWe90pxyEoNh00L9DRQxaIZGQpLs0GZXA/b2cqD9X12VMXvmY1sNUqWp6bUj/3qr/72ys67dvLggw/Ky24AAMePH5dDhw6ZX/q1/3Tiu95yxwdiW6vWK+Xp0XJ1pFquaY1WXhsXVKa00sUwpB42WNfa/XoIsjsyVNYmbZxB0h7euSJsqGIABBOiSiPE4zuw5U1ol5L05wmq26G7SNpZhEEbxIE1aFHkueK67du56w37CG0dUX1ajTZTE9Ps3rGLsFxhx9bNaFvj9+4/zcrySUJJ6OQruHC2YAMHvthPPOzyramDKFFfduisJXiKF2wUU0NJmhw/JKZqbdalYq8twCmSwmI2QNbR5fXuoxTvxYiinPf9jZNa7Z0NnC3p937n297+hZebEfRSAhHu0KFD5sgv/MIp4Efue///t/7ZL3ZvXer2vn28HH1vT4/uX8k6kgV11ZeQ9f2fGxIjBcV8XGeOvLOCeEFpA67YEqaMLbpzWRPXW8GU22gVosmx2uDGd8PySdJ+BxWEGFtGxzEkc/R6Ca+6ZS+37L+Nk2fO0R1kJC5j0BOmJmcYGbU89dwclzs94nIVF9cIy1NoDDkOvBpqAKyVqg4tFOFpqEngvCL3oAzFSrvhEmutcsQ7PFLcXsyQHKqep0cha5tPRa7ddgxCvs5iQoH2EJJjvPMTuqN2TE+5iYnyD77t7Xf/6eHDh+2RI0fyr8tw6NGjR93hw4f18ePH1T0/+s+aFK2oB3/zH//jf/PJJfvTcZL/o4utC16PbNXEUzgvEIQFLEqxT8B3FguRpF4HYy1e8iFhdrijVweYcAKMxXXmyJMOee8qiT6GqU5h4lGS1grW2MLHGEt5ZhsPPXGef5C9A0yTLZumUHobXQ0l5RC3inaLPH1JkXRWGRuZJfB9sjV5dzZoAYkvOHGiScQj3uOcRmuIrGbMFLLYSSpFE0iGm1KGtb4Mt58hLyC/vUBJf80T+PUFmEMugs/RQOBSNya52Tfqky2TvO9tb7/7D/6sw3/FpoPXXI8g6p5D9+iFhevVD/38kS7wkz/wff9i/6m5J96+fGbgagfebWx1lu7CkxhjcT5FR3WiyjS2Pktv6SJ536Fs0VGzYQSBQbRGRSXi+g4oj+MHbZSN8cYizYv4tI8OgiG71xWzgckqJ84e56HjK7z7DVUudVtEagHXETqSUQlSnrts+Z3PPMtkLeM9b/semr0GH3pyCR16kOIARTx6iNQZ7RmLA6pBwETVYC1kaU57YFjquGHjSK3vGSiMxxX7j7Qasoy4tjhN1sLh2j4xXwBcUoDDZm0TmksJfZJPmMxuDnq9qbHS937v93/vh7/S4b9iBrAh3glHC7XKw28+bI88iJ+o+v80XRt/x0DlSnqLNBafxPc66MAWHbnU01IhleomqlPbGTQu47IMJxnii/57VK2gS1XE2KIkUgFoiEpjhBM30G1eJHZdUidk3VXimYPYib1MBVv4+JPLHNxkqShNeUIIAkfJxKS+zP/zxdN0BqsgMR989ASiAsJY4wWM8gyylMmyYedkzJOX+kQ6oIynnwVcXHZ0nNBLBC9ZgXCqDRtSvow2ukFoaiMBGj80F0F5X8jQSSbGZ2LEiRYnJddVm4224zQXarb1vp/+6Z+9/6s5/K/5aNhfZI7wZw//4+mnzlROPdeS2plzj0mv21IEFWwcoMMytjyKdFfor1yFoIYShzFFFZAnA7zklCrTjN70Lkx1Cy7rIQxwzYt4W2b31I2cOftJlp/5JJXaFINBh5EdN2OiiCzxiLZEPuX2TVX2b58GG5KmKY+dOMeXnnuGAI0LNJO73khpYj/tvEtVV0gkw6sMTQknOWtH69bqdw9GFUOgGzeEv5jGkBoSUY3o9b2BxVhYoVIu4kFyMT7xxiWEPjFl5QmVp6pTqvQp0X8wSvp/+z/93r8/8eY3H7YPPviVD/8V9wAvBI0OHbrP/JN7Dy39zM/87r+4+Lkn/8OgMed1VDEubZFmGmXa5N0mNqxga1NI2gMnpHlRJplyhVBC0qTF8vEPMHHde7Aj28i6TXzWKh6sDVA6BslxeUIvHXD39n0ot8oHP/67jNUm6Xrhg+cM/mHW0ajIFJ7F9Vqo+k6iyQOQpwiGTDxGBwjRcKRMr8djs74rqDCIr0RCvbYdxRUaBsPsXyNYcpTPRfu+jyUzdXJTki5k7YHV6cnI8FxVqRPlKP3UL/7Xf/dRKdBYc/ToV3f4X1cDEBF99Ogxo5RKf+hv/4dn+2mn6A94ty7DJuJwaReXZ0VdPBRwiIwizTJc7lFxyOjut+JabZae/D1GD7ydsLqJXq+LVmWuthZpzz8FJiB3KTjN7GyV1WyMsX3vxKoeJmsROwfOoVSyrjySSUo8eyPx7m8Fr/GSo5SmpA0ZMlQGvTZNsNGp6w0z2X59HlF9FUFSYfBoyYgkdTWXmFHdNzZf7ZdU9rFQu/9eKbmHf/E3fuasUs8f+R6Weu7Pcw6vuAHcd9995tChQzIcVUqffPKRb3viidWf/+JTD4s2TnkdgLeFTo/4QqxBKBY62AhrDU4HhMaiPXjtSJZOUdvzZuLpvawc/wPEWKyNCJzQT5rkrUWUtmhrUCbF9T2reY94+6upVkaQPB8iaUV14bwDn6G8Q2wVpyze5UUHbm2T2Qt0IeUlbvafN85qEUoqpeS7zNjE1HSjXbKDX9k8xX/5Vz97+OTa3/uPv1nc9oWF69X09HE5evSof7E6/xvFAJQU3Ri/Nqb86KOP3rFz585/2Ol0vv/Zkx9i9eIXpBoEWnSKBBGpLpMqS5J5XJahXAbO4V1OWKkXK15w5JknqG6lffZTUBphZOcdtM49wqC7QtKchyAomkxDidcgiJkcsXzuSycRXyYb1MnXEEdTbDDXSoMy5FozFgpJmgyz9qgAXNaz+WG79kWo3k5kAzn0BfH+RV4GhVUCzks+6DBV6fotleTXX7Ul+j//+k/91OnhHdeHDt2grr/+mBw5ckSOHj3q/mcP5mWXigW0UsqtHfwXvvCFb927d++POefe86XHHtM/+7M/L489/rRURiraZQ6T9TDklHyLjBAf1xnEY/T6A1TWRhlD1lkFLLV9b2FnJaLZbdCOxtGtU7TnPk9QGscGFZLmBdIkIbSldRpa5gw3XL+Hh86vsNwrocIQ7dJCgMLn4JPhNpAcr0rUamWceMLMkCsYfFWrnTcMMMtXcvqFUTinGSQJUzbhXbePsnt24tBf/8F3fQDgzW8+bO+6C3/kyBH/EptfvrEMQETUAw88YIaqFA4wjz766LtnZ7f+eL0+8taTJ0/y/l/+FT7xwIOuOxiY+tikUkoTh4rcZyR5jvaA6xLJgGo5pT+1g9VOlbSzSByV8L0GrXOPMHPL2/nJt13PE/OX+cCnHP3VBcqdKzhiwsnd6NYiedpFdFQoiQWWy6tdGt0uUWkWE4Tr4rDFjECRCHoK7P1i2yM6YsYUAIyWQom06EW/yODI2tJL+XKPsPH2a0ArSLwiyYTpMty5v8zdN834266fNUbMQYD3v//9wY/+6I9mDz748lxS+3LdeCD/+3//70c/8RM/cU+5XPqJ6amZO+bnF/m5n/8F+cAffsj3ez2tdWCq5RCtFM45BIW1Zjg3J5jAFrctbTKycoLqpv0sju2huTBHKY6wvsX504/wx5WQt92yi2/5kW380tGELz78cWo1jxbNxK3vYfnYx/C9JbwHi6PTWKXf7aFLfsj09RuC+Ub+jSGwtpCglWKv77Wo/tUNg8mGWr5ovWi08igF/UyoGeEd10W84WCZsdESxip18dIiSXfwU41G4/2jo6MrX+0q+K+rAawphADuAx/4wOjNN9/8/XEc/9jY6NiNnW6P3/6do/73fv8DcvnqvEFbY0tlrBkujhSPyZJisFsrtNeIDop9ON5jTAUblomaF5ndeyuDfe/g2WOPEU3uJ950Pc+0Mp768Bl2TQs//v3v4dP793HfR+8nKAX0GheZvOEdrD55FIdGM+DzxzsMki4lU1QarDdo1AvWz69J02iMFkKE3Beq5N6rodDU8/l6a7MAXq5tLXcSFNcdAZ8yEI91wt7RkLdcP8b2aUWmHKudhLFKqBcbXX/p3MrogYOXXgN8ZOgw3DesAawtJXz/+98ffNd3vfNHgyD6R9ba3QsLC5w5e8a1mm21sLio62MT9AYZnW6bMAwJopAkSQoSSBwhLsW5nCQfFImRMVSrlYIZFMSMjo+zrW44cGON9h2H+NWPPU7z1KfRaoAXx2PnBzzy8Mf5oe97L9/z5lfxp19axDefYaAEpyyaDBtX+dLpxwmq0fBGDvcCPC9f9+tyLYqie6iMZ1ctYqk7YDEp1set9YHWehIoU0C62uCHG0N8nqKyBplLyH1OFJbZHFfYNzPCvs0hcdWz0vVUQ40OCo7DcjvzJ84uqsvnpvcBH3nggQdeNsDuf8oADh8+rO+9916UUu7kyZN31+tj/7ZajV+9uLTIhfOXXbvdUnmeG9Bcd2A/E+NjmMiSZDmffPDznDl7jkq1TBzFpP0uaZ+CEEqhrxdohdaW2kiNsYkJJianmJ3dTLWi2R71+eG33sov/s4fkTWuoEeniSJDNTT88m/9Bt//Xe9lJD7HldWMbPE843vvIh2sYEc20zj1SUa3fTdKl3B5UnTX1LClil8DXtfKl0JWNtPs3RFRXbZcPZOgwqIDV3TpHKDxWUKWN1FJC5e2ydM2TgXY0gTV8hSz1Sk2jQSMxYYwFJq9FExMrarIXNEMFHFcWEy42khUY761f8i4fhnh+b8giDOM9TnAuXPn/lWlUjmilOLq1UtucXFJdbt9vd4j98Jqs4ONA6q1ERAhKgcsXL7MJz7xGS5cmkNLjhdPf1DQqa21KDzVSpXtW7eig4Bt23ewZcsWlLW4bo+Stnxmqc5vHv0dIpURjG7B5QlZc44s8USVGunCScZuvYdw043YJEVpherN0WlcZmbrbeAhUX7dbXvhWrdOW8CTemFaCe95dZXzVx0fO7VMFmo8tkgKVSErM2ieIusvIF4Tl6eoliYYrU8yYWvUI7AmB+9wSqONplISRmsxo2MB5chTCjW1quG3PnTB5YtXzA9/+86P/tW/+T3fgRzW8Oev8b/mHmB48AxBHL+wsDDrffaL1Vrle5eWlv38/Lw0m22TJYV0uYgnzzO8aOKRGkFUdORGqgGbZ+rsnx3H5MKfPvRZlhYXSdOcqo0Q5QhswLYts4xPTOCdo1yuUa1Wi1raOTJlyZMeN09H3HDLnTzxmQ8UU8bakWc9GPRJGGAqZVQ8hs/6pECUF0ujq9EkaZ4TaUPVDdN2NRzNRnAyQOd9jA4YOE0u8MULMU9eXWGgHGVnqBlFKQzopxl9HVMa30+oDlINYkbigJoWDMXwSC/1OBGM0lglKF10EaMwp5JpBsozWlYcO9Xn9EJX7dSeTPSmKLIkg5fn8P9cBrAhyWNlZeWWwaDz3Z1O42+VS5Utp0+edVmWaY3RpbhMmrTJvSeKy6ggp5ckGGUphyETEzEzU3V6rR6fe+wJnjx1ji1bNjM9PcHp0+dJE0elGjMzM8P0zAxpmrJp0xSV8khhTN6TJH1ENAmKxeceYSwVxrbfSvPsF7FxCXKHKpUxUQltqjjXRDMFKiexmoQUbQ2paAbOE4jCiSkqDyl69t5reu0WTuVoG2GCEvPnlzBRTCUKCbyA82Q+JxBFbBShHuINeFy/yxIao0BhC2oYgtFCqopGkdJClDjaHQhqltWO4uNPt/E6I3eOwNrKoJ+FSqn05aoE7Fdx64fSOspdunTpdVq7n1paWnzXYNAzC4vLdDuZc1qZgr8GWgnLyys8dew5VhstDlx3PTfedpCRSpmJkYiJsQrLC/N89vNPcvJsg7hcYqQc0u+H7N23h9Zym2olZteeHYRRhdpoHecceZ6T5+lQUsWQ5wnnzpzh3PkL6H6TnaO381RlHJ80CEs1RGu0rRT4vUuLyRkHSslQ27/osmMUjmKCZw3VUwihjYkmDxTsW+/RymHFFbJyxaQC2TBsCGC9J/EMV1MYrBTtX5TDagfDMa9Mg9aC1Q6VKrpdh9UDylGJTx1rcbnboWYU4jT1eiUAAoabP19xDyAi6t5771VHjhyRK1cu/jtr7T/NnefCxfM0lxu5t6FJTckkiaeX9MjzHLxndGSEN9z9JpauLvKhj3yUBx58mL/1I9/L626/k1PPnOKhB5/kxJUlRmtVxqqGZJAThxVqW6Y4uC9kfKxGuTRCP8lJXYYCBv3+esbd7ba5eOk8Vy7PFTW6LbGZC9TueAMPf+Yj2CDCKQviiUe2E9T3FZNI6+ogssZOWG/aaF/g+264xzdXHvJeQcocRohsOMG8VihqhHxIzMvW1UeG28+GvEAlQuZkWE8IKi+YQt54cpejsZQsfOFEl2caDUKT4VIIwoj6ROR5CY3fV8QAjh49qo8c+ddubu7yr46Pj/3w2TNn/KULl2V+YdmIshYb0veePOuTpwntbpelpWUWF+bYOjPBna+5lZ/56X/G7/7e/+Dee/8tD37yU+zes5ulpQ6zE3VGqgGdbo5XEdVqiWqtysGD+9m2eTMLCwscP3mGJFPDOJqTZY40TTh16hRLS8sYVVCubFRhol5i74xhZf9tPHvuGcojk/g8I5jcg1MGPVxDi2KI6AlaaWwu5LqwBCMUB0oxpCob1MH8C/RKFSBarUu9rbF57VAwYs24tAZHIWbpvB+ygjXi1JBbaDnZcFzstwqyh7LkLmFiosrE1NjLbgAvyQq+//777Tvf+U63vLz8feVK/H8ce+qpbGFhwQhaaxOhQkt/kNDrDmj2u/SSAe12i+WFRXqrTbT3LC/M0283ue2W6wiiCg889HmOnzjN5i1TzE6N0h84dBAyMTXK9NQUt950E1tnN6OVYnZmBpdnXLm0QJ57nM/p9Xo899wJ5ucXEC9YazBaMzZeZ2JijNmxkAO7b+Bzz13BSUI0vodwbF8xgTuUfVsDZ4wUDRjjCzlWP2Tzil4r/66BQQU25If6hC8gdAwJHPI8KTlwem1oqwgxBR1tTbTT4wS0ClkVuJyuovMu2hg0Htcf+LfcvEm/7pZtx+tjY7/yiiOBw7jvRaQyN3f5p5OB87WREbNl61ZljMa5QhFJnNDt5Vycm+OJp49x9tx5rl6cY8f2WWYmxgiM5dz5KyyutLn+un3s3LmVTz/0WR566NO0b72VW266BZRjYnSU22+7jVIcY62lVAoR8bzq9uvotjs8feIMSZ5w+cJFmq0WgQ3QBirVChOj49RHytTrZeIg5ta9Nb7nja/h1z7xGUan9hTue21rmCogHyNDdyxSqIp7hVNFEuAoXPQ6SVPJNY4e15R816jZiH5ePS1rQtcovNq4SMoMSa4Oh8HYgKW0Sb+3iNUWr3TRgsYSWy237p0RpdQzG1oHrxwSePToUX3PPfe4K1eu/h+1amVPo7Hqoig0Tz/9FBfOnafbaSMI5VKVTZs2sWPXDt77jrfypjtu4/4HP8PZc+cR54nKASGGKAxpt1ps2rKFd7/7XXzm05/n6WPPoUTz3vd+F6+6+UZCG2JCW9xqUzzwLMl4zR03cnn+Mp/9/DPkaVowgULFyEiFidEao7Uqk1OTGAuVuMymLRP80HeP80fnHMqOFUKQQ44NQ7ds1jaKDFU+HMXwpTIWyVt0Vs5Rrg+3lPq0aP0OcwOvrq203/hy6vkuVW1oD/shpRsRsDFehJWlk6TZVcJoBB9WC80CpUmc4+BETW3fXFKJ5J8fAkGvHBJ43333mXvuucetrKzc4pz7e91e16+uLOsP/vEfc+78OQLtsSYAHM55lhsdqqOj3HHb7ezds5d7Dr2L+cUVHnroYVZXVxgfGyMOQ7Q2DAYD9u3dx/Zt2zj53EmefPoYTz75NK+57WZKlahImtRw5B1FPkhZWb3Knu0zPP24ZbGbUS1XCAxUSxHTk+NMjI/jxRFHEbt378JGZW7eO8Kd+7bx0HnHSKkgcOihjJuWIjNXAlYUOX4oGmFJehdJB6uouLQuQytDtdI1hU8PGyRgwb9AgveFDDA1HAAVG6JtSG/1FP3LT6NCQ1ydQkwFpUOMBsFQR8mrd4/q1CXtcjTziaEBvGx5gHopXH9+fun9tVrpb1+6fC7/zV/7Nbu63KRcKhOVhg0PJWRpTqPZxVrLgf37MUoTl2L27j/A9l17ePLJp3jm+DNMTc4Q10aojtTZvHkz1+3fQym0dPsDfvXXfgOjDH/jb/wg5XIJ5zO0GNJ+i5WFy1y90qLfd8wvL/KZLz5clFiBZevmKaamJoteAnDw4AEmJiZRxjI7VuOXPniKf/Mni8yMhjhXaO9aD9r5YtGCXjtAIdOG9uAq+aCJtnEh8x7P4HFr/eEve1Trbd41zcI1adnhWLdWFCpgxoKCvL1A8+JnkcY85YktOBsSj+xC1ybwPkUrMB72loz7oTfNmr0Hxn77Na++/Qf+LKHnr8VLvwhT1y0uLtbyPP3OLEn5/Gce1o3lVWrlMlGgCIwlDC1hEBQuxBh6gwFxEDBSifFJylOPfokHPv4hdm7dwrd+67eCUcRRzMT4BLt2bKUchyitqVUr/PBf+0GSQcJv//Z9JOkAo6DXWGHh0hWuXO7QbOV0OglTUxXuuP1GapUqBw/sYceOHaRpQpom7Nu3l6mpKYLAEgaGJM949b5JKkGxgFqJwjohzB3x2oydB/GQmoDEuIJe1m/iGuexQb1I7HyKl3zDnp7hP2LNO3jUUExSNvy5KANB0cQaLJ9k6enfZfmp34beAkFtnM7qFbLmPBIUNDdtaxhVYcpWZP8oqlT2yez2qZ8F1NGjR19W5rZ+UY8QcCCKgm0rywuceO45XalUiOOQSiUmjmOiKMJYgzUGYy2tXodGq00umtwoTKTprSZ87uGP0O+u8MY73wDesXV2monRkfUb5JxjZKTGX//hH2R+fp7f/p2j9Ht9FhbnmJtr0un0SfI+kS2QtYmoxs03Xs/M9DTNZotut8fBA9cxO7sZYwxaa7RWDNKczXXLRNmgHEQilPFUrSJaA2GUYhBFdH2L1oWHaZz6CK4zT3nzq1DG4l1vSOESrjl/f40FsH7TNUqbQoLGhBhrEN+kfeXTrDz1WzSO/RHSXiaszOCd0Fs+hXcJxljyQQOcQ6uAmhFmpev2bK7qmen6L2yb2fbES236ejlzAAWQ9bLto6M1zpxecP1W11TrNUqlkCgMMIEhdzlukBe69iJkWc7C4jKTE5NkSUIYKeojZVSg+ewXPs3WLVd49R1vYNDvkKYZQVDs9zOm2Ks3MTHG+973Pfz7n3s/Ls+54+Yb6PZ7ZJknIMCnbQYDj9EhI2OGqytLdNtt9u/bx9btW7HDw4ei8ZQjRMBoILgBVK0jDorkz/kUnwV0Q0unc4bB0inoLVOeuZF49tXkPoM8GZaLcm2DGYWQtAzFoxVhMZEkUmwyHTRJmxdJGhfIWxcL9ZOogq2PI8mAwdJ5vICNqwRhGZ8nxa5Cpag6xyYG+c5pY6enzOdf94ZX/+vDIvrQy4wBfJkBrGWb3vt6EES0mh2U0dTiOnGpRFQSnGSk3Wy4ZNngMkcYRFxZuMqenTuoEFIpKfrZgNXVPsaUOHv2DJ1uhzvfeBdLS4ts3rwZPwRFtNZ479i9axt3vv52/uCPP0QURmybnCYSRZq36OQNTGUEj6PT6tBuNDmwaze7d+7EWLv+fZxzRcYtnrbLCY2mpgdMVKICN8DRkphF71k5+3Gyy09ixrcTjW7BxFXS5qlhDlAGwmITt8oL7j+CeA8+JcsTVNIj7S6Stq/gugv4LEGZGGs0hBVMOILvrpC2G4jPsWEZG8SgNblkVCZ3E1W2UQHGpemmS7k9sLt+8a633/E+pVT/8OHDWh05Iq+oAazHBa0zgDx3lKol6vUxjNZ46ZGnxVRroAyJpOQihKGhudphZXWJ6/bvZHFlmXY/Q0yAckVP/8qVK3z+c5/jda99PQtWMzW9aV0ISmvD1flL7N23g1fdeBuf+/wjbHvHO8n9gH7WQVdKiBL6/Q7tZg9EsXXzNsIwKjp4BeiO91JIuwkstLpYcWwbLxTCAp+wOBjlTPMSKyc+gOq3EVvCr16mvXqumLA1pQLqtSHWxGCCgu2jpKCMpxne9YakUVscamWKaOcbsWEZ175KZ/EkeWcZnwwKUpkOkKCCCkOcd4RxjfKW26nU91Iynqrv5rNxZm/cVb56150Hv2t2bPbcWiX2StC1n2cAa/vllVKXer0u1UpVj07U0CVPnqTkedGTsNoUo9BrY0zisTbg9PnzzG6bpNVN0SbAJRmD/oC4VCoQPvGceOYY+w5cx8pqk4MHDiAIZ8+e4tSpM3jnueWm68ltzpeefZyDe3ZBKUJhaTWbdLs9nBPy3DFIUsasxRu1rsJdHJYiHyRcWehQL2mmRyLyLOdco8yTlz/H6rN/AoM22lZBD1CmcO1BZZpobBbSNllzkSxLUKboF4goCAJsGKKDWWx1AhOPok2M67fJGpfota6QthcL3QIjGBMVGAAepQVsQG3iOkozBymVJii7RGpZ120pOXvzTn3i2+7c+94DN9749Ct5+C/mAdZczuJgkPqxsVEd2YqkA6dEcrQpVqkEWHzmCtl08WhlqJQtC4urnD13memJKdrtAUqEiZFJavUaQWgIYkOSdmmtLlOpj/HFL34RrTUXL16k2ytoXbFX3HpwH8dOP0dnkBCXLO3GKv1+gvMFUXN6ZoowiooD98VaNzdcvOCdI037XJzrMTVuGauU+PTJFb746EcYXPg8ymi8rZBLjsocKi/Wx2TJRQaNSxgDyg9HbtTaSlmBnpAqjVYG5k6BL2YUjLhib4EOMErhtB/unBBMUCYsjxCObiUa30dcnsZoRSXr+Iprqr2jgb1us/7k9/+Nb/mB6enrr77Sh/+SBuC9P2utvTA6Oroz0EbyLFE2MMORbYd3vuiOZTkWhbchfZeglea5584wcscoxijGRiYpBTWCoFhtbrUwUR+hnGZUooDVZotnnzlBKS7R7XUZJH2qpRIJOdcfPEieO1qNDt1+v9jQgWJqepZ9e3dRn1wr1fzQ9a8NUUKzlzAYpEyMzvCJpxd48rGPks0/gQkjsrxI8rRWaGuv7QdQRRvYZX64EkhQYlHeD0WiVbGcSgZFCNAabzQDIrQKiKKQUmWcoDoFcR0dlLBxCV2aRNsRrOSErucraS7TJjHbxnJ/w76Rn/07f/d9/0IplX09Dv/LDGAo+aqVUr25uauPjE6M7ajVyzLodYbNTMFlCvFFK9NYQxRYUlcQGIxVNNo9Tpw8yxu/5dWINmjbQ1OhVNZMT48xVavTbyc8+9wz7L/uRgb9hGNPP0MQglFCe5DQ7CdEUcjWrZvROmSl0aRUKrFlZhO7d+xgpBYVa1NkePBDx+VFobXy/T7SSoz6xOe/qC/OnaBaK8PEt5I5j/QbyKDBoNck77bxbjBc1mjwUuABxcKGYfmnHVrZYkuMMtighomrxOVx6rUZtmyeYsvUFDoc4cqq5WoP+iZH54UWgbiUMF31ZScyalKzuZaxc4JHX3fb7n/yne/5zgd+/O99H4cPH9Zfj8N/0STwgQceKEa4vPuTIIwPbdm6k7OnngGvyPsZWZbhvGDDgDAv1rDoYZ/do4jjmDNnLrF50yw33HA93nWpBCHbNk8wOllheaXPQrtJ2k957umnuenWV3H16hytVoPMw9JKCxsojNEENmLf/l2srqwwNbmJXbu2UysFw/17Q1VQ767RtwUxgdUPffpRPviRJ+hlKzJSHXdOQq3IVSksK13bj4Rlqs7hkhYu7eK9YKMYl+fkjSvkneWiK+g9WE04voOwPgthndDUqNkSI1FB7LRRwNmBo7GYMEgGoEFnDsH7QJzEPtWjOD1ZFmaq/ZM37Kz9Xz/293/ovymlkkOHDpn77rvPv5xI318EClZKKZmbm5ux1j63vDRff/jTnxQGuRq0UnyQoY3Cp47l5ipLzRbNTo8k8ySJI8syBolDG8/3fvd3sGfzFjZNlxmdqHL58oDVZo807YPzdPsDZrfMMjG7lQ/84UcY5EU/XHxGfbTGZL3G677lVvrNPpVKjUolKHYJKo23pqB1JUlxYwVXrdXNlSuX3v83/+b/dmJmauvfyTF7217TcZATkNlK7oOyIqwobyMlJlTKlNA6KqRbil2hxZo5tQEn08VyKO0ZLnVy4BTOFwsjDI7AWgmU81qcBC4xZZWrutaMmDZTsXxh96baL//kv3j9fUpd1y4Y1aKPHPn6HfxLeoBhGDBKqfn5+fn/Prt564+IV67X6dlAW0q1mDx39PrFYkWMxg7DgBdFkgtBFOLznAc/9Sle9w//FmP1cc5fWaCxkpEPCjaMF0cUhVy+eI7xyWluuvkGPv2ZRxipBaighHcO5xxZN6VaiinFdijXboq9emq9ZMV78ZXKiGk0ms/OzS3+40ce+VhXRH7pn/+Df/OGpVbz3c1W963tlOuc8XbAgH6ekeWWnMCJLYkPIrw2CmWVqEAZVWALogtegHfZEJFREmoQpQWVY4wTo5wKnDdBjippMWWTE+sBVZ2fnRgNPrJr5+jv/cRP/NCnlFLyj//l+nT01/XWf9WMIOfcf0Hxw5XaqM56fSolQ6I9eeJQ3mOtLbRpbTjk1DvisNioaeKQJHUc/cAD3PXGN9Dv93CZL0SgcEMlbYcJDKdOP8tNt72aU2dO0mkn2GG27b2QiSM0htSlxEPxqOGwXaEkLiJhFIpzPhsMBj/0tre9rXv48OFQKTUAPgF8QkTMP/t7//b65srSna2sf3em1B2Jt9u8iWyqHKnPyZ3GaUuGLZZNrq2NG7aCh0OcyniFUQVRL9AQkhFKj5J282Gkj1VD89DmcX//P//Xb35EqTt6AP/gH/w1Dh26z9x33yH/Ukucv2FCwEYKuFLKrzQWPnb1ytK3fvHBjzmrctN2OSrPyRo9espzcaFFq90ny1whcY4QxxFRHJLnwuLyMltmJ/i2N74JxJG7FK1CnDgkyLAoGHgO3HQb880WD336i1SrFUQEqxVvvfsN1OtV+p0uo9Xa8GcUrllbg1Pko+Pjdm5u4V/t3bv/p9e6mYA6dOiQHvIbnvfQz/7ar8W//NSVne1O5/p+313niA8qpfemXiZyryu5EGUikUYblC94Q0onxshAa9WJjV61Si4iPF2OzYmxkj717bdvPvWmH/j+1Y3t4GJD1yGOHr3Hf9XDhN9ABmCUUu7q1at3lUuV+//w93/P97orWueFTFvuU64uL7DUzEgHQ7lXl1OKAkrlEp3ugEHi6KcJjcYS22aneevdb6ASx/jM47MMnynKVUuaJ4iE3PH6N/Hhj/0pK0PBxpuuO8jWrRNoo2i3WtRHR4cMGz3s0+Pq9TGz2mw8tHXrjrtYW7j95fQpdfjwYfXAA+ihmMKX3UKjIXcSfua//WH03Pz5uJMSeUKb5x2lKOdj5XhwYGZi8IYf2ZtYc2PqXtyBqze/+bCZnr5Bhrf9G/LQv+rJoDUvsLi4+CerjdW3f+TDH3BVHZp+krDcadNs9VHGogQG/QG1WkQQaJaWenTaPQZZQi/JcOLo9zpsmhrlrje+nsmxMdJej5It4+ix0m7TaXS4+zvfTqM1oNNY4YYbbiAOIlI/wNiA/mBAuRQXCqJKkeWZVKo1Abva7XS/ZceOHaf/HL1zdfjwYXX8+A1qYeGYenD6uHD06J/nlio4pN/85utVgaDi7733XvnLcOB/IQM4ffr0TRMTk48++OD9+uzpY3qQiOr2BtgowGqD8p56pYJXjiuLi6wu90iShN4godMbkPsMayyDfp9KSfPWu1/LwT37yJI+C/PztNt9cpdz4KbruenGO7G5x9ik4B5ai7Yx/aRPEKzr7IjWxo1PTtrVldX3zc5u/b0Nrv9/6nnIkPpz7733Pu/Z3HvvvbKBCPKX7qD/QgawkSJ2/vzFf1evV//pb/zGr+fNZsdWa3WikiUOA0ZrVbI05fzleZaXG/T7Pfq9Hs1OlyTLhpo7QhQEaOORLOW6g3vYsX0b2SAhTfooYGJ6kjfc+Q4CrbDaF3v4tELZMoN8gJcUawOAfGZm1jZb3V+anJz8u1+jw///y9dXNIAhQ1j98i//cvxd3/Vdn11ZXrz54c9+zlWrI6Y2UqFaqTDo9VheadBod2k2V7l65SrNZpssz0nzfMiyFSJbSKflaUa71aRarbJ/3x62zI5TDWJ0OeSW297IyEgV7QSjKTAHY8l9jnM5Rpt8amrK9vvJg6dOn/u2M2fO+GFZJd88zpfBADaGgmeeeeZAvT7y2VarMZrnuSiUbrc6LK406fUG9Ptt5heucvnyVbqdLnmWYa3F2uG8nHMMkgTvc5zzuBzEZYyP1dixbQu10Rqvee1b2LZ1C9oXdCtnigxNa02e5W5sbMyI4lSvm71xZmZm7uXmzP2v/vqqhkOVUn7oZp87e/bU91cqtT8Ow5A0GfjVRkeXa3VyDysri/S6KXEcYa0jtlUCbfHiipygm2BiQeu4iKW6aLdmuePc+Yt0n+uyZetB9uzeRTYYDNeqKyT3YLUbHRs1gpob9PN3ffPwX0EDGBqBu//+++2uXXs/fPLkmR+21v5GtVb1YxMTMje3qDrtFq1WBxEhMJrpiSlCJUjmSPJsOJQpaBMVdXwO3udFCzeICEZqdJKANOsPB0BlOMGjcCJSqpaNNnYxS9N3TU1NPfvNuP8KGwDA3XffnYuIVUr95qVL5yuDgfzSxFjdnztzWubnLmsRT2A1Y9URypEB5emT4LIEbSFWAYExkBZi26ItUOzdM1aTOUtg9POoCR4kimOxJuh32oPvnpmZ+eLwPeTfPL5X2ACGniC///777datO/7zhQsXEq3dfw0CrZKk60IbmGq9wkgUkUtCt98lTTyIJgojIjTkDkqaXNRQY1cQUvK82OxVqdVxLi8mgIpNG35kbMystlr/YmZm08Nf/OIXA6VU9s2j+zoZwJonuP/+++327dt/9fLlCys33XTzr4OvH3vqyXxiZMSKZDTaA5KkYMsQWOJSQMlr0jQh10IwXPLonSfva1ye4sUzPj6Op4CBEeVGRuq60+k+OTU184siYoBv3vyv4Uv/Rf/hWjjYsmX7HwwGyd23v+qOU3e/9a22M+jlK822aG9BCUYctSCkEkZ4pRAxaG2Ho9ngk4zeYMDc4iLlap1NM5vx3qG0Fh0FPqrWlA7Cf7kW779Z7n2DGMDGcLBr167Hrlyeu3Pbjt0ffMe7vtvWxybV5bkF5zyMjtWpjZTxeDLJMaEhMMVq2NVOi6XVFeaXmzSa8Na3vJMwikApr611E1MzQaPV/A/1ev2Phhn/N5O+rwcO8NWihQCrq6s/6b3/6TNnz5U/c/8nxOjce6P0oN9TXjziPFk/o9ft0Op1yZIcpQLe+e73csdrbhHncjc6Pm6r1Qqtduc/jI5M/MOhOJV88/Z/gxrARsRQKeWffPLJm3fs2H6vOHnP1YV5nn3uGRYXFl2305WrVy7rbqupEM/IWF22b90p3/K6N8js1k3aKPTExCRJllz2Lv/fq9Xx3/rm4f8lMYANhrBen58/f/7bRkbqf1/Ef3sURVGa9llcWmJ1pYlSsHnLLBPjE4WKd5aR5+6itfbXO53O/z07O7vwTaDnL6EBDI1go54gp0+f3j8yUnmLMup2hboV8ZsFpbPUdUXknDHmuDH2gWaz+ck9e/Y0X2hI33z9JX2JiFkzho2v48ePT5w4cWJqfn6++uX/5n67Jk33zdfL//r/AYUTVF7lbRPTAAAAAElFTkSuQmCC

iVBORw0KGgoAAAANSUhEUgAAAIAAAACACAYAAADDPmHLAABorElEQVR42u39eZil51XeC/+e4R32VLvm6up57tY8WDYeZFuyAYMHjDGtmDAkhCQQkpCEJJycfElaHQ45XwKEE3JCYkgYD3BQhxgweMCDJMuWB1nW2C2p57lrrj3v/Q7Ps74/3l3VJVnChliyyed9XX1JXd1dtff7rGcN97rXveB/0ZeIKLlPzP33328PHbrP/Fl/V2sQES0ikYjURWRaRCZEZFREqiJSEZGSiIQiYuNS+BV//n333Wfuv/9+KyJGRNQ36nNS/ysd+NGjR/WxY1PqyJG7HSAv/HNgC9nqnoWl3s5mo7Op0ehv7nUHU/1BNjNIs8ksyaI896Usy8M0c97nuROlcqOVVwpvjXZBHLow0IPQ2PlyJWpEJb1YLZfP1MdKl7dNT54L6pPng0Av5bm88B2qw4fvNTfccIMcOnTIK6XkmwbwNTl09NGj93D06FG3fqMNuFymm/MXbj55dvXm+autVy03Gzc3mv1d/URXOqmn1cnopdDqJ/STnCxzZM6TOY+IoFGgQGlQw8ekFVgFxihiq4nCgFLoqMQRldAQBp5yxPL27dPnamPV52bHoqe2b51+cmrrzkeUUosb3/thDmsOowF/5MgR/00D+HO87rvvPnP0KBw9eo/bYAy1xvzl1zx1/NJdly4tv/HSXOuGpVY6udyF5U7Oajejm0KCSK60V9aKaEAFCmtQKAWK4l5KceaiACUgKDxrpiAieDJBwDgRXI6RXOG1iYzie9+wnaTVYaWXMlqNGKuytHP7yDHr1SMTU9EnX33nnZ9XSq1sMAd93303qK+HZ1B/2Vz8Pffc49fcu4hMn33quTc/cfLid1241HjTxcXB9vmGY6Gds5I4+h5xNnDKGiU6VGitQCtBIShEFGrt/xUIgigpviZq+GPWzkOGj6swAiOu+L0CcCTOE2K4ftzKbCUUp0QmKsilS8t6784RPV4KwWmWluYZKdn5HVvGHi5V+fDb3/P6jys1dnbtcx46dJ+5775DopTy3zSA5x+8AwgCQ3Np4XUf/+RjP3j6zOL3nF3IZi4sDbjSTelLKHkYugyrvERahUopBMEgSgOCkrUDLw5U1h08Gw58w2MpHABKFV8TPwwNQ8NQSpE7YduIYt9IzMWGozFIOFjX7JqucLGREccit26J/fmlnlyd6+qyzbUhZ/NUzKDd7h7cO/XAWL3y+29791s+qJRaWvMKIvfychuC+kZ39WsHLyLm6UeeePdjT5z78efOLb319ErOhaUBbV1yElXIdKRSr7Tkwv7JEvXY8nQjIUkUPmB4iKy78LWPL+tfL7wACFrWzOHaIeMFFMjQEHRhF3gFmfN8y1QZ5XKWB47bt0Z0E8Vnz/YZrRm+ZWdEY+BYXU7YNxvy4acaEmv8u26tsNLsGzfIuP3AJO3lpauTmyq///Z3vPm/VcfGHgc4fPiwBni58oRvSAPY+KFFRD/8wBf/yiNPnPrJMxe7d5xczJjvZWTxSJ7qksmNUSIGoxQHJw27ahVyyZgaD3nmcp9PX02JQ4X4F/vwav12KwUe8KihAQiiTGEdw7+HeNAaJR7jM5TSCOC0Y5ApSmhCI+ydMCQd2Ls55MBMyP94rMvVVsZ33FDlxHLKajPlr91Z5wsn+1xa7cuBSbwXwzMnr5jZmmbXdJBft2fyA695zYGfP3DDgc+/8DL8L20AGz/o8cee+vaHPvfsvcdONF737ELGQqY8UVlyG5m2M9TjCJXn3L6zypRVlGPDidWU04s5l5sptmSKGt8LaI0WGd5cdc0DIDit8Cis91SkRcU1MFkXnycoVUaFlkAnePH07SQNM0WiLIjHoFDisUoX39crEg9GeabLhYsIvee2nRU+crxHFHt+6LXj/MnjTSoBzNYDji0kXGn1qVgRm/VdOe3ZrVXLzmntbzsw/et/9btf89NqbPYcoA4fPqy+lt5AfSPF+nvuOaqPHr3Hicj2//e3PvQzjzx96QeOzyUsJoFLw4rKA6X7PsZjmQwtU9WQV02HrPQGLOWaM0spl7s5UaQJVRG+HWBUcavd0KnL2oVGMGiUF+rJZWbyU1T9AqFrYq2iXLPk/RyXCeIsuY3xRPRMnYbezkq0iYYewYvHAqjCyCI0XsHACV4JDmE2gqo3vGpXRLuv+OT5Pt+xLyJ1mj8506YaGJwXFDmBpKLz1JfSttldt+yZMUu3HNz0r77/r7/nP2dZ/jX1Buob5fCHSZZ84VOfet+nHj7zfz1yOpk53cwliUqSm6oWZWk7qMeG6UizbzSmkwkr3Zy5NGOhJ4ShwmiHF4X2GoPCKIUDnHj88BNrBKdAYamkLTa1n2KaZwhVhjcKbYUbr9vPbbfezBOPPc6x4ydotwZkkqMDQyWMQIHPNnGlehuXo930lSu8gIBHsChKolFKEISeFxKlUF4YM4ptVctY2bKUOk428iI3QVAiWECTY8ggG7hx1zUHJwKu2xx/7K7X7fi7t99118lDh+4zG8vgv7QGICJaKeVFRP/hf//w//nwo5d/6kvn+yyYSu5sZDMVkpuAXgZTgeFNuyN21GPOLPT57KUBDe8QLLEGh0cELAq0LQ5DXJHXKwXryZ9GlFBOemxqfY4ZexIfQZDGlGNYap2n00opl0qIFy7NLZKmgssduUCtPsa2nZspBQoGIUulN3GxfB09la/jBUIBJik0oYdAGzLlGOBxAuKKiiRXQmxVUV0AoqTwWIDCYSQnzBKxWdfvKOfmxslgYf/1Y3/7B/7aoT8EtBS3R/5SGsCGwx/5zV/+wO987vjyOx6Zy30/HsFpozMVIKJIvWbvSMib98bgFAtd+PjpFqlWaCVoEfywoo+UQYBMPGul/DCNG4IHQ9evFJuXn2SbeQQVeJSJSfstLl+5TLfTx2jLxNgovXbK/PIqXUnoD3qQa4wJ2bNvN7t3bUf3e3jKXKl8GxeDzXidDQGk4c8VRa4Lj1MVQ8lDRzuyNaNErtnlC45FDQEo7QUjOdZ13KxLzA3TcMO+yr/5Oz/x1/8/ufNKRPiLGoH+emb6w8Mf+/X/8gd/8rHHF9/xhfkk75eqOtexTnWEJyAT2BQbbpyJKEeK8yuODz7bIA8cRucIbv3Wx1i8gnSY8iu5VvZ5uQboeA2B6zDBSbTJ8E5RDi3dbkq3kxAGFms9mJSgZAkCIcBhlcUDnX6XTqeJTj3eapRqMJJcRpsCHNIbblYBLEHgoascbesY9YaSMijvN5Skz7sa60WoR+GVItcheVA1V4Oyf2Re+6dOJf/8l/79b//W8BLxF2042a9jzBcRqf63//L//tFDjzfvfKZjsl55MsgxyPAR5njGrWVnXXNqfsCJq4pnOylxLEOX6dFegVFEXpPiSUXQw/pd1PP9nKwBPSrA9ecxNECH+CwjSVOCwOAcJD5DA1mi6aVdMpfhM8AJvV4f8MxMj2NCh7gc5QLKNBDncFojinUsYc0QvQIjkIrQVp6a12il6WjQTtYrzRdz0l4plChSIpzRuh1Y+cJcJ8/z7g/84s/9WklE/opS98pfxBOYV/zwEXXP8aP6xIn/4fdsufW3H3py+Tseb5lsENQCh0GUwVGk8B7YP1EicY5SSfFcM8Uog6gCDRavUMoSi2Ggi2zbyoZb9CIPVRBCo8hPfZylC5+nXh+nFJfIsoQgsNRrY/TThMvLDc5dWuDS1RXa3QFJ7ogqJbZv3cytt97EpskJJHcoLUSx5fz5OVqVA6hSDbx7Hr6oNrhahSIDUhR1Uejh77/S/V0DsbwyOK2Us4Fe6OZ5nHPjuePHd3z0E//oA9ddd705evToN3YOsFbCfPgPP/pTf/rw5X/72XP9vBuP2L4OESyCxg19txJN7nOsKrJ5VFFW6eHTEixWWVDgfL6O3K0d+7XfrzlljxPLWHaF/Iu/yImTzzE1Nc6BfdvYNDlFGFbQRpNJRu49aZricgdeMChsZAlDi3URuXMEWjAGTp69wKmzF5h5w7+kM3mQPO+hlH7ee1kzCKEoR5W2lESIBToI+dBg/Z9xKOuZhYDBE/o+o2kre/3WKLh+Z/SvfvjHv++n/7wlovl6HP75Z07d8ZFPHvvtz5zqs1oeNbmyyhMCusif1yFbsEaww8MvHuNGnN5eg3bFvcQtkg0PUHAe9MoxytkVVlZX6PW6zM83WF1pIa5DoByhiYhCSyUOqJZjxupVpibrjNWq1EtVkkGbbnuBxcYyx8+c58zlK1SiGpPb76Zhy6DdhvcqL4xDw1JU4VDECkQXSLMf3vSv7toW0HWmjG50+67q07f8wx//sYcOve89Z4pu6VH5hssBjh07JjYwfPL+J37+iQtZ0LAll6lAuQKOwas1C19770VZJ+raA1xPmpRZNwUvMsToZUO+LxtunwwbQWC1kNqAkWCM8dEyKw0hy2FhZZXl1VXi8AqjoxHjozVqIyUCE1Cv1xmdmsTnGUtLDU5fukCr0WPQ02QJlKOAA5tvZi4cIfV9QmtQXp53/M/zBEXShlfCAIX2irW2lRr6ra9kB6IgwyLaqoYXdWJ5oConL//fIg+/6t57P5qs5VnfMAawdvuf+uLn3/k7f/Tsm851tEtLZeNFFWCJ8sPkb+PrxR1ikVSpYaNueLg4vPhhaaVe4tIorPL06vtZbDeZqC0SB3O0+n26/ZTMKVzm6C21mV8ZEIUWIw4bWIyxpFlK6sw6YBOokNntngOlnXSrd7OqLYH2eCx6rbUsL/RE10KBEsg0RAxhamQdEEIpRF3zdy+sFtbMyWlIJDTnB5nb1NLX/cavnP+JI0eO/NsbbrjBUACh3xgGcOzYMdFa8dTTc//gzLxnEEVkKlj/sM9/SNe6cMXNuPbo1tqyBeCihwaRrRtCcYv085MwpdZDihehZCt0SuP0RvYzGk+yJ7yMqzVomwHtvpAkgvcZuUpIRKOzDJU7rFXUKhGTFcdkPWSyNgJ6D3PqOzhXGgOfYkwZj+CHZYB+Qaq1npcoPwSkNLny4HWRt/ohVC2CUteezfO9yfMNIdMhHaXUueWWbJ3r/ZNLzeZ/3VqvL381XuAVMYA1wGcwWLruP/6Hj775UnMgLh4zogo0vrjpGwxAfXni9LzHqNZAEkHEkSuHkhSjQryERXRV1xypeP88V6ysJgojVtM+Pt7EwE4x1j7L9qDNyAiEIRDnxHGZPEmpT5aYnNnC9p3bqdcmOfGpsxyfL3Fe72RRb6fjFxksPkRlx+sQNHqITVx77/rLPhvriCF48aA0HjDqWshTGz78S1UJ670Nb/S80265Yycf/uOH/grwS/fee68B8q+7ATzwwAMa8E8/cvLtSy2Ctopzp3VRsQ3d5Ma4p75yBBzGfocoh0l7pL05+v0VyhMHkXgG5RKU8uuucmMLWBCcrUB3mV6/QRJP0qwfZDnvU8lgTEZRukzJTDJuIiQPKDVGePJB4SIVTnd30slTOm6evP9xeq0zlMZ3onSA4IYhSX0ZsOOH3k6JwFq48jlO/DA3YJgHPY+N8BWfhlfgjKGvIi41M9mx3PxBEXn/vffe678hQsAv/dKiACwsdF+/0M7ItVH50KT1uonLNdbN8PporRGRoTu89mdrXi3PBygN3qWkg1VoXqHRmqe2+dXo+ha8tyjJv+z74gRTGsNObCVZuYzrzmG6CzTCmJWwxmXfx/YVYbpIrCOkEVCN+uSxZZCfYpDNkfaW8Gm/6ABiCEd3IcoWVb1cq1YKlM7hAatDJO/hvKBthMIj4lGEeOVRyLoBqMLCC1bqGqChXro09ErjVaivdFPVGujbr149vvXIkSPnv1JZ+EpAwWrY4lXNTmfvas8hxihRPC9T58+DX0mRSWtyfLIKOkfnfZwIftCifeZ+BnNPgCSICnHFox0mgkXY0EFMZedrKI1OoQx4clzaQw+WUL0zZJ1jDHpPs9J5Ejfh6W8epVuP6asGafMKOvPDuKyJZ68nHtv9gnJPEDzeO9AhWEvSOMNg/hQBJXQO/e48CjNsUPhhziZr/3wDb0HWkY0/wyGSq0A1JHArrSBcuJL/7yJi77nnHv9nwcT2FYj/azdwPHOyuZs4RItS+HViJhtqfzYkems3Vm1IhJQuaFwI6KBC1jyL66+iMWgC8CA+pXfhUZL2Rcqb78CWtxbJFeka0xflhKC8hfretzJYOslg5TwyaCKuQCDRFmVK2CShd+U58pUrOJXjXDpM3IRwZCvR5F7CkS14XXib9bJVK7QqI96Rty4xaJzDq5Dy5HWI0mTdK6i8h49TtLXDQ9yYLCrQFOFi/Vk+P0F+Yb1kUCSBNV+4tOoP5fZHn336xHYR+R4geak88mU3gHvvvbf4wYNGDa2rmRecUThh2OoQEI3R6iWdgEcIlSLxCpc74hC8UwiacGIfnZMP4PpNTBiBc+QqRTlIFy/g2g0qU7sw07egogKm1d4jyqO8YOJJSlvrhGO78Z0Fsv4KLu2j8hyvBMIAbcroyjhBEIPW5H6ALY0QxtOouIZHo0SBNiij0aLIXIes8RzJyhVyyZjZfDtTlf0skNJpn8H1VohHtyPaXMsPNx7/hnJWkOcVSvIiHsAj5CgCHTLX8fr05aX8ll1T33n8yefuvuGWgx8WEaOUcl+3MrCZJNooCmb2MIN3WRvJupjyJpxE6JciwCrFUt8xXYap0ZBn5lJGSqAlR1SJ2t630jr/KQZLpxATEVdm8P2EpNskbSyQNJYI5s5QmT5AOLUPVd6E1oDPcHkKYrCVKaQ8QeAzxKWIcyiX4kXQYRVlItCCqACrFUZZwOKVHxYxGXnSIO8s4poXybqrKA3h6G5qW15LZMosDlbp9i6jsoygMo4yEVoZRNyGG70WEv06b+F57l/xvNpIRA3L5aIAzqUgpWTiFaK8pMnoNwQOEIn4KArEhhafO1AeJQlp4xK+t0I4eT2iQpT3z8dDFeRZzpt3jPDGPVWSTFMLmjw71yNXltDk5Fozuvtb6ZZn6Fz6HHmvSViu4ygjA0Oe9hg0rpA2FwkvPY6e3Ew0upu4uoUwHoEgLvBYJTjvkcDgJUcjWK0LgEkcWrnitvsUnzSBBJ/2kKSDS3ukvQVcOgBrCUanCEa2Eo5uh6zLwspTaBNSjbYgFcsgW0Xp4iJszPHW/bSSYU6g/owGjr/WahKN9xmIYIymFAZaKVRpZPQSwEs1iV4xA/BhkJfLoatGAZIWzV6XdDBaky6cJHcDyrO3IqqExm9A/TRGWUTDx4636fZy3nSwTDXIOb6QsdBzVCOFcxmV2ZuJR2ZpXX2C3tIplPMYFaCjEBPGeC/k4lDzZ3Hz5+lai4rKBNUZorCODav4MC5upgnxaJx3uLxD1muSpAlp0sHnA7z3oCyiDNoawnJItTJBWItR2pAPOrhei9xfxZTHUGGJOBhDkZH5lKA0vo4BrIFdar1qkBftZbDBSDa6gzX2kSA4nzMaGZkZrylvVE8FwQWAQ8cOydelG7ih9z/6qU9++tnf+djczMcv9EWMV/3WKXy/ie93SXurlMd2Em99FcZWEPHPg1EWOzk3zYTctqmEMQHzPcekFU61+zyxmBKgMOLBhIgxuOZVesunSK8eJ+m3seUKYVQmzxzKeZQRnDiM0gimSEmVL5JMExVsXxugdJU4iqnUamybGGXzVJ2RyTrWlglMgDEFdfzSwoAvnB/Qa54kbV3EddtYUaiJLdjSJEoEHReGYEzM8wDQDV2MFxrAC01hI595zXg8AQqwytLtNXjVdODv/YEbtTXmys23HtgNpMPEUb5uHgBIKrVyb7IeEpDIQDKlTESe9MFnWBvRXzpB4lNGNt+KiseLcICQizBZVZxrpLQT2DXqQYR2FLDYUvQGKVuqMa1MkScDjIGgOsXIyCZk800kqxfpL5/D9VbBDQpXiUVrizYWURqlLUE4AjZEa0F5ha6Ookf3sWd6E+981Tg37hhhYqJGoA1GF51FpT2rK10efqrJo6eOkfW7WBXgy1W0LaF0gNYhQWkSwqjgC4n/sqv3Upi/ekHN7of4gPcZysQoYnTewCmH2Bp5knL7wVn9pacv+fOXO5smRqPv27pr16/fd999L9obeCUNwMWlMN08U6b0dJtW0hrGK0OWZohPQTSydJrmYJXaljuwI9uG9XARm2OrWUkyrl7K2FI1PNpvYZTlbXvGuHW6zIeeaZDakF6S00wyrM7JbYlo5ibi6QOI75P1OuStefyggQza5IM2LutjtCM3fUZnd1GPxrlw8Un84nPY1hLHlsa4cnWC0eokkY3YvmmciWqJsZGAKDAsLTY4efkq/f4VMBnK1ImiMrY8g41HURjEZyjnC7BfbYz26isRaDa4e4ukPVzSpRKMosOQTrJC3jhHUNtGRkY9Drhp5yiPP72g/vQL59S2cfcfL1269PDWrVtPHD58WL9wpuCVNADRRMGW2SqzYx0unzyFjhXaBBhtcT4pWrpe4TsNGucfpjZzHeH4fpQtIV7hJMcqIYhgKclAGWYrQjPzYCxv3FnHliyfPLHMUioY5SkJ9Pttcq3QymKqU5RHZlFoRBJ8MsAnPXzWx2Vdes0mPVawYYwq7cHaiDCsMl0Jma4lhGFA4Oe4dDXli8eaLLVSmqnDqYBKaYxyZRtEFbRohBx8jpd0rZgbEpXUlxFG1qL787GPokT2SmPwJM1T5M1VotEdSFimmzZx/QYqLGGDKp2kzx3bJpmZMExOlNRkfcRdOt+sPvL5L70JOLHRibxiBnD06FENuGefffbVWtsdQeDkuh11/dzcVhrLj2CCEaCBMgbvPX5I35Z+i+6lx8nai4RT12Gq00VZJAWEZBR45bjQUbhWh/lGwg3TI3zh2RWaeUrJWLJBzu1bx5gcgS9dTVC5sDpI6DpH6hyBVcRBRBBVyLxglcYghWHIMBXNegwGTZ5dSnlmIUUFQup6hOEogZnGViNGohCNJfWuaEQ5j0g25HGprzLVGh78cFixaBBZjFKkvUt0rzxNpgPq07cQxDMkeR/JErxPCSubyI1mNCzx2gMxodU470ldJJkxMjpSKwHcxV0c4cjXJwQsXF39a5u2zhrvyHdt0nbPlp08uvws+eIJiCtFQkNBkhBAi8F5z2DlPHm3QTy5HUa3Y6I6XsJhu0UItBBoxUI/4/K5JUKjCY2mGip2jY9w3eaAalQm7TWp1Cy9vMJqN0dbxWI75exqQjdPGDeQGSEb1tUM28qEI5SiUSp62LUUh9YG77PCGJ0jz1KUytBKDUPWNWrPi7F+i6/5L4OO145kDRNwaZPB/NP0OwuUJ65ny+StpErTUwmq1yVrn0fXpzA2RDLNq7eGbN0UgCiWV4V+nhPFVTU+OVWc813wgvN/eQ1gWAG4xx9/vHLp4tLbS60OmbI6Kntu3gpz3bdw4WQHt/gcOh4DNMYEIEKeJvgsLSZ73Aq9K22C7grB5C5sPIEKK0XOoApWm9Eeq1TRZlfQyBxnuilnnhpQjjvcMB7yzFxCN3X84G2beGy+yS1TYzTSnHMrHWo24v5zTbRd4+kPjcBnCJC74SGpIa1TqQ0xWr2wiv8qHs7GTqUCExRVvTh8f4V05QxZ4yK+OsOOPd/FbGmE1UFGX+f4bAHXXUDXRjH9DomL2Te6iVftq2CHUHm1qkGJ8t6jvG98XYCgNfd/+vSVmwIbb211BqI0OvPCxLjlurGc/p53spQ5VH+B0sxOsiRBo/E+ZdBYJO818Uqh8xyfXiDpNqiMbSYY2wylSRA75BIGQ1ZR0SzSIqz2E7TSrLYdc+0+kitKseXXnrjA5aWcd9w6ycPPtvm266ucbGR0fc4I5nnIm7yQmsu6OsWL3OoXL9nWficb2sRemaLTpwHv8YNlfPsK2cpFkt4yKhyhsv21jFf3M+5ymkmPee1w/SXytElQGiNrXiQLymwuT/KqnTG1UY1SFkGxadwixpP6AeOVsAtw1113vbJl4LFjxxTA3MWlGzZt30F/IF7hDRSDGhNVz/a2Rq5/J4tPfoDOpWcpzewk9znaCOWpzSSdMllzEZdnkOf4pINrLWKWL1CZ3IEd20ZQHi/YxENtHy0FYTJURZjwuvASKnIMXE6nAWFZ84EnFogCxe89PiAwimpg8PLSTa0Xa8K86GDHsMYvsIyhCIXyRefP6KGf8Eh/iby9RNo+R9ZaRLwiKI1R2fIqookb0KZCnjkuK0c/aUHeBm0plyfpLJ8EEzE5fhs3TRtmNxvyzGFrw35JZBmPrR6tRGzZPn31pdBA+8rE//ktIxOb6WMljjRWa7T2eK2oxxkTnRBz43tYeu7DNC88Q2l0BhXGZK5buPdyDXodvHi0g9w53OoCrrmAjp8jHt9MMLaHcHQLOqoVo5kuQVwyJInlRc9cCh2A0BYj47VI4wAbKrRS+A28gz/LCF4UpRPw3qOHiZ8XUCooeg4ovOS4vId0Grj2AllnjmzQxuUDjDZE9WlUfTumOo61I3gRnGuS+D6ueREVWKJwBucG9BqnMNUJxus3s7uUsnkmHoJCBq2FbpqijJfxklah8hmlsTmAQ4cOvbIe4IEHiv+2O/nUajOlEoUIHoMB77GmiOFVEhKtmLj5vcTnHqZ19mES28JEFaTfBJcXHTkrwyohw6NwWqPSPr25E6ils+ioRljfQji+nai2lSCugw6HffkMyTK8T4sGi3gykXUtqKJjrl+Ce7UBfxM28PT0Oo6vCyGCgt0sDu+7kPZI0wGSdJCkSzpYRrIu4j1KWYJyjSCaxIZjqCBCByGKEG1KKGNwg2Wy5kXy9iphPMKgu8rA96hM3cpoaTNbzIDJ0RCPR7xBa19MIvcdnS60Bp6oqhvAKi/BunhFPECWSXRlsc2WepXMeYyVdXKGVoVJaO+I0gFq152Yie10Tn2MQeMScWkC74VBr4FKcwJr0SYg0yk+SwsjsBFo8GmXZPEEyfxzdIIyOq4TjM4SjcwQROPoeIQwGMEMu2wehtm8w+OGnTcZsnS4lk8owZGhpWgMieQo8YjziC8YR/mgQ+Y6KJdA5sH1EckQpQqugjKEpSoSVQp9IlPGWFPkL8aiVQQqgrRD2lslz9u4zgr0OyA5SXcJXZ6gvvP11IIJJnyfSmjwHrRojBICE5LnIBmcvNSSy6sdVY7HlzYYwNcnBGRiBnPzAyRuM7u1TmQEMQojAYMsZ9UpvI7IVI5P+kTlWaJbfpDu1S/RvPRFjCTEkSXPDKkXjBGiuI7GIl5Isz4iHmNsofFnwOGgu8ygd5XBFQ0qQIUxYVRDhyPYqIoJK9h4DAnKaGNR2qB0gFIWlCnitO/jswE+7+KzDpImiE/ApyiX43xaZO7eoTC4NWZvGOApsA1RBf8hCKvEpRiPIghLRRmZ9SBpM+hewWc9XNYtKGU2xAYxWjyZjSjN7KcycSNlbyhnA6wtcAqXO1AKYwzWKrqdHK8tXzoxL2UGjISVeWOUK9KXr0MvQETU3/2xn8sWM0/jXBcTxZSqlmoEKz042eqRSYb3Ch1UCQSMS0m1pjL7KuKJ/fTnnqR35SnIGhhdkEHSdhOCkKg8ShjUyZMO+LUsuyBaqcAA4ZB45lB5wiAboNXyNWQOBUajtSmYQiZAaTPMCYbIneR4PLkHlwupKJwolI0wJkJrjTFlojDGlgNMWCMwIVEUUIorBGHA5FiJTi9gcWDxrkPWnSdrXCRtLeDTAfgcbQwmrmJshFIWb0NUaYL6xD7C0hShS9A+xw3nCXPv0DrAaI21kPuiu3juUp8LCw25fTKSci066T3cd999+sW4gS+XASgR0XfddRdKKfm+v3rvjSt2jMwbZc4mxOU+iY84sbLCavMClahC0lshHtsB0fiQRgaSpWgdUd12N6XNd5AuH6e/eJK0u4AkPXzSpTtoEeoIZWKcAWN0Qc1WGvEOcGgTIBIg5FhrhoTMtVEsizZFdu5FMDbEi8fYkMBWQFt0GFMKLGPVCrNTdbZPjrFlZpzZ8RFGxiKqcURsQ0YrmmpksbGmZMPivXjPwkqbJ04t8fufusjFi2fIB5dIW0tI0sBJjrIlbFyF4XCMBCWCkRnikT2oeALjHdYVDayCdVxUF1objFFo49E6IM88klq+cGIJSXr6hl3b1f7rJz4yTABf0RAga/SjX/iF//q6Tz/ZeVM/U7KqnE7bnq1UON5aIe0uUNKatNeA1jJ5WMXEkyhxBR9C66KUyjtoZYlnbiWcPEjSncevnidrXiVtXcUlXfKsizjwJsDYCOzQpQugdNFnUGGhBiaCGjKTvE9wrvhaaCOI6kSlGqY6iSqNEsabmQhK3Lkv4tZ9ZXZPl5kcjSnFIcYqtLc478mdY+AdjcTRXkyYay5x8nKD46evcPz0Gc5dmcelDYK8iThVUOB0iNFRwWwmL/KTsR0E1c3YeKqgy2dZgRuslY/KoMVgxaEV6MBjTDExnTjD4890OXVlzs/Egd6zY+LxPXuu+xCs2/vLawAbev/queee+ZF2u/l9586ev+PtZR0v9Ebl06cDdaotHLv4KEoLQRyQDwxRNEZHXUbJALU+Wn2tSeI0xW3OclCKqLodqW0nyjtIZ56sdZV+8zSD+QtIP0Eij1egdUwQRohWoAzaBMXNUYIPAsLaJmxtO5OlGCMJq40WjZUT9JauohfPgjFoY2iUxjjxrCIOazhdwmqNiEGpYYKYZ6g8I1Men/cZDAYkgwZ5bxXlBkRWFWNmKhgOwuQ4ByaMsVEVXZ4mHNmCrm7FmhiRHHFpUWWYItYXtG9D7jM63lO1GiOCkgBjDVmS88zZLg+fnsP7vt81NaL3bdv0m0qpweHD91ulVP6yE0IKVc9jwY4drd+dX7j6PceefJQ7X/86Fq9e4Y8/+kkmpvZyoncDDz/zJNnCE1R33o4LKwRmFGMtSd6kWr9hXV1BpFDQkGGXbD2DWZufQoFWKJUjWZe0Ncdg8TRJ4zw+baFyB8qiTYiKqtiodG32Tqsi4SvViKMKgS6ReU2vcQbXXsC7Ad65YX3vQCuCuIYNq+R4nOQYr9A2QCuLdyniPFoc4nrkWYbKitxBGw1xCRWUsaURbGkaU5kgHNmECcdRulTMAg6bSXrtWFQx5Oa1wucpveZ5to9tZ8SWuNLrcONEzMRIwOhEmbn5No9dSelkTaJex3/3q8b0T//k29+my6N/6v2LE0K/ph7gvvvuM0Pc/239gfueP/nj389iK/rqlWl99swFdfbsMZQP2DG7k2NbX838/OfpXn4KFY4QTOxFwkms1TjyAid4gcDC84vYa/Pj4vJCfUOXiMf3EU3uhayP6yySNOdJO1fJBytknQZJaw41BHuUMqAFZWJ6wxEzpUAFAZgIbaqYIXgUGo01FoISYXmMSByD1iI+aePSAR6DE0Hpoo/gkqK1rYMSUX2KYGQ7YXUSXR3HRHWUrqBMQQb1zhW3fU0BgufPQnolKO/Im+foLzzDam+ZmQOvo7Xa51I7IHeexUbKqYbQUo44LIvut/XsRDUlrp8W+bOnLr5mBjA1NaUAVpaWXoNS/tabX6OWF86aK1cucPHiWcqlChP1zVzIttJPLhJUpki6DUYnrqfXW6B39gHKUwcZGdtXNHhcUhAw17Hz4VjXtXnxa7dEPILDZ0mhCawVur6dyvg+KmSI65P3m7hei6y7QN5bKahoeQecR1y+TjxRgPJJ0YM3lsAGBTFdOfJklXSwgBaDTxJ8muBwKB1gghJBWEOXRynXNhGPbEZVJtG2DDooIGbvipEwn+G9K4ZVlGIIF64PvWil8Poapuydo99eoBpP0mit8OBjf8rUpps43+mSqSmcZDRsjvaK7qBH7HM67f4ysDJUXX1JA1Bf4/ivHnzggYcff+yxb+n22m5qYtTccsv1zC0uUAoDjl8Y4f0P53SyOboXPoskXaqzt9O98gRBucKgt0JQmWZk55vAVlBDLF0phRsS4r+86eLQOLzP1+fy1sikyoQF9UsVEpFaW5SyOPFAhnMpKu/j0z5Z3kflffCCyxPwRXu3YH0XzN2iDawxNsbbgsiigipEZayNUaaCUQavwbti2kd8Npx9UMP8A5TSxQSxF5TSzydBi8IojdeyrjKWeYfpLdOce5Q4HEdFZXx1DOkuEtgRfBgRKk3FwKhu+5qN9N4xe/EXfu5v7VJKubXh3JfNA6wpfv3APT9688rS0qtvumG3fOKTx8zV+Tmee+5Zrrvh1ezfcTsn5uZZGCxQzTu4/irVsQPkgxVE5WTdNuP730E/WSbrrxDWR8ENhji6PP/glaxj8yIerz1IPvz7Ho/GmBKKEFEaLw4kJ/d5EQJQiNJoNCoYQYV1gqGMjKwNZehCtqPgc+hr41rr2sFFx1EUaO9wIuQuLQbQxBUHu95B1MN0pZiEEhGU1mh9rcEkSqF9MfmE2qCUoBQuXaVkHBM73kS/38RkfXqdBdKVUzQvH+f6/dfz+pu2snVcc2DvHr26uipBNdz2mU898MFnnnjmHymlnnsxOtjXMgRowE9Nbb57/kpbb9+6P3/bW99gO4Mund4lRk2V1fmEhaUO14+McHHpKro8SzR7C+0LD2GjiDzPWDr+QUYPfBvB+F4kS4clnGyYkXvhvMgwJOQpPlnGJy3EObwxUJlBB3WUyPPHy5Uafr/hs/B5URoOR8jVuhEMj2BtOBP1Ao4e5AqUmHXoSQ+9Fcq+eOBV1yZ71It0Fl9sEthrg1XC/MlPgmhG9t5Nv7cCWRvXWOSm3bv59lsPsnOzpjIRMrttgieOPaFOnjntd27b+51vfvNbbzh+/Phrr7vuurl77733y9DAr+lwaGW0sqvR6SJa0W0vU6s6JspjLA5m+ZUvLfDI1QbdrEMe1Nm/79sxgwaD1iWydEBQmyCshDSe/n1Wj/8PfNJGBVX8kAb2vERwTex3qAziBqskrTmSxhx5v4UfNBFXCM9oNCLFvP76zP5adTHUD/SeQnJmTR1c6Q2/1DWx8HWD0CBFPV6MqOohrVz9WcjIuhromvfy3heGJ4XiiCiPU0NvJ0NiStqh2zyDU57q7G3Y0lQxwJLmxEYxVUqoxB1On7/ExcsX+fCHPsKxY48xNT6mP/bxP0nn5he244P3KqXkgQceMC92c/+nXzccv0EAdu/cXplbUSwve0ZH6mRdx+efq/BzH1/mC2dPgh1wNfXs3bSJHVNlLp78CDptkrUX8N0VdGWc0sR2/Mo5Fp78ddrnP464PsqaAsvn+cOSXoHKu2SdK7jOHGR9xOXoJANtGMn8cEpXhjpcLyXM+OfFOYsHp9cRC8XXas9LoSIw7FKKI3Ud6pOvIqpvxikDonGNK6ye/SwzkxMEOMZnZ5manWRq8xY279pBZXyS81cv8/o3vMlUyqOyvLTybhHRDzzwgH9ZDODY9QXxY+f2TVkQj/PP/+vDfOo5ePTqDP/PEw3OnvkoUXIVMZrIOhaunOH+L3yQ+uyNlLa+gWhiN1naQyUpXgfY0Sm0NrQvPMLK0/fRvfwZ8C0IApSJ1t2wFkfeXyEftKHfKyZ20i5eUkJT4rqZMiWkKLP8ULhBqS+TjynmFVn3z2srZfDy5UnncGmEaIMfIoxqKEC1JnQhfwafYOP32+gxZJjgKq+LPQTKgDIYHdJdOU7evETWPotXGURjqDwjDcqkCj768Q/T6/dZnRfKwRTv+Lbv5rvf9V6uO3CdCYyRrJN96/e+633feuTIEX/o0CHzNc8B7rrrLo4cOcL4VPXUTQc38cdPX+RnfucPCEcmcZ2zMGjSM4qq30brzP0srFwmrE8ytu/b8EpTFYsfrNJaeBS6CyhxhFGVxIFJuwzOP8Lg8jHKm64nnNiNLc3gFIhkpO2ruNZlcA4xVVSeo43Ge0XNeqYjxdJgQIRDhRVEzHqvYe0A/DAxzFH4vIfxCRLEaFPGvCAqG1lTInJslIBcyxKMXPNOX6UzucY2U0UfowCSugwaZ0lXz0DaQ+mIqDyJS9rEY3sIa19gqTGgNjrFFn+KILCcOtNjbtFw+00VatVRRspVdu3e5h9++Kzqd+17gD9dWFhQX3MDWFwsFEByrz9dryZy066dpj1YxqVLeG3RlCHPyNrz5FkXFUZI2se1r6BKs+QywEQjjG37VpLmKTpXHwffwAYRSb9b9O97TbpnP01v7jjRxCzx+H5sdQvx2B6UV3SXTqHTPso4xAeIy7i4PCDLDCYXct9F2xil7Qt4egrlFQ7PeFTBi+bKuS+gdUg0ugWqm9EmXi/VXrhfyIte9wxeChHqa+whda3EW9s9JGooXVMIRDEsA0XluP4qvjNH2r2MeI/vtfFJBxWWkahELimBeCq1rfRHdtJvnueZ/hgd1eVOqfC+77kd0X2yLCLWVcSmeGJ1pZWpcnXqoFLw4IN3eXjwa2sAx44dE4CaKV3CSO/mraXK6aWbZUmLkqVjDJrH0UbhessYDF4pvCrUM6zSgMG5BIUmHt1HWN1C++qj5FcfxypXNGt0McpFf4XOhQV6c+eIR2YIJrYTj+8gHN+OGzSR7gpOcrS1XEoCBnh8soJkTXRYQVmNKDvEFFQBK2uFb88h+STtxlmyq2ewlTrdxhWCqW2UtrwWI0Up51/IDZR8eP0takML41rtL9euuFYoKcghXivIB+RJA9dfxnUWyHvL4HJQnjzrolWJaOp6bLmCshWiaJq6rlMWw2DbHfTbl4is40oyxn//xBNM73kTO8dKhDYF8fisRDoQnjp5iUolioo3ckS+5h7g3nvvlSNHjjAzUepfWK52x2utymQ1ZtXV8PljBTsmjfG2hcscIh6rY1Cu8KB5oa2F1ri8BypgZPvdlCZvoHf1EZL5Z8kHbZSE6NIIpBl+0KTTX8HMPYuOS9jqKJgaYWkcVR4lT1dol8tgDTaqkOW94Yi3wSkz7AgKkg3w+YB09SKXWp/DuQEej5c+PhP84lnC0W3Y2g7E5zxfAmYIEsma5KotDET5Ic5gEDNMFhU4l5H7Lr67RN5dxPWWcGkb5YoqwOFR3uFchjIh5a23Ycf2opxHG4OokCTP6eqUTCWUxreSNOaJZw5yzlb51Y89zvve8i3cPFEjCTXjozU+9cRZFpp93rxnW6uw3cNqoxF8TbuB9W3bWqXzFxqlWjzd7C+LCkrKBlVSL7h8gEodzg0KhE0Vq1q0svhCHnqYpBXTS5K1sMEIlT3fQWnzaxhceZTu1cdJ+y2iUtGqzbMBPuuTZ318YxGfzdHDY8MAbUvoMMKUJ7GVCYyNcf0B+DYSxWgdonWIKOhefZyoMkumI8pj22n1v0Ta6xNENYy2SOpABwWXT9shelckk8GGXYKCgHcFPd1nuLyN7/dwSQt6q6T9RfJBC8kzxGcYU4QkP4SyEcG7BFuaoLL5RmxtB0rpgqOAFJ1ADV57bG0Hwcg2SlkPq0sEUZ2nF8/znz58mh+9ayfjtYjfefAxPvHYKXnLzu3MzubzAPcdukHdc/Rr7AHWWsBKqfz++z8zv226tG/XdEkuXW6hdY7ooCAsOoe1ttDEc460fRVTnkKpcPiLDZpBBiFD0hQdVCjvfRvlHa8juXqM3uXHyZNVTDyCDUNIg+GtccW2DWMKyZYkJeudJVk6tZaiDQ8vKLxGWIYgJBk0UC5D95YYZG2CoIQ2BudyfJqSta6ibYh32RAHyApXned4n+JzVxBUfIr4tICS0w4uHyCDPqJzdKlKqEPIcySIUTZA8rSQrLEhIhZlNXZ8O+HEQUx1Fi16uAzDDxWVCsZx4PNi/5FX2KACeJK8S31slNXWIj/zsYJm1m3Nc93m3ezfOsLmLebxjRXb19wDDEGGXKMeC6PwjZMVLSWlyOJpdFBBUUClagiV2iBCK0XmWiCaMBglUFEB/XoZiiYMd+74HJW0QAWUdrwaExsapx8mH7QRwGiDGDv0LAqlgiLp0hojZWxYQMLKZ0UTJ0tx/RWy9lW8ttioQj/tILqEEk3aXSGqjmO0gDekyydJVk8V7WEcxliypIfv9wq4WBdlWxTFYEwR29NBAeMKpCpE5zEDGxGXYkqBKYiwlcIgdVjGRHWozBCVZ9EqwHlXwMJD2FA2LrxgOHiKH0rJKYzyiLcE5VHoXUG0sGP77ewfzU21mouz/lPDgO03zod9zQzgrrvu8gCR1b86yAd/d7wsKpRUfDSixDhcmgzrao/Wxe1StkQYTBdZvniyPMWYItnz3m+A/tQQg3fk3WV6C8eLnEoXYcQLaBvgTfFxXJIAHq003sYEXopcL4wJamW8FJtDJYjgynPkc8cwKCq1UWa37ESqE1xZnKNb24NPeygFxsTowBCVRwqWjiwBAWIt1oYIhiTPyVyOUyVcKSYK69Tr42yarLJ9yzRToxOcmYcLvRznWggedIC1I4UiGRqRDC8Zei3MqI3sRRkukSl2EemNekFSGDymig4mqFbG2FpDJipeeS+Dgzv3Lw8N4OVpByul/H333Wde+8bXPvHQgw/+4s7p8j+q5Iu5hNoGQYk0TYaSKGpIejSFno6kOBUW5EZsETslKTptYhDcsBNYwG95+ypu0EdrXczr+SKLNybAlGqMzN6CEyFbuYhLW6TteZzzhZdwriBSIqioRugcd1w3zbfc8loO3nAL+/bfyKcf+gQX5ia4OHeVY+eOM9cu01o8iwkCVBAjWY/EFRWMp4JWZTIJKJfqTIxOsmP7Jm7YMc2t+zZxw44Jtk6UUN5zdbnJnzy+wJfm2ogJCWypUDtWukD/XFoIYK/JzK/BwcPDdwq86KGw5loO4rmWivpC/1AZTHkTY0FGHU9YCtm8rdyIR2lsTNhfliTw0KFD/vDhw/rON+39F+dOPfym3SPyqmdaqTPGGK3Ar5EgMBitUD4v3L0p8HmNLhopkpJmHZTSWDsGOMTnaBmQteYgz4Zt4KFdmLCYihHIg4igPI4JItAR7qk/LDj/UpSbIoXBZJ0VRgenmd53I5u3bWH71i088OCH6DQuMWW6nFx5hnLnPHtrM5w1exgEhSxMuT5GuTLCRG2E8dEyu2fHOLh1hN2zNbZP1ijFIQ7PXCvh/NVV/vBzF3jibML55ZRGlhNGimioY6yRdbzgxcbIRa61wTSG8ZLQzYRBliJ5u0AWVSFCqYb7jKxYFDnd1BOMIPt21BU+W9m589bWy84JVErJ4cOHlVJben/4m/e9b2vU+WxDMbmaZc4rbZzW4D1GrY1HDxcreFnvuyBgbYBRJbJ8lbR3AWXKqPIEvrdI3p4rtm6ILzJuKSJiMbBj0GIRB+IzRIV479BxCROWCokYGw9hXk8cwtPHnsGSEJsBv/vbv87WTTO8/dtnePWNVX7t+BWq/SYHbvpBalvfzJ37NLs2hWybitg6GTM1ETHfVXzs8wv8j8/OcWH1AvOrCYttRysZFNwBExBHitBqRgIz1EfUw57Gl3cYn3f4wx0CzjkswlQlJm04kmEQcC5HVAvJFEpbjA6oxJamd9RCxa5NgZAhgbYLSikvfLl6+NecFXzkyBF/36H7zLt/6J5T//Kf/sz37q7pj3bHp6KTVxq55Bir1ugQQpZ0iYfr3bwIdo0sIQpRDhWOYlUZly7jVp9h0LpaDE4M9fW9FLHQaF3kAyYAW5BAnM8xYYQKA7zOqW66heaZh6DXwNsArTXXHzxIa2WJVqtPo7XMT/1v/5S5pSYf/Ogf0lvq0OsZDmwdI5UFHj/7BGcWISyVqfmQoGwwpQrnLzsudnpEgSYyGm0NQaCZiMprdxzvZX1e8MVFYTYoiYt6fqsbQStwSnNsISEYjqGpsI6JCuPxIsPtaYa2UhixTMeKUJSvVY3RQfI0wAOHHzAceb56+MuyMubo8aNy6NAh859/5T+effudb/5SYPTbyias5lmixOXixTmtNEFUVXZkGq1jxCjsMP7JEKdXIojWmKCOsiFZ4wJpd7nQ9JJiwFNrgw4iCGJMeZxgZBtaIO0tE5anSFfOIq6HUoZ80CbtLaGcI0kch97+NlzS4cLFOc6cvkR9fJowCJgen+K221/H9k2b+YH3vpsnLgvPdQxBOIkahFQjw8V2wOWmAivUKyGlcGgAZrjQStSw1fx8OTCl1Is8dI3SGrWe90pxyEoNh00L9DRQxaIZGQpLs0GZXA/b2cqD9X12VMXvmY1sNUqWp6bUj/3qr/72ys67dvLggw/Ky24AAMePH5dDhw6ZX/q1/3Tiu95yxwdiW6vWK+Xp0XJ1pFquaY1WXhsXVKa00sUwpB42WNfa/XoIsjsyVNYmbZxB0h7euSJsqGIABBOiSiPE4zuw5U1ol5L05wmq26G7SNpZhEEbxIE1aFHkueK67du56w37CG0dUX1ajTZTE9Ps3rGLsFxhx9bNaFvj9+4/zcrySUJJ6OQruHC2YAMHvthPPOzyramDKFFfduisJXiKF2wUU0NJmhw/JKZqbdalYq8twCmSwmI2QNbR5fXuoxTvxYiinPf9jZNa7Z0NnC3p937n297+hZebEfRSAhHu0KFD5sgv/MIp4Efue///t/7ZL3ZvXer2vn28HH1vT4/uX8k6kgV11ZeQ9f2fGxIjBcV8XGeOvLOCeEFpA67YEqaMLbpzWRPXW8GU22gVosmx2uDGd8PySdJ+BxWEGFtGxzEkc/R6Ca+6ZS+37L+Nk2fO0R1kJC5j0BOmJmcYGbU89dwclzs94nIVF9cIy1NoDDkOvBpqAKyVqg4tFOFpqEngvCL3oAzFSrvhEmutcsQ7PFLcXsyQHKqep0cha5tPRa7ddgxCvs5iQoH2EJJjvPMTuqN2TE+5iYnyD77t7Xf/6eHDh+2RI0fyr8tw6NGjR93hw4f18ePH1T0/+s+aFK2oB3/zH//jf/PJJfvTcZL/o4utC16PbNXEUzgvEIQFLEqxT8B3FguRpF4HYy1e8iFhdrijVweYcAKMxXXmyJMOee8qiT6GqU5h4lGS1grW2MLHGEt5ZhsPPXGef5C9A0yTLZumUHobXQ0l5RC3inaLPH1JkXRWGRuZJfB9sjV5dzZoAYkvOHGiScQj3uOcRmuIrGbMFLLYSSpFE0iGm1KGtb4Mt58hLyC/vUBJf80T+PUFmEMugs/RQOBSNya52Tfqky2TvO9tb7/7D/6sw3/FpoPXXI8g6p5D9+iFhevVD/38kS7wkz/wff9i/6m5J96+fGbgagfebWx1lu7CkxhjcT5FR3WiyjS2Pktv6SJ536Fs0VGzYQSBQbRGRSXi+g4oj+MHbZSN8cYizYv4tI8OgiG71xWzgckqJ84e56HjK7z7DVUudVtEagHXETqSUQlSnrts+Z3PPMtkLeM9b/semr0GH3pyCR16kOIARTx6iNQZ7RmLA6pBwETVYC1kaU57YFjquGHjSK3vGSiMxxX7j7Qasoy4tjhN1sLh2j4xXwBcUoDDZm0TmksJfZJPmMxuDnq9qbHS937v93/vh7/S4b9iBrAh3glHC7XKw28+bI88iJ+o+v80XRt/x0DlSnqLNBafxPc66MAWHbnU01IhleomqlPbGTQu47IMJxnii/57VK2gS1XE2KIkUgFoiEpjhBM30G1eJHZdUidk3VXimYPYib1MBVv4+JPLHNxkqShNeUIIAkfJxKS+zP/zxdN0BqsgMR989ASiAsJY4wWM8gyylMmyYedkzJOX+kQ6oIynnwVcXHZ0nNBLBC9ZgXCqDRtSvow2ukFoaiMBGj80F0F5X8jQSSbGZ2LEiRYnJddVm4224zQXarb1vp/+6Z+9/6s5/K/5aNhfZI7wZw//4+mnzlROPdeS2plzj0mv21IEFWwcoMMytjyKdFfor1yFoIYShzFFFZAnA7zklCrTjN70Lkx1Cy7rIQxwzYt4W2b31I2cOftJlp/5JJXaFINBh5EdN2OiiCzxiLZEPuX2TVX2b58GG5KmKY+dOMeXnnuGAI0LNJO73khpYj/tvEtVV0gkw6sMTQknOWtH69bqdw9GFUOgGzeEv5jGkBoSUY3o9b2BxVhYoVIu4kFyMT7xxiWEPjFl5QmVp6pTqvQp0X8wSvp/+z/93r8/8eY3H7YPPviVD/8V9wAvBI0OHbrP/JN7Dy39zM/87r+4+Lkn/8OgMed1VDEubZFmGmXa5N0mNqxga1NI2gMnpHlRJplyhVBC0qTF8vEPMHHde7Aj28i6TXzWKh6sDVA6BslxeUIvHXD39n0ot8oHP/67jNUm6Xrhg+cM/mHW0ajIFJ7F9Vqo+k6iyQOQpwiGTDxGBwjRcKRMr8djs74rqDCIr0RCvbYdxRUaBsPsXyNYcpTPRfu+jyUzdXJTki5k7YHV6cnI8FxVqRPlKP3UL/7Xf/dRKdBYc/ToV3f4X1cDEBF99Ogxo5RKf+hv/4dn+2mn6A94ty7DJuJwaReXZ0VdPBRwiIwizTJc7lFxyOjut+JabZae/D1GD7ydsLqJXq+LVmWuthZpzz8FJiB3KTjN7GyV1WyMsX3vxKoeJmsROwfOoVSyrjySSUo8eyPx7m8Fr/GSo5SmpA0ZMlQGvTZNsNGp6w0z2X59HlF9FUFSYfBoyYgkdTWXmFHdNzZf7ZdU9rFQu/9eKbmHf/E3fuasUs8f+R6Weu7Pcw6vuAHcd9995tChQzIcVUqffPKRb3viidWf/+JTD4s2TnkdgLeFTo/4QqxBKBY62AhrDU4HhMaiPXjtSJZOUdvzZuLpvawc/wPEWKyNCJzQT5rkrUWUtmhrUCbF9T2reY94+6upVkaQPB8iaUV14bwDn6G8Q2wVpyze5UUHbm2T2Qt0IeUlbvafN85qEUoqpeS7zNjE1HSjXbKDX9k8xX/5Vz97+OTa3/uPv1nc9oWF69X09HE5evSof7E6/xvFAJQU3Ri/Nqb86KOP3rFz585/2Ol0vv/Zkx9i9eIXpBoEWnSKBBGpLpMqS5J5XJahXAbO4V1OWKkXK15w5JknqG6lffZTUBphZOcdtM49wqC7QtKchyAomkxDidcgiJkcsXzuSycRXyYb1MnXEEdTbDDXSoMy5FozFgpJmgyz9qgAXNaz+WG79kWo3k5kAzn0BfH+RV4GhVUCzks+6DBV6fotleTXX7Ul+j//+k/91OnhHdeHDt2grr/+mBw5ckSOHj3q/mcP5mWXigW0UsqtHfwXvvCFb927d++POefe86XHHtM/+7M/L489/rRURiraZQ6T9TDklHyLjBAf1xnEY/T6A1TWRhlD1lkFLLV9b2FnJaLZbdCOxtGtU7TnPk9QGscGFZLmBdIkIbSldRpa5gw3XL+Hh86vsNwrocIQ7dJCgMLn4JPhNpAcr0rUamWceMLMkCsYfFWrnTcMMMtXcvqFUTinGSQJUzbhXbePsnt24tBf/8F3fQDgzW8+bO+6C3/kyBH/EptfvrEMQETUAw88YIaqFA4wjz766LtnZ7f+eL0+8taTJ0/y/l/+FT7xwIOuOxiY+tikUkoTh4rcZyR5jvaA6xLJgGo5pT+1g9VOlbSzSByV8L0GrXOPMHPL2/nJt13PE/OX+cCnHP3VBcqdKzhiwsnd6NYiedpFdFQoiQWWy6tdGt0uUWkWE4Tr4rDFjECRCHoK7P1i2yM6YsYUAIyWQom06EW/yODI2tJL+XKPsPH2a0ArSLwiyYTpMty5v8zdN834266fNUbMQYD3v//9wY/+6I9mDz748lxS+3LdeCD/+3//70c/8RM/cU+5XPqJ6amZO+bnF/m5n/8F+cAffsj3ez2tdWCq5RCtFM45BIW1Zjg3J5jAFrctbTKycoLqpv0sju2huTBHKY6wvsX504/wx5WQt92yi2/5kW380tGELz78cWo1jxbNxK3vYfnYx/C9JbwHi6PTWKXf7aFLfsj09RuC+Ub+jSGwtpCglWKv77Wo/tUNg8mGWr5ovWi08igF/UyoGeEd10W84WCZsdESxip18dIiSXfwU41G4/2jo6MrX+0q+K+rAawphADuAx/4wOjNN9/8/XEc/9jY6NiNnW6P3/6do/73fv8DcvnqvEFbY0tlrBkujhSPyZJisFsrtNeIDop9ON5jTAUblomaF5ndeyuDfe/g2WOPEU3uJ950Pc+0Mp768Bl2TQs//v3v4dP793HfR+8nKAX0GheZvOEdrD55FIdGM+DzxzsMki4lU1QarDdo1AvWz69J02iMFkKE3Beq5N6rodDU8/l6a7MAXq5tLXcSFNcdAZ8yEI91wt7RkLdcP8b2aUWmHKudhLFKqBcbXX/p3MrogYOXXgN8ZOgw3DesAawtJXz/+98ffNd3vfNHgyD6R9ba3QsLC5w5e8a1mm21sLio62MT9AYZnW6bMAwJopAkSQoSSBwhLsW5nCQfFImRMVSrlYIZFMSMjo+zrW44cGON9h2H+NWPPU7z1KfRaoAXx2PnBzzy8Mf5oe97L9/z5lfxp19axDefYaAEpyyaDBtX+dLpxwmq0fBGDvcCPC9f9+tyLYqie6iMZ1ctYqk7YDEp1set9YHWehIoU0C62uCHG0N8nqKyBplLyH1OFJbZHFfYNzPCvs0hcdWz0vVUQ40OCo7DcjvzJ84uqsvnpvcBH3nggQdeNsDuf8oADh8+rO+9916UUu7kyZN31+tj/7ZajV+9uLTIhfOXXbvdUnmeG9Bcd2A/E+NjmMiSZDmffPDznDl7jkq1TBzFpP0uaZ+CEEqhrxdohdaW2kiNsYkJJianmJ3dTLWi2R71+eG33sov/s4fkTWuoEeniSJDNTT88m/9Bt//Xe9lJD7HldWMbPE843vvIh2sYEc20zj1SUa3fTdKl3B5UnTX1LClil8DXtfKl0JWNtPs3RFRXbZcPZOgwqIDV3TpHKDxWUKWN1FJC5e2ydM2TgXY0gTV8hSz1Sk2jQSMxYYwFJq9FExMrarIXNEMFHFcWEy42khUY761f8i4fhnh+b8giDOM9TnAuXPn/lWlUjmilOLq1UtucXFJdbt9vd4j98Jqs4ONA6q1ERAhKgcsXL7MJz7xGS5cmkNLjhdPf1DQqa21KDzVSpXtW7eig4Bt23ewZcsWlLW4bo+Stnxmqc5vHv0dIpURjG7B5QlZc44s8USVGunCScZuvYdw043YJEVpherN0WlcZmbrbeAhUX7dbXvhWrdOW8CTemFaCe95dZXzVx0fO7VMFmo8tkgKVSErM2ieIusvIF4Tl6eoliYYrU8yYWvUI7AmB+9wSqONplISRmsxo2MB5chTCjW1quG3PnTB5YtXzA9/+86P/tW/+T3fgRzW8Oev8b/mHmB48AxBHL+wsDDrffaL1Vrle5eWlv38/Lw0m22TJYV0uYgnzzO8aOKRGkFUdORGqgGbZ+rsnx3H5MKfPvRZlhYXSdOcqo0Q5QhswLYts4xPTOCdo1yuUa1Wi1raOTJlyZMeN09H3HDLnTzxmQ8UU8bakWc9GPRJGGAqZVQ8hs/6pECUF0ujq9EkaZ4TaUPVDdN2NRzNRnAyQOd9jA4YOE0u8MULMU9eXWGgHGVnqBlFKQzopxl9HVMa30+oDlINYkbigJoWDMXwSC/1OBGM0lglKF10EaMwp5JpBsozWlYcO9Xn9EJX7dSeTPSmKLIkg5fn8P9cBrAhyWNlZeWWwaDz3Z1O42+VS5Utp0+edVmWaY3RpbhMmrTJvSeKy6ggp5ckGGUphyETEzEzU3V6rR6fe+wJnjx1ji1bNjM9PcHp0+dJE0elGjMzM8P0zAxpmrJp0xSV8khhTN6TJH1ENAmKxeceYSwVxrbfSvPsF7FxCXKHKpUxUQltqjjXRDMFKiexmoQUbQ2paAbOE4jCiSkqDyl69t5reu0WTuVoG2GCEvPnlzBRTCUKCbyA82Q+JxBFbBShHuINeFy/yxIao0BhC2oYgtFCqopGkdJClDjaHQhqltWO4uNPt/E6I3eOwNrKoJ+FSqn05aoE7Fdx64fSOspdunTpdVq7n1paWnzXYNAzC4vLdDuZc1qZgr8GWgnLyys8dew5VhstDlx3PTfedpCRSpmJkYiJsQrLC/N89vNPcvJsg7hcYqQc0u+H7N23h9Zym2olZteeHYRRhdpoHecceZ6T5+lQUsWQ5wnnzpzh3PkL6H6TnaO381RlHJ80CEs1RGu0rRT4vUuLyRkHSslQ27/osmMUjmKCZw3VUwihjYkmDxTsW+/RymHFFbJyxaQC2TBsCGC9J/EMV1MYrBTtX5TDagfDMa9Mg9aC1Q6VKrpdh9UDylGJTx1rcbnboWYU4jT1eiUAAoabP19xDyAi6t5771VHjhyRK1cu/jtr7T/NnefCxfM0lxu5t6FJTckkiaeX9MjzHLxndGSEN9z9JpauLvKhj3yUBx58mL/1I9/L626/k1PPnOKhB5/kxJUlRmtVxqqGZJAThxVqW6Y4uC9kfKxGuTRCP8lJXYYCBv3+esbd7ba5eOk8Vy7PFTW6LbGZC9TueAMPf+Yj2CDCKQviiUe2E9T3FZNI6+ogssZOWG/aaF/g+264xzdXHvJeQcocRohsOMG8VihqhHxIzMvW1UeG28+GvEAlQuZkWE8IKi+YQt54cpejsZQsfOFEl2caDUKT4VIIwoj6ROR5CY3fV8QAjh49qo8c+ddubu7yr46Pj/3w2TNn/KULl2V+YdmIshYb0veePOuTpwntbpelpWUWF+bYOjPBna+5lZ/56X/G7/7e/+Dee/8tD37yU+zes5ulpQ6zE3VGqgGdbo5XEdVqiWqtysGD+9m2eTMLCwscP3mGJFPDOJqTZY40TTh16hRLS8sYVVCubFRhol5i74xhZf9tPHvuGcojk/g8I5jcg1MGPVxDi2KI6AlaaWwu5LqwBCMUB0oxpCob1MH8C/RKFSBarUu9rbF57VAwYs24tAZHIWbpvB+ygjXi1JBbaDnZcFzstwqyh7LkLmFiosrE1NjLbgAvyQq+//777Tvf+U63vLz8feVK/H8ce+qpbGFhwQhaaxOhQkt/kNDrDmj2u/SSAe12i+WFRXqrTbT3LC/M0283ue2W6wiiCg889HmOnzjN5i1TzE6N0h84dBAyMTXK9NQUt950E1tnN6OVYnZmBpdnXLm0QJ57nM/p9Xo899wJ5ucXEC9YazBaMzZeZ2JijNmxkAO7b+Bzz13BSUI0vodwbF8xgTuUfVsDZ4wUDRjjCzlWP2Tzil4r/66BQQU25If6hC8gdAwJHPI8KTlwem1oqwgxBR1tTbTT4wS0ClkVuJyuovMu2hg0Htcf+LfcvEm/7pZtx+tjY7/yiiOBw7jvRaQyN3f5p5OB87WREbNl61ZljMa5QhFJnNDt5Vycm+OJp49x9tx5rl6cY8f2WWYmxgiM5dz5KyyutLn+un3s3LmVTz/0WR566NO0b72VW266BZRjYnSU22+7jVIcY62lVAoR8bzq9uvotjs8feIMSZ5w+cJFmq0WgQ3QBirVChOj49RHytTrZeIg5ta9Nb7nja/h1z7xGUan9hTue21rmCogHyNDdyxSqIp7hVNFEuAoXPQ6SVPJNY4e15R816jZiH5ePS1rQtcovNq4SMoMSa4Oh8HYgKW0Sb+3iNUWr3TRgsYSWy237p0RpdQzG1oHrxwSePToUX3PPfe4K1eu/h+1amVPo7Hqoig0Tz/9FBfOnafbaSMI5VKVTZs2sWPXDt77jrfypjtu4/4HP8PZc+cR54nKASGGKAxpt1ps2rKFd7/7XXzm05/n6WPPoUTz3vd+F6+6+UZCG2JCW9xqUzzwLMl4zR03cnn+Mp/9/DPkaVowgULFyEiFidEao7Uqk1OTGAuVuMymLRP80HeP80fnHMqOFUKQQ44NQ7ds1jaKDFU+HMXwpTIWyVt0Vs5Rrg+3lPq0aP0OcwOvrq203/hy6vkuVW1oD/shpRsRsDFehJWlk6TZVcJoBB9WC80CpUmc4+BETW3fXFKJ5J8fAkGvHBJ43333mXvuucetrKzc4pz7e91e16+uLOsP/vEfc+78OQLtsSYAHM55lhsdqqOj3HHb7ezds5d7Dr2L+cUVHnroYVZXVxgfGyMOQ7Q2DAYD9u3dx/Zt2zj53EmefPoYTz75NK+57WZKlahImtRw5B1FPkhZWb3Knu0zPP24ZbGbUS1XCAxUSxHTk+NMjI/jxRFHEbt378JGZW7eO8Kd+7bx0HnHSKkgcOihjJuWIjNXAlYUOX4oGmFJehdJB6uouLQuQytDtdI1hU8PGyRgwb9AgveFDDA1HAAVG6JtSG/1FP3LT6NCQ1ydQkwFpUOMBsFQR8mrd4/q1CXtcjTziaEBvGx5gHopXH9+fun9tVrpb1+6fC7/zV/7Nbu63KRcKhOVhg0PJWRpTqPZxVrLgf37MUoTl2L27j/A9l17ePLJp3jm+DNMTc4Q10aojtTZvHkz1+3fQym0dPsDfvXXfgOjDH/jb/wg5XIJ5zO0GNJ+i5WFy1y90qLfd8wvL/KZLz5clFiBZevmKaamJoteAnDw4AEmJiZRxjI7VuOXPniKf/Mni8yMhjhXaO9aD9r5YtGCXjtAIdOG9uAq+aCJtnEh8x7P4HFr/eEve1Trbd41zcI1adnhWLdWFCpgxoKCvL1A8+JnkcY85YktOBsSj+xC1ybwPkUrMB72loz7oTfNmr0Hxn77Na++/Qf+LKHnr8VLvwhT1y0uLtbyPP3OLEn5/Gce1o3lVWrlMlGgCIwlDC1hEBQuxBh6gwFxEDBSifFJylOPfokHPv4hdm7dwrd+67eCUcRRzMT4BLt2bKUchyitqVUr/PBf+0GSQcJv//Z9JOkAo6DXWGHh0hWuXO7QbOV0OglTUxXuuP1GapUqBw/sYceOHaRpQpom7Nu3l6mpKYLAEgaGJM949b5JKkGxgFqJwjohzB3x2oydB/GQmoDEuIJe1m/iGuexQb1I7HyKl3zDnp7hP2LNO3jUUExSNvy5KANB0cQaLJ9k6enfZfmp34beAkFtnM7qFbLmPBIUNDdtaxhVYcpWZP8oqlT2yez2qZ8F1NGjR19W5rZ+UY8QcCCKgm0rywuceO45XalUiOOQSiUmjmOiKMJYgzUGYy2tXodGq00umtwoTKTprSZ87uGP0O+u8MY73wDesXV2monRkfUb5JxjZKTGX//hH2R+fp7f/p2j9Ht9FhbnmJtr0un0SfI+kS2QtYmoxs03Xs/M9DTNZotut8fBA9cxO7sZYwxaa7RWDNKczXXLRNmgHEQilPFUrSJaA2GUYhBFdH2L1oWHaZz6CK4zT3nzq1DG4l1vSOESrjl/f40FsH7TNUqbQoLGhBhrEN+kfeXTrDz1WzSO/RHSXiaszOCd0Fs+hXcJxljyQQOcQ6uAmhFmpev2bK7qmen6L2yb2fbES236ejlzAAWQ9bLto6M1zpxecP1W11TrNUqlkCgMMIEhdzlukBe69iJkWc7C4jKTE5NkSUIYKeojZVSg+ewXPs3WLVd49R1vYNDvkKYZQVDs9zOm2Ks3MTHG+973Pfz7n3s/Ls+54+Yb6PZ7ZJknIMCnbQYDj9EhI2OGqytLdNtt9u/bx9btW7HDw4ei8ZQjRMBoILgBVK0jDorkz/kUnwV0Q0unc4bB0inoLVOeuZF49tXkPoM8GZaLcm2DGYWQtAzFoxVhMZEkUmwyHTRJmxdJGhfIWxcL9ZOogq2PI8mAwdJ5vICNqwRhGZ8nxa5Cpag6xyYG+c5pY6enzOdf94ZX/+vDIvrQy4wBfJkBrGWb3vt6EES0mh2U0dTiOnGpRFQSnGSk3Wy4ZNngMkcYRFxZuMqenTuoEFIpKfrZgNXVPsaUOHv2DJ1uhzvfeBdLS4ts3rwZPwRFtNZ479i9axt3vv52/uCPP0QURmybnCYSRZq36OQNTGUEj6PT6tBuNDmwaze7d+7EWLv+fZxzRcYtnrbLCY2mpgdMVKICN8DRkphF71k5+3Gyy09ixrcTjW7BxFXS5qlhDlAGwmITt8oL7j+CeA8+JcsTVNIj7S6Stq/gugv4LEGZGGs0hBVMOILvrpC2G4jPsWEZG8SgNblkVCZ3E1W2UQHGpemmS7k9sLt+8a633/E+pVT/8OHDWh05Iq+oAazHBa0zgDx3lKol6vUxjNZ46ZGnxVRroAyJpOQihKGhudphZXWJ6/bvZHFlmXY/Q0yAckVP/8qVK3z+c5/jda99PQtWMzW9aV0ISmvD1flL7N23g1fdeBuf+/wjbHvHO8n9gH7WQVdKiBL6/Q7tZg9EsXXzNsIwKjp4BeiO91JIuwkstLpYcWwbLxTCAp+wOBjlTPMSKyc+gOq3EVvCr16mvXqumLA1pQLqtSHWxGCCgu2jpKCMpxne9YakUVscamWKaOcbsWEZ175KZ/EkeWcZnwwKUpkOkKCCCkOcd4RxjfKW26nU91Iynqrv5rNxZm/cVb56150Hv2t2bPbcWiX2StC1n2cAa/vllVKXer0u1UpVj07U0CVPnqTkedGTsNoUo9BrY0zisTbg9PnzzG6bpNVN0SbAJRmD/oC4VCoQPvGceOYY+w5cx8pqk4MHDiAIZ8+e4tSpM3jnueWm68ltzpeefZyDe3ZBKUJhaTWbdLs9nBPy3DFIUsasxRu1rsJdHJYiHyRcWehQL2mmRyLyLOdco8yTlz/H6rN/AoM22lZBD1CmcO1BZZpobBbSNllzkSxLUKboF4goCAJsGKKDWWx1AhOPok2M67fJGpfota6QthcL3QIjGBMVGAAepQVsQG3iOkozBymVJii7RGpZ120pOXvzTn3i2+7c+94DN9749Ct5+C/mAdZczuJgkPqxsVEd2YqkA6dEcrQpVqkEWHzmCtl08WhlqJQtC4urnD13memJKdrtAUqEiZFJavUaQWgIYkOSdmmtLlOpj/HFL34RrTUXL16k2ytoXbFX3HpwH8dOP0dnkBCXLO3GKv1+gvMFUXN6ZoowiooD98VaNzdcvOCdI037XJzrMTVuGauU+PTJFb746EcYXPg8ymi8rZBLjsocKi/Wx2TJRQaNSxgDyg9HbtTaSlmBnpAqjVYG5k6BL2YUjLhib4EOMErhtB/unBBMUCYsjxCObiUa30dcnsZoRSXr+Iprqr2jgb1us/7k9/+Nb/mB6enrr77Sh/+SBuC9P2utvTA6Oroz0EbyLFE2MMORbYd3vuiOZTkWhbchfZeglea5584wcscoxijGRiYpBTWCoFhtbrUwUR+hnGZUooDVZotnnzlBKS7R7XUZJH2qpRIJOdcfPEieO1qNDt1+v9jQgWJqepZ9e3dRn1wr1fzQ9a8NUUKzlzAYpEyMzvCJpxd48rGPks0/gQkjsrxI8rRWaGuv7QdQRRvYZX64EkhQYlHeD0WiVbGcSgZFCNAabzQDIrQKiKKQUmWcoDoFcR0dlLBxCV2aRNsRrOSErucraS7TJjHbxnJ/w76Rn/07f/d9/0IplX09Dv/LDGAo+aqVUr25uauPjE6M7ajVyzLodYbNTMFlCvFFK9NYQxRYUlcQGIxVNNo9Tpw8yxu/5dWINmjbQ1OhVNZMT48xVavTbyc8+9wz7L/uRgb9hGNPP0MQglFCe5DQ7CdEUcjWrZvROmSl0aRUKrFlZhO7d+xgpBYVa1NkePBDx+VFobXy/T7SSoz6xOe/qC/OnaBaK8PEt5I5j/QbyKDBoNck77bxbjBc1mjwUuABxcKGYfmnHVrZYkuMMtighomrxOVx6rUZtmyeYsvUFDoc4cqq5WoP+iZH54UWgbiUMF31ZScyalKzuZaxc4JHX3fb7n/yne/5zgd+/O99H4cPH9Zfj8N/0STwgQceKEa4vPuTIIwPbdm6k7OnngGvyPsZWZbhvGDDgDAv1rDoYZ/do4jjmDNnLrF50yw33HA93nWpBCHbNk8wOllheaXPQrtJ2k957umnuenWV3H16hytVoPMw9JKCxsojNEENmLf/l2srqwwNbmJXbu2UysFw/17Q1VQ767RtwUxgdUPffpRPviRJ+hlKzJSHXdOQq3IVSksK13bj4Rlqs7hkhYu7eK9YKMYl+fkjSvkneWiK+g9WE04voOwPgthndDUqNkSI1FB7LRRwNmBo7GYMEgGoEFnDsH7QJzEPtWjOD1ZFmaq/ZM37Kz9Xz/293/ovymlkkOHDpn77rvPv5xI318EClZKKZmbm5ux1j63vDRff/jTnxQGuRq0UnyQoY3Cp47l5ipLzRbNTo8k8ySJI8syBolDG8/3fvd3sGfzFjZNlxmdqHL58oDVZo807YPzdPsDZrfMMjG7lQ/84UcY5EU/XHxGfbTGZL3G677lVvrNPpVKjUolKHYJKo23pqB1JUlxYwVXrdXNlSuX3v83/+b/dmJmauvfyTF7217TcZATkNlK7oOyIqwobyMlJlTKlNA6KqRbil2hxZo5tQEn08VyKO0ZLnVy4BTOFwsjDI7AWgmU81qcBC4xZZWrutaMmDZTsXxh96baL//kv3j9fUpd1y4Y1aKPHPn6HfxLeoBhGDBKqfn5+fn/Prt564+IV67X6dlAW0q1mDx39PrFYkWMxg7DgBdFkgtBFOLznAc/9Sle9w//FmP1cc5fWaCxkpEPCjaMF0cUhVy+eI7xyWluuvkGPv2ZRxipBaighHcO5xxZN6VaiinFdijXboq9emq9ZMV78ZXKiGk0ms/OzS3+40ce+VhXRH7pn/+Df/OGpVbz3c1W963tlOuc8XbAgH6ekeWWnMCJLYkPIrw2CmWVqEAZVWALogtegHfZEJFREmoQpQWVY4wTo5wKnDdBjippMWWTE+sBVZ2fnRgNPrJr5+jv/cRP/NCnlFLyj//l+nT01/XWf9WMIOfcf0Hxw5XaqM56fSolQ6I9eeJQ3mOtLbRpbTjk1DvisNioaeKQJHUc/cAD3PXGN9Dv93CZL0SgcEMlbYcJDKdOP8tNt72aU2dO0mkn2GG27b2QiSM0htSlxEPxqOGwXaEkLiJhFIpzPhsMBj/0tre9rXv48OFQKTUAPgF8QkTMP/t7//b65srSna2sf3em1B2Jt9u8iWyqHKnPyZ3GaUuGLZZNrq2NG7aCh0OcyniFUQVRL9AQkhFKj5J282Gkj1VD89DmcX//P//Xb35EqTt6AP/gH/w1Dh26z9x33yH/Ukucv2FCwEYKuFLKrzQWPnb1ytK3fvHBjzmrctN2OSrPyRo9espzcaFFq90ny1whcY4QxxFRHJLnwuLyMltmJ/i2N74JxJG7FK1CnDgkyLAoGHgO3HQb880WD336i1SrFUQEqxVvvfsN1OtV+p0uo9Xa8GcUrllbg1Pko+Pjdm5u4V/t3bv/p9e6mYA6dOiQHvIbnvfQz/7ar8W//NSVne1O5/p+313niA8qpfemXiZyryu5EGUikUYblC94Q0onxshAa9WJjV61Si4iPF2OzYmxkj717bdvPvWmH/j+1Y3t4GJD1yGOHr3Hf9XDhN9ABmCUUu7q1at3lUuV+//w93/P97orWueFTFvuU64uL7DUzEgHQ7lXl1OKAkrlEp3ugEHi6KcJjcYS22aneevdb6ASx/jM47MMnynKVUuaJ4iE3PH6N/Hhj/0pK0PBxpuuO8jWrRNoo2i3WtRHR4cMGz3s0+Pq9TGz2mw8tHXrjrtYW7j95fQpdfjwYfXAA+ihmMKX3UKjIXcSfua//WH03Pz5uJMSeUKb5x2lKOdj5XhwYGZi8IYf2ZtYc2PqXtyBqze/+bCZnr5Bhrf9G/LQv+rJoDUvsLi4+CerjdW3f+TDH3BVHZp+krDcadNs9VHGogQG/QG1WkQQaJaWenTaPQZZQi/JcOLo9zpsmhrlrje+nsmxMdJej5It4+ix0m7TaXS4+zvfTqM1oNNY4YYbbiAOIlI/wNiA/mBAuRQXCqJKkeWZVKo1Abva7XS/ZceOHaf/HL1zdfjwYXX8+A1qYeGYenD6uHD06J/nlio4pN/85utVgaDi7733XvnLcOB/IQM4ffr0TRMTk48++OD9+uzpY3qQiOr2BtgowGqD8p56pYJXjiuLi6wu90iShN4godMbkPsMayyDfp9KSfPWu1/LwT37yJI+C/PztNt9cpdz4KbruenGO7G5x9ik4B5ai7Yx/aRPEKzr7IjWxo1PTtrVldX3zc5u/b0Nrv9/6nnIkPpz7733Pu/Z3HvvvbKBCPKX7qD/QgawkSJ2/vzFf1evV//pb/zGr+fNZsdWa3WikiUOA0ZrVbI05fzleZaXG/T7Pfq9Hs1OlyTLhpo7QhQEaOORLOW6g3vYsX0b2SAhTfooYGJ6kjfc+Q4CrbDaF3v4tELZMoN8gJcUawOAfGZm1jZb3V+anJz8u1+jw///y9dXNIAhQ1j98i//cvxd3/Vdn11ZXrz54c9+zlWrI6Y2UqFaqTDo9VheadBod2k2V7l65SrNZpssz0nzfMiyFSJbSKflaUa71aRarbJ/3x62zI5TDWJ0OeSW297IyEgV7QSjKTAHY8l9jnM5Rpt8amrK9vvJg6dOn/u2M2fO+GFZJd88zpfBADaGgmeeeeZAvT7y2VarMZrnuSiUbrc6LK406fUG9Ptt5heucvnyVbqdLnmWYa3F2uG8nHMMkgTvc5zzuBzEZYyP1dixbQu10Rqvee1b2LZ1C9oXdCtnigxNa02e5W5sbMyI4lSvm71xZmZm7uXmzP2v/vqqhkOVUn7oZp87e/bU91cqtT8Ow5A0GfjVRkeXa3VyDysri/S6KXEcYa0jtlUCbfHiipygm2BiQeu4iKW6aLdmuePc+Yt0n+uyZetB9uzeRTYYDNeqKyT3YLUbHRs1gpob9PN3ffPwX0EDGBqBu//+++2uXXs/fPLkmR+21v5GtVb1YxMTMje3qDrtFq1WBxEhMJrpiSlCJUjmSPJsOJQpaBMVdXwO3udFCzeICEZqdJKANOsPB0BlOMGjcCJSqpaNNnYxS9N3TU1NPfvNuP8KGwDA3XffnYuIVUr95qVL5yuDgfzSxFjdnztzWubnLmsRT2A1Y9URypEB5emT4LIEbSFWAYExkBZi26ItUOzdM1aTOUtg9POoCR4kimOxJuh32oPvnpmZ+eLwPeTfPL5X2ACGniC///777datO/7zhQsXEq3dfw0CrZKk60IbmGq9wkgUkUtCt98lTTyIJgojIjTkDkqaXNRQY1cQUvK82OxVqdVxLi8mgIpNG35kbMystlr/YmZm08Nf/OIXA6VU9s2j+zoZwJonuP/+++327dt/9fLlCys33XTzr4OvH3vqyXxiZMSKZDTaA5KkYMsQWOJSQMlr0jQh10IwXPLonSfva1ye4sUzPj6Op4CBEeVGRuq60+k+OTU184siYoBv3vyv4Uv/Rf/hWjjYsmX7HwwGyd23v+qOU3e/9a22M+jlK822aG9BCUYctSCkEkZ4pRAxaG2Ho9ngk4zeYMDc4iLlap1NM5vx3qG0Fh0FPqrWlA7Cf7kW779Z7n2DGMDGcLBr167Hrlyeu3Pbjt0ffMe7vtvWxybV5bkF5zyMjtWpjZTxeDLJMaEhMMVq2NVOi6XVFeaXmzSa8Na3vJMwikApr611E1MzQaPV/A/1ev2Phhn/N5O+rwcO8NWihQCrq6s/6b3/6TNnz5U/c/8nxOjce6P0oN9TXjziPFk/o9ft0Op1yZIcpQLe+e73csdrbhHncjc6Pm6r1Qqtduc/jI5M/MOhOJV88/Z/gxrARsRQKeWffPLJm3fs2H6vOHnP1YV5nn3uGRYXFl2305WrVy7rbqupEM/IWF22b90p3/K6N8js1k3aKPTExCRJllz2Lv/fq9Xx3/rm4f8lMYANhrBen58/f/7bRkbqf1/Ef3sURVGa9llcWmJ1pYlSsHnLLBPjE4WKd5aR5+6itfbXO53O/z07O7vwTaDnL6EBDI1go54gp0+f3j8yUnmLMup2hboV8ZsFpbPUdUXknDHmuDH2gWaz+ck9e/Y0X2hI33z9JX2JiFkzho2v48ePT5w4cWJqfn6++uX/5n67Jk33zdfL//r/AYUTVF7lbRPTAAAAAElFTkSuQmCC

iVBORw0KGgoAAAANSUhEUgAAAIAAAACACAYAAADDPmHLAABorElEQVR42u39eZil51XeC/+e4R32VLvm6up57tY8WDYeZFuyAYMHjDGtmDAkhCQQkpCEJJycfElaHQ45XwKEE3JCYkgYD3BQhxgweMCDJMuWB1nW2C2p57lrrj3v/Q7Ps74/3l3VJVnChliyyed9XX1JXd1dtff7rGcN97rXveB/0ZeIKLlPzP33328PHbrP/Fl/V2sQES0ikYjURWRaRCZEZFREqiJSEZGSiIQiYuNS+BV//n333Wfuv/9+KyJGRNQ36nNS/ysd+NGjR/WxY1PqyJG7HSAv/HNgC9nqnoWl3s5mo7Op0ehv7nUHU/1BNjNIs8ksyaI896Usy8M0c97nuROlcqOVVwpvjXZBHLow0IPQ2PlyJWpEJb1YLZfP1MdKl7dNT54L6pPng0Av5bm88B2qw4fvNTfccIMcOnTIK6XkmwbwNTl09NGj93D06FG3fqMNuFymm/MXbj55dvXm+autVy03Gzc3mv1d/URXOqmn1cnopdDqJ/STnCxzZM6TOY+IoFGgQGlQw8ekFVgFxihiq4nCgFLoqMQRldAQBp5yxPL27dPnamPV52bHoqe2b51+cmrrzkeUUosb3/thDmsOowF/5MgR/00D+HO87rvvPnP0KBw9eo/bYAy1xvzl1zx1/NJdly4tv/HSXOuGpVY6udyF5U7Oajejm0KCSK60V9aKaEAFCmtQKAWK4l5KceaiACUgKDxrpiAieDJBwDgRXI6RXOG1iYzie9+wnaTVYaWXMlqNGKuytHP7yDHr1SMTU9EnX33nnZ9XSq1sMAd93303qK+HZ1B/2Vz8Pffc49fcu4hMn33quTc/cfLid1241HjTxcXB9vmGY6Gds5I4+h5xNnDKGiU6VGitQCtBIShEFGrt/xUIgigpviZq+GPWzkOGj6swAiOu+L0CcCTOE2K4ftzKbCUUp0QmKsilS8t6784RPV4KwWmWluYZKdn5HVvGHi5V+fDb3/P6jys1dnbtcx46dJ+5775DopTy3zSA5x+8AwgCQ3Np4XUf/+RjP3j6zOL3nF3IZi4sDbjSTelLKHkYugyrvERahUopBMEgSgOCkrUDLw5U1h08Gw58w2MpHABKFV8TPwwNQ8NQSpE7YduIYt9IzMWGozFIOFjX7JqucLGREccit26J/fmlnlyd6+qyzbUhZ/NUzKDd7h7cO/XAWL3y+29791s+qJRaWvMKIvfychuC+kZ39WsHLyLm6UeeePdjT5z78efOLb319ErOhaUBbV1yElXIdKRSr7Tkwv7JEvXY8nQjIUkUPmB4iKy78LWPL+tfL7wACFrWzOHaIeMFFMjQEHRhF3gFmfN8y1QZ5XKWB47bt0Z0E8Vnz/YZrRm+ZWdEY+BYXU7YNxvy4acaEmv8u26tsNLsGzfIuP3AJO3lpauTmyq///Z3vPm/VcfGHgc4fPiwBni58oRvSAPY+KFFRD/8wBf/yiNPnPrJMxe7d5xczJjvZWTxSJ7qksmNUSIGoxQHJw27ahVyyZgaD3nmcp9PX02JQ4X4F/vwav12KwUe8KihAQiiTGEdw7+HeNAaJR7jM5TSCOC0Y5ApSmhCI+ydMCQd2Ls55MBMyP94rMvVVsZ33FDlxHLKajPlr91Z5wsn+1xa7cuBSbwXwzMnr5jZmmbXdJBft2fyA695zYGfP3DDgc+/8DL8L20AGz/o8cee+vaHPvfsvcdONF737ELGQqY8UVlyG5m2M9TjCJXn3L6zypRVlGPDidWU04s5l5sptmSKGt8LaI0WGd5cdc0DIDit8Cis91SkRcU1MFkXnycoVUaFlkAnePH07SQNM0WiLIjHoFDisUoX39crEg9GeabLhYsIvee2nRU+crxHFHt+6LXj/MnjTSoBzNYDji0kXGn1qVgRm/VdOe3ZrVXLzmntbzsw/et/9btf89NqbPYcoA4fPqy+lt5AfSPF+nvuOaqPHr3Hicj2//e3PvQzjzx96QeOzyUsJoFLw4rKA6X7PsZjmQwtU9WQV02HrPQGLOWaM0spl7s5UaQJVRG+HWBUcavd0KnL2oVGMGiUF+rJZWbyU1T9AqFrYq2iXLPk/RyXCeIsuY3xRPRMnYbezkq0iYYewYvHAqjCyCI0XsHACV4JDmE2gqo3vGpXRLuv+OT5Pt+xLyJ1mj8506YaGJwXFDmBpKLz1JfSttldt+yZMUu3HNz0r77/r7/nP2dZ/jX1Buob5fCHSZZ84VOfet+nHj7zfz1yOpk53cwliUqSm6oWZWk7qMeG6UizbzSmkwkr3Zy5NGOhJ4ShwmiHF4X2GoPCKIUDnHj88BNrBKdAYamkLTa1n2KaZwhVhjcKbYUbr9vPbbfezBOPPc6x4ydotwZkkqMDQyWMQIHPNnGlehuXo930lSu8gIBHsChKolFKEISeFxKlUF4YM4ptVctY2bKUOk428iI3QVAiWECTY8ggG7hx1zUHJwKu2xx/7K7X7fi7t99118lDh+4zG8vgv7QGICJaKeVFRP/hf//w//nwo5d/6kvn+yyYSu5sZDMVkpuAXgZTgeFNuyN21GPOLPT57KUBDe8QLLEGh0cELAq0LQ5DXJHXKwXryZ9GlFBOemxqfY4ZexIfQZDGlGNYap2n00opl0qIFy7NLZKmgssduUCtPsa2nZspBQoGIUulN3GxfB09la/jBUIBJik0oYdAGzLlGOBxAuKKiiRXQmxVUV0AoqTwWIDCYSQnzBKxWdfvKOfmxslgYf/1Y3/7B/7aoT8EtBS3R/5SGsCGwx/5zV/+wO987vjyOx6Zy30/HsFpozMVIKJIvWbvSMib98bgFAtd+PjpFqlWaCVoEfywoo+UQYBMPGul/DCNG4IHQ9evFJuXn2SbeQQVeJSJSfstLl+5TLfTx2jLxNgovXbK/PIqXUnoD3qQa4wJ2bNvN7t3bUf3e3jKXKl8GxeDzXidDQGk4c8VRa4Lj1MVQ8lDRzuyNaNErtnlC45FDQEo7QUjOdZ13KxLzA3TcMO+yr/5Oz/x1/8/ufNKRPiLGoH+emb6w8Mf+/X/8gd/8rHHF9/xhfkk75eqOtexTnWEJyAT2BQbbpyJKEeK8yuODz7bIA8cRucIbv3Wx1i8gnSY8iu5VvZ5uQboeA2B6zDBSbTJ8E5RDi3dbkq3kxAGFms9mJSgZAkCIcBhlcUDnX6XTqeJTj3eapRqMJJcRpsCHNIbblYBLEHgoascbesY9YaSMijvN5Skz7sa60WoR+GVItcheVA1V4Oyf2Re+6dOJf/8l/79b//W8BLxF2042a9jzBcRqf63//L//tFDjzfvfKZjsl55MsgxyPAR5njGrWVnXXNqfsCJq4pnOylxLEOX6dFegVFEXpPiSUXQw/pd1PP9nKwBPSrA9ecxNECH+CwjSVOCwOAcJD5DA1mi6aVdMpfhM8AJvV4f8MxMj2NCh7gc5QLKNBDncFojinUsYc0QvQIjkIrQVp6a12il6WjQTtYrzRdz0l4plChSIpzRuh1Y+cJcJ8/z7g/84s/9WklE/opS98pfxBOYV/zwEXXP8aP6xIn/4fdsufW3H3py+Tseb5lsENQCh0GUwVGk8B7YP1EicY5SSfFcM8Uog6gCDRavUMoSi2Ggi2zbyoZb9CIPVRBCo8hPfZylC5+nXh+nFJfIsoQgsNRrY/TThMvLDc5dWuDS1RXa3QFJ7ogqJbZv3cytt97EpskJJHcoLUSx5fz5OVqVA6hSDbx7Hr6oNrhahSIDUhR1Uejh77/S/V0DsbwyOK2Us4Fe6OZ5nHPjuePHd3z0E//oA9ddd705evToN3YOsFbCfPgPP/pTf/rw5X/72XP9vBuP2L4OESyCxg19txJN7nOsKrJ5VFFW6eHTEixWWVDgfL6O3K0d+7XfrzlljxPLWHaF/Iu/yImTzzE1Nc6BfdvYNDlFGFbQRpNJRu49aZricgdeMChsZAlDi3URuXMEWjAGTp69wKmzF5h5w7+kM3mQPO+hlH7ee1kzCKEoR5W2lESIBToI+dBg/Z9xKOuZhYDBE/o+o2kre/3WKLh+Z/SvfvjHv++n/7wlovl6HP75Z07d8ZFPHvvtz5zqs1oeNbmyyhMCusif1yFbsEaww8MvHuNGnN5eg3bFvcQtkg0PUHAe9MoxytkVVlZX6PW6zM83WF1pIa5DoByhiYhCSyUOqJZjxupVpibrjNWq1EtVkkGbbnuBxcYyx8+c58zlK1SiGpPb76Zhy6DdhvcqL4xDw1JU4VDECkQXSLMf3vSv7toW0HWmjG50+67q07f8wx//sYcOve89Z4pu6VH5hssBjh07JjYwfPL+J37+iQtZ0LAll6lAuQKOwas1C19770VZJ+raA1xPmpRZNwUvMsToZUO+LxtunwwbQWC1kNqAkWCM8dEyKw0hy2FhZZXl1VXi8AqjoxHjozVqIyUCE1Cv1xmdmsTnGUtLDU5fukCr0WPQ02QJlKOAA5tvZi4cIfV9QmtQXp53/M/zBEXShlfCAIX2irW2lRr6ra9kB6IgwyLaqoYXdWJ5oConL//fIg+/6t57P5qs5VnfMAawdvuf+uLn3/k7f/Tsm851tEtLZeNFFWCJ8sPkb+PrxR1ikVSpYaNueLg4vPhhaaVe4tIorPL06vtZbDeZqC0SB3O0+n26/ZTMKVzm6C21mV8ZEIUWIw4bWIyxpFlK6sw6YBOokNntngOlnXSrd7OqLYH2eCx6rbUsL/RE10KBEsg0RAxhamQdEEIpRF3zdy+sFtbMyWlIJDTnB5nb1NLX/cavnP+JI0eO/NsbbrjBUACh3xgGcOzYMdFa8dTTc//gzLxnEEVkKlj/sM9/SNe6cMXNuPbo1tqyBeCihwaRrRtCcYv085MwpdZDihehZCt0SuP0RvYzGk+yJ7yMqzVomwHtvpAkgvcZuUpIRKOzDJU7rFXUKhGTFcdkPWSyNgJ6D3PqOzhXGgOfYkwZj+CHZYB+Qaq1npcoPwSkNLny4HWRt/ohVC2CUteezfO9yfMNIdMhHaXUueWWbJ3r/ZNLzeZ/3VqvL381XuAVMYA1wGcwWLruP/6Hj775UnMgLh4zogo0vrjpGwxAfXni9LzHqNZAEkHEkSuHkhSjQryERXRV1xypeP88V6ysJgojVtM+Pt7EwE4x1j7L9qDNyAiEIRDnxHGZPEmpT5aYnNnC9p3bqdcmOfGpsxyfL3Fe72RRb6fjFxksPkRlx+sQNHqITVx77/rLPhvriCF48aA0HjDqWshTGz78S1UJ670Nb/S80265Yycf/uOH/grwS/fee68B8q+7ATzwwAMa8E8/cvLtSy2Ctopzp3VRsQ3d5Ma4p75yBBzGfocoh0l7pL05+v0VyhMHkXgG5RKU8uuucmMLWBCcrUB3mV6/QRJP0qwfZDnvU8lgTEZRukzJTDJuIiQPKDVGePJB4SIVTnd30slTOm6evP9xeq0zlMZ3onSA4IYhSX0ZsOOH3k6JwFq48jlO/DA3YJgHPY+N8BWfhlfgjKGvIi41M9mx3PxBEXn/vffe678hQsAv/dKiACwsdF+/0M7ItVH50KT1uonLNdbN8PporRGRoTu89mdrXi3PBygN3qWkg1VoXqHRmqe2+dXo+ha8tyjJv+z74gRTGsNObCVZuYzrzmG6CzTCmJWwxmXfx/YVYbpIrCOkEVCN+uSxZZCfYpDNkfaW8Gm/6ABiCEd3IcoWVb1cq1YKlM7hAatDJO/hvKBthMIj4lGEeOVRyLoBqMLCC1bqGqChXro09ErjVaivdFPVGujbr149vvXIkSPnv1JZ+EpAwWrY4lXNTmfvas8hxihRPC9T58+DX0mRSWtyfLIKOkfnfZwIftCifeZ+BnNPgCSICnHFox0mgkXY0EFMZedrKI1OoQx4clzaQw+WUL0zZJ1jDHpPs9J5Ejfh6W8epVuP6asGafMKOvPDuKyJZ68nHtv9gnJPEDzeO9AhWEvSOMNg/hQBJXQO/e48CjNsUPhhziZr/3wDb0HWkY0/wyGSq0A1JHArrSBcuJL/7yJi77nnHv9nwcT2FYj/azdwPHOyuZs4RItS+HViJhtqfzYkems3Vm1IhJQuaFwI6KBC1jyL66+iMWgC8CA+pXfhUZL2Rcqb78CWtxbJFeka0xflhKC8hfretzJYOslg5TwyaCKuQCDRFmVK2CShd+U58pUrOJXjXDpM3IRwZCvR5F7CkS14XXib9bJVK7QqI96Rty4xaJzDq5Dy5HWI0mTdK6i8h49TtLXDQ9yYLCrQFOFi/Vk+P0F+Yb1kUCSBNV+4tOoP5fZHn336xHYR+R4geak88mU3gHvvvbf4wYNGDa2rmRecUThh2OoQEI3R6iWdgEcIlSLxCpc74hC8UwiacGIfnZMP4PpNTBiBc+QqRTlIFy/g2g0qU7sw07egogKm1d4jyqO8YOJJSlvrhGO78Z0Fsv4KLu2j8hyvBMIAbcroyjhBEIPW5H6ALY0QxtOouIZHo0SBNiij0aLIXIes8RzJyhVyyZjZfDtTlf0skNJpn8H1VohHtyPaXMsPNx7/hnJWkOcVSvIiHsAj5CgCHTLX8fr05aX8ll1T33n8yefuvuGWgx8WEaOUcl+3MrCZJNooCmb2MIN3WRvJupjyJpxE6JciwCrFUt8xXYap0ZBn5lJGSqAlR1SJ2t630jr/KQZLpxATEVdm8P2EpNskbSyQNJYI5s5QmT5AOLUPVd6E1oDPcHkKYrCVKaQ8QeAzxKWIcyiX4kXQYRVlItCCqACrFUZZwOKVHxYxGXnSIO8s4poXybqrKA3h6G5qW15LZMosDlbp9i6jsoygMo4yEVoZRNyGG70WEv06b+F57l/xvNpIRA3L5aIAzqUgpWTiFaK8pMnoNwQOEIn4KArEhhafO1AeJQlp4xK+t0I4eT2iQpT3z8dDFeRZzpt3jPDGPVWSTFMLmjw71yNXltDk5Fozuvtb6ZZn6Fz6HHmvSViu4ygjA0Oe9hg0rpA2FwkvPY6e3Ew0upu4uoUwHoEgLvBYJTjvkcDgJUcjWK0LgEkcWrnitvsUnzSBBJ/2kKSDS3ukvQVcOgBrCUanCEa2Eo5uh6zLwspTaBNSjbYgFcsgW0Xp4iJszPHW/bSSYU6g/owGjr/WahKN9xmIYIymFAZaKVRpZPQSwEs1iV4xA/BhkJfLoatGAZIWzV6XdDBaky6cJHcDyrO3IqqExm9A/TRGWUTDx4636fZy3nSwTDXIOb6QsdBzVCOFcxmV2ZuJR2ZpXX2C3tIplPMYFaCjEBPGeC/k4lDzZ3Hz5+lai4rKBNUZorCODav4MC5upgnxaJx3uLxD1muSpAlp0sHnA7z3oCyiDNoawnJItTJBWItR2pAPOrhei9xfxZTHUGGJOBhDkZH5lKA0vo4BrIFdar1qkBftZbDBSDa6gzX2kSA4nzMaGZkZrylvVE8FwQWAQ8cOydelG7ih9z/6qU9++tnf+djczMcv9EWMV/3WKXy/ie93SXurlMd2Em99FcZWEPHPg1EWOzk3zYTctqmEMQHzPcekFU61+zyxmBKgMOLBhIgxuOZVesunSK8eJ+m3seUKYVQmzxzKeZQRnDiM0gimSEmVL5JMExVsXxugdJU4iqnUamybGGXzVJ2RyTrWlglMgDEFdfzSwoAvnB/Qa54kbV3EddtYUaiJLdjSJEoEHReGYEzM8wDQDV2MFxrAC01hI595zXg8AQqwytLtNXjVdODv/YEbtTXmys23HtgNpMPEUb5uHgBIKrVyb7IeEpDIQDKlTESe9MFnWBvRXzpB4lNGNt+KiseLcICQizBZVZxrpLQT2DXqQYR2FLDYUvQGKVuqMa1MkScDjIGgOsXIyCZk800kqxfpL5/D9VbBDQpXiUVrizYWURqlLUE4AjZEa0F5ha6Ookf3sWd6E+981Tg37hhhYqJGoA1GF51FpT2rK10efqrJo6eOkfW7WBXgy1W0LaF0gNYhQWkSwqjgC4n/sqv3Upi/ekHN7of4gPcZysQoYnTewCmH2Bp5knL7wVn9pacv+fOXO5smRqPv27pr16/fd999L9obeCUNwMWlMN08U6b0dJtW0hrGK0OWZohPQTSydJrmYJXaljuwI9uG9XARm2OrWUkyrl7K2FI1PNpvYZTlbXvGuHW6zIeeaZDakF6S00wyrM7JbYlo5ibi6QOI75P1OuStefyggQza5IM2LutjtCM3fUZnd1GPxrlw8Un84nPY1hLHlsa4cnWC0eokkY3YvmmciWqJsZGAKDAsLTY4efkq/f4VMBnK1ImiMrY8g41HURjEZyjnC7BfbYz26isRaDa4e4ukPVzSpRKMosOQTrJC3jhHUNtGRkY9Drhp5yiPP72g/vQL59S2cfcfL1269PDWrVtPHD58WL9wpuCVNADRRMGW2SqzYx0unzyFjhXaBBhtcT4pWrpe4TsNGucfpjZzHeH4fpQtIV7hJMcqIYhgKclAGWYrQjPzYCxv3FnHliyfPLHMUioY5SkJ9Pttcq3QymKqU5RHZlFoRBJ8MsAnPXzWx2Vdes0mPVawYYwq7cHaiDCsMl0Jma4lhGFA4Oe4dDXli8eaLLVSmqnDqYBKaYxyZRtEFbRohBx8jpd0rZgbEpXUlxFG1qL787GPokT2SmPwJM1T5M1VotEdSFimmzZx/QYqLGGDKp2kzx3bJpmZMExOlNRkfcRdOt+sPvL5L70JOLHRibxiBnD06FENuGefffbVWtsdQeDkuh11/dzcVhrLj2CCEaCBMgbvPX5I35Z+i+6lx8nai4RT12Gq00VZJAWEZBR45bjQUbhWh/lGwg3TI3zh2RWaeUrJWLJBzu1bx5gcgS9dTVC5sDpI6DpH6hyBVcRBRBBVyLxglcYghWHIMBXNegwGTZ5dSnlmIUUFQup6hOEogZnGViNGohCNJfWuaEQ5j0g25HGprzLVGh78cFixaBBZjFKkvUt0rzxNpgPq07cQxDMkeR/JErxPCSubyI1mNCzx2gMxodU470ldJJkxMjpSKwHcxV0c4cjXJwQsXF39a5u2zhrvyHdt0nbPlp08uvws+eIJiCtFQkNBkhBAi8F5z2DlPHm3QTy5HUa3Y6I6XsJhu0UItBBoxUI/4/K5JUKjCY2mGip2jY9w3eaAalQm7TWp1Cy9vMJqN0dbxWI75exqQjdPGDeQGSEb1tUM28qEI5SiUSp62LUUh9YG77PCGJ0jz1KUytBKDUPWNWrPi7F+i6/5L4OO145kDRNwaZPB/NP0OwuUJ65ny+StpErTUwmq1yVrn0fXpzA2RDLNq7eGbN0UgCiWV4V+nhPFVTU+OVWc813wgvN/eQ1gWAG4xx9/vHLp4tLbS60OmbI6Kntu3gpz3bdw4WQHt/gcOh4DNMYEIEKeJvgsLSZ73Aq9K22C7grB5C5sPIEKK0XOoApWm9Eeq1TRZlfQyBxnuilnnhpQjjvcMB7yzFxCN3X84G2beGy+yS1TYzTSnHMrHWo24v5zTbRd4+kPjcBnCJC74SGpIa1TqQ0xWr2wiv8qHs7GTqUCExRVvTh8f4V05QxZ4yK+OsOOPd/FbGmE1UFGX+f4bAHXXUDXRjH9DomL2Te6iVftq2CHUHm1qkGJ8t6jvG98XYCgNfd/+vSVmwIbb211BqI0OvPCxLjlurGc/p53spQ5VH+B0sxOsiRBo/E+ZdBYJO818Uqh8xyfXiDpNqiMbSYY2wylSRA75BIGQ1ZR0SzSIqz2E7TSrLYdc+0+kitKseXXnrjA5aWcd9w6ycPPtvm266ucbGR0fc4I5nnIm7yQmsu6OsWL3OoXL9nWficb2sRemaLTpwHv8YNlfPsK2cpFkt4yKhyhsv21jFf3M+5ymkmPee1w/SXytElQGiNrXiQLymwuT/KqnTG1UY1SFkGxadwixpP6AeOVsAtw1113vbJl4LFjxxTA3MWlGzZt30F/IF7hDRSDGhNVz/a2Rq5/J4tPfoDOpWcpzewk9znaCOWpzSSdMllzEZdnkOf4pINrLWKWL1CZ3IEd20ZQHi/YxENtHy0FYTJURZjwuvASKnIMXE6nAWFZ84EnFogCxe89PiAwimpg8PLSTa0Xa8K86GDHsMYvsIyhCIXyRefP6KGf8Eh/iby9RNo+R9ZaRLwiKI1R2fIqookb0KZCnjkuK0c/aUHeBm0plyfpLJ8EEzE5fhs3TRtmNxvyzGFrw35JZBmPrR6tRGzZPn31pdBA+8rE//ktIxOb6WMljjRWa7T2eK2oxxkTnRBz43tYeu7DNC88Q2l0BhXGZK5buPdyDXodvHi0g9w53OoCrrmAjp8jHt9MMLaHcHQLOqoVo5kuQVwyJInlRc9cCh2A0BYj47VI4wAbKrRS+A28gz/LCF4UpRPw3qOHiZ8XUCooeg4ovOS4vId0Grj2AllnjmzQxuUDjDZE9WlUfTumOo61I3gRnGuS+D6ueREVWKJwBucG9BqnMNUJxus3s7uUsnkmHoJCBq2FbpqijJfxklah8hmlsTmAQ4cOvbIe4IEHiv+2O/nUajOlEoUIHoMB77GmiOFVEhKtmLj5vcTnHqZ19mES28JEFaTfBJcXHTkrwyohw6NwWqPSPr25E6ils+ioRljfQji+nai2lSCugw6HffkMyTK8T4sGi3gykXUtqKJjrl+Ce7UBfxM28PT0Oo6vCyGCgt0sDu+7kPZI0wGSdJCkSzpYRrIu4j1KWYJyjSCaxIZjqCBCByGKEG1KKGNwg2Wy5kXy9iphPMKgu8rA96hM3cpoaTNbzIDJ0RCPR7xBa19MIvcdnS60Bp6oqhvAKi/BunhFPECWSXRlsc2WepXMeYyVdXKGVoVJaO+I0gFq152Yie10Tn2MQeMScWkC74VBr4FKcwJr0SYg0yk+SwsjsBFo8GmXZPEEyfxzdIIyOq4TjM4SjcwQROPoeIQwGMEMu2wehtm8w+OGnTcZsnS4lk8owZGhpWgMieQo8YjziC8YR/mgQ+Y6KJdA5sH1EckQpQqugjKEpSoSVQp9IlPGWFPkL8aiVQQqgrRD2lslz9u4zgr0OyA5SXcJXZ6gvvP11IIJJnyfSmjwHrRojBICE5LnIBmcvNSSy6sdVY7HlzYYwNcnBGRiBnPzAyRuM7u1TmQEMQojAYMsZ9UpvI7IVI5P+kTlWaJbfpDu1S/RvPRFjCTEkSXPDKkXjBGiuI7GIl5Isz4iHmNsofFnwOGgu8ygd5XBFQ0qQIUxYVRDhyPYqIoJK9h4DAnKaGNR2qB0gFIWlCnitO/jswE+7+KzDpImiE/ApyiX43xaZO7eoTC4NWZvGOApsA1RBf8hCKvEpRiPIghLRRmZ9SBpM+hewWc9XNYtKGU2xAYxWjyZjSjN7KcycSNlbyhnA6wtcAqXO1AKYwzWKrqdHK8tXzoxL2UGjISVeWOUK9KXr0MvQETU3/2xn8sWM0/jXBcTxZSqlmoEKz042eqRSYb3Ch1UCQSMS0m1pjL7KuKJ/fTnnqR35SnIGhhdkEHSdhOCkKg8ShjUyZMO+LUsuyBaqcAA4ZB45lB5wiAboNXyNWQOBUajtSmYQiZAaTPMCYbIneR4PLkHlwupKJwolI0wJkJrjTFlojDGlgNMWCMwIVEUUIorBGHA5FiJTi9gcWDxrkPWnSdrXCRtLeDTAfgcbQwmrmJshFIWb0NUaYL6xD7C0hShS9A+xw3nCXPv0DrAaI21kPuiu3juUp8LCw25fTKSci066T3cd999+sW4gS+XASgR0XfddRdKKfm+v3rvjSt2jMwbZc4mxOU+iY84sbLCavMClahC0lshHtsB0fiQRgaSpWgdUd12N6XNd5AuH6e/eJK0u4AkPXzSpTtoEeoIZWKcAWN0Qc1WGvEOcGgTIBIg5FhrhoTMtVEsizZFdu5FMDbEi8fYkMBWQFt0GFMKLGPVCrNTdbZPjrFlZpzZ8RFGxiKqcURsQ0YrmmpksbGmZMPivXjPwkqbJ04t8fufusjFi2fIB5dIW0tI0sBJjrIlbFyF4XCMBCWCkRnikT2oeALjHdYVDayCdVxUF1objFFo49E6IM88klq+cGIJSXr6hl3b1f7rJz4yTABf0RAga/SjX/iF//q6Tz/ZeVM/U7KqnE7bnq1UON5aIe0uUNKatNeA1jJ5WMXEkyhxBR9C66KUyjtoZYlnbiWcPEjSncevnidrXiVtXcUlXfKsizjwJsDYCOzQpQugdNFnUGGhBiaCGjKTvE9wrvhaaCOI6kSlGqY6iSqNEsabmQhK3Lkv4tZ9ZXZPl5kcjSnFIcYqtLc478mdY+AdjcTRXkyYay5x8nKD46evcPz0Gc5dmcelDYK8iThVUOB0iNFRwWwmL/KTsR0E1c3YeKqgy2dZgRuslY/KoMVgxaEV6MBjTDExnTjD4890OXVlzs/Egd6zY+LxPXuu+xCs2/vLawAbev/queee+ZF2u/l9586ev+PtZR0v9Ebl06cDdaotHLv4KEoLQRyQDwxRNEZHXUbJALU+Wn2tSeI0xW3OclCKqLodqW0nyjtIZ56sdZV+8zSD+QtIP0Eij1egdUwQRohWoAzaBMXNUYIPAsLaJmxtO5OlGCMJq40WjZUT9JauohfPgjFoY2iUxjjxrCIOazhdwmqNiEGpYYKYZ6g8I1Men/cZDAYkgwZ5bxXlBkRWFWNmKhgOwuQ4ByaMsVEVXZ4mHNmCrm7FmhiRHHFpUWWYItYXtG9D7jM63lO1GiOCkgBjDVmS88zZLg+fnsP7vt81NaL3bdv0m0qpweHD91ulVP6yE0IKVc9jwY4drd+dX7j6PceefJQ7X/86Fq9e4Y8/+kkmpvZyoncDDz/zJNnCE1R33o4LKwRmFGMtSd6kWr9hXV1BpFDQkGGXbD2DWZufQoFWKJUjWZe0Ncdg8TRJ4zw+baFyB8qiTYiKqtiodG32Tqsi4SvViKMKgS6ReU2vcQbXXsC7Ad65YX3vQCuCuIYNq+R4nOQYr9A2QCuLdyniPFoc4nrkWYbKitxBGw1xCRWUsaURbGkaU5kgHNmECcdRulTMAg6bSXrtWFQx5Oa1wucpveZ5to9tZ8SWuNLrcONEzMRIwOhEmbn5No9dSelkTaJex3/3q8b0T//k29+my6N/6v2LE0K/ph7gvvvuM0Pc/239gfueP/nj389iK/rqlWl99swFdfbsMZQP2DG7k2NbX838/OfpXn4KFY4QTOxFwkms1TjyAid4gcDC84vYa/Pj4vJCfUOXiMf3EU3uhayP6yySNOdJO1fJBytknQZJaw41BHuUMqAFZWJ6wxEzpUAFAZgIbaqYIXgUGo01FoISYXmMSByD1iI+aePSAR6DE0Hpoo/gkqK1rYMSUX2KYGQ7YXUSXR3HRHWUrqBMQQb1zhW3fU0BgufPQnolKO/Im+foLzzDam+ZmQOvo7Xa51I7IHeexUbKqYbQUo44LIvut/XsRDUlrp8W+bOnLr5mBjA1NaUAVpaWXoNS/tabX6OWF86aK1cucPHiWcqlChP1zVzIttJPLhJUpki6DUYnrqfXW6B39gHKUwcZGdtXNHhcUhAw17Hz4VjXtXnxa7dEPILDZ0mhCawVur6dyvg+KmSI65P3m7hei6y7QN5bKahoeQecR1y+TjxRgPJJ0YM3lsAGBTFdOfJklXSwgBaDTxJ8muBwKB1gghJBWEOXRynXNhGPbEZVJtG2DDooIGbvipEwn+G9K4ZVlGIIF64PvWil8Poapuydo99eoBpP0mit8OBjf8rUpps43+mSqSmcZDRsjvaK7qBH7HM67f4ysDJUXX1JA1Bf4/ivHnzggYcff+yxb+n22m5qYtTccsv1zC0uUAoDjl8Y4f0P53SyOboXPoskXaqzt9O98gRBucKgt0JQmWZk55vAVlBDLF0phRsS4r+86eLQOLzP1+fy1sikyoQF9UsVEpFaW5SyOPFAhnMpKu/j0z5Z3kflffCCyxPwRXu3YH0XzN2iDawxNsbbgsiigipEZayNUaaCUQavwbti2kd8Npx9UMP8A5TSxQSxF5TSzydBi8IojdeyrjKWeYfpLdOce5Q4HEdFZXx1DOkuEtgRfBgRKk3FwKhu+5qN9N4xe/EXfu5v7VJKubXh3JfNA6wpfv3APT9688rS0qtvumG3fOKTx8zV+Tmee+5Zrrvh1ezfcTsn5uZZGCxQzTu4/irVsQPkgxVE5WTdNuP730E/WSbrrxDWR8ENhji6PP/glaxj8yIerz1IPvz7Ho/GmBKKEFEaLw4kJ/d5EQJQiNJoNCoYQYV1gqGMjKwNZehCtqPgc+hr41rr2sFFx1EUaO9wIuQuLQbQxBUHu95B1MN0pZiEEhGU1mh9rcEkSqF9MfmE2qCUoBQuXaVkHBM73kS/38RkfXqdBdKVUzQvH+f6/dfz+pu2snVcc2DvHr26uipBNdz2mU898MFnnnjmHymlnnsxOtjXMgRowE9Nbb57/kpbb9+6P3/bW99gO4Mund4lRk2V1fmEhaUO14+McHHpKro8SzR7C+0LD2GjiDzPWDr+QUYPfBvB+F4kS4clnGyYkXvhvMgwJOQpPlnGJy3EObwxUJlBB3WUyPPHy5Uafr/hs/B5URoOR8jVuhEMj2BtOBP1Ao4e5AqUmHXoSQ+9Fcq+eOBV1yZ71It0Fl9sEthrg1XC/MlPgmhG9t5Nv7cCWRvXWOSm3bv59lsPsnOzpjIRMrttgieOPaFOnjntd27b+51vfvNbbzh+/Phrr7vuurl77733y9DAr+lwaGW0sqvR6SJa0W0vU6s6JspjLA5m+ZUvLfDI1QbdrEMe1Nm/79sxgwaD1iWydEBQmyCshDSe/n1Wj/8PfNJGBVX8kAb2vERwTex3qAziBqskrTmSxhx5v4UfNBFXCM9oNCLFvP76zP5adTHUD/SeQnJmTR1c6Q2/1DWx8HWD0CBFPV6MqOohrVz9WcjIuhromvfy3heGJ4XiiCiPU0NvJ0NiStqh2zyDU57q7G3Y0lQxwJLmxEYxVUqoxB1On7/ExcsX+fCHPsKxY48xNT6mP/bxP0nn5he244P3KqXkgQceMC92c/+nXzccv0EAdu/cXplbUSwve0ZH6mRdx+efq/BzH1/mC2dPgh1wNfXs3bSJHVNlLp78CDptkrUX8N0VdGWc0sR2/Mo5Fp78ddrnP464PsqaAsvn+cOSXoHKu2SdK7jOHGR9xOXoJANtGMn8cEpXhjpcLyXM+OfFOYsHp9cRC8XXas9LoSIw7FKKI3Ud6pOvIqpvxikDonGNK6ye/SwzkxMEOMZnZ5manWRq8xY279pBZXyS81cv8/o3vMlUyqOyvLTybhHRDzzwgH9ZDODY9QXxY+f2TVkQj/PP/+vDfOo5ePTqDP/PEw3OnvkoUXIVMZrIOhaunOH+L3yQ+uyNlLa+gWhiN1naQyUpXgfY0Sm0NrQvPMLK0/fRvfwZ8C0IApSJ1t2wFkfeXyEftKHfKyZ20i5eUkJT4rqZMiWkKLP8ULhBqS+TjynmFVn3z2srZfDy5UnncGmEaIMfIoxqKEC1JnQhfwafYOP32+gxZJjgKq+LPQTKgDIYHdJdOU7evETWPotXGURjqDwjDcqkCj768Q/T6/dZnRfKwRTv+Lbv5rvf9V6uO3CdCYyRrJN96/e+633feuTIEX/o0CHzNc8B7rrrLo4cOcL4VPXUTQc38cdPX+RnfucPCEcmcZ2zMGjSM4qq30brzP0srFwmrE8ytu/b8EpTFYsfrNJaeBS6CyhxhFGVxIFJuwzOP8Lg8jHKm64nnNiNLc3gFIhkpO2ruNZlcA4xVVSeo43Ge0XNeqYjxdJgQIRDhRVEzHqvYe0A/DAxzFH4vIfxCRLEaFPGvCAqG1lTInJslIBcyxKMXPNOX6UzucY2U0UfowCSugwaZ0lXz0DaQ+mIqDyJS9rEY3sIa19gqTGgNjrFFn+KILCcOtNjbtFw+00VatVRRspVdu3e5h9++Kzqd+17gD9dWFhQX3MDWFwsFEByrz9dryZy066dpj1YxqVLeG3RlCHPyNrz5FkXFUZI2se1r6BKs+QywEQjjG37VpLmKTpXHwffwAYRSb9b9O97TbpnP01v7jjRxCzx+H5sdQvx2B6UV3SXTqHTPso4xAeIy7i4PCDLDCYXct9F2xil7Qt4egrlFQ7PeFTBi+bKuS+gdUg0ugWqm9EmXi/VXrhfyIte9wxeChHqa+whda3EW9s9JGooXVMIRDEsA0XluP4qvjNH2r2MeI/vtfFJBxWWkahELimBeCq1rfRHdtJvnueZ/hgd1eVOqfC+77kd0X2yLCLWVcSmeGJ1pZWpcnXqoFLw4IN3eXjwa2sAx44dE4CaKV3CSO/mraXK6aWbZUmLkqVjDJrH0UbhessYDF4pvCrUM6zSgMG5BIUmHt1HWN1C++qj5FcfxypXNGt0McpFf4XOhQV6c+eIR2YIJrYTj+8gHN+OGzSR7gpOcrS1XEoCBnh8soJkTXRYQVmNKDvEFFQBK2uFb88h+STtxlmyq2ewlTrdxhWCqW2UtrwWI0Up51/IDZR8eP0takML41rtL9euuFYoKcghXivIB+RJA9dfxnUWyHvL4HJQnjzrolWJaOp6bLmCshWiaJq6rlMWw2DbHfTbl4is40oyxn//xBNM73kTO8dKhDYF8fisRDoQnjp5iUolioo3ckS+5h7g3nvvlSNHjjAzUepfWK52x2utymQ1ZtXV8PljBTsmjfG2hcscIh6rY1Cu8KB5oa2F1ri8BypgZPvdlCZvoHf1EZL5Z8kHbZSE6NIIpBl+0KTTX8HMPYuOS9jqKJgaYWkcVR4lT1dol8tgDTaqkOW94Yi3wSkz7AgKkg3w+YB09SKXWp/DuQEej5c+PhP84lnC0W3Y2g7E5zxfAmYIEsma5KotDET5Ic5gEDNMFhU4l5H7Lr67RN5dxPWWcGkb5YoqwOFR3uFchjIh5a23Ycf2opxHG4OokCTP6eqUTCWUxreSNOaJZw5yzlb51Y89zvve8i3cPFEjCTXjozU+9cRZFpp93rxnW6uw3cNqoxF8TbuB9W3bWqXzFxqlWjzd7C+LCkrKBlVSL7h8gEodzg0KhE0Vq1q0svhCHnqYpBXTS5K1sMEIlT3fQWnzaxhceZTu1cdJ+y2iUtGqzbMBPuuTZ318YxGfzdHDY8MAbUvoMMKUJ7GVCYyNcf0B+DYSxWgdonWIKOhefZyoMkumI8pj22n1v0Ta6xNENYy2SOpABwWXT9shelckk8GGXYKCgHcFPd1nuLyN7/dwSQt6q6T9RfJBC8kzxGcYU4QkP4SyEcG7BFuaoLL5RmxtB0rpgqOAFJ1ADV57bG0Hwcg2SlkPq0sEUZ2nF8/znz58mh+9ayfjtYjfefAxPvHYKXnLzu3MzubzAPcdukHdc/Rr7AHWWsBKqfz++z8zv226tG/XdEkuXW6hdY7ooCAsOoe1ttDEc460fRVTnkKpcPiLDZpBBiFD0hQdVCjvfRvlHa8juXqM3uXHyZNVTDyCDUNIg+GtccW2DWMKyZYkJeudJVk6tZaiDQ8vKLxGWIYgJBk0UC5D95YYZG2CoIQ2BudyfJqSta6ibYh32RAHyApXned4n+JzVxBUfIr4tICS0w4uHyCDPqJzdKlKqEPIcySIUTZA8rSQrLEhIhZlNXZ8O+HEQUx1Fi16uAzDDxWVCsZx4PNi/5FX2KACeJK8S31slNXWIj/zsYJm1m3Nc93m3ezfOsLmLebxjRXb19wDDEGGXKMeC6PwjZMVLSWlyOJpdFBBUUClagiV2iBCK0XmWiCaMBglUFEB/XoZiiYMd+74HJW0QAWUdrwaExsapx8mH7QRwGiDGDv0LAqlgiLp0hojZWxYQMLKZ0UTJ0tx/RWy9lW8ttioQj/tILqEEk3aXSGqjmO0gDekyydJVk8V7WEcxliypIfv9wq4WBdlWxTFYEwR29NBAeMKpCpE5zEDGxGXYkqBKYiwlcIgdVjGRHWozBCVZ9EqwHlXwMJD2FA2LrxgOHiKH0rJKYzyiLcE5VHoXUG0sGP77ewfzU21mouz/lPDgO03zod9zQzgrrvu8gCR1b86yAd/d7wsKpRUfDSixDhcmgzrao/Wxe1StkQYTBdZvniyPMWYItnz3m+A/tQQg3fk3WV6C8eLnEoXYcQLaBvgTfFxXJIAHq003sYEXopcL4wJamW8FJtDJYjgynPkc8cwKCq1UWa37ESqE1xZnKNb24NPeygFxsTowBCVRwqWjiwBAWIt1oYIhiTPyVyOUyVcKSYK69Tr42yarLJ9yzRToxOcmYcLvRznWggedIC1I4UiGRqRDC8Zei3MqI3sRRkukSl2EemNekFSGDymig4mqFbG2FpDJipeeS+Dgzv3Lw8N4OVpByul/H333Wde+8bXPvHQgw/+4s7p8j+q5Iu5hNoGQYk0TYaSKGpIejSFno6kOBUW5EZsETslKTptYhDcsBNYwG95+ypu0EdrXczr+SKLNybAlGqMzN6CEyFbuYhLW6TteZzzhZdwriBSIqioRugcd1w3zbfc8loO3nAL+/bfyKcf+gQX5ia4OHeVY+eOM9cu01o8iwkCVBAjWY/EFRWMp4JWZTIJKJfqTIxOsmP7Jm7YMc2t+zZxw44Jtk6UUN5zdbnJnzy+wJfm2ogJCWypUDtWukD/XFoIYK/JzK/BwcPDdwq86KGw5loO4rmWivpC/1AZTHkTY0FGHU9YCtm8rdyIR2lsTNhfliTw0KFD/vDhw/rON+39F+dOPfym3SPyqmdaqTPGGK3Ar5EgMBitUD4v3L0p8HmNLhopkpJmHZTSWDsGOMTnaBmQteYgz4Zt4KFdmLCYihHIg4igPI4JItAR7qk/LDj/UpSbIoXBZJ0VRgenmd53I5u3bWH71i088OCH6DQuMWW6nFx5hnLnPHtrM5w1exgEhSxMuT5GuTLCRG2E8dEyu2fHOLh1hN2zNbZP1ijFIQ7PXCvh/NVV/vBzF3jibML55ZRGlhNGimioY6yRdbzgxcbIRa61wTSG8ZLQzYRBliJ5u0AWVSFCqYb7jKxYFDnd1BOMIPt21BU+W9m589bWy84JVErJ4cOHlVJben/4m/e9b2vU+WxDMbmaZc4rbZzW4D1GrY1HDxcreFnvuyBgbYBRJbJ8lbR3AWXKqPIEvrdI3p4rtm6ILzJuKSJiMbBj0GIRB+IzRIV479BxCROWCokYGw9hXk8cwtPHnsGSEJsBv/vbv87WTTO8/dtnePWNVX7t+BWq/SYHbvpBalvfzJ37NLs2hWybitg6GTM1ETHfVXzs8wv8j8/OcWH1AvOrCYttRysZFNwBExBHitBqRgIz1EfUw57Gl3cYn3f4wx0CzjkswlQlJm04kmEQcC5HVAvJFEpbjA6oxJamd9RCxa5NgZAhgbYLSikvfLl6+NecFXzkyBF/36H7zLt/6J5T//Kf/sz37q7pj3bHp6KTVxq55Bir1ugQQpZ0iYfr3bwIdo0sIQpRDhWOYlUZly7jVp9h0LpaDE4M9fW9FLHQaF3kAyYAW5BAnM8xYYQKA7zOqW66heaZh6DXwNsArTXXHzxIa2WJVqtPo7XMT/1v/5S5pSYf/Ogf0lvq0OsZDmwdI5UFHj/7BGcWISyVqfmQoGwwpQrnLzsudnpEgSYyGm0NQaCZiMprdxzvZX1e8MVFYTYoiYt6fqsbQStwSnNsISEYjqGpsI6JCuPxIsPtaYa2UhixTMeKUJSvVY3RQfI0wAOHHzAceb56+MuyMubo8aNy6NAh859/5T+effudb/5SYPTbyias5lmixOXixTmtNEFUVXZkGq1jxCjsMP7JEKdXIojWmKCOsiFZ4wJpd7nQ9JJiwFNrgw4iCGJMeZxgZBtaIO0tE5anSFfOIq6HUoZ80CbtLaGcI0kch97+NlzS4cLFOc6cvkR9fJowCJgen+K221/H9k2b+YH3vpsnLgvPdQxBOIkahFQjw8V2wOWmAivUKyGlcGgAZrjQStSw1fx8OTCl1Is8dI3SGrWe90pxyEoNh00L9DRQxaIZGQpLs0GZXA/b2cqD9X12VMXvmY1sNUqWp6bUj/3qr/72ys67dvLggw/Ky24AAMePH5dDhw6ZX/q1/3Tiu95yxwdiW6vWK+Xp0XJ1pFquaY1WXhsXVKa00sUwpB42WNfa/XoIsjsyVNYmbZxB0h7euSJsqGIABBOiSiPE4zuw5U1ol5L05wmq26G7SNpZhEEbxIE1aFHkueK67du56w37CG0dUX1ajTZTE9Ps3rGLsFxhx9bNaFvj9+4/zcrySUJJ6OQruHC2YAMHvthPPOzyramDKFFfduisJXiKF2wUU0NJmhw/JKZqbdalYq8twCmSwmI2QNbR5fXuoxTvxYiinPf9jZNa7Z0NnC3p937n297+hZebEfRSAhHu0KFD5sgv/MIp4Efue///t/7ZL3ZvXer2vn28HH1vT4/uX8k6kgV11ZeQ9f2fGxIjBcV8XGeOvLOCeEFpA67YEqaMLbpzWRPXW8GU22gVosmx2uDGd8PySdJ+BxWEGFtGxzEkc/R6Ca+6ZS+37L+Nk2fO0R1kJC5j0BOmJmcYGbU89dwclzs94nIVF9cIy1NoDDkOvBpqAKyVqg4tFOFpqEngvCL3oAzFSrvhEmutcsQ7PFLcXsyQHKqep0cha5tPRa7ddgxCvs5iQoH2EJJjvPMTuqN2TE+5iYnyD77t7Xf/6eHDh+2RI0fyr8tw6NGjR93hw4f18ePH1T0/+s+aFK2oB3/zH//jf/PJJfvTcZL/o4utC16PbNXEUzgvEIQFLEqxT8B3FguRpF4HYy1e8iFhdrijVweYcAKMxXXmyJMOee8qiT6GqU5h4lGS1grW2MLHGEt5ZhsPPXGef5C9A0yTLZumUHobXQ0l5RC3inaLPH1JkXRWGRuZJfB9sjV5dzZoAYkvOHGiScQj3uOcRmuIrGbMFLLYSSpFE0iGm1KGtb4Mt58hLyC/vUBJf80T+PUFmEMugs/RQOBSNya52Tfqky2TvO9tb7/7D/6sw3/FpoPXXI8g6p5D9+iFhevVD/38kS7wkz/wff9i/6m5J96+fGbgagfebWx1lu7CkxhjcT5FR3WiyjS2Pktv6SJ536Fs0VGzYQSBQbRGRSXi+g4oj+MHbZSN8cYizYv4tI8OgiG71xWzgckqJ84e56HjK7z7DVUudVtEagHXETqSUQlSnrts+Z3PPMtkLeM9b/semr0GH3pyCR16kOIARTx6iNQZ7RmLA6pBwETVYC1kaU57YFjquGHjSK3vGSiMxxX7j7Qasoy4tjhN1sLh2j4xXwBcUoDDZm0TmksJfZJPmMxuDnq9qbHS937v93/vh7/S4b9iBrAh3glHC7XKw28+bI88iJ+o+v80XRt/x0DlSnqLNBafxPc66MAWHbnU01IhleomqlPbGTQu47IMJxnii/57VK2gS1XE2KIkUgFoiEpjhBM30G1eJHZdUidk3VXimYPYib1MBVv4+JPLHNxkqShNeUIIAkfJxKS+zP/zxdN0BqsgMR989ASiAsJY4wWM8gyylMmyYedkzJOX+kQ6oIynnwVcXHZ0nNBLBC9ZgXCqDRtSvow2ukFoaiMBGj80F0F5X8jQSSbGZ2LEiRYnJddVm4224zQXarb1vp/+6Z+9/6s5/K/5aNhfZI7wZw//4+mnzlROPdeS2plzj0mv21IEFWwcoMMytjyKdFfor1yFoIYShzFFFZAnA7zklCrTjN70Lkx1Cy7rIQxwzYt4W2b31I2cOftJlp/5JJXaFINBh5EdN2OiiCzxiLZEPuX2TVX2b58GG5KmKY+dOMeXnnuGAI0LNJO73khpYj/tvEtVV0gkw6sMTQknOWtH69bqdw9GFUOgGzeEv5jGkBoSUY3o9b2BxVhYoVIu4kFyMT7xxiWEPjFl5QmVp6pTqvQp0X8wSvp/+z/93r8/8eY3H7YPPviVD/8V9wAvBI0OHbrP/JN7Dy39zM/87r+4+Lkn/8OgMed1VDEubZFmGmXa5N0mNqxga1NI2gMnpHlRJplyhVBC0qTF8vEPMHHde7Aj28i6TXzWKh6sDVA6BslxeUIvHXD39n0ot8oHP/67jNUm6Xrhg+cM/mHW0ajIFJ7F9Vqo+k6iyQOQpwiGTDxGBwjRcKRMr8djs74rqDCIr0RCvbYdxRUaBsPsXyNYcpTPRfu+jyUzdXJTki5k7YHV6cnI8FxVqRPlKP3UL/7Xf/dRKdBYc/ToV3f4X1cDEBF99Ogxo5RKf+hv/4dn+2mn6A94ty7DJuJwaReXZ0VdPBRwiIwizTJc7lFxyOjut+JabZae/D1GD7ydsLqJXq+LVmWuthZpzz8FJiB3KTjN7GyV1WyMsX3vxKoeJmsROwfOoVSyrjySSUo8eyPx7m8Fr/GSo5SmpA0ZMlQGvTZNsNGp6w0z2X59HlF9FUFSYfBoyYgkdTWXmFHdNzZf7ZdU9rFQu/9eKbmHf/E3fuasUs8f+R6Weu7Pcw6vuAHcd9995tChQzIcVUqffPKRb3viidWf/+JTD4s2TnkdgLeFTo/4QqxBKBY62AhrDU4HhMaiPXjtSJZOUdvzZuLpvawc/wPEWKyNCJzQT5rkrUWUtmhrUCbF9T2reY94+6upVkaQPB8iaUV14bwDn6G8Q2wVpyze5UUHbm2T2Qt0IeUlbvafN85qEUoqpeS7zNjE1HSjXbKDX9k8xX/5Vz97+OTa3/uPv1nc9oWF69X09HE5evSof7E6/xvFAJQU3Ri/Nqb86KOP3rFz585/2Ol0vv/Zkx9i9eIXpBoEWnSKBBGpLpMqS5J5XJahXAbO4V1OWKkXK15w5JknqG6lffZTUBphZOcdtM49wqC7QtKchyAomkxDidcgiJkcsXzuSycRXyYb1MnXEEdTbDDXSoMy5FozFgpJmgyz9qgAXNaz+WG79kWo3k5kAzn0BfH+RV4GhVUCzks+6DBV6fotleTXX7Ul+j//+k/91OnhHdeHDt2grr/+mBw5ckSOHj3q/mcP5mWXigW0UsqtHfwXvvCFb927d++POefe86XHHtM/+7M/L489/rRURiraZQ6T9TDklHyLjBAf1xnEY/T6A1TWRhlD1lkFLLV9b2FnJaLZbdCOxtGtU7TnPk9QGscGFZLmBdIkIbSldRpa5gw3XL+Hh86vsNwrocIQ7dJCgMLn4JPhNpAcr0rUamWceMLMkCsYfFWrnTcMMMtXcvqFUTinGSQJUzbhXbePsnt24tBf/8F3fQDgzW8+bO+6C3/kyBH/EptfvrEMQETUAw88YIaqFA4wjz766LtnZ7f+eL0+8taTJ0/y/l/+FT7xwIOuOxiY+tikUkoTh4rcZyR5jvaA6xLJgGo5pT+1g9VOlbSzSByV8L0GrXOPMHPL2/nJt13PE/OX+cCnHP3VBcqdKzhiwsnd6NYiedpFdFQoiQWWy6tdGt0uUWkWE4Tr4rDFjECRCHoK7P1i2yM6YsYUAIyWQom06EW/yODI2tJL+XKPsPH2a0ArSLwiyYTpMty5v8zdN834266fNUbMQYD3v//9wY/+6I9mDz748lxS+3LdeCD/+3//70c/8RM/cU+5XPqJ6amZO+bnF/m5n/8F+cAffsj3ez2tdWCq5RCtFM45BIW1Zjg3J5jAFrctbTKycoLqpv0sju2huTBHKY6wvsX504/wx5WQt92yi2/5kW380tGELz78cWo1jxbNxK3vYfnYx/C9JbwHi6PTWKXf7aFLfsj09RuC+Ub+jSGwtpCglWKv77Wo/tUNg8mGWr5ovWi08igF/UyoGeEd10W84WCZsdESxip18dIiSXfwU41G4/2jo6MrX+0q+K+rAawphADuAx/4wOjNN9/8/XEc/9jY6NiNnW6P3/6do/73fv8DcvnqvEFbY0tlrBkujhSPyZJisFsrtNeIDop9ON5jTAUblomaF5ndeyuDfe/g2WOPEU3uJ950Pc+0Mp768Bl2TQs//v3v4dP793HfR+8nKAX0GheZvOEdrD55FIdGM+DzxzsMki4lU1QarDdo1AvWz69J02iMFkKE3Beq5N6rodDU8/l6a7MAXq5tLXcSFNcdAZ8yEI91wt7RkLdcP8b2aUWmHKudhLFKqBcbXX/p3MrogYOXXgN8ZOgw3DesAawtJXz/+98ffNd3vfNHgyD6R9ba3QsLC5w5e8a1mm21sLio62MT9AYZnW6bMAwJopAkSQoSSBwhLsW5nCQfFImRMVSrlYIZFMSMjo+zrW44cGON9h2H+NWPPU7z1KfRaoAXx2PnBzzy8Mf5oe97L9/z5lfxp19axDefYaAEpyyaDBtX+dLpxwmq0fBGDvcCPC9f9+tyLYqie6iMZ1ctYqk7YDEp1set9YHWehIoU0C62uCHG0N8nqKyBplLyH1OFJbZHFfYNzPCvs0hcdWz0vVUQ40OCo7DcjvzJ84uqsvnpvcBH3nggQdeNsDuf8oADh8+rO+9916UUu7kyZN31+tj/7ZajV+9uLTIhfOXXbvdUnmeG9Bcd2A/E+NjmMiSZDmffPDznDl7jkq1TBzFpP0uaZ+CEEqhrxdohdaW2kiNsYkJJianmJ3dTLWi2R71+eG33sov/s4fkTWuoEeniSJDNTT88m/9Bt//Xe9lJD7HldWMbPE843vvIh2sYEc20zj1SUa3fTdKl3B5UnTX1LClil8DXtfKl0JWNtPs3RFRXbZcPZOgwqIDV3TpHKDxWUKWN1FJC5e2ydM2TgXY0gTV8hSz1Sk2jQSMxYYwFJq9FExMrarIXNEMFHFcWEy42khUY761f8i4fhnh+b8giDOM9TnAuXPn/lWlUjmilOLq1UtucXFJdbt9vd4j98Jqs4ONA6q1ERAhKgcsXL7MJz7xGS5cmkNLjhdPf1DQqa21KDzVSpXtW7eig4Bt23ewZcsWlLW4bo+Stnxmqc5vHv0dIpURjG7B5QlZc44s8USVGunCScZuvYdw043YJEVpherN0WlcZmbrbeAhUX7dbXvhWrdOW8CTemFaCe95dZXzVx0fO7VMFmo8tkgKVSErM2ieIusvIF4Tl6eoliYYrU8yYWvUI7AmB+9wSqONplISRmsxo2MB5chTCjW1quG3PnTB5YtXzA9/+86P/tW/+T3fgRzW8Oev8b/mHmB48AxBHL+wsDDrffaL1Vrle5eWlv38/Lw0m22TJYV0uYgnzzO8aOKRGkFUdORGqgGbZ+rsnx3H5MKfPvRZlhYXSdOcqo0Q5QhswLYts4xPTOCdo1yuUa1Wi1raOTJlyZMeN09H3HDLnTzxmQ8UU8bakWc9GPRJGGAqZVQ8hs/6pECUF0ujq9EkaZ4TaUPVDdN2NRzNRnAyQOd9jA4YOE0u8MULMU9eXWGgHGVnqBlFKQzopxl9HVMa30+oDlINYkbigJoWDMXwSC/1OBGM0lglKF10EaMwp5JpBsozWlYcO9Xn9EJX7dSeTPSmKLIkg5fn8P9cBrAhyWNlZeWWwaDz3Z1O42+VS5Utp0+edVmWaY3RpbhMmrTJvSeKy6ggp5ckGGUphyETEzEzU3V6rR6fe+wJnjx1ji1bNjM9PcHp0+dJE0elGjMzM8P0zAxpmrJp0xSV8khhTN6TJH1ENAmKxeceYSwVxrbfSvPsF7FxCXKHKpUxUQltqjjXRDMFKiexmoQUbQ2paAbOE4jCiSkqDyl69t5reu0WTuVoG2GCEvPnlzBRTCUKCbyA82Q+JxBFbBShHuINeFy/yxIao0BhC2oYgtFCqopGkdJClDjaHQhqltWO4uNPt/E6I3eOwNrKoJ+FSqn05aoE7Fdx64fSOspdunTpdVq7n1paWnzXYNAzC4vLdDuZc1qZgr8GWgnLyys8dew5VhstDlx3PTfedpCRSpmJkYiJsQrLC/N89vNPcvJsg7hcYqQc0u+H7N23h9Zym2olZteeHYRRhdpoHecceZ6T5+lQUsWQ5wnnzpzh3PkL6H6TnaO381RlHJ80CEs1RGu0rRT4vUuLyRkHSslQ27/osmMUjmKCZw3VUwihjYkmDxTsW+/RymHFFbJyxaQC2TBsCGC9J/EMV1MYrBTtX5TDagfDMa9Mg9aC1Q6VKrpdh9UDylGJTx1rcbnboWYU4jT1eiUAAoabP19xDyAi6t5771VHjhyRK1cu/jtr7T/NnefCxfM0lxu5t6FJTckkiaeX9MjzHLxndGSEN9z9JpauLvKhj3yUBx58mL/1I9/L626/k1PPnOKhB5/kxJUlRmtVxqqGZJAThxVqW6Y4uC9kfKxGuTRCP8lJXYYCBv3+esbd7ba5eOk8Vy7PFTW6LbGZC9TueAMPf+Yj2CDCKQviiUe2E9T3FZNI6+ogssZOWG/aaF/g+264xzdXHvJeQcocRohsOMG8VihqhHxIzMvW1UeG28+GvEAlQuZkWE8IKi+YQt54cpejsZQsfOFEl2caDUKT4VIIwoj6ROR5CY3fV8QAjh49qo8c+ddubu7yr46Pj/3w2TNn/KULl2V+YdmIshYb0veePOuTpwntbpelpWUWF+bYOjPBna+5lZ/56X/G7/7e/+Dee/8tD37yU+zes5ulpQ6zE3VGqgGdbo5XEdVqiWqtysGD+9m2eTMLCwscP3mGJFPDOJqTZY40TTh16hRLS8sYVVCubFRhol5i74xhZf9tPHvuGcojk/g8I5jcg1MGPVxDi2KI6AlaaWwu5LqwBCMUB0oxpCob1MH8C/RKFSBarUu9rbF57VAwYs24tAZHIWbpvB+ygjXi1JBbaDnZcFzstwqyh7LkLmFiosrE1NjLbgAvyQq+//777Tvf+U63vLz8feVK/H8ce+qpbGFhwQhaaxOhQkt/kNDrDmj2u/SSAe12i+WFRXqrTbT3LC/M0283ue2W6wiiCg889HmOnzjN5i1TzE6N0h84dBAyMTXK9NQUt950E1tnN6OVYnZmBpdnXLm0QJ57nM/p9Xo899wJ5ucXEC9YazBaMzZeZ2JijNmxkAO7b+Bzz13BSUI0vodwbF8xgTuUfVsDZ4wUDRjjCzlWP2Tzil4r/66BQQU25If6hC8gdAwJHPI8KTlwem1oqwgxBR1tTbTT4wS0ClkVuJyuovMu2hg0Htcf+LfcvEm/7pZtx+tjY7/yiiOBw7jvRaQyN3f5p5OB87WREbNl61ZljMa5QhFJnNDt5Vycm+OJp49x9tx5rl6cY8f2WWYmxgiM5dz5KyyutLn+un3s3LmVTz/0WR566NO0b72VW266BZRjYnSU22+7jVIcY62lVAoR8bzq9uvotjs8feIMSZ5w+cJFmq0WgQ3QBirVChOj49RHytTrZeIg5ta9Nb7nja/h1z7xGUan9hTue21rmCogHyNDdyxSqIp7hVNFEuAoXPQ6SVPJNY4e15R816jZiH5ePS1rQtcovNq4SMoMSa4Oh8HYgKW0Sb+3iNUWr3TRgsYSWy237p0RpdQzG1oHrxwSePToUX3PPfe4K1eu/h+1amVPo7Hqoig0Tz/9FBfOnafbaSMI5VKVTZs2sWPXDt77jrfypjtu4/4HP8PZc+cR54nKASGGKAxpt1ps2rKFd7/7XXzm05/n6WPPoUTz3vd+F6+6+UZCG2JCW9xqUzzwLMl4zR03cnn+Mp/9/DPkaVowgULFyEiFidEao7Uqk1OTGAuVuMymLRP80HeP80fnHMqOFUKQQ44NQ7ds1jaKDFU+HMXwpTIWyVt0Vs5Rrg+3lPq0aP0OcwOvrq203/hy6vkuVW1oD/shpRsRsDFehJWlk6TZVcJoBB9WC80CpUmc4+BETW3fXFKJ5J8fAkGvHBJ43333mXvuucetrKzc4pz7e91e16+uLOsP/vEfc+78OQLtsSYAHM55lhsdqqOj3HHb7ezds5d7Dr2L+cUVHnroYVZXVxgfGyMOQ7Q2DAYD9u3dx/Zt2zj53EmefPoYTz75NK+57WZKlahImtRw5B1FPkhZWb3Knu0zPP24ZbGbUS1XCAxUSxHTk+NMjI/jxRFHEbt378JGZW7eO8Kd+7bx0HnHSKkgcOihjJuWIjNXAlYUOX4oGmFJehdJB6uouLQuQytDtdI1hU8PGyRgwb9AgveFDDA1HAAVG6JtSG/1FP3LT6NCQ1ydQkwFpUOMBsFQR8mrd4/q1CXtcjTziaEBvGx5gHopXH9+fun9tVrpb1+6fC7/zV/7Nbu63KRcKhOVhg0PJWRpTqPZxVrLgf37MUoTl2L27j/A9l17ePLJp3jm+DNMTc4Q10aojtTZvHkz1+3fQym0dPsDfvXXfgOjDH/jb/wg5XIJ5zO0GNJ+i5WFy1y90qLfd8wvL/KZLz5clFiBZevmKaamJoteAnDw4AEmJiZRxjI7VuOXPniKf/Mni8yMhjhXaO9aD9r5YtGCXjtAIdOG9uAq+aCJtnEh8x7P4HFr/eEve1Trbd41zcI1adnhWLdWFCpgxoKCvL1A8+JnkcY85YktOBsSj+xC1ybwPkUrMB72loz7oTfNmr0Hxn77Na++/Qf+LKHnr8VLvwhT1y0uLtbyPP3OLEn5/Gce1o3lVWrlMlGgCIwlDC1hEBQuxBh6gwFxEDBSifFJylOPfokHPv4hdm7dwrd+67eCUcRRzMT4BLt2bKUchyitqVUr/PBf+0GSQcJv//Z9JOkAo6DXWGHh0hWuXO7QbOV0OglTUxXuuP1GapUqBw/sYceOHaRpQpom7Nu3l6mpKYLAEgaGJM949b5JKkGxgFqJwjohzB3x2oydB/GQmoDEuIJe1m/iGuexQb1I7HyKl3zDnp7hP2LNO3jUUExSNvy5KANB0cQaLJ9k6enfZfmp34beAkFtnM7qFbLmPBIUNDdtaxhVYcpWZP8oqlT2yez2qZ8F1NGjR19W5rZ+UY8QcCCKgm0rywuceO45XalUiOOQSiUmjmOiKMJYgzUGYy2tXodGq00umtwoTKTprSZ87uGP0O+u8MY73wDesXV2monRkfUb5JxjZKTGX//hH2R+fp7f/p2j9Ht9FhbnmJtr0un0SfI+kS2QtYmoxs03Xs/M9DTNZotut8fBA9cxO7sZYwxaa7RWDNKczXXLRNmgHEQilPFUrSJaA2GUYhBFdH2L1oWHaZz6CK4zT3nzq1DG4l1vSOESrjl/f40FsH7TNUqbQoLGhBhrEN+kfeXTrDz1WzSO/RHSXiaszOCd0Fs+hXcJxljyQQOcQ6uAmhFmpev2bK7qmen6L2yb2fbES236ejlzAAWQ9bLto6M1zpxecP1W11TrNUqlkCgMMIEhdzlukBe69iJkWc7C4jKTE5NkSUIYKeojZVSg+ewXPs3WLVd49R1vYNDvkKYZQVDs9zOm2Ks3MTHG+973Pfz7n3s/Ls+54+Yb6PZ7ZJknIMCnbQYDj9EhI2OGqytLdNtt9u/bx9btW7HDw4ei8ZQjRMBoILgBVK0jDorkz/kUnwV0Q0unc4bB0inoLVOeuZF49tXkPoM8GZaLcm2DGYWQtAzFoxVhMZEkUmwyHTRJmxdJGhfIWxcL9ZOogq2PI8mAwdJ5vICNqwRhGZ8nxa5Cpag6xyYG+c5pY6enzOdf94ZX/+vDIvrQy4wBfJkBrGWb3vt6EES0mh2U0dTiOnGpRFQSnGSk3Wy4ZNngMkcYRFxZuMqenTuoEFIpKfrZgNXVPsaUOHv2DJ1uhzvfeBdLS4ts3rwZPwRFtNZ479i9axt3vv52/uCPP0QURmybnCYSRZq36OQNTGUEj6PT6tBuNDmwaze7d+7EWLv+fZxzRcYtnrbLCY2mpgdMVKICN8DRkphF71k5+3Gyy09ixrcTjW7BxFXS5qlhDlAGwmITt8oL7j+CeA8+JcsTVNIj7S6Stq/gugv4LEGZGGs0hBVMOILvrpC2G4jPsWEZG8SgNblkVCZ3E1W2UQHGpemmS7k9sLt+8a633/E+pVT/8OHDWh05Iq+oAazHBa0zgDx3lKol6vUxjNZ46ZGnxVRroAyJpOQihKGhudphZXWJ6/bvZHFlmXY/Q0yAckVP/8qVK3z+c5/jda99PQtWMzW9aV0ISmvD1flL7N23g1fdeBuf+/wjbHvHO8n9gH7WQVdKiBL6/Q7tZg9EsXXzNsIwKjp4BeiO91JIuwkstLpYcWwbLxTCAp+wOBjlTPMSKyc+gOq3EVvCr16mvXqumLA1pQLqtSHWxGCCgu2jpKCMpxne9YakUVscamWKaOcbsWEZ175KZ/EkeWcZnwwKUpkOkKCCCkOcd4RxjfKW26nU91Iynqrv5rNxZm/cVb56150Hv2t2bPbcWiX2StC1n2cAa/vllVKXer0u1UpVj07U0CVPnqTkedGTsNoUo9BrY0zisTbg9PnzzG6bpNVN0SbAJRmD/oC4VCoQPvGceOYY+w5cx8pqk4MHDiAIZ8+e4tSpM3jnueWm68ltzpeefZyDe3ZBKUJhaTWbdLs9nBPy3DFIUsasxRu1rsJdHJYiHyRcWehQL2mmRyLyLOdco8yTlz/H6rN/AoM22lZBD1CmcO1BZZpobBbSNllzkSxLUKboF4goCAJsGKKDWWx1AhOPok2M67fJGpfota6QthcL3QIjGBMVGAAepQVsQG3iOkozBymVJii7RGpZ120pOXvzTn3i2+7c+94DN9749Ct5+C/mAdZczuJgkPqxsVEd2YqkA6dEcrQpVqkEWHzmCtl08WhlqJQtC4urnD13memJKdrtAUqEiZFJavUaQWgIYkOSdmmtLlOpj/HFL34RrTUXL16k2ytoXbFX3HpwH8dOP0dnkBCXLO3GKv1+gvMFUXN6ZoowiooD98VaNzdcvOCdI037XJzrMTVuGauU+PTJFb746EcYXPg8ymi8rZBLjsocKi/Wx2TJRQaNSxgDyg9HbtTaSlmBnpAqjVYG5k6BL2YUjLhib4EOMErhtB/unBBMUCYsjxCObiUa30dcnsZoRSXr+Iprqr2jgb1us/7k9/+Nb/mB6enrr77Sh/+SBuC9P2utvTA6Oroz0EbyLFE2MMORbYd3vuiOZTkWhbchfZeglea5584wcscoxijGRiYpBTWCoFhtbrUwUR+hnGZUooDVZotnnzlBKS7R7XUZJH2qpRIJOdcfPEieO1qNDt1+v9jQgWJqepZ9e3dRn1wr1fzQ9a8NUUKzlzAYpEyMzvCJpxd48rGPks0/gQkjsrxI8rRWaGuv7QdQRRvYZX64EkhQYlHeD0WiVbGcSgZFCNAabzQDIrQKiKKQUmWcoDoFcR0dlLBxCV2aRNsRrOSErucraS7TJjHbxnJ/w76Rn/07f/d9/0IplX09Dv/LDGAo+aqVUr25uauPjE6M7ajVyzLodYbNTMFlCvFFK9NYQxRYUlcQGIxVNNo9Tpw8yxu/5dWINmjbQ1OhVNZMT48xVavTbyc8+9wz7L/uRgb9hGNPP0MQglFCe5DQ7CdEUcjWrZvROmSl0aRUKrFlZhO7d+xgpBYVa1NkePBDx+VFobXy/T7SSoz6xOe/qC/OnaBaK8PEt5I5j/QbyKDBoNck77bxbjBc1mjwUuABxcKGYfmnHVrZYkuMMtighomrxOVx6rUZtmyeYsvUFDoc4cqq5WoP+iZH54UWgbiUMF31ZScyalKzuZaxc4JHX3fb7n/yne/5zgd+/O99H4cPH9Zfj8N/0STwgQceKEa4vPuTIIwPbdm6k7OnngGvyPsZWZbhvGDDgDAv1rDoYZ/do4jjmDNnLrF50yw33HA93nWpBCHbNk8wOllheaXPQrtJ2k957umnuenWV3H16hytVoPMw9JKCxsojNEENmLf/l2srqwwNbmJXbu2UysFw/17Q1VQ767RtwUxgdUPffpRPviRJ+hlKzJSHXdOQq3IVSksK13bj4Rlqs7hkhYu7eK9YKMYl+fkjSvkneWiK+g9WE04voOwPgthndDUqNkSI1FB7LRRwNmBo7GYMEgGoEFnDsH7QJzEPtWjOD1ZFmaq/ZM37Kz9Xz/293/ovymlkkOHDpn77rvPv5xI318EClZKKZmbm5ux1j63vDRff/jTnxQGuRq0UnyQoY3Cp47l5ipLzRbNTo8k8ySJI8syBolDG8/3fvd3sGfzFjZNlxmdqHL58oDVZo807YPzdPsDZrfMMjG7lQ/84UcY5EU/XHxGfbTGZL3G677lVvrNPpVKjUolKHYJKo23pqB1JUlxYwVXrdXNlSuX3v83/+b/dmJmauvfyTF7217TcZATkNlK7oOyIqwobyMlJlTKlNA6KqRbil2hxZo5tQEn08VyKO0ZLnVy4BTOFwsjDI7AWgmU81qcBC4xZZWrutaMmDZTsXxh96baL//kv3j9fUpd1y4Y1aKPHPn6HfxLeoBhGDBKqfn5+fn/Prt564+IV67X6dlAW0q1mDx39PrFYkWMxg7DgBdFkgtBFOLznAc/9Sle9w//FmP1cc5fWaCxkpEPCjaMF0cUhVy+eI7xyWluuvkGPv2ZRxipBaighHcO5xxZN6VaiinFdijXboq9emq9ZMV78ZXKiGk0ms/OzS3+40ce+VhXRH7pn/+Df/OGpVbz3c1W963tlOuc8XbAgH6ekeWWnMCJLYkPIrw2CmWVqEAZVWALogtegHfZEJFREmoQpQWVY4wTo5wKnDdBjippMWWTE+sBVZ2fnRgNPrJr5+jv/cRP/NCnlFLyj//l+nT01/XWf9WMIOfcf0Hxw5XaqM56fSolQ6I9eeJQ3mOtLbRpbTjk1DvisNioaeKQJHUc/cAD3PXGN9Dv93CZL0SgcEMlbYcJDKdOP8tNt72aU2dO0mkn2GG27b2QiSM0htSlxEPxqOGwXaEkLiJhFIpzPhsMBj/0tre9rXv48OFQKTUAPgF8QkTMP/t7//b65srSna2sf3em1B2Jt9u8iWyqHKnPyZ3GaUuGLZZNrq2NG7aCh0OcyniFUQVRL9AQkhFKj5J282Gkj1VD89DmcX//P//Xb35EqTt6AP/gH/w1Dh26z9x33yH/Ukucv2FCwEYKuFLKrzQWPnb1ytK3fvHBjzmrctN2OSrPyRo9espzcaFFq90ny1whcY4QxxFRHJLnwuLyMltmJ/i2N74JxJG7FK1CnDgkyLAoGHgO3HQb880WD336i1SrFUQEqxVvvfsN1OtV+p0uo9Xa8GcUrllbg1Pko+Pjdm5u4V/t3bv/p9e6mYA6dOiQHvIbnvfQz/7ar8W//NSVne1O5/p+313niA8qpfemXiZyryu5EGUikUYblC94Q0onxshAa9WJjV61Si4iPF2OzYmxkj717bdvPvWmH/j+1Y3t4GJD1yGOHr3Hf9XDhN9ABmCUUu7q1at3lUuV+//w93/P97orWueFTFvuU64uL7DUzEgHQ7lXl1OKAkrlEp3ugEHi6KcJjcYS22aneevdb6ASx/jM47MMnynKVUuaJ4iE3PH6N/Hhj/0pK0PBxpuuO8jWrRNoo2i3WtRHR4cMGz3s0+Pq9TGz2mw8tHXrjrtYW7j95fQpdfjwYfXAA+ihmMKX3UKjIXcSfua//WH03Pz5uJMSeUKb5x2lKOdj5XhwYGZi8IYf2ZtYc2PqXtyBqze/+bCZnr5Bhrf9G/LQv+rJoDUvsLi4+CerjdW3f+TDH3BVHZp+krDcadNs9VHGogQG/QG1WkQQaJaWenTaPQZZQi/JcOLo9zpsmhrlrje+nsmxMdJej5It4+ix0m7TaXS4+zvfTqM1oNNY4YYbbiAOIlI/wNiA/mBAuRQXCqJKkeWZVKo1Abva7XS/ZceOHaf/HL1zdfjwYXX8+A1qYeGYenD6uHD06J/nlio4pN/85utVgaDi7733XvnLcOB/IQM4ffr0TRMTk48++OD9+uzpY3qQiOr2BtgowGqD8p56pYJXjiuLi6wu90iShN4godMbkPsMayyDfp9KSfPWu1/LwT37yJI+C/PztNt9cpdz4KbruenGO7G5x9ik4B5ai7Yx/aRPEKzr7IjWxo1PTtrVldX3zc5u/b0Nrv9/6nnIkPpz7733Pu/Z3HvvvbKBCPKX7qD/QgawkSJ2/vzFf1evV//pb/zGr+fNZsdWa3WikiUOA0ZrVbI05fzleZaXG/T7Pfq9Hs1OlyTLhpo7QhQEaOORLOW6g3vYsX0b2SAhTfooYGJ6kjfc+Q4CrbDaF3v4tELZMoN8gJcUawOAfGZm1jZb3V+anJz8u1+jw///y9dXNIAhQ1j98i//cvxd3/Vdn11ZXrz54c9+zlWrI6Y2UqFaqTDo9VheadBod2k2V7l65SrNZpssz0nzfMiyFSJbSKflaUa71aRarbJ/3x62zI5TDWJ0OeSW297IyEgV7QSjKTAHY8l9jnM5Rpt8amrK9vvJg6dOn/u2M2fO+GFZJd88zpfBADaGgmeeeeZAvT7y2VarMZrnuSiUbrc6LK406fUG9Ptt5heucvnyVbqdLnmWYa3F2uG8nHMMkgTvc5zzuBzEZYyP1dixbQu10Rqvee1b2LZ1C9oXdCtnigxNa02e5W5sbMyI4lSvm71xZmZm7uXmzP2v/vqqhkOVUn7oZp87e/bU91cqtT8Ow5A0GfjVRkeXa3VyDysri/S6KXEcYa0jtlUCbfHiipygm2BiQeu4iKW6aLdmuePc+Yt0n+uyZetB9uzeRTYYDNeqKyT3YLUbHRs1gpob9PN3ffPwX0EDGBqBu//+++2uXXs/fPLkmR+21v5GtVb1YxMTMje3qDrtFq1WBxEhMJrpiSlCJUjmSPJsOJQpaBMVdXwO3udFCzeICEZqdJKANOsPB0BlOMGjcCJSqpaNNnYxS9N3TU1NPfvNuP8KGwDA3XffnYuIVUr95qVL5yuDgfzSxFjdnztzWubnLmsRT2A1Y9URypEB5emT4LIEbSFWAYExkBZi26ItUOzdM1aTOUtg9POoCR4kimOxJuh32oPvnpmZ+eLwPeTfPL5X2ACGniC///777datO/7zhQsXEq3dfw0CrZKk60IbmGq9wkgUkUtCt98lTTyIJgojIjTkDkqaXNRQY1cQUvK82OxVqdVxLi8mgIpNG35kbMystlr/YmZm08Nf/OIXA6VU9s2j+zoZwJonuP/+++327dt/9fLlCys33XTzr4OvH3vqyXxiZMSKZDTaA5KkYMsQWOJSQMlr0jQh10IwXPLonSfva1ye4sUzPj6Op4CBEeVGRuq60+k+OTU184siYoBv3vyv4Uv/Rf/hWjjYsmX7HwwGyd23v+qOU3e/9a22M+jlK822aG9BCUYctSCkEkZ4pRAxaG2Ho9ngk4zeYMDc4iLlap1NM5vx3qG0Fh0FPqrWlA7Cf7kW779Z7n2DGMDGcLBr167Hrlyeu3Pbjt0ffMe7vtvWxybV5bkF5zyMjtWpjZTxeDLJMaEhMMVq2NVOi6XVFeaXmzSa8Na3vJMwikApr611E1MzQaPV/A/1ev2Phhn/N5O+rwcO8NWihQCrq6s/6b3/6TNnz5U/c/8nxOjce6P0oN9TXjziPFk/o9ft0Op1yZIcpQLe+e73csdrbhHncjc6Pm6r1Qqtduc/jI5M/MOhOJV88/Z/gxrARsRQKeWffPLJm3fs2H6vOHnP1YV5nn3uGRYXFl2305WrVy7rbqupEM/IWF22b90p3/K6N8js1k3aKPTExCRJllz2Lv/fq9Xx3/rm4f8lMYANhrBen58/f/7bRkbqf1/Ef3sURVGa9llcWmJ1pYlSsHnLLBPjE4WKd5aR5+6itfbXO53O/z07O7vwTaDnL6EBDI1go54gp0+f3j8yUnmLMup2hboV8ZsFpbPUdUXknDHmuDH2gWaz+ck9e/Y0X2hI33z9JX2JiFkzho2v48ePT5w4cWJqfn6++uX/5n67Jk33zdfL//r/AYUTVF7lbRPTAAAAAElFTkSuQmCC

iVBORw0KGgoAAAANSUhEUgAAAIAAAACACAYAAADDPmHLAABorElEQVR42u39eZil51XeC/+e4R32VLvm6up57tY8WDYeZFuyAYMHjDGtmDAkhCQQkpCEJJycfElaHQ45XwKEE3JCYkgYD3BQhxgweMCDJMuWB1nW2C2p57lrrj3v/Q7Ps74/3l3VJVnChliyyed9XX1JXd1dtff7rGcN97rXveB/0ZeIKLlPzP33328PHbrP/Fl/V2sQES0ikYjURWRaRCZEZFREqiJSEZGSiIQiYuNS+BV//n333Wfuv/9+KyJGRNQ36nNS/ysd+NGjR/WxY1PqyJG7HSAv/HNgC9nqnoWl3s5mo7Op0ehv7nUHU/1BNjNIs8ksyaI896Usy8M0c97nuROlcqOVVwpvjXZBHLow0IPQ2PlyJWpEJb1YLZfP1MdKl7dNT54L6pPng0Av5bm88B2qw4fvNTfccIMcOnTIK6XkmwbwNTl09NGj93D06FG3fqMNuFymm/MXbj55dvXm+autVy03Gzc3mv1d/URXOqmn1cnopdDqJ/STnCxzZM6TOY+IoFGgQGlQw8ekFVgFxihiq4nCgFLoqMQRldAQBp5yxPL27dPnamPV52bHoqe2b51+cmrrzkeUUosb3/thDmsOowF/5MgR/00D+HO87rvvPnP0KBw9eo/bYAy1xvzl1zx1/NJdly4tv/HSXOuGpVY6udyF5U7Oajejm0KCSK60V9aKaEAFCmtQKAWK4l5KceaiACUgKDxrpiAieDJBwDgRXI6RXOG1iYzie9+wnaTVYaWXMlqNGKuytHP7yDHr1SMTU9EnX33nnZ9XSq1sMAd93303qK+HZ1B/2Vz8Pffc49fcu4hMn33quTc/cfLid1241HjTxcXB9vmGY6Gds5I4+h5xNnDKGiU6VGitQCtBIShEFGrt/xUIgigpviZq+GPWzkOGj6swAiOu+L0CcCTOE2K4ftzKbCUUp0QmKsilS8t6784RPV4KwWmWluYZKdn5HVvGHi5V+fDb3/P6jys1dnbtcx46dJ+5775DopTy3zSA5x+8AwgCQ3Np4XUf/+RjP3j6zOL3nF3IZi4sDbjSTelLKHkYugyrvERahUopBMEgSgOCkrUDLw5U1h08Gw58w2MpHABKFV8TPwwNQ8NQSpE7YduIYt9IzMWGozFIOFjX7JqucLGREccit26J/fmlnlyd6+qyzbUhZ/NUzKDd7h7cO/XAWL3y+29791s+qJRaWvMKIvfychuC+kZ39WsHLyLm6UeeePdjT5z78efOLb319ErOhaUBbV1yElXIdKRSr7Tkwv7JEvXY8nQjIUkUPmB4iKy78LWPL+tfL7wACFrWzOHaIeMFFMjQEHRhF3gFmfN8y1QZ5XKWB47bt0Z0E8Vnz/YZrRm+ZWdEY+BYXU7YNxvy4acaEmv8u26tsNLsGzfIuP3AJO3lpauTmyq///Z3vPm/VcfGHgc4fPiwBni58oRvSAPY+KFFRD/8wBf/yiNPnPrJMxe7d5xczJjvZWTxSJ7qksmNUSIGoxQHJw27ahVyyZgaD3nmcp9PX02JQ4X4F/vwav12KwUe8KihAQiiTGEdw7+HeNAaJR7jM5TSCOC0Y5ApSmhCI+ydMCQd2Ls55MBMyP94rMvVVsZ33FDlxHLKajPlr91Z5wsn+1xa7cuBSbwXwzMnr5jZmmbXdJBft2fyA695zYGfP3DDgc+/8DL8L20AGz/o8cee+vaHPvfsvcdONF737ELGQqY8UVlyG5m2M9TjCJXn3L6zypRVlGPDidWU04s5l5sptmSKGt8LaI0WGd5cdc0DIDit8Cis91SkRcU1MFkXnycoVUaFlkAnePH07SQNM0WiLIjHoFDisUoX39crEg9GeabLhYsIvee2nRU+crxHFHt+6LXj/MnjTSoBzNYDji0kXGn1qVgRm/VdOe3ZrVXLzmntbzsw/et/9btf89NqbPYcoA4fPqy+lt5AfSPF+nvuOaqPHr3Hicj2//e3PvQzjzx96QeOzyUsJoFLw4rKA6X7PsZjmQwtU9WQV02HrPQGLOWaM0spl7s5UaQJVRG+HWBUcavd0KnL2oVGMGiUF+rJZWbyU1T9AqFrYq2iXLPk/RyXCeIsuY3xRPRMnYbezkq0iYYewYvHAqjCyCI0XsHACV4JDmE2gqo3vGpXRLuv+OT5Pt+xLyJ1mj8506YaGJwXFDmBpKLz1JfSttldt+yZMUu3HNz0r77/r7/nP2dZ/jX1Buob5fCHSZZ84VOfet+nHj7zfz1yOpk53cwliUqSm6oWZWk7qMeG6UizbzSmkwkr3Zy5NGOhJ4ShwmiHF4X2GoPCKIUDnHj88BNrBKdAYamkLTa1n2KaZwhVhjcKbYUbr9vPbbfezBOPPc6x4ydotwZkkqMDQyWMQIHPNnGlehuXo930lSu8gIBHsChKolFKEISeFxKlUF4YM4ptVctY2bKUOk428iI3QVAiWECTY8ggG7hx1zUHJwKu2xx/7K7X7fi7t99118lDh+4zG8vgv7QGICJaKeVFRP/hf//w//nwo5d/6kvn+yyYSu5sZDMVkpuAXgZTgeFNuyN21GPOLPT57KUBDe8QLLEGh0cELAq0LQ5DXJHXKwXryZ9GlFBOemxqfY4ZexIfQZDGlGNYap2n00opl0qIFy7NLZKmgssduUCtPsa2nZspBQoGIUulN3GxfB09la/jBUIBJik0oYdAGzLlGOBxAuKKiiRXQmxVUV0AoqTwWIDCYSQnzBKxWdfvKOfmxslgYf/1Y3/7B/7aoT8EtBS3R/5SGsCGwx/5zV/+wO987vjyOx6Zy30/HsFpozMVIKJIvWbvSMib98bgFAtd+PjpFqlWaCVoEfywoo+UQYBMPGul/DCNG4IHQ9evFJuXn2SbeQQVeJSJSfstLl+5TLfTx2jLxNgovXbK/PIqXUnoD3qQa4wJ2bNvN7t3bUf3e3jKXKl8GxeDzXidDQGk4c8VRa4Lj1MVQ8lDRzuyNaNErtnlC45FDQEo7QUjOdZ13KxLzA3TcMO+yr/5Oz/x1/8/ufNKRPiLGoH+emb6w8Mf+/X/8gd/8rHHF9/xhfkk75eqOtexTnWEJyAT2BQbbpyJKEeK8yuODz7bIA8cRucIbv3Wx1i8gnSY8iu5VvZ5uQboeA2B6zDBSbTJ8E5RDi3dbkq3kxAGFms9mJSgZAkCIcBhlcUDnX6XTqeJTj3eapRqMJJcRpsCHNIbblYBLEHgoascbesY9YaSMijvN5Skz7sa60WoR+GVItcheVA1V4Oyf2Re+6dOJf/8l/79b//W8BLxF2042a9jzBcRqf63//L//tFDjzfvfKZjsl55MsgxyPAR5njGrWVnXXNqfsCJq4pnOylxLEOX6dFegVFEXpPiSUXQw/pd1PP9nKwBPSrA9ecxNECH+CwjSVOCwOAcJD5DA1mi6aVdMpfhM8AJvV4f8MxMj2NCh7gc5QLKNBDncFojinUsYc0QvQIjkIrQVp6a12il6WjQTtYrzRdz0l4plChSIpzRuh1Y+cJcJ8/z7g/84s/9WklE/opS98pfxBOYV/zwEXXP8aP6xIn/4fdsufW3H3py+Tseb5lsENQCh0GUwVGk8B7YP1EicY5SSfFcM8Uog6gCDRavUMoSi2Ggi2zbyoZb9CIPVRBCo8hPfZylC5+nXh+nFJfIsoQgsNRrY/TThMvLDc5dWuDS1RXa3QFJ7ogqJbZv3cytt97EpskJJHcoLUSx5fz5OVqVA6hSDbx7Hr6oNrhahSIDUhR1Uejh77/S/V0DsbwyOK2Us4Fe6OZ5nHPjuePHd3z0E//oA9ddd705evToN3YOsFbCfPgPP/pTf/rw5X/72XP9vBuP2L4OESyCxg19txJN7nOsKrJ5VFFW6eHTEixWWVDgfL6O3K0d+7XfrzlljxPLWHaF/Iu/yImTzzE1Nc6BfdvYNDlFGFbQRpNJRu49aZricgdeMChsZAlDi3URuXMEWjAGTp69wKmzF5h5w7+kM3mQPO+hlH7ee1kzCKEoR5W2lESIBToI+dBg/Z9xKOuZhYDBE/o+o2kre/3WKLh+Z/SvfvjHv++n/7wlovl6HP75Z07d8ZFPHvvtz5zqs1oeNbmyyhMCusif1yFbsEaww8MvHuNGnN5eg3bFvcQtkg0PUHAe9MoxytkVVlZX6PW6zM83WF1pIa5DoByhiYhCSyUOqJZjxupVpibrjNWq1EtVkkGbbnuBxcYyx8+c58zlK1SiGpPb76Zhy6DdhvcqL4xDw1JU4VDECkQXSLMf3vSv7toW0HWmjG50+67q07f8wx//sYcOve89Z4pu6VH5hssBjh07JjYwfPL+J37+iQtZ0LAll6lAuQKOwas1C19770VZJ+raA1xPmpRZNwUvMsToZUO+LxtunwwbQWC1kNqAkWCM8dEyKw0hy2FhZZXl1VXi8AqjoxHjozVqIyUCE1Cv1xmdmsTnGUtLDU5fukCr0WPQ02QJlKOAA5tvZi4cIfV9QmtQXp53/M/zBEXShlfCAIX2irW2lRr6ra9kB6IgwyLaqoYXdWJ5oConL//fIg+/6t57P5qs5VnfMAawdvuf+uLn3/k7f/Tsm851tEtLZeNFFWCJ8sPkb+PrxR1ikVSpYaNueLg4vPhhaaVe4tIorPL06vtZbDeZqC0SB3O0+n26/ZTMKVzm6C21mV8ZEIUWIw4bWIyxpFlK6sw6YBOokNntngOlnXSrd7OqLYH2eCx6rbUsL/RE10KBEsg0RAxhamQdEEIpRF3zdy+sFtbMyWlIJDTnB5nb1NLX/cavnP+JI0eO/NsbbrjBUACh3xgGcOzYMdFa8dTTc//gzLxnEEVkKlj/sM9/SNe6cMXNuPbo1tqyBeCihwaRrRtCcYv085MwpdZDihehZCt0SuP0RvYzGk+yJ7yMqzVomwHtvpAkgvcZuUpIRKOzDJU7rFXUKhGTFcdkPWSyNgJ6D3PqOzhXGgOfYkwZj+CHZYB+Qaq1npcoPwSkNLny4HWRt/ohVC2CUteezfO9yfMNIdMhHaXUueWWbJ3r/ZNLzeZ/3VqvL381XuAVMYA1wGcwWLruP/6Hj775UnMgLh4zogo0vrjpGwxAfXni9LzHqNZAEkHEkSuHkhSjQryERXRV1xypeP88V6ysJgojVtM+Pt7EwE4x1j7L9qDNyAiEIRDnxHGZPEmpT5aYnNnC9p3bqdcmOfGpsxyfL3Fe72RRb6fjFxksPkRlx+sQNHqITVx77/rLPhvriCF48aA0HjDqWshTGz78S1UJ670Nb/S80265Yycf/uOH/grwS/fee68B8q+7ATzwwAMa8E8/cvLtSy2Ctopzp3VRsQ3d5Ma4p75yBBzGfocoh0l7pL05+v0VyhMHkXgG5RKU8uuucmMLWBCcrUB3mV6/QRJP0qwfZDnvU8lgTEZRukzJTDJuIiQPKDVGePJB4SIVTnd30slTOm6evP9xeq0zlMZ3onSA4IYhSX0ZsOOH3k6JwFq48jlO/DA3YJgHPY+N8BWfhlfgjKGvIi41M9mx3PxBEXn/vffe678hQsAv/dKiACwsdF+/0M7ItVH50KT1uonLNdbN8PporRGRoTu89mdrXi3PBygN3qWkg1VoXqHRmqe2+dXo+ha8tyjJv+z74gRTGsNObCVZuYzrzmG6CzTCmJWwxmXfx/YVYbpIrCOkEVCN+uSxZZCfYpDNkfaW8Gm/6ABiCEd3IcoWVb1cq1YKlM7hAatDJO/hvKBthMIj4lGEeOVRyLoBqMLCC1bqGqChXro09ErjVaivdFPVGujbr149vvXIkSPnv1JZ+EpAwWrY4lXNTmfvas8hxihRPC9T58+DX0mRSWtyfLIKOkfnfZwIftCifeZ+BnNPgCSICnHFox0mgkXY0EFMZedrKI1OoQx4clzaQw+WUL0zZJ1jDHpPs9J5Ejfh6W8epVuP6asGafMKOvPDuKyJZ68nHtv9gnJPEDzeO9AhWEvSOMNg/hQBJXQO/e48CjNsUPhhziZr/3wDb0HWkY0/wyGSq0A1JHArrSBcuJL/7yJi77nnHv9nwcT2FYj/azdwPHOyuZs4RItS+HViJhtqfzYkems3Vm1IhJQuaFwI6KBC1jyL66+iMWgC8CA+pXfhUZL2Rcqb78CWtxbJFeka0xflhKC8hfretzJYOslg5TwyaCKuQCDRFmVK2CShd+U58pUrOJXjXDpM3IRwZCvR5F7CkS14XXib9bJVK7QqI96Rty4xaJzDq5Dy5HWI0mTdK6i8h49TtLXDQ9yYLCrQFOFi/Vk+P0F+Yb1kUCSBNV+4tOoP5fZHn336xHYR+R4geak88mU3gHvvvbf4wYNGDa2rmRecUThh2OoQEI3R6iWdgEcIlSLxCpc74hC8UwiacGIfnZMP4PpNTBiBc+QqRTlIFy/g2g0qU7sw07egogKm1d4jyqO8YOJJSlvrhGO78Z0Fsv4KLu2j8hyvBMIAbcroyjhBEIPW5H6ALY0QxtOouIZHo0SBNiij0aLIXIes8RzJyhVyyZjZfDtTlf0skNJpn8H1VohHtyPaXMsPNx7/hnJWkOcVSvIiHsAj5CgCHTLX8fr05aX8ll1T33n8yefuvuGWgx8WEaOUcl+3MrCZJNooCmb2MIN3WRvJupjyJpxE6JciwCrFUt8xXYap0ZBn5lJGSqAlR1SJ2t630jr/KQZLpxATEVdm8P2EpNskbSyQNJYI5s5QmT5AOLUPVd6E1oDPcHkKYrCVKaQ8QeAzxKWIcyiX4kXQYRVlItCCqACrFUZZwOKVHxYxGXnSIO8s4poXybqrKA3h6G5qW15LZMosDlbp9i6jsoygMo4yEVoZRNyGG70WEv06b+F57l/xvNpIRA3L5aIAzqUgpWTiFaK8pMnoNwQOEIn4KArEhhafO1AeJQlp4xK+t0I4eT2iQpT3z8dDFeRZzpt3jPDGPVWSTFMLmjw71yNXltDk5Fozuvtb6ZZn6Fz6HHmvSViu4ygjA0Oe9hg0rpA2FwkvPY6e3Ew0upu4uoUwHoEgLvBYJTjvkcDgJUcjWK0LgEkcWrnitvsUnzSBBJ/2kKSDS3ukvQVcOgBrCUanCEa2Eo5uh6zLwspTaBNSjbYgFcsgW0Xp4iJszPHW/bSSYU6g/owGjr/WahKN9xmIYIymFAZaKVRpZPQSwEs1iV4xA/BhkJfLoatGAZIWzV6XdDBaky6cJHcDyrO3IqqExm9A/TRGWUTDx4636fZy3nSwTDXIOb6QsdBzVCOFcxmV2ZuJR2ZpXX2C3tIplPMYFaCjEBPGeC/k4lDzZ3Hz5+lai4rKBNUZorCODav4MC5upgnxaJx3uLxD1muSpAlp0sHnA7z3oCyiDNoawnJItTJBWItR2pAPOrhei9xfxZTHUGGJOBhDkZH5lKA0vo4BrIFdar1qkBftZbDBSDa6gzX2kSA4nzMaGZkZrylvVE8FwQWAQ8cOydelG7ih9z/6qU9++tnf+djczMcv9EWMV/3WKXy/ie93SXurlMd2Em99FcZWEPHPg1EWOzk3zYTctqmEMQHzPcekFU61+zyxmBKgMOLBhIgxuOZVesunSK8eJ+m3seUKYVQmzxzKeZQRnDiM0gimSEmVL5JMExVsXxugdJU4iqnUamybGGXzVJ2RyTrWlglMgDEFdfzSwoAvnB/Qa54kbV3EddtYUaiJLdjSJEoEHReGYEzM8wDQDV2MFxrAC01hI595zXg8AQqwytLtNXjVdODv/YEbtTXmys23HtgNpMPEUb5uHgBIKrVyb7IeEpDIQDKlTESe9MFnWBvRXzpB4lNGNt+KiseLcICQizBZVZxrpLQT2DXqQYR2FLDYUvQGKVuqMa1MkScDjIGgOsXIyCZk800kqxfpL5/D9VbBDQpXiUVrizYWURqlLUE4AjZEa0F5ha6Ookf3sWd6E+981Tg37hhhYqJGoA1GF51FpT2rK10efqrJo6eOkfW7WBXgy1W0LaF0gNYhQWkSwqjgC4n/sqv3Upi/ekHN7of4gPcZysQoYnTewCmH2Bp5knL7wVn9pacv+fOXO5smRqPv27pr16/fd999L9obeCUNwMWlMN08U6b0dJtW0hrGK0OWZohPQTSydJrmYJXaljuwI9uG9XARm2OrWUkyrl7K2FI1PNpvYZTlbXvGuHW6zIeeaZDakF6S00wyrM7JbYlo5ibi6QOI75P1OuStefyggQza5IM2LutjtCM3fUZnd1GPxrlw8Un84nPY1hLHlsa4cnWC0eokkY3YvmmciWqJsZGAKDAsLTY4efkq/f4VMBnK1ImiMrY8g41HURjEZyjnC7BfbYz26isRaDa4e4ukPVzSpRKMosOQTrJC3jhHUNtGRkY9Drhp5yiPP72g/vQL59S2cfcfL1269PDWrVtPHD58WL9wpuCVNADRRMGW2SqzYx0unzyFjhXaBBhtcT4pWrpe4TsNGucfpjZzHeH4fpQtIV7hJMcqIYhgKclAGWYrQjPzYCxv3FnHliyfPLHMUioY5SkJ9Pttcq3QymKqU5RHZlFoRBJ8MsAnPXzWx2Vdes0mPVawYYwq7cHaiDCsMl0Jma4lhGFA4Oe4dDXli8eaLLVSmqnDqYBKaYxyZRtEFbRohBx8jpd0rZgbEpXUlxFG1qL787GPokT2SmPwJM1T5M1VotEdSFimmzZx/QYqLGGDKp2kzx3bJpmZMExOlNRkfcRdOt+sPvL5L70JOLHRibxiBnD06FENuGefffbVWtsdQeDkuh11/dzcVhrLj2CCEaCBMgbvPX5I35Z+i+6lx8nai4RT12Gq00VZJAWEZBR45bjQUbhWh/lGwg3TI3zh2RWaeUrJWLJBzu1bx5gcgS9dTVC5sDpI6DpH6hyBVcRBRBBVyLxglcYghWHIMBXNegwGTZ5dSnlmIUUFQup6hOEogZnGViNGohCNJfWuaEQ5j0g25HGprzLVGh78cFixaBBZjFKkvUt0rzxNpgPq07cQxDMkeR/JErxPCSubyI1mNCzx2gMxodU470ldJJkxMjpSKwHcxV0c4cjXJwQsXF39a5u2zhrvyHdt0nbPlp08uvws+eIJiCtFQkNBkhBAi8F5z2DlPHm3QTy5HUa3Y6I6XsJhu0UItBBoxUI/4/K5JUKjCY2mGip2jY9w3eaAalQm7TWp1Cy9vMJqN0dbxWI75exqQjdPGDeQGSEb1tUM28qEI5SiUSp62LUUh9YG77PCGJ0jz1KUytBKDUPWNWrPi7F+i6/5L4OO145kDRNwaZPB/NP0OwuUJ65ny+StpErTUwmq1yVrn0fXpzA2RDLNq7eGbN0UgCiWV4V+nhPFVTU+OVWc813wgvN/eQ1gWAG4xx9/vHLp4tLbS60OmbI6Kntu3gpz3bdw4WQHt/gcOh4DNMYEIEKeJvgsLSZ73Aq9K22C7grB5C5sPIEKK0XOoApWm9Eeq1TRZlfQyBxnuilnnhpQjjvcMB7yzFxCN3X84G2beGy+yS1TYzTSnHMrHWo24v5zTbRd4+kPjcBnCJC74SGpIa1TqQ0xWr2wiv8qHs7GTqUCExRVvTh8f4V05QxZ4yK+OsOOPd/FbGmE1UFGX+f4bAHXXUDXRjH9DomL2Te6iVftq2CHUHm1qkGJ8t6jvG98XYCgNfd/+vSVmwIbb211BqI0OvPCxLjlurGc/p53spQ5VH+B0sxOsiRBo/E+ZdBYJO818Uqh8xyfXiDpNqiMbSYY2wylSRA75BIGQ1ZR0SzSIqz2E7TSrLYdc+0+kitKseXXnrjA5aWcd9w6ycPPtvm266ucbGR0fc4I5nnIm7yQmsu6OsWL3OoXL9nWficb2sRemaLTpwHv8YNlfPsK2cpFkt4yKhyhsv21jFf3M+5ymkmPee1w/SXytElQGiNrXiQLymwuT/KqnTG1UY1SFkGxadwixpP6AeOVsAtw1113vbJl4LFjxxTA3MWlGzZt30F/IF7hDRSDGhNVz/a2Rq5/J4tPfoDOpWcpzewk9znaCOWpzSSdMllzEZdnkOf4pINrLWKWL1CZ3IEd20ZQHi/YxENtHy0FYTJURZjwuvASKnIMXE6nAWFZ84EnFogCxe89PiAwimpg8PLSTa0Xa8K86GDHsMYvsIyhCIXyRefP6KGf8Eh/iby9RNo+R9ZaRLwiKI1R2fIqookb0KZCnjkuK0c/aUHeBm0plyfpLJ8EEzE5fhs3TRtmNxvyzGFrw35JZBmPrR6tRGzZPn31pdBA+8rE//ktIxOb6WMljjRWa7T2eK2oxxkTnRBz43tYeu7DNC88Q2l0BhXGZK5buPdyDXodvHi0g9w53OoCrrmAjp8jHt9MMLaHcHQLOqoVo5kuQVwyJInlRc9cCh2A0BYj47VI4wAbKrRS+A28gz/LCF4UpRPw3qOHiZ8XUCooeg4ovOS4vId0Grj2AllnjmzQxuUDjDZE9WlUfTumOo61I3gRnGuS+D6ueREVWKJwBucG9BqnMNUJxus3s7uUsnkmHoJCBq2FbpqijJfxklah8hmlsTmAQ4cOvbIe4IEHiv+2O/nUajOlEoUIHoMB77GmiOFVEhKtmLj5vcTnHqZ19mES28JEFaTfBJcXHTkrwyohw6NwWqPSPr25E6ils+ioRljfQji+nai2lSCugw6HffkMyTK8T4sGi3gykXUtqKJjrl+Ce7UBfxM28PT0Oo6vCyGCgt0sDu+7kPZI0wGSdJCkSzpYRrIu4j1KWYJyjSCaxIZjqCBCByGKEG1KKGNwg2Wy5kXy9iphPMKgu8rA96hM3cpoaTNbzIDJ0RCPR7xBa19MIvcdnS60Bp6oqhvAKi/BunhFPECWSXRlsc2WepXMeYyVdXKGVoVJaO+I0gFq152Yie10Tn2MQeMScWkC74VBr4FKcwJr0SYg0yk+SwsjsBFo8GmXZPEEyfxzdIIyOq4TjM4SjcwQROPoeIQwGMEMu2wehtm8w+OGnTcZsnS4lk8owZGhpWgMieQo8YjziC8YR/mgQ+Y6KJdA5sH1EckQpQqugjKEpSoSVQp9IlPGWFPkL8aiVQQqgrRD2lslz9u4zgr0OyA5SXcJXZ6gvvP11IIJJnyfSmjwHrRojBICE5LnIBmcvNSSy6sdVY7HlzYYwNcnBGRiBnPzAyRuM7u1TmQEMQojAYMsZ9UpvI7IVI5P+kTlWaJbfpDu1S/RvPRFjCTEkSXPDKkXjBGiuI7GIl5Isz4iHmNsofFnwOGgu8ygd5XBFQ0qQIUxYVRDhyPYqIoJK9h4DAnKaGNR2qB0gFIWlCnitO/jswE+7+KzDpImiE/ApyiX43xaZO7eoTC4NWZvGOApsA1RBf8hCKvEpRiPIghLRRmZ9SBpM+hewWc9XNYtKGU2xAYxWjyZjSjN7KcycSNlbyhnA6wtcAqXO1AKYwzWKrqdHK8tXzoxL2UGjISVeWOUK9KXr0MvQETU3/2xn8sWM0/jXBcTxZSqlmoEKz042eqRSYb3Ch1UCQSMS0m1pjL7KuKJ/fTnnqR35SnIGhhdkEHSdhOCkKg8ShjUyZMO+LUsuyBaqcAA4ZB45lB5wiAboNXyNWQOBUajtSmYQiZAaTPMCYbIneR4PLkHlwupKJwolI0wJkJrjTFlojDGlgNMWCMwIVEUUIorBGHA5FiJTi9gcWDxrkPWnSdrXCRtLeDTAfgcbQwmrmJshFIWb0NUaYL6xD7C0hShS9A+xw3nCXPv0DrAaI21kPuiu3juUp8LCw25fTKSci066T3cd999+sW4gS+XASgR0XfddRdKKfm+v3rvjSt2jMwbZc4mxOU+iY84sbLCavMClahC0lshHtsB0fiQRgaSpWgdUd12N6XNd5AuH6e/eJK0u4AkPXzSpTtoEeoIZWKcAWN0Qc1WGvEOcGgTIBIg5FhrhoTMtVEsizZFdu5FMDbEi8fYkMBWQFt0GFMKLGPVCrNTdbZPjrFlZpzZ8RFGxiKqcURsQ0YrmmpksbGmZMPivXjPwkqbJ04t8fufusjFi2fIB5dIW0tI0sBJjrIlbFyF4XCMBCWCkRnikT2oeALjHdYVDayCdVxUF1objFFo49E6IM88klq+cGIJSXr6hl3b1f7rJz4yTABf0RAga/SjX/iF//q6Tz/ZeVM/U7KqnE7bnq1UON5aIe0uUNKatNeA1jJ5WMXEkyhxBR9C66KUyjtoZYlnbiWcPEjSncevnidrXiVtXcUlXfKsizjwJsDYCOzQpQugdNFnUGGhBiaCGjKTvE9wrvhaaCOI6kSlGqY6iSqNEsabmQhK3Lkv4tZ9ZXZPl5kcjSnFIcYqtLc478mdY+AdjcTRXkyYay5x8nKD46evcPz0Gc5dmcelDYK8iThVUOB0iNFRwWwmL/KTsR0E1c3YeKqgy2dZgRuslY/KoMVgxaEV6MBjTDExnTjD4890OXVlzs/Egd6zY+LxPXuu+xCs2/vLawAbev/queee+ZF2u/l9586ev+PtZR0v9Ebl06cDdaotHLv4KEoLQRyQDwxRNEZHXUbJALU+Wn2tSeI0xW3OclCKqLodqW0nyjtIZ56sdZV+8zSD+QtIP0Eij1egdUwQRohWoAzaBMXNUYIPAsLaJmxtO5OlGCMJq40WjZUT9JauohfPgjFoY2iUxjjxrCIOazhdwmqNiEGpYYKYZ6g8I1Men/cZDAYkgwZ5bxXlBkRWFWNmKhgOwuQ4ByaMsVEVXZ4mHNmCrm7FmhiRHHFpUWWYItYXtG9D7jM63lO1GiOCkgBjDVmS88zZLg+fnsP7vt81NaL3bdv0m0qpweHD91ulVP6yE0IKVc9jwY4drd+dX7j6PceefJQ7X/86Fq9e4Y8/+kkmpvZyoncDDz/zJNnCE1R33o4LKwRmFGMtSd6kWr9hXV1BpFDQkGGXbD2DWZufQoFWKJUjWZe0Ncdg8TRJ4zw+baFyB8qiTYiKqtiodG32Tqsi4SvViKMKgS6ReU2vcQbXXsC7Ad65YX3vQCuCuIYNq+R4nOQYr9A2QCuLdyniPFoc4nrkWYbKitxBGw1xCRWUsaURbGkaU5kgHNmECcdRulTMAg6bSXrtWFQx5Oa1wucpveZ5to9tZ8SWuNLrcONEzMRIwOhEmbn5No9dSelkTaJex3/3q8b0T//k29+my6N/6v2LE0K/ph7gvvvuM0Pc/239gfueP/nj389iK/rqlWl99swFdfbsMZQP2DG7k2NbX838/OfpXn4KFY4QTOxFwkms1TjyAid4gcDC84vYa/Pj4vJCfUOXiMf3EU3uhayP6yySNOdJO1fJBytknQZJaw41BHuUMqAFZWJ6wxEzpUAFAZgIbaqYIXgUGo01FoISYXmMSByD1iI+aePSAR6DE0Hpoo/gkqK1rYMSUX2KYGQ7YXUSXR3HRHWUrqBMQQb1zhW3fU0BgufPQnolKO/Im+foLzzDam+ZmQOvo7Xa51I7IHeexUbKqYbQUo44LIvut/XsRDUlrp8W+bOnLr5mBjA1NaUAVpaWXoNS/tabX6OWF86aK1cucPHiWcqlChP1zVzIttJPLhJUpki6DUYnrqfXW6B39gHKUwcZGdtXNHhcUhAw17Hz4VjXtXnxa7dEPILDZ0mhCawVur6dyvg+KmSI65P3m7hei6y7QN5bKahoeQecR1y+TjxRgPJJ0YM3lsAGBTFdOfJklXSwgBaDTxJ8muBwKB1gghJBWEOXRynXNhGPbEZVJtG2DDooIGbvipEwn+G9K4ZVlGIIF64PvWil8Poapuydo99eoBpP0mit8OBjf8rUpps43+mSqSmcZDRsjvaK7qBH7HM67f4ysDJUXX1JA1Bf4/ivHnzggYcff+yxb+n22m5qYtTccsv1zC0uUAoDjl8Y4f0P53SyOboXPoskXaqzt9O98gRBucKgt0JQmWZk55vAVlBDLF0phRsS4r+86eLQOLzP1+fy1sikyoQF9UsVEpFaW5SyOPFAhnMpKu/j0z5Z3kflffCCyxPwRXu3YH0XzN2iDawxNsbbgsiigipEZayNUaaCUQavwbti2kd8Npx9UMP8A5TSxQSxF5TSzydBi8IojdeyrjKWeYfpLdOce5Q4HEdFZXx1DOkuEtgRfBgRKk3FwKhu+5qN9N4xe/EXfu5v7VJKubXh3JfNA6wpfv3APT9688rS0qtvumG3fOKTx8zV+Tmee+5Zrrvh1ezfcTsn5uZZGCxQzTu4/irVsQPkgxVE5WTdNuP730E/WSbrrxDWR8ENhji6PP/glaxj8yIerz1IPvz7Ho/GmBKKEFEaLw4kJ/d5EQJQiNJoNCoYQYV1gqGMjKwNZehCtqPgc+hr41rr2sFFx1EUaO9wIuQuLQbQxBUHu95B1MN0pZiEEhGU1mh9rcEkSqF9MfmE2qCUoBQuXaVkHBM73kS/38RkfXqdBdKVUzQvH+f6/dfz+pu2snVcc2DvHr26uipBNdz2mU898MFnnnjmHymlnnsxOtjXMgRowE9Nbb57/kpbb9+6P3/bW99gO4Mund4lRk2V1fmEhaUO14+McHHpKro8SzR7C+0LD2GjiDzPWDr+QUYPfBvB+F4kS4clnGyYkXvhvMgwJOQpPlnGJy3EObwxUJlBB3WUyPPHy5Uafr/hs/B5URoOR8jVuhEMj2BtOBP1Ao4e5AqUmHXoSQ+9Fcq+eOBV1yZ71It0Fl9sEthrg1XC/MlPgmhG9t5Nv7cCWRvXWOSm3bv59lsPsnOzpjIRMrttgieOPaFOnjntd27b+51vfvNbbzh+/Phrr7vuurl77733y9DAr+lwaGW0sqvR6SJa0W0vU6s6JspjLA5m+ZUvLfDI1QbdrEMe1Nm/79sxgwaD1iWydEBQmyCshDSe/n1Wj/8PfNJGBVX8kAb2vERwTex3qAziBqskrTmSxhx5v4UfNBFXCM9oNCLFvP76zP5adTHUD/SeQnJmTR1c6Q2/1DWx8HWD0CBFPV6MqOohrVz9WcjIuhromvfy3heGJ4XiiCiPU0NvJ0NiStqh2zyDU57q7G3Y0lQxwJLmxEYxVUqoxB1On7/ExcsX+fCHPsKxY48xNT6mP/bxP0nn5he244P3KqXkgQceMC92c/+nXzccv0EAdu/cXplbUSwve0ZH6mRdx+efq/BzH1/mC2dPgh1wNfXs3bSJHVNlLp78CDptkrUX8N0VdGWc0sR2/Mo5Fp78ddrnP464PsqaAsvn+cOSXoHKu2SdK7jOHGR9xOXoJANtGMn8cEpXhjpcLyXM+OfFOYsHp9cRC8XXas9LoSIw7FKKI3Ud6pOvIqpvxikDonGNK6ye/SwzkxMEOMZnZ5manWRq8xY279pBZXyS81cv8/o3vMlUyqOyvLTybhHRDzzwgH9ZDODY9QXxY+f2TVkQj/PP/+vDfOo5ePTqDP/PEw3OnvkoUXIVMZrIOhaunOH+L3yQ+uyNlLa+gWhiN1naQyUpXgfY0Sm0NrQvPMLK0/fRvfwZ8C0IApSJ1t2wFkfeXyEftKHfKyZ20i5eUkJT4rqZMiWkKLP8ULhBqS+TjynmFVn3z2srZfDy5UnncGmEaIMfIoxqKEC1JnQhfwafYOP32+gxZJjgKq+LPQTKgDIYHdJdOU7evETWPotXGURjqDwjDcqkCj768Q/T6/dZnRfKwRTv+Lbv5rvf9V6uO3CdCYyRrJN96/e+633feuTIEX/o0CHzNc8B7rrrLo4cOcL4VPXUTQc38cdPX+RnfucPCEcmcZ2zMGjSM4qq30brzP0srFwmrE8ytu/b8EpTFYsfrNJaeBS6CyhxhFGVxIFJuwzOP8Lg8jHKm64nnNiNLc3gFIhkpO2ruNZlcA4xVVSeo43Ge0XNeqYjxdJgQIRDhRVEzHqvYe0A/DAxzFH4vIfxCRLEaFPGvCAqG1lTInJslIBcyxKMXPNOX6UzucY2U0UfowCSugwaZ0lXz0DaQ+mIqDyJS9rEY3sIa19gqTGgNjrFFn+KILCcOtNjbtFw+00VatVRRspVdu3e5h9++Kzqd+17gD9dWFhQX3MDWFwsFEByrz9dryZy066dpj1YxqVLeG3RlCHPyNrz5FkXFUZI2se1r6BKs+QywEQjjG37VpLmKTpXHwffwAYRSb9b9O97TbpnP01v7jjRxCzx+H5sdQvx2B6UV3SXTqHTPso4xAeIy7i4PCDLDCYXct9F2xil7Qt4egrlFQ7PeFTBi+bKuS+gdUg0ugWqm9EmXi/VXrhfyIte9wxeChHqa+whda3EW9s9JGooXVMIRDEsA0XluP4qvjNH2r2MeI/vtfFJBxWWkahELimBeCq1rfRHdtJvnueZ/hgd1eVOqfC+77kd0X2yLCLWVcSmeGJ1pZWpcnXqoFLw4IN3eXjwa2sAx44dE4CaKV3CSO/mraXK6aWbZUmLkqVjDJrH0UbhessYDF4pvCrUM6zSgMG5BIUmHt1HWN1C++qj5FcfxypXNGt0McpFf4XOhQV6c+eIR2YIJrYTj+8gHN+OGzSR7gpOcrS1XEoCBnh8soJkTXRYQVmNKDvEFFQBK2uFb88h+STtxlmyq2ewlTrdxhWCqW2UtrwWI0Up51/IDZR8eP0takML41rtL9euuFYoKcghXivIB+RJA9dfxnUWyHvL4HJQnjzrolWJaOp6bLmCshWiaJq6rlMWw2DbHfTbl4is40oyxn//xBNM73kTO8dKhDYF8fisRDoQnjp5iUolioo3ckS+5h7g3nvvlSNHjjAzUepfWK52x2utymQ1ZtXV8PljBTsmjfG2hcscIh6rY1Cu8KB5oa2F1ri8BypgZPvdlCZvoHf1EZL5Z8kHbZSE6NIIpBl+0KTTX8HMPYuOS9jqKJgaYWkcVR4lT1dol8tgDTaqkOW94Yi3wSkz7AgKkg3w+YB09SKXWp/DuQEej5c+PhP84lnC0W3Y2g7E5zxfAmYIEsma5KotDET5Ic5gEDNMFhU4l5H7Lr67RN5dxPWWcGkb5YoqwOFR3uFchjIh5a23Ycf2opxHG4OokCTP6eqUTCWUxreSNOaJZw5yzlb51Y89zvve8i3cPFEjCTXjozU+9cRZFpp93rxnW6uw3cNqoxF8TbuB9W3bWqXzFxqlWjzd7C+LCkrKBlVSL7h8gEodzg0KhE0Vq1q0svhCHnqYpBXTS5K1sMEIlT3fQWnzaxhceZTu1cdJ+y2iUtGqzbMBPuuTZ318YxGfzdHDY8MAbUvoMMKUJ7GVCYyNcf0B+DYSxWgdonWIKOhefZyoMkumI8pj22n1v0Ta6xNENYy2SOpABwWXT9shelckk8GGXYKCgHcFPd1nuLyN7/dwSQt6q6T9RfJBC8kzxGcYU4QkP4SyEcG7BFuaoLL5RmxtB0rpgqOAFJ1ADV57bG0Hwcg2SlkPq0sEUZ2nF8/znz58mh+9ayfjtYjfefAxPvHYKXnLzu3MzubzAPcdukHdc/Rr7AHWWsBKqfz++z8zv226tG/XdEkuXW6hdY7ooCAsOoe1ttDEc460fRVTnkKpcPiLDZpBBiFD0hQdVCjvfRvlHa8juXqM3uXHyZNVTDyCDUNIg+GtccW2DWMKyZYkJeudJVk6tZaiDQ8vKLxGWIYgJBk0UC5D95YYZG2CoIQ2BudyfJqSta6ibYh32RAHyApXned4n+JzVxBUfIr4tICS0w4uHyCDPqJzdKlKqEPIcySIUTZA8rSQrLEhIhZlNXZ8O+HEQUx1Fi16uAzDDxWVCsZx4PNi/5FX2KACeJK8S31slNXWIj/zsYJm1m3Nc93m3ezfOsLmLebxjRXb19wDDEGGXKMeC6PwjZMVLSWlyOJpdFBBUUClagiV2iBCK0XmWiCaMBglUFEB/XoZiiYMd+74HJW0QAWUdrwaExsapx8mH7QRwGiDGDv0LAqlgiLp0hojZWxYQMLKZ0UTJ0tx/RWy9lW8ttioQj/tILqEEk3aXSGqjmO0gDekyydJVk8V7WEcxliypIfv9wq4WBdlWxTFYEwR29NBAeMKpCpE5zEDGxGXYkqBKYiwlcIgdVjGRHWozBCVZ9EqwHlXwMJD2FA2LrxgOHiKH0rJKYzyiLcE5VHoXUG0sGP77ewfzU21mouz/lPDgO03zod9zQzgrrvu8gCR1b86yAd/d7wsKpRUfDSixDhcmgzrao/Wxe1StkQYTBdZvniyPMWYItnz3m+A/tQQg3fk3WV6C8eLnEoXYcQLaBvgTfFxXJIAHq003sYEXopcL4wJamW8FJtDJYjgynPkc8cwKCq1UWa37ESqE1xZnKNb24NPeygFxsTowBCVRwqWjiwBAWIt1oYIhiTPyVyOUyVcKSYK69Tr42yarLJ9yzRToxOcmYcLvRznWggedIC1I4UiGRqRDC8Zei3MqI3sRRkukSl2EemNekFSGDymig4mqFbG2FpDJipeeS+Dgzv3Lw8N4OVpByul/H333Wde+8bXPvHQgw/+4s7p8j+q5Iu5hNoGQYk0TYaSKGpIejSFno6kOBUW5EZsETslKTptYhDcsBNYwG95+ypu0EdrXczr+SKLNybAlGqMzN6CEyFbuYhLW6TteZzzhZdwriBSIqioRugcd1w3zbfc8loO3nAL+/bfyKcf+gQX5ia4OHeVY+eOM9cu01o8iwkCVBAjWY/EFRWMp4JWZTIJKJfqTIxOsmP7Jm7YMc2t+zZxw44Jtk6UUN5zdbnJnzy+wJfm2ogJCWypUDtWukD/XFoIYK/JzK/BwcPDdwq86KGw5loO4rmWivpC/1AZTHkTY0FGHU9YCtm8rdyIR2lsTNhfliTw0KFD/vDhw/rON+39F+dOPfym3SPyqmdaqTPGGK3Ar5EgMBitUD4v3L0p8HmNLhopkpJmHZTSWDsGOMTnaBmQteYgz4Zt4KFdmLCYihHIg4igPI4JItAR7qk/LDj/UpSbIoXBZJ0VRgenmd53I5u3bWH71i088OCH6DQuMWW6nFx5hnLnPHtrM5w1exgEhSxMuT5GuTLCRG2E8dEyu2fHOLh1hN2zNbZP1ijFIQ7PXCvh/NVV/vBzF3jibML55ZRGlhNGimioY6yRdbzgxcbIRa61wTSG8ZLQzYRBliJ5u0AWVSFCqYb7jKxYFDnd1BOMIPt21BU+W9m589bWy84JVErJ4cOHlVJben/4m/e9b2vU+WxDMbmaZc4rbZzW4D1GrY1HDxcreFnvuyBgbYBRJbJ8lbR3AWXKqPIEvrdI3p4rtm6ILzJuKSJiMbBj0GIRB+IzRIV479BxCROWCokYGw9hXk8cwtPHnsGSEJsBv/vbv87WTTO8/dtnePWNVX7t+BWq/SYHbvpBalvfzJ37NLs2hWybitg6GTM1ETHfVXzs8wv8j8/OcWH1AvOrCYttRysZFNwBExBHitBqRgIz1EfUw57Gl3cYn3f4wx0CzjkswlQlJm04kmEQcC5HVAvJFEpbjA6oxJamd9RCxa5NgZAhgbYLSikvfLl6+NecFXzkyBF/36H7zLt/6J5T//Kf/sz37q7pj3bHp6KTVxq55Bir1ugQQpZ0iYfr3bwIdo0sIQpRDhWOYlUZly7jVp9h0LpaDE4M9fW9FLHQaF3kAyYAW5BAnM8xYYQKA7zOqW66heaZh6DXwNsArTXXHzxIa2WJVqtPo7XMT/1v/5S5pSYf/Ogf0lvq0OsZDmwdI5UFHj/7BGcWISyVqfmQoGwwpQrnLzsudnpEgSYyGm0NQaCZiMprdxzvZX1e8MVFYTYoiYt6fqsbQStwSnNsISEYjqGpsI6JCuPxIsPtaYa2UhixTMeKUJSvVY3RQfI0wAOHHzAceb56+MuyMubo8aNy6NAh859/5T+effudb/5SYPTbyias5lmixOXixTmtNEFUVXZkGq1jxCjsMP7JEKdXIojWmKCOsiFZ4wJpd7nQ9JJiwFNrgw4iCGJMeZxgZBtaIO0tE5anSFfOIq6HUoZ80CbtLaGcI0kch97+NlzS4cLFOc6cvkR9fJowCJgen+K221/H9k2b+YH3vpsnLgvPdQxBOIkahFQjw8V2wOWmAivUKyGlcGgAZrjQStSw1fx8OTCl1Is8dI3SGrWe90pxyEoNh00L9DRQxaIZGQpLs0GZXA/b2cqD9X12VMXvmY1sNUqWp6bUj/3qr/72ys67dvLggw/Ky24AAMePH5dDhw6ZX/q1/3Tiu95yxwdiW6vWK+Xp0XJ1pFquaY1WXhsXVKa00sUwpB42WNfa/XoIsjsyVNYmbZxB0h7euSJsqGIABBOiSiPE4zuw5U1ol5L05wmq26G7SNpZhEEbxIE1aFHkueK67du56w37CG0dUX1ajTZTE9Ps3rGLsFxhx9bNaFvj9+4/zcrySUJJ6OQruHC2YAMHvthPPOzyramDKFFfduisJXiKF2wUU0NJmhw/JKZqbdalYq8twCmSwmI2QNbR5fXuoxTvxYiinPf9jZNa7Z0NnC3p937n297+hZebEfRSAhHu0KFD5sgv/MIp4Efue///t/7ZL3ZvXer2vn28HH1vT4/uX8k6kgV11ZeQ9f2fGxIjBcV8XGeOvLOCeEFpA67YEqaMLbpzWRPXW8GU22gVosmx2uDGd8PySdJ+BxWEGFtGxzEkc/R6Ca+6ZS+37L+Nk2fO0R1kJC5j0BOmJmcYGbU89dwclzs94nIVF9cIy1NoDDkOvBpqAKyVqg4tFOFpqEngvCL3oAzFSrvhEmutcsQ7PFLcXsyQHKqep0cha5tPRa7ddgxCvs5iQoH2EJJjvPMTuqN2TE+5iYnyD77t7Xf/6eHDh+2RI0fyr8tw6NGjR93hw4f18ePH1T0/+s+aFK2oB3/zH//jf/PJJfvTcZL/o4utC16PbNXEUzgvEIQFLEqxT8B3FguRpF4HYy1e8iFhdrijVweYcAKMxXXmyJMOee8qiT6GqU5h4lGS1grW2MLHGEt5ZhsPPXGef5C9A0yTLZumUHobXQ0l5RC3inaLPH1JkXRWGRuZJfB9sjV5dzZoAYkvOHGiScQj3uOcRmuIrGbMFLLYSSpFE0iGm1KGtb4Mt58hLyC/vUBJf80T+PUFmEMugs/RQOBSNya52Tfqky2TvO9tb7/7D/6sw3/FpoPXXI8g6p5D9+iFhevVD/38kS7wkz/wff9i/6m5J96+fGbgagfebWx1lu7CkxhjcT5FR3WiyjS2Pktv6SJ536Fs0VGzYQSBQbRGRSXi+g4oj+MHbZSN8cYizYv4tI8OgiG71xWzgckqJ84e56HjK7z7DVUudVtEagHXETqSUQlSnrts+Z3PPMtkLeM9b/semr0GH3pyCR16kOIARTx6iNQZ7RmLA6pBwETVYC1kaU57YFjquGHjSK3vGSiMxxX7j7Qasoy4tjhN1sLh2j4xXwBcUoDDZm0TmksJfZJPmMxuDnq9qbHS937v93/vh7/S4b9iBrAh3glHC7XKw28+bI88iJ+o+v80XRt/x0DlSnqLNBafxPc66MAWHbnU01IhleomqlPbGTQu47IMJxnii/57VK2gS1XE2KIkUgFoiEpjhBM30G1eJHZdUidk3VXimYPYib1MBVv4+JPLHNxkqShNeUIIAkfJxKS+zP/zxdN0BqsgMR989ASiAsJY4wWM8gyylMmyYedkzJOX+kQ6oIynnwVcXHZ0nNBLBC9ZgXCqDRtSvow2ukFoaiMBGj80F0F5X8jQSSbGZ2LEiRYnJddVm4224zQXarb1vp/+6Z+9/6s5/K/5aNhfZI7wZw//4+mnzlROPdeS2plzj0mv21IEFWwcoMMytjyKdFfor1yFoIYShzFFFZAnA7zklCrTjN70Lkx1Cy7rIQxwzYt4W2b31I2cOftJlp/5JJXaFINBh5EdN2OiiCzxiLZEPuX2TVX2b58GG5KmKY+dOMeXnnuGAI0LNJO73khpYj/tvEtVV0gkw6sMTQknOWtH69bqdw9GFUOgGzeEv5jGkBoSUY3o9b2BxVhYoVIu4kFyMT7xxiWEPjFl5QmVp6pTqvQp0X8wSvp/+z/93r8/8eY3H7YPPviVD/8V9wAvBI0OHbrP/JN7Dy39zM/87r+4+Lkn/8OgMed1VDEubZFmGmXa5N0mNqxga1NI2gMnpHlRJplyhVBC0qTF8vEPMHHde7Aj28i6TXzWKh6sDVA6BslxeUIvHXD39n0ot8oHP/67jNUm6Xrhg+cM/mHW0ajIFJ7F9Vqo+k6iyQOQpwiGTDxGBwjRcKRMr8djs74rqDCIr0RCvbYdxRUaBsPsXyNYcpTPRfu+jyUzdXJTki5k7YHV6cnI8FxVqRPlKP3UL/7Xf/dRKdBYc/ToV3f4X1cDEBF99Ogxo5RKf+hv/4dn+2mn6A94ty7DJuJwaReXZ0VdPBRwiIwizTJc7lFxyOjut+JabZae/D1GD7ydsLqJXq+LVmWuthZpzz8FJiB3KTjN7GyV1WyMsX3vxKoeJmsROwfOoVSyrjySSUo8eyPx7m8Fr/GSo5SmpA0ZMlQGvTZNsNGp6w0z2X59HlF9FUFSYfBoyYgkdTWXmFHdNzZf7ZdU9rFQu/9eKbmHf/E3fuasUs8f+R6Weu7Pcw6vuAHcd9995tChQzIcVUqffPKRb3viidWf/+JTD4s2TnkdgLeFTo/4QqxBKBY62AhrDU4HhMaiPXjtSJZOUdvzZuLpvawc/wPEWKyNCJzQT5rkrUWUtmhrUCbF9T2reY94+6upVkaQPB8iaUV14bwDn6G8Q2wVpyze5UUHbm2T2Qt0IeUlbvafN85qEUoqpeS7zNjE1HSjXbKDX9k8xX/5Vz97+OTa3/uPv1nc9oWF69X09HE5evSof7E6/xvFAJQU3Ri/Nqb86KOP3rFz585/2Ol0vv/Zkx9i9eIXpBoEWnSKBBGpLpMqS5J5XJahXAbO4V1OWKkXK15w5JknqG6lffZTUBphZOcdtM49wqC7QtKchyAomkxDidcgiJkcsXzuSycRXyYb1MnXEEdTbDDXSoMy5FozFgpJmgyz9qgAXNaz+WG79kWo3k5kAzn0BfH+RV4GhVUCzks+6DBV6fotleTXX7Ul+j//+k/91OnhHdeHDt2grr/+mBw5ckSOHj3q/mcP5mWXigW0UsqtHfwXvvCFb927d++POefe86XHHtM/+7M/L489/rRURiraZQ6T9TDklHyLjBAf1xnEY/T6A1TWRhlD1lkFLLV9b2FnJaLZbdCOxtGtU7TnPk9QGscGFZLmBdIkIbSldRpa5gw3XL+Hh86vsNwrocIQ7dJCgMLn4JPhNpAcr0rUamWceMLMkCsYfFWrnTcMMMtXcvqFUTinGSQJUzbhXbePsnt24tBf/8F3fQDgzW8+bO+6C3/kyBH/EptfvrEMQETUAw88YIaqFA4wjz766LtnZ7f+eL0+8taTJ0/y/l/+FT7xwIOuOxiY+tikUkoTh4rcZyR5jvaA6xLJgGo5pT+1g9VOlbSzSByV8L0GrXOPMHPL2/nJt13PE/OX+cCnHP3VBcqdKzhiwsnd6NYiedpFdFQoiQWWy6tdGt0uUWkWE4Tr4rDFjECRCHoK7P1i2yM6YsYUAIyWQom06EW/yODI2tJL+XKPsPH2a0ArSLwiyYTpMty5v8zdN834266fNUbMQYD3v//9wY/+6I9mDz748lxS+3LdeCD/+3//70c/8RM/cU+5XPqJ6amZO+bnF/m5n/8F+cAffsj3ez2tdWCq5RCtFM45BIW1Zjg3J5jAFrctbTKycoLqpv0sju2huTBHKY6wvsX504/wx5WQt92yi2/5kW380tGELz78cWo1jxbNxK3vYfnYx/C9JbwHi6PTWKXf7aFLfsj09RuC+Ub+jSGwtpCglWKv77Wo/tUNg8mGWr5ovWi08igF/UyoGeEd10W84WCZsdESxip18dIiSXfwU41G4/2jo6MrX+0q+K+rAawphADuAx/4wOjNN9/8/XEc/9jY6NiNnW6P3/6do/73fv8DcvnqvEFbY0tlrBkujhSPyZJisFsrtNeIDop9ON5jTAUblomaF5ndeyuDfe/g2WOPEU3uJ950Pc+0Mp768Bl2TQs//v3v4dP793HfR+8nKAX0GheZvOEdrD55FIdGM+DzxzsMki4lU1QarDdo1AvWz69J02iMFkKE3Beq5N6rodDU8/l6a7MAXq5tLXcSFNcdAZ8yEI91wt7RkLdcP8b2aUWmHKudhLFKqBcbXX/p3MrogYOXXgN8ZOgw3DesAawtJXz/+98ffNd3vfNHgyD6R9ba3QsLC5w5e8a1mm21sLio62MT9AYZnW6bMAwJopAkSQoSSBwhLsW5nCQfFImRMVSrlYIZFMSMjo+zrW44cGON9h2H+NWPPU7z1KfRaoAXx2PnBzzy8Mf5oe97L9/z5lfxp19axDefYaAEpyyaDBtX+dLpxwmq0fBGDvcCPC9f9+tyLYqie6iMZ1ctYqk7YDEp1set9YHWehIoU0C62uCHG0N8nqKyBplLyH1OFJbZHFfYNzPCvs0hcdWz0vVUQ40OCo7DcjvzJ84uqsvnpvcBH3nggQdeNsDuf8oADh8+rO+9916UUu7kyZN31+tj/7ZajV+9uLTIhfOXXbvdUnmeG9Bcd2A/E+NjmMiSZDmffPDznDl7jkq1TBzFpP0uaZ+CEEqhrxdohdaW2kiNsYkJJianmJ3dTLWi2R71+eG33sov/s4fkTWuoEeniSJDNTT88m/9Bt//Xe9lJD7HldWMbPE843vvIh2sYEc20zj1SUa3fTdKl3B5UnTX1LClil8DXtfKl0JWNtPs3RFRXbZcPZOgwqIDV3TpHKDxWUKWN1FJC5e2ydM2TgXY0gTV8hSz1Sk2jQSMxYYwFJq9FExMrarIXNEMFHFcWEy42khUY761f8i4fhnh+b8giDOM9TnAuXPn/lWlUjmilOLq1UtucXFJdbt9vd4j98Jqs4ONA6q1ERAhKgcsXL7MJz7xGS5cmkNLjhdPf1DQqa21KDzVSpXtW7eig4Bt23ewZcsWlLW4bo+Stnxmqc5vHv0dIpURjG7B5QlZc44s8USVGunCScZuvYdw043YJEVpherN0WlcZmbrbeAhUX7dbXvhWrdOW8CTemFaCe95dZXzVx0fO7VMFmo8tkgKVSErM2ieIusvIF4Tl6eoliYYrU8yYWvUI7AmB+9wSqONplISRmsxo2MB5chTCjW1quG3PnTB5YtXzA9/+86P/tW/+T3fgRzW8Oev8b/mHmB48AxBHL+wsDDrffaL1Vrle5eWlv38/Lw0m22TJYV0uYgnzzO8aOKRGkFUdORGqgGbZ+rsnx3H5MKfPvRZlhYXSdOcqo0Q5QhswLYts4xPTOCdo1yuUa1Wi1raOTJlyZMeN09H3HDLnTzxmQ8UU8bakWc9GPRJGGAqZVQ8hs/6pECUF0ujq9EkaZ4TaUPVDdN2NRzNRnAyQOd9jA4YOE0u8MULMU9eXWGgHGVnqBlFKQzopxl9HVMa30+oDlINYkbigJoWDMXwSC/1OBGM0lglKF10EaMwp5JpBsozWlYcO9Xn9EJX7dSeTPSmKLIkg5fn8P9cBrAhyWNlZeWWwaDz3Z1O42+VS5Utp0+edVmWaY3RpbhMmrTJvSeKy6ggp5ckGGUphyETEzEzU3V6rR6fe+wJnjx1ji1bNjM9PcHp0+dJE0elGjMzM8P0zAxpmrJp0xSV8khhTN6TJH1ENAmKxeceYSwVxrbfSvPsF7FxCXKHKpUxUQltqjjXRDMFKiexmoQUbQ2paAbOE4jCiSkqDyl69t5reu0WTuVoG2GCEvPnlzBRTCUKCbyA82Q+JxBFbBShHuINeFy/yxIao0BhC2oYgtFCqopGkdJClDjaHQhqltWO4uNPt/E6I3eOwNrKoJ+FSqn05aoE7Fdx64fSOspdunTpdVq7n1paWnzXYNAzC4vLdDuZc1qZgr8GWgnLyys8dew5VhstDlx3PTfedpCRSpmJkYiJsQrLC/N89vNPcvJsg7hcYqQc0u+H7N23h9Zym2olZteeHYRRhdpoHecceZ6T5+lQUsWQ5wnnzpzh3PkL6H6TnaO381RlHJ80CEs1RGu0rRT4vUuLyRkHSslQ27/osmMUjmKCZw3VUwihjYkmDxTsW+/RymHFFbJyxaQC2TBsCGC9J/EMV1MYrBTtX5TDagfDMa9Mg9aC1Q6VKrpdh9UDylGJTx1rcbnboWYU4jT1eiUAAoabP19xDyAi6t5771VHjhyRK1cu/jtr7T/NnefCxfM0lxu5t6FJTckkiaeX9MjzHLxndGSEN9z9JpauLvKhj3yUBx58mL/1I9/L626/k1PPnOKhB5/kxJUlRmtVxqqGZJAThxVqW6Y4uC9kfKxGuTRCP8lJXYYCBv3+esbd7ba5eOk8Vy7PFTW6LbGZC9TueAMPf+Yj2CDCKQviiUe2E9T3FZNI6+ogssZOWG/aaF/g+264xzdXHvJeQcocRohsOMG8VihqhHxIzMvW1UeG28+GvEAlQuZkWE8IKi+YQt54cpejsZQsfOFEl2caDUKT4VIIwoj6ROR5CY3fV8QAjh49qo8c+ddubu7yr46Pj/3w2TNn/KULl2V+YdmIshYb0veePOuTpwntbpelpWUWF+bYOjPBna+5lZ/56X/G7/7e/+Dee/8tD37yU+zes5ulpQ6zE3VGqgGdbo5XEdVqiWqtysGD+9m2eTMLCwscP3mGJFPDOJqTZY40TTh16hRLS8sYVVCubFRhol5i74xhZf9tPHvuGcojk/g8I5jcg1MGPVxDi2KI6AlaaWwu5LqwBCMUB0oxpCob1MH8C/RKFSBarUu9rbF57VAwYs24tAZHIWbpvB+ygjXi1JBbaDnZcFzstwqyh7LkLmFiosrE1NjLbgAvyQq+//777Tvf+U63vLz8feVK/H8ce+qpbGFhwQhaaxOhQkt/kNDrDmj2u/SSAe12i+WFRXqrTbT3LC/M0283ue2W6wiiCg889HmOnzjN5i1TzE6N0h84dBAyMTXK9NQUt950E1tnN6OVYnZmBpdnXLm0QJ57nM/p9Xo899wJ5ucXEC9YazBaMzZeZ2JijNmxkAO7b+Bzz13BSUI0vodwbF8xgTuUfVsDZ4wUDRjjCzlWP2Tzil4r/66BQQU25If6hC8gdAwJHPI8KTlwem1oqwgxBR1tTbTT4wS0ClkVuJyuovMu2hg0Htcf+LfcvEm/7pZtx+tjY7/yiiOBw7jvRaQyN3f5p5OB87WREbNl61ZljMa5QhFJnNDt5Vycm+OJp49x9tx5rl6cY8f2WWYmxgiM5dz5KyyutLn+un3s3LmVTz/0WR566NO0b72VW266BZRjYnSU22+7jVIcY62lVAoR8bzq9uvotjs8feIMSZ5w+cJFmq0WgQ3QBirVChOj49RHytTrZeIg5ta9Nb7nja/h1z7xGUan9hTue21rmCogHyNDdyxSqIp7hVNFEuAoXPQ6SVPJNY4e15R816jZiH5ePS1rQtcovNq4SMoMSa4Oh8HYgKW0Sb+3iNUWr3TRgsYSWy237p0RpdQzG1oHrxwSePToUX3PPfe4K1eu/h+1amVPo7Hqoig0Tz/9FBfOnafbaSMI5VKVTZs2sWPXDt77jrfypjtu4/4HP8PZc+cR54nKASGGKAxpt1ps2rKFd7/7XXzm05/n6WPPoUTz3vd+F6+6+UZCG2JCW9xqUzzwLMl4zR03cnn+Mp/9/DPkaVowgULFyEiFidEao7Uqk1OTGAuVuMymLRP80HeP80fnHMqOFUKQQ44NQ7ds1jaKDFU+HMXwpTIWyVt0Vs5Rrg+3lPq0aP0OcwOvrq203/hy6vkuVW1oD/shpRsRsDFehJWlk6TZVcJoBB9WC80CpUmc4+BETW3fXFKJ5J8fAkGvHBJ43333mXvuucetrKzc4pz7e91e16+uLOsP/vEfc+78OQLtsSYAHM55lhsdqqOj3HHb7ezds5d7Dr2L+cUVHnroYVZXVxgfGyMOQ7Q2DAYD9u3dx/Zt2zj53EmefPoYTz75NK+57WZKlahImtRw5B1FPkhZWb3Knu0zPP24ZbGbUS1XCAxUSxHTk+NMjI/jxRFHEbt378JGZW7eO8Kd+7bx0HnHSKkgcOihjJuWIjNXAlYUOX4oGmFJehdJB6uouLQuQytDtdI1hU8PGyRgwb9AgveFDDA1HAAVG6JtSG/1FP3LT6NCQ1ydQkwFpUOMBsFQR8mrd4/q1CXtcjTziaEBvGx5gHopXH9+fun9tVrpb1+6fC7/zV/7Nbu63KRcKhOVhg0PJWRpTqPZxVrLgf37MUoTl2L27j/A9l17ePLJp3jm+DNMTc4Q10aojtTZvHkz1+3fQym0dPsDfvXXfgOjDH/jb/wg5XIJ5zO0GNJ+i5WFy1y90qLfd8wvL/KZLz5clFiBZevmKaamJoteAnDw4AEmJiZRxjI7VuOXPniKf/Mni8yMhjhXaO9aD9r5YtGCXjtAIdOG9uAq+aCJtnEh8x7P4HFr/eEve1Trbd41zcI1adnhWLdWFCpgxoKCvL1A8+JnkcY85YktOBsSj+xC1ybwPkUrMB72loz7oTfNmr0Hxn77Na++/Qf+LKHnr8VLvwhT1y0uLtbyPP3OLEn5/Gce1o3lVWrlMlGgCIwlDC1hEBQuxBh6gwFxEDBSifFJylOPfokHPv4hdm7dwrd+67eCUcRRzMT4BLt2bKUchyitqVUr/PBf+0GSQcJv//Z9JOkAo6DXWGHh0hWuXO7QbOV0OglTUxXuuP1GapUqBw/sYceOHaRpQpom7Nu3l6mpKYLAEgaGJM949b5JKkGxgFqJwjohzB3x2oydB/GQmoDEuIJe1m/iGuexQb1I7HyKl3zDnp7hP2LNO3jUUExSNvy5KANB0cQaLJ9k6enfZfmp34beAkFtnM7qFbLmPBIUNDdtaxhVYcpWZP8oqlT2yez2qZ8F1NGjR19W5rZ+UY8QcCCKgm0rywuceO45XalUiOOQSiUmjmOiKMJYgzUGYy2tXodGq00umtwoTKTprSZ87uGP0O+u8MY73wDesXV2monRkfUb5JxjZKTGX//hH2R+fp7f/p2j9Ht9FhbnmJtr0un0SfI+kS2QtYmoxs03Xs/M9DTNZotut8fBA9cxO7sZYwxaa7RWDNKczXXLRNmgHEQilPFUrSJaA2GUYhBFdH2L1oWHaZz6CK4zT3nzq1DG4l1vSOESrjl/f40FsH7TNUqbQoLGhBhrEN+kfeXTrDz1WzSO/RHSXiaszOCd0Fs+hXcJxljyQQOcQ6uAmhFmpev2bK7qmen6L2yb2fbES236ejlzAAWQ9bLto6M1zpxecP1W11TrNUqlkCgMMIEhdzlukBe69iJkWc7C4jKTE5NkSUIYKeojZVSg+ewXPs3WLVd49R1vYNDvkKYZQVDs9zOm2Ks3MTHG+973Pfz7n3s/Ls+54+Yb6PZ7ZJknIMCnbQYDj9EhI2OGqytLdNtt9u/bx9btW7HDw4ei8ZQjRMBoILgBVK0jDorkz/kUnwV0Q0unc4bB0inoLVOeuZF49tXkPoM8GZaLcm2DGYWQtAzFoxVhMZEkUmwyHTRJmxdJGhfIWxcL9ZOogq2PI8mAwdJ5vICNqwRhGZ8nxa5Cpag6xyYG+c5pY6enzOdf94ZX/+vDIvrQy4wBfJkBrGWb3vt6EES0mh2U0dTiOnGpRFQSnGSk3Wy4ZNngMkcYRFxZuMqenTuoEFIpKfrZgNXVPsaUOHv2DJ1uhzvfeBdLS4ts3rwZPwRFtNZ479i9axt3vv52/uCPP0QURmybnCYSRZq36OQNTGUEj6PT6tBuNDmwaze7d+7EWLv+fZxzRcYtnrbLCY2mpgdMVKICN8DRkphF71k5+3Gyy09ixrcTjW7BxFXS5qlhDlAGwmITt8oL7j+CeA8+JcsTVNIj7S6Stq/gugv4LEGZGGs0hBVMOILvrpC2G4jPsWEZG8SgNblkVCZ3E1W2UQHGpemmS7k9sLt+8a633/E+pVT/8OHDWh05Iq+oAazHBa0zgDx3lKol6vUxjNZ46ZGnxVRroAyJpOQihKGhudphZXWJ6/bvZHFlmXY/Q0yAckVP/8qVK3z+c5/jda99PQtWMzW9aV0ISmvD1flL7N23g1fdeBuf+/wjbHvHO8n9gH7WQVdKiBL6/Q7tZg9EsXXzNsIwKjp4BeiO91JIuwkstLpYcWwbLxTCAp+wOBjlTPMSKyc+gOq3EVvCr16mvXqumLA1pQLqtSHWxGCCgu2jpKCMpxne9YakUVscamWKaOcbsWEZ175KZ/EkeWcZnwwKUpkOkKCCCkOcd4RxjfKW26nU91Iynqrv5rNxZm/cVb56150Hv2t2bPbcWiX2StC1n2cAa/vllVKXer0u1UpVj07U0CVPnqTkedGTsNoUo9BrY0zisTbg9PnzzG6bpNVN0SbAJRmD/oC4VCoQPvGceOYY+w5cx8pqk4MHDiAIZ8+e4tSpM3jnueWm68ltzpeefZyDe3ZBKUJhaTWbdLs9nBPy3DFIUsasxRu1rsJdHJYiHyRcWehQL2mmRyLyLOdco8yTlz/H6rN/AoM22lZBD1CmcO1BZZpobBbSNllzkSxLUKboF4goCAJsGKKDWWx1AhOPok2M67fJGpfota6QthcL3QIjGBMVGAAepQVsQG3iOkozBymVJii7RGpZ120pOXvzTn3i2+7c+94DN9749Ct5+C/mAdZczuJgkPqxsVEd2YqkA6dEcrQpVqkEWHzmCtl08WhlqJQtC4urnD13memJKdrtAUqEiZFJavUaQWgIYkOSdmmtLlOpj/HFL34RrTUXL16k2ytoXbFX3HpwH8dOP0dnkBCXLO3GKv1+gvMFUXN6ZoowiooD98VaNzdcvOCdI037XJzrMTVuGauU+PTJFb746EcYXPg8ymi8rZBLjsocKi/Wx2TJRQaNSxgDyg9HbtTaSlmBnpAqjVYG5k6BL2YUjLhib4EOMErhtB/unBBMUCYsjxCObiUa30dcnsZoRSXr+Iprqr2jgb1us/7k9/+Nb/mB6enrr77Sh/+SBuC9P2utvTA6Oroz0EbyLFE2MMORbYd3vuiOZTkWhbchfZeglea5584wcscoxijGRiYpBTWCoFhtbrUwUR+hnGZUooDVZotnnzlBKS7R7XUZJH2qpRIJOdcfPEieO1qNDt1+v9jQgWJqepZ9e3dRn1wr1fzQ9a8NUUKzlzAYpEyMzvCJpxd48rGPks0/gQkjsrxI8rRWaGuv7QdQRRvYZX64EkhQYlHeD0WiVbGcSgZFCNAabzQDIrQKiKKQUmWcoDoFcR0dlLBxCV2aRNsRrOSErucraS7TJjHbxnJ/w76Rn/07f/d9/0IplX09Dv/LDGAo+aqVUr25uauPjE6M7ajVyzLodYbNTMFlCvFFK9NYQxRYUlcQGIxVNNo9Tpw8yxu/5dWINmjbQ1OhVNZMT48xVavTbyc8+9wz7L/uRgb9hGNPP0MQglFCe5DQ7CdEUcjWrZvROmSl0aRUKrFlZhO7d+xgpBYVa1NkePBDx+VFobXy/T7SSoz6xOe/qC/OnaBaK8PEt5I5j/QbyKDBoNck77bxbjBc1mjwUuABxcKGYfmnHVrZYkuMMtighomrxOVx6rUZtmyeYsvUFDoc4cqq5WoP+iZH54UWgbiUMF31ZScyalKzuZaxc4JHX3fb7n/yne/5zgd+/O99H4cPH9Zfj8N/0STwgQceKEa4vPuTIIwPbdm6k7OnngGvyPsZWZbhvGDDgDAv1rDoYZ/do4jjmDNnLrF50yw33HA93nWpBCHbNk8wOllheaXPQrtJ2k957umnuenWV3H16hytVoPMw9JKCxsojNEENmLf/l2srqwwNbmJXbu2UysFw/17Q1VQ767RtwUxgdUPffpRPviRJ+hlKzJSHXdOQq3IVSksK13bj4Rlqs7hkhYu7eK9YKMYl+fkjSvkneWiK+g9WE04voOwPgthndDUqNkSI1FB7LRRwNmBo7GYMEgGoEFnDsH7QJzEPtWjOD1ZFmaq/ZM37Kz9Xz/293/ovymlkkOHDpn77rvPv5xI318EClZKKZmbm5ux1j63vDRff/jTnxQGuRq0UnyQoY3Cp47l5ipLzRbNTo8k8ySJI8syBolDG8/3fvd3sGfzFjZNlxmdqHL58oDVZo807YPzdPsDZrfMMjG7lQ/84UcY5EU/XHxGfbTGZL3G677lVvrNPpVKjUolKHYJKo23pqB1JUlxYwVXrdXNlSuX3v83/+b/dmJmauvfyTF7217TcZATkNlK7oOyIqwobyMlJlTKlNA6KqRbil2hxZo5tQEn08VyKO0ZLnVy4BTOFwsjDI7AWgmU81qcBC4xZZWrutaMmDZTsXxh96baL//kv3j9fUpd1y4Y1aKPHPn6HfxLeoBhGDBKqfn5+fn/Prt564+IV67X6dlAW0q1mDx39PrFYkWMxg7DgBdFkgtBFOLznAc/9Sle9w//FmP1cc5fWaCxkpEPCjaMF0cUhVy+eI7xyWluuvkGPv2ZRxipBaighHcO5xxZN6VaiinFdijXboq9emq9ZMV78ZXKiGk0ms/OzS3+40ce+VhXRH7pn/+Df/OGpVbz3c1W963tlOuc8XbAgH6ekeWWnMCJLYkPIrw2CmWVqEAZVWALogtegHfZEJFREmoQpQWVY4wTo5wKnDdBjippMWWTE+sBVZ2fnRgNPrJr5+jv/cRP/NCnlFLyj//l+nT01/XWf9WMIOfcf0Hxw5XaqM56fSolQ6I9eeJQ3mOtLbRpbTjk1DvisNioaeKQJHUc/cAD3PXGN9Dv93CZL0SgcEMlbYcJDKdOP8tNt72aU2dO0mkn2GG27b2QiSM0htSlxEPxqOGwXaEkLiJhFIpzPhsMBj/0tre9rXv48OFQKTUAPgF8QkTMP/t7//b65srSna2sf3em1B2Jt9u8iWyqHKnPyZ3GaUuGLZZNrq2NG7aCh0OcyniFUQVRL9AQkhFKj5J282Gkj1VD89DmcX//P//Xb35EqTt6AP/gH/w1Dh26z9x33yH/Ukucv2FCwEYKuFLKrzQWPnb1ytK3fvHBjzmrctN2OSrPyRo9espzcaFFq90ny1whcY4QxxFRHJLnwuLyMltmJ/i2N74JxJG7FK1CnDgkyLAoGHgO3HQb880WD336i1SrFUQEqxVvvfsN1OtV+p0uo9Xa8GcUrllbg1Pko+Pjdm5u4V/t3bv/p9e6mYA6dOiQHvIbnvfQz/7ar8W//NSVne1O5/p+313niA8qpfemXiZyryu5EGUikUYblC94Q0onxshAa9WJjV61Si4iPF2OzYmxkj717bdvPvWmH/j+1Y3t4GJD1yGOHr3Hf9XDhN9ABmCUUu7q1at3lUuV+//w93/P97orWueFTFvuU64uL7DUzEgHQ7lXl1OKAkrlEp3ugEHi6KcJjcYS22aneevdb6ASx/jM47MMnynKVUuaJ4iE3PH6N/Hhj/0pK0PBxpuuO8jWrRNoo2i3WtRHR4cMGz3s0+Pq9TGz2mw8tHXrjrtYW7j95fQpdfjwYfXAA+ihmMKX3UKjIXcSfua//WH03Pz5uJMSeUKb5x2lKOdj5XhwYGZi8IYf2ZtYc2PqXtyBqze/+bCZnr5Bhrf9G/LQv+rJoDUvsLi4+CerjdW3f+TDH3BVHZp+krDcadNs9VHGogQG/QG1WkQQaJaWenTaPQZZQi/JcOLo9zpsmhrlrje+nsmxMdJej5It4+ix0m7TaXS4+zvfTqM1oNNY4YYbbiAOIlI/wNiA/mBAuRQXCqJKkeWZVKo1Abva7XS/ZceOHaf/HL1zdfjwYXX8+A1qYeGYenD6uHD06J/nlio4pN/85utVgaDi7733XvnLcOB/IQM4ffr0TRMTk48++OD9+uzpY3qQiOr2BtgowGqD8p56pYJXjiuLi6wu90iShN4godMbkPsMayyDfp9KSfPWu1/LwT37yJI+C/PztNt9cpdz4KbruenGO7G5x9ik4B5ai7Yx/aRPEKzr7IjWxo1PTtrVldX3zc5u/b0Nrv9/6nnIkPpz7733Pu/Z3HvvvbKBCPKX7qD/QgawkSJ2/vzFf1evV//pb/zGr+fNZsdWa3WikiUOA0ZrVbI05fzleZaXG/T7Pfq9Hs1OlyTLhpo7QhQEaOORLOW6g3vYsX0b2SAhTfooYGJ6kjfc+Q4CrbDaF3v4tELZMoN8gJcUawOAfGZm1jZb3V+anJz8u1+jw///y9dXNIAhQ1j98i//cvxd3/Vdn11ZXrz54c9+zlWrI6Y2UqFaqTDo9VheadBod2k2V7l65SrNZpssz0nzfMiyFSJbSKflaUa71aRarbJ/3x62zI5TDWJ0OeSW297IyEgV7QSjKTAHY8l9jnM5Rpt8amrK9vvJg6dOn/u2M2fO+GFZJd88zpfBADaGgmeeeeZAvT7y2VarMZrnuSiUbrc6LK406fUG9Ptt5heucvnyVbqdLnmWYa3F2uG8nHMMkgTvc5zzuBzEZYyP1dixbQu10Rqvee1b2LZ1C9oXdCtnigxNa02e5W5sbMyI4lSvm71xZmZm7uXmzP2v/vqqhkOVUn7oZp87e/bU91cqtT8Ow5A0GfjVRkeXa3VyDysri/S6KXEcYa0jtlUCbfHiipygm2BiQeu4iKW6aLdmuePc+Yt0n+uyZetB9uzeRTYYDNeqKyT3YLUbHRs1gpob9PN3ffPwX0EDGBqBu//+++2uXXs/fPLkmR+21v5GtVb1YxMTMje3qDrtFq1WBxEhMJrpiSlCJUjmSPJsOJQpaBMVdXwO3udFCzeICEZqdJKANOsPB0BlOMGjcCJSqpaNNnYxS9N3TU1NPfvNuP8KGwDA3XffnYuIVUr95qVL5yuDgfzSxFjdnztzWubnLmsRT2A1Y9URypEB5emT4LIEbSFWAYExkBZi26ItUOzdM1aTOUtg9POoCR4kimOxJuh32oPvnpmZ+eLwPeTfPL5X2ACGniC///777datO/7zhQsXEq3dfw0CrZKk60IbmGq9wkgUkUtCt98lTTyIJgojIjTkDkqaXNRQY1cQUvK82OxVqdVxLi8mgIpNG35kbMystlr/YmZm08Nf/OIXA6VU9s2j+zoZwJonuP/+++327dt/9fLlCys33XTzr4OvH3vqyXxiZMSKZDTaA5KkYMsQWOJSQMlr0jQh10IwXPLonSfva1ye4sUzPj6Op4CBEeVGRuq60+k+OTU184siYoBv3vyv4Uv/Rf/hWjjYsmX7HwwGyd23v+qOU3e/9a22M+jlK822aG9BCUYctSCkEkZ4pRAxaG2Ho9ngk4zeYMDc4iLlap1NM5vx3qG0Fh0FPqrWlA7Cf7kW779Z7n2DGMDGcLBr167Hrlyeu3Pbjt0ffMe7vtvWxybV5bkF5zyMjtWpjZTxeDLJMaEhMMVq2NVOi6XVFeaXmzSa8Na3vJMwikApr611E1MzQaPV/A/1ev2Phhn/N5O+rwcO8NWihQCrq6s/6b3/6TNnz5U/c/8nxOjce6P0oN9TXjziPFk/o9ft0Op1yZIcpQLe+e73csdrbhHncjc6Pm6r1Qqtduc/jI5M/MOhOJV88/Z/gxrARsRQKeWffPLJm3fs2H6vOHnP1YV5nn3uGRYXFl2305WrVy7rbqupEM/IWF22b90p3/K6N8js1k3aKPTExCRJllz2Lv/fq9Xx3/rm4f8lMYANhrBen58/f/7bRkbqf1/Ef3sURVGa9llcWmJ1pYlSsHnLLBPjE4WKd5aR5+6itfbXO53O/z07O7vwTaDnL6EBDI1go54gp0+f3j8yUnmLMup2hboV8ZsFpbPUdUXknDHmuDH2gWaz+ck9e/Y0X2hI33z9JX2JiFkzho2v48ePT5w4cWJqfn6++uX/5n67Jk33zdfL//r/AYUTVF7lbRPTAAAAAElFTkSuQmCC

iVBORw0KGgoAAAANSUhEUgAAAIAAAACACAYAAADDPmHLAABorElEQVR42u39eZil51XeC/+e4R32VLvm6up57tY8WDYeZFuyAYMHjDGtmDAkhCQQkpCEJJycfElaHQ45XwKEE3JCYkgYD3BQhxgweMCDJMuWB1nW2C2p57lrrj3v/Q7Ps74/3l3VJVnChliyyed9XX1JXd1dtff7rGcN97rXveB/0ZeIKLlPzP33328PHbrP/Fl/V2sQES0ikYjURWRaRCZEZFREqiJSEZGSiIQiYuNS+BV//n333Wfuv/9+KyJGRNQ36nNS/ysd+NGjR/WxY1PqyJG7HSAv/HNgC9nqnoWl3s5mo7Op0ehv7nUHU/1BNjNIs8ksyaI896Usy8M0c97nuROlcqOVVwpvjXZBHLow0IPQ2PlyJWpEJb1YLZfP1MdKl7dNT54L6pPng0Av5bm88B2qw4fvNTfccIMcOnTIK6XkmwbwNTl09NGj93D06FG3fqMNuFymm/MXbj55dvXm+autVy03Gzc3mv1d/URXOqmn1cnopdDqJ/STnCxzZM6TOY+IoFGgQGlQw8ekFVgFxihiq4nCgFLoqMQRldAQBp5yxPL27dPnamPV52bHoqe2b51+cmrrzkeUUosb3/thDmsOowF/5MgR/00D+HO87rvvPnP0KBw9eo/bYAy1xvzl1zx1/NJdly4tv/HSXOuGpVY6udyF5U7Oajejm0KCSK60V9aKaEAFCmtQKAWK4l5KceaiACUgKDxrpiAieDJBwDgRXI6RXOG1iYzie9+wnaTVYaWXMlqNGKuytHP7yDHr1SMTU9EnX33nnZ9XSq1sMAd93303qK+HZ1B/2Vz8Pffc49fcu4hMn33quTc/cfLid1241HjTxcXB9vmGY6Gds5I4+h5xNnDKGiU6VGitQCtBIShEFGrt/xUIgigpviZq+GPWzkOGj6swAiOu+L0CcCTOE2K4ftzKbCUUp0QmKsilS8t6784RPV4KwWmWluYZKdn5HVvGHi5V+fDb3/P6jys1dnbtcx46dJ+5775DopTy3zSA5x+8AwgCQ3Np4XUf/+RjP3j6zOL3nF3IZi4sDbjSTelLKHkYugyrvERahUopBMEgSgOCkrUDLw5U1h08Gw58w2MpHABKFV8TPwwNQ8NQSpE7YduIYt9IzMWGozFIOFjX7JqucLGREccit26J/fmlnlyd6+qyzbUhZ/NUzKDd7h7cO/XAWL3y+29791s+qJRaWvMKIvfychuC+kZ39WsHLyLm6UeeePdjT5z78efOLb319ErOhaUBbV1yElXIdKRSr7Tkwv7JEvXY8nQjIUkUPmB4iKy78LWPL+tfL7wACFrWzOHaIeMFFMjQEHRhF3gFmfN8y1QZ5XKWB47bt0Z0E8Vnz/YZrRm+ZWdEY+BYXU7YNxvy4acaEmv8u26tsNLsGzfIuP3AJO3lpauTmyq///Z3vPm/VcfGHgc4fPiwBni58oRvSAPY+KFFRD/8wBf/yiNPnPrJMxe7d5xczJjvZWTxSJ7qksmNUSIGoxQHJw27ahVyyZgaD3nmcp9PX02JQ4X4F/vwav12KwUe8KihAQiiTGEdw7+HeNAaJR7jM5TSCOC0Y5ApSmhCI+ydMCQd2Ls55MBMyP94rMvVVsZ33FDlxHLKajPlr91Z5wsn+1xa7cuBSbwXwzMnr5jZmmbXdJBft2fyA695zYGfP3DDgc+/8DL8L20AGz/o8cee+vaHPvfsvcdONF737ELGQqY8UVlyG5m2M9TjCJXn3L6zypRVlGPDidWU04s5l5sptmSKGt8LaI0WGd5cdc0DIDit8Cis91SkRcU1MFkXnycoVUaFlkAnePH07SQNM0WiLIjHoFDisUoX39crEg9GeabLhYsIvee2nRU+crxHFHt+6LXj/MnjTSoBzNYDji0kXGn1qVgRm/VdOe3ZrVXLzmntbzsw/et/9btf89NqbPYcoA4fPqy+lt5AfSPF+nvuOaqPHr3Hicj2//e3PvQzjzx96QeOzyUsJoFLw4rKA6X7PsZjmQwtU9WQV02HrPQGLOWaM0spl7s5UaQJVRG+HWBUcavd0KnL2oVGMGiUF+rJZWbyU1T9AqFrYq2iXLPk/RyXCeIsuY3xRPRMnYbezkq0iYYewYvHAqjCyCI0XsHACV4JDmE2gqo3vGpXRLuv+OT5Pt+xLyJ1mj8506YaGJwXFDmBpKLz1JfSttldt+yZMUu3HNz0r77/r7/nP2dZ/jX1Buob5fCHSZZ84VOfet+nHj7zfz1yOpk53cwliUqSm6oWZWk7qMeG6UizbzSmkwkr3Zy5NGOhJ4ShwmiHF4X2GoPCKIUDnHj88BNrBKdAYamkLTa1n2KaZwhVhjcKbYUbr9vPbbfezBOPPc6x4ydotwZkkqMDQyWMQIHPNnGlehuXo930lSu8gIBHsChKolFKEISeFxKlUF4YM4ptVctY2bKUOk428iI3QVAiWECTY8ggG7hx1zUHJwKu2xx/7K7X7fi7t99118lDh+4zG8vgv7QGICJaKeVFRP/hf//w//nwo5d/6kvn+yyYSu5sZDMVkpuAXgZTgeFNuyN21GPOLPT57KUBDe8QLLEGh0cELAq0LQ5DXJHXKwXryZ9GlFBOemxqfY4ZexIfQZDGlGNYap2n00opl0qIFy7NLZKmgssduUCtPsa2nZspBQoGIUulN3GxfB09la/jBUIBJik0oYdAGzLlGOBxAuKKiiRXQmxVUV0AoqTwWIDCYSQnzBKxWdfvKOfmxslgYf/1Y3/7B/7aoT8EtBS3R/5SGsCGwx/5zV/+wO987vjyOx6Zy30/HsFpozMVIKJIvWbvSMib98bgFAtd+PjpFqlWaCVoEfywoo+UQYBMPGul/DCNG4IHQ9evFJuXn2SbeQQVeJSJSfstLl+5TLfTx2jLxNgovXbK/PIqXUnoD3qQa4wJ2bNvN7t3bUf3e3jKXKl8GxeDzXidDQGk4c8VRa4Lj1MVQ8lDRzuyNaNErtnlC45FDQEo7QUjOdZ13KxLzA3TcMO+yr/5Oz/x1/8/ufNKRPiLGoH+emb6w8Mf+/X/8gd/8rHHF9/xhfkk75eqOtexTnWEJyAT2BQbbpyJKEeK8yuODz7bIA8cRucIbv3Wx1i8gnSY8iu5VvZ5uQboeA2B6zDBSbTJ8E5RDi3dbkq3kxAGFms9mJSgZAkCIcBhlcUDnX6XTqeJTj3eapRqMJJcRpsCHNIbblYBLEHgoascbesY9YaSMijvN5Skz7sa60WoR+GVItcheVA1V4Oyf2Re+6dOJf/8l/79b//W8BLxF2042a9jzBcRqf63//L//tFDjzfvfKZjsl55MsgxyPAR5njGrWVnXXNqfsCJq4pnOylxLEOX6dFegVFEXpPiSUXQw/pd1PP9nKwBPSrA9ecxNECH+CwjSVOCwOAcJD5DA1mi6aVdMpfhM8AJvV4f8MxMj2NCh7gc5QLKNBDncFojinUsYc0QvQIjkIrQVp6a12il6WjQTtYrzRdz0l4plChSIpzRuh1Y+cJcJ8/z7g/84s/9WklE/opS98pfxBOYV/zwEXXP8aP6xIn/4fdsufW3H3py+Tseb5lsENQCh0GUwVGk8B7YP1EicY5SSfFcM8Uog6gCDRavUMoSi2Ggi2zbyoZb9CIPVRBCo8hPfZylC5+nXh+nFJfIsoQgsNRrY/TThMvLDc5dWuDS1RXa3QFJ7ogqJbZv3cytt97EpskJJHcoLUSx5fz5OVqVA6hSDbx7Hr6oNrhahSIDUhR1Uejh77/S/V0DsbwyOK2Us4Fe6OZ5nHPjuePHd3z0E//oA9ddd705evToN3YOsFbCfPgPP/pTf/rw5X/72XP9vBuP2L4OESyCxg19txJN7nOsKrJ5VFFW6eHTEixWWVDgfL6O3K0d+7XfrzlljxPLWHaF/Iu/yImTzzE1Nc6BfdvYNDlFGFbQRpNJRu49aZricgdeMChsZAlDi3URuXMEWjAGTp69wKmzF5h5w7+kM3mQPO+hlH7ee1kzCKEoR5W2lESIBToI+dBg/Z9xKOuZhYDBE/o+o2kre/3WKLh+Z/SvfvjHv++n/7wlovl6HP75Z07d8ZFPHvvtz5zqs1oeNbmyyhMCusif1yFbsEaww8MvHuNGnN5eg3bFvcQtkg0PUHAe9MoxytkVVlZX6PW6zM83WF1pIa5DoByhiYhCSyUOqJZjxupVpibrjNWq1EtVkkGbbnuBxcYyx8+c58zlK1SiGpPb76Zhy6DdhvcqL4xDw1JU4VDECkQXSLMf3vSv7toW0HWmjG50+67q07f8wx//sYcOve89Z4pu6VH5hssBjh07JjYwfPL+J37+iQtZ0LAll6lAuQKOwas1C19770VZJ+raA1xPmpRZNwUvMsToZUO+LxtunwwbQWC1kNqAkWCM8dEyKw0hy2FhZZXl1VXi8AqjoxHjozVqIyUCE1Cv1xmdmsTnGUtLDU5fukCr0WPQ02QJlKOAA5tvZi4cIfV9QmtQXp53/M/zBEXShlfCAIX2irW2lRr6ra9kB6IgwyLaqoYXdWJ5oConL//fIg+/6t57P5qs5VnfMAawdvuf+uLn3/k7f/Tsm851tEtLZeNFFWCJ8sPkb+PrxR1ikVSpYaNueLg4vPhhaaVe4tIorPL06vtZbDeZqC0SB3O0+n26/ZTMKVzm6C21mV8ZEIUWIw4bWIyxpFlK6sw6YBOokNntngOlnXSrd7OqLYH2eCx6rbUsL/RE10KBEsg0RAxhamQdEEIpRF3zdy+sFtbMyWlIJDTnB5nb1NLX/cavnP+JI0eO/NsbbrjBUACh3xgGcOzYMdFa8dTTc//gzLxnEEVkKlj/sM9/SNe6cMXNuPbo1tqyBeCihwaRrRtCcYv085MwpdZDihehZCt0SuP0RvYzGk+yJ7yMqzVomwHtvpAkgvcZuUpIRKOzDJU7rFXUKhGTFcdkPWSyNgJ6D3PqOzhXGgOfYkwZj+CHZYB+Qaq1npcoPwSkNLny4HWRt/ohVC2CUteezfO9yfMNIdMhHaXUueWWbJ3r/ZNLzeZ/3VqvL381XuAVMYA1wGcwWLruP/6Hj775UnMgLh4zogo0vrjpGwxAfXni9LzHqNZAEkHEkSuHkhSjQryERXRV1xypeP88V6ysJgojVtM+Pt7EwE4x1j7L9qDNyAiEIRDnxHGZPEmpT5aYnNnC9p3bqdcmOfGpsxyfL3Fe72RRb6fjFxksPkRlx+sQNHqITVx77/rLPhvriCF48aA0HjDqWshTGz78S1UJ670Nb/S80265Yycf/uOH/grwS/fee68B8q+7ATzwwAMa8E8/cvLtSy2Ctopzp3VRsQ3d5Ma4p75yBBzGfocoh0l7pL05+v0VyhMHkXgG5RKU8uuucmMLWBCcrUB3mV6/QRJP0qwfZDnvU8lgTEZRukzJTDJuIiQPKDVGePJB4SIVTnd30slTOm6evP9xeq0zlMZ3onSA4IYhSX0ZsOOH3k6JwFq48jlO/DA3YJgHPY+N8BWfhlfgjKGvIi41M9mx3PxBEXn/vffe678hQsAv/dKiACwsdF+/0M7ItVH50KT1uonLNdbN8PporRGRoTu89mdrXi3PBygN3qWkg1VoXqHRmqe2+dXo+ha8tyjJv+z74gRTGsNObCVZuYzrzmG6CzTCmJWwxmXfx/YVYbpIrCOkEVCN+uSxZZCfYpDNkfaW8Gm/6ABiCEd3IcoWVb1cq1YKlM7hAatDJO/hvKBthMIj4lGEeOVRyLoBqMLCC1bqGqChXro09ErjVaivdFPVGujbr149vvXIkSPnv1JZ+EpAwWrY4lXNTmfvas8hxihRPC9T58+DX0mRSWtyfLIKOkfnfZwIftCifeZ+BnNPgCSICnHFox0mgkXY0EFMZedrKI1OoQx4clzaQw+WUL0zZJ1jDHpPs9J5Ejfh6W8epVuP6asGafMKOvPDuKyJZ68nHtv9gnJPEDzeO9AhWEvSOMNg/hQBJXQO/e48CjNsUPhhziZr/3wDb0HWkY0/wyGSq0A1JHArrSBcuJL/7yJi77nnHv9nwcT2FYj/azdwPHOyuZs4RItS+HViJhtqfzYkems3Vm1IhJQuaFwI6KBC1jyL66+iMWgC8CA+pXfhUZL2Rcqb78CWtxbJFeka0xflhKC8hfretzJYOslg5TwyaCKuQCDRFmVK2CShd+U58pUrOJXjXDpM3IRwZCvR5F7CkS14XXib9bJVK7QqI96Rty4xaJzDq5Dy5HWI0mTdK6i8h49TtLXDQ9yYLCrQFOFi/Vk+P0F+Yb1kUCSBNV+4tOoP5fZHn336xHYR+R4geak88mU3gHvvvbf4wYNGDa2rmRecUThh2OoQEI3R6iWdgEcIlSLxCpc74hC8UwiacGIfnZMP4PpNTBiBc+QqRTlIFy/g2g0qU7sw07egogKm1d4jyqO8YOJJSlvrhGO78Z0Fsv4KLu2j8hyvBMIAbcroyjhBEIPW5H6ALY0QxtOouIZHo0SBNiij0aLIXIes8RzJyhVyyZjZfDtTlf0skNJpn8H1VohHtyPaXMsPNx7/hnJWkOcVSvIiHsAj5CgCHTLX8fr05aX8ll1T33n8yefuvuGWgx8WEaOUcl+3MrCZJNooCmb2MIN3WRvJupjyJpxE6JciwCrFUt8xXYap0ZBn5lJGSqAlR1SJ2t630jr/KQZLpxATEVdm8P2EpNskbSyQNJYI5s5QmT5AOLUPVd6E1oDPcHkKYrCVKaQ8QeAzxKWIcyiX4kXQYRVlItCCqACrFUZZwOKVHxYxGXnSIO8s4poXybqrKA3h6G5qW15LZMosDlbp9i6jsoygMo4yEVoZRNyGG70WEv06b+F57l/xvNpIRA3L5aIAzqUgpWTiFaK8pMnoNwQOEIn4KArEhhafO1AeJQlp4xK+t0I4eT2iQpT3z8dDFeRZzpt3jPDGPVWSTFMLmjw71yNXltDk5Fozuvtb6ZZn6Fz6HHmvSViu4ygjA0Oe9hg0rpA2FwkvPY6e3Ew0upu4uoUwHoEgLvBYJTjvkcDgJUcjWK0LgEkcWrnitvsUnzSBBJ/2kKSDS3ukvQVcOgBrCUanCEa2Eo5uh6zLwspTaBNSjbYgFcsgW0Xp4iJszPHW/bSSYU6g/owGjr/WahKN9xmIYIymFAZaKVRpZPQSwEs1iV4xA/BhkJfLoatGAZIWzV6XdDBaky6cJHcDyrO3IqqExm9A/TRGWUTDx4636fZy3nSwTDXIOb6QsdBzVCOFcxmV2ZuJR2ZpXX2C3tIplPMYFaCjEBPGeC/k4lDzZ3Hz5+lai4rKBNUZorCODav4MC5upgnxaJx3uLxD1muSpAlp0sHnA7z3oCyiDNoawnJItTJBWItR2pAPOrhei9xfxZTHUGGJOBhDkZH5lKA0vo4BrIFdar1qkBftZbDBSDa6gzX2kSA4nzMaGZkZrylvVE8FwQWAQ8cOydelG7ih9z/6qU9++tnf+djczMcv9EWMV/3WKXy/ie93SXurlMd2Em99FcZWEPHPg1EWOzk3zYTctqmEMQHzPcekFU61+zyxmBKgMOLBhIgxuOZVesunSK8eJ+m3seUKYVQmzxzKeZQRnDiM0gimSEmVL5JMExVsXxugdJU4iqnUamybGGXzVJ2RyTrWlglMgDEFdfzSwoAvnB/Qa54kbV3EddtYUaiJLdjSJEoEHReGYEzM8wDQDV2MFxrAC01hI595zXg8AQqwytLtNXjVdODv/YEbtTXmys23HtgNpMPEUb5uHgBIKrVyb7IeEpDIQDKlTESe9MFnWBvRXzpB4lNGNt+KiseLcICQizBZVZxrpLQT2DXqQYR2FLDYUvQGKVuqMa1MkScDjIGgOsXIyCZk800kqxfpL5/D9VbBDQpXiUVrizYWURqlLUE4AjZEa0F5ha6Ookf3sWd6E+981Tg37hhhYqJGoA1GF51FpT2rK10efqrJo6eOkfW7WBXgy1W0LaF0gNYhQWkSwqjgC4n/sqv3Upi/ekHN7of4gPcZysQoYnTewCmH2Bp5knL7wVn9pacv+fOXO5smRqPv27pr16/fd999L9obeCUNwMWlMN08U6b0dJtW0hrGK0OWZohPQTSydJrmYJXaljuwI9uG9XARm2OrWUkyrl7K2FI1PNpvYZTlbXvGuHW6zIeeaZDakF6S00wyrM7JbYlo5ibi6QOI75P1OuStefyggQza5IM2LutjtCM3fUZnd1GPxrlw8Un84nPY1hLHlsa4cnWC0eokkY3YvmmciWqJsZGAKDAsLTY4efkq/f4VMBnK1ImiMrY8g41HURjEZyjnC7BfbYz26isRaDa4e4ukPVzSpRKMosOQTrJC3jhHUNtGRkY9Drhp5yiPP72g/vQL59S2cfcfL1269PDWrVtPHD58WL9wpuCVNADRRMGW2SqzYx0unzyFjhXaBBhtcT4pWrpe4TsNGucfpjZzHeH4fpQtIV7hJMcqIYhgKclAGWYrQjPzYCxv3FnHliyfPLHMUioY5SkJ9Pttcq3QymKqU5RHZlFoRBJ8MsAnPXzWx2Vdes0mPVawYYwq7cHaiDCsMl0Jma4lhGFA4Oe4dDXli8eaLLVSmqnDqYBKaYxyZRtEFbRohBx8jpd0rZgbEpXUlxFG1qL787GPokT2SmPwJM1T5M1VotEdSFimmzZx/QYqLGGDKp2kzx3bJpmZMExOlNRkfcRdOt+sPvL5L70JOLHRibxiBnD06FENuGefffbVWtsdQeDkuh11/dzcVhrLj2CCEaCBMgbvPX5I35Z+i+6lx8nai4RT12Gq00VZJAWEZBR45bjQUbhWh/lGwg3TI3zh2RWaeUrJWLJBzu1bx5gcgS9dTVC5sDpI6DpH6hyBVcRBRBBVyLxglcYghWHIMBXNegwGTZ5dSnlmIUUFQup6hOEogZnGViNGohCNJfWuaEQ5j0g25HGprzLVGh78cFixaBBZjFKkvUt0rzxNpgPq07cQxDMkeR/JErxPCSubyI1mNCzx2gMxodU470ldJJkxMjpSKwHcxV0c4cjXJwQsXF39a5u2zhrvyHdt0nbPlp08uvws+eIJiCtFQkNBkhBAi8F5z2DlPHm3QTy5HUa3Y6I6XsJhu0UItBBoxUI/4/K5JUKjCY2mGip2jY9w3eaAalQm7TWp1Cy9vMJqN0dbxWI75exqQjdPGDeQGSEb1tUM28qEI5SiUSp62LUUh9YG77PCGJ0jz1KUytBKDUPWNWrPi7F+i6/5L4OO145kDRNwaZPB/NP0OwuUJ65ny+StpErTUwmq1yVrn0fXpzA2RDLNq7eGbN0UgCiWV4V+nhPFVTU+OVWc813wgvN/eQ1gWAG4xx9/vHLp4tLbS60OmbI6Kntu3gpz3bdw4WQHt/gcOh4DNMYEIEKeJvgsLSZ73Aq9K22C7grB5C5sPIEKK0XOoApWm9Eeq1TRZlfQyBxnuilnnhpQjjvcMB7yzFxCN3X84G2beGy+yS1TYzTSnHMrHWo24v5zTbRd4+kPjcBnCJC74SGpIa1TqQ0xWr2wiv8qHs7GTqUCExRVvTh8f4V05QxZ4yK+OsOOPd/FbGmE1UFGX+f4bAHXXUDXRjH9DomL2Te6iVftq2CHUHm1qkGJ8t6jvG98XYCgNfd/+vSVmwIbb211BqI0OvPCxLjlurGc/p53spQ5VH+B0sxOsiRBo/E+ZdBYJO818Uqh8xyfXiDpNqiMbSYY2wylSRA75BIGQ1ZR0SzSIqz2E7TSrLYdc+0+kitKseXXnrjA5aWcd9w6ycPPtvm266ucbGR0fc4I5nnIm7yQmsu6OsWL3OoXL9nWficb2sRemaLTpwHv8YNlfPsK2cpFkt4yKhyhsv21jFf3M+5ymkmPee1w/SXytElQGiNrXiQLymwuT/KqnTG1UY1SFkGxadwixpP6AeOVsAtw1113vbJl4LFjxxTA3MWlGzZt30F/IF7hDRSDGhNVz/a2Rq5/J4tPfoDOpWcpzewk9znaCOWpzSSdMllzEZdnkOf4pINrLWKWL1CZ3IEd20ZQHi/YxENtHy0FYTJURZjwuvASKnIMXE6nAWFZ84EnFogCxe89PiAwimpg8PLSTa0Xa8K86GDHsMYvsIyhCIXyRefP6KGf8Eh/iby9RNo+R9ZaRLwiKI1R2fIqookb0KZCnjkuK0c/aUHeBm0plyfpLJ8EEzE5fhs3TRtmNxvyzGFrw35JZBmPrR6tRGzZPn31pdBA+8rE//ktIxOb6WMljjRWa7T2eK2oxxkTnRBz43tYeu7DNC88Q2l0BhXGZK5buPdyDXodvHi0g9w53OoCrrmAjp8jHt9MMLaHcHQLOqoVo5kuQVwyJInlRc9cCh2A0BYj47VI4wAbKrRS+A28gz/LCF4UpRPw3qOHiZ8XUCooeg4ovOS4vId0Grj2AllnjmzQxuUDjDZE9WlUfTumOo61I3gRnGuS+D6ueREVWKJwBucG9BqnMNUJxus3s7uUsnkmHoJCBq2FbpqijJfxklah8hmlsTmAQ4cOvbIe4IEHiv+2O/nUajOlEoUIHoMB77GmiOFVEhKtmLj5vcTnHqZ19mES28JEFaTfBJcXHTkrwyohw6NwWqPSPr25E6ils+ioRljfQji+nai2lSCugw6HffkMyTK8T4sGi3gykXUtqKJjrl+Ce7UBfxM28PT0Oo6vCyGCgt0sDu+7kPZI0wGSdJCkSzpYRrIu4j1KWYJyjSCaxIZjqCBCByGKEG1KKGNwg2Wy5kXy9iphPMKgu8rA96hM3cpoaTNbzIDJ0RCPR7xBa19MIvcdnS60Bp6oqhvAKi/BunhFPECWSXRlsc2WepXMeYyVdXKGVoVJaO+I0gFq152Yie10Tn2MQeMScWkC74VBr4FKcwJr0SYg0yk+SwsjsBFo8GmXZPEEyfxzdIIyOq4TjM4SjcwQROPoeIQwGMEMu2wehtm8w+OGnTcZsnS4lk8owZGhpWgMieQo8YjziC8YR/mgQ+Y6KJdA5sH1EckQpQqugjKEpSoSVQp9IlPGWFPkL8aiVQQqgrRD2lslz9u4zgr0OyA5SXcJXZ6gvvP11IIJJnyfSmjwHrRojBICE5LnIBmcvNSSy6sdVY7HlzYYwNcnBGRiBnPzAyRuM7u1TmQEMQojAYMsZ9UpvI7IVI5P+kTlWaJbfpDu1S/RvPRFjCTEkSXPDKkXjBGiuI7GIl5Isz4iHmNsofFnwOGgu8ygd5XBFQ0qQIUxYVRDhyPYqIoJK9h4DAnKaGNR2qB0gFIWlCnitO/jswE+7+KzDpImiE/ApyiX43xaZO7eoTC4NWZvGOApsA1RBf8hCKvEpRiPIghLRRmZ9SBpM+hewWc9XNYtKGU2xAYxWjyZjSjN7KcycSNlbyhnA6wtcAqXO1AKYwzWKrqdHK8tXzoxL2UGjISVeWOUK9KXr0MvQETU3/2xn8sWM0/jXBcTxZSqlmoEKz042eqRSYb3Ch1UCQSMS0m1pjL7KuKJ/fTnnqR35SnIGhhdkEHSdhOCkKg8ShjUyZMO+LUsuyBaqcAA4ZB45lB5wiAboNXyNWQOBUajtSmYQiZAaTPMCYbIneR4PLkHlwupKJwolI0wJkJrjTFlojDGlgNMWCMwIVEUUIorBGHA5FiJTi9gcWDxrkPWnSdrXCRtLeDTAfgcbQwmrmJshFIWb0NUaYL6xD7C0hShS9A+xw3nCXPv0DrAaI21kPuiu3juUp8LCw25fTKSci066T3cd999+sW4gS+XASgR0XfddRdKKfm+v3rvjSt2jMwbZc4mxOU+iY84sbLCavMClahC0lshHtsB0fiQRgaSpWgdUd12N6XNd5AuH6e/eJK0u4AkPXzSpTtoEeoIZWKcAWN0Qc1WGvEOcGgTIBIg5FhrhoTMtVEsizZFdu5FMDbEi8fYkMBWQFt0GFMKLGPVCrNTdbZPjrFlZpzZ8RFGxiKqcURsQ0YrmmpksbGmZMPivXjPwkqbJ04t8fufusjFi2fIB5dIW0tI0sBJjrIlbFyF4XCMBCWCkRnikT2oeALjHdYVDayCdVxUF1objFFo49E6IM88klq+cGIJSXr6hl3b1f7rJz4yTABf0RAga/SjX/iF//q6Tz/ZeVM/U7KqnE7bnq1UON5aIe0uUNKatNeA1jJ5WMXEkyhxBR9C66KUyjtoZYlnbiWcPEjSncevnidrXiVtXcUlXfKsizjwJsDYCOzQpQugdNFnUGGhBiaCGjKTvE9wrvhaaCOI6kSlGqY6iSqNEsabmQhK3Lkv4tZ9ZXZPl5kcjSnFIcYqtLc478mdY+AdjcTRXkyYay5x8nKD46evcPz0Gc5dmcelDYK8iThVUOB0iNFRwWwmL/KTsR0E1c3YeKqgy2dZgRuslY/KoMVgxaEV6MBjTDExnTjD4890OXVlzs/Egd6zY+LxPXuu+xCs2/vLawAbev/queee+ZF2u/l9586ev+PtZR0v9Ebl06cDdaotHLv4KEoLQRyQDwxRNEZHXUbJALU+Wn2tSeI0xW3OclCKqLodqW0nyjtIZ56sdZV+8zSD+QtIP0Eij1egdUwQRohWoAzaBMXNUYIPAsLaJmxtO5OlGCMJq40WjZUT9JauohfPgjFoY2iUxjjxrCIOazhdwmqNiEGpYYKYZ6g8I1Men/cZDAYkgwZ5bxXlBkRWFWNmKhgOwuQ4ByaMsVEVXZ4mHNmCrm7FmhiRHHFpUWWYItYXtG9D7jM63lO1GiOCkgBjDVmS88zZLg+fnsP7vt81NaL3bdv0m0qpweHD91ulVP6yE0IKVc9jwY4drd+dX7j6PceefJQ7X/86Fq9e4Y8/+kkmpvZyoncDDz/zJNnCE1R33o4LKwRmFGMtSd6kWr9hXV1BpFDQkGGXbD2DWZufQoFWKJUjWZe0Ncdg8TRJ4zw+baFyB8qiTYiKqtiodG32Tqsi4SvViKMKgS6ReU2vcQbXXsC7Ad65YX3vQCuCuIYNq+R4nOQYr9A2QCuLdyniPFoc4nrkWYbKitxBGw1xCRWUsaURbGkaU5kgHNmECcdRulTMAg6bSXrtWFQx5Oa1wucpveZ5to9tZ8SWuNLrcONEzMRIwOhEmbn5No9dSelkTaJex3/3q8b0T//k29+my6N/6v2LE0K/ph7gvvvuM0Pc/239gfueP/nj389iK/rqlWl99swFdfbsMZQP2DG7k2NbX838/OfpXn4KFY4QTOxFwkms1TjyAid4gcDC84vYa/Pj4vJCfUOXiMf3EU3uhayP6yySNOdJO1fJBytknQZJaw41BHuUMqAFZWJ6wxEzpUAFAZgIbaqYIXgUGo01FoISYXmMSByD1iI+aePSAR6DE0Hpoo/gkqK1rYMSUX2KYGQ7YXUSXR3HRHWUrqBMQQb1zhW3fU0BgufPQnolKO/Im+foLzzDam+ZmQOvo7Xa51I7IHeexUbKqYbQUo44LIvut/XsRDUlrp8W+bOnLr5mBjA1NaUAVpaWXoNS/tabX6OWF86aK1cucPHiWcqlChP1zVzIttJPLhJUpki6DUYnrqfXW6B39gHKUwcZGdtXNHhcUhAw17Hz4VjXtXnxa7dEPILDZ0mhCawVur6dyvg+KmSI65P3m7hei6y7QN5bKahoeQecR1y+TjxRgPJJ0YM3lsAGBTFdOfJklXSwgBaDTxJ8muBwKB1gghJBWEOXRynXNhGPbEZVJtG2DDooIGbvipEwn+G9K4ZVlGIIF64PvWil8Poapuydo99eoBpP0mit8OBjf8rUpps43+mSqSmcZDRsjvaK7qBH7HM67f4ysDJUXX1JA1Bf4/ivHnzggYcff+yxb+n22m5qYtTccsv1zC0uUAoDjl8Y4f0P53SyOboXPoskXaqzt9O98gRBucKgt0JQmWZk55vAVlBDLF0phRsS4r+86eLQOLzP1+fy1sikyoQF9UsVEpFaW5SyOPFAhnMpKu/j0z5Z3kflffCCyxPwRXu3YH0XzN2iDawxNsbbgsiigipEZayNUaaCUQavwbti2kd8Npx9UMP8A5TSxQSxF5TSzydBi8IojdeyrjKWeYfpLdOce5Q4HEdFZXx1DOkuEtgRfBgRKk3FwKhu+5qN9N4xe/EXfu5v7VJKubXh3JfNA6wpfv3APT9688rS0qtvumG3fOKTx8zV+Tmee+5Zrrvh1ezfcTsn5uZZGCxQzTu4/irVsQPkgxVE5WTdNuP730E/WSbrrxDWR8ENhji6PP/glaxj8yIerz1IPvz7Ho/GmBKKEFEaLw4kJ/d5EQJQiNJoNCoYQYV1gqGMjKwNZehCtqPgc+hr41rr2sFFx1EUaO9wIuQuLQbQxBUHu95B1MN0pZiEEhGU1mh9rcEkSqF9MfmE2qCUoBQuXaVkHBM73kS/38RkfXqdBdKVUzQvH+f6/dfz+pu2snVcc2DvHr26uipBNdz2mU898MFnnnjmHymlnnsxOtjXMgRowE9Nbb57/kpbb9+6P3/bW99gO4Mund4lRk2V1fmEhaUO14+McHHpKro8SzR7C+0LD2GjiDzPWDr+QUYPfBvB+F4kS4clnGyYkXvhvMgwJOQpPlnGJy3EObwxUJlBB3WUyPPHy5Uafr/hs/B5URoOR8jVuhEMj2BtOBP1Ao4e5AqUmHXoSQ+9Fcq+eOBV1yZ71It0Fl9sEthrg1XC/MlPgmhG9t5Nv7cCWRvXWOSm3bv59lsPsnOzpjIRMrttgieOPaFOnjntd27b+51vfvNbbzh+/Phrr7vuurl77733y9DAr+lwaGW0sqvR6SJa0W0vU6s6JspjLA5m+ZUvLfDI1QbdrEMe1Nm/79sxgwaD1iWydEBQmyCshDSe/n1Wj/8PfNJGBVX8kAb2vERwTex3qAziBqskrTmSxhx5v4UfNBFXCM9oNCLFvP76zP5adTHUD/SeQnJmTR1c6Q2/1DWx8HWD0CBFPV6MqOohrVz9WcjIuhromvfy3heGJ4XiiCiPU0NvJ0NiStqh2zyDU57q7G3Y0lQxwJLmxEYxVUqoxB1On7/ExcsX+fCHPsKxY48xNT6mP/bxP0nn5he244P3KqXkgQceMC92c/+nXzccv0EAdu/cXplbUSwve0ZH6mRdx+efq/BzH1/mC2dPgh1wNfXs3bSJHVNlLp78CDptkrUX8N0VdGWc0sR2/Mo5Fp78ddrnP464PsqaAsvn+cOSXoHKu2SdK7jOHGR9xOXoJANtGMn8cEpXhjpcLyXM+OfFOYsHp9cRC8XXas9LoSIw7FKKI3Ud6pOvIqpvxikDonGNK6ye/SwzkxMEOMZnZ5manWRq8xY279pBZXyS81cv8/o3vMlUyqOyvLTybhHRDzzwgH9ZDODY9QXxY+f2TVkQj/PP/+vDfOo5ePTqDP/PEw3OnvkoUXIVMZrIOhaunOH+L3yQ+uyNlLa+gWhiN1naQyUpXgfY0Sm0NrQvPMLK0/fRvfwZ8C0IApSJ1t2wFkfeXyEftKHfKyZ20i5eUkJT4rqZMiWkKLP8ULhBqS+TjynmFVn3z2srZfDy5UnncGmEaIMfIoxqKEC1JnQhfwafYOP32+gxZJjgKq+LPQTKgDIYHdJdOU7evETWPotXGURjqDwjDcqkCj768Q/T6/dZnRfKwRTv+Lbv5rvf9V6uO3CdCYyRrJN96/e+633feuTIEX/o0CHzNc8B7rrrLo4cOcL4VPXUTQc38cdPX+RnfucPCEcmcZ2zMGjSM4qq30brzP0srFwmrE8ytu/b8EpTFYsfrNJaeBS6CyhxhFGVxIFJuwzOP8Lg8jHKm64nnNiNLc3gFIhkpO2ruNZlcA4xVVSeo43Ge0XNeqYjxdJgQIRDhRVEzHqvYe0A/DAxzFH4vIfxCRLEaFPGvCAqG1lTInJslIBcyxKMXPNOX6UzucY2U0UfowCSugwaZ0lXz0DaQ+mIqDyJS9rEY3sIa19gqTGgNjrFFn+KILCcOtNjbtFw+00VatVRRspVdu3e5h9++Kzqd+17gD9dWFhQX3MDWFwsFEByrz9dryZy066dpj1YxqVLeG3RlCHPyNrz5FkXFUZI2se1r6BKs+QywEQjjG37VpLmKTpXHwffwAYRSb9b9O97TbpnP01v7jjRxCzx+H5sdQvx2B6UV3SXTqHTPso4xAeIy7i4PCDLDCYXct9F2xil7Qt4egrlFQ7PeFTBi+bKuS+gdUg0ugWqm9EmXi/VXrhfyIte9wxeChHqa+whda3EW9s9JGooXVMIRDEsA0XluP4qvjNH2r2MeI/vtfFJBxWWkahELimBeCq1rfRHdtJvnueZ/hgd1eVOqfC+77kd0X2yLCLWVcSmeGJ1pZWpcnXqoFLw4IN3eXjwa2sAx44dE4CaKV3CSO/mraXK6aWbZUmLkqVjDJrH0UbhessYDF4pvCrUM6zSgMG5BIUmHt1HWN1C++qj5FcfxypXNGt0McpFf4XOhQV6c+eIR2YIJrYTj+8gHN+OGzSR7gpOcrS1XEoCBnh8soJkTXRYQVmNKDvEFFQBK2uFb88h+STtxlmyq2ewlTrdxhWCqW2UtrwWI0Up51/IDZR8eP0takML41rtL9euuFYoKcghXivIB+RJA9dfxnUWyHvL4HJQnjzrolWJaOp6bLmCshWiaJq6rlMWw2DbHfTbl4is40oyxn//xBNM73kTO8dKhDYF8fisRDoQnjp5iUolioo3ckS+5h7g3nvvlSNHjjAzUepfWK52x2utymQ1ZtXV8PljBTsmjfG2hcscIh6rY1Cu8KB5oa2F1ri8BypgZPvdlCZvoHf1EZL5Z8kHbZSE6NIIpBl+0KTTX8HMPYuOS9jqKJgaYWkcVR4lT1dol8tgDTaqkOW94Yi3wSkz7AgKkg3w+YB09SKXWp/DuQEej5c+PhP84lnC0W3Y2g7E5zxfAmYIEsma5KotDET5Ic5gEDNMFhU4l5H7Lr67RN5dxPWWcGkb5YoqwOFR3uFchjIh5a23Ycf2opxHG4OokCTP6eqUTCWUxreSNOaJZw5yzlb51Y89zvve8i3cPFEjCTXjozU+9cRZFpp93rxnW6uw3cNqoxF8TbuB9W3bWqXzFxqlWjzd7C+LCkrKBlVSL7h8gEodzg0KhE0Vq1q0svhCHnqYpBXTS5K1sMEIlT3fQWnzaxhceZTu1cdJ+y2iUtGqzbMBPuuTZ318YxGfzdHDY8MAbUvoMMKUJ7GVCYyNcf0B+DYSxWgdonWIKOhefZyoMkumI8pj22n1v0Ta6xNENYy2SOpABwWXT9shelckk8GGXYKCgHcFPd1nuLyN7/dwSQt6q6T9RfJBC8kzxGcYU4QkP4SyEcG7BFuaoLL5RmxtB0rpgqOAFJ1ADV57bG0Hwcg2SlkPq0sEUZ2nF8/znz58mh+9ayfjtYjfefAxPvHYKXnLzu3MzubzAPcdukHdc/Rr7AHWWsBKqfz++z8zv226tG/XdEkuXW6hdY7ooCAsOoe1ttDEc460fRVTnkKpcPiLDZpBBiFD0hQdVCjvfRvlHa8juXqM3uXHyZNVTDyCDUNIg+GtccW2DWMKyZYkJeudJVk6tZaiDQ8vKLxGWIYgJBk0UC5D95YYZG2CoIQ2BudyfJqSta6ibYh32RAHyApXned4n+JzVxBUfIr4tICS0w4uHyCDPqJzdKlKqEPIcySIUTZA8rSQrLEhIhZlNXZ8O+HEQUx1Fi16uAzDDxWVCsZx4PNi/5FX2KACeJK8S31slNXWIj/zsYJm1m3Nc93m3ezfOsLmLebxjRXb19wDDEGGXKMeC6PwjZMVLSWlyOJpdFBBUUClagiV2iBCK0XmWiCaMBglUFEB/XoZiiYMd+74HJW0QAWUdrwaExsapx8mH7QRwGiDGDv0LAqlgiLp0hojZWxYQMLKZ0UTJ0tx/RWy9lW8ttioQj/tILqEEk3aXSGqjmO0gDekyydJVk8V7WEcxliypIfv9wq4WBdlWxTFYEwR29NBAeMKpCpE5zEDGxGXYkqBKYiwlcIgdVjGRHWozBCVZ9EqwHlXwMJD2FA2LrxgOHiKH0rJKYzyiLcE5VHoXUG0sGP77ewfzU21mouz/lPDgO03zod9zQzgrrvu8gCR1b86yAd/d7wsKpRUfDSixDhcmgzrao/Wxe1StkQYTBdZvniyPMWYItnz3m+A/tQQg3fk3WV6C8eLnEoXYcQLaBvgTfFxXJIAHq003sYEXopcL4wJamW8FJtDJYjgynPkc8cwKCq1UWa37ESqE1xZnKNb24NPeygFxsTowBCVRwqWjiwBAWIt1oYIhiTPyVyOUyVcKSYK69Tr42yarLJ9yzRToxOcmYcLvRznWggedIC1I4UiGRqRDC8Zei3MqI3sRRkukSl2EemNekFSGDymig4mqFbG2FpDJipeeS+Dgzv3Lw8N4OVpByul/H333Wde+8bXPvHQgw/+4s7p8j+q5Iu5hNoGQYk0TYaSKGpIejSFno6kOBUW5EZsETslKTptYhDcsBNYwG95+ypu0EdrXczr+SKLNybAlGqMzN6CEyFbuYhLW6TteZzzhZdwriBSIqioRugcd1w3zbfc8loO3nAL+/bfyKcf+gQX5ia4OHeVY+eOM9cu01o8iwkCVBAjWY/EFRWMp4JWZTIJKJfqTIxOsmP7Jm7YMc2t+zZxw44Jtk6UUN5zdbnJnzy+wJfm2ogJCWypUDtWukD/XFoIYK/JzK/BwcPDdwq86KGw5loO4rmWivpC/1AZTHkTY0FGHU9YCtm8rdyIR2lsTNhfliTw0KFD/vDhw/rON+39F+dOPfym3SPyqmdaqTPGGK3Ar5EgMBitUD4v3L0p8HmNLhopkpJmHZTSWDsGOMTnaBmQteYgz4Zt4KFdmLCYihHIg4igPI4JItAR7qk/LDj/UpSbIoXBZJ0VRgenmd53I5u3bWH71i088OCH6DQuMWW6nFx5hnLnPHtrM5w1exgEhSxMuT5GuTLCRG2E8dEyu2fHOLh1hN2zNbZP1ijFIQ7PXCvh/NVV/vBzF3jibML55ZRGlhNGimioY6yRdbzgxcbIRa61wTSG8ZLQzYRBliJ5u0AWVSFCqYb7jKxYFDnd1BOMIPt21BU+W9m589bWy84JVErJ4cOHlVJben/4m/e9b2vU+WxDMbmaZc4rbZzW4D1GrY1HDxcreFnvuyBgbYBRJbJ8lbR3AWXKqPIEvrdI3p4rtm6ILzJuKSJiMbBj0GIRB+IzRIV479BxCROWCokYGw9hXk8cwtPHnsGSEJsBv/vbv87WTTO8/dtnePWNVX7t+BWq/SYHbvpBalvfzJ37NLs2hWybitg6GTM1ETHfVXzs8wv8j8/OcWH1AvOrCYttRysZFNwBExBHitBqRgIz1EfUw57Gl3cYn3f4wx0CzjkswlQlJm04kmEQcC5HVAvJFEpbjA6oxJamd9RCxa5NgZAhgbYLSikvfLl6+NecFXzkyBF/36H7zLt/6J5T//Kf/sz37q7pj3bHp6KTVxq55Bir1ugQQpZ0iYfr3bwIdo0sIQpRDhWOYlUZly7jVp9h0LpaDE4M9fW9FLHQaF3kAyYAW5BAnM8xYYQKA7zOqW66heaZh6DXwNsArTXXHzxIa2WJVqtPo7XMT/1v/5S5pSYf/Ogf0lvq0OsZDmwdI5UFHj/7BGcWISyVqfmQoGwwpQrnLzsudnpEgSYyGm0NQaCZiMprdxzvZX1e8MVFYTYoiYt6fqsbQStwSnNsISEYjqGpsI6JCuPxIsPtaYa2UhixTMeKUJSvVY3RQfI0wAOHHzAceb56+MuyMubo8aNy6NAh859/5T+effudb/5SYPTbyias5lmixOXixTmtNEFUVXZkGq1jxCjsMP7JEKdXIojWmKCOsiFZ4wJpd7nQ9JJiwFNrgw4iCGJMeZxgZBtaIO0tE5anSFfOIq6HUoZ80CbtLaGcI0kch97+NlzS4cLFOc6cvkR9fJowCJgen+K221/H9k2b+YH3vpsnLgvPdQxBOIkahFQjw8V2wOWmAivUKyGlcGgAZrjQStSw1fx8OTCl1Is8dI3SGrWe90pxyEoNh00L9DRQxaIZGQpLs0GZXA/b2cqD9X12VMXvmY1sNUqWp6bUj/3qr/72ys67dvLggw/Ky24AAMePH5dDhw6ZX/q1/3Tiu95yxwdiW6vWK+Xp0XJ1pFquaY1WXhsXVKa00sUwpB42WNfa/XoIsjsyVNYmbZxB0h7euSJsqGIABBOiSiPE4zuw5U1ol5L05wmq26G7SNpZhEEbxIE1aFHkueK67du56w37CG0dUX1ajTZTE9Ps3rGLsFxhx9bNaFvj9+4/zcrySUJJ6OQruHC2YAMHvthPPOzyramDKFFfduisJXiKF2wUU0NJmhw/JKZqbdalYq8twCmSwmI2QNbR5fXuoxTvxYiinPf9jZNa7Z0NnC3p937n297+hZebEfRSAhHu0KFD5sgv/MIp4Efue///t/7ZL3ZvXer2vn28HH1vT4/uX8k6kgV11ZeQ9f2fGxIjBcV8XGeOvLOCeEFpA67YEqaMLbpzWRPXW8GU22gVosmx2uDGd8PySdJ+BxWEGFtGxzEkc/R6Ca+6ZS+37L+Nk2fO0R1kJC5j0BOmJmcYGbU89dwclzs94nIVF9cIy1NoDDkOvBpqAKyVqg4tFOFpqEngvCL3oAzFSrvhEmutcsQ7PFLcXsyQHKqep0cha5tPRa7ddgxCvs5iQoH2EJJjvPMTuqN2TE+5iYnyD77t7Xf/6eHDh+2RI0fyr8tw6NGjR93hw4f18ePH1T0/+s+aFK2oB3/zH//jf/PJJfvTcZL/o4utC16PbNXEUzgvEIQFLEqxT8B3FguRpF4HYy1e8iFhdrijVweYcAKMxXXmyJMOee8qiT6GqU5h4lGS1grW2MLHGEt5ZhsPPXGef5C9A0yTLZumUHobXQ0l5RC3inaLPH1JkXRWGRuZJfB9sjV5dzZoAYkvOHGiScQj3uOcRmuIrGbMFLLYSSpFE0iGm1KGtb4Mt58hLyC/vUBJf80T+PUFmEMugs/RQOBSNya52Tfqky2TvO9tb7/7D/6sw3/FpoPXXI8g6p5D9+iFhevVD/38kS7wkz/wff9i/6m5J96+fGbgagfebWx1lu7CkxhjcT5FR3WiyjS2Pktv6SJ536Fs0VGzYQSBQbRGRSXi+g4oj+MHbZSN8cYizYv4tI8OgiG71xWzgckqJ84e56HjK7z7DVUudVtEagHXETqSUQlSnrts+Z3PPMtkLeM9b/semr0GH3pyCR16kOIARTx6iNQZ7RmLA6pBwETVYC1kaU57YFjquGHjSK3vGSiMxxX7j7Qasoy4tjhN1sLh2j4xXwBcUoDDZm0TmksJfZJPmMxuDnq9qbHS937v93/vh7/S4b9iBrAh3glHC7XKw28+bI88iJ+o+v80XRt/x0DlSnqLNBafxPc66MAWHbnU01IhleomqlPbGTQu47IMJxnii/57VK2gS1XE2KIkUgFoiEpjhBM30G1eJHZdUidk3VXimYPYib1MBVv4+JPLHNxkqShNeUIIAkfJxKS+zP/zxdN0BqsgMR989ASiAsJY4wWM8gyylMmyYedkzJOX+kQ6oIynnwVcXHZ0nNBLBC9ZgXCqDRtSvow2ukFoaiMBGj80F0F5X8jQSSbGZ2LEiRYnJddVm4224zQXarb1vp/+6Z+9/6s5/K/5aNhfZI7wZw//4+mnzlROPdeS2plzj0mv21IEFWwcoMMytjyKdFfor1yFoIYShzFFFZAnA7zklCrTjN70Lkx1Cy7rIQxwzYt4W2b31I2cOftJlp/5JJXaFINBh5EdN2OiiCzxiLZEPuX2TVX2b58GG5KmKY+dOMeXnnuGAI0LNJO73khpYj/tvEtVV0gkw6sMTQknOWtH69bqdw9GFUOgGzeEv5jGkBoSUY3o9b2BxVhYoVIu4kFyMT7xxiWEPjFl5QmVp6pTqvQp0X8wSvp/+z/93r8/8eY3H7YPPviVD/8V9wAvBI0OHbrP/JN7Dy39zM/87r+4+Lkn/8OgMed1VDEubZFmGmXa5N0mNqxga1NI2gMnpHlRJplyhVBC0qTF8vEPMHHde7Aj28i6TXzWKh6sDVA6BslxeUIvHXD39n0ot8oHP/67jNUm6Xrhg+cM/mHW0ajIFJ7F9Vqo+k6iyQOQpwiGTDxGBwjRcKRMr8djs74rqDCIr0RCvbYdxRUaBsPsXyNYcpTPRfu+jyUzdXJTki5k7YHV6cnI8FxVqRPlKP3UL/7Xf/dRKdBYc/ToV3f4X1cDEBF99Ogxo5RKf+hv/4dn+2mn6A94ty7DJuJwaReXZ0VdPBRwiIwizTJc7lFxyOjut+JabZae/D1GD7ydsLqJXq+LVmWuthZpzz8FJiB3KTjN7GyV1WyMsX3vxKoeJmsROwfOoVSyrjySSUo8eyPx7m8Fr/GSo5SmpA0ZMlQGvTZNsNGp6w0z2X59HlF9FUFSYfBoyYgkdTWXmFHdNzZf7ZdU9rFQu/9eKbmHf/E3fuasUs8f+R6Weu7Pcw6vuAHcd9995tChQzIcVUqffPKRb3viidWf/+JTD4s2TnkdgLeFTo/4QqxBKBY62AhrDU4HhMaiPXjtSJZOUdvzZuLpvawc/wPEWKyNCJzQT5rkrUWUtmhrUCbF9T2reY94+6upVkaQPB8iaUV14bwDn6G8Q2wVpyze5UUHbm2T2Qt0IeUlbvafN85qEUoqpeS7zNjE1HSjXbKDX9k8xX/5Vz97+OTa3/uPv1nc9oWF69X09HE5evSof7E6/xvFAJQU3Ri/Nqb86KOP3rFz585/2Ol0vv/Zkx9i9eIXpBoEWnSKBBGpLpMqS5J5XJahXAbO4V1OWKkXK15w5JknqG6lffZTUBphZOcdtM49wqC7QtKchyAomkxDidcgiJkcsXzuSycRXyYb1MnXEEdTbDDXSoMy5FozFgpJmgyz9qgAXNaz+WG79kWo3k5kAzn0BfH+RV4GhVUCzks+6DBV6fotleTXX7Ul+j//+k/91OnhHdeHDt2grr/+mBw5ckSOHj3q/mcP5mWXigW0UsqtHfwXvvCFb927d++POefe86XHHtM/+7M/L489/rRURiraZQ6T9TDklHyLjBAf1xnEY/T6A1TWRhlD1lkFLLV9b2FnJaLZbdCOxtGtU7TnPk9QGscGFZLmBdIkIbSldRpa5gw3XL+Hh86vsNwrocIQ7dJCgMLn4JPhNpAcr0rUamWceMLMkCsYfFWrnTcMMMtXcvqFUTinGSQJUzbhXbePsnt24tBf/8F3fQDgzW8+bO+6C3/kyBH/EptfvrEMQETUAw88YIaqFA4wjz766LtnZ7f+eL0+8taTJ0/y/l/+FT7xwIOuOxiY+tikUkoTh4rcZyR5jvaA6xLJgGo5pT+1g9VOlbSzSByV8L0GrXOPMHPL2/nJt13PE/OX+cCnHP3VBcqdKzhiwsnd6NYiedpFdFQoiQWWy6tdGt0uUWkWE4Tr4rDFjECRCHoK7P1i2yM6YsYUAIyWQom06EW/yODI2tJL+XKPsPH2a0ArSLwiyYTpMty5v8zdN834266fNUbMQYD3v//9wY/+6I9mDz748lxS+3LdeCD/+3//70c/8RM/cU+5XPqJ6amZO+bnF/m5n/8F+cAffsj3ez2tdWCq5RCtFM45BIW1Zjg3J5jAFrctbTKycoLqpv0sju2huTBHKY6wvsX504/wx5WQt92yi2/5kW380tGELz78cWo1jxbNxK3vYfnYx/C9JbwHi6PTWKXf7aFLfsj09RuC+Ub+jSGwtpCglWKv77Wo/tUNg8mGWr5ovWi08igF/UyoGeEd10W84WCZsdESxip18dIiSXfwU41G4/2jo6MrX+0q+K+rAawphADuAx/4wOjNN9/8/XEc/9jY6NiNnW6P3/6do/73fv8DcvnqvEFbY0tlrBkujhSPyZJisFsrtNeIDop9ON5jTAUblomaF5ndeyuDfe/g2WOPEU3uJ950Pc+0Mp768Bl2TQs//v3v4dP793HfR+8nKAX0GheZvOEdrD55FIdGM+DzxzsMki4lU1QarDdo1AvWz69J02iMFkKE3Beq5N6rodDU8/l6a7MAXq5tLXcSFNcdAZ8yEI91wt7RkLdcP8b2aUWmHKudhLFKqBcbXX/p3MrogYOXXgN8ZOgw3DesAawtJXz/+98ffNd3vfNHgyD6R9ba3QsLC5w5e8a1mm21sLio62MT9AYZnW6bMAwJopAkSQoSSBwhLsW5nCQfFImRMVSrlYIZFMSMjo+zrW44cGON9h2H+NWPPU7z1KfRaoAXx2PnBzzy8Mf5oe97L9/z5lfxp19axDefYaAEpyyaDBtX+dLpxwmq0fBGDvcCPC9f9+tyLYqie6iMZ1ctYqk7YDEp1set9YHWehIoU0C62uCHG0N8nqKyBplLyH1OFJbZHFfYNzPCvs0hcdWz0vVUQ40OCo7DcjvzJ84uqsvnpvcBH3nggQdeNsDuf8oADh8+rO+9916UUu7kyZN31+tj/7ZajV+9uLTIhfOXXbvdUnmeG9Bcd2A/E+NjmMiSZDmffPDznDl7jkq1TBzFpP0uaZ+CEEqhrxdohdaW2kiNsYkJJianmJ3dTLWi2R71+eG33sov/s4fkTWuoEeniSJDNTT88m/9Bt//Xe9lJD7HldWMbPE843vvIh2sYEc20zj1SUa3fTdKl3B5UnTX1LClil8DXtfKl0JWNtPs3RFRXbZcPZOgwqIDV3TpHKDxWUKWN1FJC5e2ydM2TgXY0gTV8hSz1Sk2jQSMxYYwFJq9FExMrarIXNEMFHFcWEy42khUY761f8i4fhnh+b8giDOM9TnAuXPn/lWlUjmilOLq1UtucXFJdbt9vd4j98Jqs4ONA6q1ERAhKgcsXL7MJz7xGS5cmkNLjhdPf1DQqa21KDzVSpXtW7eig4Bt23ewZcsWlLW4bo+Stnxmqc5vHv0dIpURjG7B5QlZc44s8USVGunCScZuvYdw043YJEVpherN0WlcZmbrbeAhUX7dbXvhWrdOW8CTemFaCe95dZXzVx0fO7VMFmo8tkgKVSErM2ieIusvIF4Tl6eoliYYrU8yYWvUI7AmB+9wSqONplISRmsxo2MB5chTCjW1quG3PnTB5YtXzA9/+86P/tW/+T3fgRzW8Oev8b/mHmB48AxBHL+wsDDrffaL1Vrle5eWlv38/Lw0m22TJYV0uYgnzzO8aOKRGkFUdORGqgGbZ+rsnx3H5MKfPvRZlhYXSdOcqo0Q5QhswLYts4xPTOCdo1yuUa1Wi1raOTJlyZMeN09H3HDLnTzxmQ8UU8bakWc9GPRJGGAqZVQ8hs/6pECUF0ujq9EkaZ4TaUPVDdN2NRzNRnAyQOd9jA4YOE0u8MULMU9eXWGgHGVnqBlFKQzopxl9HVMa30+oDlINYkbigJoWDMXwSC/1OBGM0lglKF10EaMwp5JpBsozWlYcO9Xn9EJX7dSeTPSmKLIkg5fn8P9cBrAhyWNlZeWWwaDz3Z1O42+VS5Utp0+edVmWaY3RpbhMmrTJvSeKy6ggp5ckGGUphyETEzEzU3V6rR6fe+wJnjx1ji1bNjM9PcHp0+dJE0elGjMzM8P0zAxpmrJp0xSV8khhTN6TJH1ENAmKxeceYSwVxrbfSvPsF7FxCXKHKpUxUQltqjjXRDMFKiexmoQUbQ2paAbOE4jCiSkqDyl69t5reu0WTuVoG2GCEvPnlzBRTCUKCbyA82Q+JxBFbBShHuINeFy/yxIao0BhC2oYgtFCqopGkdJClDjaHQhqltWO4uNPt/E6I3eOwNrKoJ+FSqn05aoE7Fdx64fSOspdunTpdVq7n1paWnzXYNAzC4vLdDuZc1qZgr8GWgnLyys8dew5VhstDlx3PTfedpCRSpmJkYiJsQrLC/N89vNPcvJsg7hcYqQc0u+H7N23h9Zym2olZteeHYRRhdpoHecceZ6T5+lQUsWQ5wnnzpzh3PkL6H6TnaO381RlHJ80CEs1RGu0rRT4vUuLyRkHSslQ27/osmMUjmKCZw3VUwihjYkmDxTsW+/RymHFFbJyxaQC2TBsCGC9J/EMV1MYrBTtX5TDagfDMa9Mg9aC1Q6VKrpdh9UDylGJTx1rcbnboWYU4jT1eiUAAoabP19xDyAi6t5771VHjhyRK1cu/jtr7T/NnefCxfM0lxu5t6FJTckkiaeX9MjzHLxndGSEN9z9JpauLvKhj3yUBx58mL/1I9/L626/k1PPnOKhB5/kxJUlRmtVxqqGZJAThxVqW6Y4uC9kfKxGuTRCP8lJXYYCBv3+esbd7ba5eOk8Vy7PFTW6LbGZC9TueAMPf+Yj2CDCKQviiUe2E9T3FZNI6+ogssZOWG/aaF/g+264xzdXHvJeQcocRohsOMG8VihqhHxIzMvW1UeG28+GvEAlQuZkWE8IKi+YQt54cpejsZQsfOFEl2caDUKT4VIIwoj6ROR5CY3fV8QAjh49qo8c+ddubu7yr46Pj/3w2TNn/KULl2V+YdmIshYb0veePOuTpwntbpelpWUWF+bYOjPBna+5lZ/56X/G7/7e/+Dee/8tD37yU+zes5ulpQ6zE3VGqgGdbo5XEdVqiWqtysGD+9m2eTMLCwscP3mGJFPDOJqTZY40TTh16hRLS8sYVVCubFRhol5i74xhZf9tPHvuGcojk/g8I5jcg1MGPVxDi2KI6AlaaWwu5LqwBCMUB0oxpCob1MH8C/RKFSBarUu9rbF57VAwYs24tAZHIWbpvB+ygjXi1JBbaDnZcFzstwqyh7LkLmFiosrE1NjLbgAvyQq+//777Tvf+U63vLz8feVK/H8ce+qpbGFhwQhaaxOhQkt/kNDrDmj2u/SSAe12i+WFRXqrTbT3LC/M0283ue2W6wiiCg889HmOnzjN5i1TzE6N0h84dBAyMTXK9NQUt950E1tnN6OVYnZmBpdnXLm0QJ57nM/p9Xo899wJ5ucXEC9YazBaMzZeZ2JijNmxkAO7b+Bzz13BSUI0vodwbF8xgTuUfVsDZ4wUDRjjCzlWP2Tzil4r/66BQQU25If6hC8gdAwJHPI8KTlwem1oqwgxBR1tTbTT4wS0ClkVuJyuovMu2hg0Htcf+LfcvEm/7pZtx+tjY7/yiiOBw7jvRaQyN3f5p5OB87WREbNl61ZljMa5QhFJnNDt5Vycm+OJp49x9tx5rl6cY8f2WWYmxgiM5dz5KyyutLn+un3s3LmVTz/0WR566NO0b72VW266BZRjYnSU22+7jVIcY62lVAoR8bzq9uvotjs8feIMSZ5w+cJFmq0WgQ3QBirVChOj49RHytTrZeIg5ta9Nb7nja/h1z7xGUan9hTue21rmCogHyNDdyxSqIp7hVNFEuAoXPQ6SVPJNY4e15R816jZiH5ePS1rQtcovNq4SMoMSa4Oh8HYgKW0Sb+3iNUWr3TRgsYSWy237p0RpdQzG1oHrxwSePToUX3PPfe4K1eu/h+1amVPo7Hqoig0Tz/9FBfOnafbaSMI5VKVTZs2sWPXDt77jrfypjtu4/4HP8PZc+cR54nKASGGKAxpt1ps2rKFd7/7XXzm05/n6WPPoUTz3vd+F6+6+UZCG2JCW9xqUzzwLMl4zR03cnn+Mp/9/DPkaVowgULFyEiFidEao7Uqk1OTGAuVuMymLRP80HeP80fnHMqOFUKQQ44NQ7ds1jaKDFU+HMXwpTIWyVt0Vs5Rrg+3lPq0aP0OcwOvrq203/hy6vkuVW1oD/shpRsRsDFehJWlk6TZVcJoBB9WC80CpUmc4+BETW3fXFKJ5J8fAkGvHBJ43333mXvuucetrKzc4pz7e91e16+uLOsP/vEfc+78OQLtsSYAHM55lhsdqqOj3HHb7ezds5d7Dr2L+cUVHnroYVZXVxgfGyMOQ7Q2DAYD9u3dx/Zt2zj53EmefPoYTz75NK+57WZKlahImtRw5B1FPkhZWb3Knu0zPP24ZbGbUS1XCAxUSxHTk+NMjI/jxRFHEbt378JGZW7eO8Kd+7bx0HnHSKkgcOihjJuWIjNXAlYUOX4oGmFJehdJB6uouLQuQytDtdI1hU8PGyRgwb9AgveFDDA1HAAVG6JtSG/1FP3LT6NCQ1ydQkwFpUOMBsFQR8mrd4/q1CXtcjTziaEBvGx5gHopXH9+fun9tVrpb1+6fC7/zV/7Nbu63KRcKhOVhg0PJWRpTqPZxVrLgf37MUoTl2L27j/A9l17ePLJp3jm+DNMTc4Q10aojtTZvHkz1+3fQym0dPsDfvXXfgOjDH/jb/wg5XIJ5zO0GNJ+i5WFy1y90qLfd8wvL/KZLz5clFiBZevmKaamJoteAnDw4AEmJiZRxjI7VuOXPniKf/Mni8yMhjhXaO9aD9r5YtGCXjtAIdOG9uAq+aCJtnEh8x7P4HFr/eEve1Trbd41zcI1adnhWLdWFCpgxoKCvL1A8+JnkcY85YktOBsSj+xC1ybwPkUrMB72loz7oTfNmr0Hxn77Na++/Qf+LKHnr8VLvwhT1y0uLtbyPP3OLEn5/Gce1o3lVWrlMlGgCIwlDC1hEBQuxBh6gwFxEDBSifFJylOPfokHPv4hdm7dwrd+67eCUcRRzMT4BLt2bKUchyitqVUr/PBf+0GSQcJv//Z9JOkAo6DXWGHh0hWuXO7QbOV0OglTUxXuuP1GapUqBw/sYceOHaRpQpom7Nu3l6mpKYLAEgaGJM949b5JKkGxgFqJwjohzB3x2oydB/GQmoDEuIJe1m/iGuexQb1I7HyKl3zDnp7hP2LNO3jUUExSNvy5KANB0cQaLJ9k6enfZfmp34beAkFtnM7qFbLmPBIUNDdtaxhVYcpWZP8oqlT2yez2qZ8F1NGjR19W5rZ+UY8QcCCKgm0rywuceO45XalUiOOQSiUmjmOiKMJYgzUGYy2tXodGq00umtwoTKTprSZ87uGP0O+u8MY73wDesXV2monRkfUb5JxjZKTGX//hH2R+fp7f/p2j9Ht9FhbnmJtr0un0SfI+kS2QtYmoxs03Xs/M9DTNZotut8fBA9cxO7sZYwxaa7RWDNKczXXLRNmgHEQilPFUrSJaA2GUYhBFdH2L1oWHaZz6CK4zT3nzq1DG4l1vSOESrjl/f40FsH7TNUqbQoLGhBhrEN+kfeXTrDz1WzSO/RHSXiaszOCd0Fs+hXcJxljyQQOcQ6uAmhFmpev2bK7qmen6L2yb2fbES236ejlzAAWQ9bLto6M1zpxecP1W11TrNUqlkCgMMIEhdzlukBe69iJkWc7C4jKTE5NkSUIYKeojZVSg+ewXPs3WLVd49R1vYNDvkKYZQVDs9zOm2Ks3MTHG+973Pfz7n3s/Ls+54+Yb6PZ7ZJknIMCnbQYDj9EhI2OGqytLdNtt9u/bx9btW7HDw4ei8ZQjRMBoILgBVK0jDorkz/kUnwV0Q0unc4bB0inoLVOeuZF49tXkPoM8GZaLcm2DGYWQtAzFoxVhMZEkUmwyHTRJmxdJGhfIWxcL9ZOogq2PI8mAwdJ5vICNqwRhGZ8nxa5Cpag6xyYG+c5pY6enzOdf94ZX/+vDIvrQy4wBfJkBrGWb3vt6EES0mh2U0dTiOnGpRFQSnGSk3Wy4ZNngMkcYRFxZuMqenTuoEFIpKfrZgNXVPsaUOHv2DJ1uhzvfeBdLS4ts3rwZPwRFtNZ479i9axt3vv52/uCPP0QURmybnCYSRZq36OQNTGUEj6PT6tBuNDmwaze7d+7EWLv+fZxzRcYtnrbLCY2mpgdMVKICN8DRkphF71k5+3Gyy09ixrcTjW7BxFXS5qlhDlAGwmITt8oL7j+CeA8+JcsTVNIj7S6Stq/gugv4LEGZGGs0hBVMOILvrpC2G4jPsWEZG8SgNblkVCZ3E1W2UQHGpemmS7k9sLt+8a633/E+pVT/8OHDWh05Iq+oAazHBa0zgDx3lKol6vUxjNZ46ZGnxVRroAyJpOQihKGhudphZXWJ6/bvZHFlmXY/Q0yAckVP/8qVK3z+c5/jda99PQtWMzW9aV0ISmvD1flL7N23g1fdeBuf+/wjbHvHO8n9gH7WQVdKiBL6/Q7tZg9EsXXzNsIwKjp4BeiO91JIuwkstLpYcWwbLxTCAp+wOBjlTPMSKyc+gOq3EVvCr16mvXqumLA1pQLqtSHWxGCCgu2jpKCMpxne9YakUVscamWKaOcbsWEZ175KZ/EkeWcZnwwKUpkOkKCCCkOcd4RxjfKW26nU91Iynqrv5rNxZm/cVb56150Hv2t2bPbcWiX2StC1n2cAa/vllVKXer0u1UpVj07U0CVPnqTkedGTsNoUo9BrY0zisTbg9PnzzG6bpNVN0SbAJRmD/oC4VCoQPvGceOYY+w5cx8pqk4MHDiAIZ8+e4tSpM3jnueWm68ltzpeefZyDe3ZBKUJhaTWbdLs9nBPy3DFIUsasxRu1rsJdHJYiHyRcWehQL2mmRyLyLOdco8yTlz/H6rN/AoM22lZBD1CmcO1BZZpobBbSNllzkSxLUKboF4goCAJsGKKDWWx1AhOPok2M67fJGpfota6QthcL3QIjGBMVGAAepQVsQG3iOkozBymVJii7RGpZ120pOXvzTn3i2+7c+94DN9749Ct5+C/mAdZczuJgkPqxsVEd2YqkA6dEcrQpVqkEWHzmCtl08WhlqJQtC4urnD13memJKdrtAUqEiZFJavUaQWgIYkOSdmmtLlOpj/HFL34RrTUXL16k2ytoXbFX3HpwH8dOP0dnkBCXLO3GKv1+gvMFUXN6ZoowiooD98VaNzdcvOCdI037XJzrMTVuGauU+PTJFb746EcYXPg8ymi8rZBLjsocKi/Wx2TJRQaNSxgDyg9HbtTaSlmBnpAqjVYG5k6BL2YUjLhib4EOMErhtB/unBBMUCYsjxCObiUa30dcnsZoRSXr+Iprqr2jgb1us/7k9/+Nb/mB6enrr77Sh/+SBuC9P2utvTA6Oroz0EbyLFE2MMORbYd3vuiOZTkWhbchfZeglea5584wcscoxijGRiYpBTWCoFhtbrUwUR+hnGZUooDVZotnnzlBKS7R7XUZJH2qpRIJOdcfPEieO1qNDt1+v9jQgWJqepZ9e3dRn1wr1fzQ9a8NUUKzlzAYpEyMzvCJpxd48rGPks0/gQkjsrxI8rRWaGuv7QdQRRvYZX64EkhQYlHeD0WiVbGcSgZFCNAabzQDIrQKiKKQUmWcoDoFcR0dlLBxCV2aRNsRrOSErucraS7TJjHbxnJ/w76Rn/07f/d9/0IplX09Dv/LDGAo+aqVUr25uauPjE6M7ajVyzLodYbNTMFlCvFFK9NYQxRYUlcQGIxVNNo9Tpw8yxu/5dWINmjbQ1OhVNZMT48xVavTbyc8+9wz7L/uRgb9hGNPP0MQglFCe5DQ7CdEUcjWrZvROmSl0aRUKrFlZhO7d+xgpBYVa1NkePBDx+VFobXy/T7SSoz6xOe/qC/OnaBaK8PEt5I5j/QbyKDBoNck77bxbjBc1mjwUuABxcKGYfmnHVrZYkuMMtighomrxOVx6rUZtmyeYsvUFDoc4cqq5WoP+iZH54UWgbiUMF31ZScyalKzuZaxc4JHX3fb7n/yne/5zgd+/O99H4cPH9Zfj8N/0STwgQceKEa4vPuTIIwPbdm6k7OnngGvyPsZWZbhvGDDgDAv1rDoYZ/do4jjmDNnLrF50yw33HA93nWpBCHbNk8wOllheaXPQrtJ2k957umnuenWV3H16hytVoPMw9JKCxsojNEENmLf/l2srqwwNbmJXbu2UysFw/17Q1VQ767RtwUxgdUPffpRPviRJ+hlKzJSHXdOQq3IVSksK13bj4Rlqs7hkhYu7eK9YKMYl+fkjSvkneWiK+g9WE04voOwPgthndDUqNkSI1FB7LRRwNmBo7GYMEgGoEFnDsH7QJzEPtWjOD1ZFmaq/ZM37Kz9Xz/293/ovymlkkOHDpn77rvPv5xI318EClZKKZmbm5ux1j63vDRff/jTnxQGuRq0UnyQoY3Cp47l5ipLzRbNTo8k8ySJI8syBolDG8/3fvd3sGfzFjZNlxmdqHL58oDVZo807YPzdPsDZrfMMjG7lQ/84UcY5EU/XHxGfbTGZL3G677lVvrNPpVKjUolKHYJKo23pqB1JUlxYwVXrdXNlSuX3v83/+b/dmJmauvfyTF7217TcZATkNlK7oOyIqwobyMlJlTKlNA6KqRbil2hxZo5tQEn08VyKO0ZLnVy4BTOFwsjDI7AWgmU81qcBC4xZZWrutaMmDZTsXxh96baL//kv3j9fUpd1y4Y1aKPHPn6HfxLeoBhGDBKqfn5+fn/Prt564+IV67X6dlAW0q1mDx39PrFYkWMxg7DgBdFkgtBFOLznAc/9Sle9w//FmP1cc5fWaCxkpEPCjaMF0cUhVy+eI7xyWluuvkGPv2ZRxipBaighHcO5xxZN6VaiinFdijXboq9emq9ZMV78ZXKiGk0ms/OzS3+40ce+VhXRH7pn/+Df/OGpVbz3c1W963tlOuc8XbAgH6ekeWWnMCJLYkPIrw2CmWVqEAZVWALogtegHfZEJFREmoQpQWVY4wTo5wKnDdBjippMWWTE+sBVZ2fnRgNPrJr5+jv/cRP/NCnlFLyj//l+nT01/XWf9WMIOfcf0Hxw5XaqM56fSolQ6I9eeJQ3mOtLbRpbTjk1DvisNioaeKQJHUc/cAD3PXGN9Dv93CZL0SgcEMlbYcJDKdOP8tNt72aU2dO0mkn2GG27b2QiSM0htSlxEPxqOGwXaEkLiJhFIpzPhsMBj/0tre9rXv48OFQKTUAPgF8QkTMP/t7//b65srSna2sf3em1B2Jt9u8iWyqHKnPyZ3GaUuGLZZNrq2NG7aCh0OcyniFUQVRL9AQkhFKj5J282Gkj1VD89DmcX//P//Xb35EqTt6AP/gH/w1Dh26z9x33yH/Ukucv2FCwEYKuFLKrzQWPnb1ytK3fvHBjzmrctN2OSrPyRo9espzcaFFq90ny1whcY4QxxFRHJLnwuLyMltmJ/i2N74JxJG7FK1CnDgkyLAoGHgO3HQb880WD336i1SrFUQEqxVvvfsN1OtV+p0uo9Xa8GcUrllbg1Pko+Pjdm5u4V/t3bv/p9e6mYA6dOiQHvIbnvfQz/7ar8W//NSVne1O5/p+313niA8qpfemXiZyryu5EGUikUYblC94Q0onxshAa9WJjV61Si4iPF2OzYmxkj717bdvPvWmH/j+1Y3t4GJD1yGOHr3Hf9XDhN9ABmCUUu7q1at3lUuV+//w93/P97orWueFTFvuU64uL7DUzEgHQ7lXl1OKAkrlEp3ugEHi6KcJjcYS22aneevdb6ASx/jM47MMnynKVUuaJ4iE3PH6N/Hhj/0pK0PBxpuuO8jWrRNoo2i3WtRHR4cMGz3s0+Pq9TGz2mw8tHXrjrtYW7j95fQpdfjwYfXAA+ihmMKX3UKjIXcSfua//WH03Pz5uJMSeUKb5x2lKOdj5XhwYGZi8IYf2ZtYc2PqXtyBqze/+bCZnr5Bhrf9G/LQv+rJoDUvsLi4+CerjdW3f+TDH3BVHZp+krDcadNs9VHGogQG/QG1WkQQaJaWenTaPQZZQi/JcOLo9zpsmhrlrje+nsmxMdJej5It4+ix0m7TaXS4+zvfTqM1oNNY4YYbbiAOIlI/wNiA/mBAuRQXCqJKkeWZVKo1Abva7XS/ZceOHaf/HL1zdfjwYXX8+A1qYeGYenD6uHD06J/nlio4pN/85utVgaDi7733XvnLcOB/IQM4ffr0TRMTk48++OD9+uzpY3qQiOr2BtgowGqD8p56pYJXjiuLi6wu90iShN4godMbkPsMayyDfp9KSfPWu1/LwT37yJI+C/PztNt9cpdz4KbruenGO7G5x9ik4B5ai7Yx/aRPEKzr7IjWxo1PTtrVldX3zc5u/b0Nrv9/6nnIkPpz7733Pu/Z3HvvvbKBCPKX7qD/QgawkSJ2/vzFf1evV//pb/zGr+fNZsdWa3WikiUOA0ZrVbI05fzleZaXG/T7Pfq9Hs1OlyTLhpo7QhQEaOORLOW6g3vYsX0b2SAhTfooYGJ6kjfc+Q4CrbDaF3v4tELZMoN8gJcUawOAfGZm1jZb3V+anJz8u1+jw///y9dXNIAhQ1j98i//cvxd3/Vdn11ZXrz54c9+zlWrI6Y2UqFaqTDo9VheadBod2k2V7l65SrNZpssz0nzfMiyFSJbSKflaUa71aRarbJ/3x62zI5TDWJ0OeSW297IyEgV7QSjKTAHY8l9jnM5Rpt8amrK9vvJg6dOn/u2M2fO+GFZJd88zpfBADaGgmeeeeZAvT7y2VarMZrnuSiUbrc6LK406fUG9Ptt5heucvnyVbqdLnmWYa3F2uG8nHMMkgTvc5zzuBzEZYyP1dixbQu10Rqvee1b2LZ1C9oXdCtnigxNa02e5W5sbMyI4lSvm71xZmZm7uXmzP2v/vqqhkOVUn7oZp87e/bU91cqtT8Ow5A0GfjVRkeXa3VyDysri/S6KXEcYa0jtlUCbfHiipygm2BiQeu4iKW6aLdmuePc+Yt0n+uyZetB9uzeRTYYDNeqKyT3YLUbHRs1gpob9PN3ffPwX0EDGBqBu//+++2uXXs/fPLkmR+21v5GtVb1YxMTMje3qDrtFq1WBxEhMJrpiSlCJUjmSPJsOJQpaBMVdXwO3udFCzeICEZqdJKANOsPB0BlOMGjcCJSqpaNNnYxS9N3TU1NPfvNuP8KGwDA3XffnYuIVUr95qVL5yuDgfzSxFjdnztzWubnLmsRT2A1Y9URypEB5emT4LIEbSFWAYExkBZi26ItUOzdM1aTOUtg9POoCR4kimOxJuh32oPvnpmZ+eLwPeTfPL5X2ACGniC///777datO/7zhQsXEq3dfw0CrZKk60IbmGq9wkgUkUtCt98lTTyIJgojIjTkDkqaXNRQY1cQUvK82OxVqdVxLi8mgIpNG35kbMystlr/YmZm08Nf/OIXA6VU9s2j+zoZwJonuP/+++327dt/9fLlCys33XTzr4OvH3vqyXxiZMSKZDTaA5KkYMsQWOJSQMlr0jQh10IwXPLonSfva1ye4sUzPj6Op4CBEeVGRuq60+k+OTU184siYoBv3vyv4Uv/Rf/hWjjYsmX7HwwGyd23v+qOU3e/9a22M+jlK822aG9BCUYctSCkEkZ4pRAxaG2Ho9ngk4zeYMDc4iLlap1NM5vx3qG0Fh0FPqrWlA7Cf7kW779Z7n2DGMDGcLBr167Hrlyeu3Pbjt0ffMe7vtvWxybV5bkF5zyMjtWpjZTxeDLJMaEhMMVq2NVOi6XVFeaXmzSa8Na3vJMwikApr611E1MzQaPV/A/1ev2Phhn/N5O+rwcO8NWihQCrq6s/6b3/6TNnz5U/c/8nxOjce6P0oN9TXjziPFk/o9ft0Op1yZIcpQLe+e73csdrbhHncjc6Pm6r1Qqtduc/jI5M/MOhOJV88/Z/gxrARsRQKeWffPLJm3fs2H6vOHnP1YV5nn3uGRYXFl2305WrVy7rbqupEM/IWF22b90p3/K6N8js1k3aKPTExCRJllz2Lv/fq9Xx3/rm4f8lMYANhrBen58/f/7bRkbqf1/Ef3sURVGa9llcWmJ1pYlSsHnLLBPjE4WKd5aR5+6itfbXO53O/z07O7vwTaDnL6EBDI1go54gp0+f3j8yUnmLMup2hboV8ZsFpbPUdUXknDHmuDH2gWaz+ck9e/Y0X2hI33z9JX2JiFkzho2v48ePT5w4cWJqfn6++uX/5n67Jk33zdfL//r/AYUTVF7lbRPTAAAAAElFTkSuQmCC

iVBORw0KGgoAAAANSUhEUgAAAIAAAACACAYAAADDPmHLAABorElEQVR42u39eZil51XeC/+e4R32VLvm6up57tY8WDYeZFuyAYMHjDGtmDAkhCQQkpCEJJycfElaHQ45XwKEE3JCYkgYD3BQhxgweMCDJMuWB1nW2C2p57lrrj3v/Q7Ps74/3l3VJVnChliyyed9XX1JXd1dtff7rGcN97rXveB/0ZeIKLlPzP33328PHbrP/Fl/V2sQES0ikYjURWRaRCZEZFREqiJSEZGSiIQiYuNS+BV//n333Wfuv/9+KyJGRNQ36nNS/ysd+NGjR/WxY1PqyJG7HSAv/HNgC9nqnoWl3s5mo7Op0ehv7nUHU/1BNjNIs8ksyaI896Usy8M0c97nuROlcqOVVwpvjXZBHLow0IPQ2PlyJWpEJb1YLZfP1MdKl7dNT54L6pPng0Av5bm88B2qw4fvNTfccIMcOnTIK6XkmwbwNTl09NGj93D06FG3fqMNuFymm/MXbj55dvXm+autVy03Gzc3mv1d/URXOqmn1cnopdDqJ/STnCxzZM6TOY+IoFGgQGlQw8ekFVgFxihiq4nCgFLoqMQRldAQBp5yxPL27dPnamPV52bHoqe2b51+cmrrzkeUUosb3/thDmsOowF/5MgR/00D+HO87rvvPnP0KBw9eo/bYAy1xvzl1zx1/NJdly4tv/HSXOuGpVY6udyF5U7Oajejm0KCSK60V9aKaEAFCmtQKAWK4l5KceaiACUgKDxrpiAieDJBwDgRXI6RXOG1iYzie9+wnaTVYaWXMlqNGKuytHP7yDHr1SMTU9EnX33nnZ9XSq1sMAd93303qK+HZ1B/2Vz8Pffc49fcu4hMn33quTc/cfLid1241HjTxcXB9vmGY6Gds5I4+h5xNnDKGiU6VGitQCtBIShEFGrt/xUIgigpviZq+GPWzkOGj6swAiOu+L0CcCTOE2K4ftzKbCUUp0QmKsilS8t6784RPV4KwWmWluYZKdn5HVvGHi5V+fDb3/P6jys1dnbtcx46dJ+5775DopTy3zSA5x+8AwgCQ3Np4XUf/+RjP3j6zOL3nF3IZi4sDbjSTelLKHkYugyrvERahUopBMEgSgOCkrUDLw5U1h08Gw58w2MpHABKFV8TPwwNQ8NQSpE7YduIYt9IzMWGozFIOFjX7JqucLGREccit26J/fmlnlyd6+qyzbUhZ/NUzKDd7h7cO/XAWL3y+29791s+qJRaWvMKIvfychuC+kZ39WsHLyLm6UeeePdjT5z78efOLb319ErOhaUBbV1yElXIdKRSr7Tkwv7JEvXY8nQjIUkUPmB4iKy78LWPL+tfL7wACFrWzOHaIeMFFMjQEHRhF3gFmfN8y1QZ5XKWB47bt0Z0E8Vnz/YZrRm+ZWdEY+BYXU7YNxvy4acaEmv8u26tsNLsGzfIuP3AJO3lpauTmyq///Z3vPm/VcfGHgc4fPiwBni58oRvSAPY+KFFRD/8wBf/yiNPnPrJMxe7d5xczJjvZWTxSJ7qksmNUSIGoxQHJw27ahVyyZgaD3nmcp9PX02JQ4X4F/vwav12KwUe8KihAQiiTGEdw7+HeNAaJR7jM5TSCOC0Y5ApSmhCI+ydMCQd2Ls55MBMyP94rMvVVsZ33FDlxHLKajPlr91Z5wsn+1xa7cuBSbwXwzMnr5jZmmbXdJBft2fyA695zYGfP3DDgc+/8DL8L20AGz/o8cee+vaHPvfsvcdONF737ELGQqY8UVlyG5m2M9TjCJXn3L6zypRVlGPDidWU04s5l5sptmSKGt8LaI0WGd5cdc0DIDit8Cis91SkRcU1MFkXnycoVUaFlkAnePH07SQNM0WiLIjHoFDisUoX39crEg9GeabLhYsIvee2nRU+crxHFHt+6LXj/MnjTSoBzNYDji0kXGn1qVgRm/VdOe3ZrVXLzmntbzsw/et/9btf89NqbPYcoA4fPqy+lt5AfSPF+nvuOaqPHr3Hicj2//e3PvQzjzx96QeOzyUsJoFLw4rKA6X7PsZjmQwtU9WQV02HrPQGLOWaM0spl7s5UaQJVRG+HWBUcavd0KnL2oVGMGiUF+rJZWbyU1T9AqFrYq2iXLPk/RyXCeIsuY3xRPRMnYbezkq0iYYewYvHAqjCyCI0XsHACV4JDmE2gqo3vGpXRLuv+OT5Pt+xLyJ1mj8506YaGJwXFDmBpKLz1JfSttldt+yZMUu3HNz0r77/r7/nP2dZ/jX1Buob5fCHSZZ84VOfet+nHj7zfz1yOpk53cwliUqSm6oWZWk7qMeG6UizbzSmkwkr3Zy5NGOhJ4ShwmiHF4X2GoPCKIUDnHj88BNrBKdAYamkLTa1n2KaZwhVhjcKbYUbr9vPbbfezBOPPc6x4ydotwZkkqMDQyWMQIHPNnGlehuXo930lSu8gIBHsChKolFKEISeFxKlUF4YM4ptVctY2bKUOk428iI3QVAiWECTY8ggG7hx1zUHJwKu2xx/7K7X7fi7t99118lDh+4zG8vgv7QGICJaKeVFRP/hf//w//nwo5d/6kvn+yyYSu5sZDMVkpuAXgZTgeFNuyN21GPOLPT57KUBDe8QLLEGh0cELAq0LQ5DXJHXKwXryZ9GlFBOemxqfY4ZexIfQZDGlGNYap2n00opl0qIFy7NLZKmgssduUCtPsa2nZspBQoGIUulN3GxfB09la/jBUIBJik0oYdAGzLlGOBxAuKKiiRXQmxVUV0AoqTwWIDCYSQnzBKxWdfvKOfmxslgYf/1Y3/7B/7aoT8EtBS3R/5SGsCGwx/5zV/+wO987vjyOx6Zy30/HsFpozMVIKJIvWbvSMib98bgFAtd+PjpFqlWaCVoEfywoo+UQYBMPGul/DCNG4IHQ9evFJuXn2SbeQQVeJSJSfstLl+5TLfTx2jLxNgovXbK/PIqXUnoD3qQa4wJ2bNvN7t3bUf3e3jKXKl8GxeDzXidDQGk4c8VRa4Lj1MVQ8lDRzuyNaNErtnlC45FDQEo7QUjOdZ13KxLzA3TcMO+yr/5Oz/x1/8/ufNKRPiLGoH+emb6w8Mf+/X/8gd/8rHHF9/xhfkk75eqOtexTnWEJyAT2BQbbpyJKEeK8yuODz7bIA8cRucIbv3Wx1i8gnSY8iu5VvZ5uQboeA2B6zDBSbTJ8E5RDi3dbkq3kxAGFms9mJSgZAkCIcBhlcUDnX6XTqeJTj3eapRqMJJcRpsCHNIbblYBLEHgoascbesY9YaSMijvN5Skz7sa60WoR+GVItcheVA1V4Oyf2Re+6dOJf/8l/79b//W8BLxF2042a9jzBcRqf63//L//tFDjzfvfKZjsl55MsgxyPAR5njGrWVnXXNqfsCJq4pnOylxLEOX6dFegVFEXpPiSUXQw/pd1PP9nKwBPSrA9ecxNECH+CwjSVOCwOAcJD5DA1mi6aVdMpfhM8AJvV4f8MxMj2NCh7gc5QLKNBDncFojinUsYc0QvQIjkIrQVp6a12il6WjQTtYrzRdz0l4plChSIpzRuh1Y+cJcJ8/z7g/84s/9WklE/opS98pfxBOYV/zwEXXP8aP6xIn/4fdsufW3H3py+Tseb5lsENQCh0GUwVGk8B7YP1EicY5SSfFcM8Uog6gCDRavUMoSi2Ggi2zbyoZb9CIPVRBCo8hPfZylC5+nXh+nFJfIsoQgsNRrY/TThMvLDc5dWuDS1RXa3QFJ7ogqJbZv3cytt97EpskJJHcoLUSx5fz5OVqVA6hSDbx7Hr6oNrhahSIDUhR1Uejh77/S/V0DsbwyOK2Us4Fe6OZ5nHPjuePHd3z0E//oA9ddd705evToN3YOsFbCfPgPP/pTf/rw5X/72XP9vBuP2L4OESyCxg19txJN7nOsKrJ5VFFW6eHTEixWWVDgfL6O3K0d+7XfrzlljxPLWHaF/Iu/yImTzzE1Nc6BfdvYNDlFGFbQRpNJRu49aZricgdeMChsZAlDi3URuXMEWjAGTp69wKmzF5h5w7+kM3mQPO+hlH7ee1kzCKEoR5W2lESIBToI+dBg/Z9xKOuZhYDBE/o+o2kre/3WKLh+Z/SvfvjHv++n/7wlovl6HP75Z07d8ZFPHvvtz5zqs1oeNbmyyhMCusif1yFbsEaww8MvHuNGnN5eg3bFvcQtkg0PUHAe9MoxytkVVlZX6PW6zM83WF1pIa5DoByhiYhCSyUOqJZjxupVpibrjNWq1EtVkkGbbnuBxcYyx8+c58zlK1SiGpPb76Zhy6DdhvcqL4xDw1JU4VDECkQXSLMf3vSv7toW0HWmjG50+67q07f8wx//sYcOve89Z4pu6VH5hssBjh07JjYwfPL+J37+iQtZ0LAll6lAuQKOwas1C19770VZJ+raA1xPmpRZNwUvMsToZUO+LxtunwwbQWC1kNqAkWCM8dEyKw0hy2FhZZXl1VXi8AqjoxHjozVqIyUCE1Cv1xmdmsTnGUtLDU5fukCr0WPQ02QJlKOAA5tvZi4cIfV9QmtQXp53/M/zBEXShlfCAIX2irW2lRr6ra9kB6IgwyLaqoYXdWJ5oConL//fIg+/6t57P5qs5VnfMAawdvuf+uLn3/k7f/Tsm851tEtLZeNFFWCJ8sPkb+PrxR1ikVSpYaNueLg4vPhhaaVe4tIorPL06vtZbDeZqC0SB3O0+n26/ZTMKVzm6C21mV8ZEIUWIw4bWIyxpFlK6sw6YBOokNntngOlnXSrd7OqLYH2eCx6rbUsL/RE10KBEsg0RAxhamQdEEIpRF3zdy+sFtbMyWlIJDTnB5nb1NLX/cavnP+JI0eO/NsbbrjBUACh3xgGcOzYMdFa8dTTc//gzLxnEEVkKlj/sM9/SNe6cMXNuPbo1tqyBeCihwaRrRtCcYv085MwpdZDihehZCt0SuP0RvYzGk+yJ7yMqzVomwHtvpAkgvcZuUpIRKOzDJU7rFXUKhGTFcdkPWSyNgJ6D3PqOzhXGgOfYkwZj+CHZYB+Qaq1npcoPwSkNLny4HWRt/ohVC2CUteezfO9yfMNIdMhHaXUueWWbJ3r/ZNLzeZ/3VqvL381XuAVMYA1wGcwWLruP/6Hj775UnMgLh4zogo0vrjpGwxAfXni9LzHqNZAEkHEkSuHkhSjQryERXRV1xypeP88V6ysJgojVtM+Pt7EwE4x1j7L9qDNyAiEIRDnxHGZPEmpT5aYnNnC9p3bqdcmOfGpsxyfL3Fe72RRb6fjFxksPkRlx+sQNHqITVx77/rLPhvriCF48aA0HjDqWshTGz78S1UJ670Nb/S80265Yycf/uOH/grwS/fee68B8q+7ATzwwAMa8E8/cvLtSy2Ctopzp3VRsQ3d5Ma4p75yBBzGfocoh0l7pL05+v0VyhMHkXgG5RKU8uuucmMLWBCcrUB3mV6/QRJP0qwfZDnvU8lgTEZRukzJTDJuIiQPKDVGePJB4SIVTnd30slTOm6evP9xeq0zlMZ3onSA4IYhSX0ZsOOH3k6JwFq48jlO/DA3YJgHPY+N8BWfhlfgjKGvIi41M9mx3PxBEXn/vffe678hQsAv/dKiACwsdF+/0M7ItVH50KT1uonLNdbN8PporRGRoTu89mdrXi3PBygN3qWkg1VoXqHRmqe2+dXo+ha8tyjJv+z74gRTGsNObCVZuYzrzmG6CzTCmJWwxmXfx/YVYbpIrCOkEVCN+uSxZZCfYpDNkfaW8Gm/6ABiCEd3IcoWVb1cq1YKlM7hAatDJO/hvKBthMIj4lGEeOVRyLoBqMLCC1bqGqChXro09ErjVaivdFPVGujbr149vvXIkSPnv1JZ+EpAwWrY4lXNTmfvas8hxihRPC9T58+DX0mRSWtyfLIKOkfnfZwIftCifeZ+BnNPgCSICnHFox0mgkXY0EFMZedrKI1OoQx4clzaQw+WUL0zZJ1jDHpPs9J5Ejfh6W8epVuP6asGafMKOvPDuKyJZ68nHtv9gnJPEDzeO9AhWEvSOMNg/hQBJXQO/e48CjNsUPhhziZr/3wDb0HWkY0/wyGSq0A1JHArrSBcuJL/7yJi77nnHv9nwcT2FYj/azdwPHOyuZs4RItS+HViJhtqfzYkems3Vm1IhJQuaFwI6KBC1jyL66+iMWgC8CA+pXfhUZL2Rcqb78CWtxbJFeka0xflhKC8hfretzJYOslg5TwyaCKuQCDRFmVK2CShd+U58pUrOJXjXDpM3IRwZCvR5F7CkS14XXib9bJVK7QqI96Rty4xaJzDq5Dy5HWI0mTdK6i8h49TtLXDQ9yYLCrQFOFi/Vk+P0F+Yb1kUCSBNV+4tOoP5fZHn336xHYR+R4geak88mU3gHvvvbf4wYNGDa2rmRecUThh2OoQEI3R6iWdgEcIlSLxCpc74hC8UwiacGIfnZMP4PpNTBiBc+QqRTlIFy/g2g0qU7sw07egogKm1d4jyqO8YOJJSlvrhGO78Z0Fsv4KLu2j8hyvBMIAbcroyjhBEIPW5H6ALY0QxtOouIZHo0SBNiij0aLIXIes8RzJyhVyyZjZfDtTlf0skNJpn8H1VohHtyPaXMsPNx7/hnJWkOcVSvIiHsAj5CgCHTLX8fr05aX8ll1T33n8yefuvuGWgx8WEaOUcl+3MrCZJNooCmb2MIN3WRvJupjyJpxE6JciwCrFUt8xXYap0ZBn5lJGSqAlR1SJ2t630jr/KQZLpxATEVdm8P2EpNskbSyQNJYI5s5QmT5AOLUPVd6E1oDPcHkKYrCVKaQ8QeAzxKWIcyiX4kXQYRVlItCCqACrFUZZwOKVHxYxGXnSIO8s4poXybqrKA3h6G5qW15LZMosDlbp9i6jsoygMo4yEVoZRNyGG70WEv06b+F57l/xvNpIRA3L5aIAzqUgpWTiFaK8pMnoNwQOEIn4KArEhhafO1AeJQlp4xK+t0I4eT2iQpT3z8dDFeRZzpt3jPDGPVWSTFMLmjw71yNXltDk5Fozuvtb6ZZn6Fz6HHmvSViu4ygjA0Oe9hg0rpA2FwkvPY6e3Ew0upu4uoUwHoEgLvBYJTjvkcDgJUcjWK0LgEkcWrnitvsUnzSBBJ/2kKSDS3ukvQVcOgBrCUanCEa2Eo5uh6zLwspTaBNSjbYgFcsgW0Xp4iJszPHW/bSSYU6g/owGjr/WahKN9xmIYIymFAZaKVRpZPQSwEs1iV4xA/BhkJfLoatGAZIWzV6XdDBaky6cJHcDyrO3IqqExm9A/TRGWUTDx4636fZy3nSwTDXIOb6QsdBzVCOFcxmV2ZuJR2ZpXX2C3tIplPMYFaCjEBPGeC/k4lDzZ3Hz5+lai4rKBNUZorCODav4MC5upgnxaJx3uLxD1muSpAlp0sHnA7z3oCyiDNoawnJItTJBWItR2pAPOrhei9xfxZTHUGGJOBhDkZH5lKA0vo4BrIFdar1qkBftZbDBSDa6gzX2kSA4nzMaGZkZrylvVE8FwQWAQ8cOydelG7ih9z/6qU9++tnf+djczMcv9EWMV/3WKXy/ie93SXurlMd2Em99FcZWEPHPg1EWOzk3zYTctqmEMQHzPcekFU61+zyxmBKgMOLBhIgxuOZVesunSK8eJ+m3seUKYVQmzxzKeZQRnDiM0gimSEmVL5JMExVsXxugdJU4iqnUamybGGXzVJ2RyTrWlglMgDEFdfzSwoAvnB/Qa54kbV3EddtYUaiJLdjSJEoEHReGYEzM8wDQDV2MFxrAC01hI595zXg8AQqwytLtNXjVdODv/YEbtTXmys23HtgNpMPEUb5uHgBIKrVyb7IeEpDIQDKlTESe9MFnWBvRXzpB4lNGNt+KiseLcICQizBZVZxrpLQT2DXqQYR2FLDYUvQGKVuqMa1MkScDjIGgOsXIyCZk800kqxfpL5/D9VbBDQpXiUVrizYWURqlLUE4AjZEa0F5ha6Ookf3sWd6E+981Tg37hhhYqJGoA1GF51FpT2rK10efqrJo6eOkfW7WBXgy1W0LaF0gNYhQWkSwqjgC4n/sqv3Upi/ekHN7of4gPcZysQoYnTewCmH2Bp5knL7wVn9pacv+fOXO5smRqPv27pr16/fd999L9obeCUNwMWlMN08U6b0dJtW0hrGK0OWZohPQTSydJrmYJXaljuwI9uG9XARm2OrWUkyrl7K2FI1PNpvYZTlbXvGuHW6zIeeaZDakF6S00wyrM7JbYlo5ibi6QOI75P1OuStefyggQza5IM2LutjtCM3fUZnd1GPxrlw8Un84nPY1hLHlsa4cnWC0eokkY3YvmmciWqJsZGAKDAsLTY4efkq/f4VMBnK1ImiMrY8g41HURjEZyjnC7BfbYz26isRaDa4e4ukPVzSpRKMosOQTrJC3jhHUNtGRkY9Drhp5yiPP72g/vQL59S2cfcfL1269PDWrVtPHD58WL9wpuCVNADRRMGW2SqzYx0unzyFjhXaBBhtcT4pWrpe4TsNGucfpjZzHeH4fpQtIV7hJMcqIYhgKclAGWYrQjPzYCxv3FnHliyfPLHMUioY5SkJ9Pttcq3QymKqU5RHZlFoRBJ8MsAnPXzWx2Vdes0mPVawYYwq7cHaiDCsMl0Jma4lhGFA4Oe4dDXli8eaLLVSmqnDqYBKaYxyZRtEFbRohBx8jpd0rZgbEpXUlxFG1qL787GPokT2SmPwJM1T5M1VotEdSFimmzZx/QYqLGGDKp2kzx3bJpmZMExOlNRkfcRdOt+sPvL5L70JOLHRibxiBnD06FENuGefffbVWtsdQeDkuh11/dzcVhrLj2CCEaCBMgbvPX5I35Z+i+6lx8nai4RT12Gq00VZJAWEZBR45bjQUbhWh/lGwg3TI3zh2RWaeUrJWLJBzu1bx5gcgS9dTVC5sDpI6DpH6hyBVcRBRBBVyLxglcYghWHIMBXNegwGTZ5dSnlmIUUFQup6hOEogZnGViNGohCNJfWuaEQ5j0g25HGprzLVGh78cFixaBBZjFKkvUt0rzxNpgPq07cQxDMkeR/JErxPCSubyI1mNCzx2gMxodU470ldJJkxMjpSKwHcxV0c4cjXJwQsXF39a5u2zhrvyHdt0nbPlp08uvws+eIJiCtFQkNBkhBAi8F5z2DlPHm3QTy5HUa3Y6I6XsJhu0UItBBoxUI/4/K5JUKjCY2mGip2jY9w3eaAalQm7TWp1Cy9vMJqN0dbxWI75exqQjdPGDeQGSEb1tUM28qEI5SiUSp62LUUh9YG77PCGJ0jz1KUytBKDUPWNWrPi7F+i6/5L4OO145kDRNwaZPB/NP0OwuUJ65ny+StpErTUwmq1yVrn0fXpzA2RDLNq7eGbN0UgCiWV4V+nhPFVTU+OVWc813wgvN/eQ1gWAG4xx9/vHLp4tLbS60OmbI6Kntu3gpz3bdw4WQHt/gcOh4DNMYEIEKeJvgsLSZ73Aq9K22C7grB5C5sPIEKK0XOoApWm9Eeq1TRZlfQyBxnuilnnhpQjjvcMB7yzFxCN3X84G2beGy+yS1TYzTSnHMrHWo24v5zTbRd4+kPjcBnCJC74SGpIa1TqQ0xWr2wiv8qHs7GTqUCExRVvTh8f4V05QxZ4yK+OsOOPd/FbGmE1UFGX+f4bAHXXUDXRjH9DomL2Te6iVftq2CHUHm1qkGJ8t6jvG98XYCgNfd/+vSVmwIbb211BqI0OvPCxLjlurGc/p53spQ5VH+B0sxOsiRBo/E+ZdBYJO818Uqh8xyfXiDpNqiMbSYY2wylSRA75BIGQ1ZR0SzSIqz2E7TSrLYdc+0+kitKseXXnrjA5aWcd9w6ycPPtvm266ucbGR0fc4I5nnIm7yQmsu6OsWL3OoXL9nWficb2sRemaLTpwHv8YNlfPsK2cpFkt4yKhyhsv21jFf3M+5ymkmPee1w/SXytElQGiNrXiQLymwuT/KqnTG1UY1SFkGxadwixpP6AeOVsAtw1113vbJl4LFjxxTA3MWlGzZt30F/IF7hDRSDGhNVz/a2Rq5/J4tPfoDOpWcpzewk9znaCOWpzSSdMllzEZdnkOf4pINrLWKWL1CZ3IEd20ZQHi/YxENtHy0FYTJURZjwuvASKnIMXE6nAWFZ84EnFogCxe89PiAwimpg8PLSTa0Xa8K86GDHsMYvsIyhCIXyRefP6KGf8Eh/iby9RNo+R9ZaRLwiKI1R2fIqookb0KZCnjkuK0c/aUHeBm0plyfpLJ8EEzE5fhs3TRtmNxvyzGFrw35JZBmPrR6tRGzZPn31pdBA+8rE//ktIxOb6WMljjRWa7T2eK2oxxkTnRBz43tYeu7DNC88Q2l0BhXGZK5buPdyDXodvHi0g9w53OoCrrmAjp8jHt9MMLaHcHQLOqoVo5kuQVwyJInlRc9cCh2A0BYj47VI4wAbKrRS+A28gz/LCF4UpRPw3qOHiZ8XUCooeg4ovOS4vId0Grj2AllnjmzQxuUDjDZE9WlUfTumOo61I3gRnGuS+D6ueREVWKJwBucG9BqnMNUJxus3s7uUsnkmHoJCBq2FbpqijJfxklah8hmlsTmAQ4cOvbIe4IEHiv+2O/nUajOlEoUIHoMB77GmiOFVEhKtmLj5vcTnHqZ19mES28JEFaTfBJcXHTkrwyohw6NwWqPSPr25E6ils+ioRljfQji+nai2lSCugw6HffkMyTK8T4sGi3gykXUtqKJjrl+Ce7UBfxM28PT0Oo6vCyGCgt0sDu+7kPZI0wGSdJCkSzpYRrIu4j1KWYJyjSCaxIZjqCBCByGKEG1KKGNwg2Wy5kXy9iphPMKgu8rA96hM3cpoaTNbzIDJ0RCPR7xBa19MIvcdnS60Bp6oqhvAKi/BunhFPECWSXRlsc2WepXMeYyVdXKGVoVJaO+I0gFq152Yie10Tn2MQeMScWkC74VBr4FKcwJr0SYg0yk+SwsjsBFo8GmXZPEEyfxzdIIyOq4TjM4SjcwQROPoeIQwGMEMu2wehtm8w+OGnTcZsnS4lk8owZGhpWgMieQo8YjziC8YR/mgQ+Y6KJdA5sH1EckQpQqugjKEpSoSVQp9IlPGWFPkL8aiVQQqgrRD2lslz9u4zgr0OyA5SXcJXZ6gvvP11IIJJnyfSmjwHrRojBICE5LnIBmcvNSSy6sdVY7HlzYYwNcnBGRiBnPzAyRuM7u1TmQEMQojAYMsZ9UpvI7IVI5P+kTlWaJbfpDu1S/RvPRFjCTEkSXPDKkXjBGiuI7GIl5Isz4iHmNsofFnwOGgu8ygd5XBFQ0qQIUxYVRDhyPYqIoJK9h4DAnKaGNR2qB0gFIWlCnitO/jswE+7+KzDpImiE/ApyiX43xaZO7eoTC4NWZvGOApsA1RBf8hCKvEpRiPIghLRRmZ9SBpM+hewWc9XNYtKGU2xAYxWjyZjSjN7KcycSNlbyhnA6wtcAqXO1AKYwzWKrqdHK8tXzoxL2UGjISVeWOUK9KXr0MvQETU3/2xn8sWM0/jXBcTxZSqlmoEKz042eqRSYb3Ch1UCQSMS0m1pjL7KuKJ/fTnnqR35SnIGhhdkEHSdhOCkKg8ShjUyZMO+LUsuyBaqcAA4ZB45lB5wiAboNXyNWQOBUajtSmYQiZAaTPMCYbIneR4PLkHlwupKJwolI0wJkJrjTFlojDGlgNMWCMwIVEUUIorBGHA5FiJTi9gcWDxrkPWnSdrXCRtLeDTAfgcbQwmrmJshFIWb0NUaYL6xD7C0hShS9A+xw3nCXPv0DrAaI21kPuiu3juUp8LCw25fTKSci066T3cd999+sW4gS+XASgR0XfddRdKKfm+v3rvjSt2jMwbZc4mxOU+iY84sbLCavMClahC0lshHtsB0fiQRgaSpWgdUd12N6XNd5AuH6e/eJK0u4AkPXzSpTtoEeoIZWKcAWN0Qc1WGvEOcGgTIBIg5FhrhoTMtVEsizZFdu5FMDbEi8fYkMBWQFt0GFMKLGPVCrNTdbZPjrFlZpzZ8RFGxiKqcURsQ0YrmmpksbGmZMPivXjPwkqbJ04t8fufusjFi2fIB5dIW0tI0sBJjrIlbFyF4XCMBCWCkRnikT2oeALjHdYVDayCdVxUF1objFFo49E6IM88klq+cGIJSXr6hl3b1f7rJz4yTABf0RAga/SjX/iF//q6Tz/ZeVM/U7KqnE7bnq1UON5aIe0uUNKatNeA1jJ5WMXEkyhxBR9C66KUyjtoZYlnbiWcPEjSncevnidrXiVtXcUlXfKsizjwJsDYCOzQpQugdNFnUGGhBiaCGjKTvE9wrvhaaCOI6kSlGqY6iSqNEsabmQhK3Lkv4tZ9ZXZPl5kcjSnFIcYqtLc478mdY+AdjcTRXkyYay5x8nKD46evcPz0Gc5dmcelDYK8iThVUOB0iNFRwWwmL/KTsR0E1c3YeKqgy2dZgRuslY/KoMVgxaEV6MBjTDExnTjD4890OXVlzs/Egd6zY+LxPXuu+xCs2/vLawAbev/queee+ZF2u/l9586ev+PtZR0v9Ebl06cDdaotHLv4KEoLQRyQDwxRNEZHXUbJALU+Wn2tSeI0xW3OclCKqLodqW0nyjtIZ56sdZV+8zSD+QtIP0Eij1egdUwQRohWoAzaBMXNUYIPAsLaJmxtO5OlGCMJq40WjZUT9JauohfPgjFoY2iUxjjxrCIOazhdwmqNiEGpYYKYZ6g8I1Men/cZDAYkgwZ5bxXlBkRWFWNmKhgOwuQ4ByaMsVEVXZ4mHNmCrm7FmhiRHHFpUWWYItYXtG9D7jM63lO1GiOCkgBjDVmS88zZLg+fnsP7vt81NaL3bdv0m0qpweHD91ulVP6yE0IKVc9jwY4drd+dX7j6PceefJQ7X/86Fq9e4Y8/+kkmpvZyoncDDz/zJNnCE1R33o4LKwRmFGMtSd6kWr9hXV1BpFDQkGGXbD2DWZufQoFWKJUjWZe0Ncdg8TRJ4zw+baFyB8qiTYiKqtiodG32Tqsi4SvViKMKgS6ReU2vcQbXXsC7Ad65YX3vQCuCuIYNq+R4nOQYr9A2QCuLdyniPFoc4nrkWYbKitxBGw1xCRWUsaURbGkaU5kgHNmECcdRulTMAg6bSXrtWFQx5Oa1wucpveZ5to9tZ8SWuNLrcONEzMRIwOhEmbn5No9dSelkTaJex3/3q8b0T//k29+my6N/6v2LE0K/ph7gvvvuM0Pc/239gfueP/nj389iK/rqlWl99swFdfbsMZQP2DG7k2NbX838/OfpXn4KFY4QTOxFwkms1TjyAid4gcDC84vYa/Pj4vJCfUOXiMf3EU3uhayP6yySNOdJO1fJBytknQZJaw41BHuUMqAFZWJ6wxEzpUAFAZgIbaqYIXgUGo01FoISYXmMSByD1iI+aePSAR6DE0Hpoo/gkqK1rYMSUX2KYGQ7YXUSXR3HRHWUrqBMQQb1zhW3fU0BgufPQnolKO/Im+foLzzDam+ZmQOvo7Xa51I7IHeexUbKqYbQUo44LIvut/XsRDUlrp8W+bOnLr5mBjA1NaUAVpaWXoNS/tabX6OWF86aK1cucPHiWcqlChP1zVzIttJPLhJUpki6DUYnrqfXW6B39gHKUwcZGdtXNHhcUhAw17Hz4VjXtXnxa7dEPILDZ0mhCawVur6dyvg+KmSI65P3m7hei6y7QN5bKahoeQecR1y+TjxRgPJJ0YM3lsAGBTFdOfJklXSwgBaDTxJ8muBwKB1gghJBWEOXRynXNhGPbEZVJtG2DDooIGbvipEwn+G9K4ZVlGIIF64PvWil8Poapuydo99eoBpP0mit8OBjf8rUpps43+mSqSmcZDRsjvaK7qBH7HM67f4ysDJUXX1JA1Bf4/ivHnzggYcff+yxb+n22m5qYtTccsv1zC0uUAoDjl8Y4f0P53SyOboXPoskXaqzt9O98gRBucKgt0JQmWZk55vAVlBDLF0phRsS4r+86eLQOLzP1+fy1sikyoQF9UsVEpFaW5SyOPFAhnMpKu/j0z5Z3kflffCCyxPwRXu3YH0XzN2iDawxNsbbgsiigipEZayNUaaCUQavwbti2kd8Npx9UMP8A5TSxQSxF5TSzydBi8IojdeyrjKWeYfpLdOce5Q4HEdFZXx1DOkuEtgRfBgRKk3FwKhu+5qN9N4xe/EXfu5v7VJKubXh3JfNA6wpfv3APT9688rS0qtvumG3fOKTx8zV+Tmee+5Zrrvh1ezfcTsn5uZZGCxQzTu4/irVsQPkgxVE5WTdNuP730E/WSbrrxDWR8ENhji6PP/glaxj8yIerz1IPvz7Ho/GmBKKEFEaLw4kJ/d5EQJQiNJoNCoYQYV1gqGMjKwNZehCtqPgc+hr41rr2sFFx1EUaO9wIuQuLQbQxBUHu95B1MN0pZiEEhGU1mh9rcEkSqF9MfmE2qCUoBQuXaVkHBM73kS/38RkfXqdBdKVUzQvH+f6/dfz+pu2snVcc2DvHr26uipBNdz2mU898MFnnnjmHymlnnsxOtjXMgRowE9Nbb57/kpbb9+6P3/bW99gO4Mund4lRk2V1fmEhaUO14+McHHpKro8SzR7C+0LD2GjiDzPWDr+QUYPfBvB+F4kS4clnGyYkXvhvMgwJOQpPlnGJy3EObwxUJlBB3WUyPPHy5Uafr/hs/B5URoOR8jVuhEMj2BtOBP1Ao4e5AqUmHXoSQ+9Fcq+eOBV1yZ71It0Fl9sEthrg1XC/MlPgmhG9t5Nv7cCWRvXWOSm3bv59lsPsnOzpjIRMrttgieOPaFOnjntd27b+51vfvNbbzh+/Phrr7vuurl77733y9DAr+lwaGW0sqvR6SJa0W0vU6s6JspjLA5m+ZUvLfDI1QbdrEMe1Nm/79sxgwaD1iWydEBQmyCshDSe/n1Wj/8PfNJGBVX8kAb2vERwTex3qAziBqskrTmSxhx5v4UfNBFXCM9oNCLFvP76zP5adTHUD/SeQnJmTR1c6Q2/1DWx8HWD0CBFPV6MqOohrVz9WcjIuhromvfy3heGJ4XiiCiPU0NvJ0NiStqh2zyDU57q7G3Y0lQxwJLmxEYxVUqoxB1On7/ExcsX+fCHPsKxY48xNT6mP/bxP0nn5he244P3KqXkgQceMC92c/+nXzccv0EAdu/cXplbUSwve0ZH6mRdx+efq/BzH1/mC2dPgh1wNfXs3bSJHVNlLp78CDptkrUX8N0VdGWc0sR2/Mo5Fp78ddrnP464PsqaAsvn+cOSXoHKu2SdK7jOHGR9xOXoJANtGMn8cEpXhjpcLyXM+OfFOYsHp9cRC8XXas9LoSIw7FKKI3Ud6pOvIqpvxikDonGNK6ye/SwzkxMEOMZnZ5manWRq8xY279pBZXyS81cv8/o3vMlUyqOyvLTybhHRDzzwgH9ZDODY9QXxY+f2TVkQj/PP/+vDfOo5ePTqDP/PEw3OnvkoUXIVMZrIOhaunOH+L3yQ+uyNlLa+gWhiN1naQyUpXgfY0Sm0NrQvPMLK0/fRvfwZ8C0IApSJ1t2wFkfeXyEftKHfKyZ20i5eUkJT4rqZMiWkKLP8ULhBqS+TjynmFVn3z2srZfDy5UnncGmEaIMfIoxqKEC1JnQhfwafYOP32+gxZJjgKq+LPQTKgDIYHdJdOU7evETWPotXGURjqDwjDcqkCj768Q/T6/dZnRfKwRTv+Lbv5rvf9V6uO3CdCYyRrJN96/e+633feuTIEX/o0CHzNc8B7rrrLo4cOcL4VPXUTQc38cdPX+RnfucPCEcmcZ2zMGjSM4qq30brzP0srFwmrE8ytu/b8EpTFYsfrNJaeBS6CyhxhFGVxIFJuwzOP8Lg8jHKm64nnNiNLc3gFIhkpO2ruNZlcA4xVVSeo43Ge0XNeqYjxdJgQIRDhRVEzHqvYe0A/DAxzFH4vIfxCRLEaFPGvCAqG1lTInJslIBcyxKMXPNOX6UzucY2U0UfowCSugwaZ0lXz0DaQ+mIqDyJS9rEY3sIa19gqTGgNjrFFn+KILCcOtNjbtFw+00VatVRRspVdu3e5h9++Kzqd+17gD9dWFhQX3MDWFwsFEByrz9dryZy066dpj1YxqVLeG3RlCHPyNrz5FkXFUZI2se1r6BKs+QywEQjjG37VpLmKTpXHwffwAYRSb9b9O97TbpnP01v7jjRxCzx+H5sdQvx2B6UV3SXTqHTPso4xAeIy7i4PCDLDCYXct9F2xil7Qt4egrlFQ7PeFTBi+bKuS+gdUg0ugWqm9EmXi/VXrhfyIte9wxeChHqa+whda3EW9s9JGooXVMIRDEsA0XluP4qvjNH2r2MeI/vtfFJBxWWkahELimBeCq1rfRHdtJvnueZ/hgd1eVOqfC+77kd0X2yLCLWVcSmeGJ1pZWpcnXqoFLw4IN3eXjwa2sAx44dE4CaKV3CSO/mraXK6aWbZUmLkqVjDJrH0UbhessYDF4pvCrUM6zSgMG5BIUmHt1HWN1C++qj5FcfxypXNGt0McpFf4XOhQV6c+eIR2YIJrYTj+8gHN+OGzSR7gpOcrS1XEoCBnh8soJkTXRYQVmNKDvEFFQBK2uFb88h+STtxlmyq2ewlTrdxhWCqW2UtrwWI0Up51/IDZR8eP0takML41rtL9euuFYoKcghXivIB+RJA9dfxnUWyHvL4HJQnjzrolWJaOp6bLmCshWiaJq6rlMWw2DbHfTbl4is40oyxn//xBNM73kTO8dKhDYF8fisRDoQnjp5iUolioo3ckS+5h7g3nvvlSNHjjAzUepfWK52x2utymQ1ZtXV8PljBTsmjfG2hcscIh6rY1Cu8KB5oa2F1ri8BypgZPvdlCZvoHf1EZL5Z8kHbZSE6NIIpBl+0KTTX8HMPYuOS9jqKJgaYWkcVR4lT1dol8tgDTaqkOW94Yi3wSkz7AgKkg3w+YB09SKXWp/DuQEej5c+PhP84lnC0W3Y2g7E5zxfAmYIEsma5KotDET5Ic5gEDNMFhU4l5H7Lr67RN5dxPWWcGkb5YoqwOFR3uFchjIh5a23Ycf2opxHG4OokCTP6eqUTCWUxreSNOaJZw5yzlb51Y89zvve8i3cPFEjCTXjozU+9cRZFpp93rxnW6uw3cNqoxF8TbuB9W3bWqXzFxqlWjzd7C+LCkrKBlVSL7h8gEodzg0KhE0Vq1q0svhCHnqYpBXTS5K1sMEIlT3fQWnzaxhceZTu1cdJ+y2iUtGqzbMBPuuTZ318YxGfzdHDY8MAbUvoMMKUJ7GVCYyNcf0B+DYSxWgdonWIKOhefZyoMkumI8pj22n1v0Ta6xNENYy2SOpABwWXT9shelckk8GGXYKCgHcFPd1nuLyN7/dwSQt6q6T9RfJBC8kzxGcYU4QkP4SyEcG7BFuaoLL5RmxtB0rpgqOAFJ1ADV57bG0Hwcg2SlkPq0sEUZ2nF8/znz58mh+9ayfjtYjfefAxPvHYKXnLzu3MzubzAPcdukHdc/Rr7AHWWsBKqfz++z8zv226tG/XdEkuXW6hdY7ooCAsOoe1ttDEc460fRVTnkKpcPiLDZpBBiFD0hQdVCjvfRvlHa8juXqM3uXHyZNVTDyCDUNIg+GtccW2DWMKyZYkJeudJVk6tZaiDQ8vKLxGWIYgJBk0UC5D95YYZG2CoIQ2BudyfJqSta6ibYh32RAHyApXned4n+JzVxBUfIr4tICS0w4uHyCDPqJzdKlKqEPIcySIUTZA8rSQrLEhIhZlNXZ8O+HEQUx1Fi16uAzDDxWVCsZx4PNi/5FX2KACeJK8S31slNXWIj/zsYJm1m3Nc93m3ezfOsLmLebxjRXb19wDDEGGXKMeC6PwjZMVLSWlyOJpdFBBUUClagiV2iBCK0XmWiCaMBglUFEB/XoZiiYMd+74HJW0QAWUdrwaExsapx8mH7QRwGiDGDv0LAqlgiLp0hojZWxYQMLKZ0UTJ0tx/RWy9lW8ttioQj/tILqEEk3aXSGqjmO0gDekyydJVk8V7WEcxliypIfv9wq4WBdlWxTFYEwR29NBAeMKpCpE5zEDGxGXYkqBKYiwlcIgdVjGRHWozBCVZ9EqwHlXwMJD2FA2LrxgOHiKH0rJKYzyiLcE5VHoXUG0sGP77ewfzU21mouz/lPDgO03zod9zQzgrrvu8gCR1b86yAd/d7wsKpRUfDSixDhcmgzrao/Wxe1StkQYTBdZvniyPMWYItnz3m+A/tQQg3fk3WV6C8eLnEoXYcQLaBvgTfFxXJIAHq003sYEXopcL4wJamW8FJtDJYjgynPkc8cwKCq1UWa37ESqE1xZnKNb24NPeygFxsTowBCVRwqWjiwBAWIt1oYIhiTPyVyOUyVcKSYK69Tr42yarLJ9yzRToxOcmYcLvRznWggedIC1I4UiGRqRDC8Zei3MqI3sRRkukSl2EemNekFSGDymig4mqFbG2FpDJipeeS+Dgzv3Lw8N4OVpByul/H333Wde+8bXPvHQgw/+4s7p8j+q5Iu5hNoGQYk0TYaSKGpIejSFno6kOBUW5EZsETslKTptYhDcsBNYwG95+ypu0EdrXczr+SKLNybAlGqMzN6CEyFbuYhLW6TteZzzhZdwriBSIqioRugcd1w3zbfc8loO3nAL+/bfyKcf+gQX5ia4OHeVY+eOM9cu01o8iwkCVBAjWY/EFRWMp4JWZTIJKJfqTIxOsmP7Jm7YMc2t+zZxw44Jtk6UUN5zdbnJnzy+wJfm2ogJCWypUDtWukD/XFoIYK/JzK/BwcPDdwq86KGw5loO4rmWivpC/1AZTHkTY0FGHU9YCtm8rdyIR2lsTNhfliTw0KFD/vDhw/rON+39F+dOPfym3SPyqmdaqTPGGK3Ar5EgMBitUD4v3L0p8HmNLhopkpJmHZTSWDsGOMTnaBmQteYgz4Zt4KFdmLCYihHIg4igPI4JItAR7qk/LDj/UpSbIoXBZJ0VRgenmd53I5u3bWH71i088OCH6DQuMWW6nFx5hnLnPHtrM5w1exgEhSxMuT5GuTLCRG2E8dEyu2fHOLh1hN2zNbZP1ijFIQ7PXCvh/NVV/vBzF3jibML55ZRGlhNGimioY6yRdbzgxcbIRa61wTSG8ZLQzYRBliJ5u0AWVSFCqYb7jKxYFDnd1BOMIPt21BU+W9m589bWy84JVErJ4cOHlVJben/4m/e9b2vU+WxDMbmaZc4rbZzW4D1GrY1HDxcreFnvuyBgbYBRJbJ8lbR3AWXKqPIEvrdI3p4rtm6ILzJuKSJiMbBj0GIRB+IzRIV479BxCROWCokYGw9hXk8cwtPHnsGSEJsBv/vbv87WTTO8/dtnePWNVX7t+BWq/SYHbvpBalvfzJ37NLs2hWybitg6GTM1ETHfVXzs8wv8j8/OcWH1AvOrCYttRysZFNwBExBHitBqRgIz1EfUw57Gl3cYn3f4wx0CzjkswlQlJm04kmEQcC5HVAvJFEpbjA6oxJamd9RCxa5NgZAhgbYLSikvfLl6+NecFXzkyBF/36H7zLt/6J5T//Kf/sz37q7pj3bHp6KTVxq55Bir1ugQQpZ0iYfr3bwIdo0sIQpRDhWOYlUZly7jVp9h0LpaDE4M9fW9FLHQaF3kAyYAW5BAnM8xYYQKA7zOqW66heaZh6DXwNsArTXXHzxIa2WJVqtPo7XMT/1v/5S5pSYf/Ogf0lvq0OsZDmwdI5UFHj/7BGcWISyVqfmQoGwwpQrnLzsudnpEgSYyGm0NQaCZiMprdxzvZX1e8MVFYTYoiYt6fqsbQStwSnNsISEYjqGpsI6JCuPxIsPtaYa2UhixTMeKUJSvVY3RQfI0wAOHHzAceb56+MuyMubo8aNy6NAh859/5T+effudb/5SYPTbyias5lmixOXixTmtNEFUVXZkGq1jxCjsMP7JEKdXIojWmKCOsiFZ4wJpd7nQ9JJiwFNrgw4iCGJMeZxgZBtaIO0tE5anSFfOIq6HUoZ80CbtLaGcI0kch97+NlzS4cLFOc6cvkR9fJowCJgen+K221/H9k2b+YH3vpsnLgvPdQxBOIkahFQjw8V2wOWmAivUKyGlcGgAZrjQStSw1fx8OTCl1Is8dI3SGrWe90pxyEoNh00L9DRQxaIZGQpLs0GZXA/b2cqD9X12VMXvmY1sNUqWp6bUj/3qr/72ys67dvLggw/Ky24AAMePH5dDhw6ZX/q1/3Tiu95yxwdiW6vWK+Xp0XJ1pFquaY1WXhsXVKa00sUwpB42WNfa/XoIsjsyVNYmbZxB0h7euSJsqGIABBOiSiPE4zuw5U1ol5L05wmq26G7SNpZhEEbxIE1aFHkueK67du56w37CG0dUX1ajTZTE9Ps3rGLsFxhx9bNaFvj9+4/zcrySUJJ6OQruHC2YAMHvthPPOzyramDKFFfduisJXiKF2wUU0NJmhw/JKZqbdalYq8twCmSwmI2QNbR5fXuoxTvxYiinPf9jZNa7Z0NnC3p937n297+hZebEfRSAhHu0KFD5sgv/MIp4Efue///t/7ZL3ZvXer2vn28HH1vT4/uX8k6kgV11ZeQ9f2fGxIjBcV8XGeOvLOCeEFpA67YEqaMLbpzWRPXW8GU22gVosmx2uDGd8PySdJ+BxWEGFtGxzEkc/R6Ca+6ZS+37L+Nk2fO0R1kJC5j0BOmJmcYGbU89dwclzs94nIVF9cIy1NoDDkOvBpqAKyVqg4tFOFpqEngvCL3oAzFSrvhEmutcsQ7PFLcXsyQHKqep0cha5tPRa7ddgxCvs5iQoH2EJJjvPMTuqN2TE+5iYnyD77t7Xf/6eHDh+2RI0fyr8tw6NGjR93hw4f18ePH1T0/+s+aFK2oB3/zH//jf/PJJfvTcZL/o4utC16PbNXEUzgvEIQFLEqxT8B3FguRpF4HYy1e8iFhdrijVweYcAKMxXXmyJMOee8qiT6GqU5h4lGS1grW2MLHGEt5ZhsPPXGef5C9A0yTLZumUHobXQ0l5RC3inaLPH1JkXRWGRuZJfB9sjV5dzZoAYkvOHGiScQj3uOcRmuIrGbMFLLYSSpFE0iGm1KGtb4Mt58hLyC/vUBJf80T+PUFmEMugs/RQOBSNya52Tfqky2TvO9tb7/7D/6sw3/FpoPXXI8g6p5D9+iFhevVD/38kS7wkz/wff9i/6m5J96+fGbgagfebWx1lu7CkxhjcT5FR3WiyjS2Pktv6SJ536Fs0VGzYQSBQbRGRSXi+g4oj+MHbZSN8cYizYv4tI8OgiG71xWzgckqJ84e56HjK7z7DVUudVtEagHXETqSUQlSnrts+Z3PPMtkLeM9b/semr0GH3pyCR16kOIARTx6iNQZ7RmLA6pBwETVYC1kaU57YFjquGHjSK3vGSiMxxX7j7Qasoy4tjhN1sLh2j4xXwBcUoDDZm0TmksJfZJPmMxuDnq9qbHS937v93/vh7/S4b9iBrAh3glHC7XKw28+bI88iJ+o+v80XRt/x0DlSnqLNBafxPc66MAWHbnU01IhleomqlPbGTQu47IMJxnii/57VK2gS1XE2KIkUgFoiEpjhBM30G1eJHZdUidk3VXimYPYib1MBVv4+JPLHNxkqShNeUIIAkfJxKS+zP/zxdN0BqsgMR989ASiAsJY4wWM8gyylMmyYedkzJOX+kQ6oIynnwVcXHZ0nNBLBC9ZgXCqDRtSvow2ukFoaiMBGj80F0F5X8jQSSbGZ2LEiRYnJddVm4224zQXarb1vp/+6Z+9/6s5/K/5aNhfZI7wZw//4+mnzlROPdeS2plzj0mv21IEFWwcoMMytjyKdFfor1yFoIYShzFFFZAnA7zklCrTjN70Lkx1Cy7rIQxwzYt4W2b31I2cOftJlp/5JJXaFINBh5EdN2OiiCzxiLZEPuX2TVX2b58GG5KmKY+dOMeXnnuGAI0LNJO73khpYj/tvEtVV0gkw6sMTQknOWtH69bqdw9GFUOgGzeEv5jGkBoSUY3o9b2BxVhYoVIu4kFyMT7xxiWEPjFl5QmVp6pTqvQp0X8wSvp/+z/93r8/8eY3H7YPPviVD/8V9wAvBI0OHbrP/JN7Dy39zM/87r+4+Lkn/8OgMed1VDEubZFmGmXa5N0mNqxga1NI2gMnpHlRJplyhVBC0qTF8vEPMHHde7Aj28i6TXzWKh6sDVA6BslxeUIvHXD39n0ot8oHP/67jNUm6Xrhg+cM/mHW0ajIFJ7F9Vqo+k6iyQOQpwiGTDxGBwjRcKRMr8djs74rqDCIr0RCvbYdxRUaBsPsXyNYcpTPRfu+jyUzdXJTki5k7YHV6cnI8FxVqRPlKP3UL/7Xf/dRKdBYc/ToV3f4X1cDEBF99Ogxo5RKf+hv/4dn+2mn6A94ty7DJuJwaReXZ0VdPBRwiIwizTJc7lFxyOjut+JabZae/D1GD7ydsLqJXq+LVmWuthZpzz8FJiB3KTjN7GyV1WyMsX3vxKoeJmsROwfOoVSyrjySSUo8eyPx7m8Fr/GSo5SmpA0ZMlQGvTZNsNGp6w0z2X59HlF9FUFSYfBoyYgkdTWXmFHdNzZf7ZdU9rFQu/9eKbmHf/E3fuasUs8f+R6Weu7Pcw6vuAHcd9995tChQzIcVUqffPKRb3viidWf/+JTD4s2TnkdgLeFTo/4QqxBKBY62AhrDU4HhMaiPXjtSJZOUdvzZuLpvawc/wPEWKyNCJzQT5rkrUWUtmhrUCbF9T2reY94+6upVkaQPB8iaUV14bwDn6G8Q2wVpyze5UUHbm2T2Qt0IeUlbvafN85qEUoqpeS7zNjE1HSjXbKDX9k8xX/5Vz97+OTa3/uPv1nc9oWF69X09HE5evSof7E6/xvFAJQU3Ri/Nqb86KOP3rFz585/2Ol0vv/Zkx9i9eIXpBoEWnSKBBGpLpMqS5J5XJahXAbO4V1OWKkXK15w5JknqG6lffZTUBphZOcdtM49wqC7QtKchyAomkxDidcgiJkcsXzuSycRXyYb1MnXEEdTbDDXSoMy5FozFgpJmgyz9qgAXNaz+WG79kWo3k5kAzn0BfH+RV4GhVUCzks+6DBV6fotleTXX7Ul+j//+k/91OnhHdeHDt2grr/+mBw5ckSOHj3q/mcP5mWXigW0UsqtHfwXvvCFb927d++POefe86XHHtM/+7M/L489/rRURiraZQ6T9TDklHyLjBAf1xnEY/T6A1TWRhlD1lkFLLV9b2FnJaLZbdCOxtGtU7TnPk9QGscGFZLmBdIkIbSldRpa5gw3XL+Hh86vsNwrocIQ7dJCgMLn4JPhNpAcr0rUamWceMLMkCsYfFWrnTcMMMtXcvqFUTinGSQJUzbhXbePsnt24tBf/8F3fQDgzW8+bO+6C3/kyBH/EptfvrEMQETUAw88YIaqFA4wjz766LtnZ7f+eL0+8taTJ0/y/l/+FT7xwIOuOxiY+tikUkoTh4rcZyR5jvaA6xLJgGo5pT+1g9VOlbSzSByV8L0GrXOPMHPL2/nJt13PE/OX+cCnHP3VBcqdKzhiwsnd6NYiedpFdFQoiQWWy6tdGt0uUWkWE4Tr4rDFjECRCHoK7P1i2yM6YsYUAIyWQom06EW/yODI2tJL+XKPsPH2a0ArSLwiyYTpMty5v8zdN834266fNUbMQYD3v//9wY/+6I9mDz748lxS+3LdeCD/+3//70c/8RM/cU+5XPqJ6amZO+bnF/m5n/8F+cAffsj3ez2tdWCq5RCtFM45BIW1Zjg3J5jAFrctbTKycoLqpv0sju2huTBHKY6wvsX504/wx5WQt92yi2/5kW380tGELz78cWo1jxbNxK3vYfnYx/C9JbwHi6PTWKXf7aFLfsj09RuC+Ub+jSGwtpCglWKv77Wo/tUNg8mGWr5ovWi08igF/UyoGeEd10W84WCZsdESxip18dIiSXfwU41G4/2jo6MrX+0q+K+rAawphADuAx/4wOjNN9/8/XEc/9jY6NiNnW6P3/6do/73fv8DcvnqvEFbY0tlrBkujhSPyZJisFsrtNeIDop9ON5jTAUblomaF5ndeyuDfe/g2WOPEU3uJ950Pc+0Mp768Bl2TQs//v3v4dP793HfR+8nKAX0GheZvOEdrD55FIdGM+DzxzsMki4lU1QarDdo1AvWz69J02iMFkKE3Beq5N6rodDU8/l6a7MAXq5tLXcSFNcdAZ8yEI91wt7RkLdcP8b2aUWmHKudhLFKqBcbXX/p3MrogYOXXgN8ZOgw3DesAawtJXz/+98ffNd3vfNHgyD6R9ba3QsLC5w5e8a1mm21sLio62MT9AYZnW6bMAwJopAkSQoSSBwhLsW5nCQfFImRMVSrlYIZFMSMjo+zrW44cGON9h2H+NWPPU7z1KfRaoAXx2PnBzzy8Mf5oe97L9/z5lfxp19axDefYaAEpyyaDBtX+dLpxwmq0fBGDvcCPC9f9+tyLYqie6iMZ1ctYqk7YDEp1set9YHWehIoU0C62uCHG0N8nqKyBplLyH1OFJbZHFfYNzPCvs0hcdWz0vVUQ40OCo7DcjvzJ84uqsvnpvcBH3nggQdeNsDuf8oADh8+rO+9916UUu7kyZN31+tj/7ZajV+9uLTIhfOXXbvdUnmeG9Bcd2A/E+NjmMiSZDmffPDznDl7jkq1TBzFpP0uaZ+CEEqhrxdohdaW2kiNsYkJJianmJ3dTLWi2R71+eG33sov/s4fkTWuoEeniSJDNTT88m/9Bt//Xe9lJD7HldWMbPE843vvIh2sYEc20zj1SUa3fTdKl3B5UnTX1LClil8DXtfKl0JWNtPs3RFRXbZcPZOgwqIDV3TpHKDxWUKWN1FJC5e2ydM2TgXY0gTV8hSz1Sk2jQSMxYYwFJq9FExMrarIXNEMFHFcWEy42khUY761f8i4fhnh+b8giDOM9TnAuXPn/lWlUjmilOLq1UtucXFJdbt9vd4j98Jqs4ONA6q1ERAhKgcsXL7MJz7xGS5cmkNLjhdPf1DQqa21KDzVSpXtW7eig4Bt23ewZcsWlLW4bo+Stnxmqc5vHv0dIpURjG7B5QlZc44s8USVGunCScZuvYdw043YJEVpherN0WlcZmbrbeAhUX7dbXvhWrdOW8CTemFaCe95dZXzVx0fO7VMFmo8tkgKVSErM2ieIusvIF4Tl6eoliYYrU8yYWvUI7AmB+9wSqONplISRmsxo2MB5chTCjW1quG3PnTB5YtXzA9/+86P/tW/+T3fgRzW8Oev8b/mHmB48AxBHL+wsDDrffaL1Vrle5eWlv38/Lw0m22TJYV0uYgnzzO8aOKRGkFUdORGqgGbZ+rsnx3H5MKfPvRZlhYXSdOcqo0Q5QhswLYts4xPTOCdo1yuUa1Wi1raOTJlyZMeN09H3HDLnTzxmQ8UU8bakWc9GPRJGGAqZVQ8hs/6pECUF0ujq9EkaZ4TaUPVDdN2NRzNRnAyQOd9jA4YOE0u8MULMU9eXWGgHGVnqBlFKQzopxl9HVMa30+oDlINYkbigJoWDMXwSC/1OBGM0lglKF10EaMwp5JpBsozWlYcO9Xn9EJX7dSeTPSmKLIkg5fn8P9cBrAhyWNlZeWWwaDz3Z1O42+VS5Utp0+edVmWaY3RpbhMmrTJvSeKy6ggp5ckGGUphyETEzEzU3V6rR6fe+wJnjx1ji1bNjM9PcHp0+dJE0elGjMzM8P0zAxpmrJp0xSV8khhTN6TJH1ENAmKxeceYSwVxrbfSvPsF7FxCXKHKpUxUQltqjjXRDMFKiexmoQUbQ2paAbOE4jCiSkqDyl69t5reu0WTuVoG2GCEvPnlzBRTCUKCbyA82Q+JxBFbBShHuINeFy/yxIao0BhC2oYgtFCqopGkdJClDjaHQhqltWO4uNPt/E6I3eOwNrKoJ+FSqn05aoE7Fdx64fSOspdunTpdVq7n1paWnzXYNAzC4vLdDuZc1qZgr8GWgnLyys8dew5VhstDlx3PTfedpCRSpmJkYiJsQrLC/N89vNPcvJsg7hcYqQc0u+H7N23h9Zym2olZteeHYRRhdpoHecceZ6T5+lQUsWQ5wnnzpzh3PkL6H6TnaO381RlHJ80CEs1RGu0rRT4vUuLyRkHSslQ27/osmMUjmKCZw3VUwihjYkmDxTsW+/RymHFFbJyxaQC2TBsCGC9J/EMV1MYrBTtX5TDagfDMa9Mg9aC1Q6VKrpdh9UDylGJTx1rcbnboWYU4jT1eiUAAoabP19xDyAi6t5771VHjhyRK1cu/jtr7T/NnefCxfM0lxu5t6FJTckkiaeX9MjzHLxndGSEN9z9JpauLvKhj3yUBx58mL/1I9/L626/k1PPnOKhB5/kxJUlRmtVxqqGZJAThxVqW6Y4uC9kfKxGuTRCP8lJXYYCBv3+esbd7ba5eOk8Vy7PFTW6LbGZC9TueAMPf+Yj2CDCKQviiUe2E9T3FZNI6+ogssZOWG/aaF/g+264xzdXHvJeQcocRohsOMG8VihqhHxIzMvW1UeG28+GvEAlQuZkWE8IKi+YQt54cpejsZQsfOFEl2caDUKT4VIIwoj6ROR5CY3fV8QAjh49qo8c+ddubu7yr46Pj/3w2TNn/KULl2V+YdmIshYb0veePOuTpwntbpelpWUWF+bYOjPBna+5lZ/56X/G7/7e/+Dee/8tD37yU+zes5ulpQ6zE3VGqgGdbo5XEdVqiWqtysGD+9m2eTMLCwscP3mGJFPDOJqTZY40TTh16hRLS8sYVVCubFRhol5i74xhZf9tPHvuGcojk/g8I5jcg1MGPVxDi2KI6AlaaWwu5LqwBCMUB0oxpCob1MH8C/RKFSBarUu9rbF57VAwYs24tAZHIWbpvB+ygjXi1JBbaDnZcFzstwqyh7LkLmFiosrE1NjLbgAvyQq+//777Tvf+U63vLz8feVK/H8ce+qpbGFhwQhaaxOhQkt/kNDrDmj2u/SSAe12i+WFRXqrTbT3LC/M0283ue2W6wiiCg889HmOnzjN5i1TzE6N0h84dBAyMTXK9NQUt950E1tnN6OVYnZmBpdnXLm0QJ57nM/p9Xo899wJ5ucXEC9YazBaMzZeZ2JijNmxkAO7b+Bzz13BSUI0vodwbF8xgTuUfVsDZ4wUDRjjCzlWP2Tzil4r/66BQQU25If6hC8gdAwJHPI8KTlwem1oqwgxBR1tTbTT4wS0ClkVuJyuovMu2hg0Htcf+LfcvEm/7pZtx+tjY7/yiiOBw7jvRaQyN3f5p5OB87WREbNl61ZljMa5QhFJnNDt5Vycm+OJp49x9tx5rl6cY8f2WWYmxgiM5dz5KyyutLn+un3s3LmVTz/0WR566NO0b72VW266BZRjYnSU22+7jVIcY62lVAoR8bzq9uvotjs8feIMSZ5w+cJFmq0WgQ3QBirVChOj49RHytTrZeIg5ta9Nb7nja/h1z7xGUan9hTue21rmCogHyNDdyxSqIp7hVNFEuAoXPQ6SVPJNY4e15R816jZiH5ePS1rQtcovNq4SMoMSa4Oh8HYgKW0Sb+3iNUWr3TRgsYSWy237p0RpdQzG1oHrxwSePToUX3PPfe4K1eu/h+1amVPo7Hqoig0Tz/9FBfOnafbaSMI5VKVTZs2sWPXDt77jrfypjtu4/4HP8PZc+cR54nKASGGKAxpt1ps2rKFd7/7XXzm05/n6WPPoUTz3vd+F6+6+UZCG2JCW9xqUzzwLMl4zR03cnn+Mp/9/DPkaVowgULFyEiFidEao7Uqk1OTGAuVuMymLRP80HeP80fnHMqOFUKQQ44NQ7ds1jaKDFU+HMXwpTIWyVt0Vs5Rrg+3lPq0aP0OcwOvrq203/hy6vkuVW1oD/shpRsRsDFehJWlk6TZVcJoBB9WC80CpUmc4+BETW3fXFKJ5J8fAkGvHBJ43333mXvuucetrKzc4pz7e91e16+uLOsP/vEfc+78OQLtsSYAHM55lhsdqqOj3HHb7ezds5d7Dr2L+cUVHnroYVZXVxgfGyMOQ7Q2DAYD9u3dx/Zt2zj53EmefPoYTz75NK+57WZKlahImtRw5B1FPkhZWb3Knu0zPP24ZbGbUS1XCAxUSxHTk+NMjI/jxRFHEbt378JGZW7eO8Kd+7bx0HnHSKkgcOihjJuWIjNXAlYUOX4oGmFJehdJB6uouLQuQytDtdI1hU8PGyRgwb9AgveFDDA1HAAVG6JtSG/1FP3LT6NCQ1ydQkwFpUOMBsFQR8mrd4/q1CXtcjTziaEBvGx5gHopXH9+fun9tVrpb1+6fC7/zV/7Nbu63KRcKhOVhg0PJWRpTqPZxVrLgf37MUoTl2L27j/A9l17ePLJp3jm+DNMTc4Q10aojtTZvHkz1+3fQym0dPsDfvXXfgOjDH/jb/wg5XIJ5zO0GNJ+i5WFy1y90qLfd8wvL/KZLz5clFiBZevmKaamJoteAnDw4AEmJiZRxjI7VuOXPniKf/Mni8yMhjhXaO9aD9r5YtGCXjtAIdOG9uAq+aCJtnEh8x7P4HFr/eEve1Trbd41zcI1adnhWLdWFCpgxoKCvL1A8+JnkcY85YktOBsSj+xC1ybwPkUrMB72loz7oTfNmr0Hxn77Na++/Qf+LKHnr8VLvwhT1y0uLtbyPP3OLEn5/Gce1o3lVWrlMlGgCIwlDC1hEBQuxBh6gwFxEDBSifFJylOPfokHPv4hdm7dwrd+67eCUcRRzMT4BLt2bKUchyitqVUr/PBf+0GSQcJv//Z9JOkAo6DXWGHh0hWuXO7QbOV0OglTUxXuuP1GapUqBw/sYceOHaRpQpom7Nu3l6mpKYLAEgaGJM949b5JKkGxgFqJwjohzB3x2oydB/GQmoDEuIJe1m/iGuexQb1I7HyKl3zDnp7hP2LNO3jUUExSNvy5KANB0cQaLJ9k6enfZfmp34beAkFtnM7qFbLmPBIUNDdtaxhVYcpWZP8oqlT2yez2qZ8F1NGjR19W5rZ+UY8QcCCKgm0rywuceO45XalUiOOQSiUmjmOiKMJYgzUGYy2tXodGq00umtwoTKTprSZ87uGP0O+u8MY73wDesXV2monRkfUb5JxjZKTGX//hH2R+fp7f/p2j9Ht9FhbnmJtr0un0SfI+kS2QtYmoxs03Xs/M9DTNZotut8fBA9cxO7sZYwxaa7RWDNKczXXLRNmgHEQilPFUrSJaA2GUYhBFdH2L1oWHaZz6CK4zT3nzq1DG4l1vSOESrjl/f40FsH7TNUqbQoLGhBhrEN+kfeXTrDz1WzSO/RHSXiaszOCd0Fs+hXcJxljyQQOcQ6uAmhFmpev2bK7qmen6L2yb2fbES236ejlzAAWQ9bLto6M1zpxecP1W11TrNUqlkCgMMIEhdzlukBe69iJkWc7C4jKTE5NkSUIYKeojZVSg+ewXPs3WLVd49R1vYNDvkKYZQVDs9zOm2Ks3MTHG+973Pfz7n3s/Ls+54+Yb6PZ7ZJknIMCnbQYDj9EhI2OGqytLdNtt9u/bx9btW7HDw4ei8ZQjRMBoILgBVK0jDorkz/kUnwV0Q0unc4bB0inoLVOeuZF49tXkPoM8GZaLcm2DGYWQtAzFoxVhMZEkUmwyHTRJmxdJGhfIWxcL9ZOogq2PI8mAwdJ5vICNqwRhGZ8nxa5Cpag6xyYG+c5pY6enzOdf94ZX/+vDIvrQy4wBfJkBrGWb3vt6EES0mh2U0dTiOnGpRFQSnGSk3Wy4ZNngMkcYRFxZuMqenTuoEFIpKfrZgNXVPsaUOHv2DJ1uhzvfeBdLS4ts3rwZPwRFtNZ479i9axt3vv52/uCPP0QURmybnCYSRZq36OQNTGUEj6PT6tBuNDmwaze7d+7EWLv+fZxzRcYtnrbLCY2mpgdMVKICN8DRkphF71k5+3Gyy09ixrcTjW7BxFXS5qlhDlAGwmITt8oL7j+CeA8+JcsTVNIj7S6Stq/gugv4LEGZGGs0hBVMOILvrpC2G4jPsWEZG8SgNblkVCZ3E1W2UQHGpemmS7k9sLt+8a633/E+pVT/8OHDWh05Iq+oAazHBa0zgDx3lKol6vUxjNZ46ZGnxVRroAyJpOQihKGhudphZXWJ6/bvZHFlmXY/Q0yAckVP/8qVK3z+c5/jda99PQtWMzW9aV0ISmvD1flL7N23g1fdeBuf+/wjbHvHO8n9gH7WQVdKiBL6/Q7tZg9EsXXzNsIwKjp4BeiO91JIuwkstLpYcWwbLxTCAp+wOBjlTPMSKyc+gOq3EVvCr16mvXqumLA1pQLqtSHWxGCCgu2jpKCMpxne9YakUVscamWKaOcbsWEZ175KZ/EkeWcZnwwKUpkOkKCCCkOcd4RxjfKW26nU91Iynqrv5rNxZm/cVb56150Hv2t2bPbcWiX2StC1n2cAa/vllVKXer0u1UpVj07U0CVPnqTkedGTsNoUo9BrY0zisTbg9PnzzG6bpNVN0SbAJRmD/oC4VCoQPvGceOYY+w5cx8pqk4MHDiAIZ8+e4tSpM3jnueWm68ltzpeefZyDe3ZBKUJhaTWbdLs9nBPy3DFIUsasxRu1rsJdHJYiHyRcWehQL2mmRyLyLOdco8yTlz/H6rN/AoM22lZBD1CmcO1BZZpobBbSNllzkSxLUKboF4goCAJsGKKDWWx1AhOPok2M67fJGpfota6QthcL3QIjGBMVGAAepQVsQG3iOkozBymVJii7RGpZ120pOXvzTn3i2+7c+94DN9749Ct5+C/mAdZczuJgkPqxsVEd2YqkA6dEcrQpVqkEWHzmCtl08WhlqJQtC4urnD13memJKdrtAUqEiZFJavUaQWgIYkOSdmmtLlOpj/HFL34RrTUXL16k2ytoXbFX3HpwH8dOP0dnkBCXLO3GKv1+gvMFUXN6ZoowiooD98VaNzdcvOCdI037XJzrMTVuGauU+PTJFb746EcYXPg8ymi8rZBLjsocKi/Wx2TJRQaNSxgDyg9HbtTaSlmBnpAqjVYG5k6BL2YUjLhib4EOMErhtB/unBBMUCYsjxCObiUa30dcnsZoRSXr+Iprqr2jgb1us/7k9/+Nb/mB6enrr77Sh/+SBuC9P2utvTA6Oroz0EbyLFE2MMORbYd3vuiOZTkWhbchfZeglea5584wcscoxijGRiYpBTWCoFhtbrUwUR+hnGZUooDVZotnnzlBKS7R7XUZJH2qpRIJOdcfPEieO1qNDt1+v9jQgWJqepZ9e3dRn1wr1fzQ9a8NUUKzlzAYpEyMzvCJpxd48rGPks0/gQkjsrxI8rRWaGuv7QdQRRvYZX64EkhQYlHeD0WiVbGcSgZFCNAabzQDIrQKiKKQUmWcoDoFcR0dlLBxCV2aRNsRrOSErucraS7TJjHbxnJ/w76Rn/07f/d9/0IplX09Dv/LDGAo+aqVUr25uauPjE6M7ajVyzLodYbNTMFlCvFFK9NYQxRYUlcQGIxVNNo9Tpw8yxu/5dWINmjbQ1OhVNZMT48xVavTbyc8+9wz7L/uRgb9hGNPP0MQglFCe5DQ7CdEUcjWrZvROmSl0aRUKrFlZhO7d+xgpBYVa1NkePBDx+VFobXy/T7SSoz6xOe/qC/OnaBaK8PEt5I5j/QbyKDBoNck77bxbjBc1mjwUuABxcKGYfmnHVrZYkuMMtighomrxOVx6rUZtmyeYsvUFDoc4cqq5WoP+iZH54UWgbiUMF31ZScyalKzuZaxc4JHX3fb7n/yne/5zgd+/O99H4cPH9Zfj8N/0STwgQceKEa4vPuTIIwPbdm6k7OnngGvyPsZWZbhvGDDgDAv1rDoYZ/do4jjmDNnLrF50yw33HA93nWpBCHbNk8wOllheaXPQrtJ2k957umnuenWV3H16hytVoPMw9JKCxsojNEENmLf/l2srqwwNbmJXbu2UysFw/17Q1VQ767RtwUxgdUPffpRPviRJ+hlKzJSHXdOQq3IVSksK13bj4Rlqs7hkhYu7eK9YKMYl+fkjSvkneWiK+g9WE04voOwPgthndDUqNkSI1FB7LRRwNmBo7GYMEgGoEFnDsH7QJzEPtWjOD1ZFmaq/ZM37Kz9Xz/293/ovymlkkOHDpn77rvPv5xI318EClZKKZmbm5ux1j63vDRff/jTnxQGuRq0UnyQoY3Cp47l5ipLzRbNTo8k8ySJI8syBolDG8/3fvd3sGfzFjZNlxmdqHL58oDVZo807YPzdPsDZrfMMjG7lQ/84UcY5EU/XHxGfbTGZL3G677lVvrNPpVKjUolKHYJKo23pqB1JUlxYwVXrdXNlSuX3v83/+b/dmJmauvfyTF7217TcZATkNlK7oOyIqwobyMlJlTKlNA6KqRbil2hxZo5tQEn08VyKO0ZLnVy4BTOFwsjDI7AWgmU81qcBC4xZZWrutaMmDZTsXxh96baL//kv3j9fUpd1y4Y1aKPHPn6HfxLeoBhGDBKqfn5+fn/Prt564+IV67X6dlAW0q1mDx39PrFYkWMxg7DgBdFkgtBFOLznAc/9Sle9w//FmP1cc5fWaCxkpEPCjaMF0cUhVy+eI7xyWluuvkGPv2ZRxipBaighHcO5xxZN6VaiinFdijXboq9emq9ZMV78ZXKiGk0ms/OzS3+40ce+VhXRH7pn/+Df/OGpVbz3c1W963tlOuc8XbAgH6ekeWWnMCJLYkPIrw2CmWVqEAZVWALogtegHfZEJFREmoQpQWVY4wTo5wKnDdBjippMWWTE+sBVZ2fnRgNPrJr5+jv/cRP/NCnlFLyj//l+nT01/XWf9WMIOfcf0Hxw5XaqM56fSolQ6I9eeJQ3mOtLbRpbTjk1DvisNioaeKQJHUc/cAD3PXGN9Dv93CZL0SgcEMlbYcJDKdOP8tNt72aU2dO0mkn2GG27b2QiSM0htSlxEPxqOGwXaEkLiJhFIpzPhsMBj/0tre9rXv48OFQKTUAPgF8QkTMP/t7//b65srSna2sf3em1B2Jt9u8iWyqHKnPyZ3GaUuGLZZNrq2NG7aCh0OcyniFUQVRL9AQkhFKj5J282Gkj1VD89DmcX//P//Xb35EqTt6AP/gH/w1Dh26z9x33yH/Ukucv2FCwEYKuFLKrzQWPnb1ytK3fvHBjzmrctN2OSrPyRo9espzcaFFq90ny1whcY4QxxFRHJLnwuLyMltmJ/i2N74JxJG7FK1CnDgkyLAoGHgO3HQb880WD336i1SrFUQEqxVvvfsN1OtV+p0uo9Xa8GcUrllbg1Pko+Pjdm5u4V/t3bv/p9e6mYA6dOiQHvIbnvfQz/7ar8W//NSVne1O5/p+313niA8qpfemXiZyryu5EGUikUYblC94Q0onxshAa9WJjV61Si4iPF2OzYmxkj717bdvPvWmH/j+1Y3t4GJD1yGOHr3Hf9XDhN9ABmCUUu7q1at3lUuV+//w93/P97orWueFTFvuU64uL7DUzEgHQ7lXl1OKAkrlEp3ugEHi6KcJjcYS22aneevdb6ASx/jM47MMnynKVUuaJ4iE3PH6N/Hhj/0pK0PBxpuuO8jWrRNoo2i3WtRHR4cMGz3s0+Pq9TGz2mw8tHXrjrtYW7j95fQpdfjwYfXAA+ihmMKX3UKjIXcSfua//WH03Pz5uJMSeUKb5x2lKOdj5XhwYGZi8IYf2ZtYc2PqXtyBqze/+bCZnr5Bhrf9G/LQv+rJoDUvsLi4+CerjdW3f+TDH3BVHZp+krDcadNs9VHGogQG/QG1WkQQaJaWenTaPQZZQi/JcOLo9zpsmhrlrje+nsmxMdJej5It4+ix0m7TaXS4+zvfTqM1oNNY4YYbbiAOIlI/wNiA/mBAuRQXCqJKkeWZVKo1Abva7XS/ZceOHaf/HL1zdfjwYXX8+A1qYeGYenD6uHD06J/nlio4pN/85utVgaDi7733XvnLcOB/IQM4ffr0TRMTk48++OD9+uzpY3qQiOr2BtgowGqD8p56pYJXjiuLi6wu90iShN4godMbkPsMayyDfp9KSfPWu1/LwT37yJI+C/PztNt9cpdz4KbruenGO7G5x9ik4B5ai7Yx/aRPEKzr7IjWxo1PTtrVldX3zc5u/b0Nrv9/6nnIkPpz7733Pu/Z3HvvvbKBCPKX7qD/QgawkSJ2/vzFf1evV//pb/zGr+fNZsdWa3WikiUOA0ZrVbI05fzleZaXG/T7Pfq9Hs1OlyTLhpo7QhQEaOORLOW6g3vYsX0b2SAhTfooYGJ6kjfc+Q4CrbDaF3v4tELZMoN8gJcUawOAfGZm1jZb3V+anJz8u1+jw///y9dXNIAhQ1j98i//cvxd3/Vdn11ZXrz54c9+zlWrI6Y2UqFaqTDo9VheadBod2k2V7l65SrNZpssz0nzfMiyFSJbSKflaUa71aRarbJ/3x62zI5TDWJ0OeSW297IyEgV7QSjKTAHY8l9jnM5Rpt8amrK9vvJg6dOn/u2M2fO+GFZJd88zpfBADaGgmeeeeZAvT7y2VarMZrnuSiUbrc6LK406fUG9Ptt5heucvnyVbqdLnmWYa3F2uG8nHMMkgTvc5zzuBzEZYyP1dixbQu10Rqvee1b2LZ1C9oXdCtnigxNa02e5W5sbMyI4lSvm71xZmZm7uXmzP2v/vqqhkOVUn7oZp87e/bU91cqtT8Ow5A0GfjVRkeXa3VyDysri/S6KXEcYa0jtlUCbfHiipygm2BiQeu4iKW6aLdmuePc+Yt0n+uyZetB9uzeRTYYDNeqKyT3YLUbHRs1gpob9PN3ffPwX0EDGBqBu//+++2uXXs/fPLkmR+21v5GtVb1YxMTMje3qDrtFq1WBxEhMJrpiSlCJUjmSPJsOJQpaBMVdXwO3udFCzeICEZqdJKANOsPB0BlOMGjcCJSqpaNNnYxS9N3TU1NPfvNuP8KGwDA3XffnYuIVUr95qVL5yuDgfzSxFjdnztzWubnLmsRT2A1Y9URypEB5emT4LIEbSFWAYExkBZi26ItUOzdM1aTOUtg9POoCR4kimOxJuh32oPvnpmZ+eLwPeTfPL5X2ACGniC///777datO/7zhQsXEq3dfw0CrZKk60IbmGq9wkgUkUtCt98lTTyIJgojIjTkDkqaXNRQY1cQUvK82OxVqdVxLi8mgIpNG35kbMystlr/YmZm08Nf/OIXA6VU9s2j+zoZwJonuP/+++327dt/9fLlCys33XTzr4OvH3vqyXxiZMSKZDTaA5KkYMsQWOJSQMlr0jQh10IwXPLonSfva1ye4sUzPj6Op4CBEeVGRuq60+k+OTU184siYoBv3vyv4Uv/Rf/hWjjYsmX7HwwGyd23v+qOU3e/9a22M+jlK822aG9BCUYctSCkEkZ4pRAxaG2Ho9ngk4zeYMDc4iLlap1NM5vx3qG0Fh0FPqrWlA7Cf7kW779Z7n2DGMDGcLBr167Hrlyeu3Pbjt0ffMe7vtvWxybV5bkF5zyMjtWpjZTxeDLJMaEhMMVq2NVOi6XVFeaXmzSa8Na3vJMwikApr611E1MzQaPV/A/1ev2Phhn/N5O+rwcO8NWihQCrq6s/6b3/6TNnz5U/c/8nxOjce6P0oN9TXjziPFk/o9ft0Op1yZIcpQLe+e73csdrbhHncjc6Pm6r1Qqtduc/jI5M/MOhOJV88/Z/gxrARsRQKeWffPLJm3fs2H6vOHnP1YV5nn3uGRYXFl2305WrVy7rbqupEM/IWF22b90p3/K6N8js1k3aKPTExCRJllz2Lv/fq9Xx3/rm4f8lMYANhrBen58/f/7bRkbqf1/Ef3sURVGa9llcWmJ1pYlSsHnLLBPjE4WKd5aR5+6itfbXO53O/z07O7vwTaDnL6EBDI1go54gp0+f3j8yUnmLMup2hboV8ZsFpbPUdUXknDHmuDH2gWaz+ck9e/Y0X2hI33z9JX2JiFkzho2v48ePT5w4cWJqfn6++uX/5n67Jk33zdfL//r/AYUTVF7lbRPTAAAAAElFTkSuQmCC

iVBORw0KGgoAAAANSUhEUgAAAIAAAACACAYAAADDPmHLAABorElEQVR42u39eZil51XeC/+e4R32VLvm6up57tY8WDYeZFuyAYMHjDGtmDAkhCQQkpCEJJycfElaHQ45XwKEE3JCYkgYD3BQhxgweMCDJMuWB1nW2C2p57lrrj3v/Q7Ps74/3l3VJVnChliyyed9XX1JXd1dtff7rGcN97rXveB/0ZeIKLlPzP33328PHbrP/Fl/V2sQES0ikYjURWRaRCZEZFREqiJSEZGSiIQiYuNS+BV//n333Wfuv/9+KyJGRNQ36nNS/ysd+NGjR/WxY1PqyJG7HSAv/HNgC9nqnoWl3s5mo7Op0ehv7nUHU/1BNjNIs8ksyaI896Usy8M0c97nuROlcqOVVwpvjXZBHLow0IPQ2PlyJWpEJb1YLZfP1MdKl7dNT54L6pPng0Av5bm88B2qw4fvNTfccIMcOnTIK6XkmwbwNTl09NGj93D06FG3fqMNuFymm/MXbj55dvXm+autVy03Gzc3mv1d/URXOqmn1cnopdDqJ/STnCxzZM6TOY+IoFGgQGlQw8ekFVgFxihiq4nCgFLoqMQRldAQBp5yxPL27dPnamPV52bHoqe2b51+cmrrzkeUUosb3/thDmsOowF/5MgR/00D+HO87rvvPnP0KBw9eo/bYAy1xvzl1zx1/NJdly4tv/HSXOuGpVY6udyF5U7Oajejm0KCSK60V9aKaEAFCmtQKAWK4l5KceaiACUgKDxrpiAieDJBwDgRXI6RXOG1iYzie9+wnaTVYaWXMlqNGKuytHP7yDHr1SMTU9EnX33nnZ9XSq1sMAd93303qK+HZ1B/2Vz8Pffc49fcu4hMn33quTc/cfLid1241HjTxcXB9vmGY6Gds5I4+h5xNnDKGiU6VGitQCtBIShEFGrt/xUIgigpviZq+GPWzkOGj6swAiOu+L0CcCTOE2K4ftzKbCUUp0QmKsilS8t6784RPV4KwWmWluYZKdn5HVvGHi5V+fDb3/P6jys1dnbtcx46dJ+5775DopTy3zSA5x+8AwgCQ3Np4XUf/+RjP3j6zOL3nF3IZi4sDbjSTelLKHkYugyrvERahUopBMEgSgOCkrUDLw5U1h08Gw58w2MpHABKFV8TPwwNQ8NQSpE7YduIYt9IzMWGozFIOFjX7JqucLGREccit26J/fmlnlyd6+qyzbUhZ/NUzKDd7h7cO/XAWL3y+29791s+qJRaWvMKIvfychuC+kZ39WsHLyLm6UeeePdjT5z78efOLb319ErOhaUBbV1yElXIdKRSr7Tkwv7JEvXY8nQjIUkUPmB4iKy78LWPL+tfL7wACFrWzOHaIeMFFMjQEHRhF3gFmfN8y1QZ5XKWB47bt0Z0E8Vnz/YZrRm+ZWdEY+BYXU7YNxvy4acaEmv8u26tsNLsGzfIuP3AJO3lpauTmyq///Z3vPm/VcfGHgc4fPiwBni58oRvSAPY+KFFRD/8wBf/yiNPnPrJMxe7d5xczJjvZWTxSJ7qksmNUSIGoxQHJw27ahVyyZgaD3nmcp9PX02JQ4X4F/vwav12KwUe8KihAQiiTGEdw7+HeNAaJR7jM5TSCOC0Y5ApSmhCI+ydMCQd2Ls55MBMyP94rMvVVsZ33FDlxHLKajPlr91Z5wsn+1xa7cuBSbwXwzMnr5jZmmbXdJBft2fyA695zYGfP3DDgc+/8DL8L20AGz/o8cee+vaHPvfsvcdONF737ELGQqY8UVlyG5m2M9TjCJXn3L6zypRVlGPDidWU04s5l5sptmSKGt8LaI0WGd5cdc0DIDit8Cis91SkRcU1MFkXnycoVUaFlkAnePH07SQNM0WiLIjHoFDisUoX39crEg9GeabLhYsIvee2nRU+crxHFHt+6LXj/MnjTSoBzNYDji0kXGn1qVgRm/VdOe3ZrVXLzmntbzsw/et/9btf89NqbPYcoA4fPqy+lt5AfSPF+nvuOaqPHr3Hicj2//e3PvQzjzx96QeOzyUsJoFLw4rKA6X7PsZjmQwtU9WQV02HrPQGLOWaM0spl7s5UaQJVRG+HWBUcavd0KnL2oVGMGiUF+rJZWbyU1T9AqFrYq2iXLPk/RyXCeIsuY3xRPRMnYbezkq0iYYewYvHAqjCyCI0XsHACV4JDmE2gqo3vGpXRLuv+OT5Pt+xLyJ1mj8506YaGJwXFDmBpKLz1JfSttldt+yZMUu3HNz0r77/r7/nP2dZ/jX1Buob5fCHSZZ84VOfet+nHj7zfz1yOpk53cwliUqSm6oWZWk7qMeG6UizbzSmkwkr3Zy5NGOhJ4ShwmiHF4X2GoPCKIUDnHj88BNrBKdAYamkLTa1n2KaZwhVhjcKbYUbr9vPbbfezBOPPc6x4ydotwZkkqMDQyWMQIHPNnGlehuXo930lSu8gIBHsChKolFKEISeFxKlUF4YM4ptVctY2bKUOk428iI3QVAiWECTY8ggG7hx1zUHJwKu2xx/7K7X7fi7t99118lDh+4zG8vgv7QGICJaKeVFRP/hf//w//nwo5d/6kvn+yyYSu5sZDMVkpuAXgZTgeFNuyN21GPOLPT57KUBDe8QLLEGh0cELAq0LQ5DXJHXKwXryZ9GlFBOemxqfY4ZexIfQZDGlGNYap2n00opl0qIFy7NLZKmgssduUCtPsa2nZspBQoGIUulN3GxfB09la/jBUIBJik0oYdAGzLlGOBxAuKKiiRXQmxVUV0AoqTwWIDCYSQnzBKxWdfvKOfmxslgYf/1Y3/7B/7aoT8EtBS3R/5SGsCGwx/5zV/+wO987vjyOx6Zy30/HsFpozMVIKJIvWbvSMib98bgFAtd+PjpFqlWaCVoEfywoo+UQYBMPGul/DCNG4IHQ9evFJuXn2SbeQQVeJSJSfstLl+5TLfTx2jLxNgovXbK/PIqXUnoD3qQa4wJ2bNvN7t3bUf3e3jKXKl8GxeDzXidDQGk4c8VRa4Lj1MVQ8lDRzuyNaNErtnlC45FDQEo7QUjOdZ13KxLzA3TcMO+yr/5Oz/x1/8/ufNKRPiLGoH+emb6w8Mf+/X/8gd/8rHHF9/xhfkk75eqOtexTnWEJyAT2BQbbpyJKEeK8yuODz7bIA8cRucIbv3Wx1i8gnSY8iu5VvZ5uQboeA2B6zDBSbTJ8E5RDi3dbkq3kxAGFms9mJSgZAkCIcBhlcUDnX6XTqeJTj3eapRqMJJcRpsCHNIbblYBLEHgoascbesY9YaSMijvN5Skz7sa60WoR+GVItcheVA1V4Oyf2Re+6dOJf/8l/79b//W8BLxF2042a9jzBcRqf63//L//tFDjzfvfKZjsl55MsgxyPAR5njGrWVnXXNqfsCJq4pnOylxLEOX6dFegVFEXpPiSUXQw/pd1PP9nKwBPSrA9ecxNECH+CwjSVOCwOAcJD5DA1mi6aVdMpfhM8AJvV4f8MxMj2NCh7gc5QLKNBDncFojinUsYc0QvQIjkIrQVp6a12il6WjQTtYrzRdz0l4plChSIpzRuh1Y+cJcJ8/z7g/84s/9WklE/opS98pfxBOYV/zwEXXP8aP6xIn/4fdsufW3H3py+Tseb5lsENQCh0GUwVGk8B7YP1EicY5SSfFcM8Uog6gCDRavUMoSi2Ggi2zbyoZb9CIPVRBCo8hPfZylC5+nXh+nFJfIsoQgsNRrY/TThMvLDc5dWuDS1RXa3QFJ7ogqJbZv3cytt97EpskJJHcoLUSx5fz5OVqVA6hSDbx7Hr6oNrhahSIDUhR1Uejh77/S/V0DsbwyOK2Us4Fe6OZ5nHPjuePHd3z0E//oA9ddd705evToN3YOsFbCfPgPP/pTf/rw5X/72XP9vBuP2L4OESyCxg19txJN7nOsKrJ5VFFW6eHTEixWWVDgfL6O3K0d+7XfrzlljxPLWHaF/Iu/yImTzzE1Nc6BfdvYNDlFGFbQRpNJRu49aZricgdeMChsZAlDi3URuXMEWjAGTp69wKmzF5h5w7+kM3mQPO+hlH7ee1kzCKEoR5W2lESIBToI+dBg/Z9xKOuZhYDBE/o+o2kre/3WKLh+Z/SvfvjHv++n/7wlovl6HP75Z07d8ZFPHvvtz5zqs1oeNbmyyhMCusif1yFbsEaww8MvHuNGnN5eg3bFvcQtkg0PUHAe9MoxytkVVlZX6PW6zM83WF1pIa5DoByhiYhCSyUOqJZjxupVpibrjNWq1EtVkkGbbnuBxcYyx8+c58zlK1SiGpPb76Zhy6DdhvcqL4xDw1JU4VDECkQXSLMf3vSv7toW0HWmjG50+67q07f8wx//sYcOve89Z4pu6VH5hssBjh07JjYwfPL+J37+iQtZ0LAll6lAuQKOwas1C19770VZJ+raA1xPmpRZNwUvMsToZUO+LxtunwwbQWC1kNqAkWCM8dEyKw0hy2FhZZXl1VXi8AqjoxHjozVqIyUCE1Cv1xmdmsTnGUtLDU5fukCr0WPQ02QJlKOAA5tvZi4cIfV9QmtQXp53/M/zBEXShlfCAIX2irW2lRr6ra9kB6IgwyLaqoYXdWJ5oConL//fIg+/6t57P5qs5VnfMAawdvuf+uLn3/k7f/Tsm851tEtLZeNFFWCJ8sPkb+PrxR1ikVSpYaNueLg4vPhhaaVe4tIorPL06vtZbDeZqC0SB3O0+n26/ZTMKVzm6C21mV8ZEIUWIw4bWIyxpFlK6sw6YBOokNntngOlnXSrd7OqLYH2eCx6rbUsL/RE10KBEsg0RAxhamQdEEIpRF3zdy+sFtbMyWlIJDTnB5nb1NLX/cavnP+JI0eO/NsbbrjBUACh3xgGcOzYMdFa8dTTc//gzLxnEEVkKlj/sM9/SNe6cMXNuPbo1tqyBeCihwaRrRtCcYv085MwpdZDihehZCt0SuP0RvYzGk+yJ7yMqzVomwHtvpAkgvcZuUpIRKOzDJU7rFXUKhGTFcdkPWSyNgJ6D3PqOzhXGgOfYkwZj+CHZYB+Qaq1npcoPwSkNLny4HWRt/ohVC2CUteezfO9yfMNIdMhHaXUueWWbJ3r/ZNLzeZ/3VqvL381XuAVMYA1wGcwWLruP/6Hj775UnMgLh4zogo0vrjpGwxAfXni9LzHqNZAEkHEkSuHkhSjQryERXRV1xypeP88V6ysJgojVtM+Pt7EwE4x1j7L9qDNyAiEIRDnxHGZPEmpT5aYnNnC9p3bqdcmOfGpsxyfL3Fe72RRb6fjFxksPkRlx+sQNHqITVx77/rLPhvriCF48aA0HjDqWshTGz78S1UJ670Nb/S80265Yycf/uOH/grwS/fee68B8q+7ATzwwAMa8E8/cvLtSy2Ctopzp3VRsQ3d5Ma4p75yBBzGfocoh0l7pL05+v0VyhMHkXgG5RKU8uuucmMLWBCcrUB3mV6/QRJP0qwfZDnvU8lgTEZRukzJTDJuIiQPKDVGePJB4SIVTnd30slTOm6evP9xeq0zlMZ3onSA4IYhSX0ZsOOH3k6JwFq48jlO/DA3YJgHPY+N8BWfhlfgjKGvIi41M9mx3PxBEXn/vffe678hQsAv/dKiACwsdF+/0M7ItVH50KT1uonLNdbN8PporRGRoTu89mdrXi3PBygN3qWkg1VoXqHRmqe2+dXo+ha8tyjJv+z74gRTGsNObCVZuYzrzmG6CzTCmJWwxmXfx/YVYbpIrCOkEVCN+uSxZZCfYpDNkfaW8Gm/6ABiCEd3IcoWVb1cq1YKlM7hAatDJO/hvKBthMIj4lGEeOVRyLoBqMLCC1bqGqChXro09ErjVaivdFPVGujbr149vvXIkSPnv1JZ+EpAwWrY4lXNTmfvas8hxihRPC9T58+DX0mRSWtyfLIKOkfnfZwIftCifeZ+BnNPgCSICnHFox0mgkXY0EFMZedrKI1OoQx4clzaQw+WUL0zZJ1jDHpPs9J5Ejfh6W8epVuP6asGafMKOvPDuKyJZ68nHtv9gnJPEDzeO9AhWEvSOMNg/hQBJXQO/e48CjNsUPhhziZr/3wDb0HWkY0/wyGSq0A1JHArrSBcuJL/7yJi77nnHv9nwcT2FYj/azdwPHOyuZs4RItS+HViJhtqfzYkems3Vm1IhJQuaFwI6KBC1jyL66+iMWgC8CA+pXfhUZL2Rcqb78CWtxbJFeka0xflhKC8hfretzJYOslg5TwyaCKuQCDRFmVK2CShd+U58pUrOJXjXDpM3IRwZCvR5F7CkS14XXib9bJVK7QqI96Rty4xaJzDq5Dy5HWI0mTdK6i8h49TtLXDQ9yYLCrQFOFi/Vk+P0F+Yb1kUCSBNV+4tOoP5fZHn336xHYR+R4geak88mU3gHvvvbf4wYNGDa2rmRecUThh2OoQEI3R6iWdgEcIlSLxCpc74hC8UwiacGIfnZMP4PpNTBiBc+QqRTlIFy/g2g0qU7sw07egogKm1d4jyqO8YOJJSlvrhGO78Z0Fsv4KLu2j8hyvBMIAbcroyjhBEIPW5H6ALY0QxtOouIZHo0SBNiij0aLIXIes8RzJyhVyyZjZfDtTlf0skNJpn8H1VohHtyPaXMsPNx7/hnJWkOcVSvIiHsAj5CgCHTLX8fr05aX8ll1T33n8yefuvuGWgx8WEaOUcl+3MrCZJNooCmb2MIN3WRvJupjyJpxE6JciwCrFUt8xXYap0ZBn5lJGSqAlR1SJ2t630jr/KQZLpxATEVdm8P2EpNskbSyQNJYI5s5QmT5AOLUPVd6E1oDPcHkKYrCVKaQ8QeAzxKWIcyiX4kXQYRVlItCCqACrFUZZwOKVHxYxGXnSIO8s4poXybqrKA3h6G5qW15LZMosDlbp9i6jsoygMo4yEVoZRNyGG70WEv06b+F57l/xvNpIRA3L5aIAzqUgpWTiFaK8pMnoNwQOEIn4KArEhhafO1AeJQlp4xK+t0I4eT2iQpT3z8dDFeRZzpt3jPDGPVWSTFMLmjw71yNXltDk5Fozuvtb6ZZn6Fz6HHmvSViu4ygjA0Oe9hg0rpA2FwkvPY6e3Ew0upu4uoUwHoEgLvBYJTjvkcDgJUcjWK0LgEkcWrnitvsUnzSBBJ/2kKSDS3ukvQVcOgBrCUanCEa2Eo5uh6zLwspTaBNSjbYgFcsgW0Xp4iJszPHW/bSSYU6g/owGjr/WahKN9xmIYIymFAZaKVRpZPQSwEs1iV4xA/BhkJfLoatGAZIWzV6XdDBaky6cJHcDyrO3IqqExm9A/TRGWUTDx4636fZy3nSwTDXIOb6QsdBzVCOFcxmV2ZuJR2ZpXX2C3tIplPMYFaCjEBPGeC/k4lDzZ3Hz5+lai4rKBNUZorCODav4MC5upgnxaJx3uLxD1muSpAlp0sHnA7z3oCyiDNoawnJItTJBWItR2pAPOrhei9xfxZTHUGGJOBhDkZH5lKA0vo4BrIFdar1qkBftZbDBSDa6gzX2kSA4nzMaGZkZrylvVE8FwQWAQ8cOydelG7ih9z/6qU9++tnf+djczMcv9EWMV/3WKXy/ie93SXurlMd2Em99FcZWEPHPg1EWOzk3zYTctqmEMQHzPcekFU61+zyxmBKgMOLBhIgxuOZVesunSK8eJ+m3seUKYVQmzxzKeZQRnDiM0gimSEmVL5JMExVsXxugdJU4iqnUamybGGXzVJ2RyTrWlglMgDEFdfzSwoAvnB/Qa54kbV3EddtYUaiJLdjSJEoEHReGYEzM8wDQDV2MFxrAC01hI595zXg8AQqwytLtNXjVdODv/YEbtTXmys23HtgNpMPEUb5uHgBIKrVyb7IeEpDIQDKlTESe9MFnWBvRXzpB4lNGNt+KiseLcICQizBZVZxrpLQT2DXqQYR2FLDYUvQGKVuqMa1MkScDjIGgOsXIyCZk800kqxfpL5/D9VbBDQpXiUVrizYWURqlLUE4AjZEa0F5ha6Ookf3sWd6E+981Tg37hhhYqJGoA1GF51FpT2rK10efqrJo6eOkfW7WBXgy1W0LaF0gNYhQWkSwqjgC4n/sqv3Upi/ekHN7of4gPcZysQoYnTewCmH2Bp5knL7wVn9pacv+fOXO5smRqPv27pr16/fd999L9obeCUNwMWlMN08U6b0dJtW0hrGK0OWZohPQTSydJrmYJXaljuwI9uG9XARm2OrWUkyrl7K2FI1PNpvYZTlbXvGuHW6zIeeaZDakF6S00wyrM7JbYlo5ibi6QOI75P1OuStefyggQza5IM2LutjtCM3fUZnd1GPxrlw8Un84nPY1hLHlsa4cnWC0eokkY3YvmmciWqJsZGAKDAsLTY4efkq/f4VMBnK1ImiMrY8g41HURjEZyjnC7BfbYz26isRaDa4e4ukPVzSpRKMosOQTrJC3jhHUNtGRkY9Drhp5yiPP72g/vQL59S2cfcfL1269PDWrVtPHD58WL9wpuCVNADRRMGW2SqzYx0unzyFjhXaBBhtcT4pWrpe4TsNGucfpjZzHeH4fpQtIV7hJMcqIYhgKclAGWYrQjPzYCxv3FnHliyfPLHMUioY5SkJ9Pttcq3QymKqU5RHZlFoRBJ8MsAnPXzWx2Vdes0mPVawYYwq7cHaiDCsMl0Jma4lhGFA4Oe4dDXli8eaLLVSmqnDqYBKaYxyZRtEFbRohBx8jpd0rZgbEpXUlxFG1qL787GPokT2SmPwJM1T5M1VotEdSFimmzZx/QYqLGGDKp2kzx3bJpmZMExOlNRkfcRdOt+sPvL5L70JOLHRibxiBnD06FENuGefffbVWtsdQeDkuh11/dzcVhrLj2CCEaCBMgbvPX5I35Z+i+6lx8nai4RT12Gq00VZJAWEZBR45bjQUbhWh/lGwg3TI3zh2RWaeUrJWLJBzu1bx5gcgS9dTVC5sDpI6DpH6hyBVcRBRBBVyLxglcYghWHIMBXNegwGTZ5dSnlmIUUFQup6hOEogZnGViNGohCNJfWuaEQ5j0g25HGprzLVGh78cFixaBBZjFKkvUt0rzxNpgPq07cQxDMkeR/JErxPCSubyI1mNCzx2gMxodU470ldJJkxMjpSKwHcxV0c4cjXJwQsXF39a5u2zhrvyHdt0nbPlp08uvws+eIJiCtFQkNBkhBAi8F5z2DlPHm3QTy5HUa3Y6I6XsJhu0UItBBoxUI/4/K5JUKjCY2mGip2jY9w3eaAalQm7TWp1Cy9vMJqN0dbxWI75exqQjdPGDeQGSEb1tUM28qEI5SiUSp62LUUh9YG77PCGJ0jz1KUytBKDUPWNWrPi7F+i6/5L4OO145kDRNwaZPB/NP0OwuUJ65ny+StpErTUwmq1yVrn0fXpzA2RDLNq7eGbN0UgCiWV4V+nhPFVTU+OVWc813wgvN/eQ1gWAG4xx9/vHLp4tLbS60OmbI6Kntu3gpz3bdw4WQHt/gcOh4DNMYEIEKeJvgsLSZ73Aq9K22C7grB5C5sPIEKK0XOoApWm9Eeq1TRZlfQyBxnuilnnhpQjjvcMB7yzFxCN3X84G2beGy+yS1TYzTSnHMrHWo24v5zTbRd4+kPjcBnCJC74SGpIa1TqQ0xWr2wiv8qHs7GTqUCExRVvTh8f4V05QxZ4yK+OsOOPd/FbGmE1UFGX+f4bAHXXUDXRjH9DomL2Te6iVftq2CHUHm1qkGJ8t6jvG98XYCgNfd/+vSVmwIbb211BqI0OvPCxLjlurGc/p53spQ5VH+B0sxOsiRBo/E+ZdBYJO818Uqh8xyfXiDpNqiMbSYY2wylSRA75BIGQ1ZR0SzSIqz2E7TSrLYdc+0+kitKseXXnrjA5aWcd9w6ycPPtvm266ucbGR0fc4I5nnIm7yQmsu6OsWL3OoXL9nWficb2sRemaLTpwHv8YNlfPsK2cpFkt4yKhyhsv21jFf3M+5ymkmPee1w/SXytElQGiNrXiQLymwuT/KqnTG1UY1SFkGxadwixpP6AeOVsAtw1113vbJl4LFjxxTA3MWlGzZt30F/IF7hDRSDGhNVz/a2Rq5/J4tPfoDOpWcpzewk9znaCOWpzSSdMllzEZdnkOf4pINrLWKWL1CZ3IEd20ZQHi/YxENtHy0FYTJURZjwuvASKnIMXE6nAWFZ84EnFogCxe89PiAwimpg8PLSTa0Xa8K86GDHsMYvsIyhCIXyRefP6KGf8Eh/iby9RNo+R9ZaRLwiKI1R2fIqookb0KZCnjkuK0c/aUHeBm0plyfpLJ8EEzE5fhs3TRtmNxvyzGFrw35JZBmPrR6tRGzZPn31pdBA+8rE//ktIxOb6WMljjRWa7T2eK2oxxkTnRBz43tYeu7DNC88Q2l0BhXGZK5buPdyDXodvHi0g9w53OoCrrmAjp8jHt9MMLaHcHQLOqoVo5kuQVwyJInlRc9cCh2A0BYj47VI4wAbKrRS+A28gz/LCF4UpRPw3qOHiZ8XUCooeg4ovOS4vId0Grj2AllnjmzQxuUDjDZE9WlUfTumOo61I3gRnGuS+D6ueREVWKJwBucG9BqnMNUJxus3s7uUsnkmHoJCBq2FbpqijJfxklah8hmlsTmAQ4cOvbIe4IEHiv+2O/nUajOlEoUIHoMB77GmiOFVEhKtmLj5vcTnHqZ19mES28JEFaTfBJcXHTkrwyohw6NwWqPSPr25E6ils+ioRljfQji+nai2lSCugw6HffkMyTK8T4sGi3gykXUtqKJjrl+Ce7UBfxM28PT0Oo6vCyGCgt0sDu+7kPZI0wGSdJCkSzpYRrIu4j1KWYJyjSCaxIZjqCBCByGKEG1KKGNwg2Wy5kXy9iphPMKgu8rA96hM3cpoaTNbzIDJ0RCPR7xBa19MIvcdnS60Bp6oqhvAKi/BunhFPECWSXRlsc2WepXMeYyVdXKGVoVJaO+I0gFq152Yie10Tn2MQeMScWkC74VBr4FKcwJr0SYg0yk+SwsjsBFo8GmXZPEEyfxzdIIyOq4TjM4SjcwQROPoeIQwGMEMu2wehtm8w+OGnTcZsnS4lk8owZGhpWgMieQo8YjziC8YR/mgQ+Y6KJdA5sH1EckQpQqugjKEpSoSVQp9IlPGWFPkL8aiVQQqgrRD2lslz9u4zgr0OyA5SXcJXZ6gvvP11IIJJnyfSmjwHrRojBICE5LnIBmcvNSSy6sdVY7HlzYYwNcnBGRiBnPzAyRuM7u1TmQEMQojAYMsZ9UpvI7IVI5P+kTlWaJbfpDu1S/RvPRFjCTEkSXPDKkXjBGiuI7GIl5Isz4iHmNsofFnwOGgu8ygd5XBFQ0qQIUxYVRDhyPYqIoJK9h4DAnKaGNR2qB0gFIWlCnitO/jswE+7+KzDpImiE/ApyiX43xaZO7eoTC4NWZvGOApsA1RBf8hCKvEpRiPIghLRRmZ9SBpM+hewWc9XNYtKGU2xAYxWjyZjSjN7KcycSNlbyhnA6wtcAqXO1AKYwzWKrqdHK8tXzoxL2UGjISVeWOUK9KXr0MvQETU3/2xn8sWM0/jXBcTxZSqlmoEKz042eqRSYb3Ch1UCQSMS0m1pjL7KuKJ/fTnnqR35SnIGhhdkEHSdhOCkKg8ShjUyZMO+LUsuyBaqcAA4ZB45lB5wiAboNXyNWQOBUajtSmYQiZAaTPMCYbIneR4PLkHlwupKJwolI0wJkJrjTFlojDGlgNMWCMwIVEUUIorBGHA5FiJTi9gcWDxrkPWnSdrXCRtLeDTAfgcbQwmrmJshFIWb0NUaYL6xD7C0hShS9A+xw3nCXPv0DrAaI21kPuiu3juUp8LCw25fTKSci066T3cd999+sW4gS+XASgR0XfddRdKKfm+v3rvjSt2jMwbZc4mxOU+iY84sbLCavMClahC0lshHtsB0fiQRgaSpWgdUd12N6XNd5AuH6e/eJK0u4AkPXzSpTtoEeoIZWKcAWN0Qc1WGvEOcGgTIBIg5FhrhoTMtVEsizZFdu5FMDbEi8fYkMBWQFt0GFMKLGPVCrNTdbZPjrFlZpzZ8RFGxiKqcURsQ0YrmmpksbGmZMPivXjPwkqbJ04t8fufusjFi2fIB5dIW0tI0sBJjrIlbFyF4XCMBCWCkRnikT2oeALjHdYVDayCdVxUF1objFFo49E6IM88klq+cGIJSXr6hl3b1f7rJz4yTABf0RAga/SjX/iF//q6Tz/ZeVM/U7KqnE7bnq1UON5aIe0uUNKatNeA1jJ5WMXEkyhxBR9C66KUyjtoZYlnbiWcPEjSncevnidrXiVtXcUlXfKsizjwJsDYCOzQpQugdNFnUGGhBiaCGjKTvE9wrvhaaCOI6kSlGqY6iSqNEsabmQhK3Lkv4tZ9ZXZPl5kcjSnFIcYqtLc478mdY+AdjcTRXkyYay5x8nKD46evcPz0Gc5dmcelDYK8iThVUOB0iNFRwWwmL/KTsR0E1c3YeKqgy2dZgRuslY/KoMVgxaEV6MBjTDExnTjD4890OXVlzs/Egd6zY+LxPXuu+xCs2/vLawAbev/queee+ZF2u/l9586ev+PtZR0v9Ebl06cDdaotHLv4KEoLQRyQDwxRNEZHXUbJALU+Wn2tSeI0xW3OclCKqLodqW0nyjtIZ56sdZV+8zSD+QtIP0Eij1egdUwQRohWoAzaBMXNUYIPAsLaJmxtO5OlGCMJq40WjZUT9JauohfPgjFoY2iUxjjxrCIOazhdwmqNiEGpYYKYZ6g8I1Men/cZDAYkgwZ5bxXlBkRWFWNmKhgOwuQ4ByaMsVEVXZ4mHNmCrm7FmhiRHHFpUWWYItYXtG9D7jM63lO1GiOCkgBjDVmS88zZLg+fnsP7vt81NaL3bdv0m0qpweHD91ulVP6yE0IKVc9jwY4drd+dX7j6PceefJQ7X/86Fq9e4Y8/+kkmpvZyoncDDz/zJNnCE1R33o4LKwRmFGMtSd6kWr9hXV1BpFDQkGGXbD2DWZufQoFWKJUjWZe0Ncdg8TRJ4zw+baFyB8qiTYiKqtiodG32Tqsi4SvViKMKgS6ReU2vcQbXXsC7Ad65YX3vQCuCuIYNq+R4nOQYr9A2QCuLdyniPFoc4nrkWYbKitxBGw1xCRWUsaURbGkaU5kgHNmECcdRulTMAg6bSXrtWFQx5Oa1wucpveZ5to9tZ8SWuNLrcONEzMRIwOhEmbn5No9dSelkTaJex3/3q8b0T//k29+my6N/6v2LE0K/ph7gvvvuM0Pc/239gfueP/nj389iK/rqlWl99swFdfbsMZQP2DG7k2NbX838/OfpXn4KFY4QTOxFwkms1TjyAid4gcDC84vYa/Pj4vJCfUOXiMf3EU3uhayP6yySNOdJO1fJBytknQZJaw41BHuUMqAFZWJ6wxEzpUAFAZgIbaqYIXgUGo01FoISYXmMSByD1iI+aePSAR6DE0Hpoo/gkqK1rYMSUX2KYGQ7YXUSXR3HRHWUrqBMQQb1zhW3fU0BgufPQnolKO/Im+foLzzDam+ZmQOvo7Xa51I7IHeexUbKqYbQUo44LIvut/XsRDUlrp8W+bOnLr5mBjA1NaUAVpaWXoNS/tabX6OWF86aK1cucPHiWcqlChP1zVzIttJPLhJUpki6DUYnrqfXW6B39gHKUwcZGdtXNHhcUhAw17Hz4VjXtXnxa7dEPILDZ0mhCawVur6dyvg+KmSI65P3m7hei6y7QN5bKahoeQecR1y+TjxRgPJJ0YM3lsAGBTFdOfJklXSwgBaDTxJ8muBwKB1gghJBWEOXRynXNhGPbEZVJtG2DDooIGbvipEwn+G9K4ZVlGIIF64PvWil8Poapuydo99eoBpP0mit8OBjf8rUpps43+mSqSmcZDRsjvaK7qBH7HM67f4ysDJUXX1JA1Bf4/ivHnzggYcff+yxb+n22m5qYtTccsv1zC0uUAoDjl8Y4f0P53SyOboXPoskXaqzt9O98gRBucKgt0JQmWZk55vAVlBDLF0phRsS4r+86eLQOLzP1+fy1sikyoQF9UsVEpFaW5SyOPFAhnMpKu/j0z5Z3kflffCCyxPwRXu3YH0XzN2iDawxNsbbgsiigipEZayNUaaCUQavwbti2kd8Npx9UMP8A5TSxQSxF5TSzydBi8IojdeyrjKWeYfpLdOce5Q4HEdFZXx1DOkuEtgRfBgRKk3FwKhu+5qN9N4xe/EXfu5v7VJKubXh3JfNA6wpfv3APT9688rS0qtvumG3fOKTx8zV+Tmee+5Zrrvh1ezfcTsn5uZZGCxQzTu4/irVsQPkgxVE5WTdNuP730E/WSbrrxDWR8ENhji6PP/glaxj8yIerz1IPvz7Ho/GmBKKEFEaLw4kJ/d5EQJQiNJoNCoYQYV1gqGMjKwNZehCtqPgc+hr41rr2sFFx1EUaO9wIuQuLQbQxBUHu95B1MN0pZiEEhGU1mh9rcEkSqF9MfmE2qCUoBQuXaVkHBM73kS/38RkfXqdBdKVUzQvH+f6/dfz+pu2snVcc2DvHr26uipBNdz2mU898MFnnnjmHymlnnsxOtjXMgRowE9Nbb57/kpbb9+6P3/bW99gO4Mund4lRk2V1fmEhaUO14+McHHpKro8SzR7C+0LD2GjiDzPWDr+QUYPfBvB+F4kS4clnGyYkXvhvMgwJOQpPlnGJy3EObwxUJlBB3WUyPPHy5Uafr/hs/B5URoOR8jVuhEMj2BtOBP1Ao4e5AqUmHXoSQ+9Fcq+eOBV1yZ71It0Fl9sEthrg1XC/MlPgmhG9t5Nv7cCWRvXWOSm3bv59lsPsnOzpjIRMrttgieOPaFOnjntd27b+51vfvNbbzh+/Phrr7vuurl77733y9DAr+lwaGW0sqvR6SJa0W0vU6s6JspjLA5m+ZUvLfDI1QbdrEMe1Nm/79sxgwaD1iWydEBQmyCshDSe/n1Wj/8PfNJGBVX8kAb2vERwTex3qAziBqskrTmSxhx5v4UfNBFXCM9oNCLFvP76zP5adTHUD/SeQnJmTR1c6Q2/1DWx8HWD0CBFPV6MqOohrVz9WcjIuhromvfy3heGJ4XiiCiPU0NvJ0NiStqh2zyDU57q7G3Y0lQxwJLmxEYxVUqoxB1On7/ExcsX+fCHPsKxY48xNT6mP/bxP0nn5he244P3KqXkgQceMC92c/+nXzccv0EAdu/cXplbUSwve0ZH6mRdx+efq/BzH1/mC2dPgh1wNfXs3bSJHVNlLp78CDptkrUX8N0VdGWc0sR2/Mo5Fp78ddrnP464PsqaAsvn+cOSXoHKu2SdK7jOHGR9xOXoJANtGMn8cEpXhjpcLyXM+OfFOYsHp9cRC8XXas9LoSIw7FKKI3Ud6pOvIqpvxikDonGNK6ye/SwzkxMEOMZnZ5manWRq8xY279pBZXyS81cv8/o3vMlUyqOyvLTybhHRDzzwgH9ZDODY9QXxY+f2TVkQj/PP/+vDfOo5ePTqDP/PEw3OnvkoUXIVMZrIOhaunOH+L3yQ+uyNlLa+gWhiN1naQyUpXgfY0Sm0NrQvPMLK0/fRvfwZ8C0IApSJ1t2wFkfeXyEftKHfKyZ20i5eUkJT4rqZMiWkKLP8ULhBqS+TjynmFVn3z2srZfDy5UnncGmEaIMfIoxqKEC1JnQhfwafYOP32+gxZJjgKq+LPQTKgDIYHdJdOU7evETWPotXGURjqDwjDcqkCj768Q/T6/dZnRfKwRTv+Lbv5rvf9V6uO3CdCYyRrJN96/e+633feuTIEX/o0CHzNc8B7rrrLo4cOcL4VPXUTQc38cdPX+RnfucPCEcmcZ2zMGjSM4qq30brzP0srFwmrE8ytu/b8EpTFYsfrNJaeBS6CyhxhFGVxIFJuwzOP8Lg8jHKm64nnNiNLc3gFIhkpO2ruNZlcA4xVVSeo43Ge0XNeqYjxdJgQIRDhRVEzHqvYe0A/DAxzFH4vIfxCRLEaFPGvCAqG1lTInJslIBcyxKMXPNOX6UzucY2U0UfowCSugwaZ0lXz0DaQ+mIqDyJS9rEY3sIa19gqTGgNjrFFn+KILCcOtNjbtFw+00VatVRRspVdu3e5h9++Kzqd+17gD9dWFhQX3MDWFwsFEByrz9dryZy066dpj1YxqVLeG3RlCHPyNrz5FkXFUZI2se1r6BKs+QywEQjjG37VpLmKTpXHwffwAYRSb9b9O97TbpnP01v7jjRxCzx+H5sdQvx2B6UV3SXTqHTPso4xAeIy7i4PCDLDCYXct9F2xil7Qt4egrlFQ7PeFTBi+bKuS+gdUg0ugWqm9EmXi/VXrhfyIte9wxeChHqa+whda3EW9s9JGooXVMIRDEsA0XluP4qvjNH2r2MeI/vtfFJBxWWkahELimBeCq1rfRHdtJvnueZ/hgd1eVOqfC+77kd0X2yLCLWVcSmeGJ1pZWpcnXqoFLw4IN3eXjwa2sAx44dE4CaKV3CSO/mraXK6aWbZUmLkqVjDJrH0UbhessYDF4pvCrUM6zSgMG5BIUmHt1HWN1C++qj5FcfxypXNGt0McpFf4XOhQV6c+eIR2YIJrYTj+8gHN+OGzSR7gpOcrS1XEoCBnh8soJkTXRYQVmNKDvEFFQBK2uFb88h+STtxlmyq2ewlTrdxhWCqW2UtrwWI0Up51/IDZR8eP0takML41rtL9euuFYoKcghXivIB+RJA9dfxnUWyHvL4HJQnjzrolWJaOp6bLmCshWiaJq6rlMWw2DbHfTbl4is40oyxn//xBNM73kTO8dKhDYF8fisRDoQnjp5iUolioo3ckS+5h7g3nvvlSNHjjAzUepfWK52x2utymQ1ZtXV8PljBTsmjfG2hcscIh6rY1Cu8KB5oa2F1ri8BypgZPvdlCZvoHf1EZL5Z8kHbZSE6NIIpBl+0KTTX8HMPYuOS9jqKJgaYWkcVR4lT1dol8tgDTaqkOW94Yi3wSkz7AgKkg3w+YB09SKXWp/DuQEej5c+PhP84lnC0W3Y2g7E5zxfAmYIEsma5KotDET5Ic5gEDNMFhU4l5H7Lr67RN5dxPWWcGkb5YoqwOFR3uFchjIh5a23Ycf2opxHG4OokCTP6eqUTCWUxreSNOaJZw5yzlb51Y89zvve8i3cPFEjCTXjozU+9cRZFpp93rxnW6uw3cNqoxF8TbuB9W3bWqXzFxqlWjzd7C+LCkrKBlVSL7h8gEodzg0KhE0Vq1q0svhCHnqYpBXTS5K1sMEIlT3fQWnzaxhceZTu1cdJ+y2iUtGqzbMBPuuTZ318YxGfzdHDY8MAbUvoMMKUJ7GVCYyNcf0B+DYSxWgdonWIKOhefZyoMkumI8pj22n1v0Ta6xNENYy2SOpABwWXT9shelckk8GGXYKCgHcFPd1nuLyN7/dwSQt6q6T9RfJBC8kzxGcYU4QkP4SyEcG7BFuaoLL5RmxtB0rpgqOAFJ1ADV57bG0Hwcg2SlkPq0sEUZ2nF8/znz58mh+9ayfjtYjfefAxPvHYKXnLzu3MzubzAPcdukHdc/Rr7AHWWsBKqfz++z8zv226tG/XdEkuXW6hdY7ooCAsOoe1ttDEc460fRVTnkKpcPiLDZpBBiFD0hQdVCjvfRvlHa8juXqM3uXHyZNVTDyCDUNIg+GtccW2DWMKyZYkJeudJVk6tZaiDQ8vKLxGWIYgJBk0UC5D95YYZG2CoIQ2BudyfJqSta6ibYh32RAHyApXned4n+JzVxBUfIr4tICS0w4uHyCDPqJzdKlKqEPIcySIUTZA8rSQrLEhIhZlNXZ8O+HEQUx1Fi16uAzDDxWVCsZx4PNi/5FX2KACeJK8S31slNXWIj/zsYJm1m3Nc93m3ezfOsLmLebxjRXb19wDDEGGXKMeC6PwjZMVLSWlyOJpdFBBUUClagiV2iBCK0XmWiCaMBglUFEB/XoZiiYMd+74HJW0QAWUdrwaExsapx8mH7QRwGiDGDv0LAqlgiLp0hojZWxYQMLKZ0UTJ0tx/RWy9lW8ttioQj/tILqEEk3aXSGqjmO0gDekyydJVk8V7WEcxliypIfv9wq4WBdlWxTFYEwR29NBAeMKpCpE5zEDGxGXYkqBKYiwlcIgdVjGRHWozBCVZ9EqwHlXwMJD2FA2LrxgOHiKH0rJKYzyiLcE5VHoXUG0sGP77ewfzU21mouz/lPDgO03zod9zQzgrrvu8gCR1b86yAd/d7wsKpRUfDSixDhcmgzrao/Wxe1StkQYTBdZvniyPMWYItnz3m+A/tQQg3fk3WV6C8eLnEoXYcQLaBvgTfFxXJIAHq003sYEXopcL4wJamW8FJtDJYjgynPkc8cwKCq1UWa37ESqE1xZnKNb24NPeygFxsTowBCVRwqWjiwBAWIt1oYIhiTPyVyOUyVcKSYK69Tr42yarLJ9yzRToxOcmYcLvRznWggedIC1I4UiGRqRDC8Zei3MqI3sRRkukSl2EemNekFSGDymig4mqFbG2FpDJipeeS+Dgzv3Lw8N4OVpByul/H333Wde+8bXPvHQgw/+4s7p8j+q5Iu5hNoGQYk0TYaSKGpIejSFno6kOBUW5EZsETslKTptYhDcsBNYwG95+ypu0EdrXczr+SKLNybAlGqMzN6CEyFbuYhLW6TteZzzhZdwriBSIqioRugcd1w3zbfc8loO3nAL+/bfyKcf+gQX5ia4OHeVY+eOM9cu01o8iwkCVBAjWY/EFRWMp4JWZTIJKJfqTIxOsmP7Jm7YMc2t+zZxw44Jtk6UUN5zdbnJnzy+wJfm2ogJCWypUDtWukD/XFoIYK/JzK/BwcPDdwq86KGw5loO4rmWivpC/1AZTHkTY0FGHU9YCtm8rdyIR2lsTNhfliTw0KFD/vDhw/rON+39F+dOPfym3SPyqmdaqTPGGK3Ar5EgMBitUD4v3L0p8HmNLhopkpJmHZTSWDsGOMTnaBmQteYgz4Zt4KFdmLCYihHIg4igPI4JItAR7qk/LDj/UpSbIoXBZJ0VRgenmd53I5u3bWH71i088OCH6DQuMWW6nFx5hnLnPHtrM5w1exgEhSxMuT5GuTLCRG2E8dEyu2fHOLh1hN2zNbZP1ijFIQ7PXCvh/NVV/vBzF3jibML55ZRGlhNGimioY6yRdbzgxcbIRa61wTSG8ZLQzYRBliJ5u0AWVSFCqYb7jKxYFDnd1BOMIPt21BU+W9m589bWy84JVErJ4cOHlVJben/4m/e9b2vU+WxDMbmaZc4rbZzW4D1GrY1HDxcreFnvuyBgbYBRJbJ8lbR3AWXKqPIEvrdI3p4rtm6ILzJuKSJiMbBj0GIRB+IzRIV479BxCROWCokYGw9hXk8cwtPHnsGSEJsBv/vbv87WTTO8/dtnePWNVX7t+BWq/SYHbvpBalvfzJ37NLs2hWybitg6GTM1ETHfVXzs8wv8j8/OcWH1AvOrCYttRysZFNwBExBHitBqRgIz1EfUw57Gl3cYn3f4wx0CzjkswlQlJm04kmEQcC5HVAvJFEpbjA6oxJamd9RCxa5NgZAhgbYLSikvfLl6+NecFXzkyBF/36H7zLt/6J5T//Kf/sz37q7pj3bHp6KTVxq55Bir1ugQQpZ0iYfr3bwIdo0sIQpRDhWOYlUZly7jVp9h0LpaDE4M9fW9FLHQaF3kAyYAW5BAnM8xYYQKA7zOqW66heaZh6DXwNsArTXXHzxIa2WJVqtPo7XMT/1v/5S5pSYf/Ogf0lvq0OsZDmwdI5UFHj/7BGcWISyVqfmQoGwwpQrnLzsudnpEgSYyGm0NQaCZiMprdxzvZX1e8MVFYTYoiYt6fqsbQStwSnNsISEYjqGpsI6JCuPxIsPtaYa2UhixTMeKUJSvVY3RQfI0wAOHHzAceb56+MuyMubo8aNy6NAh859/5T+effudb/5SYPTbyias5lmixOXixTmtNEFUVXZkGq1jxCjsMP7JEKdXIojWmKCOsiFZ4wJpd7nQ9JJiwFNrgw4iCGJMeZxgZBtaIO0tE5anSFfOIq6HUoZ80CbtLaGcI0kch97+NlzS4cLFOc6cvkR9fJowCJgen+K221/H9k2b+YH3vpsnLgvPdQxBOIkahFQjw8V2wOWmAivUKyGlcGgAZrjQStSw1fx8OTCl1Is8dI3SGrWe90pxyEoNh00L9DRQxaIZGQpLs0GZXA/b2cqD9X12VMXvmY1sNUqWp6bUj/3qr/72ys67dvLggw/Ky24AAMePH5dDhw6ZX/q1/3Tiu95yxwdiW6vWK+Xp0XJ1pFquaY1WXhsXVKa00sUwpB42WNfa/XoIsjsyVNYmbZxB0h7euSJsqGIABBOiSiPE4zuw5U1ol5L05wmq26G7SNpZhEEbxIE1aFHkueK67du56w37CG0dUX1ajTZTE9Ps3rGLsFxhx9bNaFvj9+4/zcrySUJJ6OQruHC2YAMHvthPPOzyramDKFFfduisJXiKF2wUU0NJmhw/JKZqbdalYq8twCmSwmI2QNbR5fXuoxTvxYiinPf9jZNa7Z0NnC3p937n297+hZebEfRSAhHu0KFD5sgv/MIp4Efue///t/7ZL3ZvXer2vn28HH1vT4/uX8k6kgV11ZeQ9f2fGxIjBcV8XGeOvLOCeEFpA67YEqaMLbpzWRPXW8GU22gVosmx2uDGd8PySdJ+BxWEGFtGxzEkc/R6Ca+6ZS+37L+Nk2fO0R1kJC5j0BOmJmcYGbU89dwclzs94nIVF9cIy1NoDDkOvBpqAKyVqg4tFOFpqEngvCL3oAzFSrvhEmutcsQ7PFLcXsyQHKqep0cha5tPRa7ddgxCvs5iQoH2EJJjvPMTuqN2TE+5iYnyD77t7Xf/6eHDh+2RI0fyr8tw6NGjR93hw4f18ePH1T0/+s+aFK2oB3/zH//jf/PJJfvTcZL/o4utC16PbNXEUzgvEIQFLEqxT8B3FguRpF4HYy1e8iFhdrijVweYcAKMxXXmyJMOee8qiT6GqU5h4lGS1grW2MLHGEt5ZhsPPXGef5C9A0yTLZumUHobXQ0l5RC3inaLPH1JkXRWGRuZJfB9sjV5dzZoAYkvOHGiScQj3uOcRmuIrGbMFLLYSSpFE0iGm1KGtb4Mt58hLyC/vUBJf80T+PUFmEMugs/RQOBSNya52Tfqky2TvO9tb7/7D/6sw3/FpoPXXI8g6p5D9+iFhevVD/38kS7wkz/wff9i/6m5J96+fGbgagfebWx1lu7CkxhjcT5FR3WiyjS2Pktv6SJ536Fs0VGzYQSBQbRGRSXi+g4oj+MHbZSN8cYizYv4tI8OgiG71xWzgckqJ84e56HjK7z7DVUudVtEagHXETqSUQlSnrts+Z3PPMtkLeM9b/semr0GH3pyCR16kOIARTx6iNQZ7RmLA6pBwETVYC1kaU57YFjquGHjSK3vGSiMxxX7j7Qasoy4tjhN1sLh2j4xXwBcUoDDZm0TmksJfZJPmMxuDnq9qbHS937v93/vh7/S4b9iBrAh3glHC7XKw28+bI88iJ+o+v80XRt/x0DlSnqLNBafxPc66MAWHbnU01IhleomqlPbGTQu47IMJxnii/57VK2gS1XE2KIkUgFoiEpjhBM30G1eJHZdUidk3VXimYPYib1MBVv4+JPLHNxkqShNeUIIAkfJxKS+zP/zxdN0BqsgMR989ASiAsJY4wWM8gyylMmyYedkzJOX+kQ6oIynnwVcXHZ0nNBLBC9ZgXCqDRtSvow2ukFoaiMBGj80F0F5X8jQSSbGZ2LEiRYnJddVm4224zQXarb1vp/+6Z+9/6s5/K/5aNhfZI7wZw//4+mnzlROPdeS2plzj0mv21IEFWwcoMMytjyKdFfor1yFoIYShzFFFZAnA7zklCrTjN70Lkx1Cy7rIQxwzYt4W2b31I2cOftJlp/5JJXaFINBh5EdN2OiiCzxiLZEPuX2TVX2b58GG5KmKY+dOMeXnnuGAI0LNJO73khpYj/tvEtVV0gkw6sMTQknOWtH69bqdw9GFUOgGzeEv5jGkBoSUY3o9b2BxVhYoVIu4kFyMT7xxiWEPjFl5QmVp6pTqvQp0X8wSvp/+z/93r8/8eY3H7YPPviVD/8V9wAvBI0OHbrP/JN7Dy39zM/87r+4+Lkn/8OgMed1VDEubZFmGmXa5N0mNqxga1NI2gMnpHlRJplyhVBC0qTF8vEPMHHde7Aj28i6TXzWKh6sDVA6BslxeUIvHXD39n0ot8oHP/67jNUm6Xrhg+cM/mHW0ajIFJ7F9Vqo+k6iyQOQpwiGTDxGBwjRcKRMr8djs74rqDCIr0RCvbYdxRUaBsPsXyNYcpTPRfu+jyUzdXJTki5k7YHV6cnI8FxVqRPlKP3UL/7Xf/dRKdBYc/ToV3f4X1cDEBF99Ogxo5RKf+hv/4dn+2mn6A94ty7DJuJwaReXZ0VdPBRwiIwizTJc7lFxyOjut+JabZae/D1GD7ydsLqJXq+LVmWuthZpzz8FJiB3KTjN7GyV1WyMsX3vxKoeJmsROwfOoVSyrjySSUo8eyPx7m8Fr/GSo5SmpA0ZMlQGvTZNsNGp6w0z2X59HlF9FUFSYfBoyYgkdTWXmFHdNzZf7ZdU9rFQu/9eKbmHf/E3fuasUs8f+R6Weu7Pcw6vuAHcd9995tChQzIcVUqffPKRb3viidWf/+JTD4s2TnkdgLeFTo/4QqxBKBY62AhrDU4HhMaiPXjtSJZOUdvzZuLpvawc/wPEWKyNCJzQT5rkrUWUtmhrUCbF9T2reY94+6upVkaQPB8iaUV14bwDn6G8Q2wVpyze5UUHbm2T2Qt0IeUlbvafN85qEUoqpeS7zNjE1HSjXbKDX9k8xX/5Vz97+OTa3/uPv1nc9oWF69X09HE5evSof7E6/xvFAJQU3Ri/Nqb86KOP3rFz585/2Ol0vv/Zkx9i9eIXpBoEWnSKBBGpLpMqS5J5XJahXAbO4V1OWKkXK15w5JknqG6lffZTUBphZOcdtM49wqC7QtKchyAomkxDidcgiJkcsXzuSycRXyYb1MnXEEdTbDDXSoMy5FozFgpJmgyz9qgAXNaz+WG79kWo3k5kAzn0BfH+RV4GhVUCzks+6DBV6fotleTXX7Ul+j//+k/91OnhHdeHDt2grr/+mBw5ckSOHj3q/mcP5mWXigW0UsqtHfwXvvCFb927d++POefe86XHHtM/+7M/L489/rRURiraZQ6T9TDklHyLjBAf1xnEY/T6A1TWRhlD1lkFLLV9b2FnJaLZbdCOxtGtU7TnPk9QGscGFZLmBdIkIbSldRpa5gw3XL+Hh86vsNwrocIQ7dJCgMLn4JPhNpAcr0rUamWceMLMkCsYfFWrnTcMMMtXcvqFUTinGSQJUzbhXbePsnt24tBf/8F3fQDgzW8+bO+6C3/kyBH/EptfvrEMQETUAw88YIaqFA4wjz766LtnZ7f+eL0+8taTJ0/y/l/+FT7xwIOuOxiY+tikUkoTh4rcZyR5jvaA6xLJgGo5pT+1g9VOlbSzSByV8L0GrXOPMHPL2/nJt13PE/OX+cCnHP3VBcqdKzhiwsnd6NYiedpFdFQoiQWWy6tdGt0uUWkWE4Tr4rDFjECRCHoK7P1i2yM6YsYUAIyWQom06EW/yODI2tJL+XKPsPH2a0ArSLwiyYTpMty5v8zdN834266fNUbMQYD3v//9wY/+6I9mDz748lxS+3LdeCD/+3//70c/8RM/cU+5XPqJ6amZO+bnF/m5n/8F+cAffsj3ez2tdWCq5RCtFM45BIW1Zjg3J5jAFrctbTKycoLqpv0sju2huTBHKY6wvsX504/wx5WQt92yi2/5kW380tGELz78cWo1jxbNxK3vYfnYx/C9JbwHi6PTWKXf7aFLfsj09RuC+Ub+jSGwtpCglWKv77Wo/tUNg8mGWr5ovWi08igF/UyoGeEd10W84WCZsdESxip18dIiSXfwU41G4/2jo6MrX+0q+K+rAawphADuAx/4wOjNN9/8/XEc/9jY6NiNnW6P3/6do/73fv8DcvnqvEFbY0tlrBkujhSPyZJisFsrtNeIDop9ON5jTAUblomaF5ndeyuDfe/g2WOPEU3uJ950Pc+0Mp768Bl2TQs//v3v4dP793HfR+8nKAX0GheZvOEdrD55FIdGM+DzxzsMki4lU1QarDdo1AvWz69J02iMFkKE3Beq5N6rodDU8/l6a7MAXq5tLXcSFNcdAZ8yEI91wt7RkLdcP8b2aUWmHKudhLFKqBcbXX/p3MrogYOXXgN8ZOgw3DesAawtJXz/+98ffNd3vfNHgyD6R9ba3QsLC5w5e8a1mm21sLio62MT9AYZnW6bMAwJopAkSQoSSBwhLsW5nCQfFImRMVSrlYIZFMSMjo+zrW44cGON9h2H+NWPPU7z1KfRaoAXx2PnBzzy8Mf5oe97L9/z5lfxp19axDefYaAEpyyaDBtX+dLpxwmq0fBGDvcCPC9f9+tyLYqie6iMZ1ctYqk7YDEp1set9YHWehIoU0C62uCHG0N8nqKyBplLyH1OFJbZHFfYNzPCvs0hcdWz0vVUQ40OCo7DcjvzJ84uqsvnpvcBH3nggQdeNsDuf8oADh8+rO+9916UUu7kyZN31+tj/7ZajV+9uLTIhfOXXbvdUnmeG9Bcd2A/E+NjmMiSZDmffPDznDl7jkq1TBzFpP0uaZ+CEEqhrxdohdaW2kiNsYkJJianmJ3dTLWi2R71+eG33sov/s4fkTWuoEeniSJDNTT88m/9Bt//Xe9lJD7HldWMbPE843vvIh2sYEc20zj1SUa3fTdKl3B5UnTX1LClil8DXtfKl0JWNtPs3RFRXbZcPZOgwqIDV3TpHKDxWUKWN1FJC5e2ydM2TgXY0gTV8hSz1Sk2jQSMxYYwFJq9FExMrarIXNEMFHFcWEy42khUY761f8i4fhnh+b8giDOM9TnAuXPn/lWlUjmilOLq1UtucXFJdbt9vd4j98Jqs4ONA6q1ERAhKgcsXL7MJz7xGS5cmkNLjhdPf1DQqa21KDzVSpXtW7eig4Bt23ewZcsWlLW4bo+Stnxmqc5vHv0dIpURjG7B5QlZc44s8USVGunCScZuvYdw043YJEVpherN0WlcZmbrbeAhUX7dbXvhWrdOW8CTemFaCe95dZXzVx0fO7VMFmo8tkgKVSErM2ieIusvIF4Tl6eoliYYrU8yYWvUI7AmB+9wSqONplISRmsxo2MB5chTCjW1quG3PnTB5YtXzA9/+86P/tW/+T3fgRzW8Oev8b/mHmB48AxBHL+wsDDrffaL1Vrle5eWlv38/Lw0m22TJYV0uYgnzzO8aOKRGkFUdORGqgGbZ+rsnx3H5MKfPvRZlhYXSdOcqo0Q5QhswLYts4xPTOCdo1yuUa1Wi1raOTJlyZMeN09H3HDLnTzxmQ8UU8bakWc9GPRJGGAqZVQ8hs/6pECUF0ujq9EkaZ4TaUPVDdN2NRzNRnAyQOd9jA4YOE0u8MULMU9eXWGgHGVnqBlFKQzopxl9HVMa30+oDlINYkbigJoWDMXwSC/1OBGM0lglKF10EaMwp5JpBsozWlYcO9Xn9EJX7dSeTPSmKLIkg5fn8P9cBrAhyWNlZeWWwaDz3Z1O42+VS5Utp0+edVmWaY3RpbhMmrTJvSeKy6ggp5ckGGUphyETEzEzU3V6rR6fe+wJnjx1ji1bNjM9PcHp0+dJE0elGjMzM8P0zAxpmrJp0xSV8khhTN6TJH1ENAmKxeceYSwVxrbfSvPsF7FxCXKHKpUxUQltqjjXRDMFKiexmoQUbQ2paAbOE4jCiSkqDyl69t5reu0WTuVoG2GCEvPnlzBRTCUKCbyA82Q+JxBFbBShHuINeFy/yxIao0BhC2oYgtFCqopGkdJClDjaHQhqltWO4uNPt/E6I3eOwNrKoJ+FSqn05aoE7Fdx64fSOspdunTpdVq7n1paWnzXYNAzC4vLdDuZc1qZgr8GWgnLyys8dew5VhstDlx3PTfedpCRSpmJkYiJsQrLC/N89vNPcvJsg7hcYqQc0u+H7N23h9Zym2olZteeHYRRhdpoHecceZ6T5+lQUsWQ5wnnzpzh3PkL6H6TnaO381RlHJ80CEs1RGu0rRT4vUuLyRkHSslQ27/osmMUjmKCZw3VUwihjYkmDxTsW+/RymHFFbJyxaQC2TBsCGC9J/EMV1MYrBTtX5TDagfDMa9Mg9aC1Q6VKrpdh9UDylGJTx1rcbnboWYU4jT1eiUAAoabP19xDyAi6t5771VHjhyRK1cu/jtr7T/NnefCxfM0lxu5t6FJTckkiaeX9MjzHLxndGSEN9z9JpauLvKhj3yUBx58mL/1I9/L626/k1PPnOKhB5/kxJUlRmtVxqqGZJAThxVqW6Y4uC9kfKxGuTRCP8lJXYYCBv3+esbd7ba5eOk8Vy7PFTW6LbGZC9TueAMPf+Yj2CDCKQviiUe2E9T3FZNI6+ogssZOWG/aaF/g+264xzdXHvJeQcocRohsOMG8VihqhHxIzMvW1UeG28+GvEAlQuZkWE8IKi+YQt54cpejsZQsfOFEl2caDUKT4VIIwoj6ROR5CY3fV8QAjh49qo8c+ddubu7yr46Pj/3w2TNn/KULl2V+YdmIshYb0veePOuTpwntbpelpWUWF+bYOjPBna+5lZ/56X/G7/7e/+Dee/8tD37yU+zes5ulpQ6zE3VGqgGdbo5XEdVqiWqtysGD+9m2eTMLCwscP3mGJFPDOJqTZY40TTh16hRLS8sYVVCubFRhol5i74xhZf9tPHvuGcojk/g8I5jcg1MGPVxDi2KI6AlaaWwu5LqwBCMUB0oxpCob1MH8C/RKFSBarUu9rbF57VAwYs24tAZHIWbpvB+ygjXi1JBbaDnZcFzstwqyh7LkLmFiosrE1NjLbgAvyQq+//777Tvf+U63vLz8feVK/H8ce+qpbGFhwQhaaxOhQkt/kNDrDmj2u/SSAe12i+WFRXqrTbT3LC/M0283ue2W6wiiCg889HmOnzjN5i1TzE6N0h84dBAyMTXK9NQUt950E1tnN6OVYnZmBpdnXLm0QJ57nM/p9Xo899wJ5ucXEC9YazBaMzZeZ2JijNmxkAO7b+Bzz13BSUI0vodwbF8xgTuUfVsDZ4wUDRjjCzlWP2Tzil4r/66BQQU25If6hC8gdAwJHPI8KTlwem1oqwgxBR1tTbTT4wS0ClkVuJyuovMu2hg0Htcf+LfcvEm/7pZtx+tjY7/yiiOBw7jvRaQyN3f5p5OB87WREbNl61ZljMa5QhFJnNDt5Vycm+OJp49x9tx5rl6cY8f2WWYmxgiM5dz5KyyutLn+un3s3LmVTz/0WR566NO0b72VW266BZRjYnSU22+7jVIcY62lVAoR8bzq9uvotjs8feIMSZ5w+cJFmq0WgQ3QBirVChOj49RHytTrZeIg5ta9Nb7nja/h1z7xGUan9hTue21rmCogHyNDdyxSqIp7hVNFEuAoXPQ6SVPJNY4e15R816jZiH5ePS1rQtcovNq4SMoMSa4Oh8HYgKW0Sb+3iNUWr3TRgsYSWy237p0RpdQzG1oHrxwSePToUX3PPfe4K1eu/h+1amVPo7Hqoig0Tz/9FBfOnafbaSMI5VKVTZs2sWPXDt77jrfypjtu4/4HP8PZc+cR54nKASGGKAxpt1ps2rKFd7/7XXzm05/n6WPPoUTz3vd+F6+6+UZCG2JCW9xqUzzwLMl4zR03cnn+Mp/9/DPkaVowgULFyEiFidEao7Uqk1OTGAuVuMymLRP80HeP80fnHMqOFUKQQ44NQ7ds1jaKDFU+HMXwpTIWyVt0Vs5Rrg+3lPq0aP0OcwOvrq203/hy6vkuVW1oD/shpRsRsDFehJWlk6TZVcJoBB9WC80CpUmc4+BETW3fXFKJ5J8fAkGvHBJ43333mXvuucetrKzc4pz7e91e16+uLOsP/vEfc+78OQLtsSYAHM55lhsdqqOj3HHb7ezds5d7Dr2L+cUVHnroYVZXVxgfGyMOQ7Q2DAYD9u3dx/Zt2zj53EmefPoYTz75NK+57WZKlahImtRw5B1FPkhZWb3Knu0zPP24ZbGbUS1XCAxUSxHTk+NMjI/jxRFHEbt378JGZW7eO8Kd+7bx0HnHSKkgcOihjJuWIjNXAlYUOX4oGmFJehdJB6uouLQuQytDtdI1hU8PGyRgwb9AgveFDDA1HAAVG6JtSG/1FP3LT6NCQ1ydQkwFpUOMBsFQR8mrd4/q1CXtcjTziaEBvGx5gHopXH9+fun9tVrpb1+6fC7/zV/7Nbu63KRcKhOVhg0PJWRpTqPZxVrLgf37MUoTl2L27j/A9l17ePLJp3jm+DNMTc4Q10aojtTZvHkz1+3fQym0dPsDfvXXfgOjDH/jb/wg5XIJ5zO0GNJ+i5WFy1y90qLfd8wvL/KZLz5clFiBZevmKaamJoteAnDw4AEmJiZRxjI7VuOXPniKf/Mni8yMhjhXaO9aD9r5YtGCXjtAIdOG9uAq+aCJtnEh8x7P4HFr/eEve1Trbd41zcI1adnhWLdWFCpgxoKCvL1A8+JnkcY85YktOBsSj+xC1ybwPkUrMB72loz7oTfNmr0Hxn77Na++/Qf+LKHnr8VLvwhT1y0uLtbyPP3OLEn5/Gce1o3lVWrlMlGgCIwlDC1hEBQuxBh6gwFxEDBSifFJylOPfokHPv4hdm7dwrd+67eCUcRRzMT4BLt2bKUchyitqVUr/PBf+0GSQcJv//Z9JOkAo6DXWGHh0hWuXO7QbOV0OglTUxXuuP1GapUqBw/sYceOHaRpQpom7Nu3l6mpKYLAEgaGJM949b5JKkGxgFqJwjohzB3x2oydB/GQmoDEuIJe1m/iGuexQb1I7HyKl3zDnp7hP2LNO3jUUExSNvy5KANB0cQaLJ9k6enfZfmp34beAkFtnM7qFbLmPBIUNDdtaxhVYcpWZP8oqlT2yez2qZ8F1NGjR19W5rZ+UY8QcCCKgm0rywuceO45XalUiOOQSiUmjmOiKMJYgzUGYy2tXodGq00umtwoTKTprSZ87uGP0O+u8MY73wDesXV2monRkfUb5JxjZKTGX//hH2R+fp7f/p2j9Ht9FhbnmJtr0un0SfI+kS2QtYmoxs03Xs/M9DTNZotut8fBA9cxO7sZYwxaa7RWDNKczXXLRNmgHEQilPFUrSJaA2GUYhBFdH2L1oWHaZz6CK4zT3nzq1DG4l1vSOESrjl/f40FsH7TNUqbQoLGhBhrEN+kfeXTrDz1WzSO/RHSXiaszOCd0Fs+hXcJxljyQQOcQ6uAmhFmpev2bK7qmen6L2yb2fbES236ejlzAAWQ9bLto6M1zpxecP1W11TrNUqlkCgMMIEhdzlukBe69iJkWc7C4jKTE5NkSUIYKeojZVSg+ewXPs3WLVd49R1vYNDvkKYZQVDs9zOm2Ks3MTHG+973Pfz7n3s/Ls+54+Yb6PZ7ZJknIMCnbQYDj9EhI2OGqytLdNtt9u/bx9btW7HDw4ei8ZQjRMBoILgBVK0jDorkz/kUnwV0Q0unc4bB0inoLVOeuZF49tXkPoM8GZaLcm2DGYWQtAzFoxVhMZEkUmwyHTRJmxdJGhfIWxcL9ZOogq2PI8mAwdJ5vICNqwRhGZ8nxa5Cpag6xyYG+c5pY6enzOdf94ZX/+vDIvrQy4wBfJkBrGWb3vt6EES0mh2U0dTiOnGpRFQSnGSk3Wy4ZNngMkcYRFxZuMqenTuoEFIpKfrZgNXVPsaUOHv2DJ1uhzvfeBdLS4ts3rwZPwRFtNZ479i9axt3vv52/uCPP0QURmybnCYSRZq36OQNTGUEj6PT6tBuNDmwaze7d+7EWLv+fZxzRcYtnrbLCY2mpgdMVKICN8DRkphF71k5+3Gyy09ixrcTjW7BxFXS5qlhDlAGwmITt8oL7j+CeA8+JcsTVNIj7S6Stq/gugv4LEGZGGs0hBVMOILvrpC2G4jPsWEZG8SgNblkVCZ3E1W2UQHGpemmS7k9sLt+8a633/E+pVT/8OHDWh05Iq+oAazHBa0zgDx3lKol6vUxjNZ46ZGnxVRroAyJpOQihKGhudphZXWJ6/bvZHFlmXY/Q0yAckVP/8qVK3z+c5/jda99PQtWMzW9aV0ISmvD1flL7N23g1fdeBuf+/wjbHvHO8n9gH7WQVdKiBL6/Q7tZg9EsXXzNsIwKjp4BeiO91JIuwkstLpYcWwbLxTCAp+wOBjlTPMSKyc+gOq3EVvCr16mvXqumLA1pQLqtSHWxGCCgu2jpKCMpxne9YakUVscamWKaOcbsWEZ175KZ/EkeWcZnwwKUpkOkKCCCkOcd4RxjfKW26nU91Iynqrv5rNxZm/cVb56150Hv2t2bPbcWiX2StC1n2cAa/vllVKXer0u1UpVj07U0CVPnqTkedGTsNoUo9BrY0zisTbg9PnzzG6bpNVN0SbAJRmD/oC4VCoQPvGceOYY+w5cx8pqk4MHDiAIZ8+e4tSpM3jnueWm68ltzpeefZyDe3ZBKUJhaTWbdLs9nBPy3DFIUsasxRu1rsJdHJYiHyRcWehQL2mmRyLyLOdco8yTlz/H6rN/AoM22lZBD1CmcO1BZZpobBbSNllzkSxLUKboF4goCAJsGKKDWWx1AhOPok2M67fJGpfota6QthcL3QIjGBMVGAAepQVsQG3iOkozBymVJii7RGpZ120pOXvzTn3i2+7c+94DN9749Ct5+C/mAdZczuJgkPqxsVEd2YqkA6dEcrQpVqkEWHzmCtl08WhlqJQtC4urnD13memJKdrtAUqEiZFJavUaQWgIYkOSdmmtLlOpj/HFL34RrTUXL16k2ytoXbFX3HpwH8dOP0dnkBCXLO3GKv1+gvMFUXN6ZoowiooD98VaNzdcvOCdI037XJzrMTVuGauU+PTJFb746EcYXPg8ymi8rZBLjsocKi/Wx2TJRQaNSxgDyg9HbtTaSlmBnpAqjVYG5k6BL2YUjLhib4EOMErhtB/unBBMUCYsjxCObiUa30dcnsZoRSXr+Iprqr2jgb1us/7k9/+Nb/mB6enrr77Sh/+SBuC9P2utvTA6Oroz0EbyLFE2MMORbYd3vuiOZTkWhbchfZeglea5584wcscoxijGRiYpBTWCoFhtbrUwUR+hnGZUooDVZotnnzlBKS7R7XUZJH2qpRIJOdcfPEieO1qNDt1+v9jQgWJqepZ9e3dRn1wr1fzQ9a8NUUKzlzAYpEyMzvCJpxd48rGPks0/gQkjsrxI8rRWaGuv7QdQRRvYZX64EkhQYlHeD0WiVbGcSgZFCNAabzQDIrQKiKKQUmWcoDoFcR0dlLBxCV2aRNsRrOSErucraS7TJjHbxnJ/w76Rn/07f/d9/0IplX09Dv/LDGAo+aqVUr25uauPjE6M7ajVyzLodYbNTMFlCvFFK9NYQxRYUlcQGIxVNNo9Tpw8yxu/5dWINmjbQ1OhVNZMT48xVavTbyc8+9wz7L/uRgb9hGNPP0MQglFCe5DQ7CdEUcjWrZvROmSl0aRUKrFlZhO7d+xgpBYVa1NkePBDx+VFobXy/T7SSoz6xOe/qC/OnaBaK8PEt5I5j/QbyKDBoNck77bxbjBc1mjwUuABxcKGYfmnHVrZYkuMMtighomrxOVx6rUZtmyeYsvUFDoc4cqq5WoP+iZH54UWgbiUMF31ZScyalKzuZaxc4JHX3fb7n/yne/5zgd+/O99H4cPH9Zfj8N/0STwgQceKEa4vPuTIIwPbdm6k7OnngGvyPsZWZbhvGDDgDAv1rDoYZ/do4jjmDNnLrF50yw33HA93nWpBCHbNk8wOllheaXPQrtJ2k957umnuenWV3H16hytVoPMw9JKCxsojNEENmLf/l2srqwwNbmJXbu2UysFw/17Q1VQ767RtwUxgdUPffpRPviRJ+hlKzJSHXdOQq3IVSksK13bj4Rlqs7hkhYu7eK9YKMYl+fkjSvkneWiK+g9WE04voOwPgthndDUqNkSI1FB7LRRwNmBo7GYMEgGoEFnDsH7QJzEPtWjOD1ZFmaq/ZM37Kz9Xz/293/ovymlkkOHDpn77rvPv5xI318EClZKKZmbm5ux1j63vDRff/jTnxQGuRq0UnyQoY3Cp47l5ipLzRbNTo8k8ySJI8syBolDG8/3fvd3sGfzFjZNlxmdqHL58oDVZo807YPzdPsDZrfMMjG7lQ/84UcY5EU/XHxGfbTGZL3G677lVvrNPpVKjUolKHYJKo23pqB1JUlxYwVXrdXNlSuX3v83/+b/dmJmauvfyTF7217TcZATkNlK7oOyIqwobyMlJlTKlNA6KqRbil2hxZo5tQEn08VyKO0ZLnVy4BTOFwsjDI7AWgmU81qcBC4xZZWrutaMmDZTsXxh96baL//kv3j9fUpd1y4Y1aKPHPn6HfxLeoBhGDBKqfn5+fn/Prt564+IV67X6dlAW0q1mDx39PrFYkWMxg7DgBdFkgtBFOLznAc/9Sle9w//FmP1cc5fWaCxkpEPCjaMF0cUhVy+eI7xyWluuvkGPv2ZRxipBaighHcO5xxZN6VaiinFdijXboq9emq9ZMV78ZXKiGk0ms/OzS3+40ce+VhXRH7pn/+Df/OGpVbz3c1W963tlOuc8XbAgH6ekeWWnMCJLYkPIrw2CmWVqEAZVWALogtegHfZEJFREmoQpQWVY4wTo5wKnDdBjippMWWTE+sBVZ2fnRgNPrJr5+jv/cRP/NCnlFLyj//l+nT01/XWf9WMIOfcf0Hxw5XaqM56fSolQ6I9eeJQ3mOtLbRpbTjk1DvisNioaeKQJHUc/cAD3PXGN9Dv93CZL0SgcEMlbYcJDKdOP8tNt72aU2dO0mkn2GG27b2QiSM0htSlxEPxqOGwXaEkLiJhFIpzPhsMBj/0tre9rXv48OFQKTUAPgF8QkTMP/t7//b65srSna2sf3em1B2Jt9u8iWyqHKnPyZ3GaUuGLZZNrq2NG7aCh0OcyniFUQVRL9AQkhFKj5J282Gkj1VD89DmcX//P//Xb35EqTt6AP/gH/w1Dh26z9x33yH/Ukucv2FCwEYKuFLKrzQWPnb1ytK3fvHBjzmrctN2OSrPyRo9espzcaFFq90ny1whcY4QxxFRHJLnwuLyMltmJ/i2N74JxJG7FK1CnDgkyLAoGHgO3HQb880WD336i1SrFUQEqxVvvfsN1OtV+p0uo9Xa8GcUrllbg1Pko+Pjdm5u4V/t3bv/p9e6mYA6dOiQHvIbnvfQz/7ar8W//NSVne1O5/p+313niA8qpfemXiZyryu5EGUikUYblC94Q0onxshAa9WJjV61Si4iPF2OzYmxkj717bdvPvWmH/j+1Y3t4GJD1yGOHr3Hf9XDhN9ABmCUUu7q1at3lUuV+//w93/P97orWueFTFvuU64uL7DUzEgHQ7lXl1OKAkrlEp3ugEHi6KcJjcYS22aneevdb6ASx/jM47MMnynKVUuaJ4iE3PH6N/Hhj/0pK0PBxpuuO8jWrRNoo2i3WtRHR4cMGz3s0+Pq9TGz2mw8tHXrjrtYW7j95fQpdfjwYfXAA+ihmMKX3UKjIXcSfua//WH03Pz5uJMSeUKb5x2lKOdj5XhwYGZi8IYf2ZtYc2PqXtyBqze/+bCZnr5Bhrf9G/LQv+rJoDUvsLi4+CerjdW3f+TDH3BVHZp+krDcadNs9VHGogQG/QG1WkQQaJaWenTaPQZZQi/JcOLo9zpsmhrlrje+nsmxMdJej5It4+ix0m7TaXS4+zvfTqM1oNNY4YYbbiAOIlI/wNiA/mBAuRQXCqJKkeWZVKo1Abva7XS/ZceOHaf/HL1zdfjwYXX8+A1qYeGYenD6uHD06J/nlio4pN/85utVgaDi7733XvnLcOB/IQM4ffr0TRMTk48++OD9+uzpY3qQiOr2BtgowGqD8p56pYJXjiuLi6wu90iShN4godMbkPsMayyDfp9KSfPWu1/LwT37yJI+C/PztNt9cpdz4KbruenGO7G5x9ik4B5ai7Yx/aRPEKzr7IjWxo1PTtrVldX3zc5u/b0Nrv9/6nnIkPpz7733Pu/Z3HvvvbKBCPKX7qD/QgawkSJ2/vzFf1evV//pb/zGr+fNZsdWa3WikiUOA0ZrVbI05fzleZaXG/T7Pfq9Hs1OlyTLhpo7QhQEaOORLOW6g3vYsX0b2SAhTfooYGJ6kjfc+Q4CrbDaF3v4tELZMoN8gJcUawOAfGZm1jZb3V+anJz8u1+jw///y9dXNIAhQ1j98i//cvxd3/Vdn11ZXrz54c9+zlWrI6Y2UqFaqTDo9VheadBod2k2V7l65SrNZpssz0nzfMiyFSJbSKflaUa71aRarbJ/3x62zI5TDWJ0OeSW297IyEgV7QSjKTAHY8l9jnM5Rpt8amrK9vvJg6dOn/u2M2fO+GFZJd88zpfBADaGgmeeeeZAvT7y2VarMZrnuSiUbrc6LK406fUG9Ptt5heucvnyVbqdLnmWYa3F2uG8nHMMkgTvc5zzuBzEZYyP1dixbQu10Rqvee1b2LZ1C9oXdCtnigxNa02e5W5sbMyI4lSvm71xZmZm7uXmzP2v/vqqhkOVUn7oZp87e/bU91cqtT8Ow5A0GfjVRkeXa3VyDysri/S6KXEcYa0jtlUCbfHiipygm2BiQeu4iKW6aLdmuePc+Yt0n+uyZetB9uzeRTYYDNeqKyT3YLUbHRs1gpob9PN3ffPwX0EDGBqBu//+++2uXXs/fPLkmR+21v5GtVb1YxMTMje3qDrtFq1WBxEhMJrpiSlCJUjmSPJsOJQpaBMVdXwO3udFCzeICEZqdJKANOsPB0BlOMGjcCJSqpaNNnYxS9N3TU1NPfvNuP8KGwDA3XffnYuIVUr95qVL5yuDgfzSxFjdnztzWubnLmsRT2A1Y9URypEB5emT4LIEbSFWAYExkBZi26ItUOzdM1aTOUtg9POoCR4kimOxJuh32oPvnpmZ+eLwPeTfPL5X2ACGniC///777datO/7zhQsXEq3dfw0CrZKk60IbmGq9wkgUkUtCt98lTTyIJgojIjTkDkqaXNRQY1cQUvK82OxVqdVxLi8mgIpNG35kbMystlr/YmZm08Nf/OIXA6VU9s2j+zoZwJonuP/+++327dt/9fLlCys33XTzr4OvH3vqyXxiZMSKZDTaA5KkYMsQWOJSQMlr0jQh10IwXPLonSfva1ye4sUzPj6Op4CBEeVGRuq60+k+OTU184siYoBv3vyv4Uv/Rf/hWjjYsmX7HwwGyd23v+qOU3e/9a22M+jlK822aG9BCUYctSCkEkZ4pRAxaG2Ho9ngk4zeYMDc4iLlap1NM5vx3qG0Fh0FPqrWlA7Cf7kW779Z7n2DGMDGcLBr167Hrlyeu3Pbjt0ffMe7vtvWxybV5bkF5zyMjtWpjZTxeDLJMaEhMMVq2NVOi6XVFeaXmzSa8Na3vJMwikApr611E1MzQaPV/A/1ev2Phhn/N5O+rwcO8NWihQCrq6s/6b3/6TNnz5U/c/8nxOjce6P0oN9TXjziPFk/o9ft0Op1yZIcpQLe+e73csdrbhHncjc6Pm6r1Qqtduc/jI5M/MOhOJV88/Z/gxrARsRQKeWffPLJm3fs2H6vOHnP1YV5nn3uGRYXFl2305WrVy7rbqupEM/IWF22b90p3/K6N8js1k3aKPTExCRJllz2Lv/fq9Xx3/rm4f8lMYANhrBen58/f/7bRkbqf1/Ef3sURVGa9llcWmJ1pYlSsHnLLBPjE4WKd5aR5+6itfbXO53O/z07O7vwTaDnL6EBDI1go54gp0+f3j8yUnmLMup2hboV8ZsFpbPUdUXknDHmuDH2gWaz+ck9e/Y0X2hI33z9JX2JiFkzho2v48ePT5w4cWJqfn6++uX/5n67Jk33zdfL//r/AYUTVF7lbRPTAAAAAElFTkSuQmCC

iVBORw0KGgoAAAANSUhEUgAAAIAAAACACAYAAADDPmHLAABorElEQVR42u39eZil51XeC/+e4R32VLvm6up57tY8WDYeZFuyAYMHjDGtmDAkhCQQkpCEJJycfElaHQ45XwKEE3JCYkgYD3BQhxgweMCDJMuWB1nW2C2p57lrrj3v/Q7Ps74/3l3VJVnChliyyed9XX1JXd1dtff7rGcN97rXveB/0ZeIKLlPzP33328PHbrP/Fl/V2sQES0ikYjURWRaRCZEZFREqiJSEZGSiIQiYuNS+BV//n333Wfuv/9+KyJGRNQ36nNS/ysd+NGjR/WxY1PqyJG7HSAv/HNgC9nqnoWl3s5mo7Op0ehv7nUHU/1BNjNIs8ksyaI896Usy8M0c97nuROlcqOVVwpvjXZBHLow0IPQ2PlyJWpEJb1YLZfP1MdKl7dNT54L6pPng0Av5bm88B2qw4fvNTfccIMcOnTIK6XkmwbwNTl09NGj93D06FG3fqMNuFymm/MXbj55dvXm+autVy03Gzc3mv1d/URXOqmn1cnopdDqJ/STnCxzZM6TOY+IoFGgQGlQw8ekFVgFxihiq4nCgFLoqMQRldAQBp5yxPL27dPnamPV52bHoqe2b51+cmrrzkeUUosb3/thDmsOowF/5MgR/00D+HO87rvvPnP0KBw9eo/bYAy1xvzl1zx1/NJdly4tv/HSXOuGpVY6udyF5U7Oajejm0KCSK60V9aKaEAFCmtQKAWK4l5KceaiACUgKDxrpiAieDJBwDgRXI6RXOG1iYzie9+wnaTVYaWXMlqNGKuytHP7yDHr1SMTU9EnX33nnZ9XSq1sMAd93303qK+HZ1B/2Vz8Pffc49fcu4hMn33quTc/cfLid1241HjTxcXB9vmGY6Gds5I4+h5xNnDKGiU6VGitQCtBIShEFGrt/xUIgigpviZq+GPWzkOGj6swAiOu+L0CcCTOE2K4ftzKbCUUp0QmKsilS8t6784RPV4KwWmWluYZKdn5HVvGHi5V+fDb3/P6jys1dnbtcx46dJ+5775DopTy3zSA5x+8AwgCQ3Np4XUf/+RjP3j6zOL3nF3IZi4sDbjSTelLKHkYugyrvERahUopBMEgSgOCkrUDLw5U1h08Gw58w2MpHABKFV8TPwwNQ8NQSpE7YduIYt9IzMWGozFIOFjX7JqucLGREccit26J/fmlnlyd6+qyzbUhZ/NUzKDd7h7cO/XAWL3y+29791s+qJRaWvMKIvfychuC+kZ39WsHLyLm6UeeePdjT5z78efOLb319ErOhaUBbV1yElXIdKRSr7Tkwv7JEvXY8nQjIUkUPmB4iKy78LWPL+tfL7wACFrWzOHaIeMFFMjQEHRhF3gFmfN8y1QZ5XKWB47bt0Z0E8Vnz/YZrRm+ZWdEY+BYXU7YNxvy4acaEmv8u26tsNLsGzfIuP3AJO3lpauTmyq///Z3vPm/VcfGHgc4fPiwBni58oRvSAPY+KFFRD/8wBf/yiNPnPrJMxe7d5xczJjvZWTxSJ7qksmNUSIGoxQHJw27ahVyyZgaD3nmcp9PX02JQ4X4F/vwav12KwUe8KihAQiiTGEdw7+HeNAaJR7jM5TSCOC0Y5ApSmhCI+ydMCQd2Ls55MBMyP94rMvVVsZ33FDlxHLKajPlr91Z5wsn+1xa7cuBSbwXwzMnr5jZmmbXdJBft2fyA695zYGfP3DDgc+/8DL8L20AGz/o8cee+vaHPvfsvcdONF737ELGQqY8UVlyG5m2M9TjCJXn3L6zypRVlGPDidWU04s5l5sptmSKGt8LaI0WGd5cdc0DIDit8Cis91SkRcU1MFkXnycoVUaFlkAnePH07SQNM0WiLIjHoFDisUoX39crEg9GeabLhYsIvee2nRU+crxHFHt+6LXj/MnjTSoBzNYDji0kXGn1qVgRm/VdOe3ZrVXLzmntbzsw/et/9btf89NqbPYcoA4fPqy+lt5AfSPF+nvuOaqPHr3Hicj2//e3PvQzjzx96QeOzyUsJoFLw4rKA6X7PsZjmQwtU9WQV02HrPQGLOWaM0spl7s5UaQJVRG+HWBUcavd0KnL2oVGMGiUF+rJZWbyU1T9AqFrYq2iXLPk/RyXCeIsuY3xRPRMnYbezkq0iYYewYvHAqjCyCI0XsHACV4JDmE2gqo3vGpXRLuv+OT5Pt+xLyJ1mj8506YaGJwXFDmBpKLz1JfSttldt+yZMUu3HNz0r77/r7/nP2dZ/jX1Buob5fCHSZZ84VOfet+nHj7zfz1yOpk53cwliUqSm6oWZWk7qMeG6UizbzSmkwkr3Zy5NGOhJ4ShwmiHF4X2GoPCKIUDnHj88BNrBKdAYamkLTa1n2KaZwhVhjcKbYUbr9vPbbfezBOPPc6x4ydotwZkkqMDQyWMQIHPNnGlehuXo930lSu8gIBHsChKolFKEISeFxKlUF4YM4ptVctY2bKUOk428iI3QVAiWECTY8ggG7hx1zUHJwKu2xx/7K7X7fi7t99118lDh+4zG8vgv7QGICJaKeVFRP/hf//w//nwo5d/6kvn+yyYSu5sZDMVkpuAXgZTgeFNuyN21GPOLPT57KUBDe8QLLEGh0cELAq0LQ5DXJHXKwXryZ9GlFBOemxqfY4ZexIfQZDGlGNYap2n00opl0qIFy7NLZKmgssduUCtPsa2nZspBQoGIUulN3GxfB09la/jBUIBJik0oYdAGzLlGOBxAuKKiiRXQmxVUV0AoqTwWIDCYSQnzBKxWdfvKOfmxslgYf/1Y3/7B/7aoT8EtBS3R/5SGsCGwx/5zV/+wO987vjyOx6Zy30/HsFpozMVIKJIvWbvSMib98bgFAtd+PjpFqlWaCVoEfywoo+UQYBMPGul/DCNG4IHQ9evFJuXn2SbeQQVeJSJSfstLl+5TLfTx2jLxNgovXbK/PIqXUnoD3qQa4wJ2bNvN7t3bUf3e3jKXKl8GxeDzXidDQGk4c8VRa4Lj1MVQ8lDRzuyNaNErtnlC45FDQEo7QUjOdZ13KxLzA3TcMO+yr/5Oz/x1/8/ufNKRPiLGoH+emb6w8Mf+/X/8gd/8rHHF9/xhfkk75eqOtexTnWEJyAT2BQbbpyJKEeK8yuODz7bIA8cRucIbv3Wx1i8gnSY8iu5VvZ5uQboeA2B6zDBSbTJ8E5RDi3dbkq3kxAGFms9mJSgZAkCIcBhlcUDnX6XTqeJTj3eapRqMJJcRpsCHNIbblYBLEHgoascbesY9YaSMijvN5Skz7sa60WoR+GVItcheVA1V4Oyf2Re+6dOJf/8l/79b//W8BLxF2042a9jzBcRqf63//L//tFDjzfvfKZjsl55MsgxyPAR5njGrWVnXXNqfsCJq4pnOylxLEOX6dFegVFEXpPiSUXQw/pd1PP9nKwBPSrA9ecxNECH+CwjSVOCwOAcJD5DA1mi6aVdMpfhM8AJvV4f8MxMj2NCh7gc5QLKNBDncFojinUsYc0QvQIjkIrQVp6a12il6WjQTtYrzRdz0l4plChSIpzRuh1Y+cJcJ8/z7g/84s/9WklE/opS98pfxBOYV/zwEXXP8aP6xIn/4fdsufW3H3py+Tseb5lsENQCh0GUwVGk8B7YP1EicY5SSfFcM8Uog6gCDRavUMoSi2Ggi2zbyoZb9CIPVRBCo8hPfZylC5+nXh+nFJfIsoQgsNRrY/TThMvLDc5dWuDS1RXa3QFJ7ogqJbZv3cytt97EpskJJHcoLUSx5fz5OVqVA6hSDbx7Hr6oNrhahSIDUhR1Uejh77/S/V0DsbwyOK2Us4Fe6OZ5nHPjuePHd3z0E//oA9ddd705evToN3YOsFbCfPgPP/pTf/rw5X/72XP9vBuP2L4OESyCxg19txJN7nOsKrJ5VFFW6eHTEixWWVDgfL6O3K0d+7XfrzlljxPLWHaF/Iu/yImTzzE1Nc6BfdvYNDlFGFbQRpNJRu49aZricgdeMChsZAlDi3URuXMEWjAGTp69wKmzF5h5w7+kM3mQPO+hlH7ee1kzCKEoR5W2lESIBToI+dBg/Z9xKOuZhYDBE/o+o2kre/3WKLh+Z/SvfvjHv++n/7wlovl6HP75Z07d8ZFPHvvtz5zqs1oeNbmyyhMCusif1yFbsEaww8MvHuNGnN5eg3bFvcQtkg0PUHAe9MoxytkVVlZX6PW6zM83WF1pIa5DoByhiYhCSyUOqJZjxupVpibrjNWq1EtVkkGbbnuBxcYyx8+c58zlK1SiGpPb76Zhy6DdhvcqL4xDw1JU4VDECkQXSLMf3vSv7toW0HWmjG50+67q07f8wx//sYcOve89Z4pu6VH5hssBjh07JjYwfPL+J37+iQtZ0LAll6lAuQKOwas1C19770VZJ+raA1xPmpRZNwUvMsToZUO+LxtunwwbQWC1kNqAkWCM8dEyKw0hy2FhZZXl1VXi8AqjoxHjozVqIyUCE1Cv1xmdmsTnGUtLDU5fukCr0WPQ02QJlKOAA5tvZi4cIfV9QmtQXp53/M/zBEXShlfCAIX2irW2lRr6ra9kB6IgwyLaqoYXdWJ5oConL//fIg+/6t57P5qs5VnfMAawdvuf+uLn3/k7f/Tsm851tEtLZeNFFWCJ8sPkb+PrxR1ikVSpYaNueLg4vPhhaaVe4tIorPL06vtZbDeZqC0SB3O0+n26/ZTMKVzm6C21mV8ZEIUWIw4bWIyxpFlK6sw6YBOokNntngOlnXSrd7OqLYH2eCx6rbUsL/RE10KBEsg0RAxhamQdEEIpRF3zdy+sFtbMyWlIJDTnB5nb1NLX/cavnP+JI0eO/NsbbrjBUACh3xgGcOzYMdFa8dTTc//gzLxnEEVkKlj/sM9/SNe6cMXNuPbo1tqyBeCihwaRrRtCcYv085MwpdZDihehZCt0SuP0RvYzGk+yJ7yMqzVomwHtvpAkgvcZuUpIRKOzDJU7rFXUKhGTFcdkPWSyNgJ6D3PqOzhXGgOfYkwZj+CHZYB+Qaq1npcoPwSkNLny4HWRt/ohVC2CUteezfO9yfMNIdMhHaXUueWWbJ3r/ZNLzeZ/3VqvL381XuAVMYA1wGcwWLruP/6Hj775UnMgLh4zogo0vrjpGwxAfXni9LzHqNZAEkHEkSuHkhSjQryERXRV1xypeP88V6ysJgojVtM+Pt7EwE4x1j7L9qDNyAiEIRDnxHGZPEmpT5aYnNnC9p3bqdcmOfGpsxyfL3Fe72RRb6fjFxksPkRlx+sQNHqITVx77/rLPhvriCF48aA0HjDqWshTGz78S1UJ670Nb/S80265Yycf/uOH/grwS/fee68B8q+7ATzwwAMa8E8/cvLtSy2Ctopzp3VRsQ3d5Ma4p75yBBzGfocoh0l7pL05+v0VyhMHkXgG5RKU8uuucmMLWBCcrUB3mV6/QRJP0qwfZDnvU8lgTEZRukzJTDJuIiQPKDVGePJB4SIVTnd30slTOm6evP9xeq0zlMZ3onSA4IYhSX0ZsOOH3k6JwFq48jlO/DA3YJgHPY+N8BWfhlfgjKGvIi41M9mx3PxBEXn/vffe678hQsAv/dKiACwsdF+/0M7ItVH50KT1uonLNdbN8PporRGRoTu89mdrXi3PBygN3qWkg1VoXqHRmqe2+dXo+ha8tyjJv+z74gRTGsNObCVZuYzrzmG6CzTCmJWwxmXfx/YVYbpIrCOkEVCN+uSxZZCfYpDNkfaW8Gm/6ABiCEd3IcoWVb1cq1YKlM7hAatDJO/hvKBthMIj4lGEeOVRyLoBqMLCC1bqGqChXro09ErjVaivdFPVGujbr149vvXIkSPnv1JZ+EpAwWrY4lXNTmfvas8hxihRPC9T58+DX0mRSWtyfLIKOkfnfZwIftCifeZ+BnNPgCSICnHFox0mgkXY0EFMZedrKI1OoQx4clzaQw+WUL0zZJ1jDHpPs9J5Ejfh6W8epVuP6asGafMKOvPDuKyJZ68nHtv9gnJPEDzeO9AhWEvSOMNg/hQBJXQO/e48CjNsUPhhziZr/3wDb0HWkY0/wyGSq0A1JHArrSBcuJL/7yJi77nnHv9nwcT2FYj/azdwPHOyuZs4RItS+HViJhtqfzYkems3Vm1IhJQuaFwI6KBC1jyL66+iMWgC8CA+pXfhUZL2Rcqb78CWtxbJFeka0xflhKC8hfretzJYOslg5TwyaCKuQCDRFmVK2CShd+U58pUrOJXjXDpM3IRwZCvR5F7CkS14XXib9bJVK7QqI96Rty4xaJzDq5Dy5HWI0mTdK6i8h49TtLXDQ9yYLCrQFOFi/Vk+P0F+Yb1kUCSBNV+4tOoP5fZHn336xHYR+R4geak88mU3gHvvvbf4wYNGDa2rmRecUThh2OoQEI3R6iWdgEcIlSLxCpc74hC8UwiacGIfnZMP4PpNTBiBc+QqRTlIFy/g2g0qU7sw07egogKm1d4jyqO8YOJJSlvrhGO78Z0Fsv4KLu2j8hyvBMIAbcroyjhBEIPW5H6ALY0QxtOouIZHo0SBNiij0aLIXIes8RzJyhVyyZjZfDtTlf0skNJpn8H1VohHtyPaXMsPNx7/hnJWkOcVSvIiHsAj5CgCHTLX8fr05aX8ll1T33n8yefuvuGWgx8WEaOUcl+3MrCZJNooCmb2MIN3WRvJupjyJpxE6JciwCrFUt8xXYap0ZBn5lJGSqAlR1SJ2t630jr/KQZLpxATEVdm8P2EpNskbSyQNJYI5s5QmT5AOLUPVd6E1oDPcHkKYrCVKaQ8QeAzxKWIcyiX4kXQYRVlItCCqACrFUZZwOKVHxYxGXnSIO8s4poXybqrKA3h6G5qW15LZMosDlbp9i6jsoygMo4yEVoZRNyGG70WEv06b+F57l/xvNpIRA3L5aIAzqUgpWTiFaK8pMnoNwQOEIn4KArEhhafO1AeJQlp4xK+t0I4eT2iQpT3z8dDFeRZzpt3jPDGPVWSTFMLmjw71yNXltDk5Fozuvtb6ZZn6Fz6HHmvSViu4ygjA0Oe9hg0rpA2FwkvPY6e3Ew0upu4uoUwHoEgLvBYJTjvkcDgJUcjWK0LgEkcWrnitvsUnzSBBJ/2kKSDS3ukvQVcOgBrCUanCEa2Eo5uh6zLwspTaBNSjbYgFcsgW0Xp4iJszPHW/bSSYU6g/owGjr/WahKN9xmIYIymFAZaKVRpZPQSwEs1iV4xA/BhkJfLoatGAZIWzV6XdDBaky6cJHcDyrO3IqqExm9A/TRGWUTDx4636fZy3nSwTDXIOb6QsdBzVCOFcxmV2ZuJR2ZpXX2C3tIplPMYFaCjEBPGeC/k4lDzZ3Hz5+lai4rKBNUZorCODav4MC5upgnxaJx3uLxD1muSpAlp0sHnA7z3oCyiDNoawnJItTJBWItR2pAPOrhei9xfxZTHUGGJOBhDkZH5lKA0vo4BrIFdar1qkBftZbDBSDa6gzX2kSA4nzMaGZkZrylvVE8FwQWAQ8cOydelG7ih9z/6qU9++tnf+djczMcv9EWMV/3WKXy/ie93SXurlMd2Em99FcZWEPHPg1EWOzk3zYTctqmEMQHzPcekFU61+zyxmBKgMOLBhIgxuOZVesunSK8eJ+m3seUKYVQmzxzKeZQRnDiM0gimSEmVL5JMExVsXxugdJU4iqnUamybGGXzVJ2RyTrWlglMgDEFdfzSwoAvnB/Qa54kbV3EddtYUaiJLdjSJEoEHReGYEzM8wDQDV2MFxrAC01hI595zXg8AQqwytLtNXjVdODv/YEbtTXmys23HtgNpMPEUb5uHgBIKrVyb7IeEpDIQDKlTESe9MFnWBvRXzpB4lNGNt+KiseLcICQizBZVZxrpLQT2DXqQYR2FLDYUvQGKVuqMa1MkScDjIGgOsXIyCZk800kqxfpL5/D9VbBDQpXiUVrizYWURqlLUE4AjZEa0F5ha6Ookf3sWd6E+981Tg37hhhYqJGoA1GF51FpT2rK10efqrJo6eOkfW7WBXgy1W0LaF0gNYhQWkSwqjgC4n/sqv3Upi/ekHN7of4gPcZysQoYnTewCmH2Bp5knL7wVn9pacv+fOXO5smRqPv27pr16/fd999L9obeCUNwMWlMN08U6b0dJtW0hrGK0OWZohPQTSydJrmYJXaljuwI9uG9XARm2OrWUkyrl7K2FI1PNpvYZTlbXvGuHW6zIeeaZDakF6S00wyrM7JbYlo5ibi6QOI75P1OuStefyggQza5IM2LutjtCM3fUZnd1GPxrlw8Un84nPY1hLHlsa4cnWC0eokkY3YvmmciWqJsZGAKDAsLTY4efkq/f4VMBnK1ImiMrY8g41HURjEZyjnC7BfbYz26isRaDa4e4ukPVzSpRKMosOQTrJC3jhHUNtGRkY9Drhp5yiPP72g/vQL59S2cfcfL1269PDWrVtPHD58WL9wpuCVNADRRMGW2SqzYx0unzyFjhXaBBhtcT4pWrpe4TsNGucfpjZzHeH4fpQtIV7hJMcqIYhgKclAGWYrQjPzYCxv3FnHliyfPLHMUioY5SkJ9Pttcq3QymKqU5RHZlFoRBJ8MsAnPXzWx2Vdes0mPVawYYwq7cHaiDCsMl0Jma4lhGFA4Oe4dDXli8eaLLVSmqnDqYBKaYxyZRtEFbRohBx8jpd0rZgbEpXUlxFG1qL787GPokT2SmPwJM1T5M1VotEdSFimmzZx/QYqLGGDKp2kzx3bJpmZMExOlNRkfcRdOt+sPvL5L70JOLHRibxiBnD06FENuGefffbVWtsdQeDkuh11/dzcVhrLj2CCEaCBMgbvPX5I35Z+i+6lx8nai4RT12Gq00VZJAWEZBR45bjQUbhWh/lGwg3TI3zh2RWaeUrJWLJBzu1bx5gcgS9dTVC5sDpI6DpH6hyBVcRBRBBVyLxglcYghWHIMBXNegwGTZ5dSnlmIUUFQup6hOEogZnGViNGohCNJfWuaEQ5j0g25HGprzLVGh78cFixaBBZjFKkvUt0rzxNpgPq07cQxDMkeR/JErxPCSubyI1mNCzx2gMxodU470ldJJkxMjpSKwHcxV0c4cjXJwQsXF39a5u2zhrvyHdt0nbPlp08uvws+eIJiCtFQkNBkhBAi8F5z2DlPHm3QTy5HUa3Y6I6XsJhu0UItBBoxUI/4/K5JUKjCY2mGip2jY9w3eaAalQm7TWp1Cy9vMJqN0dbxWI75exqQjdPGDeQGSEb1tUM28qEI5SiUSp62LUUh9YG77PCGJ0jz1KUytBKDUPWNWrPi7F+i6/5L4OO145kDRNwaZPB/NP0OwuUJ65ny+StpErTUwmq1yVrn0fXpzA2RDLNq7eGbN0UgCiWV4V+nhPFVTU+OVWc813wgvN/eQ1gWAG4xx9/vHLp4tLbS60OmbI6Kntu3gpz3bdw4WQHt/gcOh4DNMYEIEKeJvgsLSZ73Aq9K22C7grB5C5sPIEKK0XOoApWm9Eeq1TRZlfQyBxnuilnnhpQjjvcMB7yzFxCN3X84G2beGy+yS1TYzTSnHMrHWo24v5zTbRd4+kPjcBnCJC74SGpIa1TqQ0xWr2wiv8qHs7GTqUCExRVvTh8f4V05QxZ4yK+OsOOPd/FbGmE1UFGX+f4bAHXXUDXRjH9DomL2Te6iVftq2CHUHm1qkGJ8t6jvG98XYCgNfd/+vSVmwIbb211BqI0OvPCxLjlurGc/p53spQ5VH+B0sxOsiRBo/E+ZdBYJO818Uqh8xyfXiDpNqiMbSYY2wylSRA75BIGQ1ZR0SzSIqz2E7TSrLYdc+0+kitKseXXnrjA5aWcd9w6ycPPtvm266ucbGR0fc4I5nnIm7yQmsu6OsWL3OoXL9nWficb2sRemaLTpwHv8YNlfPsK2cpFkt4yKhyhsv21jFf3M+5ymkmPee1w/SXytElQGiNrXiQLymwuT/KqnTG1UY1SFkGxadwixpP6AeOVsAtw1113vbJl4LFjxxTA3MWlGzZt30F/IF7hDRSDGhNVz/a2Rq5/J4tPfoDOpWcpzewk9znaCOWpzSSdMllzEZdnkOf4pINrLWKWL1CZ3IEd20ZQHi/YxENtHy0FYTJURZjwuvASKnIMXE6nAWFZ84EnFogCxe89PiAwimpg8PLSTa0Xa8K86GDHsMYvsIyhCIXyRefP6KGf8Eh/iby9RNo+R9ZaRLwiKI1R2fIqookb0KZCnjkuK0c/aUHeBm0plyfpLJ8EEzE5fhs3TRtmNxvyzGFrw35JZBmPrR6tRGzZPn31pdBA+8rE//ktIxOb6WMljjRWa7T2eK2oxxkTnRBz43tYeu7DNC88Q2l0BhXGZK5buPdyDXodvHi0g9w53OoCrrmAjp8jHt9MMLaHcHQLOqoVo5kuQVwyJInlRc9cCh2A0BYj47VI4wAbKrRS+A28gz/LCF4UpRPw3qOHiZ8XUCooeg4ovOS4vId0Grj2AllnjmzQxuUDjDZE9WlUfTumOo61I3gRnGuS+D6ueREVWKJwBucG9BqnMNUJxus3s7uUsnkmHoJCBq2FbpqijJfxklah8hmlsTmAQ4cOvbIe4IEHiv+2O/nUajOlEoUIHoMB77GmiOFVEhKtmLj5vcTnHqZ19mES28JEFaTfBJcXHTkrwyohw6NwWqPSPr25E6ils+ioRljfQji+nai2lSCugw6HffkMyTK8T4sGi3gykXUtqKJjrl+Ce7UBfxM28PT0Oo6vCyGCgt0sDu+7kPZI0wGSdJCkSzpYRrIu4j1KWYJyjSCaxIZjqCBCByGKEG1KKGNwg2Wy5kXy9iphPMKgu8rA96hM3cpoaTNbzIDJ0RCPR7xBa19MIvcdnS60Bp6oqhvAKi/BunhFPECWSXRlsc2WepXMeYyVdXKGVoVJaO+I0gFq152Yie10Tn2MQeMScWkC74VBr4FKcwJr0SYg0yk+SwsjsBFo8GmXZPEEyfxzdIIyOq4TjM4SjcwQROPoeIQwGMEMu2wehtm8w+OGnTcZsnS4lk8owZGhpWgMieQo8YjziC8YR/mgQ+Y6KJdA5sH1EckQpQqugjKEpSoSVQp9IlPGWFPkL8aiVQQqgrRD2lslz9u4zgr0OyA5SXcJXZ6gvvP11IIJJnyfSmjwHrRojBICE5LnIBmcvNSSy6sdVY7HlzYYwNcnBGRiBnPzAyRuM7u1TmQEMQojAYMsZ9UpvI7IVI5P+kTlWaJbfpDu1S/RvPRFjCTEkSXPDKkXjBGiuI7GIl5Isz4iHmNsofFnwOGgu8ygd5XBFQ0qQIUxYVRDhyPYqIoJK9h4DAnKaGNR2qB0gFIWlCnitO/jswE+7+KzDpImiE/ApyiX43xaZO7eoTC4NWZvGOApsA1RBf8hCKvEpRiPIghLRRmZ9SBpM+hewWc9XNYtKGU2xAYxWjyZjSjN7KcycSNlbyhnA6wtcAqXO1AKYwzWKrqdHK8tXzoxL2UGjISVeWOUK9KXr0MvQETU3/2xn8sWM0/jXBcTxZSqlmoEKz042eqRSYb3Ch1UCQSMS0m1pjL7KuKJ/fTnnqR35SnIGhhdkEHSdhOCkKg8ShjUyZMO+LUsuyBaqcAA4ZB45lB5wiAboNXyNWQOBUajtSmYQiZAaTPMCYbIneR4PLkHlwupKJwolI0wJkJrjTFlojDGlgNMWCMwIVEUUIorBGHA5FiJTi9gcWDxrkPWnSdrXCRtLeDTAfgcbQwmrmJshFIWb0NUaYL6xD7C0hShS9A+xw3nCXPv0DrAaI21kPuiu3juUp8LCw25fTKSci066T3cd999+sW4gS+XASgR0XfddRdKKfm+v3rvjSt2jMwbZc4mxOU+iY84sbLCavMClahC0lshHtsB0fiQRgaSpWgdUd12N6XNd5AuH6e/eJK0u4AkPXzSpTtoEeoIZWKcAWN0Qc1WGvEOcGgTIBIg5FhrhoTMtVEsizZFdu5FMDbEi8fYkMBWQFt0GFMKLGPVCrNTdbZPjrFlZpzZ8RFGxiKqcURsQ0YrmmpksbGmZMPivXjPwkqbJ04t8fufusjFi2fIB5dIW0tI0sBJjrIlbFyF4XCMBCWCkRnikT2oeALjHdYVDayCdVxUF1objFFo49E6IM88klq+cGIJSXr6hl3b1f7rJz4yTABf0RAga/SjX/iF//q6Tz/ZeVM/U7KqnE7bnq1UON5aIe0uUNKatNeA1jJ5WMXEkyhxBR9C66KUyjtoZYlnbiWcPEjSncevnidrXiVtXcUlXfKsizjwJsDYCOzQpQugdNFnUGGhBiaCGjKTvE9wrvhaaCOI6kSlGqY6iSqNEsabmQhK3Lkv4tZ9ZXZPl5kcjSnFIcYqtLc478mdY+AdjcTRXkyYay5x8nKD46evcPz0Gc5dmcelDYK8iThVUOB0iNFRwWwmL/KTsR0E1c3YeKqgy2dZgRuslY/KoMVgxaEV6MBjTDExnTjD4890OXVlzs/Egd6zY+LxPXuu+xCs2/vLawAbev/queee+ZF2u/l9586ev+PtZR0v9Ebl06cDdaotHLv4KEoLQRyQDwxRNEZHXUbJALU+Wn2tSeI0xW3OclCKqLodqW0nyjtIZ56sdZV+8zSD+QtIP0Eij1egdUwQRohWoAzaBMXNUYIPAsLaJmxtO5OlGCMJq40WjZUT9JauohfPgjFoY2iUxjjxrCIOazhdwmqNiEGpYYKYZ6g8I1Men/cZDAYkgwZ5bxXlBkRWFWNmKhgOwuQ4ByaMsVEVXZ4mHNmCrm7FmhiRHHFpUWWYItYXtG9D7jM63lO1GiOCkgBjDVmS88zZLg+fnsP7vt81NaL3bdv0m0qpweHD91ulVP6yE0IKVc9jwY4drd+dX7j6PceefJQ7X/86Fq9e4Y8/+kkmpvZyoncDDz/zJNnCE1R33o4LKwRmFGMtSd6kWr9hXV1BpFDQkGGXbD2DWZufQoFWKJUjWZe0Ncdg8TRJ4zw+baFyB8qiTYiKqtiodG32Tqsi4SvViKMKgS6ReU2vcQbXXsC7Ad65YX3vQCuCuIYNq+R4nOQYr9A2QCuLdyniPFoc4nrkWYbKitxBGw1xCRWUsaURbGkaU5kgHNmECcdRulTMAg6bSXrtWFQx5Oa1wucpveZ5to9tZ8SWuNLrcONEzMRIwOhEmbn5No9dSelkTaJex3/3q8b0T//k29+my6N/6v2LE0K/ph7gvvvuM0Pc/239gfueP/nj389iK/rqlWl99swFdfbsMZQP2DG7k2NbX838/OfpXn4KFY4QTOxFwkms1TjyAid4gcDC84vYa/Pj4vJCfUOXiMf3EU3uhayP6yySNOdJO1fJBytknQZJaw41BHuUMqAFZWJ6wxEzpUAFAZgIbaqYIXgUGo01FoISYXmMSByD1iI+aePSAR6DE0Hpoo/gkqK1rYMSUX2KYGQ7YXUSXR3HRHWUrqBMQQb1zhW3fU0BgufPQnolKO/Im+foLzzDam+ZmQOvo7Xa51I7IHeexUbKqYbQUo44LIvut/XsRDUlrp8W+bOnLr5mBjA1NaUAVpaWXoNS/tabX6OWF86aK1cucPHiWcqlChP1zVzIttJPLhJUpki6DUYnrqfXW6B39gHKUwcZGdtXNHhcUhAw17Hz4VjXtXnxa7dEPILDZ0mhCawVur6dyvg+KmSI65P3m7hei6y7QN5bKahoeQecR1y+TjxRgPJJ0YM3lsAGBTFdOfJklXSwgBaDTxJ8muBwKB1gghJBWEOXRynXNhGPbEZVJtG2DDooIGbvipEwn+G9K4ZVlGIIF64PvWil8Poapuydo99eoBpP0mit8OBjf8rUpps43+mSqSmcZDRsjvaK7qBH7HM67f4ysDJUXX1JA1Bf4/ivHnzggYcff+yxb+n22m5qYtTccsv1zC0uUAoDjl8Y4f0P53SyOboXPoskXaqzt9O98gRBucKgt0JQmWZk55vAVlBDLF0phRsS4r+86eLQOLzP1+fy1sikyoQF9UsVEpFaW5SyOPFAhnMpKu/j0z5Z3kflffCCyxPwRXu3YH0XzN2iDawxNsbbgsiigipEZayNUaaCUQavwbti2kd8Npx9UMP8A5TSxQSxF5TSzydBi8IojdeyrjKWeYfpLdOce5Q4HEdFZXx1DOkuEtgRfBgRKk3FwKhu+5qN9N4xe/EXfu5v7VJKubXh3JfNA6wpfv3APT9688rS0qtvumG3fOKTx8zV+Tmee+5Zrrvh1ezfcTsn5uZZGCxQzTu4/irVsQPkgxVE5WTdNuP730E/WSbrrxDWR8ENhji6PP/glaxj8yIerz1IPvz7Ho/GmBKKEFEaLw4kJ/d5EQJQiNJoNCoYQYV1gqGMjKwNZehCtqPgc+hr41rr2sFFx1EUaO9wIuQuLQbQxBUHu95B1MN0pZiEEhGU1mh9rcEkSqF9MfmE2qCUoBQuXaVkHBM73kS/38RkfXqdBdKVUzQvH+f6/dfz+pu2snVcc2DvHr26uipBNdz2mU898MFnnnjmHymlnnsxOtjXMgRowE9Nbb57/kpbb9+6P3/bW99gO4Mund4lRk2V1fmEhaUO14+McHHpKro8SzR7C+0LD2GjiDzPWDr+QUYPfBvB+F4kS4clnGyYkXvhvMgwJOQpPlnGJy3EObwxUJlBB3WUyPPHy5Uafr/hs/B5URoOR8jVuhEMj2BtOBP1Ao4e5AqUmHXoSQ+9Fcq+eOBV1yZ71It0Fl9sEthrg1XC/MlPgmhG9t5Nv7cCWRvXWOSm3bv59lsPsnOzpjIRMrttgieOPaFOnjntd27b+51vfvNbbzh+/Phrr7vuurl77733y9DAr+lwaGW0sqvR6SJa0W0vU6s6JspjLA5m+ZUvLfDI1QbdrEMe1Nm/79sxgwaD1iWydEBQmyCshDSe/n1Wj/8PfNJGBVX8kAb2vERwTex3qAziBqskrTmSxhx5v4UfNBFXCM9oNCLFvP76zP5adTHUD/SeQnJmTR1c6Q2/1DWx8HWD0CBFPV6MqOohrVz9WcjIuhromvfy3heGJ4XiiCiPU0NvJ0NiStqh2zyDU57q7G3Y0lQxwJLmxEYxVUqoxB1On7/ExcsX+fCHPsKxY48xNT6mP/bxP0nn5he244P3KqXkgQceMC92c/+nXzccv0EAdu/cXplbUSwve0ZH6mRdx+efq/BzH1/mC2dPgh1wNfXs3bSJHVNlLp78CDptkrUX8N0VdGWc0sR2/Mo5Fp78ddrnP464PsqaAsvn+cOSXoHKu2SdK7jOHGR9xOXoJANtGMn8cEpXhjpcLyXM+OfFOYsHp9cRC8XXas9LoSIw7FKKI3Ud6pOvIqpvxikDonGNK6ye/SwzkxMEOMZnZ5manWRq8xY279pBZXyS81cv8/o3vMlUyqOyvLTybhHRDzzwgH9ZDODY9QXxY+f2TVkQj/PP/+vDfOo5ePTqDP/PEw3OnvkoUXIVMZrIOhaunOH+L3yQ+uyNlLa+gWhiN1naQyUpXgfY0Sm0NrQvPMLK0/fRvfwZ8C0IApSJ1t2wFkfeXyEftKHfKyZ20i5eUkJT4rqZMiWkKLP8ULhBqS+TjynmFVn3z2srZfDy5UnncGmEaIMfIoxqKEC1JnQhfwafYOP32+gxZJjgKq+LPQTKgDIYHdJdOU7evETWPotXGURjqDwjDcqkCj768Q/T6/dZnRfKwRTv+Lbv5rvf9V6uO3CdCYyRrJN96/e+633feuTIEX/o0CHzNc8B7rrrLo4cOcL4VPXUTQc38cdPX+RnfucPCEcmcZ2zMGjSM4qq30brzP0srFwmrE8ytu/b8EpTFYsfrNJaeBS6CyhxhFGVxIFJuwzOP8Lg8jHKm64nnNiNLc3gFIhkpO2ruNZlcA4xVVSeo43Ge0XNeqYjxdJgQIRDhRVEzHqvYe0A/DAxzFH4vIfxCRLEaFPGvCAqG1lTInJslIBcyxKMXPNOX6UzucY2U0UfowCSugwaZ0lXz0DaQ+mIqDyJS9rEY3sIa19gqTGgNjrFFn+KILCcOtNjbtFw+00VatVRRspVdu3e5h9++Kzqd+17gD9dWFhQX3MDWFwsFEByrz9dryZy066dpj1YxqVLeG3RlCHPyNrz5FkXFUZI2se1r6BKs+QywEQjjG37VpLmKTpXHwffwAYRSb9b9O97TbpnP01v7jjRxCzx+H5sdQvx2B6UV3SXTqHTPso4xAeIy7i4PCDLDCYXct9F2xil7Qt4egrlFQ7PeFTBi+bKuS+gdUg0ugWqm9EmXi/VXrhfyIte9wxeChHqa+whda3EW9s9JGooXVMIRDEsA0XluP4qvjNH2r2MeI/vtfFJBxWWkahELimBeCq1rfRHdtJvnueZ/hgd1eVOqfC+77kd0X2yLCLWVcSmeGJ1pZWpcnXqoFLw4IN3eXjwa2sAx44dE4CaKV3CSO/mraXK6aWbZUmLkqVjDJrH0UbhessYDF4pvCrUM6zSgMG5BIUmHt1HWN1C++qj5FcfxypXNGt0McpFf4XOhQV6c+eIR2YIJrYTj+8gHN+OGzSR7gpOcrS1XEoCBnh8soJkTXRYQVmNKDvEFFQBK2uFb88h+STtxlmyq2ewlTrdxhWCqW2UtrwWI0Up51/IDZR8eP0takML41rtL9euuFYoKcghXivIB+RJA9dfxnUWyHvL4HJQnjzrolWJaOp6bLmCshWiaJq6rlMWw2DbHfTbl4is40oyxn//xBNM73kTO8dKhDYF8fisRDoQnjp5iUolioo3ckS+5h7g3nvvlSNHjjAzUepfWK52x2utymQ1ZtXV8PljBTsmjfG2hcscIh6rY1Cu8KB5oa2F1ri8BypgZPvdlCZvoHf1EZL5Z8kHbZSE6NIIpBl+0KTTX8HMPYuOS9jqKJgaYWkcVR4lT1dol8tgDTaqkOW94Yi3wSkz7AgKkg3w+YB09SKXWp/DuQEej5c+PhP84lnC0W3Y2g7E5zxfAmYIEsma5KotDET5Ic5gEDNMFhU4l5H7Lr67RN5dxPWWcGkb5YoqwOFR3uFchjIh5a23Ycf2opxHG4OokCTP6eqUTCWUxreSNOaJZw5yzlb51Y89zvve8i3cPFEjCTXjozU+9cRZFpp93rxnW6uw3cNqoxF8TbuB9W3bWqXzFxqlWjzd7C+LCkrKBlVSL7h8gEodzg0KhE0Vq1q0svhCHnqYpBXTS5K1sMEIlT3fQWnzaxhceZTu1cdJ+y2iUtGqzbMBPuuTZ318YxGfzdHDY8MAbUvoMMKUJ7GVCYyNcf0B+DYSxWgdonWIKOhefZyoMkumI8pj22n1v0Ta6xNENYy2SOpABwWXT9shelckk8GGXYKCgHcFPd1nuLyN7/dwSQt6q6T9RfJBC8kzxGcYU4QkP4SyEcG7BFuaoLL5RmxtB0rpgqOAFJ1ADV57bG0Hwcg2SlkPq0sEUZ2nF8/znz58mh+9ayfjtYjfefAxPvHYKXnLzu3MzubzAPcdukHdc/Rr7AHWWsBKqfz++z8zv226tG/XdEkuXW6hdY7ooCAsOoe1ttDEc460fRVTnkKpcPiLDZpBBiFD0hQdVCjvfRvlHa8juXqM3uXHyZNVTDyCDUNIg+GtccW2DWMKyZYkJeudJVk6tZaiDQ8vKLxGWIYgJBk0UC5D95YYZG2CoIQ2BudyfJqSta6ibYh32RAHyApXned4n+JzVxBUfIr4tICS0w4uHyCDPqJzdKlKqEPIcySIUTZA8rSQrLEhIhZlNXZ8O+HEQUx1Fi16uAzDDxWVCsZx4PNi/5FX2KACeJK8S31slNXWIj/zsYJm1m3Nc93m3ezfOsLmLebxjRXb19wDDEGGXKMeC6PwjZMVLSWlyOJpdFBBUUClagiV2iBCK0XmWiCaMBglUFEB/XoZiiYMd+74HJW0QAWUdrwaExsapx8mH7QRwGiDGDv0LAqlgiLp0hojZWxYQMLKZ0UTJ0tx/RWy9lW8ttioQj/tILqEEk3aXSGqjmO0gDekyydJVk8V7WEcxliypIfv9wq4WBdlWxTFYEwR29NBAeMKpCpE5zEDGxGXYkqBKYiwlcIgdVjGRHWozBCVZ9EqwHlXwMJD2FA2LrxgOHiKH0rJKYzyiLcE5VHoXUG0sGP77ewfzU21mouz/lPDgO03zod9zQzgrrvu8gCR1b86yAd/d7wsKpRUfDSixDhcmgzrao/Wxe1StkQYTBdZvniyPMWYItnz3m+A/tQQg3fk3WV6C8eLnEoXYcQLaBvgTfFxXJIAHq003sYEXopcL4wJamW8FJtDJYjgynPkc8cwKCq1UWa37ESqE1xZnKNb24NPeygFxsTowBCVRwqWjiwBAWIt1oYIhiTPyVyOUyVcKSYK69Tr42yarLJ9yzRToxOcmYcLvRznWggedIC1I4UiGRqRDC8Zei3MqI3sRRkukSl2EemNekFSGDymig4mqFbG2FpDJipeeS+Dgzv3Lw8N4OVpByul/H333Wde+8bXPvHQgw/+4s7p8j+q5Iu5hNoGQYk0TYaSKGpIejSFno6kOBUW5EZsETslKTptYhDcsBNYwG95+ypu0EdrXczr+SKLNybAlGqMzN6CEyFbuYhLW6TteZzzhZdwriBSIqioRugcd1w3zbfc8loO3nAL+/bfyKcf+gQX5ia4OHeVY+eOM9cu01o8iwkCVBAjWY/EFRWMp4JWZTIJKJfqTIxOsmP7Jm7YMc2t+zZxw44Jtk6UUN5zdbnJnzy+wJfm2ogJCWypUDtWukD/XFoIYK/JzK/BwcPDdwq86KGw5loO4rmWivpC/1AZTHkTY0FGHU9YCtm8rdyIR2lsTNhfliTw0KFD/vDhw/rON+39F+dOPfym3SPyqmdaqTPGGK3Ar5EgMBitUD4v3L0p8HmNLhopkpJmHZTSWDsGOMTnaBmQteYgz4Zt4KFdmLCYihHIg4igPI4JItAR7qk/LDj/UpSbIoXBZJ0VRgenmd53I5u3bWH71i088OCH6DQuMWW6nFx5hnLnPHtrM5w1exgEhSxMuT5GuTLCRG2E8dEyu2fHOLh1hN2zNbZP1ijFIQ7PXCvh/NVV/vBzF3jibML55ZRGlhNGimioY6yRdbzgxcbIRa61wTSG8ZLQzYRBliJ5u0AWVSFCqYb7jKxYFDnd1BOMIPt21BU+W9m589bWy84JVErJ4cOHlVJben/4m/e9b2vU+WxDMbmaZc4rbZzW4D1GrY1HDxcreFnvuyBgbYBRJbJ8lbR3AWXKqPIEvrdI3p4rtm6ILzJuKSJiMbBj0GIRB+IzRIV479BxCROWCokYGw9hXk8cwtPHnsGSEJsBv/vbv87WTTO8/dtnePWNVX7t+BWq/SYHbvpBalvfzJ37NLs2hWybitg6GTM1ETHfVXzs8wv8j8/OcWH1AvOrCYttRysZFNwBExBHitBqRgIz1EfUw57Gl3cYn3f4wx0CzjkswlQlJm04kmEQcC5HVAvJFEpbjA6oxJamd9RCxa5NgZAhgbYLSikvfLl6+NecFXzkyBF/36H7zLt/6J5T//Kf/sz37q7pj3bHp6KTVxq55Bir1ugQQpZ0iYfr3bwIdo0sIQpRDhWOYlUZly7jVp9h0LpaDE4M9fW9FLHQaF3kAyYAW5BAnM8xYYQKA7zOqW66heaZh6DXwNsArTXXHzxIa2WJVqtPo7XMT/1v/5S5pSYf/Ogf0lvq0OsZDmwdI5UFHj/7BGcWISyVqfmQoGwwpQrnLzsudnpEgSYyGm0NQaCZiMprdxzvZX1e8MVFYTYoiYt6fqsbQStwSnNsISEYjqGpsI6JCuPxIsPtaYa2UhixTMeKUJSvVY3RQfI0wAOHHzAceb56+MuyMubo8aNy6NAh859/5T+effudb/5SYPTbyias5lmixOXixTmtNEFUVXZkGq1jxCjsMP7JEKdXIojWmKCOsiFZ4wJpd7nQ9JJiwFNrgw4iCGJMeZxgZBtaIO0tE5anSFfOIq6HUoZ80CbtLaGcI0kch97+NlzS4cLFOc6cvkR9fJowCJgen+K221/H9k2b+YH3vpsnLgvPdQxBOIkahFQjw8V2wOWmAivUKyGlcGgAZrjQStSw1fx8OTCl1Is8dI3SGrWe90pxyEoNh00L9DRQxaIZGQpLs0GZXA/b2cqD9X12VMXvmY1sNUqWp6bUj/3qr/72ys67dvLggw/Ky24AAMePH5dDhw6ZX/q1/3Tiu95yxwdiW6vWK+Xp0XJ1pFquaY1WXhsXVKa00sUwpB42WNfa/XoIsjsyVNYmbZxB0h7euSJsqGIABBOiSiPE4zuw5U1ol5L05wmq26G7SNpZhEEbxIE1aFHkueK67du56w37CG0dUX1ajTZTE9Ps3rGLsFxhx9bNaFvj9+4/zcrySUJJ6OQruHC2YAMHvthPPOzyramDKFFfduisJXiKF2wUU0NJmhw/JKZqbdalYq8twCmSwmI2QNbR5fXuoxTvxYiinPf9jZNa7Z0NnC3p937n297+hZebEfRSAhHu0KFD5sgv/MIp4Efue///t/7ZL3ZvXer2vn28HH1vT4/uX8k6kgV11ZeQ9f2fGxIjBcV8XGeOvLOCeEFpA67YEqaMLbpzWRPXW8GU22gVosmx2uDGd8PySdJ+BxWEGFtGxzEkc/R6Ca+6ZS+37L+Nk2fO0R1kJC5j0BOmJmcYGbU89dwclzs94nIVF9cIy1NoDDkOvBpqAKyVqg4tFOFpqEngvCL3oAzFSrvhEmutcsQ7PFLcXsyQHKqep0cha5tPRa7ddgxCvs5iQoH2EJJjvPMTuqN2TE+5iYnyD77t7Xf/6eHDh+2RI0fyr8tw6NGjR93hw4f18ePH1T0/+s+aFK2oB3/zH//jf/PJJfvTcZL/o4utC16PbNXEUzgvEIQFLEqxT8B3FguRpF4HYy1e8iFhdrijVweYcAKMxXXmyJMOee8qiT6GqU5h4lGS1grW2MLHGEt5ZhsPPXGef5C9A0yTLZumUHobXQ0l5RC3inaLPH1JkXRWGRuZJfB9sjV5dzZoAYkvOHGiScQj3uOcRmuIrGbMFLLYSSpFE0iGm1KGtb4Mt58hLyC/vUBJf80T+PUFmEMugs/RQOBSNya52Tfqky2TvO9tb7/7D/6sw3/FpoPXXI8g6p5D9+iFhevVD/38kS7wkz/wff9i/6m5J96+fGbgagfebWx1lu7CkxhjcT5FR3WiyjS2Pktv6SJ536Fs0VGzYQSBQbRGRSXi+g4oj+MHbZSN8cYizYv4tI8OgiG71xWzgckqJ84e56HjK7z7DVUudVtEagHXETqSUQlSnrts+Z3PPMtkLeM9b/semr0GH3pyCR16kOIARTx6iNQZ7RmLA6pBwETVYC1kaU57YFjquGHjSK3vGSiMxxX7j7Qasoy4tjhN1sLh2j4xXwBcUoDDZm0TmksJfZJPmMxuDnq9qbHS937v93/vh7/S4b9iBrAh3glHC7XKw28+bI88iJ+o+v80XRt/x0DlSnqLNBafxPc66MAWHbnU01IhleomqlPbGTQu47IMJxnii/57VK2gS1XE2KIkUgFoiEpjhBM30G1eJHZdUidk3VXimYPYib1MBVv4+JPLHNxkqShNeUIIAkfJxKS+zP/zxdN0BqsgMR989ASiAsJY4wWM8gyylMmyYedkzJOX+kQ6oIynnwVcXHZ0nNBLBC9ZgXCqDRtSvow2ukFoaiMBGj80F0F5X8jQSSbGZ2LEiRYnJddVm4224zQXarb1vp/+6Z+9/6s5/K/5aNhfZI7wZw//4+mnzlROPdeS2plzj0mv21IEFWwcoMMytjyKdFfor1yFoIYShzFFFZAnA7zklCrTjN70Lkx1Cy7rIQxwzYt4W2b31I2cOftJlp/5JJXaFINBh5EdN2OiiCzxiLZEPuX2TVX2b58GG5KmKY+dOMeXnnuGAI0LNJO73khpYj/tvEtVV0gkw6sMTQknOWtH69bqdw9GFUOgGzeEv5jGkBoSUY3o9b2BxVhYoVIu4kFyMT7xxiWEPjFl5QmVp6pTqvQp0X8wSvp/+z/93r8/8eY3H7YPPviVD/8V9wAvBI0OHbrP/JN7Dy39zM/87r+4+Lkn/8OgMed1VDEubZFmGmXa5N0mNqxga1NI2gMnpHlRJplyhVBC0qTF8vEPMHHde7Aj28i6TXzWKh6sDVA6BslxeUIvHXD39n0ot8oHP/67jNUm6Xrhg+cM/mHW0ajIFJ7F9Vqo+k6iyQOQpwiGTDxGBwjRcKRMr8djs74rqDCIr0RCvbYdxRUaBsPsXyNYcpTPRfu+jyUzdXJTki5k7YHV6cnI8FxVqRPlKP3UL/7Xf/dRKdBYc/ToV3f4X1cDEBF99Ogxo5RKf+hv/4dn+2mn6A94ty7DJuJwaReXZ0VdPBRwiIwizTJc7lFxyOjut+JabZae/D1GD7ydsLqJXq+LVmWuthZpzz8FJiB3KTjN7GyV1WyMsX3vxKoeJmsROwfOoVSyrjySSUo8eyPx7m8Fr/GSo5SmpA0ZMlQGvTZNsNGp6w0z2X59HlF9FUFSYfBoyYgkdTWXmFHdNzZf7ZdU9rFQu/9eKbmHf/E3fuasUs8f+R6Weu7Pcw6vuAHcd9995tChQzIcVUqffPKRb3viidWf/+JTD4s2TnkdgLeFTo/4QqxBKBY62AhrDU4HhMaiPXjtSJZOUdvzZuLpvawc/wPEWKyNCJzQT5rkrUWUtmhrUCbF9T2reY94+6upVkaQPB8iaUV14bwDn6G8Q2wVpyze5UUHbm2T2Qt0IeUlbvafN85qEUoqpeS7zNjE1HSjXbKDX9k8xX/5Vz97+OTa3/uPv1nc9oWF69X09HE5evSof7E6/xvFAJQU3Ri/Nqb86KOP3rFz585/2Ol0vv/Zkx9i9eIXpBoEWnSKBBGpLpMqS5J5XJahXAbO4V1OWKkXK15w5JknqG6lffZTUBphZOcdtM49wqC7QtKchyAomkxDidcgiJkcsXzuSycRXyYb1MnXEEdTbDDXSoMy5FozFgpJmgyz9qgAXNaz+WG79kWo3k5kAzn0BfH+RV4GhVUCzks+6DBV6fotleTXX7Ul+j//+k/91OnhHdeHDt2grr/+mBw5ckSOHj3q/mcP5mWXigW0UsqtHfwXvvCFb927d++POefe86XHHtM/+7M/L489/rRURiraZQ6T9TDklHyLjBAf1xnEY/T6A1TWRhlD1lkFLLV9b2FnJaLZbdCOxtGtU7TnPk9QGscGFZLmBdIkIbSldRpa5gw3XL+Hh86vsNwrocIQ7dJCgMLn4JPhNpAcr0rUamWceMLMkCsYfFWrnTcMMMtXcvqFUTinGSQJUzbhXbePsnt24tBf/8F3fQDgzW8+bO+6C3/kyBH/EptfvrEMQETUAw88YIaqFA4wjz766LtnZ7f+eL0+8taTJ0/y/l/+FT7xwIOuOxiY+tikUkoTh4rcZyR5jvaA6xLJgGo5pT+1g9VOlbSzSByV8L0GrXOPMHPL2/nJt13PE/OX+cCnHP3VBcqdKzhiwsnd6NYiedpFdFQoiQWWy6tdGt0uUWkWE4Tr4rDFjECRCHoK7P1i2yM6YsYUAIyWQom06EW/yODI2tJL+XKPsPH2a0ArSLwiyYTpMty5v8zdN834266fNUbMQYD3v//9wY/+6I9mDz748lxS+3LdeCD/+3//70c/8RM/cU+5XPqJ6amZO+bnF/m5n/8F+cAffsj3ez2tdWCq5RCtFM45BIW1Zjg3J5jAFrctbTKycoLqpv0sju2huTBHKY6wvsX504/wx5WQt92yi2/5kW380tGELz78cWo1jxbNxK3vYfnYx/C9JbwHi6PTWKXf7aFLfsj09RuC+Ub+jSGwtpCglWKv77Wo/tUNg8mGWr5ovWi08igF/UyoGeEd10W84WCZsdESxip18dIiSXfwU41G4/2jo6MrX+0q+K+rAawphADuAx/4wOjNN9/8/XEc/9jY6NiNnW6P3/6do/73fv8DcvnqvEFbY0tlrBkujhSPyZJisFsrtNeIDop9ON5jTAUblomaF5ndeyuDfe/g2WOPEU3uJ950Pc+0Mp768Bl2TQs//v3v4dP793HfR+8nKAX0GheZvOEdrD55FIdGM+DzxzsMki4lU1QarDdo1AvWz69J02iMFkKE3Beq5N6rodDU8/l6a7MAXq5tLXcSFNcdAZ8yEI91wt7RkLdcP8b2aUWmHKudhLFKqBcbXX/p3MrogYOXXgN8ZOgw3DesAawtJXz/+98ffNd3vfNHgyD6R9ba3QsLC5w5e8a1mm21sLio62MT9AYZnW6bMAwJopAkSQoSSBwhLsW5nCQfFImRMVSrlYIZFMSMjo+zrW44cGON9h2H+NWPPU7z1KfRaoAXx2PnBzzy8Mf5oe97L9/z5lfxp19axDefYaAEpyyaDBtX+dLpxwmq0fBGDvcCPC9f9+tyLYqie6iMZ1ctYqk7YDEp1set9YHWehIoU0C62uCHG0N8nqKyBplLyH1OFJbZHFfYNzPCvs0hcdWz0vVUQ40OCo7DcjvzJ84uqsvnpvcBH3nggQdeNsDuf8oADh8+rO+9916UUu7kyZN31+tj/7ZajV+9uLTIhfOXXbvdUnmeG9Bcd2A/E+NjmMiSZDmffPDznDl7jkq1TBzFpP0uaZ+CEEqhrxdohdaW2kiNsYkJJianmJ3dTLWi2R71+eG33sov/s4fkTWuoEeniSJDNTT88m/9Bt//Xe9lJD7HldWMbPE843vvIh2sYEc20zj1SUa3fTdKl3B5UnTX1LClil8DXtfKl0JWNtPs3RFRXbZcPZOgwqIDV3TpHKDxWUKWN1FJC5e2ydM2TgXY0gTV8hSz1Sk2jQSMxYYwFJq9FExMrarIXNEMFHFcWEy42khUY761f8i4fhnh+b8giDOM9TnAuXPn/lWlUjmilOLq1UtucXFJdbt9vd4j98Jqs4ONA6q1ERAhKgcsXL7MJz7xGS5cmkNLjhdPf1DQqa21KDzVSpXtW7eig4Bt23ewZcsWlLW4bo+Stnxmqc5vHv0dIpURjG7B5QlZc44s8USVGunCScZuvYdw043YJEVpherN0WlcZmbrbeAhUX7dbXvhWrdOW8CTemFaCe95dZXzVx0fO7VMFmo8tkgKVSErM2ieIusvIF4Tl6eoliYYrU8yYWvUI7AmB+9wSqONplISRmsxo2MB5chTCjW1quG3PnTB5YtXzA9/+86P/tW/+T3fgRzW8Oev8b/mHmB48AxBHL+wsDDrffaL1Vrle5eWlv38/Lw0m22TJYV0uYgnzzO8aOKRGkFUdORGqgGbZ+rsnx3H5MKfPvRZlhYXSdOcqo0Q5QhswLYts4xPTOCdo1yuUa1Wi1raOTJlyZMeN09H3HDLnTzxmQ8UU8bakWc9GPRJGGAqZVQ8hs/6pECUF0ujq9EkaZ4TaUPVDdN2NRzNRnAyQOd9jA4YOE0u8MULMU9eXWGgHGVnqBlFKQzopxl9HVMa30+oDlINYkbigJoWDMXwSC/1OBGM0lglKF10EaMwp5JpBsozWlYcO9Xn9EJX7dSeTPSmKLIkg5fn8P9cBrAhyWNlZeWWwaDz3Z1O42+VS5Utp0+edVmWaY3RpbhMmrTJvSeKy6ggp5ckGGUphyETEzEzU3V6rR6fe+wJnjx1ji1bNjM9PcHp0+dJE0elGjMzM8P0zAxpmrJp0xSV8khhTN6TJH1ENAmKxeceYSwVxrbfSvPsF7FxCXKHKpUxUQltqjjXRDMFKiexmoQUbQ2paAbOE4jCiSkqDyl69t5reu0WTuVoG2GCEvPnlzBRTCUKCbyA82Q+JxBFbBShHuINeFy/yxIao0BhC2oYgtFCqopGkdJClDjaHQhqltWO4uNPt/E6I3eOwNrKoJ+FSqn05aoE7Fdx64fSOspdunTpdVq7n1paWnzXYNAzC4vLdDuZc1qZgr8GWgnLyys8dew5VhstDlx3PTfedpCRSpmJkYiJsQrLC/N89vNPcvJsg7hcYqQc0u+H7N23h9Zym2olZteeHYRRhdpoHecceZ6T5+lQUsWQ5wnnzpzh3PkL6H6TnaO381RlHJ80CEs1RGu0rRT4vUuLyRkHSslQ27/osmMUjmKCZw3VUwihjYkmDxTsW+/RymHFFbJyxaQC2TBsCGC9J/EMV1MYrBTtX5TDagfDMa9Mg9aC1Q6VKrpdh9UDylGJTx1rcbnboWYU4jT1eiUAAoabP19xDyAi6t5771VHjhyRK1cu/jtr7T/NnefCxfM0lxu5t6FJTckkiaeX9MjzHLxndGSEN9z9JpauLvKhj3yUBx58mL/1I9/L626/k1PPnOKhB5/kxJUlRmtVxqqGZJAThxVqW6Y4uC9kfKxGuTRCP8lJXYYCBv3+esbd7ba5eOk8Vy7PFTW6LbGZC9TueAMPf+Yj2CDCKQviiUe2E9T3FZNI6+ogssZOWG/aaF/g+264xzdXHvJeQcocRohsOMG8VihqhHxIzMvW1UeG28+GvEAlQuZkWE8IKi+YQt54cpejsZQsfOFEl2caDUKT4VIIwoj6ROR5CY3fV8QAjh49qo8c+ddubu7yr46Pj/3w2TNn/KULl2V+YdmIshYb0veePOuTpwntbpelpWUWF+bYOjPBna+5lZ/56X/G7/7e/+Dee/8tD37yU+zes5ulpQ6zE3VGqgGdbo5XEdVqiWqtysGD+9m2eTMLCwscP3mGJFPDOJqTZY40TTh16hRLS8sYVVCubFRhol5i74xhZf9tPHvuGcojk/g8I5jcg1MGPVxDi2KI6AlaaWwu5LqwBCMUB0oxpCob1MH8C/RKFSBarUu9rbF57VAwYs24tAZHIWbpvB+ygjXi1JBbaDnZcFzstwqyh7LkLmFiosrE1NjLbgAvyQq+//777Tvf+U63vLz8feVK/H8ce+qpbGFhwQhaaxOhQkt/kNDrDmj2u/SSAe12i+WFRXqrTbT3LC/M0283ue2W6wiiCg889HmOnzjN5i1TzE6N0h84dBAyMTXK9NQUt950E1tnN6OVYnZmBpdnXLm0QJ57nM/p9Xo899wJ5ucXEC9YazBaMzZeZ2JijNmxkAO7b+Bzz13BSUI0vodwbF8xgTuUfVsDZ4wUDRjjCzlWP2Tzil4r/66BQQU25If6hC8gdAwJHPI8KTlwem1oqwgxBR1tTbTT4wS0ClkVuJyuovMu2hg0Htcf+LfcvEm/7pZtx+tjY7/yiiOBw7jvRaQyN3f5p5OB87WREbNl61ZljMa5QhFJnNDt5Vycm+OJp49x9tx5rl6cY8f2WWYmxgiM5dz5KyyutLn+un3s3LmVTz/0WR566NO0b72VW266BZRjYnSU22+7jVIcY62lVAoR8bzq9uvotjs8feIMSZ5w+cJFmq0WgQ3QBirVChOj49RHytTrZeIg5ta9Nb7nja/h1z7xGUan9hTue21rmCogHyNDdyxSqIp7hVNFEuAoXPQ6SVPJNY4e15R816jZiH5ePS1rQtcovNq4SMoMSa4Oh8HYgKW0Sb+3iNUWr3TRgsYSWy237p0RpdQzG1oHrxwSePToUX3PPfe4K1eu/h+1amVPo7Hqoig0Tz/9FBfOnafbaSMI5VKVTZs2sWPXDt77jrfypjtu4/4HP8PZc+cR54nKASGGKAxpt1ps2rKFd7/7XXzm05/n6WPPoUTz3vd+F6+6+UZCG2JCW9xqUzzwLMl4zR03cnn+Mp/9/DPkaVowgULFyEiFidEao7Uqk1OTGAuVuMymLRP80HeP80fnHMqOFUKQQ44NQ7ds1jaKDFU+HMXwpTIWyVt0Vs5Rrg+3lPq0aP0OcwOvrq203/hy6vkuVW1oD/shpRsRsDFehJWlk6TZVcJoBB9WC80CpUmc4+BETW3fXFKJ5J8fAkGvHBJ43333mXvuucetrKzc4pz7e91e16+uLOsP/vEfc+78OQLtsSYAHM55lhsdqqOj3HHb7ezds5d7Dr2L+cUVHnroYVZXVxgfGyMOQ7Q2DAYD9u3dx/Zt2zj53EmefPoYTz75NK+57WZKlahImtRw5B1FPkhZWb3Knu0zPP24ZbGbUS1XCAxUSxHTk+NMjI/jxRFHEbt378JGZW7eO8Kd+7bx0HnHSKkgcOihjJuWIjNXAlYUOX4oGmFJehdJB6uouLQuQytDtdI1hU8PGyRgwb9AgveFDDA1HAAVG6JtSG/1FP3LT6NCQ1ydQkwFpUOMBsFQR8mrd4/q1CXtcjTziaEBvGx5gHopXH9+fun9tVrpb1+6fC7/zV/7Nbu63KRcKhOVhg0PJWRpTqPZxVrLgf37MUoTl2L27j/A9l17ePLJp3jm+DNMTc4Q10aojtTZvHkz1+3fQym0dPsDfvXXfgOjDH/jb/wg5XIJ5zO0GNJ+i5WFy1y90qLfd8wvL/KZLz5clFiBZevmKaamJoteAnDw4AEmJiZRxjI7VuOXPniKf/Mni8yMhjhXaO9aD9r5YtGCXjtAIdOG9uAq+aCJtnEh8x7P4HFr/eEve1Trbd41zcI1adnhWLdWFCpgxoKCvL1A8+JnkcY85YktOBsSj+xC1ybwPkUrMB72loz7oTfNmr0Hxn77Na++/Qf+LKHnr8VLvwhT1y0uLtbyPP3OLEn5/Gce1o3lVWrlMlGgCIwlDC1hEBQuxBh6gwFxEDBSifFJylOPfokHPv4hdm7dwrd+67eCUcRRzMT4BLt2bKUchyitqVUr/PBf+0GSQcJv//Z9JOkAo6DXWGHh0hWuXO7QbOV0OglTUxXuuP1GapUqBw/sYceOHaRpQpom7Nu3l6mpKYLAEgaGJM949b5JKkGxgFqJwjohzB3x2oydB/GQmoDEuIJe1m/iGuexQb1I7HyKl3zDnp7hP2LNO3jUUExSNvy5KANB0cQaLJ9k6enfZfmp34beAkFtnM7qFbLmPBIUNDdtaxhVYcpWZP8oqlT2yez2qZ8F1NGjR19W5rZ+UY8QcCCKgm0rywuceO45XalUiOOQSiUmjmOiKMJYgzUGYy2tXodGq00umtwoTKTprSZ87uGP0O+u8MY73wDesXV2monRkfUb5JxjZKTGX//hH2R+fp7f/p2j9Ht9FhbnmJtr0un0SfI+kS2QtYmoxs03Xs/M9DTNZotut8fBA9cxO7sZYwxaa7RWDNKczXXLRNmgHEQilPFUrSJaA2GUYhBFdH2L1oWHaZz6CK4zT3nzq1DG4l1vSOESrjl/f40FsH7TNUqbQoLGhBhrEN+kfeXTrDz1WzSO/RHSXiaszOCd0Fs+hXcJxljyQQOcQ6uAmhFmpev2bK7qmen6L2yb2fbES236ejlzAAWQ9bLto6M1zpxecP1W11TrNUqlkCgMMIEhdzlukBe69iJkWc7C4jKTE5NkSUIYKeojZVSg+ewXPs3WLVd49R1vYNDvkKYZQVDs9zOm2Ks3MTHG+973Pfz7n3s/Ls+54+Yb6PZ7ZJknIMCnbQYDj9EhI2OGqytLdNtt9u/bx9btW7HDw4ei8ZQjRMBoILgBVK0jDorkz/kUnwV0Q0unc4bB0inoLVOeuZF49tXkPoM8GZaLcm2DGYWQtAzFoxVhMZEkUmwyHTRJmxdJGhfIWxcL9ZOogq2PI8mAwdJ5vICNqwRhGZ8nxa5Cpag6xyYG+c5pY6enzOdf94ZX/+vDIvrQy4wBfJkBrGWb3vt6EES0mh2U0dTiOnGpRFQSnGSk3Wy4ZNngMkcYRFxZuMqenTuoEFIpKfrZgNXVPsaUOHv2DJ1uhzvfeBdLS4ts3rwZPwRFtNZ479i9axt3vv52/uCPP0QURmybnCYSRZq36OQNTGUEj6PT6tBuNDmwaze7d+7EWLv+fZxzRcYtnrbLCY2mpgdMVKICN8DRkphF71k5+3Gyy09ixrcTjW7BxFXS5qlhDlAGwmITt8oL7j+CeA8+JcsTVNIj7S6Stq/gugv4LEGZGGs0hBVMOILvrpC2G4jPsWEZG8SgNblkVCZ3E1W2UQHGpemmS7k9sLt+8a633/E+pVT/8OHDWh05Iq+oAazHBa0zgDx3lKol6vUxjNZ46ZGnxVRroAyJpOQihKGhudphZXWJ6/bvZHFlmXY/Q0yAckVP/8qVK3z+c5/jda99PQtWMzW9aV0ISmvD1flL7N23g1fdeBuf+/wjbHvHO8n9gH7WQVdKiBL6/Q7tZg9EsXXzNsIwKjp4BeiO91JIuwkstLpYcWwbLxTCAp+wOBjlTPMSKyc+gOq3EVvCr16mvXqumLA1pQLqtSHWxGCCgu2jpKCMpxne9YakUVscamWKaOcbsWEZ175KZ/EkeWcZnwwKUpkOkKCCCkOcd4RxjfKW26nU91Iynqrv5rNxZm/cVb56150Hv2t2bPbcWiX2StC1n2cAa/vllVKXer0u1UpVj07U0CVPnqTkedGTsNoUo9BrY0zisTbg9PnzzG6bpNVN0SbAJRmD/oC4VCoQPvGceOYY+w5cx8pqk4MHDiAIZ8+e4tSpM3jnueWm68ltzpeefZyDe3ZBKUJhaTWbdLs9nBPy3DFIUsasxRu1rsJdHJYiHyRcWehQL2mmRyLyLOdco8yTlz/H6rN/AoM22lZBD1CmcO1BZZpobBbSNllzkSxLUKboF4goCAJsGKKDWWx1AhOPok2M67fJGpfota6QthcL3QIjGBMVGAAepQVsQG3iOkozBymVJii7RGpZ120pOXvzTn3i2+7c+94DN9749Ct5+C/mAdZczuJgkPqxsVEd2YqkA6dEcrQpVqkEWHzmCtl08WhlqJQtC4urnD13memJKdrtAUqEiZFJavUaQWgIYkOSdmmtLlOpj/HFL34RrTUXL16k2ytoXbFX3HpwH8dOP0dnkBCXLO3GKv1+gvMFUXN6ZoowiooD98VaNzdcvOCdI037XJzrMTVuGauU+PTJFb746EcYXPg8ymi8rZBLjsocKi/Wx2TJRQaNSxgDyg9HbtTaSlmBnpAqjVYG5k6BL2YUjLhib4EOMErhtB/unBBMUCYsjxCObiUa30dcnsZoRSXr+Iprqr2jgb1us/7k9/+Nb/mB6enrr77Sh/+SBuC9P2utvTA6Oroz0EbyLFE2MMORbYd3vuiOZTkWhbchfZeglea5584wcscoxijGRiYpBTWCoFhtbrUwUR+hnGZUooDVZotnnzlBKS7R7XUZJH2qpRIJOdcfPEieO1qNDt1+v9jQgWJqepZ9e3dRn1wr1fzQ9a8NUUKzlzAYpEyMzvCJpxd48rGPks0/gQkjsrxI8rRWaGuv7QdQRRvYZX64EkhQYlHeD0WiVbGcSgZFCNAabzQDIrQKiKKQUmWcoDoFcR0dlLBxCV2aRNsRrOSErucraS7TJjHbxnJ/w76Rn/07f/d9/0IplX09Dv/LDGAo+aqVUr25uauPjE6M7ajVyzLodYbNTMFlCvFFK9NYQxRYUlcQGIxVNNo9Tpw8yxu/5dWINmjbQ1OhVNZMT48xVavTbyc8+9wz7L/uRgb9hGNPP0MQglFCe5DQ7CdEUcjWrZvROmSl0aRUKrFlZhO7d+xgpBYVa1NkePBDx+VFobXy/T7SSoz6xOe/qC/OnaBaK8PEt5I5j/QbyKDBoNck77bxbjBc1mjwUuABxcKGYfmnHVrZYkuMMtighomrxOVx6rUZtmyeYsvUFDoc4cqq5WoP+iZH54UWgbiUMF31ZScyalKzuZaxc4JHX3fb7n/yne/5zgd+/O99H4cPH9Zfj8N/0STwgQceKEa4vPuTIIwPbdm6k7OnngGvyPsZWZbhvGDDgDAv1rDoYZ/do4jjmDNnLrF50yw33HA93nWpBCHbNk8wOllheaXPQrtJ2k957umnuenWV3H16hytVoPMw9JKCxsojNEENmLf/l2srqwwNbmJXbu2UysFw/17Q1VQ767RtwUxgdUPffpRPviRJ+hlKzJSHXdOQq3IVSksK13bj4Rlqs7hkhYu7eK9YKMYl+fkjSvkneWiK+g9WE04voOwPgthndDUqNkSI1FB7LRRwNmBo7GYMEgGoEFnDsH7QJzEPtWjOD1ZFmaq/ZM37Kz9Xz/293/ovymlkkOHDpn77rvPv5xI318EClZKKZmbm5ux1j63vDRff/jTnxQGuRq0UnyQoY3Cp47l5ipLzRbNTo8k8ySJI8syBolDG8/3fvd3sGfzFjZNlxmdqHL58oDVZo807YPzdPsDZrfMMjG7lQ/84UcY5EU/XHxGfbTGZL3G677lVvrNPpVKjUolKHYJKo23pqB1JUlxYwVXrdXNlSuX3v83/+b/dmJmauvfyTF7217TcZATkNlK7oOyIqwobyMlJlTKlNA6KqRbil2hxZo5tQEn08VyKO0ZLnVy4BTOFwsjDI7AWgmU81qcBC4xZZWrutaMmDZTsXxh96baL//kv3j9fUpd1y4Y1aKPHPn6HfxLeoBhGDBKqfn5+fn/Prt564+IV67X6dlAW0q1mDx39PrFYkWMxg7DgBdFkgtBFOLznAc/9Sle9w//FmP1cc5fWaCxkpEPCjaMF0cUhVy+eI7xyWluuvkGPv2ZRxipBaighHcO5xxZN6VaiinFdijXboq9emq9ZMV78ZXKiGk0ms/OzS3+40ce+VhXRH7pn/+Df/OGpVbz3c1W963tlOuc8XbAgH6ekeWWnMCJLYkPIrw2CmWVqEAZVWALogtegHfZEJFREmoQpQWVY4wTo5wKnDdBjippMWWTE+sBVZ2fnRgNPrJr5+jv/cRP/NCnlFLyj//l+nT01/XWf9WMIOfcf0Hxw5XaqM56fSolQ6I9eeJQ3mOtLbRpbTjk1DvisNioaeKQJHUc/cAD3PXGN9Dv93CZL0SgcEMlbYcJDKdOP8tNt72aU2dO0mkn2GG27b2QiSM0htSlxEPxqOGwXaEkLiJhFIpzPhsMBj/0tre9rXv48OFQKTUAPgF8QkTMP/t7//b65srSna2sf3em1B2Jt9u8iWyqHKnPyZ3GaUuGLZZNrq2NG7aCh0OcyniFUQVRL9AQkhFKj5J282Gkj1VD89DmcX//P//Xb35EqTt6AP/gH/w1Dh26z9x33yH/Ukucv2FCwEYKuFLKrzQWPnb1ytK3fvHBjzmrctN2OSrPyRo9espzcaFFq90ny1whcY4QxxFRHJLnwuLyMltmJ/i2N74JxJG7FK1CnDgkyLAoGHgO3HQb880WD336i1SrFUQEqxVvvfsN1OtV+p0uo9Xa8GcUrllbg1Pko+Pjdm5u4V/t3bv/p9e6mYA6dOiQHvIbnvfQz/7ar8W//NSVne1O5/p+313niA8qpfemXiZyryu5EGUikUYblC94Q0onxshAa9WJjV61Si4iPF2OzYmxkj717bdvPvWmH/j+1Y3t4GJD1yGOHr3Hf9XDhN9ABmCUUu7q1at3lUuV+//w93/P97orWueFTFvuU64uL7DUzEgHQ7lXl1OKAkrlEp3ugEHi6KcJjcYS22aneevdb6ASx/jM47MMnynKVUuaJ4iE3PH6N/Hhj/0pK0PBxpuuO8jWrRNoo2i3WtRHR4cMGz3s0+Pq9TGz2mw8tHXrjrtYW7j95fQpdfjwYfXAA+ihmMKX3UKjIXcSfua//WH03Pz5uJMSeUKb5x2lKOdj5XhwYGZi8IYf2ZtYc2PqXtyBqze/+bCZnr5Bhrf9G/LQv+rJoDUvsLi4+CerjdW3f+TDH3BVHZp+krDcadNs9VHGogQG/QG1WkQQaJaWenTaPQZZQi/JcOLo9zpsmhrlrje+nsmxMdJej5It4+ix0m7TaXS4+zvfTqM1oNNY4YYbbiAOIlI/wNiA/mBAuRQXCqJKkeWZVKo1Abva7XS/ZceOHaf/HL1zdfjwYXX8+A1qYeGYenD6uHD06J/nlio4pN/85utVgaDi7733XvnLcOB/IQM4ffr0TRMTk48++OD9+uzpY3qQiOr2BtgowGqD8p56pYJXjiuLi6wu90iShN4godMbkPsMayyDfp9KSfPWu1/LwT37yJI+C/PztNt9cpdz4KbruenGO7G5x9ik4B5ai7Yx/aRPEKzr7IjWxo1PTtrVldX3zc5u/b0Nrv9/6nnIkPpz7733Pu/Z3HvvvbKBCPKX7qD/QgawkSJ2/vzFf1evV//pb/zGr+fNZsdWa3WikiUOA0ZrVbI05fzleZaXG/T7Pfq9Hs1OlyTLhpo7QhQEaOORLOW6g3vYsX0b2SAhTfooYGJ6kjfc+Q4CrbDaF3v4tELZMoN8gJcUawOAfGZm1jZb3V+anJz8u1+jw///y9dXNIAhQ1j98i//cvxd3/Vdn11ZXrz54c9+zlWrI6Y2UqFaqTDo9VheadBod2k2V7l65SrNZpssz0nzfMiyFSJbSKflaUa71aRarbJ/3x62zI5TDWJ0OeSW297IyEgV7QSjKTAHY8l9jnM5Rpt8amrK9vvJg6dOn/u2M2fO+GFZJd88zpfBADaGgmeeeeZAvT7y2VarMZrnuSiUbrc6LK406fUG9Ptt5heucvnyVbqdLnmWYa3F2uG8nHMMkgTvc5zzuBzEZYyP1dixbQu10Rqvee1b2LZ1C9oXdCtnigxNa02e5W5sbMyI4lSvm71xZmZm7uXmzP2v/vqqhkOVUn7oZp87e/bU91cqtT8Ow5A0GfjVRkeXa3VyDysri/S6KXEcYa0jtlUCbfHiipygm2BiQeu4iKW6aLdmuePc+Yt0n+uyZetB9uzeRTYYDNeqKyT3YLUbHRs1gpob9PN3ffPwX0EDGBqBu//+++2uXXs/fPLkmR+21v5GtVb1YxMTMje3qDrtFq1WBxEhMJrpiSlCJUjmSPJsOJQpaBMVdXwO3udFCzeICEZqdJKANOsPB0BlOMGjcCJSqpaNNnYxS9N3TU1NPfvNuP8KGwDA3XffnYuIVUr95qVL5yuDgfzSxFjdnztzWubnLmsRT2A1Y9URypEB5emT4LIEbSFWAYExkBZi26ItUOzdM1aTOUtg9POoCR4kimOxJuh32oPvnpmZ+eLwPeTfPL5X2ACGniC///777datO/7zhQsXEq3dfw0CrZKk60IbmGq9wkgUkUtCt98lTTyIJgojIjTkDkqaXNRQY1cQUvK82OxVqdVxLi8mgIpNG35kbMystlr/YmZm08Nf/OIXA6VU9s2j+zoZwJonuP/+++327dt/9fLlCys33XTzr4OvH3vqyXxiZMSKZDTaA5KkYMsQWOJSQMlr0jQh10IwXPLonSfva1ye4sUzPj6Op4CBEeVGRuq60+k+OTU184siYoBv3vyv4Uv/Rf/hWjjYsmX7HwwGyd23v+qOU3e/9a22M+jlK822aG9BCUYctSCkEkZ4pRAxaG2Ho9ngk4zeYMDc4iLlap1NM5vx3qG0Fh0FPqrWlA7Cf7kW779Z7n2DGMDGcLBr167Hrlyeu3Pbjt0ffMe7vtvWxybV5bkF5zyMjtWpjZTxeDLJMaEhMMVq2NVOi6XVFeaXmzSa8Na3vJMwikApr611E1MzQaPV/A/1ev2Phhn/N5O+rwcO8NWihQCrq6s/6b3/6TNnz5U/c/8nxOjce6P0oN9TXjziPFk/o9ft0Op1yZIcpQLe+e73csdrbhHncjc6Pm6r1Qqtduc/jI5M/MOhOJV88/Z/gxrARsRQKeWffPLJm3fs2H6vOHnP1YV5nn3uGRYXFl2305WrVy7rbqupEM/IWF22b90p3/K6N8js1k3aKPTExCRJllz2Lv/fq9Xx3/rm4f8lMYANhrBen58/f/7bRkbqf1/Ef3sURVGa9llcWmJ1pYlSsHnLLBPjE4WKd5aR5+6itfbXO53O/z07O7vwTaDnL6EBDI1go54gp0+f3j8yUnmLMup2hboV8ZsFpbPUdUXknDHmuDH2gWaz+ck9e/Y0X2hI33z9JX2JiFkzho2v48ePT5w4cWJqfn6++uX/5n67Jk33zdfL//r/AYUTVF7lbRPTAAAAAElFTkSuQmCC

iVBORw0KGgoAAAANSUhEUgAAAIAAAACACAYAAADDPmHLAABorElEQVR42u39eZil51XeC/+e4R32VLvm6up57tY8WDYeZFuyAYMHjDGtmDAkhCQQkpCEJJycfElaHQ45XwKEE3JCYkgYD3BQhxgweMCDJMuWB1nW2C2p57lrrj3v/Q7Ps74/3l3VJVnChliyyed9XX1JXd1dtff7rGcN97rXveB/0ZeIKLlPzP33328PHbrP/Fl/V2sQES0ikYjURWRaRCZEZFREqiJSEZGSiIQiYuNS+BV//n333Wfuv/9+KyJGRNQ36nNS/ysd+NGjR/WxY1PqyJG7HSAv/HNgC9nqnoWl3s5mo7Op0ehv7nUHU/1BNjNIs8ksyaI896Usy8M0c97nuROlcqOVVwpvjXZBHLow0IPQ2PlyJWpEJb1YLZfP1MdKl7dNT54L6pPng0Av5bm88B2qw4fvNTfccIMcOnTIK6XkmwbwNTl09NGj93D06FG3fqMNuFymm/MXbj55dvXm+autVy03Gzc3mv1d/URXOqmn1cnopdDqJ/STnCxzZM6TOY+IoFGgQGlQw8ekFVgFxihiq4nCgFLoqMQRldAQBp5yxPL27dPnamPV52bHoqe2b51+cmrrzkeUUosb3/thDmsOowF/5MgR/00D+HO87rvvPnP0KBw9eo/bYAy1xvzl1zx1/NJdly4tv/HSXOuGpVY6udyF5U7Oajejm0KCSK60V9aKaEAFCmtQKAWK4l5KceaiACUgKDxrpiAieDJBwDgRXI6RXOG1iYzie9+wnaTVYaWXMlqNGKuytHP7yDHr1SMTU9EnX33nnZ9XSq1sMAd93303qK+HZ1B/2Vz8Pffc49fcu4hMn33quTc/cfLid1241HjTxcXB9vmGY6Gds5I4+h5xNnDKGiU6VGitQCtBIShEFGrt/xUIgigpviZq+GPWzkOGj6swAiOu+L0CcCTOE2K4ftzKbCUUp0QmKsilS8t6784RPV4KwWmWluYZKdn5HVvGHi5V+fDb3/P6jys1dnbtcx46dJ+5775DopTy3zSA5x+8AwgCQ3Np4XUf/+RjP3j6zOL3nF3IZi4sDbjSTelLKHkYugyrvERahUopBMEgSgOCkrUDLw5U1h08Gw58w2MpHABKFV8TPwwNQ8NQSpE7YduIYt9IzMWGozFIOFjX7JqucLGREccit26J/fmlnlyd6+qyzbUhZ/NUzKDd7h7cO/XAWL3y+29791s+qJRaWvMKIvfychuC+kZ39WsHLyLm6UeeePdjT5z78efOLb319ErOhaUBbV1yElXIdKRSr7Tkwv7JEvXY8nQjIUkUPmB4iKy78LWPL+tfL7wACFrWzOHaIeMFFMjQEHRhF3gFmfN8y1QZ5XKWB47bt0Z0E8Vnz/YZrRm+ZWdEY+BYXU7YNxvy4acaEmv8u26tsNLsGzfIuP3AJO3lpauTmyq///Z3vPm/VcfGHgc4fPiwBni58oRvSAPY+KFFRD/8wBf/yiNPnPrJMxe7d5xczJjvZWTxSJ7qksmNUSIGoxQHJw27ahVyyZgaD3nmcp9PX02JQ4X4F/vwav12KwUe8KihAQiiTGEdw7+HeNAaJR7jM5TSCOC0Y5ApSmhCI+ydMCQd2Ls55MBMyP94rMvVVsZ33FDlxHLKajPlr91Z5wsn+1xa7cuBSbwXwzMnr5jZmmbXdJBft2fyA695zYGfP3DDgc+/8DL8L20AGz/o8cee+vaHPvfsvcdONF737ELGQqY8UVlyG5m2M9TjCJXn3L6zypRVlGPDidWU04s5l5sptmSKGt8LaI0WGd5cdc0DIDit8Cis91SkRcU1MFkXnycoVUaFlkAnePH07SQNM0WiLIjHoFDisUoX39crEg9GeabLhYsIvee2nRU+crxHFHt+6LXj/MnjTSoBzNYDji0kXGn1qVgRm/VdOe3ZrVXLzmntbzsw/et/9btf89NqbPYcoA4fPqy+lt5AfSPF+nvuOaqPHr3Hicj2//e3PvQzjzx96QeOzyUsJoFLw4rKA6X7PsZjmQwtU9WQV02HrPQGLOWaM0spl7s5UaQJVRG+HWBUcavd0KnL2oVGMGiUF+rJZWbyU1T9AqFrYq2iXLPk/RyXCeIsuY3xRPRMnYbezkq0iYYewYvHAqjCyCI0XsHACV4JDmE2gqo3vGpXRLuv+OT5Pt+xLyJ1mj8506YaGJwXFDmBpKLz1JfSttldt+yZMUu3HNz0r77/r7/nP2dZ/jX1Buob5fCHSZZ84VOfet+nHj7zfz1yOpk53cwliUqSm6oWZWk7qMeG6UizbzSmkwkr3Zy5NGOhJ4ShwmiHF4X2GoPCKIUDnHj88BNrBKdAYamkLTa1n2KaZwhVhjcKbYUbr9vPbbfezBOPPc6x4ydotwZkkqMDQyWMQIHPNnGlehuXo930lSu8gIBHsChKolFKEISeFxKlUF4YM4ptVctY2bKUOk428iI3QVAiWECTY8ggG7hx1zUHJwKu2xx/7K7X7fi7t99118lDh+4zG8vgv7QGICJaKeVFRP/hf//w//nwo5d/6kvn+yyYSu5sZDMVkpuAXgZTgeFNuyN21GPOLPT57KUBDe8QLLEGh0cELAq0LQ5DXJHXKwXryZ9GlFBOemxqfY4ZexIfQZDGlGNYap2n00opl0qIFy7NLZKmgssduUCtPsa2nZspBQoGIUulN3GxfB09la/jBUIBJik0oYdAGzLlGOBxAuKKiiRXQmxVUV0AoqTwWIDCYSQnzBKxWdfvKOfmxslgYf/1Y3/7B/7aoT8EtBS3R/5SGsCGwx/5zV/+wO987vjyOx6Zy30/HsFpozMVIKJIvWbvSMib98bgFAtd+PjpFqlWaCVoEfywoo+UQYBMPGul/DCNG4IHQ9evFJuXn2SbeQQVeJSJSfstLl+5TLfTx2jLxNgovXbK/PIqXUnoD3qQa4wJ2bNvN7t3bUf3e3jKXKl8GxeDzXidDQGk4c8VRa4Lj1MVQ8lDRzuyNaNErtnlC45FDQEo7QUjOdZ13KxLzA3TcMO+yr/5Oz/x1/8/ufNKRPiLGoH+emb6w8Mf+/X/8gd/8rHHF9/xhfkk75eqOtexTnWEJyAT2BQbbpyJKEeK8yuODz7bIA8cRucIbv3Wx1i8gnSY8iu5VvZ5uQboeA2B6zDBSbTJ8E5RDi3dbkq3kxAGFms9mJSgZAkCIcBhlcUDnX6XTqeJTj3eapRqMJJcRpsCHNIbblYBLEHgoascbesY9YaSMijvN5Skz7sa60WoR+GVItcheVA1V4Oyf2Re+6dOJf/8l/79b//W8BLxF2042a9jzBcRqf63//L//tFDjzfvfKZjsl55MsgxyPAR5njGrWVnXXNqfsCJq4pnOylxLEOX6dFegVFEXpPiSUXQw/pd1PP9nKwBPSrA9ecxNECH+CwjSVOCwOAcJD5DA1mi6aVdMpfhM8AJvV4f8MxMj2NCh7gc5QLKNBDncFojinUsYc0QvQIjkIrQVp6a12il6WjQTtYrzRdz0l4plChSIpzRuh1Y+cJcJ8/z7g/84s/9WklE/opS98pfxBOYV/zwEXXP8aP6xIn/4fdsufW3H3py+Tseb5lsENQCh0GUwVGk8B7YP1EicY5SSfFcM8Uog6gCDRavUMoSi2Ggi2zbyoZb9CIPVRBCo8hPfZylC5+nXh+nFJfIsoQgsNRrY/TThMvLDc5dWuDS1RXa3QFJ7ogqJbZv3cytt97EpskJJHcoLUSx5fz5OVqVA6hSDbx7Hr6oNrhahSIDUhR1Uejh77/S/V0DsbwyOK2Us4Fe6OZ5nHPjuePHd3z0E//oA9ddd705evToN3YOsFbCfPgPP/pTf/rw5X/72XP9vBuP2L4OESyCxg19txJN7nOsKrJ5VFFW6eHTEixWWVDgfL6O3K0d+7XfrzlljxPLWHaF/Iu/yImTzzE1Nc6BfdvYNDlFGFbQRpNJRu49aZricgdeMChsZAlDi3URuXMEWjAGTp69wKmzF5h5w7+kM3mQPO+hlH7ee1kzCKEoR5W2lESIBToI+dBg/Z9xKOuZhYDBE/o+o2kre/3WKLh+Z/SvfvjHv++n/7wlovl6HP75Z07d8ZFPHvvtz5zqs1oeNbmyyhMCusif1yFbsEaww8MvHuNGnN5eg3bFvcQtkg0PUHAe9MoxytkVVlZX6PW6zM83WF1pIa5DoByhiYhCSyUOqJZjxupVpibrjNWq1EtVkkGbbnuBxcYyx8+c58zlK1SiGpPb76Zhy6DdhvcqL4xDw1JU4VDECkQXSLMf3vSv7toW0HWmjG50+67q07f8wx//sYcOve89Z4pu6VH5hssBjh07JjYwfPL+J37+iQtZ0LAll6lAuQKOwas1C19770VZJ+raA1xPmpRZNwUvMsToZUO+LxtunwwbQWC1kNqAkWCM8dEyKw0hy2FhZZXl1VXi8AqjoxHjozVqIyUCE1Cv1xmdmsTnGUtLDU5fukCr0WPQ02QJlKOAA5tvZi4cIfV9QmtQXp53/M/zBEXShlfCAIX2irW2lRr6ra9kB6IgwyLaqoYXdWJ5oConL//fIg+/6t57P5qs5VnfMAawdvuf+uLn3/k7f/Tsm851tEtLZeNFFWCJ8sPkb+PrxR1ikVSpYaNueLg4vPhhaaVe4tIorPL06vtZbDeZqC0SB3O0+n26/ZTMKVzm6C21mV8ZEIUWIw4bWIyxpFlK6sw6YBOokNntngOlnXSrd7OqLYH2eCx6rbUsL/RE10KBEsg0RAxhamQdEEIpRF3zdy+sFtbMyWlIJDTnB5nb1NLX/cavnP+JI0eO/NsbbrjBUACh3xgGcOzYMdFa8dTTc//gzLxnEEVkKlj/sM9/SNe6cMXNuPbo1tqyBeCihwaRrRtCcYv085MwpdZDihehZCt0SuP0RvYzGk+yJ7yMqzVomwHtvpAkgvcZuUpIRKOzDJU7rFXUKhGTFcdkPWSyNgJ6D3PqOzhXGgOfYkwZj+CHZYB+Qaq1npcoPwSkNLny4HWRt/ohVC2CUteezfO9yfMNIdMhHaXUueWWbJ3r/ZNLzeZ/3VqvL381XuAVMYA1wGcwWLruP/6Hj775UnMgLh4zogo0vrjpGwxAfXni9LzHqNZAEkHEkSuHkhSjQryERXRV1xypeP88V6ysJgojVtM+Pt7EwE4x1j7L9qDNyAiEIRDnxHGZPEmpT5aYnNnC9p3bqdcmOfGpsxyfL3Fe72RRb6fjFxksPkRlx+sQNHqITVx77/rLPhvriCF48aA0HjDqWshTGz78S1UJ670Nb/S80265Yycf/uOH/grwS/fee68B8q+7ATzwwAMa8E8/cvLtSy2Ctopzp3VRsQ3d5Ma4p75yBBzGfocoh0l7pL05+v0VyhMHkXgG5RKU8uuucmMLWBCcrUB3mV6/QRJP0qwfZDnvU8lgTEZRukzJTDJuIiQPKDVGePJB4SIVTnd30slTOm6evP9xeq0zlMZ3onSA4IYhSX0ZsOOH3k6JwFq48jlO/DA3YJgHPY+N8BWfhlfgjKGvIi41M9mx3PxBEXn/vffe678hQsAv/dKiACwsdF+/0M7ItVH50KT1uonLNdbN8PporRGRoTu89mdrXi3PBygN3qWkg1VoXqHRmqe2+dXo+ha8tyjJv+z74gRTGsNObCVZuYzrzmG6CzTCmJWwxmXfx/YVYbpIrCOkEVCN+uSxZZCfYpDNkfaW8Gm/6ABiCEd3IcoWVb1cq1YKlM7hAatDJO/hvKBthMIj4lGEeOVRyLoBqMLCC1bqGqChXro09ErjVaivdFPVGujbr149vvXIkSPnv1JZ+EpAwWrY4lXNTmfvas8hxihRPC9T58+DX0mRSWtyfLIKOkfnfZwIftCifeZ+BnNPgCSICnHFox0mgkXY0EFMZedrKI1OoQx4clzaQw+WUL0zZJ1jDHpPs9J5Ejfh6W8epVuP6asGafMKOvPDuKyJZ68nHtv9gnJPEDzeO9AhWEvSOMNg/hQBJXQO/e48CjNsUPhhziZr/3wDb0HWkY0/wyGSq0A1JHArrSBcuJL/7yJi77nnHv9nwcT2FYj/azdwPHOyuZs4RItS+HViJhtqfzYkems3Vm1IhJQuaFwI6KBC1jyL66+iMWgC8CA+pXfhUZL2Rcqb78CWtxbJFeka0xflhKC8hfretzJYOslg5TwyaCKuQCDRFmVK2CShd+U58pUrOJXjXDpM3IRwZCvR5F7CkS14XXib9bJVK7QqI96Rty4xaJzDq5Dy5HWI0mTdK6i8h49TtLXDQ9yYLCrQFOFi/Vk+P0F+Yb1kUCSBNV+4tOoP5fZHn336xHYR+R4geak88mU3gHvvvbf4wYNGDa2rmRecUThh2OoQEI3R6iWdgEcIlSLxCpc74hC8UwiacGIfnZMP4PpNTBiBc+QqRTlIFy/g2g0qU7sw07egogKm1d4jyqO8YOJJSlvrhGO78Z0Fsv4KLu2j8hyvBMIAbcroyjhBEIPW5H6ALY0QxtOouIZHo0SBNiij0aLIXIes8RzJyhVyyZjZfDtTlf0skNJpn8H1VohHtyPaXMsPNx7/hnJWkOcVSvIiHsAj5CgCHTLX8fr05aX8ll1T33n8yefuvuGWgx8WEaOUcl+3MrCZJNooCmb2MIN3WRvJupjyJpxE6JciwCrFUt8xXYap0ZBn5lJGSqAlR1SJ2t630jr/KQZLpxATEVdm8P2EpNskbSyQNJYI5s5QmT5AOLUPVd6E1oDPcHkKYrCVKaQ8QeAzxKWIcyiX4kXQYRVlItCCqACrFUZZwOKVHxYxGXnSIO8s4poXybqrKA3h6G5qW15LZMosDlbp9i6jsoygMo4yEVoZRNyGG70WEv06b+F57l/xvNpIRA3L5aIAzqUgpWTiFaK8pMnoNwQOEIn4KArEhhafO1AeJQlp4xK+t0I4eT2iQpT3z8dDFeRZzpt3jPDGPVWSTFMLmjw71yNXltDk5Fozuvtb6ZZn6Fz6HHmvSViu4ygjA0Oe9hg0rpA2FwkvPY6e3Ew0upu4uoUwHoEgLvBYJTjvkcDgJUcjWK0LgEkcWrnitvsUnzSBBJ/2kKSDS3ukvQVcOgBrCUanCEa2Eo5uh6zLwspTaBNSjbYgFcsgW0Xp4iJszPHW/bSSYU6g/owGjr/WahKN9xmIYIymFAZaKVRpZPQSwEs1iV4xA/BhkJfLoatGAZIWzV6XdDBaky6cJHcDyrO3IqqExm9A/TRGWUTDx4636fZy3nSwTDXIOb6QsdBzVCOFcxmV2ZuJR2ZpXX2C3tIplPMYFaCjEBPGeC/k4lDzZ3Hz5+lai4rKBNUZorCODav4MC5upgnxaJx3uLxD1muSpAlp0sHnA7z3oCyiDNoawnJItTJBWItR2pAPOrhei9xfxZTHUGGJOBhDkZH5lKA0vo4BrIFdar1qkBftZbDBSDa6gzX2kSA4nzMaGZkZrylvVE8FwQWAQ8cOydelG7ih9z/6qU9++tnf+djczMcv9EWMV/3WKXy/ie93SXurlMd2Em99FcZWEPHPg1EWOzk3zYTctqmEMQHzPcekFU61+zyxmBKgMOLBhIgxuOZVesunSK8eJ+m3seUKYVQmzxzKeZQRnDiM0gimSEmVL5JMExVsXxugdJU4iqnUamybGGXzVJ2RyTrWlglMgDEFdfzSwoAvnB/Qa54kbV3EddtYUaiJLdjSJEoEHReGYEzM8wDQDV2MFxrAC01hI595zXg8AQqwytLtNXjVdODv/YEbtTXmys23HtgNpMPEUb5uHgBIKrVyb7IeEpDIQDKlTESe9MFnWBvRXzpB4lNGNt+KiseLcICQizBZVZxrpLQT2DXqQYR2FLDYUvQGKVuqMa1MkScDjIGgOsXIyCZk800kqxfpL5/D9VbBDQpXiUVrizYWURqlLUE4AjZEa0F5ha6Ookf3sWd6E+981Tg37hhhYqJGoA1GF51FpT2rK10efqrJo6eOkfW7WBXgy1W0LaF0gNYhQWkSwqjgC4n/sqv3Upi/ekHN7of4gPcZysQoYnTewCmH2Bp5knL7wVn9pacv+fOXO5smRqPv27pr16/fd999L9obeCUNwMWlMN08U6b0dJtW0hrGK0OWZohPQTSydJrmYJXaljuwI9uG9XARm2OrWUkyrl7K2FI1PNpvYZTlbXvGuHW6zIeeaZDakF6S00wyrM7JbYlo5ibi6QOI75P1OuStefyggQza5IM2LutjtCM3fUZnd1GPxrlw8Un84nPY1hLHlsa4cnWC0eokkY3YvmmciWqJsZGAKDAsLTY4efkq/f4VMBnK1ImiMrY8g41HURjEZyjnC7BfbYz26isRaDa4e4ukPVzSpRKMosOQTrJC3jhHUNtGRkY9Drhp5yiPP72g/vQL59S2cfcfL1269PDWrVtPHD58WL9wpuCVNADRRMGW2SqzYx0unzyFjhXaBBhtcT4pWrpe4TsNGucfpjZzHeH4fpQtIV7hJMcqIYhgKclAGWYrQjPzYCxv3FnHliyfPLHMUioY5SkJ9Pttcq3QymKqU5RHZlFoRBJ8MsAnPXzWx2Vdes0mPVawYYwq7cHaiDCsMl0Jma4lhGFA4Oe4dDXli8eaLLVSmqnDqYBKaYxyZRtEFbRohBx8jpd0rZgbEpXUlxFG1qL787GPokT2SmPwJM1T5M1VotEdSFimmzZx/QYqLGGDKp2kzx3bJpmZMExOlNRkfcRdOt+sPvL5L70JOLHRibxiBnD06FENuGefffbVWtsdQeDkuh11/dzcVhrLj2CCEaCBMgbvPX5I35Z+i+6lx8nai4RT12Gq00VZJAWEZBR45bjQUbhWh/lGwg3TI3zh2RWaeUrJWLJBzu1bx5gcgS9dTVC5sDpI6DpH6hyBVcRBRBBVyLxglcYghWHIMBXNegwGTZ5dSnlmIUUFQup6hOEogZnGViNGohCNJfWuaEQ5j0g25HGprzLVGh78cFixaBBZjFKkvUt0rzxNpgPq07cQxDMkeR/JErxPCSubyI1mNCzx2gMxodU470ldJJkxMjpSKwHcxV0c4cjXJwQsXF39a5u2zhrvyHdt0nbPlp08uvws+eIJiCtFQkNBkhBAi8F5z2DlPHm3QTy5HUa3Y6I6XsJhu0UItBBoxUI/4/K5JUKjCY2mGip2jY9w3eaAalQm7TWp1Cy9vMJqN0dbxWI75exqQjdPGDeQGSEb1tUM28qEI5SiUSp62LUUh9YG77PCGJ0jz1KUytBKDUPWNWrPi7F+i6/5L4OO145kDRNwaZPB/NP0OwuUJ65ny+StpErTUwmq1yVrn0fXpzA2RDLNq7eGbN0UgCiWV4V+nhPFVTU+OVWc813wgvN/eQ1gWAG4xx9/vHLp4tLbS60OmbI6Kntu3gpz3bdw4WQHt/gcOh4DNMYEIEKeJvgsLSZ73Aq9K22C7grB5C5sPIEKK0XOoApWm9Eeq1TRZlfQyBxnuilnnhpQjjvcMB7yzFxCN3X84G2beGy+yS1TYzTSnHMrHWo24v5zTbRd4+kPjcBnCJC74SGpIa1TqQ0xWr2wiv8qHs7GTqUCExRVvTh8f4V05QxZ4yK+OsOOPd/FbGmE1UFGX+f4bAHXXUDXRjH9DomL2Te6iVftq2CHUHm1qkGJ8t6jvG98XYCgNfd/+vSVmwIbb211BqI0OvPCxLjlurGc/p53spQ5VH+B0sxOsiRBo/E+ZdBYJO818Uqh8xyfXiDpNqiMbSYY2wylSRA75BIGQ1ZR0SzSIqz2E7TSrLYdc+0+kitKseXXnrjA5aWcd9w6ycPPtvm266ucbGR0fc4I5nnIm7yQmsu6OsWL3OoXL9nWficb2sRemaLTpwHv8YNlfPsK2cpFkt4yKhyhsv21jFf3M+5ymkmPee1w/SXytElQGiNrXiQLymwuT/KqnTG1UY1SFkGxadwixpP6AeOVsAtw1113vbJl4LFjxxTA3MWlGzZt30F/IF7hDRSDGhNVz/a2Rq5/J4tPfoDOpWcpzewk9znaCOWpzSSdMllzEZdnkOf4pINrLWKWL1CZ3IEd20ZQHi/YxENtHy0FYTJURZjwuvASKnIMXE6nAWFZ84EnFogCxe89PiAwimpg8PLSTa0Xa8K86GDHsMYvsIyhCIXyRefP6KGf8Eh/iby9RNo+R9ZaRLwiKI1R2fIqookb0KZCnjkuK0c/aUHeBm0plyfpLJ8EEzE5fhs3TRtmNxvyzGFrw35JZBmPrR6tRGzZPn31pdBA+8rE//ktIxOb6WMljjRWa7T2eK2oxxkTnRBz43tYeu7DNC88Q2l0BhXGZK5buPdyDXodvHi0g9w53OoCrrmAjp8jHt9MMLaHcHQLOqoVo5kuQVwyJInlRc9cCh2A0BYj47VI4wAbKrRS+A28gz/LCF4UpRPw3qOHiZ8XUCooeg4ovOS4vId0Grj2AllnjmzQxuUDjDZE9WlUfTumOo61I3gRnGuS+D6ueREVWKJwBucG9BqnMNUJxus3s7uUsnkmHoJCBq2FbpqijJfxklah8hmlsTmAQ4cOvbIe4IEHiv+2O/nUajOlEoUIHoMB77GmiOFVEhKtmLj5vcTnHqZ19mES28JEFaTfBJcXHTkrwyohw6NwWqPSPr25E6ils+ioRljfQji+nai2lSCugw6HffkMyTK8T4sGi3gykXUtqKJjrl+Ce7UBfxM28PT0Oo6vCyGCgt0sDu+7kPZI0wGSdJCkSzpYRrIu4j1KWYJyjSCaxIZjqCBCByGKEG1KKGNwg2Wy5kXy9iphPMKgu8rA96hM3cpoaTNbzIDJ0RCPR7xBa19MIvcdnS60Bp6oqhvAKi/BunhFPECWSXRlsc2WepXMeYyVdXKGVoVJaO+I0gFq152Yie10Tn2MQeMScWkC74VBr4FKcwJr0SYg0yk+SwsjsBFo8GmXZPEEyfxzdIIyOq4TjM4SjcwQROPoeIQwGMEMu2wehtm8w+OGnTcZsnS4lk8owZGhpWgMieQo8YjziC8YR/mgQ+Y6KJdA5sH1EckQpQqugjKEpSoSVQp9IlPGWFPkL8aiVQQqgrRD2lslz9u4zgr0OyA5SXcJXZ6gvvP11IIJJnyfSmjwHrRojBICE5LnIBmcvNSSy6sdVY7HlzYYwNcnBGRiBnPzAyRuM7u1TmQEMQojAYMsZ9UpvI7IVI5P+kTlWaJbfpDu1S/RvPRFjCTEkSXPDKkXjBGiuI7GIl5Isz4iHmNsofFnwOGgu8ygd5XBFQ0qQIUxYVRDhyPYqIoJK9h4DAnKaGNR2qB0gFIWlCnitO/jswE+7+KzDpImiE/ApyiX43xaZO7eoTC4NWZvGOApsA1RBf8hCKvEpRiPIghLRRmZ9SBpM+hewWc9XNYtKGU2xAYxWjyZjSjN7KcycSNlbyhnA6wtcAqXO1AKYwzWKrqdHK8tXzoxL2UGjISVeWOUK9KXr0MvQETU3/2xn8sWM0/jXBcTxZSqlmoEKz042eqRSYb3Ch1UCQSMS0m1pjL7KuKJ/fTnnqR35SnIGhhdkEHSdhOCkKg8ShjUyZMO+LUsuyBaqcAA4ZB45lB5wiAboNXyNWQOBUajtSmYQiZAaTPMCYbIneR4PLkHlwupKJwolI0wJkJrjTFlojDGlgNMWCMwIVEUUIorBGHA5FiJTi9gcWDxrkPWnSdrXCRtLeDTAfgcbQwmrmJshFIWb0NUaYL6xD7C0hShS9A+xw3nCXPv0DrAaI21kPuiu3juUp8LCw25fTKSci066T3cd999+sW4gS+XASgR0XfddRdKKfm+v3rvjSt2jMwbZc4mxOU+iY84sbLCavMClahC0lshHtsB0fiQRgaSpWgdUd12N6XNd5AuH6e/eJK0u4AkPXzSpTtoEeoIZWKcAWN0Qc1WGvEOcGgTIBIg5FhrhoTMtVEsizZFdu5FMDbEi8fYkMBWQFt0GFMKLGPVCrNTdbZPjrFlZpzZ8RFGxiKqcURsQ0YrmmpksbGmZMPivXjPwkqbJ04t8fufusjFi2fIB5dIW0tI0sBJjrIlbFyF4XCMBCWCkRnikT2oeALjHdYVDayCdVxUF1objFFo49E6IM88klq+cGIJSXr6hl3b1f7rJz4yTABf0RAga/SjX/iF//q6Tz/ZeVM/U7KqnE7bnq1UON5aIe0uUNKatNeA1jJ5WMXEkyhxBR9C66KUyjtoZYlnbiWcPEjSncevnidrXiVtXcUlXfKsizjwJsDYCOzQpQugdNFnUGGhBiaCGjKTvE9wrvhaaCOI6kSlGqY6iSqNEsabmQhK3Lkv4tZ9ZXZPl5kcjSnFIcYqtLc478mdY+AdjcTRXkyYay5x8nKD46evcPz0Gc5dmcelDYK8iThVUOB0iNFRwWwmL/KTsR0E1c3YeKqgy2dZgRuslY/KoMVgxaEV6MBjTDExnTjD4890OXVlzs/Egd6zY+LxPXuu+xCs2/vLawAbev/queee+ZF2u/l9586ev+PtZR0v9Ebl06cDdaotHLv4KEoLQRyQDwxRNEZHXUbJALU+Wn2tSeI0xW3OclCKqLodqW0nyjtIZ56sdZV+8zSD+QtIP0Eij1egdUwQRohWoAzaBMXNUYIPAsLaJmxtO5OlGCMJq40WjZUT9JauohfPgjFoY2iUxjjxrCIOazhdwmqNiEGpYYKYZ6g8I1Men/cZDAYkgwZ5bxXlBkRWFWNmKhgOwuQ4ByaMsVEVXZ4mHNmCrm7FmhiRHHFpUWWYItYXtG9D7jM63lO1GiOCkgBjDVmS88zZLg+fnsP7vt81NaL3bdv0m0qpweHD91ulVP6yE0IKVc9jwY4drd+dX7j6PceefJQ7X/86Fq9e4Y8/+kkmpvZyoncDDz/zJNnCE1R33o4LKwRmFGMtSd6kWr9hXV1BpFDQkGGXbD2DWZufQoFWKJUjWZe0Ncdg8TRJ4zw+baFyB8qiTYiKqtiodG32Tqsi4SvViKMKgS6ReU2vcQbXXsC7Ad65YX3vQCuCuIYNq+R4nOQYr9A2QCuLdyniPFoc4nrkWYbKitxBGw1xCRWUsaURbGkaU5kgHNmECcdRulTMAg6bSXrtWFQx5Oa1wucpveZ5to9tZ8SWuNLrcONEzMRIwOhEmbn5No9dSelkTaJex3/3q8b0T//k29+my6N/6v2LE0K/ph7gvvvuM0Pc/239gfueP/nj389iK/rqlWl99swFdfbsMZQP2DG7k2NbX838/OfpXn4KFY4QTOxFwkms1TjyAid4gcDC84vYa/Pj4vJCfUOXiMf3EU3uhayP6yySNOdJO1fJBytknQZJaw41BHuUMqAFZWJ6wxEzpUAFAZgIbaqYIXgUGo01FoISYXmMSByD1iI+aePSAR6DE0Hpoo/gkqK1rYMSUX2KYGQ7YXUSXR3HRHWUrqBMQQb1zhW3fU0BgufPQnolKO/Im+foLzzDam+ZmQOvo7Xa51I7IHeexUbKqYbQUo44LIvut/XsRDUlrp8W+bOnLr5mBjA1NaUAVpaWXoNS/tabX6OWF86aK1cucPHiWcqlChP1zVzIttJPLhJUpki6DUYnrqfXW6B39gHKUwcZGdtXNHhcUhAw17Hz4VjXtXnxa7dEPILDZ0mhCawVur6dyvg+KmSI65P3m7hei6y7QN5bKahoeQecR1y+TjxRgPJJ0YM3lsAGBTFdOfJklXSwgBaDTxJ8muBwKB1gghJBWEOXRynXNhGPbEZVJtG2DDooIGbvipEwn+G9K4ZVlGIIF64PvWil8Poapuydo99eoBpP0mit8OBjf8rUpps43+mSqSmcZDRsjvaK7qBH7HM67f4ysDJUXX1JA1Bf4/ivHnzggYcff+yxb+n22m5qYtTccsv1zC0uUAoDjl8Y4f0P53SyOboXPoskXaqzt9O98gRBucKgt0JQmWZk55vAVlBDLF0phRsS4r+86eLQOLzP1+fy1sikyoQF9UsVEpFaW5SyOPFAhnMpKu/j0z5Z3kflffCCyxPwRXu3YH0XzN2iDawxNsbbgsiigipEZayNUaaCUQavwbti2kd8Npx9UMP8A5TSxQSxF5TSzydBi8IojdeyrjKWeYfpLdOce5Q4HEdFZXx1DOkuEtgRfBgRKk3FwKhu+5qN9N4xe/EXfu5v7VJKubXh3JfNA6wpfv3APT9688rS0qtvumG3fOKTx8zV+Tmee+5Zrrvh1ezfcTsn5uZZGCxQzTu4/irVsQPkgxVE5WTdNuP730E/WSbrrxDWR8ENhji6PP/glaxj8yIerz1IPvz7Ho/GmBKKEFEaLw4kJ/d5EQJQiNJoNCoYQYV1gqGMjKwNZehCtqPgc+hr41rr2sFFx1EUaO9wIuQuLQbQxBUHu95B1MN0pZiEEhGU1mh9rcEkSqF9MfmE2qCUoBQuXaVkHBM73kS/38RkfXqdBdKVUzQvH+f6/dfz+pu2snVcc2DvHr26uipBNdz2mU898MFnnnjmHymlnnsxOtjXMgRowE9Nbb57/kpbb9+6P3/bW99gO4Mund4lRk2V1fmEhaUO14+McHHpKro8SzR7C+0LD2GjiDzPWDr+QUYPfBvB+F4kS4clnGyYkXvhvMgwJOQpPlnGJy3EObwxUJlBB3WUyPPHy5Uafr/hs/B5URoOR8jVuhEMj2BtOBP1Ao4e5AqUmHXoSQ+9Fcq+eOBV1yZ71It0Fl9sEthrg1XC/MlPgmhG9t5Nv7cCWRvXWOSm3bv59lsPsnOzpjIRMrttgieOPaFOnjntd27b+51vfvNbbzh+/Phrr7vuurl77733y9DAr+lwaGW0sqvR6SJa0W0vU6s6JspjLA5m+ZUvLfDI1QbdrEMe1Nm/79sxgwaD1iWydEBQmyCshDSe/n1Wj/8PfNJGBVX8kAb2vERwTex3qAziBqskrTmSxhx5v4UfNBFXCM9oNCLFvP76zP5adTHUD/SeQnJmTR1c6Q2/1DWx8HWD0CBFPV6MqOohrVz9WcjIuhromvfy3heGJ4XiiCiPU0NvJ0NiStqh2zyDU57q7G3Y0lQxwJLmxEYxVUqoxB1On7/ExcsX+fCHPsKxY48xNT6mP/bxP0nn5he244P3KqXkgQceMC92c/+nXzccv0EAdu/cXplbUSwve0ZH6mRdx+efq/BzH1/mC2dPgh1wNfXs3bSJHVNlLp78CDptkrUX8N0VdGWc0sR2/Mo5Fp78ddrnP464PsqaAsvn+cOSXoHKu2SdK7jOHGR9xOXoJANtGMn8cEpXhjpcLyXM+OfFOYsHp9cRC8XXas9LoSIw7FKKI3Ud6pOvIqpvxikDonGNK6ye/SwzkxMEOMZnZ5manWRq8xY279pBZXyS81cv8/o3vMlUyqOyvLTybhHRDzzwgH9ZDODY9QXxY+f2TVkQj/PP/+vDfOo5ePTqDP/PEw3OnvkoUXIVMZrIOhaunOH+L3yQ+uyNlLa+gWhiN1naQyUpXgfY0Sm0NrQvPMLK0/fRvfwZ8C0IApSJ1t2wFkfeXyEftKHfKyZ20i5eUkJT4rqZMiWkKLP8ULhBqS+TjynmFVn3z2srZfDy5UnncGmEaIMfIoxqKEC1JnQhfwafYOP32+gxZJjgKq+LPQTKgDIYHdJdOU7evETWPotXGURjqDwjDcqkCj768Q/T6/dZnRfKwRTv+Lbv5rvf9V6uO3CdCYyRrJN96/e+633feuTIEX/o0CHzNc8B7rrrLo4cOcL4VPXUTQc38cdPX+RnfucPCEcmcZ2zMGjSM4qq30brzP0srFwmrE8ytu/b8EpTFYsfrNJaeBS6CyhxhFGVxIFJuwzOP8Lg8jHKm64nnNiNLc3gFIhkpO2ruNZlcA4xVVSeo43Ge0XNeqYjxdJgQIRDhRVEzHqvYe0A/DAxzFH4vIfxCRLEaFPGvCAqG1lTInJslIBcyxKMXPNOX6UzucY2U0UfowCSugwaZ0lXz0DaQ+mIqDyJS9rEY3sIa19gqTGgNjrFFn+KILCcOtNjbtFw+00VatVRRspVdu3e5h9++Kzqd+17gD9dWFhQX3MDWFwsFEByrz9dryZy066dpj1YxqVLeG3RlCHPyNrz5FkXFUZI2se1r6BKs+QywEQjjG37VpLmKTpXHwffwAYRSb9b9O97TbpnP01v7jjRxCzx+H5sdQvx2B6UV3SXTqHTPso4xAeIy7i4PCDLDCYXct9F2xil7Qt4egrlFQ7PeFTBi+bKuS+gdUg0ugWqm9EmXi/VXrhfyIte9wxeChHqa+whda3EW9s9JGooXVMIRDEsA0XluP4qvjNH2r2MeI/vtfFJBxWWkahELimBeCq1rfRHdtJvnueZ/hgd1eVOqfC+77kd0X2yLCLWVcSmeGJ1pZWpcnXqoFLw4IN3eXjwa2sAx44dE4CaKV3CSO/mraXK6aWbZUmLkqVjDJrH0UbhessYDF4pvCrUM6zSgMG5BIUmHt1HWN1C++qj5FcfxypXNGt0McpFf4XOhQV6c+eIR2YIJrYTj+8gHN+OGzSR7gpOcrS1XEoCBnh8soJkTXRYQVmNKDvEFFQBK2uFb88h+STtxlmyq2ewlTrdxhWCqW2UtrwWI0Up51/IDZR8eP0takML41rtL9euuFYoKcghXivIB+RJA9dfxnUWyHvL4HJQnjzrolWJaOp6bLmCshWiaJq6rlMWw2DbHfTbl4is40oyxn//xBNM73kTO8dKhDYF8fisRDoQnjp5iUolioo3ckS+5h7g3nvvlSNHjjAzUepfWK52x2utymQ1ZtXV8PljBTsmjfG2hcscIh6rY1Cu8KB5oa2F1ri8BypgZPvdlCZvoHf1EZL5Z8kHbZSE6NIIpBl+0KTTX8HMPYuOS9jqKJgaYWkcVR4lT1dol8tgDTaqkOW94Yi3wSkz7AgKkg3w+YB09SKXWp/DuQEej5c+PhP84lnC0W3Y2g7E5zxfAmYIEsma5KotDET5Ic5gEDNMFhU4l5H7Lr67RN5dxPWWcGkb5YoqwOFR3uFchjIh5a23Ycf2opxHG4OokCTP6eqUTCWUxreSNOaJZw5yzlb51Y89zvve8i3cPFEjCTXjozU+9cRZFpp93rxnW6uw3cNqoxF8TbuB9W3bWqXzFxqlWjzd7C+LCkrKBlVSL7h8gEodzg0KhE0Vq1q0svhCHnqYpBXTS5K1sMEIlT3fQWnzaxhceZTu1cdJ+y2iUtGqzbMBPuuTZ318YxGfzdHDY8MAbUvoMMKUJ7GVCYyNcf0B+DYSxWgdonWIKOhefZyoMkumI8pj22n1v0Ta6xNENYy2SOpABwWXT9shelckk8GGXYKCgHcFPd1nuLyN7/dwSQt6q6T9RfJBC8kzxGcYU4QkP4SyEcG7BFuaoLL5RmxtB0rpgqOAFJ1ADV57bG0Hwcg2SlkPq0sEUZ2nF8/znz58mh+9ayfjtYjfefAxPvHYKXnLzu3MzubzAPcdukHdc/Rr7AHWWsBKqfz++z8zv226tG/XdEkuXW6hdY7ooCAsOoe1ttDEc460fRVTnkKpcPiLDZpBBiFD0hQdVCjvfRvlHa8juXqM3uXHyZNVTDyCDUNIg+GtccW2DWMKyZYkJeudJVk6tZaiDQ8vKLxGWIYgJBk0UC5D95YYZG2CoIQ2BudyfJqSta6ibYh32RAHyApXned4n+JzVxBUfIr4tICS0w4uHyCDPqJzdKlKqEPIcySIUTZA8rSQrLEhIhZlNXZ8O+HEQUx1Fi16uAzDDxWVCsZx4PNi/5FX2KACeJK8S31slNXWIj/zsYJm1m3Nc93m3ezfOsLmLebxjRXb19wDDEGGXKMeC6PwjZMVLSWlyOJpdFBBUUClagiV2iBCK0XmWiCaMBglUFEB/XoZiiYMd+74HJW0QAWUdrwaExsapx8mH7QRwGiDGDv0LAqlgiLp0hojZWxYQMLKZ0UTJ0tx/RWy9lW8ttioQj/tILqEEk3aXSGqjmO0gDekyydJVk8V7WEcxliypIfv9wq4WBdlWxTFYEwR29NBAeMKpCpE5zEDGxGXYkqBKYiwlcIgdVjGRHWozBCVZ9EqwHlXwMJD2FA2LrxgOHiKH0rJKYzyiLcE5VHoXUG0sGP77ewfzU21mouz/lPDgO03zod9zQzgrrvu8gCR1b86yAd/d7wsKpRUfDSixDhcmgzrao/Wxe1StkQYTBdZvniyPMWYItnz3m+A/tQQg3fk3WV6C8eLnEoXYcQLaBvgTfFxXJIAHq003sYEXopcL4wJamW8FJtDJYjgynPkc8cwKCq1UWa37ESqE1xZnKNb24NPeygFxsTowBCVRwqWjiwBAWIt1oYIhiTPyVyOUyVcKSYK69Tr42yarLJ9yzRToxOcmYcLvRznWggedIC1I4UiGRqRDC8Zei3MqI3sRRkukSl2EemNekFSGDymig4mqFbG2FpDJipeeS+Dgzv3Lw8N4OVpByul/H333Wde+8bXPvHQgw/+4s7p8j+q5Iu5hNoGQYk0TYaSKGpIejSFno6kOBUW5EZsETslKTptYhDcsBNYwG95+ypu0EdrXczr+SKLNybAlGqMzN6CEyFbuYhLW6TteZzzhZdwriBSIqioRugcd1w3zbfc8loO3nAL+/bfyKcf+gQX5ia4OHeVY+eOM9cu01o8iwkCVBAjWY/EFRWMp4JWZTIJKJfqTIxOsmP7Jm7YMc2t+zZxw44Jtk6UUN5zdbnJnzy+wJfm2ogJCWypUDtWukD/XFoIYK/JzK/BwcPDdwq86KGw5loO4rmWivpC/1AZTHkTY0FGHU9YCtm8rdyIR2lsTNhfliTw0KFD/vDhw/rON+39F+dOPfym3SPyqmdaqTPGGK3Ar5EgMBitUD4v3L0p8HmNLhopkpJmHZTSWDsGOMTnaBmQteYgz4Zt4KFdmLCYihHIg4igPI4JItAR7qk/LDj/UpSbIoXBZJ0VRgenmd53I5u3bWH71i088OCH6DQuMWW6nFx5hnLnPHtrM5w1exgEhSxMuT5GuTLCRG2E8dEyu2fHOLh1hN2zNbZP1ijFIQ7PXCvh/NVV/vBzF3jibML55ZRGlhNGimioY6yRdbzgxcbIRa61wTSG8ZLQzYRBliJ5u0AWVSFCqYb7jKxYFDnd1BOMIPt21BU+W9m589bWy84JVErJ4cOHlVJben/4m/e9b2vU+WxDMbmaZc4rbZzW4D1GrY1HDxcreFnvuyBgbYBRJbJ8lbR3AWXKqPIEvrdI3p4rtm6ILzJuKSJiMbBj0GIRB+IzRIV479BxCROWCokYGw9hXk8cwtPHnsGSEJsBv/vbv87WTTO8/dtnePWNVX7t+BWq/SYHbvpBalvfzJ37NLs2hWybitg6GTM1ETHfVXzs8wv8j8/OcWH1AvOrCYttRysZFNwBExBHitBqRgIz1EfUw57Gl3cYn3f4wx0CzjkswlQlJm04kmEQcC5HVAvJFEpbjA6oxJamd9RCxa5NgZAhgbYLSikvfLl6+NecFXzkyBF/36H7zLt/6J5T//Kf/sz37q7pj3bHp6KTVxq55Bir1ugQQpZ0iYfr3bwIdo0sIQpRDhWOYlUZly7jVp9h0LpaDE4M9fW9FLHQaF3kAyYAW5BAnM8xYYQKA7zOqW66heaZh6DXwNsArTXXHzxIa2WJVqtPo7XMT/1v/5S5pSYf/Ogf0lvq0OsZDmwdI5UFHj/7BGcWISyVqfmQoGwwpQrnLzsudnpEgSYyGm0NQaCZiMprdxzvZX1e8MVFYTYoiYt6fqsbQStwSnNsISEYjqGpsI6JCuPxIsPtaYa2UhixTMeKUJSvVY3RQfI0wAOHHzAceb56+MuyMubo8aNy6NAh859/5T+effudb/5SYPTbyias5lmixOXixTmtNEFUVXZkGq1jxCjsMP7JEKdXIojWmKCOsiFZ4wJpd7nQ9JJiwFNrgw4iCGJMeZxgZBtaIO0tE5anSFfOIq6HUoZ80CbtLaGcI0kch97+NlzS4cLFOc6cvkR9fJowCJgen+K221/H9k2b+YH3vpsnLgvPdQxBOIkahFQjw8V2wOWmAivUKyGlcGgAZrjQStSw1fx8OTCl1Is8dI3SGrWe90pxyEoNh00L9DRQxaIZGQpLs0GZXA/b2cqD9X12VMXvmY1sNUqWp6bUj/3qr/72ys67dvLggw/Ky24AAMePH5dDhw6ZX/q1/3Tiu95yxwdiW6vWK+Xp0XJ1pFquaY1WXhsXVKa00sUwpB42WNfa/XoIsjsyVNYmbZxB0h7euSJsqGIABBOiSiPE4zuw5U1ol5L05wmq26G7SNpZhEEbxIE1aFHkueK67du56w37CG0dUX1ajTZTE9Ps3rGLsFxhx9bNaFvj9+4/zcrySUJJ6OQruHC2YAMHvthPPOzyramDKFFfduisJXiKF2wUU0NJmhw/JKZqbdalYq8twCmSwmI2QNbR5fXuoxTvxYiinPf9jZNa7Z0NnC3p937n297+hZebEfRSAhHu0KFD5sgv/MIp4Efue///t/7ZL3ZvXer2vn28HH1vT4/uX8k6kgV11ZeQ9f2fGxIjBcV8XGeOvLOCeEFpA67YEqaMLbpzWRPXW8GU22gVosmx2uDGd8PySdJ+BxWEGFtGxzEkc/R6Ca+6ZS+37L+Nk2fO0R1kJC5j0BOmJmcYGbU89dwclzs94nIVF9cIy1NoDDkOvBpqAKyVqg4tFOFpqEngvCL3oAzFSrvhEmutcsQ7PFLcXsyQHKqep0cha5tPRa7ddgxCvs5iQoH2EJJjvPMTuqN2TE+5iYnyD77t7Xf/6eHDh+2RI0fyr8tw6NGjR93hw4f18ePH1T0/+s+aFK2oB3/zH//jf/PJJfvTcZL/o4utC16PbNXEUzgvEIQFLEqxT8B3FguRpF4HYy1e8iFhdrijVweYcAKMxXXmyJMOee8qiT6GqU5h4lGS1grW2MLHGEt5ZhsPPXGef5C9A0yTLZumUHobXQ0l5RC3inaLPH1JkXRWGRuZJfB9sjV5dzZoAYkvOHGiScQj3uOcRmuIrGbMFLLYSSpFE0iGm1KGtb4Mt58hLyC/vUBJf80T+PUFmEMugs/RQOBSNya52Tfqky2TvO9tb7/7D/6sw3/FpoPXXI8g6p5D9+iFhevVD/38kS7wkz/wff9i/6m5J96+fGbgagfebWx1lu7CkxhjcT5FR3WiyjS2Pktv6SJ536Fs0VGzYQSBQbRGRSXi+g4oj+MHbZSN8cYizYv4tI8OgiG71xWzgckqJ84e56HjK7z7DVUudVtEagHXETqSUQlSnrts+Z3PPMtkLeM9b/semr0GH3pyCR16kOIARTx6iNQZ7RmLA6pBwETVYC1kaU57YFjquGHjSK3vGSiMxxX7j7Qasoy4tjhN1sLh2j4xXwBcUoDDZm0TmksJfZJPmMxuDnq9qbHS937v93/vh7/S4b9iBrAh3glHC7XKw28+bI88iJ+o+v80XRt/x0DlSnqLNBafxPc66MAWHbnU01IhleomqlPbGTQu47IMJxnii/57VK2gS1XE2KIkUgFoiEpjhBM30G1eJHZdUidk3VXimYPYib1MBVv4+JPLHNxkqShNeUIIAkfJxKS+zP/zxdN0BqsgMR989ASiAsJY4wWM8gyylMmyYedkzJOX+kQ6oIynnwVcXHZ0nNBLBC9ZgXCqDRtSvow2ukFoaiMBGj80F0F5X8jQSSbGZ2LEiRYnJddVm4224zQXarb1vp/+6Z+9/6s5/K/5aNhfZI7wZw//4+mnzlROPdeS2plzj0mv21IEFWwcoMMytjyKdFfor1yFoIYShzFFFZAnA7zklCrTjN70Lkx1Cy7rIQxwzYt4W2b31I2cOftJlp/5JJXaFINBh5EdN2OiiCzxiLZEPuX2TVX2b58GG5KmKY+dOMeXnnuGAI0LNJO73khpYj/tvEtVV0gkw6sMTQknOWtH69bqdw9GFUOgGzeEv5jGkBoSUY3o9b2BxVhYoVIu4kFyMT7xxiWEPjFl5QmVp6pTqvQp0X8wSvp/+z/93r8/8eY3H7YPPviVD/8V9wAvBI0OHbrP/JN7Dy39zM/87r+4+Lkn/8OgMed1VDEubZFmGmXa5N0mNqxga1NI2gMnpHlRJplyhVBC0qTF8vEPMHHde7Aj28i6TXzWKh6sDVA6BslxeUIvHXD39n0ot8oHP/67jNUm6Xrhg+cM/mHW0ajIFJ7F9Vqo+k6iyQOQpwiGTDxGBwjRcKRMr8djs74rqDCIr0RCvbYdxRUaBsPsXyNYcpTPRfu+jyUzdXJTki5k7YHV6cnI8FxVqRPlKP3UL/7Xf/dRKdBYc/ToV3f4X1cDEBF99Ogxo5RKf+hv/4dn+2mn6A94ty7DJuJwaReXZ0VdPBRwiIwizTJc7lFxyOjut+JabZae/D1GD7ydsLqJXq+LVmWuthZpzz8FJiB3KTjN7GyV1WyMsX3vxKoeJmsROwfOoVSyrjySSUo8eyPx7m8Fr/GSo5SmpA0ZMlQGvTZNsNGp6w0z2X59HlF9FUFSYfBoyYgkdTWXmFHdNzZf7ZdU9rFQu/9eKbmHf/E3fuasUs8f+R6Weu7Pcw6vuAHcd9995tChQzIcVUqffPKRb3viidWf/+JTD4s2TnkdgLeFTo/4QqxBKBY62AhrDU4HhMaiPXjtSJZOUdvzZuLpvawc/wPEWKyNCJzQT5rkrUWUtmhrUCbF9T2reY94+6upVkaQPB8iaUV14bwDn6G8Q2wVpyze5UUHbm2T2Qt0IeUlbvafN85qEUoqpeS7zNjE1HSjXbKDX9k8xX/5Vz97+OTa3/uPv1nc9oWF69X09HE5evSof7E6/xvFAJQU3Ri/Nqb86KOP3rFz585/2Ol0vv/Zkx9i9eIXpBoEWnSKBBGpLpMqS5J5XJahXAbO4V1OWKkXK15w5JknqG6lffZTUBphZOcdtM49wqC7QtKchyAomkxDidcgiJkcsXzuSycRXyYb1MnXEEdTbDDXSoMy5FozFgpJmgyz9qgAXNaz+WG79kWo3k5kAzn0BfH+RV4GhVUCzks+6DBV6fotleTXX7Ul+j//+k/91OnhHdeHDt2grr/+mBw5ckSOHj3q/mcP5mWXigW0UsqtHfwXvvCFb927d++POefe86XHHtM/+7M/L489/rRURiraZQ6T9TDklHyLjBAf1xnEY/T6A1TWRhlD1lkFLLV9b2FnJaLZbdCOxtGtU7TnPk9QGscGFZLmBdIkIbSldRpa5gw3XL+Hh86vsNwrocIQ7dJCgMLn4JPhNpAcr0rUamWceMLMkCsYfFWrnTcMMMtXcvqFUTinGSQJUzbhXbePsnt24tBf/8F3fQDgzW8+bO+6C3/kyBH/EptfvrEMQETUAw88YIaqFA4wjz766LtnZ7f+eL0+8taTJ0/y/l/+FT7xwIOuOxiY+tikUkoTh4rcZyR5jvaA6xLJgGo5pT+1g9VOlbSzSByV8L0GrXOPMHPL2/nJt13PE/OX+cCnHP3VBcqdKzhiwsnd6NYiedpFdFQoiQWWy6tdGt0uUWkWE4Tr4rDFjECRCHoK7P1i2yM6YsYUAIyWQom06EW/yODI2tJL+XKPsPH2a0ArSLwiyYTpMty5v8zdN834266fNUbMQYD3v//9wY/+6I9mDz748lxS+3LdeCD/+3//70c/8RM/cU+5XPqJ6amZO+bnF/m5n/8F+cAffsj3ez2tdWCq5RCtFM45BIW1Zjg3J5jAFrctbTKycoLqpv0sju2huTBHKY6wvsX504/wx5WQt92yi2/5kW380tGELz78cWo1jxbNxK3vYfnYx/C9JbwHi6PTWKXf7aFLfsj09RuC+Ub+jSGwtpCglWKv77Wo/tUNg8mGWr5ovWi08igF/UyoGeEd10W84WCZsdESxip18dIiSXfwU41G4/2jo6MrX+0q+K+rAawphADuAx/4wOjNN9/8/XEc/9jY6NiNnW6P3/6do/73fv8DcvnqvEFbY0tlrBkujhSPyZJisFsrtNeIDop9ON5jTAUblomaF5ndeyuDfe/g2WOPEU3uJ950Pc+0Mp768Bl2TQs//v3v4dP793HfR+8nKAX0GheZvOEdrD55FIdGM+DzxzsMki4lU1QarDdo1AvWz69J02iMFkKE3Beq5N6rodDU8/l6a7MAXq5tLXcSFNcdAZ8yEI91wt7RkLdcP8b2aUWmHKudhLFKqBcbXX/p3MrogYOXXgN8ZOgw3DesAawtJXz/+98ffNd3vfNHgyD6R9ba3QsLC5w5e8a1mm21sLio62MT9AYZnW6bMAwJopAkSQoSSBwhLsW5nCQfFImRMVSrlYIZFMSMjo+zrW44cGON9h2H+NWPPU7z1KfRaoAXx2PnBzzy8Mf5oe97L9/z5lfxp19axDefYaAEpyyaDBtX+dLpxwmq0fBGDvcCPC9f9+tyLYqie6iMZ1ctYqk7YDEp1set9YHWehIoU0C62uCHG0N8nqKyBplLyH1OFJbZHFfYNzPCvs0hcdWz0vVUQ40OCo7DcjvzJ84uqsvnpvcBH3nggQdeNsDuf8oADh8+rO+9916UUu7kyZN31+tj/7ZajV+9uLTIhfOXXbvdUnmeG9Bcd2A/E+NjmMiSZDmffPDznDl7jkq1TBzFpP0uaZ+CEEqhrxdohdaW2kiNsYkJJianmJ3dTLWi2R71+eG33sov/s4fkTWuoEeniSJDNTT88m/9Bt//Xe9lJD7HldWMbPE843vvIh2sYEc20zj1SUa3fTdKl3B5UnTX1LClil8DXtfKl0JWNtPs3RFRXbZcPZOgwqIDV3TpHKDxWUKWN1FJC5e2ydM2TgXY0gTV8hSz1Sk2jQSMxYYwFJq9FExMrarIXNEMFHFcWEy42khUY761f8i4fhnh+b8giDOM9TnAuXPn/lWlUjmilOLq1UtucXFJdbt9vd4j98Jqs4ONA6q1ERAhKgcsXL7MJz7xGS5cmkNLjhdPf1DQqa21KDzVSpXtW7eig4Bt23ewZcsWlLW4bo+Stnxmqc5vHv0dIpURjG7B5QlZc44s8USVGunCScZuvYdw043YJEVpherN0WlcZmbrbeAhUX7dbXvhWrdOW8CTemFaCe95dZXzVx0fO7VMFmo8tkgKVSErM2ieIusvIF4Tl6eoliYYrU8yYWvUI7AmB+9wSqONplISRmsxo2MB5chTCjW1quG3PnTB5YtXzA9/+86P/tW/+T3fgRzW8Oev8b/mHmB48AxBHL+wsDDrffaL1Vrle5eWlv38/Lw0m22TJYV0uYgnzzO8aOKRGkFUdORGqgGbZ+rsnx3H5MKfPvRZlhYXSdOcqo0Q5QhswLYts4xPTOCdo1yuUa1Wi1raOTJlyZMeN09H3HDLnTzxmQ8UU8bakWc9GPRJGGAqZVQ8hs/6pECUF0ujq9EkaZ4TaUPVDdN2NRzNRnAyQOd9jA4YOE0u8MULMU9eXWGgHGVnqBlFKQzopxl9HVMa30+oDlINYkbigJoWDMXwSC/1OBGM0lglKF10EaMwp5JpBsozWlYcO9Xn9EJX7dSeTPSmKLIkg5fn8P9cBrAhyWNlZeWWwaDz3Z1O42+VS5Utp0+edVmWaY3RpbhMmrTJvSeKy6ggp5ckGGUphyETEzEzU3V6rR6fe+wJnjx1ji1bNjM9PcHp0+dJE0elGjMzM8P0zAxpmrJp0xSV8khhTN6TJH1ENAmKxeceYSwVxrbfSvPsF7FxCXKHKpUxUQltqjjXRDMFKiexmoQUbQ2paAbOE4jCiSkqDyl69t5reu0WTuVoG2GCEvPnlzBRTCUKCbyA82Q+JxBFbBShHuINeFy/yxIao0BhC2oYgtFCqopGkdJClDjaHQhqltWO4uNPt/E6I3eOwNrKoJ+FSqn05aoE7Fdx64fSOspdunTpdVq7n1paWnzXYNAzC4vLdDuZc1qZgr8GWgnLyys8dew5VhstDlx3PTfedpCRSpmJkYiJsQrLC/N89vNPcvJsg7hcYqQc0u+H7N23h9Zym2olZteeHYRRhdpoHecceZ6T5+lQUsWQ5wnnzpzh3PkL6H6TnaO381RlHJ80CEs1RGu0rRT4vUuLyRkHSslQ27/osmMUjmKCZw3VUwihjYkmDxTsW+/RymHFFbJyxaQC2TBsCGC9J/EMV1MYrBTtX5TDagfDMa9Mg9aC1Q6VKrpdh9UDylGJTx1rcbnboWYU4jT1eiUAAoabP19xDyAi6t5771VHjhyRK1cu/jtr7T/NnefCxfM0lxu5t6FJTckkiaeX9MjzHLxndGSEN9z9JpauLvKhj3yUBx58mL/1I9/L626/k1PPnOKhB5/kxJUlRmtVxqqGZJAThxVqW6Y4uC9kfKxGuTRCP8lJXYYCBv3+esbd7ba5eOk8Vy7PFTW6LbGZC9TueAMPf+Yj2CDCKQviiUe2E9T3FZNI6+ogssZOWG/aaF/g+264xzdXHvJeQcocRohsOMG8VihqhHxIzMvW1UeG28+GvEAlQuZkWE8IKi+YQt54cpejsZQsfOFEl2caDUKT4VIIwoj6ROR5CY3fV8QAjh49qo8c+ddubu7yr46Pj/3w2TNn/KULl2V+YdmIshYb0veePOuTpwntbpelpWUWF+bYOjPBna+5lZ/56X/G7/7e/+Dee/8tD37yU+zes5ulpQ6zE3VGqgGdbo5XEdVqiWqtysGD+9m2eTMLCwscP3mGJFPDOJqTZY40TTh16hRLS8sYVVCubFRhol5i74xhZf9tPHvuGcojk/g8I5jcg1MGPVxDi2KI6AlaaWwu5LqwBCMUB0oxpCob1MH8C/RKFSBarUu9rbF57VAwYs24tAZHIWbpvB+ygjXi1JBbaDnZcFzstwqyh7LkLmFiosrE1NjLbgAvyQq+//777Tvf+U63vLz8feVK/H8ce+qpbGFhwQhaaxOhQkt/kNDrDmj2u/SSAe12i+WFRXqrTbT3LC/M0283ue2W6wiiCg889HmOnzjN5i1TzE6N0h84dBAyMTXK9NQUt950E1tnN6OVYnZmBpdnXLm0QJ57nM/p9Xo899wJ5ucXEC9YazBaMzZeZ2JijNmxkAO7b+Bzz13BSUI0vodwbF8xgTuUfVsDZ4wUDRjjCzlWP2Tzil4r/66BQQU25If6hC8gdAwJHPI8KTlwem1oqwgxBR1tTbTT4wS0ClkVuJyuovMu2hg0Htcf+LfcvEm/7pZtx+tjY7/yiiOBw7jvRaQyN3f5p5OB87WREbNl61ZljMa5QhFJnNDt5Vycm+OJp49x9tx5rl6cY8f2WWYmxgiM5dz5KyyutLn+un3s3LmVTz/0WR566NO0b72VW266BZRjYnSU22+7jVIcY62lVAoR8bzq9uvotjs8feIMSZ5w+cJFmq0WgQ3QBirVChOj49RHytTrZeIg5ta9Nb7nja/h1z7xGUan9hTue21rmCogHyNDdyxSqIp7hVNFEuAoXPQ6SVPJNY4e15R816jZiH5ePS1rQtcovNq4SMoMSa4Oh8HYgKW0Sb+3iNUWr3TRgsYSWy237p0RpdQzG1oHrxwSePToUX3PPfe4K1eu/h+1amVPo7Hqoig0Tz/9FBfOnafbaSMI5VKVTZs2sWPXDt77jrfypjtu4/4HP8PZc+cR54nKASGGKAxpt1ps2rKFd7/7XXzm05/n6WPPoUTz3vd+F6+6+UZCG2JCW9xqUzzwLMl4zR03cnn+Mp/9/DPkaVowgULFyEiFidEao7Uqk1OTGAuVuMymLRP80HeP80fnHMqOFUKQQ44NQ7ds1jaKDFU+HMXwpTIWyVt0Vs5Rrg+3lPq0aP0OcwOvrq203/hy6vkuVW1oD/shpRsRsDFehJWlk6TZVcJoBB9WC80CpUmc4+BETW3fXFKJ5J8fAkGvHBJ43333mXvuucetrKzc4pz7e91e16+uLOsP/vEfc+78OQLtsSYAHM55lhsdqqOj3HHb7ezds5d7Dr2L+cUVHnroYVZXVxgfGyMOQ7Q2DAYD9u3dx/Zt2zj53EmefPoYTz75NK+57WZKlahImtRw5B1FPkhZWb3Knu0zPP24ZbGbUS1XCAxUSxHTk+NMjI/jxRFHEbt378JGZW7eO8Kd+7bx0HnHSKkgcOihjJuWIjNXAlYUOX4oGmFJehdJB6uouLQuQytDtdI1hU8PGyRgwb9AgveFDDA1HAAVG6JtSG/1FP3LT6NCQ1ydQkwFpUOMBsFQR8mrd4/q1CXtcjTziaEBvGx5gHopXH9+fun9tVrpb1+6fC7/zV/7Nbu63KRcKhOVhg0PJWRpTqPZxVrLgf37MUoTl2L27j/A9l17ePLJp3jm+DNMTc4Q10aojtTZvHkz1+3fQym0dPsDfvXXfgOjDH/jb/wg5XIJ5zO0GNJ+i5WFy1y90qLfd8wvL/KZLz5clFiBZevmKaamJoteAnDw4AEmJiZRxjI7VuOXPniKf/Mni8yMhjhXaO9aD9r5YtGCXjtAIdOG9uAq+aCJtnEh8x7P4HFr/eEve1Trbd41zcI1adnhWLdWFCpgxoKCvL1A8+JnkcY85YktOBsSj+xC1ybwPkUrMB72loz7oTfNmr0Hxn77Na++/Qf+LKHnr8VLvwhT1y0uLtbyPP3OLEn5/Gce1o3lVWrlMlGgCIwlDC1hEBQuxBh6gwFxEDBSifFJylOPfokHPv4hdm7dwrd+67eCUcRRzMT4BLt2bKUchyitqVUr/PBf+0GSQcJv//Z9JOkAo6DXWGHh0hWuXO7QbOV0OglTUxXuuP1GapUqBw/sYceOHaRpQpom7Nu3l6mpKYLAEgaGJM949b5JKkGxgFqJwjohzB3x2oydB/GQmoDEuIJe1m/iGuexQb1I7HyKl3zDnp7hP2LNO3jUUExSNvy5KANB0cQaLJ9k6enfZfmp34beAkFtnM7qFbLmPBIUNDdtaxhVYcpWZP8oqlT2yez2qZ8F1NGjR19W5rZ+UY8QcCCKgm0rywuceO45XalUiOOQSiUmjmOiKMJYgzUGYy2tXodGq00umtwoTKTprSZ87uGP0O+u8MY73wDesXV2monRkfUb5JxjZKTGX//hH2R+fp7f/p2j9Ht9FhbnmJtr0un0SfI+kS2QtYmoxs03Xs/M9DTNZotut8fBA9cxO7sZYwxaa7RWDNKczXXLRNmgHEQilPFUrSJaA2GUYhBFdH2L1oWHaZz6CK4zT3nzq1DG4l1vSOESrjl/f40FsH7TNUqbQoLGhBhrEN+kfeXTrDz1WzSO/RHSXiaszOCd0Fs+hXcJxljyQQOcQ6uAmhFmpev2bK7qmen6L2yb2fbES236ejlzAAWQ9bLto6M1zpxecP1W11TrNUqlkCgMMIEhdzlukBe69iJkWc7C4jKTE5NkSUIYKeojZVSg+ewXPs3WLVd49R1vYNDvkKYZQVDs9zOm2Ks3MTHG+973Pfz7n3s/Ls+54+Yb6PZ7ZJknIMCnbQYDj9EhI2OGqytLdNtt9u/bx9btW7HDw4ei8ZQjRMBoILgBVK0jDorkz/kUnwV0Q0unc4bB0inoLVOeuZF49tXkPoM8GZaLcm2DGYWQtAzFoxVhMZEkUmwyHTRJmxdJGhfIWxcL9ZOogq2PI8mAwdJ5vICNqwRhGZ8nxa5Cpag6xyYG+c5pY6enzOdf94ZX/+vDIvrQy4wBfJkBrGWb3vt6EES0mh2U0dTiOnGpRFQSnGSk3Wy4ZNngMkcYRFxZuMqenTuoEFIpKfrZgNXVPsaUOHv2DJ1uhzvfeBdLS4ts3rwZPwRFtNZ479i9axt3vv52/uCPP0QURmybnCYSRZq36OQNTGUEj6PT6tBuNDmwaze7d+7EWLv+fZxzRcYtnrbLCY2mpgdMVKICN8DRkphF71k5+3Gyy09ixrcTjW7BxFXS5qlhDlAGwmITt8oL7j+CeA8+JcsTVNIj7S6Stq/gugv4LEGZGGs0hBVMOILvrpC2G4jPsWEZG8SgNblkVCZ3E1W2UQHGpemmS7k9sLt+8a633/E+pVT/8OHDWh05Iq+oAazHBa0zgDx3lKol6vUxjNZ46ZGnxVRroAyJpOQihKGhudphZXWJ6/bvZHFlmXY/Q0yAckVP/8qVK3z+c5/jda99PQtWMzW9aV0ISmvD1flL7N23g1fdeBuf+/wjbHvHO8n9gH7WQVdKiBL6/Q7tZg9EsXXzNsIwKjp4BeiO91JIuwkstLpYcWwbLxTCAp+wOBjlTPMSKyc+gOq3EVvCr16mvXqumLA1pQLqtSHWxGCCgu2jpKCMpxne9YakUVscamWKaOcbsWEZ175KZ/EkeWcZnwwKUpkOkKCCCkOcd4RxjfKW26nU91Iynqrv5rNxZm/cVb56150Hv2t2bPbcWiX2StC1n2cAa/vllVKXer0u1UpVj07U0CVPnqTkedGTsNoUo9BrY0zisTbg9PnzzG6bpNVN0SbAJRmD/oC4VCoQPvGceOYY+w5cx8pqk4MHDiAIZ8+e4tSpM3jnueWm68ltzpeefZyDe3ZBKUJhaTWbdLs9nBPy3DFIUsasxRu1rsJdHJYiHyRcWehQL2mmRyLyLOdco8yTlz/H6rN/AoM22lZBD1CmcO1BZZpobBbSNllzkSxLUKboF4goCAJsGKKDWWx1AhOPok2M67fJGpfota6QthcL3QIjGBMVGAAepQVsQG3iOkozBymVJii7RGpZ120pOXvzTn3i2+7c+94DN9749Ct5+C/mAdZczuJgkPqxsVEd2YqkA6dEcrQpVqkEWHzmCtl08WhlqJQtC4urnD13memJKdrtAUqEiZFJavUaQWgIYkOSdmmtLlOpj/HFL34RrTUXL16k2ytoXbFX3HpwH8dOP0dnkBCXLO3GKv1+gvMFUXN6ZoowiooD98VaNzdcvOCdI037XJzrMTVuGauU+PTJFb746EcYXPg8ymi8rZBLjsocKi/Wx2TJRQaNSxgDyg9HbtTaSlmBnpAqjVYG5k6BL2YUjLhib4EOMErhtB/unBBMUCYsjxCObiUa30dcnsZoRSXr+Iprqr2jgb1us/7k9/+Nb/mB6enrr77Sh/+SBuC9P2utvTA6Oroz0EbyLFE2MMORbYd3vuiOZTkWhbchfZeglea5584wcscoxijGRiYpBTWCoFhtbrUwUR+hnGZUooDVZotnnzlBKS7R7XUZJH2qpRIJOdcfPEieO1qNDt1+v9jQgWJqepZ9e3dRn1wr1fzQ9a8NUUKzlzAYpEyMzvCJpxd48rGPks0/gQkjsrxI8rRWaGuv7QdQRRvYZX64EkhQYlHeD0WiVbGcSgZFCNAabzQDIrQKiKKQUmWcoDoFcR0dlLBxCV2aRNsRrOSErucraS7TJjHbxnJ/w76Rn/07f/d9/0IplX09Dv/LDGAo+aqVUr25uauPjE6M7ajVyzLodYbNTMFlCvFFK9NYQxRYUlcQGIxVNNo9Tpw8yxu/5dWINmjbQ1OhVNZMT48xVavTbyc8+9wz7L/uRgb9hGNPP0MQglFCe5DQ7CdEUcjWrZvROmSl0aRUKrFlZhO7d+xgpBYVa1NkePBDx+VFobXy/T7SSoz6xOe/qC/OnaBaK8PEt5I5j/QbyKDBoNck77bxbjBc1mjwUuABxcKGYfmnHVrZYkuMMtighomrxOVx6rUZtmyeYsvUFDoc4cqq5WoP+iZH54UWgbiUMF31ZScyalKzuZaxc4JHX3fb7n/yne/5zgd+/O99H4cPH9Zfj8N/0STwgQceKEa4vPuTIIwPbdm6k7OnngGvyPsZWZbhvGDDgDAv1rDoYZ/do4jjmDNnLrF50yw33HA93nWpBCHbNk8wOllheaXPQrtJ2k957umnuenWV3H16hytVoPMw9JKCxsojNEENmLf/l2srqwwNbmJXbu2UysFw/17Q1VQ767RtwUxgdUPffpRPviRJ+hlKzJSHXdOQq3IVSksK13bj4Rlqs7hkhYu7eK9YKMYl+fkjSvkneWiK+g9WE04voOwPgthndDUqNkSI1FB7LRRwNmBo7GYMEgGoEFnDsH7QJzEPtWjOD1ZFmaq/ZM37Kz9Xz/293/ovymlkkOHDpn77rvPv5xI318EClZKKZmbm5ux1j63vDRff/jTnxQGuRq0UnyQoY3Cp47l5ipLzRbNTo8k8ySJI8syBolDG8/3fvd3sGfzFjZNlxmdqHL58oDVZo807YPzdPsDZrfMMjG7lQ/84UcY5EU/XHxGfbTGZL3G677lVvrNPpVKjUolKHYJKo23pqB1JUlxYwVXrdXNlSuX3v83/+b/dmJmauvfyTF7217TcZATkNlK7oOyIqwobyMlJlTKlNA6KqRbil2hxZo5tQEn08VyKO0ZLnVy4BTOFwsjDI7AWgmU81qcBC4xZZWrutaMmDZTsXxh96baL//kv3j9fUpd1y4Y1aKPHPn6HfxLeoBhGDBKqfn5+fn/Prt564+IV67X6dlAW0q1mDx39PrFYkWMxg7DgBdFkgtBFOLznAc/9Sle9w//FmP1cc5fWaCxkpEPCjaMF0cUhVy+eI7xyWluuvkGPv2ZRxipBaighHcO5xxZN6VaiinFdijXboq9emq9ZMV78ZXKiGk0ms/OzS3+40ce+VhXRH7pn/+Df/OGpVbz3c1W963tlOuc8XbAgH6ekeWWnMCJLYkPIrw2CmWVqEAZVWALogtegHfZEJFREmoQpQWVY4wTo5wKnDdBjippMWWTE+sBVZ2fnRgNPrJr5+jv/cRP/NCnlFLyj//l+nT01/XWf9WMIOfcf0Hxw5XaqM56fSolQ6I9eeJQ3mOtLbRpbTjk1DvisNioaeKQJHUc/cAD3PXGN9Dv93CZL0SgcEMlbYcJDKdOP8tNt72aU2dO0mkn2GG27b2QiSM0htSlxEPxqOGwXaEkLiJhFIpzPhsMBj/0tre9rXv48OFQKTUAPgF8QkTMP/t7//b65srSna2sf3em1B2Jt9u8iWyqHKnPyZ3GaUuGLZZNrq2NG7aCh0OcyniFUQVRL9AQkhFKj5J282Gkj1VD89DmcX//P//Xb35EqTt6AP/gH/w1Dh26z9x33yH/Ukucv2FCwEYKuFLKrzQWPnb1ytK3fvHBjzmrctN2OSrPyRo9espzcaFFq90ny1whcY4QxxFRHJLnwuLyMltmJ/i2N74JxJG7FK1CnDgkyLAoGHgO3HQb880WD336i1SrFUQEqxVvvfsN1OtV+p0uo9Xa8GcUrllbg1Pko+Pjdm5u4V/t3bv/p9e6mYA6dOiQHvIbnvfQz/7ar8W//NSVne1O5/p+313niA8qpfemXiZyryu5EGUikUYblC94Q0onxshAa9WJjV61Si4iPF2OzYmxkj717bdvPvWmH/j+1Y3t4GJD1yGOHr3Hf9XDhN9ABmCUUu7q1at3lUuV+//w93/P97orWueFTFvuU64uL7DUzEgHQ7lXl1OKAkrlEp3ugEHi6KcJjcYS22aneevdb6ASx/jM47MMnynKVUuaJ4iE3PH6N/Hhj/0pK0PBxpuuO8jWrRNoo2i3WtRHR4cMGz3s0+Pq9TGz2mw8tHXrjrtYW7j95fQpdfjwYfXAA+ihmMKX3UKjIXcSfua//WH03Pz5uJMSeUKb5x2lKOdj5XhwYGZi8IYf2ZtYc2PqXtyBqze/+bCZnr5Bhrf9G/LQv+rJoDUvsLi4+CerjdW3f+TDH3BVHZp+krDcadNs9VHGogQG/QG1WkQQaJaWenTaPQZZQi/JcOLo9zpsmhrlrje+nsmxMdJej5It4+ix0m7TaXS4+zvfTqM1oNNY4YYbbiAOIlI/wNiA/mBAuRQXCqJKkeWZVKo1Abva7XS/ZceOHaf/HL1zdfjwYXX8+A1qYeGYenD6uHD06J/nlio4pN/85utVgaDi7733XvnLcOB/IQM4ffr0TRMTk48++OD9+uzpY3qQiOr2BtgowGqD8p56pYJXjiuLi6wu90iShN4godMbkPsMayyDfp9KSfPWu1/LwT37yJI+C/PztNt9cpdz4KbruenGO7G5x9ik4B5ai7Yx/aRPEKzr7IjWxo1PTtrVldX3zc5u/b0Nrv9/6nnIkPpz7733Pu/Z3HvvvbKBCPKX7qD/QgawkSJ2/vzFf1evV//pb/zGr+fNZsdWa3WikiUOA0ZrVbI05fzleZaXG/T7Pfq9Hs1OlyTLhpo7QhQEaOORLOW6g3vYsX0b2SAhTfooYGJ6kjfc+Q4CrbDaF3v4tELZMoN8gJcUawOAfGZm1jZb3V+anJz8u1+jw///y9dXNIAhQ1j98i//cvxd3/Vdn11ZXrz54c9+zlWrI6Y2UqFaqTDo9VheadBod2k2V7l65SrNZpssz0nzfMiyFSJbSKflaUa71aRarbJ/3x62zI5TDWJ0OeSW297IyEgV7QSjKTAHY8l9jnM5Rpt8amrK9vvJg6dOn/u2M2fO+GFZJd88zpfBADaGgmeeeeZAvT7y2VarMZrnuSiUbrc6LK406fUG9Ptt5heucvnyVbqdLnmWYa3F2uG8nHMMkgTvc5zzuBzEZYyP1dixbQu10Rqvee1b2LZ1C9oXdCtnigxNa02e5W5sbMyI4lSvm71xZmZm7uXmzP2v/vqqhkOVUn7oZp87e/bU91cqtT8Ow5A0GfjVRkeXa3VyDysri/S6KXEcYa0jtlUCbfHiipygm2BiQeu4iKW6aLdmuePc+Yt0n+uyZetB9uzeRTYYDNeqKyT3YLUbHRs1gpob9PN3ffPwX0EDGBqBu//+++2uXXs/fPLkmR+21v5GtVb1YxMTMje3qDrtFq1WBxEhMJrpiSlCJUjmSPJsOJQpaBMVdXwO3udFCzeICEZqdJKANOsPB0BlOMGjcCJSqpaNNnYxS9N3TU1NPfvNuP8KGwDA3XffnYuIVUr95qVL5yuDgfzSxFjdnztzWubnLmsRT2A1Y9URypEB5emT4LIEbSFWAYExkBZi26ItUOzdM1aTOUtg9POoCR4kimOxJuh32oPvnpmZ+eLwPeTfPL5X2ACGniC///777datO/7zhQsXEq3dfw0CrZKk60IbmGq9wkgUkUtCt98lTTyIJgojIjTkDkqaXNRQY1cQUvK82OxVqdVxLi8mgIpNG35kbMystlr/YmZm08Nf/OIXA6VU9s2j+zoZwJonuP/+++327dt/9fLlCys33XTzr4OvH3vqyXxiZMSKZDTaA5KkYMsQWOJSQMlr0jQh10IwXPLonSfva1ye4sUzPj6Op4CBEeVGRuq60+k+OTU184siYoBv3vyv4Uv/Rf/hWjjYsmX7HwwGyd23v+qOU3e/9a22M+jlK822aG9BCUYctSCkEkZ4pRAxaG2Ho9ngk4zeYMDc4iLlap1NM5vx3qG0Fh0FPqrWlA7Cf7kW779Z7n2DGMDGcLBr167Hrlyeu3Pbjt0ffMe7vtvWxybV5bkF5zyMjtWpjZTxeDLJMaEhMMVq2NVOi6XVFeaXmzSa8Na3vJMwikApr611E1MzQaPV/A/1ev2Phhn/N5O+rwcO8NWihQCrq6s/6b3/6TNnz5U/c/8nxOjce6P0oN9TXjziPFk/o9ft0Op1yZIcpQLe+e73csdrbhHncjc6Pm6r1Qqtduc/jI5M/MOhOJV88/Z/gxrARsRQKeWffPLJm3fs2H6vOHnP1YV5nn3uGRYXFl2305WrVy7rbqupEM/IWF22b90p3/K6N8js1k3aKPTExCRJllz2Lv/fq9Xx3/rm4f8lMYANhrBen58/f/7bRkbqf1/Ef3sURVGa9llcWmJ1pYlSsHnLLBPjE4WKd5aR5+6itfbXO53O/z07O7vwTaDnL6EBDI1go54gp0+f3j8yUnmLMup2hboV8ZsFpbPUdUXknDHmuDH2gWaz+ck9e/Y0X2hI33z9JX2JiFkzho2v48ePT5w4cWJqfn6++uX/5n67Jk33zdfL//r/AYUTVF7lbRPTAAAAAElFTkSuQmCC

iVBORw0KGgoAAAANSUhEUgAAAIAAAACACAYAAADDPmHLAABorElEQVR42u39eZil51XeC/+e4R32VLvm6up57tY8WDYeZFuyAYMHjDGtmDAkhCQQkpCEJJycfElaHQ45XwKEE3JCYkgYD3BQhxgweMCDJMuWB1nW2C2p57lrrj3v/Q7Ps74/3l3VJVnChliyyed9XX1JXd1dtff7rGcN97rXveB/0ZeIKLlPzP33328PHbrP/Fl/V2sQES0ikYjURWRaRCZEZFREqiJSEZGSiIQiYuNS+BV//n333Wfuv/9+KyJGRNQ36nNS/ysd+NGjR/WxY1PqyJG7HSAv/HNgC9nqnoWl3s5mo7Op0ehv7nUHU/1BNjNIs8ksyaI896Usy8M0c97nuROlcqOVVwpvjXZBHLow0IPQ2PlyJWpEJb1YLZfP1MdKl7dNT54L6pPng0Av5bm88B2qw4fvNTfccIMcOnTIK6XkmwbwNTl09NGj93D06FG3fqMNuFymm/MXbj55dvXm+autVy03Gzc3mv1d/URXOqmn1cnopdDqJ/STnCxzZM6TOY+IoFGgQGlQw8ekFVgFxihiq4nCgFLoqMQRldAQBp5yxPL27dPnamPV52bHoqe2b51+cmrrzkeUUosb3/thDmsOowF/5MgR/00D+HO87rvvPnP0KBw9eo/bYAy1xvzl1zx1/NJdly4tv/HSXOuGpVY6udyF5U7Oajejm0KCSK60V9aKaEAFCmtQKAWK4l5KceaiACUgKDxrpiAieDJBwDgRXI6RXOG1iYzie9+wnaTVYaWXMlqNGKuytHP7yDHr1SMTU9EnX33nnZ9XSq1sMAd93303qK+HZ1B/2Vz8Pffc49fcu4hMn33quTc/cfLid1241HjTxcXB9vmGY6Gds5I4+h5xNnDKGiU6VGitQCtBIShEFGrt/xUIgigpviZq+GPWzkOGj6swAiOu+L0CcCTOE2K4ftzKbCUUp0QmKsilS8t6784RPV4KwWmWluYZKdn5HVvGHi5V+fDb3/P6jys1dnbtcx46dJ+5775DopTy3zSA5x+8AwgCQ3Np4XUf/+RjP3j6zOL3nF3IZi4sDbjSTelLKHkYugyrvERahUopBMEgSgOCkrUDLw5U1h08Gw58w2MpHABKFV8TPwwNQ8NQSpE7YduIYt9IzMWGozFIOFjX7JqucLGREccit26J/fmlnlyd6+qyzbUhZ/NUzKDd7h7cO/XAWL3y+29791s+qJRaWvMKIvfychuC+kZ39WsHLyLm6UeeePdjT5z78efOLb319ErOhaUBbV1yElXIdKRSr7Tkwv7JEvXY8nQjIUkUPmB4iKy78LWPL+tfL7wACFrWzOHaIeMFFMjQEHRhF3gFmfN8y1QZ5XKWB47bt0Z0E8Vnz/YZrRm+ZWdEY+BYXU7YNxvy4acaEmv8u26tsNLsGzfIuP3AJO3lpauTmyq///Z3vPm/VcfGHgc4fPiwBni58oRvSAPY+KFFRD/8wBf/yiNPnPrJMxe7d5xczJjvZWTxSJ7qksmNUSIGoxQHJw27ahVyyZgaD3nmcp9PX02JQ4X4F/vwav12KwUe8KihAQiiTGEdw7+HeNAaJR7jM5TSCOC0Y5ApSmhCI+ydMCQd2Ls55MBMyP94rMvVVsZ33FDlxHLKajPlr91Z5wsn+1xa7cuBSbwXwzMnr5jZmmbXdJBft2fyA695zYGfP3DDgc+/8DL8L20AGz/o8cee+vaHPvfsvcdONF737ELGQqY8UVlyG5m2M9TjCJXn3L6zypRVlGPDidWU04s5l5sptmSKGt8LaI0WGd5cdc0DIDit8Cis91SkRcU1MFkXnycoVUaFlkAnePH07SQNM0WiLIjHoFDisUoX39crEg9GeabLhYsIvee2nRU+crxHFHt+6LXj/MnjTSoBzNYDji0kXGn1qVgRm/VdOe3ZrVXLzmntbzsw/et/9btf89NqbPYcoA4fPqy+lt5AfSPF+nvuOaqPHr3Hicj2//e3PvQzjzx96QeOzyUsJoFLw4rKA6X7PsZjmQwtU9WQV02HrPQGLOWaM0spl7s5UaQJVRG+HWBUcavd0KnL2oVGMGiUF+rJZWbyU1T9AqFrYq2iXLPk/RyXCeIsuY3xRPRMnYbezkq0iYYewYvHAqjCyCI0XsHACV4JDmE2gqo3vGpXRLuv+OT5Pt+xLyJ1mj8506YaGJwXFDmBpKLz1JfSttldt+yZMUu3HNz0r77/r7/nP2dZ/jX1Buob5fCHSZZ84VOfet+nHj7zfz1yOpk53cwliUqSm6oWZWk7qMeG6UizbzSmkwkr3Zy5NGOhJ4ShwmiHF4X2GoPCKIUDnHj88BNrBKdAYamkLTa1n2KaZwhVhjcKbYUbr9vPbbfezBOPPc6x4ydotwZkkqMDQyWMQIHPNnGlehuXo930lSu8gIBHsChKolFKEISeFxKlUF4YM4ptVctY2bKUOk428iI3QVAiWECTY8ggG7hx1zUHJwKu2xx/7K7X7fi7t99118lDh+4zG8vgv7QGICJaKeVFRP/hf//w//nwo5d/6kvn+yyYSu5sZDMVkpuAXgZTgeFNuyN21GPOLPT57KUBDe8QLLEGh0cELAq0LQ5DXJHXKwXryZ9GlFBOemxqfY4ZexIfQZDGlGNYap2n00opl0qIFy7NLZKmgssduUCtPsa2nZspBQoGIUulN3GxfB09la/jBUIBJik0oYdAGzLlGOBxAuKKiiRXQmxVUV0AoqTwWIDCYSQnzBKxWdfvKOfmxslgYf/1Y3/7B/7aoT8EtBS3R/5SGsCGwx/5zV/+wO987vjyOx6Zy30/HsFpozMVIKJIvWbvSMib98bgFAtd+PjpFqlWaCVoEfywoo+UQYBMPGul/DCNG4IHQ9evFJuXn2SbeQQVeJSJSfstLl+5TLfTx2jLxNgovXbK/PIqXUnoD3qQa4wJ2bNvN7t3bUf3e3jKXKl8GxeDzXidDQGk4c8VRa4Lj1MVQ8lDRzuyNaNErtnlC45FDQEo7QUjOdZ13KxLzA3TcMO+yr/5Oz/x1/8/ufNKRPiLGoH+emb6w8Mf+/X/8gd/8rHHF9/xhfkk75eqOtexTnWEJyAT2BQbbpyJKEeK8yuODz7bIA8cRucIbv3Wx1i8gnSY8iu5VvZ5uQboeA2B6zDBSbTJ8E5RDi3dbkq3kxAGFms9mJSgZAkCIcBhlcUDnX6XTqeJTj3eapRqMJJcRpsCHNIbblYBLEHgoascbesY9YaSMijvN5Skz7sa60WoR+GVItcheVA1V4Oyf2Re+6dOJf/8l/79b//W8BLxF2042a9jzBcRqf63//L//tFDjzfvfKZjsl55MsgxyPAR5njGrWVnXXNqfsCJq4pnOylxLEOX6dFegVFEXpPiSUXQw/pd1PP9nKwBPSrA9ecxNECH+CwjSVOCwOAcJD5DA1mi6aVdMpfhM8AJvV4f8MxMj2NCh7gc5QLKNBDncFojinUsYc0QvQIjkIrQVp6a12il6WjQTtYrzRdz0l4plChSIpzRuh1Y+cJcJ8/z7g/84s/9WklE/opS98pfxBOYV/zwEXXP8aP6xIn/4fdsufW3H3py+Tseb5lsENQCh0GUwVGk8B7YP1EicY5SSfFcM8Uog6gCDRavUMoSi2Ggi2zbyoZb9CIPVRBCo8hPfZylC5+nXh+nFJfIsoQgsNRrY/TThMvLDc5dWuDS1RXa3QFJ7ogqJbZv3cytt97EpskJJHcoLUSx5fz5OVqVA6hSDbx7Hr6oNrhahSIDUhR1Uejh77/S/V0DsbwyOK2Us4Fe6OZ5nHPjuePHd3z0E//oA9ddd705evToN3YOsFbCfPgPP/pTf/rw5X/72XP9vBuP2L4OESyCxg19txJN7nOsKrJ5VFFW6eHTEixWWVDgfL6O3K0d+7XfrzlljxPLWHaF/Iu/yImTzzE1Nc6BfdvYNDlFGFbQRpNJRu49aZricgdeMChsZAlDi3URuXMEWjAGTp69wKmzF5h5w7+kM3mQPO+hlH7ee1kzCKEoR5W2lESIBToI+dBg/Z9xKOuZhYDBE/o+o2kre/3WKLh+Z/SvfvjHv++n/7wlovl6HP75Z07d8ZFPHvvtz5zqs1oeNbmyyhMCusif1yFbsEaww8MvHuNGnN5eg3bFvcQtkg0PUHAe9MoxytkVVlZX6PW6zM83WF1pIa5DoByhiYhCSyUOqJZjxupVpibrjNWq1EtVkkGbbnuBxcYyx8+c58zlK1SiGpPb76Zhy6DdhvcqL4xDw1JU4VDECkQXSLMf3vSv7toW0HWmjG50+67q07f8wx//sYcOve89Z4pu6VH5hssBjh07JjYwfPL+J37+iQtZ0LAll6lAuQKOwas1C19770VZJ+raA1xPmpRZNwUvMsToZUO+LxtunwwbQWC1kNqAkWCM8dEyKw0hy2FhZZXl1VXi8AqjoxHjozVqIyUCE1Cv1xmdmsTnGUtLDU5fukCr0WPQ02QJlKOAA5tvZi4cIfV9QmtQXp53/M/zBEXShlfCAIX2irW2lRr6ra9kB6IgwyLaqoYXdWJ5oConL//fIg+/6t57P5qs5VnfMAawdvuf+uLn3/k7f/Tsm851tEtLZeNFFWCJ8sPkb+PrxR1ikVSpYaNueLg4vPhhaaVe4tIorPL06vtZbDeZqC0SB3O0+n26/ZTMKVzm6C21mV8ZEIUWIw4bWIyxpFlK6sw6YBOokNntngOlnXSrd7OqLYH2eCx6rbUsL/RE10KBEsg0RAxhamQdEEIpRF3zdy+sFtbMyWlIJDTnB5nb1NLX/cavnP+JI0eO/NsbbrjBUACh3xgGcOzYMdFa8dTTc//gzLxnEEVkKlj/sM9/SNe6cMXNuPbo1tqyBeCihwaRrRtCcYv085MwpdZDihehZCt0SuP0RvYzGk+yJ7yMqzVomwHtvpAkgvcZuUpIRKOzDJU7rFXUKhGTFcdkPWSyNgJ6D3PqOzhXGgOfYkwZj+CHZYB+Qaq1npcoPwSkNLny4HWRt/ohVC2CUteezfO9yfMNIdMhHaXUueWWbJ3r/ZNLzeZ/3VqvL381XuAVMYA1wGcwWLruP/6Hj775UnMgLh4zogo0vrjpGwxAfXni9LzHqNZAEkHEkSuHkhSjQryERXRV1xypeP88V6ysJgojVtM+Pt7EwE4x1j7L9qDNyAiEIRDnxHGZPEmpT5aYnNnC9p3bqdcmOfGpsxyfL3Fe72RRb6fjFxksPkRlx+sQNHqITVx77/rLPhvriCF48aA0HjDqWshTGz78S1UJ670Nb/S80265Yycf/uOH/grwS/fee68B8q+7ATzwwAMa8E8/cvLtSy2Ctopzp3VRsQ3d5Ma4p75yBBzGfocoh0l7pL05+v0VyhMHkXgG5RKU8uuucmMLWBCcrUB3mV6/QRJP0qwfZDnvU8lgTEZRukzJTDJuIiQPKDVGePJB4SIVTnd30slTOm6evP9xeq0zlMZ3onSA4IYhSX0ZsOOH3k6JwFq48jlO/DA3YJgHPY+N8BWfhlfgjKGvIi41M9mx3PxBEXn/vffe678hQsAv/dKiACwsdF+/0M7ItVH50KT1uonLNdbN8PporRGRoTu89mdrXi3PBygN3qWkg1VoXqHRmqe2+dXo+ha8tyjJv+z74gRTGsNObCVZuYzrzmG6CzTCmJWwxmXfx/YVYbpIrCOkEVCN+uSxZZCfYpDNkfaW8Gm/6ABiCEd3IcoWVb1cq1YKlM7hAatDJO/hvKBthMIj4lGEeOVRyLoBqMLCC1bqGqChXro09ErjVaivdFPVGujbr149vvXIkSPnv1JZ+EpAwWrY4lXNTmfvas8hxihRPC9T58+DX0mRSWtyfLIKOkfnfZwIftCifeZ+BnNPgCSICnHFox0mgkXY0EFMZedrKI1OoQx4clzaQw+WUL0zZJ1jDHpPs9J5Ejfh6W8epVuP6asGafMKOvPDuKyJZ68nHtv9gnJPEDzeO9AhWEvSOMNg/hQBJXQO/e48CjNsUPhhziZr/3wDb0HWkY0/wyGSq0A1JHArrSBcuJL/7yJi77nnHv9nwcT2FYj/azdwPHOyuZs4RItS+HViJhtqfzYkems3Vm1IhJQuaFwI6KBC1jyL66+iMWgC8CA+pXfhUZL2Rcqb78CWtxbJFeka0xflhKC8hfretzJYOslg5TwyaCKuQCDRFmVK2CShd+U58pUrOJXjXDpM3IRwZCvR5F7CkS14XXib9bJVK7QqI96Rty4xaJzDq5Dy5HWI0mTdK6i8h49TtLXDQ9yYLCrQFOFi/Vk+P0F+Yb1kUCSBNV+4tOoP5fZHn336xHYR+R4geak88mU3gHvvvbf4wYNGDa2rmRecUThh2OoQEI3R6iWdgEcIlSLxCpc74hC8UwiacGIfnZMP4PpNTBiBc+QqRTlIFy/g2g0qU7sw07egogKm1d4jyqO8YOJJSlvrhGO78Z0Fsv4KLu2j8hyvBMIAbcroyjhBEIPW5H6ALY0QxtOouIZHo0SBNiij0aLIXIes8RzJyhVyyZjZfDtTlf0skNJpn8H1VohHtyPaXMsPNx7/hnJWkOcVSvIiHsAj5CgCHTLX8fr05aX8ll1T33n8yefuvuGWgx8WEaOUcl+3MrCZJNooCmb2MIN3WRvJupjyJpxE6JciwCrFUt8xXYap0ZBn5lJGSqAlR1SJ2t630jr/KQZLpxATEVdm8P2EpNskbSyQNJYI5s5QmT5AOLUPVd6E1oDPcHkKYrCVKaQ8QeAzxKWIcyiX4kXQYRVlItCCqACrFUZZwOKVHxYxGXnSIO8s4poXybqrKA3h6G5qW15LZMosDlbp9i6jsoygMo4yEVoZRNyGG70WEv06b+F57l/xvNpIRA3L5aIAzqUgpWTiFaK8pMnoNwQOEIn4KArEhhafO1AeJQlp4xK+t0I4eT2iQpT3z8dDFeRZzpt3jPDGPVWSTFMLmjw71yNXltDk5Fozuvtb6ZZn6Fz6HHmvSViu4ygjA0Oe9hg0rpA2FwkvPY6e3Ew0upu4uoUwHoEgLvBYJTjvkcDgJUcjWK0LgEkcWrnitvsUnzSBBJ/2kKSDS3ukvQVcOgBrCUanCEa2Eo5uh6zLwspTaBNSjbYgFcsgW0Xp4iJszPHW/bSSYU6g/owGjr/WahKN9xmIYIymFAZaKVRpZPQSwEs1iV4xA/BhkJfLoatGAZIWzV6XdDBaky6cJHcDyrO3IqqExm9A/TRGWUTDx4636fZy3nSwTDXIOb6QsdBzVCOFcxmV2ZuJR2ZpXX2C3tIplPMYFaCjEBPGeC/k4lDzZ3Hz5+lai4rKBNUZorCODav4MC5upgnxaJx3uLxD1muSpAlp0sHnA7z3oCyiDNoawnJItTJBWItR2pAPOrhei9xfxZTHUGGJOBhDkZH5lKA0vo4BrIFdar1qkBftZbDBSDa6gzX2kSA4nzMaGZkZrylvVE8FwQWAQ8cOydelG7ih9z/6qU9++tnf+djczMcv9EWMV/3WKXy/ie93SXurlMd2Em99FcZWEPHPg1EWOzk3zYTctqmEMQHzPcekFU61+zyxmBKgMOLBhIgxuOZVesunSK8eJ+m3seUKYVQmzxzKeZQRnDiM0gimSEmVL5JMExVsXxugdJU4iqnUamybGGXzVJ2RyTrWlglMgDEFdfzSwoAvnB/Qa54kbV3EddtYUaiJLdjSJEoEHReGYEzM8wDQDV2MFxrAC01hI595zXg8AQqwytLtNXjVdODv/YEbtTXmys23HtgNpMPEUb5uHgBIKrVyb7IeEpDIQDKlTESe9MFnWBvRXzpB4lNGNt+KiseLcICQizBZVZxrpLQT2DXqQYR2FLDYUvQGKVuqMa1MkScDjIGgOsXIyCZk800kqxfpL5/D9VbBDQpXiUVrizYWURqlLUE4AjZEa0F5ha6Ookf3sWd6E+981Tg37hhhYqJGoA1GF51FpT2rK10efqrJo6eOkfW7WBXgy1W0LaF0gNYhQWkSwqjgC4n/sqv3Upi/ekHN7of4gPcZysQoYnTewCmH2Bp5knL7wVn9pacv+fOXO5smRqPv27pr16/fd999L9obeCUNwMWlMN08U6b0dJtW0hrGK0OWZohPQTSydJrmYJXaljuwI9uG9XARm2OrWUkyrl7K2FI1PNpvYZTlbXvGuHW6zIeeaZDakF6S00wyrM7JbYlo5ibi6QOI75P1OuStefyggQza5IM2LutjtCM3fUZnd1GPxrlw8Un84nPY1hLHlsa4cnWC0eokkY3YvmmciWqJsZGAKDAsLTY4efkq/f4VMBnK1ImiMrY8g41HURjEZyjnC7BfbYz26isRaDa4e4ukPVzSpRKMosOQTrJC3jhHUNtGRkY9Drhp5yiPP72g/vQL59S2cfcfL1269PDWrVtPHD58WL9wpuCVNADRRMGW2SqzYx0unzyFjhXaBBhtcT4pWrpe4TsNGucfpjZzHeH4fpQtIV7hJMcqIYhgKclAGWYrQjPzYCxv3FnHliyfPLHMUioY5SkJ9Pttcq3QymKqU5RHZlFoRBJ8MsAnPXzWx2Vdes0mPVawYYwq7cHaiDCsMl0Jma4lhGFA4Oe4dDXli8eaLLVSmqnDqYBKaYxyZRtEFbRohBx8jpd0rZgbEpXUlxFG1qL787GPokT2SmPwJM1T5M1VotEdSFimmzZx/QYqLGGDKp2kzx3bJpmZMExOlNRkfcRdOt+sPvL5L70JOLHRibxiBnD06FENuGefffbVWtsdQeDkuh11/dzcVhrLj2CCEaCBMgbvPX5I35Z+i+6lx8nai4RT12Gq00VZJAWEZBR45bjQUbhWh/lGwg3TI3zh2RWaeUrJWLJBzu1bx5gcgS9dTVC5sDpI6DpH6hyBVcRBRBBVyLxglcYghWHIMBXNegwGTZ5dSnlmIUUFQup6hOEogZnGViNGohCNJfWuaEQ5j0g25HGprzLVGh78cFixaBBZjFKkvUt0rzxNpgPq07cQxDMkeR/JErxPCSubyI1mNCzx2gMxodU470ldJJkxMjpSKwHcxV0c4cjXJwQsXF39a5u2zhrvyHdt0nbPlp08uvws+eIJiCtFQkNBkhBAi8F5z2DlPHm3QTy5HUa3Y6I6XsJhu0UItBBoxUI/4/K5JUKjCY2mGip2jY9w3eaAalQm7TWp1Cy9vMJqN0dbxWI75exqQjdPGDeQGSEb1tUM28qEI5SiUSp62LUUh9YG77PCGJ0jz1KUytBKDUPWNWrPi7F+i6/5L4OO145kDRNwaZPB/NP0OwuUJ65ny+StpErTUwmq1yVrn0fXpzA2RDLNq7eGbN0UgCiWV4V+nhPFVTU+OVWc813wgvN/eQ1gWAG4xx9/vHLp4tLbS60OmbI6Kntu3gpz3bdw4WQHt/gcOh4DNMYEIEKeJvgsLSZ73Aq9K22C7grB5C5sPIEKK0XOoApWm9Eeq1TRZlfQyBxnuilnnhpQjjvcMB7yzFxCN3X84G2beGy+yS1TYzTSnHMrHWo24v5zTbRd4+kPjcBnCJC74SGpIa1TqQ0xWr2wiv8qHs7GTqUCExRVvTh8f4V05QxZ4yK+OsOOPd/FbGmE1UFGX+f4bAHXXUDXRjH9DomL2Te6iVftq2CHUHm1qkGJ8t6jvG98XYCgNfd/+vSVmwIbb211BqI0OvPCxLjlurGc/p53spQ5VH+B0sxOsiRBo/E+ZdBYJO818Uqh8xyfXiDpNqiMbSYY2wylSRA75BIGQ1ZR0SzSIqz2E7TSrLYdc+0+kitKseXXnrjA5aWcd9w6ycPPtvm266ucbGR0fc4I5nnIm7yQmsu6OsWL3OoXL9nWficb2sRemaLTpwHv8YNlfPsK2cpFkt4yKhyhsv21jFf3M+5ymkmPee1w/SXytElQGiNrXiQLymwuT/KqnTG1UY1SFkGxadwixpP6AeOVsAtw1113vbJl4LFjxxTA3MWlGzZt30F/IF7hDRSDGhNVz/a2Rq5/J4tPfoDOpWcpzewk9znaCOWpzSSdMllzEZdnkOf4pINrLWKWL1CZ3IEd20ZQHi/YxENtHy0FYTJURZjwuvASKnIMXE6nAWFZ84EnFogCxe89PiAwimpg8PLSTa0Xa8K86GDHsMYvsIyhCIXyRefP6KGf8Eh/iby9RNo+R9ZaRLwiKI1R2fIqookb0KZCnjkuK0c/aUHeBm0plyfpLJ8EEzE5fhs3TRtmNxvyzGFrw35JZBmPrR6tRGzZPn31pdBA+8rE//ktIxOb6WMljjRWa7T2eK2oxxkTnRBz43tYeu7DNC88Q2l0BhXGZK5buPdyDXodvHi0g9w53OoCrrmAjp8jHt9MMLaHcHQLOqoVo5kuQVwyJInlRc9cCh2A0BYj47VI4wAbKrRS+A28gz/LCF4UpRPw3qOHiZ8XUCooeg4ovOS4vId0Grj2AllnjmzQxuUDjDZE9WlUfTumOo61I3gRnGuS+D6ueREVWKJwBucG9BqnMNUJxus3s7uUsnkmHoJCBq2FbpqijJfxklah8hmlsTmAQ4cOvbIe4IEHiv+2O/nUajOlEoUIHoMB77GmiOFVEhKtmLj5vcTnHqZ19mES28JEFaTfBJcXHTkrwyohw6NwWqPSPr25E6ils+ioRljfQji+nai2lSCugw6HffkMyTK8T4sGi3gykXUtqKJjrl+Ce7UBfxM28PT0Oo6vCyGCgt0sDu+7kPZI0wGSdJCkSzpYRrIu4j1KWYJyjSCaxIZjqCBCByGKEG1KKGNwg2Wy5kXy9iphPMKgu8rA96hM3cpoaTNbzIDJ0RCPR7xBa19MIvcdnS60Bp6oqhvAKi/BunhFPECWSXRlsc2WepXMeYyVdXKGVoVJaO+I0gFq152Yie10Tn2MQeMScWkC74VBr4FKcwJr0SYg0yk+SwsjsBFo8GmXZPEEyfxzdIIyOq4TjM4SjcwQROPoeIQwGMEMu2wehtm8w+OGnTcZsnS4lk8owZGhpWgMieQo8YjziC8YR/mgQ+Y6KJdA5sH1EckQpQqugjKEpSoSVQp9IlPGWFPkL8aiVQQqgrRD2lslz9u4zgr0OyA5SXcJXZ6gvvP11IIJJnyfSmjwHrRojBICE5LnIBmcvNSSy6sdVY7HlzYYwNcnBGRiBnPzAyRuM7u1TmQEMQojAYMsZ9UpvI7IVI5P+kTlWaJbfpDu1S/RvPRFjCTEkSXPDKkXjBGiuI7GIl5Isz4iHmNsofFnwOGgu8ygd5XBFQ0qQIUxYVRDhyPYqIoJK9h4DAnKaGNR2qB0gFIWlCnitO/jswE+7+KzDpImiE/ApyiX43xaZO7eoTC4NWZvGOApsA1RBf8hCKvEpRiPIghLRRmZ9SBpM+hewWc9XNYtKGU2xAYxWjyZjSjN7KcycSNlbyhnA6wtcAqXO1AKYwzWKrqdHK8tXzoxL2UGjISVeWOUK9KXr0MvQETU3/2xn8sWM0/jXBcTxZSqlmoEKz042eqRSYb3Ch1UCQSMS0m1pjL7KuKJ/fTnnqR35SnIGhhdkEHSdhOCkKg8ShjUyZMO+LUsuyBaqcAA4ZB45lB5wiAboNXyNWQOBUajtSmYQiZAaTPMCYbIneR4PLkHlwupKJwolI0wJkJrjTFlojDGlgNMWCMwIVEUUIorBGHA5FiJTi9gcWDxrkPWnSdrXCRtLeDTAfgcbQwmrmJshFIWb0NUaYL6xD7C0hShS9A+xw3nCXPv0DrAaI21kPuiu3juUp8LCw25fTKSci066T3cd999+sW4gS+XASgR0XfddRdKKfm+v3rvjSt2jMwbZc4mxOU+iY84sbLCavMClahC0lshHtsB0fiQRgaSpWgdUd12N6XNd5AuH6e/eJK0u4AkPXzSpTtoEeoIZWKcAWN0Qc1WGvEOcGgTIBIg5FhrhoTMtVEsizZFdu5FMDbEi8fYkMBWQFt0GFMKLGPVCrNTdbZPjrFlZpzZ8RFGxiKqcURsQ0YrmmpksbGmZMPivXjPwkqbJ04t8fufusjFi2fIB5dIW0tI0sBJjrIlbFyF4XCMBCWCkRnikT2oeALjHdYVDayCdVxUF1objFFo49E6IM88klq+cGIJSXr6hl3b1f7rJz4yTABf0RAga/SjX/iF//q6Tz/ZeVM/U7KqnE7bnq1UON5aIe0uUNKatNeA1jJ5WMXEkyhxBR9C66KUyjtoZYlnbiWcPEjSncevnidrXiVtXcUlXfKsizjwJsDYCOzQpQugdNFnUGGhBiaCGjKTvE9wrvhaaCOI6kSlGqY6iSqNEsabmQhK3Lkv4tZ9ZXZPl5kcjSnFIcYqtLc478mdY+AdjcTRXkyYay5x8nKD46evcPz0Gc5dmcelDYK8iThVUOB0iNFRwWwmL/KTsR0E1c3YeKqgy2dZgRuslY/KoMVgxaEV6MBjTDExnTjD4890OXVlzs/Egd6zY+LxPXuu+xCs2/vLawAbev/queee+ZF2u/l9586ev+PtZR0v9Ebl06cDdaotHLv4KEoLQRyQDwxRNEZHXUbJALU+Wn2tSeI0xW3OclCKqLodqW0nyjtIZ56sdZV+8zSD+QtIP0Eij1egdUwQRohWoAzaBMXNUYIPAsLaJmxtO5OlGCMJq40WjZUT9JauohfPgjFoY2iUxjjxrCIOazhdwmqNiEGpYYKYZ6g8I1Men/cZDAYkgwZ5bxXlBkRWFWNmKhgOwuQ4ByaMsVEVXZ4mHNmCrm7FmhiRHHFpUWWYItYXtG9D7jM63lO1GiOCkgBjDVmS88zZLg+fnsP7vt81NaL3bdv0m0qpweHD91ulVP6yE0IKVc9jwY4drd+dX7j6PceefJQ7X/86Fq9e4Y8/+kkmpvZyoncDDz/zJNnCE1R33o4LKwRmFGMtSd6kWr9hXV1BpFDQkGGXbD2DWZufQoFWKJUjWZe0Ncdg8TRJ4zw+baFyB8qiTYiKqtiodG32Tqsi4SvViKMKgS6ReU2vcQbXXsC7Ad65YX3vQCuCuIYNq+R4nOQYr9A2QCuLdyniPFoc4nrkWYbKitxBGw1xCRWUsaURbGkaU5kgHNmECcdRulTMAg6bSXrtWFQx5Oa1wucpveZ5to9tZ8SWuNLrcONEzMRIwOhEmbn5No9dSelkTaJex3/3q8b0T//k29+my6N/6v2LE0K/ph7gvvvuM0Pc/239gfueP/nj389iK/rqlWl99swFdfbsMZQP2DG7k2NbX838/OfpXn4KFY4QTOxFwkms1TjyAid4gcDC84vYa/Pj4vJCfUOXiMf3EU3uhayP6yySNOdJO1fJBytknQZJaw41BHuUMqAFZWJ6wxEzpUAFAZgIbaqYIXgUGo01FoISYXmMSByD1iI+aePSAR6DE0Hpoo/gkqK1rYMSUX2KYGQ7YXUSXR3HRHWUrqBMQQb1zhW3fU0BgufPQnolKO/Im+foLzzDam+ZmQOvo7Xa51I7IHeexUbKqYbQUo44LIvut/XsRDUlrp8W+bOnLr5mBjA1NaUAVpaWXoNS/tabX6OWF86aK1cucPHiWcqlChP1zVzIttJPLhJUpki6DUYnrqfXW6B39gHKUwcZGdtXNHhcUhAw17Hz4VjXtXnxa7dEPILDZ0mhCawVur6dyvg+KmSI65P3m7hei6y7QN5bKahoeQecR1y+TjxRgPJJ0YM3lsAGBTFdOfJklXSwgBaDTxJ8muBwKB1gghJBWEOXRynXNhGPbEZVJtG2DDooIGbvipEwn+G9K4ZVlGIIF64PvWil8Poapuydo99eoBpP0mit8OBjf8rUpps43+mSqSmcZDRsjvaK7qBH7HM67f4ysDJUXX1JA1Bf4/ivHnzggYcff+yxb+n22m5qYtTccsv1zC0uUAoDjl8Y4f0P53SyOboXPoskXaqzt9O98gRBucKgt0JQmWZk55vAVlBDLF0phRsS4r+86eLQOLzP1+fy1sikyoQF9UsVEpFaW5SyOPFAhnMpKu/j0z5Z3kflffCCyxPwRXu3YH0XzN2iDawxNsbbgsiigipEZayNUaaCUQavwbti2kd8Npx9UMP8A5TSxQSxF5TSzydBi8IojdeyrjKWeYfpLdOce5Q4HEdFZXx1DOkuEtgRfBgRKk3FwKhu+5qN9N4xe/EXfu5v7VJKubXh3JfNA6wpfv3APT9688rS0qtvumG3fOKTx8zV+Tmee+5Zrrvh1ezfcTsn5uZZGCxQzTu4/irVsQPkgxVE5WTdNuP730E/WSbrrxDWR8ENhji6PP/glaxj8yIerz1IPvz7Ho/GmBKKEFEaLw4kJ/d5EQJQiNJoNCoYQYV1gqGMjKwNZehCtqPgc+hr41rr2sFFx1EUaO9wIuQuLQbQxBUHu95B1MN0pZiEEhGU1mh9rcEkSqF9MfmE2qCUoBQuXaVkHBM73kS/38RkfXqdBdKVUzQvH+f6/dfz+pu2snVcc2DvHr26uipBNdz2mU898MFnnnjmHymlnnsxOtjXMgRowE9Nbb57/kpbb9+6P3/bW99gO4Mund4lRk2V1fmEhaUO14+McHHpKro8SzR7C+0LD2GjiDzPWDr+QUYPfBvB+F4kS4clnGyYkXvhvMgwJOQpPlnGJy3EObwxUJlBB3WUyPPHy5Uafr/hs/B5URoOR8jVuhEMj2BtOBP1Ao4e5AqUmHXoSQ+9Fcq+eOBV1yZ71It0Fl9sEthrg1XC/MlPgmhG9t5Nv7cCWRvXWOSm3bv59lsPsnOzpjIRMrttgieOPaFOnjntd27b+51vfvNbbzh+/Phrr7vuurl77733y9DAr+lwaGW0sqvR6SJa0W0vU6s6JspjLA5m+ZUvLfDI1QbdrEMe1Nm/79sxgwaD1iWydEBQmyCshDSe/n1Wj/8PfNJGBVX8kAb2vERwTex3qAziBqskrTmSxhx5v4UfNBFXCM9oNCLFvP76zP5adTHUD/SeQnJmTR1c6Q2/1DWx8HWD0CBFPV6MqOohrVz9WcjIuhromvfy3heGJ4XiiCiPU0NvJ0NiStqh2zyDU57q7G3Y0lQxwJLmxEYxVUqoxB1On7/ExcsX+fCHPsKxY48xNT6mP/bxP0nn5he244P3KqXkgQceMC92c/+nXzccv0EAdu/cXplbUSwve0ZH6mRdx+efq/BzH1/mC2dPgh1wNfXs3bSJHVNlLp78CDptkrUX8N0VdGWc0sR2/Mo5Fp78ddrnP464PsqaAsvn+cOSXoHKu2SdK7jOHGR9xOXoJANtGMn8cEpXhjpcLyXM+OfFOYsHp9cRC8XXas9LoSIw7FKKI3Ud6pOvIqpvxikDonGNK6ye/SwzkxMEOMZnZ5manWRq8xY279pBZXyS81cv8/o3vMlUyqOyvLTybhHRDzzwgH9ZDODY9QXxY+f2TVkQj/PP/+vDfOo5ePTqDP/PEw3OnvkoUXIVMZrIOhaunOH+L3yQ+uyNlLa+gWhiN1naQyUpXgfY0Sm0NrQvPMLK0/fRvfwZ8C0IApSJ1t2wFkfeXyEftKHfKyZ20i5eUkJT4rqZMiWkKLP8ULhBqS+TjynmFVn3z2srZfDy5UnncGmEaIMfIoxqKEC1JnQhfwafYOP32+gxZJjgKq+LPQTKgDIYHdJdOU7evETWPotXGURjqDwjDcqkCj768Q/T6/dZnRfKwRTv+Lbv5rvf9V6uO3CdCYyRrJN96/e+633feuTIEX/o0CHzNc8B7rrrLo4cOcL4VPXUTQc38cdPX+RnfucPCEcmcZ2zMGjSM4qq30brzP0srFwmrE8ytu/b8EpTFYsfrNJaeBS6CyhxhFGVxIFJuwzOP8Lg8jHKm64nnNiNLc3gFIhkpO2ruNZlcA4xVVSeo43Ge0XNeqYjxdJgQIRDhRVEzHqvYe0A/DAxzFH4vIfxCRLEaFPGvCAqG1lTInJslIBcyxKMXPNOX6UzucY2U0UfowCSugwaZ0lXz0DaQ+mIqDyJS9rEY3sIa19gqTGgNjrFFn+KILCcOtNjbtFw+00VatVRRspVdu3e5h9++Kzqd+17gD9dWFhQX3MDWFwsFEByrz9dryZy066dpj1YxqVLeG3RlCHPyNrz5FkXFUZI2se1r6BKs+QywEQjjG37VpLmKTpXHwffwAYRSb9b9O97TbpnP01v7jjRxCzx+H5sdQvx2B6UV3SXTqHTPso4xAeIy7i4PCDLDCYXct9F2xil7Qt4egrlFQ7PeFTBi+bKuS+gdUg0ugWqm9EmXi/VXrhfyIte9wxeChHqa+whda3EW9s9JGooXVMIRDEsA0XluP4qvjNH2r2MeI/vtfFJBxWWkahELimBeCq1rfRHdtJvnueZ/hgd1eVOqfC+77kd0X2yLCLWVcSmeGJ1pZWpcnXqoFLw4IN3eXjwa2sAx44dE4CaKV3CSO/mraXK6aWbZUmLkqVjDJrH0UbhessYDF4pvCrUM6zSgMG5BIUmHt1HWN1C++qj5FcfxypXNGt0McpFf4XOhQV6c+eIR2YIJrYTj+8gHN+OGzSR7gpOcrS1XEoCBnh8soJkTXRYQVmNKDvEFFQBK2uFb88h+STtxlmyq2ewlTrdxhWCqW2UtrwWI0Up51/IDZR8eP0takML41rtL9euuFYoKcghXivIB+RJA9dfxnUWyHvL4HJQnjzrolWJaOp6bLmCshWiaJq6rlMWw2DbHfTbl4is40oyxn//xBNM73kTO8dKhDYF8fisRDoQnjp5iUolioo3ckS+5h7g3nvvlSNHjjAzUepfWK52x2utymQ1ZtXV8PljBTsmjfG2hcscIh6rY1Cu8KB5oa2F1ri8BypgZPvdlCZvoHf1EZL5Z8kHbZSE6NIIpBl+0KTTX8HMPYuOS9jqKJgaYWkcVR4lT1dol8tgDTaqkOW94Yi3wSkz7AgKkg3w+YB09SKXWp/DuQEej5c+PhP84lnC0W3Y2g7E5zxfAmYIEsma5KotDET5Ic5gEDNMFhU4l5H7Lr67RN5dxPWWcGkb5YoqwOFR3uFchjIh5a23Ycf2opxHG4OokCTP6eqUTCWUxreSNOaJZw5yzlb51Y89zvve8i3cPFEjCTXjozU+9cRZFpp93rxnW6uw3cNqoxF8TbuB9W3bWqXzFxqlWjzd7C+LCkrKBlVSL7h8gEodzg0KhE0Vq1q0svhCHnqYpBXTS5K1sMEIlT3fQWnzaxhceZTu1cdJ+y2iUtGqzbMBPuuTZ318YxGfzdHDY8MAbUvoMMKUJ7GVCYyNcf0B+DYSxWgdonWIKOhefZyoMkumI8pj22n1v0Ta6xNENYy2SOpABwWXT9shelckk8GGXYKCgHcFPd1nuLyN7/dwSQt6q6T9RfJBC8kzxGcYU4QkP4SyEcG7BFuaoLL5RmxtB0rpgqOAFJ1ADV57bG0Hwcg2SlkPq0sEUZ2nF8/znz58mh+9ayfjtYjfefAxPvHYKXnLzu3MzubzAPcdukHdc/Rr7AHWWsBKqfz++z8zv226tG/XdEkuXW6hdY7ooCAsOoe1ttDEc460fRVTnkKpcPiLDZpBBiFD0hQdVCjvfRvlHa8juXqM3uXHyZNVTDyCDUNIg+GtccW2DWMKyZYkJeudJVk6tZaiDQ8vKLxGWIYgJBk0UC5D95YYZG2CoIQ2BudyfJqSta6ibYh32RAHyApXned4n+JzVxBUfIr4tICS0w4uHyCDPqJzdKlKqEPIcySIUTZA8rSQrLEhIhZlNXZ8O+HEQUx1Fi16uAzDDxWVCsZx4PNi/5FX2KACeJK8S31slNXWIj/zsYJm1m3Nc93m3ezfOsLmLebxjRXb19wDDEGGXKMeC6PwjZMVLSWlyOJpdFBBUUClagiV2iBCK0XmWiCaMBglUFEB/XoZiiYMd+74HJW0QAWUdrwaExsapx8mH7QRwGiDGDv0LAqlgiLp0hojZWxYQMLKZ0UTJ0tx/RWy9lW8ttioQj/tILqEEk3aXSGqjmO0gDekyydJVk8V7WEcxliypIfv9wq4WBdlWxTFYEwR29NBAeMKpCpE5zEDGxGXYkqBKYiwlcIgdVjGRHWozBCVZ9EqwHlXwMJD2FA2LrxgOHiKH0rJKYzyiLcE5VHoXUG0sGP77ewfzU21mouz/lPDgO03zod9zQzgrrvu8gCR1b86yAd/d7wsKpRUfDSixDhcmgzrao/Wxe1StkQYTBdZvniyPMWYItnz3m+A/tQQg3fk3WV6C8eLnEoXYcQLaBvgTfFxXJIAHq003sYEXopcL4wJamW8FJtDJYjgynPkc8cwKCq1UWa37ESqE1xZnKNb24NPeygFxsTowBCVRwqWjiwBAWIt1oYIhiTPyVyOUyVcKSYK69Tr42yarLJ9yzRToxOcmYcLvRznWggedIC1I4UiGRqRDC8Zei3MqI3sRRkukSl2EemNekFSGDymig4mqFbG2FpDJipeeS+Dgzv3Lw8N4OVpByul/H333Wde+8bXPvHQgw/+4s7p8j+q5Iu5hNoGQYk0TYaSKGpIejSFno6kOBUW5EZsETslKTptYhDcsBNYwG95+ypu0EdrXczr+SKLNybAlGqMzN6CEyFbuYhLW6TteZzzhZdwriBSIqioRugcd1w3zbfc8loO3nAL+/bfyKcf+gQX5ia4OHeVY+eOM9cu01o8iwkCVBAjWY/EFRWMp4JWZTIJKJfqTIxOsmP7Jm7YMc2t+zZxw44Jtk6UUN5zdbnJnzy+wJfm2ogJCWypUDtWukD/XFoIYK/JzK/BwcPDdwq86KGw5loO4rmWivpC/1AZTHkTY0FGHU9YCtm8rdyIR2lsTNhfliTw0KFD/vDhw/rON+39F+dOPfym3SPyqmdaqTPGGK3Ar5EgMBitUD4v3L0p8HmNLhopkpJmHZTSWDsGOMTnaBmQteYgz4Zt4KFdmLCYihHIg4igPI4JItAR7qk/LDj/UpSbIoXBZJ0VRgenmd53I5u3bWH71i088OCH6DQuMWW6nFx5hnLnPHtrM5w1exgEhSxMuT5GuTLCRG2E8dEyu2fHOLh1hN2zNbZP1ijFIQ7PXCvh/NVV/vBzF3jibML55ZRGlhNGimioY6yRdbzgxcbIRa61wTSG8ZLQzYRBliJ5u0AWVSFCqYb7jKxYFDnd1BOMIPt21BU+W9m589bWy84JVErJ4cOHlVJben/4m/e9b2vU+WxDMbmaZc4rbZzW4D1GrY1HDxcreFnvuyBgbYBRJbJ8lbR3AWXKqPIEvrdI3p4rtm6ILzJuKSJiMbBj0GIRB+IzRIV479BxCROWCokYGw9hXk8cwtPHnsGSEJsBv/vbv87WTTO8/dtnePWNVX7t+BWq/SYHbvpBalvfzJ37NLs2hWybitg6GTM1ETHfVXzs8wv8j8/OcWH1AvOrCYttRysZFNwBExBHitBqRgIz1EfUw57Gl3cYn3f4wx0CzjkswlQlJm04kmEQcC5HVAvJFEpbjA6oxJamd9RCxa5NgZAhgbYLSikvfLl6+NecFXzkyBF/36H7zLt/6J5T//Kf/sz37q7pj3bHp6KTVxq55Bir1ugQQpZ0iYfr3bwIdo0sIQpRDhWOYlUZly7jVp9h0LpaDE4M9fW9FLHQaF3kAyYAW5BAnM8xYYQKA7zOqW66heaZh6DXwNsArTXXHzxIa2WJVqtPo7XMT/1v/5S5pSYf/Ogf0lvq0OsZDmwdI5UFHj/7BGcWISyVqfmQoGwwpQrnLzsudnpEgSYyGm0NQaCZiMprdxzvZX1e8MVFYTYoiYt6fqsbQStwSnNsISEYjqGpsI6JCuPxIsPtaYa2UhixTMeKUJSvVY3RQfI0wAOHHzAceb56+MuyMubo8aNy6NAh859/5T+effudb/5SYPTbyias5lmixOXixTmtNEFUVXZkGq1jxCjsMP7JEKdXIojWmKCOsiFZ4wJpd7nQ9JJiwFNrgw4iCGJMeZxgZBtaIO0tE5anSFfOIq6HUoZ80CbtLaGcI0kch97+NlzS4cLFOc6cvkR9fJowCJgen+K221/H9k2b+YH3vpsnLgvPdQxBOIkahFQjw8V2wOWmAivUKyGlcGgAZrjQStSw1fx8OTCl1Is8dI3SGrWe90pxyEoNh00L9DRQxaIZGQpLs0GZXA/b2cqD9X12VMXvmY1sNUqWp6bUj/3qr/72ys67dvLggw/Ky24AAMePH5dDhw6ZX/q1/3Tiu95yxwdiW6vWK+Xp0XJ1pFquaY1WXhsXVKa00sUwpB42WNfa/XoIsjsyVNYmbZxB0h7euSJsqGIABBOiSiPE4zuw5U1ol5L05wmq26G7SNpZhEEbxIE1aFHkueK67du56w37CG0dUX1ajTZTE9Ps3rGLsFxhx9bNaFvj9+4/zcrySUJJ6OQruHC2YAMHvthPPOzyramDKFFfduisJXiKF2wUU0NJmhw/JKZqbdalYq8twCmSwmI2QNbR5fXuoxTvxYiinPf9jZNa7Z0NnC3p937n297+hZebEfRSAhHu0KFD5sgv/MIp4Efue///t/7ZL3ZvXer2vn28HH1vT4/uX8k6kgV11ZeQ9f2fGxIjBcV8XGeOvLOCeEFpA67YEqaMLbpzWRPXW8GU22gVosmx2uDGd8PySdJ+BxWEGFtGxzEkc/R6Ca+6ZS+37L+Nk2fO0R1kJC5j0BOmJmcYGbU89dwclzs94nIVF9cIy1NoDDkOvBpqAKyVqg4tFOFpqEngvCL3oAzFSrvhEmutcsQ7PFLcXsyQHKqep0cha5tPRa7ddgxCvs5iQoH2EJJjvPMTuqN2TE+5iYnyD77t7Xf/6eHDh+2RI0fyr8tw6NGjR93hw4f18ePH1T0/+s+aFK2oB3/zH//jf/PJJfvTcZL/o4utC16PbNXEUzgvEIQFLEqxT8B3FguRpF4HYy1e8iFhdrijVweYcAKMxXXmyJMOee8qiT6GqU5h4lGS1grW2MLHGEt5ZhsPPXGef5C9A0yTLZumUHobXQ0l5RC3inaLPH1JkXRWGRuZJfB9sjV5dzZoAYkvOHGiScQj3uOcRmuIrGbMFLLYSSpFE0iGm1KGtb4Mt58hLyC/vUBJf80T+PUFmEMugs/RQOBSNya52Tfqky2TvO9tb7/7D/6sw3/FpoPXXI8g6p5D9+iFhevVD/38kS7wkz/wff9i/6m5J96+fGbgagfebWx1lu7CkxhjcT5FR3WiyjS2Pktv6SJ536Fs0VGzYQSBQbRGRSXi+g4oj+MHbZSN8cYizYv4tI8OgiG71xWzgckqJ84e56HjK7z7DVUudVtEagHXETqSUQlSnrts+Z3PPMtkLeM9b/semr0GH3pyCR16kOIARTx6iNQZ7RmLA6pBwETVYC1kaU57YFjquGHjSK3vGSiMxxX7j7Qasoy4tjhN1sLh2j4xXwBcUoDDZm0TmksJfZJPmMxuDnq9qbHS937v93/vh7/S4b9iBrAh3glHC7XKw28+bI88iJ+o+v80XRt/x0DlSnqLNBafxPc66MAWHbnU01IhleomqlPbGTQu47IMJxnii/57VK2gS1XE2KIkUgFoiEpjhBM30G1eJHZdUidk3VXimYPYib1MBVv4+JPLHNxkqShNeUIIAkfJxKS+zP/zxdN0BqsgMR989ASiAsJY4wWM8gyylMmyYedkzJOX+kQ6oIynnwVcXHZ0nNBLBC9ZgXCqDRtSvow2ukFoaiMBGj80F0F5X8jQSSbGZ2LEiRYnJddVm4224zQXarb1vp/+6Z+9/6s5/K/5aNhfZI7wZw//4+mnzlROPdeS2plzj0mv21IEFWwcoMMytjyKdFfor1yFoIYShzFFFZAnA7zklCrTjN70Lkx1Cy7rIQxwzYt4W2b31I2cOftJlp/5JJXaFINBh5EdN2OiiCzxiLZEPuX2TVX2b58GG5KmKY+dOMeXnnuGAI0LNJO73khpYj/tvEtVV0gkw6sMTQknOWtH69bqdw9GFUOgGzeEv5jGkBoSUY3o9b2BxVhYoVIu4kFyMT7xxiWEPjFl5QmVp6pTqvQp0X8wSvp/+z/93r8/8eY3H7YPPviVD/8V9wAvBI0OHbrP/JN7Dy39zM/87r+4+Lkn/8OgMed1VDEubZFmGmXa5N0mNqxga1NI2gMnpHlRJplyhVBC0qTF8vEPMHHde7Aj28i6TXzWKh6sDVA6BslxeUIvHXD39n0ot8oHP/67jNUm6Xrhg+cM/mHW0ajIFJ7F9Vqo+k6iyQOQpwiGTDxGBwjRcKRMr8djs74rqDCIr0RCvbYdxRUaBsPsXyNYcpTPRfu+jyUzdXJTki5k7YHV6cnI8FxVqRPlKP3UL/7Xf/dRKdBYc/ToV3f4X1cDEBF99Ogxo5RKf+hv/4dn+2mn6A94ty7DJuJwaReXZ0VdPBRwiIwizTJc7lFxyOjut+JabZae/D1GD7ydsLqJXq+LVmWuthZpzz8FJiB3KTjN7GyV1WyMsX3vxKoeJmsROwfOoVSyrjySSUo8eyPx7m8Fr/GSo5SmpA0ZMlQGvTZNsNGp6w0z2X59HlF9FUFSYfBoyYgkdTWXmFHdNzZf7ZdU9rFQu/9eKbmHf/E3fuasUs8f+R6Weu7Pcw6vuAHcd9995tChQzIcVUqffPKRb3viidWf/+JTD4s2TnkdgLeFTo/4QqxBKBY62AhrDU4HhMaiPXjtSJZOUdvzZuLpvawc/wPEWKyNCJzQT5rkrUWUtmhrUCbF9T2reY94+6upVkaQPB8iaUV14bwDn6G8Q2wVpyze5UUHbm2T2Qt0IeUlbvafN85qEUoqpeS7zNjE1HSjXbKDX9k8xX/5Vz97+OTa3/uPv1nc9oWF69X09HE5evSof7E6/xvFAJQU3Ri/Nqb86KOP3rFz585/2Ol0vv/Zkx9i9eIXpBoEWnSKBBGpLpMqS5J5XJahXAbO4V1OWKkXK15w5JknqG6lffZTUBphZOcdtM49wqC7QtKchyAomkxDidcgiJkcsXzuSycRXyYb1MnXEEdTbDDXSoMy5FozFgpJmgyz9qgAXNaz+WG79kWo3k5kAzn0BfH+RV4GhVUCzks+6DBV6fotleTXX7Ul+j//+k/91OnhHdeHDt2grr/+mBw5ckSOHj3q/mcP5mWXigW0UsqtHfwXvvCFb927d++POefe86XHHtM/+7M/L489/rRURiraZQ6T9TDklHyLjBAf1xnEY/T6A1TWRhlD1lkFLLV9b2FnJaLZbdCOxtGtU7TnPk9QGscGFZLmBdIkIbSldRpa5gw3XL+Hh86vsNwrocIQ7dJCgMLn4JPhNpAcr0rUamWceMLMkCsYfFWrnTcMMMtXcvqFUTinGSQJUzbhXbePsnt24tBf/8F3fQDgzW8+bO+6C3/kyBH/EptfvrEMQETUAw88YIaqFA4wjz766LtnZ7f+eL0+8taTJ0/y/l/+FT7xwIOuOxiY+tikUkoTh4rcZyR5jvaA6xLJgGo5pT+1g9VOlbSzSByV8L0GrXOPMHPL2/nJt13PE/OX+cCnHP3VBcqdKzhiwsnd6NYiedpFdFQoiQWWy6tdGt0uUWkWE4Tr4rDFjECRCHoK7P1i2yM6YsYUAIyWQom06EW/yODI2tJL+XKPsPH2a0ArSLwiyYTpMty5v8zdN834266fNUbMQYD3v//9wY/+6I9mDz748lxS+3LdeCD/+3//70c/8RM/cU+5XPqJ6amZO+bnF/m5n/8F+cAffsj3ez2tdWCq5RCtFM45BIW1Zjg3J5jAFrctbTKycoLqpv0sju2huTBHKY6wvsX504/wx5WQt92yi2/5kW380tGELz78cWo1jxbNxK3vYfnYx/C9JbwHi6PTWKXf7aFLfsj09RuC+Ub+jSGwtpCglWKv77Wo/tUNg8mGWr5ovWi08igF/UyoGeEd10W84WCZsdESxip18dIiSXfwU41G4/2jo6MrX+0q+K+rAawphADuAx/4wOjNN9/8/XEc/9jY6NiNnW6P3/6do/73fv8DcvnqvEFbY0tlrBkujhSPyZJisFsrtNeIDop9ON5jTAUblomaF5ndeyuDfe/g2WOPEU3uJ950Pc+0Mp768Bl2TQs//v3v4dP793HfR+8nKAX0GheZvOEdrD55FIdGM+DzxzsMki4lU1QarDdo1AvWz69J02iMFkKE3Beq5N6rodDU8/l6a7MAXq5tLXcSFNcdAZ8yEI91wt7RkLdcP8b2aUWmHKudhLFKqBcbXX/p3MrogYOXXgN8ZOgw3DesAawtJXz/+98ffNd3vfNHgyD6R9ba3QsLC5w5e8a1mm21sLio62MT9AYZnW6bMAwJopAkSQoSSBwhLsW5nCQfFImRMVSrlYIZFMSMjo+zrW44cGON9h2H+NWPPU7z1KfRaoAXx2PnBzzy8Mf5oe97L9/z5lfxp19axDefYaAEpyyaDBtX+dLpxwmq0fBGDvcCPC9f9+tyLYqie6iMZ1ctYqk7YDEp1set9YHWehIoU0C62uCHG0N8nqKyBplLyH1OFJbZHFfYNzPCvs0hcdWz0vVUQ40OCo7DcjvzJ84uqsvnpvcBH3nggQdeNsDuf8oADh8+rO+9916UUu7kyZN31+tj/7ZajV+9uLTIhfOXXbvdUnmeG9Bcd2A/E+NjmMiSZDmffPDznDl7jkq1TBzFpP0uaZ+CEEqhrxdohdaW2kiNsYkJJianmJ3dTLWi2R71+eG33sov/s4fkTWuoEeniSJDNTT88m/9Bt//Xe9lJD7HldWMbPE843vvIh2sYEc20zj1SUa3fTdKl3B5UnTX1LClil8DXtfKl0JWNtPs3RFRXbZcPZOgwqIDV3TpHKDxWUKWN1FJC5e2ydM2TgXY0gTV8hSz1Sk2jQSMxYYwFJq9FExMrarIXNEMFHFcWEy42khUY761f8i4fhnh+b8giDOM9TnAuXPn/lWlUjmilOLq1UtucXFJdbt9vd4j98Jqs4ONA6q1ERAhKgcsXL7MJz7xGS5cmkNLjhdPf1DQqa21KDzVSpXtW7eig4Bt23ewZcsWlLW4bo+Stnxmqc5vHv0dIpURjG7B5QlZc44s8USVGunCScZuvYdw043YJEVpherN0WlcZmbrbeAhUX7dbXvhWrdOW8CTemFaCe95dZXzVx0fO7VMFmo8tkgKVSErM2ieIusvIF4Tl6eoliYYrU8yYWvUI7AmB+9wSqONplISRmsxo2MB5chTCjW1quG3PnTB5YtXzA9/+86P/tW/+T3fgRzW8Oev8b/mHmB48AxBHL+wsDDrffaL1Vrle5eWlv38/Lw0m22TJYV0uYgnzzO8aOKRGkFUdORGqgGbZ+rsnx3H5MKfPvRZlhYXSdOcqo0Q5QhswLYts4xPTOCdo1yuUa1Wi1raOTJlyZMeN09H3HDLnTzxmQ8UU8bakWc9GPRJGGAqZVQ8hs/6pECUF0ujq9EkaZ4TaUPVDdN2NRzNRnAyQOd9jA4YOE0u8MULMU9eXWGgHGVnqBlFKQzopxl9HVMa30+oDlINYkbigJoWDMXwSC/1OBGM0lglKF10EaMwp5JpBsozWlYcO9Xn9EJX7dSeTPSmKLIkg5fn8P9cBrAhyWNlZeWWwaDz3Z1O42+VS5Utp0+edVmWaY3RpbhMmrTJvSeKy6ggp5ckGGUphyETEzEzU3V6rR6fe+wJnjx1ji1bNjM9PcHp0+dJE0elGjMzM8P0zAxpmrJp0xSV8khhTN6TJH1ENAmKxeceYSwVxrbfSvPsF7FxCXKHKpUxUQltqjjXRDMFKiexmoQUbQ2paAbOE4jCiSkqDyl69t5reu0WTuVoG2GCEvPnlzBRTCUKCbyA82Q+JxBFbBShHuINeFy/yxIao0BhC2oYgtFCqopGkdJClDjaHQhqltWO4uNPt/E6I3eOwNrKoJ+FSqn05aoE7Fdx64fSOspdunTpdVq7n1paWnzXYNAzC4vLdDuZc1qZgr8GWgnLyys8dew5VhstDlx3PTfedpCRSpmJkYiJsQrLC/N89vNPcvJsg7hcYqQc0u+H7N23h9Zym2olZteeHYRRhdpoHecceZ6T5+lQUsWQ5wnnzpzh3PkL6H6TnaO381RlHJ80CEs1RGu0rRT4vUuLyRkHSslQ27/osmMUjmKCZw3VUwihjYkmDxTsW+/RymHFFbJyxaQC2TBsCGC9J/EMV1MYrBTtX5TDagfDMa9Mg9aC1Q6VKrpdh9UDylGJTx1rcbnboWYU4jT1eiUAAoabP19xDyAi6t5771VHjhyRK1cu/jtr7T/NnefCxfM0lxu5t6FJTckkiaeX9MjzHLxndGSEN9z9JpauLvKhj3yUBx58mL/1I9/L626/k1PPnOKhB5/kxJUlRmtVxqqGZJAThxVqW6Y4uC9kfKxGuTRCP8lJXYYCBv3+esbd7ba5eOk8Vy7PFTW6LbGZC9TueAMPf+Yj2CDCKQviiUe2E9T3FZNI6+ogssZOWG/aaF/g+264xzdXHvJeQcocRohsOMG8VihqhHxIzMvW1UeG28+GvEAlQuZkWE8IKi+YQt54cpejsZQsfOFEl2caDUKT4VIIwoj6ROR5CY3fV8QAjh49qo8c+ddubu7yr46Pj/3w2TNn/KULl2V+YdmIshYb0veePOuTpwntbpelpWUWF+bYOjPBna+5lZ/56X/G7/7e/+Dee/8tD37yU+zes5ulpQ6zE3VGqgGdbo5XEdVqiWqtysGD+9m2eTMLCwscP3mGJFPDOJqTZY40TTh16hRLS8sYVVCubFRhol5i74xhZf9tPHvuGcojk/g8I5jcg1MGPVxDi2KI6AlaaWwu5LqwBCMUB0oxpCob1MH8C/RKFSBarUu9rbF57VAwYs24tAZHIWbpvB+ygjXi1JBbaDnZcFzstwqyh7LkLmFiosrE1NjLbgAvyQq+//777Tvf+U63vLz8feVK/H8ce+qpbGFhwQhaaxOhQkt/kNDrDmj2u/SSAe12i+WFRXqrTbT3LC/M0283ue2W6wiiCg889HmOnzjN5i1TzE6N0h84dBAyMTXK9NQUt950E1tnN6OVYnZmBpdnXLm0QJ57nM/p9Xo899wJ5ucXEC9YazBaMzZeZ2JijNmxkAO7b+Bzz13BSUI0vodwbF8xgTuUfVsDZ4wUDRjjCzlWP2Tzil4r/66BQQU25If6hC8gdAwJHPI8KTlwem1oqwgxBR1tTbTT4wS0ClkVuJyuovMu2hg0Htcf+LfcvEm/7pZtx+tjY7/yiiOBw7jvRaQyN3f5p5OB87WREbNl61ZljMa5QhFJnNDt5Vycm+OJp49x9tx5rl6cY8f2WWYmxgiM5dz5KyyutLn+un3s3LmVTz/0WR566NO0b72VW266BZRjYnSU22+7jVIcY62lVAoR8bzq9uvotjs8feIMSZ5w+cJFmq0WgQ3QBirVChOj49RHytTrZeIg5ta9Nb7nja/h1z7xGUan9hTue21rmCogHyNDdyxSqIp7hVNFEuAoXPQ6SVPJNY4e15R816jZiH5ePS1rQtcovNq4SMoMSa4Oh8HYgKW0Sb+3iNUWr3TRgsYSWy237p0RpdQzG1oHrxwSePToUX3PPfe4K1eu/h+1amVPo7Hqoig0Tz/9FBfOnafbaSMI5VKVTZs2sWPXDt77jrfypjtu4/4HP8PZc+cR54nKASGGKAxpt1ps2rKFd7/7XXzm05/n6WPPoUTz3vd+F6+6+UZCG2JCW9xqUzzwLMl4zR03cnn+Mp/9/DPkaVowgULFyEiFidEao7Uqk1OTGAuVuMymLRP80HeP80fnHMqOFUKQQ44NQ7ds1jaKDFU+HMXwpTIWyVt0Vs5Rrg+3lPq0aP0OcwOvrq203/hy6vkuVW1oD/shpRsRsDFehJWlk6TZVcJoBB9WC80CpUmc4+BETW3fXFKJ5J8fAkGvHBJ43333mXvuucetrKzc4pz7e91e16+uLOsP/vEfc+78OQLtsSYAHM55lhsdqqOj3HHb7ezds5d7Dr2L+cUVHnroYVZXVxgfGyMOQ7Q2DAYD9u3dx/Zt2zj53EmefPoYTz75NK+57WZKlahImtRw5B1FPkhZWb3Knu0zPP24ZbGbUS1XCAxUSxHTk+NMjI/jxRFHEbt378JGZW7eO8Kd+7bx0HnHSKkgcOihjJuWIjNXAlYUOX4oGmFJehdJB6uouLQuQytDtdI1hU8PGyRgwb9AgveFDDA1HAAVG6JtSG/1FP3LT6NCQ1ydQkwFpUOMBsFQR8mrd4/q1CXtcjTziaEBvGx5gHopXH9+fun9tVrpb1+6fC7/zV/7Nbu63KRcKhOVhg0PJWRpTqPZxVrLgf37MUoTl2L27j/A9l17ePLJp3jm+DNMTc4Q10aojtTZvHkz1+3fQym0dPsDfvXXfgOjDH/jb/wg5XIJ5zO0GNJ+i5WFy1y90qLfd8wvL/KZLz5clFiBZevmKaamJoteAnDw4AEmJiZRxjI7VuOXPniKf/Mni8yMhjhXaO9aD9r5YtGCXjtAIdOG9uAq+aCJtnEh8x7P4HFr/eEve1Trbd41zcI1adnhWLdWFCpgxoKCvL1A8+JnkcY85YktOBsSj+xC1ybwPkUrMB72loz7oTfNmr0Hxn77Na++/Qf+LKHnr8VLvwhT1y0uLtbyPP3OLEn5/Gce1o3lVWrlMlGgCIwlDC1hEBQuxBh6gwFxEDBSifFJylOPfokHPv4hdm7dwrd+67eCUcRRzMT4BLt2bKUchyitqVUr/PBf+0GSQcJv//Z9JOkAo6DXWGHh0hWuXO7QbOV0OglTUxXuuP1GapUqBw/sYceOHaRpQpom7Nu3l6mpKYLAEgaGJM949b5JKkGxgFqJwjohzB3x2oydB/GQmoDEuIJe1m/iGuexQb1I7HyKl3zDnp7hP2LNO3jUUExSNvy5KANB0cQaLJ9k6enfZfmp34beAkFtnM7qFbLmPBIUNDdtaxhVYcpWZP8oqlT2yez2qZ8F1NGjR19W5rZ+UY8QcCCKgm0rywuceO45XalUiOOQSiUmjmOiKMJYgzUGYy2tXodGq00umtwoTKTprSZ87uGP0O+u8MY73wDesXV2monRkfUb5JxjZKTGX//hH2R+fp7f/p2j9Ht9FhbnmJtr0un0SfI+kS2QtYmoxs03Xs/M9DTNZotut8fBA9cxO7sZYwxaa7RWDNKczXXLRNmgHEQilPFUrSJaA2GUYhBFdH2L1oWHaZz6CK4zT3nzq1DG4l1vSOESrjl/f40FsH7TNUqbQoLGhBhrEN+kfeXTrDz1WzSO/RHSXiaszOCd0Fs+hXcJxljyQQOcQ6uAmhFmpev2bK7qmen6L2yb2fbES236ejlzAAWQ9bLto6M1zpxecP1W11TrNUqlkCgMMIEhdzlukBe69iJkWc7C4jKTE5NkSUIYKeojZVSg+ewXPs3WLVd49R1vYNDvkKYZQVDs9zOm2Ks3MTHG+973Pfz7n3s/Ls+54+Yb6PZ7ZJknIMCnbQYDj9EhI2OGqytLdNtt9u/bx9btW7HDw4ei8ZQjRMBoILgBVK0jDorkz/kUnwV0Q0unc4bB0inoLVOeuZF49tXkPoM8GZaLcm2DGYWQtAzFoxVhMZEkUmwyHTRJmxdJGhfIWxcL9ZOogq2PI8mAwdJ5vICNqwRhGZ8nxa5Cpag6xyYG+c5pY6enzOdf94ZX/+vDIvrQy4wBfJkBrGWb3vt6EES0mh2U0dTiOnGpRFQSnGSk3Wy4ZNngMkcYRFxZuMqenTuoEFIpKfrZgNXVPsaUOHv2DJ1uhzvfeBdLS4ts3rwZPwRFtNZ479i9axt3vv52/uCPP0QURmybnCYSRZq36OQNTGUEj6PT6tBuNDmwaze7d+7EWLv+fZxzRcYtnrbLCY2mpgdMVKICN8DRkphF71k5+3Gyy09ixrcTjW7BxFXS5qlhDlAGwmITt8oL7j+CeA8+JcsTVNIj7S6Stq/gugv4LEGZGGs0hBVMOILvrpC2G4jPsWEZG8SgNblkVCZ3E1W2UQHGpemmS7k9sLt+8a633/E+pVT/8OHDWh05Iq+oAazHBa0zgDx3lKol6vUxjNZ46ZGnxVRroAyJpOQihKGhudphZXWJ6/bvZHFlmXY/Q0yAckVP/8qVK3z+c5/jda99PQtWMzW9aV0ISmvD1flL7N23g1fdeBuf+/wjbHvHO8n9gH7WQVdKiBL6/Q7tZg9EsXXzNsIwKjp4BeiO91JIuwkstLpYcWwbLxTCAp+wOBjlTPMSKyc+gOq3EVvCr16mvXqumLA1pQLqtSHWxGCCgu2jpKCMpxne9YakUVscamWKaOcbsWEZ175KZ/EkeWcZnwwKUpkOkKCCCkOcd4RxjfKW26nU91Iynqrv5rNxZm/cVb56150Hv2t2bPbcWiX2StC1n2cAa/vllVKXer0u1UpVj07U0CVPnqTkedGTsNoUo9BrY0zisTbg9PnzzG6bpNVN0SbAJRmD/oC4VCoQPvGceOYY+w5cx8pqk4MHDiAIZ8+e4tSpM3jnueWm68ltzpeefZyDe3ZBKUJhaTWbdLs9nBPy3DFIUsasxRu1rsJdHJYiHyRcWehQL2mmRyLyLOdco8yTlz/H6rN/AoM22lZBD1CmcO1BZZpobBbSNllzkSxLUKboF4goCAJsGKKDWWx1AhOPok2M67fJGpfota6QthcL3QIjGBMVGAAepQVsQG3iOkozBymVJii7RGpZ120pOXvzTn3i2+7c+94DN9749Ct5+C/mAdZczuJgkPqxsVEd2YqkA6dEcrQpVqkEWHzmCtl08WhlqJQtC4urnD13memJKdrtAUqEiZFJavUaQWgIYkOSdmmtLlOpj/HFL34RrTUXL16k2ytoXbFX3HpwH8dOP0dnkBCXLO3GKv1+gvMFUXN6ZoowiooD98VaNzdcvOCdI037XJzrMTVuGauU+PTJFb746EcYXPg8ymi8rZBLjsocKi/Wx2TJRQaNSxgDyg9HbtTaSlmBnpAqjVYG5k6BL2YUjLhib4EOMErhtB/unBBMUCYsjxCObiUa30dcnsZoRSXr+Iprqr2jgb1us/7k9/+Nb/mB6enrr77Sh/+SBuC9P2utvTA6Oroz0EbyLFE2MMORbYd3vuiOZTkWhbchfZeglea5584wcscoxijGRiYpBTWCoFhtbrUwUR+hnGZUooDVZotnnzlBKS7R7XUZJH2qpRIJOdcfPEieO1qNDt1+v9jQgWJqepZ9e3dRn1wr1fzQ9a8NUUKzlzAYpEyMzvCJpxd48rGPks0/gQkjsrxI8rRWaGuv7QdQRRvYZX64EkhQYlHeD0WiVbGcSgZFCNAabzQDIrQKiKKQUmWcoDoFcR0dlLBxCV2aRNsRrOSErucraS7TJjHbxnJ/w76Rn/07f/d9/0IplX09Dv/LDGAo+aqVUr25uauPjE6M7ajVyzLodYbNTMFlCvFFK9NYQxRYUlcQGIxVNNo9Tpw8yxu/5dWINmjbQ1OhVNZMT48xVavTbyc8+9wz7L/uRgb9hGNPP0MQglFCe5DQ7CdEUcjWrZvROmSl0aRUKrFlZhO7d+xgpBYVa1NkePBDx+VFobXy/T7SSoz6xOe/qC/OnaBaK8PEt5I5j/QbyKDBoNck77bxbjBc1mjwUuABxcKGYfmnHVrZYkuMMtighomrxOVx6rUZtmyeYsvUFDoc4cqq5WoP+iZH54UWgbiUMF31ZScyalKzuZaxc4JHX3fb7n/yne/5zgd+/O99H4cPH9Zfj8N/0STwgQceKEa4vPuTIIwPbdm6k7OnngGvyPsZWZbhvGDDgDAv1rDoYZ/do4jjmDNnLrF50yw33HA93nWpBCHbNk8wOllheaXPQrtJ2k957umnuenWV3H16hytVoPMw9JKCxsojNEENmLf/l2srqwwNbmJXbu2UysFw/17Q1VQ767RtwUxgdUPffpRPviRJ+hlKzJSHXdOQq3IVSksK13bj4Rlqs7hkhYu7eK9YKMYl+fkjSvkneWiK+g9WE04voOwPgthndDUqNkSI1FB7LRRwNmBo7GYMEgGoEFnDsH7QJzEPtWjOD1ZFmaq/ZM37Kz9Xz/293/ovymlkkOHDpn77rvPv5xI318EClZKKZmbm5ux1j63vDRff/jTnxQGuRq0UnyQoY3Cp47l5ipLzRbNTo8k8ySJI8syBolDG8/3fvd3sGfzFjZNlxmdqHL58oDVZo807YPzdPsDZrfMMjG7lQ/84UcY5EU/XHxGfbTGZL3G677lVvrNPpVKjUolKHYJKo23pqB1JUlxYwVXrdXNlSuX3v83/+b/dmJmauvfyTF7217TcZATkNlK7oOyIqwobyMlJlTKlNA6KqRbil2hxZo5tQEn08VyKO0ZLnVy4BTOFwsjDI7AWgmU81qcBC4xZZWrutaMmDZTsXxh96baL//kv3j9fUpd1y4Y1aKPHPn6HfxLeoBhGDBKqfn5+fn/Prt564+IV67X6dlAW0q1mDx39PrFYkWMxg7DgBdFkgtBFOLznAc/9Sle9w//FmP1cc5fWaCxkpEPCjaMF0cUhVy+eI7xyWluuvkGPv2ZRxipBaighHcO5xxZN6VaiinFdijXboq9emq9ZMV78ZXKiGk0ms/OzS3+40ce+VhXRH7pn/+Df/OGpVbz3c1W963tlOuc8XbAgH6ekeWWnMCJLYkPIrw2CmWVqEAZVWALogtegHfZEJFREmoQpQWVY4wTo5wKnDdBjippMWWTE+sBVZ2fnRgNPrJr5+jv/cRP/NCnlFLyj//l+nT01/XWf9WMIOfcf0Hxw5XaqM56fSolQ6I9eeJQ3mOtLbRpbTjk1DvisNioaeKQJHUc/cAD3PXGN9Dv93CZL0SgcEMlbYcJDKdOP8tNt72aU2dO0mkn2GG27b2QiSM0htSlxEPxqOGwXaEkLiJhFIpzPhsMBj/0tre9rXv48OFQKTUAPgF8QkTMP/t7//b65srSna2sf3em1B2Jt9u8iWyqHKnPyZ3GaUuGLZZNrq2NG7aCh0OcyniFUQVRL9AQkhFKj5J282Gkj1VD89DmcX//P//Xb35EqTt6AP/gH/w1Dh26z9x33yH/Ukucv2FCwEYKuFLKrzQWPnb1ytK3fvHBjzmrctN2OSrPyRo9espzcaFFq90ny1whcY4QxxFRHJLnwuLyMltmJ/i2N74JxJG7FK1CnDgkyLAoGHgO3HQb880WD336i1SrFUQEqxVvvfsN1OtV+p0uo9Xa8GcUrllbg1Pko+Pjdm5u4V/t3bv/p9e6mYA6dOiQHvIbnvfQz/7ar8W//NSVne1O5/p+313niA8qpfemXiZyryu5EGUikUYblC94Q0onxshAa9WJjV61Si4iPF2OzYmxkj717bdvPvWmH/j+1Y3t4GJD1yGOHr3Hf9XDhN9ABmCUUu7q1at3lUuV+//w93/P97orWueFTFvuU64uL7DUzEgHQ7lXl1OKAkrlEp3ugEHi6KcJjcYS22aneevdb6ASx/jM47MMnynKVUuaJ4iE3PH6N/Hhj/0pK0PBxpuuO8jWrRNoo2i3WtRHR4cMGz3s0+Pq9TGz2mw8tHXrjrtYW7j95fQpdfjwYfXAA+ihmMKX3UKjIXcSfua//WH03Pz5uJMSeUKb5x2lKOdj5XhwYGZi8IYf2ZtYc2PqXtyBqze/+bCZnr5Bhrf9G/LQv+rJoDUvsLi4+CerjdW3f+TDH3BVHZp+krDcadNs9VHGogQG/QG1WkQQaJaWenTaPQZZQi/JcOLo9zpsmhrlrje+nsmxMdJej5It4+ix0m7TaXS4+zvfTqM1oNNY4YYbbiAOIlI/wNiA/mBAuRQXCqJKkeWZVKo1Abva7XS/ZceOHaf/HL1zdfjwYXX8+A1qYeGYenD6uHD06J/nlio4pN/85utVgaDi7733XvnLcOB/IQM4ffr0TRMTk48++OD9+uzpY3qQiOr2BtgowGqD8p56pYJXjiuLi6wu90iShN4godMbkPsMayyDfp9KSfPWu1/LwT37yJI+C/PztNt9cpdz4KbruenGO7G5x9ik4B5ai7Yx/aRPEKzr7IjWxo1PTtrVldX3zc5u/b0Nrv9/6nnIkPpz7733Pu/Z3HvvvbKBCPKX7qD/QgawkSJ2/vzFf1evV//pb/zGr+fNZsdWa3WikiUOA0ZrVbI05fzleZaXG/T7Pfq9Hs1OlyTLhpo7QhQEaOORLOW6g3vYsX0b2SAhTfooYGJ6kjfc+Q4CrbDaF3v4tELZMoN8gJcUawOAfGZm1jZb3V+anJz8u1+jw///y9dXNIAhQ1j98i//cvxd3/Vdn11ZXrz54c9+zlWrI6Y2UqFaqTDo9VheadBod2k2V7l65SrNZpssz0nzfMiyFSJbSKflaUa71aRarbJ/3x62zI5TDWJ0OeSW297IyEgV7QSjKTAHY8l9jnM5Rpt8amrK9vvJg6dOn/u2M2fO+GFZJd88zpfBADaGgmeeeeZAvT7y2VarMZrnuSiUbrc6LK406fUG9Ptt5heucvnyVbqdLnmWYa3F2uG8nHMMkgTvc5zzuBzEZYyP1dixbQu10Rqvee1b2LZ1C9oXdCtnigxNa02e5W5sbMyI4lSvm71xZmZm7uXmzP2v/vqqhkOVUn7oZp87e/bU91cqtT8Ow5A0GfjVRkeXa3VyDysri/S6KXEcYa0jtlUCbfHiipygm2BiQeu4iKW6aLdmuePc+Yt0n+uyZetB9uzeRTYYDNeqKyT3YLUbHRs1gpob9PN3ffPwX0EDGBqBu//+++2uXXs/fPLkmR+21v5GtVb1YxMTMje3qDrtFq1WBxEhMJrpiSlCJUjmSPJsOJQpaBMVdXwO3udFCzeICEZqdJKANOsPB0BlOMGjcCJSqpaNNnYxS9N3TU1NPfvNuP8KGwDA3XffnYuIVUr95qVL5yuDgfzSxFjdnztzWubnLmsRT2A1Y9URypEB5emT4LIEbSFWAYExkBZi26ItUOzdM1aTOUtg9POoCR4kimOxJuh32oPvnpmZ+eLwPeTfPL5X2ACGniC///777datO/7zhQsXEq3dfw0CrZKk60IbmGq9wkgUkUtCt98lTTyIJgojIjTkDkqaXNRQY1cQUvK82OxVqdVxLi8mgIpNG35kbMystlr/YmZm08Nf/OIXA6VU9s2j+zoZwJonuP/+++327dt/9fLlCys33XTzr4OvH3vqyXxiZMSKZDTaA5KkYMsQWOJSQMlr0jQh10IwXPLonSfva1ye4sUzPj6Op4CBEeVGRuq60+k+OTU184siYoBv3vyv4Uv/Rf/hWjjYsmX7HwwGyd23v+qOU3e/9a22M+jlK822aG9BCUYctSCkEkZ4pRAxaG2Ho9ngk4zeYMDc4iLlap1NM5vx3qG0Fh0FPqrWlA7Cf7kW779Z7n2DGMDGcLBr167Hrlyeu3Pbjt0ffMe7vtvWxybV5bkF5zyMjtWpjZTxeDLJMaEhMMVq2NVOi6XVFeaXmzSa8Na3vJMwikApr611E1MzQaPV/A/1ev2Phhn/N5O+rwcO8NWihQCrq6s/6b3/6TNnz5U/c/8nxOjce6P0oN9TXjziPFk/o9ft0Op1yZIcpQLe+e73csdrbhHncjc6Pm6r1Qqtduc/jI5M/MOhOJV88/Z/gxrARsRQKeWffPLJm3fs2H6vOHnP1YV5nn3uGRYXFl2305WrVy7rbqupEM/IWF22b90p3/K6N8js1k3aKPTExCRJllz2Lv/fq9Xx3/rm4f8lMYANhrBen58/f/7bRkbqf1/Ef3sURVGa9llcWmJ1pYlSsHnLLBPjE4WKd5aR5+6itfbXO53O/z07O7vwTaDnL6EBDI1go54gp0+f3j8yUnmLMup2hboV8ZsFpbPUdUXknDHmuDH2gWaz+ck9e/Y0X2hI33z9JX2JiFkzho2v48ePT5w4cWJqfn6++uX/5n67Jk33zdfL//r/AYUTVF7lbRPTAAAAAElFTkSuQmCC

iVBORw0KGgoAAAANSUhEUgAAAIAAAACACAYAAADDPmHLAABorElEQVR42u39eZil51XeC/+e4R32VLvm6up57tY8WDYeZFuyAYMHjDGtmDAkhCQQkpCEJJycfElaHQ45XwKEE3JCYkgYD3BQhxgweMCDJMuWB1nW2C2p57lrrj3v/Q7Ps74/3l3VJVnChliyyed9XX1JXd1dtff7rGcN97rXveB/0ZeIKLlPzP33328PHbrP/Fl/V2sQES0ikYjURWRaRCZEZFREqiJSEZGSiIQiYuNS+BV//n333Wfuv/9+KyJGRNQ36nNS/ysd+NGjR/WxY1PqyJG7HSAv/HNgC9nqnoWl3s5mo7Op0ehv7nUHU/1BNjNIs8ksyaI896Usy8M0c97nuROlcqOVVwpvjXZBHLow0IPQ2PlyJWpEJb1YLZfP1MdKl7dNT54L6pPng0Av5bm88B2qw4fvNTfccIMcOnTIK6XkmwbwNTl09NGj93D06FG3fqMNuFymm/MXbj55dvXm+autVy03Gzc3mv1d/URXOqmn1cnopdDqJ/STnCxzZM6TOY+IoFGgQGlQw8ekFVgFxihiq4nCgFLoqMQRldAQBp5yxPL27dPnamPV52bHoqe2b51+cmrrzkeUUosb3/thDmsOowF/5MgR/00D+HO87rvvPnP0KBw9eo/bYAy1xvzl1zx1/NJdly4tv/HSXOuGpVY6udyF5U7Oajejm0KCSK60V9aKaEAFCmtQKAWK4l5KceaiACUgKDxrpiAieDJBwDgRXI6RXOG1iYzie9+wnaTVYaWXMlqNGKuytHP7yDHr1SMTU9EnX33nnZ9XSq1sMAd93303qK+HZ1B/2Vz8Pffc49fcu4hMn33quTc/cfLid1241HjTxcXB9vmGY6Gds5I4+h5xNnDKGiU6VGitQCtBIShEFGrt/xUIgigpviZq+GPWzkOGj6swAiOu+L0CcCTOE2K4ftzKbCUUp0QmKsilS8t6784RPV4KwWmWluYZKdn5HVvGHi5V+fDb3/P6jys1dnbtcx46dJ+5775DopTy3zSA5x+8AwgCQ3Np4XUf/+RjP3j6zOL3nF3IZi4sDbjSTelLKHkYugyrvERahUopBMEgSgOCkrUDLw5U1h08Gw58w2MpHABKFV8TPwwNQ8NQSpE7YduIYt9IzMWGozFIOFjX7JqucLGREccit26J/fmlnlyd6+qyzbUhZ/NUzKDd7h7cO/XAWL3y+29791s+qJRaWvMKIvfychuC+kZ39WsHLyLm6UeeePdjT5z78efOLb319ErOhaUBbV1yElXIdKRSr7Tkwv7JEvXY8nQjIUkUPmB4iKy78LWPL+tfL7wACFrWzOHaIeMFFMjQEHRhF3gFmfN8y1QZ5XKWB47bt0Z0E8Vnz/YZrRm+ZWdEY+BYXU7YNxvy4acaEmv8u26tsNLsGzfIuP3AJO3lpauTmyq///Z3vPm/VcfGHgc4fPiwBni58oRvSAPY+KFFRD/8wBf/yiNPnPrJMxe7d5xczJjvZWTxSJ7qksmNUSIGoxQHJw27ahVyyZgaD3nmcp9PX02JQ4X4F/vwav12KwUe8KihAQiiTGEdw7+HeNAaJR7jM5TSCOC0Y5ApSmhCI+ydMCQd2Ls55MBMyP94rMvVVsZ33FDlxHLKajPlr91Z5wsn+1xa7cuBSbwXwzMnr5jZmmbXdJBft2fyA695zYGfP3DDgc+/8DL8L20AGz/o8cee+vaHPvfsvcdONF737ELGQqY8UVlyG5m2M9TjCJXn3L6zypRVlGPDidWU04s5l5sptmSKGt8LaI0WGd5cdc0DIDit8Cis91SkRcU1MFkXnycoVUaFlkAnePH07SQNM0WiLIjHoFDisUoX39crEg9GeabLhYsIvee2nRU+crxHFHt+6LXj/MnjTSoBzNYDji0kXGn1qVgRm/VdOe3ZrVXLzmntbzsw/et/9btf89NqbPYcoA4fPqy+lt5AfSPF+nvuOaqPHr3Hicj2//e3PvQzjzx96QeOzyUsJoFLw4rKA6X7PsZjmQwtU9WQV02HrPQGLOWaM0spl7s5UaQJVRG+HWBUcavd0KnL2oVGMGiUF+rJZWbyU1T9AqFrYq2iXLPk/RyXCeIsuY3xRPRMnYbezkq0iYYewYvHAqjCyCI0XsHACV4JDmE2gqo3vGpXRLuv+OT5Pt+xLyJ1mj8506YaGJwXFDmBpKLz1JfSttldt+yZMUu3HNz0r77/r7/nP2dZ/jX1Buob5fCHSZZ84VOfet+nHj7zfz1yOpk53cwliUqSm6oWZWk7qMeG6UizbzSmkwkr3Zy5NGOhJ4ShwmiHF4X2GoPCKIUDnHj88BNrBKdAYamkLTa1n2KaZwhVhjcKbYUbr9vPbbfezBOPPc6x4ydotwZkkqMDQyWMQIHPNnGlehuXo930lSu8gIBHsChKolFKEISeFxKlUF4YM4ptVctY2bKUOk428iI3QVAiWECTY8ggG7hx1zUHJwKu2xx/7K7X7fi7t99118lDh+4zG8vgv7QGICJaKeVFRP/hf//w//nwo5d/6kvn+yyYSu5sZDMVkpuAXgZTgeFNuyN21GPOLPT57KUBDe8QLLEGh0cELAq0LQ5DXJHXKwXryZ9GlFBOemxqfY4ZexIfQZDGlGNYap2n00opl0qIFy7NLZKmgssduUCtPsa2nZspBQoGIUulN3GxfB09la/jBUIBJik0oYdAGzLlGOBxAuKKiiRXQmxVUV0AoqTwWIDCYSQnzBKxWdfvKOfmxslgYf/1Y3/7B/7aoT8EtBS3R/5SGsCGwx/5zV/+wO987vjyOx6Zy30/HsFpozMVIKJIvWbvSMib98bgFAtd+PjpFqlWaCVoEfywoo+UQYBMPGul/DCNG4IHQ9evFJuXn2SbeQQVeJSJSfstLl+5TLfTx2jLxNgovXbK/PIqXUnoD3qQa4wJ2bNvN7t3bUf3e3jKXKl8GxeDzXidDQGk4c8VRa4Lj1MVQ8lDRzuyNaNErtnlC45FDQEo7QUjOdZ13KxLzA3TcMO+yr/5Oz/x1/8/ufNKRPiLGoH+emb6w8Mf+/X/8gd/8rHHF9/xhfkk75eqOtexTnWEJyAT2BQbbpyJKEeK8yuODz7bIA8cRucIbv3Wx1i8gnSY8iu5VvZ5uQboeA2B6zDBSbTJ8E5RDi3dbkq3kxAGFms9mJSgZAkCIcBhlcUDnX6XTqeJTj3eapRqMJJcRpsCHNIbblYBLEHgoascbesY9YaSMijvN5Skz7sa60WoR+GVItcheVA1V4Oyf2Re+6dOJf/8l/79b//W8BLxF2042a9jzBcRqf63//L//tFDjzfvfKZjsl55MsgxyPAR5njGrWVnXXNqfsCJq4pnOylxLEOX6dFegVFEXpPiSUXQw/pd1PP9nKwBPSrA9ecxNECH+CwjSVOCwOAcJD5DA1mi6aVdMpfhM8AJvV4f8MxMj2NCh7gc5QLKNBDncFojinUsYc0QvQIjkIrQVp6a12il6WjQTtYrzRdz0l4plChSIpzRuh1Y+cJcJ8/z7g/84s/9WklE/opS98pfxBOYV/zwEXXP8aP6xIn/4fdsufW3H3py+Tseb5lsENQCh0GUwVGk8B7YP1EicY5SSfFcM8Uog6gCDRavUMoSi2Ggi2zbyoZb9CIPVRBCo8hPfZylC5+nXh+nFJfIsoQgsNRrY/TThMvLDc5dWuDS1RXa3QFJ7ogqJbZv3cytt97EpskJJHcoLUSx5fz5OVqVA6hSDbx7Hr6oNrhahSIDUhR1Uejh77/S/V0DsbwyOK2Us4Fe6OZ5nHPjuePHd3z0E//oA9ddd705evToN3YOsFbCfPgPP/pTf/rw5X/72XP9vBuP2L4OESyCxg19txJN7nOsKrJ5VFFW6eHTEixWWVDgfL6O3K0d+7XfrzlljxPLWHaF/Iu/yImTzzE1Nc6BfdvYNDlFGFbQRpNJRu49aZricgdeMChsZAlDi3URuXMEWjAGTp69wKmzF5h5w7+kM3mQPO+hlH7ee1kzCKEoR5W2lESIBToI+dBg/Z9xKOuZhYDBE/o+o2kre/3WKLh+Z/SvfvjHv++n/7wlovl6HP75Z07d8ZFPHvvtz5zqs1oeNbmyyhMCusif1yFbsEaww8MvHuNGnN5eg3bFvcQtkg0PUHAe9MoxytkVVlZX6PW6zM83WF1pIa5DoByhiYhCSyUOqJZjxupVpibrjNWq1EtVkkGbbnuBxcYyx8+c58zlK1SiGpPb76Zhy6DdhvcqL4xDw1JU4VDECkQXSLMf3vSv7toW0HWmjG50+67q07f8wx//sYcOve89Z4pu6VH5hssBjh07JjYwfPL+J37+iQtZ0LAll6lAuQKOwas1C19770VZJ+raA1xPmpRZNwUvMsToZUO+LxtunwwbQWC1kNqAkWCM8dEyKw0hy2FhZZXl1VXi8AqjoxHjozVqIyUCE1Cv1xmdmsTnGUtLDU5fukCr0WPQ02QJlKOAA5tvZi4cIfV9QmtQXp53/M/zBEXShlfCAIX2irW2lRr6ra9kB6IgwyLaqoYXdWJ5oConL//fIg+/6t57P5qs5VnfMAawdvuf+uLn3/k7f/Tsm851tEtLZeNFFWCJ8sPkb+PrxR1ikVSpYaNueLg4vPhhaaVe4tIorPL06vtZbDeZqC0SB3O0+n26/ZTMKVzm6C21mV8ZEIUWIw4bWIyxpFlK6sw6YBOokNntngOlnXSrd7OqLYH2eCx6rbUsL/RE10KBEsg0RAxhamQdEEIpRF3zdy+sFtbMyWlIJDTnB5nb1NLX/cavnP+JI0eO/NsbbrjBUACh3xgGcOzYMdFa8dTTc//gzLxnEEVkKlj/sM9/SNe6cMXNuPbo1tqyBeCihwaRrRtCcYv085MwpdZDihehZCt0SuP0RvYzGk+yJ7yMqzVomwHtvpAkgvcZuUpIRKOzDJU7rFXUKhGTFcdkPWSyNgJ6D3PqOzhXGgOfYkwZj+CHZYB+Qaq1npcoPwSkNLny4HWRt/ohVC2CUteezfO9yfMNIdMhHaXUueWWbJ3r/ZNLzeZ/3VqvL381XuAVMYA1wGcwWLruP/6Hj775UnMgLh4zogo0vrjpGwxAfXni9LzHqNZAEkHEkSuHkhSjQryERXRV1xypeP88V6ysJgojVtM+Pt7EwE4x1j7L9qDNyAiEIRDnxHGZPEmpT5aYnNnC9p3bqdcmOfGpsxyfL3Fe72RRb6fjFxksPkRlx+sQNHqITVx77/rLPhvriCF48aA0HjDqWshTGz78S1UJ670Nb/S80265Yycf/uOH/grwS/fee68B8q+7ATzwwAMa8E8/cvLtSy2Ctopzp3VRsQ3d5Ma4p75yBBzGfocoh0l7pL05+v0VyhMHkXgG5RKU8uuucmMLWBCcrUB3mV6/QRJP0qwfZDnvU8lgTEZRukzJTDJuIiQPKDVGePJB4SIVTnd30slTOm6evP9xeq0zlMZ3onSA4IYhSX0ZsOOH3k6JwFq48jlO/DA3YJgHPY+N8BWfhlfgjKGvIi41M9mx3PxBEXn/vffe678hQsAv/dKiACwsdF+/0M7ItVH50KT1uonLNdbN8PporRGRoTu89mdrXi3PBygN3qWkg1VoXqHRmqe2+dXo+ha8tyjJv+z74gRTGsNObCVZuYzrzmG6CzTCmJWwxmXfx/YVYbpIrCOkEVCN+uSxZZCfYpDNkfaW8Gm/6ABiCEd3IcoWVb1cq1YKlM7hAatDJO/hvKBthMIj4lGEeOVRyLoBqMLCC1bqGqChXro09ErjVaivdFPVGujbr149vvXIkSPnv1JZ+EpAwWrY4lXNTmfvas8hxihRPC9T58+DX0mRSWtyfLIKOkfnfZwIftCifeZ+BnNPgCSICnHFox0mgkXY0EFMZedrKI1OoQx4clzaQw+WUL0zZJ1jDHpPs9J5Ejfh6W8epVuP6asGafMKOvPDuKyJZ68nHtv9gnJPEDzeO9AhWEvSOMNg/hQBJXQO/e48CjNsUPhhziZr/3wDb0HWkY0/wyGSq0A1JHArrSBcuJL/7yJi77nnHv9nwcT2FYj/azdwPHOyuZs4RItS+HViJhtqfzYkems3Vm1IhJQuaFwI6KBC1jyL66+iMWgC8CA+pXfhUZL2Rcqb78CWtxbJFeka0xflhKC8hfretzJYOslg5TwyaCKuQCDRFmVK2CShd+U58pUrOJXjXDpM3IRwZCvR5F7CkS14XXib9bJVK7QqI96Rty4xaJzDq5Dy5HWI0mTdK6i8h49TtLXDQ9yYLCrQFOFi/Vk+P0F+Yb1kUCSBNV+4tOoP5fZHn336xHYR+R4geak88mU3gHvvvbf4wYNGDa2rmRecUThh2OoQEI3R6iWdgEcIlSLxCpc74hC8UwiacGIfnZMP4PpNTBiBc+QqRTlIFy/g2g0qU7sw07egogKm1d4jyqO8YOJJSlvrhGO78Z0Fsv4KLu2j8hyvBMIAbcroyjhBEIPW5H6ALY0QxtOouIZHo0SBNiij0aLIXIes8RzJyhVyyZjZfDtTlf0skNJpn8H1VohHtyPaXMsPNx7/hnJWkOcVSvIiHsAj5CgCHTLX8fr05aX8ll1T33n8yefuvuGWgx8WEaOUcl+3MrCZJNooCmb2MIN3WRvJupjyJpxE6JciwCrFUt8xXYap0ZBn5lJGSqAlR1SJ2t630jr/KQZLpxATEVdm8P2EpNskbSyQNJYI5s5QmT5AOLUPVd6E1oDPcHkKYrCVKaQ8QeAzxKWIcyiX4kXQYRVlItCCqACrFUZZwOKVHxYxGXnSIO8s4poXybqrKA3h6G5qW15LZMosDlbp9i6jsoygMo4yEVoZRNyGG70WEv06b+F57l/xvNpIRA3L5aIAzqUgpWTiFaK8pMnoNwQOEIn4KArEhhafO1AeJQlp4xK+t0I4eT2iQpT3z8dDFeRZzpt3jPDGPVWSTFMLmjw71yNXltDk5Fozuvtb6ZZn6Fz6HHmvSViu4ygjA0Oe9hg0rpA2FwkvPY6e3Ew0upu4uoUwHoEgLvBYJTjvkcDgJUcjWK0LgEkcWrnitvsUnzSBBJ/2kKSDS3ukvQVcOgBrCUanCEa2Eo5uh6zLwspTaBNSjbYgFcsgW0Xp4iJszPHW/bSSYU6g/owGjr/WahKN9xmIYIymFAZaKVRpZPQSwEs1iV4xA/BhkJfLoatGAZIWzV6XdDBaky6cJHcDyrO3IqqExm9A/TRGWUTDx4636fZy3nSwTDXIOb6QsdBzVCOFcxmV2ZuJR2ZpXX2C3tIplPMYFaCjEBPGeC/k4lDzZ3Hz5+lai4rKBNUZorCODav4MC5upgnxaJx3uLxD1muSpAlp0sHnA7z3oCyiDNoawnJItTJBWItR2pAPOrhei9xfxZTHUGGJOBhDkZH5lKA0vo4BrIFdar1qkBftZbDBSDa6gzX2kSA4nzMaGZkZrylvVE8FwQWAQ8cOydelG7ih9z/6qU9++tnf+djczMcv9EWMV/3WKXy/ie93SXurlMd2Em99FcZWEPHPg1EWOzk3zYTctqmEMQHzPcekFU61+zyxmBKgMOLBhIgxuOZVesunSK8eJ+m3seUKYVQmzxzKeZQRnDiM0gimSEmVL5JMExVsXxugdJU4iqnUamybGGXzVJ2RyTrWlglMgDEFdfzSwoAvnB/Qa54kbV3EddtYUaiJLdjSJEoEHReGYEzM8wDQDV2MFxrAC01hI595zXg8AQqwytLtNXjVdODv/YEbtTXmys23HtgNpMPEUb5uHgBIKrVyb7IeEpDIQDKlTESe9MFnWBvRXzpB4lNGNt+KiseLcICQizBZVZxrpLQT2DXqQYR2FLDYUvQGKVuqMa1MkScDjIGgOsXIyCZk800kqxfpL5/D9VbBDQpXiUVrizYWURqlLUE4AjZEa0F5ha6Ookf3sWd6E+981Tg37hhhYqJGoA1GF51FpT2rK10efqrJo6eOkfW7WBXgy1W0LaF0gNYhQWkSwqjgC4n/sqv3Upi/ekHN7of4gPcZysQoYnTewCmH2Bp5knL7wVn9pacv+fOXO5smRqPv27pr16/fd999L9obeCUNwMWlMN08U6b0dJtW0hrGK0OWZohPQTSydJrmYJXaljuwI9uG9XARm2OrWUkyrl7K2FI1PNpvYZTlbXvGuHW6zIeeaZDakF6S00wyrM7JbYlo5ibi6QOI75P1OuStefyggQza5IM2LutjtCM3fUZnd1GPxrlw8Un84nPY1hLHlsa4cnWC0eokkY3YvmmciWqJsZGAKDAsLTY4efkq/f4VMBnK1ImiMrY8g41HURjEZyjnC7BfbYz26isRaDa4e4ukPVzSpRKMosOQTrJC3jhHUNtGRkY9Drhp5yiPP72g/vQL59S2cfcfL1269PDWrVtPHD58WL9wpuCVNADRRMGW2SqzYx0unzyFjhXaBBhtcT4pWrpe4TsNGucfpjZzHeH4fpQtIV7hJMcqIYhgKclAGWYrQjPzYCxv3FnHliyfPLHMUioY5SkJ9Pttcq3QymKqU5RHZlFoRBJ8MsAnPXzWx2Vdes0mPVawYYwq7cHaiDCsMl0Jma4lhGFA4Oe4dDXli8eaLLVSmqnDqYBKaYxyZRtEFbRohBx8jpd0rZgbEpXUlxFG1qL787GPokT2SmPwJM1T5M1VotEdSFimmzZx/QYqLGGDKp2kzx3bJpmZMExOlNRkfcRdOt+sPvL5L70JOLHRibxiBnD06FENuGefffbVWtsdQeDkuh11/dzcVhrLj2CCEaCBMgbvPX5I35Z+i+6lx8nai4RT12Gq00VZJAWEZBR45bjQUbhWh/lGwg3TI3zh2RWaeUrJWLJBzu1bx5gcgS9dTVC5sDpI6DpH6hyBVcRBRBBVyLxglcYghWHIMBXNegwGTZ5dSnlmIUUFQup6hOEogZnGViNGohCNJfWuaEQ5j0g25HGprzLVGh78cFixaBBZjFKkvUt0rzxNpgPq07cQxDMkeR/JErxPCSubyI1mNCzx2gMxodU470ldJJkxMjpSKwHcxV0c4cjXJwQsXF39a5u2zhrvyHdt0nbPlp08uvws+eIJiCtFQkNBkhBAi8F5z2DlPHm3QTy5HUa3Y6I6XsJhu0UItBBoxUI/4/K5JUKjCY2mGip2jY9w3eaAalQm7TWp1Cy9vMJqN0dbxWI75exqQjdPGDeQGSEb1tUM28qEI5SiUSp62LUUh9YG77PCGJ0jz1KUytBKDUPWNWrPi7F+i6/5L4OO145kDRNwaZPB/NP0OwuUJ65ny+StpErTUwmq1yVrn0fXpzA2RDLNq7eGbN0UgCiWV4V+nhPFVTU+OVWc813wgvN/eQ1gWAG4xx9/vHLp4tLbS60OmbI6Kntu3gpz3bdw4WQHt/gcOh4DNMYEIEKeJvgsLSZ73Aq9K22C7grB5C5sPIEKK0XOoApWm9Eeq1TRZlfQyBxnuilnnhpQjjvcMB7yzFxCN3X84G2beGy+yS1TYzTSnHMrHWo24v5zTbRd4+kPjcBnCJC74SGpIa1TqQ0xWr2wiv8qHs7GTqUCExRVvTh8f4V05QxZ4yK+OsOOPd/FbGmE1UFGX+f4bAHXXUDXRjH9DomL2Te6iVftq2CHUHm1qkGJ8t6jvG98XYCgNfd/+vSVmwIbb211BqI0OvPCxLjlurGc/p53spQ5VH+B0sxOsiRBo/E+ZdBYJO818Uqh8xyfXiDpNqiMbSYY2wylSRA75BIGQ1ZR0SzSIqz2E7TSrLYdc+0+kitKseXXnrjA5aWcd9w6ycPPtvm266ucbGR0fc4I5nnIm7yQmsu6OsWL3OoXL9nWficb2sRemaLTpwHv8YNlfPsK2cpFkt4yKhyhsv21jFf3M+5ymkmPee1w/SXytElQGiNrXiQLymwuT/KqnTG1UY1SFkGxadwixpP6AeOVsAtw1113vbJl4LFjxxTA3MWlGzZt30F/IF7hDRSDGhNVz/a2Rq5/J4tPfoDOpWcpzewk9znaCOWpzSSdMllzEZdnkOf4pINrLWKWL1CZ3IEd20ZQHi/YxENtHy0FYTJURZjwuvASKnIMXE6nAWFZ84EnFogCxe89PiAwimpg8PLSTa0Xa8K86GDHsMYvsIyhCIXyRefP6KGf8Eh/iby9RNo+R9ZaRLwiKI1R2fIqookb0KZCnjkuK0c/aUHeBm0plyfpLJ8EEzE5fhs3TRtmNxvyzGFrw35JZBmPrR6tRGzZPn31pdBA+8rE//ktIxOb6WMljjRWa7T2eK2oxxkTnRBz43tYeu7DNC88Q2l0BhXGZK5buPdyDXodvHi0g9w53OoCrrmAjp8jHt9MMLaHcHQLOqoVo5kuQVwyJInlRc9cCh2A0BYj47VI4wAbKrRS+A28gz/LCF4UpRPw3qOHiZ8XUCooeg4ovOS4vId0Grj2AllnjmzQxuUDjDZE9WlUfTumOo61I3gRnGuS+D6ueREVWKJwBucG9BqnMNUJxus3s7uUsnkmHoJCBq2FbpqijJfxklah8hmlsTmAQ4cOvbIe4IEHiv+2O/nUajOlEoUIHoMB77GmiOFVEhKtmLj5vcTnHqZ19mES28JEFaTfBJcXHTkrwyohw6NwWqPSPr25E6ils+ioRljfQji+nai2lSCugw6HffkMyTK8T4sGi3gykXUtqKJjrl+Ce7UBfxM28PT0Oo6vCyGCgt0sDu+7kPZI0wGSdJCkSzpYRrIu4j1KWYJyjSCaxIZjqCBCByGKEG1KKGNwg2Wy5kXy9iphPMKgu8rA96hM3cpoaTNbzIDJ0RCPR7xBa19MIvcdnS60Bp6oqhvAKi/BunhFPECWSXRlsc2WepXMeYyVdXKGVoVJaO+I0gFq152Yie10Tn2MQeMScWkC74VBr4FKcwJr0SYg0yk+SwsjsBFo8GmXZPEEyfxzdIIyOq4TjM4SjcwQROPoeIQwGMEMu2wehtm8w+OGnTcZsnS4lk8owZGhpWgMieQo8YjziC8YR/mgQ+Y6KJdA5sH1EckQpQqugjKEpSoSVQp9IlPGWFPkL8aiVQQqgrRD2lslz9u4zgr0OyA5SXcJXZ6gvvP11IIJJnyfSmjwHrRojBICE5LnIBmcvNSSy6sdVY7HlzYYwNcnBGRiBnPzAyRuM7u1TmQEMQojAYMsZ9UpvI7IVI5P+kTlWaJbfpDu1S/RvPRFjCTEkSXPDKkXjBGiuI7GIl5Isz4iHmNsofFnwOGgu8ygd5XBFQ0qQIUxYVRDhyPYqIoJK9h4DAnKaGNR2qB0gFIWlCnitO/jswE+7+KzDpImiE/ApyiX43xaZO7eoTC4NWZvGOApsA1RBf8hCKvEpRiPIghLRRmZ9SBpM+hewWc9XNYtKGU2xAYxWjyZjSjN7KcycSNlbyhnA6wtcAqXO1AKYwzWKrqdHK8tXzoxL2UGjISVeWOUK9KXr0MvQETU3/2xn8sWM0/jXBcTxZSqlmoEKz042eqRSYb3Ch1UCQSMS0m1pjL7KuKJ/fTnnqR35SnIGhhdkEHSdhOCkKg8ShjUyZMO+LUsuyBaqcAA4ZB45lB5wiAboNXyNWQOBUajtSmYQiZAaTPMCYbIneR4PLkHlwupKJwolI0wJkJrjTFlojDGlgNMWCMwIVEUUIorBGHA5FiJTi9gcWDxrkPWnSdrXCRtLeDTAfgcbQwmrmJshFIWb0NUaYL6xD7C0hShS9A+xw3nCXPv0DrAaI21kPuiu3juUp8LCw25fTKSci066T3cd999+sW4gS+XASgR0XfddRdKKfm+v3rvjSt2jMwbZc4mxOU+iY84sbLCavMClahC0lshHtsB0fiQRgaSpWgdUd12N6XNd5AuH6e/eJK0u4AkPXzSpTtoEeoIZWKcAWN0Qc1WGvEOcGgTIBIg5FhrhoTMtVEsizZFdu5FMDbEi8fYkMBWQFt0GFMKLGPVCrNTdbZPjrFlZpzZ8RFGxiKqcURsQ0YrmmpksbGmZMPivXjPwkqbJ04t8fufusjFi2fIB5dIW0tI0sBJjrIlbFyF4XCMBCWCkRnikT2oeALjHdYVDayCdVxUF1objFFo49E6IM88klq+cGIJSXr6hl3b1f7rJz4yTABf0RAga/SjX/iF//q6Tz/ZeVM/U7KqnE7bnq1UON5aIe0uUNKatNeA1jJ5WMXEkyhxBR9C66KUyjtoZYlnbiWcPEjSncevnidrXiVtXcUlXfKsizjwJsDYCOzQpQugdNFnUGGhBiaCGjKTvE9wrvhaaCOI6kSlGqY6iSqNEsabmQhK3Lkv4tZ9ZXZPl5kcjSnFIcYqtLc478mdY+AdjcTRXkyYay5x8nKD46evcPz0Gc5dmcelDYK8iThVUOB0iNFRwWwmL/KTsR0E1c3YeKqgy2dZgRuslY/KoMVgxaEV6MBjTDExnTjD4890OXVlzs/Egd6zY+LxPXuu+xCs2/vLawAbev/queee+ZF2u/l9586ev+PtZR0v9Ebl06cDdaotHLv4KEoLQRyQDwxRNEZHXUbJALU+Wn2tSeI0xW3OclCKqLodqW0nyjtIZ56sdZV+8zSD+QtIP0Eij1egdUwQRohWoAzaBMXNUYIPAsLaJmxtO5OlGCMJq40WjZUT9JauohfPgjFoY2iUxjjxrCIOazhdwmqNiEGpYYKYZ6g8I1Men/cZDAYkgwZ5bxXlBkRWFWNmKhgOwuQ4ByaMsVEVXZ4mHNmCrm7FmhiRHHFpUWWYItYXtG9D7jM63lO1GiOCkgBjDVmS88zZLg+fnsP7vt81NaL3bdv0m0qpweHD91ulVP6yE0IKVc9jwY4drd+dX7j6PceefJQ7X/86Fq9e4Y8/+kkmpvZyoncDDz/zJNnCE1R33o4LKwRmFGMtSd6kWr9hXV1BpFDQkGGXbD2DWZufQoFWKJUjWZe0Ncdg8TRJ4zw+baFyB8qiTYiKqtiodG32Tqsi4SvViKMKgS6ReU2vcQbXXsC7Ad65YX3vQCuCuIYNq+R4nOQYr9A2QCuLdyniPFoc4nrkWYbKitxBGw1xCRWUsaURbGkaU5kgHNmECcdRulTMAg6bSXrtWFQx5Oa1wucpveZ5to9tZ8SWuNLrcONEzMRIwOhEmbn5No9dSelkTaJex3/3q8b0T//k29+my6N/6v2LE0K/ph7gvvvuM0Pc/239gfueP/nj389iK/rqlWl99swFdfbsMZQP2DG7k2NbX838/OfpXn4KFY4QTOxFwkms1TjyAid4gcDC84vYa/Pj4vJCfUOXiMf3EU3uhayP6yySNOdJO1fJBytknQZJaw41BHuUMqAFZWJ6wxEzpUAFAZgIbaqYIXgUGo01FoISYXmMSByD1iI+aePSAR6DE0Hpoo/gkqK1rYMSUX2KYGQ7YXUSXR3HRHWUrqBMQQb1zhW3fU0BgufPQnolKO/Im+foLzzDam+ZmQOvo7Xa51I7IHeexUbKqYbQUo44LIvut/XsRDUlrp8W+bOnLr5mBjA1NaUAVpaWXoNS/tabX6OWF86aK1cucPHiWcqlChP1zVzIttJPLhJUpki6DUYnrqfXW6B39gHKUwcZGdtXNHhcUhAw17Hz4VjXtXnxa7dEPILDZ0mhCawVur6dyvg+KmSI65P3m7hei6y7QN5bKahoeQecR1y+TjxRgPJJ0YM3lsAGBTFdOfJklXSwgBaDTxJ8muBwKB1gghJBWEOXRynXNhGPbEZVJtG2DDooIGbvipEwn+G9K4ZVlGIIF64PvWil8Poapuydo99eoBpP0mit8OBjf8rUpps43+mSqSmcZDRsjvaK7qBH7HM67f4ysDJUXX1JA1Bf4/ivHnzggYcff+yxb+n22m5qYtTccsv1zC0uUAoDjl8Y4f0P53SyOboXPoskXaqzt9O98gRBucKgt0JQmWZk55vAVlBDLF0phRsS4r+86eLQOLzP1+fy1sikyoQF9UsVEpFaW5SyOPFAhnMpKu/j0z5Z3kflffCCyxPwRXu3YH0XzN2iDawxNsbbgsiigipEZayNUaaCUQavwbti2kd8Npx9UMP8A5TSxQSxF5TSzydBi8IojdeyrjKWeYfpLdOce5Q4HEdFZXx1DOkuEtgRfBgRKk3FwKhu+5qN9N4xe/EXfu5v7VJKubXh3JfNA6wpfv3APT9688rS0qtvumG3fOKTx8zV+Tmee+5Zrrvh1ezfcTsn5uZZGCxQzTu4/irVsQPkgxVE5WTdNuP730E/WSbrrxDWR8ENhji6PP/glaxj8yIerz1IPvz7Ho/GmBKKEFEaLw4kJ/d5EQJQiNJoNCoYQYV1gqGMjKwNZehCtqPgc+hr41rr2sFFx1EUaO9wIuQuLQbQxBUHu95B1MN0pZiEEhGU1mh9rcEkSqF9MfmE2qCUoBQuXaVkHBM73kS/38RkfXqdBdKVUzQvH+f6/dfz+pu2snVcc2DvHr26uipBNdz2mU898MFnnnjmHymlnnsxOtjXMgRowE9Nbb57/kpbb9+6P3/bW99gO4Mund4lRk2V1fmEhaUO14+McHHpKro8SzR7C+0LD2GjiDzPWDr+QUYPfBvB+F4kS4clnGyYkXvhvMgwJOQpPlnGJy3EObwxUJlBB3WUyPPHy5Uafr/hs/B5URoOR8jVuhEMj2BtOBP1Ao4e5AqUmHXoSQ+9Fcq+eOBV1yZ71It0Fl9sEthrg1XC/MlPgmhG9t5Nv7cCWRvXWOSm3bv59lsPsnOzpjIRMrttgieOPaFOnjntd27b+51vfvNbbzh+/Phrr7vuurl77733y9DAr+lwaGW0sqvR6SJa0W0vU6s6JspjLA5m+ZUvLfDI1QbdrEMe1Nm/79sxgwaD1iWydEBQmyCshDSe/n1Wj/8PfNJGBVX8kAb2vERwTex3qAziBqskrTmSxhx5v4UfNBFXCM9oNCLFvP76zP5adTHUD/SeQnJmTR1c6Q2/1DWx8HWD0CBFPV6MqOohrVz9WcjIuhromvfy3heGJ4XiiCiPU0NvJ0NiStqh2zyDU57q7G3Y0lQxwJLmxEYxVUqoxB1On7/ExcsX+fCHPsKxY48xNT6mP/bxP0nn5he244P3KqXkgQceMC92c/+nXzccv0EAdu/cXplbUSwve0ZH6mRdx+efq/BzH1/mC2dPgh1wNfXs3bSJHVNlLp78CDptkrUX8N0VdGWc0sR2/Mo5Fp78ddrnP464PsqaAsvn+cOSXoHKu2SdK7jOHGR9xOXoJANtGMn8cEpXhjpcLyXM+OfFOYsHp9cRC8XXas9LoSIw7FKKI3Ud6pOvIqpvxikDonGNK6ye/SwzkxMEOMZnZ5manWRq8xY279pBZXyS81cv8/o3vMlUyqOyvLTybhHRDzzwgH9ZDODY9QXxY+f2TVkQj/PP/+vDfOo5ePTqDP/PEw3OnvkoUXIVMZrIOhaunOH+L3yQ+uyNlLa+gWhiN1naQyUpXgfY0Sm0NrQvPMLK0/fRvfwZ8C0IApSJ1t2wFkfeXyEftKHfKyZ20i5eUkJT4rqZMiWkKLP8ULhBqS+TjynmFVn3z2srZfDy5UnncGmEaIMfIoxqKEC1JnQhfwafYOP32+gxZJjgKq+LPQTKgDIYHdJdOU7evETWPotXGURjqDwjDcqkCj768Q/T6/dZnRfKwRTv+Lbv5rvf9V6uO3CdCYyRrJN96/e+633feuTIEX/o0CHzNc8B7rrrLo4cOcL4VPXUTQc38cdPX+RnfucPCEcmcZ2zMGjSM4qq30brzP0srFwmrE8ytu/b8EpTFYsfrNJaeBS6CyhxhFGVxIFJuwzOP8Lg8jHKm64nnNiNLc3gFIhkpO2ruNZlcA4xVVSeo43Ge0XNeqYjxdJgQIRDhRVEzHqvYe0A/DAxzFH4vIfxCRLEaFPGvCAqG1lTInJslIBcyxKMXPNOX6UzucY2U0UfowCSugwaZ0lXz0DaQ+mIqDyJS9rEY3sIa19gqTGgNjrFFn+KILCcOtNjbtFw+00VatVRRspVdu3e5h9++Kzqd+17gD9dWFhQX3MDWFwsFEByrz9dryZy066dpj1YxqVLeG3RlCHPyNrz5FkXFUZI2se1r6BKs+QywEQjjG37VpLmKTpXHwffwAYRSb9b9O97TbpnP01v7jjRxCzx+H5sdQvx2B6UV3SXTqHTPso4xAeIy7i4PCDLDCYXct9F2xil7Qt4egrlFQ7PeFTBi+bKuS+gdUg0ugWqm9EmXi/VXrhfyIte9wxeChHqa+whda3EW9s9JGooXVMIRDEsA0XluP4qvjNH2r2MeI/vtfFJBxWWkahELimBeCq1rfRHdtJvnueZ/hgd1eVOqfC+77kd0X2yLCLWVcSmeGJ1pZWpcnXqoFLw4IN3eXjwa2sAx44dE4CaKV3CSO/mraXK6aWbZUmLkqVjDJrH0UbhessYDF4pvCrUM6zSgMG5BIUmHt1HWN1C++qj5FcfxypXNGt0McpFf4XOhQV6c+eIR2YIJrYTj+8gHN+OGzSR7gpOcrS1XEoCBnh8soJkTXRYQVmNKDvEFFQBK2uFb88h+STtxlmyq2ewlTrdxhWCqW2UtrwWI0Up51/IDZR8eP0takML41rtL9euuFYoKcghXivIB+RJA9dfxnUWyHvL4HJQnjzrolWJaOp6bLmCshWiaJq6rlMWw2DbHfTbl4is40oyxn//xBNM73kTO8dKhDYF8fisRDoQnjp5iUolioo3ckS+5h7g3nvvlSNHjjAzUepfWK52x2utymQ1ZtXV8PljBTsmjfG2hcscIh6rY1Cu8KB5oa2F1ri8BypgZPvdlCZvoHf1EZL5Z8kHbZSE6NIIpBl+0KTTX8HMPYuOS9jqKJgaYWkcVR4lT1dol8tgDTaqkOW94Yi3wSkz7AgKkg3w+YB09SKXWp/DuQEej5c+PhP84lnC0W3Y2g7E5zxfAmYIEsma5KotDET5Ic5gEDNMFhU4l5H7Lr67RN5dxPWWcGkb5YoqwOFR3uFchjIh5a23Ycf2opxHG4OokCTP6eqUTCWUxreSNOaJZw5yzlb51Y89zvve8i3cPFEjCTXjozU+9cRZFpp93rxnW6uw3cNqoxF8TbuB9W3bWqXzFxqlWjzd7C+LCkrKBlVSL7h8gEodzg0KhE0Vq1q0svhCHnqYpBXTS5K1sMEIlT3fQWnzaxhceZTu1cdJ+y2iUtGqzbMBPuuTZ318YxGfzdHDY8MAbUvoMMKUJ7GVCYyNcf0B+DYSxWgdonWIKOhefZyoMkumI8pj22n1v0Ta6xNENYy2SOpABwWXT9shelckk8GGXYKCgHcFPd1nuLyN7/dwSQt6q6T9RfJBC8kzxGcYU4QkP4SyEcG7BFuaoLL5RmxtB0rpgqOAFJ1ADV57bG0Hwcg2SlkPq0sEUZ2nF8/znz58mh+9ayfjtYjfefAxPvHYKXnLzu3MzubzAPcdukHdc/Rr7AHWWsBKqfz++z8zv226tG/XdEkuXW6hdY7ooCAsOoe1ttDEc460fRVTnkKpcPiLDZpBBiFD0hQdVCjvfRvlHa8juXqM3uXHyZNVTDyCDUNIg+GtccW2DWMKyZYkJeudJVk6tZaiDQ8vKLxGWIYgJBk0UC5D95YYZG2CoIQ2BudyfJqSta6ibYh32RAHyApXned4n+JzVxBUfIr4tICS0w4uHyCDPqJzdKlKqEPIcySIUTZA8rSQrLEhIhZlNXZ8O+HEQUx1Fi16uAzDDxWVCsZx4PNi/5FX2KACeJK8S31slNXWIj/zsYJm1m3Nc93m3ezfOsLmLebxjRXb19wDDEGGXKMeC6PwjZMVLSWlyOJpdFBBUUClagiV2iBCK0XmWiCaMBglUFEB/XoZiiYMd+74HJW0QAWUdrwaExsapx8mH7QRwGiDGDv0LAqlgiLp0hojZWxYQMLKZ0UTJ0tx/RWy9lW8ttioQj/tILqEEk3aXSGqjmO0gDekyydJVk8V7WEcxliypIfv9wq4WBdlWxTFYEwR29NBAeMKpCpE5zEDGxGXYkqBKYiwlcIgdVjGRHWozBCVZ9EqwHlXwMJD2FA2LrxgOHiKH0rJKYzyiLcE5VHoXUG0sGP77ewfzU21mouz/lPDgO03zod9zQzgrrvu8gCR1b86yAd/d7wsKpRUfDSixDhcmgzrao/Wxe1StkQYTBdZvniyPMWYItnz3m+A/tQQg3fk3WV6C8eLnEoXYcQLaBvgTfFxXJIAHq003sYEXopcL4wJamW8FJtDJYjgynPkc8cwKCq1UWa37ESqE1xZnKNb24NPeygFxsTowBCVRwqWjiwBAWIt1oYIhiTPyVyOUyVcKSYK69Tr42yarLJ9yzRToxOcmYcLvRznWggedIC1I4UiGRqRDC8Zei3MqI3sRRkukSl2EemNekFSGDymig4mqFbG2FpDJipeeS+Dgzv3Lw8N4OVpByul/H333Wde+8bXPvHQgw/+4s7p8j+q5Iu5hNoGQYk0TYaSKGpIejSFno6kOBUW5EZsETslKTptYhDcsBNYwG95+ypu0EdrXczr+SKLNybAlGqMzN6CEyFbuYhLW6TteZzzhZdwriBSIqioRugcd1w3zbfc8loO3nAL+/bfyKcf+gQX5ia4OHeVY+eOM9cu01o8iwkCVBAjWY/EFRWMp4JWZTIJKJfqTIxOsmP7Jm7YMc2t+zZxw44Jtk6UUN5zdbnJnzy+wJfm2ogJCWypUDtWukD/XFoIYK/JzK/BwcPDdwq86KGw5loO4rmWivpC/1AZTHkTY0FGHU9YCtm8rdyIR2lsTNhfliTw0KFD/vDhw/rON+39F+dOPfym3SPyqmdaqTPGGK3Ar5EgMBitUD4v3L0p8HmNLhopkpJmHZTSWDsGOMTnaBmQteYgz4Zt4KFdmLCYihHIg4igPI4JItAR7qk/LDj/UpSbIoXBZJ0VRgenmd53I5u3bWH71i088OCH6DQuMWW6nFx5hnLnPHtrM5w1exgEhSxMuT5GuTLCRG2E8dEyu2fHOLh1hN2zNbZP1ijFIQ7PXCvh/NVV/vBzF3jibML55ZRGlhNGimioY6yRdbzgxcbIRa61wTSG8ZLQzYRBliJ5u0AWVSFCqYb7jKxYFDnd1BOMIPt21BU+W9m589bWy84JVErJ4cOHlVJben/4m/e9b2vU+WxDMbmaZc4rbZzW4D1GrY1HDxcreFnvuyBgbYBRJbJ8lbR3AWXKqPIEvrdI3p4rtm6ILzJuKSJiMbBj0GIRB+IzRIV479BxCROWCokYGw9hXk8cwtPHnsGSEJsBv/vbv87WTTO8/dtnePWNVX7t+BWq/SYHbvpBalvfzJ37NLs2hWybitg6GTM1ETHfVXzs8wv8j8/OcWH1AvOrCYttRysZFNwBExBHitBqRgIz1EfUw57Gl3cYn3f4wx0CzjkswlQlJm04kmEQcC5HVAvJFEpbjA6oxJamd9RCxa5NgZAhgbYLSikvfLl6+NecFXzkyBF/36H7zLt/6J5T//Kf/sz37q7pj3bHp6KTVxq55Bir1ugQQpZ0iYfr3bwIdo0sIQpRDhWOYlUZly7jVp9h0LpaDE4M9fW9FLHQaF3kAyYAW5BAnM8xYYQKA7zOqW66heaZh6DXwNsArTXXHzxIa2WJVqtPo7XMT/1v/5S5pSYf/Ogf0lvq0OsZDmwdI5UFHj/7BGcWISyVqfmQoGwwpQrnLzsudnpEgSYyGm0NQaCZiMprdxzvZX1e8MVFYTYoiYt6fqsbQStwSnNsISEYjqGpsI6JCuPxIsPtaYa2UhixTMeKUJSvVY3RQfI0wAOHHzAceb56+MuyMubo8aNy6NAh859/5T+effudb/5SYPTbyias5lmixOXixTmtNEFUVXZkGq1jxCjsMP7JEKdXIojWmKCOsiFZ4wJpd7nQ9JJiwFNrgw4iCGJMeZxgZBtaIO0tE5anSFfOIq6HUoZ80CbtLaGcI0kch97+NlzS4cLFOc6cvkR9fJowCJgen+K221/H9k2b+YH3vpsnLgvPdQxBOIkahFQjw8V2wOWmAivUKyGlcGgAZrjQStSw1fx8OTCl1Is8dI3SGrWe90pxyEoNh00L9DRQxaIZGQpLs0GZXA/b2cqD9X12VMXvmY1sNUqWp6bUj/3qr/72ys67dvLggw/Ky24AAMePH5dDhw6ZX/q1/3Tiu95yxwdiW6vWK+Xp0XJ1pFquaY1WXhsXVKa00sUwpB42WNfa/XoIsjsyVNYmbZxB0h7euSJsqGIABBOiSiPE4zuw5U1ol5L05wmq26G7SNpZhEEbxIE1aFHkueK67du56w37CG0dUX1ajTZTE9Ps3rGLsFxhx9bNaFvj9+4/zcrySUJJ6OQruHC2YAMHvthPPOzyramDKFFfduisJXiKF2wUU0NJmhw/JKZqbdalYq8twCmSwmI2QNbR5fXuoxTvxYiinPf9jZNa7Z0NnC3p937n297+hZebEfRSAhHu0KFD5sgv/MIp4Efue///t/7ZL3ZvXer2vn28HH1vT4/uX8k6kgV11ZeQ9f2fGxIjBcV8XGeOvLOCeEFpA67YEqaMLbpzWRPXW8GU22gVosmx2uDGd8PySdJ+BxWEGFtGxzEkc/R6Ca+6ZS+37L+Nk2fO0R1kJC5j0BOmJmcYGbU89dwclzs94nIVF9cIy1NoDDkOvBpqAKyVqg4tFOFpqEngvCL3oAzFSrvhEmutcsQ7PFLcXsyQHKqep0cha5tPRa7ddgxCvs5iQoH2EJJjvPMTuqN2TE+5iYnyD77t7Xf/6eHDh+2RI0fyr8tw6NGjR93hw4f18ePH1T0/+s+aFK2oB3/zH//jf/PJJfvTcZL/o4utC16PbNXEUzgvEIQFLEqxT8B3FguRpF4HYy1e8iFhdrijVweYcAKMxXXmyJMOee8qiT6GqU5h4lGS1grW2MLHGEt5ZhsPPXGef5C9A0yTLZumUHobXQ0l5RC3inaLPH1JkXRWGRuZJfB9sjV5dzZoAYkvOHGiScQj3uOcRmuIrGbMFLLYSSpFE0iGm1KGtb4Mt58hLyC/vUBJf80T+PUFmEMugs/RQOBSNya52Tfqky2TvO9tb7/7D/6sw3/FpoPXXI8g6p5D9+iFhevVD/38kS7wkz/wff9i/6m5J96+fGbgagfebWx1lu7CkxhjcT5FR3WiyjS2Pktv6SJ536Fs0VGzYQSBQbRGRSXi+g4oj+MHbZSN8cYizYv4tI8OgiG71xWzgckqJ84e56HjK7z7DVUudVtEagHXETqSUQlSnrts+Z3PPMtkLeM9b/semr0GH3pyCR16kOIARTx6iNQZ7RmLA6pBwETVYC1kaU57YFjquGHjSK3vGSiMxxX7j7Qasoy4tjhN1sLh2j4xXwBcUoDDZm0TmksJfZJPmMxuDnq9qbHS937v93/vh7/S4b9iBrAh3glHC7XKw28+bI88iJ+o+v80XRt/x0DlSnqLNBafxPc66MAWHbnU01IhleomqlPbGTQu47IMJxnii/57VK2gS1XE2KIkUgFoiEpjhBM30G1eJHZdUidk3VXimYPYib1MBVv4+JPLHNxkqShNeUIIAkfJxKS+zP/zxdN0BqsgMR989ASiAsJY4wWM8gyylMmyYedkzJOX+kQ6oIynnwVcXHZ0nNBLBC9ZgXCqDRtSvow2ukFoaiMBGj80F0F5X8jQSSbGZ2LEiRYnJddVm4224zQXarb1vp/+6Z+9/6s5/K/5aNhfZI7wZw//4+mnzlROPdeS2plzj0mv21IEFWwcoMMytjyKdFfor1yFoIYShzFFFZAnA7zklCrTjN70Lkx1Cy7rIQxwzYt4W2b31I2cOftJlp/5JJXaFINBh5EdN2OiiCzxiLZEPuX2TVX2b58GG5KmKY+dOMeXnnuGAI0LNJO73khpYj/tvEtVV0gkw6sMTQknOWtH69bqdw9GFUOgGzeEv5jGkBoSUY3o9b2BxVhYoVIu4kFyMT7xxiWEPjFl5QmVp6pTqvQp0X8wSvp/+z/93r8/8eY3H7YPPviVD/8V9wAvBI0OHbrP/JN7Dy39zM/87r+4+Lkn/8OgMed1VDEubZFmGmXa5N0mNqxga1NI2gMnpHlRJplyhVBC0qTF8vEPMHHde7Aj28i6TXzWKh6sDVA6BslxeUIvHXD39n0ot8oHP/67jNUm6Xrhg+cM/mHW0ajIFJ7F9Vqo+k6iyQOQpwiGTDxGBwjRcKRMr8djs74rqDCIr0RCvbYdxRUaBsPsXyNYcpTPRfu+jyUzdXJTki5k7YHV6cnI8FxVqRPlKP3UL/7Xf/dRKdBYc/ToV3f4X1cDEBF99Ogxo5RKf+hv/4dn+2mn6A94ty7DJuJwaReXZ0VdPBRwiIwizTJc7lFxyOjut+JabZae/D1GD7ydsLqJXq+LVmWuthZpzz8FJiB3KTjN7GyV1WyMsX3vxKoeJmsROwfOoVSyrjySSUo8eyPx7m8Fr/GSo5SmpA0ZMlQGvTZNsNGp6w0z2X59HlF9FUFSYfBoyYgkdTWXmFHdNzZf7ZdU9rFQu/9eKbmHf/E3fuasUs8f+R6Weu7Pcw6vuAHcd9995tChQzIcVUqffPKRb3viidWf/+JTD4s2TnkdgLeFTo/4QqxBKBY62AhrDU4HhMaiPXjtSJZOUdvzZuLpvawc/wPEWKyNCJzQT5rkrUWUtmhrUCbF9T2reY94+6upVkaQPB8iaUV14bwDn6G8Q2wVpyze5UUHbm2T2Qt0IeUlbvafN85qEUoqpeS7zNjE1HSjXbKDX9k8xX/5Vz97+OTa3/uPv1nc9oWF69X09HE5evSof7E6/xvFAJQU3Ri/Nqb86KOP3rFz585/2Ol0vv/Zkx9i9eIXpBoEWnSKBBGpLpMqS5J5XJahXAbO4V1OWKkXK15w5JknqG6lffZTUBphZOcdtM49wqC7QtKchyAomkxDidcgiJkcsXzuSycRXyYb1MnXEEdTbDDXSoMy5FozFgpJmgyz9qgAXNaz+WG79kWo3k5kAzn0BfH+RV4GhVUCzks+6DBV6fotleTXX7Ul+j//+k/91OnhHdeHDt2grr/+mBw5ckSOHj3q/mcP5mWXigW0UsqtHfwXvvCFb927d++POefe86XHHtM/+7M/L489/rRURiraZQ6T9TDklHyLjBAf1xnEY/T6A1TWRhlD1lkFLLV9b2FnJaLZbdCOxtGtU7TnPk9QGscGFZLmBdIkIbSldRpa5gw3XL+Hh86vsNwrocIQ7dJCgMLn4JPhNpAcr0rUamWceMLMkCsYfFWrnTcMMMtXcvqFUTinGSQJUzbhXbePsnt24tBf/8F3fQDgzW8+bO+6C3/kyBH/EptfvrEMQETUAw88YIaqFA4wjz766LtnZ7f+eL0+8taTJ0/y/l/+FT7xwIOuOxiY+tikUkoTh4rcZyR5jvaA6xLJgGo5pT+1g9VOlbSzSByV8L0GrXOPMHPL2/nJt13PE/OX+cCnHP3VBcqdKzhiwsnd6NYiedpFdFQoiQWWy6tdGt0uUWkWE4Tr4rDFjECRCHoK7P1i2yM6YsYUAIyWQom06EW/yODI2tJL+XKPsPH2a0ArSLwiyYTpMty5v8zdN834266fNUbMQYD3v//9wY/+6I9mDz748lxS+3LdeCD/+3//70c/8RM/cU+5XPqJ6amZO+bnF/m5n/8F+cAffsj3ez2tdWCq5RCtFM45BIW1Zjg3J5jAFrctbTKycoLqpv0sju2huTBHKY6wvsX504/wx5WQt92yi2/5kW380tGELz78cWo1jxbNxK3vYfnYx/C9JbwHi6PTWKXf7aFLfsj09RuC+Ub+jSGwtpCglWKv77Wo/tUNg8mGWr5ovWi08igF/UyoGeEd10W84WCZsdESxip18dIiSXfwU41G4/2jo6MrX+0q+K+rAawphADuAx/4wOjNN9/8/XEc/9jY6NiNnW6P3/6do/73fv8DcvnqvEFbY0tlrBkujhSPyZJisFsrtNeIDop9ON5jTAUblomaF5ndeyuDfe/g2WOPEU3uJ950Pc+0Mp768Bl2TQs//v3v4dP793HfR+8nKAX0GheZvOEdrD55FIdGM+DzxzsMki4lU1QarDdo1AvWz69J02iMFkKE3Beq5N6rodDU8/l6a7MAXq5tLXcSFNcdAZ8yEI91wt7RkLdcP8b2aUWmHKudhLFKqBcbXX/p3MrogYOXXgN8ZOgw3DesAawtJXz/+98ffNd3vfNHgyD6R9ba3QsLC5w5e8a1mm21sLio62MT9AYZnW6bMAwJopAkSQoSSBwhLsW5nCQfFImRMVSrlYIZFMSMjo+zrW44cGON9h2H+NWPPU7z1KfRaoAXx2PnBzzy8Mf5oe97L9/z5lfxp19axDefYaAEpyyaDBtX+dLpxwmq0fBGDvcCPC9f9+tyLYqie6iMZ1ctYqk7YDEp1set9YHWehIoU0C62uCHG0N8nqKyBplLyH1OFJbZHFfYNzPCvs0hcdWz0vVUQ40OCo7DcjvzJ84uqsvnpvcBH3nggQdeNsDuf8oADh8+rO+9916UUu7kyZN31+tj/7ZajV+9uLTIhfOXXbvdUnmeG9Bcd2A/E+NjmMiSZDmffPDznDl7jkq1TBzFpP0uaZ+CEEqhrxdohdaW2kiNsYkJJianmJ3dTLWi2R71+eG33sov/s4fkTWuoEeniSJDNTT88m/9Bt//Xe9lJD7HldWMbPE843vvIh2sYEc20zj1SUa3fTdKl3B5UnTX1LClil8DXtfKl0JWNtPs3RFRXbZcPZOgwqIDV3TpHKDxWUKWN1FJC5e2ydM2TgXY0gTV8hSz1Sk2jQSMxYYwFJq9FExMrarIXNEMFHFcWEy42khUY761f8i4fhnh+b8giDOM9TnAuXPn/lWlUjmilOLq1UtucXFJdbt9vd4j98Jqs4ONA6q1ERAhKgcsXL7MJz7xGS5cmkNLjhdPf1DQqa21KDzVSpXtW7eig4Bt23ewZcsWlLW4bo+Stnxmqc5vHv0dIpURjG7B5QlZc44s8USVGunCScZuvYdw043YJEVpherN0WlcZmbrbeAhUX7dbXvhWrdOW8CTemFaCe95dZXzVx0fO7VMFmo8tkgKVSErM2ieIusvIF4Tl6eoliYYrU8yYWvUI7AmB+9wSqONplISRmsxo2MB5chTCjW1quG3PnTB5YtXzA9/+86P/tW/+T3fgRzW8Oev8b/mHmB48AxBHL+wsDDrffaL1Vrle5eWlv38/Lw0m22TJYV0uYgnzzO8aOKRGkFUdORGqgGbZ+rsnx3H5MKfPvRZlhYXSdOcqo0Q5QhswLYts4xPTOCdo1yuUa1Wi1raOTJlyZMeN09H3HDLnTzxmQ8UU8bakWc9GPRJGGAqZVQ8hs/6pECUF0ujq9EkaZ4TaUPVDdN2NRzNRnAyQOd9jA4YOE0u8MULMU9eXWGgHGVnqBlFKQzopxl9HVMa30+oDlINYkbigJoWDMXwSC/1OBGM0lglKF10EaMwp5JpBsozWlYcO9Xn9EJX7dSeTPSmKLIkg5fn8P9cBrAhyWNlZeWWwaDz3Z1O42+VS5Utp0+edVmWaY3RpbhMmrTJvSeKy6ggp5ckGGUphyETEzEzU3V6rR6fe+wJnjx1ji1bNjM9PcHp0+dJE0elGjMzM8P0zAxpmrJp0xSV8khhTN6TJH1ENAmKxeceYSwVxrbfSvPsF7FxCXKHKpUxUQltqjjXRDMFKiexmoQUbQ2paAbOE4jCiSkqDyl69t5reu0WTuVoG2GCEvPnlzBRTCUKCbyA82Q+JxBFbBShHuINeFy/yxIao0BhC2oYgtFCqopGkdJClDjaHQhqltWO4uNPt/E6I3eOwNrKoJ+FSqn05aoE7Fdx64fSOspdunTpdVq7n1paWnzXYNAzC4vLdDuZc1qZgr8GWgnLyys8dew5VhstDlx3PTfedpCRSpmJkYiJsQrLC/N89vNPcvJsg7hcYqQc0u+H7N23h9Zym2olZteeHYRRhdpoHecceZ6T5+lQUsWQ5wnnzpzh3PkL6H6TnaO381RlHJ80CEs1RGu0rRT4vUuLyRkHSslQ27/osmMUjmKCZw3VUwihjYkmDxTsW+/RymHFFbJyxaQC2TBsCGC9J/EMV1MYrBTtX5TDagfDMa9Mg9aC1Q6VKrpdh9UDylGJTx1rcbnboWYU4jT1eiUAAoabP19xDyAi6t5771VHjhyRK1cu/jtr7T/NnefCxfM0lxu5t6FJTckkiaeX9MjzHLxndGSEN9z9JpauLvKhj3yUBx58mL/1I9/L626/k1PPnOKhB5/kxJUlRmtVxqqGZJAThxVqW6Y4uC9kfKxGuTRCP8lJXYYCBv3+esbd7ba5eOk8Vy7PFTW6LbGZC9TueAMPf+Yj2CDCKQviiUe2E9T3FZNI6+ogssZOWG/aaF/g+264xzdXHvJeQcocRohsOMG8VihqhHxIzMvW1UeG28+GvEAlQuZkWE8IKi+YQt54cpejsZQsfOFEl2caDUKT4VIIwoj6ROR5CY3fV8QAjh49qo8c+ddubu7yr46Pj/3w2TNn/KULl2V+YdmIshYb0veePOuTpwntbpelpWUWF+bYOjPBna+5lZ/56X/G7/7e/+Dee/8tD37yU+zes5ulpQ6zE3VGqgGdbo5XEdVqiWqtysGD+9m2eTMLCwscP3mGJFPDOJqTZY40TTh16hRLS8sYVVCubFRhol5i74xhZf9tPHvuGcojk/g8I5jcg1MGPVxDi2KI6AlaaWwu5LqwBCMUB0oxpCob1MH8C/RKFSBarUu9rbF57VAwYs24tAZHIWbpvB+ygjXi1JBbaDnZcFzstwqyh7LkLmFiosrE1NjLbgAvyQq+//777Tvf+U63vLz8feVK/H8ce+qpbGFhwQhaaxOhQkt/kNDrDmj2u/SSAe12i+WFRXqrTbT3LC/M0283ue2W6wiiCg889HmOnzjN5i1TzE6N0h84dBAyMTXK9NQUt950E1tnN6OVYnZmBpdnXLm0QJ57nM/p9Xo899wJ5ucXEC9YazBaMzZeZ2JijNmxkAO7b+Bzz13BSUI0vodwbF8xgTuUfVsDZ4wUDRjjCzlWP2Tzil4r/66BQQU25If6hC8gdAwJHPI8KTlwem1oqwgxBR1tTbTT4wS0ClkVuJyuovMu2hg0Htcf+LfcvEm/7pZtx+tjY7/yiiOBw7jvRaQyN3f5p5OB87WREbNl61ZljMa5QhFJnNDt5Vycm+OJp49x9tx5rl6cY8f2WWYmxgiM5dz5KyyutLn+un3s3LmVTz/0WR566NO0b72VW266BZRjYnSU22+7jVIcY62lVAoR8bzq9uvotjs8feIMSZ5w+cJFmq0WgQ3QBirVChOj49RHytTrZeIg5ta9Nb7nja/h1z7xGUan9hTue21rmCogHyNDdyxSqIp7hVNFEuAoXPQ6SVPJNY4e15R816jZiH5ePS1rQtcovNq4SMoMSa4Oh8HYgKW0Sb+3iNUWr3TRgsYSWy237p0RpdQzG1oHrxwSePToUX3PPfe4K1eu/h+1amVPo7Hqoig0Tz/9FBfOnafbaSMI5VKVTZs2sWPXDt77jrfypjtu4/4HP8PZc+cR54nKASGGKAxpt1ps2rKFd7/7XXzm05/n6WPPoUTz3vd+F6+6+UZCG2JCW9xqUzzwLMl4zR03cnn+Mp/9/DPkaVowgULFyEiFidEao7Uqk1OTGAuVuMymLRP80HeP80fnHMqOFUKQQ44NQ7ds1jaKDFU+HMXwpTIWyVt0Vs5Rrg+3lPq0aP0OcwOvrq203/hy6vkuVW1oD/shpRsRsDFehJWlk6TZVcJoBB9WC80CpUmc4+BETW3fXFKJ5J8fAkGvHBJ43333mXvuucetrKzc4pz7e91e16+uLOsP/vEfc+78OQLtsSYAHM55lhsdqqOj3HHb7ezds5d7Dr2L+cUVHnroYVZXVxgfGyMOQ7Q2DAYD9u3dx/Zt2zj53EmefPoYTz75NK+57WZKlahImtRw5B1FPkhZWb3Knu0zPP24ZbGbUS1XCAxUSxHTk+NMjI/jxRFHEbt378JGZW7eO8Kd+7bx0HnHSKkgcOihjJuWIjNXAlYUOX4oGmFJehdJB6uouLQuQytDtdI1hU8PGyRgwb9AgveFDDA1HAAVG6JtSG/1FP3LT6NCQ1ydQkwFpUOMBsFQR8mrd4/q1CXtcjTziaEBvGx5gHopXH9+fun9tVrpb1+6fC7/zV/7Nbu63KRcKhOVhg0PJWRpTqPZxVrLgf37MUoTl2L27j/A9l17ePLJp3jm+DNMTc4Q10aojtTZvHkz1+3fQym0dPsDfvXXfgOjDH/jb/wg5XIJ5zO0GNJ+i5WFy1y90qLfd8wvL/KZLz5clFiBZevmKaamJoteAnDw4AEmJiZRxjI7VuOXPniKf/Mni8yMhjhXaO9aD9r5YtGCXjtAIdOG9uAq+aCJtnEh8x7P4HFr/eEve1Trbd41zcI1adnhWLdWFCpgxoKCvL1A8+JnkcY85YktOBsSj+xC1ybwPkUrMB72loz7oTfNmr0Hxn77Na++/Qf+LKHnr8VLvwhT1y0uLtbyPP3OLEn5/Gce1o3lVWrlMlGgCIwlDC1hEBQuxBh6gwFxEDBSifFJylOPfokHPv4hdm7dwrd+67eCUcRRzMT4BLt2bKUchyitqVUr/PBf+0GSQcJv//Z9JOkAo6DXWGHh0hWuXO7QbOV0OglTUxXuuP1GapUqBw/sYceOHaRpQpom7Nu3l6mpKYLAEgaGJM949b5JKkGxgFqJwjohzB3x2oydB/GQmoDEuIJe1m/iGuexQb1I7HyKl3zDnp7hP2LNO3jUUExSNvy5KANB0cQaLJ9k6enfZfmp34beAkFtnM7qFbLmPBIUNDdtaxhVYcpWZP8oqlT2yez2qZ8F1NGjR19W5rZ+UY8QcCCKgm0rywuceO45XalUiOOQSiUmjmOiKMJYgzUGYy2tXodGq00umtwoTKTprSZ87uGP0O+u8MY73wDesXV2monRkfUb5JxjZKTGX//hH2R+fp7f/p2j9Ht9FhbnmJtr0un0SfI+kS2QtYmoxs03Xs/M9DTNZotut8fBA9cxO7sZYwxaa7RWDNKczXXLRNmgHEQilPFUrSJaA2GUYhBFdH2L1oWHaZz6CK4zT3nzq1DG4l1vSOESrjl/f40FsH7TNUqbQoLGhBhrEN+kfeXTrDz1WzSO/RHSXiaszOCd0Fs+hXcJxljyQQOcQ6uAmhFmpev2bK7qmen6L2yb2fbES236ejlzAAWQ9bLto6M1zpxecP1W11TrNUqlkCgMMIEhdzlukBe69iJkWc7C4jKTE5NkSUIYKeojZVSg+ewXPs3WLVd49R1vYNDvkKYZQVDs9zOm2Ks3MTHG+973Pfz7n3s/Ls+54+Yb6PZ7ZJknIMCnbQYDj9EhI2OGqytLdNtt9u/bx9btW7HDw4ei8ZQjRMBoILgBVK0jDorkz/kUnwV0Q0unc4bB0inoLVOeuZF49tXkPoM8GZaLcm2DGYWQtAzFoxVhMZEkUmwyHTRJmxdJGhfIWxcL9ZOogq2PI8mAwdJ5vICNqwRhGZ8nxa5Cpag6xyYG+c5pY6enzOdf94ZX/+vDIvrQy4wBfJkBrGWb3vt6EES0mh2U0dTiOnGpRFQSnGSk3Wy4ZNngMkcYRFxZuMqenTuoEFIpKfrZgNXVPsaUOHv2DJ1uhzvfeBdLS4ts3rwZPwRFtNZ479i9axt3vv52/uCPP0QURmybnCYSRZq36OQNTGUEj6PT6tBuNDmwaze7d+7EWLv+fZxzRcYtnrbLCY2mpgdMVKICN8DRkphF71k5+3Gyy09ixrcTjW7BxFXS5qlhDlAGwmITt8oL7j+CeA8+JcsTVNIj7S6Stq/gugv4LEGZGGs0hBVMOILvrpC2G4jPsWEZG8SgNblkVCZ3E1W2UQHGpemmS7k9sLt+8a633/E+pVT/8OHDWh05Iq+oAazHBa0zgDx3lKol6vUxjNZ46ZGnxVRroAyJpOQihKGhudphZXWJ6/bvZHFlmXY/Q0yAckVP/8qVK3z+c5/jda99PQtWMzW9aV0ISmvD1flL7N23g1fdeBuf+/wjbHvHO8n9gH7WQVdKiBL6/Q7tZg9EsXXzNsIwKjp4BeiO91JIuwkstLpYcWwbLxTCAp+wOBjlTPMSKyc+gOq3EVvCr16mvXqumLA1pQLqtSHWxGCCgu2jpKCMpxne9YakUVscamWKaOcbsWEZ175KZ/EkeWcZnwwKUpkOkKCCCkOcd4RxjfKW26nU91Iynqrv5rNxZm/cVb56150Hv2t2bPbcWiX2StC1n2cAa/vllVKXer0u1UpVj07U0CVPnqTkedGTsNoUo9BrY0zisTbg9PnzzG6bpNVN0SbAJRmD/oC4VCoQPvGceOYY+w5cx8pqk4MHDiAIZ8+e4tSpM3jnueWm68ltzpeefZyDe3ZBKUJhaTWbdLs9nBPy3DFIUsasxRu1rsJdHJYiHyRcWehQL2mmRyLyLOdco8yTlz/H6rN/AoM22lZBD1CmcO1BZZpobBbSNllzkSxLUKboF4goCAJsGKKDWWx1AhOPok2M67fJGpfota6QthcL3QIjGBMVGAAepQVsQG3iOkozBymVJii7RGpZ120pOXvzTn3i2+7c+94DN9749Ct5+C/mAdZczuJgkPqxsVEd2YqkA6dEcrQpVqkEWHzmCtl08WhlqJQtC4urnD13memJKdrtAUqEiZFJavUaQWgIYkOSdmmtLlOpj/HFL34RrTUXL16k2ytoXbFX3HpwH8dOP0dnkBCXLO3GKv1+gvMFUXN6ZoowiooD98VaNzdcvOCdI037XJzrMTVuGauU+PTJFb746EcYXPg8ymi8rZBLjsocKi/Wx2TJRQaNSxgDyg9HbtTaSlmBnpAqjVYG5k6BL2YUjLhib4EOMErhtB/unBBMUCYsjxCObiUa30dcnsZoRSXr+Iprqr2jgb1us/7k9/+Nb/mB6enrr77Sh/+SBuC9P2utvTA6Oroz0EbyLFE2MMORbYd3vuiOZTkWhbchfZeglea5584wcscoxijGRiYpBTWCoFhtbrUwUR+hnGZUooDVZotnnzlBKS7R7XUZJH2qpRIJOdcfPEieO1qNDt1+v9jQgWJqepZ9e3dRn1wr1fzQ9a8NUUKzlzAYpEyMzvCJpxd48rGPks0/gQkjsrxI8rRWaGuv7QdQRRvYZX64EkhQYlHeD0WiVbGcSgZFCNAabzQDIrQKiKKQUmWcoDoFcR0dlLBxCV2aRNsRrOSErucraS7TJjHbxnJ/w76Rn/07f/d9/0IplX09Dv/LDGAo+aqVUr25uauPjE6M7ajVyzLodYbNTMFlCvFFK9NYQxRYUlcQGIxVNNo9Tpw8yxu/5dWINmjbQ1OhVNZMT48xVavTbyc8+9wz7L/uRgb9hGNPP0MQglFCe5DQ7CdEUcjWrZvROmSl0aRUKrFlZhO7d+xgpBYVa1NkePBDx+VFobXy/T7SSoz6xOe/qC/OnaBaK8PEt5I5j/QbyKDBoNck77bxbjBc1mjwUuABxcKGYfmnHVrZYkuMMtighomrxOVx6rUZtmyeYsvUFDoc4cqq5WoP+iZH54UWgbiUMF31ZScyalKzuZaxc4JHX3fb7n/yne/5zgd+/O99H4cPH9Zfj8N/0STwgQceKEa4vPuTIIwPbdm6k7OnngGvyPsZWZbhvGDDgDAv1rDoYZ/do4jjmDNnLrF50yw33HA93nWpBCHbNk8wOllheaXPQrtJ2k957umnuenWV3H16hytVoPMw9JKCxsojNEENmLf/l2srqwwNbmJXbu2UysFw/17Q1VQ767RtwUxgdUPffpRPviRJ+hlKzJSHXdOQq3IVSksK13bj4Rlqs7hkhYu7eK9YKMYl+fkjSvkneWiK+g9WE04voOwPgthndDUqNkSI1FB7LRRwNmBo7GYMEgGoEFnDsH7QJzEPtWjOD1ZFmaq/ZM37Kz9Xz/293/ovymlkkOHDpn77rvPv5xI318EClZKKZmbm5ux1j63vDRff/jTnxQGuRq0UnyQoY3Cp47l5ipLzRbNTo8k8ySJI8syBolDG8/3fvd3sGfzFjZNlxmdqHL58oDVZo807YPzdPsDZrfMMjG7lQ/84UcY5EU/XHxGfbTGZL3G677lVvrNPpVKjUolKHYJKo23pqB1JUlxYwVXrdXNlSuX3v83/+b/dmJmauvfyTF7217TcZATkNlK7oOyIqwobyMlJlTKlNA6KqRbil2hxZo5tQEn08VyKO0ZLnVy4BTOFwsjDI7AWgmU81qcBC4xZZWrutaMmDZTsXxh96baL//kv3j9fUpd1y4Y1aKPHPn6HfxLeoBhGDBKqfn5+fn/Prt564+IV67X6dlAW0q1mDx39PrFYkWMxg7DgBdFkgtBFOLznAc/9Sle9w//FmP1cc5fWaCxkpEPCjaMF0cUhVy+eI7xyWluuvkGPv2ZRxipBaighHcO5xxZN6VaiinFdijXboq9emq9ZMV78ZXKiGk0ms/OzS3+40ce+VhXRH7pn/+Df/OGpVbz3c1W963tlOuc8XbAgH6ekeWWnMCJLYkPIrw2CmWVqEAZVWALogtegHfZEJFREmoQpQWVY4wTo5wKnDdBjippMWWTE+sBVZ2fnRgNPrJr5+jv/cRP/NCnlFLyj//l+nT01/XWf9WMIOfcf0Hxw5XaqM56fSolQ6I9eeJQ3mOtLbRpbTjk1DvisNioaeKQJHUc/cAD3PXGN9Dv93CZL0SgcEMlbYcJDKdOP8tNt72aU2dO0mkn2GG27b2QiSM0htSlxEPxqOGwXaEkLiJhFIpzPhsMBj/0tre9rXv48OFQKTUAPgF8QkTMP/t7//b65srSna2sf3em1B2Jt9u8iWyqHKnPyZ3GaUuGLZZNrq2NG7aCh0OcyniFUQVRL9AQkhFKj5J282Gkj1VD89DmcX//P//Xb35EqTt6AP/gH/w1Dh26z9x33yH/Ukucv2FCwEYKuFLKrzQWPnb1ytK3fvHBjzmrctN2OSrPyRo9espzcaFFq90ny1whcY4QxxFRHJLnwuLyMltmJ/i2N74JxJG7FK1CnDgkyLAoGHgO3HQb880WD336i1SrFUQEqxVvvfsN1OtV+p0uo9Xa8GcUrllbg1Pko+Pjdm5u4V/t3bv/p9e6mYA6dOiQHvIbnvfQz/7ar8W//NSVne1O5/p+313niA8qpfemXiZyryu5EGUikUYblC94Q0onxshAa9WJjV61Si4iPF2OzYmxkj717bdvPvWmH/j+1Y3t4GJD1yGOHr3Hf9XDhN9ABmCUUu7q1at3lUuV+//w93/P97orWueFTFvuU64uL7DUzEgHQ7lXl1OKAkrlEp3ugEHi6KcJjcYS22aneevdb6ASx/jM47MMnynKVUuaJ4iE3PH6N/Hhj/0pK0PBxpuuO8jWrRNoo2i3WtRHR4cMGz3s0+Pq9TGz2mw8tHXrjrtYW7j95fQpdfjwYfXAA+ihmMKX3UKjIXcSfua//WH03Pz5uJMSeUKb5x2lKOdj5XhwYGZi8IYf2ZtYc2PqXtyBqze/+bCZnr5Bhrf9G/LQv+rJoDUvsLi4+CerjdW3f+TDH3BVHZp+krDcadNs9VHGogQG/QG1WkQQaJaWenTaPQZZQi/JcOLo9zpsmhrlrje+nsmxMdJej5It4+ix0m7TaXS4+zvfTqM1oNNY4YYbbiAOIlI/wNiA/mBAuRQXCqJKkeWZVKo1Abva7XS/ZceOHaf/HL1zdfjwYXX8+A1qYeGYenD6uHD06J/nlio4pN/85utVgaDi7733XvnLcOB/IQM4ffr0TRMTk48++OD9+uzpY3qQiOr2BtgowGqD8p56pYJXjiuLi6wu90iShN4godMbkPsMayyDfp9KSfPWu1/LwT37yJI+C/PztNt9cpdz4KbruenGO7G5x9ik4B5ai7Yx/aRPEKzr7IjWxo1PTtrVldX3zc5u/b0Nrv9/6nnIkPpz7733Pu/Z3HvvvbKBCPKX7qD/QgawkSJ2/vzFf1evV//pb/zGr+fNZsdWa3WikiUOA0ZrVbI05fzleZaXG/T7Pfq9Hs1OlyTLhpo7QhQEaOORLOW6g3vYsX0b2SAhTfooYGJ6kjfc+Q4CrbDaF3v4tELZMoN8gJcUawOAfGZm1jZb3V+anJz8u1+jw///y9dXNIAhQ1j98i//cvxd3/Vdn11ZXrz54c9+zlWrI6Y2UqFaqTDo9VheadBod2k2V7l65SrNZpssz0nzfMiyFSJbSKflaUa71aRarbJ/3x62zI5TDWJ0OeSW297IyEgV7QSjKTAHY8l9jnM5Rpt8amrK9vvJg6dOn/u2M2fO+GFZJd88zpfBADaGgmeeeeZAvT7y2VarMZrnuSiUbrc6LK406fUG9Ptt5heucvnyVbqdLnmWYa3F2uG8nHMMkgTvc5zzuBzEZYyP1dixbQu10Rqvee1b2LZ1C9oXdCtnigxNa02e5W5sbMyI4lSvm71xZmZm7uXmzP2v/vqqhkOVUn7oZp87e/bU91cqtT8Ow5A0GfjVRkeXa3VyDysri/S6KXEcYa0jtlUCbfHiipygm2BiQeu4iKW6aLdmuePc+Yt0n+uyZetB9uzeRTYYDNeqKyT3YLUbHRs1gpob9PN3ffPwX0EDGBqBu//+++2uXXs/fPLkmR+21v5GtVb1YxMTMje3qDrtFq1WBxEhMJrpiSlCJUjmSPJsOJQpaBMVdXwO3udFCzeICEZqdJKANOsPB0BlOMGjcCJSqpaNNnYxS9N3TU1NPfvNuP8KGwDA3XffnYuIVUr95qVL5yuDgfzSxFjdnztzWubnLmsRT2A1Y9URypEB5emT4LIEbSFWAYExkBZi26ItUOzdM1aTOUtg9POoCR4kimOxJuh32oPvnpmZ+eLwPeTfPL5X2ACGniC///777datO/7zhQsXEq3dfw0CrZKk60IbmGq9wkgUkUtCt98lTTyIJgojIjTkDkqaXNRQY1cQUvK82OxVqdVxLi8mgIpNG35kbMystlr/YmZm08Nf/OIXA6VU9s2j+zoZwJonuP/+++327dt/9fLlCys33XTzr4OvH3vqyXxiZMSKZDTaA5KkYMsQWOJSQMlr0jQh10IwXPLonSfva1ye4sUzPj6Op4CBEeVGRuq60+k+OTU184siYoBv3vyv4Uv/Rf/hWjjYsmX7HwwGyd23v+qOU3e/9a22M+jlK822aG9BCUYctSCkEkZ4pRAxaG2Ho9ngk4zeYMDc4iLlap1NM5vx3qG0Fh0FPqrWlA7Cf7kW779Z7n2DGMDGcLBr167Hrlyeu3Pbjt0ffMe7vtvWxybV5bkF5zyMjtWpjZTxeDLJMaEhMMVq2NVOi6XVFeaXmzSa8Na3vJMwikApr611E1MzQaPV/A/1ev2Phhn/N5O+rwcO8NWihQCrq6s/6b3/6TNnz5U/c/8nxOjce6P0oN9TXjziPFk/o9ft0Op1yZIcpQLe+e73csdrbhHncjc6Pm6r1Qqtduc/jI5M/MOhOJV88/Z/gxrARsRQKeWffPLJm3fs2H6vOHnP1YV5nn3uGRYXFl2305WrVy7rbqupEM/IWF22b90p3/K6N8js1k3aKPTExCRJllz2Lv/fq9Xx3/rm4f8lMYANhrBen58/f/7bRkbqf1/Ef3sURVGa9llcWmJ1pYlSsHnLLBPjE4WKd5aR5+6itfbXO53O/z07O7vwTaDnL6EBDI1go54gp0+f3j8yUnmLMup2hboV8ZsFpbPUdUXknDHmuDH2gWaz+ck9e/Y0X2hI33z9JX2JiFkzho2v48ePT5w4cWJqfn6++uX/5n67Jk33zdfL//r/AYUTVF7lbRPTAAAAAElFTkSuQmCC
AAM Competition R35 GT-R Full I/C Pipe Kit for 2009-2012 GT-R
3
AAM Competition R35 GT-R Full I/C Pipe Kit for 2009-2012 GT-R

Factory intercooler pipes are prone to expand, come loose or even crack under increased boost conditions. The use of AAM Competition intercooler piping offers increased durability, consistent boost pressure, and a more attractive appearance. Each AAM kit includes aluminum piping, silicone hoses, stainless steel clamps and other hardware needed to integrate with the factory turbo and intercooler system.
Exclusive Benefits
Increased Reliability
More Consistent Turbocharger Response
Better Blow Off Valve Sound When Shifting or Let Off Throttle
Dresses Up the Engine Compartment - Looks Night and Day Better than the Factory Piping
Features
Precision Welded Lightweight High Grade Aluminum Tubing
Includes 2 Tial Q Series Blow Off Valves (can choose style and color of your choice)
Includes High-Grade Silicone Hoses as wee as Stainless Steel Hose Clamps needed for Installation
Installation Instructions

Installation Instructions can be downloaded here.
   
Specifications
Material

Polished

or

Black Powder Coating

BOV OPTIONS - Select QR for Standard recirculating setup (No tuning Required) or Select Q for Non-recirculating Vent to Atmosphere version (tuning required)

Black Q BOV

or

Black QR BOV

or

Red Q BOV

or

Red QR BOV

or

Silver Q BOV

or

Silver QR BOV

or

Blue Q BOV

or

Blue QR BOV

or

Purple Q BOV

or

Purle QR BOV

To install this Web App in your iPhone/iPad press
and then Add to Home Screen.