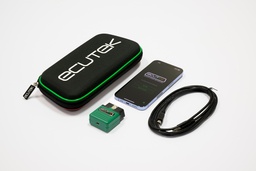 AAM Competition 370Z & G37 EcuTek Tuning Package - ECU Connect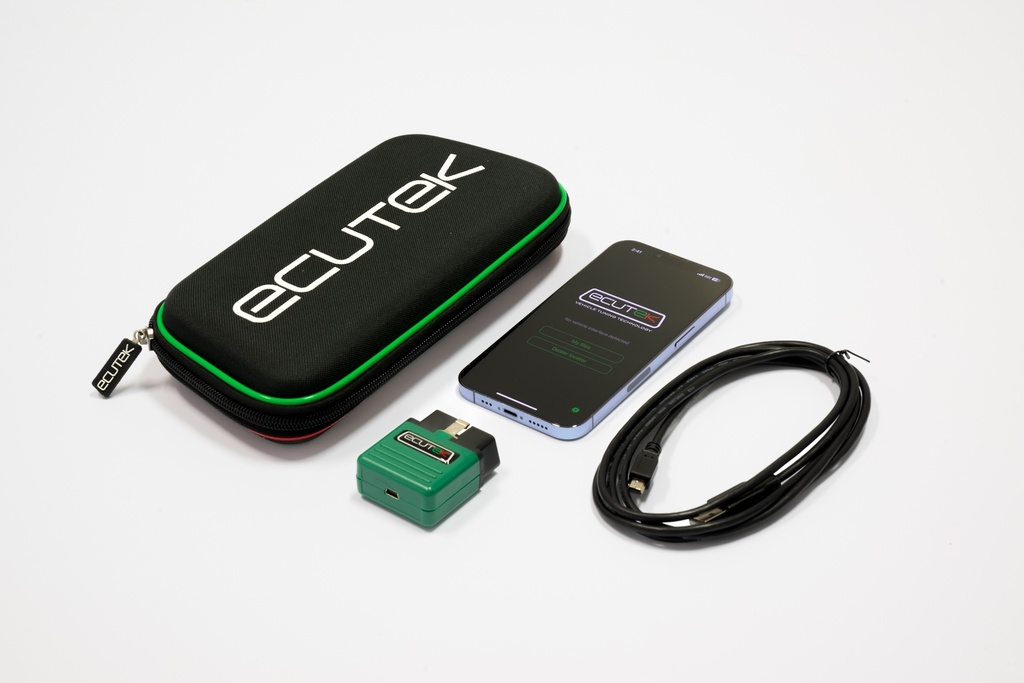 AAM Competition 370Z & G37 EcuTek Tuning Package - ECU Connect
3
AAM Competition Nissan 370Z Tuning - EcuTek Engine Management Software

ECM tuning is necessary to bring out the most out of your basic bolt ons, or required when going forced induction. Depending on the application, the tune itself can net as much power as all your bolt ons combined (basic N/A bolt ons). The flat rate of $1,395 includes a full remote/street tuning session, as well as the EcuTek Flash license and the EcuTek EcuConnect.  We have several options which include standard tuning for NA (Naturally Aspirated), Forced Induction Tuning and Forced Injection Tuning with very large injectors.  As well as tuning on our in-house dyno for those who can travel to AAM Competition for their tuning session.
A properly tuned vehicle is key to top performance.  The factory ECU (computer) on the 370Z is very conservative, and overly rich.  Nissan left a lot of power on the table.  On a stock Nissan 370Z, gains of 15-20 horespower and torque are common with the AAM Competition Nissan 370Z Tuning package.  Increased gains can be seen on modified 370Z's where gains of 15 to 35 horsepower are common.
Experience more power, greater efficiency, better drivability, and simply more fun.  The AAM Competition Nissan 370Z UpRev Tuning Package is the most easy way to unleash the potential of the VQ37VHR engine in the Nissan 370Z.
Flashing (commonly also called programming) the factory 370Z ECU only takes two minutes.  Making this the quickest, easiest power upgrade for your Z.







897whp!  I don't know how I'd drive this car without the advanced traction control option, it makes this power actually usable.  Thank you team AAM Competition for finalizing my build and putting the finishing touches on my dream.

Thanks to the team at AAM Competition for their professionalism with my Nismo tuning.  You fixed everything my prior shop wasn't able to.  Five thumbs up guys.

What a difference tuning makes!  Finally an upgrade I can feel the car drives so much better and the pop and bangs feature on decelerating is so cool.

Exclusive Benefits
More hp - gain 15 to 20 horsepower
More torque - gain 15 to 20 lbs. torque


Improved throttle response

Improved drivability

More efficiency - optimized timing and fuel

Valet decreased power mode
Features
Easy installation - less than a few minutes


Up to 5 Maps on cruise control equipped vehicles


Advanced Data Logging
EcuConnect Bluetooth Module for 
iPhone/Android
No laptop required
Key Tuning Improvements

AAM Competition Tuning Includes
Optimized Fueling Maps

The fueling maps and afr targets are optimized for greater efficiency, and greater power.  Offering the best of both worlds - improved fuel consumption as well as maximized horsepower and torque.

Optimized Timing Maps
The timing maps are optimized for maximum power and efficiency.  Offering a cleaner running engine that also produces more horsepower and torque.

Cam Phasing

The cam phasing is optimized for equipped vehicles, offering precision operation for best power.

Rev & Speed Limiter

The rev and speed limiter are modified for higher rpm and speed capabilities.  We can also add a speed limiter for those who would like to limit the maximum speed of their vehicle.

Burble
Optional "Burble" map can be added to add that "sexy" deceleration sound.  This option can be added at no additional cost when requested.  For best results / most amount of burble, a free flowing exhaust system is needed.

Electronic Throttle Control

The throttle maps are optimized to achieve wide open throttle at all speeds and increase the driving experience through improved logic.

AAM Competition EcuTek Features: 

(some features are optional - consult your representative for further detail & costs)

Launch Control

This feature makes it possible to have more controlled launches and for building boost off the line.
(feature works on SyncroRev models only)

Flat-Foot Shifting

This feature makes it possible to continue holding the accelerator pedal while shifting with the clutch engaged. A temporary Rev limit will be set at (current engine + RPM jump).
(feature works on SyncroRev models only)

Knock Warning

This feature allows you to know if the engine is knock.  If knock is detected, the SES light in the dashboard will flash.
(works on both MT & AT - Manual & Auto Trans)

Valet Mode

This features allows you, through using the steering wheel controls, to put the car into a Valet Mode where the power and maximum speed is limited.
(works on both MT & AT - Manual & Auto Trans)

Map Switching

Depending on your vehicles requirement (setup is done via custom tuning) 4 different maps can be setup and you can switch between them using the steering wheel controls.
(works on both MT & AT - Manual & Auto Trans)

Speed Density

With forced induction applications, Speed Density is utilized to best gauge the incoming air to the engine and provide maximum performance.  This is the only ECU Flash hardware/software that allows for Speed Density.
(works on both MT & AT - Manual & Auto Trans)

Advanced Traction Control
Optional Advanced Traction Control can be setup to allow "AMG" style traction control.  When activated, Advanced Traction Control eliminates the factory VDC (completely) and utilizes advanced logic to allow maximum acceleration forward with minimal wheel slip.  The car will every so slightly pull back power to keep the tires from needlessly spinning - helping to achieve maximum acceleration forward.  This optional features is also user adjustable, and the sensitivity can be adjusted using the factory steering wheel controls.  This is an exclusive feature only available at AAM Competition utilizing the AAM Competition EcuTek Tuning Package!
(works on both MT & AT - Manual & Auto Trans)

Closed Loop Fueling

This is the only ECU Flash harward/software that allows us to convert the 370Z to full time Closed Loop Fueling - very similar to how the Nissan GT-R is stock from the factory (and why the Nissan GT-R has proven to be one of the most reliable super cars ever produced).  This feature is only available at AAM Competition with the AAM Competition EcuTek Tuning Package!
(works on both MT & AT - Manual & Auto Trans)

Boost Control

Have a turbo or twin turbocharger?  This is the only ECU Flash hardware/software that allows us to utilize the ecu to control a boost control solenoid, and integrate boost control on your setup without having to use an aftermarket boost controller.
(works on both MT & AT - Manual & Auto Trans)

Custom Maps

The sky is the limit - literally.  The optional Custom Maps features allows us to create between 6 and 18 custom maps (depending on the vehicle year and rom).  These custom maps are created at AAM Competition and are 100% unique to the AAM Competition Tuning Team.  If you can think of it , there is a great chance that we can create the custom feature you need.  Contact your AAM Competition sales representative for more details.
(works on both MT & AT - Manual & Auto Trans)

Safety Features

Especially important on Forced Induction (Supercharged or Turbocharged) Setups.  The AAM Competition EcuTek Forced Induction Tuning option(s) come standard with custom created safety features to help prevent engine damage.  These may include temperature fail safes, knock fail safes, and boost level (overboosting) fail safes.
(works on both MT & AT - Manual & Auto Trans)

Overview of Standard Features
---
EcuTek ECU Connect and Bluetooth Vehicle Interface for the Nissan 370z - Standard Features.  See how the advanced features of our ECU Connect App can enhance the control you have over your 370Z. Topics covered in this video are Data Logging, Map Switching, Launch Control, Custom Inputs, Closed-Loop Boost Control, Fail-Safe, Momentary Switch, Fuel Enrichment, Even Selector, Exhaust Screamer Pipe, and Nitrous. 
Overview of Custom Features
---
Set up custom inputs that you can control from your phone or tablet, such as adjustable launch control, nitrous shot, boost control with a forced induction kit and other exciting features. The main topics in this video are Custom Inputs, Custom Input Example, and Custom Apps Example. 

Purchasing Note: AAM Competition EcuTek 370Z & G37 Pro Tuning is non-refundable and non-returnable.  A significant amount of time and effort goes into each purchase.  When you purchase tuning please keep in mind that you are purchasing a block of time where we will troublshoot and/or make adjustments to your vehicle.  If you miss your appointment you are not entitled to a refund, but you may reschedule for a different time. 

How Remote Tuning Works:  AAM Competition EcuTek 370Z & G37 Pro Tuning is a straight forward process.  A laptop is no longer required to complete the tuning process with the release of EcuTek PhoneFlash.  We will send you a Bluetooth module that allows you to program your GT-R through your iPhone or Android style phone using the included EcuTek app.  Once connected to your vehicle via the EcuTek Connect app, it will walk you through the steps of sending your vehicles information right form your phone to AAM Competition.  Once received, we will send (typically within two days - but it can take as long as 4 or 5 days) your vehicles new AAM Competition Pro Tuning file to your EcuTek app and you will automatically be notified that your tuning is ready. You will then re-connect to your vehicle using the Bluetooth module and EcuTek app on your phone.  Once connected the entire process of flashing (programming) your Pro Tuning File to your vehicle takes less than 5 minutes!  In 99% of the cases (simple bolt-ons) this tune will be 100% perfect and this is the final step.  Those who have more upgrades done to their vehicle outside of simple/popular bolt ons we offer (at no additional charge to the remote tuning option selected above with this purchase) up to 6 revisions to your Pro Tuning rom file during this purchased remote tuning session.  These revisions are achieved through datalogs.  We will send you a list of parameters to datalog and then you email the datalog back to us, so that we can analyze your vehicles performance, and make adjustments (remotely tune your vehicle).  In the rare case more than 6 revisions are needed, we can offer additional revisions and support for $50/revision.
Specifications
E85 Flex Fuel Tuning (Optional)

Pump Gas Only

or

E85 Flex Fuel Tuning - Requires selection of one of the above Tuning Options

Tuning Method

Remote/Street Tuning

or

Dyno Tuning Tuning (at AAM Competition)

Tuning Options

AAM Competition Pro Tuning - NA

or

AAM Competition Pro Tuning - Forced Induction (up to 1050cc Injectors)

or

AAM Competition Pro Tuning - Forced Induction (over 1050cc Injectors)

To install this Web App in your iPhone/iPad press
and then Add to Home Screen.