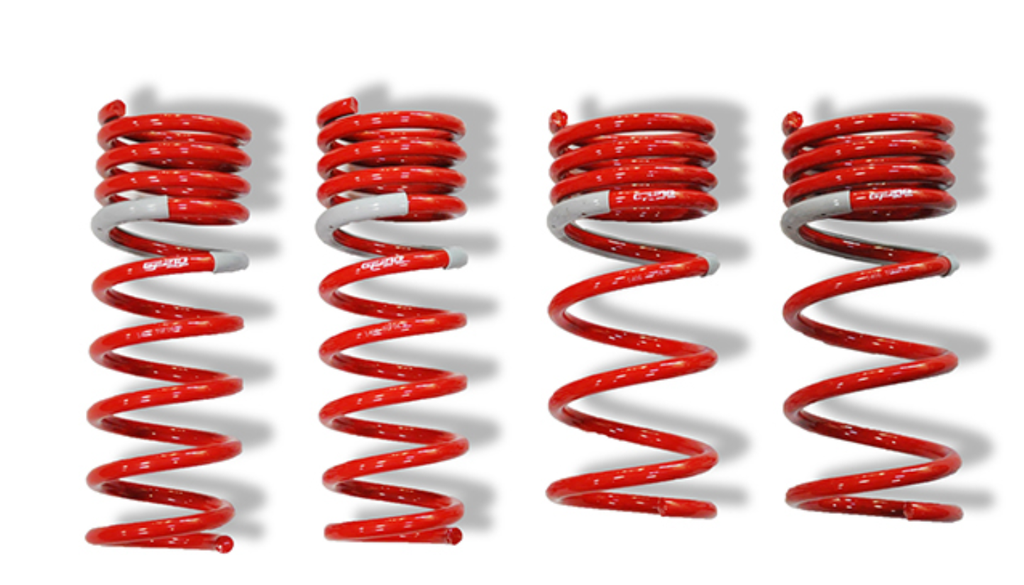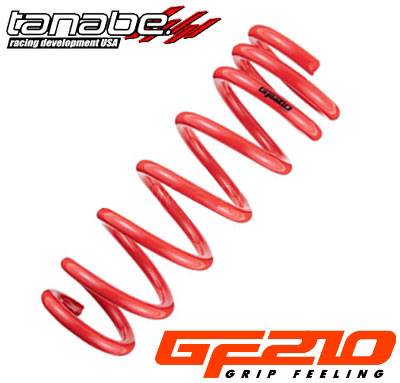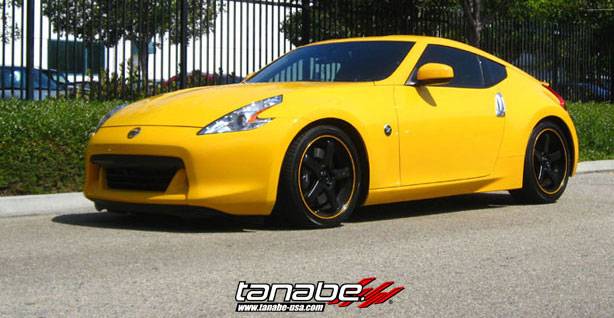 /9j/4AAQSkZJRgABAQAAAQABAAD/2wBDAAIBAQEBAQIBAQECAgICAgQDAgICAgUEBAMEBgUGBgYFBgYGBwkIBgcJBwYGCAsICQoKCgoKBggLDAsKDAkKCgr/2wBDAQICAgICAgUDAwUKBwYHCgoKCgoKCgoKCgoKCgoKCgoKCgoKCgoKCgoKCgoKCgoKCgoKCgoKCgoKCgoKCgoKCgr/wAARCABCAIADASIAAhEBAxEB/8QAHgAAAAcBAQEBAAAAAAAAAAAAAAQFBgcICQMCAQr/xAA9EAABAwIFAgQEBQEFCQEAAAABAgMEBREABgcSIQgxCRMiQRRRYYEVFjJxkaEjQlKxwQoXJCZEYpLR4fD/xAAcAQAABwEBAAAAAAAAAAAAAAABAgMEBQYHAAj/xAA2EQABAwIFAgQFAgQHAAAAAAABAgMRAAQFBhIhMUFRBxMyYRQicYHBFZEjQqGxCBYkotHh8P/aAAwDAQACEQMRAD8AkvU1nSQZs00VQ6BA/NiNRMisT65BQsiXBTWqWptO9S1bvW2Vm/qubnFQ+vnog1q0r18rOZdJtPcz51o9ZAzC1UYUG7VNkOsNyHmPIjpCVhHmqG6xUlA3K3G97J65eId0h5uyro7mbJ8atUqgR9VqA/KqczKT0aJeEaW/L2rSCFqRsUsgckKSR+oYoZ4h+sGZNcetTNWdumLMeYa5Q6hApjdOkZdTMG5TFKjIkJDSQFpKShwKukXCSeRzh65bOBMLSRv29hUV8Q3EpIO/eoo1ONbr9Oqn/K09rL+W5CkB6YlyOY8ld3LbXCVpITuuni4b3KAIwzajlitUmmsVBilPkocaUhraLltwFbSlICtyd9jYe/fm4xYToZ0gYzj1dZfy51cZIq35TrlMmP1pnNKZceO/NTEUsF1SikhYLalEEj0g39OLedYOQdN+pzrT0Wy5lGnJpEamzYVJcfpbTCt8Jch1kyDtBSNjjSEoCt10lJ47YYlloLAK+sfSnCHFLRqAqgNY0l1QyXIy5A1ghVKjVOt5nYcp7EtC2lLbSqQw48EBJVuS6lbd9pNwrg40n8KHpszDLzDJzDmuNUfyxSqRTo1Alrp5jJnOmfT3Xr7wHNqXHdoSoHcEK9VjYTd1t5B6cNN63oJUs80uhtToOtuXIzdezDKbVMZpqJ9VkSN77yvMLRWEqWbkXAue2JSyR1hdKuaaLS6zlnXrK78WpSITEIIqzaPUl6l79yVEFsDy3CSoD9JOCIaQg7HrSqUkiIoZs0L0XrlLCavpLliS+KfBKXn6BGU4m9Po5JCijcCbruQf7x+Zxl743ueMu6SZ/n6MacaHR6KZ1HmOSa88Jiky46azOUPhkIeDYSnaGVKUhSf7NQ4tjTzUXXjSvIeRWM81bP0BdOlUiEYDsKU28qXek0tQDYSfXcIVzwBYkkAEjOjxB+qCB1cwJDUHTKg/l6guzZsCp1uCh+UtLsyTJAQo8AKLikKAGwhIuVc4lLPD7rEp8nYA7qJgD2J7+wBPtFNLu+trEDzDueAOT9vyYFZhyoKc6S3pjsptVRkNuqlOKcC1OKJJuEp/Tc/Ie/btj69oPrbNWpmLpTm2V/w4CEwsrzH07gQALoaIUPfj598WXzTUdasu5am5hy/q8INGhxy6GafUDHSVlYQWkttJCUr3m23ESy9a9WH3TbU/MCAo+kfj74sPssYRucBxFlXyvN/7lfhNDbYnaviQlR/Yfk026J0m9T1IqDNaqHTbqJ5aLuJeeyTUEtkf912b8/bHsZH1E07QjM2oOQp8NuQ4tAFapDsUqsbKTZ1KTyTawJNvb5adeGXpZrH06aLzvEC13zRmKXUJyRStGslVzMEhturVOSS03LeQ65byRclNx+hLi+wSSjdQWV/Fh0C06rOuWdOsOgZ1ojTiX67RXMxN1hDKXnQkhMKfHLamgpYTZselPZIAuMgRngP5kcwpL9sdKg2hS3Fth13+dCIQ5OiUpKtgVnQJKTVuODrVhwuvKciJMJCtI6E7pidzHIAk1m9KiQKrk+mTZFUS2tEmShMRLCgu7QZsQQeLpN7m3Yj2x4y5mStZTkR5VISpK2lFCFgbS6VA3uOSTwB2scT7WM9dO2u8dMrWbQhjLVWTIXfMOlSBT7qKQd71NdKozo9PPlFk8cY86z+GHrpolpfB6hXaVNzRkLMNOZqFBzjl2OSylle4j4tokriL9ik3QDcBasXa6eaZdbtsUQGVOSEhSk6VkDcIUDBMcJOlZG+moItJuUKWwrWBzAMj6jn7iR71AmbM7ZsmPeS7JLnmOXUok7v0DkJUo3/fjCLVdQKrlmcqU6uI++4naQ7Gu5+kjcVG4P6iBz9sH6lGm056S4qEp5CkNAPE/puCQn6i3vho5jgfEsu1FER9WzzFL49KEi1v5uP4+uHrdjbsp0BECkEpAEVcJ7ItKn02gUMVScinwaj8VLZenq8kgNttKUyhaAApQa7nsNt+BhyRqFU9OpLFd0rzjVKDMaRdp38ZXyFo8pV0tIAJ2FzseAsc4jKPm2r1p0PpmtqabUk/EkIDhdWSCq473NykEW4Ha+Pf50zctr8NqNRaSEBXkKbBIbUebkK9+B6T37gm+K0/mnMrzfl+cI5Ow/bjtUc1YBKtaUCRT21Hyr1B6o5kXGj6tzp8eokuR/j61JdS44sq2lDaypW8pUpsEWuBbtcYnrQLwiOsPONVhZp1A1hoeVYcdtKqS55r7s9prduSgITZSALlVioHco84aXRbqzoXptJGpGr9VqArLhKICIoStlDaSCl3gfrvuI72v88W/wBN/EU0QVntypydXpbVBTAQ3FpiKW4ZK5JN1uuvEn0i1koSPclR7DGL5z8S844Yty2wq2K1pBJdUlRSSP5UAJVqPTUohPI4Go6llrKdreWyLi+d9R2QCBA7qP4G/wDYObLXgo9N2YZMTMPUNqZnXP8AU2LL3z6uuNHSdy1WbQi7jabrUbeYQSbkXxJ9G8KXwx8jwDWKr045fdYip3uzMxVB59CQB3Wp5zb29z8sDJ3W906ZumsQYWqk5tb7gS18QpbKVE9huKbXP1w9aP8Ak+rIqLuo+ZYOZhORIZiIqDZ8unx18IDLe8pDqRyXyC4T2KBxjDLHxFzxiWMacwYq5YNck+W6Vc8ISjlXupSU+8wDeLrL1pa23+htA8rjlP8AUqPH0k+1FKdop0RsadMnTTp/ydU6O3Uvw2BBpsJvylv+lTiG0cqXsBQtYA7EK5HOHZljpL0PrtNfczx0/wCVoG59SY0OEylSFRgAUlwbQAq5X6RwL98MLRrRbQXSAIj0Ss1GppbqEma21VJCVtJkv7d7oQlITuskAG3Yn54ibxYfEprfSpp/R9JdD5MeJnPODaxDliMhYpUJKghUhLZG0uKWoIbCvSFblkEIIxP4xmZGbMVtsuZOuX3luGVPPLcC5AKlHZwIS2BKlfwtQA2UomDDpwm6w+2Ve4ghLYA4SEx2A41E8AfNBJ4AE1Z9fRJ0Sqjim1Dp6yc42tW74eRS0KSok3vtPfnm+D9E6J+kDLMlqpZc6bMjRHWlBbL0fLcclJHYglJx+ZzU3qG1RrOfF5urmtWeF1V10PQszv5mmhbpUpQDzTnnAhvck2ISkfJATzjYfwOPEd1Z6qNFsw6Ra05mcqGdNP32ml1eQkebUYLqVBl90DhTiVJKFK43+knm5J/EPw3zxk3L/wCquYkt9tOkOAKdSUaiADClnUmSAfSRI+WCYbYTfWOK3fw7aNKjMTBBj6cGN+v1q5PVr0faX9XWkczSzPZkshbShTJsSWttUB0FKkOJCCBwUpFv8NwMQ1pl4PPRbWtNYNI1s6cIDdfiJVGqMqmZjmobnFBsmUkoeBG8WUUkAhW4W7YmXKeY83U3Lkal5rzT+K1NhlCJ9TRHDCZDtuVhsEhANx6bm1u+FE5plOiypJNuwKjzjGbfO2YsFaNnYXjgQhepBQtaQOZKOCEq9RBA33gGatv+XDcIl1I3G4IB+x6GOOah/LvgyeGpkasIzgrRRbyIBMlUep5hmy4o2pJ3LZce2uAAH0q4OLPUZrJczJ7EOmRqe9Qn6elEeOywgRVxVI4SG7bfLKTbba1uMMFVaW6hSHHAoEWUlSbg/viCfEy6rKr0ydGmYMz5eqr0KqTQ3SqQ9FA8xl564LjY7bkNhxQHzSMTjGa8yZ6uLTCblxx66W6A2446tcBQCdMGYAPzFQ352NMXcvsYS2t9EJbAkgJA43n8RVJvGR8KbKlJzg91JdMmYW/wiXLRHzPlppA+GpLmyzTqSjltsmw2qBAURyAoDGetY6V9Um6dLgRzRnPiWXE+c3UHGz2FgpITYg2vYjj+uO/R11C1/KvVZT6q45ObpecJyaNnaE7MddFWp84+U4XysnzHm1uNuhZ5SsAi3OJKqtTzRlmpVGl1VqX5rctcVb5YKmnthKCT/hO4WA4J+uPbuCvZwyq0nCru6S+UISUuFGkqSSQUkFSt0Ec6jKSk7EGshzDcWt04i6t29AVII7kQdWwHqBAIgbpJMzJjdjZIkGPCqLcpK9yWUhKfMcFri4uFKBJ4JHHthw0nT/UOtFLdHyTUnWUDc4hmG6pKCnsb7PUUn29t31xuqvVTT2nrDtN0YywyvbZKzTWT+/6GrgYZWtXXTrJpQG0aP9IS82ILXmLlUmZGjIaVfhGxZStRt7pHuMXH9MZUdIcH3H/YFMUtad9O1YU676XZsj0lyqxqHKcmwY6Gi38GrzCd9yC2RdNgTxwfniEHWM7w1kvUCoN27hUJwW/pjQ/xHc/9S/VXn9vU+k9CWdsk5hTHcaqNWy1GddFTWSnY7JDbRDi0BKkg3BIVyfSMVJnZo628kPJcmZXzrFLSrhyfl93gjt+to4PZ2+L2LJaR5bgkkSop27bJVUi65YPlJVqQQADABmBE8il/otyTqZLzRB1GQ7Um2mqszDgwmQsfGLWoIXuB7pAWLfNX7Y2u0z0r1vey9DlSMvOoHw6CsuugW45ub4xEY69uuajsCmP6hZgYaSUksrpKEjghQ48oEcgH7YcuX/FI6wGXEsZqqtXrUccFLi5DSgPoQSn7bcYr4j+GudM7XKbhPkI0yAApSjG0CSlsdyZPX7VfMt5pwLBbfyZWZ5JG099lKNbb1GNmDKoSus1SE0oEXbTMQpR+wOMkfFY1okajeIbnOluV19lnK9KhUanOtXUqOWo6VPlIvyd7z6gPr9MJ1E8RHXSqNJq9I0fznJQhVy5FaWtJUObXDZxXbMx6htS9Xatq/mHTjM8qr1yquzp7n4FJV5ilnlJsjkbfSfmMNfCPwmxfKGYXsSxHST5SkJ45UpJPBMbJIO/WuzhmuwxWwbt7ZU/MFHY8AHvHUz9qbtborkVpiBX23VPNqR5sJl27l13KE8j0HafUn2v8720M/wBnwrSss9WudBUJ7caPK01gKkl54AFZkJKCom11XKif3xWbS7pf1TzBnWkzYmiOd8wwy7uNKk5dksNvlw3LTs0pSltsk+pavWBexB5xJun3h9+Kbl3Mtbr+SMr0HKruYJAVLXLrUUnygolDYIDlkJvxb742DPmDHNuVrrCmlBBdTplUwDqSZ43gDptMQeapmA3acKxNu5cBISZ+XfoR39/2rbSsar6PZfdcdr2qdHiBQHoclpBBFxho13rQ6YcsEmVqk0+Uj/o2FPJ/8kXAxlrA8K7xJc3m+cuqygUguH+0ESovu/YeS2kH3w4ab4EucKu4lWqXWbV5JUob00umuOBR9wC68Oftjzjaf4arQEfF4jPshBP9wK0V3xDkfwmFH6lI/wCa0gyX1t6Tak1JdMyFBnTWWztkVGRIjxo7fPYqdWlX2CSfpijXj/dTOlGc9Jsp6K5K1Wos2sM51MiuUqmVRD8mC2ITzaVuoSbpG50Wva5tj5lDwGOmemPtv17VHUWpuKFlKjTWYtz9SlCiB98PqJ4JPQi4tMip6e5tqL4RZUmdmuXvWRwCSkjnF0yr4G4DljMlvizd04sskkJ0AAmCPmJWeJkQBUPiec7zEMNctfJCdYgnVPY7QBWf3h69LFe6jurajQA2afCpNSbnTnJSluByKw4h5W0cbyUtpbUsGwU83yebbdu6S6JM1F6owOnHIMVx8qWpwZValrNzfcVPXJN/f34+WI36eejjQvpbYmf7lci/g7tQQluoSZU9+S86hFylHmPOLUlFyTsFk35tfnEqQoUh9YKa2EpKv7jpNu3PzvxjdFpZuHy64gExEkdP6xVD0DQEHgb0yhWKKttLjdPWsKVYpWLWH8/S+OzdZithCUUJSSki44FiePl74WfydTmJKWVFO02FmRc3t8gDxwP64UG8u0pmKW1ugrSshBWVe47HDkpT1rtVIDFWmqXdmK1dF7BKCTb9h7fXHxdWri0qdEZCLI9KtvpHYcC4P+mHK1TKREQyhDiFqASou37i3a1rDvg8zHp7big1HSpIFlbhcpAJ9R44+tsJ+UKEEUyjCrFRHlyojcjclJQ45HSu445Te/zwbbyrJfSWWYMdk7CNzbDaLe3+G2HWmWlCQ95CbAhIQhskXB/1GPSqoEJe8uepVlWKdqQLj6Afvz88AWk9qMCaazOTaqpQcXJcFjsRtWLf0t/+sMGjkOpKJSmruJIQASom5P15/b+MRxX9fa3Bzqv8PnSZNKMxMF1l6gVF1br93nHnI7rLRaLjexbBaWfKWY/mBwgq2lcx9TdRpKWmGHXYM1mEioyY9Ty9VnEvxi0tLpcMdpSo60OjzQUp2+WlSCArbhUWSp6UmXxNSs1kNsELmVDzCkpvYDt7nt++O7GUKEyspU9ZspuobSCRbv8A0+mImR1INRG3ahVp1dciOqYddLWUqk+ilIWtYJUW2ClTSmglzcdy7rskFSbCEtUOpvq+c1ZpytNtIa7Vpq8qtOrpkR2cuBEecUR8V8O800o2QtKQh8qG5ClWSCBhC40WqNStz2G5/ap/AsDvMeuA02QgEEhSyEo25lSiAInff6AkgG5caiUJjY+1BSfk64k3QP8AIH7Y7hymNOAx4kcG3oRttcD+fcd/fEaaDz9YZ2T0S9YGGWJjm34aMpxSpqUjcFGUttKWisnslpIQkEcqvfDreqRcZKS0sAoUVo4PF+xJ5vY4FsJUmYie9RV0z8NcKa1BUGJSZSfoeo9xsekjelp+qojDyWR9eALDtzf+Mc263Lltf2LGxSuAp1VrgXHH/wB5whyqlLQ6fOUgtHhK95ULkWtYEc3IwF1CW6ggJKdoAKyNtrjhXHJB7XHthUIApClR+olC1MvraRaxuADb25/g4JitFtK31u3WlVgW+Ra/fkcHCQqoNjzHlPs2bF+CT2v7/L2t+/OC79aY8xUh6UrlJU2pKNhJvbuBc8n+LYEIFBTmqLaEVJQQgAfCLNgPqBjpp2pUig0V19RWt2MVOKWblZHYk++BgYVPp+9ER6jR99SvIlncfTv289uMfHHFt0eOW1lO9poqsbXJaUST9+cDAwQ8UKeRSZUXXfxBhrzFbVAbk34PpTghllKZFYV56QvbMATvF7eoD3wMDADilBzTgTQ6KnLjkhNIihwuXLgjp3E7hze31P8AJ+eEP8Op4msOCCzuXcLV5QuoC1gfn3P84GBjh0pIcUrSYcSC418FFbZ82Nvd8pATvUAmxNu5HzwjTlrW68ypRKPNPoJ47fLAwMEHrP8A7tRkesfb80orbbTUY7KW0hHkLOwDi+xJ7fvzhGmqV8E4rcbl1dzf6DAwMGTxRqITSWyylslIUykqA4ufnjgokNwyD3bcJ/f0/wDs/wA4GBhQek13Wk9C1io7Ao2LRBF+CN9v8uMN/wCKlIElKZLgCTZICzwLJ4wMDBhxXHiv/9k=

/9j/4AAQSkZJRgABAQAAAQABAAD/2wBDAAIBAQEBAQIBAQECAgICAgQDAgICAgUEBAMEBgUGBgYFBgYGBwkIBgcJBwYGCAsICQoKCgoKBggLDAsKDAkKCgr/2wBDAQICAgICAgUDAwUKBwYHCgoKCgoKCgoKCgoKCgoKCgoKCgoKCgoKCgoKCgoKCgoKCgoKCgoKCgoKCgoKCgoKCgr/wAARCABCAIADASIAAhEBAxEB/8QAHgAAAAcBAQEBAAAAAAAAAAAAAAQFBgcICQMCAQr/xAA9EAABAwIFAgQEBQEFCQEAAAABAgMEBREABgcSIQgxCRMiQRRRYYEVFjJxkaEjQlKxwQoXJCZEYpLR4fD/xAAcAQAABwEBAAAAAAAAAAAAAAABAgMEBQYHAAj/xAA2EQABAwIFAgQFAgQHAAAAAAABAgMRAAQFBhIhMUFRBxMyYRQicYHBFZEjQqGxCBYkotHh8P/aAAwDAQACEQMRAD8AkvU1nSQZs00VQ6BA/NiNRMisT65BQsiXBTWqWptO9S1bvW2Vm/qubnFQ+vnog1q0r18rOZdJtPcz51o9ZAzC1UYUG7VNkOsNyHmPIjpCVhHmqG6xUlA3K3G97J65eId0h5uyro7mbJ8atUqgR9VqA/KqczKT0aJeEaW/L2rSCFqRsUsgckKSR+oYoZ4h+sGZNcetTNWdumLMeYa5Q6hApjdOkZdTMG5TFKjIkJDSQFpKShwKukXCSeRzh65bOBMLSRv29hUV8Q3EpIO/eoo1ONbr9Oqn/K09rL+W5CkB6YlyOY8ld3LbXCVpITuuni4b3KAIwzajlitUmmsVBilPkocaUhraLltwFbSlICtyd9jYe/fm4xYToZ0gYzj1dZfy51cZIq35TrlMmP1pnNKZceO/NTEUsF1SikhYLalEEj0g39OLedYOQdN+pzrT0Wy5lGnJpEamzYVJcfpbTCt8Jch1kyDtBSNjjSEoCt10lJ47YYlloLAK+sfSnCHFLRqAqgNY0l1QyXIy5A1ghVKjVOt5nYcp7EtC2lLbSqQw48EBJVuS6lbd9pNwrg40n8KHpszDLzDJzDmuNUfyxSqRTo1Alrp5jJnOmfT3Xr7wHNqXHdoSoHcEK9VjYTd1t5B6cNN63oJUs80uhtToOtuXIzdezDKbVMZpqJ9VkSN77yvMLRWEqWbkXAue2JSyR1hdKuaaLS6zlnXrK78WpSITEIIqzaPUl6l79yVEFsDy3CSoD9JOCIaQg7HrSqUkiIoZs0L0XrlLCavpLliS+KfBKXn6BGU4m9Po5JCijcCbruQf7x+Zxl743ueMu6SZ/n6MacaHR6KZ1HmOSa88Jiky46azOUPhkIeDYSnaGVKUhSf7NQ4tjTzUXXjSvIeRWM81bP0BdOlUiEYDsKU28qXek0tQDYSfXcIVzwBYkkAEjOjxB+qCB1cwJDUHTKg/l6guzZsCp1uCh+UtLsyTJAQo8AKLikKAGwhIuVc4lLPD7rEp8nYA7qJgD2J7+wBPtFNLu+trEDzDueAOT9vyYFZhyoKc6S3pjsptVRkNuqlOKcC1OKJJuEp/Tc/Ie/btj69oPrbNWpmLpTm2V/w4CEwsrzH07gQALoaIUPfj598WXzTUdasu5am5hy/q8INGhxy6GafUDHSVlYQWkttJCUr3m23ESy9a9WH3TbU/MCAo+kfj74sPssYRucBxFlXyvN/7lfhNDbYnaviQlR/Yfk026J0m9T1IqDNaqHTbqJ5aLuJeeyTUEtkf912b8/bHsZH1E07QjM2oOQp8NuQ4tAFapDsUqsbKTZ1KTyTawJNvb5adeGXpZrH06aLzvEC13zRmKXUJyRStGslVzMEhturVOSS03LeQ65byRclNx+hLi+wSSjdQWV/Fh0C06rOuWdOsOgZ1ojTiX67RXMxN1hDKXnQkhMKfHLamgpYTZselPZIAuMgRngP5kcwpL9sdKg2hS3Fth13+dCIQ5OiUpKtgVnQJKTVuODrVhwuvKciJMJCtI6E7pidzHIAk1m9KiQKrk+mTZFUS2tEmShMRLCgu7QZsQQeLpN7m3Yj2x4y5mStZTkR5VISpK2lFCFgbS6VA3uOSTwB2scT7WM9dO2u8dMrWbQhjLVWTIXfMOlSBT7qKQd71NdKozo9PPlFk8cY86z+GHrpolpfB6hXaVNzRkLMNOZqFBzjl2OSylle4j4tokriL9ik3QDcBasXa6eaZdbtsUQGVOSEhSk6VkDcIUDBMcJOlZG+moItJuUKWwrWBzAMj6jn7iR71AmbM7ZsmPeS7JLnmOXUok7v0DkJUo3/fjCLVdQKrlmcqU6uI++4naQ7Gu5+kjcVG4P6iBz9sH6lGm056S4qEp5CkNAPE/puCQn6i3vho5jgfEsu1FER9WzzFL49KEi1v5uP4+uHrdjbsp0BECkEpAEVcJ7ItKn02gUMVScinwaj8VLZenq8kgNttKUyhaAApQa7nsNt+BhyRqFU9OpLFd0rzjVKDMaRdp38ZXyFo8pV0tIAJ2FzseAsc4jKPm2r1p0PpmtqabUk/EkIDhdWSCq473NykEW4Ha+Pf50zctr8NqNRaSEBXkKbBIbUebkK9+B6T37gm+K0/mnMrzfl+cI5Ow/bjtUc1YBKtaUCRT21Hyr1B6o5kXGj6tzp8eokuR/j61JdS44sq2lDaypW8pUpsEWuBbtcYnrQLwiOsPONVhZp1A1hoeVYcdtKqS55r7s9prduSgITZSALlVioHco84aXRbqzoXptJGpGr9VqArLhKICIoStlDaSCl3gfrvuI72v88W/wBN/EU0QVntypydXpbVBTAQ3FpiKW4ZK5JN1uuvEn0i1koSPclR7DGL5z8S844Yty2wq2K1pBJdUlRSSP5UAJVqPTUohPI4Go6llrKdreWyLi+d9R2QCBA7qP4G/wDYObLXgo9N2YZMTMPUNqZnXP8AU2LL3z6uuNHSdy1WbQi7jabrUbeYQSbkXxJ9G8KXwx8jwDWKr045fdYip3uzMxVB59CQB3Wp5zb29z8sDJ3W906ZumsQYWqk5tb7gS18QpbKVE9huKbXP1w9aP8Ak+rIqLuo+ZYOZhORIZiIqDZ8unx18IDLe8pDqRyXyC4T2KBxjDLHxFzxiWMacwYq5YNck+W6Vc8ISjlXupSU+8wDeLrL1pa23+htA8rjlP8AUqPH0k+1FKdop0RsadMnTTp/ydU6O3Uvw2BBpsJvylv+lTiG0cqXsBQtYA7EK5HOHZljpL0PrtNfczx0/wCVoG59SY0OEylSFRgAUlwbQAq5X6RwL98MLRrRbQXSAIj0Ss1GppbqEma21VJCVtJkv7d7oQlITuskAG3Yn54ibxYfEprfSpp/R9JdD5MeJnPODaxDliMhYpUJKghUhLZG0uKWoIbCvSFblkEIIxP4xmZGbMVtsuZOuX3luGVPPLcC5AKlHZwIS2BKlfwtQA2UomDDpwm6w+2Ve4ghLYA4SEx2A41E8AfNBJ4AE1Z9fRJ0Sqjim1Dp6yc42tW74eRS0KSok3vtPfnm+D9E6J+kDLMlqpZc6bMjRHWlBbL0fLcclJHYglJx+ZzU3qG1RrOfF5urmtWeF1V10PQszv5mmhbpUpQDzTnnAhvck2ISkfJATzjYfwOPEd1Z6qNFsw6Ra05mcqGdNP32ml1eQkebUYLqVBl90DhTiVJKFK43+knm5J/EPw3zxk3L/wCquYkt9tOkOAKdSUaiADClnUmSAfSRI+WCYbYTfWOK3fw7aNKjMTBBj6cGN+v1q5PVr0faX9XWkczSzPZkshbShTJsSWttUB0FKkOJCCBwUpFv8NwMQ1pl4PPRbWtNYNI1s6cIDdfiJVGqMqmZjmobnFBsmUkoeBG8WUUkAhW4W7YmXKeY83U3Lkal5rzT+K1NhlCJ9TRHDCZDtuVhsEhANx6bm1u+FE5plOiypJNuwKjzjGbfO2YsFaNnYXjgQhepBQtaQOZKOCEq9RBA33gGatv+XDcIl1I3G4IB+x6GOOah/LvgyeGpkasIzgrRRbyIBMlUep5hmy4o2pJ3LZce2uAAH0q4OLPUZrJczJ7EOmRqe9Qn6elEeOywgRVxVI4SG7bfLKTbba1uMMFVaW6hSHHAoEWUlSbg/viCfEy6rKr0ydGmYMz5eqr0KqTQ3SqQ9FA8xl564LjY7bkNhxQHzSMTjGa8yZ6uLTCblxx66W6A2446tcBQCdMGYAPzFQ352NMXcvsYS2t9EJbAkgJA43n8RVJvGR8KbKlJzg91JdMmYW/wiXLRHzPlppA+GpLmyzTqSjltsmw2qBAURyAoDGetY6V9Um6dLgRzRnPiWXE+c3UHGz2FgpITYg2vYjj+uO/R11C1/KvVZT6q45ObpecJyaNnaE7MddFWp84+U4XysnzHm1uNuhZ5SsAi3OJKqtTzRlmpVGl1VqX5rctcVb5YKmnthKCT/hO4WA4J+uPbuCvZwyq0nCru6S+UISUuFGkqSSQUkFSt0Ec6jKSk7EGshzDcWt04i6t29AVII7kQdWwHqBAIgbpJMzJjdjZIkGPCqLcpK9yWUhKfMcFri4uFKBJ4JHHthw0nT/UOtFLdHyTUnWUDc4hmG6pKCnsb7PUUn29t31xuqvVTT2nrDtN0YywyvbZKzTWT+/6GrgYZWtXXTrJpQG0aP9IS82ILXmLlUmZGjIaVfhGxZStRt7pHuMXH9MZUdIcH3H/YFMUtad9O1YU676XZsj0lyqxqHKcmwY6Gi38GrzCd9yC2RdNgTxwfniEHWM7w1kvUCoN27hUJwW/pjQ/xHc/9S/VXn9vU+k9CWdsk5hTHcaqNWy1GddFTWSnY7JDbRDi0BKkg3BIVyfSMVJnZo628kPJcmZXzrFLSrhyfl93gjt+to4PZ2+L2LJaR5bgkkSop27bJVUi65YPlJVqQQADABmBE8il/otyTqZLzRB1GQ7Um2mqszDgwmQsfGLWoIXuB7pAWLfNX7Y2u0z0r1vey9DlSMvOoHw6CsuugW45ub4xEY69uuajsCmP6hZgYaSUksrpKEjghQ48oEcgH7YcuX/FI6wGXEsZqqtXrUccFLi5DSgPoQSn7bcYr4j+GudM7XKbhPkI0yAApSjG0CSlsdyZPX7VfMt5pwLBbfyZWZ5JG099lKNbb1GNmDKoSus1SE0oEXbTMQpR+wOMkfFY1okajeIbnOluV19lnK9KhUanOtXUqOWo6VPlIvyd7z6gPr9MJ1E8RHXSqNJq9I0fznJQhVy5FaWtJUObXDZxXbMx6htS9Xatq/mHTjM8qr1yquzp7n4FJV5ilnlJsjkbfSfmMNfCPwmxfKGYXsSxHST5SkJ45UpJPBMbJIO/WuzhmuwxWwbt7ZU/MFHY8AHvHUz9qbtborkVpiBX23VPNqR5sJl27l13KE8j0HafUn2v8720M/wBnwrSss9WudBUJ7caPK01gKkl54AFZkJKCom11XKif3xWbS7pf1TzBnWkzYmiOd8wwy7uNKk5dksNvlw3LTs0pSltsk+pavWBexB5xJun3h9+Kbl3Mtbr+SMr0HKruYJAVLXLrUUnygolDYIDlkJvxb742DPmDHNuVrrCmlBBdTplUwDqSZ43gDptMQeapmA3acKxNu5cBISZ+XfoR39/2rbSsar6PZfdcdr2qdHiBQHoclpBBFxho13rQ6YcsEmVqk0+Uj/o2FPJ/8kXAxlrA8K7xJc3m+cuqygUguH+0ESovu/YeS2kH3w4ab4EucKu4lWqXWbV5JUob00umuOBR9wC68Oftjzjaf4arQEfF4jPshBP9wK0V3xDkfwmFH6lI/wCa0gyX1t6Tak1JdMyFBnTWWztkVGRIjxo7fPYqdWlX2CSfpijXj/dTOlGc9Jsp6K5K1Wos2sM51MiuUqmVRD8mC2ITzaVuoSbpG50Wva5tj5lDwGOmemPtv17VHUWpuKFlKjTWYtz9SlCiB98PqJ4JPQi4tMip6e5tqL4RZUmdmuXvWRwCSkjnF0yr4G4DljMlvizd04sskkJ0AAmCPmJWeJkQBUPiec7zEMNctfJCdYgnVPY7QBWf3h69LFe6jurajQA2afCpNSbnTnJSluByKw4h5W0cbyUtpbUsGwU83yebbdu6S6JM1F6owOnHIMVx8qWpwZValrNzfcVPXJN/f34+WI36eejjQvpbYmf7lci/g7tQQluoSZU9+S86hFylHmPOLUlFyTsFk35tfnEqQoUh9YKa2EpKv7jpNu3PzvxjdFpZuHy64gExEkdP6xVD0DQEHgb0yhWKKttLjdPWsKVYpWLWH8/S+OzdZithCUUJSSki44FiePl74WfydTmJKWVFO02FmRc3t8gDxwP64UG8u0pmKW1ugrSshBWVe47HDkpT1rtVIDFWmqXdmK1dF7BKCTb9h7fXHxdWri0qdEZCLI9KtvpHYcC4P+mHK1TKREQyhDiFqASou37i3a1rDvg8zHp7big1HSpIFlbhcpAJ9R44+tsJ+UKEEUyjCrFRHlyojcjclJQ45HSu445Te/zwbbyrJfSWWYMdk7CNzbDaLe3+G2HWmWlCQ95CbAhIQhskXB/1GPSqoEJe8uepVlWKdqQLj6Afvz88AWk9qMCaazOTaqpQcXJcFjsRtWLf0t/+sMGjkOpKJSmruJIQASom5P15/b+MRxX9fa3Bzqv8PnSZNKMxMF1l6gVF1br93nHnI7rLRaLjexbBaWfKWY/mBwgq2lcx9TdRpKWmGHXYM1mEioyY9Ty9VnEvxi0tLpcMdpSo60OjzQUp2+WlSCArbhUWSp6UmXxNSs1kNsELmVDzCkpvYDt7nt++O7GUKEyspU9ZspuobSCRbv8A0+mImR1INRG3ahVp1dciOqYddLWUqk+ilIWtYJUW2ClTSmglzcdy7rskFSbCEtUOpvq+c1ZpytNtIa7Vpq8qtOrpkR2cuBEecUR8V8O800o2QtKQh8qG5ClWSCBhC40WqNStz2G5/ap/AsDvMeuA02QgEEhSyEo25lSiAInff6AkgG5caiUJjY+1BSfk64k3QP8AIH7Y7hymNOAx4kcG3oRttcD+fcd/fEaaDz9YZ2T0S9YGGWJjm34aMpxSpqUjcFGUttKWisnslpIQkEcqvfDreqRcZKS0sAoUVo4PF+xJ5vY4FsJUmYie9RV0z8NcKa1BUGJSZSfoeo9xsekjelp+qojDyWR9eALDtzf+Mc263Lltf2LGxSuAp1VrgXHH/wB5whyqlLQ6fOUgtHhK95ULkWtYEc3IwF1CW6ggJKdoAKyNtrjhXHJB7XHthUIApClR+olC1MvraRaxuADb25/g4JitFtK31u3WlVgW+Ra/fkcHCQqoNjzHlPs2bF+CT2v7/L2t+/OC79aY8xUh6UrlJU2pKNhJvbuBc8n+LYEIFBTmqLaEVJQQgAfCLNgPqBjpp2pUig0V19RWt2MVOKWblZHYk++BgYVPp+9ER6jR99SvIlncfTv289uMfHHFt0eOW1lO9poqsbXJaUST9+cDAwQ8UKeRSZUXXfxBhrzFbVAbk34PpTghllKZFYV56QvbMATvF7eoD3wMDADilBzTgTQ6KnLjkhNIihwuXLgjp3E7hze31P8AJ+eEP8Op4msOCCzuXcLV5QuoC1gfn3P84GBjh0pIcUrSYcSC418FFbZ82Nvd8pATvUAmxNu5HzwjTlrW68ypRKPNPoJ47fLAwMEHrP8A7tRkesfb80orbbTUY7KW0hHkLOwDi+xJ7fvzhGmqV8E4rcbl1dzf6DAwMGTxRqITSWyylslIUykqA4ufnjgokNwyD3bcJ/f0/wDs/wA4GBhQek13Wk9C1io7Ao2LRBF+CN9v8uMN/wCKlIElKZLgCTZICzwLJ4wMDBhxXHiv/9k=

/9j/4AAQSkZJRgABAQAAAQABAAD/2wBDAAIBAQEBAQIBAQECAgICAgQDAgICAgUEBAMEBgUGBgYFBgYGBwkIBgcJBwYGCAsICQoKCgoKBggLDAsKDAkKCgr/2wBDAQICAgICAgUDAwUKBwYHCgoKCgoKCgoKCgoKCgoKCgoKCgoKCgoKCgoKCgoKCgoKCgoKCgoKCgoKCgoKCgoKCgr/wAARCABCAIADASIAAhEBAxEB/8QAHgAAAAcBAQEBAAAAAAAAAAAAAAQFBgcICQMCAQr/xAA9EAABAwIFAgQEBQEFCQEAAAABAgMEBREABgcSIQgxCRMiQRRRYYEVFjJxkaEjQlKxwQoXJCZEYpLR4fD/xAAcAQAABwEBAAAAAAAAAAAAAAABAgMEBQYHAAj/xAA2EQABAwIFAgQFAgQHAAAAAAABAgMRAAQFBhIhMUFRBxMyYRQicYHBFZEjQqGxCBYkotHh8P/aAAwDAQACEQMRAD8AkvU1nSQZs00VQ6BA/NiNRMisT65BQsiXBTWqWptO9S1bvW2Vm/qubnFQ+vnog1q0r18rOZdJtPcz51o9ZAzC1UYUG7VNkOsNyHmPIjpCVhHmqG6xUlA3K3G97J65eId0h5uyro7mbJ8atUqgR9VqA/KqczKT0aJeEaW/L2rSCFqRsUsgckKSR+oYoZ4h+sGZNcetTNWdumLMeYa5Q6hApjdOkZdTMG5TFKjIkJDSQFpKShwKukXCSeRzh65bOBMLSRv29hUV8Q3EpIO/eoo1ONbr9Oqn/K09rL+W5CkB6YlyOY8ld3LbXCVpITuuni4b3KAIwzajlitUmmsVBilPkocaUhraLltwFbSlICtyd9jYe/fm4xYToZ0gYzj1dZfy51cZIq35TrlMmP1pnNKZceO/NTEUsF1SikhYLalEEj0g39OLedYOQdN+pzrT0Wy5lGnJpEamzYVJcfpbTCt8Jch1kyDtBSNjjSEoCt10lJ47YYlloLAK+sfSnCHFLRqAqgNY0l1QyXIy5A1ghVKjVOt5nYcp7EtC2lLbSqQw48EBJVuS6lbd9pNwrg40n8KHpszDLzDJzDmuNUfyxSqRTo1Alrp5jJnOmfT3Xr7wHNqXHdoSoHcEK9VjYTd1t5B6cNN63oJUs80uhtToOtuXIzdezDKbVMZpqJ9VkSN77yvMLRWEqWbkXAue2JSyR1hdKuaaLS6zlnXrK78WpSITEIIqzaPUl6l79yVEFsDy3CSoD9JOCIaQg7HrSqUkiIoZs0L0XrlLCavpLliS+KfBKXn6BGU4m9Po5JCijcCbruQf7x+Zxl743ueMu6SZ/n6MacaHR6KZ1HmOSa88Jiky46azOUPhkIeDYSnaGVKUhSf7NQ4tjTzUXXjSvIeRWM81bP0BdOlUiEYDsKU28qXek0tQDYSfXcIVzwBYkkAEjOjxB+qCB1cwJDUHTKg/l6guzZsCp1uCh+UtLsyTJAQo8AKLikKAGwhIuVc4lLPD7rEp8nYA7qJgD2J7+wBPtFNLu+trEDzDueAOT9vyYFZhyoKc6S3pjsptVRkNuqlOKcC1OKJJuEp/Tc/Ie/btj69oPrbNWpmLpTm2V/w4CEwsrzH07gQALoaIUPfj598WXzTUdasu5am5hy/q8INGhxy6GafUDHSVlYQWkttJCUr3m23ESy9a9WH3TbU/MCAo+kfj74sPssYRucBxFlXyvN/7lfhNDbYnaviQlR/Yfk026J0m9T1IqDNaqHTbqJ5aLuJeeyTUEtkf912b8/bHsZH1E07QjM2oOQp8NuQ4tAFapDsUqsbKTZ1KTyTawJNvb5adeGXpZrH06aLzvEC13zRmKXUJyRStGslVzMEhturVOSS03LeQ65byRclNx+hLi+wSSjdQWV/Fh0C06rOuWdOsOgZ1ojTiX67RXMxN1hDKXnQkhMKfHLamgpYTZselPZIAuMgRngP5kcwpL9sdKg2hS3Fth13+dCIQ5OiUpKtgVnQJKTVuODrVhwuvKciJMJCtI6E7pidzHIAk1m9KiQKrk+mTZFUS2tEmShMRLCgu7QZsQQeLpN7m3Yj2x4y5mStZTkR5VISpK2lFCFgbS6VA3uOSTwB2scT7WM9dO2u8dMrWbQhjLVWTIXfMOlSBT7qKQd71NdKozo9PPlFk8cY86z+GHrpolpfB6hXaVNzRkLMNOZqFBzjl2OSylle4j4tokriL9ik3QDcBasXa6eaZdbtsUQGVOSEhSk6VkDcIUDBMcJOlZG+moItJuUKWwrWBzAMj6jn7iR71AmbM7ZsmPeS7JLnmOXUok7v0DkJUo3/fjCLVdQKrlmcqU6uI++4naQ7Gu5+kjcVG4P6iBz9sH6lGm056S4qEp5CkNAPE/puCQn6i3vho5jgfEsu1FER9WzzFL49KEi1v5uP4+uHrdjbsp0BECkEpAEVcJ7ItKn02gUMVScinwaj8VLZenq8kgNttKUyhaAApQa7nsNt+BhyRqFU9OpLFd0rzjVKDMaRdp38ZXyFo8pV0tIAJ2FzseAsc4jKPm2r1p0PpmtqabUk/EkIDhdWSCq473NykEW4Ha+Pf50zctr8NqNRaSEBXkKbBIbUebkK9+B6T37gm+K0/mnMrzfl+cI5Ow/bjtUc1YBKtaUCRT21Hyr1B6o5kXGj6tzp8eokuR/j61JdS44sq2lDaypW8pUpsEWuBbtcYnrQLwiOsPONVhZp1A1hoeVYcdtKqS55r7s9prduSgITZSALlVioHco84aXRbqzoXptJGpGr9VqArLhKICIoStlDaSCl3gfrvuI72v88W/wBN/EU0QVntypydXpbVBTAQ3FpiKW4ZK5JN1uuvEn0i1koSPclR7DGL5z8S844Yty2wq2K1pBJdUlRSSP5UAJVqPTUohPI4Go6llrKdreWyLi+d9R2QCBA7qP4G/wDYObLXgo9N2YZMTMPUNqZnXP8AU2LL3z6uuNHSdy1WbQi7jabrUbeYQSbkXxJ9G8KXwx8jwDWKr045fdYip3uzMxVB59CQB3Wp5zb29z8sDJ3W906ZumsQYWqk5tb7gS18QpbKVE9huKbXP1w9aP8Ak+rIqLuo+ZYOZhORIZiIqDZ8unx18IDLe8pDqRyXyC4T2KBxjDLHxFzxiWMacwYq5YNck+W6Vc8ISjlXupSU+8wDeLrL1pa23+htA8rjlP8AUqPH0k+1FKdop0RsadMnTTp/ydU6O3Uvw2BBpsJvylv+lTiG0cqXsBQtYA7EK5HOHZljpL0PrtNfczx0/wCVoG59SY0OEylSFRgAUlwbQAq5X6RwL98MLRrRbQXSAIj0Ss1GppbqEma21VJCVtJkv7d7oQlITuskAG3Yn54ibxYfEprfSpp/R9JdD5MeJnPODaxDliMhYpUJKghUhLZG0uKWoIbCvSFblkEIIxP4xmZGbMVtsuZOuX3luGVPPLcC5AKlHZwIS2BKlfwtQA2UomDDpwm6w+2Ve4ghLYA4SEx2A41E8AfNBJ4AE1Z9fRJ0Sqjim1Dp6yc42tW74eRS0KSok3vtPfnm+D9E6J+kDLMlqpZc6bMjRHWlBbL0fLcclJHYglJx+ZzU3qG1RrOfF5urmtWeF1V10PQszv5mmhbpUpQDzTnnAhvck2ISkfJATzjYfwOPEd1Z6qNFsw6Ra05mcqGdNP32ml1eQkebUYLqVBl90DhTiVJKFK43+knm5J/EPw3zxk3L/wCquYkt9tOkOAKdSUaiADClnUmSAfSRI+WCYbYTfWOK3fw7aNKjMTBBj6cGN+v1q5PVr0faX9XWkczSzPZkshbShTJsSWttUB0FKkOJCCBwUpFv8NwMQ1pl4PPRbWtNYNI1s6cIDdfiJVGqMqmZjmobnFBsmUkoeBG8WUUkAhW4W7YmXKeY83U3Lkal5rzT+K1NhlCJ9TRHDCZDtuVhsEhANx6bm1u+FE5plOiypJNuwKjzjGbfO2YsFaNnYXjgQhepBQtaQOZKOCEq9RBA33gGatv+XDcIl1I3G4IB+x6GOOah/LvgyeGpkasIzgrRRbyIBMlUep5hmy4o2pJ3LZce2uAAH0q4OLPUZrJczJ7EOmRqe9Qn6elEeOywgRVxVI4SG7bfLKTbba1uMMFVaW6hSHHAoEWUlSbg/viCfEy6rKr0ydGmYMz5eqr0KqTQ3SqQ9FA8xl564LjY7bkNhxQHzSMTjGa8yZ6uLTCblxx66W6A2446tcBQCdMGYAPzFQ352NMXcvsYS2t9EJbAkgJA43n8RVJvGR8KbKlJzg91JdMmYW/wiXLRHzPlppA+GpLmyzTqSjltsmw2qBAURyAoDGetY6V9Um6dLgRzRnPiWXE+c3UHGz2FgpITYg2vYjj+uO/R11C1/KvVZT6q45ObpecJyaNnaE7MddFWp84+U4XysnzHm1uNuhZ5SsAi3OJKqtTzRlmpVGl1VqX5rctcVb5YKmnthKCT/hO4WA4J+uPbuCvZwyq0nCru6S+UISUuFGkqSSQUkFSt0Ec6jKSk7EGshzDcWt04i6t29AVII7kQdWwHqBAIgbpJMzJjdjZIkGPCqLcpK9yWUhKfMcFri4uFKBJ4JHHthw0nT/UOtFLdHyTUnWUDc4hmG6pKCnsb7PUUn29t31xuqvVTT2nrDtN0YywyvbZKzTWT+/6GrgYZWtXXTrJpQG0aP9IS82ILXmLlUmZGjIaVfhGxZStRt7pHuMXH9MZUdIcH3H/YFMUtad9O1YU676XZsj0lyqxqHKcmwY6Gi38GrzCd9yC2RdNgTxwfniEHWM7w1kvUCoN27hUJwW/pjQ/xHc/9S/VXn9vU+k9CWdsk5hTHcaqNWy1GddFTWSnY7JDbRDi0BKkg3BIVyfSMVJnZo628kPJcmZXzrFLSrhyfl93gjt+to4PZ2+L2LJaR5bgkkSop27bJVUi65YPlJVqQQADABmBE8il/otyTqZLzRB1GQ7Um2mqszDgwmQsfGLWoIXuB7pAWLfNX7Y2u0z0r1vey9DlSMvOoHw6CsuugW45ub4xEY69uuajsCmP6hZgYaSUksrpKEjghQ48oEcgH7YcuX/FI6wGXEsZqqtXrUccFLi5DSgPoQSn7bcYr4j+GudM7XKbhPkI0yAApSjG0CSlsdyZPX7VfMt5pwLBbfyZWZ5JG099lKNbb1GNmDKoSus1SE0oEXbTMQpR+wOMkfFY1okajeIbnOluV19lnK9KhUanOtXUqOWo6VPlIvyd7z6gPr9MJ1E8RHXSqNJq9I0fznJQhVy5FaWtJUObXDZxXbMx6htS9Xatq/mHTjM8qr1yquzp7n4FJV5ilnlJsjkbfSfmMNfCPwmxfKGYXsSxHST5SkJ45UpJPBMbJIO/WuzhmuwxWwbt7ZU/MFHY8AHvHUz9qbtborkVpiBX23VPNqR5sJl27l13KE8j0HafUn2v8720M/wBnwrSss9WudBUJ7caPK01gKkl54AFZkJKCom11XKif3xWbS7pf1TzBnWkzYmiOd8wwy7uNKk5dksNvlw3LTs0pSltsk+pavWBexB5xJun3h9+Kbl3Mtbr+SMr0HKruYJAVLXLrUUnygolDYIDlkJvxb742DPmDHNuVrrCmlBBdTplUwDqSZ43gDptMQeapmA3acKxNu5cBISZ+XfoR39/2rbSsar6PZfdcdr2qdHiBQHoclpBBFxho13rQ6YcsEmVqk0+Uj/o2FPJ/8kXAxlrA8K7xJc3m+cuqygUguH+0ESovu/YeS2kH3w4ab4EucKu4lWqXWbV5JUob00umuOBR9wC68Oftjzjaf4arQEfF4jPshBP9wK0V3xDkfwmFH6lI/wCa0gyX1t6Tak1JdMyFBnTWWztkVGRIjxo7fPYqdWlX2CSfpijXj/dTOlGc9Jsp6K5K1Wos2sM51MiuUqmVRD8mC2ITzaVuoSbpG50Wva5tj5lDwGOmemPtv17VHUWpuKFlKjTWYtz9SlCiB98PqJ4JPQi4tMip6e5tqL4RZUmdmuXvWRwCSkjnF0yr4G4DljMlvizd04sskkJ0AAmCPmJWeJkQBUPiec7zEMNctfJCdYgnVPY7QBWf3h69LFe6jurajQA2afCpNSbnTnJSluByKw4h5W0cbyUtpbUsGwU83yebbdu6S6JM1F6owOnHIMVx8qWpwZValrNzfcVPXJN/f34+WI36eejjQvpbYmf7lci/g7tQQluoSZU9+S86hFylHmPOLUlFyTsFk35tfnEqQoUh9YKa2EpKv7jpNu3PzvxjdFpZuHy64gExEkdP6xVD0DQEHgb0yhWKKttLjdPWsKVYpWLWH8/S+OzdZithCUUJSSki44FiePl74WfydTmJKWVFO02FmRc3t8gDxwP64UG8u0pmKW1ugrSshBWVe47HDkpT1rtVIDFWmqXdmK1dF7BKCTb9h7fXHxdWri0qdEZCLI9KtvpHYcC4P+mHK1TKREQyhDiFqASou37i3a1rDvg8zHp7big1HSpIFlbhcpAJ9R44+tsJ+UKEEUyjCrFRHlyojcjclJQ45HSu445Te/zwbbyrJfSWWYMdk7CNzbDaLe3+G2HWmWlCQ95CbAhIQhskXB/1GPSqoEJe8uepVlWKdqQLj6Afvz88AWk9qMCaazOTaqpQcXJcFjsRtWLf0t/+sMGjkOpKJSmruJIQASom5P15/b+MRxX9fa3Bzqv8PnSZNKMxMF1l6gVF1br93nHnI7rLRaLjexbBaWfKWY/mBwgq2lcx9TdRpKWmGHXYM1mEioyY9Ty9VnEvxi0tLpcMdpSo60OjzQUp2+WlSCArbhUWSp6UmXxNSs1kNsELmVDzCkpvYDt7nt++O7GUKEyspU9ZspuobSCRbv8A0+mImR1INRG3ahVp1dciOqYddLWUqk+ilIWtYJUW2ClTSmglzcdy7rskFSbCEtUOpvq+c1ZpytNtIa7Vpq8qtOrpkR2cuBEecUR8V8O800o2QtKQh8qG5ClWSCBhC40WqNStz2G5/ap/AsDvMeuA02QgEEhSyEo25lSiAInff6AkgG5caiUJjY+1BSfk64k3QP8AIH7Y7hymNOAx4kcG3oRttcD+fcd/fEaaDz9YZ2T0S9YGGWJjm34aMpxSpqUjcFGUttKWisnslpIQkEcqvfDreqRcZKS0sAoUVo4PF+xJ5vY4FsJUmYie9RV0z8NcKa1BUGJSZSfoeo9xsekjelp+qojDyWR9eALDtzf+Mc263Lltf2LGxSuAp1VrgXHH/wB5whyqlLQ6fOUgtHhK95ULkWtYEc3IwF1CW6ggJKdoAKyNtrjhXHJB7XHthUIApClR+olC1MvraRaxuADb25/g4JitFtK31u3WlVgW+Ra/fkcHCQqoNjzHlPs2bF+CT2v7/L2t+/OC79aY8xUh6UrlJU2pKNhJvbuBc8n+LYEIFBTmqLaEVJQQgAfCLNgPqBjpp2pUig0V19RWt2MVOKWblZHYk++BgYVPp+9ER6jR99SvIlncfTv289uMfHHFt0eOW1lO9poqsbXJaUST9+cDAwQ8UKeRSZUXXfxBhrzFbVAbk34PpTghllKZFYV56QvbMATvF7eoD3wMDADilBzTgTQ6KnLjkhNIihwuXLgjp3E7hze31P8AJ+eEP8Op4msOCCzuXcLV5QuoC1gfn3P84GBjh0pIcUrSYcSC418FFbZ82Nvd8pATvUAmxNu5HzwjTlrW68ypRKPNPoJ47fLAwMEHrP8A7tRkesfb80orbbTUY7KW0hHkLOwDi+xJ7fvzhGmqV8E4rcbl1dzf6DAwMGTxRqITSWyylslIUykqA4ufnjgokNwyD3bcJ/f0/wDs/wA4GBhQek13Wk9C1io7Ao2LRBF+CN9v8uMN/wCKlIElKZLgCTZICzwLJ4wMDBhxXHiv/9k=

/9j/4AAQSkZJRgABAQAAAQABAAD/2wBDAAIBAQEBAQIBAQECAgICAgQDAgICAgUEBAMEBgUGBgYFBgYGBwkIBgcJBwYGCAsICQoKCgoKBggLDAsKDAkKCgr/2wBDAQICAgICAgUDAwUKBwYHCgoKCgoKCgoKCgoKCgoKCgoKCgoKCgoKCgoKCgoKCgoKCgoKCgoKCgoKCgoKCgoKCgr/wAARCABCAIADASIAAhEBAxEB/8QAHgAAAAcBAQEBAAAAAAAAAAAAAAQFBgcICQMCAQr/xAA9EAABAwIFAgQEBQEFCQEAAAABAgMEBREABgcSIQgxCRMiQRRRYYEVFjJxkaEjQlKxwQoXJCZEYpLR4fD/xAAcAQAABwEBAAAAAAAAAAAAAAABAgMEBQYHAAj/xAA2EQABAwIFAgQFAgQHAAAAAAABAgMRAAQFBhIhMUFRBxMyYRQicYHBFZEjQqGxCBYkotHh8P/aAAwDAQACEQMRAD8AkvU1nSQZs00VQ6BA/NiNRMisT65BQsiXBTWqWptO9S1bvW2Vm/qubnFQ+vnog1q0r18rOZdJtPcz51o9ZAzC1UYUG7VNkOsNyHmPIjpCVhHmqG6xUlA3K3G97J65eId0h5uyro7mbJ8atUqgR9VqA/KqczKT0aJeEaW/L2rSCFqRsUsgckKSR+oYoZ4h+sGZNcetTNWdumLMeYa5Q6hApjdOkZdTMG5TFKjIkJDSQFpKShwKukXCSeRzh65bOBMLSRv29hUV8Q3EpIO/eoo1ONbr9Oqn/K09rL+W5CkB6YlyOY8ld3LbXCVpITuuni4b3KAIwzajlitUmmsVBilPkocaUhraLltwFbSlICtyd9jYe/fm4xYToZ0gYzj1dZfy51cZIq35TrlMmP1pnNKZceO/NTEUsF1SikhYLalEEj0g39OLedYOQdN+pzrT0Wy5lGnJpEamzYVJcfpbTCt8Jch1kyDtBSNjjSEoCt10lJ47YYlloLAK+sfSnCHFLRqAqgNY0l1QyXIy5A1ghVKjVOt5nYcp7EtC2lLbSqQw48EBJVuS6lbd9pNwrg40n8KHpszDLzDJzDmuNUfyxSqRTo1Alrp5jJnOmfT3Xr7wHNqXHdoSoHcEK9VjYTd1t5B6cNN63oJUs80uhtToOtuXIzdezDKbVMZpqJ9VkSN77yvMLRWEqWbkXAue2JSyR1hdKuaaLS6zlnXrK78WpSITEIIqzaPUl6l79yVEFsDy3CSoD9JOCIaQg7HrSqUkiIoZs0L0XrlLCavpLliS+KfBKXn6BGU4m9Po5JCijcCbruQf7x+Zxl743ueMu6SZ/n6MacaHR6KZ1HmOSa88Jiky46azOUPhkIeDYSnaGVKUhSf7NQ4tjTzUXXjSvIeRWM81bP0BdOlUiEYDsKU28qXek0tQDYSfXcIVzwBYkkAEjOjxB+qCB1cwJDUHTKg/l6guzZsCp1uCh+UtLsyTJAQo8AKLikKAGwhIuVc4lLPD7rEp8nYA7qJgD2J7+wBPtFNLu+trEDzDueAOT9vyYFZhyoKc6S3pjsptVRkNuqlOKcC1OKJJuEp/Tc/Ie/btj69oPrbNWpmLpTm2V/w4CEwsrzH07gQALoaIUPfj598WXzTUdasu5am5hy/q8INGhxy6GafUDHSVlYQWkttJCUr3m23ESy9a9WH3TbU/MCAo+kfj74sPssYRucBxFlXyvN/7lfhNDbYnaviQlR/Yfk026J0m9T1IqDNaqHTbqJ5aLuJeeyTUEtkf912b8/bHsZH1E07QjM2oOQp8NuQ4tAFapDsUqsbKTZ1KTyTawJNvb5adeGXpZrH06aLzvEC13zRmKXUJyRStGslVzMEhturVOSS03LeQ65byRclNx+hLi+wSSjdQWV/Fh0C06rOuWdOsOgZ1ojTiX67RXMxN1hDKXnQkhMKfHLamgpYTZselPZIAuMgRngP5kcwpL9sdKg2hS3Fth13+dCIQ5OiUpKtgVnQJKTVuODrVhwuvKciJMJCtI6E7pidzHIAk1m9KiQKrk+mTZFUS2tEmShMRLCgu7QZsQQeLpN7m3Yj2x4y5mStZTkR5VISpK2lFCFgbS6VA3uOSTwB2scT7WM9dO2u8dMrWbQhjLVWTIXfMOlSBT7qKQd71NdKozo9PPlFk8cY86z+GHrpolpfB6hXaVNzRkLMNOZqFBzjl2OSylle4j4tokriL9ik3QDcBasXa6eaZdbtsUQGVOSEhSk6VkDcIUDBMcJOlZG+moItJuUKWwrWBzAMj6jn7iR71AmbM7ZsmPeS7JLnmOXUok7v0DkJUo3/fjCLVdQKrlmcqU6uI++4naQ7Gu5+kjcVG4P6iBz9sH6lGm056S4qEp5CkNAPE/puCQn6i3vho5jgfEsu1FER9WzzFL49KEi1v5uP4+uHrdjbsp0BECkEpAEVcJ7ItKn02gUMVScinwaj8VLZenq8kgNttKUyhaAApQa7nsNt+BhyRqFU9OpLFd0rzjVKDMaRdp38ZXyFo8pV0tIAJ2FzseAsc4jKPm2r1p0PpmtqabUk/EkIDhdWSCq473NykEW4Ha+Pf50zctr8NqNRaSEBXkKbBIbUebkK9+B6T37gm+K0/mnMrzfl+cI5Ow/bjtUc1YBKtaUCRT21Hyr1B6o5kXGj6tzp8eokuR/j61JdS44sq2lDaypW8pUpsEWuBbtcYnrQLwiOsPONVhZp1A1hoeVYcdtKqS55r7s9prduSgITZSALlVioHco84aXRbqzoXptJGpGr9VqArLhKICIoStlDaSCl3gfrvuI72v88W/wBN/EU0QVntypydXpbVBTAQ3FpiKW4ZK5JN1uuvEn0i1koSPclR7DGL5z8S844Yty2wq2K1pBJdUlRSSP5UAJVqPTUohPI4Go6llrKdreWyLi+d9R2QCBA7qP4G/wDYObLXgo9N2YZMTMPUNqZnXP8AU2LL3z6uuNHSdy1WbQi7jabrUbeYQSbkXxJ9G8KXwx8jwDWKr045fdYip3uzMxVB59CQB3Wp5zb29z8sDJ3W906ZumsQYWqk5tb7gS18QpbKVE9huKbXP1w9aP8Ak+rIqLuo+ZYOZhORIZiIqDZ8unx18IDLe8pDqRyXyC4T2KBxjDLHxFzxiWMacwYq5YNck+W6Vc8ISjlXupSU+8wDeLrL1pa23+htA8rjlP8AUqPH0k+1FKdop0RsadMnTTp/ydU6O3Uvw2BBpsJvylv+lTiG0cqXsBQtYA7EK5HOHZljpL0PrtNfczx0/wCVoG59SY0OEylSFRgAUlwbQAq5X6RwL98MLRrRbQXSAIj0Ss1GppbqEma21VJCVtJkv7d7oQlITuskAG3Yn54ibxYfEprfSpp/R9JdD5MeJnPODaxDliMhYpUJKghUhLZG0uKWoIbCvSFblkEIIxP4xmZGbMVtsuZOuX3luGVPPLcC5AKlHZwIS2BKlfwtQA2UomDDpwm6w+2Ve4ghLYA4SEx2A41E8AfNBJ4AE1Z9fRJ0Sqjim1Dp6yc42tW74eRS0KSok3vtPfnm+D9E6J+kDLMlqpZc6bMjRHWlBbL0fLcclJHYglJx+ZzU3qG1RrOfF5urmtWeF1V10PQszv5mmhbpUpQDzTnnAhvck2ISkfJATzjYfwOPEd1Z6qNFsw6Ra05mcqGdNP32ml1eQkebUYLqVBl90DhTiVJKFK43+knm5J/EPw3zxk3L/wCquYkt9tOkOAKdSUaiADClnUmSAfSRI+WCYbYTfWOK3fw7aNKjMTBBj6cGN+v1q5PVr0faX9XWkczSzPZkshbShTJsSWttUB0FKkOJCCBwUpFv8NwMQ1pl4PPRbWtNYNI1s6cIDdfiJVGqMqmZjmobnFBsmUkoeBG8WUUkAhW4W7YmXKeY83U3Lkal5rzT+K1NhlCJ9TRHDCZDtuVhsEhANx6bm1u+FE5plOiypJNuwKjzjGbfO2YsFaNnYXjgQhepBQtaQOZKOCEq9RBA33gGatv+XDcIl1I3G4IB+x6GOOah/LvgyeGpkasIzgrRRbyIBMlUep5hmy4o2pJ3LZce2uAAH0q4OLPUZrJczJ7EOmRqe9Qn6elEeOywgRVxVI4SG7bfLKTbba1uMMFVaW6hSHHAoEWUlSbg/viCfEy6rKr0ydGmYMz5eqr0KqTQ3SqQ9FA8xl564LjY7bkNhxQHzSMTjGa8yZ6uLTCblxx66W6A2446tcBQCdMGYAPzFQ352NMXcvsYS2t9EJbAkgJA43n8RVJvGR8KbKlJzg91JdMmYW/wiXLRHzPlppA+GpLmyzTqSjltsmw2qBAURyAoDGetY6V9Um6dLgRzRnPiWXE+c3UHGz2FgpITYg2vYjj+uO/R11C1/KvVZT6q45ObpecJyaNnaE7MddFWp84+U4XysnzHm1uNuhZ5SsAi3OJKqtTzRlmpVGl1VqX5rctcVb5YKmnthKCT/hO4WA4J+uPbuCvZwyq0nCru6S+UISUuFGkqSSQUkFSt0Ec6jKSk7EGshzDcWt04i6t29AVII7kQdWwHqBAIgbpJMzJjdjZIkGPCqLcpK9yWUhKfMcFri4uFKBJ4JHHthw0nT/UOtFLdHyTUnWUDc4hmG6pKCnsb7PUUn29t31xuqvVTT2nrDtN0YywyvbZKzTWT+/6GrgYZWtXXTrJpQG0aP9IS82ILXmLlUmZGjIaVfhGxZStRt7pHuMXH9MZUdIcH3H/YFMUtad9O1YU676XZsj0lyqxqHKcmwY6Gi38GrzCd9yC2RdNgTxwfniEHWM7w1kvUCoN27hUJwW/pjQ/xHc/9S/VXn9vU+k9CWdsk5hTHcaqNWy1GddFTWSnY7JDbRDi0BKkg3BIVyfSMVJnZo628kPJcmZXzrFLSrhyfl93gjt+to4PZ2+L2LJaR5bgkkSop27bJVUi65YPlJVqQQADABmBE8il/otyTqZLzRB1GQ7Um2mqszDgwmQsfGLWoIXuB7pAWLfNX7Y2u0z0r1vey9DlSMvOoHw6CsuugW45ub4xEY69uuajsCmP6hZgYaSUksrpKEjghQ48oEcgH7YcuX/FI6wGXEsZqqtXrUccFLi5DSgPoQSn7bcYr4j+GudM7XKbhPkI0yAApSjG0CSlsdyZPX7VfMt5pwLBbfyZWZ5JG099lKNbb1GNmDKoSus1SE0oEXbTMQpR+wOMkfFY1okajeIbnOluV19lnK9KhUanOtXUqOWo6VPlIvyd7z6gPr9MJ1E8RHXSqNJq9I0fznJQhVy5FaWtJUObXDZxXbMx6htS9Xatq/mHTjM8qr1yquzp7n4FJV5ilnlJsjkbfSfmMNfCPwmxfKGYXsSxHST5SkJ45UpJPBMbJIO/WuzhmuwxWwbt7ZU/MFHY8AHvHUz9qbtborkVpiBX23VPNqR5sJl27l13KE8j0HafUn2v8720M/wBnwrSss9WudBUJ7caPK01gKkl54AFZkJKCom11XKif3xWbS7pf1TzBnWkzYmiOd8wwy7uNKk5dksNvlw3LTs0pSltsk+pavWBexB5xJun3h9+Kbl3Mtbr+SMr0HKruYJAVLXLrUUnygolDYIDlkJvxb742DPmDHNuVrrCmlBBdTplUwDqSZ43gDptMQeapmA3acKxNu5cBISZ+XfoR39/2rbSsar6PZfdcdr2qdHiBQHoclpBBFxho13rQ6YcsEmVqk0+Uj/o2FPJ/8kXAxlrA8K7xJc3m+cuqygUguH+0ESovu/YeS2kH3w4ab4EucKu4lWqXWbV5JUob00umuOBR9wC68Oftjzjaf4arQEfF4jPshBP9wK0V3xDkfwmFH6lI/wCa0gyX1t6Tak1JdMyFBnTWWztkVGRIjxo7fPYqdWlX2CSfpijXj/dTOlGc9Jsp6K5K1Wos2sM51MiuUqmVRD8mC2ITzaVuoSbpG50Wva5tj5lDwGOmemPtv17VHUWpuKFlKjTWYtz9SlCiB98PqJ4JPQi4tMip6e5tqL4RZUmdmuXvWRwCSkjnF0yr4G4DljMlvizd04sskkJ0AAmCPmJWeJkQBUPiec7zEMNctfJCdYgnVPY7QBWf3h69LFe6jurajQA2afCpNSbnTnJSluByKw4h5W0cbyUtpbUsGwU83yebbdu6S6JM1F6owOnHIMVx8qWpwZValrNzfcVPXJN/f34+WI36eejjQvpbYmf7lci/g7tQQluoSZU9+S86hFylHmPOLUlFyTsFk35tfnEqQoUh9YKa2EpKv7jpNu3PzvxjdFpZuHy64gExEkdP6xVD0DQEHgb0yhWKKttLjdPWsKVYpWLWH8/S+OzdZithCUUJSSki44FiePl74WfydTmJKWVFO02FmRc3t8gDxwP64UG8u0pmKW1ugrSshBWVe47HDkpT1rtVIDFWmqXdmK1dF7BKCTb9h7fXHxdWri0qdEZCLI9KtvpHYcC4P+mHK1TKREQyhDiFqASou37i3a1rDvg8zHp7big1HSpIFlbhcpAJ9R44+tsJ+UKEEUyjCrFRHlyojcjclJQ45HSu445Te/zwbbyrJfSWWYMdk7CNzbDaLe3+G2HWmWlCQ95CbAhIQhskXB/1GPSqoEJe8uepVlWKdqQLj6Afvz88AWk9qMCaazOTaqpQcXJcFjsRtWLf0t/+sMGjkOpKJSmruJIQASom5P15/b+MRxX9fa3Bzqv8PnSZNKMxMF1l6gVF1br93nHnI7rLRaLjexbBaWfKWY/mBwgq2lcx9TdRpKWmGHXYM1mEioyY9Ty9VnEvxi0tLpcMdpSo60OjzQUp2+WlSCArbhUWSp6UmXxNSs1kNsELmVDzCkpvYDt7nt++O7GUKEyspU9ZspuobSCRbv8A0+mImR1INRG3ahVp1dciOqYddLWUqk+ilIWtYJUW2ClTSmglzcdy7rskFSbCEtUOpvq+c1ZpytNtIa7Vpq8qtOrpkR2cuBEecUR8V8O800o2QtKQh8qG5ClWSCBhC40WqNStz2G5/ap/AsDvMeuA02QgEEhSyEo25lSiAInff6AkgG5caiUJjY+1BSfk64k3QP8AIH7Y7hymNOAx4kcG3oRttcD+fcd/fEaaDz9YZ2T0S9YGGWJjm34aMpxSpqUjcFGUttKWisnslpIQkEcqvfDreqRcZKS0sAoUVo4PF+xJ5vY4FsJUmYie9RV0z8NcKa1BUGJSZSfoeo9xsekjelp+qojDyWR9eALDtzf+Mc263Lltf2LGxSuAp1VrgXHH/wB5whyqlLQ6fOUgtHhK95ULkWtYEc3IwF1CW6ggJKdoAKyNtrjhXHJB7XHthUIApClR+olC1MvraRaxuADb25/g4JitFtK31u3WlVgW+Ra/fkcHCQqoNjzHlPs2bF+CT2v7/L2t+/OC79aY8xUh6UrlJU2pKNhJvbuBc8n+LYEIFBTmqLaEVJQQgAfCLNgPqBjpp2pUig0V19RWt2MVOKWblZHYk++BgYVPp+9ER6jR99SvIlncfTv289uMfHHFt0eOW1lO9poqsbXJaUST9+cDAwQ8UKeRSZUXXfxBhrzFbVAbk34PpTghllKZFYV56QvbMATvF7eoD3wMDADilBzTgTQ6KnLjkhNIihwuXLgjp3E7hze31P8AJ+eEP8Op4msOCCzuXcLV5QuoC1gfn3P84GBjh0pIcUrSYcSC418FFbZ82Nvd8pATvUAmxNu5HzwjTlrW68ypRKPNPoJ47fLAwMEHrP8A7tRkesfb80orbbTUY7KW0hHkLOwDi+xJ7fvzhGmqV8E4rcbl1dzf6DAwMGTxRqITSWyylslIUykqA4ufnjgokNwyD3bcJ/f0/wDs/wA4GBhQek13Wk9C1io7Ao2LRBF+CN9v8uMN/wCKlIElKZLgCTZICzwLJ4wMDBhxXHiv/9k=

/9j/4AAQSkZJRgABAQAAAQABAAD/2wBDAAIBAQEBAQIBAQECAgICAgQDAgICAgUEBAMEBgUGBgYFBgYGBwkIBgcJBwYGCAsICQoKCgoKBggLDAsKDAkKCgr/2wBDAQICAgICAgUDAwUKBwYHCgoKCgoKCgoKCgoKCgoKCgoKCgoKCgoKCgoKCgoKCgoKCgoKCgoKCgoKCgoKCgoKCgr/wAARCABCAIADASIAAhEBAxEB/8QAHgAAAAcBAQEBAAAAAAAAAAAAAAQFBgcICQMCAQr/xAA9EAABAwIFAgQEBQEFCQEAAAABAgMEBREABgcSIQgxCRMiQRRRYYEVFjJxkaEjQlKxwQoXJCZEYpLR4fD/xAAcAQAABwEBAAAAAAAAAAAAAAABAgMEBQYHAAj/xAA2EQABAwIFAgQFAgQHAAAAAAABAgMRAAQFBhIhMUFRBxMyYRQicYHBFZEjQqGxCBYkotHh8P/aAAwDAQACEQMRAD8AkvU1nSQZs00VQ6BA/NiNRMisT65BQsiXBTWqWptO9S1bvW2Vm/qubnFQ+vnog1q0r18rOZdJtPcz51o9ZAzC1UYUG7VNkOsNyHmPIjpCVhHmqG6xUlA3K3G97J65eId0h5uyro7mbJ8atUqgR9VqA/KqczKT0aJeEaW/L2rSCFqRsUsgckKSR+oYoZ4h+sGZNcetTNWdumLMeYa5Q6hApjdOkZdTMG5TFKjIkJDSQFpKShwKukXCSeRzh65bOBMLSRv29hUV8Q3EpIO/eoo1ONbr9Oqn/K09rL+W5CkB6YlyOY8ld3LbXCVpITuuni4b3KAIwzajlitUmmsVBilPkocaUhraLltwFbSlICtyd9jYe/fm4xYToZ0gYzj1dZfy51cZIq35TrlMmP1pnNKZceO/NTEUsF1SikhYLalEEj0g39OLedYOQdN+pzrT0Wy5lGnJpEamzYVJcfpbTCt8Jch1kyDtBSNjjSEoCt10lJ47YYlloLAK+sfSnCHFLRqAqgNY0l1QyXIy5A1ghVKjVOt5nYcp7EtC2lLbSqQw48EBJVuS6lbd9pNwrg40n8KHpszDLzDJzDmuNUfyxSqRTo1Alrp5jJnOmfT3Xr7wHNqXHdoSoHcEK9VjYTd1t5B6cNN63oJUs80uhtToOtuXIzdezDKbVMZpqJ9VkSN77yvMLRWEqWbkXAue2JSyR1hdKuaaLS6zlnXrK78WpSITEIIqzaPUl6l79yVEFsDy3CSoD9JOCIaQg7HrSqUkiIoZs0L0XrlLCavpLliS+KfBKXn6BGU4m9Po5JCijcCbruQf7x+Zxl743ueMu6SZ/n6MacaHR6KZ1HmOSa88Jiky46azOUPhkIeDYSnaGVKUhSf7NQ4tjTzUXXjSvIeRWM81bP0BdOlUiEYDsKU28qXek0tQDYSfXcIVzwBYkkAEjOjxB+qCB1cwJDUHTKg/l6guzZsCp1uCh+UtLsyTJAQo8AKLikKAGwhIuVc4lLPD7rEp8nYA7qJgD2J7+wBPtFNLu+trEDzDueAOT9vyYFZhyoKc6S3pjsptVRkNuqlOKcC1OKJJuEp/Tc/Ie/btj69oPrbNWpmLpTm2V/w4CEwsrzH07gQALoaIUPfj598WXzTUdasu5am5hy/q8INGhxy6GafUDHSVlYQWkttJCUr3m23ESy9a9WH3TbU/MCAo+kfj74sPssYRucBxFlXyvN/7lfhNDbYnaviQlR/Yfk026J0m9T1IqDNaqHTbqJ5aLuJeeyTUEtkf912b8/bHsZH1E07QjM2oOQp8NuQ4tAFapDsUqsbKTZ1KTyTawJNvb5adeGXpZrH06aLzvEC13zRmKXUJyRStGslVzMEhturVOSS03LeQ65byRclNx+hLi+wSSjdQWV/Fh0C06rOuWdOsOgZ1ojTiX67RXMxN1hDKXnQkhMKfHLamgpYTZselPZIAuMgRngP5kcwpL9sdKg2hS3Fth13+dCIQ5OiUpKtgVnQJKTVuODrVhwuvKciJMJCtI6E7pidzHIAk1m9KiQKrk+mTZFUS2tEmShMRLCgu7QZsQQeLpN7m3Yj2x4y5mStZTkR5VISpK2lFCFgbS6VA3uOSTwB2scT7WM9dO2u8dMrWbQhjLVWTIXfMOlSBT7qKQd71NdKozo9PPlFk8cY86z+GHrpolpfB6hXaVNzRkLMNOZqFBzjl2OSylle4j4tokriL9ik3QDcBasXa6eaZdbtsUQGVOSEhSk6VkDcIUDBMcJOlZG+moItJuUKWwrWBzAMj6jn7iR71AmbM7ZsmPeS7JLnmOXUok7v0DkJUo3/fjCLVdQKrlmcqU6uI++4naQ7Gu5+kjcVG4P6iBz9sH6lGm056S4qEp5CkNAPE/puCQn6i3vho5jgfEsu1FER9WzzFL49KEi1v5uP4+uHrdjbsp0BECkEpAEVcJ7ItKn02gUMVScinwaj8VLZenq8kgNttKUyhaAApQa7nsNt+BhyRqFU9OpLFd0rzjVKDMaRdp38ZXyFo8pV0tIAJ2FzseAsc4jKPm2r1p0PpmtqabUk/EkIDhdWSCq473NykEW4Ha+Pf50zctr8NqNRaSEBXkKbBIbUebkK9+B6T37gm+K0/mnMrzfl+cI5Ow/bjtUc1YBKtaUCRT21Hyr1B6o5kXGj6tzp8eokuR/j61JdS44sq2lDaypW8pUpsEWuBbtcYnrQLwiOsPONVhZp1A1hoeVYcdtKqS55r7s9prduSgITZSALlVioHco84aXRbqzoXptJGpGr9VqArLhKICIoStlDaSCl3gfrvuI72v88W/wBN/EU0QVntypydXpbVBTAQ3FpiKW4ZK5JN1uuvEn0i1koSPclR7DGL5z8S844Yty2wq2K1pBJdUlRSSP5UAJVqPTUohPI4Go6llrKdreWyLi+d9R2QCBA7qP4G/wDYObLXgo9N2YZMTMPUNqZnXP8AU2LL3z6uuNHSdy1WbQi7jabrUbeYQSbkXxJ9G8KXwx8jwDWKr045fdYip3uzMxVB59CQB3Wp5zb29z8sDJ3W906ZumsQYWqk5tb7gS18QpbKVE9huKbXP1w9aP8Ak+rIqLuo+ZYOZhORIZiIqDZ8unx18IDLe8pDqRyXyC4T2KBxjDLHxFzxiWMacwYq5YNck+W6Vc8ISjlXupSU+8wDeLrL1pa23+htA8rjlP8AUqPH0k+1FKdop0RsadMnTTp/ydU6O3Uvw2BBpsJvylv+lTiG0cqXsBQtYA7EK5HOHZljpL0PrtNfczx0/wCVoG59SY0OEylSFRgAUlwbQAq5X6RwL98MLRrRbQXSAIj0Ss1GppbqEma21VJCVtJkv7d7oQlITuskAG3Yn54ibxYfEprfSpp/R9JdD5MeJnPODaxDliMhYpUJKghUhLZG0uKWoIbCvSFblkEIIxP4xmZGbMVtsuZOuX3luGVPPLcC5AKlHZwIS2BKlfwtQA2UomDDpwm6w+2Ve4ghLYA4SEx2A41E8AfNBJ4AE1Z9fRJ0Sqjim1Dp6yc42tW74eRS0KSok3vtPfnm+D9E6J+kDLMlqpZc6bMjRHWlBbL0fLcclJHYglJx+ZzU3qG1RrOfF5urmtWeF1V10PQszv5mmhbpUpQDzTnnAhvck2ISkfJATzjYfwOPEd1Z6qNFsw6Ra05mcqGdNP32ml1eQkebUYLqVBl90DhTiVJKFK43+knm5J/EPw3zxk3L/wCquYkt9tOkOAKdSUaiADClnUmSAfSRI+WCYbYTfWOK3fw7aNKjMTBBj6cGN+v1q5PVr0faX9XWkczSzPZkshbShTJsSWttUB0FKkOJCCBwUpFv8NwMQ1pl4PPRbWtNYNI1s6cIDdfiJVGqMqmZjmobnFBsmUkoeBG8WUUkAhW4W7YmXKeY83U3Lkal5rzT+K1NhlCJ9TRHDCZDtuVhsEhANx6bm1u+FE5plOiypJNuwKjzjGbfO2YsFaNnYXjgQhepBQtaQOZKOCEq9RBA33gGatv+XDcIl1I3G4IB+x6GOOah/LvgyeGpkasIzgrRRbyIBMlUep5hmy4o2pJ3LZce2uAAH0q4OLPUZrJczJ7EOmRqe9Qn6elEeOywgRVxVI4SG7bfLKTbba1uMMFVaW6hSHHAoEWUlSbg/viCfEy6rKr0ydGmYMz5eqr0KqTQ3SqQ9FA8xl564LjY7bkNhxQHzSMTjGa8yZ6uLTCblxx66W6A2446tcBQCdMGYAPzFQ352NMXcvsYS2t9EJbAkgJA43n8RVJvGR8KbKlJzg91JdMmYW/wiXLRHzPlppA+GpLmyzTqSjltsmw2qBAURyAoDGetY6V9Um6dLgRzRnPiWXE+c3UHGz2FgpITYg2vYjj+uO/R11C1/KvVZT6q45ObpecJyaNnaE7MddFWp84+U4XysnzHm1uNuhZ5SsAi3OJKqtTzRlmpVGl1VqX5rctcVb5YKmnthKCT/hO4WA4J+uPbuCvZwyq0nCru6S+UISUuFGkqSSQUkFSt0Ec6jKSk7EGshzDcWt04i6t29AVII7kQdWwHqBAIgbpJMzJjdjZIkGPCqLcpK9yWUhKfMcFri4uFKBJ4JHHthw0nT/UOtFLdHyTUnWUDc4hmG6pKCnsb7PUUn29t31xuqvVTT2nrDtN0YywyvbZKzTWT+/6GrgYZWtXXTrJpQG0aP9IS82ILXmLlUmZGjIaVfhGxZStRt7pHuMXH9MZUdIcH3H/YFMUtad9O1YU676XZsj0lyqxqHKcmwY6Gi38GrzCd9yC2RdNgTxwfniEHWM7w1kvUCoN27hUJwW/pjQ/xHc/9S/VXn9vU+k9CWdsk5hTHcaqNWy1GddFTWSnY7JDbRDi0BKkg3BIVyfSMVJnZo628kPJcmZXzrFLSrhyfl93gjt+to4PZ2+L2LJaR5bgkkSop27bJVUi65YPlJVqQQADABmBE8il/otyTqZLzRB1GQ7Um2mqszDgwmQsfGLWoIXuB7pAWLfNX7Y2u0z0r1vey9DlSMvOoHw6CsuugW45ub4xEY69uuajsCmP6hZgYaSUksrpKEjghQ48oEcgH7YcuX/FI6wGXEsZqqtXrUccFLi5DSgPoQSn7bcYr4j+GudM7XKbhPkI0yAApSjG0CSlsdyZPX7VfMt5pwLBbfyZWZ5JG099lKNbb1GNmDKoSus1SE0oEXbTMQpR+wOMkfFY1okajeIbnOluV19lnK9KhUanOtXUqOWo6VPlIvyd7z6gPr9MJ1E8RHXSqNJq9I0fznJQhVy5FaWtJUObXDZxXbMx6htS9Xatq/mHTjM8qr1yquzp7n4FJV5ilnlJsjkbfSfmMNfCPwmxfKGYXsSxHST5SkJ45UpJPBMbJIO/WuzhmuwxWwbt7ZU/MFHY8AHvHUz9qbtborkVpiBX23VPNqR5sJl27l13KE8j0HafUn2v8720M/wBnwrSss9WudBUJ7caPK01gKkl54AFZkJKCom11XKif3xWbS7pf1TzBnWkzYmiOd8wwy7uNKk5dksNvlw3LTs0pSltsk+pavWBexB5xJun3h9+Kbl3Mtbr+SMr0HKruYJAVLXLrUUnygolDYIDlkJvxb742DPmDHNuVrrCmlBBdTplUwDqSZ43gDptMQeapmA3acKxNu5cBISZ+XfoR39/2rbSsar6PZfdcdr2qdHiBQHoclpBBFxho13rQ6YcsEmVqk0+Uj/o2FPJ/8kXAxlrA8K7xJc3m+cuqygUguH+0ESovu/YeS2kH3w4ab4EucKu4lWqXWbV5JUob00umuOBR9wC68Oftjzjaf4arQEfF4jPshBP9wK0V3xDkfwmFH6lI/wCa0gyX1t6Tak1JdMyFBnTWWztkVGRIjxo7fPYqdWlX2CSfpijXj/dTOlGc9Jsp6K5K1Wos2sM51MiuUqmVRD8mC2ITzaVuoSbpG50Wva5tj5lDwGOmemPtv17VHUWpuKFlKjTWYtz9SlCiB98PqJ4JPQi4tMip6e5tqL4RZUmdmuXvWRwCSkjnF0yr4G4DljMlvizd04sskkJ0AAmCPmJWeJkQBUPiec7zEMNctfJCdYgnVPY7QBWf3h69LFe6jurajQA2afCpNSbnTnJSluByKw4h5W0cbyUtpbUsGwU83yebbdu6S6JM1F6owOnHIMVx8qWpwZValrNzfcVPXJN/f34+WI36eejjQvpbYmf7lci/g7tQQluoSZU9+S86hFylHmPOLUlFyTsFk35tfnEqQoUh9YKa2EpKv7jpNu3PzvxjdFpZuHy64gExEkdP6xVD0DQEHgb0yhWKKttLjdPWsKVYpWLWH8/S+OzdZithCUUJSSki44FiePl74WfydTmJKWVFO02FmRc3t8gDxwP64UG8u0pmKW1ugrSshBWVe47HDkpT1rtVIDFWmqXdmK1dF7BKCTb9h7fXHxdWri0qdEZCLI9KtvpHYcC4P+mHK1TKREQyhDiFqASou37i3a1rDvg8zHp7big1HSpIFlbhcpAJ9R44+tsJ+UKEEUyjCrFRHlyojcjclJQ45HSu445Te/zwbbyrJfSWWYMdk7CNzbDaLe3+G2HWmWlCQ95CbAhIQhskXB/1GPSqoEJe8uepVlWKdqQLj6Afvz88AWk9qMCaazOTaqpQcXJcFjsRtWLf0t/+sMGjkOpKJSmruJIQASom5P15/b+MRxX9fa3Bzqv8PnSZNKMxMF1l6gVF1br93nHnI7rLRaLjexbBaWfKWY/mBwgq2lcx9TdRpKWmGHXYM1mEioyY9Ty9VnEvxi0tLpcMdpSo60OjzQUp2+WlSCArbhUWSp6UmXxNSs1kNsELmVDzCkpvYDt7nt++O7GUKEyspU9ZspuobSCRbv8A0+mImR1INRG3ahVp1dciOqYddLWUqk+ilIWtYJUW2ClTSmglzcdy7rskFSbCEtUOpvq+c1ZpytNtIa7Vpq8qtOrpkR2cuBEecUR8V8O800o2QtKQh8qG5ClWSCBhC40WqNStz2G5/ap/AsDvMeuA02QgEEhSyEo25lSiAInff6AkgG5caiUJjY+1BSfk64k3QP8AIH7Y7hymNOAx4kcG3oRttcD+fcd/fEaaDz9YZ2T0S9YGGWJjm34aMpxSpqUjcFGUttKWisnslpIQkEcqvfDreqRcZKS0sAoUVo4PF+xJ5vY4FsJUmYie9RV0z8NcKa1BUGJSZSfoeo9xsekjelp+qojDyWR9eALDtzf+Mc263Lltf2LGxSuAp1VrgXHH/wB5whyqlLQ6fOUgtHhK95ULkWtYEc3IwF1CW6ggJKdoAKyNtrjhXHJB7XHthUIApClR+olC1MvraRaxuADb25/g4JitFtK31u3WlVgW+Ra/fkcHCQqoNjzHlPs2bF+CT2v7/L2t+/OC79aY8xUh6UrlJU2pKNhJvbuBc8n+LYEIFBTmqLaEVJQQgAfCLNgPqBjpp2pUig0V19RWt2MVOKWblZHYk++BgYVPp+9ER6jR99SvIlncfTv289uMfHHFt0eOW1lO9poqsbXJaUST9+cDAwQ8UKeRSZUXXfxBhrzFbVAbk34PpTghllKZFYV56QvbMATvF7eoD3wMDADilBzTgTQ6KnLjkhNIihwuXLgjp3E7hze31P8AJ+eEP8Op4msOCCzuXcLV5QuoC1gfn3P84GBjh0pIcUrSYcSC418FFbZ82Nvd8pATvUAmxNu5HzwjTlrW68ypRKPNPoJ47fLAwMEHrP8A7tRkesfb80orbbTUY7KW0hHkLOwDi+xJ7fvzhGmqV8E4rcbl1dzf6DAwMGTxRqITSWyylslIUykqA4ufnjgokNwyD3bcJ/f0/wDs/wA4GBhQek13Wk9C1io7Ao2LRBF+CN9v8uMN/wCKlIElKZLgCTZICzwLJ4wMDBhxXHiv/9k=

/9j/4AAQSkZJRgABAQAAAQABAAD/2wBDAAIBAQEBAQIBAQECAgICAgQDAgICAgUEBAMEBgUGBgYFBgYGBwkIBgcJBwYGCAsICQoKCgoKBggLDAsKDAkKCgr/2wBDAQICAgICAgUDAwUKBwYHCgoKCgoKCgoKCgoKCgoKCgoKCgoKCgoKCgoKCgoKCgoKCgoKCgoKCgoKCgoKCgoKCgr/wAARCABCAIADASIAAhEBAxEB/8QAHgAAAAcBAQEBAAAAAAAAAAAAAAQFBgcICQMCAQr/xAA9EAABAwIFAgQEBQEFCQEAAAABAgMEBREABgcSIQgxCRMiQRRRYYEVFjJxkaEjQlKxwQoXJCZEYpLR4fD/xAAcAQAABwEBAAAAAAAAAAAAAAABAgMEBQYHAAj/xAA2EQABAwIFAgQFAgQHAAAAAAABAgMRAAQFBhIhMUFRBxMyYRQicYHBFZEjQqGxCBYkotHh8P/aAAwDAQACEQMRAD8AkvU1nSQZs00VQ6BA/NiNRMisT65BQsiXBTWqWptO9S1bvW2Vm/qubnFQ+vnog1q0r18rOZdJtPcz51o9ZAzC1UYUG7VNkOsNyHmPIjpCVhHmqG6xUlA3K3G97J65eId0h5uyro7mbJ8atUqgR9VqA/KqczKT0aJeEaW/L2rSCFqRsUsgckKSR+oYoZ4h+sGZNcetTNWdumLMeYa5Q6hApjdOkZdTMG5TFKjIkJDSQFpKShwKukXCSeRzh65bOBMLSRv29hUV8Q3EpIO/eoo1ONbr9Oqn/K09rL+W5CkB6YlyOY8ld3LbXCVpITuuni4b3KAIwzajlitUmmsVBilPkocaUhraLltwFbSlICtyd9jYe/fm4xYToZ0gYzj1dZfy51cZIq35TrlMmP1pnNKZceO/NTEUsF1SikhYLalEEj0g39OLedYOQdN+pzrT0Wy5lGnJpEamzYVJcfpbTCt8Jch1kyDtBSNjjSEoCt10lJ47YYlloLAK+sfSnCHFLRqAqgNY0l1QyXIy5A1ghVKjVOt5nYcp7EtC2lLbSqQw48EBJVuS6lbd9pNwrg40n8KHpszDLzDJzDmuNUfyxSqRTo1Alrp5jJnOmfT3Xr7wHNqXHdoSoHcEK9VjYTd1t5B6cNN63oJUs80uhtToOtuXIzdezDKbVMZpqJ9VkSN77yvMLRWEqWbkXAue2JSyR1hdKuaaLS6zlnXrK78WpSITEIIqzaPUl6l79yVEFsDy3CSoD9JOCIaQg7HrSqUkiIoZs0L0XrlLCavpLliS+KfBKXn6BGU4m9Po5JCijcCbruQf7x+Zxl743ueMu6SZ/n6MacaHR6KZ1HmOSa88Jiky46azOUPhkIeDYSnaGVKUhSf7NQ4tjTzUXXjSvIeRWM81bP0BdOlUiEYDsKU28qXek0tQDYSfXcIVzwBYkkAEjOjxB+qCB1cwJDUHTKg/l6guzZsCp1uCh+UtLsyTJAQo8AKLikKAGwhIuVc4lLPD7rEp8nYA7qJgD2J7+wBPtFNLu+trEDzDueAOT9vyYFZhyoKc6S3pjsptVRkNuqlOKcC1OKJJuEp/Tc/Ie/btj69oPrbNWpmLpTm2V/w4CEwsrzH07gQALoaIUPfj598WXzTUdasu5am5hy/q8INGhxy6GafUDHSVlYQWkttJCUr3m23ESy9a9WH3TbU/MCAo+kfj74sPssYRucBxFlXyvN/7lfhNDbYnaviQlR/Yfk026J0m9T1IqDNaqHTbqJ5aLuJeeyTUEtkf912b8/bHsZH1E07QjM2oOQp8NuQ4tAFapDsUqsbKTZ1KTyTawJNvb5adeGXpZrH06aLzvEC13zRmKXUJyRStGslVzMEhturVOSS03LeQ65byRclNx+hLi+wSSjdQWV/Fh0C06rOuWdOsOgZ1ojTiX67RXMxN1hDKXnQkhMKfHLamgpYTZselPZIAuMgRngP5kcwpL9sdKg2hS3Fth13+dCIQ5OiUpKtgVnQJKTVuODrVhwuvKciJMJCtI6E7pidzHIAk1m9KiQKrk+mTZFUS2tEmShMRLCgu7QZsQQeLpN7m3Yj2x4y5mStZTkR5VISpK2lFCFgbS6VA3uOSTwB2scT7WM9dO2u8dMrWbQhjLVWTIXfMOlSBT7qKQd71NdKozo9PPlFk8cY86z+GHrpolpfB6hXaVNzRkLMNOZqFBzjl2OSylle4j4tokriL9ik3QDcBasXa6eaZdbtsUQGVOSEhSk6VkDcIUDBMcJOlZG+moItJuUKWwrWBzAMj6jn7iR71AmbM7ZsmPeS7JLnmOXUok7v0DkJUo3/fjCLVdQKrlmcqU6uI++4naQ7Gu5+kjcVG4P6iBz9sH6lGm056S4qEp5CkNAPE/puCQn6i3vho5jgfEsu1FER9WzzFL49KEi1v5uP4+uHrdjbsp0BECkEpAEVcJ7ItKn02gUMVScinwaj8VLZenq8kgNttKUyhaAApQa7nsNt+BhyRqFU9OpLFd0rzjVKDMaRdp38ZXyFo8pV0tIAJ2FzseAsc4jKPm2r1p0PpmtqabUk/EkIDhdWSCq473NykEW4Ha+Pf50zctr8NqNRaSEBXkKbBIbUebkK9+B6T37gm+K0/mnMrzfl+cI5Ow/bjtUc1YBKtaUCRT21Hyr1B6o5kXGj6tzp8eokuR/j61JdS44sq2lDaypW8pUpsEWuBbtcYnrQLwiOsPONVhZp1A1hoeVYcdtKqS55r7s9prduSgITZSALlVioHco84aXRbqzoXptJGpGr9VqArLhKICIoStlDaSCl3gfrvuI72v88W/wBN/EU0QVntypydXpbVBTAQ3FpiKW4ZK5JN1uuvEn0i1koSPclR7DGL5z8S844Yty2wq2K1pBJdUlRSSP5UAJVqPTUohPI4Go6llrKdreWyLi+d9R2QCBA7qP4G/wDYObLXgo9N2YZMTMPUNqZnXP8AU2LL3z6uuNHSdy1WbQi7jabrUbeYQSbkXxJ9G8KXwx8jwDWKr045fdYip3uzMxVB59CQB3Wp5zb29z8sDJ3W906ZumsQYWqk5tb7gS18QpbKVE9huKbXP1w9aP8Ak+rIqLuo+ZYOZhORIZiIqDZ8unx18IDLe8pDqRyXyC4T2KBxjDLHxFzxiWMacwYq5YNck+W6Vc8ISjlXupSU+8wDeLrL1pa23+htA8rjlP8AUqPH0k+1FKdop0RsadMnTTp/ydU6O3Uvw2BBpsJvylv+lTiG0cqXsBQtYA7EK5HOHZljpL0PrtNfczx0/wCVoG59SY0OEylSFRgAUlwbQAq5X6RwL98MLRrRbQXSAIj0Ss1GppbqEma21VJCVtJkv7d7oQlITuskAG3Yn54ibxYfEprfSpp/R9JdD5MeJnPODaxDliMhYpUJKghUhLZG0uKWoIbCvSFblkEIIxP4xmZGbMVtsuZOuX3luGVPPLcC5AKlHZwIS2BKlfwtQA2UomDDpwm6w+2Ve4ghLYA4SEx2A41E8AfNBJ4AE1Z9fRJ0Sqjim1Dp6yc42tW74eRS0KSok3vtPfnm+D9E6J+kDLMlqpZc6bMjRHWlBbL0fLcclJHYglJx+ZzU3qG1RrOfF5urmtWeF1V10PQszv5mmhbpUpQDzTnnAhvck2ISkfJATzjYfwOPEd1Z6qNFsw6Ra05mcqGdNP32ml1eQkebUYLqVBl90DhTiVJKFK43+knm5J/EPw3zxk3L/wCquYkt9tOkOAKdSUaiADClnUmSAfSRI+WCYbYTfWOK3fw7aNKjMTBBj6cGN+v1q5PVr0faX9XWkczSzPZkshbShTJsSWttUB0FKkOJCCBwUpFv8NwMQ1pl4PPRbWtNYNI1s6cIDdfiJVGqMqmZjmobnFBsmUkoeBG8WUUkAhW4W7YmXKeY83U3Lkal5rzT+K1NhlCJ9TRHDCZDtuVhsEhANx6bm1u+FE5plOiypJNuwKjzjGbfO2YsFaNnYXjgQhepBQtaQOZKOCEq9RBA33gGatv+XDcIl1I3G4IB+x6GOOah/LvgyeGpkasIzgrRRbyIBMlUep5hmy4o2pJ3LZce2uAAH0q4OLPUZrJczJ7EOmRqe9Qn6elEeOywgRVxVI4SG7bfLKTbba1uMMFVaW6hSHHAoEWUlSbg/viCfEy6rKr0ydGmYMz5eqr0KqTQ3SqQ9FA8xl564LjY7bkNhxQHzSMTjGa8yZ6uLTCblxx66W6A2446tcBQCdMGYAPzFQ352NMXcvsYS2t9EJbAkgJA43n8RVJvGR8KbKlJzg91JdMmYW/wiXLRHzPlppA+GpLmyzTqSjltsmw2qBAURyAoDGetY6V9Um6dLgRzRnPiWXE+c3UHGz2FgpITYg2vYjj+uO/R11C1/KvVZT6q45ObpecJyaNnaE7MddFWp84+U4XysnzHm1uNuhZ5SsAi3OJKqtTzRlmpVGl1VqX5rctcVb5YKmnthKCT/hO4WA4J+uPbuCvZwyq0nCru6S+UISUuFGkqSSQUkFSt0Ec6jKSk7EGshzDcWt04i6t29AVII7kQdWwHqBAIgbpJMzJjdjZIkGPCqLcpK9yWUhKfMcFri4uFKBJ4JHHthw0nT/UOtFLdHyTUnWUDc4hmG6pKCnsb7PUUn29t31xuqvVTT2nrDtN0YywyvbZKzTWT+/6GrgYZWtXXTrJpQG0aP9IS82ILXmLlUmZGjIaVfhGxZStRt7pHuMXH9MZUdIcH3H/YFMUtad9O1YU676XZsj0lyqxqHKcmwY6Gi38GrzCd9yC2RdNgTxwfniEHWM7w1kvUCoN27hUJwW/pjQ/xHc/9S/VXn9vU+k9CWdsk5hTHcaqNWy1GddFTWSnY7JDbRDi0BKkg3BIVyfSMVJnZo628kPJcmZXzrFLSrhyfl93gjt+to4PZ2+L2LJaR5bgkkSop27bJVUi65YPlJVqQQADABmBE8il/otyTqZLzRB1GQ7Um2mqszDgwmQsfGLWoIXuB7pAWLfNX7Y2u0z0r1vey9DlSMvOoHw6CsuugW45ub4xEY69uuajsCmP6hZgYaSUksrpKEjghQ48oEcgH7YcuX/FI6wGXEsZqqtXrUccFLi5DSgPoQSn7bcYr4j+GudM7XKbhPkI0yAApSjG0CSlsdyZPX7VfMt5pwLBbfyZWZ5JG099lKNbb1GNmDKoSus1SE0oEXbTMQpR+wOMkfFY1okajeIbnOluV19lnK9KhUanOtXUqOWo6VPlIvyd7z6gPr9MJ1E8RHXSqNJq9I0fznJQhVy5FaWtJUObXDZxXbMx6htS9Xatq/mHTjM8qr1yquzp7n4FJV5ilnlJsjkbfSfmMNfCPwmxfKGYXsSxHST5SkJ45UpJPBMbJIO/WuzhmuwxWwbt7ZU/MFHY8AHvHUz9qbtborkVpiBX23VPNqR5sJl27l13KE8j0HafUn2v8720M/wBnwrSss9WudBUJ7caPK01gKkl54AFZkJKCom11XKif3xWbS7pf1TzBnWkzYmiOd8wwy7uNKk5dksNvlw3LTs0pSltsk+pavWBexB5xJun3h9+Kbl3Mtbr+SMr0HKruYJAVLXLrUUnygolDYIDlkJvxb742DPmDHNuVrrCmlBBdTplUwDqSZ43gDptMQeapmA3acKxNu5cBISZ+XfoR39/2rbSsar6PZfdcdr2qdHiBQHoclpBBFxho13rQ6YcsEmVqk0+Uj/o2FPJ/8kXAxlrA8K7xJc3m+cuqygUguH+0ESovu/YeS2kH3w4ab4EucKu4lWqXWbV5JUob00umuOBR9wC68Oftjzjaf4arQEfF4jPshBP9wK0V3xDkfwmFH6lI/wCa0gyX1t6Tak1JdMyFBnTWWztkVGRIjxo7fPYqdWlX2CSfpijXj/dTOlGc9Jsp6K5K1Wos2sM51MiuUqmVRD8mC2ITzaVuoSbpG50Wva5tj5lDwGOmemPtv17VHUWpuKFlKjTWYtz9SlCiB98PqJ4JPQi4tMip6e5tqL4RZUmdmuXvWRwCSkjnF0yr4G4DljMlvizd04sskkJ0AAmCPmJWeJkQBUPiec7zEMNctfJCdYgnVPY7QBWf3h69LFe6jurajQA2afCpNSbnTnJSluByKw4h5W0cbyUtpbUsGwU83yebbdu6S6JM1F6owOnHIMVx8qWpwZValrNzfcVPXJN/f34+WI36eejjQvpbYmf7lci/g7tQQluoSZU9+S86hFylHmPOLUlFyTsFk35tfnEqQoUh9YKa2EpKv7jpNu3PzvxjdFpZuHy64gExEkdP6xVD0DQEHgb0yhWKKttLjdPWsKVYpWLWH8/S+OzdZithCUUJSSki44FiePl74WfydTmJKWVFO02FmRc3t8gDxwP64UG8u0pmKW1ugrSshBWVe47HDkpT1rtVIDFWmqXdmK1dF7BKCTb9h7fXHxdWri0qdEZCLI9KtvpHYcC4P+mHK1TKREQyhDiFqASou37i3a1rDvg8zHp7big1HSpIFlbhcpAJ9R44+tsJ+UKEEUyjCrFRHlyojcjclJQ45HSu445Te/zwbbyrJfSWWYMdk7CNzbDaLe3+G2HWmWlCQ95CbAhIQhskXB/1GPSqoEJe8uepVlWKdqQLj6Afvz88AWk9qMCaazOTaqpQcXJcFjsRtWLf0t/+sMGjkOpKJSmruJIQASom5P15/b+MRxX9fa3Bzqv8PnSZNKMxMF1l6gVF1br93nHnI7rLRaLjexbBaWfKWY/mBwgq2lcx9TdRpKWmGHXYM1mEioyY9Ty9VnEvxi0tLpcMdpSo60OjzQUp2+WlSCArbhUWSp6UmXxNSs1kNsELmVDzCkpvYDt7nt++O7GUKEyspU9ZspuobSCRbv8A0+mImR1INRG3ahVp1dciOqYddLWUqk+ilIWtYJUW2ClTSmglzcdy7rskFSbCEtUOpvq+c1ZpytNtIa7Vpq8qtOrpkR2cuBEecUR8V8O800o2QtKQh8qG5ClWSCBhC40WqNStz2G5/ap/AsDvMeuA02QgEEhSyEo25lSiAInff6AkgG5caiUJjY+1BSfk64k3QP8AIH7Y7hymNOAx4kcG3oRttcD+fcd/fEaaDz9YZ2T0S9YGGWJjm34aMpxSpqUjcFGUttKWisnslpIQkEcqvfDreqRcZKS0sAoUVo4PF+xJ5vY4FsJUmYie9RV0z8NcKa1BUGJSZSfoeo9xsekjelp+qojDyWR9eALDtzf+Mc263Lltf2LGxSuAp1VrgXHH/wB5whyqlLQ6fOUgtHhK95ULkWtYEc3IwF1CW6ggJKdoAKyNtrjhXHJB7XHthUIApClR+olC1MvraRaxuADb25/g4JitFtK31u3WlVgW+Ra/fkcHCQqoNjzHlPs2bF+CT2v7/L2t+/OC79aY8xUh6UrlJU2pKNhJvbuBc8n+LYEIFBTmqLaEVJQQgAfCLNgPqBjpp2pUig0V19RWt2MVOKWblZHYk++BgYVPp+9ER6jR99SvIlncfTv289uMfHHFt0eOW1lO9poqsbXJaUST9+cDAwQ8UKeRSZUXXfxBhrzFbVAbk34PpTghllKZFYV56QvbMATvF7eoD3wMDADilBzTgTQ6KnLjkhNIihwuXLgjp3E7hze31P8AJ+eEP8Op4msOCCzuXcLV5QuoC1gfn3P84GBjh0pIcUrSYcSC418FFbZ82Nvd8pATvUAmxNu5HzwjTlrW68ypRKPNPoJ47fLAwMEHrP8A7tRkesfb80orbbTUY7KW0hHkLOwDi+xJ7fvzhGmqV8E4rcbl1dzf6DAwMGTxRqITSWyylslIUykqA4ufnjgokNwyD3bcJ/f0/wDs/wA4GBhQek13Wk9C1io7Ao2LRBF+CN9v8uMN/wCKlIElKZLgCTZICzwLJ4wMDBhxXHiv/9k=

/9j/4AAQSkZJRgABAQAAAQABAAD/2wBDAAIBAQEBAQIBAQECAgICAgQDAgICAgUEBAMEBgUGBgYFBgYGBwkIBgcJBwYGCAsICQoKCgoKBggLDAsKDAkKCgr/2wBDAQICAgICAgUDAwUKBwYHCgoKCgoKCgoKCgoKCgoKCgoKCgoKCgoKCgoKCgoKCgoKCgoKCgoKCgoKCgoKCgoKCgr/wAARCABCAIADASIAAhEBAxEB/8QAHgAAAAcBAQEBAAAAAAAAAAAAAAQFBgcICQMCAQr/xAA9EAABAwIFAgQEBQEFCQEAAAABAgMEBREABgcSIQgxCRMiQRRRYYEVFjJxkaEjQlKxwQoXJCZEYpLR4fD/xAAcAQAABwEBAAAAAAAAAAAAAAABAgMEBQYHAAj/xAA2EQABAwIFAgQFAgQHAAAAAAABAgMRAAQFBhIhMUFRBxMyYRQicYHBFZEjQqGxCBYkotHh8P/aAAwDAQACEQMRAD8AkvU1nSQZs00VQ6BA/NiNRMisT65BQsiXBTWqWptO9S1bvW2Vm/qubnFQ+vnog1q0r18rOZdJtPcz51o9ZAzC1UYUG7VNkOsNyHmPIjpCVhHmqG6xUlA3K3G97J65eId0h5uyro7mbJ8atUqgR9VqA/KqczKT0aJeEaW/L2rSCFqRsUsgckKSR+oYoZ4h+sGZNcetTNWdumLMeYa5Q6hApjdOkZdTMG5TFKjIkJDSQFpKShwKukXCSeRzh65bOBMLSRv29hUV8Q3EpIO/eoo1ONbr9Oqn/K09rL+W5CkB6YlyOY8ld3LbXCVpITuuni4b3KAIwzajlitUmmsVBilPkocaUhraLltwFbSlICtyd9jYe/fm4xYToZ0gYzj1dZfy51cZIq35TrlMmP1pnNKZceO/NTEUsF1SikhYLalEEj0g39OLedYOQdN+pzrT0Wy5lGnJpEamzYVJcfpbTCt8Jch1kyDtBSNjjSEoCt10lJ47YYlloLAK+sfSnCHFLRqAqgNY0l1QyXIy5A1ghVKjVOt5nYcp7EtC2lLbSqQw48EBJVuS6lbd9pNwrg40n8KHpszDLzDJzDmuNUfyxSqRTo1Alrp5jJnOmfT3Xr7wHNqXHdoSoHcEK9VjYTd1t5B6cNN63oJUs80uhtToOtuXIzdezDKbVMZpqJ9VkSN77yvMLRWEqWbkXAue2JSyR1hdKuaaLS6zlnXrK78WpSITEIIqzaPUl6l79yVEFsDy3CSoD9JOCIaQg7HrSqUkiIoZs0L0XrlLCavpLliS+KfBKXn6BGU4m9Po5JCijcCbruQf7x+Zxl743ueMu6SZ/n6MacaHR6KZ1HmOSa88Jiky46azOUPhkIeDYSnaGVKUhSf7NQ4tjTzUXXjSvIeRWM81bP0BdOlUiEYDsKU28qXek0tQDYSfXcIVzwBYkkAEjOjxB+qCB1cwJDUHTKg/l6guzZsCp1uCh+UtLsyTJAQo8AKLikKAGwhIuVc4lLPD7rEp8nYA7qJgD2J7+wBPtFNLu+trEDzDueAOT9vyYFZhyoKc6S3pjsptVRkNuqlOKcC1OKJJuEp/Tc/Ie/btj69oPrbNWpmLpTm2V/w4CEwsrzH07gQALoaIUPfj598WXzTUdasu5am5hy/q8INGhxy6GafUDHSVlYQWkttJCUr3m23ESy9a9WH3TbU/MCAo+kfj74sPssYRucBxFlXyvN/7lfhNDbYnaviQlR/Yfk026J0m9T1IqDNaqHTbqJ5aLuJeeyTUEtkf912b8/bHsZH1E07QjM2oOQp8NuQ4tAFapDsUqsbKTZ1KTyTawJNvb5adeGXpZrH06aLzvEC13zRmKXUJyRStGslVzMEhturVOSS03LeQ65byRclNx+hLi+wSSjdQWV/Fh0C06rOuWdOsOgZ1ojTiX67RXMxN1hDKXnQkhMKfHLamgpYTZselPZIAuMgRngP5kcwpL9sdKg2hS3Fth13+dCIQ5OiUpKtgVnQJKTVuODrVhwuvKciJMJCtI6E7pidzHIAk1m9KiQKrk+mTZFUS2tEmShMRLCgu7QZsQQeLpN7m3Yj2x4y5mStZTkR5VISpK2lFCFgbS6VA3uOSTwB2scT7WM9dO2u8dMrWbQhjLVWTIXfMOlSBT7qKQd71NdKozo9PPlFk8cY86z+GHrpolpfB6hXaVNzRkLMNOZqFBzjl2OSylle4j4tokriL9ik3QDcBasXa6eaZdbtsUQGVOSEhSk6VkDcIUDBMcJOlZG+moItJuUKWwrWBzAMj6jn7iR71AmbM7ZsmPeS7JLnmOXUok7v0DkJUo3/fjCLVdQKrlmcqU6uI++4naQ7Gu5+kjcVG4P6iBz9sH6lGm056S4qEp5CkNAPE/puCQn6i3vho5jgfEsu1FER9WzzFL49KEi1v5uP4+uHrdjbsp0BECkEpAEVcJ7ItKn02gUMVScinwaj8VLZenq8kgNttKUyhaAApQa7nsNt+BhyRqFU9OpLFd0rzjVKDMaRdp38ZXyFo8pV0tIAJ2FzseAsc4jKPm2r1p0PpmtqabUk/EkIDhdWSCq473NykEW4Ha+Pf50zctr8NqNRaSEBXkKbBIbUebkK9+B6T37gm+K0/mnMrzfl+cI5Ow/bjtUc1YBKtaUCRT21Hyr1B6o5kXGj6tzp8eokuR/j61JdS44sq2lDaypW8pUpsEWuBbtcYnrQLwiOsPONVhZp1A1hoeVYcdtKqS55r7s9prduSgITZSALlVioHco84aXRbqzoXptJGpGr9VqArLhKICIoStlDaSCl3gfrvuI72v88W/wBN/EU0QVntypydXpbVBTAQ3FpiKW4ZK5JN1uuvEn0i1koSPclR7DGL5z8S844Yty2wq2K1pBJdUlRSSP5UAJVqPTUohPI4Go6llrKdreWyLi+d9R2QCBA7qP4G/wDYObLXgo9N2YZMTMPUNqZnXP8AU2LL3z6uuNHSdy1WbQi7jabrUbeYQSbkXxJ9G8KXwx8jwDWKr045fdYip3uzMxVB59CQB3Wp5zb29z8sDJ3W906ZumsQYWqk5tb7gS18QpbKVE9huKbXP1w9aP8Ak+rIqLuo+ZYOZhORIZiIqDZ8unx18IDLe8pDqRyXyC4T2KBxjDLHxFzxiWMacwYq5YNck+W6Vc8ISjlXupSU+8wDeLrL1pa23+htA8rjlP8AUqPH0k+1FKdop0RsadMnTTp/ydU6O3Uvw2BBpsJvylv+lTiG0cqXsBQtYA7EK5HOHZljpL0PrtNfczx0/wCVoG59SY0OEylSFRgAUlwbQAq5X6RwL98MLRrRbQXSAIj0Ss1GppbqEma21VJCVtJkv7d7oQlITuskAG3Yn54ibxYfEprfSpp/R9JdD5MeJnPODaxDliMhYpUJKghUhLZG0uKWoIbCvSFblkEIIxP4xmZGbMVtsuZOuX3luGVPPLcC5AKlHZwIS2BKlfwtQA2UomDDpwm6w+2Ve4ghLYA4SEx2A41E8AfNBJ4AE1Z9fRJ0Sqjim1Dp6yc42tW74eRS0KSok3vtPfnm+D9E6J+kDLMlqpZc6bMjRHWlBbL0fLcclJHYglJx+ZzU3qG1RrOfF5urmtWeF1V10PQszv5mmhbpUpQDzTnnAhvck2ISkfJATzjYfwOPEd1Z6qNFsw6Ra05mcqGdNP32ml1eQkebUYLqVBl90DhTiVJKFK43+knm5J/EPw3zxk3L/wCquYkt9tOkOAKdSUaiADClnUmSAfSRI+WCYbYTfWOK3fw7aNKjMTBBj6cGN+v1q5PVr0faX9XWkczSzPZkshbShTJsSWttUB0FKkOJCCBwUpFv8NwMQ1pl4PPRbWtNYNI1s6cIDdfiJVGqMqmZjmobnFBsmUkoeBG8WUUkAhW4W7YmXKeY83U3Lkal5rzT+K1NhlCJ9TRHDCZDtuVhsEhANx6bm1u+FE5plOiypJNuwKjzjGbfO2YsFaNnYXjgQhepBQtaQOZKOCEq9RBA33gGatv+XDcIl1I3G4IB+x6GOOah/LvgyeGpkasIzgrRRbyIBMlUep5hmy4o2pJ3LZce2uAAH0q4OLPUZrJczJ7EOmRqe9Qn6elEeOywgRVxVI4SG7bfLKTbba1uMMFVaW6hSHHAoEWUlSbg/viCfEy6rKr0ydGmYMz5eqr0KqTQ3SqQ9FA8xl564LjY7bkNhxQHzSMTjGa8yZ6uLTCblxx66W6A2446tcBQCdMGYAPzFQ352NMXcvsYS2t9EJbAkgJA43n8RVJvGR8KbKlJzg91JdMmYW/wiXLRHzPlppA+GpLmyzTqSjltsmw2qBAURyAoDGetY6V9Um6dLgRzRnPiWXE+c3UHGz2FgpITYg2vYjj+uO/R11C1/KvVZT6q45ObpecJyaNnaE7MddFWp84+U4XysnzHm1uNuhZ5SsAi3OJKqtTzRlmpVGl1VqX5rctcVb5YKmnthKCT/hO4WA4J+uPbuCvZwyq0nCru6S+UISUuFGkqSSQUkFSt0Ec6jKSk7EGshzDcWt04i6t29AVII7kQdWwHqBAIgbpJMzJjdjZIkGPCqLcpK9yWUhKfMcFri4uFKBJ4JHHthw0nT/UOtFLdHyTUnWUDc4hmG6pKCnsb7PUUn29t31xuqvVTT2nrDtN0YywyvbZKzTWT+/6GrgYZWtXXTrJpQG0aP9IS82ILXmLlUmZGjIaVfhGxZStRt7pHuMXH9MZUdIcH3H/YFMUtad9O1YU676XZsj0lyqxqHKcmwY6Gi38GrzCd9yC2RdNgTxwfniEHWM7w1kvUCoN27hUJwW/pjQ/xHc/9S/VXn9vU+k9CWdsk5hTHcaqNWy1GddFTWSnY7JDbRDi0BKkg3BIVyfSMVJnZo628kPJcmZXzrFLSrhyfl93gjt+to4PZ2+L2LJaR5bgkkSop27bJVUi65YPlJVqQQADABmBE8il/otyTqZLzRB1GQ7Um2mqszDgwmQsfGLWoIXuB7pAWLfNX7Y2u0z0r1vey9DlSMvOoHw6CsuugW45ub4xEY69uuajsCmP6hZgYaSUksrpKEjghQ48oEcgH7YcuX/FI6wGXEsZqqtXrUccFLi5DSgPoQSn7bcYr4j+GudM7XKbhPkI0yAApSjG0CSlsdyZPX7VfMt5pwLBbfyZWZ5JG099lKNbb1GNmDKoSus1SE0oEXbTMQpR+wOMkfFY1okajeIbnOluV19lnK9KhUanOtXUqOWo6VPlIvyd7z6gPr9MJ1E8RHXSqNJq9I0fznJQhVy5FaWtJUObXDZxXbMx6htS9Xatq/mHTjM8qr1yquzp7n4FJV5ilnlJsjkbfSfmMNfCPwmxfKGYXsSxHST5SkJ45UpJPBMbJIO/WuzhmuwxWwbt7ZU/MFHY8AHvHUz9qbtborkVpiBX23VPNqR5sJl27l13KE8j0HafUn2v8720M/wBnwrSss9WudBUJ7caPK01gKkl54AFZkJKCom11XKif3xWbS7pf1TzBnWkzYmiOd8wwy7uNKk5dksNvlw3LTs0pSltsk+pavWBexB5xJun3h9+Kbl3Mtbr+SMr0HKruYJAVLXLrUUnygolDYIDlkJvxb742DPmDHNuVrrCmlBBdTplUwDqSZ43gDptMQeapmA3acKxNu5cBISZ+XfoR39/2rbSsar6PZfdcdr2qdHiBQHoclpBBFxho13rQ6YcsEmVqk0+Uj/o2FPJ/8kXAxlrA8K7xJc3m+cuqygUguH+0ESovu/YeS2kH3w4ab4EucKu4lWqXWbV5JUob00umuOBR9wC68Oftjzjaf4arQEfF4jPshBP9wK0V3xDkfwmFH6lI/wCa0gyX1t6Tak1JdMyFBnTWWztkVGRIjxo7fPYqdWlX2CSfpijXj/dTOlGc9Jsp6K5K1Wos2sM51MiuUqmVRD8mC2ITzaVuoSbpG50Wva5tj5lDwGOmemPtv17VHUWpuKFlKjTWYtz9SlCiB98PqJ4JPQi4tMip6e5tqL4RZUmdmuXvWRwCSkjnF0yr4G4DljMlvizd04sskkJ0AAmCPmJWeJkQBUPiec7zEMNctfJCdYgnVPY7QBWf3h69LFe6jurajQA2afCpNSbnTnJSluByKw4h5W0cbyUtpbUsGwU83yebbdu6S6JM1F6owOnHIMVx8qWpwZValrNzfcVPXJN/f34+WI36eejjQvpbYmf7lci/g7tQQluoSZU9+S86hFylHmPOLUlFyTsFk35tfnEqQoUh9YKa2EpKv7jpNu3PzvxjdFpZuHy64gExEkdP6xVD0DQEHgb0yhWKKttLjdPWsKVYpWLWH8/S+OzdZithCUUJSSki44FiePl74WfydTmJKWVFO02FmRc3t8gDxwP64UG8u0pmKW1ugrSshBWVe47HDkpT1rtVIDFWmqXdmK1dF7BKCTb9h7fXHxdWri0qdEZCLI9KtvpHYcC4P+mHK1TKREQyhDiFqASou37i3a1rDvg8zHp7big1HSpIFlbhcpAJ9R44+tsJ+UKEEUyjCrFRHlyojcjclJQ45HSu445Te/zwbbyrJfSWWYMdk7CNzbDaLe3+G2HWmWlCQ95CbAhIQhskXB/1GPSqoEJe8uepVlWKdqQLj6Afvz88AWk9qMCaazOTaqpQcXJcFjsRtWLf0t/+sMGjkOpKJSmruJIQASom5P15/b+MRxX9fa3Bzqv8PnSZNKMxMF1l6gVF1br93nHnI7rLRaLjexbBaWfKWY/mBwgq2lcx9TdRpKWmGHXYM1mEioyY9Ty9VnEvxi0tLpcMdpSo60OjzQUp2+WlSCArbhUWSp6UmXxNSs1kNsELmVDzCkpvYDt7nt++O7GUKEyspU9ZspuobSCRbv8A0+mImR1INRG3ahVp1dciOqYddLWUqk+ilIWtYJUW2ClTSmglzcdy7rskFSbCEtUOpvq+c1ZpytNtIa7Vpq8qtOrpkR2cuBEecUR8V8O800o2QtKQh8qG5ClWSCBhC40WqNStz2G5/ap/AsDvMeuA02QgEEhSyEo25lSiAInff6AkgG5caiUJjY+1BSfk64k3QP8AIH7Y7hymNOAx4kcG3oRttcD+fcd/fEaaDz9YZ2T0S9YGGWJjm34aMpxSpqUjcFGUttKWisnslpIQkEcqvfDreqRcZKS0sAoUVo4PF+xJ5vY4FsJUmYie9RV0z8NcKa1BUGJSZSfoeo9xsekjelp+qojDyWR9eALDtzf+Mc263Lltf2LGxSuAp1VrgXHH/wB5whyqlLQ6fOUgtHhK95ULkWtYEc3IwF1CW6ggJKdoAKyNtrjhXHJB7XHthUIApClR+olC1MvraRaxuADb25/g4JitFtK31u3WlVgW+Ra/fkcHCQqoNjzHlPs2bF+CT2v7/L2t+/OC79aY8xUh6UrlJU2pKNhJvbuBc8n+LYEIFBTmqLaEVJQQgAfCLNgPqBjpp2pUig0V19RWt2MVOKWblZHYk++BgYVPp+9ER6jR99SvIlncfTv289uMfHHFt0eOW1lO9poqsbXJaUST9+cDAwQ8UKeRSZUXXfxBhrzFbVAbk34PpTghllKZFYV56QvbMATvF7eoD3wMDADilBzTgTQ6KnLjkhNIihwuXLgjp3E7hze31P8AJ+eEP8Op4msOCCzuXcLV5QuoC1gfn3P84GBjh0pIcUrSYcSC418FFbZ82Nvd8pATvUAmxNu5HzwjTlrW68ypRKPNPoJ47fLAwMEHrP8A7tRkesfb80orbbTUY7KW0hHkLOwDi+xJ7fvzhGmqV8E4rcbl1dzf6DAwMGTxRqITSWyylslIUykqA4ufnjgokNwyD3bcJ/f0/wDs/wA4GBhQek13Wk9C1io7Ao2LRBF+CN9v8uMN/wCKlIElKZLgCTZICzwLJ4wMDBhxXHiv/9k=

/9j/4AAQSkZJRgABAQAAAQABAAD/2wBDAAIBAQEBAQIBAQECAgICAgQDAgICAgUEBAMEBgUGBgYFBgYGBwkIBgcJBwYGCAsICQoKCgoKBggLDAsKDAkKCgr/2wBDAQICAgICAgUDAwUKBwYHCgoKCgoKCgoKCgoKCgoKCgoKCgoKCgoKCgoKCgoKCgoKCgoKCgoKCgoKCgoKCgoKCgr/wAARCABCAIADASIAAhEBAxEB/8QAHgAAAAcBAQEBAAAAAAAAAAAAAAQFBgcICQMCAQr/xAA9EAABAwIFAgQEBQEFCQEAAAABAgMEBREABgcSIQgxCRMiQRRRYYEVFjJxkaEjQlKxwQoXJCZEYpLR4fD/xAAcAQAABwEBAAAAAAAAAAAAAAABAgMEBQYHAAj/xAA2EQABAwIFAgQFAgQHAAAAAAABAgMRAAQFBhIhMUFRBxMyYRQicYHBFZEjQqGxCBYkotHh8P/aAAwDAQACEQMRAD8AkvU1nSQZs00VQ6BA/NiNRMisT65BQsiXBTWqWptO9S1bvW2Vm/qubnFQ+vnog1q0r18rOZdJtPcz51o9ZAzC1UYUG7VNkOsNyHmPIjpCVhHmqG6xUlA3K3G97J65eId0h5uyro7mbJ8atUqgR9VqA/KqczKT0aJeEaW/L2rSCFqRsUsgckKSR+oYoZ4h+sGZNcetTNWdumLMeYa5Q6hApjdOkZdTMG5TFKjIkJDSQFpKShwKukXCSeRzh65bOBMLSRv29hUV8Q3EpIO/eoo1ONbr9Oqn/K09rL+W5CkB6YlyOY8ld3LbXCVpITuuni4b3KAIwzajlitUmmsVBilPkocaUhraLltwFbSlICtyd9jYe/fm4xYToZ0gYzj1dZfy51cZIq35TrlMmP1pnNKZceO/NTEUsF1SikhYLalEEj0g39OLedYOQdN+pzrT0Wy5lGnJpEamzYVJcfpbTCt8Jch1kyDtBSNjjSEoCt10lJ47YYlloLAK+sfSnCHFLRqAqgNY0l1QyXIy5A1ghVKjVOt5nYcp7EtC2lLbSqQw48EBJVuS6lbd9pNwrg40n8KHpszDLzDJzDmuNUfyxSqRTo1Alrp5jJnOmfT3Xr7wHNqXHdoSoHcEK9VjYTd1t5B6cNN63oJUs80uhtToOtuXIzdezDKbVMZpqJ9VkSN77yvMLRWEqWbkXAue2JSyR1hdKuaaLS6zlnXrK78WpSITEIIqzaPUl6l79yVEFsDy3CSoD9JOCIaQg7HrSqUkiIoZs0L0XrlLCavpLliS+KfBKXn6BGU4m9Po5JCijcCbruQf7x+Zxl743ueMu6SZ/n6MacaHR6KZ1HmOSa88Jiky46azOUPhkIeDYSnaGVKUhSf7NQ4tjTzUXXjSvIeRWM81bP0BdOlUiEYDsKU28qXek0tQDYSfXcIVzwBYkkAEjOjxB+qCB1cwJDUHTKg/l6guzZsCp1uCh+UtLsyTJAQo8AKLikKAGwhIuVc4lLPD7rEp8nYA7qJgD2J7+wBPtFNLu+trEDzDueAOT9vyYFZhyoKc6S3pjsptVRkNuqlOKcC1OKJJuEp/Tc/Ie/btj69oPrbNWpmLpTm2V/w4CEwsrzH07gQALoaIUPfj598WXzTUdasu5am5hy/q8INGhxy6GafUDHSVlYQWkttJCUr3m23ESy9a9WH3TbU/MCAo+kfj74sPssYRucBxFlXyvN/7lfhNDbYnaviQlR/Yfk026J0m9T1IqDNaqHTbqJ5aLuJeeyTUEtkf912b8/bHsZH1E07QjM2oOQp8NuQ4tAFapDsUqsbKTZ1KTyTawJNvb5adeGXpZrH06aLzvEC13zRmKXUJyRStGslVzMEhturVOSS03LeQ65byRclNx+hLi+wSSjdQWV/Fh0C06rOuWdOsOgZ1ojTiX67RXMxN1hDKXnQkhMKfHLamgpYTZselPZIAuMgRngP5kcwpL9sdKg2hS3Fth13+dCIQ5OiUpKtgVnQJKTVuODrVhwuvKciJMJCtI6E7pidzHIAk1m9KiQKrk+mTZFUS2tEmShMRLCgu7QZsQQeLpN7m3Yj2x4y5mStZTkR5VISpK2lFCFgbS6VA3uOSTwB2scT7WM9dO2u8dMrWbQhjLVWTIXfMOlSBT7qKQd71NdKozo9PPlFk8cY86z+GHrpolpfB6hXaVNzRkLMNOZqFBzjl2OSylle4j4tokriL9ik3QDcBasXa6eaZdbtsUQGVOSEhSk6VkDcIUDBMcJOlZG+moItJuUKWwrWBzAMj6jn7iR71AmbM7ZsmPeS7JLnmOXUok7v0DkJUo3/fjCLVdQKrlmcqU6uI++4naQ7Gu5+kjcVG4P6iBz9sH6lGm056S4qEp5CkNAPE/puCQn6i3vho5jgfEsu1FER9WzzFL49KEi1v5uP4+uHrdjbsp0BECkEpAEVcJ7ItKn02gUMVScinwaj8VLZenq8kgNttKUyhaAApQa7nsNt+BhyRqFU9OpLFd0rzjVKDMaRdp38ZXyFo8pV0tIAJ2FzseAsc4jKPm2r1p0PpmtqabUk/EkIDhdWSCq473NykEW4Ha+Pf50zctr8NqNRaSEBXkKbBIbUebkK9+B6T37gm+K0/mnMrzfl+cI5Ow/bjtUc1YBKtaUCRT21Hyr1B6o5kXGj6tzp8eokuR/j61JdS44sq2lDaypW8pUpsEWuBbtcYnrQLwiOsPONVhZp1A1hoeVYcdtKqS55r7s9prduSgITZSALlVioHco84aXRbqzoXptJGpGr9VqArLhKICIoStlDaSCl3gfrvuI72v88W/wBN/EU0QVntypydXpbVBTAQ3FpiKW4ZK5JN1uuvEn0i1koSPclR7DGL5z8S844Yty2wq2K1pBJdUlRSSP5UAJVqPTUohPI4Go6llrKdreWyLi+d9R2QCBA7qP4G/wDYObLXgo9N2YZMTMPUNqZnXP8AU2LL3z6uuNHSdy1WbQi7jabrUbeYQSbkXxJ9G8KXwx8jwDWKr045fdYip3uzMxVB59CQB3Wp5zb29z8sDJ3W906ZumsQYWqk5tb7gS18QpbKVE9huKbXP1w9aP8Ak+rIqLuo+ZYOZhORIZiIqDZ8unx18IDLe8pDqRyXyC4T2KBxjDLHxFzxiWMacwYq5YNck+W6Vc8ISjlXupSU+8wDeLrL1pa23+htA8rjlP8AUqPH0k+1FKdop0RsadMnTTp/ydU6O3Uvw2BBpsJvylv+lTiG0cqXsBQtYA7EK5HOHZljpL0PrtNfczx0/wCVoG59SY0OEylSFRgAUlwbQAq5X6RwL98MLRrRbQXSAIj0Ss1GppbqEma21VJCVtJkv7d7oQlITuskAG3Yn54ibxYfEprfSpp/R9JdD5MeJnPODaxDliMhYpUJKghUhLZG0uKWoIbCvSFblkEIIxP4xmZGbMVtsuZOuX3luGVPPLcC5AKlHZwIS2BKlfwtQA2UomDDpwm6w+2Ve4ghLYA4SEx2A41E8AfNBJ4AE1Z9fRJ0Sqjim1Dp6yc42tW74eRS0KSok3vtPfnm+D9E6J+kDLMlqpZc6bMjRHWlBbL0fLcclJHYglJx+ZzU3qG1RrOfF5urmtWeF1V10PQszv5mmhbpUpQDzTnnAhvck2ISkfJATzjYfwOPEd1Z6qNFsw6Ra05mcqGdNP32ml1eQkebUYLqVBl90DhTiVJKFK43+knm5J/EPw3zxk3L/wCquYkt9tOkOAKdSUaiADClnUmSAfSRI+WCYbYTfWOK3fw7aNKjMTBBj6cGN+v1q5PVr0faX9XWkczSzPZkshbShTJsSWttUB0FKkOJCCBwUpFv8NwMQ1pl4PPRbWtNYNI1s6cIDdfiJVGqMqmZjmobnFBsmUkoeBG8WUUkAhW4W7YmXKeY83U3Lkal5rzT+K1NhlCJ9TRHDCZDtuVhsEhANx6bm1u+FE5plOiypJNuwKjzjGbfO2YsFaNnYXjgQhepBQtaQOZKOCEq9RBA33gGatv+XDcIl1I3G4IB+x6GOOah/LvgyeGpkasIzgrRRbyIBMlUep5hmy4o2pJ3LZce2uAAH0q4OLPUZrJczJ7EOmRqe9Qn6elEeOywgRVxVI4SG7bfLKTbba1uMMFVaW6hSHHAoEWUlSbg/viCfEy6rKr0ydGmYMz5eqr0KqTQ3SqQ9FA8xl564LjY7bkNhxQHzSMTjGa8yZ6uLTCblxx66W6A2446tcBQCdMGYAPzFQ352NMXcvsYS2t9EJbAkgJA43n8RVJvGR8KbKlJzg91JdMmYW/wiXLRHzPlppA+GpLmyzTqSjltsmw2qBAURyAoDGetY6V9Um6dLgRzRnPiWXE+c3UHGz2FgpITYg2vYjj+uO/R11C1/KvVZT6q45ObpecJyaNnaE7MddFWp84+U4XysnzHm1uNuhZ5SsAi3OJKqtTzRlmpVGl1VqX5rctcVb5YKmnthKCT/hO4WA4J+uPbuCvZwyq0nCru6S+UISUuFGkqSSQUkFSt0Ec6jKSk7EGshzDcWt04i6t29AVII7kQdWwHqBAIgbpJMzJjdjZIkGPCqLcpK9yWUhKfMcFri4uFKBJ4JHHthw0nT/UOtFLdHyTUnWUDc4hmG6pKCnsb7PUUn29t31xuqvVTT2nrDtN0YywyvbZKzTWT+/6GrgYZWtXXTrJpQG0aP9IS82ILXmLlUmZGjIaVfhGxZStRt7pHuMXH9MZUdIcH3H/YFMUtad9O1YU676XZsj0lyqxqHKcmwY6Gi38GrzCd9yC2RdNgTxwfniEHWM7w1kvUCoN27hUJwW/pjQ/xHc/9S/VXn9vU+k9CWdsk5hTHcaqNWy1GddFTWSnY7JDbRDi0BKkg3BIVyfSMVJnZo628kPJcmZXzrFLSrhyfl93gjt+to4PZ2+L2LJaR5bgkkSop27bJVUi65YPlJVqQQADABmBE8il/otyTqZLzRB1GQ7Um2mqszDgwmQsfGLWoIXuB7pAWLfNX7Y2u0z0r1vey9DlSMvOoHw6CsuugW45ub4xEY69uuajsCmP6hZgYaSUksrpKEjghQ48oEcgH7YcuX/FI6wGXEsZqqtXrUccFLi5DSgPoQSn7bcYr4j+GudM7XKbhPkI0yAApSjG0CSlsdyZPX7VfMt5pwLBbfyZWZ5JG099lKNbb1GNmDKoSus1SE0oEXbTMQpR+wOMkfFY1okajeIbnOluV19lnK9KhUanOtXUqOWo6VPlIvyd7z6gPr9MJ1E8RHXSqNJq9I0fznJQhVy5FaWtJUObXDZxXbMx6htS9Xatq/mHTjM8qr1yquzp7n4FJV5ilnlJsjkbfSfmMNfCPwmxfKGYXsSxHST5SkJ45UpJPBMbJIO/WuzhmuwxWwbt7ZU/MFHY8AHvHUz9qbtborkVpiBX23VPNqR5sJl27l13KE8j0HafUn2v8720M/wBnwrSss9WudBUJ7caPK01gKkl54AFZkJKCom11XKif3xWbS7pf1TzBnWkzYmiOd8wwy7uNKk5dksNvlw3LTs0pSltsk+pavWBexB5xJun3h9+Kbl3Mtbr+SMr0HKruYJAVLXLrUUnygolDYIDlkJvxb742DPmDHNuVrrCmlBBdTplUwDqSZ43gDptMQeapmA3acKxNu5cBISZ+XfoR39/2rbSsar6PZfdcdr2qdHiBQHoclpBBFxho13rQ6YcsEmVqk0+Uj/o2FPJ/8kXAxlrA8K7xJc3m+cuqygUguH+0ESovu/YeS2kH3w4ab4EucKu4lWqXWbV5JUob00umuOBR9wC68Oftjzjaf4arQEfF4jPshBP9wK0V3xDkfwmFH6lI/wCa0gyX1t6Tak1JdMyFBnTWWztkVGRIjxo7fPYqdWlX2CSfpijXj/dTOlGc9Jsp6K5K1Wos2sM51MiuUqmVRD8mC2ITzaVuoSbpG50Wva5tj5lDwGOmemPtv17VHUWpuKFlKjTWYtz9SlCiB98PqJ4JPQi4tMip6e5tqL4RZUmdmuXvWRwCSkjnF0yr4G4DljMlvizd04sskkJ0AAmCPmJWeJkQBUPiec7zEMNctfJCdYgnVPY7QBWf3h69LFe6jurajQA2afCpNSbnTnJSluByKw4h5W0cbyUtpbUsGwU83yebbdu6S6JM1F6owOnHIMVx8qWpwZValrNzfcVPXJN/f34+WI36eejjQvpbYmf7lci/g7tQQluoSZU9+S86hFylHmPOLUlFyTsFk35tfnEqQoUh9YKa2EpKv7jpNu3PzvxjdFpZuHy64gExEkdP6xVD0DQEHgb0yhWKKttLjdPWsKVYpWLWH8/S+OzdZithCUUJSSki44FiePl74WfydTmJKWVFO02FmRc3t8gDxwP64UG8u0pmKW1ugrSshBWVe47HDkpT1rtVIDFWmqXdmK1dF7BKCTb9h7fXHxdWri0qdEZCLI9KtvpHYcC4P+mHK1TKREQyhDiFqASou37i3a1rDvg8zHp7big1HSpIFlbhcpAJ9R44+tsJ+UKEEUyjCrFRHlyojcjclJQ45HSu445Te/zwbbyrJfSWWYMdk7CNzbDaLe3+G2HWmWlCQ95CbAhIQhskXB/1GPSqoEJe8uepVlWKdqQLj6Afvz88AWk9qMCaazOTaqpQcXJcFjsRtWLf0t/+sMGjkOpKJSmruJIQASom5P15/b+MRxX9fa3Bzqv8PnSZNKMxMF1l6gVF1br93nHnI7rLRaLjexbBaWfKWY/mBwgq2lcx9TdRpKWmGHXYM1mEioyY9Ty9VnEvxi0tLpcMdpSo60OjzQUp2+WlSCArbhUWSp6UmXxNSs1kNsELmVDzCkpvYDt7nt++O7GUKEyspU9ZspuobSCRbv8A0+mImR1INRG3ahVp1dciOqYddLWUqk+ilIWtYJUW2ClTSmglzcdy7rskFSbCEtUOpvq+c1ZpytNtIa7Vpq8qtOrpkR2cuBEecUR8V8O800o2QtKQh8qG5ClWSCBhC40WqNStz2G5/ap/AsDvMeuA02QgEEhSyEo25lSiAInff6AkgG5caiUJjY+1BSfk64k3QP8AIH7Y7hymNOAx4kcG3oRttcD+fcd/fEaaDz9YZ2T0S9YGGWJjm34aMpxSpqUjcFGUttKWisnslpIQkEcqvfDreqRcZKS0sAoUVo4PF+xJ5vY4FsJUmYie9RV0z8NcKa1BUGJSZSfoeo9xsekjelp+qojDyWR9eALDtzf+Mc263Lltf2LGxSuAp1VrgXHH/wB5whyqlLQ6fOUgtHhK95ULkWtYEc3IwF1CW6ggJKdoAKyNtrjhXHJB7XHthUIApClR+olC1MvraRaxuADb25/g4JitFtK31u3WlVgW+Ra/fkcHCQqoNjzHlPs2bF+CT2v7/L2t+/OC79aY8xUh6UrlJU2pKNhJvbuBc8n+LYEIFBTmqLaEVJQQgAfCLNgPqBjpp2pUig0V19RWt2MVOKWblZHYk++BgYVPp+9ER6jR99SvIlncfTv289uMfHHFt0eOW1lO9poqsbXJaUST9+cDAwQ8UKeRSZUXXfxBhrzFbVAbk34PpTghllKZFYV56QvbMATvF7eoD3wMDADilBzTgTQ6KnLjkhNIihwuXLgjp3E7hze31P8AJ+eEP8Op4msOCCzuXcLV5QuoC1gfn3P84GBjh0pIcUrSYcSC418FFbZ82Nvd8pATvUAmxNu5HzwjTlrW68ypRKPNPoJ47fLAwMEHrP8A7tRkesfb80orbbTUY7KW0hHkLOwDi+xJ7fvzhGmqV8E4rcbl1dzf6DAwMGTxRqITSWyylslIUykqA4ufnjgokNwyD3bcJ/f0/wDs/wA4GBhQek13Wk9C1io7Ao2LRBF+CN9v8uMN/wCKlIElKZLgCTZICzwLJ4wMDBhxXHiv/9k=

/9j/4AAQSkZJRgABAQAAAQABAAD/2wBDAAIBAQEBAQIBAQECAgICAgQDAgICAgUEBAMEBgUGBgYFBgYGBwkIBgcJBwYGCAsICQoKCgoKBggLDAsKDAkKCgr/2wBDAQICAgICAgUDAwUKBwYHCgoKCgoKCgoKCgoKCgoKCgoKCgoKCgoKCgoKCgoKCgoKCgoKCgoKCgoKCgoKCgoKCgr/wAARCABCAIADASIAAhEBAxEB/8QAHgAAAAcBAQEBAAAAAAAAAAAAAAQFBgcICQMCAQr/xAA9EAABAwIFAgQEBQEFCQEAAAABAgMEBREABgcSIQgxCRMiQRRRYYEVFjJxkaEjQlKxwQoXJCZEYpLR4fD/xAAcAQAABwEBAAAAAAAAAAAAAAABAgMEBQYHAAj/xAA2EQABAwIFAgQFAgQHAAAAAAABAgMRAAQFBhIhMUFRBxMyYRQicYHBFZEjQqGxCBYkotHh8P/aAAwDAQACEQMRAD8AkvU1nSQZs00VQ6BA/NiNRMisT65BQsiXBTWqWptO9S1bvW2Vm/qubnFQ+vnog1q0r18rOZdJtPcz51o9ZAzC1UYUG7VNkOsNyHmPIjpCVhHmqG6xUlA3K3G97J65eId0h5uyro7mbJ8atUqgR9VqA/KqczKT0aJeEaW/L2rSCFqRsUsgckKSR+oYoZ4h+sGZNcetTNWdumLMeYa5Q6hApjdOkZdTMG5TFKjIkJDSQFpKShwKukXCSeRzh65bOBMLSRv29hUV8Q3EpIO/eoo1ONbr9Oqn/K09rL+W5CkB6YlyOY8ld3LbXCVpITuuni4b3KAIwzajlitUmmsVBilPkocaUhraLltwFbSlICtyd9jYe/fm4xYToZ0gYzj1dZfy51cZIq35TrlMmP1pnNKZceO/NTEUsF1SikhYLalEEj0g39OLedYOQdN+pzrT0Wy5lGnJpEamzYVJcfpbTCt8Jch1kyDtBSNjjSEoCt10lJ47YYlloLAK+sfSnCHFLRqAqgNY0l1QyXIy5A1ghVKjVOt5nYcp7EtC2lLbSqQw48EBJVuS6lbd9pNwrg40n8KHpszDLzDJzDmuNUfyxSqRTo1Alrp5jJnOmfT3Xr7wHNqXHdoSoHcEK9VjYTd1t5B6cNN63oJUs80uhtToOtuXIzdezDKbVMZpqJ9VkSN77yvMLRWEqWbkXAue2JSyR1hdKuaaLS6zlnXrK78WpSITEIIqzaPUl6l79yVEFsDy3CSoD9JOCIaQg7HrSqUkiIoZs0L0XrlLCavpLliS+KfBKXn6BGU4m9Po5JCijcCbruQf7x+Zxl743ueMu6SZ/n6MacaHR6KZ1HmOSa88Jiky46azOUPhkIeDYSnaGVKUhSf7NQ4tjTzUXXjSvIeRWM81bP0BdOlUiEYDsKU28qXek0tQDYSfXcIVzwBYkkAEjOjxB+qCB1cwJDUHTKg/l6guzZsCp1uCh+UtLsyTJAQo8AKLikKAGwhIuVc4lLPD7rEp8nYA7qJgD2J7+wBPtFNLu+trEDzDueAOT9vyYFZhyoKc6S3pjsptVRkNuqlOKcC1OKJJuEp/Tc/Ie/btj69oPrbNWpmLpTm2V/w4CEwsrzH07gQALoaIUPfj598WXzTUdasu5am5hy/q8INGhxy6GafUDHSVlYQWkttJCUr3m23ESy9a9WH3TbU/MCAo+kfj74sPssYRucBxFlXyvN/7lfhNDbYnaviQlR/Yfk026J0m9T1IqDNaqHTbqJ5aLuJeeyTUEtkf912b8/bHsZH1E07QjM2oOQp8NuQ4tAFapDsUqsbKTZ1KTyTawJNvb5adeGXpZrH06aLzvEC13zRmKXUJyRStGslVzMEhturVOSS03LeQ65byRclNx+hLi+wSSjdQWV/Fh0C06rOuWdOsOgZ1ojTiX67RXMxN1hDKXnQkhMKfHLamgpYTZselPZIAuMgRngP5kcwpL9sdKg2hS3Fth13+dCIQ5OiUpKtgVnQJKTVuODrVhwuvKciJMJCtI6E7pidzHIAk1m9KiQKrk+mTZFUS2tEmShMRLCgu7QZsQQeLpN7m3Yj2x4y5mStZTkR5VISpK2lFCFgbS6VA3uOSTwB2scT7WM9dO2u8dMrWbQhjLVWTIXfMOlSBT7qKQd71NdKozo9PPlFk8cY86z+GHrpolpfB6hXaVNzRkLMNOZqFBzjl2OSylle4j4tokriL9ik3QDcBasXa6eaZdbtsUQGVOSEhSk6VkDcIUDBMcJOlZG+moItJuUKWwrWBzAMj6jn7iR71AmbM7ZsmPeS7JLnmOXUok7v0DkJUo3/fjCLVdQKrlmcqU6uI++4naQ7Gu5+kjcVG4P6iBz9sH6lGm056S4qEp5CkNAPE/puCQn6i3vho5jgfEsu1FER9WzzFL49KEi1v5uP4+uHrdjbsp0BECkEpAEVcJ7ItKn02gUMVScinwaj8VLZenq8kgNttKUyhaAApQa7nsNt+BhyRqFU9OpLFd0rzjVKDMaRdp38ZXyFo8pV0tIAJ2FzseAsc4jKPm2r1p0PpmtqabUk/EkIDhdWSCq473NykEW4Ha+Pf50zctr8NqNRaSEBXkKbBIbUebkK9+B6T37gm+K0/mnMrzfl+cI5Ow/bjtUc1YBKtaUCRT21Hyr1B6o5kXGj6tzp8eokuR/j61JdS44sq2lDaypW8pUpsEWuBbtcYnrQLwiOsPONVhZp1A1hoeVYcdtKqS55r7s9prduSgITZSALlVioHco84aXRbqzoXptJGpGr9VqArLhKICIoStlDaSCl3gfrvuI72v88W/wBN/EU0QVntypydXpbVBTAQ3FpiKW4ZK5JN1uuvEn0i1koSPclR7DGL5z8S844Yty2wq2K1pBJdUlRSSP5UAJVqPTUohPI4Go6llrKdreWyLi+d9R2QCBA7qP4G/wDYObLXgo9N2YZMTMPUNqZnXP8AU2LL3z6uuNHSdy1WbQi7jabrUbeYQSbkXxJ9G8KXwx8jwDWKr045fdYip3uzMxVB59CQB3Wp5zb29z8sDJ3W906ZumsQYWqk5tb7gS18QpbKVE9huKbXP1w9aP8Ak+rIqLuo+ZYOZhORIZiIqDZ8unx18IDLe8pDqRyXyC4T2KBxjDLHxFzxiWMacwYq5YNck+W6Vc8ISjlXupSU+8wDeLrL1pa23+htA8rjlP8AUqPH0k+1FKdop0RsadMnTTp/ydU6O3Uvw2BBpsJvylv+lTiG0cqXsBQtYA7EK5HOHZljpL0PrtNfczx0/wCVoG59SY0OEylSFRgAUlwbQAq5X6RwL98MLRrRbQXSAIj0Ss1GppbqEma21VJCVtJkv7d7oQlITuskAG3Yn54ibxYfEprfSpp/R9JdD5MeJnPODaxDliMhYpUJKghUhLZG0uKWoIbCvSFblkEIIxP4xmZGbMVtsuZOuX3luGVPPLcC5AKlHZwIS2BKlfwtQA2UomDDpwm6w+2Ve4ghLYA4SEx2A41E8AfNBJ4AE1Z9fRJ0Sqjim1Dp6yc42tW74eRS0KSok3vtPfnm+D9E6J+kDLMlqpZc6bMjRHWlBbL0fLcclJHYglJx+ZzU3qG1RrOfF5urmtWeF1V10PQszv5mmhbpUpQDzTnnAhvck2ISkfJATzjYfwOPEd1Z6qNFsw6Ra05mcqGdNP32ml1eQkebUYLqVBl90DhTiVJKFK43+knm5J/EPw3zxk3L/wCquYkt9tOkOAKdSUaiADClnUmSAfSRI+WCYbYTfWOK3fw7aNKjMTBBj6cGN+v1q5PVr0faX9XWkczSzPZkshbShTJsSWttUB0FKkOJCCBwUpFv8NwMQ1pl4PPRbWtNYNI1s6cIDdfiJVGqMqmZjmobnFBsmUkoeBG8WUUkAhW4W7YmXKeY83U3Lkal5rzT+K1NhlCJ9TRHDCZDtuVhsEhANx6bm1u+FE5plOiypJNuwKjzjGbfO2YsFaNnYXjgQhepBQtaQOZKOCEq9RBA33gGatv+XDcIl1I3G4IB+x6GOOah/LvgyeGpkasIzgrRRbyIBMlUep5hmy4o2pJ3LZce2uAAH0q4OLPUZrJczJ7EOmRqe9Qn6elEeOywgRVxVI4SG7bfLKTbba1uMMFVaW6hSHHAoEWUlSbg/viCfEy6rKr0ydGmYMz5eqr0KqTQ3SqQ9FA8xl564LjY7bkNhxQHzSMTjGa8yZ6uLTCblxx66W6A2446tcBQCdMGYAPzFQ352NMXcvsYS2t9EJbAkgJA43n8RVJvGR8KbKlJzg91JdMmYW/wiXLRHzPlppA+GpLmyzTqSjltsmw2qBAURyAoDGetY6V9Um6dLgRzRnPiWXE+c3UHGz2FgpITYg2vYjj+uO/R11C1/KvVZT6q45ObpecJyaNnaE7MddFWp84+U4XysnzHm1uNuhZ5SsAi3OJKqtTzRlmpVGl1VqX5rctcVb5YKmnthKCT/hO4WA4J+uPbuCvZwyq0nCru6S+UISUuFGkqSSQUkFSt0Ec6jKSk7EGshzDcWt04i6t29AVII7kQdWwHqBAIgbpJMzJjdjZIkGPCqLcpK9yWUhKfMcFri4uFKBJ4JHHthw0nT/UOtFLdHyTUnWUDc4hmG6pKCnsb7PUUn29t31xuqvVTT2nrDtN0YywyvbZKzTWT+/6GrgYZWtXXTrJpQG0aP9IS82ILXmLlUmZGjIaVfhGxZStRt7pHuMXH9MZUdIcH3H/YFMUtad9O1YU676XZsj0lyqxqHKcmwY6Gi38GrzCd9yC2RdNgTxwfniEHWM7w1kvUCoN27hUJwW/pjQ/xHc/9S/VXn9vU+k9CWdsk5hTHcaqNWy1GddFTWSnY7JDbRDi0BKkg3BIVyfSMVJnZo628kPJcmZXzrFLSrhyfl93gjt+to4PZ2+L2LJaR5bgkkSop27bJVUi65YPlJVqQQADABmBE8il/otyTqZLzRB1GQ7Um2mqszDgwmQsfGLWoIXuB7pAWLfNX7Y2u0z0r1vey9DlSMvOoHw6CsuugW45ub4xEY69uuajsCmP6hZgYaSUksrpKEjghQ48oEcgH7YcuX/FI6wGXEsZqqtXrUccFLi5DSgPoQSn7bcYr4j+GudM7XKbhPkI0yAApSjG0CSlsdyZPX7VfMt5pwLBbfyZWZ5JG099lKNbb1GNmDKoSus1SE0oEXbTMQpR+wOMkfFY1okajeIbnOluV19lnK9KhUanOtXUqOWo6VPlIvyd7z6gPr9MJ1E8RHXSqNJq9I0fznJQhVy5FaWtJUObXDZxXbMx6htS9Xatq/mHTjM8qr1yquzp7n4FJV5ilnlJsjkbfSfmMNfCPwmxfKGYXsSxHST5SkJ45UpJPBMbJIO/WuzhmuwxWwbt7ZU/MFHY8AHvHUz9qbtborkVpiBX23VPNqR5sJl27l13KE8j0HafUn2v8720M/wBnwrSss9WudBUJ7caPK01gKkl54AFZkJKCom11XKif3xWbS7pf1TzBnWkzYmiOd8wwy7uNKk5dksNvlw3LTs0pSltsk+pavWBexB5xJun3h9+Kbl3Mtbr+SMr0HKruYJAVLXLrUUnygolDYIDlkJvxb742DPmDHNuVrrCmlBBdTplUwDqSZ43gDptMQeapmA3acKxNu5cBISZ+XfoR39/2rbSsar6PZfdcdr2qdHiBQHoclpBBFxho13rQ6YcsEmVqk0+Uj/o2FPJ/8kXAxlrA8K7xJc3m+cuqygUguH+0ESovu/YeS2kH3w4ab4EucKu4lWqXWbV5JUob00umuOBR9wC68Oftjzjaf4arQEfF4jPshBP9wK0V3xDkfwmFH6lI/wCa0gyX1t6Tak1JdMyFBnTWWztkVGRIjxo7fPYqdWlX2CSfpijXj/dTOlGc9Jsp6K5K1Wos2sM51MiuUqmVRD8mC2ITzaVuoSbpG50Wva5tj5lDwGOmemPtv17VHUWpuKFlKjTWYtz9SlCiB98PqJ4JPQi4tMip6e5tqL4RZUmdmuXvWRwCSkjnF0yr4G4DljMlvizd04sskkJ0AAmCPmJWeJkQBUPiec7zEMNctfJCdYgnVPY7QBWf3h69LFe6jurajQA2afCpNSbnTnJSluByKw4h5W0cbyUtpbUsGwU83yebbdu6S6JM1F6owOnHIMVx8qWpwZValrNzfcVPXJN/f34+WI36eejjQvpbYmf7lci/g7tQQluoSZU9+S86hFylHmPOLUlFyTsFk35tfnEqQoUh9YKa2EpKv7jpNu3PzvxjdFpZuHy64gExEkdP6xVD0DQEHgb0yhWKKttLjdPWsKVYpWLWH8/S+OzdZithCUUJSSki44FiePl74WfydTmJKWVFO02FmRc3t8gDxwP64UG8u0pmKW1ugrSshBWVe47HDkpT1rtVIDFWmqXdmK1dF7BKCTb9h7fXHxdWri0qdEZCLI9KtvpHYcC4P+mHK1TKREQyhDiFqASou37i3a1rDvg8zHp7big1HSpIFlbhcpAJ9R44+tsJ+UKEEUyjCrFRHlyojcjclJQ45HSu445Te/zwbbyrJfSWWYMdk7CNzbDaLe3+G2HWmWlCQ95CbAhIQhskXB/1GPSqoEJe8uepVlWKdqQLj6Afvz88AWk9qMCaazOTaqpQcXJcFjsRtWLf0t/+sMGjkOpKJSmruJIQASom5P15/b+MRxX9fa3Bzqv8PnSZNKMxMF1l6gVF1br93nHnI7rLRaLjexbBaWfKWY/mBwgq2lcx9TdRpKWmGHXYM1mEioyY9Ty9VnEvxi0tLpcMdpSo60OjzQUp2+WlSCArbhUWSp6UmXxNSs1kNsELmVDzCkpvYDt7nt++O7GUKEyspU9ZspuobSCRbv8A0+mImR1INRG3ahVp1dciOqYddLWUqk+ilIWtYJUW2ClTSmglzcdy7rskFSbCEtUOpvq+c1ZpytNtIa7Vpq8qtOrpkR2cuBEecUR8V8O800o2QtKQh8qG5ClWSCBhC40WqNStz2G5/ap/AsDvMeuA02QgEEhSyEo25lSiAInff6AkgG5caiUJjY+1BSfk64k3QP8AIH7Y7hymNOAx4kcG3oRttcD+fcd/fEaaDz9YZ2T0S9YGGWJjm34aMpxSpqUjcFGUttKWisnslpIQkEcqvfDreqRcZKS0sAoUVo4PF+xJ5vY4FsJUmYie9RV0z8NcKa1BUGJSZSfoeo9xsekjelp+qojDyWR9eALDtzf+Mc263Lltf2LGxSuAp1VrgXHH/wB5whyqlLQ6fOUgtHhK95ULkWtYEc3IwF1CW6ggJKdoAKyNtrjhXHJB7XHthUIApClR+olC1MvraRaxuADb25/g4JitFtK31u3WlVgW+Ra/fkcHCQqoNjzHlPs2bF+CT2v7/L2t+/OC79aY8xUh6UrlJU2pKNhJvbuBc8n+LYEIFBTmqLaEVJQQgAfCLNgPqBjpp2pUig0V19RWt2MVOKWblZHYk++BgYVPp+9ER6jR99SvIlncfTv289uMfHHFt0eOW1lO9poqsbXJaUST9+cDAwQ8UKeRSZUXXfxBhrzFbVAbk34PpTghllKZFYV56QvbMATvF7eoD3wMDADilBzTgTQ6KnLjkhNIihwuXLgjp3E7hze31P8AJ+eEP8Op4msOCCzuXcLV5QuoC1gfn3P84GBjh0pIcUrSYcSC418FFbZ82Nvd8pATvUAmxNu5HzwjTlrW68ypRKPNPoJ47fLAwMEHrP8A7tRkesfb80orbbTUY7KW0hHkLOwDi+xJ7fvzhGmqV8E4rcbl1dzf6DAwMGTxRqITSWyylslIUykqA4ufnjgokNwyD3bcJ/f0/wDs/wA4GBhQek13Wk9C1io7Ao2LRBF+CN9v8uMN/wCKlIElKZLgCTZICzwLJ4wMDBhxXHiv/9k=

/9j/4AAQSkZJRgABAQAAAQABAAD/2wBDAAIBAQEBAQIBAQECAgICAgQDAgICAgUEBAMEBgUGBgYFBgYGBwkIBgcJBwYGCAsICQoKCgoKBggLDAsKDAkKCgr/2wBDAQICAgICAgUDAwUKBwYHCgoKCgoKCgoKCgoKCgoKCgoKCgoKCgoKCgoKCgoKCgoKCgoKCgoKCgoKCgoKCgoKCgr/wAARCABCAIADASIAAhEBAxEB/8QAHgAAAAcBAQEBAAAAAAAAAAAAAAQFBgcICQMCAQr/xAA9EAABAwIFAgQEBQEFCQEAAAABAgMEBREABgcSIQgxCRMiQRRRYYEVFjJxkaEjQlKxwQoXJCZEYpLR4fD/xAAcAQAABwEBAAAAAAAAAAAAAAABAgMEBQYHAAj/xAA2EQABAwIFAgQFAgQHAAAAAAABAgMRAAQFBhIhMUFRBxMyYRQicYHBFZEjQqGxCBYkotHh8P/aAAwDAQACEQMRAD8AkvU1nSQZs00VQ6BA/NiNRMisT65BQsiXBTWqWptO9S1bvW2Vm/qubnFQ+vnog1q0r18rOZdJtPcz51o9ZAzC1UYUG7VNkOsNyHmPIjpCVhHmqG6xUlA3K3G97J65eId0h5uyro7mbJ8atUqgR9VqA/KqczKT0aJeEaW/L2rSCFqRsUsgckKSR+oYoZ4h+sGZNcetTNWdumLMeYa5Q6hApjdOkZdTMG5TFKjIkJDSQFpKShwKukXCSeRzh65bOBMLSRv29hUV8Q3EpIO/eoo1ONbr9Oqn/K09rL+W5CkB6YlyOY8ld3LbXCVpITuuni4b3KAIwzajlitUmmsVBilPkocaUhraLltwFbSlICtyd9jYe/fm4xYToZ0gYzj1dZfy51cZIq35TrlMmP1pnNKZceO/NTEUsF1SikhYLalEEj0g39OLedYOQdN+pzrT0Wy5lGnJpEamzYVJcfpbTCt8Jch1kyDtBSNjjSEoCt10lJ47YYlloLAK+sfSnCHFLRqAqgNY0l1QyXIy5A1ghVKjVOt5nYcp7EtC2lLbSqQw48EBJVuS6lbd9pNwrg40n8KHpszDLzDJzDmuNUfyxSqRTo1Alrp5jJnOmfT3Xr7wHNqXHdoSoHcEK9VjYTd1t5B6cNN63oJUs80uhtToOtuXIzdezDKbVMZpqJ9VkSN77yvMLRWEqWbkXAue2JSyR1hdKuaaLS6zlnXrK78WpSITEIIqzaPUl6l79yVEFsDy3CSoD9JOCIaQg7HrSqUkiIoZs0L0XrlLCavpLliS+KfBKXn6BGU4m9Po5JCijcCbruQf7x+Zxl743ueMu6SZ/n6MacaHR6KZ1HmOSa88Jiky46azOUPhkIeDYSnaGVKUhSf7NQ4tjTzUXXjSvIeRWM81bP0BdOlUiEYDsKU28qXek0tQDYSfXcIVzwBYkkAEjOjxB+qCB1cwJDUHTKg/l6guzZsCp1uCh+UtLsyTJAQo8AKLikKAGwhIuVc4lLPD7rEp8nYA7qJgD2J7+wBPtFNLu+trEDzDueAOT9vyYFZhyoKc6S3pjsptVRkNuqlOKcC1OKJJuEp/Tc/Ie/btj69oPrbNWpmLpTm2V/w4CEwsrzH07gQALoaIUPfj598WXzTUdasu5am5hy/q8INGhxy6GafUDHSVlYQWkttJCUr3m23ESy9a9WH3TbU/MCAo+kfj74sPssYRucBxFlXyvN/7lfhNDbYnaviQlR/Yfk026J0m9T1IqDNaqHTbqJ5aLuJeeyTUEtkf912b8/bHsZH1E07QjM2oOQp8NuQ4tAFapDsUqsbKTZ1KTyTawJNvb5adeGXpZrH06aLzvEC13zRmKXUJyRStGslVzMEhturVOSS03LeQ65byRclNx+hLi+wSSjdQWV/Fh0C06rOuWdOsOgZ1ojTiX67RXMxN1hDKXnQkhMKfHLamgpYTZselPZIAuMgRngP5kcwpL9sdKg2hS3Fth13+dCIQ5OiUpKtgVnQJKTVuODrVhwuvKciJMJCtI6E7pidzHIAk1m9KiQKrk+mTZFUS2tEmShMRLCgu7QZsQQeLpN7m3Yj2x4y5mStZTkR5VISpK2lFCFgbS6VA3uOSTwB2scT7WM9dO2u8dMrWbQhjLVWTIXfMOlSBT7qKQd71NdKozo9PPlFk8cY86z+GHrpolpfB6hXaVNzRkLMNOZqFBzjl2OSylle4j4tokriL9ik3QDcBasXa6eaZdbtsUQGVOSEhSk6VkDcIUDBMcJOlZG+moItJuUKWwrWBzAMj6jn7iR71AmbM7ZsmPeS7JLnmOXUok7v0DkJUo3/fjCLVdQKrlmcqU6uI++4naQ7Gu5+kjcVG4P6iBz9sH6lGm056S4qEp5CkNAPE/puCQn6i3vho5jgfEsu1FER9WzzFL49KEi1v5uP4+uHrdjbsp0BECkEpAEVcJ7ItKn02gUMVScinwaj8VLZenq8kgNttKUyhaAApQa7nsNt+BhyRqFU9OpLFd0rzjVKDMaRdp38ZXyFo8pV0tIAJ2FzseAsc4jKPm2r1p0PpmtqabUk/EkIDhdWSCq473NykEW4Ha+Pf50zctr8NqNRaSEBXkKbBIbUebkK9+B6T37gm+K0/mnMrzfl+cI5Ow/bjtUc1YBKtaUCRT21Hyr1B6o5kXGj6tzp8eokuR/j61JdS44sq2lDaypW8pUpsEWuBbtcYnrQLwiOsPONVhZp1A1hoeVYcdtKqS55r7s9prduSgITZSALlVioHco84aXRbqzoXptJGpGr9VqArLhKICIoStlDaSCl3gfrvuI72v88W/wBN/EU0QVntypydXpbVBTAQ3FpiKW4ZK5JN1uuvEn0i1koSPclR7DGL5z8S844Yty2wq2K1pBJdUlRSSP5UAJVqPTUohPI4Go6llrKdreWyLi+d9R2QCBA7qP4G/wDYObLXgo9N2YZMTMPUNqZnXP8AU2LL3z6uuNHSdy1WbQi7jabrUbeYQSbkXxJ9G8KXwx8jwDWKr045fdYip3uzMxVB59CQB3Wp5zb29z8sDJ3W906ZumsQYWqk5tb7gS18QpbKVE9huKbXP1w9aP8Ak+rIqLuo+ZYOZhORIZiIqDZ8unx18IDLe8pDqRyXyC4T2KBxjDLHxFzxiWMacwYq5YNck+W6Vc8ISjlXupSU+8wDeLrL1pa23+htA8rjlP8AUqPH0k+1FKdop0RsadMnTTp/ydU6O3Uvw2BBpsJvylv+lTiG0cqXsBQtYA7EK5HOHZljpL0PrtNfczx0/wCVoG59SY0OEylSFRgAUlwbQAq5X6RwL98MLRrRbQXSAIj0Ss1GppbqEma21VJCVtJkv7d7oQlITuskAG3Yn54ibxYfEprfSpp/R9JdD5MeJnPODaxDliMhYpUJKghUhLZG0uKWoIbCvSFblkEIIxP4xmZGbMVtsuZOuX3luGVPPLcC5AKlHZwIS2BKlfwtQA2UomDDpwm6w+2Ve4ghLYA4SEx2A41E8AfNBJ4AE1Z9fRJ0Sqjim1Dp6yc42tW74eRS0KSok3vtPfnm+D9E6J+kDLMlqpZc6bMjRHWlBbL0fLcclJHYglJx+ZzU3qG1RrOfF5urmtWeF1V10PQszv5mmhbpUpQDzTnnAhvck2ISkfJATzjYfwOPEd1Z6qNFsw6Ra05mcqGdNP32ml1eQkebUYLqVBl90DhTiVJKFK43+knm5J/EPw3zxk3L/wCquYkt9tOkOAKdSUaiADClnUmSAfSRI+WCYbYTfWOK3fw7aNKjMTBBj6cGN+v1q5PVr0faX9XWkczSzPZkshbShTJsSWttUB0FKkOJCCBwUpFv8NwMQ1pl4PPRbWtNYNI1s6cIDdfiJVGqMqmZjmobnFBsmUkoeBG8WUUkAhW4W7YmXKeY83U3Lkal5rzT+K1NhlCJ9TRHDCZDtuVhsEhANx6bm1u+FE5plOiypJNuwKjzjGbfO2YsFaNnYXjgQhepBQtaQOZKOCEq9RBA33gGatv+XDcIl1I3G4IB+x6GOOah/LvgyeGpkasIzgrRRbyIBMlUep5hmy4o2pJ3LZce2uAAH0q4OLPUZrJczJ7EOmRqe9Qn6elEeOywgRVxVI4SG7bfLKTbba1uMMFVaW6hSHHAoEWUlSbg/viCfEy6rKr0ydGmYMz5eqr0KqTQ3SqQ9FA8xl564LjY7bkNhxQHzSMTjGa8yZ6uLTCblxx66W6A2446tcBQCdMGYAPzFQ352NMXcvsYS2t9EJbAkgJA43n8RVJvGR8KbKlJzg91JdMmYW/wiXLRHzPlppA+GpLmyzTqSjltsmw2qBAURyAoDGetY6V9Um6dLgRzRnPiWXE+c3UHGz2FgpITYg2vYjj+uO/R11C1/KvVZT6q45ObpecJyaNnaE7MddFWp84+U4XysnzHm1uNuhZ5SsAi3OJKqtTzRlmpVGl1VqX5rctcVb5YKmnthKCT/hO4WA4J+uPbuCvZwyq0nCru6S+UISUuFGkqSSQUkFSt0Ec6jKSk7EGshzDcWt04i6t29AVII7kQdWwHqBAIgbpJMzJjdjZIkGPCqLcpK9yWUhKfMcFri4uFKBJ4JHHthw0nT/UOtFLdHyTUnWUDc4hmG6pKCnsb7PUUn29t31xuqvVTT2nrDtN0YywyvbZKzTWT+/6GrgYZWtXXTrJpQG0aP9IS82ILXmLlUmZGjIaVfhGxZStRt7pHuMXH9MZUdIcH3H/YFMUtad9O1YU676XZsj0lyqxqHKcmwY6Gi38GrzCd9yC2RdNgTxwfniEHWM7w1kvUCoN27hUJwW/pjQ/xHc/9S/VXn9vU+k9CWdsk5hTHcaqNWy1GddFTWSnY7JDbRDi0BKkg3BIVyfSMVJnZo628kPJcmZXzrFLSrhyfl93gjt+to4PZ2+L2LJaR5bgkkSop27bJVUi65YPlJVqQQADABmBE8il/otyTqZLzRB1GQ7Um2mqszDgwmQsfGLWoIXuB7pAWLfNX7Y2u0z0r1vey9DlSMvOoHw6CsuugW45ub4xEY69uuajsCmP6hZgYaSUksrpKEjghQ48oEcgH7YcuX/FI6wGXEsZqqtXrUccFLi5DSgPoQSn7bcYr4j+GudM7XKbhPkI0yAApSjG0CSlsdyZPX7VfMt5pwLBbfyZWZ5JG099lKNbb1GNmDKoSus1SE0oEXbTMQpR+wOMkfFY1okajeIbnOluV19lnK9KhUanOtXUqOWo6VPlIvyd7z6gPr9MJ1E8RHXSqNJq9I0fznJQhVy5FaWtJUObXDZxXbMx6htS9Xatq/mHTjM8qr1yquzp7n4FJV5ilnlJsjkbfSfmMNfCPwmxfKGYXsSxHST5SkJ45UpJPBMbJIO/WuzhmuwxWwbt7ZU/MFHY8AHvHUz9qbtborkVpiBX23VPNqR5sJl27l13KE8j0HafUn2v8720M/wBnwrSss9WudBUJ7caPK01gKkl54AFZkJKCom11XKif3xWbS7pf1TzBnWkzYmiOd8wwy7uNKk5dksNvlw3LTs0pSltsk+pavWBexB5xJun3h9+Kbl3Mtbr+SMr0HKruYJAVLXLrUUnygolDYIDlkJvxb742DPmDHNuVrrCmlBBdTplUwDqSZ43gDptMQeapmA3acKxNu5cBISZ+XfoR39/2rbSsar6PZfdcdr2qdHiBQHoclpBBFxho13rQ6YcsEmVqk0+Uj/o2FPJ/8kXAxlrA8K7xJc3m+cuqygUguH+0ESovu/YeS2kH3w4ab4EucKu4lWqXWbV5JUob00umuOBR9wC68Oftjzjaf4arQEfF4jPshBP9wK0V3xDkfwmFH6lI/wCa0gyX1t6Tak1JdMyFBnTWWztkVGRIjxo7fPYqdWlX2CSfpijXj/dTOlGc9Jsp6K5K1Wos2sM51MiuUqmVRD8mC2ITzaVuoSbpG50Wva5tj5lDwGOmemPtv17VHUWpuKFlKjTWYtz9SlCiB98PqJ4JPQi4tMip6e5tqL4RZUmdmuXvWRwCSkjnF0yr4G4DljMlvizd04sskkJ0AAmCPmJWeJkQBUPiec7zEMNctfJCdYgnVPY7QBWf3h69LFe6jurajQA2afCpNSbnTnJSluByKw4h5W0cbyUtpbUsGwU83yebbdu6S6JM1F6owOnHIMVx8qWpwZValrNzfcVPXJN/f34+WI36eejjQvpbYmf7lci/g7tQQluoSZU9+S86hFylHmPOLUlFyTsFk35tfnEqQoUh9YKa2EpKv7jpNu3PzvxjdFpZuHy64gExEkdP6xVD0DQEHgb0yhWKKttLjdPWsKVYpWLWH8/S+OzdZithCUUJSSki44FiePl74WfydTmJKWVFO02FmRc3t8gDxwP64UG8u0pmKW1ugrSshBWVe47HDkpT1rtVIDFWmqXdmK1dF7BKCTb9h7fXHxdWri0qdEZCLI9KtvpHYcC4P+mHK1TKREQyhDiFqASou37i3a1rDvg8zHp7big1HSpIFlbhcpAJ9R44+tsJ+UKEEUyjCrFRHlyojcjclJQ45HSu445Te/zwbbyrJfSWWYMdk7CNzbDaLe3+G2HWmWlCQ95CbAhIQhskXB/1GPSqoEJe8uepVlWKdqQLj6Afvz88AWk9qMCaazOTaqpQcXJcFjsRtWLf0t/+sMGjkOpKJSmruJIQASom5P15/b+MRxX9fa3Bzqv8PnSZNKMxMF1l6gVF1br93nHnI7rLRaLjexbBaWfKWY/mBwgq2lcx9TdRpKWmGHXYM1mEioyY9Ty9VnEvxi0tLpcMdpSo60OjzQUp2+WlSCArbhUWSp6UmXxNSs1kNsELmVDzCkpvYDt7nt++O7GUKEyspU9ZspuobSCRbv8A0+mImR1INRG3ahVp1dciOqYddLWUqk+ilIWtYJUW2ClTSmglzcdy7rskFSbCEtUOpvq+c1ZpytNtIa7Vpq8qtOrpkR2cuBEecUR8V8O800o2QtKQh8qG5ClWSCBhC40WqNStz2G5/ap/AsDvMeuA02QgEEhSyEo25lSiAInff6AkgG5caiUJjY+1BSfk64k3QP8AIH7Y7hymNOAx4kcG3oRttcD+fcd/fEaaDz9YZ2T0S9YGGWJjm34aMpxSpqUjcFGUttKWisnslpIQkEcqvfDreqRcZKS0sAoUVo4PF+xJ5vY4FsJUmYie9RV0z8NcKa1BUGJSZSfoeo9xsekjelp+qojDyWR9eALDtzf+Mc263Lltf2LGxSuAp1VrgXHH/wB5whyqlLQ6fOUgtHhK95ULkWtYEc3IwF1CW6ggJKdoAKyNtrjhXHJB7XHthUIApClR+olC1MvraRaxuADb25/g4JitFtK31u3WlVgW+Ra/fkcHCQqoNjzHlPs2bF+CT2v7/L2t+/OC79aY8xUh6UrlJU2pKNhJvbuBc8n+LYEIFBTmqLaEVJQQgAfCLNgPqBjpp2pUig0V19RWt2MVOKWblZHYk++BgYVPp+9ER6jR99SvIlncfTv289uMfHHFt0eOW1lO9poqsbXJaUST9+cDAwQ8UKeRSZUXXfxBhrzFbVAbk34PpTghllKZFYV56QvbMATvF7eoD3wMDADilBzTgTQ6KnLjkhNIihwuXLgjp3E7hze31P8AJ+eEP8Op4msOCCzuXcLV5QuoC1gfn3P84GBjh0pIcUrSYcSC418FFbZ82Nvd8pATvUAmxNu5HzwjTlrW68ypRKPNPoJ47fLAwMEHrP8A7tRkesfb80orbbTUY7KW0hHkLOwDi+xJ7fvzhGmqV8E4rcbl1dzf6DAwMGTxRqITSWyylslIUykqA4ufnjgokNwyD3bcJ/f0/wDs/wA4GBhQek13Wk9C1io7Ao2LRBF+CN9v8uMN/wCKlIElKZLgCTZICzwLJ4wMDBhxXHiv/9k=

/9j/4AAQSkZJRgABAQAAAQABAAD/2wBDAAIBAQEBAQIBAQECAgICAgQDAgICAgUEBAMEBgUGBgYFBgYGBwkIBgcJBwYGCAsICQoKCgoKBggLDAsKDAkKCgr/2wBDAQICAgICAgUDAwUKBwYHCgoKCgoKCgoKCgoKCgoKCgoKCgoKCgoKCgoKCgoKCgoKCgoKCgoKCgoKCgoKCgoKCgr/wAARCABCAIADASIAAhEBAxEB/8QAHgAAAAcBAQEBAAAAAAAAAAAAAAQFBgcICQMCAQr/xAA9EAABAwIFAgQEBQEFCQEAAAABAgMEBREABgcSIQgxCRMiQRRRYYEVFjJxkaEjQlKxwQoXJCZEYpLR4fD/xAAcAQAABwEBAAAAAAAAAAAAAAABAgMEBQYHAAj/xAA2EQABAwIFAgQFAgQHAAAAAAABAgMRAAQFBhIhMUFRBxMyYRQicYHBFZEjQqGxCBYkotHh8P/aAAwDAQACEQMRAD8AkvU1nSQZs00VQ6BA/NiNRMisT65BQsiXBTWqWptO9S1bvW2Vm/qubnFQ+vnog1q0r18rOZdJtPcz51o9ZAzC1UYUG7VNkOsNyHmPIjpCVhHmqG6xUlA3K3G97J65eId0h5uyro7mbJ8atUqgR9VqA/KqczKT0aJeEaW/L2rSCFqRsUsgckKSR+oYoZ4h+sGZNcetTNWdumLMeYa5Q6hApjdOkZdTMG5TFKjIkJDSQFpKShwKukXCSeRzh65bOBMLSRv29hUV8Q3EpIO/eoo1ONbr9Oqn/K09rL+W5CkB6YlyOY8ld3LbXCVpITuuni4b3KAIwzajlitUmmsVBilPkocaUhraLltwFbSlICtyd9jYe/fm4xYToZ0gYzj1dZfy51cZIq35TrlMmP1pnNKZceO/NTEUsF1SikhYLalEEj0g39OLedYOQdN+pzrT0Wy5lGnJpEamzYVJcfpbTCt8Jch1kyDtBSNjjSEoCt10lJ47YYlloLAK+sfSnCHFLRqAqgNY0l1QyXIy5A1ghVKjVOt5nYcp7EtC2lLbSqQw48EBJVuS6lbd9pNwrg40n8KHpszDLzDJzDmuNUfyxSqRTo1Alrp5jJnOmfT3Xr7wHNqXHdoSoHcEK9VjYTd1t5B6cNN63oJUs80uhtToOtuXIzdezDKbVMZpqJ9VkSN77yvMLRWEqWbkXAue2JSyR1hdKuaaLS6zlnXrK78WpSITEIIqzaPUl6l79yVEFsDy3CSoD9JOCIaQg7HrSqUkiIoZs0L0XrlLCavpLliS+KfBKXn6BGU4m9Po5JCijcCbruQf7x+Zxl743ueMu6SZ/n6MacaHR6KZ1HmOSa88Jiky46azOUPhkIeDYSnaGVKUhSf7NQ4tjTzUXXjSvIeRWM81bP0BdOlUiEYDsKU28qXek0tQDYSfXcIVzwBYkkAEjOjxB+qCB1cwJDUHTKg/l6guzZsCp1uCh+UtLsyTJAQo8AKLikKAGwhIuVc4lLPD7rEp8nYA7qJgD2J7+wBPtFNLu+trEDzDueAOT9vyYFZhyoKc6S3pjsptVRkNuqlOKcC1OKJJuEp/Tc/Ie/btj69oPrbNWpmLpTm2V/w4CEwsrzH07gQALoaIUPfj598WXzTUdasu5am5hy/q8INGhxy6GafUDHSVlYQWkttJCUr3m23ESy9a9WH3TbU/MCAo+kfj74sPssYRucBxFlXyvN/7lfhNDbYnaviQlR/Yfk026J0m9T1IqDNaqHTbqJ5aLuJeeyTUEtkf912b8/bHsZH1E07QjM2oOQp8NuQ4tAFapDsUqsbKTZ1KTyTawJNvb5adeGXpZrH06aLzvEC13zRmKXUJyRStGslVzMEhturVOSS03LeQ65byRclNx+hLi+wSSjdQWV/Fh0C06rOuWdOsOgZ1ojTiX67RXMxN1hDKXnQkhMKfHLamgpYTZselPZIAuMgRngP5kcwpL9sdKg2hS3Fth13+dCIQ5OiUpKtgVnQJKTVuODrVhwuvKciJMJCtI6E7pidzHIAk1m9KiQKrk+mTZFUS2tEmShMRLCgu7QZsQQeLpN7m3Yj2x4y5mStZTkR5VISpK2lFCFgbS6VA3uOSTwB2scT7WM9dO2u8dMrWbQhjLVWTIXfMOlSBT7qKQd71NdKozo9PPlFk8cY86z+GHrpolpfB6hXaVNzRkLMNOZqFBzjl2OSylle4j4tokriL9ik3QDcBasXa6eaZdbtsUQGVOSEhSk6VkDcIUDBMcJOlZG+moItJuUKWwrWBzAMj6jn7iR71AmbM7ZsmPeS7JLnmOXUok7v0DkJUo3/fjCLVdQKrlmcqU6uI++4naQ7Gu5+kjcVG4P6iBz9sH6lGm056S4qEp5CkNAPE/puCQn6i3vho5jgfEsu1FER9WzzFL49KEi1v5uP4+uHrdjbsp0BECkEpAEVcJ7ItKn02gUMVScinwaj8VLZenq8kgNttKUyhaAApQa7nsNt+BhyRqFU9OpLFd0rzjVKDMaRdp38ZXyFo8pV0tIAJ2FzseAsc4jKPm2r1p0PpmtqabUk/EkIDhdWSCq473NykEW4Ha+Pf50zctr8NqNRaSEBXkKbBIbUebkK9+B6T37gm+K0/mnMrzfl+cI5Ow/bjtUc1YBKtaUCRT21Hyr1B6o5kXGj6tzp8eokuR/j61JdS44sq2lDaypW8pUpsEWuBbtcYnrQLwiOsPONVhZp1A1hoeVYcdtKqS55r7s9prduSgITZSALlVioHco84aXRbqzoXptJGpGr9VqArLhKICIoStlDaSCl3gfrvuI72v88W/wBN/EU0QVntypydXpbVBTAQ3FpiKW4ZK5JN1uuvEn0i1koSPclR7DGL5z8S844Yty2wq2K1pBJdUlRSSP5UAJVqPTUohPI4Go6llrKdreWyLi+d9R2QCBA7qP4G/wDYObLXgo9N2YZMTMPUNqZnXP8AU2LL3z6uuNHSdy1WbQi7jabrUbeYQSbkXxJ9G8KXwx8jwDWKr045fdYip3uzMxVB59CQB3Wp5zb29z8sDJ3W906ZumsQYWqk5tb7gS18QpbKVE9huKbXP1w9aP8Ak+rIqLuo+ZYOZhORIZiIqDZ8unx18IDLe8pDqRyXyC4T2KBxjDLHxFzxiWMacwYq5YNck+W6Vc8ISjlXupSU+8wDeLrL1pa23+htA8rjlP8AUqPH0k+1FKdop0RsadMnTTp/ydU6O3Uvw2BBpsJvylv+lTiG0cqXsBQtYA7EK5HOHZljpL0PrtNfczx0/wCVoG59SY0OEylSFRgAUlwbQAq5X6RwL98MLRrRbQXSAIj0Ss1GppbqEma21VJCVtJkv7d7oQlITuskAG3Yn54ibxYfEprfSpp/R9JdD5MeJnPODaxDliMhYpUJKghUhLZG0uKWoIbCvSFblkEIIxP4xmZGbMVtsuZOuX3luGVPPLcC5AKlHZwIS2BKlfwtQA2UomDDpwm6w+2Ve4ghLYA4SEx2A41E8AfNBJ4AE1Z9fRJ0Sqjim1Dp6yc42tW74eRS0KSok3vtPfnm+D9E6J+kDLMlqpZc6bMjRHWlBbL0fLcclJHYglJx+ZzU3qG1RrOfF5urmtWeF1V10PQszv5mmhbpUpQDzTnnAhvck2ISkfJATzjYfwOPEd1Z6qNFsw6Ra05mcqGdNP32ml1eQkebUYLqVBl90DhTiVJKFK43+knm5J/EPw3zxk3L/wCquYkt9tOkOAKdSUaiADClnUmSAfSRI+WCYbYTfWOK3fw7aNKjMTBBj6cGN+v1q5PVr0faX9XWkczSzPZkshbShTJsSWttUB0FKkOJCCBwUpFv8NwMQ1pl4PPRbWtNYNI1s6cIDdfiJVGqMqmZjmobnFBsmUkoeBG8WUUkAhW4W7YmXKeY83U3Lkal5rzT+K1NhlCJ9TRHDCZDtuVhsEhANx6bm1u+FE5plOiypJNuwKjzjGbfO2YsFaNnYXjgQhepBQtaQOZKOCEq9RBA33gGatv+XDcIl1I3G4IB+x6GOOah/LvgyeGpkasIzgrRRbyIBMlUep5hmy4o2pJ3LZce2uAAH0q4OLPUZrJczJ7EOmRqe9Qn6elEeOywgRVxVI4SG7bfLKTbba1uMMFVaW6hSHHAoEWUlSbg/viCfEy6rKr0ydGmYMz5eqr0KqTQ3SqQ9FA8xl564LjY7bkNhxQHzSMTjGa8yZ6uLTCblxx66W6A2446tcBQCdMGYAPzFQ352NMXcvsYS2t9EJbAkgJA43n8RVJvGR8KbKlJzg91JdMmYW/wiXLRHzPlppA+GpLmyzTqSjltsmw2qBAURyAoDGetY6V9Um6dLgRzRnPiWXE+c3UHGz2FgpITYg2vYjj+uO/R11C1/KvVZT6q45ObpecJyaNnaE7MddFWp84+U4XysnzHm1uNuhZ5SsAi3OJKqtTzRlmpVGl1VqX5rctcVb5YKmnthKCT/hO4WA4J+uPbuCvZwyq0nCru6S+UISUuFGkqSSQUkFSt0Ec6jKSk7EGshzDcWt04i6t29AVII7kQdWwHqBAIgbpJMzJjdjZIkGPCqLcpK9yWUhKfMcFri4uFKBJ4JHHthw0nT/UOtFLdHyTUnWUDc4hmG6pKCnsb7PUUn29t31xuqvVTT2nrDtN0YywyvbZKzTWT+/6GrgYZWtXXTrJpQG0aP9IS82ILXmLlUmZGjIaVfhGxZStRt7pHuMXH9MZUdIcH3H/YFMUtad9O1YU676XZsj0lyqxqHKcmwY6Gi38GrzCd9yC2RdNgTxwfniEHWM7w1kvUCoN27hUJwW/pjQ/xHc/9S/VXn9vU+k9CWdsk5hTHcaqNWy1GddFTWSnY7JDbRDi0BKkg3BIVyfSMVJnZo628kPJcmZXzrFLSrhyfl93gjt+to4PZ2+L2LJaR5bgkkSop27bJVUi65YPlJVqQQADABmBE8il/otyTqZLzRB1GQ7Um2mqszDgwmQsfGLWoIXuB7pAWLfNX7Y2u0z0r1vey9DlSMvOoHw6CsuugW45ub4xEY69uuajsCmP6hZgYaSUksrpKEjghQ48oEcgH7YcuX/FI6wGXEsZqqtXrUccFLi5DSgPoQSn7bcYr4j+GudM7XKbhPkI0yAApSjG0CSlsdyZPX7VfMt5pwLBbfyZWZ5JG099lKNbb1GNmDKoSus1SE0oEXbTMQpR+wOMkfFY1okajeIbnOluV19lnK9KhUanOtXUqOWo6VPlIvyd7z6gPr9MJ1E8RHXSqNJq9I0fznJQhVy5FaWtJUObXDZxXbMx6htS9Xatq/mHTjM8qr1yquzp7n4FJV5ilnlJsjkbfSfmMNfCPwmxfKGYXsSxHST5SkJ45UpJPBMbJIO/WuzhmuwxWwbt7ZU/MFHY8AHvHUz9qbtborkVpiBX23VPNqR5sJl27l13KE8j0HafUn2v8720M/wBnwrSss9WudBUJ7caPK01gKkl54AFZkJKCom11XKif3xWbS7pf1TzBnWkzYmiOd8wwy7uNKk5dksNvlw3LTs0pSltsk+pavWBexB5xJun3h9+Kbl3Mtbr+SMr0HKruYJAVLXLrUUnygolDYIDlkJvxb742DPmDHNuVrrCmlBBdTplUwDqSZ43gDptMQeapmA3acKxNu5cBISZ+XfoR39/2rbSsar6PZfdcdr2qdHiBQHoclpBBFxho13rQ6YcsEmVqk0+Uj/o2FPJ/8kXAxlrA8K7xJc3m+cuqygUguH+0ESovu/YeS2kH3w4ab4EucKu4lWqXWbV5JUob00umuOBR9wC68Oftjzjaf4arQEfF4jPshBP9wK0V3xDkfwmFH6lI/wCa0gyX1t6Tak1JdMyFBnTWWztkVGRIjxo7fPYqdWlX2CSfpijXj/dTOlGc9Jsp6K5K1Wos2sM51MiuUqmVRD8mC2ITzaVuoSbpG50Wva5tj5lDwGOmemPtv17VHUWpuKFlKjTWYtz9SlCiB98PqJ4JPQi4tMip6e5tqL4RZUmdmuXvWRwCSkjnF0yr4G4DljMlvizd04sskkJ0AAmCPmJWeJkQBUPiec7zEMNctfJCdYgnVPY7QBWf3h69LFe6jurajQA2afCpNSbnTnJSluByKw4h5W0cbyUtpbUsGwU83yebbdu6S6JM1F6owOnHIMVx8qWpwZValrNzfcVPXJN/f34+WI36eejjQvpbYmf7lci/g7tQQluoSZU9+S86hFylHmPOLUlFyTsFk35tfnEqQoUh9YKa2EpKv7jpNu3PzvxjdFpZuHy64gExEkdP6xVD0DQEHgb0yhWKKttLjdPWsKVYpWLWH8/S+OzdZithCUUJSSki44FiePl74WfydTmJKWVFO02FmRc3t8gDxwP64UG8u0pmKW1ugrSshBWVe47HDkpT1rtVIDFWmqXdmK1dF7BKCTb9h7fXHxdWri0qdEZCLI9KtvpHYcC4P+mHK1TKREQyhDiFqASou37i3a1rDvg8zHp7big1HSpIFlbhcpAJ9R44+tsJ+UKEEUyjCrFRHlyojcjclJQ45HSu445Te/zwbbyrJfSWWYMdk7CNzbDaLe3+G2HWmWlCQ95CbAhIQhskXB/1GPSqoEJe8uepVlWKdqQLj6Afvz88AWk9qMCaazOTaqpQcXJcFjsRtWLf0t/+sMGjkOpKJSmruJIQASom5P15/b+MRxX9fa3Bzqv8PnSZNKMxMF1l6gVF1br93nHnI7rLRaLjexbBaWfKWY/mBwgq2lcx9TdRpKWmGHXYM1mEioyY9Ty9VnEvxi0tLpcMdpSo60OjzQUp2+WlSCArbhUWSp6UmXxNSs1kNsELmVDzCkpvYDt7nt++O7GUKEyspU9ZspuobSCRbv8A0+mImR1INRG3ahVp1dciOqYddLWUqk+ilIWtYJUW2ClTSmglzcdy7rskFSbCEtUOpvq+c1ZpytNtIa7Vpq8qtOrpkR2cuBEecUR8V8O800o2QtKQh8qG5ClWSCBhC40WqNStz2G5/ap/AsDvMeuA02QgEEhSyEo25lSiAInff6AkgG5caiUJjY+1BSfk64k3QP8AIH7Y7hymNOAx4kcG3oRttcD+fcd/fEaaDz9YZ2T0S9YGGWJjm34aMpxSpqUjcFGUttKWisnslpIQkEcqvfDreqRcZKS0sAoUVo4PF+xJ5vY4FsJUmYie9RV0z8NcKa1BUGJSZSfoeo9xsekjelp+qojDyWR9eALDtzf+Mc263Lltf2LGxSuAp1VrgXHH/wB5whyqlLQ6fOUgtHhK95ULkWtYEc3IwF1CW6ggJKdoAKyNtrjhXHJB7XHthUIApClR+olC1MvraRaxuADb25/g4JitFtK31u3WlVgW+Ra/fkcHCQqoNjzHlPs2bF+CT2v7/L2t+/OC79aY8xUh6UrlJU2pKNhJvbuBc8n+LYEIFBTmqLaEVJQQgAfCLNgPqBjpp2pUig0V19RWt2MVOKWblZHYk++BgYVPp+9ER6jR99SvIlncfTv289uMfHHFt0eOW1lO9poqsbXJaUST9+cDAwQ8UKeRSZUXXfxBhrzFbVAbk34PpTghllKZFYV56QvbMATvF7eoD3wMDADilBzTgTQ6KnLjkhNIihwuXLgjp3E7hze31P8AJ+eEP8Op4msOCCzuXcLV5QuoC1gfn3P84GBjh0pIcUrSYcSC418FFbZ82Nvd8pATvUAmxNu5HzwjTlrW68ypRKPNPoJ47fLAwMEHrP8A7tRkesfb80orbbTUY7KW0hHkLOwDi+xJ7fvzhGmqV8E4rcbl1dzf6DAwMGTxRqITSWyylslIUykqA4ufnjgokNwyD3bcJ/f0/wDs/wA4GBhQek13Wk9C1io7Ao2LRBF+CN9v8uMN/wCKlIElKZLgCTZICzwLJ4wMDBhxXHiv/9k=

/9j/4AAQSkZJRgABAQAAAQABAAD/2wBDAAIBAQEBAQIBAQECAgICAgQDAgICAgUEBAMEBgUGBgYFBgYGBwkIBgcJBwYGCAsICQoKCgoKBggLDAsKDAkKCgr/2wBDAQICAgICAgUDAwUKBwYHCgoKCgoKCgoKCgoKCgoKCgoKCgoKCgoKCgoKCgoKCgoKCgoKCgoKCgoKCgoKCgoKCgr/wAARCABCAIADASIAAhEBAxEB/8QAHgAAAAcBAQEBAAAAAAAAAAAAAAQFBgcICQMCAQr/xAA9EAABAwIFAgQEBQEFCQEAAAABAgMEBREABgcSIQgxCRMiQRRRYYEVFjJxkaEjQlKxwQoXJCZEYpLR4fD/xAAcAQAABwEBAAAAAAAAAAAAAAABAgMEBQYHAAj/xAA2EQABAwIFAgQFAgQHAAAAAAABAgMRAAQFBhIhMUFRBxMyYRQicYHBFZEjQqGxCBYkotHh8P/aAAwDAQACEQMRAD8AkvU1nSQZs00VQ6BA/NiNRMisT65BQsiXBTWqWptO9S1bvW2Vm/qubnFQ+vnog1q0r18rOZdJtPcz51o9ZAzC1UYUG7VNkOsNyHmPIjpCVhHmqG6xUlA3K3G97J65eId0h5uyro7mbJ8atUqgR9VqA/KqczKT0aJeEaW/L2rSCFqRsUsgckKSR+oYoZ4h+sGZNcetTNWdumLMeYa5Q6hApjdOkZdTMG5TFKjIkJDSQFpKShwKukXCSeRzh65bOBMLSRv29hUV8Q3EpIO/eoo1ONbr9Oqn/K09rL+W5CkB6YlyOY8ld3LbXCVpITuuni4b3KAIwzajlitUmmsVBilPkocaUhraLltwFbSlICtyd9jYe/fm4xYToZ0gYzj1dZfy51cZIq35TrlMmP1pnNKZceO/NTEUsF1SikhYLalEEj0g39OLedYOQdN+pzrT0Wy5lGnJpEamzYVJcfpbTCt8Jch1kyDtBSNjjSEoCt10lJ47YYlloLAK+sfSnCHFLRqAqgNY0l1QyXIy5A1ghVKjVOt5nYcp7EtC2lLbSqQw48EBJVuS6lbd9pNwrg40n8KHpszDLzDJzDmuNUfyxSqRTo1Alrp5jJnOmfT3Xr7wHNqXHdoSoHcEK9VjYTd1t5B6cNN63oJUs80uhtToOtuXIzdezDKbVMZpqJ9VkSN77yvMLRWEqWbkXAue2JSyR1hdKuaaLS6zlnXrK78WpSITEIIqzaPUl6l79yVEFsDy3CSoD9JOCIaQg7HrSqUkiIoZs0L0XrlLCavpLliS+KfBKXn6BGU4m9Po5JCijcCbruQf7x+Zxl743ueMu6SZ/n6MacaHR6KZ1HmOSa88Jiky46azOUPhkIeDYSnaGVKUhSf7NQ4tjTzUXXjSvIeRWM81bP0BdOlUiEYDsKU28qXek0tQDYSfXcIVzwBYkkAEjOjxB+qCB1cwJDUHTKg/l6guzZsCp1uCh+UtLsyTJAQo8AKLikKAGwhIuVc4lLPD7rEp8nYA7qJgD2J7+wBPtFNLu+trEDzDueAOT9vyYFZhyoKc6S3pjsptVRkNuqlOKcC1OKJJuEp/Tc/Ie/btj69oPrbNWpmLpTm2V/w4CEwsrzH07gQALoaIUPfj598WXzTUdasu5am5hy/q8INGhxy6GafUDHSVlYQWkttJCUr3m23ESy9a9WH3TbU/MCAo+kfj74sPssYRucBxFlXyvN/7lfhNDbYnaviQlR/Yfk026J0m9T1IqDNaqHTbqJ5aLuJeeyTUEtkf912b8/bHsZH1E07QjM2oOQp8NuQ4tAFapDsUqsbKTZ1KTyTawJNvb5adeGXpZrH06aLzvEC13zRmKXUJyRStGslVzMEhturVOSS03LeQ65byRclNx+hLi+wSSjdQWV/Fh0C06rOuWdOsOgZ1ojTiX67RXMxN1hDKXnQkhMKfHLamgpYTZselPZIAuMgRngP5kcwpL9sdKg2hS3Fth13+dCIQ5OiUpKtgVnQJKTVuODrVhwuvKciJMJCtI6E7pidzHIAk1m9KiQKrk+mTZFUS2tEmShMRLCgu7QZsQQeLpN7m3Yj2x4y5mStZTkR5VISpK2lFCFgbS6VA3uOSTwB2scT7WM9dO2u8dMrWbQhjLVWTIXfMOlSBT7qKQd71NdKozo9PPlFk8cY86z+GHrpolpfB6hXaVNzRkLMNOZqFBzjl2OSylle4j4tokriL9ik3QDcBasXa6eaZdbtsUQGVOSEhSk6VkDcIUDBMcJOlZG+moItJuUKWwrWBzAMj6jn7iR71AmbM7ZsmPeS7JLnmOXUok7v0DkJUo3/fjCLVdQKrlmcqU6uI++4naQ7Gu5+kjcVG4P6iBz9sH6lGm056S4qEp5CkNAPE/puCQn6i3vho5jgfEsu1FER9WzzFL49KEi1v5uP4+uHrdjbsp0BECkEpAEVcJ7ItKn02gUMVScinwaj8VLZenq8kgNttKUyhaAApQa7nsNt+BhyRqFU9OpLFd0rzjVKDMaRdp38ZXyFo8pV0tIAJ2FzseAsc4jKPm2r1p0PpmtqabUk/EkIDhdWSCq473NykEW4Ha+Pf50zctr8NqNRaSEBXkKbBIbUebkK9+B6T37gm+K0/mnMrzfl+cI5Ow/bjtUc1YBKtaUCRT21Hyr1B6o5kXGj6tzp8eokuR/j61JdS44sq2lDaypW8pUpsEWuBbtcYnrQLwiOsPONVhZp1A1hoeVYcdtKqS55r7s9prduSgITZSALlVioHco84aXRbqzoXptJGpGr9VqArLhKICIoStlDaSCl3gfrvuI72v88W/wBN/EU0QVntypydXpbVBTAQ3FpiKW4ZK5JN1uuvEn0i1koSPclR7DGL5z8S844Yty2wq2K1pBJdUlRSSP5UAJVqPTUohPI4Go6llrKdreWyLi+d9R2QCBA7qP4G/wDYObLXgo9N2YZMTMPUNqZnXP8AU2LL3z6uuNHSdy1WbQi7jabrUbeYQSbkXxJ9G8KXwx8jwDWKr045fdYip3uzMxVB59CQB3Wp5zb29z8sDJ3W906ZumsQYWqk5tb7gS18QpbKVE9huKbXP1w9aP8Ak+rIqLuo+ZYOZhORIZiIqDZ8unx18IDLe8pDqRyXyC4T2KBxjDLHxFzxiWMacwYq5YNck+W6Vc8ISjlXupSU+8wDeLrL1pa23+htA8rjlP8AUqPH0k+1FKdop0RsadMnTTp/ydU6O3Uvw2BBpsJvylv+lTiG0cqXsBQtYA7EK5HOHZljpL0PrtNfczx0/wCVoG59SY0OEylSFRgAUlwbQAq5X6RwL98MLRrRbQXSAIj0Ss1GppbqEma21VJCVtJkv7d7oQlITuskAG3Yn54ibxYfEprfSpp/R9JdD5MeJnPODaxDliMhYpUJKghUhLZG0uKWoIbCvSFblkEIIxP4xmZGbMVtsuZOuX3luGVPPLcC5AKlHZwIS2BKlfwtQA2UomDDpwm6w+2Ve4ghLYA4SEx2A41E8AfNBJ4AE1Z9fRJ0Sqjim1Dp6yc42tW74eRS0KSok3vtPfnm+D9E6J+kDLMlqpZc6bMjRHWlBbL0fLcclJHYglJx+ZzU3qG1RrOfF5urmtWeF1V10PQszv5mmhbpUpQDzTnnAhvck2ISkfJATzjYfwOPEd1Z6qNFsw6Ra05mcqGdNP32ml1eQkebUYLqVBl90DhTiVJKFK43+knm5J/EPw3zxk3L/wCquYkt9tOkOAKdSUaiADClnUmSAfSRI+WCYbYTfWOK3fw7aNKjMTBBj6cGN+v1q5PVr0faX9XWkczSzPZkshbShTJsSWttUB0FKkOJCCBwUpFv8NwMQ1pl4PPRbWtNYNI1s6cIDdfiJVGqMqmZjmobnFBsmUkoeBG8WUUkAhW4W7YmXKeY83U3Lkal5rzT+K1NhlCJ9TRHDCZDtuVhsEhANx6bm1u+FE5plOiypJNuwKjzjGbfO2YsFaNnYXjgQhepBQtaQOZKOCEq9RBA33gGatv+XDcIl1I3G4IB+x6GOOah/LvgyeGpkasIzgrRRbyIBMlUep5hmy4o2pJ3LZce2uAAH0q4OLPUZrJczJ7EOmRqe9Qn6elEeOywgRVxVI4SG7bfLKTbba1uMMFVaW6hSHHAoEWUlSbg/viCfEy6rKr0ydGmYMz5eqr0KqTQ3SqQ9FA8xl564LjY7bkNhxQHzSMTjGa8yZ6uLTCblxx66W6A2446tcBQCdMGYAPzFQ352NMXcvsYS2t9EJbAkgJA43n8RVJvGR8KbKlJzg91JdMmYW/wiXLRHzPlppA+GpLmyzTqSjltsmw2qBAURyAoDGetY6V9Um6dLgRzRnPiWXE+c3UHGz2FgpITYg2vYjj+uO/R11C1/KvVZT6q45ObpecJyaNnaE7MddFWp84+U4XysnzHm1uNuhZ5SsAi3OJKqtTzRlmpVGl1VqX5rctcVb5YKmnthKCT/hO4WA4J+uPbuCvZwyq0nCru6S+UISUuFGkqSSQUkFSt0Ec6jKSk7EGshzDcWt04i6t29AVII7kQdWwHqBAIgbpJMzJjdjZIkGPCqLcpK9yWUhKfMcFri4uFKBJ4JHHthw0nT/UOtFLdHyTUnWUDc4hmG6pKCnsb7PUUn29t31xuqvVTT2nrDtN0YywyvbZKzTWT+/6GrgYZWtXXTrJpQG0aP9IS82ILXmLlUmZGjIaVfhGxZStRt7pHuMXH9MZUdIcH3H/YFMUtad9O1YU676XZsj0lyqxqHKcmwY6Gi38GrzCd9yC2RdNgTxwfniEHWM7w1kvUCoN27hUJwW/pjQ/xHc/9S/VXn9vU+k9CWdsk5hTHcaqNWy1GddFTWSnY7JDbRDi0BKkg3BIVyfSMVJnZo628kPJcmZXzrFLSrhyfl93gjt+to4PZ2+L2LJaR5bgkkSop27bJVUi65YPlJVqQQADABmBE8il/otyTqZLzRB1GQ7Um2mqszDgwmQsfGLWoIXuB7pAWLfNX7Y2u0z0r1vey9DlSMvOoHw6CsuugW45ub4xEY69uuajsCmP6hZgYaSUksrpKEjghQ48oEcgH7YcuX/FI6wGXEsZqqtXrUccFLi5DSgPoQSn7bcYr4j+GudM7XKbhPkI0yAApSjG0CSlsdyZPX7VfMt5pwLBbfyZWZ5JG099lKNbb1GNmDKoSus1SE0oEXbTMQpR+wOMkfFY1okajeIbnOluV19lnK9KhUanOtXUqOWo6VPlIvyd7z6gPr9MJ1E8RHXSqNJq9I0fznJQhVy5FaWtJUObXDZxXbMx6htS9Xatq/mHTjM8qr1yquzp7n4FJV5ilnlJsjkbfSfmMNfCPwmxfKGYXsSxHST5SkJ45UpJPBMbJIO/WuzhmuwxWwbt7ZU/MFHY8AHvHUz9qbtborkVpiBX23VPNqR5sJl27l13KE8j0HafUn2v8720M/wBnwrSss9WudBUJ7caPK01gKkl54AFZkJKCom11XKif3xWbS7pf1TzBnWkzYmiOd8wwy7uNKk5dksNvlw3LTs0pSltsk+pavWBexB5xJun3h9+Kbl3Mtbr+SMr0HKruYJAVLXLrUUnygolDYIDlkJvxb742DPmDHNuVrrCmlBBdTplUwDqSZ43gDptMQeapmA3acKxNu5cBISZ+XfoR39/2rbSsar6PZfdcdr2qdHiBQHoclpBBFxho13rQ6YcsEmVqk0+Uj/o2FPJ/8kXAxlrA8K7xJc3m+cuqygUguH+0ESovu/YeS2kH3w4ab4EucKu4lWqXWbV5JUob00umuOBR9wC68Oftjzjaf4arQEfF4jPshBP9wK0V3xDkfwmFH6lI/wCa0gyX1t6Tak1JdMyFBnTWWztkVGRIjxo7fPYqdWlX2CSfpijXj/dTOlGc9Jsp6K5K1Wos2sM51MiuUqmVRD8mC2ITzaVuoSbpG50Wva5tj5lDwGOmemPtv17VHUWpuKFlKjTWYtz9SlCiB98PqJ4JPQi4tMip6e5tqL4RZUmdmuXvWRwCSkjnF0yr4G4DljMlvizd04sskkJ0AAmCPmJWeJkQBUPiec7zEMNctfJCdYgnVPY7QBWf3h69LFe6jurajQA2afCpNSbnTnJSluByKw4h5W0cbyUtpbUsGwU83yebbdu6S6JM1F6owOnHIMVx8qWpwZValrNzfcVPXJN/f34+WI36eejjQvpbYmf7lci/g7tQQluoSZU9+S86hFylHmPOLUlFyTsFk35tfnEqQoUh9YKa2EpKv7jpNu3PzvxjdFpZuHy64gExEkdP6xVD0DQEHgb0yhWKKttLjdPWsKVYpWLWH8/S+OzdZithCUUJSSki44FiePl74WfydTmJKWVFO02FmRc3t8gDxwP64UG8u0pmKW1ugrSshBWVe47HDkpT1rtVIDFWmqXdmK1dF7BKCTb9h7fXHxdWri0qdEZCLI9KtvpHYcC4P+mHK1TKREQyhDiFqASou37i3a1rDvg8zHp7big1HSpIFlbhcpAJ9R44+tsJ+UKEEUyjCrFRHlyojcjclJQ45HSu445Te/zwbbyrJfSWWYMdk7CNzbDaLe3+G2HWmWlCQ95CbAhIQhskXB/1GPSqoEJe8uepVlWKdqQLj6Afvz88AWk9qMCaazOTaqpQcXJcFjsRtWLf0t/+sMGjkOpKJSmruJIQASom5P15/b+MRxX9fa3Bzqv8PnSZNKMxMF1l6gVF1br93nHnI7rLRaLjexbBaWfKWY/mBwgq2lcx9TdRpKWmGHXYM1mEioyY9Ty9VnEvxi0tLpcMdpSo60OjzQUp2+WlSCArbhUWSp6UmXxNSs1kNsELmVDzCkpvYDt7nt++O7GUKEyspU9ZspuobSCRbv8A0+mImR1INRG3ahVp1dciOqYddLWUqk+ilIWtYJUW2ClTSmglzcdy7rskFSbCEtUOpvq+c1ZpytNtIa7Vpq8qtOrpkR2cuBEecUR8V8O800o2QtKQh8qG5ClWSCBhC40WqNStz2G5/ap/AsDvMeuA02QgEEhSyEo25lSiAInff6AkgG5caiUJjY+1BSfk64k3QP8AIH7Y7hymNOAx4kcG3oRttcD+fcd/fEaaDz9YZ2T0S9YGGWJjm34aMpxSpqUjcFGUttKWisnslpIQkEcqvfDreqRcZKS0sAoUVo4PF+xJ5vY4FsJUmYie9RV0z8NcKa1BUGJSZSfoeo9xsekjelp+qojDyWR9eALDtzf+Mc263Lltf2LGxSuAp1VrgXHH/wB5whyqlLQ6fOUgtHhK95ULkWtYEc3IwF1CW6ggJKdoAKyNtrjhXHJB7XHthUIApClR+olC1MvraRaxuADb25/g4JitFtK31u3WlVgW+Ra/fkcHCQqoNjzHlPs2bF+CT2v7/L2t+/OC79aY8xUh6UrlJU2pKNhJvbuBc8n+LYEIFBTmqLaEVJQQgAfCLNgPqBjpp2pUig0V19RWt2MVOKWblZHYk++BgYVPp+9ER6jR99SvIlncfTv289uMfHHFt0eOW1lO9poqsbXJaUST9+cDAwQ8UKeRSZUXXfxBhrzFbVAbk34PpTghllKZFYV56QvbMATvF7eoD3wMDADilBzTgTQ6KnLjkhNIihwuXLgjp3E7hze31P8AJ+eEP8Op4msOCCzuXcLV5QuoC1gfn3P84GBjh0pIcUrSYcSC418FFbZ82Nvd8pATvUAmxNu5HzwjTlrW68ypRKPNPoJ47fLAwMEHrP8A7tRkesfb80orbbTUY7KW0hHkLOwDi+xJ7fvzhGmqV8E4rcbl1dzf6DAwMGTxRqITSWyylslIUykqA4ufnjgokNwyD3bcJ/f0/wDs/wA4GBhQek13Wk9C1io7Ao2LRBF+CN9v8uMN/wCKlIElKZLgCTZICzwLJ4wMDBhxXHiv/9k=

/9j/4AAQSkZJRgABAQAAAQABAAD/2wBDAAIBAQEBAQIBAQECAgICAgQDAgICAgUEBAMEBgUGBgYFBgYGBwkIBgcJBwYGCAsICQoKCgoKBggLDAsKDAkKCgr/2wBDAQICAgICAgUDAwUKBwYHCgoKCgoKCgoKCgoKCgoKCgoKCgoKCgoKCgoKCgoKCgoKCgoKCgoKCgoKCgoKCgoKCgr/wAARCABCAIADASIAAhEBAxEB/8QAHgAAAAcBAQEBAAAAAAAAAAAAAAQFBgcICQMCAQr/xAA9EAABAwIFAgQEBQEFCQEAAAABAgMEBREABgcSIQgxCRMiQRRRYYEVFjJxkaEjQlKxwQoXJCZEYpLR4fD/xAAcAQAABwEBAAAAAAAAAAAAAAABAgMEBQYHAAj/xAA2EQABAwIFAgQFAgQHAAAAAAABAgMRAAQFBhIhMUFRBxMyYRQicYHBFZEjQqGxCBYkotHh8P/aAAwDAQACEQMRAD8AkvU1nSQZs00VQ6BA/NiNRMisT65BQsiXBTWqWptO9S1bvW2Vm/qubnFQ+vnog1q0r18rOZdJtPcz51o9ZAzC1UYUG7VNkOsNyHmPIjpCVhHmqG6xUlA3K3G97J65eId0h5uyro7mbJ8atUqgR9VqA/KqczKT0aJeEaW/L2rSCFqRsUsgckKSR+oYoZ4h+sGZNcetTNWdumLMeYa5Q6hApjdOkZdTMG5TFKjIkJDSQFpKShwKukXCSeRzh65bOBMLSRv29hUV8Q3EpIO/eoo1ONbr9Oqn/K09rL+W5CkB6YlyOY8ld3LbXCVpITuuni4b3KAIwzajlitUmmsVBilPkocaUhraLltwFbSlICtyd9jYe/fm4xYToZ0gYzj1dZfy51cZIq35TrlMmP1pnNKZceO/NTEUsF1SikhYLalEEj0g39OLedYOQdN+pzrT0Wy5lGnJpEamzYVJcfpbTCt8Jch1kyDtBSNjjSEoCt10lJ47YYlloLAK+sfSnCHFLRqAqgNY0l1QyXIy5A1ghVKjVOt5nYcp7EtC2lLbSqQw48EBJVuS6lbd9pNwrg40n8KHpszDLzDJzDmuNUfyxSqRTo1Alrp5jJnOmfT3Xr7wHNqXHdoSoHcEK9VjYTd1t5B6cNN63oJUs80uhtToOtuXIzdezDKbVMZpqJ9VkSN77yvMLRWEqWbkXAue2JSyR1hdKuaaLS6zlnXrK78WpSITEIIqzaPUl6l79yVEFsDy3CSoD9JOCIaQg7HrSqUkiIoZs0L0XrlLCavpLliS+KfBKXn6BGU4m9Po5JCijcCbruQf7x+Zxl743ueMu6SZ/n6MacaHR6KZ1HmOSa88Jiky46azOUPhkIeDYSnaGVKUhSf7NQ4tjTzUXXjSvIeRWM81bP0BdOlUiEYDsKU28qXek0tQDYSfXcIVzwBYkkAEjOjxB+qCB1cwJDUHTKg/l6guzZsCp1uCh+UtLsyTJAQo8AKLikKAGwhIuVc4lLPD7rEp8nYA7qJgD2J7+wBPtFNLu+trEDzDueAOT9vyYFZhyoKc6S3pjsptVRkNuqlOKcC1OKJJuEp/Tc/Ie/btj69oPrbNWpmLpTm2V/w4CEwsrzH07gQALoaIUPfj598WXzTUdasu5am5hy/q8INGhxy6GafUDHSVlYQWkttJCUr3m23ESy9a9WH3TbU/MCAo+kfj74sPssYRucBxFlXyvN/7lfhNDbYnaviQlR/Yfk026J0m9T1IqDNaqHTbqJ5aLuJeeyTUEtkf912b8/bHsZH1E07QjM2oOQp8NuQ4tAFapDsUqsbKTZ1KTyTawJNvb5adeGXpZrH06aLzvEC13zRmKXUJyRStGslVzMEhturVOSS03LeQ65byRclNx+hLi+wSSjdQWV/Fh0C06rOuWdOsOgZ1ojTiX67RXMxN1hDKXnQkhMKfHLamgpYTZselPZIAuMgRngP5kcwpL9sdKg2hS3Fth13+dCIQ5OiUpKtgVnQJKTVuODrVhwuvKciJMJCtI6E7pidzHIAk1m9KiQKrk+mTZFUS2tEmShMRLCgu7QZsQQeLpN7m3Yj2x4y5mStZTkR5VISpK2lFCFgbS6VA3uOSTwB2scT7WM9dO2u8dMrWbQhjLVWTIXfMOlSBT7qKQd71NdKozo9PPlFk8cY86z+GHrpolpfB6hXaVNzRkLMNOZqFBzjl2OSylle4j4tokriL9ik3QDcBasXa6eaZdbtsUQGVOSEhSk6VkDcIUDBMcJOlZG+moItJuUKWwrWBzAMj6jn7iR71AmbM7ZsmPeS7JLnmOXUok7v0DkJUo3/fjCLVdQKrlmcqU6uI++4naQ7Gu5+kjcVG4P6iBz9sH6lGm056S4qEp5CkNAPE/puCQn6i3vho5jgfEsu1FER9WzzFL49KEi1v5uP4+uHrdjbsp0BECkEpAEVcJ7ItKn02gUMVScinwaj8VLZenq8kgNttKUyhaAApQa7nsNt+BhyRqFU9OpLFd0rzjVKDMaRdp38ZXyFo8pV0tIAJ2FzseAsc4jKPm2r1p0PpmtqabUk/EkIDhdWSCq473NykEW4Ha+Pf50zctr8NqNRaSEBXkKbBIbUebkK9+B6T37gm+K0/mnMrzfl+cI5Ow/bjtUc1YBKtaUCRT21Hyr1B6o5kXGj6tzp8eokuR/j61JdS44sq2lDaypW8pUpsEWuBbtcYnrQLwiOsPONVhZp1A1hoeVYcdtKqS55r7s9prduSgITZSALlVioHco84aXRbqzoXptJGpGr9VqArLhKICIoStlDaSCl3gfrvuI72v88W/wBN/EU0QVntypydXpbVBTAQ3FpiKW4ZK5JN1uuvEn0i1koSPclR7DGL5z8S844Yty2wq2K1pBJdUlRSSP5UAJVqPTUohPI4Go6llrKdreWyLi+d9R2QCBA7qP4G/wDYObLXgo9N2YZMTMPUNqZnXP8AU2LL3z6uuNHSdy1WbQi7jabrUbeYQSbkXxJ9G8KXwx8jwDWKr045fdYip3uzMxVB59CQB3Wp5zb29z8sDJ3W906ZumsQYWqk5tb7gS18QpbKVE9huKbXP1w9aP8Ak+rIqLuo+ZYOZhORIZiIqDZ8unx18IDLe8pDqRyXyC4T2KBxjDLHxFzxiWMacwYq5YNck+W6Vc8ISjlXupSU+8wDeLrL1pa23+htA8rjlP8AUqPH0k+1FKdop0RsadMnTTp/ydU6O3Uvw2BBpsJvylv+lTiG0cqXsBQtYA7EK5HOHZljpL0PrtNfczx0/wCVoG59SY0OEylSFRgAUlwbQAq5X6RwL98MLRrRbQXSAIj0Ss1GppbqEma21VJCVtJkv7d7oQlITuskAG3Yn54ibxYfEprfSpp/R9JdD5MeJnPODaxDliMhYpUJKghUhLZG0uKWoIbCvSFblkEIIxP4xmZGbMVtsuZOuX3luGVPPLcC5AKlHZwIS2BKlfwtQA2UomDDpwm6w+2Ve4ghLYA4SEx2A41E8AfNBJ4AE1Z9fRJ0Sqjim1Dp6yc42tW74eRS0KSok3vtPfnm+D9E6J+kDLMlqpZc6bMjRHWlBbL0fLcclJHYglJx+ZzU3qG1RrOfF5urmtWeF1V10PQszv5mmhbpUpQDzTnnAhvck2ISkfJATzjYfwOPEd1Z6qNFsw6Ra05mcqGdNP32ml1eQkebUYLqVBl90DhTiVJKFK43+knm5J/EPw3zxk3L/wCquYkt9tOkOAKdSUaiADClnUmSAfSRI+WCYbYTfWOK3fw7aNKjMTBBj6cGN+v1q5PVr0faX9XWkczSzPZkshbShTJsSWttUB0FKkOJCCBwUpFv8NwMQ1pl4PPRbWtNYNI1s6cIDdfiJVGqMqmZjmobnFBsmUkoeBG8WUUkAhW4W7YmXKeY83U3Lkal5rzT+K1NhlCJ9TRHDCZDtuVhsEhANx6bm1u+FE5plOiypJNuwKjzjGbfO2YsFaNnYXjgQhepBQtaQOZKOCEq9RBA33gGatv+XDcIl1I3G4IB+x6GOOah/LvgyeGpkasIzgrRRbyIBMlUep5hmy4o2pJ3LZce2uAAH0q4OLPUZrJczJ7EOmRqe9Qn6elEeOywgRVxVI4SG7bfLKTbba1uMMFVaW6hSHHAoEWUlSbg/viCfEy6rKr0ydGmYMz5eqr0KqTQ3SqQ9FA8xl564LjY7bkNhxQHzSMTjGa8yZ6uLTCblxx66W6A2446tcBQCdMGYAPzFQ352NMXcvsYS2t9EJbAkgJA43n8RVJvGR8KbKlJzg91JdMmYW/wiXLRHzPlppA+GpLmyzTqSjltsmw2qBAURyAoDGetY6V9Um6dLgRzRnPiWXE+c3UHGz2FgpITYg2vYjj+uO/R11C1/KvVZT6q45ObpecJyaNnaE7MddFWp84+U4XysnzHm1uNuhZ5SsAi3OJKqtTzRlmpVGl1VqX5rctcVb5YKmnthKCT/hO4WA4J+uPbuCvZwyq0nCru6S+UISUuFGkqSSQUkFSt0Ec6jKSk7EGshzDcWt04i6t29AVII7kQdWwHqBAIgbpJMzJjdjZIkGPCqLcpK9yWUhKfMcFri4uFKBJ4JHHthw0nT/UOtFLdHyTUnWUDc4hmG6pKCnsb7PUUn29t31xuqvVTT2nrDtN0YywyvbZKzTWT+/6GrgYZWtXXTrJpQG0aP9IS82ILXmLlUmZGjIaVfhGxZStRt7pHuMXH9MZUdIcH3H/YFMUtad9O1YU676XZsj0lyqxqHKcmwY6Gi38GrzCd9yC2RdNgTxwfniEHWM7w1kvUCoN27hUJwW/pjQ/xHc/9S/VXn9vU+k9CWdsk5hTHcaqNWy1GddFTWSnY7JDbRDi0BKkg3BIVyfSMVJnZo628kPJcmZXzrFLSrhyfl93gjt+to4PZ2+L2LJaR5bgkkSop27bJVUi65YPlJVqQQADABmBE8il/otyTqZLzRB1GQ7Um2mqszDgwmQsfGLWoIXuB7pAWLfNX7Y2u0z0r1vey9DlSMvOoHw6CsuugW45ub4xEY69uuajsCmP6hZgYaSUksrpKEjghQ48oEcgH7YcuX/FI6wGXEsZqqtXrUccFLi5DSgPoQSn7bcYr4j+GudM7XKbhPkI0yAApSjG0CSlsdyZPX7VfMt5pwLBbfyZWZ5JG099lKNbb1GNmDKoSus1SE0oEXbTMQpR+wOMkfFY1okajeIbnOluV19lnK9KhUanOtXUqOWo6VPlIvyd7z6gPr9MJ1E8RHXSqNJq9I0fznJQhVy5FaWtJUObXDZxXbMx6htS9Xatq/mHTjM8qr1yquzp7n4FJV5ilnlJsjkbfSfmMNfCPwmxfKGYXsSxHST5SkJ45UpJPBMbJIO/WuzhmuwxWwbt7ZU/MFHY8AHvHUz9qbtborkVpiBX23VPNqR5sJl27l13KE8j0HafUn2v8720M/wBnwrSss9WudBUJ7caPK01gKkl54AFZkJKCom11XKif3xWbS7pf1TzBnWkzYmiOd8wwy7uNKk5dksNvlw3LTs0pSltsk+pavWBexB5xJun3h9+Kbl3Mtbr+SMr0HKruYJAVLXLrUUnygolDYIDlkJvxb742DPmDHNuVrrCmlBBdTplUwDqSZ43gDptMQeapmA3acKxNu5cBISZ+XfoR39/2rbSsar6PZfdcdr2qdHiBQHoclpBBFxho13rQ6YcsEmVqk0+Uj/o2FPJ/8kXAxlrA8K7xJc3m+cuqygUguH+0ESovu/YeS2kH3w4ab4EucKu4lWqXWbV5JUob00umuOBR9wC68Oftjzjaf4arQEfF4jPshBP9wK0V3xDkfwmFH6lI/wCa0gyX1t6Tak1JdMyFBnTWWztkVGRIjxo7fPYqdWlX2CSfpijXj/dTOlGc9Jsp6K5K1Wos2sM51MiuUqmVRD8mC2ITzaVuoSbpG50Wva5tj5lDwGOmemPtv17VHUWpuKFlKjTWYtz9SlCiB98PqJ4JPQi4tMip6e5tqL4RZUmdmuXvWRwCSkjnF0yr4G4DljMlvizd04sskkJ0AAmCPmJWeJkQBUPiec7zEMNctfJCdYgnVPY7QBWf3h69LFe6jurajQA2afCpNSbnTnJSluByKw4h5W0cbyUtpbUsGwU83yebbdu6S6JM1F6owOnHIMVx8qWpwZValrNzfcVPXJN/f34+WI36eejjQvpbYmf7lci/g7tQQluoSZU9+S86hFylHmPOLUlFyTsFk35tfnEqQoUh9YKa2EpKv7jpNu3PzvxjdFpZuHy64gExEkdP6xVD0DQEHgb0yhWKKttLjdPWsKVYpWLWH8/S+OzdZithCUUJSSki44FiePl74WfydTmJKWVFO02FmRc3t8gDxwP64UG8u0pmKW1ugrSshBWVe47HDkpT1rtVIDFWmqXdmK1dF7BKCTb9h7fXHxdWri0qdEZCLI9KtvpHYcC4P+mHK1TKREQyhDiFqASou37i3a1rDvg8zHp7big1HSpIFlbhcpAJ9R44+tsJ+UKEEUyjCrFRHlyojcjclJQ45HSu445Te/zwbbyrJfSWWYMdk7CNzbDaLe3+G2HWmWlCQ95CbAhIQhskXB/1GPSqoEJe8uepVlWKdqQLj6Afvz88AWk9qMCaazOTaqpQcXJcFjsRtWLf0t/+sMGjkOpKJSmruJIQASom5P15/b+MRxX9fa3Bzqv8PnSZNKMxMF1l6gVF1br93nHnI7rLRaLjexbBaWfKWY/mBwgq2lcx9TdRpKWmGHXYM1mEioyY9Ty9VnEvxi0tLpcMdpSo60OjzQUp2+WlSCArbhUWSp6UmXxNSs1kNsELmVDzCkpvYDt7nt++O7GUKEyspU9ZspuobSCRbv8A0+mImR1INRG3ahVp1dciOqYddLWUqk+ilIWtYJUW2ClTSmglzcdy7rskFSbCEtUOpvq+c1ZpytNtIa7Vpq8qtOrpkR2cuBEecUR8V8O800o2QtKQh8qG5ClWSCBhC40WqNStz2G5/ap/AsDvMeuA02QgEEhSyEo25lSiAInff6AkgG5caiUJjY+1BSfk64k3QP8AIH7Y7hymNOAx4kcG3oRttcD+fcd/fEaaDz9YZ2T0S9YGGWJjm34aMpxSpqUjcFGUttKWisnslpIQkEcqvfDreqRcZKS0sAoUVo4PF+xJ5vY4FsJUmYie9RV0z8NcKa1BUGJSZSfoeo9xsekjelp+qojDyWR9eALDtzf+Mc263Lltf2LGxSuAp1VrgXHH/wB5whyqlLQ6fOUgtHhK95ULkWtYEc3IwF1CW6ggJKdoAKyNtrjhXHJB7XHthUIApClR+olC1MvraRaxuADb25/g4JitFtK31u3WlVgW+Ra/fkcHCQqoNjzHlPs2bF+CT2v7/L2t+/OC79aY8xUh6UrlJU2pKNhJvbuBc8n+LYEIFBTmqLaEVJQQgAfCLNgPqBjpp2pUig0V19RWt2MVOKWblZHYk++BgYVPp+9ER6jR99SvIlncfTv289uMfHHFt0eOW1lO9poqsbXJaUST9+cDAwQ8UKeRSZUXXfxBhrzFbVAbk34PpTghllKZFYV56QvbMATvF7eoD3wMDADilBzTgTQ6KnLjkhNIihwuXLgjp3E7hze31P8AJ+eEP8Op4msOCCzuXcLV5QuoC1gfn3P84GBjh0pIcUrSYcSC418FFbZ82Nvd8pATvUAmxNu5HzwjTlrW68ypRKPNPoJ47fLAwMEHrP8A7tRkesfb80orbbTUY7KW0hHkLOwDi+xJ7fvzhGmqV8E4rcbl1dzf6DAwMGTxRqITSWyylslIUykqA4ufnjgokNwyD3bcJ/f0/wDs/wA4GBhQek13Wk9C1io7Ao2LRBF+CN9v8uMN/wCKlIElKZLgCTZICzwLJ4wMDBhxXHiv/9k=

/9j/4AAQSkZJRgABAQAAAQABAAD/2wBDAAIBAQEBAQIBAQECAgICAgQDAgICAgUEBAMEBgUGBgYFBgYGBwkIBgcJBwYGCAsICQoKCgoKBggLDAsKDAkKCgr/2wBDAQICAgICAgUDAwUKBwYHCgoKCgoKCgoKCgoKCgoKCgoKCgoKCgoKCgoKCgoKCgoKCgoKCgoKCgoKCgoKCgoKCgr/wAARCABCAIADASIAAhEBAxEB/8QAHgAAAAcBAQEBAAAAAAAAAAAAAAQFBgcICQMCAQr/xAA9EAABAwIFAgQEBQEFCQEAAAABAgMEBREABgcSIQgxCRMiQRRRYYEVFjJxkaEjQlKxwQoXJCZEYpLR4fD/xAAcAQAABwEBAAAAAAAAAAAAAAABAgMEBQYHAAj/xAA2EQABAwIFAgQFAgQHAAAAAAABAgMRAAQFBhIhMUFRBxMyYRQicYHBFZEjQqGxCBYkotHh8P/aAAwDAQACEQMRAD8AkvU1nSQZs00VQ6BA/NiNRMisT65BQsiXBTWqWptO9S1bvW2Vm/qubnFQ+vnog1q0r18rOZdJtPcz51o9ZAzC1UYUG7VNkOsNyHmPIjpCVhHmqG6xUlA3K3G97J65eId0h5uyro7mbJ8atUqgR9VqA/KqczKT0aJeEaW/L2rSCFqRsUsgckKSR+oYoZ4h+sGZNcetTNWdumLMeYa5Q6hApjdOkZdTMG5TFKjIkJDSQFpKShwKukXCSeRzh65bOBMLSRv29hUV8Q3EpIO/eoo1ONbr9Oqn/K09rL+W5CkB6YlyOY8ld3LbXCVpITuuni4b3KAIwzajlitUmmsVBilPkocaUhraLltwFbSlICtyd9jYe/fm4xYToZ0gYzj1dZfy51cZIq35TrlMmP1pnNKZceO/NTEUsF1SikhYLalEEj0g39OLedYOQdN+pzrT0Wy5lGnJpEamzYVJcfpbTCt8Jch1kyDtBSNjjSEoCt10lJ47YYlloLAK+sfSnCHFLRqAqgNY0l1QyXIy5A1ghVKjVOt5nYcp7EtC2lLbSqQw48EBJVuS6lbd9pNwrg40n8KHpszDLzDJzDmuNUfyxSqRTo1Alrp5jJnOmfT3Xr7wHNqXHdoSoHcEK9VjYTd1t5B6cNN63oJUs80uhtToOtuXIzdezDKbVMZpqJ9VkSN77yvMLRWEqWbkXAue2JSyR1hdKuaaLS6zlnXrK78WpSITEIIqzaPUl6l79yVEFsDy3CSoD9JOCIaQg7HrSqUkiIoZs0L0XrlLCavpLliS+KfBKXn6BGU4m9Po5JCijcCbruQf7x+Zxl743ueMu6SZ/n6MacaHR6KZ1HmOSa88Jiky46azOUPhkIeDYSnaGVKUhSf7NQ4tjTzUXXjSvIeRWM81bP0BdOlUiEYDsKU28qXek0tQDYSfXcIVzwBYkkAEjOjxB+qCB1cwJDUHTKg/l6guzZsCp1uCh+UtLsyTJAQo8AKLikKAGwhIuVc4lLPD7rEp8nYA7qJgD2J7+wBPtFNLu+trEDzDueAOT9vyYFZhyoKc6S3pjsptVRkNuqlOKcC1OKJJuEp/Tc/Ie/btj69oPrbNWpmLpTm2V/w4CEwsrzH07gQALoaIUPfj598WXzTUdasu5am5hy/q8INGhxy6GafUDHSVlYQWkttJCUr3m23ESy9a9WH3TbU/MCAo+kfj74sPssYRucBxFlXyvN/7lfhNDbYnaviQlR/Yfk026J0m9T1IqDNaqHTbqJ5aLuJeeyTUEtkf912b8/bHsZH1E07QjM2oOQp8NuQ4tAFapDsUqsbKTZ1KTyTawJNvb5adeGXpZrH06aLzvEC13zRmKXUJyRStGslVzMEhturVOSS03LeQ65byRclNx+hLi+wSSjdQWV/Fh0C06rOuWdOsOgZ1ojTiX67RXMxN1hDKXnQkhMKfHLamgpYTZselPZIAuMgRngP5kcwpL9sdKg2hS3Fth13+dCIQ5OiUpKtgVnQJKTVuODrVhwuvKciJMJCtI6E7pidzHIAk1m9KiQKrk+mTZFUS2tEmShMRLCgu7QZsQQeLpN7m3Yj2x4y5mStZTkR5VISpK2lFCFgbS6VA3uOSTwB2scT7WM9dO2u8dMrWbQhjLVWTIXfMOlSBT7qKQd71NdKozo9PPlFk8cY86z+GHrpolpfB6hXaVNzRkLMNOZqFBzjl2OSylle4j4tokriL9ik3QDcBasXa6eaZdbtsUQGVOSEhSk6VkDcIUDBMcJOlZG+moItJuUKWwrWBzAMj6jn7iR71AmbM7ZsmPeS7JLnmOXUok7v0DkJUo3/fjCLVdQKrlmcqU6uI++4naQ7Gu5+kjcVG4P6iBz9sH6lGm056S4qEp5CkNAPE/puCQn6i3vho5jgfEsu1FER9WzzFL49KEi1v5uP4+uHrdjbsp0BECkEpAEVcJ7ItKn02gUMVScinwaj8VLZenq8kgNttKUyhaAApQa7nsNt+BhyRqFU9OpLFd0rzjVKDMaRdp38ZXyFo8pV0tIAJ2FzseAsc4jKPm2r1p0PpmtqabUk/EkIDhdWSCq473NykEW4Ha+Pf50zctr8NqNRaSEBXkKbBIbUebkK9+B6T37gm+K0/mnMrzfl+cI5Ow/bjtUc1YBKtaUCRT21Hyr1B6o5kXGj6tzp8eokuR/j61JdS44sq2lDaypW8pUpsEWuBbtcYnrQLwiOsPONVhZp1A1hoeVYcdtKqS55r7s9prduSgITZSALlVioHco84aXRbqzoXptJGpGr9VqArLhKICIoStlDaSCl3gfrvuI72v88W/wBN/EU0QVntypydXpbVBTAQ3FpiKW4ZK5JN1uuvEn0i1koSPclR7DGL5z8S844Yty2wq2K1pBJdUlRSSP5UAJVqPTUohPI4Go6llrKdreWyLi+d9R2QCBA7qP4G/wDYObLXgo9N2YZMTMPUNqZnXP8AU2LL3z6uuNHSdy1WbQi7jabrUbeYQSbkXxJ9G8KXwx8jwDWKr045fdYip3uzMxVB59CQB3Wp5zb29z8sDJ3W906ZumsQYWqk5tb7gS18QpbKVE9huKbXP1w9aP8Ak+rIqLuo+ZYOZhORIZiIqDZ8unx18IDLe8pDqRyXyC4T2KBxjDLHxFzxiWMacwYq5YNck+W6Vc8ISjlXupSU+8wDeLrL1pa23+htA8rjlP8AUqPH0k+1FKdop0RsadMnTTp/ydU6O3Uvw2BBpsJvylv+lTiG0cqXsBQtYA7EK5HOHZljpL0PrtNfczx0/wCVoG59SY0OEylSFRgAUlwbQAq5X6RwL98MLRrRbQXSAIj0Ss1GppbqEma21VJCVtJkv7d7oQlITuskAG3Yn54ibxYfEprfSpp/R9JdD5MeJnPODaxDliMhYpUJKghUhLZG0uKWoIbCvSFblkEIIxP4xmZGbMVtsuZOuX3luGVPPLcC5AKlHZwIS2BKlfwtQA2UomDDpwm6w+2Ve4ghLYA4SEx2A41E8AfNBJ4AE1Z9fRJ0Sqjim1Dp6yc42tW74eRS0KSok3vtPfnm+D9E6J+kDLMlqpZc6bMjRHWlBbL0fLcclJHYglJx+ZzU3qG1RrOfF5urmtWeF1V10PQszv5mmhbpUpQDzTnnAhvck2ISkfJATzjYfwOPEd1Z6qNFsw6Ra05mcqGdNP32ml1eQkebUYLqVBl90DhTiVJKFK43+knm5J/EPw3zxk3L/wCquYkt9tOkOAKdSUaiADClnUmSAfSRI+WCYbYTfWOK3fw7aNKjMTBBj6cGN+v1q5PVr0faX9XWkczSzPZkshbShTJsSWttUB0FKkOJCCBwUpFv8NwMQ1pl4PPRbWtNYNI1s6cIDdfiJVGqMqmZjmobnFBsmUkoeBG8WUUkAhW4W7YmXKeY83U3Lkal5rzT+K1NhlCJ9TRHDCZDtuVhsEhANx6bm1u+FE5plOiypJNuwKjzjGbfO2YsFaNnYXjgQhepBQtaQOZKOCEq9RBA33gGatv+XDcIl1I3G4IB+x6GOOah/LvgyeGpkasIzgrRRbyIBMlUep5hmy4o2pJ3LZce2uAAH0q4OLPUZrJczJ7EOmRqe9Qn6elEeOywgRVxVI4SG7bfLKTbba1uMMFVaW6hSHHAoEWUlSbg/viCfEy6rKr0ydGmYMz5eqr0KqTQ3SqQ9FA8xl564LjY7bkNhxQHzSMTjGa8yZ6uLTCblxx66W6A2446tcBQCdMGYAPzFQ352NMXcvsYS2t9EJbAkgJA43n8RVJvGR8KbKlJzg91JdMmYW/wiXLRHzPlppA+GpLmyzTqSjltsmw2qBAURyAoDGetY6V9Um6dLgRzRnPiWXE+c3UHGz2FgpITYg2vYjj+uO/R11C1/KvVZT6q45ObpecJyaNnaE7MddFWp84+U4XysnzHm1uNuhZ5SsAi3OJKqtTzRlmpVGl1VqX5rctcVb5YKmnthKCT/hO4WA4J+uPbuCvZwyq0nCru6S+UISUuFGkqSSQUkFSt0Ec6jKSk7EGshzDcWt04i6t29AVII7kQdWwHqBAIgbpJMzJjdjZIkGPCqLcpK9yWUhKfMcFri4uFKBJ4JHHthw0nT/UOtFLdHyTUnWUDc4hmG6pKCnsb7PUUn29t31xuqvVTT2nrDtN0YywyvbZKzTWT+/6GrgYZWtXXTrJpQG0aP9IS82ILXmLlUmZGjIaVfhGxZStRt7pHuMXH9MZUdIcH3H/YFMUtad9O1YU676XZsj0lyqxqHKcmwY6Gi38GrzCd9yC2RdNgTxwfniEHWM7w1kvUCoN27hUJwW/pjQ/xHc/9S/VXn9vU+k9CWdsk5hTHcaqNWy1GddFTWSnY7JDbRDi0BKkg3BIVyfSMVJnZo628kPJcmZXzrFLSrhyfl93gjt+to4PZ2+L2LJaR5bgkkSop27bJVUi65YPlJVqQQADABmBE8il/otyTqZLzRB1GQ7Um2mqszDgwmQsfGLWoIXuB7pAWLfNX7Y2u0z0r1vey9DlSMvOoHw6CsuugW45ub4xEY69uuajsCmP6hZgYaSUksrpKEjghQ48oEcgH7YcuX/FI6wGXEsZqqtXrUccFLi5DSgPoQSn7bcYr4j+GudM7XKbhPkI0yAApSjG0CSlsdyZPX7VfMt5pwLBbfyZWZ5JG099lKNbb1GNmDKoSus1SE0oEXbTMQpR+wOMkfFY1okajeIbnOluV19lnK9KhUanOtXUqOWo6VPlIvyd7z6gPr9MJ1E8RHXSqNJq9I0fznJQhVy5FaWtJUObXDZxXbMx6htS9Xatq/mHTjM8qr1yquzp7n4FJV5ilnlJsjkbfSfmMNfCPwmxfKGYXsSxHST5SkJ45UpJPBMbJIO/WuzhmuwxWwbt7ZU/MFHY8AHvHUz9qbtborkVpiBX23VPNqR5sJl27l13KE8j0HafUn2v8720M/wBnwrSss9WudBUJ7caPK01gKkl54AFZkJKCom11XKif3xWbS7pf1TzBnWkzYmiOd8wwy7uNKk5dksNvlw3LTs0pSltsk+pavWBexB5xJun3h9+Kbl3Mtbr+SMr0HKruYJAVLXLrUUnygolDYIDlkJvxb742DPmDHNuVrrCmlBBdTplUwDqSZ43gDptMQeapmA3acKxNu5cBISZ+XfoR39/2rbSsar6PZfdcdr2qdHiBQHoclpBBFxho13rQ6YcsEmVqk0+Uj/o2FPJ/8kXAxlrA8K7xJc3m+cuqygUguH+0ESovu/YeS2kH3w4ab4EucKu4lWqXWbV5JUob00umuOBR9wC68Oftjzjaf4arQEfF4jPshBP9wK0V3xDkfwmFH6lI/wCa0gyX1t6Tak1JdMyFBnTWWztkVGRIjxo7fPYqdWlX2CSfpijXj/dTOlGc9Jsp6K5K1Wos2sM51MiuUqmVRD8mC2ITzaVuoSbpG50Wva5tj5lDwGOmemPtv17VHUWpuKFlKjTWYtz9SlCiB98PqJ4JPQi4tMip6e5tqL4RZUmdmuXvWRwCSkjnF0yr4G4DljMlvizd04sskkJ0AAmCPmJWeJkQBUPiec7zEMNctfJCdYgnVPY7QBWf3h69LFe6jurajQA2afCpNSbnTnJSluByKw4h5W0cbyUtpbUsGwU83yebbdu6S6JM1F6owOnHIMVx8qWpwZValrNzfcVPXJN/f34+WI36eejjQvpbYmf7lci/g7tQQluoSZU9+S86hFylHmPOLUlFyTsFk35tfnEqQoUh9YKa2EpKv7jpNu3PzvxjdFpZuHy64gExEkdP6xVD0DQEHgb0yhWKKttLjdPWsKVYpWLWH8/S+OzdZithCUUJSSki44FiePl74WfydTmJKWVFO02FmRc3t8gDxwP64UG8u0pmKW1ugrSshBWVe47HDkpT1rtVIDFWmqXdmK1dF7BKCTb9h7fXHxdWri0qdEZCLI9KtvpHYcC4P+mHK1TKREQyhDiFqASou37i3a1rDvg8zHp7big1HSpIFlbhcpAJ9R44+tsJ+UKEEUyjCrFRHlyojcjclJQ45HSu445Te/zwbbyrJfSWWYMdk7CNzbDaLe3+G2HWmWlCQ95CbAhIQhskXB/1GPSqoEJe8uepVlWKdqQLj6Afvz88AWk9qMCaazOTaqpQcXJcFjsRtWLf0t/+sMGjkOpKJSmruJIQASom5P15/b+MRxX9fa3Bzqv8PnSZNKMxMF1l6gVF1br93nHnI7rLRaLjexbBaWfKWY/mBwgq2lcx9TdRpKWmGHXYM1mEioyY9Ty9VnEvxi0tLpcMdpSo60OjzQUp2+WlSCArbhUWSp6UmXxNSs1kNsELmVDzCkpvYDt7nt++O7GUKEyspU9ZspuobSCRbv8A0+mImR1INRG3ahVp1dciOqYddLWUqk+ilIWtYJUW2ClTSmglzcdy7rskFSbCEtUOpvq+c1ZpytNtIa7Vpq8qtOrpkR2cuBEecUR8V8O800o2QtKQh8qG5ClWSCBhC40WqNStz2G5/ap/AsDvMeuA02QgEEhSyEo25lSiAInff6AkgG5caiUJjY+1BSfk64k3QP8AIH7Y7hymNOAx4kcG3oRttcD+fcd/fEaaDz9YZ2T0S9YGGWJjm34aMpxSpqUjcFGUttKWisnslpIQkEcqvfDreqRcZKS0sAoUVo4PF+xJ5vY4FsJUmYie9RV0z8NcKa1BUGJSZSfoeo9xsekjelp+qojDyWR9eALDtzf+Mc263Lltf2LGxSuAp1VrgXHH/wB5whyqlLQ6fOUgtHhK95ULkWtYEc3IwF1CW6ggJKdoAKyNtrjhXHJB7XHthUIApClR+olC1MvraRaxuADb25/g4JitFtK31u3WlVgW+Ra/fkcHCQqoNjzHlPs2bF+CT2v7/L2t+/OC79aY8xUh6UrlJU2pKNhJvbuBc8n+LYEIFBTmqLaEVJQQgAfCLNgPqBjpp2pUig0V19RWt2MVOKWblZHYk++BgYVPp+9ER6jR99SvIlncfTv289uMfHHFt0eOW1lO9poqsbXJaUST9+cDAwQ8UKeRSZUXXfxBhrzFbVAbk34PpTghllKZFYV56QvbMATvF7eoD3wMDADilBzTgTQ6KnLjkhNIihwuXLgjp3E7hze31P8AJ+eEP8Op4msOCCzuXcLV5QuoC1gfn3P84GBjh0pIcUrSYcSC418FFbZ82Nvd8pATvUAmxNu5HzwjTlrW68ypRKPNPoJ47fLAwMEHrP8A7tRkesfb80orbbTUY7KW0hHkLOwDi+xJ7fvzhGmqV8E4rcbl1dzf6DAwMGTxRqITSWyylslIUykqA4ufnjgokNwyD3bcJ/f0/wDs/wA4GBhQek13Wk9C1io7Ao2LRBF+CN9v8uMN/wCKlIElKZLgCTZICzwLJ4wMDBhxXHiv/9k=

/9j/4AAQSkZJRgABAQAAAQABAAD/2wBDAAIBAQEBAQIBAQECAgICAgQDAgICAgUEBAMEBgUGBgYFBgYGBwkIBgcJBwYGCAsICQoKCgoKBggLDAsKDAkKCgr/2wBDAQICAgICAgUDAwUKBwYHCgoKCgoKCgoKCgoKCgoKCgoKCgoKCgoKCgoKCgoKCgoKCgoKCgoKCgoKCgoKCgoKCgr/wAARCABCAIADASIAAhEBAxEB/8QAHgAAAAcBAQEBAAAAAAAAAAAAAAQFBgcICQMCAQr/xAA9EAABAwIFAgQEBQEFCQEAAAABAgMEBREABgcSIQgxCRMiQRRRYYEVFjJxkaEjQlKxwQoXJCZEYpLR4fD/xAAcAQAABwEBAAAAAAAAAAAAAAABAgMEBQYHAAj/xAA2EQABAwIFAgQFAgQHAAAAAAABAgMRAAQFBhIhMUFRBxMyYRQicYHBFZEjQqGxCBYkotHh8P/aAAwDAQACEQMRAD8AkvU1nSQZs00VQ6BA/NiNRMisT65BQsiXBTWqWptO9S1bvW2Vm/qubnFQ+vnog1q0r18rOZdJtPcz51o9ZAzC1UYUG7VNkOsNyHmPIjpCVhHmqG6xUlA3K3G97J65eId0h5uyro7mbJ8atUqgR9VqA/KqczKT0aJeEaW/L2rSCFqRsUsgckKSR+oYoZ4h+sGZNcetTNWdumLMeYa5Q6hApjdOkZdTMG5TFKjIkJDSQFpKShwKukXCSeRzh65bOBMLSRv29hUV8Q3EpIO/eoo1ONbr9Oqn/K09rL+W5CkB6YlyOY8ld3LbXCVpITuuni4b3KAIwzajlitUmmsVBilPkocaUhraLltwFbSlICtyd9jYe/fm4xYToZ0gYzj1dZfy51cZIq35TrlMmP1pnNKZceO/NTEUsF1SikhYLalEEj0g39OLedYOQdN+pzrT0Wy5lGnJpEamzYVJcfpbTCt8Jch1kyDtBSNjjSEoCt10lJ47YYlloLAK+sfSnCHFLRqAqgNY0l1QyXIy5A1ghVKjVOt5nYcp7EtC2lLbSqQw48EBJVuS6lbd9pNwrg40n8KHpszDLzDJzDmuNUfyxSqRTo1Alrp5jJnOmfT3Xr7wHNqXHdoSoHcEK9VjYTd1t5B6cNN63oJUs80uhtToOtuXIzdezDKbVMZpqJ9VkSN77yvMLRWEqWbkXAue2JSyR1hdKuaaLS6zlnXrK78WpSITEIIqzaPUl6l79yVEFsDy3CSoD9JOCIaQg7HrSqUkiIoZs0L0XrlLCavpLliS+KfBKXn6BGU4m9Po5JCijcCbruQf7x+Zxl743ueMu6SZ/n6MacaHR6KZ1HmOSa88Jiky46azOUPhkIeDYSnaGVKUhSf7NQ4tjTzUXXjSvIeRWM81bP0BdOlUiEYDsKU28qXek0tQDYSfXcIVzwBYkkAEjOjxB+qCB1cwJDUHTKg/l6guzZsCp1uCh+UtLsyTJAQo8AKLikKAGwhIuVc4lLPD7rEp8nYA7qJgD2J7+wBPtFNLu+trEDzDueAOT9vyYFZhyoKc6S3pjsptVRkNuqlOKcC1OKJJuEp/Tc/Ie/btj69oPrbNWpmLpTm2V/w4CEwsrzH07gQALoaIUPfj598WXzTUdasu5am5hy/q8INGhxy6GafUDHSVlYQWkttJCUr3m23ESy9a9WH3TbU/MCAo+kfj74sPssYRucBxFlXyvN/7lfhNDbYnaviQlR/Yfk026J0m9T1IqDNaqHTbqJ5aLuJeeyTUEtkf912b8/bHsZH1E07QjM2oOQp8NuQ4tAFapDsUqsbKTZ1KTyTawJNvb5adeGXpZrH06aLzvEC13zRmKXUJyRStGslVzMEhturVOSS03LeQ65byRclNx+hLi+wSSjdQWV/Fh0C06rOuWdOsOgZ1ojTiX67RXMxN1hDKXnQkhMKfHLamgpYTZselPZIAuMgRngP5kcwpL9sdKg2hS3Fth13+dCIQ5OiUpKtgVnQJKTVuODrVhwuvKciJMJCtI6E7pidzHIAk1m9KiQKrk+mTZFUS2tEmShMRLCgu7QZsQQeLpN7m3Yj2x4y5mStZTkR5VISpK2lFCFgbS6VA3uOSTwB2scT7WM9dO2u8dMrWbQhjLVWTIXfMOlSBT7qKQd71NdKozo9PPlFk8cY86z+GHrpolpfB6hXaVNzRkLMNOZqFBzjl2OSylle4j4tokriL9ik3QDcBasXa6eaZdbtsUQGVOSEhSk6VkDcIUDBMcJOlZG+moItJuUKWwrWBzAMj6jn7iR71AmbM7ZsmPeS7JLnmOXUok7v0DkJUo3/fjCLVdQKrlmcqU6uI++4naQ7Gu5+kjcVG4P6iBz9sH6lGm056S4qEp5CkNAPE/puCQn6i3vho5jgfEsu1FER9WzzFL49KEi1v5uP4+uHrdjbsp0BECkEpAEVcJ7ItKn02gUMVScinwaj8VLZenq8kgNttKUyhaAApQa7nsNt+BhyRqFU9OpLFd0rzjVKDMaRdp38ZXyFo8pV0tIAJ2FzseAsc4jKPm2r1p0PpmtqabUk/EkIDhdWSCq473NykEW4Ha+Pf50zctr8NqNRaSEBXkKbBIbUebkK9+B6T37gm+K0/mnMrzfl+cI5Ow/bjtUc1YBKtaUCRT21Hyr1B6o5kXGj6tzp8eokuR/j61JdS44sq2lDaypW8pUpsEWuBbtcYnrQLwiOsPONVhZp1A1hoeVYcdtKqS55r7s9prduSgITZSALlVioHco84aXRbqzoXptJGpGr9VqArLhKICIoStlDaSCl3gfrvuI72v88W/wBN/EU0QVntypydXpbVBTAQ3FpiKW4ZK5JN1uuvEn0i1koSPclR7DGL5z8S844Yty2wq2K1pBJdUlRSSP5UAJVqPTUohPI4Go6llrKdreWyLi+d9R2QCBA7qP4G/wDYObLXgo9N2YZMTMPUNqZnXP8AU2LL3z6uuNHSdy1WbQi7jabrUbeYQSbkXxJ9G8KXwx8jwDWKr045fdYip3uzMxVB59CQB3Wp5zb29z8sDJ3W906ZumsQYWqk5tb7gS18QpbKVE9huKbXP1w9aP8Ak+rIqLuo+ZYOZhORIZiIqDZ8unx18IDLe8pDqRyXyC4T2KBxjDLHxFzxiWMacwYq5YNck+W6Vc8ISjlXupSU+8wDeLrL1pa23+htA8rjlP8AUqPH0k+1FKdop0RsadMnTTp/ydU6O3Uvw2BBpsJvylv+lTiG0cqXsBQtYA7EK5HOHZljpL0PrtNfczx0/wCVoG59SY0OEylSFRgAUlwbQAq5X6RwL98MLRrRbQXSAIj0Ss1GppbqEma21VJCVtJkv7d7oQlITuskAG3Yn54ibxYfEprfSpp/R9JdD5MeJnPODaxDliMhYpUJKghUhLZG0uKWoIbCvSFblkEIIxP4xmZGbMVtsuZOuX3luGVPPLcC5AKlHZwIS2BKlfwtQA2UomDDpwm6w+2Ve4ghLYA4SEx2A41E8AfNBJ4AE1Z9fRJ0Sqjim1Dp6yc42tW74eRS0KSok3vtPfnm+D9E6J+kDLMlqpZc6bMjRHWlBbL0fLcclJHYglJx+ZzU3qG1RrOfF5urmtWeF1V10PQszv5mmhbpUpQDzTnnAhvck2ISkfJATzjYfwOPEd1Z6qNFsw6Ra05mcqGdNP32ml1eQkebUYLqVBl90DhTiVJKFK43+knm5J/EPw3zxk3L/wCquYkt9tOkOAKdSUaiADClnUmSAfSRI+WCYbYTfWOK3fw7aNKjMTBBj6cGN+v1q5PVr0faX9XWkczSzPZkshbShTJsSWttUB0FKkOJCCBwUpFv8NwMQ1pl4PPRbWtNYNI1s6cIDdfiJVGqMqmZjmobnFBsmUkoeBG8WUUkAhW4W7YmXKeY83U3Lkal5rzT+K1NhlCJ9TRHDCZDtuVhsEhANx6bm1u+FE5plOiypJNuwKjzjGbfO2YsFaNnYXjgQhepBQtaQOZKOCEq9RBA33gGatv+XDcIl1I3G4IB+x6GOOah/LvgyeGpkasIzgrRRbyIBMlUep5hmy4o2pJ3LZce2uAAH0q4OLPUZrJczJ7EOmRqe9Qn6elEeOywgRVxVI4SG7bfLKTbba1uMMFVaW6hSHHAoEWUlSbg/viCfEy6rKr0ydGmYMz5eqr0KqTQ3SqQ9FA8xl564LjY7bkNhxQHzSMTjGa8yZ6uLTCblxx66W6A2446tcBQCdMGYAPzFQ352NMXcvsYS2t9EJbAkgJA43n8RVJvGR8KbKlJzg91JdMmYW/wiXLRHzPlppA+GpLmyzTqSjltsmw2qBAURyAoDGetY6V9Um6dLgRzRnPiWXE+c3UHGz2FgpITYg2vYjj+uO/R11C1/KvVZT6q45ObpecJyaNnaE7MddFWp84+U4XysnzHm1uNuhZ5SsAi3OJKqtTzRlmpVGl1VqX5rctcVb5YKmnthKCT/hO4WA4J+uPbuCvZwyq0nCru6S+UISUuFGkqSSQUkFSt0Ec6jKSk7EGshzDcWt04i6t29AVII7kQdWwHqBAIgbpJMzJjdjZIkGPCqLcpK9yWUhKfMcFri4uFKBJ4JHHthw0nT/UOtFLdHyTUnWUDc4hmG6pKCnsb7PUUn29t31xuqvVTT2nrDtN0YywyvbZKzTWT+/6GrgYZWtXXTrJpQG0aP9IS82ILXmLlUmZGjIaVfhGxZStRt7pHuMXH9MZUdIcH3H/YFMUtad9O1YU676XZsj0lyqxqHKcmwY6Gi38GrzCd9yC2RdNgTxwfniEHWM7w1kvUCoN27hUJwW/pjQ/xHc/9S/VXn9vU+k9CWdsk5hTHcaqNWy1GddFTWSnY7JDbRDi0BKkg3BIVyfSMVJnZo628kPJcmZXzrFLSrhyfl93gjt+to4PZ2+L2LJaR5bgkkSop27bJVUi65YPlJVqQQADABmBE8il/otyTqZLzRB1GQ7Um2mqszDgwmQsfGLWoIXuB7pAWLfNX7Y2u0z0r1vey9DlSMvOoHw6CsuugW45ub4xEY69uuajsCmP6hZgYaSUksrpKEjghQ48oEcgH7YcuX/FI6wGXEsZqqtXrUccFLi5DSgPoQSn7bcYr4j+GudM7XKbhPkI0yAApSjG0CSlsdyZPX7VfMt5pwLBbfyZWZ5JG099lKNbb1GNmDKoSus1SE0oEXbTMQpR+wOMkfFY1okajeIbnOluV19lnK9KhUanOtXUqOWo6VPlIvyd7z6gPr9MJ1E8RHXSqNJq9I0fznJQhVy5FaWtJUObXDZxXbMx6htS9Xatq/mHTjM8qr1yquzp7n4FJV5ilnlJsjkbfSfmMNfCPwmxfKGYXsSxHST5SkJ45UpJPBMbJIO/WuzhmuwxWwbt7ZU/MFHY8AHvHUz9qbtborkVpiBX23VPNqR5sJl27l13KE8j0HafUn2v8720M/wBnwrSss9WudBUJ7caPK01gKkl54AFZkJKCom11XKif3xWbS7pf1TzBnWkzYmiOd8wwy7uNKk5dksNvlw3LTs0pSltsk+pavWBexB5xJun3h9+Kbl3Mtbr+SMr0HKruYJAVLXLrUUnygolDYIDlkJvxb742DPmDHNuVrrCmlBBdTplUwDqSZ43gDptMQeapmA3acKxNu5cBISZ+XfoR39/2rbSsar6PZfdcdr2qdHiBQHoclpBBFxho13rQ6YcsEmVqk0+Uj/o2FPJ/8kXAxlrA8K7xJc3m+cuqygUguH+0ESovu/YeS2kH3w4ab4EucKu4lWqXWbV5JUob00umuOBR9wC68Oftjzjaf4arQEfF4jPshBP9wK0V3xDkfwmFH6lI/wCa0gyX1t6Tak1JdMyFBnTWWztkVGRIjxo7fPYqdWlX2CSfpijXj/dTOlGc9Jsp6K5K1Wos2sM51MiuUqmVRD8mC2ITzaVuoSbpG50Wva5tj5lDwGOmemPtv17VHUWpuKFlKjTWYtz9SlCiB98PqJ4JPQi4tMip6e5tqL4RZUmdmuXvWRwCSkjnF0yr4G4DljMlvizd04sskkJ0AAmCPmJWeJkQBUPiec7zEMNctfJCdYgnVPY7QBWf3h69LFe6jurajQA2afCpNSbnTnJSluByKw4h5W0cbyUtpbUsGwU83yebbdu6S6JM1F6owOnHIMVx8qWpwZValrNzfcVPXJN/f34+WI36eejjQvpbYmf7lci/g7tQQluoSZU9+S86hFylHmPOLUlFyTsFk35tfnEqQoUh9YKa2EpKv7jpNu3PzvxjdFpZuHy64gExEkdP6xVD0DQEHgb0yhWKKttLjdPWsKVYpWLWH8/S+OzdZithCUUJSSki44FiePl74WfydTmJKWVFO02FmRc3t8gDxwP64UG8u0pmKW1ugrSshBWVe47HDkpT1rtVIDFWmqXdmK1dF7BKCTb9h7fXHxdWri0qdEZCLI9KtvpHYcC4P+mHK1TKREQyhDiFqASou37i3a1rDvg8zHp7big1HSpIFlbhcpAJ9R44+tsJ+UKEEUyjCrFRHlyojcjclJQ45HSu445Te/zwbbyrJfSWWYMdk7CNzbDaLe3+G2HWmWlCQ95CbAhIQhskXB/1GPSqoEJe8uepVlWKdqQLj6Afvz88AWk9qMCaazOTaqpQcXJcFjsRtWLf0t/+sMGjkOpKJSmruJIQASom5P15/b+MRxX9fa3Bzqv8PnSZNKMxMF1l6gVF1br93nHnI7rLRaLjexbBaWfKWY/mBwgq2lcx9TdRpKWmGHXYM1mEioyY9Ty9VnEvxi0tLpcMdpSo60OjzQUp2+WlSCArbhUWSp6UmXxNSs1kNsELmVDzCkpvYDt7nt++O7GUKEyspU9ZspuobSCRbv8A0+mImR1INRG3ahVp1dciOqYddLWUqk+ilIWtYJUW2ClTSmglzcdy7rskFSbCEtUOpvq+c1ZpytNtIa7Vpq8qtOrpkR2cuBEecUR8V8O800o2QtKQh8qG5ClWSCBhC40WqNStz2G5/ap/AsDvMeuA02QgEEhSyEo25lSiAInff6AkgG5caiUJjY+1BSfk64k3QP8AIH7Y7hymNOAx4kcG3oRttcD+fcd/fEaaDz9YZ2T0S9YGGWJjm34aMpxSpqUjcFGUttKWisnslpIQkEcqvfDreqRcZKS0sAoUVo4PF+xJ5vY4FsJUmYie9RV0z8NcKa1BUGJSZSfoeo9xsekjelp+qojDyWR9eALDtzf+Mc263Lltf2LGxSuAp1VrgXHH/wB5whyqlLQ6fOUgtHhK95ULkWtYEc3IwF1CW6ggJKdoAKyNtrjhXHJB7XHthUIApClR+olC1MvraRaxuADb25/g4JitFtK31u3WlVgW+Ra/fkcHCQqoNjzHlPs2bF+CT2v7/L2t+/OC79aY8xUh6UrlJU2pKNhJvbuBc8n+LYEIFBTmqLaEVJQQgAfCLNgPqBjpp2pUig0V19RWt2MVOKWblZHYk++BgYVPp+9ER6jR99SvIlncfTv289uMfHHFt0eOW1lO9poqsbXJaUST9+cDAwQ8UKeRSZUXXfxBhrzFbVAbk34PpTghllKZFYV56QvbMATvF7eoD3wMDADilBzTgTQ6KnLjkhNIihwuXLgjp3E7hze31P8AJ+eEP8Op4msOCCzuXcLV5QuoC1gfn3P84GBjh0pIcUrSYcSC418FFbZ82Nvd8pATvUAmxNu5HzwjTlrW68ypRKPNPoJ47fLAwMEHrP8A7tRkesfb80orbbTUY7KW0hHkLOwDi+xJ7fvzhGmqV8E4rcbl1dzf6DAwMGTxRqITSWyylslIUykqA4ufnjgokNwyD3bcJ/f0/wDs/wA4GBhQek13Wk9C1io7Ao2LRBF+CN9v8uMN/wCKlIElKZLgCTZICzwLJ4wMDBhxXHiv/9k=

/9j/4AAQSkZJRgABAQAAAQABAAD/2wBDAAIBAQEBAQIBAQECAgICAgQDAgICAgUEBAMEBgUGBgYFBgYGBwkIBgcJBwYGCAsICQoKCgoKBggLDAsKDAkKCgr/2wBDAQICAgICAgUDAwUKBwYHCgoKCgoKCgoKCgoKCgoKCgoKCgoKCgoKCgoKCgoKCgoKCgoKCgoKCgoKCgoKCgoKCgr/wAARCABCAIADASIAAhEBAxEB/8QAHgAAAAcBAQEBAAAAAAAAAAAAAAQFBgcICQMCAQr/xAA9EAABAwIFAgQEBQEFCQEAAAABAgMEBREABgcSIQgxCRMiQRRRYYEVFjJxkaEjQlKxwQoXJCZEYpLR4fD/xAAcAQAABwEBAAAAAAAAAAAAAAABAgMEBQYHAAj/xAA2EQABAwIFAgQFAgQHAAAAAAABAgMRAAQFBhIhMUFRBxMyYRQicYHBFZEjQqGxCBYkotHh8P/aAAwDAQACEQMRAD8AkvU1nSQZs00VQ6BA/NiNRMisT65BQsiXBTWqWptO9S1bvW2Vm/qubnFQ+vnog1q0r18rOZdJtPcz51o9ZAzC1UYUG7VNkOsNyHmPIjpCVhHmqG6xUlA3K3G97J65eId0h5uyro7mbJ8atUqgR9VqA/KqczKT0aJeEaW/L2rSCFqRsUsgckKSR+oYoZ4h+sGZNcetTNWdumLMeYa5Q6hApjdOkZdTMG5TFKjIkJDSQFpKShwKukXCSeRzh65bOBMLSRv29hUV8Q3EpIO/eoo1ONbr9Oqn/K09rL+W5CkB6YlyOY8ld3LbXCVpITuuni4b3KAIwzajlitUmmsVBilPkocaUhraLltwFbSlICtyd9jYe/fm4xYToZ0gYzj1dZfy51cZIq35TrlMmP1pnNKZceO/NTEUsF1SikhYLalEEj0g39OLedYOQdN+pzrT0Wy5lGnJpEamzYVJcfpbTCt8Jch1kyDtBSNjjSEoCt10lJ47YYlloLAK+sfSnCHFLRqAqgNY0l1QyXIy5A1ghVKjVOt5nYcp7EtC2lLbSqQw48EBJVuS6lbd9pNwrg40n8KHpszDLzDJzDmuNUfyxSqRTo1Alrp5jJnOmfT3Xr7wHNqXHdoSoHcEK9VjYTd1t5B6cNN63oJUs80uhtToOtuXIzdezDKbVMZpqJ9VkSN77yvMLRWEqWbkXAue2JSyR1hdKuaaLS6zlnXrK78WpSITEIIqzaPUl6l79yVEFsDy3CSoD9JOCIaQg7HrSqUkiIoZs0L0XrlLCavpLliS+KfBKXn6BGU4m9Po5JCijcCbruQf7x+Zxl743ueMu6SZ/n6MacaHR6KZ1HmOSa88Jiky46azOUPhkIeDYSnaGVKUhSf7NQ4tjTzUXXjSvIeRWM81bP0BdOlUiEYDsKU28qXek0tQDYSfXcIVzwBYkkAEjOjxB+qCB1cwJDUHTKg/l6guzZsCp1uCh+UtLsyTJAQo8AKLikKAGwhIuVc4lLPD7rEp8nYA7qJgD2J7+wBPtFNLu+trEDzDueAOT9vyYFZhyoKc6S3pjsptVRkNuqlOKcC1OKJJuEp/Tc/Ie/btj69oPrbNWpmLpTm2V/w4CEwsrzH07gQALoaIUPfj598WXzTUdasu5am5hy/q8INGhxy6GafUDHSVlYQWkttJCUr3m23ESy9a9WH3TbU/MCAo+kfj74sPssYRucBxFlXyvN/7lfhNDbYnaviQlR/Yfk026J0m9T1IqDNaqHTbqJ5aLuJeeyTUEtkf912b8/bHsZH1E07QjM2oOQp8NuQ4tAFapDsUqsbKTZ1KTyTawJNvb5adeGXpZrH06aLzvEC13zRmKXUJyRStGslVzMEhturVOSS03LeQ65byRclNx+hLi+wSSjdQWV/Fh0C06rOuWdOsOgZ1ojTiX67RXMxN1hDKXnQkhMKfHLamgpYTZselPZIAuMgRngP5kcwpL9sdKg2hS3Fth13+dCIQ5OiUpKtgVnQJKTVuODrVhwuvKciJMJCtI6E7pidzHIAk1m9KiQKrk+mTZFUS2tEmShMRLCgu7QZsQQeLpN7m3Yj2x4y5mStZTkR5VISpK2lFCFgbS6VA3uOSTwB2scT7WM9dO2u8dMrWbQhjLVWTIXfMOlSBT7qKQd71NdKozo9PPlFk8cY86z+GHrpolpfB6hXaVNzRkLMNOZqFBzjl2OSylle4j4tokriL9ik3QDcBasXa6eaZdbtsUQGVOSEhSk6VkDcIUDBMcJOlZG+moItJuUKWwrWBzAMj6jn7iR71AmbM7ZsmPeS7JLnmOXUok7v0DkJUo3/fjCLVdQKrlmcqU6uI++4naQ7Gu5+kjcVG4P6iBz9sH6lGm056S4qEp5CkNAPE/puCQn6i3vho5jgfEsu1FER9WzzFL49KEi1v5uP4+uHrdjbsp0BECkEpAEVcJ7ItKn02gUMVScinwaj8VLZenq8kgNttKUyhaAApQa7nsNt+BhyRqFU9OpLFd0rzjVKDMaRdp38ZXyFo8pV0tIAJ2FzseAsc4jKPm2r1p0PpmtqabUk/EkIDhdWSCq473NykEW4Ha+Pf50zctr8NqNRaSEBXkKbBIbUebkK9+B6T37gm+K0/mnMrzfl+cI5Ow/bjtUc1YBKtaUCRT21Hyr1B6o5kXGj6tzp8eokuR/j61JdS44sq2lDaypW8pUpsEWuBbtcYnrQLwiOsPONVhZp1A1hoeVYcdtKqS55r7s9prduSgITZSALlVioHco84aXRbqzoXptJGpGr9VqArLhKICIoStlDaSCl3gfrvuI72v88W/wBN/EU0QVntypydXpbVBTAQ3FpiKW4ZK5JN1uuvEn0i1koSPclR7DGL5z8S844Yty2wq2K1pBJdUlRSSP5UAJVqPTUohPI4Go6llrKdreWyLi+d9R2QCBA7qP4G/wDYObLXgo9N2YZMTMPUNqZnXP8AU2LL3z6uuNHSdy1WbQi7jabrUbeYQSbkXxJ9G8KXwx8jwDWKr045fdYip3uzMxVB59CQB3Wp5zb29z8sDJ3W906ZumsQYWqk5tb7gS18QpbKVE9huKbXP1w9aP8Ak+rIqLuo+ZYOZhORIZiIqDZ8unx18IDLe8pDqRyXyC4T2KBxjDLHxFzxiWMacwYq5YNck+W6Vc8ISjlXupSU+8wDeLrL1pa23+htA8rjlP8AUqPH0k+1FKdop0RsadMnTTp/ydU6O3Uvw2BBpsJvylv+lTiG0cqXsBQtYA7EK5HOHZljpL0PrtNfczx0/wCVoG59SY0OEylSFRgAUlwbQAq5X6RwL98MLRrRbQXSAIj0Ss1GppbqEma21VJCVtJkv7d7oQlITuskAG3Yn54ibxYfEprfSpp/R9JdD5MeJnPODaxDliMhYpUJKghUhLZG0uKWoIbCvSFblkEIIxP4xmZGbMVtsuZOuX3luGVPPLcC5AKlHZwIS2BKlfwtQA2UomDDpwm6w+2Ve4ghLYA4SEx2A41E8AfNBJ4AE1Z9fRJ0Sqjim1Dp6yc42tW74eRS0KSok3vtPfnm+D9E6J+kDLMlqpZc6bMjRHWlBbL0fLcclJHYglJx+ZzU3qG1RrOfF5urmtWeF1V10PQszv5mmhbpUpQDzTnnAhvck2ISkfJATzjYfwOPEd1Z6qNFsw6Ra05mcqGdNP32ml1eQkebUYLqVBl90DhTiVJKFK43+knm5J/EPw3zxk3L/wCquYkt9tOkOAKdSUaiADClnUmSAfSRI+WCYbYTfWOK3fw7aNKjMTBBj6cGN+v1q5PVr0faX9XWkczSzPZkshbShTJsSWttUB0FKkOJCCBwUpFv8NwMQ1pl4PPRbWtNYNI1s6cIDdfiJVGqMqmZjmobnFBsmUkoeBG8WUUkAhW4W7YmXKeY83U3Lkal5rzT+K1NhlCJ9TRHDCZDtuVhsEhANx6bm1u+FE5plOiypJNuwKjzjGbfO2YsFaNnYXjgQhepBQtaQOZKOCEq9RBA33gGatv+XDcIl1I3G4IB+x6GOOah/LvgyeGpkasIzgrRRbyIBMlUep5hmy4o2pJ3LZce2uAAH0q4OLPUZrJczJ7EOmRqe9Qn6elEeOywgRVxVI4SG7bfLKTbba1uMMFVaW6hSHHAoEWUlSbg/viCfEy6rKr0ydGmYMz5eqr0KqTQ3SqQ9FA8xl564LjY7bkNhxQHzSMTjGa8yZ6uLTCblxx66W6A2446tcBQCdMGYAPzFQ352NMXcvsYS2t9EJbAkgJA43n8RVJvGR8KbKlJzg91JdMmYW/wiXLRHzPlppA+GpLmyzTqSjltsmw2qBAURyAoDGetY6V9Um6dLgRzRnPiWXE+c3UHGz2FgpITYg2vYjj+uO/R11C1/KvVZT6q45ObpecJyaNnaE7MddFWp84+U4XysnzHm1uNuhZ5SsAi3OJKqtTzRlmpVGl1VqX5rctcVb5YKmnthKCT/hO4WA4J+uPbuCvZwyq0nCru6S+UISUuFGkqSSQUkFSt0Ec6jKSk7EGshzDcWt04i6t29AVII7kQdWwHqBAIgbpJMzJjdjZIkGPCqLcpK9yWUhKfMcFri4uFKBJ4JHHthw0nT/UOtFLdHyTUnWUDc4hmG6pKCnsb7PUUn29t31xuqvVTT2nrDtN0YywyvbZKzTWT+/6GrgYZWtXXTrJpQG0aP9IS82ILXmLlUmZGjIaVfhGxZStRt7pHuMXH9MZUdIcH3H/YFMUtad9O1YU676XZsj0lyqxqHKcmwY6Gi38GrzCd9yC2RdNgTxwfniEHWM7w1kvUCoN27hUJwW/pjQ/xHc/9S/VXn9vU+k9CWdsk5hTHcaqNWy1GddFTWSnY7JDbRDi0BKkg3BIVyfSMVJnZo628kPJcmZXzrFLSrhyfl93gjt+to4PZ2+L2LJaR5bgkkSop27bJVUi65YPlJVqQQADABmBE8il/otyTqZLzRB1GQ7Um2mqszDgwmQsfGLWoIXuB7pAWLfNX7Y2u0z0r1vey9DlSMvOoHw6CsuugW45ub4xEY69uuajsCmP6hZgYaSUksrpKEjghQ48oEcgH7YcuX/FI6wGXEsZqqtXrUccFLi5DSgPoQSn7bcYr4j+GudM7XKbhPkI0yAApSjG0CSlsdyZPX7VfMt5pwLBbfyZWZ5JG099lKNbb1GNmDKoSus1SE0oEXbTMQpR+wOMkfFY1okajeIbnOluV19lnK9KhUanOtXUqOWo6VPlIvyd7z6gPr9MJ1E8RHXSqNJq9I0fznJQhVy5FaWtJUObXDZxXbMx6htS9Xatq/mHTjM8qr1yquzp7n4FJV5ilnlJsjkbfSfmMNfCPwmxfKGYXsSxHST5SkJ45UpJPBMbJIO/WuzhmuwxWwbt7ZU/MFHY8AHvHUz9qbtborkVpiBX23VPNqR5sJl27l13KE8j0HafUn2v8720M/wBnwrSss9WudBUJ7caPK01gKkl54AFZkJKCom11XKif3xWbS7pf1TzBnWkzYmiOd8wwy7uNKk5dksNvlw3LTs0pSltsk+pavWBexB5xJun3h9+Kbl3Mtbr+SMr0HKruYJAVLXLrUUnygolDYIDlkJvxb742DPmDHNuVrrCmlBBdTplUwDqSZ43gDptMQeapmA3acKxNu5cBISZ+XfoR39/2rbSsar6PZfdcdr2qdHiBQHoclpBBFxho13rQ6YcsEmVqk0+Uj/o2FPJ/8kXAxlrA8K7xJc3m+cuqygUguH+0ESovu/YeS2kH3w4ab4EucKu4lWqXWbV5JUob00umuOBR9wC68Oftjzjaf4arQEfF4jPshBP9wK0V3xDkfwmFH6lI/wCa0gyX1t6Tak1JdMyFBnTWWztkVGRIjxo7fPYqdWlX2CSfpijXj/dTOlGc9Jsp6K5K1Wos2sM51MiuUqmVRD8mC2ITzaVuoSbpG50Wva5tj5lDwGOmemPtv17VHUWpuKFlKjTWYtz9SlCiB98PqJ4JPQi4tMip6e5tqL4RZUmdmuXvWRwCSkjnF0yr4G4DljMlvizd04sskkJ0AAmCPmJWeJkQBUPiec7zEMNctfJCdYgnVPY7QBWf3h69LFe6jurajQA2afCpNSbnTnJSluByKw4h5W0cbyUtpbUsGwU83yebbdu6S6JM1F6owOnHIMVx8qWpwZValrNzfcVPXJN/f34+WI36eejjQvpbYmf7lci/g7tQQluoSZU9+S86hFylHmPOLUlFyTsFk35tfnEqQoUh9YKa2EpKv7jpNu3PzvxjdFpZuHy64gExEkdP6xVD0DQEHgb0yhWKKttLjdPWsKVYpWLWH8/S+OzdZithCUUJSSki44FiePl74WfydTmJKWVFO02FmRc3t8gDxwP64UG8u0pmKW1ugrSshBWVe47HDkpT1rtVIDFWmqXdmK1dF7BKCTb9h7fXHxdWri0qdEZCLI9KtvpHYcC4P+mHK1TKREQyhDiFqASou37i3a1rDvg8zHp7big1HSpIFlbhcpAJ9R44+tsJ+UKEEUyjCrFRHlyojcjclJQ45HSu445Te/zwbbyrJfSWWYMdk7CNzbDaLe3+G2HWmWlCQ95CbAhIQhskXB/1GPSqoEJe8uepVlWKdqQLj6Afvz88AWk9qMCaazOTaqpQcXJcFjsRtWLf0t/+sMGjkOpKJSmruJIQASom5P15/b+MRxX9fa3Bzqv8PnSZNKMxMF1l6gVF1br93nHnI7rLRaLjexbBaWfKWY/mBwgq2lcx9TdRpKWmGHXYM1mEioyY9Ty9VnEvxi0tLpcMdpSo60OjzQUp2+WlSCArbhUWSp6UmXxNSs1kNsELmVDzCkpvYDt7nt++O7GUKEyspU9ZspuobSCRbv8A0+mImR1INRG3ahVp1dciOqYddLWUqk+ilIWtYJUW2ClTSmglzcdy7rskFSbCEtUOpvq+c1ZpytNtIa7Vpq8qtOrpkR2cuBEecUR8V8O800o2QtKQh8qG5ClWSCBhC40WqNStz2G5/ap/AsDvMeuA02QgEEhSyEo25lSiAInff6AkgG5caiUJjY+1BSfk64k3QP8AIH7Y7hymNOAx4kcG3oRttcD+fcd/fEaaDz9YZ2T0S9YGGWJjm34aMpxSpqUjcFGUttKWisnslpIQkEcqvfDreqRcZKS0sAoUVo4PF+xJ5vY4FsJUmYie9RV0z8NcKa1BUGJSZSfoeo9xsekjelp+qojDyWR9eALDtzf+Mc263Lltf2LGxSuAp1VrgXHH/wB5whyqlLQ6fOUgtHhK95ULkWtYEc3IwF1CW6ggJKdoAKyNtrjhXHJB7XHthUIApClR+olC1MvraRaxuADb25/g4JitFtK31u3WlVgW+Ra/fkcHCQqoNjzHlPs2bF+CT2v7/L2t+/OC79aY8xUh6UrlJU2pKNhJvbuBc8n+LYEIFBTmqLaEVJQQgAfCLNgPqBjpp2pUig0V19RWt2MVOKWblZHYk++BgYVPp+9ER6jR99SvIlncfTv289uMfHHFt0eOW1lO9poqsbXJaUST9+cDAwQ8UKeRSZUXXfxBhrzFbVAbk34PpTghllKZFYV56QvbMATvF7eoD3wMDADilBzTgTQ6KnLjkhNIihwuXLgjp3E7hze31P8AJ+eEP8Op4msOCCzuXcLV5QuoC1gfn3P84GBjh0pIcUrSYcSC418FFbZ82Nvd8pATvUAmxNu5HzwjTlrW68ypRKPNPoJ47fLAwMEHrP8A7tRkesfb80orbbTUY7KW0hHkLOwDi+xJ7fvzhGmqV8E4rcbl1dzf6DAwMGTxRqITSWyylslIUykqA4ufnjgokNwyD3bcJ/f0/wDs/wA4GBhQek13Wk9C1io7Ao2LRBF+CN9v8uMN/wCKlIElKZLgCTZICzwLJ4wMDBhxXHiv/9k=

/9j/4AAQSkZJRgABAQAAAQABAAD/2wBDAAIBAQEBAQIBAQECAgICAgQDAgICAgUEBAMEBgUGBgYFBgYGBwkIBgcJBwYGCAsICQoKCgoKBggLDAsKDAkKCgr/2wBDAQICAgICAgUDAwUKBwYHCgoKCgoKCgoKCgoKCgoKCgoKCgoKCgoKCgoKCgoKCgoKCgoKCgoKCgoKCgoKCgoKCgr/wAARCABCAIADASIAAhEBAxEB/8QAHgAAAAcBAQEBAAAAAAAAAAAAAAQFBgcICQMCAQr/xAA9EAABAwIFAgQEBQEFCQEAAAABAgMEBREABgcSIQgxCRMiQRRRYYEVFjJxkaEjQlKxwQoXJCZEYpLR4fD/xAAcAQAABwEBAAAAAAAAAAAAAAABAgMEBQYHAAj/xAA2EQABAwIFAgQFAgQHAAAAAAABAgMRAAQFBhIhMUFRBxMyYRQicYHBFZEjQqGxCBYkotHh8P/aAAwDAQACEQMRAD8AkvU1nSQZs00VQ6BA/NiNRMisT65BQsiXBTWqWptO9S1bvW2Vm/qubnFQ+vnog1q0r18rOZdJtPcz51o9ZAzC1UYUG7VNkOsNyHmPIjpCVhHmqG6xUlA3K3G97J65eId0h5uyro7mbJ8atUqgR9VqA/KqczKT0aJeEaW/L2rSCFqRsUsgckKSR+oYoZ4h+sGZNcetTNWdumLMeYa5Q6hApjdOkZdTMG5TFKjIkJDSQFpKShwKukXCSeRzh65bOBMLSRv29hUV8Q3EpIO/eoo1ONbr9Oqn/K09rL+W5CkB6YlyOY8ld3LbXCVpITuuni4b3KAIwzajlitUmmsVBilPkocaUhraLltwFbSlICtyd9jYe/fm4xYToZ0gYzj1dZfy51cZIq35TrlMmP1pnNKZceO/NTEUsF1SikhYLalEEj0g39OLedYOQdN+pzrT0Wy5lGnJpEamzYVJcfpbTCt8Jch1kyDtBSNjjSEoCt10lJ47YYlloLAK+sfSnCHFLRqAqgNY0l1QyXIy5A1ghVKjVOt5nYcp7EtC2lLbSqQw48EBJVuS6lbd9pNwrg40n8KHpszDLzDJzDmuNUfyxSqRTo1Alrp5jJnOmfT3Xr7wHNqXHdoSoHcEK9VjYTd1t5B6cNN63oJUs80uhtToOtuXIzdezDKbVMZpqJ9VkSN77yvMLRWEqWbkXAue2JSyR1hdKuaaLS6zlnXrK78WpSITEIIqzaPUl6l79yVEFsDy3CSoD9JOCIaQg7HrSqUkiIoZs0L0XrlLCavpLliS+KfBKXn6BGU4m9Po5JCijcCbruQf7x+Zxl743ueMu6SZ/n6MacaHR6KZ1HmOSa88Jiky46azOUPhkIeDYSnaGVKUhSf7NQ4tjTzUXXjSvIeRWM81bP0BdOlUiEYDsKU28qXek0tQDYSfXcIVzwBYkkAEjOjxB+qCB1cwJDUHTKg/l6guzZsCp1uCh+UtLsyTJAQo8AKLikKAGwhIuVc4lLPD7rEp8nYA7qJgD2J7+wBPtFNLu+trEDzDueAOT9vyYFZhyoKc6S3pjsptVRkNuqlOKcC1OKJJuEp/Tc/Ie/btj69oPrbNWpmLpTm2V/w4CEwsrzH07gQALoaIUPfj598WXzTUdasu5am5hy/q8INGhxy6GafUDHSVlYQWkttJCUr3m23ESy9a9WH3TbU/MCAo+kfj74sPssYRucBxFlXyvN/7lfhNDbYnaviQlR/Yfk026J0m9T1IqDNaqHTbqJ5aLuJeeyTUEtkf912b8/bHsZH1E07QjM2oOQp8NuQ4tAFapDsUqsbKTZ1KTyTawJNvb5adeGXpZrH06aLzvEC13zRmKXUJyRStGslVzMEhturVOSS03LeQ65byRclNx+hLi+wSSjdQWV/Fh0C06rOuWdOsOgZ1ojTiX67RXMxN1hDKXnQkhMKfHLamgpYTZselPZIAuMgRngP5kcwpL9sdKg2hS3Fth13+dCIQ5OiUpKtgVnQJKTVuODrVhwuvKciJMJCtI6E7pidzHIAk1m9KiQKrk+mTZFUS2tEmShMRLCgu7QZsQQeLpN7m3Yj2x4y5mStZTkR5VISpK2lFCFgbS6VA3uOSTwB2scT7WM9dO2u8dMrWbQhjLVWTIXfMOlSBT7qKQd71NdKozo9PPlFk8cY86z+GHrpolpfB6hXaVNzRkLMNOZqFBzjl2OSylle4j4tokriL9ik3QDcBasXa6eaZdbtsUQGVOSEhSk6VkDcIUDBMcJOlZG+moItJuUKWwrWBzAMj6jn7iR71AmbM7ZsmPeS7JLnmOXUok7v0DkJUo3/fjCLVdQKrlmcqU6uI++4naQ7Gu5+kjcVG4P6iBz9sH6lGm056S4qEp5CkNAPE/puCQn6i3vho5jgfEsu1FER9WzzFL49KEi1v5uP4+uHrdjbsp0BECkEpAEVcJ7ItKn02gUMVScinwaj8VLZenq8kgNttKUyhaAApQa7nsNt+BhyRqFU9OpLFd0rzjVKDMaRdp38ZXyFo8pV0tIAJ2FzseAsc4jKPm2r1p0PpmtqabUk/EkIDhdWSCq473NykEW4Ha+Pf50zctr8NqNRaSEBXkKbBIbUebkK9+B6T37gm+K0/mnMrzfl+cI5Ow/bjtUc1YBKtaUCRT21Hyr1B6o5kXGj6tzp8eokuR/j61JdS44sq2lDaypW8pUpsEWuBbtcYnrQLwiOsPONVhZp1A1hoeVYcdtKqS55r7s9prduSgITZSALlVioHco84aXRbqzoXptJGpGr9VqArLhKICIoStlDaSCl3gfrvuI72v88W/wBN/EU0QVntypydXpbVBTAQ3FpiKW4ZK5JN1uuvEn0i1koSPclR7DGL5z8S844Yty2wq2K1pBJdUlRSSP5UAJVqPTUohPI4Go6llrKdreWyLi+d9R2QCBA7qP4G/wDYObLXgo9N2YZMTMPUNqZnXP8AU2LL3z6uuNHSdy1WbQi7jabrUbeYQSbkXxJ9G8KXwx8jwDWKr045fdYip3uzMxVB59CQB3Wp5zb29z8sDJ3W906ZumsQYWqk5tb7gS18QpbKVE9huKbXP1w9aP8Ak+rIqLuo+ZYOZhORIZiIqDZ8unx18IDLe8pDqRyXyC4T2KBxjDLHxFzxiWMacwYq5YNck+W6Vc8ISjlXupSU+8wDeLrL1pa23+htA8rjlP8AUqPH0k+1FKdop0RsadMnTTp/ydU6O3Uvw2BBpsJvylv+lTiG0cqXsBQtYA7EK5HOHZljpL0PrtNfczx0/wCVoG59SY0OEylSFRgAUlwbQAq5X6RwL98MLRrRbQXSAIj0Ss1GppbqEma21VJCVtJkv7d7oQlITuskAG3Yn54ibxYfEprfSpp/R9JdD5MeJnPODaxDliMhYpUJKghUhLZG0uKWoIbCvSFblkEIIxP4xmZGbMVtsuZOuX3luGVPPLcC5AKlHZwIS2BKlfwtQA2UomDDpwm6w+2Ve4ghLYA4SEx2A41E8AfNBJ4AE1Z9fRJ0Sqjim1Dp6yc42tW74eRS0KSok3vtPfnm+D9E6J+kDLMlqpZc6bMjRHWlBbL0fLcclJHYglJx+ZzU3qG1RrOfF5urmtWeF1V10PQszv5mmhbpUpQDzTnnAhvck2ISkfJATzjYfwOPEd1Z6qNFsw6Ra05mcqGdNP32ml1eQkebUYLqVBl90DhTiVJKFK43+knm5J/EPw3zxk3L/wCquYkt9tOkOAKdSUaiADClnUmSAfSRI+WCYbYTfWOK3fw7aNKjMTBBj6cGN+v1q5PVr0faX9XWkczSzPZkshbShTJsSWttUB0FKkOJCCBwUpFv8NwMQ1pl4PPRbWtNYNI1s6cIDdfiJVGqMqmZjmobnFBsmUkoeBG8WUUkAhW4W7YmXKeY83U3Lkal5rzT+K1NhlCJ9TRHDCZDtuVhsEhANx6bm1u+FE5plOiypJNuwKjzjGbfO2YsFaNnYXjgQhepBQtaQOZKOCEq9RBA33gGatv+XDcIl1I3G4IB+x6GOOah/LvgyeGpkasIzgrRRbyIBMlUep5hmy4o2pJ3LZce2uAAH0q4OLPUZrJczJ7EOmRqe9Qn6elEeOywgRVxVI4SG7bfLKTbba1uMMFVaW6hSHHAoEWUlSbg/viCfEy6rKr0ydGmYMz5eqr0KqTQ3SqQ9FA8xl564LjY7bkNhxQHzSMTjGa8yZ6uLTCblxx66W6A2446tcBQCdMGYAPzFQ352NMXcvsYS2t9EJbAkgJA43n8RVJvGR8KbKlJzg91JdMmYW/wiXLRHzPlppA+GpLmyzTqSjltsmw2qBAURyAoDGetY6V9Um6dLgRzRnPiWXE+c3UHGz2FgpITYg2vYjj+uO/R11C1/KvVZT6q45ObpecJyaNnaE7MddFWp84+U4XysnzHm1uNuhZ5SsAi3OJKqtTzRlmpVGl1VqX5rctcVb5YKmnthKCT/hO4WA4J+uPbuCvZwyq0nCru6S+UISUuFGkqSSQUkFSt0Ec6jKSk7EGshzDcWt04i6t29AVII7kQdWwHqBAIgbpJMzJjdjZIkGPCqLcpK9yWUhKfMcFri4uFKBJ4JHHthw0nT/UOtFLdHyTUnWUDc4hmG6pKCnsb7PUUn29t31xuqvVTT2nrDtN0YywyvbZKzTWT+/6GrgYZWtXXTrJpQG0aP9IS82ILXmLlUmZGjIaVfhGxZStRt7pHuMXH9MZUdIcH3H/YFMUtad9O1YU676XZsj0lyqxqHKcmwY6Gi38GrzCd9yC2RdNgTxwfniEHWM7w1kvUCoN27hUJwW/pjQ/xHc/9S/VXn9vU+k9CWdsk5hTHcaqNWy1GddFTWSnY7JDbRDi0BKkg3BIVyfSMVJnZo628kPJcmZXzrFLSrhyfl93gjt+to4PZ2+L2LJaR5bgkkSop27bJVUi65YPlJVqQQADABmBE8il/otyTqZLzRB1GQ7Um2mqszDgwmQsfGLWoIXuB7pAWLfNX7Y2u0z0r1vey9DlSMvOoHw6CsuugW45ub4xEY69uuajsCmP6hZgYaSUksrpKEjghQ48oEcgH7YcuX/FI6wGXEsZqqtXrUccFLi5DSgPoQSn7bcYr4j+GudM7XKbhPkI0yAApSjG0CSlsdyZPX7VfMt5pwLBbfyZWZ5JG099lKNbb1GNmDKoSus1SE0oEXbTMQpR+wOMkfFY1okajeIbnOluV19lnK9KhUanOtXUqOWo6VPlIvyd7z6gPr9MJ1E8RHXSqNJq9I0fznJQhVy5FaWtJUObXDZxXbMx6htS9Xatq/mHTjM8qr1yquzp7n4FJV5ilnlJsjkbfSfmMNfCPwmxfKGYXsSxHST5SkJ45UpJPBMbJIO/WuzhmuwxWwbt7ZU/MFHY8AHvHUz9qbtborkVpiBX23VPNqR5sJl27l13KE8j0HafUn2v8720M/wBnwrSss9WudBUJ7caPK01gKkl54AFZkJKCom11XKif3xWbS7pf1TzBnWkzYmiOd8wwy7uNKk5dksNvlw3LTs0pSltsk+pavWBexB5xJun3h9+Kbl3Mtbr+SMr0HKruYJAVLXLrUUnygolDYIDlkJvxb742DPmDHNuVrrCmlBBdTplUwDqSZ43gDptMQeapmA3acKxNu5cBISZ+XfoR39/2rbSsar6PZfdcdr2qdHiBQHoclpBBFxho13rQ6YcsEmVqk0+Uj/o2FPJ/8kXAxlrA8K7xJc3m+cuqygUguH+0ESovu/YeS2kH3w4ab4EucKu4lWqXWbV5JUob00umuOBR9wC68Oftjzjaf4arQEfF4jPshBP9wK0V3xDkfwmFH6lI/wCa0gyX1t6Tak1JdMyFBnTWWztkVGRIjxo7fPYqdWlX2CSfpijXj/dTOlGc9Jsp6K5K1Wos2sM51MiuUqmVRD8mC2ITzaVuoSbpG50Wva5tj5lDwGOmemPtv17VHUWpuKFlKjTWYtz9SlCiB98PqJ4JPQi4tMip6e5tqL4RZUmdmuXvWRwCSkjnF0yr4G4DljMlvizd04sskkJ0AAmCPmJWeJkQBUPiec7zEMNctfJCdYgnVPY7QBWf3h69LFe6jurajQA2afCpNSbnTnJSluByKw4h5W0cbyUtpbUsGwU83yebbdu6S6JM1F6owOnHIMVx8qWpwZValrNzfcVPXJN/f34+WI36eejjQvpbYmf7lci/g7tQQluoSZU9+S86hFylHmPOLUlFyTsFk35tfnEqQoUh9YKa2EpKv7jpNu3PzvxjdFpZuHy64gExEkdP6xVD0DQEHgb0yhWKKttLjdPWsKVYpWLWH8/S+OzdZithCUUJSSki44FiePl74WfydTmJKWVFO02FmRc3t8gDxwP64UG8u0pmKW1ugrSshBWVe47HDkpT1rtVIDFWmqXdmK1dF7BKCTb9h7fXHxdWri0qdEZCLI9KtvpHYcC4P+mHK1TKREQyhDiFqASou37i3a1rDvg8zHp7big1HSpIFlbhcpAJ9R44+tsJ+UKEEUyjCrFRHlyojcjclJQ45HSu445Te/zwbbyrJfSWWYMdk7CNzbDaLe3+G2HWmWlCQ95CbAhIQhskXB/1GPSqoEJe8uepVlWKdqQLj6Afvz88AWk9qMCaazOTaqpQcXJcFjsRtWLf0t/+sMGjkOpKJSmruJIQASom5P15/b+MRxX9fa3Bzqv8PnSZNKMxMF1l6gVF1br93nHnI7rLRaLjexbBaWfKWY/mBwgq2lcx9TdRpKWmGHXYM1mEioyY9Ty9VnEvxi0tLpcMdpSo60OjzQUp2+WlSCArbhUWSp6UmXxNSs1kNsELmVDzCkpvYDt7nt++O7GUKEyspU9ZspuobSCRbv8A0+mImR1INRG3ahVp1dciOqYddLWUqk+ilIWtYJUW2ClTSmglzcdy7rskFSbCEtUOpvq+c1ZpytNtIa7Vpq8qtOrpkR2cuBEecUR8V8O800o2QtKQh8qG5ClWSCBhC40WqNStz2G5/ap/AsDvMeuA02QgEEhSyEo25lSiAInff6AkgG5caiUJjY+1BSfk64k3QP8AIH7Y7hymNOAx4kcG3oRttcD+fcd/fEaaDz9YZ2T0S9YGGWJjm34aMpxSpqUjcFGUttKWisnslpIQkEcqvfDreqRcZKS0sAoUVo4PF+xJ5vY4FsJUmYie9RV0z8NcKa1BUGJSZSfoeo9xsekjelp+qojDyWR9eALDtzf+Mc263Lltf2LGxSuAp1VrgXHH/wB5whyqlLQ6fOUgtHhK95ULkWtYEc3IwF1CW6ggJKdoAKyNtrjhXHJB7XHthUIApClR+olC1MvraRaxuADb25/g4JitFtK31u3WlVgW+Ra/fkcHCQqoNjzHlPs2bF+CT2v7/L2t+/OC79aY8xUh6UrlJU2pKNhJvbuBc8n+LYEIFBTmqLaEVJQQgAfCLNgPqBjpp2pUig0V19RWt2MVOKWblZHYk++BgYVPp+9ER6jR99SvIlncfTv289uMfHHFt0eOW1lO9poqsbXJaUST9+cDAwQ8UKeRSZUXXfxBhrzFbVAbk34PpTghllKZFYV56QvbMATvF7eoD3wMDADilBzTgTQ6KnLjkhNIihwuXLgjp3E7hze31P8AJ+eEP8Op4msOCCzuXcLV5QuoC1gfn3P84GBjh0pIcUrSYcSC418FFbZ82Nvd8pATvUAmxNu5HzwjTlrW68ypRKPNPoJ47fLAwMEHrP8A7tRkesfb80orbbTUY7KW0hHkLOwDi+xJ7fvzhGmqV8E4rcbl1dzf6DAwMGTxRqITSWyylslIUykqA4ufnjgokNwyD3bcJ/f0/wDs/wA4GBhQek13Wk9C1io7Ao2LRBF+CN9v8uMN/wCKlIElKZLgCTZICzwLJ4wMDBhxXHiv/9k=

/9j/4AAQSkZJRgABAQAAAQABAAD/2wBDAAIBAQEBAQIBAQECAgICAgQDAgICAgUEBAMEBgUGBgYFBgYGBwkIBgcJBwYGCAsICQoKCgoKBggLDAsKDAkKCgr/2wBDAQICAgICAgUDAwUKBwYHCgoKCgoKCgoKCgoKCgoKCgoKCgoKCgoKCgoKCgoKCgoKCgoKCgoKCgoKCgoKCgoKCgr/wAARCABCAIADASIAAhEBAxEB/8QAHgAAAAcBAQEBAAAAAAAAAAAAAAQFBgcICQMCAQr/xAA9EAABAwIFAgQEBQEFCQEAAAABAgMEBREABgcSIQgxCRMiQRRRYYEVFjJxkaEjQlKxwQoXJCZEYpLR4fD/xAAcAQAABwEBAAAAAAAAAAAAAAABAgMEBQYHAAj/xAA2EQABAwIFAgQFAgQHAAAAAAABAgMRAAQFBhIhMUFRBxMyYRQicYHBFZEjQqGxCBYkotHh8P/aAAwDAQACEQMRAD8AkvU1nSQZs00VQ6BA/NiNRMisT65BQsiXBTWqWptO9S1bvW2Vm/qubnFQ+vnog1q0r18rOZdJtPcz51o9ZAzC1UYUG7VNkOsNyHmPIjpCVhHmqG6xUlA3K3G97J65eId0h5uyro7mbJ8atUqgR9VqA/KqczKT0aJeEaW/L2rSCFqRsUsgckKSR+oYoZ4h+sGZNcetTNWdumLMeYa5Q6hApjdOkZdTMG5TFKjIkJDSQFpKShwKukXCSeRzh65bOBMLSRv29hUV8Q3EpIO/eoo1ONbr9Oqn/K09rL+W5CkB6YlyOY8ld3LbXCVpITuuni4b3KAIwzajlitUmmsVBilPkocaUhraLltwFbSlICtyd9jYe/fm4xYToZ0gYzj1dZfy51cZIq35TrlMmP1pnNKZceO/NTEUsF1SikhYLalEEj0g39OLedYOQdN+pzrT0Wy5lGnJpEamzYVJcfpbTCt8Jch1kyDtBSNjjSEoCt10lJ47YYlloLAK+sfSnCHFLRqAqgNY0l1QyXIy5A1ghVKjVOt5nYcp7EtC2lLbSqQw48EBJVuS6lbd9pNwrg40n8KHpszDLzDJzDmuNUfyxSqRTo1Alrp5jJnOmfT3Xr7wHNqXHdoSoHcEK9VjYTd1t5B6cNN63oJUs80uhtToOtuXIzdezDKbVMZpqJ9VkSN77yvMLRWEqWbkXAue2JSyR1hdKuaaLS6zlnXrK78WpSITEIIqzaPUl6l79yVEFsDy3CSoD9JOCIaQg7HrSqUkiIoZs0L0XrlLCavpLliS+KfBKXn6BGU4m9Po5JCijcCbruQf7x+Zxl743ueMu6SZ/n6MacaHR6KZ1HmOSa88Jiky46azOUPhkIeDYSnaGVKUhSf7NQ4tjTzUXXjSvIeRWM81bP0BdOlUiEYDsKU28qXek0tQDYSfXcIVzwBYkkAEjOjxB+qCB1cwJDUHTKg/l6guzZsCp1uCh+UtLsyTJAQo8AKLikKAGwhIuVc4lLPD7rEp8nYA7qJgD2J7+wBPtFNLu+trEDzDueAOT9vyYFZhyoKc6S3pjsptVRkNuqlOKcC1OKJJuEp/Tc/Ie/btj69oPrbNWpmLpTm2V/w4CEwsrzH07gQALoaIUPfj598WXzTUdasu5am5hy/q8INGhxy6GafUDHSVlYQWkttJCUr3m23ESy9a9WH3TbU/MCAo+kfj74sPssYRucBxFlXyvN/7lfhNDbYnaviQlR/Yfk026J0m9T1IqDNaqHTbqJ5aLuJeeyTUEtkf912b8/bHsZH1E07QjM2oOQp8NuQ4tAFapDsUqsbKTZ1KTyTawJNvb5adeGXpZrH06aLzvEC13zRmKXUJyRStGslVzMEhturVOSS03LeQ65byRclNx+hLi+wSSjdQWV/Fh0C06rOuWdOsOgZ1ojTiX67RXMxN1hDKXnQkhMKfHLamgpYTZselPZIAuMgRngP5kcwpL9sdKg2hS3Fth13+dCIQ5OiUpKtgVnQJKTVuODrVhwuvKciJMJCtI6E7pidzHIAk1m9KiQKrk+mTZFUS2tEmShMRLCgu7QZsQQeLpN7m3Yj2x4y5mStZTkR5VISpK2lFCFgbS6VA3uOSTwB2scT7WM9dO2u8dMrWbQhjLVWTIXfMOlSBT7qKQd71NdKozo9PPlFk8cY86z+GHrpolpfB6hXaVNzRkLMNOZqFBzjl2OSylle4j4tokriL9ik3QDcBasXa6eaZdbtsUQGVOSEhSk6VkDcIUDBMcJOlZG+moItJuUKWwrWBzAMj6jn7iR71AmbM7ZsmPeS7JLnmOXUok7v0DkJUo3/fjCLVdQKrlmcqU6uI++4naQ7Gu5+kjcVG4P6iBz9sH6lGm056S4qEp5CkNAPE/puCQn6i3vho5jgfEsu1FER9WzzFL49KEi1v5uP4+uHrdjbsp0BECkEpAEVcJ7ItKn02gUMVScinwaj8VLZenq8kgNttKUyhaAApQa7nsNt+BhyRqFU9OpLFd0rzjVKDMaRdp38ZXyFo8pV0tIAJ2FzseAsc4jKPm2r1p0PpmtqabUk/EkIDhdWSCq473NykEW4Ha+Pf50zctr8NqNRaSEBXkKbBIbUebkK9+B6T37gm+K0/mnMrzfl+cI5Ow/bjtUc1YBKtaUCRT21Hyr1B6o5kXGj6tzp8eokuR/j61JdS44sq2lDaypW8pUpsEWuBbtcYnrQLwiOsPONVhZp1A1hoeVYcdtKqS55r7s9prduSgITZSALlVioHco84aXRbqzoXptJGpGr9VqArLhKICIoStlDaSCl3gfrvuI72v88W/wBN/EU0QVntypydXpbVBTAQ3FpiKW4ZK5JN1uuvEn0i1koSPclR7DGL5z8S844Yty2wq2K1pBJdUlRSSP5UAJVqPTUohPI4Go6llrKdreWyLi+d9R2QCBA7qP4G/wDYObLXgo9N2YZMTMPUNqZnXP8AU2LL3z6uuNHSdy1WbQi7jabrUbeYQSbkXxJ9G8KXwx8jwDWKr045fdYip3uzMxVB59CQB3Wp5zb29z8sDJ3W906ZumsQYWqk5tb7gS18QpbKVE9huKbXP1w9aP8Ak+rIqLuo+ZYOZhORIZiIqDZ8unx18IDLe8pDqRyXyC4T2KBxjDLHxFzxiWMacwYq5YNck+W6Vc8ISjlXupSU+8wDeLrL1pa23+htA8rjlP8AUqPH0k+1FKdop0RsadMnTTp/ydU6O3Uvw2BBpsJvylv+lTiG0cqXsBQtYA7EK5HOHZljpL0PrtNfczx0/wCVoG59SY0OEylSFRgAUlwbQAq5X6RwL98MLRrRbQXSAIj0Ss1GppbqEma21VJCVtJkv7d7oQlITuskAG3Yn54ibxYfEprfSpp/R9JdD5MeJnPODaxDliMhYpUJKghUhLZG0uKWoIbCvSFblkEIIxP4xmZGbMVtsuZOuX3luGVPPLcC5AKlHZwIS2BKlfwtQA2UomDDpwm6w+2Ve4ghLYA4SEx2A41E8AfNBJ4AE1Z9fRJ0Sqjim1Dp6yc42tW74eRS0KSok3vtPfnm+D9E6J+kDLMlqpZc6bMjRHWlBbL0fLcclJHYglJx+ZzU3qG1RrOfF5urmtWeF1V10PQszv5mmhbpUpQDzTnnAhvck2ISkfJATzjYfwOPEd1Z6qNFsw6Ra05mcqGdNP32ml1eQkebUYLqVBl90DhTiVJKFK43+knm5J/EPw3zxk3L/wCquYkt9tOkOAKdSUaiADClnUmSAfSRI+WCYbYTfWOK3fw7aNKjMTBBj6cGN+v1q5PVr0faX9XWkczSzPZkshbShTJsSWttUB0FKkOJCCBwUpFv8NwMQ1pl4PPRbWtNYNI1s6cIDdfiJVGqMqmZjmobnFBsmUkoeBG8WUUkAhW4W7YmXKeY83U3Lkal5rzT+K1NhlCJ9TRHDCZDtuVhsEhANx6bm1u+FE5plOiypJNuwKjzjGbfO2YsFaNnYXjgQhepBQtaQOZKOCEq9RBA33gGatv+XDcIl1I3G4IB+x6GOOah/LvgyeGpkasIzgrRRbyIBMlUep5hmy4o2pJ3LZce2uAAH0q4OLPUZrJczJ7EOmRqe9Qn6elEeOywgRVxVI4SG7bfLKTbba1uMMFVaW6hSHHAoEWUlSbg/viCfEy6rKr0ydGmYMz5eqr0KqTQ3SqQ9FA8xl564LjY7bkNhxQHzSMTjGa8yZ6uLTCblxx66W6A2446tcBQCdMGYAPzFQ352NMXcvsYS2t9EJbAkgJA43n8RVJvGR8KbKlJzg91JdMmYW/wiXLRHzPlppA+GpLmyzTqSjltsmw2qBAURyAoDGetY6V9Um6dLgRzRnPiWXE+c3UHGz2FgpITYg2vYjj+uO/R11C1/KvVZT6q45ObpecJyaNnaE7MddFWp84+U4XysnzHm1uNuhZ5SsAi3OJKqtTzRlmpVGl1VqX5rctcVb5YKmnthKCT/hO4WA4J+uPbuCvZwyq0nCru6S+UISUuFGkqSSQUkFSt0Ec6jKSk7EGshzDcWt04i6t29AVII7kQdWwHqBAIgbpJMzJjdjZIkGPCqLcpK9yWUhKfMcFri4uFKBJ4JHHthw0nT/UOtFLdHyTUnWUDc4hmG6pKCnsb7PUUn29t31xuqvVTT2nrDtN0YywyvbZKzTWT+/6GrgYZWtXXTrJpQG0aP9IS82ILXmLlUmZGjIaVfhGxZStRt7pHuMXH9MZUdIcH3H/YFMUtad9O1YU676XZsj0lyqxqHKcmwY6Gi38GrzCd9yC2RdNgTxwfniEHWM7w1kvUCoN27hUJwW/pjQ/xHc/9S/VXn9vU+k9CWdsk5hTHcaqNWy1GddFTWSnY7JDbRDi0BKkg3BIVyfSMVJnZo628kPJcmZXzrFLSrhyfl93gjt+to4PZ2+L2LJaR5bgkkSop27bJVUi65YPlJVqQQADABmBE8il/otyTqZLzRB1GQ7Um2mqszDgwmQsfGLWoIXuB7pAWLfNX7Y2u0z0r1vey9DlSMvOoHw6CsuugW45ub4xEY69uuajsCmP6hZgYaSUksrpKEjghQ48oEcgH7YcuX/FI6wGXEsZqqtXrUccFLi5DSgPoQSn7bcYr4j+GudM7XKbhPkI0yAApSjG0CSlsdyZPX7VfMt5pwLBbfyZWZ5JG099lKNbb1GNmDKoSus1SE0oEXbTMQpR+wOMkfFY1okajeIbnOluV19lnK9KhUanOtXUqOWo6VPlIvyd7z6gPr9MJ1E8RHXSqNJq9I0fznJQhVy5FaWtJUObXDZxXbMx6htS9Xatq/mHTjM8qr1yquzp7n4FJV5ilnlJsjkbfSfmMNfCPwmxfKGYXsSxHST5SkJ45UpJPBMbJIO/WuzhmuwxWwbt7ZU/MFHY8AHvHUz9qbtborkVpiBX23VPNqR5sJl27l13KE8j0HafUn2v8720M/wBnwrSss9WudBUJ7caPK01gKkl54AFZkJKCom11XKif3xWbS7pf1TzBnWkzYmiOd8wwy7uNKk5dksNvlw3LTs0pSltsk+pavWBexB5xJun3h9+Kbl3Mtbr+SMr0HKruYJAVLXLrUUnygolDYIDlkJvxb742DPmDHNuVrrCmlBBdTplUwDqSZ43gDptMQeapmA3acKxNu5cBISZ+XfoR39/2rbSsar6PZfdcdr2qdHiBQHoclpBBFxho13rQ6YcsEmVqk0+Uj/o2FPJ/8kXAxlrA8K7xJc3m+cuqygUguH+0ESovu/YeS2kH3w4ab4EucKu4lWqXWbV5JUob00umuOBR9wC68Oftjzjaf4arQEfF4jPshBP9wK0V3xDkfwmFH6lI/wCa0gyX1t6Tak1JdMyFBnTWWztkVGRIjxo7fPYqdWlX2CSfpijXj/dTOlGc9Jsp6K5K1Wos2sM51MiuUqmVRD8mC2ITzaVuoSbpG50Wva5tj5lDwGOmemPtv17VHUWpuKFlKjTWYtz9SlCiB98PqJ4JPQi4tMip6e5tqL4RZUmdmuXvWRwCSkjnF0yr4G4DljMlvizd04sskkJ0AAmCPmJWeJkQBUPiec7zEMNctfJCdYgnVPY7QBWf3h69LFe6jurajQA2afCpNSbnTnJSluByKw4h5W0cbyUtpbUsGwU83yebbdu6S6JM1F6owOnHIMVx8qWpwZValrNzfcVPXJN/f34+WI36eejjQvpbYmf7lci/g7tQQluoSZU9+S86hFylHmPOLUlFyTsFk35tfnEqQoUh9YKa2EpKv7jpNu3PzvxjdFpZuHy64gExEkdP6xVD0DQEHgb0yhWKKttLjdPWsKVYpWLWH8/S+OzdZithCUUJSSki44FiePl74WfydTmJKWVFO02FmRc3t8gDxwP64UG8u0pmKW1ugrSshBWVe47HDkpT1rtVIDFWmqXdmK1dF7BKCTb9h7fXHxdWri0qdEZCLI9KtvpHYcC4P+mHK1TKREQyhDiFqASou37i3a1rDvg8zHp7big1HSpIFlbhcpAJ9R44+tsJ+UKEEUyjCrFRHlyojcjclJQ45HSu445Te/zwbbyrJfSWWYMdk7CNzbDaLe3+G2HWmWlCQ95CbAhIQhskXB/1GPSqoEJe8uepVlWKdqQLj6Afvz88AWk9qMCaazOTaqpQcXJcFjsRtWLf0t/+sMGjkOpKJSmruJIQASom5P15/b+MRxX9fa3Bzqv8PnSZNKMxMF1l6gVF1br93nHnI7rLRaLjexbBaWfKWY/mBwgq2lcx9TdRpKWmGHXYM1mEioyY9Ty9VnEvxi0tLpcMdpSo60OjzQUp2+WlSCArbhUWSp6UmXxNSs1kNsELmVDzCkpvYDt7nt++O7GUKEyspU9ZspuobSCRbv8A0+mImR1INRG3ahVp1dciOqYddLWUqk+ilIWtYJUW2ClTSmglzcdy7rskFSbCEtUOpvq+c1ZpytNtIa7Vpq8qtOrpkR2cuBEecUR8V8O800o2QtKQh8qG5ClWSCBhC40WqNStz2G5/ap/AsDvMeuA02QgEEhSyEo25lSiAInff6AkgG5caiUJjY+1BSfk64k3QP8AIH7Y7hymNOAx4kcG3oRttcD+fcd/fEaaDz9YZ2T0S9YGGWJjm34aMpxSpqUjcFGUttKWisnslpIQkEcqvfDreqRcZKS0sAoUVo4PF+xJ5vY4FsJUmYie9RV0z8NcKa1BUGJSZSfoeo9xsekjelp+qojDyWR9eALDtzf+Mc263Lltf2LGxSuAp1VrgXHH/wB5whyqlLQ6fOUgtHhK95ULkWtYEc3IwF1CW6ggJKdoAKyNtrjhXHJB7XHthUIApClR+olC1MvraRaxuADb25/g4JitFtK31u3WlVgW+Ra/fkcHCQqoNjzHlPs2bF+CT2v7/L2t+/OC79aY8xUh6UrlJU2pKNhJvbuBc8n+LYEIFBTmqLaEVJQQgAfCLNgPqBjpp2pUig0V19RWt2MVOKWblZHYk++BgYVPp+9ER6jR99SvIlncfTv289uMfHHFt0eOW1lO9poqsbXJaUST9+cDAwQ8UKeRSZUXXfxBhrzFbVAbk34PpTghllKZFYV56QvbMATvF7eoD3wMDADilBzTgTQ6KnLjkhNIihwuXLgjp3E7hze31P8AJ+eEP8Op4msOCCzuXcLV5QuoC1gfn3P84GBjh0pIcUrSYcSC418FFbZ82Nvd8pATvUAmxNu5HzwjTlrW68ypRKPNPoJ47fLAwMEHrP8A7tRkesfb80orbbTUY7KW0hHkLOwDi+xJ7fvzhGmqV8E4rcbl1dzf6DAwMGTxRqITSWyylslIUykqA4ufnjgokNwyD3bcJ/f0/wDs/wA4GBhQek13Wk9C1io7Ao2LRBF+CN9v8uMN/wCKlIElKZLgCTZICzwLJ4wMDBhxXHiv/9k=

/9j/4AAQSkZJRgABAQAAAQABAAD/2wBDAAIBAQEBAQIBAQECAgICAgQDAgICAgUEBAMEBgUGBgYFBgYGBwkIBgcJBwYGCAsICQoKCgoKBggLDAsKDAkKCgr/2wBDAQICAgICAgUDAwUKBwYHCgoKCgoKCgoKCgoKCgoKCgoKCgoKCgoKCgoKCgoKCgoKCgoKCgoKCgoKCgoKCgoKCgr/wAARCABCAIADASIAAhEBAxEB/8QAHgAAAAcBAQEBAAAAAAAAAAAAAAQFBgcICQMCAQr/xAA9EAABAwIFAgQEBQEFCQEAAAABAgMEBREABgcSIQgxCRMiQRRRYYEVFjJxkaEjQlKxwQoXJCZEYpLR4fD/xAAcAQAABwEBAAAAAAAAAAAAAAABAgMEBQYHAAj/xAA2EQABAwIFAgQFAgQHAAAAAAABAgMRAAQFBhIhMUFRBxMyYRQicYHBFZEjQqGxCBYkotHh8P/aAAwDAQACEQMRAD8AkvU1nSQZs00VQ6BA/NiNRMisT65BQsiXBTWqWptO9S1bvW2Vm/qubnFQ+vnog1q0r18rOZdJtPcz51o9ZAzC1UYUG7VNkOsNyHmPIjpCVhHmqG6xUlA3K3G97J65eId0h5uyro7mbJ8atUqgR9VqA/KqczKT0aJeEaW/L2rSCFqRsUsgckKSR+oYoZ4h+sGZNcetTNWdumLMeYa5Q6hApjdOkZdTMG5TFKjIkJDSQFpKShwKukXCSeRzh65bOBMLSRv29hUV8Q3EpIO/eoo1ONbr9Oqn/K09rL+W5CkB6YlyOY8ld3LbXCVpITuuni4b3KAIwzajlitUmmsVBilPkocaUhraLltwFbSlICtyd9jYe/fm4xYToZ0gYzj1dZfy51cZIq35TrlMmP1pnNKZceO/NTEUsF1SikhYLalEEj0g39OLedYOQdN+pzrT0Wy5lGnJpEamzYVJcfpbTCt8Jch1kyDtBSNjjSEoCt10lJ47YYlloLAK+sfSnCHFLRqAqgNY0l1QyXIy5A1ghVKjVOt5nYcp7EtC2lLbSqQw48EBJVuS6lbd9pNwrg40n8KHpszDLzDJzDmuNUfyxSqRTo1Alrp5jJnOmfT3Xr7wHNqXHdoSoHcEK9VjYTd1t5B6cNN63oJUs80uhtToOtuXIzdezDKbVMZpqJ9VkSN77yvMLRWEqWbkXAue2JSyR1hdKuaaLS6zlnXrK78WpSITEIIqzaPUl6l79yVEFsDy3CSoD9JOCIaQg7HrSqUkiIoZs0L0XrlLCavpLliS+KfBKXn6BGU4m9Po5JCijcCbruQf7x+Zxl743ueMu6SZ/n6MacaHR6KZ1HmOSa88Jiky46azOUPhkIeDYSnaGVKUhSf7NQ4tjTzUXXjSvIeRWM81bP0BdOlUiEYDsKU28qXek0tQDYSfXcIVzwBYkkAEjOjxB+qCB1cwJDUHTKg/l6guzZsCp1uCh+UtLsyTJAQo8AKLikKAGwhIuVc4lLPD7rEp8nYA7qJgD2J7+wBPtFNLu+trEDzDueAOT9vyYFZhyoKc6S3pjsptVRkNuqlOKcC1OKJJuEp/Tc/Ie/btj69oPrbNWpmLpTm2V/w4CEwsrzH07gQALoaIUPfj598WXzTUdasu5am5hy/q8INGhxy6GafUDHSVlYQWkttJCUr3m23ESy9a9WH3TbU/MCAo+kfj74sPssYRucBxFlXyvN/7lfhNDbYnaviQlR/Yfk026J0m9T1IqDNaqHTbqJ5aLuJeeyTUEtkf912b8/bHsZH1E07QjM2oOQp8NuQ4tAFapDsUqsbKTZ1KTyTawJNvb5adeGXpZrH06aLzvEC13zRmKXUJyRStGslVzMEhturVOSS03LeQ65byRclNx+hLi+wSSjdQWV/Fh0C06rOuWdOsOgZ1ojTiX67RXMxN1hDKXnQkhMKfHLamgpYTZselPZIAuMgRngP5kcwpL9sdKg2hS3Fth13+dCIQ5OiUpKtgVnQJKTVuODrVhwuvKciJMJCtI6E7pidzHIAk1m9KiQKrk+mTZFUS2tEmShMRLCgu7QZsQQeLpN7m3Yj2x4y5mStZTkR5VISpK2lFCFgbS6VA3uOSTwB2scT7WM9dO2u8dMrWbQhjLVWTIXfMOlSBT7qKQd71NdKozo9PPlFk8cY86z+GHrpolpfB6hXaVNzRkLMNOZqFBzjl2OSylle4j4tokriL9ik3QDcBasXa6eaZdbtsUQGVOSEhSk6VkDcIUDBMcJOlZG+moItJuUKWwrWBzAMj6jn7iR71AmbM7ZsmPeS7JLnmOXUok7v0DkJUo3/fjCLVdQKrlmcqU6uI++4naQ7Gu5+kjcVG4P6iBz9sH6lGm056S4qEp5CkNAPE/puCQn6i3vho5jgfEsu1FER9WzzFL49KEi1v5uP4+uHrdjbsp0BECkEpAEVcJ7ItKn02gUMVScinwaj8VLZenq8kgNttKUyhaAApQa7nsNt+BhyRqFU9OpLFd0rzjVKDMaRdp38ZXyFo8pV0tIAJ2FzseAsc4jKPm2r1p0PpmtqabUk/EkIDhdWSCq473NykEW4Ha+Pf50zctr8NqNRaSEBXkKbBIbUebkK9+B6T37gm+K0/mnMrzfl+cI5Ow/bjtUc1YBKtaUCRT21Hyr1B6o5kXGj6tzp8eokuR/j61JdS44sq2lDaypW8pUpsEWuBbtcYnrQLwiOsPONVhZp1A1hoeVYcdtKqS55r7s9prduSgITZSALlVioHco84aXRbqzoXptJGpGr9VqArLhKICIoStlDaSCl3gfrvuI72v88W/wBN/EU0QVntypydXpbVBTAQ3FpiKW4ZK5JN1uuvEn0i1koSPclR7DGL5z8S844Yty2wq2K1pBJdUlRSSP5UAJVqPTUohPI4Go6llrKdreWyLi+d9R2QCBA7qP4G/wDYObLXgo9N2YZMTMPUNqZnXP8AU2LL3z6uuNHSdy1WbQi7jabrUbeYQSbkXxJ9G8KXwx8jwDWKr045fdYip3uzMxVB59CQB3Wp5zb29z8sDJ3W906ZumsQYWqk5tb7gS18QpbKVE9huKbXP1w9aP8Ak+rIqLuo+ZYOZhORIZiIqDZ8unx18IDLe8pDqRyXyC4T2KBxjDLHxFzxiWMacwYq5YNck+W6Vc8ISjlXupSU+8wDeLrL1pa23+htA8rjlP8AUqPH0k+1FKdop0RsadMnTTp/ydU6O3Uvw2BBpsJvylv+lTiG0cqXsBQtYA7EK5HOHZljpL0PrtNfczx0/wCVoG59SY0OEylSFRgAUlwbQAq5X6RwL98MLRrRbQXSAIj0Ss1GppbqEma21VJCVtJkv7d7oQlITuskAG3Yn54ibxYfEprfSpp/R9JdD5MeJnPODaxDliMhYpUJKghUhLZG0uKWoIbCvSFblkEIIxP4xmZGbMVtsuZOuX3luGVPPLcC5AKlHZwIS2BKlfwtQA2UomDDpwm6w+2Ve4ghLYA4SEx2A41E8AfNBJ4AE1Z9fRJ0Sqjim1Dp6yc42tW74eRS0KSok3vtPfnm+D9E6J+kDLMlqpZc6bMjRHWlBbL0fLcclJHYglJx+ZzU3qG1RrOfF5urmtWeF1V10PQszv5mmhbpUpQDzTnnAhvck2ISkfJATzjYfwOPEd1Z6qNFsw6Ra05mcqGdNP32ml1eQkebUYLqVBl90DhTiVJKFK43+knm5J/EPw3zxk3L/wCquYkt9tOkOAKdSUaiADClnUmSAfSRI+WCYbYTfWOK3fw7aNKjMTBBj6cGN+v1q5PVr0faX9XWkczSzPZkshbShTJsSWttUB0FKkOJCCBwUpFv8NwMQ1pl4PPRbWtNYNI1s6cIDdfiJVGqMqmZjmobnFBsmUkoeBG8WUUkAhW4W7YmXKeY83U3Lkal5rzT+K1NhlCJ9TRHDCZDtuVhsEhANx6bm1u+FE5plOiypJNuwKjzjGbfO2YsFaNnYXjgQhepBQtaQOZKOCEq9RBA33gGatv+XDcIl1I3G4IB+x6GOOah/LvgyeGpkasIzgrRRbyIBMlUep5hmy4o2pJ3LZce2uAAH0q4OLPUZrJczJ7EOmRqe9Qn6elEeOywgRVxVI4SG7bfLKTbba1uMMFVaW6hSHHAoEWUlSbg/viCfEy6rKr0ydGmYMz5eqr0KqTQ3SqQ9FA8xl564LjY7bkNhxQHzSMTjGa8yZ6uLTCblxx66W6A2446tcBQCdMGYAPzFQ352NMXcvsYS2t9EJbAkgJA43n8RVJvGR8KbKlJzg91JdMmYW/wiXLRHzPlppA+GpLmyzTqSjltsmw2qBAURyAoDGetY6V9Um6dLgRzRnPiWXE+c3UHGz2FgpITYg2vYjj+uO/R11C1/KvVZT6q45ObpecJyaNnaE7MddFWp84+U4XysnzHm1uNuhZ5SsAi3OJKqtTzRlmpVGl1VqX5rctcVb5YKmnthKCT/hO4WA4J+uPbuCvZwyq0nCru6S+UISUuFGkqSSQUkFSt0Ec6jKSk7EGshzDcWt04i6t29AVII7kQdWwHqBAIgbpJMzJjdjZIkGPCqLcpK9yWUhKfMcFri4uFKBJ4JHHthw0nT/UOtFLdHyTUnWUDc4hmG6pKCnsb7PUUn29t31xuqvVTT2nrDtN0YywyvbZKzTWT+/6GrgYZWtXXTrJpQG0aP9IS82ILXmLlUmZGjIaVfhGxZStRt7pHuMXH9MZUdIcH3H/YFMUtad9O1YU676XZsj0lyqxqHKcmwY6Gi38GrzCd9yC2RdNgTxwfniEHWM7w1kvUCoN27hUJwW/pjQ/xHc/9S/VXn9vU+k9CWdsk5hTHcaqNWy1GddFTWSnY7JDbRDi0BKkg3BIVyfSMVJnZo628kPJcmZXzrFLSrhyfl93gjt+to4PZ2+L2LJaR5bgkkSop27bJVUi65YPlJVqQQADABmBE8il/otyTqZLzRB1GQ7Um2mqszDgwmQsfGLWoIXuB7pAWLfNX7Y2u0z0r1vey9DlSMvOoHw6CsuugW45ub4xEY69uuajsCmP6hZgYaSUksrpKEjghQ48oEcgH7YcuX/FI6wGXEsZqqtXrUccFLi5DSgPoQSn7bcYr4j+GudM7XKbhPkI0yAApSjG0CSlsdyZPX7VfMt5pwLBbfyZWZ5JG099lKNbb1GNmDKoSus1SE0oEXbTMQpR+wOMkfFY1okajeIbnOluV19lnK9KhUanOtXUqOWo6VPlIvyd7z6gPr9MJ1E8RHXSqNJq9I0fznJQhVy5FaWtJUObXDZxXbMx6htS9Xatq/mHTjM8qr1yquzp7n4FJV5ilnlJsjkbfSfmMNfCPwmxfKGYXsSxHST5SkJ45UpJPBMbJIO/WuzhmuwxWwbt7ZU/MFHY8AHvHUz9qbtborkVpiBX23VPNqR5sJl27l13KE8j0HafUn2v8720M/wBnwrSss9WudBUJ7caPK01gKkl54AFZkJKCom11XKif3xWbS7pf1TzBnWkzYmiOd8wwy7uNKk5dksNvlw3LTs0pSltsk+pavWBexB5xJun3h9+Kbl3Mtbr+SMr0HKruYJAVLXLrUUnygolDYIDlkJvxb742DPmDHNuVrrCmlBBdTplUwDqSZ43gDptMQeapmA3acKxNu5cBISZ+XfoR39/2rbSsar6PZfdcdr2qdHiBQHoclpBBFxho13rQ6YcsEmVqk0+Uj/o2FPJ/8kXAxlrA8K7xJc3m+cuqygUguH+0ESovu/YeS2kH3w4ab4EucKu4lWqXWbV5JUob00umuOBR9wC68Oftjzjaf4arQEfF4jPshBP9wK0V3xDkfwmFH6lI/wCa0gyX1t6Tak1JdMyFBnTWWztkVGRIjxo7fPYqdWlX2CSfpijXj/dTOlGc9Jsp6K5K1Wos2sM51MiuUqmVRD8mC2ITzaVuoSbpG50Wva5tj5lDwGOmemPtv17VHUWpuKFlKjTWYtz9SlCiB98PqJ4JPQi4tMip6e5tqL4RZUmdmuXvWRwCSkjnF0yr4G4DljMlvizd04sskkJ0AAmCPmJWeJkQBUPiec7zEMNctfJCdYgnVPY7QBWf3h69LFe6jurajQA2afCpNSbnTnJSluByKw4h5W0cbyUtpbUsGwU83yebbdu6S6JM1F6owOnHIMVx8qWpwZValrNzfcVPXJN/f34+WI36eejjQvpbYmf7lci/g7tQQluoSZU9+S86hFylHmPOLUlFyTsFk35tfnEqQoUh9YKa2EpKv7jpNu3PzvxjdFpZuHy64gExEkdP6xVD0DQEHgb0yhWKKttLjdPWsKVYpWLWH8/S+OzdZithCUUJSSki44FiePl74WfydTmJKWVFO02FmRc3t8gDxwP64UG8u0pmKW1ugrSshBWVe47HDkpT1rtVIDFWmqXdmK1dF7BKCTb9h7fXHxdWri0qdEZCLI9KtvpHYcC4P+mHK1TKREQyhDiFqASou37i3a1rDvg8zHp7big1HSpIFlbhcpAJ9R44+tsJ+UKEEUyjCrFRHlyojcjclJQ45HSu445Te/zwbbyrJfSWWYMdk7CNzbDaLe3+G2HWmWlCQ95CbAhIQhskXB/1GPSqoEJe8uepVlWKdqQLj6Afvz88AWk9qMCaazOTaqpQcXJcFjsRtWLf0t/+sMGjkOpKJSmruJIQASom5P15/b+MRxX9fa3Bzqv8PnSZNKMxMF1l6gVF1br93nHnI7rLRaLjexbBaWfKWY/mBwgq2lcx9TdRpKWmGHXYM1mEioyY9Ty9VnEvxi0tLpcMdpSo60OjzQUp2+WlSCArbhUWSp6UmXxNSs1kNsELmVDzCkpvYDt7nt++O7GUKEyspU9ZspuobSCRbv8A0+mImR1INRG3ahVp1dciOqYddLWUqk+ilIWtYJUW2ClTSmglzcdy7rskFSbCEtUOpvq+c1ZpytNtIa7Vpq8qtOrpkR2cuBEecUR8V8O800o2QtKQh8qG5ClWSCBhC40WqNStz2G5/ap/AsDvMeuA02QgEEhSyEo25lSiAInff6AkgG5caiUJjY+1BSfk64k3QP8AIH7Y7hymNOAx4kcG3oRttcD+fcd/fEaaDz9YZ2T0S9YGGWJjm34aMpxSpqUjcFGUttKWisnslpIQkEcqvfDreqRcZKS0sAoUVo4PF+xJ5vY4FsJUmYie9RV0z8NcKa1BUGJSZSfoeo9xsekjelp+qojDyWR9eALDtzf+Mc263Lltf2LGxSuAp1VrgXHH/wB5whyqlLQ6fOUgtHhK95ULkWtYEc3IwF1CW6ggJKdoAKyNtrjhXHJB7XHthUIApClR+olC1MvraRaxuADb25/g4JitFtK31u3WlVgW+Ra/fkcHCQqoNjzHlPs2bF+CT2v7/L2t+/OC79aY8xUh6UrlJU2pKNhJvbuBc8n+LYEIFBTmqLaEVJQQgAfCLNgPqBjpp2pUig0V19RWt2MVOKWblZHYk++BgYVPp+9ER6jR99SvIlncfTv289uMfHHFt0eOW1lO9poqsbXJaUST9+cDAwQ8UKeRSZUXXfxBhrzFbVAbk34PpTghllKZFYV56QvbMATvF7eoD3wMDADilBzTgTQ6KnLjkhNIihwuXLgjp3E7hze31P8AJ+eEP8Op4msOCCzuXcLV5QuoC1gfn3P84GBjh0pIcUrSYcSC418FFbZ82Nvd8pATvUAmxNu5HzwjTlrW68ypRKPNPoJ47fLAwMEHrP8A7tRkesfb80orbbTUY7KW0hHkLOwDi+xJ7fvzhGmqV8E4rcbl1dzf6DAwMGTxRqITSWyylslIUykqA4ufnjgokNwyD3bcJ/f0/wDs/wA4GBhQek13Wk9C1io7Ao2LRBF+CN9v8uMN/wCKlIElKZLgCTZICzwLJ4wMDBhxXHiv/9k=

/9j/4AAQSkZJRgABAQAAAQABAAD/2wBDAAIBAQEBAQIBAQECAgICAgQDAgICAgUEBAMEBgUGBgYFBgYGBwkIBgcJBwYGCAsICQoKCgoKBggLDAsKDAkKCgr/2wBDAQICAgICAgUDAwUKBwYHCgoKCgoKCgoKCgoKCgoKCgoKCgoKCgoKCgoKCgoKCgoKCgoKCgoKCgoKCgoKCgoKCgr/wAARCABCAIADASIAAhEBAxEB/8QAHgAAAAcBAQEBAAAAAAAAAAAAAAQFBgcICQMCAQr/xAA9EAABAwIFAgQEBQEFCQEAAAABAgMEBREABgcSIQgxCRMiQRRRYYEVFjJxkaEjQlKxwQoXJCZEYpLR4fD/xAAcAQAABwEBAAAAAAAAAAAAAAABAgMEBQYHAAj/xAA2EQABAwIFAgQFAgQHAAAAAAABAgMRAAQFBhIhMUFRBxMyYRQicYHBFZEjQqGxCBYkotHh8P/aAAwDAQACEQMRAD8AkvU1nSQZs00VQ6BA/NiNRMisT65BQsiXBTWqWptO9S1bvW2Vm/qubnFQ+vnog1q0r18rOZdJtPcz51o9ZAzC1UYUG7VNkOsNyHmPIjpCVhHmqG6xUlA3K3G97J65eId0h5uyro7mbJ8atUqgR9VqA/KqczKT0aJeEaW/L2rSCFqRsUsgckKSR+oYoZ4h+sGZNcetTNWdumLMeYa5Q6hApjdOkZdTMG5TFKjIkJDSQFpKShwKukXCSeRzh65bOBMLSRv29hUV8Q3EpIO/eoo1ONbr9Oqn/K09rL+W5CkB6YlyOY8ld3LbXCVpITuuni4b3KAIwzajlitUmmsVBilPkocaUhraLltwFbSlICtyd9jYe/fm4xYToZ0gYzj1dZfy51cZIq35TrlMmP1pnNKZceO/NTEUsF1SikhYLalEEj0g39OLedYOQdN+pzrT0Wy5lGnJpEamzYVJcfpbTCt8Jch1kyDtBSNjjSEoCt10lJ47YYlloLAK+sfSnCHFLRqAqgNY0l1QyXIy5A1ghVKjVOt5nYcp7EtC2lLbSqQw48EBJVuS6lbd9pNwrg40n8KHpszDLzDJzDmuNUfyxSqRTo1Alrp5jJnOmfT3Xr7wHNqXHdoSoHcEK9VjYTd1t5B6cNN63oJUs80uhtToOtuXIzdezDKbVMZpqJ9VkSN77yvMLRWEqWbkXAue2JSyR1hdKuaaLS6zlnXrK78WpSITEIIqzaPUl6l79yVEFsDy3CSoD9JOCIaQg7HrSqUkiIoZs0L0XrlLCavpLliS+KfBKXn6BGU4m9Po5JCijcCbruQf7x+Zxl743ueMu6SZ/n6MacaHR6KZ1HmOSa88Jiky46azOUPhkIeDYSnaGVKUhSf7NQ4tjTzUXXjSvIeRWM81bP0BdOlUiEYDsKU28qXek0tQDYSfXcIVzwBYkkAEjOjxB+qCB1cwJDUHTKg/l6guzZsCp1uCh+UtLsyTJAQo8AKLikKAGwhIuVc4lLPD7rEp8nYA7qJgD2J7+wBPtFNLu+trEDzDueAOT9vyYFZhyoKc6S3pjsptVRkNuqlOKcC1OKJJuEp/Tc/Ie/btj69oPrbNWpmLpTm2V/w4CEwsrzH07gQALoaIUPfj598WXzTUdasu5am5hy/q8INGhxy6GafUDHSVlYQWkttJCUr3m23ESy9a9WH3TbU/MCAo+kfj74sPssYRucBxFlXyvN/7lfhNDbYnaviQlR/Yfk026J0m9T1IqDNaqHTbqJ5aLuJeeyTUEtkf912b8/bHsZH1E07QjM2oOQp8NuQ4tAFapDsUqsbKTZ1KTyTawJNvb5adeGXpZrH06aLzvEC13zRmKXUJyRStGslVzMEhturVOSS03LeQ65byRclNx+hLi+wSSjdQWV/Fh0C06rOuWdOsOgZ1ojTiX67RXMxN1hDKXnQkhMKfHLamgpYTZselPZIAuMgRngP5kcwpL9sdKg2hS3Fth13+dCIQ5OiUpKtgVnQJKTVuODrVhwuvKciJMJCtI6E7pidzHIAk1m9KiQKrk+mTZFUS2tEmShMRLCgu7QZsQQeLpN7m3Yj2x4y5mStZTkR5VISpK2lFCFgbS6VA3uOSTwB2scT7WM9dO2u8dMrWbQhjLVWTIXfMOlSBT7qKQd71NdKozo9PPlFk8cY86z+GHrpolpfB6hXaVNzRkLMNOZqFBzjl2OSylle4j4tokriL9ik3QDcBasXa6eaZdbtsUQGVOSEhSk6VkDcIUDBMcJOlZG+moItJuUKWwrWBzAMj6jn7iR71AmbM7ZsmPeS7JLnmOXUok7v0DkJUo3/fjCLVdQKrlmcqU6uI++4naQ7Gu5+kjcVG4P6iBz9sH6lGm056S4qEp5CkNAPE/puCQn6i3vho5jgfEsu1FER9WzzFL49KEi1v5uP4+uHrdjbsp0BECkEpAEVcJ7ItKn02gUMVScinwaj8VLZenq8kgNttKUyhaAApQa7nsNt+BhyRqFU9OpLFd0rzjVKDMaRdp38ZXyFo8pV0tIAJ2FzseAsc4jKPm2r1p0PpmtqabUk/EkIDhdWSCq473NykEW4Ha+Pf50zctr8NqNRaSEBXkKbBIbUebkK9+B6T37gm+K0/mnMrzfl+cI5Ow/bjtUc1YBKtaUCRT21Hyr1B6o5kXGj6tzp8eokuR/j61JdS44sq2lDaypW8pUpsEWuBbtcYnrQLwiOsPONVhZp1A1hoeVYcdtKqS55r7s9prduSgITZSALlVioHco84aXRbqzoXptJGpGr9VqArLhKICIoStlDaSCl3gfrvuI72v88W/wBN/EU0QVntypydXpbVBTAQ3FpiKW4ZK5JN1uuvEn0i1koSPclR7DGL5z8S844Yty2wq2K1pBJdUlRSSP5UAJVqPTUohPI4Go6llrKdreWyLi+d9R2QCBA7qP4G/wDYObLXgo9N2YZMTMPUNqZnXP8AU2LL3z6uuNHSdy1WbQi7jabrUbeYQSbkXxJ9G8KXwx8jwDWKr045fdYip3uzMxVB59CQB3Wp5zb29z8sDJ3W906ZumsQYWqk5tb7gS18QpbKVE9huKbXP1w9aP8Ak+rIqLuo+ZYOZhORIZiIqDZ8unx18IDLe8pDqRyXyC4T2KBxjDLHxFzxiWMacwYq5YNck+W6Vc8ISjlXupSU+8wDeLrL1pa23+htA8rjlP8AUqPH0k+1FKdop0RsadMnTTp/ydU6O3Uvw2BBpsJvylv+lTiG0cqXsBQtYA7EK5HOHZljpL0PrtNfczx0/wCVoG59SY0OEylSFRgAUlwbQAq5X6RwL98MLRrRbQXSAIj0Ss1GppbqEma21VJCVtJkv7d7oQlITuskAG3Yn54ibxYfEprfSpp/R9JdD5MeJnPODaxDliMhYpUJKghUhLZG0uKWoIbCvSFblkEIIxP4xmZGbMVtsuZOuX3luGVPPLcC5AKlHZwIS2BKlfwtQA2UomDDpwm6w+2Ve4ghLYA4SEx2A41E8AfNBJ4AE1Z9fRJ0Sqjim1Dp6yc42tW74eRS0KSok3vtPfnm+D9E6J+kDLMlqpZc6bMjRHWlBbL0fLcclJHYglJx+ZzU3qG1RrOfF5urmtWeF1V10PQszv5mmhbpUpQDzTnnAhvck2ISkfJATzjYfwOPEd1Z6qNFsw6Ra05mcqGdNP32ml1eQkebUYLqVBl90DhTiVJKFK43+knm5J/EPw3zxk3L/wCquYkt9tOkOAKdSUaiADClnUmSAfSRI+WCYbYTfWOK3fw7aNKjMTBBj6cGN+v1q5PVr0faX9XWkczSzPZkshbShTJsSWttUB0FKkOJCCBwUpFv8NwMQ1pl4PPRbWtNYNI1s6cIDdfiJVGqMqmZjmobnFBsmUkoeBG8WUUkAhW4W7YmXKeY83U3Lkal5rzT+K1NhlCJ9TRHDCZDtuVhsEhANx6bm1u+FE5plOiypJNuwKjzjGbfO2YsFaNnYXjgQhepBQtaQOZKOCEq9RBA33gGatv+XDcIl1I3G4IB+x6GOOah/LvgyeGpkasIzgrRRbyIBMlUep5hmy4o2pJ3LZce2uAAH0q4OLPUZrJczJ7EOmRqe9Qn6elEeOywgRVxVI4SG7bfLKTbba1uMMFVaW6hSHHAoEWUlSbg/viCfEy6rKr0ydGmYMz5eqr0KqTQ3SqQ9FA8xl564LjY7bkNhxQHzSMTjGa8yZ6uLTCblxx66W6A2446tcBQCdMGYAPzFQ352NMXcvsYS2t9EJbAkgJA43n8RVJvGR8KbKlJzg91JdMmYW/wiXLRHzPlppA+GpLmyzTqSjltsmw2qBAURyAoDGetY6V9Um6dLgRzRnPiWXE+c3UHGz2FgpITYg2vYjj+uO/R11C1/KvVZT6q45ObpecJyaNnaE7MddFWp84+U4XysnzHm1uNuhZ5SsAi3OJKqtTzRlmpVGl1VqX5rctcVb5YKmnthKCT/hO4WA4J+uPbuCvZwyq0nCru6S+UISUuFGkqSSQUkFSt0Ec6jKSk7EGshzDcWt04i6t29AVII7kQdWwHqBAIgbpJMzJjdjZIkGPCqLcpK9yWUhKfMcFri4uFKBJ4JHHthw0nT/UOtFLdHyTUnWUDc4hmG6pKCnsb7PUUn29t31xuqvVTT2nrDtN0YywyvbZKzTWT+/6GrgYZWtXXTrJpQG0aP9IS82ILXmLlUmZGjIaVfhGxZStRt7pHuMXH9MZUdIcH3H/YFMUtad9O1YU676XZsj0lyqxqHKcmwY6Gi38GrzCd9yC2RdNgTxwfniEHWM7w1kvUCoN27hUJwW/pjQ/xHc/9S/VXn9vU+k9CWdsk5hTHcaqNWy1GddFTWSnY7JDbRDi0BKkg3BIVyfSMVJnZo628kPJcmZXzrFLSrhyfl93gjt+to4PZ2+L2LJaR5bgkkSop27bJVUi65YPlJVqQQADABmBE8il/otyTqZLzRB1GQ7Um2mqszDgwmQsfGLWoIXuB7pAWLfNX7Y2u0z0r1vey9DlSMvOoHw6CsuugW45ub4xEY69uuajsCmP6hZgYaSUksrpKEjghQ48oEcgH7YcuX/FI6wGXEsZqqtXrUccFLi5DSgPoQSn7bcYr4j+GudM7XKbhPkI0yAApSjG0CSlsdyZPX7VfMt5pwLBbfyZWZ5JG099lKNbb1GNmDKoSus1SE0oEXbTMQpR+wOMkfFY1okajeIbnOluV19lnK9KhUanOtXUqOWo6VPlIvyd7z6gPr9MJ1E8RHXSqNJq9I0fznJQhVy5FaWtJUObXDZxXbMx6htS9Xatq/mHTjM8qr1yquzp7n4FJV5ilnlJsjkbfSfmMNfCPwmxfKGYXsSxHST5SkJ45UpJPBMbJIO/WuzhmuwxWwbt7ZU/MFHY8AHvHUz9qbtborkVpiBX23VPNqR5sJl27l13KE8j0HafUn2v8720M/wBnwrSss9WudBUJ7caPK01gKkl54AFZkJKCom11XKif3xWbS7pf1TzBnWkzYmiOd8wwy7uNKk5dksNvlw3LTs0pSltsk+pavWBexB5xJun3h9+Kbl3Mtbr+SMr0HKruYJAVLXLrUUnygolDYIDlkJvxb742DPmDHNuVrrCmlBBdTplUwDqSZ43gDptMQeapmA3acKxNu5cBISZ+XfoR39/2rbSsar6PZfdcdr2qdHiBQHoclpBBFxho13rQ6YcsEmVqk0+Uj/o2FPJ/8kXAxlrA8K7xJc3m+cuqygUguH+0ESovu/YeS2kH3w4ab4EucKu4lWqXWbV5JUob00umuOBR9wC68Oftjzjaf4arQEfF4jPshBP9wK0V3xDkfwmFH6lI/wCa0gyX1t6Tak1JdMyFBnTWWztkVGRIjxo7fPYqdWlX2CSfpijXj/dTOlGc9Jsp6K5K1Wos2sM51MiuUqmVRD8mC2ITzaVuoSbpG50Wva5tj5lDwGOmemPtv17VHUWpuKFlKjTWYtz9SlCiB98PqJ4JPQi4tMip6e5tqL4RZUmdmuXvWRwCSkjnF0yr4G4DljMlvizd04sskkJ0AAmCPmJWeJkQBUPiec7zEMNctfJCdYgnVPY7QBWf3h69LFe6jurajQA2afCpNSbnTnJSluByKw4h5W0cbyUtpbUsGwU83yebbdu6S6JM1F6owOnHIMVx8qWpwZValrNzfcVPXJN/f34+WI36eejjQvpbYmf7lci/g7tQQluoSZU9+S86hFylHmPOLUlFyTsFk35tfnEqQoUh9YKa2EpKv7jpNu3PzvxjdFpZuHy64gExEkdP6xVD0DQEHgb0yhWKKttLjdPWsKVYpWLWH8/S+OzdZithCUUJSSki44FiePl74WfydTmJKWVFO02FmRc3t8gDxwP64UG8u0pmKW1ugrSshBWVe47HDkpT1rtVIDFWmqXdmK1dF7BKCTb9h7fXHxdWri0qdEZCLI9KtvpHYcC4P+mHK1TKREQyhDiFqASou37i3a1rDvg8zHp7big1HSpIFlbhcpAJ9R44+tsJ+UKEEUyjCrFRHlyojcjclJQ45HSu445Te/zwbbyrJfSWWYMdk7CNzbDaLe3+G2HWmWlCQ95CbAhIQhskXB/1GPSqoEJe8uepVlWKdqQLj6Afvz88AWk9qMCaazOTaqpQcXJcFjsRtWLf0t/+sMGjkOpKJSmruJIQASom5P15/b+MRxX9fa3Bzqv8PnSZNKMxMF1l6gVF1br93nHnI7rLRaLjexbBaWfKWY/mBwgq2lcx9TdRpKWmGHXYM1mEioyY9Ty9VnEvxi0tLpcMdpSo60OjzQUp2+WlSCArbhUWSp6UmXxNSs1kNsELmVDzCkpvYDt7nt++O7GUKEyspU9ZspuobSCRbv8A0+mImR1INRG3ahVp1dciOqYddLWUqk+ilIWtYJUW2ClTSmglzcdy7rskFSbCEtUOpvq+c1ZpytNtIa7Vpq8qtOrpkR2cuBEecUR8V8O800o2QtKQh8qG5ClWSCBhC40WqNStz2G5/ap/AsDvMeuA02QgEEhSyEo25lSiAInff6AkgG5caiUJjY+1BSfk64k3QP8AIH7Y7hymNOAx4kcG3oRttcD+fcd/fEaaDz9YZ2T0S9YGGWJjm34aMpxSpqUjcFGUttKWisnslpIQkEcqvfDreqRcZKS0sAoUVo4PF+xJ5vY4FsJUmYie9RV0z8NcKa1BUGJSZSfoeo9xsekjelp+qojDyWR9eALDtzf+Mc263Lltf2LGxSuAp1VrgXHH/wB5whyqlLQ6fOUgtHhK95ULkWtYEc3IwF1CW6ggJKdoAKyNtrjhXHJB7XHthUIApClR+olC1MvraRaxuADb25/g4JitFtK31u3WlVgW+Ra/fkcHCQqoNjzHlPs2bF+CT2v7/L2t+/OC79aY8xUh6UrlJU2pKNhJvbuBc8n+LYEIFBTmqLaEVJQQgAfCLNgPqBjpp2pUig0V19RWt2MVOKWblZHYk++BgYVPp+9ER6jR99SvIlncfTv289uMfHHFt0eOW1lO9poqsbXJaUST9+cDAwQ8UKeRSZUXXfxBhrzFbVAbk34PpTghllKZFYV56QvbMATvF7eoD3wMDADilBzTgTQ6KnLjkhNIihwuXLgjp3E7hze31P8AJ+eEP8Op4msOCCzuXcLV5QuoC1gfn3P84GBjh0pIcUrSYcSC418FFbZ82Nvd8pATvUAmxNu5HzwjTlrW68ypRKPNPoJ47fLAwMEHrP8A7tRkesfb80orbbTUY7KW0hHkLOwDi+xJ7fvzhGmqV8E4rcbl1dzf6DAwMGTxRqITSWyylslIUykqA4ufnjgokNwyD3bcJ/f0/wDs/wA4GBhQek13Wk9C1io7Ao2LRBF+CN9v8uMN/wCKlIElKZLgCTZICzwLJ4wMDBhxXHiv/9k=

/9j/4AAQSkZJRgABAQAAAQABAAD/2wBDAAIBAQEBAQIBAQECAgICAgQDAgICAgUEBAMEBgUGBgYFBgYGBwkIBgcJBwYGCAsICQoKCgoKBggLDAsKDAkKCgr/2wBDAQICAgICAgUDAwUKBwYHCgoKCgoKCgoKCgoKCgoKCgoKCgoKCgoKCgoKCgoKCgoKCgoKCgoKCgoKCgoKCgoKCgr/wAARCABCAIADASIAAhEBAxEB/8QAHgAAAAcBAQEBAAAAAAAAAAAAAAQFBgcICQMCAQr/xAA9EAABAwIFAgQEBQEFCQEAAAABAgMEBREABgcSIQgxCRMiQRRRYYEVFjJxkaEjQlKxwQoXJCZEYpLR4fD/xAAcAQAABwEBAAAAAAAAAAAAAAABAgMEBQYHAAj/xAA2EQABAwIFAgQFAgQHAAAAAAABAgMRAAQFBhIhMUFRBxMyYRQicYHBFZEjQqGxCBYkotHh8P/aAAwDAQACEQMRAD8AkvU1nSQZs00VQ6BA/NiNRMisT65BQsiXBTWqWptO9S1bvW2Vm/qubnFQ+vnog1q0r18rOZdJtPcz51o9ZAzC1UYUG7VNkOsNyHmPIjpCVhHmqG6xUlA3K3G97J65eId0h5uyro7mbJ8atUqgR9VqA/KqczKT0aJeEaW/L2rSCFqRsUsgckKSR+oYoZ4h+sGZNcetTNWdumLMeYa5Q6hApjdOkZdTMG5TFKjIkJDSQFpKShwKukXCSeRzh65bOBMLSRv29hUV8Q3EpIO/eoo1ONbr9Oqn/K09rL+W5CkB6YlyOY8ld3LbXCVpITuuni4b3KAIwzajlitUmmsVBilPkocaUhraLltwFbSlICtyd9jYe/fm4xYToZ0gYzj1dZfy51cZIq35TrlMmP1pnNKZceO/NTEUsF1SikhYLalEEj0g39OLedYOQdN+pzrT0Wy5lGnJpEamzYVJcfpbTCt8Jch1kyDtBSNjjSEoCt10lJ47YYlloLAK+sfSnCHFLRqAqgNY0l1QyXIy5A1ghVKjVOt5nYcp7EtC2lLbSqQw48EBJVuS6lbd9pNwrg40n8KHpszDLzDJzDmuNUfyxSqRTo1Alrp5jJnOmfT3Xr7wHNqXHdoSoHcEK9VjYTd1t5B6cNN63oJUs80uhtToOtuXIzdezDKbVMZpqJ9VkSN77yvMLRWEqWbkXAue2JSyR1hdKuaaLS6zlnXrK78WpSITEIIqzaPUl6l79yVEFsDy3CSoD9JOCIaQg7HrSqUkiIoZs0L0XrlLCavpLliS+KfBKXn6BGU4m9Po5JCijcCbruQf7x+Zxl743ueMu6SZ/n6MacaHR6KZ1HmOSa88Jiky46azOUPhkIeDYSnaGVKUhSf7NQ4tjTzUXXjSvIeRWM81bP0BdOlUiEYDsKU28qXek0tQDYSfXcIVzwBYkkAEjOjxB+qCB1cwJDUHTKg/l6guzZsCp1uCh+UtLsyTJAQo8AKLikKAGwhIuVc4lLPD7rEp8nYA7qJgD2J7+wBPtFNLu+trEDzDueAOT9vyYFZhyoKc6S3pjsptVRkNuqlOKcC1OKJJuEp/Tc/Ie/btj69oPrbNWpmLpTm2V/w4CEwsrzH07gQALoaIUPfj598WXzTUdasu5am5hy/q8INGhxy6GafUDHSVlYQWkttJCUr3m23ESy9a9WH3TbU/MCAo+kfj74sPssYRucBxFlXyvN/7lfhNDbYnaviQlR/Yfk026J0m9T1IqDNaqHTbqJ5aLuJeeyTUEtkf912b8/bHsZH1E07QjM2oOQp8NuQ4tAFapDsUqsbKTZ1KTyTawJNvb5adeGXpZrH06aLzvEC13zRmKXUJyRStGslVzMEhturVOSS03LeQ65byRclNx+hLi+wSSjdQWV/Fh0C06rOuWdOsOgZ1ojTiX67RXMxN1hDKXnQkhMKfHLamgpYTZselPZIAuMgRngP5kcwpL9sdKg2hS3Fth13+dCIQ5OiUpKtgVnQJKTVuODrVhwuvKciJMJCtI6E7pidzHIAk1m9KiQKrk+mTZFUS2tEmShMRLCgu7QZsQQeLpN7m3Yj2x4y5mStZTkR5VISpK2lFCFgbS6VA3uOSTwB2scT7WM9dO2u8dMrWbQhjLVWTIXfMOlSBT7qKQd71NdKozo9PPlFk8cY86z+GHrpolpfB6hXaVNzRkLMNOZqFBzjl2OSylle4j4tokriL9ik3QDcBasXa6eaZdbtsUQGVOSEhSk6VkDcIUDBMcJOlZG+moItJuUKWwrWBzAMj6jn7iR71AmbM7ZsmPeS7JLnmOXUok7v0DkJUo3/fjCLVdQKrlmcqU6uI++4naQ7Gu5+kjcVG4P6iBz9sH6lGm056S4qEp5CkNAPE/puCQn6i3vho5jgfEsu1FER9WzzFL49KEi1v5uP4+uHrdjbsp0BECkEpAEVcJ7ItKn02gUMVScinwaj8VLZenq8kgNttKUyhaAApQa7nsNt+BhyRqFU9OpLFd0rzjVKDMaRdp38ZXyFo8pV0tIAJ2FzseAsc4jKPm2r1p0PpmtqabUk/EkIDhdWSCq473NykEW4Ha+Pf50zctr8NqNRaSEBXkKbBIbUebkK9+B6T37gm+K0/mnMrzfl+cI5Ow/bjtUc1YBKtaUCRT21Hyr1B6o5kXGj6tzp8eokuR/j61JdS44sq2lDaypW8pUpsEWuBbtcYnrQLwiOsPONVhZp1A1hoeVYcdtKqS55r7s9prduSgITZSALlVioHco84aXRbqzoXptJGpGr9VqArLhKICIoStlDaSCl3gfrvuI72v88W/wBN/EU0QVntypydXpbVBTAQ3FpiKW4ZK5JN1uuvEn0i1koSPclR7DGL5z8S844Yty2wq2K1pBJdUlRSSP5UAJVqPTUohPI4Go6llrKdreWyLi+d9R2QCBA7qP4G/wDYObLXgo9N2YZMTMPUNqZnXP8AU2LL3z6uuNHSdy1WbQi7jabrUbeYQSbkXxJ9G8KXwx8jwDWKr045fdYip3uzMxVB59CQB3Wp5zb29z8sDJ3W906ZumsQYWqk5tb7gS18QpbKVE9huKbXP1w9aP8Ak+rIqLuo+ZYOZhORIZiIqDZ8unx18IDLe8pDqRyXyC4T2KBxjDLHxFzxiWMacwYq5YNck+W6Vc8ISjlXupSU+8wDeLrL1pa23+htA8rjlP8AUqPH0k+1FKdop0RsadMnTTp/ydU6O3Uvw2BBpsJvylv+lTiG0cqXsBQtYA7EK5HOHZljpL0PrtNfczx0/wCVoG59SY0OEylSFRgAUlwbQAq5X6RwL98MLRrRbQXSAIj0Ss1GppbqEma21VJCVtJkv7d7oQlITuskAG3Yn54ibxYfEprfSpp/R9JdD5MeJnPODaxDliMhYpUJKghUhLZG0uKWoIbCvSFblkEIIxP4xmZGbMVtsuZOuX3luGVPPLcC5AKlHZwIS2BKlfwtQA2UomDDpwm6w+2Ve4ghLYA4SEx2A41E8AfNBJ4AE1Z9fRJ0Sqjim1Dp6yc42tW74eRS0KSok3vtPfnm+D9E6J+kDLMlqpZc6bMjRHWlBbL0fLcclJHYglJx+ZzU3qG1RrOfF5urmtWeF1V10PQszv5mmhbpUpQDzTnnAhvck2ISkfJATzjYfwOPEd1Z6qNFsw6Ra05mcqGdNP32ml1eQkebUYLqVBl90DhTiVJKFK43+knm5J/EPw3zxk3L/wCquYkt9tOkOAKdSUaiADClnUmSAfSRI+WCYbYTfWOK3fw7aNKjMTBBj6cGN+v1q5PVr0faX9XWkczSzPZkshbShTJsSWttUB0FKkOJCCBwUpFv8NwMQ1pl4PPRbWtNYNI1s6cIDdfiJVGqMqmZjmobnFBsmUkoeBG8WUUkAhW4W7YmXKeY83U3Lkal5rzT+K1NhlCJ9TRHDCZDtuVhsEhANx6bm1u+FE5plOiypJNuwKjzjGbfO2YsFaNnYXjgQhepBQtaQOZKOCEq9RBA33gGatv+XDcIl1I3G4IB+x6GOOah/LvgyeGpkasIzgrRRbyIBMlUep5hmy4o2pJ3LZce2uAAH0q4OLPUZrJczJ7EOmRqe9Qn6elEeOywgRVxVI4SG7bfLKTbba1uMMFVaW6hSHHAoEWUlSbg/viCfEy6rKr0ydGmYMz5eqr0KqTQ3SqQ9FA8xl564LjY7bkNhxQHzSMTjGa8yZ6uLTCblxx66W6A2446tcBQCdMGYAPzFQ352NMXcvsYS2t9EJbAkgJA43n8RVJvGR8KbKlJzg91JdMmYW/wiXLRHzPlppA+GpLmyzTqSjltsmw2qBAURyAoDGetY6V9Um6dLgRzRnPiWXE+c3UHGz2FgpITYg2vYjj+uO/R11C1/KvVZT6q45ObpecJyaNnaE7MddFWp84+U4XysnzHm1uNuhZ5SsAi3OJKqtTzRlmpVGl1VqX5rctcVb5YKmnthKCT/hO4WA4J+uPbuCvZwyq0nCru6S+UISUuFGkqSSQUkFSt0Ec6jKSk7EGshzDcWt04i6t29AVII7kQdWwHqBAIgbpJMzJjdjZIkGPCqLcpK9yWUhKfMcFri4uFKBJ4JHHthw0nT/UOtFLdHyTUnWUDc4hmG6pKCnsb7PUUn29t31xuqvVTT2nrDtN0YywyvbZKzTWT+/6GrgYZWtXXTrJpQG0aP9IS82ILXmLlUmZGjIaVfhGxZStRt7pHuMXH9MZUdIcH3H/YFMUtad9O1YU676XZsj0lyqxqHKcmwY6Gi38GrzCd9yC2RdNgTxwfniEHWM7w1kvUCoN27hUJwW/pjQ/xHc/9S/VXn9vU+k9CWdsk5hTHcaqNWy1GddFTWSnY7JDbRDi0BKkg3BIVyfSMVJnZo628kPJcmZXzrFLSrhyfl93gjt+to4PZ2+L2LJaR5bgkkSop27bJVUi65YPlJVqQQADABmBE8il/otyTqZLzRB1GQ7Um2mqszDgwmQsfGLWoIXuB7pAWLfNX7Y2u0z0r1vey9DlSMvOoHw6CsuugW45ub4xEY69uuajsCmP6hZgYaSUksrpKEjghQ48oEcgH7YcuX/FI6wGXEsZqqtXrUccFLi5DSgPoQSn7bcYr4j+GudM7XKbhPkI0yAApSjG0CSlsdyZPX7VfMt5pwLBbfyZWZ5JG099lKNbb1GNmDKoSus1SE0oEXbTMQpR+wOMkfFY1okajeIbnOluV19lnK9KhUanOtXUqOWo6VPlIvyd7z6gPr9MJ1E8RHXSqNJq9I0fznJQhVy5FaWtJUObXDZxXbMx6htS9Xatq/mHTjM8qr1yquzp7n4FJV5ilnlJsjkbfSfmMNfCPwmxfKGYXsSxHST5SkJ45UpJPBMbJIO/WuzhmuwxWwbt7ZU/MFHY8AHvHUz9qbtborkVpiBX23VPNqR5sJl27l13KE8j0HafUn2v8720M/wBnwrSss9WudBUJ7caPK01gKkl54AFZkJKCom11XKif3xWbS7pf1TzBnWkzYmiOd8wwy7uNKk5dksNvlw3LTs0pSltsk+pavWBexB5xJun3h9+Kbl3Mtbr+SMr0HKruYJAVLXLrUUnygolDYIDlkJvxb742DPmDHNuVrrCmlBBdTplUwDqSZ43gDptMQeapmA3acKxNu5cBISZ+XfoR39/2rbSsar6PZfdcdr2qdHiBQHoclpBBFxho13rQ6YcsEmVqk0+Uj/o2FPJ/8kXAxlrA8K7xJc3m+cuqygUguH+0ESovu/YeS2kH3w4ab4EucKu4lWqXWbV5JUob00umuOBR9wC68Oftjzjaf4arQEfF4jPshBP9wK0V3xDkfwmFH6lI/wCa0gyX1t6Tak1JdMyFBnTWWztkVGRIjxo7fPYqdWlX2CSfpijXj/dTOlGc9Jsp6K5K1Wos2sM51MiuUqmVRD8mC2ITzaVuoSbpG50Wva5tj5lDwGOmemPtv17VHUWpuKFlKjTWYtz9SlCiB98PqJ4JPQi4tMip6e5tqL4RZUmdmuXvWRwCSkjnF0yr4G4DljMlvizd04sskkJ0AAmCPmJWeJkQBUPiec7zEMNctfJCdYgnVPY7QBWf3h69LFe6jurajQA2afCpNSbnTnJSluByKw4h5W0cbyUtpbUsGwU83yebbdu6S6JM1F6owOnHIMVx8qWpwZValrNzfcVPXJN/f34+WI36eejjQvpbYmf7lci/g7tQQluoSZU9+S86hFylHmPOLUlFyTsFk35tfnEqQoUh9YKa2EpKv7jpNu3PzvxjdFpZuHy64gExEkdP6xVD0DQEHgb0yhWKKttLjdPWsKVYpWLWH8/S+OzdZithCUUJSSki44FiePl74WfydTmJKWVFO02FmRc3t8gDxwP64UG8u0pmKW1ugrSshBWVe47HDkpT1rtVIDFWmqXdmK1dF7BKCTb9h7fXHxdWri0qdEZCLI9KtvpHYcC4P+mHK1TKREQyhDiFqASou37i3a1rDvg8zHp7big1HSpIFlbhcpAJ9R44+tsJ+UKEEUyjCrFRHlyojcjclJQ45HSu445Te/zwbbyrJfSWWYMdk7CNzbDaLe3+G2HWmWlCQ95CbAhIQhskXB/1GPSqoEJe8uepVlWKdqQLj6Afvz88AWk9qMCaazOTaqpQcXJcFjsRtWLf0t/+sMGjkOpKJSmruJIQASom5P15/b+MRxX9fa3Bzqv8PnSZNKMxMF1l6gVF1br93nHnI7rLRaLjexbBaWfKWY/mBwgq2lcx9TdRpKWmGHXYM1mEioyY9Ty9VnEvxi0tLpcMdpSo60OjzQUp2+WlSCArbhUWSp6UmXxNSs1kNsELmVDzCkpvYDt7nt++O7GUKEyspU9ZspuobSCRbv8A0+mImR1INRG3ahVp1dciOqYddLWUqk+ilIWtYJUW2ClTSmglzcdy7rskFSbCEtUOpvq+c1ZpytNtIa7Vpq8qtOrpkR2cuBEecUR8V8O800o2QtKQh8qG5ClWSCBhC40WqNStz2G5/ap/AsDvMeuA02QgEEhSyEo25lSiAInff6AkgG5caiUJjY+1BSfk64k3QP8AIH7Y7hymNOAx4kcG3oRttcD+fcd/fEaaDz9YZ2T0S9YGGWJjm34aMpxSpqUjcFGUttKWisnslpIQkEcqvfDreqRcZKS0sAoUVo4PF+xJ5vY4FsJUmYie9RV0z8NcKa1BUGJSZSfoeo9xsekjelp+qojDyWR9eALDtzf+Mc263Lltf2LGxSuAp1VrgXHH/wB5whyqlLQ6fOUgtHhK95ULkWtYEc3IwF1CW6ggJKdoAKyNtrjhXHJB7XHthUIApClR+olC1MvraRaxuADb25/g4JitFtK31u3WlVgW+Ra/fkcHCQqoNjzHlPs2bF+CT2v7/L2t+/OC79aY8xUh6UrlJU2pKNhJvbuBc8n+LYEIFBTmqLaEVJQQgAfCLNgPqBjpp2pUig0V19RWt2MVOKWblZHYk++BgYVPp+9ER6jR99SvIlncfTv289uMfHHFt0eOW1lO9poqsbXJaUST9+cDAwQ8UKeRSZUXXfxBhrzFbVAbk34PpTghllKZFYV56QvbMATvF7eoD3wMDADilBzTgTQ6KnLjkhNIihwuXLgjp3E7hze31P8AJ+eEP8Op4msOCCzuXcLV5QuoC1gfn3P84GBjh0pIcUrSYcSC418FFbZ82Nvd8pATvUAmxNu5HzwjTlrW68ypRKPNPoJ47fLAwMEHrP8A7tRkesfb80orbbTUY7KW0hHkLOwDi+xJ7fvzhGmqV8E4rcbl1dzf6DAwMGTxRqITSWyylslIUykqA4ufnjgokNwyD3bcJ/f0/wDs/wA4GBhQek13Wk9C1io7Ao2LRBF+CN9v8uMN/wCKlIElKZLgCTZICzwLJ4wMDBhxXHiv/9k=

/9j/4AAQSkZJRgABAQAAAQABAAD/2wBDAAIBAQEBAQIBAQECAgICAgQDAgICAgUEBAMEBgUGBgYFBgYGBwkIBgcJBwYGCAsICQoKCgoKBggLDAsKDAkKCgr/2wBDAQICAgICAgUDAwUKBwYHCgoKCgoKCgoKCgoKCgoKCgoKCgoKCgoKCgoKCgoKCgoKCgoKCgoKCgoKCgoKCgoKCgr/wAARCABCAIADASIAAhEBAxEB/8QAHgAAAAcBAQEBAAAAAAAAAAAAAAQFBgcICQMCAQr/xAA9EAABAwIFAgQEBQEFCQEAAAABAgMEBREABgcSIQgxCRMiQRRRYYEVFjJxkaEjQlKxwQoXJCZEYpLR4fD/xAAcAQAABwEBAAAAAAAAAAAAAAABAgMEBQYHAAj/xAA2EQABAwIFAgQFAgQHAAAAAAABAgMRAAQFBhIhMUFRBxMyYRQicYHBFZEjQqGxCBYkotHh8P/aAAwDAQACEQMRAD8AkvU1nSQZs00VQ6BA/NiNRMisT65BQsiXBTWqWptO9S1bvW2Vm/qubnFQ+vnog1q0r18rOZdJtPcz51o9ZAzC1UYUG7VNkOsNyHmPIjpCVhHmqG6xUlA3K3G97J65eId0h5uyro7mbJ8atUqgR9VqA/KqczKT0aJeEaW/L2rSCFqRsUsgckKSR+oYoZ4h+sGZNcetTNWdumLMeYa5Q6hApjdOkZdTMG5TFKjIkJDSQFpKShwKukXCSeRzh65bOBMLSRv29hUV8Q3EpIO/eoo1ONbr9Oqn/K09rL+W5CkB6YlyOY8ld3LbXCVpITuuni4b3KAIwzajlitUmmsVBilPkocaUhraLltwFbSlICtyd9jYe/fm4xYToZ0gYzj1dZfy51cZIq35TrlMmP1pnNKZceO/NTEUsF1SikhYLalEEj0g39OLedYOQdN+pzrT0Wy5lGnJpEamzYVJcfpbTCt8Jch1kyDtBSNjjSEoCt10lJ47YYlloLAK+sfSnCHFLRqAqgNY0l1QyXIy5A1ghVKjVOt5nYcp7EtC2lLbSqQw48EBJVuS6lbd9pNwrg40n8KHpszDLzDJzDmuNUfyxSqRTo1Alrp5jJnOmfT3Xr7wHNqXHdoSoHcEK9VjYTd1t5B6cNN63oJUs80uhtToOtuXIzdezDKbVMZpqJ9VkSN77yvMLRWEqWbkXAue2JSyR1hdKuaaLS6zlnXrK78WpSITEIIqzaPUl6l79yVEFsDy3CSoD9JOCIaQg7HrSqUkiIoZs0L0XrlLCavpLliS+KfBKXn6BGU4m9Po5JCijcCbruQf7x+Zxl743ueMu6SZ/n6MacaHR6KZ1HmOSa88Jiky46azOUPhkIeDYSnaGVKUhSf7NQ4tjTzUXXjSvIeRWM81bP0BdOlUiEYDsKU28qXek0tQDYSfXcIVzwBYkkAEjOjxB+qCB1cwJDUHTKg/l6guzZsCp1uCh+UtLsyTJAQo8AKLikKAGwhIuVc4lLPD7rEp8nYA7qJgD2J7+wBPtFNLu+trEDzDueAOT9vyYFZhyoKc6S3pjsptVRkNuqlOKcC1OKJJuEp/Tc/Ie/btj69oPrbNWpmLpTm2V/w4CEwsrzH07gQALoaIUPfj598WXzTUdasu5am5hy/q8INGhxy6GafUDHSVlYQWkttJCUr3m23ESy9a9WH3TbU/MCAo+kfj74sPssYRucBxFlXyvN/7lfhNDbYnaviQlR/Yfk026J0m9T1IqDNaqHTbqJ5aLuJeeyTUEtkf912b8/bHsZH1E07QjM2oOQp8NuQ4tAFapDsUqsbKTZ1KTyTawJNvb5adeGXpZrH06aLzvEC13zRmKXUJyRStGslVzMEhturVOSS03LeQ65byRclNx+hLi+wSSjdQWV/Fh0C06rOuWdOsOgZ1ojTiX67RXMxN1hDKXnQkhMKfHLamgpYTZselPZIAuMgRngP5kcwpL9sdKg2hS3Fth13+dCIQ5OiUpKtgVnQJKTVuODrVhwuvKciJMJCtI6E7pidzHIAk1m9KiQKrk+mTZFUS2tEmShMRLCgu7QZsQQeLpN7m3Yj2x4y5mStZTkR5VISpK2lFCFgbS6VA3uOSTwB2scT7WM9dO2u8dMrWbQhjLVWTIXfMOlSBT7qKQd71NdKozo9PPlFk8cY86z+GHrpolpfB6hXaVNzRkLMNOZqFBzjl2OSylle4j4tokriL9ik3QDcBasXa6eaZdbtsUQGVOSEhSk6VkDcIUDBMcJOlZG+moItJuUKWwrWBzAMj6jn7iR71AmbM7ZsmPeS7JLnmOXUok7v0DkJUo3/fjCLVdQKrlmcqU6uI++4naQ7Gu5+kjcVG4P6iBz9sH6lGm056S4qEp5CkNAPE/puCQn6i3vho5jgfEsu1FER9WzzFL49KEi1v5uP4+uHrdjbsp0BECkEpAEVcJ7ItKn02gUMVScinwaj8VLZenq8kgNttKUyhaAApQa7nsNt+BhyRqFU9OpLFd0rzjVKDMaRdp38ZXyFo8pV0tIAJ2FzseAsc4jKPm2r1p0PpmtqabUk/EkIDhdWSCq473NykEW4Ha+Pf50zctr8NqNRaSEBXkKbBIbUebkK9+B6T37gm+K0/mnMrzfl+cI5Ow/bjtUc1YBKtaUCRT21Hyr1B6o5kXGj6tzp8eokuR/j61JdS44sq2lDaypW8pUpsEWuBbtcYnrQLwiOsPONVhZp1A1hoeVYcdtKqS55r7s9prduSgITZSALlVioHco84aXRbqzoXptJGpGr9VqArLhKICIoStlDaSCl3gfrvuI72v88W/wBN/EU0QVntypydXpbVBTAQ3FpiKW4ZK5JN1uuvEn0i1koSPclR7DGL5z8S844Yty2wq2K1pBJdUlRSSP5UAJVqPTUohPI4Go6llrKdreWyLi+d9R2QCBA7qP4G/wDYObLXgo9N2YZMTMPUNqZnXP8AU2LL3z6uuNHSdy1WbQi7jabrUbeYQSbkXxJ9G8KXwx8jwDWKr045fdYip3uzMxVB59CQB3Wp5zb29z8sDJ3W906ZumsQYWqk5tb7gS18QpbKVE9huKbXP1w9aP8Ak+rIqLuo+ZYOZhORIZiIqDZ8unx18IDLe8pDqRyXyC4T2KBxjDLHxFzxiWMacwYq5YNck+W6Vc8ISjlXupSU+8wDeLrL1pa23+htA8rjlP8AUqPH0k+1FKdop0RsadMnTTp/ydU6O3Uvw2BBpsJvylv+lTiG0cqXsBQtYA7EK5HOHZljpL0PrtNfczx0/wCVoG59SY0OEylSFRgAUlwbQAq5X6RwL98MLRrRbQXSAIj0Ss1GppbqEma21VJCVtJkv7d7oQlITuskAG3Yn54ibxYfEprfSpp/R9JdD5MeJnPODaxDliMhYpUJKghUhLZG0uKWoIbCvSFblkEIIxP4xmZGbMVtsuZOuX3luGVPPLcC5AKlHZwIS2BKlfwtQA2UomDDpwm6w+2Ve4ghLYA4SEx2A41E8AfNBJ4AE1Z9fRJ0Sqjim1Dp6yc42tW74eRS0KSok3vtPfnm+D9E6J+kDLMlqpZc6bMjRHWlBbL0fLcclJHYglJx+ZzU3qG1RrOfF5urmtWeF1V10PQszv5mmhbpUpQDzTnnAhvck2ISkfJATzjYfwOPEd1Z6qNFsw6Ra05mcqGdNP32ml1eQkebUYLqVBl90DhTiVJKFK43+knm5J/EPw3zxk3L/wCquYkt9tOkOAKdSUaiADClnUmSAfSRI+WCYbYTfWOK3fw7aNKjMTBBj6cGN+v1q5PVr0faX9XWkczSzPZkshbShTJsSWttUB0FKkOJCCBwUpFv8NwMQ1pl4PPRbWtNYNI1s6cIDdfiJVGqMqmZjmobnFBsmUkoeBG8WUUkAhW4W7YmXKeY83U3Lkal5rzT+K1NhlCJ9TRHDCZDtuVhsEhANx6bm1u+FE5plOiypJNuwKjzjGbfO2YsFaNnYXjgQhepBQtaQOZKOCEq9RBA33gGatv+XDcIl1I3G4IB+x6GOOah/LvgyeGpkasIzgrRRbyIBMlUep5hmy4o2pJ3LZce2uAAH0q4OLPUZrJczJ7EOmRqe9Qn6elEeOywgRVxVI4SG7bfLKTbba1uMMFVaW6hSHHAoEWUlSbg/viCfEy6rKr0ydGmYMz5eqr0KqTQ3SqQ9FA8xl564LjY7bkNhxQHzSMTjGa8yZ6uLTCblxx66W6A2446tcBQCdMGYAPzFQ352NMXcvsYS2t9EJbAkgJA43n8RVJvGR8KbKlJzg91JdMmYW/wiXLRHzPlppA+GpLmyzTqSjltsmw2qBAURyAoDGetY6V9Um6dLgRzRnPiWXE+c3UHGz2FgpITYg2vYjj+uO/R11C1/KvVZT6q45ObpecJyaNnaE7MddFWp84+U4XysnzHm1uNuhZ5SsAi3OJKqtTzRlmpVGl1VqX5rctcVb5YKmnthKCT/hO4WA4J+uPbuCvZwyq0nCru6S+UISUuFGkqSSQUkFSt0Ec6jKSk7EGshzDcWt04i6t29AVII7kQdWwHqBAIgbpJMzJjdjZIkGPCqLcpK9yWUhKfMcFri4uFKBJ4JHHthw0nT/UOtFLdHyTUnWUDc4hmG6pKCnsb7PUUn29t31xuqvVTT2nrDtN0YywyvbZKzTWT+/6GrgYZWtXXTrJpQG0aP9IS82ILXmLlUmZGjIaVfhGxZStRt7pHuMXH9MZUdIcH3H/YFMUtad9O1YU676XZsj0lyqxqHKcmwY6Gi38GrzCd9yC2RdNgTxwfniEHWM7w1kvUCoN27hUJwW/pjQ/xHc/9S/VXn9vU+k9CWdsk5hTHcaqNWy1GddFTWSnY7JDbRDi0BKkg3BIVyfSMVJnZo628kPJcmZXzrFLSrhyfl93gjt+to4PZ2+L2LJaR5bgkkSop27bJVUi65YPlJVqQQADABmBE8il/otyTqZLzRB1GQ7Um2mqszDgwmQsfGLWoIXuB7pAWLfNX7Y2u0z0r1vey9DlSMvOoHw6CsuugW45ub4xEY69uuajsCmP6hZgYaSUksrpKEjghQ48oEcgH7YcuX/FI6wGXEsZqqtXrUccFLi5DSgPoQSn7bcYr4j+GudM7XKbhPkI0yAApSjG0CSlsdyZPX7VfMt5pwLBbfyZWZ5JG099lKNbb1GNmDKoSus1SE0oEXbTMQpR+wOMkfFY1okajeIbnOluV19lnK9KhUanOtXUqOWo6VPlIvyd7z6gPr9MJ1E8RHXSqNJq9I0fznJQhVy5FaWtJUObXDZxXbMx6htS9Xatq/mHTjM8qr1yquzp7n4FJV5ilnlJsjkbfSfmMNfCPwmxfKGYXsSxHST5SkJ45UpJPBMbJIO/WuzhmuwxWwbt7ZU/MFHY8AHvHUz9qbtborkVpiBX23VPNqR5sJl27l13KE8j0HafUn2v8720M/wBnwrSss9WudBUJ7caPK01gKkl54AFZkJKCom11XKif3xWbS7pf1TzBnWkzYmiOd8wwy7uNKk5dksNvlw3LTs0pSltsk+pavWBexB5xJun3h9+Kbl3Mtbr+SMr0HKruYJAVLXLrUUnygolDYIDlkJvxb742DPmDHNuVrrCmlBBdTplUwDqSZ43gDptMQeapmA3acKxNu5cBISZ+XfoR39/2rbSsar6PZfdcdr2qdHiBQHoclpBBFxho13rQ6YcsEmVqk0+Uj/o2FPJ/8kXAxlrA8K7xJc3m+cuqygUguH+0ESovu/YeS2kH3w4ab4EucKu4lWqXWbV5JUob00umuOBR9wC68Oftjzjaf4arQEfF4jPshBP9wK0V3xDkfwmFH6lI/wCa0gyX1t6Tak1JdMyFBnTWWztkVGRIjxo7fPYqdWlX2CSfpijXj/dTOlGc9Jsp6K5K1Wos2sM51MiuUqmVRD8mC2ITzaVuoSbpG50Wva5tj5lDwGOmemPtv17VHUWpuKFlKjTWYtz9SlCiB98PqJ4JPQi4tMip6e5tqL4RZUmdmuXvWRwCSkjnF0yr4G4DljMlvizd04sskkJ0AAmCPmJWeJkQBUPiec7zEMNctfJCdYgnVPY7QBWf3h69LFe6jurajQA2afCpNSbnTnJSluByKw4h5W0cbyUtpbUsGwU83yebbdu6S6JM1F6owOnHIMVx8qWpwZValrNzfcVPXJN/f34+WI36eejjQvpbYmf7lci/g7tQQluoSZU9+S86hFylHmPOLUlFyTsFk35tfnEqQoUh9YKa2EpKv7jpNu3PzvxjdFpZuHy64gExEkdP6xVD0DQEHgb0yhWKKttLjdPWsKVYpWLWH8/S+OzdZithCUUJSSki44FiePl74WfydTmJKWVFO02FmRc3t8gDxwP64UG8u0pmKW1ugrSshBWVe47HDkpT1rtVIDFWmqXdmK1dF7BKCTb9h7fXHxdWri0qdEZCLI9KtvpHYcC4P+mHK1TKREQyhDiFqASou37i3a1rDvg8zHp7big1HSpIFlbhcpAJ9R44+tsJ+UKEEUyjCrFRHlyojcjclJQ45HSu445Te/zwbbyrJfSWWYMdk7CNzbDaLe3+G2HWmWlCQ95CbAhIQhskXB/1GPSqoEJe8uepVlWKdqQLj6Afvz88AWk9qMCaazOTaqpQcXJcFjsRtWLf0t/+sMGjkOpKJSmruJIQASom5P15/b+MRxX9fa3Bzqv8PnSZNKMxMF1l6gVF1br93nHnI7rLRaLjexbBaWfKWY/mBwgq2lcx9TdRpKWmGHXYM1mEioyY9Ty9VnEvxi0tLpcMdpSo60OjzQUp2+WlSCArbhUWSp6UmXxNSs1kNsELmVDzCkpvYDt7nt++O7GUKEyspU9ZspuobSCRbv8A0+mImR1INRG3ahVp1dciOqYddLWUqk+ilIWtYJUW2ClTSmglzcdy7rskFSbCEtUOpvq+c1ZpytNtIa7Vpq8qtOrpkR2cuBEecUR8V8O800o2QtKQh8qG5ClWSCBhC40WqNStz2G5/ap/AsDvMeuA02QgEEhSyEo25lSiAInff6AkgG5caiUJjY+1BSfk64k3QP8AIH7Y7hymNOAx4kcG3oRttcD+fcd/fEaaDz9YZ2T0S9YGGWJjm34aMpxSpqUjcFGUttKWisnslpIQkEcqvfDreqRcZKS0sAoUVo4PF+xJ5vY4FsJUmYie9RV0z8NcKa1BUGJSZSfoeo9xsekjelp+qojDyWR9eALDtzf+Mc263Lltf2LGxSuAp1VrgXHH/wB5whyqlLQ6fOUgtHhK95ULkWtYEc3IwF1CW6ggJKdoAKyNtrjhXHJB7XHthUIApClR+olC1MvraRaxuADb25/g4JitFtK31u3WlVgW+Ra/fkcHCQqoNjzHlPs2bF+CT2v7/L2t+/OC79aY8xUh6UrlJU2pKNhJvbuBc8n+LYEIFBTmqLaEVJQQgAfCLNgPqBjpp2pUig0V19RWt2MVOKWblZHYk++BgYVPp+9ER6jR99SvIlncfTv289uMfHHFt0eOW1lO9poqsbXJaUST9+cDAwQ8UKeRSZUXXfxBhrzFbVAbk34PpTghllKZFYV56QvbMATvF7eoD3wMDADilBzTgTQ6KnLjkhNIihwuXLgjp3E7hze31P8AJ+eEP8Op4msOCCzuXcLV5QuoC1gfn3P84GBjh0pIcUrSYcSC418FFbZ82Nvd8pATvUAmxNu5HzwjTlrW68ypRKPNPoJ47fLAwMEHrP8A7tRkesfb80orbbTUY7KW0hHkLOwDi+xJ7fvzhGmqV8E4rcbl1dzf6DAwMGTxRqITSWyylslIUykqA4ufnjgokNwyD3bcJ/f0/wDs/wA4GBhQek13Wk9C1io7Ao2LRBF+CN9v8uMN/wCKlIElKZLgCTZICzwLJ4wMDBhxXHiv/9k=

/9j/4AAQSkZJRgABAQAAAQABAAD/2wBDAAIBAQEBAQIBAQECAgICAgQDAgICAgUEBAMEBgUGBgYFBgYGBwkIBgcJBwYGCAsICQoKCgoKBggLDAsKDAkKCgr/2wBDAQICAgICAgUDAwUKBwYHCgoKCgoKCgoKCgoKCgoKCgoKCgoKCgoKCgoKCgoKCgoKCgoKCgoKCgoKCgoKCgoKCgr/wAARCABCAIADASIAAhEBAxEB/8QAHgAAAAcBAQEBAAAAAAAAAAAAAAQFBgcICQMCAQr/xAA9EAABAwIFAgQEBQEFCQEAAAABAgMEBREABgcSIQgxCRMiQRRRYYEVFjJxkaEjQlKxwQoXJCZEYpLR4fD/xAAcAQAABwEBAAAAAAAAAAAAAAABAgMEBQYHAAj/xAA2EQABAwIFAgQFAgQHAAAAAAABAgMRAAQFBhIhMUFRBxMyYRQicYHBFZEjQqGxCBYkotHh8P/aAAwDAQACEQMRAD8AkvU1nSQZs00VQ6BA/NiNRMisT65BQsiXBTWqWptO9S1bvW2Vm/qubnFQ+vnog1q0r18rOZdJtPcz51o9ZAzC1UYUG7VNkOsNyHmPIjpCVhHmqG6xUlA3K3G97J65eId0h5uyro7mbJ8atUqgR9VqA/KqczKT0aJeEaW/L2rSCFqRsUsgckKSR+oYoZ4h+sGZNcetTNWdumLMeYa5Q6hApjdOkZdTMG5TFKjIkJDSQFpKShwKukXCSeRzh65bOBMLSRv29hUV8Q3EpIO/eoo1ONbr9Oqn/K09rL+W5CkB6YlyOY8ld3LbXCVpITuuni4b3KAIwzajlitUmmsVBilPkocaUhraLltwFbSlICtyd9jYe/fm4xYToZ0gYzj1dZfy51cZIq35TrlMmP1pnNKZceO/NTEUsF1SikhYLalEEj0g39OLedYOQdN+pzrT0Wy5lGnJpEamzYVJcfpbTCt8Jch1kyDtBSNjjSEoCt10lJ47YYlloLAK+sfSnCHFLRqAqgNY0l1QyXIy5A1ghVKjVOt5nYcp7EtC2lLbSqQw48EBJVuS6lbd9pNwrg40n8KHpszDLzDJzDmuNUfyxSqRTo1Alrp5jJnOmfT3Xr7wHNqXHdoSoHcEK9VjYTd1t5B6cNN63oJUs80uhtToOtuXIzdezDKbVMZpqJ9VkSN77yvMLRWEqWbkXAue2JSyR1hdKuaaLS6zlnXrK78WpSITEIIqzaPUl6l79yVEFsDy3CSoD9JOCIaQg7HrSqUkiIoZs0L0XrlLCavpLliS+KfBKXn6BGU4m9Po5JCijcCbruQf7x+Zxl743ueMu6SZ/n6MacaHR6KZ1HmOSa88Jiky46azOUPhkIeDYSnaGVKUhSf7NQ4tjTzUXXjSvIeRWM81bP0BdOlUiEYDsKU28qXek0tQDYSfXcIVzwBYkkAEjOjxB+qCB1cwJDUHTKg/l6guzZsCp1uCh+UtLsyTJAQo8AKLikKAGwhIuVc4lLPD7rEp8nYA7qJgD2J7+wBPtFNLu+trEDzDueAOT9vyYFZhyoKc6S3pjsptVRkNuqlOKcC1OKJJuEp/Tc/Ie/btj69oPrbNWpmLpTm2V/w4CEwsrzH07gQALoaIUPfj598WXzTUdasu5am5hy/q8INGhxy6GafUDHSVlYQWkttJCUr3m23ESy9a9WH3TbU/MCAo+kfj74sPssYRucBxFlXyvN/7lfhNDbYnaviQlR/Yfk026J0m9T1IqDNaqHTbqJ5aLuJeeyTUEtkf912b8/bHsZH1E07QjM2oOQp8NuQ4tAFapDsUqsbKTZ1KTyTawJNvb5adeGXpZrH06aLzvEC13zRmKXUJyRStGslVzMEhturVOSS03LeQ65byRclNx+hLi+wSSjdQWV/Fh0C06rOuWdOsOgZ1ojTiX67RXMxN1hDKXnQkhMKfHLamgpYTZselPZIAuMgRngP5kcwpL9sdKg2hS3Fth13+dCIQ5OiUpKtgVnQJKTVuODrVhwuvKciJMJCtI6E7pidzHIAk1m9KiQKrk+mTZFUS2tEmShMRLCgu7QZsQQeLpN7m3Yj2x4y5mStZTkR5VISpK2lFCFgbS6VA3uOSTwB2scT7WM9dO2u8dMrWbQhjLVWTIXfMOlSBT7qKQd71NdKozo9PPlFk8cY86z+GHrpolpfB6hXaVNzRkLMNOZqFBzjl2OSylle4j4tokriL9ik3QDcBasXa6eaZdbtsUQGVOSEhSk6VkDcIUDBMcJOlZG+moItJuUKWwrWBzAMj6jn7iR71AmbM7ZsmPeS7JLnmOXUok7v0DkJUo3/fjCLVdQKrlmcqU6uI++4naQ7Gu5+kjcVG4P6iBz9sH6lGm056S4qEp5CkNAPE/puCQn6i3vho5jgfEsu1FER9WzzFL49KEi1v5uP4+uHrdjbsp0BECkEpAEVcJ7ItKn02gUMVScinwaj8VLZenq8kgNttKUyhaAApQa7nsNt+BhyRqFU9OpLFd0rzjVKDMaRdp38ZXyFo8pV0tIAJ2FzseAsc4jKPm2r1p0PpmtqabUk/EkIDhdWSCq473NykEW4Ha+Pf50zctr8NqNRaSEBXkKbBIbUebkK9+B6T37gm+K0/mnMrzfl+cI5Ow/bjtUc1YBKtaUCRT21Hyr1B6o5kXGj6tzp8eokuR/j61JdS44sq2lDaypW8pUpsEWuBbtcYnrQLwiOsPONVhZp1A1hoeVYcdtKqS55r7s9prduSgITZSALlVioHco84aXRbqzoXptJGpGr9VqArLhKICIoStlDaSCl3gfrvuI72v88W/wBN/EU0QVntypydXpbVBTAQ3FpiKW4ZK5JN1uuvEn0i1koSPclR7DGL5z8S844Yty2wq2K1pBJdUlRSSP5UAJVqPTUohPI4Go6llrKdreWyLi+d9R2QCBA7qP4G/wDYObLXgo9N2YZMTMPUNqZnXP8AU2LL3z6uuNHSdy1WbQi7jabrUbeYQSbkXxJ9G8KXwx8jwDWKr045fdYip3uzMxVB59CQB3Wp5zb29z8sDJ3W906ZumsQYWqk5tb7gS18QpbKVE9huKbXP1w9aP8Ak+rIqLuo+ZYOZhORIZiIqDZ8unx18IDLe8pDqRyXyC4T2KBxjDLHxFzxiWMacwYq5YNck+W6Vc8ISjlXupSU+8wDeLrL1pa23+htA8rjlP8AUqPH0k+1FKdop0RsadMnTTp/ydU6O3Uvw2BBpsJvylv+lTiG0cqXsBQtYA7EK5HOHZljpL0PrtNfczx0/wCVoG59SY0OEylSFRgAUlwbQAq5X6RwL98MLRrRbQXSAIj0Ss1GppbqEma21VJCVtJkv7d7oQlITuskAG3Yn54ibxYfEprfSpp/R9JdD5MeJnPODaxDliMhYpUJKghUhLZG0uKWoIbCvSFblkEIIxP4xmZGbMVtsuZOuX3luGVPPLcC5AKlHZwIS2BKlfwtQA2UomDDpwm6w+2Ve4ghLYA4SEx2A41E8AfNBJ4AE1Z9fRJ0Sqjim1Dp6yc42tW74eRS0KSok3vtPfnm+D9E6J+kDLMlqpZc6bMjRHWlBbL0fLcclJHYglJx+ZzU3qG1RrOfF5urmtWeF1V10PQszv5mmhbpUpQDzTnnAhvck2ISkfJATzjYfwOPEd1Z6qNFsw6Ra05mcqGdNP32ml1eQkebUYLqVBl90DhTiVJKFK43+knm5J/EPw3zxk3L/wCquYkt9tOkOAKdSUaiADClnUmSAfSRI+WCYbYTfWOK3fw7aNKjMTBBj6cGN+v1q5PVr0faX9XWkczSzPZkshbShTJsSWttUB0FKkOJCCBwUpFv8NwMQ1pl4PPRbWtNYNI1s6cIDdfiJVGqMqmZjmobnFBsmUkoeBG8WUUkAhW4W7YmXKeY83U3Lkal5rzT+K1NhlCJ9TRHDCZDtuVhsEhANx6bm1u+FE5plOiypJNuwKjzjGbfO2YsFaNnYXjgQhepBQtaQOZKOCEq9RBA33gGatv+XDcIl1I3G4IB+x6GOOah/LvgyeGpkasIzgrRRbyIBMlUep5hmy4o2pJ3LZce2uAAH0q4OLPUZrJczJ7EOmRqe9Qn6elEeOywgRVxVI4SG7bfLKTbba1uMMFVaW6hSHHAoEWUlSbg/viCfEy6rKr0ydGmYMz5eqr0KqTQ3SqQ9FA8xl564LjY7bkNhxQHzSMTjGa8yZ6uLTCblxx66W6A2446tcBQCdMGYAPzFQ352NMXcvsYS2t9EJbAkgJA43n8RVJvGR8KbKlJzg91JdMmYW/wiXLRHzPlppA+GpLmyzTqSjltsmw2qBAURyAoDGetY6V9Um6dLgRzRnPiWXE+c3UHGz2FgpITYg2vYjj+uO/R11C1/KvVZT6q45ObpecJyaNnaE7MddFWp84+U4XysnzHm1uNuhZ5SsAi3OJKqtTzRlmpVGl1VqX5rctcVb5YKmnthKCT/hO4WA4J+uPbuCvZwyq0nCru6S+UISUuFGkqSSQUkFSt0Ec6jKSk7EGshzDcWt04i6t29AVII7kQdWwHqBAIgbpJMzJjdjZIkGPCqLcpK9yWUhKfMcFri4uFKBJ4JHHthw0nT/UOtFLdHyTUnWUDc4hmG6pKCnsb7PUUn29t31xuqvVTT2nrDtN0YywyvbZKzTWT+/6GrgYZWtXXTrJpQG0aP9IS82ILXmLlUmZGjIaVfhGxZStRt7pHuMXH9MZUdIcH3H/YFMUtad9O1YU676XZsj0lyqxqHKcmwY6Gi38GrzCd9yC2RdNgTxwfniEHWM7w1kvUCoN27hUJwW/pjQ/xHc/9S/VXn9vU+k9CWdsk5hTHcaqNWy1GddFTWSnY7JDbRDi0BKkg3BIVyfSMVJnZo628kPJcmZXzrFLSrhyfl93gjt+to4PZ2+L2LJaR5bgkkSop27bJVUi65YPlJVqQQADABmBE8il/otyTqZLzRB1GQ7Um2mqszDgwmQsfGLWoIXuB7pAWLfNX7Y2u0z0r1vey9DlSMvOoHw6CsuugW45ub4xEY69uuajsCmP6hZgYaSUksrpKEjghQ48oEcgH7YcuX/FI6wGXEsZqqtXrUccFLi5DSgPoQSn7bcYr4j+GudM7XKbhPkI0yAApSjG0CSlsdyZPX7VfMt5pwLBbfyZWZ5JG099lKNbb1GNmDKoSus1SE0oEXbTMQpR+wOMkfFY1okajeIbnOluV19lnK9KhUanOtXUqOWo6VPlIvyd7z6gPr9MJ1E8RHXSqNJq9I0fznJQhVy5FaWtJUObXDZxXbMx6htS9Xatq/mHTjM8qr1yquzp7n4FJV5ilnlJsjkbfSfmMNfCPwmxfKGYXsSxHST5SkJ45UpJPBMbJIO/WuzhmuwxWwbt7ZU/MFHY8AHvHUz9qbtborkVpiBX23VPNqR5sJl27l13KE8j0HafUn2v8720M/wBnwrSss9WudBUJ7caPK01gKkl54AFZkJKCom11XKif3xWbS7pf1TzBnWkzYmiOd8wwy7uNKk5dksNvlw3LTs0pSltsk+pavWBexB5xJun3h9+Kbl3Mtbr+SMr0HKruYJAVLXLrUUnygolDYIDlkJvxb742DPmDHNuVrrCmlBBdTplUwDqSZ43gDptMQeapmA3acKxNu5cBISZ+XfoR39/2rbSsar6PZfdcdr2qdHiBQHoclpBBFxho13rQ6YcsEmVqk0+Uj/o2FPJ/8kXAxlrA8K7xJc3m+cuqygUguH+0ESovu/YeS2kH3w4ab4EucKu4lWqXWbV5JUob00umuOBR9wC68Oftjzjaf4arQEfF4jPshBP9wK0V3xDkfwmFH6lI/wCa0gyX1t6Tak1JdMyFBnTWWztkVGRIjxo7fPYqdWlX2CSfpijXj/dTOlGc9Jsp6K5K1Wos2sM51MiuUqmVRD8mC2ITzaVuoSbpG50Wva5tj5lDwGOmemPtv17VHUWpuKFlKjTWYtz9SlCiB98PqJ4JPQi4tMip6e5tqL4RZUmdmuXvWRwCSkjnF0yr4G4DljMlvizd04sskkJ0AAmCPmJWeJkQBUPiec7zEMNctfJCdYgnVPY7QBWf3h69LFe6jurajQA2afCpNSbnTnJSluByKw4h5W0cbyUtpbUsGwU83yebbdu6S6JM1F6owOnHIMVx8qWpwZValrNzfcVPXJN/f34+WI36eejjQvpbYmf7lci/g7tQQluoSZU9+S86hFylHmPOLUlFyTsFk35tfnEqQoUh9YKa2EpKv7jpNu3PzvxjdFpZuHy64gExEkdP6xVD0DQEHgb0yhWKKttLjdPWsKVYpWLWH8/S+OzdZithCUUJSSki44FiePl74WfydTmJKWVFO02FmRc3t8gDxwP64UG8u0pmKW1ugrSshBWVe47HDkpT1rtVIDFWmqXdmK1dF7BKCTb9h7fXHxdWri0qdEZCLI9KtvpHYcC4P+mHK1TKREQyhDiFqASou37i3a1rDvg8zHp7big1HSpIFlbhcpAJ9R44+tsJ+UKEEUyjCrFRHlyojcjclJQ45HSu445Te/zwbbyrJfSWWYMdk7CNzbDaLe3+G2HWmWlCQ95CbAhIQhskXB/1GPSqoEJe8uepVlWKdqQLj6Afvz88AWk9qMCaazOTaqpQcXJcFjsRtWLf0t/+sMGjkOpKJSmruJIQASom5P15/b+MRxX9fa3Bzqv8PnSZNKMxMF1l6gVF1br93nHnI7rLRaLjexbBaWfKWY/mBwgq2lcx9TdRpKWmGHXYM1mEioyY9Ty9VnEvxi0tLpcMdpSo60OjzQUp2+WlSCArbhUWSp6UmXxNSs1kNsELmVDzCkpvYDt7nt++O7GUKEyspU9ZspuobSCRbv8A0+mImR1INRG3ahVp1dciOqYddLWUqk+ilIWtYJUW2ClTSmglzcdy7rskFSbCEtUOpvq+c1ZpytNtIa7Vpq8qtOrpkR2cuBEecUR8V8O800o2QtKQh8qG5ClWSCBhC40WqNStz2G5/ap/AsDvMeuA02QgEEhSyEo25lSiAInff6AkgG5caiUJjY+1BSfk64k3QP8AIH7Y7hymNOAx4kcG3oRttcD+fcd/fEaaDz9YZ2T0S9YGGWJjm34aMpxSpqUjcFGUttKWisnslpIQkEcqvfDreqRcZKS0sAoUVo4PF+xJ5vY4FsJUmYie9RV0z8NcKa1BUGJSZSfoeo9xsekjelp+qojDyWR9eALDtzf+Mc263Lltf2LGxSuAp1VrgXHH/wB5whyqlLQ6fOUgtHhK95ULkWtYEc3IwF1CW6ggJKdoAKyNtrjhXHJB7XHthUIApClR+olC1MvraRaxuADb25/g4JitFtK31u3WlVgW+Ra/fkcHCQqoNjzHlPs2bF+CT2v7/L2t+/OC79aY8xUh6UrlJU2pKNhJvbuBc8n+LYEIFBTmqLaEVJQQgAfCLNgPqBjpp2pUig0V19RWt2MVOKWblZHYk++BgYVPp+9ER6jR99SvIlncfTv289uMfHHFt0eOW1lO9poqsbXJaUST9+cDAwQ8UKeRSZUXXfxBhrzFbVAbk34PpTghllKZFYV56QvbMATvF7eoD3wMDADilBzTgTQ6KnLjkhNIihwuXLgjp3E7hze31P8AJ+eEP8Op4msOCCzuXcLV5QuoC1gfn3P84GBjh0pIcUrSYcSC418FFbZ82Nvd8pATvUAmxNu5HzwjTlrW68ypRKPNPoJ47fLAwMEHrP8A7tRkesfb80orbbTUY7KW0hHkLOwDi+xJ7fvzhGmqV8E4rcbl1dzf6DAwMGTxRqITSWyylslIUykqA4ufnjgokNwyD3bcJ/f0/wDs/wA4GBhQek13Wk9C1io7Ao2LRBF+CN9v8uMN/wCKlIElKZLgCTZICzwLJ4wMDBhxXHiv/9k=

/9j/4AAQSkZJRgABAQAAAQABAAD/2wBDAAIBAQEBAQIBAQECAgICAgQDAgICAgUEBAMEBgUGBgYFBgYGBwkIBgcJBwYGCAsICQoKCgoKBggLDAsKDAkKCgr/2wBDAQICAgICAgUDAwUKBwYHCgoKCgoKCgoKCgoKCgoKCgoKCgoKCgoKCgoKCgoKCgoKCgoKCgoKCgoKCgoKCgoKCgr/wAARCABCAIADASIAAhEBAxEB/8QAHgAAAAcBAQEBAAAAAAAAAAAAAAQFBgcICQMCAQr/xAA9EAABAwIFAgQEBQEFCQEAAAABAgMEBREABgcSIQgxCRMiQRRRYYEVFjJxkaEjQlKxwQoXJCZEYpLR4fD/xAAcAQAABwEBAAAAAAAAAAAAAAABAgMEBQYHAAj/xAA2EQABAwIFAgQFAgQHAAAAAAABAgMRAAQFBhIhMUFRBxMyYRQicYHBFZEjQqGxCBYkotHh8P/aAAwDAQACEQMRAD8AkvU1nSQZs00VQ6BA/NiNRMisT65BQsiXBTWqWptO9S1bvW2Vm/qubnFQ+vnog1q0r18rOZdJtPcz51o9ZAzC1UYUG7VNkOsNyHmPIjpCVhHmqG6xUlA3K3G97J65eId0h5uyro7mbJ8atUqgR9VqA/KqczKT0aJeEaW/L2rSCFqRsUsgckKSR+oYoZ4h+sGZNcetTNWdumLMeYa5Q6hApjdOkZdTMG5TFKjIkJDSQFpKShwKukXCSeRzh65bOBMLSRv29hUV8Q3EpIO/eoo1ONbr9Oqn/K09rL+W5CkB6YlyOY8ld3LbXCVpITuuni4b3KAIwzajlitUmmsVBilPkocaUhraLltwFbSlICtyd9jYe/fm4xYToZ0gYzj1dZfy51cZIq35TrlMmP1pnNKZceO/NTEUsF1SikhYLalEEj0g39OLedYOQdN+pzrT0Wy5lGnJpEamzYVJcfpbTCt8Jch1kyDtBSNjjSEoCt10lJ47YYlloLAK+sfSnCHFLRqAqgNY0l1QyXIy5A1ghVKjVOt5nYcp7EtC2lLbSqQw48EBJVuS6lbd9pNwrg40n8KHpszDLzDJzDmuNUfyxSqRTo1Alrp5jJnOmfT3Xr7wHNqXHdoSoHcEK9VjYTd1t5B6cNN63oJUs80uhtToOtuXIzdezDKbVMZpqJ9VkSN77yvMLRWEqWbkXAue2JSyR1hdKuaaLS6zlnXrK78WpSITEIIqzaPUl6l79yVEFsDy3CSoD9JOCIaQg7HrSqUkiIoZs0L0XrlLCavpLliS+KfBKXn6BGU4m9Po5JCijcCbruQf7x+Zxl743ueMu6SZ/n6MacaHR6KZ1HmOSa88Jiky46azOUPhkIeDYSnaGVKUhSf7NQ4tjTzUXXjSvIeRWM81bP0BdOlUiEYDsKU28qXek0tQDYSfXcIVzwBYkkAEjOjxB+qCB1cwJDUHTKg/l6guzZsCp1uCh+UtLsyTJAQo8AKLikKAGwhIuVc4lLPD7rEp8nYA7qJgD2J7+wBPtFNLu+trEDzDueAOT9vyYFZhyoKc6S3pjsptVRkNuqlOKcC1OKJJuEp/Tc/Ie/btj69oPrbNWpmLpTm2V/w4CEwsrzH07gQALoaIUPfj598WXzTUdasu5am5hy/q8INGhxy6GafUDHSVlYQWkttJCUr3m23ESy9a9WH3TbU/MCAo+kfj74sPssYRucBxFlXyvN/7lfhNDbYnaviQlR/Yfk026J0m9T1IqDNaqHTbqJ5aLuJeeyTUEtkf912b8/bHsZH1E07QjM2oOQp8NuQ4tAFapDsUqsbKTZ1KTyTawJNvb5adeGXpZrH06aLzvEC13zRmKXUJyRStGslVzMEhturVOSS03LeQ65byRclNx+hLi+wSSjdQWV/Fh0C06rOuWdOsOgZ1ojTiX67RXMxN1hDKXnQkhMKfHLamgpYTZselPZIAuMgRngP5kcwpL9sdKg2hS3Fth13+dCIQ5OiUpKtgVnQJKTVuODrVhwuvKciJMJCtI6E7pidzHIAk1m9KiQKrk+mTZFUS2tEmShMRLCgu7QZsQQeLpN7m3Yj2x4y5mStZTkR5VISpK2lFCFgbS6VA3uOSTwB2scT7WM9dO2u8dMrWbQhjLVWTIXfMOlSBT7qKQd71NdKozo9PPlFk8cY86z+GHrpolpfB6hXaVNzRkLMNOZqFBzjl2OSylle4j4tokriL9ik3QDcBasXa6eaZdbtsUQGVOSEhSk6VkDcIUDBMcJOlZG+moItJuUKWwrWBzAMj6jn7iR71AmbM7ZsmPeS7JLnmOXUok7v0DkJUo3/fjCLVdQKrlmcqU6uI++4naQ7Gu5+kjcVG4P6iBz9sH6lGm056S4qEp5CkNAPE/puCQn6i3vho5jgfEsu1FER9WzzFL49KEi1v5uP4+uHrdjbsp0BECkEpAEVcJ7ItKn02gUMVScinwaj8VLZenq8kgNttKUyhaAApQa7nsNt+BhyRqFU9OpLFd0rzjVKDMaRdp38ZXyFo8pV0tIAJ2FzseAsc4jKPm2r1p0PpmtqabUk/EkIDhdWSCq473NykEW4Ha+Pf50zctr8NqNRaSEBXkKbBIbUebkK9+B6T37gm+K0/mnMrzfl+cI5Ow/bjtUc1YBKtaUCRT21Hyr1B6o5kXGj6tzp8eokuR/j61JdS44sq2lDaypW8pUpsEWuBbtcYnrQLwiOsPONVhZp1A1hoeVYcdtKqS55r7s9prduSgITZSALlVioHco84aXRbqzoXptJGpGr9VqArLhKICIoStlDaSCl3gfrvuI72v88W/wBN/EU0QVntypydXpbVBTAQ3FpiKW4ZK5JN1uuvEn0i1koSPclR7DGL5z8S844Yty2wq2K1pBJdUlRSSP5UAJVqPTUohPI4Go6llrKdreWyLi+d9R2QCBA7qP4G/wDYObLXgo9N2YZMTMPUNqZnXP8AU2LL3z6uuNHSdy1WbQi7jabrUbeYQSbkXxJ9G8KXwx8jwDWKr045fdYip3uzMxVB59CQB3Wp5zb29z8sDJ3W906ZumsQYWqk5tb7gS18QpbKVE9huKbXP1w9aP8Ak+rIqLuo+ZYOZhORIZiIqDZ8unx18IDLe8pDqRyXyC4T2KBxjDLHxFzxiWMacwYq5YNck+W6Vc8ISjlXupSU+8wDeLrL1pa23+htA8rjlP8AUqPH0k+1FKdop0RsadMnTTp/ydU6O3Uvw2BBpsJvylv+lTiG0cqXsBQtYA7EK5HOHZljpL0PrtNfczx0/wCVoG59SY0OEylSFRgAUlwbQAq5X6RwL98MLRrRbQXSAIj0Ss1GppbqEma21VJCVtJkv7d7oQlITuskAG3Yn54ibxYfEprfSpp/R9JdD5MeJnPODaxDliMhYpUJKghUhLZG0uKWoIbCvSFblkEIIxP4xmZGbMVtsuZOuX3luGVPPLcC5AKlHZwIS2BKlfwtQA2UomDDpwm6w+2Ve4ghLYA4SEx2A41E8AfNBJ4AE1Z9fRJ0Sqjim1Dp6yc42tW74eRS0KSok3vtPfnm+D9E6J+kDLMlqpZc6bMjRHWlBbL0fLcclJHYglJx+ZzU3qG1RrOfF5urmtWeF1V10PQszv5mmhbpUpQDzTnnAhvck2ISkfJATzjYfwOPEd1Z6qNFsw6Ra05mcqGdNP32ml1eQkebUYLqVBl90DhTiVJKFK43+knm5J/EPw3zxk3L/wCquYkt9tOkOAKdSUaiADClnUmSAfSRI+WCYbYTfWOK3fw7aNKjMTBBj6cGN+v1q5PVr0faX9XWkczSzPZkshbShTJsSWttUB0FKkOJCCBwUpFv8NwMQ1pl4PPRbWtNYNI1s6cIDdfiJVGqMqmZjmobnFBsmUkoeBG8WUUkAhW4W7YmXKeY83U3Lkal5rzT+K1NhlCJ9TRHDCZDtuVhsEhANx6bm1u+FE5plOiypJNuwKjzjGbfO2YsFaNnYXjgQhepBQtaQOZKOCEq9RBA33gGatv+XDcIl1I3G4IB+x6GOOah/LvgyeGpkasIzgrRRbyIBMlUep5hmy4o2pJ3LZce2uAAH0q4OLPUZrJczJ7EOmRqe9Qn6elEeOywgRVxVI4SG7bfLKTbba1uMMFVaW6hSHHAoEWUlSbg/viCfEy6rKr0ydGmYMz5eqr0KqTQ3SqQ9FA8xl564LjY7bkNhxQHzSMTjGa8yZ6uLTCblxx66W6A2446tcBQCdMGYAPzFQ352NMXcvsYS2t9EJbAkgJA43n8RVJvGR8KbKlJzg91JdMmYW/wiXLRHzPlppA+GpLmyzTqSjltsmw2qBAURyAoDGetY6V9Um6dLgRzRnPiWXE+c3UHGz2FgpITYg2vYjj+uO/R11C1/KvVZT6q45ObpecJyaNnaE7MddFWp84+U4XysnzHm1uNuhZ5SsAi3OJKqtTzRlmpVGl1VqX5rctcVb5YKmnthKCT/hO4WA4J+uPbuCvZwyq0nCru6S+UISUuFGkqSSQUkFSt0Ec6jKSk7EGshzDcWt04i6t29AVII7kQdWwHqBAIgbpJMzJjdjZIkGPCqLcpK9yWUhKfMcFri4uFKBJ4JHHthw0nT/UOtFLdHyTUnWUDc4hmG6pKCnsb7PUUn29t31xuqvVTT2nrDtN0YywyvbZKzTWT+/6GrgYZWtXXTrJpQG0aP9IS82ILXmLlUmZGjIaVfhGxZStRt7pHuMXH9MZUdIcH3H/YFMUtad9O1YU676XZsj0lyqxqHKcmwY6Gi38GrzCd9yC2RdNgTxwfniEHWM7w1kvUCoN27hUJwW/pjQ/xHc/9S/VXn9vU+k9CWdsk5hTHcaqNWy1GddFTWSnY7JDbRDi0BKkg3BIVyfSMVJnZo628kPJcmZXzrFLSrhyfl93gjt+to4PZ2+L2LJaR5bgkkSop27bJVUi65YPlJVqQQADABmBE8il/otyTqZLzRB1GQ7Um2mqszDgwmQsfGLWoIXuB7pAWLfNX7Y2u0z0r1vey9DlSMvOoHw6CsuugW45ub4xEY69uuajsCmP6hZgYaSUksrpKEjghQ48oEcgH7YcuX/FI6wGXEsZqqtXrUccFLi5DSgPoQSn7bcYr4j+GudM7XKbhPkI0yAApSjG0CSlsdyZPX7VfMt5pwLBbfyZWZ5JG099lKNbb1GNmDKoSus1SE0oEXbTMQpR+wOMkfFY1okajeIbnOluV19lnK9KhUanOtXUqOWo6VPlIvyd7z6gPr9MJ1E8RHXSqNJq9I0fznJQhVy5FaWtJUObXDZxXbMx6htS9Xatq/mHTjM8qr1yquzp7n4FJV5ilnlJsjkbfSfmMNfCPwmxfKGYXsSxHST5SkJ45UpJPBMbJIO/WuzhmuwxWwbt7ZU/MFHY8AHvHUz9qbtborkVpiBX23VPNqR5sJl27l13KE8j0HafUn2v8720M/wBnwrSss9WudBUJ7caPK01gKkl54AFZkJKCom11XKif3xWbS7pf1TzBnWkzYmiOd8wwy7uNKk5dksNvlw3LTs0pSltsk+pavWBexB5xJun3h9+Kbl3Mtbr+SMr0HKruYJAVLXLrUUnygolDYIDlkJvxb742DPmDHNuVrrCmlBBdTplUwDqSZ43gDptMQeapmA3acKxNu5cBISZ+XfoR39/2rbSsar6PZfdcdr2qdHiBQHoclpBBFxho13rQ6YcsEmVqk0+Uj/o2FPJ/8kXAxlrA8K7xJc3m+cuqygUguH+0ESovu/YeS2kH3w4ab4EucKu4lWqXWbV5JUob00umuOBR9wC68Oftjzjaf4arQEfF4jPshBP9wK0V3xDkfwmFH6lI/wCa0gyX1t6Tak1JdMyFBnTWWztkVGRIjxo7fPYqdWlX2CSfpijXj/dTOlGc9Jsp6K5K1Wos2sM51MiuUqmVRD8mC2ITzaVuoSbpG50Wva5tj5lDwGOmemPtv17VHUWpuKFlKjTWYtz9SlCiB98PqJ4JPQi4tMip6e5tqL4RZUmdmuXvWRwCSkjnF0yr4G4DljMlvizd04sskkJ0AAmCPmJWeJkQBUPiec7zEMNctfJCdYgnVPY7QBWf3h69LFe6jurajQA2afCpNSbnTnJSluByKw4h5W0cbyUtpbUsGwU83yebbdu6S6JM1F6owOnHIMVx8qWpwZValrNzfcVPXJN/f34+WI36eejjQvpbYmf7lci/g7tQQluoSZU9+S86hFylHmPOLUlFyTsFk35tfnEqQoUh9YKa2EpKv7jpNu3PzvxjdFpZuHy64gExEkdP6xVD0DQEHgb0yhWKKttLjdPWsKVYpWLWH8/S+OzdZithCUUJSSki44FiePl74WfydTmJKWVFO02FmRc3t8gDxwP64UG8u0pmKW1ugrSshBWVe47HDkpT1rtVIDFWmqXdmK1dF7BKCTb9h7fXHxdWri0qdEZCLI9KtvpHYcC4P+mHK1TKREQyhDiFqASou37i3a1rDvg8zHp7big1HSpIFlbhcpAJ9R44+tsJ+UKEEUyjCrFRHlyojcjclJQ45HSu445Te/zwbbyrJfSWWYMdk7CNzbDaLe3+G2HWmWlCQ95CbAhIQhskXB/1GPSqoEJe8uepVlWKdqQLj6Afvz88AWk9qMCaazOTaqpQcXJcFjsRtWLf0t/+sMGjkOpKJSmruJIQASom5P15/b+MRxX9fa3Bzqv8PnSZNKMxMF1l6gVF1br93nHnI7rLRaLjexbBaWfKWY/mBwgq2lcx9TdRpKWmGHXYM1mEioyY9Ty9VnEvxi0tLpcMdpSo60OjzQUp2+WlSCArbhUWSp6UmXxNSs1kNsELmVDzCkpvYDt7nt++O7GUKEyspU9ZspuobSCRbv8A0+mImR1INRG3ahVp1dciOqYddLWUqk+ilIWtYJUW2ClTSmglzcdy7rskFSbCEtUOpvq+c1ZpytNtIa7Vpq8qtOrpkR2cuBEecUR8V8O800o2QtKQh8qG5ClWSCBhC40WqNStz2G5/ap/AsDvMeuA02QgEEhSyEo25lSiAInff6AkgG5caiUJjY+1BSfk64k3QP8AIH7Y7hymNOAx4kcG3oRttcD+fcd/fEaaDz9YZ2T0S9YGGWJjm34aMpxSpqUjcFGUttKWisnslpIQkEcqvfDreqRcZKS0sAoUVo4PF+xJ5vY4FsJUmYie9RV0z8NcKa1BUGJSZSfoeo9xsekjelp+qojDyWR9eALDtzf+Mc263Lltf2LGxSuAp1VrgXHH/wB5whyqlLQ6fOUgtHhK95ULkWtYEc3IwF1CW6ggJKdoAKyNtrjhXHJB7XHthUIApClR+olC1MvraRaxuADb25/g4JitFtK31u3WlVgW+Ra/fkcHCQqoNjzHlPs2bF+CT2v7/L2t+/OC79aY8xUh6UrlJU2pKNhJvbuBc8n+LYEIFBTmqLaEVJQQgAfCLNgPqBjpp2pUig0V19RWt2MVOKWblZHYk++BgYVPp+9ER6jR99SvIlncfTv289uMfHHFt0eOW1lO9poqsbXJaUST9+cDAwQ8UKeRSZUXXfxBhrzFbVAbk34PpTghllKZFYV56QvbMATvF7eoD3wMDADilBzTgTQ6KnLjkhNIihwuXLgjp3E7hze31P8AJ+eEP8Op4msOCCzuXcLV5QuoC1gfn3P84GBjh0pIcUrSYcSC418FFbZ82Nvd8pATvUAmxNu5HzwjTlrW68ypRKPNPoJ47fLAwMEHrP8A7tRkesfb80orbbTUY7KW0hHkLOwDi+xJ7fvzhGmqV8E4rcbl1dzf6DAwMGTxRqITSWyylslIUykqA4ufnjgokNwyD3bcJ/f0/wDs/wA4GBhQek13Wk9C1io7Ao2LRBF+CN9v8uMN/wCKlIElKZLgCTZICzwLJ4wMDBhxXHiv/9k=
Tanabe 370Z GF210 Lowering Springs
3
Tanabe 370Z Lowering Springs

Lower and add aggressive handling with these Tanabe GF210 lowering springs. Unlike the NF210, these GF210 springs are geared towards maximum performance, without compromising daily drivability. They provide a subtle drop, but this is not what these springs are known for, they provide high spring rates for maximum performance (+20% - 30% over stock).
The GF210 is well-mated with a performance shock upgrade to extract the full potential of the coil spring, but will also work with factory equipment. Each coil spring application is tested for fitment and optimal weight distribution for sportier handling.
Exclusive Benefits
GF210 coil spring is geared towards maximum performance

Doesn't compromising daily drivability


Higher spring rates (+20% - 30% over stock

Provides an aggressive stance


Excellent handling and vehicle stability characteristics
Features
Will work with factory or aftermarket shocks

Feature SUSTEC 210 Technology
Installation Instructions

Installation Instructions can be downloaded here.
   
Financing
AAM Competition Financing!
Buy Now, Pay Later with Blispay
Blispay makes shopping at AAM Competition, LLC even easier.  It's the only payment option that gives you:
6 Months to Pay 
No Payments, No Interest on purchases over $199 if paid in full in 6 months.
+
2% Cash Back 
Blispay gives you 2% Cash Back on all purchases and works everywhere Visa is accepted.
How it works: 
Apply on your phone or computer at https://blispay.com/aamcompetition. 

If approved, you'll receive a digital Blispay Visa card which can be used to make purchases with us. 

You'll receive 6 months special financing on all purchases over $199 + 2% Cash Back. 
Interest will be charged to your account at your APR of 19.99% from the posting date if the purchase balance is not paid in full in six months.  Your account has a 3% foreign transaction fee and if you are charged interest it will be at least $2.00. 
For more info please visit blispay.com/faq.
The Blispay Visa® Card is issued by First Electronic Bank, Utah.
Learn more and apply now at blispay.com/aamcompetition.


To install this Web App in your iPhone/iPad press
and then Add to Home Screen.