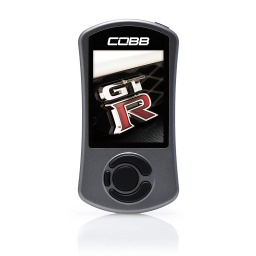 Nissan GT-R Cobb AccessPORT Tuning Package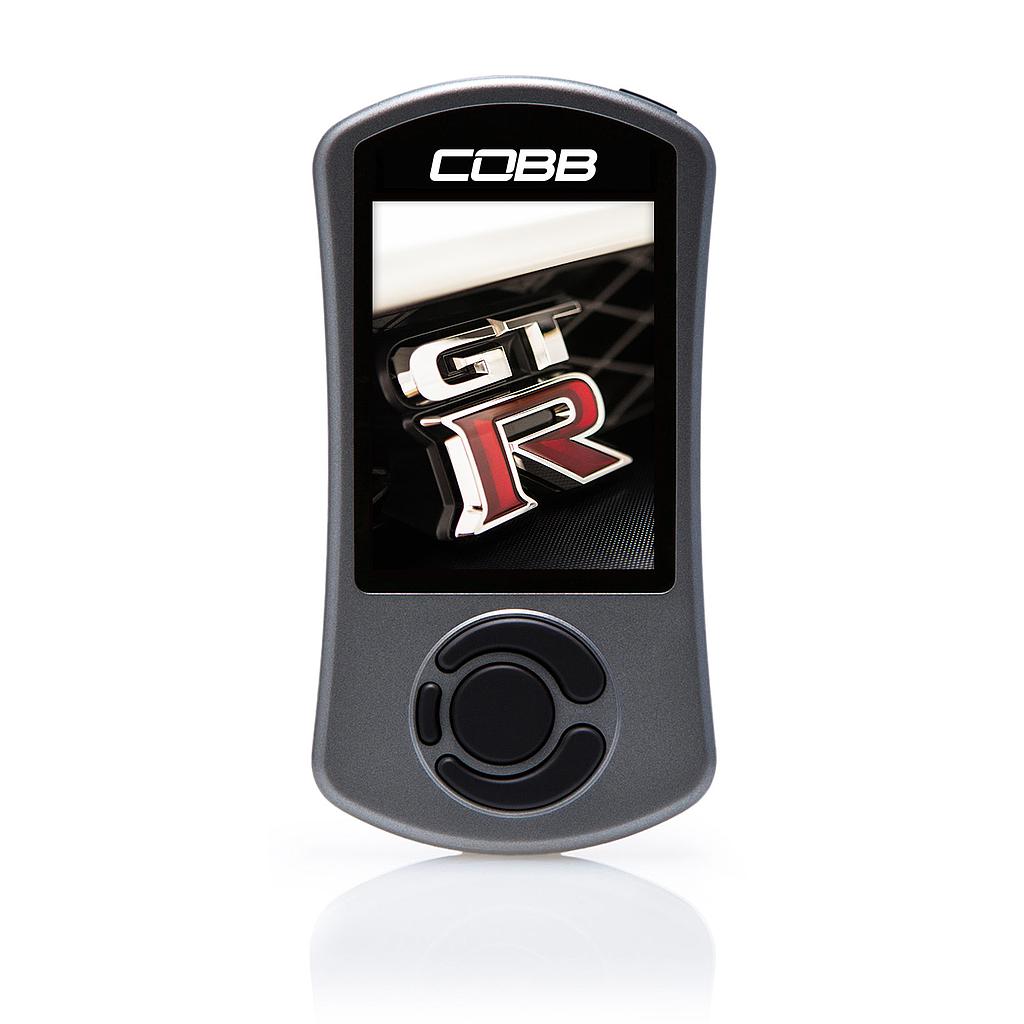 /9j/4AAQSkZJRgABAQAAAQABAAD/2wBDAAIBAQEBAQIBAQECAgICAgQDAgICAgUEBAMEBgUGBgYFBgYGBwkIBgcJBwYGCAsICQoKCgoKBggLDAsKDAkKCgr/2wBDAQICAgICAgUDAwUKBwYHCgoKCgoKCgoKCgoKCgoKCgoKCgoKCgoKCgoKCgoKCgoKCgoKCgoKCgoKCgoKCgoKCgr/wAARCACAAIADASIAAhEBAxEB/8QAHgABAAEEAwEBAAAAAAAAAAAAAAoGBwgJAgQFAwH/xAA8EAABAwMDAgMFBAgGAwAAAAABAgMEAAUGBwgREiEJE0EUIjFRgQoVQmEWIzJScXKRoSQzYrHBw5Kz0//EABoBAQEBAQEBAQAAAAAAAAAAAAACAQMEBQb/xAArEQACAgAFAgQGAwAAAAAAAAAAAQIRAwQSITEyQQUTQsEGQ1FhcaEVgbH/2gAMAwEAAhEDEQA/AN/lKUoBSlKAUpVodyu+nbFtOsr141n1StttLJKVRlSUlzr456Okd1L4IPQkKXwQQkitSbBd6laftzv2tHb/AKayX7XpBphIuzjfITLvNyRBR+S0thDrzqPXu02fSsQ85+2H7nps1ZxnB8MjMc+4I1knvOAfmVzGUn/xH8KVRtEj2lRs8X+2A7rWJiXLtjuIuN8+97XYJza/p0TXUf1Sf4Vkfor9rfjZoyza8q0ytDMtbqOqXEeVL60/iHs5VGcbH+rhwj5K5Fao3wzODd7SsWdjXi27Y978hOM4zfItoyEtJUi2v3NC25Sj+BhSw26pf+hxptR4JSFAE1lNWNNPcClKVgFKUoBSlKAUpSgKS1+y+96e6E5rn2MoCrlY8SuVwt6VJBBfZiuOI5B+PvJHaof/AIl+vWr+T6iTrxkGb3F2XJu0thx52SpTiG21dkJUTynkkqUQeVKJJ5JPMxLUrHhlunV/xVSOoXOyyohT8/MZUjj+9RX9PNMcB1N8YLRbTXU3D7bfsdv+qaEXazXaIh+NMYdCVltxtYKVpPV3B5FV6GFyYSbMsB0Z1V3Bwsb3CZdFteNizXia8udkLdrROmsW2S/ChKmOpUiOJExEdhTqh7qXVEdwKykxTbN4fE2LZbplMXAIb8jK12/KLU1uYhLTaLU23EcTcmXQz/jFu+0yUeQ2CUGB3PLoAkpO+D14SLP7fh46NfwGAwT/ANddZ/wivCUb7NeHFpA4fy0/ggf+uubaRtWaHX9kP2fczUMRd0M8Mx2ULj+bqFaCu6K+65KlgLErpR/jRG918QuUqUEqJBrA/wAQjBtpmmu4dWJ7M8ulXnFGbBAclzJNyalBNxW11yG0OMqW2UoJSn3HXk9QVw4f2UyxJPhJeFWASz4bujDY+bmBwj/11b3V3Yz4GWiEL7w1m2wbdsWZKSpH3vjNqilY/wBIcSCo/kOSa5yxYR5LWHKXBGE2iat6lWrIXrhbcwnNSbQGn7dLTIUHmVBZ7BY97jsOxPA47cVMa2HanZhrLs0001P1AdU7erxiEN65vr/afe6AlTp/NfT1n81VFT3Oo28XXxMtYm9p9ussXT1y8Q2sYj47CEaEhnyWUrDLYSkJT5nmfADkkn1qV1svxxOI7QNLcaDfSqHp7Zm3Rx+P2JrrP1Vya9CerBTOctpUXMpSlSBSlKAUpSgFKUoBUWW/33ENDvGq0dybPr9Es1ksOpTL1xuE55LTMZltpsKWtSuAkDj4mpTVRD/HatU+2b07lbbSpbb6MruLDCmuQoKTI8ocfI+7xWvoZseo3cbj/tNvhj6Al234/nF4ze4N89EXE7MtxCiO3+c+W2yOfVKjWCWvn2w3XDInn4G2bapabPDSrp+9sruTk1wJPbq8pnykNq79gpaxz8efhVufDt8DDS3U7YXmniLbk7Fm+YIx7HZdxxfT+xXBqAb8YjS1P9chTTzvQlaFtBLIQvqZXwVHpTVX7LtkOF6zad5tuP2864YppTDsmGveR914ZNcgredjBaLdLvd8eDZcQ6UocU22sBbalNr93qPhkqXLf6/w9ST7Kv2WA1i8TTxn95FreWrVvMMZsziFLdfg8WWIWh8UhbCG/MR394lTh445IFYS5Y7qtCyOTkV/zN2/ZJ56gpce+iUplQ7FxZCypaj6DuPU+grZvopuF2w7n/CHvui+sum2Q3vW6yQLtZcNvVksj8l2M0t5i4RJct9SkRWUolPJYK1r85LKD0pKVDq1fZ/orlGhWTycb1GCIGUsobdTarqy6ythDiQtt9XWjpX1pUlaCCUqSpKwSCOWF1NOjJ20mr9ir9n0e+StYJjOTIeTNckxDKS+jpX1F0HlQ+fH+9TWNPbMMcwGx48lPSIFnjRwPl0NJT/xUL7w9rDc7juHTYr4vzZMi4QkvKU6FlRW7zz1c9+xqayAAOAK9/yl/Z5X1ClKVIFKUoBSlKAUpSgFRIftFTRg738lW04UKbzi/dJSeCOLg8Bx/QVLeqJX9oybac3t5ItYT0nPch6upXA4+8XvWt9LC5KY8OrxYN0e2+CnCcW3l5tiVuU28xbrPYMKjZC1HclSkuPKZt8uUyx5i1cudaeVBRUEgFxROdW5PbTkl91EGJ7lc41Dz/LHYjUm1XHUpb0ssofjlyMmHZFhiO0t1XSz7G824UPL6CsdJNaRMDn+y5K1HPUWpgVFcSPUODpH9FFJ+lSBNz+vqddtk+2Tfy5kzUXLrhiKbFmEl5xIfRdIS3WxJKCepKfbINwUlR+XY+6a+X4j5mFgOeG6pptfVd0fq/hPAyfiHi0MrmYp+YnGLb2jNp6JPtSdWntRihpxA0W0ozm3WvVDS102m3TCLrbMhua2LshBSUqaiQ2Qlq1qJI6m5aWlJ6ipDpKe+OHi1uQMPuem9izSyTBmdmxZ9qTJTBUYZjOylvx0NyT+qlFCnJDnWyXGx7SlPWVIUhPtbtt5upGl+5C92vX7T6Jk2J5G+u94b1LTHusK0SXFqYQzJQC4ypCf1YZkJdYR0dTbJbU2o2w1Q36XPK9Mbzoxovpi5Dxu/wAct3WXm0tF0fcKgAVxo3QmLFcAHAf8tyQgjqbea6impwctNZhYiSqub7OufrwMz4ll/wCFnklOSk5KUoyja1RUktNNKKSk72t/jY6vhSFV43W2lcnqUXr7buvqV1E8yPU1NFqGN4Tdtdt+7e0xX0FJavts5CvTl/mpnNfY+Wvy/Y/KeoUpSoApSlAKUpQClKUAqJD9ogl+3bs8gnoPUHc1vagePj1S1r/5qW9UXff5p/p/rluMyh7PceRcmG76/IYSqQ42UqWSonqaUlXB5+HPHwq4pyi0jLpmqjE8iuGL5BEyCJFafchvpeabkp5R1pPKSf4Hg/SsvtQPG23xah7bcI2qWORhuH4zgMJliwzMcsKU3BDiGugyhJfW6pqUtRW4ZDIacCnXOlSQspNVjZjtylPNsxNKlLccWEobau00lRJ4AA84kn8q6V926eHpp/N9h1avTVtf44XCsL025PsH08we1No4I9ULXweUq6SCKx4TfJccRx6WYp294ZBeZGQZblXt8+Y+p6ZOuM7zHpDijypa1rJUpRPcknv3q42AWPBJEtCrnl1oZ54CS9cmkgd/zUAO3f8AL68VdSLoz4beTThAwG+OSXSeEt5AmZbvMPoEkS3Rz8yopSB8VV6rmznbo0ooVpckFPYj74m//et8uVWQ3E8bYoq0Wje3cJdnmx5EWNe7Upt+K6lbah1gkpUntxzz8/4n41MZqJPpVo9pxpBfo9x0+xxu2uvzo6nlJkOuqWUr93u6tRAHJ7AgVLRts1q526PcWCCiQwhxBHqFAEf71U4uOGr+/sYmmz70pSuRQpSlAKUpQClKUB17vco9ltMq8S1cNRI63nT8kpSVH+wqL5qHOevGol2ny1BTjkr9YT6qCQD/ALGpKG6O+O4xtn1EyOPz5kDBrtIb6R36kQ3VDj6gVGmuizcMluMsn/MnOq7+nKzXbC4ZMijtWs6x/CsW+452TPWq5ZH1QrRLZjlwtnlsOHgfDnzEI+P7K1+tYk3m44TYrpJhJtjt9dS6pL10kyltl5QPdSUpJAST8+pXryOekZPbldIp+bW3Gs8h3iJEi4revNu6pale6y4thSVJCQeo8sKTx25K0D1rFfMMFuFhuDr1tBnWtbyhBuccFTTyQeB73osfiQfeSfiPgTUuRE+BtELJ40ibjNtcjyYbfnSICXFOBTPIBdQVEqHSSnqBJ7HqBASRWRmz/I8ryXBpcHJUuuxrc8lFumO9ypBB6m+T8Qk8cfz8fDirH6b3G7aVTHdQZcHy3kxFNW2PJSUqdUsgFzg9+gJCuD8CojjkJVxkpte1EyDU3B7vfcltwbTHnNxoUngDzyR1rHuhIJQAnngDs6nt6nYLcS4KqmAsTGHuOA28hXPPyUDUoPb7fRlGgmEZMlfULjiFtlBXPx8yK2vn+9Rgb20jyVFB78cjipInhzZC7lGxHSe6vpUFJwaBGIWO/wCpaDI/s3U4vSZHkvTSlK4FilKUApSlAKUpQHRyfHbPmGNXHEcgjB+BdIL0OcwTx5jLqChafqlRFaX98Hgwa1aQZNc860qjrvmPuvrfS9HZKvLB7kuJSCWT6kkeWP3x+yN1Lza1k9CiPpXQuEhuAnmRNIPogDkn6VcG0zGRlMx01y7HIcmzZvhTy4E1hTEtqQ2SxKaV8U9aDwe4BCkq5SQFAggEY7XraPfrJdHrjorqgbWw+eVQLopbbyPkgOtoKHAP3leX/L85SOr23bRnVl1+VfdIrG7LkEl64qbXHfdJ/fXGU2tf1WaxxyvwftHMluDs5N29kS4rlDDFuYcS2PkFOoWsj+ZRP512v7E7Ij0W7ZxkFxu6blqpqJGcYC+pyLakqcfdPr3KUtp544K+SfXpPHBv3gun95etUfGNPMJfbt0FvojsRmlFLYJ5UtxZ7FSj3Us8cn4cAADcbZfBq0ds9zanOX0S0Nr5VHftbDaVj5FTSELH0UKyG0e2m7d9JFsSbPotZEy45Cmbi8FzXWlD8SDKU4ps/wAqhROuwdPuartlng0a/wC5C+W/JM8t6rHjBdQ4/PmIIbcb55/V88F/kc8eXyjkcFaK3iab4DjmleAWbTbEIxZtlitrMKChRBV5baAkFRHxUeOSfUkmlpWicPNh3MOAfFIHBH8Qe9ewylaU9K65Tk2UlRzpSlczRSlKAUpSgFKUoDhJeEeOt8/gSTVFXG5OSJSl9JJJ7k1WktkSIzjJ/EgivFOMp/dq4NIxqynfOURyUkfSuPmn8Kf61UhxhBHHFfn6LI/dq9SJ0sppTqieCgf0rgsEnsD/AEqpziyPQU/RZPypqQ0spmHJkQJKZUdRC0nkEVcGBJE2E1LCePMbCuPl2rw/0Xb+HNe5CYEaI3HH4EAVE2mak0fWlKVBQpSlAf/Z

/9j/4AAQSkZJRgABAQAAAQABAAD/2wBDAAIBAQEBAQIBAQECAgICAgQDAgICAgUEBAMEBgUGBgYFBgYGBwkIBgcJBwYGCAsICQoKCgoKBggLDAsKDAkKCgr/2wBDAQICAgICAgUDAwUKBwYHCgoKCgoKCgoKCgoKCgoKCgoKCgoKCgoKCgoKCgoKCgoKCgoKCgoKCgoKCgoKCgoKCgr/wAARCACAAIADASIAAhEBAxEB/8QAHgABAAEEAwEBAAAAAAAAAAAAAAoGBwgJAgQFAwH/xAA8EAABAwMDAgMFBAgGAwAAAAABAgMEAAUGBwgREiEJE0EUIjFRgQoVQmEWIzJScXKRoSQzYrHBw5Kz0//EABoBAQEBAQEBAQAAAAAAAAAAAAACAQMEBQb/xAArEQACAgAFAgQGAwAAAAAAAAAAAQIRAwQSITEyQQUTQsEGQ1FhcaEVgbH/2gAMAwEAAhEDEQA/AN/lKUoBSlKAUpVodyu+nbFtOsr141n1StttLJKVRlSUlzr456Okd1L4IPQkKXwQQkitSbBd6laftzv2tHb/AKayX7XpBphIuzjfITLvNyRBR+S0thDrzqPXu02fSsQ85+2H7nps1ZxnB8MjMc+4I1knvOAfmVzGUn/xH8KVRtEj2lRs8X+2A7rWJiXLtjuIuN8+97XYJza/p0TXUf1Sf4Vkfor9rfjZoyza8q0ytDMtbqOqXEeVL60/iHs5VGcbH+rhwj5K5Fao3wzODd7SsWdjXi27Y978hOM4zfItoyEtJUi2v3NC25Sj+BhSw26pf+hxptR4JSFAE1lNWNNPcClKVgFKUoBSlKAUpSgKS1+y+96e6E5rn2MoCrlY8SuVwt6VJBBfZiuOI5B+PvJHaof/AIl+vWr+T6iTrxkGb3F2XJu0thx52SpTiG21dkJUTynkkqUQeVKJJ5JPMxLUrHhlunV/xVSOoXOyyohT8/MZUjj+9RX9PNMcB1N8YLRbTXU3D7bfsdv+qaEXazXaIh+NMYdCVltxtYKVpPV3B5FV6GFyYSbMsB0Z1V3Bwsb3CZdFteNizXia8udkLdrROmsW2S/ChKmOpUiOJExEdhTqh7qXVEdwKykxTbN4fE2LZbplMXAIb8jK12/KLU1uYhLTaLU23EcTcmXQz/jFu+0yUeQ2CUGB3PLoAkpO+D14SLP7fh46NfwGAwT/ANddZ/wivCUb7NeHFpA4fy0/ggf+uubaRtWaHX9kP2fczUMRd0M8Mx2ULj+bqFaCu6K+65KlgLErpR/jRG918QuUqUEqJBrA/wAQjBtpmmu4dWJ7M8ulXnFGbBAclzJNyalBNxW11yG0OMqW2UoJSn3HXk9QVw4f2UyxJPhJeFWASz4bujDY+bmBwj/11b3V3Yz4GWiEL7w1m2wbdsWZKSpH3vjNqilY/wBIcSCo/kOSa5yxYR5LWHKXBGE2iat6lWrIXrhbcwnNSbQGn7dLTIUHmVBZ7BY97jsOxPA47cVMa2HanZhrLs0001P1AdU7erxiEN65vr/afe6AlTp/NfT1n81VFT3Oo28XXxMtYm9p9ussXT1y8Q2sYj47CEaEhnyWUrDLYSkJT5nmfADkkn1qV1svxxOI7QNLcaDfSqHp7Zm3Rx+P2JrrP1Vya9CerBTOctpUXMpSlSBSlKAUpSgFKUoBUWW/33ENDvGq0dybPr9Es1ksOpTL1xuE55LTMZltpsKWtSuAkDj4mpTVRD/HatU+2b07lbbSpbb6MruLDCmuQoKTI8ocfI+7xWvoZseo3cbj/tNvhj6Al234/nF4ze4N89EXE7MtxCiO3+c+W2yOfVKjWCWvn2w3XDInn4G2bapabPDSrp+9sruTk1wJPbq8pnykNq79gpaxz8efhVufDt8DDS3U7YXmniLbk7Fm+YIx7HZdxxfT+xXBqAb8YjS1P9chTTzvQlaFtBLIQvqZXwVHpTVX7LtkOF6zad5tuP2864YppTDsmGveR914ZNcgredjBaLdLvd8eDZcQ6UocU22sBbalNr93qPhkqXLf6/w9ST7Kv2WA1i8TTxn95FreWrVvMMZsziFLdfg8WWIWh8UhbCG/MR394lTh445IFYS5Y7qtCyOTkV/zN2/ZJ56gpce+iUplQ7FxZCypaj6DuPU+grZvopuF2w7n/CHvui+sum2Q3vW6yQLtZcNvVksj8l2M0t5i4RJct9SkRWUolPJYK1r85LKD0pKVDq1fZ/orlGhWTycb1GCIGUsobdTarqy6ythDiQtt9XWjpX1pUlaCCUqSpKwSCOWF1NOjJ20mr9ir9n0e+StYJjOTIeTNckxDKS+jpX1F0HlQ+fH+9TWNPbMMcwGx48lPSIFnjRwPl0NJT/xUL7w9rDc7juHTYr4vzZMi4QkvKU6FlRW7zz1c9+xqayAAOAK9/yl/Z5X1ClKVIFKUoBSlKAUpSgFRIftFTRg738lW04UKbzi/dJSeCOLg8Bx/QVLeqJX9oybac3t5ItYT0nPch6upXA4+8XvWt9LC5KY8OrxYN0e2+CnCcW3l5tiVuU28xbrPYMKjZC1HclSkuPKZt8uUyx5i1cudaeVBRUEgFxROdW5PbTkl91EGJ7lc41Dz/LHYjUm1XHUpb0ssofjlyMmHZFhiO0t1XSz7G824UPL6CsdJNaRMDn+y5K1HPUWpgVFcSPUODpH9FFJ+lSBNz+vqddtk+2Tfy5kzUXLrhiKbFmEl5xIfRdIS3WxJKCepKfbINwUlR+XY+6a+X4j5mFgOeG6pptfVd0fq/hPAyfiHi0MrmYp+YnGLb2jNp6JPtSdWntRihpxA0W0ozm3WvVDS102m3TCLrbMhua2LshBSUqaiQ2Qlq1qJI6m5aWlJ6ipDpKe+OHi1uQMPuem9izSyTBmdmxZ9qTJTBUYZjOylvx0NyT+qlFCnJDnWyXGx7SlPWVIUhPtbtt5upGl+5C92vX7T6Jk2J5G+u94b1LTHusK0SXFqYQzJQC4ypCf1YZkJdYR0dTbJbU2o2w1Q36XPK9Mbzoxovpi5Dxu/wAct3WXm0tF0fcKgAVxo3QmLFcAHAf8tyQgjqbea6impwctNZhYiSqub7OufrwMz4ll/wCFnklOSk5KUoyja1RUktNNKKSk72t/jY6vhSFV43W2lcnqUXr7buvqV1E8yPU1NFqGN4Tdtdt+7e0xX0FJavts5CvTl/mpnNfY+Wvy/Y/KeoUpSoApSlAKUpQClKUAqJD9ogl+3bs8gnoPUHc1vagePj1S1r/5qW9UXff5p/p/rluMyh7PceRcmG76/IYSqQ42UqWSonqaUlXB5+HPHwq4pyi0jLpmqjE8iuGL5BEyCJFafchvpeabkp5R1pPKSf4Hg/SsvtQPG23xah7bcI2qWORhuH4zgMJliwzMcsKU3BDiGugyhJfW6pqUtRW4ZDIacCnXOlSQspNVjZjtylPNsxNKlLccWEobau00lRJ4AA84kn8q6V926eHpp/N9h1avTVtf44XCsL025PsH08we1No4I9ULXweUq6SCKx4TfJccRx6WYp294ZBeZGQZblXt8+Y+p6ZOuM7zHpDijypa1rJUpRPcknv3q42AWPBJEtCrnl1oZ54CS9cmkgd/zUAO3f8AL68VdSLoz4beTThAwG+OSXSeEt5AmZbvMPoEkS3Rz8yopSB8VV6rmznbo0ooVpckFPYj74m//et8uVWQ3E8bYoq0Wje3cJdnmx5EWNe7Upt+K6lbah1gkpUntxzz8/4n41MZqJPpVo9pxpBfo9x0+xxu2uvzo6nlJkOuqWUr93u6tRAHJ7AgVLRts1q526PcWCCiQwhxBHqFAEf71U4uOGr+/sYmmz70pSuRQpSlAKUpQClKUB17vco9ltMq8S1cNRI63nT8kpSVH+wqL5qHOevGol2ny1BTjkr9YT6qCQD/ALGpKG6O+O4xtn1EyOPz5kDBrtIb6R36kQ3VDj6gVGmuizcMluMsn/MnOq7+nKzXbC4ZMijtWs6x/CsW+452TPWq5ZH1QrRLZjlwtnlsOHgfDnzEI+P7K1+tYk3m44TYrpJhJtjt9dS6pL10kyltl5QPdSUpJAST8+pXryOekZPbldIp+bW3Gs8h3iJEi4revNu6pale6y4thSVJCQeo8sKTx25K0D1rFfMMFuFhuDr1tBnWtbyhBuccFTTyQeB73osfiQfeSfiPgTUuRE+BtELJ40ibjNtcjyYbfnSICXFOBTPIBdQVEqHSSnqBJ7HqBASRWRmz/I8ryXBpcHJUuuxrc8lFumO9ypBB6m+T8Qk8cfz8fDirH6b3G7aVTHdQZcHy3kxFNW2PJSUqdUsgFzg9+gJCuD8CojjkJVxkpte1EyDU3B7vfcltwbTHnNxoUngDzyR1rHuhIJQAnngDs6nt6nYLcS4KqmAsTGHuOA28hXPPyUDUoPb7fRlGgmEZMlfULjiFtlBXPx8yK2vn+9Rgb20jyVFB78cjipInhzZC7lGxHSe6vpUFJwaBGIWO/wCpaDI/s3U4vSZHkvTSlK4FilKUApSlAKUpQHRyfHbPmGNXHEcgjB+BdIL0OcwTx5jLqChafqlRFaX98Hgwa1aQZNc860qjrvmPuvrfS9HZKvLB7kuJSCWT6kkeWP3x+yN1Lza1k9CiPpXQuEhuAnmRNIPogDkn6VcG0zGRlMx01y7HIcmzZvhTy4E1hTEtqQ2SxKaV8U9aDwe4BCkq5SQFAggEY7XraPfrJdHrjorqgbWw+eVQLopbbyPkgOtoKHAP3leX/L85SOr23bRnVl1+VfdIrG7LkEl64qbXHfdJ/fXGU2tf1WaxxyvwftHMluDs5N29kS4rlDDFuYcS2PkFOoWsj+ZRP512v7E7Ij0W7ZxkFxu6blqpqJGcYC+pyLakqcfdPr3KUtp544K+SfXpPHBv3gun95etUfGNPMJfbt0FvojsRmlFLYJ5UtxZ7FSj3Us8cn4cAADcbZfBq0ds9zanOX0S0Nr5VHftbDaVj5FTSELH0UKyG0e2m7d9JFsSbPotZEy45Cmbi8FzXWlD8SDKU4ps/wAqhROuwdPuartlng0a/wC5C+W/JM8t6rHjBdQ4/PmIIbcb55/V88F/kc8eXyjkcFaK3iab4DjmleAWbTbEIxZtlitrMKChRBV5baAkFRHxUeOSfUkmlpWicPNh3MOAfFIHBH8Qe9ewylaU9K65Tk2UlRzpSlczRSlKAUpSgFKUoDhJeEeOt8/gSTVFXG5OSJSl9JJJ7k1WktkSIzjJ/EgivFOMp/dq4NIxqynfOURyUkfSuPmn8Kf61UhxhBHHFfn6LI/dq9SJ0sppTqieCgf0rgsEnsD/AEqpziyPQU/RZPypqQ0spmHJkQJKZUdRC0nkEVcGBJE2E1LCePMbCuPl2rw/0Xb+HNe5CYEaI3HH4EAVE2mak0fWlKVBQpSlAf/Z

/9j/4AAQSkZJRgABAQAAAQABAAD/2wBDAAIBAQEBAQIBAQECAgICAgQDAgICAgUEBAMEBgUGBgYFBgYGBwkIBgcJBwYGCAsICQoKCgoKBggLDAsKDAkKCgr/2wBDAQICAgICAgUDAwUKBwYHCgoKCgoKCgoKCgoKCgoKCgoKCgoKCgoKCgoKCgoKCgoKCgoKCgoKCgoKCgoKCgoKCgr/wAARCACAAIADASIAAhEBAxEB/8QAHgABAAEEAwEBAAAAAAAAAAAAAAoGBwgJAgQFAwH/xAA8EAABAwMDAgMFBAgGAwAAAAABAgMEAAUGBwgREiEJE0EUIjFRgQoVQmEWIzJScXKRoSQzYrHBw5Kz0//EABoBAQEBAQEBAQAAAAAAAAAAAAACAQMEBQb/xAArEQACAgAFAgQGAwAAAAAAAAAAAQIRAwQSITEyQQUTQsEGQ1FhcaEVgbH/2gAMAwEAAhEDEQA/AN/lKUoBSlKAUpVodyu+nbFtOsr141n1StttLJKVRlSUlzr456Okd1L4IPQkKXwQQkitSbBd6laftzv2tHb/AKayX7XpBphIuzjfITLvNyRBR+S0thDrzqPXu02fSsQ85+2H7nps1ZxnB8MjMc+4I1knvOAfmVzGUn/xH8KVRtEj2lRs8X+2A7rWJiXLtjuIuN8+97XYJza/p0TXUf1Sf4Vkfor9rfjZoyza8q0ytDMtbqOqXEeVL60/iHs5VGcbH+rhwj5K5Fao3wzODd7SsWdjXi27Y978hOM4zfItoyEtJUi2v3NC25Sj+BhSw26pf+hxptR4JSFAE1lNWNNPcClKVgFKUoBSlKAUpSgKS1+y+96e6E5rn2MoCrlY8SuVwt6VJBBfZiuOI5B+PvJHaof/AIl+vWr+T6iTrxkGb3F2XJu0thx52SpTiG21dkJUTynkkqUQeVKJJ5JPMxLUrHhlunV/xVSOoXOyyohT8/MZUjj+9RX9PNMcB1N8YLRbTXU3D7bfsdv+qaEXazXaIh+NMYdCVltxtYKVpPV3B5FV6GFyYSbMsB0Z1V3Bwsb3CZdFteNizXia8udkLdrROmsW2S/ChKmOpUiOJExEdhTqh7qXVEdwKykxTbN4fE2LZbplMXAIb8jK12/KLU1uYhLTaLU23EcTcmXQz/jFu+0yUeQ2CUGB3PLoAkpO+D14SLP7fh46NfwGAwT/ANddZ/wivCUb7NeHFpA4fy0/ggf+uubaRtWaHX9kP2fczUMRd0M8Mx2ULj+bqFaCu6K+65KlgLErpR/jRG918QuUqUEqJBrA/wAQjBtpmmu4dWJ7M8ulXnFGbBAclzJNyalBNxW11yG0OMqW2UoJSn3HXk9QVw4f2UyxJPhJeFWASz4bujDY+bmBwj/11b3V3Yz4GWiEL7w1m2wbdsWZKSpH3vjNqilY/wBIcSCo/kOSa5yxYR5LWHKXBGE2iat6lWrIXrhbcwnNSbQGn7dLTIUHmVBZ7BY97jsOxPA47cVMa2HanZhrLs0001P1AdU7erxiEN65vr/afe6AlTp/NfT1n81VFT3Oo28XXxMtYm9p9ussXT1y8Q2sYj47CEaEhnyWUrDLYSkJT5nmfADkkn1qV1svxxOI7QNLcaDfSqHp7Zm3Rx+P2JrrP1Vya9CerBTOctpUXMpSlSBSlKAUpSgFKUoBUWW/33ENDvGq0dybPr9Es1ksOpTL1xuE55LTMZltpsKWtSuAkDj4mpTVRD/HatU+2b07lbbSpbb6MruLDCmuQoKTI8ocfI+7xWvoZseo3cbj/tNvhj6Al234/nF4ze4N89EXE7MtxCiO3+c+W2yOfVKjWCWvn2w3XDInn4G2bapabPDSrp+9sruTk1wJPbq8pnykNq79gpaxz8efhVufDt8DDS3U7YXmniLbk7Fm+YIx7HZdxxfT+xXBqAb8YjS1P9chTTzvQlaFtBLIQvqZXwVHpTVX7LtkOF6zad5tuP2864YppTDsmGveR914ZNcgredjBaLdLvd8eDZcQ6UocU22sBbalNr93qPhkqXLf6/w9ST7Kv2WA1i8TTxn95FreWrVvMMZsziFLdfg8WWIWh8UhbCG/MR394lTh445IFYS5Y7qtCyOTkV/zN2/ZJ56gpce+iUplQ7FxZCypaj6DuPU+grZvopuF2w7n/CHvui+sum2Q3vW6yQLtZcNvVksj8l2M0t5i4RJct9SkRWUolPJYK1r85LKD0pKVDq1fZ/orlGhWTycb1GCIGUsobdTarqy6ythDiQtt9XWjpX1pUlaCCUqSpKwSCOWF1NOjJ20mr9ir9n0e+StYJjOTIeTNckxDKS+jpX1F0HlQ+fH+9TWNPbMMcwGx48lPSIFnjRwPl0NJT/xUL7w9rDc7juHTYr4vzZMi4QkvKU6FlRW7zz1c9+xqayAAOAK9/yl/Z5X1ClKVIFKUoBSlKAUpSgFRIftFTRg738lW04UKbzi/dJSeCOLg8Bx/QVLeqJX9oybac3t5ItYT0nPch6upXA4+8XvWt9LC5KY8OrxYN0e2+CnCcW3l5tiVuU28xbrPYMKjZC1HclSkuPKZt8uUyx5i1cudaeVBRUEgFxROdW5PbTkl91EGJ7lc41Dz/LHYjUm1XHUpb0ssofjlyMmHZFhiO0t1XSz7G824UPL6CsdJNaRMDn+y5K1HPUWpgVFcSPUODpH9FFJ+lSBNz+vqddtk+2Tfy5kzUXLrhiKbFmEl5xIfRdIS3WxJKCepKfbINwUlR+XY+6a+X4j5mFgOeG6pptfVd0fq/hPAyfiHi0MrmYp+YnGLb2jNp6JPtSdWntRihpxA0W0ozm3WvVDS102m3TCLrbMhua2LshBSUqaiQ2Qlq1qJI6m5aWlJ6ipDpKe+OHi1uQMPuem9izSyTBmdmxZ9qTJTBUYZjOylvx0NyT+qlFCnJDnWyXGx7SlPWVIUhPtbtt5upGl+5C92vX7T6Jk2J5G+u94b1LTHusK0SXFqYQzJQC4ypCf1YZkJdYR0dTbJbU2o2w1Q36XPK9Mbzoxovpi5Dxu/wAct3WXm0tF0fcKgAVxo3QmLFcAHAf8tyQgjqbea6impwctNZhYiSqub7OufrwMz4ll/wCFnklOSk5KUoyja1RUktNNKKSk72t/jY6vhSFV43W2lcnqUXr7buvqV1E8yPU1NFqGN4Tdtdt+7e0xX0FJavts5CvTl/mpnNfY+Wvy/Y/KeoUpSoApSlAKUpQClKUAqJD9ogl+3bs8gnoPUHc1vagePj1S1r/5qW9UXff5p/p/rluMyh7PceRcmG76/IYSqQ42UqWSonqaUlXB5+HPHwq4pyi0jLpmqjE8iuGL5BEyCJFafchvpeabkp5R1pPKSf4Hg/SsvtQPG23xah7bcI2qWORhuH4zgMJliwzMcsKU3BDiGugyhJfW6pqUtRW4ZDIacCnXOlSQspNVjZjtylPNsxNKlLccWEobau00lRJ4AA84kn8q6V926eHpp/N9h1avTVtf44XCsL025PsH08we1No4I9ULXweUq6SCKx4TfJccRx6WYp294ZBeZGQZblXt8+Y+p6ZOuM7zHpDijypa1rJUpRPcknv3q42AWPBJEtCrnl1oZ54CS9cmkgd/zUAO3f8AL68VdSLoz4beTThAwG+OSXSeEt5AmZbvMPoEkS3Rz8yopSB8VV6rmznbo0ooVpckFPYj74m//et8uVWQ3E8bYoq0Wje3cJdnmx5EWNe7Upt+K6lbah1gkpUntxzz8/4n41MZqJPpVo9pxpBfo9x0+xxu2uvzo6nlJkOuqWUr93u6tRAHJ7AgVLRts1q526PcWCCiQwhxBHqFAEf71U4uOGr+/sYmmz70pSuRQpSlAKUpQClKUB17vco9ltMq8S1cNRI63nT8kpSVH+wqL5qHOevGol2ny1BTjkr9YT6qCQD/ALGpKG6O+O4xtn1EyOPz5kDBrtIb6R36kQ3VDj6gVGmuizcMluMsn/MnOq7+nKzXbC4ZMijtWs6x/CsW+452TPWq5ZH1QrRLZjlwtnlsOHgfDnzEI+P7K1+tYk3m44TYrpJhJtjt9dS6pL10kyltl5QPdSUpJAST8+pXryOekZPbldIp+bW3Gs8h3iJEi4revNu6pale6y4thSVJCQeo8sKTx25K0D1rFfMMFuFhuDr1tBnWtbyhBuccFTTyQeB73osfiQfeSfiPgTUuRE+BtELJ40ibjNtcjyYbfnSICXFOBTPIBdQVEqHSSnqBJ7HqBASRWRmz/I8ryXBpcHJUuuxrc8lFumO9ypBB6m+T8Qk8cfz8fDirH6b3G7aVTHdQZcHy3kxFNW2PJSUqdUsgFzg9+gJCuD8CojjkJVxkpte1EyDU3B7vfcltwbTHnNxoUngDzyR1rHuhIJQAnngDs6nt6nYLcS4KqmAsTGHuOA28hXPPyUDUoPb7fRlGgmEZMlfULjiFtlBXPx8yK2vn+9Rgb20jyVFB78cjipInhzZC7lGxHSe6vpUFJwaBGIWO/wCpaDI/s3U4vSZHkvTSlK4FilKUApSlAKUpQHRyfHbPmGNXHEcgjB+BdIL0OcwTx5jLqChafqlRFaX98Hgwa1aQZNc860qjrvmPuvrfS9HZKvLB7kuJSCWT6kkeWP3x+yN1Lza1k9CiPpXQuEhuAnmRNIPogDkn6VcG0zGRlMx01y7HIcmzZvhTy4E1hTEtqQ2SxKaV8U9aDwe4BCkq5SQFAggEY7XraPfrJdHrjorqgbWw+eVQLopbbyPkgOtoKHAP3leX/L85SOr23bRnVl1+VfdIrG7LkEl64qbXHfdJ/fXGU2tf1WaxxyvwftHMluDs5N29kS4rlDDFuYcS2PkFOoWsj+ZRP512v7E7Ij0W7ZxkFxu6blqpqJGcYC+pyLakqcfdPr3KUtp544K+SfXpPHBv3gun95etUfGNPMJfbt0FvojsRmlFLYJ5UtxZ7FSj3Us8cn4cAADcbZfBq0ds9zanOX0S0Nr5VHftbDaVj5FTSELH0UKyG0e2m7d9JFsSbPotZEy45Cmbi8FzXWlD8SDKU4ps/wAqhROuwdPuartlng0a/wC5C+W/JM8t6rHjBdQ4/PmIIbcb55/V88F/kc8eXyjkcFaK3iab4DjmleAWbTbEIxZtlitrMKChRBV5baAkFRHxUeOSfUkmlpWicPNh3MOAfFIHBH8Qe9ewylaU9K65Tk2UlRzpSlczRSlKAUpSgFKUoDhJeEeOt8/gSTVFXG5OSJSl9JJJ7k1WktkSIzjJ/EgivFOMp/dq4NIxqynfOURyUkfSuPmn8Kf61UhxhBHHFfn6LI/dq9SJ0sppTqieCgf0rgsEnsD/AEqpziyPQU/RZPypqQ0spmHJkQJKZUdRC0nkEVcGBJE2E1LCePMbCuPl2rw/0Xb+HNe5CYEaI3HH4EAVE2mak0fWlKVBQpSlAf/Z

/9j/4AAQSkZJRgABAQAAAQABAAD/2wBDAAIBAQEBAQIBAQECAgICAgQDAgICAgUEBAMEBgUGBgYFBgYGBwkIBgcJBwYGCAsICQoKCgoKBggLDAsKDAkKCgr/2wBDAQICAgICAgUDAwUKBwYHCgoKCgoKCgoKCgoKCgoKCgoKCgoKCgoKCgoKCgoKCgoKCgoKCgoKCgoKCgoKCgoKCgr/wAARCACAAIADASIAAhEBAxEB/8QAHgABAAEEAwEBAAAAAAAAAAAAAAoGBwgJAgQFAwH/xAA8EAABAwMDAgMFBAgGAwAAAAABAgMEAAUGBwgREiEJE0EUIjFRgQoVQmEWIzJScXKRoSQzYrHBw5Kz0//EABoBAQEBAQEBAQAAAAAAAAAAAAACAQMEBQb/xAArEQACAgAFAgQGAwAAAAAAAAAAAQIRAwQSITEyQQUTQsEGQ1FhcaEVgbH/2gAMAwEAAhEDEQA/AN/lKUoBSlKAUpVodyu+nbFtOsr141n1StttLJKVRlSUlzr456Okd1L4IPQkKXwQQkitSbBd6laftzv2tHb/AKayX7XpBphIuzjfITLvNyRBR+S0thDrzqPXu02fSsQ85+2H7nps1ZxnB8MjMc+4I1knvOAfmVzGUn/xH8KVRtEj2lRs8X+2A7rWJiXLtjuIuN8+97XYJza/p0TXUf1Sf4Vkfor9rfjZoyza8q0ytDMtbqOqXEeVL60/iHs5VGcbH+rhwj5K5Fao3wzODd7SsWdjXi27Y978hOM4zfItoyEtJUi2v3NC25Sj+BhSw26pf+hxptR4JSFAE1lNWNNPcClKVgFKUoBSlKAUpSgKS1+y+96e6E5rn2MoCrlY8SuVwt6VJBBfZiuOI5B+PvJHaof/AIl+vWr+T6iTrxkGb3F2XJu0thx52SpTiG21dkJUTynkkqUQeVKJJ5JPMxLUrHhlunV/xVSOoXOyyohT8/MZUjj+9RX9PNMcB1N8YLRbTXU3D7bfsdv+qaEXazXaIh+NMYdCVltxtYKVpPV3B5FV6GFyYSbMsB0Z1V3Bwsb3CZdFteNizXia8udkLdrROmsW2S/ChKmOpUiOJExEdhTqh7qXVEdwKykxTbN4fE2LZbplMXAIb8jK12/KLU1uYhLTaLU23EcTcmXQz/jFu+0yUeQ2CUGB3PLoAkpO+D14SLP7fh46NfwGAwT/ANddZ/wivCUb7NeHFpA4fy0/ggf+uubaRtWaHX9kP2fczUMRd0M8Mx2ULj+bqFaCu6K+65KlgLErpR/jRG918QuUqUEqJBrA/wAQjBtpmmu4dWJ7M8ulXnFGbBAclzJNyalBNxW11yG0OMqW2UoJSn3HXk9QVw4f2UyxJPhJeFWASz4bujDY+bmBwj/11b3V3Yz4GWiEL7w1m2wbdsWZKSpH3vjNqilY/wBIcSCo/kOSa5yxYR5LWHKXBGE2iat6lWrIXrhbcwnNSbQGn7dLTIUHmVBZ7BY97jsOxPA47cVMa2HanZhrLs0001P1AdU7erxiEN65vr/afe6AlTp/NfT1n81VFT3Oo28XXxMtYm9p9ussXT1y8Q2sYj47CEaEhnyWUrDLYSkJT5nmfADkkn1qV1svxxOI7QNLcaDfSqHp7Zm3Rx+P2JrrP1Vya9CerBTOctpUXMpSlSBSlKAUpSgFKUoBUWW/33ENDvGq0dybPr9Es1ksOpTL1xuE55LTMZltpsKWtSuAkDj4mpTVRD/HatU+2b07lbbSpbb6MruLDCmuQoKTI8ocfI+7xWvoZseo3cbj/tNvhj6Al234/nF4ze4N89EXE7MtxCiO3+c+W2yOfVKjWCWvn2w3XDInn4G2bapabPDSrp+9sruTk1wJPbq8pnykNq79gpaxz8efhVufDt8DDS3U7YXmniLbk7Fm+YIx7HZdxxfT+xXBqAb8YjS1P9chTTzvQlaFtBLIQvqZXwVHpTVX7LtkOF6zad5tuP2864YppTDsmGveR914ZNcgredjBaLdLvd8eDZcQ6UocU22sBbalNr93qPhkqXLf6/w9ST7Kv2WA1i8TTxn95FreWrVvMMZsziFLdfg8WWIWh8UhbCG/MR394lTh445IFYS5Y7qtCyOTkV/zN2/ZJ56gpce+iUplQ7FxZCypaj6DuPU+grZvopuF2w7n/CHvui+sum2Q3vW6yQLtZcNvVksj8l2M0t5i4RJct9SkRWUolPJYK1r85LKD0pKVDq1fZ/orlGhWTycb1GCIGUsobdTarqy6ythDiQtt9XWjpX1pUlaCCUqSpKwSCOWF1NOjJ20mr9ir9n0e+StYJjOTIeTNckxDKS+jpX1F0HlQ+fH+9TWNPbMMcwGx48lPSIFnjRwPl0NJT/xUL7w9rDc7juHTYr4vzZMi4QkvKU6FlRW7zz1c9+xqayAAOAK9/yl/Z5X1ClKVIFKUoBSlKAUpSgFRIftFTRg738lW04UKbzi/dJSeCOLg8Bx/QVLeqJX9oybac3t5ItYT0nPch6upXA4+8XvWt9LC5KY8OrxYN0e2+CnCcW3l5tiVuU28xbrPYMKjZC1HclSkuPKZt8uUyx5i1cudaeVBRUEgFxROdW5PbTkl91EGJ7lc41Dz/LHYjUm1XHUpb0ssofjlyMmHZFhiO0t1XSz7G824UPL6CsdJNaRMDn+y5K1HPUWpgVFcSPUODpH9FFJ+lSBNz+vqddtk+2Tfy5kzUXLrhiKbFmEl5xIfRdIS3WxJKCepKfbINwUlR+XY+6a+X4j5mFgOeG6pptfVd0fq/hPAyfiHi0MrmYp+YnGLb2jNp6JPtSdWntRihpxA0W0ozm3WvVDS102m3TCLrbMhua2LshBSUqaiQ2Qlq1qJI6m5aWlJ6ipDpKe+OHi1uQMPuem9izSyTBmdmxZ9qTJTBUYZjOylvx0NyT+qlFCnJDnWyXGx7SlPWVIUhPtbtt5upGl+5C92vX7T6Jk2J5G+u94b1LTHusK0SXFqYQzJQC4ypCf1YZkJdYR0dTbJbU2o2w1Q36XPK9Mbzoxovpi5Dxu/wAct3WXm0tF0fcKgAVxo3QmLFcAHAf8tyQgjqbea6impwctNZhYiSqub7OufrwMz4ll/wCFnklOSk5KUoyja1RUktNNKKSk72t/jY6vhSFV43W2lcnqUXr7buvqV1E8yPU1NFqGN4Tdtdt+7e0xX0FJavts5CvTl/mpnNfY+Wvy/Y/KeoUpSoApSlAKUpQClKUAqJD9ogl+3bs8gnoPUHc1vagePj1S1r/5qW9UXff5p/p/rluMyh7PceRcmG76/IYSqQ42UqWSonqaUlXB5+HPHwq4pyi0jLpmqjE8iuGL5BEyCJFafchvpeabkp5R1pPKSf4Hg/SsvtQPG23xah7bcI2qWORhuH4zgMJliwzMcsKU3BDiGugyhJfW6pqUtRW4ZDIacCnXOlSQspNVjZjtylPNsxNKlLccWEobau00lRJ4AA84kn8q6V926eHpp/N9h1avTVtf44XCsL025PsH08we1No4I9ULXweUq6SCKx4TfJccRx6WYp294ZBeZGQZblXt8+Y+p6ZOuM7zHpDijypa1rJUpRPcknv3q42AWPBJEtCrnl1oZ54CS9cmkgd/zUAO3f8AL68VdSLoz4beTThAwG+OSXSeEt5AmZbvMPoEkS3Rz8yopSB8VV6rmznbo0ooVpckFPYj74m//et8uVWQ3E8bYoq0Wje3cJdnmx5EWNe7Upt+K6lbah1gkpUntxzz8/4n41MZqJPpVo9pxpBfo9x0+xxu2uvzo6nlJkOuqWUr93u6tRAHJ7AgVLRts1q526PcWCCiQwhxBHqFAEf71U4uOGr+/sYmmz70pSuRQpSlAKUpQClKUB17vco9ltMq8S1cNRI63nT8kpSVH+wqL5qHOevGol2ny1BTjkr9YT6qCQD/ALGpKG6O+O4xtn1EyOPz5kDBrtIb6R36kQ3VDj6gVGmuizcMluMsn/MnOq7+nKzXbC4ZMijtWs6x/CsW+452TPWq5ZH1QrRLZjlwtnlsOHgfDnzEI+P7K1+tYk3m44TYrpJhJtjt9dS6pL10kyltl5QPdSUpJAST8+pXryOekZPbldIp+bW3Gs8h3iJEi4revNu6pale6y4thSVJCQeo8sKTx25K0D1rFfMMFuFhuDr1tBnWtbyhBuccFTTyQeB73osfiQfeSfiPgTUuRE+BtELJ40ibjNtcjyYbfnSICXFOBTPIBdQVEqHSSnqBJ7HqBASRWRmz/I8ryXBpcHJUuuxrc8lFumO9ypBB6m+T8Qk8cfz8fDirH6b3G7aVTHdQZcHy3kxFNW2PJSUqdUsgFzg9+gJCuD8CojjkJVxkpte1EyDU3B7vfcltwbTHnNxoUngDzyR1rHuhIJQAnngDs6nt6nYLcS4KqmAsTGHuOA28hXPPyUDUoPb7fRlGgmEZMlfULjiFtlBXPx8yK2vn+9Rgb20jyVFB78cjipInhzZC7lGxHSe6vpUFJwaBGIWO/wCpaDI/s3U4vSZHkvTSlK4FilKUApSlAKUpQHRyfHbPmGNXHEcgjB+BdIL0OcwTx5jLqChafqlRFaX98Hgwa1aQZNc860qjrvmPuvrfS9HZKvLB7kuJSCWT6kkeWP3x+yN1Lza1k9CiPpXQuEhuAnmRNIPogDkn6VcG0zGRlMx01y7HIcmzZvhTy4E1hTEtqQ2SxKaV8U9aDwe4BCkq5SQFAggEY7XraPfrJdHrjorqgbWw+eVQLopbbyPkgOtoKHAP3leX/L85SOr23bRnVl1+VfdIrG7LkEl64qbXHfdJ/fXGU2tf1WaxxyvwftHMluDs5N29kS4rlDDFuYcS2PkFOoWsj+ZRP512v7E7Ij0W7ZxkFxu6blqpqJGcYC+pyLakqcfdPr3KUtp544K+SfXpPHBv3gun95etUfGNPMJfbt0FvojsRmlFLYJ5UtxZ7FSj3Us8cn4cAADcbZfBq0ds9zanOX0S0Nr5VHftbDaVj5FTSELH0UKyG0e2m7d9JFsSbPotZEy45Cmbi8FzXWlD8SDKU4ps/wAqhROuwdPuartlng0a/wC5C+W/JM8t6rHjBdQ4/PmIIbcb55/V88F/kc8eXyjkcFaK3iab4DjmleAWbTbEIxZtlitrMKChRBV5baAkFRHxUeOSfUkmlpWicPNh3MOAfFIHBH8Qe9ewylaU9K65Tk2UlRzpSlczRSlKAUpSgFKUoDhJeEeOt8/gSTVFXG5OSJSl9JJJ7k1WktkSIzjJ/EgivFOMp/dq4NIxqynfOURyUkfSuPmn8Kf61UhxhBHHFfn6LI/dq9SJ0sppTqieCgf0rgsEnsD/AEqpziyPQU/RZPypqQ0spmHJkQJKZUdRC0nkEVcGBJE2E1LCePMbCuPl2rw/0Xb+HNe5CYEaI3HH4EAVE2mak0fWlKVBQpSlAf/Z

/9j/4AAQSkZJRgABAQAAAQABAAD/2wBDAAIBAQEBAQIBAQECAgICAgQDAgICAgUEBAMEBgUGBgYFBgYGBwkIBgcJBwYGCAsICQoKCgoKBggLDAsKDAkKCgr/2wBDAQICAgICAgUDAwUKBwYHCgoKCgoKCgoKCgoKCgoKCgoKCgoKCgoKCgoKCgoKCgoKCgoKCgoKCgoKCgoKCgoKCgr/wAARCACAAIADASIAAhEBAxEB/8QAHgABAAEEAwEBAAAAAAAAAAAAAAoGBwgJAgQFAwH/xAA8EAABAwMDAgMFBAgGAwAAAAABAgMEAAUGBwgREiEJE0EUIjFRgQoVQmEWIzJScXKRoSQzYrHBw5Kz0//EABoBAQEBAQEBAQAAAAAAAAAAAAACAQMEBQb/xAArEQACAgAFAgQGAwAAAAAAAAAAAQIRAwQSITEyQQUTQsEGQ1FhcaEVgbH/2gAMAwEAAhEDEQA/AN/lKUoBSlKAUpVodyu+nbFtOsr141n1StttLJKVRlSUlzr456Okd1L4IPQkKXwQQkitSbBd6laftzv2tHb/AKayX7XpBphIuzjfITLvNyRBR+S0thDrzqPXu02fSsQ85+2H7nps1ZxnB8MjMc+4I1knvOAfmVzGUn/xH8KVRtEj2lRs8X+2A7rWJiXLtjuIuN8+97XYJza/p0TXUf1Sf4Vkfor9rfjZoyza8q0ytDMtbqOqXEeVL60/iHs5VGcbH+rhwj5K5Fao3wzODd7SsWdjXi27Y978hOM4zfItoyEtJUi2v3NC25Sj+BhSw26pf+hxptR4JSFAE1lNWNNPcClKVgFKUoBSlKAUpSgKS1+y+96e6E5rn2MoCrlY8SuVwt6VJBBfZiuOI5B+PvJHaof/AIl+vWr+T6iTrxkGb3F2XJu0thx52SpTiG21dkJUTynkkqUQeVKJJ5JPMxLUrHhlunV/xVSOoXOyyohT8/MZUjj+9RX9PNMcB1N8YLRbTXU3D7bfsdv+qaEXazXaIh+NMYdCVltxtYKVpPV3B5FV6GFyYSbMsB0Z1V3Bwsb3CZdFteNizXia8udkLdrROmsW2S/ChKmOpUiOJExEdhTqh7qXVEdwKykxTbN4fE2LZbplMXAIb8jK12/KLU1uYhLTaLU23EcTcmXQz/jFu+0yUeQ2CUGB3PLoAkpO+D14SLP7fh46NfwGAwT/ANddZ/wivCUb7NeHFpA4fy0/ggf+uubaRtWaHX9kP2fczUMRd0M8Mx2ULj+bqFaCu6K+65KlgLErpR/jRG918QuUqUEqJBrA/wAQjBtpmmu4dWJ7M8ulXnFGbBAclzJNyalBNxW11yG0OMqW2UoJSn3HXk9QVw4f2UyxJPhJeFWASz4bujDY+bmBwj/11b3V3Yz4GWiEL7w1m2wbdsWZKSpH3vjNqilY/wBIcSCo/kOSa5yxYR5LWHKXBGE2iat6lWrIXrhbcwnNSbQGn7dLTIUHmVBZ7BY97jsOxPA47cVMa2HanZhrLs0001P1AdU7erxiEN65vr/afe6AlTp/NfT1n81VFT3Oo28XXxMtYm9p9ussXT1y8Q2sYj47CEaEhnyWUrDLYSkJT5nmfADkkn1qV1svxxOI7QNLcaDfSqHp7Zm3Rx+P2JrrP1Vya9CerBTOctpUXMpSlSBSlKAUpSgFKUoBUWW/33ENDvGq0dybPr9Es1ksOpTL1xuE55LTMZltpsKWtSuAkDj4mpTVRD/HatU+2b07lbbSpbb6MruLDCmuQoKTI8ocfI+7xWvoZseo3cbj/tNvhj6Al234/nF4ze4N89EXE7MtxCiO3+c+W2yOfVKjWCWvn2w3XDInn4G2bapabPDSrp+9sruTk1wJPbq8pnykNq79gpaxz8efhVufDt8DDS3U7YXmniLbk7Fm+YIx7HZdxxfT+xXBqAb8YjS1P9chTTzvQlaFtBLIQvqZXwVHpTVX7LtkOF6zad5tuP2864YppTDsmGveR914ZNcgredjBaLdLvd8eDZcQ6UocU22sBbalNr93qPhkqXLf6/w9ST7Kv2WA1i8TTxn95FreWrVvMMZsziFLdfg8WWIWh8UhbCG/MR394lTh445IFYS5Y7qtCyOTkV/zN2/ZJ56gpce+iUplQ7FxZCypaj6DuPU+grZvopuF2w7n/CHvui+sum2Q3vW6yQLtZcNvVksj8l2M0t5i4RJct9SkRWUolPJYK1r85LKD0pKVDq1fZ/orlGhWTycb1GCIGUsobdTarqy6ythDiQtt9XWjpX1pUlaCCUqSpKwSCOWF1NOjJ20mr9ir9n0e+StYJjOTIeTNckxDKS+jpX1F0HlQ+fH+9TWNPbMMcwGx48lPSIFnjRwPl0NJT/xUL7w9rDc7juHTYr4vzZMi4QkvKU6FlRW7zz1c9+xqayAAOAK9/yl/Z5X1ClKVIFKUoBSlKAUpSgFRIftFTRg738lW04UKbzi/dJSeCOLg8Bx/QVLeqJX9oybac3t5ItYT0nPch6upXA4+8XvWt9LC5KY8OrxYN0e2+CnCcW3l5tiVuU28xbrPYMKjZC1HclSkuPKZt8uUyx5i1cudaeVBRUEgFxROdW5PbTkl91EGJ7lc41Dz/LHYjUm1XHUpb0ssofjlyMmHZFhiO0t1XSz7G824UPL6CsdJNaRMDn+y5K1HPUWpgVFcSPUODpH9FFJ+lSBNz+vqddtk+2Tfy5kzUXLrhiKbFmEl5xIfRdIS3WxJKCepKfbINwUlR+XY+6a+X4j5mFgOeG6pptfVd0fq/hPAyfiHi0MrmYp+YnGLb2jNp6JPtSdWntRihpxA0W0ozm3WvVDS102m3TCLrbMhua2LshBSUqaiQ2Qlq1qJI6m5aWlJ6ipDpKe+OHi1uQMPuem9izSyTBmdmxZ9qTJTBUYZjOylvx0NyT+qlFCnJDnWyXGx7SlPWVIUhPtbtt5upGl+5C92vX7T6Jk2J5G+u94b1LTHusK0SXFqYQzJQC4ypCf1YZkJdYR0dTbJbU2o2w1Q36XPK9Mbzoxovpi5Dxu/wAct3WXm0tF0fcKgAVxo3QmLFcAHAf8tyQgjqbea6impwctNZhYiSqub7OufrwMz4ll/wCFnklOSk5KUoyja1RUktNNKKSk72t/jY6vhSFV43W2lcnqUXr7buvqV1E8yPU1NFqGN4Tdtdt+7e0xX0FJavts5CvTl/mpnNfY+Wvy/Y/KeoUpSoApSlAKUpQClKUAqJD9ogl+3bs8gnoPUHc1vagePj1S1r/5qW9UXff5p/p/rluMyh7PceRcmG76/IYSqQ42UqWSonqaUlXB5+HPHwq4pyi0jLpmqjE8iuGL5BEyCJFafchvpeabkp5R1pPKSf4Hg/SsvtQPG23xah7bcI2qWORhuH4zgMJliwzMcsKU3BDiGugyhJfW6pqUtRW4ZDIacCnXOlSQspNVjZjtylPNsxNKlLccWEobau00lRJ4AA84kn8q6V926eHpp/N9h1avTVtf44XCsL025PsH08we1No4I9ULXweUq6SCKx4TfJccRx6WYp294ZBeZGQZblXt8+Y+p6ZOuM7zHpDijypa1rJUpRPcknv3q42AWPBJEtCrnl1oZ54CS9cmkgd/zUAO3f8AL68VdSLoz4beTThAwG+OSXSeEt5AmZbvMPoEkS3Rz8yopSB8VV6rmznbo0ooVpckFPYj74m//et8uVWQ3E8bYoq0Wje3cJdnmx5EWNe7Upt+K6lbah1gkpUntxzz8/4n41MZqJPpVo9pxpBfo9x0+xxu2uvzo6nlJkOuqWUr93u6tRAHJ7AgVLRts1q526PcWCCiQwhxBHqFAEf71U4uOGr+/sYmmz70pSuRQpSlAKUpQClKUB17vco9ltMq8S1cNRI63nT8kpSVH+wqL5qHOevGol2ny1BTjkr9YT6qCQD/ALGpKG6O+O4xtn1EyOPz5kDBrtIb6R36kQ3VDj6gVGmuizcMluMsn/MnOq7+nKzXbC4ZMijtWs6x/CsW+452TPWq5ZH1QrRLZjlwtnlsOHgfDnzEI+P7K1+tYk3m44TYrpJhJtjt9dS6pL10kyltl5QPdSUpJAST8+pXryOekZPbldIp+bW3Gs8h3iJEi4revNu6pale6y4thSVJCQeo8sKTx25K0D1rFfMMFuFhuDr1tBnWtbyhBuccFTTyQeB73osfiQfeSfiPgTUuRE+BtELJ40ibjNtcjyYbfnSICXFOBTPIBdQVEqHSSnqBJ7HqBASRWRmz/I8ryXBpcHJUuuxrc8lFumO9ypBB6m+T8Qk8cfz8fDirH6b3G7aVTHdQZcHy3kxFNW2PJSUqdUsgFzg9+gJCuD8CojjkJVxkpte1EyDU3B7vfcltwbTHnNxoUngDzyR1rHuhIJQAnngDs6nt6nYLcS4KqmAsTGHuOA28hXPPyUDUoPb7fRlGgmEZMlfULjiFtlBXPx8yK2vn+9Rgb20jyVFB78cjipInhzZC7lGxHSe6vpUFJwaBGIWO/wCpaDI/s3U4vSZHkvTSlK4FilKUApSlAKUpQHRyfHbPmGNXHEcgjB+BdIL0OcwTx5jLqChafqlRFaX98Hgwa1aQZNc860qjrvmPuvrfS9HZKvLB7kuJSCWT6kkeWP3x+yN1Lza1k9CiPpXQuEhuAnmRNIPogDkn6VcG0zGRlMx01y7HIcmzZvhTy4E1hTEtqQ2SxKaV8U9aDwe4BCkq5SQFAggEY7XraPfrJdHrjorqgbWw+eVQLopbbyPkgOtoKHAP3leX/L85SOr23bRnVl1+VfdIrG7LkEl64qbXHfdJ/fXGU2tf1WaxxyvwftHMluDs5N29kS4rlDDFuYcS2PkFOoWsj+ZRP512v7E7Ij0W7ZxkFxu6blqpqJGcYC+pyLakqcfdPr3KUtp544K+SfXpPHBv3gun95etUfGNPMJfbt0FvojsRmlFLYJ5UtxZ7FSj3Us8cn4cAADcbZfBq0ds9zanOX0S0Nr5VHftbDaVj5FTSELH0UKyG0e2m7d9JFsSbPotZEy45Cmbi8FzXWlD8SDKU4ps/wAqhROuwdPuartlng0a/wC5C+W/JM8t6rHjBdQ4/PmIIbcb55/V88F/kc8eXyjkcFaK3iab4DjmleAWbTbEIxZtlitrMKChRBV5baAkFRHxUeOSfUkmlpWicPNh3MOAfFIHBH8Qe9ewylaU9K65Tk2UlRzpSlczRSlKAUpSgFKUoDhJeEeOt8/gSTVFXG5OSJSl9JJJ7k1WktkSIzjJ/EgivFOMp/dq4NIxqynfOURyUkfSuPmn8Kf61UhxhBHHFfn6LI/dq9SJ0sppTqieCgf0rgsEnsD/AEqpziyPQU/RZPypqQ0spmHJkQJKZUdRC0nkEVcGBJE2E1LCePMbCuPl2rw/0Xb+HNe5CYEaI3HH4EAVE2mak0fWlKVBQpSlAf/Z

/9j/4AAQSkZJRgABAQAAAQABAAD/2wBDAAIBAQEBAQIBAQECAgICAgQDAgICAgUEBAMEBgUGBgYFBgYGBwkIBgcJBwYGCAsICQoKCgoKBggLDAsKDAkKCgr/2wBDAQICAgICAgUDAwUKBwYHCgoKCgoKCgoKCgoKCgoKCgoKCgoKCgoKCgoKCgoKCgoKCgoKCgoKCgoKCgoKCgoKCgr/wAARCACAAIADASIAAhEBAxEB/8QAHgABAAEEAwEBAAAAAAAAAAAAAAoGBwgJAgQFAwH/xAA8EAABAwMDAgMFBAgGAwAAAAABAgMEAAUGBwgREiEJE0EUIjFRgQoVQmEWIzJScXKRoSQzYrHBw5Kz0//EABoBAQEBAQEBAQAAAAAAAAAAAAACAQMEBQb/xAArEQACAgAFAgQGAwAAAAAAAAAAAQIRAwQSITEyQQUTQsEGQ1FhcaEVgbH/2gAMAwEAAhEDEQA/AN/lKUoBSlKAUpVodyu+nbFtOsr141n1StttLJKVRlSUlzr456Okd1L4IPQkKXwQQkitSbBd6laftzv2tHb/AKayX7XpBphIuzjfITLvNyRBR+S0thDrzqPXu02fSsQ85+2H7nps1ZxnB8MjMc+4I1knvOAfmVzGUn/xH8KVRtEj2lRs8X+2A7rWJiXLtjuIuN8+97XYJza/p0TXUf1Sf4Vkfor9rfjZoyza8q0ytDMtbqOqXEeVL60/iHs5VGcbH+rhwj5K5Fao3wzODd7SsWdjXi27Y978hOM4zfItoyEtJUi2v3NC25Sj+BhSw26pf+hxptR4JSFAE1lNWNNPcClKVgFKUoBSlKAUpSgKS1+y+96e6E5rn2MoCrlY8SuVwt6VJBBfZiuOI5B+PvJHaof/AIl+vWr+T6iTrxkGb3F2XJu0thx52SpTiG21dkJUTynkkqUQeVKJJ5JPMxLUrHhlunV/xVSOoXOyyohT8/MZUjj+9RX9PNMcB1N8YLRbTXU3D7bfsdv+qaEXazXaIh+NMYdCVltxtYKVpPV3B5FV6GFyYSbMsB0Z1V3Bwsb3CZdFteNizXia8udkLdrROmsW2S/ChKmOpUiOJExEdhTqh7qXVEdwKykxTbN4fE2LZbplMXAIb8jK12/KLU1uYhLTaLU23EcTcmXQz/jFu+0yUeQ2CUGB3PLoAkpO+D14SLP7fh46NfwGAwT/ANddZ/wivCUb7NeHFpA4fy0/ggf+uubaRtWaHX9kP2fczUMRd0M8Mx2ULj+bqFaCu6K+65KlgLErpR/jRG918QuUqUEqJBrA/wAQjBtpmmu4dWJ7M8ulXnFGbBAclzJNyalBNxW11yG0OMqW2UoJSn3HXk9QVw4f2UyxJPhJeFWASz4bujDY+bmBwj/11b3V3Yz4GWiEL7w1m2wbdsWZKSpH3vjNqilY/wBIcSCo/kOSa5yxYR5LWHKXBGE2iat6lWrIXrhbcwnNSbQGn7dLTIUHmVBZ7BY97jsOxPA47cVMa2HanZhrLs0001P1AdU7erxiEN65vr/afe6AlTp/NfT1n81VFT3Oo28XXxMtYm9p9ussXT1y8Q2sYj47CEaEhnyWUrDLYSkJT5nmfADkkn1qV1svxxOI7QNLcaDfSqHp7Zm3Rx+P2JrrP1Vya9CerBTOctpUXMpSlSBSlKAUpSgFKUoBUWW/33ENDvGq0dybPr9Es1ksOpTL1xuE55LTMZltpsKWtSuAkDj4mpTVRD/HatU+2b07lbbSpbb6MruLDCmuQoKTI8ocfI+7xWvoZseo3cbj/tNvhj6Al234/nF4ze4N89EXE7MtxCiO3+c+W2yOfVKjWCWvn2w3XDInn4G2bapabPDSrp+9sruTk1wJPbq8pnykNq79gpaxz8efhVufDt8DDS3U7YXmniLbk7Fm+YIx7HZdxxfT+xXBqAb8YjS1P9chTTzvQlaFtBLIQvqZXwVHpTVX7LtkOF6zad5tuP2864YppTDsmGveR914ZNcgredjBaLdLvd8eDZcQ6UocU22sBbalNr93qPhkqXLf6/w9ST7Kv2WA1i8TTxn95FreWrVvMMZsziFLdfg8WWIWh8UhbCG/MR394lTh445IFYS5Y7qtCyOTkV/zN2/ZJ56gpce+iUplQ7FxZCypaj6DuPU+grZvopuF2w7n/CHvui+sum2Q3vW6yQLtZcNvVksj8l2M0t5i4RJct9SkRWUolPJYK1r85LKD0pKVDq1fZ/orlGhWTycb1GCIGUsobdTarqy6ythDiQtt9XWjpX1pUlaCCUqSpKwSCOWF1NOjJ20mr9ir9n0e+StYJjOTIeTNckxDKS+jpX1F0HlQ+fH+9TWNPbMMcwGx48lPSIFnjRwPl0NJT/xUL7w9rDc7juHTYr4vzZMi4QkvKU6FlRW7zz1c9+xqayAAOAK9/yl/Z5X1ClKVIFKUoBSlKAUpSgFRIftFTRg738lW04UKbzi/dJSeCOLg8Bx/QVLeqJX9oybac3t5ItYT0nPch6upXA4+8XvWt9LC5KY8OrxYN0e2+CnCcW3l5tiVuU28xbrPYMKjZC1HclSkuPKZt8uUyx5i1cudaeVBRUEgFxROdW5PbTkl91EGJ7lc41Dz/LHYjUm1XHUpb0ssofjlyMmHZFhiO0t1XSz7G824UPL6CsdJNaRMDn+y5K1HPUWpgVFcSPUODpH9FFJ+lSBNz+vqddtk+2Tfy5kzUXLrhiKbFmEl5xIfRdIS3WxJKCepKfbINwUlR+XY+6a+X4j5mFgOeG6pptfVd0fq/hPAyfiHi0MrmYp+YnGLb2jNp6JPtSdWntRihpxA0W0ozm3WvVDS102m3TCLrbMhua2LshBSUqaiQ2Qlq1qJI6m5aWlJ6ipDpKe+OHi1uQMPuem9izSyTBmdmxZ9qTJTBUYZjOylvx0NyT+qlFCnJDnWyXGx7SlPWVIUhPtbtt5upGl+5C92vX7T6Jk2J5G+u94b1LTHusK0SXFqYQzJQC4ypCf1YZkJdYR0dTbJbU2o2w1Q36XPK9Mbzoxovpi5Dxu/wAct3WXm0tF0fcKgAVxo3QmLFcAHAf8tyQgjqbea6impwctNZhYiSqub7OufrwMz4ll/wCFnklOSk5KUoyja1RUktNNKKSk72t/jY6vhSFV43W2lcnqUXr7buvqV1E8yPU1NFqGN4Tdtdt+7e0xX0FJavts5CvTl/mpnNfY+Wvy/Y/KeoUpSoApSlAKUpQClKUAqJD9ogl+3bs8gnoPUHc1vagePj1S1r/5qW9UXff5p/p/rluMyh7PceRcmG76/IYSqQ42UqWSonqaUlXB5+HPHwq4pyi0jLpmqjE8iuGL5BEyCJFafchvpeabkp5R1pPKSf4Hg/SsvtQPG23xah7bcI2qWORhuH4zgMJliwzMcsKU3BDiGugyhJfW6pqUtRW4ZDIacCnXOlSQspNVjZjtylPNsxNKlLccWEobau00lRJ4AA84kn8q6V926eHpp/N9h1avTVtf44XCsL025PsH08we1No4I9ULXweUq6SCKx4TfJccRx6WYp294ZBeZGQZblXt8+Y+p6ZOuM7zHpDijypa1rJUpRPcknv3q42AWPBJEtCrnl1oZ54CS9cmkgd/zUAO3f8AL68VdSLoz4beTThAwG+OSXSeEt5AmZbvMPoEkS3Rz8yopSB8VV6rmznbo0ooVpckFPYj74m//et8uVWQ3E8bYoq0Wje3cJdnmx5EWNe7Upt+K6lbah1gkpUntxzz8/4n41MZqJPpVo9pxpBfo9x0+xxu2uvzo6nlJkOuqWUr93u6tRAHJ7AgVLRts1q526PcWCCiQwhxBHqFAEf71U4uOGr+/sYmmz70pSuRQpSlAKUpQClKUB17vco9ltMq8S1cNRI63nT8kpSVH+wqL5qHOevGol2ny1BTjkr9YT6qCQD/ALGpKG6O+O4xtn1EyOPz5kDBrtIb6R36kQ3VDj6gVGmuizcMluMsn/MnOq7+nKzXbC4ZMijtWs6x/CsW+452TPWq5ZH1QrRLZjlwtnlsOHgfDnzEI+P7K1+tYk3m44TYrpJhJtjt9dS6pL10kyltl5QPdSUpJAST8+pXryOekZPbldIp+bW3Gs8h3iJEi4revNu6pale6y4thSVJCQeo8sKTx25K0D1rFfMMFuFhuDr1tBnWtbyhBuccFTTyQeB73osfiQfeSfiPgTUuRE+BtELJ40ibjNtcjyYbfnSICXFOBTPIBdQVEqHSSnqBJ7HqBASRWRmz/I8ryXBpcHJUuuxrc8lFumO9ypBB6m+T8Qk8cfz8fDirH6b3G7aVTHdQZcHy3kxFNW2PJSUqdUsgFzg9+gJCuD8CojjkJVxkpte1EyDU3B7vfcltwbTHnNxoUngDzyR1rHuhIJQAnngDs6nt6nYLcS4KqmAsTGHuOA28hXPPyUDUoPb7fRlGgmEZMlfULjiFtlBXPx8yK2vn+9Rgb20jyVFB78cjipInhzZC7lGxHSe6vpUFJwaBGIWO/wCpaDI/s3U4vSZHkvTSlK4FilKUApSlAKUpQHRyfHbPmGNXHEcgjB+BdIL0OcwTx5jLqChafqlRFaX98Hgwa1aQZNc860qjrvmPuvrfS9HZKvLB7kuJSCWT6kkeWP3x+yN1Lza1k9CiPpXQuEhuAnmRNIPogDkn6VcG0zGRlMx01y7HIcmzZvhTy4E1hTEtqQ2SxKaV8U9aDwe4BCkq5SQFAggEY7XraPfrJdHrjorqgbWw+eVQLopbbyPkgOtoKHAP3leX/L85SOr23bRnVl1+VfdIrG7LkEl64qbXHfdJ/fXGU2tf1WaxxyvwftHMluDs5N29kS4rlDDFuYcS2PkFOoWsj+ZRP512v7E7Ij0W7ZxkFxu6blqpqJGcYC+pyLakqcfdPr3KUtp544K+SfXpPHBv3gun95etUfGNPMJfbt0FvojsRmlFLYJ5UtxZ7FSj3Us8cn4cAADcbZfBq0ds9zanOX0S0Nr5VHftbDaVj5FTSELH0UKyG0e2m7d9JFsSbPotZEy45Cmbi8FzXWlD8SDKU4ps/wAqhROuwdPuartlng0a/wC5C+W/JM8t6rHjBdQ4/PmIIbcb55/V88F/kc8eXyjkcFaK3iab4DjmleAWbTbEIxZtlitrMKChRBV5baAkFRHxUeOSfUkmlpWicPNh3MOAfFIHBH8Qe9ewylaU9K65Tk2UlRzpSlczRSlKAUpSgFKUoDhJeEeOt8/gSTVFXG5OSJSl9JJJ7k1WktkSIzjJ/EgivFOMp/dq4NIxqynfOURyUkfSuPmn8Kf61UhxhBHHFfn6LI/dq9SJ0sppTqieCgf0rgsEnsD/AEqpziyPQU/RZPypqQ0spmHJkQJKZUdRC0nkEVcGBJE2E1LCePMbCuPl2rw/0Xb+HNe5CYEaI3HH4EAVE2mak0fWlKVBQpSlAf/Z

/9j/4AAQSkZJRgABAQAAAQABAAD/2wBDAAIBAQEBAQIBAQECAgICAgQDAgICAgUEBAMEBgUGBgYFBgYGBwkIBgcJBwYGCAsICQoKCgoKBggLDAsKDAkKCgr/2wBDAQICAgICAgUDAwUKBwYHCgoKCgoKCgoKCgoKCgoKCgoKCgoKCgoKCgoKCgoKCgoKCgoKCgoKCgoKCgoKCgoKCgr/wAARCACAAIADASIAAhEBAxEB/8QAHgABAAEEAwEBAAAAAAAAAAAAAAoGBwgJAgQFAwH/xAA8EAABAwMDAgMFBAgGAwAAAAABAgMEAAUGBwgREiEJE0EUIjFRgQoVQmEWIzJScXKRoSQzYrHBw5Kz0//EABoBAQEBAQEBAQAAAAAAAAAAAAACAQMEBQb/xAArEQACAgAFAgQGAwAAAAAAAAAAAQIRAwQSITEyQQUTQsEGQ1FhcaEVgbH/2gAMAwEAAhEDEQA/AN/lKUoBSlKAUpVodyu+nbFtOsr141n1StttLJKVRlSUlzr456Okd1L4IPQkKXwQQkitSbBd6laftzv2tHb/AKayX7XpBphIuzjfITLvNyRBR+S0thDrzqPXu02fSsQ85+2H7nps1ZxnB8MjMc+4I1knvOAfmVzGUn/xH8KVRtEj2lRs8X+2A7rWJiXLtjuIuN8+97XYJza/p0TXUf1Sf4Vkfor9rfjZoyza8q0ytDMtbqOqXEeVL60/iHs5VGcbH+rhwj5K5Fao3wzODd7SsWdjXi27Y978hOM4zfItoyEtJUi2v3NC25Sj+BhSw26pf+hxptR4JSFAE1lNWNNPcClKVgFKUoBSlKAUpSgKS1+y+96e6E5rn2MoCrlY8SuVwt6VJBBfZiuOI5B+PvJHaof/AIl+vWr+T6iTrxkGb3F2XJu0thx52SpTiG21dkJUTynkkqUQeVKJJ5JPMxLUrHhlunV/xVSOoXOyyohT8/MZUjj+9RX9PNMcB1N8YLRbTXU3D7bfsdv+qaEXazXaIh+NMYdCVltxtYKVpPV3B5FV6GFyYSbMsB0Z1V3Bwsb3CZdFteNizXia8udkLdrROmsW2S/ChKmOpUiOJExEdhTqh7qXVEdwKykxTbN4fE2LZbplMXAIb8jK12/KLU1uYhLTaLU23EcTcmXQz/jFu+0yUeQ2CUGB3PLoAkpO+D14SLP7fh46NfwGAwT/ANddZ/wivCUb7NeHFpA4fy0/ggf+uubaRtWaHX9kP2fczUMRd0M8Mx2ULj+bqFaCu6K+65KlgLErpR/jRG918QuUqUEqJBrA/wAQjBtpmmu4dWJ7M8ulXnFGbBAclzJNyalBNxW11yG0OMqW2UoJSn3HXk9QVw4f2UyxJPhJeFWASz4bujDY+bmBwj/11b3V3Yz4GWiEL7w1m2wbdsWZKSpH3vjNqilY/wBIcSCo/kOSa5yxYR5LWHKXBGE2iat6lWrIXrhbcwnNSbQGn7dLTIUHmVBZ7BY97jsOxPA47cVMa2HanZhrLs0001P1AdU7erxiEN65vr/afe6AlTp/NfT1n81VFT3Oo28XXxMtYm9p9ussXT1y8Q2sYj47CEaEhnyWUrDLYSkJT5nmfADkkn1qV1svxxOI7QNLcaDfSqHp7Zm3Rx+P2JrrP1Vya9CerBTOctpUXMpSlSBSlKAUpSgFKUoBUWW/33ENDvGq0dybPr9Es1ksOpTL1xuE55LTMZltpsKWtSuAkDj4mpTVRD/HatU+2b07lbbSpbb6MruLDCmuQoKTI8ocfI+7xWvoZseo3cbj/tNvhj6Al234/nF4ze4N89EXE7MtxCiO3+c+W2yOfVKjWCWvn2w3XDInn4G2bapabPDSrp+9sruTk1wJPbq8pnykNq79gpaxz8efhVufDt8DDS3U7YXmniLbk7Fm+YIx7HZdxxfT+xXBqAb8YjS1P9chTTzvQlaFtBLIQvqZXwVHpTVX7LtkOF6zad5tuP2864YppTDsmGveR914ZNcgredjBaLdLvd8eDZcQ6UocU22sBbalNr93qPhkqXLf6/w9ST7Kv2WA1i8TTxn95FreWrVvMMZsziFLdfg8WWIWh8UhbCG/MR394lTh445IFYS5Y7qtCyOTkV/zN2/ZJ56gpce+iUplQ7FxZCypaj6DuPU+grZvopuF2w7n/CHvui+sum2Q3vW6yQLtZcNvVksj8l2M0t5i4RJct9SkRWUolPJYK1r85LKD0pKVDq1fZ/orlGhWTycb1GCIGUsobdTarqy6ythDiQtt9XWjpX1pUlaCCUqSpKwSCOWF1NOjJ20mr9ir9n0e+StYJjOTIeTNckxDKS+jpX1F0HlQ+fH+9TWNPbMMcwGx48lPSIFnjRwPl0NJT/xUL7w9rDc7juHTYr4vzZMi4QkvKU6FlRW7zz1c9+xqayAAOAK9/yl/Z5X1ClKVIFKUoBSlKAUpSgFRIftFTRg738lW04UKbzi/dJSeCOLg8Bx/QVLeqJX9oybac3t5ItYT0nPch6upXA4+8XvWt9LC5KY8OrxYN0e2+CnCcW3l5tiVuU28xbrPYMKjZC1HclSkuPKZt8uUyx5i1cudaeVBRUEgFxROdW5PbTkl91EGJ7lc41Dz/LHYjUm1XHUpb0ssofjlyMmHZFhiO0t1XSz7G824UPL6CsdJNaRMDn+y5K1HPUWpgVFcSPUODpH9FFJ+lSBNz+vqddtk+2Tfy5kzUXLrhiKbFmEl5xIfRdIS3WxJKCepKfbINwUlR+XY+6a+X4j5mFgOeG6pptfVd0fq/hPAyfiHi0MrmYp+YnGLb2jNp6JPtSdWntRihpxA0W0ozm3WvVDS102m3TCLrbMhua2LshBSUqaiQ2Qlq1qJI6m5aWlJ6ipDpKe+OHi1uQMPuem9izSyTBmdmxZ9qTJTBUYZjOylvx0NyT+qlFCnJDnWyXGx7SlPWVIUhPtbtt5upGl+5C92vX7T6Jk2J5G+u94b1LTHusK0SXFqYQzJQC4ypCf1YZkJdYR0dTbJbU2o2w1Q36XPK9Mbzoxovpi5Dxu/wAct3WXm0tF0fcKgAVxo3QmLFcAHAf8tyQgjqbea6impwctNZhYiSqub7OufrwMz4ll/wCFnklOSk5KUoyja1RUktNNKKSk72t/jY6vhSFV43W2lcnqUXr7buvqV1E8yPU1NFqGN4Tdtdt+7e0xX0FJavts5CvTl/mpnNfY+Wvy/Y/KeoUpSoApSlAKUpQClKUAqJD9ogl+3bs8gnoPUHc1vagePj1S1r/5qW9UXff5p/p/rluMyh7PceRcmG76/IYSqQ42UqWSonqaUlXB5+HPHwq4pyi0jLpmqjE8iuGL5BEyCJFafchvpeabkp5R1pPKSf4Hg/SsvtQPG23xah7bcI2qWORhuH4zgMJliwzMcsKU3BDiGugyhJfW6pqUtRW4ZDIacCnXOlSQspNVjZjtylPNsxNKlLccWEobau00lRJ4AA84kn8q6V926eHpp/N9h1avTVtf44XCsL025PsH08we1No4I9ULXweUq6SCKx4TfJccRx6WYp294ZBeZGQZblXt8+Y+p6ZOuM7zHpDijypa1rJUpRPcknv3q42AWPBJEtCrnl1oZ54CS9cmkgd/zUAO3f8AL68VdSLoz4beTThAwG+OSXSeEt5AmZbvMPoEkS3Rz8yopSB8VV6rmznbo0ooVpckFPYj74m//et8uVWQ3E8bYoq0Wje3cJdnmx5EWNe7Upt+K6lbah1gkpUntxzz8/4n41MZqJPpVo9pxpBfo9x0+xxu2uvzo6nlJkOuqWUr93u6tRAHJ7AgVLRts1q526PcWCCiQwhxBHqFAEf71U4uOGr+/sYmmz70pSuRQpSlAKUpQClKUB17vco9ltMq8S1cNRI63nT8kpSVH+wqL5qHOevGol2ny1BTjkr9YT6qCQD/ALGpKG6O+O4xtn1EyOPz5kDBrtIb6R36kQ3VDj6gVGmuizcMluMsn/MnOq7+nKzXbC4ZMijtWs6x/CsW+452TPWq5ZH1QrRLZjlwtnlsOHgfDnzEI+P7K1+tYk3m44TYrpJhJtjt9dS6pL10kyltl5QPdSUpJAST8+pXryOekZPbldIp+bW3Gs8h3iJEi4revNu6pale6y4thSVJCQeo8sKTx25K0D1rFfMMFuFhuDr1tBnWtbyhBuccFTTyQeB73osfiQfeSfiPgTUuRE+BtELJ40ibjNtcjyYbfnSICXFOBTPIBdQVEqHSSnqBJ7HqBASRWRmz/I8ryXBpcHJUuuxrc8lFumO9ypBB6m+T8Qk8cfz8fDirH6b3G7aVTHdQZcHy3kxFNW2PJSUqdUsgFzg9+gJCuD8CojjkJVxkpte1EyDU3B7vfcltwbTHnNxoUngDzyR1rHuhIJQAnngDs6nt6nYLcS4KqmAsTGHuOA28hXPPyUDUoPb7fRlGgmEZMlfULjiFtlBXPx8yK2vn+9Rgb20jyVFB78cjipInhzZC7lGxHSe6vpUFJwaBGIWO/wCpaDI/s3U4vSZHkvTSlK4FilKUApSlAKUpQHRyfHbPmGNXHEcgjB+BdIL0OcwTx5jLqChafqlRFaX98Hgwa1aQZNc860qjrvmPuvrfS9HZKvLB7kuJSCWT6kkeWP3x+yN1Lza1k9CiPpXQuEhuAnmRNIPogDkn6VcG0zGRlMx01y7HIcmzZvhTy4E1hTEtqQ2SxKaV8U9aDwe4BCkq5SQFAggEY7XraPfrJdHrjorqgbWw+eVQLopbbyPkgOtoKHAP3leX/L85SOr23bRnVl1+VfdIrG7LkEl64qbXHfdJ/fXGU2tf1WaxxyvwftHMluDs5N29kS4rlDDFuYcS2PkFOoWsj+ZRP512v7E7Ij0W7ZxkFxu6blqpqJGcYC+pyLakqcfdPr3KUtp544K+SfXpPHBv3gun95etUfGNPMJfbt0FvojsRmlFLYJ5UtxZ7FSj3Us8cn4cAADcbZfBq0ds9zanOX0S0Nr5VHftbDaVj5FTSELH0UKyG0e2m7d9JFsSbPotZEy45Cmbi8FzXWlD8SDKU4ps/wAqhROuwdPuartlng0a/wC5C+W/JM8t6rHjBdQ4/PmIIbcb55/V88F/kc8eXyjkcFaK3iab4DjmleAWbTbEIxZtlitrMKChRBV5baAkFRHxUeOSfUkmlpWicPNh3MOAfFIHBH8Qe9ewylaU9K65Tk2UlRzpSlczRSlKAUpSgFKUoDhJeEeOt8/gSTVFXG5OSJSl9JJJ7k1WktkSIzjJ/EgivFOMp/dq4NIxqynfOURyUkfSuPmn8Kf61UhxhBHHFfn6LI/dq9SJ0sppTqieCgf0rgsEnsD/AEqpziyPQU/RZPypqQ0spmHJkQJKZUdRC0nkEVcGBJE2E1LCePMbCuPl2rw/0Xb+HNe5CYEaI3HH4EAVE2mak0fWlKVBQpSlAf/Z

/9j/4AAQSkZJRgABAQAAAQABAAD/2wBDAAIBAQEBAQIBAQECAgICAgQDAgICAgUEBAMEBgUGBgYFBgYGBwkIBgcJBwYGCAsICQoKCgoKBggLDAsKDAkKCgr/2wBDAQICAgICAgUDAwUKBwYHCgoKCgoKCgoKCgoKCgoKCgoKCgoKCgoKCgoKCgoKCgoKCgoKCgoKCgoKCgoKCgoKCgr/wAARCACAAIADASIAAhEBAxEB/8QAHgABAAEEAwEBAAAAAAAAAAAAAAoGBwgJAgQFAwH/xAA8EAABAwMDAgMFBAgGAwAAAAABAgMEAAUGBwgREiEJE0EUIjFRgQoVQmEWIzJScXKRoSQzYrHBw5Kz0//EABoBAQEBAQEBAQAAAAAAAAAAAAACAQMEBQb/xAArEQACAgAFAgQGAwAAAAAAAAAAAQIRAwQSITEyQQUTQsEGQ1FhcaEVgbH/2gAMAwEAAhEDEQA/AN/lKUoBSlKAUpVodyu+nbFtOsr141n1StttLJKVRlSUlzr456Okd1L4IPQkKXwQQkitSbBd6laftzv2tHb/AKayX7XpBphIuzjfITLvNyRBR+S0thDrzqPXu02fSsQ85+2H7nps1ZxnB8MjMc+4I1knvOAfmVzGUn/xH8KVRtEj2lRs8X+2A7rWJiXLtjuIuN8+97XYJza/p0TXUf1Sf4Vkfor9rfjZoyza8q0ytDMtbqOqXEeVL60/iHs5VGcbH+rhwj5K5Fao3wzODd7SsWdjXi27Y978hOM4zfItoyEtJUi2v3NC25Sj+BhSw26pf+hxptR4JSFAE1lNWNNPcClKVgFKUoBSlKAUpSgKS1+y+96e6E5rn2MoCrlY8SuVwt6VJBBfZiuOI5B+PvJHaof/AIl+vWr+T6iTrxkGb3F2XJu0thx52SpTiG21dkJUTynkkqUQeVKJJ5JPMxLUrHhlunV/xVSOoXOyyohT8/MZUjj+9RX9PNMcB1N8YLRbTXU3D7bfsdv+qaEXazXaIh+NMYdCVltxtYKVpPV3B5FV6GFyYSbMsB0Z1V3Bwsb3CZdFteNizXia8udkLdrROmsW2S/ChKmOpUiOJExEdhTqh7qXVEdwKykxTbN4fE2LZbplMXAIb8jK12/KLU1uYhLTaLU23EcTcmXQz/jFu+0yUeQ2CUGB3PLoAkpO+D14SLP7fh46NfwGAwT/ANddZ/wivCUb7NeHFpA4fy0/ggf+uubaRtWaHX9kP2fczUMRd0M8Mx2ULj+bqFaCu6K+65KlgLErpR/jRG918QuUqUEqJBrA/wAQjBtpmmu4dWJ7M8ulXnFGbBAclzJNyalBNxW11yG0OMqW2UoJSn3HXk9QVw4f2UyxJPhJeFWASz4bujDY+bmBwj/11b3V3Yz4GWiEL7w1m2wbdsWZKSpH3vjNqilY/wBIcSCo/kOSa5yxYR5LWHKXBGE2iat6lWrIXrhbcwnNSbQGn7dLTIUHmVBZ7BY97jsOxPA47cVMa2HanZhrLs0001P1AdU7erxiEN65vr/afe6AlTp/NfT1n81VFT3Oo28XXxMtYm9p9ussXT1y8Q2sYj47CEaEhnyWUrDLYSkJT5nmfADkkn1qV1svxxOI7QNLcaDfSqHp7Zm3Rx+P2JrrP1Vya9CerBTOctpUXMpSlSBSlKAUpSgFKUoBUWW/33ENDvGq0dybPr9Es1ksOpTL1xuE55LTMZltpsKWtSuAkDj4mpTVRD/HatU+2b07lbbSpbb6MruLDCmuQoKTI8ocfI+7xWvoZseo3cbj/tNvhj6Al234/nF4ze4N89EXE7MtxCiO3+c+W2yOfVKjWCWvn2w3XDInn4G2bapabPDSrp+9sruTk1wJPbq8pnykNq79gpaxz8efhVufDt8DDS3U7YXmniLbk7Fm+YIx7HZdxxfT+xXBqAb8YjS1P9chTTzvQlaFtBLIQvqZXwVHpTVX7LtkOF6zad5tuP2864YppTDsmGveR914ZNcgredjBaLdLvd8eDZcQ6UocU22sBbalNr93qPhkqXLf6/w9ST7Kv2WA1i8TTxn95FreWrVvMMZsziFLdfg8WWIWh8UhbCG/MR394lTh445IFYS5Y7qtCyOTkV/zN2/ZJ56gpce+iUplQ7FxZCypaj6DuPU+grZvopuF2w7n/CHvui+sum2Q3vW6yQLtZcNvVksj8l2M0t5i4RJct9SkRWUolPJYK1r85LKD0pKVDq1fZ/orlGhWTycb1GCIGUsobdTarqy6ythDiQtt9XWjpX1pUlaCCUqSpKwSCOWF1NOjJ20mr9ir9n0e+StYJjOTIeTNckxDKS+jpX1F0HlQ+fH+9TWNPbMMcwGx48lPSIFnjRwPl0NJT/xUL7w9rDc7juHTYr4vzZMi4QkvKU6FlRW7zz1c9+xqayAAOAK9/yl/Z5X1ClKVIFKUoBSlKAUpSgFRIftFTRg738lW04UKbzi/dJSeCOLg8Bx/QVLeqJX9oybac3t5ItYT0nPch6upXA4+8XvWt9LC5KY8OrxYN0e2+CnCcW3l5tiVuU28xbrPYMKjZC1HclSkuPKZt8uUyx5i1cudaeVBRUEgFxROdW5PbTkl91EGJ7lc41Dz/LHYjUm1XHUpb0ssofjlyMmHZFhiO0t1XSz7G824UPL6CsdJNaRMDn+y5K1HPUWpgVFcSPUODpH9FFJ+lSBNz+vqddtk+2Tfy5kzUXLrhiKbFmEl5xIfRdIS3WxJKCepKfbINwUlR+XY+6a+X4j5mFgOeG6pptfVd0fq/hPAyfiHi0MrmYp+YnGLb2jNp6JPtSdWntRihpxA0W0ozm3WvVDS102m3TCLrbMhua2LshBSUqaiQ2Qlq1qJI6m5aWlJ6ipDpKe+OHi1uQMPuem9izSyTBmdmxZ9qTJTBUYZjOylvx0NyT+qlFCnJDnWyXGx7SlPWVIUhPtbtt5upGl+5C92vX7T6Jk2J5G+u94b1LTHusK0SXFqYQzJQC4ypCf1YZkJdYR0dTbJbU2o2w1Q36XPK9Mbzoxovpi5Dxu/wAct3WXm0tF0fcKgAVxo3QmLFcAHAf8tyQgjqbea6impwctNZhYiSqub7OufrwMz4ll/wCFnklOSk5KUoyja1RUktNNKKSk72t/jY6vhSFV43W2lcnqUXr7buvqV1E8yPU1NFqGN4Tdtdt+7e0xX0FJavts5CvTl/mpnNfY+Wvy/Y/KeoUpSoApSlAKUpQClKUAqJD9ogl+3bs8gnoPUHc1vagePj1S1r/5qW9UXff5p/p/rluMyh7PceRcmG76/IYSqQ42UqWSonqaUlXB5+HPHwq4pyi0jLpmqjE8iuGL5BEyCJFafchvpeabkp5R1pPKSf4Hg/SsvtQPG23xah7bcI2qWORhuH4zgMJliwzMcsKU3BDiGugyhJfW6pqUtRW4ZDIacCnXOlSQspNVjZjtylPNsxNKlLccWEobau00lRJ4AA84kn8q6V926eHpp/N9h1avTVtf44XCsL025PsH08we1No4I9ULXweUq6SCKx4TfJccRx6WYp294ZBeZGQZblXt8+Y+p6ZOuM7zHpDijypa1rJUpRPcknv3q42AWPBJEtCrnl1oZ54CS9cmkgd/zUAO3f8AL68VdSLoz4beTThAwG+OSXSeEt5AmZbvMPoEkS3Rz8yopSB8VV6rmznbo0ooVpckFPYj74m//et8uVWQ3E8bYoq0Wje3cJdnmx5EWNe7Upt+K6lbah1gkpUntxzz8/4n41MZqJPpVo9pxpBfo9x0+xxu2uvzo6nlJkOuqWUr93u6tRAHJ7AgVLRts1q526PcWCCiQwhxBHqFAEf71U4uOGr+/sYmmz70pSuRQpSlAKUpQClKUB17vco9ltMq8S1cNRI63nT8kpSVH+wqL5qHOevGol2ny1BTjkr9YT6qCQD/ALGpKG6O+O4xtn1EyOPz5kDBrtIb6R36kQ3VDj6gVGmuizcMluMsn/MnOq7+nKzXbC4ZMijtWs6x/CsW+452TPWq5ZH1QrRLZjlwtnlsOHgfDnzEI+P7K1+tYk3m44TYrpJhJtjt9dS6pL10kyltl5QPdSUpJAST8+pXryOekZPbldIp+bW3Gs8h3iJEi4revNu6pale6y4thSVJCQeo8sKTx25K0D1rFfMMFuFhuDr1tBnWtbyhBuccFTTyQeB73osfiQfeSfiPgTUuRE+BtELJ40ibjNtcjyYbfnSICXFOBTPIBdQVEqHSSnqBJ7HqBASRWRmz/I8ryXBpcHJUuuxrc8lFumO9ypBB6m+T8Qk8cfz8fDirH6b3G7aVTHdQZcHy3kxFNW2PJSUqdUsgFzg9+gJCuD8CojjkJVxkpte1EyDU3B7vfcltwbTHnNxoUngDzyR1rHuhIJQAnngDs6nt6nYLcS4KqmAsTGHuOA28hXPPyUDUoPb7fRlGgmEZMlfULjiFtlBXPx8yK2vn+9Rgb20jyVFB78cjipInhzZC7lGxHSe6vpUFJwaBGIWO/wCpaDI/s3U4vSZHkvTSlK4FilKUApSlAKUpQHRyfHbPmGNXHEcgjB+BdIL0OcwTx5jLqChafqlRFaX98Hgwa1aQZNc860qjrvmPuvrfS9HZKvLB7kuJSCWT6kkeWP3x+yN1Lza1k9CiPpXQuEhuAnmRNIPogDkn6VcG0zGRlMx01y7HIcmzZvhTy4E1hTEtqQ2SxKaV8U9aDwe4BCkq5SQFAggEY7XraPfrJdHrjorqgbWw+eVQLopbbyPkgOtoKHAP3leX/L85SOr23bRnVl1+VfdIrG7LkEl64qbXHfdJ/fXGU2tf1WaxxyvwftHMluDs5N29kS4rlDDFuYcS2PkFOoWsj+ZRP512v7E7Ij0W7ZxkFxu6blqpqJGcYC+pyLakqcfdPr3KUtp544K+SfXpPHBv3gun95etUfGNPMJfbt0FvojsRmlFLYJ5UtxZ7FSj3Us8cn4cAADcbZfBq0ds9zanOX0S0Nr5VHftbDaVj5FTSELH0UKyG0e2m7d9JFsSbPotZEy45Cmbi8FzXWlD8SDKU4ps/wAqhROuwdPuartlng0a/wC5C+W/JM8t6rHjBdQ4/PmIIbcb55/V88F/kc8eXyjkcFaK3iab4DjmleAWbTbEIxZtlitrMKChRBV5baAkFRHxUeOSfUkmlpWicPNh3MOAfFIHBH8Qe9ewylaU9K65Tk2UlRzpSlczRSlKAUpSgFKUoDhJeEeOt8/gSTVFXG5OSJSl9JJJ7k1WktkSIzjJ/EgivFOMp/dq4NIxqynfOURyUkfSuPmn8Kf61UhxhBHHFfn6LI/dq9SJ0sppTqieCgf0rgsEnsD/AEqpziyPQU/RZPypqQ0spmHJkQJKZUdRC0nkEVcGBJE2E1LCePMbCuPl2rw/0Xb+HNe5CYEaI3HH4EAVE2mak0fWlKVBQpSlAf/Z

/9j/4AAQSkZJRgABAQAAAQABAAD/2wBDAAIBAQEBAQIBAQECAgICAgQDAgICAgUEBAMEBgUGBgYFBgYGBwkIBgcJBwYGCAsICQoKCgoKBggLDAsKDAkKCgr/2wBDAQICAgICAgUDAwUKBwYHCgoKCgoKCgoKCgoKCgoKCgoKCgoKCgoKCgoKCgoKCgoKCgoKCgoKCgoKCgoKCgoKCgr/wAARCACAAIADASIAAhEBAxEB/8QAHgABAAEEAwEBAAAAAAAAAAAAAAoGBwgJAgQFAwH/xAA8EAABAwMDAgMFBAgGAwAAAAABAgMEAAUGBwgREiEJE0EUIjFRgQoVQmEWIzJScXKRoSQzYrHBw5Kz0//EABoBAQEBAQEBAQAAAAAAAAAAAAACAQMEBQb/xAArEQACAgAFAgQGAwAAAAAAAAAAAQIRAwQSITEyQQUTQsEGQ1FhcaEVgbH/2gAMAwEAAhEDEQA/AN/lKUoBSlKAUpVodyu+nbFtOsr141n1StttLJKVRlSUlzr456Okd1L4IPQkKXwQQkitSbBd6laftzv2tHb/AKayX7XpBphIuzjfITLvNyRBR+S0thDrzqPXu02fSsQ85+2H7nps1ZxnB8MjMc+4I1knvOAfmVzGUn/xH8KVRtEj2lRs8X+2A7rWJiXLtjuIuN8+97XYJza/p0TXUf1Sf4Vkfor9rfjZoyza8q0ytDMtbqOqXEeVL60/iHs5VGcbH+rhwj5K5Fao3wzODd7SsWdjXi27Y978hOM4zfItoyEtJUi2v3NC25Sj+BhSw26pf+hxptR4JSFAE1lNWNNPcClKVgFKUoBSlKAUpSgKS1+y+96e6E5rn2MoCrlY8SuVwt6VJBBfZiuOI5B+PvJHaof/AIl+vWr+T6iTrxkGb3F2XJu0thx52SpTiG21dkJUTynkkqUQeVKJJ5JPMxLUrHhlunV/xVSOoXOyyohT8/MZUjj+9RX9PNMcB1N8YLRbTXU3D7bfsdv+qaEXazXaIh+NMYdCVltxtYKVpPV3B5FV6GFyYSbMsB0Z1V3Bwsb3CZdFteNizXia8udkLdrROmsW2S/ChKmOpUiOJExEdhTqh7qXVEdwKykxTbN4fE2LZbplMXAIb8jK12/KLU1uYhLTaLU23EcTcmXQz/jFu+0yUeQ2CUGB3PLoAkpO+D14SLP7fh46NfwGAwT/ANddZ/wivCUb7NeHFpA4fy0/ggf+uubaRtWaHX9kP2fczUMRd0M8Mx2ULj+bqFaCu6K+65KlgLErpR/jRG918QuUqUEqJBrA/wAQjBtpmmu4dWJ7M8ulXnFGbBAclzJNyalBNxW11yG0OMqW2UoJSn3HXk9QVw4f2UyxJPhJeFWASz4bujDY+bmBwj/11b3V3Yz4GWiEL7w1m2wbdsWZKSpH3vjNqilY/wBIcSCo/kOSa5yxYR5LWHKXBGE2iat6lWrIXrhbcwnNSbQGn7dLTIUHmVBZ7BY97jsOxPA47cVMa2HanZhrLs0001P1AdU7erxiEN65vr/afe6AlTp/NfT1n81VFT3Oo28XXxMtYm9p9ussXT1y8Q2sYj47CEaEhnyWUrDLYSkJT5nmfADkkn1qV1svxxOI7QNLcaDfSqHp7Zm3Rx+P2JrrP1Vya9CerBTOctpUXMpSlSBSlKAUpSgFKUoBUWW/33ENDvGq0dybPr9Es1ksOpTL1xuE55LTMZltpsKWtSuAkDj4mpTVRD/HatU+2b07lbbSpbb6MruLDCmuQoKTI8ocfI+7xWvoZseo3cbj/tNvhj6Al234/nF4ze4N89EXE7MtxCiO3+c+W2yOfVKjWCWvn2w3XDInn4G2bapabPDSrp+9sruTk1wJPbq8pnykNq79gpaxz8efhVufDt8DDS3U7YXmniLbk7Fm+YIx7HZdxxfT+xXBqAb8YjS1P9chTTzvQlaFtBLIQvqZXwVHpTVX7LtkOF6zad5tuP2864YppTDsmGveR914ZNcgredjBaLdLvd8eDZcQ6UocU22sBbalNr93qPhkqXLf6/w9ST7Kv2WA1i8TTxn95FreWrVvMMZsziFLdfg8WWIWh8UhbCG/MR394lTh445IFYS5Y7qtCyOTkV/zN2/ZJ56gpce+iUplQ7FxZCypaj6DuPU+grZvopuF2w7n/CHvui+sum2Q3vW6yQLtZcNvVksj8l2M0t5i4RJct9SkRWUolPJYK1r85LKD0pKVDq1fZ/orlGhWTycb1GCIGUsobdTarqy6ythDiQtt9XWjpX1pUlaCCUqSpKwSCOWF1NOjJ20mr9ir9n0e+StYJjOTIeTNckxDKS+jpX1F0HlQ+fH+9TWNPbMMcwGx48lPSIFnjRwPl0NJT/xUL7w9rDc7juHTYr4vzZMi4QkvKU6FlRW7zz1c9+xqayAAOAK9/yl/Z5X1ClKVIFKUoBSlKAUpSgFRIftFTRg738lW04UKbzi/dJSeCOLg8Bx/QVLeqJX9oybac3t5ItYT0nPch6upXA4+8XvWt9LC5KY8OrxYN0e2+CnCcW3l5tiVuU28xbrPYMKjZC1HclSkuPKZt8uUyx5i1cudaeVBRUEgFxROdW5PbTkl91EGJ7lc41Dz/LHYjUm1XHUpb0ssofjlyMmHZFhiO0t1XSz7G824UPL6CsdJNaRMDn+y5K1HPUWpgVFcSPUODpH9FFJ+lSBNz+vqddtk+2Tfy5kzUXLrhiKbFmEl5xIfRdIS3WxJKCepKfbINwUlR+XY+6a+X4j5mFgOeG6pptfVd0fq/hPAyfiHi0MrmYp+YnGLb2jNp6JPtSdWntRihpxA0W0ozm3WvVDS102m3TCLrbMhua2LshBSUqaiQ2Qlq1qJI6m5aWlJ6ipDpKe+OHi1uQMPuem9izSyTBmdmxZ9qTJTBUYZjOylvx0NyT+qlFCnJDnWyXGx7SlPWVIUhPtbtt5upGl+5C92vX7T6Jk2J5G+u94b1LTHusK0SXFqYQzJQC4ypCf1YZkJdYR0dTbJbU2o2w1Q36XPK9Mbzoxovpi5Dxu/wAct3WXm0tF0fcKgAVxo3QmLFcAHAf8tyQgjqbea6impwctNZhYiSqub7OufrwMz4ll/wCFnklOSk5KUoyja1RUktNNKKSk72t/jY6vhSFV43W2lcnqUXr7buvqV1E8yPU1NFqGN4Tdtdt+7e0xX0FJavts5CvTl/mpnNfY+Wvy/Y/KeoUpSoApSlAKUpQClKUAqJD9ogl+3bs8gnoPUHc1vagePj1S1r/5qW9UXff5p/p/rluMyh7PceRcmG76/IYSqQ42UqWSonqaUlXB5+HPHwq4pyi0jLpmqjE8iuGL5BEyCJFafchvpeabkp5R1pPKSf4Hg/SsvtQPG23xah7bcI2qWORhuH4zgMJliwzMcsKU3BDiGugyhJfW6pqUtRW4ZDIacCnXOlSQspNVjZjtylPNsxNKlLccWEobau00lRJ4AA84kn8q6V926eHpp/N9h1avTVtf44XCsL025PsH08we1No4I9ULXweUq6SCKx4TfJccRx6WYp294ZBeZGQZblXt8+Y+p6ZOuM7zHpDijypa1rJUpRPcknv3q42AWPBJEtCrnl1oZ54CS9cmkgd/zUAO3f8AL68VdSLoz4beTThAwG+OSXSeEt5AmZbvMPoEkS3Rz8yopSB8VV6rmznbo0ooVpckFPYj74m//et8uVWQ3E8bYoq0Wje3cJdnmx5EWNe7Upt+K6lbah1gkpUntxzz8/4n41MZqJPpVo9pxpBfo9x0+xxu2uvzo6nlJkOuqWUr93u6tRAHJ7AgVLRts1q526PcWCCiQwhxBHqFAEf71U4uOGr+/sYmmz70pSuRQpSlAKUpQClKUB17vco9ltMq8S1cNRI63nT8kpSVH+wqL5qHOevGol2ny1BTjkr9YT6qCQD/ALGpKG6O+O4xtn1EyOPz5kDBrtIb6R36kQ3VDj6gVGmuizcMluMsn/MnOq7+nKzXbC4ZMijtWs6x/CsW+452TPWq5ZH1QrRLZjlwtnlsOHgfDnzEI+P7K1+tYk3m44TYrpJhJtjt9dS6pL10kyltl5QPdSUpJAST8+pXryOekZPbldIp+bW3Gs8h3iJEi4revNu6pale6y4thSVJCQeo8sKTx25K0D1rFfMMFuFhuDr1tBnWtbyhBuccFTTyQeB73osfiQfeSfiPgTUuRE+BtELJ40ibjNtcjyYbfnSICXFOBTPIBdQVEqHSSnqBJ7HqBASRWRmz/I8ryXBpcHJUuuxrc8lFumO9ypBB6m+T8Qk8cfz8fDirH6b3G7aVTHdQZcHy3kxFNW2PJSUqdUsgFzg9+gJCuD8CojjkJVxkpte1EyDU3B7vfcltwbTHnNxoUngDzyR1rHuhIJQAnngDs6nt6nYLcS4KqmAsTGHuOA28hXPPyUDUoPb7fRlGgmEZMlfULjiFtlBXPx8yK2vn+9Rgb20jyVFB78cjipInhzZC7lGxHSe6vpUFJwaBGIWO/wCpaDI/s3U4vSZHkvTSlK4FilKUApSlAKUpQHRyfHbPmGNXHEcgjB+BdIL0OcwTx5jLqChafqlRFaX98Hgwa1aQZNc860qjrvmPuvrfS9HZKvLB7kuJSCWT6kkeWP3x+yN1Lza1k9CiPpXQuEhuAnmRNIPogDkn6VcG0zGRlMx01y7HIcmzZvhTy4E1hTEtqQ2SxKaV8U9aDwe4BCkq5SQFAggEY7XraPfrJdHrjorqgbWw+eVQLopbbyPkgOtoKHAP3leX/L85SOr23bRnVl1+VfdIrG7LkEl64qbXHfdJ/fXGU2tf1WaxxyvwftHMluDs5N29kS4rlDDFuYcS2PkFOoWsj+ZRP512v7E7Ij0W7ZxkFxu6blqpqJGcYC+pyLakqcfdPr3KUtp544K+SfXpPHBv3gun95etUfGNPMJfbt0FvojsRmlFLYJ5UtxZ7FSj3Us8cn4cAADcbZfBq0ds9zanOX0S0Nr5VHftbDaVj5FTSELH0UKyG0e2m7d9JFsSbPotZEy45Cmbi8FzXWlD8SDKU4ps/wAqhROuwdPuartlng0a/wC5C+W/JM8t6rHjBdQ4/PmIIbcb55/V88F/kc8eXyjkcFaK3iab4DjmleAWbTbEIxZtlitrMKChRBV5baAkFRHxUeOSfUkmlpWicPNh3MOAfFIHBH8Qe9ewylaU9K65Tk2UlRzpSlczRSlKAUpSgFKUoDhJeEeOt8/gSTVFXG5OSJSl9JJJ7k1WktkSIzjJ/EgivFOMp/dq4NIxqynfOURyUkfSuPmn8Kf61UhxhBHHFfn6LI/dq9SJ0sppTqieCgf0rgsEnsD/AEqpziyPQU/RZPypqQ0spmHJkQJKZUdRC0nkEVcGBJE2E1LCePMbCuPl2rw/0Xb+HNe5CYEaI3HH4EAVE2mak0fWlKVBQpSlAf/Z

/9j/4AAQSkZJRgABAQAAAQABAAD/2wBDAAIBAQEBAQIBAQECAgICAgQDAgICAgUEBAMEBgUGBgYFBgYGBwkIBgcJBwYGCAsICQoKCgoKBggLDAsKDAkKCgr/2wBDAQICAgICAgUDAwUKBwYHCgoKCgoKCgoKCgoKCgoKCgoKCgoKCgoKCgoKCgoKCgoKCgoKCgoKCgoKCgoKCgoKCgr/wAARCACAAIADASIAAhEBAxEB/8QAHgABAAEEAwEBAAAAAAAAAAAAAAoGBwgJAgQFAwH/xAA8EAABAwMDAgMFBAgGAwAAAAABAgMEAAUGBwgREiEJE0EUIjFRgQoVQmEWIzJScXKRoSQzYrHBw5Kz0//EABoBAQEBAQEBAQAAAAAAAAAAAAACAQMEBQb/xAArEQACAgAFAgQGAwAAAAAAAAAAAQIRAwQSITEyQQUTQsEGQ1FhcaEVgbH/2gAMAwEAAhEDEQA/AN/lKUoBSlKAUpVodyu+nbFtOsr141n1StttLJKVRlSUlzr456Okd1L4IPQkKXwQQkitSbBd6laftzv2tHb/AKayX7XpBphIuzjfITLvNyRBR+S0thDrzqPXu02fSsQ85+2H7nps1ZxnB8MjMc+4I1knvOAfmVzGUn/xH8KVRtEj2lRs8X+2A7rWJiXLtjuIuN8+97XYJza/p0TXUf1Sf4Vkfor9rfjZoyza8q0ytDMtbqOqXEeVL60/iHs5VGcbH+rhwj5K5Fao3wzODd7SsWdjXi27Y978hOM4zfItoyEtJUi2v3NC25Sj+BhSw26pf+hxptR4JSFAE1lNWNNPcClKVgFKUoBSlKAUpSgKS1+y+96e6E5rn2MoCrlY8SuVwt6VJBBfZiuOI5B+PvJHaof/AIl+vWr+T6iTrxkGb3F2XJu0thx52SpTiG21dkJUTynkkqUQeVKJJ5JPMxLUrHhlunV/xVSOoXOyyohT8/MZUjj+9RX9PNMcB1N8YLRbTXU3D7bfsdv+qaEXazXaIh+NMYdCVltxtYKVpPV3B5FV6GFyYSbMsB0Z1V3Bwsb3CZdFteNizXia8udkLdrROmsW2S/ChKmOpUiOJExEdhTqh7qXVEdwKykxTbN4fE2LZbplMXAIb8jK12/KLU1uYhLTaLU23EcTcmXQz/jFu+0yUeQ2CUGB3PLoAkpO+D14SLP7fh46NfwGAwT/ANddZ/wivCUb7NeHFpA4fy0/ggf+uubaRtWaHX9kP2fczUMRd0M8Mx2ULj+bqFaCu6K+65KlgLErpR/jRG918QuUqUEqJBrA/wAQjBtpmmu4dWJ7M8ulXnFGbBAclzJNyalBNxW11yG0OMqW2UoJSn3HXk9QVw4f2UyxJPhJeFWASz4bujDY+bmBwj/11b3V3Yz4GWiEL7w1m2wbdsWZKSpH3vjNqilY/wBIcSCo/kOSa5yxYR5LWHKXBGE2iat6lWrIXrhbcwnNSbQGn7dLTIUHmVBZ7BY97jsOxPA47cVMa2HanZhrLs0001P1AdU7erxiEN65vr/afe6AlTp/NfT1n81VFT3Oo28XXxMtYm9p9ussXT1y8Q2sYj47CEaEhnyWUrDLYSkJT5nmfADkkn1qV1svxxOI7QNLcaDfSqHp7Zm3Rx+P2JrrP1Vya9CerBTOctpUXMpSlSBSlKAUpSgFKUoBUWW/33ENDvGq0dybPr9Es1ksOpTL1xuE55LTMZltpsKWtSuAkDj4mpTVRD/HatU+2b07lbbSpbb6MruLDCmuQoKTI8ocfI+7xWvoZseo3cbj/tNvhj6Al234/nF4ze4N89EXE7MtxCiO3+c+W2yOfVKjWCWvn2w3XDInn4G2bapabPDSrp+9sruTk1wJPbq8pnykNq79gpaxz8efhVufDt8DDS3U7YXmniLbk7Fm+YIx7HZdxxfT+xXBqAb8YjS1P9chTTzvQlaFtBLIQvqZXwVHpTVX7LtkOF6zad5tuP2864YppTDsmGveR914ZNcgredjBaLdLvd8eDZcQ6UocU22sBbalNr93qPhkqXLf6/w9ST7Kv2WA1i8TTxn95FreWrVvMMZsziFLdfg8WWIWh8UhbCG/MR394lTh445IFYS5Y7qtCyOTkV/zN2/ZJ56gpce+iUplQ7FxZCypaj6DuPU+grZvopuF2w7n/CHvui+sum2Q3vW6yQLtZcNvVksj8l2M0t5i4RJct9SkRWUolPJYK1r85LKD0pKVDq1fZ/orlGhWTycb1GCIGUsobdTarqy6ythDiQtt9XWjpX1pUlaCCUqSpKwSCOWF1NOjJ20mr9ir9n0e+StYJjOTIeTNckxDKS+jpX1F0HlQ+fH+9TWNPbMMcwGx48lPSIFnjRwPl0NJT/xUL7w9rDc7juHTYr4vzZMi4QkvKU6FlRW7zz1c9+xqayAAOAK9/yl/Z5X1ClKVIFKUoBSlKAUpSgFRIftFTRg738lW04UKbzi/dJSeCOLg8Bx/QVLeqJX9oybac3t5ItYT0nPch6upXA4+8XvWt9LC5KY8OrxYN0e2+CnCcW3l5tiVuU28xbrPYMKjZC1HclSkuPKZt8uUyx5i1cudaeVBRUEgFxROdW5PbTkl91EGJ7lc41Dz/LHYjUm1XHUpb0ssofjlyMmHZFhiO0t1XSz7G824UPL6CsdJNaRMDn+y5K1HPUWpgVFcSPUODpH9FFJ+lSBNz+vqddtk+2Tfy5kzUXLrhiKbFmEl5xIfRdIS3WxJKCepKfbINwUlR+XY+6a+X4j5mFgOeG6pptfVd0fq/hPAyfiHi0MrmYp+YnGLb2jNp6JPtSdWntRihpxA0W0ozm3WvVDS102m3TCLrbMhua2LshBSUqaiQ2Qlq1qJI6m5aWlJ6ipDpKe+OHi1uQMPuem9izSyTBmdmxZ9qTJTBUYZjOylvx0NyT+qlFCnJDnWyXGx7SlPWVIUhPtbtt5upGl+5C92vX7T6Jk2J5G+u94b1LTHusK0SXFqYQzJQC4ypCf1YZkJdYR0dTbJbU2o2w1Q36XPK9Mbzoxovpi5Dxu/wAct3WXm0tF0fcKgAVxo3QmLFcAHAf8tyQgjqbea6impwctNZhYiSqub7OufrwMz4ll/wCFnklOSk5KUoyja1RUktNNKKSk72t/jY6vhSFV43W2lcnqUXr7buvqV1E8yPU1NFqGN4Tdtdt+7e0xX0FJavts5CvTl/mpnNfY+Wvy/Y/KeoUpSoApSlAKUpQClKUAqJD9ogl+3bs8gnoPUHc1vagePj1S1r/5qW9UXff5p/p/rluMyh7PceRcmG76/IYSqQ42UqWSonqaUlXB5+HPHwq4pyi0jLpmqjE8iuGL5BEyCJFafchvpeabkp5R1pPKSf4Hg/SsvtQPG23xah7bcI2qWORhuH4zgMJliwzMcsKU3BDiGugyhJfW6pqUtRW4ZDIacCnXOlSQspNVjZjtylPNsxNKlLccWEobau00lRJ4AA84kn8q6V926eHpp/N9h1avTVtf44XCsL025PsH08we1No4I9ULXweUq6SCKx4TfJccRx6WYp294ZBeZGQZblXt8+Y+p6ZOuM7zHpDijypa1rJUpRPcknv3q42AWPBJEtCrnl1oZ54CS9cmkgd/zUAO3f8AL68VdSLoz4beTThAwG+OSXSeEt5AmZbvMPoEkS3Rz8yopSB8VV6rmznbo0ooVpckFPYj74m//et8uVWQ3E8bYoq0Wje3cJdnmx5EWNe7Upt+K6lbah1gkpUntxzz8/4n41MZqJPpVo9pxpBfo9x0+xxu2uvzo6nlJkOuqWUr93u6tRAHJ7AgVLRts1q526PcWCCiQwhxBHqFAEf71U4uOGr+/sYmmz70pSuRQpSlAKUpQClKUB17vco9ltMq8S1cNRI63nT8kpSVH+wqL5qHOevGol2ny1BTjkr9YT6qCQD/ALGpKG6O+O4xtn1EyOPz5kDBrtIb6R36kQ3VDj6gVGmuizcMluMsn/MnOq7+nKzXbC4ZMijtWs6x/CsW+452TPWq5ZH1QrRLZjlwtnlsOHgfDnzEI+P7K1+tYk3m44TYrpJhJtjt9dS6pL10kyltl5QPdSUpJAST8+pXryOekZPbldIp+bW3Gs8h3iJEi4revNu6pale6y4thSVJCQeo8sKTx25K0D1rFfMMFuFhuDr1tBnWtbyhBuccFTTyQeB73osfiQfeSfiPgTUuRE+BtELJ40ibjNtcjyYbfnSICXFOBTPIBdQVEqHSSnqBJ7HqBASRWRmz/I8ryXBpcHJUuuxrc8lFumO9ypBB6m+T8Qk8cfz8fDirH6b3G7aVTHdQZcHy3kxFNW2PJSUqdUsgFzg9+gJCuD8CojjkJVxkpte1EyDU3B7vfcltwbTHnNxoUngDzyR1rHuhIJQAnngDs6nt6nYLcS4KqmAsTGHuOA28hXPPyUDUoPb7fRlGgmEZMlfULjiFtlBXPx8yK2vn+9Rgb20jyVFB78cjipInhzZC7lGxHSe6vpUFJwaBGIWO/wCpaDI/s3U4vSZHkvTSlK4FilKUApSlAKUpQHRyfHbPmGNXHEcgjB+BdIL0OcwTx5jLqChafqlRFaX98Hgwa1aQZNc860qjrvmPuvrfS9HZKvLB7kuJSCWT6kkeWP3x+yN1Lza1k9CiPpXQuEhuAnmRNIPogDkn6VcG0zGRlMx01y7HIcmzZvhTy4E1hTEtqQ2SxKaV8U9aDwe4BCkq5SQFAggEY7XraPfrJdHrjorqgbWw+eVQLopbbyPkgOtoKHAP3leX/L85SOr23bRnVl1+VfdIrG7LkEl64qbXHfdJ/fXGU2tf1WaxxyvwftHMluDs5N29kS4rlDDFuYcS2PkFOoWsj+ZRP512v7E7Ij0W7ZxkFxu6blqpqJGcYC+pyLakqcfdPr3KUtp544K+SfXpPHBv3gun95etUfGNPMJfbt0FvojsRmlFLYJ5UtxZ7FSj3Us8cn4cAADcbZfBq0ds9zanOX0S0Nr5VHftbDaVj5FTSELH0UKyG0e2m7d9JFsSbPotZEy45Cmbi8FzXWlD8SDKU4ps/wAqhROuwdPuartlng0a/wC5C+W/JM8t6rHjBdQ4/PmIIbcb55/V88F/kc8eXyjkcFaK3iab4DjmleAWbTbEIxZtlitrMKChRBV5baAkFRHxUeOSfUkmlpWicPNh3MOAfFIHBH8Qe9ewylaU9K65Tk2UlRzpSlczRSlKAUpSgFKUoDhJeEeOt8/gSTVFXG5OSJSl9JJJ7k1WktkSIzjJ/EgivFOMp/dq4NIxqynfOURyUkfSuPmn8Kf61UhxhBHHFfn6LI/dq9SJ0sppTqieCgf0rgsEnsD/AEqpziyPQU/RZPypqQ0spmHJkQJKZUdRC0nkEVcGBJE2E1LCePMbCuPl2rw/0Xb+HNe5CYEaI3HH4EAVE2mak0fWlKVBQpSlAf/Z

/9j/4AAQSkZJRgABAQAAAQABAAD/2wBDAAIBAQEBAQIBAQECAgICAgQDAgICAgUEBAMEBgUGBgYFBgYGBwkIBgcJBwYGCAsICQoKCgoKBggLDAsKDAkKCgr/2wBDAQICAgICAgUDAwUKBwYHCgoKCgoKCgoKCgoKCgoKCgoKCgoKCgoKCgoKCgoKCgoKCgoKCgoKCgoKCgoKCgoKCgr/wAARCACAAIADASIAAhEBAxEB/8QAHgABAAEEAwEBAAAAAAAAAAAAAAoGBwgJAgQFAwH/xAA8EAABAwMDAgMFBAgGAwAAAAABAgMEAAUGBwgREiEJE0EUIjFRgQoVQmEWIzJScXKRoSQzYrHBw5Kz0//EABoBAQEBAQEBAQAAAAAAAAAAAAACAQMEBQb/xAArEQACAgAFAgQGAwAAAAAAAAAAAQIRAwQSITEyQQUTQsEGQ1FhcaEVgbH/2gAMAwEAAhEDEQA/AN/lKUoBSlKAUpVodyu+nbFtOsr141n1StttLJKVRlSUlzr456Okd1L4IPQkKXwQQkitSbBd6laftzv2tHb/AKayX7XpBphIuzjfITLvNyRBR+S0thDrzqPXu02fSsQ85+2H7nps1ZxnB8MjMc+4I1knvOAfmVzGUn/xH8KVRtEj2lRs8X+2A7rWJiXLtjuIuN8+97XYJza/p0TXUf1Sf4Vkfor9rfjZoyza8q0ytDMtbqOqXEeVL60/iHs5VGcbH+rhwj5K5Fao3wzODd7SsWdjXi27Y978hOM4zfItoyEtJUi2v3NC25Sj+BhSw26pf+hxptR4JSFAE1lNWNNPcClKVgFKUoBSlKAUpSgKS1+y+96e6E5rn2MoCrlY8SuVwt6VJBBfZiuOI5B+PvJHaof/AIl+vWr+T6iTrxkGb3F2XJu0thx52SpTiG21dkJUTynkkqUQeVKJJ5JPMxLUrHhlunV/xVSOoXOyyohT8/MZUjj+9RX9PNMcB1N8YLRbTXU3D7bfsdv+qaEXazXaIh+NMYdCVltxtYKVpPV3B5FV6GFyYSbMsB0Z1V3Bwsb3CZdFteNizXia8udkLdrROmsW2S/ChKmOpUiOJExEdhTqh7qXVEdwKykxTbN4fE2LZbplMXAIb8jK12/KLU1uYhLTaLU23EcTcmXQz/jFu+0yUeQ2CUGB3PLoAkpO+D14SLP7fh46NfwGAwT/ANddZ/wivCUb7NeHFpA4fy0/ggf+uubaRtWaHX9kP2fczUMRd0M8Mx2ULj+bqFaCu6K+65KlgLErpR/jRG918QuUqUEqJBrA/wAQjBtpmmu4dWJ7M8ulXnFGbBAclzJNyalBNxW11yG0OMqW2UoJSn3HXk9QVw4f2UyxJPhJeFWASz4bujDY+bmBwj/11b3V3Yz4GWiEL7w1m2wbdsWZKSpH3vjNqilY/wBIcSCo/kOSa5yxYR5LWHKXBGE2iat6lWrIXrhbcwnNSbQGn7dLTIUHmVBZ7BY97jsOxPA47cVMa2HanZhrLs0001P1AdU7erxiEN65vr/afe6AlTp/NfT1n81VFT3Oo28XXxMtYm9p9ussXT1y8Q2sYj47CEaEhnyWUrDLYSkJT5nmfADkkn1qV1svxxOI7QNLcaDfSqHp7Zm3Rx+P2JrrP1Vya9CerBTOctpUXMpSlSBSlKAUpSgFKUoBUWW/33ENDvGq0dybPr9Es1ksOpTL1xuE55LTMZltpsKWtSuAkDj4mpTVRD/HatU+2b07lbbSpbb6MruLDCmuQoKTI8ocfI+7xWvoZseo3cbj/tNvhj6Al234/nF4ze4N89EXE7MtxCiO3+c+W2yOfVKjWCWvn2w3XDInn4G2bapabPDSrp+9sruTk1wJPbq8pnykNq79gpaxz8efhVufDt8DDS3U7YXmniLbk7Fm+YIx7HZdxxfT+xXBqAb8YjS1P9chTTzvQlaFtBLIQvqZXwVHpTVX7LtkOF6zad5tuP2864YppTDsmGveR914ZNcgredjBaLdLvd8eDZcQ6UocU22sBbalNr93qPhkqXLf6/w9ST7Kv2WA1i8TTxn95FreWrVvMMZsziFLdfg8WWIWh8UhbCG/MR394lTh445IFYS5Y7qtCyOTkV/zN2/ZJ56gpce+iUplQ7FxZCypaj6DuPU+grZvopuF2w7n/CHvui+sum2Q3vW6yQLtZcNvVksj8l2M0t5i4RJct9SkRWUolPJYK1r85LKD0pKVDq1fZ/orlGhWTycb1GCIGUsobdTarqy6ythDiQtt9XWjpX1pUlaCCUqSpKwSCOWF1NOjJ20mr9ir9n0e+StYJjOTIeTNckxDKS+jpX1F0HlQ+fH+9TWNPbMMcwGx48lPSIFnjRwPl0NJT/xUL7w9rDc7juHTYr4vzZMi4QkvKU6FlRW7zz1c9+xqayAAOAK9/yl/Z5X1ClKVIFKUoBSlKAUpSgFRIftFTRg738lW04UKbzi/dJSeCOLg8Bx/QVLeqJX9oybac3t5ItYT0nPch6upXA4+8XvWt9LC5KY8OrxYN0e2+CnCcW3l5tiVuU28xbrPYMKjZC1HclSkuPKZt8uUyx5i1cudaeVBRUEgFxROdW5PbTkl91EGJ7lc41Dz/LHYjUm1XHUpb0ssofjlyMmHZFhiO0t1XSz7G824UPL6CsdJNaRMDn+y5K1HPUWpgVFcSPUODpH9FFJ+lSBNz+vqddtk+2Tfy5kzUXLrhiKbFmEl5xIfRdIS3WxJKCepKfbINwUlR+XY+6a+X4j5mFgOeG6pptfVd0fq/hPAyfiHi0MrmYp+YnGLb2jNp6JPtSdWntRihpxA0W0ozm3WvVDS102m3TCLrbMhua2LshBSUqaiQ2Qlq1qJI6m5aWlJ6ipDpKe+OHi1uQMPuem9izSyTBmdmxZ9qTJTBUYZjOylvx0NyT+qlFCnJDnWyXGx7SlPWVIUhPtbtt5upGl+5C92vX7T6Jk2J5G+u94b1LTHusK0SXFqYQzJQC4ypCf1YZkJdYR0dTbJbU2o2w1Q36XPK9Mbzoxovpi5Dxu/wAct3WXm0tF0fcKgAVxo3QmLFcAHAf8tyQgjqbea6impwctNZhYiSqub7OufrwMz4ll/wCFnklOSk5KUoyja1RUktNNKKSk72t/jY6vhSFV43W2lcnqUXr7buvqV1E8yPU1NFqGN4Tdtdt+7e0xX0FJavts5CvTl/mpnNfY+Wvy/Y/KeoUpSoApSlAKUpQClKUAqJD9ogl+3bs8gnoPUHc1vagePj1S1r/5qW9UXff5p/p/rluMyh7PceRcmG76/IYSqQ42UqWSonqaUlXB5+HPHwq4pyi0jLpmqjE8iuGL5BEyCJFafchvpeabkp5R1pPKSf4Hg/SsvtQPG23xah7bcI2qWORhuH4zgMJliwzMcsKU3BDiGugyhJfW6pqUtRW4ZDIacCnXOlSQspNVjZjtylPNsxNKlLccWEobau00lRJ4AA84kn8q6V926eHpp/N9h1avTVtf44XCsL025PsH08we1No4I9ULXweUq6SCKx4TfJccRx6WYp294ZBeZGQZblXt8+Y+p6ZOuM7zHpDijypa1rJUpRPcknv3q42AWPBJEtCrnl1oZ54CS9cmkgd/zUAO3f8AL68VdSLoz4beTThAwG+OSXSeEt5AmZbvMPoEkS3Rz8yopSB8VV6rmznbo0ooVpckFPYj74m//et8uVWQ3E8bYoq0Wje3cJdnmx5EWNe7Upt+K6lbah1gkpUntxzz8/4n41MZqJPpVo9pxpBfo9x0+xxu2uvzo6nlJkOuqWUr93u6tRAHJ7AgVLRts1q526PcWCCiQwhxBHqFAEf71U4uOGr+/sYmmz70pSuRQpSlAKUpQClKUB17vco9ltMq8S1cNRI63nT8kpSVH+wqL5qHOevGol2ny1BTjkr9YT6qCQD/ALGpKG6O+O4xtn1EyOPz5kDBrtIb6R36kQ3VDj6gVGmuizcMluMsn/MnOq7+nKzXbC4ZMijtWs6x/CsW+452TPWq5ZH1QrRLZjlwtnlsOHgfDnzEI+P7K1+tYk3m44TYrpJhJtjt9dS6pL10kyltl5QPdSUpJAST8+pXryOekZPbldIp+bW3Gs8h3iJEi4revNu6pale6y4thSVJCQeo8sKTx25K0D1rFfMMFuFhuDr1tBnWtbyhBuccFTTyQeB73osfiQfeSfiPgTUuRE+BtELJ40ibjNtcjyYbfnSICXFOBTPIBdQVEqHSSnqBJ7HqBASRWRmz/I8ryXBpcHJUuuxrc8lFumO9ypBB6m+T8Qk8cfz8fDirH6b3G7aVTHdQZcHy3kxFNW2PJSUqdUsgFzg9+gJCuD8CojjkJVxkpte1EyDU3B7vfcltwbTHnNxoUngDzyR1rHuhIJQAnngDs6nt6nYLcS4KqmAsTGHuOA28hXPPyUDUoPb7fRlGgmEZMlfULjiFtlBXPx8yK2vn+9Rgb20jyVFB78cjipInhzZC7lGxHSe6vpUFJwaBGIWO/wCpaDI/s3U4vSZHkvTSlK4FilKUApSlAKUpQHRyfHbPmGNXHEcgjB+BdIL0OcwTx5jLqChafqlRFaX98Hgwa1aQZNc860qjrvmPuvrfS9HZKvLB7kuJSCWT6kkeWP3x+yN1Lza1k9CiPpXQuEhuAnmRNIPogDkn6VcG0zGRlMx01y7HIcmzZvhTy4E1hTEtqQ2SxKaV8U9aDwe4BCkq5SQFAggEY7XraPfrJdHrjorqgbWw+eVQLopbbyPkgOtoKHAP3leX/L85SOr23bRnVl1+VfdIrG7LkEl64qbXHfdJ/fXGU2tf1WaxxyvwftHMluDs5N29kS4rlDDFuYcS2PkFOoWsj+ZRP512v7E7Ij0W7ZxkFxu6blqpqJGcYC+pyLakqcfdPr3KUtp544K+SfXpPHBv3gun95etUfGNPMJfbt0FvojsRmlFLYJ5UtxZ7FSj3Us8cn4cAADcbZfBq0ds9zanOX0S0Nr5VHftbDaVj5FTSELH0UKyG0e2m7d9JFsSbPotZEy45Cmbi8FzXWlD8SDKU4ps/wAqhROuwdPuartlng0a/wC5C+W/JM8t6rHjBdQ4/PmIIbcb55/V88F/kc8eXyjkcFaK3iab4DjmleAWbTbEIxZtlitrMKChRBV5baAkFRHxUeOSfUkmlpWicPNh3MOAfFIHBH8Qe9ewylaU9K65Tk2UlRzpSlczRSlKAUpSgFKUoDhJeEeOt8/gSTVFXG5OSJSl9JJJ7k1WktkSIzjJ/EgivFOMp/dq4NIxqynfOURyUkfSuPmn8Kf61UhxhBHHFfn6LI/dq9SJ0sppTqieCgf0rgsEnsD/AEqpziyPQU/RZPypqQ0spmHJkQJKZUdRC0nkEVcGBJE2E1LCePMbCuPl2rw/0Xb+HNe5CYEaI3HH4EAVE2mak0fWlKVBQpSlAf/Z

/9j/4AAQSkZJRgABAQAAAQABAAD/2wBDAAIBAQEBAQIBAQECAgICAgQDAgICAgUEBAMEBgUGBgYFBgYGBwkIBgcJBwYGCAsICQoKCgoKBggLDAsKDAkKCgr/2wBDAQICAgICAgUDAwUKBwYHCgoKCgoKCgoKCgoKCgoKCgoKCgoKCgoKCgoKCgoKCgoKCgoKCgoKCgoKCgoKCgoKCgr/wAARCACAAIADASIAAhEBAxEB/8QAHgABAAEEAwEBAAAAAAAAAAAAAAoGBwgJAgQFAwH/xAA8EAABAwMDAgMFBAgGAwAAAAABAgMEAAUGBwgREiEJE0EUIjFRgQoVQmEWIzJScXKRoSQzYrHBw5Kz0//EABoBAQEBAQEBAQAAAAAAAAAAAAACAQMEBQb/xAArEQACAgAFAgQGAwAAAAAAAAAAAQIRAwQSITEyQQUTQsEGQ1FhcaEVgbH/2gAMAwEAAhEDEQA/AN/lKUoBSlKAUpVodyu+nbFtOsr141n1StttLJKVRlSUlzr456Okd1L4IPQkKXwQQkitSbBd6laftzv2tHb/AKayX7XpBphIuzjfITLvNyRBR+S0thDrzqPXu02fSsQ85+2H7nps1ZxnB8MjMc+4I1knvOAfmVzGUn/xH8KVRtEj2lRs8X+2A7rWJiXLtjuIuN8+97XYJza/p0TXUf1Sf4Vkfor9rfjZoyza8q0ytDMtbqOqXEeVL60/iHs5VGcbH+rhwj5K5Fao3wzODd7SsWdjXi27Y978hOM4zfItoyEtJUi2v3NC25Sj+BhSw26pf+hxptR4JSFAE1lNWNNPcClKVgFKUoBSlKAUpSgKS1+y+96e6E5rn2MoCrlY8SuVwt6VJBBfZiuOI5B+PvJHaof/AIl+vWr+T6iTrxkGb3F2XJu0thx52SpTiG21dkJUTynkkqUQeVKJJ5JPMxLUrHhlunV/xVSOoXOyyohT8/MZUjj+9RX9PNMcB1N8YLRbTXU3D7bfsdv+qaEXazXaIh+NMYdCVltxtYKVpPV3B5FV6GFyYSbMsB0Z1V3Bwsb3CZdFteNizXia8udkLdrROmsW2S/ChKmOpUiOJExEdhTqh7qXVEdwKykxTbN4fE2LZbplMXAIb8jK12/KLU1uYhLTaLU23EcTcmXQz/jFu+0yUeQ2CUGB3PLoAkpO+D14SLP7fh46NfwGAwT/ANddZ/wivCUb7NeHFpA4fy0/ggf+uubaRtWaHX9kP2fczUMRd0M8Mx2ULj+bqFaCu6K+65KlgLErpR/jRG918QuUqUEqJBrA/wAQjBtpmmu4dWJ7M8ulXnFGbBAclzJNyalBNxW11yG0OMqW2UoJSn3HXk9QVw4f2UyxJPhJeFWASz4bujDY+bmBwj/11b3V3Yz4GWiEL7w1m2wbdsWZKSpH3vjNqilY/wBIcSCo/kOSa5yxYR5LWHKXBGE2iat6lWrIXrhbcwnNSbQGn7dLTIUHmVBZ7BY97jsOxPA47cVMa2HanZhrLs0001P1AdU7erxiEN65vr/afe6AlTp/NfT1n81VFT3Oo28XXxMtYm9p9ussXT1y8Q2sYj47CEaEhnyWUrDLYSkJT5nmfADkkn1qV1svxxOI7QNLcaDfSqHp7Zm3Rx+P2JrrP1Vya9CerBTOctpUXMpSlSBSlKAUpSgFKUoBUWW/33ENDvGq0dybPr9Es1ksOpTL1xuE55LTMZltpsKWtSuAkDj4mpTVRD/HatU+2b07lbbSpbb6MruLDCmuQoKTI8ocfI+7xWvoZseo3cbj/tNvhj6Al234/nF4ze4N89EXE7MtxCiO3+c+W2yOfVKjWCWvn2w3XDInn4G2bapabPDSrp+9sruTk1wJPbq8pnykNq79gpaxz8efhVufDt8DDS3U7YXmniLbk7Fm+YIx7HZdxxfT+xXBqAb8YjS1P9chTTzvQlaFtBLIQvqZXwVHpTVX7LtkOF6zad5tuP2864YppTDsmGveR914ZNcgredjBaLdLvd8eDZcQ6UocU22sBbalNr93qPhkqXLf6/w9ST7Kv2WA1i8TTxn95FreWrVvMMZsziFLdfg8WWIWh8UhbCG/MR394lTh445IFYS5Y7qtCyOTkV/zN2/ZJ56gpce+iUplQ7FxZCypaj6DuPU+grZvopuF2w7n/CHvui+sum2Q3vW6yQLtZcNvVksj8l2M0t5i4RJct9SkRWUolPJYK1r85LKD0pKVDq1fZ/orlGhWTycb1GCIGUsobdTarqy6ythDiQtt9XWjpX1pUlaCCUqSpKwSCOWF1NOjJ20mr9ir9n0e+StYJjOTIeTNckxDKS+jpX1F0HlQ+fH+9TWNPbMMcwGx48lPSIFnjRwPl0NJT/xUL7w9rDc7juHTYr4vzZMi4QkvKU6FlRW7zz1c9+xqayAAOAK9/yl/Z5X1ClKVIFKUoBSlKAUpSgFRIftFTRg738lW04UKbzi/dJSeCOLg8Bx/QVLeqJX9oybac3t5ItYT0nPch6upXA4+8XvWt9LC5KY8OrxYN0e2+CnCcW3l5tiVuU28xbrPYMKjZC1HclSkuPKZt8uUyx5i1cudaeVBRUEgFxROdW5PbTkl91EGJ7lc41Dz/LHYjUm1XHUpb0ssofjlyMmHZFhiO0t1XSz7G824UPL6CsdJNaRMDn+y5K1HPUWpgVFcSPUODpH9FFJ+lSBNz+vqddtk+2Tfy5kzUXLrhiKbFmEl5xIfRdIS3WxJKCepKfbINwUlR+XY+6a+X4j5mFgOeG6pptfVd0fq/hPAyfiHi0MrmYp+YnGLb2jNp6JPtSdWntRihpxA0W0ozm3WvVDS102m3TCLrbMhua2LshBSUqaiQ2Qlq1qJI6m5aWlJ6ipDpKe+OHi1uQMPuem9izSyTBmdmxZ9qTJTBUYZjOylvx0NyT+qlFCnJDnWyXGx7SlPWVIUhPtbtt5upGl+5C92vX7T6Jk2J5G+u94b1LTHusK0SXFqYQzJQC4ypCf1YZkJdYR0dTbJbU2o2w1Q36XPK9Mbzoxovpi5Dxu/wAct3WXm0tF0fcKgAVxo3QmLFcAHAf8tyQgjqbea6impwctNZhYiSqub7OufrwMz4ll/wCFnklOSk5KUoyja1RUktNNKKSk72t/jY6vhSFV43W2lcnqUXr7buvqV1E8yPU1NFqGN4Tdtdt+7e0xX0FJavts5CvTl/mpnNfY+Wvy/Y/KeoUpSoApSlAKUpQClKUAqJD9ogl+3bs8gnoPUHc1vagePj1S1r/5qW9UXff5p/p/rluMyh7PceRcmG76/IYSqQ42UqWSonqaUlXB5+HPHwq4pyi0jLpmqjE8iuGL5BEyCJFafchvpeabkp5R1pPKSf4Hg/SsvtQPG23xah7bcI2qWORhuH4zgMJliwzMcsKU3BDiGugyhJfW6pqUtRW4ZDIacCnXOlSQspNVjZjtylPNsxNKlLccWEobau00lRJ4AA84kn8q6V926eHpp/N9h1avTVtf44XCsL025PsH08we1No4I9ULXweUq6SCKx4TfJccRx6WYp294ZBeZGQZblXt8+Y+p6ZOuM7zHpDijypa1rJUpRPcknv3q42AWPBJEtCrnl1oZ54CS9cmkgd/zUAO3f8AL68VdSLoz4beTThAwG+OSXSeEt5AmZbvMPoEkS3Rz8yopSB8VV6rmznbo0ooVpckFPYj74m//et8uVWQ3E8bYoq0Wje3cJdnmx5EWNe7Upt+K6lbah1gkpUntxzz8/4n41MZqJPpVo9pxpBfo9x0+xxu2uvzo6nlJkOuqWUr93u6tRAHJ7AgVLRts1q526PcWCCiQwhxBHqFAEf71U4uOGr+/sYmmz70pSuRQpSlAKUpQClKUB17vco9ltMq8S1cNRI63nT8kpSVH+wqL5qHOevGol2ny1BTjkr9YT6qCQD/ALGpKG6O+O4xtn1EyOPz5kDBrtIb6R36kQ3VDj6gVGmuizcMluMsn/MnOq7+nKzXbC4ZMijtWs6x/CsW+452TPWq5ZH1QrRLZjlwtnlsOHgfDnzEI+P7K1+tYk3m44TYrpJhJtjt9dS6pL10kyltl5QPdSUpJAST8+pXryOekZPbldIp+bW3Gs8h3iJEi4revNu6pale6y4thSVJCQeo8sKTx25K0D1rFfMMFuFhuDr1tBnWtbyhBuccFTTyQeB73osfiQfeSfiPgTUuRE+BtELJ40ibjNtcjyYbfnSICXFOBTPIBdQVEqHSSnqBJ7HqBASRWRmz/I8ryXBpcHJUuuxrc8lFumO9ypBB6m+T8Qk8cfz8fDirH6b3G7aVTHdQZcHy3kxFNW2PJSUqdUsgFzg9+gJCuD8CojjkJVxkpte1EyDU3B7vfcltwbTHnNxoUngDzyR1rHuhIJQAnngDs6nt6nYLcS4KqmAsTGHuOA28hXPPyUDUoPb7fRlGgmEZMlfULjiFtlBXPx8yK2vn+9Rgb20jyVFB78cjipInhzZC7lGxHSe6vpUFJwaBGIWO/wCpaDI/s3U4vSZHkvTSlK4FilKUApSlAKUpQHRyfHbPmGNXHEcgjB+BdIL0OcwTx5jLqChafqlRFaX98Hgwa1aQZNc860qjrvmPuvrfS9HZKvLB7kuJSCWT6kkeWP3x+yN1Lza1k9CiPpXQuEhuAnmRNIPogDkn6VcG0zGRlMx01y7HIcmzZvhTy4E1hTEtqQ2SxKaV8U9aDwe4BCkq5SQFAggEY7XraPfrJdHrjorqgbWw+eVQLopbbyPkgOtoKHAP3leX/L85SOr23bRnVl1+VfdIrG7LkEl64qbXHfdJ/fXGU2tf1WaxxyvwftHMluDs5N29kS4rlDDFuYcS2PkFOoWsj+ZRP512v7E7Ij0W7ZxkFxu6blqpqJGcYC+pyLakqcfdPr3KUtp544K+SfXpPHBv3gun95etUfGNPMJfbt0FvojsRmlFLYJ5UtxZ7FSj3Us8cn4cAADcbZfBq0ds9zanOX0S0Nr5VHftbDaVj5FTSELH0UKyG0e2m7d9JFsSbPotZEy45Cmbi8FzXWlD8SDKU4ps/wAqhROuwdPuartlng0a/wC5C+W/JM8t6rHjBdQ4/PmIIbcb55/V88F/kc8eXyjkcFaK3iab4DjmleAWbTbEIxZtlitrMKChRBV5baAkFRHxUeOSfUkmlpWicPNh3MOAfFIHBH8Qe9ewylaU9K65Tk2UlRzpSlczRSlKAUpSgFKUoDhJeEeOt8/gSTVFXG5OSJSl9JJJ7k1WktkSIzjJ/EgivFOMp/dq4NIxqynfOURyUkfSuPmn8Kf61UhxhBHHFfn6LI/dq9SJ0sppTqieCgf0rgsEnsD/AEqpziyPQU/RZPypqQ0spmHJkQJKZUdRC0nkEVcGBJE2E1LCePMbCuPl2rw/0Xb+HNe5CYEaI3HH4EAVE2mak0fWlKVBQpSlAf/Z

/9j/4AAQSkZJRgABAQAAAQABAAD/2wBDAAIBAQEBAQIBAQECAgICAgQDAgICAgUEBAMEBgUGBgYFBgYGBwkIBgcJBwYGCAsICQoKCgoKBggLDAsKDAkKCgr/2wBDAQICAgICAgUDAwUKBwYHCgoKCgoKCgoKCgoKCgoKCgoKCgoKCgoKCgoKCgoKCgoKCgoKCgoKCgoKCgoKCgoKCgr/wAARCACAAIADASIAAhEBAxEB/8QAHgABAAEEAwEBAAAAAAAAAAAAAAoGBwgJAgQFAwH/xAA8EAABAwMDAgMFBAgGAwAAAAABAgMEAAUGBwgREiEJE0EUIjFRgQoVQmEWIzJScXKRoSQzYrHBw5Kz0//EABoBAQEBAQEBAQAAAAAAAAAAAAACAQMEBQb/xAArEQACAgAFAgQGAwAAAAAAAAAAAQIRAwQSITEyQQUTQsEGQ1FhcaEVgbH/2gAMAwEAAhEDEQA/AN/lKUoBSlKAUpVodyu+nbFtOsr141n1StttLJKVRlSUlzr456Okd1L4IPQkKXwQQkitSbBd6laftzv2tHb/AKayX7XpBphIuzjfITLvNyRBR+S0thDrzqPXu02fSsQ85+2H7nps1ZxnB8MjMc+4I1knvOAfmVzGUn/xH8KVRtEj2lRs8X+2A7rWJiXLtjuIuN8+97XYJza/p0TXUf1Sf4Vkfor9rfjZoyza8q0ytDMtbqOqXEeVL60/iHs5VGcbH+rhwj5K5Fao3wzODd7SsWdjXi27Y978hOM4zfItoyEtJUi2v3NC25Sj+BhSw26pf+hxptR4JSFAE1lNWNNPcClKVgFKUoBSlKAUpSgKS1+y+96e6E5rn2MoCrlY8SuVwt6VJBBfZiuOI5B+PvJHaof/AIl+vWr+T6iTrxkGb3F2XJu0thx52SpTiG21dkJUTynkkqUQeVKJJ5JPMxLUrHhlunV/xVSOoXOyyohT8/MZUjj+9RX9PNMcB1N8YLRbTXU3D7bfsdv+qaEXazXaIh+NMYdCVltxtYKVpPV3B5FV6GFyYSbMsB0Z1V3Bwsb3CZdFteNizXia8udkLdrROmsW2S/ChKmOpUiOJExEdhTqh7qXVEdwKykxTbN4fE2LZbplMXAIb8jK12/KLU1uYhLTaLU23EcTcmXQz/jFu+0yUeQ2CUGB3PLoAkpO+D14SLP7fh46NfwGAwT/ANddZ/wivCUb7NeHFpA4fy0/ggf+uubaRtWaHX9kP2fczUMRd0M8Mx2ULj+bqFaCu6K+65KlgLErpR/jRG918QuUqUEqJBrA/wAQjBtpmmu4dWJ7M8ulXnFGbBAclzJNyalBNxW11yG0OMqW2UoJSn3HXk9QVw4f2UyxJPhJeFWASz4bujDY+bmBwj/11b3V3Yz4GWiEL7w1m2wbdsWZKSpH3vjNqilY/wBIcSCo/kOSa5yxYR5LWHKXBGE2iat6lWrIXrhbcwnNSbQGn7dLTIUHmVBZ7BY97jsOxPA47cVMa2HanZhrLs0001P1AdU7erxiEN65vr/afe6AlTp/NfT1n81VFT3Oo28XXxMtYm9p9ussXT1y8Q2sYj47CEaEhnyWUrDLYSkJT5nmfADkkn1qV1svxxOI7QNLcaDfSqHp7Zm3Rx+P2JrrP1Vya9CerBTOctpUXMpSlSBSlKAUpSgFKUoBUWW/33ENDvGq0dybPr9Es1ksOpTL1xuE55LTMZltpsKWtSuAkDj4mpTVRD/HatU+2b07lbbSpbb6MruLDCmuQoKTI8ocfI+7xWvoZseo3cbj/tNvhj6Al234/nF4ze4N89EXE7MtxCiO3+c+W2yOfVKjWCWvn2w3XDInn4G2bapabPDSrp+9sruTk1wJPbq8pnykNq79gpaxz8efhVufDt8DDS3U7YXmniLbk7Fm+YIx7HZdxxfT+xXBqAb8YjS1P9chTTzvQlaFtBLIQvqZXwVHpTVX7LtkOF6zad5tuP2864YppTDsmGveR914ZNcgredjBaLdLvd8eDZcQ6UocU22sBbalNr93qPhkqXLf6/w9ST7Kv2WA1i8TTxn95FreWrVvMMZsziFLdfg8WWIWh8UhbCG/MR394lTh445IFYS5Y7qtCyOTkV/zN2/ZJ56gpce+iUplQ7FxZCypaj6DuPU+grZvopuF2w7n/CHvui+sum2Q3vW6yQLtZcNvVksj8l2M0t5i4RJct9SkRWUolPJYK1r85LKD0pKVDq1fZ/orlGhWTycb1GCIGUsobdTarqy6ythDiQtt9XWjpX1pUlaCCUqSpKwSCOWF1NOjJ20mr9ir9n0e+StYJjOTIeTNckxDKS+jpX1F0HlQ+fH+9TWNPbMMcwGx48lPSIFnjRwPl0NJT/xUL7w9rDc7juHTYr4vzZMi4QkvKU6FlRW7zz1c9+xqayAAOAK9/yl/Z5X1ClKVIFKUoBSlKAUpSgFRIftFTRg738lW04UKbzi/dJSeCOLg8Bx/QVLeqJX9oybac3t5ItYT0nPch6upXA4+8XvWt9LC5KY8OrxYN0e2+CnCcW3l5tiVuU28xbrPYMKjZC1HclSkuPKZt8uUyx5i1cudaeVBRUEgFxROdW5PbTkl91EGJ7lc41Dz/LHYjUm1XHUpb0ssofjlyMmHZFhiO0t1XSz7G824UPL6CsdJNaRMDn+y5K1HPUWpgVFcSPUODpH9FFJ+lSBNz+vqddtk+2Tfy5kzUXLrhiKbFmEl5xIfRdIS3WxJKCepKfbINwUlR+XY+6a+X4j5mFgOeG6pptfVd0fq/hPAyfiHi0MrmYp+YnGLb2jNp6JPtSdWntRihpxA0W0ozm3WvVDS102m3TCLrbMhua2LshBSUqaiQ2Qlq1qJI6m5aWlJ6ipDpKe+OHi1uQMPuem9izSyTBmdmxZ9qTJTBUYZjOylvx0NyT+qlFCnJDnWyXGx7SlPWVIUhPtbtt5upGl+5C92vX7T6Jk2J5G+u94b1LTHusK0SXFqYQzJQC4ypCf1YZkJdYR0dTbJbU2o2w1Q36XPK9Mbzoxovpi5Dxu/wAct3WXm0tF0fcKgAVxo3QmLFcAHAf8tyQgjqbea6impwctNZhYiSqub7OufrwMz4ll/wCFnklOSk5KUoyja1RUktNNKKSk72t/jY6vhSFV43W2lcnqUXr7buvqV1E8yPU1NFqGN4Tdtdt+7e0xX0FJavts5CvTl/mpnNfY+Wvy/Y/KeoUpSoApSlAKUpQClKUAqJD9ogl+3bs8gnoPUHc1vagePj1S1r/5qW9UXff5p/p/rluMyh7PceRcmG76/IYSqQ42UqWSonqaUlXB5+HPHwq4pyi0jLpmqjE8iuGL5BEyCJFafchvpeabkp5R1pPKSf4Hg/SsvtQPG23xah7bcI2qWORhuH4zgMJliwzMcsKU3BDiGugyhJfW6pqUtRW4ZDIacCnXOlSQspNVjZjtylPNsxNKlLccWEobau00lRJ4AA84kn8q6V926eHpp/N9h1avTVtf44XCsL025PsH08we1No4I9ULXweUq6SCKx4TfJccRx6WYp294ZBeZGQZblXt8+Y+p6ZOuM7zHpDijypa1rJUpRPcknv3q42AWPBJEtCrnl1oZ54CS9cmkgd/zUAO3f8AL68VdSLoz4beTThAwG+OSXSeEt5AmZbvMPoEkS3Rz8yopSB8VV6rmznbo0ooVpckFPYj74m//et8uVWQ3E8bYoq0Wje3cJdnmx5EWNe7Upt+K6lbah1gkpUntxzz8/4n41MZqJPpVo9pxpBfo9x0+xxu2uvzo6nlJkOuqWUr93u6tRAHJ7AgVLRts1q526PcWCCiQwhxBHqFAEf71U4uOGr+/sYmmz70pSuRQpSlAKUpQClKUB17vco9ltMq8S1cNRI63nT8kpSVH+wqL5qHOevGol2ny1BTjkr9YT6qCQD/ALGpKG6O+O4xtn1EyOPz5kDBrtIb6R36kQ3VDj6gVGmuizcMluMsn/MnOq7+nKzXbC4ZMijtWs6x/CsW+452TPWq5ZH1QrRLZjlwtnlsOHgfDnzEI+P7K1+tYk3m44TYrpJhJtjt9dS6pL10kyltl5QPdSUpJAST8+pXryOekZPbldIp+bW3Gs8h3iJEi4revNu6pale6y4thSVJCQeo8sKTx25K0D1rFfMMFuFhuDr1tBnWtbyhBuccFTTyQeB73osfiQfeSfiPgTUuRE+BtELJ40ibjNtcjyYbfnSICXFOBTPIBdQVEqHSSnqBJ7HqBASRWRmz/I8ryXBpcHJUuuxrc8lFumO9ypBB6m+T8Qk8cfz8fDirH6b3G7aVTHdQZcHy3kxFNW2PJSUqdUsgFzg9+gJCuD8CojjkJVxkpte1EyDU3B7vfcltwbTHnNxoUngDzyR1rHuhIJQAnngDs6nt6nYLcS4KqmAsTGHuOA28hXPPyUDUoPb7fRlGgmEZMlfULjiFtlBXPx8yK2vn+9Rgb20jyVFB78cjipInhzZC7lGxHSe6vpUFJwaBGIWO/wCpaDI/s3U4vSZHkvTSlK4FilKUApSlAKUpQHRyfHbPmGNXHEcgjB+BdIL0OcwTx5jLqChafqlRFaX98Hgwa1aQZNc860qjrvmPuvrfS9HZKvLB7kuJSCWT6kkeWP3x+yN1Lza1k9CiPpXQuEhuAnmRNIPogDkn6VcG0zGRlMx01y7HIcmzZvhTy4E1hTEtqQ2SxKaV8U9aDwe4BCkq5SQFAggEY7XraPfrJdHrjorqgbWw+eVQLopbbyPkgOtoKHAP3leX/L85SOr23bRnVl1+VfdIrG7LkEl64qbXHfdJ/fXGU2tf1WaxxyvwftHMluDs5N29kS4rlDDFuYcS2PkFOoWsj+ZRP512v7E7Ij0W7ZxkFxu6blqpqJGcYC+pyLakqcfdPr3KUtp544K+SfXpPHBv3gun95etUfGNPMJfbt0FvojsRmlFLYJ5UtxZ7FSj3Us8cn4cAADcbZfBq0ds9zanOX0S0Nr5VHftbDaVj5FTSELH0UKyG0e2m7d9JFsSbPotZEy45Cmbi8FzXWlD8SDKU4ps/wAqhROuwdPuartlng0a/wC5C+W/JM8t6rHjBdQ4/PmIIbcb55/V88F/kc8eXyjkcFaK3iab4DjmleAWbTbEIxZtlitrMKChRBV5baAkFRHxUeOSfUkmlpWicPNh3MOAfFIHBH8Qe9ewylaU9K65Tk2UlRzpSlczRSlKAUpSgFKUoDhJeEeOt8/gSTVFXG5OSJSl9JJJ7k1WktkSIzjJ/EgivFOMp/dq4NIxqynfOURyUkfSuPmn8Kf61UhxhBHHFfn6LI/dq9SJ0sppTqieCgf0rgsEnsD/AEqpziyPQU/RZPypqQ0spmHJkQJKZUdRC0nkEVcGBJE2E1LCePMbCuPl2rw/0Xb+HNe5CYEaI3HH4EAVE2mak0fWlKVBQpSlAf/Z

/9j/4AAQSkZJRgABAQAAAQABAAD/2wBDAAIBAQEBAQIBAQECAgICAgQDAgICAgUEBAMEBgUGBgYFBgYGBwkIBgcJBwYGCAsICQoKCgoKBggLDAsKDAkKCgr/2wBDAQICAgICAgUDAwUKBwYHCgoKCgoKCgoKCgoKCgoKCgoKCgoKCgoKCgoKCgoKCgoKCgoKCgoKCgoKCgoKCgoKCgr/wAARCACAAIADASIAAhEBAxEB/8QAHgABAAEEAwEBAAAAAAAAAAAAAAoGBwgJAgQFAwH/xAA8EAABAwMDAgMFBAgGAwAAAAABAgMEAAUGBwgREiEJE0EUIjFRgQoVQmEWIzJScXKRoSQzYrHBw5Kz0//EABoBAQEBAQEBAQAAAAAAAAAAAAACAQMEBQb/xAArEQACAgAFAgQGAwAAAAAAAAAAAQIRAwQSITEyQQUTQsEGQ1FhcaEVgbH/2gAMAwEAAhEDEQA/AN/lKUoBSlKAUpVodyu+nbFtOsr141n1StttLJKVRlSUlzr456Okd1L4IPQkKXwQQkitSbBd6laftzv2tHb/AKayX7XpBphIuzjfITLvNyRBR+S0thDrzqPXu02fSsQ85+2H7nps1ZxnB8MjMc+4I1knvOAfmVzGUn/xH8KVRtEj2lRs8X+2A7rWJiXLtjuIuN8+97XYJza/p0TXUf1Sf4Vkfor9rfjZoyza8q0ytDMtbqOqXEeVL60/iHs5VGcbH+rhwj5K5Fao3wzODd7SsWdjXi27Y978hOM4zfItoyEtJUi2v3NC25Sj+BhSw26pf+hxptR4JSFAE1lNWNNPcClKVgFKUoBSlKAUpSgKS1+y+96e6E5rn2MoCrlY8SuVwt6VJBBfZiuOI5B+PvJHaof/AIl+vWr+T6iTrxkGb3F2XJu0thx52SpTiG21dkJUTynkkqUQeVKJJ5JPMxLUrHhlunV/xVSOoXOyyohT8/MZUjj+9RX9PNMcB1N8YLRbTXU3D7bfsdv+qaEXazXaIh+NMYdCVltxtYKVpPV3B5FV6GFyYSbMsB0Z1V3Bwsb3CZdFteNizXia8udkLdrROmsW2S/ChKmOpUiOJExEdhTqh7qXVEdwKykxTbN4fE2LZbplMXAIb8jK12/KLU1uYhLTaLU23EcTcmXQz/jFu+0yUeQ2CUGB3PLoAkpO+D14SLP7fh46NfwGAwT/ANddZ/wivCUb7NeHFpA4fy0/ggf+uubaRtWaHX9kP2fczUMRd0M8Mx2ULj+bqFaCu6K+65KlgLErpR/jRG918QuUqUEqJBrA/wAQjBtpmmu4dWJ7M8ulXnFGbBAclzJNyalBNxW11yG0OMqW2UoJSn3HXk9QVw4f2UyxJPhJeFWASz4bujDY+bmBwj/11b3V3Yz4GWiEL7w1m2wbdsWZKSpH3vjNqilY/wBIcSCo/kOSa5yxYR5LWHKXBGE2iat6lWrIXrhbcwnNSbQGn7dLTIUHmVBZ7BY97jsOxPA47cVMa2HanZhrLs0001P1AdU7erxiEN65vr/afe6AlTp/NfT1n81VFT3Oo28XXxMtYm9p9ussXT1y8Q2sYj47CEaEhnyWUrDLYSkJT5nmfADkkn1qV1svxxOI7QNLcaDfSqHp7Zm3Rx+P2JrrP1Vya9CerBTOctpUXMpSlSBSlKAUpSgFKUoBUWW/33ENDvGq0dybPr9Es1ksOpTL1xuE55LTMZltpsKWtSuAkDj4mpTVRD/HatU+2b07lbbSpbb6MruLDCmuQoKTI8ocfI+7xWvoZseo3cbj/tNvhj6Al234/nF4ze4N89EXE7MtxCiO3+c+W2yOfVKjWCWvn2w3XDInn4G2bapabPDSrp+9sruTk1wJPbq8pnykNq79gpaxz8efhVufDt8DDS3U7YXmniLbk7Fm+YIx7HZdxxfT+xXBqAb8YjS1P9chTTzvQlaFtBLIQvqZXwVHpTVX7LtkOF6zad5tuP2864YppTDsmGveR914ZNcgredjBaLdLvd8eDZcQ6UocU22sBbalNr93qPhkqXLf6/w9ST7Kv2WA1i8TTxn95FreWrVvMMZsziFLdfg8WWIWh8UhbCG/MR394lTh445IFYS5Y7qtCyOTkV/zN2/ZJ56gpce+iUplQ7FxZCypaj6DuPU+grZvopuF2w7n/CHvui+sum2Q3vW6yQLtZcNvVksj8l2M0t5i4RJct9SkRWUolPJYK1r85LKD0pKVDq1fZ/orlGhWTycb1GCIGUsobdTarqy6ythDiQtt9XWjpX1pUlaCCUqSpKwSCOWF1NOjJ20mr9ir9n0e+StYJjOTIeTNckxDKS+jpX1F0HlQ+fH+9TWNPbMMcwGx48lPSIFnjRwPl0NJT/xUL7w9rDc7juHTYr4vzZMi4QkvKU6FlRW7zz1c9+xqayAAOAK9/yl/Z5X1ClKVIFKUoBSlKAUpSgFRIftFTRg738lW04UKbzi/dJSeCOLg8Bx/QVLeqJX9oybac3t5ItYT0nPch6upXA4+8XvWt9LC5KY8OrxYN0e2+CnCcW3l5tiVuU28xbrPYMKjZC1HclSkuPKZt8uUyx5i1cudaeVBRUEgFxROdW5PbTkl91EGJ7lc41Dz/LHYjUm1XHUpb0ssofjlyMmHZFhiO0t1XSz7G824UPL6CsdJNaRMDn+y5K1HPUWpgVFcSPUODpH9FFJ+lSBNz+vqddtk+2Tfy5kzUXLrhiKbFmEl5xIfRdIS3WxJKCepKfbINwUlR+XY+6a+X4j5mFgOeG6pptfVd0fq/hPAyfiHi0MrmYp+YnGLb2jNp6JPtSdWntRihpxA0W0ozm3WvVDS102m3TCLrbMhua2LshBSUqaiQ2Qlq1qJI6m5aWlJ6ipDpKe+OHi1uQMPuem9izSyTBmdmxZ9qTJTBUYZjOylvx0NyT+qlFCnJDnWyXGx7SlPWVIUhPtbtt5upGl+5C92vX7T6Jk2J5G+u94b1LTHusK0SXFqYQzJQC4ypCf1YZkJdYR0dTbJbU2o2w1Q36XPK9Mbzoxovpi5Dxu/wAct3WXm0tF0fcKgAVxo3QmLFcAHAf8tyQgjqbea6impwctNZhYiSqub7OufrwMz4ll/wCFnklOSk5KUoyja1RUktNNKKSk72t/jY6vhSFV43W2lcnqUXr7buvqV1E8yPU1NFqGN4Tdtdt+7e0xX0FJavts5CvTl/mpnNfY+Wvy/Y/KeoUpSoApSlAKUpQClKUAqJD9ogl+3bs8gnoPUHc1vagePj1S1r/5qW9UXff5p/p/rluMyh7PceRcmG76/IYSqQ42UqWSonqaUlXB5+HPHwq4pyi0jLpmqjE8iuGL5BEyCJFafchvpeabkp5R1pPKSf4Hg/SsvtQPG23xah7bcI2qWORhuH4zgMJliwzMcsKU3BDiGugyhJfW6pqUtRW4ZDIacCnXOlSQspNVjZjtylPNsxNKlLccWEobau00lRJ4AA84kn8q6V926eHpp/N9h1avTVtf44XCsL025PsH08we1No4I9ULXweUq6SCKx4TfJccRx6WYp294ZBeZGQZblXt8+Y+p6ZOuM7zHpDijypa1rJUpRPcknv3q42AWPBJEtCrnl1oZ54CS9cmkgd/zUAO3f8AL68VdSLoz4beTThAwG+OSXSeEt5AmZbvMPoEkS3Rz8yopSB8VV6rmznbo0ooVpckFPYj74m//et8uVWQ3E8bYoq0Wje3cJdnmx5EWNe7Upt+K6lbah1gkpUntxzz8/4n41MZqJPpVo9pxpBfo9x0+xxu2uvzo6nlJkOuqWUr93u6tRAHJ7AgVLRts1q526PcWCCiQwhxBHqFAEf71U4uOGr+/sYmmz70pSuRQpSlAKUpQClKUB17vco9ltMq8S1cNRI63nT8kpSVH+wqL5qHOevGol2ny1BTjkr9YT6qCQD/ALGpKG6O+O4xtn1EyOPz5kDBrtIb6R36kQ3VDj6gVGmuizcMluMsn/MnOq7+nKzXbC4ZMijtWs6x/CsW+452TPWq5ZH1QrRLZjlwtnlsOHgfDnzEI+P7K1+tYk3m44TYrpJhJtjt9dS6pL10kyltl5QPdSUpJAST8+pXryOekZPbldIp+bW3Gs8h3iJEi4revNu6pale6y4thSVJCQeo8sKTx25K0D1rFfMMFuFhuDr1tBnWtbyhBuccFTTyQeB73osfiQfeSfiPgTUuRE+BtELJ40ibjNtcjyYbfnSICXFOBTPIBdQVEqHSSnqBJ7HqBASRWRmz/I8ryXBpcHJUuuxrc8lFumO9ypBB6m+T8Qk8cfz8fDirH6b3G7aVTHdQZcHy3kxFNW2PJSUqdUsgFzg9+gJCuD8CojjkJVxkpte1EyDU3B7vfcltwbTHnNxoUngDzyR1rHuhIJQAnngDs6nt6nYLcS4KqmAsTGHuOA28hXPPyUDUoPb7fRlGgmEZMlfULjiFtlBXPx8yK2vn+9Rgb20jyVFB78cjipInhzZC7lGxHSe6vpUFJwaBGIWO/wCpaDI/s3U4vSZHkvTSlK4FilKUApSlAKUpQHRyfHbPmGNXHEcgjB+BdIL0OcwTx5jLqChafqlRFaX98Hgwa1aQZNc860qjrvmPuvrfS9HZKvLB7kuJSCWT6kkeWP3x+yN1Lza1k9CiPpXQuEhuAnmRNIPogDkn6VcG0zGRlMx01y7HIcmzZvhTy4E1hTEtqQ2SxKaV8U9aDwe4BCkq5SQFAggEY7XraPfrJdHrjorqgbWw+eVQLopbbyPkgOtoKHAP3leX/L85SOr23bRnVl1+VfdIrG7LkEl64qbXHfdJ/fXGU2tf1WaxxyvwftHMluDs5N29kS4rlDDFuYcS2PkFOoWsj+ZRP512v7E7Ij0W7ZxkFxu6blqpqJGcYC+pyLakqcfdPr3KUtp544K+SfXpPHBv3gun95etUfGNPMJfbt0FvojsRmlFLYJ5UtxZ7FSj3Us8cn4cAADcbZfBq0ds9zanOX0S0Nr5VHftbDaVj5FTSELH0UKyG0e2m7d9JFsSbPotZEy45Cmbi8FzXWlD8SDKU4ps/wAqhROuwdPuartlng0a/wC5C+W/JM8t6rHjBdQ4/PmIIbcb55/V88F/kc8eXyjkcFaK3iab4DjmleAWbTbEIxZtlitrMKChRBV5baAkFRHxUeOSfUkmlpWicPNh3MOAfFIHBH8Qe9ewylaU9K65Tk2UlRzpSlczRSlKAUpSgFKUoDhJeEeOt8/gSTVFXG5OSJSl9JJJ7k1WktkSIzjJ/EgivFOMp/dq4NIxqynfOURyUkfSuPmn8Kf61UhxhBHHFfn6LI/dq9SJ0sppTqieCgf0rgsEnsD/AEqpziyPQU/RZPypqQ0spmHJkQJKZUdRC0nkEVcGBJE2E1LCePMbCuPl2rw/0Xb+HNe5CYEaI3HH4EAVE2mak0fWlKVBQpSlAf/Z

/9j/4AAQSkZJRgABAQAAAQABAAD/2wBDAAIBAQEBAQIBAQECAgICAgQDAgICAgUEBAMEBgUGBgYFBgYGBwkIBgcJBwYGCAsICQoKCgoKBggLDAsKDAkKCgr/2wBDAQICAgICAgUDAwUKBwYHCgoKCgoKCgoKCgoKCgoKCgoKCgoKCgoKCgoKCgoKCgoKCgoKCgoKCgoKCgoKCgoKCgr/wAARCACAAIADASIAAhEBAxEB/8QAHgABAAEEAwEBAAAAAAAAAAAAAAoGBwgJAgQFAwH/xAA8EAABAwMDAgMFBAgGAwAAAAABAgMEAAUGBwgREiEJE0EUIjFRgQoVQmEWIzJScXKRoSQzYrHBw5Kz0//EABoBAQEBAQEBAQAAAAAAAAAAAAACAQMEBQb/xAArEQACAgAFAgQGAwAAAAAAAAAAAQIRAwQSITEyQQUTQsEGQ1FhcaEVgbH/2gAMAwEAAhEDEQA/AN/lKUoBSlKAUpVodyu+nbFtOsr141n1StttLJKVRlSUlzr456Okd1L4IPQkKXwQQkitSbBd6laftzv2tHb/AKayX7XpBphIuzjfITLvNyRBR+S0thDrzqPXu02fSsQ85+2H7nps1ZxnB8MjMc+4I1knvOAfmVzGUn/xH8KVRtEj2lRs8X+2A7rWJiXLtjuIuN8+97XYJza/p0TXUf1Sf4Vkfor9rfjZoyza8q0ytDMtbqOqXEeVL60/iHs5VGcbH+rhwj5K5Fao3wzODd7SsWdjXi27Y978hOM4zfItoyEtJUi2v3NC25Sj+BhSw26pf+hxptR4JSFAE1lNWNNPcClKVgFKUoBSlKAUpSgKS1+y+96e6E5rn2MoCrlY8SuVwt6VJBBfZiuOI5B+PvJHaof/AIl+vWr+T6iTrxkGb3F2XJu0thx52SpTiG21dkJUTynkkqUQeVKJJ5JPMxLUrHhlunV/xVSOoXOyyohT8/MZUjj+9RX9PNMcB1N8YLRbTXU3D7bfsdv+qaEXazXaIh+NMYdCVltxtYKVpPV3B5FV6GFyYSbMsB0Z1V3Bwsb3CZdFteNizXia8udkLdrROmsW2S/ChKmOpUiOJExEdhTqh7qXVEdwKykxTbN4fE2LZbplMXAIb8jK12/KLU1uYhLTaLU23EcTcmXQz/jFu+0yUeQ2CUGB3PLoAkpO+D14SLP7fh46NfwGAwT/ANddZ/wivCUb7NeHFpA4fy0/ggf+uubaRtWaHX9kP2fczUMRd0M8Mx2ULj+bqFaCu6K+65KlgLErpR/jRG918QuUqUEqJBrA/wAQjBtpmmu4dWJ7M8ulXnFGbBAclzJNyalBNxW11yG0OMqW2UoJSn3HXk9QVw4f2UyxJPhJeFWASz4bujDY+bmBwj/11b3V3Yz4GWiEL7w1m2wbdsWZKSpH3vjNqilY/wBIcSCo/kOSa5yxYR5LWHKXBGE2iat6lWrIXrhbcwnNSbQGn7dLTIUHmVBZ7BY97jsOxPA47cVMa2HanZhrLs0001P1AdU7erxiEN65vr/afe6AlTp/NfT1n81VFT3Oo28XXxMtYm9p9ussXT1y8Q2sYj47CEaEhnyWUrDLYSkJT5nmfADkkn1qV1svxxOI7QNLcaDfSqHp7Zm3Rx+P2JrrP1Vya9CerBTOctpUXMpSlSBSlKAUpSgFKUoBUWW/33ENDvGq0dybPr9Es1ksOpTL1xuE55LTMZltpsKWtSuAkDj4mpTVRD/HatU+2b07lbbSpbb6MruLDCmuQoKTI8ocfI+7xWvoZseo3cbj/tNvhj6Al234/nF4ze4N89EXE7MtxCiO3+c+W2yOfVKjWCWvn2w3XDInn4G2bapabPDSrp+9sruTk1wJPbq8pnykNq79gpaxz8efhVufDt8DDS3U7YXmniLbk7Fm+YIx7HZdxxfT+xXBqAb8YjS1P9chTTzvQlaFtBLIQvqZXwVHpTVX7LtkOF6zad5tuP2864YppTDsmGveR914ZNcgredjBaLdLvd8eDZcQ6UocU22sBbalNr93qPhkqXLf6/w9ST7Kv2WA1i8TTxn95FreWrVvMMZsziFLdfg8WWIWh8UhbCG/MR394lTh445IFYS5Y7qtCyOTkV/zN2/ZJ56gpce+iUplQ7FxZCypaj6DuPU+grZvopuF2w7n/CHvui+sum2Q3vW6yQLtZcNvVksj8l2M0t5i4RJct9SkRWUolPJYK1r85LKD0pKVDq1fZ/orlGhWTycb1GCIGUsobdTarqy6ythDiQtt9XWjpX1pUlaCCUqSpKwSCOWF1NOjJ20mr9ir9n0e+StYJjOTIeTNckxDKS+jpX1F0HlQ+fH+9TWNPbMMcwGx48lPSIFnjRwPl0NJT/xUL7w9rDc7juHTYr4vzZMi4QkvKU6FlRW7zz1c9+xqayAAOAK9/yl/Z5X1ClKVIFKUoBSlKAUpSgFRIftFTRg738lW04UKbzi/dJSeCOLg8Bx/QVLeqJX9oybac3t5ItYT0nPch6upXA4+8XvWt9LC5KY8OrxYN0e2+CnCcW3l5tiVuU28xbrPYMKjZC1HclSkuPKZt8uUyx5i1cudaeVBRUEgFxROdW5PbTkl91EGJ7lc41Dz/LHYjUm1XHUpb0ssofjlyMmHZFhiO0t1XSz7G824UPL6CsdJNaRMDn+y5K1HPUWpgVFcSPUODpH9FFJ+lSBNz+vqddtk+2Tfy5kzUXLrhiKbFmEl5xIfRdIS3WxJKCepKfbINwUlR+XY+6a+X4j5mFgOeG6pptfVd0fq/hPAyfiHi0MrmYp+YnGLb2jNp6JPtSdWntRihpxA0W0ozm3WvVDS102m3TCLrbMhua2LshBSUqaiQ2Qlq1qJI6m5aWlJ6ipDpKe+OHi1uQMPuem9izSyTBmdmxZ9qTJTBUYZjOylvx0NyT+qlFCnJDnWyXGx7SlPWVIUhPtbtt5upGl+5C92vX7T6Jk2J5G+u94b1LTHusK0SXFqYQzJQC4ypCf1YZkJdYR0dTbJbU2o2w1Q36XPK9Mbzoxovpi5Dxu/wAct3WXm0tF0fcKgAVxo3QmLFcAHAf8tyQgjqbea6impwctNZhYiSqub7OufrwMz4ll/wCFnklOSk5KUoyja1RUktNNKKSk72t/jY6vhSFV43W2lcnqUXr7buvqV1E8yPU1NFqGN4Tdtdt+7e0xX0FJavts5CvTl/mpnNfY+Wvy/Y/KeoUpSoApSlAKUpQClKUAqJD9ogl+3bs8gnoPUHc1vagePj1S1r/5qW9UXff5p/p/rluMyh7PceRcmG76/IYSqQ42UqWSonqaUlXB5+HPHwq4pyi0jLpmqjE8iuGL5BEyCJFafchvpeabkp5R1pPKSf4Hg/SsvtQPG23xah7bcI2qWORhuH4zgMJliwzMcsKU3BDiGugyhJfW6pqUtRW4ZDIacCnXOlSQspNVjZjtylPNsxNKlLccWEobau00lRJ4AA84kn8q6V926eHpp/N9h1avTVtf44XCsL025PsH08we1No4I9ULXweUq6SCKx4TfJccRx6WYp294ZBeZGQZblXt8+Y+p6ZOuM7zHpDijypa1rJUpRPcknv3q42AWPBJEtCrnl1oZ54CS9cmkgd/zUAO3f8AL68VdSLoz4beTThAwG+OSXSeEt5AmZbvMPoEkS3Rz8yopSB8VV6rmznbo0ooVpckFPYj74m//et8uVWQ3E8bYoq0Wje3cJdnmx5EWNe7Upt+K6lbah1gkpUntxzz8/4n41MZqJPpVo9pxpBfo9x0+xxu2uvzo6nlJkOuqWUr93u6tRAHJ7AgVLRts1q526PcWCCiQwhxBHqFAEf71U4uOGr+/sYmmz70pSuRQpSlAKUpQClKUB17vco9ltMq8S1cNRI63nT8kpSVH+wqL5qHOevGol2ny1BTjkr9YT6qCQD/ALGpKG6O+O4xtn1EyOPz5kDBrtIb6R36kQ3VDj6gVGmuizcMluMsn/MnOq7+nKzXbC4ZMijtWs6x/CsW+452TPWq5ZH1QrRLZjlwtnlsOHgfDnzEI+P7K1+tYk3m44TYrpJhJtjt9dS6pL10kyltl5QPdSUpJAST8+pXryOekZPbldIp+bW3Gs8h3iJEi4revNu6pale6y4thSVJCQeo8sKTx25K0D1rFfMMFuFhuDr1tBnWtbyhBuccFTTyQeB73osfiQfeSfiPgTUuRE+BtELJ40ibjNtcjyYbfnSICXFOBTPIBdQVEqHSSnqBJ7HqBASRWRmz/I8ryXBpcHJUuuxrc8lFumO9ypBB6m+T8Qk8cfz8fDirH6b3G7aVTHdQZcHy3kxFNW2PJSUqdUsgFzg9+gJCuD8CojjkJVxkpte1EyDU3B7vfcltwbTHnNxoUngDzyR1rHuhIJQAnngDs6nt6nYLcS4KqmAsTGHuOA28hXPPyUDUoPb7fRlGgmEZMlfULjiFtlBXPx8yK2vn+9Rgb20jyVFB78cjipInhzZC7lGxHSe6vpUFJwaBGIWO/wCpaDI/s3U4vSZHkvTSlK4FilKUApSlAKUpQHRyfHbPmGNXHEcgjB+BdIL0OcwTx5jLqChafqlRFaX98Hgwa1aQZNc860qjrvmPuvrfS9HZKvLB7kuJSCWT6kkeWP3x+yN1Lza1k9CiPpXQuEhuAnmRNIPogDkn6VcG0zGRlMx01y7HIcmzZvhTy4E1hTEtqQ2SxKaV8U9aDwe4BCkq5SQFAggEY7XraPfrJdHrjorqgbWw+eVQLopbbyPkgOtoKHAP3leX/L85SOr23bRnVl1+VfdIrG7LkEl64qbXHfdJ/fXGU2tf1WaxxyvwftHMluDs5N29kS4rlDDFuYcS2PkFOoWsj+ZRP512v7E7Ij0W7ZxkFxu6blqpqJGcYC+pyLakqcfdPr3KUtp544K+SfXpPHBv3gun95etUfGNPMJfbt0FvojsRmlFLYJ5UtxZ7FSj3Us8cn4cAADcbZfBq0ds9zanOX0S0Nr5VHftbDaVj5FTSELH0UKyG0e2m7d9JFsSbPotZEy45Cmbi8FzXWlD8SDKU4ps/wAqhROuwdPuartlng0a/wC5C+W/JM8t6rHjBdQ4/PmIIbcb55/V88F/kc8eXyjkcFaK3iab4DjmleAWbTbEIxZtlitrMKChRBV5baAkFRHxUeOSfUkmlpWicPNh3MOAfFIHBH8Qe9ewylaU9K65Tk2UlRzpSlczRSlKAUpSgFKUoDhJeEeOt8/gSTVFXG5OSJSl9JJJ7k1WktkSIzjJ/EgivFOMp/dq4NIxqynfOURyUkfSuPmn8Kf61UhxhBHHFfn6LI/dq9SJ0sppTqieCgf0rgsEnsD/AEqpziyPQU/RZPypqQ0spmHJkQJKZUdRC0nkEVcGBJE2E1LCePMbCuPl2rw/0Xb+HNe5CYEaI3HH4EAVE2mak0fWlKVBQpSlAf/Z

/9j/4AAQSkZJRgABAQAAAQABAAD/2wBDAAIBAQEBAQIBAQECAgICAgQDAgICAgUEBAMEBgUGBgYFBgYGBwkIBgcJBwYGCAsICQoKCgoKBggLDAsKDAkKCgr/2wBDAQICAgICAgUDAwUKBwYHCgoKCgoKCgoKCgoKCgoKCgoKCgoKCgoKCgoKCgoKCgoKCgoKCgoKCgoKCgoKCgoKCgr/wAARCACAAIADASIAAhEBAxEB/8QAHgABAAEEAwEBAAAAAAAAAAAAAAoGBwgJAgQFAwH/xAA8EAABAwMDAgMFBAgGAwAAAAABAgMEAAUGBwgREiEJE0EUIjFRgQoVQmEWIzJScXKRoSQzYrHBw5Kz0//EABoBAQEBAQEBAQAAAAAAAAAAAAACAQMEBQb/xAArEQACAgAFAgQGAwAAAAAAAAAAAQIRAwQSITEyQQUTQsEGQ1FhcaEVgbH/2gAMAwEAAhEDEQA/AN/lKUoBSlKAUpVodyu+nbFtOsr141n1StttLJKVRlSUlzr456Okd1L4IPQkKXwQQkitSbBd6laftzv2tHb/AKayX7XpBphIuzjfITLvNyRBR+S0thDrzqPXu02fSsQ85+2H7nps1ZxnB8MjMc+4I1knvOAfmVzGUn/xH8KVRtEj2lRs8X+2A7rWJiXLtjuIuN8+97XYJza/p0TXUf1Sf4Vkfor9rfjZoyza8q0ytDMtbqOqXEeVL60/iHs5VGcbH+rhwj5K5Fao3wzODd7SsWdjXi27Y978hOM4zfItoyEtJUi2v3NC25Sj+BhSw26pf+hxptR4JSFAE1lNWNNPcClKVgFKUoBSlKAUpSgKS1+y+96e6E5rn2MoCrlY8SuVwt6VJBBfZiuOI5B+PvJHaof/AIl+vWr+T6iTrxkGb3F2XJu0thx52SpTiG21dkJUTynkkqUQeVKJJ5JPMxLUrHhlunV/xVSOoXOyyohT8/MZUjj+9RX9PNMcB1N8YLRbTXU3D7bfsdv+qaEXazXaIh+NMYdCVltxtYKVpPV3B5FV6GFyYSbMsB0Z1V3Bwsb3CZdFteNizXia8udkLdrROmsW2S/ChKmOpUiOJExEdhTqh7qXVEdwKykxTbN4fE2LZbplMXAIb8jK12/KLU1uYhLTaLU23EcTcmXQz/jFu+0yUeQ2CUGB3PLoAkpO+D14SLP7fh46NfwGAwT/ANddZ/wivCUb7NeHFpA4fy0/ggf+uubaRtWaHX9kP2fczUMRd0M8Mx2ULj+bqFaCu6K+65KlgLErpR/jRG918QuUqUEqJBrA/wAQjBtpmmu4dWJ7M8ulXnFGbBAclzJNyalBNxW11yG0OMqW2UoJSn3HXk9QVw4f2UyxJPhJeFWASz4bujDY+bmBwj/11b3V3Yz4GWiEL7w1m2wbdsWZKSpH3vjNqilY/wBIcSCo/kOSa5yxYR5LWHKXBGE2iat6lWrIXrhbcwnNSbQGn7dLTIUHmVBZ7BY97jsOxPA47cVMa2HanZhrLs0001P1AdU7erxiEN65vr/afe6AlTp/NfT1n81VFT3Oo28XXxMtYm9p9ussXT1y8Q2sYj47CEaEhnyWUrDLYSkJT5nmfADkkn1qV1svxxOI7QNLcaDfSqHp7Zm3Rx+P2JrrP1Vya9CerBTOctpUXMpSlSBSlKAUpSgFKUoBUWW/33ENDvGq0dybPr9Es1ksOpTL1xuE55LTMZltpsKWtSuAkDj4mpTVRD/HatU+2b07lbbSpbb6MruLDCmuQoKTI8ocfI+7xWvoZseo3cbj/tNvhj6Al234/nF4ze4N89EXE7MtxCiO3+c+W2yOfVKjWCWvn2w3XDInn4G2bapabPDSrp+9sruTk1wJPbq8pnykNq79gpaxz8efhVufDt8DDS3U7YXmniLbk7Fm+YIx7HZdxxfT+xXBqAb8YjS1P9chTTzvQlaFtBLIQvqZXwVHpTVX7LtkOF6zad5tuP2864YppTDsmGveR914ZNcgredjBaLdLvd8eDZcQ6UocU22sBbalNr93qPhkqXLf6/w9ST7Kv2WA1i8TTxn95FreWrVvMMZsziFLdfg8WWIWh8UhbCG/MR394lTh445IFYS5Y7qtCyOTkV/zN2/ZJ56gpce+iUplQ7FxZCypaj6DuPU+grZvopuF2w7n/CHvui+sum2Q3vW6yQLtZcNvVksj8l2M0t5i4RJct9SkRWUolPJYK1r85LKD0pKVDq1fZ/orlGhWTycb1GCIGUsobdTarqy6ythDiQtt9XWjpX1pUlaCCUqSpKwSCOWF1NOjJ20mr9ir9n0e+StYJjOTIeTNckxDKS+jpX1F0HlQ+fH+9TWNPbMMcwGx48lPSIFnjRwPl0NJT/xUL7w9rDc7juHTYr4vzZMi4QkvKU6FlRW7zz1c9+xqayAAOAK9/yl/Z5X1ClKVIFKUoBSlKAUpSgFRIftFTRg738lW04UKbzi/dJSeCOLg8Bx/QVLeqJX9oybac3t5ItYT0nPch6upXA4+8XvWt9LC5KY8OrxYN0e2+CnCcW3l5tiVuU28xbrPYMKjZC1HclSkuPKZt8uUyx5i1cudaeVBRUEgFxROdW5PbTkl91EGJ7lc41Dz/LHYjUm1XHUpb0ssofjlyMmHZFhiO0t1XSz7G824UPL6CsdJNaRMDn+y5K1HPUWpgVFcSPUODpH9FFJ+lSBNz+vqddtk+2Tfy5kzUXLrhiKbFmEl5xIfRdIS3WxJKCepKfbINwUlR+XY+6a+X4j5mFgOeG6pptfVd0fq/hPAyfiHi0MrmYp+YnGLb2jNp6JPtSdWntRihpxA0W0ozm3WvVDS102m3TCLrbMhua2LshBSUqaiQ2Qlq1qJI6m5aWlJ6ipDpKe+OHi1uQMPuem9izSyTBmdmxZ9qTJTBUYZjOylvx0NyT+qlFCnJDnWyXGx7SlPWVIUhPtbtt5upGl+5C92vX7T6Jk2J5G+u94b1LTHusK0SXFqYQzJQC4ypCf1YZkJdYR0dTbJbU2o2w1Q36XPK9Mbzoxovpi5Dxu/wAct3WXm0tF0fcKgAVxo3QmLFcAHAf8tyQgjqbea6impwctNZhYiSqub7OufrwMz4ll/wCFnklOSk5KUoyja1RUktNNKKSk72t/jY6vhSFV43W2lcnqUXr7buvqV1E8yPU1NFqGN4Tdtdt+7e0xX0FJavts5CvTl/mpnNfY+Wvy/Y/KeoUpSoApSlAKUpQClKUAqJD9ogl+3bs8gnoPUHc1vagePj1S1r/5qW9UXff5p/p/rluMyh7PceRcmG76/IYSqQ42UqWSonqaUlXB5+HPHwq4pyi0jLpmqjE8iuGL5BEyCJFafchvpeabkp5R1pPKSf4Hg/SsvtQPG23xah7bcI2qWORhuH4zgMJliwzMcsKU3BDiGugyhJfW6pqUtRW4ZDIacCnXOlSQspNVjZjtylPNsxNKlLccWEobau00lRJ4AA84kn8q6V926eHpp/N9h1avTVtf44XCsL025PsH08we1No4I9ULXweUq6SCKx4TfJccRx6WYp294ZBeZGQZblXt8+Y+p6ZOuM7zHpDijypa1rJUpRPcknv3q42AWPBJEtCrnl1oZ54CS9cmkgd/zUAO3f8AL68VdSLoz4beTThAwG+OSXSeEt5AmZbvMPoEkS3Rz8yopSB8VV6rmznbo0ooVpckFPYj74m//et8uVWQ3E8bYoq0Wje3cJdnmx5EWNe7Upt+K6lbah1gkpUntxzz8/4n41MZqJPpVo9pxpBfo9x0+xxu2uvzo6nlJkOuqWUr93u6tRAHJ7AgVLRts1q526PcWCCiQwhxBHqFAEf71U4uOGr+/sYmmz70pSuRQpSlAKUpQClKUB17vco9ltMq8S1cNRI63nT8kpSVH+wqL5qHOevGol2ny1BTjkr9YT6qCQD/ALGpKG6O+O4xtn1EyOPz5kDBrtIb6R36kQ3VDj6gVGmuizcMluMsn/MnOq7+nKzXbC4ZMijtWs6x/CsW+452TPWq5ZH1QrRLZjlwtnlsOHgfDnzEI+P7K1+tYk3m44TYrpJhJtjt9dS6pL10kyltl5QPdSUpJAST8+pXryOekZPbldIp+bW3Gs8h3iJEi4revNu6pale6y4thSVJCQeo8sKTx25K0D1rFfMMFuFhuDr1tBnWtbyhBuccFTTyQeB73osfiQfeSfiPgTUuRE+BtELJ40ibjNtcjyYbfnSICXFOBTPIBdQVEqHSSnqBJ7HqBASRWRmz/I8ryXBpcHJUuuxrc8lFumO9ypBB6m+T8Qk8cfz8fDirH6b3G7aVTHdQZcHy3kxFNW2PJSUqdUsgFzg9+gJCuD8CojjkJVxkpte1EyDU3B7vfcltwbTHnNxoUngDzyR1rHuhIJQAnngDs6nt6nYLcS4KqmAsTGHuOA28hXPPyUDUoPb7fRlGgmEZMlfULjiFtlBXPx8yK2vn+9Rgb20jyVFB78cjipInhzZC7lGxHSe6vpUFJwaBGIWO/wCpaDI/s3U4vSZHkvTSlK4FilKUApSlAKUpQHRyfHbPmGNXHEcgjB+BdIL0OcwTx5jLqChafqlRFaX98Hgwa1aQZNc860qjrvmPuvrfS9HZKvLB7kuJSCWT6kkeWP3x+yN1Lza1k9CiPpXQuEhuAnmRNIPogDkn6VcG0zGRlMx01y7HIcmzZvhTy4E1hTEtqQ2SxKaV8U9aDwe4BCkq5SQFAggEY7XraPfrJdHrjorqgbWw+eVQLopbbyPkgOtoKHAP3leX/L85SOr23bRnVl1+VfdIrG7LkEl64qbXHfdJ/fXGU2tf1WaxxyvwftHMluDs5N29kS4rlDDFuYcS2PkFOoWsj+ZRP512v7E7Ij0W7ZxkFxu6blqpqJGcYC+pyLakqcfdPr3KUtp544K+SfXpPHBv3gun95etUfGNPMJfbt0FvojsRmlFLYJ5UtxZ7FSj3Us8cn4cAADcbZfBq0ds9zanOX0S0Nr5VHftbDaVj5FTSELH0UKyG0e2m7d9JFsSbPotZEy45Cmbi8FzXWlD8SDKU4ps/wAqhROuwdPuartlng0a/wC5C+W/JM8t6rHjBdQ4/PmIIbcb55/V88F/kc8eXyjkcFaK3iab4DjmleAWbTbEIxZtlitrMKChRBV5baAkFRHxUeOSfUkmlpWicPNh3MOAfFIHBH8Qe9ewylaU9K65Tk2UlRzpSlczRSlKAUpSgFKUoDhJeEeOt8/gSTVFXG5OSJSl9JJJ7k1WktkSIzjJ/EgivFOMp/dq4NIxqynfOURyUkfSuPmn8Kf61UhxhBHHFfn6LI/dq9SJ0sppTqieCgf0rgsEnsD/AEqpziyPQU/RZPypqQ0spmHJkQJKZUdRC0nkEVcGBJE2E1LCePMbCuPl2rw/0Xb+HNe5CYEaI3HH4EAVE2mak0fWlKVBQpSlAf/Z

/9j/4AAQSkZJRgABAQAAAQABAAD/2wBDAAIBAQEBAQIBAQECAgICAgQDAgICAgUEBAMEBgUGBgYFBgYGBwkIBgcJBwYGCAsICQoKCgoKBggLDAsKDAkKCgr/2wBDAQICAgICAgUDAwUKBwYHCgoKCgoKCgoKCgoKCgoKCgoKCgoKCgoKCgoKCgoKCgoKCgoKCgoKCgoKCgoKCgoKCgr/wAARCACAAIADASIAAhEBAxEB/8QAHgABAAEEAwEBAAAAAAAAAAAAAAoGBwgJAgQFAwH/xAA8EAABAwMDAgMFBAgGAwAAAAABAgMEAAUGBwgREiEJE0EUIjFRgQoVQmEWIzJScXKRoSQzYrHBw5Kz0//EABoBAQEBAQEBAQAAAAAAAAAAAAACAQMEBQb/xAArEQACAgAFAgQGAwAAAAAAAAAAAQIRAwQSITEyQQUTQsEGQ1FhcaEVgbH/2gAMAwEAAhEDEQA/AN/lKUoBSlKAUpVodyu+nbFtOsr141n1StttLJKVRlSUlzr456Okd1L4IPQkKXwQQkitSbBd6laftzv2tHb/AKayX7XpBphIuzjfITLvNyRBR+S0thDrzqPXu02fSsQ85+2H7nps1ZxnB8MjMc+4I1knvOAfmVzGUn/xH8KVRtEj2lRs8X+2A7rWJiXLtjuIuN8+97XYJza/p0TXUf1Sf4Vkfor9rfjZoyza8q0ytDMtbqOqXEeVL60/iHs5VGcbH+rhwj5K5Fao3wzODd7SsWdjXi27Y978hOM4zfItoyEtJUi2v3NC25Sj+BhSw26pf+hxptR4JSFAE1lNWNNPcClKVgFKUoBSlKAUpSgKS1+y+96e6E5rn2MoCrlY8SuVwt6VJBBfZiuOI5B+PvJHaof/AIl+vWr+T6iTrxkGb3F2XJu0thx52SpTiG21dkJUTynkkqUQeVKJJ5JPMxLUrHhlunV/xVSOoXOyyohT8/MZUjj+9RX9PNMcB1N8YLRbTXU3D7bfsdv+qaEXazXaIh+NMYdCVltxtYKVpPV3B5FV6GFyYSbMsB0Z1V3Bwsb3CZdFteNizXia8udkLdrROmsW2S/ChKmOpUiOJExEdhTqh7qXVEdwKykxTbN4fE2LZbplMXAIb8jK12/KLU1uYhLTaLU23EcTcmXQz/jFu+0yUeQ2CUGB3PLoAkpO+D14SLP7fh46NfwGAwT/ANddZ/wivCUb7NeHFpA4fy0/ggf+uubaRtWaHX9kP2fczUMRd0M8Mx2ULj+bqFaCu6K+65KlgLErpR/jRG918QuUqUEqJBrA/wAQjBtpmmu4dWJ7M8ulXnFGbBAclzJNyalBNxW11yG0OMqW2UoJSn3HXk9QVw4f2UyxJPhJeFWASz4bujDY+bmBwj/11b3V3Yz4GWiEL7w1m2wbdsWZKSpH3vjNqilY/wBIcSCo/kOSa5yxYR5LWHKXBGE2iat6lWrIXrhbcwnNSbQGn7dLTIUHmVBZ7BY97jsOxPA47cVMa2HanZhrLs0001P1AdU7erxiEN65vr/afe6AlTp/NfT1n81VFT3Oo28XXxMtYm9p9ussXT1y8Q2sYj47CEaEhnyWUrDLYSkJT5nmfADkkn1qV1svxxOI7QNLcaDfSqHp7Zm3Rx+P2JrrP1Vya9CerBTOctpUXMpSlSBSlKAUpSgFKUoBUWW/33ENDvGq0dybPr9Es1ksOpTL1xuE55LTMZltpsKWtSuAkDj4mpTVRD/HatU+2b07lbbSpbb6MruLDCmuQoKTI8ocfI+7xWvoZseo3cbj/tNvhj6Al234/nF4ze4N89EXE7MtxCiO3+c+W2yOfVKjWCWvn2w3XDInn4G2bapabPDSrp+9sruTk1wJPbq8pnykNq79gpaxz8efhVufDt8DDS3U7YXmniLbk7Fm+YIx7HZdxxfT+xXBqAb8YjS1P9chTTzvQlaFtBLIQvqZXwVHpTVX7LtkOF6zad5tuP2864YppTDsmGveR914ZNcgredjBaLdLvd8eDZcQ6UocU22sBbalNr93qPhkqXLf6/w9ST7Kv2WA1i8TTxn95FreWrVvMMZsziFLdfg8WWIWh8UhbCG/MR394lTh445IFYS5Y7qtCyOTkV/zN2/ZJ56gpce+iUplQ7FxZCypaj6DuPU+grZvopuF2w7n/CHvui+sum2Q3vW6yQLtZcNvVksj8l2M0t5i4RJct9SkRWUolPJYK1r85LKD0pKVDq1fZ/orlGhWTycb1GCIGUsobdTarqy6ythDiQtt9XWjpX1pUlaCCUqSpKwSCOWF1NOjJ20mr9ir9n0e+StYJjOTIeTNckxDKS+jpX1F0HlQ+fH+9TWNPbMMcwGx48lPSIFnjRwPl0NJT/xUL7w9rDc7juHTYr4vzZMi4QkvKU6FlRW7zz1c9+xqayAAOAK9/yl/Z5X1ClKVIFKUoBSlKAUpSgFRIftFTRg738lW04UKbzi/dJSeCOLg8Bx/QVLeqJX9oybac3t5ItYT0nPch6upXA4+8XvWt9LC5KY8OrxYN0e2+CnCcW3l5tiVuU28xbrPYMKjZC1HclSkuPKZt8uUyx5i1cudaeVBRUEgFxROdW5PbTkl91EGJ7lc41Dz/LHYjUm1XHUpb0ssofjlyMmHZFhiO0t1XSz7G824UPL6CsdJNaRMDn+y5K1HPUWpgVFcSPUODpH9FFJ+lSBNz+vqddtk+2Tfy5kzUXLrhiKbFmEl5xIfRdIS3WxJKCepKfbINwUlR+XY+6a+X4j5mFgOeG6pptfVd0fq/hPAyfiHi0MrmYp+YnGLb2jNp6JPtSdWntRihpxA0W0ozm3WvVDS102m3TCLrbMhua2LshBSUqaiQ2Qlq1qJI6m5aWlJ6ipDpKe+OHi1uQMPuem9izSyTBmdmxZ9qTJTBUYZjOylvx0NyT+qlFCnJDnWyXGx7SlPWVIUhPtbtt5upGl+5C92vX7T6Jk2J5G+u94b1LTHusK0SXFqYQzJQC4ypCf1YZkJdYR0dTbJbU2o2w1Q36XPK9Mbzoxovpi5Dxu/wAct3WXm0tF0fcKgAVxo3QmLFcAHAf8tyQgjqbea6impwctNZhYiSqub7OufrwMz4ll/wCFnklOSk5KUoyja1RUktNNKKSk72t/jY6vhSFV43W2lcnqUXr7buvqV1E8yPU1NFqGN4Tdtdt+7e0xX0FJavts5CvTl/mpnNfY+Wvy/Y/KeoUpSoApSlAKUpQClKUAqJD9ogl+3bs8gnoPUHc1vagePj1S1r/5qW9UXff5p/p/rluMyh7PceRcmG76/IYSqQ42UqWSonqaUlXB5+HPHwq4pyi0jLpmqjE8iuGL5BEyCJFafchvpeabkp5R1pPKSf4Hg/SsvtQPG23xah7bcI2qWORhuH4zgMJliwzMcsKU3BDiGugyhJfW6pqUtRW4ZDIacCnXOlSQspNVjZjtylPNsxNKlLccWEobau00lRJ4AA84kn8q6V926eHpp/N9h1avTVtf44XCsL025PsH08we1No4I9ULXweUq6SCKx4TfJccRx6WYp294ZBeZGQZblXt8+Y+p6ZOuM7zHpDijypa1rJUpRPcknv3q42AWPBJEtCrnl1oZ54CS9cmkgd/zUAO3f8AL68VdSLoz4beTThAwG+OSXSeEt5AmZbvMPoEkS3Rz8yopSB8VV6rmznbo0ooVpckFPYj74m//et8uVWQ3E8bYoq0Wje3cJdnmx5EWNe7Upt+K6lbah1gkpUntxzz8/4n41MZqJPpVo9pxpBfo9x0+xxu2uvzo6nlJkOuqWUr93u6tRAHJ7AgVLRts1q526PcWCCiQwhxBHqFAEf71U4uOGr+/sYmmz70pSuRQpSlAKUpQClKUB17vco9ltMq8S1cNRI63nT8kpSVH+wqL5qHOevGol2ny1BTjkr9YT6qCQD/ALGpKG6O+O4xtn1EyOPz5kDBrtIb6R36kQ3VDj6gVGmuizcMluMsn/MnOq7+nKzXbC4ZMijtWs6x/CsW+452TPWq5ZH1QrRLZjlwtnlsOHgfDnzEI+P7K1+tYk3m44TYrpJhJtjt9dS6pL10kyltl5QPdSUpJAST8+pXryOekZPbldIp+bW3Gs8h3iJEi4revNu6pale6y4thSVJCQeo8sKTx25K0D1rFfMMFuFhuDr1tBnWtbyhBuccFTTyQeB73osfiQfeSfiPgTUuRE+BtELJ40ibjNtcjyYbfnSICXFOBTPIBdQVEqHSSnqBJ7HqBASRWRmz/I8ryXBpcHJUuuxrc8lFumO9ypBB6m+T8Qk8cfz8fDirH6b3G7aVTHdQZcHy3kxFNW2PJSUqdUsgFzg9+gJCuD8CojjkJVxkpte1EyDU3B7vfcltwbTHnNxoUngDzyR1rHuhIJQAnngDs6nt6nYLcS4KqmAsTGHuOA28hXPPyUDUoPb7fRlGgmEZMlfULjiFtlBXPx8yK2vn+9Rgb20jyVFB78cjipInhzZC7lGxHSe6vpUFJwaBGIWO/wCpaDI/s3U4vSZHkvTSlK4FilKUApSlAKUpQHRyfHbPmGNXHEcgjB+BdIL0OcwTx5jLqChafqlRFaX98Hgwa1aQZNc860qjrvmPuvrfS9HZKvLB7kuJSCWT6kkeWP3x+yN1Lza1k9CiPpXQuEhuAnmRNIPogDkn6VcG0zGRlMx01y7HIcmzZvhTy4E1hTEtqQ2SxKaV8U9aDwe4BCkq5SQFAggEY7XraPfrJdHrjorqgbWw+eVQLopbbyPkgOtoKHAP3leX/L85SOr23bRnVl1+VfdIrG7LkEl64qbXHfdJ/fXGU2tf1WaxxyvwftHMluDs5N29kS4rlDDFuYcS2PkFOoWsj+ZRP512v7E7Ij0W7ZxkFxu6blqpqJGcYC+pyLakqcfdPr3KUtp544K+SfXpPHBv3gun95etUfGNPMJfbt0FvojsRmlFLYJ5UtxZ7FSj3Us8cn4cAADcbZfBq0ds9zanOX0S0Nr5VHftbDaVj5FTSELH0UKyG0e2m7d9JFsSbPotZEy45Cmbi8FzXWlD8SDKU4ps/wAqhROuwdPuartlng0a/wC5C+W/JM8t6rHjBdQ4/PmIIbcb55/V88F/kc8eXyjkcFaK3iab4DjmleAWbTbEIxZtlitrMKChRBV5baAkFRHxUeOSfUkmlpWicPNh3MOAfFIHBH8Qe9ewylaU9K65Tk2UlRzpSlczRSlKAUpSgFKUoDhJeEeOt8/gSTVFXG5OSJSl9JJJ7k1WktkSIzjJ/EgivFOMp/dq4NIxqynfOURyUkfSuPmn8Kf61UhxhBHHFfn6LI/dq9SJ0sppTqieCgf0rgsEnsD/AEqpziyPQU/RZPypqQ0spmHJkQJKZUdRC0nkEVcGBJE2E1LCePMbCuPl2rw/0Xb+HNe5CYEaI3HH4EAVE2mak0fWlKVBQpSlAf/Z

/9j/4AAQSkZJRgABAQAAAQABAAD/2wBDAAIBAQEBAQIBAQECAgICAgQDAgICAgUEBAMEBgUGBgYFBgYGBwkIBgcJBwYGCAsICQoKCgoKBggLDAsKDAkKCgr/2wBDAQICAgICAgUDAwUKBwYHCgoKCgoKCgoKCgoKCgoKCgoKCgoKCgoKCgoKCgoKCgoKCgoKCgoKCgoKCgoKCgoKCgr/wAARCACAAIADASIAAhEBAxEB/8QAHgABAAEEAwEBAAAAAAAAAAAAAAoGBwgJAgQFAwH/xAA8EAABAwMDAgMFBAgGAwAAAAABAgMEAAUGBwgREiEJE0EUIjFRgQoVQmEWIzJScXKRoSQzYrHBw5Kz0//EABoBAQEBAQEBAQAAAAAAAAAAAAACAQMEBQb/xAArEQACAgAFAgQGAwAAAAAAAAAAAQIRAwQSITEyQQUTQsEGQ1FhcaEVgbH/2gAMAwEAAhEDEQA/AN/lKUoBSlKAUpVodyu+nbFtOsr141n1StttLJKVRlSUlzr456Okd1L4IPQkKXwQQkitSbBd6laftzv2tHb/AKayX7XpBphIuzjfITLvNyRBR+S0thDrzqPXu02fSsQ85+2H7nps1ZxnB8MjMc+4I1knvOAfmVzGUn/xH8KVRtEj2lRs8X+2A7rWJiXLtjuIuN8+97XYJza/p0TXUf1Sf4Vkfor9rfjZoyza8q0ytDMtbqOqXEeVL60/iHs5VGcbH+rhwj5K5Fao3wzODd7SsWdjXi27Y978hOM4zfItoyEtJUi2v3NC25Sj+BhSw26pf+hxptR4JSFAE1lNWNNPcClKVgFKUoBSlKAUpSgKS1+y+96e6E5rn2MoCrlY8SuVwt6VJBBfZiuOI5B+PvJHaof/AIl+vWr+T6iTrxkGb3F2XJu0thx52SpTiG21dkJUTynkkqUQeVKJJ5JPMxLUrHhlunV/xVSOoXOyyohT8/MZUjj+9RX9PNMcB1N8YLRbTXU3D7bfsdv+qaEXazXaIh+NMYdCVltxtYKVpPV3B5FV6GFyYSbMsB0Z1V3Bwsb3CZdFteNizXia8udkLdrROmsW2S/ChKmOpUiOJExEdhTqh7qXVEdwKykxTbN4fE2LZbplMXAIb8jK12/KLU1uYhLTaLU23EcTcmXQz/jFu+0yUeQ2CUGB3PLoAkpO+D14SLP7fh46NfwGAwT/ANddZ/wivCUb7NeHFpA4fy0/ggf+uubaRtWaHX9kP2fczUMRd0M8Mx2ULj+bqFaCu6K+65KlgLErpR/jRG918QuUqUEqJBrA/wAQjBtpmmu4dWJ7M8ulXnFGbBAclzJNyalBNxW11yG0OMqW2UoJSn3HXk9QVw4f2UyxJPhJeFWASz4bujDY+bmBwj/11b3V3Yz4GWiEL7w1m2wbdsWZKSpH3vjNqilY/wBIcSCo/kOSa5yxYR5LWHKXBGE2iat6lWrIXrhbcwnNSbQGn7dLTIUHmVBZ7BY97jsOxPA47cVMa2HanZhrLs0001P1AdU7erxiEN65vr/afe6AlTp/NfT1n81VFT3Oo28XXxMtYm9p9ussXT1y8Q2sYj47CEaEhnyWUrDLYSkJT5nmfADkkn1qV1svxxOI7QNLcaDfSqHp7Zm3Rx+P2JrrP1Vya9CerBTOctpUXMpSlSBSlKAUpSgFKUoBUWW/33ENDvGq0dybPr9Es1ksOpTL1xuE55LTMZltpsKWtSuAkDj4mpTVRD/HatU+2b07lbbSpbb6MruLDCmuQoKTI8ocfI+7xWvoZseo3cbj/tNvhj6Al234/nF4ze4N89EXE7MtxCiO3+c+W2yOfVKjWCWvn2w3XDInn4G2bapabPDSrp+9sruTk1wJPbq8pnykNq79gpaxz8efhVufDt8DDS3U7YXmniLbk7Fm+YIx7HZdxxfT+xXBqAb8YjS1P9chTTzvQlaFtBLIQvqZXwVHpTVX7LtkOF6zad5tuP2864YppTDsmGveR914ZNcgredjBaLdLvd8eDZcQ6UocU22sBbalNr93qPhkqXLf6/w9ST7Kv2WA1i8TTxn95FreWrVvMMZsziFLdfg8WWIWh8UhbCG/MR394lTh445IFYS5Y7qtCyOTkV/zN2/ZJ56gpce+iUplQ7FxZCypaj6DuPU+grZvopuF2w7n/CHvui+sum2Q3vW6yQLtZcNvVksj8l2M0t5i4RJct9SkRWUolPJYK1r85LKD0pKVDq1fZ/orlGhWTycb1GCIGUsobdTarqy6ythDiQtt9XWjpX1pUlaCCUqSpKwSCOWF1NOjJ20mr9ir9n0e+StYJjOTIeTNckxDKS+jpX1F0HlQ+fH+9TWNPbMMcwGx48lPSIFnjRwPl0NJT/xUL7w9rDc7juHTYr4vzZMi4QkvKU6FlRW7zz1c9+xqayAAOAK9/yl/Z5X1ClKVIFKUoBSlKAUpSgFRIftFTRg738lW04UKbzi/dJSeCOLg8Bx/QVLeqJX9oybac3t5ItYT0nPch6upXA4+8XvWt9LC5KY8OrxYN0e2+CnCcW3l5tiVuU28xbrPYMKjZC1HclSkuPKZt8uUyx5i1cudaeVBRUEgFxROdW5PbTkl91EGJ7lc41Dz/LHYjUm1XHUpb0ssofjlyMmHZFhiO0t1XSz7G824UPL6CsdJNaRMDn+y5K1HPUWpgVFcSPUODpH9FFJ+lSBNz+vqddtk+2Tfy5kzUXLrhiKbFmEl5xIfRdIS3WxJKCepKfbINwUlR+XY+6a+X4j5mFgOeG6pptfVd0fq/hPAyfiHi0MrmYp+YnGLb2jNp6JPtSdWntRihpxA0W0ozm3WvVDS102m3TCLrbMhua2LshBSUqaiQ2Qlq1qJI6m5aWlJ6ipDpKe+OHi1uQMPuem9izSyTBmdmxZ9qTJTBUYZjOylvx0NyT+qlFCnJDnWyXGx7SlPWVIUhPtbtt5upGl+5C92vX7T6Jk2J5G+u94b1LTHusK0SXFqYQzJQC4ypCf1YZkJdYR0dTbJbU2o2w1Q36XPK9Mbzoxovpi5Dxu/wAct3WXm0tF0fcKgAVxo3QmLFcAHAf8tyQgjqbea6impwctNZhYiSqub7OufrwMz4ll/wCFnklOSk5KUoyja1RUktNNKKSk72t/jY6vhSFV43W2lcnqUXr7buvqV1E8yPU1NFqGN4Tdtdt+7e0xX0FJavts5CvTl/mpnNfY+Wvy/Y/KeoUpSoApSlAKUpQClKUAqJD9ogl+3bs8gnoPUHc1vagePj1S1r/5qW9UXff5p/p/rluMyh7PceRcmG76/IYSqQ42UqWSonqaUlXB5+HPHwq4pyi0jLpmqjE8iuGL5BEyCJFafchvpeabkp5R1pPKSf4Hg/SsvtQPG23xah7bcI2qWORhuH4zgMJliwzMcsKU3BDiGugyhJfW6pqUtRW4ZDIacCnXOlSQspNVjZjtylPNsxNKlLccWEobau00lRJ4AA84kn8q6V926eHpp/N9h1avTVtf44XCsL025PsH08we1No4I9ULXweUq6SCKx4TfJccRx6WYp294ZBeZGQZblXt8+Y+p6ZOuM7zHpDijypa1rJUpRPcknv3q42AWPBJEtCrnl1oZ54CS9cmkgd/zUAO3f8AL68VdSLoz4beTThAwG+OSXSeEt5AmZbvMPoEkS3Rz8yopSB8VV6rmznbo0ooVpckFPYj74m//et8uVWQ3E8bYoq0Wje3cJdnmx5EWNe7Upt+K6lbah1gkpUntxzz8/4n41MZqJPpVo9pxpBfo9x0+xxu2uvzo6nlJkOuqWUr93u6tRAHJ7AgVLRts1q526PcWCCiQwhxBHqFAEf71U4uOGr+/sYmmz70pSuRQpSlAKUpQClKUB17vco9ltMq8S1cNRI63nT8kpSVH+wqL5qHOevGol2ny1BTjkr9YT6qCQD/ALGpKG6O+O4xtn1EyOPz5kDBrtIb6R36kQ3VDj6gVGmuizcMluMsn/MnOq7+nKzXbC4ZMijtWs6x/CsW+452TPWq5ZH1QrRLZjlwtnlsOHgfDnzEI+P7K1+tYk3m44TYrpJhJtjt9dS6pL10kyltl5QPdSUpJAST8+pXryOekZPbldIp+bW3Gs8h3iJEi4revNu6pale6y4thSVJCQeo8sKTx25K0D1rFfMMFuFhuDr1tBnWtbyhBuccFTTyQeB73osfiQfeSfiPgTUuRE+BtELJ40ibjNtcjyYbfnSICXFOBTPIBdQVEqHSSnqBJ7HqBASRWRmz/I8ryXBpcHJUuuxrc8lFumO9ypBB6m+T8Qk8cfz8fDirH6b3G7aVTHdQZcHy3kxFNW2PJSUqdUsgFzg9+gJCuD8CojjkJVxkpte1EyDU3B7vfcltwbTHnNxoUngDzyR1rHuhIJQAnngDs6nt6nYLcS4KqmAsTGHuOA28hXPPyUDUoPb7fRlGgmEZMlfULjiFtlBXPx8yK2vn+9Rgb20jyVFB78cjipInhzZC7lGxHSe6vpUFJwaBGIWO/wCpaDI/s3U4vSZHkvTSlK4FilKUApSlAKUpQHRyfHbPmGNXHEcgjB+BdIL0OcwTx5jLqChafqlRFaX98Hgwa1aQZNc860qjrvmPuvrfS9HZKvLB7kuJSCWT6kkeWP3x+yN1Lza1k9CiPpXQuEhuAnmRNIPogDkn6VcG0zGRlMx01y7HIcmzZvhTy4E1hTEtqQ2SxKaV8U9aDwe4BCkq5SQFAggEY7XraPfrJdHrjorqgbWw+eVQLopbbyPkgOtoKHAP3leX/L85SOr23bRnVl1+VfdIrG7LkEl64qbXHfdJ/fXGU2tf1WaxxyvwftHMluDs5N29kS4rlDDFuYcS2PkFOoWsj+ZRP512v7E7Ij0W7ZxkFxu6blqpqJGcYC+pyLakqcfdPr3KUtp544K+SfXpPHBv3gun95etUfGNPMJfbt0FvojsRmlFLYJ5UtxZ7FSj3Us8cn4cAADcbZfBq0ds9zanOX0S0Nr5VHftbDaVj5FTSELH0UKyG0e2m7d9JFsSbPotZEy45Cmbi8FzXWlD8SDKU4ps/wAqhROuwdPuartlng0a/wC5C+W/JM8t6rHjBdQ4/PmIIbcb55/V88F/kc8eXyjkcFaK3iab4DjmleAWbTbEIxZtlitrMKChRBV5baAkFRHxUeOSfUkmlpWicPNh3MOAfFIHBH8Qe9ewylaU9K65Tk2UlRzpSlczRSlKAUpSgFKUoDhJeEeOt8/gSTVFXG5OSJSl9JJJ7k1WktkSIzjJ/EgivFOMp/dq4NIxqynfOURyUkfSuPmn8Kf61UhxhBHHFfn6LI/dq9SJ0sppTqieCgf0rgsEnsD/AEqpziyPQU/RZPypqQ0spmHJkQJKZUdRC0nkEVcGBJE2E1LCePMbCuPl2rw/0Xb+HNe5CYEaI3HH4EAVE2mak0fWlKVBQpSlAf/Z

/9j/4AAQSkZJRgABAQAAAQABAAD/2wBDAAIBAQEBAQIBAQECAgICAgQDAgICAgUEBAMEBgUGBgYFBgYGBwkIBgcJBwYGCAsICQoKCgoKBggLDAsKDAkKCgr/2wBDAQICAgICAgUDAwUKBwYHCgoKCgoKCgoKCgoKCgoKCgoKCgoKCgoKCgoKCgoKCgoKCgoKCgoKCgoKCgoKCgoKCgr/wAARCACAAIADASIAAhEBAxEB/8QAHgABAAEEAwEBAAAAAAAAAAAAAAoGBwgJAgQFAwH/xAA8EAABAwMDAgMFBAgGAwAAAAABAgMEAAUGBwgREiEJE0EUIjFRgQoVQmEWIzJScXKRoSQzYrHBw5Kz0//EABoBAQEBAQEBAQAAAAAAAAAAAAACAQMEBQb/xAArEQACAgAFAgQGAwAAAAAAAAAAAQIRAwQSITEyQQUTQsEGQ1FhcaEVgbH/2gAMAwEAAhEDEQA/AN/lKUoBSlKAUpVodyu+nbFtOsr141n1StttLJKVRlSUlzr456Okd1L4IPQkKXwQQkitSbBd6laftzv2tHb/AKayX7XpBphIuzjfITLvNyRBR+S0thDrzqPXu02fSsQ85+2H7nps1ZxnB8MjMc+4I1knvOAfmVzGUn/xH8KVRtEj2lRs8X+2A7rWJiXLtjuIuN8+97XYJza/p0TXUf1Sf4Vkfor9rfjZoyza8q0ytDMtbqOqXEeVL60/iHs5VGcbH+rhwj5K5Fao3wzODd7SsWdjXi27Y978hOM4zfItoyEtJUi2v3NC25Sj+BhSw26pf+hxptR4JSFAE1lNWNNPcClKVgFKUoBSlKAUpSgKS1+y+96e6E5rn2MoCrlY8SuVwt6VJBBfZiuOI5B+PvJHaof/AIl+vWr+T6iTrxkGb3F2XJu0thx52SpTiG21dkJUTynkkqUQeVKJJ5JPMxLUrHhlunV/xVSOoXOyyohT8/MZUjj+9RX9PNMcB1N8YLRbTXU3D7bfsdv+qaEXazXaIh+NMYdCVltxtYKVpPV3B5FV6GFyYSbMsB0Z1V3Bwsb3CZdFteNizXia8udkLdrROmsW2S/ChKmOpUiOJExEdhTqh7qXVEdwKykxTbN4fE2LZbplMXAIb8jK12/KLU1uYhLTaLU23EcTcmXQz/jFu+0yUeQ2CUGB3PLoAkpO+D14SLP7fh46NfwGAwT/ANddZ/wivCUb7NeHFpA4fy0/ggf+uubaRtWaHX9kP2fczUMRd0M8Mx2ULj+bqFaCu6K+65KlgLErpR/jRG918QuUqUEqJBrA/wAQjBtpmmu4dWJ7M8ulXnFGbBAclzJNyalBNxW11yG0OMqW2UoJSn3HXk9QVw4f2UyxJPhJeFWASz4bujDY+bmBwj/11b3V3Yz4GWiEL7w1m2wbdsWZKSpH3vjNqilY/wBIcSCo/kOSa5yxYR5LWHKXBGE2iat6lWrIXrhbcwnNSbQGn7dLTIUHmVBZ7BY97jsOxPA47cVMa2HanZhrLs0001P1AdU7erxiEN65vr/afe6AlTp/NfT1n81VFT3Oo28XXxMtYm9p9ussXT1y8Q2sYj47CEaEhnyWUrDLYSkJT5nmfADkkn1qV1svxxOI7QNLcaDfSqHp7Zm3Rx+P2JrrP1Vya9CerBTOctpUXMpSlSBSlKAUpSgFKUoBUWW/33ENDvGq0dybPr9Es1ksOpTL1xuE55LTMZltpsKWtSuAkDj4mpTVRD/HatU+2b07lbbSpbb6MruLDCmuQoKTI8ocfI+7xWvoZseo3cbj/tNvhj6Al234/nF4ze4N89EXE7MtxCiO3+c+W2yOfVKjWCWvn2w3XDInn4G2bapabPDSrp+9sruTk1wJPbq8pnykNq79gpaxz8efhVufDt8DDS3U7YXmniLbk7Fm+YIx7HZdxxfT+xXBqAb8YjS1P9chTTzvQlaFtBLIQvqZXwVHpTVX7LtkOF6zad5tuP2864YppTDsmGveR914ZNcgredjBaLdLvd8eDZcQ6UocU22sBbalNr93qPhkqXLf6/w9ST7Kv2WA1i8TTxn95FreWrVvMMZsziFLdfg8WWIWh8UhbCG/MR394lTh445IFYS5Y7qtCyOTkV/zN2/ZJ56gpce+iUplQ7FxZCypaj6DuPU+grZvopuF2w7n/CHvui+sum2Q3vW6yQLtZcNvVksj8l2M0t5i4RJct9SkRWUolPJYK1r85LKD0pKVDq1fZ/orlGhWTycb1GCIGUsobdTarqy6ythDiQtt9XWjpX1pUlaCCUqSpKwSCOWF1NOjJ20mr9ir9n0e+StYJjOTIeTNckxDKS+jpX1F0HlQ+fH+9TWNPbMMcwGx48lPSIFnjRwPl0NJT/xUL7w9rDc7juHTYr4vzZMi4QkvKU6FlRW7zz1c9+xqayAAOAK9/yl/Z5X1ClKVIFKUoBSlKAUpSgFRIftFTRg738lW04UKbzi/dJSeCOLg8Bx/QVLeqJX9oybac3t5ItYT0nPch6upXA4+8XvWt9LC5KY8OrxYN0e2+CnCcW3l5tiVuU28xbrPYMKjZC1HclSkuPKZt8uUyx5i1cudaeVBRUEgFxROdW5PbTkl91EGJ7lc41Dz/LHYjUm1XHUpb0ssofjlyMmHZFhiO0t1XSz7G824UPL6CsdJNaRMDn+y5K1HPUWpgVFcSPUODpH9FFJ+lSBNz+vqddtk+2Tfy5kzUXLrhiKbFmEl5xIfRdIS3WxJKCepKfbINwUlR+XY+6a+X4j5mFgOeG6pptfVd0fq/hPAyfiHi0MrmYp+YnGLb2jNp6JPtSdWntRihpxA0W0ozm3WvVDS102m3TCLrbMhua2LshBSUqaiQ2Qlq1qJI6m5aWlJ6ipDpKe+OHi1uQMPuem9izSyTBmdmxZ9qTJTBUYZjOylvx0NyT+qlFCnJDnWyXGx7SlPWVIUhPtbtt5upGl+5C92vX7T6Jk2J5G+u94b1LTHusK0SXFqYQzJQC4ypCf1YZkJdYR0dTbJbU2o2w1Q36XPK9Mbzoxovpi5Dxu/wAct3WXm0tF0fcKgAVxo3QmLFcAHAf8tyQgjqbea6impwctNZhYiSqub7OufrwMz4ll/wCFnklOSk5KUoyja1RUktNNKKSk72t/jY6vhSFV43W2lcnqUXr7buvqV1E8yPU1NFqGN4Tdtdt+7e0xX0FJavts5CvTl/mpnNfY+Wvy/Y/KeoUpSoApSlAKUpQClKUAqJD9ogl+3bs8gnoPUHc1vagePj1S1r/5qW9UXff5p/p/rluMyh7PceRcmG76/IYSqQ42UqWSonqaUlXB5+HPHwq4pyi0jLpmqjE8iuGL5BEyCJFafchvpeabkp5R1pPKSf4Hg/SsvtQPG23xah7bcI2qWORhuH4zgMJliwzMcsKU3BDiGugyhJfW6pqUtRW4ZDIacCnXOlSQspNVjZjtylPNsxNKlLccWEobau00lRJ4AA84kn8q6V926eHpp/N9h1avTVtf44XCsL025PsH08we1No4I9ULXweUq6SCKx4TfJccRx6WYp294ZBeZGQZblXt8+Y+p6ZOuM7zHpDijypa1rJUpRPcknv3q42AWPBJEtCrnl1oZ54CS9cmkgd/zUAO3f8AL68VdSLoz4beTThAwG+OSXSeEt5AmZbvMPoEkS3Rz8yopSB8VV6rmznbo0ooVpckFPYj74m//et8uVWQ3E8bYoq0Wje3cJdnmx5EWNe7Upt+K6lbah1gkpUntxzz8/4n41MZqJPpVo9pxpBfo9x0+xxu2uvzo6nlJkOuqWUr93u6tRAHJ7AgVLRts1q526PcWCCiQwhxBHqFAEf71U4uOGr+/sYmmz70pSuRQpSlAKUpQClKUB17vco9ltMq8S1cNRI63nT8kpSVH+wqL5qHOevGol2ny1BTjkr9YT6qCQD/ALGpKG6O+O4xtn1EyOPz5kDBrtIb6R36kQ3VDj6gVGmuizcMluMsn/MnOq7+nKzXbC4ZMijtWs6x/CsW+452TPWq5ZH1QrRLZjlwtnlsOHgfDnzEI+P7K1+tYk3m44TYrpJhJtjt9dS6pL10kyltl5QPdSUpJAST8+pXryOekZPbldIp+bW3Gs8h3iJEi4revNu6pale6y4thSVJCQeo8sKTx25K0D1rFfMMFuFhuDr1tBnWtbyhBuccFTTyQeB73osfiQfeSfiPgTUuRE+BtELJ40ibjNtcjyYbfnSICXFOBTPIBdQVEqHSSnqBJ7HqBASRWRmz/I8ryXBpcHJUuuxrc8lFumO9ypBB6m+T8Qk8cfz8fDirH6b3G7aVTHdQZcHy3kxFNW2PJSUqdUsgFzg9+gJCuD8CojjkJVxkpte1EyDU3B7vfcltwbTHnNxoUngDzyR1rHuhIJQAnngDs6nt6nYLcS4KqmAsTGHuOA28hXPPyUDUoPb7fRlGgmEZMlfULjiFtlBXPx8yK2vn+9Rgb20jyVFB78cjipInhzZC7lGxHSe6vpUFJwaBGIWO/wCpaDI/s3U4vSZHkvTSlK4FilKUApSlAKUpQHRyfHbPmGNXHEcgjB+BdIL0OcwTx5jLqChafqlRFaX98Hgwa1aQZNc860qjrvmPuvrfS9HZKvLB7kuJSCWT6kkeWP3x+yN1Lza1k9CiPpXQuEhuAnmRNIPogDkn6VcG0zGRlMx01y7HIcmzZvhTy4E1hTEtqQ2SxKaV8U9aDwe4BCkq5SQFAggEY7XraPfrJdHrjorqgbWw+eVQLopbbyPkgOtoKHAP3leX/L85SOr23bRnVl1+VfdIrG7LkEl64qbXHfdJ/fXGU2tf1WaxxyvwftHMluDs5N29kS4rlDDFuYcS2PkFOoWsj+ZRP512v7E7Ij0W7ZxkFxu6blqpqJGcYC+pyLakqcfdPr3KUtp544K+SfXpPHBv3gun95etUfGNPMJfbt0FvojsRmlFLYJ5UtxZ7FSj3Us8cn4cAADcbZfBq0ds9zanOX0S0Nr5VHftbDaVj5FTSELH0UKyG0e2m7d9JFsSbPotZEy45Cmbi8FzXWlD8SDKU4ps/wAqhROuwdPuartlng0a/wC5C+W/JM8t6rHjBdQ4/PmIIbcb55/V88F/kc8eXyjkcFaK3iab4DjmleAWbTbEIxZtlitrMKChRBV5baAkFRHxUeOSfUkmlpWicPNh3MOAfFIHBH8Qe9ewylaU9K65Tk2UlRzpSlczRSlKAUpSgFKUoDhJeEeOt8/gSTVFXG5OSJSl9JJJ7k1WktkSIzjJ/EgivFOMp/dq4NIxqynfOURyUkfSuPmn8Kf61UhxhBHHFfn6LI/dq9SJ0sppTqieCgf0rgsEnsD/AEqpziyPQU/RZPypqQ0spmHJkQJKZUdRC0nkEVcGBJE2E1LCePMbCuPl2rw/0Xb+HNe5CYEaI3HH4EAVE2mak0fWlKVBQpSlAf/Z

/9j/4AAQSkZJRgABAQAAAQABAAD/2wBDAAIBAQEBAQIBAQECAgICAgQDAgICAgUEBAMEBgUGBgYFBgYGBwkIBgcJBwYGCAsICQoKCgoKBggLDAsKDAkKCgr/2wBDAQICAgICAgUDAwUKBwYHCgoKCgoKCgoKCgoKCgoKCgoKCgoKCgoKCgoKCgoKCgoKCgoKCgoKCgoKCgoKCgoKCgr/wAARCACAAIADASIAAhEBAxEB/8QAHgABAAEEAwEBAAAAAAAAAAAAAAoGBwgJAgQFAwH/xAA8EAABAwMDAgMFBAgGAwAAAAABAgMEAAUGBwgREiEJE0EUIjFRgQoVQmEWIzJScXKRoSQzYrHBw5Kz0//EABoBAQEBAQEBAQAAAAAAAAAAAAACAQMEBQb/xAArEQACAgAFAgQGAwAAAAAAAAAAAQIRAwQSITEyQQUTQsEGQ1FhcaEVgbH/2gAMAwEAAhEDEQA/AN/lKUoBSlKAUpVodyu+nbFtOsr141n1StttLJKVRlSUlzr456Okd1L4IPQkKXwQQkitSbBd6laftzv2tHb/AKayX7XpBphIuzjfITLvNyRBR+S0thDrzqPXu02fSsQ85+2H7nps1ZxnB8MjMc+4I1knvOAfmVzGUn/xH8KVRtEj2lRs8X+2A7rWJiXLtjuIuN8+97XYJza/p0TXUf1Sf4Vkfor9rfjZoyza8q0ytDMtbqOqXEeVL60/iHs5VGcbH+rhwj5K5Fao3wzODd7SsWdjXi27Y978hOM4zfItoyEtJUi2v3NC25Sj+BhSw26pf+hxptR4JSFAE1lNWNNPcClKVgFKUoBSlKAUpSgKS1+y+96e6E5rn2MoCrlY8SuVwt6VJBBfZiuOI5B+PvJHaof/AIl+vWr+T6iTrxkGb3F2XJu0thx52SpTiG21dkJUTynkkqUQeVKJJ5JPMxLUrHhlunV/xVSOoXOyyohT8/MZUjj+9RX9PNMcB1N8YLRbTXU3D7bfsdv+qaEXazXaIh+NMYdCVltxtYKVpPV3B5FV6GFyYSbMsB0Z1V3Bwsb3CZdFteNizXia8udkLdrROmsW2S/ChKmOpUiOJExEdhTqh7qXVEdwKykxTbN4fE2LZbplMXAIb8jK12/KLU1uYhLTaLU23EcTcmXQz/jFu+0yUeQ2CUGB3PLoAkpO+D14SLP7fh46NfwGAwT/ANddZ/wivCUb7NeHFpA4fy0/ggf+uubaRtWaHX9kP2fczUMRd0M8Mx2ULj+bqFaCu6K+65KlgLErpR/jRG918QuUqUEqJBrA/wAQjBtpmmu4dWJ7M8ulXnFGbBAclzJNyalBNxW11yG0OMqW2UoJSn3HXk9QVw4f2UyxJPhJeFWASz4bujDY+bmBwj/11b3V3Yz4GWiEL7w1m2wbdsWZKSpH3vjNqilY/wBIcSCo/kOSa5yxYR5LWHKXBGE2iat6lWrIXrhbcwnNSbQGn7dLTIUHmVBZ7BY97jsOxPA47cVMa2HanZhrLs0001P1AdU7erxiEN65vr/afe6AlTp/NfT1n81VFT3Oo28XXxMtYm9p9ussXT1y8Q2sYj47CEaEhnyWUrDLYSkJT5nmfADkkn1qV1svxxOI7QNLcaDfSqHp7Zm3Rx+P2JrrP1Vya9CerBTOctpUXMpSlSBSlKAUpSgFKUoBUWW/33ENDvGq0dybPr9Es1ksOpTL1xuE55LTMZltpsKWtSuAkDj4mpTVRD/HatU+2b07lbbSpbb6MruLDCmuQoKTI8ocfI+7xWvoZseo3cbj/tNvhj6Al234/nF4ze4N89EXE7MtxCiO3+c+W2yOfVKjWCWvn2w3XDInn4G2bapabPDSrp+9sruTk1wJPbq8pnykNq79gpaxz8efhVufDt8DDS3U7YXmniLbk7Fm+YIx7HZdxxfT+xXBqAb8YjS1P9chTTzvQlaFtBLIQvqZXwVHpTVX7LtkOF6zad5tuP2864YppTDsmGveR914ZNcgredjBaLdLvd8eDZcQ6UocU22sBbalNr93qPhkqXLf6/w9ST7Kv2WA1i8TTxn95FreWrVvMMZsziFLdfg8WWIWh8UhbCG/MR394lTh445IFYS5Y7qtCyOTkV/zN2/ZJ56gpce+iUplQ7FxZCypaj6DuPU+grZvopuF2w7n/CHvui+sum2Q3vW6yQLtZcNvVksj8l2M0t5i4RJct9SkRWUolPJYK1r85LKD0pKVDq1fZ/orlGhWTycb1GCIGUsobdTarqy6ythDiQtt9XWjpX1pUlaCCUqSpKwSCOWF1NOjJ20mr9ir9n0e+StYJjOTIeTNckxDKS+jpX1F0HlQ+fH+9TWNPbMMcwGx48lPSIFnjRwPl0NJT/xUL7w9rDc7juHTYr4vzZMi4QkvKU6FlRW7zz1c9+xqayAAOAK9/yl/Z5X1ClKVIFKUoBSlKAUpSgFRIftFTRg738lW04UKbzi/dJSeCOLg8Bx/QVLeqJX9oybac3t5ItYT0nPch6upXA4+8XvWt9LC5KY8OrxYN0e2+CnCcW3l5tiVuU28xbrPYMKjZC1HclSkuPKZt8uUyx5i1cudaeVBRUEgFxROdW5PbTkl91EGJ7lc41Dz/LHYjUm1XHUpb0ssofjlyMmHZFhiO0t1XSz7G824UPL6CsdJNaRMDn+y5K1HPUWpgVFcSPUODpH9FFJ+lSBNz+vqddtk+2Tfy5kzUXLrhiKbFmEl5xIfRdIS3WxJKCepKfbINwUlR+XY+6a+X4j5mFgOeG6pptfVd0fq/hPAyfiHi0MrmYp+YnGLb2jNp6JPtSdWntRihpxA0W0ozm3WvVDS102m3TCLrbMhua2LshBSUqaiQ2Qlq1qJI6m5aWlJ6ipDpKe+OHi1uQMPuem9izSyTBmdmxZ9qTJTBUYZjOylvx0NyT+qlFCnJDnWyXGx7SlPWVIUhPtbtt5upGl+5C92vX7T6Jk2J5G+u94b1LTHusK0SXFqYQzJQC4ypCf1YZkJdYR0dTbJbU2o2w1Q36XPK9Mbzoxovpi5Dxu/wAct3WXm0tF0fcKgAVxo3QmLFcAHAf8tyQgjqbea6impwctNZhYiSqub7OufrwMz4ll/wCFnklOSk5KUoyja1RUktNNKKSk72t/jY6vhSFV43W2lcnqUXr7buvqV1E8yPU1NFqGN4Tdtdt+7e0xX0FJavts5CvTl/mpnNfY+Wvy/Y/KeoUpSoApSlAKUpQClKUAqJD9ogl+3bs8gnoPUHc1vagePj1S1r/5qW9UXff5p/p/rluMyh7PceRcmG76/IYSqQ42UqWSonqaUlXB5+HPHwq4pyi0jLpmqjE8iuGL5BEyCJFafchvpeabkp5R1pPKSf4Hg/SsvtQPG23xah7bcI2qWORhuH4zgMJliwzMcsKU3BDiGugyhJfW6pqUtRW4ZDIacCnXOlSQspNVjZjtylPNsxNKlLccWEobau00lRJ4AA84kn8q6V926eHpp/N9h1avTVtf44XCsL025PsH08we1No4I9ULXweUq6SCKx4TfJccRx6WYp294ZBeZGQZblXt8+Y+p6ZOuM7zHpDijypa1rJUpRPcknv3q42AWPBJEtCrnl1oZ54CS9cmkgd/zUAO3f8AL68VdSLoz4beTThAwG+OSXSeEt5AmZbvMPoEkS3Rz8yopSB8VV6rmznbo0ooVpckFPYj74m//et8uVWQ3E8bYoq0Wje3cJdnmx5EWNe7Upt+K6lbah1gkpUntxzz8/4n41MZqJPpVo9pxpBfo9x0+xxu2uvzo6nlJkOuqWUr93u6tRAHJ7AgVLRts1q526PcWCCiQwhxBHqFAEf71U4uOGr+/sYmmz70pSuRQpSlAKUpQClKUB17vco9ltMq8S1cNRI63nT8kpSVH+wqL5qHOevGol2ny1BTjkr9YT6qCQD/ALGpKG6O+O4xtn1EyOPz5kDBrtIb6R36kQ3VDj6gVGmuizcMluMsn/MnOq7+nKzXbC4ZMijtWs6x/CsW+452TPWq5ZH1QrRLZjlwtnlsOHgfDnzEI+P7K1+tYk3m44TYrpJhJtjt9dS6pL10kyltl5QPdSUpJAST8+pXryOekZPbldIp+bW3Gs8h3iJEi4revNu6pale6y4thSVJCQeo8sKTx25K0D1rFfMMFuFhuDr1tBnWtbyhBuccFTTyQeB73osfiQfeSfiPgTUuRE+BtELJ40ibjNtcjyYbfnSICXFOBTPIBdQVEqHSSnqBJ7HqBASRWRmz/I8ryXBpcHJUuuxrc8lFumO9ypBB6m+T8Qk8cfz8fDirH6b3G7aVTHdQZcHy3kxFNW2PJSUqdUsgFzg9+gJCuD8CojjkJVxkpte1EyDU3B7vfcltwbTHnNxoUngDzyR1rHuhIJQAnngDs6nt6nYLcS4KqmAsTGHuOA28hXPPyUDUoPb7fRlGgmEZMlfULjiFtlBXPx8yK2vn+9Rgb20jyVFB78cjipInhzZC7lGxHSe6vpUFJwaBGIWO/wCpaDI/s3U4vSZHkvTSlK4FilKUApSlAKUpQHRyfHbPmGNXHEcgjB+BdIL0OcwTx5jLqChafqlRFaX98Hgwa1aQZNc860qjrvmPuvrfS9HZKvLB7kuJSCWT6kkeWP3x+yN1Lza1k9CiPpXQuEhuAnmRNIPogDkn6VcG0zGRlMx01y7HIcmzZvhTy4E1hTEtqQ2SxKaV8U9aDwe4BCkq5SQFAggEY7XraPfrJdHrjorqgbWw+eVQLopbbyPkgOtoKHAP3leX/L85SOr23bRnVl1+VfdIrG7LkEl64qbXHfdJ/fXGU2tf1WaxxyvwftHMluDs5N29kS4rlDDFuYcS2PkFOoWsj+ZRP512v7E7Ij0W7ZxkFxu6blqpqJGcYC+pyLakqcfdPr3KUtp544K+SfXpPHBv3gun95etUfGNPMJfbt0FvojsRmlFLYJ5UtxZ7FSj3Us8cn4cAADcbZfBq0ds9zanOX0S0Nr5VHftbDaVj5FTSELH0UKyG0e2m7d9JFsSbPotZEy45Cmbi8FzXWlD8SDKU4ps/wAqhROuwdPuartlng0a/wC5C+W/JM8t6rHjBdQ4/PmIIbcb55/V88F/kc8eXyjkcFaK3iab4DjmleAWbTbEIxZtlitrMKChRBV5baAkFRHxUeOSfUkmlpWicPNh3MOAfFIHBH8Qe9ewylaU9K65Tk2UlRzpSlczRSlKAUpSgFKUoDhJeEeOt8/gSTVFXG5OSJSl9JJJ7k1WktkSIzjJ/EgivFOMp/dq4NIxqynfOURyUkfSuPmn8Kf61UhxhBHHFfn6LI/dq9SJ0sppTqieCgf0rgsEnsD/AEqpziyPQU/RZPypqQ0spmHJkQJKZUdRC0nkEVcGBJE2E1LCePMbCuPl2rw/0Xb+HNe5CYEaI3HH4EAVE2mak0fWlKVBQpSlAf/Z

/9j/4AAQSkZJRgABAQAAAQABAAD/2wBDAAIBAQEBAQIBAQECAgICAgQDAgICAgUEBAMEBgUGBgYFBgYGBwkIBgcJBwYGCAsICQoKCgoKBggLDAsKDAkKCgr/2wBDAQICAgICAgUDAwUKBwYHCgoKCgoKCgoKCgoKCgoKCgoKCgoKCgoKCgoKCgoKCgoKCgoKCgoKCgoKCgoKCgoKCgr/wAARCACAAIADASIAAhEBAxEB/8QAHgABAAEEAwEBAAAAAAAAAAAAAAoGBwgJAgQFAwH/xAA8EAABAwMDAgMFBAgGAwAAAAABAgMEAAUGBwgREiEJE0EUIjFRgQoVQmEWIzJScXKRoSQzYrHBw5Kz0//EABoBAQEBAQEBAQAAAAAAAAAAAAACAQMEBQb/xAArEQACAgAFAgQGAwAAAAAAAAAAAQIRAwQSITEyQQUTQsEGQ1FhcaEVgbH/2gAMAwEAAhEDEQA/AN/lKUoBSlKAUpVodyu+nbFtOsr141n1StttLJKVRlSUlzr456Okd1L4IPQkKXwQQkitSbBd6laftzv2tHb/AKayX7XpBphIuzjfITLvNyRBR+S0thDrzqPXu02fSsQ85+2H7nps1ZxnB8MjMc+4I1knvOAfmVzGUn/xH8KVRtEj2lRs8X+2A7rWJiXLtjuIuN8+97XYJza/p0TXUf1Sf4Vkfor9rfjZoyza8q0ytDMtbqOqXEeVL60/iHs5VGcbH+rhwj5K5Fao3wzODd7SsWdjXi27Y978hOM4zfItoyEtJUi2v3NC25Sj+BhSw26pf+hxptR4JSFAE1lNWNNPcClKVgFKUoBSlKAUpSgKS1+y+96e6E5rn2MoCrlY8SuVwt6VJBBfZiuOI5B+PvJHaof/AIl+vWr+T6iTrxkGb3F2XJu0thx52SpTiG21dkJUTynkkqUQeVKJJ5JPMxLUrHhlunV/xVSOoXOyyohT8/MZUjj+9RX9PNMcB1N8YLRbTXU3D7bfsdv+qaEXazXaIh+NMYdCVltxtYKVpPV3B5FV6GFyYSbMsB0Z1V3Bwsb3CZdFteNizXia8udkLdrROmsW2S/ChKmOpUiOJExEdhTqh7qXVEdwKykxTbN4fE2LZbplMXAIb8jK12/KLU1uYhLTaLU23EcTcmXQz/jFu+0yUeQ2CUGB3PLoAkpO+D14SLP7fh46NfwGAwT/ANddZ/wivCUb7NeHFpA4fy0/ggf+uubaRtWaHX9kP2fczUMRd0M8Mx2ULj+bqFaCu6K+65KlgLErpR/jRG918QuUqUEqJBrA/wAQjBtpmmu4dWJ7M8ulXnFGbBAclzJNyalBNxW11yG0OMqW2UoJSn3HXk9QVw4f2UyxJPhJeFWASz4bujDY+bmBwj/11b3V3Yz4GWiEL7w1m2wbdsWZKSpH3vjNqilY/wBIcSCo/kOSa5yxYR5LWHKXBGE2iat6lWrIXrhbcwnNSbQGn7dLTIUHmVBZ7BY97jsOxPA47cVMa2HanZhrLs0001P1AdU7erxiEN65vr/afe6AlTp/NfT1n81VFT3Oo28XXxMtYm9p9ussXT1y8Q2sYj47CEaEhnyWUrDLYSkJT5nmfADkkn1qV1svxxOI7QNLcaDfSqHp7Zm3Rx+P2JrrP1Vya9CerBTOctpUXMpSlSBSlKAUpSgFKUoBUWW/33ENDvGq0dybPr9Es1ksOpTL1xuE55LTMZltpsKWtSuAkDj4mpTVRD/HatU+2b07lbbSpbb6MruLDCmuQoKTI8ocfI+7xWvoZseo3cbj/tNvhj6Al234/nF4ze4N89EXE7MtxCiO3+c+W2yOfVKjWCWvn2w3XDInn4G2bapabPDSrp+9sruTk1wJPbq8pnykNq79gpaxz8efhVufDt8DDS3U7YXmniLbk7Fm+YIx7HZdxxfT+xXBqAb8YjS1P9chTTzvQlaFtBLIQvqZXwVHpTVX7LtkOF6zad5tuP2864YppTDsmGveR914ZNcgredjBaLdLvd8eDZcQ6UocU22sBbalNr93qPhkqXLf6/w9ST7Kv2WA1i8TTxn95FreWrVvMMZsziFLdfg8WWIWh8UhbCG/MR394lTh445IFYS5Y7qtCyOTkV/zN2/ZJ56gpce+iUplQ7FxZCypaj6DuPU+grZvopuF2w7n/CHvui+sum2Q3vW6yQLtZcNvVksj8l2M0t5i4RJct9SkRWUolPJYK1r85LKD0pKVDq1fZ/orlGhWTycb1GCIGUsobdTarqy6ythDiQtt9XWjpX1pUlaCCUqSpKwSCOWF1NOjJ20mr9ir9n0e+StYJjOTIeTNckxDKS+jpX1F0HlQ+fH+9TWNPbMMcwGx48lPSIFnjRwPl0NJT/xUL7w9rDc7juHTYr4vzZMi4QkvKU6FlRW7zz1c9+xqayAAOAK9/yl/Z5X1ClKVIFKUoBSlKAUpSgFRIftFTRg738lW04UKbzi/dJSeCOLg8Bx/QVLeqJX9oybac3t5ItYT0nPch6upXA4+8XvWt9LC5KY8OrxYN0e2+CnCcW3l5tiVuU28xbrPYMKjZC1HclSkuPKZt8uUyx5i1cudaeVBRUEgFxROdW5PbTkl91EGJ7lc41Dz/LHYjUm1XHUpb0ssofjlyMmHZFhiO0t1XSz7G824UPL6CsdJNaRMDn+y5K1HPUWpgVFcSPUODpH9FFJ+lSBNz+vqddtk+2Tfy5kzUXLrhiKbFmEl5xIfRdIS3WxJKCepKfbINwUlR+XY+6a+X4j5mFgOeG6pptfVd0fq/hPAyfiHi0MrmYp+YnGLb2jNp6JPtSdWntRihpxA0W0ozm3WvVDS102m3TCLrbMhua2LshBSUqaiQ2Qlq1qJI6m5aWlJ6ipDpKe+OHi1uQMPuem9izSyTBmdmxZ9qTJTBUYZjOylvx0NyT+qlFCnJDnWyXGx7SlPWVIUhPtbtt5upGl+5C92vX7T6Jk2J5G+u94b1LTHusK0SXFqYQzJQC4ypCf1YZkJdYR0dTbJbU2o2w1Q36XPK9Mbzoxovpi5Dxu/wAct3WXm0tF0fcKgAVxo3QmLFcAHAf8tyQgjqbea6impwctNZhYiSqub7OufrwMz4ll/wCFnklOSk5KUoyja1RUktNNKKSk72t/jY6vhSFV43W2lcnqUXr7buvqV1E8yPU1NFqGN4Tdtdt+7e0xX0FJavts5CvTl/mpnNfY+Wvy/Y/KeoUpSoApSlAKUpQClKUAqJD9ogl+3bs8gnoPUHc1vagePj1S1r/5qW9UXff5p/p/rluMyh7PceRcmG76/IYSqQ42UqWSonqaUlXB5+HPHwq4pyi0jLpmqjE8iuGL5BEyCJFafchvpeabkp5R1pPKSf4Hg/SsvtQPG23xah7bcI2qWORhuH4zgMJliwzMcsKU3BDiGugyhJfW6pqUtRW4ZDIacCnXOlSQspNVjZjtylPNsxNKlLccWEobau00lRJ4AA84kn8q6V926eHpp/N9h1avTVtf44XCsL025PsH08we1No4I9ULXweUq6SCKx4TfJccRx6WYp294ZBeZGQZblXt8+Y+p6ZOuM7zHpDijypa1rJUpRPcknv3q42AWPBJEtCrnl1oZ54CS9cmkgd/zUAO3f8AL68VdSLoz4beTThAwG+OSXSeEt5AmZbvMPoEkS3Rz8yopSB8VV6rmznbo0ooVpckFPYj74m//et8uVWQ3E8bYoq0Wje3cJdnmx5EWNe7Upt+K6lbah1gkpUntxzz8/4n41MZqJPpVo9pxpBfo9x0+xxu2uvzo6nlJkOuqWUr93u6tRAHJ7AgVLRts1q526PcWCCiQwhxBHqFAEf71U4uOGr+/sYmmz70pSuRQpSlAKUpQClKUB17vco9ltMq8S1cNRI63nT8kpSVH+wqL5qHOevGol2ny1BTjkr9YT6qCQD/ALGpKG6O+O4xtn1EyOPz5kDBrtIb6R36kQ3VDj6gVGmuizcMluMsn/MnOq7+nKzXbC4ZMijtWs6x/CsW+452TPWq5ZH1QrRLZjlwtnlsOHgfDnzEI+P7K1+tYk3m44TYrpJhJtjt9dS6pL10kyltl5QPdSUpJAST8+pXryOekZPbldIp+bW3Gs8h3iJEi4revNu6pale6y4thSVJCQeo8sKTx25K0D1rFfMMFuFhuDr1tBnWtbyhBuccFTTyQeB73osfiQfeSfiPgTUuRE+BtELJ40ibjNtcjyYbfnSICXFOBTPIBdQVEqHSSnqBJ7HqBASRWRmz/I8ryXBpcHJUuuxrc8lFumO9ypBB6m+T8Qk8cfz8fDirH6b3G7aVTHdQZcHy3kxFNW2PJSUqdUsgFzg9+gJCuD8CojjkJVxkpte1EyDU3B7vfcltwbTHnNxoUngDzyR1rHuhIJQAnngDs6nt6nYLcS4KqmAsTGHuOA28hXPPyUDUoPb7fRlGgmEZMlfULjiFtlBXPx8yK2vn+9Rgb20jyVFB78cjipInhzZC7lGxHSe6vpUFJwaBGIWO/wCpaDI/s3U4vSZHkvTSlK4FilKUApSlAKUpQHRyfHbPmGNXHEcgjB+BdIL0OcwTx5jLqChafqlRFaX98Hgwa1aQZNc860qjrvmPuvrfS9HZKvLB7kuJSCWT6kkeWP3x+yN1Lza1k9CiPpXQuEhuAnmRNIPogDkn6VcG0zGRlMx01y7HIcmzZvhTy4E1hTEtqQ2SxKaV8U9aDwe4BCkq5SQFAggEY7XraPfrJdHrjorqgbWw+eVQLopbbyPkgOtoKHAP3leX/L85SOr23bRnVl1+VfdIrG7LkEl64qbXHfdJ/fXGU2tf1WaxxyvwftHMluDs5N29kS4rlDDFuYcS2PkFOoWsj+ZRP512v7E7Ij0W7ZxkFxu6blqpqJGcYC+pyLakqcfdPr3KUtp544K+SfXpPHBv3gun95etUfGNPMJfbt0FvojsRmlFLYJ5UtxZ7FSj3Us8cn4cAADcbZfBq0ds9zanOX0S0Nr5VHftbDaVj5FTSELH0UKyG0e2m7d9JFsSbPotZEy45Cmbi8FzXWlD8SDKU4ps/wAqhROuwdPuartlng0a/wC5C+W/JM8t6rHjBdQ4/PmIIbcb55/V88F/kc8eXyjkcFaK3iab4DjmleAWbTbEIxZtlitrMKChRBV5baAkFRHxUeOSfUkmlpWicPNh3MOAfFIHBH8Qe9ewylaU9K65Tk2UlRzpSlczRSlKAUpSgFKUoDhJeEeOt8/gSTVFXG5OSJSl9JJJ7k1WktkSIzjJ/EgivFOMp/dq4NIxqynfOURyUkfSuPmn8Kf61UhxhBHHFfn6LI/dq9SJ0sppTqieCgf0rgsEnsD/AEqpziyPQU/RZPypqQ0spmHJkQJKZUdRC0nkEVcGBJE2E1LCePMbCuPl2rw/0Xb+HNe5CYEaI3HH4EAVE2mak0fWlKVBQpSlAf/Z

/9j/4AAQSkZJRgABAQAAAQABAAD/2wBDAAIBAQEBAQIBAQECAgICAgQDAgICAgUEBAMEBgUGBgYFBgYGBwkIBgcJBwYGCAsICQoKCgoKBggLDAsKDAkKCgr/2wBDAQICAgICAgUDAwUKBwYHCgoKCgoKCgoKCgoKCgoKCgoKCgoKCgoKCgoKCgoKCgoKCgoKCgoKCgoKCgoKCgoKCgr/wAARCACAAIADASIAAhEBAxEB/8QAHgABAAEEAwEBAAAAAAAAAAAAAAoGBwgJAgQFAwH/xAA8EAABAwMDAgMFBAgGAwAAAAABAgMEAAUGBwgREiEJE0EUIjFRgQoVQmEWIzJScXKRoSQzYrHBw5Kz0//EABoBAQEBAQEBAQAAAAAAAAAAAAACAQMEBQb/xAArEQACAgAFAgQGAwAAAAAAAAAAAQIRAwQSITEyQQUTQsEGQ1FhcaEVgbH/2gAMAwEAAhEDEQA/AN/lKUoBSlKAUpVodyu+nbFtOsr141n1StttLJKVRlSUlzr456Okd1L4IPQkKXwQQkitSbBd6laftzv2tHb/AKayX7XpBphIuzjfITLvNyRBR+S0thDrzqPXu02fSsQ85+2H7nps1ZxnB8MjMc+4I1knvOAfmVzGUn/xH8KVRtEj2lRs8X+2A7rWJiXLtjuIuN8+97XYJza/p0TXUf1Sf4Vkfor9rfjZoyza8q0ytDMtbqOqXEeVL60/iHs5VGcbH+rhwj5K5Fao3wzODd7SsWdjXi27Y978hOM4zfItoyEtJUi2v3NC25Sj+BhSw26pf+hxptR4JSFAE1lNWNNPcClKVgFKUoBSlKAUpSgKS1+y+96e6E5rn2MoCrlY8SuVwt6VJBBfZiuOI5B+PvJHaof/AIl+vWr+T6iTrxkGb3F2XJu0thx52SpTiG21dkJUTynkkqUQeVKJJ5JPMxLUrHhlunV/xVSOoXOyyohT8/MZUjj+9RX9PNMcB1N8YLRbTXU3D7bfsdv+qaEXazXaIh+NMYdCVltxtYKVpPV3B5FV6GFyYSbMsB0Z1V3Bwsb3CZdFteNizXia8udkLdrROmsW2S/ChKmOpUiOJExEdhTqh7qXVEdwKykxTbN4fE2LZbplMXAIb8jK12/KLU1uYhLTaLU23EcTcmXQz/jFu+0yUeQ2CUGB3PLoAkpO+D14SLP7fh46NfwGAwT/ANddZ/wivCUb7NeHFpA4fy0/ggf+uubaRtWaHX9kP2fczUMRd0M8Mx2ULj+bqFaCu6K+65KlgLErpR/jRG918QuUqUEqJBrA/wAQjBtpmmu4dWJ7M8ulXnFGbBAclzJNyalBNxW11yG0OMqW2UoJSn3HXk9QVw4f2UyxJPhJeFWASz4bujDY+bmBwj/11b3V3Yz4GWiEL7w1m2wbdsWZKSpH3vjNqilY/wBIcSCo/kOSa5yxYR5LWHKXBGE2iat6lWrIXrhbcwnNSbQGn7dLTIUHmVBZ7BY97jsOxPA47cVMa2HanZhrLs0001P1AdU7erxiEN65vr/afe6AlTp/NfT1n81VFT3Oo28XXxMtYm9p9ussXT1y8Q2sYj47CEaEhnyWUrDLYSkJT5nmfADkkn1qV1svxxOI7QNLcaDfSqHp7Zm3Rx+P2JrrP1Vya9CerBTOctpUXMpSlSBSlKAUpSgFKUoBUWW/33ENDvGq0dybPr9Es1ksOpTL1xuE55LTMZltpsKWtSuAkDj4mpTVRD/HatU+2b07lbbSpbb6MruLDCmuQoKTI8ocfI+7xWvoZseo3cbj/tNvhj6Al234/nF4ze4N89EXE7MtxCiO3+c+W2yOfVKjWCWvn2w3XDInn4G2bapabPDSrp+9sruTk1wJPbq8pnykNq79gpaxz8efhVufDt8DDS3U7YXmniLbk7Fm+YIx7HZdxxfT+xXBqAb8YjS1P9chTTzvQlaFtBLIQvqZXwVHpTVX7LtkOF6zad5tuP2864YppTDsmGveR914ZNcgredjBaLdLvd8eDZcQ6UocU22sBbalNr93qPhkqXLf6/w9ST7Kv2WA1i8TTxn95FreWrVvMMZsziFLdfg8WWIWh8UhbCG/MR394lTh445IFYS5Y7qtCyOTkV/zN2/ZJ56gpce+iUplQ7FxZCypaj6DuPU+grZvopuF2w7n/CHvui+sum2Q3vW6yQLtZcNvVksj8l2M0t5i4RJct9SkRWUolPJYK1r85LKD0pKVDq1fZ/orlGhWTycb1GCIGUsobdTarqy6ythDiQtt9XWjpX1pUlaCCUqSpKwSCOWF1NOjJ20mr9ir9n0e+StYJjOTIeTNckxDKS+jpX1F0HlQ+fH+9TWNPbMMcwGx48lPSIFnjRwPl0NJT/xUL7w9rDc7juHTYr4vzZMi4QkvKU6FlRW7zz1c9+xqayAAOAK9/yl/Z5X1ClKVIFKUoBSlKAUpSgFRIftFTRg738lW04UKbzi/dJSeCOLg8Bx/QVLeqJX9oybac3t5ItYT0nPch6upXA4+8XvWt9LC5KY8OrxYN0e2+CnCcW3l5tiVuU28xbrPYMKjZC1HclSkuPKZt8uUyx5i1cudaeVBRUEgFxROdW5PbTkl91EGJ7lc41Dz/LHYjUm1XHUpb0ssofjlyMmHZFhiO0t1XSz7G824UPL6CsdJNaRMDn+y5K1HPUWpgVFcSPUODpH9FFJ+lSBNz+vqddtk+2Tfy5kzUXLrhiKbFmEl5xIfRdIS3WxJKCepKfbINwUlR+XY+6a+X4j5mFgOeG6pptfVd0fq/hPAyfiHi0MrmYp+YnGLb2jNp6JPtSdWntRihpxA0W0ozm3WvVDS102m3TCLrbMhua2LshBSUqaiQ2Qlq1qJI6m5aWlJ6ipDpKe+OHi1uQMPuem9izSyTBmdmxZ9qTJTBUYZjOylvx0NyT+qlFCnJDnWyXGx7SlPWVIUhPtbtt5upGl+5C92vX7T6Jk2J5G+u94b1LTHusK0SXFqYQzJQC4ypCf1YZkJdYR0dTbJbU2o2w1Q36XPK9Mbzoxovpi5Dxu/wAct3WXm0tF0fcKgAVxo3QmLFcAHAf8tyQgjqbea6impwctNZhYiSqub7OufrwMz4ll/wCFnklOSk5KUoyja1RUktNNKKSk72t/jY6vhSFV43W2lcnqUXr7buvqV1E8yPU1NFqGN4Tdtdt+7e0xX0FJavts5CvTl/mpnNfY+Wvy/Y/KeoUpSoApSlAKUpQClKUAqJD9ogl+3bs8gnoPUHc1vagePj1S1r/5qW9UXff5p/p/rluMyh7PceRcmG76/IYSqQ42UqWSonqaUlXB5+HPHwq4pyi0jLpmqjE8iuGL5BEyCJFafchvpeabkp5R1pPKSf4Hg/SsvtQPG23xah7bcI2qWORhuH4zgMJliwzMcsKU3BDiGugyhJfW6pqUtRW4ZDIacCnXOlSQspNVjZjtylPNsxNKlLccWEobau00lRJ4AA84kn8q6V926eHpp/N9h1avTVtf44XCsL025PsH08we1No4I9ULXweUq6SCKx4TfJccRx6WYp294ZBeZGQZblXt8+Y+p6ZOuM7zHpDijypa1rJUpRPcknv3q42AWPBJEtCrnl1oZ54CS9cmkgd/zUAO3f8AL68VdSLoz4beTThAwG+OSXSeEt5AmZbvMPoEkS3Rz8yopSB8VV6rmznbo0ooVpckFPYj74m//et8uVWQ3E8bYoq0Wje3cJdnmx5EWNe7Upt+K6lbah1gkpUntxzz8/4n41MZqJPpVo9pxpBfo9x0+xxu2uvzo6nlJkOuqWUr93u6tRAHJ7AgVLRts1q526PcWCCiQwhxBHqFAEf71U4uOGr+/sYmmz70pSuRQpSlAKUpQClKUB17vco9ltMq8S1cNRI63nT8kpSVH+wqL5qHOevGol2ny1BTjkr9YT6qCQD/ALGpKG6O+O4xtn1EyOPz5kDBrtIb6R36kQ3VDj6gVGmuizcMluMsn/MnOq7+nKzXbC4ZMijtWs6x/CsW+452TPWq5ZH1QrRLZjlwtnlsOHgfDnzEI+P7K1+tYk3m44TYrpJhJtjt9dS6pL10kyltl5QPdSUpJAST8+pXryOekZPbldIp+bW3Gs8h3iJEi4revNu6pale6y4thSVJCQeo8sKTx25K0D1rFfMMFuFhuDr1tBnWtbyhBuccFTTyQeB73osfiQfeSfiPgTUuRE+BtELJ40ibjNtcjyYbfnSICXFOBTPIBdQVEqHSSnqBJ7HqBASRWRmz/I8ryXBpcHJUuuxrc8lFumO9ypBB6m+T8Qk8cfz8fDirH6b3G7aVTHdQZcHy3kxFNW2PJSUqdUsgFzg9+gJCuD8CojjkJVxkpte1EyDU3B7vfcltwbTHnNxoUngDzyR1rHuhIJQAnngDs6nt6nYLcS4KqmAsTGHuOA28hXPPyUDUoPb7fRlGgmEZMlfULjiFtlBXPx8yK2vn+9Rgb20jyVFB78cjipInhzZC7lGxHSe6vpUFJwaBGIWO/wCpaDI/s3U4vSZHkvTSlK4FilKUApSlAKUpQHRyfHbPmGNXHEcgjB+BdIL0OcwTx5jLqChafqlRFaX98Hgwa1aQZNc860qjrvmPuvrfS9HZKvLB7kuJSCWT6kkeWP3x+yN1Lza1k9CiPpXQuEhuAnmRNIPogDkn6VcG0zGRlMx01y7HIcmzZvhTy4E1hTEtqQ2SxKaV8U9aDwe4BCkq5SQFAggEY7XraPfrJdHrjorqgbWw+eVQLopbbyPkgOtoKHAP3leX/L85SOr23bRnVl1+VfdIrG7LkEl64qbXHfdJ/fXGU2tf1WaxxyvwftHMluDs5N29kS4rlDDFuYcS2PkFOoWsj+ZRP512v7E7Ij0W7ZxkFxu6blqpqJGcYC+pyLakqcfdPr3KUtp544K+SfXpPHBv3gun95etUfGNPMJfbt0FvojsRmlFLYJ5UtxZ7FSj3Us8cn4cAADcbZfBq0ds9zanOX0S0Nr5VHftbDaVj5FTSELH0UKyG0e2m7d9JFsSbPotZEy45Cmbi8FzXWlD8SDKU4ps/wAqhROuwdPuartlng0a/wC5C+W/JM8t6rHjBdQ4/PmIIbcb55/V88F/kc8eXyjkcFaK3iab4DjmleAWbTbEIxZtlitrMKChRBV5baAkFRHxUeOSfUkmlpWicPNh3MOAfFIHBH8Qe9ewylaU9K65Tk2UlRzpSlczRSlKAUpSgFKUoDhJeEeOt8/gSTVFXG5OSJSl9JJJ7k1WktkSIzjJ/EgivFOMp/dq4NIxqynfOURyUkfSuPmn8Kf61UhxhBHHFfn6LI/dq9SJ0sppTqieCgf0rgsEnsD/AEqpziyPQU/RZPypqQ0spmHJkQJKZUdRC0nkEVcGBJE2E1LCePMbCuPl2rw/0Xb+HNe5CYEaI3HH4EAVE2mak0fWlKVBQpSlAf/Z

/9j/4AAQSkZJRgABAQAAAQABAAD/2wBDAAIBAQEBAQIBAQECAgICAgQDAgICAgUEBAMEBgUGBgYFBgYGBwkIBgcJBwYGCAsICQoKCgoKBggLDAsKDAkKCgr/2wBDAQICAgICAgUDAwUKBwYHCgoKCgoKCgoKCgoKCgoKCgoKCgoKCgoKCgoKCgoKCgoKCgoKCgoKCgoKCgoKCgoKCgr/wAARCACAAIADASIAAhEBAxEB/8QAHgABAAEEAwEBAAAAAAAAAAAAAAoGBwgJAgQFAwH/xAA8EAABAwMDAgMFBAgGAwAAAAABAgMEAAUGBwgREiEJE0EUIjFRgQoVQmEWIzJScXKRoSQzYrHBw5Kz0//EABoBAQEBAQEBAQAAAAAAAAAAAAACAQMEBQb/xAArEQACAgAFAgQGAwAAAAAAAAAAAQIRAwQSITEyQQUTQsEGQ1FhcaEVgbH/2gAMAwEAAhEDEQA/AN/lKUoBSlKAUpVodyu+nbFtOsr141n1StttLJKVRlSUlzr456Okd1L4IPQkKXwQQkitSbBd6laftzv2tHb/AKayX7XpBphIuzjfITLvNyRBR+S0thDrzqPXu02fSsQ85+2H7nps1ZxnB8MjMc+4I1knvOAfmVzGUn/xH8KVRtEj2lRs8X+2A7rWJiXLtjuIuN8+97XYJza/p0TXUf1Sf4Vkfor9rfjZoyza8q0ytDMtbqOqXEeVL60/iHs5VGcbH+rhwj5K5Fao3wzODd7SsWdjXi27Y978hOM4zfItoyEtJUi2v3NC25Sj+BhSw26pf+hxptR4JSFAE1lNWNNPcClKVgFKUoBSlKAUpSgKS1+y+96e6E5rn2MoCrlY8SuVwt6VJBBfZiuOI5B+PvJHaof/AIl+vWr+T6iTrxkGb3F2XJu0thx52SpTiG21dkJUTynkkqUQeVKJJ5JPMxLUrHhlunV/xVSOoXOyyohT8/MZUjj+9RX9PNMcB1N8YLRbTXU3D7bfsdv+qaEXazXaIh+NMYdCVltxtYKVpPV3B5FV6GFyYSbMsB0Z1V3Bwsb3CZdFteNizXia8udkLdrROmsW2S/ChKmOpUiOJExEdhTqh7qXVEdwKykxTbN4fE2LZbplMXAIb8jK12/KLU1uYhLTaLU23EcTcmXQz/jFu+0yUeQ2CUGB3PLoAkpO+D14SLP7fh46NfwGAwT/ANddZ/wivCUb7NeHFpA4fy0/ggf+uubaRtWaHX9kP2fczUMRd0M8Mx2ULj+bqFaCu6K+65KlgLErpR/jRG918QuUqUEqJBrA/wAQjBtpmmu4dWJ7M8ulXnFGbBAclzJNyalBNxW11yG0OMqW2UoJSn3HXk9QVw4f2UyxJPhJeFWASz4bujDY+bmBwj/11b3V3Yz4GWiEL7w1m2wbdsWZKSpH3vjNqilY/wBIcSCo/kOSa5yxYR5LWHKXBGE2iat6lWrIXrhbcwnNSbQGn7dLTIUHmVBZ7BY97jsOxPA47cVMa2HanZhrLs0001P1AdU7erxiEN65vr/afe6AlTp/NfT1n81VFT3Oo28XXxMtYm9p9ussXT1y8Q2sYj47CEaEhnyWUrDLYSkJT5nmfADkkn1qV1svxxOI7QNLcaDfSqHp7Zm3Rx+P2JrrP1Vya9CerBTOctpUXMpSlSBSlKAUpSgFKUoBUWW/33ENDvGq0dybPr9Es1ksOpTL1xuE55LTMZltpsKWtSuAkDj4mpTVRD/HatU+2b07lbbSpbb6MruLDCmuQoKTI8ocfI+7xWvoZseo3cbj/tNvhj6Al234/nF4ze4N89EXE7MtxCiO3+c+W2yOfVKjWCWvn2w3XDInn4G2bapabPDSrp+9sruTk1wJPbq8pnykNq79gpaxz8efhVufDt8DDS3U7YXmniLbk7Fm+YIx7HZdxxfT+xXBqAb8YjS1P9chTTzvQlaFtBLIQvqZXwVHpTVX7LtkOF6zad5tuP2864YppTDsmGveR914ZNcgredjBaLdLvd8eDZcQ6UocU22sBbalNr93qPhkqXLf6/w9ST7Kv2WA1i8TTxn95FreWrVvMMZsziFLdfg8WWIWh8UhbCG/MR394lTh445IFYS5Y7qtCyOTkV/zN2/ZJ56gpce+iUplQ7FxZCypaj6DuPU+grZvopuF2w7n/CHvui+sum2Q3vW6yQLtZcNvVksj8l2M0t5i4RJct9SkRWUolPJYK1r85LKD0pKVDq1fZ/orlGhWTycb1GCIGUsobdTarqy6ythDiQtt9XWjpX1pUlaCCUqSpKwSCOWF1NOjJ20mr9ir9n0e+StYJjOTIeTNckxDKS+jpX1F0HlQ+fH+9TWNPbMMcwGx48lPSIFnjRwPl0NJT/xUL7w9rDc7juHTYr4vzZMi4QkvKU6FlRW7zz1c9+xqayAAOAK9/yl/Z5X1ClKVIFKUoBSlKAUpSgFRIftFTRg738lW04UKbzi/dJSeCOLg8Bx/QVLeqJX9oybac3t5ItYT0nPch6upXA4+8XvWt9LC5KY8OrxYN0e2+CnCcW3l5tiVuU28xbrPYMKjZC1HclSkuPKZt8uUyx5i1cudaeVBRUEgFxROdW5PbTkl91EGJ7lc41Dz/LHYjUm1XHUpb0ssofjlyMmHZFhiO0t1XSz7G824UPL6CsdJNaRMDn+y5K1HPUWpgVFcSPUODpH9FFJ+lSBNz+vqddtk+2Tfy5kzUXLrhiKbFmEl5xIfRdIS3WxJKCepKfbINwUlR+XY+6a+X4j5mFgOeG6pptfVd0fq/hPAyfiHi0MrmYp+YnGLb2jNp6JPtSdWntRihpxA0W0ozm3WvVDS102m3TCLrbMhua2LshBSUqaiQ2Qlq1qJI6m5aWlJ6ipDpKe+OHi1uQMPuem9izSyTBmdmxZ9qTJTBUYZjOylvx0NyT+qlFCnJDnWyXGx7SlPWVIUhPtbtt5upGl+5C92vX7T6Jk2J5G+u94b1LTHusK0SXFqYQzJQC4ypCf1YZkJdYR0dTbJbU2o2w1Q36XPK9Mbzoxovpi5Dxu/wAct3WXm0tF0fcKgAVxo3QmLFcAHAf8tyQgjqbea6impwctNZhYiSqub7OufrwMz4ll/wCFnklOSk5KUoyja1RUktNNKKSk72t/jY6vhSFV43W2lcnqUXr7buvqV1E8yPU1NFqGN4Tdtdt+7e0xX0FJavts5CvTl/mpnNfY+Wvy/Y/KeoUpSoApSlAKUpQClKUAqJD9ogl+3bs8gnoPUHc1vagePj1S1r/5qW9UXff5p/p/rluMyh7PceRcmG76/IYSqQ42UqWSonqaUlXB5+HPHwq4pyi0jLpmqjE8iuGL5BEyCJFafchvpeabkp5R1pPKSf4Hg/SsvtQPG23xah7bcI2qWORhuH4zgMJliwzMcsKU3BDiGugyhJfW6pqUtRW4ZDIacCnXOlSQspNVjZjtylPNsxNKlLccWEobau00lRJ4AA84kn8q6V926eHpp/N9h1avTVtf44XCsL025PsH08we1No4I9ULXweUq6SCKx4TfJccRx6WYp294ZBeZGQZblXt8+Y+p6ZOuM7zHpDijypa1rJUpRPcknv3q42AWPBJEtCrnl1oZ54CS9cmkgd/zUAO3f8AL68VdSLoz4beTThAwG+OSXSeEt5AmZbvMPoEkS3Rz8yopSB8VV6rmznbo0ooVpckFPYj74m//et8uVWQ3E8bYoq0Wje3cJdnmx5EWNe7Upt+K6lbah1gkpUntxzz8/4n41MZqJPpVo9pxpBfo9x0+xxu2uvzo6nlJkOuqWUr93u6tRAHJ7AgVLRts1q526PcWCCiQwhxBHqFAEf71U4uOGr+/sYmmz70pSuRQpSlAKUpQClKUB17vco9ltMq8S1cNRI63nT8kpSVH+wqL5qHOevGol2ny1BTjkr9YT6qCQD/ALGpKG6O+O4xtn1EyOPz5kDBrtIb6R36kQ3VDj6gVGmuizcMluMsn/MnOq7+nKzXbC4ZMijtWs6x/CsW+452TPWq5ZH1QrRLZjlwtnlsOHgfDnzEI+P7K1+tYk3m44TYrpJhJtjt9dS6pL10kyltl5QPdSUpJAST8+pXryOekZPbldIp+bW3Gs8h3iJEi4revNu6pale6y4thSVJCQeo8sKTx25K0D1rFfMMFuFhuDr1tBnWtbyhBuccFTTyQeB73osfiQfeSfiPgTUuRE+BtELJ40ibjNtcjyYbfnSICXFOBTPIBdQVEqHSSnqBJ7HqBASRWRmz/I8ryXBpcHJUuuxrc8lFumO9ypBB6m+T8Qk8cfz8fDirH6b3G7aVTHdQZcHy3kxFNW2PJSUqdUsgFzg9+gJCuD8CojjkJVxkpte1EyDU3B7vfcltwbTHnNxoUngDzyR1rHuhIJQAnngDs6nt6nYLcS4KqmAsTGHuOA28hXPPyUDUoPb7fRlGgmEZMlfULjiFtlBXPx8yK2vn+9Rgb20jyVFB78cjipInhzZC7lGxHSe6vpUFJwaBGIWO/wCpaDI/s3U4vSZHkvTSlK4FilKUApSlAKUpQHRyfHbPmGNXHEcgjB+BdIL0OcwTx5jLqChafqlRFaX98Hgwa1aQZNc860qjrvmPuvrfS9HZKvLB7kuJSCWT6kkeWP3x+yN1Lza1k9CiPpXQuEhuAnmRNIPogDkn6VcG0zGRlMx01y7HIcmzZvhTy4E1hTEtqQ2SxKaV8U9aDwe4BCkq5SQFAggEY7XraPfrJdHrjorqgbWw+eVQLopbbyPkgOtoKHAP3leX/L85SOr23bRnVl1+VfdIrG7LkEl64qbXHfdJ/fXGU2tf1WaxxyvwftHMluDs5N29kS4rlDDFuYcS2PkFOoWsj+ZRP512v7E7Ij0W7ZxkFxu6blqpqJGcYC+pyLakqcfdPr3KUtp544K+SfXpPHBv3gun95etUfGNPMJfbt0FvojsRmlFLYJ5UtxZ7FSj3Us8cn4cAADcbZfBq0ds9zanOX0S0Nr5VHftbDaVj5FTSELH0UKyG0e2m7d9JFsSbPotZEy45Cmbi8FzXWlD8SDKU4ps/wAqhROuwdPuartlng0a/wC5C+W/JM8t6rHjBdQ4/PmIIbcb55/V88F/kc8eXyjkcFaK3iab4DjmleAWbTbEIxZtlitrMKChRBV5baAkFRHxUeOSfUkmlpWicPNh3MOAfFIHBH8Qe9ewylaU9K65Tk2UlRzpSlczRSlKAUpSgFKUoDhJeEeOt8/gSTVFXG5OSJSl9JJJ7k1WktkSIzjJ/EgivFOMp/dq4NIxqynfOURyUkfSuPmn8Kf61UhxhBHHFfn6LI/dq9SJ0sppTqieCgf0rgsEnsD/AEqpziyPQU/RZPypqQ0spmHJkQJKZUdRC0nkEVcGBJE2E1LCePMbCuPl2rw/0Xb+HNe5CYEaI3HH4EAVE2mak0fWlKVBQpSlAf/Z

/9j/4AAQSkZJRgABAQAAAQABAAD/2wBDAAIBAQEBAQIBAQECAgICAgQDAgICAgUEBAMEBgUGBgYFBgYGBwkIBgcJBwYGCAsICQoKCgoKBggLDAsKDAkKCgr/2wBDAQICAgICAgUDAwUKBwYHCgoKCgoKCgoKCgoKCgoKCgoKCgoKCgoKCgoKCgoKCgoKCgoKCgoKCgoKCgoKCgoKCgr/wAARCACAAIADASIAAhEBAxEB/8QAHgABAAEEAwEBAAAAAAAAAAAAAAoGBwgJAgQFAwH/xAA8EAABAwMDAgMFBAgGAwAAAAABAgMEAAUGBwgREiEJE0EUIjFRgQoVQmEWIzJScXKRoSQzYrHBw5Kz0//EABoBAQEBAQEBAQAAAAAAAAAAAAACAQMEBQb/xAArEQACAgAFAgQGAwAAAAAAAAAAAQIRAwQSITEyQQUTQsEGQ1FhcaEVgbH/2gAMAwEAAhEDEQA/AN/lKUoBSlKAUpVodyu+nbFtOsr141n1StttLJKVRlSUlzr456Okd1L4IPQkKXwQQkitSbBd6laftzv2tHb/AKayX7XpBphIuzjfITLvNyRBR+S0thDrzqPXu02fSsQ85+2H7nps1ZxnB8MjMc+4I1knvOAfmVzGUn/xH8KVRtEj2lRs8X+2A7rWJiXLtjuIuN8+97XYJza/p0TXUf1Sf4Vkfor9rfjZoyza8q0ytDMtbqOqXEeVL60/iHs5VGcbH+rhwj5K5Fao3wzODd7SsWdjXi27Y978hOM4zfItoyEtJUi2v3NC25Sj+BhSw26pf+hxptR4JSFAE1lNWNNPcClKVgFKUoBSlKAUpSgKS1+y+96e6E5rn2MoCrlY8SuVwt6VJBBfZiuOI5B+PvJHaof/AIl+vWr+T6iTrxkGb3F2XJu0thx52SpTiG21dkJUTynkkqUQeVKJJ5JPMxLUrHhlunV/xVSOoXOyyohT8/MZUjj+9RX9PNMcB1N8YLRbTXU3D7bfsdv+qaEXazXaIh+NMYdCVltxtYKVpPV3B5FV6GFyYSbMsB0Z1V3Bwsb3CZdFteNizXia8udkLdrROmsW2S/ChKmOpUiOJExEdhTqh7qXVEdwKykxTbN4fE2LZbplMXAIb8jK12/KLU1uYhLTaLU23EcTcmXQz/jFu+0yUeQ2CUGB3PLoAkpO+D14SLP7fh46NfwGAwT/ANddZ/wivCUb7NeHFpA4fy0/ggf+uubaRtWaHX9kP2fczUMRd0M8Mx2ULj+bqFaCu6K+65KlgLErpR/jRG918QuUqUEqJBrA/wAQjBtpmmu4dWJ7M8ulXnFGbBAclzJNyalBNxW11yG0OMqW2UoJSn3HXk9QVw4f2UyxJPhJeFWASz4bujDY+bmBwj/11b3V3Yz4GWiEL7w1m2wbdsWZKSpH3vjNqilY/wBIcSCo/kOSa5yxYR5LWHKXBGE2iat6lWrIXrhbcwnNSbQGn7dLTIUHmVBZ7BY97jsOxPA47cVMa2HanZhrLs0001P1AdU7erxiEN65vr/afe6AlTp/NfT1n81VFT3Oo28XXxMtYm9p9ussXT1y8Q2sYj47CEaEhnyWUrDLYSkJT5nmfADkkn1qV1svxxOI7QNLcaDfSqHp7Zm3Rx+P2JrrP1Vya9CerBTOctpUXMpSlSBSlKAUpSgFKUoBUWW/33ENDvGq0dybPr9Es1ksOpTL1xuE55LTMZltpsKWtSuAkDj4mpTVRD/HatU+2b07lbbSpbb6MruLDCmuQoKTI8ocfI+7xWvoZseo3cbj/tNvhj6Al234/nF4ze4N89EXE7MtxCiO3+c+W2yOfVKjWCWvn2w3XDInn4G2bapabPDSrp+9sruTk1wJPbq8pnykNq79gpaxz8efhVufDt8DDS3U7YXmniLbk7Fm+YIx7HZdxxfT+xXBqAb8YjS1P9chTTzvQlaFtBLIQvqZXwVHpTVX7LtkOF6zad5tuP2864YppTDsmGveR914ZNcgredjBaLdLvd8eDZcQ6UocU22sBbalNr93qPhkqXLf6/w9ST7Kv2WA1i8TTxn95FreWrVvMMZsziFLdfg8WWIWh8UhbCG/MR394lTh445IFYS5Y7qtCyOTkV/zN2/ZJ56gpce+iUplQ7FxZCypaj6DuPU+grZvopuF2w7n/CHvui+sum2Q3vW6yQLtZcNvVksj8l2M0t5i4RJct9SkRWUolPJYK1r85LKD0pKVDq1fZ/orlGhWTycb1GCIGUsobdTarqy6ythDiQtt9XWjpX1pUlaCCUqSpKwSCOWF1NOjJ20mr9ir9n0e+StYJjOTIeTNckxDKS+jpX1F0HlQ+fH+9TWNPbMMcwGx48lPSIFnjRwPl0NJT/xUL7w9rDc7juHTYr4vzZMi4QkvKU6FlRW7zz1c9+xqayAAOAK9/yl/Z5X1ClKVIFKUoBSlKAUpSgFRIftFTRg738lW04UKbzi/dJSeCOLg8Bx/QVLeqJX9oybac3t5ItYT0nPch6upXA4+8XvWt9LC5KY8OrxYN0e2+CnCcW3l5tiVuU28xbrPYMKjZC1HclSkuPKZt8uUyx5i1cudaeVBRUEgFxROdW5PbTkl91EGJ7lc41Dz/LHYjUm1XHUpb0ssofjlyMmHZFhiO0t1XSz7G824UPL6CsdJNaRMDn+y5K1HPUWpgVFcSPUODpH9FFJ+lSBNz+vqddtk+2Tfy5kzUXLrhiKbFmEl5xIfRdIS3WxJKCepKfbINwUlR+XY+6a+X4j5mFgOeG6pptfVd0fq/hPAyfiHi0MrmYp+YnGLb2jNp6JPtSdWntRihpxA0W0ozm3WvVDS102m3TCLrbMhua2LshBSUqaiQ2Qlq1qJI6m5aWlJ6ipDpKe+OHi1uQMPuem9izSyTBmdmxZ9qTJTBUYZjOylvx0NyT+qlFCnJDnWyXGx7SlPWVIUhPtbtt5upGl+5C92vX7T6Jk2J5G+u94b1LTHusK0SXFqYQzJQC4ypCf1YZkJdYR0dTbJbU2o2w1Q36XPK9Mbzoxovpi5Dxu/wAct3WXm0tF0fcKgAVxo3QmLFcAHAf8tyQgjqbea6impwctNZhYiSqub7OufrwMz4ll/wCFnklOSk5KUoyja1RUktNNKKSk72t/jY6vhSFV43W2lcnqUXr7buvqV1E8yPU1NFqGN4Tdtdt+7e0xX0FJavts5CvTl/mpnNfY+Wvy/Y/KeoUpSoApSlAKUpQClKUAqJD9ogl+3bs8gnoPUHc1vagePj1S1r/5qW9UXff5p/p/rluMyh7PceRcmG76/IYSqQ42UqWSonqaUlXB5+HPHwq4pyi0jLpmqjE8iuGL5BEyCJFafchvpeabkp5R1pPKSf4Hg/SsvtQPG23xah7bcI2qWORhuH4zgMJliwzMcsKU3BDiGugyhJfW6pqUtRW4ZDIacCnXOlSQspNVjZjtylPNsxNKlLccWEobau00lRJ4AA84kn8q6V926eHpp/N9h1avTVtf44XCsL025PsH08we1No4I9ULXweUq6SCKx4TfJccRx6WYp294ZBeZGQZblXt8+Y+p6ZOuM7zHpDijypa1rJUpRPcknv3q42AWPBJEtCrnl1oZ54CS9cmkgd/zUAO3f8AL68VdSLoz4beTThAwG+OSXSeEt5AmZbvMPoEkS3Rz8yopSB8VV6rmznbo0ooVpckFPYj74m//et8uVWQ3E8bYoq0Wje3cJdnmx5EWNe7Upt+K6lbah1gkpUntxzz8/4n41MZqJPpVo9pxpBfo9x0+xxu2uvzo6nlJkOuqWUr93u6tRAHJ7AgVLRts1q526PcWCCiQwhxBHqFAEf71U4uOGr+/sYmmz70pSuRQpSlAKUpQClKUB17vco9ltMq8S1cNRI63nT8kpSVH+wqL5qHOevGol2ny1BTjkr9YT6qCQD/ALGpKG6O+O4xtn1EyOPz5kDBrtIb6R36kQ3VDj6gVGmuizcMluMsn/MnOq7+nKzXbC4ZMijtWs6x/CsW+452TPWq5ZH1QrRLZjlwtnlsOHgfDnzEI+P7K1+tYk3m44TYrpJhJtjt9dS6pL10kyltl5QPdSUpJAST8+pXryOekZPbldIp+bW3Gs8h3iJEi4revNu6pale6y4thSVJCQeo8sKTx25K0D1rFfMMFuFhuDr1tBnWtbyhBuccFTTyQeB73osfiQfeSfiPgTUuRE+BtELJ40ibjNtcjyYbfnSICXFOBTPIBdQVEqHSSnqBJ7HqBASRWRmz/I8ryXBpcHJUuuxrc8lFumO9ypBB6m+T8Qk8cfz8fDirH6b3G7aVTHdQZcHy3kxFNW2PJSUqdUsgFzg9+gJCuD8CojjkJVxkpte1EyDU3B7vfcltwbTHnNxoUngDzyR1rHuhIJQAnngDs6nt6nYLcS4KqmAsTGHuOA28hXPPyUDUoPb7fRlGgmEZMlfULjiFtlBXPx8yK2vn+9Rgb20jyVFB78cjipInhzZC7lGxHSe6vpUFJwaBGIWO/wCpaDI/s3U4vSZHkvTSlK4FilKUApSlAKUpQHRyfHbPmGNXHEcgjB+BdIL0OcwTx5jLqChafqlRFaX98Hgwa1aQZNc860qjrvmPuvrfS9HZKvLB7kuJSCWT6kkeWP3x+yN1Lza1k9CiPpXQuEhuAnmRNIPogDkn6VcG0zGRlMx01y7HIcmzZvhTy4E1hTEtqQ2SxKaV8U9aDwe4BCkq5SQFAggEY7XraPfrJdHrjorqgbWw+eVQLopbbyPkgOtoKHAP3leX/L85SOr23bRnVl1+VfdIrG7LkEl64qbXHfdJ/fXGU2tf1WaxxyvwftHMluDs5N29kS4rlDDFuYcS2PkFOoWsj+ZRP512v7E7Ij0W7ZxkFxu6blqpqJGcYC+pyLakqcfdPr3KUtp544K+SfXpPHBv3gun95etUfGNPMJfbt0FvojsRmlFLYJ5UtxZ7FSj3Us8cn4cAADcbZfBq0ds9zanOX0S0Nr5VHftbDaVj5FTSELH0UKyG0e2m7d9JFsSbPotZEy45Cmbi8FzXWlD8SDKU4ps/wAqhROuwdPuartlng0a/wC5C+W/JM8t6rHjBdQ4/PmIIbcb55/V88F/kc8eXyjkcFaK3iab4DjmleAWbTbEIxZtlitrMKChRBV5baAkFRHxUeOSfUkmlpWicPNh3MOAfFIHBH8Qe9ewylaU9K65Tk2UlRzpSlczRSlKAUpSgFKUoDhJeEeOt8/gSTVFXG5OSJSl9JJJ7k1WktkSIzjJ/EgivFOMp/dq4NIxqynfOURyUkfSuPmn8Kf61UhxhBHHFfn6LI/dq9SJ0sppTqieCgf0rgsEnsD/AEqpziyPQU/RZPypqQ0spmHJkQJKZUdRC0nkEVcGBJE2E1LCePMbCuPl2rw/0Xb+HNe5CYEaI3HH4EAVE2mak0fWlKVBQpSlAf/Z
Nissan GT-R Cobb AccessPORT Tuning Package
3
Nissan R35 GT-R Cobb AccessPORT Tuning Package

Please note that the Cobb tuning software no longer supports Speed Density style tuning or race pipes
AccessPORT by Cobb Tuning is the industry leading OEM ECU flashing, managing and monitoring assistant. The ECU in your GT-R leaves the factory with conservative settings, to make sure the car performs well under all conditions. There is a lot of room for performance improvements.
The AccessPORT comes with pre-installed maps that are configured for a stock GT-R. If you want more power, we can design a complete custom map using our powerful AccessPRO software. This is done through what we call a "Remote Tuning Session". About 80% of our customers who purchase the Cobb AccessPORT choose this option. The Remote Tuning Session optimizes your GT-R's power for your exact GT-R. Common gains above the standard pre-installed AccessPORT maps are 40-60+hp with the Remote Tuning Session option.
The new GT-R AccessPORT with TCM support is the industry's first OEM ECU and TCM flashing, managing and monitoring assistant. Unlock power hidden within the ECU by replacing conservative factory settings with more aggressive calibrations. Upgrade the factory Launch Control logic and enable Run Clutch Gear Learning, Clutch Touch Point and Clutch Capacity adjustments. The result is impressive gains in torque and horsepower with improved transmission responsiveness and driveability, all while maintaining a high degree of safety. The AccessPORT comes with pre-installed base performance maps for your GT-R.
The #1 Most Significant Upgrade for your Nissan GT-R

Gain 70 to 150 hp in minutes!  This is the #1 most significant upgrade for your Nissan GT-R.

The expert Pro Tuners at AAM Competition will not only make your GT-R's performance improve while making the GT-R many time more fun to drive - reliability is also increased with optimized transmission tuning.

Exclusive Benefits
Plug and play ease of use


Gain 70+ hp out of the box

Gain 100-150+ hp with AAM Competition Custom Tuning


Wide range of custom modifications available


Optimize transmission performance & reliability (TCM version)

Features
Handheld controller for ease of use


No laptop required to program/tune vehicle


Read diagnostic codes (check engine light)


Large, full color high resolution display

Customizable multi-gauge display
Key Tuning Improvements
AAM Competition Tuning Includes
Optimized Fueling Maps
The fueling maps and afr targets are optimized for greater efficiency, and greater power.  Offering the best of both worlds - improved fuel consumption as well as maximized horsepower and torque.
Optimized Timing Maps
The timing maps are optimized for maximum power and efficiency.  Offering a cleaner running engine that also produces more horsepower and torque.
Optimized Boost Maps
The turbocharger boost maps are optimized for quicker turbo response, broader power band with more torque, and user selectable higher boost levels for maximum performance.
Rev & Speed Limiter
The rev and speed limiter are modified for higher rpm and speed capabilities.  We can also add a speed limiter for those who would like to limit the maximum speed of their vehicle.
Burble
Optional "Burble" map can be added to add that "sexy" deceleration sound.  This option can be added at no additional cost when requested.  For best results / most amount of burble, a free flowing exhaust system is needed.
Electronic Throttle Control
The throttle maps are optimized to achieve wide open throttle at all speeds and increase the driving experience through improved logic.
Power You Can Feel

The Adrenaline Rush That Makes the GT-R Come Alive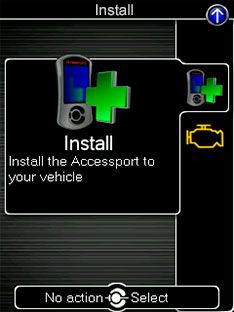 Simple Installation:

Everything is included for the simple installation!  Intuitive on-screen instructions identify your exact vehicle and available maps.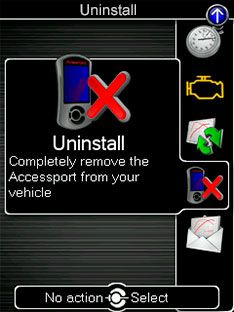 Simple Uninstall:

Revert your ECU to exactly as it was before with the easy to use Uninstall option from the main menu.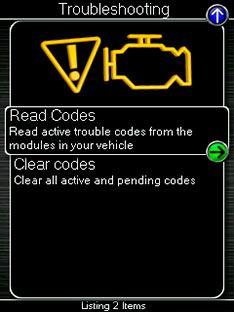 Trouble Codes

Read engine trouble codes to diagnose issues.  Clear them when resolved.  Prevent expensive trips to the dealership.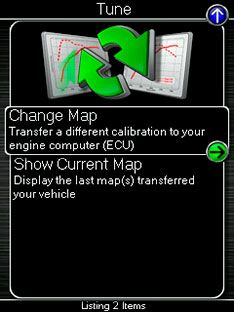 Change Maps:
Store up to 100 maps from our OTS map database or from your favorite COBB tuner and quickly switch between them for any need.
Gauges:
Use your Accessport as a gauge to monitor boost or any other live information, directly from the ECU.
Data Logging:

Record multiple data channels simultaneously for in-depth evaluation of engine performance.  Stores up to 10 hours.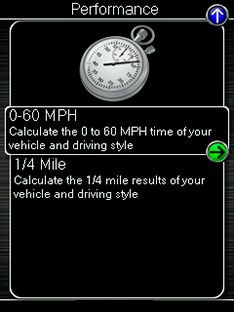 Performance Measuring:

Welcome to your own performance evaluation suite!  Measure 0-60 mph time, 60 foot and ¼ mile ET's. and Trap Speed.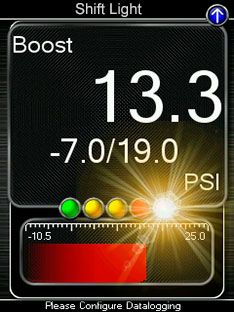 Shift Light:

Set custom RPM warning lights for perfect shifts every time.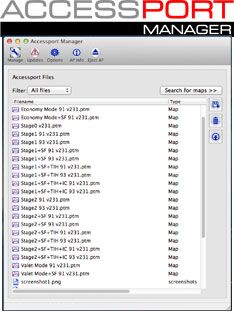 AP Manager:

Use your PC or Mac to manage maps, download recorded datalogs, or quickly update your Accessport.  
Purchasing Note:  AAM Competition Cobb AccessPORT GT-R Pro Tuning is non-refundable and non-returnable.  A significant amount of time and effort goes into each purchase.  When you purchase tuning please keep in mind that you are purchasing a block of time where we will troubleshoot and/or make adjustments to your vehicle.  If you miss your appointment you are not entitled to a refund, but you may reschedule for a different time. 

How Remote Tuning Works:  AAM Competition Cobb AccessPORT GT-R Pro Tuning is a straight forward process.  A laptop or desktop computer is required to complete the tuning.  Email sales@aamcompetition.com your vehicle's model year along with a full list of your vehicles upgrades (please feel free to submit your model year and list of upgrades using the form below).  Once received, we will send (typically within one day- but it can take as long as 3 or 4 days) you a file that is your vehicles new Pro Tuning File.  You copy this file from your email to your laptop or desktop computer.  An easy download of the Cobb AccessPORT Manager software (free download) to your computer is the next step.  Then, connect your Cobb AccessPORT to your computer with the supplied USB cable.  The Cobb AccessPORT Manager software will prompt you to check for firmware updates, and automatically update the Cobb AccessPORT if needed.  Next, using the Cobb AccessPORT Manager load your Pro Tuning File we email to you onto the Cobb AccessPORT.  Then, go to your vehicle and using the supplied cable connect one end of the cable to your vehicle and the other side of the cable to your Cobb AccessPORT.  The vehicle connector is very easy to get to, it is located right underneath the steering wheel.  Once connected the entire process of flashing (programming) your Pro Tuning File to your vehicle takes less than 2 minutes!  In 99% of the cases (simple bolt ons) this tune will be 100% perfect and this is the final step.  Those who have more upgrades done to their vehicle outside of simple/popular bolt ons we offer (at no additional charge to the remote tuning option selected above with this purchase) up to 6 revisions to your Pro Tuning rom file during this purchases remote tuning session.  These revisions are achieved through datalogs.  We will send you a list of parameters to datalog and then you email the datalog back to us, so that we can analyze your vehicles performance, and make adjustments (remotely tune your vehicle).  In the rare case more than 6 revisions are needed, we can offer additional revisions and support for $50/revision.
Installation Instructions

Installation Instructions can be downloaded here.    
Fitment
All Nissan GT-R 2008 to 2018

Financing
AAM Competition Financing!
Buy Now, Pay Later with Blispay
Blispay makes shopping at AAM Competition, LLC even easier.  It's the only payment option that gives you:
6 Months to Pay 
No Payments, No Interest on purchases over $199 if paid in full in 6 months.
+
2% Cash Back 
Blispay gives you 2% Cash Back on all purchases and works everywhere Visa is accepted.
How it works: 
Apply on your phone or computer at https://blispay.com/aamcompetition. 

If approved, you'll receive a digital Blispay Visa card which can be used to make purchases with us. 

You'll receive 6 months special financing on all purchases over $199 + 2% Cash Back. 
Interest will be charged to your account at your APR of 19.99% from the posting date if the purchase balance is not paid in full in six months.  Your account has a 3% foreign transaction fee and if you are charged interest it will be at least $2.00. 
For more info please visit blispay.com/faq.
The Blispay Visa® Card is issued by First Electronic Bank, Utah.
Learn more and apply now at blispay.com/aamcompetition.

Specifications
Cobb AccessPORT

AP3-NIS-005 | 2009-2014

or

AP3-NIS-006 TCM | 2009-2014

or

AP3-NIS-007 | 2015-2018

or

AP3-NIS-008 TCM | 2015-2018

GT-R Tuning Options

No Tuning Needed at This Time

or

AAM Competition Remote Tuning - Stock Injectors

or

AAM Competition Remote Tuning - up to 1300cc Injectors & Stock Turbochargers

or

AAM Competition Remote Tuning - up to 1300cc Injectors & OEM Style Turbocharger Upgrade

or

AAM Competition Remote Tuning - Larger than 1300cc Injectors

E85 Flex Fuel Tuning (Optional)

Pump Gas Only

or

E85 Flex Fuel Tuning - Requires selection of one of the above Tuning Options

To install this Web App in your iPhone/iPad press
and then Add to Home Screen.