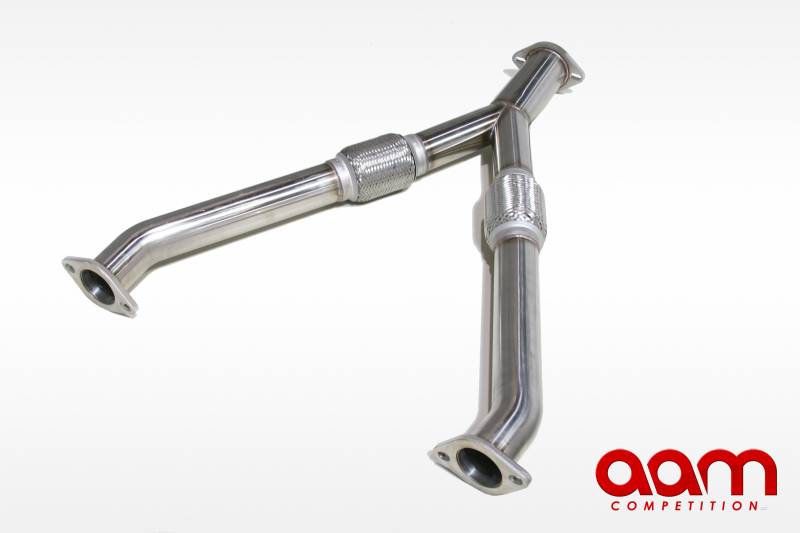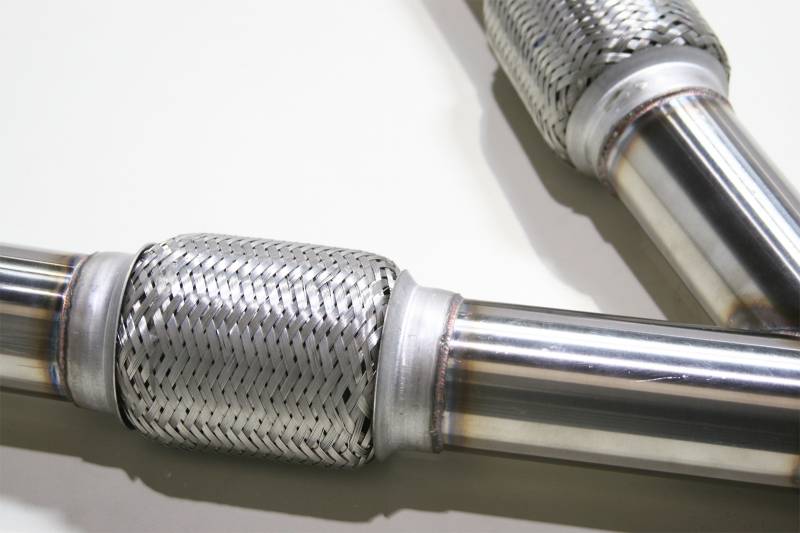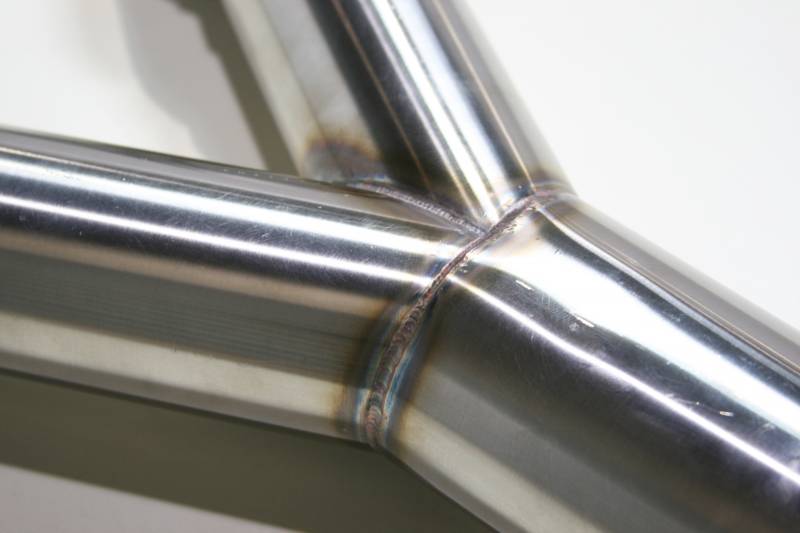 /9j/4AAQSkZJRgABAQAAAQABAAD/2wBDAAIBAQEBAQIBAQECAgICAgQDAgICAgUEBAMEBgUGBgYFBgYGBwkIBgcJBwYGCAsICQoKCgoKBggLDAsKDAkKCgr/2wBDAQICAgICAgUDAwUKBwYHCgoKCgoKCgoKCgoKCgoKCgoKCgoKCgoKCgoKCgoKCgoKCgoKCgoKCgoKCgoKCgoKCgr/wAARCABVAIADASIAAhEBAxEB/8QAHQAAAgIDAQEBAAAAAAAAAAAABwgGCQADBAUKAv/EAEIQAAECBQIEAgcEBwYHAAAAAAECAwQFBgcRAAgSITFBCRMUIkJRYXGBFTKRoRcjUmKCscEkJUNTcqIWM2ODktHw/8QAGgEAAgMBAQAAAAAAAAAAAAAAAwQBAgUABv/EADARAAIBAgMFBgUFAAAAAAAAAAECAAMRBCExEhNBUZEFIjJhsfBxgaHB0RQjQuHx/9oADAMBAAIRAxEAPwC7F9JU0UjUFrWDWpQdA5BXu7aIDaEkY1xTemm5m0QU9RyONVddoSFaxir7iZEoPQk3CAONspJ+IOl7vBYW3955GqXVdJUOvNoV6LEtnhcaURyII6/LTsXstdFzOlXhDo41w58xtIHNQ7gfTS0RkrfhHlNvIxzxzGNAIFrRhGubRDNnFcTHbruSfomdOLZhY2MVBRTa+Q40qISfqP5jT1T9yGlc/RFQ68w0cnjbKenHjmPqOeld8Qm0f2f9lXmpqFSy/DvpZj3GU4PFnLbhx3yMZ0e9v9bQd77CyupULT6ZBtBD6QeaHkDH5/10ojGlVt7tLOLrEF8Uyx6rQ3mYvLLJepMlqVKkzFLKMALOA4n5kYWPiNOP4DG81iLl8ZtpreeFKIRtEOzGFWf7K4sGGiRn/IeUkZ7IfH7Ote7S1cDudsPNaBbaBmLLJiJYVJyUPoBIT8M80/XVbG0O7U/2931gKgdS63E09FmGmcGSUmJglqLbjSvkFKT8OJJ7a1KTgt5GLMCRYy+Tf9RsdLYGUblIWVgPSqIMnrqEZHLyirhLnySSFpP7LgOprspu4IyFXbWdTBLpZSlcviOLk80oZQofNOB8xqVWgntIblrJt/a8c3MZdP5I1LZws4V5wW1/ZIs+5S2zwKz7acdtJ/R6Kq2yXKjLY1FHqfmNGRJ9FdBPmRcqUv1VY7lGQfr8NHrrddviMj9vx0g6Z/j0lkDjWBlI/PWpaSemvJtlXEvuJRsJUsviEuea0PN4eysdfr117qm0q545+/S4IIhJy8u41+Fp6ka3KSDr8EZ5HUypM0LQMYPQ653UJBwP5a7FJI6DWh9rIyNWFrSBFakviWSFkpbrOyFQwSsesqXxLD+PklRQr8tTOR+I1tSjkJTUFXzOQLPIifSCJZQP40pUn89JDNd3tiKbjDC7m/DRr+3EQk/rI6mI6NhWAT7YZdAaPPpyOvVp+7/hr3SKWaF3rVHRj684hKxpxLzYPuU40EZ+ZJ0VsLWAuPz6Sm9S9iI+8o3A7cLoMlmiL6UjM1uD1WIaoIfzM+7gUoKz9ND67tmICPZiqgk8OUuNoK1JbRlDo9/LvpZl7Goa70OmZW4u/ZG5bKgTDhMY3Dxah25EEg/xDXhTHZHudtFEGKktjrlSIMjJibf1i6+xj3hpDqwflw6XejUvCrUTnJJdi3kFX9EzSiJmgKRGwq20k+yrHqq+YONLZsJrmNtpdGcWOqpzym5g4tDSXDgIimyQf/IDP00SY+eXJpJ9QqO79ZypxKsLaralUugK9xXwAn6K0MqptLUNa3FF1qSuNTEXNUPtvhMsihDcbicYV5bhyCQMHnpDE4auSGURpKqMLGTqpty9E2muhMKciXkq82II41jmhzOFp9wHf6nVfW/6mZFSl4v0y0Utt2U1E4t54sKHAVk4dQMdM54h8dMvuMtpcydLeqSaWknyIlRKkxMvLUQzx5+9lKskHv8APS/XKtLDXaoWIpGHm7iZvDjzYOXvo9GV53QoKHy2efTIzoVFK1MgF/iDl0ham7qISFN+cenwFN70FMYeP29V/PkuQ8BBqLCw9hb0qdIKlJ7lUO4UvgjmELe92nG8S21VSIp+T7taVlvpE+t/Feg1nBNjAmEsXyU7+8koUFj3BSh7Ovn52/Rl/wDaNeuTVsmTxsnmtOxyXEw01ZUhuJhycKaJPJSFJUpB7EL19G+0LcxR25ixcO5N4IxcOJU1AT6DiCCp+TRKVJh4hWT6ymF8bDhH7KldxrRp4xFcLVGuR84k1ByNpZHtkV65VJJk1Src1D8nmcOiKlL6l5C4dzmn6pJwR8/dpu1AY4knkdVCTORXx2fXZntjGVtuwdMTpUwpWNjYd0I+znl59FLmOEnBCgMjHre8aso2lXzh72W0homM4G5jCNJS+2l0KC0Y5KH8jnmNQrMHKkS7IdkNzhPW0FHIONaXEEHGOY11EEHGtbycp4h20WCI4zmI7HWtae2t6hka1qTxDVgJWfNdau/PiO2Vhkwtqt287jIJCvVgHp85EMLTy9UsvlbePpqax/iIblohot7g9kNr7hsDk9ERVDtQ0S4e6vSIEtLz8TnQAgVBCw4hSm1E9W1lJ/LUlk9a1ZKEgy6p4xAzjhW5xj8FaUXF4tOIPxEPag2oIhZkW8rw355EZuNs1uXbKO6GOoGtlPNNZ6qDEc2T17Bz66PVit2u3eGShG37xfK0o94qKmZXc2nYptsHskvQy3m8DueEDSmsXdnz7Yan8mlE0bPJSYqCGT9RrW6rb/VAJqqx8M0pf33ZW7wH58sHRV7TxA8S9Df1nfp6DaHqJaxRG5/xGJrK2zQd2rGXzlilYbZg6igTEODv+qcUy4T8MZ1vq++MsQlxndp4Q0ZBpdaIi5vTkpUhsYOAQttODnrkL79dVNiyW12ZviOpqvqipuKBy0VrJS2r4HH9dEy1NYbz7QOAbdt+808pCf1MG/PHkoA93AVqR+WjL2nhT412fkR9RIOCc+E3+d/WPPBR/hH1iFQ0kulcu1kdnDkO9GPllknsUqDgI1tnHh22mvTK23rG75qFq51SVAM1Gyw087+yAWyFg4xnI+mlqRv+8UOUSr0e7Vn7c3Xg+HhcVO6Zgoh11PfLjYbcJ+PXXixPiE7Qnmkwe5Pwwo6jY3iAVNLfVDEwKkEn2W3gtHXPfUu/Z+IW20Oo+9jIFLE0TxEO9UeGfvcoxbdMTzb9Kq2pyIzlUqmzMWy2n3ht710cuhQQdSbbLC3T2bRMRRtHWWmUVEOl2HNPz1lxKGBEI/WIU4jPC2SEL4VdwCnJzoETDfPtbs9baFuhtn3L3flrxn6G4mjJp5Yd8pKCSBEoc8tWB7ASCSfWwAdEyye7rdRUkqmVdeH1fxNfylEYqNntHz+EQ5OWCVcTj70K4VKic59d+HWoEIHqoAA0oCqWW5N/py96ekZuxW7f779Yf7m7bb31lt/XWNOxlS1BcsOriItmYKHo0XDkcPoQYV6rbPD7j5iiAoq4sEBjaVVkPT9Svi0cfNaWr6DJ+3rb1A6oRIUn76oTix6W1yPJOH0DkpKgOItptD8Wi113IWHpG+EBDUjVAeLL6UNrEItQ9olWS1k55KPLRq3EbNNtm7aQtO3Do+GejEhL0qqaULDMdDLHNDjT6OZxyIzkaKuGF/3b+XvjAviGY2WD6yu96narWzTVy4X7JmajwB5X/LdUORwe5z25Ee7R2g42DmMMmMgIpDzSxlDjasg6r63Q2Rv1tMgTMLnQcdcq3qWwlyvZdCJVO5OAQEqjmBgRbY/zUkOAe0fu6yxO7KtbfQUHOqQrCHqmmowZhXGX/MS6gdQhRweJPdtYStPcDRmpugvqOcECraa8pYK43hRIPx1pUkp0P7O7oLaXjl6BAzNuFjhgOwjy+EpV7ufQ/A/idENSR01w0lDlKPE7FLEV1Dqfkbq4ZS+bbktjQpOPfg5GonUXhoTFhS10fcVJIPJmYQ5GD80/+tK3TV3ro0q6l+UT1sKTzy0pyGV+LaiPy0TqV3+31p/gamMdMIhtOOSy1Fp/PhXrABt4Wj3dOont1Hsb3FU0omCppmZoSfvQEQlRP8JwdD+f2yuVRr5aquhZrBY6+fBLAH1xjR4onxS1wziG6nk8teXgApeU5BrJ/wC4OHP10aqW3/2IrCXo/wCIJHHwfHjjUlpEU18eaCeX00QPUHnI3dMnKIG5hJ4VOlB9xz/XXKv0ptRXDPoUR05YP4jVhsa/swvK2WFM0y8+tXrea0mHeP19U/TXizjw9NvtXsGIp6OjpY45zQuCi0vN/QKB/nrt+dCJG5toYhrt17g0kjjls/mDKU9AzFkj8FctQ8blLmV9VrMFPZy5GwkK+OFmLbJS4rPtcPXPTTQbnfDrntv6Si5tTdxoaKShB8tiMhlNOK5cgCMgnS8WosBVdGzNiZVNLGH0CEdmxaZiErWplBKEkpB4kjIWenXGh0t1iq1gLkep0l2erQpgkmx9BrIhfOoKkq2r4VmPY8sthS0QTTPltsceOLCOxwAM9eZ1qt3dC4Vmqwg6zoCp42TTOXvByEjIF9Tbjagc5SpJBB0abPW8ll1phG1tWKV+dHxChDvqGeBI6cj26D6a47q7bYuSuLjGodLsNzKIlgZT9R7J05Sco52NBl0/uCqXfvNqc401m/Ed27bwZQ1RW9SEFJV2UJbl126fgUpccV0T6ewjAfHdTqcLxzPF3ay226beh4f1Jwz8XIWLnW7jlFcoqGSxfpUrcbIBSpp9sFbCz7TSwBz5AHOaTZxRMdJYjKEKPDzTjRm2g+I1uP2czhJoOrX3JMtwCYU/HrLsHGo7odZVlKhj4a06WKSouy8AVAMvq20+MHs83NPN0FVE5TSU+jElhyTVOEiHfURhSEvH1FZ5jhWEntjUL3P+FO7LoiPu5sWmUDJJjHqERNKLjDxSqa9/1YzwtKPUEYI9lSemq9P0m+G9v9mENOHH/wBB9yo1whTmVv09HvkdV49eE4jy4hxJHcDrowW53SeIb4VkXLpFdSSv1fbmJc/u4ORQjoR5jI9eEjGuLhyDyScj90aep0yvepHXgeMXqA8RfzGs4ZVdyoKUr5dCXLpyZ0VW0EohyVxmW3VYPVlasCJR+6cL93H100difEAndKtMSe5RRMJbxeWiZNE4QR1Cu7ah3B5fAaIFMXW2AeLlbtqnZ5CwxnaYfzGIONKGZpL14+8y4PvgHsMg9wNJ3ur2Obs9kkZFVrIhGXDoFAJXOZbDlcygGh0TEs8w6gD2jnHZSemqNQSobL3W5H7GStUgd7Mc/wAyqVmJCuvM/HXWy6zj1k4+I06dS7ArCVEVOSVmYyV09DBxRUjP+lzP89DyqfDYq2G4nqHuLBRiQfUZmMMppR/iTkflryz4eoNBNOLmotPILeUqHuUMj89cC5PCsueaxChlwdHIZRaV+KCNFOqtn24uj+N2Kt6/GtI/xpW6l8Y9+Ac/lofTeTT+n3zCz6TxkC4k4KIuHW2f9wGgEMhzynZTmhqsr+Sj+7qri1Njo1GJTEJx/GM/nr3af3RXdo91K4daTwnPHL416FV+GVJ/LUfU6FjOM65oltlaT5gzqwqNpOhBrvfdcqsqXEgm9RTlIbcSvy4xluJQcdRxowr8Rrjp7dpAziHegIpiGQ/GStEA8ppkoWE8LbZxxDi+6FHhHck6GsxlsM6k4Rz14MykbKxzB5cx8D7x8dEQKhuMjr85VnfQ5jSWgW8sVb25Vt5fMqEiYaGebgWwh+EUClZ4fbT8/rqDVtSNWW6jVS2q5QfIV6ofCctOj5/0Olq2sb0ausvNWZdNpphlJSgPvZLTqeyXgOh/6g+o76sStheK025SmPsx5LAjnGAYiWRK0qKgR95B6LT7iNEwwbD0woznVGFVi0R65FrKenrioymm0sur+9DrV6ivl7tBCsrcLgIpcNEwamXEnlxDr8tPjfnaZOKZU5UFuuJ+GzxOQK1ZUj/Se/yOl6qWDamKlyeoJeUuoyFJcRwrQfr004uxUzGsAQy6xaeCaU3E+Z6Ol1KT0Unl/wDfHTFbXvFTvhttlDlAxcRCVbQUYeGa0HVyPSoB1B6lvPrMr9y0FKgcddD+tLdPw7bj8EPPZxkDHrJGhpOaUa4lFhPrg4KSOuj0sTVw+R0kbIY5Syu2tvtsm9eFTWHh6XOVQFdsRSYt23FRRaGov0gdpbMjguoz/hKKVHl1Omv21+KRuGsZUsHt83k2unM0iGMw8bNXocNxjPYcbZSA8nHU5yc556oTpyo6vtvMRM6ei3oV5DgU24ysggg5BBHT56sf2TeMJBVRTiLe7+5ZD1tJZYwPsecvtD7WliU8sIiDzdQAc8DnEDgYI1r0MRQxI2WF/fAwD0je4yMMjDywoc+Z13Qr6l4Cux651ms1iTU1nbDvKAJxrJpJJDUcMqFn0ihIxs9W4qHS4P8AcNZrNda4zkWF4Oat2X7ca1CnYi3jMveWMl6VOqYOfkk4/LQSvb4eFE0dI3qhpW4EzaQ2kqELFwyHh8uIFJ1ms0CtSp7sm2ctYGKTOIL7Pj3oHzePyllPFw4zj4a8qISlSeIjrrNZpFCSgJgmyBnmxEM0teQCDkaktsbu1fbCYsPySYOlhqIQUMB4oLSiQOJtQ5tn5cj3Gs1miL4hKHK0sv2q34qy6yY2kK5ZajHZbDJWiYfdW8knGFpAwSP2hjW+/W3yhK3hH5m/DmFjWmyURUOkcXQnmO+s1mpYldISwORiVTxlUsmT8tLpcDKygKIxnB1DqppeVzRpUWGvJeTz40DrrNZp9c1F4qcmMgMclk5l7rCVjhyVkczqPTuVpl+HIV5SQofdx01ms0G5SrZYde9Tzn//2Q==

/9j/4AAQSkZJRgABAQAAAQABAAD/2wBDAAIBAQEBAQIBAQECAgICAgQDAgICAgUEBAMEBgUGBgYFBgYGBwkIBgcJBwYGCAsICQoKCgoKBggLDAsKDAkKCgr/2wBDAQICAgICAgUDAwUKBwYHCgoKCgoKCgoKCgoKCgoKCgoKCgoKCgoKCgoKCgoKCgoKCgoKCgoKCgoKCgoKCgoKCgr/wAARCABVAIADASIAAhEBAxEB/8QAHQAAAgIDAQEBAAAAAAAAAAAABwgGCQADBAUKAv/EAEIQAAECBQIEAgcEBwYHAAAAAAECAwQFBgcRAAgSITFBCRMUIkJRYXGBFTKRoRcjUmKCscEkJUNTcqIWM2ODktHw/8QAGgEAAgMBAQAAAAAAAAAAAAAAAwQBAgUABv/EADARAAIBAgMFBgUFAAAAAAAAAAECAAMRBCExEhNBUZEFIjJhsfBxgaHB0RQjQuHx/9oADAMBAAIRAxEAPwC7F9JU0UjUFrWDWpQdA5BXu7aIDaEkY1xTemm5m0QU9RyONVddoSFaxir7iZEoPQk3CAONspJ+IOl7vBYW3955GqXVdJUOvNoV6LEtnhcaURyII6/LTsXstdFzOlXhDo41w58xtIHNQ7gfTS0RkrfhHlNvIxzxzGNAIFrRhGubRDNnFcTHbruSfomdOLZhY2MVBRTa+Q40qISfqP5jT1T9yGlc/RFQ68w0cnjbKenHjmPqOeld8Qm0f2f9lXmpqFSy/DvpZj3GU4PFnLbhx3yMZ0e9v9bQd77CyupULT6ZBtBD6QeaHkDH5/10ojGlVt7tLOLrEF8Uyx6rQ3mYvLLJepMlqVKkzFLKMALOA4n5kYWPiNOP4DG81iLl8ZtpreeFKIRtEOzGFWf7K4sGGiRn/IeUkZ7IfH7Ote7S1cDudsPNaBbaBmLLJiJYVJyUPoBIT8M80/XVbG0O7U/2931gKgdS63E09FmGmcGSUmJglqLbjSvkFKT8OJJ7a1KTgt5GLMCRYy+Tf9RsdLYGUblIWVgPSqIMnrqEZHLyirhLnySSFpP7LgOprspu4IyFXbWdTBLpZSlcviOLk80oZQofNOB8xqVWgntIblrJt/a8c3MZdP5I1LZws4V5wW1/ZIs+5S2zwKz7acdtJ/R6Kq2yXKjLY1FHqfmNGRJ9FdBPmRcqUv1VY7lGQfr8NHrrddviMj9vx0g6Z/j0lkDjWBlI/PWpaSemvJtlXEvuJRsJUsviEuea0PN4eysdfr117qm0q545+/S4IIhJy8u41+Fp6ka3KSDr8EZ5HUypM0LQMYPQ653UJBwP5a7FJI6DWh9rIyNWFrSBFakviWSFkpbrOyFQwSsesqXxLD+PklRQr8tTOR+I1tSjkJTUFXzOQLPIifSCJZQP40pUn89JDNd3tiKbjDC7m/DRr+3EQk/rI6mI6NhWAT7YZdAaPPpyOvVp+7/hr3SKWaF3rVHRj684hKxpxLzYPuU40EZ+ZJ0VsLWAuPz6Sm9S9iI+8o3A7cLoMlmiL6UjM1uD1WIaoIfzM+7gUoKz9ND67tmICPZiqgk8OUuNoK1JbRlDo9/LvpZl7Goa70OmZW4u/ZG5bKgTDhMY3Dxah25EEg/xDXhTHZHudtFEGKktjrlSIMjJibf1i6+xj3hpDqwflw6XejUvCrUTnJJdi3kFX9EzSiJmgKRGwq20k+yrHqq+YONLZsJrmNtpdGcWOqpzym5g4tDSXDgIimyQf/IDP00SY+eXJpJ9QqO79ZypxKsLaralUugK9xXwAn6K0MqptLUNa3FF1qSuNTEXNUPtvhMsihDcbicYV5bhyCQMHnpDE4auSGURpKqMLGTqpty9E2muhMKciXkq82II41jmhzOFp9wHf6nVfW/6mZFSl4v0y0Utt2U1E4t54sKHAVk4dQMdM54h8dMvuMtpcydLeqSaWknyIlRKkxMvLUQzx5+9lKskHv8APS/XKtLDXaoWIpGHm7iZvDjzYOXvo9GV53QoKHy2efTIzoVFK1MgF/iDl0ham7qISFN+cenwFN70FMYeP29V/PkuQ8BBqLCw9hb0qdIKlJ7lUO4UvgjmELe92nG8S21VSIp+T7taVlvpE+t/Feg1nBNjAmEsXyU7+8koUFj3BSh7Ovn52/Rl/wDaNeuTVsmTxsnmtOxyXEw01ZUhuJhycKaJPJSFJUpB7EL19G+0LcxR25ixcO5N4IxcOJU1AT6DiCCp+TRKVJh4hWT6ymF8bDhH7KldxrRp4xFcLVGuR84k1ByNpZHtkV65VJJk1Src1D8nmcOiKlL6l5C4dzmn6pJwR8/dpu1AY4knkdVCTORXx2fXZntjGVtuwdMTpUwpWNjYd0I+znl59FLmOEnBCgMjHre8aso2lXzh72W0homM4G5jCNJS+2l0KC0Y5KH8jnmNQrMHKkS7IdkNzhPW0FHIONaXEEHGOY11EEHGtbycp4h20WCI4zmI7HWtae2t6hka1qTxDVgJWfNdau/PiO2Vhkwtqt287jIJCvVgHp85EMLTy9UsvlbePpqax/iIblohot7g9kNr7hsDk9ERVDtQ0S4e6vSIEtLz8TnQAgVBCw4hSm1E9W1lJ/LUlk9a1ZKEgy6p4xAzjhW5xj8FaUXF4tOIPxEPag2oIhZkW8rw355EZuNs1uXbKO6GOoGtlPNNZ6qDEc2T17Bz66PVit2u3eGShG37xfK0o94qKmZXc2nYptsHskvQy3m8DueEDSmsXdnz7Yan8mlE0bPJSYqCGT9RrW6rb/VAJqqx8M0pf33ZW7wH58sHRV7TxA8S9Df1nfp6DaHqJaxRG5/xGJrK2zQd2rGXzlilYbZg6igTEODv+qcUy4T8MZ1vq++MsQlxndp4Q0ZBpdaIi5vTkpUhsYOAQttODnrkL79dVNiyW12ZviOpqvqipuKBy0VrJS2r4HH9dEy1NYbz7QOAbdt+808pCf1MG/PHkoA93AVqR+WjL2nhT412fkR9RIOCc+E3+d/WPPBR/hH1iFQ0kulcu1kdnDkO9GPllknsUqDgI1tnHh22mvTK23rG75qFq51SVAM1Gyw087+yAWyFg4xnI+mlqRv+8UOUSr0e7Vn7c3Xg+HhcVO6Zgoh11PfLjYbcJ+PXXixPiE7Qnmkwe5Pwwo6jY3iAVNLfVDEwKkEn2W3gtHXPfUu/Z+IW20Oo+9jIFLE0TxEO9UeGfvcoxbdMTzb9Kq2pyIzlUqmzMWy2n3ht710cuhQQdSbbLC3T2bRMRRtHWWmUVEOl2HNPz1lxKGBEI/WIU4jPC2SEL4VdwCnJzoETDfPtbs9baFuhtn3L3flrxn6G4mjJp5Yd8pKCSBEoc8tWB7ASCSfWwAdEyye7rdRUkqmVdeH1fxNfylEYqNntHz+EQ5OWCVcTj70K4VKic59d+HWoEIHqoAA0oCqWW5N/py96ekZuxW7f779Yf7m7bb31lt/XWNOxlS1BcsOriItmYKHo0XDkcPoQYV6rbPD7j5iiAoq4sEBjaVVkPT9Svi0cfNaWr6DJ+3rb1A6oRIUn76oTix6W1yPJOH0DkpKgOItptD8Wi113IWHpG+EBDUjVAeLL6UNrEItQ9olWS1k55KPLRq3EbNNtm7aQtO3Do+GejEhL0qqaULDMdDLHNDjT6OZxyIzkaKuGF/3b+XvjAviGY2WD6yu96narWzTVy4X7JmajwB5X/LdUORwe5z25Ee7R2g42DmMMmMgIpDzSxlDjasg6r63Q2Rv1tMgTMLnQcdcq3qWwlyvZdCJVO5OAQEqjmBgRbY/zUkOAe0fu6yxO7KtbfQUHOqQrCHqmmowZhXGX/MS6gdQhRweJPdtYStPcDRmpugvqOcECraa8pYK43hRIPx1pUkp0P7O7oLaXjl6BAzNuFjhgOwjy+EpV7ufQ/A/idENSR01w0lDlKPE7FLEV1Dqfkbq4ZS+bbktjQpOPfg5GonUXhoTFhS10fcVJIPJmYQ5GD80/+tK3TV3ro0q6l+UT1sKTzy0pyGV+LaiPy0TqV3+31p/gamMdMIhtOOSy1Fp/PhXrABt4Wj3dOont1Hsb3FU0omCppmZoSfvQEQlRP8JwdD+f2yuVRr5aquhZrBY6+fBLAH1xjR4onxS1wziG6nk8teXgApeU5BrJ/wC4OHP10aqW3/2IrCXo/wCIJHHwfHjjUlpEU18eaCeX00QPUHnI3dMnKIG5hJ4VOlB9xz/XXKv0ptRXDPoUR05YP4jVhsa/swvK2WFM0y8+tXrea0mHeP19U/TXizjw9NvtXsGIp6OjpY45zQuCi0vN/QKB/nrt+dCJG5toYhrt17g0kjjls/mDKU9AzFkj8FctQ8blLmV9VrMFPZy5GwkK+OFmLbJS4rPtcPXPTTQbnfDrntv6Si5tTdxoaKShB8tiMhlNOK5cgCMgnS8WosBVdGzNiZVNLGH0CEdmxaZiErWplBKEkpB4kjIWenXGh0t1iq1gLkep0l2erQpgkmx9BrIhfOoKkq2r4VmPY8sthS0QTTPltsceOLCOxwAM9eZ1qt3dC4Vmqwg6zoCp42TTOXvByEjIF9Tbjagc5SpJBB0abPW8ll1phG1tWKV+dHxChDvqGeBI6cj26D6a47q7bYuSuLjGodLsNzKIlgZT9R7J05Sco52NBl0/uCqXfvNqc401m/Ed27bwZQ1RW9SEFJV2UJbl126fgUpccV0T6ewjAfHdTqcLxzPF3ay226beh4f1Jwz8XIWLnW7jlFcoqGSxfpUrcbIBSpp9sFbCz7TSwBz5AHOaTZxRMdJYjKEKPDzTjRm2g+I1uP2czhJoOrX3JMtwCYU/HrLsHGo7odZVlKhj4a06WKSouy8AVAMvq20+MHs83NPN0FVE5TSU+jElhyTVOEiHfURhSEvH1FZ5jhWEntjUL3P+FO7LoiPu5sWmUDJJjHqERNKLjDxSqa9/1YzwtKPUEYI9lSemq9P0m+G9v9mENOHH/wBB9yo1whTmVv09HvkdV49eE4jy4hxJHcDrowW53SeIb4VkXLpFdSSv1fbmJc/u4ORQjoR5jI9eEjGuLhyDyScj90aep0yvepHXgeMXqA8RfzGs4ZVdyoKUr5dCXLpyZ0VW0EohyVxmW3VYPVlasCJR+6cL93H100difEAndKtMSe5RRMJbxeWiZNE4QR1Cu7ah3B5fAaIFMXW2AeLlbtqnZ5CwxnaYfzGIONKGZpL14+8y4PvgHsMg9wNJ3ur2Obs9kkZFVrIhGXDoFAJXOZbDlcygGh0TEs8w6gD2jnHZSemqNQSobL3W5H7GStUgd7Mc/wAyqVmJCuvM/HXWy6zj1k4+I06dS7ArCVEVOSVmYyV09DBxRUjP+lzP89DyqfDYq2G4nqHuLBRiQfUZmMMppR/iTkflryz4eoNBNOLmotPILeUqHuUMj89cC5PCsueaxChlwdHIZRaV+KCNFOqtn24uj+N2Kt6/GtI/xpW6l8Y9+Ac/lofTeTT+n3zCz6TxkC4k4KIuHW2f9wGgEMhzynZTmhqsr+Sj+7qri1Njo1GJTEJx/GM/nr3af3RXdo91K4daTwnPHL416FV+GVJ/LUfU6FjOM65oltlaT5gzqwqNpOhBrvfdcqsqXEgm9RTlIbcSvy4xluJQcdRxowr8Rrjp7dpAziHegIpiGQ/GStEA8ppkoWE8LbZxxDi+6FHhHck6GsxlsM6k4Rz14MykbKxzB5cx8D7x8dEQKhuMjr85VnfQ5jSWgW8sVb25Vt5fMqEiYaGebgWwh+EUClZ4fbT8/rqDVtSNWW6jVS2q5QfIV6ofCctOj5/0Olq2sb0ausvNWZdNpphlJSgPvZLTqeyXgOh/6g+o76sStheK025SmPsx5LAjnGAYiWRK0qKgR95B6LT7iNEwwbD0woznVGFVi0R65FrKenrioymm0sur+9DrV6ivl7tBCsrcLgIpcNEwamXEnlxDr8tPjfnaZOKZU5UFuuJ+GzxOQK1ZUj/Se/yOl6qWDamKlyeoJeUuoyFJcRwrQfr004uxUzGsAQy6xaeCaU3E+Z6Ol1KT0Unl/wDfHTFbXvFTvhttlDlAxcRCVbQUYeGa0HVyPSoB1B6lvPrMr9y0FKgcddD+tLdPw7bj8EPPZxkDHrJGhpOaUa4lFhPrg4KSOuj0sTVw+R0kbIY5Syu2tvtsm9eFTWHh6XOVQFdsRSYt23FRRaGov0gdpbMjguoz/hKKVHl1Omv21+KRuGsZUsHt83k2unM0iGMw8bNXocNxjPYcbZSA8nHU5yc556oTpyo6vtvMRM6ei3oV5DgU24ysggg5BBHT56sf2TeMJBVRTiLe7+5ZD1tJZYwPsecvtD7WliU8sIiDzdQAc8DnEDgYI1r0MRQxI2WF/fAwD0je4yMMjDywoc+Z13Qr6l4Cux651ms1iTU1nbDvKAJxrJpJJDUcMqFn0ihIxs9W4qHS4P8AcNZrNda4zkWF4Oat2X7ca1CnYi3jMveWMl6VOqYOfkk4/LQSvb4eFE0dI3qhpW4EzaQ2kqELFwyHh8uIFJ1ms0CtSp7sm2ctYGKTOIL7Pj3oHzePyllPFw4zj4a8qISlSeIjrrNZpFCSgJgmyBnmxEM0teQCDkaktsbu1fbCYsPySYOlhqIQUMB4oLSiQOJtQ5tn5cj3Gs1miL4hKHK0sv2q34qy6yY2kK5ZajHZbDJWiYfdW8knGFpAwSP2hjW+/W3yhK3hH5m/DmFjWmyURUOkcXQnmO+s1mpYldISwORiVTxlUsmT8tLpcDKygKIxnB1DqppeVzRpUWGvJeTz40DrrNZp9c1F4qcmMgMclk5l7rCVjhyVkczqPTuVpl+HIV5SQofdx01ms0G5SrZYde9Tzn//2Q==

/9j/4AAQSkZJRgABAQAAAQABAAD/2wBDAAIBAQEBAQIBAQECAgICAgQDAgICAgUEBAMEBgUGBgYFBgYGBwkIBgcJBwYGCAsICQoKCgoKBggLDAsKDAkKCgr/2wBDAQICAgICAgUDAwUKBwYHCgoKCgoKCgoKCgoKCgoKCgoKCgoKCgoKCgoKCgoKCgoKCgoKCgoKCgoKCgoKCgoKCgr/wAARCABVAIADASIAAhEBAxEB/8QAHQAAAgIDAQEBAAAAAAAAAAAABwgGCQADBAUKAv/EAEIQAAECBQIEAgcEBwYHAAAAAAECAwQFBgcRAAgSITFBCRMUIkJRYXGBFTKRoRcjUmKCscEkJUNTcqIWM2ODktHw/8QAGgEAAgMBAQAAAAAAAAAAAAAAAwQBAgUABv/EADARAAIBAgMFBgUFAAAAAAAAAAECAAMRBCExEhNBUZEFIjJhsfBxgaHB0RQjQuHx/9oADAMBAAIRAxEAPwC7F9JU0UjUFrWDWpQdA5BXu7aIDaEkY1xTemm5m0QU9RyONVddoSFaxir7iZEoPQk3CAONspJ+IOl7vBYW3955GqXVdJUOvNoV6LEtnhcaURyII6/LTsXstdFzOlXhDo41w58xtIHNQ7gfTS0RkrfhHlNvIxzxzGNAIFrRhGubRDNnFcTHbruSfomdOLZhY2MVBRTa+Q40qISfqP5jT1T9yGlc/RFQ68w0cnjbKenHjmPqOeld8Qm0f2f9lXmpqFSy/DvpZj3GU4PFnLbhx3yMZ0e9v9bQd77CyupULT6ZBtBD6QeaHkDH5/10ojGlVt7tLOLrEF8Uyx6rQ3mYvLLJepMlqVKkzFLKMALOA4n5kYWPiNOP4DG81iLl8ZtpreeFKIRtEOzGFWf7K4sGGiRn/IeUkZ7IfH7Ote7S1cDudsPNaBbaBmLLJiJYVJyUPoBIT8M80/XVbG0O7U/2931gKgdS63E09FmGmcGSUmJglqLbjSvkFKT8OJJ7a1KTgt5GLMCRYy+Tf9RsdLYGUblIWVgPSqIMnrqEZHLyirhLnySSFpP7LgOprspu4IyFXbWdTBLpZSlcviOLk80oZQofNOB8xqVWgntIblrJt/a8c3MZdP5I1LZws4V5wW1/ZIs+5S2zwKz7acdtJ/R6Kq2yXKjLY1FHqfmNGRJ9FdBPmRcqUv1VY7lGQfr8NHrrddviMj9vx0g6Z/j0lkDjWBlI/PWpaSemvJtlXEvuJRsJUsviEuea0PN4eysdfr117qm0q545+/S4IIhJy8u41+Fp6ka3KSDr8EZ5HUypM0LQMYPQ653UJBwP5a7FJI6DWh9rIyNWFrSBFakviWSFkpbrOyFQwSsesqXxLD+PklRQr8tTOR+I1tSjkJTUFXzOQLPIifSCJZQP40pUn89JDNd3tiKbjDC7m/DRr+3EQk/rI6mI6NhWAT7YZdAaPPpyOvVp+7/hr3SKWaF3rVHRj684hKxpxLzYPuU40EZ+ZJ0VsLWAuPz6Sm9S9iI+8o3A7cLoMlmiL6UjM1uD1WIaoIfzM+7gUoKz9ND67tmICPZiqgk8OUuNoK1JbRlDo9/LvpZl7Goa70OmZW4u/ZG5bKgTDhMY3Dxah25EEg/xDXhTHZHudtFEGKktjrlSIMjJibf1i6+xj3hpDqwflw6XejUvCrUTnJJdi3kFX9EzSiJmgKRGwq20k+yrHqq+YONLZsJrmNtpdGcWOqpzym5g4tDSXDgIimyQf/IDP00SY+eXJpJ9QqO79ZypxKsLaralUugK9xXwAn6K0MqptLUNa3FF1qSuNTEXNUPtvhMsihDcbicYV5bhyCQMHnpDE4auSGURpKqMLGTqpty9E2muhMKciXkq82II41jmhzOFp9wHf6nVfW/6mZFSl4v0y0Utt2U1E4t54sKHAVk4dQMdM54h8dMvuMtpcydLeqSaWknyIlRKkxMvLUQzx5+9lKskHv8APS/XKtLDXaoWIpGHm7iZvDjzYOXvo9GV53QoKHy2efTIzoVFK1MgF/iDl0ham7qISFN+cenwFN70FMYeP29V/PkuQ8BBqLCw9hb0qdIKlJ7lUO4UvgjmELe92nG8S21VSIp+T7taVlvpE+t/Feg1nBNjAmEsXyU7+8koUFj3BSh7Ovn52/Rl/wDaNeuTVsmTxsnmtOxyXEw01ZUhuJhycKaJPJSFJUpB7EL19G+0LcxR25ixcO5N4IxcOJU1AT6DiCCp+TRKVJh4hWT6ymF8bDhH7KldxrRp4xFcLVGuR84k1ByNpZHtkV65VJJk1Src1D8nmcOiKlL6l5C4dzmn6pJwR8/dpu1AY4knkdVCTORXx2fXZntjGVtuwdMTpUwpWNjYd0I+znl59FLmOEnBCgMjHre8aso2lXzh72W0homM4G5jCNJS+2l0KC0Y5KH8jnmNQrMHKkS7IdkNzhPW0FHIONaXEEHGOY11EEHGtbycp4h20WCI4zmI7HWtae2t6hka1qTxDVgJWfNdau/PiO2Vhkwtqt287jIJCvVgHp85EMLTy9UsvlbePpqax/iIblohot7g9kNr7hsDk9ERVDtQ0S4e6vSIEtLz8TnQAgVBCw4hSm1E9W1lJ/LUlk9a1ZKEgy6p4xAzjhW5xj8FaUXF4tOIPxEPag2oIhZkW8rw355EZuNs1uXbKO6GOoGtlPNNZ6qDEc2T17Bz66PVit2u3eGShG37xfK0o94qKmZXc2nYptsHskvQy3m8DueEDSmsXdnz7Yan8mlE0bPJSYqCGT9RrW6rb/VAJqqx8M0pf33ZW7wH58sHRV7TxA8S9Df1nfp6DaHqJaxRG5/xGJrK2zQd2rGXzlilYbZg6igTEODv+qcUy4T8MZ1vq++MsQlxndp4Q0ZBpdaIi5vTkpUhsYOAQttODnrkL79dVNiyW12ZviOpqvqipuKBy0VrJS2r4HH9dEy1NYbz7QOAbdt+808pCf1MG/PHkoA93AVqR+WjL2nhT412fkR9RIOCc+E3+d/WPPBR/hH1iFQ0kulcu1kdnDkO9GPllknsUqDgI1tnHh22mvTK23rG75qFq51SVAM1Gyw087+yAWyFg4xnI+mlqRv+8UOUSr0e7Vn7c3Xg+HhcVO6Zgoh11PfLjYbcJ+PXXixPiE7Qnmkwe5Pwwo6jY3iAVNLfVDEwKkEn2W3gtHXPfUu/Z+IW20Oo+9jIFLE0TxEO9UeGfvcoxbdMTzb9Kq2pyIzlUqmzMWy2n3ht710cuhQQdSbbLC3T2bRMRRtHWWmUVEOl2HNPz1lxKGBEI/WIU4jPC2SEL4VdwCnJzoETDfPtbs9baFuhtn3L3flrxn6G4mjJp5Yd8pKCSBEoc8tWB7ASCSfWwAdEyye7rdRUkqmVdeH1fxNfylEYqNntHz+EQ5OWCVcTj70K4VKic59d+HWoEIHqoAA0oCqWW5N/py96ekZuxW7f779Yf7m7bb31lt/XWNOxlS1BcsOriItmYKHo0XDkcPoQYV6rbPD7j5iiAoq4sEBjaVVkPT9Svi0cfNaWr6DJ+3rb1A6oRIUn76oTix6W1yPJOH0DkpKgOItptD8Wi113IWHpG+EBDUjVAeLL6UNrEItQ9olWS1k55KPLRq3EbNNtm7aQtO3Do+GejEhL0qqaULDMdDLHNDjT6OZxyIzkaKuGF/3b+XvjAviGY2WD6yu96narWzTVy4X7JmajwB5X/LdUORwe5z25Ee7R2g42DmMMmMgIpDzSxlDjasg6r63Q2Rv1tMgTMLnQcdcq3qWwlyvZdCJVO5OAQEqjmBgRbY/zUkOAe0fu6yxO7KtbfQUHOqQrCHqmmowZhXGX/MS6gdQhRweJPdtYStPcDRmpugvqOcECraa8pYK43hRIPx1pUkp0P7O7oLaXjl6BAzNuFjhgOwjy+EpV7ufQ/A/idENSR01w0lDlKPE7FLEV1Dqfkbq4ZS+bbktjQpOPfg5GonUXhoTFhS10fcVJIPJmYQ5GD80/+tK3TV3ro0q6l+UT1sKTzy0pyGV+LaiPy0TqV3+31p/gamMdMIhtOOSy1Fp/PhXrABt4Wj3dOont1Hsb3FU0omCppmZoSfvQEQlRP8JwdD+f2yuVRr5aquhZrBY6+fBLAH1xjR4onxS1wziG6nk8teXgApeU5BrJ/wC4OHP10aqW3/2IrCXo/wCIJHHwfHjjUlpEU18eaCeX00QPUHnI3dMnKIG5hJ4VOlB9xz/XXKv0ptRXDPoUR05YP4jVhsa/swvK2WFM0y8+tXrea0mHeP19U/TXizjw9NvtXsGIp6OjpY45zQuCi0vN/QKB/nrt+dCJG5toYhrt17g0kjjls/mDKU9AzFkj8FctQ8blLmV9VrMFPZy5GwkK+OFmLbJS4rPtcPXPTTQbnfDrntv6Si5tTdxoaKShB8tiMhlNOK5cgCMgnS8WosBVdGzNiZVNLGH0CEdmxaZiErWplBKEkpB4kjIWenXGh0t1iq1gLkep0l2erQpgkmx9BrIhfOoKkq2r4VmPY8sthS0QTTPltsceOLCOxwAM9eZ1qt3dC4Vmqwg6zoCp42TTOXvByEjIF9Tbjagc5SpJBB0abPW8ll1phG1tWKV+dHxChDvqGeBI6cj26D6a47q7bYuSuLjGodLsNzKIlgZT9R7J05Sco52NBl0/uCqXfvNqc401m/Ed27bwZQ1RW9SEFJV2UJbl126fgUpccV0T6ewjAfHdTqcLxzPF3ay226beh4f1Jwz8XIWLnW7jlFcoqGSxfpUrcbIBSpp9sFbCz7TSwBz5AHOaTZxRMdJYjKEKPDzTjRm2g+I1uP2czhJoOrX3JMtwCYU/HrLsHGo7odZVlKhj4a06WKSouy8AVAMvq20+MHs83NPN0FVE5TSU+jElhyTVOEiHfURhSEvH1FZ5jhWEntjUL3P+FO7LoiPu5sWmUDJJjHqERNKLjDxSqa9/1YzwtKPUEYI9lSemq9P0m+G9v9mENOHH/wBB9yo1whTmVv09HvkdV49eE4jy4hxJHcDrowW53SeIb4VkXLpFdSSv1fbmJc/u4ORQjoR5jI9eEjGuLhyDyScj90aep0yvepHXgeMXqA8RfzGs4ZVdyoKUr5dCXLpyZ0VW0EohyVxmW3VYPVlasCJR+6cL93H100difEAndKtMSe5RRMJbxeWiZNE4QR1Cu7ah3B5fAaIFMXW2AeLlbtqnZ5CwxnaYfzGIONKGZpL14+8y4PvgHsMg9wNJ3ur2Obs9kkZFVrIhGXDoFAJXOZbDlcygGh0TEs8w6gD2jnHZSemqNQSobL3W5H7GStUgd7Mc/wAyqVmJCuvM/HXWy6zj1k4+I06dS7ArCVEVOSVmYyV09DBxRUjP+lzP89DyqfDYq2G4nqHuLBRiQfUZmMMppR/iTkflryz4eoNBNOLmotPILeUqHuUMj89cC5PCsueaxChlwdHIZRaV+KCNFOqtn24uj+N2Kt6/GtI/xpW6l8Y9+Ac/lofTeTT+n3zCz6TxkC4k4KIuHW2f9wGgEMhzynZTmhqsr+Sj+7qri1Njo1GJTEJx/GM/nr3af3RXdo91K4daTwnPHL416FV+GVJ/LUfU6FjOM65oltlaT5gzqwqNpOhBrvfdcqsqXEgm9RTlIbcSvy4xluJQcdRxowr8Rrjp7dpAziHegIpiGQ/GStEA8ppkoWE8LbZxxDi+6FHhHck6GsxlsM6k4Rz14MykbKxzB5cx8D7x8dEQKhuMjr85VnfQ5jSWgW8sVb25Vt5fMqEiYaGebgWwh+EUClZ4fbT8/rqDVtSNWW6jVS2q5QfIV6ofCctOj5/0Olq2sb0ausvNWZdNpphlJSgPvZLTqeyXgOh/6g+o76sStheK025SmPsx5LAjnGAYiWRK0qKgR95B6LT7iNEwwbD0woznVGFVi0R65FrKenrioymm0sur+9DrV6ivl7tBCsrcLgIpcNEwamXEnlxDr8tPjfnaZOKZU5UFuuJ+GzxOQK1ZUj/Se/yOl6qWDamKlyeoJeUuoyFJcRwrQfr004uxUzGsAQy6xaeCaU3E+Z6Ol1KT0Unl/wDfHTFbXvFTvhttlDlAxcRCVbQUYeGa0HVyPSoB1B6lvPrMr9y0FKgcddD+tLdPw7bj8EPPZxkDHrJGhpOaUa4lFhPrg4KSOuj0sTVw+R0kbIY5Syu2tvtsm9eFTWHh6XOVQFdsRSYt23FRRaGov0gdpbMjguoz/hKKVHl1Omv21+KRuGsZUsHt83k2unM0iGMw8bNXocNxjPYcbZSA8nHU5yc556oTpyo6vtvMRM6ei3oV5DgU24ysggg5BBHT56sf2TeMJBVRTiLe7+5ZD1tJZYwPsecvtD7WliU8sIiDzdQAc8DnEDgYI1r0MRQxI2WF/fAwD0je4yMMjDywoc+Z13Qr6l4Cux651ms1iTU1nbDvKAJxrJpJJDUcMqFn0ihIxs9W4qHS4P8AcNZrNda4zkWF4Oat2X7ca1CnYi3jMveWMl6VOqYOfkk4/LQSvb4eFE0dI3qhpW4EzaQ2kqELFwyHh8uIFJ1ms0CtSp7sm2ctYGKTOIL7Pj3oHzePyllPFw4zj4a8qISlSeIjrrNZpFCSgJgmyBnmxEM0teQCDkaktsbu1fbCYsPySYOlhqIQUMB4oLSiQOJtQ5tn5cj3Gs1miL4hKHK0sv2q34qy6yY2kK5ZajHZbDJWiYfdW8knGFpAwSP2hjW+/W3yhK3hH5m/DmFjWmyURUOkcXQnmO+s1mpYldISwORiVTxlUsmT8tLpcDKygKIxnB1DqppeVzRpUWGvJeTz40DrrNZp9c1F4qcmMgMclk5l7rCVjhyVkczqPTuVpl+HIV5SQofdx01ms0G5SrZYde9Tzn//2Q==

/9j/4AAQSkZJRgABAQAAAQABAAD/2wBDAAIBAQEBAQIBAQECAgICAgQDAgICAgUEBAMEBgUGBgYFBgYGBwkIBgcJBwYGCAsICQoKCgoKBggLDAsKDAkKCgr/2wBDAQICAgICAgUDAwUKBwYHCgoKCgoKCgoKCgoKCgoKCgoKCgoKCgoKCgoKCgoKCgoKCgoKCgoKCgoKCgoKCgoKCgr/wAARCABVAIADASIAAhEBAxEB/8QAHQAAAgIDAQEBAAAAAAAAAAAABwgGCQADBAUKAv/EAEIQAAECBQIEAgcEBwYHAAAAAAECAwQFBgcRAAgSITFBCRMUIkJRYXGBFTKRoRcjUmKCscEkJUNTcqIWM2ODktHw/8QAGgEAAgMBAQAAAAAAAAAAAAAAAwQBAgUABv/EADARAAIBAgMFBgUFAAAAAAAAAAECAAMRBCExEhNBUZEFIjJhsfBxgaHB0RQjQuHx/9oADAMBAAIRAxEAPwC7F9JU0UjUFrWDWpQdA5BXu7aIDaEkY1xTemm5m0QU9RyONVddoSFaxir7iZEoPQk3CAONspJ+IOl7vBYW3955GqXVdJUOvNoV6LEtnhcaURyII6/LTsXstdFzOlXhDo41w58xtIHNQ7gfTS0RkrfhHlNvIxzxzGNAIFrRhGubRDNnFcTHbruSfomdOLZhY2MVBRTa+Q40qISfqP5jT1T9yGlc/RFQ68w0cnjbKenHjmPqOeld8Qm0f2f9lXmpqFSy/DvpZj3GU4PFnLbhx3yMZ0e9v9bQd77CyupULT6ZBtBD6QeaHkDH5/10ojGlVt7tLOLrEF8Uyx6rQ3mYvLLJepMlqVKkzFLKMALOA4n5kYWPiNOP4DG81iLl8ZtpreeFKIRtEOzGFWf7K4sGGiRn/IeUkZ7IfH7Ote7S1cDudsPNaBbaBmLLJiJYVJyUPoBIT8M80/XVbG0O7U/2931gKgdS63E09FmGmcGSUmJglqLbjSvkFKT8OJJ7a1KTgt5GLMCRYy+Tf9RsdLYGUblIWVgPSqIMnrqEZHLyirhLnySSFpP7LgOprspu4IyFXbWdTBLpZSlcviOLk80oZQofNOB8xqVWgntIblrJt/a8c3MZdP5I1LZws4V5wW1/ZIs+5S2zwKz7acdtJ/R6Kq2yXKjLY1FHqfmNGRJ9FdBPmRcqUv1VY7lGQfr8NHrrddviMj9vx0g6Z/j0lkDjWBlI/PWpaSemvJtlXEvuJRsJUsviEuea0PN4eysdfr117qm0q545+/S4IIhJy8u41+Fp6ka3KSDr8EZ5HUypM0LQMYPQ653UJBwP5a7FJI6DWh9rIyNWFrSBFakviWSFkpbrOyFQwSsesqXxLD+PklRQr8tTOR+I1tSjkJTUFXzOQLPIifSCJZQP40pUn89JDNd3tiKbjDC7m/DRr+3EQk/rI6mI6NhWAT7YZdAaPPpyOvVp+7/hr3SKWaF3rVHRj684hKxpxLzYPuU40EZ+ZJ0VsLWAuPz6Sm9S9iI+8o3A7cLoMlmiL6UjM1uD1WIaoIfzM+7gUoKz9ND67tmICPZiqgk8OUuNoK1JbRlDo9/LvpZl7Goa70OmZW4u/ZG5bKgTDhMY3Dxah25EEg/xDXhTHZHudtFEGKktjrlSIMjJibf1i6+xj3hpDqwflw6XejUvCrUTnJJdi3kFX9EzSiJmgKRGwq20k+yrHqq+YONLZsJrmNtpdGcWOqpzym5g4tDSXDgIimyQf/IDP00SY+eXJpJ9QqO79ZypxKsLaralUugK9xXwAn6K0MqptLUNa3FF1qSuNTEXNUPtvhMsihDcbicYV5bhyCQMHnpDE4auSGURpKqMLGTqpty9E2muhMKciXkq82II41jmhzOFp9wHf6nVfW/6mZFSl4v0y0Utt2U1E4t54sKHAVk4dQMdM54h8dMvuMtpcydLeqSaWknyIlRKkxMvLUQzx5+9lKskHv8APS/XKtLDXaoWIpGHm7iZvDjzYOXvo9GV53QoKHy2efTIzoVFK1MgF/iDl0ham7qISFN+cenwFN70FMYeP29V/PkuQ8BBqLCw9hb0qdIKlJ7lUO4UvgjmELe92nG8S21VSIp+T7taVlvpE+t/Feg1nBNjAmEsXyU7+8koUFj3BSh7Ovn52/Rl/wDaNeuTVsmTxsnmtOxyXEw01ZUhuJhycKaJPJSFJUpB7EL19G+0LcxR25ixcO5N4IxcOJU1AT6DiCCp+TRKVJh4hWT6ymF8bDhH7KldxrRp4xFcLVGuR84k1ByNpZHtkV65VJJk1Src1D8nmcOiKlL6l5C4dzmn6pJwR8/dpu1AY4knkdVCTORXx2fXZntjGVtuwdMTpUwpWNjYd0I+znl59FLmOEnBCgMjHre8aso2lXzh72W0homM4G5jCNJS+2l0KC0Y5KH8jnmNQrMHKkS7IdkNzhPW0FHIONaXEEHGOY11EEHGtbycp4h20WCI4zmI7HWtae2t6hka1qTxDVgJWfNdau/PiO2Vhkwtqt287jIJCvVgHp85EMLTy9UsvlbePpqax/iIblohot7g9kNr7hsDk9ERVDtQ0S4e6vSIEtLz8TnQAgVBCw4hSm1E9W1lJ/LUlk9a1ZKEgy6p4xAzjhW5xj8FaUXF4tOIPxEPag2oIhZkW8rw355EZuNs1uXbKO6GOoGtlPNNZ6qDEc2T17Bz66PVit2u3eGShG37xfK0o94qKmZXc2nYptsHskvQy3m8DueEDSmsXdnz7Yan8mlE0bPJSYqCGT9RrW6rb/VAJqqx8M0pf33ZW7wH58sHRV7TxA8S9Df1nfp6DaHqJaxRG5/xGJrK2zQd2rGXzlilYbZg6igTEODv+qcUy4T8MZ1vq++MsQlxndp4Q0ZBpdaIi5vTkpUhsYOAQttODnrkL79dVNiyW12ZviOpqvqipuKBy0VrJS2r4HH9dEy1NYbz7QOAbdt+808pCf1MG/PHkoA93AVqR+WjL2nhT412fkR9RIOCc+E3+d/WPPBR/hH1iFQ0kulcu1kdnDkO9GPllknsUqDgI1tnHh22mvTK23rG75qFq51SVAM1Gyw087+yAWyFg4xnI+mlqRv+8UOUSr0e7Vn7c3Xg+HhcVO6Zgoh11PfLjYbcJ+PXXixPiE7Qnmkwe5Pwwo6jY3iAVNLfVDEwKkEn2W3gtHXPfUu/Z+IW20Oo+9jIFLE0TxEO9UeGfvcoxbdMTzb9Kq2pyIzlUqmzMWy2n3ht710cuhQQdSbbLC3T2bRMRRtHWWmUVEOl2HNPz1lxKGBEI/WIU4jPC2SEL4VdwCnJzoETDfPtbs9baFuhtn3L3flrxn6G4mjJp5Yd8pKCSBEoc8tWB7ASCSfWwAdEyye7rdRUkqmVdeH1fxNfylEYqNntHz+EQ5OWCVcTj70K4VKic59d+HWoEIHqoAA0oCqWW5N/py96ekZuxW7f779Yf7m7bb31lt/XWNOxlS1BcsOriItmYKHo0XDkcPoQYV6rbPD7j5iiAoq4sEBjaVVkPT9Svi0cfNaWr6DJ+3rb1A6oRIUn76oTix6W1yPJOH0DkpKgOItptD8Wi113IWHpG+EBDUjVAeLL6UNrEItQ9olWS1k55KPLRq3EbNNtm7aQtO3Do+GejEhL0qqaULDMdDLHNDjT6OZxyIzkaKuGF/3b+XvjAviGY2WD6yu96narWzTVy4X7JmajwB5X/LdUORwe5z25Ee7R2g42DmMMmMgIpDzSxlDjasg6r63Q2Rv1tMgTMLnQcdcq3qWwlyvZdCJVO5OAQEqjmBgRbY/zUkOAe0fu6yxO7KtbfQUHOqQrCHqmmowZhXGX/MS6gdQhRweJPdtYStPcDRmpugvqOcECraa8pYK43hRIPx1pUkp0P7O7oLaXjl6BAzNuFjhgOwjy+EpV7ufQ/A/idENSR01w0lDlKPE7FLEV1Dqfkbq4ZS+bbktjQpOPfg5GonUXhoTFhS10fcVJIPJmYQ5GD80/+tK3TV3ro0q6l+UT1sKTzy0pyGV+LaiPy0TqV3+31p/gamMdMIhtOOSy1Fp/PhXrABt4Wj3dOont1Hsb3FU0omCppmZoSfvQEQlRP8JwdD+f2yuVRr5aquhZrBY6+fBLAH1xjR4onxS1wziG6nk8teXgApeU5BrJ/wC4OHP10aqW3/2IrCXo/wCIJHHwfHjjUlpEU18eaCeX00QPUHnI3dMnKIG5hJ4VOlB9xz/XXKv0ptRXDPoUR05YP4jVhsa/swvK2WFM0y8+tXrea0mHeP19U/TXizjw9NvtXsGIp6OjpY45zQuCi0vN/QKB/nrt+dCJG5toYhrt17g0kjjls/mDKU9AzFkj8FctQ8blLmV9VrMFPZy5GwkK+OFmLbJS4rPtcPXPTTQbnfDrntv6Si5tTdxoaKShB8tiMhlNOK5cgCMgnS8WosBVdGzNiZVNLGH0CEdmxaZiErWplBKEkpB4kjIWenXGh0t1iq1gLkep0l2erQpgkmx9BrIhfOoKkq2r4VmPY8sthS0QTTPltsceOLCOxwAM9eZ1qt3dC4Vmqwg6zoCp42TTOXvByEjIF9Tbjagc5SpJBB0abPW8ll1phG1tWKV+dHxChDvqGeBI6cj26D6a47q7bYuSuLjGodLsNzKIlgZT9R7J05Sco52NBl0/uCqXfvNqc401m/Ed27bwZQ1RW9SEFJV2UJbl126fgUpccV0T6ewjAfHdTqcLxzPF3ay226beh4f1Jwz8XIWLnW7jlFcoqGSxfpUrcbIBSpp9sFbCz7TSwBz5AHOaTZxRMdJYjKEKPDzTjRm2g+I1uP2czhJoOrX3JMtwCYU/HrLsHGo7odZVlKhj4a06WKSouy8AVAMvq20+MHs83NPN0FVE5TSU+jElhyTVOEiHfURhSEvH1FZ5jhWEntjUL3P+FO7LoiPu5sWmUDJJjHqERNKLjDxSqa9/1YzwtKPUEYI9lSemq9P0m+G9v9mENOHH/wBB9yo1whTmVv09HvkdV49eE4jy4hxJHcDrowW53SeIb4VkXLpFdSSv1fbmJc/u4ORQjoR5jI9eEjGuLhyDyScj90aep0yvepHXgeMXqA8RfzGs4ZVdyoKUr5dCXLpyZ0VW0EohyVxmW3VYPVlasCJR+6cL93H100difEAndKtMSe5RRMJbxeWiZNE4QR1Cu7ah3B5fAaIFMXW2AeLlbtqnZ5CwxnaYfzGIONKGZpL14+8y4PvgHsMg9wNJ3ur2Obs9kkZFVrIhGXDoFAJXOZbDlcygGh0TEs8w6gD2jnHZSemqNQSobL3W5H7GStUgd7Mc/wAyqVmJCuvM/HXWy6zj1k4+I06dS7ArCVEVOSVmYyV09DBxRUjP+lzP89DyqfDYq2G4nqHuLBRiQfUZmMMppR/iTkflryz4eoNBNOLmotPILeUqHuUMj89cC5PCsueaxChlwdHIZRaV+KCNFOqtn24uj+N2Kt6/GtI/xpW6l8Y9+Ac/lofTeTT+n3zCz6TxkC4k4KIuHW2f9wGgEMhzynZTmhqsr+Sj+7qri1Njo1GJTEJx/GM/nr3af3RXdo91K4daTwnPHL416FV+GVJ/LUfU6FjOM65oltlaT5gzqwqNpOhBrvfdcqsqXEgm9RTlIbcSvy4xluJQcdRxowr8Rrjp7dpAziHegIpiGQ/GStEA8ppkoWE8LbZxxDi+6FHhHck6GsxlsM6k4Rz14MykbKxzB5cx8D7x8dEQKhuMjr85VnfQ5jSWgW8sVb25Vt5fMqEiYaGebgWwh+EUClZ4fbT8/rqDVtSNWW6jVS2q5QfIV6ofCctOj5/0Olq2sb0ausvNWZdNpphlJSgPvZLTqeyXgOh/6g+o76sStheK025SmPsx5LAjnGAYiWRK0qKgR95B6LT7iNEwwbD0woznVGFVi0R65FrKenrioymm0sur+9DrV6ivl7tBCsrcLgIpcNEwamXEnlxDr8tPjfnaZOKZU5UFuuJ+GzxOQK1ZUj/Se/yOl6qWDamKlyeoJeUuoyFJcRwrQfr004uxUzGsAQy6xaeCaU3E+Z6Ol1KT0Unl/wDfHTFbXvFTvhttlDlAxcRCVbQUYeGa0HVyPSoB1B6lvPrMr9y0FKgcddD+tLdPw7bj8EPPZxkDHrJGhpOaUa4lFhPrg4KSOuj0sTVw+R0kbIY5Syu2tvtsm9eFTWHh6XOVQFdsRSYt23FRRaGov0gdpbMjguoz/hKKVHl1Omv21+KRuGsZUsHt83k2unM0iGMw8bNXocNxjPYcbZSA8nHU5yc556oTpyo6vtvMRM6ei3oV5DgU24ysggg5BBHT56sf2TeMJBVRTiLe7+5ZD1tJZYwPsecvtD7WliU8sIiDzdQAc8DnEDgYI1r0MRQxI2WF/fAwD0je4yMMjDywoc+Z13Qr6l4Cux651ms1iTU1nbDvKAJxrJpJJDUcMqFn0ihIxs9W4qHS4P8AcNZrNda4zkWF4Oat2X7ca1CnYi3jMveWMl6VOqYOfkk4/LQSvb4eFE0dI3qhpW4EzaQ2kqELFwyHh8uIFJ1ms0CtSp7sm2ctYGKTOIL7Pj3oHzePyllPFw4zj4a8qISlSeIjrrNZpFCSgJgmyBnmxEM0teQCDkaktsbu1fbCYsPySYOlhqIQUMB4oLSiQOJtQ5tn5cj3Gs1miL4hKHK0sv2q34qy6yY2kK5ZajHZbDJWiYfdW8knGFpAwSP2hjW+/W3yhK3hH5m/DmFjWmyURUOkcXQnmO+s1mpYldISwORiVTxlUsmT8tLpcDKygKIxnB1DqppeVzRpUWGvJeTz40DrrNZp9c1F4qcmMgMclk5l7rCVjhyVkczqPTuVpl+HIV5SQofdx01ms0G5SrZYde9Tzn//2Q==

/9j/4AAQSkZJRgABAQAAAQABAAD/2wBDAAIBAQEBAQIBAQECAgICAgQDAgICAgUEBAMEBgUGBgYFBgYGBwkIBgcJBwYGCAsICQoKCgoKBggLDAsKDAkKCgr/2wBDAQICAgICAgUDAwUKBwYHCgoKCgoKCgoKCgoKCgoKCgoKCgoKCgoKCgoKCgoKCgoKCgoKCgoKCgoKCgoKCgoKCgr/wAARCABVAIADASIAAhEBAxEB/8QAHQAAAgIDAQEBAAAAAAAAAAAABwgGCQADBAUKAv/EAEIQAAECBQIEAgcEBwYHAAAAAAECAwQFBgcRAAgSITFBCRMUIkJRYXGBFTKRoRcjUmKCscEkJUNTcqIWM2ODktHw/8QAGgEAAgMBAQAAAAAAAAAAAAAAAwQBAgUABv/EADARAAIBAgMFBgUFAAAAAAAAAAECAAMRBCExEhNBUZEFIjJhsfBxgaHB0RQjQuHx/9oADAMBAAIRAxEAPwC7F9JU0UjUFrWDWpQdA5BXu7aIDaEkY1xTemm5m0QU9RyONVddoSFaxir7iZEoPQk3CAONspJ+IOl7vBYW3955GqXVdJUOvNoV6LEtnhcaURyII6/LTsXstdFzOlXhDo41w58xtIHNQ7gfTS0RkrfhHlNvIxzxzGNAIFrRhGubRDNnFcTHbruSfomdOLZhY2MVBRTa+Q40qISfqP5jT1T9yGlc/RFQ68w0cnjbKenHjmPqOeld8Qm0f2f9lXmpqFSy/DvpZj3GU4PFnLbhx3yMZ0e9v9bQd77CyupULT6ZBtBD6QeaHkDH5/10ojGlVt7tLOLrEF8Uyx6rQ3mYvLLJepMlqVKkzFLKMALOA4n5kYWPiNOP4DG81iLl8ZtpreeFKIRtEOzGFWf7K4sGGiRn/IeUkZ7IfH7Ote7S1cDudsPNaBbaBmLLJiJYVJyUPoBIT8M80/XVbG0O7U/2931gKgdS63E09FmGmcGSUmJglqLbjSvkFKT8OJJ7a1KTgt5GLMCRYy+Tf9RsdLYGUblIWVgPSqIMnrqEZHLyirhLnySSFpP7LgOprspu4IyFXbWdTBLpZSlcviOLk80oZQofNOB8xqVWgntIblrJt/a8c3MZdP5I1LZws4V5wW1/ZIs+5S2zwKz7acdtJ/R6Kq2yXKjLY1FHqfmNGRJ9FdBPmRcqUv1VY7lGQfr8NHrrddviMj9vx0g6Z/j0lkDjWBlI/PWpaSemvJtlXEvuJRsJUsviEuea0PN4eysdfr117qm0q545+/S4IIhJy8u41+Fp6ka3KSDr8EZ5HUypM0LQMYPQ653UJBwP5a7FJI6DWh9rIyNWFrSBFakviWSFkpbrOyFQwSsesqXxLD+PklRQr8tTOR+I1tSjkJTUFXzOQLPIifSCJZQP40pUn89JDNd3tiKbjDC7m/DRr+3EQk/rI6mI6NhWAT7YZdAaPPpyOvVp+7/hr3SKWaF3rVHRj684hKxpxLzYPuU40EZ+ZJ0VsLWAuPz6Sm9S9iI+8o3A7cLoMlmiL6UjM1uD1WIaoIfzM+7gUoKz9ND67tmICPZiqgk8OUuNoK1JbRlDo9/LvpZl7Goa70OmZW4u/ZG5bKgTDhMY3Dxah25EEg/xDXhTHZHudtFEGKktjrlSIMjJibf1i6+xj3hpDqwflw6XejUvCrUTnJJdi3kFX9EzSiJmgKRGwq20k+yrHqq+YONLZsJrmNtpdGcWOqpzym5g4tDSXDgIimyQf/IDP00SY+eXJpJ9QqO79ZypxKsLaralUugK9xXwAn6K0MqptLUNa3FF1qSuNTEXNUPtvhMsihDcbicYV5bhyCQMHnpDE4auSGURpKqMLGTqpty9E2muhMKciXkq82II41jmhzOFp9wHf6nVfW/6mZFSl4v0y0Utt2U1E4t54sKHAVk4dQMdM54h8dMvuMtpcydLeqSaWknyIlRKkxMvLUQzx5+9lKskHv8APS/XKtLDXaoWIpGHm7iZvDjzYOXvo9GV53QoKHy2efTIzoVFK1MgF/iDl0ham7qISFN+cenwFN70FMYeP29V/PkuQ8BBqLCw9hb0qdIKlJ7lUO4UvgjmELe92nG8S21VSIp+T7taVlvpE+t/Feg1nBNjAmEsXyU7+8koUFj3BSh7Ovn52/Rl/wDaNeuTVsmTxsnmtOxyXEw01ZUhuJhycKaJPJSFJUpB7EL19G+0LcxR25ixcO5N4IxcOJU1AT6DiCCp+TRKVJh4hWT6ymF8bDhH7KldxrRp4xFcLVGuR84k1ByNpZHtkV65VJJk1Src1D8nmcOiKlL6l5C4dzmn6pJwR8/dpu1AY4knkdVCTORXx2fXZntjGVtuwdMTpUwpWNjYd0I+znl59FLmOEnBCgMjHre8aso2lXzh72W0homM4G5jCNJS+2l0KC0Y5KH8jnmNQrMHKkS7IdkNzhPW0FHIONaXEEHGOY11EEHGtbycp4h20WCI4zmI7HWtae2t6hka1qTxDVgJWfNdau/PiO2Vhkwtqt287jIJCvVgHp85EMLTy9UsvlbePpqax/iIblohot7g9kNr7hsDk9ERVDtQ0S4e6vSIEtLz8TnQAgVBCw4hSm1E9W1lJ/LUlk9a1ZKEgy6p4xAzjhW5xj8FaUXF4tOIPxEPag2oIhZkW8rw355EZuNs1uXbKO6GOoGtlPNNZ6qDEc2T17Bz66PVit2u3eGShG37xfK0o94qKmZXc2nYptsHskvQy3m8DueEDSmsXdnz7Yan8mlE0bPJSYqCGT9RrW6rb/VAJqqx8M0pf33ZW7wH58sHRV7TxA8S9Df1nfp6DaHqJaxRG5/xGJrK2zQd2rGXzlilYbZg6igTEODv+qcUy4T8MZ1vq++MsQlxndp4Q0ZBpdaIi5vTkpUhsYOAQttODnrkL79dVNiyW12ZviOpqvqipuKBy0VrJS2r4HH9dEy1NYbz7QOAbdt+808pCf1MG/PHkoA93AVqR+WjL2nhT412fkR9RIOCc+E3+d/WPPBR/hH1iFQ0kulcu1kdnDkO9GPllknsUqDgI1tnHh22mvTK23rG75qFq51SVAM1Gyw087+yAWyFg4xnI+mlqRv+8UOUSr0e7Vn7c3Xg+HhcVO6Zgoh11PfLjYbcJ+PXXixPiE7Qnmkwe5Pwwo6jY3iAVNLfVDEwKkEn2W3gtHXPfUu/Z+IW20Oo+9jIFLE0TxEO9UeGfvcoxbdMTzb9Kq2pyIzlUqmzMWy2n3ht710cuhQQdSbbLC3T2bRMRRtHWWmUVEOl2HNPz1lxKGBEI/WIU4jPC2SEL4VdwCnJzoETDfPtbs9baFuhtn3L3flrxn6G4mjJp5Yd8pKCSBEoc8tWB7ASCSfWwAdEyye7rdRUkqmVdeH1fxNfylEYqNntHz+EQ5OWCVcTj70K4VKic59d+HWoEIHqoAA0oCqWW5N/py96ekZuxW7f779Yf7m7bb31lt/XWNOxlS1BcsOriItmYKHo0XDkcPoQYV6rbPD7j5iiAoq4sEBjaVVkPT9Svi0cfNaWr6DJ+3rb1A6oRIUn76oTix6W1yPJOH0DkpKgOItptD8Wi113IWHpG+EBDUjVAeLL6UNrEItQ9olWS1k55KPLRq3EbNNtm7aQtO3Do+GejEhL0qqaULDMdDLHNDjT6OZxyIzkaKuGF/3b+XvjAviGY2WD6yu96narWzTVy4X7JmajwB5X/LdUORwe5z25Ee7R2g42DmMMmMgIpDzSxlDjasg6r63Q2Rv1tMgTMLnQcdcq3qWwlyvZdCJVO5OAQEqjmBgRbY/zUkOAe0fu6yxO7KtbfQUHOqQrCHqmmowZhXGX/MS6gdQhRweJPdtYStPcDRmpugvqOcECraa8pYK43hRIPx1pUkp0P7O7oLaXjl6BAzNuFjhgOwjy+EpV7ufQ/A/idENSR01w0lDlKPE7FLEV1Dqfkbq4ZS+bbktjQpOPfg5GonUXhoTFhS10fcVJIPJmYQ5GD80/+tK3TV3ro0q6l+UT1sKTzy0pyGV+LaiPy0TqV3+31p/gamMdMIhtOOSy1Fp/PhXrABt4Wj3dOont1Hsb3FU0omCppmZoSfvQEQlRP8JwdD+f2yuVRr5aquhZrBY6+fBLAH1xjR4onxS1wziG6nk8teXgApeU5BrJ/wC4OHP10aqW3/2IrCXo/wCIJHHwfHjjUlpEU18eaCeX00QPUHnI3dMnKIG5hJ4VOlB9xz/XXKv0ptRXDPoUR05YP4jVhsa/swvK2WFM0y8+tXrea0mHeP19U/TXizjw9NvtXsGIp6OjpY45zQuCi0vN/QKB/nrt+dCJG5toYhrt17g0kjjls/mDKU9AzFkj8FctQ8blLmV9VrMFPZy5GwkK+OFmLbJS4rPtcPXPTTQbnfDrntv6Si5tTdxoaKShB8tiMhlNOK5cgCMgnS8WosBVdGzNiZVNLGH0CEdmxaZiErWplBKEkpB4kjIWenXGh0t1iq1gLkep0l2erQpgkmx9BrIhfOoKkq2r4VmPY8sthS0QTTPltsceOLCOxwAM9eZ1qt3dC4Vmqwg6zoCp42TTOXvByEjIF9Tbjagc5SpJBB0abPW8ll1phG1tWKV+dHxChDvqGeBI6cj26D6a47q7bYuSuLjGodLsNzKIlgZT9R7J05Sco52NBl0/uCqXfvNqc401m/Ed27bwZQ1RW9SEFJV2UJbl126fgUpccV0T6ewjAfHdTqcLxzPF3ay226beh4f1Jwz8XIWLnW7jlFcoqGSxfpUrcbIBSpp9sFbCz7TSwBz5AHOaTZxRMdJYjKEKPDzTjRm2g+I1uP2czhJoOrX3JMtwCYU/HrLsHGo7odZVlKhj4a06WKSouy8AVAMvq20+MHs83NPN0FVE5TSU+jElhyTVOEiHfURhSEvH1FZ5jhWEntjUL3P+FO7LoiPu5sWmUDJJjHqERNKLjDxSqa9/1YzwtKPUEYI9lSemq9P0m+G9v9mENOHH/wBB9yo1whTmVv09HvkdV49eE4jy4hxJHcDrowW53SeIb4VkXLpFdSSv1fbmJc/u4ORQjoR5jI9eEjGuLhyDyScj90aep0yvepHXgeMXqA8RfzGs4ZVdyoKUr5dCXLpyZ0VW0EohyVxmW3VYPVlasCJR+6cL93H100difEAndKtMSe5RRMJbxeWiZNE4QR1Cu7ah3B5fAaIFMXW2AeLlbtqnZ5CwxnaYfzGIONKGZpL14+8y4PvgHsMg9wNJ3ur2Obs9kkZFVrIhGXDoFAJXOZbDlcygGh0TEs8w6gD2jnHZSemqNQSobL3W5H7GStUgd7Mc/wAyqVmJCuvM/HXWy6zj1k4+I06dS7ArCVEVOSVmYyV09DBxRUjP+lzP89DyqfDYq2G4nqHuLBRiQfUZmMMppR/iTkflryz4eoNBNOLmotPILeUqHuUMj89cC5PCsueaxChlwdHIZRaV+KCNFOqtn24uj+N2Kt6/GtI/xpW6l8Y9+Ac/lofTeTT+n3zCz6TxkC4k4KIuHW2f9wGgEMhzynZTmhqsr+Sj+7qri1Njo1GJTEJx/GM/nr3af3RXdo91K4daTwnPHL416FV+GVJ/LUfU6FjOM65oltlaT5gzqwqNpOhBrvfdcqsqXEgm9RTlIbcSvy4xluJQcdRxowr8Rrjp7dpAziHegIpiGQ/GStEA8ppkoWE8LbZxxDi+6FHhHck6GsxlsM6k4Rz14MykbKxzB5cx8D7x8dEQKhuMjr85VnfQ5jSWgW8sVb25Vt5fMqEiYaGebgWwh+EUClZ4fbT8/rqDVtSNWW6jVS2q5QfIV6ofCctOj5/0Olq2sb0ausvNWZdNpphlJSgPvZLTqeyXgOh/6g+o76sStheK025SmPsx5LAjnGAYiWRK0qKgR95B6LT7iNEwwbD0woznVGFVi0R65FrKenrioymm0sur+9DrV6ivl7tBCsrcLgIpcNEwamXEnlxDr8tPjfnaZOKZU5UFuuJ+GzxOQK1ZUj/Se/yOl6qWDamKlyeoJeUuoyFJcRwrQfr004uxUzGsAQy6xaeCaU3E+Z6Ol1KT0Unl/wDfHTFbXvFTvhttlDlAxcRCVbQUYeGa0HVyPSoB1B6lvPrMr9y0FKgcddD+tLdPw7bj8EPPZxkDHrJGhpOaUa4lFhPrg4KSOuj0sTVw+R0kbIY5Syu2tvtsm9eFTWHh6XOVQFdsRSYt23FRRaGov0gdpbMjguoz/hKKVHl1Omv21+KRuGsZUsHt83k2unM0iGMw8bNXocNxjPYcbZSA8nHU5yc556oTpyo6vtvMRM6ei3oV5DgU24ysggg5BBHT56sf2TeMJBVRTiLe7+5ZD1tJZYwPsecvtD7WliU8sIiDzdQAc8DnEDgYI1r0MRQxI2WF/fAwD0je4yMMjDywoc+Z13Qr6l4Cux651ms1iTU1nbDvKAJxrJpJJDUcMqFn0ihIxs9W4qHS4P8AcNZrNda4zkWF4Oat2X7ca1CnYi3jMveWMl6VOqYOfkk4/LQSvb4eFE0dI3qhpW4EzaQ2kqELFwyHh8uIFJ1ms0CtSp7sm2ctYGKTOIL7Pj3oHzePyllPFw4zj4a8qISlSeIjrrNZpFCSgJgmyBnmxEM0teQCDkaktsbu1fbCYsPySYOlhqIQUMB4oLSiQOJtQ5tn5cj3Gs1miL4hKHK0sv2q34qy6yY2kK5ZajHZbDJWiYfdW8knGFpAwSP2hjW+/W3yhK3hH5m/DmFjWmyURUOkcXQnmO+s1mpYldISwORiVTxlUsmT8tLpcDKygKIxnB1DqppeVzRpUWGvJeTz40DrrNZp9c1F4qcmMgMclk5l7rCVjhyVkczqPTuVpl+HIV5SQofdx01ms0G5SrZYde9Tzn//2Q==

/9j/4AAQSkZJRgABAQAAAQABAAD/2wBDAAIBAQEBAQIBAQECAgICAgQDAgICAgUEBAMEBgUGBgYFBgYGBwkIBgcJBwYGCAsICQoKCgoKBggLDAsKDAkKCgr/2wBDAQICAgICAgUDAwUKBwYHCgoKCgoKCgoKCgoKCgoKCgoKCgoKCgoKCgoKCgoKCgoKCgoKCgoKCgoKCgoKCgoKCgr/wAARCABVAIADASIAAhEBAxEB/8QAHQAAAgIDAQEBAAAAAAAAAAAABwgGCQADBAUKAv/EAEIQAAECBQIEAgcEBwYHAAAAAAECAwQFBgcRAAgSITFBCRMUIkJRYXGBFTKRoRcjUmKCscEkJUNTcqIWM2ODktHw/8QAGgEAAgMBAQAAAAAAAAAAAAAAAwQBAgUABv/EADARAAIBAgMFBgUFAAAAAAAAAAECAAMRBCExEhNBUZEFIjJhsfBxgaHB0RQjQuHx/9oADAMBAAIRAxEAPwC7F9JU0UjUFrWDWpQdA5BXu7aIDaEkY1xTemm5m0QU9RyONVddoSFaxir7iZEoPQk3CAONspJ+IOl7vBYW3955GqXVdJUOvNoV6LEtnhcaURyII6/LTsXstdFzOlXhDo41w58xtIHNQ7gfTS0RkrfhHlNvIxzxzGNAIFrRhGubRDNnFcTHbruSfomdOLZhY2MVBRTa+Q40qISfqP5jT1T9yGlc/RFQ68w0cnjbKenHjmPqOeld8Qm0f2f9lXmpqFSy/DvpZj3GU4PFnLbhx3yMZ0e9v9bQd77CyupULT6ZBtBD6QeaHkDH5/10ojGlVt7tLOLrEF8Uyx6rQ3mYvLLJepMlqVKkzFLKMALOA4n5kYWPiNOP4DG81iLl8ZtpreeFKIRtEOzGFWf7K4sGGiRn/IeUkZ7IfH7Ote7S1cDudsPNaBbaBmLLJiJYVJyUPoBIT8M80/XVbG0O7U/2931gKgdS63E09FmGmcGSUmJglqLbjSvkFKT8OJJ7a1KTgt5GLMCRYy+Tf9RsdLYGUblIWVgPSqIMnrqEZHLyirhLnySSFpP7LgOprspu4IyFXbWdTBLpZSlcviOLk80oZQofNOB8xqVWgntIblrJt/a8c3MZdP5I1LZws4V5wW1/ZIs+5S2zwKz7acdtJ/R6Kq2yXKjLY1FHqfmNGRJ9FdBPmRcqUv1VY7lGQfr8NHrrddviMj9vx0g6Z/j0lkDjWBlI/PWpaSemvJtlXEvuJRsJUsviEuea0PN4eysdfr117qm0q545+/S4IIhJy8u41+Fp6ka3KSDr8EZ5HUypM0LQMYPQ653UJBwP5a7FJI6DWh9rIyNWFrSBFakviWSFkpbrOyFQwSsesqXxLD+PklRQr8tTOR+I1tSjkJTUFXzOQLPIifSCJZQP40pUn89JDNd3tiKbjDC7m/DRr+3EQk/rI6mI6NhWAT7YZdAaPPpyOvVp+7/hr3SKWaF3rVHRj684hKxpxLzYPuU40EZ+ZJ0VsLWAuPz6Sm9S9iI+8o3A7cLoMlmiL6UjM1uD1WIaoIfzM+7gUoKz9ND67tmICPZiqgk8OUuNoK1JbRlDo9/LvpZl7Goa70OmZW4u/ZG5bKgTDhMY3Dxah25EEg/xDXhTHZHudtFEGKktjrlSIMjJibf1i6+xj3hpDqwflw6XejUvCrUTnJJdi3kFX9EzSiJmgKRGwq20k+yrHqq+YONLZsJrmNtpdGcWOqpzym5g4tDSXDgIimyQf/IDP00SY+eXJpJ9QqO79ZypxKsLaralUugK9xXwAn6K0MqptLUNa3FF1qSuNTEXNUPtvhMsihDcbicYV5bhyCQMHnpDE4auSGURpKqMLGTqpty9E2muhMKciXkq82II41jmhzOFp9wHf6nVfW/6mZFSl4v0y0Utt2U1E4t54sKHAVk4dQMdM54h8dMvuMtpcydLeqSaWknyIlRKkxMvLUQzx5+9lKskHv8APS/XKtLDXaoWIpGHm7iZvDjzYOXvo9GV53QoKHy2efTIzoVFK1MgF/iDl0ham7qISFN+cenwFN70FMYeP29V/PkuQ8BBqLCw9hb0qdIKlJ7lUO4UvgjmELe92nG8S21VSIp+T7taVlvpE+t/Feg1nBNjAmEsXyU7+8koUFj3BSh7Ovn52/Rl/wDaNeuTVsmTxsnmtOxyXEw01ZUhuJhycKaJPJSFJUpB7EL19G+0LcxR25ixcO5N4IxcOJU1AT6DiCCp+TRKVJh4hWT6ymF8bDhH7KldxrRp4xFcLVGuR84k1ByNpZHtkV65VJJk1Src1D8nmcOiKlL6l5C4dzmn6pJwR8/dpu1AY4knkdVCTORXx2fXZntjGVtuwdMTpUwpWNjYd0I+znl59FLmOEnBCgMjHre8aso2lXzh72W0homM4G5jCNJS+2l0KC0Y5KH8jnmNQrMHKkS7IdkNzhPW0FHIONaXEEHGOY11EEHGtbycp4h20WCI4zmI7HWtae2t6hka1qTxDVgJWfNdau/PiO2Vhkwtqt287jIJCvVgHp85EMLTy9UsvlbePpqax/iIblohot7g9kNr7hsDk9ERVDtQ0S4e6vSIEtLz8TnQAgVBCw4hSm1E9W1lJ/LUlk9a1ZKEgy6p4xAzjhW5xj8FaUXF4tOIPxEPag2oIhZkW8rw355EZuNs1uXbKO6GOoGtlPNNZ6qDEc2T17Bz66PVit2u3eGShG37xfK0o94qKmZXc2nYptsHskvQy3m8DueEDSmsXdnz7Yan8mlE0bPJSYqCGT9RrW6rb/VAJqqx8M0pf33ZW7wH58sHRV7TxA8S9Df1nfp6DaHqJaxRG5/xGJrK2zQd2rGXzlilYbZg6igTEODv+qcUy4T8MZ1vq++MsQlxndp4Q0ZBpdaIi5vTkpUhsYOAQttODnrkL79dVNiyW12ZviOpqvqipuKBy0VrJS2r4HH9dEy1NYbz7QOAbdt+808pCf1MG/PHkoA93AVqR+WjL2nhT412fkR9RIOCc+E3+d/WPPBR/hH1iFQ0kulcu1kdnDkO9GPllknsUqDgI1tnHh22mvTK23rG75qFq51SVAM1Gyw087+yAWyFg4xnI+mlqRv+8UOUSr0e7Vn7c3Xg+HhcVO6Zgoh11PfLjYbcJ+PXXixPiE7Qnmkwe5Pwwo6jY3iAVNLfVDEwKkEn2W3gtHXPfUu/Z+IW20Oo+9jIFLE0TxEO9UeGfvcoxbdMTzb9Kq2pyIzlUqmzMWy2n3ht710cuhQQdSbbLC3T2bRMRRtHWWmUVEOl2HNPz1lxKGBEI/WIU4jPC2SEL4VdwCnJzoETDfPtbs9baFuhtn3L3flrxn6G4mjJp5Yd8pKCSBEoc8tWB7ASCSfWwAdEyye7rdRUkqmVdeH1fxNfylEYqNntHz+EQ5OWCVcTj70K4VKic59d+HWoEIHqoAA0oCqWW5N/py96ekZuxW7f779Yf7m7bb31lt/XWNOxlS1BcsOriItmYKHo0XDkcPoQYV6rbPD7j5iiAoq4sEBjaVVkPT9Svi0cfNaWr6DJ+3rb1A6oRIUn76oTix6W1yPJOH0DkpKgOItptD8Wi113IWHpG+EBDUjVAeLL6UNrEItQ9olWS1k55KPLRq3EbNNtm7aQtO3Do+GejEhL0qqaULDMdDLHNDjT6OZxyIzkaKuGF/3b+XvjAviGY2WD6yu96narWzTVy4X7JmajwB5X/LdUORwe5z25Ee7R2g42DmMMmMgIpDzSxlDjasg6r63Q2Rv1tMgTMLnQcdcq3qWwlyvZdCJVO5OAQEqjmBgRbY/zUkOAe0fu6yxO7KtbfQUHOqQrCHqmmowZhXGX/MS6gdQhRweJPdtYStPcDRmpugvqOcECraa8pYK43hRIPx1pUkp0P7O7oLaXjl6BAzNuFjhgOwjy+EpV7ufQ/A/idENSR01w0lDlKPE7FLEV1Dqfkbq4ZS+bbktjQpOPfg5GonUXhoTFhS10fcVJIPJmYQ5GD80/+tK3TV3ro0q6l+UT1sKTzy0pyGV+LaiPy0TqV3+31p/gamMdMIhtOOSy1Fp/PhXrABt4Wj3dOont1Hsb3FU0omCppmZoSfvQEQlRP8JwdD+f2yuVRr5aquhZrBY6+fBLAH1xjR4onxS1wziG6nk8teXgApeU5BrJ/wC4OHP10aqW3/2IrCXo/wCIJHHwfHjjUlpEU18eaCeX00QPUHnI3dMnKIG5hJ4VOlB9xz/XXKv0ptRXDPoUR05YP4jVhsa/swvK2WFM0y8+tXrea0mHeP19U/TXizjw9NvtXsGIp6OjpY45zQuCi0vN/QKB/nrt+dCJG5toYhrt17g0kjjls/mDKU9AzFkj8FctQ8blLmV9VrMFPZy5GwkK+OFmLbJS4rPtcPXPTTQbnfDrntv6Si5tTdxoaKShB8tiMhlNOK5cgCMgnS8WosBVdGzNiZVNLGH0CEdmxaZiErWplBKEkpB4kjIWenXGh0t1iq1gLkep0l2erQpgkmx9BrIhfOoKkq2r4VmPY8sthS0QTTPltsceOLCOxwAM9eZ1qt3dC4Vmqwg6zoCp42TTOXvByEjIF9Tbjagc5SpJBB0abPW8ll1phG1tWKV+dHxChDvqGeBI6cj26D6a47q7bYuSuLjGodLsNzKIlgZT9R7J05Sco52NBl0/uCqXfvNqc401m/Ed27bwZQ1RW9SEFJV2UJbl126fgUpccV0T6ewjAfHdTqcLxzPF3ay226beh4f1Jwz8XIWLnW7jlFcoqGSxfpUrcbIBSpp9sFbCz7TSwBz5AHOaTZxRMdJYjKEKPDzTjRm2g+I1uP2czhJoOrX3JMtwCYU/HrLsHGo7odZVlKhj4a06WKSouy8AVAMvq20+MHs83NPN0FVE5TSU+jElhyTVOEiHfURhSEvH1FZ5jhWEntjUL3P+FO7LoiPu5sWmUDJJjHqERNKLjDxSqa9/1YzwtKPUEYI9lSemq9P0m+G9v9mENOHH/wBB9yo1whTmVv09HvkdV49eE4jy4hxJHcDrowW53SeIb4VkXLpFdSSv1fbmJc/u4ORQjoR5jI9eEjGuLhyDyScj90aep0yvepHXgeMXqA8RfzGs4ZVdyoKUr5dCXLpyZ0VW0EohyVxmW3VYPVlasCJR+6cL93H100difEAndKtMSe5RRMJbxeWiZNE4QR1Cu7ah3B5fAaIFMXW2AeLlbtqnZ5CwxnaYfzGIONKGZpL14+8y4PvgHsMg9wNJ3ur2Obs9kkZFVrIhGXDoFAJXOZbDlcygGh0TEs8w6gD2jnHZSemqNQSobL3W5H7GStUgd7Mc/wAyqVmJCuvM/HXWy6zj1k4+I06dS7ArCVEVOSVmYyV09DBxRUjP+lzP89DyqfDYq2G4nqHuLBRiQfUZmMMppR/iTkflryz4eoNBNOLmotPILeUqHuUMj89cC5PCsueaxChlwdHIZRaV+KCNFOqtn24uj+N2Kt6/GtI/xpW6l8Y9+Ac/lofTeTT+n3zCz6TxkC4k4KIuHW2f9wGgEMhzynZTmhqsr+Sj+7qri1Njo1GJTEJx/GM/nr3af3RXdo91K4daTwnPHL416FV+GVJ/LUfU6FjOM65oltlaT5gzqwqNpOhBrvfdcqsqXEgm9RTlIbcSvy4xluJQcdRxowr8Rrjp7dpAziHegIpiGQ/GStEA8ppkoWE8LbZxxDi+6FHhHck6GsxlsM6k4Rz14MykbKxzB5cx8D7x8dEQKhuMjr85VnfQ5jSWgW8sVb25Vt5fMqEiYaGebgWwh+EUClZ4fbT8/rqDVtSNWW6jVS2q5QfIV6ofCctOj5/0Olq2sb0ausvNWZdNpphlJSgPvZLTqeyXgOh/6g+o76sStheK025SmPsx5LAjnGAYiWRK0qKgR95B6LT7iNEwwbD0woznVGFVi0R65FrKenrioymm0sur+9DrV6ivl7tBCsrcLgIpcNEwamXEnlxDr8tPjfnaZOKZU5UFuuJ+GzxOQK1ZUj/Se/yOl6qWDamKlyeoJeUuoyFJcRwrQfr004uxUzGsAQy6xaeCaU3E+Z6Ol1KT0Unl/wDfHTFbXvFTvhttlDlAxcRCVbQUYeGa0HVyPSoB1B6lvPrMr9y0FKgcddD+tLdPw7bj8EPPZxkDHrJGhpOaUa4lFhPrg4KSOuj0sTVw+R0kbIY5Syu2tvtsm9eFTWHh6XOVQFdsRSYt23FRRaGov0gdpbMjguoz/hKKVHl1Omv21+KRuGsZUsHt83k2unM0iGMw8bNXocNxjPYcbZSA8nHU5yc556oTpyo6vtvMRM6ei3oV5DgU24ysggg5BBHT56sf2TeMJBVRTiLe7+5ZD1tJZYwPsecvtD7WliU8sIiDzdQAc8DnEDgYI1r0MRQxI2WF/fAwD0je4yMMjDywoc+Z13Qr6l4Cux651ms1iTU1nbDvKAJxrJpJJDUcMqFn0ihIxs9W4qHS4P8AcNZrNda4zkWF4Oat2X7ca1CnYi3jMveWMl6VOqYOfkk4/LQSvb4eFE0dI3qhpW4EzaQ2kqELFwyHh8uIFJ1ms0CtSp7sm2ctYGKTOIL7Pj3oHzePyllPFw4zj4a8qISlSeIjrrNZpFCSgJgmyBnmxEM0teQCDkaktsbu1fbCYsPySYOlhqIQUMB4oLSiQOJtQ5tn5cj3Gs1miL4hKHK0sv2q34qy6yY2kK5ZajHZbDJWiYfdW8knGFpAwSP2hjW+/W3yhK3hH5m/DmFjWmyURUOkcXQnmO+s1mpYldISwORiVTxlUsmT8tLpcDKygKIxnB1DqppeVzRpUWGvJeTz40DrrNZp9c1F4qcmMgMclk5l7rCVjhyVkczqPTuVpl+HIV5SQofdx01ms0G5SrZYde9Tzn//2Q==

/9j/4AAQSkZJRgABAQAAAQABAAD/2wBDAAIBAQEBAQIBAQECAgICAgQDAgICAgUEBAMEBgUGBgYFBgYGBwkIBgcJBwYGCAsICQoKCgoKBggLDAsKDAkKCgr/2wBDAQICAgICAgUDAwUKBwYHCgoKCgoKCgoKCgoKCgoKCgoKCgoKCgoKCgoKCgoKCgoKCgoKCgoKCgoKCgoKCgoKCgr/wAARCABVAIADASIAAhEBAxEB/8QAHQAAAgIDAQEBAAAAAAAAAAAABwgGCQADBAUKAv/EAEIQAAECBQIEAgcEBwYHAAAAAAECAwQFBgcRAAgSITFBCRMUIkJRYXGBFTKRoRcjUmKCscEkJUNTcqIWM2ODktHw/8QAGgEAAgMBAQAAAAAAAAAAAAAAAwQBAgUABv/EADARAAIBAgMFBgUFAAAAAAAAAAECAAMRBCExEhNBUZEFIjJhsfBxgaHB0RQjQuHx/9oADAMBAAIRAxEAPwC7F9JU0UjUFrWDWpQdA5BXu7aIDaEkY1xTemm5m0QU9RyONVddoSFaxir7iZEoPQk3CAONspJ+IOl7vBYW3955GqXVdJUOvNoV6LEtnhcaURyII6/LTsXstdFzOlXhDo41w58xtIHNQ7gfTS0RkrfhHlNvIxzxzGNAIFrRhGubRDNnFcTHbruSfomdOLZhY2MVBRTa+Q40qISfqP5jT1T9yGlc/RFQ68w0cnjbKenHjmPqOeld8Qm0f2f9lXmpqFSy/DvpZj3GU4PFnLbhx3yMZ0e9v9bQd77CyupULT6ZBtBD6QeaHkDH5/10ojGlVt7tLOLrEF8Uyx6rQ3mYvLLJepMlqVKkzFLKMALOA4n5kYWPiNOP4DG81iLl8ZtpreeFKIRtEOzGFWf7K4sGGiRn/IeUkZ7IfH7Ote7S1cDudsPNaBbaBmLLJiJYVJyUPoBIT8M80/XVbG0O7U/2931gKgdS63E09FmGmcGSUmJglqLbjSvkFKT8OJJ7a1KTgt5GLMCRYy+Tf9RsdLYGUblIWVgPSqIMnrqEZHLyirhLnySSFpP7LgOprspu4IyFXbWdTBLpZSlcviOLk80oZQofNOB8xqVWgntIblrJt/a8c3MZdP5I1LZws4V5wW1/ZIs+5S2zwKz7acdtJ/R6Kq2yXKjLY1FHqfmNGRJ9FdBPmRcqUv1VY7lGQfr8NHrrddviMj9vx0g6Z/j0lkDjWBlI/PWpaSemvJtlXEvuJRsJUsviEuea0PN4eysdfr117qm0q545+/S4IIhJy8u41+Fp6ka3KSDr8EZ5HUypM0LQMYPQ653UJBwP5a7FJI6DWh9rIyNWFrSBFakviWSFkpbrOyFQwSsesqXxLD+PklRQr8tTOR+I1tSjkJTUFXzOQLPIifSCJZQP40pUn89JDNd3tiKbjDC7m/DRr+3EQk/rI6mI6NhWAT7YZdAaPPpyOvVp+7/hr3SKWaF3rVHRj684hKxpxLzYPuU40EZ+ZJ0VsLWAuPz6Sm9S9iI+8o3A7cLoMlmiL6UjM1uD1WIaoIfzM+7gUoKz9ND67tmICPZiqgk8OUuNoK1JbRlDo9/LvpZl7Goa70OmZW4u/ZG5bKgTDhMY3Dxah25EEg/xDXhTHZHudtFEGKktjrlSIMjJibf1i6+xj3hpDqwflw6XejUvCrUTnJJdi3kFX9EzSiJmgKRGwq20k+yrHqq+YONLZsJrmNtpdGcWOqpzym5g4tDSXDgIimyQf/IDP00SY+eXJpJ9QqO79ZypxKsLaralUugK9xXwAn6K0MqptLUNa3FF1qSuNTEXNUPtvhMsihDcbicYV5bhyCQMHnpDE4auSGURpKqMLGTqpty9E2muhMKciXkq82II41jmhzOFp9wHf6nVfW/6mZFSl4v0y0Utt2U1E4t54sKHAVk4dQMdM54h8dMvuMtpcydLeqSaWknyIlRKkxMvLUQzx5+9lKskHv8APS/XKtLDXaoWIpGHm7iZvDjzYOXvo9GV53QoKHy2efTIzoVFK1MgF/iDl0ham7qISFN+cenwFN70FMYeP29V/PkuQ8BBqLCw9hb0qdIKlJ7lUO4UvgjmELe92nG8S21VSIp+T7taVlvpE+t/Feg1nBNjAmEsXyU7+8koUFj3BSh7Ovn52/Rl/wDaNeuTVsmTxsnmtOxyXEw01ZUhuJhycKaJPJSFJUpB7EL19G+0LcxR25ixcO5N4IxcOJU1AT6DiCCp+TRKVJh4hWT6ymF8bDhH7KldxrRp4xFcLVGuR84k1ByNpZHtkV65VJJk1Src1D8nmcOiKlL6l5C4dzmn6pJwR8/dpu1AY4knkdVCTORXx2fXZntjGVtuwdMTpUwpWNjYd0I+znl59FLmOEnBCgMjHre8aso2lXzh72W0homM4G5jCNJS+2l0KC0Y5KH8jnmNQrMHKkS7IdkNzhPW0FHIONaXEEHGOY11EEHGtbycp4h20WCI4zmI7HWtae2t6hka1qTxDVgJWfNdau/PiO2Vhkwtqt287jIJCvVgHp85EMLTy9UsvlbePpqax/iIblohot7g9kNr7hsDk9ERVDtQ0S4e6vSIEtLz8TnQAgVBCw4hSm1E9W1lJ/LUlk9a1ZKEgy6p4xAzjhW5xj8FaUXF4tOIPxEPag2oIhZkW8rw355EZuNs1uXbKO6GOoGtlPNNZ6qDEc2T17Bz66PVit2u3eGShG37xfK0o94qKmZXc2nYptsHskvQy3m8DueEDSmsXdnz7Yan8mlE0bPJSYqCGT9RrW6rb/VAJqqx8M0pf33ZW7wH58sHRV7TxA8S9Df1nfp6DaHqJaxRG5/xGJrK2zQd2rGXzlilYbZg6igTEODv+qcUy4T8MZ1vq++MsQlxndp4Q0ZBpdaIi5vTkpUhsYOAQttODnrkL79dVNiyW12ZviOpqvqipuKBy0VrJS2r4HH9dEy1NYbz7QOAbdt+808pCf1MG/PHkoA93AVqR+WjL2nhT412fkR9RIOCc+E3+d/WPPBR/hH1iFQ0kulcu1kdnDkO9GPllknsUqDgI1tnHh22mvTK23rG75qFq51SVAM1Gyw087+yAWyFg4xnI+mlqRv+8UOUSr0e7Vn7c3Xg+HhcVO6Zgoh11PfLjYbcJ+PXXixPiE7Qnmkwe5Pwwo6jY3iAVNLfVDEwKkEn2W3gtHXPfUu/Z+IW20Oo+9jIFLE0TxEO9UeGfvcoxbdMTzb9Kq2pyIzlUqmzMWy2n3ht710cuhQQdSbbLC3T2bRMRRtHWWmUVEOl2HNPz1lxKGBEI/WIU4jPC2SEL4VdwCnJzoETDfPtbs9baFuhtn3L3flrxn6G4mjJp5Yd8pKCSBEoc8tWB7ASCSfWwAdEyye7rdRUkqmVdeH1fxNfylEYqNntHz+EQ5OWCVcTj70K4VKic59d+HWoEIHqoAA0oCqWW5N/py96ekZuxW7f779Yf7m7bb31lt/XWNOxlS1BcsOriItmYKHo0XDkcPoQYV6rbPD7j5iiAoq4sEBjaVVkPT9Svi0cfNaWr6DJ+3rb1A6oRIUn76oTix6W1yPJOH0DkpKgOItptD8Wi113IWHpG+EBDUjVAeLL6UNrEItQ9olWS1k55KPLRq3EbNNtm7aQtO3Do+GejEhL0qqaULDMdDLHNDjT6OZxyIzkaKuGF/3b+XvjAviGY2WD6yu96narWzTVy4X7JmajwB5X/LdUORwe5z25Ee7R2g42DmMMmMgIpDzSxlDjasg6r63Q2Rv1tMgTMLnQcdcq3qWwlyvZdCJVO5OAQEqjmBgRbY/zUkOAe0fu6yxO7KtbfQUHOqQrCHqmmowZhXGX/MS6gdQhRweJPdtYStPcDRmpugvqOcECraa8pYK43hRIPx1pUkp0P7O7oLaXjl6BAzNuFjhgOwjy+EpV7ufQ/A/idENSR01w0lDlKPE7FLEV1Dqfkbq4ZS+bbktjQpOPfg5GonUXhoTFhS10fcVJIPJmYQ5GD80/+tK3TV3ro0q6l+UT1sKTzy0pyGV+LaiPy0TqV3+31p/gamMdMIhtOOSy1Fp/PhXrABt4Wj3dOont1Hsb3FU0omCppmZoSfvQEQlRP8JwdD+f2yuVRr5aquhZrBY6+fBLAH1xjR4onxS1wziG6nk8teXgApeU5BrJ/wC4OHP10aqW3/2IrCXo/wCIJHHwfHjjUlpEU18eaCeX00QPUHnI3dMnKIG5hJ4VOlB9xz/XXKv0ptRXDPoUR05YP4jVhsa/swvK2WFM0y8+tXrea0mHeP19U/TXizjw9NvtXsGIp6OjpY45zQuCi0vN/QKB/nrt+dCJG5toYhrt17g0kjjls/mDKU9AzFkj8FctQ8blLmV9VrMFPZy5GwkK+OFmLbJS4rPtcPXPTTQbnfDrntv6Si5tTdxoaKShB8tiMhlNOK5cgCMgnS8WosBVdGzNiZVNLGH0CEdmxaZiErWplBKEkpB4kjIWenXGh0t1iq1gLkep0l2erQpgkmx9BrIhfOoKkq2r4VmPY8sthS0QTTPltsceOLCOxwAM9eZ1qt3dC4Vmqwg6zoCp42TTOXvByEjIF9Tbjagc5SpJBB0abPW8ll1phG1tWKV+dHxChDvqGeBI6cj26D6a47q7bYuSuLjGodLsNzKIlgZT9R7J05Sco52NBl0/uCqXfvNqc401m/Ed27bwZQ1RW9SEFJV2UJbl126fgUpccV0T6ewjAfHdTqcLxzPF3ay226beh4f1Jwz8XIWLnW7jlFcoqGSxfpUrcbIBSpp9sFbCz7TSwBz5AHOaTZxRMdJYjKEKPDzTjRm2g+I1uP2czhJoOrX3JMtwCYU/HrLsHGo7odZVlKhj4a06WKSouy8AVAMvq20+MHs83NPN0FVE5TSU+jElhyTVOEiHfURhSEvH1FZ5jhWEntjUL3P+FO7LoiPu5sWmUDJJjHqERNKLjDxSqa9/1YzwtKPUEYI9lSemq9P0m+G9v9mENOHH/wBB9yo1whTmVv09HvkdV49eE4jy4hxJHcDrowW53SeIb4VkXLpFdSSv1fbmJc/u4ORQjoR5jI9eEjGuLhyDyScj90aep0yvepHXgeMXqA8RfzGs4ZVdyoKUr5dCXLpyZ0VW0EohyVxmW3VYPVlasCJR+6cL93H100difEAndKtMSe5RRMJbxeWiZNE4QR1Cu7ah3B5fAaIFMXW2AeLlbtqnZ5CwxnaYfzGIONKGZpL14+8y4PvgHsMg9wNJ3ur2Obs9kkZFVrIhGXDoFAJXOZbDlcygGh0TEs8w6gD2jnHZSemqNQSobL3W5H7GStUgd7Mc/wAyqVmJCuvM/HXWy6zj1k4+I06dS7ArCVEVOSVmYyV09DBxRUjP+lzP89DyqfDYq2G4nqHuLBRiQfUZmMMppR/iTkflryz4eoNBNOLmotPILeUqHuUMj89cC5PCsueaxChlwdHIZRaV+KCNFOqtn24uj+N2Kt6/GtI/xpW6l8Y9+Ac/lofTeTT+n3zCz6TxkC4k4KIuHW2f9wGgEMhzynZTmhqsr+Sj+7qri1Njo1GJTEJx/GM/nr3af3RXdo91K4daTwnPHL416FV+GVJ/LUfU6FjOM65oltlaT5gzqwqNpOhBrvfdcqsqXEgm9RTlIbcSvy4xluJQcdRxowr8Rrjp7dpAziHegIpiGQ/GStEA8ppkoWE8LbZxxDi+6FHhHck6GsxlsM6k4Rz14MykbKxzB5cx8D7x8dEQKhuMjr85VnfQ5jSWgW8sVb25Vt5fMqEiYaGebgWwh+EUClZ4fbT8/rqDVtSNWW6jVS2q5QfIV6ofCctOj5/0Olq2sb0ausvNWZdNpphlJSgPvZLTqeyXgOh/6g+o76sStheK025SmPsx5LAjnGAYiWRK0qKgR95B6LT7iNEwwbD0woznVGFVi0R65FrKenrioymm0sur+9DrV6ivl7tBCsrcLgIpcNEwamXEnlxDr8tPjfnaZOKZU5UFuuJ+GzxOQK1ZUj/Se/yOl6qWDamKlyeoJeUuoyFJcRwrQfr004uxUzGsAQy6xaeCaU3E+Z6Ol1KT0Unl/wDfHTFbXvFTvhttlDlAxcRCVbQUYeGa0HVyPSoB1B6lvPrMr9y0FKgcddD+tLdPw7bj8EPPZxkDHrJGhpOaUa4lFhPrg4KSOuj0sTVw+R0kbIY5Syu2tvtsm9eFTWHh6XOVQFdsRSYt23FRRaGov0gdpbMjguoz/hKKVHl1Omv21+KRuGsZUsHt83k2unM0iGMw8bNXocNxjPYcbZSA8nHU5yc556oTpyo6vtvMRM6ei3oV5DgU24ysggg5BBHT56sf2TeMJBVRTiLe7+5ZD1tJZYwPsecvtD7WliU8sIiDzdQAc8DnEDgYI1r0MRQxI2WF/fAwD0je4yMMjDywoc+Z13Qr6l4Cux651ms1iTU1nbDvKAJxrJpJJDUcMqFn0ihIxs9W4qHS4P8AcNZrNda4zkWF4Oat2X7ca1CnYi3jMveWMl6VOqYOfkk4/LQSvb4eFE0dI3qhpW4EzaQ2kqELFwyHh8uIFJ1ms0CtSp7sm2ctYGKTOIL7Pj3oHzePyllPFw4zj4a8qISlSeIjrrNZpFCSgJgmyBnmxEM0teQCDkaktsbu1fbCYsPySYOlhqIQUMB4oLSiQOJtQ5tn5cj3Gs1miL4hKHK0sv2q34qy6yY2kK5ZajHZbDJWiYfdW8knGFpAwSP2hjW+/W3yhK3hH5m/DmFjWmyURUOkcXQnmO+s1mpYldISwORiVTxlUsmT8tLpcDKygKIxnB1DqppeVzRpUWGvJeTz40DrrNZp9c1F4qcmMgMclk5l7rCVjhyVkczqPTuVpl+HIV5SQofdx01ms0G5SrZYde9Tzn//2Q==

/9j/4AAQSkZJRgABAQAAAQABAAD/2wBDAAIBAQEBAQIBAQECAgICAgQDAgICAgUEBAMEBgUGBgYFBgYGBwkIBgcJBwYGCAsICQoKCgoKBggLDAsKDAkKCgr/2wBDAQICAgICAgUDAwUKBwYHCgoKCgoKCgoKCgoKCgoKCgoKCgoKCgoKCgoKCgoKCgoKCgoKCgoKCgoKCgoKCgoKCgr/wAARCABVAIADASIAAhEBAxEB/8QAHQAAAgIDAQEBAAAAAAAAAAAABwgGCQADBAUKAv/EAEIQAAECBQIEAgcEBwYHAAAAAAECAwQFBgcRAAgSITFBCRMUIkJRYXGBFTKRoRcjUmKCscEkJUNTcqIWM2ODktHw/8QAGgEAAgMBAQAAAAAAAAAAAAAAAwQBAgUABv/EADARAAIBAgMFBgUFAAAAAAAAAAECAAMRBCExEhNBUZEFIjJhsfBxgaHB0RQjQuHx/9oADAMBAAIRAxEAPwC7F9JU0UjUFrWDWpQdA5BXu7aIDaEkY1xTemm5m0QU9RyONVddoSFaxir7iZEoPQk3CAONspJ+IOl7vBYW3955GqXVdJUOvNoV6LEtnhcaURyII6/LTsXstdFzOlXhDo41w58xtIHNQ7gfTS0RkrfhHlNvIxzxzGNAIFrRhGubRDNnFcTHbruSfomdOLZhY2MVBRTa+Q40qISfqP5jT1T9yGlc/RFQ68w0cnjbKenHjmPqOeld8Qm0f2f9lXmpqFSy/DvpZj3GU4PFnLbhx3yMZ0e9v9bQd77CyupULT6ZBtBD6QeaHkDH5/10ojGlVt7tLOLrEF8Uyx6rQ3mYvLLJepMlqVKkzFLKMALOA4n5kYWPiNOP4DG81iLl8ZtpreeFKIRtEOzGFWf7K4sGGiRn/IeUkZ7IfH7Ote7S1cDudsPNaBbaBmLLJiJYVJyUPoBIT8M80/XVbG0O7U/2931gKgdS63E09FmGmcGSUmJglqLbjSvkFKT8OJJ7a1KTgt5GLMCRYy+Tf9RsdLYGUblIWVgPSqIMnrqEZHLyirhLnySSFpP7LgOprspu4IyFXbWdTBLpZSlcviOLk80oZQofNOB8xqVWgntIblrJt/a8c3MZdP5I1LZws4V5wW1/ZIs+5S2zwKz7acdtJ/R6Kq2yXKjLY1FHqfmNGRJ9FdBPmRcqUv1VY7lGQfr8NHrrddviMj9vx0g6Z/j0lkDjWBlI/PWpaSemvJtlXEvuJRsJUsviEuea0PN4eysdfr117qm0q545+/S4IIhJy8u41+Fp6ka3KSDr8EZ5HUypM0LQMYPQ653UJBwP5a7FJI6DWh9rIyNWFrSBFakviWSFkpbrOyFQwSsesqXxLD+PklRQr8tTOR+I1tSjkJTUFXzOQLPIifSCJZQP40pUn89JDNd3tiKbjDC7m/DRr+3EQk/rI6mI6NhWAT7YZdAaPPpyOvVp+7/hr3SKWaF3rVHRj684hKxpxLzYPuU40EZ+ZJ0VsLWAuPz6Sm9S9iI+8o3A7cLoMlmiL6UjM1uD1WIaoIfzM+7gUoKz9ND67tmICPZiqgk8OUuNoK1JbRlDo9/LvpZl7Goa70OmZW4u/ZG5bKgTDhMY3Dxah25EEg/xDXhTHZHudtFEGKktjrlSIMjJibf1i6+xj3hpDqwflw6XejUvCrUTnJJdi3kFX9EzSiJmgKRGwq20k+yrHqq+YONLZsJrmNtpdGcWOqpzym5g4tDSXDgIimyQf/IDP00SY+eXJpJ9QqO79ZypxKsLaralUugK9xXwAn6K0MqptLUNa3FF1qSuNTEXNUPtvhMsihDcbicYV5bhyCQMHnpDE4auSGURpKqMLGTqpty9E2muhMKciXkq82II41jmhzOFp9wHf6nVfW/6mZFSl4v0y0Utt2U1E4t54sKHAVk4dQMdM54h8dMvuMtpcydLeqSaWknyIlRKkxMvLUQzx5+9lKskHv8APS/XKtLDXaoWIpGHm7iZvDjzYOXvo9GV53QoKHy2efTIzoVFK1MgF/iDl0ham7qISFN+cenwFN70FMYeP29V/PkuQ8BBqLCw9hb0qdIKlJ7lUO4UvgjmELe92nG8S21VSIp+T7taVlvpE+t/Feg1nBNjAmEsXyU7+8koUFj3BSh7Ovn52/Rl/wDaNeuTVsmTxsnmtOxyXEw01ZUhuJhycKaJPJSFJUpB7EL19G+0LcxR25ixcO5N4IxcOJU1AT6DiCCp+TRKVJh4hWT6ymF8bDhH7KldxrRp4xFcLVGuR84k1ByNpZHtkV65VJJk1Src1D8nmcOiKlL6l5C4dzmn6pJwR8/dpu1AY4knkdVCTORXx2fXZntjGVtuwdMTpUwpWNjYd0I+znl59FLmOEnBCgMjHre8aso2lXzh72W0homM4G5jCNJS+2l0KC0Y5KH8jnmNQrMHKkS7IdkNzhPW0FHIONaXEEHGOY11EEHGtbycp4h20WCI4zmI7HWtae2t6hka1qTxDVgJWfNdau/PiO2Vhkwtqt287jIJCvVgHp85EMLTy9UsvlbePpqax/iIblohot7g9kNr7hsDk9ERVDtQ0S4e6vSIEtLz8TnQAgVBCw4hSm1E9W1lJ/LUlk9a1ZKEgy6p4xAzjhW5xj8FaUXF4tOIPxEPag2oIhZkW8rw355EZuNs1uXbKO6GOoGtlPNNZ6qDEc2T17Bz66PVit2u3eGShG37xfK0o94qKmZXc2nYptsHskvQy3m8DueEDSmsXdnz7Yan8mlE0bPJSYqCGT9RrW6rb/VAJqqx8M0pf33ZW7wH58sHRV7TxA8S9Df1nfp6DaHqJaxRG5/xGJrK2zQd2rGXzlilYbZg6igTEODv+qcUy4T8MZ1vq++MsQlxndp4Q0ZBpdaIi5vTkpUhsYOAQttODnrkL79dVNiyW12ZviOpqvqipuKBy0VrJS2r4HH9dEy1NYbz7QOAbdt+808pCf1MG/PHkoA93AVqR+WjL2nhT412fkR9RIOCc+E3+d/WPPBR/hH1iFQ0kulcu1kdnDkO9GPllknsUqDgI1tnHh22mvTK23rG75qFq51SVAM1Gyw087+yAWyFg4xnI+mlqRv+8UOUSr0e7Vn7c3Xg+HhcVO6Zgoh11PfLjYbcJ+PXXixPiE7Qnmkwe5Pwwo6jY3iAVNLfVDEwKkEn2W3gtHXPfUu/Z+IW20Oo+9jIFLE0TxEO9UeGfvcoxbdMTzb9Kq2pyIzlUqmzMWy2n3ht710cuhQQdSbbLC3T2bRMRRtHWWmUVEOl2HNPz1lxKGBEI/WIU4jPC2SEL4VdwCnJzoETDfPtbs9baFuhtn3L3flrxn6G4mjJp5Yd8pKCSBEoc8tWB7ASCSfWwAdEyye7rdRUkqmVdeH1fxNfylEYqNntHz+EQ5OWCVcTj70K4VKic59d+HWoEIHqoAA0oCqWW5N/py96ekZuxW7f779Yf7m7bb31lt/XWNOxlS1BcsOriItmYKHo0XDkcPoQYV6rbPD7j5iiAoq4sEBjaVVkPT9Svi0cfNaWr6DJ+3rb1A6oRIUn76oTix6W1yPJOH0DkpKgOItptD8Wi113IWHpG+EBDUjVAeLL6UNrEItQ9olWS1k55KPLRq3EbNNtm7aQtO3Do+GejEhL0qqaULDMdDLHNDjT6OZxyIzkaKuGF/3b+XvjAviGY2WD6yu96narWzTVy4X7JmajwB5X/LdUORwe5z25Ee7R2g42DmMMmMgIpDzSxlDjasg6r63Q2Rv1tMgTMLnQcdcq3qWwlyvZdCJVO5OAQEqjmBgRbY/zUkOAe0fu6yxO7KtbfQUHOqQrCHqmmowZhXGX/MS6gdQhRweJPdtYStPcDRmpugvqOcECraa8pYK43hRIPx1pUkp0P7O7oLaXjl6BAzNuFjhgOwjy+EpV7ufQ/A/idENSR01w0lDlKPE7FLEV1Dqfkbq4ZS+bbktjQpOPfg5GonUXhoTFhS10fcVJIPJmYQ5GD80/+tK3TV3ro0q6l+UT1sKTzy0pyGV+LaiPy0TqV3+31p/gamMdMIhtOOSy1Fp/PhXrABt4Wj3dOont1Hsb3FU0omCppmZoSfvQEQlRP8JwdD+f2yuVRr5aquhZrBY6+fBLAH1xjR4onxS1wziG6nk8teXgApeU5BrJ/wC4OHP10aqW3/2IrCXo/wCIJHHwfHjjUlpEU18eaCeX00QPUHnI3dMnKIG5hJ4VOlB9xz/XXKv0ptRXDPoUR05YP4jVhsa/swvK2WFM0y8+tXrea0mHeP19U/TXizjw9NvtXsGIp6OjpY45zQuCi0vN/QKB/nrt+dCJG5toYhrt17g0kjjls/mDKU9AzFkj8FctQ8blLmV9VrMFPZy5GwkK+OFmLbJS4rPtcPXPTTQbnfDrntv6Si5tTdxoaKShB8tiMhlNOK5cgCMgnS8WosBVdGzNiZVNLGH0CEdmxaZiErWplBKEkpB4kjIWenXGh0t1iq1gLkep0l2erQpgkmx9BrIhfOoKkq2r4VmPY8sthS0QTTPltsceOLCOxwAM9eZ1qt3dC4Vmqwg6zoCp42TTOXvByEjIF9Tbjagc5SpJBB0abPW8ll1phG1tWKV+dHxChDvqGeBI6cj26D6a47q7bYuSuLjGodLsNzKIlgZT9R7J05Sco52NBl0/uCqXfvNqc401m/Ed27bwZQ1RW9SEFJV2UJbl126fgUpccV0T6ewjAfHdTqcLxzPF3ay226beh4f1Jwz8XIWLnW7jlFcoqGSxfpUrcbIBSpp9sFbCz7TSwBz5AHOaTZxRMdJYjKEKPDzTjRm2g+I1uP2czhJoOrX3JMtwCYU/HrLsHGo7odZVlKhj4a06WKSouy8AVAMvq20+MHs83NPN0FVE5TSU+jElhyTVOEiHfURhSEvH1FZ5jhWEntjUL3P+FO7LoiPu5sWmUDJJjHqERNKLjDxSqa9/1YzwtKPUEYI9lSemq9P0m+G9v9mENOHH/wBB9yo1whTmVv09HvkdV49eE4jy4hxJHcDrowW53SeIb4VkXLpFdSSv1fbmJc/u4ORQjoR5jI9eEjGuLhyDyScj90aep0yvepHXgeMXqA8RfzGs4ZVdyoKUr5dCXLpyZ0VW0EohyVxmW3VYPVlasCJR+6cL93H100difEAndKtMSe5RRMJbxeWiZNE4QR1Cu7ah3B5fAaIFMXW2AeLlbtqnZ5CwxnaYfzGIONKGZpL14+8y4PvgHsMg9wNJ3ur2Obs9kkZFVrIhGXDoFAJXOZbDlcygGh0TEs8w6gD2jnHZSemqNQSobL3W5H7GStUgd7Mc/wAyqVmJCuvM/HXWy6zj1k4+I06dS7ArCVEVOSVmYyV09DBxRUjP+lzP89DyqfDYq2G4nqHuLBRiQfUZmMMppR/iTkflryz4eoNBNOLmotPILeUqHuUMj89cC5PCsueaxChlwdHIZRaV+KCNFOqtn24uj+N2Kt6/GtI/xpW6l8Y9+Ac/lofTeTT+n3zCz6TxkC4k4KIuHW2f9wGgEMhzynZTmhqsr+Sj+7qri1Njo1GJTEJx/GM/nr3af3RXdo91K4daTwnPHL416FV+GVJ/LUfU6FjOM65oltlaT5gzqwqNpOhBrvfdcqsqXEgm9RTlIbcSvy4xluJQcdRxowr8Rrjp7dpAziHegIpiGQ/GStEA8ppkoWE8LbZxxDi+6FHhHck6GsxlsM6k4Rz14MykbKxzB5cx8D7x8dEQKhuMjr85VnfQ5jSWgW8sVb25Vt5fMqEiYaGebgWwh+EUClZ4fbT8/rqDVtSNWW6jVS2q5QfIV6ofCctOj5/0Olq2sb0ausvNWZdNpphlJSgPvZLTqeyXgOh/6g+o76sStheK025SmPsx5LAjnGAYiWRK0qKgR95B6LT7iNEwwbD0woznVGFVi0R65FrKenrioymm0sur+9DrV6ivl7tBCsrcLgIpcNEwamXEnlxDr8tPjfnaZOKZU5UFuuJ+GzxOQK1ZUj/Se/yOl6qWDamKlyeoJeUuoyFJcRwrQfr004uxUzGsAQy6xaeCaU3E+Z6Ol1KT0Unl/wDfHTFbXvFTvhttlDlAxcRCVbQUYeGa0HVyPSoB1B6lvPrMr9y0FKgcddD+tLdPw7bj8EPPZxkDHrJGhpOaUa4lFhPrg4KSOuj0sTVw+R0kbIY5Syu2tvtsm9eFTWHh6XOVQFdsRSYt23FRRaGov0gdpbMjguoz/hKKVHl1Omv21+KRuGsZUsHt83k2unM0iGMw8bNXocNxjPYcbZSA8nHU5yc556oTpyo6vtvMRM6ei3oV5DgU24ysggg5BBHT56sf2TeMJBVRTiLe7+5ZD1tJZYwPsecvtD7WliU8sIiDzdQAc8DnEDgYI1r0MRQxI2WF/fAwD0je4yMMjDywoc+Z13Qr6l4Cux651ms1iTU1nbDvKAJxrJpJJDUcMqFn0ihIxs9W4qHS4P8AcNZrNda4zkWF4Oat2X7ca1CnYi3jMveWMl6VOqYOfkk4/LQSvb4eFE0dI3qhpW4EzaQ2kqELFwyHh8uIFJ1ms0CtSp7sm2ctYGKTOIL7Pj3oHzePyllPFw4zj4a8qISlSeIjrrNZpFCSgJgmyBnmxEM0teQCDkaktsbu1fbCYsPySYOlhqIQUMB4oLSiQOJtQ5tn5cj3Gs1miL4hKHK0sv2q34qy6yY2kK5ZajHZbDJWiYfdW8knGFpAwSP2hjW+/W3yhK3hH5m/DmFjWmyURUOkcXQnmO+s1mpYldISwORiVTxlUsmT8tLpcDKygKIxnB1DqppeVzRpUWGvJeTz40DrrNZp9c1F4qcmMgMclk5l7rCVjhyVkczqPTuVpl+HIV5SQofdx01ms0G5SrZYde9Tzn//2Q==

/9j/4AAQSkZJRgABAQAAAQABAAD/2wBDAAIBAQEBAQIBAQECAgICAgQDAgICAgUEBAMEBgUGBgYFBgYGBwkIBgcJBwYGCAsICQoKCgoKBggLDAsKDAkKCgr/2wBDAQICAgICAgUDAwUKBwYHCgoKCgoKCgoKCgoKCgoKCgoKCgoKCgoKCgoKCgoKCgoKCgoKCgoKCgoKCgoKCgoKCgr/wAARCABVAIADASIAAhEBAxEB/8QAHQAAAgIDAQEBAAAAAAAAAAAABwgGCQADBAUKAv/EAEIQAAECBQIEAgcEBwYHAAAAAAECAwQFBgcRAAgSITFBCRMUIkJRYXGBFTKRoRcjUmKCscEkJUNTcqIWM2ODktHw/8QAGgEAAgMBAQAAAAAAAAAAAAAAAwQBAgUABv/EADARAAIBAgMFBgUFAAAAAAAAAAECAAMRBCExEhNBUZEFIjJhsfBxgaHB0RQjQuHx/9oADAMBAAIRAxEAPwC7F9JU0UjUFrWDWpQdA5BXu7aIDaEkY1xTemm5m0QU9RyONVddoSFaxir7iZEoPQk3CAONspJ+IOl7vBYW3955GqXVdJUOvNoV6LEtnhcaURyII6/LTsXstdFzOlXhDo41w58xtIHNQ7gfTS0RkrfhHlNvIxzxzGNAIFrRhGubRDNnFcTHbruSfomdOLZhY2MVBRTa+Q40qISfqP5jT1T9yGlc/RFQ68w0cnjbKenHjmPqOeld8Qm0f2f9lXmpqFSy/DvpZj3GU4PFnLbhx3yMZ0e9v9bQd77CyupULT6ZBtBD6QeaHkDH5/10ojGlVt7tLOLrEF8Uyx6rQ3mYvLLJepMlqVKkzFLKMALOA4n5kYWPiNOP4DG81iLl8ZtpreeFKIRtEOzGFWf7K4sGGiRn/IeUkZ7IfH7Ote7S1cDudsPNaBbaBmLLJiJYVJyUPoBIT8M80/XVbG0O7U/2931gKgdS63E09FmGmcGSUmJglqLbjSvkFKT8OJJ7a1KTgt5GLMCRYy+Tf9RsdLYGUblIWVgPSqIMnrqEZHLyirhLnySSFpP7LgOprspu4IyFXbWdTBLpZSlcviOLk80oZQofNOB8xqVWgntIblrJt/a8c3MZdP5I1LZws4V5wW1/ZIs+5S2zwKz7acdtJ/R6Kq2yXKjLY1FHqfmNGRJ9FdBPmRcqUv1VY7lGQfr8NHrrddviMj9vx0g6Z/j0lkDjWBlI/PWpaSemvJtlXEvuJRsJUsviEuea0PN4eysdfr117qm0q545+/S4IIhJy8u41+Fp6ka3KSDr8EZ5HUypM0LQMYPQ653UJBwP5a7FJI6DWh9rIyNWFrSBFakviWSFkpbrOyFQwSsesqXxLD+PklRQr8tTOR+I1tSjkJTUFXzOQLPIifSCJZQP40pUn89JDNd3tiKbjDC7m/DRr+3EQk/rI6mI6NhWAT7YZdAaPPpyOvVp+7/hr3SKWaF3rVHRj684hKxpxLzYPuU40EZ+ZJ0VsLWAuPz6Sm9S9iI+8o3A7cLoMlmiL6UjM1uD1WIaoIfzM+7gUoKz9ND67tmICPZiqgk8OUuNoK1JbRlDo9/LvpZl7Goa70OmZW4u/ZG5bKgTDhMY3Dxah25EEg/xDXhTHZHudtFEGKktjrlSIMjJibf1i6+xj3hpDqwflw6XejUvCrUTnJJdi3kFX9EzSiJmgKRGwq20k+yrHqq+YONLZsJrmNtpdGcWOqpzym5g4tDSXDgIimyQf/IDP00SY+eXJpJ9QqO79ZypxKsLaralUugK9xXwAn6K0MqptLUNa3FF1qSuNTEXNUPtvhMsihDcbicYV5bhyCQMHnpDE4auSGURpKqMLGTqpty9E2muhMKciXkq82II41jmhzOFp9wHf6nVfW/6mZFSl4v0y0Utt2U1E4t54sKHAVk4dQMdM54h8dMvuMtpcydLeqSaWknyIlRKkxMvLUQzx5+9lKskHv8APS/XKtLDXaoWIpGHm7iZvDjzYOXvo9GV53QoKHy2efTIzoVFK1MgF/iDl0ham7qISFN+cenwFN70FMYeP29V/PkuQ8BBqLCw9hb0qdIKlJ7lUO4UvgjmELe92nG8S21VSIp+T7taVlvpE+t/Feg1nBNjAmEsXyU7+8koUFj3BSh7Ovn52/Rl/wDaNeuTVsmTxsnmtOxyXEw01ZUhuJhycKaJPJSFJUpB7EL19G+0LcxR25ixcO5N4IxcOJU1AT6DiCCp+TRKVJh4hWT6ymF8bDhH7KldxrRp4xFcLVGuR84k1ByNpZHtkV65VJJk1Src1D8nmcOiKlL6l5C4dzmn6pJwR8/dpu1AY4knkdVCTORXx2fXZntjGVtuwdMTpUwpWNjYd0I+znl59FLmOEnBCgMjHre8aso2lXzh72W0homM4G5jCNJS+2l0KC0Y5KH8jnmNQrMHKkS7IdkNzhPW0FHIONaXEEHGOY11EEHGtbycp4h20WCI4zmI7HWtae2t6hka1qTxDVgJWfNdau/PiO2Vhkwtqt287jIJCvVgHp85EMLTy9UsvlbePpqax/iIblohot7g9kNr7hsDk9ERVDtQ0S4e6vSIEtLz8TnQAgVBCw4hSm1E9W1lJ/LUlk9a1ZKEgy6p4xAzjhW5xj8FaUXF4tOIPxEPag2oIhZkW8rw355EZuNs1uXbKO6GOoGtlPNNZ6qDEc2T17Bz66PVit2u3eGShG37xfK0o94qKmZXc2nYptsHskvQy3m8DueEDSmsXdnz7Yan8mlE0bPJSYqCGT9RrW6rb/VAJqqx8M0pf33ZW7wH58sHRV7TxA8S9Df1nfp6DaHqJaxRG5/xGJrK2zQd2rGXzlilYbZg6igTEODv+qcUy4T8MZ1vq++MsQlxndp4Q0ZBpdaIi5vTkpUhsYOAQttODnrkL79dVNiyW12ZviOpqvqipuKBy0VrJS2r4HH9dEy1NYbz7QOAbdt+808pCf1MG/PHkoA93AVqR+WjL2nhT412fkR9RIOCc+E3+d/WPPBR/hH1iFQ0kulcu1kdnDkO9GPllknsUqDgI1tnHh22mvTK23rG75qFq51SVAM1Gyw087+yAWyFg4xnI+mlqRv+8UOUSr0e7Vn7c3Xg+HhcVO6Zgoh11PfLjYbcJ+PXXixPiE7Qnmkwe5Pwwo6jY3iAVNLfVDEwKkEn2W3gtHXPfUu/Z+IW20Oo+9jIFLE0TxEO9UeGfvcoxbdMTzb9Kq2pyIzlUqmzMWy2n3ht710cuhQQdSbbLC3T2bRMRRtHWWmUVEOl2HNPz1lxKGBEI/WIU4jPC2SEL4VdwCnJzoETDfPtbs9baFuhtn3L3flrxn6G4mjJp5Yd8pKCSBEoc8tWB7ASCSfWwAdEyye7rdRUkqmVdeH1fxNfylEYqNntHz+EQ5OWCVcTj70K4VKic59d+HWoEIHqoAA0oCqWW5N/py96ekZuxW7f779Yf7m7bb31lt/XWNOxlS1BcsOriItmYKHo0XDkcPoQYV6rbPD7j5iiAoq4sEBjaVVkPT9Svi0cfNaWr6DJ+3rb1A6oRIUn76oTix6W1yPJOH0DkpKgOItptD8Wi113IWHpG+EBDUjVAeLL6UNrEItQ9olWS1k55KPLRq3EbNNtm7aQtO3Do+GejEhL0qqaULDMdDLHNDjT6OZxyIzkaKuGF/3b+XvjAviGY2WD6yu96narWzTVy4X7JmajwB5X/LdUORwe5z25Ee7R2g42DmMMmMgIpDzSxlDjasg6r63Q2Rv1tMgTMLnQcdcq3qWwlyvZdCJVO5OAQEqjmBgRbY/zUkOAe0fu6yxO7KtbfQUHOqQrCHqmmowZhXGX/MS6gdQhRweJPdtYStPcDRmpugvqOcECraa8pYK43hRIPx1pUkp0P7O7oLaXjl6BAzNuFjhgOwjy+EpV7ufQ/A/idENSR01w0lDlKPE7FLEV1Dqfkbq4ZS+bbktjQpOPfg5GonUXhoTFhS10fcVJIPJmYQ5GD80/+tK3TV3ro0q6l+UT1sKTzy0pyGV+LaiPy0TqV3+31p/gamMdMIhtOOSy1Fp/PhXrABt4Wj3dOont1Hsb3FU0omCppmZoSfvQEQlRP8JwdD+f2yuVRr5aquhZrBY6+fBLAH1xjR4onxS1wziG6nk8teXgApeU5BrJ/wC4OHP10aqW3/2IrCXo/wCIJHHwfHjjUlpEU18eaCeX00QPUHnI3dMnKIG5hJ4VOlB9xz/XXKv0ptRXDPoUR05YP4jVhsa/swvK2WFM0y8+tXrea0mHeP19U/TXizjw9NvtXsGIp6OjpY45zQuCi0vN/QKB/nrt+dCJG5toYhrt17g0kjjls/mDKU9AzFkj8FctQ8blLmV9VrMFPZy5GwkK+OFmLbJS4rPtcPXPTTQbnfDrntv6Si5tTdxoaKShB8tiMhlNOK5cgCMgnS8WosBVdGzNiZVNLGH0CEdmxaZiErWplBKEkpB4kjIWenXGh0t1iq1gLkep0l2erQpgkmx9BrIhfOoKkq2r4VmPY8sthS0QTTPltsceOLCOxwAM9eZ1qt3dC4Vmqwg6zoCp42TTOXvByEjIF9Tbjagc5SpJBB0abPW8ll1phG1tWKV+dHxChDvqGeBI6cj26D6a47q7bYuSuLjGodLsNzKIlgZT9R7J05Sco52NBl0/uCqXfvNqc401m/Ed27bwZQ1RW9SEFJV2UJbl126fgUpccV0T6ewjAfHdTqcLxzPF3ay226beh4f1Jwz8XIWLnW7jlFcoqGSxfpUrcbIBSpp9sFbCz7TSwBz5AHOaTZxRMdJYjKEKPDzTjRm2g+I1uP2czhJoOrX3JMtwCYU/HrLsHGo7odZVlKhj4a06WKSouy8AVAMvq20+MHs83NPN0FVE5TSU+jElhyTVOEiHfURhSEvH1FZ5jhWEntjUL3P+FO7LoiPu5sWmUDJJjHqERNKLjDxSqa9/1YzwtKPUEYI9lSemq9P0m+G9v9mENOHH/wBB9yo1whTmVv09HvkdV49eE4jy4hxJHcDrowW53SeIb4VkXLpFdSSv1fbmJc/u4ORQjoR5jI9eEjGuLhyDyScj90aep0yvepHXgeMXqA8RfzGs4ZVdyoKUr5dCXLpyZ0VW0EohyVxmW3VYPVlasCJR+6cL93H100difEAndKtMSe5RRMJbxeWiZNE4QR1Cu7ah3B5fAaIFMXW2AeLlbtqnZ5CwxnaYfzGIONKGZpL14+8y4PvgHsMg9wNJ3ur2Obs9kkZFVrIhGXDoFAJXOZbDlcygGh0TEs8w6gD2jnHZSemqNQSobL3W5H7GStUgd7Mc/wAyqVmJCuvM/HXWy6zj1k4+I06dS7ArCVEVOSVmYyV09DBxRUjP+lzP89DyqfDYq2G4nqHuLBRiQfUZmMMppR/iTkflryz4eoNBNOLmotPILeUqHuUMj89cC5PCsueaxChlwdHIZRaV+KCNFOqtn24uj+N2Kt6/GtI/xpW6l8Y9+Ac/lofTeTT+n3zCz6TxkC4k4KIuHW2f9wGgEMhzynZTmhqsr+Sj+7qri1Njo1GJTEJx/GM/nr3af3RXdo91K4daTwnPHL416FV+GVJ/LUfU6FjOM65oltlaT5gzqwqNpOhBrvfdcqsqXEgm9RTlIbcSvy4xluJQcdRxowr8Rrjp7dpAziHegIpiGQ/GStEA8ppkoWE8LbZxxDi+6FHhHck6GsxlsM6k4Rz14MykbKxzB5cx8D7x8dEQKhuMjr85VnfQ5jSWgW8sVb25Vt5fMqEiYaGebgWwh+EUClZ4fbT8/rqDVtSNWW6jVS2q5QfIV6ofCctOj5/0Olq2sb0ausvNWZdNpphlJSgPvZLTqeyXgOh/6g+o76sStheK025SmPsx5LAjnGAYiWRK0qKgR95B6LT7iNEwwbD0woznVGFVi0R65FrKenrioymm0sur+9DrV6ivl7tBCsrcLgIpcNEwamXEnlxDr8tPjfnaZOKZU5UFuuJ+GzxOQK1ZUj/Se/yOl6qWDamKlyeoJeUuoyFJcRwrQfr004uxUzGsAQy6xaeCaU3E+Z6Ol1KT0Unl/wDfHTFbXvFTvhttlDlAxcRCVbQUYeGa0HVyPSoB1B6lvPrMr9y0FKgcddD+tLdPw7bj8EPPZxkDHrJGhpOaUa4lFhPrg4KSOuj0sTVw+R0kbIY5Syu2tvtsm9eFTWHh6XOVQFdsRSYt23FRRaGov0gdpbMjguoz/hKKVHl1Omv21+KRuGsZUsHt83k2unM0iGMw8bNXocNxjPYcbZSA8nHU5yc556oTpyo6vtvMRM6ei3oV5DgU24ysggg5BBHT56sf2TeMJBVRTiLe7+5ZD1tJZYwPsecvtD7WliU8sIiDzdQAc8DnEDgYI1r0MRQxI2WF/fAwD0je4yMMjDywoc+Z13Qr6l4Cux651ms1iTU1nbDvKAJxrJpJJDUcMqFn0ihIxs9W4qHS4P8AcNZrNda4zkWF4Oat2X7ca1CnYi3jMveWMl6VOqYOfkk4/LQSvb4eFE0dI3qhpW4EzaQ2kqELFwyHh8uIFJ1ms0CtSp7sm2ctYGKTOIL7Pj3oHzePyllPFw4zj4a8qISlSeIjrrNZpFCSgJgmyBnmxEM0teQCDkaktsbu1fbCYsPySYOlhqIQUMB4oLSiQOJtQ5tn5cj3Gs1miL4hKHK0sv2q34qy6yY2kK5ZajHZbDJWiYfdW8knGFpAwSP2hjW+/W3yhK3hH5m/DmFjWmyURUOkcXQnmO+s1mpYldISwORiVTxlUsmT8tLpcDKygKIxnB1DqppeVzRpUWGvJeTz40DrrNZp9c1F4qcmMgMclk5l7rCVjhyVkczqPTuVpl+HIV5SQofdx01ms0G5SrZYde9Tzn//2Q==

/9j/4AAQSkZJRgABAQAAAQABAAD/2wBDAAIBAQEBAQIBAQECAgICAgQDAgICAgUEBAMEBgUGBgYFBgYGBwkIBgcJBwYGCAsICQoKCgoKBggLDAsKDAkKCgr/2wBDAQICAgICAgUDAwUKBwYHCgoKCgoKCgoKCgoKCgoKCgoKCgoKCgoKCgoKCgoKCgoKCgoKCgoKCgoKCgoKCgoKCgr/wAARCABVAIADASIAAhEBAxEB/8QAHQAAAgIDAQEBAAAAAAAAAAAABwgGCQADBAUKAv/EAEIQAAECBQIEAgcEBwYHAAAAAAECAwQFBgcRAAgSITFBCRMUIkJRYXGBFTKRoRcjUmKCscEkJUNTcqIWM2ODktHw/8QAGgEAAgMBAQAAAAAAAAAAAAAAAwQBAgUABv/EADARAAIBAgMFBgUFAAAAAAAAAAECAAMRBCExEhNBUZEFIjJhsfBxgaHB0RQjQuHx/9oADAMBAAIRAxEAPwC7F9JU0UjUFrWDWpQdA5BXu7aIDaEkY1xTemm5m0QU9RyONVddoSFaxir7iZEoPQk3CAONspJ+IOl7vBYW3955GqXVdJUOvNoV6LEtnhcaURyII6/LTsXstdFzOlXhDo41w58xtIHNQ7gfTS0RkrfhHlNvIxzxzGNAIFrRhGubRDNnFcTHbruSfomdOLZhY2MVBRTa+Q40qISfqP5jT1T9yGlc/RFQ68w0cnjbKenHjmPqOeld8Qm0f2f9lXmpqFSy/DvpZj3GU4PFnLbhx3yMZ0e9v9bQd77CyupULT6ZBtBD6QeaHkDH5/10ojGlVt7tLOLrEF8Uyx6rQ3mYvLLJepMlqVKkzFLKMALOA4n5kYWPiNOP4DG81iLl8ZtpreeFKIRtEOzGFWf7K4sGGiRn/IeUkZ7IfH7Ote7S1cDudsPNaBbaBmLLJiJYVJyUPoBIT8M80/XVbG0O7U/2931gKgdS63E09FmGmcGSUmJglqLbjSvkFKT8OJJ7a1KTgt5GLMCRYy+Tf9RsdLYGUblIWVgPSqIMnrqEZHLyirhLnySSFpP7LgOprspu4IyFXbWdTBLpZSlcviOLk80oZQofNOB8xqVWgntIblrJt/a8c3MZdP5I1LZws4V5wW1/ZIs+5S2zwKz7acdtJ/R6Kq2yXKjLY1FHqfmNGRJ9FdBPmRcqUv1VY7lGQfr8NHrrddviMj9vx0g6Z/j0lkDjWBlI/PWpaSemvJtlXEvuJRsJUsviEuea0PN4eysdfr117qm0q545+/S4IIhJy8u41+Fp6ka3KSDr8EZ5HUypM0LQMYPQ653UJBwP5a7FJI6DWh9rIyNWFrSBFakviWSFkpbrOyFQwSsesqXxLD+PklRQr8tTOR+I1tSjkJTUFXzOQLPIifSCJZQP40pUn89JDNd3tiKbjDC7m/DRr+3EQk/rI6mI6NhWAT7YZdAaPPpyOvVp+7/hr3SKWaF3rVHRj684hKxpxLzYPuU40EZ+ZJ0VsLWAuPz6Sm9S9iI+8o3A7cLoMlmiL6UjM1uD1WIaoIfzM+7gUoKz9ND67tmICPZiqgk8OUuNoK1JbRlDo9/LvpZl7Goa70OmZW4u/ZG5bKgTDhMY3Dxah25EEg/xDXhTHZHudtFEGKktjrlSIMjJibf1i6+xj3hpDqwflw6XejUvCrUTnJJdi3kFX9EzSiJmgKRGwq20k+yrHqq+YONLZsJrmNtpdGcWOqpzym5g4tDSXDgIimyQf/IDP00SY+eXJpJ9QqO79ZypxKsLaralUugK9xXwAn6K0MqptLUNa3FF1qSuNTEXNUPtvhMsihDcbicYV5bhyCQMHnpDE4auSGURpKqMLGTqpty9E2muhMKciXkq82II41jmhzOFp9wHf6nVfW/6mZFSl4v0y0Utt2U1E4t54sKHAVk4dQMdM54h8dMvuMtpcydLeqSaWknyIlRKkxMvLUQzx5+9lKskHv8APS/XKtLDXaoWIpGHm7iZvDjzYOXvo9GV53QoKHy2efTIzoVFK1MgF/iDl0ham7qISFN+cenwFN70FMYeP29V/PkuQ8BBqLCw9hb0qdIKlJ7lUO4UvgjmELe92nG8S21VSIp+T7taVlvpE+t/Feg1nBNjAmEsXyU7+8koUFj3BSh7Ovn52/Rl/wDaNeuTVsmTxsnmtOxyXEw01ZUhuJhycKaJPJSFJUpB7EL19G+0LcxR25ixcO5N4IxcOJU1AT6DiCCp+TRKVJh4hWT6ymF8bDhH7KldxrRp4xFcLVGuR84k1ByNpZHtkV65VJJk1Src1D8nmcOiKlL6l5C4dzmn6pJwR8/dpu1AY4knkdVCTORXx2fXZntjGVtuwdMTpUwpWNjYd0I+znl59FLmOEnBCgMjHre8aso2lXzh72W0homM4G5jCNJS+2l0KC0Y5KH8jnmNQrMHKkS7IdkNzhPW0FHIONaXEEHGOY11EEHGtbycp4h20WCI4zmI7HWtae2t6hka1qTxDVgJWfNdau/PiO2Vhkwtqt287jIJCvVgHp85EMLTy9UsvlbePpqax/iIblohot7g9kNr7hsDk9ERVDtQ0S4e6vSIEtLz8TnQAgVBCw4hSm1E9W1lJ/LUlk9a1ZKEgy6p4xAzjhW5xj8FaUXF4tOIPxEPag2oIhZkW8rw355EZuNs1uXbKO6GOoGtlPNNZ6qDEc2T17Bz66PVit2u3eGShG37xfK0o94qKmZXc2nYptsHskvQy3m8DueEDSmsXdnz7Yan8mlE0bPJSYqCGT9RrW6rb/VAJqqx8M0pf33ZW7wH58sHRV7TxA8S9Df1nfp6DaHqJaxRG5/xGJrK2zQd2rGXzlilYbZg6igTEODv+qcUy4T8MZ1vq++MsQlxndp4Q0ZBpdaIi5vTkpUhsYOAQttODnrkL79dVNiyW12ZviOpqvqipuKBy0VrJS2r4HH9dEy1NYbz7QOAbdt+808pCf1MG/PHkoA93AVqR+WjL2nhT412fkR9RIOCc+E3+d/WPPBR/hH1iFQ0kulcu1kdnDkO9GPllknsUqDgI1tnHh22mvTK23rG75qFq51SVAM1Gyw087+yAWyFg4xnI+mlqRv+8UOUSr0e7Vn7c3Xg+HhcVO6Zgoh11PfLjYbcJ+PXXixPiE7Qnmkwe5Pwwo6jY3iAVNLfVDEwKkEn2W3gtHXPfUu/Z+IW20Oo+9jIFLE0TxEO9UeGfvcoxbdMTzb9Kq2pyIzlUqmzMWy2n3ht710cuhQQdSbbLC3T2bRMRRtHWWmUVEOl2HNPz1lxKGBEI/WIU4jPC2SEL4VdwCnJzoETDfPtbs9baFuhtn3L3flrxn6G4mjJp5Yd8pKCSBEoc8tWB7ASCSfWwAdEyye7rdRUkqmVdeH1fxNfylEYqNntHz+EQ5OWCVcTj70K4VKic59d+HWoEIHqoAA0oCqWW5N/py96ekZuxW7f779Yf7m7bb31lt/XWNOxlS1BcsOriItmYKHo0XDkcPoQYV6rbPD7j5iiAoq4sEBjaVVkPT9Svi0cfNaWr6DJ+3rb1A6oRIUn76oTix6W1yPJOH0DkpKgOItptD8Wi113IWHpG+EBDUjVAeLL6UNrEItQ9olWS1k55KPLRq3EbNNtm7aQtO3Do+GejEhL0qqaULDMdDLHNDjT6OZxyIzkaKuGF/3b+XvjAviGY2WD6yu96narWzTVy4X7JmajwB5X/LdUORwe5z25Ee7R2g42DmMMmMgIpDzSxlDjasg6r63Q2Rv1tMgTMLnQcdcq3qWwlyvZdCJVO5OAQEqjmBgRbY/zUkOAe0fu6yxO7KtbfQUHOqQrCHqmmowZhXGX/MS6gdQhRweJPdtYStPcDRmpugvqOcECraa8pYK43hRIPx1pUkp0P7O7oLaXjl6BAzNuFjhgOwjy+EpV7ufQ/A/idENSR01w0lDlKPE7FLEV1Dqfkbq4ZS+bbktjQpOPfg5GonUXhoTFhS10fcVJIPJmYQ5GD80/+tK3TV3ro0q6l+UT1sKTzy0pyGV+LaiPy0TqV3+31p/gamMdMIhtOOSy1Fp/PhXrABt4Wj3dOont1Hsb3FU0omCppmZoSfvQEQlRP8JwdD+f2yuVRr5aquhZrBY6+fBLAH1xjR4onxS1wziG6nk8teXgApeU5BrJ/wC4OHP10aqW3/2IrCXo/wCIJHHwfHjjUlpEU18eaCeX00QPUHnI3dMnKIG5hJ4VOlB9xz/XXKv0ptRXDPoUR05YP4jVhsa/swvK2WFM0y8+tXrea0mHeP19U/TXizjw9NvtXsGIp6OjpY45zQuCi0vN/QKB/nrt+dCJG5toYhrt17g0kjjls/mDKU9AzFkj8FctQ8blLmV9VrMFPZy5GwkK+OFmLbJS4rPtcPXPTTQbnfDrntv6Si5tTdxoaKShB8tiMhlNOK5cgCMgnS8WosBVdGzNiZVNLGH0CEdmxaZiErWplBKEkpB4kjIWenXGh0t1iq1gLkep0l2erQpgkmx9BrIhfOoKkq2r4VmPY8sthS0QTTPltsceOLCOxwAM9eZ1qt3dC4Vmqwg6zoCp42TTOXvByEjIF9Tbjagc5SpJBB0abPW8ll1phG1tWKV+dHxChDvqGeBI6cj26D6a47q7bYuSuLjGodLsNzKIlgZT9R7J05Sco52NBl0/uCqXfvNqc401m/Ed27bwZQ1RW9SEFJV2UJbl126fgUpccV0T6ewjAfHdTqcLxzPF3ay226beh4f1Jwz8XIWLnW7jlFcoqGSxfpUrcbIBSpp9sFbCz7TSwBz5AHOaTZxRMdJYjKEKPDzTjRm2g+I1uP2czhJoOrX3JMtwCYU/HrLsHGo7odZVlKhj4a06WKSouy8AVAMvq20+MHs83NPN0FVE5TSU+jElhyTVOEiHfURhSEvH1FZ5jhWEntjUL3P+FO7LoiPu5sWmUDJJjHqERNKLjDxSqa9/1YzwtKPUEYI9lSemq9P0m+G9v9mENOHH/wBB9yo1whTmVv09HvkdV49eE4jy4hxJHcDrowW53SeIb4VkXLpFdSSv1fbmJc/u4ORQjoR5jI9eEjGuLhyDyScj90aep0yvepHXgeMXqA8RfzGs4ZVdyoKUr5dCXLpyZ0VW0EohyVxmW3VYPVlasCJR+6cL93H100difEAndKtMSe5RRMJbxeWiZNE4QR1Cu7ah3B5fAaIFMXW2AeLlbtqnZ5CwxnaYfzGIONKGZpL14+8y4PvgHsMg9wNJ3ur2Obs9kkZFVrIhGXDoFAJXOZbDlcygGh0TEs8w6gD2jnHZSemqNQSobL3W5H7GStUgd7Mc/wAyqVmJCuvM/HXWy6zj1k4+I06dS7ArCVEVOSVmYyV09DBxRUjP+lzP89DyqfDYq2G4nqHuLBRiQfUZmMMppR/iTkflryz4eoNBNOLmotPILeUqHuUMj89cC5PCsueaxChlwdHIZRaV+KCNFOqtn24uj+N2Kt6/GtI/xpW6l8Y9+Ac/lofTeTT+n3zCz6TxkC4k4KIuHW2f9wGgEMhzynZTmhqsr+Sj+7qri1Njo1GJTEJx/GM/nr3af3RXdo91K4daTwnPHL416FV+GVJ/LUfU6FjOM65oltlaT5gzqwqNpOhBrvfdcqsqXEgm9RTlIbcSvy4xluJQcdRxowr8Rrjp7dpAziHegIpiGQ/GStEA8ppkoWE8LbZxxDi+6FHhHck6GsxlsM6k4Rz14MykbKxzB5cx8D7x8dEQKhuMjr85VnfQ5jSWgW8sVb25Vt5fMqEiYaGebgWwh+EUClZ4fbT8/rqDVtSNWW6jVS2q5QfIV6ofCctOj5/0Olq2sb0ausvNWZdNpphlJSgPvZLTqeyXgOh/6g+o76sStheK025SmPsx5LAjnGAYiWRK0qKgR95B6LT7iNEwwbD0woznVGFVi0R65FrKenrioymm0sur+9DrV6ivl7tBCsrcLgIpcNEwamXEnlxDr8tPjfnaZOKZU5UFuuJ+GzxOQK1ZUj/Se/yOl6qWDamKlyeoJeUuoyFJcRwrQfr004uxUzGsAQy6xaeCaU3E+Z6Ol1KT0Unl/wDfHTFbXvFTvhttlDlAxcRCVbQUYeGa0HVyPSoB1B6lvPrMr9y0FKgcddD+tLdPw7bj8EPPZxkDHrJGhpOaUa4lFhPrg4KSOuj0sTVw+R0kbIY5Syu2tvtsm9eFTWHh6XOVQFdsRSYt23FRRaGov0gdpbMjguoz/hKKVHl1Omv21+KRuGsZUsHt83k2unM0iGMw8bNXocNxjPYcbZSA8nHU5yc556oTpyo6vtvMRM6ei3oV5DgU24ysggg5BBHT56sf2TeMJBVRTiLe7+5ZD1tJZYwPsecvtD7WliU8sIiDzdQAc8DnEDgYI1r0MRQxI2WF/fAwD0je4yMMjDywoc+Z13Qr6l4Cux651ms1iTU1nbDvKAJxrJpJJDUcMqFn0ihIxs9W4qHS4P8AcNZrNda4zkWF4Oat2X7ca1CnYi3jMveWMl6VOqYOfkk4/LQSvb4eFE0dI3qhpW4EzaQ2kqELFwyHh8uIFJ1ms0CtSp7sm2ctYGKTOIL7Pj3oHzePyllPFw4zj4a8qISlSeIjrrNZpFCSgJgmyBnmxEM0teQCDkaktsbu1fbCYsPySYOlhqIQUMB4oLSiQOJtQ5tn5cj3Gs1miL4hKHK0sv2q34qy6yY2kK5ZajHZbDJWiYfdW8knGFpAwSP2hjW+/W3yhK3hH5m/DmFjWmyURUOkcXQnmO+s1mpYldISwORiVTxlUsmT8tLpcDKygKIxnB1DqppeVzRpUWGvJeTz40DrrNZp9c1F4qcmMgMclk5l7rCVjhyVkczqPTuVpl+HIV5SQofdx01ms0G5SrZYde9Tzn//2Q==

/9j/4AAQSkZJRgABAQAAAQABAAD/2wBDAAIBAQEBAQIBAQECAgICAgQDAgICAgUEBAMEBgUGBgYFBgYGBwkIBgcJBwYGCAsICQoKCgoKBggLDAsKDAkKCgr/2wBDAQICAgICAgUDAwUKBwYHCgoKCgoKCgoKCgoKCgoKCgoKCgoKCgoKCgoKCgoKCgoKCgoKCgoKCgoKCgoKCgoKCgr/wAARCABVAIADASIAAhEBAxEB/8QAHQAAAgIDAQEBAAAAAAAAAAAABwgGCQADBAUKAv/EAEIQAAECBQIEAgcEBwYHAAAAAAECAwQFBgcRAAgSITFBCRMUIkJRYXGBFTKRoRcjUmKCscEkJUNTcqIWM2ODktHw/8QAGgEAAgMBAQAAAAAAAAAAAAAAAwQBAgUABv/EADARAAIBAgMFBgUFAAAAAAAAAAECAAMRBCExEhNBUZEFIjJhsfBxgaHB0RQjQuHx/9oADAMBAAIRAxEAPwC7F9JU0UjUFrWDWpQdA5BXu7aIDaEkY1xTemm5m0QU9RyONVddoSFaxir7iZEoPQk3CAONspJ+IOl7vBYW3955GqXVdJUOvNoV6LEtnhcaURyII6/LTsXstdFzOlXhDo41w58xtIHNQ7gfTS0RkrfhHlNvIxzxzGNAIFrRhGubRDNnFcTHbruSfomdOLZhY2MVBRTa+Q40qISfqP5jT1T9yGlc/RFQ68w0cnjbKenHjmPqOeld8Qm0f2f9lXmpqFSy/DvpZj3GU4PFnLbhx3yMZ0e9v9bQd77CyupULT6ZBtBD6QeaHkDH5/10ojGlVt7tLOLrEF8Uyx6rQ3mYvLLJepMlqVKkzFLKMALOA4n5kYWPiNOP4DG81iLl8ZtpreeFKIRtEOzGFWf7K4sGGiRn/IeUkZ7IfH7Ote7S1cDudsPNaBbaBmLLJiJYVJyUPoBIT8M80/XVbG0O7U/2931gKgdS63E09FmGmcGSUmJglqLbjSvkFKT8OJJ7a1KTgt5GLMCRYy+Tf9RsdLYGUblIWVgPSqIMnrqEZHLyirhLnySSFpP7LgOprspu4IyFXbWdTBLpZSlcviOLk80oZQofNOB8xqVWgntIblrJt/a8c3MZdP5I1LZws4V5wW1/ZIs+5S2zwKz7acdtJ/R6Kq2yXKjLY1FHqfmNGRJ9FdBPmRcqUv1VY7lGQfr8NHrrddviMj9vx0g6Z/j0lkDjWBlI/PWpaSemvJtlXEvuJRsJUsviEuea0PN4eysdfr117qm0q545+/S4IIhJy8u41+Fp6ka3KSDr8EZ5HUypM0LQMYPQ653UJBwP5a7FJI6DWh9rIyNWFrSBFakviWSFkpbrOyFQwSsesqXxLD+PklRQr8tTOR+I1tSjkJTUFXzOQLPIifSCJZQP40pUn89JDNd3tiKbjDC7m/DRr+3EQk/rI6mI6NhWAT7YZdAaPPpyOvVp+7/hr3SKWaF3rVHRj684hKxpxLzYPuU40EZ+ZJ0VsLWAuPz6Sm9S9iI+8o3A7cLoMlmiL6UjM1uD1WIaoIfzM+7gUoKz9ND67tmICPZiqgk8OUuNoK1JbRlDo9/LvpZl7Goa70OmZW4u/ZG5bKgTDhMY3Dxah25EEg/xDXhTHZHudtFEGKktjrlSIMjJibf1i6+xj3hpDqwflw6XejUvCrUTnJJdi3kFX9EzSiJmgKRGwq20k+yrHqq+YONLZsJrmNtpdGcWOqpzym5g4tDSXDgIimyQf/IDP00SY+eXJpJ9QqO79ZypxKsLaralUugK9xXwAn6K0MqptLUNa3FF1qSuNTEXNUPtvhMsihDcbicYV5bhyCQMHnpDE4auSGURpKqMLGTqpty9E2muhMKciXkq82II41jmhzOFp9wHf6nVfW/6mZFSl4v0y0Utt2U1E4t54sKHAVk4dQMdM54h8dMvuMtpcydLeqSaWknyIlRKkxMvLUQzx5+9lKskHv8APS/XKtLDXaoWIpGHm7iZvDjzYOXvo9GV53QoKHy2efTIzoVFK1MgF/iDl0ham7qISFN+cenwFN70FMYeP29V/PkuQ8BBqLCw9hb0qdIKlJ7lUO4UvgjmELe92nG8S21VSIp+T7taVlvpE+t/Feg1nBNjAmEsXyU7+8koUFj3BSh7Ovn52/Rl/wDaNeuTVsmTxsnmtOxyXEw01ZUhuJhycKaJPJSFJUpB7EL19G+0LcxR25ixcO5N4IxcOJU1AT6DiCCp+TRKVJh4hWT6ymF8bDhH7KldxrRp4xFcLVGuR84k1ByNpZHtkV65VJJk1Src1D8nmcOiKlL6l5C4dzmn6pJwR8/dpu1AY4knkdVCTORXx2fXZntjGVtuwdMTpUwpWNjYd0I+znl59FLmOEnBCgMjHre8aso2lXzh72W0homM4G5jCNJS+2l0KC0Y5KH8jnmNQrMHKkS7IdkNzhPW0FHIONaXEEHGOY11EEHGtbycp4h20WCI4zmI7HWtae2t6hka1qTxDVgJWfNdau/PiO2Vhkwtqt287jIJCvVgHp85EMLTy9UsvlbePpqax/iIblohot7g9kNr7hsDk9ERVDtQ0S4e6vSIEtLz8TnQAgVBCw4hSm1E9W1lJ/LUlk9a1ZKEgy6p4xAzjhW5xj8FaUXF4tOIPxEPag2oIhZkW8rw355EZuNs1uXbKO6GOoGtlPNNZ6qDEc2T17Bz66PVit2u3eGShG37xfK0o94qKmZXc2nYptsHskvQy3m8DueEDSmsXdnz7Yan8mlE0bPJSYqCGT9RrW6rb/VAJqqx8M0pf33ZW7wH58sHRV7TxA8S9Df1nfp6DaHqJaxRG5/xGJrK2zQd2rGXzlilYbZg6igTEODv+qcUy4T8MZ1vq++MsQlxndp4Q0ZBpdaIi5vTkpUhsYOAQttODnrkL79dVNiyW12ZviOpqvqipuKBy0VrJS2r4HH9dEy1NYbz7QOAbdt+808pCf1MG/PHkoA93AVqR+WjL2nhT412fkR9RIOCc+E3+d/WPPBR/hH1iFQ0kulcu1kdnDkO9GPllknsUqDgI1tnHh22mvTK23rG75qFq51SVAM1Gyw087+yAWyFg4xnI+mlqRv+8UOUSr0e7Vn7c3Xg+HhcVO6Zgoh11PfLjYbcJ+PXXixPiE7Qnmkwe5Pwwo6jY3iAVNLfVDEwKkEn2W3gtHXPfUu/Z+IW20Oo+9jIFLE0TxEO9UeGfvcoxbdMTzb9Kq2pyIzlUqmzMWy2n3ht710cuhQQdSbbLC3T2bRMRRtHWWmUVEOl2HNPz1lxKGBEI/WIU4jPC2SEL4VdwCnJzoETDfPtbs9baFuhtn3L3flrxn6G4mjJp5Yd8pKCSBEoc8tWB7ASCSfWwAdEyye7rdRUkqmVdeH1fxNfylEYqNntHz+EQ5OWCVcTj70K4VKic59d+HWoEIHqoAA0oCqWW5N/py96ekZuxW7f779Yf7m7bb31lt/XWNOxlS1BcsOriItmYKHo0XDkcPoQYV6rbPD7j5iiAoq4sEBjaVVkPT9Svi0cfNaWr6DJ+3rb1A6oRIUn76oTix6W1yPJOH0DkpKgOItptD8Wi113IWHpG+EBDUjVAeLL6UNrEItQ9olWS1k55KPLRq3EbNNtm7aQtO3Do+GejEhL0qqaULDMdDLHNDjT6OZxyIzkaKuGF/3b+XvjAviGY2WD6yu96narWzTVy4X7JmajwB5X/LdUORwe5z25Ee7R2g42DmMMmMgIpDzSxlDjasg6r63Q2Rv1tMgTMLnQcdcq3qWwlyvZdCJVO5OAQEqjmBgRbY/zUkOAe0fu6yxO7KtbfQUHOqQrCHqmmowZhXGX/MS6gdQhRweJPdtYStPcDRmpugvqOcECraa8pYK43hRIPx1pUkp0P7O7oLaXjl6BAzNuFjhgOwjy+EpV7ufQ/A/idENSR01w0lDlKPE7FLEV1Dqfkbq4ZS+bbktjQpOPfg5GonUXhoTFhS10fcVJIPJmYQ5GD80/+tK3TV3ro0q6l+UT1sKTzy0pyGV+LaiPy0TqV3+31p/gamMdMIhtOOSy1Fp/PhXrABt4Wj3dOont1Hsb3FU0omCppmZoSfvQEQlRP8JwdD+f2yuVRr5aquhZrBY6+fBLAH1xjR4onxS1wziG6nk8teXgApeU5BrJ/wC4OHP10aqW3/2IrCXo/wCIJHHwfHjjUlpEU18eaCeX00QPUHnI3dMnKIG5hJ4VOlB9xz/XXKv0ptRXDPoUR05YP4jVhsa/swvK2WFM0y8+tXrea0mHeP19U/TXizjw9NvtXsGIp6OjpY45zQuCi0vN/QKB/nrt+dCJG5toYhrt17g0kjjls/mDKU9AzFkj8FctQ8blLmV9VrMFPZy5GwkK+OFmLbJS4rPtcPXPTTQbnfDrntv6Si5tTdxoaKShB8tiMhlNOK5cgCMgnS8WosBVdGzNiZVNLGH0CEdmxaZiErWplBKEkpB4kjIWenXGh0t1iq1gLkep0l2erQpgkmx9BrIhfOoKkq2r4VmPY8sthS0QTTPltsceOLCOxwAM9eZ1qt3dC4Vmqwg6zoCp42TTOXvByEjIF9Tbjagc5SpJBB0abPW8ll1phG1tWKV+dHxChDvqGeBI6cj26D6a47q7bYuSuLjGodLsNzKIlgZT9R7J05Sco52NBl0/uCqXfvNqc401m/Ed27bwZQ1RW9SEFJV2UJbl126fgUpccV0T6ewjAfHdTqcLxzPF3ay226beh4f1Jwz8XIWLnW7jlFcoqGSxfpUrcbIBSpp9sFbCz7TSwBz5AHOaTZxRMdJYjKEKPDzTjRm2g+I1uP2czhJoOrX3JMtwCYU/HrLsHGo7odZVlKhj4a06WKSouy8AVAMvq20+MHs83NPN0FVE5TSU+jElhyTVOEiHfURhSEvH1FZ5jhWEntjUL3P+FO7LoiPu5sWmUDJJjHqERNKLjDxSqa9/1YzwtKPUEYI9lSemq9P0m+G9v9mENOHH/wBB9yo1whTmVv09HvkdV49eE4jy4hxJHcDrowW53SeIb4VkXLpFdSSv1fbmJc/u4ORQjoR5jI9eEjGuLhyDyScj90aep0yvepHXgeMXqA8RfzGs4ZVdyoKUr5dCXLpyZ0VW0EohyVxmW3VYPVlasCJR+6cL93H100difEAndKtMSe5RRMJbxeWiZNE4QR1Cu7ah3B5fAaIFMXW2AeLlbtqnZ5CwxnaYfzGIONKGZpL14+8y4PvgHsMg9wNJ3ur2Obs9kkZFVrIhGXDoFAJXOZbDlcygGh0TEs8w6gD2jnHZSemqNQSobL3W5H7GStUgd7Mc/wAyqVmJCuvM/HXWy6zj1k4+I06dS7ArCVEVOSVmYyV09DBxRUjP+lzP89DyqfDYq2G4nqHuLBRiQfUZmMMppR/iTkflryz4eoNBNOLmotPILeUqHuUMj89cC5PCsueaxChlwdHIZRaV+KCNFOqtn24uj+N2Kt6/GtI/xpW6l8Y9+Ac/lofTeTT+n3zCz6TxkC4k4KIuHW2f9wGgEMhzynZTmhqsr+Sj+7qri1Njo1GJTEJx/GM/nr3af3RXdo91K4daTwnPHL416FV+GVJ/LUfU6FjOM65oltlaT5gzqwqNpOhBrvfdcqsqXEgm9RTlIbcSvy4xluJQcdRxowr8Rrjp7dpAziHegIpiGQ/GStEA8ppkoWE8LbZxxDi+6FHhHck6GsxlsM6k4Rz14MykbKxzB5cx8D7x8dEQKhuMjr85VnfQ5jSWgW8sVb25Vt5fMqEiYaGebgWwh+EUClZ4fbT8/rqDVtSNWW6jVS2q5QfIV6ofCctOj5/0Olq2sb0ausvNWZdNpphlJSgPvZLTqeyXgOh/6g+o76sStheK025SmPsx5LAjnGAYiWRK0qKgR95B6LT7iNEwwbD0woznVGFVi0R65FrKenrioymm0sur+9DrV6ivl7tBCsrcLgIpcNEwamXEnlxDr8tPjfnaZOKZU5UFuuJ+GzxOQK1ZUj/Se/yOl6qWDamKlyeoJeUuoyFJcRwrQfr004uxUzGsAQy6xaeCaU3E+Z6Ol1KT0Unl/wDfHTFbXvFTvhttlDlAxcRCVbQUYeGa0HVyPSoB1B6lvPrMr9y0FKgcddD+tLdPw7bj8EPPZxkDHrJGhpOaUa4lFhPrg4KSOuj0sTVw+R0kbIY5Syu2tvtsm9eFTWHh6XOVQFdsRSYt23FRRaGov0gdpbMjguoz/hKKVHl1Omv21+KRuGsZUsHt83k2unM0iGMw8bNXocNxjPYcbZSA8nHU5yc556oTpyo6vtvMRM6ei3oV5DgU24ysggg5BBHT56sf2TeMJBVRTiLe7+5ZD1tJZYwPsecvtD7WliU8sIiDzdQAc8DnEDgYI1r0MRQxI2WF/fAwD0je4yMMjDywoc+Z13Qr6l4Cux651ms1iTU1nbDvKAJxrJpJJDUcMqFn0ihIxs9W4qHS4P8AcNZrNda4zkWF4Oat2X7ca1CnYi3jMveWMl6VOqYOfkk4/LQSvb4eFE0dI3qhpW4EzaQ2kqELFwyHh8uIFJ1ms0CtSp7sm2ctYGKTOIL7Pj3oHzePyllPFw4zj4a8qISlSeIjrrNZpFCSgJgmyBnmxEM0teQCDkaktsbu1fbCYsPySYOlhqIQUMB4oLSiQOJtQ5tn5cj3Gs1miL4hKHK0sv2q34qy6yY2kK5ZajHZbDJWiYfdW8knGFpAwSP2hjW+/W3yhK3hH5m/DmFjWmyURUOkcXQnmO+s1mpYldISwORiVTxlUsmT8tLpcDKygKIxnB1DqppeVzRpUWGvJeTz40DrrNZp9c1F4qcmMgMclk5l7rCVjhyVkczqPTuVpl+HIV5SQofdx01ms0G5SrZYde9Tzn//2Q==

/9j/4AAQSkZJRgABAQAAAQABAAD/2wBDAAIBAQEBAQIBAQECAgICAgQDAgICAgUEBAMEBgUGBgYFBgYGBwkIBgcJBwYGCAsICQoKCgoKBggLDAsKDAkKCgr/2wBDAQICAgICAgUDAwUKBwYHCgoKCgoKCgoKCgoKCgoKCgoKCgoKCgoKCgoKCgoKCgoKCgoKCgoKCgoKCgoKCgoKCgr/wAARCABVAIADASIAAhEBAxEB/8QAHQAAAgIDAQEBAAAAAAAAAAAABwgGCQADBAUKAv/EAEIQAAECBQIEAgcEBwYHAAAAAAECAwQFBgcRAAgSITFBCRMUIkJRYXGBFTKRoRcjUmKCscEkJUNTcqIWM2ODktHw/8QAGgEAAgMBAQAAAAAAAAAAAAAAAwQBAgUABv/EADARAAIBAgMFBgUFAAAAAAAAAAECAAMRBCExEhNBUZEFIjJhsfBxgaHB0RQjQuHx/9oADAMBAAIRAxEAPwC7F9JU0UjUFrWDWpQdA5BXu7aIDaEkY1xTemm5m0QU9RyONVddoSFaxir7iZEoPQk3CAONspJ+IOl7vBYW3955GqXVdJUOvNoV6LEtnhcaURyII6/LTsXstdFzOlXhDo41w58xtIHNQ7gfTS0RkrfhHlNvIxzxzGNAIFrRhGubRDNnFcTHbruSfomdOLZhY2MVBRTa+Q40qISfqP5jT1T9yGlc/RFQ68w0cnjbKenHjmPqOeld8Qm0f2f9lXmpqFSy/DvpZj3GU4PFnLbhx3yMZ0e9v9bQd77CyupULT6ZBtBD6QeaHkDH5/10ojGlVt7tLOLrEF8Uyx6rQ3mYvLLJepMlqVKkzFLKMALOA4n5kYWPiNOP4DG81iLl8ZtpreeFKIRtEOzGFWf7K4sGGiRn/IeUkZ7IfH7Ote7S1cDudsPNaBbaBmLLJiJYVJyUPoBIT8M80/XVbG0O7U/2931gKgdS63E09FmGmcGSUmJglqLbjSvkFKT8OJJ7a1KTgt5GLMCRYy+Tf9RsdLYGUblIWVgPSqIMnrqEZHLyirhLnySSFpP7LgOprspu4IyFXbWdTBLpZSlcviOLk80oZQofNOB8xqVWgntIblrJt/a8c3MZdP5I1LZws4V5wW1/ZIs+5S2zwKz7acdtJ/R6Kq2yXKjLY1FHqfmNGRJ9FdBPmRcqUv1VY7lGQfr8NHrrddviMj9vx0g6Z/j0lkDjWBlI/PWpaSemvJtlXEvuJRsJUsviEuea0PN4eysdfr117qm0q545+/S4IIhJy8u41+Fp6ka3KSDr8EZ5HUypM0LQMYPQ653UJBwP5a7FJI6DWh9rIyNWFrSBFakviWSFkpbrOyFQwSsesqXxLD+PklRQr8tTOR+I1tSjkJTUFXzOQLPIifSCJZQP40pUn89JDNd3tiKbjDC7m/DRr+3EQk/rI6mI6NhWAT7YZdAaPPpyOvVp+7/hr3SKWaF3rVHRj684hKxpxLzYPuU40EZ+ZJ0VsLWAuPz6Sm9S9iI+8o3A7cLoMlmiL6UjM1uD1WIaoIfzM+7gUoKz9ND67tmICPZiqgk8OUuNoK1JbRlDo9/LvpZl7Goa70OmZW4u/ZG5bKgTDhMY3Dxah25EEg/xDXhTHZHudtFEGKktjrlSIMjJibf1i6+xj3hpDqwflw6XejUvCrUTnJJdi3kFX9EzSiJmgKRGwq20k+yrHqq+YONLZsJrmNtpdGcWOqpzym5g4tDSXDgIimyQf/IDP00SY+eXJpJ9QqO79ZypxKsLaralUugK9xXwAn6K0MqptLUNa3FF1qSuNTEXNUPtvhMsihDcbicYV5bhyCQMHnpDE4auSGURpKqMLGTqpty9E2muhMKciXkq82II41jmhzOFp9wHf6nVfW/6mZFSl4v0y0Utt2U1E4t54sKHAVk4dQMdM54h8dMvuMtpcydLeqSaWknyIlRKkxMvLUQzx5+9lKskHv8APS/XKtLDXaoWIpGHm7iZvDjzYOXvo9GV53QoKHy2efTIzoVFK1MgF/iDl0ham7qISFN+cenwFN70FMYeP29V/PkuQ8BBqLCw9hb0qdIKlJ7lUO4UvgjmELe92nG8S21VSIp+T7taVlvpE+t/Feg1nBNjAmEsXyU7+8koUFj3BSh7Ovn52/Rl/wDaNeuTVsmTxsnmtOxyXEw01ZUhuJhycKaJPJSFJUpB7EL19G+0LcxR25ixcO5N4IxcOJU1AT6DiCCp+TRKVJh4hWT6ymF8bDhH7KldxrRp4xFcLVGuR84k1ByNpZHtkV65VJJk1Src1D8nmcOiKlL6l5C4dzmn6pJwR8/dpu1AY4knkdVCTORXx2fXZntjGVtuwdMTpUwpWNjYd0I+znl59FLmOEnBCgMjHre8aso2lXzh72W0homM4G5jCNJS+2l0KC0Y5KH8jnmNQrMHKkS7IdkNzhPW0FHIONaXEEHGOY11EEHGtbycp4h20WCI4zmI7HWtae2t6hka1qTxDVgJWfNdau/PiO2Vhkwtqt287jIJCvVgHp85EMLTy9UsvlbePpqax/iIblohot7g9kNr7hsDk9ERVDtQ0S4e6vSIEtLz8TnQAgVBCw4hSm1E9W1lJ/LUlk9a1ZKEgy6p4xAzjhW5xj8FaUXF4tOIPxEPag2oIhZkW8rw355EZuNs1uXbKO6GOoGtlPNNZ6qDEc2T17Bz66PVit2u3eGShG37xfK0o94qKmZXc2nYptsHskvQy3m8DueEDSmsXdnz7Yan8mlE0bPJSYqCGT9RrW6rb/VAJqqx8M0pf33ZW7wH58sHRV7TxA8S9Df1nfp6DaHqJaxRG5/xGJrK2zQd2rGXzlilYbZg6igTEODv+qcUy4T8MZ1vq++MsQlxndp4Q0ZBpdaIi5vTkpUhsYOAQttODnrkL79dVNiyW12ZviOpqvqipuKBy0VrJS2r4HH9dEy1NYbz7QOAbdt+808pCf1MG/PHkoA93AVqR+WjL2nhT412fkR9RIOCc+E3+d/WPPBR/hH1iFQ0kulcu1kdnDkO9GPllknsUqDgI1tnHh22mvTK23rG75qFq51SVAM1Gyw087+yAWyFg4xnI+mlqRv+8UOUSr0e7Vn7c3Xg+HhcVO6Zgoh11PfLjYbcJ+PXXixPiE7Qnmkwe5Pwwo6jY3iAVNLfVDEwKkEn2W3gtHXPfUu/Z+IW20Oo+9jIFLE0TxEO9UeGfvcoxbdMTzb9Kq2pyIzlUqmzMWy2n3ht710cuhQQdSbbLC3T2bRMRRtHWWmUVEOl2HNPz1lxKGBEI/WIU4jPC2SEL4VdwCnJzoETDfPtbs9baFuhtn3L3flrxn6G4mjJp5Yd8pKCSBEoc8tWB7ASCSfWwAdEyye7rdRUkqmVdeH1fxNfylEYqNntHz+EQ5OWCVcTj70K4VKic59d+HWoEIHqoAA0oCqWW5N/py96ekZuxW7f779Yf7m7bb31lt/XWNOxlS1BcsOriItmYKHo0XDkcPoQYV6rbPD7j5iiAoq4sEBjaVVkPT9Svi0cfNaWr6DJ+3rb1A6oRIUn76oTix6W1yPJOH0DkpKgOItptD8Wi113IWHpG+EBDUjVAeLL6UNrEItQ9olWS1k55KPLRq3EbNNtm7aQtO3Do+GejEhL0qqaULDMdDLHNDjT6OZxyIzkaKuGF/3b+XvjAviGY2WD6yu96narWzTVy4X7JmajwB5X/LdUORwe5z25Ee7R2g42DmMMmMgIpDzSxlDjasg6r63Q2Rv1tMgTMLnQcdcq3qWwlyvZdCJVO5OAQEqjmBgRbY/zUkOAe0fu6yxO7KtbfQUHOqQrCHqmmowZhXGX/MS6gdQhRweJPdtYStPcDRmpugvqOcECraa8pYK43hRIPx1pUkp0P7O7oLaXjl6BAzNuFjhgOwjy+EpV7ufQ/A/idENSR01w0lDlKPE7FLEV1Dqfkbq4ZS+bbktjQpOPfg5GonUXhoTFhS10fcVJIPJmYQ5GD80/+tK3TV3ro0q6l+UT1sKTzy0pyGV+LaiPy0TqV3+31p/gamMdMIhtOOSy1Fp/PhXrABt4Wj3dOont1Hsb3FU0omCppmZoSfvQEQlRP8JwdD+f2yuVRr5aquhZrBY6+fBLAH1xjR4onxS1wziG6nk8teXgApeU5BrJ/wC4OHP10aqW3/2IrCXo/wCIJHHwfHjjUlpEU18eaCeX00QPUHnI3dMnKIG5hJ4VOlB9xz/XXKv0ptRXDPoUR05YP4jVhsa/swvK2WFM0y8+tXrea0mHeP19U/TXizjw9NvtXsGIp6OjpY45zQuCi0vN/QKB/nrt+dCJG5toYhrt17g0kjjls/mDKU9AzFkj8FctQ8blLmV9VrMFPZy5GwkK+OFmLbJS4rPtcPXPTTQbnfDrntv6Si5tTdxoaKShB8tiMhlNOK5cgCMgnS8WosBVdGzNiZVNLGH0CEdmxaZiErWplBKEkpB4kjIWenXGh0t1iq1gLkep0l2erQpgkmx9BrIhfOoKkq2r4VmPY8sthS0QTTPltsceOLCOxwAM9eZ1qt3dC4Vmqwg6zoCp42TTOXvByEjIF9Tbjagc5SpJBB0abPW8ll1phG1tWKV+dHxChDvqGeBI6cj26D6a47q7bYuSuLjGodLsNzKIlgZT9R7J05Sco52NBl0/uCqXfvNqc401m/Ed27bwZQ1RW9SEFJV2UJbl126fgUpccV0T6ewjAfHdTqcLxzPF3ay226beh4f1Jwz8XIWLnW7jlFcoqGSxfpUrcbIBSpp9sFbCz7TSwBz5AHOaTZxRMdJYjKEKPDzTjRm2g+I1uP2czhJoOrX3JMtwCYU/HrLsHGo7odZVlKhj4a06WKSouy8AVAMvq20+MHs83NPN0FVE5TSU+jElhyTVOEiHfURhSEvH1FZ5jhWEntjUL3P+FO7LoiPu5sWmUDJJjHqERNKLjDxSqa9/1YzwtKPUEYI9lSemq9P0m+G9v9mENOHH/wBB9yo1whTmVv09HvkdV49eE4jy4hxJHcDrowW53SeIb4VkXLpFdSSv1fbmJc/u4ORQjoR5jI9eEjGuLhyDyScj90aep0yvepHXgeMXqA8RfzGs4ZVdyoKUr5dCXLpyZ0VW0EohyVxmW3VYPVlasCJR+6cL93H100difEAndKtMSe5RRMJbxeWiZNE4QR1Cu7ah3B5fAaIFMXW2AeLlbtqnZ5CwxnaYfzGIONKGZpL14+8y4PvgHsMg9wNJ3ur2Obs9kkZFVrIhGXDoFAJXOZbDlcygGh0TEs8w6gD2jnHZSemqNQSobL3W5H7GStUgd7Mc/wAyqVmJCuvM/HXWy6zj1k4+I06dS7ArCVEVOSVmYyV09DBxRUjP+lzP89DyqfDYq2G4nqHuLBRiQfUZmMMppR/iTkflryz4eoNBNOLmotPILeUqHuUMj89cC5PCsueaxChlwdHIZRaV+KCNFOqtn24uj+N2Kt6/GtI/xpW6l8Y9+Ac/lofTeTT+n3zCz6TxkC4k4KIuHW2f9wGgEMhzynZTmhqsr+Sj+7qri1Njo1GJTEJx/GM/nr3af3RXdo91K4daTwnPHL416FV+GVJ/LUfU6FjOM65oltlaT5gzqwqNpOhBrvfdcqsqXEgm9RTlIbcSvy4xluJQcdRxowr8Rrjp7dpAziHegIpiGQ/GStEA8ppkoWE8LbZxxDi+6FHhHck6GsxlsM6k4Rz14MykbKxzB5cx8D7x8dEQKhuMjr85VnfQ5jSWgW8sVb25Vt5fMqEiYaGebgWwh+EUClZ4fbT8/rqDVtSNWW6jVS2q5QfIV6ofCctOj5/0Olq2sb0ausvNWZdNpphlJSgPvZLTqeyXgOh/6g+o76sStheK025SmPsx5LAjnGAYiWRK0qKgR95B6LT7iNEwwbD0woznVGFVi0R65FrKenrioymm0sur+9DrV6ivl7tBCsrcLgIpcNEwamXEnlxDr8tPjfnaZOKZU5UFuuJ+GzxOQK1ZUj/Se/yOl6qWDamKlyeoJeUuoyFJcRwrQfr004uxUzGsAQy6xaeCaU3E+Z6Ol1KT0Unl/wDfHTFbXvFTvhttlDlAxcRCVbQUYeGa0HVyPSoB1B6lvPrMr9y0FKgcddD+tLdPw7bj8EPPZxkDHrJGhpOaUa4lFhPrg4KSOuj0sTVw+R0kbIY5Syu2tvtsm9eFTWHh6XOVQFdsRSYt23FRRaGov0gdpbMjguoz/hKKVHl1Omv21+KRuGsZUsHt83k2unM0iGMw8bNXocNxjPYcbZSA8nHU5yc556oTpyo6vtvMRM6ei3oV5DgU24ysggg5BBHT56sf2TeMJBVRTiLe7+5ZD1tJZYwPsecvtD7WliU8sIiDzdQAc8DnEDgYI1r0MRQxI2WF/fAwD0je4yMMjDywoc+Z13Qr6l4Cux651ms1iTU1nbDvKAJxrJpJJDUcMqFn0ihIxs9W4qHS4P8AcNZrNda4zkWF4Oat2X7ca1CnYi3jMveWMl6VOqYOfkk4/LQSvb4eFE0dI3qhpW4EzaQ2kqELFwyHh8uIFJ1ms0CtSp7sm2ctYGKTOIL7Pj3oHzePyllPFw4zj4a8qISlSeIjrrNZpFCSgJgmyBnmxEM0teQCDkaktsbu1fbCYsPySYOlhqIQUMB4oLSiQOJtQ5tn5cj3Gs1miL4hKHK0sv2q34qy6yY2kK5ZajHZbDJWiYfdW8knGFpAwSP2hjW+/W3yhK3hH5m/DmFjWmyURUOkcXQnmO+s1mpYldISwORiVTxlUsmT8tLpcDKygKIxnB1DqppeVzRpUWGvJeTz40DrrNZp9c1F4qcmMgMclk5l7rCVjhyVkczqPTuVpl+HIV5SQofdx01ms0G5SrZYde9Tzn//2Q==

/9j/4AAQSkZJRgABAQAAAQABAAD/2wBDAAIBAQEBAQIBAQECAgICAgQDAgICAgUEBAMEBgUGBgYFBgYGBwkIBgcJBwYGCAsICQoKCgoKBggLDAsKDAkKCgr/2wBDAQICAgICAgUDAwUKBwYHCgoKCgoKCgoKCgoKCgoKCgoKCgoKCgoKCgoKCgoKCgoKCgoKCgoKCgoKCgoKCgoKCgr/wAARCABVAIADASIAAhEBAxEB/8QAHQAAAgIDAQEBAAAAAAAAAAAABwgGCQADBAUKAv/EAEIQAAECBQIEAgcEBwYHAAAAAAECAwQFBgcRAAgSITFBCRMUIkJRYXGBFTKRoRcjUmKCscEkJUNTcqIWM2ODktHw/8QAGgEAAgMBAQAAAAAAAAAAAAAAAwQBAgUABv/EADARAAIBAgMFBgUFAAAAAAAAAAECAAMRBCExEhNBUZEFIjJhsfBxgaHB0RQjQuHx/9oADAMBAAIRAxEAPwC7F9JU0UjUFrWDWpQdA5BXu7aIDaEkY1xTemm5m0QU9RyONVddoSFaxir7iZEoPQk3CAONspJ+IOl7vBYW3955GqXVdJUOvNoV6LEtnhcaURyII6/LTsXstdFzOlXhDo41w58xtIHNQ7gfTS0RkrfhHlNvIxzxzGNAIFrRhGubRDNnFcTHbruSfomdOLZhY2MVBRTa+Q40qISfqP5jT1T9yGlc/RFQ68w0cnjbKenHjmPqOeld8Qm0f2f9lXmpqFSy/DvpZj3GU4PFnLbhx3yMZ0e9v9bQd77CyupULT6ZBtBD6QeaHkDH5/10ojGlVt7tLOLrEF8Uyx6rQ3mYvLLJepMlqVKkzFLKMALOA4n5kYWPiNOP4DG81iLl8ZtpreeFKIRtEOzGFWf7K4sGGiRn/IeUkZ7IfH7Ote7S1cDudsPNaBbaBmLLJiJYVJyUPoBIT8M80/XVbG0O7U/2931gKgdS63E09FmGmcGSUmJglqLbjSvkFKT8OJJ7a1KTgt5GLMCRYy+Tf9RsdLYGUblIWVgPSqIMnrqEZHLyirhLnySSFpP7LgOprspu4IyFXbWdTBLpZSlcviOLk80oZQofNOB8xqVWgntIblrJt/a8c3MZdP5I1LZws4V5wW1/ZIs+5S2zwKz7acdtJ/R6Kq2yXKjLY1FHqfmNGRJ9FdBPmRcqUv1VY7lGQfr8NHrrddviMj9vx0g6Z/j0lkDjWBlI/PWpaSemvJtlXEvuJRsJUsviEuea0PN4eysdfr117qm0q545+/S4IIhJy8u41+Fp6ka3KSDr8EZ5HUypM0LQMYPQ653UJBwP5a7FJI6DWh9rIyNWFrSBFakviWSFkpbrOyFQwSsesqXxLD+PklRQr8tTOR+I1tSjkJTUFXzOQLPIifSCJZQP40pUn89JDNd3tiKbjDC7m/DRr+3EQk/rI6mI6NhWAT7YZdAaPPpyOvVp+7/hr3SKWaF3rVHRj684hKxpxLzYPuU40EZ+ZJ0VsLWAuPz6Sm9S9iI+8o3A7cLoMlmiL6UjM1uD1WIaoIfzM+7gUoKz9ND67tmICPZiqgk8OUuNoK1JbRlDo9/LvpZl7Goa70OmZW4u/ZG5bKgTDhMY3Dxah25EEg/xDXhTHZHudtFEGKktjrlSIMjJibf1i6+xj3hpDqwflw6XejUvCrUTnJJdi3kFX9EzSiJmgKRGwq20k+yrHqq+YONLZsJrmNtpdGcWOqpzym5g4tDSXDgIimyQf/IDP00SY+eXJpJ9QqO79ZypxKsLaralUugK9xXwAn6K0MqptLUNa3FF1qSuNTEXNUPtvhMsihDcbicYV5bhyCQMHnpDE4auSGURpKqMLGTqpty9E2muhMKciXkq82II41jmhzOFp9wHf6nVfW/6mZFSl4v0y0Utt2U1E4t54sKHAVk4dQMdM54h8dMvuMtpcydLeqSaWknyIlRKkxMvLUQzx5+9lKskHv8APS/XKtLDXaoWIpGHm7iZvDjzYOXvo9GV53QoKHy2efTIzoVFK1MgF/iDl0ham7qISFN+cenwFN70FMYeP29V/PkuQ8BBqLCw9hb0qdIKlJ7lUO4UvgjmELe92nG8S21VSIp+T7taVlvpE+t/Feg1nBNjAmEsXyU7+8koUFj3BSh7Ovn52/Rl/wDaNeuTVsmTxsnmtOxyXEw01ZUhuJhycKaJPJSFJUpB7EL19G+0LcxR25ixcO5N4IxcOJU1AT6DiCCp+TRKVJh4hWT6ymF8bDhH7KldxrRp4xFcLVGuR84k1ByNpZHtkV65VJJk1Src1D8nmcOiKlL6l5C4dzmn6pJwR8/dpu1AY4knkdVCTORXx2fXZntjGVtuwdMTpUwpWNjYd0I+znl59FLmOEnBCgMjHre8aso2lXzh72W0homM4G5jCNJS+2l0KC0Y5KH8jnmNQrMHKkS7IdkNzhPW0FHIONaXEEHGOY11EEHGtbycp4h20WCI4zmI7HWtae2t6hka1qTxDVgJWfNdau/PiO2Vhkwtqt287jIJCvVgHp85EMLTy9UsvlbePpqax/iIblohot7g9kNr7hsDk9ERVDtQ0S4e6vSIEtLz8TnQAgVBCw4hSm1E9W1lJ/LUlk9a1ZKEgy6p4xAzjhW5xj8FaUXF4tOIPxEPag2oIhZkW8rw355EZuNs1uXbKO6GOoGtlPNNZ6qDEc2T17Bz66PVit2u3eGShG37xfK0o94qKmZXc2nYptsHskvQy3m8DueEDSmsXdnz7Yan8mlE0bPJSYqCGT9RrW6rb/VAJqqx8M0pf33ZW7wH58sHRV7TxA8S9Df1nfp6DaHqJaxRG5/xGJrK2zQd2rGXzlilYbZg6igTEODv+qcUy4T8MZ1vq++MsQlxndp4Q0ZBpdaIi5vTkpUhsYOAQttODnrkL79dVNiyW12ZviOpqvqipuKBy0VrJS2r4HH9dEy1NYbz7QOAbdt+808pCf1MG/PHkoA93AVqR+WjL2nhT412fkR9RIOCc+E3+d/WPPBR/hH1iFQ0kulcu1kdnDkO9GPllknsUqDgI1tnHh22mvTK23rG75qFq51SVAM1Gyw087+yAWyFg4xnI+mlqRv+8UOUSr0e7Vn7c3Xg+HhcVO6Zgoh11PfLjYbcJ+PXXixPiE7Qnmkwe5Pwwo6jY3iAVNLfVDEwKkEn2W3gtHXPfUu/Z+IW20Oo+9jIFLE0TxEO9UeGfvcoxbdMTzb9Kq2pyIzlUqmzMWy2n3ht710cuhQQdSbbLC3T2bRMRRtHWWmUVEOl2HNPz1lxKGBEI/WIU4jPC2SEL4VdwCnJzoETDfPtbs9baFuhtn3L3flrxn6G4mjJp5Yd8pKCSBEoc8tWB7ASCSfWwAdEyye7rdRUkqmVdeH1fxNfylEYqNntHz+EQ5OWCVcTj70K4VKic59d+HWoEIHqoAA0oCqWW5N/py96ekZuxW7f779Yf7m7bb31lt/XWNOxlS1BcsOriItmYKHo0XDkcPoQYV6rbPD7j5iiAoq4sEBjaVVkPT9Svi0cfNaWr6DJ+3rb1A6oRIUn76oTix6W1yPJOH0DkpKgOItptD8Wi113IWHpG+EBDUjVAeLL6UNrEItQ9olWS1k55KPLRq3EbNNtm7aQtO3Do+GejEhL0qqaULDMdDLHNDjT6OZxyIzkaKuGF/3b+XvjAviGY2WD6yu96narWzTVy4X7JmajwB5X/LdUORwe5z25Ee7R2g42DmMMmMgIpDzSxlDjasg6r63Q2Rv1tMgTMLnQcdcq3qWwlyvZdCJVO5OAQEqjmBgRbY/zUkOAe0fu6yxO7KtbfQUHOqQrCHqmmowZhXGX/MS6gdQhRweJPdtYStPcDRmpugvqOcECraa8pYK43hRIPx1pUkp0P7O7oLaXjl6BAzNuFjhgOwjy+EpV7ufQ/A/idENSR01w0lDlKPE7FLEV1Dqfkbq4ZS+bbktjQpOPfg5GonUXhoTFhS10fcVJIPJmYQ5GD80/+tK3TV3ro0q6l+UT1sKTzy0pyGV+LaiPy0TqV3+31p/gamMdMIhtOOSy1Fp/PhXrABt4Wj3dOont1Hsb3FU0omCppmZoSfvQEQlRP8JwdD+f2yuVRr5aquhZrBY6+fBLAH1xjR4onxS1wziG6nk8teXgApeU5BrJ/wC4OHP10aqW3/2IrCXo/wCIJHHwfHjjUlpEU18eaCeX00QPUHnI3dMnKIG5hJ4VOlB9xz/XXKv0ptRXDPoUR05YP4jVhsa/swvK2WFM0y8+tXrea0mHeP19U/TXizjw9NvtXsGIp6OjpY45zQuCi0vN/QKB/nrt+dCJG5toYhrt17g0kjjls/mDKU9AzFkj8FctQ8blLmV9VrMFPZy5GwkK+OFmLbJS4rPtcPXPTTQbnfDrntv6Si5tTdxoaKShB8tiMhlNOK5cgCMgnS8WosBVdGzNiZVNLGH0CEdmxaZiErWplBKEkpB4kjIWenXGh0t1iq1gLkep0l2erQpgkmx9BrIhfOoKkq2r4VmPY8sthS0QTTPltsceOLCOxwAM9eZ1qt3dC4Vmqwg6zoCp42TTOXvByEjIF9Tbjagc5SpJBB0abPW8ll1phG1tWKV+dHxChDvqGeBI6cj26D6a47q7bYuSuLjGodLsNzKIlgZT9R7J05Sco52NBl0/uCqXfvNqc401m/Ed27bwZQ1RW9SEFJV2UJbl126fgUpccV0T6ewjAfHdTqcLxzPF3ay226beh4f1Jwz8XIWLnW7jlFcoqGSxfpUrcbIBSpp9sFbCz7TSwBz5AHOaTZxRMdJYjKEKPDzTjRm2g+I1uP2czhJoOrX3JMtwCYU/HrLsHGo7odZVlKhj4a06WKSouy8AVAMvq20+MHs83NPN0FVE5TSU+jElhyTVOEiHfURhSEvH1FZ5jhWEntjUL3P+FO7LoiPu5sWmUDJJjHqERNKLjDxSqa9/1YzwtKPUEYI9lSemq9P0m+G9v9mENOHH/wBB9yo1whTmVv09HvkdV49eE4jy4hxJHcDrowW53SeIb4VkXLpFdSSv1fbmJc/u4ORQjoR5jI9eEjGuLhyDyScj90aep0yvepHXgeMXqA8RfzGs4ZVdyoKUr5dCXLpyZ0VW0EohyVxmW3VYPVlasCJR+6cL93H100difEAndKtMSe5RRMJbxeWiZNE4QR1Cu7ah3B5fAaIFMXW2AeLlbtqnZ5CwxnaYfzGIONKGZpL14+8y4PvgHsMg9wNJ3ur2Obs9kkZFVrIhGXDoFAJXOZbDlcygGh0TEs8w6gD2jnHZSemqNQSobL3W5H7GStUgd7Mc/wAyqVmJCuvM/HXWy6zj1k4+I06dS7ArCVEVOSVmYyV09DBxRUjP+lzP89DyqfDYq2G4nqHuLBRiQfUZmMMppR/iTkflryz4eoNBNOLmotPILeUqHuUMj89cC5PCsueaxChlwdHIZRaV+KCNFOqtn24uj+N2Kt6/GtI/xpW6l8Y9+Ac/lofTeTT+n3zCz6TxkC4k4KIuHW2f9wGgEMhzynZTmhqsr+Sj+7qri1Njo1GJTEJx/GM/nr3af3RXdo91K4daTwnPHL416FV+GVJ/LUfU6FjOM65oltlaT5gzqwqNpOhBrvfdcqsqXEgm9RTlIbcSvy4xluJQcdRxowr8Rrjp7dpAziHegIpiGQ/GStEA8ppkoWE8LbZxxDi+6FHhHck6GsxlsM6k4Rz14MykbKxzB5cx8D7x8dEQKhuMjr85VnfQ5jSWgW8sVb25Vt5fMqEiYaGebgWwh+EUClZ4fbT8/rqDVtSNWW6jVS2q5QfIV6ofCctOj5/0Olq2sb0ausvNWZdNpphlJSgPvZLTqeyXgOh/6g+o76sStheK025SmPsx5LAjnGAYiWRK0qKgR95B6LT7iNEwwbD0woznVGFVi0R65FrKenrioymm0sur+9DrV6ivl7tBCsrcLgIpcNEwamXEnlxDr8tPjfnaZOKZU5UFuuJ+GzxOQK1ZUj/Se/yOl6qWDamKlyeoJeUuoyFJcRwrQfr004uxUzGsAQy6xaeCaU3E+Z6Ol1KT0Unl/wDfHTFbXvFTvhttlDlAxcRCVbQUYeGa0HVyPSoB1B6lvPrMr9y0FKgcddD+tLdPw7bj8EPPZxkDHrJGhpOaUa4lFhPrg4KSOuj0sTVw+R0kbIY5Syu2tvtsm9eFTWHh6XOVQFdsRSYt23FRRaGov0gdpbMjguoz/hKKVHl1Omv21+KRuGsZUsHt83k2unM0iGMw8bNXocNxjPYcbZSA8nHU5yc556oTpyo6vtvMRM6ei3oV5DgU24ysggg5BBHT56sf2TeMJBVRTiLe7+5ZD1tJZYwPsecvtD7WliU8sIiDzdQAc8DnEDgYI1r0MRQxI2WF/fAwD0je4yMMjDywoc+Z13Qr6l4Cux651ms1iTU1nbDvKAJxrJpJJDUcMqFn0ihIxs9W4qHS4P8AcNZrNda4zkWF4Oat2X7ca1CnYi3jMveWMl6VOqYOfkk4/LQSvb4eFE0dI3qhpW4EzaQ2kqELFwyHh8uIFJ1ms0CtSp7sm2ctYGKTOIL7Pj3oHzePyllPFw4zj4a8qISlSeIjrrNZpFCSgJgmyBnmxEM0teQCDkaktsbu1fbCYsPySYOlhqIQUMB4oLSiQOJtQ5tn5cj3Gs1miL4hKHK0sv2q34qy6yY2kK5ZajHZbDJWiYfdW8knGFpAwSP2hjW+/W3yhK3hH5m/DmFjWmyURUOkcXQnmO+s1mpYldISwORiVTxlUsmT8tLpcDKygKIxnB1DqppeVzRpUWGvJeTz40DrrNZp9c1F4qcmMgMclk5l7rCVjhyVkczqPTuVpl+HIV5SQofdx01ms0G5SrZYde9Tzn//2Q==

/9j/4AAQSkZJRgABAQAAAQABAAD/2wBDAAIBAQEBAQIBAQECAgICAgQDAgICAgUEBAMEBgUGBgYFBgYGBwkIBgcJBwYGCAsICQoKCgoKBggLDAsKDAkKCgr/2wBDAQICAgICAgUDAwUKBwYHCgoKCgoKCgoKCgoKCgoKCgoKCgoKCgoKCgoKCgoKCgoKCgoKCgoKCgoKCgoKCgoKCgr/wAARCABVAIADASIAAhEBAxEB/8QAHQAAAgIDAQEBAAAAAAAAAAAABwgGCQADBAUKAv/EAEIQAAECBQIEAgcEBwYHAAAAAAECAwQFBgcRAAgSITFBCRMUIkJRYXGBFTKRoRcjUmKCscEkJUNTcqIWM2ODktHw/8QAGgEAAgMBAQAAAAAAAAAAAAAAAwQBAgUABv/EADARAAIBAgMFBgUFAAAAAAAAAAECAAMRBCExEhNBUZEFIjJhsfBxgaHB0RQjQuHx/9oADAMBAAIRAxEAPwC7F9JU0UjUFrWDWpQdA5BXu7aIDaEkY1xTemm5m0QU9RyONVddoSFaxir7iZEoPQk3CAONspJ+IOl7vBYW3955GqXVdJUOvNoV6LEtnhcaURyII6/LTsXstdFzOlXhDo41w58xtIHNQ7gfTS0RkrfhHlNvIxzxzGNAIFrRhGubRDNnFcTHbruSfomdOLZhY2MVBRTa+Q40qISfqP5jT1T9yGlc/RFQ68w0cnjbKenHjmPqOeld8Qm0f2f9lXmpqFSy/DvpZj3GU4PFnLbhx3yMZ0e9v9bQd77CyupULT6ZBtBD6QeaHkDH5/10ojGlVt7tLOLrEF8Uyx6rQ3mYvLLJepMlqVKkzFLKMALOA4n5kYWPiNOP4DG81iLl8ZtpreeFKIRtEOzGFWf7K4sGGiRn/IeUkZ7IfH7Ote7S1cDudsPNaBbaBmLLJiJYVJyUPoBIT8M80/XVbG0O7U/2931gKgdS63E09FmGmcGSUmJglqLbjSvkFKT8OJJ7a1KTgt5GLMCRYy+Tf9RsdLYGUblIWVgPSqIMnrqEZHLyirhLnySSFpP7LgOprspu4IyFXbWdTBLpZSlcviOLk80oZQofNOB8xqVWgntIblrJt/a8c3MZdP5I1LZws4V5wW1/ZIs+5S2zwKz7acdtJ/R6Kq2yXKjLY1FHqfmNGRJ9FdBPmRcqUv1VY7lGQfr8NHrrddviMj9vx0g6Z/j0lkDjWBlI/PWpaSemvJtlXEvuJRsJUsviEuea0PN4eysdfr117qm0q545+/S4IIhJy8u41+Fp6ka3KSDr8EZ5HUypM0LQMYPQ653UJBwP5a7FJI6DWh9rIyNWFrSBFakviWSFkpbrOyFQwSsesqXxLD+PklRQr8tTOR+I1tSjkJTUFXzOQLPIifSCJZQP40pUn89JDNd3tiKbjDC7m/DRr+3EQk/rI6mI6NhWAT7YZdAaPPpyOvVp+7/hr3SKWaF3rVHRj684hKxpxLzYPuU40EZ+ZJ0VsLWAuPz6Sm9S9iI+8o3A7cLoMlmiL6UjM1uD1WIaoIfzM+7gUoKz9ND67tmICPZiqgk8OUuNoK1JbRlDo9/LvpZl7Goa70OmZW4u/ZG5bKgTDhMY3Dxah25EEg/xDXhTHZHudtFEGKktjrlSIMjJibf1i6+xj3hpDqwflw6XejUvCrUTnJJdi3kFX9EzSiJmgKRGwq20k+yrHqq+YONLZsJrmNtpdGcWOqpzym5g4tDSXDgIimyQf/IDP00SY+eXJpJ9QqO79ZypxKsLaralUugK9xXwAn6K0MqptLUNa3FF1qSuNTEXNUPtvhMsihDcbicYV5bhyCQMHnpDE4auSGURpKqMLGTqpty9E2muhMKciXkq82II41jmhzOFp9wHf6nVfW/6mZFSl4v0y0Utt2U1E4t54sKHAVk4dQMdM54h8dMvuMtpcydLeqSaWknyIlRKkxMvLUQzx5+9lKskHv8APS/XKtLDXaoWIpGHm7iZvDjzYOXvo9GV53QoKHy2efTIzoVFK1MgF/iDl0ham7qISFN+cenwFN70FMYeP29V/PkuQ8BBqLCw9hb0qdIKlJ7lUO4UvgjmELe92nG8S21VSIp+T7taVlvpE+t/Feg1nBNjAmEsXyU7+8koUFj3BSh7Ovn52/Rl/wDaNeuTVsmTxsnmtOxyXEw01ZUhuJhycKaJPJSFJUpB7EL19G+0LcxR25ixcO5N4IxcOJU1AT6DiCCp+TRKVJh4hWT6ymF8bDhH7KldxrRp4xFcLVGuR84k1ByNpZHtkV65VJJk1Src1D8nmcOiKlL6l5C4dzmn6pJwR8/dpu1AY4knkdVCTORXx2fXZntjGVtuwdMTpUwpWNjYd0I+znl59FLmOEnBCgMjHre8aso2lXzh72W0homM4G5jCNJS+2l0KC0Y5KH8jnmNQrMHKkS7IdkNzhPW0FHIONaXEEHGOY11EEHGtbycp4h20WCI4zmI7HWtae2t6hka1qTxDVgJWfNdau/PiO2Vhkwtqt287jIJCvVgHp85EMLTy9UsvlbePpqax/iIblohot7g9kNr7hsDk9ERVDtQ0S4e6vSIEtLz8TnQAgVBCw4hSm1E9W1lJ/LUlk9a1ZKEgy6p4xAzjhW5xj8FaUXF4tOIPxEPag2oIhZkW8rw355EZuNs1uXbKO6GOoGtlPNNZ6qDEc2T17Bz66PVit2u3eGShG37xfK0o94qKmZXc2nYptsHskvQy3m8DueEDSmsXdnz7Yan8mlE0bPJSYqCGT9RrW6rb/VAJqqx8M0pf33ZW7wH58sHRV7TxA8S9Df1nfp6DaHqJaxRG5/xGJrK2zQd2rGXzlilYbZg6igTEODv+qcUy4T8MZ1vq++MsQlxndp4Q0ZBpdaIi5vTkpUhsYOAQttODnrkL79dVNiyW12ZviOpqvqipuKBy0VrJS2r4HH9dEy1NYbz7QOAbdt+808pCf1MG/PHkoA93AVqR+WjL2nhT412fkR9RIOCc+E3+d/WPPBR/hH1iFQ0kulcu1kdnDkO9GPllknsUqDgI1tnHh22mvTK23rG75qFq51SVAM1Gyw087+yAWyFg4xnI+mlqRv+8UOUSr0e7Vn7c3Xg+HhcVO6Zgoh11PfLjYbcJ+PXXixPiE7Qnmkwe5Pwwo6jY3iAVNLfVDEwKkEn2W3gtHXPfUu/Z+IW20Oo+9jIFLE0TxEO9UeGfvcoxbdMTzb9Kq2pyIzlUqmzMWy2n3ht710cuhQQdSbbLC3T2bRMRRtHWWmUVEOl2HNPz1lxKGBEI/WIU4jPC2SEL4VdwCnJzoETDfPtbs9baFuhtn3L3flrxn6G4mjJp5Yd8pKCSBEoc8tWB7ASCSfWwAdEyye7rdRUkqmVdeH1fxNfylEYqNntHz+EQ5OWCVcTj70K4VKic59d+HWoEIHqoAA0oCqWW5N/py96ekZuxW7f779Yf7m7bb31lt/XWNOxlS1BcsOriItmYKHo0XDkcPoQYV6rbPD7j5iiAoq4sEBjaVVkPT9Svi0cfNaWr6DJ+3rb1A6oRIUn76oTix6W1yPJOH0DkpKgOItptD8Wi113IWHpG+EBDUjVAeLL6UNrEItQ9olWS1k55KPLRq3EbNNtm7aQtO3Do+GejEhL0qqaULDMdDLHNDjT6OZxyIzkaKuGF/3b+XvjAviGY2WD6yu96narWzTVy4X7JmajwB5X/LdUORwe5z25Ee7R2g42DmMMmMgIpDzSxlDjasg6r63Q2Rv1tMgTMLnQcdcq3qWwlyvZdCJVO5OAQEqjmBgRbY/zUkOAe0fu6yxO7KtbfQUHOqQrCHqmmowZhXGX/MS6gdQhRweJPdtYStPcDRmpugvqOcECraa8pYK43hRIPx1pUkp0P7O7oLaXjl6BAzNuFjhgOwjy+EpV7ufQ/A/idENSR01w0lDlKPE7FLEV1Dqfkbq4ZS+bbktjQpOPfg5GonUXhoTFhS10fcVJIPJmYQ5GD80/+tK3TV3ro0q6l+UT1sKTzy0pyGV+LaiPy0TqV3+31p/gamMdMIhtOOSy1Fp/PhXrABt4Wj3dOont1Hsb3FU0omCppmZoSfvQEQlRP8JwdD+f2yuVRr5aquhZrBY6+fBLAH1xjR4onxS1wziG6nk8teXgApeU5BrJ/wC4OHP10aqW3/2IrCXo/wCIJHHwfHjjUlpEU18eaCeX00QPUHnI3dMnKIG5hJ4VOlB9xz/XXKv0ptRXDPoUR05YP4jVhsa/swvK2WFM0y8+tXrea0mHeP19U/TXizjw9NvtXsGIp6OjpY45zQuCi0vN/QKB/nrt+dCJG5toYhrt17g0kjjls/mDKU9AzFkj8FctQ8blLmV9VrMFPZy5GwkK+OFmLbJS4rPtcPXPTTQbnfDrntv6Si5tTdxoaKShB8tiMhlNOK5cgCMgnS8WosBVdGzNiZVNLGH0CEdmxaZiErWplBKEkpB4kjIWenXGh0t1iq1gLkep0l2erQpgkmx9BrIhfOoKkq2r4VmPY8sthS0QTTPltsceOLCOxwAM9eZ1qt3dC4Vmqwg6zoCp42TTOXvByEjIF9Tbjagc5SpJBB0abPW8ll1phG1tWKV+dHxChDvqGeBI6cj26D6a47q7bYuSuLjGodLsNzKIlgZT9R7J05Sco52NBl0/uCqXfvNqc401m/Ed27bwZQ1RW9SEFJV2UJbl126fgUpccV0T6ewjAfHdTqcLxzPF3ay226beh4f1Jwz8XIWLnW7jlFcoqGSxfpUrcbIBSpp9sFbCz7TSwBz5AHOaTZxRMdJYjKEKPDzTjRm2g+I1uP2czhJoOrX3JMtwCYU/HrLsHGo7odZVlKhj4a06WKSouy8AVAMvq20+MHs83NPN0FVE5TSU+jElhyTVOEiHfURhSEvH1FZ5jhWEntjUL3P+FO7LoiPu5sWmUDJJjHqERNKLjDxSqa9/1YzwtKPUEYI9lSemq9P0m+G9v9mENOHH/wBB9yo1whTmVv09HvkdV49eE4jy4hxJHcDrowW53SeIb4VkXLpFdSSv1fbmJc/u4ORQjoR5jI9eEjGuLhyDyScj90aep0yvepHXgeMXqA8RfzGs4ZVdyoKUr5dCXLpyZ0VW0EohyVxmW3VYPVlasCJR+6cL93H100difEAndKtMSe5RRMJbxeWiZNE4QR1Cu7ah3B5fAaIFMXW2AeLlbtqnZ5CwxnaYfzGIONKGZpL14+8y4PvgHsMg9wNJ3ur2Obs9kkZFVrIhGXDoFAJXOZbDlcygGh0TEs8w6gD2jnHZSemqNQSobL3W5H7GStUgd7Mc/wAyqVmJCuvM/HXWy6zj1k4+I06dS7ArCVEVOSVmYyV09DBxRUjP+lzP89DyqfDYq2G4nqHuLBRiQfUZmMMppR/iTkflryz4eoNBNOLmotPILeUqHuUMj89cC5PCsueaxChlwdHIZRaV+KCNFOqtn24uj+N2Kt6/GtI/xpW6l8Y9+Ac/lofTeTT+n3zCz6TxkC4k4KIuHW2f9wGgEMhzynZTmhqsr+Sj+7qri1Njo1GJTEJx/GM/nr3af3RXdo91K4daTwnPHL416FV+GVJ/LUfU6FjOM65oltlaT5gzqwqNpOhBrvfdcqsqXEgm9RTlIbcSvy4xluJQcdRxowr8Rrjp7dpAziHegIpiGQ/GStEA8ppkoWE8LbZxxDi+6FHhHck6GsxlsM6k4Rz14MykbKxzB5cx8D7x8dEQKhuMjr85VnfQ5jSWgW8sVb25Vt5fMqEiYaGebgWwh+EUClZ4fbT8/rqDVtSNWW6jVS2q5QfIV6ofCctOj5/0Olq2sb0ausvNWZdNpphlJSgPvZLTqeyXgOh/6g+o76sStheK025SmPsx5LAjnGAYiWRK0qKgR95B6LT7iNEwwbD0woznVGFVi0R65FrKenrioymm0sur+9DrV6ivl7tBCsrcLgIpcNEwamXEnlxDr8tPjfnaZOKZU5UFuuJ+GzxOQK1ZUj/Se/yOl6qWDamKlyeoJeUuoyFJcRwrQfr004uxUzGsAQy6xaeCaU3E+Z6Ol1KT0Unl/wDfHTFbXvFTvhttlDlAxcRCVbQUYeGa0HVyPSoB1B6lvPrMr9y0FKgcddD+tLdPw7bj8EPPZxkDHrJGhpOaUa4lFhPrg4KSOuj0sTVw+R0kbIY5Syu2tvtsm9eFTWHh6XOVQFdsRSYt23FRRaGov0gdpbMjguoz/hKKVHl1Omv21+KRuGsZUsHt83k2unM0iGMw8bNXocNxjPYcbZSA8nHU5yc556oTpyo6vtvMRM6ei3oV5DgU24ysggg5BBHT56sf2TeMJBVRTiLe7+5ZD1tJZYwPsecvtD7WliU8sIiDzdQAc8DnEDgYI1r0MRQxI2WF/fAwD0je4yMMjDywoc+Z13Qr6l4Cux651ms1iTU1nbDvKAJxrJpJJDUcMqFn0ihIxs9W4qHS4P8AcNZrNda4zkWF4Oat2X7ca1CnYi3jMveWMl6VOqYOfkk4/LQSvb4eFE0dI3qhpW4EzaQ2kqELFwyHh8uIFJ1ms0CtSp7sm2ctYGKTOIL7Pj3oHzePyllPFw4zj4a8qISlSeIjrrNZpFCSgJgmyBnmxEM0teQCDkaktsbu1fbCYsPySYOlhqIQUMB4oLSiQOJtQ5tn5cj3Gs1miL4hKHK0sv2q34qy6yY2kK5ZajHZbDJWiYfdW8knGFpAwSP2hjW+/W3yhK3hH5m/DmFjWmyURUOkcXQnmO+s1mpYldISwORiVTxlUsmT8tLpcDKygKIxnB1DqppeVzRpUWGvJeTz40DrrNZp9c1F4qcmMgMclk5l7rCVjhyVkczqPTuVpl+HIV5SQofdx01ms0G5SrZYde9Tzn//2Q==

/9j/4AAQSkZJRgABAQAAAQABAAD/2wBDAAIBAQEBAQIBAQECAgICAgQDAgICAgUEBAMEBgUGBgYFBgYGBwkIBgcJBwYGCAsICQoKCgoKBggLDAsKDAkKCgr/2wBDAQICAgICAgUDAwUKBwYHCgoKCgoKCgoKCgoKCgoKCgoKCgoKCgoKCgoKCgoKCgoKCgoKCgoKCgoKCgoKCgoKCgr/wAARCABVAIADASIAAhEBAxEB/8QAHQAAAgIDAQEBAAAAAAAAAAAABwgGCQADBAUKAv/EAEIQAAECBQIEAgcEBwYHAAAAAAECAwQFBgcRAAgSITFBCRMUIkJRYXGBFTKRoRcjUmKCscEkJUNTcqIWM2ODktHw/8QAGgEAAgMBAQAAAAAAAAAAAAAAAwQBAgUABv/EADARAAIBAgMFBgUFAAAAAAAAAAECAAMRBCExEhNBUZEFIjJhsfBxgaHB0RQjQuHx/9oADAMBAAIRAxEAPwC7F9JU0UjUFrWDWpQdA5BXu7aIDaEkY1xTemm5m0QU9RyONVddoSFaxir7iZEoPQk3CAONspJ+IOl7vBYW3955GqXVdJUOvNoV6LEtnhcaURyII6/LTsXstdFzOlXhDo41w58xtIHNQ7gfTS0RkrfhHlNvIxzxzGNAIFrRhGubRDNnFcTHbruSfomdOLZhY2MVBRTa+Q40qISfqP5jT1T9yGlc/RFQ68w0cnjbKenHjmPqOeld8Qm0f2f9lXmpqFSy/DvpZj3GU4PFnLbhx3yMZ0e9v9bQd77CyupULT6ZBtBD6QeaHkDH5/10ojGlVt7tLOLrEF8Uyx6rQ3mYvLLJepMlqVKkzFLKMALOA4n5kYWPiNOP4DG81iLl8ZtpreeFKIRtEOzGFWf7K4sGGiRn/IeUkZ7IfH7Ote7S1cDudsPNaBbaBmLLJiJYVJyUPoBIT8M80/XVbG0O7U/2931gKgdS63E09FmGmcGSUmJglqLbjSvkFKT8OJJ7a1KTgt5GLMCRYy+Tf9RsdLYGUblIWVgPSqIMnrqEZHLyirhLnySSFpP7LgOprspu4IyFXbWdTBLpZSlcviOLk80oZQofNOB8xqVWgntIblrJt/a8c3MZdP5I1LZws4V5wW1/ZIs+5S2zwKz7acdtJ/R6Kq2yXKjLY1FHqfmNGRJ9FdBPmRcqUv1VY7lGQfr8NHrrddviMj9vx0g6Z/j0lkDjWBlI/PWpaSemvJtlXEvuJRsJUsviEuea0PN4eysdfr117qm0q545+/S4IIhJy8u41+Fp6ka3KSDr8EZ5HUypM0LQMYPQ653UJBwP5a7FJI6DWh9rIyNWFrSBFakviWSFkpbrOyFQwSsesqXxLD+PklRQr8tTOR+I1tSjkJTUFXzOQLPIifSCJZQP40pUn89JDNd3tiKbjDC7m/DRr+3EQk/rI6mI6NhWAT7YZdAaPPpyOvVp+7/hr3SKWaF3rVHRj684hKxpxLzYPuU40EZ+ZJ0VsLWAuPz6Sm9S9iI+8o3A7cLoMlmiL6UjM1uD1WIaoIfzM+7gUoKz9ND67tmICPZiqgk8OUuNoK1JbRlDo9/LvpZl7Goa70OmZW4u/ZG5bKgTDhMY3Dxah25EEg/xDXhTHZHudtFEGKktjrlSIMjJibf1i6+xj3hpDqwflw6XejUvCrUTnJJdi3kFX9EzSiJmgKRGwq20k+yrHqq+YONLZsJrmNtpdGcWOqpzym5g4tDSXDgIimyQf/IDP00SY+eXJpJ9QqO79ZypxKsLaralUugK9xXwAn6K0MqptLUNa3FF1qSuNTEXNUPtvhMsihDcbicYV5bhyCQMHnpDE4auSGURpKqMLGTqpty9E2muhMKciXkq82II41jmhzOFp9wHf6nVfW/6mZFSl4v0y0Utt2U1E4t54sKHAVk4dQMdM54h8dMvuMtpcydLeqSaWknyIlRKkxMvLUQzx5+9lKskHv8APS/XKtLDXaoWIpGHm7iZvDjzYOXvo9GV53QoKHy2efTIzoVFK1MgF/iDl0ham7qISFN+cenwFN70FMYeP29V/PkuQ8BBqLCw9hb0qdIKlJ7lUO4UvgjmELe92nG8S21VSIp+T7taVlvpE+t/Feg1nBNjAmEsXyU7+8koUFj3BSh7Ovn52/Rl/wDaNeuTVsmTxsnmtOxyXEw01ZUhuJhycKaJPJSFJUpB7EL19G+0LcxR25ixcO5N4IxcOJU1AT6DiCCp+TRKVJh4hWT6ymF8bDhH7KldxrRp4xFcLVGuR84k1ByNpZHtkV65VJJk1Src1D8nmcOiKlL6l5C4dzmn6pJwR8/dpu1AY4knkdVCTORXx2fXZntjGVtuwdMTpUwpWNjYd0I+znl59FLmOEnBCgMjHre8aso2lXzh72W0homM4G5jCNJS+2l0KC0Y5KH8jnmNQrMHKkS7IdkNzhPW0FHIONaXEEHGOY11EEHGtbycp4h20WCI4zmI7HWtae2t6hka1qTxDVgJWfNdau/PiO2Vhkwtqt287jIJCvVgHp85EMLTy9UsvlbePpqax/iIblohot7g9kNr7hsDk9ERVDtQ0S4e6vSIEtLz8TnQAgVBCw4hSm1E9W1lJ/LUlk9a1ZKEgy6p4xAzjhW5xj8FaUXF4tOIPxEPag2oIhZkW8rw355EZuNs1uXbKO6GOoGtlPNNZ6qDEc2T17Bz66PVit2u3eGShG37xfK0o94qKmZXc2nYptsHskvQy3m8DueEDSmsXdnz7Yan8mlE0bPJSYqCGT9RrW6rb/VAJqqx8M0pf33ZW7wH58sHRV7TxA8S9Df1nfp6DaHqJaxRG5/xGJrK2zQd2rGXzlilYbZg6igTEODv+qcUy4T8MZ1vq++MsQlxndp4Q0ZBpdaIi5vTkpUhsYOAQttODnrkL79dVNiyW12ZviOpqvqipuKBy0VrJS2r4HH9dEy1NYbz7QOAbdt+808pCf1MG/PHkoA93AVqR+WjL2nhT412fkR9RIOCc+E3+d/WPPBR/hH1iFQ0kulcu1kdnDkO9GPllknsUqDgI1tnHh22mvTK23rG75qFq51SVAM1Gyw087+yAWyFg4xnI+mlqRv+8UOUSr0e7Vn7c3Xg+HhcVO6Zgoh11PfLjYbcJ+PXXixPiE7Qnmkwe5Pwwo6jY3iAVNLfVDEwKkEn2W3gtHXPfUu/Z+IW20Oo+9jIFLE0TxEO9UeGfvcoxbdMTzb9Kq2pyIzlUqmzMWy2n3ht710cuhQQdSbbLC3T2bRMRRtHWWmUVEOl2HNPz1lxKGBEI/WIU4jPC2SEL4VdwCnJzoETDfPtbs9baFuhtn3L3flrxn6G4mjJp5Yd8pKCSBEoc8tWB7ASCSfWwAdEyye7rdRUkqmVdeH1fxNfylEYqNntHz+EQ5OWCVcTj70K4VKic59d+HWoEIHqoAA0oCqWW5N/py96ekZuxW7f779Yf7m7bb31lt/XWNOxlS1BcsOriItmYKHo0XDkcPoQYV6rbPD7j5iiAoq4sEBjaVVkPT9Svi0cfNaWr6DJ+3rb1A6oRIUn76oTix6W1yPJOH0DkpKgOItptD8Wi113IWHpG+EBDUjVAeLL6UNrEItQ9olWS1k55KPLRq3EbNNtm7aQtO3Do+GejEhL0qqaULDMdDLHNDjT6OZxyIzkaKuGF/3b+XvjAviGY2WD6yu96narWzTVy4X7JmajwB5X/LdUORwe5z25Ee7R2g42DmMMmMgIpDzSxlDjasg6r63Q2Rv1tMgTMLnQcdcq3qWwlyvZdCJVO5OAQEqjmBgRbY/zUkOAe0fu6yxO7KtbfQUHOqQrCHqmmowZhXGX/MS6gdQhRweJPdtYStPcDRmpugvqOcECraa8pYK43hRIPx1pUkp0P7O7oLaXjl6BAzNuFjhgOwjy+EpV7ufQ/A/idENSR01w0lDlKPE7FLEV1Dqfkbq4ZS+bbktjQpOPfg5GonUXhoTFhS10fcVJIPJmYQ5GD80/+tK3TV3ro0q6l+UT1sKTzy0pyGV+LaiPy0TqV3+31p/gamMdMIhtOOSy1Fp/PhXrABt4Wj3dOont1Hsb3FU0omCppmZoSfvQEQlRP8JwdD+f2yuVRr5aquhZrBY6+fBLAH1xjR4onxS1wziG6nk8teXgApeU5BrJ/wC4OHP10aqW3/2IrCXo/wCIJHHwfHjjUlpEU18eaCeX00QPUHnI3dMnKIG5hJ4VOlB9xz/XXKv0ptRXDPoUR05YP4jVhsa/swvK2WFM0y8+tXrea0mHeP19U/TXizjw9NvtXsGIp6OjpY45zQuCi0vN/QKB/nrt+dCJG5toYhrt17g0kjjls/mDKU9AzFkj8FctQ8blLmV9VrMFPZy5GwkK+OFmLbJS4rPtcPXPTTQbnfDrntv6Si5tTdxoaKShB8tiMhlNOK5cgCMgnS8WosBVdGzNiZVNLGH0CEdmxaZiErWplBKEkpB4kjIWenXGh0t1iq1gLkep0l2erQpgkmx9BrIhfOoKkq2r4VmPY8sthS0QTTPltsceOLCOxwAM9eZ1qt3dC4Vmqwg6zoCp42TTOXvByEjIF9Tbjagc5SpJBB0abPW8ll1phG1tWKV+dHxChDvqGeBI6cj26D6a47q7bYuSuLjGodLsNzKIlgZT9R7J05Sco52NBl0/uCqXfvNqc401m/Ed27bwZQ1RW9SEFJV2UJbl126fgUpccV0T6ewjAfHdTqcLxzPF3ay226beh4f1Jwz8XIWLnW7jlFcoqGSxfpUrcbIBSpp9sFbCz7TSwBz5AHOaTZxRMdJYjKEKPDzTjRm2g+I1uP2czhJoOrX3JMtwCYU/HrLsHGo7odZVlKhj4a06WKSouy8AVAMvq20+MHs83NPN0FVE5TSU+jElhyTVOEiHfURhSEvH1FZ5jhWEntjUL3P+FO7LoiPu5sWmUDJJjHqERNKLjDxSqa9/1YzwtKPUEYI9lSemq9P0m+G9v9mENOHH/wBB9yo1whTmVv09HvkdV49eE4jy4hxJHcDrowW53SeIb4VkXLpFdSSv1fbmJc/u4ORQjoR5jI9eEjGuLhyDyScj90aep0yvepHXgeMXqA8RfzGs4ZVdyoKUr5dCXLpyZ0VW0EohyVxmW3VYPVlasCJR+6cL93H100difEAndKtMSe5RRMJbxeWiZNE4QR1Cu7ah3B5fAaIFMXW2AeLlbtqnZ5CwxnaYfzGIONKGZpL14+8y4PvgHsMg9wNJ3ur2Obs9kkZFVrIhGXDoFAJXOZbDlcygGh0TEs8w6gD2jnHZSemqNQSobL3W5H7GStUgd7Mc/wAyqVmJCuvM/HXWy6zj1k4+I06dS7ArCVEVOSVmYyV09DBxRUjP+lzP89DyqfDYq2G4nqHuLBRiQfUZmMMppR/iTkflryz4eoNBNOLmotPILeUqHuUMj89cC5PCsueaxChlwdHIZRaV+KCNFOqtn24uj+N2Kt6/GtI/xpW6l8Y9+Ac/lofTeTT+n3zCz6TxkC4k4KIuHW2f9wGgEMhzynZTmhqsr+Sj+7qri1Njo1GJTEJx/GM/nr3af3RXdo91K4daTwnPHL416FV+GVJ/LUfU6FjOM65oltlaT5gzqwqNpOhBrvfdcqsqXEgm9RTlIbcSvy4xluJQcdRxowr8Rrjp7dpAziHegIpiGQ/GStEA8ppkoWE8LbZxxDi+6FHhHck6GsxlsM6k4Rz14MykbKxzB5cx8D7x8dEQKhuMjr85VnfQ5jSWgW8sVb25Vt5fMqEiYaGebgWwh+EUClZ4fbT8/rqDVtSNWW6jVS2q5QfIV6ofCctOj5/0Olq2sb0ausvNWZdNpphlJSgPvZLTqeyXgOh/6g+o76sStheK025SmPsx5LAjnGAYiWRK0qKgR95B6LT7iNEwwbD0woznVGFVi0R65FrKenrioymm0sur+9DrV6ivl7tBCsrcLgIpcNEwamXEnlxDr8tPjfnaZOKZU5UFuuJ+GzxOQK1ZUj/Se/yOl6qWDamKlyeoJeUuoyFJcRwrQfr004uxUzGsAQy6xaeCaU3E+Z6Ol1KT0Unl/wDfHTFbXvFTvhttlDlAxcRCVbQUYeGa0HVyPSoB1B6lvPrMr9y0FKgcddD+tLdPw7bj8EPPZxkDHrJGhpOaUa4lFhPrg4KSOuj0sTVw+R0kbIY5Syu2tvtsm9eFTWHh6XOVQFdsRSYt23FRRaGov0gdpbMjguoz/hKKVHl1Omv21+KRuGsZUsHt83k2unM0iGMw8bNXocNxjPYcbZSA8nHU5yc556oTpyo6vtvMRM6ei3oV5DgU24ysggg5BBHT56sf2TeMJBVRTiLe7+5ZD1tJZYwPsecvtD7WliU8sIiDzdQAc8DnEDgYI1r0MRQxI2WF/fAwD0je4yMMjDywoc+Z13Qr6l4Cux651ms1iTU1nbDvKAJxrJpJJDUcMqFn0ihIxs9W4qHS4P8AcNZrNda4zkWF4Oat2X7ca1CnYi3jMveWMl6VOqYOfkk4/LQSvb4eFE0dI3qhpW4EzaQ2kqELFwyHh8uIFJ1ms0CtSp7sm2ctYGKTOIL7Pj3oHzePyllPFw4zj4a8qISlSeIjrrNZpFCSgJgmyBnmxEM0teQCDkaktsbu1fbCYsPySYOlhqIQUMB4oLSiQOJtQ5tn5cj3Gs1miL4hKHK0sv2q34qy6yY2kK5ZajHZbDJWiYfdW8knGFpAwSP2hjW+/W3yhK3hH5m/DmFjWmyURUOkcXQnmO+s1mpYldISwORiVTxlUsmT8tLpcDKygKIxnB1DqppeVzRpUWGvJeTz40DrrNZp9c1F4qcmMgMclk5l7rCVjhyVkczqPTuVpl+HIV5SQofdx01ms0G5SrZYde9Tzn//2Q==

/9j/4AAQSkZJRgABAQAAAQABAAD/2wBDAAIBAQEBAQIBAQECAgICAgQDAgICAgUEBAMEBgUGBgYFBgYGBwkIBgcJBwYGCAsICQoKCgoKBggLDAsKDAkKCgr/2wBDAQICAgICAgUDAwUKBwYHCgoKCgoKCgoKCgoKCgoKCgoKCgoKCgoKCgoKCgoKCgoKCgoKCgoKCgoKCgoKCgoKCgr/wAARCABVAIADASIAAhEBAxEB/8QAHQAAAgIDAQEBAAAAAAAAAAAABwgGCQADBAUKAv/EAEIQAAECBQIEAgcEBwYHAAAAAAECAwQFBgcRAAgSITFBCRMUIkJRYXGBFTKRoRcjUmKCscEkJUNTcqIWM2ODktHw/8QAGgEAAgMBAQAAAAAAAAAAAAAAAwQBAgUABv/EADARAAIBAgMFBgUFAAAAAAAAAAECAAMRBCExEhNBUZEFIjJhsfBxgaHB0RQjQuHx/9oADAMBAAIRAxEAPwC7F9JU0UjUFrWDWpQdA5BXu7aIDaEkY1xTemm5m0QU9RyONVddoSFaxir7iZEoPQk3CAONspJ+IOl7vBYW3955GqXVdJUOvNoV6LEtnhcaURyII6/LTsXstdFzOlXhDo41w58xtIHNQ7gfTS0RkrfhHlNvIxzxzGNAIFrRhGubRDNnFcTHbruSfomdOLZhY2MVBRTa+Q40qISfqP5jT1T9yGlc/RFQ68w0cnjbKenHjmPqOeld8Qm0f2f9lXmpqFSy/DvpZj3GU4PFnLbhx3yMZ0e9v9bQd77CyupULT6ZBtBD6QeaHkDH5/10ojGlVt7tLOLrEF8Uyx6rQ3mYvLLJepMlqVKkzFLKMALOA4n5kYWPiNOP4DG81iLl8ZtpreeFKIRtEOzGFWf7K4sGGiRn/IeUkZ7IfH7Ote7S1cDudsPNaBbaBmLLJiJYVJyUPoBIT8M80/XVbG0O7U/2931gKgdS63E09FmGmcGSUmJglqLbjSvkFKT8OJJ7a1KTgt5GLMCRYy+Tf9RsdLYGUblIWVgPSqIMnrqEZHLyirhLnySSFpP7LgOprspu4IyFXbWdTBLpZSlcviOLk80oZQofNOB8xqVWgntIblrJt/a8c3MZdP5I1LZws4V5wW1/ZIs+5S2zwKz7acdtJ/R6Kq2yXKjLY1FHqfmNGRJ9FdBPmRcqUv1VY7lGQfr8NHrrddviMj9vx0g6Z/j0lkDjWBlI/PWpaSemvJtlXEvuJRsJUsviEuea0PN4eysdfr117qm0q545+/S4IIhJy8u41+Fp6ka3KSDr8EZ5HUypM0LQMYPQ653UJBwP5a7FJI6DWh9rIyNWFrSBFakviWSFkpbrOyFQwSsesqXxLD+PklRQr8tTOR+I1tSjkJTUFXzOQLPIifSCJZQP40pUn89JDNd3tiKbjDC7m/DRr+3EQk/rI6mI6NhWAT7YZdAaPPpyOvVp+7/hr3SKWaF3rVHRj684hKxpxLzYPuU40EZ+ZJ0VsLWAuPz6Sm9S9iI+8o3A7cLoMlmiL6UjM1uD1WIaoIfzM+7gUoKz9ND67tmICPZiqgk8OUuNoK1JbRlDo9/LvpZl7Goa70OmZW4u/ZG5bKgTDhMY3Dxah25EEg/xDXhTHZHudtFEGKktjrlSIMjJibf1i6+xj3hpDqwflw6XejUvCrUTnJJdi3kFX9EzSiJmgKRGwq20k+yrHqq+YONLZsJrmNtpdGcWOqpzym5g4tDSXDgIimyQf/IDP00SY+eXJpJ9QqO79ZypxKsLaralUugK9xXwAn6K0MqptLUNa3FF1qSuNTEXNUPtvhMsihDcbicYV5bhyCQMHnpDE4auSGURpKqMLGTqpty9E2muhMKciXkq82II41jmhzOFp9wHf6nVfW/6mZFSl4v0y0Utt2U1E4t54sKHAVk4dQMdM54h8dMvuMtpcydLeqSaWknyIlRKkxMvLUQzx5+9lKskHv8APS/XKtLDXaoWIpGHm7iZvDjzYOXvo9GV53QoKHy2efTIzoVFK1MgF/iDl0ham7qISFN+cenwFN70FMYeP29V/PkuQ8BBqLCw9hb0qdIKlJ7lUO4UvgjmELe92nG8S21VSIp+T7taVlvpE+t/Feg1nBNjAmEsXyU7+8koUFj3BSh7Ovn52/Rl/wDaNeuTVsmTxsnmtOxyXEw01ZUhuJhycKaJPJSFJUpB7EL19G+0LcxR25ixcO5N4IxcOJU1AT6DiCCp+TRKVJh4hWT6ymF8bDhH7KldxrRp4xFcLVGuR84k1ByNpZHtkV65VJJk1Src1D8nmcOiKlL6l5C4dzmn6pJwR8/dpu1AY4knkdVCTORXx2fXZntjGVtuwdMTpUwpWNjYd0I+znl59FLmOEnBCgMjHre8aso2lXzh72W0homM4G5jCNJS+2l0KC0Y5KH8jnmNQrMHKkS7IdkNzhPW0FHIONaXEEHGOY11EEHGtbycp4h20WCI4zmI7HWtae2t6hka1qTxDVgJWfNdau/PiO2Vhkwtqt287jIJCvVgHp85EMLTy9UsvlbePpqax/iIblohot7g9kNr7hsDk9ERVDtQ0S4e6vSIEtLz8TnQAgVBCw4hSm1E9W1lJ/LUlk9a1ZKEgy6p4xAzjhW5xj8FaUXF4tOIPxEPag2oIhZkW8rw355EZuNs1uXbKO6GOoGtlPNNZ6qDEc2T17Bz66PVit2u3eGShG37xfK0o94qKmZXc2nYptsHskvQy3m8DueEDSmsXdnz7Yan8mlE0bPJSYqCGT9RrW6rb/VAJqqx8M0pf33ZW7wH58sHRV7TxA8S9Df1nfp6DaHqJaxRG5/xGJrK2zQd2rGXzlilYbZg6igTEODv+qcUy4T8MZ1vq++MsQlxndp4Q0ZBpdaIi5vTkpUhsYOAQttODnrkL79dVNiyW12ZviOpqvqipuKBy0VrJS2r4HH9dEy1NYbz7QOAbdt+808pCf1MG/PHkoA93AVqR+WjL2nhT412fkR9RIOCc+E3+d/WPPBR/hH1iFQ0kulcu1kdnDkO9GPllknsUqDgI1tnHh22mvTK23rG75qFq51SVAM1Gyw087+yAWyFg4xnI+mlqRv+8UOUSr0e7Vn7c3Xg+HhcVO6Zgoh11PfLjYbcJ+PXXixPiE7Qnmkwe5Pwwo6jY3iAVNLfVDEwKkEn2W3gtHXPfUu/Z+IW20Oo+9jIFLE0TxEO9UeGfvcoxbdMTzb9Kq2pyIzlUqmzMWy2n3ht710cuhQQdSbbLC3T2bRMRRtHWWmUVEOl2HNPz1lxKGBEI/WIU4jPC2SEL4VdwCnJzoETDfPtbs9baFuhtn3L3flrxn6G4mjJp5Yd8pKCSBEoc8tWB7ASCSfWwAdEyye7rdRUkqmVdeH1fxNfylEYqNntHz+EQ5OWCVcTj70K4VKic59d+HWoEIHqoAA0oCqWW5N/py96ekZuxW7f779Yf7m7bb31lt/XWNOxlS1BcsOriItmYKHo0XDkcPoQYV6rbPD7j5iiAoq4sEBjaVVkPT9Svi0cfNaWr6DJ+3rb1A6oRIUn76oTix6W1yPJOH0DkpKgOItptD8Wi113IWHpG+EBDUjVAeLL6UNrEItQ9olWS1k55KPLRq3EbNNtm7aQtO3Do+GejEhL0qqaULDMdDLHNDjT6OZxyIzkaKuGF/3b+XvjAviGY2WD6yu96narWzTVy4X7JmajwB5X/LdUORwe5z25Ee7R2g42DmMMmMgIpDzSxlDjasg6r63Q2Rv1tMgTMLnQcdcq3qWwlyvZdCJVO5OAQEqjmBgRbY/zUkOAe0fu6yxO7KtbfQUHOqQrCHqmmowZhXGX/MS6gdQhRweJPdtYStPcDRmpugvqOcECraa8pYK43hRIPx1pUkp0P7O7oLaXjl6BAzNuFjhgOwjy+EpV7ufQ/A/idENSR01w0lDlKPE7FLEV1Dqfkbq4ZS+bbktjQpOPfg5GonUXhoTFhS10fcVJIPJmYQ5GD80/+tK3TV3ro0q6l+UT1sKTzy0pyGV+LaiPy0TqV3+31p/gamMdMIhtOOSy1Fp/PhXrABt4Wj3dOont1Hsb3FU0omCppmZoSfvQEQlRP8JwdD+f2yuVRr5aquhZrBY6+fBLAH1xjR4onxS1wziG6nk8teXgApeU5BrJ/wC4OHP10aqW3/2IrCXo/wCIJHHwfHjjUlpEU18eaCeX00QPUHnI3dMnKIG5hJ4VOlB9xz/XXKv0ptRXDPoUR05YP4jVhsa/swvK2WFM0y8+tXrea0mHeP19U/TXizjw9NvtXsGIp6OjpY45zQuCi0vN/QKB/nrt+dCJG5toYhrt17g0kjjls/mDKU9AzFkj8FctQ8blLmV9VrMFPZy5GwkK+OFmLbJS4rPtcPXPTTQbnfDrntv6Si5tTdxoaKShB8tiMhlNOK5cgCMgnS8WosBVdGzNiZVNLGH0CEdmxaZiErWplBKEkpB4kjIWenXGh0t1iq1gLkep0l2erQpgkmx9BrIhfOoKkq2r4VmPY8sthS0QTTPltsceOLCOxwAM9eZ1qt3dC4Vmqwg6zoCp42TTOXvByEjIF9Tbjagc5SpJBB0abPW8ll1phG1tWKV+dHxChDvqGeBI6cj26D6a47q7bYuSuLjGodLsNzKIlgZT9R7J05Sco52NBl0/uCqXfvNqc401m/Ed27bwZQ1RW9SEFJV2UJbl126fgUpccV0T6ewjAfHdTqcLxzPF3ay226beh4f1Jwz8XIWLnW7jlFcoqGSxfpUrcbIBSpp9sFbCz7TSwBz5AHOaTZxRMdJYjKEKPDzTjRm2g+I1uP2czhJoOrX3JMtwCYU/HrLsHGo7odZVlKhj4a06WKSouy8AVAMvq20+MHs83NPN0FVE5TSU+jElhyTVOEiHfURhSEvH1FZ5jhWEntjUL3P+FO7LoiPu5sWmUDJJjHqERNKLjDxSqa9/1YzwtKPUEYI9lSemq9P0m+G9v9mENOHH/wBB9yo1whTmVv09HvkdV49eE4jy4hxJHcDrowW53SeIb4VkXLpFdSSv1fbmJc/u4ORQjoR5jI9eEjGuLhyDyScj90aep0yvepHXgeMXqA8RfzGs4ZVdyoKUr5dCXLpyZ0VW0EohyVxmW3VYPVlasCJR+6cL93H100difEAndKtMSe5RRMJbxeWiZNE4QR1Cu7ah3B5fAaIFMXW2AeLlbtqnZ5CwxnaYfzGIONKGZpL14+8y4PvgHsMg9wNJ3ur2Obs9kkZFVrIhGXDoFAJXOZbDlcygGh0TEs8w6gD2jnHZSemqNQSobL3W5H7GStUgd7Mc/wAyqVmJCuvM/HXWy6zj1k4+I06dS7ArCVEVOSVmYyV09DBxRUjP+lzP89DyqfDYq2G4nqHuLBRiQfUZmMMppR/iTkflryz4eoNBNOLmotPILeUqHuUMj89cC5PCsueaxChlwdHIZRaV+KCNFOqtn24uj+N2Kt6/GtI/xpW6l8Y9+Ac/lofTeTT+n3zCz6TxkC4k4KIuHW2f9wGgEMhzynZTmhqsr+Sj+7qri1Njo1GJTEJx/GM/nr3af3RXdo91K4daTwnPHL416FV+GVJ/LUfU6FjOM65oltlaT5gzqwqNpOhBrvfdcqsqXEgm9RTlIbcSvy4xluJQcdRxowr8Rrjp7dpAziHegIpiGQ/GStEA8ppkoWE8LbZxxDi+6FHhHck6GsxlsM6k4Rz14MykbKxzB5cx8D7x8dEQKhuMjr85VnfQ5jSWgW8sVb25Vt5fMqEiYaGebgWwh+EUClZ4fbT8/rqDVtSNWW6jVS2q5QfIV6ofCctOj5/0Olq2sb0ausvNWZdNpphlJSgPvZLTqeyXgOh/6g+o76sStheK025SmPsx5LAjnGAYiWRK0qKgR95B6LT7iNEwwbD0woznVGFVi0R65FrKenrioymm0sur+9DrV6ivl7tBCsrcLgIpcNEwamXEnlxDr8tPjfnaZOKZU5UFuuJ+GzxOQK1ZUj/Se/yOl6qWDamKlyeoJeUuoyFJcRwrQfr004uxUzGsAQy6xaeCaU3E+Z6Ol1KT0Unl/wDfHTFbXvFTvhttlDlAxcRCVbQUYeGa0HVyPSoB1B6lvPrMr9y0FKgcddD+tLdPw7bj8EPPZxkDHrJGhpOaUa4lFhPrg4KSOuj0sTVw+R0kbIY5Syu2tvtsm9eFTWHh6XOVQFdsRSYt23FRRaGov0gdpbMjguoz/hKKVHl1Omv21+KRuGsZUsHt83k2unM0iGMw8bNXocNxjPYcbZSA8nHU5yc556oTpyo6vtvMRM6ei3oV5DgU24ysggg5BBHT56sf2TeMJBVRTiLe7+5ZD1tJZYwPsecvtD7WliU8sIiDzdQAc8DnEDgYI1r0MRQxI2WF/fAwD0je4yMMjDywoc+Z13Qr6l4Cux651ms1iTU1nbDvKAJxrJpJJDUcMqFn0ihIxs9W4qHS4P8AcNZrNda4zkWF4Oat2X7ca1CnYi3jMveWMl6VOqYOfkk4/LQSvb4eFE0dI3qhpW4EzaQ2kqELFwyHh8uIFJ1ms0CtSp7sm2ctYGKTOIL7Pj3oHzePyllPFw4zj4a8qISlSeIjrrNZpFCSgJgmyBnmxEM0teQCDkaktsbu1fbCYsPySYOlhqIQUMB4oLSiQOJtQ5tn5cj3Gs1miL4hKHK0sv2q34qy6yY2kK5ZajHZbDJWiYfdW8knGFpAwSP2hjW+/W3yhK3hH5m/DmFjWmyURUOkcXQnmO+s1mpYldISwORiVTxlUsmT8tLpcDKygKIxnB1DqppeVzRpUWGvJeTz40DrrNZp9c1F4qcmMgMclk5l7rCVjhyVkczqPTuVpl+HIV5SQofdx01ms0G5SrZYde9Tzn//2Q==

/9j/4AAQSkZJRgABAQAAAQABAAD/2wBDAAIBAQEBAQIBAQECAgICAgQDAgICAgUEBAMEBgUGBgYFBgYGBwkIBgcJBwYGCAsICQoKCgoKBggLDAsKDAkKCgr/2wBDAQICAgICAgUDAwUKBwYHCgoKCgoKCgoKCgoKCgoKCgoKCgoKCgoKCgoKCgoKCgoKCgoKCgoKCgoKCgoKCgoKCgr/wAARCABVAIADASIAAhEBAxEB/8QAHQAAAgIDAQEBAAAAAAAAAAAABwgGCQADBAUKAv/EAEIQAAECBQIEAgcEBwYHAAAAAAECAwQFBgcRAAgSITFBCRMUIkJRYXGBFTKRoRcjUmKCscEkJUNTcqIWM2ODktHw/8QAGgEAAgMBAQAAAAAAAAAAAAAAAwQBAgUABv/EADARAAIBAgMFBgUFAAAAAAAAAAECAAMRBCExEhNBUZEFIjJhsfBxgaHB0RQjQuHx/9oADAMBAAIRAxEAPwC7F9JU0UjUFrWDWpQdA5BXu7aIDaEkY1xTemm5m0QU9RyONVddoSFaxir7iZEoPQk3CAONspJ+IOl7vBYW3955GqXVdJUOvNoV6LEtnhcaURyII6/LTsXstdFzOlXhDo41w58xtIHNQ7gfTS0RkrfhHlNvIxzxzGNAIFrRhGubRDNnFcTHbruSfomdOLZhY2MVBRTa+Q40qISfqP5jT1T9yGlc/RFQ68w0cnjbKenHjmPqOeld8Qm0f2f9lXmpqFSy/DvpZj3GU4PFnLbhx3yMZ0e9v9bQd77CyupULT6ZBtBD6QeaHkDH5/10ojGlVt7tLOLrEF8Uyx6rQ3mYvLLJepMlqVKkzFLKMALOA4n5kYWPiNOP4DG81iLl8ZtpreeFKIRtEOzGFWf7K4sGGiRn/IeUkZ7IfH7Ote7S1cDudsPNaBbaBmLLJiJYVJyUPoBIT8M80/XVbG0O7U/2931gKgdS63E09FmGmcGSUmJglqLbjSvkFKT8OJJ7a1KTgt5GLMCRYy+Tf9RsdLYGUblIWVgPSqIMnrqEZHLyirhLnySSFpP7LgOprspu4IyFXbWdTBLpZSlcviOLk80oZQofNOB8xqVWgntIblrJt/a8c3MZdP5I1LZws4V5wW1/ZIs+5S2zwKz7acdtJ/R6Kq2yXKjLY1FHqfmNGRJ9FdBPmRcqUv1VY7lGQfr8NHrrddviMj9vx0g6Z/j0lkDjWBlI/PWpaSemvJtlXEvuJRsJUsviEuea0PN4eysdfr117qm0q545+/S4IIhJy8u41+Fp6ka3KSDr8EZ5HUypM0LQMYPQ653UJBwP5a7FJI6DWh9rIyNWFrSBFakviWSFkpbrOyFQwSsesqXxLD+PklRQr8tTOR+I1tSjkJTUFXzOQLPIifSCJZQP40pUn89JDNd3tiKbjDC7m/DRr+3EQk/rI6mI6NhWAT7YZdAaPPpyOvVp+7/hr3SKWaF3rVHRj684hKxpxLzYPuU40EZ+ZJ0VsLWAuPz6Sm9S9iI+8o3A7cLoMlmiL6UjM1uD1WIaoIfzM+7gUoKz9ND67tmICPZiqgk8OUuNoK1JbRlDo9/LvpZl7Goa70OmZW4u/ZG5bKgTDhMY3Dxah25EEg/xDXhTHZHudtFEGKktjrlSIMjJibf1i6+xj3hpDqwflw6XejUvCrUTnJJdi3kFX9EzSiJmgKRGwq20k+yrHqq+YONLZsJrmNtpdGcWOqpzym5g4tDSXDgIimyQf/IDP00SY+eXJpJ9QqO79ZypxKsLaralUugK9xXwAn6K0MqptLUNa3FF1qSuNTEXNUPtvhMsihDcbicYV5bhyCQMHnpDE4auSGURpKqMLGTqpty9E2muhMKciXkq82II41jmhzOFp9wHf6nVfW/6mZFSl4v0y0Utt2U1E4t54sKHAVk4dQMdM54h8dMvuMtpcydLeqSaWknyIlRKkxMvLUQzx5+9lKskHv8APS/XKtLDXaoWIpGHm7iZvDjzYOXvo9GV53QoKHy2efTIzoVFK1MgF/iDl0ham7qISFN+cenwFN70FMYeP29V/PkuQ8BBqLCw9hb0qdIKlJ7lUO4UvgjmELe92nG8S21VSIp+T7taVlvpE+t/Feg1nBNjAmEsXyU7+8koUFj3BSh7Ovn52/Rl/wDaNeuTVsmTxsnmtOxyXEw01ZUhuJhycKaJPJSFJUpB7EL19G+0LcxR25ixcO5N4IxcOJU1AT6DiCCp+TRKVJh4hWT6ymF8bDhH7KldxrRp4xFcLVGuR84k1ByNpZHtkV65VJJk1Src1D8nmcOiKlL6l5C4dzmn6pJwR8/dpu1AY4knkdVCTORXx2fXZntjGVtuwdMTpUwpWNjYd0I+znl59FLmOEnBCgMjHre8aso2lXzh72W0homM4G5jCNJS+2l0KC0Y5KH8jnmNQrMHKkS7IdkNzhPW0FHIONaXEEHGOY11EEHGtbycp4h20WCI4zmI7HWtae2t6hka1qTxDVgJWfNdau/PiO2Vhkwtqt287jIJCvVgHp85EMLTy9UsvlbePpqax/iIblohot7g9kNr7hsDk9ERVDtQ0S4e6vSIEtLz8TnQAgVBCw4hSm1E9W1lJ/LUlk9a1ZKEgy6p4xAzjhW5xj8FaUXF4tOIPxEPag2oIhZkW8rw355EZuNs1uXbKO6GOoGtlPNNZ6qDEc2T17Bz66PVit2u3eGShG37xfK0o94qKmZXc2nYptsHskvQy3m8DueEDSmsXdnz7Yan8mlE0bPJSYqCGT9RrW6rb/VAJqqx8M0pf33ZW7wH58sHRV7TxA8S9Df1nfp6DaHqJaxRG5/xGJrK2zQd2rGXzlilYbZg6igTEODv+qcUy4T8MZ1vq++MsQlxndp4Q0ZBpdaIi5vTkpUhsYOAQttODnrkL79dVNiyW12ZviOpqvqipuKBy0VrJS2r4HH9dEy1NYbz7QOAbdt+808pCf1MG/PHkoA93AVqR+WjL2nhT412fkR9RIOCc+E3+d/WPPBR/hH1iFQ0kulcu1kdnDkO9GPllknsUqDgI1tnHh22mvTK23rG75qFq51SVAM1Gyw087+yAWyFg4xnI+mlqRv+8UOUSr0e7Vn7c3Xg+HhcVO6Zgoh11PfLjYbcJ+PXXixPiE7Qnmkwe5Pwwo6jY3iAVNLfVDEwKkEn2W3gtHXPfUu/Z+IW20Oo+9jIFLE0TxEO9UeGfvcoxbdMTzb9Kq2pyIzlUqmzMWy2n3ht710cuhQQdSbbLC3T2bRMRRtHWWmUVEOl2HNPz1lxKGBEI/WIU4jPC2SEL4VdwCnJzoETDfPtbs9baFuhtn3L3flrxn6G4mjJp5Yd8pKCSBEoc8tWB7ASCSfWwAdEyye7rdRUkqmVdeH1fxNfylEYqNntHz+EQ5OWCVcTj70K4VKic59d+HWoEIHqoAA0oCqWW5N/py96ekZuxW7f779Yf7m7bb31lt/XWNOxlS1BcsOriItmYKHo0XDkcPoQYV6rbPD7j5iiAoq4sEBjaVVkPT9Svi0cfNaWr6DJ+3rb1A6oRIUn76oTix6W1yPJOH0DkpKgOItptD8Wi113IWHpG+EBDUjVAeLL6UNrEItQ9olWS1k55KPLRq3EbNNtm7aQtO3Do+GejEhL0qqaULDMdDLHNDjT6OZxyIzkaKuGF/3b+XvjAviGY2WD6yu96narWzTVy4X7JmajwB5X/LdUORwe5z25Ee7R2g42DmMMmMgIpDzSxlDjasg6r63Q2Rv1tMgTMLnQcdcq3qWwlyvZdCJVO5OAQEqjmBgRbY/zUkOAe0fu6yxO7KtbfQUHOqQrCHqmmowZhXGX/MS6gdQhRweJPdtYStPcDRmpugvqOcECraa8pYK43hRIPx1pUkp0P7O7oLaXjl6BAzNuFjhgOwjy+EpV7ufQ/A/idENSR01w0lDlKPE7FLEV1Dqfkbq4ZS+bbktjQpOPfg5GonUXhoTFhS10fcVJIPJmYQ5GD80/+tK3TV3ro0q6l+UT1sKTzy0pyGV+LaiPy0TqV3+31p/gamMdMIhtOOSy1Fp/PhXrABt4Wj3dOont1Hsb3FU0omCppmZoSfvQEQlRP8JwdD+f2yuVRr5aquhZrBY6+fBLAH1xjR4onxS1wziG6nk8teXgApeU5BrJ/wC4OHP10aqW3/2IrCXo/wCIJHHwfHjjUlpEU18eaCeX00QPUHnI3dMnKIG5hJ4VOlB9xz/XXKv0ptRXDPoUR05YP4jVhsa/swvK2WFM0y8+tXrea0mHeP19U/TXizjw9NvtXsGIp6OjpY45zQuCi0vN/QKB/nrt+dCJG5toYhrt17g0kjjls/mDKU9AzFkj8FctQ8blLmV9VrMFPZy5GwkK+OFmLbJS4rPtcPXPTTQbnfDrntv6Si5tTdxoaKShB8tiMhlNOK5cgCMgnS8WosBVdGzNiZVNLGH0CEdmxaZiErWplBKEkpB4kjIWenXGh0t1iq1gLkep0l2erQpgkmx9BrIhfOoKkq2r4VmPY8sthS0QTTPltsceOLCOxwAM9eZ1qt3dC4Vmqwg6zoCp42TTOXvByEjIF9Tbjagc5SpJBB0abPW8ll1phG1tWKV+dHxChDvqGeBI6cj26D6a47q7bYuSuLjGodLsNzKIlgZT9R7J05Sco52NBl0/uCqXfvNqc401m/Ed27bwZQ1RW9SEFJV2UJbl126fgUpccV0T6ewjAfHdTqcLxzPF3ay226beh4f1Jwz8XIWLnW7jlFcoqGSxfpUrcbIBSpp9sFbCz7TSwBz5AHOaTZxRMdJYjKEKPDzTjRm2g+I1uP2czhJoOrX3JMtwCYU/HrLsHGo7odZVlKhj4a06WKSouy8AVAMvq20+MHs83NPN0FVE5TSU+jElhyTVOEiHfURhSEvH1FZ5jhWEntjUL3P+FO7LoiPu5sWmUDJJjHqERNKLjDxSqa9/1YzwtKPUEYI9lSemq9P0m+G9v9mENOHH/wBB9yo1whTmVv09HvkdV49eE4jy4hxJHcDrowW53SeIb4VkXLpFdSSv1fbmJc/u4ORQjoR5jI9eEjGuLhyDyScj90aep0yvepHXgeMXqA8RfzGs4ZVdyoKUr5dCXLpyZ0VW0EohyVxmW3VYPVlasCJR+6cL93H100difEAndKtMSe5RRMJbxeWiZNE4QR1Cu7ah3B5fAaIFMXW2AeLlbtqnZ5CwxnaYfzGIONKGZpL14+8y4PvgHsMg9wNJ3ur2Obs9kkZFVrIhGXDoFAJXOZbDlcygGh0TEs8w6gD2jnHZSemqNQSobL3W5H7GStUgd7Mc/wAyqVmJCuvM/HXWy6zj1k4+I06dS7ArCVEVOSVmYyV09DBxRUjP+lzP89DyqfDYq2G4nqHuLBRiQfUZmMMppR/iTkflryz4eoNBNOLmotPILeUqHuUMj89cC5PCsueaxChlwdHIZRaV+KCNFOqtn24uj+N2Kt6/GtI/xpW6l8Y9+Ac/lofTeTT+n3zCz6TxkC4k4KIuHW2f9wGgEMhzynZTmhqsr+Sj+7qri1Njo1GJTEJx/GM/nr3af3RXdo91K4daTwnPHL416FV+GVJ/LUfU6FjOM65oltlaT5gzqwqNpOhBrvfdcqsqXEgm9RTlIbcSvy4xluJQcdRxowr8Rrjp7dpAziHegIpiGQ/GStEA8ppkoWE8LbZxxDi+6FHhHck6GsxlsM6k4Rz14MykbKxzB5cx8D7x8dEQKhuMjr85VnfQ5jSWgW8sVb25Vt5fMqEiYaGebgWwh+EUClZ4fbT8/rqDVtSNWW6jVS2q5QfIV6ofCctOj5/0Olq2sb0ausvNWZdNpphlJSgPvZLTqeyXgOh/6g+o76sStheK025SmPsx5LAjnGAYiWRK0qKgR95B6LT7iNEwwbD0woznVGFVi0R65FrKenrioymm0sur+9DrV6ivl7tBCsrcLgIpcNEwamXEnlxDr8tPjfnaZOKZU5UFuuJ+GzxOQK1ZUj/Se/yOl6qWDamKlyeoJeUuoyFJcRwrQfr004uxUzGsAQy6xaeCaU3E+Z6Ol1KT0Unl/wDfHTFbXvFTvhttlDlAxcRCVbQUYeGa0HVyPSoB1B6lvPrMr9y0FKgcddD+tLdPw7bj8EPPZxkDHrJGhpOaUa4lFhPrg4KSOuj0sTVw+R0kbIY5Syu2tvtsm9eFTWHh6XOVQFdsRSYt23FRRaGov0gdpbMjguoz/hKKVHl1Omv21+KRuGsZUsHt83k2unM0iGMw8bNXocNxjPYcbZSA8nHU5yc556oTpyo6vtvMRM6ei3oV5DgU24ysggg5BBHT56sf2TeMJBVRTiLe7+5ZD1tJZYwPsecvtD7WliU8sIiDzdQAc8DnEDgYI1r0MRQxI2WF/fAwD0je4yMMjDywoc+Z13Qr6l4Cux651ms1iTU1nbDvKAJxrJpJJDUcMqFn0ihIxs9W4qHS4P8AcNZrNda4zkWF4Oat2X7ca1CnYi3jMveWMl6VOqYOfkk4/LQSvb4eFE0dI3qhpW4EzaQ2kqELFwyHh8uIFJ1ms0CtSp7sm2ctYGKTOIL7Pj3oHzePyllPFw4zj4a8qISlSeIjrrNZpFCSgJgmyBnmxEM0teQCDkaktsbu1fbCYsPySYOlhqIQUMB4oLSiQOJtQ5tn5cj3Gs1miL4hKHK0sv2q34qy6yY2kK5ZajHZbDJWiYfdW8knGFpAwSP2hjW+/W3yhK3hH5m/DmFjWmyURUOkcXQnmO+s1mpYldISwORiVTxlUsmT8tLpcDKygKIxnB1DqppeVzRpUWGvJeTz40DrrNZp9c1F4qcmMgMclk5l7rCVjhyVkczqPTuVpl+HIV5SQofdx01ms0G5SrZYde9Tzn//2Q==

/9j/4AAQSkZJRgABAQAAAQABAAD/2wBDAAIBAQEBAQIBAQECAgICAgQDAgICAgUEBAMEBgUGBgYFBgYGBwkIBgcJBwYGCAsICQoKCgoKBggLDAsKDAkKCgr/2wBDAQICAgICAgUDAwUKBwYHCgoKCgoKCgoKCgoKCgoKCgoKCgoKCgoKCgoKCgoKCgoKCgoKCgoKCgoKCgoKCgoKCgr/wAARCABVAIADASIAAhEBAxEB/8QAHQAAAgIDAQEBAAAAAAAAAAAABwgGCQADBAUKAv/EAEIQAAECBQIEAgcEBwYHAAAAAAECAwQFBgcRAAgSITFBCRMUIkJRYXGBFTKRoRcjUmKCscEkJUNTcqIWM2ODktHw/8QAGgEAAgMBAQAAAAAAAAAAAAAAAwQBAgUABv/EADARAAIBAgMFBgUFAAAAAAAAAAECAAMRBCExEhNBUZEFIjJhsfBxgaHB0RQjQuHx/9oADAMBAAIRAxEAPwC7F9JU0UjUFrWDWpQdA5BXu7aIDaEkY1xTemm5m0QU9RyONVddoSFaxir7iZEoPQk3CAONspJ+IOl7vBYW3955GqXVdJUOvNoV6LEtnhcaURyII6/LTsXstdFzOlXhDo41w58xtIHNQ7gfTS0RkrfhHlNvIxzxzGNAIFrRhGubRDNnFcTHbruSfomdOLZhY2MVBRTa+Q40qISfqP5jT1T9yGlc/RFQ68w0cnjbKenHjmPqOeld8Qm0f2f9lXmpqFSy/DvpZj3GU4PFnLbhx3yMZ0e9v9bQd77CyupULT6ZBtBD6QeaHkDH5/10ojGlVt7tLOLrEF8Uyx6rQ3mYvLLJepMlqVKkzFLKMALOA4n5kYWPiNOP4DG81iLl8ZtpreeFKIRtEOzGFWf7K4sGGiRn/IeUkZ7IfH7Ote7S1cDudsPNaBbaBmLLJiJYVJyUPoBIT8M80/XVbG0O7U/2931gKgdS63E09FmGmcGSUmJglqLbjSvkFKT8OJJ7a1KTgt5GLMCRYy+Tf9RsdLYGUblIWVgPSqIMnrqEZHLyirhLnySSFpP7LgOprspu4IyFXbWdTBLpZSlcviOLk80oZQofNOB8xqVWgntIblrJt/a8c3MZdP5I1LZws4V5wW1/ZIs+5S2zwKz7acdtJ/R6Kq2yXKjLY1FHqfmNGRJ9FdBPmRcqUv1VY7lGQfr8NHrrddviMj9vx0g6Z/j0lkDjWBlI/PWpaSemvJtlXEvuJRsJUsviEuea0PN4eysdfr117qm0q545+/S4IIhJy8u41+Fp6ka3KSDr8EZ5HUypM0LQMYPQ653UJBwP5a7FJI6DWh9rIyNWFrSBFakviWSFkpbrOyFQwSsesqXxLD+PklRQr8tTOR+I1tSjkJTUFXzOQLPIifSCJZQP40pUn89JDNd3tiKbjDC7m/DRr+3EQk/rI6mI6NhWAT7YZdAaPPpyOvVp+7/hr3SKWaF3rVHRj684hKxpxLzYPuU40EZ+ZJ0VsLWAuPz6Sm9S9iI+8o3A7cLoMlmiL6UjM1uD1WIaoIfzM+7gUoKz9ND67tmICPZiqgk8OUuNoK1JbRlDo9/LvpZl7Goa70OmZW4u/ZG5bKgTDhMY3Dxah25EEg/xDXhTHZHudtFEGKktjrlSIMjJibf1i6+xj3hpDqwflw6XejUvCrUTnJJdi3kFX9EzSiJmgKRGwq20k+yrHqq+YONLZsJrmNtpdGcWOqpzym5g4tDSXDgIimyQf/IDP00SY+eXJpJ9QqO79ZypxKsLaralUugK9xXwAn6K0MqptLUNa3FF1qSuNTEXNUPtvhMsihDcbicYV5bhyCQMHnpDE4auSGURpKqMLGTqpty9E2muhMKciXkq82II41jmhzOFp9wHf6nVfW/6mZFSl4v0y0Utt2U1E4t54sKHAVk4dQMdM54h8dMvuMtpcydLeqSaWknyIlRKkxMvLUQzx5+9lKskHv8APS/XKtLDXaoWIpGHm7iZvDjzYOXvo9GV53QoKHy2efTIzoVFK1MgF/iDl0ham7qISFN+cenwFN70FMYeP29V/PkuQ8BBqLCw9hb0qdIKlJ7lUO4UvgjmELe92nG8S21VSIp+T7taVlvpE+t/Feg1nBNjAmEsXyU7+8koUFj3BSh7Ovn52/Rl/wDaNeuTVsmTxsnmtOxyXEw01ZUhuJhycKaJPJSFJUpB7EL19G+0LcxR25ixcO5N4IxcOJU1AT6DiCCp+TRKVJh4hWT6ymF8bDhH7KldxrRp4xFcLVGuR84k1ByNpZHtkV65VJJk1Src1D8nmcOiKlL6l5C4dzmn6pJwR8/dpu1AY4knkdVCTORXx2fXZntjGVtuwdMTpUwpWNjYd0I+znl59FLmOEnBCgMjHre8aso2lXzh72W0homM4G5jCNJS+2l0KC0Y5KH8jnmNQrMHKkS7IdkNzhPW0FHIONaXEEHGOY11EEHGtbycp4h20WCI4zmI7HWtae2t6hka1qTxDVgJWfNdau/PiO2Vhkwtqt287jIJCvVgHp85EMLTy9UsvlbePpqax/iIblohot7g9kNr7hsDk9ERVDtQ0S4e6vSIEtLz8TnQAgVBCw4hSm1E9W1lJ/LUlk9a1ZKEgy6p4xAzjhW5xj8FaUXF4tOIPxEPag2oIhZkW8rw355EZuNs1uXbKO6GOoGtlPNNZ6qDEc2T17Bz66PVit2u3eGShG37xfK0o94qKmZXc2nYptsHskvQy3m8DueEDSmsXdnz7Yan8mlE0bPJSYqCGT9RrW6rb/VAJqqx8M0pf33ZW7wH58sHRV7TxA8S9Df1nfp6DaHqJaxRG5/xGJrK2zQd2rGXzlilYbZg6igTEODv+qcUy4T8MZ1vq++MsQlxndp4Q0ZBpdaIi5vTkpUhsYOAQttODnrkL79dVNiyW12ZviOpqvqipuKBy0VrJS2r4HH9dEy1NYbz7QOAbdt+808pCf1MG/PHkoA93AVqR+WjL2nhT412fkR9RIOCc+E3+d/WPPBR/hH1iFQ0kulcu1kdnDkO9GPllknsUqDgI1tnHh22mvTK23rG75qFq51SVAM1Gyw087+yAWyFg4xnI+mlqRv+8UOUSr0e7Vn7c3Xg+HhcVO6Zgoh11PfLjYbcJ+PXXixPiE7Qnmkwe5Pwwo6jY3iAVNLfVDEwKkEn2W3gtHXPfUu/Z+IW20Oo+9jIFLE0TxEO9UeGfvcoxbdMTzb9Kq2pyIzlUqmzMWy2n3ht710cuhQQdSbbLC3T2bRMRRtHWWmUVEOl2HNPz1lxKGBEI/WIU4jPC2SEL4VdwCnJzoETDfPtbs9baFuhtn3L3flrxn6G4mjJp5Yd8pKCSBEoc8tWB7ASCSfWwAdEyye7rdRUkqmVdeH1fxNfylEYqNntHz+EQ5OWCVcTj70K4VKic59d+HWoEIHqoAA0oCqWW5N/py96ekZuxW7f779Yf7m7bb31lt/XWNOxlS1BcsOriItmYKHo0XDkcPoQYV6rbPD7j5iiAoq4sEBjaVVkPT9Svi0cfNaWr6DJ+3rb1A6oRIUn76oTix6W1yPJOH0DkpKgOItptD8Wi113IWHpG+EBDUjVAeLL6UNrEItQ9olWS1k55KPLRq3EbNNtm7aQtO3Do+GejEhL0qqaULDMdDLHNDjT6OZxyIzkaKuGF/3b+XvjAviGY2WD6yu96narWzTVy4X7JmajwB5X/LdUORwe5z25Ee7R2g42DmMMmMgIpDzSxlDjasg6r63Q2Rv1tMgTMLnQcdcq3qWwlyvZdCJVO5OAQEqjmBgRbY/zUkOAe0fu6yxO7KtbfQUHOqQrCHqmmowZhXGX/MS6gdQhRweJPdtYStPcDRmpugvqOcECraa8pYK43hRIPx1pUkp0P7O7oLaXjl6BAzNuFjhgOwjy+EpV7ufQ/A/idENSR01w0lDlKPE7FLEV1Dqfkbq4ZS+bbktjQpOPfg5GonUXhoTFhS10fcVJIPJmYQ5GD80/+tK3TV3ro0q6l+UT1sKTzy0pyGV+LaiPy0TqV3+31p/gamMdMIhtOOSy1Fp/PhXrABt4Wj3dOont1Hsb3FU0omCppmZoSfvQEQlRP8JwdD+f2yuVRr5aquhZrBY6+fBLAH1xjR4onxS1wziG6nk8teXgApeU5BrJ/wC4OHP10aqW3/2IrCXo/wCIJHHwfHjjUlpEU18eaCeX00QPUHnI3dMnKIG5hJ4VOlB9xz/XXKv0ptRXDPoUR05YP4jVhsa/swvK2WFM0y8+tXrea0mHeP19U/TXizjw9NvtXsGIp6OjpY45zQuCi0vN/QKB/nrt+dCJG5toYhrt17g0kjjls/mDKU9AzFkj8FctQ8blLmV9VrMFPZy5GwkK+OFmLbJS4rPtcPXPTTQbnfDrntv6Si5tTdxoaKShB8tiMhlNOK5cgCMgnS8WosBVdGzNiZVNLGH0CEdmxaZiErWplBKEkpB4kjIWenXGh0t1iq1gLkep0l2erQpgkmx9BrIhfOoKkq2r4VmPY8sthS0QTTPltsceOLCOxwAM9eZ1qt3dC4Vmqwg6zoCp42TTOXvByEjIF9Tbjagc5SpJBB0abPW8ll1phG1tWKV+dHxChDvqGeBI6cj26D6a47q7bYuSuLjGodLsNzKIlgZT9R7J05Sco52NBl0/uCqXfvNqc401m/Ed27bwZQ1RW9SEFJV2UJbl126fgUpccV0T6ewjAfHdTqcLxzPF3ay226beh4f1Jwz8XIWLnW7jlFcoqGSxfpUrcbIBSpp9sFbCz7TSwBz5AHOaTZxRMdJYjKEKPDzTjRm2g+I1uP2czhJoOrX3JMtwCYU/HrLsHGo7odZVlKhj4a06WKSouy8AVAMvq20+MHs83NPN0FVE5TSU+jElhyTVOEiHfURhSEvH1FZ5jhWEntjUL3P+FO7LoiPu5sWmUDJJjHqERNKLjDxSqa9/1YzwtKPUEYI9lSemq9P0m+G9v9mENOHH/wBB9yo1whTmVv09HvkdV49eE4jy4hxJHcDrowW53SeIb4VkXLpFdSSv1fbmJc/u4ORQjoR5jI9eEjGuLhyDyScj90aep0yvepHXgeMXqA8RfzGs4ZVdyoKUr5dCXLpyZ0VW0EohyVxmW3VYPVlasCJR+6cL93H100difEAndKtMSe5RRMJbxeWiZNE4QR1Cu7ah3B5fAaIFMXW2AeLlbtqnZ5CwxnaYfzGIONKGZpL14+8y4PvgHsMg9wNJ3ur2Obs9kkZFVrIhGXDoFAJXOZbDlcygGh0TEs8w6gD2jnHZSemqNQSobL3W5H7GStUgd7Mc/wAyqVmJCuvM/HXWy6zj1k4+I06dS7ArCVEVOSVmYyV09DBxRUjP+lzP89DyqfDYq2G4nqHuLBRiQfUZmMMppR/iTkflryz4eoNBNOLmotPILeUqHuUMj89cC5PCsueaxChlwdHIZRaV+KCNFOqtn24uj+N2Kt6/GtI/xpW6l8Y9+Ac/lofTeTT+n3zCz6TxkC4k4KIuHW2f9wGgEMhzynZTmhqsr+Sj+7qri1Njo1GJTEJx/GM/nr3af3RXdo91K4daTwnPHL416FV+GVJ/LUfU6FjOM65oltlaT5gzqwqNpOhBrvfdcqsqXEgm9RTlIbcSvy4xluJQcdRxowr8Rrjp7dpAziHegIpiGQ/GStEA8ppkoWE8LbZxxDi+6FHhHck6GsxlsM6k4Rz14MykbKxzB5cx8D7x8dEQKhuMjr85VnfQ5jSWgW8sVb25Vt5fMqEiYaGebgWwh+EUClZ4fbT8/rqDVtSNWW6jVS2q5QfIV6ofCctOj5/0Olq2sb0ausvNWZdNpphlJSgPvZLTqeyXgOh/6g+o76sStheK025SmPsx5LAjnGAYiWRK0qKgR95B6LT7iNEwwbD0woznVGFVi0R65FrKenrioymm0sur+9DrV6ivl7tBCsrcLgIpcNEwamXEnlxDr8tPjfnaZOKZU5UFuuJ+GzxOQK1ZUj/Se/yOl6qWDamKlyeoJeUuoyFJcRwrQfr004uxUzGsAQy6xaeCaU3E+Z6Ol1KT0Unl/wDfHTFbXvFTvhttlDlAxcRCVbQUYeGa0HVyPSoB1B6lvPrMr9y0FKgcddD+tLdPw7bj8EPPZxkDHrJGhpOaUa4lFhPrg4KSOuj0sTVw+R0kbIY5Syu2tvtsm9eFTWHh6XOVQFdsRSYt23FRRaGov0gdpbMjguoz/hKKVHl1Omv21+KRuGsZUsHt83k2unM0iGMw8bNXocNxjPYcbZSA8nHU5yc556oTpyo6vtvMRM6ei3oV5DgU24ysggg5BBHT56sf2TeMJBVRTiLe7+5ZD1tJZYwPsecvtD7WliU8sIiDzdQAc8DnEDgYI1r0MRQxI2WF/fAwD0je4yMMjDywoc+Z13Qr6l4Cux651ms1iTU1nbDvKAJxrJpJJDUcMqFn0ihIxs9W4qHS4P8AcNZrNda4zkWF4Oat2X7ca1CnYi3jMveWMl6VOqYOfkk4/LQSvb4eFE0dI3qhpW4EzaQ2kqELFwyHh8uIFJ1ms0CtSp7sm2ctYGKTOIL7Pj3oHzePyllPFw4zj4a8qISlSeIjrrNZpFCSgJgmyBnmxEM0teQCDkaktsbu1fbCYsPySYOlhqIQUMB4oLSiQOJtQ5tn5cj3Gs1miL4hKHK0sv2q34qy6yY2kK5ZajHZbDJWiYfdW8knGFpAwSP2hjW+/W3yhK3hH5m/DmFjWmyURUOkcXQnmO+s1mpYldISwORiVTxlUsmT8tLpcDKygKIxnB1DqppeVzRpUWGvJeTz40DrrNZp9c1F4qcmMgMclk5l7rCVjhyVkczqPTuVpl+HIV5SQofdx01ms0G5SrZYde9Tzn//2Q==

/9j/4AAQSkZJRgABAQAAAQABAAD/2wBDAAIBAQEBAQIBAQECAgICAgQDAgICAgUEBAMEBgUGBgYFBgYGBwkIBgcJBwYGCAsICQoKCgoKBggLDAsKDAkKCgr/2wBDAQICAgICAgUDAwUKBwYHCgoKCgoKCgoKCgoKCgoKCgoKCgoKCgoKCgoKCgoKCgoKCgoKCgoKCgoKCgoKCgoKCgr/wAARCABVAIADASIAAhEBAxEB/8QAHQAAAgIDAQEBAAAAAAAAAAAABwgGCQADBAUKAv/EAEIQAAECBQIEAgcEBwYHAAAAAAECAwQFBgcRAAgSITFBCRMUIkJRYXGBFTKRoRcjUmKCscEkJUNTcqIWM2ODktHw/8QAGgEAAgMBAQAAAAAAAAAAAAAAAwQBAgUABv/EADARAAIBAgMFBgUFAAAAAAAAAAECAAMRBCExEhNBUZEFIjJhsfBxgaHB0RQjQuHx/9oADAMBAAIRAxEAPwC7F9JU0UjUFrWDWpQdA5BXu7aIDaEkY1xTemm5m0QU9RyONVddoSFaxir7iZEoPQk3CAONspJ+IOl7vBYW3955GqXVdJUOvNoV6LEtnhcaURyII6/LTsXstdFzOlXhDo41w58xtIHNQ7gfTS0RkrfhHlNvIxzxzGNAIFrRhGubRDNnFcTHbruSfomdOLZhY2MVBRTa+Q40qISfqP5jT1T9yGlc/RFQ68w0cnjbKenHjmPqOeld8Qm0f2f9lXmpqFSy/DvpZj3GU4PFnLbhx3yMZ0e9v9bQd77CyupULT6ZBtBD6QeaHkDH5/10ojGlVt7tLOLrEF8Uyx6rQ3mYvLLJepMlqVKkzFLKMALOA4n5kYWPiNOP4DG81iLl8ZtpreeFKIRtEOzGFWf7K4sGGiRn/IeUkZ7IfH7Ote7S1cDudsPNaBbaBmLLJiJYVJyUPoBIT8M80/XVbG0O7U/2931gKgdS63E09FmGmcGSUmJglqLbjSvkFKT8OJJ7a1KTgt5GLMCRYy+Tf9RsdLYGUblIWVgPSqIMnrqEZHLyirhLnySSFpP7LgOprspu4IyFXbWdTBLpZSlcviOLk80oZQofNOB8xqVWgntIblrJt/a8c3MZdP5I1LZws4V5wW1/ZIs+5S2zwKz7acdtJ/R6Kq2yXKjLY1FHqfmNGRJ9FdBPmRcqUv1VY7lGQfr8NHrrddviMj9vx0g6Z/j0lkDjWBlI/PWpaSemvJtlXEvuJRsJUsviEuea0PN4eysdfr117qm0q545+/S4IIhJy8u41+Fp6ka3KSDr8EZ5HUypM0LQMYPQ653UJBwP5a7FJI6DWh9rIyNWFrSBFakviWSFkpbrOyFQwSsesqXxLD+PklRQr8tTOR+I1tSjkJTUFXzOQLPIifSCJZQP40pUn89JDNd3tiKbjDC7m/DRr+3EQk/rI6mI6NhWAT7YZdAaPPpyOvVp+7/hr3SKWaF3rVHRj684hKxpxLzYPuU40EZ+ZJ0VsLWAuPz6Sm9S9iI+8o3A7cLoMlmiL6UjM1uD1WIaoIfzM+7gUoKz9ND67tmICPZiqgk8OUuNoK1JbRlDo9/LvpZl7Goa70OmZW4u/ZG5bKgTDhMY3Dxah25EEg/xDXhTHZHudtFEGKktjrlSIMjJibf1i6+xj3hpDqwflw6XejUvCrUTnJJdi3kFX9EzSiJmgKRGwq20k+yrHqq+YONLZsJrmNtpdGcWOqpzym5g4tDSXDgIimyQf/IDP00SY+eXJpJ9QqO79ZypxKsLaralUugK9xXwAn6K0MqptLUNa3FF1qSuNTEXNUPtvhMsihDcbicYV5bhyCQMHnpDE4auSGURpKqMLGTqpty9E2muhMKciXkq82II41jmhzOFp9wHf6nVfW/6mZFSl4v0y0Utt2U1E4t54sKHAVk4dQMdM54h8dMvuMtpcydLeqSaWknyIlRKkxMvLUQzx5+9lKskHv8APS/XKtLDXaoWIpGHm7iZvDjzYOXvo9GV53QoKHy2efTIzoVFK1MgF/iDl0ham7qISFN+cenwFN70FMYeP29V/PkuQ8BBqLCw9hb0qdIKlJ7lUO4UvgjmELe92nG8S21VSIp+T7taVlvpE+t/Feg1nBNjAmEsXyU7+8koUFj3BSh7Ovn52/Rl/wDaNeuTVsmTxsnmtOxyXEw01ZUhuJhycKaJPJSFJUpB7EL19G+0LcxR25ixcO5N4IxcOJU1AT6DiCCp+TRKVJh4hWT6ymF8bDhH7KldxrRp4xFcLVGuR84k1ByNpZHtkV65VJJk1Src1D8nmcOiKlL6l5C4dzmn6pJwR8/dpu1AY4knkdVCTORXx2fXZntjGVtuwdMTpUwpWNjYd0I+znl59FLmOEnBCgMjHre8aso2lXzh72W0homM4G5jCNJS+2l0KC0Y5KH8jnmNQrMHKkS7IdkNzhPW0FHIONaXEEHGOY11EEHGtbycp4h20WCI4zmI7HWtae2t6hka1qTxDVgJWfNdau/PiO2Vhkwtqt287jIJCvVgHp85EMLTy9UsvlbePpqax/iIblohot7g9kNr7hsDk9ERVDtQ0S4e6vSIEtLz8TnQAgVBCw4hSm1E9W1lJ/LUlk9a1ZKEgy6p4xAzjhW5xj8FaUXF4tOIPxEPag2oIhZkW8rw355EZuNs1uXbKO6GOoGtlPNNZ6qDEc2T17Bz66PVit2u3eGShG37xfK0o94qKmZXc2nYptsHskvQy3m8DueEDSmsXdnz7Yan8mlE0bPJSYqCGT9RrW6rb/VAJqqx8M0pf33ZW7wH58sHRV7TxA8S9Df1nfp6DaHqJaxRG5/xGJrK2zQd2rGXzlilYbZg6igTEODv+qcUy4T8MZ1vq++MsQlxndp4Q0ZBpdaIi5vTkpUhsYOAQttODnrkL79dVNiyW12ZviOpqvqipuKBy0VrJS2r4HH9dEy1NYbz7QOAbdt+808pCf1MG/PHkoA93AVqR+WjL2nhT412fkR9RIOCc+E3+d/WPPBR/hH1iFQ0kulcu1kdnDkO9GPllknsUqDgI1tnHh22mvTK23rG75qFq51SVAM1Gyw087+yAWyFg4xnI+mlqRv+8UOUSr0e7Vn7c3Xg+HhcVO6Zgoh11PfLjYbcJ+PXXixPiE7Qnmkwe5Pwwo6jY3iAVNLfVDEwKkEn2W3gtHXPfUu/Z+IW20Oo+9jIFLE0TxEO9UeGfvcoxbdMTzb9Kq2pyIzlUqmzMWy2n3ht710cuhQQdSbbLC3T2bRMRRtHWWmUVEOl2HNPz1lxKGBEI/WIU4jPC2SEL4VdwCnJzoETDfPtbs9baFuhtn3L3flrxn6G4mjJp5Yd8pKCSBEoc8tWB7ASCSfWwAdEyye7rdRUkqmVdeH1fxNfylEYqNntHz+EQ5OWCVcTj70K4VKic59d+HWoEIHqoAA0oCqWW5N/py96ekZuxW7f779Yf7m7bb31lt/XWNOxlS1BcsOriItmYKHo0XDkcPoQYV6rbPD7j5iiAoq4sEBjaVVkPT9Svi0cfNaWr6DJ+3rb1A6oRIUn76oTix6W1yPJOH0DkpKgOItptD8Wi113IWHpG+EBDUjVAeLL6UNrEItQ9olWS1k55KPLRq3EbNNtm7aQtO3Do+GejEhL0qqaULDMdDLHNDjT6OZxyIzkaKuGF/3b+XvjAviGY2WD6yu96narWzTVy4X7JmajwB5X/LdUORwe5z25Ee7R2g42DmMMmMgIpDzSxlDjasg6r63Q2Rv1tMgTMLnQcdcq3qWwlyvZdCJVO5OAQEqjmBgRbY/zUkOAe0fu6yxO7KtbfQUHOqQrCHqmmowZhXGX/MS6gdQhRweJPdtYStPcDRmpugvqOcECraa8pYK43hRIPx1pUkp0P7O7oLaXjl6BAzNuFjhgOwjy+EpV7ufQ/A/idENSR01w0lDlKPE7FLEV1Dqfkbq4ZS+bbktjQpOPfg5GonUXhoTFhS10fcVJIPJmYQ5GD80/+tK3TV3ro0q6l+UT1sKTzy0pyGV+LaiPy0TqV3+31p/gamMdMIhtOOSy1Fp/PhXrABt4Wj3dOont1Hsb3FU0omCppmZoSfvQEQlRP8JwdD+f2yuVRr5aquhZrBY6+fBLAH1xjR4onxS1wziG6nk8teXgApeU5BrJ/wC4OHP10aqW3/2IrCXo/wCIJHHwfHjjUlpEU18eaCeX00QPUHnI3dMnKIG5hJ4VOlB9xz/XXKv0ptRXDPoUR05YP4jVhsa/swvK2WFM0y8+tXrea0mHeP19U/TXizjw9NvtXsGIp6OjpY45zQuCi0vN/QKB/nrt+dCJG5toYhrt17g0kjjls/mDKU9AzFkj8FctQ8blLmV9VrMFPZy5GwkK+OFmLbJS4rPtcPXPTTQbnfDrntv6Si5tTdxoaKShB8tiMhlNOK5cgCMgnS8WosBVdGzNiZVNLGH0CEdmxaZiErWplBKEkpB4kjIWenXGh0t1iq1gLkep0l2erQpgkmx9BrIhfOoKkq2r4VmPY8sthS0QTTPltsceOLCOxwAM9eZ1qt3dC4Vmqwg6zoCp42TTOXvByEjIF9Tbjagc5SpJBB0abPW8ll1phG1tWKV+dHxChDvqGeBI6cj26D6a47q7bYuSuLjGodLsNzKIlgZT9R7J05Sco52NBl0/uCqXfvNqc401m/Ed27bwZQ1RW9SEFJV2UJbl126fgUpccV0T6ewjAfHdTqcLxzPF3ay226beh4f1Jwz8XIWLnW7jlFcoqGSxfpUrcbIBSpp9sFbCz7TSwBz5AHOaTZxRMdJYjKEKPDzTjRm2g+I1uP2czhJoOrX3JMtwCYU/HrLsHGo7odZVlKhj4a06WKSouy8AVAMvq20+MHs83NPN0FVE5TSU+jElhyTVOEiHfURhSEvH1FZ5jhWEntjUL3P+FO7LoiPu5sWmUDJJjHqERNKLjDxSqa9/1YzwtKPUEYI9lSemq9P0m+G9v9mENOHH/wBB9yo1whTmVv09HvkdV49eE4jy4hxJHcDrowW53SeIb4VkXLpFdSSv1fbmJc/u4ORQjoR5jI9eEjGuLhyDyScj90aep0yvepHXgeMXqA8RfzGs4ZVdyoKUr5dCXLpyZ0VW0EohyVxmW3VYPVlasCJR+6cL93H100difEAndKtMSe5RRMJbxeWiZNE4QR1Cu7ah3B5fAaIFMXW2AeLlbtqnZ5CwxnaYfzGIONKGZpL14+8y4PvgHsMg9wNJ3ur2Obs9kkZFVrIhGXDoFAJXOZbDlcygGh0TEs8w6gD2jnHZSemqNQSobL3W5H7GStUgd7Mc/wAyqVmJCuvM/HXWy6zj1k4+I06dS7ArCVEVOSVmYyV09DBxRUjP+lzP89DyqfDYq2G4nqHuLBRiQfUZmMMppR/iTkflryz4eoNBNOLmotPILeUqHuUMj89cC5PCsueaxChlwdHIZRaV+KCNFOqtn24uj+N2Kt6/GtI/xpW6l8Y9+Ac/lofTeTT+n3zCz6TxkC4k4KIuHW2f9wGgEMhzynZTmhqsr+Sj+7qri1Njo1GJTEJx/GM/nr3af3RXdo91K4daTwnPHL416FV+GVJ/LUfU6FjOM65oltlaT5gzqwqNpOhBrvfdcqsqXEgm9RTlIbcSvy4xluJQcdRxowr8Rrjp7dpAziHegIpiGQ/GStEA8ppkoWE8LbZxxDi+6FHhHck6GsxlsM6k4Rz14MykbKxzB5cx8D7x8dEQKhuMjr85VnfQ5jSWgW8sVb25Vt5fMqEiYaGebgWwh+EUClZ4fbT8/rqDVtSNWW6jVS2q5QfIV6ofCctOj5/0Olq2sb0ausvNWZdNpphlJSgPvZLTqeyXgOh/6g+o76sStheK025SmPsx5LAjnGAYiWRK0qKgR95B6LT7iNEwwbD0woznVGFVi0R65FrKenrioymm0sur+9DrV6ivl7tBCsrcLgIpcNEwamXEnlxDr8tPjfnaZOKZU5UFuuJ+GzxOQK1ZUj/Se/yOl6qWDamKlyeoJeUuoyFJcRwrQfr004uxUzGsAQy6xaeCaU3E+Z6Ol1KT0Unl/wDfHTFbXvFTvhttlDlAxcRCVbQUYeGa0HVyPSoB1B6lvPrMr9y0FKgcddD+tLdPw7bj8EPPZxkDHrJGhpOaUa4lFhPrg4KSOuj0sTVw+R0kbIY5Syu2tvtsm9eFTWHh6XOVQFdsRSYt23FRRaGov0gdpbMjguoz/hKKVHl1Omv21+KRuGsZUsHt83k2unM0iGMw8bNXocNxjPYcbZSA8nHU5yc556oTpyo6vtvMRM6ei3oV5DgU24ysggg5BBHT56sf2TeMJBVRTiLe7+5ZD1tJZYwPsecvtD7WliU8sIiDzdQAc8DnEDgYI1r0MRQxI2WF/fAwD0je4yMMjDywoc+Z13Qr6l4Cux651ms1iTU1nbDvKAJxrJpJJDUcMqFn0ihIxs9W4qHS4P8AcNZrNda4zkWF4Oat2X7ca1CnYi3jMveWMl6VOqYOfkk4/LQSvb4eFE0dI3qhpW4EzaQ2kqELFwyHh8uIFJ1ms0CtSp7sm2ctYGKTOIL7Pj3oHzePyllPFw4zj4a8qISlSeIjrrNZpFCSgJgmyBnmxEM0teQCDkaktsbu1fbCYsPySYOlhqIQUMB4oLSiQOJtQ5tn5cj3Gs1miL4hKHK0sv2q34qy6yY2kK5ZajHZbDJWiYfdW8knGFpAwSP2hjW+/W3yhK3hH5m/DmFjWmyURUOkcXQnmO+s1mpYldISwORiVTxlUsmT8tLpcDKygKIxnB1DqppeVzRpUWGvJeTz40DrrNZp9c1F4qcmMgMclk5l7rCVjhyVkczqPTuVpl+HIV5SQofdx01ms0G5SrZYde9Tzn//2Q==

/9j/4AAQSkZJRgABAQAAAQABAAD/2wBDAAIBAQEBAQIBAQECAgICAgQDAgICAgUEBAMEBgUGBgYFBgYGBwkIBgcJBwYGCAsICQoKCgoKBggLDAsKDAkKCgr/2wBDAQICAgICAgUDAwUKBwYHCgoKCgoKCgoKCgoKCgoKCgoKCgoKCgoKCgoKCgoKCgoKCgoKCgoKCgoKCgoKCgoKCgr/wAARCABVAIADASIAAhEBAxEB/8QAHQAAAgIDAQEBAAAAAAAAAAAABwgGCQADBAUKAv/EAEIQAAECBQIEAgcEBwYHAAAAAAECAwQFBgcRAAgSITFBCRMUIkJRYXGBFTKRoRcjUmKCscEkJUNTcqIWM2ODktHw/8QAGgEAAgMBAQAAAAAAAAAAAAAAAwQBAgUABv/EADARAAIBAgMFBgUFAAAAAAAAAAECAAMRBCExEhNBUZEFIjJhsfBxgaHB0RQjQuHx/9oADAMBAAIRAxEAPwC7F9JU0UjUFrWDWpQdA5BXu7aIDaEkY1xTemm5m0QU9RyONVddoSFaxir7iZEoPQk3CAONspJ+IOl7vBYW3955GqXVdJUOvNoV6LEtnhcaURyII6/LTsXstdFzOlXhDo41w58xtIHNQ7gfTS0RkrfhHlNvIxzxzGNAIFrRhGubRDNnFcTHbruSfomdOLZhY2MVBRTa+Q40qISfqP5jT1T9yGlc/RFQ68w0cnjbKenHjmPqOeld8Qm0f2f9lXmpqFSy/DvpZj3GU4PFnLbhx3yMZ0e9v9bQd77CyupULT6ZBtBD6QeaHkDH5/10ojGlVt7tLOLrEF8Uyx6rQ3mYvLLJepMlqVKkzFLKMALOA4n5kYWPiNOP4DG81iLl8ZtpreeFKIRtEOzGFWf7K4sGGiRn/IeUkZ7IfH7Ote7S1cDudsPNaBbaBmLLJiJYVJyUPoBIT8M80/XVbG0O7U/2931gKgdS63E09FmGmcGSUmJglqLbjSvkFKT8OJJ7a1KTgt5GLMCRYy+Tf9RsdLYGUblIWVgPSqIMnrqEZHLyirhLnySSFpP7LgOprspu4IyFXbWdTBLpZSlcviOLk80oZQofNOB8xqVWgntIblrJt/a8c3MZdP5I1LZws4V5wW1/ZIs+5S2zwKz7acdtJ/R6Kq2yXKjLY1FHqfmNGRJ9FdBPmRcqUv1VY7lGQfr8NHrrddviMj9vx0g6Z/j0lkDjWBlI/PWpaSemvJtlXEvuJRsJUsviEuea0PN4eysdfr117qm0q545+/S4IIhJy8u41+Fp6ka3KSDr8EZ5HUypM0LQMYPQ653UJBwP5a7FJI6DWh9rIyNWFrSBFakviWSFkpbrOyFQwSsesqXxLD+PklRQr8tTOR+I1tSjkJTUFXzOQLPIifSCJZQP40pUn89JDNd3tiKbjDC7m/DRr+3EQk/rI6mI6NhWAT7YZdAaPPpyOvVp+7/hr3SKWaF3rVHRj684hKxpxLzYPuU40EZ+ZJ0VsLWAuPz6Sm9S9iI+8o3A7cLoMlmiL6UjM1uD1WIaoIfzM+7gUoKz9ND67tmICPZiqgk8OUuNoK1JbRlDo9/LvpZl7Goa70OmZW4u/ZG5bKgTDhMY3Dxah25EEg/xDXhTHZHudtFEGKktjrlSIMjJibf1i6+xj3hpDqwflw6XejUvCrUTnJJdi3kFX9EzSiJmgKRGwq20k+yrHqq+YONLZsJrmNtpdGcWOqpzym5g4tDSXDgIimyQf/IDP00SY+eXJpJ9QqO79ZypxKsLaralUugK9xXwAn6K0MqptLUNa3FF1qSuNTEXNUPtvhMsihDcbicYV5bhyCQMHnpDE4auSGURpKqMLGTqpty9E2muhMKciXkq82II41jmhzOFp9wHf6nVfW/6mZFSl4v0y0Utt2U1E4t54sKHAVk4dQMdM54h8dMvuMtpcydLeqSaWknyIlRKkxMvLUQzx5+9lKskHv8APS/XKtLDXaoWIpGHm7iZvDjzYOXvo9GV53QoKHy2efTIzoVFK1MgF/iDl0ham7qISFN+cenwFN70FMYeP29V/PkuQ8BBqLCw9hb0qdIKlJ7lUO4UvgjmELe92nG8S21VSIp+T7taVlvpE+t/Feg1nBNjAmEsXyU7+8koUFj3BSh7Ovn52/Rl/wDaNeuTVsmTxsnmtOxyXEw01ZUhuJhycKaJPJSFJUpB7EL19G+0LcxR25ixcO5N4IxcOJU1AT6DiCCp+TRKVJh4hWT6ymF8bDhH7KldxrRp4xFcLVGuR84k1ByNpZHtkV65VJJk1Src1D8nmcOiKlL6l5C4dzmn6pJwR8/dpu1AY4knkdVCTORXx2fXZntjGVtuwdMTpUwpWNjYd0I+znl59FLmOEnBCgMjHre8aso2lXzh72W0homM4G5jCNJS+2l0KC0Y5KH8jnmNQrMHKkS7IdkNzhPW0FHIONaXEEHGOY11EEHGtbycp4h20WCI4zmI7HWtae2t6hka1qTxDVgJWfNdau/PiO2Vhkwtqt287jIJCvVgHp85EMLTy9UsvlbePpqax/iIblohot7g9kNr7hsDk9ERVDtQ0S4e6vSIEtLz8TnQAgVBCw4hSm1E9W1lJ/LUlk9a1ZKEgy6p4xAzjhW5xj8FaUXF4tOIPxEPag2oIhZkW8rw355EZuNs1uXbKO6GOoGtlPNNZ6qDEc2T17Bz66PVit2u3eGShG37xfK0o94qKmZXc2nYptsHskvQy3m8DueEDSmsXdnz7Yan8mlE0bPJSYqCGT9RrW6rb/VAJqqx8M0pf33ZW7wH58sHRV7TxA8S9Df1nfp6DaHqJaxRG5/xGJrK2zQd2rGXzlilYbZg6igTEODv+qcUy4T8MZ1vq++MsQlxndp4Q0ZBpdaIi5vTkpUhsYOAQttODnrkL79dVNiyW12ZviOpqvqipuKBy0VrJS2r4HH9dEy1NYbz7QOAbdt+808pCf1MG/PHkoA93AVqR+WjL2nhT412fkR9RIOCc+E3+d/WPPBR/hH1iFQ0kulcu1kdnDkO9GPllknsUqDgI1tnHh22mvTK23rG75qFq51SVAM1Gyw087+yAWyFg4xnI+mlqRv+8UOUSr0e7Vn7c3Xg+HhcVO6Zgoh11PfLjYbcJ+PXXixPiE7Qnmkwe5Pwwo6jY3iAVNLfVDEwKkEn2W3gtHXPfUu/Z+IW20Oo+9jIFLE0TxEO9UeGfvcoxbdMTzb9Kq2pyIzlUqmzMWy2n3ht710cuhQQdSbbLC3T2bRMRRtHWWmUVEOl2HNPz1lxKGBEI/WIU4jPC2SEL4VdwCnJzoETDfPtbs9baFuhtn3L3flrxn6G4mjJp5Yd8pKCSBEoc8tWB7ASCSfWwAdEyye7rdRUkqmVdeH1fxNfylEYqNntHz+EQ5OWCVcTj70K4VKic59d+HWoEIHqoAA0oCqWW5N/py96ekZuxW7f779Yf7m7bb31lt/XWNOxlS1BcsOriItmYKHo0XDkcPoQYV6rbPD7j5iiAoq4sEBjaVVkPT9Svi0cfNaWr6DJ+3rb1A6oRIUn76oTix6W1yPJOH0DkpKgOItptD8Wi113IWHpG+EBDUjVAeLL6UNrEItQ9olWS1k55KPLRq3EbNNtm7aQtO3Do+GejEhL0qqaULDMdDLHNDjT6OZxyIzkaKuGF/3b+XvjAviGY2WD6yu96narWzTVy4X7JmajwB5X/LdUORwe5z25Ee7R2g42DmMMmMgIpDzSxlDjasg6r63Q2Rv1tMgTMLnQcdcq3qWwlyvZdCJVO5OAQEqjmBgRbY/zUkOAe0fu6yxO7KtbfQUHOqQrCHqmmowZhXGX/MS6gdQhRweJPdtYStPcDRmpugvqOcECraa8pYK43hRIPx1pUkp0P7O7oLaXjl6BAzNuFjhgOwjy+EpV7ufQ/A/idENSR01w0lDlKPE7FLEV1Dqfkbq4ZS+bbktjQpOPfg5GonUXhoTFhS10fcVJIPJmYQ5GD80/+tK3TV3ro0q6l+UT1sKTzy0pyGV+LaiPy0TqV3+31p/gamMdMIhtOOSy1Fp/PhXrABt4Wj3dOont1Hsb3FU0omCppmZoSfvQEQlRP8JwdD+f2yuVRr5aquhZrBY6+fBLAH1xjR4onxS1wziG6nk8teXgApeU5BrJ/wC4OHP10aqW3/2IrCXo/wCIJHHwfHjjUlpEU18eaCeX00QPUHnI3dMnKIG5hJ4VOlB9xz/XXKv0ptRXDPoUR05YP4jVhsa/swvK2WFM0y8+tXrea0mHeP19U/TXizjw9NvtXsGIp6OjpY45zQuCi0vN/QKB/nrt+dCJG5toYhrt17g0kjjls/mDKU9AzFkj8FctQ8blLmV9VrMFPZy5GwkK+OFmLbJS4rPtcPXPTTQbnfDrntv6Si5tTdxoaKShB8tiMhlNOK5cgCMgnS8WosBVdGzNiZVNLGH0CEdmxaZiErWplBKEkpB4kjIWenXGh0t1iq1gLkep0l2erQpgkmx9BrIhfOoKkq2r4VmPY8sthS0QTTPltsceOLCOxwAM9eZ1qt3dC4Vmqwg6zoCp42TTOXvByEjIF9Tbjagc5SpJBB0abPW8ll1phG1tWKV+dHxChDvqGeBI6cj26D6a47q7bYuSuLjGodLsNzKIlgZT9R7J05Sco52NBl0/uCqXfvNqc401m/Ed27bwZQ1RW9SEFJV2UJbl126fgUpccV0T6ewjAfHdTqcLxzPF3ay226beh4f1Jwz8XIWLnW7jlFcoqGSxfpUrcbIBSpp9sFbCz7TSwBz5AHOaTZxRMdJYjKEKPDzTjRm2g+I1uP2czhJoOrX3JMtwCYU/HrLsHGo7odZVlKhj4a06WKSouy8AVAMvq20+MHs83NPN0FVE5TSU+jElhyTVOEiHfURhSEvH1FZ5jhWEntjUL3P+FO7LoiPu5sWmUDJJjHqERNKLjDxSqa9/1YzwtKPUEYI9lSemq9P0m+G9v9mENOHH/wBB9yo1whTmVv09HvkdV49eE4jy4hxJHcDrowW53SeIb4VkXLpFdSSv1fbmJc/u4ORQjoR5jI9eEjGuLhyDyScj90aep0yvepHXgeMXqA8RfzGs4ZVdyoKUr5dCXLpyZ0VW0EohyVxmW3VYPVlasCJR+6cL93H100difEAndKtMSe5RRMJbxeWiZNE4QR1Cu7ah3B5fAaIFMXW2AeLlbtqnZ5CwxnaYfzGIONKGZpL14+8y4PvgHsMg9wNJ3ur2Obs9kkZFVrIhGXDoFAJXOZbDlcygGh0TEs8w6gD2jnHZSemqNQSobL3W5H7GStUgd7Mc/wAyqVmJCuvM/HXWy6zj1k4+I06dS7ArCVEVOSVmYyV09DBxRUjP+lzP89DyqfDYq2G4nqHuLBRiQfUZmMMppR/iTkflryz4eoNBNOLmotPILeUqHuUMj89cC5PCsueaxChlwdHIZRaV+KCNFOqtn24uj+N2Kt6/GtI/xpW6l8Y9+Ac/lofTeTT+n3zCz6TxkC4k4KIuHW2f9wGgEMhzynZTmhqsr+Sj+7qri1Njo1GJTEJx/GM/nr3af3RXdo91K4daTwnPHL416FV+GVJ/LUfU6FjOM65oltlaT5gzqwqNpOhBrvfdcqsqXEgm9RTlIbcSvy4xluJQcdRxowr8Rrjp7dpAziHegIpiGQ/GStEA8ppkoWE8LbZxxDi+6FHhHck6GsxlsM6k4Rz14MykbKxzB5cx8D7x8dEQKhuMjr85VnfQ5jSWgW8sVb25Vt5fMqEiYaGebgWwh+EUClZ4fbT8/rqDVtSNWW6jVS2q5QfIV6ofCctOj5/0Olq2sb0ausvNWZdNpphlJSgPvZLTqeyXgOh/6g+o76sStheK025SmPsx5LAjnGAYiWRK0qKgR95B6LT7iNEwwbD0woznVGFVi0R65FrKenrioymm0sur+9DrV6ivl7tBCsrcLgIpcNEwamXEnlxDr8tPjfnaZOKZU5UFuuJ+GzxOQK1ZUj/Se/yOl6qWDamKlyeoJeUuoyFJcRwrQfr004uxUzGsAQy6xaeCaU3E+Z6Ol1KT0Unl/wDfHTFbXvFTvhttlDlAxcRCVbQUYeGa0HVyPSoB1B6lvPrMr9y0FKgcddD+tLdPw7bj8EPPZxkDHrJGhpOaUa4lFhPrg4KSOuj0sTVw+R0kbIY5Syu2tvtsm9eFTWHh6XOVQFdsRSYt23FRRaGov0gdpbMjguoz/hKKVHl1Omv21+KRuGsZUsHt83k2unM0iGMw8bNXocNxjPYcbZSA8nHU5yc556oTpyo6vtvMRM6ei3oV5DgU24ysggg5BBHT56sf2TeMJBVRTiLe7+5ZD1tJZYwPsecvtD7WliU8sIiDzdQAc8DnEDgYI1r0MRQxI2WF/fAwD0je4yMMjDywoc+Z13Qr6l4Cux651ms1iTU1nbDvKAJxrJpJJDUcMqFn0ihIxs9W4qHS4P8AcNZrNda4zkWF4Oat2X7ca1CnYi3jMveWMl6VOqYOfkk4/LQSvb4eFE0dI3qhpW4EzaQ2kqELFwyHh8uIFJ1ms0CtSp7sm2ctYGKTOIL7Pj3oHzePyllPFw4zj4a8qISlSeIjrrNZpFCSgJgmyBnmxEM0teQCDkaktsbu1fbCYsPySYOlhqIQUMB4oLSiQOJtQ5tn5cj3Gs1miL4hKHK0sv2q34qy6yY2kK5ZajHZbDJWiYfdW8knGFpAwSP2hjW+/W3yhK3hH5m/DmFjWmyURUOkcXQnmO+s1mpYldISwORiVTxlUsmT8tLpcDKygKIxnB1DqppeVzRpUWGvJeTz40DrrNZp9c1F4qcmMgMclk5l7rCVjhyVkczqPTuVpl+HIV5SQofdx01ms0G5SrZYde9Tzn//2Q==

/9j/4AAQSkZJRgABAQAAAQABAAD/2wBDAAIBAQEBAQIBAQECAgICAgQDAgICAgUEBAMEBgUGBgYFBgYGBwkIBgcJBwYGCAsICQoKCgoKBggLDAsKDAkKCgr/2wBDAQICAgICAgUDAwUKBwYHCgoKCgoKCgoKCgoKCgoKCgoKCgoKCgoKCgoKCgoKCgoKCgoKCgoKCgoKCgoKCgoKCgr/wAARCABVAIADASIAAhEBAxEB/8QAHQAAAgIDAQEBAAAAAAAAAAAABwgGCQADBAUKAv/EAEIQAAECBQIEAgcEBwYHAAAAAAECAwQFBgcRAAgSITFBCRMUIkJRYXGBFTKRoRcjUmKCscEkJUNTcqIWM2ODktHw/8QAGgEAAgMBAQAAAAAAAAAAAAAAAwQBAgUABv/EADARAAIBAgMFBgUFAAAAAAAAAAECAAMRBCExEhNBUZEFIjJhsfBxgaHB0RQjQuHx/9oADAMBAAIRAxEAPwC7F9JU0UjUFrWDWpQdA5BXu7aIDaEkY1xTemm5m0QU9RyONVddoSFaxir7iZEoPQk3CAONspJ+IOl7vBYW3955GqXVdJUOvNoV6LEtnhcaURyII6/LTsXstdFzOlXhDo41w58xtIHNQ7gfTS0RkrfhHlNvIxzxzGNAIFrRhGubRDNnFcTHbruSfomdOLZhY2MVBRTa+Q40qISfqP5jT1T9yGlc/RFQ68w0cnjbKenHjmPqOeld8Qm0f2f9lXmpqFSy/DvpZj3GU4PFnLbhx3yMZ0e9v9bQd77CyupULT6ZBtBD6QeaHkDH5/10ojGlVt7tLOLrEF8Uyx6rQ3mYvLLJepMlqVKkzFLKMALOA4n5kYWPiNOP4DG81iLl8ZtpreeFKIRtEOzGFWf7K4sGGiRn/IeUkZ7IfH7Ote7S1cDudsPNaBbaBmLLJiJYVJyUPoBIT8M80/XVbG0O7U/2931gKgdS63E09FmGmcGSUmJglqLbjSvkFKT8OJJ7a1KTgt5GLMCRYy+Tf9RsdLYGUblIWVgPSqIMnrqEZHLyirhLnySSFpP7LgOprspu4IyFXbWdTBLpZSlcviOLk80oZQofNOB8xqVWgntIblrJt/a8c3MZdP5I1LZws4V5wW1/ZIs+5S2zwKz7acdtJ/R6Kq2yXKjLY1FHqfmNGRJ9FdBPmRcqUv1VY7lGQfr8NHrrddviMj9vx0g6Z/j0lkDjWBlI/PWpaSemvJtlXEvuJRsJUsviEuea0PN4eysdfr117qm0q545+/S4IIhJy8u41+Fp6ka3KSDr8EZ5HUypM0LQMYPQ653UJBwP5a7FJI6DWh9rIyNWFrSBFakviWSFkpbrOyFQwSsesqXxLD+PklRQr8tTOR+I1tSjkJTUFXzOQLPIifSCJZQP40pUn89JDNd3tiKbjDC7m/DRr+3EQk/rI6mI6NhWAT7YZdAaPPpyOvVp+7/hr3SKWaF3rVHRj684hKxpxLzYPuU40EZ+ZJ0VsLWAuPz6Sm9S9iI+8o3A7cLoMlmiL6UjM1uD1WIaoIfzM+7gUoKz9ND67tmICPZiqgk8OUuNoK1JbRlDo9/LvpZl7Goa70OmZW4u/ZG5bKgTDhMY3Dxah25EEg/xDXhTHZHudtFEGKktjrlSIMjJibf1i6+xj3hpDqwflw6XejUvCrUTnJJdi3kFX9EzSiJmgKRGwq20k+yrHqq+YONLZsJrmNtpdGcWOqpzym5g4tDSXDgIimyQf/IDP00SY+eXJpJ9QqO79ZypxKsLaralUugK9xXwAn6K0MqptLUNa3FF1qSuNTEXNUPtvhMsihDcbicYV5bhyCQMHnpDE4auSGURpKqMLGTqpty9E2muhMKciXkq82II41jmhzOFp9wHf6nVfW/6mZFSl4v0y0Utt2U1E4t54sKHAVk4dQMdM54h8dMvuMtpcydLeqSaWknyIlRKkxMvLUQzx5+9lKskHv8APS/XKtLDXaoWIpGHm7iZvDjzYOXvo9GV53QoKHy2efTIzoVFK1MgF/iDl0ham7qISFN+cenwFN70FMYeP29V/PkuQ8BBqLCw9hb0qdIKlJ7lUO4UvgjmELe92nG8S21VSIp+T7taVlvpE+t/Feg1nBNjAmEsXyU7+8koUFj3BSh7Ovn52/Rl/wDaNeuTVsmTxsnmtOxyXEw01ZUhuJhycKaJPJSFJUpB7EL19G+0LcxR25ixcO5N4IxcOJU1AT6DiCCp+TRKVJh4hWT6ymF8bDhH7KldxrRp4xFcLVGuR84k1ByNpZHtkV65VJJk1Src1D8nmcOiKlL6l5C4dzmn6pJwR8/dpu1AY4knkdVCTORXx2fXZntjGVtuwdMTpUwpWNjYd0I+znl59FLmOEnBCgMjHre8aso2lXzh72W0homM4G5jCNJS+2l0KC0Y5KH8jnmNQrMHKkS7IdkNzhPW0FHIONaXEEHGOY11EEHGtbycp4h20WCI4zmI7HWtae2t6hka1qTxDVgJWfNdau/PiO2Vhkwtqt287jIJCvVgHp85EMLTy9UsvlbePpqax/iIblohot7g9kNr7hsDk9ERVDtQ0S4e6vSIEtLz8TnQAgVBCw4hSm1E9W1lJ/LUlk9a1ZKEgy6p4xAzjhW5xj8FaUXF4tOIPxEPag2oIhZkW8rw355EZuNs1uXbKO6GOoGtlPNNZ6qDEc2T17Bz66PVit2u3eGShG37xfK0o94qKmZXc2nYptsHskvQy3m8DueEDSmsXdnz7Yan8mlE0bPJSYqCGT9RrW6rb/VAJqqx8M0pf33ZW7wH58sHRV7TxA8S9Df1nfp6DaHqJaxRG5/xGJrK2zQd2rGXzlilYbZg6igTEODv+qcUy4T8MZ1vq++MsQlxndp4Q0ZBpdaIi5vTkpUhsYOAQttODnrkL79dVNiyW12ZviOpqvqipuKBy0VrJS2r4HH9dEy1NYbz7QOAbdt+808pCf1MG/PHkoA93AVqR+WjL2nhT412fkR9RIOCc+E3+d/WPPBR/hH1iFQ0kulcu1kdnDkO9GPllknsUqDgI1tnHh22mvTK23rG75qFq51SVAM1Gyw087+yAWyFg4xnI+mlqRv+8UOUSr0e7Vn7c3Xg+HhcVO6Zgoh11PfLjYbcJ+PXXixPiE7Qnmkwe5Pwwo6jY3iAVNLfVDEwKkEn2W3gtHXPfUu/Z+IW20Oo+9jIFLE0TxEO9UeGfvcoxbdMTzb9Kq2pyIzlUqmzMWy2n3ht710cuhQQdSbbLC3T2bRMRRtHWWmUVEOl2HNPz1lxKGBEI/WIU4jPC2SEL4VdwCnJzoETDfPtbs9baFuhtn3L3flrxn6G4mjJp5Yd8pKCSBEoc8tWB7ASCSfWwAdEyye7rdRUkqmVdeH1fxNfylEYqNntHz+EQ5OWCVcTj70K4VKic59d+HWoEIHqoAA0oCqWW5N/py96ekZuxW7f779Yf7m7bb31lt/XWNOxlS1BcsOriItmYKHo0XDkcPoQYV6rbPD7j5iiAoq4sEBjaVVkPT9Svi0cfNaWr6DJ+3rb1A6oRIUn76oTix6W1yPJOH0DkpKgOItptD8Wi113IWHpG+EBDUjVAeLL6UNrEItQ9olWS1k55KPLRq3EbNNtm7aQtO3Do+GejEhL0qqaULDMdDLHNDjT6OZxyIzkaKuGF/3b+XvjAviGY2WD6yu96narWzTVy4X7JmajwB5X/LdUORwe5z25Ee7R2g42DmMMmMgIpDzSxlDjasg6r63Q2Rv1tMgTMLnQcdcq3qWwlyvZdCJVO5OAQEqjmBgRbY/zUkOAe0fu6yxO7KtbfQUHOqQrCHqmmowZhXGX/MS6gdQhRweJPdtYStPcDRmpugvqOcECraa8pYK43hRIPx1pUkp0P7O7oLaXjl6BAzNuFjhgOwjy+EpV7ufQ/A/idENSR01w0lDlKPE7FLEV1Dqfkbq4ZS+bbktjQpOPfg5GonUXhoTFhS10fcVJIPJmYQ5GD80/+tK3TV3ro0q6l+UT1sKTzy0pyGV+LaiPy0TqV3+31p/gamMdMIhtOOSy1Fp/PhXrABt4Wj3dOont1Hsb3FU0omCppmZoSfvQEQlRP8JwdD+f2yuVRr5aquhZrBY6+fBLAH1xjR4onxS1wziG6nk8teXgApeU5BrJ/wC4OHP10aqW3/2IrCXo/wCIJHHwfHjjUlpEU18eaCeX00QPUHnI3dMnKIG5hJ4VOlB9xz/XXKv0ptRXDPoUR05YP4jVhsa/swvK2WFM0y8+tXrea0mHeP19U/TXizjw9NvtXsGIp6OjpY45zQuCi0vN/QKB/nrt+dCJG5toYhrt17g0kjjls/mDKU9AzFkj8FctQ8blLmV9VrMFPZy5GwkK+OFmLbJS4rPtcPXPTTQbnfDrntv6Si5tTdxoaKShB8tiMhlNOK5cgCMgnS8WosBVdGzNiZVNLGH0CEdmxaZiErWplBKEkpB4kjIWenXGh0t1iq1gLkep0l2erQpgkmx9BrIhfOoKkq2r4VmPY8sthS0QTTPltsceOLCOxwAM9eZ1qt3dC4Vmqwg6zoCp42TTOXvByEjIF9Tbjagc5SpJBB0abPW8ll1phG1tWKV+dHxChDvqGeBI6cj26D6a47q7bYuSuLjGodLsNzKIlgZT9R7J05Sco52NBl0/uCqXfvNqc401m/Ed27bwZQ1RW9SEFJV2UJbl126fgUpccV0T6ewjAfHdTqcLxzPF3ay226beh4f1Jwz8XIWLnW7jlFcoqGSxfpUrcbIBSpp9sFbCz7TSwBz5AHOaTZxRMdJYjKEKPDzTjRm2g+I1uP2czhJoOrX3JMtwCYU/HrLsHGo7odZVlKhj4a06WKSouy8AVAMvq20+MHs83NPN0FVE5TSU+jElhyTVOEiHfURhSEvH1FZ5jhWEntjUL3P+FO7LoiPu5sWmUDJJjHqERNKLjDxSqa9/1YzwtKPUEYI9lSemq9P0m+G9v9mENOHH/wBB9yo1whTmVv09HvkdV49eE4jy4hxJHcDrowW53SeIb4VkXLpFdSSv1fbmJc/u4ORQjoR5jI9eEjGuLhyDyScj90aep0yvepHXgeMXqA8RfzGs4ZVdyoKUr5dCXLpyZ0VW0EohyVxmW3VYPVlasCJR+6cL93H100difEAndKtMSe5RRMJbxeWiZNE4QR1Cu7ah3B5fAaIFMXW2AeLlbtqnZ5CwxnaYfzGIONKGZpL14+8y4PvgHsMg9wNJ3ur2Obs9kkZFVrIhGXDoFAJXOZbDlcygGh0TEs8w6gD2jnHZSemqNQSobL3W5H7GStUgd7Mc/wAyqVmJCuvM/HXWy6zj1k4+I06dS7ArCVEVOSVmYyV09DBxRUjP+lzP89DyqfDYq2G4nqHuLBRiQfUZmMMppR/iTkflryz4eoNBNOLmotPILeUqHuUMj89cC5PCsueaxChlwdHIZRaV+KCNFOqtn24uj+N2Kt6/GtI/xpW6l8Y9+Ac/lofTeTT+n3zCz6TxkC4k4KIuHW2f9wGgEMhzynZTmhqsr+Sj+7qri1Njo1GJTEJx/GM/nr3af3RXdo91K4daTwnPHL416FV+GVJ/LUfU6FjOM65oltlaT5gzqwqNpOhBrvfdcqsqXEgm9RTlIbcSvy4xluJQcdRxowr8Rrjp7dpAziHegIpiGQ/GStEA8ppkoWE8LbZxxDi+6FHhHck6GsxlsM6k4Rz14MykbKxzB5cx8D7x8dEQKhuMjr85VnfQ5jSWgW8sVb25Vt5fMqEiYaGebgWwh+EUClZ4fbT8/rqDVtSNWW6jVS2q5QfIV6ofCctOj5/0Olq2sb0ausvNWZdNpphlJSgPvZLTqeyXgOh/6g+o76sStheK025SmPsx5LAjnGAYiWRK0qKgR95B6LT7iNEwwbD0woznVGFVi0R65FrKenrioymm0sur+9DrV6ivl7tBCsrcLgIpcNEwamXEnlxDr8tPjfnaZOKZU5UFuuJ+GzxOQK1ZUj/Se/yOl6qWDamKlyeoJeUuoyFJcRwrQfr004uxUzGsAQy6xaeCaU3E+Z6Ol1KT0Unl/wDfHTFbXvFTvhttlDlAxcRCVbQUYeGa0HVyPSoB1B6lvPrMr9y0FKgcddD+tLdPw7bj8EPPZxkDHrJGhpOaUa4lFhPrg4KSOuj0sTVw+R0kbIY5Syu2tvtsm9eFTWHh6XOVQFdsRSYt23FRRaGov0gdpbMjguoz/hKKVHl1Omv21+KRuGsZUsHt83k2unM0iGMw8bNXocNxjPYcbZSA8nHU5yc556oTpyo6vtvMRM6ei3oV5DgU24ysggg5BBHT56sf2TeMJBVRTiLe7+5ZD1tJZYwPsecvtD7WliU8sIiDzdQAc8DnEDgYI1r0MRQxI2WF/fAwD0je4yMMjDywoc+Z13Qr6l4Cux651ms1iTU1nbDvKAJxrJpJJDUcMqFn0ihIxs9W4qHS4P8AcNZrNda4zkWF4Oat2X7ca1CnYi3jMveWMl6VOqYOfkk4/LQSvb4eFE0dI3qhpW4EzaQ2kqELFwyHh8uIFJ1ms0CtSp7sm2ctYGKTOIL7Pj3oHzePyllPFw4zj4a8qISlSeIjrrNZpFCSgJgmyBnmxEM0teQCDkaktsbu1fbCYsPySYOlhqIQUMB4oLSiQOJtQ5tn5cj3Gs1miL4hKHK0sv2q34qy6yY2kK5ZajHZbDJWiYfdW8knGFpAwSP2hjW+/W3yhK3hH5m/DmFjWmyURUOkcXQnmO+s1mpYldISwORiVTxlUsmT8tLpcDKygKIxnB1DqppeVzRpUWGvJeTz40DrrNZp9c1F4qcmMgMclk5l7rCVjhyVkczqPTuVpl+HIV5SQofdx01ms0G5SrZYde9Tzn//2Q==

/9j/4AAQSkZJRgABAQAAAQABAAD/2wBDAAIBAQEBAQIBAQECAgICAgQDAgICAgUEBAMEBgUGBgYFBgYGBwkIBgcJBwYGCAsICQoKCgoKBggLDAsKDAkKCgr/2wBDAQICAgICAgUDAwUKBwYHCgoKCgoKCgoKCgoKCgoKCgoKCgoKCgoKCgoKCgoKCgoKCgoKCgoKCgoKCgoKCgoKCgr/wAARCABVAIADASIAAhEBAxEB/8QAHQAAAgIDAQEBAAAAAAAAAAAABwgGCQADBAUKAv/EAEIQAAECBQIEAgcEBwYHAAAAAAECAwQFBgcRAAgSITFBCRMUIkJRYXGBFTKRoRcjUmKCscEkJUNTcqIWM2ODktHw/8QAGgEAAgMBAQAAAAAAAAAAAAAAAwQBAgUABv/EADARAAIBAgMFBgUFAAAAAAAAAAECAAMRBCExEhNBUZEFIjJhsfBxgaHB0RQjQuHx/9oADAMBAAIRAxEAPwC7F9JU0UjUFrWDWpQdA5BXu7aIDaEkY1xTemm5m0QU9RyONVddoSFaxir7iZEoPQk3CAONspJ+IOl7vBYW3955GqXVdJUOvNoV6LEtnhcaURyII6/LTsXstdFzOlXhDo41w58xtIHNQ7gfTS0RkrfhHlNvIxzxzGNAIFrRhGubRDNnFcTHbruSfomdOLZhY2MVBRTa+Q40qISfqP5jT1T9yGlc/RFQ68w0cnjbKenHjmPqOeld8Qm0f2f9lXmpqFSy/DvpZj3GU4PFnLbhx3yMZ0e9v9bQd77CyupULT6ZBtBD6QeaHkDH5/10ojGlVt7tLOLrEF8Uyx6rQ3mYvLLJepMlqVKkzFLKMALOA4n5kYWPiNOP4DG81iLl8ZtpreeFKIRtEOzGFWf7K4sGGiRn/IeUkZ7IfH7Ote7S1cDudsPNaBbaBmLLJiJYVJyUPoBIT8M80/XVbG0O7U/2931gKgdS63E09FmGmcGSUmJglqLbjSvkFKT8OJJ7a1KTgt5GLMCRYy+Tf9RsdLYGUblIWVgPSqIMnrqEZHLyirhLnySSFpP7LgOprspu4IyFXbWdTBLpZSlcviOLk80oZQofNOB8xqVWgntIblrJt/a8c3MZdP5I1LZws4V5wW1/ZIs+5S2zwKz7acdtJ/R6Kq2yXKjLY1FHqfmNGRJ9FdBPmRcqUv1VY7lGQfr8NHrrddviMj9vx0g6Z/j0lkDjWBlI/PWpaSemvJtlXEvuJRsJUsviEuea0PN4eysdfr117qm0q545+/S4IIhJy8u41+Fp6ka3KSDr8EZ5HUypM0LQMYPQ653UJBwP5a7FJI6DWh9rIyNWFrSBFakviWSFkpbrOyFQwSsesqXxLD+PklRQr8tTOR+I1tSjkJTUFXzOQLPIifSCJZQP40pUn89JDNd3tiKbjDC7m/DRr+3EQk/rI6mI6NhWAT7YZdAaPPpyOvVp+7/hr3SKWaF3rVHRj684hKxpxLzYPuU40EZ+ZJ0VsLWAuPz6Sm9S9iI+8o3A7cLoMlmiL6UjM1uD1WIaoIfzM+7gUoKz9ND67tmICPZiqgk8OUuNoK1JbRlDo9/LvpZl7Goa70OmZW4u/ZG5bKgTDhMY3Dxah25EEg/xDXhTHZHudtFEGKktjrlSIMjJibf1i6+xj3hpDqwflw6XejUvCrUTnJJdi3kFX9EzSiJmgKRGwq20k+yrHqq+YONLZsJrmNtpdGcWOqpzym5g4tDSXDgIimyQf/IDP00SY+eXJpJ9QqO79ZypxKsLaralUugK9xXwAn6K0MqptLUNa3FF1qSuNTEXNUPtvhMsihDcbicYV5bhyCQMHnpDE4auSGURpKqMLGTqpty9E2muhMKciXkq82II41jmhzOFp9wHf6nVfW/6mZFSl4v0y0Utt2U1E4t54sKHAVk4dQMdM54h8dMvuMtpcydLeqSaWknyIlRKkxMvLUQzx5+9lKskHv8APS/XKtLDXaoWIpGHm7iZvDjzYOXvo9GV53QoKHy2efTIzoVFK1MgF/iDl0ham7qISFN+cenwFN70FMYeP29V/PkuQ8BBqLCw9hb0qdIKlJ7lUO4UvgjmELe92nG8S21VSIp+T7taVlvpE+t/Feg1nBNjAmEsXyU7+8koUFj3BSh7Ovn52/Rl/wDaNeuTVsmTxsnmtOxyXEw01ZUhuJhycKaJPJSFJUpB7EL19G+0LcxR25ixcO5N4IxcOJU1AT6DiCCp+TRKVJh4hWT6ymF8bDhH7KldxrRp4xFcLVGuR84k1ByNpZHtkV65VJJk1Src1D8nmcOiKlL6l5C4dzmn6pJwR8/dpu1AY4knkdVCTORXx2fXZntjGVtuwdMTpUwpWNjYd0I+znl59FLmOEnBCgMjHre8aso2lXzh72W0homM4G5jCNJS+2l0KC0Y5KH8jnmNQrMHKkS7IdkNzhPW0FHIONaXEEHGOY11EEHGtbycp4h20WCI4zmI7HWtae2t6hka1qTxDVgJWfNdau/PiO2Vhkwtqt287jIJCvVgHp85EMLTy9UsvlbePpqax/iIblohot7g9kNr7hsDk9ERVDtQ0S4e6vSIEtLz8TnQAgVBCw4hSm1E9W1lJ/LUlk9a1ZKEgy6p4xAzjhW5xj8FaUXF4tOIPxEPag2oIhZkW8rw355EZuNs1uXbKO6GOoGtlPNNZ6qDEc2T17Bz66PVit2u3eGShG37xfK0o94qKmZXc2nYptsHskvQy3m8DueEDSmsXdnz7Yan8mlE0bPJSYqCGT9RrW6rb/VAJqqx8M0pf33ZW7wH58sHRV7TxA8S9Df1nfp6DaHqJaxRG5/xGJrK2zQd2rGXzlilYbZg6igTEODv+qcUy4T8MZ1vq++MsQlxndp4Q0ZBpdaIi5vTkpUhsYOAQttODnrkL79dVNiyW12ZviOpqvqipuKBy0VrJS2r4HH9dEy1NYbz7QOAbdt+808pCf1MG/PHkoA93AVqR+WjL2nhT412fkR9RIOCc+E3+d/WPPBR/hH1iFQ0kulcu1kdnDkO9GPllknsUqDgI1tnHh22mvTK23rG75qFq51SVAM1Gyw087+yAWyFg4xnI+mlqRv+8UOUSr0e7Vn7c3Xg+HhcVO6Zgoh11PfLjYbcJ+PXXixPiE7Qnmkwe5Pwwo6jY3iAVNLfVDEwKkEn2W3gtHXPfUu/Z+IW20Oo+9jIFLE0TxEO9UeGfvcoxbdMTzb9Kq2pyIzlUqmzMWy2n3ht710cuhQQdSbbLC3T2bRMRRtHWWmUVEOl2HNPz1lxKGBEI/WIU4jPC2SEL4VdwCnJzoETDfPtbs9baFuhtn3L3flrxn6G4mjJp5Yd8pKCSBEoc8tWB7ASCSfWwAdEyye7rdRUkqmVdeH1fxNfylEYqNntHz+EQ5OWCVcTj70K4VKic59d+HWoEIHqoAA0oCqWW5N/py96ekZuxW7f779Yf7m7bb31lt/XWNOxlS1BcsOriItmYKHo0XDkcPoQYV6rbPD7j5iiAoq4sEBjaVVkPT9Svi0cfNaWr6DJ+3rb1A6oRIUn76oTix6W1yPJOH0DkpKgOItptD8Wi113IWHpG+EBDUjVAeLL6UNrEItQ9olWS1k55KPLRq3EbNNtm7aQtO3Do+GejEhL0qqaULDMdDLHNDjT6OZxyIzkaKuGF/3b+XvjAviGY2WD6yu96narWzTVy4X7JmajwB5X/LdUORwe5z25Ee7R2g42DmMMmMgIpDzSxlDjasg6r63Q2Rv1tMgTMLnQcdcq3qWwlyvZdCJVO5OAQEqjmBgRbY/zUkOAe0fu6yxO7KtbfQUHOqQrCHqmmowZhXGX/MS6gdQhRweJPdtYStPcDRmpugvqOcECraa8pYK43hRIPx1pUkp0P7O7oLaXjl6BAzNuFjhgOwjy+EpV7ufQ/A/idENSR01w0lDlKPE7FLEV1Dqfkbq4ZS+bbktjQpOPfg5GonUXhoTFhS10fcVJIPJmYQ5GD80/+tK3TV3ro0q6l+UT1sKTzy0pyGV+LaiPy0TqV3+31p/gamMdMIhtOOSy1Fp/PhXrABt4Wj3dOont1Hsb3FU0omCppmZoSfvQEQlRP8JwdD+f2yuVRr5aquhZrBY6+fBLAH1xjR4onxS1wziG6nk8teXgApeU5BrJ/wC4OHP10aqW3/2IrCXo/wCIJHHwfHjjUlpEU18eaCeX00QPUHnI3dMnKIG5hJ4VOlB9xz/XXKv0ptRXDPoUR05YP4jVhsa/swvK2WFM0y8+tXrea0mHeP19U/TXizjw9NvtXsGIp6OjpY45zQuCi0vN/QKB/nrt+dCJG5toYhrt17g0kjjls/mDKU9AzFkj8FctQ8blLmV9VrMFPZy5GwkK+OFmLbJS4rPtcPXPTTQbnfDrntv6Si5tTdxoaKShB8tiMhlNOK5cgCMgnS8WosBVdGzNiZVNLGH0CEdmxaZiErWplBKEkpB4kjIWenXGh0t1iq1gLkep0l2erQpgkmx9BrIhfOoKkq2r4VmPY8sthS0QTTPltsceOLCOxwAM9eZ1qt3dC4Vmqwg6zoCp42TTOXvByEjIF9Tbjagc5SpJBB0abPW8ll1phG1tWKV+dHxChDvqGeBI6cj26D6a47q7bYuSuLjGodLsNzKIlgZT9R7J05Sco52NBl0/uCqXfvNqc401m/Ed27bwZQ1RW9SEFJV2UJbl126fgUpccV0T6ewjAfHdTqcLxzPF3ay226beh4f1Jwz8XIWLnW7jlFcoqGSxfpUrcbIBSpp9sFbCz7TSwBz5AHOaTZxRMdJYjKEKPDzTjRm2g+I1uP2czhJoOrX3JMtwCYU/HrLsHGo7odZVlKhj4a06WKSouy8AVAMvq20+MHs83NPN0FVE5TSU+jElhyTVOEiHfURhSEvH1FZ5jhWEntjUL3P+FO7LoiPu5sWmUDJJjHqERNKLjDxSqa9/1YzwtKPUEYI9lSemq9P0m+G9v9mENOHH/wBB9yo1whTmVv09HvkdV49eE4jy4hxJHcDrowW53SeIb4VkXLpFdSSv1fbmJc/u4ORQjoR5jI9eEjGuLhyDyScj90aep0yvepHXgeMXqA8RfzGs4ZVdyoKUr5dCXLpyZ0VW0EohyVxmW3VYPVlasCJR+6cL93H100difEAndKtMSe5RRMJbxeWiZNE4QR1Cu7ah3B5fAaIFMXW2AeLlbtqnZ5CwxnaYfzGIONKGZpL14+8y4PvgHsMg9wNJ3ur2Obs9kkZFVrIhGXDoFAJXOZbDlcygGh0TEs8w6gD2jnHZSemqNQSobL3W5H7GStUgd7Mc/wAyqVmJCuvM/HXWy6zj1k4+I06dS7ArCVEVOSVmYyV09DBxRUjP+lzP89DyqfDYq2G4nqHuLBRiQfUZmMMppR/iTkflryz4eoNBNOLmotPILeUqHuUMj89cC5PCsueaxChlwdHIZRaV+KCNFOqtn24uj+N2Kt6/GtI/xpW6l8Y9+Ac/lofTeTT+n3zCz6TxkC4k4KIuHW2f9wGgEMhzynZTmhqsr+Sj+7qri1Njo1GJTEJx/GM/nr3af3RXdo91K4daTwnPHL416FV+GVJ/LUfU6FjOM65oltlaT5gzqwqNpOhBrvfdcqsqXEgm9RTlIbcSvy4xluJQcdRxowr8Rrjp7dpAziHegIpiGQ/GStEA8ppkoWE8LbZxxDi+6FHhHck6GsxlsM6k4Rz14MykbKxzB5cx8D7x8dEQKhuMjr85VnfQ5jSWgW8sVb25Vt5fMqEiYaGebgWwh+EUClZ4fbT8/rqDVtSNWW6jVS2q5QfIV6ofCctOj5/0Olq2sb0ausvNWZdNpphlJSgPvZLTqeyXgOh/6g+o76sStheK025SmPsx5LAjnGAYiWRK0qKgR95B6LT7iNEwwbD0woznVGFVi0R65FrKenrioymm0sur+9DrV6ivl7tBCsrcLgIpcNEwamXEnlxDr8tPjfnaZOKZU5UFuuJ+GzxOQK1ZUj/Se/yOl6qWDamKlyeoJeUuoyFJcRwrQfr004uxUzGsAQy6xaeCaU3E+Z6Ol1KT0Unl/wDfHTFbXvFTvhttlDlAxcRCVbQUYeGa0HVyPSoB1B6lvPrMr9y0FKgcddD+tLdPw7bj8EPPZxkDHrJGhpOaUa4lFhPrg4KSOuj0sTVw+R0kbIY5Syu2tvtsm9eFTWHh6XOVQFdsRSYt23FRRaGov0gdpbMjguoz/hKKVHl1Omv21+KRuGsZUsHt83k2unM0iGMw8bNXocNxjPYcbZSA8nHU5yc556oTpyo6vtvMRM6ei3oV5DgU24ysggg5BBHT56sf2TeMJBVRTiLe7+5ZD1tJZYwPsecvtD7WliU8sIiDzdQAc8DnEDgYI1r0MRQxI2WF/fAwD0je4yMMjDywoc+Z13Qr6l4Cux651ms1iTU1nbDvKAJxrJpJJDUcMqFn0ihIxs9W4qHS4P8AcNZrNda4zkWF4Oat2X7ca1CnYi3jMveWMl6VOqYOfkk4/LQSvb4eFE0dI3qhpW4EzaQ2kqELFwyHh8uIFJ1ms0CtSp7sm2ctYGKTOIL7Pj3oHzePyllPFw4zj4a8qISlSeIjrrNZpFCSgJgmyBnmxEM0teQCDkaktsbu1fbCYsPySYOlhqIQUMB4oLSiQOJtQ5tn5cj3Gs1miL4hKHK0sv2q34qy6yY2kK5ZajHZbDJWiYfdW8knGFpAwSP2hjW+/W3yhK3hH5m/DmFjWmyURUOkcXQnmO+s1mpYldISwORiVTxlUsmT8tLpcDKygKIxnB1DqppeVzRpUWGvJeTz40DrrNZp9c1F4qcmMgMclk5l7rCVjhyVkczqPTuVpl+HIV5SQofdx01ms0G5SrZYde9Tzn//2Q==

/9j/4AAQSkZJRgABAQAAAQABAAD/2wBDAAIBAQEBAQIBAQECAgICAgQDAgICAgUEBAMEBgUGBgYFBgYGBwkIBgcJBwYGCAsICQoKCgoKBggLDAsKDAkKCgr/2wBDAQICAgICAgUDAwUKBwYHCgoKCgoKCgoKCgoKCgoKCgoKCgoKCgoKCgoKCgoKCgoKCgoKCgoKCgoKCgoKCgoKCgr/wAARCABVAIADASIAAhEBAxEB/8QAHQAAAgIDAQEBAAAAAAAAAAAABwgGCQADBAUKAv/EAEIQAAECBQIEAgcEBwYHAAAAAAECAwQFBgcRAAgSITFBCRMUIkJRYXGBFTKRoRcjUmKCscEkJUNTcqIWM2ODktHw/8QAGgEAAgMBAQAAAAAAAAAAAAAAAwQBAgUABv/EADARAAIBAgMFBgUFAAAAAAAAAAECAAMRBCExEhNBUZEFIjJhsfBxgaHB0RQjQuHx/9oADAMBAAIRAxEAPwC7F9JU0UjUFrWDWpQdA5BXu7aIDaEkY1xTemm5m0QU9RyONVddoSFaxir7iZEoPQk3CAONspJ+IOl7vBYW3955GqXVdJUOvNoV6LEtnhcaURyII6/LTsXstdFzOlXhDo41w58xtIHNQ7gfTS0RkrfhHlNvIxzxzGNAIFrRhGubRDNnFcTHbruSfomdOLZhY2MVBRTa+Q40qISfqP5jT1T9yGlc/RFQ68w0cnjbKenHjmPqOeld8Qm0f2f9lXmpqFSy/DvpZj3GU4PFnLbhx3yMZ0e9v9bQd77CyupULT6ZBtBD6QeaHkDH5/10ojGlVt7tLOLrEF8Uyx6rQ3mYvLLJepMlqVKkzFLKMALOA4n5kYWPiNOP4DG81iLl8ZtpreeFKIRtEOzGFWf7K4sGGiRn/IeUkZ7IfH7Ote7S1cDudsPNaBbaBmLLJiJYVJyUPoBIT8M80/XVbG0O7U/2931gKgdS63E09FmGmcGSUmJglqLbjSvkFKT8OJJ7a1KTgt5GLMCRYy+Tf9RsdLYGUblIWVgPSqIMnrqEZHLyirhLnySSFpP7LgOprspu4IyFXbWdTBLpZSlcviOLk80oZQofNOB8xqVWgntIblrJt/a8c3MZdP5I1LZws4V5wW1/ZIs+5S2zwKz7acdtJ/R6Kq2yXKjLY1FHqfmNGRJ9FdBPmRcqUv1VY7lGQfr8NHrrddviMj9vx0g6Z/j0lkDjWBlI/PWpaSemvJtlXEvuJRsJUsviEuea0PN4eysdfr117qm0q545+/S4IIhJy8u41+Fp6ka3KSDr8EZ5HUypM0LQMYPQ653UJBwP5a7FJI6DWh9rIyNWFrSBFakviWSFkpbrOyFQwSsesqXxLD+PklRQr8tTOR+I1tSjkJTUFXzOQLPIifSCJZQP40pUn89JDNd3tiKbjDC7m/DRr+3EQk/rI6mI6NhWAT7YZdAaPPpyOvVp+7/hr3SKWaF3rVHRj684hKxpxLzYPuU40EZ+ZJ0VsLWAuPz6Sm9S9iI+8o3A7cLoMlmiL6UjM1uD1WIaoIfzM+7gUoKz9ND67tmICPZiqgk8OUuNoK1JbRlDo9/LvpZl7Goa70OmZW4u/ZG5bKgTDhMY3Dxah25EEg/xDXhTHZHudtFEGKktjrlSIMjJibf1i6+xj3hpDqwflw6XejUvCrUTnJJdi3kFX9EzSiJmgKRGwq20k+yrHqq+YONLZsJrmNtpdGcWOqpzym5g4tDSXDgIimyQf/IDP00SY+eXJpJ9QqO79ZypxKsLaralUugK9xXwAn6K0MqptLUNa3FF1qSuNTEXNUPtvhMsihDcbicYV5bhyCQMHnpDE4auSGURpKqMLGTqpty9E2muhMKciXkq82II41jmhzOFp9wHf6nVfW/6mZFSl4v0y0Utt2U1E4t54sKHAVk4dQMdM54h8dMvuMtpcydLeqSaWknyIlRKkxMvLUQzx5+9lKskHv8APS/XKtLDXaoWIpGHm7iZvDjzYOXvo9GV53QoKHy2efTIzoVFK1MgF/iDl0ham7qISFN+cenwFN70FMYeP29V/PkuQ8BBqLCw9hb0qdIKlJ7lUO4UvgjmELe92nG8S21VSIp+T7taVlvpE+t/Feg1nBNjAmEsXyU7+8koUFj3BSh7Ovn52/Rl/wDaNeuTVsmTxsnmtOxyXEw01ZUhuJhycKaJPJSFJUpB7EL19G+0LcxR25ixcO5N4IxcOJU1AT6DiCCp+TRKVJh4hWT6ymF8bDhH7KldxrRp4xFcLVGuR84k1ByNpZHtkV65VJJk1Src1D8nmcOiKlL6l5C4dzmn6pJwR8/dpu1AY4knkdVCTORXx2fXZntjGVtuwdMTpUwpWNjYd0I+znl59FLmOEnBCgMjHre8aso2lXzh72W0homM4G5jCNJS+2l0KC0Y5KH8jnmNQrMHKkS7IdkNzhPW0FHIONaXEEHGOY11EEHGtbycp4h20WCI4zmI7HWtae2t6hka1qTxDVgJWfNdau/PiO2Vhkwtqt287jIJCvVgHp85EMLTy9UsvlbePpqax/iIblohot7g9kNr7hsDk9ERVDtQ0S4e6vSIEtLz8TnQAgVBCw4hSm1E9W1lJ/LUlk9a1ZKEgy6p4xAzjhW5xj8FaUXF4tOIPxEPag2oIhZkW8rw355EZuNs1uXbKO6GOoGtlPNNZ6qDEc2T17Bz66PVit2u3eGShG37xfK0o94qKmZXc2nYptsHskvQy3m8DueEDSmsXdnz7Yan8mlE0bPJSYqCGT9RrW6rb/VAJqqx8M0pf33ZW7wH58sHRV7TxA8S9Df1nfp6DaHqJaxRG5/xGJrK2zQd2rGXzlilYbZg6igTEODv+qcUy4T8MZ1vq++MsQlxndp4Q0ZBpdaIi5vTkpUhsYOAQttODnrkL79dVNiyW12ZviOpqvqipuKBy0VrJS2r4HH9dEy1NYbz7QOAbdt+808pCf1MG/PHkoA93AVqR+WjL2nhT412fkR9RIOCc+E3+d/WPPBR/hH1iFQ0kulcu1kdnDkO9GPllknsUqDgI1tnHh22mvTK23rG75qFq51SVAM1Gyw087+yAWyFg4xnI+mlqRv+8UOUSr0e7Vn7c3Xg+HhcVO6Zgoh11PfLjYbcJ+PXXixPiE7Qnmkwe5Pwwo6jY3iAVNLfVDEwKkEn2W3gtHXPfUu/Z+IW20Oo+9jIFLE0TxEO9UeGfvcoxbdMTzb9Kq2pyIzlUqmzMWy2n3ht710cuhQQdSbbLC3T2bRMRRtHWWmUVEOl2HNPz1lxKGBEI/WIU4jPC2SEL4VdwCnJzoETDfPtbs9baFuhtn3L3flrxn6G4mjJp5Yd8pKCSBEoc8tWB7ASCSfWwAdEyye7rdRUkqmVdeH1fxNfylEYqNntHz+EQ5OWCVcTj70K4VKic59d+HWoEIHqoAA0oCqWW5N/py96ekZuxW7f779Yf7m7bb31lt/XWNOxlS1BcsOriItmYKHo0XDkcPoQYV6rbPD7j5iiAoq4sEBjaVVkPT9Svi0cfNaWr6DJ+3rb1A6oRIUn76oTix6W1yPJOH0DkpKgOItptD8Wi113IWHpG+EBDUjVAeLL6UNrEItQ9olWS1k55KPLRq3EbNNtm7aQtO3Do+GejEhL0qqaULDMdDLHNDjT6OZxyIzkaKuGF/3b+XvjAviGY2WD6yu96narWzTVy4X7JmajwB5X/LdUORwe5z25Ee7R2g42DmMMmMgIpDzSxlDjasg6r63Q2Rv1tMgTMLnQcdcq3qWwlyvZdCJVO5OAQEqjmBgRbY/zUkOAe0fu6yxO7KtbfQUHOqQrCHqmmowZhXGX/MS6gdQhRweJPdtYStPcDRmpugvqOcECraa8pYK43hRIPx1pUkp0P7O7oLaXjl6BAzNuFjhgOwjy+EpV7ufQ/A/idENSR01w0lDlKPE7FLEV1Dqfkbq4ZS+bbktjQpOPfg5GonUXhoTFhS10fcVJIPJmYQ5GD80/+tK3TV3ro0q6l+UT1sKTzy0pyGV+LaiPy0TqV3+31p/gamMdMIhtOOSy1Fp/PhXrABt4Wj3dOont1Hsb3FU0omCppmZoSfvQEQlRP8JwdD+f2yuVRr5aquhZrBY6+fBLAH1xjR4onxS1wziG6nk8teXgApeU5BrJ/wC4OHP10aqW3/2IrCXo/wCIJHHwfHjjUlpEU18eaCeX00QPUHnI3dMnKIG5hJ4VOlB9xz/XXKv0ptRXDPoUR05YP4jVhsa/swvK2WFM0y8+tXrea0mHeP19U/TXizjw9NvtXsGIp6OjpY45zQuCi0vN/QKB/nrt+dCJG5toYhrt17g0kjjls/mDKU9AzFkj8FctQ8blLmV9VrMFPZy5GwkK+OFmLbJS4rPtcPXPTTQbnfDrntv6Si5tTdxoaKShB8tiMhlNOK5cgCMgnS8WosBVdGzNiZVNLGH0CEdmxaZiErWplBKEkpB4kjIWenXGh0t1iq1gLkep0l2erQpgkmx9BrIhfOoKkq2r4VmPY8sthS0QTTPltsceOLCOxwAM9eZ1qt3dC4Vmqwg6zoCp42TTOXvByEjIF9Tbjagc5SpJBB0abPW8ll1phG1tWKV+dHxChDvqGeBI6cj26D6a47q7bYuSuLjGodLsNzKIlgZT9R7J05Sco52NBl0/uCqXfvNqc401m/Ed27bwZQ1RW9SEFJV2UJbl126fgUpccV0T6ewjAfHdTqcLxzPF3ay226beh4f1Jwz8XIWLnW7jlFcoqGSxfpUrcbIBSpp9sFbCz7TSwBz5AHOaTZxRMdJYjKEKPDzTjRm2g+I1uP2czhJoOrX3JMtwCYU/HrLsHGo7odZVlKhj4a06WKSouy8AVAMvq20+MHs83NPN0FVE5TSU+jElhyTVOEiHfURhSEvH1FZ5jhWEntjUL3P+FO7LoiPu5sWmUDJJjHqERNKLjDxSqa9/1YzwtKPUEYI9lSemq9P0m+G9v9mENOHH/wBB9yo1whTmVv09HvkdV49eE4jy4hxJHcDrowW53SeIb4VkXLpFdSSv1fbmJc/u4ORQjoR5jI9eEjGuLhyDyScj90aep0yvepHXgeMXqA8RfzGs4ZVdyoKUr5dCXLpyZ0VW0EohyVxmW3VYPVlasCJR+6cL93H100difEAndKtMSe5RRMJbxeWiZNE4QR1Cu7ah3B5fAaIFMXW2AeLlbtqnZ5CwxnaYfzGIONKGZpL14+8y4PvgHsMg9wNJ3ur2Obs9kkZFVrIhGXDoFAJXOZbDlcygGh0TEs8w6gD2jnHZSemqNQSobL3W5H7GStUgd7Mc/wAyqVmJCuvM/HXWy6zj1k4+I06dS7ArCVEVOSVmYyV09DBxRUjP+lzP89DyqfDYq2G4nqHuLBRiQfUZmMMppR/iTkflryz4eoNBNOLmotPILeUqHuUMj89cC5PCsueaxChlwdHIZRaV+KCNFOqtn24uj+N2Kt6/GtI/xpW6l8Y9+Ac/lofTeTT+n3zCz6TxkC4k4KIuHW2f9wGgEMhzynZTmhqsr+Sj+7qri1Njo1GJTEJx/GM/nr3af3RXdo91K4daTwnPHL416FV+GVJ/LUfU6FjOM65oltlaT5gzqwqNpOhBrvfdcqsqXEgm9RTlIbcSvy4xluJQcdRxowr8Rrjp7dpAziHegIpiGQ/GStEA8ppkoWE8LbZxxDi+6FHhHck6GsxlsM6k4Rz14MykbKxzB5cx8D7x8dEQKhuMjr85VnfQ5jSWgW8sVb25Vt5fMqEiYaGebgWwh+EUClZ4fbT8/rqDVtSNWW6jVS2q5QfIV6ofCctOj5/0Olq2sb0ausvNWZdNpphlJSgPvZLTqeyXgOh/6g+o76sStheK025SmPsx5LAjnGAYiWRK0qKgR95B6LT7iNEwwbD0woznVGFVi0R65FrKenrioymm0sur+9DrV6ivl7tBCsrcLgIpcNEwamXEnlxDr8tPjfnaZOKZU5UFuuJ+GzxOQK1ZUj/Se/yOl6qWDamKlyeoJeUuoyFJcRwrQfr004uxUzGsAQy6xaeCaU3E+Z6Ol1KT0Unl/wDfHTFbXvFTvhttlDlAxcRCVbQUYeGa0HVyPSoB1B6lvPrMr9y0FKgcddD+tLdPw7bj8EPPZxkDHrJGhpOaUa4lFhPrg4KSOuj0sTVw+R0kbIY5Syu2tvtsm9eFTWHh6XOVQFdsRSYt23FRRaGov0gdpbMjguoz/hKKVHl1Omv21+KRuGsZUsHt83k2unM0iGMw8bNXocNxjPYcbZSA8nHU5yc556oTpyo6vtvMRM6ei3oV5DgU24ysggg5BBHT56sf2TeMJBVRTiLe7+5ZD1tJZYwPsecvtD7WliU8sIiDzdQAc8DnEDgYI1r0MRQxI2WF/fAwD0je4yMMjDywoc+Z13Qr6l4Cux651ms1iTU1nbDvKAJxrJpJJDUcMqFn0ihIxs9W4qHS4P8AcNZrNda4zkWF4Oat2X7ca1CnYi3jMveWMl6VOqYOfkk4/LQSvb4eFE0dI3qhpW4EzaQ2kqELFwyHh8uIFJ1ms0CtSp7sm2ctYGKTOIL7Pj3oHzePyllPFw4zj4a8qISlSeIjrrNZpFCSgJgmyBnmxEM0teQCDkaktsbu1fbCYsPySYOlhqIQUMB4oLSiQOJtQ5tn5cj3Gs1miL4hKHK0sv2q34qy6yY2kK5ZajHZbDJWiYfdW8knGFpAwSP2hjW+/W3yhK3hH5m/DmFjWmyURUOkcXQnmO+s1mpYldISwORiVTxlUsmT8tLpcDKygKIxnB1DqppeVzRpUWGvJeTz40DrrNZp9c1F4qcmMgMclk5l7rCVjhyVkczqPTuVpl+HIV5SQofdx01ms0G5SrZYde9Tzn//2Q==

/9j/4AAQSkZJRgABAQAAAQABAAD/2wBDAAIBAQEBAQIBAQECAgICAgQDAgICAgUEBAMEBgUGBgYFBgYGBwkIBgcJBwYGCAsICQoKCgoKBggLDAsKDAkKCgr/2wBDAQICAgICAgUDAwUKBwYHCgoKCgoKCgoKCgoKCgoKCgoKCgoKCgoKCgoKCgoKCgoKCgoKCgoKCgoKCgoKCgoKCgr/wAARCABVAIADASIAAhEBAxEB/8QAHQAAAgIDAQEBAAAAAAAAAAAABwgGCQADBAUKAv/EAEIQAAECBQIEAgcEBwYHAAAAAAECAwQFBgcRAAgSITFBCRMUIkJRYXGBFTKRoRcjUmKCscEkJUNTcqIWM2ODktHw/8QAGgEAAgMBAQAAAAAAAAAAAAAAAwQBAgUABv/EADARAAIBAgMFBgUFAAAAAAAAAAECAAMRBCExEhNBUZEFIjJhsfBxgaHB0RQjQuHx/9oADAMBAAIRAxEAPwC7F9JU0UjUFrWDWpQdA5BXu7aIDaEkY1xTemm5m0QU9RyONVddoSFaxir7iZEoPQk3CAONspJ+IOl7vBYW3955GqXVdJUOvNoV6LEtnhcaURyII6/LTsXstdFzOlXhDo41w58xtIHNQ7gfTS0RkrfhHlNvIxzxzGNAIFrRhGubRDNnFcTHbruSfomdOLZhY2MVBRTa+Q40qISfqP5jT1T9yGlc/RFQ68w0cnjbKenHjmPqOeld8Qm0f2f9lXmpqFSy/DvpZj3GU4PFnLbhx3yMZ0e9v9bQd77CyupULT6ZBtBD6QeaHkDH5/10ojGlVt7tLOLrEF8Uyx6rQ3mYvLLJepMlqVKkzFLKMALOA4n5kYWPiNOP4DG81iLl8ZtpreeFKIRtEOzGFWf7K4sGGiRn/IeUkZ7IfH7Ote7S1cDudsPNaBbaBmLLJiJYVJyUPoBIT8M80/XVbG0O7U/2931gKgdS63E09FmGmcGSUmJglqLbjSvkFKT8OJJ7a1KTgt5GLMCRYy+Tf9RsdLYGUblIWVgPSqIMnrqEZHLyirhLnySSFpP7LgOprspu4IyFXbWdTBLpZSlcviOLk80oZQofNOB8xqVWgntIblrJt/a8c3MZdP5I1LZws4V5wW1/ZIs+5S2zwKz7acdtJ/R6Kq2yXKjLY1FHqfmNGRJ9FdBPmRcqUv1VY7lGQfr8NHrrddviMj9vx0g6Z/j0lkDjWBlI/PWpaSemvJtlXEvuJRsJUsviEuea0PN4eysdfr117qm0q545+/S4IIhJy8u41+Fp6ka3KSDr8EZ5HUypM0LQMYPQ653UJBwP5a7FJI6DWh9rIyNWFrSBFakviWSFkpbrOyFQwSsesqXxLD+PklRQr8tTOR+I1tSjkJTUFXzOQLPIifSCJZQP40pUn89JDNd3tiKbjDC7m/DRr+3EQk/rI6mI6NhWAT7YZdAaPPpyOvVp+7/hr3SKWaF3rVHRj684hKxpxLzYPuU40EZ+ZJ0VsLWAuPz6Sm9S9iI+8o3A7cLoMlmiL6UjM1uD1WIaoIfzM+7gUoKz9ND67tmICPZiqgk8OUuNoK1JbRlDo9/LvpZl7Goa70OmZW4u/ZG5bKgTDhMY3Dxah25EEg/xDXhTHZHudtFEGKktjrlSIMjJibf1i6+xj3hpDqwflw6XejUvCrUTnJJdi3kFX9EzSiJmgKRGwq20k+yrHqq+YONLZsJrmNtpdGcWOqpzym5g4tDSXDgIimyQf/IDP00SY+eXJpJ9QqO79ZypxKsLaralUugK9xXwAn6K0MqptLUNa3FF1qSuNTEXNUPtvhMsihDcbicYV5bhyCQMHnpDE4auSGURpKqMLGTqpty9E2muhMKciXkq82II41jmhzOFp9wHf6nVfW/6mZFSl4v0y0Utt2U1E4t54sKHAVk4dQMdM54h8dMvuMtpcydLeqSaWknyIlRKkxMvLUQzx5+9lKskHv8APS/XKtLDXaoWIpGHm7iZvDjzYOXvo9GV53QoKHy2efTIzoVFK1MgF/iDl0ham7qISFN+cenwFN70FMYeP29V/PkuQ8BBqLCw9hb0qdIKlJ7lUO4UvgjmELe92nG8S21VSIp+T7taVlvpE+t/Feg1nBNjAmEsXyU7+8koUFj3BSh7Ovn52/Rl/wDaNeuTVsmTxsnmtOxyXEw01ZUhuJhycKaJPJSFJUpB7EL19G+0LcxR25ixcO5N4IxcOJU1AT6DiCCp+TRKVJh4hWT6ymF8bDhH7KldxrRp4xFcLVGuR84k1ByNpZHtkV65VJJk1Src1D8nmcOiKlL6l5C4dzmn6pJwR8/dpu1AY4knkdVCTORXx2fXZntjGVtuwdMTpUwpWNjYd0I+znl59FLmOEnBCgMjHre8aso2lXzh72W0homM4G5jCNJS+2l0KC0Y5KH8jnmNQrMHKkS7IdkNzhPW0FHIONaXEEHGOY11EEHGtbycp4h20WCI4zmI7HWtae2t6hka1qTxDVgJWfNdau/PiO2Vhkwtqt287jIJCvVgHp85EMLTy9UsvlbePpqax/iIblohot7g9kNr7hsDk9ERVDtQ0S4e6vSIEtLz8TnQAgVBCw4hSm1E9W1lJ/LUlk9a1ZKEgy6p4xAzjhW5xj8FaUXF4tOIPxEPag2oIhZkW8rw355EZuNs1uXbKO6GOoGtlPNNZ6qDEc2T17Bz66PVit2u3eGShG37xfK0o94qKmZXc2nYptsHskvQy3m8DueEDSmsXdnz7Yan8mlE0bPJSYqCGT9RrW6rb/VAJqqx8M0pf33ZW7wH58sHRV7TxA8S9Df1nfp6DaHqJaxRG5/xGJrK2zQd2rGXzlilYbZg6igTEODv+qcUy4T8MZ1vq++MsQlxndp4Q0ZBpdaIi5vTkpUhsYOAQttODnrkL79dVNiyW12ZviOpqvqipuKBy0VrJS2r4HH9dEy1NYbz7QOAbdt+808pCf1MG/PHkoA93AVqR+WjL2nhT412fkR9RIOCc+E3+d/WPPBR/hH1iFQ0kulcu1kdnDkO9GPllknsUqDgI1tnHh22mvTK23rG75qFq51SVAM1Gyw087+yAWyFg4xnI+mlqRv+8UOUSr0e7Vn7c3Xg+HhcVO6Zgoh11PfLjYbcJ+PXXixPiE7Qnmkwe5Pwwo6jY3iAVNLfVDEwKkEn2W3gtHXPfUu/Z+IW20Oo+9jIFLE0TxEO9UeGfvcoxbdMTzb9Kq2pyIzlUqmzMWy2n3ht710cuhQQdSbbLC3T2bRMRRtHWWmUVEOl2HNPz1lxKGBEI/WIU4jPC2SEL4VdwCnJzoETDfPtbs9baFuhtn3L3flrxn6G4mjJp5Yd8pKCSBEoc8tWB7ASCSfWwAdEyye7rdRUkqmVdeH1fxNfylEYqNntHz+EQ5OWCVcTj70K4VKic59d+HWoEIHqoAA0oCqWW5N/py96ekZuxW7f779Yf7m7bb31lt/XWNOxlS1BcsOriItmYKHo0XDkcPoQYV6rbPD7j5iiAoq4sEBjaVVkPT9Svi0cfNaWr6DJ+3rb1A6oRIUn76oTix6W1yPJOH0DkpKgOItptD8Wi113IWHpG+EBDUjVAeLL6UNrEItQ9olWS1k55KPLRq3EbNNtm7aQtO3Do+GejEhL0qqaULDMdDLHNDjT6OZxyIzkaKuGF/3b+XvjAviGY2WD6yu96narWzTVy4X7JmajwB5X/LdUORwe5z25Ee7R2g42DmMMmMgIpDzSxlDjasg6r63Q2Rv1tMgTMLnQcdcq3qWwlyvZdCJVO5OAQEqjmBgRbY/zUkOAe0fu6yxO7KtbfQUHOqQrCHqmmowZhXGX/MS6gdQhRweJPdtYStPcDRmpugvqOcECraa8pYK43hRIPx1pUkp0P7O7oLaXjl6BAzNuFjhgOwjy+EpV7ufQ/A/idENSR01w0lDlKPE7FLEV1Dqfkbq4ZS+bbktjQpOPfg5GonUXhoTFhS10fcVJIPJmYQ5GD80/+tK3TV3ro0q6l+UT1sKTzy0pyGV+LaiPy0TqV3+31p/gamMdMIhtOOSy1Fp/PhXrABt4Wj3dOont1Hsb3FU0omCppmZoSfvQEQlRP8JwdD+f2yuVRr5aquhZrBY6+fBLAH1xjR4onxS1wziG6nk8teXgApeU5BrJ/wC4OHP10aqW3/2IrCXo/wCIJHHwfHjjUlpEU18eaCeX00QPUHnI3dMnKIG5hJ4VOlB9xz/XXKv0ptRXDPoUR05YP4jVhsa/swvK2WFM0y8+tXrea0mHeP19U/TXizjw9NvtXsGIp6OjpY45zQuCi0vN/QKB/nrt+dCJG5toYhrt17g0kjjls/mDKU9AzFkj8FctQ8blLmV9VrMFPZy5GwkK+OFmLbJS4rPtcPXPTTQbnfDrntv6Si5tTdxoaKShB8tiMhlNOK5cgCMgnS8WosBVdGzNiZVNLGH0CEdmxaZiErWplBKEkpB4kjIWenXGh0t1iq1gLkep0l2erQpgkmx9BrIhfOoKkq2r4VmPY8sthS0QTTPltsceOLCOxwAM9eZ1qt3dC4Vmqwg6zoCp42TTOXvByEjIF9Tbjagc5SpJBB0abPW8ll1phG1tWKV+dHxChDvqGeBI6cj26D6a47q7bYuSuLjGodLsNzKIlgZT9R7J05Sco52NBl0/uCqXfvNqc401m/Ed27bwZQ1RW9SEFJV2UJbl126fgUpccV0T6ewjAfHdTqcLxzPF3ay226beh4f1Jwz8XIWLnW7jlFcoqGSxfpUrcbIBSpp9sFbCz7TSwBz5AHOaTZxRMdJYjKEKPDzTjRm2g+I1uP2czhJoOrX3JMtwCYU/HrLsHGo7odZVlKhj4a06WKSouy8AVAMvq20+MHs83NPN0FVE5TSU+jElhyTVOEiHfURhSEvH1FZ5jhWEntjUL3P+FO7LoiPu5sWmUDJJjHqERNKLjDxSqa9/1YzwtKPUEYI9lSemq9P0m+G9v9mENOHH/wBB9yo1whTmVv09HvkdV49eE4jy4hxJHcDrowW53SeIb4VkXLpFdSSv1fbmJc/u4ORQjoR5jI9eEjGuLhyDyScj90aep0yvepHXgeMXqA8RfzGs4ZVdyoKUr5dCXLpyZ0VW0EohyVxmW3VYPVlasCJR+6cL93H100difEAndKtMSe5RRMJbxeWiZNE4QR1Cu7ah3B5fAaIFMXW2AeLlbtqnZ5CwxnaYfzGIONKGZpL14+8y4PvgHsMg9wNJ3ur2Obs9kkZFVrIhGXDoFAJXOZbDlcygGh0TEs8w6gD2jnHZSemqNQSobL3W5H7GStUgd7Mc/wAyqVmJCuvM/HXWy6zj1k4+I06dS7ArCVEVOSVmYyV09DBxRUjP+lzP89DyqfDYq2G4nqHuLBRiQfUZmMMppR/iTkflryz4eoNBNOLmotPILeUqHuUMj89cC5PCsueaxChlwdHIZRaV+KCNFOqtn24uj+N2Kt6/GtI/xpW6l8Y9+Ac/lofTeTT+n3zCz6TxkC4k4KIuHW2f9wGgEMhzynZTmhqsr+Sj+7qri1Njo1GJTEJx/GM/nr3af3RXdo91K4daTwnPHL416FV+GVJ/LUfU6FjOM65oltlaT5gzqwqNpOhBrvfdcqsqXEgm9RTlIbcSvy4xluJQcdRxowr8Rrjp7dpAziHegIpiGQ/GStEA8ppkoWE8LbZxxDi+6FHhHck6GsxlsM6k4Rz14MykbKxzB5cx8D7x8dEQKhuMjr85VnfQ5jSWgW8sVb25Vt5fMqEiYaGebgWwh+EUClZ4fbT8/rqDVtSNWW6jVS2q5QfIV6ofCctOj5/0Olq2sb0ausvNWZdNpphlJSgPvZLTqeyXgOh/6g+o76sStheK025SmPsx5LAjnGAYiWRK0qKgR95B6LT7iNEwwbD0woznVGFVi0R65FrKenrioymm0sur+9DrV6ivl7tBCsrcLgIpcNEwamXEnlxDr8tPjfnaZOKZU5UFuuJ+GzxOQK1ZUj/Se/yOl6qWDamKlyeoJeUuoyFJcRwrQfr004uxUzGsAQy6xaeCaU3E+Z6Ol1KT0Unl/wDfHTFbXvFTvhttlDlAxcRCVbQUYeGa0HVyPSoB1B6lvPrMr9y0FKgcddD+tLdPw7bj8EPPZxkDHrJGhpOaUa4lFhPrg4KSOuj0sTVw+R0kbIY5Syu2tvtsm9eFTWHh6XOVQFdsRSYt23FRRaGov0gdpbMjguoz/hKKVHl1Omv21+KRuGsZUsHt83k2unM0iGMw8bNXocNxjPYcbZSA8nHU5yc556oTpyo6vtvMRM6ei3oV5DgU24ysggg5BBHT56sf2TeMJBVRTiLe7+5ZD1tJZYwPsecvtD7WliU8sIiDzdQAc8DnEDgYI1r0MRQxI2WF/fAwD0je4yMMjDywoc+Z13Qr6l4Cux651ms1iTU1nbDvKAJxrJpJJDUcMqFn0ihIxs9W4qHS4P8AcNZrNda4zkWF4Oat2X7ca1CnYi3jMveWMl6VOqYOfkk4/LQSvb4eFE0dI3qhpW4EzaQ2kqELFwyHh8uIFJ1ms0CtSp7sm2ctYGKTOIL7Pj3oHzePyllPFw4zj4a8qISlSeIjrrNZpFCSgJgmyBnmxEM0teQCDkaktsbu1fbCYsPySYOlhqIQUMB4oLSiQOJtQ5tn5cj3Gs1miL4hKHK0sv2q34qy6yY2kK5ZajHZbDJWiYfdW8knGFpAwSP2hjW+/W3yhK3hH5m/DmFjWmyURUOkcXQnmO+s1mpYldISwORiVTxlUsmT8tLpcDKygKIxnB1DqppeVzRpUWGvJeTz40DrrNZp9c1F4qcmMgMclk5l7rCVjhyVkczqPTuVpl+HIV5SQofdx01ms0G5SrZYde9Tzn//2Q==
AAM Competition 2.5" to 3" Y Pipe (370Z / 350Z / G37(RWD) / G35)
3
AAM Competition 2.5" to 3" Y Pipe (350Z / G35) (Will also fit 370Z with AAM Competition Single Exhaust and G37 RWD Models)
AAM Competition 370Z 2.5" to 3" Y Pipe

Replaces the factory Y-Pipe in favor of a larger diameter 2.5" to 3" design for smoother exhaust flow and reduced back-pressure. The AAM Competition 370Z Y-Pipe can be installed with most rear-section only aftermarket exhausts, and the factory rear section.  The AAM Competition 370Z Y-Pipe also works with the AAM Competition 370Z 3" Single Exit Exhaust.
RECENTLY SOLD 370Z PRODUCTS
Your Dynamic Snippet will be displayed here... This message is displayed because you did not provided both a filter and a template to use.


To install this Web App in your iPhone/iPad press
and then Add to Home Screen.