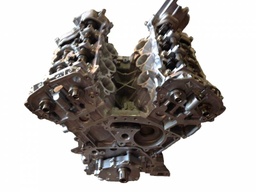 AAM Competition VQ37 STGII Longblock Engine Package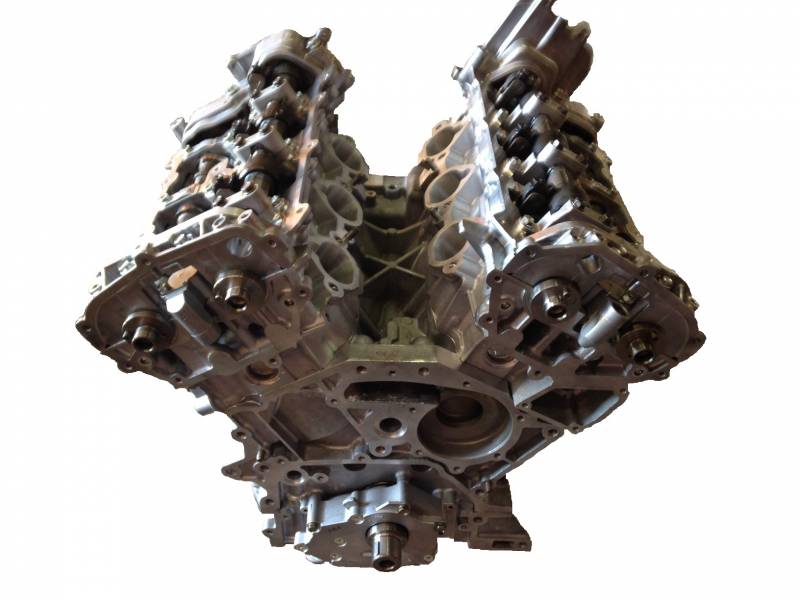 /9j/4AAQSkZJRgABAQAAAQABAAD/2wBDAAIBAQEBAQIBAQECAgICAgQDAgICAgUEBAMEBgUGBgYFBgYGBwkIBgcJBwYGCAsICQoKCgoKBggLDAsKDAkKCgr/2wBDAQICAgICAgUDAwUKBwYHCgoKCgoKCgoKCgoKCgoKCgoKCgoKCgoKCgoKCgoKCgoKCgoKCgoKCgoKCgoKCgoKCgr/wAARCABgAIADASIAAhEBAxEB/8QAHgAAAQQDAQEBAAAAAAAAAAAAAAEHCAkEBQoGAgP/xAA4EAABAwMEAQMCBAQFBAMAAAABAgMEBQYRAAcIEiEJEzEiQQoUMlEVFiNhJDNCcZEYNIGhUlOx/8QAGQEAAwEBAQAAAAAAAAAAAAAAAAIEAwUB/8QALREAAgECAwYGAgMBAAAAAAAAAQIAAxEEEiETMVFhcfBBkaGx0eEiwRRCgfH/2gAMAwEAAhEDEQA/AL+NGjRohDRo0aIQJAGTpruS3Lraji1te/uzuC9Jepcd1CT/AA9KFLdSSMqbClALwDnwcH9/I02PqrRnalsJBpMXfOXZbsishpKY63W0VQrZcSIq3GQVoKvJQPhah1IP2oO5vXL6kG88N3eXeHd9SEyGk03bmyKVVWme8KOOqkJpqFEBAx7QcdGXlNrUB16k51WK0yQdfbd8x6ahnsd06EONnqM7I8tt5X9rdiqfVqrAh2WzcEy5n4hjRmfef9pmMW3QHPcUAtfxgBBBwcakBn+2uY/07uQ/Jnj1WrF3osS36wzuHctVMCBQBF6U+rMiQiL+QcaKklbjzriPoBAaAS5lJxrpjtiTXJ1t0+ZdFLbg1J6E0uowmn/dTHfKAXGwsfrCVdgFffGdLReo1w41777tHqoiWynSZ2f7DXieQG/u2/GzbCo7p7m1pEWFBZJYjpUPfnPnw3HYQfLjq1FKUpH75OACde1Ix99VG+uzfXJem25aF6bloc/lOyL/APyk2iWt/wB1Wp76EOQXWPcAbScK/Lo7knspS+oPjWrEqpa17TJQGYLxjI+qHdfIW87gctG/mzb917vsh68K5VlKZp9AoLB91mhtOnwI8dAEiWseXnghsZKSFPr6Vvr9VvkFu/YfCWt7S04uyq09R6ZdS5CKcH6RFhf4d5Ub9CZK1NElpBCcOJQlOQSawefvObebmhvZVL2RYcl2NZ1FSzXH6QuTUYtFaStLfsPuK/phAdPVSyAlxzJxnyXa/D1+nxu9yv50W7yeqtKXSrC2orLdYnz1JwmTUAkrjQGfP1K7FLjn/wBbaAk/UtI1JVrVWxGUC3DpwnQp0aX8XMx1Hv3adJ4OUg40Z/tpUgDAJB/c6MD9h/zqyc6Gf7D50mdLgf2/50YH7jRCJnRo0aIQ0yHNflZVeIVpRd0Kpab1RtpDbzc/+GQH5tQkTVdUxIMWMwCt159xXVPwkdT2KQQQ9+q1/XK3f5A3XVbe41cfryqFuURqoxp27V2SHGIdNp9MWf6Ub846tJVIWpDjnsNfX1SlSilOkdwgBjohqGwMh5za5Deo/wA6bWuKqo2Bdsi36JWIkIQp91w3K8iRKcSA2FR1KYpbIQOrjh/rKKuvupAUUxG9SW391d592oF6bQS7Vn1uE4xKrVJs27WqjSoMxbaDJLMxQQZA91PVZBV2I+kqSQTMqFMoOwe9cnjjtTwZuS/ptdobs++b8t6o9qGil1CIp1TmEJP+AhKDJa+oB1XfClLUkCtVi2eQNY540Wh2Q3JqT9212LERW3YKmIikvFPuJUSC2FIbCgUfICSMfB1LVqmqoCjU8d2n/eAlNKmKbkk3HLn9jnJzcXb0o/Cj1A9pNwOTjlM/h1vW2yq45ZgiXj8xAWpqRHYGSl0SsnvhKwkFQHka6DrRuugXxatNvS1ai3NplXgMzadMbB6vsOoC0LGfOClQPnzrlf3hct3dPeSvXfVrhgtxq1XZInRIyFITMWh0+2ULPhKgkowCrwAPkeNTl9NT17rX4acYIGxG+Fvza/JplWfFFffragI0BSv8tTwYUElK+2GlAEZKR+kDWdCtsjlYacuPxGxFPaMWX1lqXqA87LM4L7URrvqdNFYr9XmCLbttR1EyJ6x+soSPKgnKR9vKgNRW5c70UjmJwqv1zcTbgVOTa82k3JNtRL/cussuKLkMPNp+lLbRWCtAK+/bqT2BEWOS3qrUrkZyOe3ytOSzVqPaFNEOlW+9CbMaKJcXs0WnSj31VFT/AHUVjoltqOUltSlpGpG8T75nX3sNXtnLxtSDblS3CsGoJuB6GHHxAdXGWllGXVJw+CsLKQQCr6AFKTnWuDepi8U6WNrWHz13ecTEomFwyvcX3n0+/KVBbfcwKhPsd7gNslYlNg0W64apz0Lbai+9Lr1ZRLcejoluOJ99xsKcHWNjo1hlKUkpzr74f88eeXA3lE9tnbFPaoNyVCsKo0in1N0ONU6ZIUlla5kJKino255UodvbKDkEgjWzuzlongXfNzXbxc2q28sStRpVJpE+4okQVCv0p5hgiSyPzDeWXHHFuvuyQOy8toSrCRhhuQ85tW5ZqltbmT0UlcoVe3q5X4LyH0FxwOlxSggrR2OCoKGeyuxBHk54pQ9NHINxpzHlrHw7WZkFrHXr5zsQtxNaat+C1ck2NJqCIbQnyYjRQ068EALWhJJKUlWSBk4BGs3P9hqIfoe8pKHyl9PCza6zdD1RrlvJeo9zNy6imU9HlNuKUgFwABSCyttTZHjphPyk4l3qyk4qUw3GRupRyDFz/YaO39h/xpNGtIsNGj/zrX3dc1Ksy1592V2a3Gh06I5IlSHSAlptIypSiSAAB5JyPH30QmTUajBpMF2p1OW0xHjtlyQ+8sJQ2hIypSifAAAJJPwAdUpcidt7X3I3c3U3h578nKVuTTJ9Xbat21bDumNDhUCmiQ4tth6ouZZbeWw2kKbYS46E4C3eywNNH6m3rHX5vRb177C2zug9cVPqFzPe1cNtzH4MCPSGnUqaisNNdVSCroPcfcJSQopSFfqDAU/bG11cMqvyn3sqF53SzSnY9Lt1uCy/Gp0VyQjq0pyS4lQIQ5kFlkAkNZOew1FUxB/opbpfx/XPdLaWG3Z2y39u/DfH13B5n8faXSI+z+wu0NBr1Ap0Z+IqjW9RJEaG+0mU6KY2/LkOmXPS2V+6e4T3cfcSMJAUW94o8uNpdgb2/n67KFNuGbR5jlWYpTUxUNlmU20vqw4XEKQQlZSsqbPZKWwMqOo6QqJEkbAVTd22LrkUquUj2zOZaU2ywEuulEdtlRWFylq9t11QbBCEBJJySBodnrpj1WirVeCFypLKXjJUHEttux8ELwFZU6SFZ6+D9h99SVkWqDmJ5/Uvo2Q2QdPuOlc9Pk763/Vt3L8u2iPNV9t6vP0+mJQypmcptSke0y0lRbSD1GSnHUnIOo23ZvRWIW50y7rUqbVIRVmWRJclwGpn5pTSAj3FrbwFKKgVZGR9WQdPJDoqrgqpvSlXpFbl22oex+aQWGpcMgupDpA7BTX6OuD2CsHAAzH7dm5LNsfdytfy1EiVOlPTC7BpcmH/AIaIpYBWEZwvHYq6pGAAQDn416EDaWvI6hsdY/XEWt3/ABr4XeVNqsoUepSDULxlvNBqNJabP0hDYyVOkrUlGCCO3nxnVn/Ef1JmNv4lUvFe2VxTbe/k0y5lepFFEmXTHGlJZXKbbcBafZjySgBauqcn6xgaqW2C3UqcjEKn0BqZElISmXTao/7iJTfcHCSkJKAMADxgBP3A1PvazmDN284yV7c+39rqNLqcWzp9vKt2ZNW3HjxnQhqQStBBeSEFtYSAFKV1GPGS2DbZVyW0/fAad2jYhDVoCwv3z7vPKb3em3sNM3utjfznDd78yk3FdUis1+6m7hTCg3PSglEiJEhR2EKkPPvodJeWhALRwyOp8nfc9OPND3pFlUOibo2RQrP/AJXqE627VnSo0aBTUd1H2pKg85K/OvgBQclLK8qCcNAdExivmdvByt3Il7iXuaW1MjwW4VLhmQmLGp8RkNNMQ47RypKU5bAQ2hS3VqJ+pROGJmXrKs65ZVMu22I6FsB5ttQylCv1IJ+tKVNrHkjskEYzql9EKAkg6xESxBIAYb5Yb+G35G3Pw35jPbF1lUqTY26C2qaDEC3Y0OrJcP5c91HKVjt0VkYUlwqBPXB6KgcjXHbbe8Nw0Qw7mtSrpYfjxyzFdeeccb7ufCW0jHVw+VD9uvbxjzcT6JXr07o7w7lW3w15bUtqqSaskQravuDHW2tuTlQjw5oUoh5TiEYS8jBCuoWFdu4xwtR6ZKubgnQ8+fe+e4miG/JPDfLidGgHIyNGulOfFOMfP/rVfv4kJjlXUPT0qNJ492Q5WLddnod3McpzzpnxaU0UuBTbDY/rsFxOHx5KUAHqU9iLAiSR5OkU2lxBStIIIOQdK6h1KmMjFHDcJx6beXTbdvbeVOp3a9CpRmx3jGrMz33istpw3HjtMeSt95xCfcX9KUtqIHydbrZvlTvnfvGCfwhum+pELb6PcqqzDpi0pSyairwr3FdPcU2SAtKScNr+rH7Xucyfw4vGDkzvPK3i2x3En7WCowk/xO27Wt+Kqmyp6FKKZhaPX2yQUhaEdQroCClWSa4d9/w6/L/hjfT25FqUBe5FoMsrlVmfZSer7kdC/wBDkN9ZWh7B7lxHupCQSScHUgpOlwBOhtqNQgkyu6l2ybZu80J5UB9cR4/wxFTHd1lxQUCkNqBASMjCyCPPj48OntZZNbhUSPV73t5mkSMF2RTpK0KQkJzhwE/ZQ84IyM63+6VQXUb0nu1PaR21KpRpAifwqqqcL1KcaQEBLgdSFpV8KKTgfUQBjGtZ/Ll41CksvbiVuly5CnEqacYCwjr58lSvp8g5ASD8eT4A1JXa+nrLqCsoBPe7re02ldptLuO1W5NKoynpMaKEVOeptKUKWoj2yjP+pP6QflST/tpprb41bj1Dct5zcKwZbtO/JuyEzIKPfQ42QQlOU5w4TgdcZwc/bTwUFxlVGejNRw7TGFl+U+SCY4ZSVJAaBKlZ89R/vpv6lzRbh1N6jpod0qfjyVdz/AWmyB2J6+32GMJ8efPjz+2s1XEOhVPWY10TPcmwm3l7eNbFlVyUy1KtKhSSYh92OpTkR7sPOUgfQEeBkYGVffzp0bnq1VtPZaoWnQLngRP5mhpecStguqmtqCFhtpRB9sEpQFLx5CCMjsNNdR+f8BU+NTHKjJgPIUEtCdaqcKPkns4gkkkYH2wM/vrBv7c+Tu/cUiuM3nBqXvIbS1AZX+VWw2gDqhjGCgZz4PknPzpUpYimw2kakyFbXvPM3duDXds51o0Tb9qVKvpiqCtVG5UVD2mKShkgRxHbGfa6qBdLzh7FQwBj59jxe2v4+8uLzrVZ3p3bmxaXbsZ2tXnckhL8qpVaR7hSlDCP0uLfWtRKlYCfbT4Gc69RQeNkncHZZzeDdN+gWRaKu0NqpVyYttxSGXFIfSkZ7yFKIH3wSPCRpo67vJR6XRH7d2h3fYtmmS4qYM00SEWDLipP0JIGCQfqJJyr6zk+TnpUzkyl1ktQCrmFNu/brMnmBvLZ25e90q5NgtjoNnUGjUqPFgUunMOLcUiK0GEPupzgurQAXHvlZwfnJ1icfN8Htvr/ALX3Nq9GMtmhVuDPlU9lC1CU2zJbWtnCSlX1pBSMEEEjzp8uAPpZbrepvV6pZmy1y0NC6bT4syoVa4ZkqHGMJTykJHVtC1SQXWwSk+MI++fFxvpO/h5dq+Gc1e7HLCl2pfV/waoF2yqlh9yk0phABbeQw+hAXKKys91JIQOoTggqKZKlY3PjG2lPDjKDLFdvryhbi2JRr/ptLqEGPXKVHqEeFVohjyo6Hm0uJbeaOS24kKAUk/BBGtxo0avnLh9tKB/+aT/zpftohA+MePtr8pUdMqM5GU44gOIKe7SylScjGQR8H9jr9Do0QlVXrW+kttHSuOE7kVsXY94VPcGLWWpF219VXVUV1CD1UZEyoiS54S0hCT7rKQtOEgpKclNIW5911GBW4apFSDSoccqk0hfhSUA/5gH/AMCM+R5BJzkHI6e/Uk45c3OS+25254n8jbesmm1SnSIN1QavRFLdqLLo6kIlJCy0noVpUgNgq7frHxqhflZxKuXjdupK253roNCkXe/LjmO4oGTGLGAhteIqi9j2WlKCDheM9hgnMdamNpmtOjhqx2eW+vhGDs67qbN9mr2TUZSpTjYWYrEZwEA/6VHr8YJ8jyM+Ne8qVl3tXaHSYllSqGxMdldqtULukHDEcfU4VqQclSApIyB+k5+SNaSKuyrM3FVZtAmu1CU+w4aREgWV2klnuUtLQ0guFXwMJUnB8fHxpwNqtmOUe/l1Uyz6JsRNuN6vV9VOqNTuVuNT0vJafCXwppK059kZ8FOAUhPnGBrh8JVq7hfpFxGLpUx+Rt1kdeaEtUO5Y+3drS2E2/IQX49dYjZTPdS4QcKUOyUDqCG8g4Vkj9vC7bbK3XdNzxolpsyKzVqgPy8aHEb+lRV9+oJUf3yfA8+de/k167Zu8Vc2xrtES5AgVSRGhMrbaDTaWXi3nCyErPgfSfOM4x8jdUy/byogqUul1+NbdvtoLTgtaIgPzG8pSoe4oDoSVYKVkjHwFfOsXUhgG0mqsGS6i574QvuyZNw1Si8WqgzU7zq8RLLIh091UlMKRlWUtpQchRUo5I+SQcEnU7uFv4Ubfa8K3bG4XICpUu1rcnRFy6nQKqFPVOL/AFR7cd1lrqlSike4crRhKglQCgRqxL0F+DXDayuJll8z9q7DflXZuHRU1OpVu4VNvyoMkqU0+wyUgJQEuIWkrH1KwT9IPUWC63SkBqDI6lYnS3zGv4p8RdmeHm3SNvtorfSyXUoNVqz7aPzVRcQMJU6pKQAlIJShtICG0+Egecuho0a2k8NGjRohDX0PgeM6+dfQGQPH/vRCIr7eNJpVeDjGk0QgfIxqlP1sOHFeurnbT42wXHOqU2s3R1q1Tvl1bsmmyVrCW3p7q090wUR0oKXOwThBK8EKGrrNI42h1BbcSFJUCFJPkEH7EffSsMwjI2U3lAVT5UxuMXIG6KPC22tLcy4kQ6LAXcNLuFQpqhBp6A5hxLKVyFOOqdWtKChIOUhRIzppty9991f+je9rx21Tbtuu0W6WXapS4FMSy9MM1RkqebdTgpZD5KQ0PDYS2CVeCbu9+PSG4N8gbmqt8XNto/Sq5WMfnarbs78qsjB7Yb6qaBUfJX07kj9WmC3h/Da8Zdw6DAs2z+S27Ns0FNU/OVuix6pCkMVMhISlKu8dKkdfOMEjJBIJA0z18WwyltLED/dfeNTpYNbG2ul/HdpKLePfHjcXlhuLTrA2W2+l1O+rrW5Kh0yTXG2gh5La3n1JccKU/CVr8qGft58azt5eLvIriq9JsbfjZ+tW5OWFyVw6vSCgOse4oJeCklaXBlK0gg/Vj/bXR9xO9IHhHw03Oa3l2hsequXLHhLjRKpXK67LVHStAbWptBwhClIykqCc4UoeAdSZlwIM9sMzobTyAchLrQUAf9iNRDCsVOY6y041Fb8V0lUf4YTnw/uJtHM4E3hRG2ZlkQpNZtCoxI5bRJpT0vs+y6kgEOtSJBIUR9aHQPlBJti1hwreoVNlKnU+ixGH1J6qeZioQsjx4JABx4H/ABrM1VTUotibyKo4dywFrw0aNGnmcNGjRohP/9k=

/9j/4AAQSkZJRgABAQAAAQABAAD/2wBDAAIBAQEBAQIBAQECAgICAgQDAgICAgUEBAMEBgUGBgYFBgYGBwkIBgcJBwYGCAsICQoKCgoKBggLDAsKDAkKCgr/2wBDAQICAgICAgUDAwUKBwYHCgoKCgoKCgoKCgoKCgoKCgoKCgoKCgoKCgoKCgoKCgoKCgoKCgoKCgoKCgoKCgoKCgr/wAARCABgAIADASIAAhEBAxEB/8QAHgAAAQQDAQEBAAAAAAAAAAAAAAEHCAkEBQoGAgP/xAA4EAABAwMEAQMCBAQFBAMAAAABAgMEBQYRAAcIEiEJEzEiQQoUMlEVFiNhJDNCcZEYNIGhUlOx/8QAGQEAAwEBAQAAAAAAAAAAAAAAAAIEAwUB/8QALREAAgECAwYGAgMBAAAAAAAAAQIAAxEEEiETMVFhcfBBkaGx0eEiwRRCgfH/2gAMAwEAAhEDEQA/AL+NGjRohDRo0aIQJAGTpruS3Lraji1te/uzuC9Jepcd1CT/AA9KFLdSSMqbClALwDnwcH9/I02PqrRnalsJBpMXfOXZbsishpKY63W0VQrZcSIq3GQVoKvJQPhah1IP2oO5vXL6kG88N3eXeHd9SEyGk03bmyKVVWme8KOOqkJpqFEBAx7QcdGXlNrUB16k51WK0yQdfbd8x6ahnsd06EONnqM7I8tt5X9rdiqfVqrAh2WzcEy5n4hjRmfef9pmMW3QHPcUAtfxgBBBwcakBn+2uY/07uQ/Jnj1WrF3osS36wzuHctVMCBQBF6U+rMiQiL+QcaKklbjzriPoBAaAS5lJxrpjtiTXJ1t0+ZdFLbg1J6E0uowmn/dTHfKAXGwsfrCVdgFffGdLReo1w41777tHqoiWynSZ2f7DXieQG/u2/GzbCo7p7m1pEWFBZJYjpUPfnPnw3HYQfLjq1FKUpH75OACde1Ix99VG+uzfXJem25aF6bloc/lOyL/APyk2iWt/wB1Wp76EOQXWPcAbScK/Lo7knspS+oPjWrEqpa17TJQGYLxjI+qHdfIW87gctG/mzb917vsh68K5VlKZp9AoLB91mhtOnwI8dAEiWseXnghsZKSFPr6Vvr9VvkFu/YfCWt7S04uyq09R6ZdS5CKcH6RFhf4d5Ub9CZK1NElpBCcOJQlOQSawefvObebmhvZVL2RYcl2NZ1FSzXH6QuTUYtFaStLfsPuK/phAdPVSyAlxzJxnyXa/D1+nxu9yv50W7yeqtKXSrC2orLdYnz1JwmTUAkrjQGfP1K7FLjn/wBbaAk/UtI1JVrVWxGUC3DpwnQp0aX8XMx1Hv3adJ4OUg40Z/tpUgDAJB/c6MD9h/zqyc6Gf7D50mdLgf2/50YH7jRCJnRo0aIQ0yHNflZVeIVpRd0Kpab1RtpDbzc/+GQH5tQkTVdUxIMWMwCt159xXVPwkdT2KQQQ9+q1/XK3f5A3XVbe41cfryqFuURqoxp27V2SHGIdNp9MWf6Ub846tJVIWpDjnsNfX1SlSilOkdwgBjohqGwMh5za5Deo/wA6bWuKqo2Bdsi36JWIkIQp91w3K8iRKcSA2FR1KYpbIQOrjh/rKKuvupAUUxG9SW391d592oF6bQS7Vn1uE4xKrVJs27WqjSoMxbaDJLMxQQZA91PVZBV2I+kqSQTMqFMoOwe9cnjjtTwZuS/ptdobs++b8t6o9qGil1CIp1TmEJP+AhKDJa+oB1XfClLUkCtVi2eQNY540Wh2Q3JqT9212LERW3YKmIikvFPuJUSC2FIbCgUfICSMfB1LVqmqoCjU8d2n/eAlNKmKbkk3HLn9jnJzcXb0o/Cj1A9pNwOTjlM/h1vW2yq45ZgiXj8xAWpqRHYGSl0SsnvhKwkFQHka6DrRuugXxatNvS1ai3NplXgMzadMbB6vsOoC0LGfOClQPnzrlf3hct3dPeSvXfVrhgtxq1XZInRIyFITMWh0+2ULPhKgkowCrwAPkeNTl9NT17rX4acYIGxG+Fvza/JplWfFFffragI0BSv8tTwYUElK+2GlAEZKR+kDWdCtsjlYacuPxGxFPaMWX1lqXqA87LM4L7URrvqdNFYr9XmCLbttR1EyJ6x+soSPKgnKR9vKgNRW5c70UjmJwqv1zcTbgVOTa82k3JNtRL/cussuKLkMPNp+lLbRWCtAK+/bqT2BEWOS3qrUrkZyOe3ytOSzVqPaFNEOlW+9CbMaKJcXs0WnSj31VFT/AHUVjoltqOUltSlpGpG8T75nX3sNXtnLxtSDblS3CsGoJuB6GHHxAdXGWllGXVJw+CsLKQQCr6AFKTnWuDepi8U6WNrWHz13ecTEomFwyvcX3n0+/KVBbfcwKhPsd7gNslYlNg0W64apz0Lbai+9Lr1ZRLcejoluOJ99xsKcHWNjo1hlKUkpzr74f88eeXA3lE9tnbFPaoNyVCsKo0in1N0ONU6ZIUlla5kJKino255UodvbKDkEgjWzuzlongXfNzXbxc2q28sStRpVJpE+4okQVCv0p5hgiSyPzDeWXHHFuvuyQOy8toSrCRhhuQ85tW5ZqltbmT0UlcoVe3q5X4LyH0FxwOlxSggrR2OCoKGeyuxBHk54pQ9NHINxpzHlrHw7WZkFrHXr5zsQtxNaat+C1ck2NJqCIbQnyYjRQ068EALWhJJKUlWSBk4BGs3P9hqIfoe8pKHyl9PCza6zdD1RrlvJeo9zNy6imU9HlNuKUgFwABSCyttTZHjphPyk4l3qyk4qUw3GRupRyDFz/YaO39h/xpNGtIsNGj/zrX3dc1Ksy1592V2a3Gh06I5IlSHSAlptIypSiSAAB5JyPH30QmTUajBpMF2p1OW0xHjtlyQ+8sJQ2hIypSifAAAJJPwAdUpcidt7X3I3c3U3h578nKVuTTJ9Xbat21bDumNDhUCmiQ4tth6ouZZbeWw2kKbYS46E4C3eywNNH6m3rHX5vRb177C2zug9cVPqFzPe1cNtzH4MCPSGnUqaisNNdVSCroPcfcJSQopSFfqDAU/bG11cMqvyn3sqF53SzSnY9Lt1uCy/Gp0VyQjq0pyS4lQIQ5kFlkAkNZOew1FUxB/opbpfx/XPdLaWG3Z2y39u/DfH13B5n8faXSI+z+wu0NBr1Ap0Z+IqjW9RJEaG+0mU6KY2/LkOmXPS2V+6e4T3cfcSMJAUW94o8uNpdgb2/n67KFNuGbR5jlWYpTUxUNlmU20vqw4XEKQQlZSsqbPZKWwMqOo6QqJEkbAVTd22LrkUquUj2zOZaU2ywEuulEdtlRWFylq9t11QbBCEBJJySBodnrpj1WirVeCFypLKXjJUHEttux8ELwFZU6SFZ6+D9h99SVkWqDmJ5/Uvo2Q2QdPuOlc9Pk763/Vt3L8u2iPNV9t6vP0+mJQypmcptSke0y0lRbSD1GSnHUnIOo23ZvRWIW50y7rUqbVIRVmWRJclwGpn5pTSAj3FrbwFKKgVZGR9WQdPJDoqrgqpvSlXpFbl22oex+aQWGpcMgupDpA7BTX6OuD2CsHAAzH7dm5LNsfdytfy1EiVOlPTC7BpcmH/AIaIpYBWEZwvHYq6pGAAQDn416EDaWvI6hsdY/XEWt3/ABr4XeVNqsoUepSDULxlvNBqNJabP0hDYyVOkrUlGCCO3nxnVn/Ef1JmNv4lUvFe2VxTbe/k0y5lepFFEmXTHGlJZXKbbcBafZjySgBauqcn6xgaqW2C3UqcjEKn0BqZElISmXTao/7iJTfcHCSkJKAMADxgBP3A1PvazmDN284yV7c+39rqNLqcWzp9vKt2ZNW3HjxnQhqQStBBeSEFtYSAFKV1GPGS2DbZVyW0/fAad2jYhDVoCwv3z7vPKb3em3sNM3utjfznDd78yk3FdUis1+6m7hTCg3PSglEiJEhR2EKkPPvodJeWhALRwyOp8nfc9OPND3pFlUOibo2RQrP/AJXqE627VnSo0aBTUd1H2pKg85K/OvgBQclLK8qCcNAdExivmdvByt3Il7iXuaW1MjwW4VLhmQmLGp8RkNNMQ47RypKU5bAQ2hS3VqJ+pROGJmXrKs65ZVMu22I6FsB5ttQylCv1IJ+tKVNrHkjskEYzql9EKAkg6xESxBIAYb5Yb+G35G3Pw35jPbF1lUqTY26C2qaDEC3Y0OrJcP5c91HKVjt0VkYUlwqBPXB6KgcjXHbbe8Nw0Qw7mtSrpYfjxyzFdeeccb7ufCW0jHVw+VD9uvbxjzcT6JXr07o7w7lW3w15bUtqqSaskQravuDHW2tuTlQjw5oUoh5TiEYS8jBCuoWFdu4xwtR6ZKubgnQ8+fe+e4miG/JPDfLidGgHIyNGulOfFOMfP/rVfv4kJjlXUPT0qNJ492Q5WLddnod3McpzzpnxaU0UuBTbDY/rsFxOHx5KUAHqU9iLAiSR5OkU2lxBStIIIOQdK6h1KmMjFHDcJx6beXTbdvbeVOp3a9CpRmx3jGrMz33istpw3HjtMeSt95xCfcX9KUtqIHydbrZvlTvnfvGCfwhum+pELb6PcqqzDpi0pSyairwr3FdPcU2SAtKScNr+rH7Xucyfw4vGDkzvPK3i2x3En7WCowk/xO27Wt+Kqmyp6FKKZhaPX2yQUhaEdQroCClWSa4d9/w6/L/hjfT25FqUBe5FoMsrlVmfZSer7kdC/wBDkN9ZWh7B7lxHupCQSScHUgpOlwBOhtqNQgkyu6l2ybZu80J5UB9cR4/wxFTHd1lxQUCkNqBASMjCyCPPj48OntZZNbhUSPV73t5mkSMF2RTpK0KQkJzhwE/ZQ84IyM63+6VQXUb0nu1PaR21KpRpAifwqqqcL1KcaQEBLgdSFpV8KKTgfUQBjGtZ/Ll41CksvbiVuly5CnEqacYCwjr58lSvp8g5ASD8eT4A1JXa+nrLqCsoBPe7re02ldptLuO1W5NKoynpMaKEVOeptKUKWoj2yjP+pP6QflST/tpprb41bj1Dct5zcKwZbtO/JuyEzIKPfQ42QQlOU5w4TgdcZwc/bTwUFxlVGejNRw7TGFl+U+SCY4ZSVJAaBKlZ89R/vpv6lzRbh1N6jpod0qfjyVdz/AWmyB2J6+32GMJ8efPjz+2s1XEOhVPWY10TPcmwm3l7eNbFlVyUy1KtKhSSYh92OpTkR7sPOUgfQEeBkYGVffzp0bnq1VtPZaoWnQLngRP5mhpecStguqmtqCFhtpRB9sEpQFLx5CCMjsNNdR+f8BU+NTHKjJgPIUEtCdaqcKPkns4gkkkYH2wM/vrBv7c+Tu/cUiuM3nBqXvIbS1AZX+VWw2gDqhjGCgZz4PknPzpUpYimw2kakyFbXvPM3duDXds51o0Tb9qVKvpiqCtVG5UVD2mKShkgRxHbGfa6qBdLzh7FQwBj59jxe2v4+8uLzrVZ3p3bmxaXbsZ2tXnckhL8qpVaR7hSlDCP0uLfWtRKlYCfbT4Gc69RQeNkncHZZzeDdN+gWRaKu0NqpVyYttxSGXFIfSkZ7yFKIH3wSPCRpo67vJR6XRH7d2h3fYtmmS4qYM00SEWDLipP0JIGCQfqJJyr6zk+TnpUzkyl1ktQCrmFNu/brMnmBvLZ25e90q5NgtjoNnUGjUqPFgUunMOLcUiK0GEPupzgurQAXHvlZwfnJ1icfN8Htvr/ALX3Nq9GMtmhVuDPlU9lC1CU2zJbWtnCSlX1pBSMEEEjzp8uAPpZbrepvV6pZmy1y0NC6bT4syoVa4ZkqHGMJTykJHVtC1SQXWwSk+MI++fFxvpO/h5dq+Gc1e7HLCl2pfV/waoF2yqlh9yk0phABbeQw+hAXKKys91JIQOoTggqKZKlY3PjG2lPDjKDLFdvryhbi2JRr/ptLqEGPXKVHqEeFVohjyo6Hm0uJbeaOS24kKAUk/BBGtxo0avnLh9tKB/+aT/zpftohA+MePtr8pUdMqM5GU44gOIKe7SylScjGQR8H9jr9Do0QlVXrW+kttHSuOE7kVsXY94VPcGLWWpF219VXVUV1CD1UZEyoiS54S0hCT7rKQtOEgpKclNIW5911GBW4apFSDSoccqk0hfhSUA/5gH/AMCM+R5BJzkHI6e/Uk45c3OS+25254n8jbesmm1SnSIN1QavRFLdqLLo6kIlJCy0noVpUgNgq7frHxqhflZxKuXjdupK253roNCkXe/LjmO4oGTGLGAhteIqi9j2WlKCDheM9hgnMdamNpmtOjhqx2eW+vhGDs67qbN9mr2TUZSpTjYWYrEZwEA/6VHr8YJ8jyM+Ne8qVl3tXaHSYllSqGxMdldqtULukHDEcfU4VqQclSApIyB+k5+SNaSKuyrM3FVZtAmu1CU+w4aREgWV2klnuUtLQ0guFXwMJUnB8fHxpwNqtmOUe/l1Uyz6JsRNuN6vV9VOqNTuVuNT0vJafCXwppK059kZ8FOAUhPnGBrh8JVq7hfpFxGLpUx+Rt1kdeaEtUO5Y+3drS2E2/IQX49dYjZTPdS4QcKUOyUDqCG8g4Vkj9vC7bbK3XdNzxolpsyKzVqgPy8aHEb+lRV9+oJUf3yfA8+de/k167Zu8Vc2xrtES5AgVSRGhMrbaDTaWXi3nCyErPgfSfOM4x8jdUy/byogqUul1+NbdvtoLTgtaIgPzG8pSoe4oDoSVYKVkjHwFfOsXUhgG0mqsGS6i574QvuyZNw1Si8WqgzU7zq8RLLIh091UlMKRlWUtpQchRUo5I+SQcEnU7uFv4Ubfa8K3bG4XICpUu1rcnRFy6nQKqFPVOL/AFR7cd1lrqlSike4crRhKglQCgRqxL0F+DXDayuJll8z9q7DflXZuHRU1OpVu4VNvyoMkqU0+wyUgJQEuIWkrH1KwT9IPUWC63SkBqDI6lYnS3zGv4p8RdmeHm3SNvtorfSyXUoNVqz7aPzVRcQMJU6pKQAlIJShtICG0+Egecuho0a2k8NGjRohDX0PgeM6+dfQGQPH/vRCIr7eNJpVeDjGk0QgfIxqlP1sOHFeurnbT42wXHOqU2s3R1q1Tvl1bsmmyVrCW3p7q090wUR0oKXOwThBK8EKGrrNI42h1BbcSFJUCFJPkEH7EffSsMwjI2U3lAVT5UxuMXIG6KPC22tLcy4kQ6LAXcNLuFQpqhBp6A5hxLKVyFOOqdWtKChIOUhRIzppty9991f+je9rx21Tbtuu0W6WXapS4FMSy9MM1RkqebdTgpZD5KQ0PDYS2CVeCbu9+PSG4N8gbmqt8XNto/Sq5WMfnarbs78qsjB7Yb6qaBUfJX07kj9WmC3h/Da8Zdw6DAs2z+S27Ns0FNU/OVuix6pCkMVMhISlKu8dKkdfOMEjJBIJA0z18WwyltLED/dfeNTpYNbG2ul/HdpKLePfHjcXlhuLTrA2W2+l1O+rrW5Kh0yTXG2gh5La3n1JccKU/CVr8qGft58azt5eLvIriq9JsbfjZ+tW5OWFyVw6vSCgOse4oJeCklaXBlK0gg/Vj/bXR9xO9IHhHw03Oa3l2hsequXLHhLjRKpXK67LVHStAbWptBwhClIykqCc4UoeAdSZlwIM9sMzobTyAchLrQUAf9iNRDCsVOY6y041Fb8V0lUf4YTnw/uJtHM4E3hRG2ZlkQpNZtCoxI5bRJpT0vs+y6kgEOtSJBIUR9aHQPlBJti1hwreoVNlKnU+ixGH1J6qeZioQsjx4JABx4H/ABrM1VTUotibyKo4dywFrw0aNGnmcNGjRohP/9k=

/9j/4AAQSkZJRgABAQAAAQABAAD/2wBDAAIBAQEBAQIBAQECAgICAgQDAgICAgUEBAMEBgUGBgYFBgYGBwkIBgcJBwYGCAsICQoKCgoKBggLDAsKDAkKCgr/2wBDAQICAgICAgUDAwUKBwYHCgoKCgoKCgoKCgoKCgoKCgoKCgoKCgoKCgoKCgoKCgoKCgoKCgoKCgoKCgoKCgoKCgr/wAARCABgAIADASIAAhEBAxEB/8QAHgAAAQQDAQEBAAAAAAAAAAAAAAEHCAkEBQoGAgP/xAA4EAABAwMEAQMCBAQFBAMAAAABAgMEBQYRAAcIEiEJEzEiQQoUMlEVFiNhJDNCcZEYNIGhUlOx/8QAGQEAAwEBAQAAAAAAAAAAAAAAAAIEAwUB/8QALREAAgECAwYGAgMBAAAAAAAAAQIAAxEEEiETMVFhcfBBkaGx0eEiwRRCgfH/2gAMAwEAAhEDEQA/AL+NGjRohDRo0aIQJAGTpruS3Lraji1te/uzuC9Jepcd1CT/AA9KFLdSSMqbClALwDnwcH9/I02PqrRnalsJBpMXfOXZbsishpKY63W0VQrZcSIq3GQVoKvJQPhah1IP2oO5vXL6kG88N3eXeHd9SEyGk03bmyKVVWme8KOOqkJpqFEBAx7QcdGXlNrUB16k51WK0yQdfbd8x6ahnsd06EONnqM7I8tt5X9rdiqfVqrAh2WzcEy5n4hjRmfef9pmMW3QHPcUAtfxgBBBwcakBn+2uY/07uQ/Jnj1WrF3osS36wzuHctVMCBQBF6U+rMiQiL+QcaKklbjzriPoBAaAS5lJxrpjtiTXJ1t0+ZdFLbg1J6E0uowmn/dTHfKAXGwsfrCVdgFffGdLReo1w41777tHqoiWynSZ2f7DXieQG/u2/GzbCo7p7m1pEWFBZJYjpUPfnPnw3HYQfLjq1FKUpH75OACde1Ix99VG+uzfXJem25aF6bloc/lOyL/APyk2iWt/wB1Wp76EOQXWPcAbScK/Lo7knspS+oPjWrEqpa17TJQGYLxjI+qHdfIW87gctG/mzb917vsh68K5VlKZp9AoLB91mhtOnwI8dAEiWseXnghsZKSFPr6Vvr9VvkFu/YfCWt7S04uyq09R6ZdS5CKcH6RFhf4d5Ub9CZK1NElpBCcOJQlOQSawefvObebmhvZVL2RYcl2NZ1FSzXH6QuTUYtFaStLfsPuK/phAdPVSyAlxzJxnyXa/D1+nxu9yv50W7yeqtKXSrC2orLdYnz1JwmTUAkrjQGfP1K7FLjn/wBbaAk/UtI1JVrVWxGUC3DpwnQp0aX8XMx1Hv3adJ4OUg40Z/tpUgDAJB/c6MD9h/zqyc6Gf7D50mdLgf2/50YH7jRCJnRo0aIQ0yHNflZVeIVpRd0Kpab1RtpDbzc/+GQH5tQkTVdUxIMWMwCt159xXVPwkdT2KQQQ9+q1/XK3f5A3XVbe41cfryqFuURqoxp27V2SHGIdNp9MWf6Ub846tJVIWpDjnsNfX1SlSilOkdwgBjohqGwMh5za5Deo/wA6bWuKqo2Bdsi36JWIkIQp91w3K8iRKcSA2FR1KYpbIQOrjh/rKKuvupAUUxG9SW391d592oF6bQS7Vn1uE4xKrVJs27WqjSoMxbaDJLMxQQZA91PVZBV2I+kqSQTMqFMoOwe9cnjjtTwZuS/ptdobs++b8t6o9qGil1CIp1TmEJP+AhKDJa+oB1XfClLUkCtVi2eQNY540Wh2Q3JqT9212LERW3YKmIikvFPuJUSC2FIbCgUfICSMfB1LVqmqoCjU8d2n/eAlNKmKbkk3HLn9jnJzcXb0o/Cj1A9pNwOTjlM/h1vW2yq45ZgiXj8xAWpqRHYGSl0SsnvhKwkFQHka6DrRuugXxatNvS1ai3NplXgMzadMbB6vsOoC0LGfOClQPnzrlf3hct3dPeSvXfVrhgtxq1XZInRIyFITMWh0+2ULPhKgkowCrwAPkeNTl9NT17rX4acYIGxG+Fvza/JplWfFFffragI0BSv8tTwYUElK+2GlAEZKR+kDWdCtsjlYacuPxGxFPaMWX1lqXqA87LM4L7URrvqdNFYr9XmCLbttR1EyJ6x+soSPKgnKR9vKgNRW5c70UjmJwqv1zcTbgVOTa82k3JNtRL/cussuKLkMPNp+lLbRWCtAK+/bqT2BEWOS3qrUrkZyOe3ytOSzVqPaFNEOlW+9CbMaKJcXs0WnSj31VFT/AHUVjoltqOUltSlpGpG8T75nX3sNXtnLxtSDblS3CsGoJuB6GHHxAdXGWllGXVJw+CsLKQQCr6AFKTnWuDepi8U6WNrWHz13ecTEomFwyvcX3n0+/KVBbfcwKhPsd7gNslYlNg0W64apz0Lbai+9Lr1ZRLcejoluOJ99xsKcHWNjo1hlKUkpzr74f88eeXA3lE9tnbFPaoNyVCsKo0in1N0ONU6ZIUlla5kJKino255UodvbKDkEgjWzuzlongXfNzXbxc2q28sStRpVJpE+4okQVCv0p5hgiSyPzDeWXHHFuvuyQOy8toSrCRhhuQ85tW5ZqltbmT0UlcoVe3q5X4LyH0FxwOlxSggrR2OCoKGeyuxBHk54pQ9NHINxpzHlrHw7WZkFrHXr5zsQtxNaat+C1ck2NJqCIbQnyYjRQ068EALWhJJKUlWSBk4BGs3P9hqIfoe8pKHyl9PCza6zdD1RrlvJeo9zNy6imU9HlNuKUgFwABSCyttTZHjphPyk4l3qyk4qUw3GRupRyDFz/YaO39h/xpNGtIsNGj/zrX3dc1Ksy1592V2a3Gh06I5IlSHSAlptIypSiSAAB5JyPH30QmTUajBpMF2p1OW0xHjtlyQ+8sJQ2hIypSifAAAJJPwAdUpcidt7X3I3c3U3h578nKVuTTJ9Xbat21bDumNDhUCmiQ4tth6ouZZbeWw2kKbYS46E4C3eywNNH6m3rHX5vRb177C2zug9cVPqFzPe1cNtzH4MCPSGnUqaisNNdVSCroPcfcJSQopSFfqDAU/bG11cMqvyn3sqF53SzSnY9Lt1uCy/Gp0VyQjq0pyS4lQIQ5kFlkAkNZOew1FUxB/opbpfx/XPdLaWG3Z2y39u/DfH13B5n8faXSI+z+wu0NBr1Ap0Z+IqjW9RJEaG+0mU6KY2/LkOmXPS2V+6e4T3cfcSMJAUW94o8uNpdgb2/n67KFNuGbR5jlWYpTUxUNlmU20vqw4XEKQQlZSsqbPZKWwMqOo6QqJEkbAVTd22LrkUquUj2zOZaU2ywEuulEdtlRWFylq9t11QbBCEBJJySBodnrpj1WirVeCFypLKXjJUHEttux8ELwFZU6SFZ6+D9h99SVkWqDmJ5/Uvo2Q2QdPuOlc9Pk763/Vt3L8u2iPNV9t6vP0+mJQypmcptSke0y0lRbSD1GSnHUnIOo23ZvRWIW50y7rUqbVIRVmWRJclwGpn5pTSAj3FrbwFKKgVZGR9WQdPJDoqrgqpvSlXpFbl22oex+aQWGpcMgupDpA7BTX6OuD2CsHAAzH7dm5LNsfdytfy1EiVOlPTC7BpcmH/AIaIpYBWEZwvHYq6pGAAQDn416EDaWvI6hsdY/XEWt3/ABr4XeVNqsoUepSDULxlvNBqNJabP0hDYyVOkrUlGCCO3nxnVn/Ef1JmNv4lUvFe2VxTbe/k0y5lepFFEmXTHGlJZXKbbcBafZjySgBauqcn6xgaqW2C3UqcjEKn0BqZElISmXTao/7iJTfcHCSkJKAMADxgBP3A1PvazmDN284yV7c+39rqNLqcWzp9vKt2ZNW3HjxnQhqQStBBeSEFtYSAFKV1GPGS2DbZVyW0/fAad2jYhDVoCwv3z7vPKb3em3sNM3utjfznDd78yk3FdUis1+6m7hTCg3PSglEiJEhR2EKkPPvodJeWhALRwyOp8nfc9OPND3pFlUOibo2RQrP/AJXqE627VnSo0aBTUd1H2pKg85K/OvgBQclLK8qCcNAdExivmdvByt3Il7iXuaW1MjwW4VLhmQmLGp8RkNNMQ47RypKU5bAQ2hS3VqJ+pROGJmXrKs65ZVMu22I6FsB5ttQylCv1IJ+tKVNrHkjskEYzql9EKAkg6xESxBIAYb5Yb+G35G3Pw35jPbF1lUqTY26C2qaDEC3Y0OrJcP5c91HKVjt0VkYUlwqBPXB6KgcjXHbbe8Nw0Qw7mtSrpYfjxyzFdeeccb7ufCW0jHVw+VD9uvbxjzcT6JXr07o7w7lW3w15bUtqqSaskQravuDHW2tuTlQjw5oUoh5TiEYS8jBCuoWFdu4xwtR6ZKubgnQ8+fe+e4miG/JPDfLidGgHIyNGulOfFOMfP/rVfv4kJjlXUPT0qNJ492Q5WLddnod3McpzzpnxaU0UuBTbDY/rsFxOHx5KUAHqU9iLAiSR5OkU2lxBStIIIOQdK6h1KmMjFHDcJx6beXTbdvbeVOp3a9CpRmx3jGrMz33istpw3HjtMeSt95xCfcX9KUtqIHydbrZvlTvnfvGCfwhum+pELb6PcqqzDpi0pSyairwr3FdPcU2SAtKScNr+rH7Xucyfw4vGDkzvPK3i2x3En7WCowk/xO27Wt+Kqmyp6FKKZhaPX2yQUhaEdQroCClWSa4d9/w6/L/hjfT25FqUBe5FoMsrlVmfZSer7kdC/wBDkN9ZWh7B7lxHupCQSScHUgpOlwBOhtqNQgkyu6l2ybZu80J5UB9cR4/wxFTHd1lxQUCkNqBASMjCyCPPj48OntZZNbhUSPV73t5mkSMF2RTpK0KQkJzhwE/ZQ84IyM63+6VQXUb0nu1PaR21KpRpAifwqqqcL1KcaQEBLgdSFpV8KKTgfUQBjGtZ/Ll41CksvbiVuly5CnEqacYCwjr58lSvp8g5ASD8eT4A1JXa+nrLqCsoBPe7re02ldptLuO1W5NKoynpMaKEVOeptKUKWoj2yjP+pP6QflST/tpprb41bj1Dct5zcKwZbtO/JuyEzIKPfQ42QQlOU5w4TgdcZwc/bTwUFxlVGejNRw7TGFl+U+SCY4ZSVJAaBKlZ89R/vpv6lzRbh1N6jpod0qfjyVdz/AWmyB2J6+32GMJ8efPjz+2s1XEOhVPWY10TPcmwm3l7eNbFlVyUy1KtKhSSYh92OpTkR7sPOUgfQEeBkYGVffzp0bnq1VtPZaoWnQLngRP5mhpecStguqmtqCFhtpRB9sEpQFLx5CCMjsNNdR+f8BU+NTHKjJgPIUEtCdaqcKPkns4gkkkYH2wM/vrBv7c+Tu/cUiuM3nBqXvIbS1AZX+VWw2gDqhjGCgZz4PknPzpUpYimw2kakyFbXvPM3duDXds51o0Tb9qVKvpiqCtVG5UVD2mKShkgRxHbGfa6qBdLzh7FQwBj59jxe2v4+8uLzrVZ3p3bmxaXbsZ2tXnckhL8qpVaR7hSlDCP0uLfWtRKlYCfbT4Gc69RQeNkncHZZzeDdN+gWRaKu0NqpVyYttxSGXFIfSkZ7yFKIH3wSPCRpo67vJR6XRH7d2h3fYtmmS4qYM00SEWDLipP0JIGCQfqJJyr6zk+TnpUzkyl1ktQCrmFNu/brMnmBvLZ25e90q5NgtjoNnUGjUqPFgUunMOLcUiK0GEPupzgurQAXHvlZwfnJ1icfN8Htvr/ALX3Nq9GMtmhVuDPlU9lC1CU2zJbWtnCSlX1pBSMEEEjzp8uAPpZbrepvV6pZmy1y0NC6bT4syoVa4ZkqHGMJTykJHVtC1SQXWwSk+MI++fFxvpO/h5dq+Gc1e7HLCl2pfV/waoF2yqlh9yk0phABbeQw+hAXKKys91JIQOoTggqKZKlY3PjG2lPDjKDLFdvryhbi2JRr/ptLqEGPXKVHqEeFVohjyo6Hm0uJbeaOS24kKAUk/BBGtxo0avnLh9tKB/+aT/zpftohA+MePtr8pUdMqM5GU44gOIKe7SylScjGQR8H9jr9Do0QlVXrW+kttHSuOE7kVsXY94VPcGLWWpF219VXVUV1CD1UZEyoiS54S0hCT7rKQtOEgpKclNIW5911GBW4apFSDSoccqk0hfhSUA/5gH/AMCM+R5BJzkHI6e/Uk45c3OS+25254n8jbesmm1SnSIN1QavRFLdqLLo6kIlJCy0noVpUgNgq7frHxqhflZxKuXjdupK253roNCkXe/LjmO4oGTGLGAhteIqi9j2WlKCDheM9hgnMdamNpmtOjhqx2eW+vhGDs67qbN9mr2TUZSpTjYWYrEZwEA/6VHr8YJ8jyM+Ne8qVl3tXaHSYllSqGxMdldqtULukHDEcfU4VqQclSApIyB+k5+SNaSKuyrM3FVZtAmu1CU+w4aREgWV2klnuUtLQ0guFXwMJUnB8fHxpwNqtmOUe/l1Uyz6JsRNuN6vV9VOqNTuVuNT0vJafCXwppK059kZ8FOAUhPnGBrh8JVq7hfpFxGLpUx+Rt1kdeaEtUO5Y+3drS2E2/IQX49dYjZTPdS4QcKUOyUDqCG8g4Vkj9vC7bbK3XdNzxolpsyKzVqgPy8aHEb+lRV9+oJUf3yfA8+de/k167Zu8Vc2xrtES5AgVSRGhMrbaDTaWXi3nCyErPgfSfOM4x8jdUy/byogqUul1+NbdvtoLTgtaIgPzG8pSoe4oDoSVYKVkjHwFfOsXUhgG0mqsGS6i574QvuyZNw1Si8WqgzU7zq8RLLIh091UlMKRlWUtpQchRUo5I+SQcEnU7uFv4Ubfa8K3bG4XICpUu1rcnRFy6nQKqFPVOL/AFR7cd1lrqlSike4crRhKglQCgRqxL0F+DXDayuJll8z9q7DflXZuHRU1OpVu4VNvyoMkqU0+wyUgJQEuIWkrH1KwT9IPUWC63SkBqDI6lYnS3zGv4p8RdmeHm3SNvtorfSyXUoNVqz7aPzVRcQMJU6pKQAlIJShtICG0+Egecuho0a2k8NGjRohDX0PgeM6+dfQGQPH/vRCIr7eNJpVeDjGk0QgfIxqlP1sOHFeurnbT42wXHOqU2s3R1q1Tvl1bsmmyVrCW3p7q090wUR0oKXOwThBK8EKGrrNI42h1BbcSFJUCFJPkEH7EffSsMwjI2U3lAVT5UxuMXIG6KPC22tLcy4kQ6LAXcNLuFQpqhBp6A5hxLKVyFOOqdWtKChIOUhRIzppty9991f+je9rx21Tbtuu0W6WXapS4FMSy9MM1RkqebdTgpZD5KQ0PDYS2CVeCbu9+PSG4N8gbmqt8XNto/Sq5WMfnarbs78qsjB7Yb6qaBUfJX07kj9WmC3h/Da8Zdw6DAs2z+S27Ns0FNU/OVuix6pCkMVMhISlKu8dKkdfOMEjJBIJA0z18WwyltLED/dfeNTpYNbG2ul/HdpKLePfHjcXlhuLTrA2W2+l1O+rrW5Kh0yTXG2gh5La3n1JccKU/CVr8qGft58azt5eLvIriq9JsbfjZ+tW5OWFyVw6vSCgOse4oJeCklaXBlK0gg/Vj/bXR9xO9IHhHw03Oa3l2hsequXLHhLjRKpXK67LVHStAbWptBwhClIykqCc4UoeAdSZlwIM9sMzobTyAchLrQUAf9iNRDCsVOY6y041Fb8V0lUf4YTnw/uJtHM4E3hRG2ZlkQpNZtCoxI5bRJpT0vs+y6kgEOtSJBIUR9aHQPlBJti1hwreoVNlKnU+ixGH1J6qeZioQsjx4JABx4H/ABrM1VTUotibyKo4dywFrw0aNGnmcNGjRohP/9k=

/9j/4AAQSkZJRgABAQAAAQABAAD/2wBDAAIBAQEBAQIBAQECAgICAgQDAgICAgUEBAMEBgUGBgYFBgYGBwkIBgcJBwYGCAsICQoKCgoKBggLDAsKDAkKCgr/2wBDAQICAgICAgUDAwUKBwYHCgoKCgoKCgoKCgoKCgoKCgoKCgoKCgoKCgoKCgoKCgoKCgoKCgoKCgoKCgoKCgoKCgr/wAARCABgAIADASIAAhEBAxEB/8QAHgAAAQQDAQEBAAAAAAAAAAAAAAEHCAkEBQoGAgP/xAA4EAABAwMEAQMCBAQFBAMAAAABAgMEBQYRAAcIEiEJEzEiQQoUMlEVFiNhJDNCcZEYNIGhUlOx/8QAGQEAAwEBAQAAAAAAAAAAAAAAAAIEAwUB/8QALREAAgECAwYGAgMBAAAAAAAAAQIAAxEEEiETMVFhcfBBkaGx0eEiwRRCgfH/2gAMAwEAAhEDEQA/AL+NGjRohDRo0aIQJAGTpruS3Lraji1te/uzuC9Jepcd1CT/AA9KFLdSSMqbClALwDnwcH9/I02PqrRnalsJBpMXfOXZbsishpKY63W0VQrZcSIq3GQVoKvJQPhah1IP2oO5vXL6kG88N3eXeHd9SEyGk03bmyKVVWme8KOOqkJpqFEBAx7QcdGXlNrUB16k51WK0yQdfbd8x6ahnsd06EONnqM7I8tt5X9rdiqfVqrAh2WzcEy5n4hjRmfef9pmMW3QHPcUAtfxgBBBwcakBn+2uY/07uQ/Jnj1WrF3osS36wzuHctVMCBQBF6U+rMiQiL+QcaKklbjzriPoBAaAS5lJxrpjtiTXJ1t0+ZdFLbg1J6E0uowmn/dTHfKAXGwsfrCVdgFffGdLReo1w41777tHqoiWynSZ2f7DXieQG/u2/GzbCo7p7m1pEWFBZJYjpUPfnPnw3HYQfLjq1FKUpH75OACde1Ix99VG+uzfXJem25aF6bloc/lOyL/APyk2iWt/wB1Wp76EOQXWPcAbScK/Lo7knspS+oPjWrEqpa17TJQGYLxjI+qHdfIW87gctG/mzb917vsh68K5VlKZp9AoLB91mhtOnwI8dAEiWseXnghsZKSFPr6Vvr9VvkFu/YfCWt7S04uyq09R6ZdS5CKcH6RFhf4d5Ub9CZK1NElpBCcOJQlOQSawefvObebmhvZVL2RYcl2NZ1FSzXH6QuTUYtFaStLfsPuK/phAdPVSyAlxzJxnyXa/D1+nxu9yv50W7yeqtKXSrC2orLdYnz1JwmTUAkrjQGfP1K7FLjn/wBbaAk/UtI1JVrVWxGUC3DpwnQp0aX8XMx1Hv3adJ4OUg40Z/tpUgDAJB/c6MD9h/zqyc6Gf7D50mdLgf2/50YH7jRCJnRo0aIQ0yHNflZVeIVpRd0Kpab1RtpDbzc/+GQH5tQkTVdUxIMWMwCt159xXVPwkdT2KQQQ9+q1/XK3f5A3XVbe41cfryqFuURqoxp27V2SHGIdNp9MWf6Ub846tJVIWpDjnsNfX1SlSilOkdwgBjohqGwMh5za5Deo/wA6bWuKqo2Bdsi36JWIkIQp91w3K8iRKcSA2FR1KYpbIQOrjh/rKKuvupAUUxG9SW391d592oF6bQS7Vn1uE4xKrVJs27WqjSoMxbaDJLMxQQZA91PVZBV2I+kqSQTMqFMoOwe9cnjjtTwZuS/ptdobs++b8t6o9qGil1CIp1TmEJP+AhKDJa+oB1XfClLUkCtVi2eQNY540Wh2Q3JqT9212LERW3YKmIikvFPuJUSC2FIbCgUfICSMfB1LVqmqoCjU8d2n/eAlNKmKbkk3HLn9jnJzcXb0o/Cj1A9pNwOTjlM/h1vW2yq45ZgiXj8xAWpqRHYGSl0SsnvhKwkFQHka6DrRuugXxatNvS1ai3NplXgMzadMbB6vsOoC0LGfOClQPnzrlf3hct3dPeSvXfVrhgtxq1XZInRIyFITMWh0+2ULPhKgkowCrwAPkeNTl9NT17rX4acYIGxG+Fvza/JplWfFFffragI0BSv8tTwYUElK+2GlAEZKR+kDWdCtsjlYacuPxGxFPaMWX1lqXqA87LM4L7URrvqdNFYr9XmCLbttR1EyJ6x+soSPKgnKR9vKgNRW5c70UjmJwqv1zcTbgVOTa82k3JNtRL/cussuKLkMPNp+lLbRWCtAK+/bqT2BEWOS3qrUrkZyOe3ytOSzVqPaFNEOlW+9CbMaKJcXs0WnSj31VFT/AHUVjoltqOUltSlpGpG8T75nX3sNXtnLxtSDblS3CsGoJuB6GHHxAdXGWllGXVJw+CsLKQQCr6AFKTnWuDepi8U6WNrWHz13ecTEomFwyvcX3n0+/KVBbfcwKhPsd7gNslYlNg0W64apz0Lbai+9Lr1ZRLcejoluOJ99xsKcHWNjo1hlKUkpzr74f88eeXA3lE9tnbFPaoNyVCsKo0in1N0ONU6ZIUlla5kJKino255UodvbKDkEgjWzuzlongXfNzXbxc2q28sStRpVJpE+4okQVCv0p5hgiSyPzDeWXHHFuvuyQOy8toSrCRhhuQ85tW5ZqltbmT0UlcoVe3q5X4LyH0FxwOlxSggrR2OCoKGeyuxBHk54pQ9NHINxpzHlrHw7WZkFrHXr5zsQtxNaat+C1ck2NJqCIbQnyYjRQ068EALWhJJKUlWSBk4BGs3P9hqIfoe8pKHyl9PCza6zdD1RrlvJeo9zNy6imU9HlNuKUgFwABSCyttTZHjphPyk4l3qyk4qUw3GRupRyDFz/YaO39h/xpNGtIsNGj/zrX3dc1Ksy1592V2a3Gh06I5IlSHSAlptIypSiSAAB5JyPH30QmTUajBpMF2p1OW0xHjtlyQ+8sJQ2hIypSifAAAJJPwAdUpcidt7X3I3c3U3h578nKVuTTJ9Xbat21bDumNDhUCmiQ4tth6ouZZbeWw2kKbYS46E4C3eywNNH6m3rHX5vRb177C2zug9cVPqFzPe1cNtzH4MCPSGnUqaisNNdVSCroPcfcJSQopSFfqDAU/bG11cMqvyn3sqF53SzSnY9Lt1uCy/Gp0VyQjq0pyS4lQIQ5kFlkAkNZOew1FUxB/opbpfx/XPdLaWG3Z2y39u/DfH13B5n8faXSI+z+wu0NBr1Ap0Z+IqjW9RJEaG+0mU6KY2/LkOmXPS2V+6e4T3cfcSMJAUW94o8uNpdgb2/n67KFNuGbR5jlWYpTUxUNlmU20vqw4XEKQQlZSsqbPZKWwMqOo6QqJEkbAVTd22LrkUquUj2zOZaU2ywEuulEdtlRWFylq9t11QbBCEBJJySBodnrpj1WirVeCFypLKXjJUHEttux8ELwFZU6SFZ6+D9h99SVkWqDmJ5/Uvo2Q2QdPuOlc9Pk763/Vt3L8u2iPNV9t6vP0+mJQypmcptSke0y0lRbSD1GSnHUnIOo23ZvRWIW50y7rUqbVIRVmWRJclwGpn5pTSAj3FrbwFKKgVZGR9WQdPJDoqrgqpvSlXpFbl22oex+aQWGpcMgupDpA7BTX6OuD2CsHAAzH7dm5LNsfdytfy1EiVOlPTC7BpcmH/AIaIpYBWEZwvHYq6pGAAQDn416EDaWvI6hsdY/XEWt3/ABr4XeVNqsoUepSDULxlvNBqNJabP0hDYyVOkrUlGCCO3nxnVn/Ef1JmNv4lUvFe2VxTbe/k0y5lepFFEmXTHGlJZXKbbcBafZjySgBauqcn6xgaqW2C3UqcjEKn0BqZElISmXTao/7iJTfcHCSkJKAMADxgBP3A1PvazmDN284yV7c+39rqNLqcWzp9vKt2ZNW3HjxnQhqQStBBeSEFtYSAFKV1GPGS2DbZVyW0/fAad2jYhDVoCwv3z7vPKb3em3sNM3utjfznDd78yk3FdUis1+6m7hTCg3PSglEiJEhR2EKkPPvodJeWhALRwyOp8nfc9OPND3pFlUOibo2RQrP/AJXqE627VnSo0aBTUd1H2pKg85K/OvgBQclLK8qCcNAdExivmdvByt3Il7iXuaW1MjwW4VLhmQmLGp8RkNNMQ47RypKU5bAQ2hS3VqJ+pROGJmXrKs65ZVMu22I6FsB5ttQylCv1IJ+tKVNrHkjskEYzql9EKAkg6xESxBIAYb5Yb+G35G3Pw35jPbF1lUqTY26C2qaDEC3Y0OrJcP5c91HKVjt0VkYUlwqBPXB6KgcjXHbbe8Nw0Qw7mtSrpYfjxyzFdeeccb7ufCW0jHVw+VD9uvbxjzcT6JXr07o7w7lW3w15bUtqqSaskQravuDHW2tuTlQjw5oUoh5TiEYS8jBCuoWFdu4xwtR6ZKubgnQ8+fe+e4miG/JPDfLidGgHIyNGulOfFOMfP/rVfv4kJjlXUPT0qNJ492Q5WLddnod3McpzzpnxaU0UuBTbDY/rsFxOHx5KUAHqU9iLAiSR5OkU2lxBStIIIOQdK6h1KmMjFHDcJx6beXTbdvbeVOp3a9CpRmx3jGrMz33istpw3HjtMeSt95xCfcX9KUtqIHydbrZvlTvnfvGCfwhum+pELb6PcqqzDpi0pSyairwr3FdPcU2SAtKScNr+rH7Xucyfw4vGDkzvPK3i2x3En7WCowk/xO27Wt+Kqmyp6FKKZhaPX2yQUhaEdQroCClWSa4d9/w6/L/hjfT25FqUBe5FoMsrlVmfZSer7kdC/wBDkN9ZWh7B7lxHupCQSScHUgpOlwBOhtqNQgkyu6l2ybZu80J5UB9cR4/wxFTHd1lxQUCkNqBASMjCyCPPj48OntZZNbhUSPV73t5mkSMF2RTpK0KQkJzhwE/ZQ84IyM63+6VQXUb0nu1PaR21KpRpAifwqqqcL1KcaQEBLgdSFpV8KKTgfUQBjGtZ/Ll41CksvbiVuly5CnEqacYCwjr58lSvp8g5ASD8eT4A1JXa+nrLqCsoBPe7re02ldptLuO1W5NKoynpMaKEVOeptKUKWoj2yjP+pP6QflST/tpprb41bj1Dct5zcKwZbtO/JuyEzIKPfQ42QQlOU5w4TgdcZwc/bTwUFxlVGejNRw7TGFl+U+SCY4ZSVJAaBKlZ89R/vpv6lzRbh1N6jpod0qfjyVdz/AWmyB2J6+32GMJ8efPjz+2s1XEOhVPWY10TPcmwm3l7eNbFlVyUy1KtKhSSYh92OpTkR7sPOUgfQEeBkYGVffzp0bnq1VtPZaoWnQLngRP5mhpecStguqmtqCFhtpRB9sEpQFLx5CCMjsNNdR+f8BU+NTHKjJgPIUEtCdaqcKPkns4gkkkYH2wM/vrBv7c+Tu/cUiuM3nBqXvIbS1AZX+VWw2gDqhjGCgZz4PknPzpUpYimw2kakyFbXvPM3duDXds51o0Tb9qVKvpiqCtVG5UVD2mKShkgRxHbGfa6qBdLzh7FQwBj59jxe2v4+8uLzrVZ3p3bmxaXbsZ2tXnckhL8qpVaR7hSlDCP0uLfWtRKlYCfbT4Gc69RQeNkncHZZzeDdN+gWRaKu0NqpVyYttxSGXFIfSkZ7yFKIH3wSPCRpo67vJR6XRH7d2h3fYtmmS4qYM00SEWDLipP0JIGCQfqJJyr6zk+TnpUzkyl1ktQCrmFNu/brMnmBvLZ25e90q5NgtjoNnUGjUqPFgUunMOLcUiK0GEPupzgurQAXHvlZwfnJ1icfN8Htvr/ALX3Nq9GMtmhVuDPlU9lC1CU2zJbWtnCSlX1pBSMEEEjzp8uAPpZbrepvV6pZmy1y0NC6bT4syoVa4ZkqHGMJTykJHVtC1SQXWwSk+MI++fFxvpO/h5dq+Gc1e7HLCl2pfV/waoF2yqlh9yk0phABbeQw+hAXKKys91JIQOoTggqKZKlY3PjG2lPDjKDLFdvryhbi2JRr/ptLqEGPXKVHqEeFVohjyo6Hm0uJbeaOS24kKAUk/BBGtxo0avnLh9tKB/+aT/zpftohA+MePtr8pUdMqM5GU44gOIKe7SylScjGQR8H9jr9Do0QlVXrW+kttHSuOE7kVsXY94VPcGLWWpF219VXVUV1CD1UZEyoiS54S0hCT7rKQtOEgpKclNIW5911GBW4apFSDSoccqk0hfhSUA/5gH/AMCM+R5BJzkHI6e/Uk45c3OS+25254n8jbesmm1SnSIN1QavRFLdqLLo6kIlJCy0noVpUgNgq7frHxqhflZxKuXjdupK253roNCkXe/LjmO4oGTGLGAhteIqi9j2WlKCDheM9hgnMdamNpmtOjhqx2eW+vhGDs67qbN9mr2TUZSpTjYWYrEZwEA/6VHr8YJ8jyM+Ne8qVl3tXaHSYllSqGxMdldqtULukHDEcfU4VqQclSApIyB+k5+SNaSKuyrM3FVZtAmu1CU+w4aREgWV2klnuUtLQ0guFXwMJUnB8fHxpwNqtmOUe/l1Uyz6JsRNuN6vV9VOqNTuVuNT0vJafCXwppK059kZ8FOAUhPnGBrh8JVq7hfpFxGLpUx+Rt1kdeaEtUO5Y+3drS2E2/IQX49dYjZTPdS4QcKUOyUDqCG8g4Vkj9vC7bbK3XdNzxolpsyKzVqgPy8aHEb+lRV9+oJUf3yfA8+de/k167Zu8Vc2xrtES5AgVSRGhMrbaDTaWXi3nCyErPgfSfOM4x8jdUy/byogqUul1+NbdvtoLTgtaIgPzG8pSoe4oDoSVYKVkjHwFfOsXUhgG0mqsGS6i574QvuyZNw1Si8WqgzU7zq8RLLIh091UlMKRlWUtpQchRUo5I+SQcEnU7uFv4Ubfa8K3bG4XICpUu1rcnRFy6nQKqFPVOL/AFR7cd1lrqlSike4crRhKglQCgRqxL0F+DXDayuJll8z9q7DflXZuHRU1OpVu4VNvyoMkqU0+wyUgJQEuIWkrH1KwT9IPUWC63SkBqDI6lYnS3zGv4p8RdmeHm3SNvtorfSyXUoNVqz7aPzVRcQMJU6pKQAlIJShtICG0+Egecuho0a2k8NGjRohDX0PgeM6+dfQGQPH/vRCIr7eNJpVeDjGk0QgfIxqlP1sOHFeurnbT42wXHOqU2s3R1q1Tvl1bsmmyVrCW3p7q090wUR0oKXOwThBK8EKGrrNI42h1BbcSFJUCFJPkEH7EffSsMwjI2U3lAVT5UxuMXIG6KPC22tLcy4kQ6LAXcNLuFQpqhBp6A5hxLKVyFOOqdWtKChIOUhRIzppty9991f+je9rx21Tbtuu0W6WXapS4FMSy9MM1RkqebdTgpZD5KQ0PDYS2CVeCbu9+PSG4N8gbmqt8XNto/Sq5WMfnarbs78qsjB7Yb6qaBUfJX07kj9WmC3h/Da8Zdw6DAs2z+S27Ns0FNU/OVuix6pCkMVMhISlKu8dKkdfOMEjJBIJA0z18WwyltLED/dfeNTpYNbG2ul/HdpKLePfHjcXlhuLTrA2W2+l1O+rrW5Kh0yTXG2gh5La3n1JccKU/CVr8qGft58azt5eLvIriq9JsbfjZ+tW5OWFyVw6vSCgOse4oJeCklaXBlK0gg/Vj/bXR9xO9IHhHw03Oa3l2hsequXLHhLjRKpXK67LVHStAbWptBwhClIykqCc4UoeAdSZlwIM9sMzobTyAchLrQUAf9iNRDCsVOY6y041Fb8V0lUf4YTnw/uJtHM4E3hRG2ZlkQpNZtCoxI5bRJpT0vs+y6kgEOtSJBIUR9aHQPlBJti1hwreoVNlKnU+ixGH1J6qeZioQsjx4JABx4H/ABrM1VTUotibyKo4dywFrw0aNGnmcNGjRohP/9k=

/9j/4AAQSkZJRgABAQAAAQABAAD/2wBDAAIBAQEBAQIBAQECAgICAgQDAgICAgUEBAMEBgUGBgYFBgYGBwkIBgcJBwYGCAsICQoKCgoKBggLDAsKDAkKCgr/2wBDAQICAgICAgUDAwUKBwYHCgoKCgoKCgoKCgoKCgoKCgoKCgoKCgoKCgoKCgoKCgoKCgoKCgoKCgoKCgoKCgoKCgr/wAARCABgAIADASIAAhEBAxEB/8QAHgAAAQQDAQEBAAAAAAAAAAAAAAEHCAkEBQoGAgP/xAA4EAABAwMEAQMCBAQFBAMAAAABAgMEBQYRAAcIEiEJEzEiQQoUMlEVFiNhJDNCcZEYNIGhUlOx/8QAGQEAAwEBAQAAAAAAAAAAAAAAAAIEAwUB/8QALREAAgECAwYGAgMBAAAAAAAAAQIAAxEEEiETMVFhcfBBkaGx0eEiwRRCgfH/2gAMAwEAAhEDEQA/AL+NGjRohDRo0aIQJAGTpruS3Lraji1te/uzuC9Jepcd1CT/AA9KFLdSSMqbClALwDnwcH9/I02PqrRnalsJBpMXfOXZbsishpKY63W0VQrZcSIq3GQVoKvJQPhah1IP2oO5vXL6kG88N3eXeHd9SEyGk03bmyKVVWme8KOOqkJpqFEBAx7QcdGXlNrUB16k51WK0yQdfbd8x6ahnsd06EONnqM7I8tt5X9rdiqfVqrAh2WzcEy5n4hjRmfef9pmMW3QHPcUAtfxgBBBwcakBn+2uY/07uQ/Jnj1WrF3osS36wzuHctVMCBQBF6U+rMiQiL+QcaKklbjzriPoBAaAS5lJxrpjtiTXJ1t0+ZdFLbg1J6E0uowmn/dTHfKAXGwsfrCVdgFffGdLReo1w41777tHqoiWynSZ2f7DXieQG/u2/GzbCo7p7m1pEWFBZJYjpUPfnPnw3HYQfLjq1FKUpH75OACde1Ix99VG+uzfXJem25aF6bloc/lOyL/APyk2iWt/wB1Wp76EOQXWPcAbScK/Lo7knspS+oPjWrEqpa17TJQGYLxjI+qHdfIW87gctG/mzb917vsh68K5VlKZp9AoLB91mhtOnwI8dAEiWseXnghsZKSFPr6Vvr9VvkFu/YfCWt7S04uyq09R6ZdS5CKcH6RFhf4d5Ub9CZK1NElpBCcOJQlOQSawefvObebmhvZVL2RYcl2NZ1FSzXH6QuTUYtFaStLfsPuK/phAdPVSyAlxzJxnyXa/D1+nxu9yv50W7yeqtKXSrC2orLdYnz1JwmTUAkrjQGfP1K7FLjn/wBbaAk/UtI1JVrVWxGUC3DpwnQp0aX8XMx1Hv3adJ4OUg40Z/tpUgDAJB/c6MD9h/zqyc6Gf7D50mdLgf2/50YH7jRCJnRo0aIQ0yHNflZVeIVpRd0Kpab1RtpDbzc/+GQH5tQkTVdUxIMWMwCt159xXVPwkdT2KQQQ9+q1/XK3f5A3XVbe41cfryqFuURqoxp27V2SHGIdNp9MWf6Ub846tJVIWpDjnsNfX1SlSilOkdwgBjohqGwMh5za5Deo/wA6bWuKqo2Bdsi36JWIkIQp91w3K8iRKcSA2FR1KYpbIQOrjh/rKKuvupAUUxG9SW391d592oF6bQS7Vn1uE4xKrVJs27WqjSoMxbaDJLMxQQZA91PVZBV2I+kqSQTMqFMoOwe9cnjjtTwZuS/ptdobs++b8t6o9qGil1CIp1TmEJP+AhKDJa+oB1XfClLUkCtVi2eQNY540Wh2Q3JqT9212LERW3YKmIikvFPuJUSC2FIbCgUfICSMfB1LVqmqoCjU8d2n/eAlNKmKbkk3HLn9jnJzcXb0o/Cj1A9pNwOTjlM/h1vW2yq45ZgiXj8xAWpqRHYGSl0SsnvhKwkFQHka6DrRuugXxatNvS1ai3NplXgMzadMbB6vsOoC0LGfOClQPnzrlf3hct3dPeSvXfVrhgtxq1XZInRIyFITMWh0+2ULPhKgkowCrwAPkeNTl9NT17rX4acYIGxG+Fvza/JplWfFFffragI0BSv8tTwYUElK+2GlAEZKR+kDWdCtsjlYacuPxGxFPaMWX1lqXqA87LM4L7URrvqdNFYr9XmCLbttR1EyJ6x+soSPKgnKR9vKgNRW5c70UjmJwqv1zcTbgVOTa82k3JNtRL/cussuKLkMPNp+lLbRWCtAK+/bqT2BEWOS3qrUrkZyOe3ytOSzVqPaFNEOlW+9CbMaKJcXs0WnSj31VFT/AHUVjoltqOUltSlpGpG8T75nX3sNXtnLxtSDblS3CsGoJuB6GHHxAdXGWllGXVJw+CsLKQQCr6AFKTnWuDepi8U6WNrWHz13ecTEomFwyvcX3n0+/KVBbfcwKhPsd7gNslYlNg0W64apz0Lbai+9Lr1ZRLcejoluOJ99xsKcHWNjo1hlKUkpzr74f88eeXA3lE9tnbFPaoNyVCsKo0in1N0ONU6ZIUlla5kJKino255UodvbKDkEgjWzuzlongXfNzXbxc2q28sStRpVJpE+4okQVCv0p5hgiSyPzDeWXHHFuvuyQOy8toSrCRhhuQ85tW5ZqltbmT0UlcoVe3q5X4LyH0FxwOlxSggrR2OCoKGeyuxBHk54pQ9NHINxpzHlrHw7WZkFrHXr5zsQtxNaat+C1ck2NJqCIbQnyYjRQ068EALWhJJKUlWSBk4BGs3P9hqIfoe8pKHyl9PCza6zdD1RrlvJeo9zNy6imU9HlNuKUgFwABSCyttTZHjphPyk4l3qyk4qUw3GRupRyDFz/YaO39h/xpNGtIsNGj/zrX3dc1Ksy1592V2a3Gh06I5IlSHSAlptIypSiSAAB5JyPH30QmTUajBpMF2p1OW0xHjtlyQ+8sJQ2hIypSifAAAJJPwAdUpcidt7X3I3c3U3h578nKVuTTJ9Xbat21bDumNDhUCmiQ4tth6ouZZbeWw2kKbYS46E4C3eywNNH6m3rHX5vRb177C2zug9cVPqFzPe1cNtzH4MCPSGnUqaisNNdVSCroPcfcJSQopSFfqDAU/bG11cMqvyn3sqF53SzSnY9Lt1uCy/Gp0VyQjq0pyS4lQIQ5kFlkAkNZOew1FUxB/opbpfx/XPdLaWG3Z2y39u/DfH13B5n8faXSI+z+wu0NBr1Ap0Z+IqjW9RJEaG+0mU6KY2/LkOmXPS2V+6e4T3cfcSMJAUW94o8uNpdgb2/n67KFNuGbR5jlWYpTUxUNlmU20vqw4XEKQQlZSsqbPZKWwMqOo6QqJEkbAVTd22LrkUquUj2zOZaU2ywEuulEdtlRWFylq9t11QbBCEBJJySBodnrpj1WirVeCFypLKXjJUHEttux8ELwFZU6SFZ6+D9h99SVkWqDmJ5/Uvo2Q2QdPuOlc9Pk763/Vt3L8u2iPNV9t6vP0+mJQypmcptSke0y0lRbSD1GSnHUnIOo23ZvRWIW50y7rUqbVIRVmWRJclwGpn5pTSAj3FrbwFKKgVZGR9WQdPJDoqrgqpvSlXpFbl22oex+aQWGpcMgupDpA7BTX6OuD2CsHAAzH7dm5LNsfdytfy1EiVOlPTC7BpcmH/AIaIpYBWEZwvHYq6pGAAQDn416EDaWvI6hsdY/XEWt3/ABr4XeVNqsoUepSDULxlvNBqNJabP0hDYyVOkrUlGCCO3nxnVn/Ef1JmNv4lUvFe2VxTbe/k0y5lepFFEmXTHGlJZXKbbcBafZjySgBauqcn6xgaqW2C3UqcjEKn0BqZElISmXTao/7iJTfcHCSkJKAMADxgBP3A1PvazmDN284yV7c+39rqNLqcWzp9vKt2ZNW3HjxnQhqQStBBeSEFtYSAFKV1GPGS2DbZVyW0/fAad2jYhDVoCwv3z7vPKb3em3sNM3utjfznDd78yk3FdUis1+6m7hTCg3PSglEiJEhR2EKkPPvodJeWhALRwyOp8nfc9OPND3pFlUOibo2RQrP/AJXqE627VnSo0aBTUd1H2pKg85K/OvgBQclLK8qCcNAdExivmdvByt3Il7iXuaW1MjwW4VLhmQmLGp8RkNNMQ47RypKU5bAQ2hS3VqJ+pROGJmXrKs65ZVMu22I6FsB5ttQylCv1IJ+tKVNrHkjskEYzql9EKAkg6xESxBIAYb5Yb+G35G3Pw35jPbF1lUqTY26C2qaDEC3Y0OrJcP5c91HKVjt0VkYUlwqBPXB6KgcjXHbbe8Nw0Qw7mtSrpYfjxyzFdeeccb7ufCW0jHVw+VD9uvbxjzcT6JXr07o7w7lW3w15bUtqqSaskQravuDHW2tuTlQjw5oUoh5TiEYS8jBCuoWFdu4xwtR6ZKubgnQ8+fe+e4miG/JPDfLidGgHIyNGulOfFOMfP/rVfv4kJjlXUPT0qNJ492Q5WLddnod3McpzzpnxaU0UuBTbDY/rsFxOHx5KUAHqU9iLAiSR5OkU2lxBStIIIOQdK6h1KmMjFHDcJx6beXTbdvbeVOp3a9CpRmx3jGrMz33istpw3HjtMeSt95xCfcX9KUtqIHydbrZvlTvnfvGCfwhum+pELb6PcqqzDpi0pSyairwr3FdPcU2SAtKScNr+rH7Xucyfw4vGDkzvPK3i2x3En7WCowk/xO27Wt+Kqmyp6FKKZhaPX2yQUhaEdQroCClWSa4d9/w6/L/hjfT25FqUBe5FoMsrlVmfZSer7kdC/wBDkN9ZWh7B7lxHupCQSScHUgpOlwBOhtqNQgkyu6l2ybZu80J5UB9cR4/wxFTHd1lxQUCkNqBASMjCyCPPj48OntZZNbhUSPV73t5mkSMF2RTpK0KQkJzhwE/ZQ84IyM63+6VQXUb0nu1PaR21KpRpAifwqqqcL1KcaQEBLgdSFpV8KKTgfUQBjGtZ/Ll41CksvbiVuly5CnEqacYCwjr58lSvp8g5ASD8eT4A1JXa+nrLqCsoBPe7re02ldptLuO1W5NKoynpMaKEVOeptKUKWoj2yjP+pP6QflST/tpprb41bj1Dct5zcKwZbtO/JuyEzIKPfQ42QQlOU5w4TgdcZwc/bTwUFxlVGejNRw7TGFl+U+SCY4ZSVJAaBKlZ89R/vpv6lzRbh1N6jpod0qfjyVdz/AWmyB2J6+32GMJ8efPjz+2s1XEOhVPWY10TPcmwm3l7eNbFlVyUy1KtKhSSYh92OpTkR7sPOUgfQEeBkYGVffzp0bnq1VtPZaoWnQLngRP5mhpecStguqmtqCFhtpRB9sEpQFLx5CCMjsNNdR+f8BU+NTHKjJgPIUEtCdaqcKPkns4gkkkYH2wM/vrBv7c+Tu/cUiuM3nBqXvIbS1AZX+VWw2gDqhjGCgZz4PknPzpUpYimw2kakyFbXvPM3duDXds51o0Tb9qVKvpiqCtVG5UVD2mKShkgRxHbGfa6qBdLzh7FQwBj59jxe2v4+8uLzrVZ3p3bmxaXbsZ2tXnckhL8qpVaR7hSlDCP0uLfWtRKlYCfbT4Gc69RQeNkncHZZzeDdN+gWRaKu0NqpVyYttxSGXFIfSkZ7yFKIH3wSPCRpo67vJR6XRH7d2h3fYtmmS4qYM00SEWDLipP0JIGCQfqJJyr6zk+TnpUzkyl1ktQCrmFNu/brMnmBvLZ25e90q5NgtjoNnUGjUqPFgUunMOLcUiK0GEPupzgurQAXHvlZwfnJ1icfN8Htvr/ALX3Nq9GMtmhVuDPlU9lC1CU2zJbWtnCSlX1pBSMEEEjzp8uAPpZbrepvV6pZmy1y0NC6bT4syoVa4ZkqHGMJTykJHVtC1SQXWwSk+MI++fFxvpO/h5dq+Gc1e7HLCl2pfV/waoF2yqlh9yk0phABbeQw+hAXKKys91JIQOoTggqKZKlY3PjG2lPDjKDLFdvryhbi2JRr/ptLqEGPXKVHqEeFVohjyo6Hm0uJbeaOS24kKAUk/BBGtxo0avnLh9tKB/+aT/zpftohA+MePtr8pUdMqM5GU44gOIKe7SylScjGQR8H9jr9Do0QlVXrW+kttHSuOE7kVsXY94VPcGLWWpF219VXVUV1CD1UZEyoiS54S0hCT7rKQtOEgpKclNIW5911GBW4apFSDSoccqk0hfhSUA/5gH/AMCM+R5BJzkHI6e/Uk45c3OS+25254n8jbesmm1SnSIN1QavRFLdqLLo6kIlJCy0noVpUgNgq7frHxqhflZxKuXjdupK253roNCkXe/LjmO4oGTGLGAhteIqi9j2WlKCDheM9hgnMdamNpmtOjhqx2eW+vhGDs67qbN9mr2TUZSpTjYWYrEZwEA/6VHr8YJ8jyM+Ne8qVl3tXaHSYllSqGxMdldqtULukHDEcfU4VqQclSApIyB+k5+SNaSKuyrM3FVZtAmu1CU+w4aREgWV2klnuUtLQ0guFXwMJUnB8fHxpwNqtmOUe/l1Uyz6JsRNuN6vV9VOqNTuVuNT0vJafCXwppK059kZ8FOAUhPnGBrh8JVq7hfpFxGLpUx+Rt1kdeaEtUO5Y+3drS2E2/IQX49dYjZTPdS4QcKUOyUDqCG8g4Vkj9vC7bbK3XdNzxolpsyKzVqgPy8aHEb+lRV9+oJUf3yfA8+de/k167Zu8Vc2xrtES5AgVSRGhMrbaDTaWXi3nCyErPgfSfOM4x8jdUy/byogqUul1+NbdvtoLTgtaIgPzG8pSoe4oDoSVYKVkjHwFfOsXUhgG0mqsGS6i574QvuyZNw1Si8WqgzU7zq8RLLIh091UlMKRlWUtpQchRUo5I+SQcEnU7uFv4Ubfa8K3bG4XICpUu1rcnRFy6nQKqFPVOL/AFR7cd1lrqlSike4crRhKglQCgRqxL0F+DXDayuJll8z9q7DflXZuHRU1OpVu4VNvyoMkqU0+wyUgJQEuIWkrH1KwT9IPUWC63SkBqDI6lYnS3zGv4p8RdmeHm3SNvtorfSyXUoNVqz7aPzVRcQMJU6pKQAlIJShtICG0+Egecuho0a2k8NGjRohDX0PgeM6+dfQGQPH/vRCIr7eNJpVeDjGk0QgfIxqlP1sOHFeurnbT42wXHOqU2s3R1q1Tvl1bsmmyVrCW3p7q090wUR0oKXOwThBK8EKGrrNI42h1BbcSFJUCFJPkEH7EffSsMwjI2U3lAVT5UxuMXIG6KPC22tLcy4kQ6LAXcNLuFQpqhBp6A5hxLKVyFOOqdWtKChIOUhRIzppty9991f+je9rx21Tbtuu0W6WXapS4FMSy9MM1RkqebdTgpZD5KQ0PDYS2CVeCbu9+PSG4N8gbmqt8XNto/Sq5WMfnarbs78qsjB7Yb6qaBUfJX07kj9WmC3h/Da8Zdw6DAs2z+S27Ns0FNU/OVuix6pCkMVMhISlKu8dKkdfOMEjJBIJA0z18WwyltLED/dfeNTpYNbG2ul/HdpKLePfHjcXlhuLTrA2W2+l1O+rrW5Kh0yTXG2gh5La3n1JccKU/CVr8qGft58azt5eLvIriq9JsbfjZ+tW5OWFyVw6vSCgOse4oJeCklaXBlK0gg/Vj/bXR9xO9IHhHw03Oa3l2hsequXLHhLjRKpXK67LVHStAbWptBwhClIykqCc4UoeAdSZlwIM9sMzobTyAchLrQUAf9iNRDCsVOY6y041Fb8V0lUf4YTnw/uJtHM4E3hRG2ZlkQpNZtCoxI5bRJpT0vs+y6kgEOtSJBIUR9aHQPlBJti1hwreoVNlKnU+ixGH1J6qeZioQsjx4JABx4H/ABrM1VTUotibyKo4dywFrw0aNGnmcNGjRohP/9k=

/9j/4AAQSkZJRgABAQAAAQABAAD/2wBDAAIBAQEBAQIBAQECAgICAgQDAgICAgUEBAMEBgUGBgYFBgYGBwkIBgcJBwYGCAsICQoKCgoKBggLDAsKDAkKCgr/2wBDAQICAgICAgUDAwUKBwYHCgoKCgoKCgoKCgoKCgoKCgoKCgoKCgoKCgoKCgoKCgoKCgoKCgoKCgoKCgoKCgoKCgr/wAARCABgAIADASIAAhEBAxEB/8QAHgAAAQQDAQEBAAAAAAAAAAAAAAEHCAkEBQoGAgP/xAA4EAABAwMEAQMCBAQFBAMAAAABAgMEBQYRAAcIEiEJEzEiQQoUMlEVFiNhJDNCcZEYNIGhUlOx/8QAGQEAAwEBAQAAAAAAAAAAAAAAAAIEAwUB/8QALREAAgECAwYGAgMBAAAAAAAAAQIAAxEEEiETMVFhcfBBkaGx0eEiwRRCgfH/2gAMAwEAAhEDEQA/AL+NGjRohDRo0aIQJAGTpruS3Lraji1te/uzuC9Jepcd1CT/AA9KFLdSSMqbClALwDnwcH9/I02PqrRnalsJBpMXfOXZbsishpKY63W0VQrZcSIq3GQVoKvJQPhah1IP2oO5vXL6kG88N3eXeHd9SEyGk03bmyKVVWme8KOOqkJpqFEBAx7QcdGXlNrUB16k51WK0yQdfbd8x6ahnsd06EONnqM7I8tt5X9rdiqfVqrAh2WzcEy5n4hjRmfef9pmMW3QHPcUAtfxgBBBwcakBn+2uY/07uQ/Jnj1WrF3osS36wzuHctVMCBQBF6U+rMiQiL+QcaKklbjzriPoBAaAS5lJxrpjtiTXJ1t0+ZdFLbg1J6E0uowmn/dTHfKAXGwsfrCVdgFffGdLReo1w41777tHqoiWynSZ2f7DXieQG/u2/GzbCo7p7m1pEWFBZJYjpUPfnPnw3HYQfLjq1FKUpH75OACde1Ix99VG+uzfXJem25aF6bloc/lOyL/APyk2iWt/wB1Wp76EOQXWPcAbScK/Lo7knspS+oPjWrEqpa17TJQGYLxjI+qHdfIW87gctG/mzb917vsh68K5VlKZp9AoLB91mhtOnwI8dAEiWseXnghsZKSFPr6Vvr9VvkFu/YfCWt7S04uyq09R6ZdS5CKcH6RFhf4d5Ub9CZK1NElpBCcOJQlOQSawefvObebmhvZVL2RYcl2NZ1FSzXH6QuTUYtFaStLfsPuK/phAdPVSyAlxzJxnyXa/D1+nxu9yv50W7yeqtKXSrC2orLdYnz1JwmTUAkrjQGfP1K7FLjn/wBbaAk/UtI1JVrVWxGUC3DpwnQp0aX8XMx1Hv3adJ4OUg40Z/tpUgDAJB/c6MD9h/zqyc6Gf7D50mdLgf2/50YH7jRCJnRo0aIQ0yHNflZVeIVpRd0Kpab1RtpDbzc/+GQH5tQkTVdUxIMWMwCt159xXVPwkdT2KQQQ9+q1/XK3f5A3XVbe41cfryqFuURqoxp27V2SHGIdNp9MWf6Ub846tJVIWpDjnsNfX1SlSilOkdwgBjohqGwMh5za5Deo/wA6bWuKqo2Bdsi36JWIkIQp91w3K8iRKcSA2FR1KYpbIQOrjh/rKKuvupAUUxG9SW391d592oF6bQS7Vn1uE4xKrVJs27WqjSoMxbaDJLMxQQZA91PVZBV2I+kqSQTMqFMoOwe9cnjjtTwZuS/ptdobs++b8t6o9qGil1CIp1TmEJP+AhKDJa+oB1XfClLUkCtVi2eQNY540Wh2Q3JqT9212LERW3YKmIikvFPuJUSC2FIbCgUfICSMfB1LVqmqoCjU8d2n/eAlNKmKbkk3HLn9jnJzcXb0o/Cj1A9pNwOTjlM/h1vW2yq45ZgiXj8xAWpqRHYGSl0SsnvhKwkFQHka6DrRuugXxatNvS1ai3NplXgMzadMbB6vsOoC0LGfOClQPnzrlf3hct3dPeSvXfVrhgtxq1XZInRIyFITMWh0+2ULPhKgkowCrwAPkeNTl9NT17rX4acYIGxG+Fvza/JplWfFFffragI0BSv8tTwYUElK+2GlAEZKR+kDWdCtsjlYacuPxGxFPaMWX1lqXqA87LM4L7URrvqdNFYr9XmCLbttR1EyJ6x+soSPKgnKR9vKgNRW5c70UjmJwqv1zcTbgVOTa82k3JNtRL/cussuKLkMPNp+lLbRWCtAK+/bqT2BEWOS3qrUrkZyOe3ytOSzVqPaFNEOlW+9CbMaKJcXs0WnSj31VFT/AHUVjoltqOUltSlpGpG8T75nX3sNXtnLxtSDblS3CsGoJuB6GHHxAdXGWllGXVJw+CsLKQQCr6AFKTnWuDepi8U6WNrWHz13ecTEomFwyvcX3n0+/KVBbfcwKhPsd7gNslYlNg0W64apz0Lbai+9Lr1ZRLcejoluOJ99xsKcHWNjo1hlKUkpzr74f88eeXA3lE9tnbFPaoNyVCsKo0in1N0ONU6ZIUlla5kJKino255UodvbKDkEgjWzuzlongXfNzXbxc2q28sStRpVJpE+4okQVCv0p5hgiSyPzDeWXHHFuvuyQOy8toSrCRhhuQ85tW5ZqltbmT0UlcoVe3q5X4LyH0FxwOlxSggrR2OCoKGeyuxBHk54pQ9NHINxpzHlrHw7WZkFrHXr5zsQtxNaat+C1ck2NJqCIbQnyYjRQ068EALWhJJKUlWSBk4BGs3P9hqIfoe8pKHyl9PCza6zdD1RrlvJeo9zNy6imU9HlNuKUgFwABSCyttTZHjphPyk4l3qyk4qUw3GRupRyDFz/YaO39h/xpNGtIsNGj/zrX3dc1Ksy1592V2a3Gh06I5IlSHSAlptIypSiSAAB5JyPH30QmTUajBpMF2p1OW0xHjtlyQ+8sJQ2hIypSifAAAJJPwAdUpcidt7X3I3c3U3h578nKVuTTJ9Xbat21bDumNDhUCmiQ4tth6ouZZbeWw2kKbYS46E4C3eywNNH6m3rHX5vRb177C2zug9cVPqFzPe1cNtzH4MCPSGnUqaisNNdVSCroPcfcJSQopSFfqDAU/bG11cMqvyn3sqF53SzSnY9Lt1uCy/Gp0VyQjq0pyS4lQIQ5kFlkAkNZOew1FUxB/opbpfx/XPdLaWG3Z2y39u/DfH13B5n8faXSI+z+wu0NBr1Ap0Z+IqjW9RJEaG+0mU6KY2/LkOmXPS2V+6e4T3cfcSMJAUW94o8uNpdgb2/n67KFNuGbR5jlWYpTUxUNlmU20vqw4XEKQQlZSsqbPZKWwMqOo6QqJEkbAVTd22LrkUquUj2zOZaU2ywEuulEdtlRWFylq9t11QbBCEBJJySBodnrpj1WirVeCFypLKXjJUHEttux8ELwFZU6SFZ6+D9h99SVkWqDmJ5/Uvo2Q2QdPuOlc9Pk763/Vt3L8u2iPNV9t6vP0+mJQypmcptSke0y0lRbSD1GSnHUnIOo23ZvRWIW50y7rUqbVIRVmWRJclwGpn5pTSAj3FrbwFKKgVZGR9WQdPJDoqrgqpvSlXpFbl22oex+aQWGpcMgupDpA7BTX6OuD2CsHAAzH7dm5LNsfdytfy1EiVOlPTC7BpcmH/AIaIpYBWEZwvHYq6pGAAQDn416EDaWvI6hsdY/XEWt3/ABr4XeVNqsoUepSDULxlvNBqNJabP0hDYyVOkrUlGCCO3nxnVn/Ef1JmNv4lUvFe2VxTbe/k0y5lepFFEmXTHGlJZXKbbcBafZjySgBauqcn6xgaqW2C3UqcjEKn0BqZElISmXTao/7iJTfcHCSkJKAMADxgBP3A1PvazmDN284yV7c+39rqNLqcWzp9vKt2ZNW3HjxnQhqQStBBeSEFtYSAFKV1GPGS2DbZVyW0/fAad2jYhDVoCwv3z7vPKb3em3sNM3utjfznDd78yk3FdUis1+6m7hTCg3PSglEiJEhR2EKkPPvodJeWhALRwyOp8nfc9OPND3pFlUOibo2RQrP/AJXqE627VnSo0aBTUd1H2pKg85K/OvgBQclLK8qCcNAdExivmdvByt3Il7iXuaW1MjwW4VLhmQmLGp8RkNNMQ47RypKU5bAQ2hS3VqJ+pROGJmXrKs65ZVMu22I6FsB5ttQylCv1IJ+tKVNrHkjskEYzql9EKAkg6xESxBIAYb5Yb+G35G3Pw35jPbF1lUqTY26C2qaDEC3Y0OrJcP5c91HKVjt0VkYUlwqBPXB6KgcjXHbbe8Nw0Qw7mtSrpYfjxyzFdeeccb7ufCW0jHVw+VD9uvbxjzcT6JXr07o7w7lW3w15bUtqqSaskQravuDHW2tuTlQjw5oUoh5TiEYS8jBCuoWFdu4xwtR6ZKubgnQ8+fe+e4miG/JPDfLidGgHIyNGulOfFOMfP/rVfv4kJjlXUPT0qNJ492Q5WLddnod3McpzzpnxaU0UuBTbDY/rsFxOHx5KUAHqU9iLAiSR5OkU2lxBStIIIOQdK6h1KmMjFHDcJx6beXTbdvbeVOp3a9CpRmx3jGrMz33istpw3HjtMeSt95xCfcX9KUtqIHydbrZvlTvnfvGCfwhum+pELb6PcqqzDpi0pSyairwr3FdPcU2SAtKScNr+rH7Xucyfw4vGDkzvPK3i2x3En7WCowk/xO27Wt+Kqmyp6FKKZhaPX2yQUhaEdQroCClWSa4d9/w6/L/hjfT25FqUBe5FoMsrlVmfZSer7kdC/wBDkN9ZWh7B7lxHupCQSScHUgpOlwBOhtqNQgkyu6l2ybZu80J5UB9cR4/wxFTHd1lxQUCkNqBASMjCyCPPj48OntZZNbhUSPV73t5mkSMF2RTpK0KQkJzhwE/ZQ84IyM63+6VQXUb0nu1PaR21KpRpAifwqqqcL1KcaQEBLgdSFpV8KKTgfUQBjGtZ/Ll41CksvbiVuly5CnEqacYCwjr58lSvp8g5ASD8eT4A1JXa+nrLqCsoBPe7re02ldptLuO1W5NKoynpMaKEVOeptKUKWoj2yjP+pP6QflST/tpprb41bj1Dct5zcKwZbtO/JuyEzIKPfQ42QQlOU5w4TgdcZwc/bTwUFxlVGejNRw7TGFl+U+SCY4ZSVJAaBKlZ89R/vpv6lzRbh1N6jpod0qfjyVdz/AWmyB2J6+32GMJ8efPjz+2s1XEOhVPWY10TPcmwm3l7eNbFlVyUy1KtKhSSYh92OpTkR7sPOUgfQEeBkYGVffzp0bnq1VtPZaoWnQLngRP5mhpecStguqmtqCFhtpRB9sEpQFLx5CCMjsNNdR+f8BU+NTHKjJgPIUEtCdaqcKPkns4gkkkYH2wM/vrBv7c+Tu/cUiuM3nBqXvIbS1AZX+VWw2gDqhjGCgZz4PknPzpUpYimw2kakyFbXvPM3duDXds51o0Tb9qVKvpiqCtVG5UVD2mKShkgRxHbGfa6qBdLzh7FQwBj59jxe2v4+8uLzrVZ3p3bmxaXbsZ2tXnckhL8qpVaR7hSlDCP0uLfWtRKlYCfbT4Gc69RQeNkncHZZzeDdN+gWRaKu0NqpVyYttxSGXFIfSkZ7yFKIH3wSPCRpo67vJR6XRH7d2h3fYtmmS4qYM00SEWDLipP0JIGCQfqJJyr6zk+TnpUzkyl1ktQCrmFNu/brMnmBvLZ25e90q5NgtjoNnUGjUqPFgUunMOLcUiK0GEPupzgurQAXHvlZwfnJ1icfN8Htvr/ALX3Nq9GMtmhVuDPlU9lC1CU2zJbWtnCSlX1pBSMEEEjzp8uAPpZbrepvV6pZmy1y0NC6bT4syoVa4ZkqHGMJTykJHVtC1SQXWwSk+MI++fFxvpO/h5dq+Gc1e7HLCl2pfV/waoF2yqlh9yk0phABbeQw+hAXKKys91JIQOoTggqKZKlY3PjG2lPDjKDLFdvryhbi2JRr/ptLqEGPXKVHqEeFVohjyo6Hm0uJbeaOS24kKAUk/BBGtxo0avnLh9tKB/+aT/zpftohA+MePtr8pUdMqM5GU44gOIKe7SylScjGQR8H9jr9Do0QlVXrW+kttHSuOE7kVsXY94VPcGLWWpF219VXVUV1CD1UZEyoiS54S0hCT7rKQtOEgpKclNIW5911GBW4apFSDSoccqk0hfhSUA/5gH/AMCM+R5BJzkHI6e/Uk45c3OS+25254n8jbesmm1SnSIN1QavRFLdqLLo6kIlJCy0noVpUgNgq7frHxqhflZxKuXjdupK253roNCkXe/LjmO4oGTGLGAhteIqi9j2WlKCDheM9hgnMdamNpmtOjhqx2eW+vhGDs67qbN9mr2TUZSpTjYWYrEZwEA/6VHr8YJ8jyM+Ne8qVl3tXaHSYllSqGxMdldqtULukHDEcfU4VqQclSApIyB+k5+SNaSKuyrM3FVZtAmu1CU+w4aREgWV2klnuUtLQ0guFXwMJUnB8fHxpwNqtmOUe/l1Uyz6JsRNuN6vV9VOqNTuVuNT0vJafCXwppK059kZ8FOAUhPnGBrh8JVq7hfpFxGLpUx+Rt1kdeaEtUO5Y+3drS2E2/IQX49dYjZTPdS4QcKUOyUDqCG8g4Vkj9vC7bbK3XdNzxolpsyKzVqgPy8aHEb+lRV9+oJUf3yfA8+de/k167Zu8Vc2xrtES5AgVSRGhMrbaDTaWXi3nCyErPgfSfOM4x8jdUy/byogqUul1+NbdvtoLTgtaIgPzG8pSoe4oDoSVYKVkjHwFfOsXUhgG0mqsGS6i574QvuyZNw1Si8WqgzU7zq8RLLIh091UlMKRlWUtpQchRUo5I+SQcEnU7uFv4Ubfa8K3bG4XICpUu1rcnRFy6nQKqFPVOL/AFR7cd1lrqlSike4crRhKglQCgRqxL0F+DXDayuJll8z9q7DflXZuHRU1OpVu4VNvyoMkqU0+wyUgJQEuIWkrH1KwT9IPUWC63SkBqDI6lYnS3zGv4p8RdmeHm3SNvtorfSyXUoNVqz7aPzVRcQMJU6pKQAlIJShtICG0+Egecuho0a2k8NGjRohDX0PgeM6+dfQGQPH/vRCIr7eNJpVeDjGk0QgfIxqlP1sOHFeurnbT42wXHOqU2s3R1q1Tvl1bsmmyVrCW3p7q090wUR0oKXOwThBK8EKGrrNI42h1BbcSFJUCFJPkEH7EffSsMwjI2U3lAVT5UxuMXIG6KPC22tLcy4kQ6LAXcNLuFQpqhBp6A5hxLKVyFOOqdWtKChIOUhRIzppty9991f+je9rx21Tbtuu0W6WXapS4FMSy9MM1RkqebdTgpZD5KQ0PDYS2CVeCbu9+PSG4N8gbmqt8XNto/Sq5WMfnarbs78qsjB7Yb6qaBUfJX07kj9WmC3h/Da8Zdw6DAs2z+S27Ns0FNU/OVuix6pCkMVMhISlKu8dKkdfOMEjJBIJA0z18WwyltLED/dfeNTpYNbG2ul/HdpKLePfHjcXlhuLTrA2W2+l1O+rrW5Kh0yTXG2gh5La3n1JccKU/CVr8qGft58azt5eLvIriq9JsbfjZ+tW5OWFyVw6vSCgOse4oJeCklaXBlK0gg/Vj/bXR9xO9IHhHw03Oa3l2hsequXLHhLjRKpXK67LVHStAbWptBwhClIykqCc4UoeAdSZlwIM9sMzobTyAchLrQUAf9iNRDCsVOY6y041Fb8V0lUf4YTnw/uJtHM4E3hRG2ZlkQpNZtCoxI5bRJpT0vs+y6kgEOtSJBIUR9aHQPlBJti1hwreoVNlKnU+ixGH1J6qeZioQsjx4JABx4H/ABrM1VTUotibyKo4dywFrw0aNGnmcNGjRohP/9k=

/9j/4AAQSkZJRgABAQAAAQABAAD/2wBDAAIBAQEBAQIBAQECAgICAgQDAgICAgUEBAMEBgUGBgYFBgYGBwkIBgcJBwYGCAsICQoKCgoKBggLDAsKDAkKCgr/2wBDAQICAgICAgUDAwUKBwYHCgoKCgoKCgoKCgoKCgoKCgoKCgoKCgoKCgoKCgoKCgoKCgoKCgoKCgoKCgoKCgoKCgr/wAARCABgAIADASIAAhEBAxEB/8QAHgAAAQQDAQEBAAAAAAAAAAAAAAEHCAkEBQoGAgP/xAA4EAABAwMEAQMCBAQFBAMAAAABAgMEBQYRAAcIEiEJEzEiQQoUMlEVFiNhJDNCcZEYNIGhUlOx/8QAGQEAAwEBAQAAAAAAAAAAAAAAAAIEAwUB/8QALREAAgECAwYGAgMBAAAAAAAAAQIAAxEEEiETMVFhcfBBkaGx0eEiwRRCgfH/2gAMAwEAAhEDEQA/AL+NGjRohDRo0aIQJAGTpruS3Lraji1te/uzuC9Jepcd1CT/AA9KFLdSSMqbClALwDnwcH9/I02PqrRnalsJBpMXfOXZbsishpKY63W0VQrZcSIq3GQVoKvJQPhah1IP2oO5vXL6kG88N3eXeHd9SEyGk03bmyKVVWme8KOOqkJpqFEBAx7QcdGXlNrUB16k51WK0yQdfbd8x6ahnsd06EONnqM7I8tt5X9rdiqfVqrAh2WzcEy5n4hjRmfef9pmMW3QHPcUAtfxgBBBwcakBn+2uY/07uQ/Jnj1WrF3osS36wzuHctVMCBQBF6U+rMiQiL+QcaKklbjzriPoBAaAS5lJxrpjtiTXJ1t0+ZdFLbg1J6E0uowmn/dTHfKAXGwsfrCVdgFffGdLReo1w41777tHqoiWynSZ2f7DXieQG/u2/GzbCo7p7m1pEWFBZJYjpUPfnPnw3HYQfLjq1FKUpH75OACde1Ix99VG+uzfXJem25aF6bloc/lOyL/APyk2iWt/wB1Wp76EOQXWPcAbScK/Lo7knspS+oPjWrEqpa17TJQGYLxjI+qHdfIW87gctG/mzb917vsh68K5VlKZp9AoLB91mhtOnwI8dAEiWseXnghsZKSFPr6Vvr9VvkFu/YfCWt7S04uyq09R6ZdS5CKcH6RFhf4d5Ub9CZK1NElpBCcOJQlOQSawefvObebmhvZVL2RYcl2NZ1FSzXH6QuTUYtFaStLfsPuK/phAdPVSyAlxzJxnyXa/D1+nxu9yv50W7yeqtKXSrC2orLdYnz1JwmTUAkrjQGfP1K7FLjn/wBbaAk/UtI1JVrVWxGUC3DpwnQp0aX8XMx1Hv3adJ4OUg40Z/tpUgDAJB/c6MD9h/zqyc6Gf7D50mdLgf2/50YH7jRCJnRo0aIQ0yHNflZVeIVpRd0Kpab1RtpDbzc/+GQH5tQkTVdUxIMWMwCt159xXVPwkdT2KQQQ9+q1/XK3f5A3XVbe41cfryqFuURqoxp27V2SHGIdNp9MWf6Ub846tJVIWpDjnsNfX1SlSilOkdwgBjohqGwMh5za5Deo/wA6bWuKqo2Bdsi36JWIkIQp91w3K8iRKcSA2FR1KYpbIQOrjh/rKKuvupAUUxG9SW391d592oF6bQS7Vn1uE4xKrVJs27WqjSoMxbaDJLMxQQZA91PVZBV2I+kqSQTMqFMoOwe9cnjjtTwZuS/ptdobs++b8t6o9qGil1CIp1TmEJP+AhKDJa+oB1XfClLUkCtVi2eQNY540Wh2Q3JqT9212LERW3YKmIikvFPuJUSC2FIbCgUfICSMfB1LVqmqoCjU8d2n/eAlNKmKbkk3HLn9jnJzcXb0o/Cj1A9pNwOTjlM/h1vW2yq45ZgiXj8xAWpqRHYGSl0SsnvhKwkFQHka6DrRuugXxatNvS1ai3NplXgMzadMbB6vsOoC0LGfOClQPnzrlf3hct3dPeSvXfVrhgtxq1XZInRIyFITMWh0+2ULPhKgkowCrwAPkeNTl9NT17rX4acYIGxG+Fvza/JplWfFFffragI0BSv8tTwYUElK+2GlAEZKR+kDWdCtsjlYacuPxGxFPaMWX1lqXqA87LM4L7URrvqdNFYr9XmCLbttR1EyJ6x+soSPKgnKR9vKgNRW5c70UjmJwqv1zcTbgVOTa82k3JNtRL/cussuKLkMPNp+lLbRWCtAK+/bqT2BEWOS3qrUrkZyOe3ytOSzVqPaFNEOlW+9CbMaKJcXs0WnSj31VFT/AHUVjoltqOUltSlpGpG8T75nX3sNXtnLxtSDblS3CsGoJuB6GHHxAdXGWllGXVJw+CsLKQQCr6AFKTnWuDepi8U6WNrWHz13ecTEomFwyvcX3n0+/KVBbfcwKhPsd7gNslYlNg0W64apz0Lbai+9Lr1ZRLcejoluOJ99xsKcHWNjo1hlKUkpzr74f88eeXA3lE9tnbFPaoNyVCsKo0in1N0ONU6ZIUlla5kJKino255UodvbKDkEgjWzuzlongXfNzXbxc2q28sStRpVJpE+4okQVCv0p5hgiSyPzDeWXHHFuvuyQOy8toSrCRhhuQ85tW5ZqltbmT0UlcoVe3q5X4LyH0FxwOlxSggrR2OCoKGeyuxBHk54pQ9NHINxpzHlrHw7WZkFrHXr5zsQtxNaat+C1ck2NJqCIbQnyYjRQ068EALWhJJKUlWSBk4BGs3P9hqIfoe8pKHyl9PCza6zdD1RrlvJeo9zNy6imU9HlNuKUgFwABSCyttTZHjphPyk4l3qyk4qUw3GRupRyDFz/YaO39h/xpNGtIsNGj/zrX3dc1Ksy1592V2a3Gh06I5IlSHSAlptIypSiSAAB5JyPH30QmTUajBpMF2p1OW0xHjtlyQ+8sJQ2hIypSifAAAJJPwAdUpcidt7X3I3c3U3h578nKVuTTJ9Xbat21bDumNDhUCmiQ4tth6ouZZbeWw2kKbYS46E4C3eywNNH6m3rHX5vRb177C2zug9cVPqFzPe1cNtzH4MCPSGnUqaisNNdVSCroPcfcJSQopSFfqDAU/bG11cMqvyn3sqF53SzSnY9Lt1uCy/Gp0VyQjq0pyS4lQIQ5kFlkAkNZOew1FUxB/opbpfx/XPdLaWG3Z2y39u/DfH13B5n8faXSI+z+wu0NBr1Ap0Z+IqjW9RJEaG+0mU6KY2/LkOmXPS2V+6e4T3cfcSMJAUW94o8uNpdgb2/n67KFNuGbR5jlWYpTUxUNlmU20vqw4XEKQQlZSsqbPZKWwMqOo6QqJEkbAVTd22LrkUquUj2zOZaU2ywEuulEdtlRWFylq9t11QbBCEBJJySBodnrpj1WirVeCFypLKXjJUHEttux8ELwFZU6SFZ6+D9h99SVkWqDmJ5/Uvo2Q2QdPuOlc9Pk763/Vt3L8u2iPNV9t6vP0+mJQypmcptSke0y0lRbSD1GSnHUnIOo23ZvRWIW50y7rUqbVIRVmWRJclwGpn5pTSAj3FrbwFKKgVZGR9WQdPJDoqrgqpvSlXpFbl22oex+aQWGpcMgupDpA7BTX6OuD2CsHAAzH7dm5LNsfdytfy1EiVOlPTC7BpcmH/AIaIpYBWEZwvHYq6pGAAQDn416EDaWvI6hsdY/XEWt3/ABr4XeVNqsoUepSDULxlvNBqNJabP0hDYyVOkrUlGCCO3nxnVn/Ef1JmNv4lUvFe2VxTbe/k0y5lepFFEmXTHGlJZXKbbcBafZjySgBauqcn6xgaqW2C3UqcjEKn0BqZElISmXTao/7iJTfcHCSkJKAMADxgBP3A1PvazmDN284yV7c+39rqNLqcWzp9vKt2ZNW3HjxnQhqQStBBeSEFtYSAFKV1GPGS2DbZVyW0/fAad2jYhDVoCwv3z7vPKb3em3sNM3utjfznDd78yk3FdUis1+6m7hTCg3PSglEiJEhR2EKkPPvodJeWhALRwyOp8nfc9OPND3pFlUOibo2RQrP/AJXqE627VnSo0aBTUd1H2pKg85K/OvgBQclLK8qCcNAdExivmdvByt3Il7iXuaW1MjwW4VLhmQmLGp8RkNNMQ47RypKU5bAQ2hS3VqJ+pROGJmXrKs65ZVMu22I6FsB5ttQylCv1IJ+tKVNrHkjskEYzql9EKAkg6xESxBIAYb5Yb+G35G3Pw35jPbF1lUqTY26C2qaDEC3Y0OrJcP5c91HKVjt0VkYUlwqBPXB6KgcjXHbbe8Nw0Qw7mtSrpYfjxyzFdeeccb7ufCW0jHVw+VD9uvbxjzcT6JXr07o7w7lW3w15bUtqqSaskQravuDHW2tuTlQjw5oUoh5TiEYS8jBCuoWFdu4xwtR6ZKubgnQ8+fe+e4miG/JPDfLidGgHIyNGulOfFOMfP/rVfv4kJjlXUPT0qNJ492Q5WLddnod3McpzzpnxaU0UuBTbDY/rsFxOHx5KUAHqU9iLAiSR5OkU2lxBStIIIOQdK6h1KmMjFHDcJx6beXTbdvbeVOp3a9CpRmx3jGrMz33istpw3HjtMeSt95xCfcX9KUtqIHydbrZvlTvnfvGCfwhum+pELb6PcqqzDpi0pSyairwr3FdPcU2SAtKScNr+rH7Xucyfw4vGDkzvPK3i2x3En7WCowk/xO27Wt+Kqmyp6FKKZhaPX2yQUhaEdQroCClWSa4d9/w6/L/hjfT25FqUBe5FoMsrlVmfZSer7kdC/wBDkN9ZWh7B7lxHupCQSScHUgpOlwBOhtqNQgkyu6l2ybZu80J5UB9cR4/wxFTHd1lxQUCkNqBASMjCyCPPj48OntZZNbhUSPV73t5mkSMF2RTpK0KQkJzhwE/ZQ84IyM63+6VQXUb0nu1PaR21KpRpAifwqqqcL1KcaQEBLgdSFpV8KKTgfUQBjGtZ/Ll41CksvbiVuly5CnEqacYCwjr58lSvp8g5ASD8eT4A1JXa+nrLqCsoBPe7re02ldptLuO1W5NKoynpMaKEVOeptKUKWoj2yjP+pP6QflST/tpprb41bj1Dct5zcKwZbtO/JuyEzIKPfQ42QQlOU5w4TgdcZwc/bTwUFxlVGejNRw7TGFl+U+SCY4ZSVJAaBKlZ89R/vpv6lzRbh1N6jpod0qfjyVdz/AWmyB2J6+32GMJ8efPjz+2s1XEOhVPWY10TPcmwm3l7eNbFlVyUy1KtKhSSYh92OpTkR7sPOUgfQEeBkYGVffzp0bnq1VtPZaoWnQLngRP5mhpecStguqmtqCFhtpRB9sEpQFLx5CCMjsNNdR+f8BU+NTHKjJgPIUEtCdaqcKPkns4gkkkYH2wM/vrBv7c+Tu/cUiuM3nBqXvIbS1AZX+VWw2gDqhjGCgZz4PknPzpUpYimw2kakyFbXvPM3duDXds51o0Tb9qVKvpiqCtVG5UVD2mKShkgRxHbGfa6qBdLzh7FQwBj59jxe2v4+8uLzrVZ3p3bmxaXbsZ2tXnckhL8qpVaR7hSlDCP0uLfWtRKlYCfbT4Gc69RQeNkncHZZzeDdN+gWRaKu0NqpVyYttxSGXFIfSkZ7yFKIH3wSPCRpo67vJR6XRH7d2h3fYtmmS4qYM00SEWDLipP0JIGCQfqJJyr6zk+TnpUzkyl1ktQCrmFNu/brMnmBvLZ25e90q5NgtjoNnUGjUqPFgUunMOLcUiK0GEPupzgurQAXHvlZwfnJ1icfN8Htvr/ALX3Nq9GMtmhVuDPlU9lC1CU2zJbWtnCSlX1pBSMEEEjzp8uAPpZbrepvV6pZmy1y0NC6bT4syoVa4ZkqHGMJTykJHVtC1SQXWwSk+MI++fFxvpO/h5dq+Gc1e7HLCl2pfV/waoF2yqlh9yk0phABbeQw+hAXKKys91JIQOoTggqKZKlY3PjG2lPDjKDLFdvryhbi2JRr/ptLqEGPXKVHqEeFVohjyo6Hm0uJbeaOS24kKAUk/BBGtxo0avnLh9tKB/+aT/zpftohA+MePtr8pUdMqM5GU44gOIKe7SylScjGQR8H9jr9Do0QlVXrW+kttHSuOE7kVsXY94VPcGLWWpF219VXVUV1CD1UZEyoiS54S0hCT7rKQtOEgpKclNIW5911GBW4apFSDSoccqk0hfhSUA/5gH/AMCM+R5BJzkHI6e/Uk45c3OS+25254n8jbesmm1SnSIN1QavRFLdqLLo6kIlJCy0noVpUgNgq7frHxqhflZxKuXjdupK253roNCkXe/LjmO4oGTGLGAhteIqi9j2WlKCDheM9hgnMdamNpmtOjhqx2eW+vhGDs67qbN9mr2TUZSpTjYWYrEZwEA/6VHr8YJ8jyM+Ne8qVl3tXaHSYllSqGxMdldqtULukHDEcfU4VqQclSApIyB+k5+SNaSKuyrM3FVZtAmu1CU+w4aREgWV2klnuUtLQ0guFXwMJUnB8fHxpwNqtmOUe/l1Uyz6JsRNuN6vV9VOqNTuVuNT0vJafCXwppK059kZ8FOAUhPnGBrh8JVq7hfpFxGLpUx+Rt1kdeaEtUO5Y+3drS2E2/IQX49dYjZTPdS4QcKUOyUDqCG8g4Vkj9vC7bbK3XdNzxolpsyKzVqgPy8aHEb+lRV9+oJUf3yfA8+de/k167Zu8Vc2xrtES5AgVSRGhMrbaDTaWXi3nCyErPgfSfOM4x8jdUy/byogqUul1+NbdvtoLTgtaIgPzG8pSoe4oDoSVYKVkjHwFfOsXUhgG0mqsGS6i574QvuyZNw1Si8WqgzU7zq8RLLIh091UlMKRlWUtpQchRUo5I+SQcEnU7uFv4Ubfa8K3bG4XICpUu1rcnRFy6nQKqFPVOL/AFR7cd1lrqlSike4crRhKglQCgRqxL0F+DXDayuJll8z9q7DflXZuHRU1OpVu4VNvyoMkqU0+wyUgJQEuIWkrH1KwT9IPUWC63SkBqDI6lYnS3zGv4p8RdmeHm3SNvtorfSyXUoNVqz7aPzVRcQMJU6pKQAlIJShtICG0+Egecuho0a2k8NGjRohDX0PgeM6+dfQGQPH/vRCIr7eNJpVeDjGk0QgfIxqlP1sOHFeurnbT42wXHOqU2s3R1q1Tvl1bsmmyVrCW3p7q090wUR0oKXOwThBK8EKGrrNI42h1BbcSFJUCFJPkEH7EffSsMwjI2U3lAVT5UxuMXIG6KPC22tLcy4kQ6LAXcNLuFQpqhBp6A5hxLKVyFOOqdWtKChIOUhRIzppty9991f+je9rx21Tbtuu0W6WXapS4FMSy9MM1RkqebdTgpZD5KQ0PDYS2CVeCbu9+PSG4N8gbmqt8XNto/Sq5WMfnarbs78qsjB7Yb6qaBUfJX07kj9WmC3h/Da8Zdw6DAs2z+S27Ns0FNU/OVuix6pCkMVMhISlKu8dKkdfOMEjJBIJA0z18WwyltLED/dfeNTpYNbG2ul/HdpKLePfHjcXlhuLTrA2W2+l1O+rrW5Kh0yTXG2gh5La3n1JccKU/CVr8qGft58azt5eLvIriq9JsbfjZ+tW5OWFyVw6vSCgOse4oJeCklaXBlK0gg/Vj/bXR9xO9IHhHw03Oa3l2hsequXLHhLjRKpXK67LVHStAbWptBwhClIykqCc4UoeAdSZlwIM9sMzobTyAchLrQUAf9iNRDCsVOY6y041Fb8V0lUf4YTnw/uJtHM4E3hRG2ZlkQpNZtCoxI5bRJpT0vs+y6kgEOtSJBIUR9aHQPlBJti1hwreoVNlKnU+ixGH1J6qeZioQsjx4JABx4H/ABrM1VTUotibyKo4dywFrw0aNGnmcNGjRohP/9k=

/9j/4AAQSkZJRgABAQAAAQABAAD/2wBDAAIBAQEBAQIBAQECAgICAgQDAgICAgUEBAMEBgUGBgYFBgYGBwkIBgcJBwYGCAsICQoKCgoKBggLDAsKDAkKCgr/2wBDAQICAgICAgUDAwUKBwYHCgoKCgoKCgoKCgoKCgoKCgoKCgoKCgoKCgoKCgoKCgoKCgoKCgoKCgoKCgoKCgoKCgr/wAARCABgAIADASIAAhEBAxEB/8QAHgAAAQQDAQEBAAAAAAAAAAAAAAEHCAkEBQoGAgP/xAA4EAABAwMEAQMCBAQFBAMAAAABAgMEBQYRAAcIEiEJEzEiQQoUMlEVFiNhJDNCcZEYNIGhUlOx/8QAGQEAAwEBAQAAAAAAAAAAAAAAAAIEAwUB/8QALREAAgECAwYGAgMBAAAAAAAAAQIAAxEEEiETMVFhcfBBkaGx0eEiwRRCgfH/2gAMAwEAAhEDEQA/AL+NGjRohDRo0aIQJAGTpruS3Lraji1te/uzuC9Jepcd1CT/AA9KFLdSSMqbClALwDnwcH9/I02PqrRnalsJBpMXfOXZbsishpKY63W0VQrZcSIq3GQVoKvJQPhah1IP2oO5vXL6kG88N3eXeHd9SEyGk03bmyKVVWme8KOOqkJpqFEBAx7QcdGXlNrUB16k51WK0yQdfbd8x6ahnsd06EONnqM7I8tt5X9rdiqfVqrAh2WzcEy5n4hjRmfef9pmMW3QHPcUAtfxgBBBwcakBn+2uY/07uQ/Jnj1WrF3osS36wzuHctVMCBQBF6U+rMiQiL+QcaKklbjzriPoBAaAS5lJxrpjtiTXJ1t0+ZdFLbg1J6E0uowmn/dTHfKAXGwsfrCVdgFffGdLReo1w41777tHqoiWynSZ2f7DXieQG/u2/GzbCo7p7m1pEWFBZJYjpUPfnPnw3HYQfLjq1FKUpH75OACde1Ix99VG+uzfXJem25aF6bloc/lOyL/APyk2iWt/wB1Wp76EOQXWPcAbScK/Lo7knspS+oPjWrEqpa17TJQGYLxjI+qHdfIW87gctG/mzb917vsh68K5VlKZp9AoLB91mhtOnwI8dAEiWseXnghsZKSFPr6Vvr9VvkFu/YfCWt7S04uyq09R6ZdS5CKcH6RFhf4d5Ub9CZK1NElpBCcOJQlOQSawefvObebmhvZVL2RYcl2NZ1FSzXH6QuTUYtFaStLfsPuK/phAdPVSyAlxzJxnyXa/D1+nxu9yv50W7yeqtKXSrC2orLdYnz1JwmTUAkrjQGfP1K7FLjn/wBbaAk/UtI1JVrVWxGUC3DpwnQp0aX8XMx1Hv3adJ4OUg40Z/tpUgDAJB/c6MD9h/zqyc6Gf7D50mdLgf2/50YH7jRCJnRo0aIQ0yHNflZVeIVpRd0Kpab1RtpDbzc/+GQH5tQkTVdUxIMWMwCt159xXVPwkdT2KQQQ9+q1/XK3f5A3XVbe41cfryqFuURqoxp27V2SHGIdNp9MWf6Ub846tJVIWpDjnsNfX1SlSilOkdwgBjohqGwMh5za5Deo/wA6bWuKqo2Bdsi36JWIkIQp91w3K8iRKcSA2FR1KYpbIQOrjh/rKKuvupAUUxG9SW391d592oF6bQS7Vn1uE4xKrVJs27WqjSoMxbaDJLMxQQZA91PVZBV2I+kqSQTMqFMoOwe9cnjjtTwZuS/ptdobs++b8t6o9qGil1CIp1TmEJP+AhKDJa+oB1XfClLUkCtVi2eQNY540Wh2Q3JqT9212LERW3YKmIikvFPuJUSC2FIbCgUfICSMfB1LVqmqoCjU8d2n/eAlNKmKbkk3HLn9jnJzcXb0o/Cj1A9pNwOTjlM/h1vW2yq45ZgiXj8xAWpqRHYGSl0SsnvhKwkFQHka6DrRuugXxatNvS1ai3NplXgMzadMbB6vsOoC0LGfOClQPnzrlf3hct3dPeSvXfVrhgtxq1XZInRIyFITMWh0+2ULPhKgkowCrwAPkeNTl9NT17rX4acYIGxG+Fvza/JplWfFFffragI0BSv8tTwYUElK+2GlAEZKR+kDWdCtsjlYacuPxGxFPaMWX1lqXqA87LM4L7URrvqdNFYr9XmCLbttR1EyJ6x+soSPKgnKR9vKgNRW5c70UjmJwqv1zcTbgVOTa82k3JNtRL/cussuKLkMPNp+lLbRWCtAK+/bqT2BEWOS3qrUrkZyOe3ytOSzVqPaFNEOlW+9CbMaKJcXs0WnSj31VFT/AHUVjoltqOUltSlpGpG8T75nX3sNXtnLxtSDblS3CsGoJuB6GHHxAdXGWllGXVJw+CsLKQQCr6AFKTnWuDepi8U6WNrWHz13ecTEomFwyvcX3n0+/KVBbfcwKhPsd7gNslYlNg0W64apz0Lbai+9Lr1ZRLcejoluOJ99xsKcHWNjo1hlKUkpzr74f88eeXA3lE9tnbFPaoNyVCsKo0in1N0ONU6ZIUlla5kJKino255UodvbKDkEgjWzuzlongXfNzXbxc2q28sStRpVJpE+4okQVCv0p5hgiSyPzDeWXHHFuvuyQOy8toSrCRhhuQ85tW5ZqltbmT0UlcoVe3q5X4LyH0FxwOlxSggrR2OCoKGeyuxBHk54pQ9NHINxpzHlrHw7WZkFrHXr5zsQtxNaat+C1ck2NJqCIbQnyYjRQ068EALWhJJKUlWSBk4BGs3P9hqIfoe8pKHyl9PCza6zdD1RrlvJeo9zNy6imU9HlNuKUgFwABSCyttTZHjphPyk4l3qyk4qUw3GRupRyDFz/YaO39h/xpNGtIsNGj/zrX3dc1Ksy1592V2a3Gh06I5IlSHSAlptIypSiSAAB5JyPH30QmTUajBpMF2p1OW0xHjtlyQ+8sJQ2hIypSifAAAJJPwAdUpcidt7X3I3c3U3h578nKVuTTJ9Xbat21bDumNDhUCmiQ4tth6ouZZbeWw2kKbYS46E4C3eywNNH6m3rHX5vRb177C2zug9cVPqFzPe1cNtzH4MCPSGnUqaisNNdVSCroPcfcJSQopSFfqDAU/bG11cMqvyn3sqF53SzSnY9Lt1uCy/Gp0VyQjq0pyS4lQIQ5kFlkAkNZOew1FUxB/opbpfx/XPdLaWG3Z2y39u/DfH13B5n8faXSI+z+wu0NBr1Ap0Z+IqjW9RJEaG+0mU6KY2/LkOmXPS2V+6e4T3cfcSMJAUW94o8uNpdgb2/n67KFNuGbR5jlWYpTUxUNlmU20vqw4XEKQQlZSsqbPZKWwMqOo6QqJEkbAVTd22LrkUquUj2zOZaU2ywEuulEdtlRWFylq9t11QbBCEBJJySBodnrpj1WirVeCFypLKXjJUHEttux8ELwFZU6SFZ6+D9h99SVkWqDmJ5/Uvo2Q2QdPuOlc9Pk763/Vt3L8u2iPNV9t6vP0+mJQypmcptSke0y0lRbSD1GSnHUnIOo23ZvRWIW50y7rUqbVIRVmWRJclwGpn5pTSAj3FrbwFKKgVZGR9WQdPJDoqrgqpvSlXpFbl22oex+aQWGpcMgupDpA7BTX6OuD2CsHAAzH7dm5LNsfdytfy1EiVOlPTC7BpcmH/AIaIpYBWEZwvHYq6pGAAQDn416EDaWvI6hsdY/XEWt3/ABr4XeVNqsoUepSDULxlvNBqNJabP0hDYyVOkrUlGCCO3nxnVn/Ef1JmNv4lUvFe2VxTbe/k0y5lepFFEmXTHGlJZXKbbcBafZjySgBauqcn6xgaqW2C3UqcjEKn0BqZElISmXTao/7iJTfcHCSkJKAMADxgBP3A1PvazmDN284yV7c+39rqNLqcWzp9vKt2ZNW3HjxnQhqQStBBeSEFtYSAFKV1GPGS2DbZVyW0/fAad2jYhDVoCwv3z7vPKb3em3sNM3utjfznDd78yk3FdUis1+6m7hTCg3PSglEiJEhR2EKkPPvodJeWhALRwyOp8nfc9OPND3pFlUOibo2RQrP/AJXqE627VnSo0aBTUd1H2pKg85K/OvgBQclLK8qCcNAdExivmdvByt3Il7iXuaW1MjwW4VLhmQmLGp8RkNNMQ47RypKU5bAQ2hS3VqJ+pROGJmXrKs65ZVMu22I6FsB5ttQylCv1IJ+tKVNrHkjskEYzql9EKAkg6xESxBIAYb5Yb+G35G3Pw35jPbF1lUqTY26C2qaDEC3Y0OrJcP5c91HKVjt0VkYUlwqBPXB6KgcjXHbbe8Nw0Qw7mtSrpYfjxyzFdeeccb7ufCW0jHVw+VD9uvbxjzcT6JXr07o7w7lW3w15bUtqqSaskQravuDHW2tuTlQjw5oUoh5TiEYS8jBCuoWFdu4xwtR6ZKubgnQ8+fe+e4miG/JPDfLidGgHIyNGulOfFOMfP/rVfv4kJjlXUPT0qNJ492Q5WLddnod3McpzzpnxaU0UuBTbDY/rsFxOHx5KUAHqU9iLAiSR5OkU2lxBStIIIOQdK6h1KmMjFHDcJx6beXTbdvbeVOp3a9CpRmx3jGrMz33istpw3HjtMeSt95xCfcX9KUtqIHydbrZvlTvnfvGCfwhum+pELb6PcqqzDpi0pSyairwr3FdPcU2SAtKScNr+rH7Xucyfw4vGDkzvPK3i2x3En7WCowk/xO27Wt+Kqmyp6FKKZhaPX2yQUhaEdQroCClWSa4d9/w6/L/hjfT25FqUBe5FoMsrlVmfZSer7kdC/wBDkN9ZWh7B7lxHupCQSScHUgpOlwBOhtqNQgkyu6l2ybZu80J5UB9cR4/wxFTHd1lxQUCkNqBASMjCyCPPj48OntZZNbhUSPV73t5mkSMF2RTpK0KQkJzhwE/ZQ84IyM63+6VQXUb0nu1PaR21KpRpAifwqqqcL1KcaQEBLgdSFpV8KKTgfUQBjGtZ/Ll41CksvbiVuly5CnEqacYCwjr58lSvp8g5ASD8eT4A1JXa+nrLqCsoBPe7re02ldptLuO1W5NKoynpMaKEVOeptKUKWoj2yjP+pP6QflST/tpprb41bj1Dct5zcKwZbtO/JuyEzIKPfQ42QQlOU5w4TgdcZwc/bTwUFxlVGejNRw7TGFl+U+SCY4ZSVJAaBKlZ89R/vpv6lzRbh1N6jpod0qfjyVdz/AWmyB2J6+32GMJ8efPjz+2s1XEOhVPWY10TPcmwm3l7eNbFlVyUy1KtKhSSYh92OpTkR7sPOUgfQEeBkYGVffzp0bnq1VtPZaoWnQLngRP5mhpecStguqmtqCFhtpRB9sEpQFLx5CCMjsNNdR+f8BU+NTHKjJgPIUEtCdaqcKPkns4gkkkYH2wM/vrBv7c+Tu/cUiuM3nBqXvIbS1AZX+VWw2gDqhjGCgZz4PknPzpUpYimw2kakyFbXvPM3duDXds51o0Tb9qVKvpiqCtVG5UVD2mKShkgRxHbGfa6qBdLzh7FQwBj59jxe2v4+8uLzrVZ3p3bmxaXbsZ2tXnckhL8qpVaR7hSlDCP0uLfWtRKlYCfbT4Gc69RQeNkncHZZzeDdN+gWRaKu0NqpVyYttxSGXFIfSkZ7yFKIH3wSPCRpo67vJR6XRH7d2h3fYtmmS4qYM00SEWDLipP0JIGCQfqJJyr6zk+TnpUzkyl1ktQCrmFNu/brMnmBvLZ25e90q5NgtjoNnUGjUqPFgUunMOLcUiK0GEPupzgurQAXHvlZwfnJ1icfN8Htvr/ALX3Nq9GMtmhVuDPlU9lC1CU2zJbWtnCSlX1pBSMEEEjzp8uAPpZbrepvV6pZmy1y0NC6bT4syoVa4ZkqHGMJTykJHVtC1SQXWwSk+MI++fFxvpO/h5dq+Gc1e7HLCl2pfV/waoF2yqlh9yk0phABbeQw+hAXKKys91JIQOoTggqKZKlY3PjG2lPDjKDLFdvryhbi2JRr/ptLqEGPXKVHqEeFVohjyo6Hm0uJbeaOS24kKAUk/BBGtxo0avnLh9tKB/+aT/zpftohA+MePtr8pUdMqM5GU44gOIKe7SylScjGQR8H9jr9Do0QlVXrW+kttHSuOE7kVsXY94VPcGLWWpF219VXVUV1CD1UZEyoiS54S0hCT7rKQtOEgpKclNIW5911GBW4apFSDSoccqk0hfhSUA/5gH/AMCM+R5BJzkHI6e/Uk45c3OS+25254n8jbesmm1SnSIN1QavRFLdqLLo6kIlJCy0noVpUgNgq7frHxqhflZxKuXjdupK253roNCkXe/LjmO4oGTGLGAhteIqi9j2WlKCDheM9hgnMdamNpmtOjhqx2eW+vhGDs67qbN9mr2TUZSpTjYWYrEZwEA/6VHr8YJ8jyM+Ne8qVl3tXaHSYllSqGxMdldqtULukHDEcfU4VqQclSApIyB+k5+SNaSKuyrM3FVZtAmu1CU+w4aREgWV2klnuUtLQ0guFXwMJUnB8fHxpwNqtmOUe/l1Uyz6JsRNuN6vV9VOqNTuVuNT0vJafCXwppK059kZ8FOAUhPnGBrh8JVq7hfpFxGLpUx+Rt1kdeaEtUO5Y+3drS2E2/IQX49dYjZTPdS4QcKUOyUDqCG8g4Vkj9vC7bbK3XdNzxolpsyKzVqgPy8aHEb+lRV9+oJUf3yfA8+de/k167Zu8Vc2xrtES5AgVSRGhMrbaDTaWXi3nCyErPgfSfOM4x8jdUy/byogqUul1+NbdvtoLTgtaIgPzG8pSoe4oDoSVYKVkjHwFfOsXUhgG0mqsGS6i574QvuyZNw1Si8WqgzU7zq8RLLIh091UlMKRlWUtpQchRUo5I+SQcEnU7uFv4Ubfa8K3bG4XICpUu1rcnRFy6nQKqFPVOL/AFR7cd1lrqlSike4crRhKglQCgRqxL0F+DXDayuJll8z9q7DflXZuHRU1OpVu4VNvyoMkqU0+wyUgJQEuIWkrH1KwT9IPUWC63SkBqDI6lYnS3zGv4p8RdmeHm3SNvtorfSyXUoNVqz7aPzVRcQMJU6pKQAlIJShtICG0+Egecuho0a2k8NGjRohDX0PgeM6+dfQGQPH/vRCIr7eNJpVeDjGk0QgfIxqlP1sOHFeurnbT42wXHOqU2s3R1q1Tvl1bsmmyVrCW3p7q090wUR0oKXOwThBK8EKGrrNI42h1BbcSFJUCFJPkEH7EffSsMwjI2U3lAVT5UxuMXIG6KPC22tLcy4kQ6LAXcNLuFQpqhBp6A5hxLKVyFOOqdWtKChIOUhRIzppty9991f+je9rx21Tbtuu0W6WXapS4FMSy9MM1RkqebdTgpZD5KQ0PDYS2CVeCbu9+PSG4N8gbmqt8XNto/Sq5WMfnarbs78qsjB7Yb6qaBUfJX07kj9WmC3h/Da8Zdw6DAs2z+S27Ns0FNU/OVuix6pCkMVMhISlKu8dKkdfOMEjJBIJA0z18WwyltLED/dfeNTpYNbG2ul/HdpKLePfHjcXlhuLTrA2W2+l1O+rrW5Kh0yTXG2gh5La3n1JccKU/CVr8qGft58azt5eLvIriq9JsbfjZ+tW5OWFyVw6vSCgOse4oJeCklaXBlK0gg/Vj/bXR9xO9IHhHw03Oa3l2hsequXLHhLjRKpXK67LVHStAbWptBwhClIykqCc4UoeAdSZlwIM9sMzobTyAchLrQUAf9iNRDCsVOY6y041Fb8V0lUf4YTnw/uJtHM4E3hRG2ZlkQpNZtCoxI5bRJpT0vs+y6kgEOtSJBIUR9aHQPlBJti1hwreoVNlKnU+ixGH1J6qeZioQsjx4JABx4H/ABrM1VTUotibyKo4dywFrw0aNGnmcNGjRohP/9k=

/9j/4AAQSkZJRgABAQAAAQABAAD/2wBDAAIBAQEBAQIBAQECAgICAgQDAgICAgUEBAMEBgUGBgYFBgYGBwkIBgcJBwYGCAsICQoKCgoKBggLDAsKDAkKCgr/2wBDAQICAgICAgUDAwUKBwYHCgoKCgoKCgoKCgoKCgoKCgoKCgoKCgoKCgoKCgoKCgoKCgoKCgoKCgoKCgoKCgoKCgr/wAARCABgAIADASIAAhEBAxEB/8QAHgAAAQQDAQEBAAAAAAAAAAAAAAEHCAkEBQoGAgP/xAA4EAABAwMEAQMCBAQFBAMAAAABAgMEBQYRAAcIEiEJEzEiQQoUMlEVFiNhJDNCcZEYNIGhUlOx/8QAGQEAAwEBAQAAAAAAAAAAAAAAAAIEAwUB/8QALREAAgECAwYGAgMBAAAAAAAAAQIAAxEEEiETMVFhcfBBkaGx0eEiwRRCgfH/2gAMAwEAAhEDEQA/AL+NGjRohDRo0aIQJAGTpruS3Lraji1te/uzuC9Jepcd1CT/AA9KFLdSSMqbClALwDnwcH9/I02PqrRnalsJBpMXfOXZbsishpKY63W0VQrZcSIq3GQVoKvJQPhah1IP2oO5vXL6kG88N3eXeHd9SEyGk03bmyKVVWme8KOOqkJpqFEBAx7QcdGXlNrUB16k51WK0yQdfbd8x6ahnsd06EONnqM7I8tt5X9rdiqfVqrAh2WzcEy5n4hjRmfef9pmMW3QHPcUAtfxgBBBwcakBn+2uY/07uQ/Jnj1WrF3osS36wzuHctVMCBQBF6U+rMiQiL+QcaKklbjzriPoBAaAS5lJxrpjtiTXJ1t0+ZdFLbg1J6E0uowmn/dTHfKAXGwsfrCVdgFffGdLReo1w41777tHqoiWynSZ2f7DXieQG/u2/GzbCo7p7m1pEWFBZJYjpUPfnPnw3HYQfLjq1FKUpH75OACde1Ix99VG+uzfXJem25aF6bloc/lOyL/APyk2iWt/wB1Wp76EOQXWPcAbScK/Lo7knspS+oPjWrEqpa17TJQGYLxjI+qHdfIW87gctG/mzb917vsh68K5VlKZp9AoLB91mhtOnwI8dAEiWseXnghsZKSFPr6Vvr9VvkFu/YfCWt7S04uyq09R6ZdS5CKcH6RFhf4d5Ub9CZK1NElpBCcOJQlOQSawefvObebmhvZVL2RYcl2NZ1FSzXH6QuTUYtFaStLfsPuK/phAdPVSyAlxzJxnyXa/D1+nxu9yv50W7yeqtKXSrC2orLdYnz1JwmTUAkrjQGfP1K7FLjn/wBbaAk/UtI1JVrVWxGUC3DpwnQp0aX8XMx1Hv3adJ4OUg40Z/tpUgDAJB/c6MD9h/zqyc6Gf7D50mdLgf2/50YH7jRCJnRo0aIQ0yHNflZVeIVpRd0Kpab1RtpDbzc/+GQH5tQkTVdUxIMWMwCt159xXVPwkdT2KQQQ9+q1/XK3f5A3XVbe41cfryqFuURqoxp27V2SHGIdNp9MWf6Ub846tJVIWpDjnsNfX1SlSilOkdwgBjohqGwMh5za5Deo/wA6bWuKqo2Bdsi36JWIkIQp91w3K8iRKcSA2FR1KYpbIQOrjh/rKKuvupAUUxG9SW391d592oF6bQS7Vn1uE4xKrVJs27WqjSoMxbaDJLMxQQZA91PVZBV2I+kqSQTMqFMoOwe9cnjjtTwZuS/ptdobs++b8t6o9qGil1CIp1TmEJP+AhKDJa+oB1XfClLUkCtVi2eQNY540Wh2Q3JqT9212LERW3YKmIikvFPuJUSC2FIbCgUfICSMfB1LVqmqoCjU8d2n/eAlNKmKbkk3HLn9jnJzcXb0o/Cj1A9pNwOTjlM/h1vW2yq45ZgiXj8xAWpqRHYGSl0SsnvhKwkFQHka6DrRuugXxatNvS1ai3NplXgMzadMbB6vsOoC0LGfOClQPnzrlf3hct3dPeSvXfVrhgtxq1XZInRIyFITMWh0+2ULPhKgkowCrwAPkeNTl9NT17rX4acYIGxG+Fvza/JplWfFFffragI0BSv8tTwYUElK+2GlAEZKR+kDWdCtsjlYacuPxGxFPaMWX1lqXqA87LM4L7URrvqdNFYr9XmCLbttR1EyJ6x+soSPKgnKR9vKgNRW5c70UjmJwqv1zcTbgVOTa82k3JNtRL/cussuKLkMPNp+lLbRWCtAK+/bqT2BEWOS3qrUrkZyOe3ytOSzVqPaFNEOlW+9CbMaKJcXs0WnSj31VFT/AHUVjoltqOUltSlpGpG8T75nX3sNXtnLxtSDblS3CsGoJuB6GHHxAdXGWllGXVJw+CsLKQQCr6AFKTnWuDepi8U6WNrWHz13ecTEomFwyvcX3n0+/KVBbfcwKhPsd7gNslYlNg0W64apz0Lbai+9Lr1ZRLcejoluOJ99xsKcHWNjo1hlKUkpzr74f88eeXA3lE9tnbFPaoNyVCsKo0in1N0ONU6ZIUlla5kJKino255UodvbKDkEgjWzuzlongXfNzXbxc2q28sStRpVJpE+4okQVCv0p5hgiSyPzDeWXHHFuvuyQOy8toSrCRhhuQ85tW5ZqltbmT0UlcoVe3q5X4LyH0FxwOlxSggrR2OCoKGeyuxBHk54pQ9NHINxpzHlrHw7WZkFrHXr5zsQtxNaat+C1ck2NJqCIbQnyYjRQ068EALWhJJKUlWSBk4BGs3P9hqIfoe8pKHyl9PCza6zdD1RrlvJeo9zNy6imU9HlNuKUgFwABSCyttTZHjphPyk4l3qyk4qUw3GRupRyDFz/YaO39h/xpNGtIsNGj/zrX3dc1Ksy1592V2a3Gh06I5IlSHSAlptIypSiSAAB5JyPH30QmTUajBpMF2p1OW0xHjtlyQ+8sJQ2hIypSifAAAJJPwAdUpcidt7X3I3c3U3h578nKVuTTJ9Xbat21bDumNDhUCmiQ4tth6ouZZbeWw2kKbYS46E4C3eywNNH6m3rHX5vRb177C2zug9cVPqFzPe1cNtzH4MCPSGnUqaisNNdVSCroPcfcJSQopSFfqDAU/bG11cMqvyn3sqF53SzSnY9Lt1uCy/Gp0VyQjq0pyS4lQIQ5kFlkAkNZOew1FUxB/opbpfx/XPdLaWG3Z2y39u/DfH13B5n8faXSI+z+wu0NBr1Ap0Z+IqjW9RJEaG+0mU6KY2/LkOmXPS2V+6e4T3cfcSMJAUW94o8uNpdgb2/n67KFNuGbR5jlWYpTUxUNlmU20vqw4XEKQQlZSsqbPZKWwMqOo6QqJEkbAVTd22LrkUquUj2zOZaU2ywEuulEdtlRWFylq9t11QbBCEBJJySBodnrpj1WirVeCFypLKXjJUHEttux8ELwFZU6SFZ6+D9h99SVkWqDmJ5/Uvo2Q2QdPuOlc9Pk763/Vt3L8u2iPNV9t6vP0+mJQypmcptSke0y0lRbSD1GSnHUnIOo23ZvRWIW50y7rUqbVIRVmWRJclwGpn5pTSAj3FrbwFKKgVZGR9WQdPJDoqrgqpvSlXpFbl22oex+aQWGpcMgupDpA7BTX6OuD2CsHAAzH7dm5LNsfdytfy1EiVOlPTC7BpcmH/AIaIpYBWEZwvHYq6pGAAQDn416EDaWvI6hsdY/XEWt3/ABr4XeVNqsoUepSDULxlvNBqNJabP0hDYyVOkrUlGCCO3nxnVn/Ef1JmNv4lUvFe2VxTbe/k0y5lepFFEmXTHGlJZXKbbcBafZjySgBauqcn6xgaqW2C3UqcjEKn0BqZElISmXTao/7iJTfcHCSkJKAMADxgBP3A1PvazmDN284yV7c+39rqNLqcWzp9vKt2ZNW3HjxnQhqQStBBeSEFtYSAFKV1GPGS2DbZVyW0/fAad2jYhDVoCwv3z7vPKb3em3sNM3utjfznDd78yk3FdUis1+6m7hTCg3PSglEiJEhR2EKkPPvodJeWhALRwyOp8nfc9OPND3pFlUOibo2RQrP/AJXqE627VnSo0aBTUd1H2pKg85K/OvgBQclLK8qCcNAdExivmdvByt3Il7iXuaW1MjwW4VLhmQmLGp8RkNNMQ47RypKU5bAQ2hS3VqJ+pROGJmXrKs65ZVMu22I6FsB5ttQylCv1IJ+tKVNrHkjskEYzql9EKAkg6xESxBIAYb5Yb+G35G3Pw35jPbF1lUqTY26C2qaDEC3Y0OrJcP5c91HKVjt0VkYUlwqBPXB6KgcjXHbbe8Nw0Qw7mtSrpYfjxyzFdeeccb7ufCW0jHVw+VD9uvbxjzcT6JXr07o7w7lW3w15bUtqqSaskQravuDHW2tuTlQjw5oUoh5TiEYS8jBCuoWFdu4xwtR6ZKubgnQ8+fe+e4miG/JPDfLidGgHIyNGulOfFOMfP/rVfv4kJjlXUPT0qNJ492Q5WLddnod3McpzzpnxaU0UuBTbDY/rsFxOHx5KUAHqU9iLAiSR5OkU2lxBStIIIOQdK6h1KmMjFHDcJx6beXTbdvbeVOp3a9CpRmx3jGrMz33istpw3HjtMeSt95xCfcX9KUtqIHydbrZvlTvnfvGCfwhum+pELb6PcqqzDpi0pSyairwr3FdPcU2SAtKScNr+rH7Xucyfw4vGDkzvPK3i2x3En7WCowk/xO27Wt+Kqmyp6FKKZhaPX2yQUhaEdQroCClWSa4d9/w6/L/hjfT25FqUBe5FoMsrlVmfZSer7kdC/wBDkN9ZWh7B7lxHupCQSScHUgpOlwBOhtqNQgkyu6l2ybZu80J5UB9cR4/wxFTHd1lxQUCkNqBASMjCyCPPj48OntZZNbhUSPV73t5mkSMF2RTpK0KQkJzhwE/ZQ84IyM63+6VQXUb0nu1PaR21KpRpAifwqqqcL1KcaQEBLgdSFpV8KKTgfUQBjGtZ/Ll41CksvbiVuly5CnEqacYCwjr58lSvp8g5ASD8eT4A1JXa+nrLqCsoBPe7re02ldptLuO1W5NKoynpMaKEVOeptKUKWoj2yjP+pP6QflST/tpprb41bj1Dct5zcKwZbtO/JuyEzIKPfQ42QQlOU5w4TgdcZwc/bTwUFxlVGejNRw7TGFl+U+SCY4ZSVJAaBKlZ89R/vpv6lzRbh1N6jpod0qfjyVdz/AWmyB2J6+32GMJ8efPjz+2s1XEOhVPWY10TPcmwm3l7eNbFlVyUy1KtKhSSYh92OpTkR7sPOUgfQEeBkYGVffzp0bnq1VtPZaoWnQLngRP5mhpecStguqmtqCFhtpRB9sEpQFLx5CCMjsNNdR+f8BU+NTHKjJgPIUEtCdaqcKPkns4gkkkYH2wM/vrBv7c+Tu/cUiuM3nBqXvIbS1AZX+VWw2gDqhjGCgZz4PknPzpUpYimw2kakyFbXvPM3duDXds51o0Tb9qVKvpiqCtVG5UVD2mKShkgRxHbGfa6qBdLzh7FQwBj59jxe2v4+8uLzrVZ3p3bmxaXbsZ2tXnckhL8qpVaR7hSlDCP0uLfWtRKlYCfbT4Gc69RQeNkncHZZzeDdN+gWRaKu0NqpVyYttxSGXFIfSkZ7yFKIH3wSPCRpo67vJR6XRH7d2h3fYtmmS4qYM00SEWDLipP0JIGCQfqJJyr6zk+TnpUzkyl1ktQCrmFNu/brMnmBvLZ25e90q5NgtjoNnUGjUqPFgUunMOLcUiK0GEPupzgurQAXHvlZwfnJ1icfN8Htvr/ALX3Nq9GMtmhVuDPlU9lC1CU2zJbWtnCSlX1pBSMEEEjzp8uAPpZbrepvV6pZmy1y0NC6bT4syoVa4ZkqHGMJTykJHVtC1SQXWwSk+MI++fFxvpO/h5dq+Gc1e7HLCl2pfV/waoF2yqlh9yk0phABbeQw+hAXKKys91JIQOoTggqKZKlY3PjG2lPDjKDLFdvryhbi2JRr/ptLqEGPXKVHqEeFVohjyo6Hm0uJbeaOS24kKAUk/BBGtxo0avnLh9tKB/+aT/zpftohA+MePtr8pUdMqM5GU44gOIKe7SylScjGQR8H9jr9Do0QlVXrW+kttHSuOE7kVsXY94VPcGLWWpF219VXVUV1CD1UZEyoiS54S0hCT7rKQtOEgpKclNIW5911GBW4apFSDSoccqk0hfhSUA/5gH/AMCM+R5BJzkHI6e/Uk45c3OS+25254n8jbesmm1SnSIN1QavRFLdqLLo6kIlJCy0noVpUgNgq7frHxqhflZxKuXjdupK253roNCkXe/LjmO4oGTGLGAhteIqi9j2WlKCDheM9hgnMdamNpmtOjhqx2eW+vhGDs67qbN9mr2TUZSpTjYWYrEZwEA/6VHr8YJ8jyM+Ne8qVl3tXaHSYllSqGxMdldqtULukHDEcfU4VqQclSApIyB+k5+SNaSKuyrM3FVZtAmu1CU+w4aREgWV2klnuUtLQ0guFXwMJUnB8fHxpwNqtmOUe/l1Uyz6JsRNuN6vV9VOqNTuVuNT0vJafCXwppK059kZ8FOAUhPnGBrh8JVq7hfpFxGLpUx+Rt1kdeaEtUO5Y+3drS2E2/IQX49dYjZTPdS4QcKUOyUDqCG8g4Vkj9vC7bbK3XdNzxolpsyKzVqgPy8aHEb+lRV9+oJUf3yfA8+de/k167Zu8Vc2xrtES5AgVSRGhMrbaDTaWXi3nCyErPgfSfOM4x8jdUy/byogqUul1+NbdvtoLTgtaIgPzG8pSoe4oDoSVYKVkjHwFfOsXUhgG0mqsGS6i574QvuyZNw1Si8WqgzU7zq8RLLIh091UlMKRlWUtpQchRUo5I+SQcEnU7uFv4Ubfa8K3bG4XICpUu1rcnRFy6nQKqFPVOL/AFR7cd1lrqlSike4crRhKglQCgRqxL0F+DXDayuJll8z9q7DflXZuHRU1OpVu4VNvyoMkqU0+wyUgJQEuIWkrH1KwT9IPUWC63SkBqDI6lYnS3zGv4p8RdmeHm3SNvtorfSyXUoNVqz7aPzVRcQMJU6pKQAlIJShtICG0+Egecuho0a2k8NGjRohDX0PgeM6+dfQGQPH/vRCIr7eNJpVeDjGk0QgfIxqlP1sOHFeurnbT42wXHOqU2s3R1q1Tvl1bsmmyVrCW3p7q090wUR0oKXOwThBK8EKGrrNI42h1BbcSFJUCFJPkEH7EffSsMwjI2U3lAVT5UxuMXIG6KPC22tLcy4kQ6LAXcNLuFQpqhBp6A5hxLKVyFOOqdWtKChIOUhRIzppty9991f+je9rx21Tbtuu0W6WXapS4FMSy9MM1RkqebdTgpZD5KQ0PDYS2CVeCbu9+PSG4N8gbmqt8XNto/Sq5WMfnarbs78qsjB7Yb6qaBUfJX07kj9WmC3h/Da8Zdw6DAs2z+S27Ns0FNU/OVuix6pCkMVMhISlKu8dKkdfOMEjJBIJA0z18WwyltLED/dfeNTpYNbG2ul/HdpKLePfHjcXlhuLTrA2W2+l1O+rrW5Kh0yTXG2gh5La3n1JccKU/CVr8qGft58azt5eLvIriq9JsbfjZ+tW5OWFyVw6vSCgOse4oJeCklaXBlK0gg/Vj/bXR9xO9IHhHw03Oa3l2hsequXLHhLjRKpXK67LVHStAbWptBwhClIykqCc4UoeAdSZlwIM9sMzobTyAchLrQUAf9iNRDCsVOY6y041Fb8V0lUf4YTnw/uJtHM4E3hRG2ZlkQpNZtCoxI5bRJpT0vs+y6kgEOtSJBIUR9aHQPlBJti1hwreoVNlKnU+ixGH1J6qeZioQsjx4JABx4H/ABrM1VTUotibyKo4dywFrw0aNGnmcNGjRohP/9k=

/9j/4AAQSkZJRgABAQAAAQABAAD/2wBDAAIBAQEBAQIBAQECAgICAgQDAgICAgUEBAMEBgUGBgYFBgYGBwkIBgcJBwYGCAsICQoKCgoKBggLDAsKDAkKCgr/2wBDAQICAgICAgUDAwUKBwYHCgoKCgoKCgoKCgoKCgoKCgoKCgoKCgoKCgoKCgoKCgoKCgoKCgoKCgoKCgoKCgoKCgr/wAARCABgAIADASIAAhEBAxEB/8QAHgAAAQQDAQEBAAAAAAAAAAAAAAEHCAkEBQoGAgP/xAA4EAABAwMEAQMCBAQFBAMAAAABAgMEBQYRAAcIEiEJEzEiQQoUMlEVFiNhJDNCcZEYNIGhUlOx/8QAGQEAAwEBAQAAAAAAAAAAAAAAAAIEAwUB/8QALREAAgECAwYGAgMBAAAAAAAAAQIAAxEEEiETMVFhcfBBkaGx0eEiwRRCgfH/2gAMAwEAAhEDEQA/AL+NGjRohDRo0aIQJAGTpruS3Lraji1te/uzuC9Jepcd1CT/AA9KFLdSSMqbClALwDnwcH9/I02PqrRnalsJBpMXfOXZbsishpKY63W0VQrZcSIq3GQVoKvJQPhah1IP2oO5vXL6kG88N3eXeHd9SEyGk03bmyKVVWme8KOOqkJpqFEBAx7QcdGXlNrUB16k51WK0yQdfbd8x6ahnsd06EONnqM7I8tt5X9rdiqfVqrAh2WzcEy5n4hjRmfef9pmMW3QHPcUAtfxgBBBwcakBn+2uY/07uQ/Jnj1WrF3osS36wzuHctVMCBQBF6U+rMiQiL+QcaKklbjzriPoBAaAS5lJxrpjtiTXJ1t0+ZdFLbg1J6E0uowmn/dTHfKAXGwsfrCVdgFffGdLReo1w41777tHqoiWynSZ2f7DXieQG/u2/GzbCo7p7m1pEWFBZJYjpUPfnPnw3HYQfLjq1FKUpH75OACde1Ix99VG+uzfXJem25aF6bloc/lOyL/APyk2iWt/wB1Wp76EOQXWPcAbScK/Lo7knspS+oPjWrEqpa17TJQGYLxjI+qHdfIW87gctG/mzb917vsh68K5VlKZp9AoLB91mhtOnwI8dAEiWseXnghsZKSFPr6Vvr9VvkFu/YfCWt7S04uyq09R6ZdS5CKcH6RFhf4d5Ub9CZK1NElpBCcOJQlOQSawefvObebmhvZVL2RYcl2NZ1FSzXH6QuTUYtFaStLfsPuK/phAdPVSyAlxzJxnyXa/D1+nxu9yv50W7yeqtKXSrC2orLdYnz1JwmTUAkrjQGfP1K7FLjn/wBbaAk/UtI1JVrVWxGUC3DpwnQp0aX8XMx1Hv3adJ4OUg40Z/tpUgDAJB/c6MD9h/zqyc6Gf7D50mdLgf2/50YH7jRCJnRo0aIQ0yHNflZVeIVpRd0Kpab1RtpDbzc/+GQH5tQkTVdUxIMWMwCt159xXVPwkdT2KQQQ9+q1/XK3f5A3XVbe41cfryqFuURqoxp27V2SHGIdNp9MWf6Ub846tJVIWpDjnsNfX1SlSilOkdwgBjohqGwMh5za5Deo/wA6bWuKqo2Bdsi36JWIkIQp91w3K8iRKcSA2FR1KYpbIQOrjh/rKKuvupAUUxG9SW391d592oF6bQS7Vn1uE4xKrVJs27WqjSoMxbaDJLMxQQZA91PVZBV2I+kqSQTMqFMoOwe9cnjjtTwZuS/ptdobs++b8t6o9qGil1CIp1TmEJP+AhKDJa+oB1XfClLUkCtVi2eQNY540Wh2Q3JqT9212LERW3YKmIikvFPuJUSC2FIbCgUfICSMfB1LVqmqoCjU8d2n/eAlNKmKbkk3HLn9jnJzcXb0o/Cj1A9pNwOTjlM/h1vW2yq45ZgiXj8xAWpqRHYGSl0SsnvhKwkFQHka6DrRuugXxatNvS1ai3NplXgMzadMbB6vsOoC0LGfOClQPnzrlf3hct3dPeSvXfVrhgtxq1XZInRIyFITMWh0+2ULPhKgkowCrwAPkeNTl9NT17rX4acYIGxG+Fvza/JplWfFFffragI0BSv8tTwYUElK+2GlAEZKR+kDWdCtsjlYacuPxGxFPaMWX1lqXqA87LM4L7URrvqdNFYr9XmCLbttR1EyJ6x+soSPKgnKR9vKgNRW5c70UjmJwqv1zcTbgVOTa82k3JNtRL/cussuKLkMPNp+lLbRWCtAK+/bqT2BEWOS3qrUrkZyOe3ytOSzVqPaFNEOlW+9CbMaKJcXs0WnSj31VFT/AHUVjoltqOUltSlpGpG8T75nX3sNXtnLxtSDblS3CsGoJuB6GHHxAdXGWllGXVJw+CsLKQQCr6AFKTnWuDepi8U6WNrWHz13ecTEomFwyvcX3n0+/KVBbfcwKhPsd7gNslYlNg0W64apz0Lbai+9Lr1ZRLcejoluOJ99xsKcHWNjo1hlKUkpzr74f88eeXA3lE9tnbFPaoNyVCsKo0in1N0ONU6ZIUlla5kJKino255UodvbKDkEgjWzuzlongXfNzXbxc2q28sStRpVJpE+4okQVCv0p5hgiSyPzDeWXHHFuvuyQOy8toSrCRhhuQ85tW5ZqltbmT0UlcoVe3q5X4LyH0FxwOlxSggrR2OCoKGeyuxBHk54pQ9NHINxpzHlrHw7WZkFrHXr5zsQtxNaat+C1ck2NJqCIbQnyYjRQ068EALWhJJKUlWSBk4BGs3P9hqIfoe8pKHyl9PCza6zdD1RrlvJeo9zNy6imU9HlNuKUgFwABSCyttTZHjphPyk4l3qyk4qUw3GRupRyDFz/YaO39h/xpNGtIsNGj/zrX3dc1Ksy1592V2a3Gh06I5IlSHSAlptIypSiSAAB5JyPH30QmTUajBpMF2p1OW0xHjtlyQ+8sJQ2hIypSifAAAJJPwAdUpcidt7X3I3c3U3h578nKVuTTJ9Xbat21bDumNDhUCmiQ4tth6ouZZbeWw2kKbYS46E4C3eywNNH6m3rHX5vRb177C2zug9cVPqFzPe1cNtzH4MCPSGnUqaisNNdVSCroPcfcJSQopSFfqDAU/bG11cMqvyn3sqF53SzSnY9Lt1uCy/Gp0VyQjq0pyS4lQIQ5kFlkAkNZOew1FUxB/opbpfx/XPdLaWG3Z2y39u/DfH13B5n8faXSI+z+wu0NBr1Ap0Z+IqjW9RJEaG+0mU6KY2/LkOmXPS2V+6e4T3cfcSMJAUW94o8uNpdgb2/n67KFNuGbR5jlWYpTUxUNlmU20vqw4XEKQQlZSsqbPZKWwMqOo6QqJEkbAVTd22LrkUquUj2zOZaU2ywEuulEdtlRWFylq9t11QbBCEBJJySBodnrpj1WirVeCFypLKXjJUHEttux8ELwFZU6SFZ6+D9h99SVkWqDmJ5/Uvo2Q2QdPuOlc9Pk763/Vt3L8u2iPNV9t6vP0+mJQypmcptSke0y0lRbSD1GSnHUnIOo23ZvRWIW50y7rUqbVIRVmWRJclwGpn5pTSAj3FrbwFKKgVZGR9WQdPJDoqrgqpvSlXpFbl22oex+aQWGpcMgupDpA7BTX6OuD2CsHAAzH7dm5LNsfdytfy1EiVOlPTC7BpcmH/AIaIpYBWEZwvHYq6pGAAQDn416EDaWvI6hsdY/XEWt3/ABr4XeVNqsoUepSDULxlvNBqNJabP0hDYyVOkrUlGCCO3nxnVn/Ef1JmNv4lUvFe2VxTbe/k0y5lepFFEmXTHGlJZXKbbcBafZjySgBauqcn6xgaqW2C3UqcjEKn0BqZElISmXTao/7iJTfcHCSkJKAMADxgBP3A1PvazmDN284yV7c+39rqNLqcWzp9vKt2ZNW3HjxnQhqQStBBeSEFtYSAFKV1GPGS2DbZVyW0/fAad2jYhDVoCwv3z7vPKb3em3sNM3utjfznDd78yk3FdUis1+6m7hTCg3PSglEiJEhR2EKkPPvodJeWhALRwyOp8nfc9OPND3pFlUOibo2RQrP/AJXqE627VnSo0aBTUd1H2pKg85K/OvgBQclLK8qCcNAdExivmdvByt3Il7iXuaW1MjwW4VLhmQmLGp8RkNNMQ47RypKU5bAQ2hS3VqJ+pROGJmXrKs65ZVMu22I6FsB5ttQylCv1IJ+tKVNrHkjskEYzql9EKAkg6xESxBIAYb5Yb+G35G3Pw35jPbF1lUqTY26C2qaDEC3Y0OrJcP5c91HKVjt0VkYUlwqBPXB6KgcjXHbbe8Nw0Qw7mtSrpYfjxyzFdeeccb7ufCW0jHVw+VD9uvbxjzcT6JXr07o7w7lW3w15bUtqqSaskQravuDHW2tuTlQjw5oUoh5TiEYS8jBCuoWFdu4xwtR6ZKubgnQ8+fe+e4miG/JPDfLidGgHIyNGulOfFOMfP/rVfv4kJjlXUPT0qNJ492Q5WLddnod3McpzzpnxaU0UuBTbDY/rsFxOHx5KUAHqU9iLAiSR5OkU2lxBStIIIOQdK6h1KmMjFHDcJx6beXTbdvbeVOp3a9CpRmx3jGrMz33istpw3HjtMeSt95xCfcX9KUtqIHydbrZvlTvnfvGCfwhum+pELb6PcqqzDpi0pSyairwr3FdPcU2SAtKScNr+rH7Xucyfw4vGDkzvPK3i2x3En7WCowk/xO27Wt+Kqmyp6FKKZhaPX2yQUhaEdQroCClWSa4d9/w6/L/hjfT25FqUBe5FoMsrlVmfZSer7kdC/wBDkN9ZWh7B7lxHupCQSScHUgpOlwBOhtqNQgkyu6l2ybZu80J5UB9cR4/wxFTHd1lxQUCkNqBASMjCyCPPj48OntZZNbhUSPV73t5mkSMF2RTpK0KQkJzhwE/ZQ84IyM63+6VQXUb0nu1PaR21KpRpAifwqqqcL1KcaQEBLgdSFpV8KKTgfUQBjGtZ/Ll41CksvbiVuly5CnEqacYCwjr58lSvp8g5ASD8eT4A1JXa+nrLqCsoBPe7re02ldptLuO1W5NKoynpMaKEVOeptKUKWoj2yjP+pP6QflST/tpprb41bj1Dct5zcKwZbtO/JuyEzIKPfQ42QQlOU5w4TgdcZwc/bTwUFxlVGejNRw7TGFl+U+SCY4ZSVJAaBKlZ89R/vpv6lzRbh1N6jpod0qfjyVdz/AWmyB2J6+32GMJ8efPjz+2s1XEOhVPWY10TPcmwm3l7eNbFlVyUy1KtKhSSYh92OpTkR7sPOUgfQEeBkYGVffzp0bnq1VtPZaoWnQLngRP5mhpecStguqmtqCFhtpRB9sEpQFLx5CCMjsNNdR+f8BU+NTHKjJgPIUEtCdaqcKPkns4gkkkYH2wM/vrBv7c+Tu/cUiuM3nBqXvIbS1AZX+VWw2gDqhjGCgZz4PknPzpUpYimw2kakyFbXvPM3duDXds51o0Tb9qVKvpiqCtVG5UVD2mKShkgRxHbGfa6qBdLzh7FQwBj59jxe2v4+8uLzrVZ3p3bmxaXbsZ2tXnckhL8qpVaR7hSlDCP0uLfWtRKlYCfbT4Gc69RQeNkncHZZzeDdN+gWRaKu0NqpVyYttxSGXFIfSkZ7yFKIH3wSPCRpo67vJR6XRH7d2h3fYtmmS4qYM00SEWDLipP0JIGCQfqJJyr6zk+TnpUzkyl1ktQCrmFNu/brMnmBvLZ25e90q5NgtjoNnUGjUqPFgUunMOLcUiK0GEPupzgurQAXHvlZwfnJ1icfN8Htvr/ALX3Nq9GMtmhVuDPlU9lC1CU2zJbWtnCSlX1pBSMEEEjzp8uAPpZbrepvV6pZmy1y0NC6bT4syoVa4ZkqHGMJTykJHVtC1SQXWwSk+MI++fFxvpO/h5dq+Gc1e7HLCl2pfV/waoF2yqlh9yk0phABbeQw+hAXKKys91JIQOoTggqKZKlY3PjG2lPDjKDLFdvryhbi2JRr/ptLqEGPXKVHqEeFVohjyo6Hm0uJbeaOS24kKAUk/BBGtxo0avnLh9tKB/+aT/zpftohA+MePtr8pUdMqM5GU44gOIKe7SylScjGQR8H9jr9Do0QlVXrW+kttHSuOE7kVsXY94VPcGLWWpF219VXVUV1CD1UZEyoiS54S0hCT7rKQtOEgpKclNIW5911GBW4apFSDSoccqk0hfhSUA/5gH/AMCM+R5BJzkHI6e/Uk45c3OS+25254n8jbesmm1SnSIN1QavRFLdqLLo6kIlJCy0noVpUgNgq7frHxqhflZxKuXjdupK253roNCkXe/LjmO4oGTGLGAhteIqi9j2WlKCDheM9hgnMdamNpmtOjhqx2eW+vhGDs67qbN9mr2TUZSpTjYWYrEZwEA/6VHr8YJ8jyM+Ne8qVl3tXaHSYllSqGxMdldqtULukHDEcfU4VqQclSApIyB+k5+SNaSKuyrM3FVZtAmu1CU+w4aREgWV2klnuUtLQ0guFXwMJUnB8fHxpwNqtmOUe/l1Uyz6JsRNuN6vV9VOqNTuVuNT0vJafCXwppK059kZ8FOAUhPnGBrh8JVq7hfpFxGLpUx+Rt1kdeaEtUO5Y+3drS2E2/IQX49dYjZTPdS4QcKUOyUDqCG8g4Vkj9vC7bbK3XdNzxolpsyKzVqgPy8aHEb+lRV9+oJUf3yfA8+de/k167Zu8Vc2xrtES5AgVSRGhMrbaDTaWXi3nCyErPgfSfOM4x8jdUy/byogqUul1+NbdvtoLTgtaIgPzG8pSoe4oDoSVYKVkjHwFfOsXUhgG0mqsGS6i574QvuyZNw1Si8WqgzU7zq8RLLIh091UlMKRlWUtpQchRUo5I+SQcEnU7uFv4Ubfa8K3bG4XICpUu1rcnRFy6nQKqFPVOL/AFR7cd1lrqlSike4crRhKglQCgRqxL0F+DXDayuJll8z9q7DflXZuHRU1OpVu4VNvyoMkqU0+wyUgJQEuIWkrH1KwT9IPUWC63SkBqDI6lYnS3zGv4p8RdmeHm3SNvtorfSyXUoNVqz7aPzVRcQMJU6pKQAlIJShtICG0+Egecuho0a2k8NGjRohDX0PgeM6+dfQGQPH/vRCIr7eNJpVeDjGk0QgfIxqlP1sOHFeurnbT42wXHOqU2s3R1q1Tvl1bsmmyVrCW3p7q090wUR0oKXOwThBK8EKGrrNI42h1BbcSFJUCFJPkEH7EffSsMwjI2U3lAVT5UxuMXIG6KPC22tLcy4kQ6LAXcNLuFQpqhBp6A5hxLKVyFOOqdWtKChIOUhRIzppty9991f+je9rx21Tbtuu0W6WXapS4FMSy9MM1RkqebdTgpZD5KQ0PDYS2CVeCbu9+PSG4N8gbmqt8XNto/Sq5WMfnarbs78qsjB7Yb6qaBUfJX07kj9WmC3h/Da8Zdw6DAs2z+S27Ns0FNU/OVuix6pCkMVMhISlKu8dKkdfOMEjJBIJA0z18WwyltLED/dfeNTpYNbG2ul/HdpKLePfHjcXlhuLTrA2W2+l1O+rrW5Kh0yTXG2gh5La3n1JccKU/CVr8qGft58azt5eLvIriq9JsbfjZ+tW5OWFyVw6vSCgOse4oJeCklaXBlK0gg/Vj/bXR9xO9IHhHw03Oa3l2hsequXLHhLjRKpXK67LVHStAbWptBwhClIykqCc4UoeAdSZlwIM9sMzobTyAchLrQUAf9iNRDCsVOY6y041Fb8V0lUf4YTnw/uJtHM4E3hRG2ZlkQpNZtCoxI5bRJpT0vs+y6kgEOtSJBIUR9aHQPlBJti1hwreoVNlKnU+ixGH1J6qeZioQsjx4JABx4H/ABrM1VTUotibyKo4dywFrw0aNGnmcNGjRohP/9k=

/9j/4AAQSkZJRgABAQAAAQABAAD/2wBDAAIBAQEBAQIBAQECAgICAgQDAgICAgUEBAMEBgUGBgYFBgYGBwkIBgcJBwYGCAsICQoKCgoKBggLDAsKDAkKCgr/2wBDAQICAgICAgUDAwUKBwYHCgoKCgoKCgoKCgoKCgoKCgoKCgoKCgoKCgoKCgoKCgoKCgoKCgoKCgoKCgoKCgoKCgr/wAARCABgAIADASIAAhEBAxEB/8QAHgAAAQQDAQEBAAAAAAAAAAAAAAEHCAkEBQoGAgP/xAA4EAABAwMEAQMCBAQFBAMAAAABAgMEBQYRAAcIEiEJEzEiQQoUMlEVFiNhJDNCcZEYNIGhUlOx/8QAGQEAAwEBAQAAAAAAAAAAAAAAAAIEAwUB/8QALREAAgECAwYGAgMBAAAAAAAAAQIAAxEEEiETMVFhcfBBkaGx0eEiwRRCgfH/2gAMAwEAAhEDEQA/AL+NGjRohDRo0aIQJAGTpruS3Lraji1te/uzuC9Jepcd1CT/AA9KFLdSSMqbClALwDnwcH9/I02PqrRnalsJBpMXfOXZbsishpKY63W0VQrZcSIq3GQVoKvJQPhah1IP2oO5vXL6kG88N3eXeHd9SEyGk03bmyKVVWme8KOOqkJpqFEBAx7QcdGXlNrUB16k51WK0yQdfbd8x6ahnsd06EONnqM7I8tt5X9rdiqfVqrAh2WzcEy5n4hjRmfef9pmMW3QHPcUAtfxgBBBwcakBn+2uY/07uQ/Jnj1WrF3osS36wzuHctVMCBQBF6U+rMiQiL+QcaKklbjzriPoBAaAS5lJxrpjtiTXJ1t0+ZdFLbg1J6E0uowmn/dTHfKAXGwsfrCVdgFffGdLReo1w41777tHqoiWynSZ2f7DXieQG/u2/GzbCo7p7m1pEWFBZJYjpUPfnPnw3HYQfLjq1FKUpH75OACde1Ix99VG+uzfXJem25aF6bloc/lOyL/APyk2iWt/wB1Wp76EOQXWPcAbScK/Lo7knspS+oPjWrEqpa17TJQGYLxjI+qHdfIW87gctG/mzb917vsh68K5VlKZp9AoLB91mhtOnwI8dAEiWseXnghsZKSFPr6Vvr9VvkFu/YfCWt7S04uyq09R6ZdS5CKcH6RFhf4d5Ub9CZK1NElpBCcOJQlOQSawefvObebmhvZVL2RYcl2NZ1FSzXH6QuTUYtFaStLfsPuK/phAdPVSyAlxzJxnyXa/D1+nxu9yv50W7yeqtKXSrC2orLdYnz1JwmTUAkrjQGfP1K7FLjn/wBbaAk/UtI1JVrVWxGUC3DpwnQp0aX8XMx1Hv3adJ4OUg40Z/tpUgDAJB/c6MD9h/zqyc6Gf7D50mdLgf2/50YH7jRCJnRo0aIQ0yHNflZVeIVpRd0Kpab1RtpDbzc/+GQH5tQkTVdUxIMWMwCt159xXVPwkdT2KQQQ9+q1/XK3f5A3XVbe41cfryqFuURqoxp27V2SHGIdNp9MWf6Ub846tJVIWpDjnsNfX1SlSilOkdwgBjohqGwMh5za5Deo/wA6bWuKqo2Bdsi36JWIkIQp91w3K8iRKcSA2FR1KYpbIQOrjh/rKKuvupAUUxG9SW391d592oF6bQS7Vn1uE4xKrVJs27WqjSoMxbaDJLMxQQZA91PVZBV2I+kqSQTMqFMoOwe9cnjjtTwZuS/ptdobs++b8t6o9qGil1CIp1TmEJP+AhKDJa+oB1XfClLUkCtVi2eQNY540Wh2Q3JqT9212LERW3YKmIikvFPuJUSC2FIbCgUfICSMfB1LVqmqoCjU8d2n/eAlNKmKbkk3HLn9jnJzcXb0o/Cj1A9pNwOTjlM/h1vW2yq45ZgiXj8xAWpqRHYGSl0SsnvhKwkFQHka6DrRuugXxatNvS1ai3NplXgMzadMbB6vsOoC0LGfOClQPnzrlf3hct3dPeSvXfVrhgtxq1XZInRIyFITMWh0+2ULPhKgkowCrwAPkeNTl9NT17rX4acYIGxG+Fvza/JplWfFFffragI0BSv8tTwYUElK+2GlAEZKR+kDWdCtsjlYacuPxGxFPaMWX1lqXqA87LM4L7URrvqdNFYr9XmCLbttR1EyJ6x+soSPKgnKR9vKgNRW5c70UjmJwqv1zcTbgVOTa82k3JNtRL/cussuKLkMPNp+lLbRWCtAK+/bqT2BEWOS3qrUrkZyOe3ytOSzVqPaFNEOlW+9CbMaKJcXs0WnSj31VFT/AHUVjoltqOUltSlpGpG8T75nX3sNXtnLxtSDblS3CsGoJuB6GHHxAdXGWllGXVJw+CsLKQQCr6AFKTnWuDepi8U6WNrWHz13ecTEomFwyvcX3n0+/KVBbfcwKhPsd7gNslYlNg0W64apz0Lbai+9Lr1ZRLcejoluOJ99xsKcHWNjo1hlKUkpzr74f88eeXA3lE9tnbFPaoNyVCsKo0in1N0ONU6ZIUlla5kJKino255UodvbKDkEgjWzuzlongXfNzXbxc2q28sStRpVJpE+4okQVCv0p5hgiSyPzDeWXHHFuvuyQOy8toSrCRhhuQ85tW5ZqltbmT0UlcoVe3q5X4LyH0FxwOlxSggrR2OCoKGeyuxBHk54pQ9NHINxpzHlrHw7WZkFrHXr5zsQtxNaat+C1ck2NJqCIbQnyYjRQ068EALWhJJKUlWSBk4BGs3P9hqIfoe8pKHyl9PCza6zdD1RrlvJeo9zNy6imU9HlNuKUgFwABSCyttTZHjphPyk4l3qyk4qUw3GRupRyDFz/YaO39h/xpNGtIsNGj/zrX3dc1Ksy1592V2a3Gh06I5IlSHSAlptIypSiSAAB5JyPH30QmTUajBpMF2p1OW0xHjtlyQ+8sJQ2hIypSifAAAJJPwAdUpcidt7X3I3c3U3h578nKVuTTJ9Xbat21bDumNDhUCmiQ4tth6ouZZbeWw2kKbYS46E4C3eywNNH6m3rHX5vRb177C2zug9cVPqFzPe1cNtzH4MCPSGnUqaisNNdVSCroPcfcJSQopSFfqDAU/bG11cMqvyn3sqF53SzSnY9Lt1uCy/Gp0VyQjq0pyS4lQIQ5kFlkAkNZOew1FUxB/opbpfx/XPdLaWG3Z2y39u/DfH13B5n8faXSI+z+wu0NBr1Ap0Z+IqjW9RJEaG+0mU6KY2/LkOmXPS2V+6e4T3cfcSMJAUW94o8uNpdgb2/n67KFNuGbR5jlWYpTUxUNlmU20vqw4XEKQQlZSsqbPZKWwMqOo6QqJEkbAVTd22LrkUquUj2zOZaU2ywEuulEdtlRWFylq9t11QbBCEBJJySBodnrpj1WirVeCFypLKXjJUHEttux8ELwFZU6SFZ6+D9h99SVkWqDmJ5/Uvo2Q2QdPuOlc9Pk763/Vt3L8u2iPNV9t6vP0+mJQypmcptSke0y0lRbSD1GSnHUnIOo23ZvRWIW50y7rUqbVIRVmWRJclwGpn5pTSAj3FrbwFKKgVZGR9WQdPJDoqrgqpvSlXpFbl22oex+aQWGpcMgupDpA7BTX6OuD2CsHAAzH7dm5LNsfdytfy1EiVOlPTC7BpcmH/AIaIpYBWEZwvHYq6pGAAQDn416EDaWvI6hsdY/XEWt3/ABr4XeVNqsoUepSDULxlvNBqNJabP0hDYyVOkrUlGCCO3nxnVn/Ef1JmNv4lUvFe2VxTbe/k0y5lepFFEmXTHGlJZXKbbcBafZjySgBauqcn6xgaqW2C3UqcjEKn0BqZElISmXTao/7iJTfcHCSkJKAMADxgBP3A1PvazmDN284yV7c+39rqNLqcWzp9vKt2ZNW3HjxnQhqQStBBeSEFtYSAFKV1GPGS2DbZVyW0/fAad2jYhDVoCwv3z7vPKb3em3sNM3utjfznDd78yk3FdUis1+6m7hTCg3PSglEiJEhR2EKkPPvodJeWhALRwyOp8nfc9OPND3pFlUOibo2RQrP/AJXqE627VnSo0aBTUd1H2pKg85K/OvgBQclLK8qCcNAdExivmdvByt3Il7iXuaW1MjwW4VLhmQmLGp8RkNNMQ47RypKU5bAQ2hS3VqJ+pROGJmXrKs65ZVMu22I6FsB5ttQylCv1IJ+tKVNrHkjskEYzql9EKAkg6xESxBIAYb5Yb+G35G3Pw35jPbF1lUqTY26C2qaDEC3Y0OrJcP5c91HKVjt0VkYUlwqBPXB6KgcjXHbbe8Nw0Qw7mtSrpYfjxyzFdeeccb7ufCW0jHVw+VD9uvbxjzcT6JXr07o7w7lW3w15bUtqqSaskQravuDHW2tuTlQjw5oUoh5TiEYS8jBCuoWFdu4xwtR6ZKubgnQ8+fe+e4miG/JPDfLidGgHIyNGulOfFOMfP/rVfv4kJjlXUPT0qNJ492Q5WLddnod3McpzzpnxaU0UuBTbDY/rsFxOHx5KUAHqU9iLAiSR5OkU2lxBStIIIOQdK6h1KmMjFHDcJx6beXTbdvbeVOp3a9CpRmx3jGrMz33istpw3HjtMeSt95xCfcX9KUtqIHydbrZvlTvnfvGCfwhum+pELb6PcqqzDpi0pSyairwr3FdPcU2SAtKScNr+rH7Xucyfw4vGDkzvPK3i2x3En7WCowk/xO27Wt+Kqmyp6FKKZhaPX2yQUhaEdQroCClWSa4d9/w6/L/hjfT25FqUBe5FoMsrlVmfZSer7kdC/wBDkN9ZWh7B7lxHupCQSScHUgpOlwBOhtqNQgkyu6l2ybZu80J5UB9cR4/wxFTHd1lxQUCkNqBASMjCyCPPj48OntZZNbhUSPV73t5mkSMF2RTpK0KQkJzhwE/ZQ84IyM63+6VQXUb0nu1PaR21KpRpAifwqqqcL1KcaQEBLgdSFpV8KKTgfUQBjGtZ/Ll41CksvbiVuly5CnEqacYCwjr58lSvp8g5ASD8eT4A1JXa+nrLqCsoBPe7re02ldptLuO1W5NKoynpMaKEVOeptKUKWoj2yjP+pP6QflST/tpprb41bj1Dct5zcKwZbtO/JuyEzIKPfQ42QQlOU5w4TgdcZwc/bTwUFxlVGejNRw7TGFl+U+SCY4ZSVJAaBKlZ89R/vpv6lzRbh1N6jpod0qfjyVdz/AWmyB2J6+32GMJ8efPjz+2s1XEOhVPWY10TPcmwm3l7eNbFlVyUy1KtKhSSYh92OpTkR7sPOUgfQEeBkYGVffzp0bnq1VtPZaoWnQLngRP5mhpecStguqmtqCFhtpRB9sEpQFLx5CCMjsNNdR+f8BU+NTHKjJgPIUEtCdaqcKPkns4gkkkYH2wM/vrBv7c+Tu/cUiuM3nBqXvIbS1AZX+VWw2gDqhjGCgZz4PknPzpUpYimw2kakyFbXvPM3duDXds51o0Tb9qVKvpiqCtVG5UVD2mKShkgRxHbGfa6qBdLzh7FQwBj59jxe2v4+8uLzrVZ3p3bmxaXbsZ2tXnckhL8qpVaR7hSlDCP0uLfWtRKlYCfbT4Gc69RQeNkncHZZzeDdN+gWRaKu0NqpVyYttxSGXFIfSkZ7yFKIH3wSPCRpo67vJR6XRH7d2h3fYtmmS4qYM00SEWDLipP0JIGCQfqJJyr6zk+TnpUzkyl1ktQCrmFNu/brMnmBvLZ25e90q5NgtjoNnUGjUqPFgUunMOLcUiK0GEPupzgurQAXHvlZwfnJ1icfN8Htvr/ALX3Nq9GMtmhVuDPlU9lC1CU2zJbWtnCSlX1pBSMEEEjzp8uAPpZbrepvV6pZmy1y0NC6bT4syoVa4ZkqHGMJTykJHVtC1SQXWwSk+MI++fFxvpO/h5dq+Gc1e7HLCl2pfV/waoF2yqlh9yk0phABbeQw+hAXKKys91JIQOoTggqKZKlY3PjG2lPDjKDLFdvryhbi2JRr/ptLqEGPXKVHqEeFVohjyo6Hm0uJbeaOS24kKAUk/BBGtxo0avnLh9tKB/+aT/zpftohA+MePtr8pUdMqM5GU44gOIKe7SylScjGQR8H9jr9Do0QlVXrW+kttHSuOE7kVsXY94VPcGLWWpF219VXVUV1CD1UZEyoiS54S0hCT7rKQtOEgpKclNIW5911GBW4apFSDSoccqk0hfhSUA/5gH/AMCM+R5BJzkHI6e/Uk45c3OS+25254n8jbesmm1SnSIN1QavRFLdqLLo6kIlJCy0noVpUgNgq7frHxqhflZxKuXjdupK253roNCkXe/LjmO4oGTGLGAhteIqi9j2WlKCDheM9hgnMdamNpmtOjhqx2eW+vhGDs67qbN9mr2TUZSpTjYWYrEZwEA/6VHr8YJ8jyM+Ne8qVl3tXaHSYllSqGxMdldqtULukHDEcfU4VqQclSApIyB+k5+SNaSKuyrM3FVZtAmu1CU+w4aREgWV2klnuUtLQ0guFXwMJUnB8fHxpwNqtmOUe/l1Uyz6JsRNuN6vV9VOqNTuVuNT0vJafCXwppK059kZ8FOAUhPnGBrh8JVq7hfpFxGLpUx+Rt1kdeaEtUO5Y+3drS2E2/IQX49dYjZTPdS4QcKUOyUDqCG8g4Vkj9vC7bbK3XdNzxolpsyKzVqgPy8aHEb+lRV9+oJUf3yfA8+de/k167Zu8Vc2xrtES5AgVSRGhMrbaDTaWXi3nCyErPgfSfOM4x8jdUy/byogqUul1+NbdvtoLTgtaIgPzG8pSoe4oDoSVYKVkjHwFfOsXUhgG0mqsGS6i574QvuyZNw1Si8WqgzU7zq8RLLIh091UlMKRlWUtpQchRUo5I+SQcEnU7uFv4Ubfa8K3bG4XICpUu1rcnRFy6nQKqFPVOL/AFR7cd1lrqlSike4crRhKglQCgRqxL0F+DXDayuJll8z9q7DflXZuHRU1OpVu4VNvyoMkqU0+wyUgJQEuIWkrH1KwT9IPUWC63SkBqDI6lYnS3zGv4p8RdmeHm3SNvtorfSyXUoNVqz7aPzVRcQMJU6pKQAlIJShtICG0+Egecuho0a2k8NGjRohDX0PgeM6+dfQGQPH/vRCIr7eNJpVeDjGk0QgfIxqlP1sOHFeurnbT42wXHOqU2s3R1q1Tvl1bsmmyVrCW3p7q090wUR0oKXOwThBK8EKGrrNI42h1BbcSFJUCFJPkEH7EffSsMwjI2U3lAVT5UxuMXIG6KPC22tLcy4kQ6LAXcNLuFQpqhBp6A5hxLKVyFOOqdWtKChIOUhRIzppty9991f+je9rx21Tbtuu0W6WXapS4FMSy9MM1RkqebdTgpZD5KQ0PDYS2CVeCbu9+PSG4N8gbmqt8XNto/Sq5WMfnarbs78qsjB7Yb6qaBUfJX07kj9WmC3h/Da8Zdw6DAs2z+S27Ns0FNU/OVuix6pCkMVMhISlKu8dKkdfOMEjJBIJA0z18WwyltLED/dfeNTpYNbG2ul/HdpKLePfHjcXlhuLTrA2W2+l1O+rrW5Kh0yTXG2gh5La3n1JccKU/CVr8qGft58azt5eLvIriq9JsbfjZ+tW5OWFyVw6vSCgOse4oJeCklaXBlK0gg/Vj/bXR9xO9IHhHw03Oa3l2hsequXLHhLjRKpXK67LVHStAbWptBwhClIykqCc4UoeAdSZlwIM9sMzobTyAchLrQUAf9iNRDCsVOY6y041Fb8V0lUf4YTnw/uJtHM4E3hRG2ZlkQpNZtCoxI5bRJpT0vs+y6kgEOtSJBIUR9aHQPlBJti1hwreoVNlKnU+ixGH1J6qeZioQsjx4JABx4H/ABrM1VTUotibyKo4dywFrw0aNGnmcNGjRohP/9k=

/9j/4AAQSkZJRgABAQAAAQABAAD/2wBDAAIBAQEBAQIBAQECAgICAgQDAgICAgUEBAMEBgUGBgYFBgYGBwkIBgcJBwYGCAsICQoKCgoKBggLDAsKDAkKCgr/2wBDAQICAgICAgUDAwUKBwYHCgoKCgoKCgoKCgoKCgoKCgoKCgoKCgoKCgoKCgoKCgoKCgoKCgoKCgoKCgoKCgoKCgr/wAARCABgAIADASIAAhEBAxEB/8QAHgAAAQQDAQEBAAAAAAAAAAAAAAEHCAkEBQoGAgP/xAA4EAABAwMEAQMCBAQFBAMAAAABAgMEBQYRAAcIEiEJEzEiQQoUMlEVFiNhJDNCcZEYNIGhUlOx/8QAGQEAAwEBAQAAAAAAAAAAAAAAAAIEAwUB/8QALREAAgECAwYGAgMBAAAAAAAAAQIAAxEEEiETMVFhcfBBkaGx0eEiwRRCgfH/2gAMAwEAAhEDEQA/AL+NGjRohDRo0aIQJAGTpruS3Lraji1te/uzuC9Jepcd1CT/AA9KFLdSSMqbClALwDnwcH9/I02PqrRnalsJBpMXfOXZbsishpKY63W0VQrZcSIq3GQVoKvJQPhah1IP2oO5vXL6kG88N3eXeHd9SEyGk03bmyKVVWme8KOOqkJpqFEBAx7QcdGXlNrUB16k51WK0yQdfbd8x6ahnsd06EONnqM7I8tt5X9rdiqfVqrAh2WzcEy5n4hjRmfef9pmMW3QHPcUAtfxgBBBwcakBn+2uY/07uQ/Jnj1WrF3osS36wzuHctVMCBQBF6U+rMiQiL+QcaKklbjzriPoBAaAS5lJxrpjtiTXJ1t0+ZdFLbg1J6E0uowmn/dTHfKAXGwsfrCVdgFffGdLReo1w41777tHqoiWynSZ2f7DXieQG/u2/GzbCo7p7m1pEWFBZJYjpUPfnPnw3HYQfLjq1FKUpH75OACde1Ix99VG+uzfXJem25aF6bloc/lOyL/APyk2iWt/wB1Wp76EOQXWPcAbScK/Lo7knspS+oPjWrEqpa17TJQGYLxjI+qHdfIW87gctG/mzb917vsh68K5VlKZp9AoLB91mhtOnwI8dAEiWseXnghsZKSFPr6Vvr9VvkFu/YfCWt7S04uyq09R6ZdS5CKcH6RFhf4d5Ub9CZK1NElpBCcOJQlOQSawefvObebmhvZVL2RYcl2NZ1FSzXH6QuTUYtFaStLfsPuK/phAdPVSyAlxzJxnyXa/D1+nxu9yv50W7yeqtKXSrC2orLdYnz1JwmTUAkrjQGfP1K7FLjn/wBbaAk/UtI1JVrVWxGUC3DpwnQp0aX8XMx1Hv3adJ4OUg40Z/tpUgDAJB/c6MD9h/zqyc6Gf7D50mdLgf2/50YH7jRCJnRo0aIQ0yHNflZVeIVpRd0Kpab1RtpDbzc/+GQH5tQkTVdUxIMWMwCt159xXVPwkdT2KQQQ9+q1/XK3f5A3XVbe41cfryqFuURqoxp27V2SHGIdNp9MWf6Ub846tJVIWpDjnsNfX1SlSilOkdwgBjohqGwMh5za5Deo/wA6bWuKqo2Bdsi36JWIkIQp91w3K8iRKcSA2FR1KYpbIQOrjh/rKKuvupAUUxG9SW391d592oF6bQS7Vn1uE4xKrVJs27WqjSoMxbaDJLMxQQZA91PVZBV2I+kqSQTMqFMoOwe9cnjjtTwZuS/ptdobs++b8t6o9qGil1CIp1TmEJP+AhKDJa+oB1XfClLUkCtVi2eQNY540Wh2Q3JqT9212LERW3YKmIikvFPuJUSC2FIbCgUfICSMfB1LVqmqoCjU8d2n/eAlNKmKbkk3HLn9jnJzcXb0o/Cj1A9pNwOTjlM/h1vW2yq45ZgiXj8xAWpqRHYGSl0SsnvhKwkFQHka6DrRuugXxatNvS1ai3NplXgMzadMbB6vsOoC0LGfOClQPnzrlf3hct3dPeSvXfVrhgtxq1XZInRIyFITMWh0+2ULPhKgkowCrwAPkeNTl9NT17rX4acYIGxG+Fvza/JplWfFFffragI0BSv8tTwYUElK+2GlAEZKR+kDWdCtsjlYacuPxGxFPaMWX1lqXqA87LM4L7URrvqdNFYr9XmCLbttR1EyJ6x+soSPKgnKR9vKgNRW5c70UjmJwqv1zcTbgVOTa82k3JNtRL/cussuKLkMPNp+lLbRWCtAK+/bqT2BEWOS3qrUrkZyOe3ytOSzVqPaFNEOlW+9CbMaKJcXs0WnSj31VFT/AHUVjoltqOUltSlpGpG8T75nX3sNXtnLxtSDblS3CsGoJuB6GHHxAdXGWllGXVJw+CsLKQQCr6AFKTnWuDepi8U6WNrWHz13ecTEomFwyvcX3n0+/KVBbfcwKhPsd7gNslYlNg0W64apz0Lbai+9Lr1ZRLcejoluOJ99xsKcHWNjo1hlKUkpzr74f88eeXA3lE9tnbFPaoNyVCsKo0in1N0ONU6ZIUlla5kJKino255UodvbKDkEgjWzuzlongXfNzXbxc2q28sStRpVJpE+4okQVCv0p5hgiSyPzDeWXHHFuvuyQOy8toSrCRhhuQ85tW5ZqltbmT0UlcoVe3q5X4LyH0FxwOlxSggrR2OCoKGeyuxBHk54pQ9NHINxpzHlrHw7WZkFrHXr5zsQtxNaat+C1ck2NJqCIbQnyYjRQ068EALWhJJKUlWSBk4BGs3P9hqIfoe8pKHyl9PCza6zdD1RrlvJeo9zNy6imU9HlNuKUgFwABSCyttTZHjphPyk4l3qyk4qUw3GRupRyDFz/YaO39h/xpNGtIsNGj/zrX3dc1Ksy1592V2a3Gh06I5IlSHSAlptIypSiSAAB5JyPH30QmTUajBpMF2p1OW0xHjtlyQ+8sJQ2hIypSifAAAJJPwAdUpcidt7X3I3c3U3h578nKVuTTJ9Xbat21bDumNDhUCmiQ4tth6ouZZbeWw2kKbYS46E4C3eywNNH6m3rHX5vRb177C2zug9cVPqFzPe1cNtzH4MCPSGnUqaisNNdVSCroPcfcJSQopSFfqDAU/bG11cMqvyn3sqF53SzSnY9Lt1uCy/Gp0VyQjq0pyS4lQIQ5kFlkAkNZOew1FUxB/opbpfx/XPdLaWG3Z2y39u/DfH13B5n8faXSI+z+wu0NBr1Ap0Z+IqjW9RJEaG+0mU6KY2/LkOmXPS2V+6e4T3cfcSMJAUW94o8uNpdgb2/n67KFNuGbR5jlWYpTUxUNlmU20vqw4XEKQQlZSsqbPZKWwMqOo6QqJEkbAVTd22LrkUquUj2zOZaU2ywEuulEdtlRWFylq9t11QbBCEBJJySBodnrpj1WirVeCFypLKXjJUHEttux8ELwFZU6SFZ6+D9h99SVkWqDmJ5/Uvo2Q2QdPuOlc9Pk763/Vt3L8u2iPNV9t6vP0+mJQypmcptSke0y0lRbSD1GSnHUnIOo23ZvRWIW50y7rUqbVIRVmWRJclwGpn5pTSAj3FrbwFKKgVZGR9WQdPJDoqrgqpvSlXpFbl22oex+aQWGpcMgupDpA7BTX6OuD2CsHAAzH7dm5LNsfdytfy1EiVOlPTC7BpcmH/AIaIpYBWEZwvHYq6pGAAQDn416EDaWvI6hsdY/XEWt3/ABr4XeVNqsoUepSDULxlvNBqNJabP0hDYyVOkrUlGCCO3nxnVn/Ef1JmNv4lUvFe2VxTbe/k0y5lepFFEmXTHGlJZXKbbcBafZjySgBauqcn6xgaqW2C3UqcjEKn0BqZElISmXTao/7iJTfcHCSkJKAMADxgBP3A1PvazmDN284yV7c+39rqNLqcWzp9vKt2ZNW3HjxnQhqQStBBeSEFtYSAFKV1GPGS2DbZVyW0/fAad2jYhDVoCwv3z7vPKb3em3sNM3utjfznDd78yk3FdUis1+6m7hTCg3PSglEiJEhR2EKkPPvodJeWhALRwyOp8nfc9OPND3pFlUOibo2RQrP/AJXqE627VnSo0aBTUd1H2pKg85K/OvgBQclLK8qCcNAdExivmdvByt3Il7iXuaW1MjwW4VLhmQmLGp8RkNNMQ47RypKU5bAQ2hS3VqJ+pROGJmXrKs65ZVMu22I6FsB5ttQylCv1IJ+tKVNrHkjskEYzql9EKAkg6xESxBIAYb5Yb+G35G3Pw35jPbF1lUqTY26C2qaDEC3Y0OrJcP5c91HKVjt0VkYUlwqBPXB6KgcjXHbbe8Nw0Qw7mtSrpYfjxyzFdeeccb7ufCW0jHVw+VD9uvbxjzcT6JXr07o7w7lW3w15bUtqqSaskQravuDHW2tuTlQjw5oUoh5TiEYS8jBCuoWFdu4xwtR6ZKubgnQ8+fe+e4miG/JPDfLidGgHIyNGulOfFOMfP/rVfv4kJjlXUPT0qNJ492Q5WLddnod3McpzzpnxaU0UuBTbDY/rsFxOHx5KUAHqU9iLAiSR5OkU2lxBStIIIOQdK6h1KmMjFHDcJx6beXTbdvbeVOp3a9CpRmx3jGrMz33istpw3HjtMeSt95xCfcX9KUtqIHydbrZvlTvnfvGCfwhum+pELb6PcqqzDpi0pSyairwr3FdPcU2SAtKScNr+rH7Xucyfw4vGDkzvPK3i2x3En7WCowk/xO27Wt+Kqmyp6FKKZhaPX2yQUhaEdQroCClWSa4d9/w6/L/hjfT25FqUBe5FoMsrlVmfZSer7kdC/wBDkN9ZWh7B7lxHupCQSScHUgpOlwBOhtqNQgkyu6l2ybZu80J5UB9cR4/wxFTHd1lxQUCkNqBASMjCyCPPj48OntZZNbhUSPV73t5mkSMF2RTpK0KQkJzhwE/ZQ84IyM63+6VQXUb0nu1PaR21KpRpAifwqqqcL1KcaQEBLgdSFpV8KKTgfUQBjGtZ/Ll41CksvbiVuly5CnEqacYCwjr58lSvp8g5ASD8eT4A1JXa+nrLqCsoBPe7re02ldptLuO1W5NKoynpMaKEVOeptKUKWoj2yjP+pP6QflST/tpprb41bj1Dct5zcKwZbtO/JuyEzIKPfQ42QQlOU5w4TgdcZwc/bTwUFxlVGejNRw7TGFl+U+SCY4ZSVJAaBKlZ89R/vpv6lzRbh1N6jpod0qfjyVdz/AWmyB2J6+32GMJ8efPjz+2s1XEOhVPWY10TPcmwm3l7eNbFlVyUy1KtKhSSYh92OpTkR7sPOUgfQEeBkYGVffzp0bnq1VtPZaoWnQLngRP5mhpecStguqmtqCFhtpRB9sEpQFLx5CCMjsNNdR+f8BU+NTHKjJgPIUEtCdaqcKPkns4gkkkYH2wM/vrBv7c+Tu/cUiuM3nBqXvIbS1AZX+VWw2gDqhjGCgZz4PknPzpUpYimw2kakyFbXvPM3duDXds51o0Tb9qVKvpiqCtVG5UVD2mKShkgRxHbGfa6qBdLzh7FQwBj59jxe2v4+8uLzrVZ3p3bmxaXbsZ2tXnckhL8qpVaR7hSlDCP0uLfWtRKlYCfbT4Gc69RQeNkncHZZzeDdN+gWRaKu0NqpVyYttxSGXFIfSkZ7yFKIH3wSPCRpo67vJR6XRH7d2h3fYtmmS4qYM00SEWDLipP0JIGCQfqJJyr6zk+TnpUzkyl1ktQCrmFNu/brMnmBvLZ25e90q5NgtjoNnUGjUqPFgUunMOLcUiK0GEPupzgurQAXHvlZwfnJ1icfN8Htvr/ALX3Nq9GMtmhVuDPlU9lC1CU2zJbWtnCSlX1pBSMEEEjzp8uAPpZbrepvV6pZmy1y0NC6bT4syoVa4ZkqHGMJTykJHVtC1SQXWwSk+MI++fFxvpO/h5dq+Gc1e7HLCl2pfV/waoF2yqlh9yk0phABbeQw+hAXKKys91JIQOoTggqKZKlY3PjG2lPDjKDLFdvryhbi2JRr/ptLqEGPXKVHqEeFVohjyo6Hm0uJbeaOS24kKAUk/BBGtxo0avnLh9tKB/+aT/zpftohA+MePtr8pUdMqM5GU44gOIKe7SylScjGQR8H9jr9Do0QlVXrW+kttHSuOE7kVsXY94VPcGLWWpF219VXVUV1CD1UZEyoiS54S0hCT7rKQtOEgpKclNIW5911GBW4apFSDSoccqk0hfhSUA/5gH/AMCM+R5BJzkHI6e/Uk45c3OS+25254n8jbesmm1SnSIN1QavRFLdqLLo6kIlJCy0noVpUgNgq7frHxqhflZxKuXjdupK253roNCkXe/LjmO4oGTGLGAhteIqi9j2WlKCDheM9hgnMdamNpmtOjhqx2eW+vhGDs67qbN9mr2TUZSpTjYWYrEZwEA/6VHr8YJ8jyM+Ne8qVl3tXaHSYllSqGxMdldqtULukHDEcfU4VqQclSApIyB+k5+SNaSKuyrM3FVZtAmu1CU+w4aREgWV2klnuUtLQ0guFXwMJUnB8fHxpwNqtmOUe/l1Uyz6JsRNuN6vV9VOqNTuVuNT0vJafCXwppK059kZ8FOAUhPnGBrh8JVq7hfpFxGLpUx+Rt1kdeaEtUO5Y+3drS2E2/IQX49dYjZTPdS4QcKUOyUDqCG8g4Vkj9vC7bbK3XdNzxolpsyKzVqgPy8aHEb+lRV9+oJUf3yfA8+de/k167Zu8Vc2xrtES5AgVSRGhMrbaDTaWXi3nCyErPgfSfOM4x8jdUy/byogqUul1+NbdvtoLTgtaIgPzG8pSoe4oDoSVYKVkjHwFfOsXUhgG0mqsGS6i574QvuyZNw1Si8WqgzU7zq8RLLIh091UlMKRlWUtpQchRUo5I+SQcEnU7uFv4Ubfa8K3bG4XICpUu1rcnRFy6nQKqFPVOL/AFR7cd1lrqlSike4crRhKglQCgRqxL0F+DXDayuJll8z9q7DflXZuHRU1OpVu4VNvyoMkqU0+wyUgJQEuIWkrH1KwT9IPUWC63SkBqDI6lYnS3zGv4p8RdmeHm3SNvtorfSyXUoNVqz7aPzVRcQMJU6pKQAlIJShtICG0+Egecuho0a2k8NGjRohDX0PgeM6+dfQGQPH/vRCIr7eNJpVeDjGk0QgfIxqlP1sOHFeurnbT42wXHOqU2s3R1q1Tvl1bsmmyVrCW3p7q090wUR0oKXOwThBK8EKGrrNI42h1BbcSFJUCFJPkEH7EffSsMwjI2U3lAVT5UxuMXIG6KPC22tLcy4kQ6LAXcNLuFQpqhBp6A5hxLKVyFOOqdWtKChIOUhRIzppty9991f+je9rx21Tbtuu0W6WXapS4FMSy9MM1RkqebdTgpZD5KQ0PDYS2CVeCbu9+PSG4N8gbmqt8XNto/Sq5WMfnarbs78qsjB7Yb6qaBUfJX07kj9WmC3h/Da8Zdw6DAs2z+S27Ns0FNU/OVuix6pCkMVMhISlKu8dKkdfOMEjJBIJA0z18WwyltLED/dfeNTpYNbG2ul/HdpKLePfHjcXlhuLTrA2W2+l1O+rrW5Kh0yTXG2gh5La3n1JccKU/CVr8qGft58azt5eLvIriq9JsbfjZ+tW5OWFyVw6vSCgOse4oJeCklaXBlK0gg/Vj/bXR9xO9IHhHw03Oa3l2hsequXLHhLjRKpXK67LVHStAbWptBwhClIykqCc4UoeAdSZlwIM9sMzobTyAchLrQUAf9iNRDCsVOY6y041Fb8V0lUf4YTnw/uJtHM4E3hRG2ZlkQpNZtCoxI5bRJpT0vs+y6kgEOtSJBIUR9aHQPlBJti1hwreoVNlKnU+ixGH1J6qeZioQsjx4JABx4H/ABrM1VTUotibyKo4dywFrw0aNGnmcNGjRohP/9k=

/9j/4AAQSkZJRgABAQAAAQABAAD/2wBDAAIBAQEBAQIBAQECAgICAgQDAgICAgUEBAMEBgUGBgYFBgYGBwkIBgcJBwYGCAsICQoKCgoKBggLDAsKDAkKCgr/2wBDAQICAgICAgUDAwUKBwYHCgoKCgoKCgoKCgoKCgoKCgoKCgoKCgoKCgoKCgoKCgoKCgoKCgoKCgoKCgoKCgoKCgr/wAARCABgAIADASIAAhEBAxEB/8QAHgAAAQQDAQEBAAAAAAAAAAAAAAEHCAkEBQoGAgP/xAA4EAABAwMEAQMCBAQFBAMAAAABAgMEBQYRAAcIEiEJEzEiQQoUMlEVFiNhJDNCcZEYNIGhUlOx/8QAGQEAAwEBAQAAAAAAAAAAAAAAAAIEAwUB/8QALREAAgECAwYGAgMBAAAAAAAAAQIAAxEEEiETMVFhcfBBkaGx0eEiwRRCgfH/2gAMAwEAAhEDEQA/AL+NGjRohDRo0aIQJAGTpruS3Lraji1te/uzuC9Jepcd1CT/AA9KFLdSSMqbClALwDnwcH9/I02PqrRnalsJBpMXfOXZbsishpKY63W0VQrZcSIq3GQVoKvJQPhah1IP2oO5vXL6kG88N3eXeHd9SEyGk03bmyKVVWme8KOOqkJpqFEBAx7QcdGXlNrUB16k51WK0yQdfbd8x6ahnsd06EONnqM7I8tt5X9rdiqfVqrAh2WzcEy5n4hjRmfef9pmMW3QHPcUAtfxgBBBwcakBn+2uY/07uQ/Jnj1WrF3osS36wzuHctVMCBQBF6U+rMiQiL+QcaKklbjzriPoBAaAS5lJxrpjtiTXJ1t0+ZdFLbg1J6E0uowmn/dTHfKAXGwsfrCVdgFffGdLReo1w41777tHqoiWynSZ2f7DXieQG/u2/GzbCo7p7m1pEWFBZJYjpUPfnPnw3HYQfLjq1FKUpH75OACde1Ix99VG+uzfXJem25aF6bloc/lOyL/APyk2iWt/wB1Wp76EOQXWPcAbScK/Lo7knspS+oPjWrEqpa17TJQGYLxjI+qHdfIW87gctG/mzb917vsh68K5VlKZp9AoLB91mhtOnwI8dAEiWseXnghsZKSFPr6Vvr9VvkFu/YfCWt7S04uyq09R6ZdS5CKcH6RFhf4d5Ub9CZK1NElpBCcOJQlOQSawefvObebmhvZVL2RYcl2NZ1FSzXH6QuTUYtFaStLfsPuK/phAdPVSyAlxzJxnyXa/D1+nxu9yv50W7yeqtKXSrC2orLdYnz1JwmTUAkrjQGfP1K7FLjn/wBbaAk/UtI1JVrVWxGUC3DpwnQp0aX8XMx1Hv3adJ4OUg40Z/tpUgDAJB/c6MD9h/zqyc6Gf7D50mdLgf2/50YH7jRCJnRo0aIQ0yHNflZVeIVpRd0Kpab1RtpDbzc/+GQH5tQkTVdUxIMWMwCt159xXVPwkdT2KQQQ9+q1/XK3f5A3XVbe41cfryqFuURqoxp27V2SHGIdNp9MWf6Ub846tJVIWpDjnsNfX1SlSilOkdwgBjohqGwMh5za5Deo/wA6bWuKqo2Bdsi36JWIkIQp91w3K8iRKcSA2FR1KYpbIQOrjh/rKKuvupAUUxG9SW391d592oF6bQS7Vn1uE4xKrVJs27WqjSoMxbaDJLMxQQZA91PVZBV2I+kqSQTMqFMoOwe9cnjjtTwZuS/ptdobs++b8t6o9qGil1CIp1TmEJP+AhKDJa+oB1XfClLUkCtVi2eQNY540Wh2Q3JqT9212LERW3YKmIikvFPuJUSC2FIbCgUfICSMfB1LVqmqoCjU8d2n/eAlNKmKbkk3HLn9jnJzcXb0o/Cj1A9pNwOTjlM/h1vW2yq45ZgiXj8xAWpqRHYGSl0SsnvhKwkFQHka6DrRuugXxatNvS1ai3NplXgMzadMbB6vsOoC0LGfOClQPnzrlf3hct3dPeSvXfVrhgtxq1XZInRIyFITMWh0+2ULPhKgkowCrwAPkeNTl9NT17rX4acYIGxG+Fvza/JplWfFFffragI0BSv8tTwYUElK+2GlAEZKR+kDWdCtsjlYacuPxGxFPaMWX1lqXqA87LM4L7URrvqdNFYr9XmCLbttR1EyJ6x+soSPKgnKR9vKgNRW5c70UjmJwqv1zcTbgVOTa82k3JNtRL/cussuKLkMPNp+lLbRWCtAK+/bqT2BEWOS3qrUrkZyOe3ytOSzVqPaFNEOlW+9CbMaKJcXs0WnSj31VFT/AHUVjoltqOUltSlpGpG8T75nX3sNXtnLxtSDblS3CsGoJuB6GHHxAdXGWllGXVJw+CsLKQQCr6AFKTnWuDepi8U6WNrWHz13ecTEomFwyvcX3n0+/KVBbfcwKhPsd7gNslYlNg0W64apz0Lbai+9Lr1ZRLcejoluOJ99xsKcHWNjo1hlKUkpzr74f88eeXA3lE9tnbFPaoNyVCsKo0in1N0ONU6ZIUlla5kJKino255UodvbKDkEgjWzuzlongXfNzXbxc2q28sStRpVJpE+4okQVCv0p5hgiSyPzDeWXHHFuvuyQOy8toSrCRhhuQ85tW5ZqltbmT0UlcoVe3q5X4LyH0FxwOlxSggrR2OCoKGeyuxBHk54pQ9NHINxpzHlrHw7WZkFrHXr5zsQtxNaat+C1ck2NJqCIbQnyYjRQ068EALWhJJKUlWSBk4BGs3P9hqIfoe8pKHyl9PCza6zdD1RrlvJeo9zNy6imU9HlNuKUgFwABSCyttTZHjphPyk4l3qyk4qUw3GRupRyDFz/YaO39h/xpNGtIsNGj/zrX3dc1Ksy1592V2a3Gh06I5IlSHSAlptIypSiSAAB5JyPH30QmTUajBpMF2p1OW0xHjtlyQ+8sJQ2hIypSifAAAJJPwAdUpcidt7X3I3c3U3h578nKVuTTJ9Xbat21bDumNDhUCmiQ4tth6ouZZbeWw2kKbYS46E4C3eywNNH6m3rHX5vRb177C2zug9cVPqFzPe1cNtzH4MCPSGnUqaisNNdVSCroPcfcJSQopSFfqDAU/bG11cMqvyn3sqF53SzSnY9Lt1uCy/Gp0VyQjq0pyS4lQIQ5kFlkAkNZOew1FUxB/opbpfx/XPdLaWG3Z2y39u/DfH13B5n8faXSI+z+wu0NBr1Ap0Z+IqjW9RJEaG+0mU6KY2/LkOmXPS2V+6e4T3cfcSMJAUW94o8uNpdgb2/n67KFNuGbR5jlWYpTUxUNlmU20vqw4XEKQQlZSsqbPZKWwMqOo6QqJEkbAVTd22LrkUquUj2zOZaU2ywEuulEdtlRWFylq9t11QbBCEBJJySBodnrpj1WirVeCFypLKXjJUHEttux8ELwFZU6SFZ6+D9h99SVkWqDmJ5/Uvo2Q2QdPuOlc9Pk763/Vt3L8u2iPNV9t6vP0+mJQypmcptSke0y0lRbSD1GSnHUnIOo23ZvRWIW50y7rUqbVIRVmWRJclwGpn5pTSAj3FrbwFKKgVZGR9WQdPJDoqrgqpvSlXpFbl22oex+aQWGpcMgupDpA7BTX6OuD2CsHAAzH7dm5LNsfdytfy1EiVOlPTC7BpcmH/AIaIpYBWEZwvHYq6pGAAQDn416EDaWvI6hsdY/XEWt3/ABr4XeVNqsoUepSDULxlvNBqNJabP0hDYyVOkrUlGCCO3nxnVn/Ef1JmNv4lUvFe2VxTbe/k0y5lepFFEmXTHGlJZXKbbcBafZjySgBauqcn6xgaqW2C3UqcjEKn0BqZElISmXTao/7iJTfcHCSkJKAMADxgBP3A1PvazmDN284yV7c+39rqNLqcWzp9vKt2ZNW3HjxnQhqQStBBeSEFtYSAFKV1GPGS2DbZVyW0/fAad2jYhDVoCwv3z7vPKb3em3sNM3utjfznDd78yk3FdUis1+6m7hTCg3PSglEiJEhR2EKkPPvodJeWhALRwyOp8nfc9OPND3pFlUOibo2RQrP/AJXqE627VnSo0aBTUd1H2pKg85K/OvgBQclLK8qCcNAdExivmdvByt3Il7iXuaW1MjwW4VLhmQmLGp8RkNNMQ47RypKU5bAQ2hS3VqJ+pROGJmXrKs65ZVMu22I6FsB5ttQylCv1IJ+tKVNrHkjskEYzql9EKAkg6xESxBIAYb5Yb+G35G3Pw35jPbF1lUqTY26C2qaDEC3Y0OrJcP5c91HKVjt0VkYUlwqBPXB6KgcjXHbbe8Nw0Qw7mtSrpYfjxyzFdeeccb7ufCW0jHVw+VD9uvbxjzcT6JXr07o7w7lW3w15bUtqqSaskQravuDHW2tuTlQjw5oUoh5TiEYS8jBCuoWFdu4xwtR6ZKubgnQ8+fe+e4miG/JPDfLidGgHIyNGulOfFOMfP/rVfv4kJjlXUPT0qNJ492Q5WLddnod3McpzzpnxaU0UuBTbDY/rsFxOHx5KUAHqU9iLAiSR5OkU2lxBStIIIOQdK6h1KmMjFHDcJx6beXTbdvbeVOp3a9CpRmx3jGrMz33istpw3HjtMeSt95xCfcX9KUtqIHydbrZvlTvnfvGCfwhum+pELb6PcqqzDpi0pSyairwr3FdPcU2SAtKScNr+rH7Xucyfw4vGDkzvPK3i2x3En7WCowk/xO27Wt+Kqmyp6FKKZhaPX2yQUhaEdQroCClWSa4d9/w6/L/hjfT25FqUBe5FoMsrlVmfZSer7kdC/wBDkN9ZWh7B7lxHupCQSScHUgpOlwBOhtqNQgkyu6l2ybZu80J5UB9cR4/wxFTHd1lxQUCkNqBASMjCyCPPj48OntZZNbhUSPV73t5mkSMF2RTpK0KQkJzhwE/ZQ84IyM63+6VQXUb0nu1PaR21KpRpAifwqqqcL1KcaQEBLgdSFpV8KKTgfUQBjGtZ/Ll41CksvbiVuly5CnEqacYCwjr58lSvp8g5ASD8eT4A1JXa+nrLqCsoBPe7re02ldptLuO1W5NKoynpMaKEVOeptKUKWoj2yjP+pP6QflST/tpprb41bj1Dct5zcKwZbtO/JuyEzIKPfQ42QQlOU5w4TgdcZwc/bTwUFxlVGejNRw7TGFl+U+SCY4ZSVJAaBKlZ89R/vpv6lzRbh1N6jpod0qfjyVdz/AWmyB2J6+32GMJ8efPjz+2s1XEOhVPWY10TPcmwm3l7eNbFlVyUy1KtKhSSYh92OpTkR7sPOUgfQEeBkYGVffzp0bnq1VtPZaoWnQLngRP5mhpecStguqmtqCFhtpRB9sEpQFLx5CCMjsNNdR+f8BU+NTHKjJgPIUEtCdaqcKPkns4gkkkYH2wM/vrBv7c+Tu/cUiuM3nBqXvIbS1AZX+VWw2gDqhjGCgZz4PknPzpUpYimw2kakyFbXvPM3duDXds51o0Tb9qVKvpiqCtVG5UVD2mKShkgRxHbGfa6qBdLzh7FQwBj59jxe2v4+8uLzrVZ3p3bmxaXbsZ2tXnckhL8qpVaR7hSlDCP0uLfWtRKlYCfbT4Gc69RQeNkncHZZzeDdN+gWRaKu0NqpVyYttxSGXFIfSkZ7yFKIH3wSPCRpo67vJR6XRH7d2h3fYtmmS4qYM00SEWDLipP0JIGCQfqJJyr6zk+TnpUzkyl1ktQCrmFNu/brMnmBvLZ25e90q5NgtjoNnUGjUqPFgUunMOLcUiK0GEPupzgurQAXHvlZwfnJ1icfN8Htvr/ALX3Nq9GMtmhVuDPlU9lC1CU2zJbWtnCSlX1pBSMEEEjzp8uAPpZbrepvV6pZmy1y0NC6bT4syoVa4ZkqHGMJTykJHVtC1SQXWwSk+MI++fFxvpO/h5dq+Gc1e7HLCl2pfV/waoF2yqlh9yk0phABbeQw+hAXKKys91JIQOoTggqKZKlY3PjG2lPDjKDLFdvryhbi2JRr/ptLqEGPXKVHqEeFVohjyo6Hm0uJbeaOS24kKAUk/BBGtxo0avnLh9tKB/+aT/zpftohA+MePtr8pUdMqM5GU44gOIKe7SylScjGQR8H9jr9Do0QlVXrW+kttHSuOE7kVsXY94VPcGLWWpF219VXVUV1CD1UZEyoiS54S0hCT7rKQtOEgpKclNIW5911GBW4apFSDSoccqk0hfhSUA/5gH/AMCM+R5BJzkHI6e/Uk45c3OS+25254n8jbesmm1SnSIN1QavRFLdqLLo6kIlJCy0noVpUgNgq7frHxqhflZxKuXjdupK253roNCkXe/LjmO4oGTGLGAhteIqi9j2WlKCDheM9hgnMdamNpmtOjhqx2eW+vhGDs67qbN9mr2TUZSpTjYWYrEZwEA/6VHr8YJ8jyM+Ne8qVl3tXaHSYllSqGxMdldqtULukHDEcfU4VqQclSApIyB+k5+SNaSKuyrM3FVZtAmu1CU+w4aREgWV2klnuUtLQ0guFXwMJUnB8fHxpwNqtmOUe/l1Uyz6JsRNuN6vV9VOqNTuVuNT0vJafCXwppK059kZ8FOAUhPnGBrh8JVq7hfpFxGLpUx+Rt1kdeaEtUO5Y+3drS2E2/IQX49dYjZTPdS4QcKUOyUDqCG8g4Vkj9vC7bbK3XdNzxolpsyKzVqgPy8aHEb+lRV9+oJUf3yfA8+de/k167Zu8Vc2xrtES5AgVSRGhMrbaDTaWXi3nCyErPgfSfOM4x8jdUy/byogqUul1+NbdvtoLTgtaIgPzG8pSoe4oDoSVYKVkjHwFfOsXUhgG0mqsGS6i574QvuyZNw1Si8WqgzU7zq8RLLIh091UlMKRlWUtpQchRUo5I+SQcEnU7uFv4Ubfa8K3bG4XICpUu1rcnRFy6nQKqFPVOL/AFR7cd1lrqlSike4crRhKglQCgRqxL0F+DXDayuJll8z9q7DflXZuHRU1OpVu4VNvyoMkqU0+wyUgJQEuIWkrH1KwT9IPUWC63SkBqDI6lYnS3zGv4p8RdmeHm3SNvtorfSyXUoNVqz7aPzVRcQMJU6pKQAlIJShtICG0+Egecuho0a2k8NGjRohDX0PgeM6+dfQGQPH/vRCIr7eNJpVeDjGk0QgfIxqlP1sOHFeurnbT42wXHOqU2s3R1q1Tvl1bsmmyVrCW3p7q090wUR0oKXOwThBK8EKGrrNI42h1BbcSFJUCFJPkEH7EffSsMwjI2U3lAVT5UxuMXIG6KPC22tLcy4kQ6LAXcNLuFQpqhBp6A5hxLKVyFOOqdWtKChIOUhRIzppty9991f+je9rx21Tbtuu0W6WXapS4FMSy9MM1RkqebdTgpZD5KQ0PDYS2CVeCbu9+PSG4N8gbmqt8XNto/Sq5WMfnarbs78qsjB7Yb6qaBUfJX07kj9WmC3h/Da8Zdw6DAs2z+S27Ns0FNU/OVuix6pCkMVMhISlKu8dKkdfOMEjJBIJA0z18WwyltLED/dfeNTpYNbG2ul/HdpKLePfHjcXlhuLTrA2W2+l1O+rrW5Kh0yTXG2gh5La3n1JccKU/CVr8qGft58azt5eLvIriq9JsbfjZ+tW5OWFyVw6vSCgOse4oJeCklaXBlK0gg/Vj/bXR9xO9IHhHw03Oa3l2hsequXLHhLjRKpXK67LVHStAbWptBwhClIykqCc4UoeAdSZlwIM9sMzobTyAchLrQUAf9iNRDCsVOY6y041Fb8V0lUf4YTnw/uJtHM4E3hRG2ZlkQpNZtCoxI5bRJpT0vs+y6kgEOtSJBIUR9aHQPlBJti1hwreoVNlKnU+ixGH1J6qeZioQsjx4JABx4H/ABrM1VTUotibyKo4dywFrw0aNGnmcNGjRohP/9k=

/9j/4AAQSkZJRgABAQAAAQABAAD/2wBDAAIBAQEBAQIBAQECAgICAgQDAgICAgUEBAMEBgUGBgYFBgYGBwkIBgcJBwYGCAsICQoKCgoKBggLDAsKDAkKCgr/2wBDAQICAgICAgUDAwUKBwYHCgoKCgoKCgoKCgoKCgoKCgoKCgoKCgoKCgoKCgoKCgoKCgoKCgoKCgoKCgoKCgoKCgr/wAARCABgAIADASIAAhEBAxEB/8QAHgAAAQQDAQEBAAAAAAAAAAAAAAEHCAkEBQoGAgP/xAA4EAABAwMEAQMCBAQFBAMAAAABAgMEBQYRAAcIEiEJEzEiQQoUMlEVFiNhJDNCcZEYNIGhUlOx/8QAGQEAAwEBAQAAAAAAAAAAAAAAAAIEAwUB/8QALREAAgECAwYGAgMBAAAAAAAAAQIAAxEEEiETMVFhcfBBkaGx0eEiwRRCgfH/2gAMAwEAAhEDEQA/AL+NGjRohDRo0aIQJAGTpruS3Lraji1te/uzuC9Jepcd1CT/AA9KFLdSSMqbClALwDnwcH9/I02PqrRnalsJBpMXfOXZbsishpKY63W0VQrZcSIq3GQVoKvJQPhah1IP2oO5vXL6kG88N3eXeHd9SEyGk03bmyKVVWme8KOOqkJpqFEBAx7QcdGXlNrUB16k51WK0yQdfbd8x6ahnsd06EONnqM7I8tt5X9rdiqfVqrAh2WzcEy5n4hjRmfef9pmMW3QHPcUAtfxgBBBwcakBn+2uY/07uQ/Jnj1WrF3osS36wzuHctVMCBQBF6U+rMiQiL+QcaKklbjzriPoBAaAS5lJxrpjtiTXJ1t0+ZdFLbg1J6E0uowmn/dTHfKAXGwsfrCVdgFffGdLReo1w41777tHqoiWynSZ2f7DXieQG/u2/GzbCo7p7m1pEWFBZJYjpUPfnPnw3HYQfLjq1FKUpH75OACde1Ix99VG+uzfXJem25aF6bloc/lOyL/APyk2iWt/wB1Wp76EOQXWPcAbScK/Lo7knspS+oPjWrEqpa17TJQGYLxjI+qHdfIW87gctG/mzb917vsh68K5VlKZp9AoLB91mhtOnwI8dAEiWseXnghsZKSFPr6Vvr9VvkFu/YfCWt7S04uyq09R6ZdS5CKcH6RFhf4d5Ub9CZK1NElpBCcOJQlOQSawefvObebmhvZVL2RYcl2NZ1FSzXH6QuTUYtFaStLfsPuK/phAdPVSyAlxzJxnyXa/D1+nxu9yv50W7yeqtKXSrC2orLdYnz1JwmTUAkrjQGfP1K7FLjn/wBbaAk/UtI1JVrVWxGUC3DpwnQp0aX8XMx1Hv3adJ4OUg40Z/tpUgDAJB/c6MD9h/zqyc6Gf7D50mdLgf2/50YH7jRCJnRo0aIQ0yHNflZVeIVpRd0Kpab1RtpDbzc/+GQH5tQkTVdUxIMWMwCt159xXVPwkdT2KQQQ9+q1/XK3f5A3XVbe41cfryqFuURqoxp27V2SHGIdNp9MWf6Ub846tJVIWpDjnsNfX1SlSilOkdwgBjohqGwMh5za5Deo/wA6bWuKqo2Bdsi36JWIkIQp91w3K8iRKcSA2FR1KYpbIQOrjh/rKKuvupAUUxG9SW391d592oF6bQS7Vn1uE4xKrVJs27WqjSoMxbaDJLMxQQZA91PVZBV2I+kqSQTMqFMoOwe9cnjjtTwZuS/ptdobs++b8t6o9qGil1CIp1TmEJP+AhKDJa+oB1XfClLUkCtVi2eQNY540Wh2Q3JqT9212LERW3YKmIikvFPuJUSC2FIbCgUfICSMfB1LVqmqoCjU8d2n/eAlNKmKbkk3HLn9jnJzcXb0o/Cj1A9pNwOTjlM/h1vW2yq45ZgiXj8xAWpqRHYGSl0SsnvhKwkFQHka6DrRuugXxatNvS1ai3NplXgMzadMbB6vsOoC0LGfOClQPnzrlf3hct3dPeSvXfVrhgtxq1XZInRIyFITMWh0+2ULPhKgkowCrwAPkeNTl9NT17rX4acYIGxG+Fvza/JplWfFFffragI0BSv8tTwYUElK+2GlAEZKR+kDWdCtsjlYacuPxGxFPaMWX1lqXqA87LM4L7URrvqdNFYr9XmCLbttR1EyJ6x+soSPKgnKR9vKgNRW5c70UjmJwqv1zcTbgVOTa82k3JNtRL/cussuKLkMPNp+lLbRWCtAK+/bqT2BEWOS3qrUrkZyOe3ytOSzVqPaFNEOlW+9CbMaKJcXs0WnSj31VFT/AHUVjoltqOUltSlpGpG8T75nX3sNXtnLxtSDblS3CsGoJuB6GHHxAdXGWllGXVJw+CsLKQQCr6AFKTnWuDepi8U6WNrWHz13ecTEomFwyvcX3n0+/KVBbfcwKhPsd7gNslYlNg0W64apz0Lbai+9Lr1ZRLcejoluOJ99xsKcHWNjo1hlKUkpzr74f88eeXA3lE9tnbFPaoNyVCsKo0in1N0ONU6ZIUlla5kJKino255UodvbKDkEgjWzuzlongXfNzXbxc2q28sStRpVJpE+4okQVCv0p5hgiSyPzDeWXHHFuvuyQOy8toSrCRhhuQ85tW5ZqltbmT0UlcoVe3q5X4LyH0FxwOlxSggrR2OCoKGeyuxBHk54pQ9NHINxpzHlrHw7WZkFrHXr5zsQtxNaat+C1ck2NJqCIbQnyYjRQ068EALWhJJKUlWSBk4BGs3P9hqIfoe8pKHyl9PCza6zdD1RrlvJeo9zNy6imU9HlNuKUgFwABSCyttTZHjphPyk4l3qyk4qUw3GRupRyDFz/YaO39h/xpNGtIsNGj/zrX3dc1Ksy1592V2a3Gh06I5IlSHSAlptIypSiSAAB5JyPH30QmTUajBpMF2p1OW0xHjtlyQ+8sJQ2hIypSifAAAJJPwAdUpcidt7X3I3c3U3h578nKVuTTJ9Xbat21bDumNDhUCmiQ4tth6ouZZbeWw2kKbYS46E4C3eywNNH6m3rHX5vRb177C2zug9cVPqFzPe1cNtzH4MCPSGnUqaisNNdVSCroPcfcJSQopSFfqDAU/bG11cMqvyn3sqF53SzSnY9Lt1uCy/Gp0VyQjq0pyS4lQIQ5kFlkAkNZOew1FUxB/opbpfx/XPdLaWG3Z2y39u/DfH13B5n8faXSI+z+wu0NBr1Ap0Z+IqjW9RJEaG+0mU6KY2/LkOmXPS2V+6e4T3cfcSMJAUW94o8uNpdgb2/n67KFNuGbR5jlWYpTUxUNlmU20vqw4XEKQQlZSsqbPZKWwMqOo6QqJEkbAVTd22LrkUquUj2zOZaU2ywEuulEdtlRWFylq9t11QbBCEBJJySBodnrpj1WirVeCFypLKXjJUHEttux8ELwFZU6SFZ6+D9h99SVkWqDmJ5/Uvo2Q2QdPuOlc9Pk763/Vt3L8u2iPNV9t6vP0+mJQypmcptSke0y0lRbSD1GSnHUnIOo23ZvRWIW50y7rUqbVIRVmWRJclwGpn5pTSAj3FrbwFKKgVZGR9WQdPJDoqrgqpvSlXpFbl22oex+aQWGpcMgupDpA7BTX6OuD2CsHAAzH7dm5LNsfdytfy1EiVOlPTC7BpcmH/AIaIpYBWEZwvHYq6pGAAQDn416EDaWvI6hsdY/XEWt3/ABr4XeVNqsoUepSDULxlvNBqNJabP0hDYyVOkrUlGCCO3nxnVn/Ef1JmNv4lUvFe2VxTbe/k0y5lepFFEmXTHGlJZXKbbcBafZjySgBauqcn6xgaqW2C3UqcjEKn0BqZElISmXTao/7iJTfcHCSkJKAMADxgBP3A1PvazmDN284yV7c+39rqNLqcWzp9vKt2ZNW3HjxnQhqQStBBeSEFtYSAFKV1GPGS2DbZVyW0/fAad2jYhDVoCwv3z7vPKb3em3sNM3utjfznDd78yk3FdUis1+6m7hTCg3PSglEiJEhR2EKkPPvodJeWhALRwyOp8nfc9OPND3pFlUOibo2RQrP/AJXqE627VnSo0aBTUd1H2pKg85K/OvgBQclLK8qCcNAdExivmdvByt3Il7iXuaW1MjwW4VLhmQmLGp8RkNNMQ47RypKU5bAQ2hS3VqJ+pROGJmXrKs65ZVMu22I6FsB5ttQylCv1IJ+tKVNrHkjskEYzql9EKAkg6xESxBIAYb5Yb+G35G3Pw35jPbF1lUqTY26C2qaDEC3Y0OrJcP5c91HKVjt0VkYUlwqBPXB6KgcjXHbbe8Nw0Qw7mtSrpYfjxyzFdeeccb7ufCW0jHVw+VD9uvbxjzcT6JXr07o7w7lW3w15bUtqqSaskQravuDHW2tuTlQjw5oUoh5TiEYS8jBCuoWFdu4xwtR6ZKubgnQ8+fe+e4miG/JPDfLidGgHIyNGulOfFOMfP/rVfv4kJjlXUPT0qNJ492Q5WLddnod3McpzzpnxaU0UuBTbDY/rsFxOHx5KUAHqU9iLAiSR5OkU2lxBStIIIOQdK6h1KmMjFHDcJx6beXTbdvbeVOp3a9CpRmx3jGrMz33istpw3HjtMeSt95xCfcX9KUtqIHydbrZvlTvnfvGCfwhum+pELb6PcqqzDpi0pSyairwr3FdPcU2SAtKScNr+rH7Xucyfw4vGDkzvPK3i2x3En7WCowk/xO27Wt+Kqmyp6FKKZhaPX2yQUhaEdQroCClWSa4d9/w6/L/hjfT25FqUBe5FoMsrlVmfZSer7kdC/wBDkN9ZWh7B7lxHupCQSScHUgpOlwBOhtqNQgkyu6l2ybZu80J5UB9cR4/wxFTHd1lxQUCkNqBASMjCyCPPj48OntZZNbhUSPV73t5mkSMF2RTpK0KQkJzhwE/ZQ84IyM63+6VQXUb0nu1PaR21KpRpAifwqqqcL1KcaQEBLgdSFpV8KKTgfUQBjGtZ/Ll41CksvbiVuly5CnEqacYCwjr58lSvp8g5ASD8eT4A1JXa+nrLqCsoBPe7re02ldptLuO1W5NKoynpMaKEVOeptKUKWoj2yjP+pP6QflST/tpprb41bj1Dct5zcKwZbtO/JuyEzIKPfQ42QQlOU5w4TgdcZwc/bTwUFxlVGejNRw7TGFl+U+SCY4ZSVJAaBKlZ89R/vpv6lzRbh1N6jpod0qfjyVdz/AWmyB2J6+32GMJ8efPjz+2s1XEOhVPWY10TPcmwm3l7eNbFlVyUy1KtKhSSYh92OpTkR7sPOUgfQEeBkYGVffzp0bnq1VtPZaoWnQLngRP5mhpecStguqmtqCFhtpRB9sEpQFLx5CCMjsNNdR+f8BU+NTHKjJgPIUEtCdaqcKPkns4gkkkYH2wM/vrBv7c+Tu/cUiuM3nBqXvIbS1AZX+VWw2gDqhjGCgZz4PknPzpUpYimw2kakyFbXvPM3duDXds51o0Tb9qVKvpiqCtVG5UVD2mKShkgRxHbGfa6qBdLzh7FQwBj59jxe2v4+8uLzrVZ3p3bmxaXbsZ2tXnckhL8qpVaR7hSlDCP0uLfWtRKlYCfbT4Gc69RQeNkncHZZzeDdN+gWRaKu0NqpVyYttxSGXFIfSkZ7yFKIH3wSPCRpo67vJR6XRH7d2h3fYtmmS4qYM00SEWDLipP0JIGCQfqJJyr6zk+TnpUzkyl1ktQCrmFNu/brMnmBvLZ25e90q5NgtjoNnUGjUqPFgUunMOLcUiK0GEPupzgurQAXHvlZwfnJ1icfN8Htvr/ALX3Nq9GMtmhVuDPlU9lC1CU2zJbWtnCSlX1pBSMEEEjzp8uAPpZbrepvV6pZmy1y0NC6bT4syoVa4ZkqHGMJTykJHVtC1SQXWwSk+MI++fFxvpO/h5dq+Gc1e7HLCl2pfV/waoF2yqlh9yk0phABbeQw+hAXKKys91JIQOoTggqKZKlY3PjG2lPDjKDLFdvryhbi2JRr/ptLqEGPXKVHqEeFVohjyo6Hm0uJbeaOS24kKAUk/BBGtxo0avnLh9tKB/+aT/zpftohA+MePtr8pUdMqM5GU44gOIKe7SylScjGQR8H9jr9Do0QlVXrW+kttHSuOE7kVsXY94VPcGLWWpF219VXVUV1CD1UZEyoiS54S0hCT7rKQtOEgpKclNIW5911GBW4apFSDSoccqk0hfhSUA/5gH/AMCM+R5BJzkHI6e/Uk45c3OS+25254n8jbesmm1SnSIN1QavRFLdqLLo6kIlJCy0noVpUgNgq7frHxqhflZxKuXjdupK253roNCkXe/LjmO4oGTGLGAhteIqi9j2WlKCDheM9hgnMdamNpmtOjhqx2eW+vhGDs67qbN9mr2TUZSpTjYWYrEZwEA/6VHr8YJ8jyM+Ne8qVl3tXaHSYllSqGxMdldqtULukHDEcfU4VqQclSApIyB+k5+SNaSKuyrM3FVZtAmu1CU+w4aREgWV2klnuUtLQ0guFXwMJUnB8fHxpwNqtmOUe/l1Uyz6JsRNuN6vV9VOqNTuVuNT0vJafCXwppK059kZ8FOAUhPnGBrh8JVq7hfpFxGLpUx+Rt1kdeaEtUO5Y+3drS2E2/IQX49dYjZTPdS4QcKUOyUDqCG8g4Vkj9vC7bbK3XdNzxolpsyKzVqgPy8aHEb+lRV9+oJUf3yfA8+de/k167Zu8Vc2xrtES5AgVSRGhMrbaDTaWXi3nCyErPgfSfOM4x8jdUy/byogqUul1+NbdvtoLTgtaIgPzG8pSoe4oDoSVYKVkjHwFfOsXUhgG0mqsGS6i574QvuyZNw1Si8WqgzU7zq8RLLIh091UlMKRlWUtpQchRUo5I+SQcEnU7uFv4Ubfa8K3bG4XICpUu1rcnRFy6nQKqFPVOL/AFR7cd1lrqlSike4crRhKglQCgRqxL0F+DXDayuJll8z9q7DflXZuHRU1OpVu4VNvyoMkqU0+wyUgJQEuIWkrH1KwT9IPUWC63SkBqDI6lYnS3zGv4p8RdmeHm3SNvtorfSyXUoNVqz7aPzVRcQMJU6pKQAlIJShtICG0+Egecuho0a2k8NGjRohDX0PgeM6+dfQGQPH/vRCIr7eNJpVeDjGk0QgfIxqlP1sOHFeurnbT42wXHOqU2s3R1q1Tvl1bsmmyVrCW3p7q090wUR0oKXOwThBK8EKGrrNI42h1BbcSFJUCFJPkEH7EffSsMwjI2U3lAVT5UxuMXIG6KPC22tLcy4kQ6LAXcNLuFQpqhBp6A5hxLKVyFOOqdWtKChIOUhRIzppty9991f+je9rx21Tbtuu0W6WXapS4FMSy9MM1RkqebdTgpZD5KQ0PDYS2CVeCbu9+PSG4N8gbmqt8XNto/Sq5WMfnarbs78qsjB7Yb6qaBUfJX07kj9WmC3h/Da8Zdw6DAs2z+S27Ns0FNU/OVuix6pCkMVMhISlKu8dKkdfOMEjJBIJA0z18WwyltLED/dfeNTpYNbG2ul/HdpKLePfHjcXlhuLTrA2W2+l1O+rrW5Kh0yTXG2gh5La3n1JccKU/CVr8qGft58azt5eLvIriq9JsbfjZ+tW5OWFyVw6vSCgOse4oJeCklaXBlK0gg/Vj/bXR9xO9IHhHw03Oa3l2hsequXLHhLjRKpXK67LVHStAbWptBwhClIykqCc4UoeAdSZlwIM9sMzobTyAchLrQUAf9iNRDCsVOY6y041Fb8V0lUf4YTnw/uJtHM4E3hRG2ZlkQpNZtCoxI5bRJpT0vs+y6kgEOtSJBIUR9aHQPlBJti1hwreoVNlKnU+ixGH1J6qeZioQsjx4JABx4H/ABrM1VTUotibyKo4dywFrw0aNGnmcNGjRohP/9k=

/9j/4AAQSkZJRgABAQAAAQABAAD/2wBDAAIBAQEBAQIBAQECAgICAgQDAgICAgUEBAMEBgUGBgYFBgYGBwkIBgcJBwYGCAsICQoKCgoKBggLDAsKDAkKCgr/2wBDAQICAgICAgUDAwUKBwYHCgoKCgoKCgoKCgoKCgoKCgoKCgoKCgoKCgoKCgoKCgoKCgoKCgoKCgoKCgoKCgoKCgr/wAARCABgAIADASIAAhEBAxEB/8QAHgAAAQQDAQEBAAAAAAAAAAAAAAEHCAkEBQoGAgP/xAA4EAABAwMEAQMCBAQFBAMAAAABAgMEBQYRAAcIEiEJEzEiQQoUMlEVFiNhJDNCcZEYNIGhUlOx/8QAGQEAAwEBAQAAAAAAAAAAAAAAAAIEAwUB/8QALREAAgECAwYGAgMBAAAAAAAAAQIAAxEEEiETMVFhcfBBkaGx0eEiwRRCgfH/2gAMAwEAAhEDEQA/AL+NGjRohDRo0aIQJAGTpruS3Lraji1te/uzuC9Jepcd1CT/AA9KFLdSSMqbClALwDnwcH9/I02PqrRnalsJBpMXfOXZbsishpKY63W0VQrZcSIq3GQVoKvJQPhah1IP2oO5vXL6kG88N3eXeHd9SEyGk03bmyKVVWme8KOOqkJpqFEBAx7QcdGXlNrUB16k51WK0yQdfbd8x6ahnsd06EONnqM7I8tt5X9rdiqfVqrAh2WzcEy5n4hjRmfef9pmMW3QHPcUAtfxgBBBwcakBn+2uY/07uQ/Jnj1WrF3osS36wzuHctVMCBQBF6U+rMiQiL+QcaKklbjzriPoBAaAS5lJxrpjtiTXJ1t0+ZdFLbg1J6E0uowmn/dTHfKAXGwsfrCVdgFffGdLReo1w41777tHqoiWynSZ2f7DXieQG/u2/GzbCo7p7m1pEWFBZJYjpUPfnPnw3HYQfLjq1FKUpH75OACde1Ix99VG+uzfXJem25aF6bloc/lOyL/APyk2iWt/wB1Wp76EOQXWPcAbScK/Lo7knspS+oPjWrEqpa17TJQGYLxjI+qHdfIW87gctG/mzb917vsh68K5VlKZp9AoLB91mhtOnwI8dAEiWseXnghsZKSFPr6Vvr9VvkFu/YfCWt7S04uyq09R6ZdS5CKcH6RFhf4d5Ub9CZK1NElpBCcOJQlOQSawefvObebmhvZVL2RYcl2NZ1FSzXH6QuTUYtFaStLfsPuK/phAdPVSyAlxzJxnyXa/D1+nxu9yv50W7yeqtKXSrC2orLdYnz1JwmTUAkrjQGfP1K7FLjn/wBbaAk/UtI1JVrVWxGUC3DpwnQp0aX8XMx1Hv3adJ4OUg40Z/tpUgDAJB/c6MD9h/zqyc6Gf7D50mdLgf2/50YH7jRCJnRo0aIQ0yHNflZVeIVpRd0Kpab1RtpDbzc/+GQH5tQkTVdUxIMWMwCt159xXVPwkdT2KQQQ9+q1/XK3f5A3XVbe41cfryqFuURqoxp27V2SHGIdNp9MWf6Ub846tJVIWpDjnsNfX1SlSilOkdwgBjohqGwMh5za5Deo/wA6bWuKqo2Bdsi36JWIkIQp91w3K8iRKcSA2FR1KYpbIQOrjh/rKKuvupAUUxG9SW391d592oF6bQS7Vn1uE4xKrVJs27WqjSoMxbaDJLMxQQZA91PVZBV2I+kqSQTMqFMoOwe9cnjjtTwZuS/ptdobs++b8t6o9qGil1CIp1TmEJP+AhKDJa+oB1XfClLUkCtVi2eQNY540Wh2Q3JqT9212LERW3YKmIikvFPuJUSC2FIbCgUfICSMfB1LVqmqoCjU8d2n/eAlNKmKbkk3HLn9jnJzcXb0o/Cj1A9pNwOTjlM/h1vW2yq45ZgiXj8xAWpqRHYGSl0SsnvhKwkFQHka6DrRuugXxatNvS1ai3NplXgMzadMbB6vsOoC0LGfOClQPnzrlf3hct3dPeSvXfVrhgtxq1XZInRIyFITMWh0+2ULPhKgkowCrwAPkeNTl9NT17rX4acYIGxG+Fvza/JplWfFFffragI0BSv8tTwYUElK+2GlAEZKR+kDWdCtsjlYacuPxGxFPaMWX1lqXqA87LM4L7URrvqdNFYr9XmCLbttR1EyJ6x+soSPKgnKR9vKgNRW5c70UjmJwqv1zcTbgVOTa82k3JNtRL/cussuKLkMPNp+lLbRWCtAK+/bqT2BEWOS3qrUrkZyOe3ytOSzVqPaFNEOlW+9CbMaKJcXs0WnSj31VFT/AHUVjoltqOUltSlpGpG8T75nX3sNXtnLxtSDblS3CsGoJuB6GHHxAdXGWllGXVJw+CsLKQQCr6AFKTnWuDepi8U6WNrWHz13ecTEomFwyvcX3n0+/KVBbfcwKhPsd7gNslYlNg0W64apz0Lbai+9Lr1ZRLcejoluOJ99xsKcHWNjo1hlKUkpzr74f88eeXA3lE9tnbFPaoNyVCsKo0in1N0ONU6ZIUlla5kJKino255UodvbKDkEgjWzuzlongXfNzXbxc2q28sStRpVJpE+4okQVCv0p5hgiSyPzDeWXHHFuvuyQOy8toSrCRhhuQ85tW5ZqltbmT0UlcoVe3q5X4LyH0FxwOlxSggrR2OCoKGeyuxBHk54pQ9NHINxpzHlrHw7WZkFrHXr5zsQtxNaat+C1ck2NJqCIbQnyYjRQ068EALWhJJKUlWSBk4BGs3P9hqIfoe8pKHyl9PCza6zdD1RrlvJeo9zNy6imU9HlNuKUgFwABSCyttTZHjphPyk4l3qyk4qUw3GRupRyDFz/YaO39h/xpNGtIsNGj/zrX3dc1Ksy1592V2a3Gh06I5IlSHSAlptIypSiSAAB5JyPH30QmTUajBpMF2p1OW0xHjtlyQ+8sJQ2hIypSifAAAJJPwAdUpcidt7X3I3c3U3h578nKVuTTJ9Xbat21bDumNDhUCmiQ4tth6ouZZbeWw2kKbYS46E4C3eywNNH6m3rHX5vRb177C2zug9cVPqFzPe1cNtzH4MCPSGnUqaisNNdVSCroPcfcJSQopSFfqDAU/bG11cMqvyn3sqF53SzSnY9Lt1uCy/Gp0VyQjq0pyS4lQIQ5kFlkAkNZOew1FUxB/opbpfx/XPdLaWG3Z2y39u/DfH13B5n8faXSI+z+wu0NBr1Ap0Z+IqjW9RJEaG+0mU6KY2/LkOmXPS2V+6e4T3cfcSMJAUW94o8uNpdgb2/n67KFNuGbR5jlWYpTUxUNlmU20vqw4XEKQQlZSsqbPZKWwMqOo6QqJEkbAVTd22LrkUquUj2zOZaU2ywEuulEdtlRWFylq9t11QbBCEBJJySBodnrpj1WirVeCFypLKXjJUHEttux8ELwFZU6SFZ6+D9h99SVkWqDmJ5/Uvo2Q2QdPuOlc9Pk763/Vt3L8u2iPNV9t6vP0+mJQypmcptSke0y0lRbSD1GSnHUnIOo23ZvRWIW50y7rUqbVIRVmWRJclwGpn5pTSAj3FrbwFKKgVZGR9WQdPJDoqrgqpvSlXpFbl22oex+aQWGpcMgupDpA7BTX6OuD2CsHAAzH7dm5LNsfdytfy1EiVOlPTC7BpcmH/AIaIpYBWEZwvHYq6pGAAQDn416EDaWvI6hsdY/XEWt3/ABr4XeVNqsoUepSDULxlvNBqNJabP0hDYyVOkrUlGCCO3nxnVn/Ef1JmNv4lUvFe2VxTbe/k0y5lepFFEmXTHGlJZXKbbcBafZjySgBauqcn6xgaqW2C3UqcjEKn0BqZElISmXTao/7iJTfcHCSkJKAMADxgBP3A1PvazmDN284yV7c+39rqNLqcWzp9vKt2ZNW3HjxnQhqQStBBeSEFtYSAFKV1GPGS2DbZVyW0/fAad2jYhDVoCwv3z7vPKb3em3sNM3utjfznDd78yk3FdUis1+6m7hTCg3PSglEiJEhR2EKkPPvodJeWhALRwyOp8nfc9OPND3pFlUOibo2RQrP/AJXqE627VnSo0aBTUd1H2pKg85K/OvgBQclLK8qCcNAdExivmdvByt3Il7iXuaW1MjwW4VLhmQmLGp8RkNNMQ47RypKU5bAQ2hS3VqJ+pROGJmXrKs65ZVMu22I6FsB5ttQylCv1IJ+tKVNrHkjskEYzql9EKAkg6xESxBIAYb5Yb+G35G3Pw35jPbF1lUqTY26C2qaDEC3Y0OrJcP5c91HKVjt0VkYUlwqBPXB6KgcjXHbbe8Nw0Qw7mtSrpYfjxyzFdeeccb7ufCW0jHVw+VD9uvbxjzcT6JXr07o7w7lW3w15bUtqqSaskQravuDHW2tuTlQjw5oUoh5TiEYS8jBCuoWFdu4xwtR6ZKubgnQ8+fe+e4miG/JPDfLidGgHIyNGulOfFOMfP/rVfv4kJjlXUPT0qNJ492Q5WLddnod3McpzzpnxaU0UuBTbDY/rsFxOHx5KUAHqU9iLAiSR5OkU2lxBStIIIOQdK6h1KmMjFHDcJx6beXTbdvbeVOp3a9CpRmx3jGrMz33istpw3HjtMeSt95xCfcX9KUtqIHydbrZvlTvnfvGCfwhum+pELb6PcqqzDpi0pSyairwr3FdPcU2SAtKScNr+rH7Xucyfw4vGDkzvPK3i2x3En7WCowk/xO27Wt+Kqmyp6FKKZhaPX2yQUhaEdQroCClWSa4d9/w6/L/hjfT25FqUBe5FoMsrlVmfZSer7kdC/wBDkN9ZWh7B7lxHupCQSScHUgpOlwBOhtqNQgkyu6l2ybZu80J5UB9cR4/wxFTHd1lxQUCkNqBASMjCyCPPj48OntZZNbhUSPV73t5mkSMF2RTpK0KQkJzhwE/ZQ84IyM63+6VQXUb0nu1PaR21KpRpAifwqqqcL1KcaQEBLgdSFpV8KKTgfUQBjGtZ/Ll41CksvbiVuly5CnEqacYCwjr58lSvp8g5ASD8eT4A1JXa+nrLqCsoBPe7re02ldptLuO1W5NKoynpMaKEVOeptKUKWoj2yjP+pP6QflST/tpprb41bj1Dct5zcKwZbtO/JuyEzIKPfQ42QQlOU5w4TgdcZwc/bTwUFxlVGejNRw7TGFl+U+SCY4ZSVJAaBKlZ89R/vpv6lzRbh1N6jpod0qfjyVdz/AWmyB2J6+32GMJ8efPjz+2s1XEOhVPWY10TPcmwm3l7eNbFlVyUy1KtKhSSYh92OpTkR7sPOUgfQEeBkYGVffzp0bnq1VtPZaoWnQLngRP5mhpecStguqmtqCFhtpRB9sEpQFLx5CCMjsNNdR+f8BU+NTHKjJgPIUEtCdaqcKPkns4gkkkYH2wM/vrBv7c+Tu/cUiuM3nBqXvIbS1AZX+VWw2gDqhjGCgZz4PknPzpUpYimw2kakyFbXvPM3duDXds51o0Tb9qVKvpiqCtVG5UVD2mKShkgRxHbGfa6qBdLzh7FQwBj59jxe2v4+8uLzrVZ3p3bmxaXbsZ2tXnckhL8qpVaR7hSlDCP0uLfWtRKlYCfbT4Gc69RQeNkncHZZzeDdN+gWRaKu0NqpVyYttxSGXFIfSkZ7yFKIH3wSPCRpo67vJR6XRH7d2h3fYtmmS4qYM00SEWDLipP0JIGCQfqJJyr6zk+TnpUzkyl1ktQCrmFNu/brMnmBvLZ25e90q5NgtjoNnUGjUqPFgUunMOLcUiK0GEPupzgurQAXHvlZwfnJ1icfN8Htvr/ALX3Nq9GMtmhVuDPlU9lC1CU2zJbWtnCSlX1pBSMEEEjzp8uAPpZbrepvV6pZmy1y0NC6bT4syoVa4ZkqHGMJTykJHVtC1SQXWwSk+MI++fFxvpO/h5dq+Gc1e7HLCl2pfV/waoF2yqlh9yk0phABbeQw+hAXKKys91JIQOoTggqKZKlY3PjG2lPDjKDLFdvryhbi2JRr/ptLqEGPXKVHqEeFVohjyo6Hm0uJbeaOS24kKAUk/BBGtxo0avnLh9tKB/+aT/zpftohA+MePtr8pUdMqM5GU44gOIKe7SylScjGQR8H9jr9Do0QlVXrW+kttHSuOE7kVsXY94VPcGLWWpF219VXVUV1CD1UZEyoiS54S0hCT7rKQtOEgpKclNIW5911GBW4apFSDSoccqk0hfhSUA/5gH/AMCM+R5BJzkHI6e/Uk45c3OS+25254n8jbesmm1SnSIN1QavRFLdqLLo6kIlJCy0noVpUgNgq7frHxqhflZxKuXjdupK253roNCkXe/LjmO4oGTGLGAhteIqi9j2WlKCDheM9hgnMdamNpmtOjhqx2eW+vhGDs67qbN9mr2TUZSpTjYWYrEZwEA/6VHr8YJ8jyM+Ne8qVl3tXaHSYllSqGxMdldqtULukHDEcfU4VqQclSApIyB+k5+SNaSKuyrM3FVZtAmu1CU+w4aREgWV2klnuUtLQ0guFXwMJUnB8fHxpwNqtmOUe/l1Uyz6JsRNuN6vV9VOqNTuVuNT0vJafCXwppK059kZ8FOAUhPnGBrh8JVq7hfpFxGLpUx+Rt1kdeaEtUO5Y+3drS2E2/IQX49dYjZTPdS4QcKUOyUDqCG8g4Vkj9vC7bbK3XdNzxolpsyKzVqgPy8aHEb+lRV9+oJUf3yfA8+de/k167Zu8Vc2xrtES5AgVSRGhMrbaDTaWXi3nCyErPgfSfOM4x8jdUy/byogqUul1+NbdvtoLTgtaIgPzG8pSoe4oDoSVYKVkjHwFfOsXUhgG0mqsGS6i574QvuyZNw1Si8WqgzU7zq8RLLIh091UlMKRlWUtpQchRUo5I+SQcEnU7uFv4Ubfa8K3bG4XICpUu1rcnRFy6nQKqFPVOL/AFR7cd1lrqlSike4crRhKglQCgRqxL0F+DXDayuJll8z9q7DflXZuHRU1OpVu4VNvyoMkqU0+wyUgJQEuIWkrH1KwT9IPUWC63SkBqDI6lYnS3zGv4p8RdmeHm3SNvtorfSyXUoNVqz7aPzVRcQMJU6pKQAlIJShtICG0+Egecuho0a2k8NGjRohDX0PgeM6+dfQGQPH/vRCIr7eNJpVeDjGk0QgfIxqlP1sOHFeurnbT42wXHOqU2s3R1q1Tvl1bsmmyVrCW3p7q090wUR0oKXOwThBK8EKGrrNI42h1BbcSFJUCFJPkEH7EffSsMwjI2U3lAVT5UxuMXIG6KPC22tLcy4kQ6LAXcNLuFQpqhBp6A5hxLKVyFOOqdWtKChIOUhRIzppty9991f+je9rx21Tbtuu0W6WXapS4FMSy9MM1RkqebdTgpZD5KQ0PDYS2CVeCbu9+PSG4N8gbmqt8XNto/Sq5WMfnarbs78qsjB7Yb6qaBUfJX07kj9WmC3h/Da8Zdw6DAs2z+S27Ns0FNU/OVuix6pCkMVMhISlKu8dKkdfOMEjJBIJA0z18WwyltLED/dfeNTpYNbG2ul/HdpKLePfHjcXlhuLTrA2W2+l1O+rrW5Kh0yTXG2gh5La3n1JccKU/CVr8qGft58azt5eLvIriq9JsbfjZ+tW5OWFyVw6vSCgOse4oJeCklaXBlK0gg/Vj/bXR9xO9IHhHw03Oa3l2hsequXLHhLjRKpXK67LVHStAbWptBwhClIykqCc4UoeAdSZlwIM9sMzobTyAchLrQUAf9iNRDCsVOY6y041Fb8V0lUf4YTnw/uJtHM4E3hRG2ZlkQpNZtCoxI5bRJpT0vs+y6kgEOtSJBIUR9aHQPlBJti1hwreoVNlKnU+ixGH1J6qeZioQsjx4JABx4H/ABrM1VTUotibyKo4dywFrw0aNGnmcNGjRohP/9k=

/9j/4AAQSkZJRgABAQAAAQABAAD/2wBDAAIBAQEBAQIBAQECAgICAgQDAgICAgUEBAMEBgUGBgYFBgYGBwkIBgcJBwYGCAsICQoKCgoKBggLDAsKDAkKCgr/2wBDAQICAgICAgUDAwUKBwYHCgoKCgoKCgoKCgoKCgoKCgoKCgoKCgoKCgoKCgoKCgoKCgoKCgoKCgoKCgoKCgoKCgr/wAARCABgAIADASIAAhEBAxEB/8QAHgAAAQQDAQEBAAAAAAAAAAAAAAEHCAkEBQoGAgP/xAA4EAABAwMEAQMCBAQFBAMAAAABAgMEBQYRAAcIEiEJEzEiQQoUMlEVFiNhJDNCcZEYNIGhUlOx/8QAGQEAAwEBAQAAAAAAAAAAAAAAAAIEAwUB/8QALREAAgECAwYGAgMBAAAAAAAAAQIAAxEEEiETMVFhcfBBkaGx0eEiwRRCgfH/2gAMAwEAAhEDEQA/AL+NGjRohDRo0aIQJAGTpruS3Lraji1te/uzuC9Jepcd1CT/AA9KFLdSSMqbClALwDnwcH9/I02PqrRnalsJBpMXfOXZbsishpKY63W0VQrZcSIq3GQVoKvJQPhah1IP2oO5vXL6kG88N3eXeHd9SEyGk03bmyKVVWme8KOOqkJpqFEBAx7QcdGXlNrUB16k51WK0yQdfbd8x6ahnsd06EONnqM7I8tt5X9rdiqfVqrAh2WzcEy5n4hjRmfef9pmMW3QHPcUAtfxgBBBwcakBn+2uY/07uQ/Jnj1WrF3osS36wzuHctVMCBQBF6U+rMiQiL+QcaKklbjzriPoBAaAS5lJxrpjtiTXJ1t0+ZdFLbg1J6E0uowmn/dTHfKAXGwsfrCVdgFffGdLReo1w41777tHqoiWynSZ2f7DXieQG/u2/GzbCo7p7m1pEWFBZJYjpUPfnPnw3HYQfLjq1FKUpH75OACde1Ix99VG+uzfXJem25aF6bloc/lOyL/APyk2iWt/wB1Wp76EOQXWPcAbScK/Lo7knspS+oPjWrEqpa17TJQGYLxjI+qHdfIW87gctG/mzb917vsh68K5VlKZp9AoLB91mhtOnwI8dAEiWseXnghsZKSFPr6Vvr9VvkFu/YfCWt7S04uyq09R6ZdS5CKcH6RFhf4d5Ub9CZK1NElpBCcOJQlOQSawefvObebmhvZVL2RYcl2NZ1FSzXH6QuTUYtFaStLfsPuK/phAdPVSyAlxzJxnyXa/D1+nxu9yv50W7yeqtKXSrC2orLdYnz1JwmTUAkrjQGfP1K7FLjn/wBbaAk/UtI1JVrVWxGUC3DpwnQp0aX8XMx1Hv3adJ4OUg40Z/tpUgDAJB/c6MD9h/zqyc6Gf7D50mdLgf2/50YH7jRCJnRo0aIQ0yHNflZVeIVpRd0Kpab1RtpDbzc/+GQH5tQkTVdUxIMWMwCt159xXVPwkdT2KQQQ9+q1/XK3f5A3XVbe41cfryqFuURqoxp27V2SHGIdNp9MWf6Ub846tJVIWpDjnsNfX1SlSilOkdwgBjohqGwMh5za5Deo/wA6bWuKqo2Bdsi36JWIkIQp91w3K8iRKcSA2FR1KYpbIQOrjh/rKKuvupAUUxG9SW391d592oF6bQS7Vn1uE4xKrVJs27WqjSoMxbaDJLMxQQZA91PVZBV2I+kqSQTMqFMoOwe9cnjjtTwZuS/ptdobs++b8t6o9qGil1CIp1TmEJP+AhKDJa+oB1XfClLUkCtVi2eQNY540Wh2Q3JqT9212LERW3YKmIikvFPuJUSC2FIbCgUfICSMfB1LVqmqoCjU8d2n/eAlNKmKbkk3HLn9jnJzcXb0o/Cj1A9pNwOTjlM/h1vW2yq45ZgiXj8xAWpqRHYGSl0SsnvhKwkFQHka6DrRuugXxatNvS1ai3NplXgMzadMbB6vsOoC0LGfOClQPnzrlf3hct3dPeSvXfVrhgtxq1XZInRIyFITMWh0+2ULPhKgkowCrwAPkeNTl9NT17rX4acYIGxG+Fvza/JplWfFFffragI0BSv8tTwYUElK+2GlAEZKR+kDWdCtsjlYacuPxGxFPaMWX1lqXqA87LM4L7URrvqdNFYr9XmCLbttR1EyJ6x+soSPKgnKR9vKgNRW5c70UjmJwqv1zcTbgVOTa82k3JNtRL/cussuKLkMPNp+lLbRWCtAK+/bqT2BEWOS3qrUrkZyOe3ytOSzVqPaFNEOlW+9CbMaKJcXs0WnSj31VFT/AHUVjoltqOUltSlpGpG8T75nX3sNXtnLxtSDblS3CsGoJuB6GHHxAdXGWllGXVJw+CsLKQQCr6AFKTnWuDepi8U6WNrWHz13ecTEomFwyvcX3n0+/KVBbfcwKhPsd7gNslYlNg0W64apz0Lbai+9Lr1ZRLcejoluOJ99xsKcHWNjo1hlKUkpzr74f88eeXA3lE9tnbFPaoNyVCsKo0in1N0ONU6ZIUlla5kJKino255UodvbKDkEgjWzuzlongXfNzXbxc2q28sStRpVJpE+4okQVCv0p5hgiSyPzDeWXHHFuvuyQOy8toSrCRhhuQ85tW5ZqltbmT0UlcoVe3q5X4LyH0FxwOlxSggrR2OCoKGeyuxBHk54pQ9NHINxpzHlrHw7WZkFrHXr5zsQtxNaat+C1ck2NJqCIbQnyYjRQ068EALWhJJKUlWSBk4BGs3P9hqIfoe8pKHyl9PCza6zdD1RrlvJeo9zNy6imU9HlNuKUgFwABSCyttTZHjphPyk4l3qyk4qUw3GRupRyDFz/YaO39h/xpNGtIsNGj/zrX3dc1Ksy1592V2a3Gh06I5IlSHSAlptIypSiSAAB5JyPH30QmTUajBpMF2p1OW0xHjtlyQ+8sJQ2hIypSifAAAJJPwAdUpcidt7X3I3c3U3h578nKVuTTJ9Xbat21bDumNDhUCmiQ4tth6ouZZbeWw2kKbYS46E4C3eywNNH6m3rHX5vRb177C2zug9cVPqFzPe1cNtzH4MCPSGnUqaisNNdVSCroPcfcJSQopSFfqDAU/bG11cMqvyn3sqF53SzSnY9Lt1uCy/Gp0VyQjq0pyS4lQIQ5kFlkAkNZOew1FUxB/opbpfx/XPdLaWG3Z2y39u/DfH13B5n8faXSI+z+wu0NBr1Ap0Z+IqjW9RJEaG+0mU6KY2/LkOmXPS2V+6e4T3cfcSMJAUW94o8uNpdgb2/n67KFNuGbR5jlWYpTUxUNlmU20vqw4XEKQQlZSsqbPZKWwMqOo6QqJEkbAVTd22LrkUquUj2zOZaU2ywEuulEdtlRWFylq9t11QbBCEBJJySBodnrpj1WirVeCFypLKXjJUHEttux8ELwFZU6SFZ6+D9h99SVkWqDmJ5/Uvo2Q2QdPuOlc9Pk763/Vt3L8u2iPNV9t6vP0+mJQypmcptSke0y0lRbSD1GSnHUnIOo23ZvRWIW50y7rUqbVIRVmWRJclwGpn5pTSAj3FrbwFKKgVZGR9WQdPJDoqrgqpvSlXpFbl22oex+aQWGpcMgupDpA7BTX6OuD2CsHAAzH7dm5LNsfdytfy1EiVOlPTC7BpcmH/AIaIpYBWEZwvHYq6pGAAQDn416EDaWvI6hsdY/XEWt3/ABr4XeVNqsoUepSDULxlvNBqNJabP0hDYyVOkrUlGCCO3nxnVn/Ef1JmNv4lUvFe2VxTbe/k0y5lepFFEmXTHGlJZXKbbcBafZjySgBauqcn6xgaqW2C3UqcjEKn0BqZElISmXTao/7iJTfcHCSkJKAMADxgBP3A1PvazmDN284yV7c+39rqNLqcWzp9vKt2ZNW3HjxnQhqQStBBeSEFtYSAFKV1GPGS2DbZVyW0/fAad2jYhDVoCwv3z7vPKb3em3sNM3utjfznDd78yk3FdUis1+6m7hTCg3PSglEiJEhR2EKkPPvodJeWhALRwyOp8nfc9OPND3pFlUOibo2RQrP/AJXqE627VnSo0aBTUd1H2pKg85K/OvgBQclLK8qCcNAdExivmdvByt3Il7iXuaW1MjwW4VLhmQmLGp8RkNNMQ47RypKU5bAQ2hS3VqJ+pROGJmXrKs65ZVMu22I6FsB5ttQylCv1IJ+tKVNrHkjskEYzql9EKAkg6xESxBIAYb5Yb+G35G3Pw35jPbF1lUqTY26C2qaDEC3Y0OrJcP5c91HKVjt0VkYUlwqBPXB6KgcjXHbbe8Nw0Qw7mtSrpYfjxyzFdeeccb7ufCW0jHVw+VD9uvbxjzcT6JXr07o7w7lW3w15bUtqqSaskQravuDHW2tuTlQjw5oUoh5TiEYS8jBCuoWFdu4xwtR6ZKubgnQ8+fe+e4miG/JPDfLidGgHIyNGulOfFOMfP/rVfv4kJjlXUPT0qNJ492Q5WLddnod3McpzzpnxaU0UuBTbDY/rsFxOHx5KUAHqU9iLAiSR5OkU2lxBStIIIOQdK6h1KmMjFHDcJx6beXTbdvbeVOp3a9CpRmx3jGrMz33istpw3HjtMeSt95xCfcX9KUtqIHydbrZvlTvnfvGCfwhum+pELb6PcqqzDpi0pSyairwr3FdPcU2SAtKScNr+rH7Xucyfw4vGDkzvPK3i2x3En7WCowk/xO27Wt+Kqmyp6FKKZhaPX2yQUhaEdQroCClWSa4d9/w6/L/hjfT25FqUBe5FoMsrlVmfZSer7kdC/wBDkN9ZWh7B7lxHupCQSScHUgpOlwBOhtqNQgkyu6l2ybZu80J5UB9cR4/wxFTHd1lxQUCkNqBASMjCyCPPj48OntZZNbhUSPV73t5mkSMF2RTpK0KQkJzhwE/ZQ84IyM63+6VQXUb0nu1PaR21KpRpAifwqqqcL1KcaQEBLgdSFpV8KKTgfUQBjGtZ/Ll41CksvbiVuly5CnEqacYCwjr58lSvp8g5ASD8eT4A1JXa+nrLqCsoBPe7re02ldptLuO1W5NKoynpMaKEVOeptKUKWoj2yjP+pP6QflST/tpprb41bj1Dct5zcKwZbtO/JuyEzIKPfQ42QQlOU5w4TgdcZwc/bTwUFxlVGejNRw7TGFl+U+SCY4ZSVJAaBKlZ89R/vpv6lzRbh1N6jpod0qfjyVdz/AWmyB2J6+32GMJ8efPjz+2s1XEOhVPWY10TPcmwm3l7eNbFlVyUy1KtKhSSYh92OpTkR7sPOUgfQEeBkYGVffzp0bnq1VtPZaoWnQLngRP5mhpecStguqmtqCFhtpRB9sEpQFLx5CCMjsNNdR+f8BU+NTHKjJgPIUEtCdaqcKPkns4gkkkYH2wM/vrBv7c+Tu/cUiuM3nBqXvIbS1AZX+VWw2gDqhjGCgZz4PknPzpUpYimw2kakyFbXvPM3duDXds51o0Tb9qVKvpiqCtVG5UVD2mKShkgRxHbGfa6qBdLzh7FQwBj59jxe2v4+8uLzrVZ3p3bmxaXbsZ2tXnckhL8qpVaR7hSlDCP0uLfWtRKlYCfbT4Gc69RQeNkncHZZzeDdN+gWRaKu0NqpVyYttxSGXFIfSkZ7yFKIH3wSPCRpo67vJR6XRH7d2h3fYtmmS4qYM00SEWDLipP0JIGCQfqJJyr6zk+TnpUzkyl1ktQCrmFNu/brMnmBvLZ25e90q5NgtjoNnUGjUqPFgUunMOLcUiK0GEPupzgurQAXHvlZwfnJ1icfN8Htvr/ALX3Nq9GMtmhVuDPlU9lC1CU2zJbWtnCSlX1pBSMEEEjzp8uAPpZbrepvV6pZmy1y0NC6bT4syoVa4ZkqHGMJTykJHVtC1SQXWwSk+MI++fFxvpO/h5dq+Gc1e7HLCl2pfV/waoF2yqlh9yk0phABbeQw+hAXKKys91JIQOoTggqKZKlY3PjG2lPDjKDLFdvryhbi2JRr/ptLqEGPXKVHqEeFVohjyo6Hm0uJbeaOS24kKAUk/BBGtxo0avnLh9tKB/+aT/zpftohA+MePtr8pUdMqM5GU44gOIKe7SylScjGQR8H9jr9Do0QlVXrW+kttHSuOE7kVsXY94VPcGLWWpF219VXVUV1CD1UZEyoiS54S0hCT7rKQtOEgpKclNIW5911GBW4apFSDSoccqk0hfhSUA/5gH/AMCM+R5BJzkHI6e/Uk45c3OS+25254n8jbesmm1SnSIN1QavRFLdqLLo6kIlJCy0noVpUgNgq7frHxqhflZxKuXjdupK253roNCkXe/LjmO4oGTGLGAhteIqi9j2WlKCDheM9hgnMdamNpmtOjhqx2eW+vhGDs67qbN9mr2TUZSpTjYWYrEZwEA/6VHr8YJ8jyM+Ne8qVl3tXaHSYllSqGxMdldqtULukHDEcfU4VqQclSApIyB+k5+SNaSKuyrM3FVZtAmu1CU+w4aREgWV2klnuUtLQ0guFXwMJUnB8fHxpwNqtmOUe/l1Uyz6JsRNuN6vV9VOqNTuVuNT0vJafCXwppK059kZ8FOAUhPnGBrh8JVq7hfpFxGLpUx+Rt1kdeaEtUO5Y+3drS2E2/IQX49dYjZTPdS4QcKUOyUDqCG8g4Vkj9vC7bbK3XdNzxolpsyKzVqgPy8aHEb+lRV9+oJUf3yfA8+de/k167Zu8Vc2xrtES5AgVSRGhMrbaDTaWXi3nCyErPgfSfOM4x8jdUy/byogqUul1+NbdvtoLTgtaIgPzG8pSoe4oDoSVYKVkjHwFfOsXUhgG0mqsGS6i574QvuyZNw1Si8WqgzU7zq8RLLIh091UlMKRlWUtpQchRUo5I+SQcEnU7uFv4Ubfa8K3bG4XICpUu1rcnRFy6nQKqFPVOL/AFR7cd1lrqlSike4crRhKglQCgRqxL0F+DXDayuJll8z9q7DflXZuHRU1OpVu4VNvyoMkqU0+wyUgJQEuIWkrH1KwT9IPUWC63SkBqDI6lYnS3zGv4p8RdmeHm3SNvtorfSyXUoNVqz7aPzVRcQMJU6pKQAlIJShtICG0+Egecuho0a2k8NGjRohDX0PgeM6+dfQGQPH/vRCIr7eNJpVeDjGk0QgfIxqlP1sOHFeurnbT42wXHOqU2s3R1q1Tvl1bsmmyVrCW3p7q090wUR0oKXOwThBK8EKGrrNI42h1BbcSFJUCFJPkEH7EffSsMwjI2U3lAVT5UxuMXIG6KPC22tLcy4kQ6LAXcNLuFQpqhBp6A5hxLKVyFOOqdWtKChIOUhRIzppty9991f+je9rx21Tbtuu0W6WXapS4FMSy9MM1RkqebdTgpZD5KQ0PDYS2CVeCbu9+PSG4N8gbmqt8XNto/Sq5WMfnarbs78qsjB7Yb6qaBUfJX07kj9WmC3h/Da8Zdw6DAs2z+S27Ns0FNU/OVuix6pCkMVMhISlKu8dKkdfOMEjJBIJA0z18WwyltLED/dfeNTpYNbG2ul/HdpKLePfHjcXlhuLTrA2W2+l1O+rrW5Kh0yTXG2gh5La3n1JccKU/CVr8qGft58azt5eLvIriq9JsbfjZ+tW5OWFyVw6vSCgOse4oJeCklaXBlK0gg/Vj/bXR9xO9IHhHw03Oa3l2hsequXLHhLjRKpXK67LVHStAbWptBwhClIykqCc4UoeAdSZlwIM9sMzobTyAchLrQUAf9iNRDCsVOY6y041Fb8V0lUf4YTnw/uJtHM4E3hRG2ZlkQpNZtCoxI5bRJpT0vs+y6kgEOtSJBIUR9aHQPlBJti1hwreoVNlKnU+ixGH1J6qeZioQsjx4JABx4H/ABrM1VTUotibyKo4dywFrw0aNGnmcNGjRohP/9k=

/9j/4AAQSkZJRgABAQAAAQABAAD/2wBDAAIBAQEBAQIBAQECAgICAgQDAgICAgUEBAMEBgUGBgYFBgYGBwkIBgcJBwYGCAsICQoKCgoKBggLDAsKDAkKCgr/2wBDAQICAgICAgUDAwUKBwYHCgoKCgoKCgoKCgoKCgoKCgoKCgoKCgoKCgoKCgoKCgoKCgoKCgoKCgoKCgoKCgoKCgr/wAARCABgAIADASIAAhEBAxEB/8QAHgAAAQQDAQEBAAAAAAAAAAAAAAEHCAkEBQoGAgP/xAA4EAABAwMEAQMCBAQFBAMAAAABAgMEBQYRAAcIEiEJEzEiQQoUMlEVFiNhJDNCcZEYNIGhUlOx/8QAGQEAAwEBAQAAAAAAAAAAAAAAAAIEAwUB/8QALREAAgECAwYGAgMBAAAAAAAAAQIAAxEEEiETMVFhcfBBkaGx0eEiwRRCgfH/2gAMAwEAAhEDEQA/AL+NGjRohDRo0aIQJAGTpruS3Lraji1te/uzuC9Jepcd1CT/AA9KFLdSSMqbClALwDnwcH9/I02PqrRnalsJBpMXfOXZbsishpKY63W0VQrZcSIq3GQVoKvJQPhah1IP2oO5vXL6kG88N3eXeHd9SEyGk03bmyKVVWme8KOOqkJpqFEBAx7QcdGXlNrUB16k51WK0yQdfbd8x6ahnsd06EONnqM7I8tt5X9rdiqfVqrAh2WzcEy5n4hjRmfef9pmMW3QHPcUAtfxgBBBwcakBn+2uY/07uQ/Jnj1WrF3osS36wzuHctVMCBQBF6U+rMiQiL+QcaKklbjzriPoBAaAS5lJxrpjtiTXJ1t0+ZdFLbg1J6E0uowmn/dTHfKAXGwsfrCVdgFffGdLReo1w41777tHqoiWynSZ2f7DXieQG/u2/GzbCo7p7m1pEWFBZJYjpUPfnPnw3HYQfLjq1FKUpH75OACde1Ix99VG+uzfXJem25aF6bloc/lOyL/APyk2iWt/wB1Wp76EOQXWPcAbScK/Lo7knspS+oPjWrEqpa17TJQGYLxjI+qHdfIW87gctG/mzb917vsh68K5VlKZp9AoLB91mhtOnwI8dAEiWseXnghsZKSFPr6Vvr9VvkFu/YfCWt7S04uyq09R6ZdS5CKcH6RFhf4d5Ub9CZK1NElpBCcOJQlOQSawefvObebmhvZVL2RYcl2NZ1FSzXH6QuTUYtFaStLfsPuK/phAdPVSyAlxzJxnyXa/D1+nxu9yv50W7yeqtKXSrC2orLdYnz1JwmTUAkrjQGfP1K7FLjn/wBbaAk/UtI1JVrVWxGUC3DpwnQp0aX8XMx1Hv3adJ4OUg40Z/tpUgDAJB/c6MD9h/zqyc6Gf7D50mdLgf2/50YH7jRCJnRo0aIQ0yHNflZVeIVpRd0Kpab1RtpDbzc/+GQH5tQkTVdUxIMWMwCt159xXVPwkdT2KQQQ9+q1/XK3f5A3XVbe41cfryqFuURqoxp27V2SHGIdNp9MWf6Ub846tJVIWpDjnsNfX1SlSilOkdwgBjohqGwMh5za5Deo/wA6bWuKqo2Bdsi36JWIkIQp91w3K8iRKcSA2FR1KYpbIQOrjh/rKKuvupAUUxG9SW391d592oF6bQS7Vn1uE4xKrVJs27WqjSoMxbaDJLMxQQZA91PVZBV2I+kqSQTMqFMoOwe9cnjjtTwZuS/ptdobs++b8t6o9qGil1CIp1TmEJP+AhKDJa+oB1XfClLUkCtVi2eQNY540Wh2Q3JqT9212LERW3YKmIikvFPuJUSC2FIbCgUfICSMfB1LVqmqoCjU8d2n/eAlNKmKbkk3HLn9jnJzcXb0o/Cj1A9pNwOTjlM/h1vW2yq45ZgiXj8xAWpqRHYGSl0SsnvhKwkFQHka6DrRuugXxatNvS1ai3NplXgMzadMbB6vsOoC0LGfOClQPnzrlf3hct3dPeSvXfVrhgtxq1XZInRIyFITMWh0+2ULPhKgkowCrwAPkeNTl9NT17rX4acYIGxG+Fvza/JplWfFFffragI0BSv8tTwYUElK+2GlAEZKR+kDWdCtsjlYacuPxGxFPaMWX1lqXqA87LM4L7URrvqdNFYr9XmCLbttR1EyJ6x+soSPKgnKR9vKgNRW5c70UjmJwqv1zcTbgVOTa82k3JNtRL/cussuKLkMPNp+lLbRWCtAK+/bqT2BEWOS3qrUrkZyOe3ytOSzVqPaFNEOlW+9CbMaKJcXs0WnSj31VFT/AHUVjoltqOUltSlpGpG8T75nX3sNXtnLxtSDblS3CsGoJuB6GHHxAdXGWllGXVJw+CsLKQQCr6AFKTnWuDepi8U6WNrWHz13ecTEomFwyvcX3n0+/KVBbfcwKhPsd7gNslYlNg0W64apz0Lbai+9Lr1ZRLcejoluOJ99xsKcHWNjo1hlKUkpzr74f88eeXA3lE9tnbFPaoNyVCsKo0in1N0ONU6ZIUlla5kJKino255UodvbKDkEgjWzuzlongXfNzXbxc2q28sStRpVJpE+4okQVCv0p5hgiSyPzDeWXHHFuvuyQOy8toSrCRhhuQ85tW5ZqltbmT0UlcoVe3q5X4LyH0FxwOlxSggrR2OCoKGeyuxBHk54pQ9NHINxpzHlrHw7WZkFrHXr5zsQtxNaat+C1ck2NJqCIbQnyYjRQ068EALWhJJKUlWSBk4BGs3P9hqIfoe8pKHyl9PCza6zdD1RrlvJeo9zNy6imU9HlNuKUgFwABSCyttTZHjphPyk4l3qyk4qUw3GRupRyDFz/YaO39h/xpNGtIsNGj/zrX3dc1Ksy1592V2a3Gh06I5IlSHSAlptIypSiSAAB5JyPH30QmTUajBpMF2p1OW0xHjtlyQ+8sJQ2hIypSifAAAJJPwAdUpcidt7X3I3c3U3h578nKVuTTJ9Xbat21bDumNDhUCmiQ4tth6ouZZbeWw2kKbYS46E4C3eywNNH6m3rHX5vRb177C2zug9cVPqFzPe1cNtzH4MCPSGnUqaisNNdVSCroPcfcJSQopSFfqDAU/bG11cMqvyn3sqF53SzSnY9Lt1uCy/Gp0VyQjq0pyS4lQIQ5kFlkAkNZOew1FUxB/opbpfx/XPdLaWG3Z2y39u/DfH13B5n8faXSI+z+wu0NBr1Ap0Z+IqjW9RJEaG+0mU6KY2/LkOmXPS2V+6e4T3cfcSMJAUW94o8uNpdgb2/n67KFNuGbR5jlWYpTUxUNlmU20vqw4XEKQQlZSsqbPZKWwMqOo6QqJEkbAVTd22LrkUquUj2zOZaU2ywEuulEdtlRWFylq9t11QbBCEBJJySBodnrpj1WirVeCFypLKXjJUHEttux8ELwFZU6SFZ6+D9h99SVkWqDmJ5/Uvo2Q2QdPuOlc9Pk763/Vt3L8u2iPNV9t6vP0+mJQypmcptSke0y0lRbSD1GSnHUnIOo23ZvRWIW50y7rUqbVIRVmWRJclwGpn5pTSAj3FrbwFKKgVZGR9WQdPJDoqrgqpvSlXpFbl22oex+aQWGpcMgupDpA7BTX6OuD2CsHAAzH7dm5LNsfdytfy1EiVOlPTC7BpcmH/AIaIpYBWEZwvHYq6pGAAQDn416EDaWvI6hsdY/XEWt3/ABr4XeVNqsoUepSDULxlvNBqNJabP0hDYyVOkrUlGCCO3nxnVn/Ef1JmNv4lUvFe2VxTbe/k0y5lepFFEmXTHGlJZXKbbcBafZjySgBauqcn6xgaqW2C3UqcjEKn0BqZElISmXTao/7iJTfcHCSkJKAMADxgBP3A1PvazmDN284yV7c+39rqNLqcWzp9vKt2ZNW3HjxnQhqQStBBeSEFtYSAFKV1GPGS2DbZVyW0/fAad2jYhDVoCwv3z7vPKb3em3sNM3utjfznDd78yk3FdUis1+6m7hTCg3PSglEiJEhR2EKkPPvodJeWhALRwyOp8nfc9OPND3pFlUOibo2RQrP/AJXqE627VnSo0aBTUd1H2pKg85K/OvgBQclLK8qCcNAdExivmdvByt3Il7iXuaW1MjwW4VLhmQmLGp8RkNNMQ47RypKU5bAQ2hS3VqJ+pROGJmXrKs65ZVMu22I6FsB5ttQylCv1IJ+tKVNrHkjskEYzql9EKAkg6xESxBIAYb5Yb+G35G3Pw35jPbF1lUqTY26C2qaDEC3Y0OrJcP5c91HKVjt0VkYUlwqBPXB6KgcjXHbbe8Nw0Qw7mtSrpYfjxyzFdeeccb7ufCW0jHVw+VD9uvbxjzcT6JXr07o7w7lW3w15bUtqqSaskQravuDHW2tuTlQjw5oUoh5TiEYS8jBCuoWFdu4xwtR6ZKubgnQ8+fe+e4miG/JPDfLidGgHIyNGulOfFOMfP/rVfv4kJjlXUPT0qNJ492Q5WLddnod3McpzzpnxaU0UuBTbDY/rsFxOHx5KUAHqU9iLAiSR5OkU2lxBStIIIOQdK6h1KmMjFHDcJx6beXTbdvbeVOp3a9CpRmx3jGrMz33istpw3HjtMeSt95xCfcX9KUtqIHydbrZvlTvnfvGCfwhum+pELb6PcqqzDpi0pSyairwr3FdPcU2SAtKScNr+rH7Xucyfw4vGDkzvPK3i2x3En7WCowk/xO27Wt+Kqmyp6FKKZhaPX2yQUhaEdQroCClWSa4d9/w6/L/hjfT25FqUBe5FoMsrlVmfZSer7kdC/wBDkN9ZWh7B7lxHupCQSScHUgpOlwBOhtqNQgkyu6l2ybZu80J5UB9cR4/wxFTHd1lxQUCkNqBASMjCyCPPj48OntZZNbhUSPV73t5mkSMF2RTpK0KQkJzhwE/ZQ84IyM63+6VQXUb0nu1PaR21KpRpAifwqqqcL1KcaQEBLgdSFpV8KKTgfUQBjGtZ/Ll41CksvbiVuly5CnEqacYCwjr58lSvp8g5ASD8eT4A1JXa+nrLqCsoBPe7re02ldptLuO1W5NKoynpMaKEVOeptKUKWoj2yjP+pP6QflST/tpprb41bj1Dct5zcKwZbtO/JuyEzIKPfQ42QQlOU5w4TgdcZwc/bTwUFxlVGejNRw7TGFl+U+SCY4ZSVJAaBKlZ89R/vpv6lzRbh1N6jpod0qfjyVdz/AWmyB2J6+32GMJ8efPjz+2s1XEOhVPWY10TPcmwm3l7eNbFlVyUy1KtKhSSYh92OpTkR7sPOUgfQEeBkYGVffzp0bnq1VtPZaoWnQLngRP5mhpecStguqmtqCFhtpRB9sEpQFLx5CCMjsNNdR+f8BU+NTHKjJgPIUEtCdaqcKPkns4gkkkYH2wM/vrBv7c+Tu/cUiuM3nBqXvIbS1AZX+VWw2gDqhjGCgZz4PknPzpUpYimw2kakyFbXvPM3duDXds51o0Tb9qVKvpiqCtVG5UVD2mKShkgRxHbGfa6qBdLzh7FQwBj59jxe2v4+8uLzrVZ3p3bmxaXbsZ2tXnckhL8qpVaR7hSlDCP0uLfWtRKlYCfbT4Gc69RQeNkncHZZzeDdN+gWRaKu0NqpVyYttxSGXFIfSkZ7yFKIH3wSPCRpo67vJR6XRH7d2h3fYtmmS4qYM00SEWDLipP0JIGCQfqJJyr6zk+TnpUzkyl1ktQCrmFNu/brMnmBvLZ25e90q5NgtjoNnUGjUqPFgUunMOLcUiK0GEPupzgurQAXHvlZwfnJ1icfN8Htvr/ALX3Nq9GMtmhVuDPlU9lC1CU2zJbWtnCSlX1pBSMEEEjzp8uAPpZbrepvV6pZmy1y0NC6bT4syoVa4ZkqHGMJTykJHVtC1SQXWwSk+MI++fFxvpO/h5dq+Gc1e7HLCl2pfV/waoF2yqlh9yk0phABbeQw+hAXKKys91JIQOoTggqKZKlY3PjG2lPDjKDLFdvryhbi2JRr/ptLqEGPXKVHqEeFVohjyo6Hm0uJbeaOS24kKAUk/BBGtxo0avnLh9tKB/+aT/zpftohA+MePtr8pUdMqM5GU44gOIKe7SylScjGQR8H9jr9Do0QlVXrW+kttHSuOE7kVsXY94VPcGLWWpF219VXVUV1CD1UZEyoiS54S0hCT7rKQtOEgpKclNIW5911GBW4apFSDSoccqk0hfhSUA/5gH/AMCM+R5BJzkHI6e/Uk45c3OS+25254n8jbesmm1SnSIN1QavRFLdqLLo6kIlJCy0noVpUgNgq7frHxqhflZxKuXjdupK253roNCkXe/LjmO4oGTGLGAhteIqi9j2WlKCDheM9hgnMdamNpmtOjhqx2eW+vhGDs67qbN9mr2TUZSpTjYWYrEZwEA/6VHr8YJ8jyM+Ne8qVl3tXaHSYllSqGxMdldqtULukHDEcfU4VqQclSApIyB+k5+SNaSKuyrM3FVZtAmu1CU+w4aREgWV2klnuUtLQ0guFXwMJUnB8fHxpwNqtmOUe/l1Uyz6JsRNuN6vV9VOqNTuVuNT0vJafCXwppK059kZ8FOAUhPnGBrh8JVq7hfpFxGLpUx+Rt1kdeaEtUO5Y+3drS2E2/IQX49dYjZTPdS4QcKUOyUDqCG8g4Vkj9vC7bbK3XdNzxolpsyKzVqgPy8aHEb+lRV9+oJUf3yfA8+de/k167Zu8Vc2xrtES5AgVSRGhMrbaDTaWXi3nCyErPgfSfOM4x8jdUy/byogqUul1+NbdvtoLTgtaIgPzG8pSoe4oDoSVYKVkjHwFfOsXUhgG0mqsGS6i574QvuyZNw1Si8WqgzU7zq8RLLIh091UlMKRlWUtpQchRUo5I+SQcEnU7uFv4Ubfa8K3bG4XICpUu1rcnRFy6nQKqFPVOL/AFR7cd1lrqlSike4crRhKglQCgRqxL0F+DXDayuJll8z9q7DflXZuHRU1OpVu4VNvyoMkqU0+wyUgJQEuIWkrH1KwT9IPUWC63SkBqDI6lYnS3zGv4p8RdmeHm3SNvtorfSyXUoNVqz7aPzVRcQMJU6pKQAlIJShtICG0+Egecuho0a2k8NGjRohDX0PgeM6+dfQGQPH/vRCIr7eNJpVeDjGk0QgfIxqlP1sOHFeurnbT42wXHOqU2s3R1q1Tvl1bsmmyVrCW3p7q090wUR0oKXOwThBK8EKGrrNI42h1BbcSFJUCFJPkEH7EffSsMwjI2U3lAVT5UxuMXIG6KPC22tLcy4kQ6LAXcNLuFQpqhBp6A5hxLKVyFOOqdWtKChIOUhRIzppty9991f+je9rx21Tbtuu0W6WXapS4FMSy9MM1RkqebdTgpZD5KQ0PDYS2CVeCbu9+PSG4N8gbmqt8XNto/Sq5WMfnarbs78qsjB7Yb6qaBUfJX07kj9WmC3h/Da8Zdw6DAs2z+S27Ns0FNU/OVuix6pCkMVMhISlKu8dKkdfOMEjJBIJA0z18WwyltLED/dfeNTpYNbG2ul/HdpKLePfHjcXlhuLTrA2W2+l1O+rrW5Kh0yTXG2gh5La3n1JccKU/CVr8qGft58azt5eLvIriq9JsbfjZ+tW5OWFyVw6vSCgOse4oJeCklaXBlK0gg/Vj/bXR9xO9IHhHw03Oa3l2hsequXLHhLjRKpXK67LVHStAbWptBwhClIykqCc4UoeAdSZlwIM9sMzobTyAchLrQUAf9iNRDCsVOY6y041Fb8V0lUf4YTnw/uJtHM4E3hRG2ZlkQpNZtCoxI5bRJpT0vs+y6kgEOtSJBIUR9aHQPlBJti1hwreoVNlKnU+ixGH1J6qeZioQsjx4JABx4H/ABrM1VTUotibyKo4dywFrw0aNGnmcNGjRohP/9k=

/9j/4AAQSkZJRgABAQAAAQABAAD/2wBDAAIBAQEBAQIBAQECAgICAgQDAgICAgUEBAMEBgUGBgYFBgYGBwkIBgcJBwYGCAsICQoKCgoKBggLDAsKDAkKCgr/2wBDAQICAgICAgUDAwUKBwYHCgoKCgoKCgoKCgoKCgoKCgoKCgoKCgoKCgoKCgoKCgoKCgoKCgoKCgoKCgoKCgoKCgr/wAARCABgAIADASIAAhEBAxEB/8QAHgAAAQQDAQEBAAAAAAAAAAAAAAEHCAkEBQoGAgP/xAA4EAABAwMEAQMCBAQFBAMAAAABAgMEBQYRAAcIEiEJEzEiQQoUMlEVFiNhJDNCcZEYNIGhUlOx/8QAGQEAAwEBAQAAAAAAAAAAAAAAAAIEAwUB/8QALREAAgECAwYGAgMBAAAAAAAAAQIAAxEEEiETMVFhcfBBkaGx0eEiwRRCgfH/2gAMAwEAAhEDEQA/AL+NGjRohDRo0aIQJAGTpruS3Lraji1te/uzuC9Jepcd1CT/AA9KFLdSSMqbClALwDnwcH9/I02PqrRnalsJBpMXfOXZbsishpKY63W0VQrZcSIq3GQVoKvJQPhah1IP2oO5vXL6kG88N3eXeHd9SEyGk03bmyKVVWme8KOOqkJpqFEBAx7QcdGXlNrUB16k51WK0yQdfbd8x6ahnsd06EONnqM7I8tt5X9rdiqfVqrAh2WzcEy5n4hjRmfef9pmMW3QHPcUAtfxgBBBwcakBn+2uY/07uQ/Jnj1WrF3osS36wzuHctVMCBQBF6U+rMiQiL+QcaKklbjzriPoBAaAS5lJxrpjtiTXJ1t0+ZdFLbg1J6E0uowmn/dTHfKAXGwsfrCVdgFffGdLReo1w41777tHqoiWynSZ2f7DXieQG/u2/GzbCo7p7m1pEWFBZJYjpUPfnPnw3HYQfLjq1FKUpH75OACde1Ix99VG+uzfXJem25aF6bloc/lOyL/APyk2iWt/wB1Wp76EOQXWPcAbScK/Lo7knspS+oPjWrEqpa17TJQGYLxjI+qHdfIW87gctG/mzb917vsh68K5VlKZp9AoLB91mhtOnwI8dAEiWseXnghsZKSFPr6Vvr9VvkFu/YfCWt7S04uyq09R6ZdS5CKcH6RFhf4d5Ub9CZK1NElpBCcOJQlOQSawefvObebmhvZVL2RYcl2NZ1FSzXH6QuTUYtFaStLfsPuK/phAdPVSyAlxzJxnyXa/D1+nxu9yv50W7yeqtKXSrC2orLdYnz1JwmTUAkrjQGfP1K7FLjn/wBbaAk/UtI1JVrVWxGUC3DpwnQp0aX8XMx1Hv3adJ4OUg40Z/tpUgDAJB/c6MD9h/zqyc6Gf7D50mdLgf2/50YH7jRCJnRo0aIQ0yHNflZVeIVpRd0Kpab1RtpDbzc/+GQH5tQkTVdUxIMWMwCt159xXVPwkdT2KQQQ9+q1/XK3f5A3XVbe41cfryqFuURqoxp27V2SHGIdNp9MWf6Ub846tJVIWpDjnsNfX1SlSilOkdwgBjohqGwMh5za5Deo/wA6bWuKqo2Bdsi36JWIkIQp91w3K8iRKcSA2FR1KYpbIQOrjh/rKKuvupAUUxG9SW391d592oF6bQS7Vn1uE4xKrVJs27WqjSoMxbaDJLMxQQZA91PVZBV2I+kqSQTMqFMoOwe9cnjjtTwZuS/ptdobs++b8t6o9qGil1CIp1TmEJP+AhKDJa+oB1XfClLUkCtVi2eQNY540Wh2Q3JqT9212LERW3YKmIikvFPuJUSC2FIbCgUfICSMfB1LVqmqoCjU8d2n/eAlNKmKbkk3HLn9jnJzcXb0o/Cj1A9pNwOTjlM/h1vW2yq45ZgiXj8xAWpqRHYGSl0SsnvhKwkFQHka6DrRuugXxatNvS1ai3NplXgMzadMbB6vsOoC0LGfOClQPnzrlf3hct3dPeSvXfVrhgtxq1XZInRIyFITMWh0+2ULPhKgkowCrwAPkeNTl9NT17rX4acYIGxG+Fvza/JplWfFFffragI0BSv8tTwYUElK+2GlAEZKR+kDWdCtsjlYacuPxGxFPaMWX1lqXqA87LM4L7URrvqdNFYr9XmCLbttR1EyJ6x+soSPKgnKR9vKgNRW5c70UjmJwqv1zcTbgVOTa82k3JNtRL/cussuKLkMPNp+lLbRWCtAK+/bqT2BEWOS3qrUrkZyOe3ytOSzVqPaFNEOlW+9CbMaKJcXs0WnSj31VFT/AHUVjoltqOUltSlpGpG8T75nX3sNXtnLxtSDblS3CsGoJuB6GHHxAdXGWllGXVJw+CsLKQQCr6AFKTnWuDepi8U6WNrWHz13ecTEomFwyvcX3n0+/KVBbfcwKhPsd7gNslYlNg0W64apz0Lbai+9Lr1ZRLcejoluOJ99xsKcHWNjo1hlKUkpzr74f88eeXA3lE9tnbFPaoNyVCsKo0in1N0ONU6ZIUlla5kJKino255UodvbKDkEgjWzuzlongXfNzXbxc2q28sStRpVJpE+4okQVCv0p5hgiSyPzDeWXHHFuvuyQOy8toSrCRhhuQ85tW5ZqltbmT0UlcoVe3q5X4LyH0FxwOlxSggrR2OCoKGeyuxBHk54pQ9NHINxpzHlrHw7WZkFrHXr5zsQtxNaat+C1ck2NJqCIbQnyYjRQ068EALWhJJKUlWSBk4BGs3P9hqIfoe8pKHyl9PCza6zdD1RrlvJeo9zNy6imU9HlNuKUgFwABSCyttTZHjphPyk4l3qyk4qUw3GRupRyDFz/YaO39h/xpNGtIsNGj/zrX3dc1Ksy1592V2a3Gh06I5IlSHSAlptIypSiSAAB5JyPH30QmTUajBpMF2p1OW0xHjtlyQ+8sJQ2hIypSifAAAJJPwAdUpcidt7X3I3c3U3h578nKVuTTJ9Xbat21bDumNDhUCmiQ4tth6ouZZbeWw2kKbYS46E4C3eywNNH6m3rHX5vRb177C2zug9cVPqFzPe1cNtzH4MCPSGnUqaisNNdVSCroPcfcJSQopSFfqDAU/bG11cMqvyn3sqF53SzSnY9Lt1uCy/Gp0VyQjq0pyS4lQIQ5kFlkAkNZOew1FUxB/opbpfx/XPdLaWG3Z2y39u/DfH13B5n8faXSI+z+wu0NBr1Ap0Z+IqjW9RJEaG+0mU6KY2/LkOmXPS2V+6e4T3cfcSMJAUW94o8uNpdgb2/n67KFNuGbR5jlWYpTUxUNlmU20vqw4XEKQQlZSsqbPZKWwMqOo6QqJEkbAVTd22LrkUquUj2zOZaU2ywEuulEdtlRWFylq9t11QbBCEBJJySBodnrpj1WirVeCFypLKXjJUHEttux8ELwFZU6SFZ6+D9h99SVkWqDmJ5/Uvo2Q2QdPuOlc9Pk763/Vt3L8u2iPNV9t6vP0+mJQypmcptSke0y0lRbSD1GSnHUnIOo23ZvRWIW50y7rUqbVIRVmWRJclwGpn5pTSAj3FrbwFKKgVZGR9WQdPJDoqrgqpvSlXpFbl22oex+aQWGpcMgupDpA7BTX6OuD2CsHAAzH7dm5LNsfdytfy1EiVOlPTC7BpcmH/AIaIpYBWEZwvHYq6pGAAQDn416EDaWvI6hsdY/XEWt3/ABr4XeVNqsoUepSDULxlvNBqNJabP0hDYyVOkrUlGCCO3nxnVn/Ef1JmNv4lUvFe2VxTbe/k0y5lepFFEmXTHGlJZXKbbcBafZjySgBauqcn6xgaqW2C3UqcjEKn0BqZElISmXTao/7iJTfcHCSkJKAMADxgBP3A1PvazmDN284yV7c+39rqNLqcWzp9vKt2ZNW3HjxnQhqQStBBeSEFtYSAFKV1GPGS2DbZVyW0/fAad2jYhDVoCwv3z7vPKb3em3sNM3utjfznDd78yk3FdUis1+6m7hTCg3PSglEiJEhR2EKkPPvodJeWhALRwyOp8nfc9OPND3pFlUOibo2RQrP/AJXqE627VnSo0aBTUd1H2pKg85K/OvgBQclLK8qCcNAdExivmdvByt3Il7iXuaW1MjwW4VLhmQmLGp8RkNNMQ47RypKU5bAQ2hS3VqJ+pROGJmXrKs65ZVMu22I6FsB5ttQylCv1IJ+tKVNrHkjskEYzql9EKAkg6xESxBIAYb5Yb+G35G3Pw35jPbF1lUqTY26C2qaDEC3Y0OrJcP5c91HKVjt0VkYUlwqBPXB6KgcjXHbbe8Nw0Qw7mtSrpYfjxyzFdeeccb7ufCW0jHVw+VD9uvbxjzcT6JXr07o7w7lW3w15bUtqqSaskQravuDHW2tuTlQjw5oUoh5TiEYS8jBCuoWFdu4xwtR6ZKubgnQ8+fe+e4miG/JPDfLidGgHIyNGulOfFOMfP/rVfv4kJjlXUPT0qNJ492Q5WLddnod3McpzzpnxaU0UuBTbDY/rsFxOHx5KUAHqU9iLAiSR5OkU2lxBStIIIOQdK6h1KmMjFHDcJx6beXTbdvbeVOp3a9CpRmx3jGrMz33istpw3HjtMeSt95xCfcX9KUtqIHydbrZvlTvnfvGCfwhum+pELb6PcqqzDpi0pSyairwr3FdPcU2SAtKScNr+rH7Xucyfw4vGDkzvPK3i2x3En7WCowk/xO27Wt+Kqmyp6FKKZhaPX2yQUhaEdQroCClWSa4d9/w6/L/hjfT25FqUBe5FoMsrlVmfZSer7kdC/wBDkN9ZWh7B7lxHupCQSScHUgpOlwBOhtqNQgkyu6l2ybZu80J5UB9cR4/wxFTHd1lxQUCkNqBASMjCyCPPj48OntZZNbhUSPV73t5mkSMF2RTpK0KQkJzhwE/ZQ84IyM63+6VQXUb0nu1PaR21KpRpAifwqqqcL1KcaQEBLgdSFpV8KKTgfUQBjGtZ/Ll41CksvbiVuly5CnEqacYCwjr58lSvp8g5ASD8eT4A1JXa+nrLqCsoBPe7re02ldptLuO1W5NKoynpMaKEVOeptKUKWoj2yjP+pP6QflST/tpprb41bj1Dct5zcKwZbtO/JuyEzIKPfQ42QQlOU5w4TgdcZwc/bTwUFxlVGejNRw7TGFl+U+SCY4ZSVJAaBKlZ89R/vpv6lzRbh1N6jpod0qfjyVdz/AWmyB2J6+32GMJ8efPjz+2s1XEOhVPWY10TPcmwm3l7eNbFlVyUy1KtKhSSYh92OpTkR7sPOUgfQEeBkYGVffzp0bnq1VtPZaoWnQLngRP5mhpecStguqmtqCFhtpRB9sEpQFLx5CCMjsNNdR+f8BU+NTHKjJgPIUEtCdaqcKPkns4gkkkYH2wM/vrBv7c+Tu/cUiuM3nBqXvIbS1AZX+VWw2gDqhjGCgZz4PknPzpUpYimw2kakyFbXvPM3duDXds51o0Tb9qVKvpiqCtVG5UVD2mKShkgRxHbGfa6qBdLzh7FQwBj59jxe2v4+8uLzrVZ3p3bmxaXbsZ2tXnckhL8qpVaR7hSlDCP0uLfWtRKlYCfbT4Gc69RQeNkncHZZzeDdN+gWRaKu0NqpVyYttxSGXFIfSkZ7yFKIH3wSPCRpo67vJR6XRH7d2h3fYtmmS4qYM00SEWDLipP0JIGCQfqJJyr6zk+TnpUzkyl1ktQCrmFNu/brMnmBvLZ25e90q5NgtjoNnUGjUqPFgUunMOLcUiK0GEPupzgurQAXHvlZwfnJ1icfN8Htvr/ALX3Nq9GMtmhVuDPlU9lC1CU2zJbWtnCSlX1pBSMEEEjzp8uAPpZbrepvV6pZmy1y0NC6bT4syoVa4ZkqHGMJTykJHVtC1SQXWwSk+MI++fFxvpO/h5dq+Gc1e7HLCl2pfV/waoF2yqlh9yk0phABbeQw+hAXKKys91JIQOoTggqKZKlY3PjG2lPDjKDLFdvryhbi2JRr/ptLqEGPXKVHqEeFVohjyo6Hm0uJbeaOS24kKAUk/BBGtxo0avnLh9tKB/+aT/zpftohA+MePtr8pUdMqM5GU44gOIKe7SylScjGQR8H9jr9Do0QlVXrW+kttHSuOE7kVsXY94VPcGLWWpF219VXVUV1CD1UZEyoiS54S0hCT7rKQtOEgpKclNIW5911GBW4apFSDSoccqk0hfhSUA/5gH/AMCM+R5BJzkHI6e/Uk45c3OS+25254n8jbesmm1SnSIN1QavRFLdqLLo6kIlJCy0noVpUgNgq7frHxqhflZxKuXjdupK253roNCkXe/LjmO4oGTGLGAhteIqi9j2WlKCDheM9hgnMdamNpmtOjhqx2eW+vhGDs67qbN9mr2TUZSpTjYWYrEZwEA/6VHr8YJ8jyM+Ne8qVl3tXaHSYllSqGxMdldqtULukHDEcfU4VqQclSApIyB+k5+SNaSKuyrM3FVZtAmu1CU+w4aREgWV2klnuUtLQ0guFXwMJUnB8fHxpwNqtmOUe/l1Uyz6JsRNuN6vV9VOqNTuVuNT0vJafCXwppK059kZ8FOAUhPnGBrh8JVq7hfpFxGLpUx+Rt1kdeaEtUO5Y+3drS2E2/IQX49dYjZTPdS4QcKUOyUDqCG8g4Vkj9vC7bbK3XdNzxolpsyKzVqgPy8aHEb+lRV9+oJUf3yfA8+de/k167Zu8Vc2xrtES5AgVSRGhMrbaDTaWXi3nCyErPgfSfOM4x8jdUy/byogqUul1+NbdvtoLTgtaIgPzG8pSoe4oDoSVYKVkjHwFfOsXUhgG0mqsGS6i574QvuyZNw1Si8WqgzU7zq8RLLIh091UlMKRlWUtpQchRUo5I+SQcEnU7uFv4Ubfa8K3bG4XICpUu1rcnRFy6nQKqFPVOL/AFR7cd1lrqlSike4crRhKglQCgRqxL0F+DXDayuJll8z9q7DflXZuHRU1OpVu4VNvyoMkqU0+wyUgJQEuIWkrH1KwT9IPUWC63SkBqDI6lYnS3zGv4p8RdmeHm3SNvtorfSyXUoNVqz7aPzVRcQMJU6pKQAlIJShtICG0+Egecuho0a2k8NGjRohDX0PgeM6+dfQGQPH/vRCIr7eNJpVeDjGk0QgfIxqlP1sOHFeurnbT42wXHOqU2s3R1q1Tvl1bsmmyVrCW3p7q090wUR0oKXOwThBK8EKGrrNI42h1BbcSFJUCFJPkEH7EffSsMwjI2U3lAVT5UxuMXIG6KPC22tLcy4kQ6LAXcNLuFQpqhBp6A5hxLKVyFOOqdWtKChIOUhRIzppty9991f+je9rx21Tbtuu0W6WXapS4FMSy9MM1RkqebdTgpZD5KQ0PDYS2CVeCbu9+PSG4N8gbmqt8XNto/Sq5WMfnarbs78qsjB7Yb6qaBUfJX07kj9WmC3h/Da8Zdw6DAs2z+S27Ns0FNU/OVuix6pCkMVMhISlKu8dKkdfOMEjJBIJA0z18WwyltLED/dfeNTpYNbG2ul/HdpKLePfHjcXlhuLTrA2W2+l1O+rrW5Kh0yTXG2gh5La3n1JccKU/CVr8qGft58azt5eLvIriq9JsbfjZ+tW5OWFyVw6vSCgOse4oJeCklaXBlK0gg/Vj/bXR9xO9IHhHw03Oa3l2hsequXLHhLjRKpXK67LVHStAbWptBwhClIykqCc4UoeAdSZlwIM9sMzobTyAchLrQUAf9iNRDCsVOY6y041Fb8V0lUf4YTnw/uJtHM4E3hRG2ZlkQpNZtCoxI5bRJpT0vs+y6kgEOtSJBIUR9aHQPlBJti1hwreoVNlKnU+ixGH1J6qeZioQsjx4JABx4H/ABrM1VTUotibyKo4dywFrw0aNGnmcNGjRohP/9k=

/9j/4AAQSkZJRgABAQAAAQABAAD/2wBDAAIBAQEBAQIBAQECAgICAgQDAgICAgUEBAMEBgUGBgYFBgYGBwkIBgcJBwYGCAsICQoKCgoKBggLDAsKDAkKCgr/2wBDAQICAgICAgUDAwUKBwYHCgoKCgoKCgoKCgoKCgoKCgoKCgoKCgoKCgoKCgoKCgoKCgoKCgoKCgoKCgoKCgoKCgr/wAARCABgAIADASIAAhEBAxEB/8QAHgAAAQQDAQEBAAAAAAAAAAAAAAEHCAkEBQoGAgP/xAA4EAABAwMEAQMCBAQFBAMAAAABAgMEBQYRAAcIEiEJEzEiQQoUMlEVFiNhJDNCcZEYNIGhUlOx/8QAGQEAAwEBAQAAAAAAAAAAAAAAAAIEAwUB/8QALREAAgECAwYGAgMBAAAAAAAAAQIAAxEEEiETMVFhcfBBkaGx0eEiwRRCgfH/2gAMAwEAAhEDEQA/AL+NGjRohDRo0aIQJAGTpruS3Lraji1te/uzuC9Jepcd1CT/AA9KFLdSSMqbClALwDnwcH9/I02PqrRnalsJBpMXfOXZbsishpKY63W0VQrZcSIq3GQVoKvJQPhah1IP2oO5vXL6kG88N3eXeHd9SEyGk03bmyKVVWme8KOOqkJpqFEBAx7QcdGXlNrUB16k51WK0yQdfbd8x6ahnsd06EONnqM7I8tt5X9rdiqfVqrAh2WzcEy5n4hjRmfef9pmMW3QHPcUAtfxgBBBwcakBn+2uY/07uQ/Jnj1WrF3osS36wzuHctVMCBQBF6U+rMiQiL+QcaKklbjzriPoBAaAS5lJxrpjtiTXJ1t0+ZdFLbg1J6E0uowmn/dTHfKAXGwsfrCVdgFffGdLReo1w41777tHqoiWynSZ2f7DXieQG/u2/GzbCo7p7m1pEWFBZJYjpUPfnPnw3HYQfLjq1FKUpH75OACde1Ix99VG+uzfXJem25aF6bloc/lOyL/APyk2iWt/wB1Wp76EOQXWPcAbScK/Lo7knspS+oPjWrEqpa17TJQGYLxjI+qHdfIW87gctG/mzb917vsh68K5VlKZp9AoLB91mhtOnwI8dAEiWseXnghsZKSFPr6Vvr9VvkFu/YfCWt7S04uyq09R6ZdS5CKcH6RFhf4d5Ub9CZK1NElpBCcOJQlOQSawefvObebmhvZVL2RYcl2NZ1FSzXH6QuTUYtFaStLfsPuK/phAdPVSyAlxzJxnyXa/D1+nxu9yv50W7yeqtKXSrC2orLdYnz1JwmTUAkrjQGfP1K7FLjn/wBbaAk/UtI1JVrVWxGUC3DpwnQp0aX8XMx1Hv3adJ4OUg40Z/tpUgDAJB/c6MD9h/zqyc6Gf7D50mdLgf2/50YH7jRCJnRo0aIQ0yHNflZVeIVpRd0Kpab1RtpDbzc/+GQH5tQkTVdUxIMWMwCt159xXVPwkdT2KQQQ9+q1/XK3f5A3XVbe41cfryqFuURqoxp27V2SHGIdNp9MWf6Ub846tJVIWpDjnsNfX1SlSilOkdwgBjohqGwMh5za5Deo/wA6bWuKqo2Bdsi36JWIkIQp91w3K8iRKcSA2FR1KYpbIQOrjh/rKKuvupAUUxG9SW391d592oF6bQS7Vn1uE4xKrVJs27WqjSoMxbaDJLMxQQZA91PVZBV2I+kqSQTMqFMoOwe9cnjjtTwZuS/ptdobs++b8t6o9qGil1CIp1TmEJP+AhKDJa+oB1XfClLUkCtVi2eQNY540Wh2Q3JqT9212LERW3YKmIikvFPuJUSC2FIbCgUfICSMfB1LVqmqoCjU8d2n/eAlNKmKbkk3HLn9jnJzcXb0o/Cj1A9pNwOTjlM/h1vW2yq45ZgiXj8xAWpqRHYGSl0SsnvhKwkFQHka6DrRuugXxatNvS1ai3NplXgMzadMbB6vsOoC0LGfOClQPnzrlf3hct3dPeSvXfVrhgtxq1XZInRIyFITMWh0+2ULPhKgkowCrwAPkeNTl9NT17rX4acYIGxG+Fvza/JplWfFFffragI0BSv8tTwYUElK+2GlAEZKR+kDWdCtsjlYacuPxGxFPaMWX1lqXqA87LM4L7URrvqdNFYr9XmCLbttR1EyJ6x+soSPKgnKR9vKgNRW5c70UjmJwqv1zcTbgVOTa82k3JNtRL/cussuKLkMPNp+lLbRWCtAK+/bqT2BEWOS3qrUrkZyOe3ytOSzVqPaFNEOlW+9CbMaKJcXs0WnSj31VFT/AHUVjoltqOUltSlpGpG8T75nX3sNXtnLxtSDblS3CsGoJuB6GHHxAdXGWllGXVJw+CsLKQQCr6AFKTnWuDepi8U6WNrWHz13ecTEomFwyvcX3n0+/KVBbfcwKhPsd7gNslYlNg0W64apz0Lbai+9Lr1ZRLcejoluOJ99xsKcHWNjo1hlKUkpzr74f88eeXA3lE9tnbFPaoNyVCsKo0in1N0ONU6ZIUlla5kJKino255UodvbKDkEgjWzuzlongXfNzXbxc2q28sStRpVJpE+4okQVCv0p5hgiSyPzDeWXHHFuvuyQOy8toSrCRhhuQ85tW5ZqltbmT0UlcoVe3q5X4LyH0FxwOlxSggrR2OCoKGeyuxBHk54pQ9NHINxpzHlrHw7WZkFrHXr5zsQtxNaat+C1ck2NJqCIbQnyYjRQ068EALWhJJKUlWSBk4BGs3P9hqIfoe8pKHyl9PCza6zdD1RrlvJeo9zNy6imU9HlNuKUgFwABSCyttTZHjphPyk4l3qyk4qUw3GRupRyDFz/YaO39h/xpNGtIsNGj/zrX3dc1Ksy1592V2a3Gh06I5IlSHSAlptIypSiSAAB5JyPH30QmTUajBpMF2p1OW0xHjtlyQ+8sJQ2hIypSifAAAJJPwAdUpcidt7X3I3c3U3h578nKVuTTJ9Xbat21bDumNDhUCmiQ4tth6ouZZbeWw2kKbYS46E4C3eywNNH6m3rHX5vRb177C2zug9cVPqFzPe1cNtzH4MCPSGnUqaisNNdVSCroPcfcJSQopSFfqDAU/bG11cMqvyn3sqF53SzSnY9Lt1uCy/Gp0VyQjq0pyS4lQIQ5kFlkAkNZOew1FUxB/opbpfx/XPdLaWG3Z2y39u/DfH13B5n8faXSI+z+wu0NBr1Ap0Z+IqjW9RJEaG+0mU6KY2/LkOmXPS2V+6e4T3cfcSMJAUW94o8uNpdgb2/n67KFNuGbR5jlWYpTUxUNlmU20vqw4XEKQQlZSsqbPZKWwMqOo6QqJEkbAVTd22LrkUquUj2zOZaU2ywEuulEdtlRWFylq9t11QbBCEBJJySBodnrpj1WirVeCFypLKXjJUHEttux8ELwFZU6SFZ6+D9h99SVkWqDmJ5/Uvo2Q2QdPuOlc9Pk763/Vt3L8u2iPNV9t6vP0+mJQypmcptSke0y0lRbSD1GSnHUnIOo23ZvRWIW50y7rUqbVIRVmWRJclwGpn5pTSAj3FrbwFKKgVZGR9WQdPJDoqrgqpvSlXpFbl22oex+aQWGpcMgupDpA7BTX6OuD2CsHAAzH7dm5LNsfdytfy1EiVOlPTC7BpcmH/AIaIpYBWEZwvHYq6pGAAQDn416EDaWvI6hsdY/XEWt3/ABr4XeVNqsoUepSDULxlvNBqNJabP0hDYyVOkrUlGCCO3nxnVn/Ef1JmNv4lUvFe2VxTbe/k0y5lepFFEmXTHGlJZXKbbcBafZjySgBauqcn6xgaqW2C3UqcjEKn0BqZElISmXTao/7iJTfcHCSkJKAMADxgBP3A1PvazmDN284yV7c+39rqNLqcWzp9vKt2ZNW3HjxnQhqQStBBeSEFtYSAFKV1GPGS2DbZVyW0/fAad2jYhDVoCwv3z7vPKb3em3sNM3utjfznDd78yk3FdUis1+6m7hTCg3PSglEiJEhR2EKkPPvodJeWhALRwyOp8nfc9OPND3pFlUOibo2RQrP/AJXqE627VnSo0aBTUd1H2pKg85K/OvgBQclLK8qCcNAdExivmdvByt3Il7iXuaW1MjwW4VLhmQmLGp8RkNNMQ47RypKU5bAQ2hS3VqJ+pROGJmXrKs65ZVMu22I6FsB5ttQylCv1IJ+tKVNrHkjskEYzql9EKAkg6xESxBIAYb5Yb+G35G3Pw35jPbF1lUqTY26C2qaDEC3Y0OrJcP5c91HKVjt0VkYUlwqBPXB6KgcjXHbbe8Nw0Qw7mtSrpYfjxyzFdeeccb7ufCW0jHVw+VD9uvbxjzcT6JXr07o7w7lW3w15bUtqqSaskQravuDHW2tuTlQjw5oUoh5TiEYS8jBCuoWFdu4xwtR6ZKubgnQ8+fe+e4miG/JPDfLidGgHIyNGulOfFOMfP/rVfv4kJjlXUPT0qNJ492Q5WLddnod3McpzzpnxaU0UuBTbDY/rsFxOHx5KUAHqU9iLAiSR5OkU2lxBStIIIOQdK6h1KmMjFHDcJx6beXTbdvbeVOp3a9CpRmx3jGrMz33istpw3HjtMeSt95xCfcX9KUtqIHydbrZvlTvnfvGCfwhum+pELb6PcqqzDpi0pSyairwr3FdPcU2SAtKScNr+rH7Xucyfw4vGDkzvPK3i2x3En7WCowk/xO27Wt+Kqmyp6FKKZhaPX2yQUhaEdQroCClWSa4d9/w6/L/hjfT25FqUBe5FoMsrlVmfZSer7kdC/wBDkN9ZWh7B7lxHupCQSScHUgpOlwBOhtqNQgkyu6l2ybZu80J5UB9cR4/wxFTHd1lxQUCkNqBASMjCyCPPj48OntZZNbhUSPV73t5mkSMF2RTpK0KQkJzhwE/ZQ84IyM63+6VQXUb0nu1PaR21KpRpAifwqqqcL1KcaQEBLgdSFpV8KKTgfUQBjGtZ/Ll41CksvbiVuly5CnEqacYCwjr58lSvp8g5ASD8eT4A1JXa+nrLqCsoBPe7re02ldptLuO1W5NKoynpMaKEVOeptKUKWoj2yjP+pP6QflST/tpprb41bj1Dct5zcKwZbtO/JuyEzIKPfQ42QQlOU5w4TgdcZwc/bTwUFxlVGejNRw7TGFl+U+SCY4ZSVJAaBKlZ89R/vpv6lzRbh1N6jpod0qfjyVdz/AWmyB2J6+32GMJ8efPjz+2s1XEOhVPWY10TPcmwm3l7eNbFlVyUy1KtKhSSYh92OpTkR7sPOUgfQEeBkYGVffzp0bnq1VtPZaoWnQLngRP5mhpecStguqmtqCFhtpRB9sEpQFLx5CCMjsNNdR+f8BU+NTHKjJgPIUEtCdaqcKPkns4gkkkYH2wM/vrBv7c+Tu/cUiuM3nBqXvIbS1AZX+VWw2gDqhjGCgZz4PknPzpUpYimw2kakyFbXvPM3duDXds51o0Tb9qVKvpiqCtVG5UVD2mKShkgRxHbGfa6qBdLzh7FQwBj59jxe2v4+8uLzrVZ3p3bmxaXbsZ2tXnckhL8qpVaR7hSlDCP0uLfWtRKlYCfbT4Gc69RQeNkncHZZzeDdN+gWRaKu0NqpVyYttxSGXFIfSkZ7yFKIH3wSPCRpo67vJR6XRH7d2h3fYtmmS4qYM00SEWDLipP0JIGCQfqJJyr6zk+TnpUzkyl1ktQCrmFNu/brMnmBvLZ25e90q5NgtjoNnUGjUqPFgUunMOLcUiK0GEPupzgurQAXHvlZwfnJ1icfN8Htvr/ALX3Nq9GMtmhVuDPlU9lC1CU2zJbWtnCSlX1pBSMEEEjzp8uAPpZbrepvV6pZmy1y0NC6bT4syoVa4ZkqHGMJTykJHVtC1SQXWwSk+MI++fFxvpO/h5dq+Gc1e7HLCl2pfV/waoF2yqlh9yk0phABbeQw+hAXKKys91JIQOoTggqKZKlY3PjG2lPDjKDLFdvryhbi2JRr/ptLqEGPXKVHqEeFVohjyo6Hm0uJbeaOS24kKAUk/BBGtxo0avnLh9tKB/+aT/zpftohA+MePtr8pUdMqM5GU44gOIKe7SylScjGQR8H9jr9Do0QlVXrW+kttHSuOE7kVsXY94VPcGLWWpF219VXVUV1CD1UZEyoiS54S0hCT7rKQtOEgpKclNIW5911GBW4apFSDSoccqk0hfhSUA/5gH/AMCM+R5BJzkHI6e/Uk45c3OS+25254n8jbesmm1SnSIN1QavRFLdqLLo6kIlJCy0noVpUgNgq7frHxqhflZxKuXjdupK253roNCkXe/LjmO4oGTGLGAhteIqi9j2WlKCDheM9hgnMdamNpmtOjhqx2eW+vhGDs67qbN9mr2TUZSpTjYWYrEZwEA/6VHr8YJ8jyM+Ne8qVl3tXaHSYllSqGxMdldqtULukHDEcfU4VqQclSApIyB+k5+SNaSKuyrM3FVZtAmu1CU+w4aREgWV2klnuUtLQ0guFXwMJUnB8fHxpwNqtmOUe/l1Uyz6JsRNuN6vV9VOqNTuVuNT0vJafCXwppK059kZ8FOAUhPnGBrh8JVq7hfpFxGLpUx+Rt1kdeaEtUO5Y+3drS2E2/IQX49dYjZTPdS4QcKUOyUDqCG8g4Vkj9vC7bbK3XdNzxolpsyKzVqgPy8aHEb+lRV9+oJUf3yfA8+de/k167Zu8Vc2xrtES5AgVSRGhMrbaDTaWXi3nCyErPgfSfOM4x8jdUy/byogqUul1+NbdvtoLTgtaIgPzG8pSoe4oDoSVYKVkjHwFfOsXUhgG0mqsGS6i574QvuyZNw1Si8WqgzU7zq8RLLIh091UlMKRlWUtpQchRUo5I+SQcEnU7uFv4Ubfa8K3bG4XICpUu1rcnRFy6nQKqFPVOL/AFR7cd1lrqlSike4crRhKglQCgRqxL0F+DXDayuJll8z9q7DflXZuHRU1OpVu4VNvyoMkqU0+wyUgJQEuIWkrH1KwT9IPUWC63SkBqDI6lYnS3zGv4p8RdmeHm3SNvtorfSyXUoNVqz7aPzVRcQMJU6pKQAlIJShtICG0+Egecuho0a2k8NGjRohDX0PgeM6+dfQGQPH/vRCIr7eNJpVeDjGk0QgfIxqlP1sOHFeurnbT42wXHOqU2s3R1q1Tvl1bsmmyVrCW3p7q090wUR0oKXOwThBK8EKGrrNI42h1BbcSFJUCFJPkEH7EffSsMwjI2U3lAVT5UxuMXIG6KPC22tLcy4kQ6LAXcNLuFQpqhBp6A5hxLKVyFOOqdWtKChIOUhRIzppty9991f+je9rx21Tbtuu0W6WXapS4FMSy9MM1RkqebdTgpZD5KQ0PDYS2CVeCbu9+PSG4N8gbmqt8XNto/Sq5WMfnarbs78qsjB7Yb6qaBUfJX07kj9WmC3h/Da8Zdw6DAs2z+S27Ns0FNU/OVuix6pCkMVMhISlKu8dKkdfOMEjJBIJA0z18WwyltLED/dfeNTpYNbG2ul/HdpKLePfHjcXlhuLTrA2W2+l1O+rrW5Kh0yTXG2gh5La3n1JccKU/CVr8qGft58azt5eLvIriq9JsbfjZ+tW5OWFyVw6vSCgOse4oJeCklaXBlK0gg/Vj/bXR9xO9IHhHw03Oa3l2hsequXLHhLjRKpXK67LVHStAbWptBwhClIykqCc4UoeAdSZlwIM9sMzobTyAchLrQUAf9iNRDCsVOY6y041Fb8V0lUf4YTnw/uJtHM4E3hRG2ZlkQpNZtCoxI5bRJpT0vs+y6kgEOtSJBIUR9aHQPlBJti1hwreoVNlKnU+ixGH1J6qeZioQsjx4JABx4H/ABrM1VTUotibyKo4dywFrw0aNGnmcNGjRohP/9k=

/9j/4AAQSkZJRgABAQAAAQABAAD/2wBDAAIBAQEBAQIBAQECAgICAgQDAgICAgUEBAMEBgUGBgYFBgYGBwkIBgcJBwYGCAsICQoKCgoKBggLDAsKDAkKCgr/2wBDAQICAgICAgUDAwUKBwYHCgoKCgoKCgoKCgoKCgoKCgoKCgoKCgoKCgoKCgoKCgoKCgoKCgoKCgoKCgoKCgoKCgr/wAARCABgAIADASIAAhEBAxEB/8QAHgAAAQQDAQEBAAAAAAAAAAAAAAEHCAkEBQoGAgP/xAA4EAABAwMEAQMCBAQFBAMAAAABAgMEBQYRAAcIEiEJEzEiQQoUMlEVFiNhJDNCcZEYNIGhUlOx/8QAGQEAAwEBAQAAAAAAAAAAAAAAAAIEAwUB/8QALREAAgECAwYGAgMBAAAAAAAAAQIAAxEEEiETMVFhcfBBkaGx0eEiwRRCgfH/2gAMAwEAAhEDEQA/AL+NGjRohDRo0aIQJAGTpruS3Lraji1te/uzuC9Jepcd1CT/AA9KFLdSSMqbClALwDnwcH9/I02PqrRnalsJBpMXfOXZbsishpKY63W0VQrZcSIq3GQVoKvJQPhah1IP2oO5vXL6kG88N3eXeHd9SEyGk03bmyKVVWme8KOOqkJpqFEBAx7QcdGXlNrUB16k51WK0yQdfbd8x6ahnsd06EONnqM7I8tt5X9rdiqfVqrAh2WzcEy5n4hjRmfef9pmMW3QHPcUAtfxgBBBwcakBn+2uY/07uQ/Jnj1WrF3osS36wzuHctVMCBQBF6U+rMiQiL+QcaKklbjzriPoBAaAS5lJxrpjtiTXJ1t0+ZdFLbg1J6E0uowmn/dTHfKAXGwsfrCVdgFffGdLReo1w41777tHqoiWynSZ2f7DXieQG/u2/GzbCo7p7m1pEWFBZJYjpUPfnPnw3HYQfLjq1FKUpH75OACde1Ix99VG+uzfXJem25aF6bloc/lOyL/APyk2iWt/wB1Wp76EOQXWPcAbScK/Lo7knspS+oPjWrEqpa17TJQGYLxjI+qHdfIW87gctG/mzb917vsh68K5VlKZp9AoLB91mhtOnwI8dAEiWseXnghsZKSFPr6Vvr9VvkFu/YfCWt7S04uyq09R6ZdS5CKcH6RFhf4d5Ub9CZK1NElpBCcOJQlOQSawefvObebmhvZVL2RYcl2NZ1FSzXH6QuTUYtFaStLfsPuK/phAdPVSyAlxzJxnyXa/D1+nxu9yv50W7yeqtKXSrC2orLdYnz1JwmTUAkrjQGfP1K7FLjn/wBbaAk/UtI1JVrVWxGUC3DpwnQp0aX8XMx1Hv3adJ4OUg40Z/tpUgDAJB/c6MD9h/zqyc6Gf7D50mdLgf2/50YH7jRCJnRo0aIQ0yHNflZVeIVpRd0Kpab1RtpDbzc/+GQH5tQkTVdUxIMWMwCt159xXVPwkdT2KQQQ9+q1/XK3f5A3XVbe41cfryqFuURqoxp27V2SHGIdNp9MWf6Ub846tJVIWpDjnsNfX1SlSilOkdwgBjohqGwMh5za5Deo/wA6bWuKqo2Bdsi36JWIkIQp91w3K8iRKcSA2FR1KYpbIQOrjh/rKKuvupAUUxG9SW391d592oF6bQS7Vn1uE4xKrVJs27WqjSoMxbaDJLMxQQZA91PVZBV2I+kqSQTMqFMoOwe9cnjjtTwZuS/ptdobs++b8t6o9qGil1CIp1TmEJP+AhKDJa+oB1XfClLUkCtVi2eQNY540Wh2Q3JqT9212LERW3YKmIikvFPuJUSC2FIbCgUfICSMfB1LVqmqoCjU8d2n/eAlNKmKbkk3HLn9jnJzcXb0o/Cj1A9pNwOTjlM/h1vW2yq45ZgiXj8xAWpqRHYGSl0SsnvhKwkFQHka6DrRuugXxatNvS1ai3NplXgMzadMbB6vsOoC0LGfOClQPnzrlf3hct3dPeSvXfVrhgtxq1XZInRIyFITMWh0+2ULPhKgkowCrwAPkeNTl9NT17rX4acYIGxG+Fvza/JplWfFFffragI0BSv8tTwYUElK+2GlAEZKR+kDWdCtsjlYacuPxGxFPaMWX1lqXqA87LM4L7URrvqdNFYr9XmCLbttR1EyJ6x+soSPKgnKR9vKgNRW5c70UjmJwqv1zcTbgVOTa82k3JNtRL/cussuKLkMPNp+lLbRWCtAK+/bqT2BEWOS3qrUrkZyOe3ytOSzVqPaFNEOlW+9CbMaKJcXs0WnSj31VFT/AHUVjoltqOUltSlpGpG8T75nX3sNXtnLxtSDblS3CsGoJuB6GHHxAdXGWllGXVJw+CsLKQQCr6AFKTnWuDepi8U6WNrWHz13ecTEomFwyvcX3n0+/KVBbfcwKhPsd7gNslYlNg0W64apz0Lbai+9Lr1ZRLcejoluOJ99xsKcHWNjo1hlKUkpzr74f88eeXA3lE9tnbFPaoNyVCsKo0in1N0ONU6ZIUlla5kJKino255UodvbKDkEgjWzuzlongXfNzXbxc2q28sStRpVJpE+4okQVCv0p5hgiSyPzDeWXHHFuvuyQOy8toSrCRhhuQ85tW5ZqltbmT0UlcoVe3q5X4LyH0FxwOlxSggrR2OCoKGeyuxBHk54pQ9NHINxpzHlrHw7WZkFrHXr5zsQtxNaat+C1ck2NJqCIbQnyYjRQ068EALWhJJKUlWSBk4BGs3P9hqIfoe8pKHyl9PCza6zdD1RrlvJeo9zNy6imU9HlNuKUgFwABSCyttTZHjphPyk4l3qyk4qUw3GRupRyDFz/YaO39h/xpNGtIsNGj/zrX3dc1Ksy1592V2a3Gh06I5IlSHSAlptIypSiSAAB5JyPH30QmTUajBpMF2p1OW0xHjtlyQ+8sJQ2hIypSifAAAJJPwAdUpcidt7X3I3c3U3h578nKVuTTJ9Xbat21bDumNDhUCmiQ4tth6ouZZbeWw2kKbYS46E4C3eywNNH6m3rHX5vRb177C2zug9cVPqFzPe1cNtzH4MCPSGnUqaisNNdVSCroPcfcJSQopSFfqDAU/bG11cMqvyn3sqF53SzSnY9Lt1uCy/Gp0VyQjq0pyS4lQIQ5kFlkAkNZOew1FUxB/opbpfx/XPdLaWG3Z2y39u/DfH13B5n8faXSI+z+wu0NBr1Ap0Z+IqjW9RJEaG+0mU6KY2/LkOmXPS2V+6e4T3cfcSMJAUW94o8uNpdgb2/n67KFNuGbR5jlWYpTUxUNlmU20vqw4XEKQQlZSsqbPZKWwMqOo6QqJEkbAVTd22LrkUquUj2zOZaU2ywEuulEdtlRWFylq9t11QbBCEBJJySBodnrpj1WirVeCFypLKXjJUHEttux8ELwFZU6SFZ6+D9h99SVkWqDmJ5/Uvo2Q2QdPuOlc9Pk763/Vt3L8u2iPNV9t6vP0+mJQypmcptSke0y0lRbSD1GSnHUnIOo23ZvRWIW50y7rUqbVIRVmWRJclwGpn5pTSAj3FrbwFKKgVZGR9WQdPJDoqrgqpvSlXpFbl22oex+aQWGpcMgupDpA7BTX6OuD2CsHAAzH7dm5LNsfdytfy1EiVOlPTC7BpcmH/AIaIpYBWEZwvHYq6pGAAQDn416EDaWvI6hsdY/XEWt3/ABr4XeVNqsoUepSDULxlvNBqNJabP0hDYyVOkrUlGCCO3nxnVn/Ef1JmNv4lUvFe2VxTbe/k0y5lepFFEmXTHGlJZXKbbcBafZjySgBauqcn6xgaqW2C3UqcjEKn0BqZElISmXTao/7iJTfcHCSkJKAMADxgBP3A1PvazmDN284yV7c+39rqNLqcWzp9vKt2ZNW3HjxnQhqQStBBeSEFtYSAFKV1GPGS2DbZVyW0/fAad2jYhDVoCwv3z7vPKb3em3sNM3utjfznDd78yk3FdUis1+6m7hTCg3PSglEiJEhR2EKkPPvodJeWhALRwyOp8nfc9OPND3pFlUOibo2RQrP/AJXqE627VnSo0aBTUd1H2pKg85K/OvgBQclLK8qCcNAdExivmdvByt3Il7iXuaW1MjwW4VLhmQmLGp8RkNNMQ47RypKU5bAQ2hS3VqJ+pROGJmXrKs65ZVMu22I6FsB5ttQylCv1IJ+tKVNrHkjskEYzql9EKAkg6xESxBIAYb5Yb+G35G3Pw35jPbF1lUqTY26C2qaDEC3Y0OrJcP5c91HKVjt0VkYUlwqBPXB6KgcjXHbbe8Nw0Qw7mtSrpYfjxyzFdeeccb7ufCW0jHVw+VD9uvbxjzcT6JXr07o7w7lW3w15bUtqqSaskQravuDHW2tuTlQjw5oUoh5TiEYS8jBCuoWFdu4xwtR6ZKubgnQ8+fe+e4miG/JPDfLidGgHIyNGulOfFOMfP/rVfv4kJjlXUPT0qNJ492Q5WLddnod3McpzzpnxaU0UuBTbDY/rsFxOHx5KUAHqU9iLAiSR5OkU2lxBStIIIOQdK6h1KmMjFHDcJx6beXTbdvbeVOp3a9CpRmx3jGrMz33istpw3HjtMeSt95xCfcX9KUtqIHydbrZvlTvnfvGCfwhum+pELb6PcqqzDpi0pSyairwr3FdPcU2SAtKScNr+rH7Xucyfw4vGDkzvPK3i2x3En7WCowk/xO27Wt+Kqmyp6FKKZhaPX2yQUhaEdQroCClWSa4d9/w6/L/hjfT25FqUBe5FoMsrlVmfZSer7kdC/wBDkN9ZWh7B7lxHupCQSScHUgpOlwBOhtqNQgkyu6l2ybZu80J5UB9cR4/wxFTHd1lxQUCkNqBASMjCyCPPj48OntZZNbhUSPV73t5mkSMF2RTpK0KQkJzhwE/ZQ84IyM63+6VQXUb0nu1PaR21KpRpAifwqqqcL1KcaQEBLgdSFpV8KKTgfUQBjGtZ/Ll41CksvbiVuly5CnEqacYCwjr58lSvp8g5ASD8eT4A1JXa+nrLqCsoBPe7re02ldptLuO1W5NKoynpMaKEVOeptKUKWoj2yjP+pP6QflST/tpprb41bj1Dct5zcKwZbtO/JuyEzIKPfQ42QQlOU5w4TgdcZwc/bTwUFxlVGejNRw7TGFl+U+SCY4ZSVJAaBKlZ89R/vpv6lzRbh1N6jpod0qfjyVdz/AWmyB2J6+32GMJ8efPjz+2s1XEOhVPWY10TPcmwm3l7eNbFlVyUy1KtKhSSYh92OpTkR7sPOUgfQEeBkYGVffzp0bnq1VtPZaoWnQLngRP5mhpecStguqmtqCFhtpRB9sEpQFLx5CCMjsNNdR+f8BU+NTHKjJgPIUEtCdaqcKPkns4gkkkYH2wM/vrBv7c+Tu/cUiuM3nBqXvIbS1AZX+VWw2gDqhjGCgZz4PknPzpUpYimw2kakyFbXvPM3duDXds51o0Tb9qVKvpiqCtVG5UVD2mKShkgRxHbGfa6qBdLzh7FQwBj59jxe2v4+8uLzrVZ3p3bmxaXbsZ2tXnckhL8qpVaR7hSlDCP0uLfWtRKlYCfbT4Gc69RQeNkncHZZzeDdN+gWRaKu0NqpVyYttxSGXFIfSkZ7yFKIH3wSPCRpo67vJR6XRH7d2h3fYtmmS4qYM00SEWDLipP0JIGCQfqJJyr6zk+TnpUzkyl1ktQCrmFNu/brMnmBvLZ25e90q5NgtjoNnUGjUqPFgUunMOLcUiK0GEPupzgurQAXHvlZwfnJ1icfN8Htvr/ALX3Nq9GMtmhVuDPlU9lC1CU2zJbWtnCSlX1pBSMEEEjzp8uAPpZbrepvV6pZmy1y0NC6bT4syoVa4ZkqHGMJTykJHVtC1SQXWwSk+MI++fFxvpO/h5dq+Gc1e7HLCl2pfV/waoF2yqlh9yk0phABbeQw+hAXKKys91JIQOoTggqKZKlY3PjG2lPDjKDLFdvryhbi2JRr/ptLqEGPXKVHqEeFVohjyo6Hm0uJbeaOS24kKAUk/BBGtxo0avnLh9tKB/+aT/zpftohA+MePtr8pUdMqM5GU44gOIKe7SylScjGQR8H9jr9Do0QlVXrW+kttHSuOE7kVsXY94VPcGLWWpF219VXVUV1CD1UZEyoiS54S0hCT7rKQtOEgpKclNIW5911GBW4apFSDSoccqk0hfhSUA/5gH/AMCM+R5BJzkHI6e/Uk45c3OS+25254n8jbesmm1SnSIN1QavRFLdqLLo6kIlJCy0noVpUgNgq7frHxqhflZxKuXjdupK253roNCkXe/LjmO4oGTGLGAhteIqi9j2WlKCDheM9hgnMdamNpmtOjhqx2eW+vhGDs67qbN9mr2TUZSpTjYWYrEZwEA/6VHr8YJ8jyM+Ne8qVl3tXaHSYllSqGxMdldqtULukHDEcfU4VqQclSApIyB+k5+SNaSKuyrM3FVZtAmu1CU+w4aREgWV2klnuUtLQ0guFXwMJUnB8fHxpwNqtmOUe/l1Uyz6JsRNuN6vV9VOqNTuVuNT0vJafCXwppK059kZ8FOAUhPnGBrh8JVq7hfpFxGLpUx+Rt1kdeaEtUO5Y+3drS2E2/IQX49dYjZTPdS4QcKUOyUDqCG8g4Vkj9vC7bbK3XdNzxolpsyKzVqgPy8aHEb+lRV9+oJUf3yfA8+de/k167Zu8Vc2xrtES5AgVSRGhMrbaDTaWXi3nCyErPgfSfOM4x8jdUy/byogqUul1+NbdvtoLTgtaIgPzG8pSoe4oDoSVYKVkjHwFfOsXUhgG0mqsGS6i574QvuyZNw1Si8WqgzU7zq8RLLIh091UlMKRlWUtpQchRUo5I+SQcEnU7uFv4Ubfa8K3bG4XICpUu1rcnRFy6nQKqFPVOL/AFR7cd1lrqlSike4crRhKglQCgRqxL0F+DXDayuJll8z9q7DflXZuHRU1OpVu4VNvyoMkqU0+wyUgJQEuIWkrH1KwT9IPUWC63SkBqDI6lYnS3zGv4p8RdmeHm3SNvtorfSyXUoNVqz7aPzVRcQMJU6pKQAlIJShtICG0+Egecuho0a2k8NGjRohDX0PgeM6+dfQGQPH/vRCIr7eNJpVeDjGk0QgfIxqlP1sOHFeurnbT42wXHOqU2s3R1q1Tvl1bsmmyVrCW3p7q090wUR0oKXOwThBK8EKGrrNI42h1BbcSFJUCFJPkEH7EffSsMwjI2U3lAVT5UxuMXIG6KPC22tLcy4kQ6LAXcNLuFQpqhBp6A5hxLKVyFOOqdWtKChIOUhRIzppty9991f+je9rx21Tbtuu0W6WXapS4FMSy9MM1RkqebdTgpZD5KQ0PDYS2CVeCbu9+PSG4N8gbmqt8XNto/Sq5WMfnarbs78qsjB7Yb6qaBUfJX07kj9WmC3h/Da8Zdw6DAs2z+S27Ns0FNU/OVuix6pCkMVMhISlKu8dKkdfOMEjJBIJA0z18WwyltLED/dfeNTpYNbG2ul/HdpKLePfHjcXlhuLTrA2W2+l1O+rrW5Kh0yTXG2gh5La3n1JccKU/CVr8qGft58azt5eLvIriq9JsbfjZ+tW5OWFyVw6vSCgOse4oJeCklaXBlK0gg/Vj/bXR9xO9IHhHw03Oa3l2hsequXLHhLjRKpXK67LVHStAbWptBwhClIykqCc4UoeAdSZlwIM9sMzobTyAchLrQUAf9iNRDCsVOY6y041Fb8V0lUf4YTnw/uJtHM4E3hRG2ZlkQpNZtCoxI5bRJpT0vs+y6kgEOtSJBIUR9aHQPlBJti1hwreoVNlKnU+ixGH1J6qeZioQsjx4JABx4H/ABrM1VTUotibyKo4dywFrw0aNGnmcNGjRohP/9k=

/9j/4AAQSkZJRgABAQAAAQABAAD/2wBDAAIBAQEBAQIBAQECAgICAgQDAgICAgUEBAMEBgUGBgYFBgYGBwkIBgcJBwYGCAsICQoKCgoKBggLDAsKDAkKCgr/2wBDAQICAgICAgUDAwUKBwYHCgoKCgoKCgoKCgoKCgoKCgoKCgoKCgoKCgoKCgoKCgoKCgoKCgoKCgoKCgoKCgoKCgr/wAARCABgAIADASIAAhEBAxEB/8QAHgAAAQQDAQEBAAAAAAAAAAAAAAEHCAkEBQoGAgP/xAA4EAABAwMEAQMCBAQFBAMAAAABAgMEBQYRAAcIEiEJEzEiQQoUMlEVFiNhJDNCcZEYNIGhUlOx/8QAGQEAAwEBAQAAAAAAAAAAAAAAAAIEAwUB/8QALREAAgECAwYGAgMBAAAAAAAAAQIAAxEEEiETMVFhcfBBkaGx0eEiwRRCgfH/2gAMAwEAAhEDEQA/AL+NGjRohDRo0aIQJAGTpruS3Lraji1te/uzuC9Jepcd1CT/AA9KFLdSSMqbClALwDnwcH9/I02PqrRnalsJBpMXfOXZbsishpKY63W0VQrZcSIq3GQVoKvJQPhah1IP2oO5vXL6kG88N3eXeHd9SEyGk03bmyKVVWme8KOOqkJpqFEBAx7QcdGXlNrUB16k51WK0yQdfbd8x6ahnsd06EONnqM7I8tt5X9rdiqfVqrAh2WzcEy5n4hjRmfef9pmMW3QHPcUAtfxgBBBwcakBn+2uY/07uQ/Jnj1WrF3osS36wzuHctVMCBQBF6U+rMiQiL+QcaKklbjzriPoBAaAS5lJxrpjtiTXJ1t0+ZdFLbg1J6E0uowmn/dTHfKAXGwsfrCVdgFffGdLReo1w41777tHqoiWynSZ2f7DXieQG/u2/GzbCo7p7m1pEWFBZJYjpUPfnPnw3HYQfLjq1FKUpH75OACde1Ix99VG+uzfXJem25aF6bloc/lOyL/APyk2iWt/wB1Wp76EOQXWPcAbScK/Lo7knspS+oPjWrEqpa17TJQGYLxjI+qHdfIW87gctG/mzb917vsh68K5VlKZp9AoLB91mhtOnwI8dAEiWseXnghsZKSFPr6Vvr9VvkFu/YfCWt7S04uyq09R6ZdS5CKcH6RFhf4d5Ub9CZK1NElpBCcOJQlOQSawefvObebmhvZVL2RYcl2NZ1FSzXH6QuTUYtFaStLfsPuK/phAdPVSyAlxzJxnyXa/D1+nxu9yv50W7yeqtKXSrC2orLdYnz1JwmTUAkrjQGfP1K7FLjn/wBbaAk/UtI1JVrVWxGUC3DpwnQp0aX8XMx1Hv3adJ4OUg40Z/tpUgDAJB/c6MD9h/zqyc6Gf7D50mdLgf2/50YH7jRCJnRo0aIQ0yHNflZVeIVpRd0Kpab1RtpDbzc/+GQH5tQkTVdUxIMWMwCt159xXVPwkdT2KQQQ9+q1/XK3f5A3XVbe41cfryqFuURqoxp27V2SHGIdNp9MWf6Ub846tJVIWpDjnsNfX1SlSilOkdwgBjohqGwMh5za5Deo/wA6bWuKqo2Bdsi36JWIkIQp91w3K8iRKcSA2FR1KYpbIQOrjh/rKKuvupAUUxG9SW391d592oF6bQS7Vn1uE4xKrVJs27WqjSoMxbaDJLMxQQZA91PVZBV2I+kqSQTMqFMoOwe9cnjjtTwZuS/ptdobs++b8t6o9qGil1CIp1TmEJP+AhKDJa+oB1XfClLUkCtVi2eQNY540Wh2Q3JqT9212LERW3YKmIikvFPuJUSC2FIbCgUfICSMfB1LVqmqoCjU8d2n/eAlNKmKbkk3HLn9jnJzcXb0o/Cj1A9pNwOTjlM/h1vW2yq45ZgiXj8xAWpqRHYGSl0SsnvhKwkFQHka6DrRuugXxatNvS1ai3NplXgMzadMbB6vsOoC0LGfOClQPnzrlf3hct3dPeSvXfVrhgtxq1XZInRIyFITMWh0+2ULPhKgkowCrwAPkeNTl9NT17rX4acYIGxG+Fvza/JplWfFFffragI0BSv8tTwYUElK+2GlAEZKR+kDWdCtsjlYacuPxGxFPaMWX1lqXqA87LM4L7URrvqdNFYr9XmCLbttR1EyJ6x+soSPKgnKR9vKgNRW5c70UjmJwqv1zcTbgVOTa82k3JNtRL/cussuKLkMPNp+lLbRWCtAK+/bqT2BEWOS3qrUrkZyOe3ytOSzVqPaFNEOlW+9CbMaKJcXs0WnSj31VFT/AHUVjoltqOUltSlpGpG8T75nX3sNXtnLxtSDblS3CsGoJuB6GHHxAdXGWllGXVJw+CsLKQQCr6AFKTnWuDepi8U6WNrWHz13ecTEomFwyvcX3n0+/KVBbfcwKhPsd7gNslYlNg0W64apz0Lbai+9Lr1ZRLcejoluOJ99xsKcHWNjo1hlKUkpzr74f88eeXA3lE9tnbFPaoNyVCsKo0in1N0ONU6ZIUlla5kJKino255UodvbKDkEgjWzuzlongXfNzXbxc2q28sStRpVJpE+4okQVCv0p5hgiSyPzDeWXHHFuvuyQOy8toSrCRhhuQ85tW5ZqltbmT0UlcoVe3q5X4LyH0FxwOlxSggrR2OCoKGeyuxBHk54pQ9NHINxpzHlrHw7WZkFrHXr5zsQtxNaat+C1ck2NJqCIbQnyYjRQ068EALWhJJKUlWSBk4BGs3P9hqIfoe8pKHyl9PCza6zdD1RrlvJeo9zNy6imU9HlNuKUgFwABSCyttTZHjphPyk4l3qyk4qUw3GRupRyDFz/YaO39h/xpNGtIsNGj/zrX3dc1Ksy1592V2a3Gh06I5IlSHSAlptIypSiSAAB5JyPH30QmTUajBpMF2p1OW0xHjtlyQ+8sJQ2hIypSifAAAJJPwAdUpcidt7X3I3c3U3h578nKVuTTJ9Xbat21bDumNDhUCmiQ4tth6ouZZbeWw2kKbYS46E4C3eywNNH6m3rHX5vRb177C2zug9cVPqFzPe1cNtzH4MCPSGnUqaisNNdVSCroPcfcJSQopSFfqDAU/bG11cMqvyn3sqF53SzSnY9Lt1uCy/Gp0VyQjq0pyS4lQIQ5kFlkAkNZOew1FUxB/opbpfx/XPdLaWG3Z2y39u/DfH13B5n8faXSI+z+wu0NBr1Ap0Z+IqjW9RJEaG+0mU6KY2/LkOmXPS2V+6e4T3cfcSMJAUW94o8uNpdgb2/n67KFNuGbR5jlWYpTUxUNlmU20vqw4XEKQQlZSsqbPZKWwMqOo6QqJEkbAVTd22LrkUquUj2zOZaU2ywEuulEdtlRWFylq9t11QbBCEBJJySBodnrpj1WirVeCFypLKXjJUHEttux8ELwFZU6SFZ6+D9h99SVkWqDmJ5/Uvo2Q2QdPuOlc9Pk763/Vt3L8u2iPNV9t6vP0+mJQypmcptSke0y0lRbSD1GSnHUnIOo23ZvRWIW50y7rUqbVIRVmWRJclwGpn5pTSAj3FrbwFKKgVZGR9WQdPJDoqrgqpvSlXpFbl22oex+aQWGpcMgupDpA7BTX6OuD2CsHAAzH7dm5LNsfdytfy1EiVOlPTC7BpcmH/AIaIpYBWEZwvHYq6pGAAQDn416EDaWvI6hsdY/XEWt3/ABr4XeVNqsoUepSDULxlvNBqNJabP0hDYyVOkrUlGCCO3nxnVn/Ef1JmNv4lUvFe2VxTbe/k0y5lepFFEmXTHGlJZXKbbcBafZjySgBauqcn6xgaqW2C3UqcjEKn0BqZElISmXTao/7iJTfcHCSkJKAMADxgBP3A1PvazmDN284yV7c+39rqNLqcWzp9vKt2ZNW3HjxnQhqQStBBeSEFtYSAFKV1GPGS2DbZVyW0/fAad2jYhDVoCwv3z7vPKb3em3sNM3utjfznDd78yk3FdUis1+6m7hTCg3PSglEiJEhR2EKkPPvodJeWhALRwyOp8nfc9OPND3pFlUOibo2RQrP/AJXqE627VnSo0aBTUd1H2pKg85K/OvgBQclLK8qCcNAdExivmdvByt3Il7iXuaW1MjwW4VLhmQmLGp8RkNNMQ47RypKU5bAQ2hS3VqJ+pROGJmXrKs65ZVMu22I6FsB5ttQylCv1IJ+tKVNrHkjskEYzql9EKAkg6xESxBIAYb5Yb+G35G3Pw35jPbF1lUqTY26C2qaDEC3Y0OrJcP5c91HKVjt0VkYUlwqBPXB6KgcjXHbbe8Nw0Qw7mtSrpYfjxyzFdeeccb7ufCW0jHVw+VD9uvbxjzcT6JXr07o7w7lW3w15bUtqqSaskQravuDHW2tuTlQjw5oUoh5TiEYS8jBCuoWFdu4xwtR6ZKubgnQ8+fe+e4miG/JPDfLidGgHIyNGulOfFOMfP/rVfv4kJjlXUPT0qNJ492Q5WLddnod3McpzzpnxaU0UuBTbDY/rsFxOHx5KUAHqU9iLAiSR5OkU2lxBStIIIOQdK6h1KmMjFHDcJx6beXTbdvbeVOp3a9CpRmx3jGrMz33istpw3HjtMeSt95xCfcX9KUtqIHydbrZvlTvnfvGCfwhum+pELb6PcqqzDpi0pSyairwr3FdPcU2SAtKScNr+rH7Xucyfw4vGDkzvPK3i2x3En7WCowk/xO27Wt+Kqmyp6FKKZhaPX2yQUhaEdQroCClWSa4d9/w6/L/hjfT25FqUBe5FoMsrlVmfZSer7kdC/wBDkN9ZWh7B7lxHupCQSScHUgpOlwBOhtqNQgkyu6l2ybZu80J5UB9cR4/wxFTHd1lxQUCkNqBASMjCyCPPj48OntZZNbhUSPV73t5mkSMF2RTpK0KQkJzhwE/ZQ84IyM63+6VQXUb0nu1PaR21KpRpAifwqqqcL1KcaQEBLgdSFpV8KKTgfUQBjGtZ/Ll41CksvbiVuly5CnEqacYCwjr58lSvp8g5ASD8eT4A1JXa+nrLqCsoBPe7re02ldptLuO1W5NKoynpMaKEVOeptKUKWoj2yjP+pP6QflST/tpprb41bj1Dct5zcKwZbtO/JuyEzIKPfQ42QQlOU5w4TgdcZwc/bTwUFxlVGejNRw7TGFl+U+SCY4ZSVJAaBKlZ89R/vpv6lzRbh1N6jpod0qfjyVdz/AWmyB2J6+32GMJ8efPjz+2s1XEOhVPWY10TPcmwm3l7eNbFlVyUy1KtKhSSYh92OpTkR7sPOUgfQEeBkYGVffzp0bnq1VtPZaoWnQLngRP5mhpecStguqmtqCFhtpRB9sEpQFLx5CCMjsNNdR+f8BU+NTHKjJgPIUEtCdaqcKPkns4gkkkYH2wM/vrBv7c+Tu/cUiuM3nBqXvIbS1AZX+VWw2gDqhjGCgZz4PknPzpUpYimw2kakyFbXvPM3duDXds51o0Tb9qVKvpiqCtVG5UVD2mKShkgRxHbGfa6qBdLzh7FQwBj59jxe2v4+8uLzrVZ3p3bmxaXbsZ2tXnckhL8qpVaR7hSlDCP0uLfWtRKlYCfbT4Gc69RQeNkncHZZzeDdN+gWRaKu0NqpVyYttxSGXFIfSkZ7yFKIH3wSPCRpo67vJR6XRH7d2h3fYtmmS4qYM00SEWDLipP0JIGCQfqJJyr6zk+TnpUzkyl1ktQCrmFNu/brMnmBvLZ25e90q5NgtjoNnUGjUqPFgUunMOLcUiK0GEPupzgurQAXHvlZwfnJ1icfN8Htvr/ALX3Nq9GMtmhVuDPlU9lC1CU2zJbWtnCSlX1pBSMEEEjzp8uAPpZbrepvV6pZmy1y0NC6bT4syoVa4ZkqHGMJTykJHVtC1SQXWwSk+MI++fFxvpO/h5dq+Gc1e7HLCl2pfV/waoF2yqlh9yk0phABbeQw+hAXKKys91JIQOoTggqKZKlY3PjG2lPDjKDLFdvryhbi2JRr/ptLqEGPXKVHqEeFVohjyo6Hm0uJbeaOS24kKAUk/BBGtxo0avnLh9tKB/+aT/zpftohA+MePtr8pUdMqM5GU44gOIKe7SylScjGQR8H9jr9Do0QlVXrW+kttHSuOE7kVsXY94VPcGLWWpF219VXVUV1CD1UZEyoiS54S0hCT7rKQtOEgpKclNIW5911GBW4apFSDSoccqk0hfhSUA/5gH/AMCM+R5BJzkHI6e/Uk45c3OS+25254n8jbesmm1SnSIN1QavRFLdqLLo6kIlJCy0noVpUgNgq7frHxqhflZxKuXjdupK253roNCkXe/LjmO4oGTGLGAhteIqi9j2WlKCDheM9hgnMdamNpmtOjhqx2eW+vhGDs67qbN9mr2TUZSpTjYWYrEZwEA/6VHr8YJ8jyM+Ne8qVl3tXaHSYllSqGxMdldqtULukHDEcfU4VqQclSApIyB+k5+SNaSKuyrM3FVZtAmu1CU+w4aREgWV2klnuUtLQ0guFXwMJUnB8fHxpwNqtmOUe/l1Uyz6JsRNuN6vV9VOqNTuVuNT0vJafCXwppK059kZ8FOAUhPnGBrh8JVq7hfpFxGLpUx+Rt1kdeaEtUO5Y+3drS2E2/IQX49dYjZTPdS4QcKUOyUDqCG8g4Vkj9vC7bbK3XdNzxolpsyKzVqgPy8aHEb+lRV9+oJUf3yfA8+de/k167Zu8Vc2xrtES5AgVSRGhMrbaDTaWXi3nCyErPgfSfOM4x8jdUy/byogqUul1+NbdvtoLTgtaIgPzG8pSoe4oDoSVYKVkjHwFfOsXUhgG0mqsGS6i574QvuyZNw1Si8WqgzU7zq8RLLIh091UlMKRlWUtpQchRUo5I+SQcEnU7uFv4Ubfa8K3bG4XICpUu1rcnRFy6nQKqFPVOL/AFR7cd1lrqlSike4crRhKglQCgRqxL0F+DXDayuJll8z9q7DflXZuHRU1OpVu4VNvyoMkqU0+wyUgJQEuIWkrH1KwT9IPUWC63SkBqDI6lYnS3zGv4p8RdmeHm3SNvtorfSyXUoNVqz7aPzVRcQMJU6pKQAlIJShtICG0+Egecuho0a2k8NGjRohDX0PgeM6+dfQGQPH/vRCIr7eNJpVeDjGk0QgfIxqlP1sOHFeurnbT42wXHOqU2s3R1q1Tvl1bsmmyVrCW3p7q090wUR0oKXOwThBK8EKGrrNI42h1BbcSFJUCFJPkEH7EffSsMwjI2U3lAVT5UxuMXIG6KPC22tLcy4kQ6LAXcNLuFQpqhBp6A5hxLKVyFOOqdWtKChIOUhRIzppty9991f+je9rx21Tbtuu0W6WXapS4FMSy9MM1RkqebdTgpZD5KQ0PDYS2CVeCbu9+PSG4N8gbmqt8XNto/Sq5WMfnarbs78qsjB7Yb6qaBUfJX07kj9WmC3h/Da8Zdw6DAs2z+S27Ns0FNU/OVuix6pCkMVMhISlKu8dKkdfOMEjJBIJA0z18WwyltLED/dfeNTpYNbG2ul/HdpKLePfHjcXlhuLTrA2W2+l1O+rrW5Kh0yTXG2gh5La3n1JccKU/CVr8qGft58azt5eLvIriq9JsbfjZ+tW5OWFyVw6vSCgOse4oJeCklaXBlK0gg/Vj/bXR9xO9IHhHw03Oa3l2hsequXLHhLjRKpXK67LVHStAbWptBwhClIykqCc4UoeAdSZlwIM9sMzobTyAchLrQUAf9iNRDCsVOY6y041Fb8V0lUf4YTnw/uJtHM4E3hRG2ZlkQpNZtCoxI5bRJpT0vs+y6kgEOtSJBIUR9aHQPlBJti1hwreoVNlKnU+ixGH1J6qeZioQsjx4JABx4H/ABrM1VTUotibyKo4dywFrw0aNGnmcNGjRohP/9k=

/9j/4AAQSkZJRgABAQAAAQABAAD/2wBDAAIBAQEBAQIBAQECAgICAgQDAgICAgUEBAMEBgUGBgYFBgYGBwkIBgcJBwYGCAsICQoKCgoKBggLDAsKDAkKCgr/2wBDAQICAgICAgUDAwUKBwYHCgoKCgoKCgoKCgoKCgoKCgoKCgoKCgoKCgoKCgoKCgoKCgoKCgoKCgoKCgoKCgoKCgr/wAARCABgAIADASIAAhEBAxEB/8QAHgAAAQQDAQEBAAAAAAAAAAAAAAEHCAkEBQoGAgP/xAA4EAABAwMEAQMCBAQFBAMAAAABAgMEBQYRAAcIEiEJEzEiQQoUMlEVFiNhJDNCcZEYNIGhUlOx/8QAGQEAAwEBAQAAAAAAAAAAAAAAAAIEAwUB/8QALREAAgECAwYGAgMBAAAAAAAAAQIAAxEEEiETMVFhcfBBkaGx0eEiwRRCgfH/2gAMAwEAAhEDEQA/AL+NGjRohDRo0aIQJAGTpruS3Lraji1te/uzuC9Jepcd1CT/AA9KFLdSSMqbClALwDnwcH9/I02PqrRnalsJBpMXfOXZbsishpKY63W0VQrZcSIq3GQVoKvJQPhah1IP2oO5vXL6kG88N3eXeHd9SEyGk03bmyKVVWme8KOOqkJpqFEBAx7QcdGXlNrUB16k51WK0yQdfbd8x6ahnsd06EONnqM7I8tt5X9rdiqfVqrAh2WzcEy5n4hjRmfef9pmMW3QHPcUAtfxgBBBwcakBn+2uY/07uQ/Jnj1WrF3osS36wzuHctVMCBQBF6U+rMiQiL+QcaKklbjzriPoBAaAS5lJxrpjtiTXJ1t0+ZdFLbg1J6E0uowmn/dTHfKAXGwsfrCVdgFffGdLReo1w41777tHqoiWynSZ2f7DXieQG/u2/GzbCo7p7m1pEWFBZJYjpUPfnPnw3HYQfLjq1FKUpH75OACde1Ix99VG+uzfXJem25aF6bloc/lOyL/APyk2iWt/wB1Wp76EOQXWPcAbScK/Lo7knspS+oPjWrEqpa17TJQGYLxjI+qHdfIW87gctG/mzb917vsh68K5VlKZp9AoLB91mhtOnwI8dAEiWseXnghsZKSFPr6Vvr9VvkFu/YfCWt7S04uyq09R6ZdS5CKcH6RFhf4d5Ub9CZK1NElpBCcOJQlOQSawefvObebmhvZVL2RYcl2NZ1FSzXH6QuTUYtFaStLfsPuK/phAdPVSyAlxzJxnyXa/D1+nxu9yv50W7yeqtKXSrC2orLdYnz1JwmTUAkrjQGfP1K7FLjn/wBbaAk/UtI1JVrVWxGUC3DpwnQp0aX8XMx1Hv3adJ4OUg40Z/tpUgDAJB/c6MD9h/zqyc6Gf7D50mdLgf2/50YH7jRCJnRo0aIQ0yHNflZVeIVpRd0Kpab1RtpDbzc/+GQH5tQkTVdUxIMWMwCt159xXVPwkdT2KQQQ9+q1/XK3f5A3XVbe41cfryqFuURqoxp27V2SHGIdNp9MWf6Ub846tJVIWpDjnsNfX1SlSilOkdwgBjohqGwMh5za5Deo/wA6bWuKqo2Bdsi36JWIkIQp91w3K8iRKcSA2FR1KYpbIQOrjh/rKKuvupAUUxG9SW391d592oF6bQS7Vn1uE4xKrVJs27WqjSoMxbaDJLMxQQZA91PVZBV2I+kqSQTMqFMoOwe9cnjjtTwZuS/ptdobs++b8t6o9qGil1CIp1TmEJP+AhKDJa+oB1XfClLUkCtVi2eQNY540Wh2Q3JqT9212LERW3YKmIikvFPuJUSC2FIbCgUfICSMfB1LVqmqoCjU8d2n/eAlNKmKbkk3HLn9jnJzcXb0o/Cj1A9pNwOTjlM/h1vW2yq45ZgiXj8xAWpqRHYGSl0SsnvhKwkFQHka6DrRuugXxatNvS1ai3NplXgMzadMbB6vsOoC0LGfOClQPnzrlf3hct3dPeSvXfVrhgtxq1XZInRIyFITMWh0+2ULPhKgkowCrwAPkeNTl9NT17rX4acYIGxG+Fvza/JplWfFFffragI0BSv8tTwYUElK+2GlAEZKR+kDWdCtsjlYacuPxGxFPaMWX1lqXqA87LM4L7URrvqdNFYr9XmCLbttR1EyJ6x+soSPKgnKR9vKgNRW5c70UjmJwqv1zcTbgVOTa82k3JNtRL/cussuKLkMPNp+lLbRWCtAK+/bqT2BEWOS3qrUrkZyOe3ytOSzVqPaFNEOlW+9CbMaKJcXs0WnSj31VFT/AHUVjoltqOUltSlpGpG8T75nX3sNXtnLxtSDblS3CsGoJuB6GHHxAdXGWllGXVJw+CsLKQQCr6AFKTnWuDepi8U6WNrWHz13ecTEomFwyvcX3n0+/KVBbfcwKhPsd7gNslYlNg0W64apz0Lbai+9Lr1ZRLcejoluOJ99xsKcHWNjo1hlKUkpzr74f88eeXA3lE9tnbFPaoNyVCsKo0in1N0ONU6ZIUlla5kJKino255UodvbKDkEgjWzuzlongXfNzXbxc2q28sStRpVJpE+4okQVCv0p5hgiSyPzDeWXHHFuvuyQOy8toSrCRhhuQ85tW5ZqltbmT0UlcoVe3q5X4LyH0FxwOlxSggrR2OCoKGeyuxBHk54pQ9NHINxpzHlrHw7WZkFrHXr5zsQtxNaat+C1ck2NJqCIbQnyYjRQ068EALWhJJKUlWSBk4BGs3P9hqIfoe8pKHyl9PCza6zdD1RrlvJeo9zNy6imU9HlNuKUgFwABSCyttTZHjphPyk4l3qyk4qUw3GRupRyDFz/YaO39h/xpNGtIsNGj/zrX3dc1Ksy1592V2a3Gh06I5IlSHSAlptIypSiSAAB5JyPH30QmTUajBpMF2p1OW0xHjtlyQ+8sJQ2hIypSifAAAJJPwAdUpcidt7X3I3c3U3h578nKVuTTJ9Xbat21bDumNDhUCmiQ4tth6ouZZbeWw2kKbYS46E4C3eywNNH6m3rHX5vRb177C2zug9cVPqFzPe1cNtzH4MCPSGnUqaisNNdVSCroPcfcJSQopSFfqDAU/bG11cMqvyn3sqF53SzSnY9Lt1uCy/Gp0VyQjq0pyS4lQIQ5kFlkAkNZOew1FUxB/opbpfx/XPdLaWG3Z2y39u/DfH13B5n8faXSI+z+wu0NBr1Ap0Z+IqjW9RJEaG+0mU6KY2/LkOmXPS2V+6e4T3cfcSMJAUW94o8uNpdgb2/n67KFNuGbR5jlWYpTUxUNlmU20vqw4XEKQQlZSsqbPZKWwMqOo6QqJEkbAVTd22LrkUquUj2zOZaU2ywEuulEdtlRWFylq9t11QbBCEBJJySBodnrpj1WirVeCFypLKXjJUHEttux8ELwFZU6SFZ6+D9h99SVkWqDmJ5/Uvo2Q2QdPuOlc9Pk763/Vt3L8u2iPNV9t6vP0+mJQypmcptSke0y0lRbSD1GSnHUnIOo23ZvRWIW50y7rUqbVIRVmWRJclwGpn5pTSAj3FrbwFKKgVZGR9WQdPJDoqrgqpvSlXpFbl22oex+aQWGpcMgupDpA7BTX6OuD2CsHAAzH7dm5LNsfdytfy1EiVOlPTC7BpcmH/AIaIpYBWEZwvHYq6pGAAQDn416EDaWvI6hsdY/XEWt3/ABr4XeVNqsoUepSDULxlvNBqNJabP0hDYyVOkrUlGCCO3nxnVn/Ef1JmNv4lUvFe2VxTbe/k0y5lepFFEmXTHGlJZXKbbcBafZjySgBauqcn6xgaqW2C3UqcjEKn0BqZElISmXTao/7iJTfcHCSkJKAMADxgBP3A1PvazmDN284yV7c+39rqNLqcWzp9vKt2ZNW3HjxnQhqQStBBeSEFtYSAFKV1GPGS2DbZVyW0/fAad2jYhDVoCwv3z7vPKb3em3sNM3utjfznDd78yk3FdUis1+6m7hTCg3PSglEiJEhR2EKkPPvodJeWhALRwyOp8nfc9OPND3pFlUOibo2RQrP/AJXqE627VnSo0aBTUd1H2pKg85K/OvgBQclLK8qCcNAdExivmdvByt3Il7iXuaW1MjwW4VLhmQmLGp8RkNNMQ47RypKU5bAQ2hS3VqJ+pROGJmXrKs65ZVMu22I6FsB5ttQylCv1IJ+tKVNrHkjskEYzql9EKAkg6xESxBIAYb5Yb+G35G3Pw35jPbF1lUqTY26C2qaDEC3Y0OrJcP5c91HKVjt0VkYUlwqBPXB6KgcjXHbbe8Nw0Qw7mtSrpYfjxyzFdeeccb7ufCW0jHVw+VD9uvbxjzcT6JXr07o7w7lW3w15bUtqqSaskQravuDHW2tuTlQjw5oUoh5TiEYS8jBCuoWFdu4xwtR6ZKubgnQ8+fe+e4miG/JPDfLidGgHIyNGulOfFOMfP/rVfv4kJjlXUPT0qNJ492Q5WLddnod3McpzzpnxaU0UuBTbDY/rsFxOHx5KUAHqU9iLAiSR5OkU2lxBStIIIOQdK6h1KmMjFHDcJx6beXTbdvbeVOp3a9CpRmx3jGrMz33istpw3HjtMeSt95xCfcX9KUtqIHydbrZvlTvnfvGCfwhum+pELb6PcqqzDpi0pSyairwr3FdPcU2SAtKScNr+rH7Xucyfw4vGDkzvPK3i2x3En7WCowk/xO27Wt+Kqmyp6FKKZhaPX2yQUhaEdQroCClWSa4d9/w6/L/hjfT25FqUBe5FoMsrlVmfZSer7kdC/wBDkN9ZWh7B7lxHupCQSScHUgpOlwBOhtqNQgkyu6l2ybZu80J5UB9cR4/wxFTHd1lxQUCkNqBASMjCyCPPj48OntZZNbhUSPV73t5mkSMF2RTpK0KQkJzhwE/ZQ84IyM63+6VQXUb0nu1PaR21KpRpAifwqqqcL1KcaQEBLgdSFpV8KKTgfUQBjGtZ/Ll41CksvbiVuly5CnEqacYCwjr58lSvp8g5ASD8eT4A1JXa+nrLqCsoBPe7re02ldptLuO1W5NKoynpMaKEVOeptKUKWoj2yjP+pP6QflST/tpprb41bj1Dct5zcKwZbtO/JuyEzIKPfQ42QQlOU5w4TgdcZwc/bTwUFxlVGejNRw7TGFl+U+SCY4ZSVJAaBKlZ89R/vpv6lzRbh1N6jpod0qfjyVdz/AWmyB2J6+32GMJ8efPjz+2s1XEOhVPWY10TPcmwm3l7eNbFlVyUy1KtKhSSYh92OpTkR7sPOUgfQEeBkYGVffzp0bnq1VtPZaoWnQLngRP5mhpecStguqmtqCFhtpRB9sEpQFLx5CCMjsNNdR+f8BU+NTHKjJgPIUEtCdaqcKPkns4gkkkYH2wM/vrBv7c+Tu/cUiuM3nBqXvIbS1AZX+VWw2gDqhjGCgZz4PknPzpUpYimw2kakyFbXvPM3duDXds51o0Tb9qVKvpiqCtVG5UVD2mKShkgRxHbGfa6qBdLzh7FQwBj59jxe2v4+8uLzrVZ3p3bmxaXbsZ2tXnckhL8qpVaR7hSlDCP0uLfWtRKlYCfbT4Gc69RQeNkncHZZzeDdN+gWRaKu0NqpVyYttxSGXFIfSkZ7yFKIH3wSPCRpo67vJR6XRH7d2h3fYtmmS4qYM00SEWDLipP0JIGCQfqJJyr6zk+TnpUzkyl1ktQCrmFNu/brMnmBvLZ25e90q5NgtjoNnUGjUqPFgUunMOLcUiK0GEPupzgurQAXHvlZwfnJ1icfN8Htvr/ALX3Nq9GMtmhVuDPlU9lC1CU2zJbWtnCSlX1pBSMEEEjzp8uAPpZbrepvV6pZmy1y0NC6bT4syoVa4ZkqHGMJTykJHVtC1SQXWwSk+MI++fFxvpO/h5dq+Gc1e7HLCl2pfV/waoF2yqlh9yk0phABbeQw+hAXKKys91JIQOoTggqKZKlY3PjG2lPDjKDLFdvryhbi2JRr/ptLqEGPXKVHqEeFVohjyo6Hm0uJbeaOS24kKAUk/BBGtxo0avnLh9tKB/+aT/zpftohA+MePtr8pUdMqM5GU44gOIKe7SylScjGQR8H9jr9Do0QlVXrW+kttHSuOE7kVsXY94VPcGLWWpF219VXVUV1CD1UZEyoiS54S0hCT7rKQtOEgpKclNIW5911GBW4apFSDSoccqk0hfhSUA/5gH/AMCM+R5BJzkHI6e/Uk45c3OS+25254n8jbesmm1SnSIN1QavRFLdqLLo6kIlJCy0noVpUgNgq7frHxqhflZxKuXjdupK253roNCkXe/LjmO4oGTGLGAhteIqi9j2WlKCDheM9hgnMdamNpmtOjhqx2eW+vhGDs67qbN9mr2TUZSpTjYWYrEZwEA/6VHr8YJ8jyM+Ne8qVl3tXaHSYllSqGxMdldqtULukHDEcfU4VqQclSApIyB+k5+SNaSKuyrM3FVZtAmu1CU+w4aREgWV2klnuUtLQ0guFXwMJUnB8fHxpwNqtmOUe/l1Uyz6JsRNuN6vV9VOqNTuVuNT0vJafCXwppK059kZ8FOAUhPnGBrh8JVq7hfpFxGLpUx+Rt1kdeaEtUO5Y+3drS2E2/IQX49dYjZTPdS4QcKUOyUDqCG8g4Vkj9vC7bbK3XdNzxolpsyKzVqgPy8aHEb+lRV9+oJUf3yfA8+de/k167Zu8Vc2xrtES5AgVSRGhMrbaDTaWXi3nCyErPgfSfOM4x8jdUy/byogqUul1+NbdvtoLTgtaIgPzG8pSoe4oDoSVYKVkjHwFfOsXUhgG0mqsGS6i574QvuyZNw1Si8WqgzU7zq8RLLIh091UlMKRlWUtpQchRUo5I+SQcEnU7uFv4Ubfa8K3bG4XICpUu1rcnRFy6nQKqFPVOL/AFR7cd1lrqlSike4crRhKglQCgRqxL0F+DXDayuJll8z9q7DflXZuHRU1OpVu4VNvyoMkqU0+wyUgJQEuIWkrH1KwT9IPUWC63SkBqDI6lYnS3zGv4p8RdmeHm3SNvtorfSyXUoNVqz7aPzVRcQMJU6pKQAlIJShtICG0+Egecuho0a2k8NGjRohDX0PgeM6+dfQGQPH/vRCIr7eNJpVeDjGk0QgfIxqlP1sOHFeurnbT42wXHOqU2s3R1q1Tvl1bsmmyVrCW3p7q090wUR0oKXOwThBK8EKGrrNI42h1BbcSFJUCFJPkEH7EffSsMwjI2U3lAVT5UxuMXIG6KPC22tLcy4kQ6LAXcNLuFQpqhBp6A5hxLKVyFOOqdWtKChIOUhRIzppty9991f+je9rx21Tbtuu0W6WXapS4FMSy9MM1RkqebdTgpZD5KQ0PDYS2CVeCbu9+PSG4N8gbmqt8XNto/Sq5WMfnarbs78qsjB7Yb6qaBUfJX07kj9WmC3h/Da8Zdw6DAs2z+S27Ns0FNU/OVuix6pCkMVMhISlKu8dKkdfOMEjJBIJA0z18WwyltLED/dfeNTpYNbG2ul/HdpKLePfHjcXlhuLTrA2W2+l1O+rrW5Kh0yTXG2gh5La3n1JccKU/CVr8qGft58azt5eLvIriq9JsbfjZ+tW5OWFyVw6vSCgOse4oJeCklaXBlK0gg/Vj/bXR9xO9IHhHw03Oa3l2hsequXLHhLjRKpXK67LVHStAbWptBwhClIykqCc4UoeAdSZlwIM9sMzobTyAchLrQUAf9iNRDCsVOY6y041Fb8V0lUf4YTnw/uJtHM4E3hRG2ZlkQpNZtCoxI5bRJpT0vs+y6kgEOtSJBIUR9aHQPlBJti1hwreoVNlKnU+ixGH1J6qeZioQsjx4JABx4H/ABrM1VTUotibyKo4dywFrw0aNGnmcNGjRohP/9k=

/9j/4AAQSkZJRgABAQAAAQABAAD/2wBDAAIBAQEBAQIBAQECAgICAgQDAgICAgUEBAMEBgUGBgYFBgYGBwkIBgcJBwYGCAsICQoKCgoKBggLDAsKDAkKCgr/2wBDAQICAgICAgUDAwUKBwYHCgoKCgoKCgoKCgoKCgoKCgoKCgoKCgoKCgoKCgoKCgoKCgoKCgoKCgoKCgoKCgoKCgr/wAARCABgAIADASIAAhEBAxEB/8QAHgAAAQQDAQEBAAAAAAAAAAAAAAEHCAkEBQoGAgP/xAA4EAABAwMEAQMCBAQFBAMAAAABAgMEBQYRAAcIEiEJEzEiQQoUMlEVFiNhJDNCcZEYNIGhUlOx/8QAGQEAAwEBAQAAAAAAAAAAAAAAAAIEAwUB/8QALREAAgECAwYGAgMBAAAAAAAAAQIAAxEEEiETMVFhcfBBkaGx0eEiwRRCgfH/2gAMAwEAAhEDEQA/AL+NGjRohDRo0aIQJAGTpruS3Lraji1te/uzuC9Jepcd1CT/AA9KFLdSSMqbClALwDnwcH9/I02PqrRnalsJBpMXfOXZbsishpKY63W0VQrZcSIq3GQVoKvJQPhah1IP2oO5vXL6kG88N3eXeHd9SEyGk03bmyKVVWme8KOOqkJpqFEBAx7QcdGXlNrUB16k51WK0yQdfbd8x6ahnsd06EONnqM7I8tt5X9rdiqfVqrAh2WzcEy5n4hjRmfef9pmMW3QHPcUAtfxgBBBwcakBn+2uY/07uQ/Jnj1WrF3osS36wzuHctVMCBQBF6U+rMiQiL+QcaKklbjzriPoBAaAS5lJxrpjtiTXJ1t0+ZdFLbg1J6E0uowmn/dTHfKAXGwsfrCVdgFffGdLReo1w41777tHqoiWynSZ2f7DXieQG/u2/GzbCo7p7m1pEWFBZJYjpUPfnPnw3HYQfLjq1FKUpH75OACde1Ix99VG+uzfXJem25aF6bloc/lOyL/APyk2iWt/wB1Wp76EOQXWPcAbScK/Lo7knspS+oPjWrEqpa17TJQGYLxjI+qHdfIW87gctG/mzb917vsh68K5VlKZp9AoLB91mhtOnwI8dAEiWseXnghsZKSFPr6Vvr9VvkFu/YfCWt7S04uyq09R6ZdS5CKcH6RFhf4d5Ub9CZK1NElpBCcOJQlOQSawefvObebmhvZVL2RYcl2NZ1FSzXH6QuTUYtFaStLfsPuK/phAdPVSyAlxzJxnyXa/D1+nxu9yv50W7yeqtKXSrC2orLdYnz1JwmTUAkrjQGfP1K7FLjn/wBbaAk/UtI1JVrVWxGUC3DpwnQp0aX8XMx1Hv3adJ4OUg40Z/tpUgDAJB/c6MD9h/zqyc6Gf7D50mdLgf2/50YH7jRCJnRo0aIQ0yHNflZVeIVpRd0Kpab1RtpDbzc/+GQH5tQkTVdUxIMWMwCt159xXVPwkdT2KQQQ9+q1/XK3f5A3XVbe41cfryqFuURqoxp27V2SHGIdNp9MWf6Ub846tJVIWpDjnsNfX1SlSilOkdwgBjohqGwMh5za5Deo/wA6bWuKqo2Bdsi36JWIkIQp91w3K8iRKcSA2FR1KYpbIQOrjh/rKKuvupAUUxG9SW391d592oF6bQS7Vn1uE4xKrVJs27WqjSoMxbaDJLMxQQZA91PVZBV2I+kqSQTMqFMoOwe9cnjjtTwZuS/ptdobs++b8t6o9qGil1CIp1TmEJP+AhKDJa+oB1XfClLUkCtVi2eQNY540Wh2Q3JqT9212LERW3YKmIikvFPuJUSC2FIbCgUfICSMfB1LVqmqoCjU8d2n/eAlNKmKbkk3HLn9jnJzcXb0o/Cj1A9pNwOTjlM/h1vW2yq45ZgiXj8xAWpqRHYGSl0SsnvhKwkFQHka6DrRuugXxatNvS1ai3NplXgMzadMbB6vsOoC0LGfOClQPnzrlf3hct3dPeSvXfVrhgtxq1XZInRIyFITMWh0+2ULPhKgkowCrwAPkeNTl9NT17rX4acYIGxG+Fvza/JplWfFFffragI0BSv8tTwYUElK+2GlAEZKR+kDWdCtsjlYacuPxGxFPaMWX1lqXqA87LM4L7URrvqdNFYr9XmCLbttR1EyJ6x+soSPKgnKR9vKgNRW5c70UjmJwqv1zcTbgVOTa82k3JNtRL/cussuKLkMPNp+lLbRWCtAK+/bqT2BEWOS3qrUrkZyOe3ytOSzVqPaFNEOlW+9CbMaKJcXs0WnSj31VFT/AHUVjoltqOUltSlpGpG8T75nX3sNXtnLxtSDblS3CsGoJuB6GHHxAdXGWllGXVJw+CsLKQQCr6AFKTnWuDepi8U6WNrWHz13ecTEomFwyvcX3n0+/KVBbfcwKhPsd7gNslYlNg0W64apz0Lbai+9Lr1ZRLcejoluOJ99xsKcHWNjo1hlKUkpzr74f88eeXA3lE9tnbFPaoNyVCsKo0in1N0ONU6ZIUlla5kJKino255UodvbKDkEgjWzuzlongXfNzXbxc2q28sStRpVJpE+4okQVCv0p5hgiSyPzDeWXHHFuvuyQOy8toSrCRhhuQ85tW5ZqltbmT0UlcoVe3q5X4LyH0FxwOlxSggrR2OCoKGeyuxBHk54pQ9NHINxpzHlrHw7WZkFrHXr5zsQtxNaat+C1ck2NJqCIbQnyYjRQ068EALWhJJKUlWSBk4BGs3P9hqIfoe8pKHyl9PCza6zdD1RrlvJeo9zNy6imU9HlNuKUgFwABSCyttTZHjphPyk4l3qyk4qUw3GRupRyDFz/YaO39h/xpNGtIsNGj/zrX3dc1Ksy1592V2a3Gh06I5IlSHSAlptIypSiSAAB5JyPH30QmTUajBpMF2p1OW0xHjtlyQ+8sJQ2hIypSifAAAJJPwAdUpcidt7X3I3c3U3h578nKVuTTJ9Xbat21bDumNDhUCmiQ4tth6ouZZbeWw2kKbYS46E4C3eywNNH6m3rHX5vRb177C2zug9cVPqFzPe1cNtzH4MCPSGnUqaisNNdVSCroPcfcJSQopSFfqDAU/bG11cMqvyn3sqF53SzSnY9Lt1uCy/Gp0VyQjq0pyS4lQIQ5kFlkAkNZOew1FUxB/opbpfx/XPdLaWG3Z2y39u/DfH13B5n8faXSI+z+wu0NBr1Ap0Z+IqjW9RJEaG+0mU6KY2/LkOmXPS2V+6e4T3cfcSMJAUW94o8uNpdgb2/n67KFNuGbR5jlWYpTUxUNlmU20vqw4XEKQQlZSsqbPZKWwMqOo6QqJEkbAVTd22LrkUquUj2zOZaU2ywEuulEdtlRWFylq9t11QbBCEBJJySBodnrpj1WirVeCFypLKXjJUHEttux8ELwFZU6SFZ6+D9h99SVkWqDmJ5/Uvo2Q2QdPuOlc9Pk763/Vt3L8u2iPNV9t6vP0+mJQypmcptSke0y0lRbSD1GSnHUnIOo23ZvRWIW50y7rUqbVIRVmWRJclwGpn5pTSAj3FrbwFKKgVZGR9WQdPJDoqrgqpvSlXpFbl22oex+aQWGpcMgupDpA7BTX6OuD2CsHAAzH7dm5LNsfdytfy1EiVOlPTC7BpcmH/AIaIpYBWEZwvHYq6pGAAQDn416EDaWvI6hsdY/XEWt3/ABr4XeVNqsoUepSDULxlvNBqNJabP0hDYyVOkrUlGCCO3nxnVn/Ef1JmNv4lUvFe2VxTbe/k0y5lepFFEmXTHGlJZXKbbcBafZjySgBauqcn6xgaqW2C3UqcjEKn0BqZElISmXTao/7iJTfcHCSkJKAMADxgBP3A1PvazmDN284yV7c+39rqNLqcWzp9vKt2ZNW3HjxnQhqQStBBeSEFtYSAFKV1GPGS2DbZVyW0/fAad2jYhDVoCwv3z7vPKb3em3sNM3utjfznDd78yk3FdUis1+6m7hTCg3PSglEiJEhR2EKkPPvodJeWhALRwyOp8nfc9OPND3pFlUOibo2RQrP/AJXqE627VnSo0aBTUd1H2pKg85K/OvgBQclLK8qCcNAdExivmdvByt3Il7iXuaW1MjwW4VLhmQmLGp8RkNNMQ47RypKU5bAQ2hS3VqJ+pROGJmXrKs65ZVMu22I6FsB5ttQylCv1IJ+tKVNrHkjskEYzql9EKAkg6xESxBIAYb5Yb+G35G3Pw35jPbF1lUqTY26C2qaDEC3Y0OrJcP5c91HKVjt0VkYUlwqBPXB6KgcjXHbbe8Nw0Qw7mtSrpYfjxyzFdeeccb7ufCW0jHVw+VD9uvbxjzcT6JXr07o7w7lW3w15bUtqqSaskQravuDHW2tuTlQjw5oUoh5TiEYS8jBCuoWFdu4xwtR6ZKubgnQ8+fe+e4miG/JPDfLidGgHIyNGulOfFOMfP/rVfv4kJjlXUPT0qNJ492Q5WLddnod3McpzzpnxaU0UuBTbDY/rsFxOHx5KUAHqU9iLAiSR5OkU2lxBStIIIOQdK6h1KmMjFHDcJx6beXTbdvbeVOp3a9CpRmx3jGrMz33istpw3HjtMeSt95xCfcX9KUtqIHydbrZvlTvnfvGCfwhum+pELb6PcqqzDpi0pSyairwr3FdPcU2SAtKScNr+rH7Xucyfw4vGDkzvPK3i2x3En7WCowk/xO27Wt+Kqmyp6FKKZhaPX2yQUhaEdQroCClWSa4d9/w6/L/hjfT25FqUBe5FoMsrlVmfZSer7kdC/wBDkN9ZWh7B7lxHupCQSScHUgpOlwBOhtqNQgkyu6l2ybZu80J5UB9cR4/wxFTHd1lxQUCkNqBASMjCyCPPj48OntZZNbhUSPV73t5mkSMF2RTpK0KQkJzhwE/ZQ84IyM63+6VQXUb0nu1PaR21KpRpAifwqqqcL1KcaQEBLgdSFpV8KKTgfUQBjGtZ/Ll41CksvbiVuly5CnEqacYCwjr58lSvp8g5ASD8eT4A1JXa+nrLqCsoBPe7re02ldptLuO1W5NKoynpMaKEVOeptKUKWoj2yjP+pP6QflST/tpprb41bj1Dct5zcKwZbtO/JuyEzIKPfQ42QQlOU5w4TgdcZwc/bTwUFxlVGejNRw7TGFl+U+SCY4ZSVJAaBKlZ89R/vpv6lzRbh1N6jpod0qfjyVdz/AWmyB2J6+32GMJ8efPjz+2s1XEOhVPWY10TPcmwm3l7eNbFlVyUy1KtKhSSYh92OpTkR7sPOUgfQEeBkYGVffzp0bnq1VtPZaoWnQLngRP5mhpecStguqmtqCFhtpRB9sEpQFLx5CCMjsNNdR+f8BU+NTHKjJgPIUEtCdaqcKPkns4gkkkYH2wM/vrBv7c+Tu/cUiuM3nBqXvIbS1AZX+VWw2gDqhjGCgZz4PknPzpUpYimw2kakyFbXvPM3duDXds51o0Tb9qVKvpiqCtVG5UVD2mKShkgRxHbGfa6qBdLzh7FQwBj59jxe2v4+8uLzrVZ3p3bmxaXbsZ2tXnckhL8qpVaR7hSlDCP0uLfWtRKlYCfbT4Gc69RQeNkncHZZzeDdN+gWRaKu0NqpVyYttxSGXFIfSkZ7yFKIH3wSPCRpo67vJR6XRH7d2h3fYtmmS4qYM00SEWDLipP0JIGCQfqJJyr6zk+TnpUzkyl1ktQCrmFNu/brMnmBvLZ25e90q5NgtjoNnUGjUqPFgUunMOLcUiK0GEPupzgurQAXHvlZwfnJ1icfN8Htvr/ALX3Nq9GMtmhVuDPlU9lC1CU2zJbWtnCSlX1pBSMEEEjzp8uAPpZbrepvV6pZmy1y0NC6bT4syoVa4ZkqHGMJTykJHVtC1SQXWwSk+MI++fFxvpO/h5dq+Gc1e7HLCl2pfV/waoF2yqlh9yk0phABbeQw+hAXKKys91JIQOoTggqKZKlY3PjG2lPDjKDLFdvryhbi2JRr/ptLqEGPXKVHqEeFVohjyo6Hm0uJbeaOS24kKAUk/BBGtxo0avnLh9tKB/+aT/zpftohA+MePtr8pUdMqM5GU44gOIKe7SylScjGQR8H9jr9Do0QlVXrW+kttHSuOE7kVsXY94VPcGLWWpF219VXVUV1CD1UZEyoiS54S0hCT7rKQtOEgpKclNIW5911GBW4apFSDSoccqk0hfhSUA/5gH/AMCM+R5BJzkHI6e/Uk45c3OS+25254n8jbesmm1SnSIN1QavRFLdqLLo6kIlJCy0noVpUgNgq7frHxqhflZxKuXjdupK253roNCkXe/LjmO4oGTGLGAhteIqi9j2WlKCDheM9hgnMdamNpmtOjhqx2eW+vhGDs67qbN9mr2TUZSpTjYWYrEZwEA/6VHr8YJ8jyM+Ne8qVl3tXaHSYllSqGxMdldqtULukHDEcfU4VqQclSApIyB+k5+SNaSKuyrM3FVZtAmu1CU+w4aREgWV2klnuUtLQ0guFXwMJUnB8fHxpwNqtmOUe/l1Uyz6JsRNuN6vV9VOqNTuVuNT0vJafCXwppK059kZ8FOAUhPnGBrh8JVq7hfpFxGLpUx+Rt1kdeaEtUO5Y+3drS2E2/IQX49dYjZTPdS4QcKUOyUDqCG8g4Vkj9vC7bbK3XdNzxolpsyKzVqgPy8aHEb+lRV9+oJUf3yfA8+de/k167Zu8Vc2xrtES5AgVSRGhMrbaDTaWXi3nCyErPgfSfOM4x8jdUy/byogqUul1+NbdvtoLTgtaIgPzG8pSoe4oDoSVYKVkjHwFfOsXUhgG0mqsGS6i574QvuyZNw1Si8WqgzU7zq8RLLIh091UlMKRlWUtpQchRUo5I+SQcEnU7uFv4Ubfa8K3bG4XICpUu1rcnRFy6nQKqFPVOL/AFR7cd1lrqlSike4crRhKglQCgRqxL0F+DXDayuJll8z9q7DflXZuHRU1OpVu4VNvyoMkqU0+wyUgJQEuIWkrH1KwT9IPUWC63SkBqDI6lYnS3zGv4p8RdmeHm3SNvtorfSyXUoNVqz7aPzVRcQMJU6pKQAlIJShtICG0+Egecuho0a2k8NGjRohDX0PgeM6+dfQGQPH/vRCIr7eNJpVeDjGk0QgfIxqlP1sOHFeurnbT42wXHOqU2s3R1q1Tvl1bsmmyVrCW3p7q090wUR0oKXOwThBK8EKGrrNI42h1BbcSFJUCFJPkEH7EffSsMwjI2U3lAVT5UxuMXIG6KPC22tLcy4kQ6LAXcNLuFQpqhBp6A5hxLKVyFOOqdWtKChIOUhRIzppty9991f+je9rx21Tbtuu0W6WXapS4FMSy9MM1RkqebdTgpZD5KQ0PDYS2CVeCbu9+PSG4N8gbmqt8XNto/Sq5WMfnarbs78qsjB7Yb6qaBUfJX07kj9WmC3h/Da8Zdw6DAs2z+S27Ns0FNU/OVuix6pCkMVMhISlKu8dKkdfOMEjJBIJA0z18WwyltLED/dfeNTpYNbG2ul/HdpKLePfHjcXlhuLTrA2W2+l1O+rrW5Kh0yTXG2gh5La3n1JccKU/CVr8qGft58azt5eLvIriq9JsbfjZ+tW5OWFyVw6vSCgOse4oJeCklaXBlK0gg/Vj/bXR9xO9IHhHw03Oa3l2hsequXLHhLjRKpXK67LVHStAbWptBwhClIykqCc4UoeAdSZlwIM9sMzobTyAchLrQUAf9iNRDCsVOY6y041Fb8V0lUf4YTnw/uJtHM4E3hRG2ZlkQpNZtCoxI5bRJpT0vs+y6kgEOtSJBIUR9aHQPlBJti1hwreoVNlKnU+ixGH1J6qeZioQsjx4JABx4H/ABrM1VTUotibyKo4dywFrw0aNGnmcNGjRohP/9k=

/9j/4AAQSkZJRgABAQAAAQABAAD/2wBDAAIBAQEBAQIBAQECAgICAgQDAgICAgUEBAMEBgUGBgYFBgYGBwkIBgcJBwYGCAsICQoKCgoKBggLDAsKDAkKCgr/2wBDAQICAgICAgUDAwUKBwYHCgoKCgoKCgoKCgoKCgoKCgoKCgoKCgoKCgoKCgoKCgoKCgoKCgoKCgoKCgoKCgoKCgr/wAARCABgAIADASIAAhEBAxEB/8QAHgAAAQQDAQEBAAAAAAAAAAAAAAEHCAkEBQoGAgP/xAA4EAABAwMEAQMCBAQFBAMAAAABAgMEBQYRAAcIEiEJEzEiQQoUMlEVFiNhJDNCcZEYNIGhUlOx/8QAGQEAAwEBAQAAAAAAAAAAAAAAAAIEAwUB/8QALREAAgECAwYGAgMBAAAAAAAAAQIAAxEEEiETMVFhcfBBkaGx0eEiwRRCgfH/2gAMAwEAAhEDEQA/AL+NGjRohDRo0aIQJAGTpruS3Lraji1te/uzuC9Jepcd1CT/AA9KFLdSSMqbClALwDnwcH9/I02PqrRnalsJBpMXfOXZbsishpKY63W0VQrZcSIq3GQVoKvJQPhah1IP2oO5vXL6kG88N3eXeHd9SEyGk03bmyKVVWme8KOOqkJpqFEBAx7QcdGXlNrUB16k51WK0yQdfbd8x6ahnsd06EONnqM7I8tt5X9rdiqfVqrAh2WzcEy5n4hjRmfef9pmMW3QHPcUAtfxgBBBwcakBn+2uY/07uQ/Jnj1WrF3osS36wzuHctVMCBQBF6U+rMiQiL+QcaKklbjzriPoBAaAS5lJxrpjtiTXJ1t0+ZdFLbg1J6E0uowmn/dTHfKAXGwsfrCVdgFffGdLReo1w41777tHqoiWynSZ2f7DXieQG/u2/GzbCo7p7m1pEWFBZJYjpUPfnPnw3HYQfLjq1FKUpH75OACde1Ix99VG+uzfXJem25aF6bloc/lOyL/APyk2iWt/wB1Wp76EOQXWPcAbScK/Lo7knspS+oPjWrEqpa17TJQGYLxjI+qHdfIW87gctG/mzb917vsh68K5VlKZp9AoLB91mhtOnwI8dAEiWseXnghsZKSFPr6Vvr9VvkFu/YfCWt7S04uyq09R6ZdS5CKcH6RFhf4d5Ub9CZK1NElpBCcOJQlOQSawefvObebmhvZVL2RYcl2NZ1FSzXH6QuTUYtFaStLfsPuK/phAdPVSyAlxzJxnyXa/D1+nxu9yv50W7yeqtKXSrC2orLdYnz1JwmTUAkrjQGfP1K7FLjn/wBbaAk/UtI1JVrVWxGUC3DpwnQp0aX8XMx1Hv3adJ4OUg40Z/tpUgDAJB/c6MD9h/zqyc6Gf7D50mdLgf2/50YH7jRCJnRo0aIQ0yHNflZVeIVpRd0Kpab1RtpDbzc/+GQH5tQkTVdUxIMWMwCt159xXVPwkdT2KQQQ9+q1/XK3f5A3XVbe41cfryqFuURqoxp27V2SHGIdNp9MWf6Ub846tJVIWpDjnsNfX1SlSilOkdwgBjohqGwMh5za5Deo/wA6bWuKqo2Bdsi36JWIkIQp91w3K8iRKcSA2FR1KYpbIQOrjh/rKKuvupAUUxG9SW391d592oF6bQS7Vn1uE4xKrVJs27WqjSoMxbaDJLMxQQZA91PVZBV2I+kqSQTMqFMoOwe9cnjjtTwZuS/ptdobs++b8t6o9qGil1CIp1TmEJP+AhKDJa+oB1XfClLUkCtVi2eQNY540Wh2Q3JqT9212LERW3YKmIikvFPuJUSC2FIbCgUfICSMfB1LVqmqoCjU8d2n/eAlNKmKbkk3HLn9jnJzcXb0o/Cj1A9pNwOTjlM/h1vW2yq45ZgiXj8xAWpqRHYGSl0SsnvhKwkFQHka6DrRuugXxatNvS1ai3NplXgMzadMbB6vsOoC0LGfOClQPnzrlf3hct3dPeSvXfVrhgtxq1XZInRIyFITMWh0+2ULPhKgkowCrwAPkeNTl9NT17rX4acYIGxG+Fvza/JplWfFFffragI0BSv8tTwYUElK+2GlAEZKR+kDWdCtsjlYacuPxGxFPaMWX1lqXqA87LM4L7URrvqdNFYr9XmCLbttR1EyJ6x+soSPKgnKR9vKgNRW5c70UjmJwqv1zcTbgVOTa82k3JNtRL/cussuKLkMPNp+lLbRWCtAK+/bqT2BEWOS3qrUrkZyOe3ytOSzVqPaFNEOlW+9CbMaKJcXs0WnSj31VFT/AHUVjoltqOUltSlpGpG8T75nX3sNXtnLxtSDblS3CsGoJuB6GHHxAdXGWllGXVJw+CsLKQQCr6AFKTnWuDepi8U6WNrWHz13ecTEomFwyvcX3n0+/KVBbfcwKhPsd7gNslYlNg0W64apz0Lbai+9Lr1ZRLcejoluOJ99xsKcHWNjo1hlKUkpzr74f88eeXA3lE9tnbFPaoNyVCsKo0in1N0ONU6ZIUlla5kJKino255UodvbKDkEgjWzuzlongXfNzXbxc2q28sStRpVJpE+4okQVCv0p5hgiSyPzDeWXHHFuvuyQOy8toSrCRhhuQ85tW5ZqltbmT0UlcoVe3q5X4LyH0FxwOlxSggrR2OCoKGeyuxBHk54pQ9NHINxpzHlrHw7WZkFrHXr5zsQtxNaat+C1ck2NJqCIbQnyYjRQ068EALWhJJKUlWSBk4BGs3P9hqIfoe8pKHyl9PCza6zdD1RrlvJeo9zNy6imU9HlNuKUgFwABSCyttTZHjphPyk4l3qyk4qUw3GRupRyDFz/YaO39h/xpNGtIsNGj/zrX3dc1Ksy1592V2a3Gh06I5IlSHSAlptIypSiSAAB5JyPH30QmTUajBpMF2p1OW0xHjtlyQ+8sJQ2hIypSifAAAJJPwAdUpcidt7X3I3c3U3h578nKVuTTJ9Xbat21bDumNDhUCmiQ4tth6ouZZbeWw2kKbYS46E4C3eywNNH6m3rHX5vRb177C2zug9cVPqFzPe1cNtzH4MCPSGnUqaisNNdVSCroPcfcJSQopSFfqDAU/bG11cMqvyn3sqF53SzSnY9Lt1uCy/Gp0VyQjq0pyS4lQIQ5kFlkAkNZOew1FUxB/opbpfx/XPdLaWG3Z2y39u/DfH13B5n8faXSI+z+wu0NBr1Ap0Z+IqjW9RJEaG+0mU6KY2/LkOmXPS2V+6e4T3cfcSMJAUW94o8uNpdgb2/n67KFNuGbR5jlWYpTUxUNlmU20vqw4XEKQQlZSsqbPZKWwMqOo6QqJEkbAVTd22LrkUquUj2zOZaU2ywEuulEdtlRWFylq9t11QbBCEBJJySBodnrpj1WirVeCFypLKXjJUHEttux8ELwFZU6SFZ6+D9h99SVkWqDmJ5/Uvo2Q2QdPuOlc9Pk763/Vt3L8u2iPNV9t6vP0+mJQypmcptSke0y0lRbSD1GSnHUnIOo23ZvRWIW50y7rUqbVIRVmWRJclwGpn5pTSAj3FrbwFKKgVZGR9WQdPJDoqrgqpvSlXpFbl22oex+aQWGpcMgupDpA7BTX6OuD2CsHAAzH7dm5LNsfdytfy1EiVOlPTC7BpcmH/AIaIpYBWEZwvHYq6pGAAQDn416EDaWvI6hsdY/XEWt3/ABr4XeVNqsoUepSDULxlvNBqNJabP0hDYyVOkrUlGCCO3nxnVn/Ef1JmNv4lUvFe2VxTbe/k0y5lepFFEmXTHGlJZXKbbcBafZjySgBauqcn6xgaqW2C3UqcjEKn0BqZElISmXTao/7iJTfcHCSkJKAMADxgBP3A1PvazmDN284yV7c+39rqNLqcWzp9vKt2ZNW3HjxnQhqQStBBeSEFtYSAFKV1GPGS2DbZVyW0/fAad2jYhDVoCwv3z7vPKb3em3sNM3utjfznDd78yk3FdUis1+6m7hTCg3PSglEiJEhR2EKkPPvodJeWhALRwyOp8nfc9OPND3pFlUOibo2RQrP/AJXqE627VnSo0aBTUd1H2pKg85K/OvgBQclLK8qCcNAdExivmdvByt3Il7iXuaW1MjwW4VLhmQmLGp8RkNNMQ47RypKU5bAQ2hS3VqJ+pROGJmXrKs65ZVMu22I6FsB5ttQylCv1IJ+tKVNrHkjskEYzql9EKAkg6xESxBIAYb5Yb+G35G3Pw35jPbF1lUqTY26C2qaDEC3Y0OrJcP5c91HKVjt0VkYUlwqBPXB6KgcjXHbbe8Nw0Qw7mtSrpYfjxyzFdeeccb7ufCW0jHVw+VD9uvbxjzcT6JXr07o7w7lW3w15bUtqqSaskQravuDHW2tuTlQjw5oUoh5TiEYS8jBCuoWFdu4xwtR6ZKubgnQ8+fe+e4miG/JPDfLidGgHIyNGulOfFOMfP/rVfv4kJjlXUPT0qNJ492Q5WLddnod3McpzzpnxaU0UuBTbDY/rsFxOHx5KUAHqU9iLAiSR5OkU2lxBStIIIOQdK6h1KmMjFHDcJx6beXTbdvbeVOp3a9CpRmx3jGrMz33istpw3HjtMeSt95xCfcX9KUtqIHydbrZvlTvnfvGCfwhum+pELb6PcqqzDpi0pSyairwr3FdPcU2SAtKScNr+rH7Xucyfw4vGDkzvPK3i2x3En7WCowk/xO27Wt+Kqmyp6FKKZhaPX2yQUhaEdQroCClWSa4d9/w6/L/hjfT25FqUBe5FoMsrlVmfZSer7kdC/wBDkN9ZWh7B7lxHupCQSScHUgpOlwBOhtqNQgkyu6l2ybZu80J5UB9cR4/wxFTHd1lxQUCkNqBASMjCyCPPj48OntZZNbhUSPV73t5mkSMF2RTpK0KQkJzhwE/ZQ84IyM63+6VQXUb0nu1PaR21KpRpAifwqqqcL1KcaQEBLgdSFpV8KKTgfUQBjGtZ/Ll41CksvbiVuly5CnEqacYCwjr58lSvp8g5ASD8eT4A1JXa+nrLqCsoBPe7re02ldptLuO1W5NKoynpMaKEVOeptKUKWoj2yjP+pP6QflST/tpprb41bj1Dct5zcKwZbtO/JuyEzIKPfQ42QQlOU5w4TgdcZwc/bTwUFxlVGejNRw7TGFl+U+SCY4ZSVJAaBKlZ89R/vpv6lzRbh1N6jpod0qfjyVdz/AWmyB2J6+32GMJ8efPjz+2s1XEOhVPWY10TPcmwm3l7eNbFlVyUy1KtKhSSYh92OpTkR7sPOUgfQEeBkYGVffzp0bnq1VtPZaoWnQLngRP5mhpecStguqmtqCFhtpRB9sEpQFLx5CCMjsNNdR+f8BU+NTHKjJgPIUEtCdaqcKPkns4gkkkYH2wM/vrBv7c+Tu/cUiuM3nBqXvIbS1AZX+VWw2gDqhjGCgZz4PknPzpUpYimw2kakyFbXvPM3duDXds51o0Tb9qVKvpiqCtVG5UVD2mKShkgRxHbGfa6qBdLzh7FQwBj59jxe2v4+8uLzrVZ3p3bmxaXbsZ2tXnckhL8qpVaR7hSlDCP0uLfWtRKlYCfbT4Gc69RQeNkncHZZzeDdN+gWRaKu0NqpVyYttxSGXFIfSkZ7yFKIH3wSPCRpo67vJR6XRH7d2h3fYtmmS4qYM00SEWDLipP0JIGCQfqJJyr6zk+TnpUzkyl1ktQCrmFNu/brMnmBvLZ25e90q5NgtjoNnUGjUqPFgUunMOLcUiK0GEPupzgurQAXHvlZwfnJ1icfN8Htvr/ALX3Nq9GMtmhVuDPlU9lC1CU2zJbWtnCSlX1pBSMEEEjzp8uAPpZbrepvV6pZmy1y0NC6bT4syoVa4ZkqHGMJTykJHVtC1SQXWwSk+MI++fFxvpO/h5dq+Gc1e7HLCl2pfV/waoF2yqlh9yk0phABbeQw+hAXKKys91JIQOoTggqKZKlY3PjG2lPDjKDLFdvryhbi2JRr/ptLqEGPXKVHqEeFVohjyo6Hm0uJbeaOS24kKAUk/BBGtxo0avnLh9tKB/+aT/zpftohA+MePtr8pUdMqM5GU44gOIKe7SylScjGQR8H9jr9Do0QlVXrW+kttHSuOE7kVsXY94VPcGLWWpF219VXVUV1CD1UZEyoiS54S0hCT7rKQtOEgpKclNIW5911GBW4apFSDSoccqk0hfhSUA/5gH/AMCM+R5BJzkHI6e/Uk45c3OS+25254n8jbesmm1SnSIN1QavRFLdqLLo6kIlJCy0noVpUgNgq7frHxqhflZxKuXjdupK253roNCkXe/LjmO4oGTGLGAhteIqi9j2WlKCDheM9hgnMdamNpmtOjhqx2eW+vhGDs67qbN9mr2TUZSpTjYWYrEZwEA/6VHr8YJ8jyM+Ne8qVl3tXaHSYllSqGxMdldqtULukHDEcfU4VqQclSApIyB+k5+SNaSKuyrM3FVZtAmu1CU+w4aREgWV2klnuUtLQ0guFXwMJUnB8fHxpwNqtmOUe/l1Uyz6JsRNuN6vV9VOqNTuVuNT0vJafCXwppK059kZ8FOAUhPnGBrh8JVq7hfpFxGLpUx+Rt1kdeaEtUO5Y+3drS2E2/IQX49dYjZTPdS4QcKUOyUDqCG8g4Vkj9vC7bbK3XdNzxolpsyKzVqgPy8aHEb+lRV9+oJUf3yfA8+de/k167Zu8Vc2xrtES5AgVSRGhMrbaDTaWXi3nCyErPgfSfOM4x8jdUy/byogqUul1+NbdvtoLTgtaIgPzG8pSoe4oDoSVYKVkjHwFfOsXUhgG0mqsGS6i574QvuyZNw1Si8WqgzU7zq8RLLIh091UlMKRlWUtpQchRUo5I+SQcEnU7uFv4Ubfa8K3bG4XICpUu1rcnRFy6nQKqFPVOL/AFR7cd1lrqlSike4crRhKglQCgRqxL0F+DXDayuJll8z9q7DflXZuHRU1OpVu4VNvyoMkqU0+wyUgJQEuIWkrH1KwT9IPUWC63SkBqDI6lYnS3zGv4p8RdmeHm3SNvtorfSyXUoNVqz7aPzVRcQMJU6pKQAlIJShtICG0+Egecuho0a2k8NGjRohDX0PgeM6+dfQGQPH/vRCIr7eNJpVeDjGk0QgfIxqlP1sOHFeurnbT42wXHOqU2s3R1q1Tvl1bsmmyVrCW3p7q090wUR0oKXOwThBK8EKGrrNI42h1BbcSFJUCFJPkEH7EffSsMwjI2U3lAVT5UxuMXIG6KPC22tLcy4kQ6LAXcNLuFQpqhBp6A5hxLKVyFOOqdWtKChIOUhRIzppty9991f+je9rx21Tbtuu0W6WXapS4FMSy9MM1RkqebdTgpZD5KQ0PDYS2CVeCbu9+PSG4N8gbmqt8XNto/Sq5WMfnarbs78qsjB7Yb6qaBUfJX07kj9WmC3h/Da8Zdw6DAs2z+S27Ns0FNU/OVuix6pCkMVMhISlKu8dKkdfOMEjJBIJA0z18WwyltLED/dfeNTpYNbG2ul/HdpKLePfHjcXlhuLTrA2W2+l1O+rrW5Kh0yTXG2gh5La3n1JccKU/CVr8qGft58azt5eLvIriq9JsbfjZ+tW5OWFyVw6vSCgOse4oJeCklaXBlK0gg/Vj/bXR9xO9IHhHw03Oa3l2hsequXLHhLjRKpXK67LVHStAbWptBwhClIykqCc4UoeAdSZlwIM9sMzobTyAchLrQUAf9iNRDCsVOY6y041Fb8V0lUf4YTnw/uJtHM4E3hRG2ZlkQpNZtCoxI5bRJpT0vs+y6kgEOtSJBIUR9aHQPlBJti1hwreoVNlKnU+ixGH1J6qeZioQsjx4JABx4H/ABrM1VTUotibyKo4dywFrw0aNGnmcNGjRohP/9k=
AAM Competition VQ37 STGII Longblock Engine Package
3
AAM Competition Stage 2 Long Block package features include:

AAMC Spec Weisco pistons (9.0:1 or 11.0:1 compression)
Weisco ArmorPlating and ArmorGlide piston coating upgrade
Carillo H-Beam rods
AAMC/ARP 3/8" rod bolts
AAMC/ARP main studs
AAMC/ARP L19 head studs
AAMC Racing Head Gaskets
New OEM rod bearings
New OEM main bearings
New OEM thrust bearings
New OEM head gaskets
New OEM engine gaskets
Rebuilt OEM oil pump
Long block fully disassembled and cleaned (does not include timing assembly & accessories)
Block inspected and prepared for precision machining
Block decked and squared
Precision bored/honed using a torque plate for proper piston to wall clearance
Crank fully inspected and journals micro-polished
Precision engine rotating assembly blueprint & race balance
Heads inspected & pressure tested
Heads milled as necessary
Precision 3 Angle Valve Job
New OEM valve stem seals installed
Valve height & clearance set for OEM camshafts
Heads final prepped for long block assembly
Precision long block blueprint & assembly (heads bolted & torqued to block - does not include installation of the timing assembly and accessories)

OPTIONS: +.020 Overbore (+$400.00, Necessary for Untrue Blocks)
AAM Competition 370Z & G37 STG II Longblock Engine Package
The AAM Competition Stage 2 VQ37 Long Block is an excellent setup for those seeking a stronger and more reliable engine for naturally aspirated or boosted applications. The AAM Competition Stage 2 Long Block package can support up to 850whp (975+ engine hp), providing your 370Z and G37 with much more room to grow over the factory-spec stock block.

The AAM Competition Stage 2 VQ37 Long Block comes with a full one year warranty against machining defects.
Exclusive Benefits
Most popular 370Z/G37 engine upgrade 

Capable of supporting 850whp

Perfect for Forced Induction (turbocharged and supercharged) street and track applications
Features
Forged Coated Pistons

Stronger Forged Rods

Upgraded fasteners
Installation Instructions

Installation Instructions can be downloaded here.
   
Financing
AAM Competition Financing!
Buy Now, Pay Later with Blispay
Blispay makes shopping at AAM Competition, LLC even easier.  It's the only payment option that gives you:
6 Months to Pay 
No Payments, No Interest on purchases over $199 if paid in full in 6 months.
+
2% Cash Back 
Blispay gives you 2% Cash Back on all purchases and works everywhere Visa is accepted.
How it works: 
Apply on your phone or computer at https://blispay.com/aamcompetition. 

If approved, you'll receive a digital Blispay Visa card which can be used to make purchases with us. 

You'll receive 6 months special financing on all purchases over $199 + 2% Cash Back. 
Interest will be charged to your account at your APR of 19.99% from the posting date if the purchase balance is not paid in full in six months.  Your account has a 3% foreign transaction fee and if you are charged interest it will be at least $2.00. 
For more info please visit blispay.com/faq.
The Blispay Visa® Card is issued by First Electronic Bank, Utah.
Learn more and apply now at blispay.com/aamcompetition.

Specifications
Compression Ratio

9.0:1 (Forced Induction / Turbocharged)

or

11.0:1 (Naturally Aspirated)

Oil Pump Options

New OEM Oil Pump

or

New OEM Oil Pump + AAMC Upgrade & Blueprint Service

Longblock Core

Sending Longblock Core First

or

Paying Longblock Core Charge

To install this Web App in your iPhone/iPad press
and then Add to Home Screen.