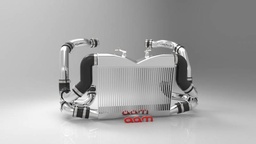 AAM Competition R35 GT-R R-Line Race Intercooler
AAM Competition R-Line R35 GT-R Race Intercooler

CAD designed and developed with our GT1200/1400/1600-R Turbo Systems in mind, the AAM Competition GT-R R-Line Race Intercooler features the largest surface area, volume, and fin-count that we could possibly fit behind the bumper of the GT-R! This single vertical-flow high density core measuring a massive 22.2" x 14" x 4.5" features CNC machined end tanks with smooth contours and one piece design to increase flow and reliability. The 3" inlets and outlets provide maximum air flow and eliminate the potential for bottlenecks. The AAM Competition GT-R R-Line Race Intercooler dramatically decreases air temperatures reaching the GT-R's engine; therefore significantly increasing engine reliability on GT-R's equipped with larger turbochargers. The AAM Competition GT-R R-Line Race Intercooler comes complete with the necessary couplers and brackets for a straight forward installation.
Exclusive Benefits
Ideal for GT-R's Making 900-2000whp

The Highest Flowing, American Made Intercooler available for the GT-R
Massive Intake Temperature Reductions

155% Increase in Charge Air Flow Volume Over Factory
150% Increase in Core Volume Over Factory
72% Increase in Frontal Area Over Factory
Features
Large Core - 22.2" x 14" x 4.5"
CAD Designed and Developed
Precision TIG Welded
3" Inlet and Outlets on the Entanks
T-Bolt Clamps Included
Laser Cut and CNC Bent Brackets
Made in the USA
Installation Instructions

Installation Instructions can be downloaded here.    

WARNING FOR INSTALLER OF THIS PRODUCT
*** Product(s) are designed for off-road / competition use only ***
This AAM Compettiion LLC product requires above average mechanical ability to install properly.
Installation requires the appropriate tools for tightening and loosening nuts and bolts involved for the installation of this kit. As we all mechanical projects, take appropriate precautions for your personal safety and for the proper care and treatment of the vehicle being serviced. Be sure and read through all directions before attempting.
Copyright AAM Competion, LLC 2014
IF PRINTING, PLEASE DO SO IN COLOR TO BETTER SEE ILLUSTRATIONS WHICH HAVE COLOR CODED ARROWS
Tools
• Metric socket set

• Metric wrench set

• Metric Allen Key set

• Extensions

• Picks

• High speed air saw or sawmill

• Pain market or sharpie
Removal of OEM Components

- Prep vehicle for removal of front bumper - jack up the front of the vehicle and place on jack stands for safety
- Remove the front wheels, underbody tray, wheel well liners (front half) and the bumper cover
3. Uninstall the large aluminum bumper support, oil cooler duct 

1.    Remove the front bumper cover from the vehicle.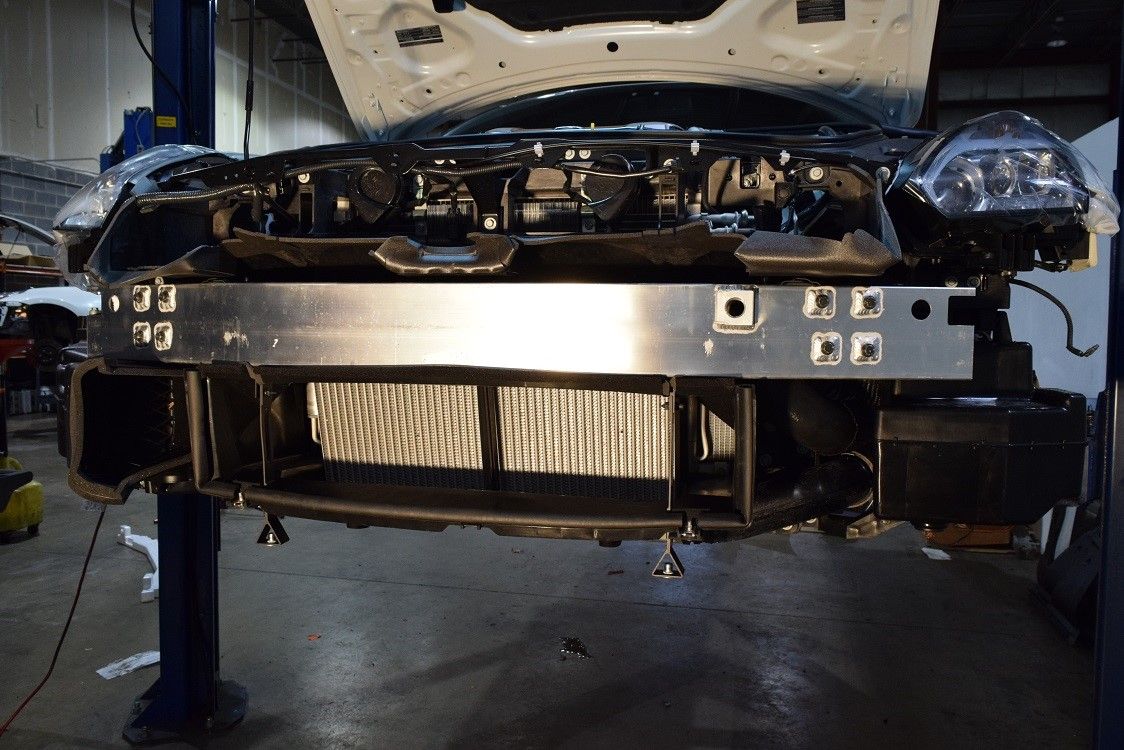 2.    Remove the crash bar (held in place by 8 bolts, 4 on each side).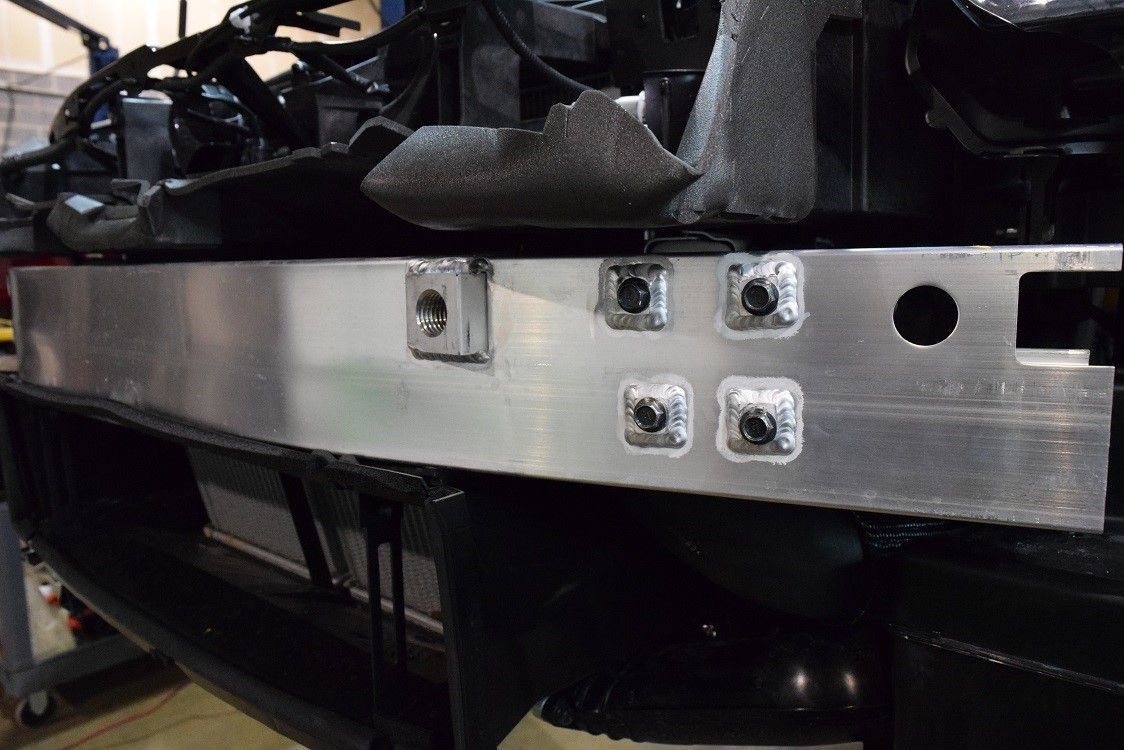 3.    In the opening of the plastic intercooler duct, remove the nuts securing the mounting brackets.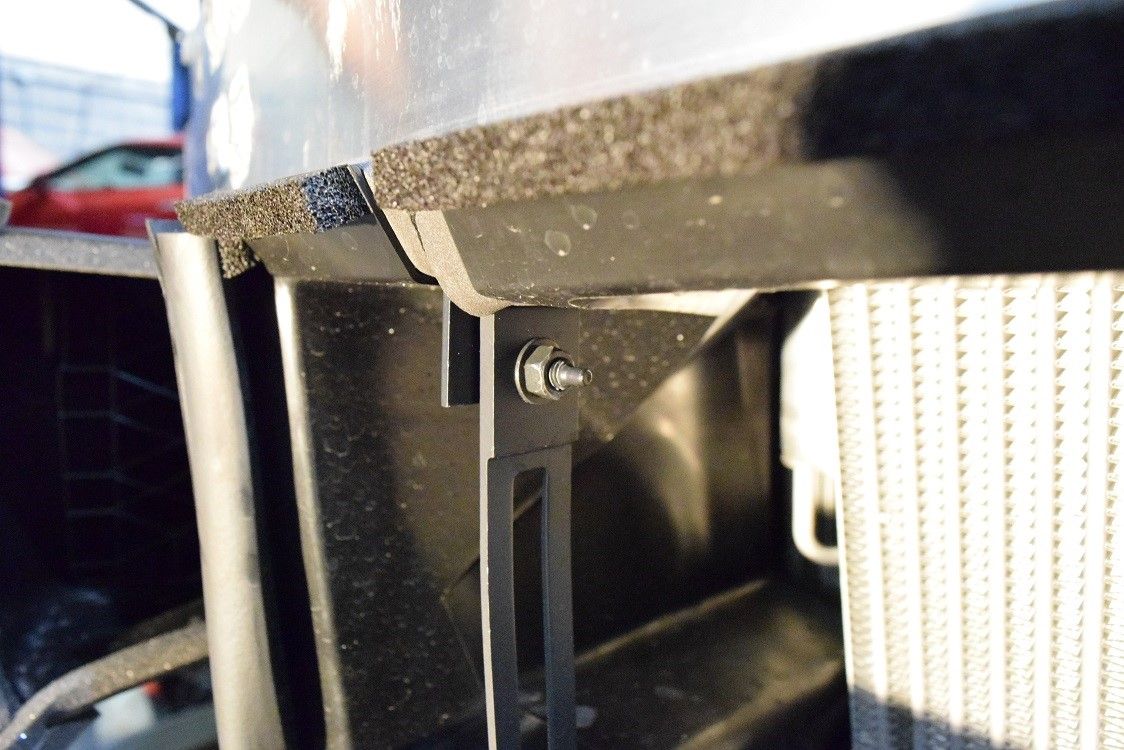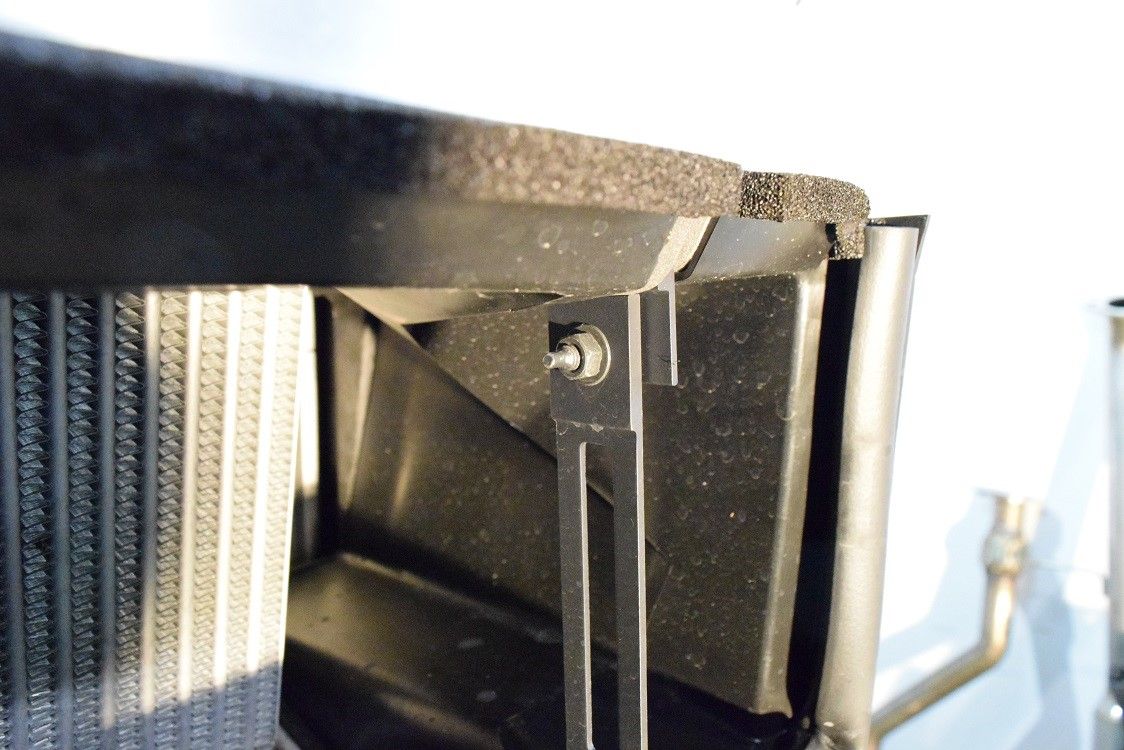 4.    Remove the 4 pop-clips securing the top portion of the plastic intercooler trim.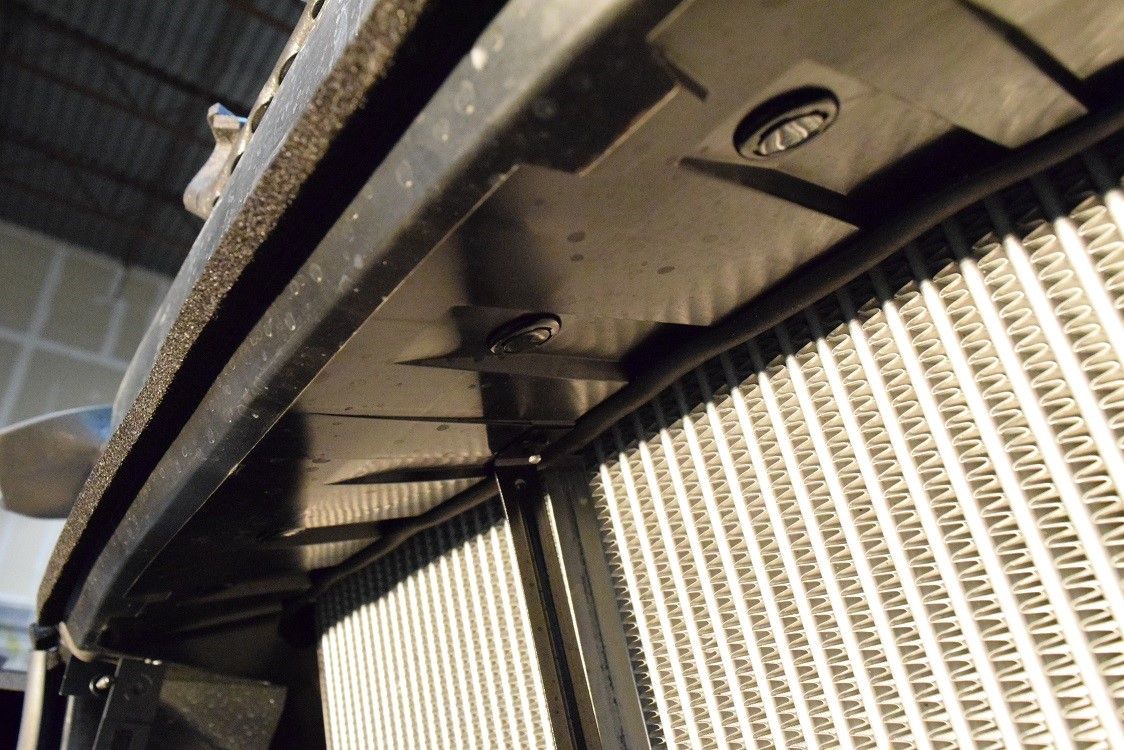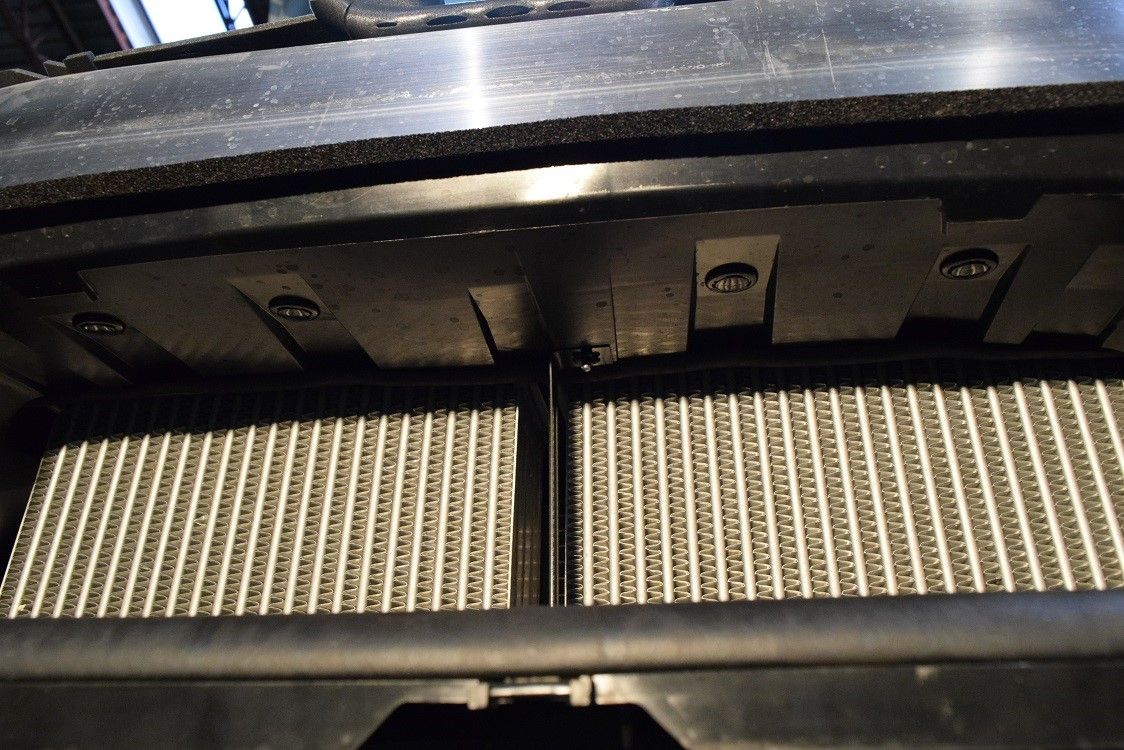 5.    Remove pop-clips securing the plastic oil cooler core ducting.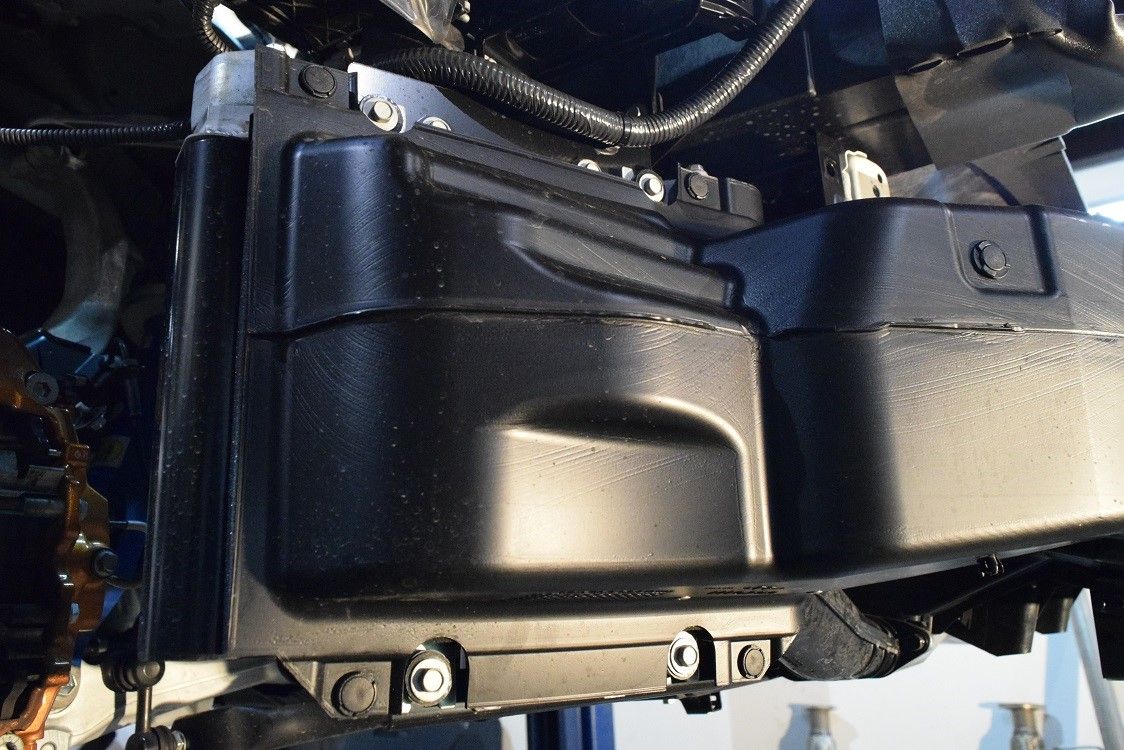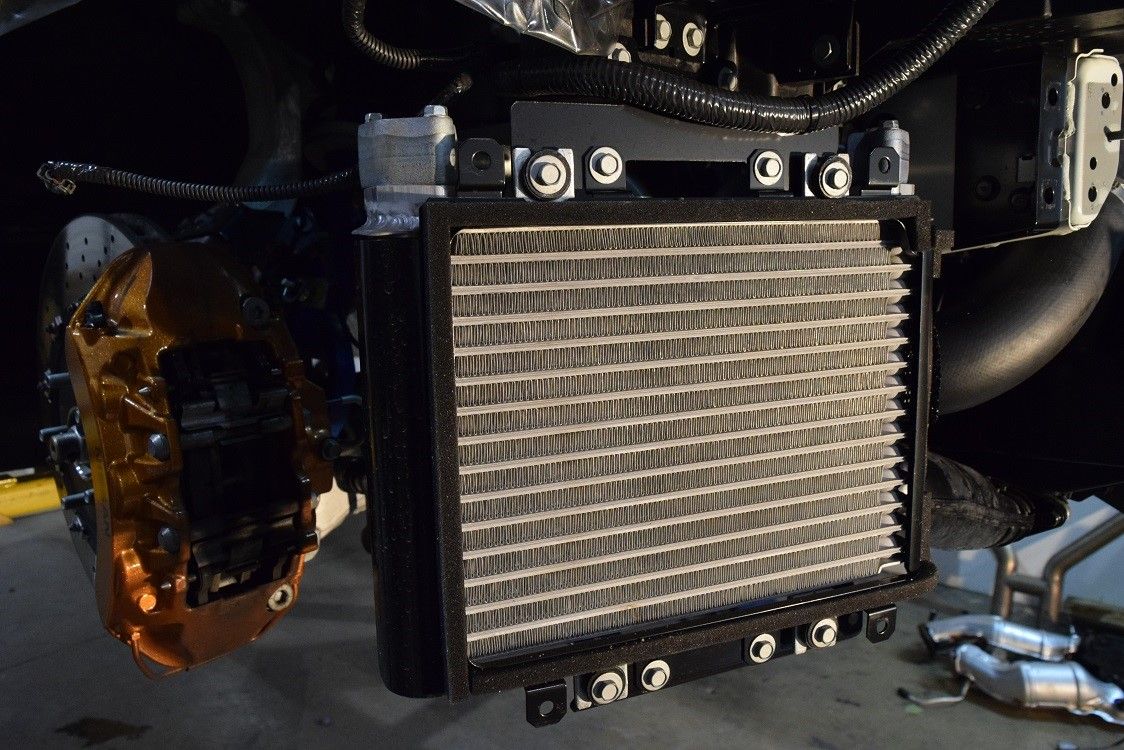 6.    Loosen all 4 intercooler hose clamps.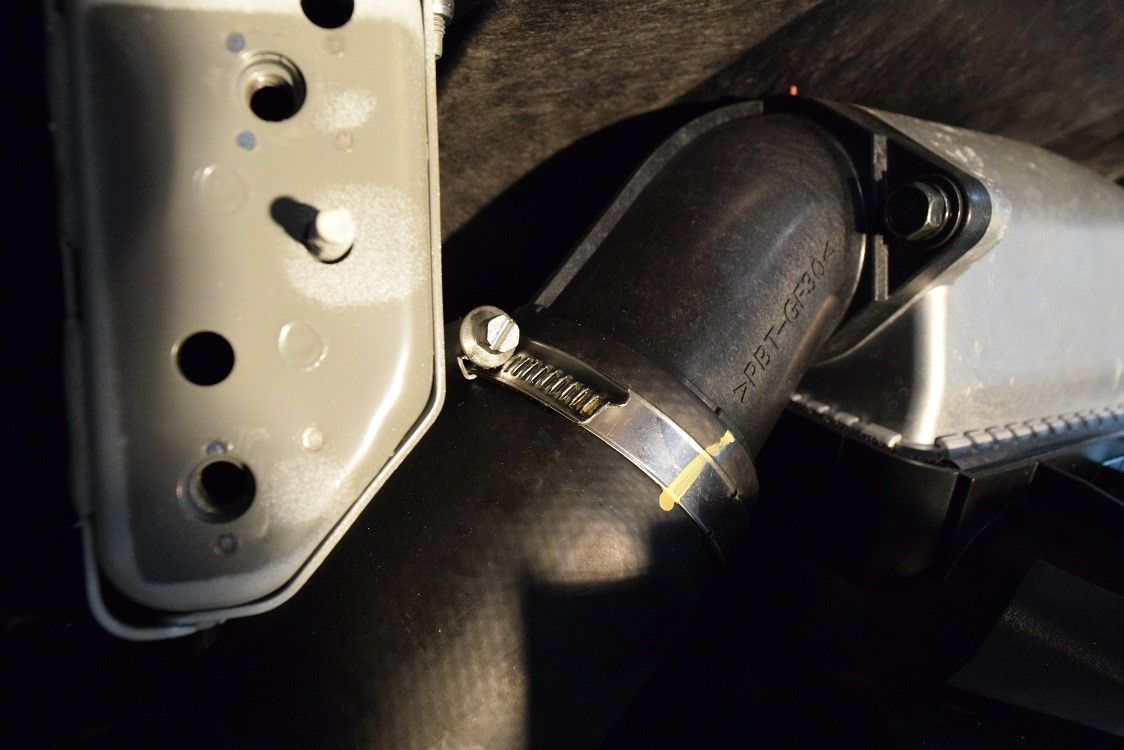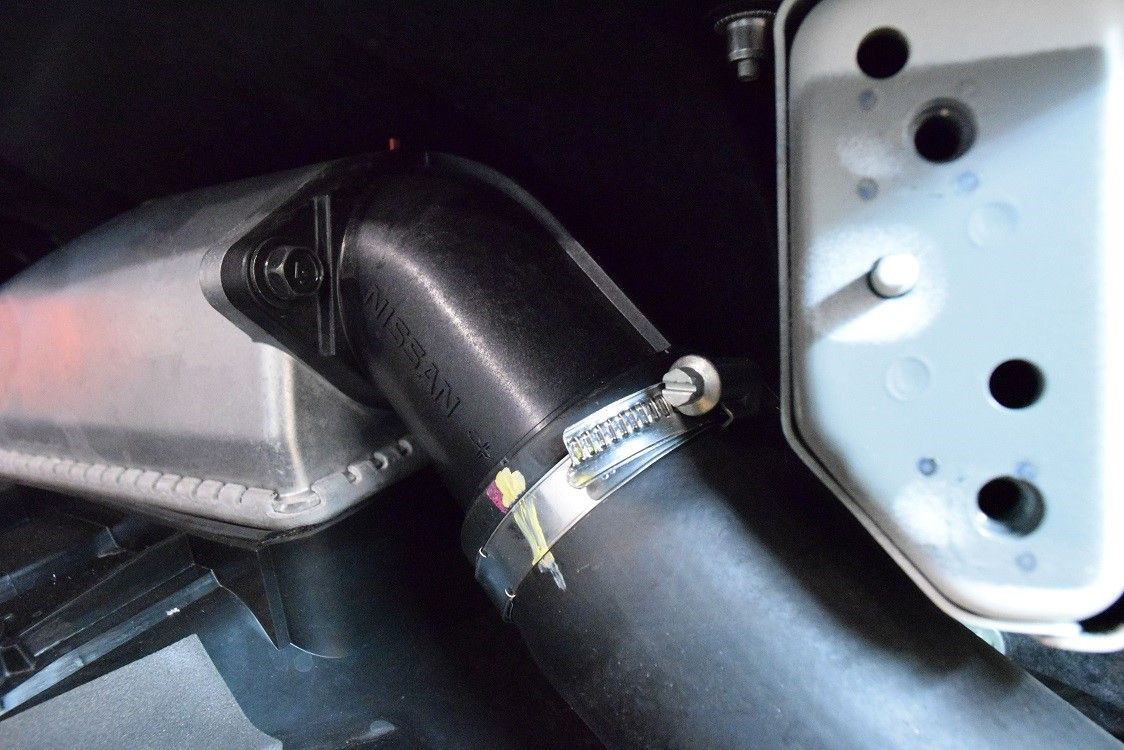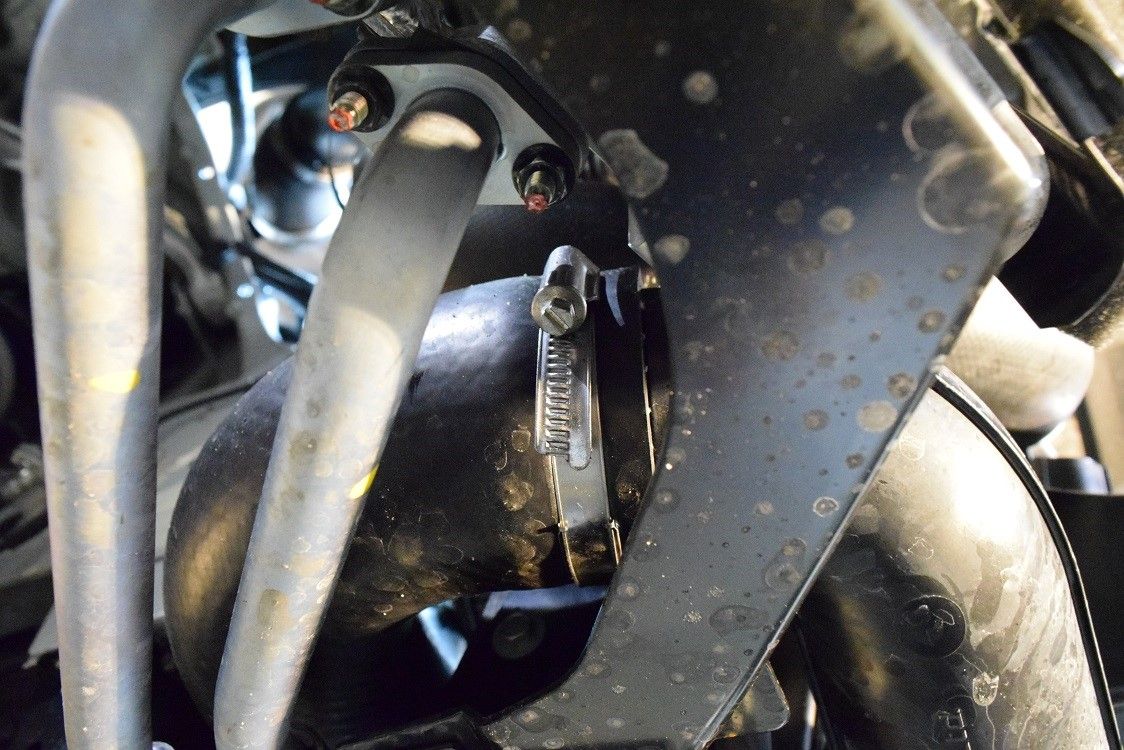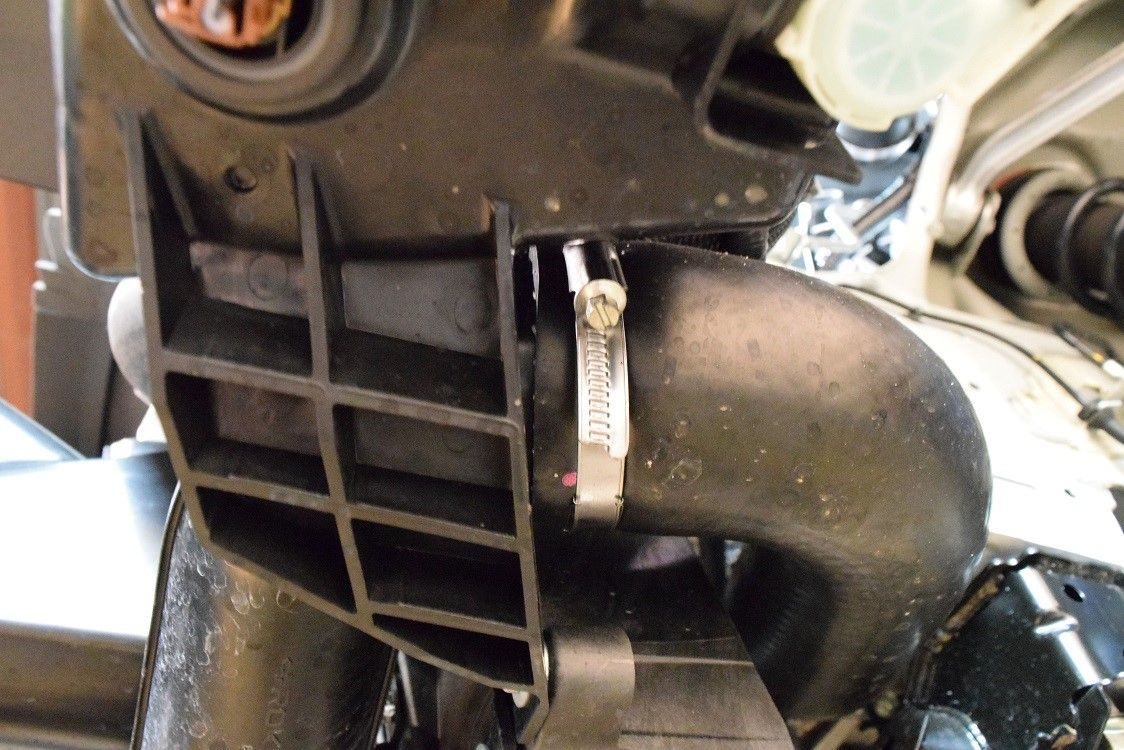 7.    Remove the 2 outward facing mounting bolts from the intercooler shroud assembly.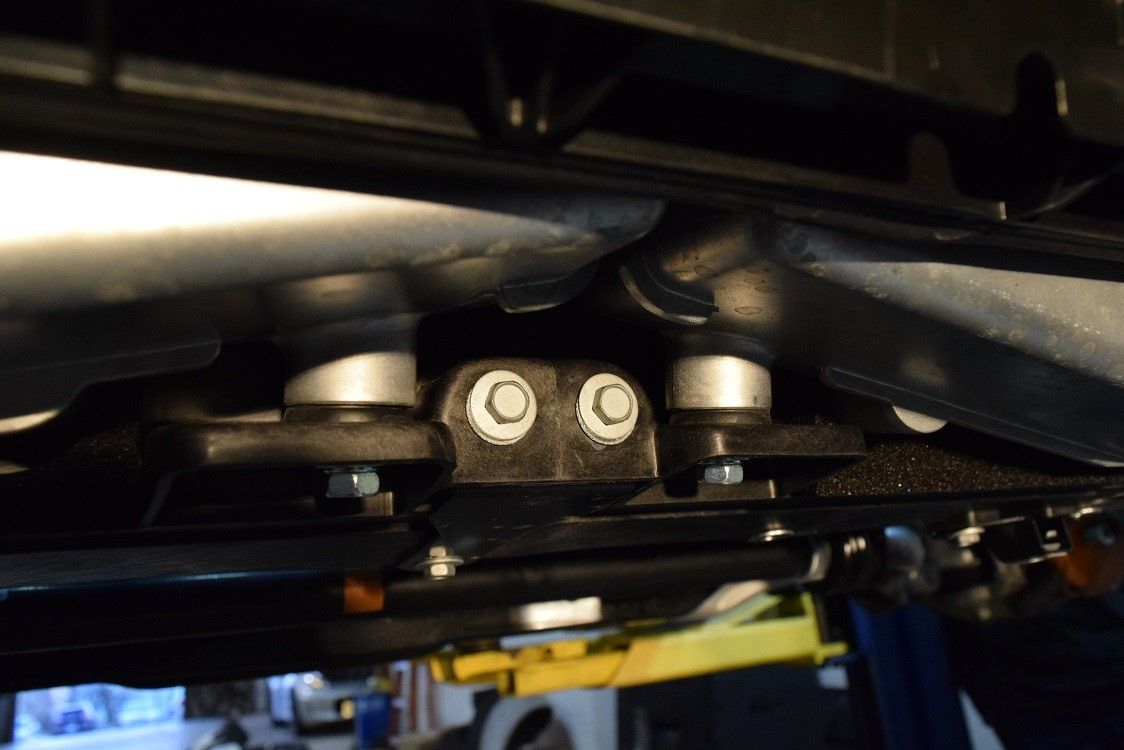 8.    Remove bolts from plastic mounting tabs of intercooler charge piping.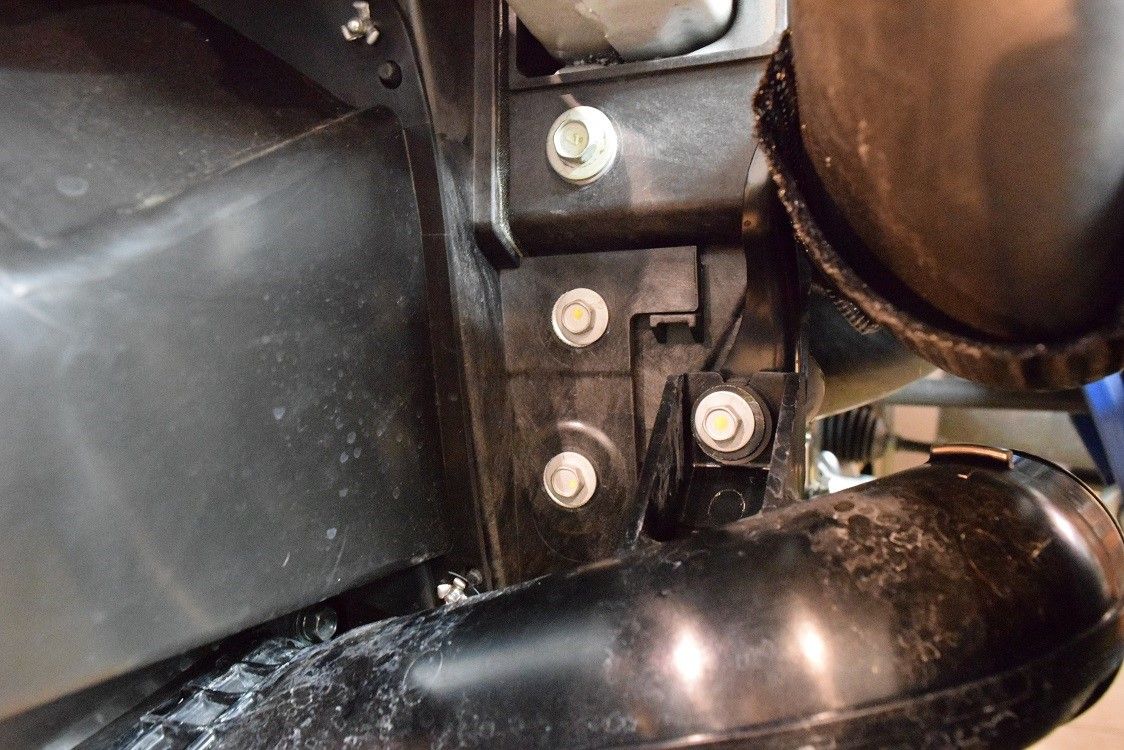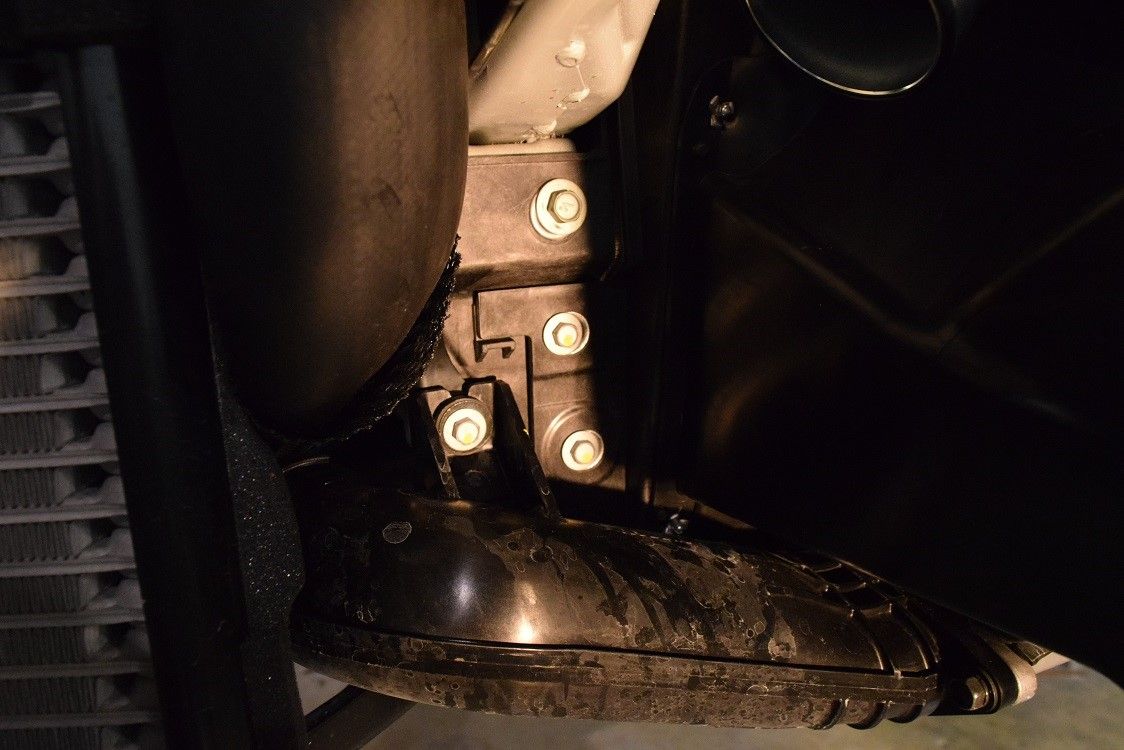 9.    Disconnect wire harness clips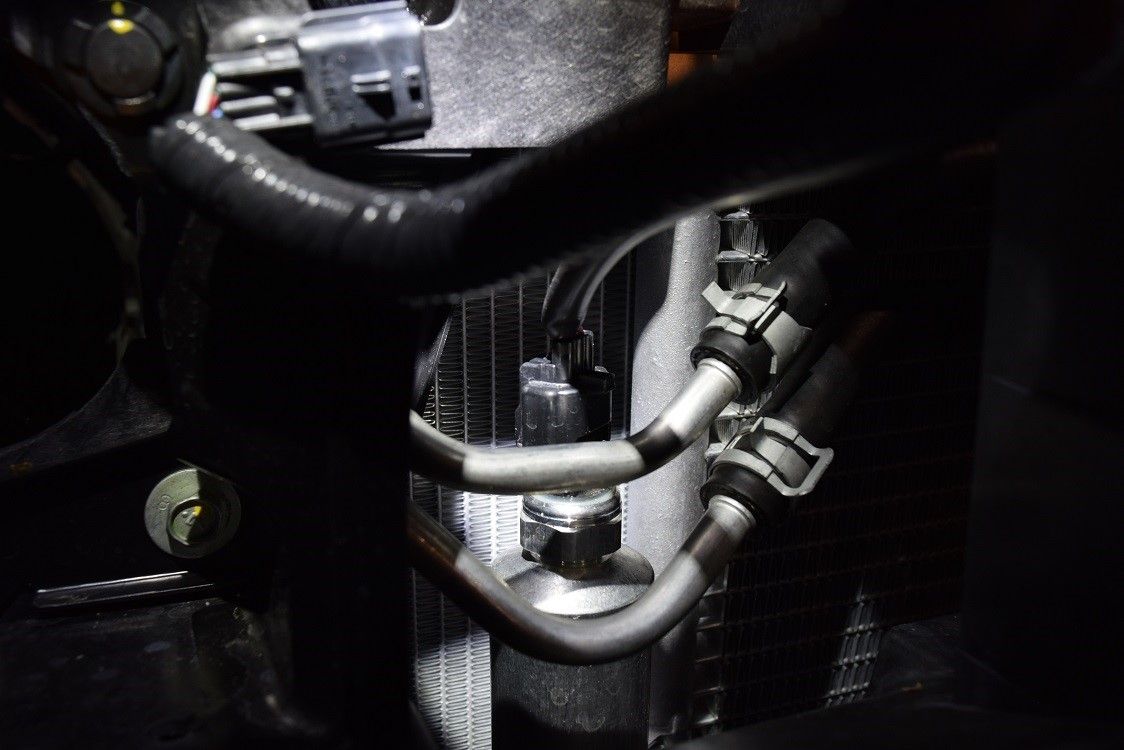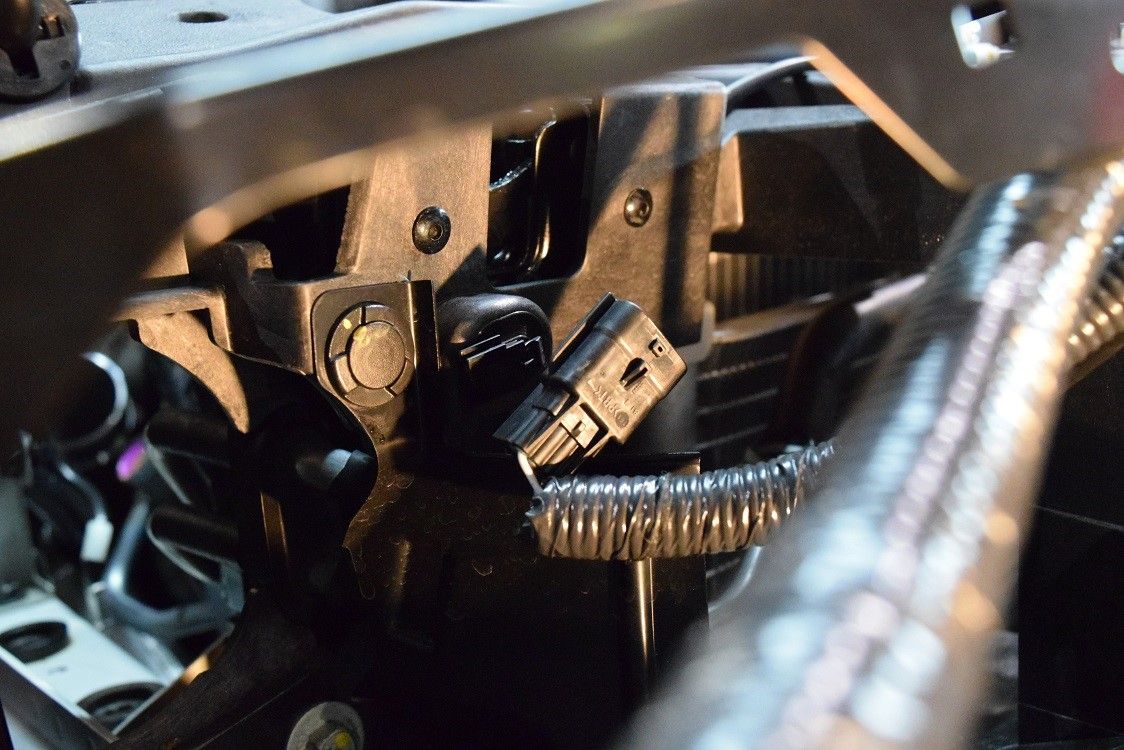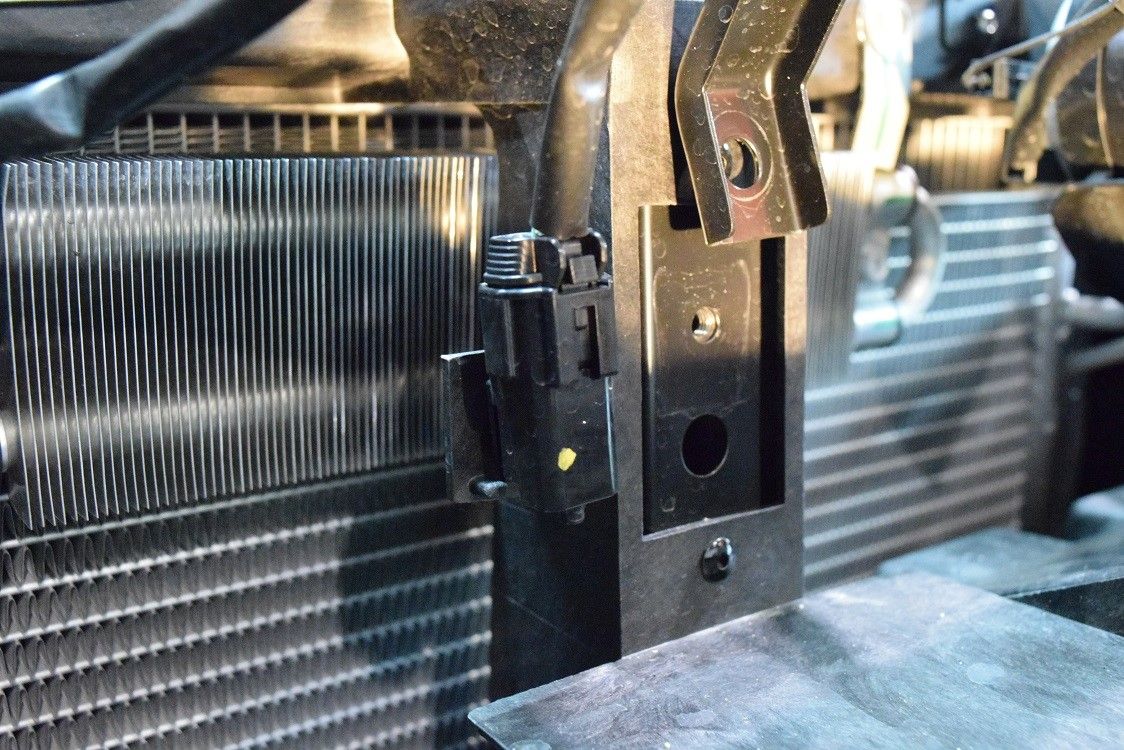 10.    Unbolt horn assemblies.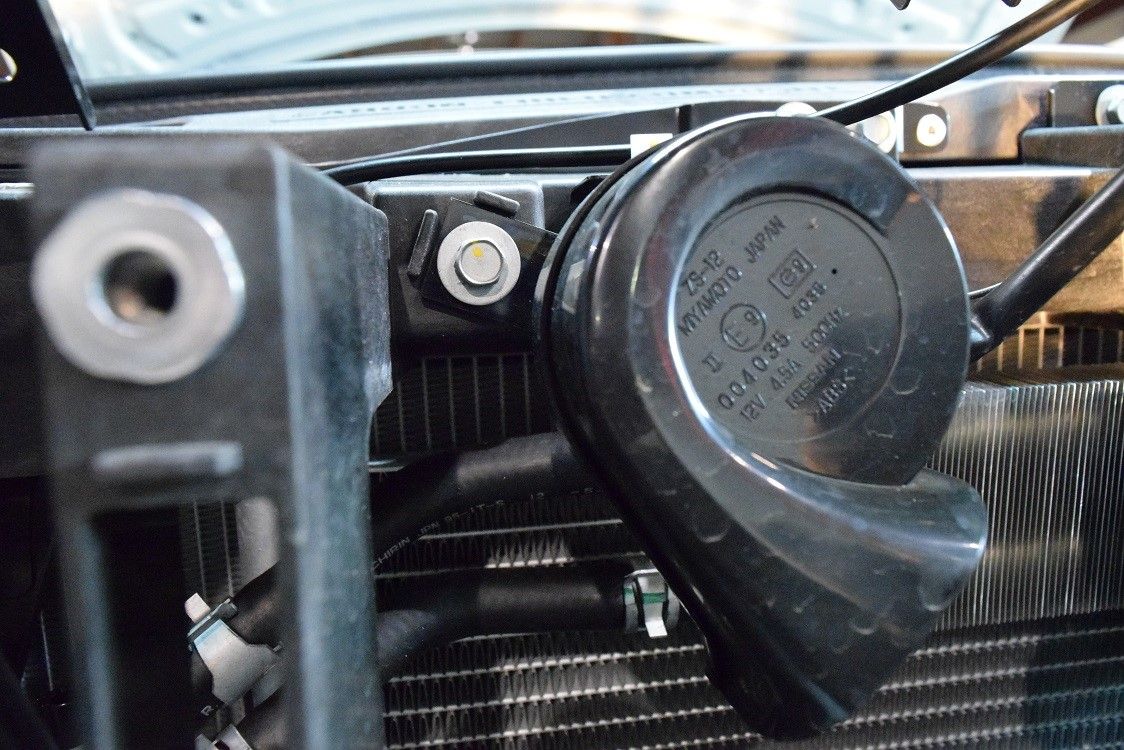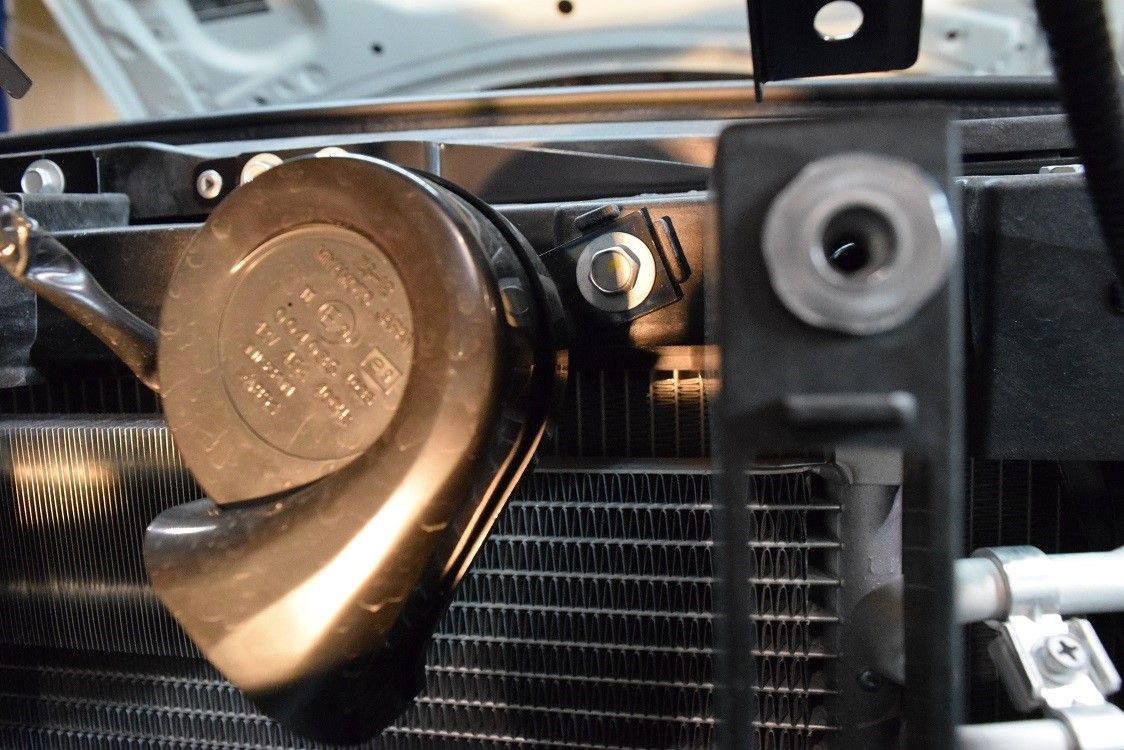 11.    Disconnect wire harness anchor clips and remove metal trim from top of radiator core support area. (??????????)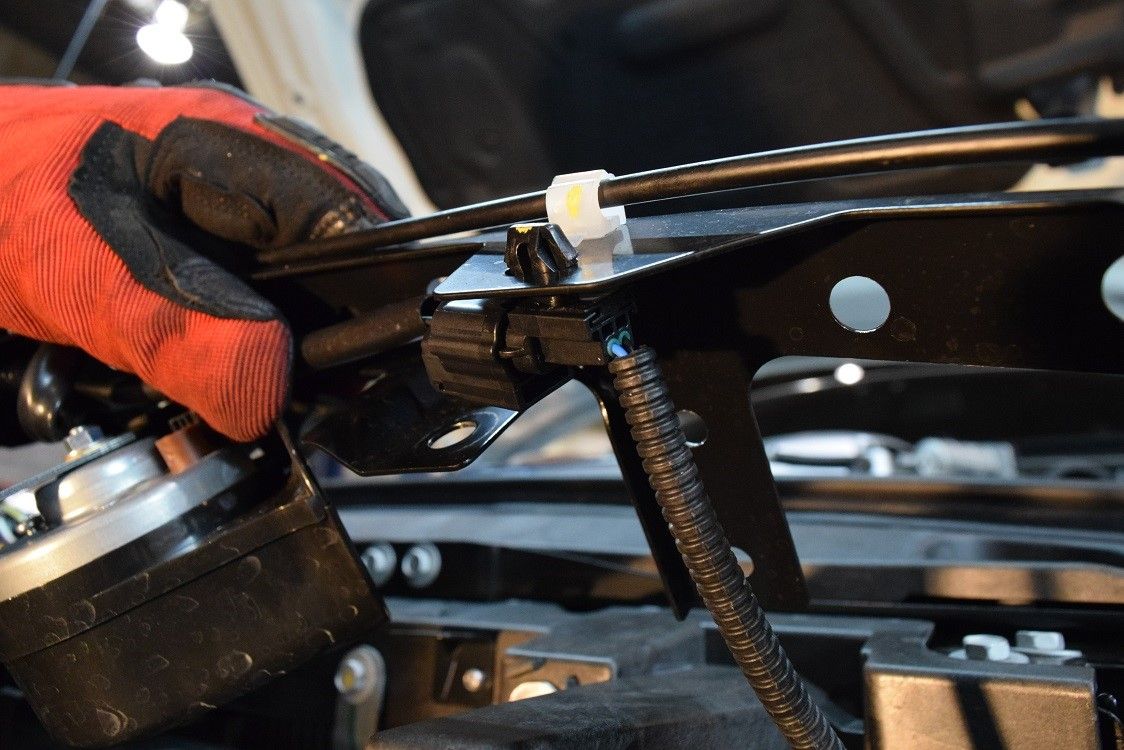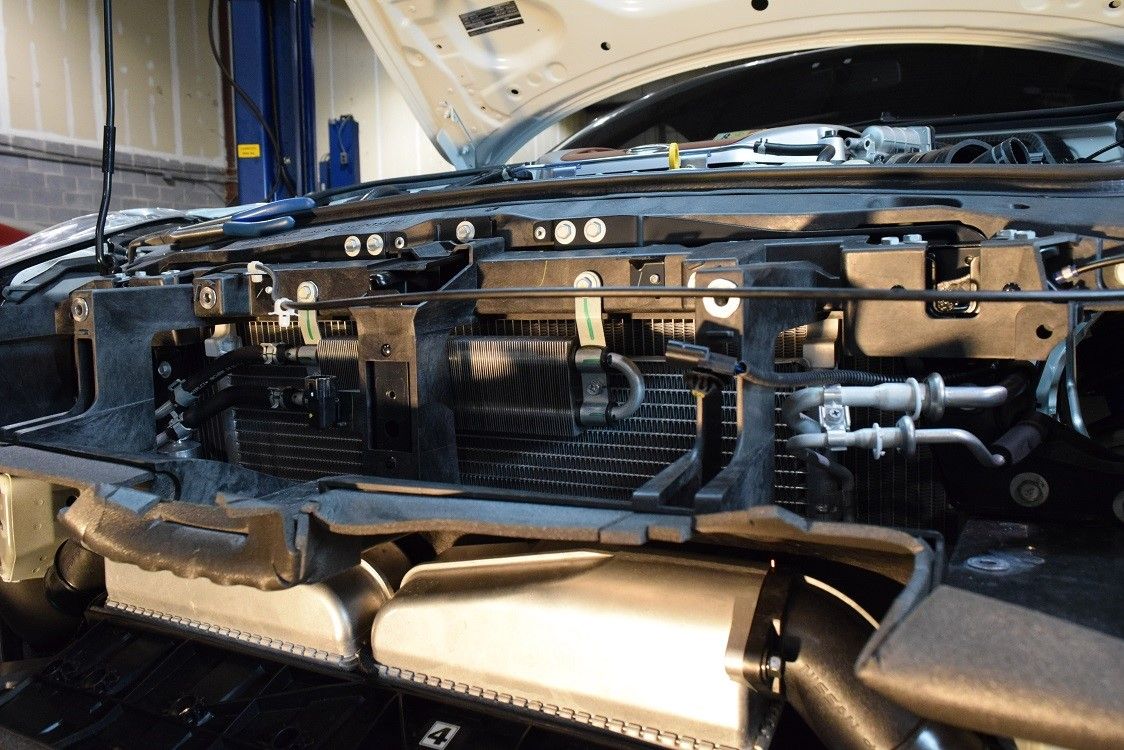 12.  From the driver's side front wheel well, locate the hood latch release mechanism. This component is tucked up above the fender liner. Disconnect the latch release cable by carefully opening the black plastic junction box.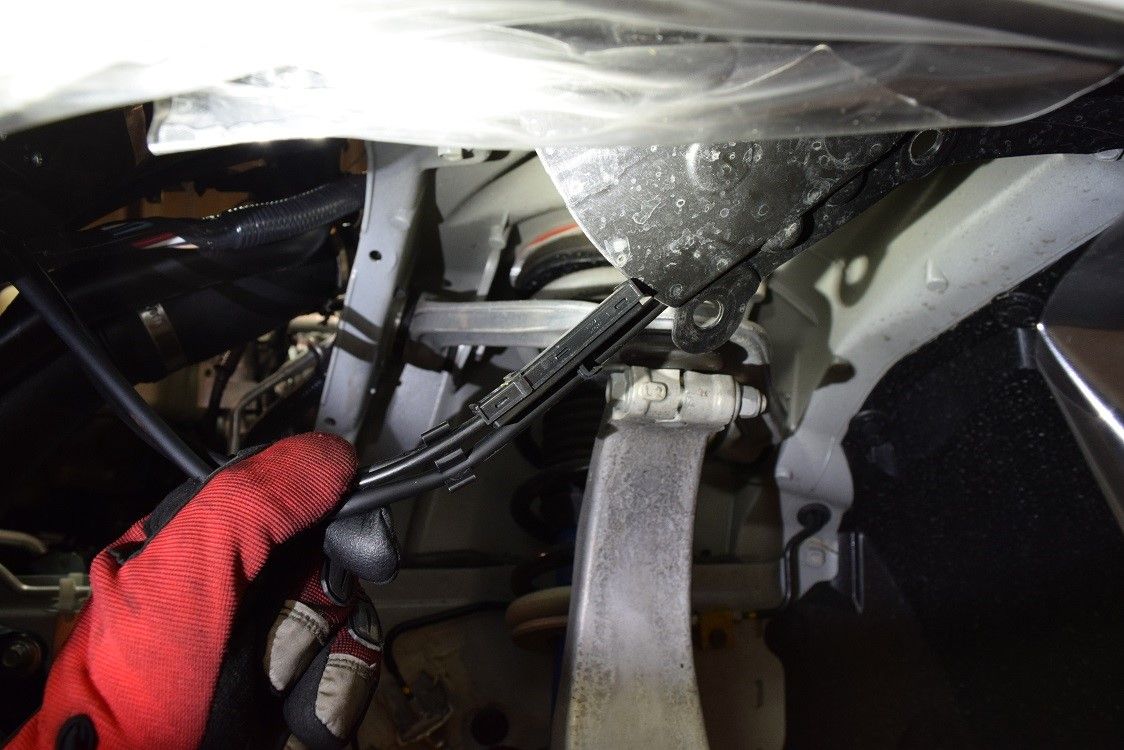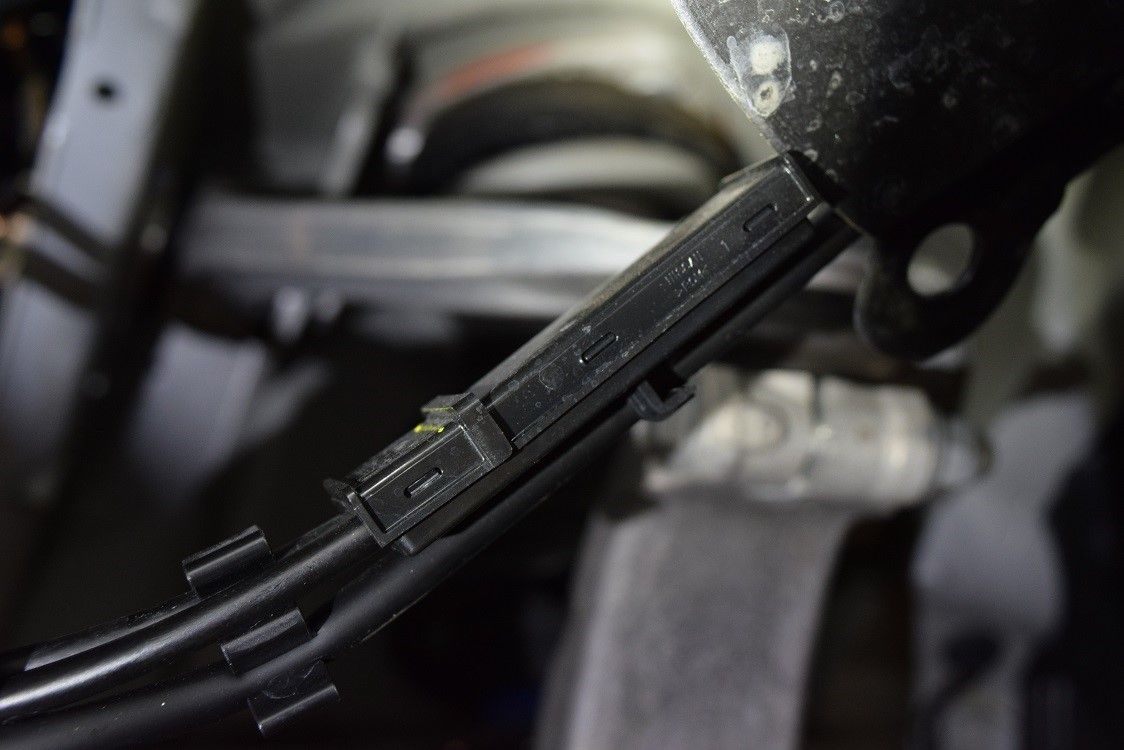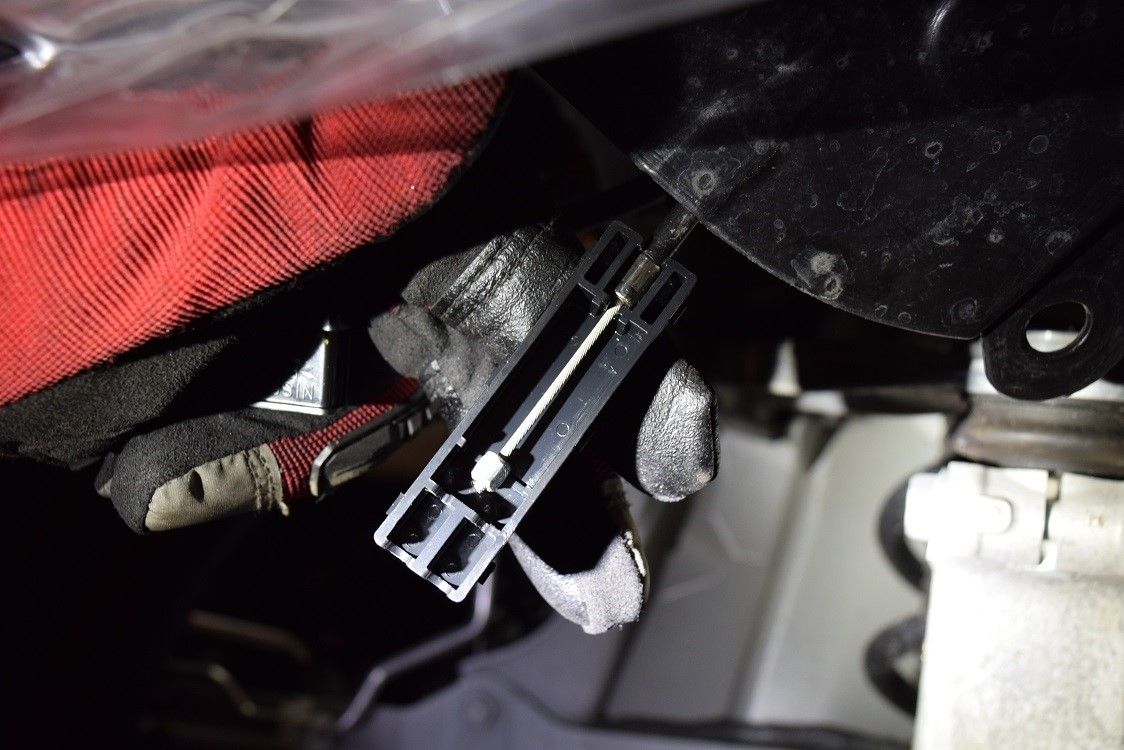 13.    Remove intercooler and intercooler shroud assembly.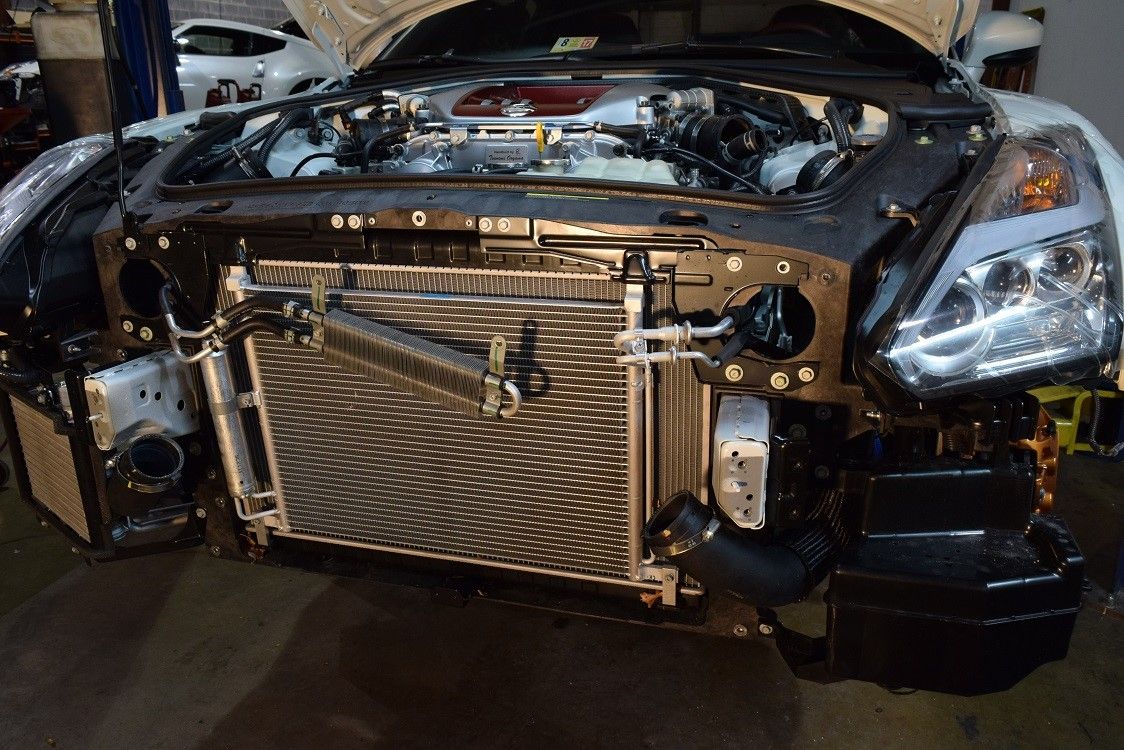 14.    Drill-out the 4 OEM rivets on the intercooler shroud assembly.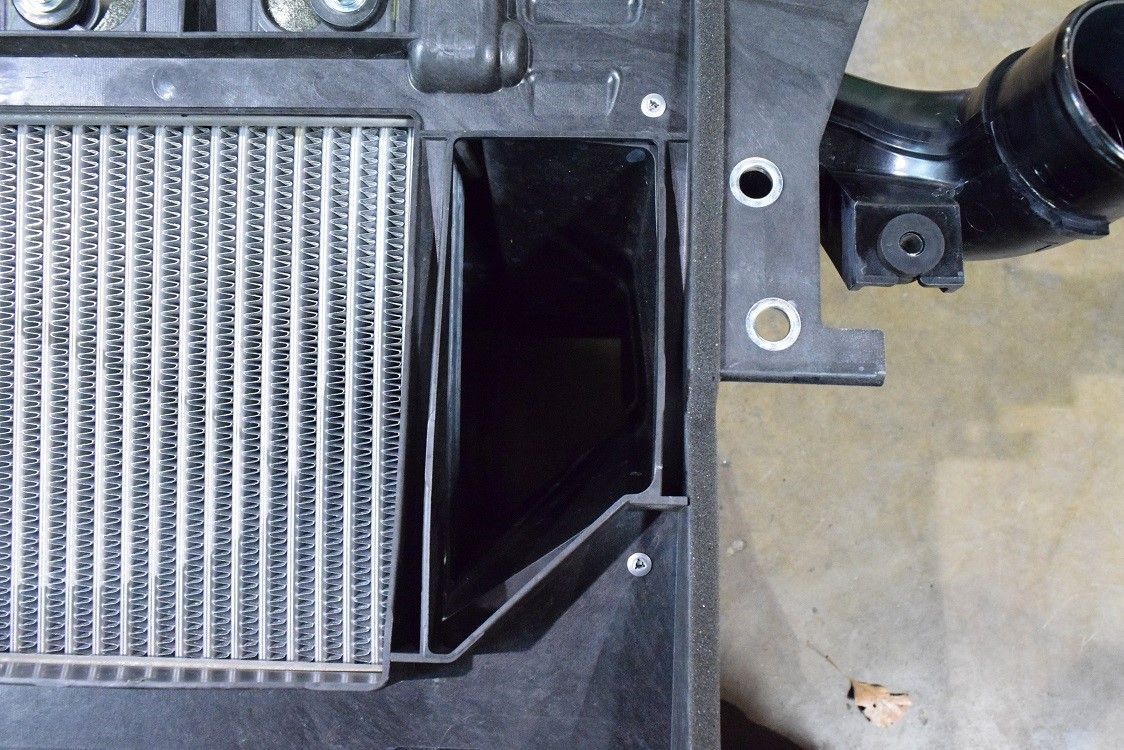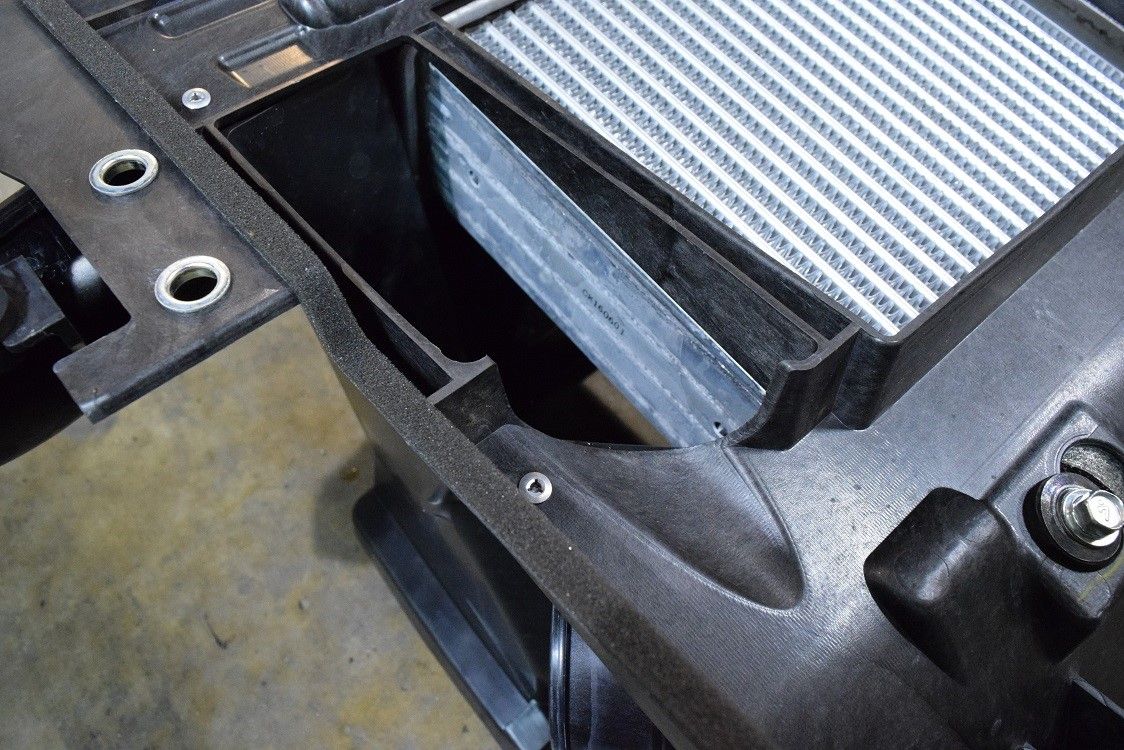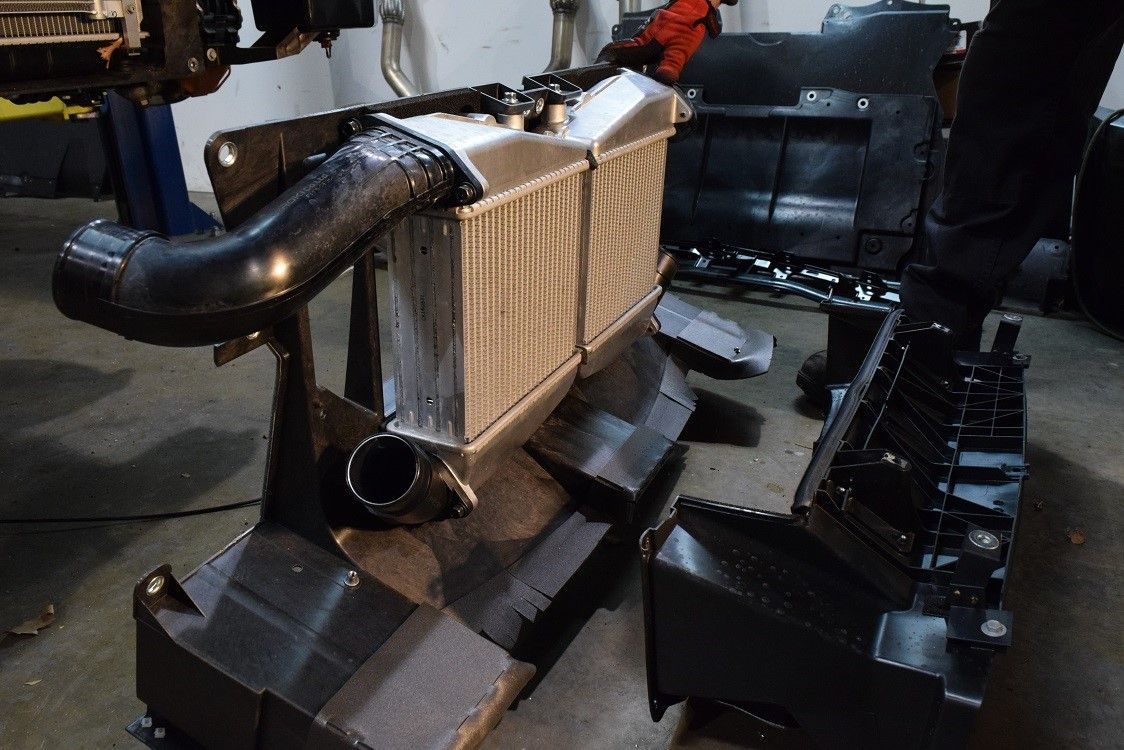 15.    Remove the 8 bolts holding the plastic shroud to the intercooler.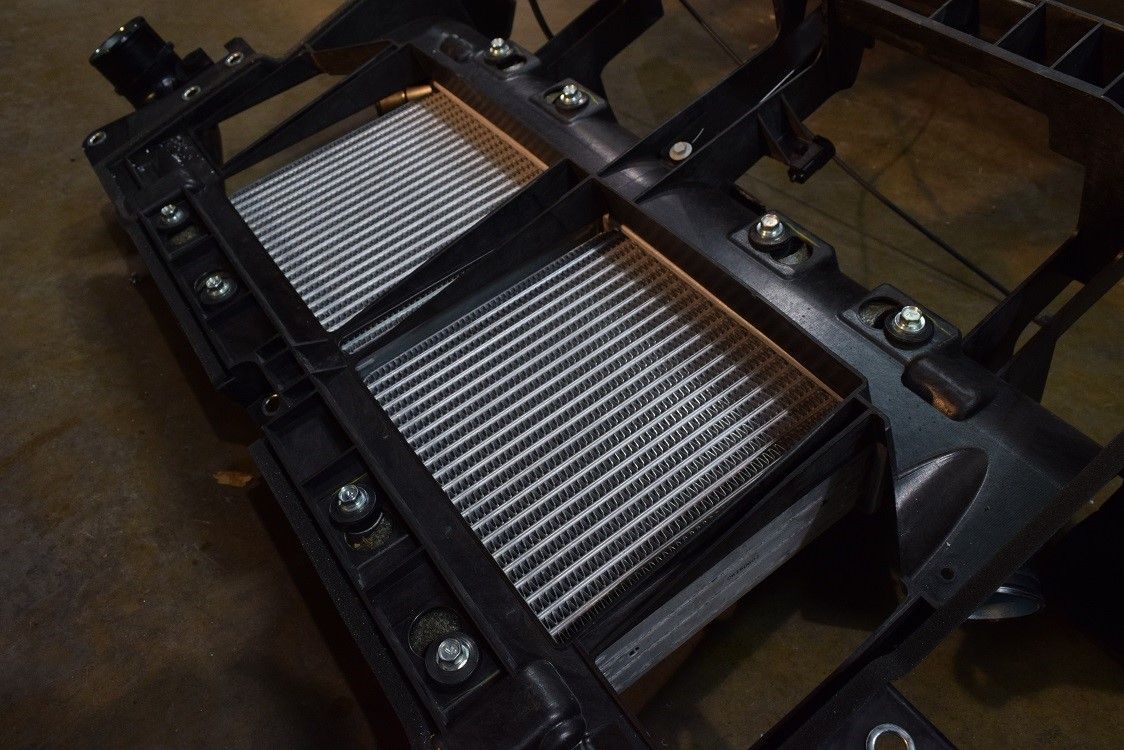 16.    Remove the 2 remaining bolts holding the plastic shroud to the bottom of the intercooler.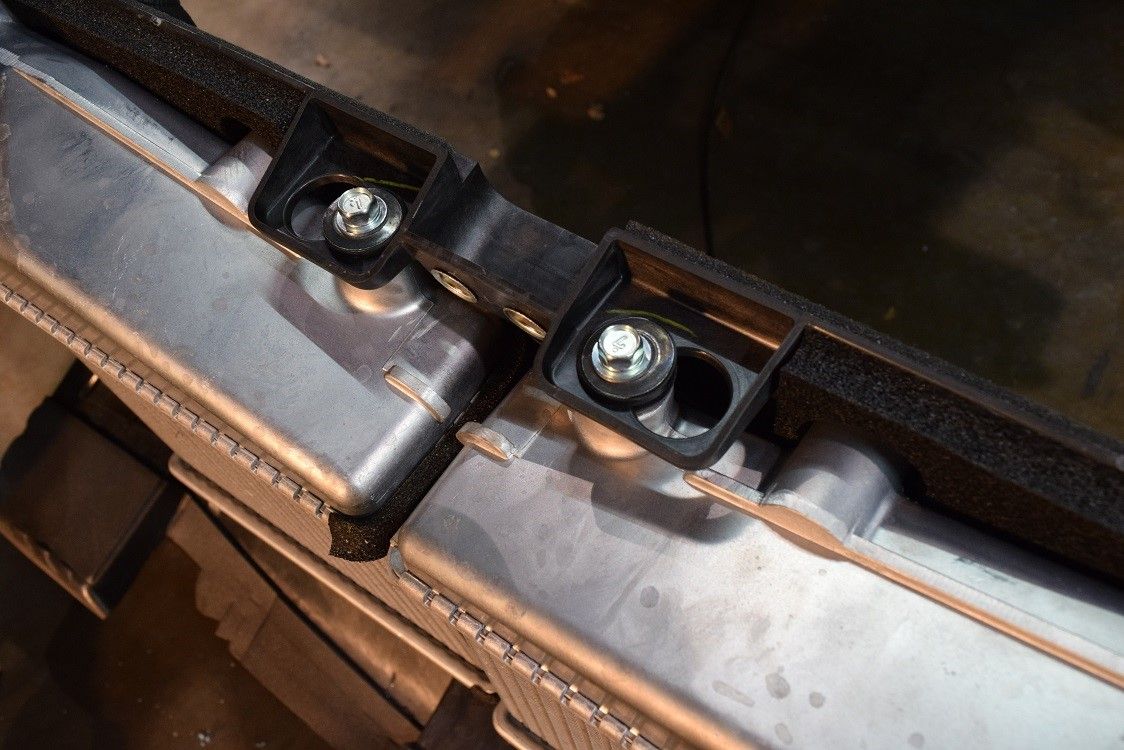 17.  Now that the intercooler shroud has been removed, take out the center support beam bolt and carefully mark the sections that will need to be trimmed to accommodate the larger AAM Competition intercooler.
See pictures below for reference. These marks should serve as a starting-point for your trimming. Additional trimming may be required.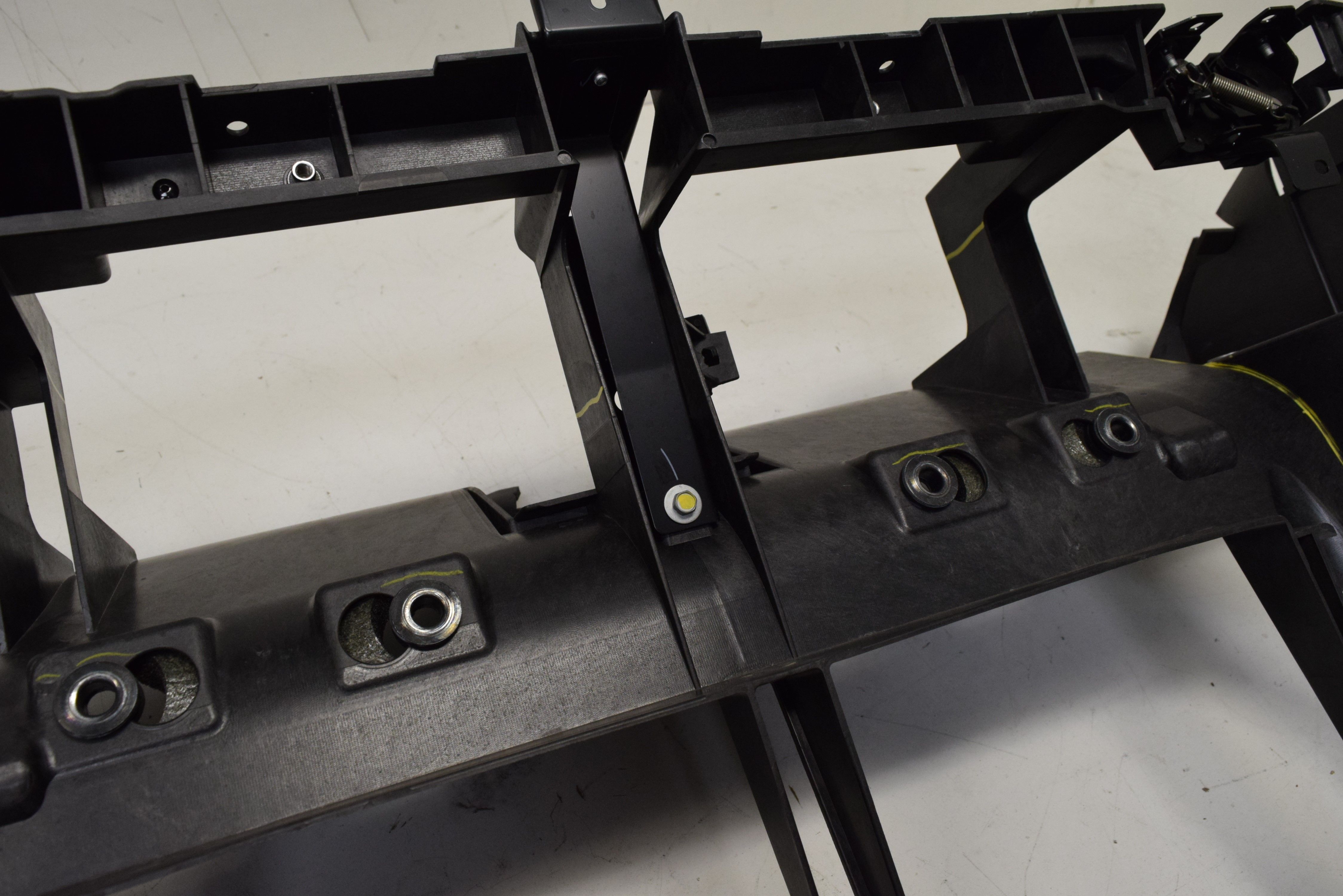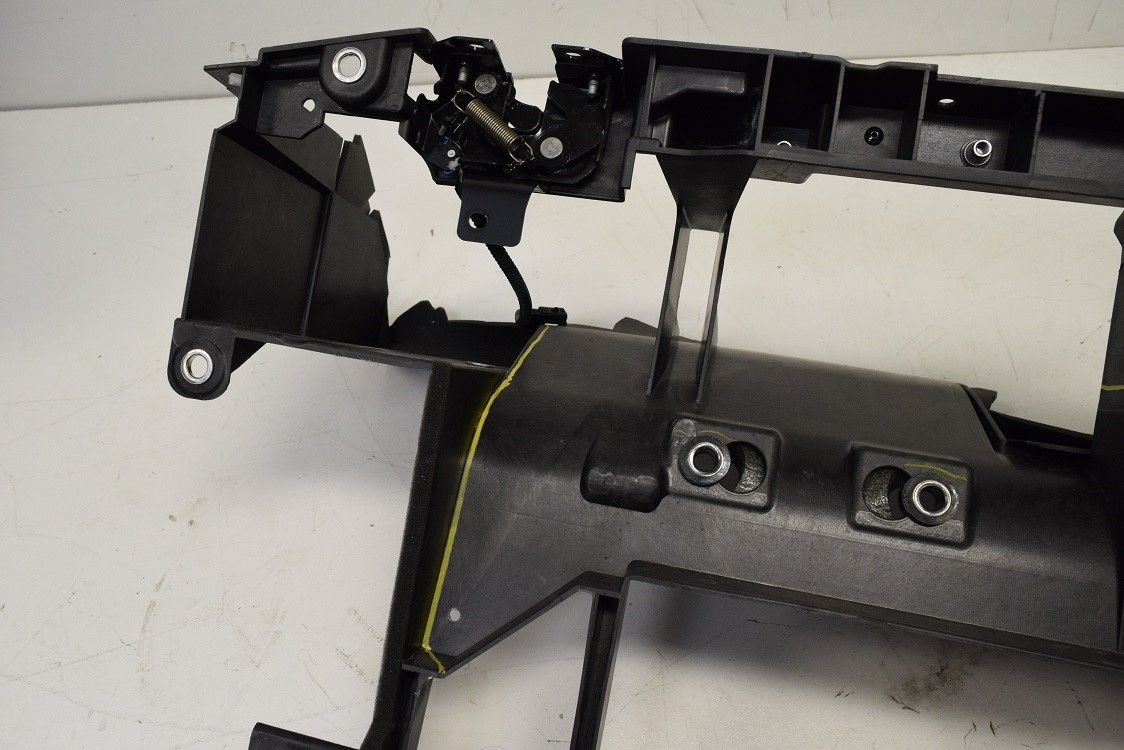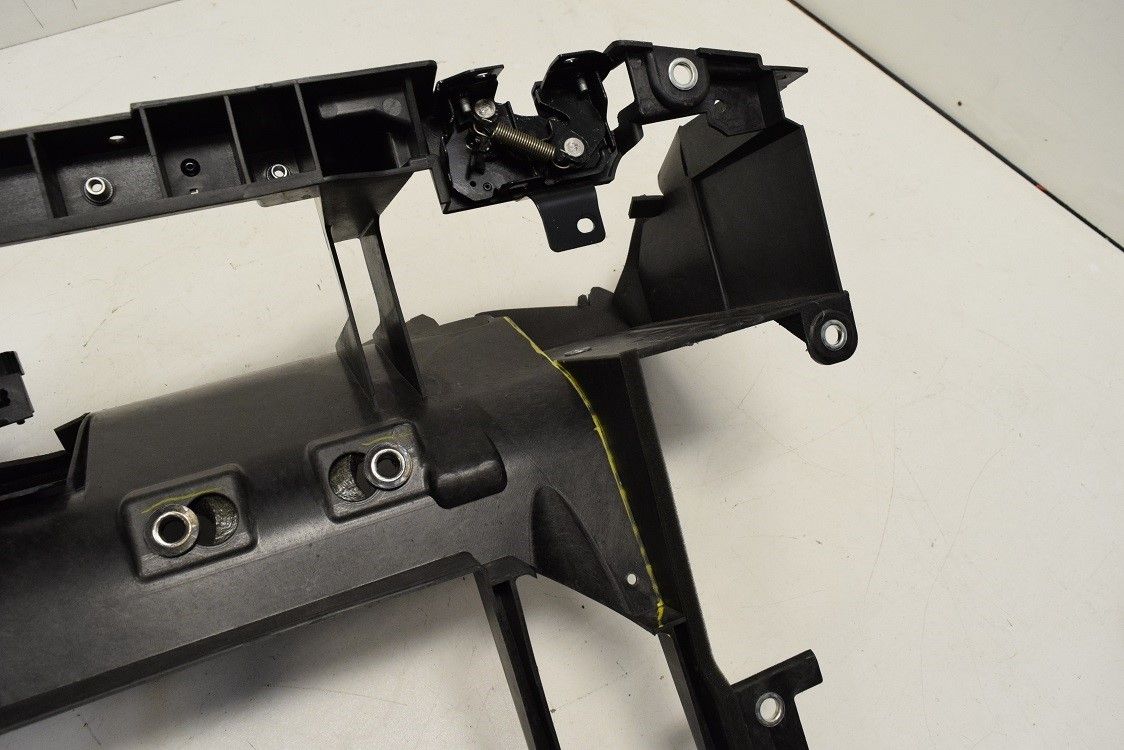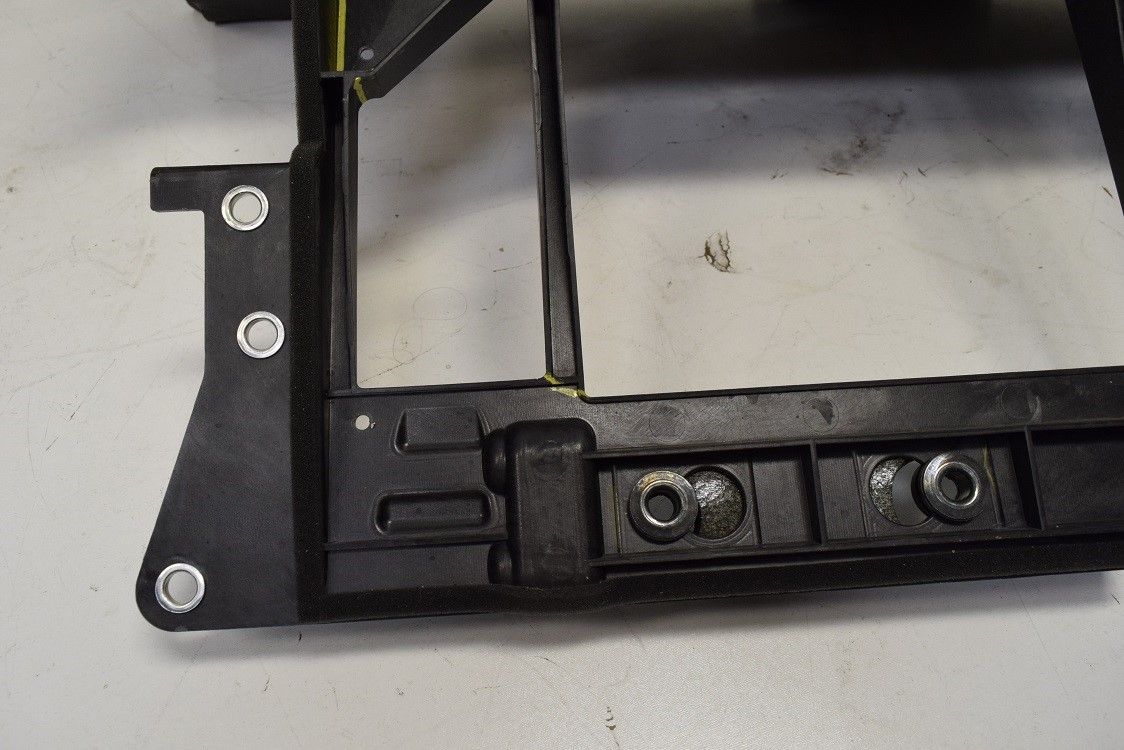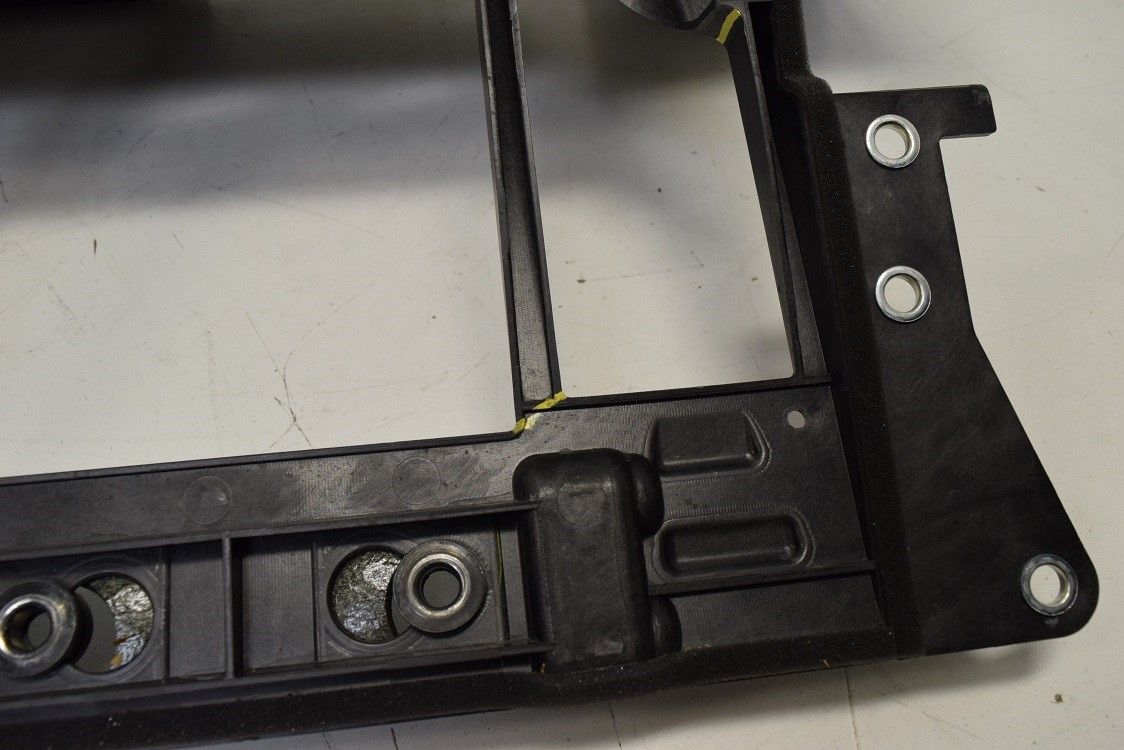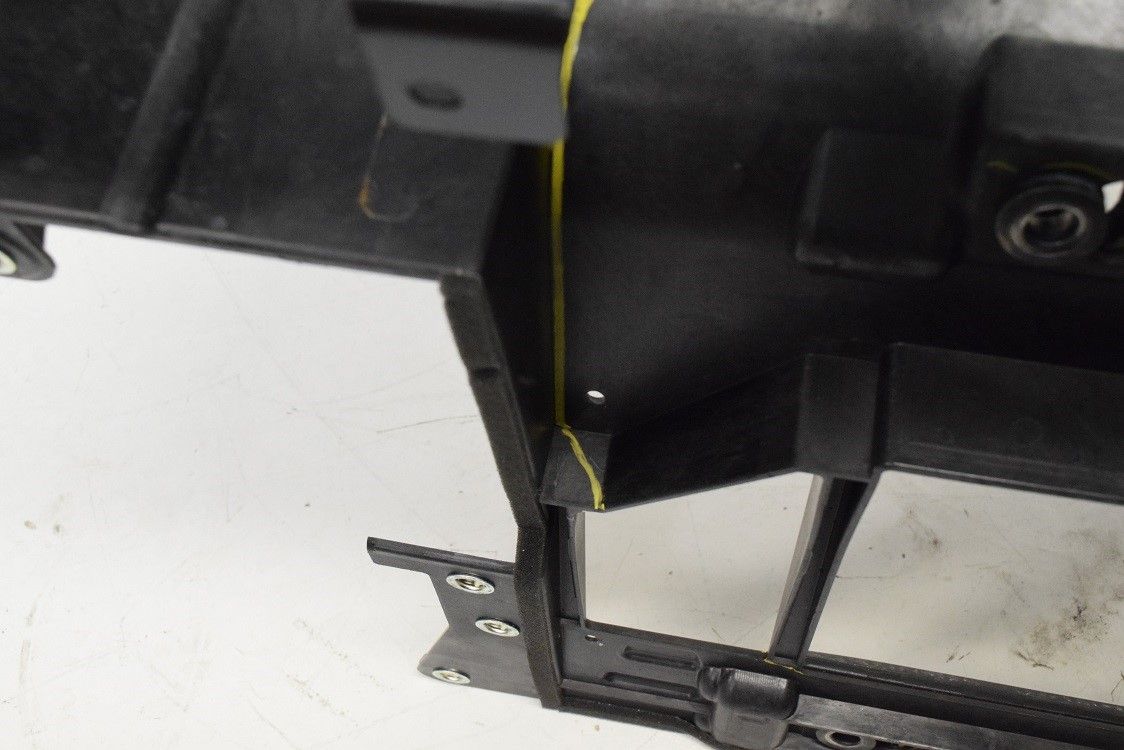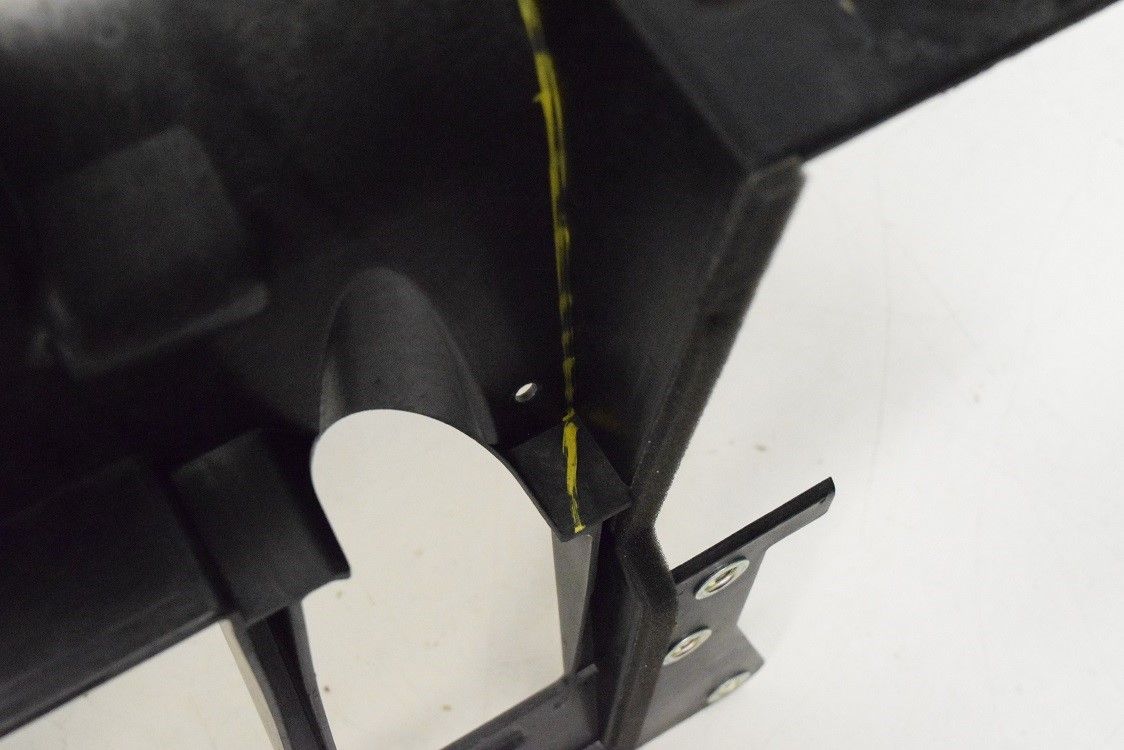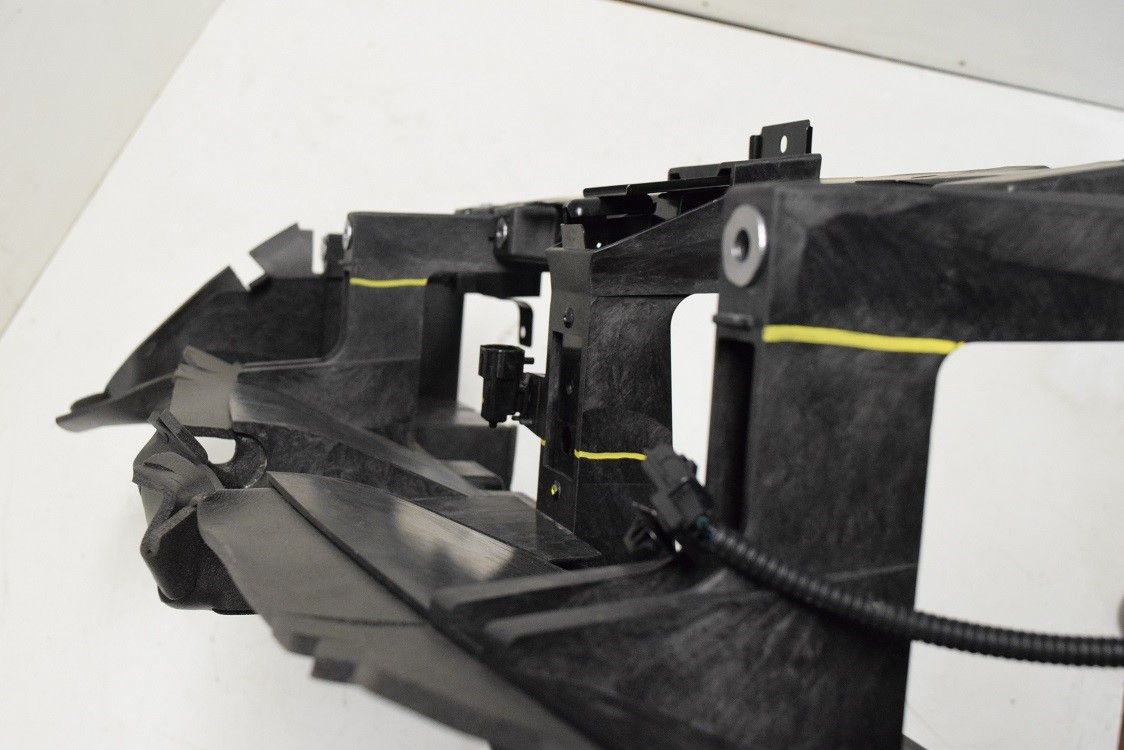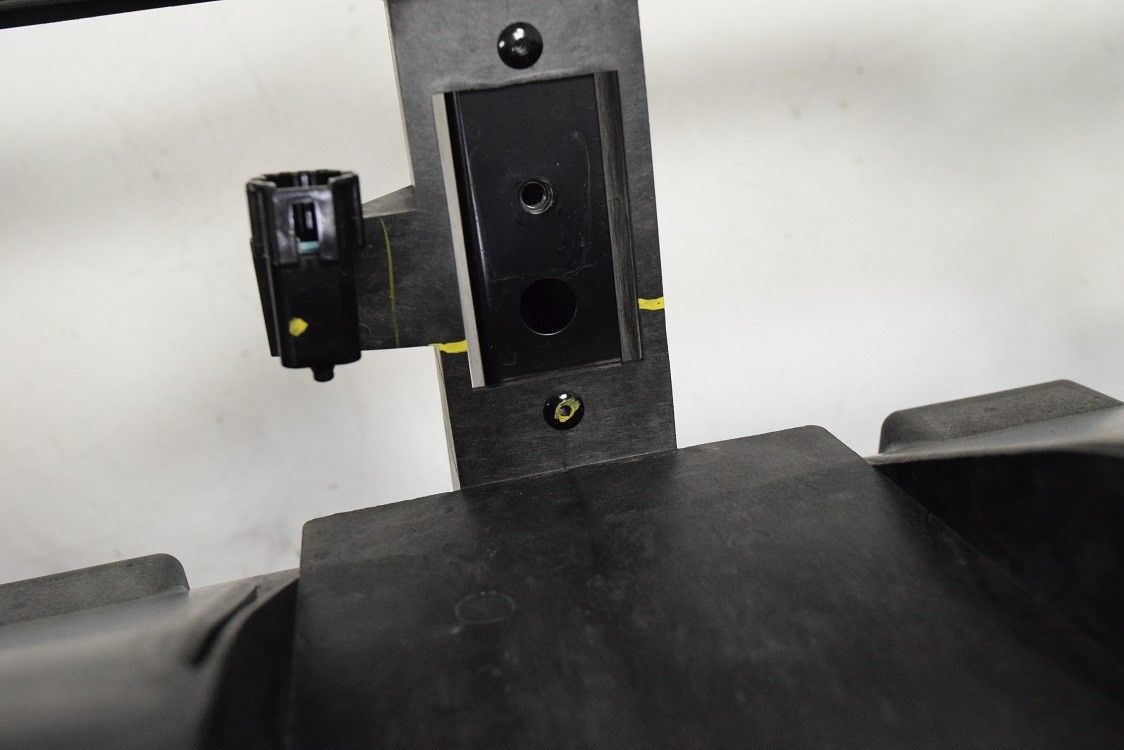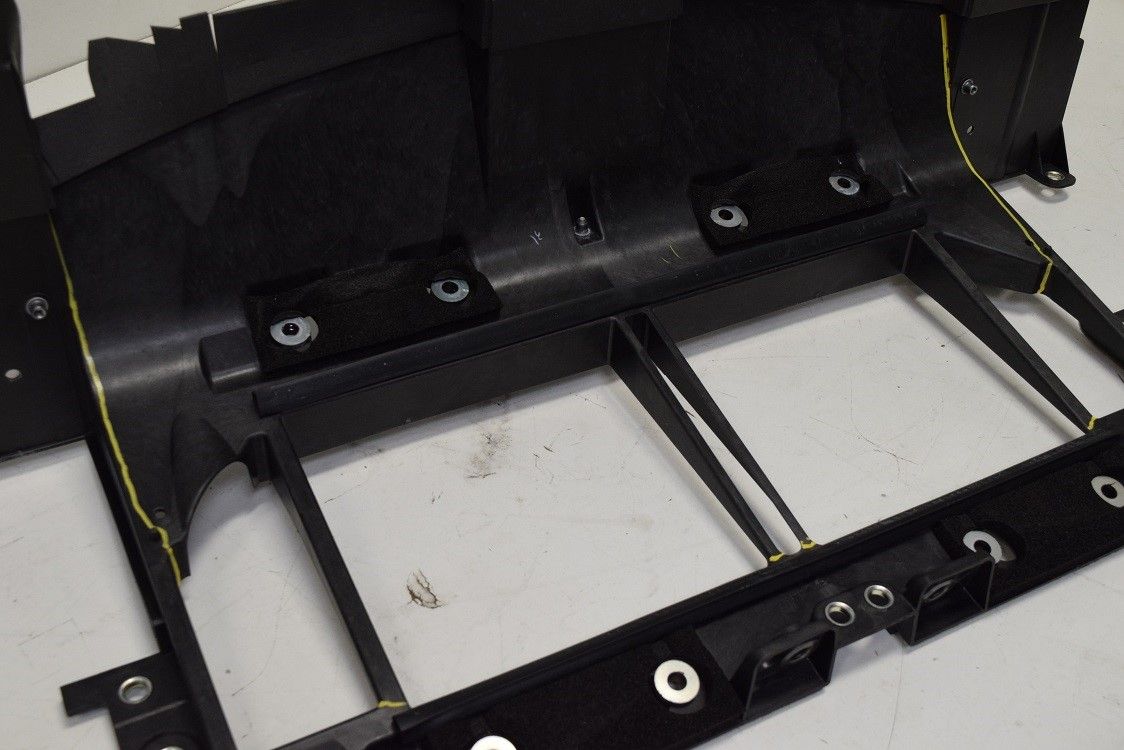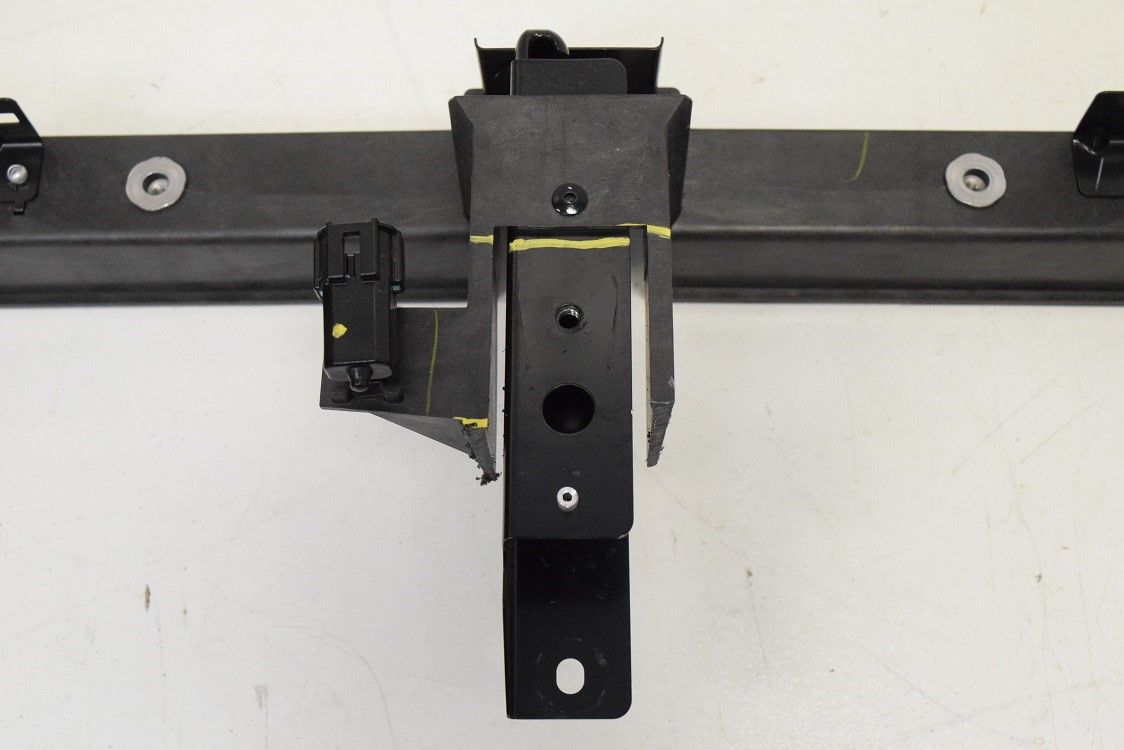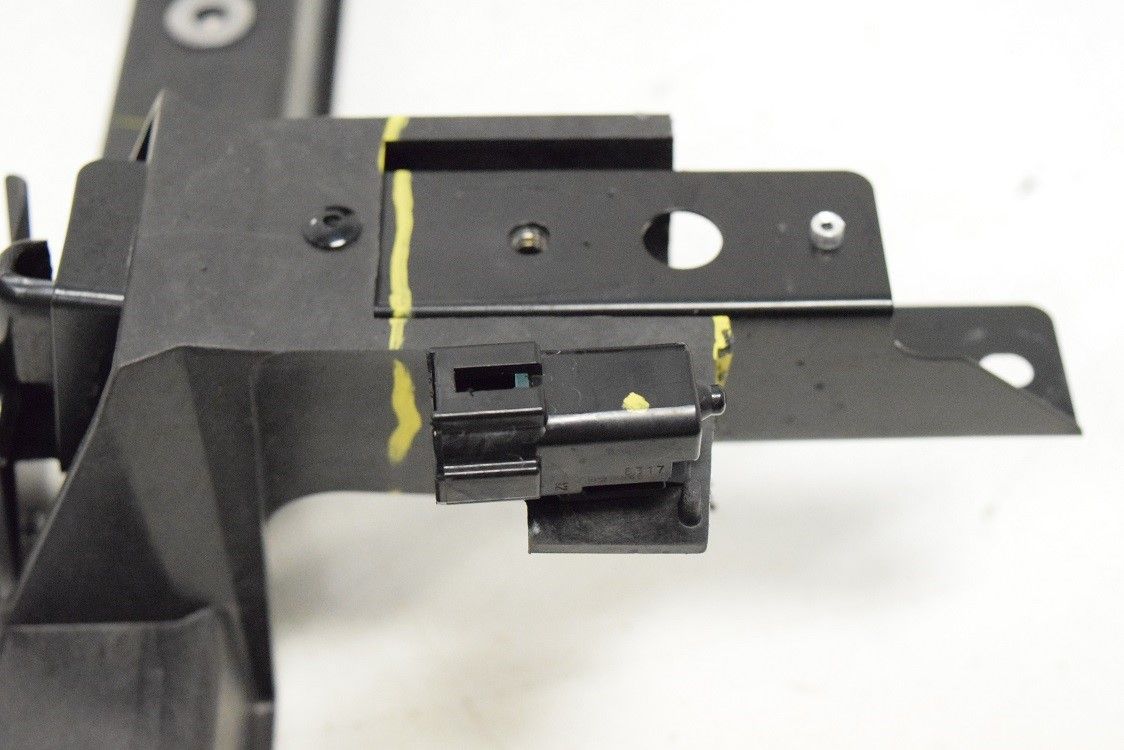 18.    Secure the provided intercooler mounting brackets to the power steering cooler mounting holes. Do not fully tighten the brackets at this time, as it will be easier to fit the intercooler if you have room for adjustment.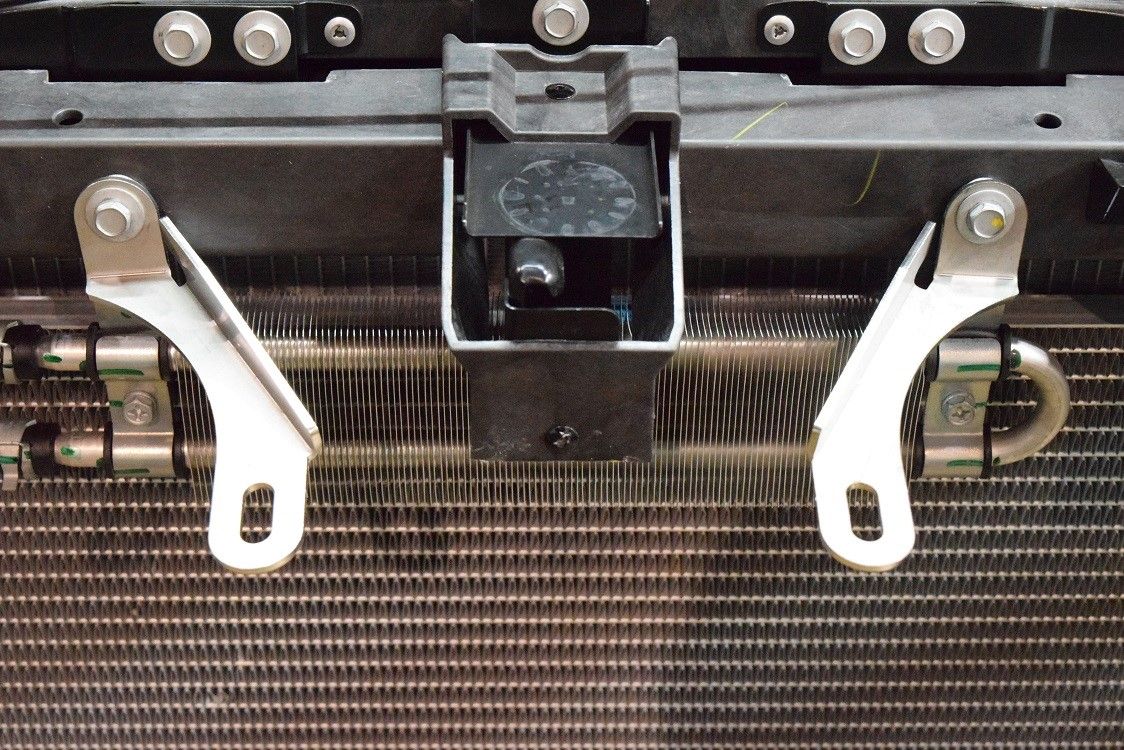 19.    Install the AAM Competition R-Line Intercooler using the new brackets and lower mounting points.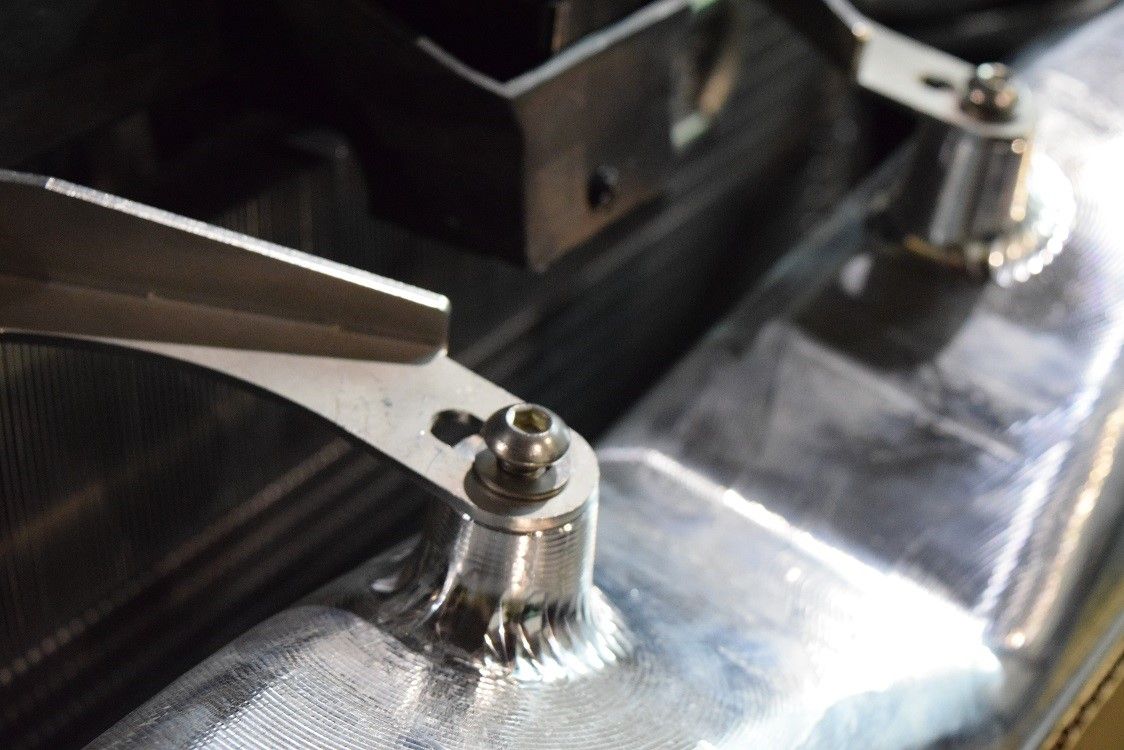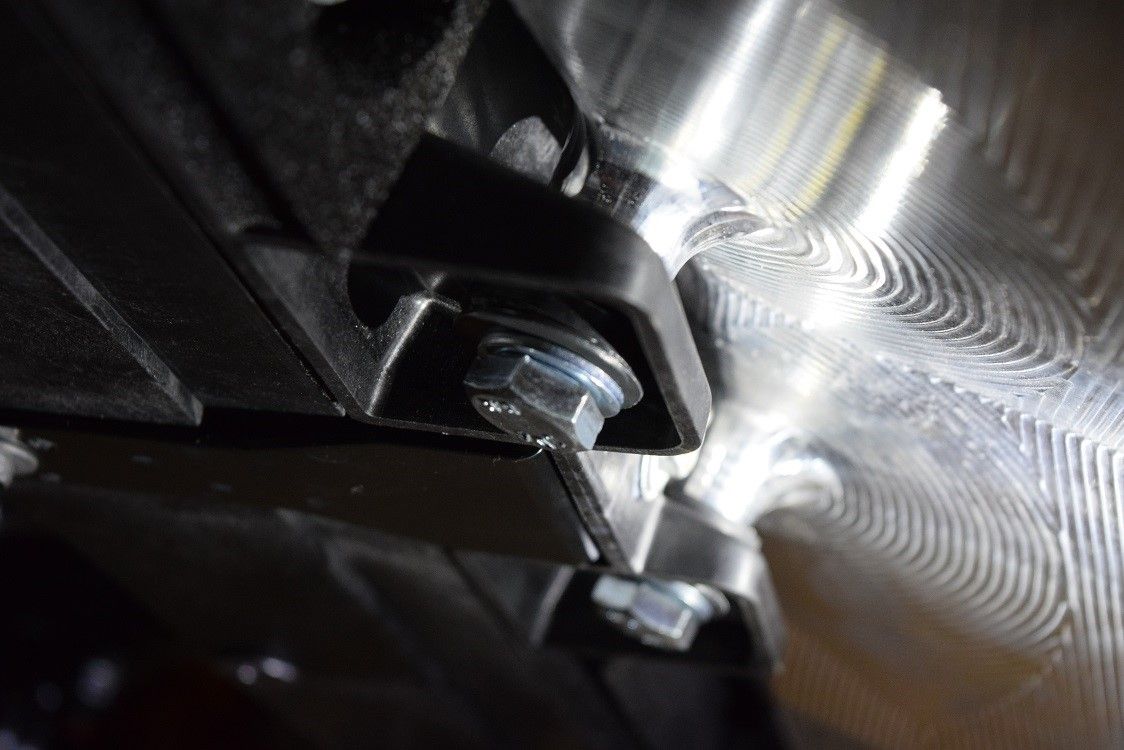 20.    Test fit AAM Competition upper intercooler couplers to see what additional clearance is needed. These couplers will require trimming of the plastic panels located on top of the frame rails.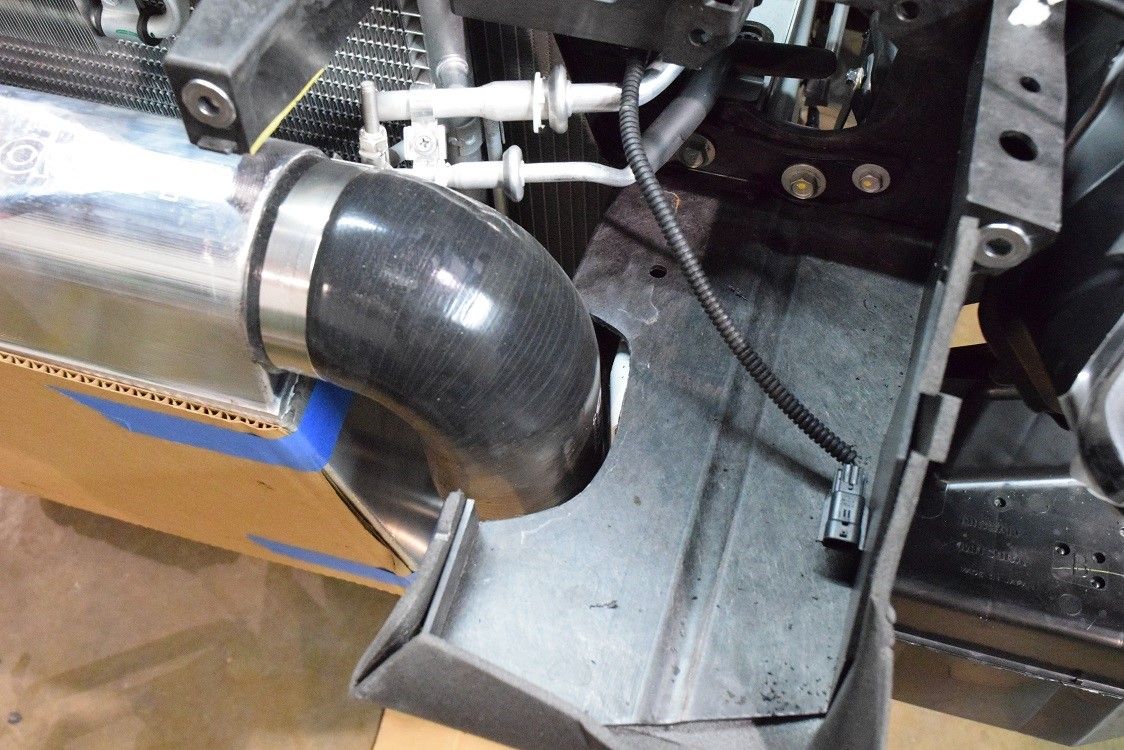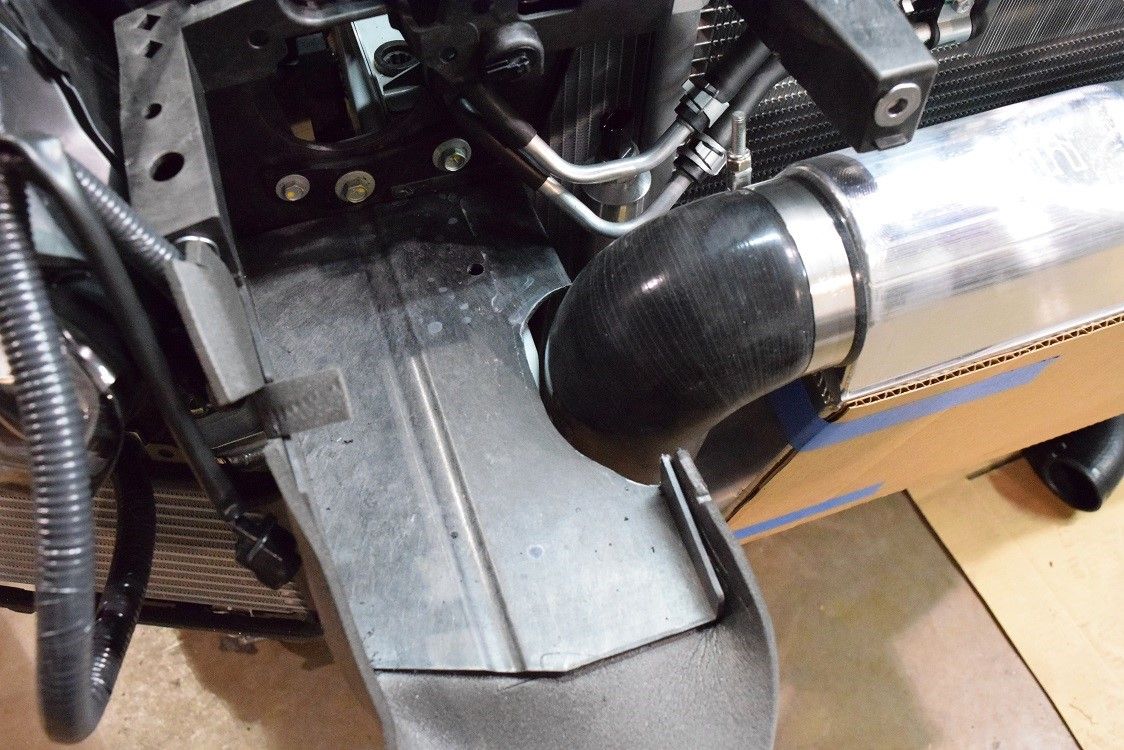 21.     Install AAM Competition lower intercooler couplers. You may now secure charge piping to all intercooler couplers.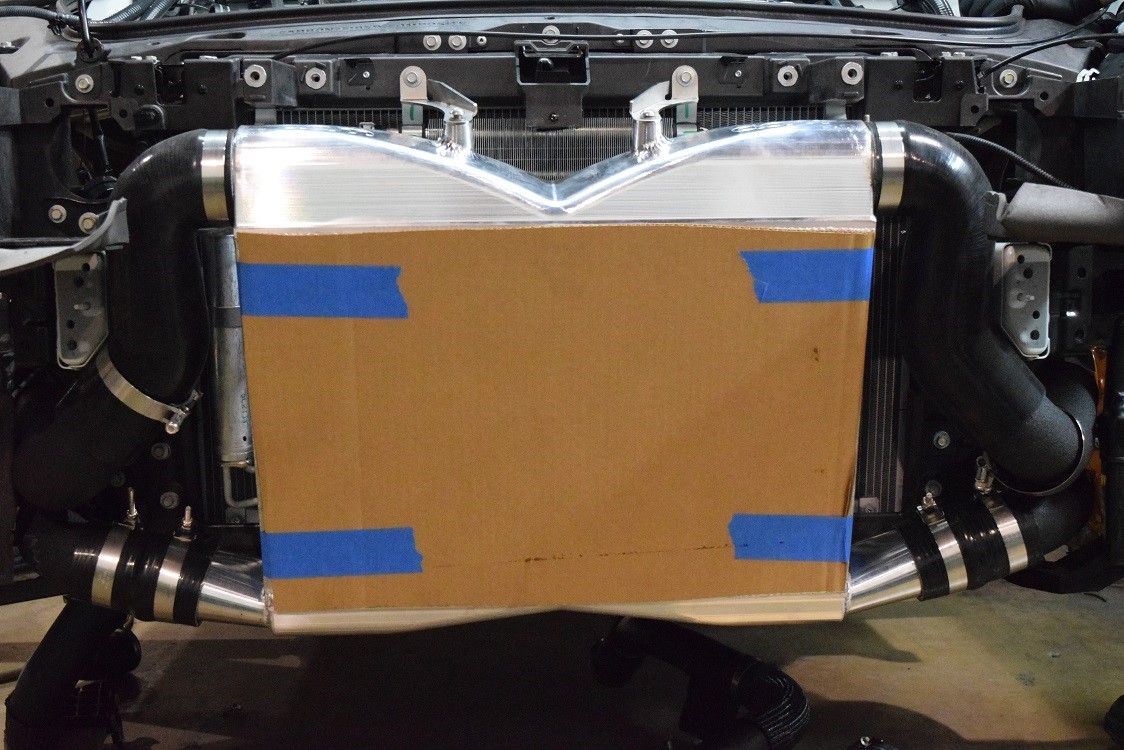 22.    Re install all OEM components. Ensure that all hardware is secure.
Enjoy your new AAM Competition GT-R R-Line Intercooler!
Financing
AAM Competition Financing!
Buy Now, Pay Later with Blispay
Blispay makes shopping at AAM Competition, LLC even easier.  It's the only payment option that gives you:
6 Months to Pay 
No Payments, No Interest on purchases over $199 if paid in full in 6 months.
+
2% Cash Back 
Blispay gives you 2% Cash Back on all purchases and works everywhere Visa is accepted.
How it works: 
Apply on your phone or computer at https://blispay.com/aamcompetition. 

If approved, you'll receive a digital Blispay Visa card which can be used to make purchases with us. 

You'll receive 6 months special financing on all purchases over $199 + 2% Cash Back. 
Interest will be charged to your account at your APR of 19.99% from the posting date if the purchase balance is not paid in full in six months.  Your account has a 3% foreign transaction fee and if you are charged interest it will be at least $2.00. 
For more info please visit blispay.com/faq.
The Blispay Visa® Card is issued by First Electronic Bank, Utah.
Learn more and apply now at blispay.com/aamcompetition.

Specifications
Material

Standard

or

Limited Black Edition

To install this Web App in your iPhone/iPad press
and then Add to Home Screen.