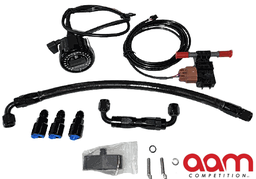 AAM Competition R35 GT-R E85 Flex Fuel Kit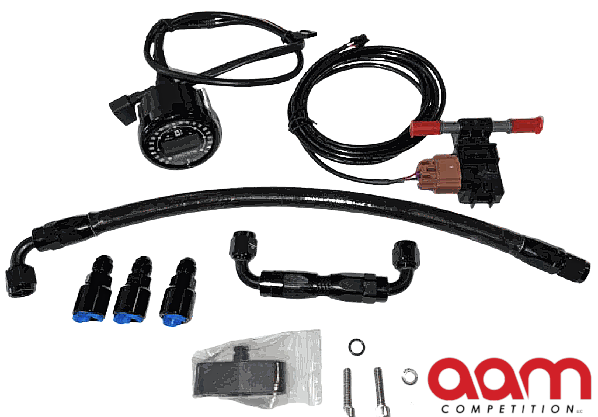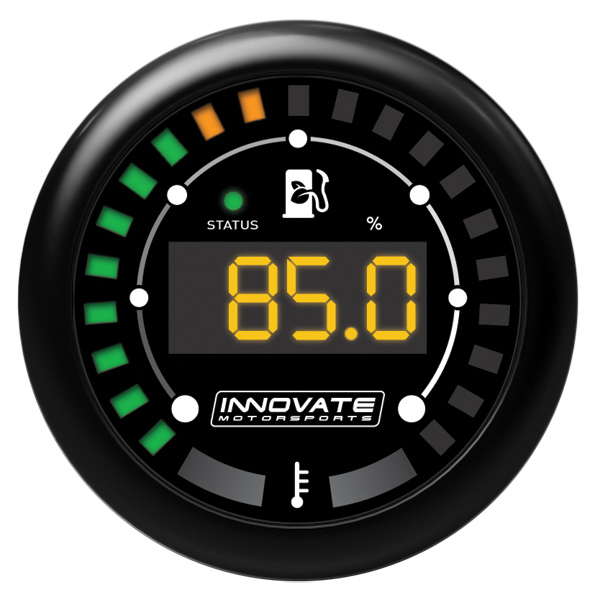 /9j/4AAQSkZJRgABAQAAAQABAAD/2wBDAAIBAQEBAQIBAQECAgICAgQDAgICAgUEBAMEBgUGBgYFBgYGBwkIBgcJBwYGCAsICQoKCgoKBggLDAsKDAkKCgr/2wBDAQICAgICAgUDAwUKBwYHCgoKCgoKCgoKCgoKCgoKCgoKCgoKCgoKCgoKCgoKCgoKCgoKCgoKCgoKCgoKCgoKCgr/wAARCACAAH8DASIAAhEBAxEB/8QAHgAAAQUBAQEBAQAAAAAAAAAABwAGCAkKBQQDAQL/xABCEAABAwMDAgMFBgQEAwkBAAABAgMEBQYRAAcIEiEJEzEUIkFRYQojMnGBkRUWQlIkM2KhF3OSGDRTVmNygpOjsf/EABsBAQACAwEBAAAAAAAAAAAAAAABBQMEBgIH/8QAMhEAAQQBAwMCAggHAAAAAAAAAQACAxEEBRIhEzFBBiIyUQcUFSNhgaHhM0JScZGxwf/aAAwDAQACEQMRAD8Av80tLS0RLS0tDvkzyt2F4gbcu7o8gNwYlCpiVFEVDpK5E57HZmOynK3nD291IPrk4HfRERCQBknTN3c5D7F7CUk1vefdqgWzGx7qqxU22VOfRCCepZ+iQSdV4314gHPvnRJdgcZ7ec2Y28cUUpuaptIdr9Qa/vSDluICO4CepY/v+ADN5bX8K+OLjt98k91zc1wKyuXVLorCpT7q/U5K1E+vw9B8NEU0NxfHo4QWm+7CsGBfN9OoyEuWxajgZKv+ZKU12+oB0KK/9oqagOldD4A7jSo47pelVFhgkfPCW14/fUENzPHL4U7XLcpG0tkpqSmj0pXT6cnp7f6saCF4faGKlUXVs0LaKQlon3QuQlPb8gdEVosT7T5s/S5Qa3D4kXtR284WWaky+pP/AMVNtj/fRV2p+0geFzuLMbpt07n1yx33CEj+cLecbZB+r0YvNoH1WpI1RfUvGtpt1qLN3bJJeQo9wQhw/wC+uHN5j8M92MsXDYf8FkuH/MSz5ZBP5dtEWrLaXfbZbfq2m7y2T3Wt67aU6kKRPt2sMzGsfUtKPT+Rxp1ggjIOskNmvNbaXSjdbiPvzV7WrTSw4xUbarK4UjI9OotnpdH0WlQ+mrDOC32nXe7ZupQ9s/EXsz+b6AFJaTuLa1PSzVIaew65cNH3cpIHqtnpc9T0LJ0RXpaWmhsVv5s3yZ2ypu8mwu41Lum2as31wavSJIcaX80K+KFpzhSFAKSexA079ES0tLS0RLS0tCfm5zF2m4Hcabm5NbyT+ilW/EzHgtuhL1SlrPSxDZB9XHHCEjscDKj2SdETE8STxJtq/D12vZqlXhm4b5uDqYsmx4b2JFSfGAXHCMlqOgkdbhHxCUgqIGq36Nalfvqvu88/FB3FaqlfLRdotAfc6KfQo+epMeMwSUtgfE91KPdRJJOgRt7vrcW/F917xLeaM5lVRqGXqBSnl/cU+MnPkstJV+FttJ6UD4kqWrKlqOoB+Ih4lG4HK66ZcJquSIVpxnCiPDaWR7Tg9uwPp9NEUr+enj8XJV1y9seKMZmmUyP1MqrOOlHSO2UfP8/TVcm6l18gtyrbk74X7EuOt0j2xDTleqCViIHXM9ITnsQcdiBjPbOu/e/BzeVPHGHyBhSY86K4n2l+j01XmFqIRlLwUns4R/UB6D09DoybH+JVsVC8Nq4eJHIu0KpXKslpyBbzNNjoSXGFDrZeceX2bLK8AHClEBOAcE657V9XzcWCOTT4Ov8AeNY8A8taTTnD57fxIHnss/pnI9P+oXzj62GiMPF9x1G/yHyL8UDfhN7w/wDgPF5x7T3pfh3Qk0upWwl1uNRIUVI8532cuMq6zk4UodOBj0Oo4bN26m8dwVW1dxlPttxny4yZK0kLRgeoOexzoicR7g54bXW3W63xjqFVtmjVxDSavcbymIUMpbKgP8XL6W04KlZKVZ0QOBHh8WRyh5nWxsdvPzwsOx2bodmrqNdpFwJmPIWhou+Ul0dEYuOq91OXiMg9j2Bz4GNrUOq5cmTKHQOLOk3yyh7weBdnkckrfzJ9Kl07GZjxlszd3UPh1n2kcnsO/AUc7/pEmibqybNtmVKYY9raZYaEhRI6gn4k/XXe3httnatyCzGrS6imZ15YlMIBQlOASFJ9ck/EaIe9HCeFYHIi8bG2i5qbYXau07tl06m1ibdqKa9UUx1hKJCFy8R1dXoOl9YykgEjGR1vxtDySsh+n13fqw6szA6EtxKulpDkOSgqKvu5TPUyskZwQon07aulU8LxUWvV+hRotdhLn0hMtPVFeX1eQ7gkdlenqD2ONP2g8hK+ypNNvFpLyT2DixkLGmduzvHQbpsmn2bZcV+MwQn2uM43gtpRgIbGOxGe+R8hr5nbS77TsJm6LiW25EVgyILhw9FQcBCgSe5790+oyPropU3/AA5vEg334A7oHdrjRdJfok11C7zsGoyFGBVWge6lpH4HACemSgdaM+91pyk6auCnOnY3xAtioW92ydXV0kiPXaFMUkTaLNCQVxn0g+vfKVj3XEkKSSD2xY2zd9XsipsVSlVBRYUcsvJOe3yPz/L4/vqc/hW+J5fnA3kRTd47ILsujTuiLd9rNvdLVXgdWVsgHsHkZU4wv1SvKD7q1DRQtZ2lps7Nbv7fb/bV0Dejam4matbtzUtqoUiewrIdZcT1DI/pUO6VJPdKgQe405tESJCRk6zq/aHedT3ODxGaVwbsyuFW3mzcsquMMu/d1CuKSDIUrHqGEEMJz6KU8Qfe7Xl8/OT1J4YcL9y+UVY6SmzLSlz4bSiB58zo6IzQz8VvraQPqrWOqwt1K/Abufda5asuXXq7Lfkzpzpyt+Q8tTjrhPzUtSj+uiIpc9OV8y83GNlbNqAjUKkshMnyVYSQkenb4dtMbaDgJdfJfYmVuzaV5Q0VFuSpFLo/mpUhSEjBQ4R3bcUe4z6DHb46Ye0my17coNwf5CtmahqZPYdmTJchJKWm0/h6sd/eVgfpr2XBbnLHw97wJj1t+hqrDDrLUiFJS5HnIAwT0H+pPUCFEApJ7HWhlyvcejBIGyd6PkLl9dzp53/Z2m5bIswU8NeL3N5sV3o0bIsgDt5XQ2o3o5l7eWPdXF3bmkVGQiO8UVT2WEqQ7REFflu4dTlDDa1KAK1EJSTkFJJOuTUHdn+LazS4tOo+4G4jX/fJsrplUC33fQtNN/gqUhPfqcXmMlXZKXsdYkn4fniv7reD7sffNh29thbF41vfS30y6tHuVC+qiMlp5qG64U59p85Eh15UdeE9PkqyPMUNQi29tK6bor7U+gWJUq6zCktuTo1NgrdwjJV0q6AekEIVjPyPy1tRwxxEua0Ank15Ku8XAxcNz5Io2tfIdzy0VudVWf3P/V/W4+7W5u7VY/jm5d61GsyQMMmc+VIZT291pv8AA0nt2SgAD5aPHhkeH/afPu/7xo24/JqkbVW7ZNpCuVe6K3SHJrQC5seG010IUkgqdkNpBz6kAAk68/N2TR9z3aHUtqeL1x2oxSaQo1d6Vb7jAUB0kkgJA6UAjKz3PVk/DRu8BS5uL0C498tvOVvMNnZSgX3tMLfYu1mT0TQ85UYz5RHSW1hWUMKSvOPcWQCCchDI+WMOc0tJ8Hv+inAyZsvEZLLEYnHu11EjnzRI/Humj4hPhGxuDF1bh2pA5Q0W7F2Lb9t1+PJRSlw2a7TawfLb9lWXFpU+2v3/ACc/eMdbqVfdLSIw7SciN49jpDytt74kw4kvKajR3kpkU+eg4CkSIjoUy+kgYIWg9tT08W3eLw96FQKrx+4zbztbisU/b23aXbl3UmiR+msSI0hp1cma80GQ3IYH8RaSnyl/cTm20qSG9V37f7f3hund8Kw7Boq6jV6itSIMFt1CFPKCSrpSVkAqwDgZyTgDJIGsq3EZI9qbN8rIrta2gptP293LiNqkvWcJvl0a4Ogdal0x15RMOT2KvY3FlteMMrSelnTIvxe+V5V2lbaXvbk6m1Axm32oNRhrhrkJWnqTJWl0JJBR3CgMEdxnOm3bNZuXZPdanXG7Roxq9q19iV7BUmA8yp+M8lYbdR6OIKkYIzhQPrg6nH4ofiCbjeNBRI3Nc2ZRLSuXZuJHpVatChFbqxR5D/U1V0yHMLcQmY4Y7jWMMh6MQT5rhBFEy7Nr17X0mAzVK61KjzyW5CThPkveoUgE5KPQE/AgE4zrnWpXJlv1RVKkPFIz7iwcfkdeSj2ZufvfU3LgkOl5HmdDk6W6Ett4wehIHyB9Ej4/XX83LR6jSFO0+pD/ABtKkGO+oD8YHdKx9CMH9dEV+32TzxKJMi4q74eO5dbK2ZzT9wbfF5z/ACn0958NH+lYIkpT2AUH/wC4AXpevprEHw/5SXXxW5EWJyVs59xNRsq5YlTDbZ7vttrHnMn5hxkuN9+3v62y7fXrb+5Vh0TcW0pqJNKr9JjVKmSGzlLsd9pLrah9ClQOiKrP7YTvrI298NKh7OUyepqRuFuLCjy2gf8AOhQ23Jbg/R5MU/prNJMqS0UBqmtK/EruNXt/bXbgfehcfbST2aak3DOX3/EooiNjP5AH9zqhVp5Jlxwse6h1JIP0OdEXbs+yeQUmpO7k7N0K4PKp0kxkVOh9YU2tsDIyg59e+PQ504ot57qcqt/LYtjkTXpMpFEQpqqKlsBpxmDHC5MnrCQPfKELyo9z2+Wvbxy8QTdzjRbS7JtS27fn0xc5yS6moxHC6tajk++lY/L00UuEXDLmZz3i7+coNhdmkVyLQbSqSq46irsxhFdmoWotsJdOX1iMh/3E4OMd8kA6kbZnZRMjBQ+F3n9lQYsWoTaxJJl48YYz+FIDb6PcGxbfyNFA2lW+vk9f90bhXHVnYT0ioJeQyw2lSW219XQ0M+iUIQlAHyA066Dx+l2xFlQ7d3Oq8FucECWiKlKPOCD1JCsHuATnHz1xeJgw1Xsj1XGI/ZzRhI7HA+Hw1t910IApdiwvDp5w7z2o7fNgjci4aVWHHUu1RlpTyJa+jyXCVqVlR6fcJ+IGM9tMOj+GDutXtzJWzNItq5H7qglQl0FFMT7QyU46upJPbGR++rFeU22vLTdCpWXc/ECmXNOtP/h5SWFP2lNLUT2pDADqcIUkdYV2V2zn176JVJqsSl7qUrb6ZUWmdwHeM8mlSoKnQKguukEoYUfxKk9fvDJ6vjnHfXxaT6SdVZifWGCF5e17hG3cZIdvP3/uPA7H2x8/LsuuZ6exXS7DvABA3Gtr7/o4/wAcnhVcbh+D/wAjNprTk31uRtpd9Go8MoEqozaSlLTPUoJT1HPbJIH5nQ+t/iehNbi/y1d9S/iBfSIXs0ZPmeaThPRjuFZIwR3BxjvqYu8myniF2zt7Mre9tuX6i22Cgz3KrOcdjoyoBJWnrIx1EdyMZxr88Ne4LHtbmXaFd3EqUCHSo7klT8mplIZbPs7nSVFXYd/T6/XXcQa/lx+msrUnSQ5T4WvcBjk7TtZuDPikO4n9COPnTvwInahHj7XRhxA9/cWavsOEGtyfCA5oPpq2626e3V/vENrm1ms1SnBxYSlOVOOKKicBI7/ID6aFPHeoW1xk5b27R7pqa5lpXREVQb2bkAIS7SKiFRJQUB69CVh5PyW0k+oB1NTiPyKvNfM20f8AiJvJVFWwq7QJyarWHDEMfrVjzAtXT0enr2+eoR87qX/OvMGrUbbyEmcKtWn2KLHgpGH/ADZrqGUtjsMK6kgfmNZ9G1DXjqcmDqbWEhjZGvja9rfc5zSwhzne4bb4PY9vKx5ePhDGE2OT8RaQ4gngA3wBxymddsHdfjfuneOwVLWtVQotwyqdMLUXrX5kZ1bRcQMHHUADnHpjXCZpt5sVKQL1hTkO1aOtbbs5Kgp1SO+e/rgE/tqV/i4ce+U/CDnMzufyM2cNuz7/ALbh1iPFNaZlIlO+xsx5pLrGQFiUhxSkHuOtOSc51F2vbuVfc25KW1UqXFipjvOJaLHUVfeJCTkk9x2Hw11Sq03aXKLT5jE4BPYZ1r9+zj76SN9/B72hqNTmqfn21TZNtzVKVnp9hkuMsp/SP5A1j6fUGqyUj/xCP99ahPsdtxPz/DJuS3HldQpm7NSLWT+FLsWIvH5ZBP66IgR9tQtV1VP2Cu9IJQuRcEJWB6EIiOD9wT+2qC46E/xJltw4BeAJ+hIGtPf2ujYx/cPw4KJu5ToRdfsHcGHIlOBOfKhzG3Irhz8PvVRh+usw9YjKiyyoJwArREe+L/KjiNs1tVFtjdjZOXXbjiy3y/MYpkdQUguqKAVrWCSB29NNnj3ys3w27rW71pcdN4rrsqhbh25VFT6LQ6qYyZ7KOt5DLqUdiQ0XkZSQcLUAcEg/nE7Zbj1unflfkb+Xx/BIMCK3PYL81Edl9tZ99PUfeJCu2B3PfXN3xr/HfbTk1Tbp421X+I21ESz7ew2w4lBOC2+hBWAVpW2Sc+mVHVdD0Is97Gh248km9v8AYeAuQ04abh+p8iCFkxlkG57juMQ8hrSTtBNngfKl5+Jf+TXu/wDXGx+zmjCfQ/loBKump8c72rls0unR6hElutPQJTq1BL0UpK2HEkeoU24k/n216/8AtZXF/wCUoP8A9y9WK7EEUrZeTG2nLneOXZd38MYVz1Czxt/SoypNn1BbMP2xtkJfThtSU+YlQIV2zkEHvph85qRedz7m7O7a2IxLl7lU+w4UCtwaesmpNVYKUotuqSerzx3UST1d8576r1t/xCN8rTpwpFrVmoU2IlRUmLArsplsE+pCULABP5a555t7kKuD+bDDzVPO87+JGpPe0eZ/f5merq+uc6+b6R6K1HTMiEmWIsx2yCOoyHuL2lo6x308AGyGhtn5K/ydYgyGPAa4F5bu9woUb9orj87Vq3ErbDl/s7uDV745j0y6qbZDNn1VqXMvCa45BS+5GWhkKDilJ6lLISnIz1EAdzoacDtoq5s1yP2l3k3wokGm2feftiqBUKm+ytmThlSAFJJJQSVAAKAz1DHrqA9weIhvzdlMXRbor1SqMNwguRJ1flPNqIOQSlayDg/TXIf5o3/KixIMqmJdYgA+wMuVB5SI2Tk+WknCMnuenGTr0PR+rZEGYzInjYcpnSf0o3NAYGShpYC81JuktzjYLWhoaD7lH2tixviLGOPTO4bnAkm2k3x2pvAFGzd+FZbxh4P8k9quWltbsbtbFVKlWdRrmM+r1SqRkCLFiJUpRdcycJQkYJJGABn4aro571KPO5a1qr2HKJadqsh6jvU3Kcgy3lMqa6e4/pKcfTGvpUPEY5A1anOUeqXPVZMR5soejSLilrbcT6dKkqXgj6HTs4Gw6Tvhy0icgt2qG1HsXZqirva+SlRLbsSnLDkeJlXYrlzVxYiU+pL/ANDq90bSNXg1OTP1KZj3uY2MCNrmtDWuc6yHPeS4lx8gUOy0svLxX4zYIGkAEuO4gmyAPAHHC73irb13pXPEgqts76brXJfMPbaHBtlDlyVL+IuMuxYDTcttPXgdJm+0LPxye5JGdAy8bw2yuypUZiwaC3FfZmqekqTTkMkpSjIGU+vcHSpN4Wtvbu3d25m+9YaXVboqsioyFPOLQFypL6nnVhY/CepRA/PXOuW1LXsq8ZyrTqC5MaHTQvzFvJcCXXewSFJHcYOP111KrfCZzg9qrwKO4LpI+uTrUX9j6th6leGfcdfeThNS3XqXlZH4g1FiIJ/ckfprMFacAzKyHun3UH1+mtf/ANnZ2Pf2N8InaaBUYSmJ1yU+TccxKhjq9tkLdZV+sfyDooUgeeXGml8xOHG4/GeqpTi77UlQobiwPuZnT1xne/xQ+hpY+qdYtNyLJr1qV+oWpc9MchVWkznodShupwpiQ0stutn8lpUP01umIChg6zV/amfDgmcbeW6OXm39AUmy92nVO1NbDf3cCvIT9+hWPwh9ADyc+qg6B+HRFT5WIH8UpbToUlDkRwNurX6BpR7KP0BP++pL3R4fe0u1HGiZuhutvbBj1ufT0v28tD2WHl4C0ttoGVO9Q7ZAOAc9tR/mRzSphkljzGVpKH2vgtB7Eftr6UWwLt3V3Ht7bhd4dcecURKHMq00+THZz2bT1HCSO46BjJ/PWrlRyv2lsmwA2eO4H+lR61i50/SkhyjBHGd0lNBLmjmrPYcc8GwpK+FX4a+6HjK3svjlZl10y25lh0dVRl3lV0LebYpa3Q2iKWUYW8sPuAt4ICUqcBOAkaanIfwtt0uJPP6ucGN4axAqFRonsrsepUaSW49TYlqYREdSpYKmUqXJa8wKBUgJcwFEDJBuTc25/By3EtvcHhFyKqVu7nqpK4VzxYjTclibBWQv/FNOAt4K0pKUEE+6FDHSDqPV082d99xd/bg5Ib+Vdy87wuV6PJqdVrow4tbRQtnCAny/KAQ2AyUFshCPd90a94+RHlRCRl0fnwtrSNVxdawGZmMDsddbgWkgGro+D3B8hSAneEhdIU+zbn8n1l1T0em0diDuglC6rcDo8xNAa82IkInmP/iEJc6WnWynocUtXSOnP8HqfTYsNybUqYyqqT4MOiS5FWnNUyqOzpCmIbUaorhCO884sIy0lXU0FHrKfLXiL8/k9BqUYRJW01I6Aw4yry3SgrQt5L6gopSCT1oSc+oA6RhJIPWgc1KpTKimpwtrqAlxE92ahCojK20vuR0x1KCFNEY8pIAQcoB98JCyVHOrJGGseGY1ae2srdS9ahbNMgUqvU+l12no3CRJqUEyHUx5EkQmo5efjxJjjEJ55sdHtLqmkqUWlnRA2v8ABYiby02/rm223Htuq0PbiqvUu4qzGrcoNomsMrfktpQ5HSoobbSkl38KispSPcVqKEblkYrKWGtraOQ3Ggx2lL6SptqGoLjpBLeeygConJc9HCsdtfsflqqNLnTk7XUhTtSgzYktThBBalq6pHSPLw2pRPZaAFN+jZQNERf8PHwldw/E95gv8atirup9swYFoMXHW65cSlSG6fGcZjrCEJaCVPrK5LaUjCe3USR093P4nuzN1eFlQHPCdjxo6apOqsa6dz79iv8A3d3IPX/B2WUABbEKK0t1wsudSlSnXFkkNtHUeuN/OrlDxF5DvcouM+4sm0boU26y49TmEuMGG4pIMRbToUlbACW0hKgcdCCCCkHTu3I3GvHxAK/cW/3Ibdqfc249ZeQ5Va5UylKowbR0NNJbRhCY6UAJASAAB2wR3J3TFvbY6zYdhJvW07taUiNESX1rc62pK8YPQR3Son+k/wC2mnMguW9asOkLGJU/EuQj4oQchtJ/MZP7fLX2se3Vx0zaxcktaqDTpA85ll8+XUJKc+W0j4KJ9Sr+lOT9D9WGqhdVberdTALj7nWrpThIHoEgfAAAAD5AaIiZwm4y3Vyi5C2Rx0s1hxVSve5ItLbWhPdhpxY854/RtoOOfL3NbY9vrKt/baw6Lt1acJEalUCkxqdTI7YwlqOw0lptI+gSkDVGf2R/w4Zcqt13xHNyqCW4cNp+39tkyG8ea6rtOnIz8EgCOlXcEqe9CjV8fp6aIloTc3eHe1HPHjTc3GXeKEVUu4IeI85pAL1Olo95iW0T6ONrAUPTIyk9idFnS0RYtec3CfeTgvyGuDjfvhQlMVSjyCYk5tsiPVIaifJmMKP4m3EjPzSepJwUkaBi2BAQqnVFpbkNawsKb7OR3Pg42fgR8vjrYl4rfhR7HeKRsj/Jl6pbot50Vtxyy71YjhT1OeUMll0ersZZA6289vxJwod8tPNTghyG4M7xTdkuRdgv0iqMFSoMpIK4dUYyQJEV7HS62fp7yT2UARjRFHyJRY8/ciFX91LlkTaRNnJcnVtalvKeA+Cz3UCcBJz3APbUxpuyGzm/Vtx36lTIk1hTITCq1LeCXG0gYAS4n1A/tVkDHcaiSunz6StxUFSehzs9HdR1NuD/AFJOvTZ133Bt7VDVtvLwqFry1EFxppReiOn/AFJII/6kn1+GpFDhQAAKCMN1eFfd8p0vbXbhwpaFqw1DrTSmHASew8xAUk/mQn8tC7hDsRae+nN7brjvuYt80e4r5iUesqp0kIWWVveWstuHsPjhWjBZfiDb925T1M3Dt1Q7jSlspTUKTKLK0qwcEhJIUoHBxjQz4F73UfiXzTsPk/uvslWLupFoXB/FZFvRJi4Dsl1KHPJUl/oPQUPFtz0wry+k9joaQWmnW+OdWf5HyOO23tfi1eX7d7NAnyZDDLb58oOElTTrrY7ZHuuK7jGc9tHGzvC1q0FSJ26+4TCUDBXAoTZWo/QuuAAfolWhDTN4L9Xyqa5KTbWuGpOouj+J+z1Oa9KkrYC/cYckuJKnCGulvzFDJ6c40Z9x+eu/F0tKZolpW/ZkdYIEqoyTJkFP9yUn1I+iT+WgpObTovvaHY3avbGoW3MgQaPSJTBblSpDmXnjjIV1qypawcEAZ7jsNRDtWzHGlv16pV1+DQipbPtaEKQ7UEZ/y2m85UVAAnPZPxPplxXBc79zVk3Dc9Wn3ZVs+7MrClJis/8ALaB7jPoPdHf0B151QapX5oqFblKfdA6UdWAltP8AalI7JSPkMDQm1K+E+TJul+PDjQUw6ZCSUU+A2chpJ9VKP9a1dipXx9BgADUqfCj8M7dDxKuT1M2NsVmRBt+EpuZfV0oZy3R6aFYUoH0L7mChpHxUc/hSojx+HL4ZPJPxJN42tqdgLZ8unxHkG6LxnsqFNoTBPdbqx+NwjPQyn31n5DKhqo8PXw+NgfDc4+QdhNiaMSOoSbiuKYhPttdnFIC5L6h+yGx7racJT8SYREvZHZjbnjvtJb2x+0dts0i27XpTNOo9PYSMNMtpwMn+pR7qUo91KUSfXTq0tLREtLS0tES0KuXnCvjbzo2rf2f5L7aQ7gpSypcN9Y8uXT3iMedGfT77Lg7d0nBxggjtoq6WiLOD4i32WzlTx8lzr84hvubr2ekqcRSm0oZr8Fv16VM9kSwPTqaIUcZLY1VreW2Fw2dcMm07vt6dSarEWUS6XVoa40llQ9QppwBQ/bW4ggH1GhbyM4R8R+XFJNG5J8eLUvFvp6W5FYpKFSWu2Pu30gOtn6pUDoixTyLPW255zcZSVpOQtHYj8iNfwaZXG/w1aeO/oZaz/wD060370/ZPfDZ3BkvVHa64twbBfcJLcak3CmbEb/JuWha//wBNAmv/AGOC2FOFdr8/K0hBV7rdSsGOspH/ALkSBn9hoioIFNrzgwur1BQ9CDMcwf0zpRbOS2esRQM9yojV/dvfY3rJS827d3Pq4Xmwr71il2LGZKh9FrkKx/0nUgtkPspvhc7ZyWKnuTEvncWQ3guMXNdCmIi1D/0oSWTj6KWoHRFmr202fvfdW742321NjVe6K/MWExqLbtNcmSXCTge42klIz/UcD66tr8N77KLvpu1Mgbl+IHXl7f2xlLosaiSUO1ucnseh95OW4SSD3Cet31GEHCtXsbC8VONnFu202jx02Mtey6eBhTFuUZqKXPqtaEhTh7eqiSfjp/gADAGB9NETG468bNjeJu1NO2U487a0y1bapaMRqbTGOkKWfxOuKOVOuqx7ziyVK+J0+dLS0RLS0tLRF//Z

/9j/4AAQSkZJRgABAQAAAQABAAD/2wBDAAIBAQEBAQIBAQECAgICAgQDAgICAgUEBAMEBgUGBgYFBgYGBwkIBgcJBwYGCAsICQoKCgoKBggLDAsKDAkKCgr/2wBDAQICAgICAgUDAwUKBwYHCgoKCgoKCgoKCgoKCgoKCgoKCgoKCgoKCgoKCgoKCgoKCgoKCgoKCgoKCgoKCgoKCgr/wAARCACAAH8DASIAAhEBAxEB/8QAHgAAAQUBAQEBAQAAAAAAAAAABwAGCAkKBQQDAQL/xABCEAABAwMDAgMFBgQEAwkBAAABAgMEBQYRAAcIEiEJEzEUIkFRYQojMnGBkRUWQlIkM2KhF3OSGDRTVmNygpOjsf/EABsBAQACAwEBAAAAAAAAAAAAAAABBQMEBgIH/8QAMhEAAQQBAwMCAggHAAAAAAAAAQACAxEEBRIhEzFBBiIyUQcUFSNhgaHhM0JScZGxwf/aAAwDAQACEQMRAD8Av80tLS0RLS0tDvkzyt2F4gbcu7o8gNwYlCpiVFEVDpK5E57HZmOynK3nD291IPrk4HfRERCQBknTN3c5D7F7CUk1vefdqgWzGx7qqxU22VOfRCCepZ+iQSdV4314gHPvnRJdgcZ7ec2Y28cUUpuaptIdr9Qa/vSDluICO4CepY/v+ADN5bX8K+OLjt98k91zc1wKyuXVLorCpT7q/U5K1E+vw9B8NEU0NxfHo4QWm+7CsGBfN9OoyEuWxajgZKv+ZKU12+oB0KK/9oqagOldD4A7jSo47pelVFhgkfPCW14/fUENzPHL4U7XLcpG0tkpqSmj0pXT6cnp7f6saCF4faGKlUXVs0LaKQlon3QuQlPb8gdEVosT7T5s/S5Qa3D4kXtR284WWaky+pP/AMVNtj/fRV2p+0geFzuLMbpt07n1yx33CEj+cLecbZB+r0YvNoH1WpI1RfUvGtpt1qLN3bJJeQo9wQhw/wC+uHN5j8M92MsXDYf8FkuH/MSz5ZBP5dtEWrLaXfbZbfq2m7y2T3Wt67aU6kKRPt2sMzGsfUtKPT+Rxp1ggjIOskNmvNbaXSjdbiPvzV7WrTSw4xUbarK4UjI9OotnpdH0WlQ+mrDOC32nXe7ZupQ9s/EXsz+b6AFJaTuLa1PSzVIaew65cNH3cpIHqtnpc9T0LJ0RXpaWmhsVv5s3yZ2ypu8mwu41Lum2as31wavSJIcaX80K+KFpzhSFAKSexA079ES0tLS0RLS0tCfm5zF2m4Hcabm5NbyT+ilW/EzHgtuhL1SlrPSxDZB9XHHCEjscDKj2SdETE8STxJtq/D12vZqlXhm4b5uDqYsmx4b2JFSfGAXHCMlqOgkdbhHxCUgqIGq36Nalfvqvu88/FB3FaqlfLRdotAfc6KfQo+epMeMwSUtgfE91KPdRJJOgRt7vrcW/F917xLeaM5lVRqGXqBSnl/cU+MnPkstJV+FttJ6UD4kqWrKlqOoB+Ih4lG4HK66ZcJquSIVpxnCiPDaWR7Tg9uwPp9NEUr+enj8XJV1y9seKMZmmUyP1MqrOOlHSO2UfP8/TVcm6l18gtyrbk74X7EuOt0j2xDTleqCViIHXM9ITnsQcdiBjPbOu/e/BzeVPHGHyBhSY86K4n2l+j01XmFqIRlLwUns4R/UB6D09DoybH+JVsVC8Nq4eJHIu0KpXKslpyBbzNNjoSXGFDrZeceX2bLK8AHClEBOAcE657V9XzcWCOTT4Ov8AeNY8A8taTTnD57fxIHnss/pnI9P+oXzj62GiMPF9x1G/yHyL8UDfhN7w/wDgPF5x7T3pfh3Qk0upWwl1uNRIUVI8532cuMq6zk4UodOBj0Oo4bN26m8dwVW1dxlPttxny4yZK0kLRgeoOexzoicR7g54bXW3W63xjqFVtmjVxDSavcbymIUMpbKgP8XL6W04KlZKVZ0QOBHh8WRyh5nWxsdvPzwsOx2bodmrqNdpFwJmPIWhou+Ul0dEYuOq91OXiMg9j2Bz4GNrUOq5cmTKHQOLOk3yyh7weBdnkckrfzJ9Kl07GZjxlszd3UPh1n2kcnsO/AUc7/pEmibqybNtmVKYY9raZYaEhRI6gn4k/XXe3httnatyCzGrS6imZ15YlMIBQlOASFJ9ck/EaIe9HCeFYHIi8bG2i5qbYXau07tl06m1ibdqKa9UUx1hKJCFy8R1dXoOl9YykgEjGR1vxtDySsh+n13fqw6szA6EtxKulpDkOSgqKvu5TPUyskZwQon07aulU8LxUWvV+hRotdhLn0hMtPVFeX1eQ7gkdlenqD2ONP2g8hK+ypNNvFpLyT2DixkLGmduzvHQbpsmn2bZcV+MwQn2uM43gtpRgIbGOxGe+R8hr5nbS77TsJm6LiW25EVgyILhw9FQcBCgSe5790+oyPropU3/AA5vEg334A7oHdrjRdJfok11C7zsGoyFGBVWge6lpH4HACemSgdaM+91pyk6auCnOnY3xAtioW92ydXV0kiPXaFMUkTaLNCQVxn0g+vfKVj3XEkKSSD2xY2zd9XsipsVSlVBRYUcsvJOe3yPz/L4/vqc/hW+J5fnA3kRTd47ILsujTuiLd9rNvdLVXgdWVsgHsHkZU4wv1SvKD7q1DRQtZ2lps7Nbv7fb/bV0Dejam4matbtzUtqoUiewrIdZcT1DI/pUO6VJPdKgQe405tESJCRk6zq/aHedT3ODxGaVwbsyuFW3mzcsquMMu/d1CuKSDIUrHqGEEMJz6KU8Qfe7Xl8/OT1J4YcL9y+UVY6SmzLSlz4bSiB58zo6IzQz8VvraQPqrWOqwt1K/Abufda5asuXXq7Lfkzpzpyt+Q8tTjrhPzUtSj+uiIpc9OV8y83GNlbNqAjUKkshMnyVYSQkenb4dtMbaDgJdfJfYmVuzaV5Q0VFuSpFLo/mpUhSEjBQ4R3bcUe4z6DHb46Ye0my17coNwf5CtmahqZPYdmTJchJKWm0/h6sd/eVgfpr2XBbnLHw97wJj1t+hqrDDrLUiFJS5HnIAwT0H+pPUCFEApJ7HWhlyvcejBIGyd6PkLl9dzp53/Z2m5bIswU8NeL3N5sV3o0bIsgDt5XQ2o3o5l7eWPdXF3bmkVGQiO8UVT2WEqQ7REFflu4dTlDDa1KAK1EJSTkFJJOuTUHdn+LazS4tOo+4G4jX/fJsrplUC33fQtNN/gqUhPfqcXmMlXZKXsdYkn4fniv7reD7sffNh29thbF41vfS30y6tHuVC+qiMlp5qG64U59p85Eh15UdeE9PkqyPMUNQi29tK6bor7U+gWJUq6zCktuTo1NgrdwjJV0q6AekEIVjPyPy1tRwxxEua0Ank15Ku8XAxcNz5Io2tfIdzy0VudVWf3P/V/W4+7W5u7VY/jm5d61GsyQMMmc+VIZT291pv8AA0nt2SgAD5aPHhkeH/afPu/7xo24/JqkbVW7ZNpCuVe6K3SHJrQC5seG010IUkgqdkNpBz6kAAk68/N2TR9z3aHUtqeL1x2oxSaQo1d6Vb7jAUB0kkgJA6UAjKz3PVk/DRu8BS5uL0C498tvOVvMNnZSgX3tMLfYu1mT0TQ85UYz5RHSW1hWUMKSvOPcWQCCchDI+WMOc0tJ8Hv+inAyZsvEZLLEYnHu11EjnzRI/Humj4hPhGxuDF1bh2pA5Q0W7F2Lb9t1+PJRSlw2a7TawfLb9lWXFpU+2v3/ACc/eMdbqVfdLSIw7SciN49jpDytt74kw4kvKajR3kpkU+eg4CkSIjoUy+kgYIWg9tT08W3eLw96FQKrx+4zbztbisU/b23aXbl3UmiR+msSI0hp1cma80GQ3IYH8RaSnyl/cTm20qSG9V37f7f3hund8Kw7Boq6jV6itSIMFt1CFPKCSrpSVkAqwDgZyTgDJIGsq3EZI9qbN8rIrta2gptP293LiNqkvWcJvl0a4Ogdal0x15RMOT2KvY3FlteMMrSelnTIvxe+V5V2lbaXvbk6m1Axm32oNRhrhrkJWnqTJWl0JJBR3CgMEdxnOm3bNZuXZPdanXG7Roxq9q19iV7BUmA8yp+M8lYbdR6OIKkYIzhQPrg6nH4ofiCbjeNBRI3Nc2ZRLSuXZuJHpVatChFbqxR5D/U1V0yHMLcQmY4Y7jWMMh6MQT5rhBFEy7Nr17X0mAzVK61KjzyW5CThPkveoUgE5KPQE/AgE4zrnWpXJlv1RVKkPFIz7iwcfkdeSj2ZufvfU3LgkOl5HmdDk6W6Ett4wehIHyB9Ej4/XX83LR6jSFO0+pD/ABtKkGO+oD8YHdKx9CMH9dEV+32TzxKJMi4q74eO5dbK2ZzT9wbfF5z/ACn0958NH+lYIkpT2AUH/wC4AXpevprEHw/5SXXxW5EWJyVs59xNRsq5YlTDbZ7vttrHnMn5hxkuN9+3v62y7fXrb+5Vh0TcW0pqJNKr9JjVKmSGzlLsd9pLrah9ClQOiKrP7YTvrI298NKh7OUyepqRuFuLCjy2gf8AOhQ23Jbg/R5MU/prNJMqS0UBqmtK/EruNXt/bXbgfehcfbST2aak3DOX3/EooiNjP5AH9zqhVp5Jlxwse6h1JIP0OdEXbs+yeQUmpO7k7N0K4PKp0kxkVOh9YU2tsDIyg59e+PQ504ot57qcqt/LYtjkTXpMpFEQpqqKlsBpxmDHC5MnrCQPfKELyo9z2+Wvbxy8QTdzjRbS7JtS27fn0xc5yS6moxHC6tajk++lY/L00UuEXDLmZz3i7+coNhdmkVyLQbSqSq46irsxhFdmoWotsJdOX1iMh/3E4OMd8kA6kbZnZRMjBQ+F3n9lQYsWoTaxJJl48YYz+FIDb6PcGxbfyNFA2lW+vk9f90bhXHVnYT0ioJeQyw2lSW219XQ0M+iUIQlAHyA066Dx+l2xFlQ7d3Oq8FucECWiKlKPOCD1JCsHuATnHz1xeJgw1Xsj1XGI/ZzRhI7HA+Hw1t910IApdiwvDp5w7z2o7fNgjci4aVWHHUu1RlpTyJa+jyXCVqVlR6fcJ+IGM9tMOj+GDutXtzJWzNItq5H7qglQl0FFMT7QyU46upJPbGR++rFeU22vLTdCpWXc/ECmXNOtP/h5SWFP2lNLUT2pDADqcIUkdYV2V2zn176JVJqsSl7qUrb6ZUWmdwHeM8mlSoKnQKguukEoYUfxKk9fvDJ6vjnHfXxaT6SdVZifWGCF5e17hG3cZIdvP3/uPA7H2x8/LsuuZ6exXS7DvABA3Gtr7/o4/wAcnhVcbh+D/wAjNprTk31uRtpd9Go8MoEqozaSlLTPUoJT1HPbJIH5nQ+t/iehNbi/y1d9S/iBfSIXs0ZPmeaThPRjuFZIwR3BxjvqYu8myniF2zt7Mre9tuX6i22Cgz3KrOcdjoyoBJWnrIx1EdyMZxr88Ne4LHtbmXaFd3EqUCHSo7klT8mplIZbPs7nSVFXYd/T6/XXcQa/lx+msrUnSQ5T4WvcBjk7TtZuDPikO4n9COPnTvwInahHj7XRhxA9/cWavsOEGtyfCA5oPpq2626e3V/vENrm1ms1SnBxYSlOVOOKKicBI7/ID6aFPHeoW1xk5b27R7pqa5lpXREVQb2bkAIS7SKiFRJQUB69CVh5PyW0k+oB1NTiPyKvNfM20f8AiJvJVFWwq7QJyarWHDEMfrVjzAtXT0enr2+eoR87qX/OvMGrUbbyEmcKtWn2KLHgpGH/ADZrqGUtjsMK6kgfmNZ9G1DXjqcmDqbWEhjZGvja9rfc5zSwhzne4bb4PY9vKx5ePhDGE2OT8RaQ4gngA3wBxymddsHdfjfuneOwVLWtVQotwyqdMLUXrX5kZ1bRcQMHHUADnHpjXCZpt5sVKQL1hTkO1aOtbbs5Kgp1SO+e/rgE/tqV/i4ce+U/CDnMzufyM2cNuz7/ALbh1iPFNaZlIlO+xsx5pLrGQFiUhxSkHuOtOSc51F2vbuVfc25KW1UqXFipjvOJaLHUVfeJCTkk9x2Hw11Sq03aXKLT5jE4BPYZ1r9+zj76SN9/B72hqNTmqfn21TZNtzVKVnp9hkuMsp/SP5A1j6fUGqyUj/xCP99ahPsdtxPz/DJuS3HldQpm7NSLWT+FLsWIvH5ZBP66IgR9tQtV1VP2Cu9IJQuRcEJWB6EIiOD9wT+2qC46E/xJltw4BeAJ+hIGtPf2ujYx/cPw4KJu5ToRdfsHcGHIlOBOfKhzG3Irhz8PvVRh+usw9YjKiyyoJwArREe+L/KjiNs1tVFtjdjZOXXbjiy3y/MYpkdQUguqKAVrWCSB29NNnj3ys3w27rW71pcdN4rrsqhbh25VFT6LQ6qYyZ7KOt5DLqUdiQ0XkZSQcLUAcEg/nE7Zbj1unflfkb+Xx/BIMCK3PYL81Edl9tZ99PUfeJCu2B3PfXN3xr/HfbTk1Tbp421X+I21ESz7ew2w4lBOC2+hBWAVpW2Sc+mVHVdD0Is97Gh248km9v8AYeAuQ04abh+p8iCFkxlkG57juMQ8hrSTtBNngfKl5+Jf+TXu/wDXGx+zmjCfQ/loBKump8c72rls0unR6hElutPQJTq1BL0UpK2HEkeoU24k/n216/8AtZXF/wCUoP8A9y9WK7EEUrZeTG2nLneOXZd38MYVz1Czxt/SoypNn1BbMP2xtkJfThtSU+YlQIV2zkEHvph85qRedz7m7O7a2IxLl7lU+w4UCtwaesmpNVYKUotuqSerzx3UST1d8576r1t/xCN8rTpwpFrVmoU2IlRUmLArsplsE+pCULABP5a555t7kKuD+bDDzVPO87+JGpPe0eZ/f5merq+uc6+b6R6K1HTMiEmWIsx2yCOoyHuL2lo6x308AGyGhtn5K/ydYgyGPAa4F5bu9woUb9orj87Vq3ErbDl/s7uDV745j0y6qbZDNn1VqXMvCa45BS+5GWhkKDilJ6lLISnIz1EAdzoacDtoq5s1yP2l3k3wokGm2feftiqBUKm+ytmThlSAFJJJQSVAAKAz1DHrqA9weIhvzdlMXRbor1SqMNwguRJ1flPNqIOQSlayDg/TXIf5o3/KixIMqmJdYgA+wMuVB5SI2Tk+WknCMnuenGTr0PR+rZEGYzInjYcpnSf0o3NAYGShpYC81JuktzjYLWhoaD7lH2tixviLGOPTO4bnAkm2k3x2pvAFGzd+FZbxh4P8k9quWltbsbtbFVKlWdRrmM+r1SqRkCLFiJUpRdcycJQkYJJGABn4aro571KPO5a1qr2HKJadqsh6jvU3Kcgy3lMqa6e4/pKcfTGvpUPEY5A1anOUeqXPVZMR5soejSLilrbcT6dKkqXgj6HTs4Gw6Tvhy0icgt2qG1HsXZqirva+SlRLbsSnLDkeJlXYrlzVxYiU+pL/ANDq90bSNXg1OTP1KZj3uY2MCNrmtDWuc6yHPeS4lx8gUOy0svLxX4zYIGkAEuO4gmyAPAHHC73irb13pXPEgqts76brXJfMPbaHBtlDlyVL+IuMuxYDTcttPXgdJm+0LPxye5JGdAy8bw2yuypUZiwaC3FfZmqekqTTkMkpSjIGU+vcHSpN4Wtvbu3d25m+9YaXVboqsioyFPOLQFypL6nnVhY/CepRA/PXOuW1LXsq8ZyrTqC5MaHTQvzFvJcCXXewSFJHcYOP111KrfCZzg9qrwKO4LpI+uTrUX9j6th6leGfcdfeThNS3XqXlZH4g1FiIJ/ckfprMFacAzKyHun3UH1+mtf/ANnZ2Pf2N8InaaBUYSmJ1yU+TccxKhjq9tkLdZV+sfyDooUgeeXGml8xOHG4/GeqpTi77UlQobiwPuZnT1xne/xQ+hpY+qdYtNyLJr1qV+oWpc9MchVWkznodShupwpiQ0stutn8lpUP01umIChg6zV/amfDgmcbeW6OXm39AUmy92nVO1NbDf3cCvIT9+hWPwh9ADyc+qg6B+HRFT5WIH8UpbToUlDkRwNurX6BpR7KP0BP++pL3R4fe0u1HGiZuhutvbBj1ufT0v28tD2WHl4C0ttoGVO9Q7ZAOAc9tR/mRzSphkljzGVpKH2vgtB7Eftr6UWwLt3V3Ht7bhd4dcecURKHMq00+THZz2bT1HCSO46BjJ/PWrlRyv2lsmwA2eO4H+lR61i50/SkhyjBHGd0lNBLmjmrPYcc8GwpK+FX4a+6HjK3svjlZl10y25lh0dVRl3lV0LebYpa3Q2iKWUYW8sPuAt4ICUqcBOAkaanIfwtt0uJPP6ucGN4axAqFRonsrsepUaSW49TYlqYREdSpYKmUqXJa8wKBUgJcwFEDJBuTc25/By3EtvcHhFyKqVu7nqpK4VzxYjTclibBWQv/FNOAt4K0pKUEE+6FDHSDqPV082d99xd/bg5Ib+Vdy87wuV6PJqdVrow4tbRQtnCAny/KAQ2AyUFshCPd90a94+RHlRCRl0fnwtrSNVxdawGZmMDsddbgWkgGro+D3B8hSAneEhdIU+zbn8n1l1T0em0diDuglC6rcDo8xNAa82IkInmP/iEJc6WnWynocUtXSOnP8HqfTYsNybUqYyqqT4MOiS5FWnNUyqOzpCmIbUaorhCO884sIy0lXU0FHrKfLXiL8/k9BqUYRJW01I6Aw4yry3SgrQt5L6gopSCT1oSc+oA6RhJIPWgc1KpTKimpwtrqAlxE92ahCojK20vuR0x1KCFNEY8pIAQcoB98JCyVHOrJGGseGY1ae2srdS9ahbNMgUqvU+l12no3CRJqUEyHUx5EkQmo5efjxJjjEJ55sdHtLqmkqUWlnRA2v8ABYiby02/rm223Htuq0PbiqvUu4qzGrcoNomsMrfktpQ5HSoobbSkl38KispSPcVqKEblkYrKWGtraOQ3Ggx2lL6SptqGoLjpBLeeygConJc9HCsdtfsflqqNLnTk7XUhTtSgzYktThBBalq6pHSPLw2pRPZaAFN+jZQNERf8PHwldw/E95gv8atirup9swYFoMXHW65cSlSG6fGcZjrCEJaCVPrK5LaUjCe3USR093P4nuzN1eFlQHPCdjxo6apOqsa6dz79iv8A3d3IPX/B2WUABbEKK0t1wsudSlSnXFkkNtHUeuN/OrlDxF5DvcouM+4sm0boU26y49TmEuMGG4pIMRbToUlbACW0hKgcdCCCCkHTu3I3GvHxAK/cW/3Ibdqfc249ZeQ5Va5UylKowbR0NNJbRhCY6UAJASAAB2wR3J3TFvbY6zYdhJvW07taUiNESX1rc62pK8YPQR3Son+k/wC2mnMguW9asOkLGJU/EuQj4oQchtJ/MZP7fLX2se3Vx0zaxcktaqDTpA85ll8+XUJKc+W0j4KJ9Sr+lOT9D9WGqhdVberdTALj7nWrpThIHoEgfAAAAD5AaIiZwm4y3Vyi5C2Rx0s1hxVSve5ItLbWhPdhpxY854/RtoOOfL3NbY9vrKt/baw6Lt1acJEalUCkxqdTI7YwlqOw0lptI+gSkDVGf2R/w4Zcqt13xHNyqCW4cNp+39tkyG8ea6rtOnIz8EgCOlXcEqe9CjV8fp6aIloTc3eHe1HPHjTc3GXeKEVUu4IeI85pAL1Olo95iW0T6ONrAUPTIyk9idFnS0RYtec3CfeTgvyGuDjfvhQlMVSjyCYk5tsiPVIaifJmMKP4m3EjPzSepJwUkaBi2BAQqnVFpbkNawsKb7OR3Pg42fgR8vjrYl4rfhR7HeKRsj/Jl6pbot50Vtxyy71YjhT1OeUMll0ersZZA6289vxJwod8tPNTghyG4M7xTdkuRdgv0iqMFSoMpIK4dUYyQJEV7HS62fp7yT2UARjRFHyJRY8/ciFX91LlkTaRNnJcnVtalvKeA+Cz3UCcBJz3APbUxpuyGzm/Vtx36lTIk1hTITCq1LeCXG0gYAS4n1A/tVkDHcaiSunz6StxUFSehzs9HdR1NuD/AFJOvTZ133Bt7VDVtvLwqFry1EFxppReiOn/AFJII/6kn1+GpFDhQAAKCMN1eFfd8p0vbXbhwpaFqw1DrTSmHASew8xAUk/mQn8tC7hDsRae+nN7brjvuYt80e4r5iUesqp0kIWWVveWstuHsPjhWjBZfiDb925T1M3Dt1Q7jSlspTUKTKLK0qwcEhJIUoHBxjQz4F73UfiXzTsPk/uvslWLupFoXB/FZFvRJi4Dsl1KHPJUl/oPQUPFtz0wry+k9joaQWmnW+OdWf5HyOO23tfi1eX7d7NAnyZDDLb58oOElTTrrY7ZHuuK7jGc9tHGzvC1q0FSJ26+4TCUDBXAoTZWo/QuuAAfolWhDTN4L9Xyqa5KTbWuGpOouj+J+z1Oa9KkrYC/cYckuJKnCGulvzFDJ6c40Z9x+eu/F0tKZolpW/ZkdYIEqoyTJkFP9yUn1I+iT+WgpObTovvaHY3avbGoW3MgQaPSJTBblSpDmXnjjIV1qypawcEAZ7jsNRDtWzHGlv16pV1+DQipbPtaEKQ7UEZ/y2m85UVAAnPZPxPplxXBc79zVk3Dc9Wn3ZVs+7MrClJis/8ALaB7jPoPdHf0B151QapX5oqFblKfdA6UdWAltP8AalI7JSPkMDQm1K+E+TJul+PDjQUw6ZCSUU+A2chpJ9VKP9a1dipXx9BgADUqfCj8M7dDxKuT1M2NsVmRBt+EpuZfV0oZy3R6aFYUoH0L7mChpHxUc/hSojx+HL4ZPJPxJN42tqdgLZ8unxHkG6LxnsqFNoTBPdbqx+NwjPQyn31n5DKhqo8PXw+NgfDc4+QdhNiaMSOoSbiuKYhPttdnFIC5L6h+yGx7racJT8SYREvZHZjbnjvtJb2x+0dts0i27XpTNOo9PYSMNMtpwMn+pR7qUo91KUSfXTq0tLREtLS0tES0KuXnCvjbzo2rf2f5L7aQ7gpSypcN9Y8uXT3iMedGfT77Lg7d0nBxggjtoq6WiLOD4i32WzlTx8lzr84hvubr2ekqcRSm0oZr8Fv16VM9kSwPTqaIUcZLY1VreW2Fw2dcMm07vt6dSarEWUS6XVoa40llQ9QppwBQ/bW4ggH1GhbyM4R8R+XFJNG5J8eLUvFvp6W5FYpKFSWu2Pu30gOtn6pUDoixTyLPW255zcZSVpOQtHYj8iNfwaZXG/w1aeO/oZaz/wD060370/ZPfDZ3BkvVHa64twbBfcJLcak3CmbEb/JuWha//wBNAmv/AGOC2FOFdr8/K0hBV7rdSsGOspH/ALkSBn9hoioIFNrzgwur1BQ9CDMcwf0zpRbOS2esRQM9yojV/dvfY3rJS827d3Pq4Xmwr71il2LGZKh9FrkKx/0nUgtkPspvhc7ZyWKnuTEvncWQ3guMXNdCmIi1D/0oSWTj6KWoHRFmr202fvfdW742321NjVe6K/MWExqLbtNcmSXCTge42klIz/UcD66tr8N77KLvpu1Mgbl+IHXl7f2xlLosaiSUO1ucnseh95OW4SSD3Cet31GEHCtXsbC8VONnFu202jx02Mtey6eBhTFuUZqKXPqtaEhTh7eqiSfjp/gADAGB9NETG468bNjeJu1NO2U487a0y1bapaMRqbTGOkKWfxOuKOVOuqx7ziyVK+J0+dLS0RLS0tLRF//Z

/9j/4AAQSkZJRgABAQAAAQABAAD/2wBDAAIBAQEBAQIBAQECAgICAgQDAgICAgUEBAMEBgUGBgYFBgYGBwkIBgcJBwYGCAsICQoKCgoKBggLDAsKDAkKCgr/2wBDAQICAgICAgUDAwUKBwYHCgoKCgoKCgoKCgoKCgoKCgoKCgoKCgoKCgoKCgoKCgoKCgoKCgoKCgoKCgoKCgoKCgr/wAARCACAAH8DASIAAhEBAxEB/8QAHgAAAQUBAQEBAQAAAAAAAAAABwAGCAkKBQQDAQL/xABCEAABAwMDAgMFBgQEAwkBAAABAgMEBQYRAAcIEiEJEzEUIkFRYQojMnGBkRUWQlIkM2KhF3OSGDRTVmNygpOjsf/EABsBAQACAwEBAAAAAAAAAAAAAAABBQMEBgIH/8QAMhEAAQQBAwMCAggHAAAAAAAAAQACAxEEBRIhEzFBBiIyUQcUFSNhgaHhM0JScZGxwf/aAAwDAQACEQMRAD8Av80tLS0RLS0tDvkzyt2F4gbcu7o8gNwYlCpiVFEVDpK5E57HZmOynK3nD291IPrk4HfRERCQBknTN3c5D7F7CUk1vefdqgWzGx7qqxU22VOfRCCepZ+iQSdV4314gHPvnRJdgcZ7ec2Y28cUUpuaptIdr9Qa/vSDluICO4CepY/v+ADN5bX8K+OLjt98k91zc1wKyuXVLorCpT7q/U5K1E+vw9B8NEU0NxfHo4QWm+7CsGBfN9OoyEuWxajgZKv+ZKU12+oB0KK/9oqagOldD4A7jSo47pelVFhgkfPCW14/fUENzPHL4U7XLcpG0tkpqSmj0pXT6cnp7f6saCF4faGKlUXVs0LaKQlon3QuQlPb8gdEVosT7T5s/S5Qa3D4kXtR284WWaky+pP/AMVNtj/fRV2p+0geFzuLMbpt07n1yx33CEj+cLecbZB+r0YvNoH1WpI1RfUvGtpt1qLN3bJJeQo9wQhw/wC+uHN5j8M92MsXDYf8FkuH/MSz5ZBP5dtEWrLaXfbZbfq2m7y2T3Wt67aU6kKRPt2sMzGsfUtKPT+Rxp1ggjIOskNmvNbaXSjdbiPvzV7WrTSw4xUbarK4UjI9OotnpdH0WlQ+mrDOC32nXe7ZupQ9s/EXsz+b6AFJaTuLa1PSzVIaew65cNH3cpIHqtnpc9T0LJ0RXpaWmhsVv5s3yZ2ypu8mwu41Lum2as31wavSJIcaX80K+KFpzhSFAKSexA079ES0tLS0RLS0tCfm5zF2m4Hcabm5NbyT+ilW/EzHgtuhL1SlrPSxDZB9XHHCEjscDKj2SdETE8STxJtq/D12vZqlXhm4b5uDqYsmx4b2JFSfGAXHCMlqOgkdbhHxCUgqIGq36Nalfvqvu88/FB3FaqlfLRdotAfc6KfQo+epMeMwSUtgfE91KPdRJJOgRt7vrcW/F917xLeaM5lVRqGXqBSnl/cU+MnPkstJV+FttJ6UD4kqWrKlqOoB+Ih4lG4HK66ZcJquSIVpxnCiPDaWR7Tg9uwPp9NEUr+enj8XJV1y9seKMZmmUyP1MqrOOlHSO2UfP8/TVcm6l18gtyrbk74X7EuOt0j2xDTleqCViIHXM9ITnsQcdiBjPbOu/e/BzeVPHGHyBhSY86K4n2l+j01XmFqIRlLwUns4R/UB6D09DoybH+JVsVC8Nq4eJHIu0KpXKslpyBbzNNjoSXGFDrZeceX2bLK8AHClEBOAcE657V9XzcWCOTT4Ov8AeNY8A8taTTnD57fxIHnss/pnI9P+oXzj62GiMPF9x1G/yHyL8UDfhN7w/wDgPF5x7T3pfh3Qk0upWwl1uNRIUVI8532cuMq6zk4UodOBj0Oo4bN26m8dwVW1dxlPttxny4yZK0kLRgeoOexzoicR7g54bXW3W63xjqFVtmjVxDSavcbymIUMpbKgP8XL6W04KlZKVZ0QOBHh8WRyh5nWxsdvPzwsOx2bodmrqNdpFwJmPIWhou+Ul0dEYuOq91OXiMg9j2Bz4GNrUOq5cmTKHQOLOk3yyh7weBdnkckrfzJ9Kl07GZjxlszd3UPh1n2kcnsO/AUc7/pEmibqybNtmVKYY9raZYaEhRI6gn4k/XXe3httnatyCzGrS6imZ15YlMIBQlOASFJ9ck/EaIe9HCeFYHIi8bG2i5qbYXau07tl06m1ibdqKa9UUx1hKJCFy8R1dXoOl9YykgEjGR1vxtDySsh+n13fqw6szA6EtxKulpDkOSgqKvu5TPUyskZwQon07aulU8LxUWvV+hRotdhLn0hMtPVFeX1eQ7gkdlenqD2ONP2g8hK+ypNNvFpLyT2DixkLGmduzvHQbpsmn2bZcV+MwQn2uM43gtpRgIbGOxGe+R8hr5nbS77TsJm6LiW25EVgyILhw9FQcBCgSe5790+oyPropU3/AA5vEg334A7oHdrjRdJfok11C7zsGoyFGBVWge6lpH4HACemSgdaM+91pyk6auCnOnY3xAtioW92ydXV0kiPXaFMUkTaLNCQVxn0g+vfKVj3XEkKSSD2xY2zd9XsipsVSlVBRYUcsvJOe3yPz/L4/vqc/hW+J5fnA3kRTd47ILsujTuiLd9rNvdLVXgdWVsgHsHkZU4wv1SvKD7q1DRQtZ2lps7Nbv7fb/bV0Dejam4matbtzUtqoUiewrIdZcT1DI/pUO6VJPdKgQe405tESJCRk6zq/aHedT3ODxGaVwbsyuFW3mzcsquMMu/d1CuKSDIUrHqGEEMJz6KU8Qfe7Xl8/OT1J4YcL9y+UVY6SmzLSlz4bSiB58zo6IzQz8VvraQPqrWOqwt1K/Abufda5asuXXq7Lfkzpzpyt+Q8tTjrhPzUtSj+uiIpc9OV8y83GNlbNqAjUKkshMnyVYSQkenb4dtMbaDgJdfJfYmVuzaV5Q0VFuSpFLo/mpUhSEjBQ4R3bcUe4z6DHb46Ye0my17coNwf5CtmahqZPYdmTJchJKWm0/h6sd/eVgfpr2XBbnLHw97wJj1t+hqrDDrLUiFJS5HnIAwT0H+pPUCFEApJ7HWhlyvcejBIGyd6PkLl9dzp53/Z2m5bIswU8NeL3N5sV3o0bIsgDt5XQ2o3o5l7eWPdXF3bmkVGQiO8UVT2WEqQ7REFflu4dTlDDa1KAK1EJSTkFJJOuTUHdn+LazS4tOo+4G4jX/fJsrplUC33fQtNN/gqUhPfqcXmMlXZKXsdYkn4fniv7reD7sffNh29thbF41vfS30y6tHuVC+qiMlp5qG64U59p85Eh15UdeE9PkqyPMUNQi29tK6bor7U+gWJUq6zCktuTo1NgrdwjJV0q6AekEIVjPyPy1tRwxxEua0Ank15Ku8XAxcNz5Io2tfIdzy0VudVWf3P/V/W4+7W5u7VY/jm5d61GsyQMMmc+VIZT291pv8AA0nt2SgAD5aPHhkeH/afPu/7xo24/JqkbVW7ZNpCuVe6K3SHJrQC5seG010IUkgqdkNpBz6kAAk68/N2TR9z3aHUtqeL1x2oxSaQo1d6Vb7jAUB0kkgJA6UAjKz3PVk/DRu8BS5uL0C498tvOVvMNnZSgX3tMLfYu1mT0TQ85UYz5RHSW1hWUMKSvOPcWQCCchDI+WMOc0tJ8Hv+inAyZsvEZLLEYnHu11EjnzRI/Humj4hPhGxuDF1bh2pA5Q0W7F2Lb9t1+PJRSlw2a7TawfLb9lWXFpU+2v3/ACc/eMdbqVfdLSIw7SciN49jpDytt74kw4kvKajR3kpkU+eg4CkSIjoUy+kgYIWg9tT08W3eLw96FQKrx+4zbztbisU/b23aXbl3UmiR+msSI0hp1cma80GQ3IYH8RaSnyl/cTm20qSG9V37f7f3hund8Kw7Boq6jV6itSIMFt1CFPKCSrpSVkAqwDgZyTgDJIGsq3EZI9qbN8rIrta2gptP293LiNqkvWcJvl0a4Ogdal0x15RMOT2KvY3FlteMMrSelnTIvxe+V5V2lbaXvbk6m1Axm32oNRhrhrkJWnqTJWl0JJBR3CgMEdxnOm3bNZuXZPdanXG7Roxq9q19iV7BUmA8yp+M8lYbdR6OIKkYIzhQPrg6nH4ofiCbjeNBRI3Nc2ZRLSuXZuJHpVatChFbqxR5D/U1V0yHMLcQmY4Y7jWMMh6MQT5rhBFEy7Nr17X0mAzVK61KjzyW5CThPkveoUgE5KPQE/AgE4zrnWpXJlv1RVKkPFIz7iwcfkdeSj2ZufvfU3LgkOl5HmdDk6W6Ett4wehIHyB9Ej4/XX83LR6jSFO0+pD/ABtKkGO+oD8YHdKx9CMH9dEV+32TzxKJMi4q74eO5dbK2ZzT9wbfF5z/ACn0958NH+lYIkpT2AUH/wC4AXpevprEHw/5SXXxW5EWJyVs59xNRsq5YlTDbZ7vttrHnMn5hxkuN9+3v62y7fXrb+5Vh0TcW0pqJNKr9JjVKmSGzlLsd9pLrah9ClQOiKrP7YTvrI298NKh7OUyepqRuFuLCjy2gf8AOhQ23Jbg/R5MU/prNJMqS0UBqmtK/EruNXt/bXbgfehcfbST2aak3DOX3/EooiNjP5AH9zqhVp5Jlxwse6h1JIP0OdEXbs+yeQUmpO7k7N0K4PKp0kxkVOh9YU2tsDIyg59e+PQ504ot57qcqt/LYtjkTXpMpFEQpqqKlsBpxmDHC5MnrCQPfKELyo9z2+Wvbxy8QTdzjRbS7JtS27fn0xc5yS6moxHC6tajk++lY/L00UuEXDLmZz3i7+coNhdmkVyLQbSqSq46irsxhFdmoWotsJdOX1iMh/3E4OMd8kA6kbZnZRMjBQ+F3n9lQYsWoTaxJJl48YYz+FIDb6PcGxbfyNFA2lW+vk9f90bhXHVnYT0ioJeQyw2lSW219XQ0M+iUIQlAHyA066Dx+l2xFlQ7d3Oq8FucECWiKlKPOCD1JCsHuATnHz1xeJgw1Xsj1XGI/ZzRhI7HA+Hw1t910IApdiwvDp5w7z2o7fNgjci4aVWHHUu1RlpTyJa+jyXCVqVlR6fcJ+IGM9tMOj+GDutXtzJWzNItq5H7qglQl0FFMT7QyU46upJPbGR++rFeU22vLTdCpWXc/ECmXNOtP/h5SWFP2lNLUT2pDADqcIUkdYV2V2zn176JVJqsSl7qUrb6ZUWmdwHeM8mlSoKnQKguukEoYUfxKk9fvDJ6vjnHfXxaT6SdVZifWGCF5e17hG3cZIdvP3/uPA7H2x8/LsuuZ6exXS7DvABA3Gtr7/o4/wAcnhVcbh+D/wAjNprTk31uRtpd9Go8MoEqozaSlLTPUoJT1HPbJIH5nQ+t/iehNbi/y1d9S/iBfSIXs0ZPmeaThPRjuFZIwR3BxjvqYu8myniF2zt7Mre9tuX6i22Cgz3KrOcdjoyoBJWnrIx1EdyMZxr88Ne4LHtbmXaFd3EqUCHSo7klT8mplIZbPs7nSVFXYd/T6/XXcQa/lx+msrUnSQ5T4WvcBjk7TtZuDPikO4n9COPnTvwInahHj7XRhxA9/cWavsOEGtyfCA5oPpq2626e3V/vENrm1ms1SnBxYSlOVOOKKicBI7/ID6aFPHeoW1xk5b27R7pqa5lpXREVQb2bkAIS7SKiFRJQUB69CVh5PyW0k+oB1NTiPyKvNfM20f8AiJvJVFWwq7QJyarWHDEMfrVjzAtXT0enr2+eoR87qX/OvMGrUbbyEmcKtWn2KLHgpGH/ADZrqGUtjsMK6kgfmNZ9G1DXjqcmDqbWEhjZGvja9rfc5zSwhzne4bb4PY9vKx5ePhDGE2OT8RaQ4gngA3wBxymddsHdfjfuneOwVLWtVQotwyqdMLUXrX5kZ1bRcQMHHUADnHpjXCZpt5sVKQL1hTkO1aOtbbs5Kgp1SO+e/rgE/tqV/i4ce+U/CDnMzufyM2cNuz7/ALbh1iPFNaZlIlO+xsx5pLrGQFiUhxSkHuOtOSc51F2vbuVfc25KW1UqXFipjvOJaLHUVfeJCTkk9x2Hw11Sq03aXKLT5jE4BPYZ1r9+zj76SN9/B72hqNTmqfn21TZNtzVKVnp9hkuMsp/SP5A1j6fUGqyUj/xCP99ahPsdtxPz/DJuS3HldQpm7NSLWT+FLsWIvH5ZBP66IgR9tQtV1VP2Cu9IJQuRcEJWB6EIiOD9wT+2qC46E/xJltw4BeAJ+hIGtPf2ujYx/cPw4KJu5ToRdfsHcGHIlOBOfKhzG3Irhz8PvVRh+usw9YjKiyyoJwArREe+L/KjiNs1tVFtjdjZOXXbjiy3y/MYpkdQUguqKAVrWCSB29NNnj3ys3w27rW71pcdN4rrsqhbh25VFT6LQ6qYyZ7KOt5DLqUdiQ0XkZSQcLUAcEg/nE7Zbj1unflfkb+Xx/BIMCK3PYL81Edl9tZ99PUfeJCu2B3PfXN3xr/HfbTk1Tbp421X+I21ESz7ew2w4lBOC2+hBWAVpW2Sc+mVHVdD0Is97Gh248km9v8AYeAuQ04abh+p8iCFkxlkG57juMQ8hrSTtBNngfKl5+Jf+TXu/wDXGx+zmjCfQ/loBKump8c72rls0unR6hElutPQJTq1BL0UpK2HEkeoU24k/n216/8AtZXF/wCUoP8A9y9WK7EEUrZeTG2nLneOXZd38MYVz1Czxt/SoypNn1BbMP2xtkJfThtSU+YlQIV2zkEHvph85qRedz7m7O7a2IxLl7lU+w4UCtwaesmpNVYKUotuqSerzx3UST1d8576r1t/xCN8rTpwpFrVmoU2IlRUmLArsplsE+pCULABP5a555t7kKuD+bDDzVPO87+JGpPe0eZ/f5merq+uc6+b6R6K1HTMiEmWIsx2yCOoyHuL2lo6x308AGyGhtn5K/ydYgyGPAa4F5bu9woUb9orj87Vq3ErbDl/s7uDV745j0y6qbZDNn1VqXMvCa45BS+5GWhkKDilJ6lLISnIz1EAdzoacDtoq5s1yP2l3k3wokGm2feftiqBUKm+ytmThlSAFJJJQSVAAKAz1DHrqA9weIhvzdlMXRbor1SqMNwguRJ1flPNqIOQSlayDg/TXIf5o3/KixIMqmJdYgA+wMuVB5SI2Tk+WknCMnuenGTr0PR+rZEGYzInjYcpnSf0o3NAYGShpYC81JuktzjYLWhoaD7lH2tixviLGOPTO4bnAkm2k3x2pvAFGzd+FZbxh4P8k9quWltbsbtbFVKlWdRrmM+r1SqRkCLFiJUpRdcycJQkYJJGABn4aro571KPO5a1qr2HKJadqsh6jvU3Kcgy3lMqa6e4/pKcfTGvpUPEY5A1anOUeqXPVZMR5soejSLilrbcT6dKkqXgj6HTs4Gw6Tvhy0icgt2qG1HsXZqirva+SlRLbsSnLDkeJlXYrlzVxYiU+pL/ANDq90bSNXg1OTP1KZj3uY2MCNrmtDWuc6yHPeS4lx8gUOy0svLxX4zYIGkAEuO4gmyAPAHHC73irb13pXPEgqts76brXJfMPbaHBtlDlyVL+IuMuxYDTcttPXgdJm+0LPxye5JGdAy8bw2yuypUZiwaC3FfZmqekqTTkMkpSjIGU+vcHSpN4Wtvbu3d25m+9YaXVboqsioyFPOLQFypL6nnVhY/CepRA/PXOuW1LXsq8ZyrTqC5MaHTQvzFvJcCXXewSFJHcYOP111KrfCZzg9qrwKO4LpI+uTrUX9j6th6leGfcdfeThNS3XqXlZH4g1FiIJ/ckfprMFacAzKyHun3UH1+mtf/ANnZ2Pf2N8InaaBUYSmJ1yU+TccxKhjq9tkLdZV+sfyDooUgeeXGml8xOHG4/GeqpTi77UlQobiwPuZnT1xne/xQ+hpY+qdYtNyLJr1qV+oWpc9MchVWkznodShupwpiQ0stutn8lpUP01umIChg6zV/amfDgmcbeW6OXm39AUmy92nVO1NbDf3cCvIT9+hWPwh9ADyc+qg6B+HRFT5WIH8UpbToUlDkRwNurX6BpR7KP0BP++pL3R4fe0u1HGiZuhutvbBj1ufT0v28tD2WHl4C0ttoGVO9Q7ZAOAc9tR/mRzSphkljzGVpKH2vgtB7Eftr6UWwLt3V3Ht7bhd4dcecURKHMq00+THZz2bT1HCSO46BjJ/PWrlRyv2lsmwA2eO4H+lR61i50/SkhyjBHGd0lNBLmjmrPYcc8GwpK+FX4a+6HjK3svjlZl10y25lh0dVRl3lV0LebYpa3Q2iKWUYW8sPuAt4ICUqcBOAkaanIfwtt0uJPP6ucGN4axAqFRonsrsepUaSW49TYlqYREdSpYKmUqXJa8wKBUgJcwFEDJBuTc25/By3EtvcHhFyKqVu7nqpK4VzxYjTclibBWQv/FNOAt4K0pKUEE+6FDHSDqPV082d99xd/bg5Ib+Vdy87wuV6PJqdVrow4tbRQtnCAny/KAQ2AyUFshCPd90a94+RHlRCRl0fnwtrSNVxdawGZmMDsddbgWkgGro+D3B8hSAneEhdIU+zbn8n1l1T0em0diDuglC6rcDo8xNAa82IkInmP/iEJc6WnWynocUtXSOnP8HqfTYsNybUqYyqqT4MOiS5FWnNUyqOzpCmIbUaorhCO884sIy0lXU0FHrKfLXiL8/k9BqUYRJW01I6Aw4yry3SgrQt5L6gopSCT1oSc+oA6RhJIPWgc1KpTKimpwtrqAlxE92ahCojK20vuR0x1KCFNEY8pIAQcoB98JCyVHOrJGGseGY1ae2srdS9ahbNMgUqvU+l12no3CRJqUEyHUx5EkQmo5efjxJjjEJ55sdHtLqmkqUWlnRA2v8ABYiby02/rm223Htuq0PbiqvUu4qzGrcoNomsMrfktpQ5HSoobbSkl38KispSPcVqKEblkYrKWGtraOQ3Ggx2lL6SptqGoLjpBLeeygConJc9HCsdtfsflqqNLnTk7XUhTtSgzYktThBBalq6pHSPLw2pRPZaAFN+jZQNERf8PHwldw/E95gv8atirup9swYFoMXHW65cSlSG6fGcZjrCEJaCVPrK5LaUjCe3USR093P4nuzN1eFlQHPCdjxo6apOqsa6dz79iv8A3d3IPX/B2WUABbEKK0t1wsudSlSnXFkkNtHUeuN/OrlDxF5DvcouM+4sm0boU26y49TmEuMGG4pIMRbToUlbACW0hKgcdCCCCkHTu3I3GvHxAK/cW/3Ibdqfc249ZeQ5Va5UylKowbR0NNJbRhCY6UAJASAAB2wR3J3TFvbY6zYdhJvW07taUiNESX1rc62pK8YPQR3Son+k/wC2mnMguW9asOkLGJU/EuQj4oQchtJ/MZP7fLX2se3Vx0zaxcktaqDTpA85ll8+XUJKc+W0j4KJ9Sr+lOT9D9WGqhdVberdTALj7nWrpThIHoEgfAAAAD5AaIiZwm4y3Vyi5C2Rx0s1hxVSve5ItLbWhPdhpxY854/RtoOOfL3NbY9vrKt/baw6Lt1acJEalUCkxqdTI7YwlqOw0lptI+gSkDVGf2R/w4Zcqt13xHNyqCW4cNp+39tkyG8ea6rtOnIz8EgCOlXcEqe9CjV8fp6aIloTc3eHe1HPHjTc3GXeKEVUu4IeI85pAL1Olo95iW0T6ONrAUPTIyk9idFnS0RYtec3CfeTgvyGuDjfvhQlMVSjyCYk5tsiPVIaifJmMKP4m3EjPzSepJwUkaBi2BAQqnVFpbkNawsKb7OR3Pg42fgR8vjrYl4rfhR7HeKRsj/Jl6pbot50Vtxyy71YjhT1OeUMll0ersZZA6289vxJwod8tPNTghyG4M7xTdkuRdgv0iqMFSoMpIK4dUYyQJEV7HS62fp7yT2UARjRFHyJRY8/ciFX91LlkTaRNnJcnVtalvKeA+Cz3UCcBJz3APbUxpuyGzm/Vtx36lTIk1hTITCq1LeCXG0gYAS4n1A/tVkDHcaiSunz6StxUFSehzs9HdR1NuD/AFJOvTZ133Bt7VDVtvLwqFry1EFxppReiOn/AFJII/6kn1+GpFDhQAAKCMN1eFfd8p0vbXbhwpaFqw1DrTSmHASew8xAUk/mQn8tC7hDsRae+nN7brjvuYt80e4r5iUesqp0kIWWVveWstuHsPjhWjBZfiDb925T1M3Dt1Q7jSlspTUKTKLK0qwcEhJIUoHBxjQz4F73UfiXzTsPk/uvslWLupFoXB/FZFvRJi4Dsl1KHPJUl/oPQUPFtz0wry+k9joaQWmnW+OdWf5HyOO23tfi1eX7d7NAnyZDDLb58oOElTTrrY7ZHuuK7jGc9tHGzvC1q0FSJ26+4TCUDBXAoTZWo/QuuAAfolWhDTN4L9Xyqa5KTbWuGpOouj+J+z1Oa9KkrYC/cYckuJKnCGulvzFDJ6c40Z9x+eu/F0tKZolpW/ZkdYIEqoyTJkFP9yUn1I+iT+WgpObTovvaHY3avbGoW3MgQaPSJTBblSpDmXnjjIV1qypawcEAZ7jsNRDtWzHGlv16pV1+DQipbPtaEKQ7UEZ/y2m85UVAAnPZPxPplxXBc79zVk3Dc9Wn3ZVs+7MrClJis/8ALaB7jPoPdHf0B151QapX5oqFblKfdA6UdWAltP8AalI7JSPkMDQm1K+E+TJul+PDjQUw6ZCSUU+A2chpJ9VKP9a1dipXx9BgADUqfCj8M7dDxKuT1M2NsVmRBt+EpuZfV0oZy3R6aFYUoH0L7mChpHxUc/hSojx+HL4ZPJPxJN42tqdgLZ8unxHkG6LxnsqFNoTBPdbqx+NwjPQyn31n5DKhqo8PXw+NgfDc4+QdhNiaMSOoSbiuKYhPttdnFIC5L6h+yGx7racJT8SYREvZHZjbnjvtJb2x+0dts0i27XpTNOo9PYSMNMtpwMn+pR7qUo91KUSfXTq0tLREtLS0tES0KuXnCvjbzo2rf2f5L7aQ7gpSypcN9Y8uXT3iMedGfT77Lg7d0nBxggjtoq6WiLOD4i32WzlTx8lzr84hvubr2ekqcRSm0oZr8Fv16VM9kSwPTqaIUcZLY1VreW2Fw2dcMm07vt6dSarEWUS6XVoa40llQ9QppwBQ/bW4ggH1GhbyM4R8R+XFJNG5J8eLUvFvp6W5FYpKFSWu2Pu30gOtn6pUDoixTyLPW255zcZSVpOQtHYj8iNfwaZXG/w1aeO/oZaz/wD060370/ZPfDZ3BkvVHa64twbBfcJLcak3CmbEb/JuWha//wBNAmv/AGOC2FOFdr8/K0hBV7rdSsGOspH/ALkSBn9hoioIFNrzgwur1BQ9CDMcwf0zpRbOS2esRQM9yojV/dvfY3rJS827d3Pq4Xmwr71il2LGZKh9FrkKx/0nUgtkPspvhc7ZyWKnuTEvncWQ3guMXNdCmIi1D/0oSWTj6KWoHRFmr202fvfdW742321NjVe6K/MWExqLbtNcmSXCTge42klIz/UcD66tr8N77KLvpu1Mgbl+IHXl7f2xlLosaiSUO1ucnseh95OW4SSD3Cet31GEHCtXsbC8VONnFu202jx02Mtey6eBhTFuUZqKXPqtaEhTh7eqiSfjp/gADAGB9NETG468bNjeJu1NO2U487a0y1bapaMRqbTGOkKWfxOuKOVOuqx7ziyVK+J0+dLS0RLS0tLRF//Z

/9j/4AAQSkZJRgABAQAAAQABAAD/2wBDAAIBAQEBAQIBAQECAgICAgQDAgICAgUEBAMEBgUGBgYFBgYGBwkIBgcJBwYGCAsICQoKCgoKBggLDAsKDAkKCgr/2wBDAQICAgICAgUDAwUKBwYHCgoKCgoKCgoKCgoKCgoKCgoKCgoKCgoKCgoKCgoKCgoKCgoKCgoKCgoKCgoKCgoKCgr/wAARCACAAH8DASIAAhEBAxEB/8QAHgAAAQUBAQEBAQAAAAAAAAAABwAGCAkKBQQDAQL/xABCEAABAwMDAgMFBgQEAwkBAAABAgMEBQYRAAcIEiEJEzEUIkFRYQojMnGBkRUWQlIkM2KhF3OSGDRTVmNygpOjsf/EABsBAQACAwEBAAAAAAAAAAAAAAABBQMEBgIH/8QAMhEAAQQBAwMCAggHAAAAAAAAAQACAxEEBRIhEzFBBiIyUQcUFSNhgaHhM0JScZGxwf/aAAwDAQACEQMRAD8Av80tLS0RLS0tDvkzyt2F4gbcu7o8gNwYlCpiVFEVDpK5E57HZmOynK3nD291IPrk4HfRERCQBknTN3c5D7F7CUk1vefdqgWzGx7qqxU22VOfRCCepZ+iQSdV4314gHPvnRJdgcZ7ec2Y28cUUpuaptIdr9Qa/vSDluICO4CepY/v+ADN5bX8K+OLjt98k91zc1wKyuXVLorCpT7q/U5K1E+vw9B8NEU0NxfHo4QWm+7CsGBfN9OoyEuWxajgZKv+ZKU12+oB0KK/9oqagOldD4A7jSo47pelVFhgkfPCW14/fUENzPHL4U7XLcpG0tkpqSmj0pXT6cnp7f6saCF4faGKlUXVs0LaKQlon3QuQlPb8gdEVosT7T5s/S5Qa3D4kXtR284WWaky+pP/AMVNtj/fRV2p+0geFzuLMbpt07n1yx33CEj+cLecbZB+r0YvNoH1WpI1RfUvGtpt1qLN3bJJeQo9wQhw/wC+uHN5j8M92MsXDYf8FkuH/MSz5ZBP5dtEWrLaXfbZbfq2m7y2T3Wt67aU6kKRPt2sMzGsfUtKPT+Rxp1ggjIOskNmvNbaXSjdbiPvzV7WrTSw4xUbarK4UjI9OotnpdH0WlQ+mrDOC32nXe7ZupQ9s/EXsz+b6AFJaTuLa1PSzVIaew65cNH3cpIHqtnpc9T0LJ0RXpaWmhsVv5s3yZ2ypu8mwu41Lum2as31wavSJIcaX80K+KFpzhSFAKSexA079ES0tLS0RLS0tCfm5zF2m4Hcabm5NbyT+ilW/EzHgtuhL1SlrPSxDZB9XHHCEjscDKj2SdETE8STxJtq/D12vZqlXhm4b5uDqYsmx4b2JFSfGAXHCMlqOgkdbhHxCUgqIGq36Nalfvqvu88/FB3FaqlfLRdotAfc6KfQo+epMeMwSUtgfE91KPdRJJOgRt7vrcW/F917xLeaM5lVRqGXqBSnl/cU+MnPkstJV+FttJ6UD4kqWrKlqOoB+Ih4lG4HK66ZcJquSIVpxnCiPDaWR7Tg9uwPp9NEUr+enj8XJV1y9seKMZmmUyP1MqrOOlHSO2UfP8/TVcm6l18gtyrbk74X7EuOt0j2xDTleqCViIHXM9ITnsQcdiBjPbOu/e/BzeVPHGHyBhSY86K4n2l+j01XmFqIRlLwUns4R/UB6D09DoybH+JVsVC8Nq4eJHIu0KpXKslpyBbzNNjoSXGFDrZeceX2bLK8AHClEBOAcE657V9XzcWCOTT4Ov8AeNY8A8taTTnD57fxIHnss/pnI9P+oXzj62GiMPF9x1G/yHyL8UDfhN7w/wDgPF5x7T3pfh3Qk0upWwl1uNRIUVI8532cuMq6zk4UodOBj0Oo4bN26m8dwVW1dxlPttxny4yZK0kLRgeoOexzoicR7g54bXW3W63xjqFVtmjVxDSavcbymIUMpbKgP8XL6W04KlZKVZ0QOBHh8WRyh5nWxsdvPzwsOx2bodmrqNdpFwJmPIWhou+Ul0dEYuOq91OXiMg9j2Bz4GNrUOq5cmTKHQOLOk3yyh7weBdnkckrfzJ9Kl07GZjxlszd3UPh1n2kcnsO/AUc7/pEmibqybNtmVKYY9raZYaEhRI6gn4k/XXe3httnatyCzGrS6imZ15YlMIBQlOASFJ9ck/EaIe9HCeFYHIi8bG2i5qbYXau07tl06m1ibdqKa9UUx1hKJCFy8R1dXoOl9YykgEjGR1vxtDySsh+n13fqw6szA6EtxKulpDkOSgqKvu5TPUyskZwQon07aulU8LxUWvV+hRotdhLn0hMtPVFeX1eQ7gkdlenqD2ONP2g8hK+ypNNvFpLyT2DixkLGmduzvHQbpsmn2bZcV+MwQn2uM43gtpRgIbGOxGe+R8hr5nbS77TsJm6LiW25EVgyILhw9FQcBCgSe5790+oyPropU3/AA5vEg334A7oHdrjRdJfok11C7zsGoyFGBVWge6lpH4HACemSgdaM+91pyk6auCnOnY3xAtioW92ydXV0kiPXaFMUkTaLNCQVxn0g+vfKVj3XEkKSSD2xY2zd9XsipsVSlVBRYUcsvJOe3yPz/L4/vqc/hW+J5fnA3kRTd47ILsujTuiLd9rNvdLVXgdWVsgHsHkZU4wv1SvKD7q1DRQtZ2lps7Nbv7fb/bV0Dejam4matbtzUtqoUiewrIdZcT1DI/pUO6VJPdKgQe405tESJCRk6zq/aHedT3ODxGaVwbsyuFW3mzcsquMMu/d1CuKSDIUrHqGEEMJz6KU8Qfe7Xl8/OT1J4YcL9y+UVY6SmzLSlz4bSiB58zo6IzQz8VvraQPqrWOqwt1K/Abufda5asuXXq7Lfkzpzpyt+Q8tTjrhPzUtSj+uiIpc9OV8y83GNlbNqAjUKkshMnyVYSQkenb4dtMbaDgJdfJfYmVuzaV5Q0VFuSpFLo/mpUhSEjBQ4R3bcUe4z6DHb46Ye0my17coNwf5CtmahqZPYdmTJchJKWm0/h6sd/eVgfpr2XBbnLHw97wJj1t+hqrDDrLUiFJS5HnIAwT0H+pPUCFEApJ7HWhlyvcejBIGyd6PkLl9dzp53/Z2m5bIswU8NeL3N5sV3o0bIsgDt5XQ2o3o5l7eWPdXF3bmkVGQiO8UVT2WEqQ7REFflu4dTlDDa1KAK1EJSTkFJJOuTUHdn+LazS4tOo+4G4jX/fJsrplUC33fQtNN/gqUhPfqcXmMlXZKXsdYkn4fniv7reD7sffNh29thbF41vfS30y6tHuVC+qiMlp5qG64U59p85Eh15UdeE9PkqyPMUNQi29tK6bor7U+gWJUq6zCktuTo1NgrdwjJV0q6AekEIVjPyPy1tRwxxEua0Ank15Ku8XAxcNz5Io2tfIdzy0VudVWf3P/V/W4+7W5u7VY/jm5d61GsyQMMmc+VIZT291pv8AA0nt2SgAD5aPHhkeH/afPu/7xo24/JqkbVW7ZNpCuVe6K3SHJrQC5seG010IUkgqdkNpBz6kAAk68/N2TR9z3aHUtqeL1x2oxSaQo1d6Vb7jAUB0kkgJA6UAjKz3PVk/DRu8BS5uL0C498tvOVvMNnZSgX3tMLfYu1mT0TQ85UYz5RHSW1hWUMKSvOPcWQCCchDI+WMOc0tJ8Hv+inAyZsvEZLLEYnHu11EjnzRI/Humj4hPhGxuDF1bh2pA5Q0W7F2Lb9t1+PJRSlw2a7TawfLb9lWXFpU+2v3/ACc/eMdbqVfdLSIw7SciN49jpDytt74kw4kvKajR3kpkU+eg4CkSIjoUy+kgYIWg9tT08W3eLw96FQKrx+4zbztbisU/b23aXbl3UmiR+msSI0hp1cma80GQ3IYH8RaSnyl/cTm20qSG9V37f7f3hund8Kw7Boq6jV6itSIMFt1CFPKCSrpSVkAqwDgZyTgDJIGsq3EZI9qbN8rIrta2gptP293LiNqkvWcJvl0a4Ogdal0x15RMOT2KvY3FlteMMrSelnTIvxe+V5V2lbaXvbk6m1Axm32oNRhrhrkJWnqTJWl0JJBR3CgMEdxnOm3bNZuXZPdanXG7Roxq9q19iV7BUmA8yp+M8lYbdR6OIKkYIzhQPrg6nH4ofiCbjeNBRI3Nc2ZRLSuXZuJHpVatChFbqxR5D/U1V0yHMLcQmY4Y7jWMMh6MQT5rhBFEy7Nr17X0mAzVK61KjzyW5CThPkveoUgE5KPQE/AgE4zrnWpXJlv1RVKkPFIz7iwcfkdeSj2ZufvfU3LgkOl5HmdDk6W6Ett4wehIHyB9Ej4/XX83LR6jSFO0+pD/ABtKkGO+oD8YHdKx9CMH9dEV+32TzxKJMi4q74eO5dbK2ZzT9wbfF5z/ACn0958NH+lYIkpT2AUH/wC4AXpevprEHw/5SXXxW5EWJyVs59xNRsq5YlTDbZ7vttrHnMn5hxkuN9+3v62y7fXrb+5Vh0TcW0pqJNKr9JjVKmSGzlLsd9pLrah9ClQOiKrP7YTvrI298NKh7OUyepqRuFuLCjy2gf8AOhQ23Jbg/R5MU/prNJMqS0UBqmtK/EruNXt/bXbgfehcfbST2aak3DOX3/EooiNjP5AH9zqhVp5Jlxwse6h1JIP0OdEXbs+yeQUmpO7k7N0K4PKp0kxkVOh9YU2tsDIyg59e+PQ504ot57qcqt/LYtjkTXpMpFEQpqqKlsBpxmDHC5MnrCQPfKELyo9z2+Wvbxy8QTdzjRbS7JtS27fn0xc5yS6moxHC6tajk++lY/L00UuEXDLmZz3i7+coNhdmkVyLQbSqSq46irsxhFdmoWotsJdOX1iMh/3E4OMd8kA6kbZnZRMjBQ+F3n9lQYsWoTaxJJl48YYz+FIDb6PcGxbfyNFA2lW+vk9f90bhXHVnYT0ioJeQyw2lSW219XQ0M+iUIQlAHyA066Dx+l2xFlQ7d3Oq8FucECWiKlKPOCD1JCsHuATnHz1xeJgw1Xsj1XGI/ZzRhI7HA+Hw1t910IApdiwvDp5w7z2o7fNgjci4aVWHHUu1RlpTyJa+jyXCVqVlR6fcJ+IGM9tMOj+GDutXtzJWzNItq5H7qglQl0FFMT7QyU46upJPbGR++rFeU22vLTdCpWXc/ECmXNOtP/h5SWFP2lNLUT2pDADqcIUkdYV2V2zn176JVJqsSl7qUrb6ZUWmdwHeM8mlSoKnQKguukEoYUfxKk9fvDJ6vjnHfXxaT6SdVZifWGCF5e17hG3cZIdvP3/uPA7H2x8/LsuuZ6exXS7DvABA3Gtr7/o4/wAcnhVcbh+D/wAjNprTk31uRtpd9Go8MoEqozaSlLTPUoJT1HPbJIH5nQ+t/iehNbi/y1d9S/iBfSIXs0ZPmeaThPRjuFZIwR3BxjvqYu8myniF2zt7Mre9tuX6i22Cgz3KrOcdjoyoBJWnrIx1EdyMZxr88Ne4LHtbmXaFd3EqUCHSo7klT8mplIZbPs7nSVFXYd/T6/XXcQa/lx+msrUnSQ5T4WvcBjk7TtZuDPikO4n9COPnTvwInahHj7XRhxA9/cWavsOEGtyfCA5oPpq2626e3V/vENrm1ms1SnBxYSlOVOOKKicBI7/ID6aFPHeoW1xk5b27R7pqa5lpXREVQb2bkAIS7SKiFRJQUB69CVh5PyW0k+oB1NTiPyKvNfM20f8AiJvJVFWwq7QJyarWHDEMfrVjzAtXT0enr2+eoR87qX/OvMGrUbbyEmcKtWn2KLHgpGH/ADZrqGUtjsMK6kgfmNZ9G1DXjqcmDqbWEhjZGvja9rfc5zSwhzne4bb4PY9vKx5ePhDGE2OT8RaQ4gngA3wBxymddsHdfjfuneOwVLWtVQotwyqdMLUXrX5kZ1bRcQMHHUADnHpjXCZpt5sVKQL1hTkO1aOtbbs5Kgp1SO+e/rgE/tqV/i4ce+U/CDnMzufyM2cNuz7/ALbh1iPFNaZlIlO+xsx5pLrGQFiUhxSkHuOtOSc51F2vbuVfc25KW1UqXFipjvOJaLHUVfeJCTkk9x2Hw11Sq03aXKLT5jE4BPYZ1r9+zj76SN9/B72hqNTmqfn21TZNtzVKVnp9hkuMsp/SP5A1j6fUGqyUj/xCP99ahPsdtxPz/DJuS3HldQpm7NSLWT+FLsWIvH5ZBP66IgR9tQtV1VP2Cu9IJQuRcEJWB6EIiOD9wT+2qC46E/xJltw4BeAJ+hIGtPf2ujYx/cPw4KJu5ToRdfsHcGHIlOBOfKhzG3Irhz8PvVRh+usw9YjKiyyoJwArREe+L/KjiNs1tVFtjdjZOXXbjiy3y/MYpkdQUguqKAVrWCSB29NNnj3ys3w27rW71pcdN4rrsqhbh25VFT6LQ6qYyZ7KOt5DLqUdiQ0XkZSQcLUAcEg/nE7Zbj1unflfkb+Xx/BIMCK3PYL81Edl9tZ99PUfeJCu2B3PfXN3xr/HfbTk1Tbp421X+I21ESz7ew2w4lBOC2+hBWAVpW2Sc+mVHVdD0Is97Gh248km9v8AYeAuQ04abh+p8iCFkxlkG57juMQ8hrSTtBNngfKl5+Jf+TXu/wDXGx+zmjCfQ/loBKump8c72rls0unR6hElutPQJTq1BL0UpK2HEkeoU24k/n216/8AtZXF/wCUoP8A9y9WK7EEUrZeTG2nLneOXZd38MYVz1Czxt/SoypNn1BbMP2xtkJfThtSU+YlQIV2zkEHvph85qRedz7m7O7a2IxLl7lU+w4UCtwaesmpNVYKUotuqSerzx3UST1d8576r1t/xCN8rTpwpFrVmoU2IlRUmLArsplsE+pCULABP5a555t7kKuD+bDDzVPO87+JGpPe0eZ/f5merq+uc6+b6R6K1HTMiEmWIsx2yCOoyHuL2lo6x308AGyGhtn5K/ydYgyGPAa4F5bu9woUb9orj87Vq3ErbDl/s7uDV745j0y6qbZDNn1VqXMvCa45BS+5GWhkKDilJ6lLISnIz1EAdzoacDtoq5s1yP2l3k3wokGm2feftiqBUKm+ytmThlSAFJJJQSVAAKAz1DHrqA9weIhvzdlMXRbor1SqMNwguRJ1flPNqIOQSlayDg/TXIf5o3/KixIMqmJdYgA+wMuVB5SI2Tk+WknCMnuenGTr0PR+rZEGYzInjYcpnSf0o3NAYGShpYC81JuktzjYLWhoaD7lH2tixviLGOPTO4bnAkm2k3x2pvAFGzd+FZbxh4P8k9quWltbsbtbFVKlWdRrmM+r1SqRkCLFiJUpRdcycJQkYJJGABn4aro571KPO5a1qr2HKJadqsh6jvU3Kcgy3lMqa6e4/pKcfTGvpUPEY5A1anOUeqXPVZMR5soejSLilrbcT6dKkqXgj6HTs4Gw6Tvhy0icgt2qG1HsXZqirva+SlRLbsSnLDkeJlXYrlzVxYiU+pL/ANDq90bSNXg1OTP1KZj3uY2MCNrmtDWuc6yHPeS4lx8gUOy0svLxX4zYIGkAEuO4gmyAPAHHC73irb13pXPEgqts76brXJfMPbaHBtlDlyVL+IuMuxYDTcttPXgdJm+0LPxye5JGdAy8bw2yuypUZiwaC3FfZmqekqTTkMkpSjIGU+vcHSpN4Wtvbu3d25m+9YaXVboqsioyFPOLQFypL6nnVhY/CepRA/PXOuW1LXsq8ZyrTqC5MaHTQvzFvJcCXXewSFJHcYOP111KrfCZzg9qrwKO4LpI+uTrUX9j6th6leGfcdfeThNS3XqXlZH4g1FiIJ/ckfprMFacAzKyHun3UH1+mtf/ANnZ2Pf2N8InaaBUYSmJ1yU+TccxKhjq9tkLdZV+sfyDooUgeeXGml8xOHG4/GeqpTi77UlQobiwPuZnT1xne/xQ+hpY+qdYtNyLJr1qV+oWpc9MchVWkznodShupwpiQ0stutn8lpUP01umIChg6zV/amfDgmcbeW6OXm39AUmy92nVO1NbDf3cCvIT9+hWPwh9ADyc+qg6B+HRFT5WIH8UpbToUlDkRwNurX6BpR7KP0BP++pL3R4fe0u1HGiZuhutvbBj1ufT0v28tD2WHl4C0ttoGVO9Q7ZAOAc9tR/mRzSphkljzGVpKH2vgtB7Eftr6UWwLt3V3Ht7bhd4dcecURKHMq00+THZz2bT1HCSO46BjJ/PWrlRyv2lsmwA2eO4H+lR61i50/SkhyjBHGd0lNBLmjmrPYcc8GwpK+FX4a+6HjK3svjlZl10y25lh0dVRl3lV0LebYpa3Q2iKWUYW8sPuAt4ICUqcBOAkaanIfwtt0uJPP6ucGN4axAqFRonsrsepUaSW49TYlqYREdSpYKmUqXJa8wKBUgJcwFEDJBuTc25/By3EtvcHhFyKqVu7nqpK4VzxYjTclibBWQv/FNOAt4K0pKUEE+6FDHSDqPV082d99xd/bg5Ib+Vdy87wuV6PJqdVrow4tbRQtnCAny/KAQ2AyUFshCPd90a94+RHlRCRl0fnwtrSNVxdawGZmMDsddbgWkgGro+D3B8hSAneEhdIU+zbn8n1l1T0em0diDuglC6rcDo8xNAa82IkInmP/iEJc6WnWynocUtXSOnP8HqfTYsNybUqYyqqT4MOiS5FWnNUyqOzpCmIbUaorhCO884sIy0lXU0FHrKfLXiL8/k9BqUYRJW01I6Aw4yry3SgrQt5L6gopSCT1oSc+oA6RhJIPWgc1KpTKimpwtrqAlxE92ahCojK20vuR0x1KCFNEY8pIAQcoB98JCyVHOrJGGseGY1ae2srdS9ahbNMgUqvU+l12no3CRJqUEyHUx5EkQmo5efjxJjjEJ55sdHtLqmkqUWlnRA2v8ABYiby02/rm223Htuq0PbiqvUu4qzGrcoNomsMrfktpQ5HSoobbSkl38KispSPcVqKEblkYrKWGtraOQ3Ggx2lL6SptqGoLjpBLeeygConJc9HCsdtfsflqqNLnTk7XUhTtSgzYktThBBalq6pHSPLw2pRPZaAFN+jZQNERf8PHwldw/E95gv8atirup9swYFoMXHW65cSlSG6fGcZjrCEJaCVPrK5LaUjCe3USR093P4nuzN1eFlQHPCdjxo6apOqsa6dz79iv8A3d3IPX/B2WUABbEKK0t1wsudSlSnXFkkNtHUeuN/OrlDxF5DvcouM+4sm0boU26y49TmEuMGG4pIMRbToUlbACW0hKgcdCCCCkHTu3I3GvHxAK/cW/3Ibdqfc249ZeQ5Va5UylKowbR0NNJbRhCY6UAJASAAB2wR3J3TFvbY6zYdhJvW07taUiNESX1rc62pK8YPQR3Son+k/wC2mnMguW9asOkLGJU/EuQj4oQchtJ/MZP7fLX2se3Vx0zaxcktaqDTpA85ll8+XUJKc+W0j4KJ9Sr+lOT9D9WGqhdVberdTALj7nWrpThIHoEgfAAAAD5AaIiZwm4y3Vyi5C2Rx0s1hxVSve5ItLbWhPdhpxY854/RtoOOfL3NbY9vrKt/baw6Lt1acJEalUCkxqdTI7YwlqOw0lptI+gSkDVGf2R/w4Zcqt13xHNyqCW4cNp+39tkyG8ea6rtOnIz8EgCOlXcEqe9CjV8fp6aIloTc3eHe1HPHjTc3GXeKEVUu4IeI85pAL1Olo95iW0T6ONrAUPTIyk9idFnS0RYtec3CfeTgvyGuDjfvhQlMVSjyCYk5tsiPVIaifJmMKP4m3EjPzSepJwUkaBi2BAQqnVFpbkNawsKb7OR3Pg42fgR8vjrYl4rfhR7HeKRsj/Jl6pbot50Vtxyy71YjhT1OeUMll0ersZZA6289vxJwod8tPNTghyG4M7xTdkuRdgv0iqMFSoMpIK4dUYyQJEV7HS62fp7yT2UARjRFHyJRY8/ciFX91LlkTaRNnJcnVtalvKeA+Cz3UCcBJz3APbUxpuyGzm/Vtx36lTIk1hTITCq1LeCXG0gYAS4n1A/tVkDHcaiSunz6StxUFSehzs9HdR1NuD/AFJOvTZ133Bt7VDVtvLwqFry1EFxppReiOn/AFJII/6kn1+GpFDhQAAKCMN1eFfd8p0vbXbhwpaFqw1DrTSmHASew8xAUk/mQn8tC7hDsRae+nN7brjvuYt80e4r5iUesqp0kIWWVveWstuHsPjhWjBZfiDb925T1M3Dt1Q7jSlspTUKTKLK0qwcEhJIUoHBxjQz4F73UfiXzTsPk/uvslWLupFoXB/FZFvRJi4Dsl1KHPJUl/oPQUPFtz0wry+k9joaQWmnW+OdWf5HyOO23tfi1eX7d7NAnyZDDLb58oOElTTrrY7ZHuuK7jGc9tHGzvC1q0FSJ26+4TCUDBXAoTZWo/QuuAAfolWhDTN4L9Xyqa5KTbWuGpOouj+J+z1Oa9KkrYC/cYckuJKnCGulvzFDJ6c40Z9x+eu/F0tKZolpW/ZkdYIEqoyTJkFP9yUn1I+iT+WgpObTovvaHY3avbGoW3MgQaPSJTBblSpDmXnjjIV1qypawcEAZ7jsNRDtWzHGlv16pV1+DQipbPtaEKQ7UEZ/y2m85UVAAnPZPxPplxXBc79zVk3Dc9Wn3ZVs+7MrClJis/8ALaB7jPoPdHf0B151QapX5oqFblKfdA6UdWAltP8AalI7JSPkMDQm1K+E+TJul+PDjQUw6ZCSUU+A2chpJ9VKP9a1dipXx9BgADUqfCj8M7dDxKuT1M2NsVmRBt+EpuZfV0oZy3R6aFYUoH0L7mChpHxUc/hSojx+HL4ZPJPxJN42tqdgLZ8unxHkG6LxnsqFNoTBPdbqx+NwjPQyn31n5DKhqo8PXw+NgfDc4+QdhNiaMSOoSbiuKYhPttdnFIC5L6h+yGx7racJT8SYREvZHZjbnjvtJb2x+0dts0i27XpTNOo9PYSMNMtpwMn+pR7qUo91KUSfXTq0tLREtLS0tES0KuXnCvjbzo2rf2f5L7aQ7gpSypcN9Y8uXT3iMedGfT77Lg7d0nBxggjtoq6WiLOD4i32WzlTx8lzr84hvubr2ekqcRSm0oZr8Fv16VM9kSwPTqaIUcZLY1VreW2Fw2dcMm07vt6dSarEWUS6XVoa40llQ9QppwBQ/bW4ggH1GhbyM4R8R+XFJNG5J8eLUvFvp6W5FYpKFSWu2Pu30gOtn6pUDoixTyLPW255zcZSVpOQtHYj8iNfwaZXG/w1aeO/oZaz/wD060370/ZPfDZ3BkvVHa64twbBfcJLcak3CmbEb/JuWha//wBNAmv/AGOC2FOFdr8/K0hBV7rdSsGOspH/ALkSBn9hoioIFNrzgwur1BQ9CDMcwf0zpRbOS2esRQM9yojV/dvfY3rJS827d3Pq4Xmwr71il2LGZKh9FrkKx/0nUgtkPspvhc7ZyWKnuTEvncWQ3guMXNdCmIi1D/0oSWTj6KWoHRFmr202fvfdW742321NjVe6K/MWExqLbtNcmSXCTge42klIz/UcD66tr8N77KLvpu1Mgbl+IHXl7f2xlLosaiSUO1ucnseh95OW4SSD3Cet31GEHCtXsbC8VONnFu202jx02Mtey6eBhTFuUZqKXPqtaEhTh7eqiSfjp/gADAGB9NETG468bNjeJu1NO2U487a0y1bapaMRqbTGOkKWfxOuKOVOuqx7ziyVK+J0+dLS0RLS0tLRF//Z

/9j/4AAQSkZJRgABAQAAAQABAAD/2wBDAAIBAQEBAQIBAQECAgICAgQDAgICAgUEBAMEBgUGBgYFBgYGBwkIBgcJBwYGCAsICQoKCgoKBggLDAsKDAkKCgr/2wBDAQICAgICAgUDAwUKBwYHCgoKCgoKCgoKCgoKCgoKCgoKCgoKCgoKCgoKCgoKCgoKCgoKCgoKCgoKCgoKCgoKCgr/wAARCACAAH8DASIAAhEBAxEB/8QAHgAAAQUBAQEBAQAAAAAAAAAABwAGCAkKBQQDAQL/xABCEAABAwMDAgMFBgQEAwkBAAABAgMEBQYRAAcIEiEJEzEUIkFRYQojMnGBkRUWQlIkM2KhF3OSGDRTVmNygpOjsf/EABsBAQACAwEBAAAAAAAAAAAAAAABBQMEBgIH/8QAMhEAAQQBAwMCAggHAAAAAAAAAQACAxEEBRIhEzFBBiIyUQcUFSNhgaHhM0JScZGxwf/aAAwDAQACEQMRAD8Av80tLS0RLS0tDvkzyt2F4gbcu7o8gNwYlCpiVFEVDpK5E57HZmOynK3nD291IPrk4HfRERCQBknTN3c5D7F7CUk1vefdqgWzGx7qqxU22VOfRCCepZ+iQSdV4314gHPvnRJdgcZ7ec2Y28cUUpuaptIdr9Qa/vSDluICO4CepY/v+ADN5bX8K+OLjt98k91zc1wKyuXVLorCpT7q/U5K1E+vw9B8NEU0NxfHo4QWm+7CsGBfN9OoyEuWxajgZKv+ZKU12+oB0KK/9oqagOldD4A7jSo47pelVFhgkfPCW14/fUENzPHL4U7XLcpG0tkpqSmj0pXT6cnp7f6saCF4faGKlUXVs0LaKQlon3QuQlPb8gdEVosT7T5s/S5Qa3D4kXtR284WWaky+pP/AMVNtj/fRV2p+0geFzuLMbpt07n1yx33CEj+cLecbZB+r0YvNoH1WpI1RfUvGtpt1qLN3bJJeQo9wQhw/wC+uHN5j8M92MsXDYf8FkuH/MSz5ZBP5dtEWrLaXfbZbfq2m7y2T3Wt67aU6kKRPt2sMzGsfUtKPT+Rxp1ggjIOskNmvNbaXSjdbiPvzV7WrTSw4xUbarK4UjI9OotnpdH0WlQ+mrDOC32nXe7ZupQ9s/EXsz+b6AFJaTuLa1PSzVIaew65cNH3cpIHqtnpc9T0LJ0RXpaWmhsVv5s3yZ2ypu8mwu41Lum2as31wavSJIcaX80K+KFpzhSFAKSexA079ES0tLS0RLS0tCfm5zF2m4Hcabm5NbyT+ilW/EzHgtuhL1SlrPSxDZB9XHHCEjscDKj2SdETE8STxJtq/D12vZqlXhm4b5uDqYsmx4b2JFSfGAXHCMlqOgkdbhHxCUgqIGq36Nalfvqvu88/FB3FaqlfLRdotAfc6KfQo+epMeMwSUtgfE91KPdRJJOgRt7vrcW/F917xLeaM5lVRqGXqBSnl/cU+MnPkstJV+FttJ6UD4kqWrKlqOoB+Ih4lG4HK66ZcJquSIVpxnCiPDaWR7Tg9uwPp9NEUr+enj8XJV1y9seKMZmmUyP1MqrOOlHSO2UfP8/TVcm6l18gtyrbk74X7EuOt0j2xDTleqCViIHXM9ITnsQcdiBjPbOu/e/BzeVPHGHyBhSY86K4n2l+j01XmFqIRlLwUns4R/UB6D09DoybH+JVsVC8Nq4eJHIu0KpXKslpyBbzNNjoSXGFDrZeceX2bLK8AHClEBOAcE657V9XzcWCOTT4Ov8AeNY8A8taTTnD57fxIHnss/pnI9P+oXzj62GiMPF9x1G/yHyL8UDfhN7w/wDgPF5x7T3pfh3Qk0upWwl1uNRIUVI8532cuMq6zk4UodOBj0Oo4bN26m8dwVW1dxlPttxny4yZK0kLRgeoOexzoicR7g54bXW3W63xjqFVtmjVxDSavcbymIUMpbKgP8XL6W04KlZKVZ0QOBHh8WRyh5nWxsdvPzwsOx2bodmrqNdpFwJmPIWhou+Ul0dEYuOq91OXiMg9j2Bz4GNrUOq5cmTKHQOLOk3yyh7weBdnkckrfzJ9Kl07GZjxlszd3UPh1n2kcnsO/AUc7/pEmibqybNtmVKYY9raZYaEhRI6gn4k/XXe3httnatyCzGrS6imZ15YlMIBQlOASFJ9ck/EaIe9HCeFYHIi8bG2i5qbYXau07tl06m1ibdqKa9UUx1hKJCFy8R1dXoOl9YykgEjGR1vxtDySsh+n13fqw6szA6EtxKulpDkOSgqKvu5TPUyskZwQon07aulU8LxUWvV+hRotdhLn0hMtPVFeX1eQ7gkdlenqD2ONP2g8hK+ypNNvFpLyT2DixkLGmduzvHQbpsmn2bZcV+MwQn2uM43gtpRgIbGOxGe+R8hr5nbS77TsJm6LiW25EVgyILhw9FQcBCgSe5790+oyPropU3/AA5vEg334A7oHdrjRdJfok11C7zsGoyFGBVWge6lpH4HACemSgdaM+91pyk6auCnOnY3xAtioW92ydXV0kiPXaFMUkTaLNCQVxn0g+vfKVj3XEkKSSD2xY2zd9XsipsVSlVBRYUcsvJOe3yPz/L4/vqc/hW+J5fnA3kRTd47ILsujTuiLd9rNvdLVXgdWVsgHsHkZU4wv1SvKD7q1DRQtZ2lps7Nbv7fb/bV0Dejam4matbtzUtqoUiewrIdZcT1DI/pUO6VJPdKgQe405tESJCRk6zq/aHedT3ODxGaVwbsyuFW3mzcsquMMu/d1CuKSDIUrHqGEEMJz6KU8Qfe7Xl8/OT1J4YcL9y+UVY6SmzLSlz4bSiB58zo6IzQz8VvraQPqrWOqwt1K/Abufda5asuXXq7Lfkzpzpyt+Q8tTjrhPzUtSj+uiIpc9OV8y83GNlbNqAjUKkshMnyVYSQkenb4dtMbaDgJdfJfYmVuzaV5Q0VFuSpFLo/mpUhSEjBQ4R3bcUe4z6DHb46Ye0my17coNwf5CtmahqZPYdmTJchJKWm0/h6sd/eVgfpr2XBbnLHw97wJj1t+hqrDDrLUiFJS5HnIAwT0H+pPUCFEApJ7HWhlyvcejBIGyd6PkLl9dzp53/Z2m5bIswU8NeL3N5sV3o0bIsgDt5XQ2o3o5l7eWPdXF3bmkVGQiO8UVT2WEqQ7REFflu4dTlDDa1KAK1EJSTkFJJOuTUHdn+LazS4tOo+4G4jX/fJsrplUC33fQtNN/gqUhPfqcXmMlXZKXsdYkn4fniv7reD7sffNh29thbF41vfS30y6tHuVC+qiMlp5qG64U59p85Eh15UdeE9PkqyPMUNQi29tK6bor7U+gWJUq6zCktuTo1NgrdwjJV0q6AekEIVjPyPy1tRwxxEua0Ank15Ku8XAxcNz5Io2tfIdzy0VudVWf3P/V/W4+7W5u7VY/jm5d61GsyQMMmc+VIZT291pv8AA0nt2SgAD5aPHhkeH/afPu/7xo24/JqkbVW7ZNpCuVe6K3SHJrQC5seG010IUkgqdkNpBz6kAAk68/N2TR9z3aHUtqeL1x2oxSaQo1d6Vb7jAUB0kkgJA6UAjKz3PVk/DRu8BS5uL0C498tvOVvMNnZSgX3tMLfYu1mT0TQ85UYz5RHSW1hWUMKSvOPcWQCCchDI+WMOc0tJ8Hv+inAyZsvEZLLEYnHu11EjnzRI/Humj4hPhGxuDF1bh2pA5Q0W7F2Lb9t1+PJRSlw2a7TawfLb9lWXFpU+2v3/ACc/eMdbqVfdLSIw7SciN49jpDytt74kw4kvKajR3kpkU+eg4CkSIjoUy+kgYIWg9tT08W3eLw96FQKrx+4zbztbisU/b23aXbl3UmiR+msSI0hp1cma80GQ3IYH8RaSnyl/cTm20qSG9V37f7f3hund8Kw7Boq6jV6itSIMFt1CFPKCSrpSVkAqwDgZyTgDJIGsq3EZI9qbN8rIrta2gptP293LiNqkvWcJvl0a4Ogdal0x15RMOT2KvY3FlteMMrSelnTIvxe+V5V2lbaXvbk6m1Axm32oNRhrhrkJWnqTJWl0JJBR3CgMEdxnOm3bNZuXZPdanXG7Roxq9q19iV7BUmA8yp+M8lYbdR6OIKkYIzhQPrg6nH4ofiCbjeNBRI3Nc2ZRLSuXZuJHpVatChFbqxR5D/U1V0yHMLcQmY4Y7jWMMh6MQT5rhBFEy7Nr17X0mAzVK61KjzyW5CThPkveoUgE5KPQE/AgE4zrnWpXJlv1RVKkPFIz7iwcfkdeSj2ZufvfU3LgkOl5HmdDk6W6Ett4wehIHyB9Ej4/XX83LR6jSFO0+pD/ABtKkGO+oD8YHdKx9CMH9dEV+32TzxKJMi4q74eO5dbK2ZzT9wbfF5z/ACn0958NH+lYIkpT2AUH/wC4AXpevprEHw/5SXXxW5EWJyVs59xNRsq5YlTDbZ7vttrHnMn5hxkuN9+3v62y7fXrb+5Vh0TcW0pqJNKr9JjVKmSGzlLsd9pLrah9ClQOiKrP7YTvrI298NKh7OUyepqRuFuLCjy2gf8AOhQ23Jbg/R5MU/prNJMqS0UBqmtK/EruNXt/bXbgfehcfbST2aak3DOX3/EooiNjP5AH9zqhVp5Jlxwse6h1JIP0OdEXbs+yeQUmpO7k7N0K4PKp0kxkVOh9YU2tsDIyg59e+PQ504ot57qcqt/LYtjkTXpMpFEQpqqKlsBpxmDHC5MnrCQPfKELyo9z2+Wvbxy8QTdzjRbS7JtS27fn0xc5yS6moxHC6tajk++lY/L00UuEXDLmZz3i7+coNhdmkVyLQbSqSq46irsxhFdmoWotsJdOX1iMh/3E4OMd8kA6kbZnZRMjBQ+F3n9lQYsWoTaxJJl48YYz+FIDb6PcGxbfyNFA2lW+vk9f90bhXHVnYT0ioJeQyw2lSW219XQ0M+iUIQlAHyA066Dx+l2xFlQ7d3Oq8FucECWiKlKPOCD1JCsHuATnHz1xeJgw1Xsj1XGI/ZzRhI7HA+Hw1t910IApdiwvDp5w7z2o7fNgjci4aVWHHUu1RlpTyJa+jyXCVqVlR6fcJ+IGM9tMOj+GDutXtzJWzNItq5H7qglQl0FFMT7QyU46upJPbGR++rFeU22vLTdCpWXc/ECmXNOtP/h5SWFP2lNLUT2pDADqcIUkdYV2V2zn176JVJqsSl7qUrb6ZUWmdwHeM8mlSoKnQKguukEoYUfxKk9fvDJ6vjnHfXxaT6SdVZifWGCF5e17hG3cZIdvP3/uPA7H2x8/LsuuZ6exXS7DvABA3Gtr7/o4/wAcnhVcbh+D/wAjNprTk31uRtpd9Go8MoEqozaSlLTPUoJT1HPbJIH5nQ+t/iehNbi/y1d9S/iBfSIXs0ZPmeaThPRjuFZIwR3BxjvqYu8myniF2zt7Mre9tuX6i22Cgz3KrOcdjoyoBJWnrIx1EdyMZxr88Ne4LHtbmXaFd3EqUCHSo7klT8mplIZbPs7nSVFXYd/T6/XXcQa/lx+msrUnSQ5T4WvcBjk7TtZuDPikO4n9COPnTvwInahHj7XRhxA9/cWavsOEGtyfCA5oPpq2626e3V/vENrm1ms1SnBxYSlOVOOKKicBI7/ID6aFPHeoW1xk5b27R7pqa5lpXREVQb2bkAIS7SKiFRJQUB69CVh5PyW0k+oB1NTiPyKvNfM20f8AiJvJVFWwq7QJyarWHDEMfrVjzAtXT0enr2+eoR87qX/OvMGrUbbyEmcKtWn2KLHgpGH/ADZrqGUtjsMK6kgfmNZ9G1DXjqcmDqbWEhjZGvja9rfc5zSwhzne4bb4PY9vKx5ePhDGE2OT8RaQ4gngA3wBxymddsHdfjfuneOwVLWtVQotwyqdMLUXrX5kZ1bRcQMHHUADnHpjXCZpt5sVKQL1hTkO1aOtbbs5Kgp1SO+e/rgE/tqV/i4ce+U/CDnMzufyM2cNuz7/ALbh1iPFNaZlIlO+xsx5pLrGQFiUhxSkHuOtOSc51F2vbuVfc25KW1UqXFipjvOJaLHUVfeJCTkk9x2Hw11Sq03aXKLT5jE4BPYZ1r9+zj76SN9/B72hqNTmqfn21TZNtzVKVnp9hkuMsp/SP5A1j6fUGqyUj/xCP99ahPsdtxPz/DJuS3HldQpm7NSLWT+FLsWIvH5ZBP66IgR9tQtV1VP2Cu9IJQuRcEJWB6EIiOD9wT+2qC46E/xJltw4BeAJ+hIGtPf2ujYx/cPw4KJu5ToRdfsHcGHIlOBOfKhzG3Irhz8PvVRh+usw9YjKiyyoJwArREe+L/KjiNs1tVFtjdjZOXXbjiy3y/MYpkdQUguqKAVrWCSB29NNnj3ys3w27rW71pcdN4rrsqhbh25VFT6LQ6qYyZ7KOt5DLqUdiQ0XkZSQcLUAcEg/nE7Zbj1unflfkb+Xx/BIMCK3PYL81Edl9tZ99PUfeJCu2B3PfXN3xr/HfbTk1Tbp421X+I21ESz7ew2w4lBOC2+hBWAVpW2Sc+mVHVdD0Is97Gh248km9v8AYeAuQ04abh+p8iCFkxlkG57juMQ8hrSTtBNngfKl5+Jf+TXu/wDXGx+zmjCfQ/loBKump8c72rls0unR6hElutPQJTq1BL0UpK2HEkeoU24k/n216/8AtZXF/wCUoP8A9y9WK7EEUrZeTG2nLneOXZd38MYVz1Czxt/SoypNn1BbMP2xtkJfThtSU+YlQIV2zkEHvph85qRedz7m7O7a2IxLl7lU+w4UCtwaesmpNVYKUotuqSerzx3UST1d8576r1t/xCN8rTpwpFrVmoU2IlRUmLArsplsE+pCULABP5a555t7kKuD+bDDzVPO87+JGpPe0eZ/f5merq+uc6+b6R6K1HTMiEmWIsx2yCOoyHuL2lo6x308AGyGhtn5K/ydYgyGPAa4F5bu9woUb9orj87Vq3ErbDl/s7uDV745j0y6qbZDNn1VqXMvCa45BS+5GWhkKDilJ6lLISnIz1EAdzoacDtoq5s1yP2l3k3wokGm2feftiqBUKm+ytmThlSAFJJJQSVAAKAz1DHrqA9weIhvzdlMXRbor1SqMNwguRJ1flPNqIOQSlayDg/TXIf5o3/KixIMqmJdYgA+wMuVB5SI2Tk+WknCMnuenGTr0PR+rZEGYzInjYcpnSf0o3NAYGShpYC81JuktzjYLWhoaD7lH2tixviLGOPTO4bnAkm2k3x2pvAFGzd+FZbxh4P8k9quWltbsbtbFVKlWdRrmM+r1SqRkCLFiJUpRdcycJQkYJJGABn4aro571KPO5a1qr2HKJadqsh6jvU3Kcgy3lMqa6e4/pKcfTGvpUPEY5A1anOUeqXPVZMR5soejSLilrbcT6dKkqXgj6HTs4Gw6Tvhy0icgt2qG1HsXZqirva+SlRLbsSnLDkeJlXYrlzVxYiU+pL/ANDq90bSNXg1OTP1KZj3uY2MCNrmtDWuc6yHPeS4lx8gUOy0svLxX4zYIGkAEuO4gmyAPAHHC73irb13pXPEgqts76brXJfMPbaHBtlDlyVL+IuMuxYDTcttPXgdJm+0LPxye5JGdAy8bw2yuypUZiwaC3FfZmqekqTTkMkpSjIGU+vcHSpN4Wtvbu3d25m+9YaXVboqsioyFPOLQFypL6nnVhY/CepRA/PXOuW1LXsq8ZyrTqC5MaHTQvzFvJcCXXewSFJHcYOP111KrfCZzg9qrwKO4LpI+uTrUX9j6th6leGfcdfeThNS3XqXlZH4g1FiIJ/ckfprMFacAzKyHun3UH1+mtf/ANnZ2Pf2N8InaaBUYSmJ1yU+TccxKhjq9tkLdZV+sfyDooUgeeXGml8xOHG4/GeqpTi77UlQobiwPuZnT1xne/xQ+hpY+qdYtNyLJr1qV+oWpc9MchVWkznodShupwpiQ0stutn8lpUP01umIChg6zV/amfDgmcbeW6OXm39AUmy92nVO1NbDf3cCvIT9+hWPwh9ADyc+qg6B+HRFT5WIH8UpbToUlDkRwNurX6BpR7KP0BP++pL3R4fe0u1HGiZuhutvbBj1ufT0v28tD2WHl4C0ttoGVO9Q7ZAOAc9tR/mRzSphkljzGVpKH2vgtB7Eftr6UWwLt3V3Ht7bhd4dcecURKHMq00+THZz2bT1HCSO46BjJ/PWrlRyv2lsmwA2eO4H+lR61i50/SkhyjBHGd0lNBLmjmrPYcc8GwpK+FX4a+6HjK3svjlZl10y25lh0dVRl3lV0LebYpa3Q2iKWUYW8sPuAt4ICUqcBOAkaanIfwtt0uJPP6ucGN4axAqFRonsrsepUaSW49TYlqYREdSpYKmUqXJa8wKBUgJcwFEDJBuTc25/By3EtvcHhFyKqVu7nqpK4VzxYjTclibBWQv/FNOAt4K0pKUEE+6FDHSDqPV082d99xd/bg5Ib+Vdy87wuV6PJqdVrow4tbRQtnCAny/KAQ2AyUFshCPd90a94+RHlRCRl0fnwtrSNVxdawGZmMDsddbgWkgGro+D3B8hSAneEhdIU+zbn8n1l1T0em0diDuglC6rcDo8xNAa82IkInmP/iEJc6WnWynocUtXSOnP8HqfTYsNybUqYyqqT4MOiS5FWnNUyqOzpCmIbUaorhCO884sIy0lXU0FHrKfLXiL8/k9BqUYRJW01I6Aw4yry3SgrQt5L6gopSCT1oSc+oA6RhJIPWgc1KpTKimpwtrqAlxE92ahCojK20vuR0x1KCFNEY8pIAQcoB98JCyVHOrJGGseGY1ae2srdS9ahbNMgUqvU+l12no3CRJqUEyHUx5EkQmo5efjxJjjEJ55sdHtLqmkqUWlnRA2v8ABYiby02/rm223Htuq0PbiqvUu4qzGrcoNomsMrfktpQ5HSoobbSkl38KispSPcVqKEblkYrKWGtraOQ3Ggx2lL6SptqGoLjpBLeeygConJc9HCsdtfsflqqNLnTk7XUhTtSgzYktThBBalq6pHSPLw2pRPZaAFN+jZQNERf8PHwldw/E95gv8atirup9swYFoMXHW65cSlSG6fGcZjrCEJaCVPrK5LaUjCe3USR093P4nuzN1eFlQHPCdjxo6apOqsa6dz79iv8A3d3IPX/B2WUABbEKK0t1wsudSlSnXFkkNtHUeuN/OrlDxF5DvcouM+4sm0boU26y49TmEuMGG4pIMRbToUlbACW0hKgcdCCCCkHTu3I3GvHxAK/cW/3Ibdqfc249ZeQ5Va5UylKowbR0NNJbRhCY6UAJASAAB2wR3J3TFvbY6zYdhJvW07taUiNESX1rc62pK8YPQR3Son+k/wC2mnMguW9asOkLGJU/EuQj4oQchtJ/MZP7fLX2se3Vx0zaxcktaqDTpA85ll8+XUJKc+W0j4KJ9Sr+lOT9D9WGqhdVberdTALj7nWrpThIHoEgfAAAAD5AaIiZwm4y3Vyi5C2Rx0s1hxVSve5ItLbWhPdhpxY854/RtoOOfL3NbY9vrKt/baw6Lt1acJEalUCkxqdTI7YwlqOw0lptI+gSkDVGf2R/w4Zcqt13xHNyqCW4cNp+39tkyG8ea6rtOnIz8EgCOlXcEqe9CjV8fp6aIloTc3eHe1HPHjTc3GXeKEVUu4IeI85pAL1Olo95iW0T6ONrAUPTIyk9idFnS0RYtec3CfeTgvyGuDjfvhQlMVSjyCYk5tsiPVIaifJmMKP4m3EjPzSepJwUkaBi2BAQqnVFpbkNawsKb7OR3Pg42fgR8vjrYl4rfhR7HeKRsj/Jl6pbot50Vtxyy71YjhT1OeUMll0ersZZA6289vxJwod8tPNTghyG4M7xTdkuRdgv0iqMFSoMpIK4dUYyQJEV7HS62fp7yT2UARjRFHyJRY8/ciFX91LlkTaRNnJcnVtalvKeA+Cz3UCcBJz3APbUxpuyGzm/Vtx36lTIk1hTITCq1LeCXG0gYAS4n1A/tVkDHcaiSunz6StxUFSehzs9HdR1NuD/AFJOvTZ133Bt7VDVtvLwqFry1EFxppReiOn/AFJII/6kn1+GpFDhQAAKCMN1eFfd8p0vbXbhwpaFqw1DrTSmHASew8xAUk/mQn8tC7hDsRae+nN7brjvuYt80e4r5iUesqp0kIWWVveWstuHsPjhWjBZfiDb925T1M3Dt1Q7jSlspTUKTKLK0qwcEhJIUoHBxjQz4F73UfiXzTsPk/uvslWLupFoXB/FZFvRJi4Dsl1KHPJUl/oPQUPFtz0wry+k9joaQWmnW+OdWf5HyOO23tfi1eX7d7NAnyZDDLb58oOElTTrrY7ZHuuK7jGc9tHGzvC1q0FSJ26+4TCUDBXAoTZWo/QuuAAfolWhDTN4L9Xyqa5KTbWuGpOouj+J+z1Oa9KkrYC/cYckuJKnCGulvzFDJ6c40Z9x+eu/F0tKZolpW/ZkdYIEqoyTJkFP9yUn1I+iT+WgpObTovvaHY3avbGoW3MgQaPSJTBblSpDmXnjjIV1qypawcEAZ7jsNRDtWzHGlv16pV1+DQipbPtaEKQ7UEZ/y2m85UVAAnPZPxPplxXBc79zVk3Dc9Wn3ZVs+7MrClJis/8ALaB7jPoPdHf0B151QapX5oqFblKfdA6UdWAltP8AalI7JSPkMDQm1K+E+TJul+PDjQUw6ZCSUU+A2chpJ9VKP9a1dipXx9BgADUqfCj8M7dDxKuT1M2NsVmRBt+EpuZfV0oZy3R6aFYUoH0L7mChpHxUc/hSojx+HL4ZPJPxJN42tqdgLZ8unxHkG6LxnsqFNoTBPdbqx+NwjPQyn31n5DKhqo8PXw+NgfDc4+QdhNiaMSOoSbiuKYhPttdnFIC5L6h+yGx7racJT8SYREvZHZjbnjvtJb2x+0dts0i27XpTNOo9PYSMNMtpwMn+pR7qUo91KUSfXTq0tLREtLS0tES0KuXnCvjbzo2rf2f5L7aQ7gpSypcN9Y8uXT3iMedGfT77Lg7d0nBxggjtoq6WiLOD4i32WzlTx8lzr84hvubr2ekqcRSm0oZr8Fv16VM9kSwPTqaIUcZLY1VreW2Fw2dcMm07vt6dSarEWUS6XVoa40llQ9QppwBQ/bW4ggH1GhbyM4R8R+XFJNG5J8eLUvFvp6W5FYpKFSWu2Pu30gOtn6pUDoixTyLPW255zcZSVpOQtHYj8iNfwaZXG/w1aeO/oZaz/wD060370/ZPfDZ3BkvVHa64twbBfcJLcak3CmbEb/JuWha//wBNAmv/AGOC2FOFdr8/K0hBV7rdSsGOspH/ALkSBn9hoioIFNrzgwur1BQ9CDMcwf0zpRbOS2esRQM9yojV/dvfY3rJS827d3Pq4Xmwr71il2LGZKh9FrkKx/0nUgtkPspvhc7ZyWKnuTEvncWQ3guMXNdCmIi1D/0oSWTj6KWoHRFmr202fvfdW742321NjVe6K/MWExqLbtNcmSXCTge42klIz/UcD66tr8N77KLvpu1Mgbl+IHXl7f2xlLosaiSUO1ucnseh95OW4SSD3Cet31GEHCtXsbC8VONnFu202jx02Mtey6eBhTFuUZqKXPqtaEhTh7eqiSfjp/gADAGB9NETG468bNjeJu1NO2U487a0y1bapaMRqbTGOkKWfxOuKOVOuqx7ziyVK+J0+dLS0RLS0tLRF//Z

/9j/4AAQSkZJRgABAQAAAQABAAD/2wBDAAIBAQEBAQIBAQECAgICAgQDAgICAgUEBAMEBgUGBgYFBgYGBwkIBgcJBwYGCAsICQoKCgoKBggLDAsKDAkKCgr/2wBDAQICAgICAgUDAwUKBwYHCgoKCgoKCgoKCgoKCgoKCgoKCgoKCgoKCgoKCgoKCgoKCgoKCgoKCgoKCgoKCgoKCgr/wAARCACAAH8DASIAAhEBAxEB/8QAHgAAAQUBAQEBAQAAAAAAAAAABwAGCAkKBQQDAQL/xABCEAABAwMDAgMFBgQEAwkBAAABAgMEBQYRAAcIEiEJEzEUIkFRYQojMnGBkRUWQlIkM2KhF3OSGDRTVmNygpOjsf/EABsBAQACAwEBAAAAAAAAAAAAAAABBQMEBgIH/8QAMhEAAQQBAwMCAggHAAAAAAAAAQACAxEEBRIhEzFBBiIyUQcUFSNhgaHhM0JScZGxwf/aAAwDAQACEQMRAD8Av80tLS0RLS0tDvkzyt2F4gbcu7o8gNwYlCpiVFEVDpK5E57HZmOynK3nD291IPrk4HfRERCQBknTN3c5D7F7CUk1vefdqgWzGx7qqxU22VOfRCCepZ+iQSdV4314gHPvnRJdgcZ7ec2Y28cUUpuaptIdr9Qa/vSDluICO4CepY/v+ADN5bX8K+OLjt98k91zc1wKyuXVLorCpT7q/U5K1E+vw9B8NEU0NxfHo4QWm+7CsGBfN9OoyEuWxajgZKv+ZKU12+oB0KK/9oqagOldD4A7jSo47pelVFhgkfPCW14/fUENzPHL4U7XLcpG0tkpqSmj0pXT6cnp7f6saCF4faGKlUXVs0LaKQlon3QuQlPb8gdEVosT7T5s/S5Qa3D4kXtR284WWaky+pP/AMVNtj/fRV2p+0geFzuLMbpt07n1yx33CEj+cLecbZB+r0YvNoH1WpI1RfUvGtpt1qLN3bJJeQo9wQhw/wC+uHN5j8M92MsXDYf8FkuH/MSz5ZBP5dtEWrLaXfbZbfq2m7y2T3Wt67aU6kKRPt2sMzGsfUtKPT+Rxp1ggjIOskNmvNbaXSjdbiPvzV7WrTSw4xUbarK4UjI9OotnpdH0WlQ+mrDOC32nXe7ZupQ9s/EXsz+b6AFJaTuLa1PSzVIaew65cNH3cpIHqtnpc9T0LJ0RXpaWmhsVv5s3yZ2ypu8mwu41Lum2as31wavSJIcaX80K+KFpzhSFAKSexA079ES0tLS0RLS0tCfm5zF2m4Hcabm5NbyT+ilW/EzHgtuhL1SlrPSxDZB9XHHCEjscDKj2SdETE8STxJtq/D12vZqlXhm4b5uDqYsmx4b2JFSfGAXHCMlqOgkdbhHxCUgqIGq36Nalfvqvu88/FB3FaqlfLRdotAfc6KfQo+epMeMwSUtgfE91KPdRJJOgRt7vrcW/F917xLeaM5lVRqGXqBSnl/cU+MnPkstJV+FttJ6UD4kqWrKlqOoB+Ih4lG4HK66ZcJquSIVpxnCiPDaWR7Tg9uwPp9NEUr+enj8XJV1y9seKMZmmUyP1MqrOOlHSO2UfP8/TVcm6l18gtyrbk74X7EuOt0j2xDTleqCViIHXM9ITnsQcdiBjPbOu/e/BzeVPHGHyBhSY86K4n2l+j01XmFqIRlLwUns4R/UB6D09DoybH+JVsVC8Nq4eJHIu0KpXKslpyBbzNNjoSXGFDrZeceX2bLK8AHClEBOAcE657V9XzcWCOTT4Ov8AeNY8A8taTTnD57fxIHnss/pnI9P+oXzj62GiMPF9x1G/yHyL8UDfhN7w/wDgPF5x7T3pfh3Qk0upWwl1uNRIUVI8532cuMq6zk4UodOBj0Oo4bN26m8dwVW1dxlPttxny4yZK0kLRgeoOexzoicR7g54bXW3W63xjqFVtmjVxDSavcbymIUMpbKgP8XL6W04KlZKVZ0QOBHh8WRyh5nWxsdvPzwsOx2bodmrqNdpFwJmPIWhou+Ul0dEYuOq91OXiMg9j2Bz4GNrUOq5cmTKHQOLOk3yyh7weBdnkckrfzJ9Kl07GZjxlszd3UPh1n2kcnsO/AUc7/pEmibqybNtmVKYY9raZYaEhRI6gn4k/XXe3httnatyCzGrS6imZ15YlMIBQlOASFJ9ck/EaIe9HCeFYHIi8bG2i5qbYXau07tl06m1ibdqKa9UUx1hKJCFy8R1dXoOl9YykgEjGR1vxtDySsh+n13fqw6szA6EtxKulpDkOSgqKvu5TPUyskZwQon07aulU8LxUWvV+hRotdhLn0hMtPVFeX1eQ7gkdlenqD2ONP2g8hK+ypNNvFpLyT2DixkLGmduzvHQbpsmn2bZcV+MwQn2uM43gtpRgIbGOxGe+R8hr5nbS77TsJm6LiW25EVgyILhw9FQcBCgSe5790+oyPropU3/AA5vEg334A7oHdrjRdJfok11C7zsGoyFGBVWge6lpH4HACemSgdaM+91pyk6auCnOnY3xAtioW92ydXV0kiPXaFMUkTaLNCQVxn0g+vfKVj3XEkKSSD2xY2zd9XsipsVSlVBRYUcsvJOe3yPz/L4/vqc/hW+J5fnA3kRTd47ILsujTuiLd9rNvdLVXgdWVsgHsHkZU4wv1SvKD7q1DRQtZ2lps7Nbv7fb/bV0Dejam4matbtzUtqoUiewrIdZcT1DI/pUO6VJPdKgQe405tESJCRk6zq/aHedT3ODxGaVwbsyuFW3mzcsquMMu/d1CuKSDIUrHqGEEMJz6KU8Qfe7Xl8/OT1J4YcL9y+UVY6SmzLSlz4bSiB58zo6IzQz8VvraQPqrWOqwt1K/Abufda5asuXXq7Lfkzpzpyt+Q8tTjrhPzUtSj+uiIpc9OV8y83GNlbNqAjUKkshMnyVYSQkenb4dtMbaDgJdfJfYmVuzaV5Q0VFuSpFLo/mpUhSEjBQ4R3bcUe4z6DHb46Ye0my17coNwf5CtmahqZPYdmTJchJKWm0/h6sd/eVgfpr2XBbnLHw97wJj1t+hqrDDrLUiFJS5HnIAwT0H+pPUCFEApJ7HWhlyvcejBIGyd6PkLl9dzp53/Z2m5bIswU8NeL3N5sV3o0bIsgDt5XQ2o3o5l7eWPdXF3bmkVGQiO8UVT2WEqQ7REFflu4dTlDDa1KAK1EJSTkFJJOuTUHdn+LazS4tOo+4G4jX/fJsrplUC33fQtNN/gqUhPfqcXmMlXZKXsdYkn4fniv7reD7sffNh29thbF41vfS30y6tHuVC+qiMlp5qG64U59p85Eh15UdeE9PkqyPMUNQi29tK6bor7U+gWJUq6zCktuTo1NgrdwjJV0q6AekEIVjPyPy1tRwxxEua0Ank15Ku8XAxcNz5Io2tfIdzy0VudVWf3P/V/W4+7W5u7VY/jm5d61GsyQMMmc+VIZT291pv8AA0nt2SgAD5aPHhkeH/afPu/7xo24/JqkbVW7ZNpCuVe6K3SHJrQC5seG010IUkgqdkNpBz6kAAk68/N2TR9z3aHUtqeL1x2oxSaQo1d6Vb7jAUB0kkgJA6UAjKz3PVk/DRu8BS5uL0C498tvOVvMNnZSgX3tMLfYu1mT0TQ85UYz5RHSW1hWUMKSvOPcWQCCchDI+WMOc0tJ8Hv+inAyZsvEZLLEYnHu11EjnzRI/Humj4hPhGxuDF1bh2pA5Q0W7F2Lb9t1+PJRSlw2a7TawfLb9lWXFpU+2v3/ACc/eMdbqVfdLSIw7SciN49jpDytt74kw4kvKajR3kpkU+eg4CkSIjoUy+kgYIWg9tT08W3eLw96FQKrx+4zbztbisU/b23aXbl3UmiR+msSI0hp1cma80GQ3IYH8RaSnyl/cTm20qSG9V37f7f3hund8Kw7Boq6jV6itSIMFt1CFPKCSrpSVkAqwDgZyTgDJIGsq3EZI9qbN8rIrta2gptP293LiNqkvWcJvl0a4Ogdal0x15RMOT2KvY3FlteMMrSelnTIvxe+V5V2lbaXvbk6m1Axm32oNRhrhrkJWnqTJWl0JJBR3CgMEdxnOm3bNZuXZPdanXG7Roxq9q19iV7BUmA8yp+M8lYbdR6OIKkYIzhQPrg6nH4ofiCbjeNBRI3Nc2ZRLSuXZuJHpVatChFbqxR5D/U1V0yHMLcQmY4Y7jWMMh6MQT5rhBFEy7Nr17X0mAzVK61KjzyW5CThPkveoUgE5KPQE/AgE4zrnWpXJlv1RVKkPFIz7iwcfkdeSj2ZufvfU3LgkOl5HmdDk6W6Ett4wehIHyB9Ej4/XX83LR6jSFO0+pD/ABtKkGO+oD8YHdKx9CMH9dEV+32TzxKJMi4q74eO5dbK2ZzT9wbfF5z/ACn0958NH+lYIkpT2AUH/wC4AXpevprEHw/5SXXxW5EWJyVs59xNRsq5YlTDbZ7vttrHnMn5hxkuN9+3v62y7fXrb+5Vh0TcW0pqJNKr9JjVKmSGzlLsd9pLrah9ClQOiKrP7YTvrI298NKh7OUyepqRuFuLCjy2gf8AOhQ23Jbg/R5MU/prNJMqS0UBqmtK/EruNXt/bXbgfehcfbST2aak3DOX3/EooiNjP5AH9zqhVp5Jlxwse6h1JIP0OdEXbs+yeQUmpO7k7N0K4PKp0kxkVOh9YU2tsDIyg59e+PQ504ot57qcqt/LYtjkTXpMpFEQpqqKlsBpxmDHC5MnrCQPfKELyo9z2+Wvbxy8QTdzjRbS7JtS27fn0xc5yS6moxHC6tajk++lY/L00UuEXDLmZz3i7+coNhdmkVyLQbSqSq46irsxhFdmoWotsJdOX1iMh/3E4OMd8kA6kbZnZRMjBQ+F3n9lQYsWoTaxJJl48YYz+FIDb6PcGxbfyNFA2lW+vk9f90bhXHVnYT0ioJeQyw2lSW219XQ0M+iUIQlAHyA066Dx+l2xFlQ7d3Oq8FucECWiKlKPOCD1JCsHuATnHz1xeJgw1Xsj1XGI/ZzRhI7HA+Hw1t910IApdiwvDp5w7z2o7fNgjci4aVWHHUu1RlpTyJa+jyXCVqVlR6fcJ+IGM9tMOj+GDutXtzJWzNItq5H7qglQl0FFMT7QyU46upJPbGR++rFeU22vLTdCpWXc/ECmXNOtP/h5SWFP2lNLUT2pDADqcIUkdYV2V2zn176JVJqsSl7qUrb6ZUWmdwHeM8mlSoKnQKguukEoYUfxKk9fvDJ6vjnHfXxaT6SdVZifWGCF5e17hG3cZIdvP3/uPA7H2x8/LsuuZ6exXS7DvABA3Gtr7/o4/wAcnhVcbh+D/wAjNprTk31uRtpd9Go8MoEqozaSlLTPUoJT1HPbJIH5nQ+t/iehNbi/y1d9S/iBfSIXs0ZPmeaThPRjuFZIwR3BxjvqYu8myniF2zt7Mre9tuX6i22Cgz3KrOcdjoyoBJWnrIx1EdyMZxr88Ne4LHtbmXaFd3EqUCHSo7klT8mplIZbPs7nSVFXYd/T6/XXcQa/lx+msrUnSQ5T4WvcBjk7TtZuDPikO4n9COPnTvwInahHj7XRhxA9/cWavsOEGtyfCA5oPpq2626e3V/vENrm1ms1SnBxYSlOVOOKKicBI7/ID6aFPHeoW1xk5b27R7pqa5lpXREVQb2bkAIS7SKiFRJQUB69CVh5PyW0k+oB1NTiPyKvNfM20f8AiJvJVFWwq7QJyarWHDEMfrVjzAtXT0enr2+eoR87qX/OvMGrUbbyEmcKtWn2KLHgpGH/ADZrqGUtjsMK6kgfmNZ9G1DXjqcmDqbWEhjZGvja9rfc5zSwhzne4bb4PY9vKx5ePhDGE2OT8RaQ4gngA3wBxymddsHdfjfuneOwVLWtVQotwyqdMLUXrX5kZ1bRcQMHHUADnHpjXCZpt5sVKQL1hTkO1aOtbbs5Kgp1SO+e/rgE/tqV/i4ce+U/CDnMzufyM2cNuz7/ALbh1iPFNaZlIlO+xsx5pLrGQFiUhxSkHuOtOSc51F2vbuVfc25KW1UqXFipjvOJaLHUVfeJCTkk9x2Hw11Sq03aXKLT5jE4BPYZ1r9+zj76SN9/B72hqNTmqfn21TZNtzVKVnp9hkuMsp/SP5A1j6fUGqyUj/xCP99ahPsdtxPz/DJuS3HldQpm7NSLWT+FLsWIvH5ZBP66IgR9tQtV1VP2Cu9IJQuRcEJWB6EIiOD9wT+2qC46E/xJltw4BeAJ+hIGtPf2ujYx/cPw4KJu5ToRdfsHcGHIlOBOfKhzG3Irhz8PvVRh+usw9YjKiyyoJwArREe+L/KjiNs1tVFtjdjZOXXbjiy3y/MYpkdQUguqKAVrWCSB29NNnj3ys3w27rW71pcdN4rrsqhbh25VFT6LQ6qYyZ7KOt5DLqUdiQ0XkZSQcLUAcEg/nE7Zbj1unflfkb+Xx/BIMCK3PYL81Edl9tZ99PUfeJCu2B3PfXN3xr/HfbTk1Tbp421X+I21ESz7ew2w4lBOC2+hBWAVpW2Sc+mVHVdD0Is97Gh248km9v8AYeAuQ04abh+p8iCFkxlkG57juMQ8hrSTtBNngfKl5+Jf+TXu/wDXGx+zmjCfQ/loBKump8c72rls0unR6hElutPQJTq1BL0UpK2HEkeoU24k/n216/8AtZXF/wCUoP8A9y9WK7EEUrZeTG2nLneOXZd38MYVz1Czxt/SoypNn1BbMP2xtkJfThtSU+YlQIV2zkEHvph85qRedz7m7O7a2IxLl7lU+w4UCtwaesmpNVYKUotuqSerzx3UST1d8576r1t/xCN8rTpwpFrVmoU2IlRUmLArsplsE+pCULABP5a555t7kKuD+bDDzVPO87+JGpPe0eZ/f5merq+uc6+b6R6K1HTMiEmWIsx2yCOoyHuL2lo6x308AGyGhtn5K/ydYgyGPAa4F5bu9woUb9orj87Vq3ErbDl/s7uDV745j0y6qbZDNn1VqXMvCa45BS+5GWhkKDilJ6lLISnIz1EAdzoacDtoq5s1yP2l3k3wokGm2feftiqBUKm+ytmThlSAFJJJQSVAAKAz1DHrqA9weIhvzdlMXRbor1SqMNwguRJ1flPNqIOQSlayDg/TXIf5o3/KixIMqmJdYgA+wMuVB5SI2Tk+WknCMnuenGTr0PR+rZEGYzInjYcpnSf0o3NAYGShpYC81JuktzjYLWhoaD7lH2tixviLGOPTO4bnAkm2k3x2pvAFGzd+FZbxh4P8k9quWltbsbtbFVKlWdRrmM+r1SqRkCLFiJUpRdcycJQkYJJGABn4aro571KPO5a1qr2HKJadqsh6jvU3Kcgy3lMqa6e4/pKcfTGvpUPEY5A1anOUeqXPVZMR5soejSLilrbcT6dKkqXgj6HTs4Gw6Tvhy0icgt2qG1HsXZqirva+SlRLbsSnLDkeJlXYrlzVxYiU+pL/ANDq90bSNXg1OTP1KZj3uY2MCNrmtDWuc6yHPeS4lx8gUOy0svLxX4zYIGkAEuO4gmyAPAHHC73irb13pXPEgqts76brXJfMPbaHBtlDlyVL+IuMuxYDTcttPXgdJm+0LPxye5JGdAy8bw2yuypUZiwaC3FfZmqekqTTkMkpSjIGU+vcHSpN4Wtvbu3d25m+9YaXVboqsioyFPOLQFypL6nnVhY/CepRA/PXOuW1LXsq8ZyrTqC5MaHTQvzFvJcCXXewSFJHcYOP111KrfCZzg9qrwKO4LpI+uTrUX9j6th6leGfcdfeThNS3XqXlZH4g1FiIJ/ckfprMFacAzKyHun3UH1+mtf/ANnZ2Pf2N8InaaBUYSmJ1yU+TccxKhjq9tkLdZV+sfyDooUgeeXGml8xOHG4/GeqpTi77UlQobiwPuZnT1xne/xQ+hpY+qdYtNyLJr1qV+oWpc9MchVWkznodShupwpiQ0stutn8lpUP01umIChg6zV/amfDgmcbeW6OXm39AUmy92nVO1NbDf3cCvIT9+hWPwh9ADyc+qg6B+HRFT5WIH8UpbToUlDkRwNurX6BpR7KP0BP++pL3R4fe0u1HGiZuhutvbBj1ufT0v28tD2WHl4C0ttoGVO9Q7ZAOAc9tR/mRzSphkljzGVpKH2vgtB7Eftr6UWwLt3V3Ht7bhd4dcecURKHMq00+THZz2bT1HCSO46BjJ/PWrlRyv2lsmwA2eO4H+lR61i50/SkhyjBHGd0lNBLmjmrPYcc8GwpK+FX4a+6HjK3svjlZl10y25lh0dVRl3lV0LebYpa3Q2iKWUYW8sPuAt4ICUqcBOAkaanIfwtt0uJPP6ucGN4axAqFRonsrsepUaSW49TYlqYREdSpYKmUqXJa8wKBUgJcwFEDJBuTc25/By3EtvcHhFyKqVu7nqpK4VzxYjTclibBWQv/FNOAt4K0pKUEE+6FDHSDqPV082d99xd/bg5Ib+Vdy87wuV6PJqdVrow4tbRQtnCAny/KAQ2AyUFshCPd90a94+RHlRCRl0fnwtrSNVxdawGZmMDsddbgWkgGro+D3B8hSAneEhdIU+zbn8n1l1T0em0diDuglC6rcDo8xNAa82IkInmP/iEJc6WnWynocUtXSOnP8HqfTYsNybUqYyqqT4MOiS5FWnNUyqOzpCmIbUaorhCO884sIy0lXU0FHrKfLXiL8/k9BqUYRJW01I6Aw4yry3SgrQt5L6gopSCT1oSc+oA6RhJIPWgc1KpTKimpwtrqAlxE92ahCojK20vuR0x1KCFNEY8pIAQcoB98JCyVHOrJGGseGY1ae2srdS9ahbNMgUqvU+l12no3CRJqUEyHUx5EkQmo5efjxJjjEJ55sdHtLqmkqUWlnRA2v8ABYiby02/rm223Htuq0PbiqvUu4qzGrcoNomsMrfktpQ5HSoobbSkl38KispSPcVqKEblkYrKWGtraOQ3Ggx2lL6SptqGoLjpBLeeygConJc9HCsdtfsflqqNLnTk7XUhTtSgzYktThBBalq6pHSPLw2pRPZaAFN+jZQNERf8PHwldw/E95gv8atirup9swYFoMXHW65cSlSG6fGcZjrCEJaCVPrK5LaUjCe3USR093P4nuzN1eFlQHPCdjxo6apOqsa6dz79iv8A3d3IPX/B2WUABbEKK0t1wsudSlSnXFkkNtHUeuN/OrlDxF5DvcouM+4sm0boU26y49TmEuMGG4pIMRbToUlbACW0hKgcdCCCCkHTu3I3GvHxAK/cW/3Ibdqfc249ZeQ5Va5UylKowbR0NNJbRhCY6UAJASAAB2wR3J3TFvbY6zYdhJvW07taUiNESX1rc62pK8YPQR3Son+k/wC2mnMguW9asOkLGJU/EuQj4oQchtJ/MZP7fLX2se3Vx0zaxcktaqDTpA85ll8+XUJKc+W0j4KJ9Sr+lOT9D9WGqhdVberdTALj7nWrpThIHoEgfAAAAD5AaIiZwm4y3Vyi5C2Rx0s1hxVSve5ItLbWhPdhpxY854/RtoOOfL3NbY9vrKt/baw6Lt1acJEalUCkxqdTI7YwlqOw0lptI+gSkDVGf2R/w4Zcqt13xHNyqCW4cNp+39tkyG8ea6rtOnIz8EgCOlXcEqe9CjV8fp6aIloTc3eHe1HPHjTc3GXeKEVUu4IeI85pAL1Olo95iW0T6ONrAUPTIyk9idFnS0RYtec3CfeTgvyGuDjfvhQlMVSjyCYk5tsiPVIaifJmMKP4m3EjPzSepJwUkaBi2BAQqnVFpbkNawsKb7OR3Pg42fgR8vjrYl4rfhR7HeKRsj/Jl6pbot50Vtxyy71YjhT1OeUMll0ersZZA6289vxJwod8tPNTghyG4M7xTdkuRdgv0iqMFSoMpIK4dUYyQJEV7HS62fp7yT2UARjRFHyJRY8/ciFX91LlkTaRNnJcnVtalvKeA+Cz3UCcBJz3APbUxpuyGzm/Vtx36lTIk1hTITCq1LeCXG0gYAS4n1A/tVkDHcaiSunz6StxUFSehzs9HdR1NuD/AFJOvTZ133Bt7VDVtvLwqFry1EFxppReiOn/AFJII/6kn1+GpFDhQAAKCMN1eFfd8p0vbXbhwpaFqw1DrTSmHASew8xAUk/mQn8tC7hDsRae+nN7brjvuYt80e4r5iUesqp0kIWWVveWstuHsPjhWjBZfiDb925T1M3Dt1Q7jSlspTUKTKLK0qwcEhJIUoHBxjQz4F73UfiXzTsPk/uvslWLupFoXB/FZFvRJi4Dsl1KHPJUl/oPQUPFtz0wry+k9joaQWmnW+OdWf5HyOO23tfi1eX7d7NAnyZDDLb58oOElTTrrY7ZHuuK7jGc9tHGzvC1q0FSJ26+4TCUDBXAoTZWo/QuuAAfolWhDTN4L9Xyqa5KTbWuGpOouj+J+z1Oa9KkrYC/cYckuJKnCGulvzFDJ6c40Z9x+eu/F0tKZolpW/ZkdYIEqoyTJkFP9yUn1I+iT+WgpObTovvaHY3avbGoW3MgQaPSJTBblSpDmXnjjIV1qypawcEAZ7jsNRDtWzHGlv16pV1+DQipbPtaEKQ7UEZ/y2m85UVAAnPZPxPplxXBc79zVk3Dc9Wn3ZVs+7MrClJis/8ALaB7jPoPdHf0B151QapX5oqFblKfdA6UdWAltP8AalI7JSPkMDQm1K+E+TJul+PDjQUw6ZCSUU+A2chpJ9VKP9a1dipXx9BgADUqfCj8M7dDxKuT1M2NsVmRBt+EpuZfV0oZy3R6aFYUoH0L7mChpHxUc/hSojx+HL4ZPJPxJN42tqdgLZ8unxHkG6LxnsqFNoTBPdbqx+NwjPQyn31n5DKhqo8PXw+NgfDc4+QdhNiaMSOoSbiuKYhPttdnFIC5L6h+yGx7racJT8SYREvZHZjbnjvtJb2x+0dts0i27XpTNOo9PYSMNMtpwMn+pR7qUo91KUSfXTq0tLREtLS0tES0KuXnCvjbzo2rf2f5L7aQ7gpSypcN9Y8uXT3iMedGfT77Lg7d0nBxggjtoq6WiLOD4i32WzlTx8lzr84hvubr2ekqcRSm0oZr8Fv16VM9kSwPTqaIUcZLY1VreW2Fw2dcMm07vt6dSarEWUS6XVoa40llQ9QppwBQ/bW4ggH1GhbyM4R8R+XFJNG5J8eLUvFvp6W5FYpKFSWu2Pu30gOtn6pUDoixTyLPW255zcZSVpOQtHYj8iNfwaZXG/w1aeO/oZaz/wD060370/ZPfDZ3BkvVHa64twbBfcJLcak3CmbEb/JuWha//wBNAmv/AGOC2FOFdr8/K0hBV7rdSsGOspH/ALkSBn9hoioIFNrzgwur1BQ9CDMcwf0zpRbOS2esRQM9yojV/dvfY3rJS827d3Pq4Xmwr71il2LGZKh9FrkKx/0nUgtkPspvhc7ZyWKnuTEvncWQ3guMXNdCmIi1D/0oSWTj6KWoHRFmr202fvfdW742321NjVe6K/MWExqLbtNcmSXCTge42klIz/UcD66tr8N77KLvpu1Mgbl+IHXl7f2xlLosaiSUO1ucnseh95OW4SSD3Cet31GEHCtXsbC8VONnFu202jx02Mtey6eBhTFuUZqKXPqtaEhTh7eqiSfjp/gADAGB9NETG468bNjeJu1NO2U487a0y1bapaMRqbTGOkKWfxOuKOVOuqx7ziyVK+J0+dLS0RLS0tLRF//Z

/9j/4AAQSkZJRgABAQAAAQABAAD/2wBDAAIBAQEBAQIBAQECAgICAgQDAgICAgUEBAMEBgUGBgYFBgYGBwkIBgcJBwYGCAsICQoKCgoKBggLDAsKDAkKCgr/2wBDAQICAgICAgUDAwUKBwYHCgoKCgoKCgoKCgoKCgoKCgoKCgoKCgoKCgoKCgoKCgoKCgoKCgoKCgoKCgoKCgoKCgr/wAARCACAAH8DASIAAhEBAxEB/8QAHgAAAQUBAQEBAQAAAAAAAAAABwAGCAkKBQQDAQL/xABCEAABAwMDAgMFBgQEAwkBAAABAgMEBQYRAAcIEiEJEzEUIkFRYQojMnGBkRUWQlIkM2KhF3OSGDRTVmNygpOjsf/EABsBAQACAwEBAAAAAAAAAAAAAAABBQMEBgIH/8QAMhEAAQQBAwMCAggHAAAAAAAAAQACAxEEBRIhEzFBBiIyUQcUFSNhgaHhM0JScZGxwf/aAAwDAQACEQMRAD8Av80tLS0RLS0tDvkzyt2F4gbcu7o8gNwYlCpiVFEVDpK5E57HZmOynK3nD291IPrk4HfRERCQBknTN3c5D7F7CUk1vefdqgWzGx7qqxU22VOfRCCepZ+iQSdV4314gHPvnRJdgcZ7ec2Y28cUUpuaptIdr9Qa/vSDluICO4CepY/v+ADN5bX8K+OLjt98k91zc1wKyuXVLorCpT7q/U5K1E+vw9B8NEU0NxfHo4QWm+7CsGBfN9OoyEuWxajgZKv+ZKU12+oB0KK/9oqagOldD4A7jSo47pelVFhgkfPCW14/fUENzPHL4U7XLcpG0tkpqSmj0pXT6cnp7f6saCF4faGKlUXVs0LaKQlon3QuQlPb8gdEVosT7T5s/S5Qa3D4kXtR284WWaky+pP/AMVNtj/fRV2p+0geFzuLMbpt07n1yx33CEj+cLecbZB+r0YvNoH1WpI1RfUvGtpt1qLN3bJJeQo9wQhw/wC+uHN5j8M92MsXDYf8FkuH/MSz5ZBP5dtEWrLaXfbZbfq2m7y2T3Wt67aU6kKRPt2sMzGsfUtKPT+Rxp1ggjIOskNmvNbaXSjdbiPvzV7WrTSw4xUbarK4UjI9OotnpdH0WlQ+mrDOC32nXe7ZupQ9s/EXsz+b6AFJaTuLa1PSzVIaew65cNH3cpIHqtnpc9T0LJ0RXpaWmhsVv5s3yZ2ypu8mwu41Lum2as31wavSJIcaX80K+KFpzhSFAKSexA079ES0tLS0RLS0tCfm5zF2m4Hcabm5NbyT+ilW/EzHgtuhL1SlrPSxDZB9XHHCEjscDKj2SdETE8STxJtq/D12vZqlXhm4b5uDqYsmx4b2JFSfGAXHCMlqOgkdbhHxCUgqIGq36Nalfvqvu88/FB3FaqlfLRdotAfc6KfQo+epMeMwSUtgfE91KPdRJJOgRt7vrcW/F917xLeaM5lVRqGXqBSnl/cU+MnPkstJV+FttJ6UD4kqWrKlqOoB+Ih4lG4HK66ZcJquSIVpxnCiPDaWR7Tg9uwPp9NEUr+enj8XJV1y9seKMZmmUyP1MqrOOlHSO2UfP8/TVcm6l18gtyrbk74X7EuOt0j2xDTleqCViIHXM9ITnsQcdiBjPbOu/e/BzeVPHGHyBhSY86K4n2l+j01XmFqIRlLwUns4R/UB6D09DoybH+JVsVC8Nq4eJHIu0KpXKslpyBbzNNjoSXGFDrZeceX2bLK8AHClEBOAcE657V9XzcWCOTT4Ov8AeNY8A8taTTnD57fxIHnss/pnI9P+oXzj62GiMPF9x1G/yHyL8UDfhN7w/wDgPF5x7T3pfh3Qk0upWwl1uNRIUVI8532cuMq6zk4UodOBj0Oo4bN26m8dwVW1dxlPttxny4yZK0kLRgeoOexzoicR7g54bXW3W63xjqFVtmjVxDSavcbymIUMpbKgP8XL6W04KlZKVZ0QOBHh8WRyh5nWxsdvPzwsOx2bodmrqNdpFwJmPIWhou+Ul0dEYuOq91OXiMg9j2Bz4GNrUOq5cmTKHQOLOk3yyh7weBdnkckrfzJ9Kl07GZjxlszd3UPh1n2kcnsO/AUc7/pEmibqybNtmVKYY9raZYaEhRI6gn4k/XXe3httnatyCzGrS6imZ15YlMIBQlOASFJ9ck/EaIe9HCeFYHIi8bG2i5qbYXau07tl06m1ibdqKa9UUx1hKJCFy8R1dXoOl9YykgEjGR1vxtDySsh+n13fqw6szA6EtxKulpDkOSgqKvu5TPUyskZwQon07aulU8LxUWvV+hRotdhLn0hMtPVFeX1eQ7gkdlenqD2ONP2g8hK+ypNNvFpLyT2DixkLGmduzvHQbpsmn2bZcV+MwQn2uM43gtpRgIbGOxGe+R8hr5nbS77TsJm6LiW25EVgyILhw9FQcBCgSe5790+oyPropU3/AA5vEg334A7oHdrjRdJfok11C7zsGoyFGBVWge6lpH4HACemSgdaM+91pyk6auCnOnY3xAtioW92ydXV0kiPXaFMUkTaLNCQVxn0g+vfKVj3XEkKSSD2xY2zd9XsipsVSlVBRYUcsvJOe3yPz/L4/vqc/hW+J5fnA3kRTd47ILsujTuiLd9rNvdLVXgdWVsgHsHkZU4wv1SvKD7q1DRQtZ2lps7Nbv7fb/bV0Dejam4matbtzUtqoUiewrIdZcT1DI/pUO6VJPdKgQe405tESJCRk6zq/aHedT3ODxGaVwbsyuFW3mzcsquMMu/d1CuKSDIUrHqGEEMJz6KU8Qfe7Xl8/OT1J4YcL9y+UVY6SmzLSlz4bSiB58zo6IzQz8VvraQPqrWOqwt1K/Abufda5asuXXq7Lfkzpzpyt+Q8tTjrhPzUtSj+uiIpc9OV8y83GNlbNqAjUKkshMnyVYSQkenb4dtMbaDgJdfJfYmVuzaV5Q0VFuSpFLo/mpUhSEjBQ4R3bcUe4z6DHb46Ye0my17coNwf5CtmahqZPYdmTJchJKWm0/h6sd/eVgfpr2XBbnLHw97wJj1t+hqrDDrLUiFJS5HnIAwT0H+pPUCFEApJ7HWhlyvcejBIGyd6PkLl9dzp53/Z2m5bIswU8NeL3N5sV3o0bIsgDt5XQ2o3o5l7eWPdXF3bmkVGQiO8UVT2WEqQ7REFflu4dTlDDa1KAK1EJSTkFJJOuTUHdn+LazS4tOo+4G4jX/fJsrplUC33fQtNN/gqUhPfqcXmMlXZKXsdYkn4fniv7reD7sffNh29thbF41vfS30y6tHuVC+qiMlp5qG64U59p85Eh15UdeE9PkqyPMUNQi29tK6bor7U+gWJUq6zCktuTo1NgrdwjJV0q6AekEIVjPyPy1tRwxxEua0Ank15Ku8XAxcNz5Io2tfIdzy0VudVWf3P/V/W4+7W5u7VY/jm5d61GsyQMMmc+VIZT291pv8AA0nt2SgAD5aPHhkeH/afPu/7xo24/JqkbVW7ZNpCuVe6K3SHJrQC5seG010IUkgqdkNpBz6kAAk68/N2TR9z3aHUtqeL1x2oxSaQo1d6Vb7jAUB0kkgJA6UAjKz3PVk/DRu8BS5uL0C498tvOVvMNnZSgX3tMLfYu1mT0TQ85UYz5RHSW1hWUMKSvOPcWQCCchDI+WMOc0tJ8Hv+inAyZsvEZLLEYnHu11EjnzRI/Humj4hPhGxuDF1bh2pA5Q0W7F2Lb9t1+PJRSlw2a7TawfLb9lWXFpU+2v3/ACc/eMdbqVfdLSIw7SciN49jpDytt74kw4kvKajR3kpkU+eg4CkSIjoUy+kgYIWg9tT08W3eLw96FQKrx+4zbztbisU/b23aXbl3UmiR+msSI0hp1cma80GQ3IYH8RaSnyl/cTm20qSG9V37f7f3hund8Kw7Boq6jV6itSIMFt1CFPKCSrpSVkAqwDgZyTgDJIGsq3EZI9qbN8rIrta2gptP293LiNqkvWcJvl0a4Ogdal0x15RMOT2KvY3FlteMMrSelnTIvxe+V5V2lbaXvbk6m1Axm32oNRhrhrkJWnqTJWl0JJBR3CgMEdxnOm3bNZuXZPdanXG7Roxq9q19iV7BUmA8yp+M8lYbdR6OIKkYIzhQPrg6nH4ofiCbjeNBRI3Nc2ZRLSuXZuJHpVatChFbqxR5D/U1V0yHMLcQmY4Y7jWMMh6MQT5rhBFEy7Nr17X0mAzVK61KjzyW5CThPkveoUgE5KPQE/AgE4zrnWpXJlv1RVKkPFIz7iwcfkdeSj2ZufvfU3LgkOl5HmdDk6W6Ett4wehIHyB9Ej4/XX83LR6jSFO0+pD/ABtKkGO+oD8YHdKx9CMH9dEV+32TzxKJMi4q74eO5dbK2ZzT9wbfF5z/ACn0958NH+lYIkpT2AUH/wC4AXpevprEHw/5SXXxW5EWJyVs59xNRsq5YlTDbZ7vttrHnMn5hxkuN9+3v62y7fXrb+5Vh0TcW0pqJNKr9JjVKmSGzlLsd9pLrah9ClQOiKrP7YTvrI298NKh7OUyepqRuFuLCjy2gf8AOhQ23Jbg/R5MU/prNJMqS0UBqmtK/EruNXt/bXbgfehcfbST2aak3DOX3/EooiNjP5AH9zqhVp5Jlxwse6h1JIP0OdEXbs+yeQUmpO7k7N0K4PKp0kxkVOh9YU2tsDIyg59e+PQ504ot57qcqt/LYtjkTXpMpFEQpqqKlsBpxmDHC5MnrCQPfKELyo9z2+Wvbxy8QTdzjRbS7JtS27fn0xc5yS6moxHC6tajk++lY/L00UuEXDLmZz3i7+coNhdmkVyLQbSqSq46irsxhFdmoWotsJdOX1iMh/3E4OMd8kA6kbZnZRMjBQ+F3n9lQYsWoTaxJJl48YYz+FIDb6PcGxbfyNFA2lW+vk9f90bhXHVnYT0ioJeQyw2lSW219XQ0M+iUIQlAHyA066Dx+l2xFlQ7d3Oq8FucECWiKlKPOCD1JCsHuATnHz1xeJgw1Xsj1XGI/ZzRhI7HA+Hw1t910IApdiwvDp5w7z2o7fNgjci4aVWHHUu1RlpTyJa+jyXCVqVlR6fcJ+IGM9tMOj+GDutXtzJWzNItq5H7qglQl0FFMT7QyU46upJPbGR++rFeU22vLTdCpWXc/ECmXNOtP/h5SWFP2lNLUT2pDADqcIUkdYV2V2zn176JVJqsSl7qUrb6ZUWmdwHeM8mlSoKnQKguukEoYUfxKk9fvDJ6vjnHfXxaT6SdVZifWGCF5e17hG3cZIdvP3/uPA7H2x8/LsuuZ6exXS7DvABA3Gtr7/o4/wAcnhVcbh+D/wAjNprTk31uRtpd9Go8MoEqozaSlLTPUoJT1HPbJIH5nQ+t/iehNbi/y1d9S/iBfSIXs0ZPmeaThPRjuFZIwR3BxjvqYu8myniF2zt7Mre9tuX6i22Cgz3KrOcdjoyoBJWnrIx1EdyMZxr88Ne4LHtbmXaFd3EqUCHSo7klT8mplIZbPs7nSVFXYd/T6/XXcQa/lx+msrUnSQ5T4WvcBjk7TtZuDPikO4n9COPnTvwInahHj7XRhxA9/cWavsOEGtyfCA5oPpq2626e3V/vENrm1ms1SnBxYSlOVOOKKicBI7/ID6aFPHeoW1xk5b27R7pqa5lpXREVQb2bkAIS7SKiFRJQUB69CVh5PyW0k+oB1NTiPyKvNfM20f8AiJvJVFWwq7QJyarWHDEMfrVjzAtXT0enr2+eoR87qX/OvMGrUbbyEmcKtWn2KLHgpGH/ADZrqGUtjsMK6kgfmNZ9G1DXjqcmDqbWEhjZGvja9rfc5zSwhzne4bb4PY9vKx5ePhDGE2OT8RaQ4gngA3wBxymddsHdfjfuneOwVLWtVQotwyqdMLUXrX5kZ1bRcQMHHUADnHpjXCZpt5sVKQL1hTkO1aOtbbs5Kgp1SO+e/rgE/tqV/i4ce+U/CDnMzufyM2cNuz7/ALbh1iPFNaZlIlO+xsx5pLrGQFiUhxSkHuOtOSc51F2vbuVfc25KW1UqXFipjvOJaLHUVfeJCTkk9x2Hw11Sq03aXKLT5jE4BPYZ1r9+zj76SN9/B72hqNTmqfn21TZNtzVKVnp9hkuMsp/SP5A1j6fUGqyUj/xCP99ahPsdtxPz/DJuS3HldQpm7NSLWT+FLsWIvH5ZBP66IgR9tQtV1VP2Cu9IJQuRcEJWB6EIiOD9wT+2qC46E/xJltw4BeAJ+hIGtPf2ujYx/cPw4KJu5ToRdfsHcGHIlOBOfKhzG3Irhz8PvVRh+usw9YjKiyyoJwArREe+L/KjiNs1tVFtjdjZOXXbjiy3y/MYpkdQUguqKAVrWCSB29NNnj3ys3w27rW71pcdN4rrsqhbh25VFT6LQ6qYyZ7KOt5DLqUdiQ0XkZSQcLUAcEg/nE7Zbj1unflfkb+Xx/BIMCK3PYL81Edl9tZ99PUfeJCu2B3PfXN3xr/HfbTk1Tbp421X+I21ESz7ew2w4lBOC2+hBWAVpW2Sc+mVHVdD0Is97Gh248km9v8AYeAuQ04abh+p8iCFkxlkG57juMQ8hrSTtBNngfKl5+Jf+TXu/wDXGx+zmjCfQ/loBKump8c72rls0unR6hElutPQJTq1BL0UpK2HEkeoU24k/n216/8AtZXF/wCUoP8A9y9WK7EEUrZeTG2nLneOXZd38MYVz1Czxt/SoypNn1BbMP2xtkJfThtSU+YlQIV2zkEHvph85qRedz7m7O7a2IxLl7lU+w4UCtwaesmpNVYKUotuqSerzx3UST1d8576r1t/xCN8rTpwpFrVmoU2IlRUmLArsplsE+pCULABP5a555t7kKuD+bDDzVPO87+JGpPe0eZ/f5merq+uc6+b6R6K1HTMiEmWIsx2yCOoyHuL2lo6x308AGyGhtn5K/ydYgyGPAa4F5bu9woUb9orj87Vq3ErbDl/s7uDV745j0y6qbZDNn1VqXMvCa45BS+5GWhkKDilJ6lLISnIz1EAdzoacDtoq5s1yP2l3k3wokGm2feftiqBUKm+ytmThlSAFJJJQSVAAKAz1DHrqA9weIhvzdlMXRbor1SqMNwguRJ1flPNqIOQSlayDg/TXIf5o3/KixIMqmJdYgA+wMuVB5SI2Tk+WknCMnuenGTr0PR+rZEGYzInjYcpnSf0o3NAYGShpYC81JuktzjYLWhoaD7lH2tixviLGOPTO4bnAkm2k3x2pvAFGzd+FZbxh4P8k9quWltbsbtbFVKlWdRrmM+r1SqRkCLFiJUpRdcycJQkYJJGABn4aro571KPO5a1qr2HKJadqsh6jvU3Kcgy3lMqa6e4/pKcfTGvpUPEY5A1anOUeqXPVZMR5soejSLilrbcT6dKkqXgj6HTs4Gw6Tvhy0icgt2qG1HsXZqirva+SlRLbsSnLDkeJlXYrlzVxYiU+pL/ANDq90bSNXg1OTP1KZj3uY2MCNrmtDWuc6yHPeS4lx8gUOy0svLxX4zYIGkAEuO4gmyAPAHHC73irb13pXPEgqts76brXJfMPbaHBtlDlyVL+IuMuxYDTcttPXgdJm+0LPxye5JGdAy8bw2yuypUZiwaC3FfZmqekqTTkMkpSjIGU+vcHSpN4Wtvbu3d25m+9YaXVboqsioyFPOLQFypL6nnVhY/CepRA/PXOuW1LXsq8ZyrTqC5MaHTQvzFvJcCXXewSFJHcYOP111KrfCZzg9qrwKO4LpI+uTrUX9j6th6leGfcdfeThNS3XqXlZH4g1FiIJ/ckfprMFacAzKyHun3UH1+mtf/ANnZ2Pf2N8InaaBUYSmJ1yU+TccxKhjq9tkLdZV+sfyDooUgeeXGml8xOHG4/GeqpTi77UlQobiwPuZnT1xne/xQ+hpY+qdYtNyLJr1qV+oWpc9MchVWkznodShupwpiQ0stutn8lpUP01umIChg6zV/amfDgmcbeW6OXm39AUmy92nVO1NbDf3cCvIT9+hWPwh9ADyc+qg6B+HRFT5WIH8UpbToUlDkRwNurX6BpR7KP0BP++pL3R4fe0u1HGiZuhutvbBj1ufT0v28tD2WHl4C0ttoGVO9Q7ZAOAc9tR/mRzSphkljzGVpKH2vgtB7Eftr6UWwLt3V3Ht7bhd4dcecURKHMq00+THZz2bT1HCSO46BjJ/PWrlRyv2lsmwA2eO4H+lR61i50/SkhyjBHGd0lNBLmjmrPYcc8GwpK+FX4a+6HjK3svjlZl10y25lh0dVRl3lV0LebYpa3Q2iKWUYW8sPuAt4ICUqcBOAkaanIfwtt0uJPP6ucGN4axAqFRonsrsepUaSW49TYlqYREdSpYKmUqXJa8wKBUgJcwFEDJBuTc25/By3EtvcHhFyKqVu7nqpK4VzxYjTclibBWQv/FNOAt4K0pKUEE+6FDHSDqPV082d99xd/bg5Ib+Vdy87wuV6PJqdVrow4tbRQtnCAny/KAQ2AyUFshCPd90a94+RHlRCRl0fnwtrSNVxdawGZmMDsddbgWkgGro+D3B8hSAneEhdIU+zbn8n1l1T0em0diDuglC6rcDo8xNAa82IkInmP/iEJc6WnWynocUtXSOnP8HqfTYsNybUqYyqqT4MOiS5FWnNUyqOzpCmIbUaorhCO884sIy0lXU0FHrKfLXiL8/k9BqUYRJW01I6Aw4yry3SgrQt5L6gopSCT1oSc+oA6RhJIPWgc1KpTKimpwtrqAlxE92ahCojK20vuR0x1KCFNEY8pIAQcoB98JCyVHOrJGGseGY1ae2srdS9ahbNMgUqvU+l12no3CRJqUEyHUx5EkQmo5efjxJjjEJ55sdHtLqmkqUWlnRA2v8ABYiby02/rm223Htuq0PbiqvUu4qzGrcoNomsMrfktpQ5HSoobbSkl38KispSPcVqKEblkYrKWGtraOQ3Ggx2lL6SptqGoLjpBLeeygConJc9HCsdtfsflqqNLnTk7XUhTtSgzYktThBBalq6pHSPLw2pRPZaAFN+jZQNERf8PHwldw/E95gv8atirup9swYFoMXHW65cSlSG6fGcZjrCEJaCVPrK5LaUjCe3USR093P4nuzN1eFlQHPCdjxo6apOqsa6dz79iv8A3d3IPX/B2WUABbEKK0t1wsudSlSnXFkkNtHUeuN/OrlDxF5DvcouM+4sm0boU26y49TmEuMGG4pIMRbToUlbACW0hKgcdCCCCkHTu3I3GvHxAK/cW/3Ibdqfc249ZeQ5Va5UylKowbR0NNJbRhCY6UAJASAAB2wR3J3TFvbY6zYdhJvW07taUiNESX1rc62pK8YPQR3Son+k/wC2mnMguW9asOkLGJU/EuQj4oQchtJ/MZP7fLX2se3Vx0zaxcktaqDTpA85ll8+XUJKc+W0j4KJ9Sr+lOT9D9WGqhdVberdTALj7nWrpThIHoEgfAAAAD5AaIiZwm4y3Vyi5C2Rx0s1hxVSve5ItLbWhPdhpxY854/RtoOOfL3NbY9vrKt/baw6Lt1acJEalUCkxqdTI7YwlqOw0lptI+gSkDVGf2R/w4Zcqt13xHNyqCW4cNp+39tkyG8ea6rtOnIz8EgCOlXcEqe9CjV8fp6aIloTc3eHe1HPHjTc3GXeKEVUu4IeI85pAL1Olo95iW0T6ONrAUPTIyk9idFnS0RYtec3CfeTgvyGuDjfvhQlMVSjyCYk5tsiPVIaifJmMKP4m3EjPzSepJwUkaBi2BAQqnVFpbkNawsKb7OR3Pg42fgR8vjrYl4rfhR7HeKRsj/Jl6pbot50Vtxyy71YjhT1OeUMll0ersZZA6289vxJwod8tPNTghyG4M7xTdkuRdgv0iqMFSoMpIK4dUYyQJEV7HS62fp7yT2UARjRFHyJRY8/ciFX91LlkTaRNnJcnVtalvKeA+Cz3UCcBJz3APbUxpuyGzm/Vtx36lTIk1hTITCq1LeCXG0gYAS4n1A/tVkDHcaiSunz6StxUFSehzs9HdR1NuD/AFJOvTZ133Bt7VDVtvLwqFry1EFxppReiOn/AFJII/6kn1+GpFDhQAAKCMN1eFfd8p0vbXbhwpaFqw1DrTSmHASew8xAUk/mQn8tC7hDsRae+nN7brjvuYt80e4r5iUesqp0kIWWVveWstuHsPjhWjBZfiDb925T1M3Dt1Q7jSlspTUKTKLK0qwcEhJIUoHBxjQz4F73UfiXzTsPk/uvslWLupFoXB/FZFvRJi4Dsl1KHPJUl/oPQUPFtz0wry+k9joaQWmnW+OdWf5HyOO23tfi1eX7d7NAnyZDDLb58oOElTTrrY7ZHuuK7jGc9tHGzvC1q0FSJ26+4TCUDBXAoTZWo/QuuAAfolWhDTN4L9Xyqa5KTbWuGpOouj+J+z1Oa9KkrYC/cYckuJKnCGulvzFDJ6c40Z9x+eu/F0tKZolpW/ZkdYIEqoyTJkFP9yUn1I+iT+WgpObTovvaHY3avbGoW3MgQaPSJTBblSpDmXnjjIV1qypawcEAZ7jsNRDtWzHGlv16pV1+DQipbPtaEKQ7UEZ/y2m85UVAAnPZPxPplxXBc79zVk3Dc9Wn3ZVs+7MrClJis/8ALaB7jPoPdHf0B151QapX5oqFblKfdA6UdWAltP8AalI7JSPkMDQm1K+E+TJul+PDjQUw6ZCSUU+A2chpJ9VKP9a1dipXx9BgADUqfCj8M7dDxKuT1M2NsVmRBt+EpuZfV0oZy3R6aFYUoH0L7mChpHxUc/hSojx+HL4ZPJPxJN42tqdgLZ8unxHkG6LxnsqFNoTBPdbqx+NwjPQyn31n5DKhqo8PXw+NgfDc4+QdhNiaMSOoSbiuKYhPttdnFIC5L6h+yGx7racJT8SYREvZHZjbnjvtJb2x+0dts0i27XpTNOo9PYSMNMtpwMn+pR7qUo91KUSfXTq0tLREtLS0tES0KuXnCvjbzo2rf2f5L7aQ7gpSypcN9Y8uXT3iMedGfT77Lg7d0nBxggjtoq6WiLOD4i32WzlTx8lzr84hvubr2ekqcRSm0oZr8Fv16VM9kSwPTqaIUcZLY1VreW2Fw2dcMm07vt6dSarEWUS6XVoa40llQ9QppwBQ/bW4ggH1GhbyM4R8R+XFJNG5J8eLUvFvp6W5FYpKFSWu2Pu30gOtn6pUDoixTyLPW255zcZSVpOQtHYj8iNfwaZXG/w1aeO/oZaz/wD060370/ZPfDZ3BkvVHa64twbBfcJLcak3CmbEb/JuWha//wBNAmv/AGOC2FOFdr8/K0hBV7rdSsGOspH/ALkSBn9hoioIFNrzgwur1BQ9CDMcwf0zpRbOS2esRQM9yojV/dvfY3rJS827d3Pq4Xmwr71il2LGZKh9FrkKx/0nUgtkPspvhc7ZyWKnuTEvncWQ3guMXNdCmIi1D/0oSWTj6KWoHRFmr202fvfdW742321NjVe6K/MWExqLbtNcmSXCTge42klIz/UcD66tr8N77KLvpu1Mgbl+IHXl7f2xlLosaiSUO1ucnseh95OW4SSD3Cet31GEHCtXsbC8VONnFu202jx02Mtey6eBhTFuUZqKXPqtaEhTh7eqiSfjp/gADAGB9NETG468bNjeJu1NO2U487a0y1bapaMRqbTGOkKWfxOuKOVOuqx7ziyVK+J0+dLS0RLS0tLRF//Z

/9j/4AAQSkZJRgABAQAAAQABAAD/2wBDAAIBAQEBAQIBAQECAgICAgQDAgICAgUEBAMEBgUGBgYFBgYGBwkIBgcJBwYGCAsICQoKCgoKBggLDAsKDAkKCgr/2wBDAQICAgICAgUDAwUKBwYHCgoKCgoKCgoKCgoKCgoKCgoKCgoKCgoKCgoKCgoKCgoKCgoKCgoKCgoKCgoKCgoKCgr/wAARCACAAH8DASIAAhEBAxEB/8QAHgAAAQUBAQEBAQAAAAAAAAAABwAGCAkKBQQDAQL/xABCEAABAwMDAgMFBgQEAwkBAAABAgMEBQYRAAcIEiEJEzEUIkFRYQojMnGBkRUWQlIkM2KhF3OSGDRTVmNygpOjsf/EABsBAQACAwEBAAAAAAAAAAAAAAABBQMEBgIH/8QAMhEAAQQBAwMCAggHAAAAAAAAAQACAxEEBRIhEzFBBiIyUQcUFSNhgaHhM0JScZGxwf/aAAwDAQACEQMRAD8Av80tLS0RLS0tDvkzyt2F4gbcu7o8gNwYlCpiVFEVDpK5E57HZmOynK3nD291IPrk4HfRERCQBknTN3c5D7F7CUk1vefdqgWzGx7qqxU22VOfRCCepZ+iQSdV4314gHPvnRJdgcZ7ec2Y28cUUpuaptIdr9Qa/vSDluICO4CepY/v+ADN5bX8K+OLjt98k91zc1wKyuXVLorCpT7q/U5K1E+vw9B8NEU0NxfHo4QWm+7CsGBfN9OoyEuWxajgZKv+ZKU12+oB0KK/9oqagOldD4A7jSo47pelVFhgkfPCW14/fUENzPHL4U7XLcpG0tkpqSmj0pXT6cnp7f6saCF4faGKlUXVs0LaKQlon3QuQlPb8gdEVosT7T5s/S5Qa3D4kXtR284WWaky+pP/AMVNtj/fRV2p+0geFzuLMbpt07n1yx33CEj+cLecbZB+r0YvNoH1WpI1RfUvGtpt1qLN3bJJeQo9wQhw/wC+uHN5j8M92MsXDYf8FkuH/MSz5ZBP5dtEWrLaXfbZbfq2m7y2T3Wt67aU6kKRPt2sMzGsfUtKPT+Rxp1ggjIOskNmvNbaXSjdbiPvzV7WrTSw4xUbarK4UjI9OotnpdH0WlQ+mrDOC32nXe7ZupQ9s/EXsz+b6AFJaTuLa1PSzVIaew65cNH3cpIHqtnpc9T0LJ0RXpaWmhsVv5s3yZ2ypu8mwu41Lum2as31wavSJIcaX80K+KFpzhSFAKSexA079ES0tLS0RLS0tCfm5zF2m4Hcabm5NbyT+ilW/EzHgtuhL1SlrPSxDZB9XHHCEjscDKj2SdETE8STxJtq/D12vZqlXhm4b5uDqYsmx4b2JFSfGAXHCMlqOgkdbhHxCUgqIGq36Nalfvqvu88/FB3FaqlfLRdotAfc6KfQo+epMeMwSUtgfE91KPdRJJOgRt7vrcW/F917xLeaM5lVRqGXqBSnl/cU+MnPkstJV+FttJ6UD4kqWrKlqOoB+Ih4lG4HK66ZcJquSIVpxnCiPDaWR7Tg9uwPp9NEUr+enj8XJV1y9seKMZmmUyP1MqrOOlHSO2UfP8/TVcm6l18gtyrbk74X7EuOt0j2xDTleqCViIHXM9ITnsQcdiBjPbOu/e/BzeVPHGHyBhSY86K4n2l+j01XmFqIRlLwUns4R/UB6D09DoybH+JVsVC8Nq4eJHIu0KpXKslpyBbzNNjoSXGFDrZeceX2bLK8AHClEBOAcE657V9XzcWCOTT4Ov8AeNY8A8taTTnD57fxIHnss/pnI9P+oXzj62GiMPF9x1G/yHyL8UDfhN7w/wDgPF5x7T3pfh3Qk0upWwl1uNRIUVI8532cuMq6zk4UodOBj0Oo4bN26m8dwVW1dxlPttxny4yZK0kLRgeoOexzoicR7g54bXW3W63xjqFVtmjVxDSavcbymIUMpbKgP8XL6W04KlZKVZ0QOBHh8WRyh5nWxsdvPzwsOx2bodmrqNdpFwJmPIWhou+Ul0dEYuOq91OXiMg9j2Bz4GNrUOq5cmTKHQOLOk3yyh7weBdnkckrfzJ9Kl07GZjxlszd3UPh1n2kcnsO/AUc7/pEmibqybNtmVKYY9raZYaEhRI6gn4k/XXe3httnatyCzGrS6imZ15YlMIBQlOASFJ9ck/EaIe9HCeFYHIi8bG2i5qbYXau07tl06m1ibdqKa9UUx1hKJCFy8R1dXoOl9YykgEjGR1vxtDySsh+n13fqw6szA6EtxKulpDkOSgqKvu5TPUyskZwQon07aulU8LxUWvV+hRotdhLn0hMtPVFeX1eQ7gkdlenqD2ONP2g8hK+ypNNvFpLyT2DixkLGmduzvHQbpsmn2bZcV+MwQn2uM43gtpRgIbGOxGe+R8hr5nbS77TsJm6LiW25EVgyILhw9FQcBCgSe5790+oyPropU3/AA5vEg334A7oHdrjRdJfok11C7zsGoyFGBVWge6lpH4HACemSgdaM+91pyk6auCnOnY3xAtioW92ydXV0kiPXaFMUkTaLNCQVxn0g+vfKVj3XEkKSSD2xY2zd9XsipsVSlVBRYUcsvJOe3yPz/L4/vqc/hW+J5fnA3kRTd47ILsujTuiLd9rNvdLVXgdWVsgHsHkZU4wv1SvKD7q1DRQtZ2lps7Nbv7fb/bV0Dejam4matbtzUtqoUiewrIdZcT1DI/pUO6VJPdKgQe405tESJCRk6zq/aHedT3ODxGaVwbsyuFW3mzcsquMMu/d1CuKSDIUrHqGEEMJz6KU8Qfe7Xl8/OT1J4YcL9y+UVY6SmzLSlz4bSiB58zo6IzQz8VvraQPqrWOqwt1K/Abufda5asuXXq7Lfkzpzpyt+Q8tTjrhPzUtSj+uiIpc9OV8y83GNlbNqAjUKkshMnyVYSQkenb4dtMbaDgJdfJfYmVuzaV5Q0VFuSpFLo/mpUhSEjBQ4R3bcUe4z6DHb46Ye0my17coNwf5CtmahqZPYdmTJchJKWm0/h6sd/eVgfpr2XBbnLHw97wJj1t+hqrDDrLUiFJS5HnIAwT0H+pPUCFEApJ7HWhlyvcejBIGyd6PkLl9dzp53/Z2m5bIswU8NeL3N5sV3o0bIsgDt5XQ2o3o5l7eWPdXF3bmkVGQiO8UVT2WEqQ7REFflu4dTlDDa1KAK1EJSTkFJJOuTUHdn+LazS4tOo+4G4jX/fJsrplUC33fQtNN/gqUhPfqcXmMlXZKXsdYkn4fniv7reD7sffNh29thbF41vfS30y6tHuVC+qiMlp5qG64U59p85Eh15UdeE9PkqyPMUNQi29tK6bor7U+gWJUq6zCktuTo1NgrdwjJV0q6AekEIVjPyPy1tRwxxEua0Ank15Ku8XAxcNz5Io2tfIdzy0VudVWf3P/V/W4+7W5u7VY/jm5d61GsyQMMmc+VIZT291pv8AA0nt2SgAD5aPHhkeH/afPu/7xo24/JqkbVW7ZNpCuVe6K3SHJrQC5seG010IUkgqdkNpBz6kAAk68/N2TR9z3aHUtqeL1x2oxSaQo1d6Vb7jAUB0kkgJA6UAjKz3PVk/DRu8BS5uL0C498tvOVvMNnZSgX3tMLfYu1mT0TQ85UYz5RHSW1hWUMKSvOPcWQCCchDI+WMOc0tJ8Hv+inAyZsvEZLLEYnHu11EjnzRI/Humj4hPhGxuDF1bh2pA5Q0W7F2Lb9t1+PJRSlw2a7TawfLb9lWXFpU+2v3/ACc/eMdbqVfdLSIw7SciN49jpDytt74kw4kvKajR3kpkU+eg4CkSIjoUy+kgYIWg9tT08W3eLw96FQKrx+4zbztbisU/b23aXbl3UmiR+msSI0hp1cma80GQ3IYH8RaSnyl/cTm20qSG9V37f7f3hund8Kw7Boq6jV6itSIMFt1CFPKCSrpSVkAqwDgZyTgDJIGsq3EZI9qbN8rIrta2gptP293LiNqkvWcJvl0a4Ogdal0x15RMOT2KvY3FlteMMrSelnTIvxe+V5V2lbaXvbk6m1Axm32oNRhrhrkJWnqTJWl0JJBR3CgMEdxnOm3bNZuXZPdanXG7Roxq9q19iV7BUmA8yp+M8lYbdR6OIKkYIzhQPrg6nH4ofiCbjeNBRI3Nc2ZRLSuXZuJHpVatChFbqxR5D/U1V0yHMLcQmY4Y7jWMMh6MQT5rhBFEy7Nr17X0mAzVK61KjzyW5CThPkveoUgE5KPQE/AgE4zrnWpXJlv1RVKkPFIz7iwcfkdeSj2ZufvfU3LgkOl5HmdDk6W6Ett4wehIHyB9Ej4/XX83LR6jSFO0+pD/ABtKkGO+oD8YHdKx9CMH9dEV+32TzxKJMi4q74eO5dbK2ZzT9wbfF5z/ACn0958NH+lYIkpT2AUH/wC4AXpevprEHw/5SXXxW5EWJyVs59xNRsq5YlTDbZ7vttrHnMn5hxkuN9+3v62y7fXrb+5Vh0TcW0pqJNKr9JjVKmSGzlLsd9pLrah9ClQOiKrP7YTvrI298NKh7OUyepqRuFuLCjy2gf8AOhQ23Jbg/R5MU/prNJMqS0UBqmtK/EruNXt/bXbgfehcfbST2aak3DOX3/EooiNjP5AH9zqhVp5Jlxwse6h1JIP0OdEXbs+yeQUmpO7k7N0K4PKp0kxkVOh9YU2tsDIyg59e+PQ504ot57qcqt/LYtjkTXpMpFEQpqqKlsBpxmDHC5MnrCQPfKELyo9z2+Wvbxy8QTdzjRbS7JtS27fn0xc5yS6moxHC6tajk++lY/L00UuEXDLmZz3i7+coNhdmkVyLQbSqSq46irsxhFdmoWotsJdOX1iMh/3E4OMd8kA6kbZnZRMjBQ+F3n9lQYsWoTaxJJl48YYz+FIDb6PcGxbfyNFA2lW+vk9f90bhXHVnYT0ioJeQyw2lSW219XQ0M+iUIQlAHyA066Dx+l2xFlQ7d3Oq8FucECWiKlKPOCD1JCsHuATnHz1xeJgw1Xsj1XGI/ZzRhI7HA+Hw1t910IApdiwvDp5w7z2o7fNgjci4aVWHHUu1RlpTyJa+jyXCVqVlR6fcJ+IGM9tMOj+GDutXtzJWzNItq5H7qglQl0FFMT7QyU46upJPbGR++rFeU22vLTdCpWXc/ECmXNOtP/h5SWFP2lNLUT2pDADqcIUkdYV2V2zn176JVJqsSl7qUrb6ZUWmdwHeM8mlSoKnQKguukEoYUfxKk9fvDJ6vjnHfXxaT6SdVZifWGCF5e17hG3cZIdvP3/uPA7H2x8/LsuuZ6exXS7DvABA3Gtr7/o4/wAcnhVcbh+D/wAjNprTk31uRtpd9Go8MoEqozaSlLTPUoJT1HPbJIH5nQ+t/iehNbi/y1d9S/iBfSIXs0ZPmeaThPRjuFZIwR3BxjvqYu8myniF2zt7Mre9tuX6i22Cgz3KrOcdjoyoBJWnrIx1EdyMZxr88Ne4LHtbmXaFd3EqUCHSo7klT8mplIZbPs7nSVFXYd/T6/XXcQa/lx+msrUnSQ5T4WvcBjk7TtZuDPikO4n9COPnTvwInahHj7XRhxA9/cWavsOEGtyfCA5oPpq2626e3V/vENrm1ms1SnBxYSlOVOOKKicBI7/ID6aFPHeoW1xk5b27R7pqa5lpXREVQb2bkAIS7SKiFRJQUB69CVh5PyW0k+oB1NTiPyKvNfM20f8AiJvJVFWwq7QJyarWHDEMfrVjzAtXT0enr2+eoR87qX/OvMGrUbbyEmcKtWn2KLHgpGH/ADZrqGUtjsMK6kgfmNZ9G1DXjqcmDqbWEhjZGvja9rfc5zSwhzne4bb4PY9vKx5ePhDGE2OT8RaQ4gngA3wBxymddsHdfjfuneOwVLWtVQotwyqdMLUXrX5kZ1bRcQMHHUADnHpjXCZpt5sVKQL1hTkO1aOtbbs5Kgp1SO+e/rgE/tqV/i4ce+U/CDnMzufyM2cNuz7/ALbh1iPFNaZlIlO+xsx5pLrGQFiUhxSkHuOtOSc51F2vbuVfc25KW1UqXFipjvOJaLHUVfeJCTkk9x2Hw11Sq03aXKLT5jE4BPYZ1r9+zj76SN9/B72hqNTmqfn21TZNtzVKVnp9hkuMsp/SP5A1j6fUGqyUj/xCP99ahPsdtxPz/DJuS3HldQpm7NSLWT+FLsWIvH5ZBP66IgR9tQtV1VP2Cu9IJQuRcEJWB6EIiOD9wT+2qC46E/xJltw4BeAJ+hIGtPf2ujYx/cPw4KJu5ToRdfsHcGHIlOBOfKhzG3Irhz8PvVRh+usw9YjKiyyoJwArREe+L/KjiNs1tVFtjdjZOXXbjiy3y/MYpkdQUguqKAVrWCSB29NNnj3ys3w27rW71pcdN4rrsqhbh25VFT6LQ6qYyZ7KOt5DLqUdiQ0XkZSQcLUAcEg/nE7Zbj1unflfkb+Xx/BIMCK3PYL81Edl9tZ99PUfeJCu2B3PfXN3xr/HfbTk1Tbp421X+I21ESz7ew2w4lBOC2+hBWAVpW2Sc+mVHVdD0Is97Gh248km9v8AYeAuQ04abh+p8iCFkxlkG57juMQ8hrSTtBNngfKl5+Jf+TXu/wDXGx+zmjCfQ/loBKump8c72rls0unR6hElutPQJTq1BL0UpK2HEkeoU24k/n216/8AtZXF/wCUoP8A9y9WK7EEUrZeTG2nLneOXZd38MYVz1Czxt/SoypNn1BbMP2xtkJfThtSU+YlQIV2zkEHvph85qRedz7m7O7a2IxLl7lU+w4UCtwaesmpNVYKUotuqSerzx3UST1d8576r1t/xCN8rTpwpFrVmoU2IlRUmLArsplsE+pCULABP5a555t7kKuD+bDDzVPO87+JGpPe0eZ/f5merq+uc6+b6R6K1HTMiEmWIsx2yCOoyHuL2lo6x308AGyGhtn5K/ydYgyGPAa4F5bu9woUb9orj87Vq3ErbDl/s7uDV745j0y6qbZDNn1VqXMvCa45BS+5GWhkKDilJ6lLISnIz1EAdzoacDtoq5s1yP2l3k3wokGm2feftiqBUKm+ytmThlSAFJJJQSVAAKAz1DHrqA9weIhvzdlMXRbor1SqMNwguRJ1flPNqIOQSlayDg/TXIf5o3/KixIMqmJdYgA+wMuVB5SI2Tk+WknCMnuenGTr0PR+rZEGYzInjYcpnSf0o3NAYGShpYC81JuktzjYLWhoaD7lH2tixviLGOPTO4bnAkm2k3x2pvAFGzd+FZbxh4P8k9quWltbsbtbFVKlWdRrmM+r1SqRkCLFiJUpRdcycJQkYJJGABn4aro571KPO5a1qr2HKJadqsh6jvU3Kcgy3lMqa6e4/pKcfTGvpUPEY5A1anOUeqXPVZMR5soejSLilrbcT6dKkqXgj6HTs4Gw6Tvhy0icgt2qG1HsXZqirva+SlRLbsSnLDkeJlXYrlzVxYiU+pL/ANDq90bSNXg1OTP1KZj3uY2MCNrmtDWuc6yHPeS4lx8gUOy0svLxX4zYIGkAEuO4gmyAPAHHC73irb13pXPEgqts76brXJfMPbaHBtlDlyVL+IuMuxYDTcttPXgdJm+0LPxye5JGdAy8bw2yuypUZiwaC3FfZmqekqTTkMkpSjIGU+vcHSpN4Wtvbu3d25m+9YaXVboqsioyFPOLQFypL6nnVhY/CepRA/PXOuW1LXsq8ZyrTqC5MaHTQvzFvJcCXXewSFJHcYOP111KrfCZzg9qrwKO4LpI+uTrUX9j6th6leGfcdfeThNS3XqXlZH4g1FiIJ/ckfprMFacAzKyHun3UH1+mtf/ANnZ2Pf2N8InaaBUYSmJ1yU+TccxKhjq9tkLdZV+sfyDooUgeeXGml8xOHG4/GeqpTi77UlQobiwPuZnT1xne/xQ+hpY+qdYtNyLJr1qV+oWpc9MchVWkznodShupwpiQ0stutn8lpUP01umIChg6zV/amfDgmcbeW6OXm39AUmy92nVO1NbDf3cCvIT9+hWPwh9ADyc+qg6B+HRFT5WIH8UpbToUlDkRwNurX6BpR7KP0BP++pL3R4fe0u1HGiZuhutvbBj1ufT0v28tD2WHl4C0ttoGVO9Q7ZAOAc9tR/mRzSphkljzGVpKH2vgtB7Eftr6UWwLt3V3Ht7bhd4dcecURKHMq00+THZz2bT1HCSO46BjJ/PWrlRyv2lsmwA2eO4H+lR61i50/SkhyjBHGd0lNBLmjmrPYcc8GwpK+FX4a+6HjK3svjlZl10y25lh0dVRl3lV0LebYpa3Q2iKWUYW8sPuAt4ICUqcBOAkaanIfwtt0uJPP6ucGN4axAqFRonsrsepUaSW49TYlqYREdSpYKmUqXJa8wKBUgJcwFEDJBuTc25/By3EtvcHhFyKqVu7nqpK4VzxYjTclibBWQv/FNOAt4K0pKUEE+6FDHSDqPV082d99xd/bg5Ib+Vdy87wuV6PJqdVrow4tbRQtnCAny/KAQ2AyUFshCPd90a94+RHlRCRl0fnwtrSNVxdawGZmMDsddbgWkgGro+D3B8hSAneEhdIU+zbn8n1l1T0em0diDuglC6rcDo8xNAa82IkInmP/iEJc6WnWynocUtXSOnP8HqfTYsNybUqYyqqT4MOiS5FWnNUyqOzpCmIbUaorhCO884sIy0lXU0FHrKfLXiL8/k9BqUYRJW01I6Aw4yry3SgrQt5L6gopSCT1oSc+oA6RhJIPWgc1KpTKimpwtrqAlxE92ahCojK20vuR0x1KCFNEY8pIAQcoB98JCyVHOrJGGseGY1ae2srdS9ahbNMgUqvU+l12no3CRJqUEyHUx5EkQmo5efjxJjjEJ55sdHtLqmkqUWlnRA2v8ABYiby02/rm223Htuq0PbiqvUu4qzGrcoNomsMrfktpQ5HSoobbSkl38KispSPcVqKEblkYrKWGtraOQ3Ggx2lL6SptqGoLjpBLeeygConJc9HCsdtfsflqqNLnTk7XUhTtSgzYktThBBalq6pHSPLw2pRPZaAFN+jZQNERf8PHwldw/E95gv8atirup9swYFoMXHW65cSlSG6fGcZjrCEJaCVPrK5LaUjCe3USR093P4nuzN1eFlQHPCdjxo6apOqsa6dz79iv8A3d3IPX/B2WUABbEKK0t1wsudSlSnXFkkNtHUeuN/OrlDxF5DvcouM+4sm0boU26y49TmEuMGG4pIMRbToUlbACW0hKgcdCCCCkHTu3I3GvHxAK/cW/3Ibdqfc249ZeQ5Va5UylKowbR0NNJbRhCY6UAJASAAB2wR3J3TFvbY6zYdhJvW07taUiNESX1rc62pK8YPQR3Son+k/wC2mnMguW9asOkLGJU/EuQj4oQchtJ/MZP7fLX2se3Vx0zaxcktaqDTpA85ll8+XUJKc+W0j4KJ9Sr+lOT9D9WGqhdVberdTALj7nWrpThIHoEgfAAAAD5AaIiZwm4y3Vyi5C2Rx0s1hxVSve5ItLbWhPdhpxY854/RtoOOfL3NbY9vrKt/baw6Lt1acJEalUCkxqdTI7YwlqOw0lptI+gSkDVGf2R/w4Zcqt13xHNyqCW4cNp+39tkyG8ea6rtOnIz8EgCOlXcEqe9CjV8fp6aIloTc3eHe1HPHjTc3GXeKEVUu4IeI85pAL1Olo95iW0T6ONrAUPTIyk9idFnS0RYtec3CfeTgvyGuDjfvhQlMVSjyCYk5tsiPVIaifJmMKP4m3EjPzSepJwUkaBi2BAQqnVFpbkNawsKb7OR3Pg42fgR8vjrYl4rfhR7HeKRsj/Jl6pbot50Vtxyy71YjhT1OeUMll0ersZZA6289vxJwod8tPNTghyG4M7xTdkuRdgv0iqMFSoMpIK4dUYyQJEV7HS62fp7yT2UARjRFHyJRY8/ciFX91LlkTaRNnJcnVtalvKeA+Cz3UCcBJz3APbUxpuyGzm/Vtx36lTIk1hTITCq1LeCXG0gYAS4n1A/tVkDHcaiSunz6StxUFSehzs9HdR1NuD/AFJOvTZ133Bt7VDVtvLwqFry1EFxppReiOn/AFJII/6kn1+GpFDhQAAKCMN1eFfd8p0vbXbhwpaFqw1DrTSmHASew8xAUk/mQn8tC7hDsRae+nN7brjvuYt80e4r5iUesqp0kIWWVveWstuHsPjhWjBZfiDb925T1M3Dt1Q7jSlspTUKTKLK0qwcEhJIUoHBxjQz4F73UfiXzTsPk/uvslWLupFoXB/FZFvRJi4Dsl1KHPJUl/oPQUPFtz0wry+k9joaQWmnW+OdWf5HyOO23tfi1eX7d7NAnyZDDLb58oOElTTrrY7ZHuuK7jGc9tHGzvC1q0FSJ26+4TCUDBXAoTZWo/QuuAAfolWhDTN4L9Xyqa5KTbWuGpOouj+J+z1Oa9KkrYC/cYckuJKnCGulvzFDJ6c40Z9x+eu/F0tKZolpW/ZkdYIEqoyTJkFP9yUn1I+iT+WgpObTovvaHY3avbGoW3MgQaPSJTBblSpDmXnjjIV1qypawcEAZ7jsNRDtWzHGlv16pV1+DQipbPtaEKQ7UEZ/y2m85UVAAnPZPxPplxXBc79zVk3Dc9Wn3ZVs+7MrClJis/8ALaB7jPoPdHf0B151QapX5oqFblKfdA6UdWAltP8AalI7JSPkMDQm1K+E+TJul+PDjQUw6ZCSUU+A2chpJ9VKP9a1dipXx9BgADUqfCj8M7dDxKuT1M2NsVmRBt+EpuZfV0oZy3R6aFYUoH0L7mChpHxUc/hSojx+HL4ZPJPxJN42tqdgLZ8unxHkG6LxnsqFNoTBPdbqx+NwjPQyn31n5DKhqo8PXw+NgfDc4+QdhNiaMSOoSbiuKYhPttdnFIC5L6h+yGx7racJT8SYREvZHZjbnjvtJb2x+0dts0i27XpTNOo9PYSMNMtpwMn+pR7qUo91KUSfXTq0tLREtLS0tES0KuXnCvjbzo2rf2f5L7aQ7gpSypcN9Y8uXT3iMedGfT77Lg7d0nBxggjtoq6WiLOD4i32WzlTx8lzr84hvubr2ekqcRSm0oZr8Fv16VM9kSwPTqaIUcZLY1VreW2Fw2dcMm07vt6dSarEWUS6XVoa40llQ9QppwBQ/bW4ggH1GhbyM4R8R+XFJNG5J8eLUvFvp6W5FYpKFSWu2Pu30gOtn6pUDoixTyLPW255zcZSVpOQtHYj8iNfwaZXG/w1aeO/oZaz/wD060370/ZPfDZ3BkvVHa64twbBfcJLcak3CmbEb/JuWha//wBNAmv/AGOC2FOFdr8/K0hBV7rdSsGOspH/ALkSBn9hoioIFNrzgwur1BQ9CDMcwf0zpRbOS2esRQM9yojV/dvfY3rJS827d3Pq4Xmwr71il2LGZKh9FrkKx/0nUgtkPspvhc7ZyWKnuTEvncWQ3guMXNdCmIi1D/0oSWTj6KWoHRFmr202fvfdW742321NjVe6K/MWExqLbtNcmSXCTge42klIz/UcD66tr8N77KLvpu1Mgbl+IHXl7f2xlLosaiSUO1ucnseh95OW4SSD3Cet31GEHCtXsbC8VONnFu202jx02Mtey6eBhTFuUZqKXPqtaEhTh7eqiSfjp/gADAGB9NETG468bNjeJu1NO2U487a0y1bapaMRqbTGOkKWfxOuKOVOuqx7ziyVK+J0+dLS0RLS0tLRF//Z

/9j/4AAQSkZJRgABAQAAAQABAAD/2wBDAAIBAQEBAQIBAQECAgICAgQDAgICAgUEBAMEBgUGBgYFBgYGBwkIBgcJBwYGCAsICQoKCgoKBggLDAsKDAkKCgr/2wBDAQICAgICAgUDAwUKBwYHCgoKCgoKCgoKCgoKCgoKCgoKCgoKCgoKCgoKCgoKCgoKCgoKCgoKCgoKCgoKCgoKCgr/wAARCACAAH8DASIAAhEBAxEB/8QAHgAAAQUBAQEBAQAAAAAAAAAABwAGCAkKBQQDAQL/xABCEAABAwMDAgMFBgQEAwkBAAABAgMEBQYRAAcIEiEJEzEUIkFRYQojMnGBkRUWQlIkM2KhF3OSGDRTVmNygpOjsf/EABsBAQACAwEBAAAAAAAAAAAAAAABBQMEBgIH/8QAMhEAAQQBAwMCAggHAAAAAAAAAQACAxEEBRIhEzFBBiIyUQcUFSNhgaHhM0JScZGxwf/aAAwDAQACEQMRAD8Av80tLS0RLS0tDvkzyt2F4gbcu7o8gNwYlCpiVFEVDpK5E57HZmOynK3nD291IPrk4HfRERCQBknTN3c5D7F7CUk1vefdqgWzGx7qqxU22VOfRCCepZ+iQSdV4314gHPvnRJdgcZ7ec2Y28cUUpuaptIdr9Qa/vSDluICO4CepY/v+ADN5bX8K+OLjt98k91zc1wKyuXVLorCpT7q/U5K1E+vw9B8NEU0NxfHo4QWm+7CsGBfN9OoyEuWxajgZKv+ZKU12+oB0KK/9oqagOldD4A7jSo47pelVFhgkfPCW14/fUENzPHL4U7XLcpG0tkpqSmj0pXT6cnp7f6saCF4faGKlUXVs0LaKQlon3QuQlPb8gdEVosT7T5s/S5Qa3D4kXtR284WWaky+pP/AMVNtj/fRV2p+0geFzuLMbpt07n1yx33CEj+cLecbZB+r0YvNoH1WpI1RfUvGtpt1qLN3bJJeQo9wQhw/wC+uHN5j8M92MsXDYf8FkuH/MSz5ZBP5dtEWrLaXfbZbfq2m7y2T3Wt67aU6kKRPt2sMzGsfUtKPT+Rxp1ggjIOskNmvNbaXSjdbiPvzV7WrTSw4xUbarK4UjI9OotnpdH0WlQ+mrDOC32nXe7ZupQ9s/EXsz+b6AFJaTuLa1PSzVIaew65cNH3cpIHqtnpc9T0LJ0RXpaWmhsVv5s3yZ2ypu8mwu41Lum2as31wavSJIcaX80K+KFpzhSFAKSexA079ES0tLS0RLS0tCfm5zF2m4Hcabm5NbyT+ilW/EzHgtuhL1SlrPSxDZB9XHHCEjscDKj2SdETE8STxJtq/D12vZqlXhm4b5uDqYsmx4b2JFSfGAXHCMlqOgkdbhHxCUgqIGq36Nalfvqvu88/FB3FaqlfLRdotAfc6KfQo+epMeMwSUtgfE91KPdRJJOgRt7vrcW/F917xLeaM5lVRqGXqBSnl/cU+MnPkstJV+FttJ6UD4kqWrKlqOoB+Ih4lG4HK66ZcJquSIVpxnCiPDaWR7Tg9uwPp9NEUr+enj8XJV1y9seKMZmmUyP1MqrOOlHSO2UfP8/TVcm6l18gtyrbk74X7EuOt0j2xDTleqCViIHXM9ITnsQcdiBjPbOu/e/BzeVPHGHyBhSY86K4n2l+j01XmFqIRlLwUns4R/UB6D09DoybH+JVsVC8Nq4eJHIu0KpXKslpyBbzNNjoSXGFDrZeceX2bLK8AHClEBOAcE657V9XzcWCOTT4Ov8AeNY8A8taTTnD57fxIHnss/pnI9P+oXzj62GiMPF9x1G/yHyL8UDfhN7w/wDgPF5x7T3pfh3Qk0upWwl1uNRIUVI8532cuMq6zk4UodOBj0Oo4bN26m8dwVW1dxlPttxny4yZK0kLRgeoOexzoicR7g54bXW3W63xjqFVtmjVxDSavcbymIUMpbKgP8XL6W04KlZKVZ0QOBHh8WRyh5nWxsdvPzwsOx2bodmrqNdpFwJmPIWhou+Ul0dEYuOq91OXiMg9j2Bz4GNrUOq5cmTKHQOLOk3yyh7weBdnkckrfzJ9Kl07GZjxlszd3UPh1n2kcnsO/AUc7/pEmibqybNtmVKYY9raZYaEhRI6gn4k/XXe3httnatyCzGrS6imZ15YlMIBQlOASFJ9ck/EaIe9HCeFYHIi8bG2i5qbYXau07tl06m1ibdqKa9UUx1hKJCFy8R1dXoOl9YykgEjGR1vxtDySsh+n13fqw6szA6EtxKulpDkOSgqKvu5TPUyskZwQon07aulU8LxUWvV+hRotdhLn0hMtPVFeX1eQ7gkdlenqD2ONP2g8hK+ypNNvFpLyT2DixkLGmduzvHQbpsmn2bZcV+MwQn2uM43gtpRgIbGOxGe+R8hr5nbS77TsJm6LiW25EVgyILhw9FQcBCgSe5790+oyPropU3/AA5vEg334A7oHdrjRdJfok11C7zsGoyFGBVWge6lpH4HACemSgdaM+91pyk6auCnOnY3xAtioW92ydXV0kiPXaFMUkTaLNCQVxn0g+vfKVj3XEkKSSD2xY2zd9XsipsVSlVBRYUcsvJOe3yPz/L4/vqc/hW+J5fnA3kRTd47ILsujTuiLd9rNvdLVXgdWVsgHsHkZU4wv1SvKD7q1DRQtZ2lps7Nbv7fb/bV0Dejam4matbtzUtqoUiewrIdZcT1DI/pUO6VJPdKgQe405tESJCRk6zq/aHedT3ODxGaVwbsyuFW3mzcsquMMu/d1CuKSDIUrHqGEEMJz6KU8Qfe7Xl8/OT1J4YcL9y+UVY6SmzLSlz4bSiB58zo6IzQz8VvraQPqrWOqwt1K/Abufda5asuXXq7Lfkzpzpyt+Q8tTjrhPzUtSj+uiIpc9OV8y83GNlbNqAjUKkshMnyVYSQkenb4dtMbaDgJdfJfYmVuzaV5Q0VFuSpFLo/mpUhSEjBQ4R3bcUe4z6DHb46Ye0my17coNwf5CtmahqZPYdmTJchJKWm0/h6sd/eVgfpr2XBbnLHw97wJj1t+hqrDDrLUiFJS5HnIAwT0H+pPUCFEApJ7HWhlyvcejBIGyd6PkLl9dzp53/Z2m5bIswU8NeL3N5sV3o0bIsgDt5XQ2o3o5l7eWPdXF3bmkVGQiO8UVT2WEqQ7REFflu4dTlDDa1KAK1EJSTkFJJOuTUHdn+LazS4tOo+4G4jX/fJsrplUC33fQtNN/gqUhPfqcXmMlXZKXsdYkn4fniv7reD7sffNh29thbF41vfS30y6tHuVC+qiMlp5qG64U59p85Eh15UdeE9PkqyPMUNQi29tK6bor7U+gWJUq6zCktuTo1NgrdwjJV0q6AekEIVjPyPy1tRwxxEua0Ank15Ku8XAxcNz5Io2tfIdzy0VudVWf3P/V/W4+7W5u7VY/jm5d61GsyQMMmc+VIZT291pv8AA0nt2SgAD5aPHhkeH/afPu/7xo24/JqkbVW7ZNpCuVe6K3SHJrQC5seG010IUkgqdkNpBz6kAAk68/N2TR9z3aHUtqeL1x2oxSaQo1d6Vb7jAUB0kkgJA6UAjKz3PVk/DRu8BS5uL0C498tvOVvMNnZSgX3tMLfYu1mT0TQ85UYz5RHSW1hWUMKSvOPcWQCCchDI+WMOc0tJ8Hv+inAyZsvEZLLEYnHu11EjnzRI/Humj4hPhGxuDF1bh2pA5Q0W7F2Lb9t1+PJRSlw2a7TawfLb9lWXFpU+2v3/ACc/eMdbqVfdLSIw7SciN49jpDytt74kw4kvKajR3kpkU+eg4CkSIjoUy+kgYIWg9tT08W3eLw96FQKrx+4zbztbisU/b23aXbl3UmiR+msSI0hp1cma80GQ3IYH8RaSnyl/cTm20qSG9V37f7f3hund8Kw7Boq6jV6itSIMFt1CFPKCSrpSVkAqwDgZyTgDJIGsq3EZI9qbN8rIrta2gptP293LiNqkvWcJvl0a4Ogdal0x15RMOT2KvY3FlteMMrSelnTIvxe+V5V2lbaXvbk6m1Axm32oNRhrhrkJWnqTJWl0JJBR3CgMEdxnOm3bNZuXZPdanXG7Roxq9q19iV7BUmA8yp+M8lYbdR6OIKkYIzhQPrg6nH4ofiCbjeNBRI3Nc2ZRLSuXZuJHpVatChFbqxR5D/U1V0yHMLcQmY4Y7jWMMh6MQT5rhBFEy7Nr17X0mAzVK61KjzyW5CThPkveoUgE5KPQE/AgE4zrnWpXJlv1RVKkPFIz7iwcfkdeSj2ZufvfU3LgkOl5HmdDk6W6Ett4wehIHyB9Ej4/XX83LR6jSFO0+pD/ABtKkGO+oD8YHdKx9CMH9dEV+32TzxKJMi4q74eO5dbK2ZzT9wbfF5z/ACn0958NH+lYIkpT2AUH/wC4AXpevprEHw/5SXXxW5EWJyVs59xNRsq5YlTDbZ7vttrHnMn5hxkuN9+3v62y7fXrb+5Vh0TcW0pqJNKr9JjVKmSGzlLsd9pLrah9ClQOiKrP7YTvrI298NKh7OUyepqRuFuLCjy2gf8AOhQ23Jbg/R5MU/prNJMqS0UBqmtK/EruNXt/bXbgfehcfbST2aak3DOX3/EooiNjP5AH9zqhVp5Jlxwse6h1JIP0OdEXbs+yeQUmpO7k7N0K4PKp0kxkVOh9YU2tsDIyg59e+PQ504ot57qcqt/LYtjkTXpMpFEQpqqKlsBpxmDHC5MnrCQPfKELyo9z2+Wvbxy8QTdzjRbS7JtS27fn0xc5yS6moxHC6tajk++lY/L00UuEXDLmZz3i7+coNhdmkVyLQbSqSq46irsxhFdmoWotsJdOX1iMh/3E4OMd8kA6kbZnZRMjBQ+F3n9lQYsWoTaxJJl48YYz+FIDb6PcGxbfyNFA2lW+vk9f90bhXHVnYT0ioJeQyw2lSW219XQ0M+iUIQlAHyA066Dx+l2xFlQ7d3Oq8FucECWiKlKPOCD1JCsHuATnHz1xeJgw1Xsj1XGI/ZzRhI7HA+Hw1t910IApdiwvDp5w7z2o7fNgjci4aVWHHUu1RlpTyJa+jyXCVqVlR6fcJ+IGM9tMOj+GDutXtzJWzNItq5H7qglQl0FFMT7QyU46upJPbGR++rFeU22vLTdCpWXc/ECmXNOtP/h5SWFP2lNLUT2pDADqcIUkdYV2V2zn176JVJqsSl7qUrb6ZUWmdwHeM8mlSoKnQKguukEoYUfxKk9fvDJ6vjnHfXxaT6SdVZifWGCF5e17hG3cZIdvP3/uPA7H2x8/LsuuZ6exXS7DvABA3Gtr7/o4/wAcnhVcbh+D/wAjNprTk31uRtpd9Go8MoEqozaSlLTPUoJT1HPbJIH5nQ+t/iehNbi/y1d9S/iBfSIXs0ZPmeaThPRjuFZIwR3BxjvqYu8myniF2zt7Mre9tuX6i22Cgz3KrOcdjoyoBJWnrIx1EdyMZxr88Ne4LHtbmXaFd3EqUCHSo7klT8mplIZbPs7nSVFXYd/T6/XXcQa/lx+msrUnSQ5T4WvcBjk7TtZuDPikO4n9COPnTvwInahHj7XRhxA9/cWavsOEGtyfCA5oPpq2626e3V/vENrm1ms1SnBxYSlOVOOKKicBI7/ID6aFPHeoW1xk5b27R7pqa5lpXREVQb2bkAIS7SKiFRJQUB69CVh5PyW0k+oB1NTiPyKvNfM20f8AiJvJVFWwq7QJyarWHDEMfrVjzAtXT0enr2+eoR87qX/OvMGrUbbyEmcKtWn2KLHgpGH/ADZrqGUtjsMK6kgfmNZ9G1DXjqcmDqbWEhjZGvja9rfc5zSwhzne4bb4PY9vKx5ePhDGE2OT8RaQ4gngA3wBxymddsHdfjfuneOwVLWtVQotwyqdMLUXrX5kZ1bRcQMHHUADnHpjXCZpt5sVKQL1hTkO1aOtbbs5Kgp1SO+e/rgE/tqV/i4ce+U/CDnMzufyM2cNuz7/ALbh1iPFNaZlIlO+xsx5pLrGQFiUhxSkHuOtOSc51F2vbuVfc25KW1UqXFipjvOJaLHUVfeJCTkk9x2Hw11Sq03aXKLT5jE4BPYZ1r9+zj76SN9/B72hqNTmqfn21TZNtzVKVnp9hkuMsp/SP5A1j6fUGqyUj/xCP99ahPsdtxPz/DJuS3HldQpm7NSLWT+FLsWIvH5ZBP66IgR9tQtV1VP2Cu9IJQuRcEJWB6EIiOD9wT+2qC46E/xJltw4BeAJ+hIGtPf2ujYx/cPw4KJu5ToRdfsHcGHIlOBOfKhzG3Irhz8PvVRh+usw9YjKiyyoJwArREe+L/KjiNs1tVFtjdjZOXXbjiy3y/MYpkdQUguqKAVrWCSB29NNnj3ys3w27rW71pcdN4rrsqhbh25VFT6LQ6qYyZ7KOt5DLqUdiQ0XkZSQcLUAcEg/nE7Zbj1unflfkb+Xx/BIMCK3PYL81Edl9tZ99PUfeJCu2B3PfXN3xr/HfbTk1Tbp421X+I21ESz7ew2w4lBOC2+hBWAVpW2Sc+mVHVdD0Is97Gh248km9v8AYeAuQ04abh+p8iCFkxlkG57juMQ8hrSTtBNngfKl5+Jf+TXu/wDXGx+zmjCfQ/loBKump8c72rls0unR6hElutPQJTq1BL0UpK2HEkeoU24k/n216/8AtZXF/wCUoP8A9y9WK7EEUrZeTG2nLneOXZd38MYVz1Czxt/SoypNn1BbMP2xtkJfThtSU+YlQIV2zkEHvph85qRedz7m7O7a2IxLl7lU+w4UCtwaesmpNVYKUotuqSerzx3UST1d8576r1t/xCN8rTpwpFrVmoU2IlRUmLArsplsE+pCULABP5a555t7kKuD+bDDzVPO87+JGpPe0eZ/f5merq+uc6+b6R6K1HTMiEmWIsx2yCOoyHuL2lo6x308AGyGhtn5K/ydYgyGPAa4F5bu9woUb9orj87Vq3ErbDl/s7uDV745j0y6qbZDNn1VqXMvCa45BS+5GWhkKDilJ6lLISnIz1EAdzoacDtoq5s1yP2l3k3wokGm2feftiqBUKm+ytmThlSAFJJJQSVAAKAz1DHrqA9weIhvzdlMXRbor1SqMNwguRJ1flPNqIOQSlayDg/TXIf5o3/KixIMqmJdYgA+wMuVB5SI2Tk+WknCMnuenGTr0PR+rZEGYzInjYcpnSf0o3NAYGShpYC81JuktzjYLWhoaD7lH2tixviLGOPTO4bnAkm2k3x2pvAFGzd+FZbxh4P8k9quWltbsbtbFVKlWdRrmM+r1SqRkCLFiJUpRdcycJQkYJJGABn4aro571KPO5a1qr2HKJadqsh6jvU3Kcgy3lMqa6e4/pKcfTGvpUPEY5A1anOUeqXPVZMR5soejSLilrbcT6dKkqXgj6HTs4Gw6Tvhy0icgt2qG1HsXZqirva+SlRLbsSnLDkeJlXYrlzVxYiU+pL/ANDq90bSNXg1OTP1KZj3uY2MCNrmtDWuc6yHPeS4lx8gUOy0svLxX4zYIGkAEuO4gmyAPAHHC73irb13pXPEgqts76brXJfMPbaHBtlDlyVL+IuMuxYDTcttPXgdJm+0LPxye5JGdAy8bw2yuypUZiwaC3FfZmqekqTTkMkpSjIGU+vcHSpN4Wtvbu3d25m+9YaXVboqsioyFPOLQFypL6nnVhY/CepRA/PXOuW1LXsq8ZyrTqC5MaHTQvzFvJcCXXewSFJHcYOP111KrfCZzg9qrwKO4LpI+uTrUX9j6th6leGfcdfeThNS3XqXlZH4g1FiIJ/ckfprMFacAzKyHun3UH1+mtf/ANnZ2Pf2N8InaaBUYSmJ1yU+TccxKhjq9tkLdZV+sfyDooUgeeXGml8xOHG4/GeqpTi77UlQobiwPuZnT1xne/xQ+hpY+qdYtNyLJr1qV+oWpc9MchVWkznodShupwpiQ0stutn8lpUP01umIChg6zV/amfDgmcbeW6OXm39AUmy92nVO1NbDf3cCvIT9+hWPwh9ADyc+qg6B+HRFT5WIH8UpbToUlDkRwNurX6BpR7KP0BP++pL3R4fe0u1HGiZuhutvbBj1ufT0v28tD2WHl4C0ttoGVO9Q7ZAOAc9tR/mRzSphkljzGVpKH2vgtB7Eftr6UWwLt3V3Ht7bhd4dcecURKHMq00+THZz2bT1HCSO46BjJ/PWrlRyv2lsmwA2eO4H+lR61i50/SkhyjBHGd0lNBLmjmrPYcc8GwpK+FX4a+6HjK3svjlZl10y25lh0dVRl3lV0LebYpa3Q2iKWUYW8sPuAt4ICUqcBOAkaanIfwtt0uJPP6ucGN4axAqFRonsrsepUaSW49TYlqYREdSpYKmUqXJa8wKBUgJcwFEDJBuTc25/By3EtvcHhFyKqVu7nqpK4VzxYjTclibBWQv/FNOAt4K0pKUEE+6FDHSDqPV082d99xd/bg5Ib+Vdy87wuV6PJqdVrow4tbRQtnCAny/KAQ2AyUFshCPd90a94+RHlRCRl0fnwtrSNVxdawGZmMDsddbgWkgGro+D3B8hSAneEhdIU+zbn8n1l1T0em0diDuglC6rcDo8xNAa82IkInmP/iEJc6WnWynocUtXSOnP8HqfTYsNybUqYyqqT4MOiS5FWnNUyqOzpCmIbUaorhCO884sIy0lXU0FHrKfLXiL8/k9BqUYRJW01I6Aw4yry3SgrQt5L6gopSCT1oSc+oA6RhJIPWgc1KpTKimpwtrqAlxE92ahCojK20vuR0x1KCFNEY8pIAQcoB98JCyVHOrJGGseGY1ae2srdS9ahbNMgUqvU+l12no3CRJqUEyHUx5EkQmo5efjxJjjEJ55sdHtLqmkqUWlnRA2v8ABYiby02/rm223Htuq0PbiqvUu4qzGrcoNomsMrfktpQ5HSoobbSkl38KispSPcVqKEblkYrKWGtraOQ3Ggx2lL6SptqGoLjpBLeeygConJc9HCsdtfsflqqNLnTk7XUhTtSgzYktThBBalq6pHSPLw2pRPZaAFN+jZQNERf8PHwldw/E95gv8atirup9swYFoMXHW65cSlSG6fGcZjrCEJaCVPrK5LaUjCe3USR093P4nuzN1eFlQHPCdjxo6apOqsa6dz79iv8A3d3IPX/B2WUABbEKK0t1wsudSlSnXFkkNtHUeuN/OrlDxF5DvcouM+4sm0boU26y49TmEuMGG4pIMRbToUlbACW0hKgcdCCCCkHTu3I3GvHxAK/cW/3Ibdqfc249ZeQ5Va5UylKowbR0NNJbRhCY6UAJASAAB2wR3J3TFvbY6zYdhJvW07taUiNESX1rc62pK8YPQR3Son+k/wC2mnMguW9asOkLGJU/EuQj4oQchtJ/MZP7fLX2se3Vx0zaxcktaqDTpA85ll8+XUJKc+W0j4KJ9Sr+lOT9D9WGqhdVberdTALj7nWrpThIHoEgfAAAAD5AaIiZwm4y3Vyi5C2Rx0s1hxVSve5ItLbWhPdhpxY854/RtoOOfL3NbY9vrKt/baw6Lt1acJEalUCkxqdTI7YwlqOw0lptI+gSkDVGf2R/w4Zcqt13xHNyqCW4cNp+39tkyG8ea6rtOnIz8EgCOlXcEqe9CjV8fp6aIloTc3eHe1HPHjTc3GXeKEVUu4IeI85pAL1Olo95iW0T6ONrAUPTIyk9idFnS0RYtec3CfeTgvyGuDjfvhQlMVSjyCYk5tsiPVIaifJmMKP4m3EjPzSepJwUkaBi2BAQqnVFpbkNawsKb7OR3Pg42fgR8vjrYl4rfhR7HeKRsj/Jl6pbot50Vtxyy71YjhT1OeUMll0ersZZA6289vxJwod8tPNTghyG4M7xTdkuRdgv0iqMFSoMpIK4dUYyQJEV7HS62fp7yT2UARjRFHyJRY8/ciFX91LlkTaRNnJcnVtalvKeA+Cz3UCcBJz3APbUxpuyGzm/Vtx36lTIk1hTITCq1LeCXG0gYAS4n1A/tVkDHcaiSunz6StxUFSehzs9HdR1NuD/AFJOvTZ133Bt7VDVtvLwqFry1EFxppReiOn/AFJII/6kn1+GpFDhQAAKCMN1eFfd8p0vbXbhwpaFqw1DrTSmHASew8xAUk/mQn8tC7hDsRae+nN7brjvuYt80e4r5iUesqp0kIWWVveWstuHsPjhWjBZfiDb925T1M3Dt1Q7jSlspTUKTKLK0qwcEhJIUoHBxjQz4F73UfiXzTsPk/uvslWLupFoXB/FZFvRJi4Dsl1KHPJUl/oPQUPFtz0wry+k9joaQWmnW+OdWf5HyOO23tfi1eX7d7NAnyZDDLb58oOElTTrrY7ZHuuK7jGc9tHGzvC1q0FSJ26+4TCUDBXAoTZWo/QuuAAfolWhDTN4L9Xyqa5KTbWuGpOouj+J+z1Oa9KkrYC/cYckuJKnCGulvzFDJ6c40Z9x+eu/F0tKZolpW/ZkdYIEqoyTJkFP9yUn1I+iT+WgpObTovvaHY3avbGoW3MgQaPSJTBblSpDmXnjjIV1qypawcEAZ7jsNRDtWzHGlv16pV1+DQipbPtaEKQ7UEZ/y2m85UVAAnPZPxPplxXBc79zVk3Dc9Wn3ZVs+7MrClJis/8ALaB7jPoPdHf0B151QapX5oqFblKfdA6UdWAltP8AalI7JSPkMDQm1K+E+TJul+PDjQUw6ZCSUU+A2chpJ9VKP9a1dipXx9BgADUqfCj8M7dDxKuT1M2NsVmRBt+EpuZfV0oZy3R6aFYUoH0L7mChpHxUc/hSojx+HL4ZPJPxJN42tqdgLZ8unxHkG6LxnsqFNoTBPdbqx+NwjPQyn31n5DKhqo8PXw+NgfDc4+QdhNiaMSOoSbiuKYhPttdnFIC5L6h+yGx7racJT8SYREvZHZjbnjvtJb2x+0dts0i27XpTNOo9PYSMNMtpwMn+pR7qUo91KUSfXTq0tLREtLS0tES0KuXnCvjbzo2rf2f5L7aQ7gpSypcN9Y8uXT3iMedGfT77Lg7d0nBxggjtoq6WiLOD4i32WzlTx8lzr84hvubr2ekqcRSm0oZr8Fv16VM9kSwPTqaIUcZLY1VreW2Fw2dcMm07vt6dSarEWUS6XVoa40llQ9QppwBQ/bW4ggH1GhbyM4R8R+XFJNG5J8eLUvFvp6W5FYpKFSWu2Pu30gOtn6pUDoixTyLPW255zcZSVpOQtHYj8iNfwaZXG/w1aeO/oZaz/wD060370/ZPfDZ3BkvVHa64twbBfcJLcak3CmbEb/JuWha//wBNAmv/AGOC2FOFdr8/K0hBV7rdSsGOspH/ALkSBn9hoioIFNrzgwur1BQ9CDMcwf0zpRbOS2esRQM9yojV/dvfY3rJS827d3Pq4Xmwr71il2LGZKh9FrkKx/0nUgtkPspvhc7ZyWKnuTEvncWQ3guMXNdCmIi1D/0oSWTj6KWoHRFmr202fvfdW742321NjVe6K/MWExqLbtNcmSXCTge42klIz/UcD66tr8N77KLvpu1Mgbl+IHXl7f2xlLosaiSUO1ucnseh95OW4SSD3Cet31GEHCtXsbC8VONnFu202jx02Mtey6eBhTFuUZqKXPqtaEhTh7eqiSfjp/gADAGB9NETG468bNjeJu1NO2U487a0y1bapaMRqbTGOkKWfxOuKOVOuqx7ziyVK+J0+dLS0RLS0tLRF//Z

/9j/4AAQSkZJRgABAQAAAQABAAD/2wBDAAIBAQEBAQIBAQECAgICAgQDAgICAgUEBAMEBgUGBgYFBgYGBwkIBgcJBwYGCAsICQoKCgoKBggLDAsKDAkKCgr/2wBDAQICAgICAgUDAwUKBwYHCgoKCgoKCgoKCgoKCgoKCgoKCgoKCgoKCgoKCgoKCgoKCgoKCgoKCgoKCgoKCgoKCgr/wAARCACAAH8DASIAAhEBAxEB/8QAHgAAAQUBAQEBAQAAAAAAAAAABwAGCAkKBQQDAQL/xABCEAABAwMDAgMFBgQEAwkBAAABAgMEBQYRAAcIEiEJEzEUIkFRYQojMnGBkRUWQlIkM2KhF3OSGDRTVmNygpOjsf/EABsBAQACAwEBAAAAAAAAAAAAAAABBQMEBgIH/8QAMhEAAQQBAwMCAggHAAAAAAAAAQACAxEEBRIhEzFBBiIyUQcUFSNhgaHhM0JScZGxwf/aAAwDAQACEQMRAD8Av80tLS0RLS0tDvkzyt2F4gbcu7o8gNwYlCpiVFEVDpK5E57HZmOynK3nD291IPrk4HfRERCQBknTN3c5D7F7CUk1vefdqgWzGx7qqxU22VOfRCCepZ+iQSdV4314gHPvnRJdgcZ7ec2Y28cUUpuaptIdr9Qa/vSDluICO4CepY/v+ADN5bX8K+OLjt98k91zc1wKyuXVLorCpT7q/U5K1E+vw9B8NEU0NxfHo4QWm+7CsGBfN9OoyEuWxajgZKv+ZKU12+oB0KK/9oqagOldD4A7jSo47pelVFhgkfPCW14/fUENzPHL4U7XLcpG0tkpqSmj0pXT6cnp7f6saCF4faGKlUXVs0LaKQlon3QuQlPb8gdEVosT7T5s/S5Qa3D4kXtR284WWaky+pP/AMVNtj/fRV2p+0geFzuLMbpt07n1yx33CEj+cLecbZB+r0YvNoH1WpI1RfUvGtpt1qLN3bJJeQo9wQhw/wC+uHN5j8M92MsXDYf8FkuH/MSz5ZBP5dtEWrLaXfbZbfq2m7y2T3Wt67aU6kKRPt2sMzGsfUtKPT+Rxp1ggjIOskNmvNbaXSjdbiPvzV7WrTSw4xUbarK4UjI9OotnpdH0WlQ+mrDOC32nXe7ZupQ9s/EXsz+b6AFJaTuLa1PSzVIaew65cNH3cpIHqtnpc9T0LJ0RXpaWmhsVv5s3yZ2ypu8mwu41Lum2as31wavSJIcaX80K+KFpzhSFAKSexA079ES0tLS0RLS0tCfm5zF2m4Hcabm5NbyT+ilW/EzHgtuhL1SlrPSxDZB9XHHCEjscDKj2SdETE8STxJtq/D12vZqlXhm4b5uDqYsmx4b2JFSfGAXHCMlqOgkdbhHxCUgqIGq36Nalfvqvu88/FB3FaqlfLRdotAfc6KfQo+epMeMwSUtgfE91KPdRJJOgRt7vrcW/F917xLeaM5lVRqGXqBSnl/cU+MnPkstJV+FttJ6UD4kqWrKlqOoB+Ih4lG4HK66ZcJquSIVpxnCiPDaWR7Tg9uwPp9NEUr+enj8XJV1y9seKMZmmUyP1MqrOOlHSO2UfP8/TVcm6l18gtyrbk74X7EuOt0j2xDTleqCViIHXM9ITnsQcdiBjPbOu/e/BzeVPHGHyBhSY86K4n2l+j01XmFqIRlLwUns4R/UB6D09DoybH+JVsVC8Nq4eJHIu0KpXKslpyBbzNNjoSXGFDrZeceX2bLK8AHClEBOAcE657V9XzcWCOTT4Ov8AeNY8A8taTTnD57fxIHnss/pnI9P+oXzj62GiMPF9x1G/yHyL8UDfhN7w/wDgPF5x7T3pfh3Qk0upWwl1uNRIUVI8532cuMq6zk4UodOBj0Oo4bN26m8dwVW1dxlPttxny4yZK0kLRgeoOexzoicR7g54bXW3W63xjqFVtmjVxDSavcbymIUMpbKgP8XL6W04KlZKVZ0QOBHh8WRyh5nWxsdvPzwsOx2bodmrqNdpFwJmPIWhou+Ul0dEYuOq91OXiMg9j2Bz4GNrUOq5cmTKHQOLOk3yyh7weBdnkckrfzJ9Kl07GZjxlszd3UPh1n2kcnsO/AUc7/pEmibqybNtmVKYY9raZYaEhRI6gn4k/XXe3httnatyCzGrS6imZ15YlMIBQlOASFJ9ck/EaIe9HCeFYHIi8bG2i5qbYXau07tl06m1ibdqKa9UUx1hKJCFy8R1dXoOl9YykgEjGR1vxtDySsh+n13fqw6szA6EtxKulpDkOSgqKvu5TPUyskZwQon07aulU8LxUWvV+hRotdhLn0hMtPVFeX1eQ7gkdlenqD2ONP2g8hK+ypNNvFpLyT2DixkLGmduzvHQbpsmn2bZcV+MwQn2uM43gtpRgIbGOxGe+R8hr5nbS77TsJm6LiW25EVgyILhw9FQcBCgSe5790+oyPropU3/AA5vEg334A7oHdrjRdJfok11C7zsGoyFGBVWge6lpH4HACemSgdaM+91pyk6auCnOnY3xAtioW92ydXV0kiPXaFMUkTaLNCQVxn0g+vfKVj3XEkKSSD2xY2zd9XsipsVSlVBRYUcsvJOe3yPz/L4/vqc/hW+J5fnA3kRTd47ILsujTuiLd9rNvdLVXgdWVsgHsHkZU4wv1SvKD7q1DRQtZ2lps7Nbv7fb/bV0Dejam4matbtzUtqoUiewrIdZcT1DI/pUO6VJPdKgQe405tESJCRk6zq/aHedT3ODxGaVwbsyuFW3mzcsquMMu/d1CuKSDIUrHqGEEMJz6KU8Qfe7Xl8/OT1J4YcL9y+UVY6SmzLSlz4bSiB58zo6IzQz8VvraQPqrWOqwt1K/Abufda5asuXXq7Lfkzpzpyt+Q8tTjrhPzUtSj+uiIpc9OV8y83GNlbNqAjUKkshMnyVYSQkenb4dtMbaDgJdfJfYmVuzaV5Q0VFuSpFLo/mpUhSEjBQ4R3bcUe4z6DHb46Ye0my17coNwf5CtmahqZPYdmTJchJKWm0/h6sd/eVgfpr2XBbnLHw97wJj1t+hqrDDrLUiFJS5HnIAwT0H+pPUCFEApJ7HWhlyvcejBIGyd6PkLl9dzp53/Z2m5bIswU8NeL3N5sV3o0bIsgDt5XQ2o3o5l7eWPdXF3bmkVGQiO8UVT2WEqQ7REFflu4dTlDDa1KAK1EJSTkFJJOuTUHdn+LazS4tOo+4G4jX/fJsrplUC33fQtNN/gqUhPfqcXmMlXZKXsdYkn4fniv7reD7sffNh29thbF41vfS30y6tHuVC+qiMlp5qG64U59p85Eh15UdeE9PkqyPMUNQi29tK6bor7U+gWJUq6zCktuTo1NgrdwjJV0q6AekEIVjPyPy1tRwxxEua0Ank15Ku8XAxcNz5Io2tfIdzy0VudVWf3P/V/W4+7W5u7VY/jm5d61GsyQMMmc+VIZT291pv8AA0nt2SgAD5aPHhkeH/afPu/7xo24/JqkbVW7ZNpCuVe6K3SHJrQC5seG010IUkgqdkNpBz6kAAk68/N2TR9z3aHUtqeL1x2oxSaQo1d6Vb7jAUB0kkgJA6UAjKz3PVk/DRu8BS5uL0C498tvOVvMNnZSgX3tMLfYu1mT0TQ85UYz5RHSW1hWUMKSvOPcWQCCchDI+WMOc0tJ8Hv+inAyZsvEZLLEYnHu11EjnzRI/Humj4hPhGxuDF1bh2pA5Q0W7F2Lb9t1+PJRSlw2a7TawfLb9lWXFpU+2v3/ACc/eMdbqVfdLSIw7SciN49jpDytt74kw4kvKajR3kpkU+eg4CkSIjoUy+kgYIWg9tT08W3eLw96FQKrx+4zbztbisU/b23aXbl3UmiR+msSI0hp1cma80GQ3IYH8RaSnyl/cTm20qSG9V37f7f3hund8Kw7Boq6jV6itSIMFt1CFPKCSrpSVkAqwDgZyTgDJIGsq3EZI9qbN8rIrta2gptP293LiNqkvWcJvl0a4Ogdal0x15RMOT2KvY3FlteMMrSelnTIvxe+V5V2lbaXvbk6m1Axm32oNRhrhrkJWnqTJWl0JJBR3CgMEdxnOm3bNZuXZPdanXG7Roxq9q19iV7BUmA8yp+M8lYbdR6OIKkYIzhQPrg6nH4ofiCbjeNBRI3Nc2ZRLSuXZuJHpVatChFbqxR5D/U1V0yHMLcQmY4Y7jWMMh6MQT5rhBFEy7Nr17X0mAzVK61KjzyW5CThPkveoUgE5KPQE/AgE4zrnWpXJlv1RVKkPFIz7iwcfkdeSj2ZufvfU3LgkOl5HmdDk6W6Ett4wehIHyB9Ej4/XX83LR6jSFO0+pD/ABtKkGO+oD8YHdKx9CMH9dEV+32TzxKJMi4q74eO5dbK2ZzT9wbfF5z/ACn0958NH+lYIkpT2AUH/wC4AXpevprEHw/5SXXxW5EWJyVs59xNRsq5YlTDbZ7vttrHnMn5hxkuN9+3v62y7fXrb+5Vh0TcW0pqJNKr9JjVKmSGzlLsd9pLrah9ClQOiKrP7YTvrI298NKh7OUyepqRuFuLCjy2gf8AOhQ23Jbg/R5MU/prNJMqS0UBqmtK/EruNXt/bXbgfehcfbST2aak3DOX3/EooiNjP5AH9zqhVp5Jlxwse6h1JIP0OdEXbs+yeQUmpO7k7N0K4PKp0kxkVOh9YU2tsDIyg59e+PQ504ot57qcqt/LYtjkTXpMpFEQpqqKlsBpxmDHC5MnrCQPfKELyo9z2+Wvbxy8QTdzjRbS7JtS27fn0xc5yS6moxHC6tajk++lY/L00UuEXDLmZz3i7+coNhdmkVyLQbSqSq46irsxhFdmoWotsJdOX1iMh/3E4OMd8kA6kbZnZRMjBQ+F3n9lQYsWoTaxJJl48YYz+FIDb6PcGxbfyNFA2lW+vk9f90bhXHVnYT0ioJeQyw2lSW219XQ0M+iUIQlAHyA066Dx+l2xFlQ7d3Oq8FucECWiKlKPOCD1JCsHuATnHz1xeJgw1Xsj1XGI/ZzRhI7HA+Hw1t910IApdiwvDp5w7z2o7fNgjci4aVWHHUu1RlpTyJa+jyXCVqVlR6fcJ+IGM9tMOj+GDutXtzJWzNItq5H7qglQl0FFMT7QyU46upJPbGR++rFeU22vLTdCpWXc/ECmXNOtP/h5SWFP2lNLUT2pDADqcIUkdYV2V2zn176JVJqsSl7qUrb6ZUWmdwHeM8mlSoKnQKguukEoYUfxKk9fvDJ6vjnHfXxaT6SdVZifWGCF5e17hG3cZIdvP3/uPA7H2x8/LsuuZ6exXS7DvABA3Gtr7/o4/wAcnhVcbh+D/wAjNprTk31uRtpd9Go8MoEqozaSlLTPUoJT1HPbJIH5nQ+t/iehNbi/y1d9S/iBfSIXs0ZPmeaThPRjuFZIwR3BxjvqYu8myniF2zt7Mre9tuX6i22Cgz3KrOcdjoyoBJWnrIx1EdyMZxr88Ne4LHtbmXaFd3EqUCHSo7klT8mplIZbPs7nSVFXYd/T6/XXcQa/lx+msrUnSQ5T4WvcBjk7TtZuDPikO4n9COPnTvwInahHj7XRhxA9/cWavsOEGtyfCA5oPpq2626e3V/vENrm1ms1SnBxYSlOVOOKKicBI7/ID6aFPHeoW1xk5b27R7pqa5lpXREVQb2bkAIS7SKiFRJQUB69CVh5PyW0k+oB1NTiPyKvNfM20f8AiJvJVFWwq7QJyarWHDEMfrVjzAtXT0enr2+eoR87qX/OvMGrUbbyEmcKtWn2KLHgpGH/ADZrqGUtjsMK6kgfmNZ9G1DXjqcmDqbWEhjZGvja9rfc5zSwhzne4bb4PY9vKx5ePhDGE2OT8RaQ4gngA3wBxymddsHdfjfuneOwVLWtVQotwyqdMLUXrX5kZ1bRcQMHHUADnHpjXCZpt5sVKQL1hTkO1aOtbbs5Kgp1SO+e/rgE/tqV/i4ce+U/CDnMzufyM2cNuz7/ALbh1iPFNaZlIlO+xsx5pLrGQFiUhxSkHuOtOSc51F2vbuVfc25KW1UqXFipjvOJaLHUVfeJCTkk9x2Hw11Sq03aXKLT5jE4BPYZ1r9+zj76SN9/B72hqNTmqfn21TZNtzVKVnp9hkuMsp/SP5A1j6fUGqyUj/xCP99ahPsdtxPz/DJuS3HldQpm7NSLWT+FLsWIvH5ZBP66IgR9tQtV1VP2Cu9IJQuRcEJWB6EIiOD9wT+2qC46E/xJltw4BeAJ+hIGtPf2ujYx/cPw4KJu5ToRdfsHcGHIlOBOfKhzG3Irhz8PvVRh+usw9YjKiyyoJwArREe+L/KjiNs1tVFtjdjZOXXbjiy3y/MYpkdQUguqKAVrWCSB29NNnj3ys3w27rW71pcdN4rrsqhbh25VFT6LQ6qYyZ7KOt5DLqUdiQ0XkZSQcLUAcEg/nE7Zbj1unflfkb+Xx/BIMCK3PYL81Edl9tZ99PUfeJCu2B3PfXN3xr/HfbTk1Tbp421X+I21ESz7ew2w4lBOC2+hBWAVpW2Sc+mVHVdD0Is97Gh248km9v8AYeAuQ04abh+p8iCFkxlkG57juMQ8hrSTtBNngfKl5+Jf+TXu/wDXGx+zmjCfQ/loBKump8c72rls0unR6hElutPQJTq1BL0UpK2HEkeoU24k/n216/8AtZXF/wCUoP8A9y9WK7EEUrZeTG2nLneOXZd38MYVz1Czxt/SoypNn1BbMP2xtkJfThtSU+YlQIV2zkEHvph85qRedz7m7O7a2IxLl7lU+w4UCtwaesmpNVYKUotuqSerzx3UST1d8576r1t/xCN8rTpwpFrVmoU2IlRUmLArsplsE+pCULABP5a555t7kKuD+bDDzVPO87+JGpPe0eZ/f5merq+uc6+b6R6K1HTMiEmWIsx2yCOoyHuL2lo6x308AGyGhtn5K/ydYgyGPAa4F5bu9woUb9orj87Vq3ErbDl/s7uDV745j0y6qbZDNn1VqXMvCa45BS+5GWhkKDilJ6lLISnIz1EAdzoacDtoq5s1yP2l3k3wokGm2feftiqBUKm+ytmThlSAFJJJQSVAAKAz1DHrqA9weIhvzdlMXRbor1SqMNwguRJ1flPNqIOQSlayDg/TXIf5o3/KixIMqmJdYgA+wMuVB5SI2Tk+WknCMnuenGTr0PR+rZEGYzInjYcpnSf0o3NAYGShpYC81JuktzjYLWhoaD7lH2tixviLGOPTO4bnAkm2k3x2pvAFGzd+FZbxh4P8k9quWltbsbtbFVKlWdRrmM+r1SqRkCLFiJUpRdcycJQkYJJGABn4aro571KPO5a1qr2HKJadqsh6jvU3Kcgy3lMqa6e4/pKcfTGvpUPEY5A1anOUeqXPVZMR5soejSLilrbcT6dKkqXgj6HTs4Gw6Tvhy0icgt2qG1HsXZqirva+SlRLbsSnLDkeJlXYrlzVxYiU+pL/ANDq90bSNXg1OTP1KZj3uY2MCNrmtDWuc6yHPeS4lx8gUOy0svLxX4zYIGkAEuO4gmyAPAHHC73irb13pXPEgqts76brXJfMPbaHBtlDlyVL+IuMuxYDTcttPXgdJm+0LPxye5JGdAy8bw2yuypUZiwaC3FfZmqekqTTkMkpSjIGU+vcHSpN4Wtvbu3d25m+9YaXVboqsioyFPOLQFypL6nnVhY/CepRA/PXOuW1LXsq8ZyrTqC5MaHTQvzFvJcCXXewSFJHcYOP111KrfCZzg9qrwKO4LpI+uTrUX9j6th6leGfcdfeThNS3XqXlZH4g1FiIJ/ckfprMFacAzKyHun3UH1+mtf/ANnZ2Pf2N8InaaBUYSmJ1yU+TccxKhjq9tkLdZV+sfyDooUgeeXGml8xOHG4/GeqpTi77UlQobiwPuZnT1xne/xQ+hpY+qdYtNyLJr1qV+oWpc9MchVWkznodShupwpiQ0stutn8lpUP01umIChg6zV/amfDgmcbeW6OXm39AUmy92nVO1NbDf3cCvIT9+hWPwh9ADyc+qg6B+HRFT5WIH8UpbToUlDkRwNurX6BpR7KP0BP++pL3R4fe0u1HGiZuhutvbBj1ufT0v28tD2WHl4C0ttoGVO9Q7ZAOAc9tR/mRzSphkljzGVpKH2vgtB7Eftr6UWwLt3V3Ht7bhd4dcecURKHMq00+THZz2bT1HCSO46BjJ/PWrlRyv2lsmwA2eO4H+lR61i50/SkhyjBHGd0lNBLmjmrPYcc8GwpK+FX4a+6HjK3svjlZl10y25lh0dVRl3lV0LebYpa3Q2iKWUYW8sPuAt4ICUqcBOAkaanIfwtt0uJPP6ucGN4axAqFRonsrsepUaSW49TYlqYREdSpYKmUqXJa8wKBUgJcwFEDJBuTc25/By3EtvcHhFyKqVu7nqpK4VzxYjTclibBWQv/FNOAt4K0pKUEE+6FDHSDqPV082d99xd/bg5Ib+Vdy87wuV6PJqdVrow4tbRQtnCAny/KAQ2AyUFshCPd90a94+RHlRCRl0fnwtrSNVxdawGZmMDsddbgWkgGro+D3B8hSAneEhdIU+zbn8n1l1T0em0diDuglC6rcDo8xNAa82IkInmP/iEJc6WnWynocUtXSOnP8HqfTYsNybUqYyqqT4MOiS5FWnNUyqOzpCmIbUaorhCO884sIy0lXU0FHrKfLXiL8/k9BqUYRJW01I6Aw4yry3SgrQt5L6gopSCT1oSc+oA6RhJIPWgc1KpTKimpwtrqAlxE92ahCojK20vuR0x1KCFNEY8pIAQcoB98JCyVHOrJGGseGY1ae2srdS9ahbNMgUqvU+l12no3CRJqUEyHUx5EkQmo5efjxJjjEJ55sdHtLqmkqUWlnRA2v8ABYiby02/rm223Htuq0PbiqvUu4qzGrcoNomsMrfktpQ5HSoobbSkl38KispSPcVqKEblkYrKWGtraOQ3Ggx2lL6SptqGoLjpBLeeygConJc9HCsdtfsflqqNLnTk7XUhTtSgzYktThBBalq6pHSPLw2pRPZaAFN+jZQNERf8PHwldw/E95gv8atirup9swYFoMXHW65cSlSG6fGcZjrCEJaCVPrK5LaUjCe3USR093P4nuzN1eFlQHPCdjxo6apOqsa6dz79iv8A3d3IPX/B2WUABbEKK0t1wsudSlSnXFkkNtHUeuN/OrlDxF5DvcouM+4sm0boU26y49TmEuMGG4pIMRbToUlbACW0hKgcdCCCCkHTu3I3GvHxAK/cW/3Ibdqfc249ZeQ5Va5UylKowbR0NNJbRhCY6UAJASAAB2wR3J3TFvbY6zYdhJvW07taUiNESX1rc62pK8YPQR3Son+k/wC2mnMguW9asOkLGJU/EuQj4oQchtJ/MZP7fLX2se3Vx0zaxcktaqDTpA85ll8+XUJKc+W0j4KJ9Sr+lOT9D9WGqhdVberdTALj7nWrpThIHoEgfAAAAD5AaIiZwm4y3Vyi5C2Rx0s1hxVSve5ItLbWhPdhpxY854/RtoOOfL3NbY9vrKt/baw6Lt1acJEalUCkxqdTI7YwlqOw0lptI+gSkDVGf2R/w4Zcqt13xHNyqCW4cNp+39tkyG8ea6rtOnIz8EgCOlXcEqe9CjV8fp6aIloTc3eHe1HPHjTc3GXeKEVUu4IeI85pAL1Olo95iW0T6ONrAUPTIyk9idFnS0RYtec3CfeTgvyGuDjfvhQlMVSjyCYk5tsiPVIaifJmMKP4m3EjPzSepJwUkaBi2BAQqnVFpbkNawsKb7OR3Pg42fgR8vjrYl4rfhR7HeKRsj/Jl6pbot50Vtxyy71YjhT1OeUMll0ersZZA6289vxJwod8tPNTghyG4M7xTdkuRdgv0iqMFSoMpIK4dUYyQJEV7HS62fp7yT2UARjRFHyJRY8/ciFX91LlkTaRNnJcnVtalvKeA+Cz3UCcBJz3APbUxpuyGzm/Vtx36lTIk1hTITCq1LeCXG0gYAS4n1A/tVkDHcaiSunz6StxUFSehzs9HdR1NuD/AFJOvTZ133Bt7VDVtvLwqFry1EFxppReiOn/AFJII/6kn1+GpFDhQAAKCMN1eFfd8p0vbXbhwpaFqw1DrTSmHASew8xAUk/mQn8tC7hDsRae+nN7brjvuYt80e4r5iUesqp0kIWWVveWstuHsPjhWjBZfiDb925T1M3Dt1Q7jSlspTUKTKLK0qwcEhJIUoHBxjQz4F73UfiXzTsPk/uvslWLupFoXB/FZFvRJi4Dsl1KHPJUl/oPQUPFtz0wry+k9joaQWmnW+OdWf5HyOO23tfi1eX7d7NAnyZDDLb58oOElTTrrY7ZHuuK7jGc9tHGzvC1q0FSJ26+4TCUDBXAoTZWo/QuuAAfolWhDTN4L9Xyqa5KTbWuGpOouj+J+z1Oa9KkrYC/cYckuJKnCGulvzFDJ6c40Z9x+eu/F0tKZolpW/ZkdYIEqoyTJkFP9yUn1I+iT+WgpObTovvaHY3avbGoW3MgQaPSJTBblSpDmXnjjIV1qypawcEAZ7jsNRDtWzHGlv16pV1+DQipbPtaEKQ7UEZ/y2m85UVAAnPZPxPplxXBc79zVk3Dc9Wn3ZVs+7MrClJis/8ALaB7jPoPdHf0B151QapX5oqFblKfdA6UdWAltP8AalI7JSPkMDQm1K+E+TJul+PDjQUw6ZCSUU+A2chpJ9VKP9a1dipXx9BgADUqfCj8M7dDxKuT1M2NsVmRBt+EpuZfV0oZy3R6aFYUoH0L7mChpHxUc/hSojx+HL4ZPJPxJN42tqdgLZ8unxHkG6LxnsqFNoTBPdbqx+NwjPQyn31n5DKhqo8PXw+NgfDc4+QdhNiaMSOoSbiuKYhPttdnFIC5L6h+yGx7racJT8SYREvZHZjbnjvtJb2x+0dts0i27XpTNOo9PYSMNMtpwMn+pR7qUo91KUSfXTq0tLREtLS0tES0KuXnCvjbzo2rf2f5L7aQ7gpSypcN9Y8uXT3iMedGfT77Lg7d0nBxggjtoq6WiLOD4i32WzlTx8lzr84hvubr2ekqcRSm0oZr8Fv16VM9kSwPTqaIUcZLY1VreW2Fw2dcMm07vt6dSarEWUS6XVoa40llQ9QppwBQ/bW4ggH1GhbyM4R8R+XFJNG5J8eLUvFvp6W5FYpKFSWu2Pu30gOtn6pUDoixTyLPW255zcZSVpOQtHYj8iNfwaZXG/w1aeO/oZaz/wD060370/ZPfDZ3BkvVHa64twbBfcJLcak3CmbEb/JuWha//wBNAmv/AGOC2FOFdr8/K0hBV7rdSsGOspH/ALkSBn9hoioIFNrzgwur1BQ9CDMcwf0zpRbOS2esRQM9yojV/dvfY3rJS827d3Pq4Xmwr71il2LGZKh9FrkKx/0nUgtkPspvhc7ZyWKnuTEvncWQ3guMXNdCmIi1D/0oSWTj6KWoHRFmr202fvfdW742321NjVe6K/MWExqLbtNcmSXCTge42klIz/UcD66tr8N77KLvpu1Mgbl+IHXl7f2xlLosaiSUO1ucnseh95OW4SSD3Cet31GEHCtXsbC8VONnFu202jx02Mtey6eBhTFuUZqKXPqtaEhTh7eqiSfjp/gADAGB9NETG468bNjeJu1NO2U487a0y1bapaMRqbTGOkKWfxOuKOVOuqx7ziyVK+J0+dLS0RLS0tLRF//Z

/9j/4AAQSkZJRgABAQAAAQABAAD/2wBDAAIBAQEBAQIBAQECAgICAgQDAgICAgUEBAMEBgUGBgYFBgYGBwkIBgcJBwYGCAsICQoKCgoKBggLDAsKDAkKCgr/2wBDAQICAgICAgUDAwUKBwYHCgoKCgoKCgoKCgoKCgoKCgoKCgoKCgoKCgoKCgoKCgoKCgoKCgoKCgoKCgoKCgoKCgr/wAARCACAAH8DASIAAhEBAxEB/8QAHgAAAQUBAQEBAQAAAAAAAAAABwAGCAkKBQQDAQL/xABCEAABAwMDAgMFBgQEAwkBAAABAgMEBQYRAAcIEiEJEzEUIkFRYQojMnGBkRUWQlIkM2KhF3OSGDRTVmNygpOjsf/EABsBAQACAwEBAAAAAAAAAAAAAAABBQMEBgIH/8QAMhEAAQQBAwMCAggHAAAAAAAAAQACAxEEBRIhEzFBBiIyUQcUFSNhgaHhM0JScZGxwf/aAAwDAQACEQMRAD8Av80tLS0RLS0tDvkzyt2F4gbcu7o8gNwYlCpiVFEVDpK5E57HZmOynK3nD291IPrk4HfRERCQBknTN3c5D7F7CUk1vefdqgWzGx7qqxU22VOfRCCepZ+iQSdV4314gHPvnRJdgcZ7ec2Y28cUUpuaptIdr9Qa/vSDluICO4CepY/v+ADN5bX8K+OLjt98k91zc1wKyuXVLorCpT7q/U5K1E+vw9B8NEU0NxfHo4QWm+7CsGBfN9OoyEuWxajgZKv+ZKU12+oB0KK/9oqagOldD4A7jSo47pelVFhgkfPCW14/fUENzPHL4U7XLcpG0tkpqSmj0pXT6cnp7f6saCF4faGKlUXVs0LaKQlon3QuQlPb8gdEVosT7T5s/S5Qa3D4kXtR284WWaky+pP/AMVNtj/fRV2p+0geFzuLMbpt07n1yx33CEj+cLecbZB+r0YvNoH1WpI1RfUvGtpt1qLN3bJJeQo9wQhw/wC+uHN5j8M92MsXDYf8FkuH/MSz5ZBP5dtEWrLaXfbZbfq2m7y2T3Wt67aU6kKRPt2sMzGsfUtKPT+Rxp1ggjIOskNmvNbaXSjdbiPvzV7WrTSw4xUbarK4UjI9OotnpdH0WlQ+mrDOC32nXe7ZupQ9s/EXsz+b6AFJaTuLa1PSzVIaew65cNH3cpIHqtnpc9T0LJ0RXpaWmhsVv5s3yZ2ypu8mwu41Lum2as31wavSJIcaX80K+KFpzhSFAKSexA079ES0tLS0RLS0tCfm5zF2m4Hcabm5NbyT+ilW/EzHgtuhL1SlrPSxDZB9XHHCEjscDKj2SdETE8STxJtq/D12vZqlXhm4b5uDqYsmx4b2JFSfGAXHCMlqOgkdbhHxCUgqIGq36Nalfvqvu88/FB3FaqlfLRdotAfc6KfQo+epMeMwSUtgfE91KPdRJJOgRt7vrcW/F917xLeaM5lVRqGXqBSnl/cU+MnPkstJV+FttJ6UD4kqWrKlqOoB+Ih4lG4HK66ZcJquSIVpxnCiPDaWR7Tg9uwPp9NEUr+enj8XJV1y9seKMZmmUyP1MqrOOlHSO2UfP8/TVcm6l18gtyrbk74X7EuOt0j2xDTleqCViIHXM9ITnsQcdiBjPbOu/e/BzeVPHGHyBhSY86K4n2l+j01XmFqIRlLwUns4R/UB6D09DoybH+JVsVC8Nq4eJHIu0KpXKslpyBbzNNjoSXGFDrZeceX2bLK8AHClEBOAcE657V9XzcWCOTT4Ov8AeNY8A8taTTnD57fxIHnss/pnI9P+oXzj62GiMPF9x1G/yHyL8UDfhN7w/wDgPF5x7T3pfh3Qk0upWwl1uNRIUVI8532cuMq6zk4UodOBj0Oo4bN26m8dwVW1dxlPttxny4yZK0kLRgeoOexzoicR7g54bXW3W63xjqFVtmjVxDSavcbymIUMpbKgP8XL6W04KlZKVZ0QOBHh8WRyh5nWxsdvPzwsOx2bodmrqNdpFwJmPIWhou+Ul0dEYuOq91OXiMg9j2Bz4GNrUOq5cmTKHQOLOk3yyh7weBdnkckrfzJ9Kl07GZjxlszd3UPh1n2kcnsO/AUc7/pEmibqybNtmVKYY9raZYaEhRI6gn4k/XXe3httnatyCzGrS6imZ15YlMIBQlOASFJ9ck/EaIe9HCeFYHIi8bG2i5qbYXau07tl06m1ibdqKa9UUx1hKJCFy8R1dXoOl9YykgEjGR1vxtDySsh+n13fqw6szA6EtxKulpDkOSgqKvu5TPUyskZwQon07aulU8LxUWvV+hRotdhLn0hMtPVFeX1eQ7gkdlenqD2ONP2g8hK+ypNNvFpLyT2DixkLGmduzvHQbpsmn2bZcV+MwQn2uM43gtpRgIbGOxGe+R8hr5nbS77TsJm6LiW25EVgyILhw9FQcBCgSe5790+oyPropU3/AA5vEg334A7oHdrjRdJfok11C7zsGoyFGBVWge6lpH4HACemSgdaM+91pyk6auCnOnY3xAtioW92ydXV0kiPXaFMUkTaLNCQVxn0g+vfKVj3XEkKSSD2xY2zd9XsipsVSlVBRYUcsvJOe3yPz/L4/vqc/hW+J5fnA3kRTd47ILsujTuiLd9rNvdLVXgdWVsgHsHkZU4wv1SvKD7q1DRQtZ2lps7Nbv7fb/bV0Dejam4matbtzUtqoUiewrIdZcT1DI/pUO6VJPdKgQe405tESJCRk6zq/aHedT3ODxGaVwbsyuFW3mzcsquMMu/d1CuKSDIUrHqGEEMJz6KU8Qfe7Xl8/OT1J4YcL9y+UVY6SmzLSlz4bSiB58zo6IzQz8VvraQPqrWOqwt1K/Abufda5asuXXq7Lfkzpzpyt+Q8tTjrhPzUtSj+uiIpc9OV8y83GNlbNqAjUKkshMnyVYSQkenb4dtMbaDgJdfJfYmVuzaV5Q0VFuSpFLo/mpUhSEjBQ4R3bcUe4z6DHb46Ye0my17coNwf5CtmahqZPYdmTJchJKWm0/h6sd/eVgfpr2XBbnLHw97wJj1t+hqrDDrLUiFJS5HnIAwT0H+pPUCFEApJ7HWhlyvcejBIGyd6PkLl9dzp53/Z2m5bIswU8NeL3N5sV3o0bIsgDt5XQ2o3o5l7eWPdXF3bmkVGQiO8UVT2WEqQ7REFflu4dTlDDa1KAK1EJSTkFJJOuTUHdn+LazS4tOo+4G4jX/fJsrplUC33fQtNN/gqUhPfqcXmMlXZKXsdYkn4fniv7reD7sffNh29thbF41vfS30y6tHuVC+qiMlp5qG64U59p85Eh15UdeE9PkqyPMUNQi29tK6bor7U+gWJUq6zCktuTo1NgrdwjJV0q6AekEIVjPyPy1tRwxxEua0Ank15Ku8XAxcNz5Io2tfIdzy0VudVWf3P/V/W4+7W5u7VY/jm5d61GsyQMMmc+VIZT291pv8AA0nt2SgAD5aPHhkeH/afPu/7xo24/JqkbVW7ZNpCuVe6K3SHJrQC5seG010IUkgqdkNpBz6kAAk68/N2TR9z3aHUtqeL1x2oxSaQo1d6Vb7jAUB0kkgJA6UAjKz3PVk/DRu8BS5uL0C498tvOVvMNnZSgX3tMLfYu1mT0TQ85UYz5RHSW1hWUMKSvOPcWQCCchDI+WMOc0tJ8Hv+inAyZsvEZLLEYnHu11EjnzRI/Humj4hPhGxuDF1bh2pA5Q0W7F2Lb9t1+PJRSlw2a7TawfLb9lWXFpU+2v3/ACc/eMdbqVfdLSIw7SciN49jpDytt74kw4kvKajR3kpkU+eg4CkSIjoUy+kgYIWg9tT08W3eLw96FQKrx+4zbztbisU/b23aXbl3UmiR+msSI0hp1cma80GQ3IYH8RaSnyl/cTm20qSG9V37f7f3hund8Kw7Boq6jV6itSIMFt1CFPKCSrpSVkAqwDgZyTgDJIGsq3EZI9qbN8rIrta2gptP293LiNqkvWcJvl0a4Ogdal0x15RMOT2KvY3FlteMMrSelnTIvxe+V5V2lbaXvbk6m1Axm32oNRhrhrkJWnqTJWl0JJBR3CgMEdxnOm3bNZuXZPdanXG7Roxq9q19iV7BUmA8yp+M8lYbdR6OIKkYIzhQPrg6nH4ofiCbjeNBRI3Nc2ZRLSuXZuJHpVatChFbqxR5D/U1V0yHMLcQmY4Y7jWMMh6MQT5rhBFEy7Nr17X0mAzVK61KjzyW5CThPkveoUgE5KPQE/AgE4zrnWpXJlv1RVKkPFIz7iwcfkdeSj2ZufvfU3LgkOl5HmdDk6W6Ett4wehIHyB9Ej4/XX83LR6jSFO0+pD/ABtKkGO+oD8YHdKx9CMH9dEV+32TzxKJMi4q74eO5dbK2ZzT9wbfF5z/ACn0958NH+lYIkpT2AUH/wC4AXpevprEHw/5SXXxW5EWJyVs59xNRsq5YlTDbZ7vttrHnMn5hxkuN9+3v62y7fXrb+5Vh0TcW0pqJNKr9JjVKmSGzlLsd9pLrah9ClQOiKrP7YTvrI298NKh7OUyepqRuFuLCjy2gf8AOhQ23Jbg/R5MU/prNJMqS0UBqmtK/EruNXt/bXbgfehcfbST2aak3DOX3/EooiNjP5AH9zqhVp5Jlxwse6h1JIP0OdEXbs+yeQUmpO7k7N0K4PKp0kxkVOh9YU2tsDIyg59e+PQ504ot57qcqt/LYtjkTXpMpFEQpqqKlsBpxmDHC5MnrCQPfKELyo9z2+Wvbxy8QTdzjRbS7JtS27fn0xc5yS6moxHC6tajk++lY/L00UuEXDLmZz3i7+coNhdmkVyLQbSqSq46irsxhFdmoWotsJdOX1iMh/3E4OMd8kA6kbZnZRMjBQ+F3n9lQYsWoTaxJJl48YYz+FIDb6PcGxbfyNFA2lW+vk9f90bhXHVnYT0ioJeQyw2lSW219XQ0M+iUIQlAHyA066Dx+l2xFlQ7d3Oq8FucECWiKlKPOCD1JCsHuATnHz1xeJgw1Xsj1XGI/ZzRhI7HA+Hw1t910IApdiwvDp5w7z2o7fNgjci4aVWHHUu1RlpTyJa+jyXCVqVlR6fcJ+IGM9tMOj+GDutXtzJWzNItq5H7qglQl0FFMT7QyU46upJPbGR++rFeU22vLTdCpWXc/ECmXNOtP/h5SWFP2lNLUT2pDADqcIUkdYV2V2zn176JVJqsSl7qUrb6ZUWmdwHeM8mlSoKnQKguukEoYUfxKk9fvDJ6vjnHfXxaT6SdVZifWGCF5e17hG3cZIdvP3/uPA7H2x8/LsuuZ6exXS7DvABA3Gtr7/o4/wAcnhVcbh+D/wAjNprTk31uRtpd9Go8MoEqozaSlLTPUoJT1HPbJIH5nQ+t/iehNbi/y1d9S/iBfSIXs0ZPmeaThPRjuFZIwR3BxjvqYu8myniF2zt7Mre9tuX6i22Cgz3KrOcdjoyoBJWnrIx1EdyMZxr88Ne4LHtbmXaFd3EqUCHSo7klT8mplIZbPs7nSVFXYd/T6/XXcQa/lx+msrUnSQ5T4WvcBjk7TtZuDPikO4n9COPnTvwInahHj7XRhxA9/cWavsOEGtyfCA5oPpq2626e3V/vENrm1ms1SnBxYSlOVOOKKicBI7/ID6aFPHeoW1xk5b27R7pqa5lpXREVQb2bkAIS7SKiFRJQUB69CVh5PyW0k+oB1NTiPyKvNfM20f8AiJvJVFWwq7QJyarWHDEMfrVjzAtXT0enr2+eoR87qX/OvMGrUbbyEmcKtWn2KLHgpGH/ADZrqGUtjsMK6kgfmNZ9G1DXjqcmDqbWEhjZGvja9rfc5zSwhzne4bb4PY9vKx5ePhDGE2OT8RaQ4gngA3wBxymddsHdfjfuneOwVLWtVQotwyqdMLUXrX5kZ1bRcQMHHUADnHpjXCZpt5sVKQL1hTkO1aOtbbs5Kgp1SO+e/rgE/tqV/i4ce+U/CDnMzufyM2cNuz7/ALbh1iPFNaZlIlO+xsx5pLrGQFiUhxSkHuOtOSc51F2vbuVfc25KW1UqXFipjvOJaLHUVfeJCTkk9x2Hw11Sq03aXKLT5jE4BPYZ1r9+zj76SN9/B72hqNTmqfn21TZNtzVKVnp9hkuMsp/SP5A1j6fUGqyUj/xCP99ahPsdtxPz/DJuS3HldQpm7NSLWT+FLsWIvH5ZBP66IgR9tQtV1VP2Cu9IJQuRcEJWB6EIiOD9wT+2qC46E/xJltw4BeAJ+hIGtPf2ujYx/cPw4KJu5ToRdfsHcGHIlOBOfKhzG3Irhz8PvVRh+usw9YjKiyyoJwArREe+L/KjiNs1tVFtjdjZOXXbjiy3y/MYpkdQUguqKAVrWCSB29NNnj3ys3w27rW71pcdN4rrsqhbh25VFT6LQ6qYyZ7KOt5DLqUdiQ0XkZSQcLUAcEg/nE7Zbj1unflfkb+Xx/BIMCK3PYL81Edl9tZ99PUfeJCu2B3PfXN3xr/HfbTk1Tbp421X+I21ESz7ew2w4lBOC2+hBWAVpW2Sc+mVHVdD0Is97Gh248km9v8AYeAuQ04abh+p8iCFkxlkG57juMQ8hrSTtBNngfKl5+Jf+TXu/wDXGx+zmjCfQ/loBKump8c72rls0unR6hElutPQJTq1BL0UpK2HEkeoU24k/n216/8AtZXF/wCUoP8A9y9WK7EEUrZeTG2nLneOXZd38MYVz1Czxt/SoypNn1BbMP2xtkJfThtSU+YlQIV2zkEHvph85qRedz7m7O7a2IxLl7lU+w4UCtwaesmpNVYKUotuqSerzx3UST1d8576r1t/xCN8rTpwpFrVmoU2IlRUmLArsplsE+pCULABP5a555t7kKuD+bDDzVPO87+JGpPe0eZ/f5merq+uc6+b6R6K1HTMiEmWIsx2yCOoyHuL2lo6x308AGyGhtn5K/ydYgyGPAa4F5bu9woUb9orj87Vq3ErbDl/s7uDV745j0y6qbZDNn1VqXMvCa45BS+5GWhkKDilJ6lLISnIz1EAdzoacDtoq5s1yP2l3k3wokGm2feftiqBUKm+ytmThlSAFJJJQSVAAKAz1DHrqA9weIhvzdlMXRbor1SqMNwguRJ1flPNqIOQSlayDg/TXIf5o3/KixIMqmJdYgA+wMuVB5SI2Tk+WknCMnuenGTr0PR+rZEGYzInjYcpnSf0o3NAYGShpYC81JuktzjYLWhoaD7lH2tixviLGOPTO4bnAkm2k3x2pvAFGzd+FZbxh4P8k9quWltbsbtbFVKlWdRrmM+r1SqRkCLFiJUpRdcycJQkYJJGABn4aro571KPO5a1qr2HKJadqsh6jvU3Kcgy3lMqa6e4/pKcfTGvpUPEY5A1anOUeqXPVZMR5soejSLilrbcT6dKkqXgj6HTs4Gw6Tvhy0icgt2qG1HsXZqirva+SlRLbsSnLDkeJlXYrlzVxYiU+pL/ANDq90bSNXg1OTP1KZj3uY2MCNrmtDWuc6yHPeS4lx8gUOy0svLxX4zYIGkAEuO4gmyAPAHHC73irb13pXPEgqts76brXJfMPbaHBtlDlyVL+IuMuxYDTcttPXgdJm+0LPxye5JGdAy8bw2yuypUZiwaC3FfZmqekqTTkMkpSjIGU+vcHSpN4Wtvbu3d25m+9YaXVboqsioyFPOLQFypL6nnVhY/CepRA/PXOuW1LXsq8ZyrTqC5MaHTQvzFvJcCXXewSFJHcYOP111KrfCZzg9qrwKO4LpI+uTrUX9j6th6leGfcdfeThNS3XqXlZH4g1FiIJ/ckfprMFacAzKyHun3UH1+mtf/ANnZ2Pf2N8InaaBUYSmJ1yU+TccxKhjq9tkLdZV+sfyDooUgeeXGml8xOHG4/GeqpTi77UlQobiwPuZnT1xne/xQ+hpY+qdYtNyLJr1qV+oWpc9MchVWkznodShupwpiQ0stutn8lpUP01umIChg6zV/amfDgmcbeW6OXm39AUmy92nVO1NbDf3cCvIT9+hWPwh9ADyc+qg6B+HRFT5WIH8UpbToUlDkRwNurX6BpR7KP0BP++pL3R4fe0u1HGiZuhutvbBj1ufT0v28tD2WHl4C0ttoGVO9Q7ZAOAc9tR/mRzSphkljzGVpKH2vgtB7Eftr6UWwLt3V3Ht7bhd4dcecURKHMq00+THZz2bT1HCSO46BjJ/PWrlRyv2lsmwA2eO4H+lR61i50/SkhyjBHGd0lNBLmjmrPYcc8GwpK+FX4a+6HjK3svjlZl10y25lh0dVRl3lV0LebYpa3Q2iKWUYW8sPuAt4ICUqcBOAkaanIfwtt0uJPP6ucGN4axAqFRonsrsepUaSW49TYlqYREdSpYKmUqXJa8wKBUgJcwFEDJBuTc25/By3EtvcHhFyKqVu7nqpK4VzxYjTclibBWQv/FNOAt4K0pKUEE+6FDHSDqPV082d99xd/bg5Ib+Vdy87wuV6PJqdVrow4tbRQtnCAny/KAQ2AyUFshCPd90a94+RHlRCRl0fnwtrSNVxdawGZmMDsddbgWkgGro+D3B8hSAneEhdIU+zbn8n1l1T0em0diDuglC6rcDo8xNAa82IkInmP/iEJc6WnWynocUtXSOnP8HqfTYsNybUqYyqqT4MOiS5FWnNUyqOzpCmIbUaorhCO884sIy0lXU0FHrKfLXiL8/k9BqUYRJW01I6Aw4yry3SgrQt5L6gopSCT1oSc+oA6RhJIPWgc1KpTKimpwtrqAlxE92ahCojK20vuR0x1KCFNEY8pIAQcoB98JCyVHOrJGGseGY1ae2srdS9ahbNMgUqvU+l12no3CRJqUEyHUx5EkQmo5efjxJjjEJ55sdHtLqmkqUWlnRA2v8ABYiby02/rm223Htuq0PbiqvUu4qzGrcoNomsMrfktpQ5HSoobbSkl38KispSPcVqKEblkYrKWGtraOQ3Ggx2lL6SptqGoLjpBLeeygConJc9HCsdtfsflqqNLnTk7XUhTtSgzYktThBBalq6pHSPLw2pRPZaAFN+jZQNERf8PHwldw/E95gv8atirup9swYFoMXHW65cSlSG6fGcZjrCEJaCVPrK5LaUjCe3USR093P4nuzN1eFlQHPCdjxo6apOqsa6dz79iv8A3d3IPX/B2WUABbEKK0t1wsudSlSnXFkkNtHUeuN/OrlDxF5DvcouM+4sm0boU26y49TmEuMGG4pIMRbToUlbACW0hKgcdCCCCkHTu3I3GvHxAK/cW/3Ibdqfc249ZeQ5Va5UylKowbR0NNJbRhCY6UAJASAAB2wR3J3TFvbY6zYdhJvW07taUiNESX1rc62pK8YPQR3Son+k/wC2mnMguW9asOkLGJU/EuQj4oQchtJ/MZP7fLX2se3Vx0zaxcktaqDTpA85ll8+XUJKc+W0j4KJ9Sr+lOT9D9WGqhdVberdTALj7nWrpThIHoEgfAAAAD5AaIiZwm4y3Vyi5C2Rx0s1hxVSve5ItLbWhPdhpxY854/RtoOOfL3NbY9vrKt/baw6Lt1acJEalUCkxqdTI7YwlqOw0lptI+gSkDVGf2R/w4Zcqt13xHNyqCW4cNp+39tkyG8ea6rtOnIz8EgCOlXcEqe9CjV8fp6aIloTc3eHe1HPHjTc3GXeKEVUu4IeI85pAL1Olo95iW0T6ONrAUPTIyk9idFnS0RYtec3CfeTgvyGuDjfvhQlMVSjyCYk5tsiPVIaifJmMKP4m3EjPzSepJwUkaBi2BAQqnVFpbkNawsKb7OR3Pg42fgR8vjrYl4rfhR7HeKRsj/Jl6pbot50Vtxyy71YjhT1OeUMll0ersZZA6289vxJwod8tPNTghyG4M7xTdkuRdgv0iqMFSoMpIK4dUYyQJEV7HS62fp7yT2UARjRFHyJRY8/ciFX91LlkTaRNnJcnVtalvKeA+Cz3UCcBJz3APbUxpuyGzm/Vtx36lTIk1hTITCq1LeCXG0gYAS4n1A/tVkDHcaiSunz6StxUFSehzs9HdR1NuD/AFJOvTZ133Bt7VDVtvLwqFry1EFxppReiOn/AFJII/6kn1+GpFDhQAAKCMN1eFfd8p0vbXbhwpaFqw1DrTSmHASew8xAUk/mQn8tC7hDsRae+nN7brjvuYt80e4r5iUesqp0kIWWVveWstuHsPjhWjBZfiDb925T1M3Dt1Q7jSlspTUKTKLK0qwcEhJIUoHBxjQz4F73UfiXzTsPk/uvslWLupFoXB/FZFvRJi4Dsl1KHPJUl/oPQUPFtz0wry+k9joaQWmnW+OdWf5HyOO23tfi1eX7d7NAnyZDDLb58oOElTTrrY7ZHuuK7jGc9tHGzvC1q0FSJ26+4TCUDBXAoTZWo/QuuAAfolWhDTN4L9Xyqa5KTbWuGpOouj+J+z1Oa9KkrYC/cYckuJKnCGulvzFDJ6c40Z9x+eu/F0tKZolpW/ZkdYIEqoyTJkFP9yUn1I+iT+WgpObTovvaHY3avbGoW3MgQaPSJTBblSpDmXnjjIV1qypawcEAZ7jsNRDtWzHGlv16pV1+DQipbPtaEKQ7UEZ/y2m85UVAAnPZPxPplxXBc79zVk3Dc9Wn3ZVs+7MrClJis/8ALaB7jPoPdHf0B151QapX5oqFblKfdA6UdWAltP8AalI7JSPkMDQm1K+E+TJul+PDjQUw6ZCSUU+A2chpJ9VKP9a1dipXx9BgADUqfCj8M7dDxKuT1M2NsVmRBt+EpuZfV0oZy3R6aFYUoH0L7mChpHxUc/hSojx+HL4ZPJPxJN42tqdgLZ8unxHkG6LxnsqFNoTBPdbqx+NwjPQyn31n5DKhqo8PXw+NgfDc4+QdhNiaMSOoSbiuKYhPttdnFIC5L6h+yGx7racJT8SYREvZHZjbnjvtJb2x+0dts0i27XpTNOo9PYSMNMtpwMn+pR7qUo91KUSfXTq0tLREtLS0tES0KuXnCvjbzo2rf2f5L7aQ7gpSypcN9Y8uXT3iMedGfT77Lg7d0nBxggjtoq6WiLOD4i32WzlTx8lzr84hvubr2ekqcRSm0oZr8Fv16VM9kSwPTqaIUcZLY1VreW2Fw2dcMm07vt6dSarEWUS6XVoa40llQ9QppwBQ/bW4ggH1GhbyM4R8R+XFJNG5J8eLUvFvp6W5FYpKFSWu2Pu30gOtn6pUDoixTyLPW255zcZSVpOQtHYj8iNfwaZXG/w1aeO/oZaz/wD060370/ZPfDZ3BkvVHa64twbBfcJLcak3CmbEb/JuWha//wBNAmv/AGOC2FOFdr8/K0hBV7rdSsGOspH/ALkSBn9hoioIFNrzgwur1BQ9CDMcwf0zpRbOS2esRQM9yojV/dvfY3rJS827d3Pq4Xmwr71il2LGZKh9FrkKx/0nUgtkPspvhc7ZyWKnuTEvncWQ3guMXNdCmIi1D/0oSWTj6KWoHRFmr202fvfdW742321NjVe6K/MWExqLbtNcmSXCTge42klIz/UcD66tr8N77KLvpu1Mgbl+IHXl7f2xlLosaiSUO1ucnseh95OW4SSD3Cet31GEHCtXsbC8VONnFu202jx02Mtey6eBhTFuUZqKXPqtaEhTh7eqiSfjp/gADAGB9NETG468bNjeJu1NO2U487a0y1bapaMRqbTGOkKWfxOuKOVOuqx7ziyVK+J0+dLS0RLS0tLRF//Z

/9j/4AAQSkZJRgABAQAAAQABAAD/2wBDAAIBAQEBAQIBAQECAgICAgQDAgICAgUEBAMEBgUGBgYFBgYGBwkIBgcJBwYGCAsICQoKCgoKBggLDAsKDAkKCgr/2wBDAQICAgICAgUDAwUKBwYHCgoKCgoKCgoKCgoKCgoKCgoKCgoKCgoKCgoKCgoKCgoKCgoKCgoKCgoKCgoKCgoKCgr/wAARCACAAH8DASIAAhEBAxEB/8QAHgAAAQUBAQEBAQAAAAAAAAAABwAGCAkKBQQDAQL/xABCEAABAwMDAgMFBgQEAwkBAAABAgMEBQYRAAcIEiEJEzEUIkFRYQojMnGBkRUWQlIkM2KhF3OSGDRTVmNygpOjsf/EABsBAQACAwEBAAAAAAAAAAAAAAABBQMEBgIH/8QAMhEAAQQBAwMCAggHAAAAAAAAAQACAxEEBRIhEzFBBiIyUQcUFSNhgaHhM0JScZGxwf/aAAwDAQACEQMRAD8Av80tLS0RLS0tDvkzyt2F4gbcu7o8gNwYlCpiVFEVDpK5E57HZmOynK3nD291IPrk4HfRERCQBknTN3c5D7F7CUk1vefdqgWzGx7qqxU22VOfRCCepZ+iQSdV4314gHPvnRJdgcZ7ec2Y28cUUpuaptIdr9Qa/vSDluICO4CepY/v+ADN5bX8K+OLjt98k91zc1wKyuXVLorCpT7q/U5K1E+vw9B8NEU0NxfHo4QWm+7CsGBfN9OoyEuWxajgZKv+ZKU12+oB0KK/9oqagOldD4A7jSo47pelVFhgkfPCW14/fUENzPHL4U7XLcpG0tkpqSmj0pXT6cnp7f6saCF4faGKlUXVs0LaKQlon3QuQlPb8gdEVosT7T5s/S5Qa3D4kXtR284WWaky+pP/AMVNtj/fRV2p+0geFzuLMbpt07n1yx33CEj+cLecbZB+r0YvNoH1WpI1RfUvGtpt1qLN3bJJeQo9wQhw/wC+uHN5j8M92MsXDYf8FkuH/MSz5ZBP5dtEWrLaXfbZbfq2m7y2T3Wt67aU6kKRPt2sMzGsfUtKPT+Rxp1ggjIOskNmvNbaXSjdbiPvzV7WrTSw4xUbarK4UjI9OotnpdH0WlQ+mrDOC32nXe7ZupQ9s/EXsz+b6AFJaTuLa1PSzVIaew65cNH3cpIHqtnpc9T0LJ0RXpaWmhsVv5s3yZ2ypu8mwu41Lum2as31wavSJIcaX80K+KFpzhSFAKSexA079ES0tLS0RLS0tCfm5zF2m4Hcabm5NbyT+ilW/EzHgtuhL1SlrPSxDZB9XHHCEjscDKj2SdETE8STxJtq/D12vZqlXhm4b5uDqYsmx4b2JFSfGAXHCMlqOgkdbhHxCUgqIGq36Nalfvqvu88/FB3FaqlfLRdotAfc6KfQo+epMeMwSUtgfE91KPdRJJOgRt7vrcW/F917xLeaM5lVRqGXqBSnl/cU+MnPkstJV+FttJ6UD4kqWrKlqOoB+Ih4lG4HK66ZcJquSIVpxnCiPDaWR7Tg9uwPp9NEUr+enj8XJV1y9seKMZmmUyP1MqrOOlHSO2UfP8/TVcm6l18gtyrbk74X7EuOt0j2xDTleqCViIHXM9ITnsQcdiBjPbOu/e/BzeVPHGHyBhSY86K4n2l+j01XmFqIRlLwUns4R/UB6D09DoybH+JVsVC8Nq4eJHIu0KpXKslpyBbzNNjoSXGFDrZeceX2bLK8AHClEBOAcE657V9XzcWCOTT4Ov8AeNY8A8taTTnD57fxIHnss/pnI9P+oXzj62GiMPF9x1G/yHyL8UDfhN7w/wDgPF5x7T3pfh3Qk0upWwl1uNRIUVI8532cuMq6zk4UodOBj0Oo4bN26m8dwVW1dxlPttxny4yZK0kLRgeoOexzoicR7g54bXW3W63xjqFVtmjVxDSavcbymIUMpbKgP8XL6W04KlZKVZ0QOBHh8WRyh5nWxsdvPzwsOx2bodmrqNdpFwJmPIWhou+Ul0dEYuOq91OXiMg9j2Bz4GNrUOq5cmTKHQOLOk3yyh7weBdnkckrfzJ9Kl07GZjxlszd3UPh1n2kcnsO/AUc7/pEmibqybNtmVKYY9raZYaEhRI6gn4k/XXe3httnatyCzGrS6imZ15YlMIBQlOASFJ9ck/EaIe9HCeFYHIi8bG2i5qbYXau07tl06m1ibdqKa9UUx1hKJCFy8R1dXoOl9YykgEjGR1vxtDySsh+n13fqw6szA6EtxKulpDkOSgqKvu5TPUyskZwQon07aulU8LxUWvV+hRotdhLn0hMtPVFeX1eQ7gkdlenqD2ONP2g8hK+ypNNvFpLyT2DixkLGmduzvHQbpsmn2bZcV+MwQn2uM43gtpRgIbGOxGe+R8hr5nbS77TsJm6LiW25EVgyILhw9FQcBCgSe5790+oyPropU3/AA5vEg334A7oHdrjRdJfok11C7zsGoyFGBVWge6lpH4HACemSgdaM+91pyk6auCnOnY3xAtioW92ydXV0kiPXaFMUkTaLNCQVxn0g+vfKVj3XEkKSSD2xY2zd9XsipsVSlVBRYUcsvJOe3yPz/L4/vqc/hW+J5fnA3kRTd47ILsujTuiLd9rNvdLVXgdWVsgHsHkZU4wv1SvKD7q1DRQtZ2lps7Nbv7fb/bV0Dejam4matbtzUtqoUiewrIdZcT1DI/pUO6VJPdKgQe405tESJCRk6zq/aHedT3ODxGaVwbsyuFW3mzcsquMMu/d1CuKSDIUrHqGEEMJz6KU8Qfe7Xl8/OT1J4YcL9y+UVY6SmzLSlz4bSiB58zo6IzQz8VvraQPqrWOqwt1K/Abufda5asuXXq7Lfkzpzpyt+Q8tTjrhPzUtSj+uiIpc9OV8y83GNlbNqAjUKkshMnyVYSQkenb4dtMbaDgJdfJfYmVuzaV5Q0VFuSpFLo/mpUhSEjBQ4R3bcUe4z6DHb46Ye0my17coNwf5CtmahqZPYdmTJchJKWm0/h6sd/eVgfpr2XBbnLHw97wJj1t+hqrDDrLUiFJS5HnIAwT0H+pPUCFEApJ7HWhlyvcejBIGyd6PkLl9dzp53/Z2m5bIswU8NeL3N5sV3o0bIsgDt5XQ2o3o5l7eWPdXF3bmkVGQiO8UVT2WEqQ7REFflu4dTlDDa1KAK1EJSTkFJJOuTUHdn+LazS4tOo+4G4jX/fJsrplUC33fQtNN/gqUhPfqcXmMlXZKXsdYkn4fniv7reD7sffNh29thbF41vfS30y6tHuVC+qiMlp5qG64U59p85Eh15UdeE9PkqyPMUNQi29tK6bor7U+gWJUq6zCktuTo1NgrdwjJV0q6AekEIVjPyPy1tRwxxEua0Ank15Ku8XAxcNz5Io2tfIdzy0VudVWf3P/V/W4+7W5u7VY/jm5d61GsyQMMmc+VIZT291pv8AA0nt2SgAD5aPHhkeH/afPu/7xo24/JqkbVW7ZNpCuVe6K3SHJrQC5seG010IUkgqdkNpBz6kAAk68/N2TR9z3aHUtqeL1x2oxSaQo1d6Vb7jAUB0kkgJA6UAjKz3PVk/DRu8BS5uL0C498tvOVvMNnZSgX3tMLfYu1mT0TQ85UYz5RHSW1hWUMKSvOPcWQCCchDI+WMOc0tJ8Hv+inAyZsvEZLLEYnHu11EjnzRI/Humj4hPhGxuDF1bh2pA5Q0W7F2Lb9t1+PJRSlw2a7TawfLb9lWXFpU+2v3/ACc/eMdbqVfdLSIw7SciN49jpDytt74kw4kvKajR3kpkU+eg4CkSIjoUy+kgYIWg9tT08W3eLw96FQKrx+4zbztbisU/b23aXbl3UmiR+msSI0hp1cma80GQ3IYH8RaSnyl/cTm20qSG9V37f7f3hund8Kw7Boq6jV6itSIMFt1CFPKCSrpSVkAqwDgZyTgDJIGsq3EZI9qbN8rIrta2gptP293LiNqkvWcJvl0a4Ogdal0x15RMOT2KvY3FlteMMrSelnTIvxe+V5V2lbaXvbk6m1Axm32oNRhrhrkJWnqTJWl0JJBR3CgMEdxnOm3bNZuXZPdanXG7Roxq9q19iV7BUmA8yp+M8lYbdR6OIKkYIzhQPrg6nH4ofiCbjeNBRI3Nc2ZRLSuXZuJHpVatChFbqxR5D/U1V0yHMLcQmY4Y7jWMMh6MQT5rhBFEy7Nr17X0mAzVK61KjzyW5CThPkveoUgE5KPQE/AgE4zrnWpXJlv1RVKkPFIz7iwcfkdeSj2ZufvfU3LgkOl5HmdDk6W6Ett4wehIHyB9Ej4/XX83LR6jSFO0+pD/ABtKkGO+oD8YHdKx9CMH9dEV+32TzxKJMi4q74eO5dbK2ZzT9wbfF5z/ACn0958NH+lYIkpT2AUH/wC4AXpevprEHw/5SXXxW5EWJyVs59xNRsq5YlTDbZ7vttrHnMn5hxkuN9+3v62y7fXrb+5Vh0TcW0pqJNKr9JjVKmSGzlLsd9pLrah9ClQOiKrP7YTvrI298NKh7OUyepqRuFuLCjy2gf8AOhQ23Jbg/R5MU/prNJMqS0UBqmtK/EruNXt/bXbgfehcfbST2aak3DOX3/EooiNjP5AH9zqhVp5Jlxwse6h1JIP0OdEXbs+yeQUmpO7k7N0K4PKp0kxkVOh9YU2tsDIyg59e+PQ504ot57qcqt/LYtjkTXpMpFEQpqqKlsBpxmDHC5MnrCQPfKELyo9z2+Wvbxy8QTdzjRbS7JtS27fn0xc5yS6moxHC6tajk++lY/L00UuEXDLmZz3i7+coNhdmkVyLQbSqSq46irsxhFdmoWotsJdOX1iMh/3E4OMd8kA6kbZnZRMjBQ+F3n9lQYsWoTaxJJl48YYz+FIDb6PcGxbfyNFA2lW+vk9f90bhXHVnYT0ioJeQyw2lSW219XQ0M+iUIQlAHyA066Dx+l2xFlQ7d3Oq8FucECWiKlKPOCD1JCsHuATnHz1xeJgw1Xsj1XGI/ZzRhI7HA+Hw1t910IApdiwvDp5w7z2o7fNgjci4aVWHHUu1RlpTyJa+jyXCVqVlR6fcJ+IGM9tMOj+GDutXtzJWzNItq5H7qglQl0FFMT7QyU46upJPbGR++rFeU22vLTdCpWXc/ECmXNOtP/h5SWFP2lNLUT2pDADqcIUkdYV2V2zn176JVJqsSl7qUrb6ZUWmdwHeM8mlSoKnQKguukEoYUfxKk9fvDJ6vjnHfXxaT6SdVZifWGCF5e17hG3cZIdvP3/uPA7H2x8/LsuuZ6exXS7DvABA3Gtr7/o4/wAcnhVcbh+D/wAjNprTk31uRtpd9Go8MoEqozaSlLTPUoJT1HPbJIH5nQ+t/iehNbi/y1d9S/iBfSIXs0ZPmeaThPRjuFZIwR3BxjvqYu8myniF2zt7Mre9tuX6i22Cgz3KrOcdjoyoBJWnrIx1EdyMZxr88Ne4LHtbmXaFd3EqUCHSo7klT8mplIZbPs7nSVFXYd/T6/XXcQa/lx+msrUnSQ5T4WvcBjk7TtZuDPikO4n9COPnTvwInahHj7XRhxA9/cWavsOEGtyfCA5oPpq2626e3V/vENrm1ms1SnBxYSlOVOOKKicBI7/ID6aFPHeoW1xk5b27R7pqa5lpXREVQb2bkAIS7SKiFRJQUB69CVh5PyW0k+oB1NTiPyKvNfM20f8AiJvJVFWwq7QJyarWHDEMfrVjzAtXT0enr2+eoR87qX/OvMGrUbbyEmcKtWn2KLHgpGH/ADZrqGUtjsMK6kgfmNZ9G1DXjqcmDqbWEhjZGvja9rfc5zSwhzne4bb4PY9vKx5ePhDGE2OT8RaQ4gngA3wBxymddsHdfjfuneOwVLWtVQotwyqdMLUXrX5kZ1bRcQMHHUADnHpjXCZpt5sVKQL1hTkO1aOtbbs5Kgp1SO+e/rgE/tqV/i4ce+U/CDnMzufyM2cNuz7/ALbh1iPFNaZlIlO+xsx5pLrGQFiUhxSkHuOtOSc51F2vbuVfc25KW1UqXFipjvOJaLHUVfeJCTkk9x2Hw11Sq03aXKLT5jE4BPYZ1r9+zj76SN9/B72hqNTmqfn21TZNtzVKVnp9hkuMsp/SP5A1j6fUGqyUj/xCP99ahPsdtxPz/DJuS3HldQpm7NSLWT+FLsWIvH5ZBP66IgR9tQtV1VP2Cu9IJQuRcEJWB6EIiOD9wT+2qC46E/xJltw4BeAJ+hIGtPf2ujYx/cPw4KJu5ToRdfsHcGHIlOBOfKhzG3Irhz8PvVRh+usw9YjKiyyoJwArREe+L/KjiNs1tVFtjdjZOXXbjiy3y/MYpkdQUguqKAVrWCSB29NNnj3ys3w27rW71pcdN4rrsqhbh25VFT6LQ6qYyZ7KOt5DLqUdiQ0XkZSQcLUAcEg/nE7Zbj1unflfkb+Xx/BIMCK3PYL81Edl9tZ99PUfeJCu2B3PfXN3xr/HfbTk1Tbp421X+I21ESz7ew2w4lBOC2+hBWAVpW2Sc+mVHVdD0Is97Gh248km9v8AYeAuQ04abh+p8iCFkxlkG57juMQ8hrSTtBNngfKl5+Jf+TXu/wDXGx+zmjCfQ/loBKump8c72rls0unR6hElutPQJTq1BL0UpK2HEkeoU24k/n216/8AtZXF/wCUoP8A9y9WK7EEUrZeTG2nLneOXZd38MYVz1Czxt/SoypNn1BbMP2xtkJfThtSU+YlQIV2zkEHvph85qRedz7m7O7a2IxLl7lU+w4UCtwaesmpNVYKUotuqSerzx3UST1d8576r1t/xCN8rTpwpFrVmoU2IlRUmLArsplsE+pCULABP5a555t7kKuD+bDDzVPO87+JGpPe0eZ/f5merq+uc6+b6R6K1HTMiEmWIsx2yCOoyHuL2lo6x308AGyGhtn5K/ydYgyGPAa4F5bu9woUb9orj87Vq3ErbDl/s7uDV745j0y6qbZDNn1VqXMvCa45BS+5GWhkKDilJ6lLISnIz1EAdzoacDtoq5s1yP2l3k3wokGm2feftiqBUKm+ytmThlSAFJJJQSVAAKAz1DHrqA9weIhvzdlMXRbor1SqMNwguRJ1flPNqIOQSlayDg/TXIf5o3/KixIMqmJdYgA+wMuVB5SI2Tk+WknCMnuenGTr0PR+rZEGYzInjYcpnSf0o3NAYGShpYC81JuktzjYLWhoaD7lH2tixviLGOPTO4bnAkm2k3x2pvAFGzd+FZbxh4P8k9quWltbsbtbFVKlWdRrmM+r1SqRkCLFiJUpRdcycJQkYJJGABn4aro571KPO5a1qr2HKJadqsh6jvU3Kcgy3lMqa6e4/pKcfTGvpUPEY5A1anOUeqXPVZMR5soejSLilrbcT6dKkqXgj6HTs4Gw6Tvhy0icgt2qG1HsXZqirva+SlRLbsSnLDkeJlXYrlzVxYiU+pL/ANDq90bSNXg1OTP1KZj3uY2MCNrmtDWuc6yHPeS4lx8gUOy0svLxX4zYIGkAEuO4gmyAPAHHC73irb13pXPEgqts76brXJfMPbaHBtlDlyVL+IuMuxYDTcttPXgdJm+0LPxye5JGdAy8bw2yuypUZiwaC3FfZmqekqTTkMkpSjIGU+vcHSpN4Wtvbu3d25m+9YaXVboqsioyFPOLQFypL6nnVhY/CepRA/PXOuW1LXsq8ZyrTqC5MaHTQvzFvJcCXXewSFJHcYOP111KrfCZzg9qrwKO4LpI+uTrUX9j6th6leGfcdfeThNS3XqXlZH4g1FiIJ/ckfprMFacAzKyHun3UH1+mtf/ANnZ2Pf2N8InaaBUYSmJ1yU+TccxKhjq9tkLdZV+sfyDooUgeeXGml8xOHG4/GeqpTi77UlQobiwPuZnT1xne/xQ+hpY+qdYtNyLJr1qV+oWpc9MchVWkznodShupwpiQ0stutn8lpUP01umIChg6zV/amfDgmcbeW6OXm39AUmy92nVO1NbDf3cCvIT9+hWPwh9ADyc+qg6B+HRFT5WIH8UpbToUlDkRwNurX6BpR7KP0BP++pL3R4fe0u1HGiZuhutvbBj1ufT0v28tD2WHl4C0ttoGVO9Q7ZAOAc9tR/mRzSphkljzGVpKH2vgtB7Eftr6UWwLt3V3Ht7bhd4dcecURKHMq00+THZz2bT1HCSO46BjJ/PWrlRyv2lsmwA2eO4H+lR61i50/SkhyjBHGd0lNBLmjmrPYcc8GwpK+FX4a+6HjK3svjlZl10y25lh0dVRl3lV0LebYpa3Q2iKWUYW8sPuAt4ICUqcBOAkaanIfwtt0uJPP6ucGN4axAqFRonsrsepUaSW49TYlqYREdSpYKmUqXJa8wKBUgJcwFEDJBuTc25/By3EtvcHhFyKqVu7nqpK4VzxYjTclibBWQv/FNOAt4K0pKUEE+6FDHSDqPV082d99xd/bg5Ib+Vdy87wuV6PJqdVrow4tbRQtnCAny/KAQ2AyUFshCPd90a94+RHlRCRl0fnwtrSNVxdawGZmMDsddbgWkgGro+D3B8hSAneEhdIU+zbn8n1l1T0em0diDuglC6rcDo8xNAa82IkInmP/iEJc6WnWynocUtXSOnP8HqfTYsNybUqYyqqT4MOiS5FWnNUyqOzpCmIbUaorhCO884sIy0lXU0FHrKfLXiL8/k9BqUYRJW01I6Aw4yry3SgrQt5L6gopSCT1oSc+oA6RhJIPWgc1KpTKimpwtrqAlxE92ahCojK20vuR0x1KCFNEY8pIAQcoB98JCyVHOrJGGseGY1ae2srdS9ahbNMgUqvU+l12no3CRJqUEyHUx5EkQmo5efjxJjjEJ55sdHtLqmkqUWlnRA2v8ABYiby02/rm223Htuq0PbiqvUu4qzGrcoNomsMrfktpQ5HSoobbSkl38KispSPcVqKEblkYrKWGtraOQ3Ggx2lL6SptqGoLjpBLeeygConJc9HCsdtfsflqqNLnTk7XUhTtSgzYktThBBalq6pHSPLw2pRPZaAFN+jZQNERf8PHwldw/E95gv8atirup9swYFoMXHW65cSlSG6fGcZjrCEJaCVPrK5LaUjCe3USR093P4nuzN1eFlQHPCdjxo6apOqsa6dz79iv8A3d3IPX/B2WUABbEKK0t1wsudSlSnXFkkNtHUeuN/OrlDxF5DvcouM+4sm0boU26y49TmEuMGG4pIMRbToUlbACW0hKgcdCCCCkHTu3I3GvHxAK/cW/3Ibdqfc249ZeQ5Va5UylKowbR0NNJbRhCY6UAJASAAB2wR3J3TFvbY6zYdhJvW07taUiNESX1rc62pK8YPQR3Son+k/wC2mnMguW9asOkLGJU/EuQj4oQchtJ/MZP7fLX2se3Vx0zaxcktaqDTpA85ll8+XUJKc+W0j4KJ9Sr+lOT9D9WGqhdVberdTALj7nWrpThIHoEgfAAAAD5AaIiZwm4y3Vyi5C2Rx0s1hxVSve5ItLbWhPdhpxY854/RtoOOfL3NbY9vrKt/baw6Lt1acJEalUCkxqdTI7YwlqOw0lptI+gSkDVGf2R/w4Zcqt13xHNyqCW4cNp+39tkyG8ea6rtOnIz8EgCOlXcEqe9CjV8fp6aIloTc3eHe1HPHjTc3GXeKEVUu4IeI85pAL1Olo95iW0T6ONrAUPTIyk9idFnS0RYtec3CfeTgvyGuDjfvhQlMVSjyCYk5tsiPVIaifJmMKP4m3EjPzSepJwUkaBi2BAQqnVFpbkNawsKb7OR3Pg42fgR8vjrYl4rfhR7HeKRsj/Jl6pbot50Vtxyy71YjhT1OeUMll0ersZZA6289vxJwod8tPNTghyG4M7xTdkuRdgv0iqMFSoMpIK4dUYyQJEV7HS62fp7yT2UARjRFHyJRY8/ciFX91LlkTaRNnJcnVtalvKeA+Cz3UCcBJz3APbUxpuyGzm/Vtx36lTIk1hTITCq1LeCXG0gYAS4n1A/tVkDHcaiSunz6StxUFSehzs9HdR1NuD/AFJOvTZ133Bt7VDVtvLwqFry1EFxppReiOn/AFJII/6kn1+GpFDhQAAKCMN1eFfd8p0vbXbhwpaFqw1DrTSmHASew8xAUk/mQn8tC7hDsRae+nN7brjvuYt80e4r5iUesqp0kIWWVveWstuHsPjhWjBZfiDb925T1M3Dt1Q7jSlspTUKTKLK0qwcEhJIUoHBxjQz4F73UfiXzTsPk/uvslWLupFoXB/FZFvRJi4Dsl1KHPJUl/oPQUPFtz0wry+k9joaQWmnW+OdWf5HyOO23tfi1eX7d7NAnyZDDLb58oOElTTrrY7ZHuuK7jGc9tHGzvC1q0FSJ26+4TCUDBXAoTZWo/QuuAAfolWhDTN4L9Xyqa5KTbWuGpOouj+J+z1Oa9KkrYC/cYckuJKnCGulvzFDJ6c40Z9x+eu/F0tKZolpW/ZkdYIEqoyTJkFP9yUn1I+iT+WgpObTovvaHY3avbGoW3MgQaPSJTBblSpDmXnjjIV1qypawcEAZ7jsNRDtWzHGlv16pV1+DQipbPtaEKQ7UEZ/y2m85UVAAnPZPxPplxXBc79zVk3Dc9Wn3ZVs+7MrClJis/8ALaB7jPoPdHf0B151QapX5oqFblKfdA6UdWAltP8AalI7JSPkMDQm1K+E+TJul+PDjQUw6ZCSUU+A2chpJ9VKP9a1dipXx9BgADUqfCj8M7dDxKuT1M2NsVmRBt+EpuZfV0oZy3R6aFYUoH0L7mChpHxUc/hSojx+HL4ZPJPxJN42tqdgLZ8unxHkG6LxnsqFNoTBPdbqx+NwjPQyn31n5DKhqo8PXw+NgfDc4+QdhNiaMSOoSbiuKYhPttdnFIC5L6h+yGx7racJT8SYREvZHZjbnjvtJb2x+0dts0i27XpTNOo9PYSMNMtpwMn+pR7qUo91KUSfXTq0tLREtLS0tES0KuXnCvjbzo2rf2f5L7aQ7gpSypcN9Y8uXT3iMedGfT77Lg7d0nBxggjtoq6WiLOD4i32WzlTx8lzr84hvubr2ekqcRSm0oZr8Fv16VM9kSwPTqaIUcZLY1VreW2Fw2dcMm07vt6dSarEWUS6XVoa40llQ9QppwBQ/bW4ggH1GhbyM4R8R+XFJNG5J8eLUvFvp6W5FYpKFSWu2Pu30gOtn6pUDoixTyLPW255zcZSVpOQtHYj8iNfwaZXG/w1aeO/oZaz/wD060370/ZPfDZ3BkvVHa64twbBfcJLcak3CmbEb/JuWha//wBNAmv/AGOC2FOFdr8/K0hBV7rdSsGOspH/ALkSBn9hoioIFNrzgwur1BQ9CDMcwf0zpRbOS2esRQM9yojV/dvfY3rJS827d3Pq4Xmwr71il2LGZKh9FrkKx/0nUgtkPspvhc7ZyWKnuTEvncWQ3guMXNdCmIi1D/0oSWTj6KWoHRFmr202fvfdW742321NjVe6K/MWExqLbtNcmSXCTge42klIz/UcD66tr8N77KLvpu1Mgbl+IHXl7f2xlLosaiSUO1ucnseh95OW4SSD3Cet31GEHCtXsbC8VONnFu202jx02Mtey6eBhTFuUZqKXPqtaEhTh7eqiSfjp/gADAGB9NETG468bNjeJu1NO2U487a0y1bapaMRqbTGOkKWfxOuKOVOuqx7ziyVK+J0+dLS0RLS0tLRF//Z

/9j/4AAQSkZJRgABAQAAAQABAAD/2wBDAAIBAQEBAQIBAQECAgICAgQDAgICAgUEBAMEBgUGBgYFBgYGBwkIBgcJBwYGCAsICQoKCgoKBggLDAsKDAkKCgr/2wBDAQICAgICAgUDAwUKBwYHCgoKCgoKCgoKCgoKCgoKCgoKCgoKCgoKCgoKCgoKCgoKCgoKCgoKCgoKCgoKCgoKCgr/wAARCACAAH8DASIAAhEBAxEB/8QAHgAAAQUBAQEBAQAAAAAAAAAABwAGCAkKBQQDAQL/xABCEAABAwMDAgMFBgQEAwkBAAABAgMEBQYRAAcIEiEJEzEUIkFRYQojMnGBkRUWQlIkM2KhF3OSGDRTVmNygpOjsf/EABsBAQACAwEBAAAAAAAAAAAAAAABBQMEBgIH/8QAMhEAAQQBAwMCAggHAAAAAAAAAQACAxEEBRIhEzFBBiIyUQcUFSNhgaHhM0JScZGxwf/aAAwDAQACEQMRAD8Av80tLS0RLS0tDvkzyt2F4gbcu7o8gNwYlCpiVFEVDpK5E57HZmOynK3nD291IPrk4HfRERCQBknTN3c5D7F7CUk1vefdqgWzGx7qqxU22VOfRCCepZ+iQSdV4314gHPvnRJdgcZ7ec2Y28cUUpuaptIdr9Qa/vSDluICO4CepY/v+ADN5bX8K+OLjt98k91zc1wKyuXVLorCpT7q/U5K1E+vw9B8NEU0NxfHo4QWm+7CsGBfN9OoyEuWxajgZKv+ZKU12+oB0KK/9oqagOldD4A7jSo47pelVFhgkfPCW14/fUENzPHL4U7XLcpG0tkpqSmj0pXT6cnp7f6saCF4faGKlUXVs0LaKQlon3QuQlPb8gdEVosT7T5s/S5Qa3D4kXtR284WWaky+pP/AMVNtj/fRV2p+0geFzuLMbpt07n1yx33CEj+cLecbZB+r0YvNoH1WpI1RfUvGtpt1qLN3bJJeQo9wQhw/wC+uHN5j8M92MsXDYf8FkuH/MSz5ZBP5dtEWrLaXfbZbfq2m7y2T3Wt67aU6kKRPt2sMzGsfUtKPT+Rxp1ggjIOskNmvNbaXSjdbiPvzV7WrTSw4xUbarK4UjI9OotnpdH0WlQ+mrDOC32nXe7ZupQ9s/EXsz+b6AFJaTuLa1PSzVIaew65cNH3cpIHqtnpc9T0LJ0RXpaWmhsVv5s3yZ2ypu8mwu41Lum2as31wavSJIcaX80K+KFpzhSFAKSexA079ES0tLS0RLS0tCfm5zF2m4Hcabm5NbyT+ilW/EzHgtuhL1SlrPSxDZB9XHHCEjscDKj2SdETE8STxJtq/D12vZqlXhm4b5uDqYsmx4b2JFSfGAXHCMlqOgkdbhHxCUgqIGq36Nalfvqvu88/FB3FaqlfLRdotAfc6KfQo+epMeMwSUtgfE91KPdRJJOgRt7vrcW/F917xLeaM5lVRqGXqBSnl/cU+MnPkstJV+FttJ6UD4kqWrKlqOoB+Ih4lG4HK66ZcJquSIVpxnCiPDaWR7Tg9uwPp9NEUr+enj8XJV1y9seKMZmmUyP1MqrOOlHSO2UfP8/TVcm6l18gtyrbk74X7EuOt0j2xDTleqCViIHXM9ITnsQcdiBjPbOu/e/BzeVPHGHyBhSY86K4n2l+j01XmFqIRlLwUns4R/UB6D09DoybH+JVsVC8Nq4eJHIu0KpXKslpyBbzNNjoSXGFDrZeceX2bLK8AHClEBOAcE657V9XzcWCOTT4Ov8AeNY8A8taTTnD57fxIHnss/pnI9P+oXzj62GiMPF9x1G/yHyL8UDfhN7w/wDgPF5x7T3pfh3Qk0upWwl1uNRIUVI8532cuMq6zk4UodOBj0Oo4bN26m8dwVW1dxlPttxny4yZK0kLRgeoOexzoicR7g54bXW3W63xjqFVtmjVxDSavcbymIUMpbKgP8XL6W04KlZKVZ0QOBHh8WRyh5nWxsdvPzwsOx2bodmrqNdpFwJmPIWhou+Ul0dEYuOq91OXiMg9j2Bz4GNrUOq5cmTKHQOLOk3yyh7weBdnkckrfzJ9Kl07GZjxlszd3UPh1n2kcnsO/AUc7/pEmibqybNtmVKYY9raZYaEhRI6gn4k/XXe3httnatyCzGrS6imZ15YlMIBQlOASFJ9ck/EaIe9HCeFYHIi8bG2i5qbYXau07tl06m1ibdqKa9UUx1hKJCFy8R1dXoOl9YykgEjGR1vxtDySsh+n13fqw6szA6EtxKulpDkOSgqKvu5TPUyskZwQon07aulU8LxUWvV+hRotdhLn0hMtPVFeX1eQ7gkdlenqD2ONP2g8hK+ypNNvFpLyT2DixkLGmduzvHQbpsmn2bZcV+MwQn2uM43gtpRgIbGOxGe+R8hr5nbS77TsJm6LiW25EVgyILhw9FQcBCgSe5790+oyPropU3/AA5vEg334A7oHdrjRdJfok11C7zsGoyFGBVWge6lpH4HACemSgdaM+91pyk6auCnOnY3xAtioW92ydXV0kiPXaFMUkTaLNCQVxn0g+vfKVj3XEkKSSD2xY2zd9XsipsVSlVBRYUcsvJOe3yPz/L4/vqc/hW+J5fnA3kRTd47ILsujTuiLd9rNvdLVXgdWVsgHsHkZU4wv1SvKD7q1DRQtZ2lps7Nbv7fb/bV0Dejam4matbtzUtqoUiewrIdZcT1DI/pUO6VJPdKgQe405tESJCRk6zq/aHedT3ODxGaVwbsyuFW3mzcsquMMu/d1CuKSDIUrHqGEEMJz6KU8Qfe7Xl8/OT1J4YcL9y+UVY6SmzLSlz4bSiB58zo6IzQz8VvraQPqrWOqwt1K/Abufda5asuXXq7Lfkzpzpyt+Q8tTjrhPzUtSj+uiIpc9OV8y83GNlbNqAjUKkshMnyVYSQkenb4dtMbaDgJdfJfYmVuzaV5Q0VFuSpFLo/mpUhSEjBQ4R3bcUe4z6DHb46Ye0my17coNwf5CtmahqZPYdmTJchJKWm0/h6sd/eVgfpr2XBbnLHw97wJj1t+hqrDDrLUiFJS5HnIAwT0H+pPUCFEApJ7HWhlyvcejBIGyd6PkLl9dzp53/Z2m5bIswU8NeL3N5sV3o0bIsgDt5XQ2o3o5l7eWPdXF3bmkVGQiO8UVT2WEqQ7REFflu4dTlDDa1KAK1EJSTkFJJOuTUHdn+LazS4tOo+4G4jX/fJsrplUC33fQtNN/gqUhPfqcXmMlXZKXsdYkn4fniv7reD7sffNh29thbF41vfS30y6tHuVC+qiMlp5qG64U59p85Eh15UdeE9PkqyPMUNQi29tK6bor7U+gWJUq6zCktuTo1NgrdwjJV0q6AekEIVjPyPy1tRwxxEua0Ank15Ku8XAxcNz5Io2tfIdzy0VudVWf3P/V/W4+7W5u7VY/jm5d61GsyQMMmc+VIZT291pv8AA0nt2SgAD5aPHhkeH/afPu/7xo24/JqkbVW7ZNpCuVe6K3SHJrQC5seG010IUkgqdkNpBz6kAAk68/N2TR9z3aHUtqeL1x2oxSaQo1d6Vb7jAUB0kkgJA6UAjKz3PVk/DRu8BS5uL0C498tvOVvMNnZSgX3tMLfYu1mT0TQ85UYz5RHSW1hWUMKSvOPcWQCCchDI+WMOc0tJ8Hv+inAyZsvEZLLEYnHu11EjnzRI/Humj4hPhGxuDF1bh2pA5Q0W7F2Lb9t1+PJRSlw2a7TawfLb9lWXFpU+2v3/ACc/eMdbqVfdLSIw7SciN49jpDytt74kw4kvKajR3kpkU+eg4CkSIjoUy+kgYIWg9tT08W3eLw96FQKrx+4zbztbisU/b23aXbl3UmiR+msSI0hp1cma80GQ3IYH8RaSnyl/cTm20qSG9V37f7f3hund8Kw7Boq6jV6itSIMFt1CFPKCSrpSVkAqwDgZyTgDJIGsq3EZI9qbN8rIrta2gptP293LiNqkvWcJvl0a4Ogdal0x15RMOT2KvY3FlteMMrSelnTIvxe+V5V2lbaXvbk6m1Axm32oNRhrhrkJWnqTJWl0JJBR3CgMEdxnOm3bNZuXZPdanXG7Roxq9q19iV7BUmA8yp+M8lYbdR6OIKkYIzhQPrg6nH4ofiCbjeNBRI3Nc2ZRLSuXZuJHpVatChFbqxR5D/U1V0yHMLcQmY4Y7jWMMh6MQT5rhBFEy7Nr17X0mAzVK61KjzyW5CThPkveoUgE5KPQE/AgE4zrnWpXJlv1RVKkPFIz7iwcfkdeSj2ZufvfU3LgkOl5HmdDk6W6Ett4wehIHyB9Ej4/XX83LR6jSFO0+pD/ABtKkGO+oD8YHdKx9CMH9dEV+32TzxKJMi4q74eO5dbK2ZzT9wbfF5z/ACn0958NH+lYIkpT2AUH/wC4AXpevprEHw/5SXXxW5EWJyVs59xNRsq5YlTDbZ7vttrHnMn5hxkuN9+3v62y7fXrb+5Vh0TcW0pqJNKr9JjVKmSGzlLsd9pLrah9ClQOiKrP7YTvrI298NKh7OUyepqRuFuLCjy2gf8AOhQ23Jbg/R5MU/prNJMqS0UBqmtK/EruNXt/bXbgfehcfbST2aak3DOX3/EooiNjP5AH9zqhVp5Jlxwse6h1JIP0OdEXbs+yeQUmpO7k7N0K4PKp0kxkVOh9YU2tsDIyg59e+PQ504ot57qcqt/LYtjkTXpMpFEQpqqKlsBpxmDHC5MnrCQPfKELyo9z2+Wvbxy8QTdzjRbS7JtS27fn0xc5yS6moxHC6tajk++lY/L00UuEXDLmZz3i7+coNhdmkVyLQbSqSq46irsxhFdmoWotsJdOX1iMh/3E4OMd8kA6kbZnZRMjBQ+F3n9lQYsWoTaxJJl48YYz+FIDb6PcGxbfyNFA2lW+vk9f90bhXHVnYT0ioJeQyw2lSW219XQ0M+iUIQlAHyA066Dx+l2xFlQ7d3Oq8FucECWiKlKPOCD1JCsHuATnHz1xeJgw1Xsj1XGI/ZzRhI7HA+Hw1t910IApdiwvDp5w7z2o7fNgjci4aVWHHUu1RlpTyJa+jyXCVqVlR6fcJ+IGM9tMOj+GDutXtzJWzNItq5H7qglQl0FFMT7QyU46upJPbGR++rFeU22vLTdCpWXc/ECmXNOtP/h5SWFP2lNLUT2pDADqcIUkdYV2V2zn176JVJqsSl7qUrb6ZUWmdwHeM8mlSoKnQKguukEoYUfxKk9fvDJ6vjnHfXxaT6SdVZifWGCF5e17hG3cZIdvP3/uPA7H2x8/LsuuZ6exXS7DvABA3Gtr7/o4/wAcnhVcbh+D/wAjNprTk31uRtpd9Go8MoEqozaSlLTPUoJT1HPbJIH5nQ+t/iehNbi/y1d9S/iBfSIXs0ZPmeaThPRjuFZIwR3BxjvqYu8myniF2zt7Mre9tuX6i22Cgz3KrOcdjoyoBJWnrIx1EdyMZxr88Ne4LHtbmXaFd3EqUCHSo7klT8mplIZbPs7nSVFXYd/T6/XXcQa/lx+msrUnSQ5T4WvcBjk7TtZuDPikO4n9COPnTvwInahHj7XRhxA9/cWavsOEGtyfCA5oPpq2626e3V/vENrm1ms1SnBxYSlOVOOKKicBI7/ID6aFPHeoW1xk5b27R7pqa5lpXREVQb2bkAIS7SKiFRJQUB69CVh5PyW0k+oB1NTiPyKvNfM20f8AiJvJVFWwq7QJyarWHDEMfrVjzAtXT0enr2+eoR87qX/OvMGrUbbyEmcKtWn2KLHgpGH/ADZrqGUtjsMK6kgfmNZ9G1DXjqcmDqbWEhjZGvja9rfc5zSwhzne4bb4PY9vKx5ePhDGE2OT8RaQ4gngA3wBxymddsHdfjfuneOwVLWtVQotwyqdMLUXrX5kZ1bRcQMHHUADnHpjXCZpt5sVKQL1hTkO1aOtbbs5Kgp1SO+e/rgE/tqV/i4ce+U/CDnMzufyM2cNuz7/ALbh1iPFNaZlIlO+xsx5pLrGQFiUhxSkHuOtOSc51F2vbuVfc25KW1UqXFipjvOJaLHUVfeJCTkk9x2Hw11Sq03aXKLT5jE4BPYZ1r9+zj76SN9/B72hqNTmqfn21TZNtzVKVnp9hkuMsp/SP5A1j6fUGqyUj/xCP99ahPsdtxPz/DJuS3HldQpm7NSLWT+FLsWIvH5ZBP66IgR9tQtV1VP2Cu9IJQuRcEJWB6EIiOD9wT+2qC46E/xJltw4BeAJ+hIGtPf2ujYx/cPw4KJu5ToRdfsHcGHIlOBOfKhzG3Irhz8PvVRh+usw9YjKiyyoJwArREe+L/KjiNs1tVFtjdjZOXXbjiy3y/MYpkdQUguqKAVrWCSB29NNnj3ys3w27rW71pcdN4rrsqhbh25VFT6LQ6qYyZ7KOt5DLqUdiQ0XkZSQcLUAcEg/nE7Zbj1unflfkb+Xx/BIMCK3PYL81Edl9tZ99PUfeJCu2B3PfXN3xr/HfbTk1Tbp421X+I21ESz7ew2w4lBOC2+hBWAVpW2Sc+mVHVdD0Is97Gh248km9v8AYeAuQ04abh+p8iCFkxlkG57juMQ8hrSTtBNngfKl5+Jf+TXu/wDXGx+zmjCfQ/loBKump8c72rls0unR6hElutPQJTq1BL0UpK2HEkeoU24k/n216/8AtZXF/wCUoP8A9y9WK7EEUrZeTG2nLneOXZd38MYVz1Czxt/SoypNn1BbMP2xtkJfThtSU+YlQIV2zkEHvph85qRedz7m7O7a2IxLl7lU+w4UCtwaesmpNVYKUotuqSerzx3UST1d8576r1t/xCN8rTpwpFrVmoU2IlRUmLArsplsE+pCULABP5a555t7kKuD+bDDzVPO87+JGpPe0eZ/f5merq+uc6+b6R6K1HTMiEmWIsx2yCOoyHuL2lo6x308AGyGhtn5K/ydYgyGPAa4F5bu9woUb9orj87Vq3ErbDl/s7uDV745j0y6qbZDNn1VqXMvCa45BS+5GWhkKDilJ6lLISnIz1EAdzoacDtoq5s1yP2l3k3wokGm2feftiqBUKm+ytmThlSAFJJJQSVAAKAz1DHrqA9weIhvzdlMXRbor1SqMNwguRJ1flPNqIOQSlayDg/TXIf5o3/KixIMqmJdYgA+wMuVB5SI2Tk+WknCMnuenGTr0PR+rZEGYzInjYcpnSf0o3NAYGShpYC81JuktzjYLWhoaD7lH2tixviLGOPTO4bnAkm2k3x2pvAFGzd+FZbxh4P8k9quWltbsbtbFVKlWdRrmM+r1SqRkCLFiJUpRdcycJQkYJJGABn4aro571KPO5a1qr2HKJadqsh6jvU3Kcgy3lMqa6e4/pKcfTGvpUPEY5A1anOUeqXPVZMR5soejSLilrbcT6dKkqXgj6HTs4Gw6Tvhy0icgt2qG1HsXZqirva+SlRLbsSnLDkeJlXYrlzVxYiU+pL/ANDq90bSNXg1OTP1KZj3uY2MCNrmtDWuc6yHPeS4lx8gUOy0svLxX4zYIGkAEuO4gmyAPAHHC73irb13pXPEgqts76brXJfMPbaHBtlDlyVL+IuMuxYDTcttPXgdJm+0LPxye5JGdAy8bw2yuypUZiwaC3FfZmqekqTTkMkpSjIGU+vcHSpN4Wtvbu3d25m+9YaXVboqsioyFPOLQFypL6nnVhY/CepRA/PXOuW1LXsq8ZyrTqC5MaHTQvzFvJcCXXewSFJHcYOP111KrfCZzg9qrwKO4LpI+uTrUX9j6th6leGfcdfeThNS3XqXlZH4g1FiIJ/ckfprMFacAzKyHun3UH1+mtf/ANnZ2Pf2N8InaaBUYSmJ1yU+TccxKhjq9tkLdZV+sfyDooUgeeXGml8xOHG4/GeqpTi77UlQobiwPuZnT1xne/xQ+hpY+qdYtNyLJr1qV+oWpc9MchVWkznodShupwpiQ0stutn8lpUP01umIChg6zV/amfDgmcbeW6OXm39AUmy92nVO1NbDf3cCvIT9+hWPwh9ADyc+qg6B+HRFT5WIH8UpbToUlDkRwNurX6BpR7KP0BP++pL3R4fe0u1HGiZuhutvbBj1ufT0v28tD2WHl4C0ttoGVO9Q7ZAOAc9tR/mRzSphkljzGVpKH2vgtB7Eftr6UWwLt3V3Ht7bhd4dcecURKHMq00+THZz2bT1HCSO46BjJ/PWrlRyv2lsmwA2eO4H+lR61i50/SkhyjBHGd0lNBLmjmrPYcc8GwpK+FX4a+6HjK3svjlZl10y25lh0dVRl3lV0LebYpa3Q2iKWUYW8sPuAt4ICUqcBOAkaanIfwtt0uJPP6ucGN4axAqFRonsrsepUaSW49TYlqYREdSpYKmUqXJa8wKBUgJcwFEDJBuTc25/By3EtvcHhFyKqVu7nqpK4VzxYjTclibBWQv/FNOAt4K0pKUEE+6FDHSDqPV082d99xd/bg5Ib+Vdy87wuV6PJqdVrow4tbRQtnCAny/KAQ2AyUFshCPd90a94+RHlRCRl0fnwtrSNVxdawGZmMDsddbgWkgGro+D3B8hSAneEhdIU+zbn8n1l1T0em0diDuglC6rcDo8xNAa82IkInmP/iEJc6WnWynocUtXSOnP8HqfTYsNybUqYyqqT4MOiS5FWnNUyqOzpCmIbUaorhCO884sIy0lXU0FHrKfLXiL8/k9BqUYRJW01I6Aw4yry3SgrQt5L6gopSCT1oSc+oA6RhJIPWgc1KpTKimpwtrqAlxE92ahCojK20vuR0x1KCFNEY8pIAQcoB98JCyVHOrJGGseGY1ae2srdS9ahbNMgUqvU+l12no3CRJqUEyHUx5EkQmo5efjxJjjEJ55sdHtLqmkqUWlnRA2v8ABYiby02/rm223Htuq0PbiqvUu4qzGrcoNomsMrfktpQ5HSoobbSkl38KispSPcVqKEblkYrKWGtraOQ3Ggx2lL6SptqGoLjpBLeeygConJc9HCsdtfsflqqNLnTk7XUhTtSgzYktThBBalq6pHSPLw2pRPZaAFN+jZQNERf8PHwldw/E95gv8atirup9swYFoMXHW65cSlSG6fGcZjrCEJaCVPrK5LaUjCe3USR093P4nuzN1eFlQHPCdjxo6apOqsa6dz79iv8A3d3IPX/B2WUABbEKK0t1wsudSlSnXFkkNtHUeuN/OrlDxF5DvcouM+4sm0boU26y49TmEuMGG4pIMRbToUlbACW0hKgcdCCCCkHTu3I3GvHxAK/cW/3Ibdqfc249ZeQ5Va5UylKowbR0NNJbRhCY6UAJASAAB2wR3J3TFvbY6zYdhJvW07taUiNESX1rc62pK8YPQR3Son+k/wC2mnMguW9asOkLGJU/EuQj4oQchtJ/MZP7fLX2se3Vx0zaxcktaqDTpA85ll8+XUJKc+W0j4KJ9Sr+lOT9D9WGqhdVberdTALj7nWrpThIHoEgfAAAAD5AaIiZwm4y3Vyi5C2Rx0s1hxVSve5ItLbWhPdhpxY854/RtoOOfL3NbY9vrKt/baw6Lt1acJEalUCkxqdTI7YwlqOw0lptI+gSkDVGf2R/w4Zcqt13xHNyqCW4cNp+39tkyG8ea6rtOnIz8EgCOlXcEqe9CjV8fp6aIloTc3eHe1HPHjTc3GXeKEVUu4IeI85pAL1Olo95iW0T6ONrAUPTIyk9idFnS0RYtec3CfeTgvyGuDjfvhQlMVSjyCYk5tsiPVIaifJmMKP4m3EjPzSepJwUkaBi2BAQqnVFpbkNawsKb7OR3Pg42fgR8vjrYl4rfhR7HeKRsj/Jl6pbot50Vtxyy71YjhT1OeUMll0ersZZA6289vxJwod8tPNTghyG4M7xTdkuRdgv0iqMFSoMpIK4dUYyQJEV7HS62fp7yT2UARjRFHyJRY8/ciFX91LlkTaRNnJcnVtalvKeA+Cz3UCcBJz3APbUxpuyGzm/Vtx36lTIk1hTITCq1LeCXG0gYAS4n1A/tVkDHcaiSunz6StxUFSehzs9HdR1NuD/AFJOvTZ133Bt7VDVtvLwqFry1EFxppReiOn/AFJII/6kn1+GpFDhQAAKCMN1eFfd8p0vbXbhwpaFqw1DrTSmHASew8xAUk/mQn8tC7hDsRae+nN7brjvuYt80e4r5iUesqp0kIWWVveWstuHsPjhWjBZfiDb925T1M3Dt1Q7jSlspTUKTKLK0qwcEhJIUoHBxjQz4F73UfiXzTsPk/uvslWLupFoXB/FZFvRJi4Dsl1KHPJUl/oPQUPFtz0wry+k9joaQWmnW+OdWf5HyOO23tfi1eX7d7NAnyZDDLb58oOElTTrrY7ZHuuK7jGc9tHGzvC1q0FSJ26+4TCUDBXAoTZWo/QuuAAfolWhDTN4L9Xyqa5KTbWuGpOouj+J+z1Oa9KkrYC/cYckuJKnCGulvzFDJ6c40Z9x+eu/F0tKZolpW/ZkdYIEqoyTJkFP9yUn1I+iT+WgpObTovvaHY3avbGoW3MgQaPSJTBblSpDmXnjjIV1qypawcEAZ7jsNRDtWzHGlv16pV1+DQipbPtaEKQ7UEZ/y2m85UVAAnPZPxPplxXBc79zVk3Dc9Wn3ZVs+7MrClJis/8ALaB7jPoPdHf0B151QapX5oqFblKfdA6UdWAltP8AalI7JSPkMDQm1K+E+TJul+PDjQUw6ZCSUU+A2chpJ9VKP9a1dipXx9BgADUqfCj8M7dDxKuT1M2NsVmRBt+EpuZfV0oZy3R6aFYUoH0L7mChpHxUc/hSojx+HL4ZPJPxJN42tqdgLZ8unxHkG6LxnsqFNoTBPdbqx+NwjPQyn31n5DKhqo8PXw+NgfDc4+QdhNiaMSOoSbiuKYhPttdnFIC5L6h+yGx7racJT8SYREvZHZjbnjvtJb2x+0dts0i27XpTNOo9PYSMNMtpwMn+pR7qUo91KUSfXTq0tLREtLS0tES0KuXnCvjbzo2rf2f5L7aQ7gpSypcN9Y8uXT3iMedGfT77Lg7d0nBxggjtoq6WiLOD4i32WzlTx8lzr84hvubr2ekqcRSm0oZr8Fv16VM9kSwPTqaIUcZLY1VreW2Fw2dcMm07vt6dSarEWUS6XVoa40llQ9QppwBQ/bW4ggH1GhbyM4R8R+XFJNG5J8eLUvFvp6W5FYpKFSWu2Pu30gOtn6pUDoixTyLPW255zcZSVpOQtHYj8iNfwaZXG/w1aeO/oZaz/wD060370/ZPfDZ3BkvVHa64twbBfcJLcak3CmbEb/JuWha//wBNAmv/AGOC2FOFdr8/K0hBV7rdSsGOspH/ALkSBn9hoioIFNrzgwur1BQ9CDMcwf0zpRbOS2esRQM9yojV/dvfY3rJS827d3Pq4Xmwr71il2LGZKh9FrkKx/0nUgtkPspvhc7ZyWKnuTEvncWQ3guMXNdCmIi1D/0oSWTj6KWoHRFmr202fvfdW742321NjVe6K/MWExqLbtNcmSXCTge42klIz/UcD66tr8N77KLvpu1Mgbl+IHXl7f2xlLosaiSUO1ucnseh95OW4SSD3Cet31GEHCtXsbC8VONnFu202jx02Mtey6eBhTFuUZqKXPqtaEhTh7eqiSfjp/gADAGB9NETG468bNjeJu1NO2U487a0y1bapaMRqbTGOkKWfxOuKOVOuqx7ziyVK+J0+dLS0RLS0tLRF//Z

/9j/4AAQSkZJRgABAQAAAQABAAD/2wBDAAIBAQEBAQIBAQECAgICAgQDAgICAgUEBAMEBgUGBgYFBgYGBwkIBgcJBwYGCAsICQoKCgoKBggLDAsKDAkKCgr/2wBDAQICAgICAgUDAwUKBwYHCgoKCgoKCgoKCgoKCgoKCgoKCgoKCgoKCgoKCgoKCgoKCgoKCgoKCgoKCgoKCgoKCgr/wAARCACAAH8DASIAAhEBAxEB/8QAHgAAAQUBAQEBAQAAAAAAAAAABwAGCAkKBQQDAQL/xABCEAABAwMDAgMFBgQEAwkBAAABAgMEBQYRAAcIEiEJEzEUIkFRYQojMnGBkRUWQlIkM2KhF3OSGDRTVmNygpOjsf/EABsBAQACAwEBAAAAAAAAAAAAAAABBQMEBgIH/8QAMhEAAQQBAwMCAggHAAAAAAAAAQACAxEEBRIhEzFBBiIyUQcUFSNhgaHhM0JScZGxwf/aAAwDAQACEQMRAD8Av80tLS0RLS0tDvkzyt2F4gbcu7o8gNwYlCpiVFEVDpK5E57HZmOynK3nD291IPrk4HfRERCQBknTN3c5D7F7CUk1vefdqgWzGx7qqxU22VOfRCCepZ+iQSdV4314gHPvnRJdgcZ7ec2Y28cUUpuaptIdr9Qa/vSDluICO4CepY/v+ADN5bX8K+OLjt98k91zc1wKyuXVLorCpT7q/U5K1E+vw9B8NEU0NxfHo4QWm+7CsGBfN9OoyEuWxajgZKv+ZKU12+oB0KK/9oqagOldD4A7jSo47pelVFhgkfPCW14/fUENzPHL4U7XLcpG0tkpqSmj0pXT6cnp7f6saCF4faGKlUXVs0LaKQlon3QuQlPb8gdEVosT7T5s/S5Qa3D4kXtR284WWaky+pP/AMVNtj/fRV2p+0geFzuLMbpt07n1yx33CEj+cLecbZB+r0YvNoH1WpI1RfUvGtpt1qLN3bJJeQo9wQhw/wC+uHN5j8M92MsXDYf8FkuH/MSz5ZBP5dtEWrLaXfbZbfq2m7y2T3Wt67aU6kKRPt2sMzGsfUtKPT+Rxp1ggjIOskNmvNbaXSjdbiPvzV7WrTSw4xUbarK4UjI9OotnpdH0WlQ+mrDOC32nXe7ZupQ9s/EXsz+b6AFJaTuLa1PSzVIaew65cNH3cpIHqtnpc9T0LJ0RXpaWmhsVv5s3yZ2ypu8mwu41Lum2as31wavSJIcaX80K+KFpzhSFAKSexA079ES0tLS0RLS0tCfm5zF2m4Hcabm5NbyT+ilW/EzHgtuhL1SlrPSxDZB9XHHCEjscDKj2SdETE8STxJtq/D12vZqlXhm4b5uDqYsmx4b2JFSfGAXHCMlqOgkdbhHxCUgqIGq36Nalfvqvu88/FB3FaqlfLRdotAfc6KfQo+epMeMwSUtgfE91KPdRJJOgRt7vrcW/F917xLeaM5lVRqGXqBSnl/cU+MnPkstJV+FttJ6UD4kqWrKlqOoB+Ih4lG4HK66ZcJquSIVpxnCiPDaWR7Tg9uwPp9NEUr+enj8XJV1y9seKMZmmUyP1MqrOOlHSO2UfP8/TVcm6l18gtyrbk74X7EuOt0j2xDTleqCViIHXM9ITnsQcdiBjPbOu/e/BzeVPHGHyBhSY86K4n2l+j01XmFqIRlLwUns4R/UB6D09DoybH+JVsVC8Nq4eJHIu0KpXKslpyBbzNNjoSXGFDrZeceX2bLK8AHClEBOAcE657V9XzcWCOTT4Ov8AeNY8A8taTTnD57fxIHnss/pnI9P+oXzj62GiMPF9x1G/yHyL8UDfhN7w/wDgPF5x7T3pfh3Qk0upWwl1uNRIUVI8532cuMq6zk4UodOBj0Oo4bN26m8dwVW1dxlPttxny4yZK0kLRgeoOexzoicR7g54bXW3W63xjqFVtmjVxDSavcbymIUMpbKgP8XL6W04KlZKVZ0QOBHh8WRyh5nWxsdvPzwsOx2bodmrqNdpFwJmPIWhou+Ul0dEYuOq91OXiMg9j2Bz4GNrUOq5cmTKHQOLOk3yyh7weBdnkckrfzJ9Kl07GZjxlszd3UPh1n2kcnsO/AUc7/pEmibqybNtmVKYY9raZYaEhRI6gn4k/XXe3httnatyCzGrS6imZ15YlMIBQlOASFJ9ck/EaIe9HCeFYHIi8bG2i5qbYXau07tl06m1ibdqKa9UUx1hKJCFy8R1dXoOl9YykgEjGR1vxtDySsh+n13fqw6szA6EtxKulpDkOSgqKvu5TPUyskZwQon07aulU8LxUWvV+hRotdhLn0hMtPVFeX1eQ7gkdlenqD2ONP2g8hK+ypNNvFpLyT2DixkLGmduzvHQbpsmn2bZcV+MwQn2uM43gtpRgIbGOxGe+R8hr5nbS77TsJm6LiW25EVgyILhw9FQcBCgSe5790+oyPropU3/AA5vEg334A7oHdrjRdJfok11C7zsGoyFGBVWge6lpH4HACemSgdaM+91pyk6auCnOnY3xAtioW92ydXV0kiPXaFMUkTaLNCQVxn0g+vfKVj3XEkKSSD2xY2zd9XsipsVSlVBRYUcsvJOe3yPz/L4/vqc/hW+J5fnA3kRTd47ILsujTuiLd9rNvdLVXgdWVsgHsHkZU4wv1SvKD7q1DRQtZ2lps7Nbv7fb/bV0Dejam4matbtzUtqoUiewrIdZcT1DI/pUO6VJPdKgQe405tESJCRk6zq/aHedT3ODxGaVwbsyuFW3mzcsquMMu/d1CuKSDIUrHqGEEMJz6KU8Qfe7Xl8/OT1J4YcL9y+UVY6SmzLSlz4bSiB58zo6IzQz8VvraQPqrWOqwt1K/Abufda5asuXXq7Lfkzpzpyt+Q8tTjrhPzUtSj+uiIpc9OV8y83GNlbNqAjUKkshMnyVYSQkenb4dtMbaDgJdfJfYmVuzaV5Q0VFuSpFLo/mpUhSEjBQ4R3bcUe4z6DHb46Ye0my17coNwf5CtmahqZPYdmTJchJKWm0/h6sd/eVgfpr2XBbnLHw97wJj1t+hqrDDrLUiFJS5HnIAwT0H+pPUCFEApJ7HWhlyvcejBIGyd6PkLl9dzp53/Z2m5bIswU8NeL3N5sV3o0bIsgDt5XQ2o3o5l7eWPdXF3bmkVGQiO8UVT2WEqQ7REFflu4dTlDDa1KAK1EJSTkFJJOuTUHdn+LazS4tOo+4G4jX/fJsrplUC33fQtNN/gqUhPfqcXmMlXZKXsdYkn4fniv7reD7sffNh29thbF41vfS30y6tHuVC+qiMlp5qG64U59p85Eh15UdeE9PkqyPMUNQi29tK6bor7U+gWJUq6zCktuTo1NgrdwjJV0q6AekEIVjPyPy1tRwxxEua0Ank15Ku8XAxcNz5Io2tfIdzy0VudVWf3P/V/W4+7W5u7VY/jm5d61GsyQMMmc+VIZT291pv8AA0nt2SgAD5aPHhkeH/afPu/7xo24/JqkbVW7ZNpCuVe6K3SHJrQC5seG010IUkgqdkNpBz6kAAk68/N2TR9z3aHUtqeL1x2oxSaQo1d6Vb7jAUB0kkgJA6UAjKz3PVk/DRu8BS5uL0C498tvOVvMNnZSgX3tMLfYu1mT0TQ85UYz5RHSW1hWUMKSvOPcWQCCchDI+WMOc0tJ8Hv+inAyZsvEZLLEYnHu11EjnzRI/Humj4hPhGxuDF1bh2pA5Q0W7F2Lb9t1+PJRSlw2a7TawfLb9lWXFpU+2v3/ACc/eMdbqVfdLSIw7SciN49jpDytt74kw4kvKajR3kpkU+eg4CkSIjoUy+kgYIWg9tT08W3eLw96FQKrx+4zbztbisU/b23aXbl3UmiR+msSI0hp1cma80GQ3IYH8RaSnyl/cTm20qSG9V37f7f3hund8Kw7Boq6jV6itSIMFt1CFPKCSrpSVkAqwDgZyTgDJIGsq3EZI9qbN8rIrta2gptP293LiNqkvWcJvl0a4Ogdal0x15RMOT2KvY3FlteMMrSelnTIvxe+V5V2lbaXvbk6m1Axm32oNRhrhrkJWnqTJWl0JJBR3CgMEdxnOm3bNZuXZPdanXG7Roxq9q19iV7BUmA8yp+M8lYbdR6OIKkYIzhQPrg6nH4ofiCbjeNBRI3Nc2ZRLSuXZuJHpVatChFbqxR5D/U1V0yHMLcQmY4Y7jWMMh6MQT5rhBFEy7Nr17X0mAzVK61KjzyW5CThPkveoUgE5KPQE/AgE4zrnWpXJlv1RVKkPFIz7iwcfkdeSj2ZufvfU3LgkOl5HmdDk6W6Ett4wehIHyB9Ej4/XX83LR6jSFO0+pD/ABtKkGO+oD8YHdKx9CMH9dEV+32TzxKJMi4q74eO5dbK2ZzT9wbfF5z/ACn0958NH+lYIkpT2AUH/wC4AXpevprEHw/5SXXxW5EWJyVs59xNRsq5YlTDbZ7vttrHnMn5hxkuN9+3v62y7fXrb+5Vh0TcW0pqJNKr9JjVKmSGzlLsd9pLrah9ClQOiKrP7YTvrI298NKh7OUyepqRuFuLCjy2gf8AOhQ23Jbg/R5MU/prNJMqS0UBqmtK/EruNXt/bXbgfehcfbST2aak3DOX3/EooiNjP5AH9zqhVp5Jlxwse6h1JIP0OdEXbs+yeQUmpO7k7N0K4PKp0kxkVOh9YU2tsDIyg59e+PQ504ot57qcqt/LYtjkTXpMpFEQpqqKlsBpxmDHC5MnrCQPfKELyo9z2+Wvbxy8QTdzjRbS7JtS27fn0xc5yS6moxHC6tajk++lY/L00UuEXDLmZz3i7+coNhdmkVyLQbSqSq46irsxhFdmoWotsJdOX1iMh/3E4OMd8kA6kbZnZRMjBQ+F3n9lQYsWoTaxJJl48YYz+FIDb6PcGxbfyNFA2lW+vk9f90bhXHVnYT0ioJeQyw2lSW219XQ0M+iUIQlAHyA066Dx+l2xFlQ7d3Oq8FucECWiKlKPOCD1JCsHuATnHz1xeJgw1Xsj1XGI/ZzRhI7HA+Hw1t910IApdiwvDp5w7z2o7fNgjci4aVWHHUu1RlpTyJa+jyXCVqVlR6fcJ+IGM9tMOj+GDutXtzJWzNItq5H7qglQl0FFMT7QyU46upJPbGR++rFeU22vLTdCpWXc/ECmXNOtP/h5SWFP2lNLUT2pDADqcIUkdYV2V2zn176JVJqsSl7qUrb6ZUWmdwHeM8mlSoKnQKguukEoYUfxKk9fvDJ6vjnHfXxaT6SdVZifWGCF5e17hG3cZIdvP3/uPA7H2x8/LsuuZ6exXS7DvABA3Gtr7/o4/wAcnhVcbh+D/wAjNprTk31uRtpd9Go8MoEqozaSlLTPUoJT1HPbJIH5nQ+t/iehNbi/y1d9S/iBfSIXs0ZPmeaThPRjuFZIwR3BxjvqYu8myniF2zt7Mre9tuX6i22Cgz3KrOcdjoyoBJWnrIx1EdyMZxr88Ne4LHtbmXaFd3EqUCHSo7klT8mplIZbPs7nSVFXYd/T6/XXcQa/lx+msrUnSQ5T4WvcBjk7TtZuDPikO4n9COPnTvwInahHj7XRhxA9/cWavsOEGtyfCA5oPpq2626e3V/vENrm1ms1SnBxYSlOVOOKKicBI7/ID6aFPHeoW1xk5b27R7pqa5lpXREVQb2bkAIS7SKiFRJQUB69CVh5PyW0k+oB1NTiPyKvNfM20f8AiJvJVFWwq7QJyarWHDEMfrVjzAtXT0enr2+eoR87qX/OvMGrUbbyEmcKtWn2KLHgpGH/ADZrqGUtjsMK6kgfmNZ9G1DXjqcmDqbWEhjZGvja9rfc5zSwhzne4bb4PY9vKx5ePhDGE2OT8RaQ4gngA3wBxymddsHdfjfuneOwVLWtVQotwyqdMLUXrX5kZ1bRcQMHHUADnHpjXCZpt5sVKQL1hTkO1aOtbbs5Kgp1SO+e/rgE/tqV/i4ce+U/CDnMzufyM2cNuz7/ALbh1iPFNaZlIlO+xsx5pLrGQFiUhxSkHuOtOSc51F2vbuVfc25KW1UqXFipjvOJaLHUVfeJCTkk9x2Hw11Sq03aXKLT5jE4BPYZ1r9+zj76SN9/B72hqNTmqfn21TZNtzVKVnp9hkuMsp/SP5A1j6fUGqyUj/xCP99ahPsdtxPz/DJuS3HldQpm7NSLWT+FLsWIvH5ZBP66IgR9tQtV1VP2Cu9IJQuRcEJWB6EIiOD9wT+2qC46E/xJltw4BeAJ+hIGtPf2ujYx/cPw4KJu5ToRdfsHcGHIlOBOfKhzG3Irhz8PvVRh+usw9YjKiyyoJwArREe+L/KjiNs1tVFtjdjZOXXbjiy3y/MYpkdQUguqKAVrWCSB29NNnj3ys3w27rW71pcdN4rrsqhbh25VFT6LQ6qYyZ7KOt5DLqUdiQ0XkZSQcLUAcEg/nE7Zbj1unflfkb+Xx/BIMCK3PYL81Edl9tZ99PUfeJCu2B3PfXN3xr/HfbTk1Tbp421X+I21ESz7ew2w4lBOC2+hBWAVpW2Sc+mVHVdD0Is97Gh248km9v8AYeAuQ04abh+p8iCFkxlkG57juMQ8hrSTtBNngfKl5+Jf+TXu/wDXGx+zmjCfQ/loBKump8c72rls0unR6hElutPQJTq1BL0UpK2HEkeoU24k/n216/8AtZXF/wCUoP8A9y9WK7EEUrZeTG2nLneOXZd38MYVz1Czxt/SoypNn1BbMP2xtkJfThtSU+YlQIV2zkEHvph85qRedz7m7O7a2IxLl7lU+w4UCtwaesmpNVYKUotuqSerzx3UST1d8576r1t/xCN8rTpwpFrVmoU2IlRUmLArsplsE+pCULABP5a555t7kKuD+bDDzVPO87+JGpPe0eZ/f5merq+uc6+b6R6K1HTMiEmWIsx2yCOoyHuL2lo6x308AGyGhtn5K/ydYgyGPAa4F5bu9woUb9orj87Vq3ErbDl/s7uDV745j0y6qbZDNn1VqXMvCa45BS+5GWhkKDilJ6lLISnIz1EAdzoacDtoq5s1yP2l3k3wokGm2feftiqBUKm+ytmThlSAFJJJQSVAAKAz1DHrqA9weIhvzdlMXRbor1SqMNwguRJ1flPNqIOQSlayDg/TXIf5o3/KixIMqmJdYgA+wMuVB5SI2Tk+WknCMnuenGTr0PR+rZEGYzInjYcpnSf0o3NAYGShpYC81JuktzjYLWhoaD7lH2tixviLGOPTO4bnAkm2k3x2pvAFGzd+FZbxh4P8k9quWltbsbtbFVKlWdRrmM+r1SqRkCLFiJUpRdcycJQkYJJGABn4aro571KPO5a1qr2HKJadqsh6jvU3Kcgy3lMqa6e4/pKcfTGvpUPEY5A1anOUeqXPVZMR5soejSLilrbcT6dKkqXgj6HTs4Gw6Tvhy0icgt2qG1HsXZqirva+SlRLbsSnLDkeJlXYrlzVxYiU+pL/ANDq90bSNXg1OTP1KZj3uY2MCNrmtDWuc6yHPeS4lx8gUOy0svLxX4zYIGkAEuO4gmyAPAHHC73irb13pXPEgqts76brXJfMPbaHBtlDlyVL+IuMuxYDTcttPXgdJm+0LPxye5JGdAy8bw2yuypUZiwaC3FfZmqekqTTkMkpSjIGU+vcHSpN4Wtvbu3d25m+9YaXVboqsioyFPOLQFypL6nnVhY/CepRA/PXOuW1LXsq8ZyrTqC5MaHTQvzFvJcCXXewSFJHcYOP111KrfCZzg9qrwKO4LpI+uTrUX9j6th6leGfcdfeThNS3XqXlZH4g1FiIJ/ckfprMFacAzKyHun3UH1+mtf/ANnZ2Pf2N8InaaBUYSmJ1yU+TccxKhjq9tkLdZV+sfyDooUgeeXGml8xOHG4/GeqpTi77UlQobiwPuZnT1xne/xQ+hpY+qdYtNyLJr1qV+oWpc9MchVWkznodShupwpiQ0stutn8lpUP01umIChg6zV/amfDgmcbeW6OXm39AUmy92nVO1NbDf3cCvIT9+hWPwh9ADyc+qg6B+HRFT5WIH8UpbToUlDkRwNurX6BpR7KP0BP++pL3R4fe0u1HGiZuhutvbBj1ufT0v28tD2WHl4C0ttoGVO9Q7ZAOAc9tR/mRzSphkljzGVpKH2vgtB7Eftr6UWwLt3V3Ht7bhd4dcecURKHMq00+THZz2bT1HCSO46BjJ/PWrlRyv2lsmwA2eO4H+lR61i50/SkhyjBHGd0lNBLmjmrPYcc8GwpK+FX4a+6HjK3svjlZl10y25lh0dVRl3lV0LebYpa3Q2iKWUYW8sPuAt4ICUqcBOAkaanIfwtt0uJPP6ucGN4axAqFRonsrsepUaSW49TYlqYREdSpYKmUqXJa8wKBUgJcwFEDJBuTc25/By3EtvcHhFyKqVu7nqpK4VzxYjTclibBWQv/FNOAt4K0pKUEE+6FDHSDqPV082d99xd/bg5Ib+Vdy87wuV6PJqdVrow4tbRQtnCAny/KAQ2AyUFshCPd90a94+RHlRCRl0fnwtrSNVxdawGZmMDsddbgWkgGro+D3B8hSAneEhdIU+zbn8n1l1T0em0diDuglC6rcDo8xNAa82IkInmP/iEJc6WnWynocUtXSOnP8HqfTYsNybUqYyqqT4MOiS5FWnNUyqOzpCmIbUaorhCO884sIy0lXU0FHrKfLXiL8/k9BqUYRJW01I6Aw4yry3SgrQt5L6gopSCT1oSc+oA6RhJIPWgc1KpTKimpwtrqAlxE92ahCojK20vuR0x1KCFNEY8pIAQcoB98JCyVHOrJGGseGY1ae2srdS9ahbNMgUqvU+l12no3CRJqUEyHUx5EkQmo5efjxJjjEJ55sdHtLqmkqUWlnRA2v8ABYiby02/rm223Htuq0PbiqvUu4qzGrcoNomsMrfktpQ5HSoobbSkl38KispSPcVqKEblkYrKWGtraOQ3Ggx2lL6SptqGoLjpBLeeygConJc9HCsdtfsflqqNLnTk7XUhTtSgzYktThBBalq6pHSPLw2pRPZaAFN+jZQNERf8PHwldw/E95gv8atirup9swYFoMXHW65cSlSG6fGcZjrCEJaCVPrK5LaUjCe3USR093P4nuzN1eFlQHPCdjxo6apOqsa6dz79iv8A3d3IPX/B2WUABbEKK0t1wsudSlSnXFkkNtHUeuN/OrlDxF5DvcouM+4sm0boU26y49TmEuMGG4pIMRbToUlbACW0hKgcdCCCCkHTu3I3GvHxAK/cW/3Ibdqfc249ZeQ5Va5UylKowbR0NNJbRhCY6UAJASAAB2wR3J3TFvbY6zYdhJvW07taUiNESX1rc62pK8YPQR3Son+k/wC2mnMguW9asOkLGJU/EuQj4oQchtJ/MZP7fLX2se3Vx0zaxcktaqDTpA85ll8+XUJKc+W0j4KJ9Sr+lOT9D9WGqhdVberdTALj7nWrpThIHoEgfAAAAD5AaIiZwm4y3Vyi5C2Rx0s1hxVSve5ItLbWhPdhpxY854/RtoOOfL3NbY9vrKt/baw6Lt1acJEalUCkxqdTI7YwlqOw0lptI+gSkDVGf2R/w4Zcqt13xHNyqCW4cNp+39tkyG8ea6rtOnIz8EgCOlXcEqe9CjV8fp6aIloTc3eHe1HPHjTc3GXeKEVUu4IeI85pAL1Olo95iW0T6ONrAUPTIyk9idFnS0RYtec3CfeTgvyGuDjfvhQlMVSjyCYk5tsiPVIaifJmMKP4m3EjPzSepJwUkaBi2BAQqnVFpbkNawsKb7OR3Pg42fgR8vjrYl4rfhR7HeKRsj/Jl6pbot50Vtxyy71YjhT1OeUMll0ersZZA6289vxJwod8tPNTghyG4M7xTdkuRdgv0iqMFSoMpIK4dUYyQJEV7HS62fp7yT2UARjRFHyJRY8/ciFX91LlkTaRNnJcnVtalvKeA+Cz3UCcBJz3APbUxpuyGzm/Vtx36lTIk1hTITCq1LeCXG0gYAS4n1A/tVkDHcaiSunz6StxUFSehzs9HdR1NuD/AFJOvTZ133Bt7VDVtvLwqFry1EFxppReiOn/AFJII/6kn1+GpFDhQAAKCMN1eFfd8p0vbXbhwpaFqw1DrTSmHASew8xAUk/mQn8tC7hDsRae+nN7brjvuYt80e4r5iUesqp0kIWWVveWstuHsPjhWjBZfiDb925T1M3Dt1Q7jSlspTUKTKLK0qwcEhJIUoHBxjQz4F73UfiXzTsPk/uvslWLupFoXB/FZFvRJi4Dsl1KHPJUl/oPQUPFtz0wry+k9joaQWmnW+OdWf5HyOO23tfi1eX7d7NAnyZDDLb58oOElTTrrY7ZHuuK7jGc9tHGzvC1q0FSJ26+4TCUDBXAoTZWo/QuuAAfolWhDTN4L9Xyqa5KTbWuGpOouj+J+z1Oa9KkrYC/cYckuJKnCGulvzFDJ6c40Z9x+eu/F0tKZolpW/ZkdYIEqoyTJkFP9yUn1I+iT+WgpObTovvaHY3avbGoW3MgQaPSJTBblSpDmXnjjIV1qypawcEAZ7jsNRDtWzHGlv16pV1+DQipbPtaEKQ7UEZ/y2m85UVAAnPZPxPplxXBc79zVk3Dc9Wn3ZVs+7MrClJis/8ALaB7jPoPdHf0B151QapX5oqFblKfdA6UdWAltP8AalI7JSPkMDQm1K+E+TJul+PDjQUw6ZCSUU+A2chpJ9VKP9a1dipXx9BgADUqfCj8M7dDxKuT1M2NsVmRBt+EpuZfV0oZy3R6aFYUoH0L7mChpHxUc/hSojx+HL4ZPJPxJN42tqdgLZ8unxHkG6LxnsqFNoTBPdbqx+NwjPQyn31n5DKhqo8PXw+NgfDc4+QdhNiaMSOoSbiuKYhPttdnFIC5L6h+yGx7racJT8SYREvZHZjbnjvtJb2x+0dts0i27XpTNOo9PYSMNMtpwMn+pR7qUo91KUSfXTq0tLREtLS0tES0KuXnCvjbzo2rf2f5L7aQ7gpSypcN9Y8uXT3iMedGfT77Lg7d0nBxggjtoq6WiLOD4i32WzlTx8lzr84hvubr2ekqcRSm0oZr8Fv16VM9kSwPTqaIUcZLY1VreW2Fw2dcMm07vt6dSarEWUS6XVoa40llQ9QppwBQ/bW4ggH1GhbyM4R8R+XFJNG5J8eLUvFvp6W5FYpKFSWu2Pu30gOtn6pUDoixTyLPW255zcZSVpOQtHYj8iNfwaZXG/w1aeO/oZaz/wD060370/ZPfDZ3BkvVHa64twbBfcJLcak3CmbEb/JuWha//wBNAmv/AGOC2FOFdr8/K0hBV7rdSsGOspH/ALkSBn9hoioIFNrzgwur1BQ9CDMcwf0zpRbOS2esRQM9yojV/dvfY3rJS827d3Pq4Xmwr71il2LGZKh9FrkKx/0nUgtkPspvhc7ZyWKnuTEvncWQ3guMXNdCmIi1D/0oSWTj6KWoHRFmr202fvfdW742321NjVe6K/MWExqLbtNcmSXCTge42klIz/UcD66tr8N77KLvpu1Mgbl+IHXl7f2xlLosaiSUO1ucnseh95OW4SSD3Cet31GEHCtXsbC8VONnFu202jx02Mtey6eBhTFuUZqKXPqtaEhTh7eqiSfjp/gADAGB9NETG468bNjeJu1NO2U487a0y1bapaMRqbTGOkKWfxOuKOVOuqx7ziyVK+J0+dLS0RLS0tLRF//Z

/9j/4AAQSkZJRgABAQAAAQABAAD/2wBDAAIBAQEBAQIBAQECAgICAgQDAgICAgUEBAMEBgUGBgYFBgYGBwkIBgcJBwYGCAsICQoKCgoKBggLDAsKDAkKCgr/2wBDAQICAgICAgUDAwUKBwYHCgoKCgoKCgoKCgoKCgoKCgoKCgoKCgoKCgoKCgoKCgoKCgoKCgoKCgoKCgoKCgoKCgr/wAARCACAAH8DASIAAhEBAxEB/8QAHgAAAQUBAQEBAQAAAAAAAAAABwAGCAkKBQQDAQL/xABCEAABAwMDAgMFBgQEAwkBAAABAgMEBQYRAAcIEiEJEzEUIkFRYQojMnGBkRUWQlIkM2KhF3OSGDRTVmNygpOjsf/EABsBAQACAwEBAAAAAAAAAAAAAAABBQMEBgIH/8QAMhEAAQQBAwMCAggHAAAAAAAAAQACAxEEBRIhEzFBBiIyUQcUFSNhgaHhM0JScZGxwf/aAAwDAQACEQMRAD8Av80tLS0RLS0tDvkzyt2F4gbcu7o8gNwYlCpiVFEVDpK5E57HZmOynK3nD291IPrk4HfRERCQBknTN3c5D7F7CUk1vefdqgWzGx7qqxU22VOfRCCepZ+iQSdV4314gHPvnRJdgcZ7ec2Y28cUUpuaptIdr9Qa/vSDluICO4CepY/v+ADN5bX8K+OLjt98k91zc1wKyuXVLorCpT7q/U5K1E+vw9B8NEU0NxfHo4QWm+7CsGBfN9OoyEuWxajgZKv+ZKU12+oB0KK/9oqagOldD4A7jSo47pelVFhgkfPCW14/fUENzPHL4U7XLcpG0tkpqSmj0pXT6cnp7f6saCF4faGKlUXVs0LaKQlon3QuQlPb8gdEVosT7T5s/S5Qa3D4kXtR284WWaky+pP/AMVNtj/fRV2p+0geFzuLMbpt07n1yx33CEj+cLecbZB+r0YvNoH1WpI1RfUvGtpt1qLN3bJJeQo9wQhw/wC+uHN5j8M92MsXDYf8FkuH/MSz5ZBP5dtEWrLaXfbZbfq2m7y2T3Wt67aU6kKRPt2sMzGsfUtKPT+Rxp1ggjIOskNmvNbaXSjdbiPvzV7WrTSw4xUbarK4UjI9OotnpdH0WlQ+mrDOC32nXe7ZupQ9s/EXsz+b6AFJaTuLa1PSzVIaew65cNH3cpIHqtnpc9T0LJ0RXpaWmhsVv5s3yZ2ypu8mwu41Lum2as31wavSJIcaX80K+KFpzhSFAKSexA079ES0tLS0RLS0tCfm5zF2m4Hcabm5NbyT+ilW/EzHgtuhL1SlrPSxDZB9XHHCEjscDKj2SdETE8STxJtq/D12vZqlXhm4b5uDqYsmx4b2JFSfGAXHCMlqOgkdbhHxCUgqIGq36Nalfvqvu88/FB3FaqlfLRdotAfc6KfQo+epMeMwSUtgfE91KPdRJJOgRt7vrcW/F917xLeaM5lVRqGXqBSnl/cU+MnPkstJV+FttJ6UD4kqWrKlqOoB+Ih4lG4HK66ZcJquSIVpxnCiPDaWR7Tg9uwPp9NEUr+enj8XJV1y9seKMZmmUyP1MqrOOlHSO2UfP8/TVcm6l18gtyrbk74X7EuOt0j2xDTleqCViIHXM9ITnsQcdiBjPbOu/e/BzeVPHGHyBhSY86K4n2l+j01XmFqIRlLwUns4R/UB6D09DoybH+JVsVC8Nq4eJHIu0KpXKslpyBbzNNjoSXGFDrZeceX2bLK8AHClEBOAcE657V9XzcWCOTT4Ov8AeNY8A8taTTnD57fxIHnss/pnI9P+oXzj62GiMPF9x1G/yHyL8UDfhN7w/wDgPF5x7T3pfh3Qk0upWwl1uNRIUVI8532cuMq6zk4UodOBj0Oo4bN26m8dwVW1dxlPttxny4yZK0kLRgeoOexzoicR7g54bXW3W63xjqFVtmjVxDSavcbymIUMpbKgP8XL6W04KlZKVZ0QOBHh8WRyh5nWxsdvPzwsOx2bodmrqNdpFwJmPIWhou+Ul0dEYuOq91OXiMg9j2Bz4GNrUOq5cmTKHQOLOk3yyh7weBdnkckrfzJ9Kl07GZjxlszd3UPh1n2kcnsO/AUc7/pEmibqybNtmVKYY9raZYaEhRI6gn4k/XXe3httnatyCzGrS6imZ15YlMIBQlOASFJ9ck/EaIe9HCeFYHIi8bG2i5qbYXau07tl06m1ibdqKa9UUx1hKJCFy8R1dXoOl9YykgEjGR1vxtDySsh+n13fqw6szA6EtxKulpDkOSgqKvu5TPUyskZwQon07aulU8LxUWvV+hRotdhLn0hMtPVFeX1eQ7gkdlenqD2ONP2g8hK+ypNNvFpLyT2DixkLGmduzvHQbpsmn2bZcV+MwQn2uM43gtpRgIbGOxGe+R8hr5nbS77TsJm6LiW25EVgyILhw9FQcBCgSe5790+oyPropU3/AA5vEg334A7oHdrjRdJfok11C7zsGoyFGBVWge6lpH4HACemSgdaM+91pyk6auCnOnY3xAtioW92ydXV0kiPXaFMUkTaLNCQVxn0g+vfKVj3XEkKSSD2xY2zd9XsipsVSlVBRYUcsvJOe3yPz/L4/vqc/hW+J5fnA3kRTd47ILsujTuiLd9rNvdLVXgdWVsgHsHkZU4wv1SvKD7q1DRQtZ2lps7Nbv7fb/bV0Dejam4matbtzUtqoUiewrIdZcT1DI/pUO6VJPdKgQe405tESJCRk6zq/aHedT3ODxGaVwbsyuFW3mzcsquMMu/d1CuKSDIUrHqGEEMJz6KU8Qfe7Xl8/OT1J4YcL9y+UVY6SmzLSlz4bSiB58zo6IzQz8VvraQPqrWOqwt1K/Abufda5asuXXq7Lfkzpzpyt+Q8tTjrhPzUtSj+uiIpc9OV8y83GNlbNqAjUKkshMnyVYSQkenb4dtMbaDgJdfJfYmVuzaV5Q0VFuSpFLo/mpUhSEjBQ4R3bcUe4z6DHb46Ye0my17coNwf5CtmahqZPYdmTJchJKWm0/h6sd/eVgfpr2XBbnLHw97wJj1t+hqrDDrLUiFJS5HnIAwT0H+pPUCFEApJ7HWhlyvcejBIGyd6PkLl9dzp53/Z2m5bIswU8NeL3N5sV3o0bIsgDt5XQ2o3o5l7eWPdXF3bmkVGQiO8UVT2WEqQ7REFflu4dTlDDa1KAK1EJSTkFJJOuTUHdn+LazS4tOo+4G4jX/fJsrplUC33fQtNN/gqUhPfqcXmMlXZKXsdYkn4fniv7reD7sffNh29thbF41vfS30y6tHuVC+qiMlp5qG64U59p85Eh15UdeE9PkqyPMUNQi29tK6bor7U+gWJUq6zCktuTo1NgrdwjJV0q6AekEIVjPyPy1tRwxxEua0Ank15Ku8XAxcNz5Io2tfIdzy0VudVWf3P/V/W4+7W5u7VY/jm5d61GsyQMMmc+VIZT291pv8AA0nt2SgAD5aPHhkeH/afPu/7xo24/JqkbVW7ZNpCuVe6K3SHJrQC5seG010IUkgqdkNpBz6kAAk68/N2TR9z3aHUtqeL1x2oxSaQo1d6Vb7jAUB0kkgJA6UAjKz3PVk/DRu8BS5uL0C498tvOVvMNnZSgX3tMLfYu1mT0TQ85UYz5RHSW1hWUMKSvOPcWQCCchDI+WMOc0tJ8Hv+inAyZsvEZLLEYnHu11EjnzRI/Humj4hPhGxuDF1bh2pA5Q0W7F2Lb9t1+PJRSlw2a7TawfLb9lWXFpU+2v3/ACc/eMdbqVfdLSIw7SciN49jpDytt74kw4kvKajR3kpkU+eg4CkSIjoUy+kgYIWg9tT08W3eLw96FQKrx+4zbztbisU/b23aXbl3UmiR+msSI0hp1cma80GQ3IYH8RaSnyl/cTm20qSG9V37f7f3hund8Kw7Boq6jV6itSIMFt1CFPKCSrpSVkAqwDgZyTgDJIGsq3EZI9qbN8rIrta2gptP293LiNqkvWcJvl0a4Ogdal0x15RMOT2KvY3FlteMMrSelnTIvxe+V5V2lbaXvbk6m1Axm32oNRhrhrkJWnqTJWl0JJBR3CgMEdxnOm3bNZuXZPdanXG7Roxq9q19iV7BUmA8yp+M8lYbdR6OIKkYIzhQPrg6nH4ofiCbjeNBRI3Nc2ZRLSuXZuJHpVatChFbqxR5D/U1V0yHMLcQmY4Y7jWMMh6MQT5rhBFEy7Nr17X0mAzVK61KjzyW5CThPkveoUgE5KPQE/AgE4zrnWpXJlv1RVKkPFIz7iwcfkdeSj2ZufvfU3LgkOl5HmdDk6W6Ett4wehIHyB9Ej4/XX83LR6jSFO0+pD/ABtKkGO+oD8YHdKx9CMH9dEV+32TzxKJMi4q74eO5dbK2ZzT9wbfF5z/ACn0958NH+lYIkpT2AUH/wC4AXpevprEHw/5SXXxW5EWJyVs59xNRsq5YlTDbZ7vttrHnMn5hxkuN9+3v62y7fXrb+5Vh0TcW0pqJNKr9JjVKmSGzlLsd9pLrah9ClQOiKrP7YTvrI298NKh7OUyepqRuFuLCjy2gf8AOhQ23Jbg/R5MU/prNJMqS0UBqmtK/EruNXt/bXbgfehcfbST2aak3DOX3/EooiNjP5AH9zqhVp5Jlxwse6h1JIP0OdEXbs+yeQUmpO7k7N0K4PKp0kxkVOh9YU2tsDIyg59e+PQ504ot57qcqt/LYtjkTXpMpFEQpqqKlsBpxmDHC5MnrCQPfKELyo9z2+Wvbxy8QTdzjRbS7JtS27fn0xc5yS6moxHC6tajk++lY/L00UuEXDLmZz3i7+coNhdmkVyLQbSqSq46irsxhFdmoWotsJdOX1iMh/3E4OMd8kA6kbZnZRMjBQ+F3n9lQYsWoTaxJJl48YYz+FIDb6PcGxbfyNFA2lW+vk9f90bhXHVnYT0ioJeQyw2lSW219XQ0M+iUIQlAHyA066Dx+l2xFlQ7d3Oq8FucECWiKlKPOCD1JCsHuATnHz1xeJgw1Xsj1XGI/ZzRhI7HA+Hw1t910IApdiwvDp5w7z2o7fNgjci4aVWHHUu1RlpTyJa+jyXCVqVlR6fcJ+IGM9tMOj+GDutXtzJWzNItq5H7qglQl0FFMT7QyU46upJPbGR++rFeU22vLTdCpWXc/ECmXNOtP/h5SWFP2lNLUT2pDADqcIUkdYV2V2zn176JVJqsSl7qUrb6ZUWmdwHeM8mlSoKnQKguukEoYUfxKk9fvDJ6vjnHfXxaT6SdVZifWGCF5e17hG3cZIdvP3/uPA7H2x8/LsuuZ6exXS7DvABA3Gtr7/o4/wAcnhVcbh+D/wAjNprTk31uRtpd9Go8MoEqozaSlLTPUoJT1HPbJIH5nQ+t/iehNbi/y1d9S/iBfSIXs0ZPmeaThPRjuFZIwR3BxjvqYu8myniF2zt7Mre9tuX6i22Cgz3KrOcdjoyoBJWnrIx1EdyMZxr88Ne4LHtbmXaFd3EqUCHSo7klT8mplIZbPs7nSVFXYd/T6/XXcQa/lx+msrUnSQ5T4WvcBjk7TtZuDPikO4n9COPnTvwInahHj7XRhxA9/cWavsOEGtyfCA5oPpq2626e3V/vENrm1ms1SnBxYSlOVOOKKicBI7/ID6aFPHeoW1xk5b27R7pqa5lpXREVQb2bkAIS7SKiFRJQUB69CVh5PyW0k+oB1NTiPyKvNfM20f8AiJvJVFWwq7QJyarWHDEMfrVjzAtXT0enr2+eoR87qX/OvMGrUbbyEmcKtWn2KLHgpGH/ADZrqGUtjsMK6kgfmNZ9G1DXjqcmDqbWEhjZGvja9rfc5zSwhzne4bb4PY9vKx5ePhDGE2OT8RaQ4gngA3wBxymddsHdfjfuneOwVLWtVQotwyqdMLUXrX5kZ1bRcQMHHUADnHpjXCZpt5sVKQL1hTkO1aOtbbs5Kgp1SO+e/rgE/tqV/i4ce+U/CDnMzufyM2cNuz7/ALbh1iPFNaZlIlO+xsx5pLrGQFiUhxSkHuOtOSc51F2vbuVfc25KW1UqXFipjvOJaLHUVfeJCTkk9x2Hw11Sq03aXKLT5jE4BPYZ1r9+zj76SN9/B72hqNTmqfn21TZNtzVKVnp9hkuMsp/SP5A1j6fUGqyUj/xCP99ahPsdtxPz/DJuS3HldQpm7NSLWT+FLsWIvH5ZBP66IgR9tQtV1VP2Cu9IJQuRcEJWB6EIiOD9wT+2qC46E/xJltw4BeAJ+hIGtPf2ujYx/cPw4KJu5ToRdfsHcGHIlOBOfKhzG3Irhz8PvVRh+usw9YjKiyyoJwArREe+L/KjiNs1tVFtjdjZOXXbjiy3y/MYpkdQUguqKAVrWCSB29NNnj3ys3w27rW71pcdN4rrsqhbh25VFT6LQ6qYyZ7KOt5DLqUdiQ0XkZSQcLUAcEg/nE7Zbj1unflfkb+Xx/BIMCK3PYL81Edl9tZ99PUfeJCu2B3PfXN3xr/HfbTk1Tbp421X+I21ESz7ew2w4lBOC2+hBWAVpW2Sc+mVHVdD0Is97Gh248km9v8AYeAuQ04abh+p8iCFkxlkG57juMQ8hrSTtBNngfKl5+Jf+TXu/wDXGx+zmjCfQ/loBKump8c72rls0unR6hElutPQJTq1BL0UpK2HEkeoU24k/n216/8AtZXF/wCUoP8A9y9WK7EEUrZeTG2nLneOXZd38MYVz1Czxt/SoypNn1BbMP2xtkJfThtSU+YlQIV2zkEHvph85qRedz7m7O7a2IxLl7lU+w4UCtwaesmpNVYKUotuqSerzx3UST1d8576r1t/xCN8rTpwpFrVmoU2IlRUmLArsplsE+pCULABP5a555t7kKuD+bDDzVPO87+JGpPe0eZ/f5merq+uc6+b6R6K1HTMiEmWIsx2yCOoyHuL2lo6x308AGyGhtn5K/ydYgyGPAa4F5bu9woUb9orj87Vq3ErbDl/s7uDV745j0y6qbZDNn1VqXMvCa45BS+5GWhkKDilJ6lLISnIz1EAdzoacDtoq5s1yP2l3k3wokGm2feftiqBUKm+ytmThlSAFJJJQSVAAKAz1DHrqA9weIhvzdlMXRbor1SqMNwguRJ1flPNqIOQSlayDg/TXIf5o3/KixIMqmJdYgA+wMuVB5SI2Tk+WknCMnuenGTr0PR+rZEGYzInjYcpnSf0o3NAYGShpYC81JuktzjYLWhoaD7lH2tixviLGOPTO4bnAkm2k3x2pvAFGzd+FZbxh4P8k9quWltbsbtbFVKlWdRrmM+r1SqRkCLFiJUpRdcycJQkYJJGABn4aro571KPO5a1qr2HKJadqsh6jvU3Kcgy3lMqa6e4/pKcfTGvpUPEY5A1anOUeqXPVZMR5soejSLilrbcT6dKkqXgj6HTs4Gw6Tvhy0icgt2qG1HsXZqirva+SlRLbsSnLDkeJlXYrlzVxYiU+pL/ANDq90bSNXg1OTP1KZj3uY2MCNrmtDWuc6yHPeS4lx8gUOy0svLxX4zYIGkAEuO4gmyAPAHHC73irb13pXPEgqts76brXJfMPbaHBtlDlyVL+IuMuxYDTcttPXgdJm+0LPxye5JGdAy8bw2yuypUZiwaC3FfZmqekqTTkMkpSjIGU+vcHSpN4Wtvbu3d25m+9YaXVboqsioyFPOLQFypL6nnVhY/CepRA/PXOuW1LXsq8ZyrTqC5MaHTQvzFvJcCXXewSFJHcYOP111KrfCZzg9qrwKO4LpI+uTrUX9j6th6leGfcdfeThNS3XqXlZH4g1FiIJ/ckfprMFacAzKyHun3UH1+mtf/ANnZ2Pf2N8InaaBUYSmJ1yU+TccxKhjq9tkLdZV+sfyDooUgeeXGml8xOHG4/GeqpTi77UlQobiwPuZnT1xne/xQ+hpY+qdYtNyLJr1qV+oWpc9MchVWkznodShupwpiQ0stutn8lpUP01umIChg6zV/amfDgmcbeW6OXm39AUmy92nVO1NbDf3cCvIT9+hWPwh9ADyc+qg6B+HRFT5WIH8UpbToUlDkRwNurX6BpR7KP0BP++pL3R4fe0u1HGiZuhutvbBj1ufT0v28tD2WHl4C0ttoGVO9Q7ZAOAc9tR/mRzSphkljzGVpKH2vgtB7Eftr6UWwLt3V3Ht7bhd4dcecURKHMq00+THZz2bT1HCSO46BjJ/PWrlRyv2lsmwA2eO4H+lR61i50/SkhyjBHGd0lNBLmjmrPYcc8GwpK+FX4a+6HjK3svjlZl10y25lh0dVRl3lV0LebYpa3Q2iKWUYW8sPuAt4ICUqcBOAkaanIfwtt0uJPP6ucGN4axAqFRonsrsepUaSW49TYlqYREdSpYKmUqXJa8wKBUgJcwFEDJBuTc25/By3EtvcHhFyKqVu7nqpK4VzxYjTclibBWQv/FNOAt4K0pKUEE+6FDHSDqPV082d99xd/bg5Ib+Vdy87wuV6PJqdVrow4tbRQtnCAny/KAQ2AyUFshCPd90a94+RHlRCRl0fnwtrSNVxdawGZmMDsddbgWkgGro+D3B8hSAneEhdIU+zbn8n1l1T0em0diDuglC6rcDo8xNAa82IkInmP/iEJc6WnWynocUtXSOnP8HqfTYsNybUqYyqqT4MOiS5FWnNUyqOzpCmIbUaorhCO884sIy0lXU0FHrKfLXiL8/k9BqUYRJW01I6Aw4yry3SgrQt5L6gopSCT1oSc+oA6RhJIPWgc1KpTKimpwtrqAlxE92ahCojK20vuR0x1KCFNEY8pIAQcoB98JCyVHOrJGGseGY1ae2srdS9ahbNMgUqvU+l12no3CRJqUEyHUx5EkQmo5efjxJjjEJ55sdHtLqmkqUWlnRA2v8ABYiby02/rm223Htuq0PbiqvUu4qzGrcoNomsMrfktpQ5HSoobbSkl38KispSPcVqKEblkYrKWGtraOQ3Ggx2lL6SptqGoLjpBLeeygConJc9HCsdtfsflqqNLnTk7XUhTtSgzYktThBBalq6pHSPLw2pRPZaAFN+jZQNERf8PHwldw/E95gv8atirup9swYFoMXHW65cSlSG6fGcZjrCEJaCVPrK5LaUjCe3USR093P4nuzN1eFlQHPCdjxo6apOqsa6dz79iv8A3d3IPX/B2WUABbEKK0t1wsudSlSnXFkkNtHUeuN/OrlDxF5DvcouM+4sm0boU26y49TmEuMGG4pIMRbToUlbACW0hKgcdCCCCkHTu3I3GvHxAK/cW/3Ibdqfc249ZeQ5Va5UylKowbR0NNJbRhCY6UAJASAAB2wR3J3TFvbY6zYdhJvW07taUiNESX1rc62pK8YPQR3Son+k/wC2mnMguW9asOkLGJU/EuQj4oQchtJ/MZP7fLX2se3Vx0zaxcktaqDTpA85ll8+XUJKc+W0j4KJ9Sr+lOT9D9WGqhdVberdTALj7nWrpThIHoEgfAAAAD5AaIiZwm4y3Vyi5C2Rx0s1hxVSve5ItLbWhPdhpxY854/RtoOOfL3NbY9vrKt/baw6Lt1acJEalUCkxqdTI7YwlqOw0lptI+gSkDVGf2R/w4Zcqt13xHNyqCW4cNp+39tkyG8ea6rtOnIz8EgCOlXcEqe9CjV8fp6aIloTc3eHe1HPHjTc3GXeKEVUu4IeI85pAL1Olo95iW0T6ONrAUPTIyk9idFnS0RYtec3CfeTgvyGuDjfvhQlMVSjyCYk5tsiPVIaifJmMKP4m3EjPzSepJwUkaBi2BAQqnVFpbkNawsKb7OR3Pg42fgR8vjrYl4rfhR7HeKRsj/Jl6pbot50Vtxyy71YjhT1OeUMll0ersZZA6289vxJwod8tPNTghyG4M7xTdkuRdgv0iqMFSoMpIK4dUYyQJEV7HS62fp7yT2UARjRFHyJRY8/ciFX91LlkTaRNnJcnVtalvKeA+Cz3UCcBJz3APbUxpuyGzm/Vtx36lTIk1hTITCq1LeCXG0gYAS4n1A/tVkDHcaiSunz6StxUFSehzs9HdR1NuD/AFJOvTZ133Bt7VDVtvLwqFry1EFxppReiOn/AFJII/6kn1+GpFDhQAAKCMN1eFfd8p0vbXbhwpaFqw1DrTSmHASew8xAUk/mQn8tC7hDsRae+nN7brjvuYt80e4r5iUesqp0kIWWVveWstuHsPjhWjBZfiDb925T1M3Dt1Q7jSlspTUKTKLK0qwcEhJIUoHBxjQz4F73UfiXzTsPk/uvslWLupFoXB/FZFvRJi4Dsl1KHPJUl/oPQUPFtz0wry+k9joaQWmnW+OdWf5HyOO23tfi1eX7d7NAnyZDDLb58oOElTTrrY7ZHuuK7jGc9tHGzvC1q0FSJ26+4TCUDBXAoTZWo/QuuAAfolWhDTN4L9Xyqa5KTbWuGpOouj+J+z1Oa9KkrYC/cYckuJKnCGulvzFDJ6c40Z9x+eu/F0tKZolpW/ZkdYIEqoyTJkFP9yUn1I+iT+WgpObTovvaHY3avbGoW3MgQaPSJTBblSpDmXnjjIV1qypawcEAZ7jsNRDtWzHGlv16pV1+DQipbPtaEKQ7UEZ/y2m85UVAAnPZPxPplxXBc79zVk3Dc9Wn3ZVs+7MrClJis/8ALaB7jPoPdHf0B151QapX5oqFblKfdA6UdWAltP8AalI7JSPkMDQm1K+E+TJul+PDjQUw6ZCSUU+A2chpJ9VKP9a1dipXx9BgADUqfCj8M7dDxKuT1M2NsVmRBt+EpuZfV0oZy3R6aFYUoH0L7mChpHxUc/hSojx+HL4ZPJPxJN42tqdgLZ8unxHkG6LxnsqFNoTBPdbqx+NwjPQyn31n5DKhqo8PXw+NgfDc4+QdhNiaMSOoSbiuKYhPttdnFIC5L6h+yGx7racJT8SYREvZHZjbnjvtJb2x+0dts0i27XpTNOo9PYSMNMtpwMn+pR7qUo91KUSfXTq0tLREtLS0tES0KuXnCvjbzo2rf2f5L7aQ7gpSypcN9Y8uXT3iMedGfT77Lg7d0nBxggjtoq6WiLOD4i32WzlTx8lzr84hvubr2ekqcRSm0oZr8Fv16VM9kSwPTqaIUcZLY1VreW2Fw2dcMm07vt6dSarEWUS6XVoa40llQ9QppwBQ/bW4ggH1GhbyM4R8R+XFJNG5J8eLUvFvp6W5FYpKFSWu2Pu30gOtn6pUDoixTyLPW255zcZSVpOQtHYj8iNfwaZXG/w1aeO/oZaz/wD060370/ZPfDZ3BkvVHa64twbBfcJLcak3CmbEb/JuWha//wBNAmv/AGOC2FOFdr8/K0hBV7rdSsGOspH/ALkSBn9hoioIFNrzgwur1BQ9CDMcwf0zpRbOS2esRQM9yojV/dvfY3rJS827d3Pq4Xmwr71il2LGZKh9FrkKx/0nUgtkPspvhc7ZyWKnuTEvncWQ3guMXNdCmIi1D/0oSWTj6KWoHRFmr202fvfdW742321NjVe6K/MWExqLbtNcmSXCTge42klIz/UcD66tr8N77KLvpu1Mgbl+IHXl7f2xlLosaiSUO1ucnseh95OW4SSD3Cet31GEHCtXsbC8VONnFu202jx02Mtey6eBhTFuUZqKXPqtaEhTh7eqiSfjp/gADAGB9NETG468bNjeJu1NO2U487a0y1bapaMRqbTGOkKWfxOuKOVOuqx7ziyVK+J0+dLS0RLS0tLRF//Z

/9j/4AAQSkZJRgABAQAAAQABAAD/2wBDAAIBAQEBAQIBAQECAgICAgQDAgICAgUEBAMEBgUGBgYFBgYGBwkIBgcJBwYGCAsICQoKCgoKBggLDAsKDAkKCgr/2wBDAQICAgICAgUDAwUKBwYHCgoKCgoKCgoKCgoKCgoKCgoKCgoKCgoKCgoKCgoKCgoKCgoKCgoKCgoKCgoKCgoKCgr/wAARCACAAH8DASIAAhEBAxEB/8QAHgAAAQUBAQEBAQAAAAAAAAAABwAGCAkKBQQDAQL/xABCEAABAwMDAgMFBgQEAwkBAAABAgMEBQYRAAcIEiEJEzEUIkFRYQojMnGBkRUWQlIkM2KhF3OSGDRTVmNygpOjsf/EABsBAQACAwEBAAAAAAAAAAAAAAABBQMEBgIH/8QAMhEAAQQBAwMCAggHAAAAAAAAAQACAxEEBRIhEzFBBiIyUQcUFSNhgaHhM0JScZGxwf/aAAwDAQACEQMRAD8Av80tLS0RLS0tDvkzyt2F4gbcu7o8gNwYlCpiVFEVDpK5E57HZmOynK3nD291IPrk4HfRERCQBknTN3c5D7F7CUk1vefdqgWzGx7qqxU22VOfRCCepZ+iQSdV4314gHPvnRJdgcZ7ec2Y28cUUpuaptIdr9Qa/vSDluICO4CepY/v+ADN5bX8K+OLjt98k91zc1wKyuXVLorCpT7q/U5K1E+vw9B8NEU0NxfHo4QWm+7CsGBfN9OoyEuWxajgZKv+ZKU12+oB0KK/9oqagOldD4A7jSo47pelVFhgkfPCW14/fUENzPHL4U7XLcpG0tkpqSmj0pXT6cnp7f6saCF4faGKlUXVs0LaKQlon3QuQlPb8gdEVosT7T5s/S5Qa3D4kXtR284WWaky+pP/AMVNtj/fRV2p+0geFzuLMbpt07n1yx33CEj+cLecbZB+r0YvNoH1WpI1RfUvGtpt1qLN3bJJeQo9wQhw/wC+uHN5j8M92MsXDYf8FkuH/MSz5ZBP5dtEWrLaXfbZbfq2m7y2T3Wt67aU6kKRPt2sMzGsfUtKPT+Rxp1ggjIOskNmvNbaXSjdbiPvzV7WrTSw4xUbarK4UjI9OotnpdH0WlQ+mrDOC32nXe7ZupQ9s/EXsz+b6AFJaTuLa1PSzVIaew65cNH3cpIHqtnpc9T0LJ0RXpaWmhsVv5s3yZ2ypu8mwu41Lum2as31wavSJIcaX80K+KFpzhSFAKSexA079ES0tLS0RLS0tCfm5zF2m4Hcabm5NbyT+ilW/EzHgtuhL1SlrPSxDZB9XHHCEjscDKj2SdETE8STxJtq/D12vZqlXhm4b5uDqYsmx4b2JFSfGAXHCMlqOgkdbhHxCUgqIGq36Nalfvqvu88/FB3FaqlfLRdotAfc6KfQo+epMeMwSUtgfE91KPdRJJOgRt7vrcW/F917xLeaM5lVRqGXqBSnl/cU+MnPkstJV+FttJ6UD4kqWrKlqOoB+Ih4lG4HK66ZcJquSIVpxnCiPDaWR7Tg9uwPp9NEUr+enj8XJV1y9seKMZmmUyP1MqrOOlHSO2UfP8/TVcm6l18gtyrbk74X7EuOt0j2xDTleqCViIHXM9ITnsQcdiBjPbOu/e/BzeVPHGHyBhSY86K4n2l+j01XmFqIRlLwUns4R/UB6D09DoybH+JVsVC8Nq4eJHIu0KpXKslpyBbzNNjoSXGFDrZeceX2bLK8AHClEBOAcE657V9XzcWCOTT4Ov8AeNY8A8taTTnD57fxIHnss/pnI9P+oXzj62GiMPF9x1G/yHyL8UDfhN7w/wDgPF5x7T3pfh3Qk0upWwl1uNRIUVI8532cuMq6zk4UodOBj0Oo4bN26m8dwVW1dxlPttxny4yZK0kLRgeoOexzoicR7g54bXW3W63xjqFVtmjVxDSavcbymIUMpbKgP8XL6W04KlZKVZ0QOBHh8WRyh5nWxsdvPzwsOx2bodmrqNdpFwJmPIWhou+Ul0dEYuOq91OXiMg9j2Bz4GNrUOq5cmTKHQOLOk3yyh7weBdnkckrfzJ9Kl07GZjxlszd3UPh1n2kcnsO/AUc7/pEmibqybNtmVKYY9raZYaEhRI6gn4k/XXe3httnatyCzGrS6imZ15YlMIBQlOASFJ9ck/EaIe9HCeFYHIi8bG2i5qbYXau07tl06m1ibdqKa9UUx1hKJCFy8R1dXoOl9YykgEjGR1vxtDySsh+n13fqw6szA6EtxKulpDkOSgqKvu5TPUyskZwQon07aulU8LxUWvV+hRotdhLn0hMtPVFeX1eQ7gkdlenqD2ONP2g8hK+ypNNvFpLyT2DixkLGmduzvHQbpsmn2bZcV+MwQn2uM43gtpRgIbGOxGe+R8hr5nbS77TsJm6LiW25EVgyILhw9FQcBCgSe5790+oyPropU3/AA5vEg334A7oHdrjRdJfok11C7zsGoyFGBVWge6lpH4HACemSgdaM+91pyk6auCnOnY3xAtioW92ydXV0kiPXaFMUkTaLNCQVxn0g+vfKVj3XEkKSSD2xY2zd9XsipsVSlVBRYUcsvJOe3yPz/L4/vqc/hW+J5fnA3kRTd47ILsujTuiLd9rNvdLVXgdWVsgHsHkZU4wv1SvKD7q1DRQtZ2lps7Nbv7fb/bV0Dejam4matbtzUtqoUiewrIdZcT1DI/pUO6VJPdKgQe405tESJCRk6zq/aHedT3ODxGaVwbsyuFW3mzcsquMMu/d1CuKSDIUrHqGEEMJz6KU8Qfe7Xl8/OT1J4YcL9y+UVY6SmzLSlz4bSiB58zo6IzQz8VvraQPqrWOqwt1K/Abufda5asuXXq7Lfkzpzpyt+Q8tTjrhPzUtSj+uiIpc9OV8y83GNlbNqAjUKkshMnyVYSQkenb4dtMbaDgJdfJfYmVuzaV5Q0VFuSpFLo/mpUhSEjBQ4R3bcUe4z6DHb46Ye0my17coNwf5CtmahqZPYdmTJchJKWm0/h6sd/eVgfpr2XBbnLHw97wJj1t+hqrDDrLUiFJS5HnIAwT0H+pPUCFEApJ7HWhlyvcejBIGyd6PkLl9dzp53/Z2m5bIswU8NeL3N5sV3o0bIsgDt5XQ2o3o5l7eWPdXF3bmkVGQiO8UVT2WEqQ7REFflu4dTlDDa1KAK1EJSTkFJJOuTUHdn+LazS4tOo+4G4jX/fJsrplUC33fQtNN/gqUhPfqcXmMlXZKXsdYkn4fniv7reD7sffNh29thbF41vfS30y6tHuVC+qiMlp5qG64U59p85Eh15UdeE9PkqyPMUNQi29tK6bor7U+gWJUq6zCktuTo1NgrdwjJV0q6AekEIVjPyPy1tRwxxEua0Ank15Ku8XAxcNz5Io2tfIdzy0VudVWf3P/V/W4+7W5u7VY/jm5d61GsyQMMmc+VIZT291pv8AA0nt2SgAD5aPHhkeH/afPu/7xo24/JqkbVW7ZNpCuVe6K3SHJrQC5seG010IUkgqdkNpBz6kAAk68/N2TR9z3aHUtqeL1x2oxSaQo1d6Vb7jAUB0kkgJA6UAjKz3PVk/DRu8BS5uL0C498tvOVvMNnZSgX3tMLfYu1mT0TQ85UYz5RHSW1hWUMKSvOPcWQCCchDI+WMOc0tJ8Hv+inAyZsvEZLLEYnHu11EjnzRI/Humj4hPhGxuDF1bh2pA5Q0W7F2Lb9t1+PJRSlw2a7TawfLb9lWXFpU+2v3/ACc/eMdbqVfdLSIw7SciN49jpDytt74kw4kvKajR3kpkU+eg4CkSIjoUy+kgYIWg9tT08W3eLw96FQKrx+4zbztbisU/b23aXbl3UmiR+msSI0hp1cma80GQ3IYH8RaSnyl/cTm20qSG9V37f7f3hund8Kw7Boq6jV6itSIMFt1CFPKCSrpSVkAqwDgZyTgDJIGsq3EZI9qbN8rIrta2gptP293LiNqkvWcJvl0a4Ogdal0x15RMOT2KvY3FlteMMrSelnTIvxe+V5V2lbaXvbk6m1Axm32oNRhrhrkJWnqTJWl0JJBR3CgMEdxnOm3bNZuXZPdanXG7Roxq9q19iV7BUmA8yp+M8lYbdR6OIKkYIzhQPrg6nH4ofiCbjeNBRI3Nc2ZRLSuXZuJHpVatChFbqxR5D/U1V0yHMLcQmY4Y7jWMMh6MQT5rhBFEy7Nr17X0mAzVK61KjzyW5CThPkveoUgE5KPQE/AgE4zrnWpXJlv1RVKkPFIz7iwcfkdeSj2ZufvfU3LgkOl5HmdDk6W6Ett4wehIHyB9Ej4/XX83LR6jSFO0+pD/ABtKkGO+oD8YHdKx9CMH9dEV+32TzxKJMi4q74eO5dbK2ZzT9wbfF5z/ACn0958NH+lYIkpT2AUH/wC4AXpevprEHw/5SXXxW5EWJyVs59xNRsq5YlTDbZ7vttrHnMn5hxkuN9+3v62y7fXrb+5Vh0TcW0pqJNKr9JjVKmSGzlLsd9pLrah9ClQOiKrP7YTvrI298NKh7OUyepqRuFuLCjy2gf8AOhQ23Jbg/R5MU/prNJMqS0UBqmtK/EruNXt/bXbgfehcfbST2aak3DOX3/EooiNjP5AH9zqhVp5Jlxwse6h1JIP0OdEXbs+yeQUmpO7k7N0K4PKp0kxkVOh9YU2tsDIyg59e+PQ504ot57qcqt/LYtjkTXpMpFEQpqqKlsBpxmDHC5MnrCQPfKELyo9z2+Wvbxy8QTdzjRbS7JtS27fn0xc5yS6moxHC6tajk++lY/L00UuEXDLmZz3i7+coNhdmkVyLQbSqSq46irsxhFdmoWotsJdOX1iMh/3E4OMd8kA6kbZnZRMjBQ+F3n9lQYsWoTaxJJl48YYz+FIDb6PcGxbfyNFA2lW+vk9f90bhXHVnYT0ioJeQyw2lSW219XQ0M+iUIQlAHyA066Dx+l2xFlQ7d3Oq8FucECWiKlKPOCD1JCsHuATnHz1xeJgw1Xsj1XGI/ZzRhI7HA+Hw1t910IApdiwvDp5w7z2o7fNgjci4aVWHHUu1RlpTyJa+jyXCVqVlR6fcJ+IGM9tMOj+GDutXtzJWzNItq5H7qglQl0FFMT7QyU46upJPbGR++rFeU22vLTdCpWXc/ECmXNOtP/h5SWFP2lNLUT2pDADqcIUkdYV2V2zn176JVJqsSl7qUrb6ZUWmdwHeM8mlSoKnQKguukEoYUfxKk9fvDJ6vjnHfXxaT6SdVZifWGCF5e17hG3cZIdvP3/uPA7H2x8/LsuuZ6exXS7DvABA3Gtr7/o4/wAcnhVcbh+D/wAjNprTk31uRtpd9Go8MoEqozaSlLTPUoJT1HPbJIH5nQ+t/iehNbi/y1d9S/iBfSIXs0ZPmeaThPRjuFZIwR3BxjvqYu8myniF2zt7Mre9tuX6i22Cgz3KrOcdjoyoBJWnrIx1EdyMZxr88Ne4LHtbmXaFd3EqUCHSo7klT8mplIZbPs7nSVFXYd/T6/XXcQa/lx+msrUnSQ5T4WvcBjk7TtZuDPikO4n9COPnTvwInahHj7XRhxA9/cWavsOEGtyfCA5oPpq2626e3V/vENrm1ms1SnBxYSlOVOOKKicBI7/ID6aFPHeoW1xk5b27R7pqa5lpXREVQb2bkAIS7SKiFRJQUB69CVh5PyW0k+oB1NTiPyKvNfM20f8AiJvJVFWwq7QJyarWHDEMfrVjzAtXT0enr2+eoR87qX/OvMGrUbbyEmcKtWn2KLHgpGH/ADZrqGUtjsMK6kgfmNZ9G1DXjqcmDqbWEhjZGvja9rfc5zSwhzne4bb4PY9vKx5ePhDGE2OT8RaQ4gngA3wBxymddsHdfjfuneOwVLWtVQotwyqdMLUXrX5kZ1bRcQMHHUADnHpjXCZpt5sVKQL1hTkO1aOtbbs5Kgp1SO+e/rgE/tqV/i4ce+U/CDnMzufyM2cNuz7/ALbh1iPFNaZlIlO+xsx5pLrGQFiUhxSkHuOtOSc51F2vbuVfc25KW1UqXFipjvOJaLHUVfeJCTkk9x2Hw11Sq03aXKLT5jE4BPYZ1r9+zj76SN9/B72hqNTmqfn21TZNtzVKVnp9hkuMsp/SP5A1j6fUGqyUj/xCP99ahPsdtxPz/DJuS3HldQpm7NSLWT+FLsWIvH5ZBP66IgR9tQtV1VP2Cu9IJQuRcEJWB6EIiOD9wT+2qC46E/xJltw4BeAJ+hIGtPf2ujYx/cPw4KJu5ToRdfsHcGHIlOBOfKhzG3Irhz8PvVRh+usw9YjKiyyoJwArREe+L/KjiNs1tVFtjdjZOXXbjiy3y/MYpkdQUguqKAVrWCSB29NNnj3ys3w27rW71pcdN4rrsqhbh25VFT6LQ6qYyZ7KOt5DLqUdiQ0XkZSQcLUAcEg/nE7Zbj1unflfkb+Xx/BIMCK3PYL81Edl9tZ99PUfeJCu2B3PfXN3xr/HfbTk1Tbp421X+I21ESz7ew2w4lBOC2+hBWAVpW2Sc+mVHVdD0Is97Gh248km9v8AYeAuQ04abh+p8iCFkxlkG57juMQ8hrSTtBNngfKl5+Jf+TXu/wDXGx+zmjCfQ/loBKump8c72rls0unR6hElutPQJTq1BL0UpK2HEkeoU24k/n216/8AtZXF/wCUoP8A9y9WK7EEUrZeTG2nLneOXZd38MYVz1Czxt/SoypNn1BbMP2xtkJfThtSU+YlQIV2zkEHvph85qRedz7m7O7a2IxLl7lU+w4UCtwaesmpNVYKUotuqSerzx3UST1d8576r1t/xCN8rTpwpFrVmoU2IlRUmLArsplsE+pCULABP5a555t7kKuD+bDDzVPO87+JGpPe0eZ/f5merq+uc6+b6R6K1HTMiEmWIsx2yCOoyHuL2lo6x308AGyGhtn5K/ydYgyGPAa4F5bu9woUb9orj87Vq3ErbDl/s7uDV745j0y6qbZDNn1VqXMvCa45BS+5GWhkKDilJ6lLISnIz1EAdzoacDtoq5s1yP2l3k3wokGm2feftiqBUKm+ytmThlSAFJJJQSVAAKAz1DHrqA9weIhvzdlMXRbor1SqMNwguRJ1flPNqIOQSlayDg/TXIf5o3/KixIMqmJdYgA+wMuVB5SI2Tk+WknCMnuenGTr0PR+rZEGYzInjYcpnSf0o3NAYGShpYC81JuktzjYLWhoaD7lH2tixviLGOPTO4bnAkm2k3x2pvAFGzd+FZbxh4P8k9quWltbsbtbFVKlWdRrmM+r1SqRkCLFiJUpRdcycJQkYJJGABn4aro571KPO5a1qr2HKJadqsh6jvU3Kcgy3lMqa6e4/pKcfTGvpUPEY5A1anOUeqXPVZMR5soejSLilrbcT6dKkqXgj6HTs4Gw6Tvhy0icgt2qG1HsXZqirva+SlRLbsSnLDkeJlXYrlzVxYiU+pL/ANDq90bSNXg1OTP1KZj3uY2MCNrmtDWuc6yHPeS4lx8gUOy0svLxX4zYIGkAEuO4gmyAPAHHC73irb13pXPEgqts76brXJfMPbaHBtlDlyVL+IuMuxYDTcttPXgdJm+0LPxye5JGdAy8bw2yuypUZiwaC3FfZmqekqTTkMkpSjIGU+vcHSpN4Wtvbu3d25m+9YaXVboqsioyFPOLQFypL6nnVhY/CepRA/PXOuW1LXsq8ZyrTqC5MaHTQvzFvJcCXXewSFJHcYOP111KrfCZzg9qrwKO4LpI+uTrUX9j6th6leGfcdfeThNS3XqXlZH4g1FiIJ/ckfprMFacAzKyHun3UH1+mtf/ANnZ2Pf2N8InaaBUYSmJ1yU+TccxKhjq9tkLdZV+sfyDooUgeeXGml8xOHG4/GeqpTi77UlQobiwPuZnT1xne/xQ+hpY+qdYtNyLJr1qV+oWpc9MchVWkznodShupwpiQ0stutn8lpUP01umIChg6zV/amfDgmcbeW6OXm39AUmy92nVO1NbDf3cCvIT9+hWPwh9ADyc+qg6B+HRFT5WIH8UpbToUlDkRwNurX6BpR7KP0BP++pL3R4fe0u1HGiZuhutvbBj1ufT0v28tD2WHl4C0ttoGVO9Q7ZAOAc9tR/mRzSphkljzGVpKH2vgtB7Eftr6UWwLt3V3Ht7bhd4dcecURKHMq00+THZz2bT1HCSO46BjJ/PWrlRyv2lsmwA2eO4H+lR61i50/SkhyjBHGd0lNBLmjmrPYcc8GwpK+FX4a+6HjK3svjlZl10y25lh0dVRl3lV0LebYpa3Q2iKWUYW8sPuAt4ICUqcBOAkaanIfwtt0uJPP6ucGN4axAqFRonsrsepUaSW49TYlqYREdSpYKmUqXJa8wKBUgJcwFEDJBuTc25/By3EtvcHhFyKqVu7nqpK4VzxYjTclibBWQv/FNOAt4K0pKUEE+6FDHSDqPV082d99xd/bg5Ib+Vdy87wuV6PJqdVrow4tbRQtnCAny/KAQ2AyUFshCPd90a94+RHlRCRl0fnwtrSNVxdawGZmMDsddbgWkgGro+D3B8hSAneEhdIU+zbn8n1l1T0em0diDuglC6rcDo8xNAa82IkInmP/iEJc6WnWynocUtXSOnP8HqfTYsNybUqYyqqT4MOiS5FWnNUyqOzpCmIbUaorhCO884sIy0lXU0FHrKfLXiL8/k9BqUYRJW01I6Aw4yry3SgrQt5L6gopSCT1oSc+oA6RhJIPWgc1KpTKimpwtrqAlxE92ahCojK20vuR0x1KCFNEY8pIAQcoB98JCyVHOrJGGseGY1ae2srdS9ahbNMgUqvU+l12no3CRJqUEyHUx5EkQmo5efjxJjjEJ55sdHtLqmkqUWlnRA2v8ABYiby02/rm223Htuq0PbiqvUu4qzGrcoNomsMrfktpQ5HSoobbSkl38KispSPcVqKEblkYrKWGtraOQ3Ggx2lL6SptqGoLjpBLeeygConJc9HCsdtfsflqqNLnTk7XUhTtSgzYktThBBalq6pHSPLw2pRPZaAFN+jZQNERf8PHwldw/E95gv8atirup9swYFoMXHW65cSlSG6fGcZjrCEJaCVPrK5LaUjCe3USR093P4nuzN1eFlQHPCdjxo6apOqsa6dz79iv8A3d3IPX/B2WUABbEKK0t1wsudSlSnXFkkNtHUeuN/OrlDxF5DvcouM+4sm0boU26y49TmEuMGG4pIMRbToUlbACW0hKgcdCCCCkHTu3I3GvHxAK/cW/3Ibdqfc249ZeQ5Va5UylKowbR0NNJbRhCY6UAJASAAB2wR3J3TFvbY6zYdhJvW07taUiNESX1rc62pK8YPQR3Son+k/wC2mnMguW9asOkLGJU/EuQj4oQchtJ/MZP7fLX2se3Vx0zaxcktaqDTpA85ll8+XUJKc+W0j4KJ9Sr+lOT9D9WGqhdVberdTALj7nWrpThIHoEgfAAAAD5AaIiZwm4y3Vyi5C2Rx0s1hxVSve5ItLbWhPdhpxY854/RtoOOfL3NbY9vrKt/baw6Lt1acJEalUCkxqdTI7YwlqOw0lptI+gSkDVGf2R/w4Zcqt13xHNyqCW4cNp+39tkyG8ea6rtOnIz8EgCOlXcEqe9CjV8fp6aIloTc3eHe1HPHjTc3GXeKEVUu4IeI85pAL1Olo95iW0T6ONrAUPTIyk9idFnS0RYtec3CfeTgvyGuDjfvhQlMVSjyCYk5tsiPVIaifJmMKP4m3EjPzSepJwUkaBi2BAQqnVFpbkNawsKb7OR3Pg42fgR8vjrYl4rfhR7HeKRsj/Jl6pbot50Vtxyy71YjhT1OeUMll0ersZZA6289vxJwod8tPNTghyG4M7xTdkuRdgv0iqMFSoMpIK4dUYyQJEV7HS62fp7yT2UARjRFHyJRY8/ciFX91LlkTaRNnJcnVtalvKeA+Cz3UCcBJz3APbUxpuyGzm/Vtx36lTIk1hTITCq1LeCXG0gYAS4n1A/tVkDHcaiSunz6StxUFSehzs9HdR1NuD/AFJOvTZ133Bt7VDVtvLwqFry1EFxppReiOn/AFJII/6kn1+GpFDhQAAKCMN1eFfd8p0vbXbhwpaFqw1DrTSmHASew8xAUk/mQn8tC7hDsRae+nN7brjvuYt80e4r5iUesqp0kIWWVveWstuHsPjhWjBZfiDb925T1M3Dt1Q7jSlspTUKTKLK0qwcEhJIUoHBxjQz4F73UfiXzTsPk/uvslWLupFoXB/FZFvRJi4Dsl1KHPJUl/oPQUPFtz0wry+k9joaQWmnW+OdWf5HyOO23tfi1eX7d7NAnyZDDLb58oOElTTrrY7ZHuuK7jGc9tHGzvC1q0FSJ26+4TCUDBXAoTZWo/QuuAAfolWhDTN4L9Xyqa5KTbWuGpOouj+J+z1Oa9KkrYC/cYckuJKnCGulvzFDJ6c40Z9x+eu/F0tKZolpW/ZkdYIEqoyTJkFP9yUn1I+iT+WgpObTovvaHY3avbGoW3MgQaPSJTBblSpDmXnjjIV1qypawcEAZ7jsNRDtWzHGlv16pV1+DQipbPtaEKQ7UEZ/y2m85UVAAnPZPxPplxXBc79zVk3Dc9Wn3ZVs+7MrClJis/8ALaB7jPoPdHf0B151QapX5oqFblKfdA6UdWAltP8AalI7JSPkMDQm1K+E+TJul+PDjQUw6ZCSUU+A2chpJ9VKP9a1dipXx9BgADUqfCj8M7dDxKuT1M2NsVmRBt+EpuZfV0oZy3R6aFYUoH0L7mChpHxUc/hSojx+HL4ZPJPxJN42tqdgLZ8unxHkG6LxnsqFNoTBPdbqx+NwjPQyn31n5DKhqo8PXw+NgfDc4+QdhNiaMSOoSbiuKYhPttdnFIC5L6h+yGx7racJT8SYREvZHZjbnjvtJb2x+0dts0i27XpTNOo9PYSMNMtpwMn+pR7qUo91KUSfXTq0tLREtLS0tES0KuXnCvjbzo2rf2f5L7aQ7gpSypcN9Y8uXT3iMedGfT77Lg7d0nBxggjtoq6WiLOD4i32WzlTx8lzr84hvubr2ekqcRSm0oZr8Fv16VM9kSwPTqaIUcZLY1VreW2Fw2dcMm07vt6dSarEWUS6XVoa40llQ9QppwBQ/bW4ggH1GhbyM4R8R+XFJNG5J8eLUvFvp6W5FYpKFSWu2Pu30gOtn6pUDoixTyLPW255zcZSVpOQtHYj8iNfwaZXG/w1aeO/oZaz/wD060370/ZPfDZ3BkvVHa64twbBfcJLcak3CmbEb/JuWha//wBNAmv/AGOC2FOFdr8/K0hBV7rdSsGOspH/ALkSBn9hoioIFNrzgwur1BQ9CDMcwf0zpRbOS2esRQM9yojV/dvfY3rJS827d3Pq4Xmwr71il2LGZKh9FrkKx/0nUgtkPspvhc7ZyWKnuTEvncWQ3guMXNdCmIi1D/0oSWTj6KWoHRFmr202fvfdW742321NjVe6K/MWExqLbtNcmSXCTge42klIz/UcD66tr8N77KLvpu1Mgbl+IHXl7f2xlLosaiSUO1ucnseh95OW4SSD3Cet31GEHCtXsbC8VONnFu202jx02Mtey6eBhTFuUZqKXPqtaEhTh7eqiSfjp/gADAGB9NETG468bNjeJu1NO2U487a0y1bapaMRqbTGOkKWfxOuKOVOuqx7ziyVK+J0+dLS0RLS0tLRF//Z

/9j/4AAQSkZJRgABAQAAAQABAAD/2wBDAAIBAQEBAQIBAQECAgICAgQDAgICAgUEBAMEBgUGBgYFBgYGBwkIBgcJBwYGCAsICQoKCgoKBggLDAsKDAkKCgr/2wBDAQICAgICAgUDAwUKBwYHCgoKCgoKCgoKCgoKCgoKCgoKCgoKCgoKCgoKCgoKCgoKCgoKCgoKCgoKCgoKCgoKCgr/wAARCACAAH8DASIAAhEBAxEB/8QAHgAAAQUBAQEBAQAAAAAAAAAABwAGCAkKBQQDAQL/xABCEAABAwMDAgMFBgQEAwkBAAABAgMEBQYRAAcIEiEJEzEUIkFRYQojMnGBkRUWQlIkM2KhF3OSGDRTVmNygpOjsf/EABsBAQACAwEBAAAAAAAAAAAAAAABBQMEBgIH/8QAMhEAAQQBAwMCAggHAAAAAAAAAQACAxEEBRIhEzFBBiIyUQcUFSNhgaHhM0JScZGxwf/aAAwDAQACEQMRAD8Av80tLS0RLS0tDvkzyt2F4gbcu7o8gNwYlCpiVFEVDpK5E57HZmOynK3nD291IPrk4HfRERCQBknTN3c5D7F7CUk1vefdqgWzGx7qqxU22VOfRCCepZ+iQSdV4314gHPvnRJdgcZ7ec2Y28cUUpuaptIdr9Qa/vSDluICO4CepY/v+ADN5bX8K+OLjt98k91zc1wKyuXVLorCpT7q/U5K1E+vw9B8NEU0NxfHo4QWm+7CsGBfN9OoyEuWxajgZKv+ZKU12+oB0KK/9oqagOldD4A7jSo47pelVFhgkfPCW14/fUENzPHL4U7XLcpG0tkpqSmj0pXT6cnp7f6saCF4faGKlUXVs0LaKQlon3QuQlPb8gdEVosT7T5s/S5Qa3D4kXtR284WWaky+pP/AMVNtj/fRV2p+0geFzuLMbpt07n1yx33CEj+cLecbZB+r0YvNoH1WpI1RfUvGtpt1qLN3bJJeQo9wQhw/wC+uHN5j8M92MsXDYf8FkuH/MSz5ZBP5dtEWrLaXfbZbfq2m7y2T3Wt67aU6kKRPt2sMzGsfUtKPT+Rxp1ggjIOskNmvNbaXSjdbiPvzV7WrTSw4xUbarK4UjI9OotnpdH0WlQ+mrDOC32nXe7ZupQ9s/EXsz+b6AFJaTuLa1PSzVIaew65cNH3cpIHqtnpc9T0LJ0RXpaWmhsVv5s3yZ2ypu8mwu41Lum2as31wavSJIcaX80K+KFpzhSFAKSexA079ES0tLS0RLS0tCfm5zF2m4Hcabm5NbyT+ilW/EzHgtuhL1SlrPSxDZB9XHHCEjscDKj2SdETE8STxJtq/D12vZqlXhm4b5uDqYsmx4b2JFSfGAXHCMlqOgkdbhHxCUgqIGq36Nalfvqvu88/FB3FaqlfLRdotAfc6KfQo+epMeMwSUtgfE91KPdRJJOgRt7vrcW/F917xLeaM5lVRqGXqBSnl/cU+MnPkstJV+FttJ6UD4kqWrKlqOoB+Ih4lG4HK66ZcJquSIVpxnCiPDaWR7Tg9uwPp9NEUr+enj8XJV1y9seKMZmmUyP1MqrOOlHSO2UfP8/TVcm6l18gtyrbk74X7EuOt0j2xDTleqCViIHXM9ITnsQcdiBjPbOu/e/BzeVPHGHyBhSY86K4n2l+j01XmFqIRlLwUns4R/UB6D09DoybH+JVsVC8Nq4eJHIu0KpXKslpyBbzNNjoSXGFDrZeceX2bLK8AHClEBOAcE657V9XzcWCOTT4Ov8AeNY8A8taTTnD57fxIHnss/pnI9P+oXzj62GiMPF9x1G/yHyL8UDfhN7w/wDgPF5x7T3pfh3Qk0upWwl1uNRIUVI8532cuMq6zk4UodOBj0Oo4bN26m8dwVW1dxlPttxny4yZK0kLRgeoOexzoicR7g54bXW3W63xjqFVtmjVxDSavcbymIUMpbKgP8XL6W04KlZKVZ0QOBHh8WRyh5nWxsdvPzwsOx2bodmrqNdpFwJmPIWhou+Ul0dEYuOq91OXiMg9j2Bz4GNrUOq5cmTKHQOLOk3yyh7weBdnkckrfzJ9Kl07GZjxlszd3UPh1n2kcnsO/AUc7/pEmibqybNtmVKYY9raZYaEhRI6gn4k/XXe3httnatyCzGrS6imZ15YlMIBQlOASFJ9ck/EaIe9HCeFYHIi8bG2i5qbYXau07tl06m1ibdqKa9UUx1hKJCFy8R1dXoOl9YykgEjGR1vxtDySsh+n13fqw6szA6EtxKulpDkOSgqKvu5TPUyskZwQon07aulU8LxUWvV+hRotdhLn0hMtPVFeX1eQ7gkdlenqD2ONP2g8hK+ypNNvFpLyT2DixkLGmduzvHQbpsmn2bZcV+MwQn2uM43gtpRgIbGOxGe+R8hr5nbS77TsJm6LiW25EVgyILhw9FQcBCgSe5790+oyPropU3/AA5vEg334A7oHdrjRdJfok11C7zsGoyFGBVWge6lpH4HACemSgdaM+91pyk6auCnOnY3xAtioW92ydXV0kiPXaFMUkTaLNCQVxn0g+vfKVj3XEkKSSD2xY2zd9XsipsVSlVBRYUcsvJOe3yPz/L4/vqc/hW+J5fnA3kRTd47ILsujTuiLd9rNvdLVXgdWVsgHsHkZU4wv1SvKD7q1DRQtZ2lps7Nbv7fb/bV0Dejam4matbtzUtqoUiewrIdZcT1DI/pUO6VJPdKgQe405tESJCRk6zq/aHedT3ODxGaVwbsyuFW3mzcsquMMu/d1CuKSDIUrHqGEEMJz6KU8Qfe7Xl8/OT1J4YcL9y+UVY6SmzLSlz4bSiB58zo6IzQz8VvraQPqrWOqwt1K/Abufda5asuXXq7Lfkzpzpyt+Q8tTjrhPzUtSj+uiIpc9OV8y83GNlbNqAjUKkshMnyVYSQkenb4dtMbaDgJdfJfYmVuzaV5Q0VFuSpFLo/mpUhSEjBQ4R3bcUe4z6DHb46Ye0my17coNwf5CtmahqZPYdmTJchJKWm0/h6sd/eVgfpr2XBbnLHw97wJj1t+hqrDDrLUiFJS5HnIAwT0H+pPUCFEApJ7HWhlyvcejBIGyd6PkLl9dzp53/Z2m5bIswU8NeL3N5sV3o0bIsgDt5XQ2o3o5l7eWPdXF3bmkVGQiO8UVT2WEqQ7REFflu4dTlDDa1KAK1EJSTkFJJOuTUHdn+LazS4tOo+4G4jX/fJsrplUC33fQtNN/gqUhPfqcXmMlXZKXsdYkn4fniv7reD7sffNh29thbF41vfS30y6tHuVC+qiMlp5qG64U59p85Eh15UdeE9PkqyPMUNQi29tK6bor7U+gWJUq6zCktuTo1NgrdwjJV0q6AekEIVjPyPy1tRwxxEua0Ank15Ku8XAxcNz5Io2tfIdzy0VudVWf3P/V/W4+7W5u7VY/jm5d61GsyQMMmc+VIZT291pv8AA0nt2SgAD5aPHhkeH/afPu/7xo24/JqkbVW7ZNpCuVe6K3SHJrQC5seG010IUkgqdkNpBz6kAAk68/N2TR9z3aHUtqeL1x2oxSaQo1d6Vb7jAUB0kkgJA6UAjKz3PVk/DRu8BS5uL0C498tvOVvMNnZSgX3tMLfYu1mT0TQ85UYz5RHSW1hWUMKSvOPcWQCCchDI+WMOc0tJ8Hv+inAyZsvEZLLEYnHu11EjnzRI/Humj4hPhGxuDF1bh2pA5Q0W7F2Lb9t1+PJRSlw2a7TawfLb9lWXFpU+2v3/ACc/eMdbqVfdLSIw7SciN49jpDytt74kw4kvKajR3kpkU+eg4CkSIjoUy+kgYIWg9tT08W3eLw96FQKrx+4zbztbisU/b23aXbl3UmiR+msSI0hp1cma80GQ3IYH8RaSnyl/cTm20qSG9V37f7f3hund8Kw7Boq6jV6itSIMFt1CFPKCSrpSVkAqwDgZyTgDJIGsq3EZI9qbN8rIrta2gptP293LiNqkvWcJvl0a4Ogdal0x15RMOT2KvY3FlteMMrSelnTIvxe+V5V2lbaXvbk6m1Axm32oNRhrhrkJWnqTJWl0JJBR3CgMEdxnOm3bNZuXZPdanXG7Roxq9q19iV7BUmA8yp+M8lYbdR6OIKkYIzhQPrg6nH4ofiCbjeNBRI3Nc2ZRLSuXZuJHpVatChFbqxR5D/U1V0yHMLcQmY4Y7jWMMh6MQT5rhBFEy7Nr17X0mAzVK61KjzyW5CThPkveoUgE5KPQE/AgE4zrnWpXJlv1RVKkPFIz7iwcfkdeSj2ZufvfU3LgkOl5HmdDk6W6Ett4wehIHyB9Ej4/XX83LR6jSFO0+pD/ABtKkGO+oD8YHdKx9CMH9dEV+32TzxKJMi4q74eO5dbK2ZzT9wbfF5z/ACn0958NH+lYIkpT2AUH/wC4AXpevprEHw/5SXXxW5EWJyVs59xNRsq5YlTDbZ7vttrHnMn5hxkuN9+3v62y7fXrb+5Vh0TcW0pqJNKr9JjVKmSGzlLsd9pLrah9ClQOiKrP7YTvrI298NKh7OUyepqRuFuLCjy2gf8AOhQ23Jbg/R5MU/prNJMqS0UBqmtK/EruNXt/bXbgfehcfbST2aak3DOX3/EooiNjP5AH9zqhVp5Jlxwse6h1JIP0OdEXbs+yeQUmpO7k7N0K4PKp0kxkVOh9YU2tsDIyg59e+PQ504ot57qcqt/LYtjkTXpMpFEQpqqKlsBpxmDHC5MnrCQPfKELyo9z2+Wvbxy8QTdzjRbS7JtS27fn0xc5yS6moxHC6tajk++lY/L00UuEXDLmZz3i7+coNhdmkVyLQbSqSq46irsxhFdmoWotsJdOX1iMh/3E4OMd8kA6kbZnZRMjBQ+F3n9lQYsWoTaxJJl48YYz+FIDb6PcGxbfyNFA2lW+vk9f90bhXHVnYT0ioJeQyw2lSW219XQ0M+iUIQlAHyA066Dx+l2xFlQ7d3Oq8FucECWiKlKPOCD1JCsHuATnHz1xeJgw1Xsj1XGI/ZzRhI7HA+Hw1t910IApdiwvDp5w7z2o7fNgjci4aVWHHUu1RlpTyJa+jyXCVqVlR6fcJ+IGM9tMOj+GDutXtzJWzNItq5H7qglQl0FFMT7QyU46upJPbGR++rFeU22vLTdCpWXc/ECmXNOtP/h5SWFP2lNLUT2pDADqcIUkdYV2V2zn176JVJqsSl7qUrb6ZUWmdwHeM8mlSoKnQKguukEoYUfxKk9fvDJ6vjnHfXxaT6SdVZifWGCF5e17hG3cZIdvP3/uPA7H2x8/LsuuZ6exXS7DvABA3Gtr7/o4/wAcnhVcbh+D/wAjNprTk31uRtpd9Go8MoEqozaSlLTPUoJT1HPbJIH5nQ+t/iehNbi/y1d9S/iBfSIXs0ZPmeaThPRjuFZIwR3BxjvqYu8myniF2zt7Mre9tuX6i22Cgz3KrOcdjoyoBJWnrIx1EdyMZxr88Ne4LHtbmXaFd3EqUCHSo7klT8mplIZbPs7nSVFXYd/T6/XXcQa/lx+msrUnSQ5T4WvcBjk7TtZuDPikO4n9COPnTvwInahHj7XRhxA9/cWavsOEGtyfCA5oPpq2626e3V/vENrm1ms1SnBxYSlOVOOKKicBI7/ID6aFPHeoW1xk5b27R7pqa5lpXREVQb2bkAIS7SKiFRJQUB69CVh5PyW0k+oB1NTiPyKvNfM20f8AiJvJVFWwq7QJyarWHDEMfrVjzAtXT0enr2+eoR87qX/OvMGrUbbyEmcKtWn2KLHgpGH/ADZrqGUtjsMK6kgfmNZ9G1DXjqcmDqbWEhjZGvja9rfc5zSwhzne4bb4PY9vKx5ePhDGE2OT8RaQ4gngA3wBxymddsHdfjfuneOwVLWtVQotwyqdMLUXrX5kZ1bRcQMHHUADnHpjXCZpt5sVKQL1hTkO1aOtbbs5Kgp1SO+e/rgE/tqV/i4ce+U/CDnMzufyM2cNuz7/ALbh1iPFNaZlIlO+xsx5pLrGQFiUhxSkHuOtOSc51F2vbuVfc25KW1UqXFipjvOJaLHUVfeJCTkk9x2Hw11Sq03aXKLT5jE4BPYZ1r9+zj76SN9/B72hqNTmqfn21TZNtzVKVnp9hkuMsp/SP5A1j6fUGqyUj/xCP99ahPsdtxPz/DJuS3HldQpm7NSLWT+FLsWIvH5ZBP66IgR9tQtV1VP2Cu9IJQuRcEJWB6EIiOD9wT+2qC46E/xJltw4BeAJ+hIGtPf2ujYx/cPw4KJu5ToRdfsHcGHIlOBOfKhzG3Irhz8PvVRh+usw9YjKiyyoJwArREe+L/KjiNs1tVFtjdjZOXXbjiy3y/MYpkdQUguqKAVrWCSB29NNnj3ys3w27rW71pcdN4rrsqhbh25VFT6LQ6qYyZ7KOt5DLqUdiQ0XkZSQcLUAcEg/nE7Zbj1unflfkb+Xx/BIMCK3PYL81Edl9tZ99PUfeJCu2B3PfXN3xr/HfbTk1Tbp421X+I21ESz7ew2w4lBOC2+hBWAVpW2Sc+mVHVdD0Is97Gh248km9v8AYeAuQ04abh+p8iCFkxlkG57juMQ8hrSTtBNngfKl5+Jf+TXu/wDXGx+zmjCfQ/loBKump8c72rls0unR6hElutPQJTq1BL0UpK2HEkeoU24k/n216/8AtZXF/wCUoP8A9y9WK7EEUrZeTG2nLneOXZd38MYVz1Czxt/SoypNn1BbMP2xtkJfThtSU+YlQIV2zkEHvph85qRedz7m7O7a2IxLl7lU+w4UCtwaesmpNVYKUotuqSerzx3UST1d8576r1t/xCN8rTpwpFrVmoU2IlRUmLArsplsE+pCULABP5a555t7kKuD+bDDzVPO87+JGpPe0eZ/f5merq+uc6+b6R6K1HTMiEmWIsx2yCOoyHuL2lo6x308AGyGhtn5K/ydYgyGPAa4F5bu9woUb9orj87Vq3ErbDl/s7uDV745j0y6qbZDNn1VqXMvCa45BS+5GWhkKDilJ6lLISnIz1EAdzoacDtoq5s1yP2l3k3wokGm2feftiqBUKm+ytmThlSAFJJJQSVAAKAz1DHrqA9weIhvzdlMXRbor1SqMNwguRJ1flPNqIOQSlayDg/TXIf5o3/KixIMqmJdYgA+wMuVB5SI2Tk+WknCMnuenGTr0PR+rZEGYzInjYcpnSf0o3NAYGShpYC81JuktzjYLWhoaD7lH2tixviLGOPTO4bnAkm2k3x2pvAFGzd+FZbxh4P8k9quWltbsbtbFVKlWdRrmM+r1SqRkCLFiJUpRdcycJQkYJJGABn4aro571KPO5a1qr2HKJadqsh6jvU3Kcgy3lMqa6e4/pKcfTGvpUPEY5A1anOUeqXPVZMR5soejSLilrbcT6dKkqXgj6HTs4Gw6Tvhy0icgt2qG1HsXZqirva+SlRLbsSnLDkeJlXYrlzVxYiU+pL/ANDq90bSNXg1OTP1KZj3uY2MCNrmtDWuc6yHPeS4lx8gUOy0svLxX4zYIGkAEuO4gmyAPAHHC73irb13pXPEgqts76brXJfMPbaHBtlDlyVL+IuMuxYDTcttPXgdJm+0LPxye5JGdAy8bw2yuypUZiwaC3FfZmqekqTTkMkpSjIGU+vcHSpN4Wtvbu3d25m+9YaXVboqsioyFPOLQFypL6nnVhY/CepRA/PXOuW1LXsq8ZyrTqC5MaHTQvzFvJcCXXewSFJHcYOP111KrfCZzg9qrwKO4LpI+uTrUX9j6th6leGfcdfeThNS3XqXlZH4g1FiIJ/ckfprMFacAzKyHun3UH1+mtf/ANnZ2Pf2N8InaaBUYSmJ1yU+TccxKhjq9tkLdZV+sfyDooUgeeXGml8xOHG4/GeqpTi77UlQobiwPuZnT1xne/xQ+hpY+qdYtNyLJr1qV+oWpc9MchVWkznodShupwpiQ0stutn8lpUP01umIChg6zV/amfDgmcbeW6OXm39AUmy92nVO1NbDf3cCvIT9+hWPwh9ADyc+qg6B+HRFT5WIH8UpbToUlDkRwNurX6BpR7KP0BP++pL3R4fe0u1HGiZuhutvbBj1ufT0v28tD2WHl4C0ttoGVO9Q7ZAOAc9tR/mRzSphkljzGVpKH2vgtB7Eftr6UWwLt3V3Ht7bhd4dcecURKHMq00+THZz2bT1HCSO46BjJ/PWrlRyv2lsmwA2eO4H+lR61i50/SkhyjBHGd0lNBLmjmrPYcc8GwpK+FX4a+6HjK3svjlZl10y25lh0dVRl3lV0LebYpa3Q2iKWUYW8sPuAt4ICUqcBOAkaanIfwtt0uJPP6ucGN4axAqFRonsrsepUaSW49TYlqYREdSpYKmUqXJa8wKBUgJcwFEDJBuTc25/By3EtvcHhFyKqVu7nqpK4VzxYjTclibBWQv/FNOAt4K0pKUEE+6FDHSDqPV082d99xd/bg5Ib+Vdy87wuV6PJqdVrow4tbRQtnCAny/KAQ2AyUFshCPd90a94+RHlRCRl0fnwtrSNVxdawGZmMDsddbgWkgGro+D3B8hSAneEhdIU+zbn8n1l1T0em0diDuglC6rcDo8xNAa82IkInmP/iEJc6WnWynocUtXSOnP8HqfTYsNybUqYyqqT4MOiS5FWnNUyqOzpCmIbUaorhCO884sIy0lXU0FHrKfLXiL8/k9BqUYRJW01I6Aw4yry3SgrQt5L6gopSCT1oSc+oA6RhJIPWgc1KpTKimpwtrqAlxE92ahCojK20vuR0x1KCFNEY8pIAQcoB98JCyVHOrJGGseGY1ae2srdS9ahbNMgUqvU+l12no3CRJqUEyHUx5EkQmo5efjxJjjEJ55sdHtLqmkqUWlnRA2v8ABYiby02/rm223Htuq0PbiqvUu4qzGrcoNomsMrfktpQ5HSoobbSkl38KispSPcVqKEblkYrKWGtraOQ3Ggx2lL6SptqGoLjpBLeeygConJc9HCsdtfsflqqNLnTk7XUhTtSgzYktThBBalq6pHSPLw2pRPZaAFN+jZQNERf8PHwldw/E95gv8atirup9swYFoMXHW65cSlSG6fGcZjrCEJaCVPrK5LaUjCe3USR093P4nuzN1eFlQHPCdjxo6apOqsa6dz79iv8A3d3IPX/B2WUABbEKK0t1wsudSlSnXFkkNtHUeuN/OrlDxF5DvcouM+4sm0boU26y49TmEuMGG4pIMRbToUlbACW0hKgcdCCCCkHTu3I3GvHxAK/cW/3Ibdqfc249ZeQ5Va5UylKowbR0NNJbRhCY6UAJASAAB2wR3J3TFvbY6zYdhJvW07taUiNESX1rc62pK8YPQR3Son+k/wC2mnMguW9asOkLGJU/EuQj4oQchtJ/MZP7fLX2se3Vx0zaxcktaqDTpA85ll8+XUJKc+W0j4KJ9Sr+lOT9D9WGqhdVberdTALj7nWrpThIHoEgfAAAAD5AaIiZwm4y3Vyi5C2Rx0s1hxVSve5ItLbWhPdhpxY854/RtoOOfL3NbY9vrKt/baw6Lt1acJEalUCkxqdTI7YwlqOw0lptI+gSkDVGf2R/w4Zcqt13xHNyqCW4cNp+39tkyG8ea6rtOnIz8EgCOlXcEqe9CjV8fp6aIloTc3eHe1HPHjTc3GXeKEVUu4IeI85pAL1Olo95iW0T6ONrAUPTIyk9idFnS0RYtec3CfeTgvyGuDjfvhQlMVSjyCYk5tsiPVIaifJmMKP4m3EjPzSepJwUkaBi2BAQqnVFpbkNawsKb7OR3Pg42fgR8vjrYl4rfhR7HeKRsj/Jl6pbot50Vtxyy71YjhT1OeUMll0ersZZA6289vxJwod8tPNTghyG4M7xTdkuRdgv0iqMFSoMpIK4dUYyQJEV7HS62fp7yT2UARjRFHyJRY8/ciFX91LlkTaRNnJcnVtalvKeA+Cz3UCcBJz3APbUxpuyGzm/Vtx36lTIk1hTITCq1LeCXG0gYAS4n1A/tVkDHcaiSunz6StxUFSehzs9HdR1NuD/AFJOvTZ133Bt7VDVtvLwqFry1EFxppReiOn/AFJII/6kn1+GpFDhQAAKCMN1eFfd8p0vbXbhwpaFqw1DrTSmHASew8xAUk/mQn8tC7hDsRae+nN7brjvuYt80e4r5iUesqp0kIWWVveWstuHsPjhWjBZfiDb925T1M3Dt1Q7jSlspTUKTKLK0qwcEhJIUoHBxjQz4F73UfiXzTsPk/uvslWLupFoXB/FZFvRJi4Dsl1KHPJUl/oPQUPFtz0wry+k9joaQWmnW+OdWf5HyOO23tfi1eX7d7NAnyZDDLb58oOElTTrrY7ZHuuK7jGc9tHGzvC1q0FSJ26+4TCUDBXAoTZWo/QuuAAfolWhDTN4L9Xyqa5KTbWuGpOouj+J+z1Oa9KkrYC/cYckuJKnCGulvzFDJ6c40Z9x+eu/F0tKZolpW/ZkdYIEqoyTJkFP9yUn1I+iT+WgpObTovvaHY3avbGoW3MgQaPSJTBblSpDmXnjjIV1qypawcEAZ7jsNRDtWzHGlv16pV1+DQipbPtaEKQ7UEZ/y2m85UVAAnPZPxPplxXBc79zVk3Dc9Wn3ZVs+7MrClJis/8ALaB7jPoPdHf0B151QapX5oqFblKfdA6UdWAltP8AalI7JSPkMDQm1K+E+TJul+PDjQUw6ZCSUU+A2chpJ9VKP9a1dipXx9BgADUqfCj8M7dDxKuT1M2NsVmRBt+EpuZfV0oZy3R6aFYUoH0L7mChpHxUc/hSojx+HL4ZPJPxJN42tqdgLZ8unxHkG6LxnsqFNoTBPdbqx+NwjPQyn31n5DKhqo8PXw+NgfDc4+QdhNiaMSOoSbiuKYhPttdnFIC5L6h+yGx7racJT8SYREvZHZjbnjvtJb2x+0dts0i27XpTNOo9PYSMNMtpwMn+pR7qUo91KUSfXTq0tLREtLS0tES0KuXnCvjbzo2rf2f5L7aQ7gpSypcN9Y8uXT3iMedGfT77Lg7d0nBxggjtoq6WiLOD4i32WzlTx8lzr84hvubr2ekqcRSm0oZr8Fv16VM9kSwPTqaIUcZLY1VreW2Fw2dcMm07vt6dSarEWUS6XVoa40llQ9QppwBQ/bW4ggH1GhbyM4R8R+XFJNG5J8eLUvFvp6W5FYpKFSWu2Pu30gOtn6pUDoixTyLPW255zcZSVpOQtHYj8iNfwaZXG/w1aeO/oZaz/wD060370/ZPfDZ3BkvVHa64twbBfcJLcak3CmbEb/JuWha//wBNAmv/AGOC2FOFdr8/K0hBV7rdSsGOspH/ALkSBn9hoioIFNrzgwur1BQ9CDMcwf0zpRbOS2esRQM9yojV/dvfY3rJS827d3Pq4Xmwr71il2LGZKh9FrkKx/0nUgtkPspvhc7ZyWKnuTEvncWQ3guMXNdCmIi1D/0oSWTj6KWoHRFmr202fvfdW742321NjVe6K/MWExqLbtNcmSXCTge42klIz/UcD66tr8N77KLvpu1Mgbl+IHXl7f2xlLosaiSUO1ucnseh95OW4SSD3Cet31GEHCtXsbC8VONnFu202jx02Mtey6eBhTFuUZqKXPqtaEhTh7eqiSfjp/gADAGB9NETG468bNjeJu1NO2U487a0y1bapaMRqbTGOkKWfxOuKOVOuqx7ziyVK+J0+dLS0RLS0tLRF//Z

/9j/4AAQSkZJRgABAQAAAQABAAD/2wBDAAIBAQEBAQIBAQECAgICAgQDAgICAgUEBAMEBgUGBgYFBgYGBwkIBgcJBwYGCAsICQoKCgoKBggLDAsKDAkKCgr/2wBDAQICAgICAgUDAwUKBwYHCgoKCgoKCgoKCgoKCgoKCgoKCgoKCgoKCgoKCgoKCgoKCgoKCgoKCgoKCgoKCgoKCgr/wAARCACAAH8DASIAAhEBAxEB/8QAHgAAAQUBAQEBAQAAAAAAAAAABwAGCAkKBQQDAQL/xABCEAABAwMDAgMFBgQEAwkBAAABAgMEBQYRAAcIEiEJEzEUIkFRYQojMnGBkRUWQlIkM2KhF3OSGDRTVmNygpOjsf/EABsBAQACAwEBAAAAAAAAAAAAAAABBQMEBgIH/8QAMhEAAQQBAwMCAggHAAAAAAAAAQACAxEEBRIhEzFBBiIyUQcUFSNhgaHhM0JScZGxwf/aAAwDAQACEQMRAD8Av80tLS0RLS0tDvkzyt2F4gbcu7o8gNwYlCpiVFEVDpK5E57HZmOynK3nD291IPrk4HfRERCQBknTN3c5D7F7CUk1vefdqgWzGx7qqxU22VOfRCCepZ+iQSdV4314gHPvnRJdgcZ7ec2Y28cUUpuaptIdr9Qa/vSDluICO4CepY/v+ADN5bX8K+OLjt98k91zc1wKyuXVLorCpT7q/U5K1E+vw9B8NEU0NxfHo4QWm+7CsGBfN9OoyEuWxajgZKv+ZKU12+oB0KK/9oqagOldD4A7jSo47pelVFhgkfPCW14/fUENzPHL4U7XLcpG0tkpqSmj0pXT6cnp7f6saCF4faGKlUXVs0LaKQlon3QuQlPb8gdEVosT7T5s/S5Qa3D4kXtR284WWaky+pP/AMVNtj/fRV2p+0geFzuLMbpt07n1yx33CEj+cLecbZB+r0YvNoH1WpI1RfUvGtpt1qLN3bJJeQo9wQhw/wC+uHN5j8M92MsXDYf8FkuH/MSz5ZBP5dtEWrLaXfbZbfq2m7y2T3Wt67aU6kKRPt2sMzGsfUtKPT+Rxp1ggjIOskNmvNbaXSjdbiPvzV7WrTSw4xUbarK4UjI9OotnpdH0WlQ+mrDOC32nXe7ZupQ9s/EXsz+b6AFJaTuLa1PSzVIaew65cNH3cpIHqtnpc9T0LJ0RXpaWmhsVv5s3yZ2ypu8mwu41Lum2as31wavSJIcaX80K+KFpzhSFAKSexA079ES0tLS0RLS0tCfm5zF2m4Hcabm5NbyT+ilW/EzHgtuhL1SlrPSxDZB9XHHCEjscDKj2SdETE8STxJtq/D12vZqlXhm4b5uDqYsmx4b2JFSfGAXHCMlqOgkdbhHxCUgqIGq36Nalfvqvu88/FB3FaqlfLRdotAfc6KfQo+epMeMwSUtgfE91KPdRJJOgRt7vrcW/F917xLeaM5lVRqGXqBSnl/cU+MnPkstJV+FttJ6UD4kqWrKlqOoB+Ih4lG4HK66ZcJquSIVpxnCiPDaWR7Tg9uwPp9NEUr+enj8XJV1y9seKMZmmUyP1MqrOOlHSO2UfP8/TVcm6l18gtyrbk74X7EuOt0j2xDTleqCViIHXM9ITnsQcdiBjPbOu/e/BzeVPHGHyBhSY86K4n2l+j01XmFqIRlLwUns4R/UB6D09DoybH+JVsVC8Nq4eJHIu0KpXKslpyBbzNNjoSXGFDrZeceX2bLK8AHClEBOAcE657V9XzcWCOTT4Ov8AeNY8A8taTTnD57fxIHnss/pnI9P+oXzj62GiMPF9x1G/yHyL8UDfhN7w/wDgPF5x7T3pfh3Qk0upWwl1uNRIUVI8532cuMq6zk4UodOBj0Oo4bN26m8dwVW1dxlPttxny4yZK0kLRgeoOexzoicR7g54bXW3W63xjqFVtmjVxDSavcbymIUMpbKgP8XL6W04KlZKVZ0QOBHh8WRyh5nWxsdvPzwsOx2bodmrqNdpFwJmPIWhou+Ul0dEYuOq91OXiMg9j2Bz4GNrUOq5cmTKHQOLOk3yyh7weBdnkckrfzJ9Kl07GZjxlszd3UPh1n2kcnsO/AUc7/pEmibqybNtmVKYY9raZYaEhRI6gn4k/XXe3httnatyCzGrS6imZ15YlMIBQlOASFJ9ck/EaIe9HCeFYHIi8bG2i5qbYXau07tl06m1ibdqKa9UUx1hKJCFy8R1dXoOl9YykgEjGR1vxtDySsh+n13fqw6szA6EtxKulpDkOSgqKvu5TPUyskZwQon07aulU8LxUWvV+hRotdhLn0hMtPVFeX1eQ7gkdlenqD2ONP2g8hK+ypNNvFpLyT2DixkLGmduzvHQbpsmn2bZcV+MwQn2uM43gtpRgIbGOxGe+R8hr5nbS77TsJm6LiW25EVgyILhw9FQcBCgSe5790+oyPropU3/AA5vEg334A7oHdrjRdJfok11C7zsGoyFGBVWge6lpH4HACemSgdaM+91pyk6auCnOnY3xAtioW92ydXV0kiPXaFMUkTaLNCQVxn0g+vfKVj3XEkKSSD2xY2zd9XsipsVSlVBRYUcsvJOe3yPz/L4/vqc/hW+J5fnA3kRTd47ILsujTuiLd9rNvdLVXgdWVsgHsHkZU4wv1SvKD7q1DRQtZ2lps7Nbv7fb/bV0Dejam4matbtzUtqoUiewrIdZcT1DI/pUO6VJPdKgQe405tESJCRk6zq/aHedT3ODxGaVwbsyuFW3mzcsquMMu/d1CuKSDIUrHqGEEMJz6KU8Qfe7Xl8/OT1J4YcL9y+UVY6SmzLSlz4bSiB58zo6IzQz8VvraQPqrWOqwt1K/Abufda5asuXXq7Lfkzpzpyt+Q8tTjrhPzUtSj+uiIpc9OV8y83GNlbNqAjUKkshMnyVYSQkenb4dtMbaDgJdfJfYmVuzaV5Q0VFuSpFLo/mpUhSEjBQ4R3bcUe4z6DHb46Ye0my17coNwf5CtmahqZPYdmTJchJKWm0/h6sd/eVgfpr2XBbnLHw97wJj1t+hqrDDrLUiFJS5HnIAwT0H+pPUCFEApJ7HWhlyvcejBIGyd6PkLl9dzp53/Z2m5bIswU8NeL3N5sV3o0bIsgDt5XQ2o3o5l7eWPdXF3bmkVGQiO8UVT2WEqQ7REFflu4dTlDDa1KAK1EJSTkFJJOuTUHdn+LazS4tOo+4G4jX/fJsrplUC33fQtNN/gqUhPfqcXmMlXZKXsdYkn4fniv7reD7sffNh29thbF41vfS30y6tHuVC+qiMlp5qG64U59p85Eh15UdeE9PkqyPMUNQi29tK6bor7U+gWJUq6zCktuTo1NgrdwjJV0q6AekEIVjPyPy1tRwxxEua0Ank15Ku8XAxcNz5Io2tfIdzy0VudVWf3P/V/W4+7W5u7VY/jm5d61GsyQMMmc+VIZT291pv8AA0nt2SgAD5aPHhkeH/afPu/7xo24/JqkbVW7ZNpCuVe6K3SHJrQC5seG010IUkgqdkNpBz6kAAk68/N2TR9z3aHUtqeL1x2oxSaQo1d6Vb7jAUB0kkgJA6UAjKz3PVk/DRu8BS5uL0C498tvOVvMNnZSgX3tMLfYu1mT0TQ85UYz5RHSW1hWUMKSvOPcWQCCchDI+WMOc0tJ8Hv+inAyZsvEZLLEYnHu11EjnzRI/Humj4hPhGxuDF1bh2pA5Q0W7F2Lb9t1+PJRSlw2a7TawfLb9lWXFpU+2v3/ACc/eMdbqVfdLSIw7SciN49jpDytt74kw4kvKajR3kpkU+eg4CkSIjoUy+kgYIWg9tT08W3eLw96FQKrx+4zbztbisU/b23aXbl3UmiR+msSI0hp1cma80GQ3IYH8RaSnyl/cTm20qSG9V37f7f3hund8Kw7Boq6jV6itSIMFt1CFPKCSrpSVkAqwDgZyTgDJIGsq3EZI9qbN8rIrta2gptP293LiNqkvWcJvl0a4Ogdal0x15RMOT2KvY3FlteMMrSelnTIvxe+V5V2lbaXvbk6m1Axm32oNRhrhrkJWnqTJWl0JJBR3CgMEdxnOm3bNZuXZPdanXG7Roxq9q19iV7BUmA8yp+M8lYbdR6OIKkYIzhQPrg6nH4ofiCbjeNBRI3Nc2ZRLSuXZuJHpVatChFbqxR5D/U1V0yHMLcQmY4Y7jWMMh6MQT5rhBFEy7Nr17X0mAzVK61KjzyW5CThPkveoUgE5KPQE/AgE4zrnWpXJlv1RVKkPFIz7iwcfkdeSj2ZufvfU3LgkOl5HmdDk6W6Ett4wehIHyB9Ej4/XX83LR6jSFO0+pD/ABtKkGO+oD8YHdKx9CMH9dEV+32TzxKJMi4q74eO5dbK2ZzT9wbfF5z/ACn0958NH+lYIkpT2AUH/wC4AXpevprEHw/5SXXxW5EWJyVs59xNRsq5YlTDbZ7vttrHnMn5hxkuN9+3v62y7fXrb+5Vh0TcW0pqJNKr9JjVKmSGzlLsd9pLrah9ClQOiKrP7YTvrI298NKh7OUyepqRuFuLCjy2gf8AOhQ23Jbg/R5MU/prNJMqS0UBqmtK/EruNXt/bXbgfehcfbST2aak3DOX3/EooiNjP5AH9zqhVp5Jlxwse6h1JIP0OdEXbs+yeQUmpO7k7N0K4PKp0kxkVOh9YU2tsDIyg59e+PQ504ot57qcqt/LYtjkTXpMpFEQpqqKlsBpxmDHC5MnrCQPfKELyo9z2+Wvbxy8QTdzjRbS7JtS27fn0xc5yS6moxHC6tajk++lY/L00UuEXDLmZz3i7+coNhdmkVyLQbSqSq46irsxhFdmoWotsJdOX1iMh/3E4OMd8kA6kbZnZRMjBQ+F3n9lQYsWoTaxJJl48YYz+FIDb6PcGxbfyNFA2lW+vk9f90bhXHVnYT0ioJeQyw2lSW219XQ0M+iUIQlAHyA066Dx+l2xFlQ7d3Oq8FucECWiKlKPOCD1JCsHuATnHz1xeJgw1Xsj1XGI/ZzRhI7HA+Hw1t910IApdiwvDp5w7z2o7fNgjci4aVWHHUu1RlpTyJa+jyXCVqVlR6fcJ+IGM9tMOj+GDutXtzJWzNItq5H7qglQl0FFMT7QyU46upJPbGR++rFeU22vLTdCpWXc/ECmXNOtP/h5SWFP2lNLUT2pDADqcIUkdYV2V2zn176JVJqsSl7qUrb6ZUWmdwHeM8mlSoKnQKguukEoYUfxKk9fvDJ6vjnHfXxaT6SdVZifWGCF5e17hG3cZIdvP3/uPA7H2x8/LsuuZ6exXS7DvABA3Gtr7/o4/wAcnhVcbh+D/wAjNprTk31uRtpd9Go8MoEqozaSlLTPUoJT1HPbJIH5nQ+t/iehNbi/y1d9S/iBfSIXs0ZPmeaThPRjuFZIwR3BxjvqYu8myniF2zt7Mre9tuX6i22Cgz3KrOcdjoyoBJWnrIx1EdyMZxr88Ne4LHtbmXaFd3EqUCHSo7klT8mplIZbPs7nSVFXYd/T6/XXcQa/lx+msrUnSQ5T4WvcBjk7TtZuDPikO4n9COPnTvwInahHj7XRhxA9/cWavsOEGtyfCA5oPpq2626e3V/vENrm1ms1SnBxYSlOVOOKKicBI7/ID6aFPHeoW1xk5b27R7pqa5lpXREVQb2bkAIS7SKiFRJQUB69CVh5PyW0k+oB1NTiPyKvNfM20f8AiJvJVFWwq7QJyarWHDEMfrVjzAtXT0enr2+eoR87qX/OvMGrUbbyEmcKtWn2KLHgpGH/ADZrqGUtjsMK6kgfmNZ9G1DXjqcmDqbWEhjZGvja9rfc5zSwhzne4bb4PY9vKx5ePhDGE2OT8RaQ4gngA3wBxymddsHdfjfuneOwVLWtVQotwyqdMLUXrX5kZ1bRcQMHHUADnHpjXCZpt5sVKQL1hTkO1aOtbbs5Kgp1SO+e/rgE/tqV/i4ce+U/CDnMzufyM2cNuz7/ALbh1iPFNaZlIlO+xsx5pLrGQFiUhxSkHuOtOSc51F2vbuVfc25KW1UqXFipjvOJaLHUVfeJCTkk9x2Hw11Sq03aXKLT5jE4BPYZ1r9+zj76SN9/B72hqNTmqfn21TZNtzVKVnp9hkuMsp/SP5A1j6fUGqyUj/xCP99ahPsdtxPz/DJuS3HldQpm7NSLWT+FLsWIvH5ZBP66IgR9tQtV1VP2Cu9IJQuRcEJWB6EIiOD9wT+2qC46E/xJltw4BeAJ+hIGtPf2ujYx/cPw4KJu5ToRdfsHcGHIlOBOfKhzG3Irhz8PvVRh+usw9YjKiyyoJwArREe+L/KjiNs1tVFtjdjZOXXbjiy3y/MYpkdQUguqKAVrWCSB29NNnj3ys3w27rW71pcdN4rrsqhbh25VFT6LQ6qYyZ7KOt5DLqUdiQ0XkZSQcLUAcEg/nE7Zbj1unflfkb+Xx/BIMCK3PYL81Edl9tZ99PUfeJCu2B3PfXN3xr/HfbTk1Tbp421X+I21ESz7ew2w4lBOC2+hBWAVpW2Sc+mVHVdD0Is97Gh248km9v8AYeAuQ04abh+p8iCFkxlkG57juMQ8hrSTtBNngfKl5+Jf+TXu/wDXGx+zmjCfQ/loBKump8c72rls0unR6hElutPQJTq1BL0UpK2HEkeoU24k/n216/8AtZXF/wCUoP8A9y9WK7EEUrZeTG2nLneOXZd38MYVz1Czxt/SoypNn1BbMP2xtkJfThtSU+YlQIV2zkEHvph85qRedz7m7O7a2IxLl7lU+w4UCtwaesmpNVYKUotuqSerzx3UST1d8576r1t/xCN8rTpwpFrVmoU2IlRUmLArsplsE+pCULABP5a555t7kKuD+bDDzVPO87+JGpPe0eZ/f5merq+uc6+b6R6K1HTMiEmWIsx2yCOoyHuL2lo6x308AGyGhtn5K/ydYgyGPAa4F5bu9woUb9orj87Vq3ErbDl/s7uDV745j0y6qbZDNn1VqXMvCa45BS+5GWhkKDilJ6lLISnIz1EAdzoacDtoq5s1yP2l3k3wokGm2feftiqBUKm+ytmThlSAFJJJQSVAAKAz1DHrqA9weIhvzdlMXRbor1SqMNwguRJ1flPNqIOQSlayDg/TXIf5o3/KixIMqmJdYgA+wMuVB5SI2Tk+WknCMnuenGTr0PR+rZEGYzInjYcpnSf0o3NAYGShpYC81JuktzjYLWhoaD7lH2tixviLGOPTO4bnAkm2k3x2pvAFGzd+FZbxh4P8k9quWltbsbtbFVKlWdRrmM+r1SqRkCLFiJUpRdcycJQkYJJGABn4aro571KPO5a1qr2HKJadqsh6jvU3Kcgy3lMqa6e4/pKcfTGvpUPEY5A1anOUeqXPVZMR5soejSLilrbcT6dKkqXgj6HTs4Gw6Tvhy0icgt2qG1HsXZqirva+SlRLbsSnLDkeJlXYrlzVxYiU+pL/ANDq90bSNXg1OTP1KZj3uY2MCNrmtDWuc6yHPeS4lx8gUOy0svLxX4zYIGkAEuO4gmyAPAHHC73irb13pXPEgqts76brXJfMPbaHBtlDlyVL+IuMuxYDTcttPXgdJm+0LPxye5JGdAy8bw2yuypUZiwaC3FfZmqekqTTkMkpSjIGU+vcHSpN4Wtvbu3d25m+9YaXVboqsioyFPOLQFypL6nnVhY/CepRA/PXOuW1LXsq8ZyrTqC5MaHTQvzFvJcCXXewSFJHcYOP111KrfCZzg9qrwKO4LpI+uTrUX9j6th6leGfcdfeThNS3XqXlZH4g1FiIJ/ckfprMFacAzKyHun3UH1+mtf/ANnZ2Pf2N8InaaBUYSmJ1yU+TccxKhjq9tkLdZV+sfyDooUgeeXGml8xOHG4/GeqpTi77UlQobiwPuZnT1xne/xQ+hpY+qdYtNyLJr1qV+oWpc9MchVWkznodShupwpiQ0stutn8lpUP01umIChg6zV/amfDgmcbeW6OXm39AUmy92nVO1NbDf3cCvIT9+hWPwh9ADyc+qg6B+HRFT5WIH8UpbToUlDkRwNurX6BpR7KP0BP++pL3R4fe0u1HGiZuhutvbBj1ufT0v28tD2WHl4C0ttoGVO9Q7ZAOAc9tR/mRzSphkljzGVpKH2vgtB7Eftr6UWwLt3V3Ht7bhd4dcecURKHMq00+THZz2bT1HCSO46BjJ/PWrlRyv2lsmwA2eO4H+lR61i50/SkhyjBHGd0lNBLmjmrPYcc8GwpK+FX4a+6HjK3svjlZl10y25lh0dVRl3lV0LebYpa3Q2iKWUYW8sPuAt4ICUqcBOAkaanIfwtt0uJPP6ucGN4axAqFRonsrsepUaSW49TYlqYREdSpYKmUqXJa8wKBUgJcwFEDJBuTc25/By3EtvcHhFyKqVu7nqpK4VzxYjTclibBWQv/FNOAt4K0pKUEE+6FDHSDqPV082d99xd/bg5Ib+Vdy87wuV6PJqdVrow4tbRQtnCAny/KAQ2AyUFshCPd90a94+RHlRCRl0fnwtrSNVxdawGZmMDsddbgWkgGro+D3B8hSAneEhdIU+zbn8n1l1T0em0diDuglC6rcDo8xNAa82IkInmP/iEJc6WnWynocUtXSOnP8HqfTYsNybUqYyqqT4MOiS5FWnNUyqOzpCmIbUaorhCO884sIy0lXU0FHrKfLXiL8/k9BqUYRJW01I6Aw4yry3SgrQt5L6gopSCT1oSc+oA6RhJIPWgc1KpTKimpwtrqAlxE92ahCojK20vuR0x1KCFNEY8pIAQcoB98JCyVHOrJGGseGY1ae2srdS9ahbNMgUqvU+l12no3CRJqUEyHUx5EkQmo5efjxJjjEJ55sdHtLqmkqUWlnRA2v8ABYiby02/rm223Htuq0PbiqvUu4qzGrcoNomsMrfktpQ5HSoobbSkl38KispSPcVqKEblkYrKWGtraOQ3Ggx2lL6SptqGoLjpBLeeygConJc9HCsdtfsflqqNLnTk7XUhTtSgzYktThBBalq6pHSPLw2pRPZaAFN+jZQNERf8PHwldw/E95gv8atirup9swYFoMXHW65cSlSG6fGcZjrCEJaCVPrK5LaUjCe3USR093P4nuzN1eFlQHPCdjxo6apOqsa6dz79iv8A3d3IPX/B2WUABbEKK0t1wsudSlSnXFkkNtHUeuN/OrlDxF5DvcouM+4sm0boU26y49TmEuMGG4pIMRbToUlbACW0hKgcdCCCCkHTu3I3GvHxAK/cW/3Ibdqfc249ZeQ5Va5UylKowbR0NNJbRhCY6UAJASAAB2wR3J3TFvbY6zYdhJvW07taUiNESX1rc62pK8YPQR3Son+k/wC2mnMguW9asOkLGJU/EuQj4oQchtJ/MZP7fLX2se3Vx0zaxcktaqDTpA85ll8+XUJKc+W0j4KJ9Sr+lOT9D9WGqhdVberdTALj7nWrpThIHoEgfAAAAD5AaIiZwm4y3Vyi5C2Rx0s1hxVSve5ItLbWhPdhpxY854/RtoOOfL3NbY9vrKt/baw6Lt1acJEalUCkxqdTI7YwlqOw0lptI+gSkDVGf2R/w4Zcqt13xHNyqCW4cNp+39tkyG8ea6rtOnIz8EgCOlXcEqe9CjV8fp6aIloTc3eHe1HPHjTc3GXeKEVUu4IeI85pAL1Olo95iW0T6ONrAUPTIyk9idFnS0RYtec3CfeTgvyGuDjfvhQlMVSjyCYk5tsiPVIaifJmMKP4m3EjPzSepJwUkaBi2BAQqnVFpbkNawsKb7OR3Pg42fgR8vjrYl4rfhR7HeKRsj/Jl6pbot50Vtxyy71YjhT1OeUMll0ersZZA6289vxJwod8tPNTghyG4M7xTdkuRdgv0iqMFSoMpIK4dUYyQJEV7HS62fp7yT2UARjRFHyJRY8/ciFX91LlkTaRNnJcnVtalvKeA+Cz3UCcBJz3APbUxpuyGzm/Vtx36lTIk1hTITCq1LeCXG0gYAS4n1A/tVkDHcaiSunz6StxUFSehzs9HdR1NuD/AFJOvTZ133Bt7VDVtvLwqFry1EFxppReiOn/AFJII/6kn1+GpFDhQAAKCMN1eFfd8p0vbXbhwpaFqw1DrTSmHASew8xAUk/mQn8tC7hDsRae+nN7brjvuYt80e4r5iUesqp0kIWWVveWstuHsPjhWjBZfiDb925T1M3Dt1Q7jSlspTUKTKLK0qwcEhJIUoHBxjQz4F73UfiXzTsPk/uvslWLupFoXB/FZFvRJi4Dsl1KHPJUl/oPQUPFtz0wry+k9joaQWmnW+OdWf5HyOO23tfi1eX7d7NAnyZDDLb58oOElTTrrY7ZHuuK7jGc9tHGzvC1q0FSJ26+4TCUDBXAoTZWo/QuuAAfolWhDTN4L9Xyqa5KTbWuGpOouj+J+z1Oa9KkrYC/cYckuJKnCGulvzFDJ6c40Z9x+eu/F0tKZolpW/ZkdYIEqoyTJkFP9yUn1I+iT+WgpObTovvaHY3avbGoW3MgQaPSJTBblSpDmXnjjIV1qypawcEAZ7jsNRDtWzHGlv16pV1+DQipbPtaEKQ7UEZ/y2m85UVAAnPZPxPplxXBc79zVk3Dc9Wn3ZVs+7MrClJis/8ALaB7jPoPdHf0B151QapX5oqFblKfdA6UdWAltP8AalI7JSPkMDQm1K+E+TJul+PDjQUw6ZCSUU+A2chpJ9VKP9a1dipXx9BgADUqfCj8M7dDxKuT1M2NsVmRBt+EpuZfV0oZy3R6aFYUoH0L7mChpHxUc/hSojx+HL4ZPJPxJN42tqdgLZ8unxHkG6LxnsqFNoTBPdbqx+NwjPQyn31n5DKhqo8PXw+NgfDc4+QdhNiaMSOoSbiuKYhPttdnFIC5L6h+yGx7racJT8SYREvZHZjbnjvtJb2x+0dts0i27XpTNOo9PYSMNMtpwMn+pR7qUo91KUSfXTq0tLREtLS0tES0KuXnCvjbzo2rf2f5L7aQ7gpSypcN9Y8uXT3iMedGfT77Lg7d0nBxggjtoq6WiLOD4i32WzlTx8lzr84hvubr2ekqcRSm0oZr8Fv16VM9kSwPTqaIUcZLY1VreW2Fw2dcMm07vt6dSarEWUS6XVoa40llQ9QppwBQ/bW4ggH1GhbyM4R8R+XFJNG5J8eLUvFvp6W5FYpKFSWu2Pu30gOtn6pUDoixTyLPW255zcZSVpOQtHYj8iNfwaZXG/w1aeO/oZaz/wD060370/ZPfDZ3BkvVHa64twbBfcJLcak3CmbEb/JuWha//wBNAmv/AGOC2FOFdr8/K0hBV7rdSsGOspH/ALkSBn9hoioIFNrzgwur1BQ9CDMcwf0zpRbOS2esRQM9yojV/dvfY3rJS827d3Pq4Xmwr71il2LGZKh9FrkKx/0nUgtkPspvhc7ZyWKnuTEvncWQ3guMXNdCmIi1D/0oSWTj6KWoHRFmr202fvfdW742321NjVe6K/MWExqLbtNcmSXCTge42klIz/UcD66tr8N77KLvpu1Mgbl+IHXl7f2xlLosaiSUO1ucnseh95OW4SSD3Cet31GEHCtXsbC8VONnFu202jx02Mtey6eBhTFuUZqKXPqtaEhTh7eqiSfjp/gADAGB9NETG468bNjeJu1NO2U487a0y1bapaMRqbTGOkKWfxOuKOVOuqx7ziyVK+J0+dLS0RLS0tLRF//Z

/9j/4AAQSkZJRgABAQAAAQABAAD/2wBDAAIBAQEBAQIBAQECAgICAgQDAgICAgUEBAMEBgUGBgYFBgYGBwkIBgcJBwYGCAsICQoKCgoKBggLDAsKDAkKCgr/2wBDAQICAgICAgUDAwUKBwYHCgoKCgoKCgoKCgoKCgoKCgoKCgoKCgoKCgoKCgoKCgoKCgoKCgoKCgoKCgoKCgoKCgr/wAARCACAAH8DASIAAhEBAxEB/8QAHgAAAQUBAQEBAQAAAAAAAAAABwAGCAkKBQQDAQL/xABCEAABAwMDAgMFBgQEAwkBAAABAgMEBQYRAAcIEiEJEzEUIkFRYQojMnGBkRUWQlIkM2KhF3OSGDRTVmNygpOjsf/EABsBAQACAwEBAAAAAAAAAAAAAAABBQMEBgIH/8QAMhEAAQQBAwMCAggHAAAAAAAAAQACAxEEBRIhEzFBBiIyUQcUFSNhgaHhM0JScZGxwf/aAAwDAQACEQMRAD8Av80tLS0RLS0tDvkzyt2F4gbcu7o8gNwYlCpiVFEVDpK5E57HZmOynK3nD291IPrk4HfRERCQBknTN3c5D7F7CUk1vefdqgWzGx7qqxU22VOfRCCepZ+iQSdV4314gHPvnRJdgcZ7ec2Y28cUUpuaptIdr9Qa/vSDluICO4CepY/v+ADN5bX8K+OLjt98k91zc1wKyuXVLorCpT7q/U5K1E+vw9B8NEU0NxfHo4QWm+7CsGBfN9OoyEuWxajgZKv+ZKU12+oB0KK/9oqagOldD4A7jSo47pelVFhgkfPCW14/fUENzPHL4U7XLcpG0tkpqSmj0pXT6cnp7f6saCF4faGKlUXVs0LaKQlon3QuQlPb8gdEVosT7T5s/S5Qa3D4kXtR284WWaky+pP/AMVNtj/fRV2p+0geFzuLMbpt07n1yx33CEj+cLecbZB+r0YvNoH1WpI1RfUvGtpt1qLN3bJJeQo9wQhw/wC+uHN5j8M92MsXDYf8FkuH/MSz5ZBP5dtEWrLaXfbZbfq2m7y2T3Wt67aU6kKRPt2sMzGsfUtKPT+Rxp1ggjIOskNmvNbaXSjdbiPvzV7WrTSw4xUbarK4UjI9OotnpdH0WlQ+mrDOC32nXe7ZupQ9s/EXsz+b6AFJaTuLa1PSzVIaew65cNH3cpIHqtnpc9T0LJ0RXpaWmhsVv5s3yZ2ypu8mwu41Lum2as31wavSJIcaX80K+KFpzhSFAKSexA079ES0tLS0RLS0tCfm5zF2m4Hcabm5NbyT+ilW/EzHgtuhL1SlrPSxDZB9XHHCEjscDKj2SdETE8STxJtq/D12vZqlXhm4b5uDqYsmx4b2JFSfGAXHCMlqOgkdbhHxCUgqIGq36Nalfvqvu88/FB3FaqlfLRdotAfc6KfQo+epMeMwSUtgfE91KPdRJJOgRt7vrcW/F917xLeaM5lVRqGXqBSnl/cU+MnPkstJV+FttJ6UD4kqWrKlqOoB+Ih4lG4HK66ZcJquSIVpxnCiPDaWR7Tg9uwPp9NEUr+enj8XJV1y9seKMZmmUyP1MqrOOlHSO2UfP8/TVcm6l18gtyrbk74X7EuOt0j2xDTleqCViIHXM9ITnsQcdiBjPbOu/e/BzeVPHGHyBhSY86K4n2l+j01XmFqIRlLwUns4R/UB6D09DoybH+JVsVC8Nq4eJHIu0KpXKslpyBbzNNjoSXGFDrZeceX2bLK8AHClEBOAcE657V9XzcWCOTT4Ov8AeNY8A8taTTnD57fxIHnss/pnI9P+oXzj62GiMPF9x1G/yHyL8UDfhN7w/wDgPF5x7T3pfh3Qk0upWwl1uNRIUVI8532cuMq6zk4UodOBj0Oo4bN26m8dwVW1dxlPttxny4yZK0kLRgeoOexzoicR7g54bXW3W63xjqFVtmjVxDSavcbymIUMpbKgP8XL6W04KlZKVZ0QOBHh8WRyh5nWxsdvPzwsOx2bodmrqNdpFwJmPIWhou+Ul0dEYuOq91OXiMg9j2Bz4GNrUOq5cmTKHQOLOk3yyh7weBdnkckrfzJ9Kl07GZjxlszd3UPh1n2kcnsO/AUc7/pEmibqybNtmVKYY9raZYaEhRI6gn4k/XXe3httnatyCzGrS6imZ15YlMIBQlOASFJ9ck/EaIe9HCeFYHIi8bG2i5qbYXau07tl06m1ibdqKa9UUx1hKJCFy8R1dXoOl9YykgEjGR1vxtDySsh+n13fqw6szA6EtxKulpDkOSgqKvu5TPUyskZwQon07aulU8LxUWvV+hRotdhLn0hMtPVFeX1eQ7gkdlenqD2ONP2g8hK+ypNNvFpLyT2DixkLGmduzvHQbpsmn2bZcV+MwQn2uM43gtpRgIbGOxGe+R8hr5nbS77TsJm6LiW25EVgyILhw9FQcBCgSe5790+oyPropU3/AA5vEg334A7oHdrjRdJfok11C7zsGoyFGBVWge6lpH4HACemSgdaM+91pyk6auCnOnY3xAtioW92ydXV0kiPXaFMUkTaLNCQVxn0g+vfKVj3XEkKSSD2xY2zd9XsipsVSlVBRYUcsvJOe3yPz/L4/vqc/hW+J5fnA3kRTd47ILsujTuiLd9rNvdLVXgdWVsgHsHkZU4wv1SvKD7q1DRQtZ2lps7Nbv7fb/bV0Dejam4matbtzUtqoUiewrIdZcT1DI/pUO6VJPdKgQe405tESJCRk6zq/aHedT3ODxGaVwbsyuFW3mzcsquMMu/d1CuKSDIUrHqGEEMJz6KU8Qfe7Xl8/OT1J4YcL9y+UVY6SmzLSlz4bSiB58zo6IzQz8VvraQPqrWOqwt1K/Abufda5asuXXq7Lfkzpzpyt+Q8tTjrhPzUtSj+uiIpc9OV8y83GNlbNqAjUKkshMnyVYSQkenb4dtMbaDgJdfJfYmVuzaV5Q0VFuSpFLo/mpUhSEjBQ4R3bcUe4z6DHb46Ye0my17coNwf5CtmahqZPYdmTJchJKWm0/h6sd/eVgfpr2XBbnLHw97wJj1t+hqrDDrLUiFJS5HnIAwT0H+pPUCFEApJ7HWhlyvcejBIGyd6PkLl9dzp53/Z2m5bIswU8NeL3N5sV3o0bIsgDt5XQ2o3o5l7eWPdXF3bmkVGQiO8UVT2WEqQ7REFflu4dTlDDa1KAK1EJSTkFJJOuTUHdn+LazS4tOo+4G4jX/fJsrplUC33fQtNN/gqUhPfqcXmMlXZKXsdYkn4fniv7reD7sffNh29thbF41vfS30y6tHuVC+qiMlp5qG64U59p85Eh15UdeE9PkqyPMUNQi29tK6bor7U+gWJUq6zCktuTo1NgrdwjJV0q6AekEIVjPyPy1tRwxxEua0Ank15Ku8XAxcNz5Io2tfIdzy0VudVWf3P/V/W4+7W5u7VY/jm5d61GsyQMMmc+VIZT291pv8AA0nt2SgAD5aPHhkeH/afPu/7xo24/JqkbVW7ZNpCuVe6K3SHJrQC5seG010IUkgqdkNpBz6kAAk68/N2TR9z3aHUtqeL1x2oxSaQo1d6Vb7jAUB0kkgJA6UAjKz3PVk/DRu8BS5uL0C498tvOVvMNnZSgX3tMLfYu1mT0TQ85UYz5RHSW1hWUMKSvOPcWQCCchDI+WMOc0tJ8Hv+inAyZsvEZLLEYnHu11EjnzRI/Humj4hPhGxuDF1bh2pA5Q0W7F2Lb9t1+PJRSlw2a7TawfLb9lWXFpU+2v3/ACc/eMdbqVfdLSIw7SciN49jpDytt74kw4kvKajR3kpkU+eg4CkSIjoUy+kgYIWg9tT08W3eLw96FQKrx+4zbztbisU/b23aXbl3UmiR+msSI0hp1cma80GQ3IYH8RaSnyl/cTm20qSG9V37f7f3hund8Kw7Boq6jV6itSIMFt1CFPKCSrpSVkAqwDgZyTgDJIGsq3EZI9qbN8rIrta2gptP293LiNqkvWcJvl0a4Ogdal0x15RMOT2KvY3FlteMMrSelnTIvxe+V5V2lbaXvbk6m1Axm32oNRhrhrkJWnqTJWl0JJBR3CgMEdxnOm3bNZuXZPdanXG7Roxq9q19iV7BUmA8yp+M8lYbdR6OIKkYIzhQPrg6nH4ofiCbjeNBRI3Nc2ZRLSuXZuJHpVatChFbqxR5D/U1V0yHMLcQmY4Y7jWMMh6MQT5rhBFEy7Nr17X0mAzVK61KjzyW5CThPkveoUgE5KPQE/AgE4zrnWpXJlv1RVKkPFIz7iwcfkdeSj2ZufvfU3LgkOl5HmdDk6W6Ett4wehIHyB9Ej4/XX83LR6jSFO0+pD/ABtKkGO+oD8YHdKx9CMH9dEV+32TzxKJMi4q74eO5dbK2ZzT9wbfF5z/ACn0958NH+lYIkpT2AUH/wC4AXpevprEHw/5SXXxW5EWJyVs59xNRsq5YlTDbZ7vttrHnMn5hxkuN9+3v62y7fXrb+5Vh0TcW0pqJNKr9JjVKmSGzlLsd9pLrah9ClQOiKrP7YTvrI298NKh7OUyepqRuFuLCjy2gf8AOhQ23Jbg/R5MU/prNJMqS0UBqmtK/EruNXt/bXbgfehcfbST2aak3DOX3/EooiNjP5AH9zqhVp5Jlxwse6h1JIP0OdEXbs+yeQUmpO7k7N0K4PKp0kxkVOh9YU2tsDIyg59e+PQ504ot57qcqt/LYtjkTXpMpFEQpqqKlsBpxmDHC5MnrCQPfKELyo9z2+Wvbxy8QTdzjRbS7JtS27fn0xc5yS6moxHC6tajk++lY/L00UuEXDLmZz3i7+coNhdmkVyLQbSqSq46irsxhFdmoWotsJdOX1iMh/3E4OMd8kA6kbZnZRMjBQ+F3n9lQYsWoTaxJJl48YYz+FIDb6PcGxbfyNFA2lW+vk9f90bhXHVnYT0ioJeQyw2lSW219XQ0M+iUIQlAHyA066Dx+l2xFlQ7d3Oq8FucECWiKlKPOCD1JCsHuATnHz1xeJgw1Xsj1XGI/ZzRhI7HA+Hw1t910IApdiwvDp5w7z2o7fNgjci4aVWHHUu1RlpTyJa+jyXCVqVlR6fcJ+IGM9tMOj+GDutXtzJWzNItq5H7qglQl0FFMT7QyU46upJPbGR++rFeU22vLTdCpWXc/ECmXNOtP/h5SWFP2lNLUT2pDADqcIUkdYV2V2zn176JVJqsSl7qUrb6ZUWmdwHeM8mlSoKnQKguukEoYUfxKk9fvDJ6vjnHfXxaT6SdVZifWGCF5e17hG3cZIdvP3/uPA7H2x8/LsuuZ6exXS7DvABA3Gtr7/o4/wAcnhVcbh+D/wAjNprTk31uRtpd9Go8MoEqozaSlLTPUoJT1HPbJIH5nQ+t/iehNbi/y1d9S/iBfSIXs0ZPmeaThPRjuFZIwR3BxjvqYu8myniF2zt7Mre9tuX6i22Cgz3KrOcdjoyoBJWnrIx1EdyMZxr88Ne4LHtbmXaFd3EqUCHSo7klT8mplIZbPs7nSVFXYd/T6/XXcQa/lx+msrUnSQ5T4WvcBjk7TtZuDPikO4n9COPnTvwInahHj7XRhxA9/cWavsOEGtyfCA5oPpq2626e3V/vENrm1ms1SnBxYSlOVOOKKicBI7/ID6aFPHeoW1xk5b27R7pqa5lpXREVQb2bkAIS7SKiFRJQUB69CVh5PyW0k+oB1NTiPyKvNfM20f8AiJvJVFWwq7QJyarWHDEMfrVjzAtXT0enr2+eoR87qX/OvMGrUbbyEmcKtWn2KLHgpGH/ADZrqGUtjsMK6kgfmNZ9G1DXjqcmDqbWEhjZGvja9rfc5zSwhzne4bb4PY9vKx5ePhDGE2OT8RaQ4gngA3wBxymddsHdfjfuneOwVLWtVQotwyqdMLUXrX5kZ1bRcQMHHUADnHpjXCZpt5sVKQL1hTkO1aOtbbs5Kgp1SO+e/rgE/tqV/i4ce+U/CDnMzufyM2cNuz7/ALbh1iPFNaZlIlO+xsx5pLrGQFiUhxSkHuOtOSc51F2vbuVfc25KW1UqXFipjvOJaLHUVfeJCTkk9x2Hw11Sq03aXKLT5jE4BPYZ1r9+zj76SN9/B72hqNTmqfn21TZNtzVKVnp9hkuMsp/SP5A1j6fUGqyUj/xCP99ahPsdtxPz/DJuS3HldQpm7NSLWT+FLsWIvH5ZBP66IgR9tQtV1VP2Cu9IJQuRcEJWB6EIiOD9wT+2qC46E/xJltw4BeAJ+hIGtPf2ujYx/cPw4KJu5ToRdfsHcGHIlOBOfKhzG3Irhz8PvVRh+usw9YjKiyyoJwArREe+L/KjiNs1tVFtjdjZOXXbjiy3y/MYpkdQUguqKAVrWCSB29NNnj3ys3w27rW71pcdN4rrsqhbh25VFT6LQ6qYyZ7KOt5DLqUdiQ0XkZSQcLUAcEg/nE7Zbj1unflfkb+Xx/BIMCK3PYL81Edl9tZ99PUfeJCu2B3PfXN3xr/HfbTk1Tbp421X+I21ESz7ew2w4lBOC2+hBWAVpW2Sc+mVHVdD0Is97Gh248km9v8AYeAuQ04abh+p8iCFkxlkG57juMQ8hrSTtBNngfKl5+Jf+TXu/wDXGx+zmjCfQ/loBKump8c72rls0unR6hElutPQJTq1BL0UpK2HEkeoU24k/n216/8AtZXF/wCUoP8A9y9WK7EEUrZeTG2nLneOXZd38MYVz1Czxt/SoypNn1BbMP2xtkJfThtSU+YlQIV2zkEHvph85qRedz7m7O7a2IxLl7lU+w4UCtwaesmpNVYKUotuqSerzx3UST1d8576r1t/xCN8rTpwpFrVmoU2IlRUmLArsplsE+pCULABP5a555t7kKuD+bDDzVPO87+JGpPe0eZ/f5merq+uc6+b6R6K1HTMiEmWIsx2yCOoyHuL2lo6x308AGyGhtn5K/ydYgyGPAa4F5bu9woUb9orj87Vq3ErbDl/s7uDV745j0y6qbZDNn1VqXMvCa45BS+5GWhkKDilJ6lLISnIz1EAdzoacDtoq5s1yP2l3k3wokGm2feftiqBUKm+ytmThlSAFJJJQSVAAKAz1DHrqA9weIhvzdlMXRbor1SqMNwguRJ1flPNqIOQSlayDg/TXIf5o3/KixIMqmJdYgA+wMuVB5SI2Tk+WknCMnuenGTr0PR+rZEGYzInjYcpnSf0o3NAYGShpYC81JuktzjYLWhoaD7lH2tixviLGOPTO4bnAkm2k3x2pvAFGzd+FZbxh4P8k9quWltbsbtbFVKlWdRrmM+r1SqRkCLFiJUpRdcycJQkYJJGABn4aro571KPO5a1qr2HKJadqsh6jvU3Kcgy3lMqa6e4/pKcfTGvpUPEY5A1anOUeqXPVZMR5soejSLilrbcT6dKkqXgj6HTs4Gw6Tvhy0icgt2qG1HsXZqirva+SlRLbsSnLDkeJlXYrlzVxYiU+pL/ANDq90bSNXg1OTP1KZj3uY2MCNrmtDWuc6yHPeS4lx8gUOy0svLxX4zYIGkAEuO4gmyAPAHHC73irb13pXPEgqts76brXJfMPbaHBtlDlyVL+IuMuxYDTcttPXgdJm+0LPxye5JGdAy8bw2yuypUZiwaC3FfZmqekqTTkMkpSjIGU+vcHSpN4Wtvbu3d25m+9YaXVboqsioyFPOLQFypL6nnVhY/CepRA/PXOuW1LXsq8ZyrTqC5MaHTQvzFvJcCXXewSFJHcYOP111KrfCZzg9qrwKO4LpI+uTrUX9j6th6leGfcdfeThNS3XqXlZH4g1FiIJ/ckfprMFacAzKyHun3UH1+mtf/ANnZ2Pf2N8InaaBUYSmJ1yU+TccxKhjq9tkLdZV+sfyDooUgeeXGml8xOHG4/GeqpTi77UlQobiwPuZnT1xne/xQ+hpY+qdYtNyLJr1qV+oWpc9MchVWkznodShupwpiQ0stutn8lpUP01umIChg6zV/amfDgmcbeW6OXm39AUmy92nVO1NbDf3cCvIT9+hWPwh9ADyc+qg6B+HRFT5WIH8UpbToUlDkRwNurX6BpR7KP0BP++pL3R4fe0u1HGiZuhutvbBj1ufT0v28tD2WHl4C0ttoGVO9Q7ZAOAc9tR/mRzSphkljzGVpKH2vgtB7Eftr6UWwLt3V3Ht7bhd4dcecURKHMq00+THZz2bT1HCSO46BjJ/PWrlRyv2lsmwA2eO4H+lR61i50/SkhyjBHGd0lNBLmjmrPYcc8GwpK+FX4a+6HjK3svjlZl10y25lh0dVRl3lV0LebYpa3Q2iKWUYW8sPuAt4ICUqcBOAkaanIfwtt0uJPP6ucGN4axAqFRonsrsepUaSW49TYlqYREdSpYKmUqXJa8wKBUgJcwFEDJBuTc25/By3EtvcHhFyKqVu7nqpK4VzxYjTclibBWQv/FNOAt4K0pKUEE+6FDHSDqPV082d99xd/bg5Ib+Vdy87wuV6PJqdVrow4tbRQtnCAny/KAQ2AyUFshCPd90a94+RHlRCRl0fnwtrSNVxdawGZmMDsddbgWkgGro+D3B8hSAneEhdIU+zbn8n1l1T0em0diDuglC6rcDo8xNAa82IkInmP/iEJc6WnWynocUtXSOnP8HqfTYsNybUqYyqqT4MOiS5FWnNUyqOzpCmIbUaorhCO884sIy0lXU0FHrKfLXiL8/k9BqUYRJW01I6Aw4yry3SgrQt5L6gopSCT1oSc+oA6RhJIPWgc1KpTKimpwtrqAlxE92ahCojK20vuR0x1KCFNEY8pIAQcoB98JCyVHOrJGGseGY1ae2srdS9ahbNMgUqvU+l12no3CRJqUEyHUx5EkQmo5efjxJjjEJ55sdHtLqmkqUWlnRA2v8ABYiby02/rm223Htuq0PbiqvUu4qzGrcoNomsMrfktpQ5HSoobbSkl38KispSPcVqKEblkYrKWGtraOQ3Ggx2lL6SptqGoLjpBLeeygConJc9HCsdtfsflqqNLnTk7XUhTtSgzYktThBBalq6pHSPLw2pRPZaAFN+jZQNERf8PHwldw/E95gv8atirup9swYFoMXHW65cSlSG6fGcZjrCEJaCVPrK5LaUjCe3USR093P4nuzN1eFlQHPCdjxo6apOqsa6dz79iv8A3d3IPX/B2WUABbEKK0t1wsudSlSnXFkkNtHUeuN/OrlDxF5DvcouM+4sm0boU26y49TmEuMGG4pIMRbToUlbACW0hKgcdCCCCkHTu3I3GvHxAK/cW/3Ibdqfc249ZeQ5Va5UylKowbR0NNJbRhCY6UAJASAAB2wR3J3TFvbY6zYdhJvW07taUiNESX1rc62pK8YPQR3Son+k/wC2mnMguW9asOkLGJU/EuQj4oQchtJ/MZP7fLX2se3Vx0zaxcktaqDTpA85ll8+XUJKc+W0j4KJ9Sr+lOT9D9WGqhdVberdTALj7nWrpThIHoEgfAAAAD5AaIiZwm4y3Vyi5C2Rx0s1hxVSve5ItLbWhPdhpxY854/RtoOOfL3NbY9vrKt/baw6Lt1acJEalUCkxqdTI7YwlqOw0lptI+gSkDVGf2R/w4Zcqt13xHNyqCW4cNp+39tkyG8ea6rtOnIz8EgCOlXcEqe9CjV8fp6aIloTc3eHe1HPHjTc3GXeKEVUu4IeI85pAL1Olo95iW0T6ONrAUPTIyk9idFnS0RYtec3CfeTgvyGuDjfvhQlMVSjyCYk5tsiPVIaifJmMKP4m3EjPzSepJwUkaBi2BAQqnVFpbkNawsKb7OR3Pg42fgR8vjrYl4rfhR7HeKRsj/Jl6pbot50Vtxyy71YjhT1OeUMll0ersZZA6289vxJwod8tPNTghyG4M7xTdkuRdgv0iqMFSoMpIK4dUYyQJEV7HS62fp7yT2UARjRFHyJRY8/ciFX91LlkTaRNnJcnVtalvKeA+Cz3UCcBJz3APbUxpuyGzm/Vtx36lTIk1hTITCq1LeCXG0gYAS4n1A/tVkDHcaiSunz6StxUFSehzs9HdR1NuD/AFJOvTZ133Bt7VDVtvLwqFry1EFxppReiOn/AFJII/6kn1+GpFDhQAAKCMN1eFfd8p0vbXbhwpaFqw1DrTSmHASew8xAUk/mQn8tC7hDsRae+nN7brjvuYt80e4r5iUesqp0kIWWVveWstuHsPjhWjBZfiDb925T1M3Dt1Q7jSlspTUKTKLK0qwcEhJIUoHBxjQz4F73UfiXzTsPk/uvslWLupFoXB/FZFvRJi4Dsl1KHPJUl/oPQUPFtz0wry+k9joaQWmnW+OdWf5HyOO23tfi1eX7d7NAnyZDDLb58oOElTTrrY7ZHuuK7jGc9tHGzvC1q0FSJ26+4TCUDBXAoTZWo/QuuAAfolWhDTN4L9Xyqa5KTbWuGpOouj+J+z1Oa9KkrYC/cYckuJKnCGulvzFDJ6c40Z9x+eu/F0tKZolpW/ZkdYIEqoyTJkFP9yUn1I+iT+WgpObTovvaHY3avbGoW3MgQaPSJTBblSpDmXnjjIV1qypawcEAZ7jsNRDtWzHGlv16pV1+DQipbPtaEKQ7UEZ/y2m85UVAAnPZPxPplxXBc79zVk3Dc9Wn3ZVs+7MrClJis/8ALaB7jPoPdHf0B151QapX5oqFblKfdA6UdWAltP8AalI7JSPkMDQm1K+E+TJul+PDjQUw6ZCSUU+A2chpJ9VKP9a1dipXx9BgADUqfCj8M7dDxKuT1M2NsVmRBt+EpuZfV0oZy3R6aFYUoH0L7mChpHxUc/hSojx+HL4ZPJPxJN42tqdgLZ8unxHkG6LxnsqFNoTBPdbqx+NwjPQyn31n5DKhqo8PXw+NgfDc4+QdhNiaMSOoSbiuKYhPttdnFIC5L6h+yGx7racJT8SYREvZHZjbnjvtJb2x+0dts0i27XpTNOo9PYSMNMtpwMn+pR7qUo91KUSfXTq0tLREtLS0tES0KuXnCvjbzo2rf2f5L7aQ7gpSypcN9Y8uXT3iMedGfT77Lg7d0nBxggjtoq6WiLOD4i32WzlTx8lzr84hvubr2ekqcRSm0oZr8Fv16VM9kSwPTqaIUcZLY1VreW2Fw2dcMm07vt6dSarEWUS6XVoa40llQ9QppwBQ/bW4ggH1GhbyM4R8R+XFJNG5J8eLUvFvp6W5FYpKFSWu2Pu30gOtn6pUDoixTyLPW255zcZSVpOQtHYj8iNfwaZXG/w1aeO/oZaz/wD060370/ZPfDZ3BkvVHa64twbBfcJLcak3CmbEb/JuWha//wBNAmv/AGOC2FOFdr8/K0hBV7rdSsGOspH/ALkSBn9hoioIFNrzgwur1BQ9CDMcwf0zpRbOS2esRQM9yojV/dvfY3rJS827d3Pq4Xmwr71il2LGZKh9FrkKx/0nUgtkPspvhc7ZyWKnuTEvncWQ3guMXNdCmIi1D/0oSWTj6KWoHRFmr202fvfdW742321NjVe6K/MWExqLbtNcmSXCTge42klIz/UcD66tr8N77KLvpu1Mgbl+IHXl7f2xlLosaiSUO1ucnseh95OW4SSD3Cet31GEHCtXsbC8VONnFu202jx02Mtey6eBhTFuUZqKXPqtaEhTh7eqiSfjp/gADAGB9NETG468bNjeJu1NO2U487a0y1bapaMRqbTGOkKWfxOuKOVOuqx7ziyVK+J0+dLS0RLS0tLRF//Z

/9j/4AAQSkZJRgABAQAAAQABAAD/2wBDAAIBAQEBAQIBAQECAgICAgQDAgICAgUEBAMEBgUGBgYFBgYGBwkIBgcJBwYGCAsICQoKCgoKBggLDAsKDAkKCgr/2wBDAQICAgICAgUDAwUKBwYHCgoKCgoKCgoKCgoKCgoKCgoKCgoKCgoKCgoKCgoKCgoKCgoKCgoKCgoKCgoKCgoKCgr/wAARCACAAH8DASIAAhEBAxEB/8QAHgAAAQUBAQEBAQAAAAAAAAAABwAGCAkKBQQDAQL/xABCEAABAwMDAgMFBgQEAwkBAAABAgMEBQYRAAcIEiEJEzEUIkFRYQojMnGBkRUWQlIkM2KhF3OSGDRTVmNygpOjsf/EABsBAQACAwEBAAAAAAAAAAAAAAABBQMEBgIH/8QAMhEAAQQBAwMCAggHAAAAAAAAAQACAxEEBRIhEzFBBiIyUQcUFSNhgaHhM0JScZGxwf/aAAwDAQACEQMRAD8Av80tLS0RLS0tDvkzyt2F4gbcu7o8gNwYlCpiVFEVDpK5E57HZmOynK3nD291IPrk4HfRERCQBknTN3c5D7F7CUk1vefdqgWzGx7qqxU22VOfRCCepZ+iQSdV4314gHPvnRJdgcZ7ec2Y28cUUpuaptIdr9Qa/vSDluICO4CepY/v+ADN5bX8K+OLjt98k91zc1wKyuXVLorCpT7q/U5K1E+vw9B8NEU0NxfHo4QWm+7CsGBfN9OoyEuWxajgZKv+ZKU12+oB0KK/9oqagOldD4A7jSo47pelVFhgkfPCW14/fUENzPHL4U7XLcpG0tkpqSmj0pXT6cnp7f6saCF4faGKlUXVs0LaKQlon3QuQlPb8gdEVosT7T5s/S5Qa3D4kXtR284WWaky+pP/AMVNtj/fRV2p+0geFzuLMbpt07n1yx33CEj+cLecbZB+r0YvNoH1WpI1RfUvGtpt1qLN3bJJeQo9wQhw/wC+uHN5j8M92MsXDYf8FkuH/MSz5ZBP5dtEWrLaXfbZbfq2m7y2T3Wt67aU6kKRPt2sMzGsfUtKPT+Rxp1ggjIOskNmvNbaXSjdbiPvzV7WrTSw4xUbarK4UjI9OotnpdH0WlQ+mrDOC32nXe7ZupQ9s/EXsz+b6AFJaTuLa1PSzVIaew65cNH3cpIHqtnpc9T0LJ0RXpaWmhsVv5s3yZ2ypu8mwu41Lum2as31wavSJIcaX80K+KFpzhSFAKSexA079ES0tLS0RLS0tCfm5zF2m4Hcabm5NbyT+ilW/EzHgtuhL1SlrPSxDZB9XHHCEjscDKj2SdETE8STxJtq/D12vZqlXhm4b5uDqYsmx4b2JFSfGAXHCMlqOgkdbhHxCUgqIGq36Nalfvqvu88/FB3FaqlfLRdotAfc6KfQo+epMeMwSUtgfE91KPdRJJOgRt7vrcW/F917xLeaM5lVRqGXqBSnl/cU+MnPkstJV+FttJ6UD4kqWrKlqOoB+Ih4lG4HK66ZcJquSIVpxnCiPDaWR7Tg9uwPp9NEUr+enj8XJV1y9seKMZmmUyP1MqrOOlHSO2UfP8/TVcm6l18gtyrbk74X7EuOt0j2xDTleqCViIHXM9ITnsQcdiBjPbOu/e/BzeVPHGHyBhSY86K4n2l+j01XmFqIRlLwUns4R/UB6D09DoybH+JVsVC8Nq4eJHIu0KpXKslpyBbzNNjoSXGFDrZeceX2bLK8AHClEBOAcE657V9XzcWCOTT4Ov8AeNY8A8taTTnD57fxIHnss/pnI9P+oXzj62GiMPF9x1G/yHyL8UDfhN7w/wDgPF5x7T3pfh3Qk0upWwl1uNRIUVI8532cuMq6zk4UodOBj0Oo4bN26m8dwVW1dxlPttxny4yZK0kLRgeoOexzoicR7g54bXW3W63xjqFVtmjVxDSavcbymIUMpbKgP8XL6W04KlZKVZ0QOBHh8WRyh5nWxsdvPzwsOx2bodmrqNdpFwJmPIWhou+Ul0dEYuOq91OXiMg9j2Bz4GNrUOq5cmTKHQOLOk3yyh7weBdnkckrfzJ9Kl07GZjxlszd3UPh1n2kcnsO/AUc7/pEmibqybNtmVKYY9raZYaEhRI6gn4k/XXe3httnatyCzGrS6imZ15YlMIBQlOASFJ9ck/EaIe9HCeFYHIi8bG2i5qbYXau07tl06m1ibdqKa9UUx1hKJCFy8R1dXoOl9YykgEjGR1vxtDySsh+n13fqw6szA6EtxKulpDkOSgqKvu5TPUyskZwQon07aulU8LxUWvV+hRotdhLn0hMtPVFeX1eQ7gkdlenqD2ONP2g8hK+ypNNvFpLyT2DixkLGmduzvHQbpsmn2bZcV+MwQn2uM43gtpRgIbGOxGe+R8hr5nbS77TsJm6LiW25EVgyILhw9FQcBCgSe5790+oyPropU3/AA5vEg334A7oHdrjRdJfok11C7zsGoyFGBVWge6lpH4HACemSgdaM+91pyk6auCnOnY3xAtioW92ydXV0kiPXaFMUkTaLNCQVxn0g+vfKVj3XEkKSSD2xY2zd9XsipsVSlVBRYUcsvJOe3yPz/L4/vqc/hW+J5fnA3kRTd47ILsujTuiLd9rNvdLVXgdWVsgHsHkZU4wv1SvKD7q1DRQtZ2lps7Nbv7fb/bV0Dejam4matbtzUtqoUiewrIdZcT1DI/pUO6VJPdKgQe405tESJCRk6zq/aHedT3ODxGaVwbsyuFW3mzcsquMMu/d1CuKSDIUrHqGEEMJz6KU8Qfe7Xl8/OT1J4YcL9y+UVY6SmzLSlz4bSiB58zo6IzQz8VvraQPqrWOqwt1K/Abufda5asuXXq7Lfkzpzpyt+Q8tTjrhPzUtSj+uiIpc9OV8y83GNlbNqAjUKkshMnyVYSQkenb4dtMbaDgJdfJfYmVuzaV5Q0VFuSpFLo/mpUhSEjBQ4R3bcUe4z6DHb46Ye0my17coNwf5CtmahqZPYdmTJchJKWm0/h6sd/eVgfpr2XBbnLHw97wJj1t+hqrDDrLUiFJS5HnIAwT0H+pPUCFEApJ7HWhlyvcejBIGyd6PkLl9dzp53/Z2m5bIswU8NeL3N5sV3o0bIsgDt5XQ2o3o5l7eWPdXF3bmkVGQiO8UVT2WEqQ7REFflu4dTlDDa1KAK1EJSTkFJJOuTUHdn+LazS4tOo+4G4jX/fJsrplUC33fQtNN/gqUhPfqcXmMlXZKXsdYkn4fniv7reD7sffNh29thbF41vfS30y6tHuVC+qiMlp5qG64U59p85Eh15UdeE9PkqyPMUNQi29tK6bor7U+gWJUq6zCktuTo1NgrdwjJV0q6AekEIVjPyPy1tRwxxEua0Ank15Ku8XAxcNz5Io2tfIdzy0VudVWf3P/V/W4+7W5u7VY/jm5d61GsyQMMmc+VIZT291pv8AA0nt2SgAD5aPHhkeH/afPu/7xo24/JqkbVW7ZNpCuVe6K3SHJrQC5seG010IUkgqdkNpBz6kAAk68/N2TR9z3aHUtqeL1x2oxSaQo1d6Vb7jAUB0kkgJA6UAjKz3PVk/DRu8BS5uL0C498tvOVvMNnZSgX3tMLfYu1mT0TQ85UYz5RHSW1hWUMKSvOPcWQCCchDI+WMOc0tJ8Hv+inAyZsvEZLLEYnHu11EjnzRI/Humj4hPhGxuDF1bh2pA5Q0W7F2Lb9t1+PJRSlw2a7TawfLb9lWXFpU+2v3/ACc/eMdbqVfdLSIw7SciN49jpDytt74kw4kvKajR3kpkU+eg4CkSIjoUy+kgYIWg9tT08W3eLw96FQKrx+4zbztbisU/b23aXbl3UmiR+msSI0hp1cma80GQ3IYH8RaSnyl/cTm20qSG9V37f7f3hund8Kw7Boq6jV6itSIMFt1CFPKCSrpSVkAqwDgZyTgDJIGsq3EZI9qbN8rIrta2gptP293LiNqkvWcJvl0a4Ogdal0x15RMOT2KvY3FlteMMrSelnTIvxe+V5V2lbaXvbk6m1Axm32oNRhrhrkJWnqTJWl0JJBR3CgMEdxnOm3bNZuXZPdanXG7Roxq9q19iV7BUmA8yp+M8lYbdR6OIKkYIzhQPrg6nH4ofiCbjeNBRI3Nc2ZRLSuXZuJHpVatChFbqxR5D/U1V0yHMLcQmY4Y7jWMMh6MQT5rhBFEy7Nr17X0mAzVK61KjzyW5CThPkveoUgE5KPQE/AgE4zrnWpXJlv1RVKkPFIz7iwcfkdeSj2ZufvfU3LgkOl5HmdDk6W6Ett4wehIHyB9Ej4/XX83LR6jSFO0+pD/ABtKkGO+oD8YHdKx9CMH9dEV+32TzxKJMi4q74eO5dbK2ZzT9wbfF5z/ACn0958NH+lYIkpT2AUH/wC4AXpevprEHw/5SXXxW5EWJyVs59xNRsq5YlTDbZ7vttrHnMn5hxkuN9+3v62y7fXrb+5Vh0TcW0pqJNKr9JjVKmSGzlLsd9pLrah9ClQOiKrP7YTvrI298NKh7OUyepqRuFuLCjy2gf8AOhQ23Jbg/R5MU/prNJMqS0UBqmtK/EruNXt/bXbgfehcfbST2aak3DOX3/EooiNjP5AH9zqhVp5Jlxwse6h1JIP0OdEXbs+yeQUmpO7k7N0K4PKp0kxkVOh9YU2tsDIyg59e+PQ504ot57qcqt/LYtjkTXpMpFEQpqqKlsBpxmDHC5MnrCQPfKELyo9z2+Wvbxy8QTdzjRbS7JtS27fn0xc5yS6moxHC6tajk++lY/L00UuEXDLmZz3i7+coNhdmkVyLQbSqSq46irsxhFdmoWotsJdOX1iMh/3E4OMd8kA6kbZnZRMjBQ+F3n9lQYsWoTaxJJl48YYz+FIDb6PcGxbfyNFA2lW+vk9f90bhXHVnYT0ioJeQyw2lSW219XQ0M+iUIQlAHyA066Dx+l2xFlQ7d3Oq8FucECWiKlKPOCD1JCsHuATnHz1xeJgw1Xsj1XGI/ZzRhI7HA+Hw1t910IApdiwvDp5w7z2o7fNgjci4aVWHHUu1RlpTyJa+jyXCVqVlR6fcJ+IGM9tMOj+GDutXtzJWzNItq5H7qglQl0FFMT7QyU46upJPbGR++rFeU22vLTdCpWXc/ECmXNOtP/h5SWFP2lNLUT2pDADqcIUkdYV2V2zn176JVJqsSl7qUrb6ZUWmdwHeM8mlSoKnQKguukEoYUfxKk9fvDJ6vjnHfXxaT6SdVZifWGCF5e17hG3cZIdvP3/uPA7H2x8/LsuuZ6exXS7DvABA3Gtr7/o4/wAcnhVcbh+D/wAjNprTk31uRtpd9Go8MoEqozaSlLTPUoJT1HPbJIH5nQ+t/iehNbi/y1d9S/iBfSIXs0ZPmeaThPRjuFZIwR3BxjvqYu8myniF2zt7Mre9tuX6i22Cgz3KrOcdjoyoBJWnrIx1EdyMZxr88Ne4LHtbmXaFd3EqUCHSo7klT8mplIZbPs7nSVFXYd/T6/XXcQa/lx+msrUnSQ5T4WvcBjk7TtZuDPikO4n9COPnTvwInahHj7XRhxA9/cWavsOEGtyfCA5oPpq2626e3V/vENrm1ms1SnBxYSlOVOOKKicBI7/ID6aFPHeoW1xk5b27R7pqa5lpXREVQb2bkAIS7SKiFRJQUB69CVh5PyW0k+oB1NTiPyKvNfM20f8AiJvJVFWwq7QJyarWHDEMfrVjzAtXT0enr2+eoR87qX/OvMGrUbbyEmcKtWn2KLHgpGH/ADZrqGUtjsMK6kgfmNZ9G1DXjqcmDqbWEhjZGvja9rfc5zSwhzne4bb4PY9vKx5ePhDGE2OT8RaQ4gngA3wBxymddsHdfjfuneOwVLWtVQotwyqdMLUXrX5kZ1bRcQMHHUADnHpjXCZpt5sVKQL1hTkO1aOtbbs5Kgp1SO+e/rgE/tqV/i4ce+U/CDnMzufyM2cNuz7/ALbh1iPFNaZlIlO+xsx5pLrGQFiUhxSkHuOtOSc51F2vbuVfc25KW1UqXFipjvOJaLHUVfeJCTkk9x2Hw11Sq03aXKLT5jE4BPYZ1r9+zj76SN9/B72hqNTmqfn21TZNtzVKVnp9hkuMsp/SP5A1j6fUGqyUj/xCP99ahPsdtxPz/DJuS3HldQpm7NSLWT+FLsWIvH5ZBP66IgR9tQtV1VP2Cu9IJQuRcEJWB6EIiOD9wT+2qC46E/xJltw4BeAJ+hIGtPf2ujYx/cPw4KJu5ToRdfsHcGHIlOBOfKhzG3Irhz8PvVRh+usw9YjKiyyoJwArREe+L/KjiNs1tVFtjdjZOXXbjiy3y/MYpkdQUguqKAVrWCSB29NNnj3ys3w27rW71pcdN4rrsqhbh25VFT6LQ6qYyZ7KOt5DLqUdiQ0XkZSQcLUAcEg/nE7Zbj1unflfkb+Xx/BIMCK3PYL81Edl9tZ99PUfeJCu2B3PfXN3xr/HfbTk1Tbp421X+I21ESz7ew2w4lBOC2+hBWAVpW2Sc+mVHVdD0Is97Gh248km9v8AYeAuQ04abh+p8iCFkxlkG57juMQ8hrSTtBNngfKl5+Jf+TXu/wDXGx+zmjCfQ/loBKump8c72rls0unR6hElutPQJTq1BL0UpK2HEkeoU24k/n216/8AtZXF/wCUoP8A9y9WK7EEUrZeTG2nLneOXZd38MYVz1Czxt/SoypNn1BbMP2xtkJfThtSU+YlQIV2zkEHvph85qRedz7m7O7a2IxLl7lU+w4UCtwaesmpNVYKUotuqSerzx3UST1d8576r1t/xCN8rTpwpFrVmoU2IlRUmLArsplsE+pCULABP5a555t7kKuD+bDDzVPO87+JGpPe0eZ/f5merq+uc6+b6R6K1HTMiEmWIsx2yCOoyHuL2lo6x308AGyGhtn5K/ydYgyGPAa4F5bu9woUb9orj87Vq3ErbDl/s7uDV745j0y6qbZDNn1VqXMvCa45BS+5GWhkKDilJ6lLISnIz1EAdzoacDtoq5s1yP2l3k3wokGm2feftiqBUKm+ytmThlSAFJJJQSVAAKAz1DHrqA9weIhvzdlMXRbor1SqMNwguRJ1flPNqIOQSlayDg/TXIf5o3/KixIMqmJdYgA+wMuVB5SI2Tk+WknCMnuenGTr0PR+rZEGYzInjYcpnSf0o3NAYGShpYC81JuktzjYLWhoaD7lH2tixviLGOPTO4bnAkm2k3x2pvAFGzd+FZbxh4P8k9quWltbsbtbFVKlWdRrmM+r1SqRkCLFiJUpRdcycJQkYJJGABn4aro571KPO5a1qr2HKJadqsh6jvU3Kcgy3lMqa6e4/pKcfTGvpUPEY5A1anOUeqXPVZMR5soejSLilrbcT6dKkqXgj6HTs4Gw6Tvhy0icgt2qG1HsXZqirva+SlRLbsSnLDkeJlXYrlzVxYiU+pL/ANDq90bSNXg1OTP1KZj3uY2MCNrmtDWuc6yHPeS4lx8gUOy0svLxX4zYIGkAEuO4gmyAPAHHC73irb13pXPEgqts76brXJfMPbaHBtlDlyVL+IuMuxYDTcttPXgdJm+0LPxye5JGdAy8bw2yuypUZiwaC3FfZmqekqTTkMkpSjIGU+vcHSpN4Wtvbu3d25m+9YaXVboqsioyFPOLQFypL6nnVhY/CepRA/PXOuW1LXsq8ZyrTqC5MaHTQvzFvJcCXXewSFJHcYOP111KrfCZzg9qrwKO4LpI+uTrUX9j6th6leGfcdfeThNS3XqXlZH4g1FiIJ/ckfprMFacAzKyHun3UH1+mtf/ANnZ2Pf2N8InaaBUYSmJ1yU+TccxKhjq9tkLdZV+sfyDooUgeeXGml8xOHG4/GeqpTi77UlQobiwPuZnT1xne/xQ+hpY+qdYtNyLJr1qV+oWpc9MchVWkznodShupwpiQ0stutn8lpUP01umIChg6zV/amfDgmcbeW6OXm39AUmy92nVO1NbDf3cCvIT9+hWPwh9ADyc+qg6B+HRFT5WIH8UpbToUlDkRwNurX6BpR7KP0BP++pL3R4fe0u1HGiZuhutvbBj1ufT0v28tD2WHl4C0ttoGVO9Q7ZAOAc9tR/mRzSphkljzGVpKH2vgtB7Eftr6UWwLt3V3Ht7bhd4dcecURKHMq00+THZz2bT1HCSO46BjJ/PWrlRyv2lsmwA2eO4H+lR61i50/SkhyjBHGd0lNBLmjmrPYcc8GwpK+FX4a+6HjK3svjlZl10y25lh0dVRl3lV0LebYpa3Q2iKWUYW8sPuAt4ICUqcBOAkaanIfwtt0uJPP6ucGN4axAqFRonsrsepUaSW49TYlqYREdSpYKmUqXJa8wKBUgJcwFEDJBuTc25/By3EtvcHhFyKqVu7nqpK4VzxYjTclibBWQv/FNOAt4K0pKUEE+6FDHSDqPV082d99xd/bg5Ib+Vdy87wuV6PJqdVrow4tbRQtnCAny/KAQ2AyUFshCPd90a94+RHlRCRl0fnwtrSNVxdawGZmMDsddbgWkgGro+D3B8hSAneEhdIU+zbn8n1l1T0em0diDuglC6rcDo8xNAa82IkInmP/iEJc6WnWynocUtXSOnP8HqfTYsNybUqYyqqT4MOiS5FWnNUyqOzpCmIbUaorhCO884sIy0lXU0FHrKfLXiL8/k9BqUYRJW01I6Aw4yry3SgrQt5L6gopSCT1oSc+oA6RhJIPWgc1KpTKimpwtrqAlxE92ahCojK20vuR0x1KCFNEY8pIAQcoB98JCyVHOrJGGseGY1ae2srdS9ahbNMgUqvU+l12no3CRJqUEyHUx5EkQmo5efjxJjjEJ55sdHtLqmkqUWlnRA2v8ABYiby02/rm223Htuq0PbiqvUu4qzGrcoNomsMrfktpQ5HSoobbSkl38KispSPcVqKEblkYrKWGtraOQ3Ggx2lL6SptqGoLjpBLeeygConJc9HCsdtfsflqqNLnTk7XUhTtSgzYktThBBalq6pHSPLw2pRPZaAFN+jZQNERf8PHwldw/E95gv8atirup9swYFoMXHW65cSlSG6fGcZjrCEJaCVPrK5LaUjCe3USR093P4nuzN1eFlQHPCdjxo6apOqsa6dz79iv8A3d3IPX/B2WUABbEKK0t1wsudSlSnXFkkNtHUeuN/OrlDxF5DvcouM+4sm0boU26y49TmEuMGG4pIMRbToUlbACW0hKgcdCCCCkHTu3I3GvHxAK/cW/3Ibdqfc249ZeQ5Va5UylKowbR0NNJbRhCY6UAJASAAB2wR3J3TFvbY6zYdhJvW07taUiNESX1rc62pK8YPQR3Son+k/wC2mnMguW9asOkLGJU/EuQj4oQchtJ/MZP7fLX2se3Vx0zaxcktaqDTpA85ll8+XUJKc+W0j4KJ9Sr+lOT9D9WGqhdVberdTALj7nWrpThIHoEgfAAAAD5AaIiZwm4y3Vyi5C2Rx0s1hxVSve5ItLbWhPdhpxY854/RtoOOfL3NbY9vrKt/baw6Lt1acJEalUCkxqdTI7YwlqOw0lptI+gSkDVGf2R/w4Zcqt13xHNyqCW4cNp+39tkyG8ea6rtOnIz8EgCOlXcEqe9CjV8fp6aIloTc3eHe1HPHjTc3GXeKEVUu4IeI85pAL1Olo95iW0T6ONrAUPTIyk9idFnS0RYtec3CfeTgvyGuDjfvhQlMVSjyCYk5tsiPVIaifJmMKP4m3EjPzSepJwUkaBi2BAQqnVFpbkNawsKb7OR3Pg42fgR8vjrYl4rfhR7HeKRsj/Jl6pbot50Vtxyy71YjhT1OeUMll0ersZZA6289vxJwod8tPNTghyG4M7xTdkuRdgv0iqMFSoMpIK4dUYyQJEV7HS62fp7yT2UARjRFHyJRY8/ciFX91LlkTaRNnJcnVtalvKeA+Cz3UCcBJz3APbUxpuyGzm/Vtx36lTIk1hTITCq1LeCXG0gYAS4n1A/tVkDHcaiSunz6StxUFSehzs9HdR1NuD/AFJOvTZ133Bt7VDVtvLwqFry1EFxppReiOn/AFJII/6kn1+GpFDhQAAKCMN1eFfd8p0vbXbhwpaFqw1DrTSmHASew8xAUk/mQn8tC7hDsRae+nN7brjvuYt80e4r5iUesqp0kIWWVveWstuHsPjhWjBZfiDb925T1M3Dt1Q7jSlspTUKTKLK0qwcEhJIUoHBxjQz4F73UfiXzTsPk/uvslWLupFoXB/FZFvRJi4Dsl1KHPJUl/oPQUPFtz0wry+k9joaQWmnW+OdWf5HyOO23tfi1eX7d7NAnyZDDLb58oOElTTrrY7ZHuuK7jGc9tHGzvC1q0FSJ26+4TCUDBXAoTZWo/QuuAAfolWhDTN4L9Xyqa5KTbWuGpOouj+J+z1Oa9KkrYC/cYckuJKnCGulvzFDJ6c40Z9x+eu/F0tKZolpW/ZkdYIEqoyTJkFP9yUn1I+iT+WgpObTovvaHY3avbGoW3MgQaPSJTBblSpDmXnjjIV1qypawcEAZ7jsNRDtWzHGlv16pV1+DQipbPtaEKQ7UEZ/y2m85UVAAnPZPxPplxXBc79zVk3Dc9Wn3ZVs+7MrClJis/8ALaB7jPoPdHf0B151QapX5oqFblKfdA6UdWAltP8AalI7JSPkMDQm1K+E+TJul+PDjQUw6ZCSUU+A2chpJ9VKP9a1dipXx9BgADUqfCj8M7dDxKuT1M2NsVmRBt+EpuZfV0oZy3R6aFYUoH0L7mChpHxUc/hSojx+HL4ZPJPxJN42tqdgLZ8unxHkG6LxnsqFNoTBPdbqx+NwjPQyn31n5DKhqo8PXw+NgfDc4+QdhNiaMSOoSbiuKYhPttdnFIC5L6h+yGx7racJT8SYREvZHZjbnjvtJb2x+0dts0i27XpTNOo9PYSMNMtpwMn+pR7qUo91KUSfXTq0tLREtLS0tES0KuXnCvjbzo2rf2f5L7aQ7gpSypcN9Y8uXT3iMedGfT77Lg7d0nBxggjtoq6WiLOD4i32WzlTx8lzr84hvubr2ekqcRSm0oZr8Fv16VM9kSwPTqaIUcZLY1VreW2Fw2dcMm07vt6dSarEWUS6XVoa40llQ9QppwBQ/bW4ggH1GhbyM4R8R+XFJNG5J8eLUvFvp6W5FYpKFSWu2Pu30gOtn6pUDoixTyLPW255zcZSVpOQtHYj8iNfwaZXG/w1aeO/oZaz/wD060370/ZPfDZ3BkvVHa64twbBfcJLcak3CmbEb/JuWha//wBNAmv/AGOC2FOFdr8/K0hBV7rdSsGOspH/ALkSBn9hoioIFNrzgwur1BQ9CDMcwf0zpRbOS2esRQM9yojV/dvfY3rJS827d3Pq4Xmwr71il2LGZKh9FrkKx/0nUgtkPspvhc7ZyWKnuTEvncWQ3guMXNdCmIi1D/0oSWTj6KWoHRFmr202fvfdW742321NjVe6K/MWExqLbtNcmSXCTge42klIz/UcD66tr8N77KLvpu1Mgbl+IHXl7f2xlLosaiSUO1ucnseh95OW4SSD3Cet31GEHCtXsbC8VONnFu202jx02Mtey6eBhTFuUZqKXPqtaEhTh7eqiSfjp/gADAGB9NETG468bNjeJu1NO2U487a0y1bapaMRqbTGOkKWfxOuKOVOuqx7ziyVK+J0+dLS0RLS0tLRF//Z

/9j/4AAQSkZJRgABAQAAAQABAAD/2wBDAAIBAQEBAQIBAQECAgICAgQDAgICAgUEBAMEBgUGBgYFBgYGBwkIBgcJBwYGCAsICQoKCgoKBggLDAsKDAkKCgr/2wBDAQICAgICAgUDAwUKBwYHCgoKCgoKCgoKCgoKCgoKCgoKCgoKCgoKCgoKCgoKCgoKCgoKCgoKCgoKCgoKCgoKCgr/wAARCACAAH8DASIAAhEBAxEB/8QAHgAAAQUBAQEBAQAAAAAAAAAABwAGCAkKBQQDAQL/xABCEAABAwMDAgMFBgQEAwkBAAABAgMEBQYRAAcIEiEJEzEUIkFRYQojMnGBkRUWQlIkM2KhF3OSGDRTVmNygpOjsf/EABsBAQACAwEBAAAAAAAAAAAAAAABBQMEBgIH/8QAMhEAAQQBAwMCAggHAAAAAAAAAQACAxEEBRIhEzFBBiIyUQcUFSNhgaHhM0JScZGxwf/aAAwDAQACEQMRAD8Av80tLS0RLS0tDvkzyt2F4gbcu7o8gNwYlCpiVFEVDpK5E57HZmOynK3nD291IPrk4HfRERCQBknTN3c5D7F7CUk1vefdqgWzGx7qqxU22VOfRCCepZ+iQSdV4314gHPvnRJdgcZ7ec2Y28cUUpuaptIdr9Qa/vSDluICO4CepY/v+ADN5bX8K+OLjt98k91zc1wKyuXVLorCpT7q/U5K1E+vw9B8NEU0NxfHo4QWm+7CsGBfN9OoyEuWxajgZKv+ZKU12+oB0KK/9oqagOldD4A7jSo47pelVFhgkfPCW14/fUENzPHL4U7XLcpG0tkpqSmj0pXT6cnp7f6saCF4faGKlUXVs0LaKQlon3QuQlPb8gdEVosT7T5s/S5Qa3D4kXtR284WWaky+pP/AMVNtj/fRV2p+0geFzuLMbpt07n1yx33CEj+cLecbZB+r0YvNoH1WpI1RfUvGtpt1qLN3bJJeQo9wQhw/wC+uHN5j8M92MsXDYf8FkuH/MSz5ZBP5dtEWrLaXfbZbfq2m7y2T3Wt67aU6kKRPt2sMzGsfUtKPT+Rxp1ggjIOskNmvNbaXSjdbiPvzV7WrTSw4xUbarK4UjI9OotnpdH0WlQ+mrDOC32nXe7ZupQ9s/EXsz+b6AFJaTuLa1PSzVIaew65cNH3cpIHqtnpc9T0LJ0RXpaWmhsVv5s3yZ2ypu8mwu41Lum2as31wavSJIcaX80K+KFpzhSFAKSexA079ES0tLS0RLS0tCfm5zF2m4Hcabm5NbyT+ilW/EzHgtuhL1SlrPSxDZB9XHHCEjscDKj2SdETE8STxJtq/D12vZqlXhm4b5uDqYsmx4b2JFSfGAXHCMlqOgkdbhHxCUgqIGq36Nalfvqvu88/FB3FaqlfLRdotAfc6KfQo+epMeMwSUtgfE91KPdRJJOgRt7vrcW/F917xLeaM5lVRqGXqBSnl/cU+MnPkstJV+FttJ6UD4kqWrKlqOoB+Ih4lG4HK66ZcJquSIVpxnCiPDaWR7Tg9uwPp9NEUr+enj8XJV1y9seKMZmmUyP1MqrOOlHSO2UfP8/TVcm6l18gtyrbk74X7EuOt0j2xDTleqCViIHXM9ITnsQcdiBjPbOu/e/BzeVPHGHyBhSY86K4n2l+j01XmFqIRlLwUns4R/UB6D09DoybH+JVsVC8Nq4eJHIu0KpXKslpyBbzNNjoSXGFDrZeceX2bLK8AHClEBOAcE657V9XzcWCOTT4Ov8AeNY8A8taTTnD57fxIHnss/pnI9P+oXzj62GiMPF9x1G/yHyL8UDfhN7w/wDgPF5x7T3pfh3Qk0upWwl1uNRIUVI8532cuMq6zk4UodOBj0Oo4bN26m8dwVW1dxlPttxny4yZK0kLRgeoOexzoicR7g54bXW3W63xjqFVtmjVxDSavcbymIUMpbKgP8XL6W04KlZKVZ0QOBHh8WRyh5nWxsdvPzwsOx2bodmrqNdpFwJmPIWhou+Ul0dEYuOq91OXiMg9j2Bz4GNrUOq5cmTKHQOLOk3yyh7weBdnkckrfzJ9Kl07GZjxlszd3UPh1n2kcnsO/AUc7/pEmibqybNtmVKYY9raZYaEhRI6gn4k/XXe3httnatyCzGrS6imZ15YlMIBQlOASFJ9ck/EaIe9HCeFYHIi8bG2i5qbYXau07tl06m1ibdqKa9UUx1hKJCFy8R1dXoOl9YykgEjGR1vxtDySsh+n13fqw6szA6EtxKulpDkOSgqKvu5TPUyskZwQon07aulU8LxUWvV+hRotdhLn0hMtPVFeX1eQ7gkdlenqD2ONP2g8hK+ypNNvFpLyT2DixkLGmduzvHQbpsmn2bZcV+MwQn2uM43gtpRgIbGOxGe+R8hr5nbS77TsJm6LiW25EVgyILhw9FQcBCgSe5790+oyPropU3/AA5vEg334A7oHdrjRdJfok11C7zsGoyFGBVWge6lpH4HACemSgdaM+91pyk6auCnOnY3xAtioW92ydXV0kiPXaFMUkTaLNCQVxn0g+vfKVj3XEkKSSD2xY2zd9XsipsVSlVBRYUcsvJOe3yPz/L4/vqc/hW+J5fnA3kRTd47ILsujTuiLd9rNvdLVXgdWVsgHsHkZU4wv1SvKD7q1DRQtZ2lps7Nbv7fb/bV0Dejam4matbtzUtqoUiewrIdZcT1DI/pUO6VJPdKgQe405tESJCRk6zq/aHedT3ODxGaVwbsyuFW3mzcsquMMu/d1CuKSDIUrHqGEEMJz6KU8Qfe7Xl8/OT1J4YcL9y+UVY6SmzLSlz4bSiB58zo6IzQz8VvraQPqrWOqwt1K/Abufda5asuXXq7Lfkzpzpyt+Q8tTjrhPzUtSj+uiIpc9OV8y83GNlbNqAjUKkshMnyVYSQkenb4dtMbaDgJdfJfYmVuzaV5Q0VFuSpFLo/mpUhSEjBQ4R3bcUe4z6DHb46Ye0my17coNwf5CtmahqZPYdmTJchJKWm0/h6sd/eVgfpr2XBbnLHw97wJj1t+hqrDDrLUiFJS5HnIAwT0H+pPUCFEApJ7HWhlyvcejBIGyd6PkLl9dzp53/Z2m5bIswU8NeL3N5sV3o0bIsgDt5XQ2o3o5l7eWPdXF3bmkVGQiO8UVT2WEqQ7REFflu4dTlDDa1KAK1EJSTkFJJOuTUHdn+LazS4tOo+4G4jX/fJsrplUC33fQtNN/gqUhPfqcXmMlXZKXsdYkn4fniv7reD7sffNh29thbF41vfS30y6tHuVC+qiMlp5qG64U59p85Eh15UdeE9PkqyPMUNQi29tK6bor7U+gWJUq6zCktuTo1NgrdwjJV0q6AekEIVjPyPy1tRwxxEua0Ank15Ku8XAxcNz5Io2tfIdzy0VudVWf3P/V/W4+7W5u7VY/jm5d61GsyQMMmc+VIZT291pv8AA0nt2SgAD5aPHhkeH/afPu/7xo24/JqkbVW7ZNpCuVe6K3SHJrQC5seG010IUkgqdkNpBz6kAAk68/N2TR9z3aHUtqeL1x2oxSaQo1d6Vb7jAUB0kkgJA6UAjKz3PVk/DRu8BS5uL0C498tvOVvMNnZSgX3tMLfYu1mT0TQ85UYz5RHSW1hWUMKSvOPcWQCCchDI+WMOc0tJ8Hv+inAyZsvEZLLEYnHu11EjnzRI/Humj4hPhGxuDF1bh2pA5Q0W7F2Lb9t1+PJRSlw2a7TawfLb9lWXFpU+2v3/ACc/eMdbqVfdLSIw7SciN49jpDytt74kw4kvKajR3kpkU+eg4CkSIjoUy+kgYIWg9tT08W3eLw96FQKrx+4zbztbisU/b23aXbl3UmiR+msSI0hp1cma80GQ3IYH8RaSnyl/cTm20qSG9V37f7f3hund8Kw7Boq6jV6itSIMFt1CFPKCSrpSVkAqwDgZyTgDJIGsq3EZI9qbN8rIrta2gptP293LiNqkvWcJvl0a4Ogdal0x15RMOT2KvY3FlteMMrSelnTIvxe+V5V2lbaXvbk6m1Axm32oNRhrhrkJWnqTJWl0JJBR3CgMEdxnOm3bNZuXZPdanXG7Roxq9q19iV7BUmA8yp+M8lYbdR6OIKkYIzhQPrg6nH4ofiCbjeNBRI3Nc2ZRLSuXZuJHpVatChFbqxR5D/U1V0yHMLcQmY4Y7jWMMh6MQT5rhBFEy7Nr17X0mAzVK61KjzyW5CThPkveoUgE5KPQE/AgE4zrnWpXJlv1RVKkPFIz7iwcfkdeSj2ZufvfU3LgkOl5HmdDk6W6Ett4wehIHyB9Ej4/XX83LR6jSFO0+pD/ABtKkGO+oD8YHdKx9CMH9dEV+32TzxKJMi4q74eO5dbK2ZzT9wbfF5z/ACn0958NH+lYIkpT2AUH/wC4AXpevprEHw/5SXXxW5EWJyVs59xNRsq5YlTDbZ7vttrHnMn5hxkuN9+3v62y7fXrb+5Vh0TcW0pqJNKr9JjVKmSGzlLsd9pLrah9ClQOiKrP7YTvrI298NKh7OUyepqRuFuLCjy2gf8AOhQ23Jbg/R5MU/prNJMqS0UBqmtK/EruNXt/bXbgfehcfbST2aak3DOX3/EooiNjP5AH9zqhVp5Jlxwse6h1JIP0OdEXbs+yeQUmpO7k7N0K4PKp0kxkVOh9YU2tsDIyg59e+PQ504ot57qcqt/LYtjkTXpMpFEQpqqKlsBpxmDHC5MnrCQPfKELyo9z2+Wvbxy8QTdzjRbS7JtS27fn0xc5yS6moxHC6tajk++lY/L00UuEXDLmZz3i7+coNhdmkVyLQbSqSq46irsxhFdmoWotsJdOX1iMh/3E4OMd8kA6kbZnZRMjBQ+F3n9lQYsWoTaxJJl48YYz+FIDb6PcGxbfyNFA2lW+vk9f90bhXHVnYT0ioJeQyw2lSW219XQ0M+iUIQlAHyA066Dx+l2xFlQ7d3Oq8FucECWiKlKPOCD1JCsHuATnHz1xeJgw1Xsj1XGI/ZzRhI7HA+Hw1t910IApdiwvDp5w7z2o7fNgjci4aVWHHUu1RlpTyJa+jyXCVqVlR6fcJ+IGM9tMOj+GDutXtzJWzNItq5H7qglQl0FFMT7QyU46upJPbGR++rFeU22vLTdCpWXc/ECmXNOtP/h5SWFP2lNLUT2pDADqcIUkdYV2V2zn176JVJqsSl7qUrb6ZUWmdwHeM8mlSoKnQKguukEoYUfxKk9fvDJ6vjnHfXxaT6SdVZifWGCF5e17hG3cZIdvP3/uPA7H2x8/LsuuZ6exXS7DvABA3Gtr7/o4/wAcnhVcbh+D/wAjNprTk31uRtpd9Go8MoEqozaSlLTPUoJT1HPbJIH5nQ+t/iehNbi/y1d9S/iBfSIXs0ZPmeaThPRjuFZIwR3BxjvqYu8myniF2zt7Mre9tuX6i22Cgz3KrOcdjoyoBJWnrIx1EdyMZxr88Ne4LHtbmXaFd3EqUCHSo7klT8mplIZbPs7nSVFXYd/T6/XXcQa/lx+msrUnSQ5T4WvcBjk7TtZuDPikO4n9COPnTvwInahHj7XRhxA9/cWavsOEGtyfCA5oPpq2626e3V/vENrm1ms1SnBxYSlOVOOKKicBI7/ID6aFPHeoW1xk5b27R7pqa5lpXREVQb2bkAIS7SKiFRJQUB69CVh5PyW0k+oB1NTiPyKvNfM20f8AiJvJVFWwq7QJyarWHDEMfrVjzAtXT0enr2+eoR87qX/OvMGrUbbyEmcKtWn2KLHgpGH/ADZrqGUtjsMK6kgfmNZ9G1DXjqcmDqbWEhjZGvja9rfc5zSwhzne4bb4PY9vKx5ePhDGE2OT8RaQ4gngA3wBxymddsHdfjfuneOwVLWtVQotwyqdMLUXrX5kZ1bRcQMHHUADnHpjXCZpt5sVKQL1hTkO1aOtbbs5Kgp1SO+e/rgE/tqV/i4ce+U/CDnMzufyM2cNuz7/ALbh1iPFNaZlIlO+xsx5pLrGQFiUhxSkHuOtOSc51F2vbuVfc25KW1UqXFipjvOJaLHUVfeJCTkk9x2Hw11Sq03aXKLT5jE4BPYZ1r9+zj76SN9/B72hqNTmqfn21TZNtzVKVnp9hkuMsp/SP5A1j6fUGqyUj/xCP99ahPsdtxPz/DJuS3HldQpm7NSLWT+FLsWIvH5ZBP66IgR9tQtV1VP2Cu9IJQuRcEJWB6EIiOD9wT+2qC46E/xJltw4BeAJ+hIGtPf2ujYx/cPw4KJu5ToRdfsHcGHIlOBOfKhzG3Irhz8PvVRh+usw9YjKiyyoJwArREe+L/KjiNs1tVFtjdjZOXXbjiy3y/MYpkdQUguqKAVrWCSB29NNnj3ys3w27rW71pcdN4rrsqhbh25VFT6LQ6qYyZ7KOt5DLqUdiQ0XkZSQcLUAcEg/nE7Zbj1unflfkb+Xx/BIMCK3PYL81Edl9tZ99PUfeJCu2B3PfXN3xr/HfbTk1Tbp421X+I21ESz7ew2w4lBOC2+hBWAVpW2Sc+mVHVdD0Is97Gh248km9v8AYeAuQ04abh+p8iCFkxlkG57juMQ8hrSTtBNngfKl5+Jf+TXu/wDXGx+zmjCfQ/loBKump8c72rls0unR6hElutPQJTq1BL0UpK2HEkeoU24k/n216/8AtZXF/wCUoP8A9y9WK7EEUrZeTG2nLneOXZd38MYVz1Czxt/SoypNn1BbMP2xtkJfThtSU+YlQIV2zkEHvph85qRedz7m7O7a2IxLl7lU+w4UCtwaesmpNVYKUotuqSerzx3UST1d8576r1t/xCN8rTpwpFrVmoU2IlRUmLArsplsE+pCULABP5a555t7kKuD+bDDzVPO87+JGpPe0eZ/f5merq+uc6+b6R6K1HTMiEmWIsx2yCOoyHuL2lo6x308AGyGhtn5K/ydYgyGPAa4F5bu9woUb9orj87Vq3ErbDl/s7uDV745j0y6qbZDNn1VqXMvCa45BS+5GWhkKDilJ6lLISnIz1EAdzoacDtoq5s1yP2l3k3wokGm2feftiqBUKm+ytmThlSAFJJJQSVAAKAz1DHrqA9weIhvzdlMXRbor1SqMNwguRJ1flPNqIOQSlayDg/TXIf5o3/KixIMqmJdYgA+wMuVB5SI2Tk+WknCMnuenGTr0PR+rZEGYzInjYcpnSf0o3NAYGShpYC81JuktzjYLWhoaD7lH2tixviLGOPTO4bnAkm2k3x2pvAFGzd+FZbxh4P8k9quWltbsbtbFVKlWdRrmM+r1SqRkCLFiJUpRdcycJQkYJJGABn4aro571KPO5a1qr2HKJadqsh6jvU3Kcgy3lMqa6e4/pKcfTGvpUPEY5A1anOUeqXPVZMR5soejSLilrbcT6dKkqXgj6HTs4Gw6Tvhy0icgt2qG1HsXZqirva+SlRLbsSnLDkeJlXYrlzVxYiU+pL/ANDq90bSNXg1OTP1KZj3uY2MCNrmtDWuc6yHPeS4lx8gUOy0svLxX4zYIGkAEuO4gmyAPAHHC73irb13pXPEgqts76brXJfMPbaHBtlDlyVL+IuMuxYDTcttPXgdJm+0LPxye5JGdAy8bw2yuypUZiwaC3FfZmqekqTTkMkpSjIGU+vcHSpN4Wtvbu3d25m+9YaXVboqsioyFPOLQFypL6nnVhY/CepRA/PXOuW1LXsq8ZyrTqC5MaHTQvzFvJcCXXewSFJHcYOP111KrfCZzg9qrwKO4LpI+uTrUX9j6th6leGfcdfeThNS3XqXlZH4g1FiIJ/ckfprMFacAzKyHun3UH1+mtf/ANnZ2Pf2N8InaaBUYSmJ1yU+TccxKhjq9tkLdZV+sfyDooUgeeXGml8xOHG4/GeqpTi77UlQobiwPuZnT1xne/xQ+hpY+qdYtNyLJr1qV+oWpc9MchVWkznodShupwpiQ0stutn8lpUP01umIChg6zV/amfDgmcbeW6OXm39AUmy92nVO1NbDf3cCvIT9+hWPwh9ADyc+qg6B+HRFT5WIH8UpbToUlDkRwNurX6BpR7KP0BP++pL3R4fe0u1HGiZuhutvbBj1ufT0v28tD2WHl4C0ttoGVO9Q7ZAOAc9tR/mRzSphkljzGVpKH2vgtB7Eftr6UWwLt3V3Ht7bhd4dcecURKHMq00+THZz2bT1HCSO46BjJ/PWrlRyv2lsmwA2eO4H+lR61i50/SkhyjBHGd0lNBLmjmrPYcc8GwpK+FX4a+6HjK3svjlZl10y25lh0dVRl3lV0LebYpa3Q2iKWUYW8sPuAt4ICUqcBOAkaanIfwtt0uJPP6ucGN4axAqFRonsrsepUaSW49TYlqYREdSpYKmUqXJa8wKBUgJcwFEDJBuTc25/By3EtvcHhFyKqVu7nqpK4VzxYjTclibBWQv/FNOAt4K0pKUEE+6FDHSDqPV082d99xd/bg5Ib+Vdy87wuV6PJqdVrow4tbRQtnCAny/KAQ2AyUFshCPd90a94+RHlRCRl0fnwtrSNVxdawGZmMDsddbgWkgGro+D3B8hSAneEhdIU+zbn8n1l1T0em0diDuglC6rcDo8xNAa82IkInmP/iEJc6WnWynocUtXSOnP8HqfTYsNybUqYyqqT4MOiS5FWnNUyqOzpCmIbUaorhCO884sIy0lXU0FHrKfLXiL8/k9BqUYRJW01I6Aw4yry3SgrQt5L6gopSCT1oSc+oA6RhJIPWgc1KpTKimpwtrqAlxE92ahCojK20vuR0x1KCFNEY8pIAQcoB98JCyVHOrJGGseGY1ae2srdS9ahbNMgUqvU+l12no3CRJqUEyHUx5EkQmo5efjxJjjEJ55sdHtLqmkqUWlnRA2v8ABYiby02/rm223Htuq0PbiqvUu4qzGrcoNomsMrfktpQ5HSoobbSkl38KispSPcVqKEblkYrKWGtraOQ3Ggx2lL6SptqGoLjpBLeeygConJc9HCsdtfsflqqNLnTk7XUhTtSgzYktThBBalq6pHSPLw2pRPZaAFN+jZQNERf8PHwldw/E95gv8atirup9swYFoMXHW65cSlSG6fGcZjrCEJaCVPrK5LaUjCe3USR093P4nuzN1eFlQHPCdjxo6apOqsa6dz79iv8A3d3IPX/B2WUABbEKK0t1wsudSlSnXFkkNtHUeuN/OrlDxF5DvcouM+4sm0boU26y49TmEuMGG4pIMRbToUlbACW0hKgcdCCCCkHTu3I3GvHxAK/cW/3Ibdqfc249ZeQ5Va5UylKowbR0NNJbRhCY6UAJASAAB2wR3J3TFvbY6zYdhJvW07taUiNESX1rc62pK8YPQR3Son+k/wC2mnMguW9asOkLGJU/EuQj4oQchtJ/MZP7fLX2se3Vx0zaxcktaqDTpA85ll8+XUJKc+W0j4KJ9Sr+lOT9D9WGqhdVberdTALj7nWrpThIHoEgfAAAAD5AaIiZwm4y3Vyi5C2Rx0s1hxVSve5ItLbWhPdhpxY854/RtoOOfL3NbY9vrKt/baw6Lt1acJEalUCkxqdTI7YwlqOw0lptI+gSkDVGf2R/w4Zcqt13xHNyqCW4cNp+39tkyG8ea6rtOnIz8EgCOlXcEqe9CjV8fp6aIloTc3eHe1HPHjTc3GXeKEVUu4IeI85pAL1Olo95iW0T6ONrAUPTIyk9idFnS0RYtec3CfeTgvyGuDjfvhQlMVSjyCYk5tsiPVIaifJmMKP4m3EjPzSepJwUkaBi2BAQqnVFpbkNawsKb7OR3Pg42fgR8vjrYl4rfhR7HeKRsj/Jl6pbot50Vtxyy71YjhT1OeUMll0ersZZA6289vxJwod8tPNTghyG4M7xTdkuRdgv0iqMFSoMpIK4dUYyQJEV7HS62fp7yT2UARjRFHyJRY8/ciFX91LlkTaRNnJcnVtalvKeA+Cz3UCcBJz3APbUxpuyGzm/Vtx36lTIk1hTITCq1LeCXG0gYAS4n1A/tVkDHcaiSunz6StxUFSehzs9HdR1NuD/AFJOvTZ133Bt7VDVtvLwqFry1EFxppReiOn/AFJII/6kn1+GpFDhQAAKCMN1eFfd8p0vbXbhwpaFqw1DrTSmHASew8xAUk/mQn8tC7hDsRae+nN7brjvuYt80e4r5iUesqp0kIWWVveWstuHsPjhWjBZfiDb925T1M3Dt1Q7jSlspTUKTKLK0qwcEhJIUoHBxjQz4F73UfiXzTsPk/uvslWLupFoXB/FZFvRJi4Dsl1KHPJUl/oPQUPFtz0wry+k9joaQWmnW+OdWf5HyOO23tfi1eX7d7NAnyZDDLb58oOElTTrrY7ZHuuK7jGc9tHGzvC1q0FSJ26+4TCUDBXAoTZWo/QuuAAfolWhDTN4L9Xyqa5KTbWuGpOouj+J+z1Oa9KkrYC/cYckuJKnCGulvzFDJ6c40Z9x+eu/F0tKZolpW/ZkdYIEqoyTJkFP9yUn1I+iT+WgpObTovvaHY3avbGoW3MgQaPSJTBblSpDmXnjjIV1qypawcEAZ7jsNRDtWzHGlv16pV1+DQipbPtaEKQ7UEZ/y2m85UVAAnPZPxPplxXBc79zVk3Dc9Wn3ZVs+7MrClJis/8ALaB7jPoPdHf0B151QapX5oqFblKfdA6UdWAltP8AalI7JSPkMDQm1K+E+TJul+PDjQUw6ZCSUU+A2chpJ9VKP9a1dipXx9BgADUqfCj8M7dDxKuT1M2NsVmRBt+EpuZfV0oZy3R6aFYUoH0L7mChpHxUc/hSojx+HL4ZPJPxJN42tqdgLZ8unxHkG6LxnsqFNoTBPdbqx+NwjPQyn31n5DKhqo8PXw+NgfDc4+QdhNiaMSOoSbiuKYhPttdnFIC5L6h+yGx7racJT8SYREvZHZjbnjvtJb2x+0dts0i27XpTNOo9PYSMNMtpwMn+pR7qUo91KUSfXTq0tLREtLS0tES0KuXnCvjbzo2rf2f5L7aQ7gpSypcN9Y8uXT3iMedGfT77Lg7d0nBxggjtoq6WiLOD4i32WzlTx8lzr84hvubr2ekqcRSm0oZr8Fv16VM9kSwPTqaIUcZLY1VreW2Fw2dcMm07vt6dSarEWUS6XVoa40llQ9QppwBQ/bW4ggH1GhbyM4R8R+XFJNG5J8eLUvFvp6W5FYpKFSWu2Pu30gOtn6pUDoixTyLPW255zcZSVpOQtHYj8iNfwaZXG/w1aeO/oZaz/wD060370/ZPfDZ3BkvVHa64twbBfcJLcak3CmbEb/JuWha//wBNAmv/AGOC2FOFdr8/K0hBV7rdSsGOspH/ALkSBn9hoioIFNrzgwur1BQ9CDMcwf0zpRbOS2esRQM9yojV/dvfY3rJS827d3Pq4Xmwr71il2LGZKh9FrkKx/0nUgtkPspvhc7ZyWKnuTEvncWQ3guMXNdCmIi1D/0oSWTj6KWoHRFmr202fvfdW742321NjVe6K/MWExqLbtNcmSXCTge42klIz/UcD66tr8N77KLvpu1Mgbl+IHXl7f2xlLosaiSUO1ucnseh95OW4SSD3Cet31GEHCtXsbC8VONnFu202jx02Mtey6eBhTFuUZqKXPqtaEhTh7eqiSfjp/gADAGB9NETG468bNjeJu1NO2U487a0y1bapaMRqbTGOkKWfxOuKOVOuqx7ziyVK+J0+dLS0RLS0tLRF//Z

/9j/4AAQSkZJRgABAQAAAQABAAD/2wBDAAIBAQEBAQIBAQECAgICAgQDAgICAgUEBAMEBgUGBgYFBgYGBwkIBgcJBwYGCAsICQoKCgoKBggLDAsKDAkKCgr/2wBDAQICAgICAgUDAwUKBwYHCgoKCgoKCgoKCgoKCgoKCgoKCgoKCgoKCgoKCgoKCgoKCgoKCgoKCgoKCgoKCgoKCgr/wAARCACAAH8DASIAAhEBAxEB/8QAHgAAAQUBAQEBAQAAAAAAAAAABwAGCAkKBQQDAQL/xABCEAABAwMDAgMFBgQEAwkBAAABAgMEBQYRAAcIEiEJEzEUIkFRYQojMnGBkRUWQlIkM2KhF3OSGDRTVmNygpOjsf/EABsBAQACAwEBAAAAAAAAAAAAAAABBQMEBgIH/8QAMhEAAQQBAwMCAggHAAAAAAAAAQACAxEEBRIhEzFBBiIyUQcUFSNhgaHhM0JScZGxwf/aAAwDAQACEQMRAD8Av80tLS0RLS0tDvkzyt2F4gbcu7o8gNwYlCpiVFEVDpK5E57HZmOynK3nD291IPrk4HfRERCQBknTN3c5D7F7CUk1vefdqgWzGx7qqxU22VOfRCCepZ+iQSdV4314gHPvnRJdgcZ7ec2Y28cUUpuaptIdr9Qa/vSDluICO4CepY/v+ADN5bX8K+OLjt98k91zc1wKyuXVLorCpT7q/U5K1E+vw9B8NEU0NxfHo4QWm+7CsGBfN9OoyEuWxajgZKv+ZKU12+oB0KK/9oqagOldD4A7jSo47pelVFhgkfPCW14/fUENzPHL4U7XLcpG0tkpqSmj0pXT6cnp7f6saCF4faGKlUXVs0LaKQlon3QuQlPb8gdEVosT7T5s/S5Qa3D4kXtR284WWaky+pP/AMVNtj/fRV2p+0geFzuLMbpt07n1yx33CEj+cLecbZB+r0YvNoH1WpI1RfUvGtpt1qLN3bJJeQo9wQhw/wC+uHN5j8M92MsXDYf8FkuH/MSz5ZBP5dtEWrLaXfbZbfq2m7y2T3Wt67aU6kKRPt2sMzGsfUtKPT+Rxp1ggjIOskNmvNbaXSjdbiPvzV7WrTSw4xUbarK4UjI9OotnpdH0WlQ+mrDOC32nXe7ZupQ9s/EXsz+b6AFJaTuLa1PSzVIaew65cNH3cpIHqtnpc9T0LJ0RXpaWmhsVv5s3yZ2ypu8mwu41Lum2as31wavSJIcaX80K+KFpzhSFAKSexA079ES0tLS0RLS0tCfm5zF2m4Hcabm5NbyT+ilW/EzHgtuhL1SlrPSxDZB9XHHCEjscDKj2SdETE8STxJtq/D12vZqlXhm4b5uDqYsmx4b2JFSfGAXHCMlqOgkdbhHxCUgqIGq36Nalfvqvu88/FB3FaqlfLRdotAfc6KfQo+epMeMwSUtgfE91KPdRJJOgRt7vrcW/F917xLeaM5lVRqGXqBSnl/cU+MnPkstJV+FttJ6UD4kqWrKlqOoB+Ih4lG4HK66ZcJquSIVpxnCiPDaWR7Tg9uwPp9NEUr+enj8XJV1y9seKMZmmUyP1MqrOOlHSO2UfP8/TVcm6l18gtyrbk74X7EuOt0j2xDTleqCViIHXM9ITnsQcdiBjPbOu/e/BzeVPHGHyBhSY86K4n2l+j01XmFqIRlLwUns4R/UB6D09DoybH+JVsVC8Nq4eJHIu0KpXKslpyBbzNNjoSXGFDrZeceX2bLK8AHClEBOAcE657V9XzcWCOTT4Ov8AeNY8A8taTTnD57fxIHnss/pnI9P+oXzj62GiMPF9x1G/yHyL8UDfhN7w/wDgPF5x7T3pfh3Qk0upWwl1uNRIUVI8532cuMq6zk4UodOBj0Oo4bN26m8dwVW1dxlPttxny4yZK0kLRgeoOexzoicR7g54bXW3W63xjqFVtmjVxDSavcbymIUMpbKgP8XL6W04KlZKVZ0QOBHh8WRyh5nWxsdvPzwsOx2bodmrqNdpFwJmPIWhou+Ul0dEYuOq91OXiMg9j2Bz4GNrUOq5cmTKHQOLOk3yyh7weBdnkckrfzJ9Kl07GZjxlszd3UPh1n2kcnsO/AUc7/pEmibqybNtmVKYY9raZYaEhRI6gn4k/XXe3httnatyCzGrS6imZ15YlMIBQlOASFJ9ck/EaIe9HCeFYHIi8bG2i5qbYXau07tl06m1ibdqKa9UUx1hKJCFy8R1dXoOl9YykgEjGR1vxtDySsh+n13fqw6szA6EtxKulpDkOSgqKvu5TPUyskZwQon07aulU8LxUWvV+hRotdhLn0hMtPVFeX1eQ7gkdlenqD2ONP2g8hK+ypNNvFpLyT2DixkLGmduzvHQbpsmn2bZcV+MwQn2uM43gtpRgIbGOxGe+R8hr5nbS77TsJm6LiW25EVgyILhw9FQcBCgSe5790+oyPropU3/AA5vEg334A7oHdrjRdJfok11C7zsGoyFGBVWge6lpH4HACemSgdaM+91pyk6auCnOnY3xAtioW92ydXV0kiPXaFMUkTaLNCQVxn0g+vfKVj3XEkKSSD2xY2zd9XsipsVSlVBRYUcsvJOe3yPz/L4/vqc/hW+J5fnA3kRTd47ILsujTuiLd9rNvdLVXgdWVsgHsHkZU4wv1SvKD7q1DRQtZ2lps7Nbv7fb/bV0Dejam4matbtzUtqoUiewrIdZcT1DI/pUO6VJPdKgQe405tESJCRk6zq/aHedT3ODxGaVwbsyuFW3mzcsquMMu/d1CuKSDIUrHqGEEMJz6KU8Qfe7Xl8/OT1J4YcL9y+UVY6SmzLSlz4bSiB58zo6IzQz8VvraQPqrWOqwt1K/Abufda5asuXXq7Lfkzpzpyt+Q8tTjrhPzUtSj+uiIpc9OV8y83GNlbNqAjUKkshMnyVYSQkenb4dtMbaDgJdfJfYmVuzaV5Q0VFuSpFLo/mpUhSEjBQ4R3bcUe4z6DHb46Ye0my17coNwf5CtmahqZPYdmTJchJKWm0/h6sd/eVgfpr2XBbnLHw97wJj1t+hqrDDrLUiFJS5HnIAwT0H+pPUCFEApJ7HWhlyvcejBIGyd6PkLl9dzp53/Z2m5bIswU8NeL3N5sV3o0bIsgDt5XQ2o3o5l7eWPdXF3bmkVGQiO8UVT2WEqQ7REFflu4dTlDDa1KAK1EJSTkFJJOuTUHdn+LazS4tOo+4G4jX/fJsrplUC33fQtNN/gqUhPfqcXmMlXZKXsdYkn4fniv7reD7sffNh29thbF41vfS30y6tHuVC+qiMlp5qG64U59p85Eh15UdeE9PkqyPMUNQi29tK6bor7U+gWJUq6zCktuTo1NgrdwjJV0q6AekEIVjPyPy1tRwxxEua0Ank15Ku8XAxcNz5Io2tfIdzy0VudVWf3P/V/W4+7W5u7VY/jm5d61GsyQMMmc+VIZT291pv8AA0nt2SgAD5aPHhkeH/afPu/7xo24/JqkbVW7ZNpCuVe6K3SHJrQC5seG010IUkgqdkNpBz6kAAk68/N2TR9z3aHUtqeL1x2oxSaQo1d6Vb7jAUB0kkgJA6UAjKz3PVk/DRu8BS5uL0C498tvOVvMNnZSgX3tMLfYu1mT0TQ85UYz5RHSW1hWUMKSvOPcWQCCchDI+WMOc0tJ8Hv+inAyZsvEZLLEYnHu11EjnzRI/Humj4hPhGxuDF1bh2pA5Q0W7F2Lb9t1+PJRSlw2a7TawfLb9lWXFpU+2v3/ACc/eMdbqVfdLSIw7SciN49jpDytt74kw4kvKajR3kpkU+eg4CkSIjoUy+kgYIWg9tT08W3eLw96FQKrx+4zbztbisU/b23aXbl3UmiR+msSI0hp1cma80GQ3IYH8RaSnyl/cTm20qSG9V37f7f3hund8Kw7Boq6jV6itSIMFt1CFPKCSrpSVkAqwDgZyTgDJIGsq3EZI9qbN8rIrta2gptP293LiNqkvWcJvl0a4Ogdal0x15RMOT2KvY3FlteMMrSelnTIvxe+V5V2lbaXvbk6m1Axm32oNRhrhrkJWnqTJWl0JJBR3CgMEdxnOm3bNZuXZPdanXG7Roxq9q19iV7BUmA8yp+M8lYbdR6OIKkYIzhQPrg6nH4ofiCbjeNBRI3Nc2ZRLSuXZuJHpVatChFbqxR5D/U1V0yHMLcQmY4Y7jWMMh6MQT5rhBFEy7Nr17X0mAzVK61KjzyW5CThPkveoUgE5KPQE/AgE4zrnWpXJlv1RVKkPFIz7iwcfkdeSj2ZufvfU3LgkOl5HmdDk6W6Ett4wehIHyB9Ej4/XX83LR6jSFO0+pD/ABtKkGO+oD8YHdKx9CMH9dEV+32TzxKJMi4q74eO5dbK2ZzT9wbfF5z/ACn0958NH+lYIkpT2AUH/wC4AXpevprEHw/5SXXxW5EWJyVs59xNRsq5YlTDbZ7vttrHnMn5hxkuN9+3v62y7fXrb+5Vh0TcW0pqJNKr9JjVKmSGzlLsd9pLrah9ClQOiKrP7YTvrI298NKh7OUyepqRuFuLCjy2gf8AOhQ23Jbg/R5MU/prNJMqS0UBqmtK/EruNXt/bXbgfehcfbST2aak3DOX3/EooiNjP5AH9zqhVp5Jlxwse6h1JIP0OdEXbs+yeQUmpO7k7N0K4PKp0kxkVOh9YU2tsDIyg59e+PQ504ot57qcqt/LYtjkTXpMpFEQpqqKlsBpxmDHC5MnrCQPfKELyo9z2+Wvbxy8QTdzjRbS7JtS27fn0xc5yS6moxHC6tajk++lY/L00UuEXDLmZz3i7+coNhdmkVyLQbSqSq46irsxhFdmoWotsJdOX1iMh/3E4OMd8kA6kbZnZRMjBQ+F3n9lQYsWoTaxJJl48YYz+FIDb6PcGxbfyNFA2lW+vk9f90bhXHVnYT0ioJeQyw2lSW219XQ0M+iUIQlAHyA066Dx+l2xFlQ7d3Oq8FucECWiKlKPOCD1JCsHuATnHz1xeJgw1Xsj1XGI/ZzRhI7HA+Hw1t910IApdiwvDp5w7z2o7fNgjci4aVWHHUu1RlpTyJa+jyXCVqVlR6fcJ+IGM9tMOj+GDutXtzJWzNItq5H7qglQl0FFMT7QyU46upJPbGR++rFeU22vLTdCpWXc/ECmXNOtP/h5SWFP2lNLUT2pDADqcIUkdYV2V2zn176JVJqsSl7qUrb6ZUWmdwHeM8mlSoKnQKguukEoYUfxKk9fvDJ6vjnHfXxaT6SdVZifWGCF5e17hG3cZIdvP3/uPA7H2x8/LsuuZ6exXS7DvABA3Gtr7/o4/wAcnhVcbh+D/wAjNprTk31uRtpd9Go8MoEqozaSlLTPUoJT1HPbJIH5nQ+t/iehNbi/y1d9S/iBfSIXs0ZPmeaThPRjuFZIwR3BxjvqYu8myniF2zt7Mre9tuX6i22Cgz3KrOcdjoyoBJWnrIx1EdyMZxr88Ne4LHtbmXaFd3EqUCHSo7klT8mplIZbPs7nSVFXYd/T6/XXcQa/lx+msrUnSQ5T4WvcBjk7TtZuDPikO4n9COPnTvwInahHj7XRhxA9/cWavsOEGtyfCA5oPpq2626e3V/vENrm1ms1SnBxYSlOVOOKKicBI7/ID6aFPHeoW1xk5b27R7pqa5lpXREVQb2bkAIS7SKiFRJQUB69CVh5PyW0k+oB1NTiPyKvNfM20f8AiJvJVFWwq7QJyarWHDEMfrVjzAtXT0enr2+eoR87qX/OvMGrUbbyEmcKtWn2KLHgpGH/ADZrqGUtjsMK6kgfmNZ9G1DXjqcmDqbWEhjZGvja9rfc5zSwhzne4bb4PY9vKx5ePhDGE2OT8RaQ4gngA3wBxymddsHdfjfuneOwVLWtVQotwyqdMLUXrX5kZ1bRcQMHHUADnHpjXCZpt5sVKQL1hTkO1aOtbbs5Kgp1SO+e/rgE/tqV/i4ce+U/CDnMzufyM2cNuz7/ALbh1iPFNaZlIlO+xsx5pLrGQFiUhxSkHuOtOSc51F2vbuVfc25KW1UqXFipjvOJaLHUVfeJCTkk9x2Hw11Sq03aXKLT5jE4BPYZ1r9+zj76SN9/B72hqNTmqfn21TZNtzVKVnp9hkuMsp/SP5A1j6fUGqyUj/xCP99ahPsdtxPz/DJuS3HldQpm7NSLWT+FLsWIvH5ZBP66IgR9tQtV1VP2Cu9IJQuRcEJWB6EIiOD9wT+2qC46E/xJltw4BeAJ+hIGtPf2ujYx/cPw4KJu5ToRdfsHcGHIlOBOfKhzG3Irhz8PvVRh+usw9YjKiyyoJwArREe+L/KjiNs1tVFtjdjZOXXbjiy3y/MYpkdQUguqKAVrWCSB29NNnj3ys3w27rW71pcdN4rrsqhbh25VFT6LQ6qYyZ7KOt5DLqUdiQ0XkZSQcLUAcEg/nE7Zbj1unflfkb+Xx/BIMCK3PYL81Edl9tZ99PUfeJCu2B3PfXN3xr/HfbTk1Tbp421X+I21ESz7ew2w4lBOC2+hBWAVpW2Sc+mVHVdD0Is97Gh248km9v8AYeAuQ04abh+p8iCFkxlkG57juMQ8hrSTtBNngfKl5+Jf+TXu/wDXGx+zmjCfQ/loBKump8c72rls0unR6hElutPQJTq1BL0UpK2HEkeoU24k/n216/8AtZXF/wCUoP8A9y9WK7EEUrZeTG2nLneOXZd38MYVz1Czxt/SoypNn1BbMP2xtkJfThtSU+YlQIV2zkEHvph85qRedz7m7O7a2IxLl7lU+w4UCtwaesmpNVYKUotuqSerzx3UST1d8576r1t/xCN8rTpwpFrVmoU2IlRUmLArsplsE+pCULABP5a555t7kKuD+bDDzVPO87+JGpPe0eZ/f5merq+uc6+b6R6K1HTMiEmWIsx2yCOoyHuL2lo6x308AGyGhtn5K/ydYgyGPAa4F5bu9woUb9orj87Vq3ErbDl/s7uDV745j0y6qbZDNn1VqXMvCa45BS+5GWhkKDilJ6lLISnIz1EAdzoacDtoq5s1yP2l3k3wokGm2feftiqBUKm+ytmThlSAFJJJQSVAAKAz1DHrqA9weIhvzdlMXRbor1SqMNwguRJ1flPNqIOQSlayDg/TXIf5o3/KixIMqmJdYgA+wMuVB5SI2Tk+WknCMnuenGTr0PR+rZEGYzInjYcpnSf0o3NAYGShpYC81JuktzjYLWhoaD7lH2tixviLGOPTO4bnAkm2k3x2pvAFGzd+FZbxh4P8k9quWltbsbtbFVKlWdRrmM+r1SqRkCLFiJUpRdcycJQkYJJGABn4aro571KPO5a1qr2HKJadqsh6jvU3Kcgy3lMqa6e4/pKcfTGvpUPEY5A1anOUeqXPVZMR5soejSLilrbcT6dKkqXgj6HTs4Gw6Tvhy0icgt2qG1HsXZqirva+SlRLbsSnLDkeJlXYrlzVxYiU+pL/ANDq90bSNXg1OTP1KZj3uY2MCNrmtDWuc6yHPeS4lx8gUOy0svLxX4zYIGkAEuO4gmyAPAHHC73irb13pXPEgqts76brXJfMPbaHBtlDlyVL+IuMuxYDTcttPXgdJm+0LPxye5JGdAy8bw2yuypUZiwaC3FfZmqekqTTkMkpSjIGU+vcHSpN4Wtvbu3d25m+9YaXVboqsioyFPOLQFypL6nnVhY/CepRA/PXOuW1LXsq8ZyrTqC5MaHTQvzFvJcCXXewSFJHcYOP111KrfCZzg9qrwKO4LpI+uTrUX9j6th6leGfcdfeThNS3XqXlZH4g1FiIJ/ckfprMFacAzKyHun3UH1+mtf/ANnZ2Pf2N8InaaBUYSmJ1yU+TccxKhjq9tkLdZV+sfyDooUgeeXGml8xOHG4/GeqpTi77UlQobiwPuZnT1xne/xQ+hpY+qdYtNyLJr1qV+oWpc9MchVWkznodShupwpiQ0stutn8lpUP01umIChg6zV/amfDgmcbeW6OXm39AUmy92nVO1NbDf3cCvIT9+hWPwh9ADyc+qg6B+HRFT5WIH8UpbToUlDkRwNurX6BpR7KP0BP++pL3R4fe0u1HGiZuhutvbBj1ufT0v28tD2WHl4C0ttoGVO9Q7ZAOAc9tR/mRzSphkljzGVpKH2vgtB7Eftr6UWwLt3V3Ht7bhd4dcecURKHMq00+THZz2bT1HCSO46BjJ/PWrlRyv2lsmwA2eO4H+lR61i50/SkhyjBHGd0lNBLmjmrPYcc8GwpK+FX4a+6HjK3svjlZl10y25lh0dVRl3lV0LebYpa3Q2iKWUYW8sPuAt4ICUqcBOAkaanIfwtt0uJPP6ucGN4axAqFRonsrsepUaSW49TYlqYREdSpYKmUqXJa8wKBUgJcwFEDJBuTc25/By3EtvcHhFyKqVu7nqpK4VzxYjTclibBWQv/FNOAt4K0pKUEE+6FDHSDqPV082d99xd/bg5Ib+Vdy87wuV6PJqdVrow4tbRQtnCAny/KAQ2AyUFshCPd90a94+RHlRCRl0fnwtrSNVxdawGZmMDsddbgWkgGro+D3B8hSAneEhdIU+zbn8n1l1T0em0diDuglC6rcDo8xNAa82IkInmP/iEJc6WnWynocUtXSOnP8HqfTYsNybUqYyqqT4MOiS5FWnNUyqOzpCmIbUaorhCO884sIy0lXU0FHrKfLXiL8/k9BqUYRJW01I6Aw4yry3SgrQt5L6gopSCT1oSc+oA6RhJIPWgc1KpTKimpwtrqAlxE92ahCojK20vuR0x1KCFNEY8pIAQcoB98JCyVHOrJGGseGY1ae2srdS9ahbNMgUqvU+l12no3CRJqUEyHUx5EkQmo5efjxJjjEJ55sdHtLqmkqUWlnRA2v8ABYiby02/rm223Htuq0PbiqvUu4qzGrcoNomsMrfktpQ5HSoobbSkl38KispSPcVqKEblkYrKWGtraOQ3Ggx2lL6SptqGoLjpBLeeygConJc9HCsdtfsflqqNLnTk7XUhTtSgzYktThBBalq6pHSPLw2pRPZaAFN+jZQNERf8PHwldw/E95gv8atirup9swYFoMXHW65cSlSG6fGcZjrCEJaCVPrK5LaUjCe3USR093P4nuzN1eFlQHPCdjxo6apOqsa6dz79iv8A3d3IPX/B2WUABbEKK0t1wsudSlSnXFkkNtHUeuN/OrlDxF5DvcouM+4sm0boU26y49TmEuMGG4pIMRbToUlbACW0hKgcdCCCCkHTu3I3GvHxAK/cW/3Ibdqfc249ZeQ5Va5UylKowbR0NNJbRhCY6UAJASAAB2wR3J3TFvbY6zYdhJvW07taUiNESX1rc62pK8YPQR3Son+k/wC2mnMguW9asOkLGJU/EuQj4oQchtJ/MZP7fLX2se3Vx0zaxcktaqDTpA85ll8+XUJKc+W0j4KJ9Sr+lOT9D9WGqhdVberdTALj7nWrpThIHoEgfAAAAD5AaIiZwm4y3Vyi5C2Rx0s1hxVSve5ItLbWhPdhpxY854/RtoOOfL3NbY9vrKt/baw6Lt1acJEalUCkxqdTI7YwlqOw0lptI+gSkDVGf2R/w4Zcqt13xHNyqCW4cNp+39tkyG8ea6rtOnIz8EgCOlXcEqe9CjV8fp6aIloTc3eHe1HPHjTc3GXeKEVUu4IeI85pAL1Olo95iW0T6ONrAUPTIyk9idFnS0RYtec3CfeTgvyGuDjfvhQlMVSjyCYk5tsiPVIaifJmMKP4m3EjPzSepJwUkaBi2BAQqnVFpbkNawsKb7OR3Pg42fgR8vjrYl4rfhR7HeKRsj/Jl6pbot50Vtxyy71YjhT1OeUMll0ersZZA6289vxJwod8tPNTghyG4M7xTdkuRdgv0iqMFSoMpIK4dUYyQJEV7HS62fp7yT2UARjRFHyJRY8/ciFX91LlkTaRNnJcnVtalvKeA+Cz3UCcBJz3APbUxpuyGzm/Vtx36lTIk1hTITCq1LeCXG0gYAS4n1A/tVkDHcaiSunz6StxUFSehzs9HdR1NuD/AFJOvTZ133Bt7VDVtvLwqFry1EFxppReiOn/AFJII/6kn1+GpFDhQAAKCMN1eFfd8p0vbXbhwpaFqw1DrTSmHASew8xAUk/mQn8tC7hDsRae+nN7brjvuYt80e4r5iUesqp0kIWWVveWstuHsPjhWjBZfiDb925T1M3Dt1Q7jSlspTUKTKLK0qwcEhJIUoHBxjQz4F73UfiXzTsPk/uvslWLupFoXB/FZFvRJi4Dsl1KHPJUl/oPQUPFtz0wry+k9joaQWmnW+OdWf5HyOO23tfi1eX7d7NAnyZDDLb58oOElTTrrY7ZHuuK7jGc9tHGzvC1q0FSJ26+4TCUDBXAoTZWo/QuuAAfolWhDTN4L9Xyqa5KTbWuGpOouj+J+z1Oa9KkrYC/cYckuJKnCGulvzFDJ6c40Z9x+eu/F0tKZolpW/ZkdYIEqoyTJkFP9yUn1I+iT+WgpObTovvaHY3avbGoW3MgQaPSJTBblSpDmXnjjIV1qypawcEAZ7jsNRDtWzHGlv16pV1+DQipbPtaEKQ7UEZ/y2m85UVAAnPZPxPplxXBc79zVk3Dc9Wn3ZVs+7MrClJis/8ALaB7jPoPdHf0B151QapX5oqFblKfdA6UdWAltP8AalI7JSPkMDQm1K+E+TJul+PDjQUw6ZCSUU+A2chpJ9VKP9a1dipXx9BgADUqfCj8M7dDxKuT1M2NsVmRBt+EpuZfV0oZy3R6aFYUoH0L7mChpHxUc/hSojx+HL4ZPJPxJN42tqdgLZ8unxHkG6LxnsqFNoTBPdbqx+NwjPQyn31n5DKhqo8PXw+NgfDc4+QdhNiaMSOoSbiuKYhPttdnFIC5L6h+yGx7racJT8SYREvZHZjbnjvtJb2x+0dts0i27XpTNOo9PYSMNMtpwMn+pR7qUo91KUSfXTq0tLREtLS0tES0KuXnCvjbzo2rf2f5L7aQ7gpSypcN9Y8uXT3iMedGfT77Lg7d0nBxggjtoq6WiLOD4i32WzlTx8lzr84hvubr2ekqcRSm0oZr8Fv16VM9kSwPTqaIUcZLY1VreW2Fw2dcMm07vt6dSarEWUS6XVoa40llQ9QppwBQ/bW4ggH1GhbyM4R8R+XFJNG5J8eLUvFvp6W5FYpKFSWu2Pu30gOtn6pUDoixTyLPW255zcZSVpOQtHYj8iNfwaZXG/w1aeO/oZaz/wD060370/ZPfDZ3BkvVHa64twbBfcJLcak3CmbEb/JuWha//wBNAmv/AGOC2FOFdr8/K0hBV7rdSsGOspH/ALkSBn9hoioIFNrzgwur1BQ9CDMcwf0zpRbOS2esRQM9yojV/dvfY3rJS827d3Pq4Xmwr71il2LGZKh9FrkKx/0nUgtkPspvhc7ZyWKnuTEvncWQ3guMXNdCmIi1D/0oSWTj6KWoHRFmr202fvfdW742321NjVe6K/MWExqLbtNcmSXCTge42klIz/UcD66tr8N77KLvpu1Mgbl+IHXl7f2xlLosaiSUO1ucnseh95OW4SSD3Cet31GEHCtXsbC8VONnFu202jx02Mtey6eBhTFuUZqKXPqtaEhTh7eqiSfjp/gADAGB9NETG468bNjeJu1NO2U487a0y1bapaMRqbTGOkKWfxOuKOVOuqx7ziyVK+J0+dLS0RLS0tLRF//Z

/9j/4AAQSkZJRgABAQAAAQABAAD/2wBDAAIBAQEBAQIBAQECAgICAgQDAgICAgUEBAMEBgUGBgYFBgYGBwkIBgcJBwYGCAsICQoKCgoKBggLDAsKDAkKCgr/2wBDAQICAgICAgUDAwUKBwYHCgoKCgoKCgoKCgoKCgoKCgoKCgoKCgoKCgoKCgoKCgoKCgoKCgoKCgoKCgoKCgoKCgr/wAARCACAAH8DASIAAhEBAxEB/8QAHgAAAQUBAQEBAQAAAAAAAAAABwAGCAkKBQQDAQL/xABCEAABAwMDAgMFBgQEAwkBAAABAgMEBQYRAAcIEiEJEzEUIkFRYQojMnGBkRUWQlIkM2KhF3OSGDRTVmNygpOjsf/EABsBAQACAwEBAAAAAAAAAAAAAAABBQMEBgIH/8QAMhEAAQQBAwMCAggHAAAAAAAAAQACAxEEBRIhEzFBBiIyUQcUFSNhgaHhM0JScZGxwf/aAAwDAQACEQMRAD8Av80tLS0RLS0tDvkzyt2F4gbcu7o8gNwYlCpiVFEVDpK5E57HZmOynK3nD291IPrk4HfRERCQBknTN3c5D7F7CUk1vefdqgWzGx7qqxU22VOfRCCepZ+iQSdV4314gHPvnRJdgcZ7ec2Y28cUUpuaptIdr9Qa/vSDluICO4CepY/v+ADN5bX8K+OLjt98k91zc1wKyuXVLorCpT7q/U5K1E+vw9B8NEU0NxfHo4QWm+7CsGBfN9OoyEuWxajgZKv+ZKU12+oB0KK/9oqagOldD4A7jSo47pelVFhgkfPCW14/fUENzPHL4U7XLcpG0tkpqSmj0pXT6cnp7f6saCF4faGKlUXVs0LaKQlon3QuQlPb8gdEVosT7T5s/S5Qa3D4kXtR284WWaky+pP/AMVNtj/fRV2p+0geFzuLMbpt07n1yx33CEj+cLecbZB+r0YvNoH1WpI1RfUvGtpt1qLN3bJJeQo9wQhw/wC+uHN5j8M92MsXDYf8FkuH/MSz5ZBP5dtEWrLaXfbZbfq2m7y2T3Wt67aU6kKRPt2sMzGsfUtKPT+Rxp1ggjIOskNmvNbaXSjdbiPvzV7WrTSw4xUbarK4UjI9OotnpdH0WlQ+mrDOC32nXe7ZupQ9s/EXsz+b6AFJaTuLa1PSzVIaew65cNH3cpIHqtnpc9T0LJ0RXpaWmhsVv5s3yZ2ypu8mwu41Lum2as31wavSJIcaX80K+KFpzhSFAKSexA079ES0tLS0RLS0tCfm5zF2m4Hcabm5NbyT+ilW/EzHgtuhL1SlrPSxDZB9XHHCEjscDKj2SdETE8STxJtq/D12vZqlXhm4b5uDqYsmx4b2JFSfGAXHCMlqOgkdbhHxCUgqIGq36Nalfvqvu88/FB3FaqlfLRdotAfc6KfQo+epMeMwSUtgfE91KPdRJJOgRt7vrcW/F917xLeaM5lVRqGXqBSnl/cU+MnPkstJV+FttJ6UD4kqWrKlqOoB+Ih4lG4HK66ZcJquSIVpxnCiPDaWR7Tg9uwPp9NEUr+enj8XJV1y9seKMZmmUyP1MqrOOlHSO2UfP8/TVcm6l18gtyrbk74X7EuOt0j2xDTleqCViIHXM9ITnsQcdiBjPbOu/e/BzeVPHGHyBhSY86K4n2l+j01XmFqIRlLwUns4R/UB6D09DoybH+JVsVC8Nq4eJHIu0KpXKslpyBbzNNjoSXGFDrZeceX2bLK8AHClEBOAcE657V9XzcWCOTT4Ov8AeNY8A8taTTnD57fxIHnss/pnI9P+oXzj62GiMPF9x1G/yHyL8UDfhN7w/wDgPF5x7T3pfh3Qk0upWwl1uNRIUVI8532cuMq6zk4UodOBj0Oo4bN26m8dwVW1dxlPttxny4yZK0kLRgeoOexzoicR7g54bXW3W63xjqFVtmjVxDSavcbymIUMpbKgP8XL6W04KlZKVZ0QOBHh8WRyh5nWxsdvPzwsOx2bodmrqNdpFwJmPIWhou+Ul0dEYuOq91OXiMg9j2Bz4GNrUOq5cmTKHQOLOk3yyh7weBdnkckrfzJ9Kl07GZjxlszd3UPh1n2kcnsO/AUc7/pEmibqybNtmVKYY9raZYaEhRI6gn4k/XXe3httnatyCzGrS6imZ15YlMIBQlOASFJ9ck/EaIe9HCeFYHIi8bG2i5qbYXau07tl06m1ibdqKa9UUx1hKJCFy8R1dXoOl9YykgEjGR1vxtDySsh+n13fqw6szA6EtxKulpDkOSgqKvu5TPUyskZwQon07aulU8LxUWvV+hRotdhLn0hMtPVFeX1eQ7gkdlenqD2ONP2g8hK+ypNNvFpLyT2DixkLGmduzvHQbpsmn2bZcV+MwQn2uM43gtpRgIbGOxGe+R8hr5nbS77TsJm6LiW25EVgyILhw9FQcBCgSe5790+oyPropU3/AA5vEg334A7oHdrjRdJfok11C7zsGoyFGBVWge6lpH4HACemSgdaM+91pyk6auCnOnY3xAtioW92ydXV0kiPXaFMUkTaLNCQVxn0g+vfKVj3XEkKSSD2xY2zd9XsipsVSlVBRYUcsvJOe3yPz/L4/vqc/hW+J5fnA3kRTd47ILsujTuiLd9rNvdLVXgdWVsgHsHkZU4wv1SvKD7q1DRQtZ2lps7Nbv7fb/bV0Dejam4matbtzUtqoUiewrIdZcT1DI/pUO6VJPdKgQe405tESJCRk6zq/aHedT3ODxGaVwbsyuFW3mzcsquMMu/d1CuKSDIUrHqGEEMJz6KU8Qfe7Xl8/OT1J4YcL9y+UVY6SmzLSlz4bSiB58zo6IzQz8VvraQPqrWOqwt1K/Abufda5asuXXq7Lfkzpzpyt+Q8tTjrhPzUtSj+uiIpc9OV8y83GNlbNqAjUKkshMnyVYSQkenb4dtMbaDgJdfJfYmVuzaV5Q0VFuSpFLo/mpUhSEjBQ4R3bcUe4z6DHb46Ye0my17coNwf5CtmahqZPYdmTJchJKWm0/h6sd/eVgfpr2XBbnLHw97wJj1t+hqrDDrLUiFJS5HnIAwT0H+pPUCFEApJ7HWhlyvcejBIGyd6PkLl9dzp53/Z2m5bIswU8NeL3N5sV3o0bIsgDt5XQ2o3o5l7eWPdXF3bmkVGQiO8UVT2WEqQ7REFflu4dTlDDa1KAK1EJSTkFJJOuTUHdn+LazS4tOo+4G4jX/fJsrplUC33fQtNN/gqUhPfqcXmMlXZKXsdYkn4fniv7reD7sffNh29thbF41vfS30y6tHuVC+qiMlp5qG64U59p85Eh15UdeE9PkqyPMUNQi29tK6bor7U+gWJUq6zCktuTo1NgrdwjJV0q6AekEIVjPyPy1tRwxxEua0Ank15Ku8XAxcNz5Io2tfIdzy0VudVWf3P/V/W4+7W5u7VY/jm5d61GsyQMMmc+VIZT291pv8AA0nt2SgAD5aPHhkeH/afPu/7xo24/JqkbVW7ZNpCuVe6K3SHJrQC5seG010IUkgqdkNpBz6kAAk68/N2TR9z3aHUtqeL1x2oxSaQo1d6Vb7jAUB0kkgJA6UAjKz3PVk/DRu8BS5uL0C498tvOVvMNnZSgX3tMLfYu1mT0TQ85UYz5RHSW1hWUMKSvOPcWQCCchDI+WMOc0tJ8Hv+inAyZsvEZLLEYnHu11EjnzRI/Humj4hPhGxuDF1bh2pA5Q0W7F2Lb9t1+PJRSlw2a7TawfLb9lWXFpU+2v3/ACc/eMdbqVfdLSIw7SciN49jpDytt74kw4kvKajR3kpkU+eg4CkSIjoUy+kgYIWg9tT08W3eLw96FQKrx+4zbztbisU/b23aXbl3UmiR+msSI0hp1cma80GQ3IYH8RaSnyl/cTm20qSG9V37f7f3hund8Kw7Boq6jV6itSIMFt1CFPKCSrpSVkAqwDgZyTgDJIGsq3EZI9qbN8rIrta2gptP293LiNqkvWcJvl0a4Ogdal0x15RMOT2KvY3FlteMMrSelnTIvxe+V5V2lbaXvbk6m1Axm32oNRhrhrkJWnqTJWl0JJBR3CgMEdxnOm3bNZuXZPdanXG7Roxq9q19iV7BUmA8yp+M8lYbdR6OIKkYIzhQPrg6nH4ofiCbjeNBRI3Nc2ZRLSuXZuJHpVatChFbqxR5D/U1V0yHMLcQmY4Y7jWMMh6MQT5rhBFEy7Nr17X0mAzVK61KjzyW5CThPkveoUgE5KPQE/AgE4zrnWpXJlv1RVKkPFIz7iwcfkdeSj2ZufvfU3LgkOl5HmdDk6W6Ett4wehIHyB9Ej4/XX83LR6jSFO0+pD/ABtKkGO+oD8YHdKx9CMH9dEV+32TzxKJMi4q74eO5dbK2ZzT9wbfF5z/ACn0958NH+lYIkpT2AUH/wC4AXpevprEHw/5SXXxW5EWJyVs59xNRsq5YlTDbZ7vttrHnMn5hxkuN9+3v62y7fXrb+5Vh0TcW0pqJNKr9JjVKmSGzlLsd9pLrah9ClQOiKrP7YTvrI298NKh7OUyepqRuFuLCjy2gf8AOhQ23Jbg/R5MU/prNJMqS0UBqmtK/EruNXt/bXbgfehcfbST2aak3DOX3/EooiNjP5AH9zqhVp5Jlxwse6h1JIP0OdEXbs+yeQUmpO7k7N0K4PKp0kxkVOh9YU2tsDIyg59e+PQ504ot57qcqt/LYtjkTXpMpFEQpqqKlsBpxmDHC5MnrCQPfKELyo9z2+Wvbxy8QTdzjRbS7JtS27fn0xc5yS6moxHC6tajk++lY/L00UuEXDLmZz3i7+coNhdmkVyLQbSqSq46irsxhFdmoWotsJdOX1iMh/3E4OMd8kA6kbZnZRMjBQ+F3n9lQYsWoTaxJJl48YYz+FIDb6PcGxbfyNFA2lW+vk9f90bhXHVnYT0ioJeQyw2lSW219XQ0M+iUIQlAHyA066Dx+l2xFlQ7d3Oq8FucECWiKlKPOCD1JCsHuATnHz1xeJgw1Xsj1XGI/ZzRhI7HA+Hw1t910IApdiwvDp5w7z2o7fNgjci4aVWHHUu1RlpTyJa+jyXCVqVlR6fcJ+IGM9tMOj+GDutXtzJWzNItq5H7qglQl0FFMT7QyU46upJPbGR++rFeU22vLTdCpWXc/ECmXNOtP/h5SWFP2lNLUT2pDADqcIUkdYV2V2zn176JVJqsSl7qUrb6ZUWmdwHeM8mlSoKnQKguukEoYUfxKk9fvDJ6vjnHfXxaT6SdVZifWGCF5e17hG3cZIdvP3/uPA7H2x8/LsuuZ6exXS7DvABA3Gtr7/o4/wAcnhVcbh+D/wAjNprTk31uRtpd9Go8MoEqozaSlLTPUoJT1HPbJIH5nQ+t/iehNbi/y1d9S/iBfSIXs0ZPmeaThPRjuFZIwR3BxjvqYu8myniF2zt7Mre9tuX6i22Cgz3KrOcdjoyoBJWnrIx1EdyMZxr88Ne4LHtbmXaFd3EqUCHSo7klT8mplIZbPs7nSVFXYd/T6/XXcQa/lx+msrUnSQ5T4WvcBjk7TtZuDPikO4n9COPnTvwInahHj7XRhxA9/cWavsOEGtyfCA5oPpq2626e3V/vENrm1ms1SnBxYSlOVOOKKicBI7/ID6aFPHeoW1xk5b27R7pqa5lpXREVQb2bkAIS7SKiFRJQUB69CVh5PyW0k+oB1NTiPyKvNfM20f8AiJvJVFWwq7QJyarWHDEMfrVjzAtXT0enr2+eoR87qX/OvMGrUbbyEmcKtWn2KLHgpGH/ADZrqGUtjsMK6kgfmNZ9G1DXjqcmDqbWEhjZGvja9rfc5zSwhzne4bb4PY9vKx5ePhDGE2OT8RaQ4gngA3wBxymddsHdfjfuneOwVLWtVQotwyqdMLUXrX5kZ1bRcQMHHUADnHpjXCZpt5sVKQL1hTkO1aOtbbs5Kgp1SO+e/rgE/tqV/i4ce+U/CDnMzufyM2cNuz7/ALbh1iPFNaZlIlO+xsx5pLrGQFiUhxSkHuOtOSc51F2vbuVfc25KW1UqXFipjvOJaLHUVfeJCTkk9x2Hw11Sq03aXKLT5jE4BPYZ1r9+zj76SN9/B72hqNTmqfn21TZNtzVKVnp9hkuMsp/SP5A1j6fUGqyUj/xCP99ahPsdtxPz/DJuS3HldQpm7NSLWT+FLsWIvH5ZBP66IgR9tQtV1VP2Cu9IJQuRcEJWB6EIiOD9wT+2qC46E/xJltw4BeAJ+hIGtPf2ujYx/cPw4KJu5ToRdfsHcGHIlOBOfKhzG3Irhz8PvVRh+usw9YjKiyyoJwArREe+L/KjiNs1tVFtjdjZOXXbjiy3y/MYpkdQUguqKAVrWCSB29NNnj3ys3w27rW71pcdN4rrsqhbh25VFT6LQ6qYyZ7KOt5DLqUdiQ0XkZSQcLUAcEg/nE7Zbj1unflfkb+Xx/BIMCK3PYL81Edl9tZ99PUfeJCu2B3PfXN3xr/HfbTk1Tbp421X+I21ESz7ew2w4lBOC2+hBWAVpW2Sc+mVHVdD0Is97Gh248km9v8AYeAuQ04abh+p8iCFkxlkG57juMQ8hrSTtBNngfKl5+Jf+TXu/wDXGx+zmjCfQ/loBKump8c72rls0unR6hElutPQJTq1BL0UpK2HEkeoU24k/n216/8AtZXF/wCUoP8A9y9WK7EEUrZeTG2nLneOXZd38MYVz1Czxt/SoypNn1BbMP2xtkJfThtSU+YlQIV2zkEHvph85qRedz7m7O7a2IxLl7lU+w4UCtwaesmpNVYKUotuqSerzx3UST1d8576r1t/xCN8rTpwpFrVmoU2IlRUmLArsplsE+pCULABP5a555t7kKuD+bDDzVPO87+JGpPe0eZ/f5merq+uc6+b6R6K1HTMiEmWIsx2yCOoyHuL2lo6x308AGyGhtn5K/ydYgyGPAa4F5bu9woUb9orj87Vq3ErbDl/s7uDV745j0y6qbZDNn1VqXMvCa45BS+5GWhkKDilJ6lLISnIz1EAdzoacDtoq5s1yP2l3k3wokGm2feftiqBUKm+ytmThlSAFJJJQSVAAKAz1DHrqA9weIhvzdlMXRbor1SqMNwguRJ1flPNqIOQSlayDg/TXIf5o3/KixIMqmJdYgA+wMuVB5SI2Tk+WknCMnuenGTr0PR+rZEGYzInjYcpnSf0o3NAYGShpYC81JuktzjYLWhoaD7lH2tixviLGOPTO4bnAkm2k3x2pvAFGzd+FZbxh4P8k9quWltbsbtbFVKlWdRrmM+r1SqRkCLFiJUpRdcycJQkYJJGABn4aro571KPO5a1qr2HKJadqsh6jvU3Kcgy3lMqa6e4/pKcfTGvpUPEY5A1anOUeqXPVZMR5soejSLilrbcT6dKkqXgj6HTs4Gw6Tvhy0icgt2qG1HsXZqirva+SlRLbsSnLDkeJlXYrlzVxYiU+pL/ANDq90bSNXg1OTP1KZj3uY2MCNrmtDWuc6yHPeS4lx8gUOy0svLxX4zYIGkAEuO4gmyAPAHHC73irb13pXPEgqts76brXJfMPbaHBtlDlyVL+IuMuxYDTcttPXgdJm+0LPxye5JGdAy8bw2yuypUZiwaC3FfZmqekqTTkMkpSjIGU+vcHSpN4Wtvbu3d25m+9YaXVboqsioyFPOLQFypL6nnVhY/CepRA/PXOuW1LXsq8ZyrTqC5MaHTQvzFvJcCXXewSFJHcYOP111KrfCZzg9qrwKO4LpI+uTrUX9j6th6leGfcdfeThNS3XqXlZH4g1FiIJ/ckfprMFacAzKyHun3UH1+mtf/ANnZ2Pf2N8InaaBUYSmJ1yU+TccxKhjq9tkLdZV+sfyDooUgeeXGml8xOHG4/GeqpTi77UlQobiwPuZnT1xne/xQ+hpY+qdYtNyLJr1qV+oWpc9MchVWkznodShupwpiQ0stutn8lpUP01umIChg6zV/amfDgmcbeW6OXm39AUmy92nVO1NbDf3cCvIT9+hWPwh9ADyc+qg6B+HRFT5WIH8UpbToUlDkRwNurX6BpR7KP0BP++pL3R4fe0u1HGiZuhutvbBj1ufT0v28tD2WHl4C0ttoGVO9Q7ZAOAc9tR/mRzSphkljzGVpKH2vgtB7Eftr6UWwLt3V3Ht7bhd4dcecURKHMq00+THZz2bT1HCSO46BjJ/PWrlRyv2lsmwA2eO4H+lR61i50/SkhyjBHGd0lNBLmjmrPYcc8GwpK+FX4a+6HjK3svjlZl10y25lh0dVRl3lV0LebYpa3Q2iKWUYW8sPuAt4ICUqcBOAkaanIfwtt0uJPP6ucGN4axAqFRonsrsepUaSW49TYlqYREdSpYKmUqXJa8wKBUgJcwFEDJBuTc25/By3EtvcHhFyKqVu7nqpK4VzxYjTclibBWQv/FNOAt4K0pKUEE+6FDHSDqPV082d99xd/bg5Ib+Vdy87wuV6PJqdVrow4tbRQtnCAny/KAQ2AyUFshCPd90a94+RHlRCRl0fnwtrSNVxdawGZmMDsddbgWkgGro+D3B8hSAneEhdIU+zbn8n1l1T0em0diDuglC6rcDo8xNAa82IkInmP/iEJc6WnWynocUtXSOnP8HqfTYsNybUqYyqqT4MOiS5FWnNUyqOzpCmIbUaorhCO884sIy0lXU0FHrKfLXiL8/k9BqUYRJW01I6Aw4yry3SgrQt5L6gopSCT1oSc+oA6RhJIPWgc1KpTKimpwtrqAlxE92ahCojK20vuR0x1KCFNEY8pIAQcoB98JCyVHOrJGGseGY1ae2srdS9ahbNMgUqvU+l12no3CRJqUEyHUx5EkQmo5efjxJjjEJ55sdHtLqmkqUWlnRA2v8ABYiby02/rm223Htuq0PbiqvUu4qzGrcoNomsMrfktpQ5HSoobbSkl38KispSPcVqKEblkYrKWGtraOQ3Ggx2lL6SptqGoLjpBLeeygConJc9HCsdtfsflqqNLnTk7XUhTtSgzYktThBBalq6pHSPLw2pRPZaAFN+jZQNERf8PHwldw/E95gv8atirup9swYFoMXHW65cSlSG6fGcZjrCEJaCVPrK5LaUjCe3USR093P4nuzN1eFlQHPCdjxo6apOqsa6dz79iv8A3d3IPX/B2WUABbEKK0t1wsudSlSnXFkkNtHUeuN/OrlDxF5DvcouM+4sm0boU26y49TmEuMGG4pIMRbToUlbACW0hKgcdCCCCkHTu3I3GvHxAK/cW/3Ibdqfc249ZeQ5Va5UylKowbR0NNJbRhCY6UAJASAAB2wR3J3TFvbY6zYdhJvW07taUiNESX1rc62pK8YPQR3Son+k/wC2mnMguW9asOkLGJU/EuQj4oQchtJ/MZP7fLX2se3Vx0zaxcktaqDTpA85ll8+XUJKc+W0j4KJ9Sr+lOT9D9WGqhdVberdTALj7nWrpThIHoEgfAAAAD5AaIiZwm4y3Vyi5C2Rx0s1hxVSve5ItLbWhPdhpxY854/RtoOOfL3NbY9vrKt/baw6Lt1acJEalUCkxqdTI7YwlqOw0lptI+gSkDVGf2R/w4Zcqt13xHNyqCW4cNp+39tkyG8ea6rtOnIz8EgCOlXcEqe9CjV8fp6aIloTc3eHe1HPHjTc3GXeKEVUu4IeI85pAL1Olo95iW0T6ONrAUPTIyk9idFnS0RYtec3CfeTgvyGuDjfvhQlMVSjyCYk5tsiPVIaifJmMKP4m3EjPzSepJwUkaBi2BAQqnVFpbkNawsKb7OR3Pg42fgR8vjrYl4rfhR7HeKRsj/Jl6pbot50Vtxyy71YjhT1OeUMll0ersZZA6289vxJwod8tPNTghyG4M7xTdkuRdgv0iqMFSoMpIK4dUYyQJEV7HS62fp7yT2UARjRFHyJRY8/ciFX91LlkTaRNnJcnVtalvKeA+Cz3UCcBJz3APbUxpuyGzm/Vtx36lTIk1hTITCq1LeCXG0gYAS4n1A/tVkDHcaiSunz6StxUFSehzs9HdR1NuD/AFJOvTZ133Bt7VDVtvLwqFry1EFxppReiOn/AFJII/6kn1+GpFDhQAAKCMN1eFfd8p0vbXbhwpaFqw1DrTSmHASew8xAUk/mQn8tC7hDsRae+nN7brjvuYt80e4r5iUesqp0kIWWVveWstuHsPjhWjBZfiDb925T1M3Dt1Q7jSlspTUKTKLK0qwcEhJIUoHBxjQz4F73UfiXzTsPk/uvslWLupFoXB/FZFvRJi4Dsl1KHPJUl/oPQUPFtz0wry+k9joaQWmnW+OdWf5HyOO23tfi1eX7d7NAnyZDDLb58oOElTTrrY7ZHuuK7jGc9tHGzvC1q0FSJ26+4TCUDBXAoTZWo/QuuAAfolWhDTN4L9Xyqa5KTbWuGpOouj+J+z1Oa9KkrYC/cYckuJKnCGulvzFDJ6c40Z9x+eu/F0tKZolpW/ZkdYIEqoyTJkFP9yUn1I+iT+WgpObTovvaHY3avbGoW3MgQaPSJTBblSpDmXnjjIV1qypawcEAZ7jsNRDtWzHGlv16pV1+DQipbPtaEKQ7UEZ/y2m85UVAAnPZPxPplxXBc79zVk3Dc9Wn3ZVs+7MrClJis/8ALaB7jPoPdHf0B151QapX5oqFblKfdA6UdWAltP8AalI7JSPkMDQm1K+E+TJul+PDjQUw6ZCSUU+A2chpJ9VKP9a1dipXx9BgADUqfCj8M7dDxKuT1M2NsVmRBt+EpuZfV0oZy3R6aFYUoH0L7mChpHxUc/hSojx+HL4ZPJPxJN42tqdgLZ8unxHkG6LxnsqFNoTBPdbqx+NwjPQyn31n5DKhqo8PXw+NgfDc4+QdhNiaMSOoSbiuKYhPttdnFIC5L6h+yGx7racJT8SYREvZHZjbnjvtJb2x+0dts0i27XpTNOo9PYSMNMtpwMn+pR7qUo91KUSfXTq0tLREtLS0tES0KuXnCvjbzo2rf2f5L7aQ7gpSypcN9Y8uXT3iMedGfT77Lg7d0nBxggjtoq6WiLOD4i32WzlTx8lzr84hvubr2ekqcRSm0oZr8Fv16VM9kSwPTqaIUcZLY1VreW2Fw2dcMm07vt6dSarEWUS6XVoa40llQ9QppwBQ/bW4ggH1GhbyM4R8R+XFJNG5J8eLUvFvp6W5FYpKFSWu2Pu30gOtn6pUDoixTyLPW255zcZSVpOQtHYj8iNfwaZXG/w1aeO/oZaz/wD060370/ZPfDZ3BkvVHa64twbBfcJLcak3CmbEb/JuWha//wBNAmv/AGOC2FOFdr8/K0hBV7rdSsGOspH/ALkSBn9hoioIFNrzgwur1BQ9CDMcwf0zpRbOS2esRQM9yojV/dvfY3rJS827d3Pq4Xmwr71il2LGZKh9FrkKx/0nUgtkPspvhc7ZyWKnuTEvncWQ3guMXNdCmIi1D/0oSWTj6KWoHRFmr202fvfdW742321NjVe6K/MWExqLbtNcmSXCTge42klIz/UcD66tr8N77KLvpu1Mgbl+IHXl7f2xlLosaiSUO1ucnseh95OW4SSD3Cet31GEHCtXsbC8VONnFu202jx02Mtey6eBhTFuUZqKXPqtaEhTh7eqiSfjp/gADAGB9NETG468bNjeJu1NO2U487a0y1bapaMRqbTGOkKWfxOuKOVOuqx7ziyVK+J0+dLS0RLS0tLRF//Z

/9j/4AAQSkZJRgABAQAAAQABAAD/2wBDAAIBAQEBAQIBAQECAgICAgQDAgICAgUEBAMEBgUGBgYFBgYGBwkIBgcJBwYGCAsICQoKCgoKBggLDAsKDAkKCgr/2wBDAQICAgICAgUDAwUKBwYHCgoKCgoKCgoKCgoKCgoKCgoKCgoKCgoKCgoKCgoKCgoKCgoKCgoKCgoKCgoKCgoKCgr/wAARCACAAH8DASIAAhEBAxEB/8QAHgAAAQUBAQEBAQAAAAAAAAAABwAGCAkKBQQDAQL/xABCEAABAwMDAgMFBgQEAwkBAAABAgMEBQYRAAcIEiEJEzEUIkFRYQojMnGBkRUWQlIkM2KhF3OSGDRTVmNygpOjsf/EABsBAQACAwEBAAAAAAAAAAAAAAABBQMEBgIH/8QAMhEAAQQBAwMCAggHAAAAAAAAAQACAxEEBRIhEzFBBiIyUQcUFSNhgaHhM0JScZGxwf/aAAwDAQACEQMRAD8Av80tLS0RLS0tDvkzyt2F4gbcu7o8gNwYlCpiVFEVDpK5E57HZmOynK3nD291IPrk4HfRERCQBknTN3c5D7F7CUk1vefdqgWzGx7qqxU22VOfRCCepZ+iQSdV4314gHPvnRJdgcZ7ec2Y28cUUpuaptIdr9Qa/vSDluICO4CepY/v+ADN5bX8K+OLjt98k91zc1wKyuXVLorCpT7q/U5K1E+vw9B8NEU0NxfHo4QWm+7CsGBfN9OoyEuWxajgZKv+ZKU12+oB0KK/9oqagOldD4A7jSo47pelVFhgkfPCW14/fUENzPHL4U7XLcpG0tkpqSmj0pXT6cnp7f6saCF4faGKlUXVs0LaKQlon3QuQlPb8gdEVosT7T5s/S5Qa3D4kXtR284WWaky+pP/AMVNtj/fRV2p+0geFzuLMbpt07n1yx33CEj+cLecbZB+r0YvNoH1WpI1RfUvGtpt1qLN3bJJeQo9wQhw/wC+uHN5j8M92MsXDYf8FkuH/MSz5ZBP5dtEWrLaXfbZbfq2m7y2T3Wt67aU6kKRPt2sMzGsfUtKPT+Rxp1ggjIOskNmvNbaXSjdbiPvzV7WrTSw4xUbarK4UjI9OotnpdH0WlQ+mrDOC32nXe7ZupQ9s/EXsz+b6AFJaTuLa1PSzVIaew65cNH3cpIHqtnpc9T0LJ0RXpaWmhsVv5s3yZ2ypu8mwu41Lum2as31wavSJIcaX80K+KFpzhSFAKSexA079ES0tLS0RLS0tCfm5zF2m4Hcabm5NbyT+ilW/EzHgtuhL1SlrPSxDZB9XHHCEjscDKj2SdETE8STxJtq/D12vZqlXhm4b5uDqYsmx4b2JFSfGAXHCMlqOgkdbhHxCUgqIGq36Nalfvqvu88/FB3FaqlfLRdotAfc6KfQo+epMeMwSUtgfE91KPdRJJOgRt7vrcW/F917xLeaM5lVRqGXqBSnl/cU+MnPkstJV+FttJ6UD4kqWrKlqOoB+Ih4lG4HK66ZcJquSIVpxnCiPDaWR7Tg9uwPp9NEUr+enj8XJV1y9seKMZmmUyP1MqrOOlHSO2UfP8/TVcm6l18gtyrbk74X7EuOt0j2xDTleqCViIHXM9ITnsQcdiBjPbOu/e/BzeVPHGHyBhSY86K4n2l+j01XmFqIRlLwUns4R/UB6D09DoybH+JVsVC8Nq4eJHIu0KpXKslpyBbzNNjoSXGFDrZeceX2bLK8AHClEBOAcE657V9XzcWCOTT4Ov8AeNY8A8taTTnD57fxIHnss/pnI9P+oXzj62GiMPF9x1G/yHyL8UDfhN7w/wDgPF5x7T3pfh3Qk0upWwl1uNRIUVI8532cuMq6zk4UodOBj0Oo4bN26m8dwVW1dxlPttxny4yZK0kLRgeoOexzoicR7g54bXW3W63xjqFVtmjVxDSavcbymIUMpbKgP8XL6W04KlZKVZ0QOBHh8WRyh5nWxsdvPzwsOx2bodmrqNdpFwJmPIWhou+Ul0dEYuOq91OXiMg9j2Bz4GNrUOq5cmTKHQOLOk3yyh7weBdnkckrfzJ9Kl07GZjxlszd3UPh1n2kcnsO/AUc7/pEmibqybNtmVKYY9raZYaEhRI6gn4k/XXe3httnatyCzGrS6imZ15YlMIBQlOASFJ9ck/EaIe9HCeFYHIi8bG2i5qbYXau07tl06m1ibdqKa9UUx1hKJCFy8R1dXoOl9YykgEjGR1vxtDySsh+n13fqw6szA6EtxKulpDkOSgqKvu5TPUyskZwQon07aulU8LxUWvV+hRotdhLn0hMtPVFeX1eQ7gkdlenqD2ONP2g8hK+ypNNvFpLyT2DixkLGmduzvHQbpsmn2bZcV+MwQn2uM43gtpRgIbGOxGe+R8hr5nbS77TsJm6LiW25EVgyILhw9FQcBCgSe5790+oyPropU3/AA5vEg334A7oHdrjRdJfok11C7zsGoyFGBVWge6lpH4HACemSgdaM+91pyk6auCnOnY3xAtioW92ydXV0kiPXaFMUkTaLNCQVxn0g+vfKVj3XEkKSSD2xY2zd9XsipsVSlVBRYUcsvJOe3yPz/L4/vqc/hW+J5fnA3kRTd47ILsujTuiLd9rNvdLVXgdWVsgHsHkZU4wv1SvKD7q1DRQtZ2lps7Nbv7fb/bV0Dejam4matbtzUtqoUiewrIdZcT1DI/pUO6VJPdKgQe405tESJCRk6zq/aHedT3ODxGaVwbsyuFW3mzcsquMMu/d1CuKSDIUrHqGEEMJz6KU8Qfe7Xl8/OT1J4YcL9y+UVY6SmzLSlz4bSiB58zo6IzQz8VvraQPqrWOqwt1K/Abufda5asuXXq7Lfkzpzpyt+Q8tTjrhPzUtSj+uiIpc9OV8y83GNlbNqAjUKkshMnyVYSQkenb4dtMbaDgJdfJfYmVuzaV5Q0VFuSpFLo/mpUhSEjBQ4R3bcUe4z6DHb46Ye0my17coNwf5CtmahqZPYdmTJchJKWm0/h6sd/eVgfpr2XBbnLHw97wJj1t+hqrDDrLUiFJS5HnIAwT0H+pPUCFEApJ7HWhlyvcejBIGyd6PkLl9dzp53/Z2m5bIswU8NeL3N5sV3o0bIsgDt5XQ2o3o5l7eWPdXF3bmkVGQiO8UVT2WEqQ7REFflu4dTlDDa1KAK1EJSTkFJJOuTUHdn+LazS4tOo+4G4jX/fJsrplUC33fQtNN/gqUhPfqcXmMlXZKXsdYkn4fniv7reD7sffNh29thbF41vfS30y6tHuVC+qiMlp5qG64U59p85Eh15UdeE9PkqyPMUNQi29tK6bor7U+gWJUq6zCktuTo1NgrdwjJV0q6AekEIVjPyPy1tRwxxEua0Ank15Ku8XAxcNz5Io2tfIdzy0VudVWf3P/V/W4+7W5u7VY/jm5d61GsyQMMmc+VIZT291pv8AA0nt2SgAD5aPHhkeH/afPu/7xo24/JqkbVW7ZNpCuVe6K3SHJrQC5seG010IUkgqdkNpBz6kAAk68/N2TR9z3aHUtqeL1x2oxSaQo1d6Vb7jAUB0kkgJA6UAjKz3PVk/DRu8BS5uL0C498tvOVvMNnZSgX3tMLfYu1mT0TQ85UYz5RHSW1hWUMKSvOPcWQCCchDI+WMOc0tJ8Hv+inAyZsvEZLLEYnHu11EjnzRI/Humj4hPhGxuDF1bh2pA5Q0W7F2Lb9t1+PJRSlw2a7TawfLb9lWXFpU+2v3/ACc/eMdbqVfdLSIw7SciN49jpDytt74kw4kvKajR3kpkU+eg4CkSIjoUy+kgYIWg9tT08W3eLw96FQKrx+4zbztbisU/b23aXbl3UmiR+msSI0hp1cma80GQ3IYH8RaSnyl/cTm20qSG9V37f7f3hund8Kw7Boq6jV6itSIMFt1CFPKCSrpSVkAqwDgZyTgDJIGsq3EZI9qbN8rIrta2gptP293LiNqkvWcJvl0a4Ogdal0x15RMOT2KvY3FlteMMrSelnTIvxe+V5V2lbaXvbk6m1Axm32oNRhrhrkJWnqTJWl0JJBR3CgMEdxnOm3bNZuXZPdanXG7Roxq9q19iV7BUmA8yp+M8lYbdR6OIKkYIzhQPrg6nH4ofiCbjeNBRI3Nc2ZRLSuXZuJHpVatChFbqxR5D/U1V0yHMLcQmY4Y7jWMMh6MQT5rhBFEy7Nr17X0mAzVK61KjzyW5CThPkveoUgE5KPQE/AgE4zrnWpXJlv1RVKkPFIz7iwcfkdeSj2ZufvfU3LgkOl5HmdDk6W6Ett4wehIHyB9Ej4/XX83LR6jSFO0+pD/ABtKkGO+oD8YHdKx9CMH9dEV+32TzxKJMi4q74eO5dbK2ZzT9wbfF5z/ACn0958NH+lYIkpT2AUH/wC4AXpevprEHw/5SXXxW5EWJyVs59xNRsq5YlTDbZ7vttrHnMn5hxkuN9+3v62y7fXrb+5Vh0TcW0pqJNKr9JjVKmSGzlLsd9pLrah9ClQOiKrP7YTvrI298NKh7OUyepqRuFuLCjy2gf8AOhQ23Jbg/R5MU/prNJMqS0UBqmtK/EruNXt/bXbgfehcfbST2aak3DOX3/EooiNjP5AH9zqhVp5Jlxwse6h1JIP0OdEXbs+yeQUmpO7k7N0K4PKp0kxkVOh9YU2tsDIyg59e+PQ504ot57qcqt/LYtjkTXpMpFEQpqqKlsBpxmDHC5MnrCQPfKELyo9z2+Wvbxy8QTdzjRbS7JtS27fn0xc5yS6moxHC6tajk++lY/L00UuEXDLmZz3i7+coNhdmkVyLQbSqSq46irsxhFdmoWotsJdOX1iMh/3E4OMd8kA6kbZnZRMjBQ+F3n9lQYsWoTaxJJl48YYz+FIDb6PcGxbfyNFA2lW+vk9f90bhXHVnYT0ioJeQyw2lSW219XQ0M+iUIQlAHyA066Dx+l2xFlQ7d3Oq8FucECWiKlKPOCD1JCsHuATnHz1xeJgw1Xsj1XGI/ZzRhI7HA+Hw1t910IApdiwvDp5w7z2o7fNgjci4aVWHHUu1RlpTyJa+jyXCVqVlR6fcJ+IGM9tMOj+GDutXtzJWzNItq5H7qglQl0FFMT7QyU46upJPbGR++rFeU22vLTdCpWXc/ECmXNOtP/h5SWFP2lNLUT2pDADqcIUkdYV2V2zn176JVJqsSl7qUrb6ZUWmdwHeM8mlSoKnQKguukEoYUfxKk9fvDJ6vjnHfXxaT6SdVZifWGCF5e17hG3cZIdvP3/uPA7H2x8/LsuuZ6exXS7DvABA3Gtr7/o4/wAcnhVcbh+D/wAjNprTk31uRtpd9Go8MoEqozaSlLTPUoJT1HPbJIH5nQ+t/iehNbi/y1d9S/iBfSIXs0ZPmeaThPRjuFZIwR3BxjvqYu8myniF2zt7Mre9tuX6i22Cgz3KrOcdjoyoBJWnrIx1EdyMZxr88Ne4LHtbmXaFd3EqUCHSo7klT8mplIZbPs7nSVFXYd/T6/XXcQa/lx+msrUnSQ5T4WvcBjk7TtZuDPikO4n9COPnTvwInahHj7XRhxA9/cWavsOEGtyfCA5oPpq2626e3V/vENrm1ms1SnBxYSlOVOOKKicBI7/ID6aFPHeoW1xk5b27R7pqa5lpXREVQb2bkAIS7SKiFRJQUB69CVh5PyW0k+oB1NTiPyKvNfM20f8AiJvJVFWwq7QJyarWHDEMfrVjzAtXT0enr2+eoR87qX/OvMGrUbbyEmcKtWn2KLHgpGH/ADZrqGUtjsMK6kgfmNZ9G1DXjqcmDqbWEhjZGvja9rfc5zSwhzne4bb4PY9vKx5ePhDGE2OT8RaQ4gngA3wBxymddsHdfjfuneOwVLWtVQotwyqdMLUXrX5kZ1bRcQMHHUADnHpjXCZpt5sVKQL1hTkO1aOtbbs5Kgp1SO+e/rgE/tqV/i4ce+U/CDnMzufyM2cNuz7/ALbh1iPFNaZlIlO+xsx5pLrGQFiUhxSkHuOtOSc51F2vbuVfc25KW1UqXFipjvOJaLHUVfeJCTkk9x2Hw11Sq03aXKLT5jE4BPYZ1r9+zj76SN9/B72hqNTmqfn21TZNtzVKVnp9hkuMsp/SP5A1j6fUGqyUj/xCP99ahPsdtxPz/DJuS3HldQpm7NSLWT+FLsWIvH5ZBP66IgR9tQtV1VP2Cu9IJQuRcEJWB6EIiOD9wT+2qC46E/xJltw4BeAJ+hIGtPf2ujYx/cPw4KJu5ToRdfsHcGHIlOBOfKhzG3Irhz8PvVRh+usw9YjKiyyoJwArREe+L/KjiNs1tVFtjdjZOXXbjiy3y/MYpkdQUguqKAVrWCSB29NNnj3ys3w27rW71pcdN4rrsqhbh25VFT6LQ6qYyZ7KOt5DLqUdiQ0XkZSQcLUAcEg/nE7Zbj1unflfkb+Xx/BIMCK3PYL81Edl9tZ99PUfeJCu2B3PfXN3xr/HfbTk1Tbp421X+I21ESz7ew2w4lBOC2+hBWAVpW2Sc+mVHVdD0Is97Gh248km9v8AYeAuQ04abh+p8iCFkxlkG57juMQ8hrSTtBNngfKl5+Jf+TXu/wDXGx+zmjCfQ/loBKump8c72rls0unR6hElutPQJTq1BL0UpK2HEkeoU24k/n216/8AtZXF/wCUoP8A9y9WK7EEUrZeTG2nLneOXZd38MYVz1Czxt/SoypNn1BbMP2xtkJfThtSU+YlQIV2zkEHvph85qRedz7m7O7a2IxLl7lU+w4UCtwaesmpNVYKUotuqSerzx3UST1d8576r1t/xCN8rTpwpFrVmoU2IlRUmLArsplsE+pCULABP5a555t7kKuD+bDDzVPO87+JGpPe0eZ/f5merq+uc6+b6R6K1HTMiEmWIsx2yCOoyHuL2lo6x308AGyGhtn5K/ydYgyGPAa4F5bu9woUb9orj87Vq3ErbDl/s7uDV745j0y6qbZDNn1VqXMvCa45BS+5GWhkKDilJ6lLISnIz1EAdzoacDtoq5s1yP2l3k3wokGm2feftiqBUKm+ytmThlSAFJJJQSVAAKAz1DHrqA9weIhvzdlMXRbor1SqMNwguRJ1flPNqIOQSlayDg/TXIf5o3/KixIMqmJdYgA+wMuVB5SI2Tk+WknCMnuenGTr0PR+rZEGYzInjYcpnSf0o3NAYGShpYC81JuktzjYLWhoaD7lH2tixviLGOPTO4bnAkm2k3x2pvAFGzd+FZbxh4P8k9quWltbsbtbFVKlWdRrmM+r1SqRkCLFiJUpRdcycJQkYJJGABn4aro571KPO5a1qr2HKJadqsh6jvU3Kcgy3lMqa6e4/pKcfTGvpUPEY5A1anOUeqXPVZMR5soejSLilrbcT6dKkqXgj6HTs4Gw6Tvhy0icgt2qG1HsXZqirva+SlRLbsSnLDkeJlXYrlzVxYiU+pL/ANDq90bSNXg1OTP1KZj3uY2MCNrmtDWuc6yHPeS4lx8gUOy0svLxX4zYIGkAEuO4gmyAPAHHC73irb13pXPEgqts76brXJfMPbaHBtlDlyVL+IuMuxYDTcttPXgdJm+0LPxye5JGdAy8bw2yuypUZiwaC3FfZmqekqTTkMkpSjIGU+vcHSpN4Wtvbu3d25m+9YaXVboqsioyFPOLQFypL6nnVhY/CepRA/PXOuW1LXsq8ZyrTqC5MaHTQvzFvJcCXXewSFJHcYOP111KrfCZzg9qrwKO4LpI+uTrUX9j6th6leGfcdfeThNS3XqXlZH4g1FiIJ/ckfprMFacAzKyHun3UH1+mtf/ANnZ2Pf2N8InaaBUYSmJ1yU+TccxKhjq9tkLdZV+sfyDooUgeeXGml8xOHG4/GeqpTi77UlQobiwPuZnT1xne/xQ+hpY+qdYtNyLJr1qV+oWpc9MchVWkznodShupwpiQ0stutn8lpUP01umIChg6zV/amfDgmcbeW6OXm39AUmy92nVO1NbDf3cCvIT9+hWPwh9ADyc+qg6B+HRFT5WIH8UpbToUlDkRwNurX6BpR7KP0BP++pL3R4fe0u1HGiZuhutvbBj1ufT0v28tD2WHl4C0ttoGVO9Q7ZAOAc9tR/mRzSphkljzGVpKH2vgtB7Eftr6UWwLt3V3Ht7bhd4dcecURKHMq00+THZz2bT1HCSO46BjJ/PWrlRyv2lsmwA2eO4H+lR61i50/SkhyjBHGd0lNBLmjmrPYcc8GwpK+FX4a+6HjK3svjlZl10y25lh0dVRl3lV0LebYpa3Q2iKWUYW8sPuAt4ICUqcBOAkaanIfwtt0uJPP6ucGN4axAqFRonsrsepUaSW49TYlqYREdSpYKmUqXJa8wKBUgJcwFEDJBuTc25/By3EtvcHhFyKqVu7nqpK4VzxYjTclibBWQv/FNOAt4K0pKUEE+6FDHSDqPV082d99xd/bg5Ib+Vdy87wuV6PJqdVrow4tbRQtnCAny/KAQ2AyUFshCPd90a94+RHlRCRl0fnwtrSNVxdawGZmMDsddbgWkgGro+D3B8hSAneEhdIU+zbn8n1l1T0em0diDuglC6rcDo8xNAa82IkInmP/iEJc6WnWynocUtXSOnP8HqfTYsNybUqYyqqT4MOiS5FWnNUyqOzpCmIbUaorhCO884sIy0lXU0FHrKfLXiL8/k9BqUYRJW01I6Aw4yry3SgrQt5L6gopSCT1oSc+oA6RhJIPWgc1KpTKimpwtrqAlxE92ahCojK20vuR0x1KCFNEY8pIAQcoB98JCyVHOrJGGseGY1ae2srdS9ahbNMgUqvU+l12no3CRJqUEyHUx5EkQmo5efjxJjjEJ55sdHtLqmkqUWlnRA2v8ABYiby02/rm223Htuq0PbiqvUu4qzGrcoNomsMrfktpQ5HSoobbSkl38KispSPcVqKEblkYrKWGtraOQ3Ggx2lL6SptqGoLjpBLeeygConJc9HCsdtfsflqqNLnTk7XUhTtSgzYktThBBalq6pHSPLw2pRPZaAFN+jZQNERf8PHwldw/E95gv8atirup9swYFoMXHW65cSlSG6fGcZjrCEJaCVPrK5LaUjCe3USR093P4nuzN1eFlQHPCdjxo6apOqsa6dz79iv8A3d3IPX/B2WUABbEKK0t1wsudSlSnXFkkNtHUeuN/OrlDxF5DvcouM+4sm0boU26y49TmEuMGG4pIMRbToUlbACW0hKgcdCCCCkHTu3I3GvHxAK/cW/3Ibdqfc249ZeQ5Va5UylKowbR0NNJbRhCY6UAJASAAB2wR3J3TFvbY6zYdhJvW07taUiNESX1rc62pK8YPQR3Son+k/wC2mnMguW9asOkLGJU/EuQj4oQchtJ/MZP7fLX2se3Vx0zaxcktaqDTpA85ll8+XUJKc+W0j4KJ9Sr+lOT9D9WGqhdVberdTALj7nWrpThIHoEgfAAAAD5AaIiZwm4y3Vyi5C2Rx0s1hxVSve5ItLbWhPdhpxY854/RtoOOfL3NbY9vrKt/baw6Lt1acJEalUCkxqdTI7YwlqOw0lptI+gSkDVGf2R/w4Zcqt13xHNyqCW4cNp+39tkyG8ea6rtOnIz8EgCOlXcEqe9CjV8fp6aIloTc3eHe1HPHjTc3GXeKEVUu4IeI85pAL1Olo95iW0T6ONrAUPTIyk9idFnS0RYtec3CfeTgvyGuDjfvhQlMVSjyCYk5tsiPVIaifJmMKP4m3EjPzSepJwUkaBi2BAQqnVFpbkNawsKb7OR3Pg42fgR8vjrYl4rfhR7HeKRsj/Jl6pbot50Vtxyy71YjhT1OeUMll0ersZZA6289vxJwod8tPNTghyG4M7xTdkuRdgv0iqMFSoMpIK4dUYyQJEV7HS62fp7yT2UARjRFHyJRY8/ciFX91LlkTaRNnJcnVtalvKeA+Cz3UCcBJz3APbUxpuyGzm/Vtx36lTIk1hTITCq1LeCXG0gYAS4n1A/tVkDHcaiSunz6StxUFSehzs9HdR1NuD/AFJOvTZ133Bt7VDVtvLwqFry1EFxppReiOn/AFJII/6kn1+GpFDhQAAKCMN1eFfd8p0vbXbhwpaFqw1DrTSmHASew8xAUk/mQn8tC7hDsRae+nN7brjvuYt80e4r5iUesqp0kIWWVveWstuHsPjhWjBZfiDb925T1M3Dt1Q7jSlspTUKTKLK0qwcEhJIUoHBxjQz4F73UfiXzTsPk/uvslWLupFoXB/FZFvRJi4Dsl1KHPJUl/oPQUPFtz0wry+k9joaQWmnW+OdWf5HyOO23tfi1eX7d7NAnyZDDLb58oOElTTrrY7ZHuuK7jGc9tHGzvC1q0FSJ26+4TCUDBXAoTZWo/QuuAAfolWhDTN4L9Xyqa5KTbWuGpOouj+J+z1Oa9KkrYC/cYckuJKnCGulvzFDJ6c40Z9x+eu/F0tKZolpW/ZkdYIEqoyTJkFP9yUn1I+iT+WgpObTovvaHY3avbGoW3MgQaPSJTBblSpDmXnjjIV1qypawcEAZ7jsNRDtWzHGlv16pV1+DQipbPtaEKQ7UEZ/y2m85UVAAnPZPxPplxXBc79zVk3Dc9Wn3ZVs+7MrClJis/8ALaB7jPoPdHf0B151QapX5oqFblKfdA6UdWAltP8AalI7JSPkMDQm1K+E+TJul+PDjQUw6ZCSUU+A2chpJ9VKP9a1dipXx9BgADUqfCj8M7dDxKuT1M2NsVmRBt+EpuZfV0oZy3R6aFYUoH0L7mChpHxUc/hSojx+HL4ZPJPxJN42tqdgLZ8unxHkG6LxnsqFNoTBPdbqx+NwjPQyn31n5DKhqo8PXw+NgfDc4+QdhNiaMSOoSbiuKYhPttdnFIC5L6h+yGx7racJT8SYREvZHZjbnjvtJb2x+0dts0i27XpTNOo9PYSMNMtpwMn+pR7qUo91KUSfXTq0tLREtLS0tES0KuXnCvjbzo2rf2f5L7aQ7gpSypcN9Y8uXT3iMedGfT77Lg7d0nBxggjtoq6WiLOD4i32WzlTx8lzr84hvubr2ekqcRSm0oZr8Fv16VM9kSwPTqaIUcZLY1VreW2Fw2dcMm07vt6dSarEWUS6XVoa40llQ9QppwBQ/bW4ggH1GhbyM4R8R+XFJNG5J8eLUvFvp6W5FYpKFSWu2Pu30gOtn6pUDoixTyLPW255zcZSVpOQtHYj8iNfwaZXG/w1aeO/oZaz/wD060370/ZPfDZ3BkvVHa64twbBfcJLcak3CmbEb/JuWha//wBNAmv/AGOC2FOFdr8/K0hBV7rdSsGOspH/ALkSBn9hoioIFNrzgwur1BQ9CDMcwf0zpRbOS2esRQM9yojV/dvfY3rJS827d3Pq4Xmwr71il2LGZKh9FrkKx/0nUgtkPspvhc7ZyWKnuTEvncWQ3guMXNdCmIi1D/0oSWTj6KWoHRFmr202fvfdW742321NjVe6K/MWExqLbtNcmSXCTge42klIz/UcD66tr8N77KLvpu1Mgbl+IHXl7f2xlLosaiSUO1ucnseh95OW4SSD3Cet31GEHCtXsbC8VONnFu202jx02Mtey6eBhTFuUZqKXPqtaEhTh7eqiSfjp/gADAGB9NETG468bNjeJu1NO2U487a0y1bapaMRqbTGOkKWfxOuKOVOuqx7ziyVK+J0+dLS0RLS0tLRF//Z
AAM Competition R35 GT-R E85 Flex Fuel Kit
3
note: Photo is of the V1 Flex Fuel Kit, all new orders will ship as the new V2 Flex Fuel Kit!
AAM Competition Nissan GT-R E85 Flex Fuel Kit

The AAM Competition Nissan GT-R E85 Flex Fuel Kit is a simple bolt-on upgrade that converts your GT-R's fuel system to an E85 Flex Fuel system. Why E85?  With proper tuning, the GT-R can gain an additional 30 to 40hp and 40 to 60lbs torque on E85.  Why a Flex Fuel Kit?  You do not want to have two tuning maps for pump gas and E85.  The reason being is that it is nearly impossible to get ALL of the pump gas or ALL of the E85 out of the tank.  Even when your GT-R fuel indicator level light turns on signaling low fuel, there is still a solid 3 gallons of gas between the Nissan GT-R's two part gas tank.  The beauty of a Flex Fuel kit is that it monitors the E content of the fuel (in the United States, most pump gas has 10% Ethanol and therefore the pump gas is actually E10) and when the GT-R engine computer has been programmed for Flex Fuel the car will always run perfect and safe no matter what the Ethanol content happens to be.  So you can have E10, E15, E30, E50, E67, E75, E90, etc. and the cars computer will adjust to ensure the car is running properly for the exact E content it currently has. Why a Gauge?  The AAM Competition Nissan GT-R Flex Fuel Kit comes with a Gauge for one simple reason - so that you can verify everything is installed and reading correctly before you add E85 to your gas tank.  Without this ability to reference the gauge reading to the vehicles ECM (computers) reading, there is a chance the flex-fuel feature is not setup properly with the engine tuning (ie. small mistake by the tuner in the EcuTek setup) or the wiring did not get installed properly, and these unfortunate situations have lead to engine damage on several vehicles.  Having the gauge to verify both the reading on the gauge and the reading on the EcuTek match make the AAM Competition GT-R E85 Flex Fuel Kit with Gauge a bullet proof upgrade!
Kit complete with electronic E85 gauge, plug in adapters and installation instructions. 
Exclusive Benefits
Allows the GT-R's computer to monitor the Ethanol "E" content of the fuel, which allows GT-R's setup for flex-fuel to always have provide perfect tuning


Includes digital E85 Gauge

Features
Bolt-On Ease of Installation
Harness with snap-in connectors (no splicing of wires) for easy installation


Made in the USA

Installation Instructions

Installation Instructions can be downloaded here.
   
Fitment
2009+ Nissan GT-R (requires engine tuning via either Cobb AccessPORT or EcuTek)
Specifications
OPTIONS

Flex Fuel Kit

or

Flex Fuel Kit & Fittings w/ Twin Pump

or

Flex Fuel Kit & Fittings w/ Triple Pump

To install this Web App in your iPhone/iPad press
and then Add to Home Screen.