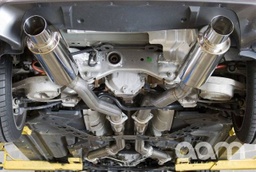 AAM Competition G35 3" True Dual Exhaust System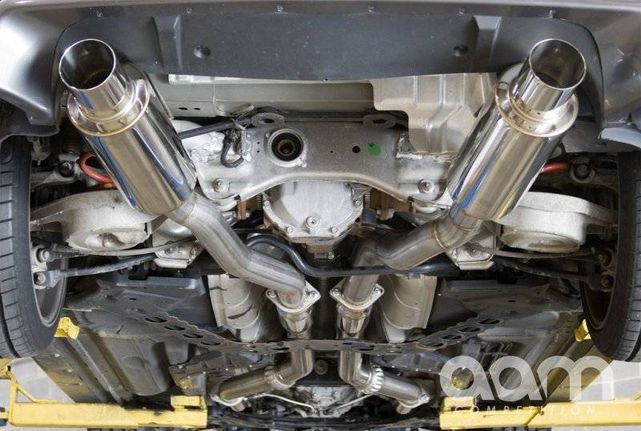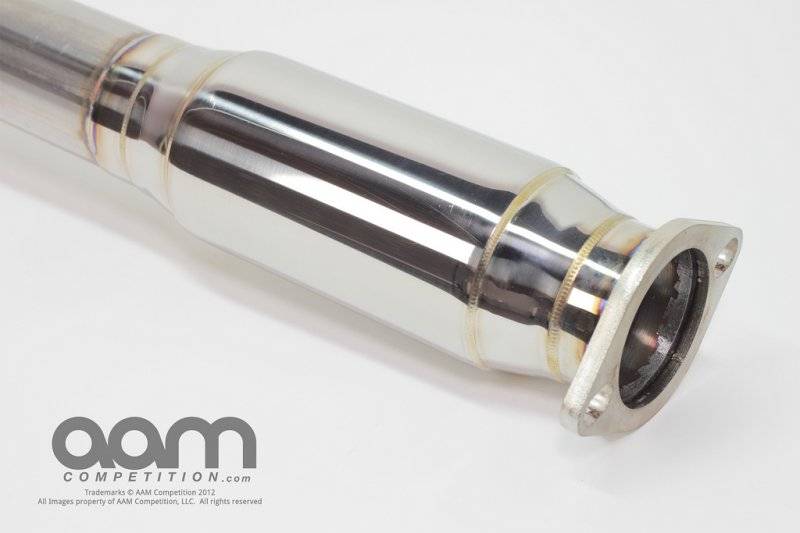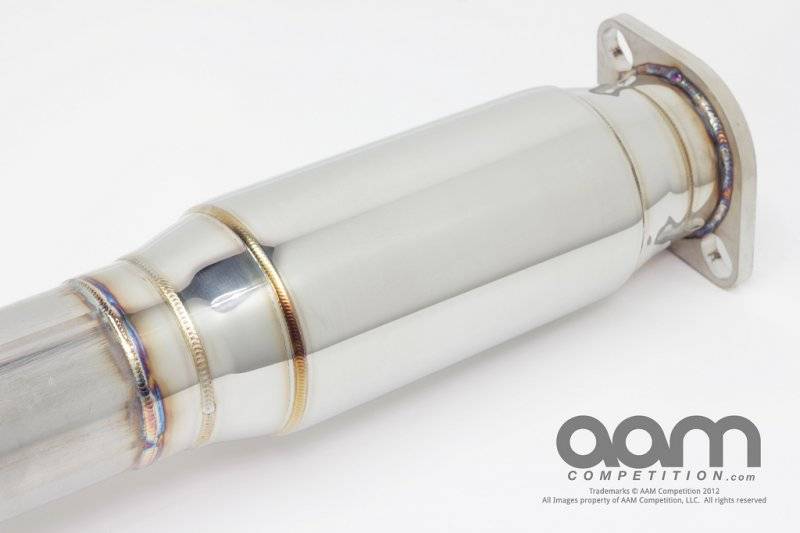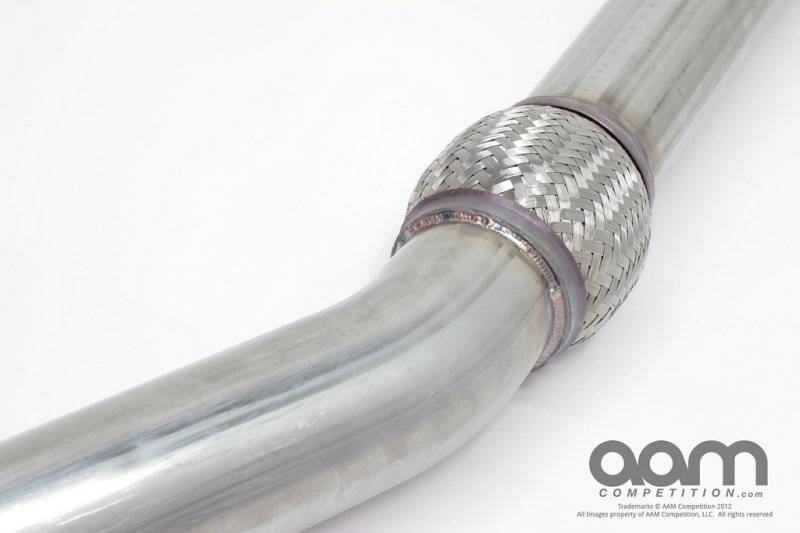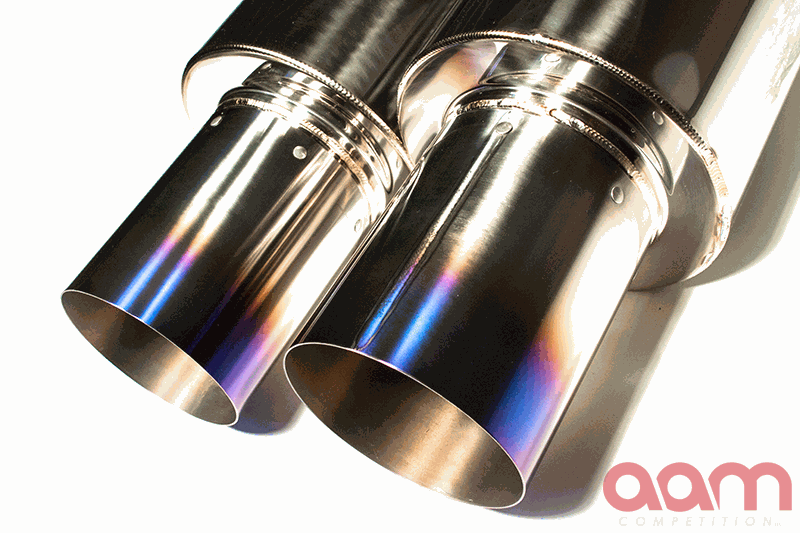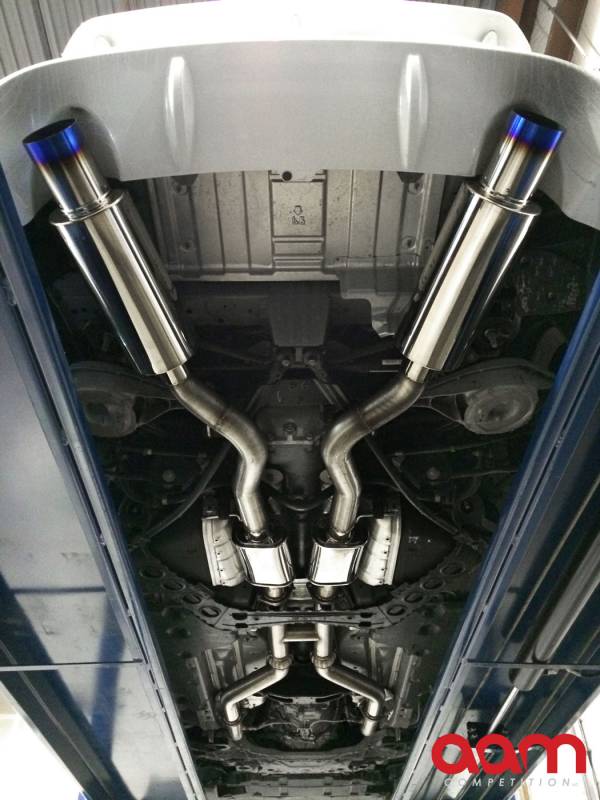 /9j/4AAQSkZJRgABAQAAAQABAAD/2wBDAAIBAQEBAQIBAQECAgICAgQDAgICAgUEBAMEBgUGBgYFBgYGBwkIBgcJBwYGCAsICQoKCgoKBggLDAsKDAkKCgr/2wBDAQICAgICAgUDAwUKBwYHCgoKCgoKCgoKCgoKCgoKCgoKCgoKCgoKCgoKCgoKCgoKCgoKCgoKCgoKCgoKCgoKCgr/wAARCACAAGADASIAAhEBAxEB/8QAHQAAAgMAAwEBAAAAAAAAAAAABwgFBgkBAwQCCv/EAEEQAAEDAwMDAgQCCAMFCQAAAAECAwQFBhEABxIIITETQQkUIlEyYRUjM0JScYGRCmKxFkNEgsFUY3N0g6KywtH/xAAaAQADAQEBAQAAAAAAAAAAAAACBAUDAAEG/8QAMREAAgEDAwIDBwIHAAAAAAAAAQIAAxEhBBIxQVEFEyJhcYGRsdHwweEGByMzQlKh/9oADAMBAAIRAxEAPwC0XjTxBoSamGwpdJksSFfcpZd9Nz+7Kxpqug7oSidQcKffe5EuZDtqJIVEitwVBD095I4uAKIPFCfpyoDJUcDGDpbby3u2etB9y07Usc3SsMqZmVi6ubUd4cA2r04bSwQlQA/auKJxninxos7MdZW8tYpsWz6RfsikUmK36cSl0RpuHHZTkkhKWkg+STkkkk5J0qigDMIsOkfW2egHo8pSWp52djTXorigH61IffUFAjJKXF8T3SO+Mf31eqbZvT9ZCAxTLctGlhHjhGitEf1xnSQNXJXa6z61cuqpSVq78n5zi/8A5E6tzblrROneTUBSmF1mXW3HYsxbYK0MR/SSpIV5wSs9hrQEDpODMcXjhp3J2vp4Edi86OgeyGpjf+iTr5kbu7ax0cnb1gJB9/Vz/wBNJHb9feWsPfMIT29yNTU+6pCmOAlo8eOWuNRr2mopqUv1jdK3y2mQDyvuB28/Wf8A81wvfXaFoBT+4dKbB8FyTx/1GkxTcUtTneUk/nnXguatzHYmGZCVKxhPcefA1xqETLbHLqV6dM15hUWt3HZVR5khTU96K5yJ+4c0Mt0uj3oe3TZ+Wc6ZLErypaXQ8/S4jDBQj08KJcjqSoEjCRjuT/fQL6pkUqm1yh0Si0aMx+jaM3BlltlKS86ltpwrVjyvKyMnv20t+6BLEdc2CVMrSMlTSuJH9R30LneMzhIbq++EzSOmXrQsTfKwKVKVtJJo015yn1N5TjlHnNoKlxVOK7qQtpRcaUo8h6TiSTxBI9+Etso9v112tb6jMqkUqpPfPF58uuwpUhR9IrKsqKFNc+Lhz3SpJOR3Gt/9X29tn1x62rc3Tr7EUJKXYblUcdYWlWQQtpwqQoEHGCk9iRoyfCj682dgt2qg5U9laJKi3C0hNYmUCGIUpQHZLhaRhh0pz44IznznU9tNcjbhY4uqJU7ssesA3VXvHZ/TNHdr9yWzVK3LloV8hBpqQhsEKA5PPK+lpGSB7qPsPfQL2T6z93oW4FE3hqFyR40edNeYFBgSlqZZQ2Rlp5CvxEpUCFhI8EA51c939xLC3l2ote8t1/mhRa+5HTWnIP7WKytCkSVNfdaFpKgk+S2B76j+l3pDtPb7d69+lPcOTGqM24oAh21c7auTRkLR83SKjHX7syminx5BUPJxr6ao/hel0TK1Nmq2te4Cqdwswtk4BBBFsjPaPSWrWqqwew7WyccfPN/ZNNLG3epd62BSLso01pbFUhofQEHu2fCkH8wQR/T89WGDuW+/aRpLklS2ooqCENFXYF0NqB/ukayx2X+ITUOky2Zmz++O012MVClXFJgIAZbbbbWggOtqLqklK0rzlHHI0XofxLnpkmCbY2iceaqUr5d52dWwkMn1QjkQhtWfPsdSSeojagAzQC2aospSlZHdOM58dtTC6iXGiSs9vfxpcLK6oa7WaRLqLVrxGPkloCQt9agtJDZyfHstXb/Lq+M7i7sVe42KbbdsUKVT2nojlWkS5rrTrUdz1efpIAV6jn0AJzxSO+fbSj1kvmNqpAtCOamUEgnHfucaj6tX1Mht0HPB1K+48YIP/TQ/qm6F4MblSLUeoUSNBRRUzYzypHqOvKL3pkEDHAZzgYOcZz7aqV/75XLSahEpcKnwFGWy+pa5AcHDghPE4BzjkoA/lrPz1ZrCAaeIZOo+/wByp7p1aAhzkG6m68FcvALbaAP/AGnSt9Z2+svZzZyfdENHOc+sRaa2RnL684OPfAycfkNUmf17381t5X97909s6Qy+iZxjMUurO+nKSllSisFxJUnukADB/F5OqJZV73d13bqWXcl97VOUHa+1Za67c1RfrKVsPKbZD7MNxZSgMreQn6ArupKyofhOGAxUXMyt0EUzqYZ3J2BvqAbvTXKNe7cNuTcMWtZfjy3ZAS80zwP4FJjrSpeCD+sSOI07nw9Ikf8ATlEr17UyPHkyHUInMxnlKab5YB4lQzgEkHPukjuMHUf12bw7PXb1D1fdy65dFrtt7UMJj06oPIBiXRfFRUpYUkns7HZWFu+6QxBQnwsZs3Rlbxc2/p9XnKXIDSF+s6pQ5rV6iu5Pgknvqnq9dR1mnT+gtN7LlSQCALZU39TYZjfn3mYCiKdRirEjODnnOD2BuAOkzd6gd1rusPatXTq5TwY0e43n01T1VBbbZSD6SUjwFnK+WfBIA7500VAr9j1/YrptnUWuvyLdrtEmWrDueUtEebRqzGl+s1RJbjXYtx5LrSmHlELMae2rslspC6dWVruXRZFK3GaihTlSgIMriMJTKb+lYGfHgj+mq/0x3ikbfXP0w3rW0ptvcBTEqkvuKIRRrkjBSYM0KP4A4lbkN0jH0PpUf2ScMaymGqbjww/7+3MU07FMdvpHp+JXt1C6j+nm2epSjNSDPpxXbl5NygS9BnJdJQ48PZYkLUlZPc/NdzhvSmbfXfIj0aMhXNt1l5K3E8TyQoBJUn8iFoOnQ6P9xKdvlYkde5pCabulEesfdOFKPFMC74jXFiasf7symFIWVfxLkHygaSTeqBXunrdGrba3NTJJqdPnuRJ7hQoFxSfDhHIftEFKyAOyioeRqLQv/bbkYlN7X3jrHs2lvJUu260lLyeblMbdR38kNrH9/oGje9uGzQkzFx5MwvTaOwAqGwXOJ5v5KuKgU9lgDv8AfHjWc20/V/altxi1VaFcKyqII5MOiheR9QJJVLAz9R8DV3a67tuHW1pr1Cup5xLSG2UMURlocQD+L1Jiyf6YHnWL6dybWmwqrbJjcjd9yoblO1B+apv5a2WY5XKa9NayJC1Z4kkkfmffOq1uJuG2as5JJSn5WjyFZznJUUH/AOh0o03qxt65LriQ7GtSstSpfGO21U4bSWieRPIll8K8HGCFDx4769F+7gbwsQn6lJtZDLLsNba3Go7qkEDJOT6igCM65dPt6QWqjpJTfx6HU9qqLZLkp5umPhcisvJQUqREYCA+UgjKiQhSE47FSwBrQTp+tzb/AKEvhr1zqV31sOmVGszW5VOte2qmwl1idcFQSlMlKkKylTUZpmPCKiCA1S3iMeqcoP8AD/203D6wup61tqEU/L7dUjOzAuMoIbbadLjAcCs8k+skvrHgtwVJI+rR2+Pr1J2jdm81u9Fe3Vyqg2RthGVQ1y0LyEupbS5V56v43ENBMcH3Wtz3UdEylm8vv9Pz6e2AG2rvid9WW50RXRNQKbuBHiVCvXndsuoWFAQ0GEUiiM/qplSLLXFC1y5CURmVOJJS3De4nHHUX0gfE93C6drRh7Y3jYzFwW7FUoRn47/oToqFHPEFWUPJHsFAEDtyxjAc3Y3Kk733jJ3HMREanJQimUCjpI40ynRm0tRYyc+AhoAk/vOKWvyo6g7bsaTdFxQqdEAZ+elLayB2QAnkpf2wlOScfbTyoKlQKgyTYD3yfVqFBuvxGfumx501m6Ns5zjikmIKxRmXFEgKb+l9tOfA/CrA/iOlAuVarbrc63S46UtPKDB5YBSe6T/PiR/Ua0p6grEesZqk7wQ4xc/QM5DlTQE/tIS8NvpP3HBXL/l0o/UdsLQaBuzVIEsx/TKkuU915ZSl6Mseo0pJBAP0KHtqrqPXQv2/D+kxVdlW3fH6wqfDE3RTdu6FS2N3DrzUem7wstURdRcdGKbdkVJfpM5X8JdUVMKV+966hntoi/FN20qm5u1lA6zGIXy1y0WQq19yqepJS4iosHiHVY91gFZzjJ9U+2NJLGtytbfVA1y25C2kB1t1qSy7gtPtrC2XkK8haHACPzyPfTk7+dYFX66+n3ces29bEu1bjueoUz/bSj06al6nvqjpaKKkVLbC0/MLS+24lI/Vq9L6ylxwKgVht1AqDg4P3lKlmmUPvESSFuPVYbiVvQ1hJACQpZH38ffV2sisLuKnOKnKbadQ4OAecCStJBxjlgnv20LalCr1n1Nyh1mnPRn2QMsuqOCD4P2I/Mdjq1WxBr7VO+fYhRPXK0LQZKeSWsHIPY5C8j+WPOnCABeADmTG5lUNHTERT3EPOc3FOhh4EpAwBnie3cnU7thv7ApW1lfteq3FUKdMdmMyoraGVORpKAnC21cUkheQk98JxnJyMapd1U6p1CkIr7Uan/MRytM5EQlAc9wvif3iM+POD79tdOzlmXpu/eLFn2Ht6zWZslSW1fOq5Ro4UoALWVAJR3HYk/cYOhbbsuZ71sJs58H2zZfQh0A7hfEX3KpqVXrXy5T7MjySCuRVZPBtISP+7yw128FuUPc6yI6ptwKlf+7NYhOXKqU4487FXMW4cyyl1Tj7pV7+rI9RRPvxSPtpxetPrf3NsLYTa/oJsmps1SJtdQ3IdWr0ioJkNyawpLqXJDC0Ecm2vXLbYWMhaFklR76Ti19j6lcCE1KXCMhjkQh0Op9NBBCFA4OfIwc++fz0lQuWNVuvEOqBYKIN2azLcbj0GmPpUFKKllYykrPbOSOwCex0T9k6bU6aaxdMyamT8q2KfSEpwE+s7jmQPbCQlJH2UdeK9Nom7IYcruYLLTICVKQT9OSB2KR5z9wRqw0Wns2hYNPo6FFQZjGTIKj3cffHLv8AnxIH/qD7aueFoprGr/qMe84HyyflJOsuAEPX6Ca91fYiLuTthVaQ7DS6H4LoDJTnl9BCk/1BI/njWcfVjt5NY2HoN31xh16bZFRftW4lt55FpslyE6ojuCWTgZ8hvWuu39YjQaOgoWnBR4I8HSedV+ytMk7m3dt+1EApm6tuuIhox9LdahJXJikfYrbEln88pGhovucq3X8/eb10Bsw5mXF13/ZtQs8UECZJkJeaMcts8OARnspRHfOf5/66re3u8d+bPXnFvnbi4FQJsJ3k2gtBbbqT+Jt5CgQ4hXhSTkHXiuWA5Ras/ATIkMvQpJQ/hPFSHQe57HsMjtrlqEJ/y0aI7JemPKJU0trIJ5YTxJ858knt2OkygUlWmi1N1iI4Ni7fbPfEWmVaq7eCBQ7qplIalz7JihxBU2lsLlSqZz/aIbVlS42SpKQVDKe4F9tbB3XTbzqu30xsuPUtzKpK5Iabkt8eYcSSe/JGFJT75x51Y/hPWfLvT4oG1FrUGoojLg3Kmd8xFeIBUhJU65lPlIQVfT3yhJB7EjUz1wdTdsT+vXc25tuIUimUBm8XKVSKI7BCc0+PyQlWSnkCVZUAD++AQO2lFVkqbAcW+UbLBl3HmQ+zHSJRt6NzKzT7yr1UpdBtyAp2eKS2l+ROfWQI0RH1YStzuSckpSknHuB9ee+DGycGVtrtxJhvsxp7yA5AdPpIczhQW8nHrKSPpPA4yD9RT200Xwi94rRr/UlcmwtwclJ3MS9EpLYicm4s9EZao7ylAZbS5lcdeSMBwEfhJ0lO9G30HZDqRuvaYSmTEo9xusxXHUkpZSFc2+RGRlAUEKGfZXuBrhd65V+BawnE7aYIlXevS47hnLnVmY7N9Uj1EOJykAfhCUgAJAz2xjGi5ZW99j0fbUWVJpFVpcgT3JEh5gBZeUrjkpWcFH4ccSPfzoVMR1srmxKgZ3zAQVtpYOUJPLKio4+pJScgj7jXEQRIkXMl6SQ89jgVAFWAcq75++NbsoMXLspvCxO3SibxVeBt/RaM8zT4qUuVKbI/auMskrKQBnBUe5JJJPEDAGNS+4LhpAcbmOIBjNB+V6aspDihlKP+UHGPyT9tdHTxYsWk27NvOS2Qua/waUo8uLLX1rV/VeP5+mR76hNyHV1aoN2vHkJZ+YWqROeV+FhtIKlKV+SUj+vED31XoBdNpQOpz+fCIVL1atzNwNuZqZTCUofPEp78hjGqz1e7cTq3tqu77UTitW9MYqlLc4/hfYWHE9/bJTxP5LOq5039WOz25llUi+KOirEy46fmGWaJKeSw/geo0VobKVFKu3Y/bRMvO/7Ar9HeQm37rd+ajqQ6Y1pTlAgj/wAPBPvpM+YlQEiO+h1xMafiNbORbI6kpdbtaMlNIueO3W6e604ktBp9IWQFeDgkp7e6ToKwY1Vk059uj+sfVjKQ7MfWRlHcltsZ+hB9/c59snLsdfW3SqtsdCrDERXrWXW3I7XqtFCm6fLUt1rkk90+nI+YQQfwjA0oVIpM9lIcppZUU8S7FkOBttwk+G1exx3wfsdDqgVqX7zGlziPncXSJc3w1t0NkuuTpytaqXkpmrUZ+VSYqXFrXGkwkuqV+qSQPUS483kgp7DKQcnQB+JFbtwXP1b7ib17T7U3HT7Hm19M9M2q0JxpLJUWmVKdS6gJSFLdQjHgnGPGdONTvi6dPlG+HVaOzj1SueBvZt9QYMRins0FzgZEV1QYdTJB4Y9FLRUtWClKiE8jkaYz4m3xPujn4mXw17fotkX1UoN13PXolutN1ChOenGqLrDK5ZW0FeqqO2CHA6EcVcMJORgTV3KSzcjEpHawsszH+Gxcl4dOe/bu/wBee2NckWtDi1RNNqEChOONyKglDsdptn0kKyUr5pUkfg58lYAzoidBvw1JvxCqfvT1Hb3W1Xrcm27PiLorRCmmZEyZICnfmA+gkJDHJxOOAHbIIOnn+Gh8UDou+GP8Oiu7X7s1esV656BuBUoM00uhI9KdUlpW9GcZYce9UxyhKVl3iUp5gE57aX7ZH40XTXt78PK7dsqmzc6t6twK5VqpMYNBU7Gdlu09yPCLcoqx6fJSME/WghRIwc68cEksvJxBBAABmUtXtqqUltLbziZMRtKjDkQ5ILrLZUrCSAe47Z4HxnyM67bftep3PV41JisLfVUJDSIsiOofQskY5A9x57/kc6mnqDNadDdf+XZbYPBcVt8HhgdlOqIGB/lH2OdFDpUsinV26Zl1o9J4UmOUCS0cID7n0pH8wnkc/lnT1BPMqhYpVICmXq44FGsey2qfEUhESNDCQsLBIZbJyo/YrcBVjz5++l/rX6XrrqaZToql1W43kZaJwW4xOWmvy5Y9RX+VCM+Tosb9XLSnVi2Sh4sMJEqqoW0psuNAhLDKcjv6qsdx7FR9tdfTpYqn49R3wvKQ1HCkviHLfR+rZbSMyJWPdCRhCQPOAkfiGnNTVNzb8/PtF0TcRDd8K7qEZsTdBnYu55rkSBcb/GE29IKUx6mnsgZIAR6gHAn+LhrVups1aRQfUkFxl5lsrU16gKuOPqGc41jfupYMHY7cWsWBe3TcaZdtpTEtymX70qBJSjBaktrb4eonHFQWPKClQ8HWhfTb1jUPqJ6WZl7VG6qhBuam02TFr9HTNThuQ2g4UklPJSFpwck5Jz3yNBVpiqA6j3/eFSqbLofhAFSqPR9+7LvizHUJcamV12nSnnWzkMy1L9BaVewS+E5H2Xn76z5tm1KjbO4v+zdSgLbk0+W5FlshsBLbrThGVhWSokgj8ta5/DZ2DoW5mwlxyqrImsP1OvuK9GPNcS1hpICFLx3VhSiccvbxpIPiJbXMbCdcbV5TqOyaVdqGKyllSSWRJCyzNaGcZKH23R3/AIgffWniOzzWVf8AE2+kGirGmGPWTdd6fbQuLaqFX63QFVia5Ojrk1kLDspmKCkLY/Z+olK0gA8CSFKSc4KjrtY6YNjLh6UL33ksu31W87YG4FNoYRdd1mJEDU1lx5ueXByQwf1YZSyQVKJxyzkar9tVHcndPcaHsxt5YdWuaTARKpz0OmqcaD7wUhtLq14OU/LobytH4AoE4xnUj1lXXbfT5sLfvSYj9Jztwb0q9Jcl2XZNPliiW+mMXCPnn3iV1OZxWfT9MLShalLKxhKNRmZiQo5lNQoyZC7g7HbfW70t2Xv3cSW7in3NubVrVEWj1dtyCz6DLD5lNy0p/XK+spW0QPTKBggLxqKgbBWrTKLW6lQbJLUNM9uPSKq8AiUyPSbWEY+taSrIUQFEHmAk9iNUvbjdm2az02UDpR3up9wWfVrVu6XWqRU69CkqpEliQhHJqQwkJciO8kd5KUqDjYQlSm/T5G1Uulb1dPe5UVm4LHqaaYw6mpLYYeXLZUhoNlLqFZJcb5hk/iXwCgSfGuBdcGeGzWIgfvamtwK+6HWiSwwtCy+Q4FrI4lK0nuFccnke+To72nbbexXTwY78ZDEurKjNSmkNAKdkSeDqmx7p4Rw0CR3y4se+oliwYe+fVzGsV+Owim051LtxyGUhPOPFSFSHVFPdxSlZSD3OXANW/rbvSy6RuGi03ZYM635ARUGE+ohsTncOK9MZAISlQBVjJCEjVTQg5a2TiT65sb9oC0WVe+8u68S2J6HIjtYnLkyZjo+lDaUkKcSfdDLIKUnxzWr76uPU1dFNQIuwO3eI1PhR2f0wtsdmGG8KZjHHk+HnB5K1tp8oOr1d6LF2ZspjcK6ps5i6q/Abl2tRoUt1mUqkK5Nxg6FA8UuEuuqHbkgIOFc0K0OYVGg7hXvAsDanamoTriuesFluI1VXpS5L7qzxaKuyi6CTyUMJ/EcDGdCoZql7ccTnZVTaDk8/ab3/ABl/hCK6mNsIG+3T3RI7e4dk090uU9CSpdegjKzF5H8Ticq4BXY8lJyOWsR7TrVV2iq9SrlvxHWINVgOwKxTnsgx1kcUrOe4U2rt38p7HvnX61dYx/4hToGs/YiS71w7X0dhFJuKoJjXvbrHFOJbmcTWkfwOf70D8KyFeHFYLSu2nZQguB0muppB1LGXD4R1jNOdI1NuVuM6h2tzpLyn2QML4uqR2z2/dPtoAf4hrpulO9NMbfijUBch6zLnYmrUywgLciTj8vISTjsEyWmHVY/7Sfy1cvgbde23FW2Rr/S5e1RYhTbAak1a2pMhaUGbRlKLriTnspxlxSs+5Q4k/unRX3W3/wBkevXb24umZuO5GkXDa06M248UqQQ42ASMZOW1BmQP/LH7az1Bd9Q725N/gcz2iUFBRfpMhOnnqRmHZ3eiy6OhNARdVoUaVSKsqC87IaqtOmIkMxorja0ht15PLkHCUKDP1JyEkCnbHfC66zvLJvzce+LiuK6qlJLlXq131FBlzOKQgFDkhRUHG0ABv9YCniOHHAxMUHaXqWsjcJrau79t6k9I5hRiPQ3sIUHVN8/WjtnikFC8hWcjv2znTTWJtmqnxIlNq3TfQ6xIWS3HkzrhkOKcWlSifp9HwEjBwk9xn3zpHAJt1mysWA6Wij9Y98W1cFdYep9Panym2WWwW6w/KXP4j8aw6XXCAk8CVFOSScZ0Trf37ptH6RNt7SnqrNS+Tuuq3FeNNrEPguNUZCGqfBAlFPqyGkwoyHPrPBJCRjOdHC9Ntq9HZajRele04Ut9JUh1msS2QEpIyeSGx4yPY57/AGxpYrr2v6ho1+UqybfoMxEy457EJmoQ4clxtTjy+DSS84hKE4JClcf3fPjQ3BFpzMVuY2nw17Fs+39t7j62dyLXcpNPrFzN0ehQ1x0uvymmFhRS22ASovSy0Bgf8O4cjQa6nbTtW59+qEzeu065MaL6te3HnPiRBmF9SnFKo61PAIbQClhj1QOSULU4e3Eaerc2XtNthtzt90n25esemzLLRDnKrLyW3XBUGU4jKKHPpIeffckOlfhtRz38AX4gda2k2k3NreykfqWl3VMQlNT3MqS42Gnqu406FNxFxzhLXBbbC0KWeXY4KUfTjVqeJrqAKC3W3sx35YZ7Dj29J9n4FpP4CreEl/FdQUrgn03cKTjaDto1LJkl3BLi21aZvuivVyibv7sX/Wt6dymGTVpUg/LxmlhMSCCEpQhkD6Q2hCUNtjsAhtCfbWoX+HW6Yti9vd2oO5G81OmN7m1ynyJdhQa9Qn2I4p6UkOyoMhwBqU7k4WUZ4BQx99c/Bl+G3RuoWaOondtxMm3k0KWmw6U7FJblOrCo5qCmnTjg0XOTaFYJWQvtgZ0Jm9GdG24t3Yer1S6p0xOwlJcp9PDsJrNVW7EYYQ+vis+ipKmE9hkHmRnHfXU6vihsz7QMbh2sQCL7u1249ka1ej/lxTFZNK9VmG7y3LGzXR2UlPJBHrCUj6hhi+AMf//Z

/9j/4AAQSkZJRgABAQAAAQABAAD/2wBDAAIBAQEBAQIBAQECAgICAgQDAgICAgUEBAMEBgUGBgYFBgYGBwkIBgcJBwYGCAsICQoKCgoKBggLDAsKDAkKCgr/2wBDAQICAgICAgUDAwUKBwYHCgoKCgoKCgoKCgoKCgoKCgoKCgoKCgoKCgoKCgoKCgoKCgoKCgoKCgoKCgoKCgoKCgr/wAARCACAAGADASIAAhEBAxEB/8QAHQAAAgMAAwEBAAAAAAAAAAAABwgFBgkBAwQCCv/EAEEQAAEDAwMDAgQCCAMFCQAAAAECAwQFBhEABxIIITETQQkUIlEyYRUjM0JScYGRCmKxFkNEgsFUY3N0g6KywtH/xAAaAQADAQEBAQAAAAAAAAAAAAACBAUDAAEG/8QAMREAAgEDAwIDBwIHAAAAAAAAAQIAAxEhBBIxQVEFEyJhcYGRsdHwweEGByMzQlKh/9oADAMBAAIRAxEAPwC0XjTxBoSamGwpdJksSFfcpZd9Nz+7Kxpqug7oSidQcKffe5EuZDtqJIVEitwVBD095I4uAKIPFCfpyoDJUcDGDpbby3u2etB9y07Usc3SsMqZmVi6ubUd4cA2r04bSwQlQA/auKJxninxos7MdZW8tYpsWz6RfsikUmK36cSl0RpuHHZTkkhKWkg+STkkkk5J0qigDMIsOkfW2egHo8pSWp52djTXorigH61IffUFAjJKXF8T3SO+Mf31eqbZvT9ZCAxTLctGlhHjhGitEf1xnSQNXJXa6z61cuqpSVq78n5zi/8A5E6tzblrROneTUBSmF1mXW3HYsxbYK0MR/SSpIV5wSs9hrQEDpODMcXjhp3J2vp4Edi86OgeyGpjf+iTr5kbu7ax0cnb1gJB9/Vz/wBNJHb9feWsPfMIT29yNTU+6pCmOAlo8eOWuNRr2mopqUv1jdK3y2mQDyvuB28/Wf8A81wvfXaFoBT+4dKbB8FyTx/1GkxTcUtTneUk/nnXguatzHYmGZCVKxhPcefA1xqETLbHLqV6dM15hUWt3HZVR5khTU96K5yJ+4c0Mt0uj3oe3TZ+Wc6ZLErypaXQ8/S4jDBQj08KJcjqSoEjCRjuT/fQL6pkUqm1yh0Si0aMx+jaM3BlltlKS86ltpwrVjyvKyMnv20t+6BLEdc2CVMrSMlTSuJH9R30LneMzhIbq++EzSOmXrQsTfKwKVKVtJJo015yn1N5TjlHnNoKlxVOK7qQtpRcaUo8h6TiSTxBI9+Etso9v112tb6jMqkUqpPfPF58uuwpUhR9IrKsqKFNc+Lhz3SpJOR3Gt/9X29tn1x62rc3Tr7EUJKXYblUcdYWlWQQtpwqQoEHGCk9iRoyfCj682dgt2qg5U9laJKi3C0hNYmUCGIUpQHZLhaRhh0pz44IznznU9tNcjbhY4uqJU7ssesA3VXvHZ/TNHdr9yWzVK3LloV8hBpqQhsEKA5PPK+lpGSB7qPsPfQL2T6z93oW4FE3hqFyR40edNeYFBgSlqZZQ2Rlp5CvxEpUCFhI8EA51c939xLC3l2ote8t1/mhRa+5HTWnIP7WKytCkSVNfdaFpKgk+S2B76j+l3pDtPb7d69+lPcOTGqM24oAh21c7auTRkLR83SKjHX7syminx5BUPJxr6ao/hel0TK1Nmq2te4Cqdwswtk4BBBFsjPaPSWrWqqwew7WyccfPN/ZNNLG3epd62BSLso01pbFUhofQEHu2fCkH8wQR/T89WGDuW+/aRpLklS2ooqCENFXYF0NqB/ukayx2X+ITUOky2Zmz++O012MVClXFJgIAZbbbbWggOtqLqklK0rzlHHI0XofxLnpkmCbY2iceaqUr5d52dWwkMn1QjkQhtWfPsdSSeojagAzQC2aospSlZHdOM58dtTC6iXGiSs9vfxpcLK6oa7WaRLqLVrxGPkloCQt9agtJDZyfHstXb/Lq+M7i7sVe42KbbdsUKVT2nojlWkS5rrTrUdz1efpIAV6jn0AJzxSO+fbSj1kvmNqpAtCOamUEgnHfucaj6tX1Mht0HPB1K+48YIP/TQ/qm6F4MblSLUeoUSNBRRUzYzypHqOvKL3pkEDHAZzgYOcZz7aqV/75XLSahEpcKnwFGWy+pa5AcHDghPE4BzjkoA/lrPz1ZrCAaeIZOo+/wByp7p1aAhzkG6m68FcvALbaAP/AGnSt9Z2+svZzZyfdENHOc+sRaa2RnL684OPfAycfkNUmf17381t5X97909s6Qy+iZxjMUurO+nKSllSisFxJUnukADB/F5OqJZV73d13bqWXcl97VOUHa+1Za67c1RfrKVsPKbZD7MNxZSgMreQn6ArupKyofhOGAxUXMyt0EUzqYZ3J2BvqAbvTXKNe7cNuTcMWtZfjy3ZAS80zwP4FJjrSpeCD+sSOI07nw9Ikf8ATlEr17UyPHkyHUInMxnlKab5YB4lQzgEkHPukjuMHUf12bw7PXb1D1fdy65dFrtt7UMJj06oPIBiXRfFRUpYUkns7HZWFu+6QxBQnwsZs3Rlbxc2/p9XnKXIDSF+s6pQ5rV6iu5Pgknvqnq9dR1mnT+gtN7LlSQCALZU39TYZjfn3mYCiKdRirEjODnnOD2BuAOkzd6gd1rusPatXTq5TwY0e43n01T1VBbbZSD6SUjwFnK+WfBIA7500VAr9j1/YrptnUWuvyLdrtEmWrDueUtEebRqzGl+s1RJbjXYtx5LrSmHlELMae2rslspC6dWVruXRZFK3GaihTlSgIMriMJTKb+lYGfHgj+mq/0x3ikbfXP0w3rW0ptvcBTEqkvuKIRRrkjBSYM0KP4A4lbkN0jH0PpUf2ScMaymGqbjww/7+3MU07FMdvpHp+JXt1C6j+nm2epSjNSDPpxXbl5NygS9BnJdJQ48PZYkLUlZPc/NdzhvSmbfXfIj0aMhXNt1l5K3E8TyQoBJUn8iFoOnQ6P9xKdvlYkde5pCabulEesfdOFKPFMC74jXFiasf7symFIWVfxLkHygaSTeqBXunrdGrba3NTJJqdPnuRJ7hQoFxSfDhHIftEFKyAOyioeRqLQv/bbkYlN7X3jrHs2lvJUu260lLyeblMbdR38kNrH9/oGje9uGzQkzFx5MwvTaOwAqGwXOJ5v5KuKgU9lgDv8AfHjWc20/V/altxi1VaFcKyqII5MOiheR9QJJVLAz9R8DV3a67tuHW1pr1Cup5xLSG2UMURlocQD+L1Jiyf6YHnWL6dybWmwqrbJjcjd9yoblO1B+apv5a2WY5XKa9NayJC1Z4kkkfmffOq1uJuG2as5JJSn5WjyFZznJUUH/AOh0o03qxt65LriQ7GtSstSpfGO21U4bSWieRPIll8K8HGCFDx4769F+7gbwsQn6lJtZDLLsNba3Go7qkEDJOT6igCM65dPt6QWqjpJTfx6HU9qqLZLkp5umPhcisvJQUqREYCA+UgjKiQhSE47FSwBrQTp+tzb/AKEvhr1zqV31sOmVGszW5VOte2qmwl1idcFQSlMlKkKylTUZpmPCKiCA1S3iMeqcoP8AD/203D6wup61tqEU/L7dUjOzAuMoIbbadLjAcCs8k+skvrHgtwVJI+rR2+Pr1J2jdm81u9Fe3Vyqg2RthGVQ1y0LyEupbS5V56v43ENBMcH3Wtz3UdEylm8vv9Pz6e2AG2rvid9WW50RXRNQKbuBHiVCvXndsuoWFAQ0GEUiiM/qplSLLXFC1y5CURmVOJJS3De4nHHUX0gfE93C6drRh7Y3jYzFwW7FUoRn47/oToqFHPEFWUPJHsFAEDtyxjAc3Y3Kk733jJ3HMREanJQimUCjpI40ynRm0tRYyc+AhoAk/vOKWvyo6g7bsaTdFxQqdEAZ+elLayB2QAnkpf2wlOScfbTyoKlQKgyTYD3yfVqFBuvxGfumx501m6Ns5zjikmIKxRmXFEgKb+l9tOfA/CrA/iOlAuVarbrc63S46UtPKDB5YBSe6T/PiR/Ua0p6grEesZqk7wQ4xc/QM5DlTQE/tIS8NvpP3HBXL/l0o/UdsLQaBuzVIEsx/TKkuU915ZSl6Mseo0pJBAP0KHtqrqPXQv2/D+kxVdlW3fH6wqfDE3RTdu6FS2N3DrzUem7wstURdRcdGKbdkVJfpM5X8JdUVMKV+966hntoi/FN20qm5u1lA6zGIXy1y0WQq19yqepJS4iosHiHVY91gFZzjJ9U+2NJLGtytbfVA1y25C2kB1t1qSy7gtPtrC2XkK8haHACPzyPfTk7+dYFX66+n3ces29bEu1bjueoUz/bSj06al6nvqjpaKKkVLbC0/MLS+24lI/Vq9L6ylxwKgVht1AqDg4P3lKlmmUPvESSFuPVYbiVvQ1hJACQpZH38ffV2sisLuKnOKnKbadQ4OAecCStJBxjlgnv20LalCr1n1Nyh1mnPRn2QMsuqOCD4P2I/Mdjq1WxBr7VO+fYhRPXK0LQZKeSWsHIPY5C8j+WPOnCABeADmTG5lUNHTERT3EPOc3FOhh4EpAwBnie3cnU7thv7ApW1lfteq3FUKdMdmMyoraGVORpKAnC21cUkheQk98JxnJyMapd1U6p1CkIr7Uan/MRytM5EQlAc9wvif3iM+POD79tdOzlmXpu/eLFn2Ht6zWZslSW1fOq5Ro4UoALWVAJR3HYk/cYOhbbsuZ71sJs58H2zZfQh0A7hfEX3KpqVXrXy5T7MjySCuRVZPBtISP+7yw128FuUPc6yI6ptwKlf+7NYhOXKqU4487FXMW4cyyl1Tj7pV7+rI9RRPvxSPtpxetPrf3NsLYTa/oJsmps1SJtdQ3IdWr0ioJkNyawpLqXJDC0Ecm2vXLbYWMhaFklR76Ti19j6lcCE1KXCMhjkQh0Op9NBBCFA4OfIwc++fz0lQuWNVuvEOqBYKIN2azLcbj0GmPpUFKKllYykrPbOSOwCex0T9k6bU6aaxdMyamT8q2KfSEpwE+s7jmQPbCQlJH2UdeK9Nom7IYcruYLLTICVKQT9OSB2KR5z9wRqw0Wns2hYNPo6FFQZjGTIKj3cffHLv8AnxIH/qD7aueFoprGr/qMe84HyyflJOsuAEPX6Ca91fYiLuTthVaQ7DS6H4LoDJTnl9BCk/1BI/njWcfVjt5NY2HoN31xh16bZFRftW4lt55FpslyE6ojuCWTgZ8hvWuu39YjQaOgoWnBR4I8HSedV+ytMk7m3dt+1EApm6tuuIhox9LdahJXJikfYrbEln88pGhovucq3X8/eb10Bsw5mXF13/ZtQs8UECZJkJeaMcts8OARnspRHfOf5/66re3u8d+bPXnFvnbi4FQJsJ3k2gtBbbqT+Jt5CgQ4hXhSTkHXiuWA5Ras/ATIkMvQpJQ/hPFSHQe57HsMjtrlqEJ/y0aI7JemPKJU0trIJ5YTxJ858knt2OkygUlWmi1N1iI4Ni7fbPfEWmVaq7eCBQ7qplIalz7JihxBU2lsLlSqZz/aIbVlS42SpKQVDKe4F9tbB3XTbzqu30xsuPUtzKpK5Iabkt8eYcSSe/JGFJT75x51Y/hPWfLvT4oG1FrUGoojLg3Kmd8xFeIBUhJU65lPlIQVfT3yhJB7EjUz1wdTdsT+vXc25tuIUimUBm8XKVSKI7BCc0+PyQlWSnkCVZUAD++AQO2lFVkqbAcW+UbLBl3HmQ+zHSJRt6NzKzT7yr1UpdBtyAp2eKS2l+ROfWQI0RH1YStzuSckpSknHuB9ee+DGycGVtrtxJhvsxp7yA5AdPpIczhQW8nHrKSPpPA4yD9RT200Xwi94rRr/UlcmwtwclJ3MS9EpLYicm4s9EZao7ylAZbS5lcdeSMBwEfhJ0lO9G30HZDqRuvaYSmTEo9xusxXHUkpZSFc2+RGRlAUEKGfZXuBrhd65V+BawnE7aYIlXevS47hnLnVmY7N9Uj1EOJykAfhCUgAJAz2xjGi5ZW99j0fbUWVJpFVpcgT3JEh5gBZeUrjkpWcFH4ccSPfzoVMR1srmxKgZ3zAQVtpYOUJPLKio4+pJScgj7jXEQRIkXMl6SQ89jgVAFWAcq75++NbsoMXLspvCxO3SibxVeBt/RaM8zT4qUuVKbI/auMskrKQBnBUe5JJJPEDAGNS+4LhpAcbmOIBjNB+V6aspDihlKP+UHGPyT9tdHTxYsWk27NvOS2Qua/waUo8uLLX1rV/VeP5+mR76hNyHV1aoN2vHkJZ+YWqROeV+FhtIKlKV+SUj+vED31XoBdNpQOpz+fCIVL1atzNwNuZqZTCUofPEp78hjGqz1e7cTq3tqu77UTitW9MYqlLc4/hfYWHE9/bJTxP5LOq5039WOz25llUi+KOirEy46fmGWaJKeSw/geo0VobKVFKu3Y/bRMvO/7Ar9HeQm37rd+ajqQ6Y1pTlAgj/wAPBPvpM+YlQEiO+h1xMafiNbORbI6kpdbtaMlNIueO3W6e604ktBp9IWQFeDgkp7e6ToKwY1Vk059uj+sfVjKQ7MfWRlHcltsZ+hB9/c59snLsdfW3SqtsdCrDERXrWXW3I7XqtFCm6fLUt1rkk90+nI+YQQfwjA0oVIpM9lIcppZUU8S7FkOBttwk+G1exx3wfsdDqgVqX7zGlziPncXSJc3w1t0NkuuTpytaqXkpmrUZ+VSYqXFrXGkwkuqV+qSQPUS483kgp7DKQcnQB+JFbtwXP1b7ib17T7U3HT7Hm19M9M2q0JxpLJUWmVKdS6gJSFLdQjHgnGPGdONTvi6dPlG+HVaOzj1SueBvZt9QYMRins0FzgZEV1QYdTJB4Y9FLRUtWClKiE8jkaYz4m3xPujn4mXw17fotkX1UoN13PXolutN1ChOenGqLrDK5ZW0FeqqO2CHA6EcVcMJORgTV3KSzcjEpHawsszH+Gxcl4dOe/bu/wBee2NckWtDi1RNNqEChOONyKglDsdptn0kKyUr5pUkfg58lYAzoidBvw1JvxCqfvT1Hb3W1Xrcm27PiLorRCmmZEyZICnfmA+gkJDHJxOOAHbIIOnn+Gh8UDou+GP8Oiu7X7s1esV656BuBUoM00uhI9KdUlpW9GcZYce9UxyhKVl3iUp5gE57aX7ZH40XTXt78PK7dsqmzc6t6twK5VqpMYNBU7Gdlu09yPCLcoqx6fJSME/WghRIwc68cEksvJxBBAABmUtXtqqUltLbziZMRtKjDkQ5ILrLZUrCSAe47Z4HxnyM67bftep3PV41JisLfVUJDSIsiOofQskY5A9x57/kc6mnqDNadDdf+XZbYPBcVt8HhgdlOqIGB/lH2OdFDpUsinV26Zl1o9J4UmOUCS0cID7n0pH8wnkc/lnT1BPMqhYpVICmXq44FGsey2qfEUhESNDCQsLBIZbJyo/YrcBVjz5++l/rX6XrrqaZToql1W43kZaJwW4xOWmvy5Y9RX+VCM+Tosb9XLSnVi2Sh4sMJEqqoW0psuNAhLDKcjv6qsdx7FR9tdfTpYqn49R3wvKQ1HCkviHLfR+rZbSMyJWPdCRhCQPOAkfiGnNTVNzb8/PtF0TcRDd8K7qEZsTdBnYu55rkSBcb/GE29IKUx6mnsgZIAR6gHAn+LhrVups1aRQfUkFxl5lsrU16gKuOPqGc41jfupYMHY7cWsWBe3TcaZdtpTEtymX70qBJSjBaktrb4eonHFQWPKClQ8HWhfTb1jUPqJ6WZl7VG6qhBuam02TFr9HTNThuQ2g4UklPJSFpwck5Jz3yNBVpiqA6j3/eFSqbLofhAFSqPR9+7LvizHUJcamV12nSnnWzkMy1L9BaVewS+E5H2Xn76z5tm1KjbO4v+zdSgLbk0+W5FlshsBLbrThGVhWSokgj8ta5/DZ2DoW5mwlxyqrImsP1OvuK9GPNcS1hpICFLx3VhSiccvbxpIPiJbXMbCdcbV5TqOyaVdqGKyllSSWRJCyzNaGcZKH23R3/AIgffWniOzzWVf8AE2+kGirGmGPWTdd6fbQuLaqFX63QFVia5Ojrk1kLDspmKCkLY/Z+olK0gA8CSFKSc4KjrtY6YNjLh6UL33ksu31W87YG4FNoYRdd1mJEDU1lx5ueXByQwf1YZSyQVKJxyzkar9tVHcndPcaHsxt5YdWuaTARKpz0OmqcaD7wUhtLq14OU/LobytH4AoE4xnUj1lXXbfT5sLfvSYj9Jztwb0q9Jcl2XZNPliiW+mMXCPnn3iV1OZxWfT9MLShalLKxhKNRmZiQo5lNQoyZC7g7HbfW70t2Xv3cSW7in3NubVrVEWj1dtyCz6DLD5lNy0p/XK+spW0QPTKBggLxqKgbBWrTKLW6lQbJLUNM9uPSKq8AiUyPSbWEY+taSrIUQFEHmAk9iNUvbjdm2az02UDpR3up9wWfVrVu6XWqRU69CkqpEliQhHJqQwkJciO8kd5KUqDjYQlSm/T5G1Uulb1dPe5UVm4LHqaaYw6mpLYYeXLZUhoNlLqFZJcb5hk/iXwCgSfGuBdcGeGzWIgfvamtwK+6HWiSwwtCy+Q4FrI4lK0nuFccnke+To72nbbexXTwY78ZDEurKjNSmkNAKdkSeDqmx7p4Rw0CR3y4se+oliwYe+fVzGsV+Owim051LtxyGUhPOPFSFSHVFPdxSlZSD3OXANW/rbvSy6RuGi03ZYM635ARUGE+ohsTncOK9MZAISlQBVjJCEjVTQg5a2TiT65sb9oC0WVe+8u68S2J6HIjtYnLkyZjo+lDaUkKcSfdDLIKUnxzWr76uPU1dFNQIuwO3eI1PhR2f0wtsdmGG8KZjHHk+HnB5K1tp8oOr1d6LF2ZspjcK6ps5i6q/Abl2tRoUt1mUqkK5Nxg6FA8UuEuuqHbkgIOFc0K0OYVGg7hXvAsDanamoTriuesFluI1VXpS5L7qzxaKuyi6CTyUMJ/EcDGdCoZql7ccTnZVTaDk8/ab3/ABl/hCK6mNsIG+3T3RI7e4dk090uU9CSpdegjKzF5H8Ticq4BXY8lJyOWsR7TrVV2iq9SrlvxHWINVgOwKxTnsgx1kcUrOe4U2rt38p7HvnX61dYx/4hToGs/YiS71w7X0dhFJuKoJjXvbrHFOJbmcTWkfwOf70D8KyFeHFYLSu2nZQguB0muppB1LGXD4R1jNOdI1NuVuM6h2tzpLyn2QML4uqR2z2/dPtoAf4hrpulO9NMbfijUBch6zLnYmrUywgLciTj8vISTjsEyWmHVY/7Sfy1cvgbde23FW2Rr/S5e1RYhTbAak1a2pMhaUGbRlKLriTnspxlxSs+5Q4k/unRX3W3/wBkevXb24umZuO5GkXDa06M248UqQQ42ASMZOW1BmQP/LH7az1Bd9Q725N/gcz2iUFBRfpMhOnnqRmHZ3eiy6OhNARdVoUaVSKsqC87IaqtOmIkMxorja0ht15PLkHCUKDP1JyEkCnbHfC66zvLJvzce+LiuK6qlJLlXq131FBlzOKQgFDkhRUHG0ABv9YCniOHHAxMUHaXqWsjcJrau79t6k9I5hRiPQ3sIUHVN8/WjtnikFC8hWcjv2znTTWJtmqnxIlNq3TfQ6xIWS3HkzrhkOKcWlSifp9HwEjBwk9xn3zpHAJt1mysWA6Wij9Y98W1cFdYep9Panym2WWwW6w/KXP4j8aw6XXCAk8CVFOSScZ0Trf37ptH6RNt7SnqrNS+Tuuq3FeNNrEPguNUZCGqfBAlFPqyGkwoyHPrPBJCRjOdHC9Ntq9HZajRele04Ut9JUh1msS2QEpIyeSGx4yPY57/AGxpYrr2v6ho1+UqybfoMxEy457EJmoQ4clxtTjy+DSS84hKE4JClcf3fPjQ3BFpzMVuY2nw17Fs+39t7j62dyLXcpNPrFzN0ehQ1x0uvymmFhRS22ASovSy0Bgf8O4cjQa6nbTtW59+qEzeu065MaL6te3HnPiRBmF9SnFKo61PAIbQClhj1QOSULU4e3Eaerc2XtNthtzt90n25esemzLLRDnKrLyW3XBUGU4jKKHPpIeffckOlfhtRz38AX4gda2k2k3NreykfqWl3VMQlNT3MqS42Gnqu406FNxFxzhLXBbbC0KWeXY4KUfTjVqeJrqAKC3W3sx35YZ7Dj29J9n4FpP4CreEl/FdQUrgn03cKTjaDto1LJkl3BLi21aZvuivVyibv7sX/Wt6dymGTVpUg/LxmlhMSCCEpQhkD6Q2hCUNtjsAhtCfbWoX+HW6Yti9vd2oO5G81OmN7m1ynyJdhQa9Qn2I4p6UkOyoMhwBqU7k4WUZ4BQx99c/Bl+G3RuoWaOondtxMm3k0KWmw6U7FJblOrCo5qCmnTjg0XOTaFYJWQvtgZ0Jm9GdG24t3Yer1S6p0xOwlJcp9PDsJrNVW7EYYQ+vis+ipKmE9hkHmRnHfXU6vihsz7QMbh2sQCL7u1249ka1ej/lxTFZNK9VmG7y3LGzXR2UlPJBHrCUj6hhi+AMf//Z

/9j/4AAQSkZJRgABAQAAAQABAAD/2wBDAAIBAQEBAQIBAQECAgICAgQDAgICAgUEBAMEBgUGBgYFBgYGBwkIBgcJBwYGCAsICQoKCgoKBggLDAsKDAkKCgr/2wBDAQICAgICAgUDAwUKBwYHCgoKCgoKCgoKCgoKCgoKCgoKCgoKCgoKCgoKCgoKCgoKCgoKCgoKCgoKCgoKCgoKCgr/wAARCACAAGADASIAAhEBAxEB/8QAHQAAAgMAAwEBAAAAAAAAAAAABwgFBgkBAwQCCv/EAEEQAAEDAwMDAgQCCAMFCQAAAAECAwQFBhEABxIIITETQQkUIlEyYRUjM0JScYGRCmKxFkNEgsFUY3N0g6KywtH/xAAaAQADAQEBAQAAAAAAAAAAAAACBAUDAAEG/8QAMREAAgEDAwIDBwIHAAAAAAAAAQIAAxEhBBIxQVEFEyJhcYGRsdHwweEGByMzQlKh/9oADAMBAAIRAxEAPwC0XjTxBoSamGwpdJksSFfcpZd9Nz+7Kxpqug7oSidQcKffe5EuZDtqJIVEitwVBD095I4uAKIPFCfpyoDJUcDGDpbby3u2etB9y07Usc3SsMqZmVi6ubUd4cA2r04bSwQlQA/auKJxninxos7MdZW8tYpsWz6RfsikUmK36cSl0RpuHHZTkkhKWkg+STkkkk5J0qigDMIsOkfW2egHo8pSWp52djTXorigH61IffUFAjJKXF8T3SO+Mf31eqbZvT9ZCAxTLctGlhHjhGitEf1xnSQNXJXa6z61cuqpSVq78n5zi/8A5E6tzblrROneTUBSmF1mXW3HYsxbYK0MR/SSpIV5wSs9hrQEDpODMcXjhp3J2vp4Edi86OgeyGpjf+iTr5kbu7ax0cnb1gJB9/Vz/wBNJHb9feWsPfMIT29yNTU+6pCmOAlo8eOWuNRr2mopqUv1jdK3y2mQDyvuB28/Wf8A81wvfXaFoBT+4dKbB8FyTx/1GkxTcUtTneUk/nnXguatzHYmGZCVKxhPcefA1xqETLbHLqV6dM15hUWt3HZVR5khTU96K5yJ+4c0Mt0uj3oe3TZ+Wc6ZLErypaXQ8/S4jDBQj08KJcjqSoEjCRjuT/fQL6pkUqm1yh0Si0aMx+jaM3BlltlKS86ltpwrVjyvKyMnv20t+6BLEdc2CVMrSMlTSuJH9R30LneMzhIbq++EzSOmXrQsTfKwKVKVtJJo015yn1N5TjlHnNoKlxVOK7qQtpRcaUo8h6TiSTxBI9+Etso9v112tb6jMqkUqpPfPF58uuwpUhR9IrKsqKFNc+Lhz3SpJOR3Gt/9X29tn1x62rc3Tr7EUJKXYblUcdYWlWQQtpwqQoEHGCk9iRoyfCj682dgt2qg5U9laJKi3C0hNYmUCGIUpQHZLhaRhh0pz44IznznU9tNcjbhY4uqJU7ssesA3VXvHZ/TNHdr9yWzVK3LloV8hBpqQhsEKA5PPK+lpGSB7qPsPfQL2T6z93oW4FE3hqFyR40edNeYFBgSlqZZQ2Rlp5CvxEpUCFhI8EA51c939xLC3l2ote8t1/mhRa+5HTWnIP7WKytCkSVNfdaFpKgk+S2B76j+l3pDtPb7d69+lPcOTGqM24oAh21c7auTRkLR83SKjHX7syminx5BUPJxr6ao/hel0TK1Nmq2te4Cqdwswtk4BBBFsjPaPSWrWqqwew7WyccfPN/ZNNLG3epd62BSLso01pbFUhofQEHu2fCkH8wQR/T89WGDuW+/aRpLklS2ooqCENFXYF0NqB/ukayx2X+ITUOky2Zmz++O012MVClXFJgIAZbbbbWggOtqLqklK0rzlHHI0XofxLnpkmCbY2iceaqUr5d52dWwkMn1QjkQhtWfPsdSSeojagAzQC2aospSlZHdOM58dtTC6iXGiSs9vfxpcLK6oa7WaRLqLVrxGPkloCQt9agtJDZyfHstXb/Lq+M7i7sVe42KbbdsUKVT2nojlWkS5rrTrUdz1efpIAV6jn0AJzxSO+fbSj1kvmNqpAtCOamUEgnHfucaj6tX1Mht0HPB1K+48YIP/TQ/qm6F4MblSLUeoUSNBRRUzYzypHqOvKL3pkEDHAZzgYOcZz7aqV/75XLSahEpcKnwFGWy+pa5AcHDghPE4BzjkoA/lrPz1ZrCAaeIZOo+/wByp7p1aAhzkG6m68FcvALbaAP/AGnSt9Z2+svZzZyfdENHOc+sRaa2RnL684OPfAycfkNUmf17381t5X97909s6Qy+iZxjMUurO+nKSllSisFxJUnukADB/F5OqJZV73d13bqWXcl97VOUHa+1Za67c1RfrKVsPKbZD7MNxZSgMreQn6ArupKyofhOGAxUXMyt0EUzqYZ3J2BvqAbvTXKNe7cNuTcMWtZfjy3ZAS80zwP4FJjrSpeCD+sSOI07nw9Ikf8ATlEr17UyPHkyHUInMxnlKab5YB4lQzgEkHPukjuMHUf12bw7PXb1D1fdy65dFrtt7UMJj06oPIBiXRfFRUpYUkns7HZWFu+6QxBQnwsZs3Rlbxc2/p9XnKXIDSF+s6pQ5rV6iu5Pgknvqnq9dR1mnT+gtN7LlSQCALZU39TYZjfn3mYCiKdRirEjODnnOD2BuAOkzd6gd1rusPatXTq5TwY0e43n01T1VBbbZSD6SUjwFnK+WfBIA7500VAr9j1/YrptnUWuvyLdrtEmWrDueUtEebRqzGl+s1RJbjXYtx5LrSmHlELMae2rslspC6dWVruXRZFK3GaihTlSgIMriMJTKb+lYGfHgj+mq/0x3ikbfXP0w3rW0ptvcBTEqkvuKIRRrkjBSYM0KP4A4lbkN0jH0PpUf2ScMaymGqbjww/7+3MU07FMdvpHp+JXt1C6j+nm2epSjNSDPpxXbl5NygS9BnJdJQ48PZYkLUlZPc/NdzhvSmbfXfIj0aMhXNt1l5K3E8TyQoBJUn8iFoOnQ6P9xKdvlYkde5pCabulEesfdOFKPFMC74jXFiasf7symFIWVfxLkHygaSTeqBXunrdGrba3NTJJqdPnuRJ7hQoFxSfDhHIftEFKyAOyioeRqLQv/bbkYlN7X3jrHs2lvJUu260lLyeblMbdR38kNrH9/oGje9uGzQkzFx5MwvTaOwAqGwXOJ5v5KuKgU9lgDv8AfHjWc20/V/altxi1VaFcKyqII5MOiheR9QJJVLAz9R8DV3a67tuHW1pr1Cup5xLSG2UMURlocQD+L1Jiyf6YHnWL6dybWmwqrbJjcjd9yoblO1B+apv5a2WY5XKa9NayJC1Z4kkkfmffOq1uJuG2as5JJSn5WjyFZznJUUH/AOh0o03qxt65LriQ7GtSstSpfGO21U4bSWieRPIll8K8HGCFDx4769F+7gbwsQn6lJtZDLLsNba3Go7qkEDJOT6igCM65dPt6QWqjpJTfx6HU9qqLZLkp5umPhcisvJQUqREYCA+UgjKiQhSE47FSwBrQTp+tzb/AKEvhr1zqV31sOmVGszW5VOte2qmwl1idcFQSlMlKkKylTUZpmPCKiCA1S3iMeqcoP8AD/203D6wup61tqEU/L7dUjOzAuMoIbbadLjAcCs8k+skvrHgtwVJI+rR2+Pr1J2jdm81u9Fe3Vyqg2RthGVQ1y0LyEupbS5V56v43ENBMcH3Wtz3UdEylm8vv9Pz6e2AG2rvid9WW50RXRNQKbuBHiVCvXndsuoWFAQ0GEUiiM/qplSLLXFC1y5CURmVOJJS3De4nHHUX0gfE93C6drRh7Y3jYzFwW7FUoRn47/oToqFHPEFWUPJHsFAEDtyxjAc3Y3Kk733jJ3HMREanJQimUCjpI40ynRm0tRYyc+AhoAk/vOKWvyo6g7bsaTdFxQqdEAZ+elLayB2QAnkpf2wlOScfbTyoKlQKgyTYD3yfVqFBuvxGfumx501m6Ns5zjikmIKxRmXFEgKb+l9tOfA/CrA/iOlAuVarbrc63S46UtPKDB5YBSe6T/PiR/Ua0p6grEesZqk7wQ4xc/QM5DlTQE/tIS8NvpP3HBXL/l0o/UdsLQaBuzVIEsx/TKkuU915ZSl6Mseo0pJBAP0KHtqrqPXQv2/D+kxVdlW3fH6wqfDE3RTdu6FS2N3DrzUem7wstURdRcdGKbdkVJfpM5X8JdUVMKV+966hntoi/FN20qm5u1lA6zGIXy1y0WQq19yqepJS4iosHiHVY91gFZzjJ9U+2NJLGtytbfVA1y25C2kB1t1qSy7gtPtrC2XkK8haHACPzyPfTk7+dYFX66+n3ces29bEu1bjueoUz/bSj06al6nvqjpaKKkVLbC0/MLS+24lI/Vq9L6ylxwKgVht1AqDg4P3lKlmmUPvESSFuPVYbiVvQ1hJACQpZH38ffV2sisLuKnOKnKbadQ4OAecCStJBxjlgnv20LalCr1n1Nyh1mnPRn2QMsuqOCD4P2I/Mdjq1WxBr7VO+fYhRPXK0LQZKeSWsHIPY5C8j+WPOnCABeADmTG5lUNHTERT3EPOc3FOhh4EpAwBnie3cnU7thv7ApW1lfteq3FUKdMdmMyoraGVORpKAnC21cUkheQk98JxnJyMapd1U6p1CkIr7Uan/MRytM5EQlAc9wvif3iM+POD79tdOzlmXpu/eLFn2Ht6zWZslSW1fOq5Ro4UoALWVAJR3HYk/cYOhbbsuZ71sJs58H2zZfQh0A7hfEX3KpqVXrXy5T7MjySCuRVZPBtISP+7yw128FuUPc6yI6ptwKlf+7NYhOXKqU4487FXMW4cyyl1Tj7pV7+rI9RRPvxSPtpxetPrf3NsLYTa/oJsmps1SJtdQ3IdWr0ioJkNyawpLqXJDC0Ecm2vXLbYWMhaFklR76Ti19j6lcCE1KXCMhjkQh0Op9NBBCFA4OfIwc++fz0lQuWNVuvEOqBYKIN2azLcbj0GmPpUFKKllYykrPbOSOwCex0T9k6bU6aaxdMyamT8q2KfSEpwE+s7jmQPbCQlJH2UdeK9Nom7IYcruYLLTICVKQT9OSB2KR5z9wRqw0Wns2hYNPo6FFQZjGTIKj3cffHLv8AnxIH/qD7aueFoprGr/qMe84HyyflJOsuAEPX6Ca91fYiLuTthVaQ7DS6H4LoDJTnl9BCk/1BI/njWcfVjt5NY2HoN31xh16bZFRftW4lt55FpslyE6ojuCWTgZ8hvWuu39YjQaOgoWnBR4I8HSedV+ytMk7m3dt+1EApm6tuuIhox9LdahJXJikfYrbEln88pGhovucq3X8/eb10Bsw5mXF13/ZtQs8UECZJkJeaMcts8OARnspRHfOf5/66re3u8d+bPXnFvnbi4FQJsJ3k2gtBbbqT+Jt5CgQ4hXhSTkHXiuWA5Ras/ATIkMvQpJQ/hPFSHQe57HsMjtrlqEJ/y0aI7JemPKJU0trIJ5YTxJ858knt2OkygUlWmi1N1iI4Ni7fbPfEWmVaq7eCBQ7qplIalz7JihxBU2lsLlSqZz/aIbVlS42SpKQVDKe4F9tbB3XTbzqu30xsuPUtzKpK5Iabkt8eYcSSe/JGFJT75x51Y/hPWfLvT4oG1FrUGoojLg3Kmd8xFeIBUhJU65lPlIQVfT3yhJB7EjUz1wdTdsT+vXc25tuIUimUBm8XKVSKI7BCc0+PyQlWSnkCVZUAD++AQO2lFVkqbAcW+UbLBl3HmQ+zHSJRt6NzKzT7yr1UpdBtyAp2eKS2l+ROfWQI0RH1YStzuSckpSknHuB9ee+DGycGVtrtxJhvsxp7yA5AdPpIczhQW8nHrKSPpPA4yD9RT200Xwi94rRr/UlcmwtwclJ3MS9EpLYicm4s9EZao7ylAZbS5lcdeSMBwEfhJ0lO9G30HZDqRuvaYSmTEo9xusxXHUkpZSFc2+RGRlAUEKGfZXuBrhd65V+BawnE7aYIlXevS47hnLnVmY7N9Uj1EOJykAfhCUgAJAz2xjGi5ZW99j0fbUWVJpFVpcgT3JEh5gBZeUrjkpWcFH4ccSPfzoVMR1srmxKgZ3zAQVtpYOUJPLKio4+pJScgj7jXEQRIkXMl6SQ89jgVAFWAcq75++NbsoMXLspvCxO3SibxVeBt/RaM8zT4qUuVKbI/auMskrKQBnBUe5JJJPEDAGNS+4LhpAcbmOIBjNB+V6aspDihlKP+UHGPyT9tdHTxYsWk27NvOS2Qua/waUo8uLLX1rV/VeP5+mR76hNyHV1aoN2vHkJZ+YWqROeV+FhtIKlKV+SUj+vED31XoBdNpQOpz+fCIVL1atzNwNuZqZTCUofPEp78hjGqz1e7cTq3tqu77UTitW9MYqlLc4/hfYWHE9/bJTxP5LOq5039WOz25llUi+KOirEy46fmGWaJKeSw/geo0VobKVFKu3Y/bRMvO/7Ar9HeQm37rd+ajqQ6Y1pTlAgj/wAPBPvpM+YlQEiO+h1xMafiNbORbI6kpdbtaMlNIueO3W6e604ktBp9IWQFeDgkp7e6ToKwY1Vk059uj+sfVjKQ7MfWRlHcltsZ+hB9/c59snLsdfW3SqtsdCrDERXrWXW3I7XqtFCm6fLUt1rkk90+nI+YQQfwjA0oVIpM9lIcppZUU8S7FkOBttwk+G1exx3wfsdDqgVqX7zGlziPncXSJc3w1t0NkuuTpytaqXkpmrUZ+VSYqXFrXGkwkuqV+qSQPUS483kgp7DKQcnQB+JFbtwXP1b7ib17T7U3HT7Hm19M9M2q0JxpLJUWmVKdS6gJSFLdQjHgnGPGdONTvi6dPlG+HVaOzj1SueBvZt9QYMRins0FzgZEV1QYdTJB4Y9FLRUtWClKiE8jkaYz4m3xPujn4mXw17fotkX1UoN13PXolutN1ChOenGqLrDK5ZW0FeqqO2CHA6EcVcMJORgTV3KSzcjEpHawsszH+Gxcl4dOe/bu/wBee2NckWtDi1RNNqEChOONyKglDsdptn0kKyUr5pUkfg58lYAzoidBvw1JvxCqfvT1Hb3W1Xrcm27PiLorRCmmZEyZICnfmA+gkJDHJxOOAHbIIOnn+Gh8UDou+GP8Oiu7X7s1esV656BuBUoM00uhI9KdUlpW9GcZYce9UxyhKVl3iUp5gE57aX7ZH40XTXt78PK7dsqmzc6t6twK5VqpMYNBU7Gdlu09yPCLcoqx6fJSME/WghRIwc68cEksvJxBBAABmUtXtqqUltLbziZMRtKjDkQ5ILrLZUrCSAe47Z4HxnyM67bftep3PV41JisLfVUJDSIsiOofQskY5A9x57/kc6mnqDNadDdf+XZbYPBcVt8HhgdlOqIGB/lH2OdFDpUsinV26Zl1o9J4UmOUCS0cID7n0pH8wnkc/lnT1BPMqhYpVICmXq44FGsey2qfEUhESNDCQsLBIZbJyo/YrcBVjz5++l/rX6XrrqaZToql1W43kZaJwW4xOWmvy5Y9RX+VCM+Tosb9XLSnVi2Sh4sMJEqqoW0psuNAhLDKcjv6qsdx7FR9tdfTpYqn49R3wvKQ1HCkviHLfR+rZbSMyJWPdCRhCQPOAkfiGnNTVNzb8/PtF0TcRDd8K7qEZsTdBnYu55rkSBcb/GE29IKUx6mnsgZIAR6gHAn+LhrVups1aRQfUkFxl5lsrU16gKuOPqGc41jfupYMHY7cWsWBe3TcaZdtpTEtymX70qBJSjBaktrb4eonHFQWPKClQ8HWhfTb1jUPqJ6WZl7VG6qhBuam02TFr9HTNThuQ2g4UklPJSFpwck5Jz3yNBVpiqA6j3/eFSqbLofhAFSqPR9+7LvizHUJcamV12nSnnWzkMy1L9BaVewS+E5H2Xn76z5tm1KjbO4v+zdSgLbk0+W5FlshsBLbrThGVhWSokgj8ta5/DZ2DoW5mwlxyqrImsP1OvuK9GPNcS1hpICFLx3VhSiccvbxpIPiJbXMbCdcbV5TqOyaVdqGKyllSSWRJCyzNaGcZKH23R3/AIgffWniOzzWVf8AE2+kGirGmGPWTdd6fbQuLaqFX63QFVia5Ojrk1kLDspmKCkLY/Z+olK0gA8CSFKSc4KjrtY6YNjLh6UL33ksu31W87YG4FNoYRdd1mJEDU1lx5ueXByQwf1YZSyQVKJxyzkar9tVHcndPcaHsxt5YdWuaTARKpz0OmqcaD7wUhtLq14OU/LobytH4AoE4xnUj1lXXbfT5sLfvSYj9Jztwb0q9Jcl2XZNPliiW+mMXCPnn3iV1OZxWfT9MLShalLKxhKNRmZiQo5lNQoyZC7g7HbfW70t2Xv3cSW7in3NubVrVEWj1dtyCz6DLD5lNy0p/XK+spW0QPTKBggLxqKgbBWrTKLW6lQbJLUNM9uPSKq8AiUyPSbWEY+taSrIUQFEHmAk9iNUvbjdm2az02UDpR3up9wWfVrVu6XWqRU69CkqpEliQhHJqQwkJciO8kd5KUqDjYQlSm/T5G1Uulb1dPe5UVm4LHqaaYw6mpLYYeXLZUhoNlLqFZJcb5hk/iXwCgSfGuBdcGeGzWIgfvamtwK+6HWiSwwtCy+Q4FrI4lK0nuFccnke+To72nbbexXTwY78ZDEurKjNSmkNAKdkSeDqmx7p4Rw0CR3y4se+oliwYe+fVzGsV+Owim051LtxyGUhPOPFSFSHVFPdxSlZSD3OXANW/rbvSy6RuGi03ZYM635ARUGE+ohsTncOK9MZAISlQBVjJCEjVTQg5a2TiT65sb9oC0WVe+8u68S2J6HIjtYnLkyZjo+lDaUkKcSfdDLIKUnxzWr76uPU1dFNQIuwO3eI1PhR2f0wtsdmGG8KZjHHk+HnB5K1tp8oOr1d6LF2ZspjcK6ps5i6q/Abl2tRoUt1mUqkK5Nxg6FA8UuEuuqHbkgIOFc0K0OYVGg7hXvAsDanamoTriuesFluI1VXpS5L7qzxaKuyi6CTyUMJ/EcDGdCoZql7ccTnZVTaDk8/ab3/ABl/hCK6mNsIG+3T3RI7e4dk090uU9CSpdegjKzF5H8Ticq4BXY8lJyOWsR7TrVV2iq9SrlvxHWINVgOwKxTnsgx1kcUrOe4U2rt38p7HvnX61dYx/4hToGs/YiS71w7X0dhFJuKoJjXvbrHFOJbmcTWkfwOf70D8KyFeHFYLSu2nZQguB0muppB1LGXD4R1jNOdI1NuVuM6h2tzpLyn2QML4uqR2z2/dPtoAf4hrpulO9NMbfijUBch6zLnYmrUywgLciTj8vISTjsEyWmHVY/7Sfy1cvgbde23FW2Rr/S5e1RYhTbAak1a2pMhaUGbRlKLriTnspxlxSs+5Q4k/unRX3W3/wBkevXb24umZuO5GkXDa06M248UqQQ42ASMZOW1BmQP/LH7az1Bd9Q725N/gcz2iUFBRfpMhOnnqRmHZ3eiy6OhNARdVoUaVSKsqC87IaqtOmIkMxorja0ht15PLkHCUKDP1JyEkCnbHfC66zvLJvzce+LiuK6qlJLlXq131FBlzOKQgFDkhRUHG0ABv9YCniOHHAxMUHaXqWsjcJrau79t6k9I5hRiPQ3sIUHVN8/WjtnikFC8hWcjv2znTTWJtmqnxIlNq3TfQ6xIWS3HkzrhkOKcWlSifp9HwEjBwk9xn3zpHAJt1mysWA6Wij9Y98W1cFdYep9Panym2WWwW6w/KXP4j8aw6XXCAk8CVFOSScZ0Trf37ptH6RNt7SnqrNS+Tuuq3FeNNrEPguNUZCGqfBAlFPqyGkwoyHPrPBJCRjOdHC9Ntq9HZajRele04Ut9JUh1msS2QEpIyeSGx4yPY57/AGxpYrr2v6ho1+UqybfoMxEy457EJmoQ4clxtTjy+DSS84hKE4JClcf3fPjQ3BFpzMVuY2nw17Fs+39t7j62dyLXcpNPrFzN0ehQ1x0uvymmFhRS22ASovSy0Bgf8O4cjQa6nbTtW59+qEzeu065MaL6te3HnPiRBmF9SnFKo61PAIbQClhj1QOSULU4e3Eaerc2XtNthtzt90n25esemzLLRDnKrLyW3XBUGU4jKKHPpIeffckOlfhtRz38AX4gda2k2k3NreykfqWl3VMQlNT3MqS42Gnqu406FNxFxzhLXBbbC0KWeXY4KUfTjVqeJrqAKC3W3sx35YZ7Dj29J9n4FpP4CreEl/FdQUrgn03cKTjaDto1LJkl3BLi21aZvuivVyibv7sX/Wt6dymGTVpUg/LxmlhMSCCEpQhkD6Q2hCUNtjsAhtCfbWoX+HW6Yti9vd2oO5G81OmN7m1ynyJdhQa9Qn2I4p6UkOyoMhwBqU7k4WUZ4BQx99c/Bl+G3RuoWaOondtxMm3k0KWmw6U7FJblOrCo5qCmnTjg0XOTaFYJWQvtgZ0Jm9GdG24t3Yer1S6p0xOwlJcp9PDsJrNVW7EYYQ+vis+ipKmE9hkHmRnHfXU6vihsz7QMbh2sQCL7u1249ka1ej/lxTFZNK9VmG7y3LGzXR2UlPJBHrCUj6hhi+AMf//Z

/9j/4AAQSkZJRgABAQAAAQABAAD/2wBDAAIBAQEBAQIBAQECAgICAgQDAgICAgUEBAMEBgUGBgYFBgYGBwkIBgcJBwYGCAsICQoKCgoKBggLDAsKDAkKCgr/2wBDAQICAgICAgUDAwUKBwYHCgoKCgoKCgoKCgoKCgoKCgoKCgoKCgoKCgoKCgoKCgoKCgoKCgoKCgoKCgoKCgoKCgr/wAARCACAAGADASIAAhEBAxEB/8QAHQAAAgMAAwEBAAAAAAAAAAAABwgFBgkBAwQCCv/EAEEQAAEDAwMDAgQCCAMFCQAAAAECAwQFBhEABxIIITETQQkUIlEyYRUjM0JScYGRCmKxFkNEgsFUY3N0g6KywtH/xAAaAQADAQEBAQAAAAAAAAAAAAACBAUDAAEG/8QAMREAAgEDAwIDBwIHAAAAAAAAAQIAAxEhBBIxQVEFEyJhcYGRsdHwweEGByMzQlKh/9oADAMBAAIRAxEAPwC0XjTxBoSamGwpdJksSFfcpZd9Nz+7Kxpqug7oSidQcKffe5EuZDtqJIVEitwVBD095I4uAKIPFCfpyoDJUcDGDpbby3u2etB9y07Usc3SsMqZmVi6ubUd4cA2r04bSwQlQA/auKJxninxos7MdZW8tYpsWz6RfsikUmK36cSl0RpuHHZTkkhKWkg+STkkkk5J0qigDMIsOkfW2egHo8pSWp52djTXorigH61IffUFAjJKXF8T3SO+Mf31eqbZvT9ZCAxTLctGlhHjhGitEf1xnSQNXJXa6z61cuqpSVq78n5zi/8A5E6tzblrROneTUBSmF1mXW3HYsxbYK0MR/SSpIV5wSs9hrQEDpODMcXjhp3J2vp4Edi86OgeyGpjf+iTr5kbu7ax0cnb1gJB9/Vz/wBNJHb9feWsPfMIT29yNTU+6pCmOAlo8eOWuNRr2mopqUv1jdK3y2mQDyvuB28/Wf8A81wvfXaFoBT+4dKbB8FyTx/1GkxTcUtTneUk/nnXguatzHYmGZCVKxhPcefA1xqETLbHLqV6dM15hUWt3HZVR5khTU96K5yJ+4c0Mt0uj3oe3TZ+Wc6ZLErypaXQ8/S4jDBQj08KJcjqSoEjCRjuT/fQL6pkUqm1yh0Si0aMx+jaM3BlltlKS86ltpwrVjyvKyMnv20t+6BLEdc2CVMrSMlTSuJH9R30LneMzhIbq++EzSOmXrQsTfKwKVKVtJJo015yn1N5TjlHnNoKlxVOK7qQtpRcaUo8h6TiSTxBI9+Etso9v112tb6jMqkUqpPfPF58uuwpUhR9IrKsqKFNc+Lhz3SpJOR3Gt/9X29tn1x62rc3Tr7EUJKXYblUcdYWlWQQtpwqQoEHGCk9iRoyfCj682dgt2qg5U9laJKi3C0hNYmUCGIUpQHZLhaRhh0pz44IznznU9tNcjbhY4uqJU7ssesA3VXvHZ/TNHdr9yWzVK3LloV8hBpqQhsEKA5PPK+lpGSB7qPsPfQL2T6z93oW4FE3hqFyR40edNeYFBgSlqZZQ2Rlp5CvxEpUCFhI8EA51c939xLC3l2ote8t1/mhRa+5HTWnIP7WKytCkSVNfdaFpKgk+S2B76j+l3pDtPb7d69+lPcOTGqM24oAh21c7auTRkLR83SKjHX7syminx5BUPJxr6ao/hel0TK1Nmq2te4Cqdwswtk4BBBFsjPaPSWrWqqwew7WyccfPN/ZNNLG3epd62BSLso01pbFUhofQEHu2fCkH8wQR/T89WGDuW+/aRpLklS2ooqCENFXYF0NqB/ukayx2X+ITUOky2Zmz++O012MVClXFJgIAZbbbbWggOtqLqklK0rzlHHI0XofxLnpkmCbY2iceaqUr5d52dWwkMn1QjkQhtWfPsdSSeojagAzQC2aospSlZHdOM58dtTC6iXGiSs9vfxpcLK6oa7WaRLqLVrxGPkloCQt9agtJDZyfHstXb/Lq+M7i7sVe42KbbdsUKVT2nojlWkS5rrTrUdz1efpIAV6jn0AJzxSO+fbSj1kvmNqpAtCOamUEgnHfucaj6tX1Mht0HPB1K+48YIP/TQ/qm6F4MblSLUeoUSNBRRUzYzypHqOvKL3pkEDHAZzgYOcZz7aqV/75XLSahEpcKnwFGWy+pa5AcHDghPE4BzjkoA/lrPz1ZrCAaeIZOo+/wByp7p1aAhzkG6m68FcvALbaAP/AGnSt9Z2+svZzZyfdENHOc+sRaa2RnL684OPfAycfkNUmf17381t5X97909s6Qy+iZxjMUurO+nKSllSisFxJUnukADB/F5OqJZV73d13bqWXcl97VOUHa+1Za67c1RfrKVsPKbZD7MNxZSgMreQn6ArupKyofhOGAxUXMyt0EUzqYZ3J2BvqAbvTXKNe7cNuTcMWtZfjy3ZAS80zwP4FJjrSpeCD+sSOI07nw9Ikf8ATlEr17UyPHkyHUInMxnlKab5YB4lQzgEkHPukjuMHUf12bw7PXb1D1fdy65dFrtt7UMJj06oPIBiXRfFRUpYUkns7HZWFu+6QxBQnwsZs3Rlbxc2/p9XnKXIDSF+s6pQ5rV6iu5Pgknvqnq9dR1mnT+gtN7LlSQCALZU39TYZjfn3mYCiKdRirEjODnnOD2BuAOkzd6gd1rusPatXTq5TwY0e43n01T1VBbbZSD6SUjwFnK+WfBIA7500VAr9j1/YrptnUWuvyLdrtEmWrDueUtEebRqzGl+s1RJbjXYtx5LrSmHlELMae2rslspC6dWVruXRZFK3GaihTlSgIMriMJTKb+lYGfHgj+mq/0x3ikbfXP0w3rW0ptvcBTEqkvuKIRRrkjBSYM0KP4A4lbkN0jH0PpUf2ScMaymGqbjww/7+3MU07FMdvpHp+JXt1C6j+nm2epSjNSDPpxXbl5NygS9BnJdJQ48PZYkLUlZPc/NdzhvSmbfXfIj0aMhXNt1l5K3E8TyQoBJUn8iFoOnQ6P9xKdvlYkde5pCabulEesfdOFKPFMC74jXFiasf7symFIWVfxLkHygaSTeqBXunrdGrba3NTJJqdPnuRJ7hQoFxSfDhHIftEFKyAOyioeRqLQv/bbkYlN7X3jrHs2lvJUu260lLyeblMbdR38kNrH9/oGje9uGzQkzFx5MwvTaOwAqGwXOJ5v5KuKgU9lgDv8AfHjWc20/V/altxi1VaFcKyqII5MOiheR9QJJVLAz9R8DV3a67tuHW1pr1Cup5xLSG2UMURlocQD+L1Jiyf6YHnWL6dybWmwqrbJjcjd9yoblO1B+apv5a2WY5XKa9NayJC1Z4kkkfmffOq1uJuG2as5JJSn5WjyFZznJUUH/AOh0o03qxt65LriQ7GtSstSpfGO21U4bSWieRPIll8K8HGCFDx4769F+7gbwsQn6lJtZDLLsNba3Go7qkEDJOT6igCM65dPt6QWqjpJTfx6HU9qqLZLkp5umPhcisvJQUqREYCA+UgjKiQhSE47FSwBrQTp+tzb/AKEvhr1zqV31sOmVGszW5VOte2qmwl1idcFQSlMlKkKylTUZpmPCKiCA1S3iMeqcoP8AD/203D6wup61tqEU/L7dUjOzAuMoIbbadLjAcCs8k+skvrHgtwVJI+rR2+Pr1J2jdm81u9Fe3Vyqg2RthGVQ1y0LyEupbS5V56v43ENBMcH3Wtz3UdEylm8vv9Pz6e2AG2rvid9WW50RXRNQKbuBHiVCvXndsuoWFAQ0GEUiiM/qplSLLXFC1y5CURmVOJJS3De4nHHUX0gfE93C6drRh7Y3jYzFwW7FUoRn47/oToqFHPEFWUPJHsFAEDtyxjAc3Y3Kk733jJ3HMREanJQimUCjpI40ynRm0tRYyc+AhoAk/vOKWvyo6g7bsaTdFxQqdEAZ+elLayB2QAnkpf2wlOScfbTyoKlQKgyTYD3yfVqFBuvxGfumx501m6Ns5zjikmIKxRmXFEgKb+l9tOfA/CrA/iOlAuVarbrc63S46UtPKDB5YBSe6T/PiR/Ua0p6grEesZqk7wQ4xc/QM5DlTQE/tIS8NvpP3HBXL/l0o/UdsLQaBuzVIEsx/TKkuU915ZSl6Mseo0pJBAP0KHtqrqPXQv2/D+kxVdlW3fH6wqfDE3RTdu6FS2N3DrzUem7wstURdRcdGKbdkVJfpM5X8JdUVMKV+966hntoi/FN20qm5u1lA6zGIXy1y0WQq19yqepJS4iosHiHVY91gFZzjJ9U+2NJLGtytbfVA1y25C2kB1t1qSy7gtPtrC2XkK8haHACPzyPfTk7+dYFX66+n3ces29bEu1bjueoUz/bSj06al6nvqjpaKKkVLbC0/MLS+24lI/Vq9L6ylxwKgVht1AqDg4P3lKlmmUPvESSFuPVYbiVvQ1hJACQpZH38ffV2sisLuKnOKnKbadQ4OAecCStJBxjlgnv20LalCr1n1Nyh1mnPRn2QMsuqOCD4P2I/Mdjq1WxBr7VO+fYhRPXK0LQZKeSWsHIPY5C8j+WPOnCABeADmTG5lUNHTERT3EPOc3FOhh4EpAwBnie3cnU7thv7ApW1lfteq3FUKdMdmMyoraGVORpKAnC21cUkheQk98JxnJyMapd1U6p1CkIr7Uan/MRytM5EQlAc9wvif3iM+POD79tdOzlmXpu/eLFn2Ht6zWZslSW1fOq5Ro4UoALWVAJR3HYk/cYOhbbsuZ71sJs58H2zZfQh0A7hfEX3KpqVXrXy5T7MjySCuRVZPBtISP+7yw128FuUPc6yI6ptwKlf+7NYhOXKqU4487FXMW4cyyl1Tj7pV7+rI9RRPvxSPtpxetPrf3NsLYTa/oJsmps1SJtdQ3IdWr0ioJkNyawpLqXJDC0Ecm2vXLbYWMhaFklR76Ti19j6lcCE1KXCMhjkQh0Op9NBBCFA4OfIwc++fz0lQuWNVuvEOqBYKIN2azLcbj0GmPpUFKKllYykrPbOSOwCex0T9k6bU6aaxdMyamT8q2KfSEpwE+s7jmQPbCQlJH2UdeK9Nom7IYcruYLLTICVKQT9OSB2KR5z9wRqw0Wns2hYNPo6FFQZjGTIKj3cffHLv8AnxIH/qD7aueFoprGr/qMe84HyyflJOsuAEPX6Ca91fYiLuTthVaQ7DS6H4LoDJTnl9BCk/1BI/njWcfVjt5NY2HoN31xh16bZFRftW4lt55FpslyE6ojuCWTgZ8hvWuu39YjQaOgoWnBR4I8HSedV+ytMk7m3dt+1EApm6tuuIhox9LdahJXJikfYrbEln88pGhovucq3X8/eb10Bsw5mXF13/ZtQs8UECZJkJeaMcts8OARnspRHfOf5/66re3u8d+bPXnFvnbi4FQJsJ3k2gtBbbqT+Jt5CgQ4hXhSTkHXiuWA5Ras/ATIkMvQpJQ/hPFSHQe57HsMjtrlqEJ/y0aI7JemPKJU0trIJ5YTxJ858knt2OkygUlWmi1N1iI4Ni7fbPfEWmVaq7eCBQ7qplIalz7JihxBU2lsLlSqZz/aIbVlS42SpKQVDKe4F9tbB3XTbzqu30xsuPUtzKpK5Iabkt8eYcSSe/JGFJT75x51Y/hPWfLvT4oG1FrUGoojLg3Kmd8xFeIBUhJU65lPlIQVfT3yhJB7EjUz1wdTdsT+vXc25tuIUimUBm8XKVSKI7BCc0+PyQlWSnkCVZUAD++AQO2lFVkqbAcW+UbLBl3HmQ+zHSJRt6NzKzT7yr1UpdBtyAp2eKS2l+ROfWQI0RH1YStzuSckpSknHuB9ee+DGycGVtrtxJhvsxp7yA5AdPpIczhQW8nHrKSPpPA4yD9RT200Xwi94rRr/UlcmwtwclJ3MS9EpLYicm4s9EZao7ylAZbS5lcdeSMBwEfhJ0lO9G30HZDqRuvaYSmTEo9xusxXHUkpZSFc2+RGRlAUEKGfZXuBrhd65V+BawnE7aYIlXevS47hnLnVmY7N9Uj1EOJykAfhCUgAJAz2xjGi5ZW99j0fbUWVJpFVpcgT3JEh5gBZeUrjkpWcFH4ccSPfzoVMR1srmxKgZ3zAQVtpYOUJPLKio4+pJScgj7jXEQRIkXMl6SQ89jgVAFWAcq75++NbsoMXLspvCxO3SibxVeBt/RaM8zT4qUuVKbI/auMskrKQBnBUe5JJJPEDAGNS+4LhpAcbmOIBjNB+V6aspDihlKP+UHGPyT9tdHTxYsWk27NvOS2Qua/waUo8uLLX1rV/VeP5+mR76hNyHV1aoN2vHkJZ+YWqROeV+FhtIKlKV+SUj+vED31XoBdNpQOpz+fCIVL1atzNwNuZqZTCUofPEp78hjGqz1e7cTq3tqu77UTitW9MYqlLc4/hfYWHE9/bJTxP5LOq5039WOz25llUi+KOirEy46fmGWaJKeSw/geo0VobKVFKu3Y/bRMvO/7Ar9HeQm37rd+ajqQ6Y1pTlAgj/wAPBPvpM+YlQEiO+h1xMafiNbORbI6kpdbtaMlNIueO3W6e604ktBp9IWQFeDgkp7e6ToKwY1Vk059uj+sfVjKQ7MfWRlHcltsZ+hB9/c59snLsdfW3SqtsdCrDERXrWXW3I7XqtFCm6fLUt1rkk90+nI+YQQfwjA0oVIpM9lIcppZUU8S7FkOBttwk+G1exx3wfsdDqgVqX7zGlziPncXSJc3w1t0NkuuTpytaqXkpmrUZ+VSYqXFrXGkwkuqV+qSQPUS483kgp7DKQcnQB+JFbtwXP1b7ib17T7U3HT7Hm19M9M2q0JxpLJUWmVKdS6gJSFLdQjHgnGPGdONTvi6dPlG+HVaOzj1SueBvZt9QYMRins0FzgZEV1QYdTJB4Y9FLRUtWClKiE8jkaYz4m3xPujn4mXw17fotkX1UoN13PXolutN1ChOenGqLrDK5ZW0FeqqO2CHA6EcVcMJORgTV3KSzcjEpHawsszH+Gxcl4dOe/bu/wBee2NckWtDi1RNNqEChOONyKglDsdptn0kKyUr5pUkfg58lYAzoidBvw1JvxCqfvT1Hb3W1Xrcm27PiLorRCmmZEyZICnfmA+gkJDHJxOOAHbIIOnn+Gh8UDou+GP8Oiu7X7s1esV656BuBUoM00uhI9KdUlpW9GcZYce9UxyhKVl3iUp5gE57aX7ZH40XTXt78PK7dsqmzc6t6twK5VqpMYNBU7Gdlu09yPCLcoqx6fJSME/WghRIwc68cEksvJxBBAABmUtXtqqUltLbziZMRtKjDkQ5ILrLZUrCSAe47Z4HxnyM67bftep3PV41JisLfVUJDSIsiOofQskY5A9x57/kc6mnqDNadDdf+XZbYPBcVt8HhgdlOqIGB/lH2OdFDpUsinV26Zl1o9J4UmOUCS0cID7n0pH8wnkc/lnT1BPMqhYpVICmXq44FGsey2qfEUhESNDCQsLBIZbJyo/YrcBVjz5++l/rX6XrrqaZToql1W43kZaJwW4xOWmvy5Y9RX+VCM+Tosb9XLSnVi2Sh4sMJEqqoW0psuNAhLDKcjv6qsdx7FR9tdfTpYqn49R3wvKQ1HCkviHLfR+rZbSMyJWPdCRhCQPOAkfiGnNTVNzb8/PtF0TcRDd8K7qEZsTdBnYu55rkSBcb/GE29IKUx6mnsgZIAR6gHAn+LhrVups1aRQfUkFxl5lsrU16gKuOPqGc41jfupYMHY7cWsWBe3TcaZdtpTEtymX70qBJSjBaktrb4eonHFQWPKClQ8HWhfTb1jUPqJ6WZl7VG6qhBuam02TFr9HTNThuQ2g4UklPJSFpwck5Jz3yNBVpiqA6j3/eFSqbLofhAFSqPR9+7LvizHUJcamV12nSnnWzkMy1L9BaVewS+E5H2Xn76z5tm1KjbO4v+zdSgLbk0+W5FlshsBLbrThGVhWSokgj8ta5/DZ2DoW5mwlxyqrImsP1OvuK9GPNcS1hpICFLx3VhSiccvbxpIPiJbXMbCdcbV5TqOyaVdqGKyllSSWRJCyzNaGcZKH23R3/AIgffWniOzzWVf8AE2+kGirGmGPWTdd6fbQuLaqFX63QFVia5Ojrk1kLDspmKCkLY/Z+olK0gA8CSFKSc4KjrtY6YNjLh6UL33ksu31W87YG4FNoYRdd1mJEDU1lx5ueXByQwf1YZSyQVKJxyzkar9tVHcndPcaHsxt5YdWuaTARKpz0OmqcaD7wUhtLq14OU/LobytH4AoE4xnUj1lXXbfT5sLfvSYj9Jztwb0q9Jcl2XZNPliiW+mMXCPnn3iV1OZxWfT9MLShalLKxhKNRmZiQo5lNQoyZC7g7HbfW70t2Xv3cSW7in3NubVrVEWj1dtyCz6DLD5lNy0p/XK+spW0QPTKBggLxqKgbBWrTKLW6lQbJLUNM9uPSKq8AiUyPSbWEY+taSrIUQFEHmAk9iNUvbjdm2az02UDpR3up9wWfVrVu6XWqRU69CkqpEliQhHJqQwkJciO8kd5KUqDjYQlSm/T5G1Uulb1dPe5UVm4LHqaaYw6mpLYYeXLZUhoNlLqFZJcb5hk/iXwCgSfGuBdcGeGzWIgfvamtwK+6HWiSwwtCy+Q4FrI4lK0nuFccnke+To72nbbexXTwY78ZDEurKjNSmkNAKdkSeDqmx7p4Rw0CR3y4se+oliwYe+fVzGsV+Owim051LtxyGUhPOPFSFSHVFPdxSlZSD3OXANW/rbvSy6RuGi03ZYM635ARUGE+ohsTncOK9MZAISlQBVjJCEjVTQg5a2TiT65sb9oC0WVe+8u68S2J6HIjtYnLkyZjo+lDaUkKcSfdDLIKUnxzWr76uPU1dFNQIuwO3eI1PhR2f0wtsdmGG8KZjHHk+HnB5K1tp8oOr1d6LF2ZspjcK6ps5i6q/Abl2tRoUt1mUqkK5Nxg6FA8UuEuuqHbkgIOFc0K0OYVGg7hXvAsDanamoTriuesFluI1VXpS5L7qzxaKuyi6CTyUMJ/EcDGdCoZql7ccTnZVTaDk8/ab3/ABl/hCK6mNsIG+3T3RI7e4dk090uU9CSpdegjKzF5H8Ticq4BXY8lJyOWsR7TrVV2iq9SrlvxHWINVgOwKxTnsgx1kcUrOe4U2rt38p7HvnX61dYx/4hToGs/YiS71w7X0dhFJuKoJjXvbrHFOJbmcTWkfwOf70D8KyFeHFYLSu2nZQguB0muppB1LGXD4R1jNOdI1NuVuM6h2tzpLyn2QML4uqR2z2/dPtoAf4hrpulO9NMbfijUBch6zLnYmrUywgLciTj8vISTjsEyWmHVY/7Sfy1cvgbde23FW2Rr/S5e1RYhTbAak1a2pMhaUGbRlKLriTnspxlxSs+5Q4k/unRX3W3/wBkevXb24umZuO5GkXDa06M248UqQQ42ASMZOW1BmQP/LH7az1Bd9Q725N/gcz2iUFBRfpMhOnnqRmHZ3eiy6OhNARdVoUaVSKsqC87IaqtOmIkMxorja0ht15PLkHCUKDP1JyEkCnbHfC66zvLJvzce+LiuK6qlJLlXq131FBlzOKQgFDkhRUHG0ABv9YCniOHHAxMUHaXqWsjcJrau79t6k9I5hRiPQ3sIUHVN8/WjtnikFC8hWcjv2znTTWJtmqnxIlNq3TfQ6xIWS3HkzrhkOKcWlSifp9HwEjBwk9xn3zpHAJt1mysWA6Wij9Y98W1cFdYep9Panym2WWwW6w/KXP4j8aw6XXCAk8CVFOSScZ0Trf37ptH6RNt7SnqrNS+Tuuq3FeNNrEPguNUZCGqfBAlFPqyGkwoyHPrPBJCRjOdHC9Ntq9HZajRele04Ut9JUh1msS2QEpIyeSGx4yPY57/AGxpYrr2v6ho1+UqybfoMxEy457EJmoQ4clxtTjy+DSS84hKE4JClcf3fPjQ3BFpzMVuY2nw17Fs+39t7j62dyLXcpNPrFzN0ehQ1x0uvymmFhRS22ASovSy0Bgf8O4cjQa6nbTtW59+qEzeu065MaL6te3HnPiRBmF9SnFKo61PAIbQClhj1QOSULU4e3Eaerc2XtNthtzt90n25esemzLLRDnKrLyW3XBUGU4jKKHPpIeffckOlfhtRz38AX4gda2k2k3NreykfqWl3VMQlNT3MqS42Gnqu406FNxFxzhLXBbbC0KWeXY4KUfTjVqeJrqAKC3W3sx35YZ7Dj29J9n4FpP4CreEl/FdQUrgn03cKTjaDto1LJkl3BLi21aZvuivVyibv7sX/Wt6dymGTVpUg/LxmlhMSCCEpQhkD6Q2hCUNtjsAhtCfbWoX+HW6Yti9vd2oO5G81OmN7m1ynyJdhQa9Qn2I4p6UkOyoMhwBqU7k4WUZ4BQx99c/Bl+G3RuoWaOondtxMm3k0KWmw6U7FJblOrCo5qCmnTjg0XOTaFYJWQvtgZ0Jm9GdG24t3Yer1S6p0xOwlJcp9PDsJrNVW7EYYQ+vis+ipKmE9hkHmRnHfXU6vihsz7QMbh2sQCL7u1249ka1ej/lxTFZNK9VmG7y3LGzXR2UlPJBHrCUj6hhi+AMf//Z

/9j/4AAQSkZJRgABAQAAAQABAAD/2wBDAAIBAQEBAQIBAQECAgICAgQDAgICAgUEBAMEBgUGBgYFBgYGBwkIBgcJBwYGCAsICQoKCgoKBggLDAsKDAkKCgr/2wBDAQICAgICAgUDAwUKBwYHCgoKCgoKCgoKCgoKCgoKCgoKCgoKCgoKCgoKCgoKCgoKCgoKCgoKCgoKCgoKCgoKCgr/wAARCACAAGADASIAAhEBAxEB/8QAHQAAAgMAAwEBAAAAAAAAAAAABwgFBgkBAwQCCv/EAEEQAAEDAwMDAgQCCAMFCQAAAAECAwQFBhEABxIIITETQQkUIlEyYRUjM0JScYGRCmKxFkNEgsFUY3N0g6KywtH/xAAaAQADAQEBAQAAAAAAAAAAAAACBAUDAAEG/8QAMREAAgEDAwIDBwIHAAAAAAAAAQIAAxEhBBIxQVEFEyJhcYGRsdHwweEGByMzQlKh/9oADAMBAAIRAxEAPwC0XjTxBoSamGwpdJksSFfcpZd9Nz+7Kxpqug7oSidQcKffe5EuZDtqJIVEitwVBD095I4uAKIPFCfpyoDJUcDGDpbby3u2etB9y07Usc3SsMqZmVi6ubUd4cA2r04bSwQlQA/auKJxninxos7MdZW8tYpsWz6RfsikUmK36cSl0RpuHHZTkkhKWkg+STkkkk5J0qigDMIsOkfW2egHo8pSWp52djTXorigH61IffUFAjJKXF8T3SO+Mf31eqbZvT9ZCAxTLctGlhHjhGitEf1xnSQNXJXa6z61cuqpSVq78n5zi/8A5E6tzblrROneTUBSmF1mXW3HYsxbYK0MR/SSpIV5wSs9hrQEDpODMcXjhp3J2vp4Edi86OgeyGpjf+iTr5kbu7ax0cnb1gJB9/Vz/wBNJHb9feWsPfMIT29yNTU+6pCmOAlo8eOWuNRr2mopqUv1jdK3y2mQDyvuB28/Wf8A81wvfXaFoBT+4dKbB8FyTx/1GkxTcUtTneUk/nnXguatzHYmGZCVKxhPcefA1xqETLbHLqV6dM15hUWt3HZVR5khTU96K5yJ+4c0Mt0uj3oe3TZ+Wc6ZLErypaXQ8/S4jDBQj08KJcjqSoEjCRjuT/fQL6pkUqm1yh0Si0aMx+jaM3BlltlKS86ltpwrVjyvKyMnv20t+6BLEdc2CVMrSMlTSuJH9R30LneMzhIbq++EzSOmXrQsTfKwKVKVtJJo015yn1N5TjlHnNoKlxVOK7qQtpRcaUo8h6TiSTxBI9+Etso9v112tb6jMqkUqpPfPF58uuwpUhR9IrKsqKFNc+Lhz3SpJOR3Gt/9X29tn1x62rc3Tr7EUJKXYblUcdYWlWQQtpwqQoEHGCk9iRoyfCj682dgt2qg5U9laJKi3C0hNYmUCGIUpQHZLhaRhh0pz44IznznU9tNcjbhY4uqJU7ssesA3VXvHZ/TNHdr9yWzVK3LloV8hBpqQhsEKA5PPK+lpGSB7qPsPfQL2T6z93oW4FE3hqFyR40edNeYFBgSlqZZQ2Rlp5CvxEpUCFhI8EA51c939xLC3l2ote8t1/mhRa+5HTWnIP7WKytCkSVNfdaFpKgk+S2B76j+l3pDtPb7d69+lPcOTGqM24oAh21c7auTRkLR83SKjHX7syminx5BUPJxr6ao/hel0TK1Nmq2te4Cqdwswtk4BBBFsjPaPSWrWqqwew7WyccfPN/ZNNLG3epd62BSLso01pbFUhofQEHu2fCkH8wQR/T89WGDuW+/aRpLklS2ooqCENFXYF0NqB/ukayx2X+ITUOky2Zmz++O012MVClXFJgIAZbbbbWggOtqLqklK0rzlHHI0XofxLnpkmCbY2iceaqUr5d52dWwkMn1QjkQhtWfPsdSSeojagAzQC2aospSlZHdOM58dtTC6iXGiSs9vfxpcLK6oa7WaRLqLVrxGPkloCQt9agtJDZyfHstXb/Lq+M7i7sVe42KbbdsUKVT2nojlWkS5rrTrUdz1efpIAV6jn0AJzxSO+fbSj1kvmNqpAtCOamUEgnHfucaj6tX1Mht0HPB1K+48YIP/TQ/qm6F4MblSLUeoUSNBRRUzYzypHqOvKL3pkEDHAZzgYOcZz7aqV/75XLSahEpcKnwFGWy+pa5AcHDghPE4BzjkoA/lrPz1ZrCAaeIZOo+/wByp7p1aAhzkG6m68FcvALbaAP/AGnSt9Z2+svZzZyfdENHOc+sRaa2RnL684OPfAycfkNUmf17381t5X97909s6Qy+iZxjMUurO+nKSllSisFxJUnukADB/F5OqJZV73d13bqWXcl97VOUHa+1Za67c1RfrKVsPKbZD7MNxZSgMreQn6ArupKyofhOGAxUXMyt0EUzqYZ3J2BvqAbvTXKNe7cNuTcMWtZfjy3ZAS80zwP4FJjrSpeCD+sSOI07nw9Ikf8ATlEr17UyPHkyHUInMxnlKab5YB4lQzgEkHPukjuMHUf12bw7PXb1D1fdy65dFrtt7UMJj06oPIBiXRfFRUpYUkns7HZWFu+6QxBQnwsZs3Rlbxc2/p9XnKXIDSF+s6pQ5rV6iu5Pgknvqnq9dR1mnT+gtN7LlSQCALZU39TYZjfn3mYCiKdRirEjODnnOD2BuAOkzd6gd1rusPatXTq5TwY0e43n01T1VBbbZSD6SUjwFnK+WfBIA7500VAr9j1/YrptnUWuvyLdrtEmWrDueUtEebRqzGl+s1RJbjXYtx5LrSmHlELMae2rslspC6dWVruXRZFK3GaihTlSgIMriMJTKb+lYGfHgj+mq/0x3ikbfXP0w3rW0ptvcBTEqkvuKIRRrkjBSYM0KP4A4lbkN0jH0PpUf2ScMaymGqbjww/7+3MU07FMdvpHp+JXt1C6j+nm2epSjNSDPpxXbl5NygS9BnJdJQ48PZYkLUlZPc/NdzhvSmbfXfIj0aMhXNt1l5K3E8TyQoBJUn8iFoOnQ6P9xKdvlYkde5pCabulEesfdOFKPFMC74jXFiasf7symFIWVfxLkHygaSTeqBXunrdGrba3NTJJqdPnuRJ7hQoFxSfDhHIftEFKyAOyioeRqLQv/bbkYlN7X3jrHs2lvJUu260lLyeblMbdR38kNrH9/oGje9uGzQkzFx5MwvTaOwAqGwXOJ5v5KuKgU9lgDv8AfHjWc20/V/altxi1VaFcKyqII5MOiheR9QJJVLAz9R8DV3a67tuHW1pr1Cup5xLSG2UMURlocQD+L1Jiyf6YHnWL6dybWmwqrbJjcjd9yoblO1B+apv5a2WY5XKa9NayJC1Z4kkkfmffOq1uJuG2as5JJSn5WjyFZznJUUH/AOh0o03qxt65LriQ7GtSstSpfGO21U4bSWieRPIll8K8HGCFDx4769F+7gbwsQn6lJtZDLLsNba3Go7qkEDJOT6igCM65dPt6QWqjpJTfx6HU9qqLZLkp5umPhcisvJQUqREYCA+UgjKiQhSE47FSwBrQTp+tzb/AKEvhr1zqV31sOmVGszW5VOte2qmwl1idcFQSlMlKkKylTUZpmPCKiCA1S3iMeqcoP8AD/203D6wup61tqEU/L7dUjOzAuMoIbbadLjAcCs8k+skvrHgtwVJI+rR2+Pr1J2jdm81u9Fe3Vyqg2RthGVQ1y0LyEupbS5V56v43ENBMcH3Wtz3UdEylm8vv9Pz6e2AG2rvid9WW50RXRNQKbuBHiVCvXndsuoWFAQ0GEUiiM/qplSLLXFC1y5CURmVOJJS3De4nHHUX0gfE93C6drRh7Y3jYzFwW7FUoRn47/oToqFHPEFWUPJHsFAEDtyxjAc3Y3Kk733jJ3HMREanJQimUCjpI40ynRm0tRYyc+AhoAk/vOKWvyo6g7bsaTdFxQqdEAZ+elLayB2QAnkpf2wlOScfbTyoKlQKgyTYD3yfVqFBuvxGfumx501m6Ns5zjikmIKxRmXFEgKb+l9tOfA/CrA/iOlAuVarbrc63S46UtPKDB5YBSe6T/PiR/Ua0p6grEesZqk7wQ4xc/QM5DlTQE/tIS8NvpP3HBXL/l0o/UdsLQaBuzVIEsx/TKkuU915ZSl6Mseo0pJBAP0KHtqrqPXQv2/D+kxVdlW3fH6wqfDE3RTdu6FS2N3DrzUem7wstURdRcdGKbdkVJfpM5X8JdUVMKV+966hntoi/FN20qm5u1lA6zGIXy1y0WQq19yqepJS4iosHiHVY91gFZzjJ9U+2NJLGtytbfVA1y25C2kB1t1qSy7gtPtrC2XkK8haHACPzyPfTk7+dYFX66+n3ces29bEu1bjueoUz/bSj06al6nvqjpaKKkVLbC0/MLS+24lI/Vq9L6ylxwKgVht1AqDg4P3lKlmmUPvESSFuPVYbiVvQ1hJACQpZH38ffV2sisLuKnOKnKbadQ4OAecCStJBxjlgnv20LalCr1n1Nyh1mnPRn2QMsuqOCD4P2I/Mdjq1WxBr7VO+fYhRPXK0LQZKeSWsHIPY5C8j+WPOnCABeADmTG5lUNHTERT3EPOc3FOhh4EpAwBnie3cnU7thv7ApW1lfteq3FUKdMdmMyoraGVORpKAnC21cUkheQk98JxnJyMapd1U6p1CkIr7Uan/MRytM5EQlAc9wvif3iM+POD79tdOzlmXpu/eLFn2Ht6zWZslSW1fOq5Ro4UoALWVAJR3HYk/cYOhbbsuZ71sJs58H2zZfQh0A7hfEX3KpqVXrXy5T7MjySCuRVZPBtISP+7yw128FuUPc6yI6ptwKlf+7NYhOXKqU4487FXMW4cyyl1Tj7pV7+rI9RRPvxSPtpxetPrf3NsLYTa/oJsmps1SJtdQ3IdWr0ioJkNyawpLqXJDC0Ecm2vXLbYWMhaFklR76Ti19j6lcCE1KXCMhjkQh0Op9NBBCFA4OfIwc++fz0lQuWNVuvEOqBYKIN2azLcbj0GmPpUFKKllYykrPbOSOwCex0T9k6bU6aaxdMyamT8q2KfSEpwE+s7jmQPbCQlJH2UdeK9Nom7IYcruYLLTICVKQT9OSB2KR5z9wRqw0Wns2hYNPo6FFQZjGTIKj3cffHLv8AnxIH/qD7aueFoprGr/qMe84HyyflJOsuAEPX6Ca91fYiLuTthVaQ7DS6H4LoDJTnl9BCk/1BI/njWcfVjt5NY2HoN31xh16bZFRftW4lt55FpslyE6ojuCWTgZ8hvWuu39YjQaOgoWnBR4I8HSedV+ytMk7m3dt+1EApm6tuuIhox9LdahJXJikfYrbEln88pGhovucq3X8/eb10Bsw5mXF13/ZtQs8UECZJkJeaMcts8OARnspRHfOf5/66re3u8d+bPXnFvnbi4FQJsJ3k2gtBbbqT+Jt5CgQ4hXhSTkHXiuWA5Ras/ATIkMvQpJQ/hPFSHQe57HsMjtrlqEJ/y0aI7JemPKJU0trIJ5YTxJ858knt2OkygUlWmi1N1iI4Ni7fbPfEWmVaq7eCBQ7qplIalz7JihxBU2lsLlSqZz/aIbVlS42SpKQVDKe4F9tbB3XTbzqu30xsuPUtzKpK5Iabkt8eYcSSe/JGFJT75x51Y/hPWfLvT4oG1FrUGoojLg3Kmd8xFeIBUhJU65lPlIQVfT3yhJB7EjUz1wdTdsT+vXc25tuIUimUBm8XKVSKI7BCc0+PyQlWSnkCVZUAD++AQO2lFVkqbAcW+UbLBl3HmQ+zHSJRt6NzKzT7yr1UpdBtyAp2eKS2l+ROfWQI0RH1YStzuSckpSknHuB9ee+DGycGVtrtxJhvsxp7yA5AdPpIczhQW8nHrKSPpPA4yD9RT200Xwi94rRr/UlcmwtwclJ3MS9EpLYicm4s9EZao7ylAZbS5lcdeSMBwEfhJ0lO9G30HZDqRuvaYSmTEo9xusxXHUkpZSFc2+RGRlAUEKGfZXuBrhd65V+BawnE7aYIlXevS47hnLnVmY7N9Uj1EOJykAfhCUgAJAz2xjGi5ZW99j0fbUWVJpFVpcgT3JEh5gBZeUrjkpWcFH4ccSPfzoVMR1srmxKgZ3zAQVtpYOUJPLKio4+pJScgj7jXEQRIkXMl6SQ89jgVAFWAcq75++NbsoMXLspvCxO3SibxVeBt/RaM8zT4qUuVKbI/auMskrKQBnBUe5JJJPEDAGNS+4LhpAcbmOIBjNB+V6aspDihlKP+UHGPyT9tdHTxYsWk27NvOS2Qua/waUo8uLLX1rV/VeP5+mR76hNyHV1aoN2vHkJZ+YWqROeV+FhtIKlKV+SUj+vED31XoBdNpQOpz+fCIVL1atzNwNuZqZTCUofPEp78hjGqz1e7cTq3tqu77UTitW9MYqlLc4/hfYWHE9/bJTxP5LOq5039WOz25llUi+KOirEy46fmGWaJKeSw/geo0VobKVFKu3Y/bRMvO/7Ar9HeQm37rd+ajqQ6Y1pTlAgj/wAPBPvpM+YlQEiO+h1xMafiNbORbI6kpdbtaMlNIueO3W6e604ktBp9IWQFeDgkp7e6ToKwY1Vk059uj+sfVjKQ7MfWRlHcltsZ+hB9/c59snLsdfW3SqtsdCrDERXrWXW3I7XqtFCm6fLUt1rkk90+nI+YQQfwjA0oVIpM9lIcppZUU8S7FkOBttwk+G1exx3wfsdDqgVqX7zGlziPncXSJc3w1t0NkuuTpytaqXkpmrUZ+VSYqXFrXGkwkuqV+qSQPUS483kgp7DKQcnQB+JFbtwXP1b7ib17T7U3HT7Hm19M9M2q0JxpLJUWmVKdS6gJSFLdQjHgnGPGdONTvi6dPlG+HVaOzj1SueBvZt9QYMRins0FzgZEV1QYdTJB4Y9FLRUtWClKiE8jkaYz4m3xPujn4mXw17fotkX1UoN13PXolutN1ChOenGqLrDK5ZW0FeqqO2CHA6EcVcMJORgTV3KSzcjEpHawsszH+Gxcl4dOe/bu/wBee2NckWtDi1RNNqEChOONyKglDsdptn0kKyUr5pUkfg58lYAzoidBvw1JvxCqfvT1Hb3W1Xrcm27PiLorRCmmZEyZICnfmA+gkJDHJxOOAHbIIOnn+Gh8UDou+GP8Oiu7X7s1esV656BuBUoM00uhI9KdUlpW9GcZYce9UxyhKVl3iUp5gE57aX7ZH40XTXt78PK7dsqmzc6t6twK5VqpMYNBU7Gdlu09yPCLcoqx6fJSME/WghRIwc68cEksvJxBBAABmUtXtqqUltLbziZMRtKjDkQ5ILrLZUrCSAe47Z4HxnyM67bftep3PV41JisLfVUJDSIsiOofQskY5A9x57/kc6mnqDNadDdf+XZbYPBcVt8HhgdlOqIGB/lH2OdFDpUsinV26Zl1o9J4UmOUCS0cID7n0pH8wnkc/lnT1BPMqhYpVICmXq44FGsey2qfEUhESNDCQsLBIZbJyo/YrcBVjz5++l/rX6XrrqaZToql1W43kZaJwW4xOWmvy5Y9RX+VCM+Tosb9XLSnVi2Sh4sMJEqqoW0psuNAhLDKcjv6qsdx7FR9tdfTpYqn49R3wvKQ1HCkviHLfR+rZbSMyJWPdCRhCQPOAkfiGnNTVNzb8/PtF0TcRDd8K7qEZsTdBnYu55rkSBcb/GE29IKUx6mnsgZIAR6gHAn+LhrVups1aRQfUkFxl5lsrU16gKuOPqGc41jfupYMHY7cWsWBe3TcaZdtpTEtymX70qBJSjBaktrb4eonHFQWPKClQ8HWhfTb1jUPqJ6WZl7VG6qhBuam02TFr9HTNThuQ2g4UklPJSFpwck5Jz3yNBVpiqA6j3/eFSqbLofhAFSqPR9+7LvizHUJcamV12nSnnWzkMy1L9BaVewS+E5H2Xn76z5tm1KjbO4v+zdSgLbk0+W5FlshsBLbrThGVhWSokgj8ta5/DZ2DoW5mwlxyqrImsP1OvuK9GPNcS1hpICFLx3VhSiccvbxpIPiJbXMbCdcbV5TqOyaVdqGKyllSSWRJCyzNaGcZKH23R3/AIgffWniOzzWVf8AE2+kGirGmGPWTdd6fbQuLaqFX63QFVia5Ojrk1kLDspmKCkLY/Z+olK0gA8CSFKSc4KjrtY6YNjLh6UL33ksu31W87YG4FNoYRdd1mJEDU1lx5ueXByQwf1YZSyQVKJxyzkar9tVHcndPcaHsxt5YdWuaTARKpz0OmqcaD7wUhtLq14OU/LobytH4AoE4xnUj1lXXbfT5sLfvSYj9Jztwb0q9Jcl2XZNPliiW+mMXCPnn3iV1OZxWfT9MLShalLKxhKNRmZiQo5lNQoyZC7g7HbfW70t2Xv3cSW7in3NubVrVEWj1dtyCz6DLD5lNy0p/XK+spW0QPTKBggLxqKgbBWrTKLW6lQbJLUNM9uPSKq8AiUyPSbWEY+taSrIUQFEHmAk9iNUvbjdm2az02UDpR3up9wWfVrVu6XWqRU69CkqpEliQhHJqQwkJciO8kd5KUqDjYQlSm/T5G1Uulb1dPe5UVm4LHqaaYw6mpLYYeXLZUhoNlLqFZJcb5hk/iXwCgSfGuBdcGeGzWIgfvamtwK+6HWiSwwtCy+Q4FrI4lK0nuFccnke+To72nbbexXTwY78ZDEurKjNSmkNAKdkSeDqmx7p4Rw0CR3y4se+oliwYe+fVzGsV+Owim051LtxyGUhPOPFSFSHVFPdxSlZSD3OXANW/rbvSy6RuGi03ZYM635ARUGE+ohsTncOK9MZAISlQBVjJCEjVTQg5a2TiT65sb9oC0WVe+8u68S2J6HIjtYnLkyZjo+lDaUkKcSfdDLIKUnxzWr76uPU1dFNQIuwO3eI1PhR2f0wtsdmGG8KZjHHk+HnB5K1tp8oOr1d6LF2ZspjcK6ps5i6q/Abl2tRoUt1mUqkK5Nxg6FA8UuEuuqHbkgIOFc0K0OYVGg7hXvAsDanamoTriuesFluI1VXpS5L7qzxaKuyi6CTyUMJ/EcDGdCoZql7ccTnZVTaDk8/ab3/ABl/hCK6mNsIG+3T3RI7e4dk090uU9CSpdegjKzF5H8Ticq4BXY8lJyOWsR7TrVV2iq9SrlvxHWINVgOwKxTnsgx1kcUrOe4U2rt38p7HvnX61dYx/4hToGs/YiS71w7X0dhFJuKoJjXvbrHFOJbmcTWkfwOf70D8KyFeHFYLSu2nZQguB0muppB1LGXD4R1jNOdI1NuVuM6h2tzpLyn2QML4uqR2z2/dPtoAf4hrpulO9NMbfijUBch6zLnYmrUywgLciTj8vISTjsEyWmHVY/7Sfy1cvgbde23FW2Rr/S5e1RYhTbAak1a2pMhaUGbRlKLriTnspxlxSs+5Q4k/unRX3W3/wBkevXb24umZuO5GkXDa06M248UqQQ42ASMZOW1BmQP/LH7az1Bd9Q725N/gcz2iUFBRfpMhOnnqRmHZ3eiy6OhNARdVoUaVSKsqC87IaqtOmIkMxorja0ht15PLkHCUKDP1JyEkCnbHfC66zvLJvzce+LiuK6qlJLlXq131FBlzOKQgFDkhRUHG0ABv9YCniOHHAxMUHaXqWsjcJrau79t6k9I5hRiPQ3sIUHVN8/WjtnikFC8hWcjv2znTTWJtmqnxIlNq3TfQ6xIWS3HkzrhkOKcWlSifp9HwEjBwk9xn3zpHAJt1mysWA6Wij9Y98W1cFdYep9Panym2WWwW6w/KXP4j8aw6XXCAk8CVFOSScZ0Trf37ptH6RNt7SnqrNS+Tuuq3FeNNrEPguNUZCGqfBAlFPqyGkwoyHPrPBJCRjOdHC9Ntq9HZajRele04Ut9JUh1msS2QEpIyeSGx4yPY57/AGxpYrr2v6ho1+UqybfoMxEy457EJmoQ4clxtTjy+DSS84hKE4JClcf3fPjQ3BFpzMVuY2nw17Fs+39t7j62dyLXcpNPrFzN0ehQ1x0uvymmFhRS22ASovSy0Bgf8O4cjQa6nbTtW59+qEzeu065MaL6te3HnPiRBmF9SnFKo61PAIbQClhj1QOSULU4e3Eaerc2XtNthtzt90n25esemzLLRDnKrLyW3XBUGU4jKKHPpIeffckOlfhtRz38AX4gda2k2k3NreykfqWl3VMQlNT3MqS42Gnqu406FNxFxzhLXBbbC0KWeXY4KUfTjVqeJrqAKC3W3sx35YZ7Dj29J9n4FpP4CreEl/FdQUrgn03cKTjaDto1LJkl3BLi21aZvuivVyibv7sX/Wt6dymGTVpUg/LxmlhMSCCEpQhkD6Q2hCUNtjsAhtCfbWoX+HW6Yti9vd2oO5G81OmN7m1ynyJdhQa9Qn2I4p6UkOyoMhwBqU7k4WUZ4BQx99c/Bl+G3RuoWaOondtxMm3k0KWmw6U7FJblOrCo5qCmnTjg0XOTaFYJWQvtgZ0Jm9GdG24t3Yer1S6p0xOwlJcp9PDsJrNVW7EYYQ+vis+ipKmE9hkHmRnHfXU6vihsz7QMbh2sQCL7u1249ka1ej/lxTFZNK9VmG7y3LGzXR2UlPJBHrCUj6hhi+AMf//Z

/9j/4AAQSkZJRgABAQAAAQABAAD/2wBDAAIBAQEBAQIBAQECAgICAgQDAgICAgUEBAMEBgUGBgYFBgYGBwkIBgcJBwYGCAsICQoKCgoKBggLDAsKDAkKCgr/2wBDAQICAgICAgUDAwUKBwYHCgoKCgoKCgoKCgoKCgoKCgoKCgoKCgoKCgoKCgoKCgoKCgoKCgoKCgoKCgoKCgoKCgr/wAARCACAAGADASIAAhEBAxEB/8QAHQAAAgMAAwEBAAAAAAAAAAAABwgFBgkBAwQCCv/EAEEQAAEDAwMDAgQCCAMFCQAAAAECAwQFBhEABxIIITETQQkUIlEyYRUjM0JScYGRCmKxFkNEgsFUY3N0g6KywtH/xAAaAQADAQEBAQAAAAAAAAAAAAACBAUDAAEG/8QAMREAAgEDAwIDBwIHAAAAAAAAAQIAAxEhBBIxQVEFEyJhcYGRsdHwweEGByMzQlKh/9oADAMBAAIRAxEAPwC0XjTxBoSamGwpdJksSFfcpZd9Nz+7Kxpqug7oSidQcKffe5EuZDtqJIVEitwVBD095I4uAKIPFCfpyoDJUcDGDpbby3u2etB9y07Usc3SsMqZmVi6ubUd4cA2r04bSwQlQA/auKJxninxos7MdZW8tYpsWz6RfsikUmK36cSl0RpuHHZTkkhKWkg+STkkkk5J0qigDMIsOkfW2egHo8pSWp52djTXorigH61IffUFAjJKXF8T3SO+Mf31eqbZvT9ZCAxTLctGlhHjhGitEf1xnSQNXJXa6z61cuqpSVq78n5zi/8A5E6tzblrROneTUBSmF1mXW3HYsxbYK0MR/SSpIV5wSs9hrQEDpODMcXjhp3J2vp4Edi86OgeyGpjf+iTr5kbu7ax0cnb1gJB9/Vz/wBNJHb9feWsPfMIT29yNTU+6pCmOAlo8eOWuNRr2mopqUv1jdK3y2mQDyvuB28/Wf8A81wvfXaFoBT+4dKbB8FyTx/1GkxTcUtTneUk/nnXguatzHYmGZCVKxhPcefA1xqETLbHLqV6dM15hUWt3HZVR5khTU96K5yJ+4c0Mt0uj3oe3TZ+Wc6ZLErypaXQ8/S4jDBQj08KJcjqSoEjCRjuT/fQL6pkUqm1yh0Si0aMx+jaM3BlltlKS86ltpwrVjyvKyMnv20t+6BLEdc2CVMrSMlTSuJH9R30LneMzhIbq++EzSOmXrQsTfKwKVKVtJJo015yn1N5TjlHnNoKlxVOK7qQtpRcaUo8h6TiSTxBI9+Etso9v112tb6jMqkUqpPfPF58uuwpUhR9IrKsqKFNc+Lhz3SpJOR3Gt/9X29tn1x62rc3Tr7EUJKXYblUcdYWlWQQtpwqQoEHGCk9iRoyfCj682dgt2qg5U9laJKi3C0hNYmUCGIUpQHZLhaRhh0pz44IznznU9tNcjbhY4uqJU7ssesA3VXvHZ/TNHdr9yWzVK3LloV8hBpqQhsEKA5PPK+lpGSB7qPsPfQL2T6z93oW4FE3hqFyR40edNeYFBgSlqZZQ2Rlp5CvxEpUCFhI8EA51c939xLC3l2ote8t1/mhRa+5HTWnIP7WKytCkSVNfdaFpKgk+S2B76j+l3pDtPb7d69+lPcOTGqM24oAh21c7auTRkLR83SKjHX7syminx5BUPJxr6ao/hel0TK1Nmq2te4Cqdwswtk4BBBFsjPaPSWrWqqwew7WyccfPN/ZNNLG3epd62BSLso01pbFUhofQEHu2fCkH8wQR/T89WGDuW+/aRpLklS2ooqCENFXYF0NqB/ukayx2X+ITUOky2Zmz++O012MVClXFJgIAZbbbbWggOtqLqklK0rzlHHI0XofxLnpkmCbY2iceaqUr5d52dWwkMn1QjkQhtWfPsdSSeojagAzQC2aospSlZHdOM58dtTC6iXGiSs9vfxpcLK6oa7WaRLqLVrxGPkloCQt9agtJDZyfHstXb/Lq+M7i7sVe42KbbdsUKVT2nojlWkS5rrTrUdz1efpIAV6jn0AJzxSO+fbSj1kvmNqpAtCOamUEgnHfucaj6tX1Mht0HPB1K+48YIP/TQ/qm6F4MblSLUeoUSNBRRUzYzypHqOvKL3pkEDHAZzgYOcZz7aqV/75XLSahEpcKnwFGWy+pa5AcHDghPE4BzjkoA/lrPz1ZrCAaeIZOo+/wByp7p1aAhzkG6m68FcvALbaAP/AGnSt9Z2+svZzZyfdENHOc+sRaa2RnL684OPfAycfkNUmf17381t5X97909s6Qy+iZxjMUurO+nKSllSisFxJUnukADB/F5OqJZV73d13bqWXcl97VOUHa+1Za67c1RfrKVsPKbZD7MNxZSgMreQn6ArupKyofhOGAxUXMyt0EUzqYZ3J2BvqAbvTXKNe7cNuTcMWtZfjy3ZAS80zwP4FJjrSpeCD+sSOI07nw9Ikf8ATlEr17UyPHkyHUInMxnlKab5YB4lQzgEkHPukjuMHUf12bw7PXb1D1fdy65dFrtt7UMJj06oPIBiXRfFRUpYUkns7HZWFu+6QxBQnwsZs3Rlbxc2/p9XnKXIDSF+s6pQ5rV6iu5Pgknvqnq9dR1mnT+gtN7LlSQCALZU39TYZjfn3mYCiKdRirEjODnnOD2BuAOkzd6gd1rusPatXTq5TwY0e43n01T1VBbbZSD6SUjwFnK+WfBIA7500VAr9j1/YrptnUWuvyLdrtEmWrDueUtEebRqzGl+s1RJbjXYtx5LrSmHlELMae2rslspC6dWVruXRZFK3GaihTlSgIMriMJTKb+lYGfHgj+mq/0x3ikbfXP0w3rW0ptvcBTEqkvuKIRRrkjBSYM0KP4A4lbkN0jH0PpUf2ScMaymGqbjww/7+3MU07FMdvpHp+JXt1C6j+nm2epSjNSDPpxXbl5NygS9BnJdJQ48PZYkLUlZPc/NdzhvSmbfXfIj0aMhXNt1l5K3E8TyQoBJUn8iFoOnQ6P9xKdvlYkde5pCabulEesfdOFKPFMC74jXFiasf7symFIWVfxLkHygaSTeqBXunrdGrba3NTJJqdPnuRJ7hQoFxSfDhHIftEFKyAOyioeRqLQv/bbkYlN7X3jrHs2lvJUu260lLyeblMbdR38kNrH9/oGje9uGzQkzFx5MwvTaOwAqGwXOJ5v5KuKgU9lgDv8AfHjWc20/V/altxi1VaFcKyqII5MOiheR9QJJVLAz9R8DV3a67tuHW1pr1Cup5xLSG2UMURlocQD+L1Jiyf6YHnWL6dybWmwqrbJjcjd9yoblO1B+apv5a2WY5XKa9NayJC1Z4kkkfmffOq1uJuG2as5JJSn5WjyFZznJUUH/AOh0o03qxt65LriQ7GtSstSpfGO21U4bSWieRPIll8K8HGCFDx4769F+7gbwsQn6lJtZDLLsNba3Go7qkEDJOT6igCM65dPt6QWqjpJTfx6HU9qqLZLkp5umPhcisvJQUqREYCA+UgjKiQhSE47FSwBrQTp+tzb/AKEvhr1zqV31sOmVGszW5VOte2qmwl1idcFQSlMlKkKylTUZpmPCKiCA1S3iMeqcoP8AD/203D6wup61tqEU/L7dUjOzAuMoIbbadLjAcCs8k+skvrHgtwVJI+rR2+Pr1J2jdm81u9Fe3Vyqg2RthGVQ1y0LyEupbS5V56v43ENBMcH3Wtz3UdEylm8vv9Pz6e2AG2rvid9WW50RXRNQKbuBHiVCvXndsuoWFAQ0GEUiiM/qplSLLXFC1y5CURmVOJJS3De4nHHUX0gfE93C6drRh7Y3jYzFwW7FUoRn47/oToqFHPEFWUPJHsFAEDtyxjAc3Y3Kk733jJ3HMREanJQimUCjpI40ynRm0tRYyc+AhoAk/vOKWvyo6g7bsaTdFxQqdEAZ+elLayB2QAnkpf2wlOScfbTyoKlQKgyTYD3yfVqFBuvxGfumx501m6Ns5zjikmIKxRmXFEgKb+l9tOfA/CrA/iOlAuVarbrc63S46UtPKDB5YBSe6T/PiR/Ua0p6grEesZqk7wQ4xc/QM5DlTQE/tIS8NvpP3HBXL/l0o/UdsLQaBuzVIEsx/TKkuU915ZSl6Mseo0pJBAP0KHtqrqPXQv2/D+kxVdlW3fH6wqfDE3RTdu6FS2N3DrzUem7wstURdRcdGKbdkVJfpM5X8JdUVMKV+966hntoi/FN20qm5u1lA6zGIXy1y0WQq19yqepJS4iosHiHVY91gFZzjJ9U+2NJLGtytbfVA1y25C2kB1t1qSy7gtPtrC2XkK8haHACPzyPfTk7+dYFX66+n3ces29bEu1bjueoUz/bSj06al6nvqjpaKKkVLbC0/MLS+24lI/Vq9L6ylxwKgVht1AqDg4P3lKlmmUPvESSFuPVYbiVvQ1hJACQpZH38ffV2sisLuKnOKnKbadQ4OAecCStJBxjlgnv20LalCr1n1Nyh1mnPRn2QMsuqOCD4P2I/Mdjq1WxBr7VO+fYhRPXK0LQZKeSWsHIPY5C8j+WPOnCABeADmTG5lUNHTERT3EPOc3FOhh4EpAwBnie3cnU7thv7ApW1lfteq3FUKdMdmMyoraGVORpKAnC21cUkheQk98JxnJyMapd1U6p1CkIr7Uan/MRytM5EQlAc9wvif3iM+POD79tdOzlmXpu/eLFn2Ht6zWZslSW1fOq5Ro4UoALWVAJR3HYk/cYOhbbsuZ71sJs58H2zZfQh0A7hfEX3KpqVXrXy5T7MjySCuRVZPBtISP+7yw128FuUPc6yI6ptwKlf+7NYhOXKqU4487FXMW4cyyl1Tj7pV7+rI9RRPvxSPtpxetPrf3NsLYTa/oJsmps1SJtdQ3IdWr0ioJkNyawpLqXJDC0Ecm2vXLbYWMhaFklR76Ti19j6lcCE1KXCMhjkQh0Op9NBBCFA4OfIwc++fz0lQuWNVuvEOqBYKIN2azLcbj0GmPpUFKKllYykrPbOSOwCex0T9k6bU6aaxdMyamT8q2KfSEpwE+s7jmQPbCQlJH2UdeK9Nom7IYcruYLLTICVKQT9OSB2KR5z9wRqw0Wns2hYNPo6FFQZjGTIKj3cffHLv8AnxIH/qD7aueFoprGr/qMe84HyyflJOsuAEPX6Ca91fYiLuTthVaQ7DS6H4LoDJTnl9BCk/1BI/njWcfVjt5NY2HoN31xh16bZFRftW4lt55FpslyE6ojuCWTgZ8hvWuu39YjQaOgoWnBR4I8HSedV+ytMk7m3dt+1EApm6tuuIhox9LdahJXJikfYrbEln88pGhovucq3X8/eb10Bsw5mXF13/ZtQs8UECZJkJeaMcts8OARnspRHfOf5/66re3u8d+bPXnFvnbi4FQJsJ3k2gtBbbqT+Jt5CgQ4hXhSTkHXiuWA5Ras/ATIkMvQpJQ/hPFSHQe57HsMjtrlqEJ/y0aI7JemPKJU0trIJ5YTxJ858knt2OkygUlWmi1N1iI4Ni7fbPfEWmVaq7eCBQ7qplIalz7JihxBU2lsLlSqZz/aIbVlS42SpKQVDKe4F9tbB3XTbzqu30xsuPUtzKpK5Iabkt8eYcSSe/JGFJT75x51Y/hPWfLvT4oG1FrUGoojLg3Kmd8xFeIBUhJU65lPlIQVfT3yhJB7EjUz1wdTdsT+vXc25tuIUimUBm8XKVSKI7BCc0+PyQlWSnkCVZUAD++AQO2lFVkqbAcW+UbLBl3HmQ+zHSJRt6NzKzT7yr1UpdBtyAp2eKS2l+ROfWQI0RH1YStzuSckpSknHuB9ee+DGycGVtrtxJhvsxp7yA5AdPpIczhQW8nHrKSPpPA4yD9RT200Xwi94rRr/UlcmwtwclJ3MS9EpLYicm4s9EZao7ylAZbS5lcdeSMBwEfhJ0lO9G30HZDqRuvaYSmTEo9xusxXHUkpZSFc2+RGRlAUEKGfZXuBrhd65V+BawnE7aYIlXevS47hnLnVmY7N9Uj1EOJykAfhCUgAJAz2xjGi5ZW99j0fbUWVJpFVpcgT3JEh5gBZeUrjkpWcFH4ccSPfzoVMR1srmxKgZ3zAQVtpYOUJPLKio4+pJScgj7jXEQRIkXMl6SQ89jgVAFWAcq75++NbsoMXLspvCxO3SibxVeBt/RaM8zT4qUuVKbI/auMskrKQBnBUe5JJJPEDAGNS+4LhpAcbmOIBjNB+V6aspDihlKP+UHGPyT9tdHTxYsWk27NvOS2Qua/waUo8uLLX1rV/VeP5+mR76hNyHV1aoN2vHkJZ+YWqROeV+FhtIKlKV+SUj+vED31XoBdNpQOpz+fCIVL1atzNwNuZqZTCUofPEp78hjGqz1e7cTq3tqu77UTitW9MYqlLc4/hfYWHE9/bJTxP5LOq5039WOz25llUi+KOirEy46fmGWaJKeSw/geo0VobKVFKu3Y/bRMvO/7Ar9HeQm37rd+ajqQ6Y1pTlAgj/wAPBPvpM+YlQEiO+h1xMafiNbORbI6kpdbtaMlNIueO3W6e604ktBp9IWQFeDgkp7e6ToKwY1Vk059uj+sfVjKQ7MfWRlHcltsZ+hB9/c59snLsdfW3SqtsdCrDERXrWXW3I7XqtFCm6fLUt1rkk90+nI+YQQfwjA0oVIpM9lIcppZUU8S7FkOBttwk+G1exx3wfsdDqgVqX7zGlziPncXSJc3w1t0NkuuTpytaqXkpmrUZ+VSYqXFrXGkwkuqV+qSQPUS483kgp7DKQcnQB+JFbtwXP1b7ib17T7U3HT7Hm19M9M2q0JxpLJUWmVKdS6gJSFLdQjHgnGPGdONTvi6dPlG+HVaOzj1SueBvZt9QYMRins0FzgZEV1QYdTJB4Y9FLRUtWClKiE8jkaYz4m3xPujn4mXw17fotkX1UoN13PXolutN1ChOenGqLrDK5ZW0FeqqO2CHA6EcVcMJORgTV3KSzcjEpHawsszH+Gxcl4dOe/bu/wBee2NckWtDi1RNNqEChOONyKglDsdptn0kKyUr5pUkfg58lYAzoidBvw1JvxCqfvT1Hb3W1Xrcm27PiLorRCmmZEyZICnfmA+gkJDHJxOOAHbIIOnn+Gh8UDou+GP8Oiu7X7s1esV656BuBUoM00uhI9KdUlpW9GcZYce9UxyhKVl3iUp5gE57aX7ZH40XTXt78PK7dsqmzc6t6twK5VqpMYNBU7Gdlu09yPCLcoqx6fJSME/WghRIwc68cEksvJxBBAABmUtXtqqUltLbziZMRtKjDkQ5ILrLZUrCSAe47Z4HxnyM67bftep3PV41JisLfVUJDSIsiOofQskY5A9x57/kc6mnqDNadDdf+XZbYPBcVt8HhgdlOqIGB/lH2OdFDpUsinV26Zl1o9J4UmOUCS0cID7n0pH8wnkc/lnT1BPMqhYpVICmXq44FGsey2qfEUhESNDCQsLBIZbJyo/YrcBVjz5++l/rX6XrrqaZToql1W43kZaJwW4xOWmvy5Y9RX+VCM+Tosb9XLSnVi2Sh4sMJEqqoW0psuNAhLDKcjv6qsdx7FR9tdfTpYqn49R3wvKQ1HCkviHLfR+rZbSMyJWPdCRhCQPOAkfiGnNTVNzb8/PtF0TcRDd8K7qEZsTdBnYu55rkSBcb/GE29IKUx6mnsgZIAR6gHAn+LhrVups1aRQfUkFxl5lsrU16gKuOPqGc41jfupYMHY7cWsWBe3TcaZdtpTEtymX70qBJSjBaktrb4eonHFQWPKClQ8HWhfTb1jUPqJ6WZl7VG6qhBuam02TFr9HTNThuQ2g4UklPJSFpwck5Jz3yNBVpiqA6j3/eFSqbLofhAFSqPR9+7LvizHUJcamV12nSnnWzkMy1L9BaVewS+E5H2Xn76z5tm1KjbO4v+zdSgLbk0+W5FlshsBLbrThGVhWSokgj8ta5/DZ2DoW5mwlxyqrImsP1OvuK9GPNcS1hpICFLx3VhSiccvbxpIPiJbXMbCdcbV5TqOyaVdqGKyllSSWRJCyzNaGcZKH23R3/AIgffWniOzzWVf8AE2+kGirGmGPWTdd6fbQuLaqFX63QFVia5Ojrk1kLDspmKCkLY/Z+olK0gA8CSFKSc4KjrtY6YNjLh6UL33ksu31W87YG4FNoYRdd1mJEDU1lx5ueXByQwf1YZSyQVKJxyzkar9tVHcndPcaHsxt5YdWuaTARKpz0OmqcaD7wUhtLq14OU/LobytH4AoE4xnUj1lXXbfT5sLfvSYj9Jztwb0q9Jcl2XZNPliiW+mMXCPnn3iV1OZxWfT9MLShalLKxhKNRmZiQo5lNQoyZC7g7HbfW70t2Xv3cSW7in3NubVrVEWj1dtyCz6DLD5lNy0p/XK+spW0QPTKBggLxqKgbBWrTKLW6lQbJLUNM9uPSKq8AiUyPSbWEY+taSrIUQFEHmAk9iNUvbjdm2az02UDpR3up9wWfVrVu6XWqRU69CkqpEliQhHJqQwkJciO8kd5KUqDjYQlSm/T5G1Uulb1dPe5UVm4LHqaaYw6mpLYYeXLZUhoNlLqFZJcb5hk/iXwCgSfGuBdcGeGzWIgfvamtwK+6HWiSwwtCy+Q4FrI4lK0nuFccnke+To72nbbexXTwY78ZDEurKjNSmkNAKdkSeDqmx7p4Rw0CR3y4se+oliwYe+fVzGsV+Owim051LtxyGUhPOPFSFSHVFPdxSlZSD3OXANW/rbvSy6RuGi03ZYM635ARUGE+ohsTncOK9MZAISlQBVjJCEjVTQg5a2TiT65sb9oC0WVe+8u68S2J6HIjtYnLkyZjo+lDaUkKcSfdDLIKUnxzWr76uPU1dFNQIuwO3eI1PhR2f0wtsdmGG8KZjHHk+HnB5K1tp8oOr1d6LF2ZspjcK6ps5i6q/Abl2tRoUt1mUqkK5Nxg6FA8UuEuuqHbkgIOFc0K0OYVGg7hXvAsDanamoTriuesFluI1VXpS5L7qzxaKuyi6CTyUMJ/EcDGdCoZql7ccTnZVTaDk8/ab3/ABl/hCK6mNsIG+3T3RI7e4dk090uU9CSpdegjKzF5H8Ticq4BXY8lJyOWsR7TrVV2iq9SrlvxHWINVgOwKxTnsgx1kcUrOe4U2rt38p7HvnX61dYx/4hToGs/YiS71w7X0dhFJuKoJjXvbrHFOJbmcTWkfwOf70D8KyFeHFYLSu2nZQguB0muppB1LGXD4R1jNOdI1NuVuM6h2tzpLyn2QML4uqR2z2/dPtoAf4hrpulO9NMbfijUBch6zLnYmrUywgLciTj8vISTjsEyWmHVY/7Sfy1cvgbde23FW2Rr/S5e1RYhTbAak1a2pMhaUGbRlKLriTnspxlxSs+5Q4k/unRX3W3/wBkevXb24umZuO5GkXDa06M248UqQQ42ASMZOW1BmQP/LH7az1Bd9Q725N/gcz2iUFBRfpMhOnnqRmHZ3eiy6OhNARdVoUaVSKsqC87IaqtOmIkMxorja0ht15PLkHCUKDP1JyEkCnbHfC66zvLJvzce+LiuK6qlJLlXq131FBlzOKQgFDkhRUHG0ABv9YCniOHHAxMUHaXqWsjcJrau79t6k9I5hRiPQ3sIUHVN8/WjtnikFC8hWcjv2znTTWJtmqnxIlNq3TfQ6xIWS3HkzrhkOKcWlSifp9HwEjBwk9xn3zpHAJt1mysWA6Wij9Y98W1cFdYep9Panym2WWwW6w/KXP4j8aw6XXCAk8CVFOSScZ0Trf37ptH6RNt7SnqrNS+Tuuq3FeNNrEPguNUZCGqfBAlFPqyGkwoyHPrPBJCRjOdHC9Ntq9HZajRele04Ut9JUh1msS2QEpIyeSGx4yPY57/AGxpYrr2v6ho1+UqybfoMxEy457EJmoQ4clxtTjy+DSS84hKE4JClcf3fPjQ3BFpzMVuY2nw17Fs+39t7j62dyLXcpNPrFzN0ehQ1x0uvymmFhRS22ASovSy0Bgf8O4cjQa6nbTtW59+qEzeu065MaL6te3HnPiRBmF9SnFKo61PAIbQClhj1QOSULU4e3Eaerc2XtNthtzt90n25esemzLLRDnKrLyW3XBUGU4jKKHPpIeffckOlfhtRz38AX4gda2k2k3NreykfqWl3VMQlNT3MqS42Gnqu406FNxFxzhLXBbbC0KWeXY4KUfTjVqeJrqAKC3W3sx35YZ7Dj29J9n4FpP4CreEl/FdQUrgn03cKTjaDto1LJkl3BLi21aZvuivVyibv7sX/Wt6dymGTVpUg/LxmlhMSCCEpQhkD6Q2hCUNtjsAhtCfbWoX+HW6Yti9vd2oO5G81OmN7m1ynyJdhQa9Qn2I4p6UkOyoMhwBqU7k4WUZ4BQx99c/Bl+G3RuoWaOondtxMm3k0KWmw6U7FJblOrCo5qCmnTjg0XOTaFYJWQvtgZ0Jm9GdG24t3Yer1S6p0xOwlJcp9PDsJrNVW7EYYQ+vis+ipKmE9hkHmRnHfXU6vihsz7QMbh2sQCL7u1249ka1ej/lxTFZNK9VmG7y3LGzXR2UlPJBHrCUj6hhi+AMf//Z

/9j/4AAQSkZJRgABAQAAAQABAAD/2wBDAAIBAQEBAQIBAQECAgICAgQDAgICAgUEBAMEBgUGBgYFBgYGBwkIBgcJBwYGCAsICQoKCgoKBggLDAsKDAkKCgr/2wBDAQICAgICAgUDAwUKBwYHCgoKCgoKCgoKCgoKCgoKCgoKCgoKCgoKCgoKCgoKCgoKCgoKCgoKCgoKCgoKCgoKCgr/wAARCACAAGADASIAAhEBAxEB/8QAHQAAAgMAAwEBAAAAAAAAAAAABwgFBgkBAwQCCv/EAEEQAAEDAwMDAgQCCAMFCQAAAAECAwQFBhEABxIIITETQQkUIlEyYRUjM0JScYGRCmKxFkNEgsFUY3N0g6KywtH/xAAaAQADAQEBAQAAAAAAAAAAAAACBAUDAAEG/8QAMREAAgEDAwIDBwIHAAAAAAAAAQIAAxEhBBIxQVEFEyJhcYGRsdHwweEGByMzQlKh/9oADAMBAAIRAxEAPwC0XjTxBoSamGwpdJksSFfcpZd9Nz+7Kxpqug7oSidQcKffe5EuZDtqJIVEitwVBD095I4uAKIPFCfpyoDJUcDGDpbby3u2etB9y07Usc3SsMqZmVi6ubUd4cA2r04bSwQlQA/auKJxninxos7MdZW8tYpsWz6RfsikUmK36cSl0RpuHHZTkkhKWkg+STkkkk5J0qigDMIsOkfW2egHo8pSWp52djTXorigH61IffUFAjJKXF8T3SO+Mf31eqbZvT9ZCAxTLctGlhHjhGitEf1xnSQNXJXa6z61cuqpSVq78n5zi/8A5E6tzblrROneTUBSmF1mXW3HYsxbYK0MR/SSpIV5wSs9hrQEDpODMcXjhp3J2vp4Edi86OgeyGpjf+iTr5kbu7ax0cnb1gJB9/Vz/wBNJHb9feWsPfMIT29yNTU+6pCmOAlo8eOWuNRr2mopqUv1jdK3y2mQDyvuB28/Wf8A81wvfXaFoBT+4dKbB8FyTx/1GkxTcUtTneUk/nnXguatzHYmGZCVKxhPcefA1xqETLbHLqV6dM15hUWt3HZVR5khTU96K5yJ+4c0Mt0uj3oe3TZ+Wc6ZLErypaXQ8/S4jDBQj08KJcjqSoEjCRjuT/fQL6pkUqm1yh0Si0aMx+jaM3BlltlKS86ltpwrVjyvKyMnv20t+6BLEdc2CVMrSMlTSuJH9R30LneMzhIbq++EzSOmXrQsTfKwKVKVtJJo015yn1N5TjlHnNoKlxVOK7qQtpRcaUo8h6TiSTxBI9+Etso9v112tb6jMqkUqpPfPF58uuwpUhR9IrKsqKFNc+Lhz3SpJOR3Gt/9X29tn1x62rc3Tr7EUJKXYblUcdYWlWQQtpwqQoEHGCk9iRoyfCj682dgt2qg5U9laJKi3C0hNYmUCGIUpQHZLhaRhh0pz44IznznU9tNcjbhY4uqJU7ssesA3VXvHZ/TNHdr9yWzVK3LloV8hBpqQhsEKA5PPK+lpGSB7qPsPfQL2T6z93oW4FE3hqFyR40edNeYFBgSlqZZQ2Rlp5CvxEpUCFhI8EA51c939xLC3l2ote8t1/mhRa+5HTWnIP7WKytCkSVNfdaFpKgk+S2B76j+l3pDtPb7d69+lPcOTGqM24oAh21c7auTRkLR83SKjHX7syminx5BUPJxr6ao/hel0TK1Nmq2te4Cqdwswtk4BBBFsjPaPSWrWqqwew7WyccfPN/ZNNLG3epd62BSLso01pbFUhofQEHu2fCkH8wQR/T89WGDuW+/aRpLklS2ooqCENFXYF0NqB/ukayx2X+ITUOky2Zmz++O012MVClXFJgIAZbbbbWggOtqLqklK0rzlHHI0XofxLnpkmCbY2iceaqUr5d52dWwkMn1QjkQhtWfPsdSSeojagAzQC2aospSlZHdOM58dtTC6iXGiSs9vfxpcLK6oa7WaRLqLVrxGPkloCQt9agtJDZyfHstXb/Lq+M7i7sVe42KbbdsUKVT2nojlWkS5rrTrUdz1efpIAV6jn0AJzxSO+fbSj1kvmNqpAtCOamUEgnHfucaj6tX1Mht0HPB1K+48YIP/TQ/qm6F4MblSLUeoUSNBRRUzYzypHqOvKL3pkEDHAZzgYOcZz7aqV/75XLSahEpcKnwFGWy+pa5AcHDghPE4BzjkoA/lrPz1ZrCAaeIZOo+/wByp7p1aAhzkG6m68FcvALbaAP/AGnSt9Z2+svZzZyfdENHOc+sRaa2RnL684OPfAycfkNUmf17381t5X97909s6Qy+iZxjMUurO+nKSllSisFxJUnukADB/F5OqJZV73d13bqWXcl97VOUHa+1Za67c1RfrKVsPKbZD7MNxZSgMreQn6ArupKyofhOGAxUXMyt0EUzqYZ3J2BvqAbvTXKNe7cNuTcMWtZfjy3ZAS80zwP4FJjrSpeCD+sSOI07nw9Ikf8ATlEr17UyPHkyHUInMxnlKab5YB4lQzgEkHPukjuMHUf12bw7PXb1D1fdy65dFrtt7UMJj06oPIBiXRfFRUpYUkns7HZWFu+6QxBQnwsZs3Rlbxc2/p9XnKXIDSF+s6pQ5rV6iu5Pgknvqnq9dR1mnT+gtN7LlSQCALZU39TYZjfn3mYCiKdRirEjODnnOD2BuAOkzd6gd1rusPatXTq5TwY0e43n01T1VBbbZSD6SUjwFnK+WfBIA7500VAr9j1/YrptnUWuvyLdrtEmWrDueUtEebRqzGl+s1RJbjXYtx5LrSmHlELMae2rslspC6dWVruXRZFK3GaihTlSgIMriMJTKb+lYGfHgj+mq/0x3ikbfXP0w3rW0ptvcBTEqkvuKIRRrkjBSYM0KP4A4lbkN0jH0PpUf2ScMaymGqbjww/7+3MU07FMdvpHp+JXt1C6j+nm2epSjNSDPpxXbl5NygS9BnJdJQ48PZYkLUlZPc/NdzhvSmbfXfIj0aMhXNt1l5K3E8TyQoBJUn8iFoOnQ6P9xKdvlYkde5pCabulEesfdOFKPFMC74jXFiasf7symFIWVfxLkHygaSTeqBXunrdGrba3NTJJqdPnuRJ7hQoFxSfDhHIftEFKyAOyioeRqLQv/bbkYlN7X3jrHs2lvJUu260lLyeblMbdR38kNrH9/oGje9uGzQkzFx5MwvTaOwAqGwXOJ5v5KuKgU9lgDv8AfHjWc20/V/altxi1VaFcKyqII5MOiheR9QJJVLAz9R8DV3a67tuHW1pr1Cup5xLSG2UMURlocQD+L1Jiyf6YHnWL6dybWmwqrbJjcjd9yoblO1B+apv5a2WY5XKa9NayJC1Z4kkkfmffOq1uJuG2as5JJSn5WjyFZznJUUH/AOh0o03qxt65LriQ7GtSstSpfGO21U4bSWieRPIll8K8HGCFDx4769F+7gbwsQn6lJtZDLLsNba3Go7qkEDJOT6igCM65dPt6QWqjpJTfx6HU9qqLZLkp5umPhcisvJQUqREYCA+UgjKiQhSE47FSwBrQTp+tzb/AKEvhr1zqV31sOmVGszW5VOte2qmwl1idcFQSlMlKkKylTUZpmPCKiCA1S3iMeqcoP8AD/203D6wup61tqEU/L7dUjOzAuMoIbbadLjAcCs8k+skvrHgtwVJI+rR2+Pr1J2jdm81u9Fe3Vyqg2RthGVQ1y0LyEupbS5V56v43ENBMcH3Wtz3UdEylm8vv9Pz6e2AG2rvid9WW50RXRNQKbuBHiVCvXndsuoWFAQ0GEUiiM/qplSLLXFC1y5CURmVOJJS3De4nHHUX0gfE93C6drRh7Y3jYzFwW7FUoRn47/oToqFHPEFWUPJHsFAEDtyxjAc3Y3Kk733jJ3HMREanJQimUCjpI40ynRm0tRYyc+AhoAk/vOKWvyo6g7bsaTdFxQqdEAZ+elLayB2QAnkpf2wlOScfbTyoKlQKgyTYD3yfVqFBuvxGfumx501m6Ns5zjikmIKxRmXFEgKb+l9tOfA/CrA/iOlAuVarbrc63S46UtPKDB5YBSe6T/PiR/Ua0p6grEesZqk7wQ4xc/QM5DlTQE/tIS8NvpP3HBXL/l0o/UdsLQaBuzVIEsx/TKkuU915ZSl6Mseo0pJBAP0KHtqrqPXQv2/D+kxVdlW3fH6wqfDE3RTdu6FS2N3DrzUem7wstURdRcdGKbdkVJfpM5X8JdUVMKV+966hntoi/FN20qm5u1lA6zGIXy1y0WQq19yqepJS4iosHiHVY91gFZzjJ9U+2NJLGtytbfVA1y25C2kB1t1qSy7gtPtrC2XkK8haHACPzyPfTk7+dYFX66+n3ces29bEu1bjueoUz/bSj06al6nvqjpaKKkVLbC0/MLS+24lI/Vq9L6ylxwKgVht1AqDg4P3lKlmmUPvESSFuPVYbiVvQ1hJACQpZH38ffV2sisLuKnOKnKbadQ4OAecCStJBxjlgnv20LalCr1n1Nyh1mnPRn2QMsuqOCD4P2I/Mdjq1WxBr7VO+fYhRPXK0LQZKeSWsHIPY5C8j+WPOnCABeADmTG5lUNHTERT3EPOc3FOhh4EpAwBnie3cnU7thv7ApW1lfteq3FUKdMdmMyoraGVORpKAnC21cUkheQk98JxnJyMapd1U6p1CkIr7Uan/MRytM5EQlAc9wvif3iM+POD79tdOzlmXpu/eLFn2Ht6zWZslSW1fOq5Ro4UoALWVAJR3HYk/cYOhbbsuZ71sJs58H2zZfQh0A7hfEX3KpqVXrXy5T7MjySCuRVZPBtISP+7yw128FuUPc6yI6ptwKlf+7NYhOXKqU4487FXMW4cyyl1Tj7pV7+rI9RRPvxSPtpxetPrf3NsLYTa/oJsmps1SJtdQ3IdWr0ioJkNyawpLqXJDC0Ecm2vXLbYWMhaFklR76Ti19j6lcCE1KXCMhjkQh0Op9NBBCFA4OfIwc++fz0lQuWNVuvEOqBYKIN2azLcbj0GmPpUFKKllYykrPbOSOwCex0T9k6bU6aaxdMyamT8q2KfSEpwE+s7jmQPbCQlJH2UdeK9Nom7IYcruYLLTICVKQT9OSB2KR5z9wRqw0Wns2hYNPo6FFQZjGTIKj3cffHLv8AnxIH/qD7aueFoprGr/qMe84HyyflJOsuAEPX6Ca91fYiLuTthVaQ7DS6H4LoDJTnl9BCk/1BI/njWcfVjt5NY2HoN31xh16bZFRftW4lt55FpslyE6ojuCWTgZ8hvWuu39YjQaOgoWnBR4I8HSedV+ytMk7m3dt+1EApm6tuuIhox9LdahJXJikfYrbEln88pGhovucq3X8/eb10Bsw5mXF13/ZtQs8UECZJkJeaMcts8OARnspRHfOf5/66re3u8d+bPXnFvnbi4FQJsJ3k2gtBbbqT+Jt5CgQ4hXhSTkHXiuWA5Ras/ATIkMvQpJQ/hPFSHQe57HsMjtrlqEJ/y0aI7JemPKJU0trIJ5YTxJ858knt2OkygUlWmi1N1iI4Ni7fbPfEWmVaq7eCBQ7qplIalz7JihxBU2lsLlSqZz/aIbVlS42SpKQVDKe4F9tbB3XTbzqu30xsuPUtzKpK5Iabkt8eYcSSe/JGFJT75x51Y/hPWfLvT4oG1FrUGoojLg3Kmd8xFeIBUhJU65lPlIQVfT3yhJB7EjUz1wdTdsT+vXc25tuIUimUBm8XKVSKI7BCc0+PyQlWSnkCVZUAD++AQO2lFVkqbAcW+UbLBl3HmQ+zHSJRt6NzKzT7yr1UpdBtyAp2eKS2l+ROfWQI0RH1YStzuSckpSknHuB9ee+DGycGVtrtxJhvsxp7yA5AdPpIczhQW8nHrKSPpPA4yD9RT200Xwi94rRr/UlcmwtwclJ3MS9EpLYicm4s9EZao7ylAZbS5lcdeSMBwEfhJ0lO9G30HZDqRuvaYSmTEo9xusxXHUkpZSFc2+RGRlAUEKGfZXuBrhd65V+BawnE7aYIlXevS47hnLnVmY7N9Uj1EOJykAfhCUgAJAz2xjGi5ZW99j0fbUWVJpFVpcgT3JEh5gBZeUrjkpWcFH4ccSPfzoVMR1srmxKgZ3zAQVtpYOUJPLKio4+pJScgj7jXEQRIkXMl6SQ89jgVAFWAcq75++NbsoMXLspvCxO3SibxVeBt/RaM8zT4qUuVKbI/auMskrKQBnBUe5JJJPEDAGNS+4LhpAcbmOIBjNB+V6aspDihlKP+UHGPyT9tdHTxYsWk27NvOS2Qua/waUo8uLLX1rV/VeP5+mR76hNyHV1aoN2vHkJZ+YWqROeV+FhtIKlKV+SUj+vED31XoBdNpQOpz+fCIVL1atzNwNuZqZTCUofPEp78hjGqz1e7cTq3tqu77UTitW9MYqlLc4/hfYWHE9/bJTxP5LOq5039WOz25llUi+KOirEy46fmGWaJKeSw/geo0VobKVFKu3Y/bRMvO/7Ar9HeQm37rd+ajqQ6Y1pTlAgj/wAPBPvpM+YlQEiO+h1xMafiNbORbI6kpdbtaMlNIueO3W6e604ktBp9IWQFeDgkp7e6ToKwY1Vk059uj+sfVjKQ7MfWRlHcltsZ+hB9/c59snLsdfW3SqtsdCrDERXrWXW3I7XqtFCm6fLUt1rkk90+nI+YQQfwjA0oVIpM9lIcppZUU8S7FkOBttwk+G1exx3wfsdDqgVqX7zGlziPncXSJc3w1t0NkuuTpytaqXkpmrUZ+VSYqXFrXGkwkuqV+qSQPUS483kgp7DKQcnQB+JFbtwXP1b7ib17T7U3HT7Hm19M9M2q0JxpLJUWmVKdS6gJSFLdQjHgnGPGdONTvi6dPlG+HVaOzj1SueBvZt9QYMRins0FzgZEV1QYdTJB4Y9FLRUtWClKiE8jkaYz4m3xPujn4mXw17fotkX1UoN13PXolutN1ChOenGqLrDK5ZW0FeqqO2CHA6EcVcMJORgTV3KSzcjEpHawsszH+Gxcl4dOe/bu/wBee2NckWtDi1RNNqEChOONyKglDsdptn0kKyUr5pUkfg58lYAzoidBvw1JvxCqfvT1Hb3W1Xrcm27PiLorRCmmZEyZICnfmA+gkJDHJxOOAHbIIOnn+Gh8UDou+GP8Oiu7X7s1esV656BuBUoM00uhI9KdUlpW9GcZYce9UxyhKVl3iUp5gE57aX7ZH40XTXt78PK7dsqmzc6t6twK5VqpMYNBU7Gdlu09yPCLcoqx6fJSME/WghRIwc68cEksvJxBBAABmUtXtqqUltLbziZMRtKjDkQ5ILrLZUrCSAe47Z4HxnyM67bftep3PV41JisLfVUJDSIsiOofQskY5A9x57/kc6mnqDNadDdf+XZbYPBcVt8HhgdlOqIGB/lH2OdFDpUsinV26Zl1o9J4UmOUCS0cID7n0pH8wnkc/lnT1BPMqhYpVICmXq44FGsey2qfEUhESNDCQsLBIZbJyo/YrcBVjz5++l/rX6XrrqaZToql1W43kZaJwW4xOWmvy5Y9RX+VCM+Tosb9XLSnVi2Sh4sMJEqqoW0psuNAhLDKcjv6qsdx7FR9tdfTpYqn49R3wvKQ1HCkviHLfR+rZbSMyJWPdCRhCQPOAkfiGnNTVNzb8/PtF0TcRDd8K7qEZsTdBnYu55rkSBcb/GE29IKUx6mnsgZIAR6gHAn+LhrVups1aRQfUkFxl5lsrU16gKuOPqGc41jfupYMHY7cWsWBe3TcaZdtpTEtymX70qBJSjBaktrb4eonHFQWPKClQ8HWhfTb1jUPqJ6WZl7VG6qhBuam02TFr9HTNThuQ2g4UklPJSFpwck5Jz3yNBVpiqA6j3/eFSqbLofhAFSqPR9+7LvizHUJcamV12nSnnWzkMy1L9BaVewS+E5H2Xn76z5tm1KjbO4v+zdSgLbk0+W5FlshsBLbrThGVhWSokgj8ta5/DZ2DoW5mwlxyqrImsP1OvuK9GPNcS1hpICFLx3VhSiccvbxpIPiJbXMbCdcbV5TqOyaVdqGKyllSSWRJCyzNaGcZKH23R3/AIgffWniOzzWVf8AE2+kGirGmGPWTdd6fbQuLaqFX63QFVia5Ojrk1kLDspmKCkLY/Z+olK0gA8CSFKSc4KjrtY6YNjLh6UL33ksu31W87YG4FNoYRdd1mJEDU1lx5ueXByQwf1YZSyQVKJxyzkar9tVHcndPcaHsxt5YdWuaTARKpz0OmqcaD7wUhtLq14OU/LobytH4AoE4xnUj1lXXbfT5sLfvSYj9Jztwb0q9Jcl2XZNPliiW+mMXCPnn3iV1OZxWfT9MLShalLKxhKNRmZiQo5lNQoyZC7g7HbfW70t2Xv3cSW7in3NubVrVEWj1dtyCz6DLD5lNy0p/XK+spW0QPTKBggLxqKgbBWrTKLW6lQbJLUNM9uPSKq8AiUyPSbWEY+taSrIUQFEHmAk9iNUvbjdm2az02UDpR3up9wWfVrVu6XWqRU69CkqpEliQhHJqQwkJciO8kd5KUqDjYQlSm/T5G1Uulb1dPe5UVm4LHqaaYw6mpLYYeXLZUhoNlLqFZJcb5hk/iXwCgSfGuBdcGeGzWIgfvamtwK+6HWiSwwtCy+Q4FrI4lK0nuFccnke+To72nbbexXTwY78ZDEurKjNSmkNAKdkSeDqmx7p4Rw0CR3y4se+oliwYe+fVzGsV+Owim051LtxyGUhPOPFSFSHVFPdxSlZSD3OXANW/rbvSy6RuGi03ZYM635ARUGE+ohsTncOK9MZAISlQBVjJCEjVTQg5a2TiT65sb9oC0WVe+8u68S2J6HIjtYnLkyZjo+lDaUkKcSfdDLIKUnxzWr76uPU1dFNQIuwO3eI1PhR2f0wtsdmGG8KZjHHk+HnB5K1tp8oOr1d6LF2ZspjcK6ps5i6q/Abl2tRoUt1mUqkK5Nxg6FA8UuEuuqHbkgIOFc0K0OYVGg7hXvAsDanamoTriuesFluI1VXpS5L7qzxaKuyi6CTyUMJ/EcDGdCoZql7ccTnZVTaDk8/ab3/ABl/hCK6mNsIG+3T3RI7e4dk090uU9CSpdegjKzF5H8Ticq4BXY8lJyOWsR7TrVV2iq9SrlvxHWINVgOwKxTnsgx1kcUrOe4U2rt38p7HvnX61dYx/4hToGs/YiS71w7X0dhFJuKoJjXvbrHFOJbmcTWkfwOf70D8KyFeHFYLSu2nZQguB0muppB1LGXD4R1jNOdI1NuVuM6h2tzpLyn2QML4uqR2z2/dPtoAf4hrpulO9NMbfijUBch6zLnYmrUywgLciTj8vISTjsEyWmHVY/7Sfy1cvgbde23FW2Rr/S5e1RYhTbAak1a2pMhaUGbRlKLriTnspxlxSs+5Q4k/unRX3W3/wBkevXb24umZuO5GkXDa06M248UqQQ42ASMZOW1BmQP/LH7az1Bd9Q725N/gcz2iUFBRfpMhOnnqRmHZ3eiy6OhNARdVoUaVSKsqC87IaqtOmIkMxorja0ht15PLkHCUKDP1JyEkCnbHfC66zvLJvzce+LiuK6qlJLlXq131FBlzOKQgFDkhRUHG0ABv9YCniOHHAxMUHaXqWsjcJrau79t6k9I5hRiPQ3sIUHVN8/WjtnikFC8hWcjv2znTTWJtmqnxIlNq3TfQ6xIWS3HkzrhkOKcWlSifp9HwEjBwk9xn3zpHAJt1mysWA6Wij9Y98W1cFdYep9Panym2WWwW6w/KXP4j8aw6XXCAk8CVFOSScZ0Trf37ptH6RNt7SnqrNS+Tuuq3FeNNrEPguNUZCGqfBAlFPqyGkwoyHPrPBJCRjOdHC9Ntq9HZajRele04Ut9JUh1msS2QEpIyeSGx4yPY57/AGxpYrr2v6ho1+UqybfoMxEy457EJmoQ4clxtTjy+DSS84hKE4JClcf3fPjQ3BFpzMVuY2nw17Fs+39t7j62dyLXcpNPrFzN0ehQ1x0uvymmFhRS22ASovSy0Bgf8O4cjQa6nbTtW59+qEzeu065MaL6te3HnPiRBmF9SnFKo61PAIbQClhj1QOSULU4e3Eaerc2XtNthtzt90n25esemzLLRDnKrLyW3XBUGU4jKKHPpIeffckOlfhtRz38AX4gda2k2k3NreykfqWl3VMQlNT3MqS42Gnqu406FNxFxzhLXBbbC0KWeXY4KUfTjVqeJrqAKC3W3sx35YZ7Dj29J9n4FpP4CreEl/FdQUrgn03cKTjaDto1LJkl3BLi21aZvuivVyibv7sX/Wt6dymGTVpUg/LxmlhMSCCEpQhkD6Q2hCUNtjsAhtCfbWoX+HW6Yti9vd2oO5G81OmN7m1ynyJdhQa9Qn2I4p6UkOyoMhwBqU7k4WUZ4BQx99c/Bl+G3RuoWaOondtxMm3k0KWmw6U7FJblOrCo5qCmnTjg0XOTaFYJWQvtgZ0Jm9GdG24t3Yer1S6p0xOwlJcp9PDsJrNVW7EYYQ+vis+ipKmE9hkHmRnHfXU6vihsz7QMbh2sQCL7u1249ka1ej/lxTFZNK9VmG7y3LGzXR2UlPJBHrCUj6hhi+AMf//Z

/9j/4AAQSkZJRgABAQAAAQABAAD/2wBDAAIBAQEBAQIBAQECAgICAgQDAgICAgUEBAMEBgUGBgYFBgYGBwkIBgcJBwYGCAsICQoKCgoKBggLDAsKDAkKCgr/2wBDAQICAgICAgUDAwUKBwYHCgoKCgoKCgoKCgoKCgoKCgoKCgoKCgoKCgoKCgoKCgoKCgoKCgoKCgoKCgoKCgoKCgr/wAARCACAAGADASIAAhEBAxEB/8QAHQAAAgMAAwEBAAAAAAAAAAAABwgFBgkBAwQCCv/EAEEQAAEDAwMDAgQCCAMFCQAAAAECAwQFBhEABxIIITETQQkUIlEyYRUjM0JScYGRCmKxFkNEgsFUY3N0g6KywtH/xAAaAQADAQEBAQAAAAAAAAAAAAACBAUDAAEG/8QAMREAAgEDAwIDBwIHAAAAAAAAAQIAAxEhBBIxQVEFEyJhcYGRsdHwweEGByMzQlKh/9oADAMBAAIRAxEAPwC0XjTxBoSamGwpdJksSFfcpZd9Nz+7Kxpqug7oSidQcKffe5EuZDtqJIVEitwVBD095I4uAKIPFCfpyoDJUcDGDpbby3u2etB9y07Usc3SsMqZmVi6ubUd4cA2r04bSwQlQA/auKJxninxos7MdZW8tYpsWz6RfsikUmK36cSl0RpuHHZTkkhKWkg+STkkkk5J0qigDMIsOkfW2egHo8pSWp52djTXorigH61IffUFAjJKXF8T3SO+Mf31eqbZvT9ZCAxTLctGlhHjhGitEf1xnSQNXJXa6z61cuqpSVq78n5zi/8A5E6tzblrROneTUBSmF1mXW3HYsxbYK0MR/SSpIV5wSs9hrQEDpODMcXjhp3J2vp4Edi86OgeyGpjf+iTr5kbu7ax0cnb1gJB9/Vz/wBNJHb9feWsPfMIT29yNTU+6pCmOAlo8eOWuNRr2mopqUv1jdK3y2mQDyvuB28/Wf8A81wvfXaFoBT+4dKbB8FyTx/1GkxTcUtTneUk/nnXguatzHYmGZCVKxhPcefA1xqETLbHLqV6dM15hUWt3HZVR5khTU96K5yJ+4c0Mt0uj3oe3TZ+Wc6ZLErypaXQ8/S4jDBQj08KJcjqSoEjCRjuT/fQL6pkUqm1yh0Si0aMx+jaM3BlltlKS86ltpwrVjyvKyMnv20t+6BLEdc2CVMrSMlTSuJH9R30LneMzhIbq++EzSOmXrQsTfKwKVKVtJJo015yn1N5TjlHnNoKlxVOK7qQtpRcaUo8h6TiSTxBI9+Etso9v112tb6jMqkUqpPfPF58uuwpUhR9IrKsqKFNc+Lhz3SpJOR3Gt/9X29tn1x62rc3Tr7EUJKXYblUcdYWlWQQtpwqQoEHGCk9iRoyfCj682dgt2qg5U9laJKi3C0hNYmUCGIUpQHZLhaRhh0pz44IznznU9tNcjbhY4uqJU7ssesA3VXvHZ/TNHdr9yWzVK3LloV8hBpqQhsEKA5PPK+lpGSB7qPsPfQL2T6z93oW4FE3hqFyR40edNeYFBgSlqZZQ2Rlp5CvxEpUCFhI8EA51c939xLC3l2ote8t1/mhRa+5HTWnIP7WKytCkSVNfdaFpKgk+S2B76j+l3pDtPb7d69+lPcOTGqM24oAh21c7auTRkLR83SKjHX7syminx5BUPJxr6ao/hel0TK1Nmq2te4Cqdwswtk4BBBFsjPaPSWrWqqwew7WyccfPN/ZNNLG3epd62BSLso01pbFUhofQEHu2fCkH8wQR/T89WGDuW+/aRpLklS2ooqCENFXYF0NqB/ukayx2X+ITUOky2Zmz++O012MVClXFJgIAZbbbbWggOtqLqklK0rzlHHI0XofxLnpkmCbY2iceaqUr5d52dWwkMn1QjkQhtWfPsdSSeojagAzQC2aospSlZHdOM58dtTC6iXGiSs9vfxpcLK6oa7WaRLqLVrxGPkloCQt9agtJDZyfHstXb/Lq+M7i7sVe42KbbdsUKVT2nojlWkS5rrTrUdz1efpIAV6jn0AJzxSO+fbSj1kvmNqpAtCOamUEgnHfucaj6tX1Mht0HPB1K+48YIP/TQ/qm6F4MblSLUeoUSNBRRUzYzypHqOvKL3pkEDHAZzgYOcZz7aqV/75XLSahEpcKnwFGWy+pa5AcHDghPE4BzjkoA/lrPz1ZrCAaeIZOo+/wByp7p1aAhzkG6m68FcvALbaAP/AGnSt9Z2+svZzZyfdENHOc+sRaa2RnL684OPfAycfkNUmf17381t5X97909s6Qy+iZxjMUurO+nKSllSisFxJUnukADB/F5OqJZV73d13bqWXcl97VOUHa+1Za67c1RfrKVsPKbZD7MNxZSgMreQn6ArupKyofhOGAxUXMyt0EUzqYZ3J2BvqAbvTXKNe7cNuTcMWtZfjy3ZAS80zwP4FJjrSpeCD+sSOI07nw9Ikf8ATlEr17UyPHkyHUInMxnlKab5YB4lQzgEkHPukjuMHUf12bw7PXb1D1fdy65dFrtt7UMJj06oPIBiXRfFRUpYUkns7HZWFu+6QxBQnwsZs3Rlbxc2/p9XnKXIDSF+s6pQ5rV6iu5Pgknvqnq9dR1mnT+gtN7LlSQCALZU39TYZjfn3mYCiKdRirEjODnnOD2BuAOkzd6gd1rusPatXTq5TwY0e43n01T1VBbbZSD6SUjwFnK+WfBIA7500VAr9j1/YrptnUWuvyLdrtEmWrDueUtEebRqzGl+s1RJbjXYtx5LrSmHlELMae2rslspC6dWVruXRZFK3GaihTlSgIMriMJTKb+lYGfHgj+mq/0x3ikbfXP0w3rW0ptvcBTEqkvuKIRRrkjBSYM0KP4A4lbkN0jH0PpUf2ScMaymGqbjww/7+3MU07FMdvpHp+JXt1C6j+nm2epSjNSDPpxXbl5NygS9BnJdJQ48PZYkLUlZPc/NdzhvSmbfXfIj0aMhXNt1l5K3E8TyQoBJUn8iFoOnQ6P9xKdvlYkde5pCabulEesfdOFKPFMC74jXFiasf7symFIWVfxLkHygaSTeqBXunrdGrba3NTJJqdPnuRJ7hQoFxSfDhHIftEFKyAOyioeRqLQv/bbkYlN7X3jrHs2lvJUu260lLyeblMbdR38kNrH9/oGje9uGzQkzFx5MwvTaOwAqGwXOJ5v5KuKgU9lgDv8AfHjWc20/V/altxi1VaFcKyqII5MOiheR9QJJVLAz9R8DV3a67tuHW1pr1Cup5xLSG2UMURlocQD+L1Jiyf6YHnWL6dybWmwqrbJjcjd9yoblO1B+apv5a2WY5XKa9NayJC1Z4kkkfmffOq1uJuG2as5JJSn5WjyFZznJUUH/AOh0o03qxt65LriQ7GtSstSpfGO21U4bSWieRPIll8K8HGCFDx4769F+7gbwsQn6lJtZDLLsNba3Go7qkEDJOT6igCM65dPt6QWqjpJTfx6HU9qqLZLkp5umPhcisvJQUqREYCA+UgjKiQhSE47FSwBrQTp+tzb/AKEvhr1zqV31sOmVGszW5VOte2qmwl1idcFQSlMlKkKylTUZpmPCKiCA1S3iMeqcoP8AD/203D6wup61tqEU/L7dUjOzAuMoIbbadLjAcCs8k+skvrHgtwVJI+rR2+Pr1J2jdm81u9Fe3Vyqg2RthGVQ1y0LyEupbS5V56v43ENBMcH3Wtz3UdEylm8vv9Pz6e2AG2rvid9WW50RXRNQKbuBHiVCvXndsuoWFAQ0GEUiiM/qplSLLXFC1y5CURmVOJJS3De4nHHUX0gfE93C6drRh7Y3jYzFwW7FUoRn47/oToqFHPEFWUPJHsFAEDtyxjAc3Y3Kk733jJ3HMREanJQimUCjpI40ynRm0tRYyc+AhoAk/vOKWvyo6g7bsaTdFxQqdEAZ+elLayB2QAnkpf2wlOScfbTyoKlQKgyTYD3yfVqFBuvxGfumx501m6Ns5zjikmIKxRmXFEgKb+l9tOfA/CrA/iOlAuVarbrc63S46UtPKDB5YBSe6T/PiR/Ua0p6grEesZqk7wQ4xc/QM5DlTQE/tIS8NvpP3HBXL/l0o/UdsLQaBuzVIEsx/TKkuU915ZSl6Mseo0pJBAP0KHtqrqPXQv2/D+kxVdlW3fH6wqfDE3RTdu6FS2N3DrzUem7wstURdRcdGKbdkVJfpM5X8JdUVMKV+966hntoi/FN20qm5u1lA6zGIXy1y0WQq19yqepJS4iosHiHVY91gFZzjJ9U+2NJLGtytbfVA1y25C2kB1t1qSy7gtPtrC2XkK8haHACPzyPfTk7+dYFX66+n3ces29bEu1bjueoUz/bSj06al6nvqjpaKKkVLbC0/MLS+24lI/Vq9L6ylxwKgVht1AqDg4P3lKlmmUPvESSFuPVYbiVvQ1hJACQpZH38ffV2sisLuKnOKnKbadQ4OAecCStJBxjlgnv20LalCr1n1Nyh1mnPRn2QMsuqOCD4P2I/Mdjq1WxBr7VO+fYhRPXK0LQZKeSWsHIPY5C8j+WPOnCABeADmTG5lUNHTERT3EPOc3FOhh4EpAwBnie3cnU7thv7ApW1lfteq3FUKdMdmMyoraGVORpKAnC21cUkheQk98JxnJyMapd1U6p1CkIr7Uan/MRytM5EQlAc9wvif3iM+POD79tdOzlmXpu/eLFn2Ht6zWZslSW1fOq5Ro4UoALWVAJR3HYk/cYOhbbsuZ71sJs58H2zZfQh0A7hfEX3KpqVXrXy5T7MjySCuRVZPBtISP+7yw128FuUPc6yI6ptwKlf+7NYhOXKqU4487FXMW4cyyl1Tj7pV7+rI9RRPvxSPtpxetPrf3NsLYTa/oJsmps1SJtdQ3IdWr0ioJkNyawpLqXJDC0Ecm2vXLbYWMhaFklR76Ti19j6lcCE1KXCMhjkQh0Op9NBBCFA4OfIwc++fz0lQuWNVuvEOqBYKIN2azLcbj0GmPpUFKKllYykrPbOSOwCex0T9k6bU6aaxdMyamT8q2KfSEpwE+s7jmQPbCQlJH2UdeK9Nom7IYcruYLLTICVKQT9OSB2KR5z9wRqw0Wns2hYNPo6FFQZjGTIKj3cffHLv8AnxIH/qD7aueFoprGr/qMe84HyyflJOsuAEPX6Ca91fYiLuTthVaQ7DS6H4LoDJTnl9BCk/1BI/njWcfVjt5NY2HoN31xh16bZFRftW4lt55FpslyE6ojuCWTgZ8hvWuu39YjQaOgoWnBR4I8HSedV+ytMk7m3dt+1EApm6tuuIhox9LdahJXJikfYrbEln88pGhovucq3X8/eb10Bsw5mXF13/ZtQs8UECZJkJeaMcts8OARnspRHfOf5/66re3u8d+bPXnFvnbi4FQJsJ3k2gtBbbqT+Jt5CgQ4hXhSTkHXiuWA5Ras/ATIkMvQpJQ/hPFSHQe57HsMjtrlqEJ/y0aI7JemPKJU0trIJ5YTxJ858knt2OkygUlWmi1N1iI4Ni7fbPfEWmVaq7eCBQ7qplIalz7JihxBU2lsLlSqZz/aIbVlS42SpKQVDKe4F9tbB3XTbzqu30xsuPUtzKpK5Iabkt8eYcSSe/JGFJT75x51Y/hPWfLvT4oG1FrUGoojLg3Kmd8xFeIBUhJU65lPlIQVfT3yhJB7EjUz1wdTdsT+vXc25tuIUimUBm8XKVSKI7BCc0+PyQlWSnkCVZUAD++AQO2lFVkqbAcW+UbLBl3HmQ+zHSJRt6NzKzT7yr1UpdBtyAp2eKS2l+ROfWQI0RH1YStzuSckpSknHuB9ee+DGycGVtrtxJhvsxp7yA5AdPpIczhQW8nHrKSPpPA4yD9RT200Xwi94rRr/UlcmwtwclJ3MS9EpLYicm4s9EZao7ylAZbS5lcdeSMBwEfhJ0lO9G30HZDqRuvaYSmTEo9xusxXHUkpZSFc2+RGRlAUEKGfZXuBrhd65V+BawnE7aYIlXevS47hnLnVmY7N9Uj1EOJykAfhCUgAJAz2xjGi5ZW99j0fbUWVJpFVpcgT3JEh5gBZeUrjkpWcFH4ccSPfzoVMR1srmxKgZ3zAQVtpYOUJPLKio4+pJScgj7jXEQRIkXMl6SQ89jgVAFWAcq75++NbsoMXLspvCxO3SibxVeBt/RaM8zT4qUuVKbI/auMskrKQBnBUe5JJJPEDAGNS+4LhpAcbmOIBjNB+V6aspDihlKP+UHGPyT9tdHTxYsWk27NvOS2Qua/waUo8uLLX1rV/VeP5+mR76hNyHV1aoN2vHkJZ+YWqROeV+FhtIKlKV+SUj+vED31XoBdNpQOpz+fCIVL1atzNwNuZqZTCUofPEp78hjGqz1e7cTq3tqu77UTitW9MYqlLc4/hfYWHE9/bJTxP5LOq5039WOz25llUi+KOirEy46fmGWaJKeSw/geo0VobKVFKu3Y/bRMvO/7Ar9HeQm37rd+ajqQ6Y1pTlAgj/wAPBPvpM+YlQEiO+h1xMafiNbORbI6kpdbtaMlNIueO3W6e604ktBp9IWQFeDgkp7e6ToKwY1Vk059uj+sfVjKQ7MfWRlHcltsZ+hB9/c59snLsdfW3SqtsdCrDERXrWXW3I7XqtFCm6fLUt1rkk90+nI+YQQfwjA0oVIpM9lIcppZUU8S7FkOBttwk+G1exx3wfsdDqgVqX7zGlziPncXSJc3w1t0NkuuTpytaqXkpmrUZ+VSYqXFrXGkwkuqV+qSQPUS483kgp7DKQcnQB+JFbtwXP1b7ib17T7U3HT7Hm19M9M2q0JxpLJUWmVKdS6gJSFLdQjHgnGPGdONTvi6dPlG+HVaOzj1SueBvZt9QYMRins0FzgZEV1QYdTJB4Y9FLRUtWClKiE8jkaYz4m3xPujn4mXw17fotkX1UoN13PXolutN1ChOenGqLrDK5ZW0FeqqO2CHA6EcVcMJORgTV3KSzcjEpHawsszH+Gxcl4dOe/bu/wBee2NckWtDi1RNNqEChOONyKglDsdptn0kKyUr5pUkfg58lYAzoidBvw1JvxCqfvT1Hb3W1Xrcm27PiLorRCmmZEyZICnfmA+gkJDHJxOOAHbIIOnn+Gh8UDou+GP8Oiu7X7s1esV656BuBUoM00uhI9KdUlpW9GcZYce9UxyhKVl3iUp5gE57aX7ZH40XTXt78PK7dsqmzc6t6twK5VqpMYNBU7Gdlu09yPCLcoqx6fJSME/WghRIwc68cEksvJxBBAABmUtXtqqUltLbziZMRtKjDkQ5ILrLZUrCSAe47Z4HxnyM67bftep3PV41JisLfVUJDSIsiOofQskY5A9x57/kc6mnqDNadDdf+XZbYPBcVt8HhgdlOqIGB/lH2OdFDpUsinV26Zl1o9J4UmOUCS0cID7n0pH8wnkc/lnT1BPMqhYpVICmXq44FGsey2qfEUhESNDCQsLBIZbJyo/YrcBVjz5++l/rX6XrrqaZToql1W43kZaJwW4xOWmvy5Y9RX+VCM+Tosb9XLSnVi2Sh4sMJEqqoW0psuNAhLDKcjv6qsdx7FR9tdfTpYqn49R3wvKQ1HCkviHLfR+rZbSMyJWPdCRhCQPOAkfiGnNTVNzb8/PtF0TcRDd8K7qEZsTdBnYu55rkSBcb/GE29IKUx6mnsgZIAR6gHAn+LhrVups1aRQfUkFxl5lsrU16gKuOPqGc41jfupYMHY7cWsWBe3TcaZdtpTEtymX70qBJSjBaktrb4eonHFQWPKClQ8HWhfTb1jUPqJ6WZl7VG6qhBuam02TFr9HTNThuQ2g4UklPJSFpwck5Jz3yNBVpiqA6j3/eFSqbLofhAFSqPR9+7LvizHUJcamV12nSnnWzkMy1L9BaVewS+E5H2Xn76z5tm1KjbO4v+zdSgLbk0+W5FlshsBLbrThGVhWSokgj8ta5/DZ2DoW5mwlxyqrImsP1OvuK9GPNcS1hpICFLx3VhSiccvbxpIPiJbXMbCdcbV5TqOyaVdqGKyllSSWRJCyzNaGcZKH23R3/AIgffWniOzzWVf8AE2+kGirGmGPWTdd6fbQuLaqFX63QFVia5Ojrk1kLDspmKCkLY/Z+olK0gA8CSFKSc4KjrtY6YNjLh6UL33ksu31W87YG4FNoYRdd1mJEDU1lx5ueXByQwf1YZSyQVKJxyzkar9tVHcndPcaHsxt5YdWuaTARKpz0OmqcaD7wUhtLq14OU/LobytH4AoE4xnUj1lXXbfT5sLfvSYj9Jztwb0q9Jcl2XZNPliiW+mMXCPnn3iV1OZxWfT9MLShalLKxhKNRmZiQo5lNQoyZC7g7HbfW70t2Xv3cSW7in3NubVrVEWj1dtyCz6DLD5lNy0p/XK+spW0QPTKBggLxqKgbBWrTKLW6lQbJLUNM9uPSKq8AiUyPSbWEY+taSrIUQFEHmAk9iNUvbjdm2az02UDpR3up9wWfVrVu6XWqRU69CkqpEliQhHJqQwkJciO8kd5KUqDjYQlSm/T5G1Uulb1dPe5UVm4LHqaaYw6mpLYYeXLZUhoNlLqFZJcb5hk/iXwCgSfGuBdcGeGzWIgfvamtwK+6HWiSwwtCy+Q4FrI4lK0nuFccnke+To72nbbexXTwY78ZDEurKjNSmkNAKdkSeDqmx7p4Rw0CR3y4se+oliwYe+fVzGsV+Owim051LtxyGUhPOPFSFSHVFPdxSlZSD3OXANW/rbvSy6RuGi03ZYM635ARUGE+ohsTncOK9MZAISlQBVjJCEjVTQg5a2TiT65sb9oC0WVe+8u68S2J6HIjtYnLkyZjo+lDaUkKcSfdDLIKUnxzWr76uPU1dFNQIuwO3eI1PhR2f0wtsdmGG8KZjHHk+HnB5K1tp8oOr1d6LF2ZspjcK6ps5i6q/Abl2tRoUt1mUqkK5Nxg6FA8UuEuuqHbkgIOFc0K0OYVGg7hXvAsDanamoTriuesFluI1VXpS5L7qzxaKuyi6CTyUMJ/EcDGdCoZql7ccTnZVTaDk8/ab3/ABl/hCK6mNsIG+3T3RI7e4dk090uU9CSpdegjKzF5H8Ticq4BXY8lJyOWsR7TrVV2iq9SrlvxHWINVgOwKxTnsgx1kcUrOe4U2rt38p7HvnX61dYx/4hToGs/YiS71w7X0dhFJuKoJjXvbrHFOJbmcTWkfwOf70D8KyFeHFYLSu2nZQguB0muppB1LGXD4R1jNOdI1NuVuM6h2tzpLyn2QML4uqR2z2/dPtoAf4hrpulO9NMbfijUBch6zLnYmrUywgLciTj8vISTjsEyWmHVY/7Sfy1cvgbde23FW2Rr/S5e1RYhTbAak1a2pMhaUGbRlKLriTnspxlxSs+5Q4k/unRX3W3/wBkevXb24umZuO5GkXDa06M248UqQQ42ASMZOW1BmQP/LH7az1Bd9Q725N/gcz2iUFBRfpMhOnnqRmHZ3eiy6OhNARdVoUaVSKsqC87IaqtOmIkMxorja0ht15PLkHCUKDP1JyEkCnbHfC66zvLJvzce+LiuK6qlJLlXq131FBlzOKQgFDkhRUHG0ABv9YCniOHHAxMUHaXqWsjcJrau79t6k9I5hRiPQ3sIUHVN8/WjtnikFC8hWcjv2znTTWJtmqnxIlNq3TfQ6xIWS3HkzrhkOKcWlSifp9HwEjBwk9xn3zpHAJt1mysWA6Wij9Y98W1cFdYep9Panym2WWwW6w/KXP4j8aw6XXCAk8CVFOSScZ0Trf37ptH6RNt7SnqrNS+Tuuq3FeNNrEPguNUZCGqfBAlFPqyGkwoyHPrPBJCRjOdHC9Ntq9HZajRele04Ut9JUh1msS2QEpIyeSGx4yPY57/AGxpYrr2v6ho1+UqybfoMxEy457EJmoQ4clxtTjy+DSS84hKE4JClcf3fPjQ3BFpzMVuY2nw17Fs+39t7j62dyLXcpNPrFzN0ehQ1x0uvymmFhRS22ASovSy0Bgf8O4cjQa6nbTtW59+qEzeu065MaL6te3HnPiRBmF9SnFKo61PAIbQClhj1QOSULU4e3Eaerc2XtNthtzt90n25esemzLLRDnKrLyW3XBUGU4jKKHPpIeffckOlfhtRz38AX4gda2k2k3NreykfqWl3VMQlNT3MqS42Gnqu406FNxFxzhLXBbbC0KWeXY4KUfTjVqeJrqAKC3W3sx35YZ7Dj29J9n4FpP4CreEl/FdQUrgn03cKTjaDto1LJkl3BLi21aZvuivVyibv7sX/Wt6dymGTVpUg/LxmlhMSCCEpQhkD6Q2hCUNtjsAhtCfbWoX+HW6Yti9vd2oO5G81OmN7m1ynyJdhQa9Qn2I4p6UkOyoMhwBqU7k4WUZ4BQx99c/Bl+G3RuoWaOondtxMm3k0KWmw6U7FJblOrCo5qCmnTjg0XOTaFYJWQvtgZ0Jm9GdG24t3Yer1S6p0xOwlJcp9PDsJrNVW7EYYQ+vis+ipKmE9hkHmRnHfXU6vihsz7QMbh2sQCL7u1249ka1ej/lxTFZNK9VmG7y3LGzXR2UlPJBHrCUj6hhi+AMf//Z

/9j/4AAQSkZJRgABAQAAAQABAAD/2wBDAAIBAQEBAQIBAQECAgICAgQDAgICAgUEBAMEBgUGBgYFBgYGBwkIBgcJBwYGCAsICQoKCgoKBggLDAsKDAkKCgr/2wBDAQICAgICAgUDAwUKBwYHCgoKCgoKCgoKCgoKCgoKCgoKCgoKCgoKCgoKCgoKCgoKCgoKCgoKCgoKCgoKCgoKCgr/wAARCACAAGADASIAAhEBAxEB/8QAHQAAAgMAAwEBAAAAAAAAAAAABwgFBgkBAwQCCv/EAEEQAAEDAwMDAgQCCAMFCQAAAAECAwQFBhEABxIIITETQQkUIlEyYRUjM0JScYGRCmKxFkNEgsFUY3N0g6KywtH/xAAaAQADAQEBAQAAAAAAAAAAAAACBAUDAAEG/8QAMREAAgEDAwIDBwIHAAAAAAAAAQIAAxEhBBIxQVEFEyJhcYGRsdHwweEGByMzQlKh/9oADAMBAAIRAxEAPwC0XjTxBoSamGwpdJksSFfcpZd9Nz+7Kxpqug7oSidQcKffe5EuZDtqJIVEitwVBD095I4uAKIPFCfpyoDJUcDGDpbby3u2etB9y07Usc3SsMqZmVi6ubUd4cA2r04bSwQlQA/auKJxninxos7MdZW8tYpsWz6RfsikUmK36cSl0RpuHHZTkkhKWkg+STkkkk5J0qigDMIsOkfW2egHo8pSWp52djTXorigH61IffUFAjJKXF8T3SO+Mf31eqbZvT9ZCAxTLctGlhHjhGitEf1xnSQNXJXa6z61cuqpSVq78n5zi/8A5E6tzblrROneTUBSmF1mXW3HYsxbYK0MR/SSpIV5wSs9hrQEDpODMcXjhp3J2vp4Edi86OgeyGpjf+iTr5kbu7ax0cnb1gJB9/Vz/wBNJHb9feWsPfMIT29yNTU+6pCmOAlo8eOWuNRr2mopqUv1jdK3y2mQDyvuB28/Wf8A81wvfXaFoBT+4dKbB8FyTx/1GkxTcUtTneUk/nnXguatzHYmGZCVKxhPcefA1xqETLbHLqV6dM15hUWt3HZVR5khTU96K5yJ+4c0Mt0uj3oe3TZ+Wc6ZLErypaXQ8/S4jDBQj08KJcjqSoEjCRjuT/fQL6pkUqm1yh0Si0aMx+jaM3BlltlKS86ltpwrVjyvKyMnv20t+6BLEdc2CVMrSMlTSuJH9R30LneMzhIbq++EzSOmXrQsTfKwKVKVtJJo015yn1N5TjlHnNoKlxVOK7qQtpRcaUo8h6TiSTxBI9+Etso9v112tb6jMqkUqpPfPF58uuwpUhR9IrKsqKFNc+Lhz3SpJOR3Gt/9X29tn1x62rc3Tr7EUJKXYblUcdYWlWQQtpwqQoEHGCk9iRoyfCj682dgt2qg5U9laJKi3C0hNYmUCGIUpQHZLhaRhh0pz44IznznU9tNcjbhY4uqJU7ssesA3VXvHZ/TNHdr9yWzVK3LloV8hBpqQhsEKA5PPK+lpGSB7qPsPfQL2T6z93oW4FE3hqFyR40edNeYFBgSlqZZQ2Rlp5CvxEpUCFhI8EA51c939xLC3l2ote8t1/mhRa+5HTWnIP7WKytCkSVNfdaFpKgk+S2B76j+l3pDtPb7d69+lPcOTGqM24oAh21c7auTRkLR83SKjHX7syminx5BUPJxr6ao/hel0TK1Nmq2te4Cqdwswtk4BBBFsjPaPSWrWqqwew7WyccfPN/ZNNLG3epd62BSLso01pbFUhofQEHu2fCkH8wQR/T89WGDuW+/aRpLklS2ooqCENFXYF0NqB/ukayx2X+ITUOky2Zmz++O012MVClXFJgIAZbbbbWggOtqLqklK0rzlHHI0XofxLnpkmCbY2iceaqUr5d52dWwkMn1QjkQhtWfPsdSSeojagAzQC2aospSlZHdOM58dtTC6iXGiSs9vfxpcLK6oa7WaRLqLVrxGPkloCQt9agtJDZyfHstXb/Lq+M7i7sVe42KbbdsUKVT2nojlWkS5rrTrUdz1efpIAV6jn0AJzxSO+fbSj1kvmNqpAtCOamUEgnHfucaj6tX1Mht0HPB1K+48YIP/TQ/qm6F4MblSLUeoUSNBRRUzYzypHqOvKL3pkEDHAZzgYOcZz7aqV/75XLSahEpcKnwFGWy+pa5AcHDghPE4BzjkoA/lrPz1ZrCAaeIZOo+/wByp7p1aAhzkG6m68FcvALbaAP/AGnSt9Z2+svZzZyfdENHOc+sRaa2RnL684OPfAycfkNUmf17381t5X97909s6Qy+iZxjMUurO+nKSllSisFxJUnukADB/F5OqJZV73d13bqWXcl97VOUHa+1Za67c1RfrKVsPKbZD7MNxZSgMreQn6ArupKyofhOGAxUXMyt0EUzqYZ3J2BvqAbvTXKNe7cNuTcMWtZfjy3ZAS80zwP4FJjrSpeCD+sSOI07nw9Ikf8ATlEr17UyPHkyHUInMxnlKab5YB4lQzgEkHPukjuMHUf12bw7PXb1D1fdy65dFrtt7UMJj06oPIBiXRfFRUpYUkns7HZWFu+6QxBQnwsZs3Rlbxc2/p9XnKXIDSF+s6pQ5rV6iu5Pgknvqnq9dR1mnT+gtN7LlSQCALZU39TYZjfn3mYCiKdRirEjODnnOD2BuAOkzd6gd1rusPatXTq5TwY0e43n01T1VBbbZSD6SUjwFnK+WfBIA7500VAr9j1/YrptnUWuvyLdrtEmWrDueUtEebRqzGl+s1RJbjXYtx5LrSmHlELMae2rslspC6dWVruXRZFK3GaihTlSgIMriMJTKb+lYGfHgj+mq/0x3ikbfXP0w3rW0ptvcBTEqkvuKIRRrkjBSYM0KP4A4lbkN0jH0PpUf2ScMaymGqbjww/7+3MU07FMdvpHp+JXt1C6j+nm2epSjNSDPpxXbl5NygS9BnJdJQ48PZYkLUlZPc/NdzhvSmbfXfIj0aMhXNt1l5K3E8TyQoBJUn8iFoOnQ6P9xKdvlYkde5pCabulEesfdOFKPFMC74jXFiasf7symFIWVfxLkHygaSTeqBXunrdGrba3NTJJqdPnuRJ7hQoFxSfDhHIftEFKyAOyioeRqLQv/bbkYlN7X3jrHs2lvJUu260lLyeblMbdR38kNrH9/oGje9uGzQkzFx5MwvTaOwAqGwXOJ5v5KuKgU9lgDv8AfHjWc20/V/altxi1VaFcKyqII5MOiheR9QJJVLAz9R8DV3a67tuHW1pr1Cup5xLSG2UMURlocQD+L1Jiyf6YHnWL6dybWmwqrbJjcjd9yoblO1B+apv5a2WY5XKa9NayJC1Z4kkkfmffOq1uJuG2as5JJSn5WjyFZznJUUH/AOh0o03qxt65LriQ7GtSstSpfGO21U4bSWieRPIll8K8HGCFDx4769F+7gbwsQn6lJtZDLLsNba3Go7qkEDJOT6igCM65dPt6QWqjpJTfx6HU9qqLZLkp5umPhcisvJQUqREYCA+UgjKiQhSE47FSwBrQTp+tzb/AKEvhr1zqV31sOmVGszW5VOte2qmwl1idcFQSlMlKkKylTUZpmPCKiCA1S3iMeqcoP8AD/203D6wup61tqEU/L7dUjOzAuMoIbbadLjAcCs8k+skvrHgtwVJI+rR2+Pr1J2jdm81u9Fe3Vyqg2RthGVQ1y0LyEupbS5V56v43ENBMcH3Wtz3UdEylm8vv9Pz6e2AG2rvid9WW50RXRNQKbuBHiVCvXndsuoWFAQ0GEUiiM/qplSLLXFC1y5CURmVOJJS3De4nHHUX0gfE93C6drRh7Y3jYzFwW7FUoRn47/oToqFHPEFWUPJHsFAEDtyxjAc3Y3Kk733jJ3HMREanJQimUCjpI40ynRm0tRYyc+AhoAk/vOKWvyo6g7bsaTdFxQqdEAZ+elLayB2QAnkpf2wlOScfbTyoKlQKgyTYD3yfVqFBuvxGfumx501m6Ns5zjikmIKxRmXFEgKb+l9tOfA/CrA/iOlAuVarbrc63S46UtPKDB5YBSe6T/PiR/Ua0p6grEesZqk7wQ4xc/QM5DlTQE/tIS8NvpP3HBXL/l0o/UdsLQaBuzVIEsx/TKkuU915ZSl6Mseo0pJBAP0KHtqrqPXQv2/D+kxVdlW3fH6wqfDE3RTdu6FS2N3DrzUem7wstURdRcdGKbdkVJfpM5X8JdUVMKV+966hntoi/FN20qm5u1lA6zGIXy1y0WQq19yqepJS4iosHiHVY91gFZzjJ9U+2NJLGtytbfVA1y25C2kB1t1qSy7gtPtrC2XkK8haHACPzyPfTk7+dYFX66+n3ces29bEu1bjueoUz/bSj06al6nvqjpaKKkVLbC0/MLS+24lI/Vq9L6ylxwKgVht1AqDg4P3lKlmmUPvESSFuPVYbiVvQ1hJACQpZH38ffV2sisLuKnOKnKbadQ4OAecCStJBxjlgnv20LalCr1n1Nyh1mnPRn2QMsuqOCD4P2I/Mdjq1WxBr7VO+fYhRPXK0LQZKeSWsHIPY5C8j+WPOnCABeADmTG5lUNHTERT3EPOc3FOhh4EpAwBnie3cnU7thv7ApW1lfteq3FUKdMdmMyoraGVORpKAnC21cUkheQk98JxnJyMapd1U6p1CkIr7Uan/MRytM5EQlAc9wvif3iM+POD79tdOzlmXpu/eLFn2Ht6zWZslSW1fOq5Ro4UoALWVAJR3HYk/cYOhbbsuZ71sJs58H2zZfQh0A7hfEX3KpqVXrXy5T7MjySCuRVZPBtISP+7yw128FuUPc6yI6ptwKlf+7NYhOXKqU4487FXMW4cyyl1Tj7pV7+rI9RRPvxSPtpxetPrf3NsLYTa/oJsmps1SJtdQ3IdWr0ioJkNyawpLqXJDC0Ecm2vXLbYWMhaFklR76Ti19j6lcCE1KXCMhjkQh0Op9NBBCFA4OfIwc++fz0lQuWNVuvEOqBYKIN2azLcbj0GmPpUFKKllYykrPbOSOwCex0T9k6bU6aaxdMyamT8q2KfSEpwE+s7jmQPbCQlJH2UdeK9Nom7IYcruYLLTICVKQT9OSB2KR5z9wRqw0Wns2hYNPo6FFQZjGTIKj3cffHLv8AnxIH/qD7aueFoprGr/qMe84HyyflJOsuAEPX6Ca91fYiLuTthVaQ7DS6H4LoDJTnl9BCk/1BI/njWcfVjt5NY2HoN31xh16bZFRftW4lt55FpslyE6ojuCWTgZ8hvWuu39YjQaOgoWnBR4I8HSedV+ytMk7m3dt+1EApm6tuuIhox9LdahJXJikfYrbEln88pGhovucq3X8/eb10Bsw5mXF13/ZtQs8UECZJkJeaMcts8OARnspRHfOf5/66re3u8d+bPXnFvnbi4FQJsJ3k2gtBbbqT+Jt5CgQ4hXhSTkHXiuWA5Ras/ATIkMvQpJQ/hPFSHQe57HsMjtrlqEJ/y0aI7JemPKJU0trIJ5YTxJ858knt2OkygUlWmi1N1iI4Ni7fbPfEWmVaq7eCBQ7qplIalz7JihxBU2lsLlSqZz/aIbVlS42SpKQVDKe4F9tbB3XTbzqu30xsuPUtzKpK5Iabkt8eYcSSe/JGFJT75x51Y/hPWfLvT4oG1FrUGoojLg3Kmd8xFeIBUhJU65lPlIQVfT3yhJB7EjUz1wdTdsT+vXc25tuIUimUBm8XKVSKI7BCc0+PyQlWSnkCVZUAD++AQO2lFVkqbAcW+UbLBl3HmQ+zHSJRt6NzKzT7yr1UpdBtyAp2eKS2l+ROfWQI0RH1YStzuSckpSknHuB9ee+DGycGVtrtxJhvsxp7yA5AdPpIczhQW8nHrKSPpPA4yD9RT200Xwi94rRr/UlcmwtwclJ3MS9EpLYicm4s9EZao7ylAZbS5lcdeSMBwEfhJ0lO9G30HZDqRuvaYSmTEo9xusxXHUkpZSFc2+RGRlAUEKGfZXuBrhd65V+BawnE7aYIlXevS47hnLnVmY7N9Uj1EOJykAfhCUgAJAz2xjGi5ZW99j0fbUWVJpFVpcgT3JEh5gBZeUrjkpWcFH4ccSPfzoVMR1srmxKgZ3zAQVtpYOUJPLKio4+pJScgj7jXEQRIkXMl6SQ89jgVAFWAcq75++NbsoMXLspvCxO3SibxVeBt/RaM8zT4qUuVKbI/auMskrKQBnBUe5JJJPEDAGNS+4LhpAcbmOIBjNB+V6aspDihlKP+UHGPyT9tdHTxYsWk27NvOS2Qua/waUo8uLLX1rV/VeP5+mR76hNyHV1aoN2vHkJZ+YWqROeV+FhtIKlKV+SUj+vED31XoBdNpQOpz+fCIVL1atzNwNuZqZTCUofPEp78hjGqz1e7cTq3tqu77UTitW9MYqlLc4/hfYWHE9/bJTxP5LOq5039WOz25llUi+KOirEy46fmGWaJKeSw/geo0VobKVFKu3Y/bRMvO/7Ar9HeQm37rd+ajqQ6Y1pTlAgj/wAPBPvpM+YlQEiO+h1xMafiNbORbI6kpdbtaMlNIueO3W6e604ktBp9IWQFeDgkp7e6ToKwY1Vk059uj+sfVjKQ7MfWRlHcltsZ+hB9/c59snLsdfW3SqtsdCrDERXrWXW3I7XqtFCm6fLUt1rkk90+nI+YQQfwjA0oVIpM9lIcppZUU8S7FkOBttwk+G1exx3wfsdDqgVqX7zGlziPncXSJc3w1t0NkuuTpytaqXkpmrUZ+VSYqXFrXGkwkuqV+qSQPUS483kgp7DKQcnQB+JFbtwXP1b7ib17T7U3HT7Hm19M9M2q0JxpLJUWmVKdS6gJSFLdQjHgnGPGdONTvi6dPlG+HVaOzj1SueBvZt9QYMRins0FzgZEV1QYdTJB4Y9FLRUtWClKiE8jkaYz4m3xPujn4mXw17fotkX1UoN13PXolutN1ChOenGqLrDK5ZW0FeqqO2CHA6EcVcMJORgTV3KSzcjEpHawsszH+Gxcl4dOe/bu/wBee2NckWtDi1RNNqEChOONyKglDsdptn0kKyUr5pUkfg58lYAzoidBvw1JvxCqfvT1Hb3W1Xrcm27PiLorRCmmZEyZICnfmA+gkJDHJxOOAHbIIOnn+Gh8UDou+GP8Oiu7X7s1esV656BuBUoM00uhI9KdUlpW9GcZYce9UxyhKVl3iUp5gE57aX7ZH40XTXt78PK7dsqmzc6t6twK5VqpMYNBU7Gdlu09yPCLcoqx6fJSME/WghRIwc68cEksvJxBBAABmUtXtqqUltLbziZMRtKjDkQ5ILrLZUrCSAe47Z4HxnyM67bftep3PV41JisLfVUJDSIsiOofQskY5A9x57/kc6mnqDNadDdf+XZbYPBcVt8HhgdlOqIGB/lH2OdFDpUsinV26Zl1o9J4UmOUCS0cID7n0pH8wnkc/lnT1BPMqhYpVICmXq44FGsey2qfEUhESNDCQsLBIZbJyo/YrcBVjz5++l/rX6XrrqaZToql1W43kZaJwW4xOWmvy5Y9RX+VCM+Tosb9XLSnVi2Sh4sMJEqqoW0psuNAhLDKcjv6qsdx7FR9tdfTpYqn49R3wvKQ1HCkviHLfR+rZbSMyJWPdCRhCQPOAkfiGnNTVNzb8/PtF0TcRDd8K7qEZsTdBnYu55rkSBcb/GE29IKUx6mnsgZIAR6gHAn+LhrVups1aRQfUkFxl5lsrU16gKuOPqGc41jfupYMHY7cWsWBe3TcaZdtpTEtymX70qBJSjBaktrb4eonHFQWPKClQ8HWhfTb1jUPqJ6WZl7VG6qhBuam02TFr9HTNThuQ2g4UklPJSFpwck5Jz3yNBVpiqA6j3/eFSqbLofhAFSqPR9+7LvizHUJcamV12nSnnWzkMy1L9BaVewS+E5H2Xn76z5tm1KjbO4v+zdSgLbk0+W5FlshsBLbrThGVhWSokgj8ta5/DZ2DoW5mwlxyqrImsP1OvuK9GPNcS1hpICFLx3VhSiccvbxpIPiJbXMbCdcbV5TqOyaVdqGKyllSSWRJCyzNaGcZKH23R3/AIgffWniOzzWVf8AE2+kGirGmGPWTdd6fbQuLaqFX63QFVia5Ojrk1kLDspmKCkLY/Z+olK0gA8CSFKSc4KjrtY6YNjLh6UL33ksu31W87YG4FNoYRdd1mJEDU1lx5ueXByQwf1YZSyQVKJxyzkar9tVHcndPcaHsxt5YdWuaTARKpz0OmqcaD7wUhtLq14OU/LobytH4AoE4xnUj1lXXbfT5sLfvSYj9Jztwb0q9Jcl2XZNPliiW+mMXCPnn3iV1OZxWfT9MLShalLKxhKNRmZiQo5lNQoyZC7g7HbfW70t2Xv3cSW7in3NubVrVEWj1dtyCz6DLD5lNy0p/XK+spW0QPTKBggLxqKgbBWrTKLW6lQbJLUNM9uPSKq8AiUyPSbWEY+taSrIUQFEHmAk9iNUvbjdm2az02UDpR3up9wWfVrVu6XWqRU69CkqpEliQhHJqQwkJciO8kd5KUqDjYQlSm/T5G1Uulb1dPe5UVm4LHqaaYw6mpLYYeXLZUhoNlLqFZJcb5hk/iXwCgSfGuBdcGeGzWIgfvamtwK+6HWiSwwtCy+Q4FrI4lK0nuFccnke+To72nbbexXTwY78ZDEurKjNSmkNAKdkSeDqmx7p4Rw0CR3y4se+oliwYe+fVzGsV+Owim051LtxyGUhPOPFSFSHVFPdxSlZSD3OXANW/rbvSy6RuGi03ZYM635ARUGE+ohsTncOK9MZAISlQBVjJCEjVTQg5a2TiT65sb9oC0WVe+8u68S2J6HIjtYnLkyZjo+lDaUkKcSfdDLIKUnxzWr76uPU1dFNQIuwO3eI1PhR2f0wtsdmGG8KZjHHk+HnB5K1tp8oOr1d6LF2ZspjcK6ps5i6q/Abl2tRoUt1mUqkK5Nxg6FA8UuEuuqHbkgIOFc0K0OYVGg7hXvAsDanamoTriuesFluI1VXpS5L7qzxaKuyi6CTyUMJ/EcDGdCoZql7ccTnZVTaDk8/ab3/ABl/hCK6mNsIG+3T3RI7e4dk090uU9CSpdegjKzF5H8Ticq4BXY8lJyOWsR7TrVV2iq9SrlvxHWINVgOwKxTnsgx1kcUrOe4U2rt38p7HvnX61dYx/4hToGs/YiS71w7X0dhFJuKoJjXvbrHFOJbmcTWkfwOf70D8KyFeHFYLSu2nZQguB0muppB1LGXD4R1jNOdI1NuVuM6h2tzpLyn2QML4uqR2z2/dPtoAf4hrpulO9NMbfijUBch6zLnYmrUywgLciTj8vISTjsEyWmHVY/7Sfy1cvgbde23FW2Rr/S5e1RYhTbAak1a2pMhaUGbRlKLriTnspxlxSs+5Q4k/unRX3W3/wBkevXb24umZuO5GkXDa06M248UqQQ42ASMZOW1BmQP/LH7az1Bd9Q725N/gcz2iUFBRfpMhOnnqRmHZ3eiy6OhNARdVoUaVSKsqC87IaqtOmIkMxorja0ht15PLkHCUKDP1JyEkCnbHfC66zvLJvzce+LiuK6qlJLlXq131FBlzOKQgFDkhRUHG0ABv9YCniOHHAxMUHaXqWsjcJrau79t6k9I5hRiPQ3sIUHVN8/WjtnikFC8hWcjv2znTTWJtmqnxIlNq3TfQ6xIWS3HkzrhkOKcWlSifp9HwEjBwk9xn3zpHAJt1mysWA6Wij9Y98W1cFdYep9Panym2WWwW6w/KXP4j8aw6XXCAk8CVFOSScZ0Trf37ptH6RNt7SnqrNS+Tuuq3FeNNrEPguNUZCGqfBAlFPqyGkwoyHPrPBJCRjOdHC9Ntq9HZajRele04Ut9JUh1msS2QEpIyeSGx4yPY57/AGxpYrr2v6ho1+UqybfoMxEy457EJmoQ4clxtTjy+DSS84hKE4JClcf3fPjQ3BFpzMVuY2nw17Fs+39t7j62dyLXcpNPrFzN0ehQ1x0uvymmFhRS22ASovSy0Bgf8O4cjQa6nbTtW59+qEzeu065MaL6te3HnPiRBmF9SnFKo61PAIbQClhj1QOSULU4e3Eaerc2XtNthtzt90n25esemzLLRDnKrLyW3XBUGU4jKKHPpIeffckOlfhtRz38AX4gda2k2k3NreykfqWl3VMQlNT3MqS42Gnqu406FNxFxzhLXBbbC0KWeXY4KUfTjVqeJrqAKC3W3sx35YZ7Dj29J9n4FpP4CreEl/FdQUrgn03cKTjaDto1LJkl3BLi21aZvuivVyibv7sX/Wt6dymGTVpUg/LxmlhMSCCEpQhkD6Q2hCUNtjsAhtCfbWoX+HW6Yti9vd2oO5G81OmN7m1ynyJdhQa9Qn2I4p6UkOyoMhwBqU7k4WUZ4BQx99c/Bl+G3RuoWaOondtxMm3k0KWmw6U7FJblOrCo5qCmnTjg0XOTaFYJWQvtgZ0Jm9GdG24t3Yer1S6p0xOwlJcp9PDsJrNVW7EYYQ+vis+ipKmE9hkHmRnHfXU6vihsz7QMbh2sQCL7u1249ka1ej/lxTFZNK9VmG7y3LGzXR2UlPJBHrCUj6hhi+AMf//Z

/9j/4AAQSkZJRgABAQAAAQABAAD/2wBDAAIBAQEBAQIBAQECAgICAgQDAgICAgUEBAMEBgUGBgYFBgYGBwkIBgcJBwYGCAsICQoKCgoKBggLDAsKDAkKCgr/2wBDAQICAgICAgUDAwUKBwYHCgoKCgoKCgoKCgoKCgoKCgoKCgoKCgoKCgoKCgoKCgoKCgoKCgoKCgoKCgoKCgoKCgr/wAARCACAAGADASIAAhEBAxEB/8QAHQAAAgMAAwEBAAAAAAAAAAAABwgFBgkBAwQCCv/EAEEQAAEDAwMDAgQCCAMFCQAAAAECAwQFBhEABxIIITETQQkUIlEyYRUjM0JScYGRCmKxFkNEgsFUY3N0g6KywtH/xAAaAQADAQEBAQAAAAAAAAAAAAACBAUDAAEG/8QAMREAAgEDAwIDBwIHAAAAAAAAAQIAAxEhBBIxQVEFEyJhcYGRsdHwweEGByMzQlKh/9oADAMBAAIRAxEAPwC0XjTxBoSamGwpdJksSFfcpZd9Nz+7Kxpqug7oSidQcKffe5EuZDtqJIVEitwVBD095I4uAKIPFCfpyoDJUcDGDpbby3u2etB9y07Usc3SsMqZmVi6ubUd4cA2r04bSwQlQA/auKJxninxos7MdZW8tYpsWz6RfsikUmK36cSl0RpuHHZTkkhKWkg+STkkkk5J0qigDMIsOkfW2egHo8pSWp52djTXorigH61IffUFAjJKXF8T3SO+Mf31eqbZvT9ZCAxTLctGlhHjhGitEf1xnSQNXJXa6z61cuqpSVq78n5zi/8A5E6tzblrROneTUBSmF1mXW3HYsxbYK0MR/SSpIV5wSs9hrQEDpODMcXjhp3J2vp4Edi86OgeyGpjf+iTr5kbu7ax0cnb1gJB9/Vz/wBNJHb9feWsPfMIT29yNTU+6pCmOAlo8eOWuNRr2mopqUv1jdK3y2mQDyvuB28/Wf8A81wvfXaFoBT+4dKbB8FyTx/1GkxTcUtTneUk/nnXguatzHYmGZCVKxhPcefA1xqETLbHLqV6dM15hUWt3HZVR5khTU96K5yJ+4c0Mt0uj3oe3TZ+Wc6ZLErypaXQ8/S4jDBQj08KJcjqSoEjCRjuT/fQL6pkUqm1yh0Si0aMx+jaM3BlltlKS86ltpwrVjyvKyMnv20t+6BLEdc2CVMrSMlTSuJH9R30LneMzhIbq++EzSOmXrQsTfKwKVKVtJJo015yn1N5TjlHnNoKlxVOK7qQtpRcaUo8h6TiSTxBI9+Etso9v112tb6jMqkUqpPfPF58uuwpUhR9IrKsqKFNc+Lhz3SpJOR3Gt/9X29tn1x62rc3Tr7EUJKXYblUcdYWlWQQtpwqQoEHGCk9iRoyfCj682dgt2qg5U9laJKi3C0hNYmUCGIUpQHZLhaRhh0pz44IznznU9tNcjbhY4uqJU7ssesA3VXvHZ/TNHdr9yWzVK3LloV8hBpqQhsEKA5PPK+lpGSB7qPsPfQL2T6z93oW4FE3hqFyR40edNeYFBgSlqZZQ2Rlp5CvxEpUCFhI8EA51c939xLC3l2ote8t1/mhRa+5HTWnIP7WKytCkSVNfdaFpKgk+S2B76j+l3pDtPb7d69+lPcOTGqM24oAh21c7auTRkLR83SKjHX7syminx5BUPJxr6ao/hel0TK1Nmq2te4Cqdwswtk4BBBFsjPaPSWrWqqwew7WyccfPN/ZNNLG3epd62BSLso01pbFUhofQEHu2fCkH8wQR/T89WGDuW+/aRpLklS2ooqCENFXYF0NqB/ukayx2X+ITUOky2Zmz++O012MVClXFJgIAZbbbbWggOtqLqklK0rzlHHI0XofxLnpkmCbY2iceaqUr5d52dWwkMn1QjkQhtWfPsdSSeojagAzQC2aospSlZHdOM58dtTC6iXGiSs9vfxpcLK6oa7WaRLqLVrxGPkloCQt9agtJDZyfHstXb/Lq+M7i7sVe42KbbdsUKVT2nojlWkS5rrTrUdz1efpIAV6jn0AJzxSO+fbSj1kvmNqpAtCOamUEgnHfucaj6tX1Mht0HPB1K+48YIP/TQ/qm6F4MblSLUeoUSNBRRUzYzypHqOvKL3pkEDHAZzgYOcZz7aqV/75XLSahEpcKnwFGWy+pa5AcHDghPE4BzjkoA/lrPz1ZrCAaeIZOo+/wByp7p1aAhzkG6m68FcvALbaAP/AGnSt9Z2+svZzZyfdENHOc+sRaa2RnL684OPfAycfkNUmf17381t5X97909s6Qy+iZxjMUurO+nKSllSisFxJUnukADB/F5OqJZV73d13bqWXcl97VOUHa+1Za67c1RfrKVsPKbZD7MNxZSgMreQn6ArupKyofhOGAxUXMyt0EUzqYZ3J2BvqAbvTXKNe7cNuTcMWtZfjy3ZAS80zwP4FJjrSpeCD+sSOI07nw9Ikf8ATlEr17UyPHkyHUInMxnlKab5YB4lQzgEkHPukjuMHUf12bw7PXb1D1fdy65dFrtt7UMJj06oPIBiXRfFRUpYUkns7HZWFu+6QxBQnwsZs3Rlbxc2/p9XnKXIDSF+s6pQ5rV6iu5Pgknvqnq9dR1mnT+gtN7LlSQCALZU39TYZjfn3mYCiKdRirEjODnnOD2BuAOkzd6gd1rusPatXTq5TwY0e43n01T1VBbbZSD6SUjwFnK+WfBIA7500VAr9j1/YrptnUWuvyLdrtEmWrDueUtEebRqzGl+s1RJbjXYtx5LrSmHlELMae2rslspC6dWVruXRZFK3GaihTlSgIMriMJTKb+lYGfHgj+mq/0x3ikbfXP0w3rW0ptvcBTEqkvuKIRRrkjBSYM0KP4A4lbkN0jH0PpUf2ScMaymGqbjww/7+3MU07FMdvpHp+JXt1C6j+nm2epSjNSDPpxXbl5NygS9BnJdJQ48PZYkLUlZPc/NdzhvSmbfXfIj0aMhXNt1l5K3E8TyQoBJUn8iFoOnQ6P9xKdvlYkde5pCabulEesfdOFKPFMC74jXFiasf7symFIWVfxLkHygaSTeqBXunrdGrba3NTJJqdPnuRJ7hQoFxSfDhHIftEFKyAOyioeRqLQv/bbkYlN7X3jrHs2lvJUu260lLyeblMbdR38kNrH9/oGje9uGzQkzFx5MwvTaOwAqGwXOJ5v5KuKgU9lgDv8AfHjWc20/V/altxi1VaFcKyqII5MOiheR9QJJVLAz9R8DV3a67tuHW1pr1Cup5xLSG2UMURlocQD+L1Jiyf6YHnWL6dybWmwqrbJjcjd9yoblO1B+apv5a2WY5XKa9NayJC1Z4kkkfmffOq1uJuG2as5JJSn5WjyFZznJUUH/AOh0o03qxt65LriQ7GtSstSpfGO21U4bSWieRPIll8K8HGCFDx4769F+7gbwsQn6lJtZDLLsNba3Go7qkEDJOT6igCM65dPt6QWqjpJTfx6HU9qqLZLkp5umPhcisvJQUqREYCA+UgjKiQhSE47FSwBrQTp+tzb/AKEvhr1zqV31sOmVGszW5VOte2qmwl1idcFQSlMlKkKylTUZpmPCKiCA1S3iMeqcoP8AD/203D6wup61tqEU/L7dUjOzAuMoIbbadLjAcCs8k+skvrHgtwVJI+rR2+Pr1J2jdm81u9Fe3Vyqg2RthGVQ1y0LyEupbS5V56v43ENBMcH3Wtz3UdEylm8vv9Pz6e2AG2rvid9WW50RXRNQKbuBHiVCvXndsuoWFAQ0GEUiiM/qplSLLXFC1y5CURmVOJJS3De4nHHUX0gfE93C6drRh7Y3jYzFwW7FUoRn47/oToqFHPEFWUPJHsFAEDtyxjAc3Y3Kk733jJ3HMREanJQimUCjpI40ynRm0tRYyc+AhoAk/vOKWvyo6g7bsaTdFxQqdEAZ+elLayB2QAnkpf2wlOScfbTyoKlQKgyTYD3yfVqFBuvxGfumx501m6Ns5zjikmIKxRmXFEgKb+l9tOfA/CrA/iOlAuVarbrc63S46UtPKDB5YBSe6T/PiR/Ua0p6grEesZqk7wQ4xc/QM5DlTQE/tIS8NvpP3HBXL/l0o/UdsLQaBuzVIEsx/TKkuU915ZSl6Mseo0pJBAP0KHtqrqPXQv2/D+kxVdlW3fH6wqfDE3RTdu6FS2N3DrzUem7wstURdRcdGKbdkVJfpM5X8JdUVMKV+966hntoi/FN20qm5u1lA6zGIXy1y0WQq19yqepJS4iosHiHVY91gFZzjJ9U+2NJLGtytbfVA1y25C2kB1t1qSy7gtPtrC2XkK8haHACPzyPfTk7+dYFX66+n3ces29bEu1bjueoUz/bSj06al6nvqjpaKKkVLbC0/MLS+24lI/Vq9L6ylxwKgVht1AqDg4P3lKlmmUPvESSFuPVYbiVvQ1hJACQpZH38ffV2sisLuKnOKnKbadQ4OAecCStJBxjlgnv20LalCr1n1Nyh1mnPRn2QMsuqOCD4P2I/Mdjq1WxBr7VO+fYhRPXK0LQZKeSWsHIPY5C8j+WPOnCABeADmTG5lUNHTERT3EPOc3FOhh4EpAwBnie3cnU7thv7ApW1lfteq3FUKdMdmMyoraGVORpKAnC21cUkheQk98JxnJyMapd1U6p1CkIr7Uan/MRytM5EQlAc9wvif3iM+POD79tdOzlmXpu/eLFn2Ht6zWZslSW1fOq5Ro4UoALWVAJR3HYk/cYOhbbsuZ71sJs58H2zZfQh0A7hfEX3KpqVXrXy5T7MjySCuRVZPBtISP+7yw128FuUPc6yI6ptwKlf+7NYhOXKqU4487FXMW4cyyl1Tj7pV7+rI9RRPvxSPtpxetPrf3NsLYTa/oJsmps1SJtdQ3IdWr0ioJkNyawpLqXJDC0Ecm2vXLbYWMhaFklR76Ti19j6lcCE1KXCMhjkQh0Op9NBBCFA4OfIwc++fz0lQuWNVuvEOqBYKIN2azLcbj0GmPpUFKKllYykrPbOSOwCex0T9k6bU6aaxdMyamT8q2KfSEpwE+s7jmQPbCQlJH2UdeK9Nom7IYcruYLLTICVKQT9OSB2KR5z9wRqw0Wns2hYNPo6FFQZjGTIKj3cffHLv8AnxIH/qD7aueFoprGr/qMe84HyyflJOsuAEPX6Ca91fYiLuTthVaQ7DS6H4LoDJTnl9BCk/1BI/njWcfVjt5NY2HoN31xh16bZFRftW4lt55FpslyE6ojuCWTgZ8hvWuu39YjQaOgoWnBR4I8HSedV+ytMk7m3dt+1EApm6tuuIhox9LdahJXJikfYrbEln88pGhovucq3X8/eb10Bsw5mXF13/ZtQs8UECZJkJeaMcts8OARnspRHfOf5/66re3u8d+bPXnFvnbi4FQJsJ3k2gtBbbqT+Jt5CgQ4hXhSTkHXiuWA5Ras/ATIkMvQpJQ/hPFSHQe57HsMjtrlqEJ/y0aI7JemPKJU0trIJ5YTxJ858knt2OkygUlWmi1N1iI4Ni7fbPfEWmVaq7eCBQ7qplIalz7JihxBU2lsLlSqZz/aIbVlS42SpKQVDKe4F9tbB3XTbzqu30xsuPUtzKpK5Iabkt8eYcSSe/JGFJT75x51Y/hPWfLvT4oG1FrUGoojLg3Kmd8xFeIBUhJU65lPlIQVfT3yhJB7EjUz1wdTdsT+vXc25tuIUimUBm8XKVSKI7BCc0+PyQlWSnkCVZUAD++AQO2lFVkqbAcW+UbLBl3HmQ+zHSJRt6NzKzT7yr1UpdBtyAp2eKS2l+ROfWQI0RH1YStzuSckpSknHuB9ee+DGycGVtrtxJhvsxp7yA5AdPpIczhQW8nHrKSPpPA4yD9RT200Xwi94rRr/UlcmwtwclJ3MS9EpLYicm4s9EZao7ylAZbS5lcdeSMBwEfhJ0lO9G30HZDqRuvaYSmTEo9xusxXHUkpZSFc2+RGRlAUEKGfZXuBrhd65V+BawnE7aYIlXevS47hnLnVmY7N9Uj1EOJykAfhCUgAJAz2xjGi5ZW99j0fbUWVJpFVpcgT3JEh5gBZeUrjkpWcFH4ccSPfzoVMR1srmxKgZ3zAQVtpYOUJPLKio4+pJScgj7jXEQRIkXMl6SQ89jgVAFWAcq75++NbsoMXLspvCxO3SibxVeBt/RaM8zT4qUuVKbI/auMskrKQBnBUe5JJJPEDAGNS+4LhpAcbmOIBjNB+V6aspDihlKP+UHGPyT9tdHTxYsWk27NvOS2Qua/waUo8uLLX1rV/VeP5+mR76hNyHV1aoN2vHkJZ+YWqROeV+FhtIKlKV+SUj+vED31XoBdNpQOpz+fCIVL1atzNwNuZqZTCUofPEp78hjGqz1e7cTq3tqu77UTitW9MYqlLc4/hfYWHE9/bJTxP5LOq5039WOz25llUi+KOirEy46fmGWaJKeSw/geo0VobKVFKu3Y/bRMvO/7Ar9HeQm37rd+ajqQ6Y1pTlAgj/wAPBPvpM+YlQEiO+h1xMafiNbORbI6kpdbtaMlNIueO3W6e604ktBp9IWQFeDgkp7e6ToKwY1Vk059uj+sfVjKQ7MfWRlHcltsZ+hB9/c59snLsdfW3SqtsdCrDERXrWXW3I7XqtFCm6fLUt1rkk90+nI+YQQfwjA0oVIpM9lIcppZUU8S7FkOBttwk+G1exx3wfsdDqgVqX7zGlziPncXSJc3w1t0NkuuTpytaqXkpmrUZ+VSYqXFrXGkwkuqV+qSQPUS483kgp7DKQcnQB+JFbtwXP1b7ib17T7U3HT7Hm19M9M2q0JxpLJUWmVKdS6gJSFLdQjHgnGPGdONTvi6dPlG+HVaOzj1SueBvZt9QYMRins0FzgZEV1QYdTJB4Y9FLRUtWClKiE8jkaYz4m3xPujn4mXw17fotkX1UoN13PXolutN1ChOenGqLrDK5ZW0FeqqO2CHA6EcVcMJORgTV3KSzcjEpHawsszH+Gxcl4dOe/bu/wBee2NckWtDi1RNNqEChOONyKglDsdptn0kKyUr5pUkfg58lYAzoidBvw1JvxCqfvT1Hb3W1Xrcm27PiLorRCmmZEyZICnfmA+gkJDHJxOOAHbIIOnn+Gh8UDou+GP8Oiu7X7s1esV656BuBUoM00uhI9KdUlpW9GcZYce9UxyhKVl3iUp5gE57aX7ZH40XTXt78PK7dsqmzc6t6twK5VqpMYNBU7Gdlu09yPCLcoqx6fJSME/WghRIwc68cEksvJxBBAABmUtXtqqUltLbziZMRtKjDkQ5ILrLZUrCSAe47Z4HxnyM67bftep3PV41JisLfVUJDSIsiOofQskY5A9x57/kc6mnqDNadDdf+XZbYPBcVt8HhgdlOqIGB/lH2OdFDpUsinV26Zl1o9J4UmOUCS0cID7n0pH8wnkc/lnT1BPMqhYpVICmXq44FGsey2qfEUhESNDCQsLBIZbJyo/YrcBVjz5++l/rX6XrrqaZToql1W43kZaJwW4xOWmvy5Y9RX+VCM+Tosb9XLSnVi2Sh4sMJEqqoW0psuNAhLDKcjv6qsdx7FR9tdfTpYqn49R3wvKQ1HCkviHLfR+rZbSMyJWPdCRhCQPOAkfiGnNTVNzb8/PtF0TcRDd8K7qEZsTdBnYu55rkSBcb/GE29IKUx6mnsgZIAR6gHAn+LhrVups1aRQfUkFxl5lsrU16gKuOPqGc41jfupYMHY7cWsWBe3TcaZdtpTEtymX70qBJSjBaktrb4eonHFQWPKClQ8HWhfTb1jUPqJ6WZl7VG6qhBuam02TFr9HTNThuQ2g4UklPJSFpwck5Jz3yNBVpiqA6j3/eFSqbLofhAFSqPR9+7LvizHUJcamV12nSnnWzkMy1L9BaVewS+E5H2Xn76z5tm1KjbO4v+zdSgLbk0+W5FlshsBLbrThGVhWSokgj8ta5/DZ2DoW5mwlxyqrImsP1OvuK9GPNcS1hpICFLx3VhSiccvbxpIPiJbXMbCdcbV5TqOyaVdqGKyllSSWRJCyzNaGcZKH23R3/AIgffWniOzzWVf8AE2+kGirGmGPWTdd6fbQuLaqFX63QFVia5Ojrk1kLDspmKCkLY/Z+olK0gA8CSFKSc4KjrtY6YNjLh6UL33ksu31W87YG4FNoYRdd1mJEDU1lx5ueXByQwf1YZSyQVKJxyzkar9tVHcndPcaHsxt5YdWuaTARKpz0OmqcaD7wUhtLq14OU/LobytH4AoE4xnUj1lXXbfT5sLfvSYj9Jztwb0q9Jcl2XZNPliiW+mMXCPnn3iV1OZxWfT9MLShalLKxhKNRmZiQo5lNQoyZC7g7HbfW70t2Xv3cSW7in3NubVrVEWj1dtyCz6DLD5lNy0p/XK+spW0QPTKBggLxqKgbBWrTKLW6lQbJLUNM9uPSKq8AiUyPSbWEY+taSrIUQFEHmAk9iNUvbjdm2az02UDpR3up9wWfVrVu6XWqRU69CkqpEliQhHJqQwkJciO8kd5KUqDjYQlSm/T5G1Uulb1dPe5UVm4LHqaaYw6mpLYYeXLZUhoNlLqFZJcb5hk/iXwCgSfGuBdcGeGzWIgfvamtwK+6HWiSwwtCy+Q4FrI4lK0nuFccnke+To72nbbexXTwY78ZDEurKjNSmkNAKdkSeDqmx7p4Rw0CR3y4se+oliwYe+fVzGsV+Owim051LtxyGUhPOPFSFSHVFPdxSlZSD3OXANW/rbvSy6RuGi03ZYM635ARUGE+ohsTncOK9MZAISlQBVjJCEjVTQg5a2TiT65sb9oC0WVe+8u68S2J6HIjtYnLkyZjo+lDaUkKcSfdDLIKUnxzWr76uPU1dFNQIuwO3eI1PhR2f0wtsdmGG8KZjHHk+HnB5K1tp8oOr1d6LF2ZspjcK6ps5i6q/Abl2tRoUt1mUqkK5Nxg6FA8UuEuuqHbkgIOFc0K0OYVGg7hXvAsDanamoTriuesFluI1VXpS5L7qzxaKuyi6CTyUMJ/EcDGdCoZql7ccTnZVTaDk8/ab3/ABl/hCK6mNsIG+3T3RI7e4dk090uU9CSpdegjKzF5H8Ticq4BXY8lJyOWsR7TrVV2iq9SrlvxHWINVgOwKxTnsgx1kcUrOe4U2rt38p7HvnX61dYx/4hToGs/YiS71w7X0dhFJuKoJjXvbrHFOJbmcTWkfwOf70D8KyFeHFYLSu2nZQguB0muppB1LGXD4R1jNOdI1NuVuM6h2tzpLyn2QML4uqR2z2/dPtoAf4hrpulO9NMbfijUBch6zLnYmrUywgLciTj8vISTjsEyWmHVY/7Sfy1cvgbde23FW2Rr/S5e1RYhTbAak1a2pMhaUGbRlKLriTnspxlxSs+5Q4k/unRX3W3/wBkevXb24umZuO5GkXDa06M248UqQQ42ASMZOW1BmQP/LH7az1Bd9Q725N/gcz2iUFBRfpMhOnnqRmHZ3eiy6OhNARdVoUaVSKsqC87IaqtOmIkMxorja0ht15PLkHCUKDP1JyEkCnbHfC66zvLJvzce+LiuK6qlJLlXq131FBlzOKQgFDkhRUHG0ABv9YCniOHHAxMUHaXqWsjcJrau79t6k9I5hRiPQ3sIUHVN8/WjtnikFC8hWcjv2znTTWJtmqnxIlNq3TfQ6xIWS3HkzrhkOKcWlSifp9HwEjBwk9xn3zpHAJt1mysWA6Wij9Y98W1cFdYep9Panym2WWwW6w/KXP4j8aw6XXCAk8CVFOSScZ0Trf37ptH6RNt7SnqrNS+Tuuq3FeNNrEPguNUZCGqfBAlFPqyGkwoyHPrPBJCRjOdHC9Ntq9HZajRele04Ut9JUh1msS2QEpIyeSGx4yPY57/AGxpYrr2v6ho1+UqybfoMxEy457EJmoQ4clxtTjy+DSS84hKE4JClcf3fPjQ3BFpzMVuY2nw17Fs+39t7j62dyLXcpNPrFzN0ehQ1x0uvymmFhRS22ASovSy0Bgf8O4cjQa6nbTtW59+qEzeu065MaL6te3HnPiRBmF9SnFKo61PAIbQClhj1QOSULU4e3Eaerc2XtNthtzt90n25esemzLLRDnKrLyW3XBUGU4jKKHPpIeffckOlfhtRz38AX4gda2k2k3NreykfqWl3VMQlNT3MqS42Gnqu406FNxFxzhLXBbbC0KWeXY4KUfTjVqeJrqAKC3W3sx35YZ7Dj29J9n4FpP4CreEl/FdQUrgn03cKTjaDto1LJkl3BLi21aZvuivVyibv7sX/Wt6dymGTVpUg/LxmlhMSCCEpQhkD6Q2hCUNtjsAhtCfbWoX+HW6Yti9vd2oO5G81OmN7m1ynyJdhQa9Qn2I4p6UkOyoMhwBqU7k4WUZ4BQx99c/Bl+G3RuoWaOondtxMm3k0KWmw6U7FJblOrCo5qCmnTjg0XOTaFYJWQvtgZ0Jm9GdG24t3Yer1S6p0xOwlJcp9PDsJrNVW7EYYQ+vis+ipKmE9hkHmRnHfXU6vihsz7QMbh2sQCL7u1249ka1ej/lxTFZNK9VmG7y3LGzXR2UlPJBHrCUj6hhi+AMf//Z

/9j/4AAQSkZJRgABAQAAAQABAAD/2wBDAAIBAQEBAQIBAQECAgICAgQDAgICAgUEBAMEBgUGBgYFBgYGBwkIBgcJBwYGCAsICQoKCgoKBggLDAsKDAkKCgr/2wBDAQICAgICAgUDAwUKBwYHCgoKCgoKCgoKCgoKCgoKCgoKCgoKCgoKCgoKCgoKCgoKCgoKCgoKCgoKCgoKCgoKCgr/wAARCACAAGADASIAAhEBAxEB/8QAHQAAAgMAAwEBAAAAAAAAAAAABwgFBgkBAwQCCv/EAEEQAAEDAwMDAgQCCAMFCQAAAAECAwQFBhEABxIIITETQQkUIlEyYRUjM0JScYGRCmKxFkNEgsFUY3N0g6KywtH/xAAaAQADAQEBAQAAAAAAAAAAAAACBAUDAAEG/8QAMREAAgEDAwIDBwIHAAAAAAAAAQIAAxEhBBIxQVEFEyJhcYGRsdHwweEGByMzQlKh/9oADAMBAAIRAxEAPwC0XjTxBoSamGwpdJksSFfcpZd9Nz+7Kxpqug7oSidQcKffe5EuZDtqJIVEitwVBD095I4uAKIPFCfpyoDJUcDGDpbby3u2etB9y07Usc3SsMqZmVi6ubUd4cA2r04bSwQlQA/auKJxninxos7MdZW8tYpsWz6RfsikUmK36cSl0RpuHHZTkkhKWkg+STkkkk5J0qigDMIsOkfW2egHo8pSWp52djTXorigH61IffUFAjJKXF8T3SO+Mf31eqbZvT9ZCAxTLctGlhHjhGitEf1xnSQNXJXa6z61cuqpSVq78n5zi/8A5E6tzblrROneTUBSmF1mXW3HYsxbYK0MR/SSpIV5wSs9hrQEDpODMcXjhp3J2vp4Edi86OgeyGpjf+iTr5kbu7ax0cnb1gJB9/Vz/wBNJHb9feWsPfMIT29yNTU+6pCmOAlo8eOWuNRr2mopqUv1jdK3y2mQDyvuB28/Wf8A81wvfXaFoBT+4dKbB8FyTx/1GkxTcUtTneUk/nnXguatzHYmGZCVKxhPcefA1xqETLbHLqV6dM15hUWt3HZVR5khTU96K5yJ+4c0Mt0uj3oe3TZ+Wc6ZLErypaXQ8/S4jDBQj08KJcjqSoEjCRjuT/fQL6pkUqm1yh0Si0aMx+jaM3BlltlKS86ltpwrVjyvKyMnv20t+6BLEdc2CVMrSMlTSuJH9R30LneMzhIbq++EzSOmXrQsTfKwKVKVtJJo015yn1N5TjlHnNoKlxVOK7qQtpRcaUo8h6TiSTxBI9+Etso9v112tb6jMqkUqpPfPF58uuwpUhR9IrKsqKFNc+Lhz3SpJOR3Gt/9X29tn1x62rc3Tr7EUJKXYblUcdYWlWQQtpwqQoEHGCk9iRoyfCj682dgt2qg5U9laJKi3C0hNYmUCGIUpQHZLhaRhh0pz44IznznU9tNcjbhY4uqJU7ssesA3VXvHZ/TNHdr9yWzVK3LloV8hBpqQhsEKA5PPK+lpGSB7qPsPfQL2T6z93oW4FE3hqFyR40edNeYFBgSlqZZQ2Rlp5CvxEpUCFhI8EA51c939xLC3l2ote8t1/mhRa+5HTWnIP7WKytCkSVNfdaFpKgk+S2B76j+l3pDtPb7d69+lPcOTGqM24oAh21c7auTRkLR83SKjHX7syminx5BUPJxr6ao/hel0TK1Nmq2te4Cqdwswtk4BBBFsjPaPSWrWqqwew7WyccfPN/ZNNLG3epd62BSLso01pbFUhofQEHu2fCkH8wQR/T89WGDuW+/aRpLklS2ooqCENFXYF0NqB/ukayx2X+ITUOky2Zmz++O012MVClXFJgIAZbbbbWggOtqLqklK0rzlHHI0XofxLnpkmCbY2iceaqUr5d52dWwkMn1QjkQhtWfPsdSSeojagAzQC2aospSlZHdOM58dtTC6iXGiSs9vfxpcLK6oa7WaRLqLVrxGPkloCQt9agtJDZyfHstXb/Lq+M7i7sVe42KbbdsUKVT2nojlWkS5rrTrUdz1efpIAV6jn0AJzxSO+fbSj1kvmNqpAtCOamUEgnHfucaj6tX1Mht0HPB1K+48YIP/TQ/qm6F4MblSLUeoUSNBRRUzYzypHqOvKL3pkEDHAZzgYOcZz7aqV/75XLSahEpcKnwFGWy+pa5AcHDghPE4BzjkoA/lrPz1ZrCAaeIZOo+/wByp7p1aAhzkG6m68FcvALbaAP/AGnSt9Z2+svZzZyfdENHOc+sRaa2RnL684OPfAycfkNUmf17381t5X97909s6Qy+iZxjMUurO+nKSllSisFxJUnukADB/F5OqJZV73d13bqWXcl97VOUHa+1Za67c1RfrKVsPKbZD7MNxZSgMreQn6ArupKyofhOGAxUXMyt0EUzqYZ3J2BvqAbvTXKNe7cNuTcMWtZfjy3ZAS80zwP4FJjrSpeCD+sSOI07nw9Ikf8ATlEr17UyPHkyHUInMxnlKab5YB4lQzgEkHPukjuMHUf12bw7PXb1D1fdy65dFrtt7UMJj06oPIBiXRfFRUpYUkns7HZWFu+6QxBQnwsZs3Rlbxc2/p9XnKXIDSF+s6pQ5rV6iu5Pgknvqnq9dR1mnT+gtN7LlSQCALZU39TYZjfn3mYCiKdRirEjODnnOD2BuAOkzd6gd1rusPatXTq5TwY0e43n01T1VBbbZSD6SUjwFnK+WfBIA7500VAr9j1/YrptnUWuvyLdrtEmWrDueUtEebRqzGl+s1RJbjXYtx5LrSmHlELMae2rslspC6dWVruXRZFK3GaihTlSgIMriMJTKb+lYGfHgj+mq/0x3ikbfXP0w3rW0ptvcBTEqkvuKIRRrkjBSYM0KP4A4lbkN0jH0PpUf2ScMaymGqbjww/7+3MU07FMdvpHp+JXt1C6j+nm2epSjNSDPpxXbl5NygS9BnJdJQ48PZYkLUlZPc/NdzhvSmbfXfIj0aMhXNt1l5K3E8TyQoBJUn8iFoOnQ6P9xKdvlYkde5pCabulEesfdOFKPFMC74jXFiasf7symFIWVfxLkHygaSTeqBXunrdGrba3NTJJqdPnuRJ7hQoFxSfDhHIftEFKyAOyioeRqLQv/bbkYlN7X3jrHs2lvJUu260lLyeblMbdR38kNrH9/oGje9uGzQkzFx5MwvTaOwAqGwXOJ5v5KuKgU9lgDv8AfHjWc20/V/altxi1VaFcKyqII5MOiheR9QJJVLAz9R8DV3a67tuHW1pr1Cup5xLSG2UMURlocQD+L1Jiyf6YHnWL6dybWmwqrbJjcjd9yoblO1B+apv5a2WY5XKa9NayJC1Z4kkkfmffOq1uJuG2as5JJSn5WjyFZznJUUH/AOh0o03qxt65LriQ7GtSstSpfGO21U4bSWieRPIll8K8HGCFDx4769F+7gbwsQn6lJtZDLLsNba3Go7qkEDJOT6igCM65dPt6QWqjpJTfx6HU9qqLZLkp5umPhcisvJQUqREYCA+UgjKiQhSE47FSwBrQTp+tzb/AKEvhr1zqV31sOmVGszW5VOte2qmwl1idcFQSlMlKkKylTUZpmPCKiCA1S3iMeqcoP8AD/203D6wup61tqEU/L7dUjOzAuMoIbbadLjAcCs8k+skvrHgtwVJI+rR2+Pr1J2jdm81u9Fe3Vyqg2RthGVQ1y0LyEupbS5V56v43ENBMcH3Wtz3UdEylm8vv9Pz6e2AG2rvid9WW50RXRNQKbuBHiVCvXndsuoWFAQ0GEUiiM/qplSLLXFC1y5CURmVOJJS3De4nHHUX0gfE93C6drRh7Y3jYzFwW7FUoRn47/oToqFHPEFWUPJHsFAEDtyxjAc3Y3Kk733jJ3HMREanJQimUCjpI40ynRm0tRYyc+AhoAk/vOKWvyo6g7bsaTdFxQqdEAZ+elLayB2QAnkpf2wlOScfbTyoKlQKgyTYD3yfVqFBuvxGfumx501m6Ns5zjikmIKxRmXFEgKb+l9tOfA/CrA/iOlAuVarbrc63S46UtPKDB5YBSe6T/PiR/Ua0p6grEesZqk7wQ4xc/QM5DlTQE/tIS8NvpP3HBXL/l0o/UdsLQaBuzVIEsx/TKkuU915ZSl6Mseo0pJBAP0KHtqrqPXQv2/D+kxVdlW3fH6wqfDE3RTdu6FS2N3DrzUem7wstURdRcdGKbdkVJfpM5X8JdUVMKV+966hntoi/FN20qm5u1lA6zGIXy1y0WQq19yqepJS4iosHiHVY91gFZzjJ9U+2NJLGtytbfVA1y25C2kB1t1qSy7gtPtrC2XkK8haHACPzyPfTk7+dYFX66+n3ces29bEu1bjueoUz/bSj06al6nvqjpaKKkVLbC0/MLS+24lI/Vq9L6ylxwKgVht1AqDg4P3lKlmmUPvESSFuPVYbiVvQ1hJACQpZH38ffV2sisLuKnOKnKbadQ4OAecCStJBxjlgnv20LalCr1n1Nyh1mnPRn2QMsuqOCD4P2I/Mdjq1WxBr7VO+fYhRPXK0LQZKeSWsHIPY5C8j+WPOnCABeADmTG5lUNHTERT3EPOc3FOhh4EpAwBnie3cnU7thv7ApW1lfteq3FUKdMdmMyoraGVORpKAnC21cUkheQk98JxnJyMapd1U6p1CkIr7Uan/MRytM5EQlAc9wvif3iM+POD79tdOzlmXpu/eLFn2Ht6zWZslSW1fOq5Ro4UoALWVAJR3HYk/cYOhbbsuZ71sJs58H2zZfQh0A7hfEX3KpqVXrXy5T7MjySCuRVZPBtISP+7yw128FuUPc6yI6ptwKlf+7NYhOXKqU4487FXMW4cyyl1Tj7pV7+rI9RRPvxSPtpxetPrf3NsLYTa/oJsmps1SJtdQ3IdWr0ioJkNyawpLqXJDC0Ecm2vXLbYWMhaFklR76Ti19j6lcCE1KXCMhjkQh0Op9NBBCFA4OfIwc++fz0lQuWNVuvEOqBYKIN2azLcbj0GmPpUFKKllYykrPbOSOwCex0T9k6bU6aaxdMyamT8q2KfSEpwE+s7jmQPbCQlJH2UdeK9Nom7IYcruYLLTICVKQT9OSB2KR5z9wRqw0Wns2hYNPo6FFQZjGTIKj3cffHLv8AnxIH/qD7aueFoprGr/qMe84HyyflJOsuAEPX6Ca91fYiLuTthVaQ7DS6H4LoDJTnl9BCk/1BI/njWcfVjt5NY2HoN31xh16bZFRftW4lt55FpslyE6ojuCWTgZ8hvWuu39YjQaOgoWnBR4I8HSedV+ytMk7m3dt+1EApm6tuuIhox9LdahJXJikfYrbEln88pGhovucq3X8/eb10Bsw5mXF13/ZtQs8UECZJkJeaMcts8OARnspRHfOf5/66re3u8d+bPXnFvnbi4FQJsJ3k2gtBbbqT+Jt5CgQ4hXhSTkHXiuWA5Ras/ATIkMvQpJQ/hPFSHQe57HsMjtrlqEJ/y0aI7JemPKJU0trIJ5YTxJ858knt2OkygUlWmi1N1iI4Ni7fbPfEWmVaq7eCBQ7qplIalz7JihxBU2lsLlSqZz/aIbVlS42SpKQVDKe4F9tbB3XTbzqu30xsuPUtzKpK5Iabkt8eYcSSe/JGFJT75x51Y/hPWfLvT4oG1FrUGoojLg3Kmd8xFeIBUhJU65lPlIQVfT3yhJB7EjUz1wdTdsT+vXc25tuIUimUBm8XKVSKI7BCc0+PyQlWSnkCVZUAD++AQO2lFVkqbAcW+UbLBl3HmQ+zHSJRt6NzKzT7yr1UpdBtyAp2eKS2l+ROfWQI0RH1YStzuSckpSknHuB9ee+DGycGVtrtxJhvsxp7yA5AdPpIczhQW8nHrKSPpPA4yD9RT200Xwi94rRr/UlcmwtwclJ3MS9EpLYicm4s9EZao7ylAZbS5lcdeSMBwEfhJ0lO9G30HZDqRuvaYSmTEo9xusxXHUkpZSFc2+RGRlAUEKGfZXuBrhd65V+BawnE7aYIlXevS47hnLnVmY7N9Uj1EOJykAfhCUgAJAz2xjGi5ZW99j0fbUWVJpFVpcgT3JEh5gBZeUrjkpWcFH4ccSPfzoVMR1srmxKgZ3zAQVtpYOUJPLKio4+pJScgj7jXEQRIkXMl6SQ89jgVAFWAcq75++NbsoMXLspvCxO3SibxVeBt/RaM8zT4qUuVKbI/auMskrKQBnBUe5JJJPEDAGNS+4LhpAcbmOIBjNB+V6aspDihlKP+UHGPyT9tdHTxYsWk27NvOS2Qua/waUo8uLLX1rV/VeP5+mR76hNyHV1aoN2vHkJZ+YWqROeV+FhtIKlKV+SUj+vED31XoBdNpQOpz+fCIVL1atzNwNuZqZTCUofPEp78hjGqz1e7cTq3tqu77UTitW9MYqlLc4/hfYWHE9/bJTxP5LOq5039WOz25llUi+KOirEy46fmGWaJKeSw/geo0VobKVFKu3Y/bRMvO/7Ar9HeQm37rd+ajqQ6Y1pTlAgj/wAPBPvpM+YlQEiO+h1xMafiNbORbI6kpdbtaMlNIueO3W6e604ktBp9IWQFeDgkp7e6ToKwY1Vk059uj+sfVjKQ7MfWRlHcltsZ+hB9/c59snLsdfW3SqtsdCrDERXrWXW3I7XqtFCm6fLUt1rkk90+nI+YQQfwjA0oVIpM9lIcppZUU8S7FkOBttwk+G1exx3wfsdDqgVqX7zGlziPncXSJc3w1t0NkuuTpytaqXkpmrUZ+VSYqXFrXGkwkuqV+qSQPUS483kgp7DKQcnQB+JFbtwXP1b7ib17T7U3HT7Hm19M9M2q0JxpLJUWmVKdS6gJSFLdQjHgnGPGdONTvi6dPlG+HVaOzj1SueBvZt9QYMRins0FzgZEV1QYdTJB4Y9FLRUtWClKiE8jkaYz4m3xPujn4mXw17fotkX1UoN13PXolutN1ChOenGqLrDK5ZW0FeqqO2CHA6EcVcMJORgTV3KSzcjEpHawsszH+Gxcl4dOe/bu/wBee2NckWtDi1RNNqEChOONyKglDsdptn0kKyUr5pUkfg58lYAzoidBvw1JvxCqfvT1Hb3W1Xrcm27PiLorRCmmZEyZICnfmA+gkJDHJxOOAHbIIOnn+Gh8UDou+GP8Oiu7X7s1esV656BuBUoM00uhI9KdUlpW9GcZYce9UxyhKVl3iUp5gE57aX7ZH40XTXt78PK7dsqmzc6t6twK5VqpMYNBU7Gdlu09yPCLcoqx6fJSME/WghRIwc68cEksvJxBBAABmUtXtqqUltLbziZMRtKjDkQ5ILrLZUrCSAe47Z4HxnyM67bftep3PV41JisLfVUJDSIsiOofQskY5A9x57/kc6mnqDNadDdf+XZbYPBcVt8HhgdlOqIGB/lH2OdFDpUsinV26Zl1o9J4UmOUCS0cID7n0pH8wnkc/lnT1BPMqhYpVICmXq44FGsey2qfEUhESNDCQsLBIZbJyo/YrcBVjz5++l/rX6XrrqaZToql1W43kZaJwW4xOWmvy5Y9RX+VCM+Tosb9XLSnVi2Sh4sMJEqqoW0psuNAhLDKcjv6qsdx7FR9tdfTpYqn49R3wvKQ1HCkviHLfR+rZbSMyJWPdCRhCQPOAkfiGnNTVNzb8/PtF0TcRDd8K7qEZsTdBnYu55rkSBcb/GE29IKUx6mnsgZIAR6gHAn+LhrVups1aRQfUkFxl5lsrU16gKuOPqGc41jfupYMHY7cWsWBe3TcaZdtpTEtymX70qBJSjBaktrb4eonHFQWPKClQ8HWhfTb1jUPqJ6WZl7VG6qhBuam02TFr9HTNThuQ2g4UklPJSFpwck5Jz3yNBVpiqA6j3/eFSqbLofhAFSqPR9+7LvizHUJcamV12nSnnWzkMy1L9BaVewS+E5H2Xn76z5tm1KjbO4v+zdSgLbk0+W5FlshsBLbrThGVhWSokgj8ta5/DZ2DoW5mwlxyqrImsP1OvuK9GPNcS1hpICFLx3VhSiccvbxpIPiJbXMbCdcbV5TqOyaVdqGKyllSSWRJCyzNaGcZKH23R3/AIgffWniOzzWVf8AE2+kGirGmGPWTdd6fbQuLaqFX63QFVia5Ojrk1kLDspmKCkLY/Z+olK0gA8CSFKSc4KjrtY6YNjLh6UL33ksu31W87YG4FNoYRdd1mJEDU1lx5ueXByQwf1YZSyQVKJxyzkar9tVHcndPcaHsxt5YdWuaTARKpz0OmqcaD7wUhtLq14OU/LobytH4AoE4xnUj1lXXbfT5sLfvSYj9Jztwb0q9Jcl2XZNPliiW+mMXCPnn3iV1OZxWfT9MLShalLKxhKNRmZiQo5lNQoyZC7g7HbfW70t2Xv3cSW7in3NubVrVEWj1dtyCz6DLD5lNy0p/XK+spW0QPTKBggLxqKgbBWrTKLW6lQbJLUNM9uPSKq8AiUyPSbWEY+taSrIUQFEHmAk9iNUvbjdm2az02UDpR3up9wWfVrVu6XWqRU69CkqpEliQhHJqQwkJciO8kd5KUqDjYQlSm/T5G1Uulb1dPe5UVm4LHqaaYw6mpLYYeXLZUhoNlLqFZJcb5hk/iXwCgSfGuBdcGeGzWIgfvamtwK+6HWiSwwtCy+Q4FrI4lK0nuFccnke+To72nbbexXTwY78ZDEurKjNSmkNAKdkSeDqmx7p4Rw0CR3y4se+oliwYe+fVzGsV+Owim051LtxyGUhPOPFSFSHVFPdxSlZSD3OXANW/rbvSy6RuGi03ZYM635ARUGE+ohsTncOK9MZAISlQBVjJCEjVTQg5a2TiT65sb9oC0WVe+8u68S2J6HIjtYnLkyZjo+lDaUkKcSfdDLIKUnxzWr76uPU1dFNQIuwO3eI1PhR2f0wtsdmGG8KZjHHk+HnB5K1tp8oOr1d6LF2ZspjcK6ps5i6q/Abl2tRoUt1mUqkK5Nxg6FA8UuEuuqHbkgIOFc0K0OYVGg7hXvAsDanamoTriuesFluI1VXpS5L7qzxaKuyi6CTyUMJ/EcDGdCoZql7ccTnZVTaDk8/ab3/ABl/hCK6mNsIG+3T3RI7e4dk090uU9CSpdegjKzF5H8Ticq4BXY8lJyOWsR7TrVV2iq9SrlvxHWINVgOwKxTnsgx1kcUrOe4U2rt38p7HvnX61dYx/4hToGs/YiS71w7X0dhFJuKoJjXvbrHFOJbmcTWkfwOf70D8KyFeHFYLSu2nZQguB0muppB1LGXD4R1jNOdI1NuVuM6h2tzpLyn2QML4uqR2z2/dPtoAf4hrpulO9NMbfijUBch6zLnYmrUywgLciTj8vISTjsEyWmHVY/7Sfy1cvgbde23FW2Rr/S5e1RYhTbAak1a2pMhaUGbRlKLriTnspxlxSs+5Q4k/unRX3W3/wBkevXb24umZuO5GkXDa06M248UqQQ42ASMZOW1BmQP/LH7az1Bd9Q725N/gcz2iUFBRfpMhOnnqRmHZ3eiy6OhNARdVoUaVSKsqC87IaqtOmIkMxorja0ht15PLkHCUKDP1JyEkCnbHfC66zvLJvzce+LiuK6qlJLlXq131FBlzOKQgFDkhRUHG0ABv9YCniOHHAxMUHaXqWsjcJrau79t6k9I5hRiPQ3sIUHVN8/WjtnikFC8hWcjv2znTTWJtmqnxIlNq3TfQ6xIWS3HkzrhkOKcWlSifp9HwEjBwk9xn3zpHAJt1mysWA6Wij9Y98W1cFdYep9Panym2WWwW6w/KXP4j8aw6XXCAk8CVFOSScZ0Trf37ptH6RNt7SnqrNS+Tuuq3FeNNrEPguNUZCGqfBAlFPqyGkwoyHPrPBJCRjOdHC9Ntq9HZajRele04Ut9JUh1msS2QEpIyeSGx4yPY57/AGxpYrr2v6ho1+UqybfoMxEy457EJmoQ4clxtTjy+DSS84hKE4JClcf3fPjQ3BFpzMVuY2nw17Fs+39t7j62dyLXcpNPrFzN0ehQ1x0uvymmFhRS22ASovSy0Bgf8O4cjQa6nbTtW59+qEzeu065MaL6te3HnPiRBmF9SnFKo61PAIbQClhj1QOSULU4e3Eaerc2XtNthtzt90n25esemzLLRDnKrLyW3XBUGU4jKKHPpIeffckOlfhtRz38AX4gda2k2k3NreykfqWl3VMQlNT3MqS42Gnqu406FNxFxzhLXBbbC0KWeXY4KUfTjVqeJrqAKC3W3sx35YZ7Dj29J9n4FpP4CreEl/FdQUrgn03cKTjaDto1LJkl3BLi21aZvuivVyibv7sX/Wt6dymGTVpUg/LxmlhMSCCEpQhkD6Q2hCUNtjsAhtCfbWoX+HW6Yti9vd2oO5G81OmN7m1ynyJdhQa9Qn2I4p6UkOyoMhwBqU7k4WUZ4BQx99c/Bl+G3RuoWaOondtxMm3k0KWmw6U7FJblOrCo5qCmnTjg0XOTaFYJWQvtgZ0Jm9GdG24t3Yer1S6p0xOwlJcp9PDsJrNVW7EYYQ+vis+ipKmE9hkHmRnHfXU6vihsz7QMbh2sQCL7u1249ka1ej/lxTFZNK9VmG7y3LGzXR2UlPJBHrCUj6hhi+AMf//Z

/9j/4AAQSkZJRgABAQAAAQABAAD/2wBDAAIBAQEBAQIBAQECAgICAgQDAgICAgUEBAMEBgUGBgYFBgYGBwkIBgcJBwYGCAsICQoKCgoKBggLDAsKDAkKCgr/2wBDAQICAgICAgUDAwUKBwYHCgoKCgoKCgoKCgoKCgoKCgoKCgoKCgoKCgoKCgoKCgoKCgoKCgoKCgoKCgoKCgoKCgr/wAARCACAAGADASIAAhEBAxEB/8QAHQAAAgMAAwEBAAAAAAAAAAAABwgFBgkBAwQCCv/EAEEQAAEDAwMDAgQCCAMFCQAAAAECAwQFBhEABxIIITETQQkUIlEyYRUjM0JScYGRCmKxFkNEgsFUY3N0g6KywtH/xAAaAQADAQEBAQAAAAAAAAAAAAACBAUDAAEG/8QAMREAAgEDAwIDBwIHAAAAAAAAAQIAAxEhBBIxQVEFEyJhcYGRsdHwweEGByMzQlKh/9oADAMBAAIRAxEAPwC0XjTxBoSamGwpdJksSFfcpZd9Nz+7Kxpqug7oSidQcKffe5EuZDtqJIVEitwVBD095I4uAKIPFCfpyoDJUcDGDpbby3u2etB9y07Usc3SsMqZmVi6ubUd4cA2r04bSwQlQA/auKJxninxos7MdZW8tYpsWz6RfsikUmK36cSl0RpuHHZTkkhKWkg+STkkkk5J0qigDMIsOkfW2egHo8pSWp52djTXorigH61IffUFAjJKXF8T3SO+Mf31eqbZvT9ZCAxTLctGlhHjhGitEf1xnSQNXJXa6z61cuqpSVq78n5zi/8A5E6tzblrROneTUBSmF1mXW3HYsxbYK0MR/SSpIV5wSs9hrQEDpODMcXjhp3J2vp4Edi86OgeyGpjf+iTr5kbu7ax0cnb1gJB9/Vz/wBNJHb9feWsPfMIT29yNTU+6pCmOAlo8eOWuNRr2mopqUv1jdK3y2mQDyvuB28/Wf8A81wvfXaFoBT+4dKbB8FyTx/1GkxTcUtTneUk/nnXguatzHYmGZCVKxhPcefA1xqETLbHLqV6dM15hUWt3HZVR5khTU96K5yJ+4c0Mt0uj3oe3TZ+Wc6ZLErypaXQ8/S4jDBQj08KJcjqSoEjCRjuT/fQL6pkUqm1yh0Si0aMx+jaM3BlltlKS86ltpwrVjyvKyMnv20t+6BLEdc2CVMrSMlTSuJH9R30LneMzhIbq++EzSOmXrQsTfKwKVKVtJJo015yn1N5TjlHnNoKlxVOK7qQtpRcaUo8h6TiSTxBI9+Etso9v112tb6jMqkUqpPfPF58uuwpUhR9IrKsqKFNc+Lhz3SpJOR3Gt/9X29tn1x62rc3Tr7EUJKXYblUcdYWlWQQtpwqQoEHGCk9iRoyfCj682dgt2qg5U9laJKi3C0hNYmUCGIUpQHZLhaRhh0pz44IznznU9tNcjbhY4uqJU7ssesA3VXvHZ/TNHdr9yWzVK3LloV8hBpqQhsEKA5PPK+lpGSB7qPsPfQL2T6z93oW4FE3hqFyR40edNeYFBgSlqZZQ2Rlp5CvxEpUCFhI8EA51c939xLC3l2ote8t1/mhRa+5HTWnIP7WKytCkSVNfdaFpKgk+S2B76j+l3pDtPb7d69+lPcOTGqM24oAh21c7auTRkLR83SKjHX7syminx5BUPJxr6ao/hel0TK1Nmq2te4Cqdwswtk4BBBFsjPaPSWrWqqwew7WyccfPN/ZNNLG3epd62BSLso01pbFUhofQEHu2fCkH8wQR/T89WGDuW+/aRpLklS2ooqCENFXYF0NqB/ukayx2X+ITUOky2Zmz++O012MVClXFJgIAZbbbbWggOtqLqklK0rzlHHI0XofxLnpkmCbY2iceaqUr5d52dWwkMn1QjkQhtWfPsdSSeojagAzQC2aospSlZHdOM58dtTC6iXGiSs9vfxpcLK6oa7WaRLqLVrxGPkloCQt9agtJDZyfHstXb/Lq+M7i7sVe42KbbdsUKVT2nojlWkS5rrTrUdz1efpIAV6jn0AJzxSO+fbSj1kvmNqpAtCOamUEgnHfucaj6tX1Mht0HPB1K+48YIP/TQ/qm6F4MblSLUeoUSNBRRUzYzypHqOvKL3pkEDHAZzgYOcZz7aqV/75XLSahEpcKnwFGWy+pa5AcHDghPE4BzjkoA/lrPz1ZrCAaeIZOo+/wByp7p1aAhzkG6m68FcvALbaAP/AGnSt9Z2+svZzZyfdENHOc+sRaa2RnL684OPfAycfkNUmf17381t5X97909s6Qy+iZxjMUurO+nKSllSisFxJUnukADB/F5OqJZV73d13bqWXcl97VOUHa+1Za67c1RfrKVsPKbZD7MNxZSgMreQn6ArupKyofhOGAxUXMyt0EUzqYZ3J2BvqAbvTXKNe7cNuTcMWtZfjy3ZAS80zwP4FJjrSpeCD+sSOI07nw9Ikf8ATlEr17UyPHkyHUInMxnlKab5YB4lQzgEkHPukjuMHUf12bw7PXb1D1fdy65dFrtt7UMJj06oPIBiXRfFRUpYUkns7HZWFu+6QxBQnwsZs3Rlbxc2/p9XnKXIDSF+s6pQ5rV6iu5Pgknvqnq9dR1mnT+gtN7LlSQCALZU39TYZjfn3mYCiKdRirEjODnnOD2BuAOkzd6gd1rusPatXTq5TwY0e43n01T1VBbbZSD6SUjwFnK+WfBIA7500VAr9j1/YrptnUWuvyLdrtEmWrDueUtEebRqzGl+s1RJbjXYtx5LrSmHlELMae2rslspC6dWVruXRZFK3GaihTlSgIMriMJTKb+lYGfHgj+mq/0x3ikbfXP0w3rW0ptvcBTEqkvuKIRRrkjBSYM0KP4A4lbkN0jH0PpUf2ScMaymGqbjww/7+3MU07FMdvpHp+JXt1C6j+nm2epSjNSDPpxXbl5NygS9BnJdJQ48PZYkLUlZPc/NdzhvSmbfXfIj0aMhXNt1l5K3E8TyQoBJUn8iFoOnQ6P9xKdvlYkde5pCabulEesfdOFKPFMC74jXFiasf7symFIWVfxLkHygaSTeqBXunrdGrba3NTJJqdPnuRJ7hQoFxSfDhHIftEFKyAOyioeRqLQv/bbkYlN7X3jrHs2lvJUu260lLyeblMbdR38kNrH9/oGje9uGzQkzFx5MwvTaOwAqGwXOJ5v5KuKgU9lgDv8AfHjWc20/V/altxi1VaFcKyqII5MOiheR9QJJVLAz9R8DV3a67tuHW1pr1Cup5xLSG2UMURlocQD+L1Jiyf6YHnWL6dybWmwqrbJjcjd9yoblO1B+apv5a2WY5XKa9NayJC1Z4kkkfmffOq1uJuG2as5JJSn5WjyFZznJUUH/AOh0o03qxt65LriQ7GtSstSpfGO21U4bSWieRPIll8K8HGCFDx4769F+7gbwsQn6lJtZDLLsNba3Go7qkEDJOT6igCM65dPt6QWqjpJTfx6HU9qqLZLkp5umPhcisvJQUqREYCA+UgjKiQhSE47FSwBrQTp+tzb/AKEvhr1zqV31sOmVGszW5VOte2qmwl1idcFQSlMlKkKylTUZpmPCKiCA1S3iMeqcoP8AD/203D6wup61tqEU/L7dUjOzAuMoIbbadLjAcCs8k+skvrHgtwVJI+rR2+Pr1J2jdm81u9Fe3Vyqg2RthGVQ1y0LyEupbS5V56v43ENBMcH3Wtz3UdEylm8vv9Pz6e2AG2rvid9WW50RXRNQKbuBHiVCvXndsuoWFAQ0GEUiiM/qplSLLXFC1y5CURmVOJJS3De4nHHUX0gfE93C6drRh7Y3jYzFwW7FUoRn47/oToqFHPEFWUPJHsFAEDtyxjAc3Y3Kk733jJ3HMREanJQimUCjpI40ynRm0tRYyc+AhoAk/vOKWvyo6g7bsaTdFxQqdEAZ+elLayB2QAnkpf2wlOScfbTyoKlQKgyTYD3yfVqFBuvxGfumx501m6Ns5zjikmIKxRmXFEgKb+l9tOfA/CrA/iOlAuVarbrc63S46UtPKDB5YBSe6T/PiR/Ua0p6grEesZqk7wQ4xc/QM5DlTQE/tIS8NvpP3HBXL/l0o/UdsLQaBuzVIEsx/TKkuU915ZSl6Mseo0pJBAP0KHtqrqPXQv2/D+kxVdlW3fH6wqfDE3RTdu6FS2N3DrzUem7wstURdRcdGKbdkVJfpM5X8JdUVMKV+966hntoi/FN20qm5u1lA6zGIXy1y0WQq19yqepJS4iosHiHVY91gFZzjJ9U+2NJLGtytbfVA1y25C2kB1t1qSy7gtPtrC2XkK8haHACPzyPfTk7+dYFX66+n3ces29bEu1bjueoUz/bSj06al6nvqjpaKKkVLbC0/MLS+24lI/Vq9L6ylxwKgVht1AqDg4P3lKlmmUPvESSFuPVYbiVvQ1hJACQpZH38ffV2sisLuKnOKnKbadQ4OAecCStJBxjlgnv20LalCr1n1Nyh1mnPRn2QMsuqOCD4P2I/Mdjq1WxBr7VO+fYhRPXK0LQZKeSWsHIPY5C8j+WPOnCABeADmTG5lUNHTERT3EPOc3FOhh4EpAwBnie3cnU7thv7ApW1lfteq3FUKdMdmMyoraGVORpKAnC21cUkheQk98JxnJyMapd1U6p1CkIr7Uan/MRytM5EQlAc9wvif3iM+POD79tdOzlmXpu/eLFn2Ht6zWZslSW1fOq5Ro4UoALWVAJR3HYk/cYOhbbsuZ71sJs58H2zZfQh0A7hfEX3KpqVXrXy5T7MjySCuRVZPBtISP+7yw128FuUPc6yI6ptwKlf+7NYhOXKqU4487FXMW4cyyl1Tj7pV7+rI9RRPvxSPtpxetPrf3NsLYTa/oJsmps1SJtdQ3IdWr0ioJkNyawpLqXJDC0Ecm2vXLbYWMhaFklR76Ti19j6lcCE1KXCMhjkQh0Op9NBBCFA4OfIwc++fz0lQuWNVuvEOqBYKIN2azLcbj0GmPpUFKKllYykrPbOSOwCex0T9k6bU6aaxdMyamT8q2KfSEpwE+s7jmQPbCQlJH2UdeK9Nom7IYcruYLLTICVKQT9OSB2KR5z9wRqw0Wns2hYNPo6FFQZjGTIKj3cffHLv8AnxIH/qD7aueFoprGr/qMe84HyyflJOsuAEPX6Ca91fYiLuTthVaQ7DS6H4LoDJTnl9BCk/1BI/njWcfVjt5NY2HoN31xh16bZFRftW4lt55FpslyE6ojuCWTgZ8hvWuu39YjQaOgoWnBR4I8HSedV+ytMk7m3dt+1EApm6tuuIhox9LdahJXJikfYrbEln88pGhovucq3X8/eb10Bsw5mXF13/ZtQs8UECZJkJeaMcts8OARnspRHfOf5/66re3u8d+bPXnFvnbi4FQJsJ3k2gtBbbqT+Jt5CgQ4hXhSTkHXiuWA5Ras/ATIkMvQpJQ/hPFSHQe57HsMjtrlqEJ/y0aI7JemPKJU0trIJ5YTxJ858knt2OkygUlWmi1N1iI4Ni7fbPfEWmVaq7eCBQ7qplIalz7JihxBU2lsLlSqZz/aIbVlS42SpKQVDKe4F9tbB3XTbzqu30xsuPUtzKpK5Iabkt8eYcSSe/JGFJT75x51Y/hPWfLvT4oG1FrUGoojLg3Kmd8xFeIBUhJU65lPlIQVfT3yhJB7EjUz1wdTdsT+vXc25tuIUimUBm8XKVSKI7BCc0+PyQlWSnkCVZUAD++AQO2lFVkqbAcW+UbLBl3HmQ+zHSJRt6NzKzT7yr1UpdBtyAp2eKS2l+ROfWQI0RH1YStzuSckpSknHuB9ee+DGycGVtrtxJhvsxp7yA5AdPpIczhQW8nHrKSPpPA4yD9RT200Xwi94rRr/UlcmwtwclJ3MS9EpLYicm4s9EZao7ylAZbS5lcdeSMBwEfhJ0lO9G30HZDqRuvaYSmTEo9xusxXHUkpZSFc2+RGRlAUEKGfZXuBrhd65V+BawnE7aYIlXevS47hnLnVmY7N9Uj1EOJykAfhCUgAJAz2xjGi5ZW99j0fbUWVJpFVpcgT3JEh5gBZeUrjkpWcFH4ccSPfzoVMR1srmxKgZ3zAQVtpYOUJPLKio4+pJScgj7jXEQRIkXMl6SQ89jgVAFWAcq75++NbsoMXLspvCxO3SibxVeBt/RaM8zT4qUuVKbI/auMskrKQBnBUe5JJJPEDAGNS+4LhpAcbmOIBjNB+V6aspDihlKP+UHGPyT9tdHTxYsWk27NvOS2Qua/waUo8uLLX1rV/VeP5+mR76hNyHV1aoN2vHkJZ+YWqROeV+FhtIKlKV+SUj+vED31XoBdNpQOpz+fCIVL1atzNwNuZqZTCUofPEp78hjGqz1e7cTq3tqu77UTitW9MYqlLc4/hfYWHE9/bJTxP5LOq5039WOz25llUi+KOirEy46fmGWaJKeSw/geo0VobKVFKu3Y/bRMvO/7Ar9HeQm37rd+ajqQ6Y1pTlAgj/wAPBPvpM+YlQEiO+h1xMafiNbORbI6kpdbtaMlNIueO3W6e604ktBp9IWQFeDgkp7e6ToKwY1Vk059uj+sfVjKQ7MfWRlHcltsZ+hB9/c59snLsdfW3SqtsdCrDERXrWXW3I7XqtFCm6fLUt1rkk90+nI+YQQfwjA0oVIpM9lIcppZUU8S7FkOBttwk+G1exx3wfsdDqgVqX7zGlziPncXSJc3w1t0NkuuTpytaqXkpmrUZ+VSYqXFrXGkwkuqV+qSQPUS483kgp7DKQcnQB+JFbtwXP1b7ib17T7U3HT7Hm19M9M2q0JxpLJUWmVKdS6gJSFLdQjHgnGPGdONTvi6dPlG+HVaOzj1SueBvZt9QYMRins0FzgZEV1QYdTJB4Y9FLRUtWClKiE8jkaYz4m3xPujn4mXw17fotkX1UoN13PXolutN1ChOenGqLrDK5ZW0FeqqO2CHA6EcVcMJORgTV3KSzcjEpHawsszH+Gxcl4dOe/bu/wBee2NckWtDi1RNNqEChOONyKglDsdptn0kKyUr5pUkfg58lYAzoidBvw1JvxCqfvT1Hb3W1Xrcm27PiLorRCmmZEyZICnfmA+gkJDHJxOOAHbIIOnn+Gh8UDou+GP8Oiu7X7s1esV656BuBUoM00uhI9KdUlpW9GcZYce9UxyhKVl3iUp5gE57aX7ZH40XTXt78PK7dsqmzc6t6twK5VqpMYNBU7Gdlu09yPCLcoqx6fJSME/WghRIwc68cEksvJxBBAABmUtXtqqUltLbziZMRtKjDkQ5ILrLZUrCSAe47Z4HxnyM67bftep3PV41JisLfVUJDSIsiOofQskY5A9x57/kc6mnqDNadDdf+XZbYPBcVt8HhgdlOqIGB/lH2OdFDpUsinV26Zl1o9J4UmOUCS0cID7n0pH8wnkc/lnT1BPMqhYpVICmXq44FGsey2qfEUhESNDCQsLBIZbJyo/YrcBVjz5++l/rX6XrrqaZToql1W43kZaJwW4xOWmvy5Y9RX+VCM+Tosb9XLSnVi2Sh4sMJEqqoW0psuNAhLDKcjv6qsdx7FR9tdfTpYqn49R3wvKQ1HCkviHLfR+rZbSMyJWPdCRhCQPOAkfiGnNTVNzb8/PtF0TcRDd8K7qEZsTdBnYu55rkSBcb/GE29IKUx6mnsgZIAR6gHAn+LhrVups1aRQfUkFxl5lsrU16gKuOPqGc41jfupYMHY7cWsWBe3TcaZdtpTEtymX70qBJSjBaktrb4eonHFQWPKClQ8HWhfTb1jUPqJ6WZl7VG6qhBuam02TFr9HTNThuQ2g4UklPJSFpwck5Jz3yNBVpiqA6j3/eFSqbLofhAFSqPR9+7LvizHUJcamV12nSnnWzkMy1L9BaVewS+E5H2Xn76z5tm1KjbO4v+zdSgLbk0+W5FlshsBLbrThGVhWSokgj8ta5/DZ2DoW5mwlxyqrImsP1OvuK9GPNcS1hpICFLx3VhSiccvbxpIPiJbXMbCdcbV5TqOyaVdqGKyllSSWRJCyzNaGcZKH23R3/AIgffWniOzzWVf8AE2+kGirGmGPWTdd6fbQuLaqFX63QFVia5Ojrk1kLDspmKCkLY/Z+olK0gA8CSFKSc4KjrtY6YNjLh6UL33ksu31W87YG4FNoYRdd1mJEDU1lx5ueXByQwf1YZSyQVKJxyzkar9tVHcndPcaHsxt5YdWuaTARKpz0OmqcaD7wUhtLq14OU/LobytH4AoE4xnUj1lXXbfT5sLfvSYj9Jztwb0q9Jcl2XZNPliiW+mMXCPnn3iV1OZxWfT9MLShalLKxhKNRmZiQo5lNQoyZC7g7HbfW70t2Xv3cSW7in3NubVrVEWj1dtyCz6DLD5lNy0p/XK+spW0QPTKBggLxqKgbBWrTKLW6lQbJLUNM9uPSKq8AiUyPSbWEY+taSrIUQFEHmAk9iNUvbjdm2az02UDpR3up9wWfVrVu6XWqRU69CkqpEliQhHJqQwkJciO8kd5KUqDjYQlSm/T5G1Uulb1dPe5UVm4LHqaaYw6mpLYYeXLZUhoNlLqFZJcb5hk/iXwCgSfGuBdcGeGzWIgfvamtwK+6HWiSwwtCy+Q4FrI4lK0nuFccnke+To72nbbexXTwY78ZDEurKjNSmkNAKdkSeDqmx7p4Rw0CR3y4se+oliwYe+fVzGsV+Owim051LtxyGUhPOPFSFSHVFPdxSlZSD3OXANW/rbvSy6RuGi03ZYM635ARUGE+ohsTncOK9MZAISlQBVjJCEjVTQg5a2TiT65sb9oC0WVe+8u68S2J6HIjtYnLkyZjo+lDaUkKcSfdDLIKUnxzWr76uPU1dFNQIuwO3eI1PhR2f0wtsdmGG8KZjHHk+HnB5K1tp8oOr1d6LF2ZspjcK6ps5i6q/Abl2tRoUt1mUqkK5Nxg6FA8UuEuuqHbkgIOFc0K0OYVGg7hXvAsDanamoTriuesFluI1VXpS5L7qzxaKuyi6CTyUMJ/EcDGdCoZql7ccTnZVTaDk8/ab3/ABl/hCK6mNsIG+3T3RI7e4dk090uU9CSpdegjKzF5H8Ticq4BXY8lJyOWsR7TrVV2iq9SrlvxHWINVgOwKxTnsgx1kcUrOe4U2rt38p7HvnX61dYx/4hToGs/YiS71w7X0dhFJuKoJjXvbrHFOJbmcTWkfwOf70D8KyFeHFYLSu2nZQguB0muppB1LGXD4R1jNOdI1NuVuM6h2tzpLyn2QML4uqR2z2/dPtoAf4hrpulO9NMbfijUBch6zLnYmrUywgLciTj8vISTjsEyWmHVY/7Sfy1cvgbde23FW2Rr/S5e1RYhTbAak1a2pMhaUGbRlKLriTnspxlxSs+5Q4k/unRX3W3/wBkevXb24umZuO5GkXDa06M248UqQQ42ASMZOW1BmQP/LH7az1Bd9Q725N/gcz2iUFBRfpMhOnnqRmHZ3eiy6OhNARdVoUaVSKsqC87IaqtOmIkMxorja0ht15PLkHCUKDP1JyEkCnbHfC66zvLJvzce+LiuK6qlJLlXq131FBlzOKQgFDkhRUHG0ABv9YCniOHHAxMUHaXqWsjcJrau79t6k9I5hRiPQ3sIUHVN8/WjtnikFC8hWcjv2znTTWJtmqnxIlNq3TfQ6xIWS3HkzrhkOKcWlSifp9HwEjBwk9xn3zpHAJt1mysWA6Wij9Y98W1cFdYep9Panym2WWwW6w/KXP4j8aw6XXCAk8CVFOSScZ0Trf37ptH6RNt7SnqrNS+Tuuq3FeNNrEPguNUZCGqfBAlFPqyGkwoyHPrPBJCRjOdHC9Ntq9HZajRele04Ut9JUh1msS2QEpIyeSGx4yPY57/AGxpYrr2v6ho1+UqybfoMxEy457EJmoQ4clxtTjy+DSS84hKE4JClcf3fPjQ3BFpzMVuY2nw17Fs+39t7j62dyLXcpNPrFzN0ehQ1x0uvymmFhRS22ASovSy0Bgf8O4cjQa6nbTtW59+qEzeu065MaL6te3HnPiRBmF9SnFKo61PAIbQClhj1QOSULU4e3Eaerc2XtNthtzt90n25esemzLLRDnKrLyW3XBUGU4jKKHPpIeffckOlfhtRz38AX4gda2k2k3NreykfqWl3VMQlNT3MqS42Gnqu406FNxFxzhLXBbbC0KWeXY4KUfTjVqeJrqAKC3W3sx35YZ7Dj29J9n4FpP4CreEl/FdQUrgn03cKTjaDto1LJkl3BLi21aZvuivVyibv7sX/Wt6dymGTVpUg/LxmlhMSCCEpQhkD6Q2hCUNtjsAhtCfbWoX+HW6Yti9vd2oO5G81OmN7m1ynyJdhQa9Qn2I4p6UkOyoMhwBqU7k4WUZ4BQx99c/Bl+G3RuoWaOondtxMm3k0KWmw6U7FJblOrCo5qCmnTjg0XOTaFYJWQvtgZ0Jm9GdG24t3Yer1S6p0xOwlJcp9PDsJrNVW7EYYQ+vis+ipKmE9hkHmRnHfXU6vihsz7QMbh2sQCL7u1249ka1ej/lxTFZNK9VmG7y3LGzXR2UlPJBHrCUj6hhi+AMf//Z

/9j/4AAQSkZJRgABAQAAAQABAAD/2wBDAAIBAQEBAQIBAQECAgICAgQDAgICAgUEBAMEBgUGBgYFBgYGBwkIBgcJBwYGCAsICQoKCgoKBggLDAsKDAkKCgr/2wBDAQICAgICAgUDAwUKBwYHCgoKCgoKCgoKCgoKCgoKCgoKCgoKCgoKCgoKCgoKCgoKCgoKCgoKCgoKCgoKCgoKCgr/wAARCACAAGADASIAAhEBAxEB/8QAHQAAAgMAAwEBAAAAAAAAAAAABwgFBgkBAwQCCv/EAEEQAAEDAwMDAgQCCAMFCQAAAAECAwQFBhEABxIIITETQQkUIlEyYRUjM0JScYGRCmKxFkNEgsFUY3N0g6KywtH/xAAaAQADAQEBAQAAAAAAAAAAAAACBAUDAAEG/8QAMREAAgEDAwIDBwIHAAAAAAAAAQIAAxEhBBIxQVEFEyJhcYGRsdHwweEGByMzQlKh/9oADAMBAAIRAxEAPwC0XjTxBoSamGwpdJksSFfcpZd9Nz+7Kxpqug7oSidQcKffe5EuZDtqJIVEitwVBD095I4uAKIPFCfpyoDJUcDGDpbby3u2etB9y07Usc3SsMqZmVi6ubUd4cA2r04bSwQlQA/auKJxninxos7MdZW8tYpsWz6RfsikUmK36cSl0RpuHHZTkkhKWkg+STkkkk5J0qigDMIsOkfW2egHo8pSWp52djTXorigH61IffUFAjJKXF8T3SO+Mf31eqbZvT9ZCAxTLctGlhHjhGitEf1xnSQNXJXa6z61cuqpSVq78n5zi/8A5E6tzblrROneTUBSmF1mXW3HYsxbYK0MR/SSpIV5wSs9hrQEDpODMcXjhp3J2vp4Edi86OgeyGpjf+iTr5kbu7ax0cnb1gJB9/Vz/wBNJHb9feWsPfMIT29yNTU+6pCmOAlo8eOWuNRr2mopqUv1jdK3y2mQDyvuB28/Wf8A81wvfXaFoBT+4dKbB8FyTx/1GkxTcUtTneUk/nnXguatzHYmGZCVKxhPcefA1xqETLbHLqV6dM15hUWt3HZVR5khTU96K5yJ+4c0Mt0uj3oe3TZ+Wc6ZLErypaXQ8/S4jDBQj08KJcjqSoEjCRjuT/fQL6pkUqm1yh0Si0aMx+jaM3BlltlKS86ltpwrVjyvKyMnv20t+6BLEdc2CVMrSMlTSuJH9R30LneMzhIbq++EzSOmXrQsTfKwKVKVtJJo015yn1N5TjlHnNoKlxVOK7qQtpRcaUo8h6TiSTxBI9+Etso9v112tb6jMqkUqpPfPF58uuwpUhR9IrKsqKFNc+Lhz3SpJOR3Gt/9X29tn1x62rc3Tr7EUJKXYblUcdYWlWQQtpwqQoEHGCk9iRoyfCj682dgt2qg5U9laJKi3C0hNYmUCGIUpQHZLhaRhh0pz44IznznU9tNcjbhY4uqJU7ssesA3VXvHZ/TNHdr9yWzVK3LloV8hBpqQhsEKA5PPK+lpGSB7qPsPfQL2T6z93oW4FE3hqFyR40edNeYFBgSlqZZQ2Rlp5CvxEpUCFhI8EA51c939xLC3l2ote8t1/mhRa+5HTWnIP7WKytCkSVNfdaFpKgk+S2B76j+l3pDtPb7d69+lPcOTGqM24oAh21c7auTRkLR83SKjHX7syminx5BUPJxr6ao/hel0TK1Nmq2te4Cqdwswtk4BBBFsjPaPSWrWqqwew7WyccfPN/ZNNLG3epd62BSLso01pbFUhofQEHu2fCkH8wQR/T89WGDuW+/aRpLklS2ooqCENFXYF0NqB/ukayx2X+ITUOky2Zmz++O012MVClXFJgIAZbbbbWggOtqLqklK0rzlHHI0XofxLnpkmCbY2iceaqUr5d52dWwkMn1QjkQhtWfPsdSSeojagAzQC2aospSlZHdOM58dtTC6iXGiSs9vfxpcLK6oa7WaRLqLVrxGPkloCQt9agtJDZyfHstXb/Lq+M7i7sVe42KbbdsUKVT2nojlWkS5rrTrUdz1efpIAV6jn0AJzxSO+fbSj1kvmNqpAtCOamUEgnHfucaj6tX1Mht0HPB1K+48YIP/TQ/qm6F4MblSLUeoUSNBRRUzYzypHqOvKL3pkEDHAZzgYOcZz7aqV/75XLSahEpcKnwFGWy+pa5AcHDghPE4BzjkoA/lrPz1ZrCAaeIZOo+/wByp7p1aAhzkG6m68FcvALbaAP/AGnSt9Z2+svZzZyfdENHOc+sRaa2RnL684OPfAycfkNUmf17381t5X97909s6Qy+iZxjMUurO+nKSllSisFxJUnukADB/F5OqJZV73d13bqWXcl97VOUHa+1Za67c1RfrKVsPKbZD7MNxZSgMreQn6ArupKyofhOGAxUXMyt0EUzqYZ3J2BvqAbvTXKNe7cNuTcMWtZfjy3ZAS80zwP4FJjrSpeCD+sSOI07nw9Ikf8ATlEr17UyPHkyHUInMxnlKab5YB4lQzgEkHPukjuMHUf12bw7PXb1D1fdy65dFrtt7UMJj06oPIBiXRfFRUpYUkns7HZWFu+6QxBQnwsZs3Rlbxc2/p9XnKXIDSF+s6pQ5rV6iu5Pgknvqnq9dR1mnT+gtN7LlSQCALZU39TYZjfn3mYCiKdRirEjODnnOD2BuAOkzd6gd1rusPatXTq5TwY0e43n01T1VBbbZSD6SUjwFnK+WfBIA7500VAr9j1/YrptnUWuvyLdrtEmWrDueUtEebRqzGl+s1RJbjXYtx5LrSmHlELMae2rslspC6dWVruXRZFK3GaihTlSgIMriMJTKb+lYGfHgj+mq/0x3ikbfXP0w3rW0ptvcBTEqkvuKIRRrkjBSYM0KP4A4lbkN0jH0PpUf2ScMaymGqbjww/7+3MU07FMdvpHp+JXt1C6j+nm2epSjNSDPpxXbl5NygS9BnJdJQ48PZYkLUlZPc/NdzhvSmbfXfIj0aMhXNt1l5K3E8TyQoBJUn8iFoOnQ6P9xKdvlYkde5pCabulEesfdOFKPFMC74jXFiasf7symFIWVfxLkHygaSTeqBXunrdGrba3NTJJqdPnuRJ7hQoFxSfDhHIftEFKyAOyioeRqLQv/bbkYlN7X3jrHs2lvJUu260lLyeblMbdR38kNrH9/oGje9uGzQkzFx5MwvTaOwAqGwXOJ5v5KuKgU9lgDv8AfHjWc20/V/altxi1VaFcKyqII5MOiheR9QJJVLAz9R8DV3a67tuHW1pr1Cup5xLSG2UMURlocQD+L1Jiyf6YHnWL6dybWmwqrbJjcjd9yoblO1B+apv5a2WY5XKa9NayJC1Z4kkkfmffOq1uJuG2as5JJSn5WjyFZznJUUH/AOh0o03qxt65LriQ7GtSstSpfGO21U4bSWieRPIll8K8HGCFDx4769F+7gbwsQn6lJtZDLLsNba3Go7qkEDJOT6igCM65dPt6QWqjpJTfx6HU9qqLZLkp5umPhcisvJQUqREYCA+UgjKiQhSE47FSwBrQTp+tzb/AKEvhr1zqV31sOmVGszW5VOte2qmwl1idcFQSlMlKkKylTUZpmPCKiCA1S3iMeqcoP8AD/203D6wup61tqEU/L7dUjOzAuMoIbbadLjAcCs8k+skvrHgtwVJI+rR2+Pr1J2jdm81u9Fe3Vyqg2RthGVQ1y0LyEupbS5V56v43ENBMcH3Wtz3UdEylm8vv9Pz6e2AG2rvid9WW50RXRNQKbuBHiVCvXndsuoWFAQ0GEUiiM/qplSLLXFC1y5CURmVOJJS3De4nHHUX0gfE93C6drRh7Y3jYzFwW7FUoRn47/oToqFHPEFWUPJHsFAEDtyxjAc3Y3Kk733jJ3HMREanJQimUCjpI40ynRm0tRYyc+AhoAk/vOKWvyo6g7bsaTdFxQqdEAZ+elLayB2QAnkpf2wlOScfbTyoKlQKgyTYD3yfVqFBuvxGfumx501m6Ns5zjikmIKxRmXFEgKb+l9tOfA/CrA/iOlAuVarbrc63S46UtPKDB5YBSe6T/PiR/Ua0p6grEesZqk7wQ4xc/QM5DlTQE/tIS8NvpP3HBXL/l0o/UdsLQaBuzVIEsx/TKkuU915ZSl6Mseo0pJBAP0KHtqrqPXQv2/D+kxVdlW3fH6wqfDE3RTdu6FS2N3DrzUem7wstURdRcdGKbdkVJfpM5X8JdUVMKV+966hntoi/FN20qm5u1lA6zGIXy1y0WQq19yqepJS4iosHiHVY91gFZzjJ9U+2NJLGtytbfVA1y25C2kB1t1qSy7gtPtrC2XkK8haHACPzyPfTk7+dYFX66+n3ces29bEu1bjueoUz/bSj06al6nvqjpaKKkVLbC0/MLS+24lI/Vq9L6ylxwKgVht1AqDg4P3lKlmmUPvESSFuPVYbiVvQ1hJACQpZH38ffV2sisLuKnOKnKbadQ4OAecCStJBxjlgnv20LalCr1n1Nyh1mnPRn2QMsuqOCD4P2I/Mdjq1WxBr7VO+fYhRPXK0LQZKeSWsHIPY5C8j+WPOnCABeADmTG5lUNHTERT3EPOc3FOhh4EpAwBnie3cnU7thv7ApW1lfteq3FUKdMdmMyoraGVORpKAnC21cUkheQk98JxnJyMapd1U6p1CkIr7Uan/MRytM5EQlAc9wvif3iM+POD79tdOzlmXpu/eLFn2Ht6zWZslSW1fOq5Ro4UoALWVAJR3HYk/cYOhbbsuZ71sJs58H2zZfQh0A7hfEX3KpqVXrXy5T7MjySCuRVZPBtISP+7yw128FuUPc6yI6ptwKlf+7NYhOXKqU4487FXMW4cyyl1Tj7pV7+rI9RRPvxSPtpxetPrf3NsLYTa/oJsmps1SJtdQ3IdWr0ioJkNyawpLqXJDC0Ecm2vXLbYWMhaFklR76Ti19j6lcCE1KXCMhjkQh0Op9NBBCFA4OfIwc++fz0lQuWNVuvEOqBYKIN2azLcbj0GmPpUFKKllYykrPbOSOwCex0T9k6bU6aaxdMyamT8q2KfSEpwE+s7jmQPbCQlJH2UdeK9Nom7IYcruYLLTICVKQT9OSB2KR5z9wRqw0Wns2hYNPo6FFQZjGTIKj3cffHLv8AnxIH/qD7aueFoprGr/qMe84HyyflJOsuAEPX6Ca91fYiLuTthVaQ7DS6H4LoDJTnl9BCk/1BI/njWcfVjt5NY2HoN31xh16bZFRftW4lt55FpslyE6ojuCWTgZ8hvWuu39YjQaOgoWnBR4I8HSedV+ytMk7m3dt+1EApm6tuuIhox9LdahJXJikfYrbEln88pGhovucq3X8/eb10Bsw5mXF13/ZtQs8UECZJkJeaMcts8OARnspRHfOf5/66re3u8d+bPXnFvnbi4FQJsJ3k2gtBbbqT+Jt5CgQ4hXhSTkHXiuWA5Ras/ATIkMvQpJQ/hPFSHQe57HsMjtrlqEJ/y0aI7JemPKJU0trIJ5YTxJ858knt2OkygUlWmi1N1iI4Ni7fbPfEWmVaq7eCBQ7qplIalz7JihxBU2lsLlSqZz/aIbVlS42SpKQVDKe4F9tbB3XTbzqu30xsuPUtzKpK5Iabkt8eYcSSe/JGFJT75x51Y/hPWfLvT4oG1FrUGoojLg3Kmd8xFeIBUhJU65lPlIQVfT3yhJB7EjUz1wdTdsT+vXc25tuIUimUBm8XKVSKI7BCc0+PyQlWSnkCVZUAD++AQO2lFVkqbAcW+UbLBl3HmQ+zHSJRt6NzKzT7yr1UpdBtyAp2eKS2l+ROfWQI0RH1YStzuSckpSknHuB9ee+DGycGVtrtxJhvsxp7yA5AdPpIczhQW8nHrKSPpPA4yD9RT200Xwi94rRr/UlcmwtwclJ3MS9EpLYicm4s9EZao7ylAZbS5lcdeSMBwEfhJ0lO9G30HZDqRuvaYSmTEo9xusxXHUkpZSFc2+RGRlAUEKGfZXuBrhd65V+BawnE7aYIlXevS47hnLnVmY7N9Uj1EOJykAfhCUgAJAz2xjGi5ZW99j0fbUWVJpFVpcgT3JEh5gBZeUrjkpWcFH4ccSPfzoVMR1srmxKgZ3zAQVtpYOUJPLKio4+pJScgj7jXEQRIkXMl6SQ89jgVAFWAcq75++NbsoMXLspvCxO3SibxVeBt/RaM8zT4qUuVKbI/auMskrKQBnBUe5JJJPEDAGNS+4LhpAcbmOIBjNB+V6aspDihlKP+UHGPyT9tdHTxYsWk27NvOS2Qua/waUo8uLLX1rV/VeP5+mR76hNyHV1aoN2vHkJZ+YWqROeV+FhtIKlKV+SUj+vED31XoBdNpQOpz+fCIVL1atzNwNuZqZTCUofPEp78hjGqz1e7cTq3tqu77UTitW9MYqlLc4/hfYWHE9/bJTxP5LOq5039WOz25llUi+KOirEy46fmGWaJKeSw/geo0VobKVFKu3Y/bRMvO/7Ar9HeQm37rd+ajqQ6Y1pTlAgj/wAPBPvpM+YlQEiO+h1xMafiNbORbI6kpdbtaMlNIueO3W6e604ktBp9IWQFeDgkp7e6ToKwY1Vk059uj+sfVjKQ7MfWRlHcltsZ+hB9/c59snLsdfW3SqtsdCrDERXrWXW3I7XqtFCm6fLUt1rkk90+nI+YQQfwjA0oVIpM9lIcppZUU8S7FkOBttwk+G1exx3wfsdDqgVqX7zGlziPncXSJc3w1t0NkuuTpytaqXkpmrUZ+VSYqXFrXGkwkuqV+qSQPUS483kgp7DKQcnQB+JFbtwXP1b7ib17T7U3HT7Hm19M9M2q0JxpLJUWmVKdS6gJSFLdQjHgnGPGdONTvi6dPlG+HVaOzj1SueBvZt9QYMRins0FzgZEV1QYdTJB4Y9FLRUtWClKiE8jkaYz4m3xPujn4mXw17fotkX1UoN13PXolutN1ChOenGqLrDK5ZW0FeqqO2CHA6EcVcMJORgTV3KSzcjEpHawsszH+Gxcl4dOe/bu/wBee2NckWtDi1RNNqEChOONyKglDsdptn0kKyUr5pUkfg58lYAzoidBvw1JvxCqfvT1Hb3W1Xrcm27PiLorRCmmZEyZICnfmA+gkJDHJxOOAHbIIOnn+Gh8UDou+GP8Oiu7X7s1esV656BuBUoM00uhI9KdUlpW9GcZYce9UxyhKVl3iUp5gE57aX7ZH40XTXt78PK7dsqmzc6t6twK5VqpMYNBU7Gdlu09yPCLcoqx6fJSME/WghRIwc68cEksvJxBBAABmUtXtqqUltLbziZMRtKjDkQ5ILrLZUrCSAe47Z4HxnyM67bftep3PV41JisLfVUJDSIsiOofQskY5A9x57/kc6mnqDNadDdf+XZbYPBcVt8HhgdlOqIGB/lH2OdFDpUsinV26Zl1o9J4UmOUCS0cID7n0pH8wnkc/lnT1BPMqhYpVICmXq44FGsey2qfEUhESNDCQsLBIZbJyo/YrcBVjz5++l/rX6XrrqaZToql1W43kZaJwW4xOWmvy5Y9RX+VCM+Tosb9XLSnVi2Sh4sMJEqqoW0psuNAhLDKcjv6qsdx7FR9tdfTpYqn49R3wvKQ1HCkviHLfR+rZbSMyJWPdCRhCQPOAkfiGnNTVNzb8/PtF0TcRDd8K7qEZsTdBnYu55rkSBcb/GE29IKUx6mnsgZIAR6gHAn+LhrVups1aRQfUkFxl5lsrU16gKuOPqGc41jfupYMHY7cWsWBe3TcaZdtpTEtymX70qBJSjBaktrb4eonHFQWPKClQ8HWhfTb1jUPqJ6WZl7VG6qhBuam02TFr9HTNThuQ2g4UklPJSFpwck5Jz3yNBVpiqA6j3/eFSqbLofhAFSqPR9+7LvizHUJcamV12nSnnWzkMy1L9BaVewS+E5H2Xn76z5tm1KjbO4v+zdSgLbk0+W5FlshsBLbrThGVhWSokgj8ta5/DZ2DoW5mwlxyqrImsP1OvuK9GPNcS1hpICFLx3VhSiccvbxpIPiJbXMbCdcbV5TqOyaVdqGKyllSSWRJCyzNaGcZKH23R3/AIgffWniOzzWVf8AE2+kGirGmGPWTdd6fbQuLaqFX63QFVia5Ojrk1kLDspmKCkLY/Z+olK0gA8CSFKSc4KjrtY6YNjLh6UL33ksu31W87YG4FNoYRdd1mJEDU1lx5ueXByQwf1YZSyQVKJxyzkar9tVHcndPcaHsxt5YdWuaTARKpz0OmqcaD7wUhtLq14OU/LobytH4AoE4xnUj1lXXbfT5sLfvSYj9Jztwb0q9Jcl2XZNPliiW+mMXCPnn3iV1OZxWfT9MLShalLKxhKNRmZiQo5lNQoyZC7g7HbfW70t2Xv3cSW7in3NubVrVEWj1dtyCz6DLD5lNy0p/XK+spW0QPTKBggLxqKgbBWrTKLW6lQbJLUNM9uPSKq8AiUyPSbWEY+taSrIUQFEHmAk9iNUvbjdm2az02UDpR3up9wWfVrVu6XWqRU69CkqpEliQhHJqQwkJciO8kd5KUqDjYQlSm/T5G1Uulb1dPe5UVm4LHqaaYw6mpLYYeXLZUhoNlLqFZJcb5hk/iXwCgSfGuBdcGeGzWIgfvamtwK+6HWiSwwtCy+Q4FrI4lK0nuFccnke+To72nbbexXTwY78ZDEurKjNSmkNAKdkSeDqmx7p4Rw0CR3y4se+oliwYe+fVzGsV+Owim051LtxyGUhPOPFSFSHVFPdxSlZSD3OXANW/rbvSy6RuGi03ZYM635ARUGE+ohsTncOK9MZAISlQBVjJCEjVTQg5a2TiT65sb9oC0WVe+8u68S2J6HIjtYnLkyZjo+lDaUkKcSfdDLIKUnxzWr76uPU1dFNQIuwO3eI1PhR2f0wtsdmGG8KZjHHk+HnB5K1tp8oOr1d6LF2ZspjcK6ps5i6q/Abl2tRoUt1mUqkK5Nxg6FA8UuEuuqHbkgIOFc0K0OYVGg7hXvAsDanamoTriuesFluI1VXpS5L7qzxaKuyi6CTyUMJ/EcDGdCoZql7ccTnZVTaDk8/ab3/ABl/hCK6mNsIG+3T3RI7e4dk090uU9CSpdegjKzF5H8Ticq4BXY8lJyOWsR7TrVV2iq9SrlvxHWINVgOwKxTnsgx1kcUrOe4U2rt38p7HvnX61dYx/4hToGs/YiS71w7X0dhFJuKoJjXvbrHFOJbmcTWkfwOf70D8KyFeHFYLSu2nZQguB0muppB1LGXD4R1jNOdI1NuVuM6h2tzpLyn2QML4uqR2z2/dPtoAf4hrpulO9NMbfijUBch6zLnYmrUywgLciTj8vISTjsEyWmHVY/7Sfy1cvgbde23FW2Rr/S5e1RYhTbAak1a2pMhaUGbRlKLriTnspxlxSs+5Q4k/unRX3W3/wBkevXb24umZuO5GkXDa06M248UqQQ42ASMZOW1BmQP/LH7az1Bd9Q725N/gcz2iUFBRfpMhOnnqRmHZ3eiy6OhNARdVoUaVSKsqC87IaqtOmIkMxorja0ht15PLkHCUKDP1JyEkCnbHfC66zvLJvzce+LiuK6qlJLlXq131FBlzOKQgFDkhRUHG0ABv9YCniOHHAxMUHaXqWsjcJrau79t6k9I5hRiPQ3sIUHVN8/WjtnikFC8hWcjv2znTTWJtmqnxIlNq3TfQ6xIWS3HkzrhkOKcWlSifp9HwEjBwk9xn3zpHAJt1mysWA6Wij9Y98W1cFdYep9Panym2WWwW6w/KXP4j8aw6XXCAk8CVFOSScZ0Trf37ptH6RNt7SnqrNS+Tuuq3FeNNrEPguNUZCGqfBAlFPqyGkwoyHPrPBJCRjOdHC9Ntq9HZajRele04Ut9JUh1msS2QEpIyeSGx4yPY57/AGxpYrr2v6ho1+UqybfoMxEy457EJmoQ4clxtTjy+DSS84hKE4JClcf3fPjQ3BFpzMVuY2nw17Fs+39t7j62dyLXcpNPrFzN0ehQ1x0uvymmFhRS22ASovSy0Bgf8O4cjQa6nbTtW59+qEzeu065MaL6te3HnPiRBmF9SnFKo61PAIbQClhj1QOSULU4e3Eaerc2XtNthtzt90n25esemzLLRDnKrLyW3XBUGU4jKKHPpIeffckOlfhtRz38AX4gda2k2k3NreykfqWl3VMQlNT3MqS42Gnqu406FNxFxzhLXBbbC0KWeXY4KUfTjVqeJrqAKC3W3sx35YZ7Dj29J9n4FpP4CreEl/FdQUrgn03cKTjaDto1LJkl3BLi21aZvuivVyibv7sX/Wt6dymGTVpUg/LxmlhMSCCEpQhkD6Q2hCUNtjsAhtCfbWoX+HW6Yti9vd2oO5G81OmN7m1ynyJdhQa9Qn2I4p6UkOyoMhwBqU7k4WUZ4BQx99c/Bl+G3RuoWaOondtxMm3k0KWmw6U7FJblOrCo5qCmnTjg0XOTaFYJWQvtgZ0Jm9GdG24t3Yer1S6p0xOwlJcp9PDsJrNVW7EYYQ+vis+ipKmE9hkHmRnHfXU6vihsz7QMbh2sQCL7u1249ka1ej/lxTFZNK9VmG7y3LGzXR2UlPJBHrCUj6hhi+AMf//Z

/9j/4AAQSkZJRgABAQAAAQABAAD/2wBDAAIBAQEBAQIBAQECAgICAgQDAgICAgUEBAMEBgUGBgYFBgYGBwkIBgcJBwYGCAsICQoKCgoKBggLDAsKDAkKCgr/2wBDAQICAgICAgUDAwUKBwYHCgoKCgoKCgoKCgoKCgoKCgoKCgoKCgoKCgoKCgoKCgoKCgoKCgoKCgoKCgoKCgoKCgr/wAARCACAAGADASIAAhEBAxEB/8QAHQAAAgMAAwEBAAAAAAAAAAAABwgFBgkBAwQCCv/EAEEQAAEDAwMDAgQCCAMFCQAAAAECAwQFBhEABxIIITETQQkUIlEyYRUjM0JScYGRCmKxFkNEgsFUY3N0g6KywtH/xAAaAQADAQEBAQAAAAAAAAAAAAACBAUDAAEG/8QAMREAAgEDAwIDBwIHAAAAAAAAAQIAAxEhBBIxQVEFEyJhcYGRsdHwweEGByMzQlKh/9oADAMBAAIRAxEAPwC0XjTxBoSamGwpdJksSFfcpZd9Nz+7Kxpqug7oSidQcKffe5EuZDtqJIVEitwVBD095I4uAKIPFCfpyoDJUcDGDpbby3u2etB9y07Usc3SsMqZmVi6ubUd4cA2r04bSwQlQA/auKJxninxos7MdZW8tYpsWz6RfsikUmK36cSl0RpuHHZTkkhKWkg+STkkkk5J0qigDMIsOkfW2egHo8pSWp52djTXorigH61IffUFAjJKXF8T3SO+Mf31eqbZvT9ZCAxTLctGlhHjhGitEf1xnSQNXJXa6z61cuqpSVq78n5zi/8A5E6tzblrROneTUBSmF1mXW3HYsxbYK0MR/SSpIV5wSs9hrQEDpODMcXjhp3J2vp4Edi86OgeyGpjf+iTr5kbu7ax0cnb1gJB9/Vz/wBNJHb9feWsPfMIT29yNTU+6pCmOAlo8eOWuNRr2mopqUv1jdK3y2mQDyvuB28/Wf8A81wvfXaFoBT+4dKbB8FyTx/1GkxTcUtTneUk/nnXguatzHYmGZCVKxhPcefA1xqETLbHLqV6dM15hUWt3HZVR5khTU96K5yJ+4c0Mt0uj3oe3TZ+Wc6ZLErypaXQ8/S4jDBQj08KJcjqSoEjCRjuT/fQL6pkUqm1yh0Si0aMx+jaM3BlltlKS86ltpwrVjyvKyMnv20t+6BLEdc2CVMrSMlTSuJH9R30LneMzhIbq++EzSOmXrQsTfKwKVKVtJJo015yn1N5TjlHnNoKlxVOK7qQtpRcaUo8h6TiSTxBI9+Etso9v112tb6jMqkUqpPfPF58uuwpUhR9IrKsqKFNc+Lhz3SpJOR3Gt/9X29tn1x62rc3Tr7EUJKXYblUcdYWlWQQtpwqQoEHGCk9iRoyfCj682dgt2qg5U9laJKi3C0hNYmUCGIUpQHZLhaRhh0pz44IznznU9tNcjbhY4uqJU7ssesA3VXvHZ/TNHdr9yWzVK3LloV8hBpqQhsEKA5PPK+lpGSB7qPsPfQL2T6z93oW4FE3hqFyR40edNeYFBgSlqZZQ2Rlp5CvxEpUCFhI8EA51c939xLC3l2ote8t1/mhRa+5HTWnIP7WKytCkSVNfdaFpKgk+S2B76j+l3pDtPb7d69+lPcOTGqM24oAh21c7auTRkLR83SKjHX7syminx5BUPJxr6ao/hel0TK1Nmq2te4Cqdwswtk4BBBFsjPaPSWrWqqwew7WyccfPN/ZNNLG3epd62BSLso01pbFUhofQEHu2fCkH8wQR/T89WGDuW+/aRpLklS2ooqCENFXYF0NqB/ukayx2X+ITUOky2Zmz++O012MVClXFJgIAZbbbbWggOtqLqklK0rzlHHI0XofxLnpkmCbY2iceaqUr5d52dWwkMn1QjkQhtWfPsdSSeojagAzQC2aospSlZHdOM58dtTC6iXGiSs9vfxpcLK6oa7WaRLqLVrxGPkloCQt9agtJDZyfHstXb/Lq+M7i7sVe42KbbdsUKVT2nojlWkS5rrTrUdz1efpIAV6jn0AJzxSO+fbSj1kvmNqpAtCOamUEgnHfucaj6tX1Mht0HPB1K+48YIP/TQ/qm6F4MblSLUeoUSNBRRUzYzypHqOvKL3pkEDHAZzgYOcZz7aqV/75XLSahEpcKnwFGWy+pa5AcHDghPE4BzjkoA/lrPz1ZrCAaeIZOo+/wByp7p1aAhzkG6m68FcvALbaAP/AGnSt9Z2+svZzZyfdENHOc+sRaa2RnL684OPfAycfkNUmf17381t5X97909s6Qy+iZxjMUurO+nKSllSisFxJUnukADB/F5OqJZV73d13bqWXcl97VOUHa+1Za67c1RfrKVsPKbZD7MNxZSgMreQn6ArupKyofhOGAxUXMyt0EUzqYZ3J2BvqAbvTXKNe7cNuTcMWtZfjy3ZAS80zwP4FJjrSpeCD+sSOI07nw9Ikf8ATlEr17UyPHkyHUInMxnlKab5YB4lQzgEkHPukjuMHUf12bw7PXb1D1fdy65dFrtt7UMJj06oPIBiXRfFRUpYUkns7HZWFu+6QxBQnwsZs3Rlbxc2/p9XnKXIDSF+s6pQ5rV6iu5Pgknvqnq9dR1mnT+gtN7LlSQCALZU39TYZjfn3mYCiKdRirEjODnnOD2BuAOkzd6gd1rusPatXTq5TwY0e43n01T1VBbbZSD6SUjwFnK+WfBIA7500VAr9j1/YrptnUWuvyLdrtEmWrDueUtEebRqzGl+s1RJbjXYtx5LrSmHlELMae2rslspC6dWVruXRZFK3GaihTlSgIMriMJTKb+lYGfHgj+mq/0x3ikbfXP0w3rW0ptvcBTEqkvuKIRRrkjBSYM0KP4A4lbkN0jH0PpUf2ScMaymGqbjww/7+3MU07FMdvpHp+JXt1C6j+nm2epSjNSDPpxXbl5NygS9BnJdJQ48PZYkLUlZPc/NdzhvSmbfXfIj0aMhXNt1l5K3E8TyQoBJUn8iFoOnQ6P9xKdvlYkde5pCabulEesfdOFKPFMC74jXFiasf7symFIWVfxLkHygaSTeqBXunrdGrba3NTJJqdPnuRJ7hQoFxSfDhHIftEFKyAOyioeRqLQv/bbkYlN7X3jrHs2lvJUu260lLyeblMbdR38kNrH9/oGje9uGzQkzFx5MwvTaOwAqGwXOJ5v5KuKgU9lgDv8AfHjWc20/V/altxi1VaFcKyqII5MOiheR9QJJVLAz9R8DV3a67tuHW1pr1Cup5xLSG2UMURlocQD+L1Jiyf6YHnWL6dybWmwqrbJjcjd9yoblO1B+apv5a2WY5XKa9NayJC1Z4kkkfmffOq1uJuG2as5JJSn5WjyFZznJUUH/AOh0o03qxt65LriQ7GtSstSpfGO21U4bSWieRPIll8K8HGCFDx4769F+7gbwsQn6lJtZDLLsNba3Go7qkEDJOT6igCM65dPt6QWqjpJTfx6HU9qqLZLkp5umPhcisvJQUqREYCA+UgjKiQhSE47FSwBrQTp+tzb/AKEvhr1zqV31sOmVGszW5VOte2qmwl1idcFQSlMlKkKylTUZpmPCKiCA1S3iMeqcoP8AD/203D6wup61tqEU/L7dUjOzAuMoIbbadLjAcCs8k+skvrHgtwVJI+rR2+Pr1J2jdm81u9Fe3Vyqg2RthGVQ1y0LyEupbS5V56v43ENBMcH3Wtz3UdEylm8vv9Pz6e2AG2rvid9WW50RXRNQKbuBHiVCvXndsuoWFAQ0GEUiiM/qplSLLXFC1y5CURmVOJJS3De4nHHUX0gfE93C6drRh7Y3jYzFwW7FUoRn47/oToqFHPEFWUPJHsFAEDtyxjAc3Y3Kk733jJ3HMREanJQimUCjpI40ynRm0tRYyc+AhoAk/vOKWvyo6g7bsaTdFxQqdEAZ+elLayB2QAnkpf2wlOScfbTyoKlQKgyTYD3yfVqFBuvxGfumx501m6Ns5zjikmIKxRmXFEgKb+l9tOfA/CrA/iOlAuVarbrc63S46UtPKDB5YBSe6T/PiR/Ua0p6grEesZqk7wQ4xc/QM5DlTQE/tIS8NvpP3HBXL/l0o/UdsLQaBuzVIEsx/TKkuU915ZSl6Mseo0pJBAP0KHtqrqPXQv2/D+kxVdlW3fH6wqfDE3RTdu6FS2N3DrzUem7wstURdRcdGKbdkVJfpM5X8JdUVMKV+966hntoi/FN20qm5u1lA6zGIXy1y0WQq19yqepJS4iosHiHVY91gFZzjJ9U+2NJLGtytbfVA1y25C2kB1t1qSy7gtPtrC2XkK8haHACPzyPfTk7+dYFX66+n3ces29bEu1bjueoUz/bSj06al6nvqjpaKKkVLbC0/MLS+24lI/Vq9L6ylxwKgVht1AqDg4P3lKlmmUPvESSFuPVYbiVvQ1hJACQpZH38ffV2sisLuKnOKnKbadQ4OAecCStJBxjlgnv20LalCr1n1Nyh1mnPRn2QMsuqOCD4P2I/Mdjq1WxBr7VO+fYhRPXK0LQZKeSWsHIPY5C8j+WPOnCABeADmTG5lUNHTERT3EPOc3FOhh4EpAwBnie3cnU7thv7ApW1lfteq3FUKdMdmMyoraGVORpKAnC21cUkheQk98JxnJyMapd1U6p1CkIr7Uan/MRytM5EQlAc9wvif3iM+POD79tdOzlmXpu/eLFn2Ht6zWZslSW1fOq5Ro4UoALWVAJR3HYk/cYOhbbsuZ71sJs58H2zZfQh0A7hfEX3KpqVXrXy5T7MjySCuRVZPBtISP+7yw128FuUPc6yI6ptwKlf+7NYhOXKqU4487FXMW4cyyl1Tj7pV7+rI9RRPvxSPtpxetPrf3NsLYTa/oJsmps1SJtdQ3IdWr0ioJkNyawpLqXJDC0Ecm2vXLbYWMhaFklR76Ti19j6lcCE1KXCMhjkQh0Op9NBBCFA4OfIwc++fz0lQuWNVuvEOqBYKIN2azLcbj0GmPpUFKKllYykrPbOSOwCex0T9k6bU6aaxdMyamT8q2KfSEpwE+s7jmQPbCQlJH2UdeK9Nom7IYcruYLLTICVKQT9OSB2KR5z9wRqw0Wns2hYNPo6FFQZjGTIKj3cffHLv8AnxIH/qD7aueFoprGr/qMe84HyyflJOsuAEPX6Ca91fYiLuTthVaQ7DS6H4LoDJTnl9BCk/1BI/njWcfVjt5NY2HoN31xh16bZFRftW4lt55FpslyE6ojuCWTgZ8hvWuu39YjQaOgoWnBR4I8HSedV+ytMk7m3dt+1EApm6tuuIhox9LdahJXJikfYrbEln88pGhovucq3X8/eb10Bsw5mXF13/ZtQs8UECZJkJeaMcts8OARnspRHfOf5/66re3u8d+bPXnFvnbi4FQJsJ3k2gtBbbqT+Jt5CgQ4hXhSTkHXiuWA5Ras/ATIkMvQpJQ/hPFSHQe57HsMjtrlqEJ/y0aI7JemPKJU0trIJ5YTxJ858knt2OkygUlWmi1N1iI4Ni7fbPfEWmVaq7eCBQ7qplIalz7JihxBU2lsLlSqZz/aIbVlS42SpKQVDKe4F9tbB3XTbzqu30xsuPUtzKpK5Iabkt8eYcSSe/JGFJT75x51Y/hPWfLvT4oG1FrUGoojLg3Kmd8xFeIBUhJU65lPlIQVfT3yhJB7EjUz1wdTdsT+vXc25tuIUimUBm8XKVSKI7BCc0+PyQlWSnkCVZUAD++AQO2lFVkqbAcW+UbLBl3HmQ+zHSJRt6NzKzT7yr1UpdBtyAp2eKS2l+ROfWQI0RH1YStzuSckpSknHuB9ee+DGycGVtrtxJhvsxp7yA5AdPpIczhQW8nHrKSPpPA4yD9RT200Xwi94rRr/UlcmwtwclJ3MS9EpLYicm4s9EZao7ylAZbS5lcdeSMBwEfhJ0lO9G30HZDqRuvaYSmTEo9xusxXHUkpZSFc2+RGRlAUEKGfZXuBrhd65V+BawnE7aYIlXevS47hnLnVmY7N9Uj1EOJykAfhCUgAJAz2xjGi5ZW99j0fbUWVJpFVpcgT3JEh5gBZeUrjkpWcFH4ccSPfzoVMR1srmxKgZ3zAQVtpYOUJPLKio4+pJScgj7jXEQRIkXMl6SQ89jgVAFWAcq75++NbsoMXLspvCxO3SibxVeBt/RaM8zT4qUuVKbI/auMskrKQBnBUe5JJJPEDAGNS+4LhpAcbmOIBjNB+V6aspDihlKP+UHGPyT9tdHTxYsWk27NvOS2Qua/waUo8uLLX1rV/VeP5+mR76hNyHV1aoN2vHkJZ+YWqROeV+FhtIKlKV+SUj+vED31XoBdNpQOpz+fCIVL1atzNwNuZqZTCUofPEp78hjGqz1e7cTq3tqu77UTitW9MYqlLc4/hfYWHE9/bJTxP5LOq5039WOz25llUi+KOirEy46fmGWaJKeSw/geo0VobKVFKu3Y/bRMvO/7Ar9HeQm37rd+ajqQ6Y1pTlAgj/wAPBPvpM+YlQEiO+h1xMafiNbORbI6kpdbtaMlNIueO3W6e604ktBp9IWQFeDgkp7e6ToKwY1Vk059uj+sfVjKQ7MfWRlHcltsZ+hB9/c59snLsdfW3SqtsdCrDERXrWXW3I7XqtFCm6fLUt1rkk90+nI+YQQfwjA0oVIpM9lIcppZUU8S7FkOBttwk+G1exx3wfsdDqgVqX7zGlziPncXSJc3w1t0NkuuTpytaqXkpmrUZ+VSYqXFrXGkwkuqV+qSQPUS483kgp7DKQcnQB+JFbtwXP1b7ib17T7U3HT7Hm19M9M2q0JxpLJUWmVKdS6gJSFLdQjHgnGPGdONTvi6dPlG+HVaOzj1SueBvZt9QYMRins0FzgZEV1QYdTJB4Y9FLRUtWClKiE8jkaYz4m3xPujn4mXw17fotkX1UoN13PXolutN1ChOenGqLrDK5ZW0FeqqO2CHA6EcVcMJORgTV3KSzcjEpHawsszH+Gxcl4dOe/bu/wBee2NckWtDi1RNNqEChOONyKglDsdptn0kKyUr5pUkfg58lYAzoidBvw1JvxCqfvT1Hb3W1Xrcm27PiLorRCmmZEyZICnfmA+gkJDHJxOOAHbIIOnn+Gh8UDou+GP8Oiu7X7s1esV656BuBUoM00uhI9KdUlpW9GcZYce9UxyhKVl3iUp5gE57aX7ZH40XTXt78PK7dsqmzc6t6twK5VqpMYNBU7Gdlu09yPCLcoqx6fJSME/WghRIwc68cEksvJxBBAABmUtXtqqUltLbziZMRtKjDkQ5ILrLZUrCSAe47Z4HxnyM67bftep3PV41JisLfVUJDSIsiOofQskY5A9x57/kc6mnqDNadDdf+XZbYPBcVt8HhgdlOqIGB/lH2OdFDpUsinV26Zl1o9J4UmOUCS0cID7n0pH8wnkc/lnT1BPMqhYpVICmXq44FGsey2qfEUhESNDCQsLBIZbJyo/YrcBVjz5++l/rX6XrrqaZToql1W43kZaJwW4xOWmvy5Y9RX+VCM+Tosb9XLSnVi2Sh4sMJEqqoW0psuNAhLDKcjv6qsdx7FR9tdfTpYqn49R3wvKQ1HCkviHLfR+rZbSMyJWPdCRhCQPOAkfiGnNTVNzb8/PtF0TcRDd8K7qEZsTdBnYu55rkSBcb/GE29IKUx6mnsgZIAR6gHAn+LhrVups1aRQfUkFxl5lsrU16gKuOPqGc41jfupYMHY7cWsWBe3TcaZdtpTEtymX70qBJSjBaktrb4eonHFQWPKClQ8HWhfTb1jUPqJ6WZl7VG6qhBuam02TFr9HTNThuQ2g4UklPJSFpwck5Jz3yNBVpiqA6j3/eFSqbLofhAFSqPR9+7LvizHUJcamV12nSnnWzkMy1L9BaVewS+E5H2Xn76z5tm1KjbO4v+zdSgLbk0+W5FlshsBLbrThGVhWSokgj8ta5/DZ2DoW5mwlxyqrImsP1OvuK9GPNcS1hpICFLx3VhSiccvbxpIPiJbXMbCdcbV5TqOyaVdqGKyllSSWRJCyzNaGcZKH23R3/AIgffWniOzzWVf8AE2+kGirGmGPWTdd6fbQuLaqFX63QFVia5Ojrk1kLDspmKCkLY/Z+olK0gA8CSFKSc4KjrtY6YNjLh6UL33ksu31W87YG4FNoYRdd1mJEDU1lx5ueXByQwf1YZSyQVKJxyzkar9tVHcndPcaHsxt5YdWuaTARKpz0OmqcaD7wUhtLq14OU/LobytH4AoE4xnUj1lXXbfT5sLfvSYj9Jztwb0q9Jcl2XZNPliiW+mMXCPnn3iV1OZxWfT9MLShalLKxhKNRmZiQo5lNQoyZC7g7HbfW70t2Xv3cSW7in3NubVrVEWj1dtyCz6DLD5lNy0p/XK+spW0QPTKBggLxqKgbBWrTKLW6lQbJLUNM9uPSKq8AiUyPSbWEY+taSrIUQFEHmAk9iNUvbjdm2az02UDpR3up9wWfVrVu6XWqRU69CkqpEliQhHJqQwkJciO8kd5KUqDjYQlSm/T5G1Uulb1dPe5UVm4LHqaaYw6mpLYYeXLZUhoNlLqFZJcb5hk/iXwCgSfGuBdcGeGzWIgfvamtwK+6HWiSwwtCy+Q4FrI4lK0nuFccnke+To72nbbexXTwY78ZDEurKjNSmkNAKdkSeDqmx7p4Rw0CR3y4se+oliwYe+fVzGsV+Owim051LtxyGUhPOPFSFSHVFPdxSlZSD3OXANW/rbvSy6RuGi03ZYM635ARUGE+ohsTncOK9MZAISlQBVjJCEjVTQg5a2TiT65sb9oC0WVe+8u68S2J6HIjtYnLkyZjo+lDaUkKcSfdDLIKUnxzWr76uPU1dFNQIuwO3eI1PhR2f0wtsdmGG8KZjHHk+HnB5K1tp8oOr1d6LF2ZspjcK6ps5i6q/Abl2tRoUt1mUqkK5Nxg6FA8UuEuuqHbkgIOFc0K0OYVGg7hXvAsDanamoTriuesFluI1VXpS5L7qzxaKuyi6CTyUMJ/EcDGdCoZql7ccTnZVTaDk8/ab3/ABl/hCK6mNsIG+3T3RI7e4dk090uU9CSpdegjKzF5H8Ticq4BXY8lJyOWsR7TrVV2iq9SrlvxHWINVgOwKxTnsgx1kcUrOe4U2rt38p7HvnX61dYx/4hToGs/YiS71w7X0dhFJuKoJjXvbrHFOJbmcTWkfwOf70D8KyFeHFYLSu2nZQguB0muppB1LGXD4R1jNOdI1NuVuM6h2tzpLyn2QML4uqR2z2/dPtoAf4hrpulO9NMbfijUBch6zLnYmrUywgLciTj8vISTjsEyWmHVY/7Sfy1cvgbde23FW2Rr/S5e1RYhTbAak1a2pMhaUGbRlKLriTnspxlxSs+5Q4k/unRX3W3/wBkevXb24umZuO5GkXDa06M248UqQQ42ASMZOW1BmQP/LH7az1Bd9Q725N/gcz2iUFBRfpMhOnnqRmHZ3eiy6OhNARdVoUaVSKsqC87IaqtOmIkMxorja0ht15PLkHCUKDP1JyEkCnbHfC66zvLJvzce+LiuK6qlJLlXq131FBlzOKQgFDkhRUHG0ABv9YCniOHHAxMUHaXqWsjcJrau79t6k9I5hRiPQ3sIUHVN8/WjtnikFC8hWcjv2znTTWJtmqnxIlNq3TfQ6xIWS3HkzrhkOKcWlSifp9HwEjBwk9xn3zpHAJt1mysWA6Wij9Y98W1cFdYep9Panym2WWwW6w/KXP4j8aw6XXCAk8CVFOSScZ0Trf37ptH6RNt7SnqrNS+Tuuq3FeNNrEPguNUZCGqfBAlFPqyGkwoyHPrPBJCRjOdHC9Ntq9HZajRele04Ut9JUh1msS2QEpIyeSGx4yPY57/AGxpYrr2v6ho1+UqybfoMxEy457EJmoQ4clxtTjy+DSS84hKE4JClcf3fPjQ3BFpzMVuY2nw17Fs+39t7j62dyLXcpNPrFzN0ehQ1x0uvymmFhRS22ASovSy0Bgf8O4cjQa6nbTtW59+qEzeu065MaL6te3HnPiRBmF9SnFKo61PAIbQClhj1QOSULU4e3Eaerc2XtNthtzt90n25esemzLLRDnKrLyW3XBUGU4jKKHPpIeffckOlfhtRz38AX4gda2k2k3NreykfqWl3VMQlNT3MqS42Gnqu406FNxFxzhLXBbbC0KWeXY4KUfTjVqeJrqAKC3W3sx35YZ7Dj29J9n4FpP4CreEl/FdQUrgn03cKTjaDto1LJkl3BLi21aZvuivVyibv7sX/Wt6dymGTVpUg/LxmlhMSCCEpQhkD6Q2hCUNtjsAhtCfbWoX+HW6Yti9vd2oO5G81OmN7m1ynyJdhQa9Qn2I4p6UkOyoMhwBqU7k4WUZ4BQx99c/Bl+G3RuoWaOondtxMm3k0KWmw6U7FJblOrCo5qCmnTjg0XOTaFYJWQvtgZ0Jm9GdG24t3Yer1S6p0xOwlJcp9PDsJrNVW7EYYQ+vis+ipKmE9hkHmRnHfXU6vihsz7QMbh2sQCL7u1249ka1ej/lxTFZNK9VmG7y3LGzXR2UlPJBHrCUj6hhi+AMf//Z

/9j/4AAQSkZJRgABAQAAAQABAAD/2wBDAAIBAQEBAQIBAQECAgICAgQDAgICAgUEBAMEBgUGBgYFBgYGBwkIBgcJBwYGCAsICQoKCgoKBggLDAsKDAkKCgr/2wBDAQICAgICAgUDAwUKBwYHCgoKCgoKCgoKCgoKCgoKCgoKCgoKCgoKCgoKCgoKCgoKCgoKCgoKCgoKCgoKCgoKCgr/wAARCACAAGADASIAAhEBAxEB/8QAHQAAAgMAAwEBAAAAAAAAAAAABwgFBgkBAwQCCv/EAEEQAAEDAwMDAgQCCAMFCQAAAAECAwQFBhEABxIIITETQQkUIlEyYRUjM0JScYGRCmKxFkNEgsFUY3N0g6KywtH/xAAaAQADAQEBAQAAAAAAAAAAAAACBAUDAAEG/8QAMREAAgEDAwIDBwIHAAAAAAAAAQIAAxEhBBIxQVEFEyJhcYGRsdHwweEGByMzQlKh/9oADAMBAAIRAxEAPwC0XjTxBoSamGwpdJksSFfcpZd9Nz+7Kxpqug7oSidQcKffe5EuZDtqJIVEitwVBD095I4uAKIPFCfpyoDJUcDGDpbby3u2etB9y07Usc3SsMqZmVi6ubUd4cA2r04bSwQlQA/auKJxninxos7MdZW8tYpsWz6RfsikUmK36cSl0RpuHHZTkkhKWkg+STkkkk5J0qigDMIsOkfW2egHo8pSWp52djTXorigH61IffUFAjJKXF8T3SO+Mf31eqbZvT9ZCAxTLctGlhHjhGitEf1xnSQNXJXa6z61cuqpSVq78n5zi/8A5E6tzblrROneTUBSmF1mXW3HYsxbYK0MR/SSpIV5wSs9hrQEDpODMcXjhp3J2vp4Edi86OgeyGpjf+iTr5kbu7ax0cnb1gJB9/Vz/wBNJHb9feWsPfMIT29yNTU+6pCmOAlo8eOWuNRr2mopqUv1jdK3y2mQDyvuB28/Wf8A81wvfXaFoBT+4dKbB8FyTx/1GkxTcUtTneUk/nnXguatzHYmGZCVKxhPcefA1xqETLbHLqV6dM15hUWt3HZVR5khTU96K5yJ+4c0Mt0uj3oe3TZ+Wc6ZLErypaXQ8/S4jDBQj08KJcjqSoEjCRjuT/fQL6pkUqm1yh0Si0aMx+jaM3BlltlKS86ltpwrVjyvKyMnv20t+6BLEdc2CVMrSMlTSuJH9R30LneMzhIbq++EzSOmXrQsTfKwKVKVtJJo015yn1N5TjlHnNoKlxVOK7qQtpRcaUo8h6TiSTxBI9+Etso9v112tb6jMqkUqpPfPF58uuwpUhR9IrKsqKFNc+Lhz3SpJOR3Gt/9X29tn1x62rc3Tr7EUJKXYblUcdYWlWQQtpwqQoEHGCk9iRoyfCj682dgt2qg5U9laJKi3C0hNYmUCGIUpQHZLhaRhh0pz44IznznU9tNcjbhY4uqJU7ssesA3VXvHZ/TNHdr9yWzVK3LloV8hBpqQhsEKA5PPK+lpGSB7qPsPfQL2T6z93oW4FE3hqFyR40edNeYFBgSlqZZQ2Rlp5CvxEpUCFhI8EA51c939xLC3l2ote8t1/mhRa+5HTWnIP7WKytCkSVNfdaFpKgk+S2B76j+l3pDtPb7d69+lPcOTGqM24oAh21c7auTRkLR83SKjHX7syminx5BUPJxr6ao/hel0TK1Nmq2te4Cqdwswtk4BBBFsjPaPSWrWqqwew7WyccfPN/ZNNLG3epd62BSLso01pbFUhofQEHu2fCkH8wQR/T89WGDuW+/aRpLklS2ooqCENFXYF0NqB/ukayx2X+ITUOky2Zmz++O012MVClXFJgIAZbbbbWggOtqLqklK0rzlHHI0XofxLnpkmCbY2iceaqUr5d52dWwkMn1QjkQhtWfPsdSSeojagAzQC2aospSlZHdOM58dtTC6iXGiSs9vfxpcLK6oa7WaRLqLVrxGPkloCQt9agtJDZyfHstXb/Lq+M7i7sVe42KbbdsUKVT2nojlWkS5rrTrUdz1efpIAV6jn0AJzxSO+fbSj1kvmNqpAtCOamUEgnHfucaj6tX1Mht0HPB1K+48YIP/TQ/qm6F4MblSLUeoUSNBRRUzYzypHqOvKL3pkEDHAZzgYOcZz7aqV/75XLSahEpcKnwFGWy+pa5AcHDghPE4BzjkoA/lrPz1ZrCAaeIZOo+/wByp7p1aAhzkG6m68FcvALbaAP/AGnSt9Z2+svZzZyfdENHOc+sRaa2RnL684OPfAycfkNUmf17381t5X97909s6Qy+iZxjMUurO+nKSllSisFxJUnukADB/F5OqJZV73d13bqWXcl97VOUHa+1Za67c1RfrKVsPKbZD7MNxZSgMreQn6ArupKyofhOGAxUXMyt0EUzqYZ3J2BvqAbvTXKNe7cNuTcMWtZfjy3ZAS80zwP4FJjrSpeCD+sSOI07nw9Ikf8ATlEr17UyPHkyHUInMxnlKab5YB4lQzgEkHPukjuMHUf12bw7PXb1D1fdy65dFrtt7UMJj06oPIBiXRfFRUpYUkns7HZWFu+6QxBQnwsZs3Rlbxc2/p9XnKXIDSF+s6pQ5rV6iu5Pgknvqnq9dR1mnT+gtN7LlSQCALZU39TYZjfn3mYCiKdRirEjODnnOD2BuAOkzd6gd1rusPatXTq5TwY0e43n01T1VBbbZSD6SUjwFnK+WfBIA7500VAr9j1/YrptnUWuvyLdrtEmWrDueUtEebRqzGl+s1RJbjXYtx5LrSmHlELMae2rslspC6dWVruXRZFK3GaihTlSgIMriMJTKb+lYGfHgj+mq/0x3ikbfXP0w3rW0ptvcBTEqkvuKIRRrkjBSYM0KP4A4lbkN0jH0PpUf2ScMaymGqbjww/7+3MU07FMdvpHp+JXt1C6j+nm2epSjNSDPpxXbl5NygS9BnJdJQ48PZYkLUlZPc/NdzhvSmbfXfIj0aMhXNt1l5K3E8TyQoBJUn8iFoOnQ6P9xKdvlYkde5pCabulEesfdOFKPFMC74jXFiasf7symFIWVfxLkHygaSTeqBXunrdGrba3NTJJqdPnuRJ7hQoFxSfDhHIftEFKyAOyioeRqLQv/bbkYlN7X3jrHs2lvJUu260lLyeblMbdR38kNrH9/oGje9uGzQkzFx5MwvTaOwAqGwXOJ5v5KuKgU9lgDv8AfHjWc20/V/altxi1VaFcKyqII5MOiheR9QJJVLAz9R8DV3a67tuHW1pr1Cup5xLSG2UMURlocQD+L1Jiyf6YHnWL6dybWmwqrbJjcjd9yoblO1B+apv5a2WY5XKa9NayJC1Z4kkkfmffOq1uJuG2as5JJSn5WjyFZznJUUH/AOh0o03qxt65LriQ7GtSstSpfGO21U4bSWieRPIll8K8HGCFDx4769F+7gbwsQn6lJtZDLLsNba3Go7qkEDJOT6igCM65dPt6QWqjpJTfx6HU9qqLZLkp5umPhcisvJQUqREYCA+UgjKiQhSE47FSwBrQTp+tzb/AKEvhr1zqV31sOmVGszW5VOte2qmwl1idcFQSlMlKkKylTUZpmPCKiCA1S3iMeqcoP8AD/203D6wup61tqEU/L7dUjOzAuMoIbbadLjAcCs8k+skvrHgtwVJI+rR2+Pr1J2jdm81u9Fe3Vyqg2RthGVQ1y0LyEupbS5V56v43ENBMcH3Wtz3UdEylm8vv9Pz6e2AG2rvid9WW50RXRNQKbuBHiVCvXndsuoWFAQ0GEUiiM/qplSLLXFC1y5CURmVOJJS3De4nHHUX0gfE93C6drRh7Y3jYzFwW7FUoRn47/oToqFHPEFWUPJHsFAEDtyxjAc3Y3Kk733jJ3HMREanJQimUCjpI40ynRm0tRYyc+AhoAk/vOKWvyo6g7bsaTdFxQqdEAZ+elLayB2QAnkpf2wlOScfbTyoKlQKgyTYD3yfVqFBuvxGfumx501m6Ns5zjikmIKxRmXFEgKb+l9tOfA/CrA/iOlAuVarbrc63S46UtPKDB5YBSe6T/PiR/Ua0p6grEesZqk7wQ4xc/QM5DlTQE/tIS8NvpP3HBXL/l0o/UdsLQaBuzVIEsx/TKkuU915ZSl6Mseo0pJBAP0KHtqrqPXQv2/D+kxVdlW3fH6wqfDE3RTdu6FS2N3DrzUem7wstURdRcdGKbdkVJfpM5X8JdUVMKV+966hntoi/FN20qm5u1lA6zGIXy1y0WQq19yqepJS4iosHiHVY91gFZzjJ9U+2NJLGtytbfVA1y25C2kB1t1qSy7gtPtrC2XkK8haHACPzyPfTk7+dYFX66+n3ces29bEu1bjueoUz/bSj06al6nvqjpaKKkVLbC0/MLS+24lI/Vq9L6ylxwKgVht1AqDg4P3lKlmmUPvESSFuPVYbiVvQ1hJACQpZH38ffV2sisLuKnOKnKbadQ4OAecCStJBxjlgnv20LalCr1n1Nyh1mnPRn2QMsuqOCD4P2I/Mdjq1WxBr7VO+fYhRPXK0LQZKeSWsHIPY5C8j+WPOnCABeADmTG5lUNHTERT3EPOc3FOhh4EpAwBnie3cnU7thv7ApW1lfteq3FUKdMdmMyoraGVORpKAnC21cUkheQk98JxnJyMapd1U6p1CkIr7Uan/MRytM5EQlAc9wvif3iM+POD79tdOzlmXpu/eLFn2Ht6zWZslSW1fOq5Ro4UoALWVAJR3HYk/cYOhbbsuZ71sJs58H2zZfQh0A7hfEX3KpqVXrXy5T7MjySCuRVZPBtISP+7yw128FuUPc6yI6ptwKlf+7NYhOXKqU4487FXMW4cyyl1Tj7pV7+rI9RRPvxSPtpxetPrf3NsLYTa/oJsmps1SJtdQ3IdWr0ioJkNyawpLqXJDC0Ecm2vXLbYWMhaFklR76Ti19j6lcCE1KXCMhjkQh0Op9NBBCFA4OfIwc++fz0lQuWNVuvEOqBYKIN2azLcbj0GmPpUFKKllYykrPbOSOwCex0T9k6bU6aaxdMyamT8q2KfSEpwE+s7jmQPbCQlJH2UdeK9Nom7IYcruYLLTICVKQT9OSB2KR5z9wRqw0Wns2hYNPo6FFQZjGTIKj3cffHLv8AnxIH/qD7aueFoprGr/qMe84HyyflJOsuAEPX6Ca91fYiLuTthVaQ7DS6H4LoDJTnl9BCk/1BI/njWcfVjt5NY2HoN31xh16bZFRftW4lt55FpslyE6ojuCWTgZ8hvWuu39YjQaOgoWnBR4I8HSedV+ytMk7m3dt+1EApm6tuuIhox9LdahJXJikfYrbEln88pGhovucq3X8/eb10Bsw5mXF13/ZtQs8UECZJkJeaMcts8OARnspRHfOf5/66re3u8d+bPXnFvnbi4FQJsJ3k2gtBbbqT+Jt5CgQ4hXhSTkHXiuWA5Ras/ATIkMvQpJQ/hPFSHQe57HsMjtrlqEJ/y0aI7JemPKJU0trIJ5YTxJ858knt2OkygUlWmi1N1iI4Ni7fbPfEWmVaq7eCBQ7qplIalz7JihxBU2lsLlSqZz/aIbVlS42SpKQVDKe4F9tbB3XTbzqu30xsuPUtzKpK5Iabkt8eYcSSe/JGFJT75x51Y/hPWfLvT4oG1FrUGoojLg3Kmd8xFeIBUhJU65lPlIQVfT3yhJB7EjUz1wdTdsT+vXc25tuIUimUBm8XKVSKI7BCc0+PyQlWSnkCVZUAD++AQO2lFVkqbAcW+UbLBl3HmQ+zHSJRt6NzKzT7yr1UpdBtyAp2eKS2l+ROfWQI0RH1YStzuSckpSknHuB9ee+DGycGVtrtxJhvsxp7yA5AdPpIczhQW8nHrKSPpPA4yD9RT200Xwi94rRr/UlcmwtwclJ3MS9EpLYicm4s9EZao7ylAZbS5lcdeSMBwEfhJ0lO9G30HZDqRuvaYSmTEo9xusxXHUkpZSFc2+RGRlAUEKGfZXuBrhd65V+BawnE7aYIlXevS47hnLnVmY7N9Uj1EOJykAfhCUgAJAz2xjGi5ZW99j0fbUWVJpFVpcgT3JEh5gBZeUrjkpWcFH4ccSPfzoVMR1srmxKgZ3zAQVtpYOUJPLKio4+pJScgj7jXEQRIkXMl6SQ89jgVAFWAcq75++NbsoMXLspvCxO3SibxVeBt/RaM8zT4qUuVKbI/auMskrKQBnBUe5JJJPEDAGNS+4LhpAcbmOIBjNB+V6aspDihlKP+UHGPyT9tdHTxYsWk27NvOS2Qua/waUo8uLLX1rV/VeP5+mR76hNyHV1aoN2vHkJZ+YWqROeV+FhtIKlKV+SUj+vED31XoBdNpQOpz+fCIVL1atzNwNuZqZTCUofPEp78hjGqz1e7cTq3tqu77UTitW9MYqlLc4/hfYWHE9/bJTxP5LOq5039WOz25llUi+KOirEy46fmGWaJKeSw/geo0VobKVFKu3Y/bRMvO/7Ar9HeQm37rd+ajqQ6Y1pTlAgj/wAPBPvpM+YlQEiO+h1xMafiNbORbI6kpdbtaMlNIueO3W6e604ktBp9IWQFeDgkp7e6ToKwY1Vk059uj+sfVjKQ7MfWRlHcltsZ+hB9/c59snLsdfW3SqtsdCrDERXrWXW3I7XqtFCm6fLUt1rkk90+nI+YQQfwjA0oVIpM9lIcppZUU8S7FkOBttwk+G1exx3wfsdDqgVqX7zGlziPncXSJc3w1t0NkuuTpytaqXkpmrUZ+VSYqXFrXGkwkuqV+qSQPUS483kgp7DKQcnQB+JFbtwXP1b7ib17T7U3HT7Hm19M9M2q0JxpLJUWmVKdS6gJSFLdQjHgnGPGdONTvi6dPlG+HVaOzj1SueBvZt9QYMRins0FzgZEV1QYdTJB4Y9FLRUtWClKiE8jkaYz4m3xPujn4mXw17fotkX1UoN13PXolutN1ChOenGqLrDK5ZW0FeqqO2CHA6EcVcMJORgTV3KSzcjEpHawsszH+Gxcl4dOe/bu/wBee2NckWtDi1RNNqEChOONyKglDsdptn0kKyUr5pUkfg58lYAzoidBvw1JvxCqfvT1Hb3W1Xrcm27PiLorRCmmZEyZICnfmA+gkJDHJxOOAHbIIOnn+Gh8UDou+GP8Oiu7X7s1esV656BuBUoM00uhI9KdUlpW9GcZYce9UxyhKVl3iUp5gE57aX7ZH40XTXt78PK7dsqmzc6t6twK5VqpMYNBU7Gdlu09yPCLcoqx6fJSME/WghRIwc68cEksvJxBBAABmUtXtqqUltLbziZMRtKjDkQ5ILrLZUrCSAe47Z4HxnyM67bftep3PV41JisLfVUJDSIsiOofQskY5A9x57/kc6mnqDNadDdf+XZbYPBcVt8HhgdlOqIGB/lH2OdFDpUsinV26Zl1o9J4UmOUCS0cID7n0pH8wnkc/lnT1BPMqhYpVICmXq44FGsey2qfEUhESNDCQsLBIZbJyo/YrcBVjz5++l/rX6XrrqaZToql1W43kZaJwW4xOWmvy5Y9RX+VCM+Tosb9XLSnVi2Sh4sMJEqqoW0psuNAhLDKcjv6qsdx7FR9tdfTpYqn49R3wvKQ1HCkviHLfR+rZbSMyJWPdCRhCQPOAkfiGnNTVNzb8/PtF0TcRDd8K7qEZsTdBnYu55rkSBcb/GE29IKUx6mnsgZIAR6gHAn+LhrVups1aRQfUkFxl5lsrU16gKuOPqGc41jfupYMHY7cWsWBe3TcaZdtpTEtymX70qBJSjBaktrb4eonHFQWPKClQ8HWhfTb1jUPqJ6WZl7VG6qhBuam02TFr9HTNThuQ2g4UklPJSFpwck5Jz3yNBVpiqA6j3/eFSqbLofhAFSqPR9+7LvizHUJcamV12nSnnWzkMy1L9BaVewS+E5H2Xn76z5tm1KjbO4v+zdSgLbk0+W5FlshsBLbrThGVhWSokgj8ta5/DZ2DoW5mwlxyqrImsP1OvuK9GPNcS1hpICFLx3VhSiccvbxpIPiJbXMbCdcbV5TqOyaVdqGKyllSSWRJCyzNaGcZKH23R3/AIgffWniOzzWVf8AE2+kGirGmGPWTdd6fbQuLaqFX63QFVia5Ojrk1kLDspmKCkLY/Z+olK0gA8CSFKSc4KjrtY6YNjLh6UL33ksu31W87YG4FNoYRdd1mJEDU1lx5ueXByQwf1YZSyQVKJxyzkar9tVHcndPcaHsxt5YdWuaTARKpz0OmqcaD7wUhtLq14OU/LobytH4AoE4xnUj1lXXbfT5sLfvSYj9Jztwb0q9Jcl2XZNPliiW+mMXCPnn3iV1OZxWfT9MLShalLKxhKNRmZiQo5lNQoyZC7g7HbfW70t2Xv3cSW7in3NubVrVEWj1dtyCz6DLD5lNy0p/XK+spW0QPTKBggLxqKgbBWrTKLW6lQbJLUNM9uPSKq8AiUyPSbWEY+taSrIUQFEHmAk9iNUvbjdm2az02UDpR3up9wWfVrVu6XWqRU69CkqpEliQhHJqQwkJciO8kd5KUqDjYQlSm/T5G1Uulb1dPe5UVm4LHqaaYw6mpLYYeXLZUhoNlLqFZJcb5hk/iXwCgSfGuBdcGeGzWIgfvamtwK+6HWiSwwtCy+Q4FrI4lK0nuFccnke+To72nbbexXTwY78ZDEurKjNSmkNAKdkSeDqmx7p4Rw0CR3y4se+oliwYe+fVzGsV+Owim051LtxyGUhPOPFSFSHVFPdxSlZSD3OXANW/rbvSy6RuGi03ZYM635ARUGE+ohsTncOK9MZAISlQBVjJCEjVTQg5a2TiT65sb9oC0WVe+8u68S2J6HIjtYnLkyZjo+lDaUkKcSfdDLIKUnxzWr76uPU1dFNQIuwO3eI1PhR2f0wtsdmGG8KZjHHk+HnB5K1tp8oOr1d6LF2ZspjcK6ps5i6q/Abl2tRoUt1mUqkK5Nxg6FA8UuEuuqHbkgIOFc0K0OYVGg7hXvAsDanamoTriuesFluI1VXpS5L7qzxaKuyi6CTyUMJ/EcDGdCoZql7ccTnZVTaDk8/ab3/ABl/hCK6mNsIG+3T3RI7e4dk090uU9CSpdegjKzF5H8Ticq4BXY8lJyOWsR7TrVV2iq9SrlvxHWINVgOwKxTnsgx1kcUrOe4U2rt38p7HvnX61dYx/4hToGs/YiS71w7X0dhFJuKoJjXvbrHFOJbmcTWkfwOf70D8KyFeHFYLSu2nZQguB0muppB1LGXD4R1jNOdI1NuVuM6h2tzpLyn2QML4uqR2z2/dPtoAf4hrpulO9NMbfijUBch6zLnYmrUywgLciTj8vISTjsEyWmHVY/7Sfy1cvgbde23FW2Rr/S5e1RYhTbAak1a2pMhaUGbRlKLriTnspxlxSs+5Q4k/unRX3W3/wBkevXb24umZuO5GkXDa06M248UqQQ42ASMZOW1BmQP/LH7az1Bd9Q725N/gcz2iUFBRfpMhOnnqRmHZ3eiy6OhNARdVoUaVSKsqC87IaqtOmIkMxorja0ht15PLkHCUKDP1JyEkCnbHfC66zvLJvzce+LiuK6qlJLlXq131FBlzOKQgFDkhRUHG0ABv9YCniOHHAxMUHaXqWsjcJrau79t6k9I5hRiPQ3sIUHVN8/WjtnikFC8hWcjv2znTTWJtmqnxIlNq3TfQ6xIWS3HkzrhkOKcWlSifp9HwEjBwk9xn3zpHAJt1mysWA6Wij9Y98W1cFdYep9Panym2WWwW6w/KXP4j8aw6XXCAk8CVFOSScZ0Trf37ptH6RNt7SnqrNS+Tuuq3FeNNrEPguNUZCGqfBAlFPqyGkwoyHPrPBJCRjOdHC9Ntq9HZajRele04Ut9JUh1msS2QEpIyeSGx4yPY57/AGxpYrr2v6ho1+UqybfoMxEy457EJmoQ4clxtTjy+DSS84hKE4JClcf3fPjQ3BFpzMVuY2nw17Fs+39t7j62dyLXcpNPrFzN0ehQ1x0uvymmFhRS22ASovSy0Bgf8O4cjQa6nbTtW59+qEzeu065MaL6te3HnPiRBmF9SnFKo61PAIbQClhj1QOSULU4e3Eaerc2XtNthtzt90n25esemzLLRDnKrLyW3XBUGU4jKKHPpIeffckOlfhtRz38AX4gda2k2k3NreykfqWl3VMQlNT3MqS42Gnqu406FNxFxzhLXBbbC0KWeXY4KUfTjVqeJrqAKC3W3sx35YZ7Dj29J9n4FpP4CreEl/FdQUrgn03cKTjaDto1LJkl3BLi21aZvuivVyibv7sX/Wt6dymGTVpUg/LxmlhMSCCEpQhkD6Q2hCUNtjsAhtCfbWoX+HW6Yti9vd2oO5G81OmN7m1ynyJdhQa9Qn2I4p6UkOyoMhwBqU7k4WUZ4BQx99c/Bl+G3RuoWaOondtxMm3k0KWmw6U7FJblOrCo5qCmnTjg0XOTaFYJWQvtgZ0Jm9GdG24t3Yer1S6p0xOwlJcp9PDsJrNVW7EYYQ+vis+ipKmE9hkHmRnHfXU6vihsz7QMbh2sQCL7u1249ka1ej/lxTFZNK9VmG7y3LGzXR2UlPJBHrCUj6hhi+AMf//Z

/9j/4AAQSkZJRgABAQAAAQABAAD/2wBDAAIBAQEBAQIBAQECAgICAgQDAgICAgUEBAMEBgUGBgYFBgYGBwkIBgcJBwYGCAsICQoKCgoKBggLDAsKDAkKCgr/2wBDAQICAgICAgUDAwUKBwYHCgoKCgoKCgoKCgoKCgoKCgoKCgoKCgoKCgoKCgoKCgoKCgoKCgoKCgoKCgoKCgoKCgr/wAARCACAAGADASIAAhEBAxEB/8QAHQAAAgMAAwEBAAAAAAAAAAAABwgFBgkBAwQCCv/EAEEQAAEDAwMDAgQCCAMFCQAAAAECAwQFBhEABxIIITETQQkUIlEyYRUjM0JScYGRCmKxFkNEgsFUY3N0g6KywtH/xAAaAQADAQEBAQAAAAAAAAAAAAACBAUDAAEG/8QAMREAAgEDAwIDBwIHAAAAAAAAAQIAAxEhBBIxQVEFEyJhcYGRsdHwweEGByMzQlKh/9oADAMBAAIRAxEAPwC0XjTxBoSamGwpdJksSFfcpZd9Nz+7Kxpqug7oSidQcKffe5EuZDtqJIVEitwVBD095I4uAKIPFCfpyoDJUcDGDpbby3u2etB9y07Usc3SsMqZmVi6ubUd4cA2r04bSwQlQA/auKJxninxos7MdZW8tYpsWz6RfsikUmK36cSl0RpuHHZTkkhKWkg+STkkkk5J0qigDMIsOkfW2egHo8pSWp52djTXorigH61IffUFAjJKXF8T3SO+Mf31eqbZvT9ZCAxTLctGlhHjhGitEf1xnSQNXJXa6z61cuqpSVq78n5zi/8A5E6tzblrROneTUBSmF1mXW3HYsxbYK0MR/SSpIV5wSs9hrQEDpODMcXjhp3J2vp4Edi86OgeyGpjf+iTr5kbu7ax0cnb1gJB9/Vz/wBNJHb9feWsPfMIT29yNTU+6pCmOAlo8eOWuNRr2mopqUv1jdK3y2mQDyvuB28/Wf8A81wvfXaFoBT+4dKbB8FyTx/1GkxTcUtTneUk/nnXguatzHYmGZCVKxhPcefA1xqETLbHLqV6dM15hUWt3HZVR5khTU96K5yJ+4c0Mt0uj3oe3TZ+Wc6ZLErypaXQ8/S4jDBQj08KJcjqSoEjCRjuT/fQL6pkUqm1yh0Si0aMx+jaM3BlltlKS86ltpwrVjyvKyMnv20t+6BLEdc2CVMrSMlTSuJH9R30LneMzhIbq++EzSOmXrQsTfKwKVKVtJJo015yn1N5TjlHnNoKlxVOK7qQtpRcaUo8h6TiSTxBI9+Etso9v112tb6jMqkUqpPfPF58uuwpUhR9IrKsqKFNc+Lhz3SpJOR3Gt/9X29tn1x62rc3Tr7EUJKXYblUcdYWlWQQtpwqQoEHGCk9iRoyfCj682dgt2qg5U9laJKi3C0hNYmUCGIUpQHZLhaRhh0pz44IznznU9tNcjbhY4uqJU7ssesA3VXvHZ/TNHdr9yWzVK3LloV8hBpqQhsEKA5PPK+lpGSB7qPsPfQL2T6z93oW4FE3hqFyR40edNeYFBgSlqZZQ2Rlp5CvxEpUCFhI8EA51c939xLC3l2ote8t1/mhRa+5HTWnIP7WKytCkSVNfdaFpKgk+S2B76j+l3pDtPb7d69+lPcOTGqM24oAh21c7auTRkLR83SKjHX7syminx5BUPJxr6ao/hel0TK1Nmq2te4Cqdwswtk4BBBFsjPaPSWrWqqwew7WyccfPN/ZNNLG3epd62BSLso01pbFUhofQEHu2fCkH8wQR/T89WGDuW+/aRpLklS2ooqCENFXYF0NqB/ukayx2X+ITUOky2Zmz++O012MVClXFJgIAZbbbbWggOtqLqklK0rzlHHI0XofxLnpkmCbY2iceaqUr5d52dWwkMn1QjkQhtWfPsdSSeojagAzQC2aospSlZHdOM58dtTC6iXGiSs9vfxpcLK6oa7WaRLqLVrxGPkloCQt9agtJDZyfHstXb/Lq+M7i7sVe42KbbdsUKVT2nojlWkS5rrTrUdz1efpIAV6jn0AJzxSO+fbSj1kvmNqpAtCOamUEgnHfucaj6tX1Mht0HPB1K+48YIP/TQ/qm6F4MblSLUeoUSNBRRUzYzypHqOvKL3pkEDHAZzgYOcZz7aqV/75XLSahEpcKnwFGWy+pa5AcHDghPE4BzjkoA/lrPz1ZrCAaeIZOo+/wByp7p1aAhzkG6m68FcvALbaAP/AGnSt9Z2+svZzZyfdENHOc+sRaa2RnL684OPfAycfkNUmf17381t5X97909s6Qy+iZxjMUurO+nKSllSisFxJUnukADB/F5OqJZV73d13bqWXcl97VOUHa+1Za67c1RfrKVsPKbZD7MNxZSgMreQn6ArupKyofhOGAxUXMyt0EUzqYZ3J2BvqAbvTXKNe7cNuTcMWtZfjy3ZAS80zwP4FJjrSpeCD+sSOI07nw9Ikf8ATlEr17UyPHkyHUInMxnlKab5YB4lQzgEkHPukjuMHUf12bw7PXb1D1fdy65dFrtt7UMJj06oPIBiXRfFRUpYUkns7HZWFu+6QxBQnwsZs3Rlbxc2/p9XnKXIDSF+s6pQ5rV6iu5Pgknvqnq9dR1mnT+gtN7LlSQCALZU39TYZjfn3mYCiKdRirEjODnnOD2BuAOkzd6gd1rusPatXTq5TwY0e43n01T1VBbbZSD6SUjwFnK+WfBIA7500VAr9j1/YrptnUWuvyLdrtEmWrDueUtEebRqzGl+s1RJbjXYtx5LrSmHlELMae2rslspC6dWVruXRZFK3GaihTlSgIMriMJTKb+lYGfHgj+mq/0x3ikbfXP0w3rW0ptvcBTEqkvuKIRRrkjBSYM0KP4A4lbkN0jH0PpUf2ScMaymGqbjww/7+3MU07FMdvpHp+JXt1C6j+nm2epSjNSDPpxXbl5NygS9BnJdJQ48PZYkLUlZPc/NdzhvSmbfXfIj0aMhXNt1l5K3E8TyQoBJUn8iFoOnQ6P9xKdvlYkde5pCabulEesfdOFKPFMC74jXFiasf7symFIWVfxLkHygaSTeqBXunrdGrba3NTJJqdPnuRJ7hQoFxSfDhHIftEFKyAOyioeRqLQv/bbkYlN7X3jrHs2lvJUu260lLyeblMbdR38kNrH9/oGje9uGzQkzFx5MwvTaOwAqGwXOJ5v5KuKgU9lgDv8AfHjWc20/V/altxi1VaFcKyqII5MOiheR9QJJVLAz9R8DV3a67tuHW1pr1Cup5xLSG2UMURlocQD+L1Jiyf6YHnWL6dybWmwqrbJjcjd9yoblO1B+apv5a2WY5XKa9NayJC1Z4kkkfmffOq1uJuG2as5JJSn5WjyFZznJUUH/AOh0o03qxt65LriQ7GtSstSpfGO21U4bSWieRPIll8K8HGCFDx4769F+7gbwsQn6lJtZDLLsNba3Go7qkEDJOT6igCM65dPt6QWqjpJTfx6HU9qqLZLkp5umPhcisvJQUqREYCA+UgjKiQhSE47FSwBrQTp+tzb/AKEvhr1zqV31sOmVGszW5VOte2qmwl1idcFQSlMlKkKylTUZpmPCKiCA1S3iMeqcoP8AD/203D6wup61tqEU/L7dUjOzAuMoIbbadLjAcCs8k+skvrHgtwVJI+rR2+Pr1J2jdm81u9Fe3Vyqg2RthGVQ1y0LyEupbS5V56v43ENBMcH3Wtz3UdEylm8vv9Pz6e2AG2rvid9WW50RXRNQKbuBHiVCvXndsuoWFAQ0GEUiiM/qplSLLXFC1y5CURmVOJJS3De4nHHUX0gfE93C6drRh7Y3jYzFwW7FUoRn47/oToqFHPEFWUPJHsFAEDtyxjAc3Y3Kk733jJ3HMREanJQimUCjpI40ynRm0tRYyc+AhoAk/vOKWvyo6g7bsaTdFxQqdEAZ+elLayB2QAnkpf2wlOScfbTyoKlQKgyTYD3yfVqFBuvxGfumx501m6Ns5zjikmIKxRmXFEgKb+l9tOfA/CrA/iOlAuVarbrc63S46UtPKDB5YBSe6T/PiR/Ua0p6grEesZqk7wQ4xc/QM5DlTQE/tIS8NvpP3HBXL/l0o/UdsLQaBuzVIEsx/TKkuU915ZSl6Mseo0pJBAP0KHtqrqPXQv2/D+kxVdlW3fH6wqfDE3RTdu6FS2N3DrzUem7wstURdRcdGKbdkVJfpM5X8JdUVMKV+966hntoi/FN20qm5u1lA6zGIXy1y0WQq19yqepJS4iosHiHVY91gFZzjJ9U+2NJLGtytbfVA1y25C2kB1t1qSy7gtPtrC2XkK8haHACPzyPfTk7+dYFX66+n3ces29bEu1bjueoUz/bSj06al6nvqjpaKKkVLbC0/MLS+24lI/Vq9L6ylxwKgVht1AqDg4P3lKlmmUPvESSFuPVYbiVvQ1hJACQpZH38ffV2sisLuKnOKnKbadQ4OAecCStJBxjlgnv20LalCr1n1Nyh1mnPRn2QMsuqOCD4P2I/Mdjq1WxBr7VO+fYhRPXK0LQZKeSWsHIPY5C8j+WPOnCABeADmTG5lUNHTERT3EPOc3FOhh4EpAwBnie3cnU7thv7ApW1lfteq3FUKdMdmMyoraGVORpKAnC21cUkheQk98JxnJyMapd1U6p1CkIr7Uan/MRytM5EQlAc9wvif3iM+POD79tdOzlmXpu/eLFn2Ht6zWZslSW1fOq5Ro4UoALWVAJR3HYk/cYOhbbsuZ71sJs58H2zZfQh0A7hfEX3KpqVXrXy5T7MjySCuRVZPBtISP+7yw128FuUPc6yI6ptwKlf+7NYhOXKqU4487FXMW4cyyl1Tj7pV7+rI9RRPvxSPtpxetPrf3NsLYTa/oJsmps1SJtdQ3IdWr0ioJkNyawpLqXJDC0Ecm2vXLbYWMhaFklR76Ti19j6lcCE1KXCMhjkQh0Op9NBBCFA4OfIwc++fz0lQuWNVuvEOqBYKIN2azLcbj0GmPpUFKKllYykrPbOSOwCex0T9k6bU6aaxdMyamT8q2KfSEpwE+s7jmQPbCQlJH2UdeK9Nom7IYcruYLLTICVKQT9OSB2KR5z9wRqw0Wns2hYNPo6FFQZjGTIKj3cffHLv8AnxIH/qD7aueFoprGr/qMe84HyyflJOsuAEPX6Ca91fYiLuTthVaQ7DS6H4LoDJTnl9BCk/1BI/njWcfVjt5NY2HoN31xh16bZFRftW4lt55FpslyE6ojuCWTgZ8hvWuu39YjQaOgoWnBR4I8HSedV+ytMk7m3dt+1EApm6tuuIhox9LdahJXJikfYrbEln88pGhovucq3X8/eb10Bsw5mXF13/ZtQs8UECZJkJeaMcts8OARnspRHfOf5/66re3u8d+bPXnFvnbi4FQJsJ3k2gtBbbqT+Jt5CgQ4hXhSTkHXiuWA5Ras/ATIkMvQpJQ/hPFSHQe57HsMjtrlqEJ/y0aI7JemPKJU0trIJ5YTxJ858knt2OkygUlWmi1N1iI4Ni7fbPfEWmVaq7eCBQ7qplIalz7JihxBU2lsLlSqZz/aIbVlS42SpKQVDKe4F9tbB3XTbzqu30xsuPUtzKpK5Iabkt8eYcSSe/JGFJT75x51Y/hPWfLvT4oG1FrUGoojLg3Kmd8xFeIBUhJU65lPlIQVfT3yhJB7EjUz1wdTdsT+vXc25tuIUimUBm8XKVSKI7BCc0+PyQlWSnkCVZUAD++AQO2lFVkqbAcW+UbLBl3HmQ+zHSJRt6NzKzT7yr1UpdBtyAp2eKS2l+ROfWQI0RH1YStzuSckpSknHuB9ee+DGycGVtrtxJhvsxp7yA5AdPpIczhQW8nHrKSPpPA4yD9RT200Xwi94rRr/UlcmwtwclJ3MS9EpLYicm4s9EZao7ylAZbS5lcdeSMBwEfhJ0lO9G30HZDqRuvaYSmTEo9xusxXHUkpZSFc2+RGRlAUEKGfZXuBrhd65V+BawnE7aYIlXevS47hnLnVmY7N9Uj1EOJykAfhCUgAJAz2xjGi5ZW99j0fbUWVJpFVpcgT3JEh5gBZeUrjkpWcFH4ccSPfzoVMR1srmxKgZ3zAQVtpYOUJPLKio4+pJScgj7jXEQRIkXMl6SQ89jgVAFWAcq75++NbsoMXLspvCxO3SibxVeBt/RaM8zT4qUuVKbI/auMskrKQBnBUe5JJJPEDAGNS+4LhpAcbmOIBjNB+V6aspDihlKP+UHGPyT9tdHTxYsWk27NvOS2Qua/waUo8uLLX1rV/VeP5+mR76hNyHV1aoN2vHkJZ+YWqROeV+FhtIKlKV+SUj+vED31XoBdNpQOpz+fCIVL1atzNwNuZqZTCUofPEp78hjGqz1e7cTq3tqu77UTitW9MYqlLc4/hfYWHE9/bJTxP5LOq5039WOz25llUi+KOirEy46fmGWaJKeSw/geo0VobKVFKu3Y/bRMvO/7Ar9HeQm37rd+ajqQ6Y1pTlAgj/wAPBPvpM+YlQEiO+h1xMafiNbORbI6kpdbtaMlNIueO3W6e604ktBp9IWQFeDgkp7e6ToKwY1Vk059uj+sfVjKQ7MfWRlHcltsZ+hB9/c59snLsdfW3SqtsdCrDERXrWXW3I7XqtFCm6fLUt1rkk90+nI+YQQfwjA0oVIpM9lIcppZUU8S7FkOBttwk+G1exx3wfsdDqgVqX7zGlziPncXSJc3w1t0NkuuTpytaqXkpmrUZ+VSYqXFrXGkwkuqV+qSQPUS483kgp7DKQcnQB+JFbtwXP1b7ib17T7U3HT7Hm19M9M2q0JxpLJUWmVKdS6gJSFLdQjHgnGPGdONTvi6dPlG+HVaOzj1SueBvZt9QYMRins0FzgZEV1QYdTJB4Y9FLRUtWClKiE8jkaYz4m3xPujn4mXw17fotkX1UoN13PXolutN1ChOenGqLrDK5ZW0FeqqO2CHA6EcVcMJORgTV3KSzcjEpHawsszH+Gxcl4dOe/bu/wBee2NckWtDi1RNNqEChOONyKglDsdptn0kKyUr5pUkfg58lYAzoidBvw1JvxCqfvT1Hb3W1Xrcm27PiLorRCmmZEyZICnfmA+gkJDHJxOOAHbIIOnn+Gh8UDou+GP8Oiu7X7s1esV656BuBUoM00uhI9KdUlpW9GcZYce9UxyhKVl3iUp5gE57aX7ZH40XTXt78PK7dsqmzc6t6twK5VqpMYNBU7Gdlu09yPCLcoqx6fJSME/WghRIwc68cEksvJxBBAABmUtXtqqUltLbziZMRtKjDkQ5ILrLZUrCSAe47Z4HxnyM67bftep3PV41JisLfVUJDSIsiOofQskY5A9x57/kc6mnqDNadDdf+XZbYPBcVt8HhgdlOqIGB/lH2OdFDpUsinV26Zl1o9J4UmOUCS0cID7n0pH8wnkc/lnT1BPMqhYpVICmXq44FGsey2qfEUhESNDCQsLBIZbJyo/YrcBVjz5++l/rX6XrrqaZToql1W43kZaJwW4xOWmvy5Y9RX+VCM+Tosb9XLSnVi2Sh4sMJEqqoW0psuNAhLDKcjv6qsdx7FR9tdfTpYqn49R3wvKQ1HCkviHLfR+rZbSMyJWPdCRhCQPOAkfiGnNTVNzb8/PtF0TcRDd8K7qEZsTdBnYu55rkSBcb/GE29IKUx6mnsgZIAR6gHAn+LhrVups1aRQfUkFxl5lsrU16gKuOPqGc41jfupYMHY7cWsWBe3TcaZdtpTEtymX70qBJSjBaktrb4eonHFQWPKClQ8HWhfTb1jUPqJ6WZl7VG6qhBuam02TFr9HTNThuQ2g4UklPJSFpwck5Jz3yNBVpiqA6j3/eFSqbLofhAFSqPR9+7LvizHUJcamV12nSnnWzkMy1L9BaVewS+E5H2Xn76z5tm1KjbO4v+zdSgLbk0+W5FlshsBLbrThGVhWSokgj8ta5/DZ2DoW5mwlxyqrImsP1OvuK9GPNcS1hpICFLx3VhSiccvbxpIPiJbXMbCdcbV5TqOyaVdqGKyllSSWRJCyzNaGcZKH23R3/AIgffWniOzzWVf8AE2+kGirGmGPWTdd6fbQuLaqFX63QFVia5Ojrk1kLDspmKCkLY/Z+olK0gA8CSFKSc4KjrtY6YNjLh6UL33ksu31W87YG4FNoYRdd1mJEDU1lx5ueXByQwf1YZSyQVKJxyzkar9tVHcndPcaHsxt5YdWuaTARKpz0OmqcaD7wUhtLq14OU/LobytH4AoE4xnUj1lXXbfT5sLfvSYj9Jztwb0q9Jcl2XZNPliiW+mMXCPnn3iV1OZxWfT9MLShalLKxhKNRmZiQo5lNQoyZC7g7HbfW70t2Xv3cSW7in3NubVrVEWj1dtyCz6DLD5lNy0p/XK+spW0QPTKBggLxqKgbBWrTKLW6lQbJLUNM9uPSKq8AiUyPSbWEY+taSrIUQFEHmAk9iNUvbjdm2az02UDpR3up9wWfVrVu6XWqRU69CkqpEliQhHJqQwkJciO8kd5KUqDjYQlSm/T5G1Uulb1dPe5UVm4LHqaaYw6mpLYYeXLZUhoNlLqFZJcb5hk/iXwCgSfGuBdcGeGzWIgfvamtwK+6HWiSwwtCy+Q4FrI4lK0nuFccnke+To72nbbexXTwY78ZDEurKjNSmkNAKdkSeDqmx7p4Rw0CR3y4se+oliwYe+fVzGsV+Owim051LtxyGUhPOPFSFSHVFPdxSlZSD3OXANW/rbvSy6RuGi03ZYM635ARUGE+ohsTncOK9MZAISlQBVjJCEjVTQg5a2TiT65sb9oC0WVe+8u68S2J6HIjtYnLkyZjo+lDaUkKcSfdDLIKUnxzWr76uPU1dFNQIuwO3eI1PhR2f0wtsdmGG8KZjHHk+HnB5K1tp8oOr1d6LF2ZspjcK6ps5i6q/Abl2tRoUt1mUqkK5Nxg6FA8UuEuuqHbkgIOFc0K0OYVGg7hXvAsDanamoTriuesFluI1VXpS5L7qzxaKuyi6CTyUMJ/EcDGdCoZql7ccTnZVTaDk8/ab3/ABl/hCK6mNsIG+3T3RI7e4dk090uU9CSpdegjKzF5H8Ticq4BXY8lJyOWsR7TrVV2iq9SrlvxHWINVgOwKxTnsgx1kcUrOe4U2rt38p7HvnX61dYx/4hToGs/YiS71w7X0dhFJuKoJjXvbrHFOJbmcTWkfwOf70D8KyFeHFYLSu2nZQguB0muppB1LGXD4R1jNOdI1NuVuM6h2tzpLyn2QML4uqR2z2/dPtoAf4hrpulO9NMbfijUBch6zLnYmrUywgLciTj8vISTjsEyWmHVY/7Sfy1cvgbde23FW2Rr/S5e1RYhTbAak1a2pMhaUGbRlKLriTnspxlxSs+5Q4k/unRX3W3/wBkevXb24umZuO5GkXDa06M248UqQQ42ASMZOW1BmQP/LH7az1Bd9Q725N/gcz2iUFBRfpMhOnnqRmHZ3eiy6OhNARdVoUaVSKsqC87IaqtOmIkMxorja0ht15PLkHCUKDP1JyEkCnbHfC66zvLJvzce+LiuK6qlJLlXq131FBlzOKQgFDkhRUHG0ABv9YCniOHHAxMUHaXqWsjcJrau79t6k9I5hRiPQ3sIUHVN8/WjtnikFC8hWcjv2znTTWJtmqnxIlNq3TfQ6xIWS3HkzrhkOKcWlSifp9HwEjBwk9xn3zpHAJt1mysWA6Wij9Y98W1cFdYep9Panym2WWwW6w/KXP4j8aw6XXCAk8CVFOSScZ0Trf37ptH6RNt7SnqrNS+Tuuq3FeNNrEPguNUZCGqfBAlFPqyGkwoyHPrPBJCRjOdHC9Ntq9HZajRele04Ut9JUh1msS2QEpIyeSGx4yPY57/AGxpYrr2v6ho1+UqybfoMxEy457EJmoQ4clxtTjy+DSS84hKE4JClcf3fPjQ3BFpzMVuY2nw17Fs+39t7j62dyLXcpNPrFzN0ehQ1x0uvymmFhRS22ASovSy0Bgf8O4cjQa6nbTtW59+qEzeu065MaL6te3HnPiRBmF9SnFKo61PAIbQClhj1QOSULU4e3Eaerc2XtNthtzt90n25esemzLLRDnKrLyW3XBUGU4jKKHPpIeffckOlfhtRz38AX4gda2k2k3NreykfqWl3VMQlNT3MqS42Gnqu406FNxFxzhLXBbbC0KWeXY4KUfTjVqeJrqAKC3W3sx35YZ7Dj29J9n4FpP4CreEl/FdQUrgn03cKTjaDto1LJkl3BLi21aZvuivVyibv7sX/Wt6dymGTVpUg/LxmlhMSCCEpQhkD6Q2hCUNtjsAhtCfbWoX+HW6Yti9vd2oO5G81OmN7m1ynyJdhQa9Qn2I4p6UkOyoMhwBqU7k4WUZ4BQx99c/Bl+G3RuoWaOondtxMm3k0KWmw6U7FJblOrCo5qCmnTjg0XOTaFYJWQvtgZ0Jm9GdG24t3Yer1S6p0xOwlJcp9PDsJrNVW7EYYQ+vis+ipKmE9hkHmRnHfXU6vihsz7QMbh2sQCL7u1249ka1ej/lxTFZNK9VmG7y3LGzXR2UlPJBHrCUj6hhi+AMf//Z

/9j/4AAQSkZJRgABAQAAAQABAAD/2wBDAAIBAQEBAQIBAQECAgICAgQDAgICAgUEBAMEBgUGBgYFBgYGBwkIBgcJBwYGCAsICQoKCgoKBggLDAsKDAkKCgr/2wBDAQICAgICAgUDAwUKBwYHCgoKCgoKCgoKCgoKCgoKCgoKCgoKCgoKCgoKCgoKCgoKCgoKCgoKCgoKCgoKCgoKCgr/wAARCACAAGADASIAAhEBAxEB/8QAHQAAAgMAAwEBAAAAAAAAAAAABwgFBgkBAwQCCv/EAEEQAAEDAwMDAgQCCAMFCQAAAAECAwQFBhEABxIIITETQQkUIlEyYRUjM0JScYGRCmKxFkNEgsFUY3N0g6KywtH/xAAaAQADAQEBAQAAAAAAAAAAAAACBAUDAAEG/8QAMREAAgEDAwIDBwIHAAAAAAAAAQIAAxEhBBIxQVEFEyJhcYGRsdHwweEGByMzQlKh/9oADAMBAAIRAxEAPwC0XjTxBoSamGwpdJksSFfcpZd9Nz+7Kxpqug7oSidQcKffe5EuZDtqJIVEitwVBD095I4uAKIPFCfpyoDJUcDGDpbby3u2etB9y07Usc3SsMqZmVi6ubUd4cA2r04bSwQlQA/auKJxninxos7MdZW8tYpsWz6RfsikUmK36cSl0RpuHHZTkkhKWkg+STkkkk5J0qigDMIsOkfW2egHo8pSWp52djTXorigH61IffUFAjJKXF8T3SO+Mf31eqbZvT9ZCAxTLctGlhHjhGitEf1xnSQNXJXa6z61cuqpSVq78n5zi/8A5E6tzblrROneTUBSmF1mXW3HYsxbYK0MR/SSpIV5wSs9hrQEDpODMcXjhp3J2vp4Edi86OgeyGpjf+iTr5kbu7ax0cnb1gJB9/Vz/wBNJHb9feWsPfMIT29yNTU+6pCmOAlo8eOWuNRr2mopqUv1jdK3y2mQDyvuB28/Wf8A81wvfXaFoBT+4dKbB8FyTx/1GkxTcUtTneUk/nnXguatzHYmGZCVKxhPcefA1xqETLbHLqV6dM15hUWt3HZVR5khTU96K5yJ+4c0Mt0uj3oe3TZ+Wc6ZLErypaXQ8/S4jDBQj08KJcjqSoEjCRjuT/fQL6pkUqm1yh0Si0aMx+jaM3BlltlKS86ltpwrVjyvKyMnv20t+6BLEdc2CVMrSMlTSuJH9R30LneMzhIbq++EzSOmXrQsTfKwKVKVtJJo015yn1N5TjlHnNoKlxVOK7qQtpRcaUo8h6TiSTxBI9+Etso9v112tb6jMqkUqpPfPF58uuwpUhR9IrKsqKFNc+Lhz3SpJOR3Gt/9X29tn1x62rc3Tr7EUJKXYblUcdYWlWQQtpwqQoEHGCk9iRoyfCj682dgt2qg5U9laJKi3C0hNYmUCGIUpQHZLhaRhh0pz44IznznU9tNcjbhY4uqJU7ssesA3VXvHZ/TNHdr9yWzVK3LloV8hBpqQhsEKA5PPK+lpGSB7qPsPfQL2T6z93oW4FE3hqFyR40edNeYFBgSlqZZQ2Rlp5CvxEpUCFhI8EA51c939xLC3l2ote8t1/mhRa+5HTWnIP7WKytCkSVNfdaFpKgk+S2B76j+l3pDtPb7d69+lPcOTGqM24oAh21c7auTRkLR83SKjHX7syminx5BUPJxr6ao/hel0TK1Nmq2te4Cqdwswtk4BBBFsjPaPSWrWqqwew7WyccfPN/ZNNLG3epd62BSLso01pbFUhofQEHu2fCkH8wQR/T89WGDuW+/aRpLklS2ooqCENFXYF0NqB/ukayx2X+ITUOky2Zmz++O012MVClXFJgIAZbbbbWggOtqLqklK0rzlHHI0XofxLnpkmCbY2iceaqUr5d52dWwkMn1QjkQhtWfPsdSSeojagAzQC2aospSlZHdOM58dtTC6iXGiSs9vfxpcLK6oa7WaRLqLVrxGPkloCQt9agtJDZyfHstXb/Lq+M7i7sVe42KbbdsUKVT2nojlWkS5rrTrUdz1efpIAV6jn0AJzxSO+fbSj1kvmNqpAtCOamUEgnHfucaj6tX1Mht0HPB1K+48YIP/TQ/qm6F4MblSLUeoUSNBRRUzYzypHqOvKL3pkEDHAZzgYOcZz7aqV/75XLSahEpcKnwFGWy+pa5AcHDghPE4BzjkoA/lrPz1ZrCAaeIZOo+/wByp7p1aAhzkG6m68FcvALbaAP/AGnSt9Z2+svZzZyfdENHOc+sRaa2RnL684OPfAycfkNUmf17381t5X97909s6Qy+iZxjMUurO+nKSllSisFxJUnukADB/F5OqJZV73d13bqWXcl97VOUHa+1Za67c1RfrKVsPKbZD7MNxZSgMreQn6ArupKyofhOGAxUXMyt0EUzqYZ3J2BvqAbvTXKNe7cNuTcMWtZfjy3ZAS80zwP4FJjrSpeCD+sSOI07nw9Ikf8ATlEr17UyPHkyHUInMxnlKab5YB4lQzgEkHPukjuMHUf12bw7PXb1D1fdy65dFrtt7UMJj06oPIBiXRfFRUpYUkns7HZWFu+6QxBQnwsZs3Rlbxc2/p9XnKXIDSF+s6pQ5rV6iu5Pgknvqnq9dR1mnT+gtN7LlSQCALZU39TYZjfn3mYCiKdRirEjODnnOD2BuAOkzd6gd1rusPatXTq5TwY0e43n01T1VBbbZSD6SUjwFnK+WfBIA7500VAr9j1/YrptnUWuvyLdrtEmWrDueUtEebRqzGl+s1RJbjXYtx5LrSmHlELMae2rslspC6dWVruXRZFK3GaihTlSgIMriMJTKb+lYGfHgj+mq/0x3ikbfXP0w3rW0ptvcBTEqkvuKIRRrkjBSYM0KP4A4lbkN0jH0PpUf2ScMaymGqbjww/7+3MU07FMdvpHp+JXt1C6j+nm2epSjNSDPpxXbl5NygS9BnJdJQ48PZYkLUlZPc/NdzhvSmbfXfIj0aMhXNt1l5K3E8TyQoBJUn8iFoOnQ6P9xKdvlYkde5pCabulEesfdOFKPFMC74jXFiasf7symFIWVfxLkHygaSTeqBXunrdGrba3NTJJqdPnuRJ7hQoFxSfDhHIftEFKyAOyioeRqLQv/bbkYlN7X3jrHs2lvJUu260lLyeblMbdR38kNrH9/oGje9uGzQkzFx5MwvTaOwAqGwXOJ5v5KuKgU9lgDv8AfHjWc20/V/altxi1VaFcKyqII5MOiheR9QJJVLAz9R8DV3a67tuHW1pr1Cup5xLSG2UMURlocQD+L1Jiyf6YHnWL6dybWmwqrbJjcjd9yoblO1B+apv5a2WY5XKa9NayJC1Z4kkkfmffOq1uJuG2as5JJSn5WjyFZznJUUH/AOh0o03qxt65LriQ7GtSstSpfGO21U4bSWieRPIll8K8HGCFDx4769F+7gbwsQn6lJtZDLLsNba3Go7qkEDJOT6igCM65dPt6QWqjpJTfx6HU9qqLZLkp5umPhcisvJQUqREYCA+UgjKiQhSE47FSwBrQTp+tzb/AKEvhr1zqV31sOmVGszW5VOte2qmwl1idcFQSlMlKkKylTUZpmPCKiCA1S3iMeqcoP8AD/203D6wup61tqEU/L7dUjOzAuMoIbbadLjAcCs8k+skvrHgtwVJI+rR2+Pr1J2jdm81u9Fe3Vyqg2RthGVQ1y0LyEupbS5V56v43ENBMcH3Wtz3UdEylm8vv9Pz6e2AG2rvid9WW50RXRNQKbuBHiVCvXndsuoWFAQ0GEUiiM/qplSLLXFC1y5CURmVOJJS3De4nHHUX0gfE93C6drRh7Y3jYzFwW7FUoRn47/oToqFHPEFWUPJHsFAEDtyxjAc3Y3Kk733jJ3HMREanJQimUCjpI40ynRm0tRYyc+AhoAk/vOKWvyo6g7bsaTdFxQqdEAZ+elLayB2QAnkpf2wlOScfbTyoKlQKgyTYD3yfVqFBuvxGfumx501m6Ns5zjikmIKxRmXFEgKb+l9tOfA/CrA/iOlAuVarbrc63S46UtPKDB5YBSe6T/PiR/Ua0p6grEesZqk7wQ4xc/QM5DlTQE/tIS8NvpP3HBXL/l0o/UdsLQaBuzVIEsx/TKkuU915ZSl6Mseo0pJBAP0KHtqrqPXQv2/D+kxVdlW3fH6wqfDE3RTdu6FS2N3DrzUem7wstURdRcdGKbdkVJfpM5X8JdUVMKV+966hntoi/FN20qm5u1lA6zGIXy1y0WQq19yqepJS4iosHiHVY91gFZzjJ9U+2NJLGtytbfVA1y25C2kB1t1qSy7gtPtrC2XkK8haHACPzyPfTk7+dYFX66+n3ces29bEu1bjueoUz/bSj06al6nvqjpaKKkVLbC0/MLS+24lI/Vq9L6ylxwKgVht1AqDg4P3lKlmmUPvESSFuPVYbiVvQ1hJACQpZH38ffV2sisLuKnOKnKbadQ4OAecCStJBxjlgnv20LalCr1n1Nyh1mnPRn2QMsuqOCD4P2I/Mdjq1WxBr7VO+fYhRPXK0LQZKeSWsHIPY5C8j+WPOnCABeADmTG5lUNHTERT3EPOc3FOhh4EpAwBnie3cnU7thv7ApW1lfteq3FUKdMdmMyoraGVORpKAnC21cUkheQk98JxnJyMapd1U6p1CkIr7Uan/MRytM5EQlAc9wvif3iM+POD79tdOzlmXpu/eLFn2Ht6zWZslSW1fOq5Ro4UoALWVAJR3HYk/cYOhbbsuZ71sJs58H2zZfQh0A7hfEX3KpqVXrXy5T7MjySCuRVZPBtISP+7yw128FuUPc6yI6ptwKlf+7NYhOXKqU4487FXMW4cyyl1Tj7pV7+rI9RRPvxSPtpxetPrf3NsLYTa/oJsmps1SJtdQ3IdWr0ioJkNyawpLqXJDC0Ecm2vXLbYWMhaFklR76Ti19j6lcCE1KXCMhjkQh0Op9NBBCFA4OfIwc++fz0lQuWNVuvEOqBYKIN2azLcbj0GmPpUFKKllYykrPbOSOwCex0T9k6bU6aaxdMyamT8q2KfSEpwE+s7jmQPbCQlJH2UdeK9Nom7IYcruYLLTICVKQT9OSB2KR5z9wRqw0Wns2hYNPo6FFQZjGTIKj3cffHLv8AnxIH/qD7aueFoprGr/qMe84HyyflJOsuAEPX6Ca91fYiLuTthVaQ7DS6H4LoDJTnl9BCk/1BI/njWcfVjt5NY2HoN31xh16bZFRftW4lt55FpslyE6ojuCWTgZ8hvWuu39YjQaOgoWnBR4I8HSedV+ytMk7m3dt+1EApm6tuuIhox9LdahJXJikfYrbEln88pGhovucq3X8/eb10Bsw5mXF13/ZtQs8UECZJkJeaMcts8OARnspRHfOf5/66re3u8d+bPXnFvnbi4FQJsJ3k2gtBbbqT+Jt5CgQ4hXhSTkHXiuWA5Ras/ATIkMvQpJQ/hPFSHQe57HsMjtrlqEJ/y0aI7JemPKJU0trIJ5YTxJ858knt2OkygUlWmi1N1iI4Ni7fbPfEWmVaq7eCBQ7qplIalz7JihxBU2lsLlSqZz/aIbVlS42SpKQVDKe4F9tbB3XTbzqu30xsuPUtzKpK5Iabkt8eYcSSe/JGFJT75x51Y/hPWfLvT4oG1FrUGoojLg3Kmd8xFeIBUhJU65lPlIQVfT3yhJB7EjUz1wdTdsT+vXc25tuIUimUBm8XKVSKI7BCc0+PyQlWSnkCVZUAD++AQO2lFVkqbAcW+UbLBl3HmQ+zHSJRt6NzKzT7yr1UpdBtyAp2eKS2l+ROfWQI0RH1YStzuSckpSknHuB9ee+DGycGVtrtxJhvsxp7yA5AdPpIczhQW8nHrKSPpPA4yD9RT200Xwi94rRr/UlcmwtwclJ3MS9EpLYicm4s9EZao7ylAZbS5lcdeSMBwEfhJ0lO9G30HZDqRuvaYSmTEo9xusxXHUkpZSFc2+RGRlAUEKGfZXuBrhd65V+BawnE7aYIlXevS47hnLnVmY7N9Uj1EOJykAfhCUgAJAz2xjGi5ZW99j0fbUWVJpFVpcgT3JEh5gBZeUrjkpWcFH4ccSPfzoVMR1srmxKgZ3zAQVtpYOUJPLKio4+pJScgj7jXEQRIkXMl6SQ89jgVAFWAcq75++NbsoMXLspvCxO3SibxVeBt/RaM8zT4qUuVKbI/auMskrKQBnBUe5JJJPEDAGNS+4LhpAcbmOIBjNB+V6aspDihlKP+UHGPyT9tdHTxYsWk27NvOS2Qua/waUo8uLLX1rV/VeP5+mR76hNyHV1aoN2vHkJZ+YWqROeV+FhtIKlKV+SUj+vED31XoBdNpQOpz+fCIVL1atzNwNuZqZTCUofPEp78hjGqz1e7cTq3tqu77UTitW9MYqlLc4/hfYWHE9/bJTxP5LOq5039WOz25llUi+KOirEy46fmGWaJKeSw/geo0VobKVFKu3Y/bRMvO/7Ar9HeQm37rd+ajqQ6Y1pTlAgj/wAPBPvpM+YlQEiO+h1xMafiNbORbI6kpdbtaMlNIueO3W6e604ktBp9IWQFeDgkp7e6ToKwY1Vk059uj+sfVjKQ7MfWRlHcltsZ+hB9/c59snLsdfW3SqtsdCrDERXrWXW3I7XqtFCm6fLUt1rkk90+nI+YQQfwjA0oVIpM9lIcppZUU8S7FkOBttwk+G1exx3wfsdDqgVqX7zGlziPncXSJc3w1t0NkuuTpytaqXkpmrUZ+VSYqXFrXGkwkuqV+qSQPUS483kgp7DKQcnQB+JFbtwXP1b7ib17T7U3HT7Hm19M9M2q0JxpLJUWmVKdS6gJSFLdQjHgnGPGdONTvi6dPlG+HVaOzj1SueBvZt9QYMRins0FzgZEV1QYdTJB4Y9FLRUtWClKiE8jkaYz4m3xPujn4mXw17fotkX1UoN13PXolutN1ChOenGqLrDK5ZW0FeqqO2CHA6EcVcMJORgTV3KSzcjEpHawsszH+Gxcl4dOe/bu/wBee2NckWtDi1RNNqEChOONyKglDsdptn0kKyUr5pUkfg58lYAzoidBvw1JvxCqfvT1Hb3W1Xrcm27PiLorRCmmZEyZICnfmA+gkJDHJxOOAHbIIOnn+Gh8UDou+GP8Oiu7X7s1esV656BuBUoM00uhI9KdUlpW9GcZYce9UxyhKVl3iUp5gE57aX7ZH40XTXt78PK7dsqmzc6t6twK5VqpMYNBU7Gdlu09yPCLcoqx6fJSME/WghRIwc68cEksvJxBBAABmUtXtqqUltLbziZMRtKjDkQ5ILrLZUrCSAe47Z4HxnyM67bftep3PV41JisLfVUJDSIsiOofQskY5A9x57/kc6mnqDNadDdf+XZbYPBcVt8HhgdlOqIGB/lH2OdFDpUsinV26Zl1o9J4UmOUCS0cID7n0pH8wnkc/lnT1BPMqhYpVICmXq44FGsey2qfEUhESNDCQsLBIZbJyo/YrcBVjz5++l/rX6XrrqaZToql1W43kZaJwW4xOWmvy5Y9RX+VCM+Tosb9XLSnVi2Sh4sMJEqqoW0psuNAhLDKcjv6qsdx7FR9tdfTpYqn49R3wvKQ1HCkviHLfR+rZbSMyJWPdCRhCQPOAkfiGnNTVNzb8/PtF0TcRDd8K7qEZsTdBnYu55rkSBcb/GE29IKUx6mnsgZIAR6gHAn+LhrVups1aRQfUkFxl5lsrU16gKuOPqGc41jfupYMHY7cWsWBe3TcaZdtpTEtymX70qBJSjBaktrb4eonHFQWPKClQ8HWhfTb1jUPqJ6WZl7VG6qhBuam02TFr9HTNThuQ2g4UklPJSFpwck5Jz3yNBVpiqA6j3/eFSqbLofhAFSqPR9+7LvizHUJcamV12nSnnWzkMy1L9BaVewS+E5H2Xn76z5tm1KjbO4v+zdSgLbk0+W5FlshsBLbrThGVhWSokgj8ta5/DZ2DoW5mwlxyqrImsP1OvuK9GPNcS1hpICFLx3VhSiccvbxpIPiJbXMbCdcbV5TqOyaVdqGKyllSSWRJCyzNaGcZKH23R3/AIgffWniOzzWVf8AE2+kGirGmGPWTdd6fbQuLaqFX63QFVia5Ojrk1kLDspmKCkLY/Z+olK0gA8CSFKSc4KjrtY6YNjLh6UL33ksu31W87YG4FNoYRdd1mJEDU1lx5ueXByQwf1YZSyQVKJxyzkar9tVHcndPcaHsxt5YdWuaTARKpz0OmqcaD7wUhtLq14OU/LobytH4AoE4xnUj1lXXbfT5sLfvSYj9Jztwb0q9Jcl2XZNPliiW+mMXCPnn3iV1OZxWfT9MLShalLKxhKNRmZiQo5lNQoyZC7g7HbfW70t2Xv3cSW7in3NubVrVEWj1dtyCz6DLD5lNy0p/XK+spW0QPTKBggLxqKgbBWrTKLW6lQbJLUNM9uPSKq8AiUyPSbWEY+taSrIUQFEHmAk9iNUvbjdm2az02UDpR3up9wWfVrVu6XWqRU69CkqpEliQhHJqQwkJciO8kd5KUqDjYQlSm/T5G1Uulb1dPe5UVm4LHqaaYw6mpLYYeXLZUhoNlLqFZJcb5hk/iXwCgSfGuBdcGeGzWIgfvamtwK+6HWiSwwtCy+Q4FrI4lK0nuFccnke+To72nbbexXTwY78ZDEurKjNSmkNAKdkSeDqmx7p4Rw0CR3y4se+oliwYe+fVzGsV+Owim051LtxyGUhPOPFSFSHVFPdxSlZSD3OXANW/rbvSy6RuGi03ZYM635ARUGE+ohsTncOK9MZAISlQBVjJCEjVTQg5a2TiT65sb9oC0WVe+8u68S2J6HIjtYnLkyZjo+lDaUkKcSfdDLIKUnxzWr76uPU1dFNQIuwO3eI1PhR2f0wtsdmGG8KZjHHk+HnB5K1tp8oOr1d6LF2ZspjcK6ps5i6q/Abl2tRoUt1mUqkK5Nxg6FA8UuEuuqHbkgIOFc0K0OYVGg7hXvAsDanamoTriuesFluI1VXpS5L7qzxaKuyi6CTyUMJ/EcDGdCoZql7ccTnZVTaDk8/ab3/ABl/hCK6mNsIG+3T3RI7e4dk090uU9CSpdegjKzF5H8Ticq4BXY8lJyOWsR7TrVV2iq9SrlvxHWINVgOwKxTnsgx1kcUrOe4U2rt38p7HvnX61dYx/4hToGs/YiS71w7X0dhFJuKoJjXvbrHFOJbmcTWkfwOf70D8KyFeHFYLSu2nZQguB0muppB1LGXD4R1jNOdI1NuVuM6h2tzpLyn2QML4uqR2z2/dPtoAf4hrpulO9NMbfijUBch6zLnYmrUywgLciTj8vISTjsEyWmHVY/7Sfy1cvgbde23FW2Rr/S5e1RYhTbAak1a2pMhaUGbRlKLriTnspxlxSs+5Q4k/unRX3W3/wBkevXb24umZuO5GkXDa06M248UqQQ42ASMZOW1BmQP/LH7az1Bd9Q725N/gcz2iUFBRfpMhOnnqRmHZ3eiy6OhNARdVoUaVSKsqC87IaqtOmIkMxorja0ht15PLkHCUKDP1JyEkCnbHfC66zvLJvzce+LiuK6qlJLlXq131FBlzOKQgFDkhRUHG0ABv9YCniOHHAxMUHaXqWsjcJrau79t6k9I5hRiPQ3sIUHVN8/WjtnikFC8hWcjv2znTTWJtmqnxIlNq3TfQ6xIWS3HkzrhkOKcWlSifp9HwEjBwk9xn3zpHAJt1mysWA6Wij9Y98W1cFdYep9Panym2WWwW6w/KXP4j8aw6XXCAk8CVFOSScZ0Trf37ptH6RNt7SnqrNS+Tuuq3FeNNrEPguNUZCGqfBAlFPqyGkwoyHPrPBJCRjOdHC9Ntq9HZajRele04Ut9JUh1msS2QEpIyeSGx4yPY57/AGxpYrr2v6ho1+UqybfoMxEy457EJmoQ4clxtTjy+DSS84hKE4JClcf3fPjQ3BFpzMVuY2nw17Fs+39t7j62dyLXcpNPrFzN0ehQ1x0uvymmFhRS22ASovSy0Bgf8O4cjQa6nbTtW59+qEzeu065MaL6te3HnPiRBmF9SnFKo61PAIbQClhj1QOSULU4e3Eaerc2XtNthtzt90n25esemzLLRDnKrLyW3XBUGU4jKKHPpIeffckOlfhtRz38AX4gda2k2k3NreykfqWl3VMQlNT3MqS42Gnqu406FNxFxzhLXBbbC0KWeXY4KUfTjVqeJrqAKC3W3sx35YZ7Dj29J9n4FpP4CreEl/FdQUrgn03cKTjaDto1LJkl3BLi21aZvuivVyibv7sX/Wt6dymGTVpUg/LxmlhMSCCEpQhkD6Q2hCUNtjsAhtCfbWoX+HW6Yti9vd2oO5G81OmN7m1ynyJdhQa9Qn2I4p6UkOyoMhwBqU7k4WUZ4BQx99c/Bl+G3RuoWaOondtxMm3k0KWmw6U7FJblOrCo5qCmnTjg0XOTaFYJWQvtgZ0Jm9GdG24t3Yer1S6p0xOwlJcp9PDsJrNVW7EYYQ+vis+ipKmE9hkHmRnHfXU6vihsz7QMbh2sQCL7u1249ka1ej/lxTFZNK9VmG7y3LGzXR2UlPJBHrCUj6hhi+AMf//Z

/9j/4AAQSkZJRgABAQAAAQABAAD/2wBDAAIBAQEBAQIBAQECAgICAgQDAgICAgUEBAMEBgUGBgYFBgYGBwkIBgcJBwYGCAsICQoKCgoKBggLDAsKDAkKCgr/2wBDAQICAgICAgUDAwUKBwYHCgoKCgoKCgoKCgoKCgoKCgoKCgoKCgoKCgoKCgoKCgoKCgoKCgoKCgoKCgoKCgoKCgr/wAARCACAAGADASIAAhEBAxEB/8QAHQAAAgMAAwEBAAAAAAAAAAAABwgFBgkBAwQCCv/EAEEQAAEDAwMDAgQCCAMFCQAAAAECAwQFBhEABxIIITETQQkUIlEyYRUjM0JScYGRCmKxFkNEgsFUY3N0g6KywtH/xAAaAQADAQEBAQAAAAAAAAAAAAACBAUDAAEG/8QAMREAAgEDAwIDBwIHAAAAAAAAAQIAAxEhBBIxQVEFEyJhcYGRsdHwweEGByMzQlKh/9oADAMBAAIRAxEAPwC0XjTxBoSamGwpdJksSFfcpZd9Nz+7Kxpqug7oSidQcKffe5EuZDtqJIVEitwVBD095I4uAKIPFCfpyoDJUcDGDpbby3u2etB9y07Usc3SsMqZmVi6ubUd4cA2r04bSwQlQA/auKJxninxos7MdZW8tYpsWz6RfsikUmK36cSl0RpuHHZTkkhKWkg+STkkkk5J0qigDMIsOkfW2egHo8pSWp52djTXorigH61IffUFAjJKXF8T3SO+Mf31eqbZvT9ZCAxTLctGlhHjhGitEf1xnSQNXJXa6z61cuqpSVq78n5zi/8A5E6tzblrROneTUBSmF1mXW3HYsxbYK0MR/SSpIV5wSs9hrQEDpODMcXjhp3J2vp4Edi86OgeyGpjf+iTr5kbu7ax0cnb1gJB9/Vz/wBNJHb9feWsPfMIT29yNTU+6pCmOAlo8eOWuNRr2mopqUv1jdK3y2mQDyvuB28/Wf8A81wvfXaFoBT+4dKbB8FyTx/1GkxTcUtTneUk/nnXguatzHYmGZCVKxhPcefA1xqETLbHLqV6dM15hUWt3HZVR5khTU96K5yJ+4c0Mt0uj3oe3TZ+Wc6ZLErypaXQ8/S4jDBQj08KJcjqSoEjCRjuT/fQL6pkUqm1yh0Si0aMx+jaM3BlltlKS86ltpwrVjyvKyMnv20t+6BLEdc2CVMrSMlTSuJH9R30LneMzhIbq++EzSOmXrQsTfKwKVKVtJJo015yn1N5TjlHnNoKlxVOK7qQtpRcaUo8h6TiSTxBI9+Etso9v112tb6jMqkUqpPfPF58uuwpUhR9IrKsqKFNc+Lhz3SpJOR3Gt/9X29tn1x62rc3Tr7EUJKXYblUcdYWlWQQtpwqQoEHGCk9iRoyfCj682dgt2qg5U9laJKi3C0hNYmUCGIUpQHZLhaRhh0pz44IznznU9tNcjbhY4uqJU7ssesA3VXvHZ/TNHdr9yWzVK3LloV8hBpqQhsEKA5PPK+lpGSB7qPsPfQL2T6z93oW4FE3hqFyR40edNeYFBgSlqZZQ2Rlp5CvxEpUCFhI8EA51c939xLC3l2ote8t1/mhRa+5HTWnIP7WKytCkSVNfdaFpKgk+S2B76j+l3pDtPb7d69+lPcOTGqM24oAh21c7auTRkLR83SKjHX7syminx5BUPJxr6ao/hel0TK1Nmq2te4Cqdwswtk4BBBFsjPaPSWrWqqwew7WyccfPN/ZNNLG3epd62BSLso01pbFUhofQEHu2fCkH8wQR/T89WGDuW+/aRpLklS2ooqCENFXYF0NqB/ukayx2X+ITUOky2Zmz++O012MVClXFJgIAZbbbbWggOtqLqklK0rzlHHI0XofxLnpkmCbY2iceaqUr5d52dWwkMn1QjkQhtWfPsdSSeojagAzQC2aospSlZHdOM58dtTC6iXGiSs9vfxpcLK6oa7WaRLqLVrxGPkloCQt9agtJDZyfHstXb/Lq+M7i7sVe42KbbdsUKVT2nojlWkS5rrTrUdz1efpIAV6jn0AJzxSO+fbSj1kvmNqpAtCOamUEgnHfucaj6tX1Mht0HPB1K+48YIP/TQ/qm6F4MblSLUeoUSNBRRUzYzypHqOvKL3pkEDHAZzgYOcZz7aqV/75XLSahEpcKnwFGWy+pa5AcHDghPE4BzjkoA/lrPz1ZrCAaeIZOo+/wByp7p1aAhzkG6m68FcvALbaAP/AGnSt9Z2+svZzZyfdENHOc+sRaa2RnL684OPfAycfkNUmf17381t5X97909s6Qy+iZxjMUurO+nKSllSisFxJUnukADB/F5OqJZV73d13bqWXcl97VOUHa+1Za67c1RfrKVsPKbZD7MNxZSgMreQn6ArupKyofhOGAxUXMyt0EUzqYZ3J2BvqAbvTXKNe7cNuTcMWtZfjy3ZAS80zwP4FJjrSpeCD+sSOI07nw9Ikf8ATlEr17UyPHkyHUInMxnlKab5YB4lQzgEkHPukjuMHUf12bw7PXb1D1fdy65dFrtt7UMJj06oPIBiXRfFRUpYUkns7HZWFu+6QxBQnwsZs3Rlbxc2/p9XnKXIDSF+s6pQ5rV6iu5Pgknvqnq9dR1mnT+gtN7LlSQCALZU39TYZjfn3mYCiKdRirEjODnnOD2BuAOkzd6gd1rusPatXTq5TwY0e43n01T1VBbbZSD6SUjwFnK+WfBIA7500VAr9j1/YrptnUWuvyLdrtEmWrDueUtEebRqzGl+s1RJbjXYtx5LrSmHlELMae2rslspC6dWVruXRZFK3GaihTlSgIMriMJTKb+lYGfHgj+mq/0x3ikbfXP0w3rW0ptvcBTEqkvuKIRRrkjBSYM0KP4A4lbkN0jH0PpUf2ScMaymGqbjww/7+3MU07FMdvpHp+JXt1C6j+nm2epSjNSDPpxXbl5NygS9BnJdJQ48PZYkLUlZPc/NdzhvSmbfXfIj0aMhXNt1l5K3E8TyQoBJUn8iFoOnQ6P9xKdvlYkde5pCabulEesfdOFKPFMC74jXFiasf7symFIWVfxLkHygaSTeqBXunrdGrba3NTJJqdPnuRJ7hQoFxSfDhHIftEFKyAOyioeRqLQv/bbkYlN7X3jrHs2lvJUu260lLyeblMbdR38kNrH9/oGje9uGzQkzFx5MwvTaOwAqGwXOJ5v5KuKgU9lgDv8AfHjWc20/V/altxi1VaFcKyqII5MOiheR9QJJVLAz9R8DV3a67tuHW1pr1Cup5xLSG2UMURlocQD+L1Jiyf6YHnWL6dybWmwqrbJjcjd9yoblO1B+apv5a2WY5XKa9NayJC1Z4kkkfmffOq1uJuG2as5JJSn5WjyFZznJUUH/AOh0o03qxt65LriQ7GtSstSpfGO21U4bSWieRPIll8K8HGCFDx4769F+7gbwsQn6lJtZDLLsNba3Go7qkEDJOT6igCM65dPt6QWqjpJTfx6HU9qqLZLkp5umPhcisvJQUqREYCA+UgjKiQhSE47FSwBrQTp+tzb/AKEvhr1zqV31sOmVGszW5VOte2qmwl1idcFQSlMlKkKylTUZpmPCKiCA1S3iMeqcoP8AD/203D6wup61tqEU/L7dUjOzAuMoIbbadLjAcCs8k+skvrHgtwVJI+rR2+Pr1J2jdm81u9Fe3Vyqg2RthGVQ1y0LyEupbS5V56v43ENBMcH3Wtz3UdEylm8vv9Pz6e2AG2rvid9WW50RXRNQKbuBHiVCvXndsuoWFAQ0GEUiiM/qplSLLXFC1y5CURmVOJJS3De4nHHUX0gfE93C6drRh7Y3jYzFwW7FUoRn47/oToqFHPEFWUPJHsFAEDtyxjAc3Y3Kk733jJ3HMREanJQimUCjpI40ynRm0tRYyc+AhoAk/vOKWvyo6g7bsaTdFxQqdEAZ+elLayB2QAnkpf2wlOScfbTyoKlQKgyTYD3yfVqFBuvxGfumx501m6Ns5zjikmIKxRmXFEgKb+l9tOfA/CrA/iOlAuVarbrc63S46UtPKDB5YBSe6T/PiR/Ua0p6grEesZqk7wQ4xc/QM5DlTQE/tIS8NvpP3HBXL/l0o/UdsLQaBuzVIEsx/TKkuU915ZSl6Mseo0pJBAP0KHtqrqPXQv2/D+kxVdlW3fH6wqfDE3RTdu6FS2N3DrzUem7wstURdRcdGKbdkVJfpM5X8JdUVMKV+966hntoi/FN20qm5u1lA6zGIXy1y0WQq19yqepJS4iosHiHVY91gFZzjJ9U+2NJLGtytbfVA1y25C2kB1t1qSy7gtPtrC2XkK8haHACPzyPfTk7+dYFX66+n3ces29bEu1bjueoUz/bSj06al6nvqjpaKKkVLbC0/MLS+24lI/Vq9L6ylxwKgVht1AqDg4P3lKlmmUPvESSFuPVYbiVvQ1hJACQpZH38ffV2sisLuKnOKnKbadQ4OAecCStJBxjlgnv20LalCr1n1Nyh1mnPRn2QMsuqOCD4P2I/Mdjq1WxBr7VO+fYhRPXK0LQZKeSWsHIPY5C8j+WPOnCABeADmTG5lUNHTERT3EPOc3FOhh4EpAwBnie3cnU7thv7ApW1lfteq3FUKdMdmMyoraGVORpKAnC21cUkheQk98JxnJyMapd1U6p1CkIr7Uan/MRytM5EQlAc9wvif3iM+POD79tdOzlmXpu/eLFn2Ht6zWZslSW1fOq5Ro4UoALWVAJR3HYk/cYOhbbsuZ71sJs58H2zZfQh0A7hfEX3KpqVXrXy5T7MjySCuRVZPBtISP+7yw128FuUPc6yI6ptwKlf+7NYhOXKqU4487FXMW4cyyl1Tj7pV7+rI9RRPvxSPtpxetPrf3NsLYTa/oJsmps1SJtdQ3IdWr0ioJkNyawpLqXJDC0Ecm2vXLbYWMhaFklR76Ti19j6lcCE1KXCMhjkQh0Op9NBBCFA4OfIwc++fz0lQuWNVuvEOqBYKIN2azLcbj0GmPpUFKKllYykrPbOSOwCex0T9k6bU6aaxdMyamT8q2KfSEpwE+s7jmQPbCQlJH2UdeK9Nom7IYcruYLLTICVKQT9OSB2KR5z9wRqw0Wns2hYNPo6FFQZjGTIKj3cffHLv8AnxIH/qD7aueFoprGr/qMe84HyyflJOsuAEPX6Ca91fYiLuTthVaQ7DS6H4LoDJTnl9BCk/1BI/njWcfVjt5NY2HoN31xh16bZFRftW4lt55FpslyE6ojuCWTgZ8hvWuu39YjQaOgoWnBR4I8HSedV+ytMk7m3dt+1EApm6tuuIhox9LdahJXJikfYrbEln88pGhovucq3X8/eb10Bsw5mXF13/ZtQs8UECZJkJeaMcts8OARnspRHfOf5/66re3u8d+bPXnFvnbi4FQJsJ3k2gtBbbqT+Jt5CgQ4hXhSTkHXiuWA5Ras/ATIkMvQpJQ/hPFSHQe57HsMjtrlqEJ/y0aI7JemPKJU0trIJ5YTxJ858knt2OkygUlWmi1N1iI4Ni7fbPfEWmVaq7eCBQ7qplIalz7JihxBU2lsLlSqZz/aIbVlS42SpKQVDKe4F9tbB3XTbzqu30xsuPUtzKpK5Iabkt8eYcSSe/JGFJT75x51Y/hPWfLvT4oG1FrUGoojLg3Kmd8xFeIBUhJU65lPlIQVfT3yhJB7EjUz1wdTdsT+vXc25tuIUimUBm8XKVSKI7BCc0+PyQlWSnkCVZUAD++AQO2lFVkqbAcW+UbLBl3HmQ+zHSJRt6NzKzT7yr1UpdBtyAp2eKS2l+ROfWQI0RH1YStzuSckpSknHuB9ee+DGycGVtrtxJhvsxp7yA5AdPpIczhQW8nHrKSPpPA4yD9RT200Xwi94rRr/UlcmwtwclJ3MS9EpLYicm4s9EZao7ylAZbS5lcdeSMBwEfhJ0lO9G30HZDqRuvaYSmTEo9xusxXHUkpZSFc2+RGRlAUEKGfZXuBrhd65V+BawnE7aYIlXevS47hnLnVmY7N9Uj1EOJykAfhCUgAJAz2xjGi5ZW99j0fbUWVJpFVpcgT3JEh5gBZeUrjkpWcFH4ccSPfzoVMR1srmxKgZ3zAQVtpYOUJPLKio4+pJScgj7jXEQRIkXMl6SQ89jgVAFWAcq75++NbsoMXLspvCxO3SibxVeBt/RaM8zT4qUuVKbI/auMskrKQBnBUe5JJJPEDAGNS+4LhpAcbmOIBjNB+V6aspDihlKP+UHGPyT9tdHTxYsWk27NvOS2Qua/waUo8uLLX1rV/VeP5+mR76hNyHV1aoN2vHkJZ+YWqROeV+FhtIKlKV+SUj+vED31XoBdNpQOpz+fCIVL1atzNwNuZqZTCUofPEp78hjGqz1e7cTq3tqu77UTitW9MYqlLc4/hfYWHE9/bJTxP5LOq5039WOz25llUi+KOirEy46fmGWaJKeSw/geo0VobKVFKu3Y/bRMvO/7Ar9HeQm37rd+ajqQ6Y1pTlAgj/wAPBPvpM+YlQEiO+h1xMafiNbORbI6kpdbtaMlNIueO3W6e604ktBp9IWQFeDgkp7e6ToKwY1Vk059uj+sfVjKQ7MfWRlHcltsZ+hB9/c59snLsdfW3SqtsdCrDERXrWXW3I7XqtFCm6fLUt1rkk90+nI+YQQfwjA0oVIpM9lIcppZUU8S7FkOBttwk+G1exx3wfsdDqgVqX7zGlziPncXSJc3w1t0NkuuTpytaqXkpmrUZ+VSYqXFrXGkwkuqV+qSQPUS483kgp7DKQcnQB+JFbtwXP1b7ib17T7U3HT7Hm19M9M2q0JxpLJUWmVKdS6gJSFLdQjHgnGPGdONTvi6dPlG+HVaOzj1SueBvZt9QYMRins0FzgZEV1QYdTJB4Y9FLRUtWClKiE8jkaYz4m3xPujn4mXw17fotkX1UoN13PXolutN1ChOenGqLrDK5ZW0FeqqO2CHA6EcVcMJORgTV3KSzcjEpHawsszH+Gxcl4dOe/bu/wBee2NckWtDi1RNNqEChOONyKglDsdptn0kKyUr5pUkfg58lYAzoidBvw1JvxCqfvT1Hb3W1Xrcm27PiLorRCmmZEyZICnfmA+gkJDHJxOOAHbIIOnn+Gh8UDou+GP8Oiu7X7s1esV656BuBUoM00uhI9KdUlpW9GcZYce9UxyhKVl3iUp5gE57aX7ZH40XTXt78PK7dsqmzc6t6twK5VqpMYNBU7Gdlu09yPCLcoqx6fJSME/WghRIwc68cEksvJxBBAABmUtXtqqUltLbziZMRtKjDkQ5ILrLZUrCSAe47Z4HxnyM67bftep3PV41JisLfVUJDSIsiOofQskY5A9x57/kc6mnqDNadDdf+XZbYPBcVt8HhgdlOqIGB/lH2OdFDpUsinV26Zl1o9J4UmOUCS0cID7n0pH8wnkc/lnT1BPMqhYpVICmXq44FGsey2qfEUhESNDCQsLBIZbJyo/YrcBVjz5++l/rX6XrrqaZToql1W43kZaJwW4xOWmvy5Y9RX+VCM+Tosb9XLSnVi2Sh4sMJEqqoW0psuNAhLDKcjv6qsdx7FR9tdfTpYqn49R3wvKQ1HCkviHLfR+rZbSMyJWPdCRhCQPOAkfiGnNTVNzb8/PtF0TcRDd8K7qEZsTdBnYu55rkSBcb/GE29IKUx6mnsgZIAR6gHAn+LhrVups1aRQfUkFxl5lsrU16gKuOPqGc41jfupYMHY7cWsWBe3TcaZdtpTEtymX70qBJSjBaktrb4eonHFQWPKClQ8HWhfTb1jUPqJ6WZl7VG6qhBuam02TFr9HTNThuQ2g4UklPJSFpwck5Jz3yNBVpiqA6j3/eFSqbLofhAFSqPR9+7LvizHUJcamV12nSnnWzkMy1L9BaVewS+E5H2Xn76z5tm1KjbO4v+zdSgLbk0+W5FlshsBLbrThGVhWSokgj8ta5/DZ2DoW5mwlxyqrImsP1OvuK9GPNcS1hpICFLx3VhSiccvbxpIPiJbXMbCdcbV5TqOyaVdqGKyllSSWRJCyzNaGcZKH23R3/AIgffWniOzzWVf8AE2+kGirGmGPWTdd6fbQuLaqFX63QFVia5Ojrk1kLDspmKCkLY/Z+olK0gA8CSFKSc4KjrtY6YNjLh6UL33ksu31W87YG4FNoYRdd1mJEDU1lx5ueXByQwf1YZSyQVKJxyzkar9tVHcndPcaHsxt5YdWuaTARKpz0OmqcaD7wUhtLq14OU/LobytH4AoE4xnUj1lXXbfT5sLfvSYj9Jztwb0q9Jcl2XZNPliiW+mMXCPnn3iV1OZxWfT9MLShalLKxhKNRmZiQo5lNQoyZC7g7HbfW70t2Xv3cSW7in3NubVrVEWj1dtyCz6DLD5lNy0p/XK+spW0QPTKBggLxqKgbBWrTKLW6lQbJLUNM9uPSKq8AiUyPSbWEY+taSrIUQFEHmAk9iNUvbjdm2az02UDpR3up9wWfVrVu6XWqRU69CkqpEliQhHJqQwkJciO8kd5KUqDjYQlSm/T5G1Uulb1dPe5UVm4LHqaaYw6mpLYYeXLZUhoNlLqFZJcb5hk/iXwCgSfGuBdcGeGzWIgfvamtwK+6HWiSwwtCy+Q4FrI4lK0nuFccnke+To72nbbexXTwY78ZDEurKjNSmkNAKdkSeDqmx7p4Rw0CR3y4se+oliwYe+fVzGsV+Owim051LtxyGUhPOPFSFSHVFPdxSlZSD3OXANW/rbvSy6RuGi03ZYM635ARUGE+ohsTncOK9MZAISlQBVjJCEjVTQg5a2TiT65sb9oC0WVe+8u68S2J6HIjtYnLkyZjo+lDaUkKcSfdDLIKUnxzWr76uPU1dFNQIuwO3eI1PhR2f0wtsdmGG8KZjHHk+HnB5K1tp8oOr1d6LF2ZspjcK6ps5i6q/Abl2tRoUt1mUqkK5Nxg6FA8UuEuuqHbkgIOFc0K0OYVGg7hXvAsDanamoTriuesFluI1VXpS5L7qzxaKuyi6CTyUMJ/EcDGdCoZql7ccTnZVTaDk8/ab3/ABl/hCK6mNsIG+3T3RI7e4dk090uU9CSpdegjKzF5H8Ticq4BXY8lJyOWsR7TrVV2iq9SrlvxHWINVgOwKxTnsgx1kcUrOe4U2rt38p7HvnX61dYx/4hToGs/YiS71w7X0dhFJuKoJjXvbrHFOJbmcTWkfwOf70D8KyFeHFYLSu2nZQguB0muppB1LGXD4R1jNOdI1NuVuM6h2tzpLyn2QML4uqR2z2/dPtoAf4hrpulO9NMbfijUBch6zLnYmrUywgLciTj8vISTjsEyWmHVY/7Sfy1cvgbde23FW2Rr/S5e1RYhTbAak1a2pMhaUGbRlKLriTnspxlxSs+5Q4k/unRX3W3/wBkevXb24umZuO5GkXDa06M248UqQQ42ASMZOW1BmQP/LH7az1Bd9Q725N/gcz2iUFBRfpMhOnnqRmHZ3eiy6OhNARdVoUaVSKsqC87IaqtOmIkMxorja0ht15PLkHCUKDP1JyEkCnbHfC66zvLJvzce+LiuK6qlJLlXq131FBlzOKQgFDkhRUHG0ABv9YCniOHHAxMUHaXqWsjcJrau79t6k9I5hRiPQ3sIUHVN8/WjtnikFC8hWcjv2znTTWJtmqnxIlNq3TfQ6xIWS3HkzrhkOKcWlSifp9HwEjBwk9xn3zpHAJt1mysWA6Wij9Y98W1cFdYep9Panym2WWwW6w/KXP4j8aw6XXCAk8CVFOSScZ0Trf37ptH6RNt7SnqrNS+Tuuq3FeNNrEPguNUZCGqfBAlFPqyGkwoyHPrPBJCRjOdHC9Ntq9HZajRele04Ut9JUh1msS2QEpIyeSGx4yPY57/AGxpYrr2v6ho1+UqybfoMxEy457EJmoQ4clxtTjy+DSS84hKE4JClcf3fPjQ3BFpzMVuY2nw17Fs+39t7j62dyLXcpNPrFzN0ehQ1x0uvymmFhRS22ASovSy0Bgf8O4cjQa6nbTtW59+qEzeu065MaL6te3HnPiRBmF9SnFKo61PAIbQClhj1QOSULU4e3Eaerc2XtNthtzt90n25esemzLLRDnKrLyW3XBUGU4jKKHPpIeffckOlfhtRz38AX4gda2k2k3NreykfqWl3VMQlNT3MqS42Gnqu406FNxFxzhLXBbbC0KWeXY4KUfTjVqeJrqAKC3W3sx35YZ7Dj29J9n4FpP4CreEl/FdQUrgn03cKTjaDto1LJkl3BLi21aZvuivVyibv7sX/Wt6dymGTVpUg/LxmlhMSCCEpQhkD6Q2hCUNtjsAhtCfbWoX+HW6Yti9vd2oO5G81OmN7m1ynyJdhQa9Qn2I4p6UkOyoMhwBqU7k4WUZ4BQx99c/Bl+G3RuoWaOondtxMm3k0KWmw6U7FJblOrCo5qCmnTjg0XOTaFYJWQvtgZ0Jm9GdG24t3Yer1S6p0xOwlJcp9PDsJrNVW7EYYQ+vis+ipKmE9hkHmRnHfXU6vihsz7QMbh2sQCL7u1249ka1ej/lxTFZNK9VmG7y3LGzXR2UlPJBHrCUj6hhi+AMf//Z

/9j/4AAQSkZJRgABAQAAAQABAAD/2wBDAAIBAQEBAQIBAQECAgICAgQDAgICAgUEBAMEBgUGBgYFBgYGBwkIBgcJBwYGCAsICQoKCgoKBggLDAsKDAkKCgr/2wBDAQICAgICAgUDAwUKBwYHCgoKCgoKCgoKCgoKCgoKCgoKCgoKCgoKCgoKCgoKCgoKCgoKCgoKCgoKCgoKCgoKCgr/wAARCACAAGADASIAAhEBAxEB/8QAHQAAAgMAAwEBAAAAAAAAAAAABwgFBgkBAwQCCv/EAEEQAAEDAwMDAgQCCAMFCQAAAAECAwQFBhEABxIIITETQQkUIlEyYRUjM0JScYGRCmKxFkNEgsFUY3N0g6KywtH/xAAaAQADAQEBAQAAAAAAAAAAAAACBAUDAAEG/8QAMREAAgEDAwIDBwIHAAAAAAAAAQIAAxEhBBIxQVEFEyJhcYGRsdHwweEGByMzQlKh/9oADAMBAAIRAxEAPwC0XjTxBoSamGwpdJksSFfcpZd9Nz+7Kxpqug7oSidQcKffe5EuZDtqJIVEitwVBD095I4uAKIPFCfpyoDJUcDGDpbby3u2etB9y07Usc3SsMqZmVi6ubUd4cA2r04bSwQlQA/auKJxninxos7MdZW8tYpsWz6RfsikUmK36cSl0RpuHHZTkkhKWkg+STkkkk5J0qigDMIsOkfW2egHo8pSWp52djTXorigH61IffUFAjJKXF8T3SO+Mf31eqbZvT9ZCAxTLctGlhHjhGitEf1xnSQNXJXa6z61cuqpSVq78n5zi/8A5E6tzblrROneTUBSmF1mXW3HYsxbYK0MR/SSpIV5wSs9hrQEDpODMcXjhp3J2vp4Edi86OgeyGpjf+iTr5kbu7ax0cnb1gJB9/Vz/wBNJHb9feWsPfMIT29yNTU+6pCmOAlo8eOWuNRr2mopqUv1jdK3y2mQDyvuB28/Wf8A81wvfXaFoBT+4dKbB8FyTx/1GkxTcUtTneUk/nnXguatzHYmGZCVKxhPcefA1xqETLbHLqV6dM15hUWt3HZVR5khTU96K5yJ+4c0Mt0uj3oe3TZ+Wc6ZLErypaXQ8/S4jDBQj08KJcjqSoEjCRjuT/fQL6pkUqm1yh0Si0aMx+jaM3BlltlKS86ltpwrVjyvKyMnv20t+6BLEdc2CVMrSMlTSuJH9R30LneMzhIbq++EzSOmXrQsTfKwKVKVtJJo015yn1N5TjlHnNoKlxVOK7qQtpRcaUo8h6TiSTxBI9+Etso9v112tb6jMqkUqpPfPF58uuwpUhR9IrKsqKFNc+Lhz3SpJOR3Gt/9X29tn1x62rc3Tr7EUJKXYblUcdYWlWQQtpwqQoEHGCk9iRoyfCj682dgt2qg5U9laJKi3C0hNYmUCGIUpQHZLhaRhh0pz44IznznU9tNcjbhY4uqJU7ssesA3VXvHZ/TNHdr9yWzVK3LloV8hBpqQhsEKA5PPK+lpGSB7qPsPfQL2T6z93oW4FE3hqFyR40edNeYFBgSlqZZQ2Rlp5CvxEpUCFhI8EA51c939xLC3l2ote8t1/mhRa+5HTWnIP7WKytCkSVNfdaFpKgk+S2B76j+l3pDtPb7d69+lPcOTGqM24oAh21c7auTRkLR83SKjHX7syminx5BUPJxr6ao/hel0TK1Nmq2te4Cqdwswtk4BBBFsjPaPSWrWqqwew7WyccfPN/ZNNLG3epd62BSLso01pbFUhofQEHu2fCkH8wQR/T89WGDuW+/aRpLklS2ooqCENFXYF0NqB/ukayx2X+ITUOky2Zmz++O012MVClXFJgIAZbbbbWggOtqLqklK0rzlHHI0XofxLnpkmCbY2iceaqUr5d52dWwkMn1QjkQhtWfPsdSSeojagAzQC2aospSlZHdOM58dtTC6iXGiSs9vfxpcLK6oa7WaRLqLVrxGPkloCQt9agtJDZyfHstXb/Lq+M7i7sVe42KbbdsUKVT2nojlWkS5rrTrUdz1efpIAV6jn0AJzxSO+fbSj1kvmNqpAtCOamUEgnHfucaj6tX1Mht0HPB1K+48YIP/TQ/qm6F4MblSLUeoUSNBRRUzYzypHqOvKL3pkEDHAZzgYOcZz7aqV/75XLSahEpcKnwFGWy+pa5AcHDghPE4BzjkoA/lrPz1ZrCAaeIZOo+/wByp7p1aAhzkG6m68FcvALbaAP/AGnSt9Z2+svZzZyfdENHOc+sRaa2RnL684OPfAycfkNUmf17381t5X97909s6Qy+iZxjMUurO+nKSllSisFxJUnukADB/F5OqJZV73d13bqWXcl97VOUHa+1Za67c1RfrKVsPKbZD7MNxZSgMreQn6ArupKyofhOGAxUXMyt0EUzqYZ3J2BvqAbvTXKNe7cNuTcMWtZfjy3ZAS80zwP4FJjrSpeCD+sSOI07nw9Ikf8ATlEr17UyPHkyHUInMxnlKab5YB4lQzgEkHPukjuMHUf12bw7PXb1D1fdy65dFrtt7UMJj06oPIBiXRfFRUpYUkns7HZWFu+6QxBQnwsZs3Rlbxc2/p9XnKXIDSF+s6pQ5rV6iu5Pgknvqnq9dR1mnT+gtN7LlSQCALZU39TYZjfn3mYCiKdRirEjODnnOD2BuAOkzd6gd1rusPatXTq5TwY0e43n01T1VBbbZSD6SUjwFnK+WfBIA7500VAr9j1/YrptnUWuvyLdrtEmWrDueUtEebRqzGl+s1RJbjXYtx5LrSmHlELMae2rslspC6dWVruXRZFK3GaihTlSgIMriMJTKb+lYGfHgj+mq/0x3ikbfXP0w3rW0ptvcBTEqkvuKIRRrkjBSYM0KP4A4lbkN0jH0PpUf2ScMaymGqbjww/7+3MU07FMdvpHp+JXt1C6j+nm2epSjNSDPpxXbl5NygS9BnJdJQ48PZYkLUlZPc/NdzhvSmbfXfIj0aMhXNt1l5K3E8TyQoBJUn8iFoOnQ6P9xKdvlYkde5pCabulEesfdOFKPFMC74jXFiasf7symFIWVfxLkHygaSTeqBXunrdGrba3NTJJqdPnuRJ7hQoFxSfDhHIftEFKyAOyioeRqLQv/bbkYlN7X3jrHs2lvJUu260lLyeblMbdR38kNrH9/oGje9uGzQkzFx5MwvTaOwAqGwXOJ5v5KuKgU9lgDv8AfHjWc20/V/altxi1VaFcKyqII5MOiheR9QJJVLAz9R8DV3a67tuHW1pr1Cup5xLSG2UMURlocQD+L1Jiyf6YHnWL6dybWmwqrbJjcjd9yoblO1B+apv5a2WY5XKa9NayJC1Z4kkkfmffOq1uJuG2as5JJSn5WjyFZznJUUH/AOh0o03qxt65LriQ7GtSstSpfGO21U4bSWieRPIll8K8HGCFDx4769F+7gbwsQn6lJtZDLLsNba3Go7qkEDJOT6igCM65dPt6QWqjpJTfx6HU9qqLZLkp5umPhcisvJQUqREYCA+UgjKiQhSE47FSwBrQTp+tzb/AKEvhr1zqV31sOmVGszW5VOte2qmwl1idcFQSlMlKkKylTUZpmPCKiCA1S3iMeqcoP8AD/203D6wup61tqEU/L7dUjOzAuMoIbbadLjAcCs8k+skvrHgtwVJI+rR2+Pr1J2jdm81u9Fe3Vyqg2RthGVQ1y0LyEupbS5V56v43ENBMcH3Wtz3UdEylm8vv9Pz6e2AG2rvid9WW50RXRNQKbuBHiVCvXndsuoWFAQ0GEUiiM/qplSLLXFC1y5CURmVOJJS3De4nHHUX0gfE93C6drRh7Y3jYzFwW7FUoRn47/oToqFHPEFWUPJHsFAEDtyxjAc3Y3Kk733jJ3HMREanJQimUCjpI40ynRm0tRYyc+AhoAk/vOKWvyo6g7bsaTdFxQqdEAZ+elLayB2QAnkpf2wlOScfbTyoKlQKgyTYD3yfVqFBuvxGfumx501m6Ns5zjikmIKxRmXFEgKb+l9tOfA/CrA/iOlAuVarbrc63S46UtPKDB5YBSe6T/PiR/Ua0p6grEesZqk7wQ4xc/QM5DlTQE/tIS8NvpP3HBXL/l0o/UdsLQaBuzVIEsx/TKkuU915ZSl6Mseo0pJBAP0KHtqrqPXQv2/D+kxVdlW3fH6wqfDE3RTdu6FS2N3DrzUem7wstURdRcdGKbdkVJfpM5X8JdUVMKV+966hntoi/FN20qm5u1lA6zGIXy1y0WQq19yqepJS4iosHiHVY91gFZzjJ9U+2NJLGtytbfVA1y25C2kB1t1qSy7gtPtrC2XkK8haHACPzyPfTk7+dYFX66+n3ces29bEu1bjueoUz/bSj06al6nvqjpaKKkVLbC0/MLS+24lI/Vq9L6ylxwKgVht1AqDg4P3lKlmmUPvESSFuPVYbiVvQ1hJACQpZH38ffV2sisLuKnOKnKbadQ4OAecCStJBxjlgnv20LalCr1n1Nyh1mnPRn2QMsuqOCD4P2I/Mdjq1WxBr7VO+fYhRPXK0LQZKeSWsHIPY5C8j+WPOnCABeADmTG5lUNHTERT3EPOc3FOhh4EpAwBnie3cnU7thv7ApW1lfteq3FUKdMdmMyoraGVORpKAnC21cUkheQk98JxnJyMapd1U6p1CkIr7Uan/MRytM5EQlAc9wvif3iM+POD79tdOzlmXpu/eLFn2Ht6zWZslSW1fOq5Ro4UoALWVAJR3HYk/cYOhbbsuZ71sJs58H2zZfQh0A7hfEX3KpqVXrXy5T7MjySCuRVZPBtISP+7yw128FuUPc6yI6ptwKlf+7NYhOXKqU4487FXMW4cyyl1Tj7pV7+rI9RRPvxSPtpxetPrf3NsLYTa/oJsmps1SJtdQ3IdWr0ioJkNyawpLqXJDC0Ecm2vXLbYWMhaFklR76Ti19j6lcCE1KXCMhjkQh0Op9NBBCFA4OfIwc++fz0lQuWNVuvEOqBYKIN2azLcbj0GmPpUFKKllYykrPbOSOwCex0T9k6bU6aaxdMyamT8q2KfSEpwE+s7jmQPbCQlJH2UdeK9Nom7IYcruYLLTICVKQT9OSB2KR5z9wRqw0Wns2hYNPo6FFQZjGTIKj3cffHLv8AnxIH/qD7aueFoprGr/qMe84HyyflJOsuAEPX6Ca91fYiLuTthVaQ7DS6H4LoDJTnl9BCk/1BI/njWcfVjt5NY2HoN31xh16bZFRftW4lt55FpslyE6ojuCWTgZ8hvWuu39YjQaOgoWnBR4I8HSedV+ytMk7m3dt+1EApm6tuuIhox9LdahJXJikfYrbEln88pGhovucq3X8/eb10Bsw5mXF13/ZtQs8UECZJkJeaMcts8OARnspRHfOf5/66re3u8d+bPXnFvnbi4FQJsJ3k2gtBbbqT+Jt5CgQ4hXhSTkHXiuWA5Ras/ATIkMvQpJQ/hPFSHQe57HsMjtrlqEJ/y0aI7JemPKJU0trIJ5YTxJ858knt2OkygUlWmi1N1iI4Ni7fbPfEWmVaq7eCBQ7qplIalz7JihxBU2lsLlSqZz/aIbVlS42SpKQVDKe4F9tbB3XTbzqu30xsuPUtzKpK5Iabkt8eYcSSe/JGFJT75x51Y/hPWfLvT4oG1FrUGoojLg3Kmd8xFeIBUhJU65lPlIQVfT3yhJB7EjUz1wdTdsT+vXc25tuIUimUBm8XKVSKI7BCc0+PyQlWSnkCVZUAD++AQO2lFVkqbAcW+UbLBl3HmQ+zHSJRt6NzKzT7yr1UpdBtyAp2eKS2l+ROfWQI0RH1YStzuSckpSknHuB9ee+DGycGVtrtxJhvsxp7yA5AdPpIczhQW8nHrKSPpPA4yD9RT200Xwi94rRr/UlcmwtwclJ3MS9EpLYicm4s9EZao7ylAZbS5lcdeSMBwEfhJ0lO9G30HZDqRuvaYSmTEo9xusxXHUkpZSFc2+RGRlAUEKGfZXuBrhd65V+BawnE7aYIlXevS47hnLnVmY7N9Uj1EOJykAfhCUgAJAz2xjGi5ZW99j0fbUWVJpFVpcgT3JEh5gBZeUrjkpWcFH4ccSPfzoVMR1srmxKgZ3zAQVtpYOUJPLKio4+pJScgj7jXEQRIkXMl6SQ89jgVAFWAcq75++NbsoMXLspvCxO3SibxVeBt/RaM8zT4qUuVKbI/auMskrKQBnBUe5JJJPEDAGNS+4LhpAcbmOIBjNB+V6aspDihlKP+UHGPyT9tdHTxYsWk27NvOS2Qua/waUo8uLLX1rV/VeP5+mR76hNyHV1aoN2vHkJZ+YWqROeV+FhtIKlKV+SUj+vED31XoBdNpQOpz+fCIVL1atzNwNuZqZTCUofPEp78hjGqz1e7cTq3tqu77UTitW9MYqlLc4/hfYWHE9/bJTxP5LOq5039WOz25llUi+KOirEy46fmGWaJKeSw/geo0VobKVFKu3Y/bRMvO/7Ar9HeQm37rd+ajqQ6Y1pTlAgj/wAPBPvpM+YlQEiO+h1xMafiNbORbI6kpdbtaMlNIueO3W6e604ktBp9IWQFeDgkp7e6ToKwY1Vk059uj+sfVjKQ7MfWRlHcltsZ+hB9/c59snLsdfW3SqtsdCrDERXrWXW3I7XqtFCm6fLUt1rkk90+nI+YQQfwjA0oVIpM9lIcppZUU8S7FkOBttwk+G1exx3wfsdDqgVqX7zGlziPncXSJc3w1t0NkuuTpytaqXkpmrUZ+VSYqXFrXGkwkuqV+qSQPUS483kgp7DKQcnQB+JFbtwXP1b7ib17T7U3HT7Hm19M9M2q0JxpLJUWmVKdS6gJSFLdQjHgnGPGdONTvi6dPlG+HVaOzj1SueBvZt9QYMRins0FzgZEV1QYdTJB4Y9FLRUtWClKiE8jkaYz4m3xPujn4mXw17fotkX1UoN13PXolutN1ChOenGqLrDK5ZW0FeqqO2CHA6EcVcMJORgTV3KSzcjEpHawsszH+Gxcl4dOe/bu/wBee2NckWtDi1RNNqEChOONyKglDsdptn0kKyUr5pUkfg58lYAzoidBvw1JvxCqfvT1Hb3W1Xrcm27PiLorRCmmZEyZICnfmA+gkJDHJxOOAHbIIOnn+Gh8UDou+GP8Oiu7X7s1esV656BuBUoM00uhI9KdUlpW9GcZYce9UxyhKVl3iUp5gE57aX7ZH40XTXt78PK7dsqmzc6t6twK5VqpMYNBU7Gdlu09yPCLcoqx6fJSME/WghRIwc68cEksvJxBBAABmUtXtqqUltLbziZMRtKjDkQ5ILrLZUrCSAe47Z4HxnyM67bftep3PV41JisLfVUJDSIsiOofQskY5A9x57/kc6mnqDNadDdf+XZbYPBcVt8HhgdlOqIGB/lH2OdFDpUsinV26Zl1o9J4UmOUCS0cID7n0pH8wnkc/lnT1BPMqhYpVICmXq44FGsey2qfEUhESNDCQsLBIZbJyo/YrcBVjz5++l/rX6XrrqaZToql1W43kZaJwW4xOWmvy5Y9RX+VCM+Tosb9XLSnVi2Sh4sMJEqqoW0psuNAhLDKcjv6qsdx7FR9tdfTpYqn49R3wvKQ1HCkviHLfR+rZbSMyJWPdCRhCQPOAkfiGnNTVNzb8/PtF0TcRDd8K7qEZsTdBnYu55rkSBcb/GE29IKUx6mnsgZIAR6gHAn+LhrVups1aRQfUkFxl5lsrU16gKuOPqGc41jfupYMHY7cWsWBe3TcaZdtpTEtymX70qBJSjBaktrb4eonHFQWPKClQ8HWhfTb1jUPqJ6WZl7VG6qhBuam02TFr9HTNThuQ2g4UklPJSFpwck5Jz3yNBVpiqA6j3/eFSqbLofhAFSqPR9+7LvizHUJcamV12nSnnWzkMy1L9BaVewS+E5H2Xn76z5tm1KjbO4v+zdSgLbk0+W5FlshsBLbrThGVhWSokgj8ta5/DZ2DoW5mwlxyqrImsP1OvuK9GPNcS1hpICFLx3VhSiccvbxpIPiJbXMbCdcbV5TqOyaVdqGKyllSSWRJCyzNaGcZKH23R3/AIgffWniOzzWVf8AE2+kGirGmGPWTdd6fbQuLaqFX63QFVia5Ojrk1kLDspmKCkLY/Z+olK0gA8CSFKSc4KjrtY6YNjLh6UL33ksu31W87YG4FNoYRdd1mJEDU1lx5ueXByQwf1YZSyQVKJxyzkar9tVHcndPcaHsxt5YdWuaTARKpz0OmqcaD7wUhtLq14OU/LobytH4AoE4xnUj1lXXbfT5sLfvSYj9Jztwb0q9Jcl2XZNPliiW+mMXCPnn3iV1OZxWfT9MLShalLKxhKNRmZiQo5lNQoyZC7g7HbfW70t2Xv3cSW7in3NubVrVEWj1dtyCz6DLD5lNy0p/XK+spW0QPTKBggLxqKgbBWrTKLW6lQbJLUNM9uPSKq8AiUyPSbWEY+taSrIUQFEHmAk9iNUvbjdm2az02UDpR3up9wWfVrVu6XWqRU69CkqpEliQhHJqQwkJciO8kd5KUqDjYQlSm/T5G1Uulb1dPe5UVm4LHqaaYw6mpLYYeXLZUhoNlLqFZJcb5hk/iXwCgSfGuBdcGeGzWIgfvamtwK+6HWiSwwtCy+Q4FrI4lK0nuFccnke+To72nbbexXTwY78ZDEurKjNSmkNAKdkSeDqmx7p4Rw0CR3y4se+oliwYe+fVzGsV+Owim051LtxyGUhPOPFSFSHVFPdxSlZSD3OXANW/rbvSy6RuGi03ZYM635ARUGE+ohsTncOK9MZAISlQBVjJCEjVTQg5a2TiT65sb9oC0WVe+8u68S2J6HIjtYnLkyZjo+lDaUkKcSfdDLIKUnxzWr76uPU1dFNQIuwO3eI1PhR2f0wtsdmGG8KZjHHk+HnB5K1tp8oOr1d6LF2ZspjcK6ps5i6q/Abl2tRoUt1mUqkK5Nxg6FA8UuEuuqHbkgIOFc0K0OYVGg7hXvAsDanamoTriuesFluI1VXpS5L7qzxaKuyi6CTyUMJ/EcDGdCoZql7ccTnZVTaDk8/ab3/ABl/hCK6mNsIG+3T3RI7e4dk090uU9CSpdegjKzF5H8Ticq4BXY8lJyOWsR7TrVV2iq9SrlvxHWINVgOwKxTnsgx1kcUrOe4U2rt38p7HvnX61dYx/4hToGs/YiS71w7X0dhFJuKoJjXvbrHFOJbmcTWkfwOf70D8KyFeHFYLSu2nZQguB0muppB1LGXD4R1jNOdI1NuVuM6h2tzpLyn2QML4uqR2z2/dPtoAf4hrpulO9NMbfijUBch6zLnYmrUywgLciTj8vISTjsEyWmHVY/7Sfy1cvgbde23FW2Rr/S5e1RYhTbAak1a2pMhaUGbRlKLriTnspxlxSs+5Q4k/unRX3W3/wBkevXb24umZuO5GkXDa06M248UqQQ42ASMZOW1BmQP/LH7az1Bd9Q725N/gcz2iUFBRfpMhOnnqRmHZ3eiy6OhNARdVoUaVSKsqC87IaqtOmIkMxorja0ht15PLkHCUKDP1JyEkCnbHfC66zvLJvzce+LiuK6qlJLlXq131FBlzOKQgFDkhRUHG0ABv9YCniOHHAxMUHaXqWsjcJrau79t6k9I5hRiPQ3sIUHVN8/WjtnikFC8hWcjv2znTTWJtmqnxIlNq3TfQ6xIWS3HkzrhkOKcWlSifp9HwEjBwk9xn3zpHAJt1mysWA6Wij9Y98W1cFdYep9Panym2WWwW6w/KXP4j8aw6XXCAk8CVFOSScZ0Trf37ptH6RNt7SnqrNS+Tuuq3FeNNrEPguNUZCGqfBAlFPqyGkwoyHPrPBJCRjOdHC9Ntq9HZajRele04Ut9JUh1msS2QEpIyeSGx4yPY57/AGxpYrr2v6ho1+UqybfoMxEy457EJmoQ4clxtTjy+DSS84hKE4JClcf3fPjQ3BFpzMVuY2nw17Fs+39t7j62dyLXcpNPrFzN0ehQ1x0uvymmFhRS22ASovSy0Bgf8O4cjQa6nbTtW59+qEzeu065MaL6te3HnPiRBmF9SnFKo61PAIbQClhj1QOSULU4e3Eaerc2XtNthtzt90n25esemzLLRDnKrLyW3XBUGU4jKKHPpIeffckOlfhtRz38AX4gda2k2k3NreykfqWl3VMQlNT3MqS42Gnqu406FNxFxzhLXBbbC0KWeXY4KUfTjVqeJrqAKC3W3sx35YZ7Dj29J9n4FpP4CreEl/FdQUrgn03cKTjaDto1LJkl3BLi21aZvuivVyibv7sX/Wt6dymGTVpUg/LxmlhMSCCEpQhkD6Q2hCUNtjsAhtCfbWoX+HW6Yti9vd2oO5G81OmN7m1ynyJdhQa9Qn2I4p6UkOyoMhwBqU7k4WUZ4BQx99c/Bl+G3RuoWaOondtxMm3k0KWmw6U7FJblOrCo5qCmnTjg0XOTaFYJWQvtgZ0Jm9GdG24t3Yer1S6p0xOwlJcp9PDsJrNVW7EYYQ+vis+ipKmE9hkHmRnHfXU6vihsz7QMbh2sQCL7u1249ka1ej/lxTFZNK9VmG7y3LGzXR2UlPJBHrCUj6hhi+AMf//Z

/9j/4AAQSkZJRgABAQAAAQABAAD/2wBDAAIBAQEBAQIBAQECAgICAgQDAgICAgUEBAMEBgUGBgYFBgYGBwkIBgcJBwYGCAsICQoKCgoKBggLDAsKDAkKCgr/2wBDAQICAgICAgUDAwUKBwYHCgoKCgoKCgoKCgoKCgoKCgoKCgoKCgoKCgoKCgoKCgoKCgoKCgoKCgoKCgoKCgoKCgr/wAARCACAAGADASIAAhEBAxEB/8QAHQAAAgMAAwEBAAAAAAAAAAAABwgFBgkBAwQCCv/EAEEQAAEDAwMDAgQCCAMFCQAAAAECAwQFBhEABxIIITETQQkUIlEyYRUjM0JScYGRCmKxFkNEgsFUY3N0g6KywtH/xAAaAQADAQEBAQAAAAAAAAAAAAACBAUDAAEG/8QAMREAAgEDAwIDBwIHAAAAAAAAAQIAAxEhBBIxQVEFEyJhcYGRsdHwweEGByMzQlKh/9oADAMBAAIRAxEAPwC0XjTxBoSamGwpdJksSFfcpZd9Nz+7Kxpqug7oSidQcKffe5EuZDtqJIVEitwVBD095I4uAKIPFCfpyoDJUcDGDpbby3u2etB9y07Usc3SsMqZmVi6ubUd4cA2r04bSwQlQA/auKJxninxos7MdZW8tYpsWz6RfsikUmK36cSl0RpuHHZTkkhKWkg+STkkkk5J0qigDMIsOkfW2egHo8pSWp52djTXorigH61IffUFAjJKXF8T3SO+Mf31eqbZvT9ZCAxTLctGlhHjhGitEf1xnSQNXJXa6z61cuqpSVq78n5zi/8A5E6tzblrROneTUBSmF1mXW3HYsxbYK0MR/SSpIV5wSs9hrQEDpODMcXjhp3J2vp4Edi86OgeyGpjf+iTr5kbu7ax0cnb1gJB9/Vz/wBNJHb9feWsPfMIT29yNTU+6pCmOAlo8eOWuNRr2mopqUv1jdK3y2mQDyvuB28/Wf8A81wvfXaFoBT+4dKbB8FyTx/1GkxTcUtTneUk/nnXguatzHYmGZCVKxhPcefA1xqETLbHLqV6dM15hUWt3HZVR5khTU96K5yJ+4c0Mt0uj3oe3TZ+Wc6ZLErypaXQ8/S4jDBQj08KJcjqSoEjCRjuT/fQL6pkUqm1yh0Si0aMx+jaM3BlltlKS86ltpwrVjyvKyMnv20t+6BLEdc2CVMrSMlTSuJH9R30LneMzhIbq++EzSOmXrQsTfKwKVKVtJJo015yn1N5TjlHnNoKlxVOK7qQtpRcaUo8h6TiSTxBI9+Etso9v112tb6jMqkUqpPfPF58uuwpUhR9IrKsqKFNc+Lhz3SpJOR3Gt/9X29tn1x62rc3Tr7EUJKXYblUcdYWlWQQtpwqQoEHGCk9iRoyfCj682dgt2qg5U9laJKi3C0hNYmUCGIUpQHZLhaRhh0pz44IznznU9tNcjbhY4uqJU7ssesA3VXvHZ/TNHdr9yWzVK3LloV8hBpqQhsEKA5PPK+lpGSB7qPsPfQL2T6z93oW4FE3hqFyR40edNeYFBgSlqZZQ2Rlp5CvxEpUCFhI8EA51c939xLC3l2ote8t1/mhRa+5HTWnIP7WKytCkSVNfdaFpKgk+S2B76j+l3pDtPb7d69+lPcOTGqM24oAh21c7auTRkLR83SKjHX7syminx5BUPJxr6ao/hel0TK1Nmq2te4Cqdwswtk4BBBFsjPaPSWrWqqwew7WyccfPN/ZNNLG3epd62BSLso01pbFUhofQEHu2fCkH8wQR/T89WGDuW+/aRpLklS2ooqCENFXYF0NqB/ukayx2X+ITUOky2Zmz++O012MVClXFJgIAZbbbbWggOtqLqklK0rzlHHI0XofxLnpkmCbY2iceaqUr5d52dWwkMn1QjkQhtWfPsdSSeojagAzQC2aospSlZHdOM58dtTC6iXGiSs9vfxpcLK6oa7WaRLqLVrxGPkloCQt9agtJDZyfHstXb/Lq+M7i7sVe42KbbdsUKVT2nojlWkS5rrTrUdz1efpIAV6jn0AJzxSO+fbSj1kvmNqpAtCOamUEgnHfucaj6tX1Mht0HPB1K+48YIP/TQ/qm6F4MblSLUeoUSNBRRUzYzypHqOvKL3pkEDHAZzgYOcZz7aqV/75XLSahEpcKnwFGWy+pa5AcHDghPE4BzjkoA/lrPz1ZrCAaeIZOo+/wByp7p1aAhzkG6m68FcvALbaAP/AGnSt9Z2+svZzZyfdENHOc+sRaa2RnL684OPfAycfkNUmf17381t5X97909s6Qy+iZxjMUurO+nKSllSisFxJUnukADB/F5OqJZV73d13bqWXcl97VOUHa+1Za67c1RfrKVsPKbZD7MNxZSgMreQn6ArupKyofhOGAxUXMyt0EUzqYZ3J2BvqAbvTXKNe7cNuTcMWtZfjy3ZAS80zwP4FJjrSpeCD+sSOI07nw9Ikf8ATlEr17UyPHkyHUInMxnlKab5YB4lQzgEkHPukjuMHUf12bw7PXb1D1fdy65dFrtt7UMJj06oPIBiXRfFRUpYUkns7HZWFu+6QxBQnwsZs3Rlbxc2/p9XnKXIDSF+s6pQ5rV6iu5Pgknvqnq9dR1mnT+gtN7LlSQCALZU39TYZjfn3mYCiKdRirEjODnnOD2BuAOkzd6gd1rusPatXTq5TwY0e43n01T1VBbbZSD6SUjwFnK+WfBIA7500VAr9j1/YrptnUWuvyLdrtEmWrDueUtEebRqzGl+s1RJbjXYtx5LrSmHlELMae2rslspC6dWVruXRZFK3GaihTlSgIMriMJTKb+lYGfHgj+mq/0x3ikbfXP0w3rW0ptvcBTEqkvuKIRRrkjBSYM0KP4A4lbkN0jH0PpUf2ScMaymGqbjww/7+3MU07FMdvpHp+JXt1C6j+nm2epSjNSDPpxXbl5NygS9BnJdJQ48PZYkLUlZPc/NdzhvSmbfXfIj0aMhXNt1l5K3E8TyQoBJUn8iFoOnQ6P9xKdvlYkde5pCabulEesfdOFKPFMC74jXFiasf7symFIWVfxLkHygaSTeqBXunrdGrba3NTJJqdPnuRJ7hQoFxSfDhHIftEFKyAOyioeRqLQv/bbkYlN7X3jrHs2lvJUu260lLyeblMbdR38kNrH9/oGje9uGzQkzFx5MwvTaOwAqGwXOJ5v5KuKgU9lgDv8AfHjWc20/V/altxi1VaFcKyqII5MOiheR9QJJVLAz9R8DV3a67tuHW1pr1Cup5xLSG2UMURlocQD+L1Jiyf6YHnWL6dybWmwqrbJjcjd9yoblO1B+apv5a2WY5XKa9NayJC1Z4kkkfmffOq1uJuG2as5JJSn5WjyFZznJUUH/AOh0o03qxt65LriQ7GtSstSpfGO21U4bSWieRPIll8K8HGCFDx4769F+7gbwsQn6lJtZDLLsNba3Go7qkEDJOT6igCM65dPt6QWqjpJTfx6HU9qqLZLkp5umPhcisvJQUqREYCA+UgjKiQhSE47FSwBrQTp+tzb/AKEvhr1zqV31sOmVGszW5VOte2qmwl1idcFQSlMlKkKylTUZpmPCKiCA1S3iMeqcoP8AD/203D6wup61tqEU/L7dUjOzAuMoIbbadLjAcCs8k+skvrHgtwVJI+rR2+Pr1J2jdm81u9Fe3Vyqg2RthGVQ1y0LyEupbS5V56v43ENBMcH3Wtz3UdEylm8vv9Pz6e2AG2rvid9WW50RXRNQKbuBHiVCvXndsuoWFAQ0GEUiiM/qplSLLXFC1y5CURmVOJJS3De4nHHUX0gfE93C6drRh7Y3jYzFwW7FUoRn47/oToqFHPEFWUPJHsFAEDtyxjAc3Y3Kk733jJ3HMREanJQimUCjpI40ynRm0tRYyc+AhoAk/vOKWvyo6g7bsaTdFxQqdEAZ+elLayB2QAnkpf2wlOScfbTyoKlQKgyTYD3yfVqFBuvxGfumx501m6Ns5zjikmIKxRmXFEgKb+l9tOfA/CrA/iOlAuVarbrc63S46UtPKDB5YBSe6T/PiR/Ua0p6grEesZqk7wQ4xc/QM5DlTQE/tIS8NvpP3HBXL/l0o/UdsLQaBuzVIEsx/TKkuU915ZSl6Mseo0pJBAP0KHtqrqPXQv2/D+kxVdlW3fH6wqfDE3RTdu6FS2N3DrzUem7wstURdRcdGKbdkVJfpM5X8JdUVMKV+966hntoi/FN20qm5u1lA6zGIXy1y0WQq19yqepJS4iosHiHVY91gFZzjJ9U+2NJLGtytbfVA1y25C2kB1t1qSy7gtPtrC2XkK8haHACPzyPfTk7+dYFX66+n3ces29bEu1bjueoUz/bSj06al6nvqjpaKKkVLbC0/MLS+24lI/Vq9L6ylxwKgVht1AqDg4P3lKlmmUPvESSFuPVYbiVvQ1hJACQpZH38ffV2sisLuKnOKnKbadQ4OAecCStJBxjlgnv20LalCr1n1Nyh1mnPRn2QMsuqOCD4P2I/Mdjq1WxBr7VO+fYhRPXK0LQZKeSWsHIPY5C8j+WPOnCABeADmTG5lUNHTERT3EPOc3FOhh4EpAwBnie3cnU7thv7ApW1lfteq3FUKdMdmMyoraGVORpKAnC21cUkheQk98JxnJyMapd1U6p1CkIr7Uan/MRytM5EQlAc9wvif3iM+POD79tdOzlmXpu/eLFn2Ht6zWZslSW1fOq5Ro4UoALWVAJR3HYk/cYOhbbsuZ71sJs58H2zZfQh0A7hfEX3KpqVXrXy5T7MjySCuRVZPBtISP+7yw128FuUPc6yI6ptwKlf+7NYhOXKqU4487FXMW4cyyl1Tj7pV7+rI9RRPvxSPtpxetPrf3NsLYTa/oJsmps1SJtdQ3IdWr0ioJkNyawpLqXJDC0Ecm2vXLbYWMhaFklR76Ti19j6lcCE1KXCMhjkQh0Op9NBBCFA4OfIwc++fz0lQuWNVuvEOqBYKIN2azLcbj0GmPpUFKKllYykrPbOSOwCex0T9k6bU6aaxdMyamT8q2KfSEpwE+s7jmQPbCQlJH2UdeK9Nom7IYcruYLLTICVKQT9OSB2KR5z9wRqw0Wns2hYNPo6FFQZjGTIKj3cffHLv8AnxIH/qD7aueFoprGr/qMe84HyyflJOsuAEPX6Ca91fYiLuTthVaQ7DS6H4LoDJTnl9BCk/1BI/njWcfVjt5NY2HoN31xh16bZFRftW4lt55FpslyE6ojuCWTgZ8hvWuu39YjQaOgoWnBR4I8HSedV+ytMk7m3dt+1EApm6tuuIhox9LdahJXJikfYrbEln88pGhovucq3X8/eb10Bsw5mXF13/ZtQs8UECZJkJeaMcts8OARnspRHfOf5/66re3u8d+bPXnFvnbi4FQJsJ3k2gtBbbqT+Jt5CgQ4hXhSTkHXiuWA5Ras/ATIkMvQpJQ/hPFSHQe57HsMjtrlqEJ/y0aI7JemPKJU0trIJ5YTxJ858knt2OkygUlWmi1N1iI4Ni7fbPfEWmVaq7eCBQ7qplIalz7JihxBU2lsLlSqZz/aIbVlS42SpKQVDKe4F9tbB3XTbzqu30xsuPUtzKpK5Iabkt8eYcSSe/JGFJT75x51Y/hPWfLvT4oG1FrUGoojLg3Kmd8xFeIBUhJU65lPlIQVfT3yhJB7EjUz1wdTdsT+vXc25tuIUimUBm8XKVSKI7BCc0+PyQlWSnkCVZUAD++AQO2lFVkqbAcW+UbLBl3HmQ+zHSJRt6NzKzT7yr1UpdBtyAp2eKS2l+ROfWQI0RH1YStzuSckpSknHuB9ee+DGycGVtrtxJhvsxp7yA5AdPpIczhQW8nHrKSPpPA4yD9RT200Xwi94rRr/UlcmwtwclJ3MS9EpLYicm4s9EZao7ylAZbS5lcdeSMBwEfhJ0lO9G30HZDqRuvaYSmTEo9xusxXHUkpZSFc2+RGRlAUEKGfZXuBrhd65V+BawnE7aYIlXevS47hnLnVmY7N9Uj1EOJykAfhCUgAJAz2xjGi5ZW99j0fbUWVJpFVpcgT3JEh5gBZeUrjkpWcFH4ccSPfzoVMR1srmxKgZ3zAQVtpYOUJPLKio4+pJScgj7jXEQRIkXMl6SQ89jgVAFWAcq75++NbsoMXLspvCxO3SibxVeBt/RaM8zT4qUuVKbI/auMskrKQBnBUe5JJJPEDAGNS+4LhpAcbmOIBjNB+V6aspDihlKP+UHGPyT9tdHTxYsWk27NvOS2Qua/waUo8uLLX1rV/VeP5+mR76hNyHV1aoN2vHkJZ+YWqROeV+FhtIKlKV+SUj+vED31XoBdNpQOpz+fCIVL1atzNwNuZqZTCUofPEp78hjGqz1e7cTq3tqu77UTitW9MYqlLc4/hfYWHE9/bJTxP5LOq5039WOz25llUi+KOirEy46fmGWaJKeSw/geo0VobKVFKu3Y/bRMvO/7Ar9HeQm37rd+ajqQ6Y1pTlAgj/wAPBPvpM+YlQEiO+h1xMafiNbORbI6kpdbtaMlNIueO3W6e604ktBp9IWQFeDgkp7e6ToKwY1Vk059uj+sfVjKQ7MfWRlHcltsZ+hB9/c59snLsdfW3SqtsdCrDERXrWXW3I7XqtFCm6fLUt1rkk90+nI+YQQfwjA0oVIpM9lIcppZUU8S7FkOBttwk+G1exx3wfsdDqgVqX7zGlziPncXSJc3w1t0NkuuTpytaqXkpmrUZ+VSYqXFrXGkwkuqV+qSQPUS483kgp7DKQcnQB+JFbtwXP1b7ib17T7U3HT7Hm19M9M2q0JxpLJUWmVKdS6gJSFLdQjHgnGPGdONTvi6dPlG+HVaOzj1SueBvZt9QYMRins0FzgZEV1QYdTJB4Y9FLRUtWClKiE8jkaYz4m3xPujn4mXw17fotkX1UoN13PXolutN1ChOenGqLrDK5ZW0FeqqO2CHA6EcVcMJORgTV3KSzcjEpHawsszH+Gxcl4dOe/bu/wBee2NckWtDi1RNNqEChOONyKglDsdptn0kKyUr5pUkfg58lYAzoidBvw1JvxCqfvT1Hb3W1Xrcm27PiLorRCmmZEyZICnfmA+gkJDHJxOOAHbIIOnn+Gh8UDou+GP8Oiu7X7s1esV656BuBUoM00uhI9KdUlpW9GcZYce9UxyhKVl3iUp5gE57aX7ZH40XTXt78PK7dsqmzc6t6twK5VqpMYNBU7Gdlu09yPCLcoqx6fJSME/WghRIwc68cEksvJxBBAABmUtXtqqUltLbziZMRtKjDkQ5ILrLZUrCSAe47Z4HxnyM67bftep3PV41JisLfVUJDSIsiOofQskY5A9x57/kc6mnqDNadDdf+XZbYPBcVt8HhgdlOqIGB/lH2OdFDpUsinV26Zl1o9J4UmOUCS0cID7n0pH8wnkc/lnT1BPMqhYpVICmXq44FGsey2qfEUhESNDCQsLBIZbJyo/YrcBVjz5++l/rX6XrrqaZToql1W43kZaJwW4xOWmvy5Y9RX+VCM+Tosb9XLSnVi2Sh4sMJEqqoW0psuNAhLDKcjv6qsdx7FR9tdfTpYqn49R3wvKQ1HCkviHLfR+rZbSMyJWPdCRhCQPOAkfiGnNTVNzb8/PtF0TcRDd8K7qEZsTdBnYu55rkSBcb/GE29IKUx6mnsgZIAR6gHAn+LhrVups1aRQfUkFxl5lsrU16gKuOPqGc41jfupYMHY7cWsWBe3TcaZdtpTEtymX70qBJSjBaktrb4eonHFQWPKClQ8HWhfTb1jUPqJ6WZl7VG6qhBuam02TFr9HTNThuQ2g4UklPJSFpwck5Jz3yNBVpiqA6j3/eFSqbLofhAFSqPR9+7LvizHUJcamV12nSnnWzkMy1L9BaVewS+E5H2Xn76z5tm1KjbO4v+zdSgLbk0+W5FlshsBLbrThGVhWSokgj8ta5/DZ2DoW5mwlxyqrImsP1OvuK9GPNcS1hpICFLx3VhSiccvbxpIPiJbXMbCdcbV5TqOyaVdqGKyllSSWRJCyzNaGcZKH23R3/AIgffWniOzzWVf8AE2+kGirGmGPWTdd6fbQuLaqFX63QFVia5Ojrk1kLDspmKCkLY/Z+olK0gA8CSFKSc4KjrtY6YNjLh6UL33ksu31W87YG4FNoYRdd1mJEDU1lx5ueXByQwf1YZSyQVKJxyzkar9tVHcndPcaHsxt5YdWuaTARKpz0OmqcaD7wUhtLq14OU/LobytH4AoE4xnUj1lXXbfT5sLfvSYj9Jztwb0q9Jcl2XZNPliiW+mMXCPnn3iV1OZxWfT9MLShalLKxhKNRmZiQo5lNQoyZC7g7HbfW70t2Xv3cSW7in3NubVrVEWj1dtyCz6DLD5lNy0p/XK+spW0QPTKBggLxqKgbBWrTKLW6lQbJLUNM9uPSKq8AiUyPSbWEY+taSrIUQFEHmAk9iNUvbjdm2az02UDpR3up9wWfVrVu6XWqRU69CkqpEliQhHJqQwkJciO8kd5KUqDjYQlSm/T5G1Uulb1dPe5UVm4LHqaaYw6mpLYYeXLZUhoNlLqFZJcb5hk/iXwCgSfGuBdcGeGzWIgfvamtwK+6HWiSwwtCy+Q4FrI4lK0nuFccnke+To72nbbexXTwY78ZDEurKjNSmkNAKdkSeDqmx7p4Rw0CR3y4se+oliwYe+fVzGsV+Owim051LtxyGUhPOPFSFSHVFPdxSlZSD3OXANW/rbvSy6RuGi03ZYM635ARUGE+ohsTncOK9MZAISlQBVjJCEjVTQg5a2TiT65sb9oC0WVe+8u68S2J6HIjtYnLkyZjo+lDaUkKcSfdDLIKUnxzWr76uPU1dFNQIuwO3eI1PhR2f0wtsdmGG8KZjHHk+HnB5K1tp8oOr1d6LF2ZspjcK6ps5i6q/Abl2tRoUt1mUqkK5Nxg6FA8UuEuuqHbkgIOFc0K0OYVGg7hXvAsDanamoTriuesFluI1VXpS5L7qzxaKuyi6CTyUMJ/EcDGdCoZql7ccTnZVTaDk8/ab3/ABl/hCK6mNsIG+3T3RI7e4dk090uU9CSpdegjKzF5H8Ticq4BXY8lJyOWsR7TrVV2iq9SrlvxHWINVgOwKxTnsgx1kcUrOe4U2rt38p7HvnX61dYx/4hToGs/YiS71w7X0dhFJuKoJjXvbrHFOJbmcTWkfwOf70D8KyFeHFYLSu2nZQguB0muppB1LGXD4R1jNOdI1NuVuM6h2tzpLyn2QML4uqR2z2/dPtoAf4hrpulO9NMbfijUBch6zLnYmrUywgLciTj8vISTjsEyWmHVY/7Sfy1cvgbde23FW2Rr/S5e1RYhTbAak1a2pMhaUGbRlKLriTnspxlxSs+5Q4k/unRX3W3/wBkevXb24umZuO5GkXDa06M248UqQQ42ASMZOW1BmQP/LH7az1Bd9Q725N/gcz2iUFBRfpMhOnnqRmHZ3eiy6OhNARdVoUaVSKsqC87IaqtOmIkMxorja0ht15PLkHCUKDP1JyEkCnbHfC66zvLJvzce+LiuK6qlJLlXq131FBlzOKQgFDkhRUHG0ABv9YCniOHHAxMUHaXqWsjcJrau79t6k9I5hRiPQ3sIUHVN8/WjtnikFC8hWcjv2znTTWJtmqnxIlNq3TfQ6xIWS3HkzrhkOKcWlSifp9HwEjBwk9xn3zpHAJt1mysWA6Wij9Y98W1cFdYep9Panym2WWwW6w/KXP4j8aw6XXCAk8CVFOSScZ0Trf37ptH6RNt7SnqrNS+Tuuq3FeNNrEPguNUZCGqfBAlFPqyGkwoyHPrPBJCRjOdHC9Ntq9HZajRele04Ut9JUh1msS2QEpIyeSGx4yPY57/AGxpYrr2v6ho1+UqybfoMxEy457EJmoQ4clxtTjy+DSS84hKE4JClcf3fPjQ3BFpzMVuY2nw17Fs+39t7j62dyLXcpNPrFzN0ehQ1x0uvymmFhRS22ASovSy0Bgf8O4cjQa6nbTtW59+qEzeu065MaL6te3HnPiRBmF9SnFKo61PAIbQClhj1QOSULU4e3Eaerc2XtNthtzt90n25esemzLLRDnKrLyW3XBUGU4jKKHPpIeffckOlfhtRz38AX4gda2k2k3NreykfqWl3VMQlNT3MqS42Gnqu406FNxFxzhLXBbbC0KWeXY4KUfTjVqeJrqAKC3W3sx35YZ7Dj29J9n4FpP4CreEl/FdQUrgn03cKTjaDto1LJkl3BLi21aZvuivVyibv7sX/Wt6dymGTVpUg/LxmlhMSCCEpQhkD6Q2hCUNtjsAhtCfbWoX+HW6Yti9vd2oO5G81OmN7m1ynyJdhQa9Qn2I4p6UkOyoMhwBqU7k4WUZ4BQx99c/Bl+G3RuoWaOondtxMm3k0KWmw6U7FJblOrCo5qCmnTjg0XOTaFYJWQvtgZ0Jm9GdG24t3Yer1S6p0xOwlJcp9PDsJrNVW7EYYQ+vis+ipKmE9hkHmRnHfXU6vihsz7QMbh2sQCL7u1249ka1ej/lxTFZNK9VmG7y3LGzXR2UlPJBHrCUj6hhi+AMf//Z

/9j/4AAQSkZJRgABAQAAAQABAAD/2wBDAAIBAQEBAQIBAQECAgICAgQDAgICAgUEBAMEBgUGBgYFBgYGBwkIBgcJBwYGCAsICQoKCgoKBggLDAsKDAkKCgr/2wBDAQICAgICAgUDAwUKBwYHCgoKCgoKCgoKCgoKCgoKCgoKCgoKCgoKCgoKCgoKCgoKCgoKCgoKCgoKCgoKCgoKCgr/wAARCACAAGADASIAAhEBAxEB/8QAHQAAAgMAAwEBAAAAAAAAAAAABwgFBgkBAwQCCv/EAEEQAAEDAwMDAgQCCAMFCQAAAAECAwQFBhEABxIIITETQQkUIlEyYRUjM0JScYGRCmKxFkNEgsFUY3N0g6KywtH/xAAaAQADAQEBAQAAAAAAAAAAAAACBAUDAAEG/8QAMREAAgEDAwIDBwIHAAAAAAAAAQIAAxEhBBIxQVEFEyJhcYGRsdHwweEGByMzQlKh/9oADAMBAAIRAxEAPwC0XjTxBoSamGwpdJksSFfcpZd9Nz+7Kxpqug7oSidQcKffe5EuZDtqJIVEitwVBD095I4uAKIPFCfpyoDJUcDGDpbby3u2etB9y07Usc3SsMqZmVi6ubUd4cA2r04bSwQlQA/auKJxninxos7MdZW8tYpsWz6RfsikUmK36cSl0RpuHHZTkkhKWkg+STkkkk5J0qigDMIsOkfW2egHo8pSWp52djTXorigH61IffUFAjJKXF8T3SO+Mf31eqbZvT9ZCAxTLctGlhHjhGitEf1xnSQNXJXa6z61cuqpSVq78n5zi/8A5E6tzblrROneTUBSmF1mXW3HYsxbYK0MR/SSpIV5wSs9hrQEDpODMcXjhp3J2vp4Edi86OgeyGpjf+iTr5kbu7ax0cnb1gJB9/Vz/wBNJHb9feWsPfMIT29yNTU+6pCmOAlo8eOWuNRr2mopqUv1jdK3y2mQDyvuB28/Wf8A81wvfXaFoBT+4dKbB8FyTx/1GkxTcUtTneUk/nnXguatzHYmGZCVKxhPcefA1xqETLbHLqV6dM15hUWt3HZVR5khTU96K5yJ+4c0Mt0uj3oe3TZ+Wc6ZLErypaXQ8/S4jDBQj08KJcjqSoEjCRjuT/fQL6pkUqm1yh0Si0aMx+jaM3BlltlKS86ltpwrVjyvKyMnv20t+6BLEdc2CVMrSMlTSuJH9R30LneMzhIbq++EzSOmXrQsTfKwKVKVtJJo015yn1N5TjlHnNoKlxVOK7qQtpRcaUo8h6TiSTxBI9+Etso9v112tb6jMqkUqpPfPF58uuwpUhR9IrKsqKFNc+Lhz3SpJOR3Gt/9X29tn1x62rc3Tr7EUJKXYblUcdYWlWQQtpwqQoEHGCk9iRoyfCj682dgt2qg5U9laJKi3C0hNYmUCGIUpQHZLhaRhh0pz44IznznU9tNcjbhY4uqJU7ssesA3VXvHZ/TNHdr9yWzVK3LloV8hBpqQhsEKA5PPK+lpGSB7qPsPfQL2T6z93oW4FE3hqFyR40edNeYFBgSlqZZQ2Rlp5CvxEpUCFhI8EA51c939xLC3l2ote8t1/mhRa+5HTWnIP7WKytCkSVNfdaFpKgk+S2B76j+l3pDtPb7d69+lPcOTGqM24oAh21c7auTRkLR83SKjHX7syminx5BUPJxr6ao/hel0TK1Nmq2te4Cqdwswtk4BBBFsjPaPSWrWqqwew7WyccfPN/ZNNLG3epd62BSLso01pbFUhofQEHu2fCkH8wQR/T89WGDuW+/aRpLklS2ooqCENFXYF0NqB/ukayx2X+ITUOky2Zmz++O012MVClXFJgIAZbbbbWggOtqLqklK0rzlHHI0XofxLnpkmCbY2iceaqUr5d52dWwkMn1QjkQhtWfPsdSSeojagAzQC2aospSlZHdOM58dtTC6iXGiSs9vfxpcLK6oa7WaRLqLVrxGPkloCQt9agtJDZyfHstXb/Lq+M7i7sVe42KbbdsUKVT2nojlWkS5rrTrUdz1efpIAV6jn0AJzxSO+fbSj1kvmNqpAtCOamUEgnHfucaj6tX1Mht0HPB1K+48YIP/TQ/qm6F4MblSLUeoUSNBRRUzYzypHqOvKL3pkEDHAZzgYOcZz7aqV/75XLSahEpcKnwFGWy+pa5AcHDghPE4BzjkoA/lrPz1ZrCAaeIZOo+/wByp7p1aAhzkG6m68FcvALbaAP/AGnSt9Z2+svZzZyfdENHOc+sRaa2RnL684OPfAycfkNUmf17381t5X97909s6Qy+iZxjMUurO+nKSllSisFxJUnukADB/F5OqJZV73d13bqWXcl97VOUHa+1Za67c1RfrKVsPKbZD7MNxZSgMreQn6ArupKyofhOGAxUXMyt0EUzqYZ3J2BvqAbvTXKNe7cNuTcMWtZfjy3ZAS80zwP4FJjrSpeCD+sSOI07nw9Ikf8ATlEr17UyPHkyHUInMxnlKab5YB4lQzgEkHPukjuMHUf12bw7PXb1D1fdy65dFrtt7UMJj06oPIBiXRfFRUpYUkns7HZWFu+6QxBQnwsZs3Rlbxc2/p9XnKXIDSF+s6pQ5rV6iu5Pgknvqnq9dR1mnT+gtN7LlSQCALZU39TYZjfn3mYCiKdRirEjODnnOD2BuAOkzd6gd1rusPatXTq5TwY0e43n01T1VBbbZSD6SUjwFnK+WfBIA7500VAr9j1/YrptnUWuvyLdrtEmWrDueUtEebRqzGl+s1RJbjXYtx5LrSmHlELMae2rslspC6dWVruXRZFK3GaihTlSgIMriMJTKb+lYGfHgj+mq/0x3ikbfXP0w3rW0ptvcBTEqkvuKIRRrkjBSYM0KP4A4lbkN0jH0PpUf2ScMaymGqbjww/7+3MU07FMdvpHp+JXt1C6j+nm2epSjNSDPpxXbl5NygS9BnJdJQ48PZYkLUlZPc/NdzhvSmbfXfIj0aMhXNt1l5K3E8TyQoBJUn8iFoOnQ6P9xKdvlYkde5pCabulEesfdOFKPFMC74jXFiasf7symFIWVfxLkHygaSTeqBXunrdGrba3NTJJqdPnuRJ7hQoFxSfDhHIftEFKyAOyioeRqLQv/bbkYlN7X3jrHs2lvJUu260lLyeblMbdR38kNrH9/oGje9uGzQkzFx5MwvTaOwAqGwXOJ5v5KuKgU9lgDv8AfHjWc20/V/altxi1VaFcKyqII5MOiheR9QJJVLAz9R8DV3a67tuHW1pr1Cup5xLSG2UMURlocQD+L1Jiyf6YHnWL6dybWmwqrbJjcjd9yoblO1B+apv5a2WY5XKa9NayJC1Z4kkkfmffOq1uJuG2as5JJSn5WjyFZznJUUH/AOh0o03qxt65LriQ7GtSstSpfGO21U4bSWieRPIll8K8HGCFDx4769F+7gbwsQn6lJtZDLLsNba3Go7qkEDJOT6igCM65dPt6QWqjpJTfx6HU9qqLZLkp5umPhcisvJQUqREYCA+UgjKiQhSE47FSwBrQTp+tzb/AKEvhr1zqV31sOmVGszW5VOte2qmwl1idcFQSlMlKkKylTUZpmPCKiCA1S3iMeqcoP8AD/203D6wup61tqEU/L7dUjOzAuMoIbbadLjAcCs8k+skvrHgtwVJI+rR2+Pr1J2jdm81u9Fe3Vyqg2RthGVQ1y0LyEupbS5V56v43ENBMcH3Wtz3UdEylm8vv9Pz6e2AG2rvid9WW50RXRNQKbuBHiVCvXndsuoWFAQ0GEUiiM/qplSLLXFC1y5CURmVOJJS3De4nHHUX0gfE93C6drRh7Y3jYzFwW7FUoRn47/oToqFHPEFWUPJHsFAEDtyxjAc3Y3Kk733jJ3HMREanJQimUCjpI40ynRm0tRYyc+AhoAk/vOKWvyo6g7bsaTdFxQqdEAZ+elLayB2QAnkpf2wlOScfbTyoKlQKgyTYD3yfVqFBuvxGfumx501m6Ns5zjikmIKxRmXFEgKb+l9tOfA/CrA/iOlAuVarbrc63S46UtPKDB5YBSe6T/PiR/Ua0p6grEesZqk7wQ4xc/QM5DlTQE/tIS8NvpP3HBXL/l0o/UdsLQaBuzVIEsx/TKkuU915ZSl6Mseo0pJBAP0KHtqrqPXQv2/D+kxVdlW3fH6wqfDE3RTdu6FS2N3DrzUem7wstURdRcdGKbdkVJfpM5X8JdUVMKV+966hntoi/FN20qm5u1lA6zGIXy1y0WQq19yqepJS4iosHiHVY91gFZzjJ9U+2NJLGtytbfVA1y25C2kB1t1qSy7gtPtrC2XkK8haHACPzyPfTk7+dYFX66+n3ces29bEu1bjueoUz/bSj06al6nvqjpaKKkVLbC0/MLS+24lI/Vq9L6ylxwKgVht1AqDg4P3lKlmmUPvESSFuPVYbiVvQ1hJACQpZH38ffV2sisLuKnOKnKbadQ4OAecCStJBxjlgnv20LalCr1n1Nyh1mnPRn2QMsuqOCD4P2I/Mdjq1WxBr7VO+fYhRPXK0LQZKeSWsHIPY5C8j+WPOnCABeADmTG5lUNHTERT3EPOc3FOhh4EpAwBnie3cnU7thv7ApW1lfteq3FUKdMdmMyoraGVORpKAnC21cUkheQk98JxnJyMapd1U6p1CkIr7Uan/MRytM5EQlAc9wvif3iM+POD79tdOzlmXpu/eLFn2Ht6zWZslSW1fOq5Ro4UoALWVAJR3HYk/cYOhbbsuZ71sJs58H2zZfQh0A7hfEX3KpqVXrXy5T7MjySCuRVZPBtISP+7yw128FuUPc6yI6ptwKlf+7NYhOXKqU4487FXMW4cyyl1Tj7pV7+rI9RRPvxSPtpxetPrf3NsLYTa/oJsmps1SJtdQ3IdWr0ioJkNyawpLqXJDC0Ecm2vXLbYWMhaFklR76Ti19j6lcCE1KXCMhjkQh0Op9NBBCFA4OfIwc++fz0lQuWNVuvEOqBYKIN2azLcbj0GmPpUFKKllYykrPbOSOwCex0T9k6bU6aaxdMyamT8q2KfSEpwE+s7jmQPbCQlJH2UdeK9Nom7IYcruYLLTICVKQT9OSB2KR5z9wRqw0Wns2hYNPo6FFQZjGTIKj3cffHLv8AnxIH/qD7aueFoprGr/qMe84HyyflJOsuAEPX6Ca91fYiLuTthVaQ7DS6H4LoDJTnl9BCk/1BI/njWcfVjt5NY2HoN31xh16bZFRftW4lt55FpslyE6ojuCWTgZ8hvWuu39YjQaOgoWnBR4I8HSedV+ytMk7m3dt+1EApm6tuuIhox9LdahJXJikfYrbEln88pGhovucq3X8/eb10Bsw5mXF13/ZtQs8UECZJkJeaMcts8OARnspRHfOf5/66re3u8d+bPXnFvnbi4FQJsJ3k2gtBbbqT+Jt5CgQ4hXhSTkHXiuWA5Ras/ATIkMvQpJQ/hPFSHQe57HsMjtrlqEJ/y0aI7JemPKJU0trIJ5YTxJ858knt2OkygUlWmi1N1iI4Ni7fbPfEWmVaq7eCBQ7qplIalz7JihxBU2lsLlSqZz/aIbVlS42SpKQVDKe4F9tbB3XTbzqu30xsuPUtzKpK5Iabkt8eYcSSe/JGFJT75x51Y/hPWfLvT4oG1FrUGoojLg3Kmd8xFeIBUhJU65lPlIQVfT3yhJB7EjUz1wdTdsT+vXc25tuIUimUBm8XKVSKI7BCc0+PyQlWSnkCVZUAD++AQO2lFVkqbAcW+UbLBl3HmQ+zHSJRt6NzKzT7yr1UpdBtyAp2eKS2l+ROfWQI0RH1YStzuSckpSknHuB9ee+DGycGVtrtxJhvsxp7yA5AdPpIczhQW8nHrKSPpPA4yD9RT200Xwi94rRr/UlcmwtwclJ3MS9EpLYicm4s9EZao7ylAZbS5lcdeSMBwEfhJ0lO9G30HZDqRuvaYSmTEo9xusxXHUkpZSFc2+RGRlAUEKGfZXuBrhd65V+BawnE7aYIlXevS47hnLnVmY7N9Uj1EOJykAfhCUgAJAz2xjGi5ZW99j0fbUWVJpFVpcgT3JEh5gBZeUrjkpWcFH4ccSPfzoVMR1srmxKgZ3zAQVtpYOUJPLKio4+pJScgj7jXEQRIkXMl6SQ89jgVAFWAcq75++NbsoMXLspvCxO3SibxVeBt/RaM8zT4qUuVKbI/auMskrKQBnBUe5JJJPEDAGNS+4LhpAcbmOIBjNB+V6aspDihlKP+UHGPyT9tdHTxYsWk27NvOS2Qua/waUo8uLLX1rV/VeP5+mR76hNyHV1aoN2vHkJZ+YWqROeV+FhtIKlKV+SUj+vED31XoBdNpQOpz+fCIVL1atzNwNuZqZTCUofPEp78hjGqz1e7cTq3tqu77UTitW9MYqlLc4/hfYWHE9/bJTxP5LOq5039WOz25llUi+KOirEy46fmGWaJKeSw/geo0VobKVFKu3Y/bRMvO/7Ar9HeQm37rd+ajqQ6Y1pTlAgj/wAPBPvpM+YlQEiO+h1xMafiNbORbI6kpdbtaMlNIueO3W6e604ktBp9IWQFeDgkp7e6ToKwY1Vk059uj+sfVjKQ7MfWRlHcltsZ+hB9/c59snLsdfW3SqtsdCrDERXrWXW3I7XqtFCm6fLUt1rkk90+nI+YQQfwjA0oVIpM9lIcppZUU8S7FkOBttwk+G1exx3wfsdDqgVqX7zGlziPncXSJc3w1t0NkuuTpytaqXkpmrUZ+VSYqXFrXGkwkuqV+qSQPUS483kgp7DKQcnQB+JFbtwXP1b7ib17T7U3HT7Hm19M9M2q0JxpLJUWmVKdS6gJSFLdQjHgnGPGdONTvi6dPlG+HVaOzj1SueBvZt9QYMRins0FzgZEV1QYdTJB4Y9FLRUtWClKiE8jkaYz4m3xPujn4mXw17fotkX1UoN13PXolutN1ChOenGqLrDK5ZW0FeqqO2CHA6EcVcMJORgTV3KSzcjEpHawsszH+Gxcl4dOe/bu/wBee2NckWtDi1RNNqEChOONyKglDsdptn0kKyUr5pUkfg58lYAzoidBvw1JvxCqfvT1Hb3W1Xrcm27PiLorRCmmZEyZICnfmA+gkJDHJxOOAHbIIOnn+Gh8UDou+GP8Oiu7X7s1esV656BuBUoM00uhI9KdUlpW9GcZYce9UxyhKVl3iUp5gE57aX7ZH40XTXt78PK7dsqmzc6t6twK5VqpMYNBU7Gdlu09yPCLcoqx6fJSME/WghRIwc68cEksvJxBBAABmUtXtqqUltLbziZMRtKjDkQ5ILrLZUrCSAe47Z4HxnyM67bftep3PV41JisLfVUJDSIsiOofQskY5A9x57/kc6mnqDNadDdf+XZbYPBcVt8HhgdlOqIGB/lH2OdFDpUsinV26Zl1o9J4UmOUCS0cID7n0pH8wnkc/lnT1BPMqhYpVICmXq44FGsey2qfEUhESNDCQsLBIZbJyo/YrcBVjz5++l/rX6XrrqaZToql1W43kZaJwW4xOWmvy5Y9RX+VCM+Tosb9XLSnVi2Sh4sMJEqqoW0psuNAhLDKcjv6qsdx7FR9tdfTpYqn49R3wvKQ1HCkviHLfR+rZbSMyJWPdCRhCQPOAkfiGnNTVNzb8/PtF0TcRDd8K7qEZsTdBnYu55rkSBcb/GE29IKUx6mnsgZIAR6gHAn+LhrVups1aRQfUkFxl5lsrU16gKuOPqGc41jfupYMHY7cWsWBe3TcaZdtpTEtymX70qBJSjBaktrb4eonHFQWPKClQ8HWhfTb1jUPqJ6WZl7VG6qhBuam02TFr9HTNThuQ2g4UklPJSFpwck5Jz3yNBVpiqA6j3/eFSqbLofhAFSqPR9+7LvizHUJcamV12nSnnWzkMy1L9BaVewS+E5H2Xn76z5tm1KjbO4v+zdSgLbk0+W5FlshsBLbrThGVhWSokgj8ta5/DZ2DoW5mwlxyqrImsP1OvuK9GPNcS1hpICFLx3VhSiccvbxpIPiJbXMbCdcbV5TqOyaVdqGKyllSSWRJCyzNaGcZKH23R3/AIgffWniOzzWVf8AE2+kGirGmGPWTdd6fbQuLaqFX63QFVia5Ojrk1kLDspmKCkLY/Z+olK0gA8CSFKSc4KjrtY6YNjLh6UL33ksu31W87YG4FNoYRdd1mJEDU1lx5ueXByQwf1YZSyQVKJxyzkar9tVHcndPcaHsxt5YdWuaTARKpz0OmqcaD7wUhtLq14OU/LobytH4AoE4xnUj1lXXbfT5sLfvSYj9Jztwb0q9Jcl2XZNPliiW+mMXCPnn3iV1OZxWfT9MLShalLKxhKNRmZiQo5lNQoyZC7g7HbfW70t2Xv3cSW7in3NubVrVEWj1dtyCz6DLD5lNy0p/XK+spW0QPTKBggLxqKgbBWrTKLW6lQbJLUNM9uPSKq8AiUyPSbWEY+taSrIUQFEHmAk9iNUvbjdm2az02UDpR3up9wWfVrVu6XWqRU69CkqpEliQhHJqQwkJciO8kd5KUqDjYQlSm/T5G1Uulb1dPe5UVm4LHqaaYw6mpLYYeXLZUhoNlLqFZJcb5hk/iXwCgSfGuBdcGeGzWIgfvamtwK+6HWiSwwtCy+Q4FrI4lK0nuFccnke+To72nbbexXTwY78ZDEurKjNSmkNAKdkSeDqmx7p4Rw0CR3y4se+oliwYe+fVzGsV+Owim051LtxyGUhPOPFSFSHVFPdxSlZSD3OXANW/rbvSy6RuGi03ZYM635ARUGE+ohsTncOK9MZAISlQBVjJCEjVTQg5a2TiT65sb9oC0WVe+8u68S2J6HIjtYnLkyZjo+lDaUkKcSfdDLIKUnxzWr76uPU1dFNQIuwO3eI1PhR2f0wtsdmGG8KZjHHk+HnB5K1tp8oOr1d6LF2ZspjcK6ps5i6q/Abl2tRoUt1mUqkK5Nxg6FA8UuEuuqHbkgIOFc0K0OYVGg7hXvAsDanamoTriuesFluI1VXpS5L7qzxaKuyi6CTyUMJ/EcDGdCoZql7ccTnZVTaDk8/ab3/ABl/hCK6mNsIG+3T3RI7e4dk090uU9CSpdegjKzF5H8Ticq4BXY8lJyOWsR7TrVV2iq9SrlvxHWINVgOwKxTnsgx1kcUrOe4U2rt38p7HvnX61dYx/4hToGs/YiS71w7X0dhFJuKoJjXvbrHFOJbmcTWkfwOf70D8KyFeHFYLSu2nZQguB0muppB1LGXD4R1jNOdI1NuVuM6h2tzpLyn2QML4uqR2z2/dPtoAf4hrpulO9NMbfijUBch6zLnYmrUywgLciTj8vISTjsEyWmHVY/7Sfy1cvgbde23FW2Rr/S5e1RYhTbAak1a2pMhaUGbRlKLriTnspxlxSs+5Q4k/unRX3W3/wBkevXb24umZuO5GkXDa06M248UqQQ42ASMZOW1BmQP/LH7az1Bd9Q725N/gcz2iUFBRfpMhOnnqRmHZ3eiy6OhNARdVoUaVSKsqC87IaqtOmIkMxorja0ht15PLkHCUKDP1JyEkCnbHfC66zvLJvzce+LiuK6qlJLlXq131FBlzOKQgFDkhRUHG0ABv9YCniOHHAxMUHaXqWsjcJrau79t6k9I5hRiPQ3sIUHVN8/WjtnikFC8hWcjv2znTTWJtmqnxIlNq3TfQ6xIWS3HkzrhkOKcWlSifp9HwEjBwk9xn3zpHAJt1mysWA6Wij9Y98W1cFdYep9Panym2WWwW6w/KXP4j8aw6XXCAk8CVFOSScZ0Trf37ptH6RNt7SnqrNS+Tuuq3FeNNrEPguNUZCGqfBAlFPqyGkwoyHPrPBJCRjOdHC9Ntq9HZajRele04Ut9JUh1msS2QEpIyeSGx4yPY57/AGxpYrr2v6ho1+UqybfoMxEy457EJmoQ4clxtTjy+DSS84hKE4JClcf3fPjQ3BFpzMVuY2nw17Fs+39t7j62dyLXcpNPrFzN0ehQ1x0uvymmFhRS22ASovSy0Bgf8O4cjQa6nbTtW59+qEzeu065MaL6te3HnPiRBmF9SnFKo61PAIbQClhj1QOSULU4e3Eaerc2XtNthtzt90n25esemzLLRDnKrLyW3XBUGU4jKKHPpIeffckOlfhtRz38AX4gda2k2k3NreykfqWl3VMQlNT3MqS42Gnqu406FNxFxzhLXBbbC0KWeXY4KUfTjVqeJrqAKC3W3sx35YZ7Dj29J9n4FpP4CreEl/FdQUrgn03cKTjaDto1LJkl3BLi21aZvuivVyibv7sX/Wt6dymGTVpUg/LxmlhMSCCEpQhkD6Q2hCUNtjsAhtCfbWoX+HW6Yti9vd2oO5G81OmN7m1ynyJdhQa9Qn2I4p6UkOyoMhwBqU7k4WUZ4BQx99c/Bl+G3RuoWaOondtxMm3k0KWmw6U7FJblOrCo5qCmnTjg0XOTaFYJWQvtgZ0Jm9GdG24t3Yer1S6p0xOwlJcp9PDsJrNVW7EYYQ+vis+ipKmE9hkHmRnHfXU6vihsz7QMbh2sQCL7u1249ka1ej/lxTFZNK9VmG7y3LGzXR2UlPJBHrCUj6hhi+AMf//Z

/9j/4AAQSkZJRgABAQAAAQABAAD/2wBDAAIBAQEBAQIBAQECAgICAgQDAgICAgUEBAMEBgUGBgYFBgYGBwkIBgcJBwYGCAsICQoKCgoKBggLDAsKDAkKCgr/2wBDAQICAgICAgUDAwUKBwYHCgoKCgoKCgoKCgoKCgoKCgoKCgoKCgoKCgoKCgoKCgoKCgoKCgoKCgoKCgoKCgoKCgr/wAARCACAAGADASIAAhEBAxEB/8QAHQAAAgMAAwEBAAAAAAAAAAAABwgFBgkBAwQCCv/EAEEQAAEDAwMDAgQCCAMFCQAAAAECAwQFBhEABxIIITETQQkUIlEyYRUjM0JScYGRCmKxFkNEgsFUY3N0g6KywtH/xAAaAQADAQEBAQAAAAAAAAAAAAACBAUDAAEG/8QAMREAAgEDAwIDBwIHAAAAAAAAAQIAAxEhBBIxQVEFEyJhcYGRsdHwweEGByMzQlKh/9oADAMBAAIRAxEAPwC0XjTxBoSamGwpdJksSFfcpZd9Nz+7Kxpqug7oSidQcKffe5EuZDtqJIVEitwVBD095I4uAKIPFCfpyoDJUcDGDpbby3u2etB9y07Usc3SsMqZmVi6ubUd4cA2r04bSwQlQA/auKJxninxos7MdZW8tYpsWz6RfsikUmK36cSl0RpuHHZTkkhKWkg+STkkkk5J0qigDMIsOkfW2egHo8pSWp52djTXorigH61IffUFAjJKXF8T3SO+Mf31eqbZvT9ZCAxTLctGlhHjhGitEf1xnSQNXJXa6z61cuqpSVq78n5zi/8A5E6tzblrROneTUBSmF1mXW3HYsxbYK0MR/SSpIV5wSs9hrQEDpODMcXjhp3J2vp4Edi86OgeyGpjf+iTr5kbu7ax0cnb1gJB9/Vz/wBNJHb9feWsPfMIT29yNTU+6pCmOAlo8eOWuNRr2mopqUv1jdK3y2mQDyvuB28/Wf8A81wvfXaFoBT+4dKbB8FyTx/1GkxTcUtTneUk/nnXguatzHYmGZCVKxhPcefA1xqETLbHLqV6dM15hUWt3HZVR5khTU96K5yJ+4c0Mt0uj3oe3TZ+Wc6ZLErypaXQ8/S4jDBQj08KJcjqSoEjCRjuT/fQL6pkUqm1yh0Si0aMx+jaM3BlltlKS86ltpwrVjyvKyMnv20t+6BLEdc2CVMrSMlTSuJH9R30LneMzhIbq++EzSOmXrQsTfKwKVKVtJJo015yn1N5TjlHnNoKlxVOK7qQtpRcaUo8h6TiSTxBI9+Etso9v112tb6jMqkUqpPfPF58uuwpUhR9IrKsqKFNc+Lhz3SpJOR3Gt/9X29tn1x62rc3Tr7EUJKXYblUcdYWlWQQtpwqQoEHGCk9iRoyfCj682dgt2qg5U9laJKi3C0hNYmUCGIUpQHZLhaRhh0pz44IznznU9tNcjbhY4uqJU7ssesA3VXvHZ/TNHdr9yWzVK3LloV8hBpqQhsEKA5PPK+lpGSB7qPsPfQL2T6z93oW4FE3hqFyR40edNeYFBgSlqZZQ2Rlp5CvxEpUCFhI8EA51c939xLC3l2ote8t1/mhRa+5HTWnIP7WKytCkSVNfdaFpKgk+S2B76j+l3pDtPb7d69+lPcOTGqM24oAh21c7auTRkLR83SKjHX7syminx5BUPJxr6ao/hel0TK1Nmq2te4Cqdwswtk4BBBFsjPaPSWrWqqwew7WyccfPN/ZNNLG3epd62BSLso01pbFUhofQEHu2fCkH8wQR/T89WGDuW+/aRpLklS2ooqCENFXYF0NqB/ukayx2X+ITUOky2Zmz++O012MVClXFJgIAZbbbbWggOtqLqklK0rzlHHI0XofxLnpkmCbY2iceaqUr5d52dWwkMn1QjkQhtWfPsdSSeojagAzQC2aospSlZHdOM58dtTC6iXGiSs9vfxpcLK6oa7WaRLqLVrxGPkloCQt9agtJDZyfHstXb/Lq+M7i7sVe42KbbdsUKVT2nojlWkS5rrTrUdz1efpIAV6jn0AJzxSO+fbSj1kvmNqpAtCOamUEgnHfucaj6tX1Mht0HPB1K+48YIP/TQ/qm6F4MblSLUeoUSNBRRUzYzypHqOvKL3pkEDHAZzgYOcZz7aqV/75XLSahEpcKnwFGWy+pa5AcHDghPE4BzjkoA/lrPz1ZrCAaeIZOo+/wByp7p1aAhzkG6m68FcvALbaAP/AGnSt9Z2+svZzZyfdENHOc+sRaa2RnL684OPfAycfkNUmf17381t5X97909s6Qy+iZxjMUurO+nKSllSisFxJUnukADB/F5OqJZV73d13bqWXcl97VOUHa+1Za67c1RfrKVsPKbZD7MNxZSgMreQn6ArupKyofhOGAxUXMyt0EUzqYZ3J2BvqAbvTXKNe7cNuTcMWtZfjy3ZAS80zwP4FJjrSpeCD+sSOI07nw9Ikf8ATlEr17UyPHkyHUInMxnlKab5YB4lQzgEkHPukjuMHUf12bw7PXb1D1fdy65dFrtt7UMJj06oPIBiXRfFRUpYUkns7HZWFu+6QxBQnwsZs3Rlbxc2/p9XnKXIDSF+s6pQ5rV6iu5Pgknvqnq9dR1mnT+gtN7LlSQCALZU39TYZjfn3mYCiKdRirEjODnnOD2BuAOkzd6gd1rusPatXTq5TwY0e43n01T1VBbbZSD6SUjwFnK+WfBIA7500VAr9j1/YrptnUWuvyLdrtEmWrDueUtEebRqzGl+s1RJbjXYtx5LrSmHlELMae2rslspC6dWVruXRZFK3GaihTlSgIMriMJTKb+lYGfHgj+mq/0x3ikbfXP0w3rW0ptvcBTEqkvuKIRRrkjBSYM0KP4A4lbkN0jH0PpUf2ScMaymGqbjww/7+3MU07FMdvpHp+JXt1C6j+nm2epSjNSDPpxXbl5NygS9BnJdJQ48PZYkLUlZPc/NdzhvSmbfXfIj0aMhXNt1l5K3E8TyQoBJUn8iFoOnQ6P9xKdvlYkde5pCabulEesfdOFKPFMC74jXFiasf7symFIWVfxLkHygaSTeqBXunrdGrba3NTJJqdPnuRJ7hQoFxSfDhHIftEFKyAOyioeRqLQv/bbkYlN7X3jrHs2lvJUu260lLyeblMbdR38kNrH9/oGje9uGzQkzFx5MwvTaOwAqGwXOJ5v5KuKgU9lgDv8AfHjWc20/V/altxi1VaFcKyqII5MOiheR9QJJVLAz9R8DV3a67tuHW1pr1Cup5xLSG2UMURlocQD+L1Jiyf6YHnWL6dybWmwqrbJjcjd9yoblO1B+apv5a2WY5XKa9NayJC1Z4kkkfmffOq1uJuG2as5JJSn5WjyFZznJUUH/AOh0o03qxt65LriQ7GtSstSpfGO21U4bSWieRPIll8K8HGCFDx4769F+7gbwsQn6lJtZDLLsNba3Go7qkEDJOT6igCM65dPt6QWqjpJTfx6HU9qqLZLkp5umPhcisvJQUqREYCA+UgjKiQhSE47FSwBrQTp+tzb/AKEvhr1zqV31sOmVGszW5VOte2qmwl1idcFQSlMlKkKylTUZpmPCKiCA1S3iMeqcoP8AD/203D6wup61tqEU/L7dUjOzAuMoIbbadLjAcCs8k+skvrHgtwVJI+rR2+Pr1J2jdm81u9Fe3Vyqg2RthGVQ1y0LyEupbS5V56v43ENBMcH3Wtz3UdEylm8vv9Pz6e2AG2rvid9WW50RXRNQKbuBHiVCvXndsuoWFAQ0GEUiiM/qplSLLXFC1y5CURmVOJJS3De4nHHUX0gfE93C6drRh7Y3jYzFwW7FUoRn47/oToqFHPEFWUPJHsFAEDtyxjAc3Y3Kk733jJ3HMREanJQimUCjpI40ynRm0tRYyc+AhoAk/vOKWvyo6g7bsaTdFxQqdEAZ+elLayB2QAnkpf2wlOScfbTyoKlQKgyTYD3yfVqFBuvxGfumx501m6Ns5zjikmIKxRmXFEgKb+l9tOfA/CrA/iOlAuVarbrc63S46UtPKDB5YBSe6T/PiR/Ua0p6grEesZqk7wQ4xc/QM5DlTQE/tIS8NvpP3HBXL/l0o/UdsLQaBuzVIEsx/TKkuU915ZSl6Mseo0pJBAP0KHtqrqPXQv2/D+kxVdlW3fH6wqfDE3RTdu6FS2N3DrzUem7wstURdRcdGKbdkVJfpM5X8JdUVMKV+966hntoi/FN20qm5u1lA6zGIXy1y0WQq19yqepJS4iosHiHVY91gFZzjJ9U+2NJLGtytbfVA1y25C2kB1t1qSy7gtPtrC2XkK8haHACPzyPfTk7+dYFX66+n3ces29bEu1bjueoUz/bSj06al6nvqjpaKKkVLbC0/MLS+24lI/Vq9L6ylxwKgVht1AqDg4P3lKlmmUPvESSFuPVYbiVvQ1hJACQpZH38ffV2sisLuKnOKnKbadQ4OAecCStJBxjlgnv20LalCr1n1Nyh1mnPRn2QMsuqOCD4P2I/Mdjq1WxBr7VO+fYhRPXK0LQZKeSWsHIPY5C8j+WPOnCABeADmTG5lUNHTERT3EPOc3FOhh4EpAwBnie3cnU7thv7ApW1lfteq3FUKdMdmMyoraGVORpKAnC21cUkheQk98JxnJyMapd1U6p1CkIr7Uan/MRytM5EQlAc9wvif3iM+POD79tdOzlmXpu/eLFn2Ht6zWZslSW1fOq5Ro4UoALWVAJR3HYk/cYOhbbsuZ71sJs58H2zZfQh0A7hfEX3KpqVXrXy5T7MjySCuRVZPBtISP+7yw128FuUPc6yI6ptwKlf+7NYhOXKqU4487FXMW4cyyl1Tj7pV7+rI9RRPvxSPtpxetPrf3NsLYTa/oJsmps1SJtdQ3IdWr0ioJkNyawpLqXJDC0Ecm2vXLbYWMhaFklR76Ti19j6lcCE1KXCMhjkQh0Op9NBBCFA4OfIwc++fz0lQuWNVuvEOqBYKIN2azLcbj0GmPpUFKKllYykrPbOSOwCex0T9k6bU6aaxdMyamT8q2KfSEpwE+s7jmQPbCQlJH2UdeK9Nom7IYcruYLLTICVKQT9OSB2KR5z9wRqw0Wns2hYNPo6FFQZjGTIKj3cffHLv8AnxIH/qD7aueFoprGr/qMe84HyyflJOsuAEPX6Ca91fYiLuTthVaQ7DS6H4LoDJTnl9BCk/1BI/njWcfVjt5NY2HoN31xh16bZFRftW4lt55FpslyE6ojuCWTgZ8hvWuu39YjQaOgoWnBR4I8HSedV+ytMk7m3dt+1EApm6tuuIhox9LdahJXJikfYrbEln88pGhovucq3X8/eb10Bsw5mXF13/ZtQs8UECZJkJeaMcts8OARnspRHfOf5/66re3u8d+bPXnFvnbi4FQJsJ3k2gtBbbqT+Jt5CgQ4hXhSTkHXiuWA5Ras/ATIkMvQpJQ/hPFSHQe57HsMjtrlqEJ/y0aI7JemPKJU0trIJ5YTxJ858knt2OkygUlWmi1N1iI4Ni7fbPfEWmVaq7eCBQ7qplIalz7JihxBU2lsLlSqZz/aIbVlS42SpKQVDKe4F9tbB3XTbzqu30xsuPUtzKpK5Iabkt8eYcSSe/JGFJT75x51Y/hPWfLvT4oG1FrUGoojLg3Kmd8xFeIBUhJU65lPlIQVfT3yhJB7EjUz1wdTdsT+vXc25tuIUimUBm8XKVSKI7BCc0+PyQlWSnkCVZUAD++AQO2lFVkqbAcW+UbLBl3HmQ+zHSJRt6NzKzT7yr1UpdBtyAp2eKS2l+ROfWQI0RH1YStzuSckpSknHuB9ee+DGycGVtrtxJhvsxp7yA5AdPpIczhQW8nHrKSPpPA4yD9RT200Xwi94rRr/UlcmwtwclJ3MS9EpLYicm4s9EZao7ylAZbS5lcdeSMBwEfhJ0lO9G30HZDqRuvaYSmTEo9xusxXHUkpZSFc2+RGRlAUEKGfZXuBrhd65V+BawnE7aYIlXevS47hnLnVmY7N9Uj1EOJykAfhCUgAJAz2xjGi5ZW99j0fbUWVJpFVpcgT3JEh5gBZeUrjkpWcFH4ccSPfzoVMR1srmxKgZ3zAQVtpYOUJPLKio4+pJScgj7jXEQRIkXMl6SQ89jgVAFWAcq75++NbsoMXLspvCxO3SibxVeBt/RaM8zT4qUuVKbI/auMskrKQBnBUe5JJJPEDAGNS+4LhpAcbmOIBjNB+V6aspDihlKP+UHGPyT9tdHTxYsWk27NvOS2Qua/waUo8uLLX1rV/VeP5+mR76hNyHV1aoN2vHkJZ+YWqROeV+FhtIKlKV+SUj+vED31XoBdNpQOpz+fCIVL1atzNwNuZqZTCUofPEp78hjGqz1e7cTq3tqu77UTitW9MYqlLc4/hfYWHE9/bJTxP5LOq5039WOz25llUi+KOirEy46fmGWaJKeSw/geo0VobKVFKu3Y/bRMvO/7Ar9HeQm37rd+ajqQ6Y1pTlAgj/wAPBPvpM+YlQEiO+h1xMafiNbORbI6kpdbtaMlNIueO3W6e604ktBp9IWQFeDgkp7e6ToKwY1Vk059uj+sfVjKQ7MfWRlHcltsZ+hB9/c59snLsdfW3SqtsdCrDERXrWXW3I7XqtFCm6fLUt1rkk90+nI+YQQfwjA0oVIpM9lIcppZUU8S7FkOBttwk+G1exx3wfsdDqgVqX7zGlziPncXSJc3w1t0NkuuTpytaqXkpmrUZ+VSYqXFrXGkwkuqV+qSQPUS483kgp7DKQcnQB+JFbtwXP1b7ib17T7U3HT7Hm19M9M2q0JxpLJUWmVKdS6gJSFLdQjHgnGPGdONTvi6dPlG+HVaOzj1SueBvZt9QYMRins0FzgZEV1QYdTJB4Y9FLRUtWClKiE8jkaYz4m3xPujn4mXw17fotkX1UoN13PXolutN1ChOenGqLrDK5ZW0FeqqO2CHA6EcVcMJORgTV3KSzcjEpHawsszH+Gxcl4dOe/bu/wBee2NckWtDi1RNNqEChOONyKglDsdptn0kKyUr5pUkfg58lYAzoidBvw1JvxCqfvT1Hb3W1Xrcm27PiLorRCmmZEyZICnfmA+gkJDHJxOOAHbIIOnn+Gh8UDou+GP8Oiu7X7s1esV656BuBUoM00uhI9KdUlpW9GcZYce9UxyhKVl3iUp5gE57aX7ZH40XTXt78PK7dsqmzc6t6twK5VqpMYNBU7Gdlu09yPCLcoqx6fJSME/WghRIwc68cEksvJxBBAABmUtXtqqUltLbziZMRtKjDkQ5ILrLZUrCSAe47Z4HxnyM67bftep3PV41JisLfVUJDSIsiOofQskY5A9x57/kc6mnqDNadDdf+XZbYPBcVt8HhgdlOqIGB/lH2OdFDpUsinV26Zl1o9J4UmOUCS0cID7n0pH8wnkc/lnT1BPMqhYpVICmXq44FGsey2qfEUhESNDCQsLBIZbJyo/YrcBVjz5++l/rX6XrrqaZToql1W43kZaJwW4xOWmvy5Y9RX+VCM+Tosb9XLSnVi2Sh4sMJEqqoW0psuNAhLDKcjv6qsdx7FR9tdfTpYqn49R3wvKQ1HCkviHLfR+rZbSMyJWPdCRhCQPOAkfiGnNTVNzb8/PtF0TcRDd8K7qEZsTdBnYu55rkSBcb/GE29IKUx6mnsgZIAR6gHAn+LhrVups1aRQfUkFxl5lsrU16gKuOPqGc41jfupYMHY7cWsWBe3TcaZdtpTEtymX70qBJSjBaktrb4eonHFQWPKClQ8HWhfTb1jUPqJ6WZl7VG6qhBuam02TFr9HTNThuQ2g4UklPJSFpwck5Jz3yNBVpiqA6j3/eFSqbLofhAFSqPR9+7LvizHUJcamV12nSnnWzkMy1L9BaVewS+E5H2Xn76z5tm1KjbO4v+zdSgLbk0+W5FlshsBLbrThGVhWSokgj8ta5/DZ2DoW5mwlxyqrImsP1OvuK9GPNcS1hpICFLx3VhSiccvbxpIPiJbXMbCdcbV5TqOyaVdqGKyllSSWRJCyzNaGcZKH23R3/AIgffWniOzzWVf8AE2+kGirGmGPWTdd6fbQuLaqFX63QFVia5Ojrk1kLDspmKCkLY/Z+olK0gA8CSFKSc4KjrtY6YNjLh6UL33ksu31W87YG4FNoYRdd1mJEDU1lx5ueXByQwf1YZSyQVKJxyzkar9tVHcndPcaHsxt5YdWuaTARKpz0OmqcaD7wUhtLq14OU/LobytH4AoE4xnUj1lXXbfT5sLfvSYj9Jztwb0q9Jcl2XZNPliiW+mMXCPnn3iV1OZxWfT9MLShalLKxhKNRmZiQo5lNQoyZC7g7HbfW70t2Xv3cSW7in3NubVrVEWj1dtyCz6DLD5lNy0p/XK+spW0QPTKBggLxqKgbBWrTKLW6lQbJLUNM9uPSKq8AiUyPSbWEY+taSrIUQFEHmAk9iNUvbjdm2az02UDpR3up9wWfVrVu6XWqRU69CkqpEliQhHJqQwkJciO8kd5KUqDjYQlSm/T5G1Uulb1dPe5UVm4LHqaaYw6mpLYYeXLZUhoNlLqFZJcb5hk/iXwCgSfGuBdcGeGzWIgfvamtwK+6HWiSwwtCy+Q4FrI4lK0nuFccnke+To72nbbexXTwY78ZDEurKjNSmkNAKdkSeDqmx7p4Rw0CR3y4se+oliwYe+fVzGsV+Owim051LtxyGUhPOPFSFSHVFPdxSlZSD3OXANW/rbvSy6RuGi03ZYM635ARUGE+ohsTncOK9MZAISlQBVjJCEjVTQg5a2TiT65sb9oC0WVe+8u68S2J6HIjtYnLkyZjo+lDaUkKcSfdDLIKUnxzWr76uPU1dFNQIuwO3eI1PhR2f0wtsdmGG8KZjHHk+HnB5K1tp8oOr1d6LF2ZspjcK6ps5i6q/Abl2tRoUt1mUqkK5Nxg6FA8UuEuuqHbkgIOFc0K0OYVGg7hXvAsDanamoTriuesFluI1VXpS5L7qzxaKuyi6CTyUMJ/EcDGdCoZql7ccTnZVTaDk8/ab3/ABl/hCK6mNsIG+3T3RI7e4dk090uU9CSpdegjKzF5H8Ticq4BXY8lJyOWsR7TrVV2iq9SrlvxHWINVgOwKxTnsgx1kcUrOe4U2rt38p7HvnX61dYx/4hToGs/YiS71w7X0dhFJuKoJjXvbrHFOJbmcTWkfwOf70D8KyFeHFYLSu2nZQguB0muppB1LGXD4R1jNOdI1NuVuM6h2tzpLyn2QML4uqR2z2/dPtoAf4hrpulO9NMbfijUBch6zLnYmrUywgLciTj8vISTjsEyWmHVY/7Sfy1cvgbde23FW2Rr/S5e1RYhTbAak1a2pMhaUGbRlKLriTnspxlxSs+5Q4k/unRX3W3/wBkevXb24umZuO5GkXDa06M248UqQQ42ASMZOW1BmQP/LH7az1Bd9Q725N/gcz2iUFBRfpMhOnnqRmHZ3eiy6OhNARdVoUaVSKsqC87IaqtOmIkMxorja0ht15PLkHCUKDP1JyEkCnbHfC66zvLJvzce+LiuK6qlJLlXq131FBlzOKQgFDkhRUHG0ABv9YCniOHHAxMUHaXqWsjcJrau79t6k9I5hRiPQ3sIUHVN8/WjtnikFC8hWcjv2znTTWJtmqnxIlNq3TfQ6xIWS3HkzrhkOKcWlSifp9HwEjBwk9xn3zpHAJt1mysWA6Wij9Y98W1cFdYep9Panym2WWwW6w/KXP4j8aw6XXCAk8CVFOSScZ0Trf37ptH6RNt7SnqrNS+Tuuq3FeNNrEPguNUZCGqfBAlFPqyGkwoyHPrPBJCRjOdHC9Ntq9HZajRele04Ut9JUh1msS2QEpIyeSGx4yPY57/AGxpYrr2v6ho1+UqybfoMxEy457EJmoQ4clxtTjy+DSS84hKE4JClcf3fPjQ3BFpzMVuY2nw17Fs+39t7j62dyLXcpNPrFzN0ehQ1x0uvymmFhRS22ASovSy0Bgf8O4cjQa6nbTtW59+qEzeu065MaL6te3HnPiRBmF9SnFKo61PAIbQClhj1QOSULU4e3Eaerc2XtNthtzt90n25esemzLLRDnKrLyW3XBUGU4jKKHPpIeffckOlfhtRz38AX4gda2k2k3NreykfqWl3VMQlNT3MqS42Gnqu406FNxFxzhLXBbbC0KWeXY4KUfTjVqeJrqAKC3W3sx35YZ7Dj29J9n4FpP4CreEl/FdQUrgn03cKTjaDto1LJkl3BLi21aZvuivVyibv7sX/Wt6dymGTVpUg/LxmlhMSCCEpQhkD6Q2hCUNtjsAhtCfbWoX+HW6Yti9vd2oO5G81OmN7m1ynyJdhQa9Qn2I4p6UkOyoMhwBqU7k4WUZ4BQx99c/Bl+G3RuoWaOondtxMm3k0KWmw6U7FJblOrCo5qCmnTjg0XOTaFYJWQvtgZ0Jm9GdG24t3Yer1S6p0xOwlJcp9PDsJrNVW7EYYQ+vis+ipKmE9hkHmRnHfXU6vihsz7QMbh2sQCL7u1249ka1ej/lxTFZNK9VmG7y3LGzXR2UlPJBHrCUj6hhi+AMf//Z

/9j/4AAQSkZJRgABAQAAAQABAAD/2wBDAAIBAQEBAQIBAQECAgICAgQDAgICAgUEBAMEBgUGBgYFBgYGBwkIBgcJBwYGCAsICQoKCgoKBggLDAsKDAkKCgr/2wBDAQICAgICAgUDAwUKBwYHCgoKCgoKCgoKCgoKCgoKCgoKCgoKCgoKCgoKCgoKCgoKCgoKCgoKCgoKCgoKCgoKCgr/wAARCACAAGADASIAAhEBAxEB/8QAHQAAAgMAAwEBAAAAAAAAAAAABwgFBgkBAwQCCv/EAEEQAAEDAwMDAgQCCAMFCQAAAAECAwQFBhEABxIIITETQQkUIlEyYRUjM0JScYGRCmKxFkNEgsFUY3N0g6KywtH/xAAaAQADAQEBAQAAAAAAAAAAAAACBAUDAAEG/8QAMREAAgEDAwIDBwIHAAAAAAAAAQIAAxEhBBIxQVEFEyJhcYGRsdHwweEGByMzQlKh/9oADAMBAAIRAxEAPwC0XjTxBoSamGwpdJksSFfcpZd9Nz+7Kxpqug7oSidQcKffe5EuZDtqJIVEitwVBD095I4uAKIPFCfpyoDJUcDGDpbby3u2etB9y07Usc3SsMqZmVi6ubUd4cA2r04bSwQlQA/auKJxninxos7MdZW8tYpsWz6RfsikUmK36cSl0RpuHHZTkkhKWkg+STkkkk5J0qigDMIsOkfW2egHo8pSWp52djTXorigH61IffUFAjJKXF8T3SO+Mf31eqbZvT9ZCAxTLctGlhHjhGitEf1xnSQNXJXa6z61cuqpSVq78n5zi/8A5E6tzblrROneTUBSmF1mXW3HYsxbYK0MR/SSpIV5wSs9hrQEDpODMcXjhp3J2vp4Edi86OgeyGpjf+iTr5kbu7ax0cnb1gJB9/Vz/wBNJHb9feWsPfMIT29yNTU+6pCmOAlo8eOWuNRr2mopqUv1jdK3y2mQDyvuB28/Wf8A81wvfXaFoBT+4dKbB8FyTx/1GkxTcUtTneUk/nnXguatzHYmGZCVKxhPcefA1xqETLbHLqV6dM15hUWt3HZVR5khTU96K5yJ+4c0Mt0uj3oe3TZ+Wc6ZLErypaXQ8/S4jDBQj08KJcjqSoEjCRjuT/fQL6pkUqm1yh0Si0aMx+jaM3BlltlKS86ltpwrVjyvKyMnv20t+6BLEdc2CVMrSMlTSuJH9R30LneMzhIbq++EzSOmXrQsTfKwKVKVtJJo015yn1N5TjlHnNoKlxVOK7qQtpRcaUo8h6TiSTxBI9+Etso9v112tb6jMqkUqpPfPF58uuwpUhR9IrKsqKFNc+Lhz3SpJOR3Gt/9X29tn1x62rc3Tr7EUJKXYblUcdYWlWQQtpwqQoEHGCk9iRoyfCj682dgt2qg5U9laJKi3C0hNYmUCGIUpQHZLhaRhh0pz44IznznU9tNcjbhY4uqJU7ssesA3VXvHZ/TNHdr9yWzVK3LloV8hBpqQhsEKA5PPK+lpGSB7qPsPfQL2T6z93oW4FE3hqFyR40edNeYFBgSlqZZQ2Rlp5CvxEpUCFhI8EA51c939xLC3l2ote8t1/mhRa+5HTWnIP7WKytCkSVNfdaFpKgk+S2B76j+l3pDtPb7d69+lPcOTGqM24oAh21c7auTRkLR83SKjHX7syminx5BUPJxr6ao/hel0TK1Nmq2te4Cqdwswtk4BBBFsjPaPSWrWqqwew7WyccfPN/ZNNLG3epd62BSLso01pbFUhofQEHu2fCkH8wQR/T89WGDuW+/aRpLklS2ooqCENFXYF0NqB/ukayx2X+ITUOky2Zmz++O012MVClXFJgIAZbbbbWggOtqLqklK0rzlHHI0XofxLnpkmCbY2iceaqUr5d52dWwkMn1QjkQhtWfPsdSSeojagAzQC2aospSlZHdOM58dtTC6iXGiSs9vfxpcLK6oa7WaRLqLVrxGPkloCQt9agtJDZyfHstXb/Lq+M7i7sVe42KbbdsUKVT2nojlWkS5rrTrUdz1efpIAV6jn0AJzxSO+fbSj1kvmNqpAtCOamUEgnHfucaj6tX1Mht0HPB1K+48YIP/TQ/qm6F4MblSLUeoUSNBRRUzYzypHqOvKL3pkEDHAZzgYOcZz7aqV/75XLSahEpcKnwFGWy+pa5AcHDghPE4BzjkoA/lrPz1ZrCAaeIZOo+/wByp7p1aAhzkG6m68FcvALbaAP/AGnSt9Z2+svZzZyfdENHOc+sRaa2RnL684OPfAycfkNUmf17381t5X97909s6Qy+iZxjMUurO+nKSllSisFxJUnukADB/F5OqJZV73d13bqWXcl97VOUHa+1Za67c1RfrKVsPKbZD7MNxZSgMreQn6ArupKyofhOGAxUXMyt0EUzqYZ3J2BvqAbvTXKNe7cNuTcMWtZfjy3ZAS80zwP4FJjrSpeCD+sSOI07nw9Ikf8ATlEr17UyPHkyHUInMxnlKab5YB4lQzgEkHPukjuMHUf12bw7PXb1D1fdy65dFrtt7UMJj06oPIBiXRfFRUpYUkns7HZWFu+6QxBQnwsZs3Rlbxc2/p9XnKXIDSF+s6pQ5rV6iu5Pgknvqnq9dR1mnT+gtN7LlSQCALZU39TYZjfn3mYCiKdRirEjODnnOD2BuAOkzd6gd1rusPatXTq5TwY0e43n01T1VBbbZSD6SUjwFnK+WfBIA7500VAr9j1/YrptnUWuvyLdrtEmWrDueUtEebRqzGl+s1RJbjXYtx5LrSmHlELMae2rslspC6dWVruXRZFK3GaihTlSgIMriMJTKb+lYGfHgj+mq/0x3ikbfXP0w3rW0ptvcBTEqkvuKIRRrkjBSYM0KP4A4lbkN0jH0PpUf2ScMaymGqbjww/7+3MU07FMdvpHp+JXt1C6j+nm2epSjNSDPpxXbl5NygS9BnJdJQ48PZYkLUlZPc/NdzhvSmbfXfIj0aMhXNt1l5K3E8TyQoBJUn8iFoOnQ6P9xKdvlYkde5pCabulEesfdOFKPFMC74jXFiasf7symFIWVfxLkHygaSTeqBXunrdGrba3NTJJqdPnuRJ7hQoFxSfDhHIftEFKyAOyioeRqLQv/bbkYlN7X3jrHs2lvJUu260lLyeblMbdR38kNrH9/oGje9uGzQkzFx5MwvTaOwAqGwXOJ5v5KuKgU9lgDv8AfHjWc20/V/altxi1VaFcKyqII5MOiheR9QJJVLAz9R8DV3a67tuHW1pr1Cup5xLSG2UMURlocQD+L1Jiyf6YHnWL6dybWmwqrbJjcjd9yoblO1B+apv5a2WY5XKa9NayJC1Z4kkkfmffOq1uJuG2as5JJSn5WjyFZznJUUH/AOh0o03qxt65LriQ7GtSstSpfGO21U4bSWieRPIll8K8HGCFDx4769F+7gbwsQn6lJtZDLLsNba3Go7qkEDJOT6igCM65dPt6QWqjpJTfx6HU9qqLZLkp5umPhcisvJQUqREYCA+UgjKiQhSE47FSwBrQTp+tzb/AKEvhr1zqV31sOmVGszW5VOte2qmwl1idcFQSlMlKkKylTUZpmPCKiCA1S3iMeqcoP8AD/203D6wup61tqEU/L7dUjOzAuMoIbbadLjAcCs8k+skvrHgtwVJI+rR2+Pr1J2jdm81u9Fe3Vyqg2RthGVQ1y0LyEupbS5V56v43ENBMcH3Wtz3UdEylm8vv9Pz6e2AG2rvid9WW50RXRNQKbuBHiVCvXndsuoWFAQ0GEUiiM/qplSLLXFC1y5CURmVOJJS3De4nHHUX0gfE93C6drRh7Y3jYzFwW7FUoRn47/oToqFHPEFWUPJHsFAEDtyxjAc3Y3Kk733jJ3HMREanJQimUCjpI40ynRm0tRYyc+AhoAk/vOKWvyo6g7bsaTdFxQqdEAZ+elLayB2QAnkpf2wlOScfbTyoKlQKgyTYD3yfVqFBuvxGfumx501m6Ns5zjikmIKxRmXFEgKb+l9tOfA/CrA/iOlAuVarbrc63S46UtPKDB5YBSe6T/PiR/Ua0p6grEesZqk7wQ4xc/QM5DlTQE/tIS8NvpP3HBXL/l0o/UdsLQaBuzVIEsx/TKkuU915ZSl6Mseo0pJBAP0KHtqrqPXQv2/D+kxVdlW3fH6wqfDE3RTdu6FS2N3DrzUem7wstURdRcdGKbdkVJfpM5X8JdUVMKV+966hntoi/FN20qm5u1lA6zGIXy1y0WQq19yqepJS4iosHiHVY91gFZzjJ9U+2NJLGtytbfVA1y25C2kB1t1qSy7gtPtrC2XkK8haHACPzyPfTk7+dYFX66+n3ces29bEu1bjueoUz/bSj06al6nvqjpaKKkVLbC0/MLS+24lI/Vq9L6ylxwKgVht1AqDg4P3lKlmmUPvESSFuPVYbiVvQ1hJACQpZH38ffV2sisLuKnOKnKbadQ4OAecCStJBxjlgnv20LalCr1n1Nyh1mnPRn2QMsuqOCD4P2I/Mdjq1WxBr7VO+fYhRPXK0LQZKeSWsHIPY5C8j+WPOnCABeADmTG5lUNHTERT3EPOc3FOhh4EpAwBnie3cnU7thv7ApW1lfteq3FUKdMdmMyoraGVORpKAnC21cUkheQk98JxnJyMapd1U6p1CkIr7Uan/MRytM5EQlAc9wvif3iM+POD79tdOzlmXpu/eLFn2Ht6zWZslSW1fOq5Ro4UoALWVAJR3HYk/cYOhbbsuZ71sJs58H2zZfQh0A7hfEX3KpqVXrXy5T7MjySCuRVZPBtISP+7yw128FuUPc6yI6ptwKlf+7NYhOXKqU4487FXMW4cyyl1Tj7pV7+rI9RRPvxSPtpxetPrf3NsLYTa/oJsmps1SJtdQ3IdWr0ioJkNyawpLqXJDC0Ecm2vXLbYWMhaFklR76Ti19j6lcCE1KXCMhjkQh0Op9NBBCFA4OfIwc++fz0lQuWNVuvEOqBYKIN2azLcbj0GmPpUFKKllYykrPbOSOwCex0T9k6bU6aaxdMyamT8q2KfSEpwE+s7jmQPbCQlJH2UdeK9Nom7IYcruYLLTICVKQT9OSB2KR5z9wRqw0Wns2hYNPo6FFQZjGTIKj3cffHLv8AnxIH/qD7aueFoprGr/qMe84HyyflJOsuAEPX6Ca91fYiLuTthVaQ7DS6H4LoDJTnl9BCk/1BI/njWcfVjt5NY2HoN31xh16bZFRftW4lt55FpslyE6ojuCWTgZ8hvWuu39YjQaOgoWnBR4I8HSedV+ytMk7m3dt+1EApm6tuuIhox9LdahJXJikfYrbEln88pGhovucq3X8/eb10Bsw5mXF13/ZtQs8UECZJkJeaMcts8OARnspRHfOf5/66re3u8d+bPXnFvnbi4FQJsJ3k2gtBbbqT+Jt5CgQ4hXhSTkHXiuWA5Ras/ATIkMvQpJQ/hPFSHQe57HsMjtrlqEJ/y0aI7JemPKJU0trIJ5YTxJ858knt2OkygUlWmi1N1iI4Ni7fbPfEWmVaq7eCBQ7qplIalz7JihxBU2lsLlSqZz/aIbVlS42SpKQVDKe4F9tbB3XTbzqu30xsuPUtzKpK5Iabkt8eYcSSe/JGFJT75x51Y/hPWfLvT4oG1FrUGoojLg3Kmd8xFeIBUhJU65lPlIQVfT3yhJB7EjUz1wdTdsT+vXc25tuIUimUBm8XKVSKI7BCc0+PyQlWSnkCVZUAD++AQO2lFVkqbAcW+UbLBl3HmQ+zHSJRt6NzKzT7yr1UpdBtyAp2eKS2l+ROfWQI0RH1YStzuSckpSknHuB9ee+DGycGVtrtxJhvsxp7yA5AdPpIczhQW8nHrKSPpPA4yD9RT200Xwi94rRr/UlcmwtwclJ3MS9EpLYicm4s9EZao7ylAZbS5lcdeSMBwEfhJ0lO9G30HZDqRuvaYSmTEo9xusxXHUkpZSFc2+RGRlAUEKGfZXuBrhd65V+BawnE7aYIlXevS47hnLnVmY7N9Uj1EOJykAfhCUgAJAz2xjGi5ZW99j0fbUWVJpFVpcgT3JEh5gBZeUrjkpWcFH4ccSPfzoVMR1srmxKgZ3zAQVtpYOUJPLKio4+pJScgj7jXEQRIkXMl6SQ89jgVAFWAcq75++NbsoMXLspvCxO3SibxVeBt/RaM8zT4qUuVKbI/auMskrKQBnBUe5JJJPEDAGNS+4LhpAcbmOIBjNB+V6aspDihlKP+UHGPyT9tdHTxYsWk27NvOS2Qua/waUo8uLLX1rV/VeP5+mR76hNyHV1aoN2vHkJZ+YWqROeV+FhtIKlKV+SUj+vED31XoBdNpQOpz+fCIVL1atzNwNuZqZTCUofPEp78hjGqz1e7cTq3tqu77UTitW9MYqlLc4/hfYWHE9/bJTxP5LOq5039WOz25llUi+KOirEy46fmGWaJKeSw/geo0VobKVFKu3Y/bRMvO/7Ar9HeQm37rd+ajqQ6Y1pTlAgj/wAPBPvpM+YlQEiO+h1xMafiNbORbI6kpdbtaMlNIueO3W6e604ktBp9IWQFeDgkp7e6ToKwY1Vk059uj+sfVjKQ7MfWRlHcltsZ+hB9/c59snLsdfW3SqtsdCrDERXrWXW3I7XqtFCm6fLUt1rkk90+nI+YQQfwjA0oVIpM9lIcppZUU8S7FkOBttwk+G1exx3wfsdDqgVqX7zGlziPncXSJc3w1t0NkuuTpytaqXkpmrUZ+VSYqXFrXGkwkuqV+qSQPUS483kgp7DKQcnQB+JFbtwXP1b7ib17T7U3HT7Hm19M9M2q0JxpLJUWmVKdS6gJSFLdQjHgnGPGdONTvi6dPlG+HVaOzj1SueBvZt9QYMRins0FzgZEV1QYdTJB4Y9FLRUtWClKiE8jkaYz4m3xPujn4mXw17fotkX1UoN13PXolutN1ChOenGqLrDK5ZW0FeqqO2CHA6EcVcMJORgTV3KSzcjEpHawsszH+Gxcl4dOe/bu/wBee2NckWtDi1RNNqEChOONyKglDsdptn0kKyUr5pUkfg58lYAzoidBvw1JvxCqfvT1Hb3W1Xrcm27PiLorRCmmZEyZICnfmA+gkJDHJxOOAHbIIOnn+Gh8UDou+GP8Oiu7X7s1esV656BuBUoM00uhI9KdUlpW9GcZYce9UxyhKVl3iUp5gE57aX7ZH40XTXt78PK7dsqmzc6t6twK5VqpMYNBU7Gdlu09yPCLcoqx6fJSME/WghRIwc68cEksvJxBBAABmUtXtqqUltLbziZMRtKjDkQ5ILrLZUrCSAe47Z4HxnyM67bftep3PV41JisLfVUJDSIsiOofQskY5A9x57/kc6mnqDNadDdf+XZbYPBcVt8HhgdlOqIGB/lH2OdFDpUsinV26Zl1o9J4UmOUCS0cID7n0pH8wnkc/lnT1BPMqhYpVICmXq44FGsey2qfEUhESNDCQsLBIZbJyo/YrcBVjz5++l/rX6XrrqaZToql1W43kZaJwW4xOWmvy5Y9RX+VCM+Tosb9XLSnVi2Sh4sMJEqqoW0psuNAhLDKcjv6qsdx7FR9tdfTpYqn49R3wvKQ1HCkviHLfR+rZbSMyJWPdCRhCQPOAkfiGnNTVNzb8/PtF0TcRDd8K7qEZsTdBnYu55rkSBcb/GE29IKUx6mnsgZIAR6gHAn+LhrVups1aRQfUkFxl5lsrU16gKuOPqGc41jfupYMHY7cWsWBe3TcaZdtpTEtymX70qBJSjBaktrb4eonHFQWPKClQ8HWhfTb1jUPqJ6WZl7VG6qhBuam02TFr9HTNThuQ2g4UklPJSFpwck5Jz3yNBVpiqA6j3/eFSqbLofhAFSqPR9+7LvizHUJcamV12nSnnWzkMy1L9BaVewS+E5H2Xn76z5tm1KjbO4v+zdSgLbk0+W5FlshsBLbrThGVhWSokgj8ta5/DZ2DoW5mwlxyqrImsP1OvuK9GPNcS1hpICFLx3VhSiccvbxpIPiJbXMbCdcbV5TqOyaVdqGKyllSSWRJCyzNaGcZKH23R3/AIgffWniOzzWVf8AE2+kGirGmGPWTdd6fbQuLaqFX63QFVia5Ojrk1kLDspmKCkLY/Z+olK0gA8CSFKSc4KjrtY6YNjLh6UL33ksu31W87YG4FNoYRdd1mJEDU1lx5ueXByQwf1YZSyQVKJxyzkar9tVHcndPcaHsxt5YdWuaTARKpz0OmqcaD7wUhtLq14OU/LobytH4AoE4xnUj1lXXbfT5sLfvSYj9Jztwb0q9Jcl2XZNPliiW+mMXCPnn3iV1OZxWfT9MLShalLKxhKNRmZiQo5lNQoyZC7g7HbfW70t2Xv3cSW7in3NubVrVEWj1dtyCz6DLD5lNy0p/XK+spW0QPTKBggLxqKgbBWrTKLW6lQbJLUNM9uPSKq8AiUyPSbWEY+taSrIUQFEHmAk9iNUvbjdm2az02UDpR3up9wWfVrVu6XWqRU69CkqpEliQhHJqQwkJciO8kd5KUqDjYQlSm/T5G1Uulb1dPe5UVm4LHqaaYw6mpLYYeXLZUhoNlLqFZJcb5hk/iXwCgSfGuBdcGeGzWIgfvamtwK+6HWiSwwtCy+Q4FrI4lK0nuFccnke+To72nbbexXTwY78ZDEurKjNSmkNAKdkSeDqmx7p4Rw0CR3y4se+oliwYe+fVzGsV+Owim051LtxyGUhPOPFSFSHVFPdxSlZSD3OXANW/rbvSy6RuGi03ZYM635ARUGE+ohsTncOK9MZAISlQBVjJCEjVTQg5a2TiT65sb9oC0WVe+8u68S2J6HIjtYnLkyZjo+lDaUkKcSfdDLIKUnxzWr76uPU1dFNQIuwO3eI1PhR2f0wtsdmGG8KZjHHk+HnB5K1tp8oOr1d6LF2ZspjcK6ps5i6q/Abl2tRoUt1mUqkK5Nxg6FA8UuEuuqHbkgIOFc0K0OYVGg7hXvAsDanamoTriuesFluI1VXpS5L7qzxaKuyi6CTyUMJ/EcDGdCoZql7ccTnZVTaDk8/ab3/ABl/hCK6mNsIG+3T3RI7e4dk090uU9CSpdegjKzF5H8Ticq4BXY8lJyOWsR7TrVV2iq9SrlvxHWINVgOwKxTnsgx1kcUrOe4U2rt38p7HvnX61dYx/4hToGs/YiS71w7X0dhFJuKoJjXvbrHFOJbmcTWkfwOf70D8KyFeHFYLSu2nZQguB0muppB1LGXD4R1jNOdI1NuVuM6h2tzpLyn2QML4uqR2z2/dPtoAf4hrpulO9NMbfijUBch6zLnYmrUywgLciTj8vISTjsEyWmHVY/7Sfy1cvgbde23FW2Rr/S5e1RYhTbAak1a2pMhaUGbRlKLriTnspxlxSs+5Q4k/unRX3W3/wBkevXb24umZuO5GkXDa06M248UqQQ42ASMZOW1BmQP/LH7az1Bd9Q725N/gcz2iUFBRfpMhOnnqRmHZ3eiy6OhNARdVoUaVSKsqC87IaqtOmIkMxorja0ht15PLkHCUKDP1JyEkCnbHfC66zvLJvzce+LiuK6qlJLlXq131FBlzOKQgFDkhRUHG0ABv9YCniOHHAxMUHaXqWsjcJrau79t6k9I5hRiPQ3sIUHVN8/WjtnikFC8hWcjv2znTTWJtmqnxIlNq3TfQ6xIWS3HkzrhkOKcWlSifp9HwEjBwk9xn3zpHAJt1mysWA6Wij9Y98W1cFdYep9Panym2WWwW6w/KXP4j8aw6XXCAk8CVFOSScZ0Trf37ptH6RNt7SnqrNS+Tuuq3FeNNrEPguNUZCGqfBAlFPqyGkwoyHPrPBJCRjOdHC9Ntq9HZajRele04Ut9JUh1msS2QEpIyeSGx4yPY57/AGxpYrr2v6ho1+UqybfoMxEy457EJmoQ4clxtTjy+DSS84hKE4JClcf3fPjQ3BFpzMVuY2nw17Fs+39t7j62dyLXcpNPrFzN0ehQ1x0uvymmFhRS22ASovSy0Bgf8O4cjQa6nbTtW59+qEzeu065MaL6te3HnPiRBmF9SnFKo61PAIbQClhj1QOSULU4e3Eaerc2XtNthtzt90n25esemzLLRDnKrLyW3XBUGU4jKKHPpIeffckOlfhtRz38AX4gda2k2k3NreykfqWl3VMQlNT3MqS42Gnqu406FNxFxzhLXBbbC0KWeXY4KUfTjVqeJrqAKC3W3sx35YZ7Dj29J9n4FpP4CreEl/FdQUrgn03cKTjaDto1LJkl3BLi21aZvuivVyibv7sX/Wt6dymGTVpUg/LxmlhMSCCEpQhkD6Q2hCUNtjsAhtCfbWoX+HW6Yti9vd2oO5G81OmN7m1ynyJdhQa9Qn2I4p6UkOyoMhwBqU7k4WUZ4BQx99c/Bl+G3RuoWaOondtxMm3k0KWmw6U7FJblOrCo5qCmnTjg0XOTaFYJWQvtgZ0Jm9GdG24t3Yer1S6p0xOwlJcp9PDsJrNVW7EYYQ+vis+ipKmE9hkHmRnHfXU6vihsz7QMbh2sQCL7u1249ka1ej/lxTFZNK9VmG7y3LGzXR2UlPJBHrCUj6hhi+AMf//Z

/9j/4AAQSkZJRgABAQAAAQABAAD/2wBDAAIBAQEBAQIBAQECAgICAgQDAgICAgUEBAMEBgUGBgYFBgYGBwkIBgcJBwYGCAsICQoKCgoKBggLDAsKDAkKCgr/2wBDAQICAgICAgUDAwUKBwYHCgoKCgoKCgoKCgoKCgoKCgoKCgoKCgoKCgoKCgoKCgoKCgoKCgoKCgoKCgoKCgoKCgr/wAARCACAAGADASIAAhEBAxEB/8QAHQAAAgMAAwEBAAAAAAAAAAAABwgFBgkBAwQCCv/EAEEQAAEDAwMDAgQCCAMFCQAAAAECAwQFBhEABxIIITETQQkUIlEyYRUjM0JScYGRCmKxFkNEgsFUY3N0g6KywtH/xAAaAQADAQEBAQAAAAAAAAAAAAACBAUDAAEG/8QAMREAAgEDAwIDBwIHAAAAAAAAAQIAAxEhBBIxQVEFEyJhcYGRsdHwweEGByMzQlKh/9oADAMBAAIRAxEAPwC0XjTxBoSamGwpdJksSFfcpZd9Nz+7Kxpqug7oSidQcKffe5EuZDtqJIVEitwVBD095I4uAKIPFCfpyoDJUcDGDpbby3u2etB9y07Usc3SsMqZmVi6ubUd4cA2r04bSwQlQA/auKJxninxos7MdZW8tYpsWz6RfsikUmK36cSl0RpuHHZTkkhKWkg+STkkkk5J0qigDMIsOkfW2egHo8pSWp52djTXorigH61IffUFAjJKXF8T3SO+Mf31eqbZvT9ZCAxTLctGlhHjhGitEf1xnSQNXJXa6z61cuqpSVq78n5zi/8A5E6tzblrROneTUBSmF1mXW3HYsxbYK0MR/SSpIV5wSs9hrQEDpODMcXjhp3J2vp4Edi86OgeyGpjf+iTr5kbu7ax0cnb1gJB9/Vz/wBNJHb9feWsPfMIT29yNTU+6pCmOAlo8eOWuNRr2mopqUv1jdK3y2mQDyvuB28/Wf8A81wvfXaFoBT+4dKbB8FyTx/1GkxTcUtTneUk/nnXguatzHYmGZCVKxhPcefA1xqETLbHLqV6dM15hUWt3HZVR5khTU96K5yJ+4c0Mt0uj3oe3TZ+Wc6ZLErypaXQ8/S4jDBQj08KJcjqSoEjCRjuT/fQL6pkUqm1yh0Si0aMx+jaM3BlltlKS86ltpwrVjyvKyMnv20t+6BLEdc2CVMrSMlTSuJH9R30LneMzhIbq++EzSOmXrQsTfKwKVKVtJJo015yn1N5TjlHnNoKlxVOK7qQtpRcaUo8h6TiSTxBI9+Etso9v112tb6jMqkUqpPfPF58uuwpUhR9IrKsqKFNc+Lhz3SpJOR3Gt/9X29tn1x62rc3Tr7EUJKXYblUcdYWlWQQtpwqQoEHGCk9iRoyfCj682dgt2qg5U9laJKi3C0hNYmUCGIUpQHZLhaRhh0pz44IznznU9tNcjbhY4uqJU7ssesA3VXvHZ/TNHdr9yWzVK3LloV8hBpqQhsEKA5PPK+lpGSB7qPsPfQL2T6z93oW4FE3hqFyR40edNeYFBgSlqZZQ2Rlp5CvxEpUCFhI8EA51c939xLC3l2ote8t1/mhRa+5HTWnIP7WKytCkSVNfdaFpKgk+S2B76j+l3pDtPb7d69+lPcOTGqM24oAh21c7auTRkLR83SKjHX7syminx5BUPJxr6ao/hel0TK1Nmq2te4Cqdwswtk4BBBFsjPaPSWrWqqwew7WyccfPN/ZNNLG3epd62BSLso01pbFUhofQEHu2fCkH8wQR/T89WGDuW+/aRpLklS2ooqCENFXYF0NqB/ukayx2X+ITUOky2Zmz++O012MVClXFJgIAZbbbbWggOtqLqklK0rzlHHI0XofxLnpkmCbY2iceaqUr5d52dWwkMn1QjkQhtWfPsdSSeojagAzQC2aospSlZHdOM58dtTC6iXGiSs9vfxpcLK6oa7WaRLqLVrxGPkloCQt9agtJDZyfHstXb/Lq+M7i7sVe42KbbdsUKVT2nojlWkS5rrTrUdz1efpIAV6jn0AJzxSO+fbSj1kvmNqpAtCOamUEgnHfucaj6tX1Mht0HPB1K+48YIP/TQ/qm6F4MblSLUeoUSNBRRUzYzypHqOvKL3pkEDHAZzgYOcZz7aqV/75XLSahEpcKnwFGWy+pa5AcHDghPE4BzjkoA/lrPz1ZrCAaeIZOo+/wByp7p1aAhzkG6m68FcvALbaAP/AGnSt9Z2+svZzZyfdENHOc+sRaa2RnL684OPfAycfkNUmf17381t5X97909s6Qy+iZxjMUurO+nKSllSisFxJUnukADB/F5OqJZV73d13bqWXcl97VOUHa+1Za67c1RfrKVsPKbZD7MNxZSgMreQn6ArupKyofhOGAxUXMyt0EUzqYZ3J2BvqAbvTXKNe7cNuTcMWtZfjy3ZAS80zwP4FJjrSpeCD+sSOI07nw9Ikf8ATlEr17UyPHkyHUInMxnlKab5YB4lQzgEkHPukjuMHUf12bw7PXb1D1fdy65dFrtt7UMJj06oPIBiXRfFRUpYUkns7HZWFu+6QxBQnwsZs3Rlbxc2/p9XnKXIDSF+s6pQ5rV6iu5Pgknvqnq9dR1mnT+gtN7LlSQCALZU39TYZjfn3mYCiKdRirEjODnnOD2BuAOkzd6gd1rusPatXTq5TwY0e43n01T1VBbbZSD6SUjwFnK+WfBIA7500VAr9j1/YrptnUWuvyLdrtEmWrDueUtEebRqzGl+s1RJbjXYtx5LrSmHlELMae2rslspC6dWVruXRZFK3GaihTlSgIMriMJTKb+lYGfHgj+mq/0x3ikbfXP0w3rW0ptvcBTEqkvuKIRRrkjBSYM0KP4A4lbkN0jH0PpUf2ScMaymGqbjww/7+3MU07FMdvpHp+JXt1C6j+nm2epSjNSDPpxXbl5NygS9BnJdJQ48PZYkLUlZPc/NdzhvSmbfXfIj0aMhXNt1l5K3E8TyQoBJUn8iFoOnQ6P9xKdvlYkde5pCabulEesfdOFKPFMC74jXFiasf7symFIWVfxLkHygaSTeqBXunrdGrba3NTJJqdPnuRJ7hQoFxSfDhHIftEFKyAOyioeRqLQv/bbkYlN7X3jrHs2lvJUu260lLyeblMbdR38kNrH9/oGje9uGzQkzFx5MwvTaOwAqGwXOJ5v5KuKgU9lgDv8AfHjWc20/V/altxi1VaFcKyqII5MOiheR9QJJVLAz9R8DV3a67tuHW1pr1Cup5xLSG2UMURlocQD+L1Jiyf6YHnWL6dybWmwqrbJjcjd9yoblO1B+apv5a2WY5XKa9NayJC1Z4kkkfmffOq1uJuG2as5JJSn5WjyFZznJUUH/AOh0o03qxt65LriQ7GtSstSpfGO21U4bSWieRPIll8K8HGCFDx4769F+7gbwsQn6lJtZDLLsNba3Go7qkEDJOT6igCM65dPt6QWqjpJTfx6HU9qqLZLkp5umPhcisvJQUqREYCA+UgjKiQhSE47FSwBrQTp+tzb/AKEvhr1zqV31sOmVGszW5VOte2qmwl1idcFQSlMlKkKylTUZpmPCKiCA1S3iMeqcoP8AD/203D6wup61tqEU/L7dUjOzAuMoIbbadLjAcCs8k+skvrHgtwVJI+rR2+Pr1J2jdm81u9Fe3Vyqg2RthGVQ1y0LyEupbS5V56v43ENBMcH3Wtz3UdEylm8vv9Pz6e2AG2rvid9WW50RXRNQKbuBHiVCvXndsuoWFAQ0GEUiiM/qplSLLXFC1y5CURmVOJJS3De4nHHUX0gfE93C6drRh7Y3jYzFwW7FUoRn47/oToqFHPEFWUPJHsFAEDtyxjAc3Y3Kk733jJ3HMREanJQimUCjpI40ynRm0tRYyc+AhoAk/vOKWvyo6g7bsaTdFxQqdEAZ+elLayB2QAnkpf2wlOScfbTyoKlQKgyTYD3yfVqFBuvxGfumx501m6Ns5zjikmIKxRmXFEgKb+l9tOfA/CrA/iOlAuVarbrc63S46UtPKDB5YBSe6T/PiR/Ua0p6grEesZqk7wQ4xc/QM5DlTQE/tIS8NvpP3HBXL/l0o/UdsLQaBuzVIEsx/TKkuU915ZSl6Mseo0pJBAP0KHtqrqPXQv2/D+kxVdlW3fH6wqfDE3RTdu6FS2N3DrzUem7wstURdRcdGKbdkVJfpM5X8JdUVMKV+966hntoi/FN20qm5u1lA6zGIXy1y0WQq19yqepJS4iosHiHVY91gFZzjJ9U+2NJLGtytbfVA1y25C2kB1t1qSy7gtPtrC2XkK8haHACPzyPfTk7+dYFX66+n3ces29bEu1bjueoUz/bSj06al6nvqjpaKKkVLbC0/MLS+24lI/Vq9L6ylxwKgVht1AqDg4P3lKlmmUPvESSFuPVYbiVvQ1hJACQpZH38ffV2sisLuKnOKnKbadQ4OAecCStJBxjlgnv20LalCr1n1Nyh1mnPRn2QMsuqOCD4P2I/Mdjq1WxBr7VO+fYhRPXK0LQZKeSWsHIPY5C8j+WPOnCABeADmTG5lUNHTERT3EPOc3FOhh4EpAwBnie3cnU7thv7ApW1lfteq3FUKdMdmMyoraGVORpKAnC21cUkheQk98JxnJyMapd1U6p1CkIr7Uan/MRytM5EQlAc9wvif3iM+POD79tdOzlmXpu/eLFn2Ht6zWZslSW1fOq5Ro4UoALWVAJR3HYk/cYOhbbsuZ71sJs58H2zZfQh0A7hfEX3KpqVXrXy5T7MjySCuRVZPBtISP+7yw128FuUPc6yI6ptwKlf+7NYhOXKqU4487FXMW4cyyl1Tj7pV7+rI9RRPvxSPtpxetPrf3NsLYTa/oJsmps1SJtdQ3IdWr0ioJkNyawpLqXJDC0Ecm2vXLbYWMhaFklR76Ti19j6lcCE1KXCMhjkQh0Op9NBBCFA4OfIwc++fz0lQuWNVuvEOqBYKIN2azLcbj0GmPpUFKKllYykrPbOSOwCex0T9k6bU6aaxdMyamT8q2KfSEpwE+s7jmQPbCQlJH2UdeK9Nom7IYcruYLLTICVKQT9OSB2KR5z9wRqw0Wns2hYNPo6FFQZjGTIKj3cffHLv8AnxIH/qD7aueFoprGr/qMe84HyyflJOsuAEPX6Ca91fYiLuTthVaQ7DS6H4LoDJTnl9BCk/1BI/njWcfVjt5NY2HoN31xh16bZFRftW4lt55FpslyE6ojuCWTgZ8hvWuu39YjQaOgoWnBR4I8HSedV+ytMk7m3dt+1EApm6tuuIhox9LdahJXJikfYrbEln88pGhovucq3X8/eb10Bsw5mXF13/ZtQs8UECZJkJeaMcts8OARnspRHfOf5/66re3u8d+bPXnFvnbi4FQJsJ3k2gtBbbqT+Jt5CgQ4hXhSTkHXiuWA5Ras/ATIkMvQpJQ/hPFSHQe57HsMjtrlqEJ/y0aI7JemPKJU0trIJ5YTxJ858knt2OkygUlWmi1N1iI4Ni7fbPfEWmVaq7eCBQ7qplIalz7JihxBU2lsLlSqZz/aIbVlS42SpKQVDKe4F9tbB3XTbzqu30xsuPUtzKpK5Iabkt8eYcSSe/JGFJT75x51Y/hPWfLvT4oG1FrUGoojLg3Kmd8xFeIBUhJU65lPlIQVfT3yhJB7EjUz1wdTdsT+vXc25tuIUimUBm8XKVSKI7BCc0+PyQlWSnkCVZUAD++AQO2lFVkqbAcW+UbLBl3HmQ+zHSJRt6NzKzT7yr1UpdBtyAp2eKS2l+ROfWQI0RH1YStzuSckpSknHuB9ee+DGycGVtrtxJhvsxp7yA5AdPpIczhQW8nHrKSPpPA4yD9RT200Xwi94rRr/UlcmwtwclJ3MS9EpLYicm4s9EZao7ylAZbS5lcdeSMBwEfhJ0lO9G30HZDqRuvaYSmTEo9xusxXHUkpZSFc2+RGRlAUEKGfZXuBrhd65V+BawnE7aYIlXevS47hnLnVmY7N9Uj1EOJykAfhCUgAJAz2xjGi5ZW99j0fbUWVJpFVpcgT3JEh5gBZeUrjkpWcFH4ccSPfzoVMR1srmxKgZ3zAQVtpYOUJPLKio4+pJScgj7jXEQRIkXMl6SQ89jgVAFWAcq75++NbsoMXLspvCxO3SibxVeBt/RaM8zT4qUuVKbI/auMskrKQBnBUe5JJJPEDAGNS+4LhpAcbmOIBjNB+V6aspDihlKP+UHGPyT9tdHTxYsWk27NvOS2Qua/waUo8uLLX1rV/VeP5+mR76hNyHV1aoN2vHkJZ+YWqROeV+FhtIKlKV+SUj+vED31XoBdNpQOpz+fCIVL1atzNwNuZqZTCUofPEp78hjGqz1e7cTq3tqu77UTitW9MYqlLc4/hfYWHE9/bJTxP5LOq5039WOz25llUi+KOirEy46fmGWaJKeSw/geo0VobKVFKu3Y/bRMvO/7Ar9HeQm37rd+ajqQ6Y1pTlAgj/wAPBPvpM+YlQEiO+h1xMafiNbORbI6kpdbtaMlNIueO3W6e604ktBp9IWQFeDgkp7e6ToKwY1Vk059uj+sfVjKQ7MfWRlHcltsZ+hB9/c59snLsdfW3SqtsdCrDERXrWXW3I7XqtFCm6fLUt1rkk90+nI+YQQfwjA0oVIpM9lIcppZUU8S7FkOBttwk+G1exx3wfsdDqgVqX7zGlziPncXSJc3w1t0NkuuTpytaqXkpmrUZ+VSYqXFrXGkwkuqV+qSQPUS483kgp7DKQcnQB+JFbtwXP1b7ib17T7U3HT7Hm19M9M2q0JxpLJUWmVKdS6gJSFLdQjHgnGPGdONTvi6dPlG+HVaOzj1SueBvZt9QYMRins0FzgZEV1QYdTJB4Y9FLRUtWClKiE8jkaYz4m3xPujn4mXw17fotkX1UoN13PXolutN1ChOenGqLrDK5ZW0FeqqO2CHA6EcVcMJORgTV3KSzcjEpHawsszH+Gxcl4dOe/bu/wBee2NckWtDi1RNNqEChOONyKglDsdptn0kKyUr5pUkfg58lYAzoidBvw1JvxCqfvT1Hb3W1Xrcm27PiLorRCmmZEyZICnfmA+gkJDHJxOOAHbIIOnn+Gh8UDou+GP8Oiu7X7s1esV656BuBUoM00uhI9KdUlpW9GcZYce9UxyhKVl3iUp5gE57aX7ZH40XTXt78PK7dsqmzc6t6twK5VqpMYNBU7Gdlu09yPCLcoqx6fJSME/WghRIwc68cEksvJxBBAABmUtXtqqUltLbziZMRtKjDkQ5ILrLZUrCSAe47Z4HxnyM67bftep3PV41JisLfVUJDSIsiOofQskY5A9x57/kc6mnqDNadDdf+XZbYPBcVt8HhgdlOqIGB/lH2OdFDpUsinV26Zl1o9J4UmOUCS0cID7n0pH8wnkc/lnT1BPMqhYpVICmXq44FGsey2qfEUhESNDCQsLBIZbJyo/YrcBVjz5++l/rX6XrrqaZToql1W43kZaJwW4xOWmvy5Y9RX+VCM+Tosb9XLSnVi2Sh4sMJEqqoW0psuNAhLDKcjv6qsdx7FR9tdfTpYqn49R3wvKQ1HCkviHLfR+rZbSMyJWPdCRhCQPOAkfiGnNTVNzb8/PtF0TcRDd8K7qEZsTdBnYu55rkSBcb/GE29IKUx6mnsgZIAR6gHAn+LhrVups1aRQfUkFxl5lsrU16gKuOPqGc41jfupYMHY7cWsWBe3TcaZdtpTEtymX70qBJSjBaktrb4eonHFQWPKClQ8HWhfTb1jUPqJ6WZl7VG6qhBuam02TFr9HTNThuQ2g4UklPJSFpwck5Jz3yNBVpiqA6j3/eFSqbLofhAFSqPR9+7LvizHUJcamV12nSnnWzkMy1L9BaVewS+E5H2Xn76z5tm1KjbO4v+zdSgLbk0+W5FlshsBLbrThGVhWSokgj8ta5/DZ2DoW5mwlxyqrImsP1OvuK9GPNcS1hpICFLx3VhSiccvbxpIPiJbXMbCdcbV5TqOyaVdqGKyllSSWRJCyzNaGcZKH23R3/AIgffWniOzzWVf8AE2+kGirGmGPWTdd6fbQuLaqFX63QFVia5Ojrk1kLDspmKCkLY/Z+olK0gA8CSFKSc4KjrtY6YNjLh6UL33ksu31W87YG4FNoYRdd1mJEDU1lx5ueXByQwf1YZSyQVKJxyzkar9tVHcndPcaHsxt5YdWuaTARKpz0OmqcaD7wUhtLq14OU/LobytH4AoE4xnUj1lXXbfT5sLfvSYj9Jztwb0q9Jcl2XZNPliiW+mMXCPnn3iV1OZxWfT9MLShalLKxhKNRmZiQo5lNQoyZC7g7HbfW70t2Xv3cSW7in3NubVrVEWj1dtyCz6DLD5lNy0p/XK+spW0QPTKBggLxqKgbBWrTKLW6lQbJLUNM9uPSKq8AiUyPSbWEY+taSrIUQFEHmAk9iNUvbjdm2az02UDpR3up9wWfVrVu6XWqRU69CkqpEliQhHJqQwkJciO8kd5KUqDjYQlSm/T5G1Uulb1dPe5UVm4LHqaaYw6mpLYYeXLZUhoNlLqFZJcb5hk/iXwCgSfGuBdcGeGzWIgfvamtwK+6HWiSwwtCy+Q4FrI4lK0nuFccnke+To72nbbexXTwY78ZDEurKjNSmkNAKdkSeDqmx7p4Rw0CR3y4se+oliwYe+fVzGsV+Owim051LtxyGUhPOPFSFSHVFPdxSlZSD3OXANW/rbvSy6RuGi03ZYM635ARUGE+ohsTncOK9MZAISlQBVjJCEjVTQg5a2TiT65sb9oC0WVe+8u68S2J6HIjtYnLkyZjo+lDaUkKcSfdDLIKUnxzWr76uPU1dFNQIuwO3eI1PhR2f0wtsdmGG8KZjHHk+HnB5K1tp8oOr1d6LF2ZspjcK6ps5i6q/Abl2tRoUt1mUqkK5Nxg6FA8UuEuuqHbkgIOFc0K0OYVGg7hXvAsDanamoTriuesFluI1VXpS5L7qzxaKuyi6CTyUMJ/EcDGdCoZql7ccTnZVTaDk8/ab3/ABl/hCK6mNsIG+3T3RI7e4dk090uU9CSpdegjKzF5H8Ticq4BXY8lJyOWsR7TrVV2iq9SrlvxHWINVgOwKxTnsgx1kcUrOe4U2rt38p7HvnX61dYx/4hToGs/YiS71w7X0dhFJuKoJjXvbrHFOJbmcTWkfwOf70D8KyFeHFYLSu2nZQguB0muppB1LGXD4R1jNOdI1NuVuM6h2tzpLyn2QML4uqR2z2/dPtoAf4hrpulO9NMbfijUBch6zLnYmrUywgLciTj8vISTjsEyWmHVY/7Sfy1cvgbde23FW2Rr/S5e1RYhTbAak1a2pMhaUGbRlKLriTnspxlxSs+5Q4k/unRX3W3/wBkevXb24umZuO5GkXDa06M248UqQQ42ASMZOW1BmQP/LH7az1Bd9Q725N/gcz2iUFBRfpMhOnnqRmHZ3eiy6OhNARdVoUaVSKsqC87IaqtOmIkMxorja0ht15PLkHCUKDP1JyEkCnbHfC66zvLJvzce+LiuK6qlJLlXq131FBlzOKQgFDkhRUHG0ABv9YCniOHHAxMUHaXqWsjcJrau79t6k9I5hRiPQ3sIUHVN8/WjtnikFC8hWcjv2znTTWJtmqnxIlNq3TfQ6xIWS3HkzrhkOKcWlSifp9HwEjBwk9xn3zpHAJt1mysWA6Wij9Y98W1cFdYep9Panym2WWwW6w/KXP4j8aw6XXCAk8CVFOSScZ0Trf37ptH6RNt7SnqrNS+Tuuq3FeNNrEPguNUZCGqfBAlFPqyGkwoyHPrPBJCRjOdHC9Ntq9HZajRele04Ut9JUh1msS2QEpIyeSGx4yPY57/AGxpYrr2v6ho1+UqybfoMxEy457EJmoQ4clxtTjy+DSS84hKE4JClcf3fPjQ3BFpzMVuY2nw17Fs+39t7j62dyLXcpNPrFzN0ehQ1x0uvymmFhRS22ASovSy0Bgf8O4cjQa6nbTtW59+qEzeu065MaL6te3HnPiRBmF9SnFKo61PAIbQClhj1QOSULU4e3Eaerc2XtNthtzt90n25esemzLLRDnKrLyW3XBUGU4jKKHPpIeffckOlfhtRz38AX4gda2k2k3NreykfqWl3VMQlNT3MqS42Gnqu406FNxFxzhLXBbbC0KWeXY4KUfTjVqeJrqAKC3W3sx35YZ7Dj29J9n4FpP4CreEl/FdQUrgn03cKTjaDto1LJkl3BLi21aZvuivVyibv7sX/Wt6dymGTVpUg/LxmlhMSCCEpQhkD6Q2hCUNtjsAhtCfbWoX+HW6Yti9vd2oO5G81OmN7m1ynyJdhQa9Qn2I4p6UkOyoMhwBqU7k4WUZ4BQx99c/Bl+G3RuoWaOondtxMm3k0KWmw6U7FJblOrCo5qCmnTjg0XOTaFYJWQvtgZ0Jm9GdG24t3Yer1S6p0xOwlJcp9PDsJrNVW7EYYQ+vis+ipKmE9hkHmRnHfXU6vihsz7QMbh2sQCL7u1249ka1ej/lxTFZNK9VmG7y3LGzXR2UlPJBHrCUj6hhi+AMf//Z
AAM Competition G35 3" True Dual Exhaust System
3
AAM Competition G35 3" True Dual Exhaust System

The AAM Competition Infiniti G35 3" True Dual Exhaust System is the highest flowing exhaust systems available for the G35 Coupe. This exhaust has been designed to support the most demanding volume and velocity flow requirements.
The AAM Competition G35 True Dual Exhaust System comes with a specially designed 3" inner diameter flange on each side that bolts directly to either the factory cat pipes or most aftermarket 2.5" test pipes. Twin mandrel bent 3" polished stainless steel T-304 16 Gauge exhaust tubes run along each side of the G35's undercarriage. Two high-flow stainless steel resonators ensure straight through flow and a deep exhaust note.
By significantly decreasing thermal load, the AAM Competition 3" True Dual Exhaust System provides the maximum reliability for your VQ35 engine and its internal components. Preliminary testing has shown gains over 40rwhp on high horsepower turbocharged G35 cars compared to original equipment. The AAM Competition G35 3" True Dual Exhaust System is a perfect match for any turbocharged 350Z, including 800rwhp+ competition setups.
Exclusive Benefits
Highest Flowing Exhaust System Available for the G35 Coupe


Engineered to provide Aggressive Deep Tone with Minimal Drone


Proven to support over 1000+rwhp


T-304 Stainless Steel Flanges
Features
Precision TIG welded T-304 Stainless Steel


Includes All Necessary Gaskets & Hardware for Installation


Made in the USA
Installation Instructions

Installation Instructions can be downloaded here.
   
Fitment
2003 to 2006 Infiniti G35 Coupe
note:  This is a VERY large exhaust system, due to the nature of the oversized dual 3" exhaust tubing it is a very tight fit.  Some minor modificaiton may be necesssary for best fitment depending on the vehicle.

Financing
AAM Competition Financing!
Buy Now, Pay Later with Blispay
Blispay makes shopping at AAM Competition, LLC even easier.  It's the only payment option that gives you:
6 Months to Pay 
No Payments, No Interest on purchases over $199 if paid in full in 6 months.
+
2% Cash Back 
Blispay gives you 2% Cash Back on all purchases and works everywhere Visa is accepted.
How it works: 
Apply on your phone or computer at https://blispay.com/aamcompetition. 

If approved, you'll receive a digital Blispay Visa card which can be used to make purchases with us. 

You'll receive 6 months special financing on all purchases over $199 + 2% Cash Back. 
Interest will be charged to your account at your APR of 19.99% from the posting date if the purchase balance is not paid in full in six months.  Your account has a 3% foreign transaction fee and if you are charged interest it will be at least $2.00. 
For more info please visit blispay.com/faq.
The Blispay Visa® Card is issued by First Electronic Bank, Utah.
Learn more and apply now at blispay.com/aamcompetition.

Specifications
Tip Options

Stainless Steel Tips

or

Titanium Burnt Tips

To install this Web App in your iPhone/iPad press
and then Add to Home Screen.