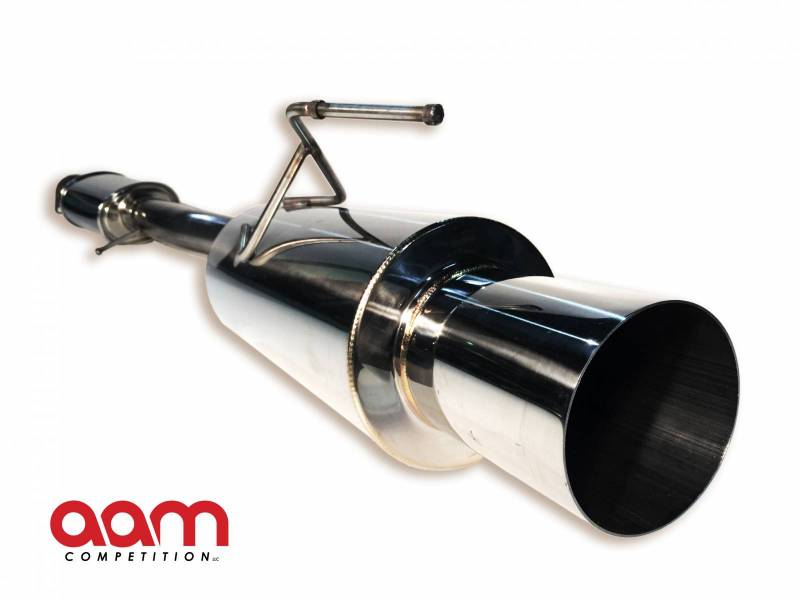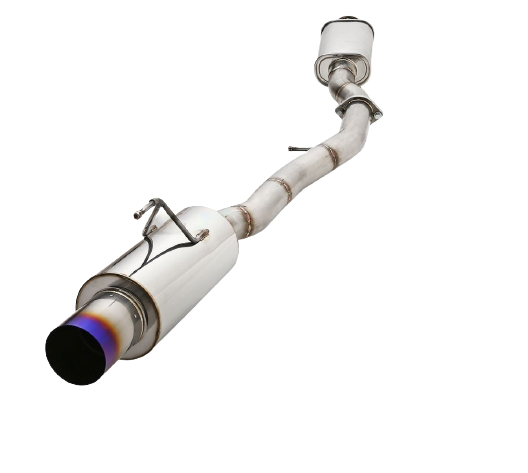 iVBORw0KGgoAAAANSUhEUgAAAIAAAABzCAYAAABQOAp8AAAaMklEQVR42u2deZScV3nmf99S31dbV1Xv+6p9bclarMV4kWQjxytjJoOdgcmcjMETcrAh5IBJnOGACRwnYRicwZ4DMWYIyQQCZNgXrwLJMshYtpFsWUtr6ZZ679q+qvqWe+/8UV2N7SQ+eBmrJX3POfVHL1V1qp7nvtt973s1pZQixAULPfwK3jwopZBSci6tKTOk7Q3TTo1vTdPQNG1ODLXfhQI4T1e7Ugpd16lxPDM9RTabJZPJUN/QOPe/Ukp0fX4aWy2MAd4YcrkcMzMz7N71GHt+9hhOpYKpa1y27Uo2bXkbnZ2dxONxlFLz0hqEAngdK1/TNKanp3jwwQfIpDMkk0mkEJiRCIZpYug6FbdCNptlfPQMO67ayaZNW+alCEIX8DoEIITgb+79PE2NDWzbtg3LsjAM42XxABr4vkcxl+fb//xt6pJJVqxcPe/cQSiA14AaeUPHjhKPRtm240o8z0MIiaZJNE1DKR1NUyglCQJJxI6y9ZJLOHjw16xYuZr55gRCAbwWfzlrvutSKTZs3IDnuiQScQxDQ9cjs3/XgKqVME0d3/dJp9K4rld9jXkWDIYCeB2IRqNEbAtdN9B1DdPU0bTIrAtQgIamKaT0qz9rOr19/S+LIeYLwkLQ64DjFJFCYBgGmmagaSaa9hsLIaVESjlLuERKQUNDQ1gHOF9QKBQADdM0iEQiRCKRlxWBgiDA81yCIKhWB0WAFbFCAZwvMYDv+cRicSzbRilFpVzB0E3UbPCnlMIPBLoRQboVhAjQDSMUwPmCEyeGKBcLPP/c00xNTjM6Noqua5w6cRKnVMGKmqSScfr7B9hyyRVYsSimab5MRGEMcA7m/wBDQ8cYevF5psdPk0mnqEtGqTh5JifH8PwyA32dtDakiVkGBoIjL/6awPewLDu0AOcDntu/j2jUZNXgOnTD4O+++lWMiMGiRSuw4vW0tDewqLedRLoVw45w8tgxirlpdH1+uoDQArxG/5+bmUbTDZJ1KY4deREhBZdeehlXbNvOqgXdFKenGR2bYGZmCkMzMXSTibFxlJKhAM4HF1BXV4em6QRCErEtbNums7uXhoY0K9euJxJNMDM1ha5paEohlUQ3tHm7LRwK4DUKoK2ji+zMNJ7vks8XWLlsFT3dA2i6TjJTT2dvP8WyTzQWBw1KJYdMpn62TKxCAZzLLkApxarBdXiux0M/+gH5fJG+gQHKroNuWJQcB7dUxIpYZKenOfDss8xMT7F24yXz93OF28GvzQpomsbU5Dj3fu6zFAs5ujs6sZN1dDQ1oCufpvY2CvkSBw7+Gt9z+d3f+wN6BxaG/QDnmwgAjh4+xH+/526OHDtOSzLK1TfcyKbLtmNF45wZPokdTbBqcO28JT90Aa/TFdQaPwcWLmHpsuV4xSy5isevjxznySf2MjM9TVtHN4auc/zYkblm0bAOcJ5A13WUqu7/b3v7NUyePsXR4yeZmZrGMCLs+8VeCoUCpqHT0NREKlNPQ0PjvOwNDF3AG3QHSil+/thDnDh6iOlsjoMHDnDw+UNEIhHK5RK2rti4dSsf+ujHaWtrn3ciCAXwJsQDSin+1xc+x09/8F1mCkVu+ve30Nfbi+tWeOzhnzJy/HnWbdjM+z98F+l0/byKCUIBvAHUVvP/fvAB/vaB+6kUi/yX9/4hl1++jcD30AwYG5/gm//wVaZGT9KzcAUf/fNPkU5n5o0IwiDwDQaEAJ3dPSxbuowlS5czOLiGQiGP53k4hSKZVJpkXT0jkzkmCiW+/4PvhEHg+VYc2r59B56TZ3pqCpBEIiaGbgCScqlEe2cnPT29vOtdN7N44ZJ55QJCC/AmxQI7dl5LV08vpq5jmgaBCPBnO4O6ujq4aO1aFi9YRE9Pb2gBzkdMTU1SKjk0NzWipCQIfHzfp1QqsWz5Gq6/6WYM3QibQs+ztT/nCibGx4lGo2imgRQSy4wg/ABN02nv6sLQDaSUYUfQ+UJ8rf0bYHT0DJ5XprOrE0PXMUwTKSUlx8HQDaKx2FwBab4hdAGvkuK9NNJ/ZfCnaVAoFpgcO0PJKZJOJQGNIAgQQuB5Hm7FpS4dw56n7WChAF7NNL7Kai0WC4yfOY1EYRo6yUQCz3URUiCCAM918TwPTVM0tzS/rGgUCuAcQKVS5pdP7CaZStHc0kbEstA0DcuyqVTKnBo6yvTUBCqo0NHZiWUn8AOBUgrXdRFCIKUkGk/Q1Tswrz9rKIBXpHOapuG6Ht/97nfwPJ+evl50wySdTrNxw3oS8Tjd3d20tDTxk//7f9i36yEWLVtO58BSjIgNUhKIgIoX0DewkHQmM6+3g8NS8G+BQj5HpeygggApJBW3jFspc/TQfp744Y+RuuJtO68h1dCK7wcIJehfuIz+BYvnNfmhBXgVK6CkYmp6knxuBsvUMU0TKWQ1t3cKzExNkEjUEatPcejwESYnxjCtGLodZ8XgBlrbOv7NIDIUwDwnv1KpMDJyCq9SJhmLoqFTqbj4FYdyuUSpVEIpiRWvo6uvhwOHnqfsBjR39rFo6Qri8cS8X/mhAP4V4jVNY2JinPGxM+i6hq5r5PN5ROCjRIDvewSBj+f7BCIgZhoIZbJ8xTrefsPN9MzTI+BhDPBbkC+E5MTxY+RzMyTjMVAKp1Qil8vh5LPYdgTLsggCgWkalMsOBadIXV09my/dQTJZd04RHwrgZVF/hcOHXkApRaY+Q8VxKJUc3EqJ8TOnyWWzNDQ3EYtGkVJQKBSIWDFWrt1IT2/f7GtJNO3cK6yaFzr546Nn2L9vLzJwiVo2TjZBqqEJ3/cp5LIUnQLxZB22FSWXzeH6HguWLGfV4Hosy0JJCZp2TpJ/wVqAGvmTE+MceeEA6UwG24owMvQiT+/dTUdPHy1dPWSzOaKxBCAZn5igobGVjVveRlNzyznn60ML8Aryx86c5vixI7R1dGLHogSBoK1/CQvyeX71+E8pFKZZuHIdJadCNpdnzfrNrFi9Bg3tZUHjuY55J4CXbpnWRrG+2eRPT01wYugIrW0txGI2nu9RdhycokNdUyvRuhSFXA7f9yl7Ptt3Xk9Tc3O1Cxh1XhBfgz7fVmd19m51dVX779Wb8rq1Pv5iMc/w8HE6OjqwbRshBG6lQqFQZGpqikrZZfHqiygUi0ipceXO62hqbp4T5vlE/ryyALUO24cf+imHDj4LKHa8/VoWL1n6sl7633YK90v9c21+X6nkMHTkEPWZDNFYjHK5hBCCslOqBnz5GRqbm5kZ8+ho72bLZduJJ5JvuiUKg8BXEIVSaLpOoVDg05/8bxw+fAjHcQCd+7/0ID09Pf/qCqzt2b8aOaWSQz47Q7FQLejUJZNYtoUfBLiVCvl8nuz0NNlslrpkEs3QyM7MsO2qa0ll6s/Z9O6cywJmZqZ49Mc/oqGlmeeeO8DIqZN09fSyf98vuPf+LxKLJwCYnBjnxPFjWHaUWCxOzLaJx+NE49WpXbpu4HseBadIqVykMDXBxPAp8pNnyLQ0s2jZIH4Anu9RKpXI5bIU8zlMM4Jp2aApNm657Jwq556jMYCaJX6GX+x5nLs/9id09vRx+bYrObh/L++6+Rb+6AN3EI9Z3POpP0cKwTNPPcnPHn2YcsnDsm3sqE3EthGaVq3RO3mmp8c5evQwkzMzBEpS39RE3+JlaErywjO/4pm9D5EvZCk5RYqFPG6ljKHrKA2Uprh46+UXDPlnVQAiEAB85Yv382cfuoObbn43F2/Zyje/8fcsXbqcBYuXkstO8tGPf4I9e5/kj++4jYnxCXoHFtHd00M6nSaeTGLGYxCxUWaUQAPNMkk3ZijkJihOTVJyyhRKJXzd5OThY7zwxF7Gho/huxU8t4ISAUIGCDTWbdxKLBa/YMg/qwKoDU68+T++h3vuvZ8tl15BPjvDzx59jIs2X8qZM6cplMoUZma4/tpreOTRxyiWXXr7eonGLOKxOLZlYJpg6BJNE3PbuLYVpa2+nskTQwwdeZFidgYViYKlMzM1ztGD+3GcApVKhXyhQMUL2LBxC6lU+oIi/6xmAbUvubWjk9aOTgB+9MPvVW/XEAGlksPJFw8yPTnK71x3A3X1zXzj61+jv7+XxUuWIYVE0xRooEV0dKmQroeSEt/zsO0Uje2d7N+3h7buBdhRm0Qyzonx09gTY0xPjeOUPVwvYOf1/47GpuYLjvx5UQeoDVYuO0X2/HwXHW3NPPrdb/DsL/aQm5lm0cqLkJrGTe+8iU2bNnP/39xLuVTCNE0CEVB2SkyNDDNxZhihFL7vI3wfp1wkVV9P34IFGLqGWyozU3DoaGyg5ArGx8eQSufyq66mvb1zXvbsXzCFIE3T2P34IxRyeSYnJ4g1tGLFk3T0LyaWSBMxbUqlMrfedht2PM5nPnM3Cp9yIccze3fx5c/eza7vfQvD0PHcCq5XwfPKFAslEok0xUKW0fEzlIsOR0emSCRTDCxdxe/c8E76+xee13n+vC8EKSnRTZPmrh6ee+EF1q4ZZM3Fl9DS0kI8FicajWFHI1W1ajof/8Td/P57fo+vPvgAl192BYcOHsT1y6y7eAOVkoPveXi+h1epXtDQ3tXLmZERTh07TGtrJztvvIU1F2+lo6vnXxSMLkSc1TqAFALdMPA9l5/+4Lv87VceJGpH+cTdn6aurg7LsoiYJnbUxozYQIDvCx5/9GH+9M6PsPai9Wxav5aL16+mvq0Lz5N4nkfZKWHZFolEAk03GR05SVNbF+2d3ViW9ZoqiqEF+P9T/kNIiWEYDJ8c4sH7/iedPf3c+acf5zOf+iRCBCSTcXTdIBpLUCzk+f43/4mHH36IifExSuUS9Y0trN+4kRtueielQp5C0UHTDDzPIxqNEovHkUoSuC6p+np6+xfMxRznY03/nBFAzeQahsGeXQ/zta88yKZLr+Btl23HLZdpaWur5viJFOWywz/+49/z85/tpqWliRtvvJ7W1jYSiThNTa3EY1GmJieoVCq4rodSing8jmlZ+FIghERJhZTg+z6maV6wvn5eCKC2qSNFwNe+/EWe3r+fd7zr3SxetIhMJsWBkWGWLFlMa1sHe3bv4bHHH2VgYIA77/wIHZ2diKBavvU9j1K5RC47gxQBrusipSQej2OYJkEQIJVCSYUQEtOotnWHq/4sxgA18ifHR/nC5/4KoTTe8bu30NjUQMQ0aW1t5b777mNwcJDTp0cpOiWuv+5qGpuaKDlFHMdBCEEQ1LpzA6QQ+J6HaZpEo9G5qV2BlFT3mKpHtdKZevr6FlzwAd9ZsQC1L13XdZ568gm++uUvsXTVGrZfeRXRqI1tWTQ3t3DgwHM8ufeX1GeaWLN2JcuWr6TkFJianKhevCQEwvcJfB8R+ARBQBAERG0bMxLB9Tx0w0BJiZgd5Cilwik5dHT2hEyfDQGI2Zu1gsDn+9/+Oo/v2sVlV13N4OAgUdsmGouRydRTdBy+8fV/4oYbr+fa665F1yQz0xPVIpGQeL6L73nIWdNevaxREIvF5g5yaLpOIARqlnwhBI5TJhKx5m7sClf/W+QCapcjaJpOIZflO9/8BzzfZ/OlV9La1oamga5rxOMJXjx0iKee2semTZtYtHgphfw0ge+jpCLwfXw/wA/cuXP3vu8DYNvVM/e+76MbBnKW9NrKL1dcgkBw0UXrSSQSIdNvlQBe2r3zs0d/wpfv/zyFbJYFSxYSiydobutkcHCQtYPrmMgV2bXr51xzzdWkM2nyuRyK6k6h8H083yPwA6QS1dYt10XXdWzbnhOEYRgIqRCyeiRbSInv+QSBYPXgRaTT6dD3v1UCqJF/fOgYn//LTzA2PERbWweNza1EIhGUCjhx7BiHjxymt6+f9Zs2877334HCZmp6Ak2HIJAEvofve1UhzAZ+nucRiUQwTbNa7xcC0zCRqkq6kNWBzL7nEQjJ4JqL5tVAxvNeADXyn3l6H5//9F10dHUysGg5sXgKMxLBjFhMTk5y4vhRhoaOMTJyCl0qli/u47Y/ej+9SzeQzc5Ug70gQIgAKSWuWzX/1uyQBt/3q+9lGHO+Xqrq+1cncwnWrF1HJlMfkv9WCaBWXTs9MszdH30/y1etI93YAlJiR21kIDl46AWeevppio6DVNBan0YpyfDpEWIRwYfvuJ1N264jX3CQUszN2alewlyNVT2vWt83DINgdhdRSoFSVM/li4DBtRtoqG8IyX8rBaCkRNN1/uKuD4MI6F20Ck0K/CBgeOQ4p0eGGR0bQ2kaDY1NeK7LqeHTVDwP27YpFkoIZ4w7//j9bNn5H8jnSrheBag2fAoh5gI8c3YCV00ASqlZF+Fz0bqNNDY2heS/lWmgUlXyT508wdjpYVav24KcnZD5xN4nGBkdoewG1KVTdLe3097WQn0mRWfHSY4ePcHRoRPUpdM4Rjt/cc+9fDKaZNH6K9A0UErDdd25Ao9hGARCIIWYLfZU/b7reaxduyEk/2wIQEqFYcC+vbtJxJPYloXnejyxdw+FcoXVa9bT2tJBfUOKSrnMkcNHOH5ylOaGOKuW99LYkGL/gReIREz8aIb777ufu/9qCWZdS7X6Fwh0XUfX9WoRiFo7uIbne7iVChs2bqG5uSUk/2wWgoZPDGHZMYpOkT27d9M7MMB73n41vT3dJJJJpJSMjY6yauVSfvHLp9j3q2fo6sjQ09ZAxeni8PFhujpaOHX8OD/53re55uZb8T1vrie/lvbJ2fmMrutRLDps3nwJLS2tIflnSwC1O3R0wyCaTPL008+ydNkKdlx1FelMHboOUgbkCw7JRJJkMsYVsSiZugQP79qNF5d0tdUzOZNDSsWC/gH27t3LxZdfRSTRjJwduqxmt5BBo1wqk8tl2br1cjo6O0Py3wDe8N5orZ2qtb2dQ7/eR3+bxuZ1ndhmnogJSniU81kMAkTg4uQdUNDX1U5XawNDI9NIKWlvacZ1FR3d3eQdn6f3PoZtW9UAcHbjR0pJoVBganKKLVsupbevrxqAhuS/9RagljwYhsGPv/Mt/u6+L9FtJ+madAl2/xivq45yezsi3YuI96N0E023qiu4UkHTdNpamjl+coRswae1pZHDJ8bQdZ26TBNHjxxhq19BSFm9ghUoOg5TU9Ns23Ylff0DcwFoiLdYALUSLMD9f/0/eOCL36KvZQuGtZTnT9kMn5wh+eRBUoldpAc8rMXLsNo3EEl2IJWOkBooaGrMYKAYmczS0t6ObUdwyi7p+gyB51KplEAZ+EJSdApMTc+wbduV9A8smJc3cF0QAqiR73s+n7jr4/z4+/tZvfYPaE6uwnUSnHElQ8UyWqkLe7yV9lM/of/YLurXjaH3bIZIE1YshRGxyWTqyTQ2YOTzeKUiDek6pFS0trZRGD9JpeygR1LkC3mmpqbYvmMnCxcuDsk/WwKQs318+/b9ko/8yUfYs+cJkqkGRiaHaG9aTX/vNdSlNuCbJjk7gRH041Q24R0VtLoHSRcrRPsvJQZEZB3RaJz21mYqhSJBIGhqaCCVqScZsxg/eRgpBU4hz+joGFdetZNFi0Lyz5oAal/8g19+kP/6h7dRcV0SCYuCcxolTzM69TzPHf4GDZkNLF/wPhLmAnxpktcGeEHkGB0qs8I+SWPseaQRJxWJg6ZAKgIpULpGc1MjbV3dvHjgGTxf4nqS4ZExdly5k6VLl4fkn60sQIhqMWb//v2877b3ohCkUnFQYOgWkYhNLBrFsi3Gp5/k5099gLGJH2BaGRw9Qt5oYlz2c+KkiXP6BHjF37R0BRKlVVvE05l6hJTkc1niiRiTMwW27biKZctD8udFGnjPPZ/B83zsqEUQBKiXlINru3fxaBxFmacO/zXDuR8i7ShCj+NFGpl0G3CyDoGbRSmJUyoxOjaK9F2SiTRSN6hUKjj5PJnmFi7fvpMVK1aG5J9NAdRq8K7r8vT+X2FGtLmj3S8vCM2WaLUAKxJBNwTPn3wArfwsMTMA06Cit+EULaRbASPCoSNDTE9nGRhYSF19M9KXTI2fxikVeO8H7mTBwEBI/nyxAPl8nmKxSDX7Uy95MNeBC4ogEKBJLMsmEA4nJ75PnekQNeNYdgqlxzFMi7HxSUaGR1izajWZhmbQNEqlHM/86pfc8bG7Wbx05ZzrCTEPgsBEIkEinmBUKExTe8n0rtq16NqcIIJAYhoQjdqMOUN4wSjpeCc6Uex4irI0mJiapr2jHdu2KZdKTI6d5sTQUf7Trbdz2fadL6s1hDiLAqjdjhmPx+ns7ObFF4+ixWbHt0kxW4fXZ/9XB1UtywZSYGAghM+0P057ohsAx4DC6Sxlr4iuJNlcDiUDurp7+ORnv8DKVWvm0s0Q88QC1Lpy3vGOd/DII4+iaxqaAoUOmuQ3F6jNDmyYNQZKSUQgKXhZ4kmTqewkWy/fQaa1m7HRM+iGSWtbO6vXrqPvJWf3QrP/1uG36giq7bZls1lWD65gbGwMyzIQQiFf8nQNNdvI8ZtNItcPWNG3nnUDq9jy9kFu/eDt/+Z7XMjn9Od1EFidpy/IZDJ85tN/iecKdL161k6bjQKri15DKW3OHWiajqbrCFFi241v49YP3j7XyPnSR21HLyR/HmcBhmEghOCWW27hgx+6nXyuhGEYGIbxiu3Y35y713Ud4Up+/9b38O7b/vPcYMfa8+aeHxJ/9qBeA6SUKggCJZVSH/vTOxWgzAiqLhVVdamYSiQtlUjaqi4VVfGEpQD1oQ/drpRSSgihpJQqxPwCr/UJUso5Ir/9z99SS5ctUq8oDChA2VFL3XXXn4Xkz3O87rbwWrTuOEUeeeRRHnv8MUaGh4lEIqxcuZJrr72OFStWhKNYzocs4NXSw1fL18OU7jwXQC19qx3QeOVFDyH5F4AAQlwgaWCIUAAhQgGECAUQIhRAiFAAIUIBhAgFECIUQIhQACFCAYQIBRAiFECIUAAhQgGECAUQIhRAiFAAIc4B/D85sL5MZDr9OwAAAABJRU5ErkJggg==

iVBORw0KGgoAAAANSUhEUgAAAIAAAABzCAYAAABQOAp8AAAaMklEQVR42u2deZScV3nmf99S31dbV1Xv+6p9bclarMV4kWQjxytjJoOdgcmcjMETcrAh5IBJnOGACRwnYRicwZ4DMWYIyQQCZNgXrwLJMshYtpFsWUtr6ZZ679q+qvqWe+/8UV2N7SQ+eBmrJX3POfVHL1V1qp7nvtt973s1pZQixAULPfwK3jwopZBSci6tKTOk7Q3TTo1vTdPQNG1ODLXfhQI4T1e7Ugpd16lxPDM9RTabJZPJUN/QOPe/Ukp0fX4aWy2MAd4YcrkcMzMz7N71GHt+9hhOpYKpa1y27Uo2bXkbnZ2dxONxlFLz0hqEAngdK1/TNKanp3jwwQfIpDMkk0mkEJiRCIZpYug6FbdCNptlfPQMO67ayaZNW+alCEIX8DoEIITgb+79PE2NDWzbtg3LsjAM42XxABr4vkcxl+fb//xt6pJJVqxcPe/cQSiA14AaeUPHjhKPRtm240o8z0MIiaZJNE1DKR1NUyglCQJJxI6y9ZJLOHjw16xYuZr55gRCAbwWfzlrvutSKTZs3IDnuiQScQxDQ9cjs3/XgKqVME0d3/dJp9K4rld9jXkWDIYCeB2IRqNEbAtdN9B1DdPU0bTIrAtQgIamKaT0qz9rOr19/S+LIeYLwkLQ64DjFJFCYBgGmmagaSaa9hsLIaVESjlLuERKQUNDQ1gHOF9QKBQADdM0iEQiRCKRlxWBgiDA81yCIKhWB0WAFbFCAZwvMYDv+cRicSzbRilFpVzB0E3UbPCnlMIPBLoRQboVhAjQDSMUwPmCEyeGKBcLPP/c00xNTjM6Noqua5w6cRKnVMGKmqSScfr7B9hyyRVYsSimab5MRGEMcA7m/wBDQ8cYevF5psdPk0mnqEtGqTh5JifH8PwyA32dtDakiVkGBoIjL/6awPewLDu0AOcDntu/j2jUZNXgOnTD4O+++lWMiMGiRSuw4vW0tDewqLedRLoVw45w8tgxirlpdH1+uoDQArxG/5+bmUbTDZJ1KY4deREhBZdeehlXbNvOqgXdFKenGR2bYGZmCkMzMXSTibFxlJKhAM4HF1BXV4em6QRCErEtbNums7uXhoY0K9euJxJNMDM1ha5paEohlUQ3tHm7LRwK4DUKoK2ji+zMNJ7vks8XWLlsFT3dA2i6TjJTT2dvP8WyTzQWBw1KJYdMpn62TKxCAZzLLkApxarBdXiux0M/+gH5fJG+gQHKroNuWJQcB7dUxIpYZKenOfDss8xMT7F24yXz93OF28GvzQpomsbU5Dj3fu6zFAs5ujs6sZN1dDQ1oCufpvY2CvkSBw7+Gt9z+d3f+wN6BxaG/QDnmwgAjh4+xH+/526OHDtOSzLK1TfcyKbLtmNF45wZPokdTbBqcO28JT90Aa/TFdQaPwcWLmHpsuV4xSy5isevjxznySf2MjM9TVtHN4auc/zYkblm0bAOcJ5A13WUqu7/b3v7NUyePsXR4yeZmZrGMCLs+8VeCoUCpqHT0NREKlNPQ0PjvOwNDF3AG3QHSil+/thDnDh6iOlsjoMHDnDw+UNEIhHK5RK2rti4dSsf+ujHaWtrn3ciCAXwJsQDSin+1xc+x09/8F1mCkVu+ve30Nfbi+tWeOzhnzJy/HnWbdjM+z98F+l0/byKCUIBvAHUVvP/fvAB/vaB+6kUi/yX9/4hl1++jcD30AwYG5/gm//wVaZGT9KzcAUf/fNPkU5n5o0IwiDwDQaEAJ3dPSxbuowlS5czOLiGQiGP53k4hSKZVJpkXT0jkzkmCiW+/4PvhEHg+VYc2r59B56TZ3pqCpBEIiaGbgCScqlEe2cnPT29vOtdN7N44ZJ55QJCC/AmxQI7dl5LV08vpq5jmgaBCPBnO4O6ujq4aO1aFi9YRE9Pb2gBzkdMTU1SKjk0NzWipCQIfHzfp1QqsWz5Gq6/6WYM3QibQs+ztT/nCibGx4lGo2imgRQSy4wg/ABN02nv6sLQDaSUYUfQ+UJ8rf0bYHT0DJ5XprOrE0PXMUwTKSUlx8HQDaKx2FwBab4hdAGvkuK9NNJ/ZfCnaVAoFpgcO0PJKZJOJQGNIAgQQuB5Hm7FpS4dw56n7WChAF7NNL7Kai0WC4yfOY1EYRo6yUQCz3URUiCCAM918TwPTVM0tzS/rGgUCuAcQKVS5pdP7CaZStHc0kbEstA0DcuyqVTKnBo6yvTUBCqo0NHZiWUn8AOBUgrXdRFCIKUkGk/Q1Tswrz9rKIBXpHOapuG6Ht/97nfwPJ+evl50wySdTrNxw3oS8Tjd3d20tDTxk//7f9i36yEWLVtO58BSjIgNUhKIgIoX0DewkHQmM6+3g8NS8G+BQj5HpeygggApJBW3jFspc/TQfp744Y+RuuJtO68h1dCK7wcIJehfuIz+BYvnNfmhBXgVK6CkYmp6knxuBsvUMU0TKWQ1t3cKzExNkEjUEatPcejwESYnxjCtGLodZ8XgBlrbOv7NIDIUwDwnv1KpMDJyCq9SJhmLoqFTqbj4FYdyuUSpVEIpiRWvo6uvhwOHnqfsBjR39rFo6Qri8cS8X/mhAP4V4jVNY2JinPGxM+i6hq5r5PN5ROCjRIDvewSBj+f7BCIgZhoIZbJ8xTrefsPN9MzTI+BhDPBbkC+E5MTxY+RzMyTjMVAKp1Qil8vh5LPYdgTLsggCgWkalMsOBadIXV09my/dQTJZd04RHwrgZVF/hcOHXkApRaY+Q8VxKJUc3EqJ8TOnyWWzNDQ3EYtGkVJQKBSIWDFWrt1IT2/f7GtJNO3cK6yaFzr546Nn2L9vLzJwiVo2TjZBqqEJ3/cp5LIUnQLxZB22FSWXzeH6HguWLGfV4Hosy0JJCZp2TpJ/wVqAGvmTE+MceeEA6UwG24owMvQiT+/dTUdPHy1dPWSzOaKxBCAZn5igobGVjVveRlNzyznn60ML8Aryx86c5vixI7R1dGLHogSBoK1/CQvyeX71+E8pFKZZuHIdJadCNpdnzfrNrFi9Bg3tZUHjuY55J4CXbpnWRrG+2eRPT01wYugIrW0txGI2nu9RdhycokNdUyvRuhSFXA7f9yl7Ptt3Xk9Tc3O1Cxh1XhBfgz7fVmd19m51dVX779Wb8rq1Pv5iMc/w8HE6OjqwbRshBG6lQqFQZGpqikrZZfHqiygUi0ipceXO62hqbp4T5vlE/ryyALUO24cf+imHDj4LKHa8/VoWL1n6sl7633YK90v9c21+X6nkMHTkEPWZDNFYjHK5hBCCslOqBnz5GRqbm5kZ8+ho72bLZduJJ5JvuiUKg8BXEIVSaLpOoVDg05/8bxw+fAjHcQCd+7/0ID09Pf/qCqzt2b8aOaWSQz47Q7FQLejUJZNYtoUfBLiVCvl8nuz0NNlslrpkEs3QyM7MsO2qa0ll6s/Z9O6cywJmZqZ49Mc/oqGlmeeeO8DIqZN09fSyf98vuPf+LxKLJwCYnBjnxPFjWHaUWCxOzLaJx+NE49WpXbpu4HseBadIqVykMDXBxPAp8pNnyLQ0s2jZIH4Anu9RKpXI5bIU8zlMM4Jp2aApNm657Jwq556jMYCaJX6GX+x5nLs/9id09vRx+bYrObh/L++6+Rb+6AN3EI9Z3POpP0cKwTNPPcnPHn2YcsnDsm3sqE3EthGaVq3RO3mmp8c5evQwkzMzBEpS39RE3+JlaErywjO/4pm9D5EvZCk5RYqFPG6ljKHrKA2Uprh46+UXDPlnVQAiEAB85Yv382cfuoObbn43F2/Zyje/8fcsXbqcBYuXkstO8tGPf4I9e5/kj++4jYnxCXoHFtHd00M6nSaeTGLGYxCxUWaUQAPNMkk3ZijkJihOTVJyyhRKJXzd5OThY7zwxF7Gho/huxU8t4ISAUIGCDTWbdxKLBa/YMg/qwKoDU68+T++h3vuvZ8tl15BPjvDzx59jIs2X8qZM6cplMoUZma4/tpreOTRxyiWXXr7eonGLOKxOLZlYJpg6BJNE3PbuLYVpa2+nskTQwwdeZFidgYViYKlMzM1ztGD+3GcApVKhXyhQMUL2LBxC6lU+oIi/6xmAbUvubWjk9aOTgB+9MPvVW/XEAGlksPJFw8yPTnK71x3A3X1zXzj61+jv7+XxUuWIYVE0xRooEV0dKmQroeSEt/zsO0Uje2d7N+3h7buBdhRm0Qyzonx09gTY0xPjeOUPVwvYOf1/47GpuYLjvx5UQeoDVYuO0X2/HwXHW3NPPrdb/DsL/aQm5lm0cqLkJrGTe+8iU2bNnP/39xLuVTCNE0CEVB2SkyNDDNxZhihFL7vI3wfp1wkVV9P34IFGLqGWyozU3DoaGyg5ArGx8eQSufyq66mvb1zXvbsXzCFIE3T2P34IxRyeSYnJ4g1tGLFk3T0LyaWSBMxbUqlMrfedht2PM5nPnM3Cp9yIccze3fx5c/eza7vfQvD0PHcCq5XwfPKFAslEok0xUKW0fEzlIsOR0emSCRTDCxdxe/c8E76+xee13n+vC8EKSnRTZPmrh6ee+EF1q4ZZM3Fl9DS0kI8FicajWFHI1W1ajof/8Td/P57fo+vPvgAl192BYcOHsT1y6y7eAOVkoPveXi+h1epXtDQ3tXLmZERTh07TGtrJztvvIU1F2+lo6vnXxSMLkSc1TqAFALdMPA9l5/+4Lv87VceJGpH+cTdn6aurg7LsoiYJnbUxozYQIDvCx5/9GH+9M6PsPai9Wxav5aL16+mvq0Lz5N4nkfZKWHZFolEAk03GR05SVNbF+2d3ViW9ZoqiqEF+P9T/kNIiWEYDJ8c4sH7/iedPf3c+acf5zOf+iRCBCSTcXTdIBpLUCzk+f43/4mHH36IifExSuUS9Y0trN+4kRtueielQp5C0UHTDDzPIxqNEovHkUoSuC6p+np6+xfMxRznY03/nBFAzeQahsGeXQ/zta88yKZLr+Btl23HLZdpaWur5viJFOWywz/+49/z85/tpqWliRtvvJ7W1jYSiThNTa3EY1GmJieoVCq4rodSing8jmlZ+FIghERJhZTg+z6maV6wvn5eCKC2qSNFwNe+/EWe3r+fd7zr3SxetIhMJsWBkWGWLFlMa1sHe3bv4bHHH2VgYIA77/wIHZ2diKBavvU9j1K5RC47gxQBrusipSQej2OYJkEQIJVCSYUQEtOotnWHq/4sxgA18ifHR/nC5/4KoTTe8bu30NjUQMQ0aW1t5b777mNwcJDTp0cpOiWuv+5qGpuaKDlFHMdBCEEQ1LpzA6QQ+J6HaZpEo9G5qV2BlFT3mKpHtdKZevr6FlzwAd9ZsQC1L13XdZ568gm++uUvsXTVGrZfeRXRqI1tWTQ3t3DgwHM8ufeX1GeaWLN2JcuWr6TkFJianKhevCQEwvcJfB8R+ARBQBAERG0bMxLB9Tx0w0BJiZgd5Cilwik5dHT2hEyfDQGI2Zu1gsDn+9/+Oo/v2sVlV13N4OAgUdsmGouRydRTdBy+8fV/4oYbr+fa665F1yQz0xPVIpGQeL6L73nIWdNevaxREIvF5g5yaLpOIARqlnwhBI5TJhKx5m7sClf/W+QCapcjaJpOIZflO9/8BzzfZ/OlV9La1oamga5rxOMJXjx0iKee2semTZtYtHgphfw0ge+jpCLwfXw/wA/cuXP3vu8DYNvVM/e+76MbBnKW9NrKL1dcgkBw0UXrSSQSIdNvlQBe2r3zs0d/wpfv/zyFbJYFSxYSiydobutkcHCQtYPrmMgV2bXr51xzzdWkM2nyuRyK6k6h8H083yPwA6QS1dYt10XXdWzbnhOEYRgIqRCyeiRbSInv+QSBYPXgRaTT6dD3v1UCqJF/fOgYn//LTzA2PERbWweNza1EIhGUCjhx7BiHjxymt6+f9Zs2877334HCZmp6Ak2HIJAEvofve1UhzAZ+nucRiUQwTbNa7xcC0zCRqkq6kNWBzL7nEQjJ4JqL5tVAxvNeADXyn3l6H5//9F10dHUysGg5sXgKMxLBjFhMTk5y4vhRhoaOMTJyCl0qli/u47Y/ej+9SzeQzc5Ug70gQIgAKSWuWzX/1uyQBt/3q+9lGHO+Xqrq+1cncwnWrF1HJlMfkv9WCaBWXTs9MszdH30/y1etI93YAlJiR21kIDl46AWeevppio6DVNBan0YpyfDpEWIRwYfvuJ1N264jX3CQUszN2alewlyNVT2vWt83DINgdhdRSoFSVM/li4DBtRtoqG8IyX8rBaCkRNN1/uKuD4MI6F20Ck0K/CBgeOQ4p0eGGR0bQ2kaDY1NeK7LqeHTVDwP27YpFkoIZ4w7//j9bNn5H8jnSrheBag2fAoh5gI8c3YCV00ASqlZF+Fz0bqNNDY2heS/lWmgUlXyT508wdjpYVav24KcnZD5xN4nGBkdoewG1KVTdLe3097WQn0mRWfHSY4ePcHRoRPUpdM4Rjt/cc+9fDKaZNH6K9A0UErDdd25Ao9hGARCIIWYLfZU/b7reaxduyEk/2wIQEqFYcC+vbtJxJPYloXnejyxdw+FcoXVa9bT2tJBfUOKSrnMkcNHOH5ylOaGOKuW99LYkGL/gReIREz8aIb777ufu/9qCWZdS7X6Fwh0XUfX9WoRiFo7uIbne7iVChs2bqG5uSUk/2wWgoZPDGHZMYpOkT27d9M7MMB73n41vT3dJJJJpJSMjY6yauVSfvHLp9j3q2fo6sjQ09ZAxeni8PFhujpaOHX8OD/53re55uZb8T1vrie/lvbJ2fmMrutRLDps3nwJLS2tIflnSwC1O3R0wyCaTPL008+ydNkKdlx1FelMHboOUgbkCw7JRJJkMsYVsSiZugQP79qNF5d0tdUzOZNDSsWC/gH27t3LxZdfRSTRjJwduqxmt5BBo1wqk8tl2br1cjo6O0Py3wDe8N5orZ2qtb2dQ7/eR3+bxuZ1ndhmnogJSniU81kMAkTg4uQdUNDX1U5XawNDI9NIKWlvacZ1FR3d3eQdn6f3PoZtW9UAcHbjR0pJoVBganKKLVsupbevrxqAhuS/9RagljwYhsGPv/Mt/u6+L9FtJ+madAl2/xivq45yezsi3YuI96N0E023qiu4UkHTdNpamjl+coRswae1pZHDJ8bQdZ26TBNHjxxhq19BSFm9ghUoOg5TU9Ns23Ylff0DcwFoiLdYALUSLMD9f/0/eOCL36KvZQuGtZTnT9kMn5wh+eRBUoldpAc8rMXLsNo3EEl2IJWOkBooaGrMYKAYmczS0t6ObUdwyi7p+gyB51KplEAZ+EJSdApMTc+wbduV9A8smJc3cF0QAqiR73s+n7jr4/z4+/tZvfYPaE6uwnUSnHElQ8UyWqkLe7yV9lM/of/YLurXjaH3bIZIE1YshRGxyWTqyTQ2YOTzeKUiDek6pFS0trZRGD9JpeygR1LkC3mmpqbYvmMnCxcuDsk/WwKQs318+/b9ko/8yUfYs+cJkqkGRiaHaG9aTX/vNdSlNuCbJjk7gRH041Q24R0VtLoHSRcrRPsvJQZEZB3RaJz21mYqhSJBIGhqaCCVqScZsxg/eRgpBU4hz+joGFdetZNFi0Lyz5oAal/8g19+kP/6h7dRcV0SCYuCcxolTzM69TzPHf4GDZkNLF/wPhLmAnxpktcGeEHkGB0qs8I+SWPseaQRJxWJg6ZAKgIpULpGc1MjbV3dvHjgGTxf4nqS4ZExdly5k6VLl4fkn60sQIhqMWb//v2877b3ohCkUnFQYOgWkYhNLBrFsi3Gp5/k5099gLGJH2BaGRw9Qt5oYlz2c+KkiXP6BHjF37R0BRKlVVvE05l6hJTkc1niiRiTMwW27biKZctD8udFGnjPPZ/B83zsqEUQBKiXlINru3fxaBxFmacO/zXDuR8i7ShCj+NFGpl0G3CyDoGbRSmJUyoxOjaK9F2SiTRSN6hUKjj5PJnmFi7fvpMVK1aG5J9NAdRq8K7r8vT+X2FGtLmj3S8vCM2WaLUAKxJBNwTPn3wArfwsMTMA06Cit+EULaRbASPCoSNDTE9nGRhYSF19M9KXTI2fxikVeO8H7mTBwEBI/nyxAPl8nmKxSDX7Uy95MNeBC4ogEKBJLMsmEA4nJ75PnekQNeNYdgqlxzFMi7HxSUaGR1izajWZhmbQNEqlHM/86pfc8bG7Wbx05ZzrCTEPgsBEIkEinmBUKExTe8n0rtq16NqcIIJAYhoQjdqMOUN4wSjpeCc6Uex4irI0mJiapr2jHdu2KZdKTI6d5sTQUf7Trbdz2fadL6s1hDiLAqjdjhmPx+ns7ObFF4+ixWbHt0kxW4fXZ/9XB1UtywZSYGAghM+0P057ohsAx4DC6Sxlr4iuJNlcDiUDurp7+ORnv8DKVWvm0s0Q88QC1Lpy3vGOd/DII4+iaxqaAoUOmuQ3F6jNDmyYNQZKSUQgKXhZ4kmTqewkWy/fQaa1m7HRM+iGSWtbO6vXrqPvJWf3QrP/1uG36giq7bZls1lWD65gbGwMyzIQQiFf8nQNNdvI8ZtNItcPWNG3nnUDq9jy9kFu/eDt/+Z7XMjn9Od1EFidpy/IZDJ85tN/iecKdL161k6bjQKri15DKW3OHWiajqbrCFFi241v49YP3j7XyPnSR21HLyR/HmcBhmEghOCWW27hgx+6nXyuhGEYGIbxiu3Y35y713Ud4Up+/9b38O7b/vPcYMfa8+aeHxJ/9qBeA6SUKggCJZVSH/vTOxWgzAiqLhVVdamYSiQtlUjaqi4VVfGEpQD1oQ/drpRSSgihpJQqxPwCr/UJUso5Ir/9z99SS5ctUq8oDChA2VFL3XXXn4Xkz3O87rbwWrTuOEUeeeRRHnv8MUaGh4lEIqxcuZJrr72OFStWhKNYzocs4NXSw1fL18OU7jwXQC19qx3QeOVFDyH5F4AAQlwgaWCIUAAhQgGECAUQIhRAiFAAIUIBhAgFECIUQIhQACFCAYQIBRAiFECIUAAhQgGECAUQIhRAiFAAIc4B/D85sL5MZDr9OwAAAABJRU5ErkJggg==

iVBORw0KGgoAAAANSUhEUgAAAIAAAABzCAYAAABQOAp8AAAaMklEQVR42u2deZScV3nmf99S31dbV1Xv+6p9bclarMV4kWQjxytjJoOdgcmcjMETcrAh5IBJnOGACRwnYRicwZ4DMWYIyQQCZNgXrwLJMshYtpFsWUtr6ZZ679q+qvqWe+/8UV2N7SQ+eBmrJX3POfVHL1V1qp7nvtt973s1pZQixAULPfwK3jwopZBSci6tKTOk7Q3TTo1vTdPQNG1ODLXfhQI4T1e7Ugpd16lxPDM9RTabJZPJUN/QOPe/Ukp0fX4aWy2MAd4YcrkcMzMz7N71GHt+9hhOpYKpa1y27Uo2bXkbnZ2dxONxlFLz0hqEAngdK1/TNKanp3jwwQfIpDMkk0mkEJiRCIZpYug6FbdCNptlfPQMO67ayaZNW+alCEIX8DoEIITgb+79PE2NDWzbtg3LsjAM42XxABr4vkcxl+fb//xt6pJJVqxcPe/cQSiA14AaeUPHjhKPRtm240o8z0MIiaZJNE1DKR1NUyglCQJJxI6y9ZJLOHjw16xYuZr55gRCAbwWfzlrvutSKTZs3IDnuiQScQxDQ9cjs3/XgKqVME0d3/dJp9K4rld9jXkWDIYCeB2IRqNEbAtdN9B1DdPU0bTIrAtQgIamKaT0qz9rOr19/S+LIeYLwkLQ64DjFJFCYBgGmmagaSaa9hsLIaVESjlLuERKQUNDQ1gHOF9QKBQADdM0iEQiRCKRlxWBgiDA81yCIKhWB0WAFbFCAZwvMYDv+cRicSzbRilFpVzB0E3UbPCnlMIPBLoRQboVhAjQDSMUwPmCEyeGKBcLPP/c00xNTjM6Noqua5w6cRKnVMGKmqSScfr7B9hyyRVYsSimab5MRGEMcA7m/wBDQ8cYevF5psdPk0mnqEtGqTh5JifH8PwyA32dtDakiVkGBoIjL/6awPewLDu0AOcDntu/j2jUZNXgOnTD4O+++lWMiMGiRSuw4vW0tDewqLedRLoVw45w8tgxirlpdH1+uoDQArxG/5+bmUbTDZJ1KY4deREhBZdeehlXbNvOqgXdFKenGR2bYGZmCkMzMXSTibFxlJKhAM4HF1BXV4em6QRCErEtbNums7uXhoY0K9euJxJNMDM1ha5paEohlUQ3tHm7LRwK4DUKoK2ji+zMNJ7vks8XWLlsFT3dA2i6TjJTT2dvP8WyTzQWBw1KJYdMpn62TKxCAZzLLkApxarBdXiux0M/+gH5fJG+gQHKroNuWJQcB7dUxIpYZKenOfDss8xMT7F24yXz93OF28GvzQpomsbU5Dj3fu6zFAs5ujs6sZN1dDQ1oCufpvY2CvkSBw7+Gt9z+d3f+wN6BxaG/QDnmwgAjh4+xH+/526OHDtOSzLK1TfcyKbLtmNF45wZPokdTbBqcO28JT90Aa/TFdQaPwcWLmHpsuV4xSy5isevjxznySf2MjM9TVtHN4auc/zYkblm0bAOcJ5A13WUqu7/b3v7NUyePsXR4yeZmZrGMCLs+8VeCoUCpqHT0NREKlNPQ0PjvOwNDF3AG3QHSil+/thDnDh6iOlsjoMHDnDw+UNEIhHK5RK2rti4dSsf+ujHaWtrn3ciCAXwJsQDSin+1xc+x09/8F1mCkVu+ve30Nfbi+tWeOzhnzJy/HnWbdjM+z98F+l0/byKCUIBvAHUVvP/fvAB/vaB+6kUi/yX9/4hl1++jcD30AwYG5/gm//wVaZGT9KzcAUf/fNPkU5n5o0IwiDwDQaEAJ3dPSxbuowlS5czOLiGQiGP53k4hSKZVJpkXT0jkzkmCiW+/4PvhEHg+VYc2r59B56TZ3pqCpBEIiaGbgCScqlEe2cnPT29vOtdN7N44ZJ55QJCC/AmxQI7dl5LV08vpq5jmgaBCPBnO4O6ujq4aO1aFi9YRE9Pb2gBzkdMTU1SKjk0NzWipCQIfHzfp1QqsWz5Gq6/6WYM3QibQs+ztT/nCibGx4lGo2imgRQSy4wg/ABN02nv6sLQDaSUYUfQ+UJ8rf0bYHT0DJ5XprOrE0PXMUwTKSUlx8HQDaKx2FwBab4hdAGvkuK9NNJ/ZfCnaVAoFpgcO0PJKZJOJQGNIAgQQuB5Hm7FpS4dw56n7WChAF7NNL7Kai0WC4yfOY1EYRo6yUQCz3URUiCCAM918TwPTVM0tzS/rGgUCuAcQKVS5pdP7CaZStHc0kbEstA0DcuyqVTKnBo6yvTUBCqo0NHZiWUn8AOBUgrXdRFCIKUkGk/Q1Tswrz9rKIBXpHOapuG6Ht/97nfwPJ+evl50wySdTrNxw3oS8Tjd3d20tDTxk//7f9i36yEWLVtO58BSjIgNUhKIgIoX0DewkHQmM6+3g8NS8G+BQj5HpeygggApJBW3jFspc/TQfp744Y+RuuJtO68h1dCK7wcIJehfuIz+BYvnNfmhBXgVK6CkYmp6knxuBsvUMU0TKWQ1t3cKzExNkEjUEatPcejwESYnxjCtGLodZ8XgBlrbOv7NIDIUwDwnv1KpMDJyCq9SJhmLoqFTqbj4FYdyuUSpVEIpiRWvo6uvhwOHnqfsBjR39rFo6Qri8cS8X/mhAP4V4jVNY2JinPGxM+i6hq5r5PN5ROCjRIDvewSBj+f7BCIgZhoIZbJ8xTrefsPN9MzTI+BhDPBbkC+E5MTxY+RzMyTjMVAKp1Qil8vh5LPYdgTLsggCgWkalMsOBadIXV09my/dQTJZd04RHwrgZVF/hcOHXkApRaY+Q8VxKJUc3EqJ8TOnyWWzNDQ3EYtGkVJQKBSIWDFWrt1IT2/f7GtJNO3cK6yaFzr546Nn2L9vLzJwiVo2TjZBqqEJ3/cp5LIUnQLxZB22FSWXzeH6HguWLGfV4Hosy0JJCZp2TpJ/wVqAGvmTE+MceeEA6UwG24owMvQiT+/dTUdPHy1dPWSzOaKxBCAZn5igobGVjVveRlNzyznn60ML8Aryx86c5vixI7R1dGLHogSBoK1/CQvyeX71+E8pFKZZuHIdJadCNpdnzfrNrFi9Bg3tZUHjuY55J4CXbpnWRrG+2eRPT01wYugIrW0txGI2nu9RdhycokNdUyvRuhSFXA7f9yl7Ptt3Xk9Tc3O1Cxh1XhBfgz7fVmd19m51dVX779Wb8rq1Pv5iMc/w8HE6OjqwbRshBG6lQqFQZGpqikrZZfHqiygUi0ipceXO62hqbp4T5vlE/ryyALUO24cf+imHDj4LKHa8/VoWL1n6sl7633YK90v9c21+X6nkMHTkEPWZDNFYjHK5hBCCslOqBnz5GRqbm5kZ8+ho72bLZduJJ5JvuiUKg8BXEIVSaLpOoVDg05/8bxw+fAjHcQCd+7/0ID09Pf/qCqzt2b8aOaWSQz47Q7FQLejUJZNYtoUfBLiVCvl8nuz0NNlslrpkEs3QyM7MsO2qa0ll6s/Z9O6cywJmZqZ49Mc/oqGlmeeeO8DIqZN09fSyf98vuPf+LxKLJwCYnBjnxPFjWHaUWCxOzLaJx+NE49WpXbpu4HseBadIqVykMDXBxPAp8pNnyLQ0s2jZIH4Anu9RKpXI5bIU8zlMM4Jp2aApNm657Jwq556jMYCaJX6GX+x5nLs/9id09vRx+bYrObh/L++6+Rb+6AN3EI9Z3POpP0cKwTNPPcnPHn2YcsnDsm3sqE3EthGaVq3RO3mmp8c5evQwkzMzBEpS39RE3+JlaErywjO/4pm9D5EvZCk5RYqFPG6ljKHrKA2Uprh46+UXDPlnVQAiEAB85Yv382cfuoObbn43F2/Zyje/8fcsXbqcBYuXkstO8tGPf4I9e5/kj++4jYnxCXoHFtHd00M6nSaeTGLGYxCxUWaUQAPNMkk3ZijkJihOTVJyyhRKJXzd5OThY7zwxF7Gho/huxU8t4ISAUIGCDTWbdxKLBa/YMg/qwKoDU68+T++h3vuvZ8tl15BPjvDzx59jIs2X8qZM6cplMoUZma4/tpreOTRxyiWXXr7eonGLOKxOLZlYJpg6BJNE3PbuLYVpa2+nskTQwwdeZFidgYViYKlMzM1ztGD+3GcApVKhXyhQMUL2LBxC6lU+oIi/6xmAbUvubWjk9aOTgB+9MPvVW/XEAGlksPJFw8yPTnK71x3A3X1zXzj61+jv7+XxUuWIYVE0xRooEV0dKmQroeSEt/zsO0Uje2d7N+3h7buBdhRm0Qyzonx09gTY0xPjeOUPVwvYOf1/47GpuYLjvx5UQeoDVYuO0X2/HwXHW3NPPrdb/DsL/aQm5lm0cqLkJrGTe+8iU2bNnP/39xLuVTCNE0CEVB2SkyNDDNxZhihFL7vI3wfp1wkVV9P34IFGLqGWyozU3DoaGyg5ArGx8eQSufyq66mvb1zXvbsXzCFIE3T2P34IxRyeSYnJ4g1tGLFk3T0LyaWSBMxbUqlMrfedht2PM5nPnM3Cp9yIccze3fx5c/eza7vfQvD0PHcCq5XwfPKFAslEok0xUKW0fEzlIsOR0emSCRTDCxdxe/c8E76+xee13n+vC8EKSnRTZPmrh6ee+EF1q4ZZM3Fl9DS0kI8FicajWFHI1W1ajof/8Td/P57fo+vPvgAl192BYcOHsT1y6y7eAOVkoPveXi+h1epXtDQ3tXLmZERTh07TGtrJztvvIU1F2+lo6vnXxSMLkSc1TqAFALdMPA9l5/+4Lv87VceJGpH+cTdn6aurg7LsoiYJnbUxozYQIDvCx5/9GH+9M6PsPai9Wxav5aL16+mvq0Lz5N4nkfZKWHZFolEAk03GR05SVNbF+2d3ViW9ZoqiqEF+P9T/kNIiWEYDJ8c4sH7/iedPf3c+acf5zOf+iRCBCSTcXTdIBpLUCzk+f43/4mHH36IifExSuUS9Y0trN+4kRtueielQp5C0UHTDDzPIxqNEovHkUoSuC6p+np6+xfMxRznY03/nBFAzeQahsGeXQ/zta88yKZLr+Btl23HLZdpaWur5viJFOWywz/+49/z85/tpqWliRtvvJ7W1jYSiThNTa3EY1GmJieoVCq4rodSing8jmlZ+FIghERJhZTg+z6maV6wvn5eCKC2qSNFwNe+/EWe3r+fd7zr3SxetIhMJsWBkWGWLFlMa1sHe3bv4bHHH2VgYIA77/wIHZ2diKBavvU9j1K5RC47gxQBrusipSQej2OYJkEQIJVCSYUQEtOotnWHq/4sxgA18ifHR/nC5/4KoTTe8bu30NjUQMQ0aW1t5b777mNwcJDTp0cpOiWuv+5qGpuaKDlFHMdBCEEQ1LpzA6QQ+J6HaZpEo9G5qV2BlFT3mKpHtdKZevr6FlzwAd9ZsQC1L13XdZ568gm++uUvsXTVGrZfeRXRqI1tWTQ3t3DgwHM8ufeX1GeaWLN2JcuWr6TkFJianKhevCQEwvcJfB8R+ARBQBAERG0bMxLB9Tx0w0BJiZgd5Cilwik5dHT2hEyfDQGI2Zu1gsDn+9/+Oo/v2sVlV13N4OAgUdsmGouRydRTdBy+8fV/4oYbr+fa665F1yQz0xPVIpGQeL6L73nIWdNevaxREIvF5g5yaLpOIARqlnwhBI5TJhKx5m7sClf/W+QCapcjaJpOIZflO9/8BzzfZ/OlV9La1oamga5rxOMJXjx0iKee2semTZtYtHgphfw0ge+jpCLwfXw/wA/cuXP3vu8DYNvVM/e+76MbBnKW9NrKL1dcgkBw0UXrSSQSIdNvlQBe2r3zs0d/wpfv/zyFbJYFSxYSiydobutkcHCQtYPrmMgV2bXr51xzzdWkM2nyuRyK6k6h8H083yPwA6QS1dYt10XXdWzbnhOEYRgIqRCyeiRbSInv+QSBYPXgRaTT6dD3v1UCqJF/fOgYn//LTzA2PERbWweNza1EIhGUCjhx7BiHjxymt6+f9Zs2877334HCZmp6Ak2HIJAEvofve1UhzAZ+nucRiUQwTbNa7xcC0zCRqkq6kNWBzL7nEQjJ4JqL5tVAxvNeADXyn3l6H5//9F10dHUysGg5sXgKMxLBjFhMTk5y4vhRhoaOMTJyCl0qli/u47Y/ej+9SzeQzc5Ug70gQIgAKSWuWzX/1uyQBt/3q+9lGHO+Xqrq+1cncwnWrF1HJlMfkv9WCaBWXTs9MszdH30/y1etI93YAlJiR21kIDl46AWeevppio6DVNBan0YpyfDpEWIRwYfvuJ1N264jX3CQUszN2alewlyNVT2vWt83DINgdhdRSoFSVM/li4DBtRtoqG8IyX8rBaCkRNN1/uKuD4MI6F20Ck0K/CBgeOQ4p0eGGR0bQ2kaDY1NeK7LqeHTVDwP27YpFkoIZ4w7//j9bNn5H8jnSrheBag2fAoh5gI8c3YCV00ASqlZF+Fz0bqNNDY2heS/lWmgUlXyT508wdjpYVav24KcnZD5xN4nGBkdoewG1KVTdLe3097WQn0mRWfHSY4ePcHRoRPUpdM4Rjt/cc+9fDKaZNH6K9A0UErDdd25Ao9hGARCIIWYLfZU/b7reaxduyEk/2wIQEqFYcC+vbtJxJPYloXnejyxdw+FcoXVa9bT2tJBfUOKSrnMkcNHOH5ylOaGOKuW99LYkGL/gReIREz8aIb777ufu/9qCWZdS7X6Fwh0XUfX9WoRiFo7uIbne7iVChs2bqG5uSUk/2wWgoZPDGHZMYpOkT27d9M7MMB73n41vT3dJJJJpJSMjY6yauVSfvHLp9j3q2fo6sjQ09ZAxeni8PFhujpaOHX8OD/53re55uZb8T1vrie/lvbJ2fmMrutRLDps3nwJLS2tIflnSwC1O3R0wyCaTPL008+ydNkKdlx1FelMHboOUgbkCw7JRJJkMsYVsSiZugQP79qNF5d0tdUzOZNDSsWC/gH27t3LxZdfRSTRjJwduqxmt5BBo1wqk8tl2br1cjo6O0Py3wDe8N5orZ2qtb2dQ7/eR3+bxuZ1ndhmnogJSniU81kMAkTg4uQdUNDX1U5XawNDI9NIKWlvacZ1FR3d3eQdn6f3PoZtW9UAcHbjR0pJoVBganKKLVsupbevrxqAhuS/9RagljwYhsGPv/Mt/u6+L9FtJ+madAl2/xivq45yezsi3YuI96N0E023qiu4UkHTdNpamjl+coRswae1pZHDJ8bQdZ26TBNHjxxhq19BSFm9ghUoOg5TU9Ns23Ylff0DcwFoiLdYALUSLMD9f/0/eOCL36KvZQuGtZTnT9kMn5wh+eRBUoldpAc8rMXLsNo3EEl2IJWOkBooaGrMYKAYmczS0t6ObUdwyi7p+gyB51KplEAZ+EJSdApMTc+wbduV9A8smJc3cF0QAqiR73s+n7jr4/z4+/tZvfYPaE6uwnUSnHElQ8UyWqkLe7yV9lM/of/YLurXjaH3bIZIE1YshRGxyWTqyTQ2YOTzeKUiDek6pFS0trZRGD9JpeygR1LkC3mmpqbYvmMnCxcuDsk/WwKQs318+/b9ko/8yUfYs+cJkqkGRiaHaG9aTX/vNdSlNuCbJjk7gRH041Q24R0VtLoHSRcrRPsvJQZEZB3RaJz21mYqhSJBIGhqaCCVqScZsxg/eRgpBU4hz+joGFdetZNFi0Lyz5oAal/8g19+kP/6h7dRcV0SCYuCcxolTzM69TzPHf4GDZkNLF/wPhLmAnxpktcGeEHkGB0qs8I+SWPseaQRJxWJg6ZAKgIpULpGc1MjbV3dvHjgGTxf4nqS4ZExdly5k6VLl4fkn60sQIhqMWb//v2877b3ohCkUnFQYOgWkYhNLBrFsi3Gp5/k5099gLGJH2BaGRw9Qt5oYlz2c+KkiXP6BHjF37R0BRKlVVvE05l6hJTkc1niiRiTMwW27biKZctD8udFGnjPPZ/B83zsqEUQBKiXlINru3fxaBxFmacO/zXDuR8i7ShCj+NFGpl0G3CyDoGbRSmJUyoxOjaK9F2SiTRSN6hUKjj5PJnmFi7fvpMVK1aG5J9NAdRq8K7r8vT+X2FGtLmj3S8vCM2WaLUAKxJBNwTPn3wArfwsMTMA06Cit+EULaRbASPCoSNDTE9nGRhYSF19M9KXTI2fxikVeO8H7mTBwEBI/nyxAPl8nmKxSDX7Uy95MNeBC4ogEKBJLMsmEA4nJ75PnekQNeNYdgqlxzFMi7HxSUaGR1izajWZhmbQNEqlHM/86pfc8bG7Wbx05ZzrCTEPgsBEIkEinmBUKExTe8n0rtq16NqcIIJAYhoQjdqMOUN4wSjpeCc6Uex4irI0mJiapr2jHdu2KZdKTI6d5sTQUf7Trbdz2fadL6s1hDiLAqjdjhmPx+ns7ObFF4+ixWbHt0kxW4fXZ/9XB1UtywZSYGAghM+0P057ohsAx4DC6Sxlr4iuJNlcDiUDurp7+ORnv8DKVWvm0s0Q88QC1Lpy3vGOd/DII4+iaxqaAoUOmuQ3F6jNDmyYNQZKSUQgKXhZ4kmTqewkWy/fQaa1m7HRM+iGSWtbO6vXrqPvJWf3QrP/1uG36giq7bZls1lWD65gbGwMyzIQQiFf8nQNNdvI8ZtNItcPWNG3nnUDq9jy9kFu/eDt/+Z7XMjn9Od1EFidpy/IZDJ85tN/iecKdL161k6bjQKri15DKW3OHWiajqbrCFFi241v49YP3j7XyPnSR21HLyR/HmcBhmEghOCWW27hgx+6nXyuhGEYGIbxiu3Y35y713Ud4Up+/9b38O7b/vPcYMfa8+aeHxJ/9qBeA6SUKggCJZVSH/vTOxWgzAiqLhVVdamYSiQtlUjaqi4VVfGEpQD1oQ/drpRSSgihpJQqxPwCr/UJUso5Ir/9z99SS5ctUq8oDChA2VFL3XXXn4Xkz3O87rbwWrTuOEUeeeRRHnv8MUaGh4lEIqxcuZJrr72OFStWhKNYzocs4NXSw1fL18OU7jwXQC19qx3QeOVFDyH5F4AAQlwgaWCIUAAhQgGECAUQIhRAiFAAIUIBhAgFECIUQIhQACFCAYQIBRAiFECIUAAhQgGECAUQIhRAiFAAIc4B/D85sL5MZDr9OwAAAABJRU5ErkJggg==

iVBORw0KGgoAAAANSUhEUgAAAIAAAABzCAYAAABQOAp8AAAaMklEQVR42u2deZScV3nmf99S31dbV1Xv+6p9bclarMV4kWQjxytjJoOdgcmcjMETcrAh5IBJnOGACRwnYRicwZ4DMWYIyQQCZNgXrwLJMshYtpFsWUtr6ZZ679q+qvqWe+/8UV2N7SQ+eBmrJX3POfVHL1V1qp7nvtt973s1pZQixAULPfwK3jwopZBSci6tKTOk7Q3TTo1vTdPQNG1ODLXfhQI4T1e7Ugpd16lxPDM9RTabJZPJUN/QOPe/Ukp0fX4aWy2MAd4YcrkcMzMz7N71GHt+9hhOpYKpa1y27Uo2bXkbnZ2dxONxlFLz0hqEAngdK1/TNKanp3jwwQfIpDMkk0mkEJiRCIZpYug6FbdCNptlfPQMO67ayaZNW+alCEIX8DoEIITgb+79PE2NDWzbtg3LsjAM42XxABr4vkcxl+fb//xt6pJJVqxcPe/cQSiA14AaeUPHjhKPRtm240o8z0MIiaZJNE1DKR1NUyglCQJJxI6y9ZJLOHjw16xYuZr55gRCAbwWfzlrvutSKTZs3IDnuiQScQxDQ9cjs3/XgKqVME0d3/dJp9K4rld9jXkWDIYCeB2IRqNEbAtdN9B1DdPU0bTIrAtQgIamKaT0qz9rOr19/S+LIeYLwkLQ64DjFJFCYBgGmmagaSaa9hsLIaVESjlLuERKQUNDQ1gHOF9QKBQADdM0iEQiRCKRlxWBgiDA81yCIKhWB0WAFbFCAZwvMYDv+cRicSzbRilFpVzB0E3UbPCnlMIPBLoRQboVhAjQDSMUwPmCEyeGKBcLPP/c00xNTjM6Noqua5w6cRKnVMGKmqSScfr7B9hyyRVYsSimab5MRGEMcA7m/wBDQ8cYevF5psdPk0mnqEtGqTh5JifH8PwyA32dtDakiVkGBoIjL/6awPewLDu0AOcDntu/j2jUZNXgOnTD4O+++lWMiMGiRSuw4vW0tDewqLedRLoVw45w8tgxirlpdH1+uoDQArxG/5+bmUbTDZJ1KY4deREhBZdeehlXbNvOqgXdFKenGR2bYGZmCkMzMXSTibFxlJKhAM4HF1BXV4em6QRCErEtbNums7uXhoY0K9euJxJNMDM1ha5paEohlUQ3tHm7LRwK4DUKoK2ji+zMNJ7vks8XWLlsFT3dA2i6TjJTT2dvP8WyTzQWBw1KJYdMpn62TKxCAZzLLkApxarBdXiux0M/+gH5fJG+gQHKroNuWJQcB7dUxIpYZKenOfDss8xMT7F24yXz93OF28GvzQpomsbU5Dj3fu6zFAs5ujs6sZN1dDQ1oCufpvY2CvkSBw7+Gt9z+d3f+wN6BxaG/QDnmwgAjh4+xH+/526OHDtOSzLK1TfcyKbLtmNF45wZPokdTbBqcO28JT90Aa/TFdQaPwcWLmHpsuV4xSy5isevjxznySf2MjM9TVtHN4auc/zYkblm0bAOcJ5A13WUqu7/b3v7NUyePsXR4yeZmZrGMCLs+8VeCoUCpqHT0NREKlNPQ0PjvOwNDF3AG3QHSil+/thDnDh6iOlsjoMHDnDw+UNEIhHK5RK2rti4dSsf+ujHaWtrn3ciCAXwJsQDSin+1xc+x09/8F1mCkVu+ve30Nfbi+tWeOzhnzJy/HnWbdjM+z98F+l0/byKCUIBvAHUVvP/fvAB/vaB+6kUi/yX9/4hl1++jcD30AwYG5/gm//wVaZGT9KzcAUf/fNPkU5n5o0IwiDwDQaEAJ3dPSxbuowlS5czOLiGQiGP53k4hSKZVJpkXT0jkzkmCiW+/4PvhEHg+VYc2r59B56TZ3pqCpBEIiaGbgCScqlEe2cnPT29vOtdN7N44ZJ55QJCC/AmxQI7dl5LV08vpq5jmgaBCPBnO4O6ujq4aO1aFi9YRE9Pb2gBzkdMTU1SKjk0NzWipCQIfHzfp1QqsWz5Gq6/6WYM3QibQs+ztT/nCibGx4lGo2imgRQSy4wg/ABN02nv6sLQDaSUYUfQ+UJ8rf0bYHT0DJ5XprOrE0PXMUwTKSUlx8HQDaKx2FwBab4hdAGvkuK9NNJ/ZfCnaVAoFpgcO0PJKZJOJQGNIAgQQuB5Hm7FpS4dw56n7WChAF7NNL7Kai0WC4yfOY1EYRo6yUQCz3URUiCCAM918TwPTVM0tzS/rGgUCuAcQKVS5pdP7CaZStHc0kbEstA0DcuyqVTKnBo6yvTUBCqo0NHZiWUn8AOBUgrXdRFCIKUkGk/Q1Tswrz9rKIBXpHOapuG6Ht/97nfwPJ+evl50wySdTrNxw3oS8Tjd3d20tDTxk//7f9i36yEWLVtO58BSjIgNUhKIgIoX0DewkHQmM6+3g8NS8G+BQj5HpeygggApJBW3jFspc/TQfp744Y+RuuJtO68h1dCK7wcIJehfuIz+BYvnNfmhBXgVK6CkYmp6knxuBsvUMU0TKWQ1t3cKzExNkEjUEatPcejwESYnxjCtGLodZ8XgBlrbOv7NIDIUwDwnv1KpMDJyCq9SJhmLoqFTqbj4FYdyuUSpVEIpiRWvo6uvhwOHnqfsBjR39rFo6Qri8cS8X/mhAP4V4jVNY2JinPGxM+i6hq5r5PN5ROCjRIDvewSBj+f7BCIgZhoIZbJ8xTrefsPN9MzTI+BhDPBbkC+E5MTxY+RzMyTjMVAKp1Qil8vh5LPYdgTLsggCgWkalMsOBadIXV09my/dQTJZd04RHwrgZVF/hcOHXkApRaY+Q8VxKJUc3EqJ8TOnyWWzNDQ3EYtGkVJQKBSIWDFWrt1IT2/f7GtJNO3cK6yaFzr546Nn2L9vLzJwiVo2TjZBqqEJ3/cp5LIUnQLxZB22FSWXzeH6HguWLGfV4Hosy0JJCZp2TpJ/wVqAGvmTE+MceeEA6UwG24owMvQiT+/dTUdPHy1dPWSzOaKxBCAZn5igobGVjVveRlNzyznn60ML8Aryx86c5vixI7R1dGLHogSBoK1/CQvyeX71+E8pFKZZuHIdJadCNpdnzfrNrFi9Bg3tZUHjuY55J4CXbpnWRrG+2eRPT01wYugIrW0txGI2nu9RdhycokNdUyvRuhSFXA7f9yl7Ptt3Xk9Tc3O1Cxh1XhBfgz7fVmd19m51dVX779Wb8rq1Pv5iMc/w8HE6OjqwbRshBG6lQqFQZGpqikrZZfHqiygUi0ipceXO62hqbp4T5vlE/ryyALUO24cf+imHDj4LKHa8/VoWL1n6sl7633YK90v9c21+X6nkMHTkEPWZDNFYjHK5hBCCslOqBnz5GRqbm5kZ8+ho72bLZduJJ5JvuiUKg8BXEIVSaLpOoVDg05/8bxw+fAjHcQCd+7/0ID09Pf/qCqzt2b8aOaWSQz47Q7FQLejUJZNYtoUfBLiVCvl8nuz0NNlslrpkEs3QyM7MsO2qa0ll6s/Z9O6cywJmZqZ49Mc/oqGlmeeeO8DIqZN09fSyf98vuPf+LxKLJwCYnBjnxPFjWHaUWCxOzLaJx+NE49WpXbpu4HseBadIqVykMDXBxPAp8pNnyLQ0s2jZIH4Anu9RKpXI5bIU8zlMM4Jp2aApNm657Jwq556jMYCaJX6GX+x5nLs/9id09vRx+bYrObh/L++6+Rb+6AN3EI9Z3POpP0cKwTNPPcnPHn2YcsnDsm3sqE3EthGaVq3RO3mmp8c5evQwkzMzBEpS39RE3+JlaErywjO/4pm9D5EvZCk5RYqFPG6ljKHrKA2Uprh46+UXDPlnVQAiEAB85Yv382cfuoObbn43F2/Zyje/8fcsXbqcBYuXkstO8tGPf4I9e5/kj++4jYnxCXoHFtHd00M6nSaeTGLGYxCxUWaUQAPNMkk3ZijkJihOTVJyyhRKJXzd5OThY7zwxF7Gho/huxU8t4ISAUIGCDTWbdxKLBa/YMg/qwKoDU68+T++h3vuvZ8tl15BPjvDzx59jIs2X8qZM6cplMoUZma4/tpreOTRxyiWXXr7eonGLOKxOLZlYJpg6BJNE3PbuLYVpa2+nskTQwwdeZFidgYViYKlMzM1ztGD+3GcApVKhXyhQMUL2LBxC6lU+oIi/6xmAbUvubWjk9aOTgB+9MPvVW/XEAGlksPJFw8yPTnK71x3A3X1zXzj61+jv7+XxUuWIYVE0xRooEV0dKmQroeSEt/zsO0Uje2d7N+3h7buBdhRm0Qyzonx09gTY0xPjeOUPVwvYOf1/47GpuYLjvx5UQeoDVYuO0X2/HwXHW3NPPrdb/DsL/aQm5lm0cqLkJrGTe+8iU2bNnP/39xLuVTCNE0CEVB2SkyNDDNxZhihFL7vI3wfp1wkVV9P34IFGLqGWyozU3DoaGyg5ArGx8eQSufyq66mvb1zXvbsXzCFIE3T2P34IxRyeSYnJ4g1tGLFk3T0LyaWSBMxbUqlMrfedht2PM5nPnM3Cp9yIccze3fx5c/eza7vfQvD0PHcCq5XwfPKFAslEok0xUKW0fEzlIsOR0emSCRTDCxdxe/c8E76+xee13n+vC8EKSnRTZPmrh6ee+EF1q4ZZM3Fl9DS0kI8FicajWFHI1W1ajof/8Td/P57fo+vPvgAl192BYcOHsT1y6y7eAOVkoPveXi+h1epXtDQ3tXLmZERTh07TGtrJztvvIU1F2+lo6vnXxSMLkSc1TqAFALdMPA9l5/+4Lv87VceJGpH+cTdn6aurg7LsoiYJnbUxozYQIDvCx5/9GH+9M6PsPai9Wxav5aL16+mvq0Lz5N4nkfZKWHZFolEAk03GR05SVNbF+2d3ViW9ZoqiqEF+P9T/kNIiWEYDJ8c4sH7/iedPf3c+acf5zOf+iRCBCSTcXTdIBpLUCzk+f43/4mHH36IifExSuUS9Y0trN+4kRtueielQp5C0UHTDDzPIxqNEovHkUoSuC6p+np6+xfMxRznY03/nBFAzeQahsGeXQ/zta88yKZLr+Btl23HLZdpaWur5viJFOWywz/+49/z85/tpqWliRtvvJ7W1jYSiThNTa3EY1GmJieoVCq4rodSing8jmlZ+FIghERJhZTg+z6maV6wvn5eCKC2qSNFwNe+/EWe3r+fd7zr3SxetIhMJsWBkWGWLFlMa1sHe3bv4bHHH2VgYIA77/wIHZ2diKBavvU9j1K5RC47gxQBrusipSQej2OYJkEQIJVCSYUQEtOotnWHq/4sxgA18ifHR/nC5/4KoTTe8bu30NjUQMQ0aW1t5b777mNwcJDTp0cpOiWuv+5qGpuaKDlFHMdBCEEQ1LpzA6QQ+J6HaZpEo9G5qV2BlFT3mKpHtdKZevr6FlzwAd9ZsQC1L13XdZ568gm++uUvsXTVGrZfeRXRqI1tWTQ3t3DgwHM8ufeX1GeaWLN2JcuWr6TkFJianKhevCQEwvcJfB8R+ARBQBAERG0bMxLB9Tx0w0BJiZgd5Cilwik5dHT2hEyfDQGI2Zu1gsDn+9/+Oo/v2sVlV13N4OAgUdsmGouRydRTdBy+8fV/4oYbr+fa665F1yQz0xPVIpGQeL6L73nIWdNevaxREIvF5g5yaLpOIARqlnwhBI5TJhKx5m7sClf/W+QCapcjaJpOIZflO9/8BzzfZ/OlV9La1oamga5rxOMJXjx0iKee2semTZtYtHgphfw0ge+jpCLwfXw/wA/cuXP3vu8DYNvVM/e+76MbBnKW9NrKL1dcgkBw0UXrSSQSIdNvlQBe2r3zs0d/wpfv/zyFbJYFSxYSiydobutkcHCQtYPrmMgV2bXr51xzzdWkM2nyuRyK6k6h8H083yPwA6QS1dYt10XXdWzbnhOEYRgIqRCyeiRbSInv+QSBYPXgRaTT6dD3v1UCqJF/fOgYn//LTzA2PERbWweNza1EIhGUCjhx7BiHjxymt6+f9Zs2877334HCZmp6Ak2HIJAEvofve1UhzAZ+nucRiUQwTbNa7xcC0zCRqkq6kNWBzL7nEQjJ4JqL5tVAxvNeADXyn3l6H5//9F10dHUysGg5sXgKMxLBjFhMTk5y4vhRhoaOMTJyCl0qli/u47Y/ej+9SzeQzc5Ug70gQIgAKSWuWzX/1uyQBt/3q+9lGHO+Xqrq+1cncwnWrF1HJlMfkv9WCaBWXTs9MszdH30/y1etI93YAlJiR21kIDl46AWeevppio6DVNBan0YpyfDpEWIRwYfvuJ1N264jX3CQUszN2alewlyNVT2vWt83DINgdhdRSoFSVM/li4DBtRtoqG8IyX8rBaCkRNN1/uKuD4MI6F20Ck0K/CBgeOQ4p0eGGR0bQ2kaDY1NeK7LqeHTVDwP27YpFkoIZ4w7//j9bNn5H8jnSrheBag2fAoh5gI8c3YCV00ASqlZF+Fz0bqNNDY2heS/lWmgUlXyT508wdjpYVav24KcnZD5xN4nGBkdoewG1KVTdLe3097WQn0mRWfHSY4ePcHRoRPUpdM4Rjt/cc+9fDKaZNH6K9A0UErDdd25Ao9hGARCIIWYLfZU/b7reaxduyEk/2wIQEqFYcC+vbtJxJPYloXnejyxdw+FcoXVa9bT2tJBfUOKSrnMkcNHOH5ylOaGOKuW99LYkGL/gReIREz8aIb777ufu/9qCWZdS7X6Fwh0XUfX9WoRiFo7uIbne7iVChs2bqG5uSUk/2wWgoZPDGHZMYpOkT27d9M7MMB73n41vT3dJJJJpJSMjY6yauVSfvHLp9j3q2fo6sjQ09ZAxeni8PFhujpaOHX8OD/53re55uZb8T1vrie/lvbJ2fmMrutRLDps3nwJLS2tIflnSwC1O3R0wyCaTPL008+ydNkKdlx1FelMHboOUgbkCw7JRJJkMsYVsSiZugQP79qNF5d0tdUzOZNDSsWC/gH27t3LxZdfRSTRjJwduqxmt5BBo1wqk8tl2br1cjo6O0Py3wDe8N5orZ2qtb2dQ7/eR3+bxuZ1ndhmnogJSniU81kMAkTg4uQdUNDX1U5XawNDI9NIKWlvacZ1FR3d3eQdn6f3PoZtW9UAcHbjR0pJoVBganKKLVsupbevrxqAhuS/9RagljwYhsGPv/Mt/u6+L9FtJ+madAl2/xivq45yezsi3YuI96N0E023qiu4UkHTdNpamjl+coRswae1pZHDJ8bQdZ26TBNHjxxhq19BSFm9ghUoOg5TU9Ns23Ylff0DcwFoiLdYALUSLMD9f/0/eOCL36KvZQuGtZTnT9kMn5wh+eRBUoldpAc8rMXLsNo3EEl2IJWOkBooaGrMYKAYmczS0t6ObUdwyi7p+gyB51KplEAZ+EJSdApMTc+wbduV9A8smJc3cF0QAqiR73s+n7jr4/z4+/tZvfYPaE6uwnUSnHElQ8UyWqkLe7yV9lM/of/YLurXjaH3bIZIE1YshRGxyWTqyTQ2YOTzeKUiDek6pFS0trZRGD9JpeygR1LkC3mmpqbYvmMnCxcuDsk/WwKQs318+/b9ko/8yUfYs+cJkqkGRiaHaG9aTX/vNdSlNuCbJjk7gRH041Q24R0VtLoHSRcrRPsvJQZEZB3RaJz21mYqhSJBIGhqaCCVqScZsxg/eRgpBU4hz+joGFdetZNFi0Lyz5oAal/8g19+kP/6h7dRcV0SCYuCcxolTzM69TzPHf4GDZkNLF/wPhLmAnxpktcGeEHkGB0qs8I+SWPseaQRJxWJg6ZAKgIpULpGc1MjbV3dvHjgGTxf4nqS4ZExdly5k6VLl4fkn60sQIhqMWb//v2877b3ohCkUnFQYOgWkYhNLBrFsi3Gp5/k5099gLGJH2BaGRw9Qt5oYlz2c+KkiXP6BHjF37R0BRKlVVvE05l6hJTkc1niiRiTMwW27biKZctD8udFGnjPPZ/B83zsqEUQBKiXlINru3fxaBxFmacO/zXDuR8i7ShCj+NFGpl0G3CyDoGbRSmJUyoxOjaK9F2SiTRSN6hUKjj5PJnmFi7fvpMVK1aG5J9NAdRq8K7r8vT+X2FGtLmj3S8vCM2WaLUAKxJBNwTPn3wArfwsMTMA06Cit+EULaRbASPCoSNDTE9nGRhYSF19M9KXTI2fxikVeO8H7mTBwEBI/nyxAPl8nmKxSDX7Uy95MNeBC4ogEKBJLMsmEA4nJ75PnekQNeNYdgqlxzFMi7HxSUaGR1izajWZhmbQNEqlHM/86pfc8bG7Wbx05ZzrCTEPgsBEIkEinmBUKExTe8n0rtq16NqcIIJAYhoQjdqMOUN4wSjpeCc6Uex4irI0mJiapr2jHdu2KZdKTI6d5sTQUf7Trbdz2fadL6s1hDiLAqjdjhmPx+ns7ObFF4+ixWbHt0kxW4fXZ/9XB1UtywZSYGAghM+0P057ohsAx4DC6Sxlr4iuJNlcDiUDurp7+ORnv8DKVWvm0s0Q88QC1Lpy3vGOd/DII4+iaxqaAoUOmuQ3F6jNDmyYNQZKSUQgKXhZ4kmTqewkWy/fQaa1m7HRM+iGSWtbO6vXrqPvJWf3QrP/1uG36giq7bZls1lWD65gbGwMyzIQQiFf8nQNNdvI8ZtNItcPWNG3nnUDq9jy9kFu/eDt/+Z7XMjn9Od1EFidpy/IZDJ85tN/iecKdL161k6bjQKri15DKW3OHWiajqbrCFFi241v49YP3j7XyPnSR21HLyR/HmcBhmEghOCWW27hgx+6nXyuhGEYGIbxiu3Y35y713Ud4Up+/9b38O7b/vPcYMfa8+aeHxJ/9qBeA6SUKggCJZVSH/vTOxWgzAiqLhVVdamYSiQtlUjaqi4VVfGEpQD1oQ/drpRSSgihpJQqxPwCr/UJUso5Ir/9z99SS5ctUq8oDChA2VFL3XXXn4Xkz3O87rbwWrTuOEUeeeRRHnv8MUaGh4lEIqxcuZJrr72OFStWhKNYzocs4NXSw1fL18OU7jwXQC19qx3QeOVFDyH5F4AAQlwgaWCIUAAhQgGECAUQIhRAiFAAIUIBhAgFECIUQIhQACFCAYQIBRAiFECIUAAhQgGECAUQIhRAiFAAIc4B/D85sL5MZDr9OwAAAABJRU5ErkJggg==

iVBORw0KGgoAAAANSUhEUgAAAIAAAABzCAYAAABQOAp8AAAaMklEQVR42u2deZScV3nmf99S31dbV1Xv+6p9bclarMV4kWQjxytjJoOdgcmcjMETcrAh5IBJnOGACRwnYRicwZ4DMWYIyQQCZNgXrwLJMshYtpFsWUtr6ZZ679q+qvqWe+/8UV2N7SQ+eBmrJX3POfVHL1V1qp7nvtt973s1pZQixAULPfwK3jwopZBSci6tKTOk7Q3TTo1vTdPQNG1ODLXfhQI4T1e7Ugpd16lxPDM9RTabJZPJUN/QOPe/Ukp0fX4aWy2MAd4YcrkcMzMz7N71GHt+9hhOpYKpa1y27Uo2bXkbnZ2dxONxlFLz0hqEAngdK1/TNKanp3jwwQfIpDMkk0mkEJiRCIZpYug6FbdCNptlfPQMO67ayaZNW+alCEIX8DoEIITgb+79PE2NDWzbtg3LsjAM42XxABr4vkcxl+fb//xt6pJJVqxcPe/cQSiA14AaeUPHjhKPRtm240o8z0MIiaZJNE1DKR1NUyglCQJJxI6y9ZJLOHjw16xYuZr55gRCAbwWfzlrvutSKTZs3IDnuiQScQxDQ9cjs3/XgKqVME0d3/dJp9K4rld9jXkWDIYCeB2IRqNEbAtdN9B1DdPU0bTIrAtQgIamKaT0qz9rOr19/S+LIeYLwkLQ64DjFJFCYBgGmmagaSaa9hsLIaVESjlLuERKQUNDQ1gHOF9QKBQADdM0iEQiRCKRlxWBgiDA81yCIKhWB0WAFbFCAZwvMYDv+cRicSzbRilFpVzB0E3UbPCnlMIPBLoRQboVhAjQDSMUwPmCEyeGKBcLPP/c00xNTjM6Noqua5w6cRKnVMGKmqSScfr7B9hyyRVYsSimab5MRGEMcA7m/wBDQ8cYevF5psdPk0mnqEtGqTh5JifH8PwyA32dtDakiVkGBoIjL/6awPewLDu0AOcDntu/j2jUZNXgOnTD4O+++lWMiMGiRSuw4vW0tDewqLedRLoVw45w8tgxirlpdH1+uoDQArxG/5+bmUbTDZJ1KY4deREhBZdeehlXbNvOqgXdFKenGR2bYGZmCkMzMXSTibFxlJKhAM4HF1BXV4em6QRCErEtbNums7uXhoY0K9euJxJNMDM1ha5paEohlUQ3tHm7LRwK4DUKoK2ji+zMNJ7vks8XWLlsFT3dA2i6TjJTT2dvP8WyTzQWBw1KJYdMpn62TKxCAZzLLkApxarBdXiux0M/+gH5fJG+gQHKroNuWJQcB7dUxIpYZKenOfDss8xMT7F24yXz93OF28GvzQpomsbU5Dj3fu6zFAs5ujs6sZN1dDQ1oCufpvY2CvkSBw7+Gt9z+d3f+wN6BxaG/QDnmwgAjh4+xH+/526OHDtOSzLK1TfcyKbLtmNF45wZPokdTbBqcO28JT90Aa/TFdQaPwcWLmHpsuV4xSy5isevjxznySf2MjM9TVtHN4auc/zYkblm0bAOcJ5A13WUqu7/b3v7NUyePsXR4yeZmZrGMCLs+8VeCoUCpqHT0NREKlNPQ0PjvOwNDF3AG3QHSil+/thDnDh6iOlsjoMHDnDw+UNEIhHK5RK2rti4dSsf+ujHaWtrn3ciCAXwJsQDSin+1xc+x09/8F1mCkVu+ve30Nfbi+tWeOzhnzJy/HnWbdjM+z98F+l0/byKCUIBvAHUVvP/fvAB/vaB+6kUi/yX9/4hl1++jcD30AwYG5/gm//wVaZGT9KzcAUf/fNPkU5n5o0IwiDwDQaEAJ3dPSxbuowlS5czOLiGQiGP53k4hSKZVJpkXT0jkzkmCiW+/4PvhEHg+VYc2r59B56TZ3pqCpBEIiaGbgCScqlEe2cnPT29vOtdN7N44ZJ55QJCC/AmxQI7dl5LV08vpq5jmgaBCPBnO4O6ujq4aO1aFi9YRE9Pb2gBzkdMTU1SKjk0NzWipCQIfHzfp1QqsWz5Gq6/6WYM3QibQs+ztT/nCibGx4lGo2imgRQSy4wg/ABN02nv6sLQDaSUYUfQ+UJ8rf0bYHT0DJ5XprOrE0PXMUwTKSUlx8HQDaKx2FwBab4hdAGvkuK9NNJ/ZfCnaVAoFpgcO0PJKZJOJQGNIAgQQuB5Hm7FpS4dw56n7WChAF7NNL7Kai0WC4yfOY1EYRo6yUQCz3URUiCCAM918TwPTVM0tzS/rGgUCuAcQKVS5pdP7CaZStHc0kbEstA0DcuyqVTKnBo6yvTUBCqo0NHZiWUn8AOBUgrXdRFCIKUkGk/Q1Tswrz9rKIBXpHOapuG6Ht/97nfwPJ+evl50wySdTrNxw3oS8Tjd3d20tDTxk//7f9i36yEWLVtO58BSjIgNUhKIgIoX0DewkHQmM6+3g8NS8G+BQj5HpeygggApJBW3jFspc/TQfp744Y+RuuJtO68h1dCK7wcIJehfuIz+BYvnNfmhBXgVK6CkYmp6knxuBsvUMU0TKWQ1t3cKzExNkEjUEatPcejwESYnxjCtGLodZ8XgBlrbOv7NIDIUwDwnv1KpMDJyCq9SJhmLoqFTqbj4FYdyuUSpVEIpiRWvo6uvhwOHnqfsBjR39rFo6Qri8cS8X/mhAP4V4jVNY2JinPGxM+i6hq5r5PN5ROCjRIDvewSBj+f7BCIgZhoIZbJ8xTrefsPN9MzTI+BhDPBbkC+E5MTxY+RzMyTjMVAKp1Qil8vh5LPYdgTLsggCgWkalMsOBadIXV09my/dQTJZd04RHwrgZVF/hcOHXkApRaY+Q8VxKJUc3EqJ8TOnyWWzNDQ3EYtGkVJQKBSIWDFWrt1IT2/f7GtJNO3cK6yaFzr546Nn2L9vLzJwiVo2TjZBqqEJ3/cp5LIUnQLxZB22FSWXzeH6HguWLGfV4Hosy0JJCZp2TpJ/wVqAGvmTE+MceeEA6UwG24owMvQiT+/dTUdPHy1dPWSzOaKxBCAZn5igobGVjVveRlNzyznn60ML8Aryx86c5vixI7R1dGLHogSBoK1/CQvyeX71+E8pFKZZuHIdJadCNpdnzfrNrFi9Bg3tZUHjuY55J4CXbpnWRrG+2eRPT01wYugIrW0txGI2nu9RdhycokNdUyvRuhSFXA7f9yl7Ptt3Xk9Tc3O1Cxh1XhBfgz7fVmd19m51dVX779Wb8rq1Pv5iMc/w8HE6OjqwbRshBG6lQqFQZGpqikrZZfHqiygUi0ipceXO62hqbp4T5vlE/ryyALUO24cf+imHDj4LKHa8/VoWL1n6sl7633YK90v9c21+X6nkMHTkEPWZDNFYjHK5hBCCslOqBnz5GRqbm5kZ8+ho72bLZduJJ5JvuiUKg8BXEIVSaLpOoVDg05/8bxw+fAjHcQCd+7/0ID09Pf/qCqzt2b8aOaWSQz47Q7FQLejUJZNYtoUfBLiVCvl8nuz0NNlslrpkEs3QyM7MsO2qa0ll6s/Z9O6cywJmZqZ49Mc/oqGlmeeeO8DIqZN09fSyf98vuPf+LxKLJwCYnBjnxPFjWHaUWCxOzLaJx+NE49WpXbpu4HseBadIqVykMDXBxPAp8pNnyLQ0s2jZIH4Anu9RKpXI5bIU8zlMM4Jp2aApNm657Jwq556jMYCaJX6GX+x5nLs/9id09vRx+bYrObh/L++6+Rb+6AN3EI9Z3POpP0cKwTNPPcnPHn2YcsnDsm3sqE3EthGaVq3RO3mmp8c5evQwkzMzBEpS39RE3+JlaErywjO/4pm9D5EvZCk5RYqFPG6ljKHrKA2Uprh46+UXDPlnVQAiEAB85Yv382cfuoObbn43F2/Zyje/8fcsXbqcBYuXkstO8tGPf4I9e5/kj++4jYnxCXoHFtHd00M6nSaeTGLGYxCxUWaUQAPNMkk3ZijkJihOTVJyyhRKJXzd5OThY7zwxF7Gho/huxU8t4ISAUIGCDTWbdxKLBa/YMg/qwKoDU68+T++h3vuvZ8tl15BPjvDzx59jIs2X8qZM6cplMoUZma4/tpreOTRxyiWXXr7eonGLOKxOLZlYJpg6BJNE3PbuLYVpa2+nskTQwwdeZFidgYViYKlMzM1ztGD+3GcApVKhXyhQMUL2LBxC6lU+oIi/6xmAbUvubWjk9aOTgB+9MPvVW/XEAGlksPJFw8yPTnK71x3A3X1zXzj61+jv7+XxUuWIYVE0xRooEV0dKmQroeSEt/zsO0Uje2d7N+3h7buBdhRm0Qyzonx09gTY0xPjeOUPVwvYOf1/47GpuYLjvx5UQeoDVYuO0X2/HwXHW3NPPrdb/DsL/aQm5lm0cqLkJrGTe+8iU2bNnP/39xLuVTCNE0CEVB2SkyNDDNxZhihFL7vI3wfp1wkVV9P34IFGLqGWyozU3DoaGyg5ArGx8eQSufyq66mvb1zXvbsXzCFIE3T2P34IxRyeSYnJ4g1tGLFk3T0LyaWSBMxbUqlMrfedht2PM5nPnM3Cp9yIccze3fx5c/eza7vfQvD0PHcCq5XwfPKFAslEok0xUKW0fEzlIsOR0emSCRTDCxdxe/c8E76+xee13n+vC8EKSnRTZPmrh6ee+EF1q4ZZM3Fl9DS0kI8FicajWFHI1W1ajof/8Td/P57fo+vPvgAl192BYcOHsT1y6y7eAOVkoPveXi+h1epXtDQ3tXLmZERTh07TGtrJztvvIU1F2+lo6vnXxSMLkSc1TqAFALdMPA9l5/+4Lv87VceJGpH+cTdn6aurg7LsoiYJnbUxozYQIDvCx5/9GH+9M6PsPai9Wxav5aL16+mvq0Lz5N4nkfZKWHZFolEAk03GR05SVNbF+2d3ViW9ZoqiqEF+P9T/kNIiWEYDJ8c4sH7/iedPf3c+acf5zOf+iRCBCSTcXTdIBpLUCzk+f43/4mHH36IifExSuUS9Y0trN+4kRtueielQp5C0UHTDDzPIxqNEovHkUoSuC6p+np6+xfMxRznY03/nBFAzeQahsGeXQ/zta88yKZLr+Btl23HLZdpaWur5viJFOWywz/+49/z85/tpqWliRtvvJ7W1jYSiThNTa3EY1GmJieoVCq4rodSing8jmlZ+FIghERJhZTg+z6maV6wvn5eCKC2qSNFwNe+/EWe3r+fd7zr3SxetIhMJsWBkWGWLFlMa1sHe3bv4bHHH2VgYIA77/wIHZ2diKBavvU9j1K5RC47gxQBrusipSQej2OYJkEQIJVCSYUQEtOotnWHq/4sxgA18ifHR/nC5/4KoTTe8bu30NjUQMQ0aW1t5b777mNwcJDTp0cpOiWuv+5qGpuaKDlFHMdBCEEQ1LpzA6QQ+J6HaZpEo9G5qV2BlFT3mKpHtdKZevr6FlzwAd9ZsQC1L13XdZ568gm++uUvsXTVGrZfeRXRqI1tWTQ3t3DgwHM8ufeX1GeaWLN2JcuWr6TkFJianKhevCQEwvcJfB8R+ARBQBAERG0bMxLB9Tx0w0BJiZgd5Cilwik5dHT2hEyfDQGI2Zu1gsDn+9/+Oo/v2sVlV13N4OAgUdsmGouRydRTdBy+8fV/4oYbr+fa665F1yQz0xPVIpGQeL6L73nIWdNevaxREIvF5g5yaLpOIARqlnwhBI5TJhKx5m7sClf/W+QCapcjaJpOIZflO9/8BzzfZ/OlV9La1oamga5rxOMJXjx0iKee2semTZtYtHgphfw0ge+jpCLwfXw/wA/cuXP3vu8DYNvVM/e+76MbBnKW9NrKL1dcgkBw0UXrSSQSIdNvlQBe2r3zs0d/wpfv/zyFbJYFSxYSiydobutkcHCQtYPrmMgV2bXr51xzzdWkM2nyuRyK6k6h8H083yPwA6QS1dYt10XXdWzbnhOEYRgIqRCyeiRbSInv+QSBYPXgRaTT6dD3v1UCqJF/fOgYn//LTzA2PERbWweNza1EIhGUCjhx7BiHjxymt6+f9Zs2877334HCZmp6Ak2HIJAEvofve1UhzAZ+nucRiUQwTbNa7xcC0zCRqkq6kNWBzL7nEQjJ4JqL5tVAxvNeADXyn3l6H5//9F10dHUysGg5sXgKMxLBjFhMTk5y4vhRhoaOMTJyCl0qli/u47Y/ej+9SzeQzc5Ug70gQIgAKSWuWzX/1uyQBt/3q+9lGHO+Xqrq+1cncwnWrF1HJlMfkv9WCaBWXTs9MszdH30/y1etI93YAlJiR21kIDl46AWeevppio6DVNBan0YpyfDpEWIRwYfvuJ1N264jX3CQUszN2alewlyNVT2vWt83DINgdhdRSoFSVM/li4DBtRtoqG8IyX8rBaCkRNN1/uKuD4MI6F20Ck0K/CBgeOQ4p0eGGR0bQ2kaDY1NeK7LqeHTVDwP27YpFkoIZ4w7//j9bNn5H8jnSrheBag2fAoh5gI8c3YCV00ASqlZF+Fz0bqNNDY2heS/lWmgUlXyT508wdjpYVav24KcnZD5xN4nGBkdoewG1KVTdLe3097WQn0mRWfHSY4ePcHRoRPUpdM4Rjt/cc+9fDKaZNH6K9A0UErDdd25Ao9hGARCIIWYLfZU/b7reaxduyEk/2wIQEqFYcC+vbtJxJPYloXnejyxdw+FcoXVa9bT2tJBfUOKSrnMkcNHOH5ylOaGOKuW99LYkGL/gReIREz8aIb777ufu/9qCWZdS7X6Fwh0XUfX9WoRiFo7uIbne7iVChs2bqG5uSUk/2wWgoZPDGHZMYpOkT27d9M7MMB73n41vT3dJJJJpJSMjY6yauVSfvHLp9j3q2fo6sjQ09ZAxeni8PFhujpaOHX8OD/53re55uZb8T1vrie/lvbJ2fmMrutRLDps3nwJLS2tIflnSwC1O3R0wyCaTPL008+ydNkKdlx1FelMHboOUgbkCw7JRJJkMsYVsSiZugQP79qNF5d0tdUzOZNDSsWC/gH27t3LxZdfRSTRjJwduqxmt5BBo1wqk8tl2br1cjo6O0Py3wDe8N5orZ2qtb2dQ7/eR3+bxuZ1ndhmnogJSniU81kMAkTg4uQdUNDX1U5XawNDI9NIKWlvacZ1FR3d3eQdn6f3PoZtW9UAcHbjR0pJoVBganKKLVsupbevrxqAhuS/9RagljwYhsGPv/Mt/u6+L9FtJ+madAl2/xivq45yezsi3YuI96N0E023qiu4UkHTdNpamjl+coRswae1pZHDJ8bQdZ26TBNHjxxhq19BSFm9ghUoOg5TU9Ns23Ylff0DcwFoiLdYALUSLMD9f/0/eOCL36KvZQuGtZTnT9kMn5wh+eRBUoldpAc8rMXLsNo3EEl2IJWOkBooaGrMYKAYmczS0t6ObUdwyi7p+gyB51KplEAZ+EJSdApMTc+wbduV9A8smJc3cF0QAqiR73s+n7jr4/z4+/tZvfYPaE6uwnUSnHElQ8UyWqkLe7yV9lM/of/YLurXjaH3bIZIE1YshRGxyWTqyTQ2YOTzeKUiDek6pFS0trZRGD9JpeygR1LkC3mmpqbYvmMnCxcuDsk/WwKQs318+/b9ko/8yUfYs+cJkqkGRiaHaG9aTX/vNdSlNuCbJjk7gRH041Q24R0VtLoHSRcrRPsvJQZEZB3RaJz21mYqhSJBIGhqaCCVqScZsxg/eRgpBU4hz+joGFdetZNFi0Lyz5oAal/8g19+kP/6h7dRcV0SCYuCcxolTzM69TzPHf4GDZkNLF/wPhLmAnxpktcGeEHkGB0qs8I+SWPseaQRJxWJg6ZAKgIpULpGc1MjbV3dvHjgGTxf4nqS4ZExdly5k6VLl4fkn60sQIhqMWb//v2877b3ohCkUnFQYOgWkYhNLBrFsi3Gp5/k5099gLGJH2BaGRw9Qt5oYlz2c+KkiXP6BHjF37R0BRKlVVvE05l6hJTkc1niiRiTMwW27biKZctD8udFGnjPPZ/B83zsqEUQBKiXlINru3fxaBxFmacO/zXDuR8i7ShCj+NFGpl0G3CyDoGbRSmJUyoxOjaK9F2SiTRSN6hUKjj5PJnmFi7fvpMVK1aG5J9NAdRq8K7r8vT+X2FGtLmj3S8vCM2WaLUAKxJBNwTPn3wArfwsMTMA06Cit+EULaRbASPCoSNDTE9nGRhYSF19M9KXTI2fxikVeO8H7mTBwEBI/nyxAPl8nmKxSDX7Uy95MNeBC4ogEKBJLMsmEA4nJ75PnekQNeNYdgqlxzFMi7HxSUaGR1izajWZhmbQNEqlHM/86pfc8bG7Wbx05ZzrCTEPgsBEIkEinmBUKExTe8n0rtq16NqcIIJAYhoQjdqMOUN4wSjpeCc6Uex4irI0mJiapr2jHdu2KZdKTI6d5sTQUf7Trbdz2fadL6s1hDiLAqjdjhmPx+ns7ObFF4+ixWbHt0kxW4fXZ/9XB1UtywZSYGAghM+0P057ohsAx4DC6Sxlr4iuJNlcDiUDurp7+ORnv8DKVWvm0s0Q88QC1Lpy3vGOd/DII4+iaxqaAoUOmuQ3F6jNDmyYNQZKSUQgKXhZ4kmTqewkWy/fQaa1m7HRM+iGSWtbO6vXrqPvJWf3QrP/1uG36giq7bZls1lWD65gbGwMyzIQQiFf8nQNNdvI8ZtNItcPWNG3nnUDq9jy9kFu/eDt/+Z7XMjn9Od1EFidpy/IZDJ85tN/iecKdL161k6bjQKri15DKW3OHWiajqbrCFFi241v49YP3j7XyPnSR21HLyR/HmcBhmEghOCWW27hgx+6nXyuhGEYGIbxiu3Y35y713Ud4Up+/9b38O7b/vPcYMfa8+aeHxJ/9qBeA6SUKggCJZVSH/vTOxWgzAiqLhVVdamYSiQtlUjaqi4VVfGEpQD1oQ/drpRSSgihpJQqxPwCr/UJUso5Ir/9z99SS5ctUq8oDChA2VFL3XXXn4Xkz3O87rbwWrTuOEUeeeRRHnv8MUaGh4lEIqxcuZJrr72OFStWhKNYzocs4NXSw1fL18OU7jwXQC19qx3QeOVFDyH5F4AAQlwgaWCIUAAhQgGECAUQIhRAiFAAIUIBhAgFECIUQIhQACFCAYQIBRAiFECIUAAhQgGECAUQIhRAiFAAIc4B/D85sL5MZDr9OwAAAABJRU5ErkJggg==

iVBORw0KGgoAAAANSUhEUgAAAIAAAABzCAYAAABQOAp8AAAaMklEQVR42u2deZScV3nmf99S31dbV1Xv+6p9bclarMV4kWQjxytjJoOdgcmcjMETcrAh5IBJnOGACRwnYRicwZ4DMWYIyQQCZNgXrwLJMshYtpFsWUtr6ZZ679q+qvqWe+/8UV2N7SQ+eBmrJX3POfVHL1V1qp7nvtt973s1pZQixAULPfwK3jwopZBSci6tKTOk7Q3TTo1vTdPQNG1ODLXfhQI4T1e7Ugpd16lxPDM9RTabJZPJUN/QOPe/Ukp0fX4aWy2MAd4YcrkcMzMz7N71GHt+9hhOpYKpa1y27Uo2bXkbnZ2dxONxlFLz0hqEAngdK1/TNKanp3jwwQfIpDMkk0mkEJiRCIZpYug6FbdCNptlfPQMO67ayaZNW+alCEIX8DoEIITgb+79PE2NDWzbtg3LsjAM42XxABr4vkcxl+fb//xt6pJJVqxcPe/cQSiA14AaeUPHjhKPRtm240o8z0MIiaZJNE1DKR1NUyglCQJJxI6y9ZJLOHjw16xYuZr55gRCAbwWfzlrvutSKTZs3IDnuiQScQxDQ9cjs3/XgKqVME0d3/dJp9K4rld9jXkWDIYCeB2IRqNEbAtdN9B1DdPU0bTIrAtQgIamKaT0qz9rOr19/S+LIeYLwkLQ64DjFJFCYBgGmmagaSaa9hsLIaVESjlLuERKQUNDQ1gHOF9QKBQADdM0iEQiRCKRlxWBgiDA81yCIKhWB0WAFbFCAZwvMYDv+cRicSzbRilFpVzB0E3UbPCnlMIPBLoRQboVhAjQDSMUwPmCEyeGKBcLPP/c00xNTjM6Noqua5w6cRKnVMGKmqSScfr7B9hyyRVYsSimab5MRGEMcA7m/wBDQ8cYevF5psdPk0mnqEtGqTh5JifH8PwyA32dtDakiVkGBoIjL/6awPewLDu0AOcDntu/j2jUZNXgOnTD4O+++lWMiMGiRSuw4vW0tDewqLedRLoVw45w8tgxirlpdH1+uoDQArxG/5+bmUbTDZJ1KY4deREhBZdeehlXbNvOqgXdFKenGR2bYGZmCkMzMXSTibFxlJKhAM4HF1BXV4em6QRCErEtbNums7uXhoY0K9euJxJNMDM1ha5paEohlUQ3tHm7LRwK4DUKoK2ji+zMNJ7vks8XWLlsFT3dA2i6TjJTT2dvP8WyTzQWBw1KJYdMpn62TKxCAZzLLkApxarBdXiux0M/+gH5fJG+gQHKroNuWJQcB7dUxIpYZKenOfDss8xMT7F24yXz93OF28GvzQpomsbU5Dj3fu6zFAs5ujs6sZN1dDQ1oCufpvY2CvkSBw7+Gt9z+d3f+wN6BxaG/QDnmwgAjh4+xH+/526OHDtOSzLK1TfcyKbLtmNF45wZPokdTbBqcO28JT90Aa/TFdQaPwcWLmHpsuV4xSy5isevjxznySf2MjM9TVtHN4auc/zYkblm0bAOcJ5A13WUqu7/b3v7NUyePsXR4yeZmZrGMCLs+8VeCoUCpqHT0NREKlNPQ0PjvOwNDF3AG3QHSil+/thDnDh6iOlsjoMHDnDw+UNEIhHK5RK2rti4dSsf+ujHaWtrn3ciCAXwJsQDSin+1xc+x09/8F1mCkVu+ve30Nfbi+tWeOzhnzJy/HnWbdjM+z98F+l0/byKCUIBvAHUVvP/fvAB/vaB+6kUi/yX9/4hl1++jcD30AwYG5/gm//wVaZGT9KzcAUf/fNPkU5n5o0IwiDwDQaEAJ3dPSxbuowlS5czOLiGQiGP53k4hSKZVJpkXT0jkzkmCiW+/4PvhEHg+VYc2r59B56TZ3pqCpBEIiaGbgCScqlEe2cnPT29vOtdN7N44ZJ55QJCC/AmxQI7dl5LV08vpq5jmgaBCPBnO4O6ujq4aO1aFi9YRE9Pb2gBzkdMTU1SKjk0NzWipCQIfHzfp1QqsWz5Gq6/6WYM3QibQs+ztT/nCibGx4lGo2imgRQSy4wg/ABN02nv6sLQDaSUYUfQ+UJ8rf0bYHT0DJ5XprOrE0PXMUwTKSUlx8HQDaKx2FwBab4hdAGvkuK9NNJ/ZfCnaVAoFpgcO0PJKZJOJQGNIAgQQuB5Hm7FpS4dw56n7WChAF7NNL7Kai0WC4yfOY1EYRo6yUQCz3URUiCCAM918TwPTVM0tzS/rGgUCuAcQKVS5pdP7CaZStHc0kbEstA0DcuyqVTKnBo6yvTUBCqo0NHZiWUn8AOBUgrXdRFCIKUkGk/Q1Tswrz9rKIBXpHOapuG6Ht/97nfwPJ+evl50wySdTrNxw3oS8Tjd3d20tDTxk//7f9i36yEWLVtO58BSjIgNUhKIgIoX0DewkHQmM6+3g8NS8G+BQj5HpeygggApJBW3jFspc/TQfp744Y+RuuJtO68h1dCK7wcIJehfuIz+BYvnNfmhBXgVK6CkYmp6knxuBsvUMU0TKWQ1t3cKzExNkEjUEatPcejwESYnxjCtGLodZ8XgBlrbOv7NIDIUwDwnv1KpMDJyCq9SJhmLoqFTqbj4FYdyuUSpVEIpiRWvo6uvhwOHnqfsBjR39rFo6Qri8cS8X/mhAP4V4jVNY2JinPGxM+i6hq5r5PN5ROCjRIDvewSBj+f7BCIgZhoIZbJ8xTrefsPN9MzTI+BhDPBbkC+E5MTxY+RzMyTjMVAKp1Qil8vh5LPYdgTLsggCgWkalMsOBadIXV09my/dQTJZd04RHwrgZVF/hcOHXkApRaY+Q8VxKJUc3EqJ8TOnyWWzNDQ3EYtGkVJQKBSIWDFWrt1IT2/f7GtJNO3cK6yaFzr546Nn2L9vLzJwiVo2TjZBqqEJ3/cp5LIUnQLxZB22FSWXzeH6HguWLGfV4Hosy0JJCZp2TpJ/wVqAGvmTE+MceeEA6UwG24owMvQiT+/dTUdPHy1dPWSzOaKxBCAZn5igobGVjVveRlNzyznn60ML8Aryx86c5vixI7R1dGLHogSBoK1/CQvyeX71+E8pFKZZuHIdJadCNpdnzfrNrFi9Bg3tZUHjuY55J4CXbpnWRrG+2eRPT01wYugIrW0txGI2nu9RdhycokNdUyvRuhSFXA7f9yl7Ptt3Xk9Tc3O1Cxh1XhBfgz7fVmd19m51dVX779Wb8rq1Pv5iMc/w8HE6OjqwbRshBG6lQqFQZGpqikrZZfHqiygUi0ipceXO62hqbp4T5vlE/ryyALUO24cf+imHDj4LKHa8/VoWL1n6sl7633YK90v9c21+X6nkMHTkEPWZDNFYjHK5hBCCslOqBnz5GRqbm5kZ8+ho72bLZduJJ5JvuiUKg8BXEIVSaLpOoVDg05/8bxw+fAjHcQCd+7/0ID09Pf/qCqzt2b8aOaWSQz47Q7FQLejUJZNYtoUfBLiVCvl8nuz0NNlslrpkEs3QyM7MsO2qa0ll6s/Z9O6cywJmZqZ49Mc/oqGlmeeeO8DIqZN09fSyf98vuPf+LxKLJwCYnBjnxPFjWHaUWCxOzLaJx+NE49WpXbpu4HseBadIqVykMDXBxPAp8pNnyLQ0s2jZIH4Anu9RKpXI5bIU8zlMM4Jp2aApNm657Jwq556jMYCaJX6GX+x5nLs/9id09vRx+bYrObh/L++6+Rb+6AN3EI9Z3POpP0cKwTNPPcnPHn2YcsnDsm3sqE3EthGaVq3RO3mmp8c5evQwkzMzBEpS39RE3+JlaErywjO/4pm9D5EvZCk5RYqFPG6ljKHrKA2Uprh46+UXDPlnVQAiEAB85Yv382cfuoObbn43F2/Zyje/8fcsXbqcBYuXkstO8tGPf4I9e5/kj++4jYnxCXoHFtHd00M6nSaeTGLGYxCxUWaUQAPNMkk3ZijkJihOTVJyyhRKJXzd5OThY7zwxF7Gho/huxU8t4ISAUIGCDTWbdxKLBa/YMg/qwKoDU68+T++h3vuvZ8tl15BPjvDzx59jIs2X8qZM6cplMoUZma4/tpreOTRxyiWXXr7eonGLOKxOLZlYJpg6BJNE3PbuLYVpa2+nskTQwwdeZFidgYViYKlMzM1ztGD+3GcApVKhXyhQMUL2LBxC6lU+oIi/6xmAbUvubWjk9aOTgB+9MPvVW/XEAGlksPJFw8yPTnK71x3A3X1zXzj61+jv7+XxUuWIYVE0xRooEV0dKmQroeSEt/zsO0Uje2d7N+3h7buBdhRm0Qyzonx09gTY0xPjeOUPVwvYOf1/47GpuYLjvx5UQeoDVYuO0X2/HwXHW3NPPrdb/DsL/aQm5lm0cqLkJrGTe+8iU2bNnP/39xLuVTCNE0CEVB2SkyNDDNxZhihFL7vI3wfp1wkVV9P34IFGLqGWyozU3DoaGyg5ArGx8eQSufyq66mvb1zXvbsXzCFIE3T2P34IxRyeSYnJ4g1tGLFk3T0LyaWSBMxbUqlMrfedht2PM5nPnM3Cp9yIccze3fx5c/eza7vfQvD0PHcCq5XwfPKFAslEok0xUKW0fEzlIsOR0emSCRTDCxdxe/c8E76+xee13n+vC8EKSnRTZPmrh6ee+EF1q4ZZM3Fl9DS0kI8FicajWFHI1W1ajof/8Td/P57fo+vPvgAl192BYcOHsT1y6y7eAOVkoPveXi+h1epXtDQ3tXLmZERTh07TGtrJztvvIU1F2+lo6vnXxSMLkSc1TqAFALdMPA9l5/+4Lv87VceJGpH+cTdn6aurg7LsoiYJnbUxozYQIDvCx5/9GH+9M6PsPai9Wxav5aL16+mvq0Lz5N4nkfZKWHZFolEAk03GR05SVNbF+2d3ViW9ZoqiqEF+P9T/kNIiWEYDJ8c4sH7/iedPf3c+acf5zOf+iRCBCSTcXTdIBpLUCzk+f43/4mHH36IifExSuUS9Y0trN+4kRtueielQp5C0UHTDDzPIxqNEovHkUoSuC6p+np6+xfMxRznY03/nBFAzeQahsGeXQ/zta88yKZLr+Btl23HLZdpaWur5viJFOWywz/+49/z85/tpqWliRtvvJ7W1jYSiThNTa3EY1GmJieoVCq4rodSing8jmlZ+FIghERJhZTg+z6maV6wvn5eCKC2qSNFwNe+/EWe3r+fd7zr3SxetIhMJsWBkWGWLFlMa1sHe3bv4bHHH2VgYIA77/wIHZ2diKBavvU9j1K5RC47gxQBrusipSQej2OYJkEQIJVCSYUQEtOotnWHq/4sxgA18ifHR/nC5/4KoTTe8bu30NjUQMQ0aW1t5b777mNwcJDTp0cpOiWuv+5qGpuaKDlFHMdBCEEQ1LpzA6QQ+J6HaZpEo9G5qV2BlFT3mKpHtdKZevr6FlzwAd9ZsQC1L13XdZ568gm++uUvsXTVGrZfeRXRqI1tWTQ3t3DgwHM8ufeX1GeaWLN2JcuWr6TkFJianKhevCQEwvcJfB8R+ARBQBAERG0bMxLB9Tx0w0BJiZgd5Cilwik5dHT2hEyfDQGI2Zu1gsDn+9/+Oo/v2sVlV13N4OAgUdsmGouRydRTdBy+8fV/4oYbr+fa665F1yQz0xPVIpGQeL6L73nIWdNevaxREIvF5g5yaLpOIARqlnwhBI5TJhKx5m7sClf/W+QCapcjaJpOIZflO9/8BzzfZ/OlV9La1oamga5rxOMJXjx0iKee2semTZtYtHgphfw0ge+jpCLwfXw/wA/cuXP3vu8DYNvVM/e+76MbBnKW9NrKL1dcgkBw0UXrSSQSIdNvlQBe2r3zs0d/wpfv/zyFbJYFSxYSiydobutkcHCQtYPrmMgV2bXr51xzzdWkM2nyuRyK6k6h8H083yPwA6QS1dYt10XXdWzbnhOEYRgIqRCyeiRbSInv+QSBYPXgRaTT6dD3v1UCqJF/fOgYn//LTzA2PERbWweNza1EIhGUCjhx7BiHjxymt6+f9Zs2877334HCZmp6Ak2HIJAEvofve1UhzAZ+nucRiUQwTbNa7xcC0zCRqkq6kNWBzL7nEQjJ4JqL5tVAxvNeADXyn3l6H5//9F10dHUysGg5sXgKMxLBjFhMTk5y4vhRhoaOMTJyCl0qli/u47Y/ej+9SzeQzc5Ug70gQIgAKSWuWzX/1uyQBt/3q+9lGHO+Xqrq+1cncwnWrF1HJlMfkv9WCaBWXTs9MszdH30/y1etI93YAlJiR21kIDl46AWeevppio6DVNBan0YpyfDpEWIRwYfvuJ1N264jX3CQUszN2alewlyNVT2vWt83DINgdhdRSoFSVM/li4DBtRtoqG8IyX8rBaCkRNN1/uKuD4MI6F20Ck0K/CBgeOQ4p0eGGR0bQ2kaDY1NeK7LqeHTVDwP27YpFkoIZ4w7//j9bNn5H8jnSrheBag2fAoh5gI8c3YCV00ASqlZF+Fz0bqNNDY2heS/lWmgUlXyT508wdjpYVav24KcnZD5xN4nGBkdoewG1KVTdLe3097WQn0mRWfHSY4ePcHRoRPUpdM4Rjt/cc+9fDKaZNH6K9A0UErDdd25Ao9hGARCIIWYLfZU/b7reaxduyEk/2wIQEqFYcC+vbtJxJPYloXnejyxdw+FcoXVa9bT2tJBfUOKSrnMkcNHOH5ylOaGOKuW99LYkGL/gReIREz8aIb777ufu/9qCWZdS7X6Fwh0XUfX9WoRiFo7uIbne7iVChs2bqG5uSUk/2wWgoZPDGHZMYpOkT27d9M7MMB73n41vT3dJJJJpJSMjY6yauVSfvHLp9j3q2fo6sjQ09ZAxeni8PFhujpaOHX8OD/53re55uZb8T1vrie/lvbJ2fmMrutRLDps3nwJLS2tIflnSwC1O3R0wyCaTPL008+ydNkKdlx1FelMHboOUgbkCw7JRJJkMsYVsSiZugQP79qNF5d0tdUzOZNDSsWC/gH27t3LxZdfRSTRjJwduqxmt5BBo1wqk8tl2br1cjo6O0Py3wDe8N5orZ2qtb2dQ7/eR3+bxuZ1ndhmnogJSniU81kMAkTg4uQdUNDX1U5XawNDI9NIKWlvacZ1FR3d3eQdn6f3PoZtW9UAcHbjR0pJoVBganKKLVsupbevrxqAhuS/9RagljwYhsGPv/Mt/u6+L9FtJ+madAl2/xivq45yezsi3YuI96N0E023qiu4UkHTdNpamjl+coRswae1pZHDJ8bQdZ26TBNHjxxhq19BSFm9ghUoOg5TU9Ns23Ylff0DcwFoiLdYALUSLMD9f/0/eOCL36KvZQuGtZTnT9kMn5wh+eRBUoldpAc8rMXLsNo3EEl2IJWOkBooaGrMYKAYmczS0t6ObUdwyi7p+gyB51KplEAZ+EJSdApMTc+wbduV9A8smJc3cF0QAqiR73s+n7jr4/z4+/tZvfYPaE6uwnUSnHElQ8UyWqkLe7yV9lM/of/YLurXjaH3bIZIE1YshRGxyWTqyTQ2YOTzeKUiDek6pFS0trZRGD9JpeygR1LkC3mmpqbYvmMnCxcuDsk/WwKQs318+/b9ko/8yUfYs+cJkqkGRiaHaG9aTX/vNdSlNuCbJjk7gRH041Q24R0VtLoHSRcrRPsvJQZEZB3RaJz21mYqhSJBIGhqaCCVqScZsxg/eRgpBU4hz+joGFdetZNFi0Lyz5oAal/8g19+kP/6h7dRcV0SCYuCcxolTzM69TzPHf4GDZkNLF/wPhLmAnxpktcGeEHkGB0qs8I+SWPseaQRJxWJg6ZAKgIpULpGc1MjbV3dvHjgGTxf4nqS4ZExdly5k6VLl4fkn60sQIhqMWb//v2877b3ohCkUnFQYOgWkYhNLBrFsi3Gp5/k5099gLGJH2BaGRw9Qt5oYlz2c+KkiXP6BHjF37R0BRKlVVvE05l6hJTkc1niiRiTMwW27biKZctD8udFGnjPPZ/B83zsqEUQBKiXlINru3fxaBxFmacO/zXDuR8i7ShCj+NFGpl0G3CyDoGbRSmJUyoxOjaK9F2SiTRSN6hUKjj5PJnmFi7fvpMVK1aG5J9NAdRq8K7r8vT+X2FGtLmj3S8vCM2WaLUAKxJBNwTPn3wArfwsMTMA06Cit+EULaRbASPCoSNDTE9nGRhYSF19M9KXTI2fxikVeO8H7mTBwEBI/nyxAPl8nmKxSDX7Uy95MNeBC4ogEKBJLMsmEA4nJ75PnekQNeNYdgqlxzFMi7HxSUaGR1izajWZhmbQNEqlHM/86pfc8bG7Wbx05ZzrCTEPgsBEIkEinmBUKExTe8n0rtq16NqcIIJAYhoQjdqMOUN4wSjpeCc6Uex4irI0mJiapr2jHdu2KZdKTI6d5sTQUf7Trbdz2fadL6s1hDiLAqjdjhmPx+ns7ObFF4+ixWbHt0kxW4fXZ/9XB1UtywZSYGAghM+0P057ohsAx4DC6Sxlr4iuJNlcDiUDurp7+ORnv8DKVWvm0s0Q88QC1Lpy3vGOd/DII4+iaxqaAoUOmuQ3F6jNDmyYNQZKSUQgKXhZ4kmTqewkWy/fQaa1m7HRM+iGSWtbO6vXrqPvJWf3QrP/1uG36giq7bZls1lWD65gbGwMyzIQQiFf8nQNNdvI8ZtNItcPWNG3nnUDq9jy9kFu/eDt/+Z7XMjn9Od1EFidpy/IZDJ85tN/iecKdL161k6bjQKri15DKW3OHWiajqbrCFFi241v49YP3j7XyPnSR21HLyR/HmcBhmEghOCWW27hgx+6nXyuhGEYGIbxiu3Y35y713Ud4Up+/9b38O7b/vPcYMfa8+aeHxJ/9qBeA6SUKggCJZVSH/vTOxWgzAiqLhVVdamYSiQtlUjaqi4VVfGEpQD1oQ/drpRSSgihpJQqxPwCr/UJUso5Ir/9z99SS5ctUq8oDChA2VFL3XXXn4Xkz3O87rbwWrTuOEUeeeRRHnv8MUaGh4lEIqxcuZJrr72OFStWhKNYzocs4NXSw1fL18OU7jwXQC19qx3QeOVFDyH5F4AAQlwgaWCIUAAhQgGECAUQIhRAiFAAIUIBhAgFECIUQIhQACFCAYQIBRAiFECIUAAhQgGECAUQIhRAiFAAIc4B/D85sL5MZDr9OwAAAABJRU5ErkJggg==

iVBORw0KGgoAAAANSUhEUgAAAIAAAABzCAYAAABQOAp8AAAaMklEQVR42u2deZScV3nmf99S31dbV1Xv+6p9bclarMV4kWQjxytjJoOdgcmcjMETcrAh5IBJnOGACRwnYRicwZ4DMWYIyQQCZNgXrwLJMshYtpFsWUtr6ZZ679q+qvqWe+/8UV2N7SQ+eBmrJX3POfVHL1V1qp7nvtt973s1pZQixAULPfwK3jwopZBSci6tKTOk7Q3TTo1vTdPQNG1ODLXfhQI4T1e7Ugpd16lxPDM9RTabJZPJUN/QOPe/Ukp0fX4aWy2MAd4YcrkcMzMz7N71GHt+9hhOpYKpa1y27Uo2bXkbnZ2dxONxlFLz0hqEAngdK1/TNKanp3jwwQfIpDMkk0mkEJiRCIZpYug6FbdCNptlfPQMO67ayaZNW+alCEIX8DoEIITgb+79PE2NDWzbtg3LsjAM42XxABr4vkcxl+fb//xt6pJJVqxcPe/cQSiA14AaeUPHjhKPRtm240o8z0MIiaZJNE1DKR1NUyglCQJJxI6y9ZJLOHjw16xYuZr55gRCAbwWfzlrvutSKTZs3IDnuiQScQxDQ9cjs3/XgKqVME0d3/dJp9K4rld9jXkWDIYCeB2IRqNEbAtdN9B1DdPU0bTIrAtQgIamKaT0qz9rOr19/S+LIeYLwkLQ64DjFJFCYBgGmmagaSaa9hsLIaVESjlLuERKQUNDQ1gHOF9QKBQADdM0iEQiRCKRlxWBgiDA81yCIKhWB0WAFbFCAZwvMYDv+cRicSzbRilFpVzB0E3UbPCnlMIPBLoRQboVhAjQDSMUwPmCEyeGKBcLPP/c00xNTjM6Noqua5w6cRKnVMGKmqSScfr7B9hyyRVYsSimab5MRGEMcA7m/wBDQ8cYevF5psdPk0mnqEtGqTh5JifH8PwyA32dtDakiVkGBoIjL/6awPewLDu0AOcDntu/j2jUZNXgOnTD4O+++lWMiMGiRSuw4vW0tDewqLedRLoVw45w8tgxirlpdH1+uoDQArxG/5+bmUbTDZJ1KY4deREhBZdeehlXbNvOqgXdFKenGR2bYGZmCkMzMXSTibFxlJKhAM4HF1BXV4em6QRCErEtbNums7uXhoY0K9euJxJNMDM1ha5paEohlUQ3tHm7LRwK4DUKoK2ji+zMNJ7vks8XWLlsFT3dA2i6TjJTT2dvP8WyTzQWBw1KJYdMpn62TKxCAZzLLkApxarBdXiux0M/+gH5fJG+gQHKroNuWJQcB7dUxIpYZKenOfDss8xMT7F24yXz93OF28GvzQpomsbU5Dj3fu6zFAs5ujs6sZN1dDQ1oCufpvY2CvkSBw7+Gt9z+d3f+wN6BxaG/QDnmwgAjh4+xH+/526OHDtOSzLK1TfcyKbLtmNF45wZPokdTbBqcO28JT90Aa/TFdQaPwcWLmHpsuV4xSy5isevjxznySf2MjM9TVtHN4auc/zYkblm0bAOcJ5A13WUqu7/b3v7NUyePsXR4yeZmZrGMCLs+8VeCoUCpqHT0NREKlNPQ0PjvOwNDF3AG3QHSil+/thDnDh6iOlsjoMHDnDw+UNEIhHK5RK2rti4dSsf+ujHaWtrn3ciCAXwJsQDSin+1xc+x09/8F1mCkVu+ve30Nfbi+tWeOzhnzJy/HnWbdjM+z98F+l0/byKCUIBvAHUVvP/fvAB/vaB+6kUi/yX9/4hl1++jcD30AwYG5/gm//wVaZGT9KzcAUf/fNPkU5n5o0IwiDwDQaEAJ3dPSxbuowlS5czOLiGQiGP53k4hSKZVJpkXT0jkzkmCiW+/4PvhEHg+VYc2r59B56TZ3pqCpBEIiaGbgCScqlEe2cnPT29vOtdN7N44ZJ55QJCC/AmxQI7dl5LV08vpq5jmgaBCPBnO4O6ujq4aO1aFi9YRE9Pb2gBzkdMTU1SKjk0NzWipCQIfHzfp1QqsWz5Gq6/6WYM3QibQs+ztT/nCibGx4lGo2imgRQSy4wg/ABN02nv6sLQDaSUYUfQ+UJ8rf0bYHT0DJ5XprOrE0PXMUwTKSUlx8HQDaKx2FwBab4hdAGvkuK9NNJ/ZfCnaVAoFpgcO0PJKZJOJQGNIAgQQuB5Hm7FpS4dw56n7WChAF7NNL7Kai0WC4yfOY1EYRo6yUQCz3URUiCCAM918TwPTVM0tzS/rGgUCuAcQKVS5pdP7CaZStHc0kbEstA0DcuyqVTKnBo6yvTUBCqo0NHZiWUn8AOBUgrXdRFCIKUkGk/Q1Tswrz9rKIBXpHOapuG6Ht/97nfwPJ+evl50wySdTrNxw3oS8Tjd3d20tDTxk//7f9i36yEWLVtO58BSjIgNUhKIgIoX0DewkHQmM6+3g8NS8G+BQj5HpeygggApJBW3jFspc/TQfp744Y+RuuJtO68h1dCK7wcIJehfuIz+BYvnNfmhBXgVK6CkYmp6knxuBsvUMU0TKWQ1t3cKzExNkEjUEatPcejwESYnxjCtGLodZ8XgBlrbOv7NIDIUwDwnv1KpMDJyCq9SJhmLoqFTqbj4FYdyuUSpVEIpiRWvo6uvhwOHnqfsBjR39rFo6Qri8cS8X/mhAP4V4jVNY2JinPGxM+i6hq5r5PN5ROCjRIDvewSBj+f7BCIgZhoIZbJ8xTrefsPN9MzTI+BhDPBbkC+E5MTxY+RzMyTjMVAKp1Qil8vh5LPYdgTLsggCgWkalMsOBadIXV09my/dQTJZd04RHwrgZVF/hcOHXkApRaY+Q8VxKJUc3EqJ8TOnyWWzNDQ3EYtGkVJQKBSIWDFWrt1IT2/f7GtJNO3cK6yaFzr546Nn2L9vLzJwiVo2TjZBqqEJ3/cp5LIUnQLxZB22FSWXzeH6HguWLGfV4Hosy0JJCZp2TpJ/wVqAGvmTE+MceeEA6UwG24owMvQiT+/dTUdPHy1dPWSzOaKxBCAZn5igobGVjVveRlNzyznn60ML8Aryx86c5vixI7R1dGLHogSBoK1/CQvyeX71+E8pFKZZuHIdJadCNpdnzfrNrFi9Bg3tZUHjuY55J4CXbpnWRrG+2eRPT01wYugIrW0txGI2nu9RdhycokNdUyvRuhSFXA7f9yl7Ptt3Xk9Tc3O1Cxh1XhBfgz7fVmd19m51dVX779Wb8rq1Pv5iMc/w8HE6OjqwbRshBG6lQqFQZGpqikrZZfHqiygUi0ipceXO62hqbp4T5vlE/ryyALUO24cf+imHDj4LKHa8/VoWL1n6sl7633YK90v9c21+X6nkMHTkEPWZDNFYjHK5hBCCslOqBnz5GRqbm5kZ8+ho72bLZduJJ5JvuiUKg8BXEIVSaLpOoVDg05/8bxw+fAjHcQCd+7/0ID09Pf/qCqzt2b8aOaWSQz47Q7FQLejUJZNYtoUfBLiVCvl8nuz0NNlslrpkEs3QyM7MsO2qa0ll6s/Z9O6cywJmZqZ49Mc/oqGlmeeeO8DIqZN09fSyf98vuPf+LxKLJwCYnBjnxPFjWHaUWCxOzLaJx+NE49WpXbpu4HseBadIqVykMDXBxPAp8pNnyLQ0s2jZIH4Anu9RKpXI5bIU8zlMM4Jp2aApNm657Jwq556jMYCaJX6GX+x5nLs/9id09vRx+bYrObh/L++6+Rb+6AN3EI9Z3POpP0cKwTNPPcnPHn2YcsnDsm3sqE3EthGaVq3RO3mmp8c5evQwkzMzBEpS39RE3+JlaErywjO/4pm9D5EvZCk5RYqFPG6ljKHrKA2Uprh46+UXDPlnVQAiEAB85Yv382cfuoObbn43F2/Zyje/8fcsXbqcBYuXkstO8tGPf4I9e5/kj++4jYnxCXoHFtHd00M6nSaeTGLGYxCxUWaUQAPNMkk3ZijkJihOTVJyyhRKJXzd5OThY7zwxF7Gho/huxU8t4ISAUIGCDTWbdxKLBa/YMg/qwKoDU68+T++h3vuvZ8tl15BPjvDzx59jIs2X8qZM6cplMoUZma4/tpreOTRxyiWXXr7eonGLOKxOLZlYJpg6BJNE3PbuLYVpa2+nskTQwwdeZFidgYViYKlMzM1ztGD+3GcApVKhXyhQMUL2LBxC6lU+oIi/6xmAbUvubWjk9aOTgB+9MPvVW/XEAGlksPJFw8yPTnK71x3A3X1zXzj61+jv7+XxUuWIYVE0xRooEV0dKmQroeSEt/zsO0Uje2d7N+3h7buBdhRm0Qyzonx09gTY0xPjeOUPVwvYOf1/47GpuYLjvx5UQeoDVYuO0X2/HwXHW3NPPrdb/DsL/aQm5lm0cqLkJrGTe+8iU2bNnP/39xLuVTCNE0CEVB2SkyNDDNxZhihFL7vI3wfp1wkVV9P34IFGLqGWyozU3DoaGyg5ArGx8eQSufyq66mvb1zXvbsXzCFIE3T2P34IxRyeSYnJ4g1tGLFk3T0LyaWSBMxbUqlMrfedht2PM5nPnM3Cp9yIccze3fx5c/eza7vfQvD0PHcCq5XwfPKFAslEok0xUKW0fEzlIsOR0emSCRTDCxdxe/c8E76+xee13n+vC8EKSnRTZPmrh6ee+EF1q4ZZM3Fl9DS0kI8FicajWFHI1W1ajof/8Td/P57fo+vPvgAl192BYcOHsT1y6y7eAOVkoPveXi+h1epXtDQ3tXLmZERTh07TGtrJztvvIU1F2+lo6vnXxSMLkSc1TqAFALdMPA9l5/+4Lv87VceJGpH+cTdn6aurg7LsoiYJnbUxozYQIDvCx5/9GH+9M6PsPai9Wxav5aL16+mvq0Lz5N4nkfZKWHZFolEAk03GR05SVNbF+2d3ViW9ZoqiqEF+P9T/kNIiWEYDJ8c4sH7/iedPf3c+acf5zOf+iRCBCSTcXTdIBpLUCzk+f43/4mHH36IifExSuUS9Y0trN+4kRtueielQp5C0UHTDDzPIxqNEovHkUoSuC6p+np6+xfMxRznY03/nBFAzeQahsGeXQ/zta88yKZLr+Btl23HLZdpaWur5viJFOWywz/+49/z85/tpqWliRtvvJ7W1jYSiThNTa3EY1GmJieoVCq4rodSing8jmlZ+FIghERJhZTg+z6maV6wvn5eCKC2qSNFwNe+/EWe3r+fd7zr3SxetIhMJsWBkWGWLFlMa1sHe3bv4bHHH2VgYIA77/wIHZ2diKBavvU9j1K5RC47gxQBrusipSQej2OYJkEQIJVCSYUQEtOotnWHq/4sxgA18ifHR/nC5/4KoTTe8bu30NjUQMQ0aW1t5b777mNwcJDTp0cpOiWuv+5qGpuaKDlFHMdBCEEQ1LpzA6QQ+J6HaZpEo9G5qV2BlFT3mKpHtdKZevr6FlzwAd9ZsQC1L13XdZ568gm++uUvsXTVGrZfeRXRqI1tWTQ3t3DgwHM8ufeX1GeaWLN2JcuWr6TkFJianKhevCQEwvcJfB8R+ARBQBAERG0bMxLB9Tx0w0BJiZgd5Cilwik5dHT2hEyfDQGI2Zu1gsDn+9/+Oo/v2sVlV13N4OAgUdsmGouRydRTdBy+8fV/4oYbr+fa665F1yQz0xPVIpGQeL6L73nIWdNevaxREIvF5g5yaLpOIARqlnwhBI5TJhKx5m7sClf/W+QCapcjaJpOIZflO9/8BzzfZ/OlV9La1oamga5rxOMJXjx0iKee2semTZtYtHgphfw0ge+jpCLwfXw/wA/cuXP3vu8DYNvVM/e+76MbBnKW9NrKL1dcgkBw0UXrSSQSIdNvlQBe2r3zs0d/wpfv/zyFbJYFSxYSiydobutkcHCQtYPrmMgV2bXr51xzzdWkM2nyuRyK6k6h8H083yPwA6QS1dYt10XXdWzbnhOEYRgIqRCyeiRbSInv+QSBYPXgRaTT6dD3v1UCqJF/fOgYn//LTzA2PERbWweNza1EIhGUCjhx7BiHjxymt6+f9Zs2877334HCZmp6Ak2HIJAEvofve1UhzAZ+nucRiUQwTbNa7xcC0zCRqkq6kNWBzL7nEQjJ4JqL5tVAxvNeADXyn3l6H5//9F10dHUysGg5sXgKMxLBjFhMTk5y4vhRhoaOMTJyCl0qli/u47Y/ej+9SzeQzc5Ug70gQIgAKSWuWzX/1uyQBt/3q+9lGHO+Xqrq+1cncwnWrF1HJlMfkv9WCaBWXTs9MszdH30/y1etI93YAlJiR21kIDl46AWeevppio6DVNBan0YpyfDpEWIRwYfvuJ1N264jX3CQUszN2alewlyNVT2vWt83DINgdhdRSoFSVM/li4DBtRtoqG8IyX8rBaCkRNN1/uKuD4MI6F20Ck0K/CBgeOQ4p0eGGR0bQ2kaDY1NeK7LqeHTVDwP27YpFkoIZ4w7//j9bNn5H8jnSrheBag2fAoh5gI8c3YCV00ASqlZF+Fz0bqNNDY2heS/lWmgUlXyT508wdjpYVav24KcnZD5xN4nGBkdoewG1KVTdLe3097WQn0mRWfHSY4ePcHRoRPUpdM4Rjt/cc+9fDKaZNH6K9A0UErDdd25Ao9hGARCIIWYLfZU/b7reaxduyEk/2wIQEqFYcC+vbtJxJPYloXnejyxdw+FcoXVa9bT2tJBfUOKSrnMkcNHOH5ylOaGOKuW99LYkGL/gReIREz8aIb777ufu/9qCWZdS7X6Fwh0XUfX9WoRiFo7uIbne7iVChs2bqG5uSUk/2wWgoZPDGHZMYpOkT27d9M7MMB73n41vT3dJJJJpJSMjY6yauVSfvHLp9j3q2fo6sjQ09ZAxeni8PFhujpaOHX8OD/53re55uZb8T1vrie/lvbJ2fmMrutRLDps3nwJLS2tIflnSwC1O3R0wyCaTPL008+ydNkKdlx1FelMHboOUgbkCw7JRJJkMsYVsSiZugQP79qNF5d0tdUzOZNDSsWC/gH27t3LxZdfRSTRjJwduqxmt5BBo1wqk8tl2br1cjo6O0Py3wDe8N5orZ2qtb2dQ7/eR3+bxuZ1ndhmnogJSniU81kMAkTg4uQdUNDX1U5XawNDI9NIKWlvacZ1FR3d3eQdn6f3PoZtW9UAcHbjR0pJoVBganKKLVsupbevrxqAhuS/9RagljwYhsGPv/Mt/u6+L9FtJ+madAl2/xivq45yezsi3YuI96N0E023qiu4UkHTdNpamjl+coRswae1pZHDJ8bQdZ26TBNHjxxhq19BSFm9ghUoOg5TU9Ns23Ylff0DcwFoiLdYALUSLMD9f/0/eOCL36KvZQuGtZTnT9kMn5wh+eRBUoldpAc8rMXLsNo3EEl2IJWOkBooaGrMYKAYmczS0t6ObUdwyi7p+gyB51KplEAZ+EJSdApMTc+wbduV9A8smJc3cF0QAqiR73s+n7jr4/z4+/tZvfYPaE6uwnUSnHElQ8UyWqkLe7yV9lM/of/YLurXjaH3bIZIE1YshRGxyWTqyTQ2YOTzeKUiDek6pFS0trZRGD9JpeygR1LkC3mmpqbYvmMnCxcuDsk/WwKQs318+/b9ko/8yUfYs+cJkqkGRiaHaG9aTX/vNdSlNuCbJjk7gRH041Q24R0VtLoHSRcrRPsvJQZEZB3RaJz21mYqhSJBIGhqaCCVqScZsxg/eRgpBU4hz+joGFdetZNFi0Lyz5oAal/8g19+kP/6h7dRcV0SCYuCcxolTzM69TzPHf4GDZkNLF/wPhLmAnxpktcGeEHkGB0qs8I+SWPseaQRJxWJg6ZAKgIpULpGc1MjbV3dvHjgGTxf4nqS4ZExdly5k6VLl4fkn60sQIhqMWb//v2877b3ohCkUnFQYOgWkYhNLBrFsi3Gp5/k5099gLGJH2BaGRw9Qt5oYlz2c+KkiXP6BHjF37R0BRKlVVvE05l6hJTkc1niiRiTMwW27biKZctD8udFGnjPPZ/B83zsqEUQBKiXlINru3fxaBxFmacO/zXDuR8i7ShCj+NFGpl0G3CyDoGbRSmJUyoxOjaK9F2SiTRSN6hUKjj5PJnmFi7fvpMVK1aG5J9NAdRq8K7r8vT+X2FGtLmj3S8vCM2WaLUAKxJBNwTPn3wArfwsMTMA06Cit+EULaRbASPCoSNDTE9nGRhYSF19M9KXTI2fxikVeO8H7mTBwEBI/nyxAPl8nmKxSDX7Uy95MNeBC4ogEKBJLMsmEA4nJ75PnekQNeNYdgqlxzFMi7HxSUaGR1izajWZhmbQNEqlHM/86pfc8bG7Wbx05ZzrCTEPgsBEIkEinmBUKExTe8n0rtq16NqcIIJAYhoQjdqMOUN4wSjpeCc6Uex4irI0mJiapr2jHdu2KZdKTI6d5sTQUf7Trbdz2fadL6s1hDiLAqjdjhmPx+ns7ObFF4+ixWbHt0kxW4fXZ/9XB1UtywZSYGAghM+0P057ohsAx4DC6Sxlr4iuJNlcDiUDurp7+ORnv8DKVWvm0s0Q88QC1Lpy3vGOd/DII4+iaxqaAoUOmuQ3F6jNDmyYNQZKSUQgKXhZ4kmTqewkWy/fQaa1m7HRM+iGSWtbO6vXrqPvJWf3QrP/1uG36giq7bZls1lWD65gbGwMyzIQQiFf8nQNNdvI8ZtNItcPWNG3nnUDq9jy9kFu/eDt/+Z7XMjn9Od1EFidpy/IZDJ85tN/iecKdL161k6bjQKri15DKW3OHWiajqbrCFFi241v49YP3j7XyPnSR21HLyR/HmcBhmEghOCWW27hgx+6nXyuhGEYGIbxiu3Y35y713Ud4Up+/9b38O7b/vPcYMfa8+aeHxJ/9qBeA6SUKggCJZVSH/vTOxWgzAiqLhVVdamYSiQtlUjaqi4VVfGEpQD1oQ/drpRSSgihpJQqxPwCr/UJUso5Ir/9z99SS5ctUq8oDChA2VFL3XXXn4Xkz3O87rbwWrTuOEUeeeRRHnv8MUaGh4lEIqxcuZJrr72OFStWhKNYzocs4NXSw1fL18OU7jwXQC19qx3QeOVFDyH5F4AAQlwgaWCIUAAhQgGECAUQIhRAiFAAIUIBhAgFECIUQIhQACFCAYQIBRAiFECIUAAhQgGECAUQIhRAiFAAIc4B/D85sL5MZDr9OwAAAABJRU5ErkJggg==

iVBORw0KGgoAAAANSUhEUgAAAIAAAABzCAYAAABQOAp8AAAaMklEQVR42u2deZScV3nmf99S31dbV1Xv+6p9bclarMV4kWQjxytjJoOdgcmcjMETcrAh5IBJnOGACRwnYRicwZ4DMWYIyQQCZNgXrwLJMshYtpFsWUtr6ZZ679q+qvqWe+/8UV2N7SQ+eBmrJX3POfVHL1V1qp7nvtt973s1pZQixAULPfwK3jwopZBSci6tKTOk7Q3TTo1vTdPQNG1ODLXfhQI4T1e7Ugpd16lxPDM9RTabJZPJUN/QOPe/Ukp0fX4aWy2MAd4YcrkcMzMz7N71GHt+9hhOpYKpa1y27Uo2bXkbnZ2dxONxlFLz0hqEAngdK1/TNKanp3jwwQfIpDMkk0mkEJiRCIZpYug6FbdCNptlfPQMO67ayaZNW+alCEIX8DoEIITgb+79PE2NDWzbtg3LsjAM42XxABr4vkcxl+fb//xt6pJJVqxcPe/cQSiA14AaeUPHjhKPRtm240o8z0MIiaZJNE1DKR1NUyglCQJJxI6y9ZJLOHjw16xYuZr55gRCAbwWfzlrvutSKTZs3IDnuiQScQxDQ9cjs3/XgKqVME0d3/dJp9K4rld9jXkWDIYCeB2IRqNEbAtdN9B1DdPU0bTIrAtQgIamKaT0qz9rOr19/S+LIeYLwkLQ64DjFJFCYBgGmmagaSaa9hsLIaVESjlLuERKQUNDQ1gHOF9QKBQADdM0iEQiRCKRlxWBgiDA81yCIKhWB0WAFbFCAZwvMYDv+cRicSzbRilFpVzB0E3UbPCnlMIPBLoRQboVhAjQDSMUwPmCEyeGKBcLPP/c00xNTjM6Noqua5w6cRKnVMGKmqSScfr7B9hyyRVYsSimab5MRGEMcA7m/wBDQ8cYevF5psdPk0mnqEtGqTh5JifH8PwyA32dtDakiVkGBoIjL/6awPewLDu0AOcDntu/j2jUZNXgOnTD4O+++lWMiMGiRSuw4vW0tDewqLedRLoVw45w8tgxirlpdH1+uoDQArxG/5+bmUbTDZJ1KY4deREhBZdeehlXbNvOqgXdFKenGR2bYGZmCkMzMXSTibFxlJKhAM4HF1BXV4em6QRCErEtbNums7uXhoY0K9euJxJNMDM1ha5paEohlUQ3tHm7LRwK4DUKoK2ji+zMNJ7vks8XWLlsFT3dA2i6TjJTT2dvP8WyTzQWBw1KJYdMpn62TKxCAZzLLkApxarBdXiux0M/+gH5fJG+gQHKroNuWJQcB7dUxIpYZKenOfDss8xMT7F24yXz93OF28GvzQpomsbU5Dj3fu6zFAs5ujs6sZN1dDQ1oCufpvY2CvkSBw7+Gt9z+d3f+wN6BxaG/QDnmwgAjh4+xH+/526OHDtOSzLK1TfcyKbLtmNF45wZPokdTbBqcO28JT90Aa/TFdQaPwcWLmHpsuV4xSy5isevjxznySf2MjM9TVtHN4auc/zYkblm0bAOcJ5A13WUqu7/b3v7NUyePsXR4yeZmZrGMCLs+8VeCoUCpqHT0NREKlNPQ0PjvOwNDF3AG3QHSil+/thDnDh6iOlsjoMHDnDw+UNEIhHK5RK2rti4dSsf+ujHaWtrn3ciCAXwJsQDSin+1xc+x09/8F1mCkVu+ve30Nfbi+tWeOzhnzJy/HnWbdjM+z98F+l0/byKCUIBvAHUVvP/fvAB/vaB+6kUi/yX9/4hl1++jcD30AwYG5/gm//wVaZGT9KzcAUf/fNPkU5n5o0IwiDwDQaEAJ3dPSxbuowlS5czOLiGQiGP53k4hSKZVJpkXT0jkzkmCiW+/4PvhEHg+VYc2r59B56TZ3pqCpBEIiaGbgCScqlEe2cnPT29vOtdN7N44ZJ55QJCC/AmxQI7dl5LV08vpq5jmgaBCPBnO4O6ujq4aO1aFi9YRE9Pb2gBzkdMTU1SKjk0NzWipCQIfHzfp1QqsWz5Gq6/6WYM3QibQs+ztT/nCibGx4lGo2imgRQSy4wg/ABN02nv6sLQDaSUYUfQ+UJ8rf0bYHT0DJ5XprOrE0PXMUwTKSUlx8HQDaKx2FwBab4hdAGvkuK9NNJ/ZfCnaVAoFpgcO0PJKZJOJQGNIAgQQuB5Hm7FpS4dw56n7WChAF7NNL7Kai0WC4yfOY1EYRo6yUQCz3URUiCCAM918TwPTVM0tzS/rGgUCuAcQKVS5pdP7CaZStHc0kbEstA0DcuyqVTKnBo6yvTUBCqo0NHZiWUn8AOBUgrXdRFCIKUkGk/Q1Tswrz9rKIBXpHOapuG6Ht/97nfwPJ+evl50wySdTrNxw3oS8Tjd3d20tDTxk//7f9i36yEWLVtO58BSjIgNUhKIgIoX0DewkHQmM6+3g8NS8G+BQj5HpeygggApJBW3jFspc/TQfp744Y+RuuJtO68h1dCK7wcIJehfuIz+BYvnNfmhBXgVK6CkYmp6knxuBsvUMU0TKWQ1t3cKzExNkEjUEatPcejwESYnxjCtGLodZ8XgBlrbOv7NIDIUwDwnv1KpMDJyCq9SJhmLoqFTqbj4FYdyuUSpVEIpiRWvo6uvhwOHnqfsBjR39rFo6Qri8cS8X/mhAP4V4jVNY2JinPGxM+i6hq5r5PN5ROCjRIDvewSBj+f7BCIgZhoIZbJ8xTrefsPN9MzTI+BhDPBbkC+E5MTxY+RzMyTjMVAKp1Qil8vh5LPYdgTLsggCgWkalMsOBadIXV09my/dQTJZd04RHwrgZVF/hcOHXkApRaY+Q8VxKJUc3EqJ8TOnyWWzNDQ3EYtGkVJQKBSIWDFWrt1IT2/f7GtJNO3cK6yaFzr546Nn2L9vLzJwiVo2TjZBqqEJ3/cp5LIUnQLxZB22FSWXzeH6HguWLGfV4Hosy0JJCZp2TpJ/wVqAGvmTE+MceeEA6UwG24owMvQiT+/dTUdPHy1dPWSzOaKxBCAZn5igobGVjVveRlNzyznn60ML8Aryx86c5vixI7R1dGLHogSBoK1/CQvyeX71+E8pFKZZuHIdJadCNpdnzfrNrFi9Bg3tZUHjuY55J4CXbpnWRrG+2eRPT01wYugIrW0txGI2nu9RdhycokNdUyvRuhSFXA7f9yl7Ptt3Xk9Tc3O1Cxh1XhBfgz7fVmd19m51dVX779Wb8rq1Pv5iMc/w8HE6OjqwbRshBG6lQqFQZGpqikrZZfHqiygUi0ipceXO62hqbp4T5vlE/ryyALUO24cf+imHDj4LKHa8/VoWL1n6sl7633YK90v9c21+X6nkMHTkEPWZDNFYjHK5hBCCslOqBnz5GRqbm5kZ8+ho72bLZduJJ5JvuiUKg8BXEIVSaLpOoVDg05/8bxw+fAjHcQCd+7/0ID09Pf/qCqzt2b8aOaWSQz47Q7FQLejUJZNYtoUfBLiVCvl8nuz0NNlslrpkEs3QyM7MsO2qa0ll6s/Z9O6cywJmZqZ49Mc/oqGlmeeeO8DIqZN09fSyf98vuPf+LxKLJwCYnBjnxPFjWHaUWCxOzLaJx+NE49WpXbpu4HseBadIqVykMDXBxPAp8pNnyLQ0s2jZIH4Anu9RKpXI5bIU8zlMM4Jp2aApNm657Jwq556jMYCaJX6GX+x5nLs/9id09vRx+bYrObh/L++6+Rb+6AN3EI9Z3POpP0cKwTNPPcnPHn2YcsnDsm3sqE3EthGaVq3RO3mmp8c5evQwkzMzBEpS39RE3+JlaErywjO/4pm9D5EvZCk5RYqFPG6ljKHrKA2Uprh46+UXDPlnVQAiEAB85Yv382cfuoObbn43F2/Zyje/8fcsXbqcBYuXkstO8tGPf4I9e5/kj++4jYnxCXoHFtHd00M6nSaeTGLGYxCxUWaUQAPNMkk3ZijkJihOTVJyyhRKJXzd5OThY7zwxF7Gho/huxU8t4ISAUIGCDTWbdxKLBa/YMg/qwKoDU68+T++h3vuvZ8tl15BPjvDzx59jIs2X8qZM6cplMoUZma4/tpreOTRxyiWXXr7eonGLOKxOLZlYJpg6BJNE3PbuLYVpa2+nskTQwwdeZFidgYViYKlMzM1ztGD+3GcApVKhXyhQMUL2LBxC6lU+oIi/6xmAbUvubWjk9aOTgB+9MPvVW/XEAGlksPJFw8yPTnK71x3A3X1zXzj61+jv7+XxUuWIYVE0xRooEV0dKmQroeSEt/zsO0Uje2d7N+3h7buBdhRm0Qyzonx09gTY0xPjeOUPVwvYOf1/47GpuYLjvx5UQeoDVYuO0X2/HwXHW3NPPrdb/DsL/aQm5lm0cqLkJrGTe+8iU2bNnP/39xLuVTCNE0CEVB2SkyNDDNxZhihFL7vI3wfp1wkVV9P34IFGLqGWyozU3DoaGyg5ArGx8eQSufyq66mvb1zXvbsXzCFIE3T2P34IxRyeSYnJ4g1tGLFk3T0LyaWSBMxbUqlMrfedht2PM5nPnM3Cp9yIccze3fx5c/eza7vfQvD0PHcCq5XwfPKFAslEok0xUKW0fEzlIsOR0emSCRTDCxdxe/c8E76+xee13n+vC8EKSnRTZPmrh6ee+EF1q4ZZM3Fl9DS0kI8FicajWFHI1W1ajof/8Td/P57fo+vPvgAl192BYcOHsT1y6y7eAOVkoPveXi+h1epXtDQ3tXLmZERTh07TGtrJztvvIU1F2+lo6vnXxSMLkSc1TqAFALdMPA9l5/+4Lv87VceJGpH+cTdn6aurg7LsoiYJnbUxozYQIDvCx5/9GH+9M6PsPai9Wxav5aL16+mvq0Lz5N4nkfZKWHZFolEAk03GR05SVNbF+2d3ViW9ZoqiqEF+P9T/kNIiWEYDJ8c4sH7/iedPf3c+acf5zOf+iRCBCSTcXTdIBpLUCzk+f43/4mHH36IifExSuUS9Y0trN+4kRtueielQp5C0UHTDDzPIxqNEovHkUoSuC6p+np6+xfMxRznY03/nBFAzeQahsGeXQ/zta88yKZLr+Btl23HLZdpaWur5viJFOWywz/+49/z85/tpqWliRtvvJ7W1jYSiThNTa3EY1GmJieoVCq4rodSing8jmlZ+FIghERJhZTg+z6maV6wvn5eCKC2qSNFwNe+/EWe3r+fd7zr3SxetIhMJsWBkWGWLFlMa1sHe3bv4bHHH2VgYIA77/wIHZ2diKBavvU9j1K5RC47gxQBrusipSQej2OYJkEQIJVCSYUQEtOotnWHq/4sxgA18ifHR/nC5/4KoTTe8bu30NjUQMQ0aW1t5b777mNwcJDTp0cpOiWuv+5qGpuaKDlFHMdBCEEQ1LpzA6QQ+J6HaZpEo9G5qV2BlFT3mKpHtdKZevr6FlzwAd9ZsQC1L13XdZ568gm++uUvsXTVGrZfeRXRqI1tWTQ3t3DgwHM8ufeX1GeaWLN2JcuWr6TkFJianKhevCQEwvcJfB8R+ARBQBAERG0bMxLB9Tx0w0BJiZgd5Cilwik5dHT2hEyfDQGI2Zu1gsDn+9/+Oo/v2sVlV13N4OAgUdsmGouRydRTdBy+8fV/4oYbr+fa665F1yQz0xPVIpGQeL6L73nIWdNevaxREIvF5g5yaLpOIARqlnwhBI5TJhKx5m7sClf/W+QCapcjaJpOIZflO9/8BzzfZ/OlV9La1oamga5rxOMJXjx0iKee2semTZtYtHgphfw0ge+jpCLwfXw/wA/cuXP3vu8DYNvVM/e+76MbBnKW9NrKL1dcgkBw0UXrSSQSIdNvlQBe2r3zs0d/wpfv/zyFbJYFSxYSiydobutkcHCQtYPrmMgV2bXr51xzzdWkM2nyuRyK6k6h8H083yPwA6QS1dYt10XXdWzbnhOEYRgIqRCyeiRbSInv+QSBYPXgRaTT6dD3v1UCqJF/fOgYn//LTzA2PERbWweNza1EIhGUCjhx7BiHjxymt6+f9Zs2877334HCZmp6Ak2HIJAEvofve1UhzAZ+nucRiUQwTbNa7xcC0zCRqkq6kNWBzL7nEQjJ4JqL5tVAxvNeADXyn3l6H5//9F10dHUysGg5sXgKMxLBjFhMTk5y4vhRhoaOMTJyCl0qli/u47Y/ej+9SzeQzc5Ug70gQIgAKSWuWzX/1uyQBt/3q+9lGHO+Xqrq+1cncwnWrF1HJlMfkv9WCaBWXTs9MszdH30/y1etI93YAlJiR21kIDl46AWeevppio6DVNBan0YpyfDpEWIRwYfvuJ1N264jX3CQUszN2alewlyNVT2vWt83DINgdhdRSoFSVM/li4DBtRtoqG8IyX8rBaCkRNN1/uKuD4MI6F20Ck0K/CBgeOQ4p0eGGR0bQ2kaDY1NeK7LqeHTVDwP27YpFkoIZ4w7//j9bNn5H8jnSrheBag2fAoh5gI8c3YCV00ASqlZF+Fz0bqNNDY2heS/lWmgUlXyT508wdjpYVav24KcnZD5xN4nGBkdoewG1KVTdLe3097WQn0mRWfHSY4ePcHRoRPUpdM4Rjt/cc+9fDKaZNH6K9A0UErDdd25Ao9hGARCIIWYLfZU/b7reaxduyEk/2wIQEqFYcC+vbtJxJPYloXnejyxdw+FcoXVa9bT2tJBfUOKSrnMkcNHOH5ylOaGOKuW99LYkGL/gReIREz8aIb777ufu/9qCWZdS7X6Fwh0XUfX9WoRiFo7uIbne7iVChs2bqG5uSUk/2wWgoZPDGHZMYpOkT27d9M7MMB73n41vT3dJJJJpJSMjY6yauVSfvHLp9j3q2fo6sjQ09ZAxeni8PFhujpaOHX8OD/53re55uZb8T1vrie/lvbJ2fmMrutRLDps3nwJLS2tIflnSwC1O3R0wyCaTPL008+ydNkKdlx1FelMHboOUgbkCw7JRJJkMsYVsSiZugQP79qNF5d0tdUzOZNDSsWC/gH27t3LxZdfRSTRjJwduqxmt5BBo1wqk8tl2br1cjo6O0Py3wDe8N5orZ2qtb2dQ7/eR3+bxuZ1ndhmnogJSniU81kMAkTg4uQdUNDX1U5XawNDI9NIKWlvacZ1FR3d3eQdn6f3PoZtW9UAcHbjR0pJoVBganKKLVsupbevrxqAhuS/9RagljwYhsGPv/Mt/u6+L9FtJ+madAl2/xivq45yezsi3YuI96N0E023qiu4UkHTdNpamjl+coRswae1pZHDJ8bQdZ26TBNHjxxhq19BSFm9ghUoOg5TU9Ns23Ylff0DcwFoiLdYALUSLMD9f/0/eOCL36KvZQuGtZTnT9kMn5wh+eRBUoldpAc8rMXLsNo3EEl2IJWOkBooaGrMYKAYmczS0t6ObUdwyi7p+gyB51KplEAZ+EJSdApMTc+wbduV9A8smJc3cF0QAqiR73s+n7jr4/z4+/tZvfYPaE6uwnUSnHElQ8UyWqkLe7yV9lM/of/YLurXjaH3bIZIE1YshRGxyWTqyTQ2YOTzeKUiDek6pFS0trZRGD9JpeygR1LkC3mmpqbYvmMnCxcuDsk/WwKQs318+/b9ko/8yUfYs+cJkqkGRiaHaG9aTX/vNdSlNuCbJjk7gRH041Q24R0VtLoHSRcrRPsvJQZEZB3RaJz21mYqhSJBIGhqaCCVqScZsxg/eRgpBU4hz+joGFdetZNFi0Lyz5oAal/8g19+kP/6h7dRcV0SCYuCcxolTzM69TzPHf4GDZkNLF/wPhLmAnxpktcGeEHkGB0qs8I+SWPseaQRJxWJg6ZAKgIpULpGc1MjbV3dvHjgGTxf4nqS4ZExdly5k6VLl4fkn60sQIhqMWb//v2877b3ohCkUnFQYOgWkYhNLBrFsi3Gp5/k5099gLGJH2BaGRw9Qt5oYlz2c+KkiXP6BHjF37R0BRKlVVvE05l6hJTkc1niiRiTMwW27biKZctD8udFGnjPPZ/B83zsqEUQBKiXlINru3fxaBxFmacO/zXDuR8i7ShCj+NFGpl0G3CyDoGbRSmJUyoxOjaK9F2SiTRSN6hUKjj5PJnmFi7fvpMVK1aG5J9NAdRq8K7r8vT+X2FGtLmj3S8vCM2WaLUAKxJBNwTPn3wArfwsMTMA06Cit+EULaRbASPCoSNDTE9nGRhYSF19M9KXTI2fxikVeO8H7mTBwEBI/nyxAPl8nmKxSDX7Uy95MNeBC4ogEKBJLMsmEA4nJ75PnekQNeNYdgqlxzFMi7HxSUaGR1izajWZhmbQNEqlHM/86pfc8bG7Wbx05ZzrCTEPgsBEIkEinmBUKExTe8n0rtq16NqcIIJAYhoQjdqMOUN4wSjpeCc6Uex4irI0mJiapr2jHdu2KZdKTI6d5sTQUf7Trbdz2fadL6s1hDiLAqjdjhmPx+ns7ObFF4+ixWbHt0kxW4fXZ/9XB1UtywZSYGAghM+0P057ohsAx4DC6Sxlr4iuJNlcDiUDurp7+ORnv8DKVWvm0s0Q88QC1Lpy3vGOd/DII4+iaxqaAoUOmuQ3F6jNDmyYNQZKSUQgKXhZ4kmTqewkWy/fQaa1m7HRM+iGSWtbO6vXrqPvJWf3QrP/1uG36giq7bZls1lWD65gbGwMyzIQQiFf8nQNNdvI8ZtNItcPWNG3nnUDq9jy9kFu/eDt/+Z7XMjn9Od1EFidpy/IZDJ85tN/iecKdL161k6bjQKri15DKW3OHWiajqbrCFFi241v49YP3j7XyPnSR21HLyR/HmcBhmEghOCWW27hgx+6nXyuhGEYGIbxiu3Y35y713Ud4Up+/9b38O7b/vPcYMfa8+aeHxJ/9qBeA6SUKggCJZVSH/vTOxWgzAiqLhVVdamYSiQtlUjaqi4VVfGEpQD1oQ/drpRSSgihpJQqxPwCr/UJUso5Ir/9z99SS5ctUq8oDChA2VFL3XXXn4Xkz3O87rbwWrTuOEUeeeRRHnv8MUaGh4lEIqxcuZJrr72OFStWhKNYzocs4NXSw1fL18OU7jwXQC19qx3QeOVFDyH5F4AAQlwgaWCIUAAhQgGECAUQIhRAiFAAIUIBhAgFECIUQIhQACFCAYQIBRAiFECIUAAhQgGECAUQIhRAiFAAIc4B/D85sL5MZDr9OwAAAABJRU5ErkJggg==

iVBORw0KGgoAAAANSUhEUgAAAIAAAABzCAYAAABQOAp8AAAaMklEQVR42u2deZScV3nmf99S31dbV1Xv+6p9bclarMV4kWQjxytjJoOdgcmcjMETcrAh5IBJnOGACRwnYRicwZ4DMWYIyQQCZNgXrwLJMshYtpFsWUtr6ZZ679q+qvqWe+/8UV2N7SQ+eBmrJX3POfVHL1V1qp7nvtt973s1pZQixAULPfwK3jwopZBSci6tKTOk7Q3TTo1vTdPQNG1ODLXfhQI4T1e7Ugpd16lxPDM9RTabJZPJUN/QOPe/Ukp0fX4aWy2MAd4YcrkcMzMz7N71GHt+9hhOpYKpa1y27Uo2bXkbnZ2dxONxlFLz0hqEAngdK1/TNKanp3jwwQfIpDMkk0mkEJiRCIZpYug6FbdCNptlfPQMO67ayaZNW+alCEIX8DoEIITgb+79PE2NDWzbtg3LsjAM42XxABr4vkcxl+fb//xt6pJJVqxcPe/cQSiA14AaeUPHjhKPRtm240o8z0MIiaZJNE1DKR1NUyglCQJJxI6y9ZJLOHjw16xYuZr55gRCAbwWfzlrvutSKTZs3IDnuiQScQxDQ9cjs3/XgKqVME0d3/dJp9K4rld9jXkWDIYCeB2IRqNEbAtdN9B1DdPU0bTIrAtQgIamKaT0qz9rOr19/S+LIeYLwkLQ64DjFJFCYBgGmmagaSaa9hsLIaVESjlLuERKQUNDQ1gHOF9QKBQADdM0iEQiRCKRlxWBgiDA81yCIKhWB0WAFbFCAZwvMYDv+cRicSzbRilFpVzB0E3UbPCnlMIPBLoRQboVhAjQDSMUwPmCEyeGKBcLPP/c00xNTjM6Noqua5w6cRKnVMGKmqSScfr7B9hyyRVYsSimab5MRGEMcA7m/wBDQ8cYevF5psdPk0mnqEtGqTh5JifH8PwyA32dtDakiVkGBoIjL/6awPewLDu0AOcDntu/j2jUZNXgOnTD4O+++lWMiMGiRSuw4vW0tDewqLedRLoVw45w8tgxirlpdH1+uoDQArxG/5+bmUbTDZJ1KY4deREhBZdeehlXbNvOqgXdFKenGR2bYGZmCkMzMXSTibFxlJKhAM4HF1BXV4em6QRCErEtbNums7uXhoY0K9euJxJNMDM1ha5paEohlUQ3tHm7LRwK4DUKoK2ji+zMNJ7vks8XWLlsFT3dA2i6TjJTT2dvP8WyTzQWBw1KJYdMpn62TKxCAZzLLkApxarBdXiux0M/+gH5fJG+gQHKroNuWJQcB7dUxIpYZKenOfDss8xMT7F24yXz93OF28GvzQpomsbU5Dj3fu6zFAs5ujs6sZN1dDQ1oCufpvY2CvkSBw7+Gt9z+d3f+wN6BxaG/QDnmwgAjh4+xH+/526OHDtOSzLK1TfcyKbLtmNF45wZPokdTbBqcO28JT90Aa/TFdQaPwcWLmHpsuV4xSy5isevjxznySf2MjM9TVtHN4auc/zYkblm0bAOcJ5A13WUqu7/b3v7NUyePsXR4yeZmZrGMCLs+8VeCoUCpqHT0NREKlNPQ0PjvOwNDF3AG3QHSil+/thDnDh6iOlsjoMHDnDw+UNEIhHK5RK2rti4dSsf+ujHaWtrn3ciCAXwJsQDSin+1xc+x09/8F1mCkVu+ve30Nfbi+tWeOzhnzJy/HnWbdjM+z98F+l0/byKCUIBvAHUVvP/fvAB/vaB+6kUi/yX9/4hl1++jcD30AwYG5/gm//wVaZGT9KzcAUf/fNPkU5n5o0IwiDwDQaEAJ3dPSxbuowlS5czOLiGQiGP53k4hSKZVJpkXT0jkzkmCiW+/4PvhEHg+VYc2r59B56TZ3pqCpBEIiaGbgCScqlEe2cnPT29vOtdN7N44ZJ55QJCC/AmxQI7dl5LV08vpq5jmgaBCPBnO4O6ujq4aO1aFi9YRE9Pb2gBzkdMTU1SKjk0NzWipCQIfHzfp1QqsWz5Gq6/6WYM3QibQs+ztT/nCibGx4lGo2imgRQSy4wg/ABN02nv6sLQDaSUYUfQ+UJ8rf0bYHT0DJ5XprOrE0PXMUwTKSUlx8HQDaKx2FwBab4hdAGvkuK9NNJ/ZfCnaVAoFpgcO0PJKZJOJQGNIAgQQuB5Hm7FpS4dw56n7WChAF7NNL7Kai0WC4yfOY1EYRo6yUQCz3URUiCCAM918TwPTVM0tzS/rGgUCuAcQKVS5pdP7CaZStHc0kbEstA0DcuyqVTKnBo6yvTUBCqo0NHZiWUn8AOBUgrXdRFCIKUkGk/Q1Tswrz9rKIBXpHOapuG6Ht/97nfwPJ+evl50wySdTrNxw3oS8Tjd3d20tDTxk//7f9i36yEWLVtO58BSjIgNUhKIgIoX0DewkHQmM6+3g8NS8G+BQj5HpeygggApJBW3jFspc/TQfp744Y+RuuJtO68h1dCK7wcIJehfuIz+BYvnNfmhBXgVK6CkYmp6knxuBsvUMU0TKWQ1t3cKzExNkEjUEatPcejwESYnxjCtGLodZ8XgBlrbOv7NIDIUwDwnv1KpMDJyCq9SJhmLoqFTqbj4FYdyuUSpVEIpiRWvo6uvhwOHnqfsBjR39rFo6Qri8cS8X/mhAP4V4jVNY2JinPGxM+i6hq5r5PN5ROCjRIDvewSBj+f7BCIgZhoIZbJ8xTrefsPN9MzTI+BhDPBbkC+E5MTxY+RzMyTjMVAKp1Qil8vh5LPYdgTLsggCgWkalMsOBadIXV09my/dQTJZd04RHwrgZVF/hcOHXkApRaY+Q8VxKJUc3EqJ8TOnyWWzNDQ3EYtGkVJQKBSIWDFWrt1IT2/f7GtJNO3cK6yaFzr546Nn2L9vLzJwiVo2TjZBqqEJ3/cp5LIUnQLxZB22FSWXzeH6HguWLGfV4Hosy0JJCZp2TpJ/wVqAGvmTE+MceeEA6UwG24owMvQiT+/dTUdPHy1dPWSzOaKxBCAZn5igobGVjVveRlNzyznn60ML8Aryx86c5vixI7R1dGLHogSBoK1/CQvyeX71+E8pFKZZuHIdJadCNpdnzfrNrFi9Bg3tZUHjuY55J4CXbpnWRrG+2eRPT01wYugIrW0txGI2nu9RdhycokNdUyvRuhSFXA7f9yl7Ptt3Xk9Tc3O1Cxh1XhBfgz7fVmd19m51dVX779Wb8rq1Pv5iMc/w8HE6OjqwbRshBG6lQqFQZGpqikrZZfHqiygUi0ipceXO62hqbp4T5vlE/ryyALUO24cf+imHDj4LKHa8/VoWL1n6sl7633YK90v9c21+X6nkMHTkEPWZDNFYjHK5hBCCslOqBnz5GRqbm5kZ8+ho72bLZduJJ5JvuiUKg8BXEIVSaLpOoVDg05/8bxw+fAjHcQCd+7/0ID09Pf/qCqzt2b8aOaWSQz47Q7FQLejUJZNYtoUfBLiVCvl8nuz0NNlslrpkEs3QyM7MsO2qa0ll6s/Z9O6cywJmZqZ49Mc/oqGlmeeeO8DIqZN09fSyf98vuPf+LxKLJwCYnBjnxPFjWHaUWCxOzLaJx+NE49WpXbpu4HseBadIqVykMDXBxPAp8pNnyLQ0s2jZIH4Anu9RKpXI5bIU8zlMM4Jp2aApNm657Jwq556jMYCaJX6GX+x5nLs/9id09vRx+bYrObh/L++6+Rb+6AN3EI9Z3POpP0cKwTNPPcnPHn2YcsnDsm3sqE3EthGaVq3RO3mmp8c5evQwkzMzBEpS39RE3+JlaErywjO/4pm9D5EvZCk5RYqFPG6ljKHrKA2Uprh46+UXDPlnVQAiEAB85Yv382cfuoObbn43F2/Zyje/8fcsXbqcBYuXkstO8tGPf4I9e5/kj++4jYnxCXoHFtHd00M6nSaeTGLGYxCxUWaUQAPNMkk3ZijkJihOTVJyyhRKJXzd5OThY7zwxF7Gho/huxU8t4ISAUIGCDTWbdxKLBa/YMg/qwKoDU68+T++h3vuvZ8tl15BPjvDzx59jIs2X8qZM6cplMoUZma4/tpreOTRxyiWXXr7eonGLOKxOLZlYJpg6BJNE3PbuLYVpa2+nskTQwwdeZFidgYViYKlMzM1ztGD+3GcApVKhXyhQMUL2LBxC6lU+oIi/6xmAbUvubWjk9aOTgB+9MPvVW/XEAGlksPJFw8yPTnK71x3A3X1zXzj61+jv7+XxUuWIYVE0xRooEV0dKmQroeSEt/zsO0Uje2d7N+3h7buBdhRm0Qyzonx09gTY0xPjeOUPVwvYOf1/47GpuYLjvx5UQeoDVYuO0X2/HwXHW3NPPrdb/DsL/aQm5lm0cqLkJrGTe+8iU2bNnP/39xLuVTCNE0CEVB2SkyNDDNxZhihFL7vI3wfp1wkVV9P34IFGLqGWyozU3DoaGyg5ArGx8eQSufyq66mvb1zXvbsXzCFIE3T2P34IxRyeSYnJ4g1tGLFk3T0LyaWSBMxbUqlMrfedht2PM5nPnM3Cp9yIccze3fx5c/eza7vfQvD0PHcCq5XwfPKFAslEok0xUKW0fEzlIsOR0emSCRTDCxdxe/c8E76+xee13n+vC8EKSnRTZPmrh6ee+EF1q4ZZM3Fl9DS0kI8FicajWFHI1W1ajof/8Td/P57fo+vPvgAl192BYcOHsT1y6y7eAOVkoPveXi+h1epXtDQ3tXLmZERTh07TGtrJztvvIU1F2+lo6vnXxSMLkSc1TqAFALdMPA9l5/+4Lv87VceJGpH+cTdn6aurg7LsoiYJnbUxozYQIDvCx5/9GH+9M6PsPai9Wxav5aL16+mvq0Lz5N4nkfZKWHZFolEAk03GR05SVNbF+2d3ViW9ZoqiqEF+P9T/kNIiWEYDJ8c4sH7/iedPf3c+acf5zOf+iRCBCSTcXTdIBpLUCzk+f43/4mHH36IifExSuUS9Y0trN+4kRtueielQp5C0UHTDDzPIxqNEovHkUoSuC6p+np6+xfMxRznY03/nBFAzeQahsGeXQ/zta88yKZLr+Btl23HLZdpaWur5viJFOWywz/+49/z85/tpqWliRtvvJ7W1jYSiThNTa3EY1GmJieoVCq4rodSing8jmlZ+FIghERJhZTg+z6maV6wvn5eCKC2qSNFwNe+/EWe3r+fd7zr3SxetIhMJsWBkWGWLFlMa1sHe3bv4bHHH2VgYIA77/wIHZ2diKBavvU9j1K5RC47gxQBrusipSQej2OYJkEQIJVCSYUQEtOotnWHq/4sxgA18ifHR/nC5/4KoTTe8bu30NjUQMQ0aW1t5b777mNwcJDTp0cpOiWuv+5qGpuaKDlFHMdBCEEQ1LpzA6QQ+J6HaZpEo9G5qV2BlFT3mKpHtdKZevr6FlzwAd9ZsQC1L13XdZ568gm++uUvsXTVGrZfeRXRqI1tWTQ3t3DgwHM8ufeX1GeaWLN2JcuWr6TkFJianKhevCQEwvcJfB8R+ARBQBAERG0bMxLB9Tx0w0BJiZgd5Cilwik5dHT2hEyfDQGI2Zu1gsDn+9/+Oo/v2sVlV13N4OAgUdsmGouRydRTdBy+8fV/4oYbr+fa665F1yQz0xPVIpGQeL6L73nIWdNevaxREIvF5g5yaLpOIARqlnwhBI5TJhKx5m7sClf/W+QCapcjaJpOIZflO9/8BzzfZ/OlV9La1oamga5rxOMJXjx0iKee2semTZtYtHgphfw0ge+jpCLwfXw/wA/cuXP3vu8DYNvVM/e+76MbBnKW9NrKL1dcgkBw0UXrSSQSIdNvlQBe2r3zs0d/wpfv/zyFbJYFSxYSiydobutkcHCQtYPrmMgV2bXr51xzzdWkM2nyuRyK6k6h8H083yPwA6QS1dYt10XXdWzbnhOEYRgIqRCyeiRbSInv+QSBYPXgRaTT6dD3v1UCqJF/fOgYn//LTzA2PERbWweNza1EIhGUCjhx7BiHjxymt6+f9Zs2877334HCZmp6Ak2HIJAEvofve1UhzAZ+nucRiUQwTbNa7xcC0zCRqkq6kNWBzL7nEQjJ4JqL5tVAxvNeADXyn3l6H5//9F10dHUysGg5sXgKMxLBjFhMTk5y4vhRhoaOMTJyCl0qli/u47Y/ej+9SzeQzc5Ug70gQIgAKSWuWzX/1uyQBt/3q+9lGHO+Xqrq+1cncwnWrF1HJlMfkv9WCaBWXTs9MszdH30/y1etI93YAlJiR21kIDl46AWeevppio6DVNBan0YpyfDpEWIRwYfvuJ1N264jX3CQUszN2alewlyNVT2vWt83DINgdhdRSoFSVM/li4DBtRtoqG8IyX8rBaCkRNN1/uKuD4MI6F20Ck0K/CBgeOQ4p0eGGR0bQ2kaDY1NeK7LqeHTVDwP27YpFkoIZ4w7//j9bNn5H8jnSrheBag2fAoh5gI8c3YCV00ASqlZF+Fz0bqNNDY2heS/lWmgUlXyT508wdjpYVav24KcnZD5xN4nGBkdoewG1KVTdLe3097WQn0mRWfHSY4ePcHRoRPUpdM4Rjt/cc+9fDKaZNH6K9A0UErDdd25Ao9hGARCIIWYLfZU/b7reaxduyEk/2wIQEqFYcC+vbtJxJPYloXnejyxdw+FcoXVa9bT2tJBfUOKSrnMkcNHOH5ylOaGOKuW99LYkGL/gReIREz8aIb777ufu/9qCWZdS7X6Fwh0XUfX9WoRiFo7uIbne7iVChs2bqG5uSUk/2wWgoZPDGHZMYpOkT27d9M7MMB73n41vT3dJJJJpJSMjY6yauVSfvHLp9j3q2fo6sjQ09ZAxeni8PFhujpaOHX8OD/53re55uZb8T1vrie/lvbJ2fmMrutRLDps3nwJLS2tIflnSwC1O3R0wyCaTPL008+ydNkKdlx1FelMHboOUgbkCw7JRJJkMsYVsSiZugQP79qNF5d0tdUzOZNDSsWC/gH27t3LxZdfRSTRjJwduqxmt5BBo1wqk8tl2br1cjo6O0Py3wDe8N5orZ2qtb2dQ7/eR3+bxuZ1ndhmnogJSniU81kMAkTg4uQdUNDX1U5XawNDI9NIKWlvacZ1FR3d3eQdn6f3PoZtW9UAcHbjR0pJoVBganKKLVsupbevrxqAhuS/9RagljwYhsGPv/Mt/u6+L9FtJ+madAl2/xivq45yezsi3YuI96N0E023qiu4UkHTdNpamjl+coRswae1pZHDJ8bQdZ26TBNHjxxhq19BSFm9ghUoOg5TU9Ns23Ylff0DcwFoiLdYALUSLMD9f/0/eOCL36KvZQuGtZTnT9kMn5wh+eRBUoldpAc8rMXLsNo3EEl2IJWOkBooaGrMYKAYmczS0t6ObUdwyi7p+gyB51KplEAZ+EJSdApMTc+wbduV9A8smJc3cF0QAqiR73s+n7jr4/z4+/tZvfYPaE6uwnUSnHElQ8UyWqkLe7yV9lM/of/YLurXjaH3bIZIE1YshRGxyWTqyTQ2YOTzeKUiDek6pFS0trZRGD9JpeygR1LkC3mmpqbYvmMnCxcuDsk/WwKQs318+/b9ko/8yUfYs+cJkqkGRiaHaG9aTX/vNdSlNuCbJjk7gRH041Q24R0VtLoHSRcrRPsvJQZEZB3RaJz21mYqhSJBIGhqaCCVqScZsxg/eRgpBU4hz+joGFdetZNFi0Lyz5oAal/8g19+kP/6h7dRcV0SCYuCcxolTzM69TzPHf4GDZkNLF/wPhLmAnxpktcGeEHkGB0qs8I+SWPseaQRJxWJg6ZAKgIpULpGc1MjbV3dvHjgGTxf4nqS4ZExdly5k6VLl4fkn60sQIhqMWb//v2877b3ohCkUnFQYOgWkYhNLBrFsi3Gp5/k5099gLGJH2BaGRw9Qt5oYlz2c+KkiXP6BHjF37R0BRKlVVvE05l6hJTkc1niiRiTMwW27biKZctD8udFGnjPPZ/B83zsqEUQBKiXlINru3fxaBxFmacO/zXDuR8i7ShCj+NFGpl0G3CyDoGbRSmJUyoxOjaK9F2SiTRSN6hUKjj5PJnmFi7fvpMVK1aG5J9NAdRq8K7r8vT+X2FGtLmj3S8vCM2WaLUAKxJBNwTPn3wArfwsMTMA06Cit+EULaRbASPCoSNDTE9nGRhYSF19M9KXTI2fxikVeO8H7mTBwEBI/nyxAPl8nmKxSDX7Uy95MNeBC4ogEKBJLMsmEA4nJ75PnekQNeNYdgqlxzFMi7HxSUaGR1izajWZhmbQNEqlHM/86pfc8bG7Wbx05ZzrCTEPgsBEIkEinmBUKExTe8n0rtq16NqcIIJAYhoQjdqMOUN4wSjpeCc6Uex4irI0mJiapr2jHdu2KZdKTI6d5sTQUf7Trbdz2fadL6s1hDiLAqjdjhmPx+ns7ObFF4+ixWbHt0kxW4fXZ/9XB1UtywZSYGAghM+0P057ohsAx4DC6Sxlr4iuJNlcDiUDurp7+ORnv8DKVWvm0s0Q88QC1Lpy3vGOd/DII4+iaxqaAoUOmuQ3F6jNDmyYNQZKSUQgKXhZ4kmTqewkWy/fQaa1m7HRM+iGSWtbO6vXrqPvJWf3QrP/1uG36giq7bZls1lWD65gbGwMyzIQQiFf8nQNNdvI8ZtNItcPWNG3nnUDq9jy9kFu/eDt/+Z7XMjn9Od1EFidpy/IZDJ85tN/iecKdL161k6bjQKri15DKW3OHWiajqbrCFFi241v49YP3j7XyPnSR21HLyR/HmcBhmEghOCWW27hgx+6nXyuhGEYGIbxiu3Y35y713Ud4Up+/9b38O7b/vPcYMfa8+aeHxJ/9qBeA6SUKggCJZVSH/vTOxWgzAiqLhVVdamYSiQtlUjaqi4VVfGEpQD1oQ/drpRSSgihpJQqxPwCr/UJUso5Ir/9z99SS5ctUq8oDChA2VFL3XXXn4Xkz3O87rbwWrTuOEUeeeRRHnv8MUaGh4lEIqxcuZJrr72OFStWhKNYzocs4NXSw1fL18OU7jwXQC19qx3QeOVFDyH5F4AAQlwgaWCIUAAhQgGECAUQIhRAiFAAIUIBhAgFECIUQIhQACFCAYQIBRAiFECIUAAhQgGECAUQIhRAiFAAIc4B/D85sL5MZDr9OwAAAABJRU5ErkJggg==

iVBORw0KGgoAAAANSUhEUgAAAIAAAABzCAYAAABQOAp8AAAaMklEQVR42u2deZScV3nmf99S31dbV1Xv+6p9bclarMV4kWQjxytjJoOdgcmcjMETcrAh5IBJnOGACRwnYRicwZ4DMWYIyQQCZNgXrwLJMshYtpFsWUtr6ZZ679q+qvqWe+/8UV2N7SQ+eBmrJX3POfVHL1V1qp7nvtt973s1pZQixAULPfwK3jwopZBSci6tKTOk7Q3TTo1vTdPQNG1ODLXfhQI4T1e7Ugpd16lxPDM9RTabJZPJUN/QOPe/Ukp0fX4aWy2MAd4YcrkcMzMz7N71GHt+9hhOpYKpa1y27Uo2bXkbnZ2dxONxlFLz0hqEAngdK1/TNKanp3jwwQfIpDMkk0mkEJiRCIZpYug6FbdCNptlfPQMO67ayaZNW+alCEIX8DoEIITgb+79PE2NDWzbtg3LsjAM42XxABr4vkcxl+fb//xt6pJJVqxcPe/cQSiA14AaeUPHjhKPRtm240o8z0MIiaZJNE1DKR1NUyglCQJJxI6y9ZJLOHjw16xYuZr55gRCAbwWfzlrvutSKTZs3IDnuiQScQxDQ9cjs3/XgKqVME0d3/dJp9K4rld9jXkWDIYCeB2IRqNEbAtdN9B1DdPU0bTIrAtQgIamKaT0qz9rOr19/S+LIeYLwkLQ64DjFJFCYBgGmmagaSaa9hsLIaVESjlLuERKQUNDQ1gHOF9QKBQADdM0iEQiRCKRlxWBgiDA81yCIKhWB0WAFbFCAZwvMYDv+cRicSzbRilFpVzB0E3UbPCnlMIPBLoRQboVhAjQDSMUwPmCEyeGKBcLPP/c00xNTjM6Noqua5w6cRKnVMGKmqSScfr7B9hyyRVYsSimab5MRGEMcA7m/wBDQ8cYevF5psdPk0mnqEtGqTh5JifH8PwyA32dtDakiVkGBoIjL/6awPewLDu0AOcDntu/j2jUZNXgOnTD4O+++lWMiMGiRSuw4vW0tDewqLedRLoVw45w8tgxirlpdH1+uoDQArxG/5+bmUbTDZJ1KY4deREhBZdeehlXbNvOqgXdFKenGR2bYGZmCkMzMXSTibFxlJKhAM4HF1BXV4em6QRCErEtbNums7uXhoY0K9euJxJNMDM1ha5paEohlUQ3tHm7LRwK4DUKoK2ji+zMNJ7vks8XWLlsFT3dA2i6TjJTT2dvP8WyTzQWBw1KJYdMpn62TKxCAZzLLkApxarBdXiux0M/+gH5fJG+gQHKroNuWJQcB7dUxIpYZKenOfDss8xMT7F24yXz93OF28GvzQpomsbU5Dj3fu6zFAs5ujs6sZN1dDQ1oCufpvY2CvkSBw7+Gt9z+d3f+wN6BxaG/QDnmwgAjh4+xH+/526OHDtOSzLK1TfcyKbLtmNF45wZPokdTbBqcO28JT90Aa/TFdQaPwcWLmHpsuV4xSy5isevjxznySf2MjM9TVtHN4auc/zYkblm0bAOcJ5A13WUqu7/b3v7NUyePsXR4yeZmZrGMCLs+8VeCoUCpqHT0NREKlNPQ0PjvOwNDF3AG3QHSil+/thDnDh6iOlsjoMHDnDw+UNEIhHK5RK2rti4dSsf+ujHaWtrn3ciCAXwJsQDSin+1xc+x09/8F1mCkVu+ve30Nfbi+tWeOzhnzJy/HnWbdjM+z98F+l0/byKCUIBvAHUVvP/fvAB/vaB+6kUi/yX9/4hl1++jcD30AwYG5/gm//wVaZGT9KzcAUf/fNPkU5n5o0IwiDwDQaEAJ3dPSxbuowlS5czOLiGQiGP53k4hSKZVJpkXT0jkzkmCiW+/4PvhEHg+VYc2r59B56TZ3pqCpBEIiaGbgCScqlEe2cnPT29vOtdN7N44ZJ55QJCC/AmxQI7dl5LV08vpq5jmgaBCPBnO4O6ujq4aO1aFi9YRE9Pb2gBzkdMTU1SKjk0NzWipCQIfHzfp1QqsWz5Gq6/6WYM3QibQs+ztT/nCibGx4lGo2imgRQSy4wg/ABN02nv6sLQDaSUYUfQ+UJ8rf0bYHT0DJ5XprOrE0PXMUwTKSUlx8HQDaKx2FwBab4hdAGvkuK9NNJ/ZfCnaVAoFpgcO0PJKZJOJQGNIAgQQuB5Hm7FpS4dw56n7WChAF7NNL7Kai0WC4yfOY1EYRo6yUQCz3URUiCCAM918TwPTVM0tzS/rGgUCuAcQKVS5pdP7CaZStHc0kbEstA0DcuyqVTKnBo6yvTUBCqo0NHZiWUn8AOBUgrXdRFCIKUkGk/Q1Tswrz9rKIBXpHOapuG6Ht/97nfwPJ+evl50wySdTrNxw3oS8Tjd3d20tDTxk//7f9i36yEWLVtO58BSjIgNUhKIgIoX0DewkHQmM6+3g8NS8G+BQj5HpeygggApJBW3jFspc/TQfp744Y+RuuJtO68h1dCK7wcIJehfuIz+BYvnNfmhBXgVK6CkYmp6knxuBsvUMU0TKWQ1t3cKzExNkEjUEatPcejwESYnxjCtGLodZ8XgBlrbOv7NIDIUwDwnv1KpMDJyCq9SJhmLoqFTqbj4FYdyuUSpVEIpiRWvo6uvhwOHnqfsBjR39rFo6Qri8cS8X/mhAP4V4jVNY2JinPGxM+i6hq5r5PN5ROCjRIDvewSBj+f7BCIgZhoIZbJ8xTrefsPN9MzTI+BhDPBbkC+E5MTxY+RzMyTjMVAKp1Qil8vh5LPYdgTLsggCgWkalMsOBadIXV09my/dQTJZd04RHwrgZVF/hcOHXkApRaY+Q8VxKJUc3EqJ8TOnyWWzNDQ3EYtGkVJQKBSIWDFWrt1IT2/f7GtJNO3cK6yaFzr546Nn2L9vLzJwiVo2TjZBqqEJ3/cp5LIUnQLxZB22FSWXzeH6HguWLGfV4Hosy0JJCZp2TpJ/wVqAGvmTE+MceeEA6UwG24owMvQiT+/dTUdPHy1dPWSzOaKxBCAZn5igobGVjVveRlNzyznn60ML8Aryx86c5vixI7R1dGLHogSBoK1/CQvyeX71+E8pFKZZuHIdJadCNpdnzfrNrFi9Bg3tZUHjuY55J4CXbpnWRrG+2eRPT01wYugIrW0txGI2nu9RdhycokNdUyvRuhSFXA7f9yl7Ptt3Xk9Tc3O1Cxh1XhBfgz7fVmd19m51dVX779Wb8rq1Pv5iMc/w8HE6OjqwbRshBG6lQqFQZGpqikrZZfHqiygUi0ipceXO62hqbp4T5vlE/ryyALUO24cf+imHDj4LKHa8/VoWL1n6sl7633YK90v9c21+X6nkMHTkEPWZDNFYjHK5hBCCslOqBnz5GRqbm5kZ8+ho72bLZduJJ5JvuiUKg8BXEIVSaLpOoVDg05/8bxw+fAjHcQCd+7/0ID09Pf/qCqzt2b8aOaWSQz47Q7FQLejUJZNYtoUfBLiVCvl8nuz0NNlslrpkEs3QyM7MsO2qa0ll6s/Z9O6cywJmZqZ49Mc/oqGlmeeeO8DIqZN09fSyf98vuPf+LxKLJwCYnBjnxPFjWHaUWCxOzLaJx+NE49WpXbpu4HseBadIqVykMDXBxPAp8pNnyLQ0s2jZIH4Anu9RKpXI5bIU8zlMM4Jp2aApNm657Jwq556jMYCaJX6GX+x5nLs/9id09vRx+bYrObh/L++6+Rb+6AN3EI9Z3POpP0cKwTNPPcnPHn2YcsnDsm3sqE3EthGaVq3RO3mmp8c5evQwkzMzBEpS39RE3+JlaErywjO/4pm9D5EvZCk5RYqFPG6ljKHrKA2Uprh46+UXDPlnVQAiEAB85Yv382cfuoObbn43F2/Zyje/8fcsXbqcBYuXkstO8tGPf4I9e5/kj++4jYnxCXoHFtHd00M6nSaeTGLGYxCxUWaUQAPNMkk3ZijkJihOTVJyyhRKJXzd5OThY7zwxF7Gho/huxU8t4ISAUIGCDTWbdxKLBa/YMg/qwKoDU68+T++h3vuvZ8tl15BPjvDzx59jIs2X8qZM6cplMoUZma4/tpreOTRxyiWXXr7eonGLOKxOLZlYJpg6BJNE3PbuLYVpa2+nskTQwwdeZFidgYViYKlMzM1ztGD+3GcApVKhXyhQMUL2LBxC6lU+oIi/6xmAbUvubWjk9aOTgB+9MPvVW/XEAGlksPJFw8yPTnK71x3A3X1zXzj61+jv7+XxUuWIYVE0xRooEV0dKmQroeSEt/zsO0Uje2d7N+3h7buBdhRm0Qyzonx09gTY0xPjeOUPVwvYOf1/47GpuYLjvx5UQeoDVYuO0X2/HwXHW3NPPrdb/DsL/aQm5lm0cqLkJrGTe+8iU2bNnP/39xLuVTCNE0CEVB2SkyNDDNxZhihFL7vI3wfp1wkVV9P34IFGLqGWyozU3DoaGyg5ArGx8eQSufyq66mvb1zXvbsXzCFIE3T2P34IxRyeSYnJ4g1tGLFk3T0LyaWSBMxbUqlMrfedht2PM5nPnM3Cp9yIccze3fx5c/eza7vfQvD0PHcCq5XwfPKFAslEok0xUKW0fEzlIsOR0emSCRTDCxdxe/c8E76+xee13n+vC8EKSnRTZPmrh6ee+EF1q4ZZM3Fl9DS0kI8FicajWFHI1W1ajof/8Td/P57fo+vPvgAl192BYcOHsT1y6y7eAOVkoPveXi+h1epXtDQ3tXLmZERTh07TGtrJztvvIU1F2+lo6vnXxSMLkSc1TqAFALdMPA9l5/+4Lv87VceJGpH+cTdn6aurg7LsoiYJnbUxozYQIDvCx5/9GH+9M6PsPai9Wxav5aL16+mvq0Lz5N4nkfZKWHZFolEAk03GR05SVNbF+2d3ViW9ZoqiqEF+P9T/kNIiWEYDJ8c4sH7/iedPf3c+acf5zOf+iRCBCSTcXTdIBpLUCzk+f43/4mHH36IifExSuUS9Y0trN+4kRtueielQp5C0UHTDDzPIxqNEovHkUoSuC6p+np6+xfMxRznY03/nBFAzeQahsGeXQ/zta88yKZLr+Btl23HLZdpaWur5viJFOWywz/+49/z85/tpqWliRtvvJ7W1jYSiThNTa3EY1GmJieoVCq4rodSing8jmlZ+FIghERJhZTg+z6maV6wvn5eCKC2qSNFwNe+/EWe3r+fd7zr3SxetIhMJsWBkWGWLFlMa1sHe3bv4bHHH2VgYIA77/wIHZ2diKBavvU9j1K5RC47gxQBrusipSQej2OYJkEQIJVCSYUQEtOotnWHq/4sxgA18ifHR/nC5/4KoTTe8bu30NjUQMQ0aW1t5b777mNwcJDTp0cpOiWuv+5qGpuaKDlFHMdBCEEQ1LpzA6QQ+J6HaZpEo9G5qV2BlFT3mKpHtdKZevr6FlzwAd9ZsQC1L13XdZ568gm++uUvsXTVGrZfeRXRqI1tWTQ3t3DgwHM8ufeX1GeaWLN2JcuWr6TkFJianKhevCQEwvcJfB8R+ARBQBAERG0bMxLB9Tx0w0BJiZgd5Cilwik5dHT2hEyfDQGI2Zu1gsDn+9/+Oo/v2sVlV13N4OAgUdsmGouRydRTdBy+8fV/4oYbr+fa665F1yQz0xPVIpGQeL6L73nIWdNevaxREIvF5g5yaLpOIARqlnwhBI5TJhKx5m7sClf/W+QCapcjaJpOIZflO9/8BzzfZ/OlV9La1oamga5rxOMJXjx0iKee2semTZtYtHgphfw0ge+jpCLwfXw/wA/cuXP3vu8DYNvVM/e+76MbBnKW9NrKL1dcgkBw0UXrSSQSIdNvlQBe2r3zs0d/wpfv/zyFbJYFSxYSiydobutkcHCQtYPrmMgV2bXr51xzzdWkM2nyuRyK6k6h8H083yPwA6QS1dYt10XXdWzbnhOEYRgIqRCyeiRbSInv+QSBYPXgRaTT6dD3v1UCqJF/fOgYn//LTzA2PERbWweNza1EIhGUCjhx7BiHjxymt6+f9Zs2877334HCZmp6Ak2HIJAEvofve1UhzAZ+nucRiUQwTbNa7xcC0zCRqkq6kNWBzL7nEQjJ4JqL5tVAxvNeADXyn3l6H5//9F10dHUysGg5sXgKMxLBjFhMTk5y4vhRhoaOMTJyCl0qli/u47Y/ej+9SzeQzc5Ug70gQIgAKSWuWzX/1uyQBt/3q+9lGHO+Xqrq+1cncwnWrF1HJlMfkv9WCaBWXTs9MszdH30/y1etI93YAlJiR21kIDl46AWeevppio6DVNBan0YpyfDpEWIRwYfvuJ1N264jX3CQUszN2alewlyNVT2vWt83DINgdhdRSoFSVM/li4DBtRtoqG8IyX8rBaCkRNN1/uKuD4MI6F20Ck0K/CBgeOQ4p0eGGR0bQ2kaDY1NeK7LqeHTVDwP27YpFkoIZ4w7//j9bNn5H8jnSrheBag2fAoh5gI8c3YCV00ASqlZF+Fz0bqNNDY2heS/lWmgUlXyT508wdjpYVav24KcnZD5xN4nGBkdoewG1KVTdLe3097WQn0mRWfHSY4ePcHRoRPUpdM4Rjt/cc+9fDKaZNH6K9A0UErDdd25Ao9hGARCIIWYLfZU/b7reaxduyEk/2wIQEqFYcC+vbtJxJPYloXnejyxdw+FcoXVa9bT2tJBfUOKSrnMkcNHOH5ylOaGOKuW99LYkGL/gReIREz8aIb777ufu/9qCWZdS7X6Fwh0XUfX9WoRiFo7uIbne7iVChs2bqG5uSUk/2wWgoZPDGHZMYpOkT27d9M7MMB73n41vT3dJJJJpJSMjY6yauVSfvHLp9j3q2fo6sjQ09ZAxeni8PFhujpaOHX8OD/53re55uZb8T1vrie/lvbJ2fmMrutRLDps3nwJLS2tIflnSwC1O3R0wyCaTPL008+ydNkKdlx1FelMHboOUgbkCw7JRJJkMsYVsSiZugQP79qNF5d0tdUzOZNDSsWC/gH27t3LxZdfRSTRjJwduqxmt5BBo1wqk8tl2br1cjo6O0Py3wDe8N5orZ2qtb2dQ7/eR3+bxuZ1ndhmnogJSniU81kMAkTg4uQdUNDX1U5XawNDI9NIKWlvacZ1FR3d3eQdn6f3PoZtW9UAcHbjR0pJoVBganKKLVsupbevrxqAhuS/9RagljwYhsGPv/Mt/u6+L9FtJ+madAl2/xivq45yezsi3YuI96N0E023qiu4UkHTdNpamjl+coRswae1pZHDJ8bQdZ26TBNHjxxhq19BSFm9ghUoOg5TU9Ns23Ylff0DcwFoiLdYALUSLMD9f/0/eOCL36KvZQuGtZTnT9kMn5wh+eRBUoldpAc8rMXLsNo3EEl2IJWOkBooaGrMYKAYmczS0t6ObUdwyi7p+gyB51KplEAZ+EJSdApMTc+wbduV9A8smJc3cF0QAqiR73s+n7jr4/z4+/tZvfYPaE6uwnUSnHElQ8UyWqkLe7yV9lM/of/YLurXjaH3bIZIE1YshRGxyWTqyTQ2YOTzeKUiDek6pFS0trZRGD9JpeygR1LkC3mmpqbYvmMnCxcuDsk/WwKQs318+/b9ko/8yUfYs+cJkqkGRiaHaG9aTX/vNdSlNuCbJjk7gRH041Q24R0VtLoHSRcrRPsvJQZEZB3RaJz21mYqhSJBIGhqaCCVqScZsxg/eRgpBU4hz+joGFdetZNFi0Lyz5oAal/8g19+kP/6h7dRcV0SCYuCcxolTzM69TzPHf4GDZkNLF/wPhLmAnxpktcGeEHkGB0qs8I+SWPseaQRJxWJg6ZAKgIpULpGc1MjbV3dvHjgGTxf4nqS4ZExdly5k6VLl4fkn60sQIhqMWb//v2877b3ohCkUnFQYOgWkYhNLBrFsi3Gp5/k5099gLGJH2BaGRw9Qt5oYlz2c+KkiXP6BHjF37R0BRKlVVvE05l6hJTkc1niiRiTMwW27biKZctD8udFGnjPPZ/B83zsqEUQBKiXlINru3fxaBxFmacO/zXDuR8i7ShCj+NFGpl0G3CyDoGbRSmJUyoxOjaK9F2SiTRSN6hUKjj5PJnmFi7fvpMVK1aG5J9NAdRq8K7r8vT+X2FGtLmj3S8vCM2WaLUAKxJBNwTPn3wArfwsMTMA06Cit+EULaRbASPCoSNDTE9nGRhYSF19M9KXTI2fxikVeO8H7mTBwEBI/nyxAPl8nmKxSDX7Uy95MNeBC4ogEKBJLMsmEA4nJ75PnekQNeNYdgqlxzFMi7HxSUaGR1izajWZhmbQNEqlHM/86pfc8bG7Wbx05ZzrCTEPgsBEIkEinmBUKExTe8n0rtq16NqcIIJAYhoQjdqMOUN4wSjpeCc6Uex4irI0mJiapr2jHdu2KZdKTI6d5sTQUf7Trbdz2fadL6s1hDiLAqjdjhmPx+ns7ObFF4+ixWbHt0kxW4fXZ/9XB1UtywZSYGAghM+0P057ohsAx4DC6Sxlr4iuJNlcDiUDurp7+ORnv8DKVWvm0s0Q88QC1Lpy3vGOd/DII4+iaxqaAoUOmuQ3F6jNDmyYNQZKSUQgKXhZ4kmTqewkWy/fQaa1m7HRM+iGSWtbO6vXrqPvJWf3QrP/1uG36giq7bZls1lWD65gbGwMyzIQQiFf8nQNNdvI8ZtNItcPWNG3nnUDq9jy9kFu/eDt/+Z7XMjn9Od1EFidpy/IZDJ85tN/iecKdL161k6bjQKri15DKW3OHWiajqbrCFFi241v49YP3j7XyPnSR21HLyR/HmcBhmEghOCWW27hgx+6nXyuhGEYGIbxiu3Y35y713Ud4Up+/9b38O7b/vPcYMfa8+aeHxJ/9qBeA6SUKggCJZVSH/vTOxWgzAiqLhVVdamYSiQtlUjaqi4VVfGEpQD1oQ/drpRSSgihpJQqxPwCr/UJUso5Ir/9z99SS5ctUq8oDChA2VFL3XXXn4Xkz3O87rbwWrTuOEUeeeRRHnv8MUaGh4lEIqxcuZJrr72OFStWhKNYzocs4NXSw1fL18OU7jwXQC19qx3QeOVFDyH5F4AAQlwgaWCIUAAhQgGECAUQIhRAiFAAIUIBhAgFECIUQIhQACFCAYQIBRAiFECIUAAhQgGECAUQIhRAiFAAIc4B/D85sL5MZDr9OwAAAABJRU5ErkJggg==

iVBORw0KGgoAAAANSUhEUgAAAIAAAABzCAYAAABQOAp8AAAaMklEQVR42u2deZScV3nmf99S31dbV1Xv+6p9bclarMV4kWQjxytjJoOdgcmcjMETcrAh5IBJnOGACRwnYRicwZ4DMWYIyQQCZNgXrwLJMshYtpFsWUtr6ZZ679q+qvqWe+/8UV2N7SQ+eBmrJX3POfVHL1V1qp7nvtt973s1pZQixAULPfwK3jwopZBSci6tKTOk7Q3TTo1vTdPQNG1ODLXfhQI4T1e7Ugpd16lxPDM9RTabJZPJUN/QOPe/Ukp0fX4aWy2MAd4YcrkcMzMz7N71GHt+9hhOpYKpa1y27Uo2bXkbnZ2dxONxlFLz0hqEAngdK1/TNKanp3jwwQfIpDMkk0mkEJiRCIZpYug6FbdCNptlfPQMO67ayaZNW+alCEIX8DoEIITgb+79PE2NDWzbtg3LsjAM42XxABr4vkcxl+fb//xt6pJJVqxcPe/cQSiA14AaeUPHjhKPRtm240o8z0MIiaZJNE1DKR1NUyglCQJJxI6y9ZJLOHjw16xYuZr55gRCAbwWfzlrvutSKTZs3IDnuiQScQxDQ9cjs3/XgKqVME0d3/dJp9K4rld9jXkWDIYCeB2IRqNEbAtdN9B1DdPU0bTIrAtQgIamKaT0qz9rOr19/S+LIeYLwkLQ64DjFJFCYBgGmmagaSaa9hsLIaVESjlLuERKQUNDQ1gHOF9QKBQADdM0iEQiRCKRlxWBgiDA81yCIKhWB0WAFbFCAZwvMYDv+cRicSzbRilFpVzB0E3UbPCnlMIPBLoRQboVhAjQDSMUwPmCEyeGKBcLPP/c00xNTjM6Noqua5w6cRKnVMGKmqSScfr7B9hyyRVYsSimab5MRGEMcA7m/wBDQ8cYevF5psdPk0mnqEtGqTh5JifH8PwyA32dtDakiVkGBoIjL/6awPewLDu0AOcDntu/j2jUZNXgOnTD4O+++lWMiMGiRSuw4vW0tDewqLedRLoVw45w8tgxirlpdH1+uoDQArxG/5+bmUbTDZJ1KY4deREhBZdeehlXbNvOqgXdFKenGR2bYGZmCkMzMXSTibFxlJKhAM4HF1BXV4em6QRCErEtbNums7uXhoY0K9euJxJNMDM1ha5paEohlUQ3tHm7LRwK4DUKoK2ji+zMNJ7vks8XWLlsFT3dA2i6TjJTT2dvP8WyTzQWBw1KJYdMpn62TKxCAZzLLkApxarBdXiux0M/+gH5fJG+gQHKroNuWJQcB7dUxIpYZKenOfDss8xMT7F24yXz93OF28GvzQpomsbU5Dj3fu6zFAs5ujs6sZN1dDQ1oCufpvY2CvkSBw7+Gt9z+d3f+wN6BxaG/QDnmwgAjh4+xH+/526OHDtOSzLK1TfcyKbLtmNF45wZPokdTbBqcO28JT90Aa/TFdQaPwcWLmHpsuV4xSy5isevjxznySf2MjM9TVtHN4auc/zYkblm0bAOcJ5A13WUqu7/b3v7NUyePsXR4yeZmZrGMCLs+8VeCoUCpqHT0NREKlNPQ0PjvOwNDF3AG3QHSil+/thDnDh6iOlsjoMHDnDw+UNEIhHK5RK2rti4dSsf+ujHaWtrn3ciCAXwJsQDSin+1xc+x09/8F1mCkVu+ve30Nfbi+tWeOzhnzJy/HnWbdjM+z98F+l0/byKCUIBvAHUVvP/fvAB/vaB+6kUi/yX9/4hl1++jcD30AwYG5/gm//wVaZGT9KzcAUf/fNPkU5n5o0IwiDwDQaEAJ3dPSxbuowlS5czOLiGQiGP53k4hSKZVJpkXT0jkzkmCiW+/4PvhEHg+VYc2r59B56TZ3pqCpBEIiaGbgCScqlEe2cnPT29vOtdN7N44ZJ55QJCC/AmxQI7dl5LV08vpq5jmgaBCPBnO4O6ujq4aO1aFi9YRE9Pb2gBzkdMTU1SKjk0NzWipCQIfHzfp1QqsWz5Gq6/6WYM3QibQs+ztT/nCibGx4lGo2imgRQSy4wg/ABN02nv6sLQDaSUYUfQ+UJ8rf0bYHT0DJ5XprOrE0PXMUwTKSUlx8HQDaKx2FwBab4hdAGvkuK9NNJ/ZfCnaVAoFpgcO0PJKZJOJQGNIAgQQuB5Hm7FpS4dw56n7WChAF7NNL7Kai0WC4yfOY1EYRo6yUQCz3URUiCCAM918TwPTVM0tzS/rGgUCuAcQKVS5pdP7CaZStHc0kbEstA0DcuyqVTKnBo6yvTUBCqo0NHZiWUn8AOBUgrXdRFCIKUkGk/Q1Tswrz9rKIBXpHOapuG6Ht/97nfwPJ+evl50wySdTrNxw3oS8Tjd3d20tDTxk//7f9i36yEWLVtO58BSjIgNUhKIgIoX0DewkHQmM6+3g8NS8G+BQj5HpeygggApJBW3jFspc/TQfp744Y+RuuJtO68h1dCK7wcIJehfuIz+BYvnNfmhBXgVK6CkYmp6knxuBsvUMU0TKWQ1t3cKzExNkEjUEatPcejwESYnxjCtGLodZ8XgBlrbOv7NIDIUwDwnv1KpMDJyCq9SJhmLoqFTqbj4FYdyuUSpVEIpiRWvo6uvhwOHnqfsBjR39rFo6Qri8cS8X/mhAP4V4jVNY2JinPGxM+i6hq5r5PN5ROCjRIDvewSBj+f7BCIgZhoIZbJ8xTrefsPN9MzTI+BhDPBbkC+E5MTxY+RzMyTjMVAKp1Qil8vh5LPYdgTLsggCgWkalMsOBadIXV09my/dQTJZd04RHwrgZVF/hcOHXkApRaY+Q8VxKJUc3EqJ8TOnyWWzNDQ3EYtGkVJQKBSIWDFWrt1IT2/f7GtJNO3cK6yaFzr546Nn2L9vLzJwiVo2TjZBqqEJ3/cp5LIUnQLxZB22FSWXzeH6HguWLGfV4Hosy0JJCZp2TpJ/wVqAGvmTE+MceeEA6UwG24owMvQiT+/dTUdPHy1dPWSzOaKxBCAZn5igobGVjVveRlNzyznn60ML8Aryx86c5vixI7R1dGLHogSBoK1/CQvyeX71+E8pFKZZuHIdJadCNpdnzfrNrFi9Bg3tZUHjuY55J4CXbpnWRrG+2eRPT01wYugIrW0txGI2nu9RdhycokNdUyvRuhSFXA7f9yl7Ptt3Xk9Tc3O1Cxh1XhBfgz7fVmd19m51dVX779Wb8rq1Pv5iMc/w8HE6OjqwbRshBG6lQqFQZGpqikrZZfHqiygUi0ipceXO62hqbp4T5vlE/ryyALUO24cf+imHDj4LKHa8/VoWL1n6sl7633YK90v9c21+X6nkMHTkEPWZDNFYjHK5hBCCslOqBnz5GRqbm5kZ8+ho72bLZduJJ5JvuiUKg8BXEIVSaLpOoVDg05/8bxw+fAjHcQCd+7/0ID09Pf/qCqzt2b8aOaWSQz47Q7FQLejUJZNYtoUfBLiVCvl8nuz0NNlslrpkEs3QyM7MsO2qa0ll6s/Z9O6cywJmZqZ49Mc/oqGlmeeeO8DIqZN09fSyf98vuPf+LxKLJwCYnBjnxPFjWHaUWCxOzLaJx+NE49WpXbpu4HseBadIqVykMDXBxPAp8pNnyLQ0s2jZIH4Anu9RKpXI5bIU8zlMM4Jp2aApNm657Jwq556jMYCaJX6GX+x5nLs/9id09vRx+bYrObh/L++6+Rb+6AN3EI9Z3POpP0cKwTNPPcnPHn2YcsnDsm3sqE3EthGaVq3RO3mmp8c5evQwkzMzBEpS39RE3+JlaErywjO/4pm9D5EvZCk5RYqFPG6ljKHrKA2Uprh46+UXDPlnVQAiEAB85Yv382cfuoObbn43F2/Zyje/8fcsXbqcBYuXkstO8tGPf4I9e5/kj++4jYnxCXoHFtHd00M6nSaeTGLGYxCxUWaUQAPNMkk3ZijkJihOTVJyyhRKJXzd5OThY7zwxF7Gho/huxU8t4ISAUIGCDTWbdxKLBa/YMg/qwKoDU68+T++h3vuvZ8tl15BPjvDzx59jIs2X8qZM6cplMoUZma4/tpreOTRxyiWXXr7eonGLOKxOLZlYJpg6BJNE3PbuLYVpa2+nskTQwwdeZFidgYViYKlMzM1ztGD+3GcApVKhXyhQMUL2LBxC6lU+oIi/6xmAbUvubWjk9aOTgB+9MPvVW/XEAGlksPJFw8yPTnK71x3A3X1zXzj61+jv7+XxUuWIYVE0xRooEV0dKmQroeSEt/zsO0Uje2d7N+3h7buBdhRm0Qyzonx09gTY0xPjeOUPVwvYOf1/47GpuYLjvx5UQeoDVYuO0X2/HwXHW3NPPrdb/DsL/aQm5lm0cqLkJrGTe+8iU2bNnP/39xLuVTCNE0CEVB2SkyNDDNxZhihFL7vI3wfp1wkVV9P34IFGLqGWyozU3DoaGyg5ArGx8eQSufyq66mvb1zXvbsXzCFIE3T2P34IxRyeSYnJ4g1tGLFk3T0LyaWSBMxbUqlMrfedht2PM5nPnM3Cp9yIccze3fx5c/eza7vfQvD0PHcCq5XwfPKFAslEok0xUKW0fEzlIsOR0emSCRTDCxdxe/c8E76+xee13n+vC8EKSnRTZPmrh6ee+EF1q4ZZM3Fl9DS0kI8FicajWFHI1W1ajof/8Td/P57fo+vPvgAl192BYcOHsT1y6y7eAOVkoPveXi+h1epXtDQ3tXLmZERTh07TGtrJztvvIU1F2+lo6vnXxSMLkSc1TqAFALdMPA9l5/+4Lv87VceJGpH+cTdn6aurg7LsoiYJnbUxozYQIDvCx5/9GH+9M6PsPai9Wxav5aL16+mvq0Lz5N4nkfZKWHZFolEAk03GR05SVNbF+2d3ViW9ZoqiqEF+P9T/kNIiWEYDJ8c4sH7/iedPf3c+acf5zOf+iRCBCSTcXTdIBpLUCzk+f43/4mHH36IifExSuUS9Y0trN+4kRtueielQp5C0UHTDDzPIxqNEovHkUoSuC6p+np6+xfMxRznY03/nBFAzeQahsGeXQ/zta88yKZLr+Btl23HLZdpaWur5viJFOWywz/+49/z85/tpqWliRtvvJ7W1jYSiThNTa3EY1GmJieoVCq4rodSing8jmlZ+FIghERJhZTg+z6maV6wvn5eCKC2qSNFwNe+/EWe3r+fd7zr3SxetIhMJsWBkWGWLFlMa1sHe3bv4bHHH2VgYIA77/wIHZ2diKBavvU9j1K5RC47gxQBrusipSQej2OYJkEQIJVCSYUQEtOotnWHq/4sxgA18ifHR/nC5/4KoTTe8bu30NjUQMQ0aW1t5b777mNwcJDTp0cpOiWuv+5qGpuaKDlFHMdBCEEQ1LpzA6QQ+J6HaZpEo9G5qV2BlFT3mKpHtdKZevr6FlzwAd9ZsQC1L13XdZ568gm++uUvsXTVGrZfeRXRqI1tWTQ3t3DgwHM8ufeX1GeaWLN2JcuWr6TkFJianKhevCQEwvcJfB8R+ARBQBAERG0bMxLB9Tx0w0BJiZgd5Cilwik5dHT2hEyfDQGI2Zu1gsDn+9/+Oo/v2sVlV13N4OAgUdsmGouRydRTdBy+8fV/4oYbr+fa665F1yQz0xPVIpGQeL6L73nIWdNevaxREIvF5g5yaLpOIARqlnwhBI5TJhKx5m7sClf/W+QCapcjaJpOIZflO9/8BzzfZ/OlV9La1oamga5rxOMJXjx0iKee2semTZtYtHgphfw0ge+jpCLwfXw/wA/cuXP3vu8DYNvVM/e+76MbBnKW9NrKL1dcgkBw0UXrSSQSIdNvlQBe2r3zs0d/wpfv/zyFbJYFSxYSiydobutkcHCQtYPrmMgV2bXr51xzzdWkM2nyuRyK6k6h8H083yPwA6QS1dYt10XXdWzbnhOEYRgIqRCyeiRbSInv+QSBYPXgRaTT6dD3v1UCqJF/fOgYn//LTzA2PERbWweNza1EIhGUCjhx7BiHjxymt6+f9Zs2877334HCZmp6Ak2HIJAEvofve1UhzAZ+nucRiUQwTbNa7xcC0zCRqkq6kNWBzL7nEQjJ4JqL5tVAxvNeADXyn3l6H5//9F10dHUysGg5sXgKMxLBjFhMTk5y4vhRhoaOMTJyCl0qli/u47Y/ej+9SzeQzc5Ug70gQIgAKSWuWzX/1uyQBt/3q+9lGHO+Xqrq+1cncwnWrF1HJlMfkv9WCaBWXTs9MszdH30/y1etI93YAlJiR21kIDl46AWeevppio6DVNBan0YpyfDpEWIRwYfvuJ1N264jX3CQUszN2alewlyNVT2vWt83DINgdhdRSoFSVM/li4DBtRtoqG8IyX8rBaCkRNN1/uKuD4MI6F20Ck0K/CBgeOQ4p0eGGR0bQ2kaDY1NeK7LqeHTVDwP27YpFkoIZ4w7//j9bNn5H8jnSrheBag2fAoh5gI8c3YCV00ASqlZF+Fz0bqNNDY2heS/lWmgUlXyT508wdjpYVav24KcnZD5xN4nGBkdoewG1KVTdLe3097WQn0mRWfHSY4ePcHRoRPUpdM4Rjt/cc+9fDKaZNH6K9A0UErDdd25Ao9hGARCIIWYLfZU/b7reaxduyEk/2wIQEqFYcC+vbtJxJPYloXnejyxdw+FcoXVa9bT2tJBfUOKSrnMkcNHOH5ylOaGOKuW99LYkGL/gReIREz8aIb777ufu/9qCWZdS7X6Fwh0XUfX9WoRiFo7uIbne7iVChs2bqG5uSUk/2wWgoZPDGHZMYpOkT27d9M7MMB73n41vT3dJJJJpJSMjY6yauVSfvHLp9j3q2fo6sjQ09ZAxeni8PFhujpaOHX8OD/53re55uZb8T1vrie/lvbJ2fmMrutRLDps3nwJLS2tIflnSwC1O3R0wyCaTPL008+ydNkKdlx1FelMHboOUgbkCw7JRJJkMsYVsSiZugQP79qNF5d0tdUzOZNDSsWC/gH27t3LxZdfRSTRjJwduqxmt5BBo1wqk8tl2br1cjo6O0Py3wDe8N5orZ2qtb2dQ7/eR3+bxuZ1ndhmnogJSniU81kMAkTg4uQdUNDX1U5XawNDI9NIKWlvacZ1FR3d3eQdn6f3PoZtW9UAcHbjR0pJoVBganKKLVsupbevrxqAhuS/9RagljwYhsGPv/Mt/u6+L9FtJ+madAl2/xivq45yezsi3YuI96N0E023qiu4UkHTdNpamjl+coRswae1pZHDJ8bQdZ26TBNHjxxhq19BSFm9ghUoOg5TU9Ns23Ylff0DcwFoiLdYALUSLMD9f/0/eOCL36KvZQuGtZTnT9kMn5wh+eRBUoldpAc8rMXLsNo3EEl2IJWOkBooaGrMYKAYmczS0t6ObUdwyi7p+gyB51KplEAZ+EJSdApMTc+wbduV9A8smJc3cF0QAqiR73s+n7jr4/z4+/tZvfYPaE6uwnUSnHElQ8UyWqkLe7yV9lM/of/YLurXjaH3bIZIE1YshRGxyWTqyTQ2YOTzeKUiDek6pFS0trZRGD9JpeygR1LkC3mmpqbYvmMnCxcuDsk/WwKQs318+/b9ko/8yUfYs+cJkqkGRiaHaG9aTX/vNdSlNuCbJjk7gRH041Q24R0VtLoHSRcrRPsvJQZEZB3RaJz21mYqhSJBIGhqaCCVqScZsxg/eRgpBU4hz+joGFdetZNFi0Lyz5oAal/8g19+kP/6h7dRcV0SCYuCcxolTzM69TzPHf4GDZkNLF/wPhLmAnxpktcGeEHkGB0qs8I+SWPseaQRJxWJg6ZAKgIpULpGc1MjbV3dvHjgGTxf4nqS4ZExdly5k6VLl4fkn60sQIhqMWb//v2877b3ohCkUnFQYOgWkYhNLBrFsi3Gp5/k5099gLGJH2BaGRw9Qt5oYlz2c+KkiXP6BHjF37R0BRKlVVvE05l6hJTkc1niiRiTMwW27biKZctD8udFGnjPPZ/B83zsqEUQBKiXlINru3fxaBxFmacO/zXDuR8i7ShCj+NFGpl0G3CyDoGbRSmJUyoxOjaK9F2SiTRSN6hUKjj5PJnmFi7fvpMVK1aG5J9NAdRq8K7r8vT+X2FGtLmj3S8vCM2WaLUAKxJBNwTPn3wArfwsMTMA06Cit+EULaRbASPCoSNDTE9nGRhYSF19M9KXTI2fxikVeO8H7mTBwEBI/nyxAPl8nmKxSDX7Uy95MNeBC4ogEKBJLMsmEA4nJ75PnekQNeNYdgqlxzFMi7HxSUaGR1izajWZhmbQNEqlHM/86pfc8bG7Wbx05ZzrCTEPgsBEIkEinmBUKExTe8n0rtq16NqcIIJAYhoQjdqMOUN4wSjpeCc6Uex4irI0mJiapr2jHdu2KZdKTI6d5sTQUf7Trbdz2fadL6s1hDiLAqjdjhmPx+ns7ObFF4+ixWbHt0kxW4fXZ/9XB1UtywZSYGAghM+0P057ohsAx4DC6Sxlr4iuJNlcDiUDurp7+ORnv8DKVWvm0s0Q88QC1Lpy3vGOd/DII4+iaxqaAoUOmuQ3F6jNDmyYNQZKSUQgKXhZ4kmTqewkWy/fQaa1m7HRM+iGSWtbO6vXrqPvJWf3QrP/1uG36giq7bZls1lWD65gbGwMyzIQQiFf8nQNNdvI8ZtNItcPWNG3nnUDq9jy9kFu/eDt/+Z7XMjn9Od1EFidpy/IZDJ85tN/iecKdL161k6bjQKri15DKW3OHWiajqbrCFFi241v49YP3j7XyPnSR21HLyR/HmcBhmEghOCWW27hgx+6nXyuhGEYGIbxiu3Y35y713Ud4Up+/9b38O7b/vPcYMfa8+aeHxJ/9qBeA6SUKggCJZVSH/vTOxWgzAiqLhVVdamYSiQtlUjaqi4VVfGEpQD1oQ/drpRSSgihpJQqxPwCr/UJUso5Ir/9z99SS5ctUq8oDChA2VFL3XXXn4Xkz3O87rbwWrTuOEUeeeRRHnv8MUaGh4lEIqxcuZJrr72OFStWhKNYzocs4NXSw1fL18OU7jwXQC19qx3QeOVFDyH5F4AAQlwgaWCIUAAhQgGECAUQIhRAiFAAIUIBhAgFECIUQIhQACFCAYQIBRAiFECIUAAhQgGECAUQIhRAiFAAIc4B/D85sL5MZDr9OwAAAABJRU5ErkJggg==

iVBORw0KGgoAAAANSUhEUgAAAIAAAABzCAYAAABQOAp8AAAaMklEQVR42u2deZScV3nmf99S31dbV1Xv+6p9bclarMV4kWQjxytjJoOdgcmcjMETcrAh5IBJnOGACRwnYRicwZ4DMWYIyQQCZNgXrwLJMshYtpFsWUtr6ZZ679q+qvqWe+/8UV2N7SQ+eBmrJX3POfVHL1V1qp7nvtt973s1pZQixAULPfwK3jwopZBSci6tKTOk7Q3TTo1vTdPQNG1ODLXfhQI4T1e7Ugpd16lxPDM9RTabJZPJUN/QOPe/Ukp0fX4aWy2MAd4YcrkcMzMz7N71GHt+9hhOpYKpa1y27Uo2bXkbnZ2dxONxlFLz0hqEAngdK1/TNKanp3jwwQfIpDMkk0mkEJiRCIZpYug6FbdCNptlfPQMO67ayaZNW+alCEIX8DoEIITgb+79PE2NDWzbtg3LsjAM42XxABr4vkcxl+fb//xt6pJJVqxcPe/cQSiA14AaeUPHjhKPRtm240o8z0MIiaZJNE1DKR1NUyglCQJJxI6y9ZJLOHjw16xYuZr55gRCAbwWfzlrvutSKTZs3IDnuiQScQxDQ9cjs3/XgKqVME0d3/dJp9K4rld9jXkWDIYCeB2IRqNEbAtdN9B1DdPU0bTIrAtQgIamKaT0qz9rOr19/S+LIeYLwkLQ64DjFJFCYBgGmmagaSaa9hsLIaVESjlLuERKQUNDQ1gHOF9QKBQADdM0iEQiRCKRlxWBgiDA81yCIKhWB0WAFbFCAZwvMYDv+cRicSzbRilFpVzB0E3UbPCnlMIPBLoRQboVhAjQDSMUwPmCEyeGKBcLPP/c00xNTjM6Noqua5w6cRKnVMGKmqSScfr7B9hyyRVYsSimab5MRGEMcA7m/wBDQ8cYevF5psdPk0mnqEtGqTh5JifH8PwyA32dtDakiVkGBoIjL/6awPewLDu0AOcDntu/j2jUZNXgOnTD4O+++lWMiMGiRSuw4vW0tDewqLedRLoVw45w8tgxirlpdH1+uoDQArxG/5+bmUbTDZJ1KY4deREhBZdeehlXbNvOqgXdFKenGR2bYGZmCkMzMXSTibFxlJKhAM4HF1BXV4em6QRCErEtbNums7uXhoY0K9euJxJNMDM1ha5paEohlUQ3tHm7LRwK4DUKoK2ji+zMNJ7vks8XWLlsFT3dA2i6TjJTT2dvP8WyTzQWBw1KJYdMpn62TKxCAZzLLkApxarBdXiux0M/+gH5fJG+gQHKroNuWJQcB7dUxIpYZKenOfDss8xMT7F24yXz93OF28GvzQpomsbU5Dj3fu6zFAs5ujs6sZN1dDQ1oCufpvY2CvkSBw7+Gt9z+d3f+wN6BxaG/QDnmwgAjh4+xH+/526OHDtOSzLK1TfcyKbLtmNF45wZPokdTbBqcO28JT90Aa/TFdQaPwcWLmHpsuV4xSy5isevjxznySf2MjM9TVtHN4auc/zYkblm0bAOcJ5A13WUqu7/b3v7NUyePsXR4yeZmZrGMCLs+8VeCoUCpqHT0NREKlNPQ0PjvOwNDF3AG3QHSil+/thDnDh6iOlsjoMHDnDw+UNEIhHK5RK2rti4dSsf+ujHaWtrn3ciCAXwJsQDSin+1xc+x09/8F1mCkVu+ve30Nfbi+tWeOzhnzJy/HnWbdjM+z98F+l0/byKCUIBvAHUVvP/fvAB/vaB+6kUi/yX9/4hl1++jcD30AwYG5/gm//wVaZGT9KzcAUf/fNPkU5n5o0IwiDwDQaEAJ3dPSxbuowlS5czOLiGQiGP53k4hSKZVJpkXT0jkzkmCiW+/4PvhEHg+VYc2r59B56TZ3pqCpBEIiaGbgCScqlEe2cnPT29vOtdN7N44ZJ55QJCC/AmxQI7dl5LV08vpq5jmgaBCPBnO4O6ujq4aO1aFi9YRE9Pb2gBzkdMTU1SKjk0NzWipCQIfHzfp1QqsWz5Gq6/6WYM3QibQs+ztT/nCibGx4lGo2imgRQSy4wg/ABN02nv6sLQDaSUYUfQ+UJ8rf0bYHT0DJ5XprOrE0PXMUwTKSUlx8HQDaKx2FwBab4hdAGvkuK9NNJ/ZfCnaVAoFpgcO0PJKZJOJQGNIAgQQuB5Hm7FpS4dw56n7WChAF7NNL7Kai0WC4yfOY1EYRo6yUQCz3URUiCCAM918TwPTVM0tzS/rGgUCuAcQKVS5pdP7CaZStHc0kbEstA0DcuyqVTKnBo6yvTUBCqo0NHZiWUn8AOBUgrXdRFCIKUkGk/Q1Tswrz9rKIBXpHOapuG6Ht/97nfwPJ+evl50wySdTrNxw3oS8Tjd3d20tDTxk//7f9i36yEWLVtO58BSjIgNUhKIgIoX0DewkHQmM6+3g8NS8G+BQj5HpeygggApJBW3jFspc/TQfp744Y+RuuJtO68h1dCK7wcIJehfuIz+BYvnNfmhBXgVK6CkYmp6knxuBsvUMU0TKWQ1t3cKzExNkEjUEatPcejwESYnxjCtGLodZ8XgBlrbOv7NIDIUwDwnv1KpMDJyCq9SJhmLoqFTqbj4FYdyuUSpVEIpiRWvo6uvhwOHnqfsBjR39rFo6Qri8cS8X/mhAP4V4jVNY2JinPGxM+i6hq5r5PN5ROCjRIDvewSBj+f7BCIgZhoIZbJ8xTrefsPN9MzTI+BhDPBbkC+E5MTxY+RzMyTjMVAKp1Qil8vh5LPYdgTLsggCgWkalMsOBadIXV09my/dQTJZd04RHwrgZVF/hcOHXkApRaY+Q8VxKJUc3EqJ8TOnyWWzNDQ3EYtGkVJQKBSIWDFWrt1IT2/f7GtJNO3cK6yaFzr546Nn2L9vLzJwiVo2TjZBqqEJ3/cp5LIUnQLxZB22FSWXzeH6HguWLGfV4Hosy0JJCZp2TpJ/wVqAGvmTE+MceeEA6UwG24owMvQiT+/dTUdPHy1dPWSzOaKxBCAZn5igobGVjVveRlNzyznn60ML8Aryx86c5vixI7R1dGLHogSBoK1/CQvyeX71+E8pFKZZuHIdJadCNpdnzfrNrFi9Bg3tZUHjuY55J4CXbpnWRrG+2eRPT01wYugIrW0txGI2nu9RdhycokNdUyvRuhSFXA7f9yl7Ptt3Xk9Tc3O1Cxh1XhBfgz7fVmd19m51dVX779Wb8rq1Pv5iMc/w8HE6OjqwbRshBG6lQqFQZGpqikrZZfHqiygUi0ipceXO62hqbp4T5vlE/ryyALUO24cf+imHDj4LKHa8/VoWL1n6sl7633YK90v9c21+X6nkMHTkEPWZDNFYjHK5hBCCslOqBnz5GRqbm5kZ8+ho72bLZduJJ5JvuiUKg8BXEIVSaLpOoVDg05/8bxw+fAjHcQCd+7/0ID09Pf/qCqzt2b8aOaWSQz47Q7FQLejUJZNYtoUfBLiVCvl8nuz0NNlslrpkEs3QyM7MsO2qa0ll6s/Z9O6cywJmZqZ49Mc/oqGlmeeeO8DIqZN09fSyf98vuPf+LxKLJwCYnBjnxPFjWHaUWCxOzLaJx+NE49WpXbpu4HseBadIqVykMDXBxPAp8pNnyLQ0s2jZIH4Anu9RKpXI5bIU8zlMM4Jp2aApNm657Jwq556jMYCaJX6GX+x5nLs/9id09vRx+bYrObh/L++6+Rb+6AN3EI9Z3POpP0cKwTNPPcnPHn2YcsnDsm3sqE3EthGaVq3RO3mmp8c5evQwkzMzBEpS39RE3+JlaErywjO/4pm9D5EvZCk5RYqFPG6ljKHrKA2Uprh46+UXDPlnVQAiEAB85Yv382cfuoObbn43F2/Zyje/8fcsXbqcBYuXkstO8tGPf4I9e5/kj++4jYnxCXoHFtHd00M6nSaeTGLGYxCxUWaUQAPNMkk3ZijkJihOTVJyyhRKJXzd5OThY7zwxF7Gho/huxU8t4ISAUIGCDTWbdxKLBa/YMg/qwKoDU68+T++h3vuvZ8tl15BPjvDzx59jIs2X8qZM6cplMoUZma4/tpreOTRxyiWXXr7eonGLOKxOLZlYJpg6BJNE3PbuLYVpa2+nskTQwwdeZFidgYViYKlMzM1ztGD+3GcApVKhXyhQMUL2LBxC6lU+oIi/6xmAbUvubWjk9aOTgB+9MPvVW/XEAGlksPJFw8yPTnK71x3A3X1zXzj61+jv7+XxUuWIYVE0xRooEV0dKmQroeSEt/zsO0Uje2d7N+3h7buBdhRm0Qyzonx09gTY0xPjeOUPVwvYOf1/47GpuYLjvx5UQeoDVYuO0X2/HwXHW3NPPrdb/DsL/aQm5lm0cqLkJrGTe+8iU2bNnP/39xLuVTCNE0CEVB2SkyNDDNxZhihFL7vI3wfp1wkVV9P34IFGLqGWyozU3DoaGyg5ArGx8eQSufyq66mvb1zXvbsXzCFIE3T2P34IxRyeSYnJ4g1tGLFk3T0LyaWSBMxbUqlMrfedht2PM5nPnM3Cp9yIccze3fx5c/eza7vfQvD0PHcCq5XwfPKFAslEok0xUKW0fEzlIsOR0emSCRTDCxdxe/c8E76+xee13n+vC8EKSnRTZPmrh6ee+EF1q4ZZM3Fl9DS0kI8FicajWFHI1W1ajof/8Td/P57fo+vPvgAl192BYcOHsT1y6y7eAOVkoPveXi+h1epXtDQ3tXLmZERTh07TGtrJztvvIU1F2+lo6vnXxSMLkSc1TqAFALdMPA9l5/+4Lv87VceJGpH+cTdn6aurg7LsoiYJnbUxozYQIDvCx5/9GH+9M6PsPai9Wxav5aL16+mvq0Lz5N4nkfZKWHZFolEAk03GR05SVNbF+2d3ViW9ZoqiqEF+P9T/kNIiWEYDJ8c4sH7/iedPf3c+acf5zOf+iRCBCSTcXTdIBpLUCzk+f43/4mHH36IifExSuUS9Y0trN+4kRtueielQp5C0UHTDDzPIxqNEovHkUoSuC6p+np6+xfMxRznY03/nBFAzeQahsGeXQ/zta88yKZLr+Btl23HLZdpaWur5viJFOWywz/+49/z85/tpqWliRtvvJ7W1jYSiThNTa3EY1GmJieoVCq4rodSing8jmlZ+FIghERJhZTg+z6maV6wvn5eCKC2qSNFwNe+/EWe3r+fd7zr3SxetIhMJsWBkWGWLFlMa1sHe3bv4bHHH2VgYIA77/wIHZ2diKBavvU9j1K5RC47gxQBrusipSQej2OYJkEQIJVCSYUQEtOotnWHq/4sxgA18ifHR/nC5/4KoTTe8bu30NjUQMQ0aW1t5b777mNwcJDTp0cpOiWuv+5qGpuaKDlFHMdBCEEQ1LpzA6QQ+J6HaZpEo9G5qV2BlFT3mKpHtdKZevr6FlzwAd9ZsQC1L13XdZ568gm++uUvsXTVGrZfeRXRqI1tWTQ3t3DgwHM8ufeX1GeaWLN2JcuWr6TkFJianKhevCQEwvcJfB8R+ARBQBAERG0bMxLB9Tx0w0BJiZgd5Cilwik5dHT2hEyfDQGI2Zu1gsDn+9/+Oo/v2sVlV13N4OAgUdsmGouRydRTdBy+8fV/4oYbr+fa665F1yQz0xPVIpGQeL6L73nIWdNevaxREIvF5g5yaLpOIARqlnwhBI5TJhKx5m7sClf/W+QCapcjaJpOIZflO9/8BzzfZ/OlV9La1oamga5rxOMJXjx0iKee2semTZtYtHgphfw0ge+jpCLwfXw/wA/cuXP3vu8DYNvVM/e+76MbBnKW9NrKL1dcgkBw0UXrSSQSIdNvlQBe2r3zs0d/wpfv/zyFbJYFSxYSiydobutkcHCQtYPrmMgV2bXr51xzzdWkM2nyuRyK6k6h8H083yPwA6QS1dYt10XXdWzbnhOEYRgIqRCyeiRbSInv+QSBYPXgRaTT6dD3v1UCqJF/fOgYn//LTzA2PERbWweNza1EIhGUCjhx7BiHjxymt6+f9Zs2877334HCZmp6Ak2HIJAEvofve1UhzAZ+nucRiUQwTbNa7xcC0zCRqkq6kNWBzL7nEQjJ4JqL5tVAxvNeADXyn3l6H5//9F10dHUysGg5sXgKMxLBjFhMTk5y4vhRhoaOMTJyCl0qli/u47Y/ej+9SzeQzc5Ug70gQIgAKSWuWzX/1uyQBt/3q+9lGHO+Xqrq+1cncwnWrF1HJlMfkv9WCaBWXTs9MszdH30/y1etI93YAlJiR21kIDl46AWeevppio6DVNBan0YpyfDpEWIRwYfvuJ1N264jX3CQUszN2alewlyNVT2vWt83DINgdhdRSoFSVM/li4DBtRtoqG8IyX8rBaCkRNN1/uKuD4MI6F20Ck0K/CBgeOQ4p0eGGR0bQ2kaDY1NeK7LqeHTVDwP27YpFkoIZ4w7//j9bNn5H8jnSrheBag2fAoh5gI8c3YCV00ASqlZF+Fz0bqNNDY2heS/lWmgUlXyT508wdjpYVav24KcnZD5xN4nGBkdoewG1KVTdLe3097WQn0mRWfHSY4ePcHRoRPUpdM4Rjt/cc+9fDKaZNH6K9A0UErDdd25Ao9hGARCIIWYLfZU/b7reaxduyEk/2wIQEqFYcC+vbtJxJPYloXnejyxdw+FcoXVa9bT2tJBfUOKSrnMkcNHOH5ylOaGOKuW99LYkGL/gReIREz8aIb777ufu/9qCWZdS7X6Fwh0XUfX9WoRiFo7uIbne7iVChs2bqG5uSUk/2wWgoZPDGHZMYpOkT27d9M7MMB73n41vT3dJJJJpJSMjY6yauVSfvHLp9j3q2fo6sjQ09ZAxeni8PFhujpaOHX8OD/53re55uZb8T1vrie/lvbJ2fmMrutRLDps3nwJLS2tIflnSwC1O3R0wyCaTPL008+ydNkKdlx1FelMHboOUgbkCw7JRJJkMsYVsSiZugQP79qNF5d0tdUzOZNDSsWC/gH27t3LxZdfRSTRjJwduqxmt5BBo1wqk8tl2br1cjo6O0Py3wDe8N5orZ2qtb2dQ7/eR3+bxuZ1ndhmnogJSniU81kMAkTg4uQdUNDX1U5XawNDI9NIKWlvacZ1FR3d3eQdn6f3PoZtW9UAcHbjR0pJoVBganKKLVsupbevrxqAhuS/9RagljwYhsGPv/Mt/u6+L9FtJ+madAl2/xivq45yezsi3YuI96N0E023qiu4UkHTdNpamjl+coRswae1pZHDJ8bQdZ26TBNHjxxhq19BSFm9ghUoOg5TU9Ns23Ylff0DcwFoiLdYALUSLMD9f/0/eOCL36KvZQuGtZTnT9kMn5wh+eRBUoldpAc8rMXLsNo3EEl2IJWOkBooaGrMYKAYmczS0t6ObUdwyi7p+gyB51KplEAZ+EJSdApMTc+wbduV9A8smJc3cF0QAqiR73s+n7jr4/z4+/tZvfYPaE6uwnUSnHElQ8UyWqkLe7yV9lM/of/YLurXjaH3bIZIE1YshRGxyWTqyTQ2YOTzeKUiDek6pFS0trZRGD9JpeygR1LkC3mmpqbYvmMnCxcuDsk/WwKQs318+/b9ko/8yUfYs+cJkqkGRiaHaG9aTX/vNdSlNuCbJjk7gRH041Q24R0VtLoHSRcrRPsvJQZEZB3RaJz21mYqhSJBIGhqaCCVqScZsxg/eRgpBU4hz+joGFdetZNFi0Lyz5oAal/8g19+kP/6h7dRcV0SCYuCcxolTzM69TzPHf4GDZkNLF/wPhLmAnxpktcGeEHkGB0qs8I+SWPseaQRJxWJg6ZAKgIpULpGc1MjbV3dvHjgGTxf4nqS4ZExdly5k6VLl4fkn60sQIhqMWb//v2877b3ohCkUnFQYOgWkYhNLBrFsi3Gp5/k5099gLGJH2BaGRw9Qt5oYlz2c+KkiXP6BHjF37R0BRKlVVvE05l6hJTkc1niiRiTMwW27biKZctD8udFGnjPPZ/B83zsqEUQBKiXlINru3fxaBxFmacO/zXDuR8i7ShCj+NFGpl0G3CyDoGbRSmJUyoxOjaK9F2SiTRSN6hUKjj5PJnmFi7fvpMVK1aG5J9NAdRq8K7r8vT+X2FGtLmj3S8vCM2WaLUAKxJBNwTPn3wArfwsMTMA06Cit+EULaRbASPCoSNDTE9nGRhYSF19M9KXTI2fxikVeO8H7mTBwEBI/nyxAPl8nmKxSDX7Uy95MNeBC4ogEKBJLMsmEA4nJ75PnekQNeNYdgqlxzFMi7HxSUaGR1izajWZhmbQNEqlHM/86pfc8bG7Wbx05ZzrCTEPgsBEIkEinmBUKExTe8n0rtq16NqcIIJAYhoQjdqMOUN4wSjpeCc6Uex4irI0mJiapr2jHdu2KZdKTI6d5sTQUf7Trbdz2fadL6s1hDiLAqjdjhmPx+ns7ObFF4+ixWbHt0kxW4fXZ/9XB1UtywZSYGAghM+0P057ohsAx4DC6Sxlr4iuJNlcDiUDurp7+ORnv8DKVWvm0s0Q88QC1Lpy3vGOd/DII4+iaxqaAoUOmuQ3F6jNDmyYNQZKSUQgKXhZ4kmTqewkWy/fQaa1m7HRM+iGSWtbO6vXrqPvJWf3QrP/1uG36giq7bZls1lWD65gbGwMyzIQQiFf8nQNNdvI8ZtNItcPWNG3nnUDq9jy9kFu/eDt/+Z7XMjn9Od1EFidpy/IZDJ85tN/iecKdL161k6bjQKri15DKW3OHWiajqbrCFFi241v49YP3j7XyPnSR21HLyR/HmcBhmEghOCWW27hgx+6nXyuhGEYGIbxiu3Y35y713Ud4Up+/9b38O7b/vPcYMfa8+aeHxJ/9qBeA6SUKggCJZVSH/vTOxWgzAiqLhVVdamYSiQtlUjaqi4VVfGEpQD1oQ/drpRSSgihpJQqxPwCr/UJUso5Ir/9z99SS5ctUq8oDChA2VFL3XXXn4Xkz3O87rbwWrTuOEUeeeRRHnv8MUaGh4lEIqxcuZJrr72OFStWhKNYzocs4NXSw1fL18OU7jwXQC19qx3QeOVFDyH5F4AAQlwgaWCIUAAhQgGECAUQIhRAiFAAIUIBhAgFECIUQIhQACFCAYQIBRAiFECIUAAhQgGECAUQIhRAiFAAIc4B/D85sL5MZDr9OwAAAABJRU5ErkJggg==

iVBORw0KGgoAAAANSUhEUgAAAIAAAABzCAYAAABQOAp8AAAaMklEQVR42u2deZScV3nmf99S31dbV1Xv+6p9bclarMV4kWQjxytjJoOdgcmcjMETcrAh5IBJnOGACRwnYRicwZ4DMWYIyQQCZNgXrwLJMshYtpFsWUtr6ZZ679q+qvqWe+/8UV2N7SQ+eBmrJX3POfVHL1V1qp7nvtt973s1pZQixAULPfwK3jwopZBSci6tKTOk7Q3TTo1vTdPQNG1ODLXfhQI4T1e7Ugpd16lxPDM9RTabJZPJUN/QOPe/Ukp0fX4aWy2MAd4YcrkcMzMz7N71GHt+9hhOpYKpa1y27Uo2bXkbnZ2dxONxlFLz0hqEAngdK1/TNKanp3jwwQfIpDMkk0mkEJiRCIZpYug6FbdCNptlfPQMO67ayaZNW+alCEIX8DoEIITgb+79PE2NDWzbtg3LsjAM42XxABr4vkcxl+fb//xt6pJJVqxcPe/cQSiA14AaeUPHjhKPRtm240o8z0MIiaZJNE1DKR1NUyglCQJJxI6y9ZJLOHjw16xYuZr55gRCAbwWfzlrvutSKTZs3IDnuiQScQxDQ9cjs3/XgKqVME0d3/dJp9K4rld9jXkWDIYCeB2IRqNEbAtdN9B1DdPU0bTIrAtQgIamKaT0qz9rOr19/S+LIeYLwkLQ64DjFJFCYBgGmmagaSaa9hsLIaVESjlLuERKQUNDQ1gHOF9QKBQADdM0iEQiRCKRlxWBgiDA81yCIKhWB0WAFbFCAZwvMYDv+cRicSzbRilFpVzB0E3UbPCnlMIPBLoRQboVhAjQDSMUwPmCEyeGKBcLPP/c00xNTjM6Noqua5w6cRKnVMGKmqSScfr7B9hyyRVYsSimab5MRGEMcA7m/wBDQ8cYevF5psdPk0mnqEtGqTh5JifH8PwyA32dtDakiVkGBoIjL/6awPewLDu0AOcDntu/j2jUZNXgOnTD4O+++lWMiMGiRSuw4vW0tDewqLedRLoVw45w8tgxirlpdH1+uoDQArxG/5+bmUbTDZJ1KY4deREhBZdeehlXbNvOqgXdFKenGR2bYGZmCkMzMXSTibFxlJKhAM4HF1BXV4em6QRCErEtbNums7uXhoY0K9euJxJNMDM1ha5paEohlUQ3tHm7LRwK4DUKoK2ji+zMNJ7vks8XWLlsFT3dA2i6TjJTT2dvP8WyTzQWBw1KJYdMpn62TKxCAZzLLkApxarBdXiux0M/+gH5fJG+gQHKroNuWJQcB7dUxIpYZKenOfDss8xMT7F24yXz93OF28GvzQpomsbU5Dj3fu6zFAs5ujs6sZN1dDQ1oCufpvY2CvkSBw7+Gt9z+d3f+wN6BxaG/QDnmwgAjh4+xH+/526OHDtOSzLK1TfcyKbLtmNF45wZPokdTbBqcO28JT90Aa/TFdQaPwcWLmHpsuV4xSy5isevjxznySf2MjM9TVtHN4auc/zYkblm0bAOcJ5A13WUqu7/b3v7NUyePsXR4yeZmZrGMCLs+8VeCoUCpqHT0NREKlNPQ0PjvOwNDF3AG3QHSil+/thDnDh6iOlsjoMHDnDw+UNEIhHK5RK2rti4dSsf+ujHaWtrn3ciCAXwJsQDSin+1xc+x09/8F1mCkVu+ve30Nfbi+tWeOzhnzJy/HnWbdjM+z98F+l0/byKCUIBvAHUVvP/fvAB/vaB+6kUi/yX9/4hl1++jcD30AwYG5/gm//wVaZGT9KzcAUf/fNPkU5n5o0IwiDwDQaEAJ3dPSxbuowlS5czOLiGQiGP53k4hSKZVJpkXT0jkzkmCiW+/4PvhEHg+VYc2r59B56TZ3pqCpBEIiaGbgCScqlEe2cnPT29vOtdN7N44ZJ55QJCC/AmxQI7dl5LV08vpq5jmgaBCPBnO4O6ujq4aO1aFi9YRE9Pb2gBzkdMTU1SKjk0NzWipCQIfHzfp1QqsWz5Gq6/6WYM3QibQs+ztT/nCibGx4lGo2imgRQSy4wg/ABN02nv6sLQDaSUYUfQ+UJ8rf0bYHT0DJ5XprOrE0PXMUwTKSUlx8HQDaKx2FwBab4hdAGvkuK9NNJ/ZfCnaVAoFpgcO0PJKZJOJQGNIAgQQuB5Hm7FpS4dw56n7WChAF7NNL7Kai0WC4yfOY1EYRo6yUQCz3URUiCCAM918TwPTVM0tzS/rGgUCuAcQKVS5pdP7CaZStHc0kbEstA0DcuyqVTKnBo6yvTUBCqo0NHZiWUn8AOBUgrXdRFCIKUkGk/Q1Tswrz9rKIBXpHOapuG6Ht/97nfwPJ+evl50wySdTrNxw3oS8Tjd3d20tDTxk//7f9i36yEWLVtO58BSjIgNUhKIgIoX0DewkHQmM6+3g8NS8G+BQj5HpeygggApJBW3jFspc/TQfp744Y+RuuJtO68h1dCK7wcIJehfuIz+BYvnNfmhBXgVK6CkYmp6knxuBsvUMU0TKWQ1t3cKzExNkEjUEatPcejwESYnxjCtGLodZ8XgBlrbOv7NIDIUwDwnv1KpMDJyCq9SJhmLoqFTqbj4FYdyuUSpVEIpiRWvo6uvhwOHnqfsBjR39rFo6Qri8cS8X/mhAP4V4jVNY2JinPGxM+i6hq5r5PN5ROCjRIDvewSBj+f7BCIgZhoIZbJ8xTrefsPN9MzTI+BhDPBbkC+E5MTxY+RzMyTjMVAKp1Qil8vh5LPYdgTLsggCgWkalMsOBadIXV09my/dQTJZd04RHwrgZVF/hcOHXkApRaY+Q8VxKJUc3EqJ8TOnyWWzNDQ3EYtGkVJQKBSIWDFWrt1IT2/f7GtJNO3cK6yaFzr546Nn2L9vLzJwiVo2TjZBqqEJ3/cp5LIUnQLxZB22FSWXzeH6HguWLGfV4Hosy0JJCZp2TpJ/wVqAGvmTE+MceeEA6UwG24owMvQiT+/dTUdPHy1dPWSzOaKxBCAZn5igobGVjVveRlNzyznn60ML8Aryx86c5vixI7R1dGLHogSBoK1/CQvyeX71+E8pFKZZuHIdJadCNpdnzfrNrFi9Bg3tZUHjuY55J4CXbpnWRrG+2eRPT01wYugIrW0txGI2nu9RdhycokNdUyvRuhSFXA7f9yl7Ptt3Xk9Tc3O1Cxh1XhBfgz7fVmd19m51dVX779Wb8rq1Pv5iMc/w8HE6OjqwbRshBG6lQqFQZGpqikrZZfHqiygUi0ipceXO62hqbp4T5vlE/ryyALUO24cf+imHDj4LKHa8/VoWL1n6sl7633YK90v9c21+X6nkMHTkEPWZDNFYjHK5hBCCslOqBnz5GRqbm5kZ8+ho72bLZduJJ5JvuiUKg8BXEIVSaLpOoVDg05/8bxw+fAjHcQCd+7/0ID09Pf/qCqzt2b8aOaWSQz47Q7FQLejUJZNYtoUfBLiVCvl8nuz0NNlslrpkEs3QyM7MsO2qa0ll6s/Z9O6cywJmZqZ49Mc/oqGlmeeeO8DIqZN09fSyf98vuPf+LxKLJwCYnBjnxPFjWHaUWCxOzLaJx+NE49WpXbpu4HseBadIqVykMDXBxPAp8pNnyLQ0s2jZIH4Anu9RKpXI5bIU8zlMM4Jp2aApNm657Jwq556jMYCaJX6GX+x5nLs/9id09vRx+bYrObh/L++6+Rb+6AN3EI9Z3POpP0cKwTNPPcnPHn2YcsnDsm3sqE3EthGaVq3RO3mmp8c5evQwkzMzBEpS39RE3+JlaErywjO/4pm9D5EvZCk5RYqFPG6ljKHrKA2Uprh46+UXDPlnVQAiEAB85Yv382cfuoObbn43F2/Zyje/8fcsXbqcBYuXkstO8tGPf4I9e5/kj++4jYnxCXoHFtHd00M6nSaeTGLGYxCxUWaUQAPNMkk3ZijkJihOTVJyyhRKJXzd5OThY7zwxF7Gho/huxU8t4ISAUIGCDTWbdxKLBa/YMg/qwKoDU68+T++h3vuvZ8tl15BPjvDzx59jIs2X8qZM6cplMoUZma4/tpreOTRxyiWXXr7eonGLOKxOLZlYJpg6BJNE3PbuLYVpa2+nskTQwwdeZFidgYViYKlMzM1ztGD+3GcApVKhXyhQMUL2LBxC6lU+oIi/6xmAbUvubWjk9aOTgB+9MPvVW/XEAGlksPJFw8yPTnK71x3A3X1zXzj61+jv7+XxUuWIYVE0xRooEV0dKmQroeSEt/zsO0Uje2d7N+3h7buBdhRm0Qyzonx09gTY0xPjeOUPVwvYOf1/47GpuYLjvx5UQeoDVYuO0X2/HwXHW3NPPrdb/DsL/aQm5lm0cqLkJrGTe+8iU2bNnP/39xLuVTCNE0CEVB2SkyNDDNxZhihFL7vI3wfp1wkVV9P34IFGLqGWyozU3DoaGyg5ArGx8eQSufyq66mvb1zXvbsXzCFIE3T2P34IxRyeSYnJ4g1tGLFk3T0LyaWSBMxbUqlMrfedht2PM5nPnM3Cp9yIccze3fx5c/eza7vfQvD0PHcCq5XwfPKFAslEok0xUKW0fEzlIsOR0emSCRTDCxdxe/c8E76+xee13n+vC8EKSnRTZPmrh6ee+EF1q4ZZM3Fl9DS0kI8FicajWFHI1W1ajof/8Td/P57fo+vPvgAl192BYcOHsT1y6y7eAOVkoPveXi+h1epXtDQ3tXLmZERTh07TGtrJztvvIU1F2+lo6vnXxSMLkSc1TqAFALdMPA9l5/+4Lv87VceJGpH+cTdn6aurg7LsoiYJnbUxozYQIDvCx5/9GH+9M6PsPai9Wxav5aL16+mvq0Lz5N4nkfZKWHZFolEAk03GR05SVNbF+2d3ViW9ZoqiqEF+P9T/kNIiWEYDJ8c4sH7/iedPf3c+acf5zOf+iRCBCSTcXTdIBpLUCzk+f43/4mHH36IifExSuUS9Y0trN+4kRtueielQp5C0UHTDDzPIxqNEovHkUoSuC6p+np6+xfMxRznY03/nBFAzeQahsGeXQ/zta88yKZLr+Btl23HLZdpaWur5viJFOWywz/+49/z85/tpqWliRtvvJ7W1jYSiThNTa3EY1GmJieoVCq4rodSing8jmlZ+FIghERJhZTg+z6maV6wvn5eCKC2qSNFwNe+/EWe3r+fd7zr3SxetIhMJsWBkWGWLFlMa1sHe3bv4bHHH2VgYIA77/wIHZ2diKBavvU9j1K5RC47gxQBrusipSQej2OYJkEQIJVCSYUQEtOotnWHq/4sxgA18ifHR/nC5/4KoTTe8bu30NjUQMQ0aW1t5b777mNwcJDTp0cpOiWuv+5qGpuaKDlFHMdBCEEQ1LpzA6QQ+J6HaZpEo9G5qV2BlFT3mKpHtdKZevr6FlzwAd9ZsQC1L13XdZ568gm++uUvsXTVGrZfeRXRqI1tWTQ3t3DgwHM8ufeX1GeaWLN2JcuWr6TkFJianKhevCQEwvcJfB8R+ARBQBAERG0bMxLB9Tx0w0BJiZgd5Cilwik5dHT2hEyfDQGI2Zu1gsDn+9/+Oo/v2sVlV13N4OAgUdsmGouRydRTdBy+8fV/4oYbr+fa665F1yQz0xPVIpGQeL6L73nIWdNevaxREIvF5g5yaLpOIARqlnwhBI5TJhKx5m7sClf/W+QCapcjaJpOIZflO9/8BzzfZ/OlV9La1oamga5rxOMJXjx0iKee2semTZtYtHgphfw0ge+jpCLwfXw/wA/cuXP3vu8DYNvVM/e+76MbBnKW9NrKL1dcgkBw0UXrSSQSIdNvlQBe2r3zs0d/wpfv/zyFbJYFSxYSiydobutkcHCQtYPrmMgV2bXr51xzzdWkM2nyuRyK6k6h8H083yPwA6QS1dYt10XXdWzbnhOEYRgIqRCyeiRbSInv+QSBYPXgRaTT6dD3v1UCqJF/fOgYn//LTzA2PERbWweNza1EIhGUCjhx7BiHjxymt6+f9Zs2877334HCZmp6Ak2HIJAEvofve1UhzAZ+nucRiUQwTbNa7xcC0zCRqkq6kNWBzL7nEQjJ4JqL5tVAxvNeADXyn3l6H5//9F10dHUysGg5sXgKMxLBjFhMTk5y4vhRhoaOMTJyCl0qli/u47Y/ej+9SzeQzc5Ug70gQIgAKSWuWzX/1uyQBt/3q+9lGHO+Xqrq+1cncwnWrF1HJlMfkv9WCaBWXTs9MszdH30/y1etI93YAlJiR21kIDl46AWeevppio6DVNBan0YpyfDpEWIRwYfvuJ1N264jX3CQUszN2alewlyNVT2vWt83DINgdhdRSoFSVM/li4DBtRtoqG8IyX8rBaCkRNN1/uKuD4MI6F20Ck0K/CBgeOQ4p0eGGR0bQ2kaDY1NeK7LqeHTVDwP27YpFkoIZ4w7//j9bNn5H8jnSrheBag2fAoh5gI8c3YCV00ASqlZF+Fz0bqNNDY2heS/lWmgUlXyT508wdjpYVav24KcnZD5xN4nGBkdoewG1KVTdLe3097WQn0mRWfHSY4ePcHRoRPUpdM4Rjt/cc+9fDKaZNH6K9A0UErDdd25Ao9hGARCIIWYLfZU/b7reaxduyEk/2wIQEqFYcC+vbtJxJPYloXnejyxdw+FcoXVa9bT2tJBfUOKSrnMkcNHOH5ylOaGOKuW99LYkGL/gReIREz8aIb777ufu/9qCWZdS7X6Fwh0XUfX9WoRiFo7uIbne7iVChs2bqG5uSUk/2wWgoZPDGHZMYpOkT27d9M7MMB73n41vT3dJJJJpJSMjY6yauVSfvHLp9j3q2fo6sjQ09ZAxeni8PFhujpaOHX8OD/53re55uZb8T1vrie/lvbJ2fmMrutRLDps3nwJLS2tIflnSwC1O3R0wyCaTPL008+ydNkKdlx1FelMHboOUgbkCw7JRJJkMsYVsSiZugQP79qNF5d0tdUzOZNDSsWC/gH27t3LxZdfRSTRjJwduqxmt5BBo1wqk8tl2br1cjo6O0Py3wDe8N5orZ2qtb2dQ7/eR3+bxuZ1ndhmnogJSniU81kMAkTg4uQdUNDX1U5XawNDI9NIKWlvacZ1FR3d3eQdn6f3PoZtW9UAcHbjR0pJoVBganKKLVsupbevrxqAhuS/9RagljwYhsGPv/Mt/u6+L9FtJ+madAl2/xivq45yezsi3YuI96N0E023qiu4UkHTdNpamjl+coRswae1pZHDJ8bQdZ26TBNHjxxhq19BSFm9ghUoOg5TU9Ns23Ylff0DcwFoiLdYALUSLMD9f/0/eOCL36KvZQuGtZTnT9kMn5wh+eRBUoldpAc8rMXLsNo3EEl2IJWOkBooaGrMYKAYmczS0t6ObUdwyi7p+gyB51KplEAZ+EJSdApMTc+wbduV9A8smJc3cF0QAqiR73s+n7jr4/z4+/tZvfYPaE6uwnUSnHElQ8UyWqkLe7yV9lM/of/YLurXjaH3bIZIE1YshRGxyWTqyTQ2YOTzeKUiDek6pFS0trZRGD9JpeygR1LkC3mmpqbYvmMnCxcuDsk/WwKQs318+/b9ko/8yUfYs+cJkqkGRiaHaG9aTX/vNdSlNuCbJjk7gRH041Q24R0VtLoHSRcrRPsvJQZEZB3RaJz21mYqhSJBIGhqaCCVqScZsxg/eRgpBU4hz+joGFdetZNFi0Lyz5oAal/8g19+kP/6h7dRcV0SCYuCcxolTzM69TzPHf4GDZkNLF/wPhLmAnxpktcGeEHkGB0qs8I+SWPseaQRJxWJg6ZAKgIpULpGc1MjbV3dvHjgGTxf4nqS4ZExdly5k6VLl4fkn60sQIhqMWb//v2877b3ohCkUnFQYOgWkYhNLBrFsi3Gp5/k5099gLGJH2BaGRw9Qt5oYlz2c+KkiXP6BHjF37R0BRKlVVvE05l6hJTkc1niiRiTMwW27biKZctD8udFGnjPPZ/B83zsqEUQBKiXlINru3fxaBxFmacO/zXDuR8i7ShCj+NFGpl0G3CyDoGbRSmJUyoxOjaK9F2SiTRSN6hUKjj5PJnmFi7fvpMVK1aG5J9NAdRq8K7r8vT+X2FGtLmj3S8vCM2WaLUAKxJBNwTPn3wArfwsMTMA06Cit+EULaRbASPCoSNDTE9nGRhYSF19M9KXTI2fxikVeO8H7mTBwEBI/nyxAPl8nmKxSDX7Uy95MNeBC4ogEKBJLMsmEA4nJ75PnekQNeNYdgqlxzFMi7HxSUaGR1izajWZhmbQNEqlHM/86pfc8bG7Wbx05ZzrCTEPgsBEIkEinmBUKExTe8n0rtq16NqcIIJAYhoQjdqMOUN4wSjpeCc6Uex4irI0mJiapr2jHdu2KZdKTI6d5sTQUf7Trbdz2fadL6s1hDiLAqjdjhmPx+ns7ObFF4+ixWbHt0kxW4fXZ/9XB1UtywZSYGAghM+0P057ohsAx4DC6Sxlr4iuJNlcDiUDurp7+ORnv8DKVWvm0s0Q88QC1Lpy3vGOd/DII4+iaxqaAoUOmuQ3F6jNDmyYNQZKSUQgKXhZ4kmTqewkWy/fQaa1m7HRM+iGSWtbO6vXrqPvJWf3QrP/1uG36giq7bZls1lWD65gbGwMyzIQQiFf8nQNNdvI8ZtNItcPWNG3nnUDq9jy9kFu/eDt/+Z7XMjn9Od1EFidpy/IZDJ85tN/iecKdL161k6bjQKri15DKW3OHWiajqbrCFFi241v49YP3j7XyPnSR21HLyR/HmcBhmEghOCWW27hgx+6nXyuhGEYGIbxiu3Y35y713Ud4Up+/9b38O7b/vPcYMfa8+aeHxJ/9qBeA6SUKggCJZVSH/vTOxWgzAiqLhVVdamYSiQtlUjaqi4VVfGEpQD1oQ/drpRSSgihpJQqxPwCr/UJUso5Ir/9z99SS5ctUq8oDChA2VFL3XXXn4Xkz3O87rbwWrTuOEUeeeRRHnv8MUaGh4lEIqxcuZJrr72OFStWhKNYzocs4NXSw1fL18OU7jwXQC19qx3QeOVFDyH5F4AAQlwgaWCIUAAhQgGECAUQIhRAiFAAIUIBhAgFECIUQIhQACFCAYQIBRAiFECIUAAhQgGECAUQIhRAiFAAIc4B/D85sL5MZDr9OwAAAABJRU5ErkJggg==

iVBORw0KGgoAAAANSUhEUgAAAIAAAABzCAYAAABQOAp8AAAaMklEQVR42u2deZScV3nmf99S31dbV1Xv+6p9bclarMV4kWQjxytjJoOdgcmcjMETcrAh5IBJnOGACRwnYRicwZ4DMWYIyQQCZNgXrwLJMshYtpFsWUtr6ZZ679q+qvqWe+/8UV2N7SQ+eBmrJX3POfVHL1V1qp7nvtt973s1pZQixAULPfwK3jwopZBSci6tKTOk7Q3TTo1vTdPQNG1ODLXfhQI4T1e7Ugpd16lxPDM9RTabJZPJUN/QOPe/Ukp0fX4aWy2MAd4YcrkcMzMz7N71GHt+9hhOpYKpa1y27Uo2bXkbnZ2dxONxlFLz0hqEAngdK1/TNKanp3jwwQfIpDMkk0mkEJiRCIZpYug6FbdCNptlfPQMO67ayaZNW+alCEIX8DoEIITgb+79PE2NDWzbtg3LsjAM42XxABr4vkcxl+fb//xt6pJJVqxcPe/cQSiA14AaeUPHjhKPRtm240o8z0MIiaZJNE1DKR1NUyglCQJJxI6y9ZJLOHjw16xYuZr55gRCAbwWfzlrvutSKTZs3IDnuiQScQxDQ9cjs3/XgKqVME0d3/dJp9K4rld9jXkWDIYCeB2IRqNEbAtdN9B1DdPU0bTIrAtQgIamKaT0qz9rOr19/S+LIeYLwkLQ64DjFJFCYBgGmmagaSaa9hsLIaVESjlLuERKQUNDQ1gHOF9QKBQADdM0iEQiRCKRlxWBgiDA81yCIKhWB0WAFbFCAZwvMYDv+cRicSzbRilFpVzB0E3UbPCnlMIPBLoRQboVhAjQDSMUwPmCEyeGKBcLPP/c00xNTjM6Noqua5w6cRKnVMGKmqSScfr7B9hyyRVYsSimab5MRGEMcA7m/wBDQ8cYevF5psdPk0mnqEtGqTh5JifH8PwyA32dtDakiVkGBoIjL/6awPewLDu0AOcDntu/j2jUZNXgOnTD4O+++lWMiMGiRSuw4vW0tDewqLedRLoVw45w8tgxirlpdH1+uoDQArxG/5+bmUbTDZJ1KY4deREhBZdeehlXbNvOqgXdFKenGR2bYGZmCkMzMXSTibFxlJKhAM4HF1BXV4em6QRCErEtbNums7uXhoY0K9euJxJNMDM1ha5paEohlUQ3tHm7LRwK4DUKoK2ji+zMNJ7vks8XWLlsFT3dA2i6TjJTT2dvP8WyTzQWBw1KJYdMpn62TKxCAZzLLkApxarBdXiux0M/+gH5fJG+gQHKroNuWJQcB7dUxIpYZKenOfDss8xMT7F24yXz93OF28GvzQpomsbU5Dj3fu6zFAs5ujs6sZN1dDQ1oCufpvY2CvkSBw7+Gt9z+d3f+wN6BxaG/QDnmwgAjh4+xH+/526OHDtOSzLK1TfcyKbLtmNF45wZPokdTbBqcO28JT90Aa/TFdQaPwcWLmHpsuV4xSy5isevjxznySf2MjM9TVtHN4auc/zYkblm0bAOcJ5A13WUqu7/b3v7NUyePsXR4yeZmZrGMCLs+8VeCoUCpqHT0NREKlNPQ0PjvOwNDF3AG3QHSil+/thDnDh6iOlsjoMHDnDw+UNEIhHK5RK2rti4dSsf+ujHaWtrn3ciCAXwJsQDSin+1xc+x09/8F1mCkVu+ve30Nfbi+tWeOzhnzJy/HnWbdjM+z98F+l0/byKCUIBvAHUVvP/fvAB/vaB+6kUi/yX9/4hl1++jcD30AwYG5/gm//wVaZGT9KzcAUf/fNPkU5n5o0IwiDwDQaEAJ3dPSxbuowlS5czOLiGQiGP53k4hSKZVJpkXT0jkzkmCiW+/4PvhEHg+VYc2r59B56TZ3pqCpBEIiaGbgCScqlEe2cnPT29vOtdN7N44ZJ55QJCC/AmxQI7dl5LV08vpq5jmgaBCPBnO4O6ujq4aO1aFi9YRE9Pb2gBzkdMTU1SKjk0NzWipCQIfHzfp1QqsWz5Gq6/6WYM3QibQs+ztT/nCibGx4lGo2imgRQSy4wg/ABN02nv6sLQDaSUYUfQ+UJ8rf0bYHT0DJ5XprOrE0PXMUwTKSUlx8HQDaKx2FwBab4hdAGvkuK9NNJ/ZfCnaVAoFpgcO0PJKZJOJQGNIAgQQuB5Hm7FpS4dw56n7WChAF7NNL7Kai0WC4yfOY1EYRo6yUQCz3URUiCCAM918TwPTVM0tzS/rGgUCuAcQKVS5pdP7CaZStHc0kbEstA0DcuyqVTKnBo6yvTUBCqo0NHZiWUn8AOBUgrXdRFCIKUkGk/Q1Tswrz9rKIBXpHOapuG6Ht/97nfwPJ+evl50wySdTrNxw3oS8Tjd3d20tDTxk//7f9i36yEWLVtO58BSjIgNUhKIgIoX0DewkHQmM6+3g8NS8G+BQj5HpeygggApJBW3jFspc/TQfp744Y+RuuJtO68h1dCK7wcIJehfuIz+BYvnNfmhBXgVK6CkYmp6knxuBsvUMU0TKWQ1t3cKzExNkEjUEatPcejwESYnxjCtGLodZ8XgBlrbOv7NIDIUwDwnv1KpMDJyCq9SJhmLoqFTqbj4FYdyuUSpVEIpiRWvo6uvhwOHnqfsBjR39rFo6Qri8cS8X/mhAP4V4jVNY2JinPGxM+i6hq5r5PN5ROCjRIDvewSBj+f7BCIgZhoIZbJ8xTrefsPN9MzTI+BhDPBbkC+E5MTxY+RzMyTjMVAKp1Qil8vh5LPYdgTLsggCgWkalMsOBadIXV09my/dQTJZd04RHwrgZVF/hcOHXkApRaY+Q8VxKJUc3EqJ8TOnyWWzNDQ3EYtGkVJQKBSIWDFWrt1IT2/f7GtJNO3cK6yaFzr546Nn2L9vLzJwiVo2TjZBqqEJ3/cp5LIUnQLxZB22FSWXzeH6HguWLGfV4Hosy0JJCZp2TpJ/wVqAGvmTE+MceeEA6UwG24owMvQiT+/dTUdPHy1dPWSzOaKxBCAZn5igobGVjVveRlNzyznn60ML8Aryx86c5vixI7R1dGLHogSBoK1/CQvyeX71+E8pFKZZuHIdJadCNpdnzfrNrFi9Bg3tZUHjuY55J4CXbpnWRrG+2eRPT01wYugIrW0txGI2nu9RdhycokNdUyvRuhSFXA7f9yl7Ptt3Xk9Tc3O1Cxh1XhBfgz7fVmd19m51dVX779Wb8rq1Pv5iMc/w8HE6OjqwbRshBG6lQqFQZGpqikrZZfHqiygUi0ipceXO62hqbp4T5vlE/ryyALUO24cf+imHDj4LKHa8/VoWL1n6sl7633YK90v9c21+X6nkMHTkEPWZDNFYjHK5hBCCslOqBnz5GRqbm5kZ8+ho72bLZduJJ5JvuiUKg8BXEIVSaLpOoVDg05/8bxw+fAjHcQCd+7/0ID09Pf/qCqzt2b8aOaWSQz47Q7FQLejUJZNYtoUfBLiVCvl8nuz0NNlslrpkEs3QyM7MsO2qa0ll6s/Z9O6cywJmZqZ49Mc/oqGlmeeeO8DIqZN09fSyf98vuPf+LxKLJwCYnBjnxPFjWHaUWCxOzLaJx+NE49WpXbpu4HseBadIqVykMDXBxPAp8pNnyLQ0s2jZIH4Anu9RKpXI5bIU8zlMM4Jp2aApNm657Jwq556jMYCaJX6GX+x5nLs/9id09vRx+bYrObh/L++6+Rb+6AN3EI9Z3POpP0cKwTNPPcnPHn2YcsnDsm3sqE3EthGaVq3RO3mmp8c5evQwkzMzBEpS39RE3+JlaErywjO/4pm9D5EvZCk5RYqFPG6ljKHrKA2Uprh46+UXDPlnVQAiEAB85Yv382cfuoObbn43F2/Zyje/8fcsXbqcBYuXkstO8tGPf4I9e5/kj++4jYnxCXoHFtHd00M6nSaeTGLGYxCxUWaUQAPNMkk3ZijkJihOTVJyyhRKJXzd5OThY7zwxF7Gho/huxU8t4ISAUIGCDTWbdxKLBa/YMg/qwKoDU68+T++h3vuvZ8tl15BPjvDzx59jIs2X8qZM6cplMoUZma4/tpreOTRxyiWXXr7eonGLOKxOLZlYJpg6BJNE3PbuLYVpa2+nskTQwwdeZFidgYViYKlMzM1ztGD+3GcApVKhXyhQMUL2LBxC6lU+oIi/6xmAbUvubWjk9aOTgB+9MPvVW/XEAGlksPJFw8yPTnK71x3A3X1zXzj61+jv7+XxUuWIYVE0xRooEV0dKmQroeSEt/zsO0Uje2d7N+3h7buBdhRm0Qyzonx09gTY0xPjeOUPVwvYOf1/47GpuYLjvx5UQeoDVYuO0X2/HwXHW3NPPrdb/DsL/aQm5lm0cqLkJrGTe+8iU2bNnP/39xLuVTCNE0CEVB2SkyNDDNxZhihFL7vI3wfp1wkVV9P34IFGLqGWyozU3DoaGyg5ArGx8eQSufyq66mvb1zXvbsXzCFIE3T2P34IxRyeSYnJ4g1tGLFk3T0LyaWSBMxbUqlMrfedht2PM5nPnM3Cp9yIccze3fx5c/eza7vfQvD0PHcCq5XwfPKFAslEok0xUKW0fEzlIsOR0emSCRTDCxdxe/c8E76+xee13n+vC8EKSnRTZPmrh6ee+EF1q4ZZM3Fl9DS0kI8FicajWFHI1W1ajof/8Td/P57fo+vPvgAl192BYcOHsT1y6y7eAOVkoPveXi+h1epXtDQ3tXLmZERTh07TGtrJztvvIU1F2+lo6vnXxSMLkSc1TqAFALdMPA9l5/+4Lv87VceJGpH+cTdn6aurg7LsoiYJnbUxozYQIDvCx5/9GH+9M6PsPai9Wxav5aL16+mvq0Lz5N4nkfZKWHZFolEAk03GR05SVNbF+2d3ViW9ZoqiqEF+P9T/kNIiWEYDJ8c4sH7/iedPf3c+acf5zOf+iRCBCSTcXTdIBpLUCzk+f43/4mHH36IifExSuUS9Y0trN+4kRtueielQp5C0UHTDDzPIxqNEovHkUoSuC6p+np6+xfMxRznY03/nBFAzeQahsGeXQ/zta88yKZLr+Btl23HLZdpaWur5viJFOWywz/+49/z85/tpqWliRtvvJ7W1jYSiThNTa3EY1GmJieoVCq4rodSing8jmlZ+FIghERJhZTg+z6maV6wvn5eCKC2qSNFwNe+/EWe3r+fd7zr3SxetIhMJsWBkWGWLFlMa1sHe3bv4bHHH2VgYIA77/wIHZ2diKBavvU9j1K5RC47gxQBrusipSQej2OYJkEQIJVCSYUQEtOotnWHq/4sxgA18ifHR/nC5/4KoTTe8bu30NjUQMQ0aW1t5b777mNwcJDTp0cpOiWuv+5qGpuaKDlFHMdBCEEQ1LpzA6QQ+J6HaZpEo9G5qV2BlFT3mKpHtdKZevr6FlzwAd9ZsQC1L13XdZ568gm++uUvsXTVGrZfeRXRqI1tWTQ3t3DgwHM8ufeX1GeaWLN2JcuWr6TkFJianKhevCQEwvcJfB8R+ARBQBAERG0bMxLB9Tx0w0BJiZgd5Cilwik5dHT2hEyfDQGI2Zu1gsDn+9/+Oo/v2sVlV13N4OAgUdsmGouRydRTdBy+8fV/4oYbr+fa665F1yQz0xPVIpGQeL6L73nIWdNevaxREIvF5g5yaLpOIARqlnwhBI5TJhKx5m7sClf/W+QCapcjaJpOIZflO9/8BzzfZ/OlV9La1oamga5rxOMJXjx0iKee2semTZtYtHgphfw0ge+jpCLwfXw/wA/cuXP3vu8DYNvVM/e+76MbBnKW9NrKL1dcgkBw0UXrSSQSIdNvlQBe2r3zs0d/wpfv/zyFbJYFSxYSiydobutkcHCQtYPrmMgV2bXr51xzzdWkM2nyuRyK6k6h8H083yPwA6QS1dYt10XXdWzbnhOEYRgIqRCyeiRbSInv+QSBYPXgRaTT6dD3v1UCqJF/fOgYn//LTzA2PERbWweNza1EIhGUCjhx7BiHjxymt6+f9Zs2877334HCZmp6Ak2HIJAEvofve1UhzAZ+nucRiUQwTbNa7xcC0zCRqkq6kNWBzL7nEQjJ4JqL5tVAxvNeADXyn3l6H5//9F10dHUysGg5sXgKMxLBjFhMTk5y4vhRhoaOMTJyCl0qli/u47Y/ej+9SzeQzc5Ug70gQIgAKSWuWzX/1uyQBt/3q+9lGHO+Xqrq+1cncwnWrF1HJlMfkv9WCaBWXTs9MszdH30/y1etI93YAlJiR21kIDl46AWeevppio6DVNBan0YpyfDpEWIRwYfvuJ1N264jX3CQUszN2alewlyNVT2vWt83DINgdhdRSoFSVM/li4DBtRtoqG8IyX8rBaCkRNN1/uKuD4MI6F20Ck0K/CBgeOQ4p0eGGR0bQ2kaDY1NeK7LqeHTVDwP27YpFkoIZ4w7//j9bNn5H8jnSrheBag2fAoh5gI8c3YCV00ASqlZF+Fz0bqNNDY2heS/lWmgUlXyT508wdjpYVav24KcnZD5xN4nGBkdoewG1KVTdLe3097WQn0mRWfHSY4ePcHRoRPUpdM4Rjt/cc+9fDKaZNH6K9A0UErDdd25Ao9hGARCIIWYLfZU/b7reaxduyEk/2wIQEqFYcC+vbtJxJPYloXnejyxdw+FcoXVa9bT2tJBfUOKSrnMkcNHOH5ylOaGOKuW99LYkGL/gReIREz8aIb777ufu/9qCWZdS7X6Fwh0XUfX9WoRiFo7uIbne7iVChs2bqG5uSUk/2wWgoZPDGHZMYpOkT27d9M7MMB73n41vT3dJJJJpJSMjY6yauVSfvHLp9j3q2fo6sjQ09ZAxeni8PFhujpaOHX8OD/53re55uZb8T1vrie/lvbJ2fmMrutRLDps3nwJLS2tIflnSwC1O3R0wyCaTPL008+ydNkKdlx1FelMHboOUgbkCw7JRJJkMsYVsSiZugQP79qNF5d0tdUzOZNDSsWC/gH27t3LxZdfRSTRjJwduqxmt5BBo1wqk8tl2br1cjo6O0Py3wDe8N5orZ2qtb2dQ7/eR3+bxuZ1ndhmnogJSniU81kMAkTg4uQdUNDX1U5XawNDI9NIKWlvacZ1FR3d3eQdn6f3PoZtW9UAcHbjR0pJoVBganKKLVsupbevrxqAhuS/9RagljwYhsGPv/Mt/u6+L9FtJ+madAl2/xivq45yezsi3YuI96N0E023qiu4UkHTdNpamjl+coRswae1pZHDJ8bQdZ26TBNHjxxhq19BSFm9ghUoOg5TU9Ns23Ylff0DcwFoiLdYALUSLMD9f/0/eOCL36KvZQuGtZTnT9kMn5wh+eRBUoldpAc8rMXLsNo3EEl2IJWOkBooaGrMYKAYmczS0t6ObUdwyi7p+gyB51KplEAZ+EJSdApMTc+wbduV9A8smJc3cF0QAqiR73s+n7jr4/z4+/tZvfYPaE6uwnUSnHElQ8UyWqkLe7yV9lM/of/YLurXjaH3bIZIE1YshRGxyWTqyTQ2YOTzeKUiDek6pFS0trZRGD9JpeygR1LkC3mmpqbYvmMnCxcuDsk/WwKQs318+/b9ko/8yUfYs+cJkqkGRiaHaG9aTX/vNdSlNuCbJjk7gRH041Q24R0VtLoHSRcrRPsvJQZEZB3RaJz21mYqhSJBIGhqaCCVqScZsxg/eRgpBU4hz+joGFdetZNFi0Lyz5oAal/8g19+kP/6h7dRcV0SCYuCcxolTzM69TzPHf4GDZkNLF/wPhLmAnxpktcGeEHkGB0qs8I+SWPseaQRJxWJg6ZAKgIpULpGc1MjbV3dvHjgGTxf4nqS4ZExdly5k6VLl4fkn60sQIhqMWb//v2877b3ohCkUnFQYOgWkYhNLBrFsi3Gp5/k5099gLGJH2BaGRw9Qt5oYlz2c+KkiXP6BHjF37R0BRKlVVvE05l6hJTkc1niiRiTMwW27biKZctD8udFGnjPPZ/B83zsqEUQBKiXlINru3fxaBxFmacO/zXDuR8i7ShCj+NFGpl0G3CyDoGbRSmJUyoxOjaK9F2SiTRSN6hUKjj5PJnmFi7fvpMVK1aG5J9NAdRq8K7r8vT+X2FGtLmj3S8vCM2WaLUAKxJBNwTPn3wArfwsMTMA06Cit+EULaRbASPCoSNDTE9nGRhYSF19M9KXTI2fxikVeO8H7mTBwEBI/nyxAPl8nmKxSDX7Uy95MNeBC4ogEKBJLMsmEA4nJ75PnekQNeNYdgqlxzFMi7HxSUaGR1izajWZhmbQNEqlHM/86pfc8bG7Wbx05ZzrCTEPgsBEIkEinmBUKExTe8n0rtq16NqcIIJAYhoQjdqMOUN4wSjpeCc6Uex4irI0mJiapr2jHdu2KZdKTI6d5sTQUf7Trbdz2fadL6s1hDiLAqjdjhmPx+ns7ObFF4+ixWbHt0kxW4fXZ/9XB1UtywZSYGAghM+0P057ohsAx4DC6Sxlr4iuJNlcDiUDurp7+ORnv8DKVWvm0s0Q88QC1Lpy3vGOd/DII4+iaxqaAoUOmuQ3F6jNDmyYNQZKSUQgKXhZ4kmTqewkWy/fQaa1m7HRM+iGSWtbO6vXrqPvJWf3QrP/1uG36giq7bZls1lWD65gbGwMyzIQQiFf8nQNNdvI8ZtNItcPWNG3nnUDq9jy9kFu/eDt/+Z7XMjn9Od1EFidpy/IZDJ85tN/iecKdL161k6bjQKri15DKW3OHWiajqbrCFFi241v49YP3j7XyPnSR21HLyR/HmcBhmEghOCWW27hgx+6nXyuhGEYGIbxiu3Y35y713Ud4Up+/9b38O7b/vPcYMfa8+aeHxJ/9qBeA6SUKggCJZVSH/vTOxWgzAiqLhVVdamYSiQtlUjaqi4VVfGEpQD1oQ/drpRSSgihpJQqxPwCr/UJUso5Ir/9z99SS5ctUq8oDChA2VFL3XXXn4Xkz3O87rbwWrTuOEUeeeRRHnv8MUaGh4lEIqxcuZJrr72OFStWhKNYzocs4NXSw1fL18OU7jwXQC19qx3QeOVFDyH5F4AAQlwgaWCIUAAhQgGECAUQIhRAiFAAIUIBhAgFECIUQIhQACFCAYQIBRAiFECIUAAhQgGECAUQIhRAiFAAIc4B/D85sL5MZDr9OwAAAABJRU5ErkJggg==

iVBORw0KGgoAAAANSUhEUgAAAIAAAABzCAYAAABQOAp8AAAaMklEQVR42u2deZScV3nmf99S31dbV1Xv+6p9bclarMV4kWQjxytjJoOdgcmcjMETcrAh5IBJnOGACRwnYRicwZ4DMWYIyQQCZNgXrwLJMshYtpFsWUtr6ZZ679q+qvqWe+/8UV2N7SQ+eBmrJX3POfVHL1V1qp7nvtt973s1pZQixAULPfwK3jwopZBSci6tKTOk7Q3TTo1vTdPQNG1ODLXfhQI4T1e7Ugpd16lxPDM9RTabJZPJUN/QOPe/Ukp0fX4aWy2MAd4YcrkcMzMz7N71GHt+9hhOpYKpa1y27Uo2bXkbnZ2dxONxlFLz0hqEAngdK1/TNKanp3jwwQfIpDMkk0mkEJiRCIZpYug6FbdCNptlfPQMO67ayaZNW+alCEIX8DoEIITgb+79PE2NDWzbtg3LsjAM42XxABr4vkcxl+fb//xt6pJJVqxcPe/cQSiA14AaeUPHjhKPRtm240o8z0MIiaZJNE1DKR1NUyglCQJJxI6y9ZJLOHjw16xYuZr55gRCAbwWfzlrvutSKTZs3IDnuiQScQxDQ9cjs3/XgKqVME0d3/dJp9K4rld9jXkWDIYCeB2IRqNEbAtdN9B1DdPU0bTIrAtQgIamKaT0qz9rOr19/S+LIeYLwkLQ64DjFJFCYBgGmmagaSaa9hsLIaVESjlLuERKQUNDQ1gHOF9QKBQADdM0iEQiRCKRlxWBgiDA81yCIKhWB0WAFbFCAZwvMYDv+cRicSzbRilFpVzB0E3UbPCnlMIPBLoRQboVhAjQDSMUwPmCEyeGKBcLPP/c00xNTjM6Noqua5w6cRKnVMGKmqSScfr7B9hyyRVYsSimab5MRGEMcA7m/wBDQ8cYevF5psdPk0mnqEtGqTh5JifH8PwyA32dtDakiVkGBoIjL/6awPewLDu0AOcDntu/j2jUZNXgOnTD4O+++lWMiMGiRSuw4vW0tDewqLedRLoVw45w8tgxirlpdH1+uoDQArxG/5+bmUbTDZJ1KY4deREhBZdeehlXbNvOqgXdFKenGR2bYGZmCkMzMXSTibFxlJKhAM4HF1BXV4em6QRCErEtbNums7uXhoY0K9euJxJNMDM1ha5paEohlUQ3tHm7LRwK4DUKoK2ji+zMNJ7vks8XWLlsFT3dA2i6TjJTT2dvP8WyTzQWBw1KJYdMpn62TKxCAZzLLkApxarBdXiux0M/+gH5fJG+gQHKroNuWJQcB7dUxIpYZKenOfDss8xMT7F24yXz93OF28GvzQpomsbU5Dj3fu6zFAs5ujs6sZN1dDQ1oCufpvY2CvkSBw7+Gt9z+d3f+wN6BxaG/QDnmwgAjh4+xH+/526OHDtOSzLK1TfcyKbLtmNF45wZPokdTbBqcO28JT90Aa/TFdQaPwcWLmHpsuV4xSy5isevjxznySf2MjM9TVtHN4auc/zYkblm0bAOcJ5A13WUqu7/b3v7NUyePsXR4yeZmZrGMCLs+8VeCoUCpqHT0NREKlNPQ0PjvOwNDF3AG3QHSil+/thDnDh6iOlsjoMHDnDw+UNEIhHK5RK2rti4dSsf+ujHaWtrn3ciCAXwJsQDSin+1xc+x09/8F1mCkVu+ve30Nfbi+tWeOzhnzJy/HnWbdjM+z98F+l0/byKCUIBvAHUVvP/fvAB/vaB+6kUi/yX9/4hl1++jcD30AwYG5/gm//wVaZGT9KzcAUf/fNPkU5n5o0IwiDwDQaEAJ3dPSxbuowlS5czOLiGQiGP53k4hSKZVJpkXT0jkzkmCiW+/4PvhEHg+VYc2r59B56TZ3pqCpBEIiaGbgCScqlEe2cnPT29vOtdN7N44ZJ55QJCC/AmxQI7dl5LV08vpq5jmgaBCPBnO4O6ujq4aO1aFi9YRE9Pb2gBzkdMTU1SKjk0NzWipCQIfHzfp1QqsWz5Gq6/6WYM3QibQs+ztT/nCibGx4lGo2imgRQSy4wg/ABN02nv6sLQDaSUYUfQ+UJ8rf0bYHT0DJ5XprOrE0PXMUwTKSUlx8HQDaKx2FwBab4hdAGvkuK9NNJ/ZfCnaVAoFpgcO0PJKZJOJQGNIAgQQuB5Hm7FpS4dw56n7WChAF7NNL7Kai0WC4yfOY1EYRo6yUQCz3URUiCCAM918TwPTVM0tzS/rGgUCuAcQKVS5pdP7CaZStHc0kbEstA0DcuyqVTKnBo6yvTUBCqo0NHZiWUn8AOBUgrXdRFCIKUkGk/Q1Tswrz9rKIBXpHOapuG6Ht/97nfwPJ+evl50wySdTrNxw3oS8Tjd3d20tDTxk//7f9i36yEWLVtO58BSjIgNUhKIgIoX0DewkHQmM6+3g8NS8G+BQj5HpeygggApJBW3jFspc/TQfp744Y+RuuJtO68h1dCK7wcIJehfuIz+BYvnNfmhBXgVK6CkYmp6knxuBsvUMU0TKWQ1t3cKzExNkEjUEatPcejwESYnxjCtGLodZ8XgBlrbOv7NIDIUwDwnv1KpMDJyCq9SJhmLoqFTqbj4FYdyuUSpVEIpiRWvo6uvhwOHnqfsBjR39rFo6Qri8cS8X/mhAP4V4jVNY2JinPGxM+i6hq5r5PN5ROCjRIDvewSBj+f7BCIgZhoIZbJ8xTrefsPN9MzTI+BhDPBbkC+E5MTxY+RzMyTjMVAKp1Qil8vh5LPYdgTLsggCgWkalMsOBadIXV09my/dQTJZd04RHwrgZVF/hcOHXkApRaY+Q8VxKJUc3EqJ8TOnyWWzNDQ3EYtGkVJQKBSIWDFWrt1IT2/f7GtJNO3cK6yaFzr546Nn2L9vLzJwiVo2TjZBqqEJ3/cp5LIUnQLxZB22FSWXzeH6HguWLGfV4Hosy0JJCZp2TpJ/wVqAGvmTE+MceeEA6UwG24owMvQiT+/dTUdPHy1dPWSzOaKxBCAZn5igobGVjVveRlNzyznn60ML8Aryx86c5vixI7R1dGLHogSBoK1/CQvyeX71+E8pFKZZuHIdJadCNpdnzfrNrFi9Bg3tZUHjuY55J4CXbpnWRrG+2eRPT01wYugIrW0txGI2nu9RdhycokNdUyvRuhSFXA7f9yl7Ptt3Xk9Tc3O1Cxh1XhBfgz7fVmd19m51dVX779Wb8rq1Pv5iMc/w8HE6OjqwbRshBG6lQqFQZGpqikrZZfHqiygUi0ipceXO62hqbp4T5vlE/ryyALUO24cf+imHDj4LKHa8/VoWL1n6sl7633YK90v9c21+X6nkMHTkEPWZDNFYjHK5hBCCslOqBnz5GRqbm5kZ8+ho72bLZduJJ5JvuiUKg8BXEIVSaLpOoVDg05/8bxw+fAjHcQCd+7/0ID09Pf/qCqzt2b8aOaWSQz47Q7FQLejUJZNYtoUfBLiVCvl8nuz0NNlslrpkEs3QyM7MsO2qa0ll6s/Z9O6cywJmZqZ49Mc/oqGlmeeeO8DIqZN09fSyf98vuPf+LxKLJwCYnBjnxPFjWHaUWCxOzLaJx+NE49WpXbpu4HseBadIqVykMDXBxPAp8pNnyLQ0s2jZIH4Anu9RKpXI5bIU8zlMM4Jp2aApNm657Jwq556jMYCaJX6GX+x5nLs/9id09vRx+bYrObh/L++6+Rb+6AN3EI9Z3POpP0cKwTNPPcnPHn2YcsnDsm3sqE3EthGaVq3RO3mmp8c5evQwkzMzBEpS39RE3+JlaErywjO/4pm9D5EvZCk5RYqFPG6ljKHrKA2Uprh46+UXDPlnVQAiEAB85Yv382cfuoObbn43F2/Zyje/8fcsXbqcBYuXkstO8tGPf4I9e5/kj++4jYnxCXoHFtHd00M6nSaeTGLGYxCxUWaUQAPNMkk3ZijkJihOTVJyyhRKJXzd5OThY7zwxF7Gho/huxU8t4ISAUIGCDTWbdxKLBa/YMg/qwKoDU68+T++h3vuvZ8tl15BPjvDzx59jIs2X8qZM6cplMoUZma4/tpreOTRxyiWXXr7eonGLOKxOLZlYJpg6BJNE3PbuLYVpa2+nskTQwwdeZFidgYViYKlMzM1ztGD+3GcApVKhXyhQMUL2LBxC6lU+oIi/6xmAbUvubWjk9aOTgB+9MPvVW/XEAGlksPJFw8yPTnK71x3A3X1zXzj61+jv7+XxUuWIYVE0xRooEV0dKmQroeSEt/zsO0Uje2d7N+3h7buBdhRm0Qyzonx09gTY0xPjeOUPVwvYOf1/47GpuYLjvx5UQeoDVYuO0X2/HwXHW3NPPrdb/DsL/aQm5lm0cqLkJrGTe+8iU2bNnP/39xLuVTCNE0CEVB2SkyNDDNxZhihFL7vI3wfp1wkVV9P34IFGLqGWyozU3DoaGyg5ArGx8eQSufyq66mvb1zXvbsXzCFIE3T2P34IxRyeSYnJ4g1tGLFk3T0LyaWSBMxbUqlMrfedht2PM5nPnM3Cp9yIccze3fx5c/eza7vfQvD0PHcCq5XwfPKFAslEok0xUKW0fEzlIsOR0emSCRTDCxdxe/c8E76+xee13n+vC8EKSnRTZPmrh6ee+EF1q4ZZM3Fl9DS0kI8FicajWFHI1W1ajof/8Td/P57fo+vPvgAl192BYcOHsT1y6y7eAOVkoPveXi+h1epXtDQ3tXLmZERTh07TGtrJztvvIU1F2+lo6vnXxSMLkSc1TqAFALdMPA9l5/+4Lv87VceJGpH+cTdn6aurg7LsoiYJnbUxozYQIDvCx5/9GH+9M6PsPai9Wxav5aL16+mvq0Lz5N4nkfZKWHZFolEAk03GR05SVNbF+2d3ViW9ZoqiqEF+P9T/kNIiWEYDJ8c4sH7/iedPf3c+acf5zOf+iRCBCSTcXTdIBpLUCzk+f43/4mHH36IifExSuUS9Y0trN+4kRtueielQp5C0UHTDDzPIxqNEovHkUoSuC6p+np6+xfMxRznY03/nBFAzeQahsGeXQ/zta88yKZLr+Btl23HLZdpaWur5viJFOWywz/+49/z85/tpqWliRtvvJ7W1jYSiThNTa3EY1GmJieoVCq4rodSing8jmlZ+FIghERJhZTg+z6maV6wvn5eCKC2qSNFwNe+/EWe3r+fd7zr3SxetIhMJsWBkWGWLFlMa1sHe3bv4bHHH2VgYIA77/wIHZ2diKBavvU9j1K5RC47gxQBrusipSQej2OYJkEQIJVCSYUQEtOotnWHq/4sxgA18ifHR/nC5/4KoTTe8bu30NjUQMQ0aW1t5b777mNwcJDTp0cpOiWuv+5qGpuaKDlFHMdBCEEQ1LpzA6QQ+J6HaZpEo9G5qV2BlFT3mKpHtdKZevr6FlzwAd9ZsQC1L13XdZ568gm++uUvsXTVGrZfeRXRqI1tWTQ3t3DgwHM8ufeX1GeaWLN2JcuWr6TkFJianKhevCQEwvcJfB8R+ARBQBAERG0bMxLB9Tx0w0BJiZgd5Cilwik5dHT2hEyfDQGI2Zu1gsDn+9/+Oo/v2sVlV13N4OAgUdsmGouRydRTdBy+8fV/4oYbr+fa665F1yQz0xPVIpGQeL6L73nIWdNevaxREIvF5g5yaLpOIARqlnwhBI5TJhKx5m7sClf/W+QCapcjaJpOIZflO9/8BzzfZ/OlV9La1oamga5rxOMJXjx0iKee2semTZtYtHgphfw0ge+jpCLwfXw/wA/cuXP3vu8DYNvVM/e+76MbBnKW9NrKL1dcgkBw0UXrSSQSIdNvlQBe2r3zs0d/wpfv/zyFbJYFSxYSiydobutkcHCQtYPrmMgV2bXr51xzzdWkM2nyuRyK6k6h8H083yPwA6QS1dYt10XXdWzbnhOEYRgIqRCyeiRbSInv+QSBYPXgRaTT6dD3v1UCqJF/fOgYn//LTzA2PERbWweNza1EIhGUCjhx7BiHjxymt6+f9Zs2877334HCZmp6Ak2HIJAEvofve1UhzAZ+nucRiUQwTbNa7xcC0zCRqkq6kNWBzL7nEQjJ4JqL5tVAxvNeADXyn3l6H5//9F10dHUysGg5sXgKMxLBjFhMTk5y4vhRhoaOMTJyCl0qli/u47Y/ej+9SzeQzc5Ug70gQIgAKSWuWzX/1uyQBt/3q+9lGHO+Xqrq+1cncwnWrF1HJlMfkv9WCaBWXTs9MszdH30/y1etI93YAlJiR21kIDl46AWeevppio6DVNBan0YpyfDpEWIRwYfvuJ1N264jX3CQUszN2alewlyNVT2vWt83DINgdhdRSoFSVM/li4DBtRtoqG8IyX8rBaCkRNN1/uKuD4MI6F20Ck0K/CBgeOQ4p0eGGR0bQ2kaDY1NeK7LqeHTVDwP27YpFkoIZ4w7//j9bNn5H8jnSrheBag2fAoh5gI8c3YCV00ASqlZF+Fz0bqNNDY2heS/lWmgUlXyT508wdjpYVav24KcnZD5xN4nGBkdoewG1KVTdLe3097WQn0mRWfHSY4ePcHRoRPUpdM4Rjt/cc+9fDKaZNH6K9A0UErDdd25Ao9hGARCIIWYLfZU/b7reaxduyEk/2wIQEqFYcC+vbtJxJPYloXnejyxdw+FcoXVa9bT2tJBfUOKSrnMkcNHOH5ylOaGOKuW99LYkGL/gReIREz8aIb777ufu/9qCWZdS7X6Fwh0XUfX9WoRiFo7uIbne7iVChs2bqG5uSUk/2wWgoZPDGHZMYpOkT27d9M7MMB73n41vT3dJJJJpJSMjY6yauVSfvHLp9j3q2fo6sjQ09ZAxeni8PFhujpaOHX8OD/53re55uZb8T1vrie/lvbJ2fmMrutRLDps3nwJLS2tIflnSwC1O3R0wyCaTPL008+ydNkKdlx1FelMHboOUgbkCw7JRJJkMsYVsSiZugQP79qNF5d0tdUzOZNDSsWC/gH27t3LxZdfRSTRjJwduqxmt5BBo1wqk8tl2br1cjo6O0Py3wDe8N5orZ2qtb2dQ7/eR3+bxuZ1ndhmnogJSniU81kMAkTg4uQdUNDX1U5XawNDI9NIKWlvacZ1FR3d3eQdn6f3PoZtW9UAcHbjR0pJoVBganKKLVsupbevrxqAhuS/9RagljwYhsGPv/Mt/u6+L9FtJ+madAl2/xivq45yezsi3YuI96N0E023qiu4UkHTdNpamjl+coRswae1pZHDJ8bQdZ26TBNHjxxhq19BSFm9ghUoOg5TU9Ns23Ylff0DcwFoiLdYALUSLMD9f/0/eOCL36KvZQuGtZTnT9kMn5wh+eRBUoldpAc8rMXLsNo3EEl2IJWOkBooaGrMYKAYmczS0t6ObUdwyi7p+gyB51KplEAZ+EJSdApMTc+wbduV9A8smJc3cF0QAqiR73s+n7jr4/z4+/tZvfYPaE6uwnUSnHElQ8UyWqkLe7yV9lM/of/YLurXjaH3bIZIE1YshRGxyWTqyTQ2YOTzeKUiDek6pFS0trZRGD9JpeygR1LkC3mmpqbYvmMnCxcuDsk/WwKQs318+/b9ko/8yUfYs+cJkqkGRiaHaG9aTX/vNdSlNuCbJjk7gRH041Q24R0VtLoHSRcrRPsvJQZEZB3RaJz21mYqhSJBIGhqaCCVqScZsxg/eRgpBU4hz+joGFdetZNFi0Lyz5oAal/8g19+kP/6h7dRcV0SCYuCcxolTzM69TzPHf4GDZkNLF/wPhLmAnxpktcGeEHkGB0qs8I+SWPseaQRJxWJg6ZAKgIpULpGc1MjbV3dvHjgGTxf4nqS4ZExdly5k6VLl4fkn60sQIhqMWb//v2877b3ohCkUnFQYOgWkYhNLBrFsi3Gp5/k5099gLGJH2BaGRw9Qt5oYlz2c+KkiXP6BHjF37R0BRKlVVvE05l6hJTkc1niiRiTMwW27biKZctD8udFGnjPPZ/B83zsqEUQBKiXlINru3fxaBxFmacO/zXDuR8i7ShCj+NFGpl0G3CyDoGbRSmJUyoxOjaK9F2SiTRSN6hUKjj5PJnmFi7fvpMVK1aG5J9NAdRq8K7r8vT+X2FGtLmj3S8vCM2WaLUAKxJBNwTPn3wArfwsMTMA06Cit+EULaRbASPCoSNDTE9nGRhYSF19M9KXTI2fxikVeO8H7mTBwEBI/nyxAPl8nmKxSDX7Uy95MNeBC4ogEKBJLMsmEA4nJ75PnekQNeNYdgqlxzFMi7HxSUaGR1izajWZhmbQNEqlHM/86pfc8bG7Wbx05ZzrCTEPgsBEIkEinmBUKExTe8n0rtq16NqcIIJAYhoQjdqMOUN4wSjpeCc6Uex4irI0mJiapr2jHdu2KZdKTI6d5sTQUf7Trbdz2fadL6s1hDiLAqjdjhmPx+ns7ObFF4+ixWbHt0kxW4fXZ/9XB1UtywZSYGAghM+0P057ohsAx4DC6Sxlr4iuJNlcDiUDurp7+ORnv8DKVWvm0s0Q88QC1Lpy3vGOd/DII4+iaxqaAoUOmuQ3F6jNDmyYNQZKSUQgKXhZ4kmTqewkWy/fQaa1m7HRM+iGSWtbO6vXrqPvJWf3QrP/1uG36giq7bZls1lWD65gbGwMyzIQQiFf8nQNNdvI8ZtNItcPWNG3nnUDq9jy9kFu/eDt/+Z7XMjn9Od1EFidpy/IZDJ85tN/iecKdL161k6bjQKri15DKW3OHWiajqbrCFFi241v49YP3j7XyPnSR21HLyR/HmcBhmEghOCWW27hgx+6nXyuhGEYGIbxiu3Y35y713Ud4Up+/9b38O7b/vPcYMfa8+aeHxJ/9qBeA6SUKggCJZVSH/vTOxWgzAiqLhVVdamYSiQtlUjaqi4VVfGEpQD1oQ/drpRSSgihpJQqxPwCr/UJUso5Ir/9z99SS5ctUq8oDChA2VFL3XXXn4Xkz3O87rbwWrTuOEUeeeRRHnv8MUaGh4lEIqxcuZJrr72OFStWhKNYzocs4NXSw1fL18OU7jwXQC19qx3QeOVFDyH5F4AAQlwgaWCIUAAhQgGECAUQIhRAiFAAIUIBhAgFECIUQIhQACFCAYQIBRAiFECIUAAhQgGECAUQIhRAiFAAIc4B/D85sL5MZDr9OwAAAABJRU5ErkJggg==

iVBORw0KGgoAAAANSUhEUgAAAIAAAABzCAYAAABQOAp8AAAaMklEQVR42u2deZScV3nmf99S31dbV1Xv+6p9bclarMV4kWQjxytjJoOdgcmcjMETcrAh5IBJnOGACRwnYRicwZ4DMWYIyQQCZNgXrwLJMshYtpFsWUtr6ZZ679q+qvqWe+/8UV2N7SQ+eBmrJX3POfVHL1V1qp7nvtt973s1pZQixAULPfwK3jwopZBSci6tKTOk7Q3TTo1vTdPQNG1ODLXfhQI4T1e7Ugpd16lxPDM9RTabJZPJUN/QOPe/Ukp0fX4aWy2MAd4YcrkcMzMz7N71GHt+9hhOpYKpa1y27Uo2bXkbnZ2dxONxlFLz0hqEAngdK1/TNKanp3jwwQfIpDMkk0mkEJiRCIZpYug6FbdCNptlfPQMO67ayaZNW+alCEIX8DoEIITgb+79PE2NDWzbtg3LsjAM42XxABr4vkcxl+fb//xt6pJJVqxcPe/cQSiA14AaeUPHjhKPRtm240o8z0MIiaZJNE1DKR1NUyglCQJJxI6y9ZJLOHjw16xYuZr55gRCAbwWfzlrvutSKTZs3IDnuiQScQxDQ9cjs3/XgKqVME0d3/dJp9K4rld9jXkWDIYCeB2IRqNEbAtdN9B1DdPU0bTIrAtQgIamKaT0qz9rOr19/S+LIeYLwkLQ64DjFJFCYBgGmmagaSaa9hsLIaVESjlLuERKQUNDQ1gHOF9QKBQADdM0iEQiRCKRlxWBgiDA81yCIKhWB0WAFbFCAZwvMYDv+cRicSzbRilFpVzB0E3UbPCnlMIPBLoRQboVhAjQDSMUwPmCEyeGKBcLPP/c00xNTjM6Noqua5w6cRKnVMGKmqSScfr7B9hyyRVYsSimab5MRGEMcA7m/wBDQ8cYevF5psdPk0mnqEtGqTh5JifH8PwyA32dtDakiVkGBoIjL/6awPewLDu0AOcDntu/j2jUZNXgOnTD4O+++lWMiMGiRSuw4vW0tDewqLedRLoVw45w8tgxirlpdH1+uoDQArxG/5+bmUbTDZJ1KY4deREhBZdeehlXbNvOqgXdFKenGR2bYGZmCkMzMXSTibFxlJKhAM4HF1BXV4em6QRCErEtbNums7uXhoY0K9euJxJNMDM1ha5paEohlUQ3tHm7LRwK4DUKoK2ji+zMNJ7vks8XWLlsFT3dA2i6TjJTT2dvP8WyTzQWBw1KJYdMpn62TKxCAZzLLkApxarBdXiux0M/+gH5fJG+gQHKroNuWJQcB7dUxIpYZKenOfDss8xMT7F24yXz93OF28GvzQpomsbU5Dj3fu6zFAs5ujs6sZN1dDQ1oCufpvY2CvkSBw7+Gt9z+d3f+wN6BxaG/QDnmwgAjh4+xH+/526OHDtOSzLK1TfcyKbLtmNF45wZPokdTbBqcO28JT90Aa/TFdQaPwcWLmHpsuV4xSy5isevjxznySf2MjM9TVtHN4auc/zYkblm0bAOcJ5A13WUqu7/b3v7NUyePsXR4yeZmZrGMCLs+8VeCoUCpqHT0NREKlNPQ0PjvOwNDF3AG3QHSil+/thDnDh6iOlsjoMHDnDw+UNEIhHK5RK2rti4dSsf+ujHaWtrn3ciCAXwJsQDSin+1xc+x09/8F1mCkVu+ve30Nfbi+tWeOzhnzJy/HnWbdjM+z98F+l0/byKCUIBvAHUVvP/fvAB/vaB+6kUi/yX9/4hl1++jcD30AwYG5/gm//wVaZGT9KzcAUf/fNPkU5n5o0IwiDwDQaEAJ3dPSxbuowlS5czOLiGQiGP53k4hSKZVJpkXT0jkzkmCiW+/4PvhEHg+VYc2r59B56TZ3pqCpBEIiaGbgCScqlEe2cnPT29vOtdN7N44ZJ55QJCC/AmxQI7dl5LV08vpq5jmgaBCPBnO4O6ujq4aO1aFi9YRE9Pb2gBzkdMTU1SKjk0NzWipCQIfHzfp1QqsWz5Gq6/6WYM3QibQs+ztT/nCibGx4lGo2imgRQSy4wg/ABN02nv6sLQDaSUYUfQ+UJ8rf0bYHT0DJ5XprOrE0PXMUwTKSUlx8HQDaKx2FwBab4hdAGvkuK9NNJ/ZfCnaVAoFpgcO0PJKZJOJQGNIAgQQuB5Hm7FpS4dw56n7WChAF7NNL7Kai0WC4yfOY1EYRo6yUQCz3URUiCCAM918TwPTVM0tzS/rGgUCuAcQKVS5pdP7CaZStHc0kbEstA0DcuyqVTKnBo6yvTUBCqo0NHZiWUn8AOBUgrXdRFCIKUkGk/Q1Tswrz9rKIBXpHOapuG6Ht/97nfwPJ+evl50wySdTrNxw3oS8Tjd3d20tDTxk//7f9i36yEWLVtO58BSjIgNUhKIgIoX0DewkHQmM6+3g8NS8G+BQj5HpeygggApJBW3jFspc/TQfp744Y+RuuJtO68h1dCK7wcIJehfuIz+BYvnNfmhBXgVK6CkYmp6knxuBsvUMU0TKWQ1t3cKzExNkEjUEatPcejwESYnxjCtGLodZ8XgBlrbOv7NIDIUwDwnv1KpMDJyCq9SJhmLoqFTqbj4FYdyuUSpVEIpiRWvo6uvhwOHnqfsBjR39rFo6Qri8cS8X/mhAP4V4jVNY2JinPGxM+i6hq5r5PN5ROCjRIDvewSBj+f7BCIgZhoIZbJ8xTrefsPN9MzTI+BhDPBbkC+E5MTxY+RzMyTjMVAKp1Qil8vh5LPYdgTLsggCgWkalMsOBadIXV09my/dQTJZd04RHwrgZVF/hcOHXkApRaY+Q8VxKJUc3EqJ8TOnyWWzNDQ3EYtGkVJQKBSIWDFWrt1IT2/f7GtJNO3cK6yaFzr546Nn2L9vLzJwiVo2TjZBqqEJ3/cp5LIUnQLxZB22FSWXzeH6HguWLGfV4Hosy0JJCZp2TpJ/wVqAGvmTE+MceeEA6UwG24owMvQiT+/dTUdPHy1dPWSzOaKxBCAZn5igobGVjVveRlNzyznn60ML8Aryx86c5vixI7R1dGLHogSBoK1/CQvyeX71+E8pFKZZuHIdJadCNpdnzfrNrFi9Bg3tZUHjuY55J4CXbpnWRrG+2eRPT01wYugIrW0txGI2nu9RdhycokNdUyvRuhSFXA7f9yl7Ptt3Xk9Tc3O1Cxh1XhBfgz7fVmd19m51dVX779Wb8rq1Pv5iMc/w8HE6OjqwbRshBG6lQqFQZGpqikrZZfHqiygUi0ipceXO62hqbp4T5vlE/ryyALUO24cf+imHDj4LKHa8/VoWL1n6sl7633YK90v9c21+X6nkMHTkEPWZDNFYjHK5hBCCslOqBnz5GRqbm5kZ8+ho72bLZduJJ5JvuiUKg8BXEIVSaLpOoVDg05/8bxw+fAjHcQCd+7/0ID09Pf/qCqzt2b8aOaWSQz47Q7FQLejUJZNYtoUfBLiVCvl8nuz0NNlslrpkEs3QyM7MsO2qa0ll6s/Z9O6cywJmZqZ49Mc/oqGlmeeeO8DIqZN09fSyf98vuPf+LxKLJwCYnBjnxPFjWHaUWCxOzLaJx+NE49WpXbpu4HseBadIqVykMDXBxPAp8pNnyLQ0s2jZIH4Anu9RKpXI5bIU8zlMM4Jp2aApNm657Jwq556jMYCaJX6GX+x5nLs/9id09vRx+bYrObh/L++6+Rb+6AN3EI9Z3POpP0cKwTNPPcnPHn2YcsnDsm3sqE3EthGaVq3RO3mmp8c5evQwkzMzBEpS39RE3+JlaErywjO/4pm9D5EvZCk5RYqFPG6ljKHrKA2Uprh46+UXDPlnVQAiEAB85Yv382cfuoObbn43F2/Zyje/8fcsXbqcBYuXkstO8tGPf4I9e5/kj++4jYnxCXoHFtHd00M6nSaeTGLGYxCxUWaUQAPNMkk3ZijkJihOTVJyyhRKJXzd5OThY7zwxF7Gho/huxU8t4ISAUIGCDTWbdxKLBa/YMg/qwKoDU68+T++h3vuvZ8tl15BPjvDzx59jIs2X8qZM6cplMoUZma4/tpreOTRxyiWXXr7eonGLOKxOLZlYJpg6BJNE3PbuLYVpa2+nskTQwwdeZFidgYViYKlMzM1ztGD+3GcApVKhXyhQMUL2LBxC6lU+oIi/6xmAbUvubWjk9aOTgB+9MPvVW/XEAGlksPJFw8yPTnK71x3A3X1zXzj61+jv7+XxUuWIYVE0xRooEV0dKmQroeSEt/zsO0Uje2d7N+3h7buBdhRm0Qyzonx09gTY0xPjeOUPVwvYOf1/47GpuYLjvx5UQeoDVYuO0X2/HwXHW3NPPrdb/DsL/aQm5lm0cqLkJrGTe+8iU2bNnP/39xLuVTCNE0CEVB2SkyNDDNxZhihFL7vI3wfp1wkVV9P34IFGLqGWyozU3DoaGyg5ArGx8eQSufyq66mvb1zXvbsXzCFIE3T2P34IxRyeSYnJ4g1tGLFk3T0LyaWSBMxbUqlMrfedht2PM5nPnM3Cp9yIccze3fx5c/eza7vfQvD0PHcCq5XwfPKFAslEok0xUKW0fEzlIsOR0emSCRTDCxdxe/c8E76+xee13n+vC8EKSnRTZPmrh6ee+EF1q4ZZM3Fl9DS0kI8FicajWFHI1W1ajof/8Td/P57fo+vPvgAl192BYcOHsT1y6y7eAOVkoPveXi+h1epXtDQ3tXLmZERTh07TGtrJztvvIU1F2+lo6vnXxSMLkSc1TqAFALdMPA9l5/+4Lv87VceJGpH+cTdn6aurg7LsoiYJnbUxozYQIDvCx5/9GH+9M6PsPai9Wxav5aL16+mvq0Lz5N4nkfZKWHZFolEAk03GR05SVNbF+2d3ViW9ZoqiqEF+P9T/kNIiWEYDJ8c4sH7/iedPf3c+acf5zOf+iRCBCSTcXTdIBpLUCzk+f43/4mHH36IifExSuUS9Y0trN+4kRtueielQp5C0UHTDDzPIxqNEovHkUoSuC6p+np6+xfMxRznY03/nBFAzeQahsGeXQ/zta88yKZLr+Btl23HLZdpaWur5viJFOWywz/+49/z85/tpqWliRtvvJ7W1jYSiThNTa3EY1GmJieoVCq4rodSing8jmlZ+FIghERJhZTg+z6maV6wvn5eCKC2qSNFwNe+/EWe3r+fd7zr3SxetIhMJsWBkWGWLFlMa1sHe3bv4bHHH2VgYIA77/wIHZ2diKBavvU9j1K5RC47gxQBrusipSQej2OYJkEQIJVCSYUQEtOotnWHq/4sxgA18ifHR/nC5/4KoTTe8bu30NjUQMQ0aW1t5b777mNwcJDTp0cpOiWuv+5qGpuaKDlFHMdBCEEQ1LpzA6QQ+J6HaZpEo9G5qV2BlFT3mKpHtdKZevr6FlzwAd9ZsQC1L13XdZ568gm++uUvsXTVGrZfeRXRqI1tWTQ3t3DgwHM8ufeX1GeaWLN2JcuWr6TkFJianKhevCQEwvcJfB8R+ARBQBAERG0bMxLB9Tx0w0BJiZgd5Cilwik5dHT2hEyfDQGI2Zu1gsDn+9/+Oo/v2sVlV13N4OAgUdsmGouRydRTdBy+8fV/4oYbr+fa665F1yQz0xPVIpGQeL6L73nIWdNevaxREIvF5g5yaLpOIARqlnwhBI5TJhKx5m7sClf/W+QCapcjaJpOIZflO9/8BzzfZ/OlV9La1oamga5rxOMJXjx0iKee2semTZtYtHgphfw0ge+jpCLwfXw/wA/cuXP3vu8DYNvVM/e+76MbBnKW9NrKL1dcgkBw0UXrSSQSIdNvlQBe2r3zs0d/wpfv/zyFbJYFSxYSiydobutkcHCQtYPrmMgV2bXr51xzzdWkM2nyuRyK6k6h8H083yPwA6QS1dYt10XXdWzbnhOEYRgIqRCyeiRbSInv+QSBYPXgRaTT6dD3v1UCqJF/fOgYn//LTzA2PERbWweNza1EIhGUCjhx7BiHjxymt6+f9Zs2877334HCZmp6Ak2HIJAEvofve1UhzAZ+nucRiUQwTbNa7xcC0zCRqkq6kNWBzL7nEQjJ4JqL5tVAxvNeADXyn3l6H5//9F10dHUysGg5sXgKMxLBjFhMTk5y4vhRhoaOMTJyCl0qli/u47Y/ej+9SzeQzc5Ug70gQIgAKSWuWzX/1uyQBt/3q+9lGHO+Xqrq+1cncwnWrF1HJlMfkv9WCaBWXTs9MszdH30/y1etI93YAlJiR21kIDl46AWeevppio6DVNBan0YpyfDpEWIRwYfvuJ1N264jX3CQUszN2alewlyNVT2vWt83DINgdhdRSoFSVM/li4DBtRtoqG8IyX8rBaCkRNN1/uKuD4MI6F20Ck0K/CBgeOQ4p0eGGR0bQ2kaDY1NeK7LqeHTVDwP27YpFkoIZ4w7//j9bNn5H8jnSrheBag2fAoh5gI8c3YCV00ASqlZF+Fz0bqNNDY2heS/lWmgUlXyT508wdjpYVav24KcnZD5xN4nGBkdoewG1KVTdLe3097WQn0mRWfHSY4ePcHRoRPUpdM4Rjt/cc+9fDKaZNH6K9A0UErDdd25Ao9hGARCIIWYLfZU/b7reaxduyEk/2wIQEqFYcC+vbtJxJPYloXnejyxdw+FcoXVa9bT2tJBfUOKSrnMkcNHOH5ylOaGOKuW99LYkGL/gReIREz8aIb777ufu/9qCWZdS7X6Fwh0XUfX9WoRiFo7uIbne7iVChs2bqG5uSUk/2wWgoZPDGHZMYpOkT27d9M7MMB73n41vT3dJJJJpJSMjY6yauVSfvHLp9j3q2fo6sjQ09ZAxeni8PFhujpaOHX8OD/53re55uZb8T1vrie/lvbJ2fmMrutRLDps3nwJLS2tIflnSwC1O3R0wyCaTPL008+ydNkKdlx1FelMHboOUgbkCw7JRJJkMsYVsSiZugQP79qNF5d0tdUzOZNDSsWC/gH27t3LxZdfRSTRjJwduqxmt5BBo1wqk8tl2br1cjo6O0Py3wDe8N5orZ2qtb2dQ7/eR3+bxuZ1ndhmnogJSniU81kMAkTg4uQdUNDX1U5XawNDI9NIKWlvacZ1FR3d3eQdn6f3PoZtW9UAcHbjR0pJoVBganKKLVsupbevrxqAhuS/9RagljwYhsGPv/Mt/u6+L9FtJ+madAl2/xivq45yezsi3YuI96N0E023qiu4UkHTdNpamjl+coRswae1pZHDJ8bQdZ26TBNHjxxhq19BSFm9ghUoOg5TU9Ns23Ylff0DcwFoiLdYALUSLMD9f/0/eOCL36KvZQuGtZTnT9kMn5wh+eRBUoldpAc8rMXLsNo3EEl2IJWOkBooaGrMYKAYmczS0t6ObUdwyi7p+gyB51KplEAZ+EJSdApMTc+wbduV9A8smJc3cF0QAqiR73s+n7jr4/z4+/tZvfYPaE6uwnUSnHElQ8UyWqkLe7yV9lM/of/YLurXjaH3bIZIE1YshRGxyWTqyTQ2YOTzeKUiDek6pFS0trZRGD9JpeygR1LkC3mmpqbYvmMnCxcuDsk/WwKQs318+/b9ko/8yUfYs+cJkqkGRiaHaG9aTX/vNdSlNuCbJjk7gRH041Q24R0VtLoHSRcrRPsvJQZEZB3RaJz21mYqhSJBIGhqaCCVqScZsxg/eRgpBU4hz+joGFdetZNFi0Lyz5oAal/8g19+kP/6h7dRcV0SCYuCcxolTzM69TzPHf4GDZkNLF/wPhLmAnxpktcGeEHkGB0qs8I+SWPseaQRJxWJg6ZAKgIpULpGc1MjbV3dvHjgGTxf4nqS4ZExdly5k6VLl4fkn60sQIhqMWb//v2877b3ohCkUnFQYOgWkYhNLBrFsi3Gp5/k5099gLGJH2BaGRw9Qt5oYlz2c+KkiXP6BHjF37R0BRKlVVvE05l6hJTkc1niiRiTMwW27biKZctD8udFGnjPPZ/B83zsqEUQBKiXlINru3fxaBxFmacO/zXDuR8i7ShCj+NFGpl0G3CyDoGbRSmJUyoxOjaK9F2SiTRSN6hUKjj5PJnmFi7fvpMVK1aG5J9NAdRq8K7r8vT+X2FGtLmj3S8vCM2WaLUAKxJBNwTPn3wArfwsMTMA06Cit+EULaRbASPCoSNDTE9nGRhYSF19M9KXTI2fxikVeO8H7mTBwEBI/nyxAPl8nmKxSDX7Uy95MNeBC4ogEKBJLMsmEA4nJ75PnekQNeNYdgqlxzFMi7HxSUaGR1izajWZhmbQNEqlHM/86pfc8bG7Wbx05ZzrCTEPgsBEIkEinmBUKExTe8n0rtq16NqcIIJAYhoQjdqMOUN4wSjpeCc6Uex4irI0mJiapr2jHdu2KZdKTI6d5sTQUf7Trbdz2fadL6s1hDiLAqjdjhmPx+ns7ObFF4+ixWbHt0kxW4fXZ/9XB1UtywZSYGAghM+0P057ohsAx4DC6Sxlr4iuJNlcDiUDurp7+ORnv8DKVWvm0s0Q88QC1Lpy3vGOd/DII4+iaxqaAoUOmuQ3F6jNDmyYNQZKSUQgKXhZ4kmTqewkWy/fQaa1m7HRM+iGSWtbO6vXrqPvJWf3QrP/1uG36giq7bZls1lWD65gbGwMyzIQQiFf8nQNNdvI8ZtNItcPWNG3nnUDq9jy9kFu/eDt/+Z7XMjn9Od1EFidpy/IZDJ85tN/iecKdL161k6bjQKri15DKW3OHWiajqbrCFFi241v49YP3j7XyPnSR21HLyR/HmcBhmEghOCWW27hgx+6nXyuhGEYGIbxiu3Y35y713Ud4Up+/9b38O7b/vPcYMfa8+aeHxJ/9qBeA6SUKggCJZVSH/vTOxWgzAiqLhVVdamYSiQtlUjaqi4VVfGEpQD1oQ/drpRSSgihpJQqxPwCr/UJUso5Ir/9z99SS5ctUq8oDChA2VFL3XXXn4Xkz3O87rbwWrTuOEUeeeRRHnv8MUaGh4lEIqxcuZJrr72OFStWhKNYzocs4NXSw1fL18OU7jwXQC19qx3QeOVFDyH5F4AAQlwgaWCIUAAhQgGECAUQIhRAiFAAIUIBhAgFECIUQIhQACFCAYQIBRAiFECIUAAhQgGECAUQIhRAiFAAIc4B/D85sL5MZDr9OwAAAABJRU5ErkJggg==

iVBORw0KGgoAAAANSUhEUgAAAIAAAABzCAYAAABQOAp8AAAaMklEQVR42u2deZScV3nmf99S31dbV1Xv+6p9bclarMV4kWQjxytjJoOdgcmcjMETcrAh5IBJnOGACRwnYRicwZ4DMWYIyQQCZNgXrwLJMshYtpFsWUtr6ZZ679q+qvqWe+/8UV2N7SQ+eBmrJX3POfVHL1V1qp7nvtt973s1pZQixAULPfwK3jwopZBSci6tKTOk7Q3TTo1vTdPQNG1ODLXfhQI4T1e7Ugpd16lxPDM9RTabJZPJUN/QOPe/Ukp0fX4aWy2MAd4YcrkcMzMz7N71GHt+9hhOpYKpa1y27Uo2bXkbnZ2dxONxlFLz0hqEAngdK1/TNKanp3jwwQfIpDMkk0mkEJiRCIZpYug6FbdCNptlfPQMO67ayaZNW+alCEIX8DoEIITgb+79PE2NDWzbtg3LsjAM42XxABr4vkcxl+fb//xt6pJJVqxcPe/cQSiA14AaeUPHjhKPRtm240o8z0MIiaZJNE1DKR1NUyglCQJJxI6y9ZJLOHjw16xYuZr55gRCAbwWfzlrvutSKTZs3IDnuiQScQxDQ9cjs3/XgKqVME0d3/dJp9K4rld9jXkWDIYCeB2IRqNEbAtdN9B1DdPU0bTIrAtQgIamKaT0qz9rOr19/S+LIeYLwkLQ64DjFJFCYBgGmmagaSaa9hsLIaVESjlLuERKQUNDQ1gHOF9QKBQADdM0iEQiRCKRlxWBgiDA81yCIKhWB0WAFbFCAZwvMYDv+cRicSzbRilFpVzB0E3UbPCnlMIPBLoRQboVhAjQDSMUwPmCEyeGKBcLPP/c00xNTjM6Noqua5w6cRKnVMGKmqSScfr7B9hyyRVYsSimab5MRGEMcA7m/wBDQ8cYevF5psdPk0mnqEtGqTh5JifH8PwyA32dtDakiVkGBoIjL/6awPewLDu0AOcDntu/j2jUZNXgOnTD4O+++lWMiMGiRSuw4vW0tDewqLedRLoVw45w8tgxirlpdH1+uoDQArxG/5+bmUbTDZJ1KY4deREhBZdeehlXbNvOqgXdFKenGR2bYGZmCkMzMXSTibFxlJKhAM4HF1BXV4em6QRCErEtbNums7uXhoY0K9euJxJNMDM1ha5paEohlUQ3tHm7LRwK4DUKoK2ji+zMNJ7vks8XWLlsFT3dA2i6TjJTT2dvP8WyTzQWBw1KJYdMpn62TKxCAZzLLkApxarBdXiux0M/+gH5fJG+gQHKroNuWJQcB7dUxIpYZKenOfDss8xMT7F24yXz93OF28GvzQpomsbU5Dj3fu6zFAs5ujs6sZN1dDQ1oCufpvY2CvkSBw7+Gt9z+d3f+wN6BxaG/QDnmwgAjh4+xH+/526OHDtOSzLK1TfcyKbLtmNF45wZPokdTbBqcO28JT90Aa/TFdQaPwcWLmHpsuV4xSy5isevjxznySf2MjM9TVtHN4auc/zYkblm0bAOcJ5A13WUqu7/b3v7NUyePsXR4yeZmZrGMCLs+8VeCoUCpqHT0NREKlNPQ0PjvOwNDF3AG3QHSil+/thDnDh6iOlsjoMHDnDw+UNEIhHK5RK2rti4dSsf+ujHaWtrn3ciCAXwJsQDSin+1xc+x09/8F1mCkVu+ve30Nfbi+tWeOzhnzJy/HnWbdjM+z98F+l0/byKCUIBvAHUVvP/fvAB/vaB+6kUi/yX9/4hl1++jcD30AwYG5/gm//wVaZGT9KzcAUf/fNPkU5n5o0IwiDwDQaEAJ3dPSxbuowlS5czOLiGQiGP53k4hSKZVJpkXT0jkzkmCiW+/4PvhEHg+VYc2r59B56TZ3pqCpBEIiaGbgCScqlEe2cnPT29vOtdN7N44ZJ55QJCC/AmxQI7dl5LV08vpq5jmgaBCPBnO4O6ujq4aO1aFi9YRE9Pb2gBzkdMTU1SKjk0NzWipCQIfHzfp1QqsWz5Gq6/6WYM3QibQs+ztT/nCibGx4lGo2imgRQSy4wg/ABN02nv6sLQDaSUYUfQ+UJ8rf0bYHT0DJ5XprOrE0PXMUwTKSUlx8HQDaKx2FwBab4hdAGvkuK9NNJ/ZfCnaVAoFpgcO0PJKZJOJQGNIAgQQuB5Hm7FpS4dw56n7WChAF7NNL7Kai0WC4yfOY1EYRo6yUQCz3URUiCCAM918TwPTVM0tzS/rGgUCuAcQKVS5pdP7CaZStHc0kbEstA0DcuyqVTKnBo6yvTUBCqo0NHZiWUn8AOBUgrXdRFCIKUkGk/Q1Tswrz9rKIBXpHOapuG6Ht/97nfwPJ+evl50wySdTrNxw3oS8Tjd3d20tDTxk//7f9i36yEWLVtO58BSjIgNUhKIgIoX0DewkHQmM6+3g8NS8G+BQj5HpeygggApJBW3jFspc/TQfp744Y+RuuJtO68h1dCK7wcIJehfuIz+BYvnNfmhBXgVK6CkYmp6knxuBsvUMU0TKWQ1t3cKzExNkEjUEatPcejwESYnxjCtGLodZ8XgBlrbOv7NIDIUwDwnv1KpMDJyCq9SJhmLoqFTqbj4FYdyuUSpVEIpiRWvo6uvhwOHnqfsBjR39rFo6Qri8cS8X/mhAP4V4jVNY2JinPGxM+i6hq5r5PN5ROCjRIDvewSBj+f7BCIgZhoIZbJ8xTrefsPN9MzTI+BhDPBbkC+E5MTxY+RzMyTjMVAKp1Qil8vh5LPYdgTLsggCgWkalMsOBadIXV09my/dQTJZd04RHwrgZVF/hcOHXkApRaY+Q8VxKJUc3EqJ8TOnyWWzNDQ3EYtGkVJQKBSIWDFWrt1IT2/f7GtJNO3cK6yaFzr546Nn2L9vLzJwiVo2TjZBqqEJ3/cp5LIUnQLxZB22FSWXzeH6HguWLGfV4Hosy0JJCZp2TpJ/wVqAGvmTE+MceeEA6UwG24owMvQiT+/dTUdPHy1dPWSzOaKxBCAZn5igobGVjVveRlNzyznn60ML8Aryx86c5vixI7R1dGLHogSBoK1/CQvyeX71+E8pFKZZuHIdJadCNpdnzfrNrFi9Bg3tZUHjuY55J4CXbpnWRrG+2eRPT01wYugIrW0txGI2nu9RdhycokNdUyvRuhSFXA7f9yl7Ptt3Xk9Tc3O1Cxh1XhBfgz7fVmd19m51dVX779Wb8rq1Pv5iMc/w8HE6OjqwbRshBG6lQqFQZGpqikrZZfHqiygUi0ipceXO62hqbp4T5vlE/ryyALUO24cf+imHDj4LKHa8/VoWL1n6sl7633YK90v9c21+X6nkMHTkEPWZDNFYjHK5hBCCslOqBnz5GRqbm5kZ8+ho72bLZduJJ5JvuiUKg8BXEIVSaLpOoVDg05/8bxw+fAjHcQCd+7/0ID09Pf/qCqzt2b8aOaWSQz47Q7FQLejUJZNYtoUfBLiVCvl8nuz0NNlslrpkEs3QyM7MsO2qa0ll6s/Z9O6cywJmZqZ49Mc/oqGlmeeeO8DIqZN09fSyf98vuPf+LxKLJwCYnBjnxPFjWHaUWCxOzLaJx+NE49WpXbpu4HseBadIqVykMDXBxPAp8pNnyLQ0s2jZIH4Anu9RKpXI5bIU8zlMM4Jp2aApNm657Jwq556jMYCaJX6GX+x5nLs/9id09vRx+bYrObh/L++6+Rb+6AN3EI9Z3POpP0cKwTNPPcnPHn2YcsnDsm3sqE3EthGaVq3RO3mmp8c5evQwkzMzBEpS39RE3+JlaErywjO/4pm9D5EvZCk5RYqFPG6ljKHrKA2Uprh46+UXDPlnVQAiEAB85Yv382cfuoObbn43F2/Zyje/8fcsXbqcBYuXkstO8tGPf4I9e5/kj++4jYnxCXoHFtHd00M6nSaeTGLGYxCxUWaUQAPNMkk3ZijkJihOTVJyyhRKJXzd5OThY7zwxF7Gho/huxU8t4ISAUIGCDTWbdxKLBa/YMg/qwKoDU68+T++h3vuvZ8tl15BPjvDzx59jIs2X8qZM6cplMoUZma4/tpreOTRxyiWXXr7eonGLOKxOLZlYJpg6BJNE3PbuLYVpa2+nskTQwwdeZFidgYViYKlMzM1ztGD+3GcApVKhXyhQMUL2LBxC6lU+oIi/6xmAbUvubWjk9aOTgB+9MPvVW/XEAGlksPJFw8yPTnK71x3A3X1zXzj61+jv7+XxUuWIYVE0xRooEV0dKmQroeSEt/zsO0Uje2d7N+3h7buBdhRm0Qyzonx09gTY0xPjeOUPVwvYOf1/47GpuYLjvx5UQeoDVYuO0X2/HwXHW3NPPrdb/DsL/aQm5lm0cqLkJrGTe+8iU2bNnP/39xLuVTCNE0CEVB2SkyNDDNxZhihFL7vI3wfp1wkVV9P34IFGLqGWyozU3DoaGyg5ArGx8eQSufyq66mvb1zXvbsXzCFIE3T2P34IxRyeSYnJ4g1tGLFk3T0LyaWSBMxbUqlMrfedht2PM5nPnM3Cp9yIccze3fx5c/eza7vfQvD0PHcCq5XwfPKFAslEok0xUKW0fEzlIsOR0emSCRTDCxdxe/c8E76+xee13n+vC8EKSnRTZPmrh6ee+EF1q4ZZM3Fl9DS0kI8FicajWFHI1W1ajof/8Td/P57fo+vPvgAl192BYcOHsT1y6y7eAOVkoPveXi+h1epXtDQ3tXLmZERTh07TGtrJztvvIU1F2+lo6vnXxSMLkSc1TqAFALdMPA9l5/+4Lv87VceJGpH+cTdn6aurg7LsoiYJnbUxozYQIDvCx5/9GH+9M6PsPai9Wxav5aL16+mvq0Lz5N4nkfZKWHZFolEAk03GR05SVNbF+2d3ViW9ZoqiqEF+P9T/kNIiWEYDJ8c4sH7/iedPf3c+acf5zOf+iRCBCSTcXTdIBpLUCzk+f43/4mHH36IifExSuUS9Y0trN+4kRtueielQp5C0UHTDDzPIxqNEovHkUoSuC6p+np6+xfMxRznY03/nBFAzeQahsGeXQ/zta88yKZLr+Btl23HLZdpaWur5viJFOWywz/+49/z85/tpqWliRtvvJ7W1jYSiThNTa3EY1GmJieoVCq4rodSing8jmlZ+FIghERJhZTg+z6maV6wvn5eCKC2qSNFwNe+/EWe3r+fd7zr3SxetIhMJsWBkWGWLFlMa1sHe3bv4bHHH2VgYIA77/wIHZ2diKBavvU9j1K5RC47gxQBrusipSQej2OYJkEQIJVCSYUQEtOotnWHq/4sxgA18ifHR/nC5/4KoTTe8bu30NjUQMQ0aW1t5b777mNwcJDTp0cpOiWuv+5qGpuaKDlFHMdBCEEQ1LpzA6QQ+J6HaZpEo9G5qV2BlFT3mKpHtdKZevr6FlzwAd9ZsQC1L13XdZ568gm++uUvsXTVGrZfeRXRqI1tWTQ3t3DgwHM8ufeX1GeaWLN2JcuWr6TkFJianKhevCQEwvcJfB8R+ARBQBAERG0bMxLB9Tx0w0BJiZgd5Cilwik5dHT2hEyfDQGI2Zu1gsDn+9/+Oo/v2sVlV13N4OAgUdsmGouRydRTdBy+8fV/4oYbr+fa665F1yQz0xPVIpGQeL6L73nIWdNevaxREIvF5g5yaLpOIARqlnwhBI5TJhKx5m7sClf/W+QCapcjaJpOIZflO9/8BzzfZ/OlV9La1oamga5rxOMJXjx0iKee2semTZtYtHgphfw0ge+jpCLwfXw/wA/cuXP3vu8DYNvVM/e+76MbBnKW9NrKL1dcgkBw0UXrSSQSIdNvlQBe2r3zs0d/wpfv/zyFbJYFSxYSiydobutkcHCQtYPrmMgV2bXr51xzzdWkM2nyuRyK6k6h8H083yPwA6QS1dYt10XXdWzbnhOEYRgIqRCyeiRbSInv+QSBYPXgRaTT6dD3v1UCqJF/fOgYn//LTzA2PERbWweNza1EIhGUCjhx7BiHjxymt6+f9Zs2877334HCZmp6Ak2HIJAEvofve1UhzAZ+nucRiUQwTbNa7xcC0zCRqkq6kNWBzL7nEQjJ4JqL5tVAxvNeADXyn3l6H5//9F10dHUysGg5sXgKMxLBjFhMTk5y4vhRhoaOMTJyCl0qli/u47Y/ej+9SzeQzc5Ug70gQIgAKSWuWzX/1uyQBt/3q+9lGHO+Xqrq+1cncwnWrF1HJlMfkv9WCaBWXTs9MszdH30/y1etI93YAlJiR21kIDl46AWeevppio6DVNBan0YpyfDpEWIRwYfvuJ1N264jX3CQUszN2alewlyNVT2vWt83DINgdhdRSoFSVM/li4DBtRtoqG8IyX8rBaCkRNN1/uKuD4MI6F20Ck0K/CBgeOQ4p0eGGR0bQ2kaDY1NeK7LqeHTVDwP27YpFkoIZ4w7//j9bNn5H8jnSrheBag2fAoh5gI8c3YCV00ASqlZF+Fz0bqNNDY2heS/lWmgUlXyT508wdjpYVav24KcnZD5xN4nGBkdoewG1KVTdLe3097WQn0mRWfHSY4ePcHRoRPUpdM4Rjt/cc+9fDKaZNH6K9A0UErDdd25Ao9hGARCIIWYLfZU/b7reaxduyEk/2wIQEqFYcC+vbtJxJPYloXnejyxdw+FcoXVa9bT2tJBfUOKSrnMkcNHOH5ylOaGOKuW99LYkGL/gReIREz8aIb777ufu/9qCWZdS7X6Fwh0XUfX9WoRiFo7uIbne7iVChs2bqG5uSUk/2wWgoZPDGHZMYpOkT27d9M7MMB73n41vT3dJJJJpJSMjY6yauVSfvHLp9j3q2fo6sjQ09ZAxeni8PFhujpaOHX8OD/53re55uZb8T1vrie/lvbJ2fmMrutRLDps3nwJLS2tIflnSwC1O3R0wyCaTPL008+ydNkKdlx1FelMHboOUgbkCw7JRJJkMsYVsSiZugQP79qNF5d0tdUzOZNDSsWC/gH27t3LxZdfRSTRjJwduqxmt5BBo1wqk8tl2br1cjo6O0Py3wDe8N5orZ2qtb2dQ7/eR3+bxuZ1ndhmnogJSniU81kMAkTg4uQdUNDX1U5XawNDI9NIKWlvacZ1FR3d3eQdn6f3PoZtW9UAcHbjR0pJoVBganKKLVsupbevrxqAhuS/9RagljwYhsGPv/Mt/u6+L9FtJ+madAl2/xivq45yezsi3YuI96N0E023qiu4UkHTdNpamjl+coRswae1pZHDJ8bQdZ26TBNHjxxhq19BSFm9ghUoOg5TU9Ns23Ylff0DcwFoiLdYALUSLMD9f/0/eOCL36KvZQuGtZTnT9kMn5wh+eRBUoldpAc8rMXLsNo3EEl2IJWOkBooaGrMYKAYmczS0t6ObUdwyi7p+gyB51KplEAZ+EJSdApMTc+wbduV9A8smJc3cF0QAqiR73s+n7jr4/z4+/tZvfYPaE6uwnUSnHElQ8UyWqkLe7yV9lM/of/YLurXjaH3bIZIE1YshRGxyWTqyTQ2YOTzeKUiDek6pFS0trZRGD9JpeygR1LkC3mmpqbYvmMnCxcuDsk/WwKQs318+/b9ko/8yUfYs+cJkqkGRiaHaG9aTX/vNdSlNuCbJjk7gRH041Q24R0VtLoHSRcrRPsvJQZEZB3RaJz21mYqhSJBIGhqaCCVqScZsxg/eRgpBU4hz+joGFdetZNFi0Lyz5oAal/8g19+kP/6h7dRcV0SCYuCcxolTzM69TzPHf4GDZkNLF/wPhLmAnxpktcGeEHkGB0qs8I+SWPseaQRJxWJg6ZAKgIpULpGc1MjbV3dvHjgGTxf4nqS4ZExdly5k6VLl4fkn60sQIhqMWb//v2877b3ohCkUnFQYOgWkYhNLBrFsi3Gp5/k5099gLGJH2BaGRw9Qt5oYlz2c+KkiXP6BHjF37R0BRKlVVvE05l6hJTkc1niiRiTMwW27biKZctD8udFGnjPPZ/B83zsqEUQBKiXlINru3fxaBxFmacO/zXDuR8i7ShCj+NFGpl0G3CyDoGbRSmJUyoxOjaK9F2SiTRSN6hUKjj5PJnmFi7fvpMVK1aG5J9NAdRq8K7r8vT+X2FGtLmj3S8vCM2WaLUAKxJBNwTPn3wArfwsMTMA06Cit+EULaRbASPCoSNDTE9nGRhYSF19M9KXTI2fxikVeO8H7mTBwEBI/nyxAPl8nmKxSDX7Uy95MNeBC4ogEKBJLMsmEA4nJ75PnekQNeNYdgqlxzFMi7HxSUaGR1izajWZhmbQNEqlHM/86pfc8bG7Wbx05ZzrCTEPgsBEIkEinmBUKExTe8n0rtq16NqcIIJAYhoQjdqMOUN4wSjpeCc6Uex4irI0mJiapr2jHdu2KZdKTI6d5sTQUf7Trbdz2fadL6s1hDiLAqjdjhmPx+ns7ObFF4+ixWbHt0kxW4fXZ/9XB1UtywZSYGAghM+0P057ohsAx4DC6Sxlr4iuJNlcDiUDurp7+ORnv8DKVWvm0s0Q88QC1Lpy3vGOd/DII4+iaxqaAoUOmuQ3F6jNDmyYNQZKSUQgKXhZ4kmTqewkWy/fQaa1m7HRM+iGSWtbO6vXrqPvJWf3QrP/1uG36giq7bZls1lWD65gbGwMyzIQQiFf8nQNNdvI8ZtNItcPWNG3nnUDq9jy9kFu/eDt/+Z7XMjn9Od1EFidpy/IZDJ85tN/iecKdL161k6bjQKri15DKW3OHWiajqbrCFFi241v49YP3j7XyPnSR21HLyR/HmcBhmEghOCWW27hgx+6nXyuhGEYGIbxiu3Y35y713Ud4Up+/9b38O7b/vPcYMfa8+aeHxJ/9qBeA6SUKggCJZVSH/vTOxWgzAiqLhVVdamYSiQtlUjaqi4VVfGEpQD1oQ/drpRSSgihpJQqxPwCr/UJUso5Ir/9z99SS5ctUq8oDChA2VFL3XXXn4Xkz3O87rbwWrTuOEUeeeRRHnv8MUaGh4lEIqxcuZJrr72OFStWhKNYzocs4NXSw1fL18OU7jwXQC19qx3QeOVFDyH5F4AAQlwgaWCIUAAhQgGECAUQIhRAiFAAIUIBhAgFECIUQIhQACFCAYQIBRAiFECIUAAhQgGECAUQIhRAiFAAIc4B/D85sL5MZDr9OwAAAABJRU5ErkJggg==

iVBORw0KGgoAAAANSUhEUgAAAIAAAABzCAYAAABQOAp8AAAaMklEQVR42u2deZScV3nmf99S31dbV1Xv+6p9bclarMV4kWQjxytjJoOdgcmcjMETcrAh5IBJnOGACRwnYRicwZ4DMWYIyQQCZNgXrwLJMshYtpFsWUtr6ZZ679q+qvqWe+/8UV2N7SQ+eBmrJX3POfVHL1V1qp7nvtt973s1pZQixAULPfwK3jwopZBSci6tKTOk7Q3TTo1vTdPQNG1ODLXfhQI4T1e7Ugpd16lxPDM9RTabJZPJUN/QOPe/Ukp0fX4aWy2MAd4YcrkcMzMz7N71GHt+9hhOpYKpa1y27Uo2bXkbnZ2dxONxlFLz0hqEAngdK1/TNKanp3jwwQfIpDMkk0mkEJiRCIZpYug6FbdCNptlfPQMO67ayaZNW+alCEIX8DoEIITgb+79PE2NDWzbtg3LsjAM42XxABr4vkcxl+fb//xt6pJJVqxcPe/cQSiA14AaeUPHjhKPRtm240o8z0MIiaZJNE1DKR1NUyglCQJJxI6y9ZJLOHjw16xYuZr55gRCAbwWfzlrvutSKTZs3IDnuiQScQxDQ9cjs3/XgKqVME0d3/dJp9K4rld9jXkWDIYCeB2IRqNEbAtdN9B1DdPU0bTIrAtQgIamKaT0qz9rOr19/S+LIeYLwkLQ64DjFJFCYBgGmmagaSaa9hsLIaVESjlLuERKQUNDQ1gHOF9QKBQADdM0iEQiRCKRlxWBgiDA81yCIKhWB0WAFbFCAZwvMYDv+cRicSzbRilFpVzB0E3UbPCnlMIPBLoRQboVhAjQDSMUwPmCEyeGKBcLPP/c00xNTjM6Noqua5w6cRKnVMGKmqSScfr7B9hyyRVYsSimab5MRGEMcA7m/wBDQ8cYevF5psdPk0mnqEtGqTh5JifH8PwyA32dtDakiVkGBoIjL/6awPewLDu0AOcDntu/j2jUZNXgOnTD4O+++lWMiMGiRSuw4vW0tDewqLedRLoVw45w8tgxirlpdH1+uoDQArxG/5+bmUbTDZJ1KY4deREhBZdeehlXbNvOqgXdFKenGR2bYGZmCkMzMXSTibFxlJKhAM4HF1BXV4em6QRCErEtbNums7uXhoY0K9euJxJNMDM1ha5paEohlUQ3tHm7LRwK4DUKoK2ji+zMNJ7vks8XWLlsFT3dA2i6TjJTT2dvP8WyTzQWBw1KJYdMpn62TKxCAZzLLkApxarBdXiux0M/+gH5fJG+gQHKroNuWJQcB7dUxIpYZKenOfDss8xMT7F24yXz93OF28GvzQpomsbU5Dj3fu6zFAs5ujs6sZN1dDQ1oCufpvY2CvkSBw7+Gt9z+d3f+wN6BxaG/QDnmwgAjh4+xH+/526OHDtOSzLK1TfcyKbLtmNF45wZPokdTbBqcO28JT90Aa/TFdQaPwcWLmHpsuV4xSy5isevjxznySf2MjM9TVtHN4auc/zYkblm0bAOcJ5A13WUqu7/b3v7NUyePsXR4yeZmZrGMCLs+8VeCoUCpqHT0NREKlNPQ0PjvOwNDF3AG3QHSil+/thDnDh6iOlsjoMHDnDw+UNEIhHK5RK2rti4dSsf+ujHaWtrn3ciCAXwJsQDSin+1xc+x09/8F1mCkVu+ve30Nfbi+tWeOzhnzJy/HnWbdjM+z98F+l0/byKCUIBvAHUVvP/fvAB/vaB+6kUi/yX9/4hl1++jcD30AwYG5/gm//wVaZGT9KzcAUf/fNPkU5n5o0IwiDwDQaEAJ3dPSxbuowlS5czOLiGQiGP53k4hSKZVJpkXT0jkzkmCiW+/4PvhEHg+VYc2r59B56TZ3pqCpBEIiaGbgCScqlEe2cnPT29vOtdN7N44ZJ55QJCC/AmxQI7dl5LV08vpq5jmgaBCPBnO4O6ujq4aO1aFi9YRE9Pb2gBzkdMTU1SKjk0NzWipCQIfHzfp1QqsWz5Gq6/6WYM3QibQs+ztT/nCibGx4lGo2imgRQSy4wg/ABN02nv6sLQDaSUYUfQ+UJ8rf0bYHT0DJ5XprOrE0PXMUwTKSUlx8HQDaKx2FwBab4hdAGvkuK9NNJ/ZfCnaVAoFpgcO0PJKZJOJQGNIAgQQuB5Hm7FpS4dw56n7WChAF7NNL7Kai0WC4yfOY1EYRo6yUQCz3URUiCCAM918TwPTVM0tzS/rGgUCuAcQKVS5pdP7CaZStHc0kbEstA0DcuyqVTKnBo6yvTUBCqo0NHZiWUn8AOBUgrXdRFCIKUkGk/Q1Tswrz9rKIBXpHOapuG6Ht/97nfwPJ+evl50wySdTrNxw3oS8Tjd3d20tDTxk//7f9i36yEWLVtO58BSjIgNUhKIgIoX0DewkHQmM6+3g8NS8G+BQj5HpeygggApJBW3jFspc/TQfp744Y+RuuJtO68h1dCK7wcIJehfuIz+BYvnNfmhBXgVK6CkYmp6knxuBsvUMU0TKWQ1t3cKzExNkEjUEatPcejwESYnxjCtGLodZ8XgBlrbOv7NIDIUwDwnv1KpMDJyCq9SJhmLoqFTqbj4FYdyuUSpVEIpiRWvo6uvhwOHnqfsBjR39rFo6Qri8cS8X/mhAP4V4jVNY2JinPGxM+i6hq5r5PN5ROCjRIDvewSBj+f7BCIgZhoIZbJ8xTrefsPN9MzTI+BhDPBbkC+E5MTxY+RzMyTjMVAKp1Qil8vh5LPYdgTLsggCgWkalMsOBadIXV09my/dQTJZd04RHwrgZVF/hcOHXkApRaY+Q8VxKJUc3EqJ8TOnyWWzNDQ3EYtGkVJQKBSIWDFWrt1IT2/f7GtJNO3cK6yaFzr546Nn2L9vLzJwiVo2TjZBqqEJ3/cp5LIUnQLxZB22FSWXzeH6HguWLGfV4Hosy0JJCZp2TpJ/wVqAGvmTE+MceeEA6UwG24owMvQiT+/dTUdPHy1dPWSzOaKxBCAZn5igobGVjVveRlNzyznn60ML8Aryx86c5vixI7R1dGLHogSBoK1/CQvyeX71+E8pFKZZuHIdJadCNpdnzfrNrFi9Bg3tZUHjuY55J4CXbpnWRrG+2eRPT01wYugIrW0txGI2nu9RdhycokNdUyvRuhSFXA7f9yl7Ptt3Xk9Tc3O1Cxh1XhBfgz7fVmd19m51dVX779Wb8rq1Pv5iMc/w8HE6OjqwbRshBG6lQqFQZGpqikrZZfHqiygUi0ipceXO62hqbp4T5vlE/ryyALUO24cf+imHDj4LKHa8/VoWL1n6sl7633YK90v9c21+X6nkMHTkEPWZDNFYjHK5hBCCslOqBnz5GRqbm5kZ8+ho72bLZduJJ5JvuiUKg8BXEIVSaLpOoVDg05/8bxw+fAjHcQCd+7/0ID09Pf/qCqzt2b8aOaWSQz47Q7FQLejUJZNYtoUfBLiVCvl8nuz0NNlslrpkEs3QyM7MsO2qa0ll6s/Z9O6cywJmZqZ49Mc/oqGlmeeeO8DIqZN09fSyf98vuPf+LxKLJwCYnBjnxPFjWHaUWCxOzLaJx+NE49WpXbpu4HseBadIqVykMDXBxPAp8pNnyLQ0s2jZIH4Anu9RKpXI5bIU8zlMM4Jp2aApNm657Jwq556jMYCaJX6GX+x5nLs/9id09vRx+bYrObh/L++6+Rb+6AN3EI9Z3POpP0cKwTNPPcnPHn2YcsnDsm3sqE3EthGaVq3RO3mmp8c5evQwkzMzBEpS39RE3+JlaErywjO/4pm9D5EvZCk5RYqFPG6ljKHrKA2Uprh46+UXDPlnVQAiEAB85Yv382cfuoObbn43F2/Zyje/8fcsXbqcBYuXkstO8tGPf4I9e5/kj++4jYnxCXoHFtHd00M6nSaeTGLGYxCxUWaUQAPNMkk3ZijkJihOTVJyyhRKJXzd5OThY7zwxF7Gho/huxU8t4ISAUIGCDTWbdxKLBa/YMg/qwKoDU68+T++h3vuvZ8tl15BPjvDzx59jIs2X8qZM6cplMoUZma4/tpreOTRxyiWXXr7eonGLOKxOLZlYJpg6BJNE3PbuLYVpa2+nskTQwwdeZFidgYViYKlMzM1ztGD+3GcApVKhXyhQMUL2LBxC6lU+oIi/6xmAbUvubWjk9aOTgB+9MPvVW/XEAGlksPJFw8yPTnK71x3A3X1zXzj61+jv7+XxUuWIYVE0xRooEV0dKmQroeSEt/zsO0Uje2d7N+3h7buBdhRm0Qyzonx09gTY0xPjeOUPVwvYOf1/47GpuYLjvx5UQeoDVYuO0X2/HwXHW3NPPrdb/DsL/aQm5lm0cqLkJrGTe+8iU2bNnP/39xLuVTCNE0CEVB2SkyNDDNxZhihFL7vI3wfp1wkVV9P34IFGLqGWyozU3DoaGyg5ArGx8eQSufyq66mvb1zXvbsXzCFIE3T2P34IxRyeSYnJ4g1tGLFk3T0LyaWSBMxbUqlMrfedht2PM5nPnM3Cp9yIccze3fx5c/eza7vfQvD0PHcCq5XwfPKFAslEok0xUKW0fEzlIsOR0emSCRTDCxdxe/c8E76+xee13n+vC8EKSnRTZPmrh6ee+EF1q4ZZM3Fl9DS0kI8FicajWFHI1W1ajof/8Td/P57fo+vPvgAl192BYcOHsT1y6y7eAOVkoPveXi+h1epXtDQ3tXLmZERTh07TGtrJztvvIU1F2+lo6vnXxSMLkSc1TqAFALdMPA9l5/+4Lv87VceJGpH+cTdn6aurg7LsoiYJnbUxozYQIDvCx5/9GH+9M6PsPai9Wxav5aL16+mvq0Lz5N4nkfZKWHZFolEAk03GR05SVNbF+2d3ViW9ZoqiqEF+P9T/kNIiWEYDJ8c4sH7/iedPf3c+acf5zOf+iRCBCSTcXTdIBpLUCzk+f43/4mHH36IifExSuUS9Y0trN+4kRtueielQp5C0UHTDDzPIxqNEovHkUoSuC6p+np6+xfMxRznY03/nBFAzeQahsGeXQ/zta88yKZLr+Btl23HLZdpaWur5viJFOWywz/+49/z85/tpqWliRtvvJ7W1jYSiThNTa3EY1GmJieoVCq4rodSing8jmlZ+FIghERJhZTg+z6maV6wvn5eCKC2qSNFwNe+/EWe3r+fd7zr3SxetIhMJsWBkWGWLFlMa1sHe3bv4bHHH2VgYIA77/wIHZ2diKBavvU9j1K5RC47gxQBrusipSQej2OYJkEQIJVCSYUQEtOotnWHq/4sxgA18ifHR/nC5/4KoTTe8bu30NjUQMQ0aW1t5b777mNwcJDTp0cpOiWuv+5qGpuaKDlFHMdBCEEQ1LpzA6QQ+J6HaZpEo9G5qV2BlFT3mKpHtdKZevr6FlzwAd9ZsQC1L13XdZ568gm++uUvsXTVGrZfeRXRqI1tWTQ3t3DgwHM8ufeX1GeaWLN2JcuWr6TkFJianKhevCQEwvcJfB8R+ARBQBAERG0bMxLB9Tx0w0BJiZgd5Cilwik5dHT2hEyfDQGI2Zu1gsDn+9/+Oo/v2sVlV13N4OAgUdsmGouRydRTdBy+8fV/4oYbr+fa665F1yQz0xPVIpGQeL6L73nIWdNevaxREIvF5g5yaLpOIARqlnwhBI5TJhKx5m7sClf/W+QCapcjaJpOIZflO9/8BzzfZ/OlV9La1oamga5rxOMJXjx0iKee2semTZtYtHgphfw0ge+jpCLwfXw/wA/cuXP3vu8DYNvVM/e+76MbBnKW9NrKL1dcgkBw0UXrSSQSIdNvlQBe2r3zs0d/wpfv/zyFbJYFSxYSiydobutkcHCQtYPrmMgV2bXr51xzzdWkM2nyuRyK6k6h8H083yPwA6QS1dYt10XXdWzbnhOEYRgIqRCyeiRbSInv+QSBYPXgRaTT6dD3v1UCqJF/fOgYn//LTzA2PERbWweNza1EIhGUCjhx7BiHjxymt6+f9Zs2877334HCZmp6Ak2HIJAEvofve1UhzAZ+nucRiUQwTbNa7xcC0zCRqkq6kNWBzL7nEQjJ4JqL5tVAxvNeADXyn3l6H5//9F10dHUysGg5sXgKMxLBjFhMTk5y4vhRhoaOMTJyCl0qli/u47Y/ej+9SzeQzc5Ug70gQIgAKSWuWzX/1uyQBt/3q+9lGHO+Xqrq+1cncwnWrF1HJlMfkv9WCaBWXTs9MszdH30/y1etI93YAlJiR21kIDl46AWeevppio6DVNBan0YpyfDpEWIRwYfvuJ1N264jX3CQUszN2alewlyNVT2vWt83DINgdhdRSoFSVM/li4DBtRtoqG8IyX8rBaCkRNN1/uKuD4MI6F20Ck0K/CBgeOQ4p0eGGR0bQ2kaDY1NeK7LqeHTVDwP27YpFkoIZ4w7//j9bNn5H8jnSrheBag2fAoh5gI8c3YCV00ASqlZF+Fz0bqNNDY2heS/lWmgUlXyT508wdjpYVav24KcnZD5xN4nGBkdoewG1KVTdLe3097WQn0mRWfHSY4ePcHRoRPUpdM4Rjt/cc+9fDKaZNH6K9A0UErDdd25Ao9hGARCIIWYLfZU/b7reaxduyEk/2wIQEqFYcC+vbtJxJPYloXnejyxdw+FcoXVa9bT2tJBfUOKSrnMkcNHOH5ylOaGOKuW99LYkGL/gReIREz8aIb777ufu/9qCWZdS7X6Fwh0XUfX9WoRiFo7uIbne7iVChs2bqG5uSUk/2wWgoZPDGHZMYpOkT27d9M7MMB73n41vT3dJJJJpJSMjY6yauVSfvHLp9j3q2fo6sjQ09ZAxeni8PFhujpaOHX8OD/53re55uZb8T1vrie/lvbJ2fmMrutRLDps3nwJLS2tIflnSwC1O3R0wyCaTPL008+ydNkKdlx1FelMHboOUgbkCw7JRJJkMsYVsSiZugQP79qNF5d0tdUzOZNDSsWC/gH27t3LxZdfRSTRjJwduqxmt5BBo1wqk8tl2br1cjo6O0Py3wDe8N5orZ2qtb2dQ7/eR3+bxuZ1ndhmnogJSniU81kMAkTg4uQdUNDX1U5XawNDI9NIKWlvacZ1FR3d3eQdn6f3PoZtW9UAcHbjR0pJoVBganKKLVsupbevrxqAhuS/9RagljwYhsGPv/Mt/u6+L9FtJ+madAl2/xivq45yezsi3YuI96N0E023qiu4UkHTdNpamjl+coRswae1pZHDJ8bQdZ26TBNHjxxhq19BSFm9ghUoOg5TU9Ns23Ylff0DcwFoiLdYALUSLMD9f/0/eOCL36KvZQuGtZTnT9kMn5wh+eRBUoldpAc8rMXLsNo3EEl2IJWOkBooaGrMYKAYmczS0t6ObUdwyi7p+gyB51KplEAZ+EJSdApMTc+wbduV9A8smJc3cF0QAqiR73s+n7jr4/z4+/tZvfYPaE6uwnUSnHElQ8UyWqkLe7yV9lM/of/YLurXjaH3bIZIE1YshRGxyWTqyTQ2YOTzeKUiDek6pFS0trZRGD9JpeygR1LkC3mmpqbYvmMnCxcuDsk/WwKQs318+/b9ko/8yUfYs+cJkqkGRiaHaG9aTX/vNdSlNuCbJjk7gRH041Q24R0VtLoHSRcrRPsvJQZEZB3RaJz21mYqhSJBIGhqaCCVqScZsxg/eRgpBU4hz+joGFdetZNFi0Lyz5oAal/8g19+kP/6h7dRcV0SCYuCcxolTzM69TzPHf4GDZkNLF/wPhLmAnxpktcGeEHkGB0qs8I+SWPseaQRJxWJg6ZAKgIpULpGc1MjbV3dvHjgGTxf4nqS4ZExdly5k6VLl4fkn60sQIhqMWb//v2877b3ohCkUnFQYOgWkYhNLBrFsi3Gp5/k5099gLGJH2BaGRw9Qt5oYlz2c+KkiXP6BHjF37R0BRKlVVvE05l6hJTkc1niiRiTMwW27biKZctD8udFGnjPPZ/B83zsqEUQBKiXlINru3fxaBxFmacO/zXDuR8i7ShCj+NFGpl0G3CyDoGbRSmJUyoxOjaK9F2SiTRSN6hUKjj5PJnmFi7fvpMVK1aG5J9NAdRq8K7r8vT+X2FGtLmj3S8vCM2WaLUAKxJBNwTPn3wArfwsMTMA06Cit+EULaRbASPCoSNDTE9nGRhYSF19M9KXTI2fxikVeO8H7mTBwEBI/nyxAPl8nmKxSDX7Uy95MNeBC4ogEKBJLMsmEA4nJ75PnekQNeNYdgqlxzFMi7HxSUaGR1izajWZhmbQNEqlHM/86pfc8bG7Wbx05ZzrCTEPgsBEIkEinmBUKExTe8n0rtq16NqcIIJAYhoQjdqMOUN4wSjpeCc6Uex4irI0mJiapr2jHdu2KZdKTI6d5sTQUf7Trbdz2fadL6s1hDiLAqjdjhmPx+ns7ObFF4+ixWbHt0kxW4fXZ/9XB1UtywZSYGAghM+0P057ohsAx4DC6Sxlr4iuJNlcDiUDurp7+ORnv8DKVWvm0s0Q88QC1Lpy3vGOd/DII4+iaxqaAoUOmuQ3F6jNDmyYNQZKSUQgKXhZ4kmTqewkWy/fQaa1m7HRM+iGSWtbO6vXrqPvJWf3QrP/1uG36giq7bZls1lWD65gbGwMyzIQQiFf8nQNNdvI8ZtNItcPWNG3nnUDq9jy9kFu/eDt/+Z7XMjn9Od1EFidpy/IZDJ85tN/iecKdL161k6bjQKri15DKW3OHWiajqbrCFFi241v49YP3j7XyPnSR21HLyR/HmcBhmEghOCWW27hgx+6nXyuhGEYGIbxiu3Y35y713Ud4Up+/9b38O7b/vPcYMfa8+aeHxJ/9qBeA6SUKggCJZVSH/vTOxWgzAiqLhVVdamYSiQtlUjaqi4VVfGEpQD1oQ/drpRSSgihpJQqxPwCr/UJUso5Ir/9z99SS5ctUq8oDChA2VFL3XXXn4Xkz3O87rbwWrTuOEUeeeRRHnv8MUaGh4lEIqxcuZJrr72OFStWhKNYzocs4NXSw1fL18OU7jwXQC19qx3QeOVFDyH5F4AAQlwgaWCIUAAhQgGECAUQIhRAiFAAIUIBhAgFECIUQIhQACFCAYQIBRAiFECIUAAhQgGECAUQIhRAiFAAIc4B/D85sL5MZDr9OwAAAABJRU5ErkJggg==

iVBORw0KGgoAAAANSUhEUgAAAIAAAABzCAYAAABQOAp8AAAaMklEQVR42u2deZScV3nmf99S31dbV1Xv+6p9bclarMV4kWQjxytjJoOdgcmcjMETcrAh5IBJnOGACRwnYRicwZ4DMWYIyQQCZNgXrwLJMshYtpFsWUtr6ZZ679q+qvqWe+/8UV2N7SQ+eBmrJX3POfVHL1V1qp7nvtt973s1pZQixAULPfwK3jwopZBSci6tKTOk7Q3TTo1vTdPQNG1ODLXfhQI4T1e7Ugpd16lxPDM9RTabJZPJUN/QOPe/Ukp0fX4aWy2MAd4YcrkcMzMz7N71GHt+9hhOpYKpa1y27Uo2bXkbnZ2dxONxlFLz0hqEAngdK1/TNKanp3jwwQfIpDMkk0mkEJiRCIZpYug6FbdCNptlfPQMO67ayaZNW+alCEIX8DoEIITgb+79PE2NDWzbtg3LsjAM42XxABr4vkcxl+fb//xt6pJJVqxcPe/cQSiA14AaeUPHjhKPRtm240o8z0MIiaZJNE1DKR1NUyglCQJJxI6y9ZJLOHjw16xYuZr55gRCAbwWfzlrvutSKTZs3IDnuiQScQxDQ9cjs3/XgKqVME0d3/dJp9K4rld9jXkWDIYCeB2IRqNEbAtdN9B1DdPU0bTIrAtQgIamKaT0qz9rOr19/S+LIeYLwkLQ64DjFJFCYBgGmmagaSaa9hsLIaVESjlLuERKQUNDQ1gHOF9QKBQADdM0iEQiRCKRlxWBgiDA81yCIKhWB0WAFbFCAZwvMYDv+cRicSzbRilFpVzB0E3UbPCnlMIPBLoRQboVhAjQDSMUwPmCEyeGKBcLPP/c00xNTjM6Noqua5w6cRKnVMGKmqSScfr7B9hyyRVYsSimab5MRGEMcA7m/wBDQ8cYevF5psdPk0mnqEtGqTh5JifH8PwyA32dtDakiVkGBoIjL/6awPewLDu0AOcDntu/j2jUZNXgOnTD4O+++lWMiMGiRSuw4vW0tDewqLedRLoVw45w8tgxirlpdH1+uoDQArxG/5+bmUbTDZJ1KY4deREhBZdeehlXbNvOqgXdFKenGR2bYGZmCkMzMXSTibFxlJKhAM4HF1BXV4em6QRCErEtbNums7uXhoY0K9euJxJNMDM1ha5paEohlUQ3tHm7LRwK4DUKoK2ji+zMNJ7vks8XWLlsFT3dA2i6TjJTT2dvP8WyTzQWBw1KJYdMpn62TKxCAZzLLkApxarBdXiux0M/+gH5fJG+gQHKroNuWJQcB7dUxIpYZKenOfDss8xMT7F24yXz93OF28GvzQpomsbU5Dj3fu6zFAs5ujs6sZN1dDQ1oCufpvY2CvkSBw7+Gt9z+d3f+wN6BxaG/QDnmwgAjh4+xH+/526OHDtOSzLK1TfcyKbLtmNF45wZPokdTbBqcO28JT90Aa/TFdQaPwcWLmHpsuV4xSy5isevjxznySf2MjM9TVtHN4auc/zYkblm0bAOcJ5A13WUqu7/b3v7NUyePsXR4yeZmZrGMCLs+8VeCoUCpqHT0NREKlNPQ0PjvOwNDF3AG3QHSil+/thDnDh6iOlsjoMHDnDw+UNEIhHK5RK2rti4dSsf+ujHaWtrn3ciCAXwJsQDSin+1xc+x09/8F1mCkVu+ve30Nfbi+tWeOzhnzJy/HnWbdjM+z98F+l0/byKCUIBvAHUVvP/fvAB/vaB+6kUi/yX9/4hl1++jcD30AwYG5/gm//wVaZGT9KzcAUf/fNPkU5n5o0IwiDwDQaEAJ3dPSxbuowlS5czOLiGQiGP53k4hSKZVJpkXT0jkzkmCiW+/4PvhEHg+VYc2r59B56TZ3pqCpBEIiaGbgCScqlEe2cnPT29vOtdN7N44ZJ55QJCC/AmxQI7dl5LV08vpq5jmgaBCPBnO4O6ujq4aO1aFi9YRE9Pb2gBzkdMTU1SKjk0NzWipCQIfHzfp1QqsWz5Gq6/6WYM3QibQs+ztT/nCibGx4lGo2imgRQSy4wg/ABN02nv6sLQDaSUYUfQ+UJ8rf0bYHT0DJ5XprOrE0PXMUwTKSUlx8HQDaKx2FwBab4hdAGvkuK9NNJ/ZfCnaVAoFpgcO0PJKZJOJQGNIAgQQuB5Hm7FpS4dw56n7WChAF7NNL7Kai0WC4yfOY1EYRo6yUQCz3URUiCCAM918TwPTVM0tzS/rGgUCuAcQKVS5pdP7CaZStHc0kbEstA0DcuyqVTKnBo6yvTUBCqo0NHZiWUn8AOBUgrXdRFCIKUkGk/Q1Tswrz9rKIBXpHOapuG6Ht/97nfwPJ+evl50wySdTrNxw3oS8Tjd3d20tDTxk//7f9i36yEWLVtO58BSjIgNUhKIgIoX0DewkHQmM6+3g8NS8G+BQj5HpeygggApJBW3jFspc/TQfp744Y+RuuJtO68h1dCK7wcIJehfuIz+BYvnNfmhBXgVK6CkYmp6knxuBsvUMU0TKWQ1t3cKzExNkEjUEatPcejwESYnxjCtGLodZ8XgBlrbOv7NIDIUwDwnv1KpMDJyCq9SJhmLoqFTqbj4FYdyuUSpVEIpiRWvo6uvhwOHnqfsBjR39rFo6Qri8cS8X/mhAP4V4jVNY2JinPGxM+i6hq5r5PN5ROCjRIDvewSBj+f7BCIgZhoIZbJ8xTrefsPN9MzTI+BhDPBbkC+E5MTxY+RzMyTjMVAKp1Qil8vh5LPYdgTLsggCgWkalMsOBadIXV09my/dQTJZd04RHwrgZVF/hcOHXkApRaY+Q8VxKJUc3EqJ8TOnyWWzNDQ3EYtGkVJQKBSIWDFWrt1IT2/f7GtJNO3cK6yaFzr546Nn2L9vLzJwiVo2TjZBqqEJ3/cp5LIUnQLxZB22FSWXzeH6HguWLGfV4Hosy0JJCZp2TpJ/wVqAGvmTE+MceeEA6UwG24owMvQiT+/dTUdPHy1dPWSzOaKxBCAZn5igobGVjVveRlNzyznn60ML8Aryx86c5vixI7R1dGLHogSBoK1/CQvyeX71+E8pFKZZuHIdJadCNpdnzfrNrFi9Bg3tZUHjuY55J4CXbpnWRrG+2eRPT01wYugIrW0txGI2nu9RdhycokNdUyvRuhSFXA7f9yl7Ptt3Xk9Tc3O1Cxh1XhBfgz7fVmd19m51dVX779Wb8rq1Pv5iMc/w8HE6OjqwbRshBG6lQqFQZGpqikrZZfHqiygUi0ipceXO62hqbp4T5vlE/ryyALUO24cf+imHDj4LKHa8/VoWL1n6sl7633YK90v9c21+X6nkMHTkEPWZDNFYjHK5hBCCslOqBnz5GRqbm5kZ8+ho72bLZduJJ5JvuiUKg8BXEIVSaLpOoVDg05/8bxw+fAjHcQCd+7/0ID09Pf/qCqzt2b8aOaWSQz47Q7FQLejUJZNYtoUfBLiVCvl8nuz0NNlslrpkEs3QyM7MsO2qa0ll6s/Z9O6cywJmZqZ49Mc/oqGlmeeeO8DIqZN09fSyf98vuPf+LxKLJwCYnBjnxPFjWHaUWCxOzLaJx+NE49WpXbpu4HseBadIqVykMDXBxPAp8pNnyLQ0s2jZIH4Anu9RKpXI5bIU8zlMM4Jp2aApNm657Jwq556jMYCaJX6GX+x5nLs/9id09vRx+bYrObh/L++6+Rb+6AN3EI9Z3POpP0cKwTNPPcnPHn2YcsnDsm3sqE3EthGaVq3RO3mmp8c5evQwkzMzBEpS39RE3+JlaErywjO/4pm9D5EvZCk5RYqFPG6ljKHrKA2Uprh46+UXDPlnVQAiEAB85Yv382cfuoObbn43F2/Zyje/8fcsXbqcBYuXkstO8tGPf4I9e5/kj++4jYnxCXoHFtHd00M6nSaeTGLGYxCxUWaUQAPNMkk3ZijkJihOTVJyyhRKJXzd5OThY7zwxF7Gho/huxU8t4ISAUIGCDTWbdxKLBa/YMg/qwKoDU68+T++h3vuvZ8tl15BPjvDzx59jIs2X8qZM6cplMoUZma4/tpreOTRxyiWXXr7eonGLOKxOLZlYJpg6BJNE3PbuLYVpa2+nskTQwwdeZFidgYViYKlMzM1ztGD+3GcApVKhXyhQMUL2LBxC6lU+oIi/6xmAbUvubWjk9aOTgB+9MPvVW/XEAGlksPJFw8yPTnK71x3A3X1zXzj61+jv7+XxUuWIYVE0xRooEV0dKmQroeSEt/zsO0Uje2d7N+3h7buBdhRm0Qyzonx09gTY0xPjeOUPVwvYOf1/47GpuYLjvx5UQeoDVYuO0X2/HwXHW3NPPrdb/DsL/aQm5lm0cqLkJrGTe+8iU2bNnP/39xLuVTCNE0CEVB2SkyNDDNxZhihFL7vI3wfp1wkVV9P34IFGLqGWyozU3DoaGyg5ArGx8eQSufyq66mvb1zXvbsXzCFIE3T2P34IxRyeSYnJ4g1tGLFk3T0LyaWSBMxbUqlMrfedht2PM5nPnM3Cp9yIccze3fx5c/eza7vfQvD0PHcCq5XwfPKFAslEok0xUKW0fEzlIsOR0emSCRTDCxdxe/c8E76+xee13n+vC8EKSnRTZPmrh6ee+EF1q4ZZM3Fl9DS0kI8FicajWFHI1W1ajof/8Td/P57fo+vPvgAl192BYcOHsT1y6y7eAOVkoPveXi+h1epXtDQ3tXLmZERTh07TGtrJztvvIU1F2+lo6vnXxSMLkSc1TqAFALdMPA9l5/+4Lv87VceJGpH+cTdn6aurg7LsoiYJnbUxozYQIDvCx5/9GH+9M6PsPai9Wxav5aL16+mvq0Lz5N4nkfZKWHZFolEAk03GR05SVNbF+2d3ViW9ZoqiqEF+P9T/kNIiWEYDJ8c4sH7/iedPf3c+acf5zOf+iRCBCSTcXTdIBpLUCzk+f43/4mHH36IifExSuUS9Y0trN+4kRtueielQp5C0UHTDDzPIxqNEovHkUoSuC6p+np6+xfMxRznY03/nBFAzeQahsGeXQ/zta88yKZLr+Btl23HLZdpaWur5viJFOWywz/+49/z85/tpqWliRtvvJ7W1jYSiThNTa3EY1GmJieoVCq4rodSing8jmlZ+FIghERJhZTg+z6maV6wvn5eCKC2qSNFwNe+/EWe3r+fd7zr3SxetIhMJsWBkWGWLFlMa1sHe3bv4bHHH2VgYIA77/wIHZ2diKBavvU9j1K5RC47gxQBrusipSQej2OYJkEQIJVCSYUQEtOotnWHq/4sxgA18ifHR/nC5/4KoTTe8bu30NjUQMQ0aW1t5b777mNwcJDTp0cpOiWuv+5qGpuaKDlFHMdBCEEQ1LpzA6QQ+J6HaZpEo9G5qV2BlFT3mKpHtdKZevr6FlzwAd9ZsQC1L13XdZ568gm++uUvsXTVGrZfeRXRqI1tWTQ3t3DgwHM8ufeX1GeaWLN2JcuWr6TkFJianKhevCQEwvcJfB8R+ARBQBAERG0bMxLB9Tx0w0BJiZgd5Cilwik5dHT2hEyfDQGI2Zu1gsDn+9/+Oo/v2sVlV13N4OAgUdsmGouRydRTdBy+8fV/4oYbr+fa665F1yQz0xPVIpGQeL6L73nIWdNevaxREIvF5g5yaLpOIARqlnwhBI5TJhKx5m7sClf/W+QCapcjaJpOIZflO9/8BzzfZ/OlV9La1oamga5rxOMJXjx0iKee2semTZtYtHgphfw0ge+jpCLwfXw/wA/cuXP3vu8DYNvVM/e+76MbBnKW9NrKL1dcgkBw0UXrSSQSIdNvlQBe2r3zs0d/wpfv/zyFbJYFSxYSiydobutkcHCQtYPrmMgV2bXr51xzzdWkM2nyuRyK6k6h8H083yPwA6QS1dYt10XXdWzbnhOEYRgIqRCyeiRbSInv+QSBYPXgRaTT6dD3v1UCqJF/fOgYn//LTzA2PERbWweNza1EIhGUCjhx7BiHjxymt6+f9Zs2877334HCZmp6Ak2HIJAEvofve1UhzAZ+nucRiUQwTbNa7xcC0zCRqkq6kNWBzL7nEQjJ4JqL5tVAxvNeADXyn3l6H5//9F10dHUysGg5sXgKMxLBjFhMTk5y4vhRhoaOMTJyCl0qli/u47Y/ej+9SzeQzc5Ug70gQIgAKSWuWzX/1uyQBt/3q+9lGHO+Xqrq+1cncwnWrF1HJlMfkv9WCaBWXTs9MszdH30/y1etI93YAlJiR21kIDl46AWeevppio6DVNBan0YpyfDpEWIRwYfvuJ1N264jX3CQUszN2alewlyNVT2vWt83DINgdhdRSoFSVM/li4DBtRtoqG8IyX8rBaCkRNN1/uKuD4MI6F20Ck0K/CBgeOQ4p0eGGR0bQ2kaDY1NeK7LqeHTVDwP27YpFkoIZ4w7//j9bNn5H8jnSrheBag2fAoh5gI8c3YCV00ASqlZF+Fz0bqNNDY2heS/lWmgUlXyT508wdjpYVav24KcnZD5xN4nGBkdoewG1KVTdLe3097WQn0mRWfHSY4ePcHRoRPUpdM4Rjt/cc+9fDKaZNH6K9A0UErDdd25Ao9hGARCIIWYLfZU/b7reaxduyEk/2wIQEqFYcC+vbtJxJPYloXnejyxdw+FcoXVa9bT2tJBfUOKSrnMkcNHOH5ylOaGOKuW99LYkGL/gReIREz8aIb777ufu/9qCWZdS7X6Fwh0XUfX9WoRiFo7uIbne7iVChs2bqG5uSUk/2wWgoZPDGHZMYpOkT27d9M7MMB73n41vT3dJJJJpJSMjY6yauVSfvHLp9j3q2fo6sjQ09ZAxeni8PFhujpaOHX8OD/53re55uZb8T1vrie/lvbJ2fmMrutRLDps3nwJLS2tIflnSwC1O3R0wyCaTPL008+ydNkKdlx1FelMHboOUgbkCw7JRJJkMsYVsSiZugQP79qNF5d0tdUzOZNDSsWC/gH27t3LxZdfRSTRjJwduqxmt5BBo1wqk8tl2br1cjo6O0Py3wDe8N5orZ2qtb2dQ7/eR3+bxuZ1ndhmnogJSniU81kMAkTg4uQdUNDX1U5XawNDI9NIKWlvacZ1FR3d3eQdn6f3PoZtW9UAcHbjR0pJoVBganKKLVsupbevrxqAhuS/9RagljwYhsGPv/Mt/u6+L9FtJ+madAl2/xivq45yezsi3YuI96N0E023qiu4UkHTdNpamjl+coRswae1pZHDJ8bQdZ26TBNHjxxhq19BSFm9ghUoOg5TU9Ns23Ylff0DcwFoiLdYALUSLMD9f/0/eOCL36KvZQuGtZTnT9kMn5wh+eRBUoldpAc8rMXLsNo3EEl2IJWOkBooaGrMYKAYmczS0t6ObUdwyi7p+gyB51KplEAZ+EJSdApMTc+wbduV9A8smJc3cF0QAqiR73s+n7jr4/z4+/tZvfYPaE6uwnUSnHElQ8UyWqkLe7yV9lM/of/YLurXjaH3bIZIE1YshRGxyWTqyTQ2YOTzeKUiDek6pFS0trZRGD9JpeygR1LkC3mmpqbYvmMnCxcuDsk/WwKQs318+/b9ko/8yUfYs+cJkqkGRiaHaG9aTX/vNdSlNuCbJjk7gRH041Q24R0VtLoHSRcrRPsvJQZEZB3RaJz21mYqhSJBIGhqaCCVqScZsxg/eRgpBU4hz+joGFdetZNFi0Lyz5oAal/8g19+kP/6h7dRcV0SCYuCcxolTzM69TzPHf4GDZkNLF/wPhLmAnxpktcGeEHkGB0qs8I+SWPseaQRJxWJg6ZAKgIpULpGc1MjbV3dvHjgGTxf4nqS4ZExdly5k6VLl4fkn60sQIhqMWb//v2877b3ohCkUnFQYOgWkYhNLBrFsi3Gp5/k5099gLGJH2BaGRw9Qt5oYlz2c+KkiXP6BHjF37R0BRKlVVvE05l6hJTkc1niiRiTMwW27biKZctD8udFGnjPPZ/B83zsqEUQBKiXlINru3fxaBxFmacO/zXDuR8i7ShCj+NFGpl0G3CyDoGbRSmJUyoxOjaK9F2SiTRSN6hUKjj5PJnmFi7fvpMVK1aG5J9NAdRq8K7r8vT+X2FGtLmj3S8vCM2WaLUAKxJBNwTPn3wArfwsMTMA06Cit+EULaRbASPCoSNDTE9nGRhYSF19M9KXTI2fxikVeO8H7mTBwEBI/nyxAPl8nmKxSDX7Uy95MNeBC4ogEKBJLMsmEA4nJ75PnekQNeNYdgqlxzFMi7HxSUaGR1izajWZhmbQNEqlHM/86pfc8bG7Wbx05ZzrCTEPgsBEIkEinmBUKExTe8n0rtq16NqcIIJAYhoQjdqMOUN4wSjpeCc6Uex4irI0mJiapr2jHdu2KZdKTI6d5sTQUf7Trbdz2fadL6s1hDiLAqjdjhmPx+ns7ObFF4+ixWbHt0kxW4fXZ/9XB1UtywZSYGAghM+0P057ohsAx4DC6Sxlr4iuJNlcDiUDurp7+ORnv8DKVWvm0s0Q88QC1Lpy3vGOd/DII4+iaxqaAoUOmuQ3F6jNDmyYNQZKSUQgKXhZ4kmTqewkWy/fQaa1m7HRM+iGSWtbO6vXrqPvJWf3QrP/1uG36giq7bZls1lWD65gbGwMyzIQQiFf8nQNNdvI8ZtNItcPWNG3nnUDq9jy9kFu/eDt/+Z7XMjn9Od1EFidpy/IZDJ85tN/iecKdL161k6bjQKri15DKW3OHWiajqbrCFFi241v49YP3j7XyPnSR21HLyR/HmcBhmEghOCWW27hgx+6nXyuhGEYGIbxiu3Y35y713Ud4Up+/9b38O7b/vPcYMfa8+aeHxJ/9qBeA6SUKggCJZVSH/vTOxWgzAiqLhVVdamYSiQtlUjaqi4VVfGEpQD1oQ/drpRSSgihpJQqxPwCr/UJUso5Ir/9z99SS5ctUq8oDChA2VFL3XXXn4Xkz3O87rbwWrTuOEUeeeRRHnv8MUaGh4lEIqxcuZJrr72OFStWhKNYzocs4NXSw1fL18OU7jwXQC19qx3QeOVFDyH5F4AAQlwgaWCIUAAhQgGECAUQIhRAiFAAIUIBhAgFECIUQIhQACFCAYQIBRAiFECIUAAhQgGECAUQIhRAiFAAIc4B/D85sL5MZDr9OwAAAABJRU5ErkJggg==

iVBORw0KGgoAAAANSUhEUgAAAIAAAABzCAYAAABQOAp8AAAaMklEQVR42u2deZScV3nmf99S31dbV1Xv+6p9bclarMV4kWQjxytjJoOdgcmcjMETcrAh5IBJnOGACRwnYRicwZ4DMWYIyQQCZNgXrwLJMshYtpFsWUtr6ZZ679q+qvqWe+/8UV2N7SQ+eBmrJX3POfVHL1V1qp7nvtt973s1pZQixAULPfwK3jwopZBSci6tKTOk7Q3TTo1vTdPQNG1ODLXfhQI4T1e7Ugpd16lxPDM9RTabJZPJUN/QOPe/Ukp0fX4aWy2MAd4YcrkcMzMz7N71GHt+9hhOpYKpa1y27Uo2bXkbnZ2dxONxlFLz0hqEAngdK1/TNKanp3jwwQfIpDMkk0mkEJiRCIZpYug6FbdCNptlfPQMO67ayaZNW+alCEIX8DoEIITgb+79PE2NDWzbtg3LsjAM42XxABr4vkcxl+fb//xt6pJJVqxcPe/cQSiA14AaeUPHjhKPRtm240o8z0MIiaZJNE1DKR1NUyglCQJJxI6y9ZJLOHjw16xYuZr55gRCAbwWfzlrvutSKTZs3IDnuiQScQxDQ9cjs3/XgKqVME0d3/dJp9K4rld9jXkWDIYCeB2IRqNEbAtdN9B1DdPU0bTIrAtQgIamKaT0qz9rOr19/S+LIeYLwkLQ64DjFJFCYBgGmmagaSaa9hsLIaVESjlLuERKQUNDQ1gHOF9QKBQADdM0iEQiRCKRlxWBgiDA81yCIKhWB0WAFbFCAZwvMYDv+cRicSzbRilFpVzB0E3UbPCnlMIPBLoRQboVhAjQDSMUwPmCEyeGKBcLPP/c00xNTjM6Noqua5w6cRKnVMGKmqSScfr7B9hyyRVYsSimab5MRGEMcA7m/wBDQ8cYevF5psdPk0mnqEtGqTh5JifH8PwyA32dtDakiVkGBoIjL/6awPewLDu0AOcDntu/j2jUZNXgOnTD4O+++lWMiMGiRSuw4vW0tDewqLedRLoVw45w8tgxirlpdH1+uoDQArxG/5+bmUbTDZJ1KY4deREhBZdeehlXbNvOqgXdFKenGR2bYGZmCkMzMXSTibFxlJKhAM4HF1BXV4em6QRCErEtbNums7uXhoY0K9euJxJNMDM1ha5paEohlUQ3tHm7LRwK4DUKoK2ji+zMNJ7vks8XWLlsFT3dA2i6TjJTT2dvP8WyTzQWBw1KJYdMpn62TKxCAZzLLkApxarBdXiux0M/+gH5fJG+gQHKroNuWJQcB7dUxIpYZKenOfDss8xMT7F24yXz93OF28GvzQpomsbU5Dj3fu6zFAs5ujs6sZN1dDQ1oCufpvY2CvkSBw7+Gt9z+d3f+wN6BxaG/QDnmwgAjh4+xH+/526OHDtOSzLK1TfcyKbLtmNF45wZPokdTbBqcO28JT90Aa/TFdQaPwcWLmHpsuV4xSy5isevjxznySf2MjM9TVtHN4auc/zYkblm0bAOcJ5A13WUqu7/b3v7NUyePsXR4yeZmZrGMCLs+8VeCoUCpqHT0NREKlNPQ0PjvOwNDF3AG3QHSil+/thDnDh6iOlsjoMHDnDw+UNEIhHK5RK2rti4dSsf+ujHaWtrn3ciCAXwJsQDSin+1xc+x09/8F1mCkVu+ve30Nfbi+tWeOzhnzJy/HnWbdjM+z98F+l0/byKCUIBvAHUVvP/fvAB/vaB+6kUi/yX9/4hl1++jcD30AwYG5/gm//wVaZGT9KzcAUf/fNPkU5n5o0IwiDwDQaEAJ3dPSxbuowlS5czOLiGQiGP53k4hSKZVJpkXT0jkzkmCiW+/4PvhEHg+VYc2r59B56TZ3pqCpBEIiaGbgCScqlEe2cnPT29vOtdN7N44ZJ55QJCC/AmxQI7dl5LV08vpq5jmgaBCPBnO4O6ujq4aO1aFi9YRE9Pb2gBzkdMTU1SKjk0NzWipCQIfHzfp1QqsWz5Gq6/6WYM3QibQs+ztT/nCibGx4lGo2imgRQSy4wg/ABN02nv6sLQDaSUYUfQ+UJ8rf0bYHT0DJ5XprOrE0PXMUwTKSUlx8HQDaKx2FwBab4hdAGvkuK9NNJ/ZfCnaVAoFpgcO0PJKZJOJQGNIAgQQuB5Hm7FpS4dw56n7WChAF7NNL7Kai0WC4yfOY1EYRo6yUQCz3URUiCCAM918TwPTVM0tzS/rGgUCuAcQKVS5pdP7CaZStHc0kbEstA0DcuyqVTKnBo6yvTUBCqo0NHZiWUn8AOBUgrXdRFCIKUkGk/Q1Tswrz9rKIBXpHOapuG6Ht/97nfwPJ+evl50wySdTrNxw3oS8Tjd3d20tDTxk//7f9i36yEWLVtO58BSjIgNUhKIgIoX0DewkHQmM6+3g8NS8G+BQj5HpeygggApJBW3jFspc/TQfp744Y+RuuJtO68h1dCK7wcIJehfuIz+BYvnNfmhBXgVK6CkYmp6knxuBsvUMU0TKWQ1t3cKzExNkEjUEatPcejwESYnxjCtGLodZ8XgBlrbOv7NIDIUwDwnv1KpMDJyCq9SJhmLoqFTqbj4FYdyuUSpVEIpiRWvo6uvhwOHnqfsBjR39rFo6Qri8cS8X/mhAP4V4jVNY2JinPGxM+i6hq5r5PN5ROCjRIDvewSBj+f7BCIgZhoIZbJ8xTrefsPN9MzTI+BhDPBbkC+E5MTxY+RzMyTjMVAKp1Qil8vh5LPYdgTLsggCgWkalMsOBadIXV09my/dQTJZd04RHwrgZVF/hcOHXkApRaY+Q8VxKJUc3EqJ8TOnyWWzNDQ3EYtGkVJQKBSIWDFWrt1IT2/f7GtJNO3cK6yaFzr546Nn2L9vLzJwiVo2TjZBqqEJ3/cp5LIUnQLxZB22FSWXzeH6HguWLGfV4Hosy0JJCZp2TpJ/wVqAGvmTE+MceeEA6UwG24owMvQiT+/dTUdPHy1dPWSzOaKxBCAZn5igobGVjVveRlNzyznn60ML8Aryx86c5vixI7R1dGLHogSBoK1/CQvyeX71+E8pFKZZuHIdJadCNpdnzfrNrFi9Bg3tZUHjuY55J4CXbpnWRrG+2eRPT01wYugIrW0txGI2nu9RdhycokNdUyvRuhSFXA7f9yl7Ptt3Xk9Tc3O1Cxh1XhBfgz7fVmd19m51dVX779Wb8rq1Pv5iMc/w8HE6OjqwbRshBG6lQqFQZGpqikrZZfHqiygUi0ipceXO62hqbp4T5vlE/ryyALUO24cf+imHDj4LKHa8/VoWL1n6sl7633YK90v9c21+X6nkMHTkEPWZDNFYjHK5hBCCslOqBnz5GRqbm5kZ8+ho72bLZduJJ5JvuiUKg8BXEIVSaLpOoVDg05/8bxw+fAjHcQCd+7/0ID09Pf/qCqzt2b8aOaWSQz47Q7FQLejUJZNYtoUfBLiVCvl8nuz0NNlslrpkEs3QyM7MsO2qa0ll6s/Z9O6cywJmZqZ49Mc/oqGlmeeeO8DIqZN09fSyf98vuPf+LxKLJwCYnBjnxPFjWHaUWCxOzLaJx+NE49WpXbpu4HseBadIqVykMDXBxPAp8pNnyLQ0s2jZIH4Anu9RKpXI5bIU8zlMM4Jp2aApNm657Jwq556jMYCaJX6GX+x5nLs/9id09vRx+bYrObh/L++6+Rb+6AN3EI9Z3POpP0cKwTNPPcnPHn2YcsnDsm3sqE3EthGaVq3RO3mmp8c5evQwkzMzBEpS39RE3+JlaErywjO/4pm9D5EvZCk5RYqFPG6ljKHrKA2Uprh46+UXDPlnVQAiEAB85Yv382cfuoObbn43F2/Zyje/8fcsXbqcBYuXkstO8tGPf4I9e5/kj++4jYnxCXoHFtHd00M6nSaeTGLGYxCxUWaUQAPNMkk3ZijkJihOTVJyyhRKJXzd5OThY7zwxF7Gho/huxU8t4ISAUIGCDTWbdxKLBa/YMg/qwKoDU68+T++h3vuvZ8tl15BPjvDzx59jIs2X8qZM6cplMoUZma4/tpreOTRxyiWXXr7eonGLOKxOLZlYJpg6BJNE3PbuLYVpa2+nskTQwwdeZFidgYViYKlMzM1ztGD+3GcApVKhXyhQMUL2LBxC6lU+oIi/6xmAbUvubWjk9aOTgB+9MPvVW/XEAGlksPJFw8yPTnK71x3A3X1zXzj61+jv7+XxUuWIYVE0xRooEV0dKmQroeSEt/zsO0Uje2d7N+3h7buBdhRm0Qyzonx09gTY0xPjeOUPVwvYOf1/47GpuYLjvx5UQeoDVYuO0X2/HwXHW3NPPrdb/DsL/aQm5lm0cqLkJrGTe+8iU2bNnP/39xLuVTCNE0CEVB2SkyNDDNxZhihFL7vI3wfp1wkVV9P34IFGLqGWyozU3DoaGyg5ArGx8eQSufyq66mvb1zXvbsXzCFIE3T2P34IxRyeSYnJ4g1tGLFk3T0LyaWSBMxbUqlMrfedht2PM5nPnM3Cp9yIccze3fx5c/eza7vfQvD0PHcCq5XwfPKFAslEok0xUKW0fEzlIsOR0emSCRTDCxdxe/c8E76+xee13n+vC8EKSnRTZPmrh6ee+EF1q4ZZM3Fl9DS0kI8FicajWFHI1W1ajof/8Td/P57fo+vPvgAl192BYcOHsT1y6y7eAOVkoPveXi+h1epXtDQ3tXLmZERTh07TGtrJztvvIU1F2+lo6vnXxSMLkSc1TqAFALdMPA9l5/+4Lv87VceJGpH+cTdn6aurg7LsoiYJnbUxozYQIDvCx5/9GH+9M6PsPai9Wxav5aL16+mvq0Lz5N4nkfZKWHZFolEAk03GR05SVNbF+2d3ViW9ZoqiqEF+P9T/kNIiWEYDJ8c4sH7/iedPf3c+acf5zOf+iRCBCSTcXTdIBpLUCzk+f43/4mHH36IifExSuUS9Y0trN+4kRtueielQp5C0UHTDDzPIxqNEovHkUoSuC6p+np6+xfMxRznY03/nBFAzeQahsGeXQ/zta88yKZLr+Btl23HLZdpaWur5viJFOWywz/+49/z85/tpqWliRtvvJ7W1jYSiThNTa3EY1GmJieoVCq4rodSing8jmlZ+FIghERJhZTg+z6maV6wvn5eCKC2qSNFwNe+/EWe3r+fd7zr3SxetIhMJsWBkWGWLFlMa1sHe3bv4bHHH2VgYIA77/wIHZ2diKBavvU9j1K5RC47gxQBrusipSQej2OYJkEQIJVCSYUQEtOotnWHq/4sxgA18ifHR/nC5/4KoTTe8bu30NjUQMQ0aW1t5b777mNwcJDTp0cpOiWuv+5qGpuaKDlFHMdBCEEQ1LpzA6QQ+J6HaZpEo9G5qV2BlFT3mKpHtdKZevr6FlzwAd9ZsQC1L13XdZ568gm++uUvsXTVGrZfeRXRqI1tWTQ3t3DgwHM8ufeX1GeaWLN2JcuWr6TkFJianKhevCQEwvcJfB8R+ARBQBAERG0bMxLB9Tx0w0BJiZgd5Cilwik5dHT2hEyfDQGI2Zu1gsDn+9/+Oo/v2sVlV13N4OAgUdsmGouRydRTdBy+8fV/4oYbr+fa665F1yQz0xPVIpGQeL6L73nIWdNevaxREIvF5g5yaLpOIARqlnwhBI5TJhKx5m7sClf/W+QCapcjaJpOIZflO9/8BzzfZ/OlV9La1oamga5rxOMJXjx0iKee2semTZtYtHgphfw0ge+jpCLwfXw/wA/cuXP3vu8DYNvVM/e+76MbBnKW9NrKL1dcgkBw0UXrSSQSIdNvlQBe2r3zs0d/wpfv/zyFbJYFSxYSiydobutkcHCQtYPrmMgV2bXr51xzzdWkM2nyuRyK6k6h8H083yPwA6QS1dYt10XXdWzbnhOEYRgIqRCyeiRbSInv+QSBYPXgRaTT6dD3v1UCqJF/fOgYn//LTzA2PERbWweNza1EIhGUCjhx7BiHjxymt6+f9Zs2877334HCZmp6Ak2HIJAEvofve1UhzAZ+nucRiUQwTbNa7xcC0zCRqkq6kNWBzL7nEQjJ4JqL5tVAxvNeADXyn3l6H5//9F10dHUysGg5sXgKMxLBjFhMTk5y4vhRhoaOMTJyCl0qli/u47Y/ej+9SzeQzc5Ug70gQIgAKSWuWzX/1uyQBt/3q+9lGHO+Xqrq+1cncwnWrF1HJlMfkv9WCaBWXTs9MszdH30/y1etI93YAlJiR21kIDl46AWeevppio6DVNBan0YpyfDpEWIRwYfvuJ1N264jX3CQUszN2alewlyNVT2vWt83DINgdhdRSoFSVM/li4DBtRtoqG8IyX8rBaCkRNN1/uKuD4MI6F20Ck0K/CBgeOQ4p0eGGR0bQ2kaDY1NeK7LqeHTVDwP27YpFkoIZ4w7//j9bNn5H8jnSrheBag2fAoh5gI8c3YCV00ASqlZF+Fz0bqNNDY2heS/lWmgUlXyT508wdjpYVav24KcnZD5xN4nGBkdoewG1KVTdLe3097WQn0mRWfHSY4ePcHRoRPUpdM4Rjt/cc+9fDKaZNH6K9A0UErDdd25Ao9hGARCIIWYLfZU/b7reaxduyEk/2wIQEqFYcC+vbtJxJPYloXnejyxdw+FcoXVa9bT2tJBfUOKSrnMkcNHOH5ylOaGOKuW99LYkGL/gReIREz8aIb777ufu/9qCWZdS7X6Fwh0XUfX9WoRiFo7uIbne7iVChs2bqG5uSUk/2wWgoZPDGHZMYpOkT27d9M7MMB73n41vT3dJJJJpJSMjY6yauVSfvHLp9j3q2fo6sjQ09ZAxeni8PFhujpaOHX8OD/53re55uZb8T1vrie/lvbJ2fmMrutRLDps3nwJLS2tIflnSwC1O3R0wyCaTPL008+ydNkKdlx1FelMHboOUgbkCw7JRJJkMsYVsSiZugQP79qNF5d0tdUzOZNDSsWC/gH27t3LxZdfRSTRjJwduqxmt5BBo1wqk8tl2br1cjo6O0Py3wDe8N5orZ2qtb2dQ7/eR3+bxuZ1ndhmnogJSniU81kMAkTg4uQdUNDX1U5XawNDI9NIKWlvacZ1FR3d3eQdn6f3PoZtW9UAcHbjR0pJoVBganKKLVsupbevrxqAhuS/9RagljwYhsGPv/Mt/u6+L9FtJ+madAl2/xivq45yezsi3YuI96N0E023qiu4UkHTdNpamjl+coRswae1pZHDJ8bQdZ26TBNHjxxhq19BSFm9ghUoOg5TU9Ns23Ylff0DcwFoiLdYALUSLMD9f/0/eOCL36KvZQuGtZTnT9kMn5wh+eRBUoldpAc8rMXLsNo3EEl2IJWOkBooaGrMYKAYmczS0t6ObUdwyi7p+gyB51KplEAZ+EJSdApMTc+wbduV9A8smJc3cF0QAqiR73s+n7jr4/z4+/tZvfYPaE6uwnUSnHElQ8UyWqkLe7yV9lM/of/YLurXjaH3bIZIE1YshRGxyWTqyTQ2YOTzeKUiDek6pFS0trZRGD9JpeygR1LkC3mmpqbYvmMnCxcuDsk/WwKQs318+/b9ko/8yUfYs+cJkqkGRiaHaG9aTX/vNdSlNuCbJjk7gRH041Q24R0VtLoHSRcrRPsvJQZEZB3RaJz21mYqhSJBIGhqaCCVqScZsxg/eRgpBU4hz+joGFdetZNFi0Lyz5oAal/8g19+kP/6h7dRcV0SCYuCcxolTzM69TzPHf4GDZkNLF/wPhLmAnxpktcGeEHkGB0qs8I+SWPseaQRJxWJg6ZAKgIpULpGc1MjbV3dvHjgGTxf4nqS4ZExdly5k6VLl4fkn60sQIhqMWb//v2877b3ohCkUnFQYOgWkYhNLBrFsi3Gp5/k5099gLGJH2BaGRw9Qt5oYlz2c+KkiXP6BHjF37R0BRKlVVvE05l6hJTkc1niiRiTMwW27biKZctD8udFGnjPPZ/B83zsqEUQBKiXlINru3fxaBxFmacO/zXDuR8i7ShCj+NFGpl0G3CyDoGbRSmJUyoxOjaK9F2SiTRSN6hUKjj5PJnmFi7fvpMVK1aG5J9NAdRq8K7r8vT+X2FGtLmj3S8vCM2WaLUAKxJBNwTPn3wArfwsMTMA06Cit+EULaRbASPCoSNDTE9nGRhYSF19M9KXTI2fxikVeO8H7mTBwEBI/nyxAPl8nmKxSDX7Uy95MNeBC4ogEKBJLMsmEA4nJ75PnekQNeNYdgqlxzFMi7HxSUaGR1izajWZhmbQNEqlHM/86pfc8bG7Wbx05ZzrCTEPgsBEIkEinmBUKExTe8n0rtq16NqcIIJAYhoQjdqMOUN4wSjpeCc6Uex4irI0mJiapr2jHdu2KZdKTI6d5sTQUf7Trbdz2fadL6s1hDiLAqjdjhmPx+ns7ObFF4+ixWbHt0kxW4fXZ/9XB1UtywZSYGAghM+0P057ohsAx4DC6Sxlr4iuJNlcDiUDurp7+ORnv8DKVWvm0s0Q88QC1Lpy3vGOd/DII4+iaxqaAoUOmuQ3F6jNDmyYNQZKSUQgKXhZ4kmTqewkWy/fQaa1m7HRM+iGSWtbO6vXrqPvJWf3QrP/1uG36giq7bZls1lWD65gbGwMyzIQQiFf8nQNNdvI8ZtNItcPWNG3nnUDq9jy9kFu/eDt/+Z7XMjn9Od1EFidpy/IZDJ85tN/iecKdL161k6bjQKri15DKW3OHWiajqbrCFFi241v49YP3j7XyPnSR21HLyR/HmcBhmEghOCWW27hgx+6nXyuhGEYGIbxiu3Y35y713Ud4Up+/9b38O7b/vPcYMfa8+aeHxJ/9qBeA6SUKggCJZVSH/vTOxWgzAiqLhVVdamYSiQtlUjaqi4VVfGEpQD1oQ/drpRSSgihpJQqxPwCr/UJUso5Ir/9z99SS5ctUq8oDChA2VFL3XXXn4Xkz3O87rbwWrTuOEUeeeRRHnv8MUaGh4lEIqxcuZJrr72OFStWhKNYzocs4NXSw1fL18OU7jwXQC19qx3QeOVFDyH5F4AAQlwgaWCIUAAhQgGECAUQIhRAiFAAIUIBhAgFECIUQIhQACFCAYQIBRAiFECIUAAhQgGECAUQIhRAiFAAIc4B/D85sL5MZDr9OwAAAABJRU5ErkJggg==

iVBORw0KGgoAAAANSUhEUgAAAIAAAABzCAYAAABQOAp8AAAaMklEQVR42u2deZScV3nmf99S31dbV1Xv+6p9bclarMV4kWQjxytjJoOdgcmcjMETcrAh5IBJnOGACRwnYRicwZ4DMWYIyQQCZNgXrwLJMshYtpFsWUtr6ZZ679q+qvqWe+/8UV2N7SQ+eBmrJX3POfVHL1V1qp7nvtt973s1pZQixAULPfwK3jwopZBSci6tKTOk7Q3TTo1vTdPQNG1ODLXfhQI4T1e7Ugpd16lxPDM9RTabJZPJUN/QOPe/Ukp0fX4aWy2MAd4YcrkcMzMz7N71GHt+9hhOpYKpa1y27Uo2bXkbnZ2dxONxlFLz0hqEAngdK1/TNKanp3jwwQfIpDMkk0mkEJiRCIZpYug6FbdCNptlfPQMO67ayaZNW+alCEIX8DoEIITgb+79PE2NDWzbtg3LsjAM42XxABr4vkcxl+fb//xt6pJJVqxcPe/cQSiA14AaeUPHjhKPRtm240o8z0MIiaZJNE1DKR1NUyglCQJJxI6y9ZJLOHjw16xYuZr55gRCAbwWfzlrvutSKTZs3IDnuiQScQxDQ9cjs3/XgKqVME0d3/dJp9K4rld9jXkWDIYCeB2IRqNEbAtdN9B1DdPU0bTIrAtQgIamKaT0qz9rOr19/S+LIeYLwkLQ64DjFJFCYBgGmmagaSaa9hsLIaVESjlLuERKQUNDQ1gHOF9QKBQADdM0iEQiRCKRlxWBgiDA81yCIKhWB0WAFbFCAZwvMYDv+cRicSzbRilFpVzB0E3UbPCnlMIPBLoRQboVhAjQDSMUwPmCEyeGKBcLPP/c00xNTjM6Noqua5w6cRKnVMGKmqSScfr7B9hyyRVYsSimab5MRGEMcA7m/wBDQ8cYevF5psdPk0mnqEtGqTh5JifH8PwyA32dtDakiVkGBoIjL/6awPewLDu0AOcDntu/j2jUZNXgOnTD4O+++lWMiMGiRSuw4vW0tDewqLedRLoVw45w8tgxirlpdH1+uoDQArxG/5+bmUbTDZJ1KY4deREhBZdeehlXbNvOqgXdFKenGR2bYGZmCkMzMXSTibFxlJKhAM4HF1BXV4em6QRCErEtbNums7uXhoY0K9euJxJNMDM1ha5paEohlUQ3tHm7LRwK4DUKoK2ji+zMNJ7vks8XWLlsFT3dA2i6TjJTT2dvP8WyTzQWBw1KJYdMpn62TKxCAZzLLkApxarBdXiux0M/+gH5fJG+gQHKroNuWJQcB7dUxIpYZKenOfDss8xMT7F24yXz93OF28GvzQpomsbU5Dj3fu6zFAs5ujs6sZN1dDQ1oCufpvY2CvkSBw7+Gt9z+d3f+wN6BxaG/QDnmwgAjh4+xH+/526OHDtOSzLK1TfcyKbLtmNF45wZPokdTbBqcO28JT90Aa/TFdQaPwcWLmHpsuV4xSy5isevjxznySf2MjM9TVtHN4auc/zYkblm0bAOcJ5A13WUqu7/b3v7NUyePsXR4yeZmZrGMCLs+8VeCoUCpqHT0NREKlNPQ0PjvOwNDF3AG3QHSil+/thDnDh6iOlsjoMHDnDw+UNEIhHK5RK2rti4dSsf+ujHaWtrn3ciCAXwJsQDSin+1xc+x09/8F1mCkVu+ve30Nfbi+tWeOzhnzJy/HnWbdjM+z98F+l0/byKCUIBvAHUVvP/fvAB/vaB+6kUi/yX9/4hl1++jcD30AwYG5/gm//wVaZGT9KzcAUf/fNPkU5n5o0IwiDwDQaEAJ3dPSxbuowlS5czOLiGQiGP53k4hSKZVJpkXT0jkzkmCiW+/4PvhEHg+VYc2r59B56TZ3pqCpBEIiaGbgCScqlEe2cnPT29vOtdN7N44ZJ55QJCC/AmxQI7dl5LV08vpq5jmgaBCPBnO4O6ujq4aO1aFi9YRE9Pb2gBzkdMTU1SKjk0NzWipCQIfHzfp1QqsWz5Gq6/6WYM3QibQs+ztT/nCibGx4lGo2imgRQSy4wg/ABN02nv6sLQDaSUYUfQ+UJ8rf0bYHT0DJ5XprOrE0PXMUwTKSUlx8HQDaKx2FwBab4hdAGvkuK9NNJ/ZfCnaVAoFpgcO0PJKZJOJQGNIAgQQuB5Hm7FpS4dw56n7WChAF7NNL7Kai0WC4yfOY1EYRo6yUQCz3URUiCCAM918TwPTVM0tzS/rGgUCuAcQKVS5pdP7CaZStHc0kbEstA0DcuyqVTKnBo6yvTUBCqo0NHZiWUn8AOBUgrXdRFCIKUkGk/Q1Tswrz9rKIBXpHOapuG6Ht/97nfwPJ+evl50wySdTrNxw3oS8Tjd3d20tDTxk//7f9i36yEWLVtO58BSjIgNUhKIgIoX0DewkHQmM6+3g8NS8G+BQj5HpeygggApJBW3jFspc/TQfp744Y+RuuJtO68h1dCK7wcIJehfuIz+BYvnNfmhBXgVK6CkYmp6knxuBsvUMU0TKWQ1t3cKzExNkEjUEatPcejwESYnxjCtGLodZ8XgBlrbOv7NIDIUwDwnv1KpMDJyCq9SJhmLoqFTqbj4FYdyuUSpVEIpiRWvo6uvhwOHnqfsBjR39rFo6Qri8cS8X/mhAP4V4jVNY2JinPGxM+i6hq5r5PN5ROCjRIDvewSBj+f7BCIgZhoIZbJ8xTrefsPN9MzTI+BhDPBbkC+E5MTxY+RzMyTjMVAKp1Qil8vh5LPYdgTLsggCgWkalMsOBadIXV09my/dQTJZd04RHwrgZVF/hcOHXkApRaY+Q8VxKJUc3EqJ8TOnyWWzNDQ3EYtGkVJQKBSIWDFWrt1IT2/f7GtJNO3cK6yaFzr546Nn2L9vLzJwiVo2TjZBqqEJ3/cp5LIUnQLxZB22FSWXzeH6HguWLGfV4Hosy0JJCZp2TpJ/wVqAGvmTE+MceeEA6UwG24owMvQiT+/dTUdPHy1dPWSzOaKxBCAZn5igobGVjVveRlNzyznn60ML8Aryx86c5vixI7R1dGLHogSBoK1/CQvyeX71+E8pFKZZuHIdJadCNpdnzfrNrFi9Bg3tZUHjuY55J4CXbpnWRrG+2eRPT01wYugIrW0txGI2nu9RdhycokNdUyvRuhSFXA7f9yl7Ptt3Xk9Tc3O1Cxh1XhBfgz7fVmd19m51dVX779Wb8rq1Pv5iMc/w8HE6OjqwbRshBG6lQqFQZGpqikrZZfHqiygUi0ipceXO62hqbp4T5vlE/ryyALUO24cf+imHDj4LKHa8/VoWL1n6sl7633YK90v9c21+X6nkMHTkEPWZDNFYjHK5hBCCslOqBnz5GRqbm5kZ8+ho72bLZduJJ5JvuiUKg8BXEIVSaLpOoVDg05/8bxw+fAjHcQCd+7/0ID09Pf/qCqzt2b8aOaWSQz47Q7FQLejUJZNYtoUfBLiVCvl8nuz0NNlslrpkEs3QyM7MsO2qa0ll6s/Z9O6cywJmZqZ49Mc/oqGlmeeeO8DIqZN09fSyf98vuPf+LxKLJwCYnBjnxPFjWHaUWCxOzLaJx+NE49WpXbpu4HseBadIqVykMDXBxPAp8pNnyLQ0s2jZIH4Anu9RKpXI5bIU8zlMM4Jp2aApNm657Jwq556jMYCaJX6GX+x5nLs/9id09vRx+bYrObh/L++6+Rb+6AN3EI9Z3POpP0cKwTNPPcnPHn2YcsnDsm3sqE3EthGaVq3RO3mmp8c5evQwkzMzBEpS39RE3+JlaErywjO/4pm9D5EvZCk5RYqFPG6ljKHrKA2Uprh46+UXDPlnVQAiEAB85Yv382cfuoObbn43F2/Zyje/8fcsXbqcBYuXkstO8tGPf4I9e5/kj++4jYnxCXoHFtHd00M6nSaeTGLGYxCxUWaUQAPNMkk3ZijkJihOTVJyyhRKJXzd5OThY7zwxF7Gho/huxU8t4ISAUIGCDTWbdxKLBa/YMg/qwKoDU68+T++h3vuvZ8tl15BPjvDzx59jIs2X8qZM6cplMoUZma4/tpreOTRxyiWXXr7eonGLOKxOLZlYJpg6BJNE3PbuLYVpa2+nskTQwwdeZFidgYViYKlMzM1ztGD+3GcApVKhXyhQMUL2LBxC6lU+oIi/6xmAbUvubWjk9aOTgB+9MPvVW/XEAGlksPJFw8yPTnK71x3A3X1zXzj61+jv7+XxUuWIYVE0xRooEV0dKmQroeSEt/zsO0Uje2d7N+3h7buBdhRm0Qyzonx09gTY0xPjeOUPVwvYOf1/47GpuYLjvx5UQeoDVYuO0X2/HwXHW3NPPrdb/DsL/aQm5lm0cqLkJrGTe+8iU2bNnP/39xLuVTCNE0CEVB2SkyNDDNxZhihFL7vI3wfp1wkVV9P34IFGLqGWyozU3DoaGyg5ArGx8eQSufyq66mvb1zXvbsXzCFIE3T2P34IxRyeSYnJ4g1tGLFk3T0LyaWSBMxbUqlMrfedht2PM5nPnM3Cp9yIccze3fx5c/eza7vfQvD0PHcCq5XwfPKFAslEok0xUKW0fEzlIsOR0emSCRTDCxdxe/c8E76+xee13n+vC8EKSnRTZPmrh6ee+EF1q4ZZM3Fl9DS0kI8FicajWFHI1W1ajof/8Td/P57fo+vPvgAl192BYcOHsT1y6y7eAOVkoPveXi+h1epXtDQ3tXLmZERTh07TGtrJztvvIU1F2+lo6vnXxSMLkSc1TqAFALdMPA9l5/+4Lv87VceJGpH+cTdn6aurg7LsoiYJnbUxozYQIDvCx5/9GH+9M6PsPai9Wxav5aL16+mvq0Lz5N4nkfZKWHZFolEAk03GR05SVNbF+2d3ViW9ZoqiqEF+P9T/kNIiWEYDJ8c4sH7/iedPf3c+acf5zOf+iRCBCSTcXTdIBpLUCzk+f43/4mHH36IifExSuUS9Y0trN+4kRtueielQp5C0UHTDDzPIxqNEovHkUoSuC6p+np6+xfMxRznY03/nBFAzeQahsGeXQ/zta88yKZLr+Btl23HLZdpaWur5viJFOWywz/+49/z85/tpqWliRtvvJ7W1jYSiThNTa3EY1GmJieoVCq4rodSing8jmlZ+FIghERJhZTg+z6maV6wvn5eCKC2qSNFwNe+/EWe3r+fd7zr3SxetIhMJsWBkWGWLFlMa1sHe3bv4bHHH2VgYIA77/wIHZ2diKBavvU9j1K5RC47gxQBrusipSQej2OYJkEQIJVCSYUQEtOotnWHq/4sxgA18ifHR/nC5/4KoTTe8bu30NjUQMQ0aW1t5b777mNwcJDTp0cpOiWuv+5qGpuaKDlFHMdBCEEQ1LpzA6QQ+J6HaZpEo9G5qV2BlFT3mKpHtdKZevr6FlzwAd9ZsQC1L13XdZ568gm++uUvsXTVGrZfeRXRqI1tWTQ3t3DgwHM8ufeX1GeaWLN2JcuWr6TkFJianKhevCQEwvcJfB8R+ARBQBAERG0bMxLB9Tx0w0BJiZgd5Cilwik5dHT2hEyfDQGI2Zu1gsDn+9/+Oo/v2sVlV13N4OAgUdsmGouRydRTdBy+8fV/4oYbr+fa665F1yQz0xPVIpGQeL6L73nIWdNevaxREIvF5g5yaLpOIARqlnwhBI5TJhKx5m7sClf/W+QCapcjaJpOIZflO9/8BzzfZ/OlV9La1oamga5rxOMJXjx0iKee2semTZtYtHgphfw0ge+jpCLwfXw/wA/cuXP3vu8DYNvVM/e+76MbBnKW9NrKL1dcgkBw0UXrSSQSIdNvlQBe2r3zs0d/wpfv/zyFbJYFSxYSiydobutkcHCQtYPrmMgV2bXr51xzzdWkM2nyuRyK6k6h8H083yPwA6QS1dYt10XXdWzbnhOEYRgIqRCyeiRbSInv+QSBYPXgRaTT6dD3v1UCqJF/fOgYn//LTzA2PERbWweNza1EIhGUCjhx7BiHjxymt6+f9Zs2877334HCZmp6Ak2HIJAEvofve1UhzAZ+nucRiUQwTbNa7xcC0zCRqkq6kNWBzL7nEQjJ4JqL5tVAxvNeADXyn3l6H5//9F10dHUysGg5sXgKMxLBjFhMTk5y4vhRhoaOMTJyCl0qli/u47Y/ej+9SzeQzc5Ug70gQIgAKSWuWzX/1uyQBt/3q+9lGHO+Xqrq+1cncwnWrF1HJlMfkv9WCaBWXTs9MszdH30/y1etI93YAlJiR21kIDl46AWeevppio6DVNBan0YpyfDpEWIRwYfvuJ1N264jX3CQUszN2alewlyNVT2vWt83DINgdhdRSoFSVM/li4DBtRtoqG8IyX8rBaCkRNN1/uKuD4MI6F20Ck0K/CBgeOQ4p0eGGR0bQ2kaDY1NeK7LqeHTVDwP27YpFkoIZ4w7//j9bNn5H8jnSrheBag2fAoh5gI8c3YCV00ASqlZF+Fz0bqNNDY2heS/lWmgUlXyT508wdjpYVav24KcnZD5xN4nGBkdoewG1KVTdLe3097WQn0mRWfHSY4ePcHRoRPUpdM4Rjt/cc+9fDKaZNH6K9A0UErDdd25Ao9hGARCIIWYLfZU/b7reaxduyEk/2wIQEqFYcC+vbtJxJPYloXnejyxdw+FcoXVa9bT2tJBfUOKSrnMkcNHOH5ylOaGOKuW99LYkGL/gReIREz8aIb777ufu/9qCWZdS7X6Fwh0XUfX9WoRiFo7uIbne7iVChs2bqG5uSUk/2wWgoZPDGHZMYpOkT27d9M7MMB73n41vT3dJJJJpJSMjY6yauVSfvHLp9j3q2fo6sjQ09ZAxeni8PFhujpaOHX8OD/53re55uZb8T1vrie/lvbJ2fmMrutRLDps3nwJLS2tIflnSwC1O3R0wyCaTPL008+ydNkKdlx1FelMHboOUgbkCw7JRJJkMsYVsSiZugQP79qNF5d0tdUzOZNDSsWC/gH27t3LxZdfRSTRjJwduqxmt5BBo1wqk8tl2br1cjo6O0Py3wDe8N5orZ2qtb2dQ7/eR3+bxuZ1ndhmnogJSniU81kMAkTg4uQdUNDX1U5XawNDI9NIKWlvacZ1FR3d3eQdn6f3PoZtW9UAcHbjR0pJoVBganKKLVsupbevrxqAhuS/9RagljwYhsGPv/Mt/u6+L9FtJ+madAl2/xivq45yezsi3YuI96N0E023qiu4UkHTdNpamjl+coRswae1pZHDJ8bQdZ26TBNHjxxhq19BSFm9ghUoOg5TU9Ns23Ylff0DcwFoiLdYALUSLMD9f/0/eOCL36KvZQuGtZTnT9kMn5wh+eRBUoldpAc8rMXLsNo3EEl2IJWOkBooaGrMYKAYmczS0t6ObUdwyi7p+gyB51KplEAZ+EJSdApMTc+wbduV9A8smJc3cF0QAqiR73s+n7jr4/z4+/tZvfYPaE6uwnUSnHElQ8UyWqkLe7yV9lM/of/YLurXjaH3bIZIE1YshRGxyWTqyTQ2YOTzeKUiDek6pFS0trZRGD9JpeygR1LkC3mmpqbYvmMnCxcuDsk/WwKQs318+/b9ko/8yUfYs+cJkqkGRiaHaG9aTX/vNdSlNuCbJjk7gRH041Q24R0VtLoHSRcrRPsvJQZEZB3RaJz21mYqhSJBIGhqaCCVqScZsxg/eRgpBU4hz+joGFdetZNFi0Lyz5oAal/8g19+kP/6h7dRcV0SCYuCcxolTzM69TzPHf4GDZkNLF/wPhLmAnxpktcGeEHkGB0qs8I+SWPseaQRJxWJg6ZAKgIpULpGc1MjbV3dvHjgGTxf4nqS4ZExdly5k6VLl4fkn60sQIhqMWb//v2877b3ohCkUnFQYOgWkYhNLBrFsi3Gp5/k5099gLGJH2BaGRw9Qt5oYlz2c+KkiXP6BHjF37R0BRKlVVvE05l6hJTkc1niiRiTMwW27biKZctD8udFGnjPPZ/B83zsqEUQBKiXlINru3fxaBxFmacO/zXDuR8i7ShCj+NFGpl0G3CyDoGbRSmJUyoxOjaK9F2SiTRSN6hUKjj5PJnmFi7fvpMVK1aG5J9NAdRq8K7r8vT+X2FGtLmj3S8vCM2WaLUAKxJBNwTPn3wArfwsMTMA06Cit+EULaRbASPCoSNDTE9nGRhYSF19M9KXTI2fxikVeO8H7mTBwEBI/nyxAPl8nmKxSDX7Uy95MNeBC4ogEKBJLMsmEA4nJ75PnekQNeNYdgqlxzFMi7HxSUaGR1izajWZhmbQNEqlHM/86pfc8bG7Wbx05ZzrCTEPgsBEIkEinmBUKExTe8n0rtq16NqcIIJAYhoQjdqMOUN4wSjpeCc6Uex4irI0mJiapr2jHdu2KZdKTI6d5sTQUf7Trbdz2fadL6s1hDiLAqjdjhmPx+ns7ObFF4+ixWbHt0kxW4fXZ/9XB1UtywZSYGAghM+0P057ohsAx4DC6Sxlr4iuJNlcDiUDurp7+ORnv8DKVWvm0s0Q88QC1Lpy3vGOd/DII4+iaxqaAoUOmuQ3F6jNDmyYNQZKSUQgKXhZ4kmTqewkWy/fQaa1m7HRM+iGSWtbO6vXrqPvJWf3QrP/1uG36giq7bZls1lWD65gbGwMyzIQQiFf8nQNNdvI8ZtNItcPWNG3nnUDq9jy9kFu/eDt/+Z7XMjn9Od1EFidpy/IZDJ85tN/iecKdL161k6bjQKri15DKW3OHWiajqbrCFFi241v49YP3j7XyPnSR21HLyR/HmcBhmEghOCWW27hgx+6nXyuhGEYGIbxiu3Y35y713Ud4Up+/9b38O7b/vPcYMfa8+aeHxJ/9qBeA6SUKggCJZVSH/vTOxWgzAiqLhVVdamYSiQtlUjaqi4VVfGEpQD1oQ/drpRSSgihpJQqxPwCr/UJUso5Ir/9z99SS5ctUq8oDChA2VFL3XXXn4Xkz3O87rbwWrTuOEUeeeRRHnv8MUaGh4lEIqxcuZJrr72OFStWhKNYzocs4NXSw1fL18OU7jwXQC19qx3QeOVFDyH5F4AAQlwgaWCIUAAhQgGECAUQIhRAiFAAIUIBhAgFECIUQIhQACFCAYQIBRAiFECIUAAhQgGECAUQIhRAiFAAIc4B/D85sL5MZDr9OwAAAABJRU5ErkJggg==

iVBORw0KGgoAAAANSUhEUgAAAIAAAABzCAYAAABQOAp8AAAaMklEQVR42u2deZScV3nmf99S31dbV1Xv+6p9bclarMV4kWQjxytjJoOdgcmcjMETcrAh5IBJnOGACRwnYRicwZ4DMWYIyQQCZNgXrwLJMshYtpFsWUtr6ZZ679q+qvqWe+/8UV2N7SQ+eBmrJX3POfVHL1V1qp7nvtt973s1pZQixAULPfwK3jwopZBSci6tKTOk7Q3TTo1vTdPQNG1ODLXfhQI4T1e7Ugpd16lxPDM9RTabJZPJUN/QOPe/Ukp0fX4aWy2MAd4YcrkcMzMz7N71GHt+9hhOpYKpa1y27Uo2bXkbnZ2dxONxlFLz0hqEAngdK1/TNKanp3jwwQfIpDMkk0mkEJiRCIZpYug6FbdCNptlfPQMO67ayaZNW+alCEIX8DoEIITgb+79PE2NDWzbtg3LsjAM42XxABr4vkcxl+fb//xt6pJJVqxcPe/cQSiA14AaeUPHjhKPRtm240o8z0MIiaZJNE1DKR1NUyglCQJJxI6y9ZJLOHjw16xYuZr55gRCAbwWfzlrvutSKTZs3IDnuiQScQxDQ9cjs3/XgKqVME0d3/dJp9K4rld9jXkWDIYCeB2IRqNEbAtdN9B1DdPU0bTIrAtQgIamKaT0qz9rOr19/S+LIeYLwkLQ64DjFJFCYBgGmmagaSaa9hsLIaVESjlLuERKQUNDQ1gHOF9QKBQADdM0iEQiRCKRlxWBgiDA81yCIKhWB0WAFbFCAZwvMYDv+cRicSzbRilFpVzB0E3UbPCnlMIPBLoRQboVhAjQDSMUwPmCEyeGKBcLPP/c00xNTjM6Noqua5w6cRKnVMGKmqSScfr7B9hyyRVYsSimab5MRGEMcA7m/wBDQ8cYevF5psdPk0mnqEtGqTh5JifH8PwyA32dtDakiVkGBoIjL/6awPewLDu0AOcDntu/j2jUZNXgOnTD4O+++lWMiMGiRSuw4vW0tDewqLedRLoVw45w8tgxirlpdH1+uoDQArxG/5+bmUbTDZJ1KY4deREhBZdeehlXbNvOqgXdFKenGR2bYGZmCkMzMXSTibFxlJKhAM4HF1BXV4em6QRCErEtbNums7uXhoY0K9euJxJNMDM1ha5paEohlUQ3tHm7LRwK4DUKoK2ji+zMNJ7vks8XWLlsFT3dA2i6TjJTT2dvP8WyTzQWBw1KJYdMpn62TKxCAZzLLkApxarBdXiux0M/+gH5fJG+gQHKroNuWJQcB7dUxIpYZKenOfDss8xMT7F24yXz93OF28GvzQpomsbU5Dj3fu6zFAs5ujs6sZN1dDQ1oCufpvY2CvkSBw7+Gt9z+d3f+wN6BxaG/QDnmwgAjh4+xH+/526OHDtOSzLK1TfcyKbLtmNF45wZPokdTbBqcO28JT90Aa/TFdQaPwcWLmHpsuV4xSy5isevjxznySf2MjM9TVtHN4auc/zYkblm0bAOcJ5A13WUqu7/b3v7NUyePsXR4yeZmZrGMCLs+8VeCoUCpqHT0NREKlNPQ0PjvOwNDF3AG3QHSil+/thDnDh6iOlsjoMHDnDw+UNEIhHK5RK2rti4dSsf+ujHaWtrn3ciCAXwJsQDSin+1xc+x09/8F1mCkVu+ve30Nfbi+tWeOzhnzJy/HnWbdjM+z98F+l0/byKCUIBvAHUVvP/fvAB/vaB+6kUi/yX9/4hl1++jcD30AwYG5/gm//wVaZGT9KzcAUf/fNPkU5n5o0IwiDwDQaEAJ3dPSxbuowlS5czOLiGQiGP53k4hSKZVJpkXT0jkzkmCiW+/4PvhEHg+VYc2r59B56TZ3pqCpBEIiaGbgCScqlEe2cnPT29vOtdN7N44ZJ55QJCC/AmxQI7dl5LV08vpq5jmgaBCPBnO4O6ujq4aO1aFi9YRE9Pb2gBzkdMTU1SKjk0NzWipCQIfHzfp1QqsWz5Gq6/6WYM3QibQs+ztT/nCibGx4lGo2imgRQSy4wg/ABN02nv6sLQDaSUYUfQ+UJ8rf0bYHT0DJ5XprOrE0PXMUwTKSUlx8HQDaKx2FwBab4hdAGvkuK9NNJ/ZfCnaVAoFpgcO0PJKZJOJQGNIAgQQuB5Hm7FpS4dw56n7WChAF7NNL7Kai0WC4yfOY1EYRo6yUQCz3URUiCCAM918TwPTVM0tzS/rGgUCuAcQKVS5pdP7CaZStHc0kbEstA0DcuyqVTKnBo6yvTUBCqo0NHZiWUn8AOBUgrXdRFCIKUkGk/Q1Tswrz9rKIBXpHOapuG6Ht/97nfwPJ+evl50wySdTrNxw3oS8Tjd3d20tDTxk//7f9i36yEWLVtO58BSjIgNUhKIgIoX0DewkHQmM6+3g8NS8G+BQj5HpeygggApJBW3jFspc/TQfp744Y+RuuJtO68h1dCK7wcIJehfuIz+BYvnNfmhBXgVK6CkYmp6knxuBsvUMU0TKWQ1t3cKzExNkEjUEatPcejwESYnxjCtGLodZ8XgBlrbOv7NIDIUwDwnv1KpMDJyCq9SJhmLoqFTqbj4FYdyuUSpVEIpiRWvo6uvhwOHnqfsBjR39rFo6Qri8cS8X/mhAP4V4jVNY2JinPGxM+i6hq5r5PN5ROCjRIDvewSBj+f7BCIgZhoIZbJ8xTrefsPN9MzTI+BhDPBbkC+E5MTxY+RzMyTjMVAKp1Qil8vh5LPYdgTLsggCgWkalMsOBadIXV09my/dQTJZd04RHwrgZVF/hcOHXkApRaY+Q8VxKJUc3EqJ8TOnyWWzNDQ3EYtGkVJQKBSIWDFWrt1IT2/f7GtJNO3cK6yaFzr546Nn2L9vLzJwiVo2TjZBqqEJ3/cp5LIUnQLxZB22FSWXzeH6HguWLGfV4Hosy0JJCZp2TpJ/wVqAGvmTE+MceeEA6UwG24owMvQiT+/dTUdPHy1dPWSzOaKxBCAZn5igobGVjVveRlNzyznn60ML8Aryx86c5vixI7R1dGLHogSBoK1/CQvyeX71+E8pFKZZuHIdJadCNpdnzfrNrFi9Bg3tZUHjuY55J4CXbpnWRrG+2eRPT01wYugIrW0txGI2nu9RdhycokNdUyvRuhSFXA7f9yl7Ptt3Xk9Tc3O1Cxh1XhBfgz7fVmd19m51dVX779Wb8rq1Pv5iMc/w8HE6OjqwbRshBG6lQqFQZGpqikrZZfHqiygUi0ipceXO62hqbp4T5vlE/ryyALUO24cf+imHDj4LKHa8/VoWL1n6sl7633YK90v9c21+X6nkMHTkEPWZDNFYjHK5hBCCslOqBnz5GRqbm5kZ8+ho72bLZduJJ5JvuiUKg8BXEIVSaLpOoVDg05/8bxw+fAjHcQCd+7/0ID09Pf/qCqzt2b8aOaWSQz47Q7FQLejUJZNYtoUfBLiVCvl8nuz0NNlslrpkEs3QyM7MsO2qa0ll6s/Z9O6cywJmZqZ49Mc/oqGlmeeeO8DIqZN09fSyf98vuPf+LxKLJwCYnBjnxPFjWHaUWCxOzLaJx+NE49WpXbpu4HseBadIqVykMDXBxPAp8pNnyLQ0s2jZIH4Anu9RKpXI5bIU8zlMM4Jp2aApNm657Jwq556jMYCaJX6GX+x5nLs/9id09vRx+bYrObh/L++6+Rb+6AN3EI9Z3POpP0cKwTNPPcnPHn2YcsnDsm3sqE3EthGaVq3RO3mmp8c5evQwkzMzBEpS39RE3+JlaErywjO/4pm9D5EvZCk5RYqFPG6ljKHrKA2Uprh46+UXDPlnVQAiEAB85Yv382cfuoObbn43F2/Zyje/8fcsXbqcBYuXkstO8tGPf4I9e5/kj++4jYnxCXoHFtHd00M6nSaeTGLGYxCxUWaUQAPNMkk3ZijkJihOTVJyyhRKJXzd5OThY7zwxF7Gho/huxU8t4ISAUIGCDTWbdxKLBa/YMg/qwKoDU68+T++h3vuvZ8tl15BPjvDzx59jIs2X8qZM6cplMoUZma4/tpreOTRxyiWXXr7eonGLOKxOLZlYJpg6BJNE3PbuLYVpa2+nskTQwwdeZFidgYViYKlMzM1ztGD+3GcApVKhXyhQMUL2LBxC6lU+oIi/6xmAbUvubWjk9aOTgB+9MPvVW/XEAGlksPJFw8yPTnK71x3A3X1zXzj61+jv7+XxUuWIYVE0xRooEV0dKmQroeSEt/zsO0Uje2d7N+3h7buBdhRm0Qyzonx09gTY0xPjeOUPVwvYOf1/47GpuYLjvx5UQeoDVYuO0X2/HwXHW3NPPrdb/DsL/aQm5lm0cqLkJrGTe+8iU2bNnP/39xLuVTCNE0CEVB2SkyNDDNxZhihFL7vI3wfp1wkVV9P34IFGLqGWyozU3DoaGyg5ArGx8eQSufyq66mvb1zXvbsXzCFIE3T2P34IxRyeSYnJ4g1tGLFk3T0LyaWSBMxbUqlMrfedht2PM5nPnM3Cp9yIccze3fx5c/eza7vfQvD0PHcCq5XwfPKFAslEok0xUKW0fEzlIsOR0emSCRTDCxdxe/c8E76+xee13n+vC8EKSnRTZPmrh6ee+EF1q4ZZM3Fl9DS0kI8FicajWFHI1W1ajof/8Td/P57fo+vPvgAl192BYcOHsT1y6y7eAOVkoPveXi+h1epXtDQ3tXLmZERTh07TGtrJztvvIU1F2+lo6vnXxSMLkSc1TqAFALdMPA9l5/+4Lv87VceJGpH+cTdn6aurg7LsoiYJnbUxozYQIDvCx5/9GH+9M6PsPai9Wxav5aL16+mvq0Lz5N4nkfZKWHZFolEAk03GR05SVNbF+2d3ViW9ZoqiqEF+P9T/kNIiWEYDJ8c4sH7/iedPf3c+acf5zOf+iRCBCSTcXTdIBpLUCzk+f43/4mHH36IifExSuUS9Y0trN+4kRtueielQp5C0UHTDDzPIxqNEovHkUoSuC6p+np6+xfMxRznY03/nBFAzeQahsGeXQ/zta88yKZLr+Btl23HLZdpaWur5viJFOWywz/+49/z85/tpqWliRtvvJ7W1jYSiThNTa3EY1GmJieoVCq4rodSing8jmlZ+FIghERJhZTg+z6maV6wvn5eCKC2qSNFwNe+/EWe3r+fd7zr3SxetIhMJsWBkWGWLFlMa1sHe3bv4bHHH2VgYIA77/wIHZ2diKBavvU9j1K5RC47gxQBrusipSQej2OYJkEQIJVCSYUQEtOotnWHq/4sxgA18ifHR/nC5/4KoTTe8bu30NjUQMQ0aW1t5b777mNwcJDTp0cpOiWuv+5qGpuaKDlFHMdBCEEQ1LpzA6QQ+J6HaZpEo9G5qV2BlFT3mKpHtdKZevr6FlzwAd9ZsQC1L13XdZ568gm++uUvsXTVGrZfeRXRqI1tWTQ3t3DgwHM8ufeX1GeaWLN2JcuWr6TkFJianKhevCQEwvcJfB8R+ARBQBAERG0bMxLB9Tx0w0BJiZgd5Cilwik5dHT2hEyfDQGI2Zu1gsDn+9/+Oo/v2sVlV13N4OAgUdsmGouRydRTdBy+8fV/4oYbr+fa665F1yQz0xPVIpGQeL6L73nIWdNevaxREIvF5g5yaLpOIARqlnwhBI5TJhKx5m7sClf/W+QCapcjaJpOIZflO9/8BzzfZ/OlV9La1oamga5rxOMJXjx0iKee2semTZtYtHgphfw0ge+jpCLwfXw/wA/cuXP3vu8DYNvVM/e+76MbBnKW9NrKL1dcgkBw0UXrSSQSIdNvlQBe2r3zs0d/wpfv/zyFbJYFSxYSiydobutkcHCQtYPrmMgV2bXr51xzzdWkM2nyuRyK6k6h8H083yPwA6QS1dYt10XXdWzbnhOEYRgIqRCyeiRbSInv+QSBYPXgRaTT6dD3v1UCqJF/fOgYn//LTzA2PERbWweNza1EIhGUCjhx7BiHjxymt6+f9Zs2877334HCZmp6Ak2HIJAEvofve1UhzAZ+nucRiUQwTbNa7xcC0zCRqkq6kNWBzL7nEQjJ4JqL5tVAxvNeADXyn3l6H5//9F10dHUysGg5sXgKMxLBjFhMTk5y4vhRhoaOMTJyCl0qli/u47Y/ej+9SzeQzc5Ug70gQIgAKSWuWzX/1uyQBt/3q+9lGHO+Xqrq+1cncwnWrF1HJlMfkv9WCaBWXTs9MszdH30/y1etI93YAlJiR21kIDl46AWeevppio6DVNBan0YpyfDpEWIRwYfvuJ1N264jX3CQUszN2alewlyNVT2vWt83DINgdhdRSoFSVM/li4DBtRtoqG8IyX8rBaCkRNN1/uKuD4MI6F20Ck0K/CBgeOQ4p0eGGR0bQ2kaDY1NeK7LqeHTVDwP27YpFkoIZ4w7//j9bNn5H8jnSrheBag2fAoh5gI8c3YCV00ASqlZF+Fz0bqNNDY2heS/lWmgUlXyT508wdjpYVav24KcnZD5xN4nGBkdoewG1KVTdLe3097WQn0mRWfHSY4ePcHRoRPUpdM4Rjt/cc+9fDKaZNH6K9A0UErDdd25Ao9hGARCIIWYLfZU/b7reaxduyEk/2wIQEqFYcC+vbtJxJPYloXnejyxdw+FcoXVa9bT2tJBfUOKSrnMkcNHOH5ylOaGOKuW99LYkGL/gReIREz8aIb777ufu/9qCWZdS7X6Fwh0XUfX9WoRiFo7uIbne7iVChs2bqG5uSUk/2wWgoZPDGHZMYpOkT27d9M7MMB73n41vT3dJJJJpJSMjY6yauVSfvHLp9j3q2fo6sjQ09ZAxeni8PFhujpaOHX8OD/53re55uZb8T1vrie/lvbJ2fmMrutRLDps3nwJLS2tIflnSwC1O3R0wyCaTPL008+ydNkKdlx1FelMHboOUgbkCw7JRJJkMsYVsSiZugQP79qNF5d0tdUzOZNDSsWC/gH27t3LxZdfRSTRjJwduqxmt5BBo1wqk8tl2br1cjo6O0Py3wDe8N5orZ2qtb2dQ7/eR3+bxuZ1ndhmnogJSniU81kMAkTg4uQdUNDX1U5XawNDI9NIKWlvacZ1FR3d3eQdn6f3PoZtW9UAcHbjR0pJoVBganKKLVsupbevrxqAhuS/9RagljwYhsGPv/Mt/u6+L9FtJ+madAl2/xivq45yezsi3YuI96N0E023qiu4UkHTdNpamjl+coRswae1pZHDJ8bQdZ26TBNHjxxhq19BSFm9ghUoOg5TU9Ns23Ylff0DcwFoiLdYALUSLMD9f/0/eOCL36KvZQuGtZTnT9kMn5wh+eRBUoldpAc8rMXLsNo3EEl2IJWOkBooaGrMYKAYmczS0t6ObUdwyi7p+gyB51KplEAZ+EJSdApMTc+wbduV9A8smJc3cF0QAqiR73s+n7jr4/z4+/tZvfYPaE6uwnUSnHElQ8UyWqkLe7yV9lM/of/YLurXjaH3bIZIE1YshRGxyWTqyTQ2YOTzeKUiDek6pFS0trZRGD9JpeygR1LkC3mmpqbYvmMnCxcuDsk/WwKQs318+/b9ko/8yUfYs+cJkqkGRiaHaG9aTX/vNdSlNuCbJjk7gRH041Q24R0VtLoHSRcrRPsvJQZEZB3RaJz21mYqhSJBIGhqaCCVqScZsxg/eRgpBU4hz+joGFdetZNFi0Lyz5oAal/8g19+kP/6h7dRcV0SCYuCcxolTzM69TzPHf4GDZkNLF/wPhLmAnxpktcGeEHkGB0qs8I+SWPseaQRJxWJg6ZAKgIpULpGc1MjbV3dvHjgGTxf4nqS4ZExdly5k6VLl4fkn60sQIhqMWb//v2877b3ohCkUnFQYOgWkYhNLBrFsi3Gp5/k5099gLGJH2BaGRw9Qt5oYlz2c+KkiXP6BHjF37R0BRKlVVvE05l6hJTkc1niiRiTMwW27biKZctD8udFGnjPPZ/B83zsqEUQBKiXlINru3fxaBxFmacO/zXDuR8i7ShCj+NFGpl0G3CyDoGbRSmJUyoxOjaK9F2SiTRSN6hUKjj5PJnmFi7fvpMVK1aG5J9NAdRq8K7r8vT+X2FGtLmj3S8vCM2WaLUAKxJBNwTPn3wArfwsMTMA06Cit+EULaRbASPCoSNDTE9nGRhYSF19M9KXTI2fxikVeO8H7mTBwEBI/nyxAPl8nmKxSDX7Uy95MNeBC4ogEKBJLMsmEA4nJ75PnekQNeNYdgqlxzFMi7HxSUaGR1izajWZhmbQNEqlHM/86pfc8bG7Wbx05ZzrCTEPgsBEIkEinmBUKExTe8n0rtq16NqcIIJAYhoQjdqMOUN4wSjpeCc6Uex4irI0mJiapr2jHdu2KZdKTI6d5sTQUf7Trbdz2fadL6s1hDiLAqjdjhmPx+ns7ObFF4+ixWbHt0kxW4fXZ/9XB1UtywZSYGAghM+0P057ohsAx4DC6Sxlr4iuJNlcDiUDurp7+ORnv8DKVWvm0s0Q88QC1Lpy3vGOd/DII4+iaxqaAoUOmuQ3F6jNDmyYNQZKSUQgKXhZ4kmTqewkWy/fQaa1m7HRM+iGSWtbO6vXrqPvJWf3QrP/1uG36giq7bZls1lWD65gbGwMyzIQQiFf8nQNNdvI8ZtNItcPWNG3nnUDq9jy9kFu/eDt/+Z7XMjn9Od1EFidpy/IZDJ85tN/iecKdL161k6bjQKri15DKW3OHWiajqbrCFFi241v49YP3j7XyPnSR21HLyR/HmcBhmEghOCWW27hgx+6nXyuhGEYGIbxiu3Y35y713Ud4Up+/9b38O7b/vPcYMfa8+aeHxJ/9qBeA6SUKggCJZVSH/vTOxWgzAiqLhVVdamYSiQtlUjaqi4VVfGEpQD1oQ/drpRSSgihpJQqxPwCr/UJUso5Ir/9z99SS5ctUq8oDChA2VFL3XXXn4Xkz3O87rbwWrTuOEUeeeRRHnv8MUaGh4lEIqxcuZJrr72OFStWhKNYzocs4NXSw1fL18OU7jwXQC19qx3QeOVFDyH5F4AAQlwgaWCIUAAhQgGECAUQIhRAiFAAIUIBhAgFECIUQIhQACFCAYQIBRAiFECIUAAhQgGECAUQIhRAiFAAIc4B/D85sL5MZDr9OwAAAABJRU5ErkJggg==

iVBORw0KGgoAAAANSUhEUgAAAIAAAABzCAYAAABQOAp8AAAaMklEQVR42u2deZScV3nmf99S31dbV1Xv+6p9bclarMV4kWQjxytjJoOdgcmcjMETcrAh5IBJnOGACRwnYRicwZ4DMWYIyQQCZNgXrwLJMshYtpFsWUtr6ZZ679q+qvqWe+/8UV2N7SQ+eBmrJX3POfVHL1V1qp7nvtt973s1pZQixAULPfwK3jwopZBSci6tKTOk7Q3TTo1vTdPQNG1ODLXfhQI4T1e7Ugpd16lxPDM9RTabJZPJUN/QOPe/Ukp0fX4aWy2MAd4YcrkcMzMz7N71GHt+9hhOpYKpa1y27Uo2bXkbnZ2dxONxlFLz0hqEAngdK1/TNKanp3jwwQfIpDMkk0mkEJiRCIZpYug6FbdCNptlfPQMO67ayaZNW+alCEIX8DoEIITgb+79PE2NDWzbtg3LsjAM42XxABr4vkcxl+fb//xt6pJJVqxcPe/cQSiA14AaeUPHjhKPRtm240o8z0MIiaZJNE1DKR1NUyglCQJJxI6y9ZJLOHjw16xYuZr55gRCAbwWfzlrvutSKTZs3IDnuiQScQxDQ9cjs3/XgKqVME0d3/dJp9K4rld9jXkWDIYCeB2IRqNEbAtdN9B1DdPU0bTIrAtQgIamKaT0qz9rOr19/S+LIeYLwkLQ64DjFJFCYBgGmmagaSaa9hsLIaVESjlLuERKQUNDQ1gHOF9QKBQADdM0iEQiRCKRlxWBgiDA81yCIKhWB0WAFbFCAZwvMYDv+cRicSzbRilFpVzB0E3UbPCnlMIPBLoRQboVhAjQDSMUwPmCEyeGKBcLPP/c00xNTjM6Noqua5w6cRKnVMGKmqSScfr7B9hyyRVYsSimab5MRGEMcA7m/wBDQ8cYevF5psdPk0mnqEtGqTh5JifH8PwyA32dtDakiVkGBoIjL/6awPewLDu0AOcDntu/j2jUZNXgOnTD4O+++lWMiMGiRSuw4vW0tDewqLedRLoVw45w8tgxirlpdH1+uoDQArxG/5+bmUbTDZJ1KY4deREhBZdeehlXbNvOqgXdFKenGR2bYGZmCkMzMXSTibFxlJKhAM4HF1BXV4em6QRCErEtbNums7uXhoY0K9euJxJNMDM1ha5paEohlUQ3tHm7LRwK4DUKoK2ji+zMNJ7vks8XWLlsFT3dA2i6TjJTT2dvP8WyTzQWBw1KJYdMpn62TKxCAZzLLkApxarBdXiux0M/+gH5fJG+gQHKroNuWJQcB7dUxIpYZKenOfDss8xMT7F24yXz93OF28GvzQpomsbU5Dj3fu6zFAs5ujs6sZN1dDQ1oCufpvY2CvkSBw7+Gt9z+d3f+wN6BxaG/QDnmwgAjh4+xH+/526OHDtOSzLK1TfcyKbLtmNF45wZPokdTbBqcO28JT90Aa/TFdQaPwcWLmHpsuV4xSy5isevjxznySf2MjM9TVtHN4auc/zYkblm0bAOcJ5A13WUqu7/b3v7NUyePsXR4yeZmZrGMCLs+8VeCoUCpqHT0NREKlNPQ0PjvOwNDF3AG3QHSil+/thDnDh6iOlsjoMHDnDw+UNEIhHK5RK2rti4dSsf+ujHaWtrn3ciCAXwJsQDSin+1xc+x09/8F1mCkVu+ve30Nfbi+tWeOzhnzJy/HnWbdjM+z98F+l0/byKCUIBvAHUVvP/fvAB/vaB+6kUi/yX9/4hl1++jcD30AwYG5/gm//wVaZGT9KzcAUf/fNPkU5n5o0IwiDwDQaEAJ3dPSxbuowlS5czOLiGQiGP53k4hSKZVJpkXT0jkzkmCiW+/4PvhEHg+VYc2r59B56TZ3pqCpBEIiaGbgCScqlEe2cnPT29vOtdN7N44ZJ55QJCC/AmxQI7dl5LV08vpq5jmgaBCPBnO4O6ujq4aO1aFi9YRE9Pb2gBzkdMTU1SKjk0NzWipCQIfHzfp1QqsWz5Gq6/6WYM3QibQs+ztT/nCibGx4lGo2imgRQSy4wg/ABN02nv6sLQDaSUYUfQ+UJ8rf0bYHT0DJ5XprOrE0PXMUwTKSUlx8HQDaKx2FwBab4hdAGvkuK9NNJ/ZfCnaVAoFpgcO0PJKZJOJQGNIAgQQuB5Hm7FpS4dw56n7WChAF7NNL7Kai0WC4yfOY1EYRo6yUQCz3URUiCCAM918TwPTVM0tzS/rGgUCuAcQKVS5pdP7CaZStHc0kbEstA0DcuyqVTKnBo6yvTUBCqo0NHZiWUn8AOBUgrXdRFCIKUkGk/Q1Tswrz9rKIBXpHOapuG6Ht/97nfwPJ+evl50wySdTrNxw3oS8Tjd3d20tDTxk//7f9i36yEWLVtO58BSjIgNUhKIgIoX0DewkHQmM6+3g8NS8G+BQj5HpeygggApJBW3jFspc/TQfp744Y+RuuJtO68h1dCK7wcIJehfuIz+BYvnNfmhBXgVK6CkYmp6knxuBsvUMU0TKWQ1t3cKzExNkEjUEatPcejwESYnxjCtGLodZ8XgBlrbOv7NIDIUwDwnv1KpMDJyCq9SJhmLoqFTqbj4FYdyuUSpVEIpiRWvo6uvhwOHnqfsBjR39rFo6Qri8cS8X/mhAP4V4jVNY2JinPGxM+i6hq5r5PN5ROCjRIDvewSBj+f7BCIgZhoIZbJ8xTrefsPN9MzTI+BhDPBbkC+E5MTxY+RzMyTjMVAKp1Qil8vh5LPYdgTLsggCgWkalMsOBadIXV09my/dQTJZd04RHwrgZVF/hcOHXkApRaY+Q8VxKJUc3EqJ8TOnyWWzNDQ3EYtGkVJQKBSIWDFWrt1IT2/f7GtJNO3cK6yaFzr546Nn2L9vLzJwiVo2TjZBqqEJ3/cp5LIUnQLxZB22FSWXzeH6HguWLGfV4Hosy0JJCZp2TpJ/wVqAGvmTE+MceeEA6UwG24owMvQiT+/dTUdPHy1dPWSzOaKxBCAZn5igobGVjVveRlNzyznn60ML8Aryx86c5vixI7R1dGLHogSBoK1/CQvyeX71+E8pFKZZuHIdJadCNpdnzfrNrFi9Bg3tZUHjuY55J4CXbpnWRrG+2eRPT01wYugIrW0txGI2nu9RdhycokNdUyvRuhSFXA7f9yl7Ptt3Xk9Tc3O1Cxh1XhBfgz7fVmd19m51dVX779Wb8rq1Pv5iMc/w8HE6OjqwbRshBG6lQqFQZGpqikrZZfHqiygUi0ipceXO62hqbp4T5vlE/ryyALUO24cf+imHDj4LKHa8/VoWL1n6sl7633YK90v9c21+X6nkMHTkEPWZDNFYjHK5hBCCslOqBnz5GRqbm5kZ8+ho72bLZduJJ5JvuiUKg8BXEIVSaLpOoVDg05/8bxw+fAjHcQCd+7/0ID09Pf/qCqzt2b8aOaWSQz47Q7FQLejUJZNYtoUfBLiVCvl8nuz0NNlslrpkEs3QyM7MsO2qa0ll6s/Z9O6cywJmZqZ49Mc/oqGlmeeeO8DIqZN09fSyf98vuPf+LxKLJwCYnBjnxPFjWHaUWCxOzLaJx+NE49WpXbpu4HseBadIqVykMDXBxPAp8pNnyLQ0s2jZIH4Anu9RKpXI5bIU8zlMM4Jp2aApNm657Jwq556jMYCaJX6GX+x5nLs/9id09vRx+bYrObh/L++6+Rb+6AN3EI9Z3POpP0cKwTNPPcnPHn2YcsnDsm3sqE3EthGaVq3RO3mmp8c5evQwkzMzBEpS39RE3+JlaErywjO/4pm9D5EvZCk5RYqFPG6ljKHrKA2Uprh46+UXDPlnVQAiEAB85Yv382cfuoObbn43F2/Zyje/8fcsXbqcBYuXkstO8tGPf4I9e5/kj++4jYnxCXoHFtHd00M6nSaeTGLGYxCxUWaUQAPNMkk3ZijkJihOTVJyyhRKJXzd5OThY7zwxF7Gho/huxU8t4ISAUIGCDTWbdxKLBa/YMg/qwKoDU68+T++h3vuvZ8tl15BPjvDzx59jIs2X8qZM6cplMoUZma4/tpreOTRxyiWXXr7eonGLOKxOLZlYJpg6BJNE3PbuLYVpa2+nskTQwwdeZFidgYViYKlMzM1ztGD+3GcApVKhXyhQMUL2LBxC6lU+oIi/6xmAbUvubWjk9aOTgB+9MPvVW/XEAGlksPJFw8yPTnK71x3A3X1zXzj61+jv7+XxUuWIYVE0xRooEV0dKmQroeSEt/zsO0Uje2d7N+3h7buBdhRm0Qyzonx09gTY0xPjeOUPVwvYOf1/47GpuYLjvx5UQeoDVYuO0X2/HwXHW3NPPrdb/DsL/aQm5lm0cqLkJrGTe+8iU2bNnP/39xLuVTCNE0CEVB2SkyNDDNxZhihFL7vI3wfp1wkVV9P34IFGLqGWyozU3DoaGyg5ArGx8eQSufyq66mvb1zXvbsXzCFIE3T2P34IxRyeSYnJ4g1tGLFk3T0LyaWSBMxbUqlMrfedht2PM5nPnM3Cp9yIccze3fx5c/eza7vfQvD0PHcCq5XwfPKFAslEok0xUKW0fEzlIsOR0emSCRTDCxdxe/c8E76+xee13n+vC8EKSnRTZPmrh6ee+EF1q4ZZM3Fl9DS0kI8FicajWFHI1W1ajof/8Td/P57fo+vPvgAl192BYcOHsT1y6y7eAOVkoPveXi+h1epXtDQ3tXLmZERTh07TGtrJztvvIU1F2+lo6vnXxSMLkSc1TqAFALdMPA9l5/+4Lv87VceJGpH+cTdn6aurg7LsoiYJnbUxozYQIDvCx5/9GH+9M6PsPai9Wxav5aL16+mvq0Lz5N4nkfZKWHZFolEAk03GR05SVNbF+2d3ViW9ZoqiqEF+P9T/kNIiWEYDJ8c4sH7/iedPf3c+acf5zOf+iRCBCSTcXTdIBpLUCzk+f43/4mHH36IifExSuUS9Y0trN+4kRtueielQp5C0UHTDDzPIxqNEovHkUoSuC6p+np6+xfMxRznY03/nBFAzeQahsGeXQ/zta88yKZLr+Btl23HLZdpaWur5viJFOWywz/+49/z85/tpqWliRtvvJ7W1jYSiThNTa3EY1GmJieoVCq4rodSing8jmlZ+FIghERJhZTg+z6maV6wvn5eCKC2qSNFwNe+/EWe3r+fd7zr3SxetIhMJsWBkWGWLFlMa1sHe3bv4bHHH2VgYIA77/wIHZ2diKBavvU9j1K5RC47gxQBrusipSQej2OYJkEQIJVCSYUQEtOotnWHq/4sxgA18ifHR/nC5/4KoTTe8bu30NjUQMQ0aW1t5b777mNwcJDTp0cpOiWuv+5qGpuaKDlFHMdBCEEQ1LpzA6QQ+J6HaZpEo9G5qV2BlFT3mKpHtdKZevr6FlzwAd9ZsQC1L13XdZ568gm++uUvsXTVGrZfeRXRqI1tWTQ3t3DgwHM8ufeX1GeaWLN2JcuWr6TkFJianKhevCQEwvcJfB8R+ARBQBAERG0bMxLB9Tx0w0BJiZgd5Cilwik5dHT2hEyfDQGI2Zu1gsDn+9/+Oo/v2sVlV13N4OAgUdsmGouRydRTdBy+8fV/4oYbr+fa665F1yQz0xPVIpGQeL6L73nIWdNevaxREIvF5g5yaLpOIARqlnwhBI5TJhKx5m7sClf/W+QCapcjaJpOIZflO9/8BzzfZ/OlV9La1oamga5rxOMJXjx0iKee2semTZtYtHgphfw0ge+jpCLwfXw/wA/cuXP3vu8DYNvVM/e+76MbBnKW9NrKL1dcgkBw0UXrSSQSIdNvlQBe2r3zs0d/wpfv/zyFbJYFSxYSiydobutkcHCQtYPrmMgV2bXr51xzzdWkM2nyuRyK6k6h8H083yPwA6QS1dYt10XXdWzbnhOEYRgIqRCyeiRbSInv+QSBYPXgRaTT6dD3v1UCqJF/fOgYn//LTzA2PERbWweNza1EIhGUCjhx7BiHjxymt6+f9Zs2877334HCZmp6Ak2HIJAEvofve1UhzAZ+nucRiUQwTbNa7xcC0zCRqkq6kNWBzL7nEQjJ4JqL5tVAxvNeADXyn3l6H5//9F10dHUysGg5sXgKMxLBjFhMTk5y4vhRhoaOMTJyCl0qli/u47Y/ej+9SzeQzc5Ug70gQIgAKSWuWzX/1uyQBt/3q+9lGHO+Xqrq+1cncwnWrF1HJlMfkv9WCaBWXTs9MszdH30/y1etI93YAlJiR21kIDl46AWeevppio6DVNBan0YpyfDpEWIRwYfvuJ1N264jX3CQUszN2alewlyNVT2vWt83DINgdhdRSoFSVM/li4DBtRtoqG8IyX8rBaCkRNN1/uKuD4MI6F20Ck0K/CBgeOQ4p0eGGR0bQ2kaDY1NeK7LqeHTVDwP27YpFkoIZ4w7//j9bNn5H8jnSrheBag2fAoh5gI8c3YCV00ASqlZF+Fz0bqNNDY2heS/lWmgUlXyT508wdjpYVav24KcnZD5xN4nGBkdoewG1KVTdLe3097WQn0mRWfHSY4ePcHRoRPUpdM4Rjt/cc+9fDKaZNH6K9A0UErDdd25Ao9hGARCIIWYLfZU/b7reaxduyEk/2wIQEqFYcC+vbtJxJPYloXnejyxdw+FcoXVa9bT2tJBfUOKSrnMkcNHOH5ylOaGOKuW99LYkGL/gReIREz8aIb777ufu/9qCWZdS7X6Fwh0XUfX9WoRiFo7uIbne7iVChs2bqG5uSUk/2wWgoZPDGHZMYpOkT27d9M7MMB73n41vT3dJJJJpJSMjY6yauVSfvHLp9j3q2fo6sjQ09ZAxeni8PFhujpaOHX8OD/53re55uZb8T1vrie/lvbJ2fmMrutRLDps3nwJLS2tIflnSwC1O3R0wyCaTPL008+ydNkKdlx1FelMHboOUgbkCw7JRJJkMsYVsSiZugQP79qNF5d0tdUzOZNDSsWC/gH27t3LxZdfRSTRjJwduqxmt5BBo1wqk8tl2br1cjo6O0Py3wDe8N5orZ2qtb2dQ7/eR3+bxuZ1ndhmnogJSniU81kMAkTg4uQdUNDX1U5XawNDI9NIKWlvacZ1FR3d3eQdn6f3PoZtW9UAcHbjR0pJoVBganKKLVsupbevrxqAhuS/9RagljwYhsGPv/Mt/u6+L9FtJ+madAl2/xivq45yezsi3YuI96N0E023qiu4UkHTdNpamjl+coRswae1pZHDJ8bQdZ26TBNHjxxhq19BSFm9ghUoOg5TU9Ns23Ylff0DcwFoiLdYALUSLMD9f/0/eOCL36KvZQuGtZTnT9kMn5wh+eRBUoldpAc8rMXLsNo3EEl2IJWOkBooaGrMYKAYmczS0t6ObUdwyi7p+gyB51KplEAZ+EJSdApMTc+wbduV9A8smJc3cF0QAqiR73s+n7jr4/z4+/tZvfYPaE6uwnUSnHElQ8UyWqkLe7yV9lM/of/YLurXjaH3bIZIE1YshRGxyWTqyTQ2YOTzeKUiDek6pFS0trZRGD9JpeygR1LkC3mmpqbYvmMnCxcuDsk/WwKQs318+/b9ko/8yUfYs+cJkqkGRiaHaG9aTX/vNdSlNuCbJjk7gRH041Q24R0VtLoHSRcrRPsvJQZEZB3RaJz21mYqhSJBIGhqaCCVqScZsxg/eRgpBU4hz+joGFdetZNFi0Lyz5oAal/8g19+kP/6h7dRcV0SCYuCcxolTzM69TzPHf4GDZkNLF/wPhLmAnxpktcGeEHkGB0qs8I+SWPseaQRJxWJg6ZAKgIpULpGc1MjbV3dvHjgGTxf4nqS4ZExdly5k6VLl4fkn60sQIhqMWb//v2877b3ohCkUnFQYOgWkYhNLBrFsi3Gp5/k5099gLGJH2BaGRw9Qt5oYlz2c+KkiXP6BHjF37R0BRKlVVvE05l6hJTkc1niiRiTMwW27biKZctD8udFGnjPPZ/B83zsqEUQBKiXlINru3fxaBxFmacO/zXDuR8i7ShCj+NFGpl0G3CyDoGbRSmJUyoxOjaK9F2SiTRSN6hUKjj5PJnmFi7fvpMVK1aG5J9NAdRq8K7r8vT+X2FGtLmj3S8vCM2WaLUAKxJBNwTPn3wArfwsMTMA06Cit+EULaRbASPCoSNDTE9nGRhYSF19M9KXTI2fxikVeO8H7mTBwEBI/nyxAPl8nmKxSDX7Uy95MNeBC4ogEKBJLMsmEA4nJ75PnekQNeNYdgqlxzFMi7HxSUaGR1izajWZhmbQNEqlHM/86pfc8bG7Wbx05ZzrCTEPgsBEIkEinmBUKExTe8n0rtq16NqcIIJAYhoQjdqMOUN4wSjpeCc6Uex4irI0mJiapr2jHdu2KZdKTI6d5sTQUf7Trbdz2fadL6s1hDiLAqjdjhmPx+ns7ObFF4+ixWbHt0kxW4fXZ/9XB1UtywZSYGAghM+0P057ohsAx4DC6Sxlr4iuJNlcDiUDurp7+ORnv8DKVWvm0s0Q88QC1Lpy3vGOd/DII4+iaxqaAoUOmuQ3F6jNDmyYNQZKSUQgKXhZ4kmTqewkWy/fQaa1m7HRM+iGSWtbO6vXrqPvJWf3QrP/1uG36giq7bZls1lWD65gbGwMyzIQQiFf8nQNNdvI8ZtNItcPWNG3nnUDq9jy9kFu/eDt/+Z7XMjn9Od1EFidpy/IZDJ85tN/iecKdL161k6bjQKri15DKW3OHWiajqbrCFFi241v49YP3j7XyPnSR21HLyR/HmcBhmEghOCWW27hgx+6nXyuhGEYGIbxiu3Y35y713Ud4Up+/9b38O7b/vPcYMfa8+aeHxJ/9qBeA6SUKggCJZVSH/vTOxWgzAiqLhVVdamYSiQtlUjaqi4VVfGEpQD1oQ/drpRSSgihpJQqxPwCr/UJUso5Ir/9z99SS5ctUq8oDChA2VFL3XXXn4Xkz3O87rbwWrTuOEUeeeRRHnv8MUaGh4lEIqxcuZJrr72OFStWhKNYzocs4NXSw1fL18OU7jwXQC19qx3QeOVFDyH5F4AAQlwgaWCIUAAhQgGECAUQIhRAiFAAIUIBhAgFECIUQIhQACFCAYQIBRAiFECIUAAhQgGECAUQIhRAiFAAIc4B/D85sL5MZDr9OwAAAABJRU5ErkJggg==

iVBORw0KGgoAAAANSUhEUgAAAIAAAABzCAYAAABQOAp8AAAaMklEQVR42u2deZScV3nmf99S31dbV1Xv+6p9bclarMV4kWQjxytjJoOdgcmcjMETcrAh5IBJnOGACRwnYRicwZ4DMWYIyQQCZNgXrwLJMshYtpFsWUtr6ZZ679q+qvqWe+/8UV2N7SQ+eBmrJX3POfVHL1V1qp7nvtt973s1pZQixAULPfwK3jwopZBSci6tKTOk7Q3TTo1vTdPQNG1ODLXfhQI4T1e7Ugpd16lxPDM9RTabJZPJUN/QOPe/Ukp0fX4aWy2MAd4YcrkcMzMz7N71GHt+9hhOpYKpa1y27Uo2bXkbnZ2dxONxlFLz0hqEAngdK1/TNKanp3jwwQfIpDMkk0mkEJiRCIZpYug6FbdCNptlfPQMO67ayaZNW+alCEIX8DoEIITgb+79PE2NDWzbtg3LsjAM42XxABr4vkcxl+fb//xt6pJJVqxcPe/cQSiA14AaeUPHjhKPRtm240o8z0MIiaZJNE1DKR1NUyglCQJJxI6y9ZJLOHjw16xYuZr55gRCAbwWfzlrvutSKTZs3IDnuiQScQxDQ9cjs3/XgKqVME0d3/dJp9K4rld9jXkWDIYCeB2IRqNEbAtdN9B1DdPU0bTIrAtQgIamKaT0qz9rOr19/S+LIeYLwkLQ64DjFJFCYBgGmmagaSaa9hsLIaVESjlLuERKQUNDQ1gHOF9QKBQADdM0iEQiRCKRlxWBgiDA81yCIKhWB0WAFbFCAZwvMYDv+cRicSzbRilFpVzB0E3UbPCnlMIPBLoRQboVhAjQDSMUwPmCEyeGKBcLPP/c00xNTjM6Noqua5w6cRKnVMGKmqSScfr7B9hyyRVYsSimab5MRGEMcA7m/wBDQ8cYevF5psdPk0mnqEtGqTh5JifH8PwyA32dtDakiVkGBoIjL/6awPewLDu0AOcDntu/j2jUZNXgOnTD4O+++lWMiMGiRSuw4vW0tDewqLedRLoVw45w8tgxirlpdH1+uoDQArxG/5+bmUbTDZJ1KY4deREhBZdeehlXbNvOqgXdFKenGR2bYGZmCkMzMXSTibFxlJKhAM4HF1BXV4em6QRCErEtbNums7uXhoY0K9euJxJNMDM1ha5paEohlUQ3tHm7LRwK4DUKoK2ji+zMNJ7vks8XWLlsFT3dA2i6TjJTT2dvP8WyTzQWBw1KJYdMpn62TKxCAZzLLkApxarBdXiux0M/+gH5fJG+gQHKroNuWJQcB7dUxIpYZKenOfDss8xMT7F24yXz93OF28GvzQpomsbU5Dj3fu6zFAs5ujs6sZN1dDQ1oCufpvY2CvkSBw7+Gt9z+d3f+wN6BxaG/QDnmwgAjh4+xH+/526OHDtOSzLK1TfcyKbLtmNF45wZPokdTbBqcO28JT90Aa/TFdQaPwcWLmHpsuV4xSy5isevjxznySf2MjM9TVtHN4auc/zYkblm0bAOcJ5A13WUqu7/b3v7NUyePsXR4yeZmZrGMCLs+8VeCoUCpqHT0NREKlNPQ0PjvOwNDF3AG3QHSil+/thDnDh6iOlsjoMHDnDw+UNEIhHK5RK2rti4dSsf+ujHaWtrn3ciCAXwJsQDSin+1xc+x09/8F1mCkVu+ve30Nfbi+tWeOzhnzJy/HnWbdjM+z98F+l0/byKCUIBvAHUVvP/fvAB/vaB+6kUi/yX9/4hl1++jcD30AwYG5/gm//wVaZGT9KzcAUf/fNPkU5n5o0IwiDwDQaEAJ3dPSxbuowlS5czOLiGQiGP53k4hSKZVJpkXT0jkzkmCiW+/4PvhEHg+VYc2r59B56TZ3pqCpBEIiaGbgCScqlEe2cnPT29vOtdN7N44ZJ55QJCC/AmxQI7dl5LV08vpq5jmgaBCPBnO4O6ujq4aO1aFi9YRE9Pb2gBzkdMTU1SKjk0NzWipCQIfHzfp1QqsWz5Gq6/6WYM3QibQs+ztT/nCibGx4lGo2imgRQSy4wg/ABN02nv6sLQDaSUYUfQ+UJ8rf0bYHT0DJ5XprOrE0PXMUwTKSUlx8HQDaKx2FwBab4hdAGvkuK9NNJ/ZfCnaVAoFpgcO0PJKZJOJQGNIAgQQuB5Hm7FpS4dw56n7WChAF7NNL7Kai0WC4yfOY1EYRo6yUQCz3URUiCCAM918TwPTVM0tzS/rGgUCuAcQKVS5pdP7CaZStHc0kbEstA0DcuyqVTKnBo6yvTUBCqo0NHZiWUn8AOBUgrXdRFCIKUkGk/Q1Tswrz9rKIBXpHOapuG6Ht/97nfwPJ+evl50wySdTrNxw3oS8Tjd3d20tDTxk//7f9i36yEWLVtO58BSjIgNUhKIgIoX0DewkHQmM6+3g8NS8G+BQj5HpeygggApJBW3jFspc/TQfp744Y+RuuJtO68h1dCK7wcIJehfuIz+BYvnNfmhBXgVK6CkYmp6knxuBsvUMU0TKWQ1t3cKzExNkEjUEatPcejwESYnxjCtGLodZ8XgBlrbOv7NIDIUwDwnv1KpMDJyCq9SJhmLoqFTqbj4FYdyuUSpVEIpiRWvo6uvhwOHnqfsBjR39rFo6Qri8cS8X/mhAP4V4jVNY2JinPGxM+i6hq5r5PN5ROCjRIDvewSBj+f7BCIgZhoIZbJ8xTrefsPN9MzTI+BhDPBbkC+E5MTxY+RzMyTjMVAKp1Qil8vh5LPYdgTLsggCgWkalMsOBadIXV09my/dQTJZd04RHwrgZVF/hcOHXkApRaY+Q8VxKJUc3EqJ8TOnyWWzNDQ3EYtGkVJQKBSIWDFWrt1IT2/f7GtJNO3cK6yaFzr546Nn2L9vLzJwiVo2TjZBqqEJ3/cp5LIUnQLxZB22FSWXzeH6HguWLGfV4Hosy0JJCZp2TpJ/wVqAGvmTE+MceeEA6UwG24owMvQiT+/dTUdPHy1dPWSzOaKxBCAZn5igobGVjVveRlNzyznn60ML8Aryx86c5vixI7R1dGLHogSBoK1/CQvyeX71+E8pFKZZuHIdJadCNpdnzfrNrFi9Bg3tZUHjuY55J4CXbpnWRrG+2eRPT01wYugIrW0txGI2nu9RdhycokNdUyvRuhSFXA7f9yl7Ptt3Xk9Tc3O1Cxh1XhBfgz7fVmd19m51dVX779Wb8rq1Pv5iMc/w8HE6OjqwbRshBG6lQqFQZGpqikrZZfHqiygUi0ipceXO62hqbp4T5vlE/ryyALUO24cf+imHDj4LKHa8/VoWL1n6sl7633YK90v9c21+X6nkMHTkEPWZDNFYjHK5hBCCslOqBnz5GRqbm5kZ8+ho72bLZduJJ5JvuiUKg8BXEIVSaLpOoVDg05/8bxw+fAjHcQCd+7/0ID09Pf/qCqzt2b8aOaWSQz47Q7FQLejUJZNYtoUfBLiVCvl8nuz0NNlslrpkEs3QyM7MsO2qa0ll6s/Z9O6cywJmZqZ49Mc/oqGlmeeeO8DIqZN09fSyf98vuPf+LxKLJwCYnBjnxPFjWHaUWCxOzLaJx+NE49WpXbpu4HseBadIqVykMDXBxPAp8pNnyLQ0s2jZIH4Anu9RKpXI5bIU8zlMM4Jp2aApNm657Jwq556jMYCaJX6GX+x5nLs/9id09vRx+bYrObh/L++6+Rb+6AN3EI9Z3POpP0cKwTNPPcnPHn2YcsnDsm3sqE3EthGaVq3RO3mmp8c5evQwkzMzBEpS39RE3+JlaErywjO/4pm9D5EvZCk5RYqFPG6ljKHrKA2Uprh46+UXDPlnVQAiEAB85Yv382cfuoObbn43F2/Zyje/8fcsXbqcBYuXkstO8tGPf4I9e5/kj++4jYnxCXoHFtHd00M6nSaeTGLGYxCxUWaUQAPNMkk3ZijkJihOTVJyyhRKJXzd5OThY7zwxF7Gho/huxU8t4ISAUIGCDTWbdxKLBa/YMg/qwKoDU68+T++h3vuvZ8tl15BPjvDzx59jIs2X8qZM6cplMoUZma4/tpreOTRxyiWXXr7eonGLOKxOLZlYJpg6BJNE3PbuLYVpa2+nskTQwwdeZFidgYViYKlMzM1ztGD+3GcApVKhXyhQMUL2LBxC6lU+oIi/6xmAbUvubWjk9aOTgB+9MPvVW/XEAGlksPJFw8yPTnK71x3A3X1zXzj61+jv7+XxUuWIYVE0xRooEV0dKmQroeSEt/zsO0Uje2d7N+3h7buBdhRm0Qyzonx09gTY0xPjeOUPVwvYOf1/47GpuYLjvx5UQeoDVYuO0X2/HwXHW3NPPrdb/DsL/aQm5lm0cqLkJrGTe+8iU2bNnP/39xLuVTCNE0CEVB2SkyNDDNxZhihFL7vI3wfp1wkVV9P34IFGLqGWyozU3DoaGyg5ArGx8eQSufyq66mvb1zXvbsXzCFIE3T2P34IxRyeSYnJ4g1tGLFk3T0LyaWSBMxbUqlMrfedht2PM5nPnM3Cp9yIccze3fx5c/eza7vfQvD0PHcCq5XwfPKFAslEok0xUKW0fEzlIsOR0emSCRTDCxdxe/c8E76+xee13n+vC8EKSnRTZPmrh6ee+EF1q4ZZM3Fl9DS0kI8FicajWFHI1W1ajof/8Td/P57fo+vPvgAl192BYcOHsT1y6y7eAOVkoPveXi+h1epXtDQ3tXLmZERTh07TGtrJztvvIU1F2+lo6vnXxSMLkSc1TqAFALdMPA9l5/+4Lv87VceJGpH+cTdn6aurg7LsoiYJnbUxozYQIDvCx5/9GH+9M6PsPai9Wxav5aL16+mvq0Lz5N4nkfZKWHZFolEAk03GR05SVNbF+2d3ViW9ZoqiqEF+P9T/kNIiWEYDJ8c4sH7/iedPf3c+acf5zOf+iRCBCSTcXTdIBpLUCzk+f43/4mHH36IifExSuUS9Y0trN+4kRtueielQp5C0UHTDDzPIxqNEovHkUoSuC6p+np6+xfMxRznY03/nBFAzeQahsGeXQ/zta88yKZLr+Btl23HLZdpaWur5viJFOWywz/+49/z85/tpqWliRtvvJ7W1jYSiThNTa3EY1GmJieoVCq4rodSing8jmlZ+FIghERJhZTg+z6maV6wvn5eCKC2qSNFwNe+/EWe3r+fd7zr3SxetIhMJsWBkWGWLFlMa1sHe3bv4bHHH2VgYIA77/wIHZ2diKBavvU9j1K5RC47gxQBrusipSQej2OYJkEQIJVCSYUQEtOotnWHq/4sxgA18ifHR/nC5/4KoTTe8bu30NjUQMQ0aW1t5b777mNwcJDTp0cpOiWuv+5qGpuaKDlFHMdBCEEQ1LpzA6QQ+J6HaZpEo9G5qV2BlFT3mKpHtdKZevr6FlzwAd9ZsQC1L13XdZ568gm++uUvsXTVGrZfeRXRqI1tWTQ3t3DgwHM8ufeX1GeaWLN2JcuWr6TkFJianKhevCQEwvcJfB8R+ARBQBAERG0bMxLB9Tx0w0BJiZgd5Cilwik5dHT2hEyfDQGI2Zu1gsDn+9/+Oo/v2sVlV13N4OAgUdsmGouRydRTdBy+8fV/4oYbr+fa665F1yQz0xPVIpGQeL6L73nIWdNevaxREIvF5g5yaLpOIARqlnwhBI5TJhKx5m7sClf/W+QCapcjaJpOIZflO9/8BzzfZ/OlV9La1oamga5rxOMJXjx0iKee2semTZtYtHgphfw0ge+jpCLwfXw/wA/cuXP3vu8DYNvVM/e+76MbBnKW9NrKL1dcgkBw0UXrSSQSIdNvlQBe2r3zs0d/wpfv/zyFbJYFSxYSiydobutkcHCQtYPrmMgV2bXr51xzzdWkM2nyuRyK6k6h8H083yPwA6QS1dYt10XXdWzbnhOEYRgIqRCyeiRbSInv+QSBYPXgRaTT6dD3v1UCqJF/fOgYn//LTzA2PERbWweNza1EIhGUCjhx7BiHjxymt6+f9Zs2877334HCZmp6Ak2HIJAEvofve1UhzAZ+nucRiUQwTbNa7xcC0zCRqkq6kNWBzL7nEQjJ4JqL5tVAxvNeADXyn3l6H5//9F10dHUysGg5sXgKMxLBjFhMTk5y4vhRhoaOMTJyCl0qli/u47Y/ej+9SzeQzc5Ug70gQIgAKSWuWzX/1uyQBt/3q+9lGHO+Xqrq+1cncwnWrF1HJlMfkv9WCaBWXTs9MszdH30/y1etI93YAlJiR21kIDl46AWeevppio6DVNBan0YpyfDpEWIRwYfvuJ1N264jX3CQUszN2alewlyNVT2vWt83DINgdhdRSoFSVM/li4DBtRtoqG8IyX8rBaCkRNN1/uKuD4MI6F20Ck0K/CBgeOQ4p0eGGR0bQ2kaDY1NeK7LqeHTVDwP27YpFkoIZ4w7//j9bNn5H8jnSrheBag2fAoh5gI8c3YCV00ASqlZF+Fz0bqNNDY2heS/lWmgUlXyT508wdjpYVav24KcnZD5xN4nGBkdoewG1KVTdLe3097WQn0mRWfHSY4ePcHRoRPUpdM4Rjt/cc+9fDKaZNH6K9A0UErDdd25Ao9hGARCIIWYLfZU/b7reaxduyEk/2wIQEqFYcC+vbtJxJPYloXnejyxdw+FcoXVa9bT2tJBfUOKSrnMkcNHOH5ylOaGOKuW99LYkGL/gReIREz8aIb777ufu/9qCWZdS7X6Fwh0XUfX9WoRiFo7uIbne7iVChs2bqG5uSUk/2wWgoZPDGHZMYpOkT27d9M7MMB73n41vT3dJJJJpJSMjY6yauVSfvHLp9j3q2fo6sjQ09ZAxeni8PFhujpaOHX8OD/53re55uZb8T1vrie/lvbJ2fmMrutRLDps3nwJLS2tIflnSwC1O3R0wyCaTPL008+ydNkKdlx1FelMHboOUgbkCw7JRJJkMsYVsSiZugQP79qNF5d0tdUzOZNDSsWC/gH27t3LxZdfRSTRjJwduqxmt5BBo1wqk8tl2br1cjo6O0Py3wDe8N5orZ2qtb2dQ7/eR3+bxuZ1ndhmnogJSniU81kMAkTg4uQdUNDX1U5XawNDI9NIKWlvacZ1FR3d3eQdn6f3PoZtW9UAcHbjR0pJoVBganKKLVsupbevrxqAhuS/9RagljwYhsGPv/Mt/u6+L9FtJ+madAl2/xivq45yezsi3YuI96N0E023qiu4UkHTdNpamjl+coRswae1pZHDJ8bQdZ26TBNHjxxhq19BSFm9ghUoOg5TU9Ns23Ylff0DcwFoiLdYALUSLMD9f/0/eOCL36KvZQuGtZTnT9kMn5wh+eRBUoldpAc8rMXLsNo3EEl2IJWOkBooaGrMYKAYmczS0t6ObUdwyi7p+gyB51KplEAZ+EJSdApMTc+wbduV9A8smJc3cF0QAqiR73s+n7jr4/z4+/tZvfYPaE6uwnUSnHElQ8UyWqkLe7yV9lM/of/YLurXjaH3bIZIE1YshRGxyWTqyTQ2YOTzeKUiDek6pFS0trZRGD9JpeygR1LkC3mmpqbYvmMnCxcuDsk/WwKQs318+/b9ko/8yUfYs+cJkqkGRiaHaG9aTX/vNdSlNuCbJjk7gRH041Q24R0VtLoHSRcrRPsvJQZEZB3RaJz21mYqhSJBIGhqaCCVqScZsxg/eRgpBU4hz+joGFdetZNFi0Lyz5oAal/8g19+kP/6h7dRcV0SCYuCcxolTzM69TzPHf4GDZkNLF/wPhLmAnxpktcGeEHkGB0qs8I+SWPseaQRJxWJg6ZAKgIpULpGc1MjbV3dvHjgGTxf4nqS4ZExdly5k6VLl4fkn60sQIhqMWb//v2877b3ohCkUnFQYOgWkYhNLBrFsi3Gp5/k5099gLGJH2BaGRw9Qt5oYlz2c+KkiXP6BHjF37R0BRKlVVvE05l6hJTkc1niiRiTMwW27biKZctD8udFGnjPPZ/B83zsqEUQBKiXlINru3fxaBxFmacO/zXDuR8i7ShCj+NFGpl0G3CyDoGbRSmJUyoxOjaK9F2SiTRSN6hUKjj5PJnmFi7fvpMVK1aG5J9NAdRq8K7r8vT+X2FGtLmj3S8vCM2WaLUAKxJBNwTPn3wArfwsMTMA06Cit+EULaRbASPCoSNDTE9nGRhYSF19M9KXTI2fxikVeO8H7mTBwEBI/nyxAPl8nmKxSDX7Uy95MNeBC4ogEKBJLMsmEA4nJ75PnekQNeNYdgqlxzFMi7HxSUaGR1izajWZhmbQNEqlHM/86pfc8bG7Wbx05ZzrCTEPgsBEIkEinmBUKExTe8n0rtq16NqcIIJAYhoQjdqMOUN4wSjpeCc6Uex4irI0mJiapr2jHdu2KZdKTI6d5sTQUf7Trbdz2fadL6s1hDiLAqjdjhmPx+ns7ObFF4+ixWbHt0kxW4fXZ/9XB1UtywZSYGAghM+0P057ohsAx4DC6Sxlr4iuJNlcDiUDurp7+ORnv8DKVWvm0s0Q88QC1Lpy3vGOd/DII4+iaxqaAoUOmuQ3F6jNDmyYNQZKSUQgKXhZ4kmTqewkWy/fQaa1m7HRM+iGSWtbO6vXrqPvJWf3QrP/1uG36giq7bZls1lWD65gbGwMyzIQQiFf8nQNNdvI8ZtNItcPWNG3nnUDq9jy9kFu/eDt/+Z7XMjn9Od1EFidpy/IZDJ85tN/iecKdL161k6bjQKri15DKW3OHWiajqbrCFFi241v49YP3j7XyPnSR21HLyR/HmcBhmEghOCWW27hgx+6nXyuhGEYGIbxiu3Y35y713Ud4Up+/9b38O7b/vPcYMfa8+aeHxJ/9qBeA6SUKggCJZVSH/vTOxWgzAiqLhVVdamYSiQtlUjaqi4VVfGEpQD1oQ/drpRSSgihpJQqxPwCr/UJUso5Ir/9z99SS5ctUq8oDChA2VFL3XXXn4Xkz3O87rbwWrTuOEUeeeRRHnv8MUaGh4lEIqxcuZJrr72OFStWhKNYzocs4NXSw1fL18OU7jwXQC19qx3QeOVFDyH5F4AAQlwgaWCIUAAhQgGECAUQIhRAiFAAIUIBhAgFECIUQIhQACFCAYQIBRAiFECIUAAhQgGECAUQIhRAiFAAIc4B/D85sL5MZDr9OwAAAABJRU5ErkJggg==
AAM Competition 370Z 3" Single Exit Exhaust
3
AAM Competition 370Z 3" Single Exit Exhaust
AAM Competition presents the all-new 3" Single Exit Exhaust for the 370Z! At less than HALF the weight of most true-dual options, this exhaust remains a heavy-hitter when it comes to performance, supporting the demands of both naturally aspirated and forced induction builds. Add a deep, aggressive exhaust tone to your 370Z and reap the benefits of huge exhaust flow! Your choice of stainless steel or titanium burnt tips. 
RECENTLY SOLD 370Z PRODUCTS
Your Dynamic Snippet will be displayed here... This message is displayed because you did not provided both a filter and a template to use.

Specifications
Tip Options

Stainless Steel Tip(s)

or

Titanium Tip(s)

To install this Web App in your iPhone/iPad press
and then Add to Home Screen.